As the summer turns to fall, is anyone else gearing up for the holiday season? If you're anything like me, I always look for easy and cute fall crafts to sell to make extra holiday cash.
Or, are you someone with a store looking to amp up their supply for the fall season?
Whoever you are, these forty-one fall crafts to sell are sweet, fun, and functional, depending on your expertise!
The best part about these items is that they are either upcycled or relatively budget-friendly materials to work with.
The even better part is that the profit you can make from some of these crafts is incredible.
So, wherever you are in your selling needs, this list is a great place to start. Share your shops or businesses so I can see your final products.
I hope you enjoy making and selling these fall crafts and that your holiday season is successful and bright! Now, onto the promised post.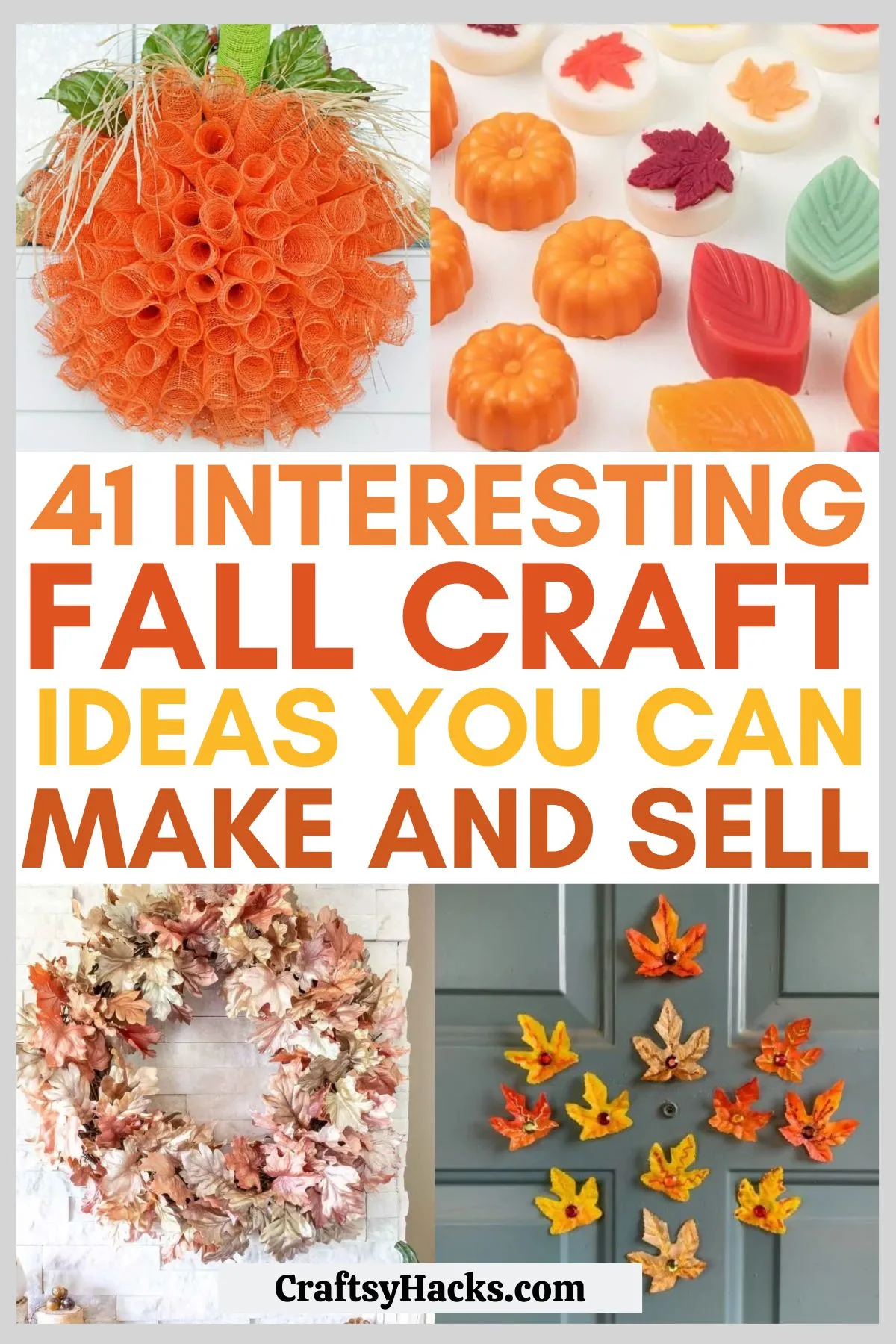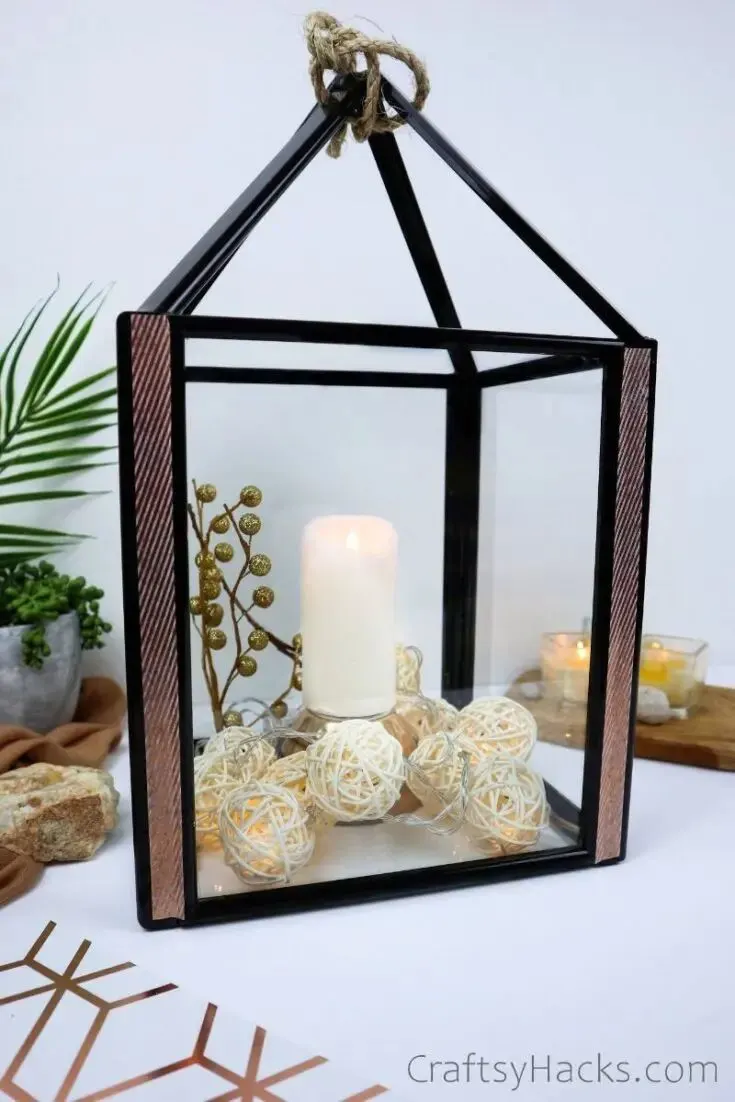 Source: craftsyhacks.com
The Dollar Tree, if you don't know, is one of the best places to find crafting material.
This Lantern and its content can all be purchased from there, and it looks just as nice as anything similar found in stores.
Play around with the options and styles available at your local Dollar Tree–the more original, the better. Opt for various accessories to keep everything fresh as you continue to sell.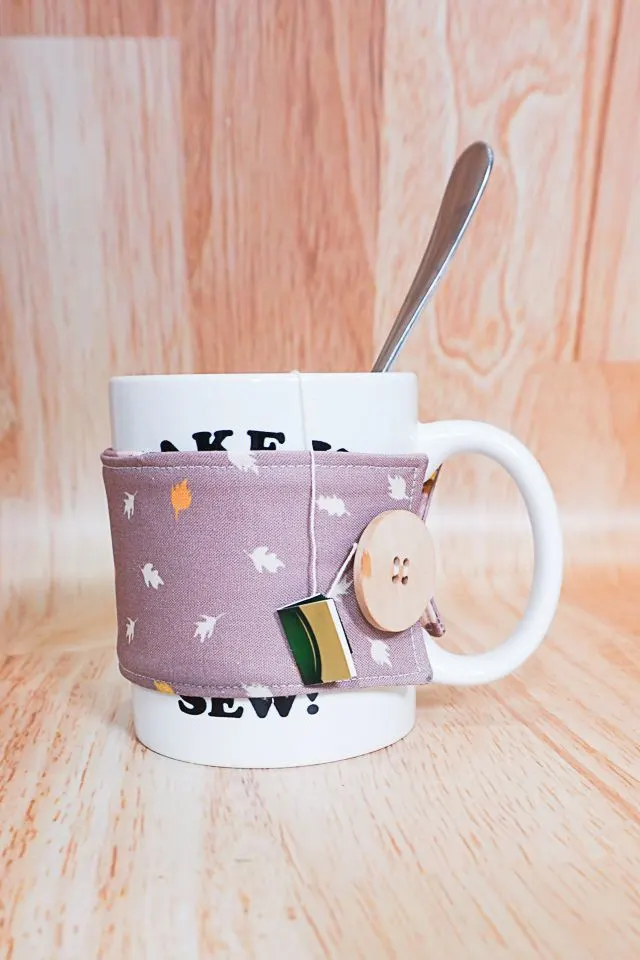 Source: heatherhandmade.com
Mug cozies are a fantastic way to keep your drinks warm and make the world greener, depending on where you're reading. Paper sleeves are nice and so wasteful.
By making and sewing your cozies, the options are endless. Use seasonal fabric, a beloved character, or the season's color–the market is wide open.
You'll also want to know these other cute crafts to make and sell!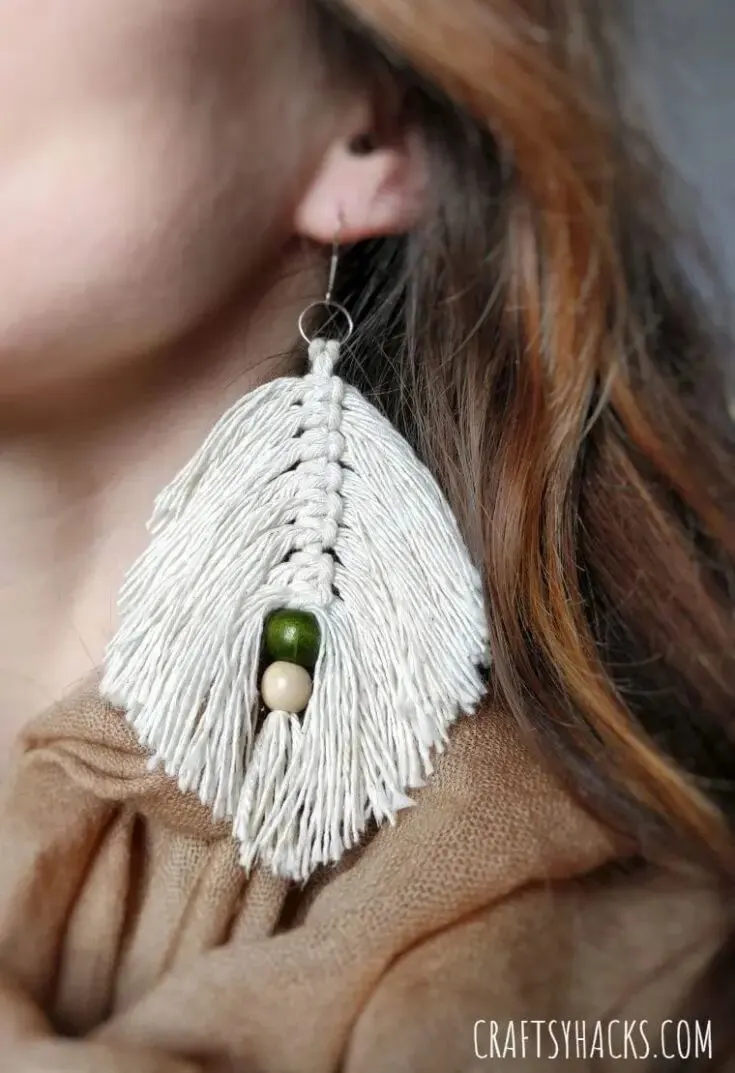 Source: craftsyhacks.com
If you've been a longtime reader, you know I have a great love of macrame! I don't think Macrame will ever go out of fashion again–the material is versatile and can make so much.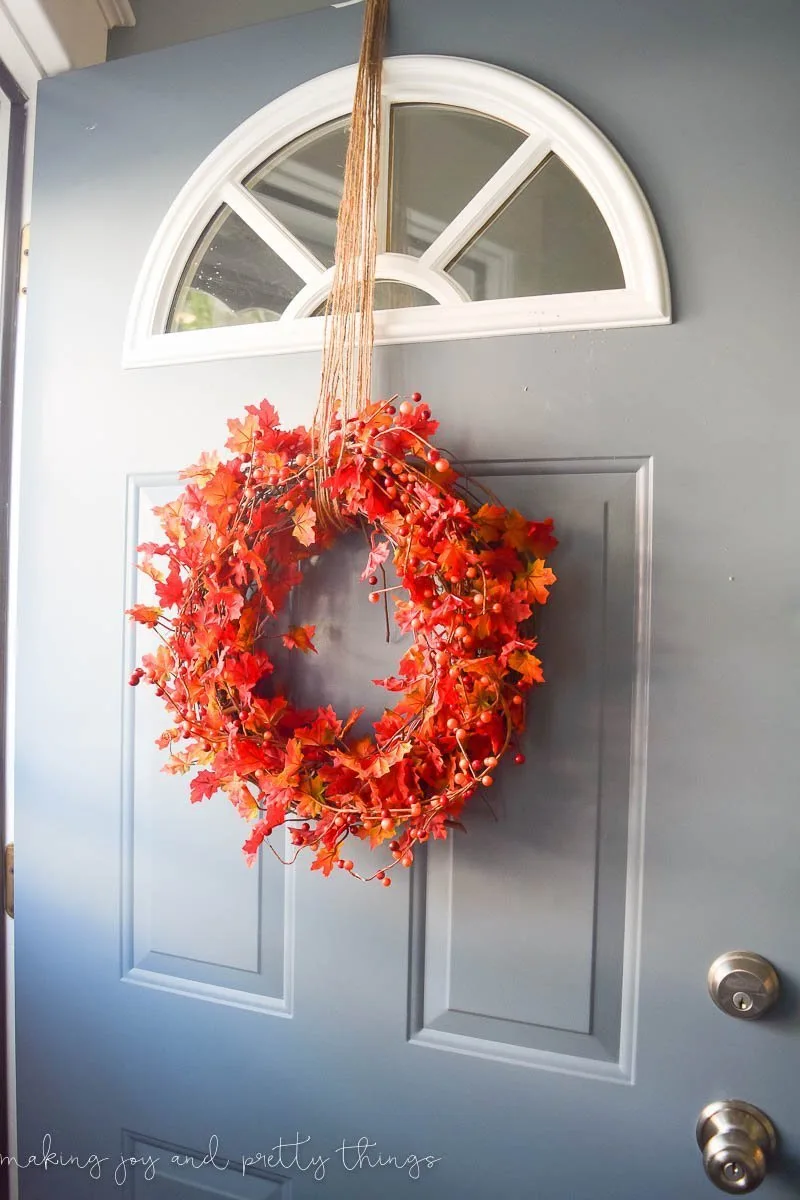 Source: makingjoyandprettythings.com
Wreaths are surprisingly pricey in-store, but making your own is much more budget-friendly. The profit on classic or seasonal wreaths like this fall one is great to invest in.
These other fall wreath ideas are perfect for decorating your door!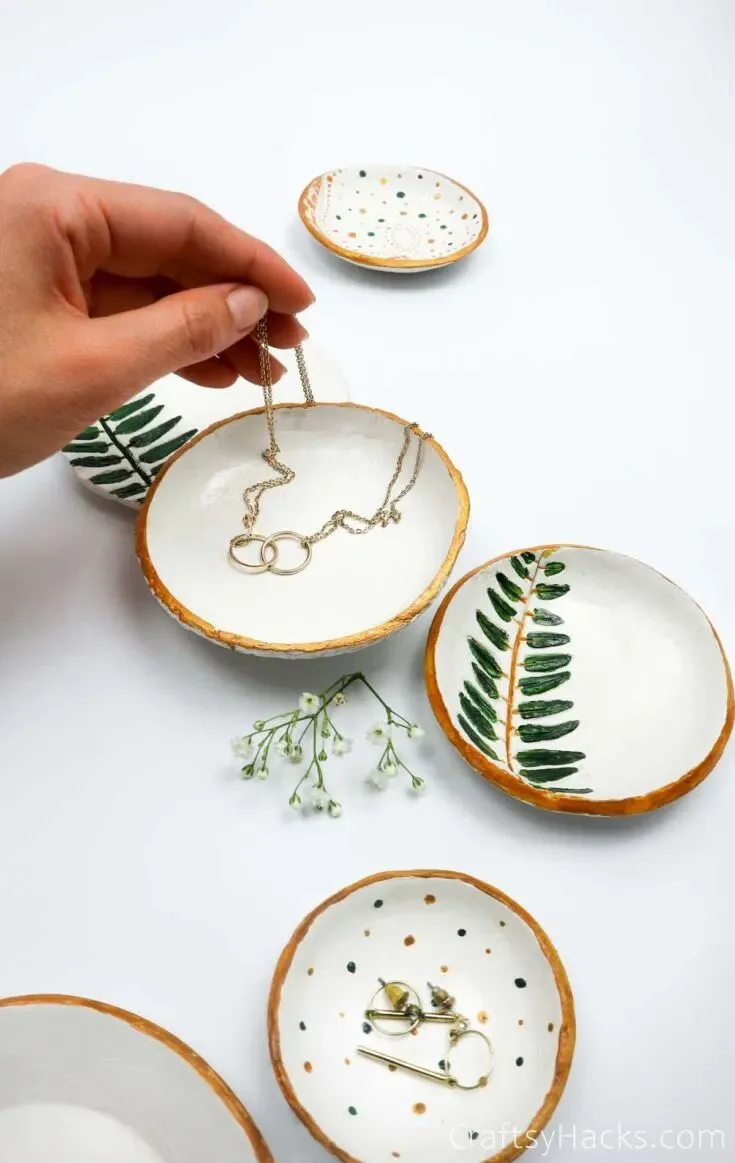 Source: craftsyhacks.com
Jewelry Trays of any size are a pretty and functional option to sell, and the best part is that they are completely customizable.
The materials you opt for in your design can vary greatly; one that I love to use the most is air-dry clay.
This big bin of clay is a great price and allows you to make different-sized trays.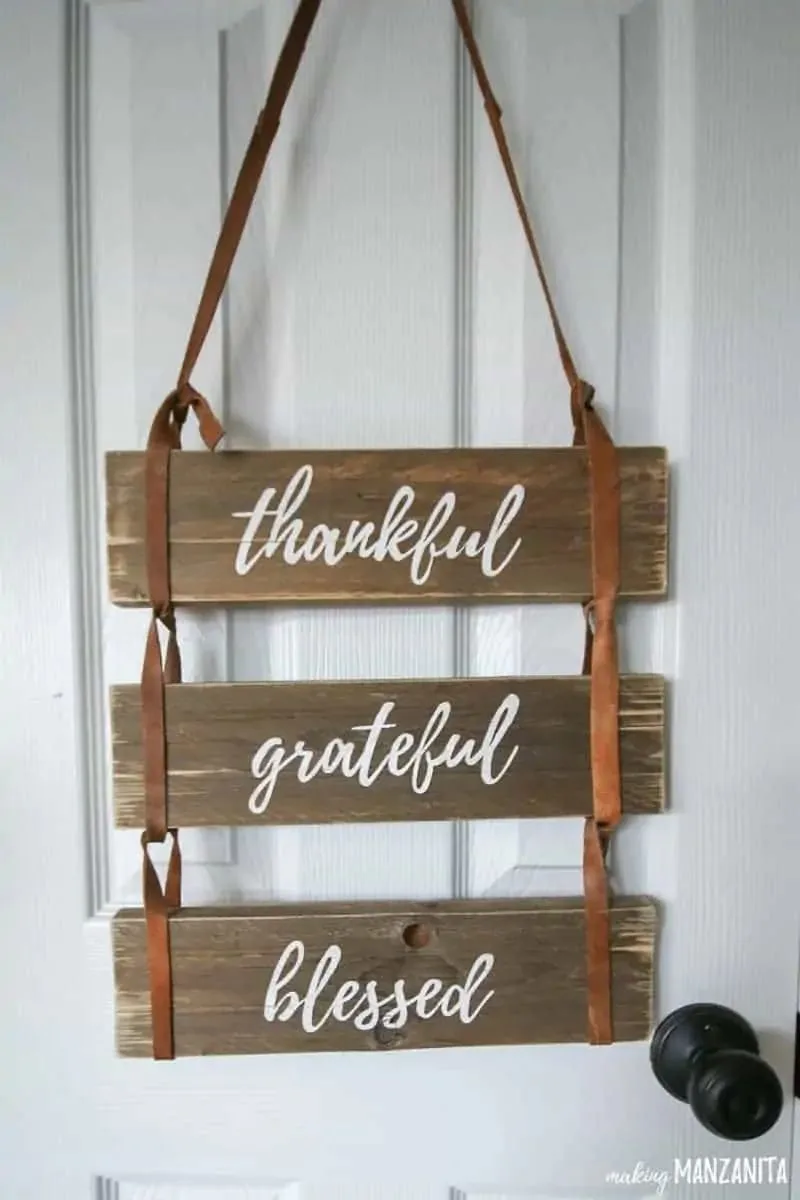 Source: makingmanzanita.com
Wooden signs can get pricey quickly, depending on size, shape, and detail. Pallets are some of the cheapest (often free) wood to acquire and are adaptable to different mediums.
Signs could be a very lucrative option if you have a Cricut or are talented in hand lettering.
Check out these other DIY Fall crafts for your home!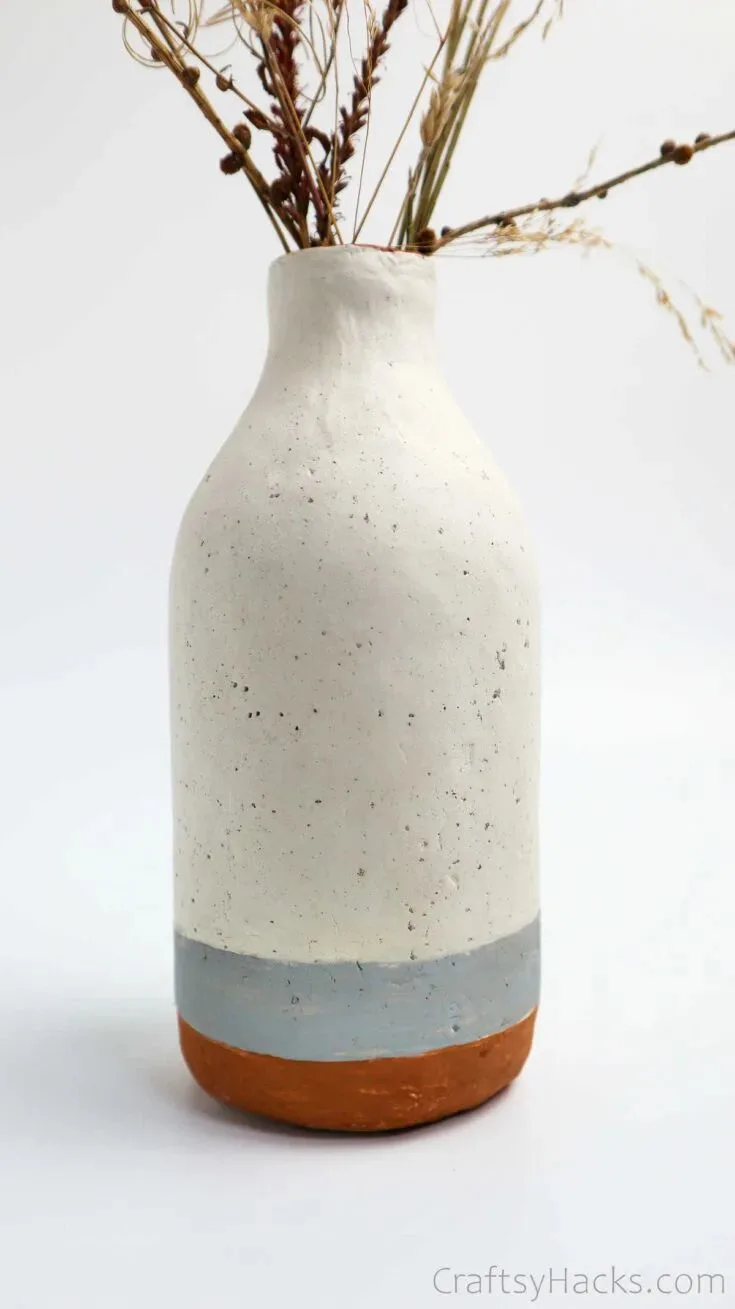 Source: craftsyhacks.com
Upcycling and selling feel the best, you know? Small costs and a great return on product; you just have to decide what medium looks best on your bottles.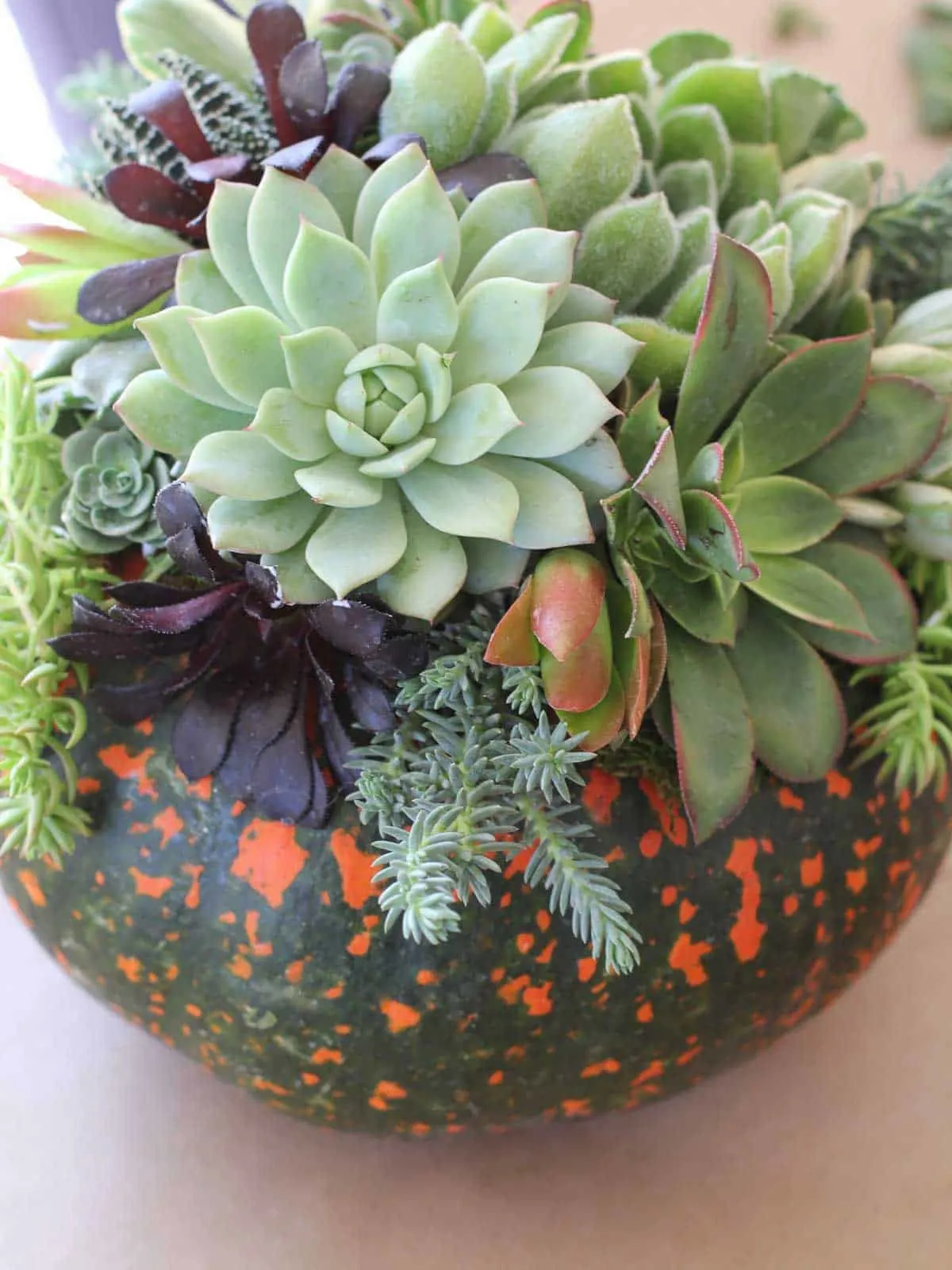 Source: delicioustable.com
If you want a fun seasonal special to sell, try these succulent-topped pumpkins. You could make these with fake items or their real counterparts, depending on your market.
Realistically, the living options may need to be a local effort; shipping them is too unpredictable. Locally, I think they'd do wonderfully.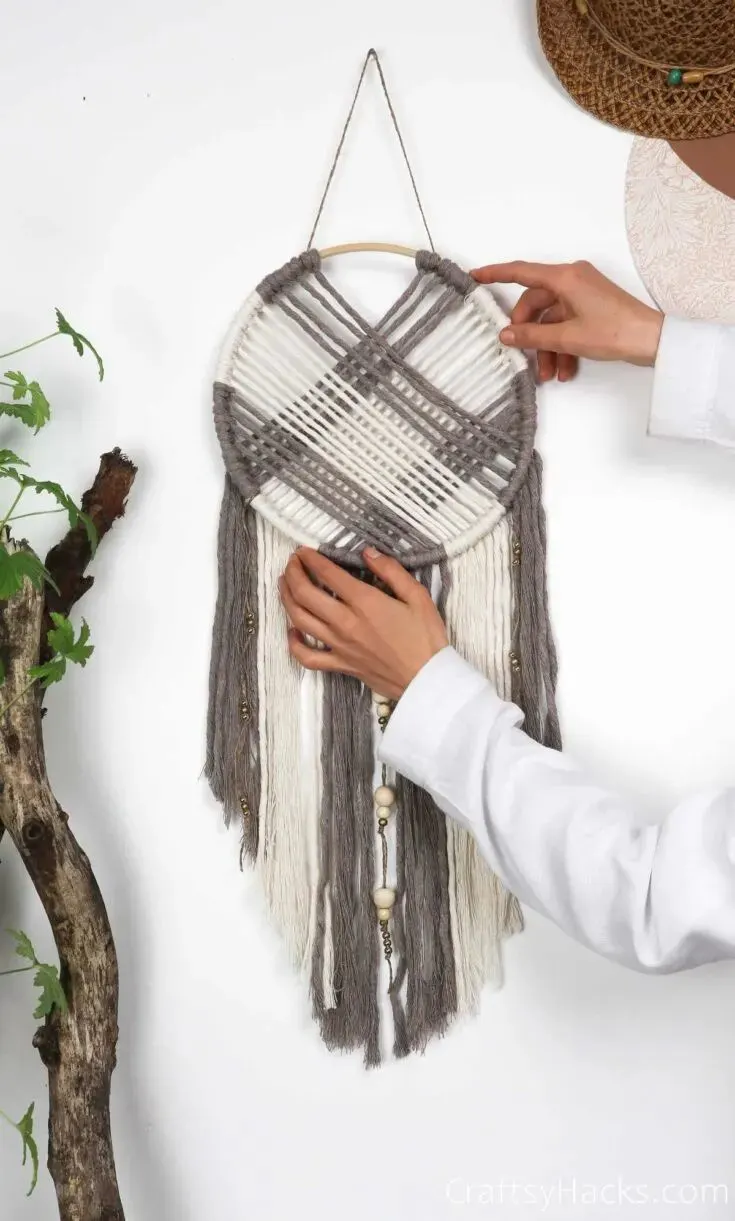 Source: craftsyhacks.com
Dreamcatchers, or wall hangings in this spirit, are very simple and versatile. Grab this big pack of string to start today.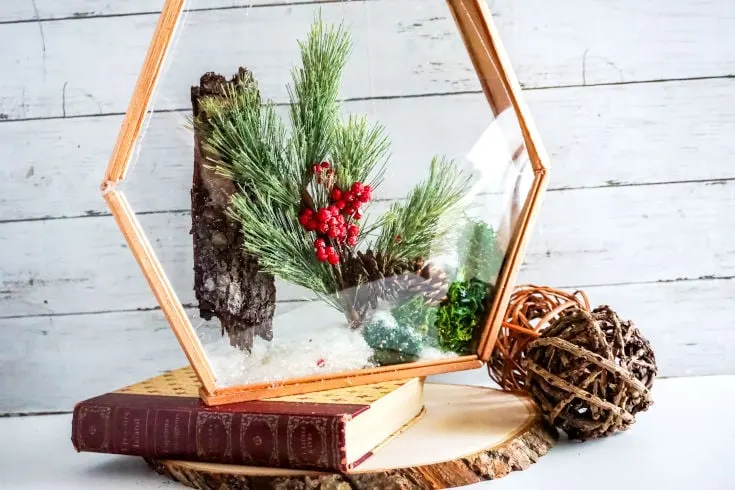 Source: soapdelinews.com
Adding greenery to any home, office, or public place is always a good idea, which makes for a great thing to look into selling.
This suncatcher terrarium is unique and sure to catch the eye of many.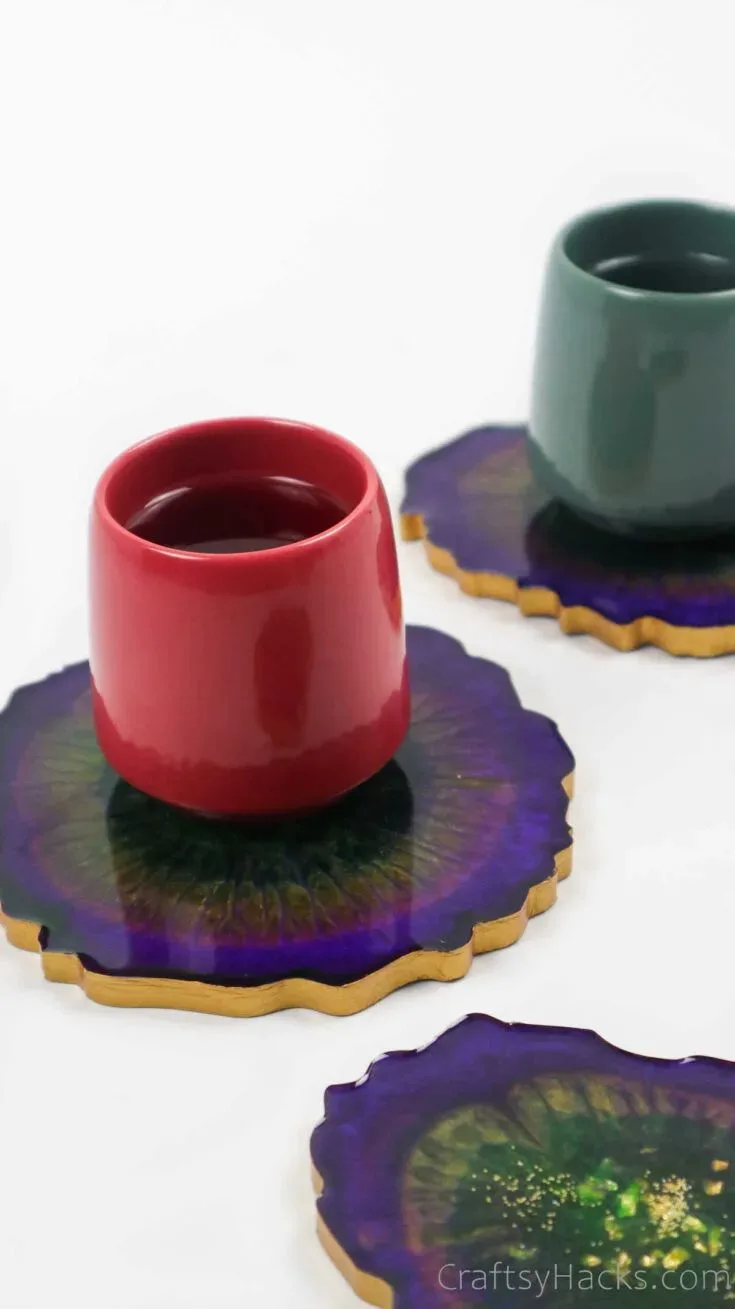 Source: craftsyhacks.com
These resin coasters look complicated, but a batch at a time makes the process worth it. Offer color additives and make them by customizable order.
Grab this set if you are interested but don't know where to start.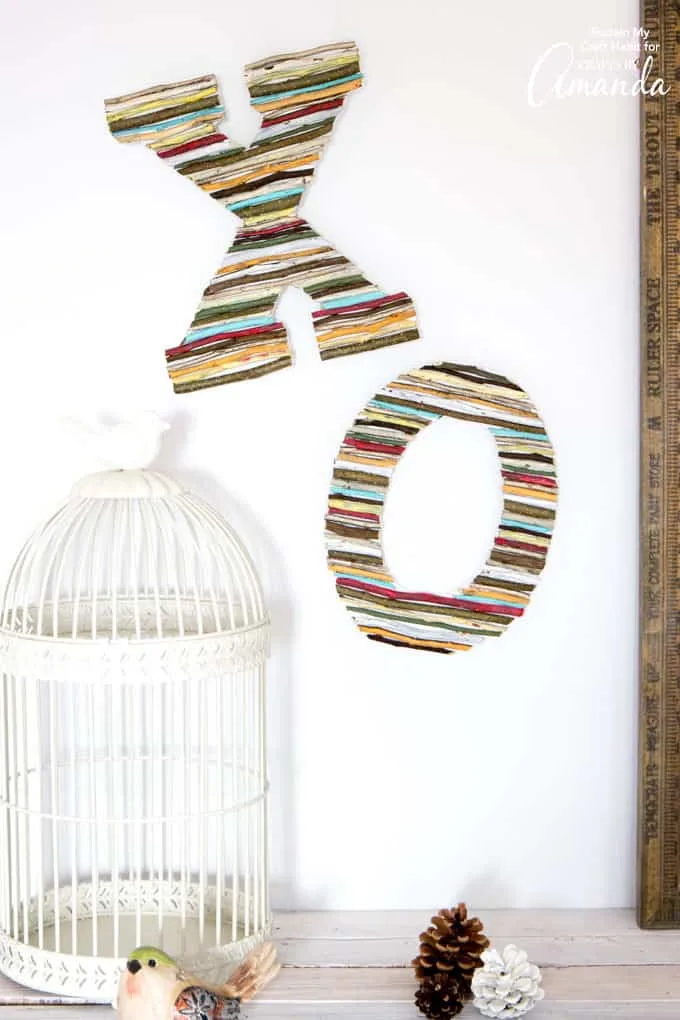 Source: craftsbyamanda.com
Wall letters are a sweet touch to kids' rooms or playrooms. Try this fun twist by painting twigs and assembling them into letters.
Again, this would be a great option for a made-to-order part of your store so customers can request letters, names, or basic words. This paint brand has a nice set of fall colors.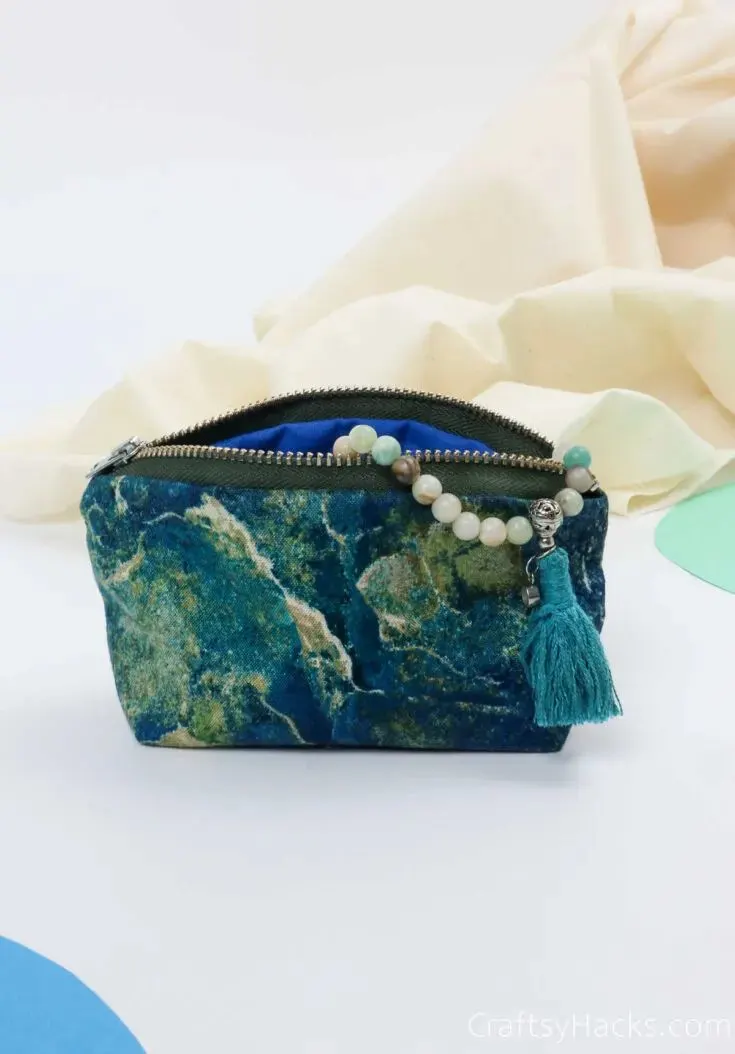 Source: craftsyhacks.com
Zipper pouches are endlessly useful, and I keep them in multiple places throughout the house.
Pouches are one of the easiest things to sew, and if you know your market (character, style, age, etc.) makes it all the easier.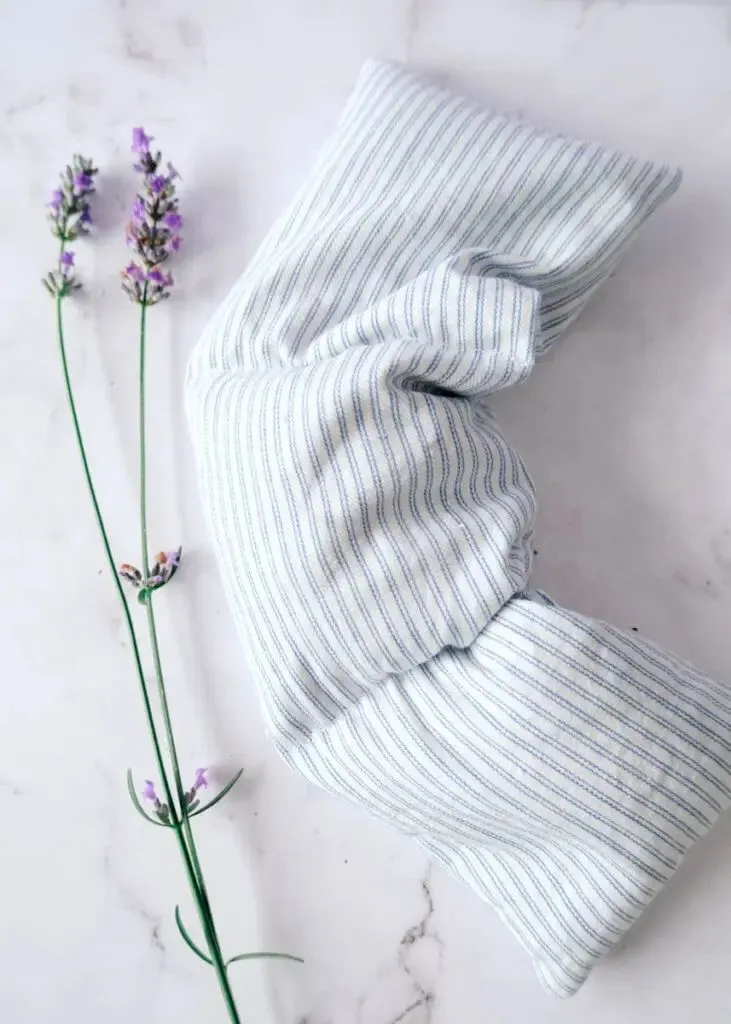 Source: makylacreates.com
In my opinion, heating pads are a non-negotiable item for everyone. Learning how to make these will open your customer base multiple times over!
There are great options: stick to kid or adult sizes, or try both if you have the material! Like I said, I think everyone should have them, so why not sell them to everyone?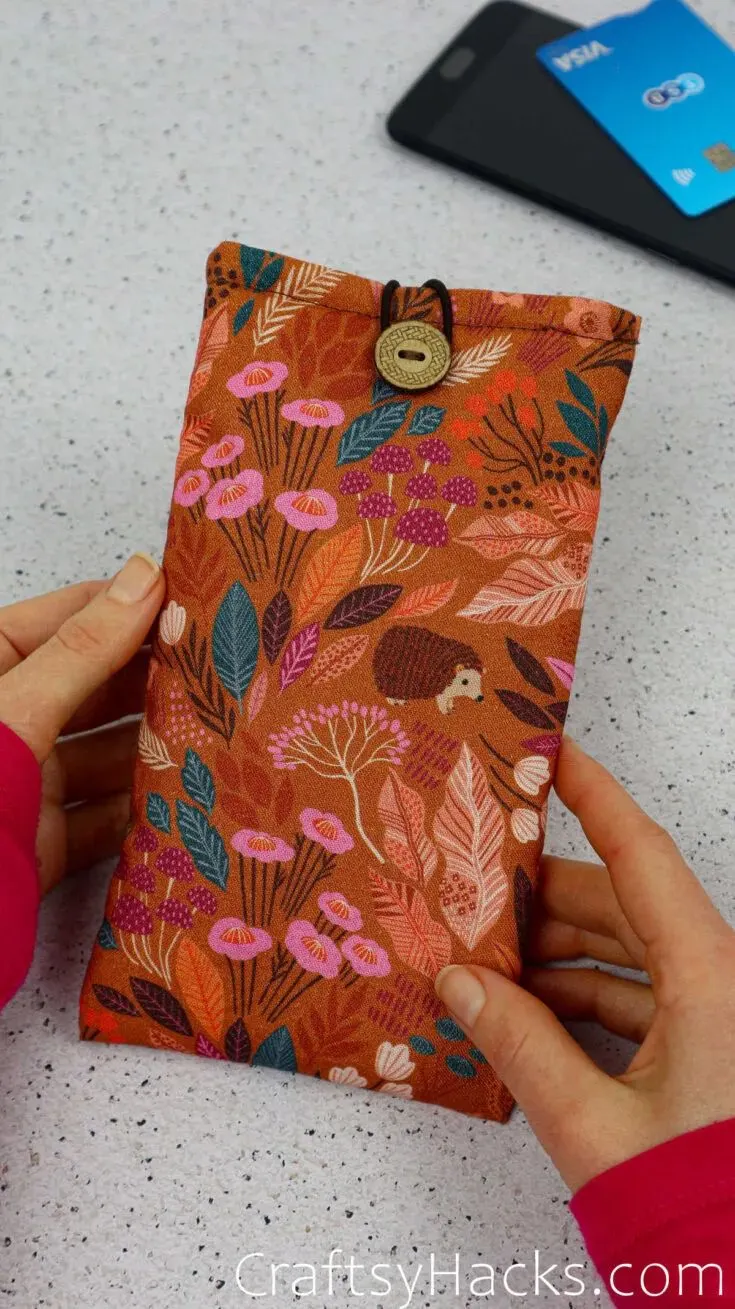 Source: craftsyhacks.com
Making your phone case sounds a little more complicated than other ideas on this list, but it's easier than you think! Think of a soft case for sunglasses or glasses; you're pretty much there.
The more supportive the fabric, the better–consider lining it with some extra material to ensure the phone's safety.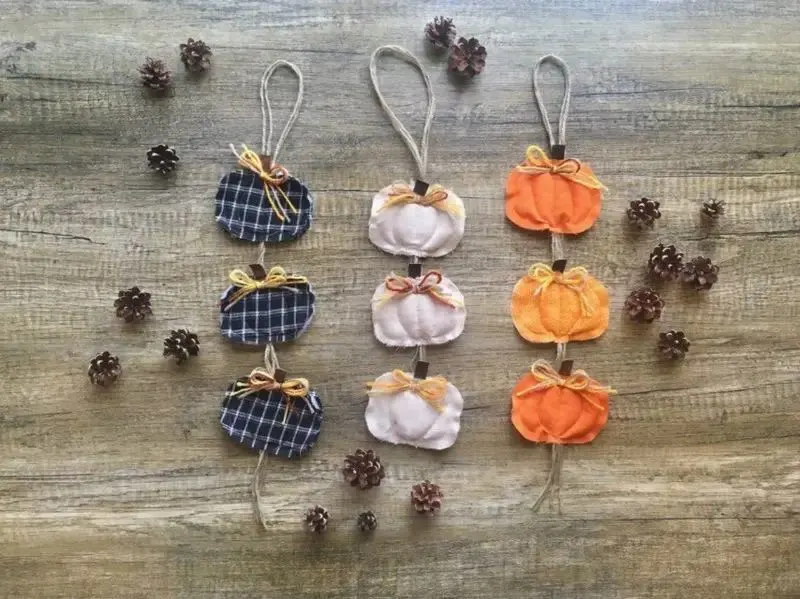 Source: seamwhisperer.com
I love these pumpkin door knob hangers; they couldn't be easier to make!
I'm sharing fall-oriented items for this post, but you could easily expand this idea into any holiday or time of the year.
You can easily use fabric scraps from your bin if you have enough to spare. Otherwise, any material would look charming in this context.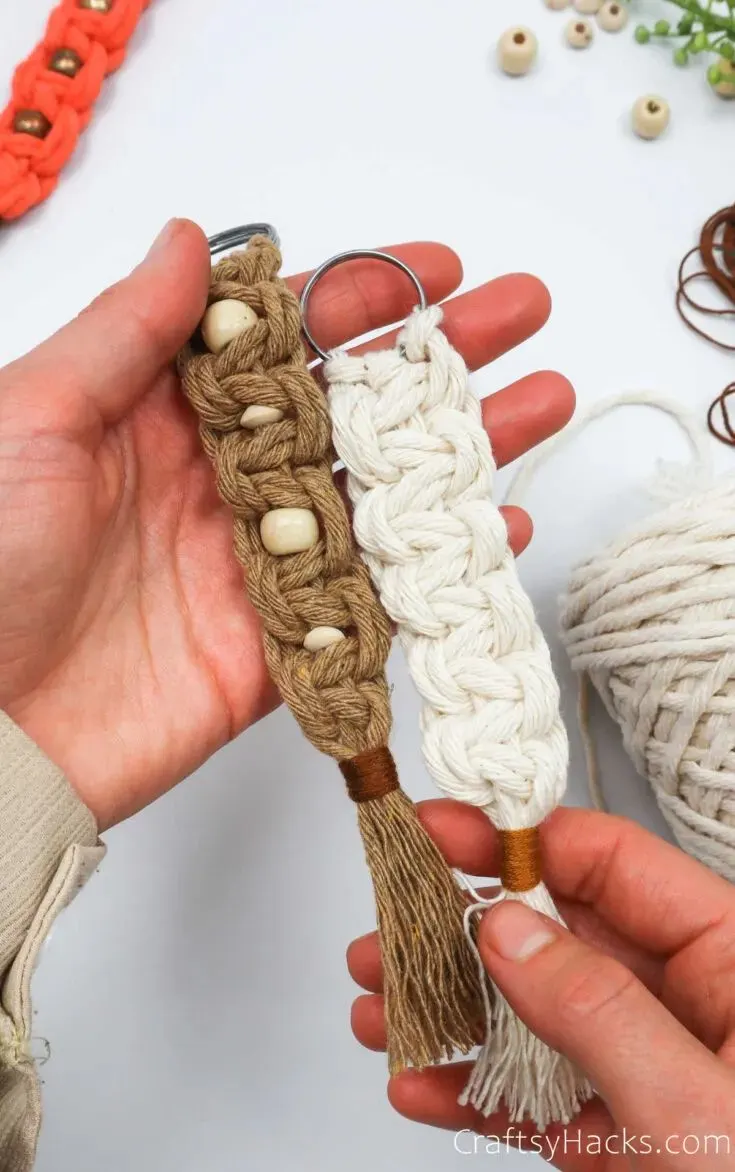 Source: craftsyhacks.com
Macrame is so versatile that opting for a large quantity like this is a great option if you want to make crafts centered around the material.
Keep them plain, or add charms or multiple colors of macrame to liven your products up.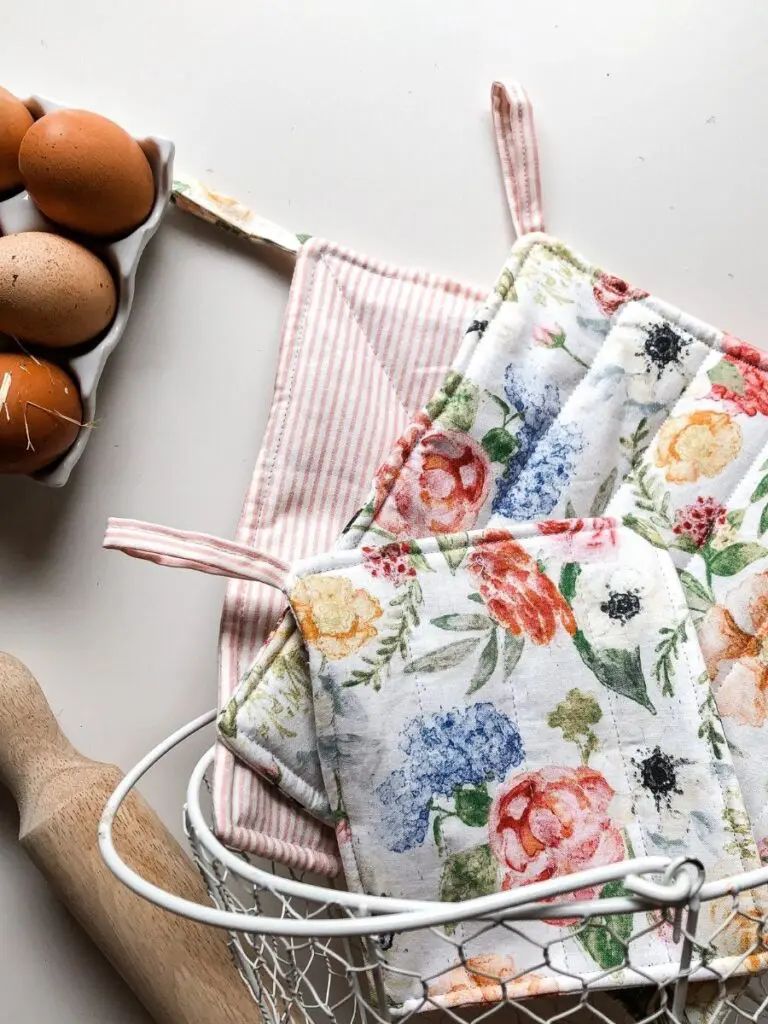 Source: makylacreates.com
Pot holders are something that everyone uses and can easily be made into a fun seasonal decor item.
Start with classic squares, and if they do well, expand into mitts–neither is hard to make a lot of.
You also have many options to play around with how you sell them. It's up to you to sell singular items, mix and match, or batch sell.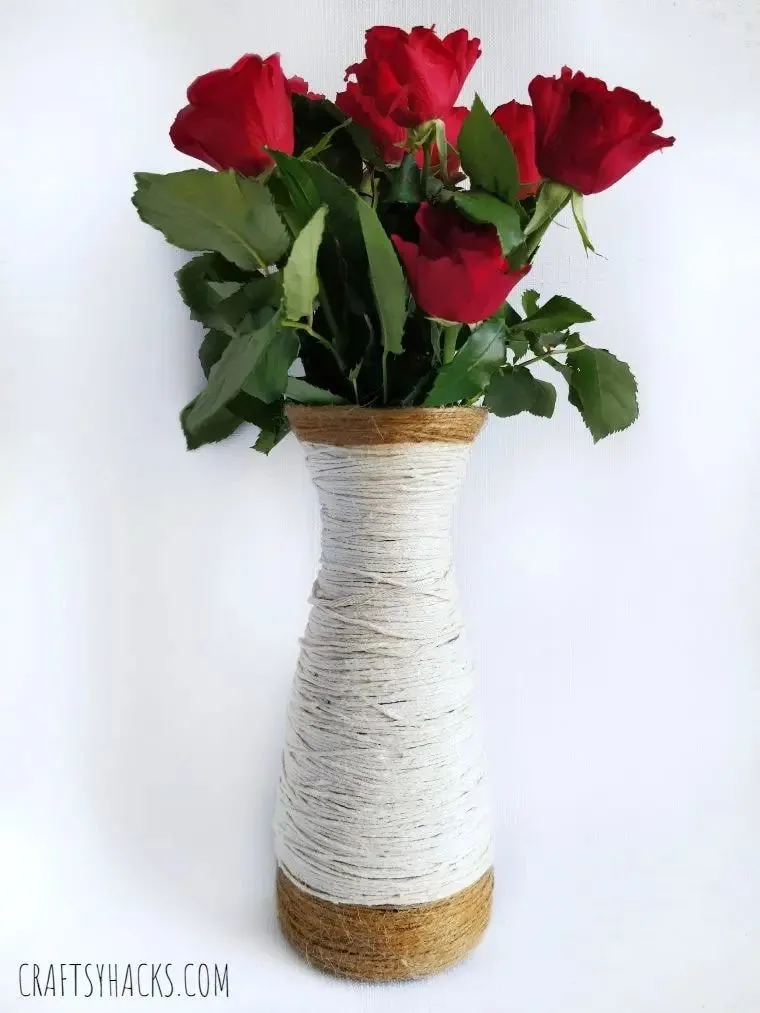 Source: craftsyhacks.com
An upcycled craft is one of the easiest to add to your repertoire. Grab some vases from the thrift store and this yarn pack to get started.
You may want a hot glue gun or other reliable adhesive to ensure yarn placement on the vase. I go every couple of rows and add just a dot of glue.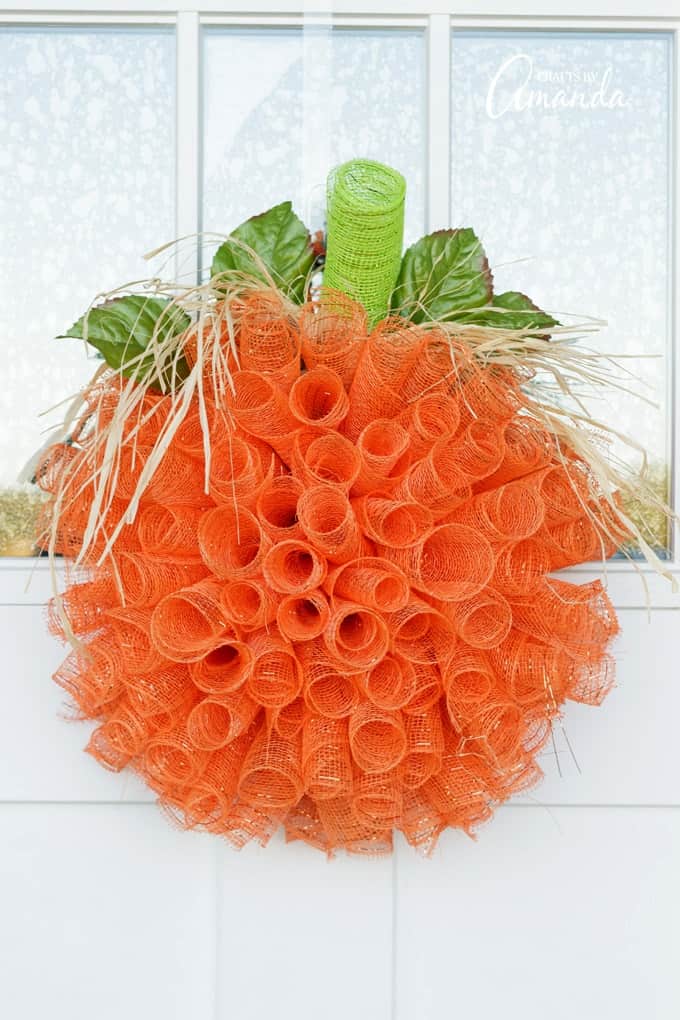 Source: craftsbyamanda.com
Fall decorations can blend easily with all warm colors marrying into one another. This deco mesh pumpkin wreath adds texture and dimension to people's homes.
Making these is therapeutic and repetitive, making it easy once you've got the hang of it. Play around with what feels right for you to streamline your production timeline.
This is one of the best fall crafts for adults to express their creativity!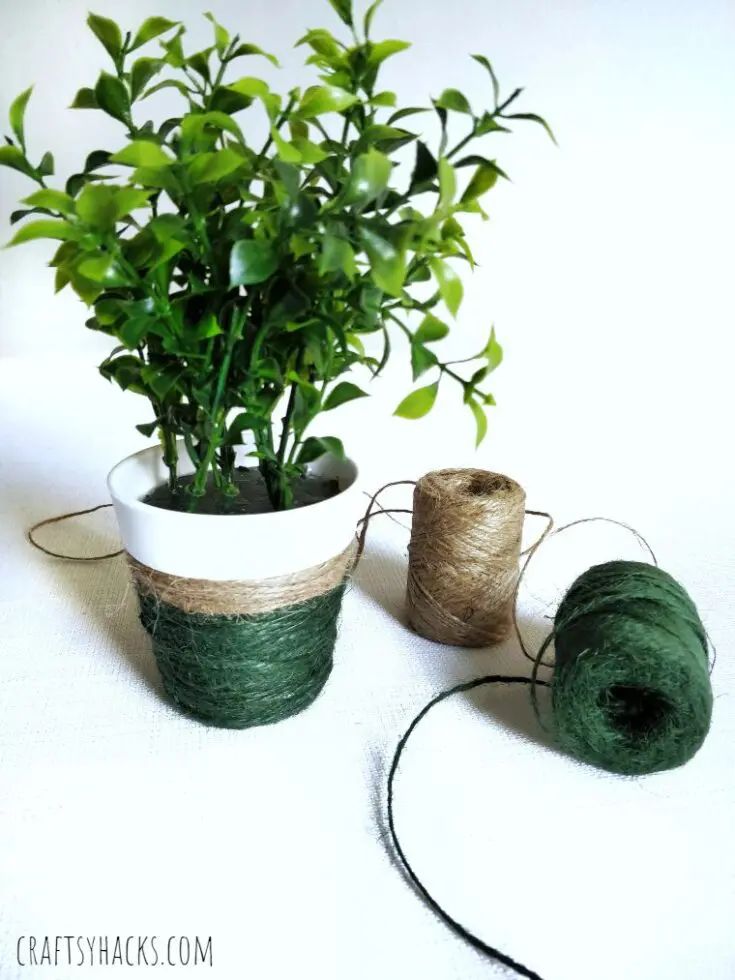 Source: craftsyhacks.com
Try wrapping a flower pot With all that extra yarn from your vases! It gives the flowers an extra textural look, making them pop more.
Similar to the vase, add a dot of hot glue or good adhesive to ensure the structure of the yarn stays put.
I like adding a few different string or twine colors since there's more room to play around with on the pots.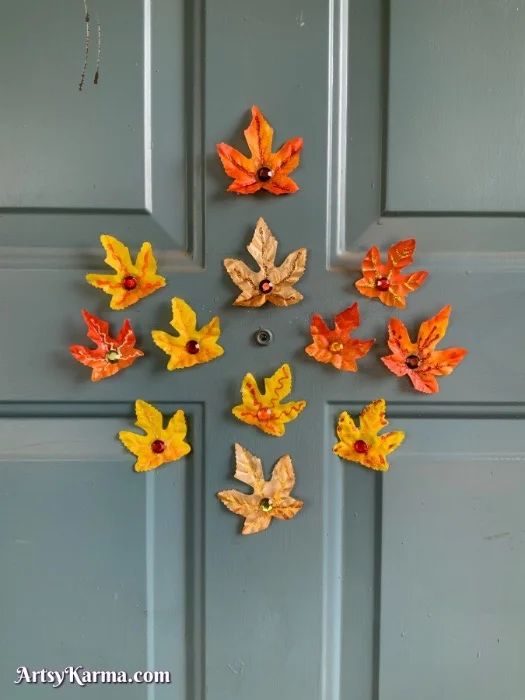 Source: artsykarma.com
If you've done wreaths and don't enjoy making them but want to expand into other front door or front porch decor, try these door fall leaves.
They are unique, as it stands now, but I have a feeling those in a similar boat to you will snatch something like this up and make it more popular.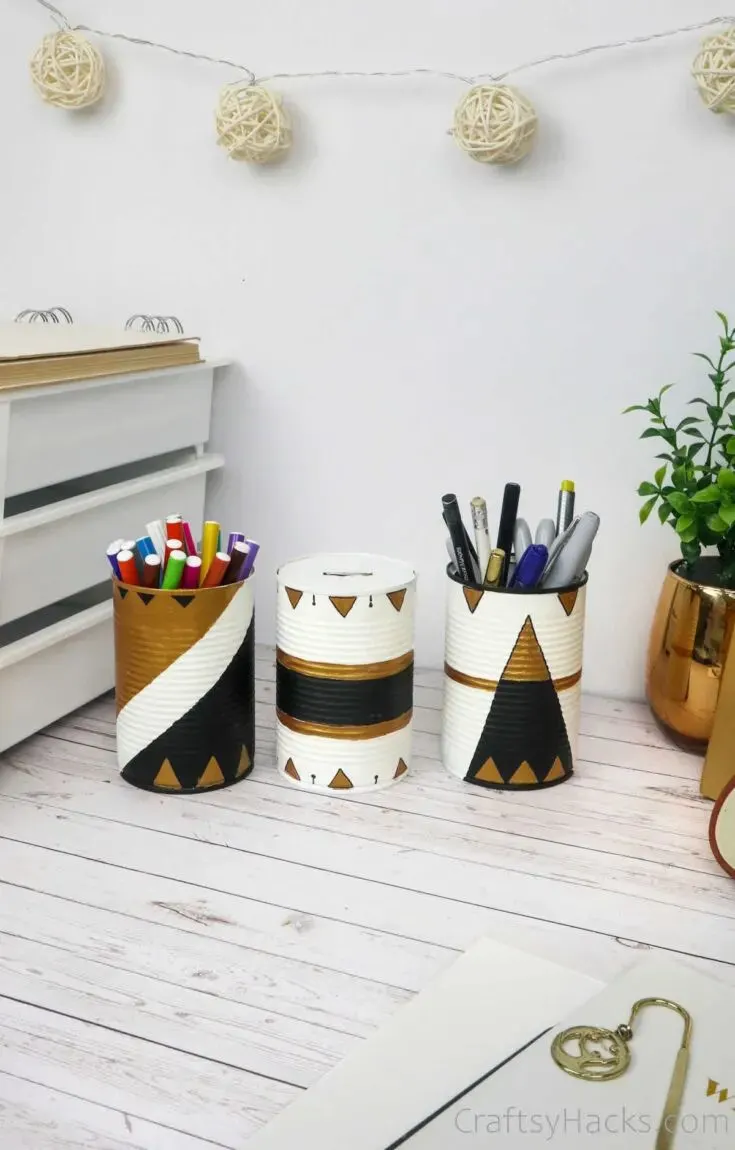 Source: craftsyhacks.com
In my opinion, tin cans are one of the most overlooked items in the world today.
They are fully versatile, long-lasting, and workable in replacing many household items you usually buy in-store.
You can punch holes in to repurpose them as candle holders, add paint for decorative containers, or turn them into holiday crafts by painting them in the style of a specific character.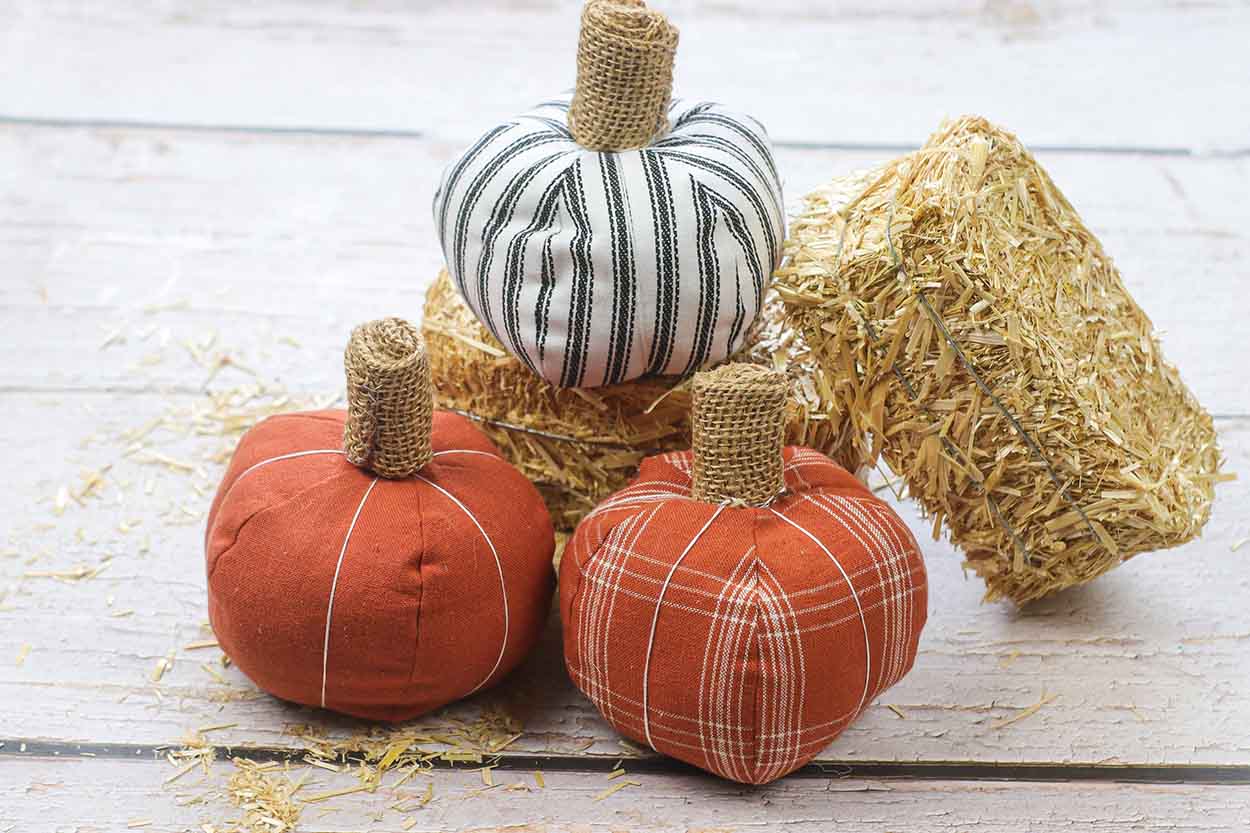 Source: beginnersewingprojects.com
Pumpkin decor is a must outside during the fall, but inside needs to have the charm of pumpkins.
Fabric pumpkins like this, I think, would do well selling, especially the fabric you choose.
Grab this set for a fun plaid pumpkin set. Other options are listed below, but plaid works well for the fall season.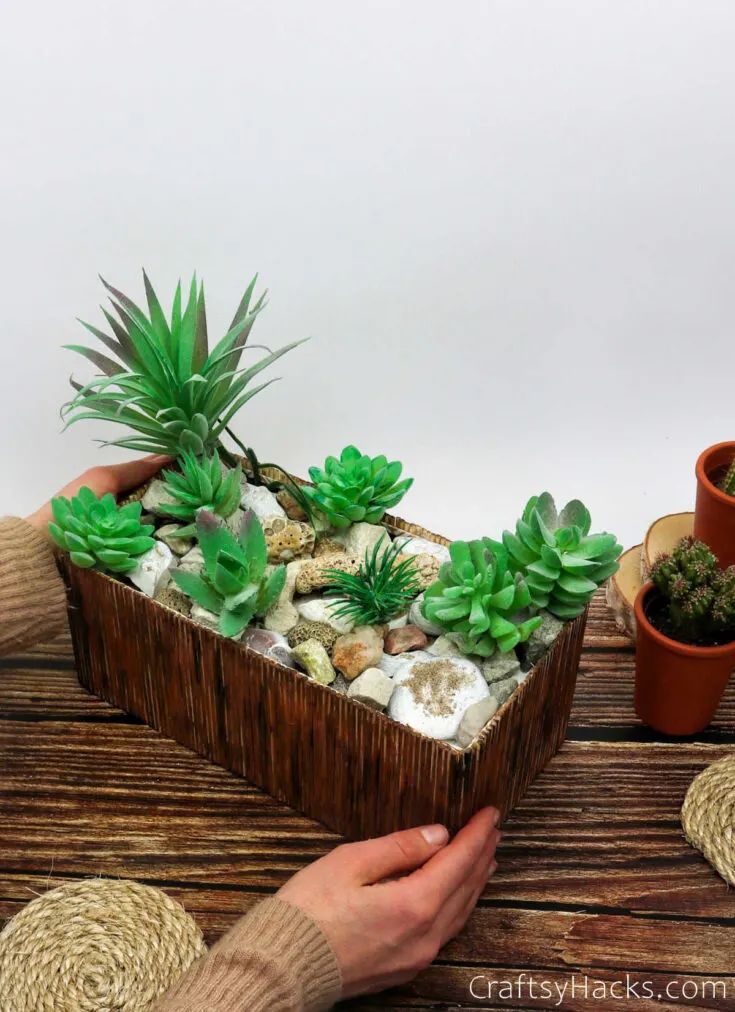 Source: craftsyhacks.com
As fall gets into full swing, we all know much of the green has faded by this point. This planter would do well in your shop amongst all the traditional fall items.
Plants and greenery are a great and natural mood booster. I think succulents are a great year-round green that would look wonderful amongst the various holiday decor.
Source: homemadeheather.com
Decorated spoons have always had a market; if your shop is kitchen or house-oriented, these could be a great option.
Playing around with your cast of ghoulish characters–Frankenstein, Dracula, ghosts, witches, and even pumpkins would be excellent.
These spoons I've found are a great option for crafting. They're a great price, and paint goes on easily to their type of wood.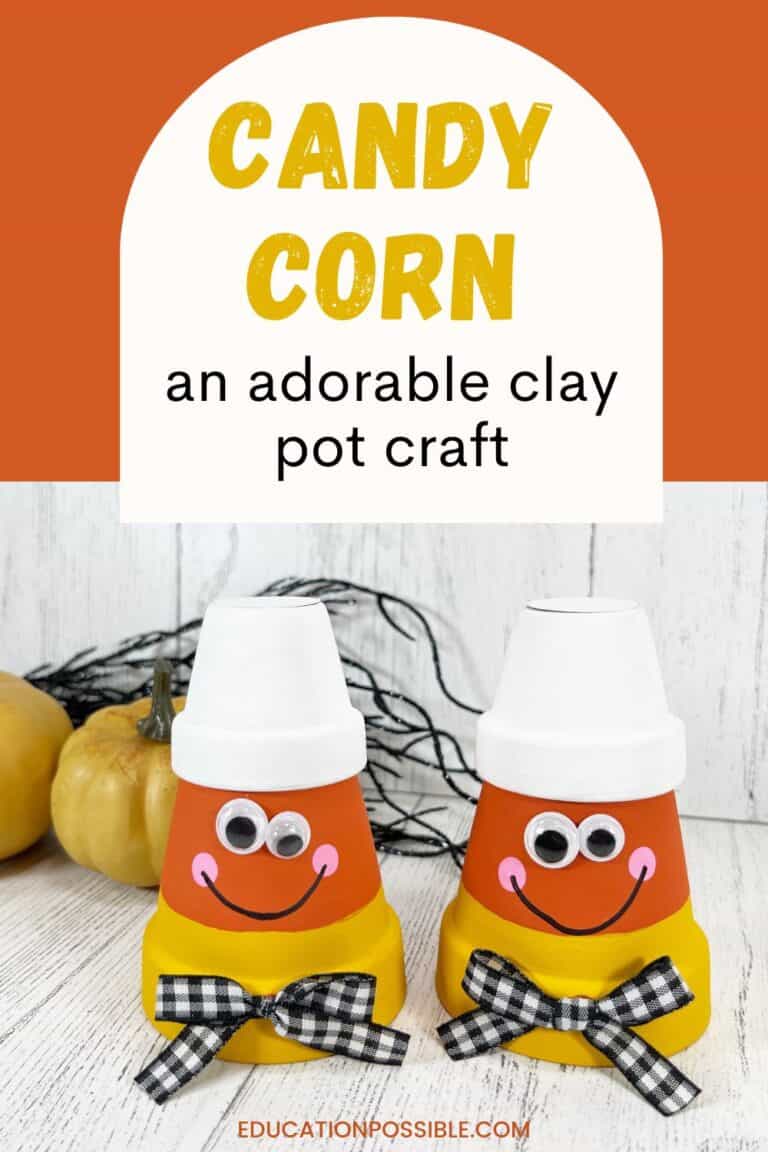 Source: educationpossible.com
This candy corn clay pot would look great with a fall collection for the outdoor shops.
They make great additions to gardens, front porches, and back decks–the color blocking of it makes the pot pop.
You could play around with the expansion of these pot ideas–ghosts, pumpkins, Frankenstein–the simpler, the better.
Try them on different-sized pots, too, to work for different homes.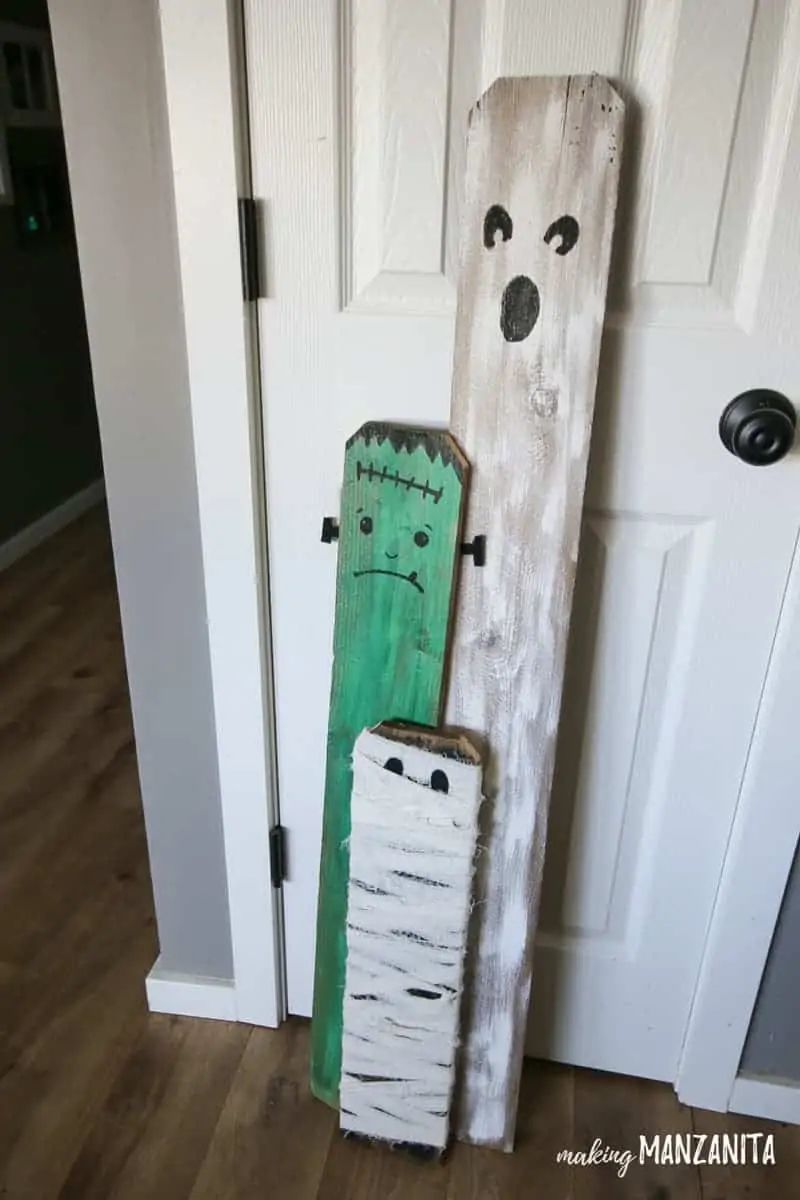 Source: makingmanzanita.com
Porch decorations can get out of hand quickly with everything on the market today. Stick with these sweet and classic decor options–cheap, easy, and always popular.
Try doing different subjects at different heights. I always prefer something unique in multiple options, which works better for multiple spaces.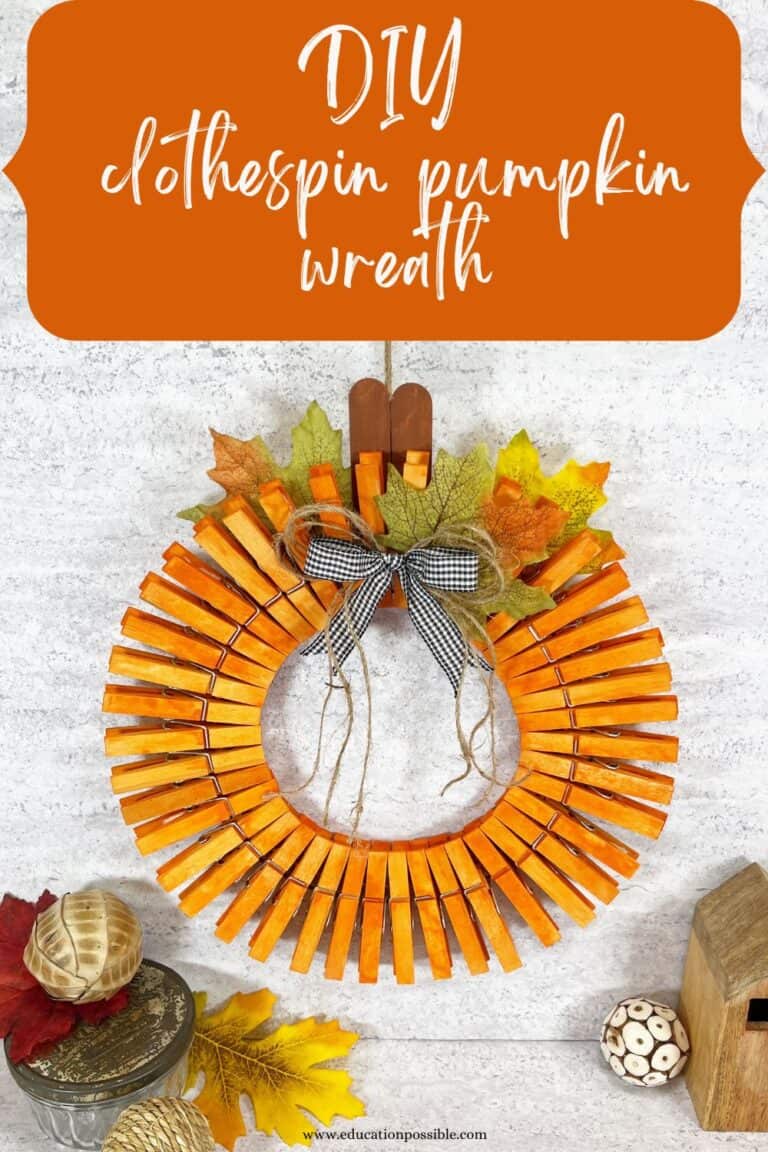 Source: educationpossible.com
Wreaths are, as I have mentioned, endless in possibilities and sizes. Clothespin wreaths are a fun, interesting, and cheaper spin on a more traditional wreath.
If you want to try this type out, this pack of clothespins works great! There are different pack sizes, too, if you'd prefer to test before committing.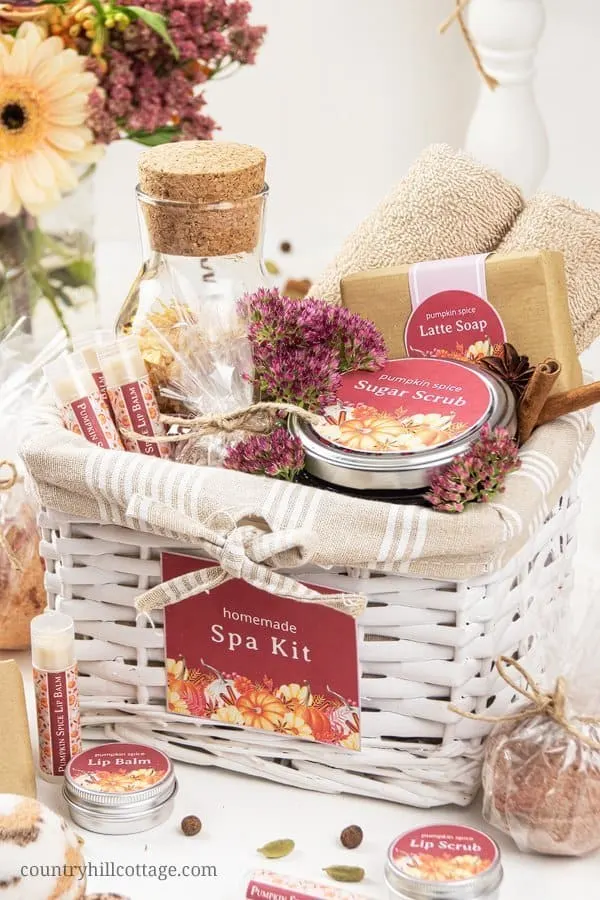 Source: countryhillcottage.com
If you know the health and beauty market well, try selling fall-inspired gift baskets.
Knowing what's on trend is everything for the beauty field, so keep up if you want these puppies to sell like hotcakes.
Some great things to include may be essential oil rollers, bath bombs, tinted chapsticks, and lotion. You could poll friends, family, or customers to improve the baskets.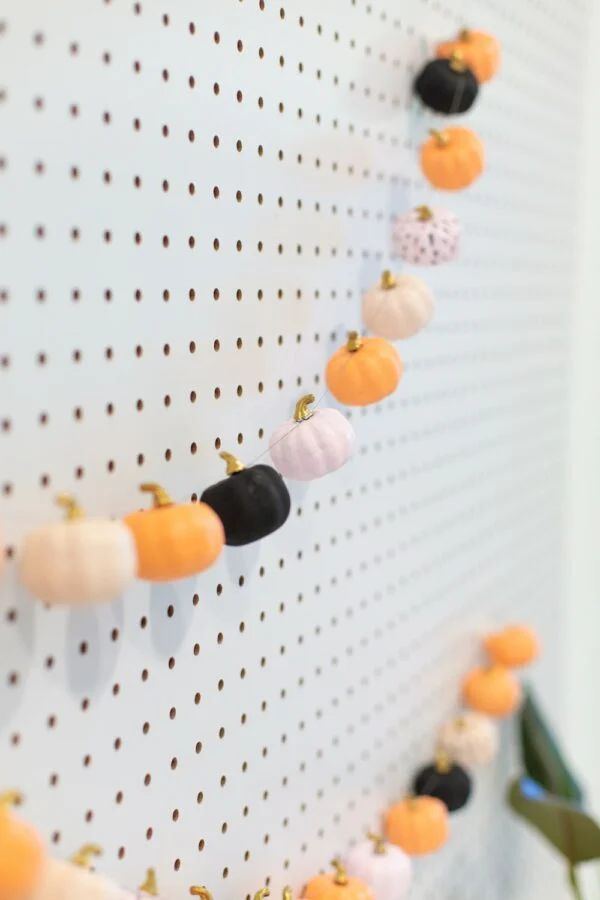 Source: lovelyindeed.com
Garlands will always be an excellent decor option for those looking to enjoy the season's spirit.
Go a little off-beat with the subject of your garland, or have a mix of subject, color, or size to set yours apart.
This mini garland is great because it can be put up in large and smaller spaces. Batch sell them for a good profit or price individually.
Regardless of how you choose to do so, it's a great item to sell.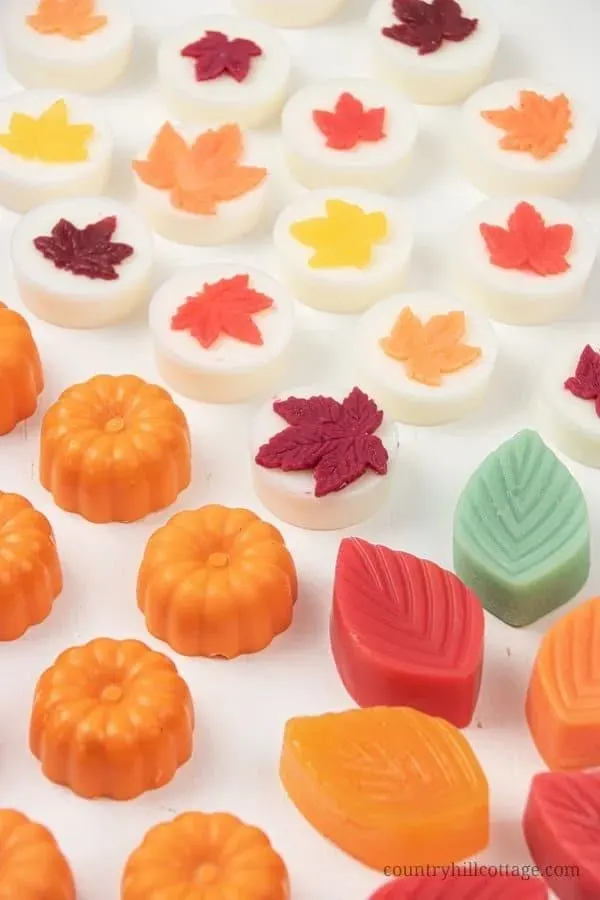 Source: countryhillcottage.com
Wax melts are a safer and more fun option for a fall candle, and you can mold them in fun shapes. I love this mold for melts; there are so many holiday options.
Batch makes each scent and dyes them a specific color to signify which scent is which.
If you enjoy doing fall melts expand into winter, spring, and summer scents, there's always a popular gift regardless of the time of year.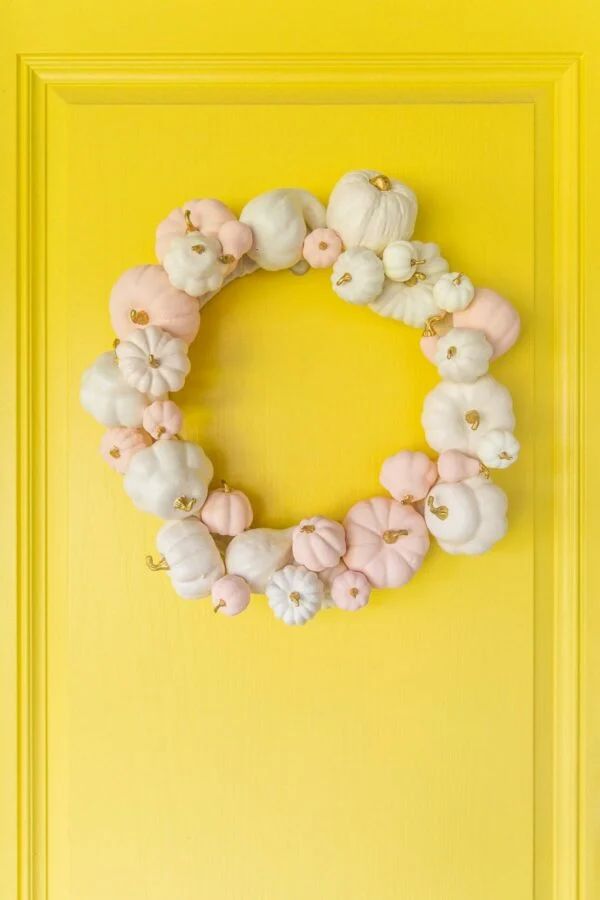 Source: lovelyindeed.com
Wreaths, as we've covered, are diverse in shape, size, and content. Another fun play or take on a fall wreath is using a plastic item (like mini pumpkins) and adhering them to the wreath ring.
This wreath can be a great way to upcycle old holiday decor, whether your own or that found in a thrift or second-hand store.
Depending on the amount of the item determines the size of the wreath, which makes for more interesting production.
Source: thecraftathomefamily.com
I love these delicate leaf bowls. I don't know if it's how they catch the light, but they're a fun piece to do.
Experiment with the materials that will ensure the bowls' structural integrity for the long haul. The last thing we'd want is for the bowl to be damaged upon arrival.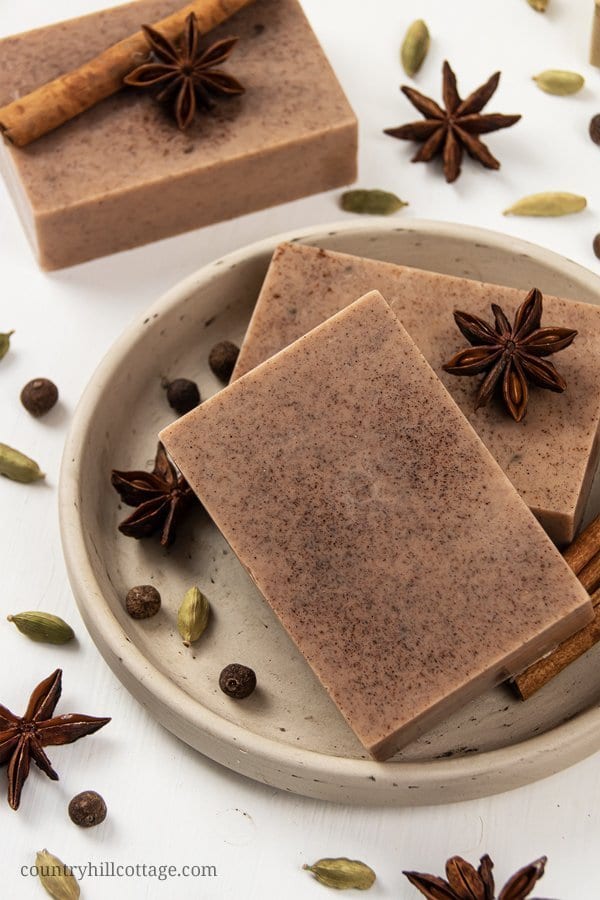 Source: countryhillcottage.com
The very beginning of the holiday season–fall–means fun scented soaps. Like clockwork, the world counts down until buying and consuming pumpkin spice is appropriate!
Time this in your shop; you could have a highly successful and lucrative item. Sell it as is, add it to a basket, or add it as a bonus item if your customer has bought over a certain amount.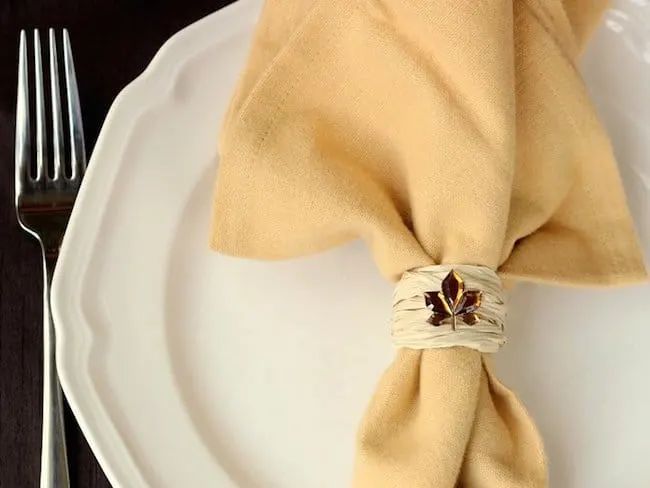 Source: modpodgerocksblog.com
The holiday season calls for parties of all types–from casual to more special affairs. Napkin rings that span all types of parties are a rare but important find.
These natural fall napkin rings have an early, mid, or late fall party covered! The minimalist detailing of the rings works casually and elegantly, depending on the table's accessories.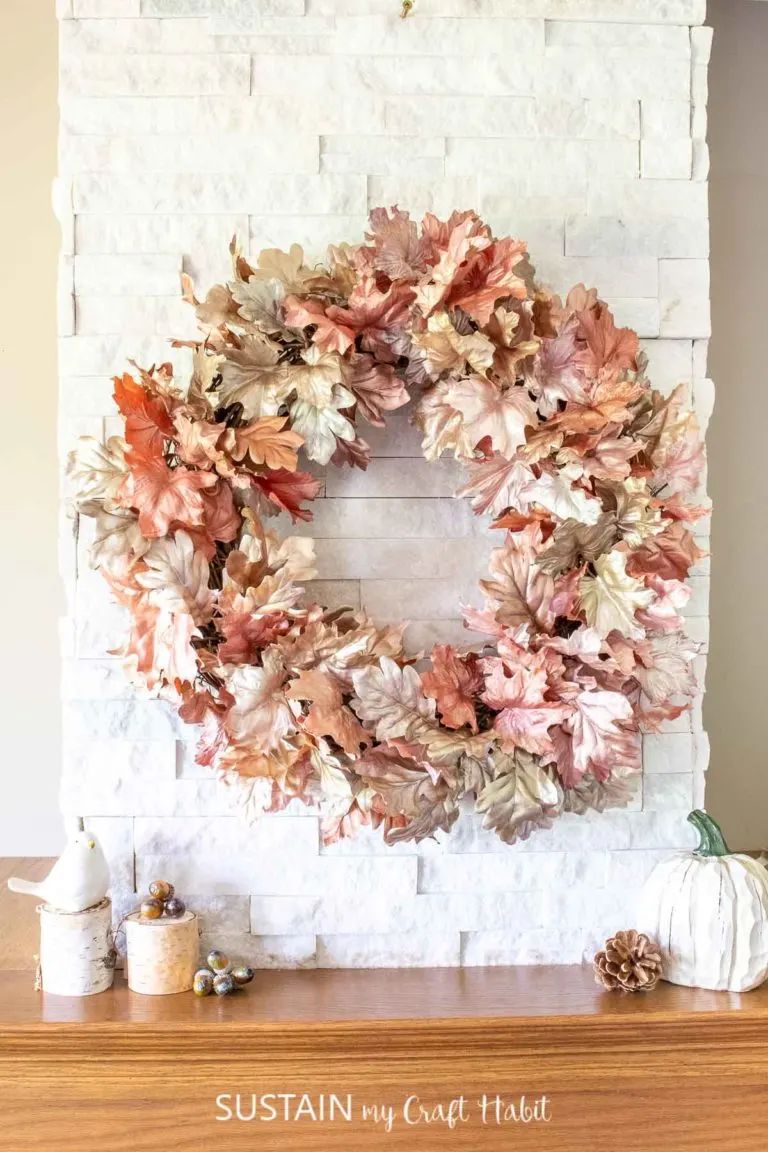 Source: sustainmycrafthabit.com
A completely different way to overhaul a classic fall wreath is to give the familiar feel a textural makeover.
This metallic spray has completely transformed the look and can sell at a higher price!
Try this on any fall wreath in a gold, silver, or copper color spray. The mini pumpkin wreath would also look fantastic with a metallic makeover.
Source: artsyprettyplants.com
Elegant, minimalist, easy, and cheap–can it get any better than that? These concrete candlestick holders look incredible in any setting and couldn't be easier to make.
The shape of the holders can look like anything, too. If you opt for a specific shape, prep the space so no concrete adheres to the mold.
It's also a beautiful fall decor idea.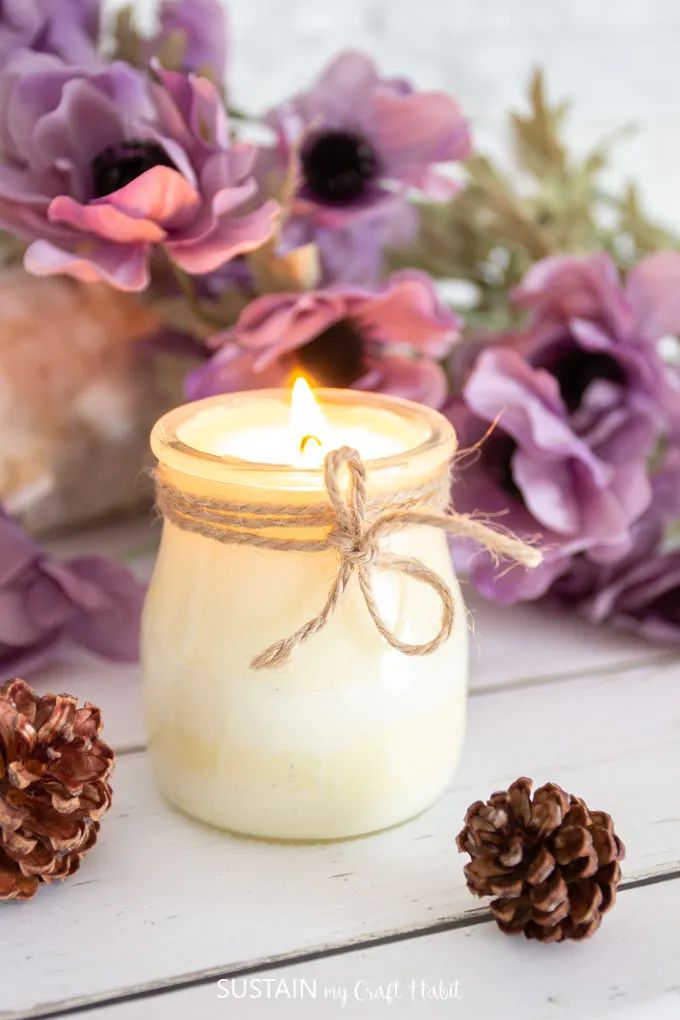 Source: sustainmycrafthabit.com
Although melts are fun and easy to make in one go, there's nothing like a great fall-scented candle.
Stick with a few incredible handmade scents or provide a whole line of minimalist smells.
However you choose to sell them, opt for a natural wax (like beeswax)–less toxic and better burn life overall.
This is one of the best fall crafts for adults.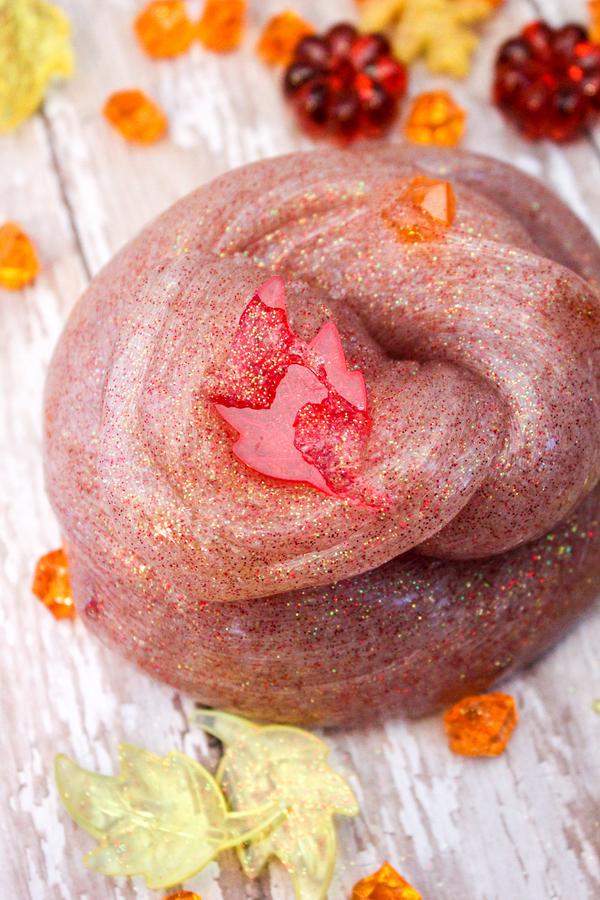 Source: kimspireddiy.com
If you're a kids' shop looking for an autumnal offering, try this no-borax cinnamon slime! It's a great extra boost of sensory experience for a beloved child's favorite pastime.
Or cater it toward adults; I'm always one for some extra sensory time! It's a proven way to regulate and calm anxieties or nerves.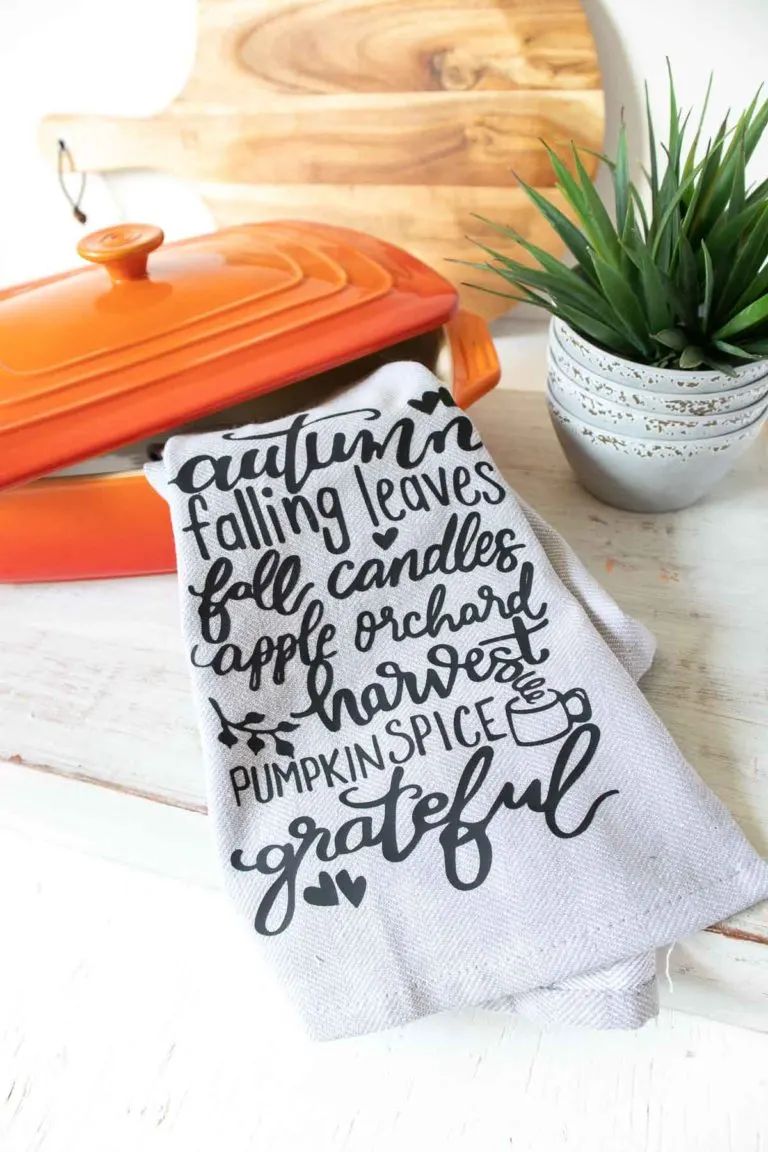 Source: sustainmycrafthabit.com
Finally, tea towels are a great, reliable way to add extra cash to your business. Fall options are endless, too.
Lean into the warm and cozy side of fall or the ghoulishly fun Halloween side of it all. Iron-ons are a great option, too, to large batch an image or sentiment onto towels.
Be prepared for the next holiday season with these Christmas crafts to sell!