Easy, creative, and fun DIY crafts for teens. These little projects will get teens creative!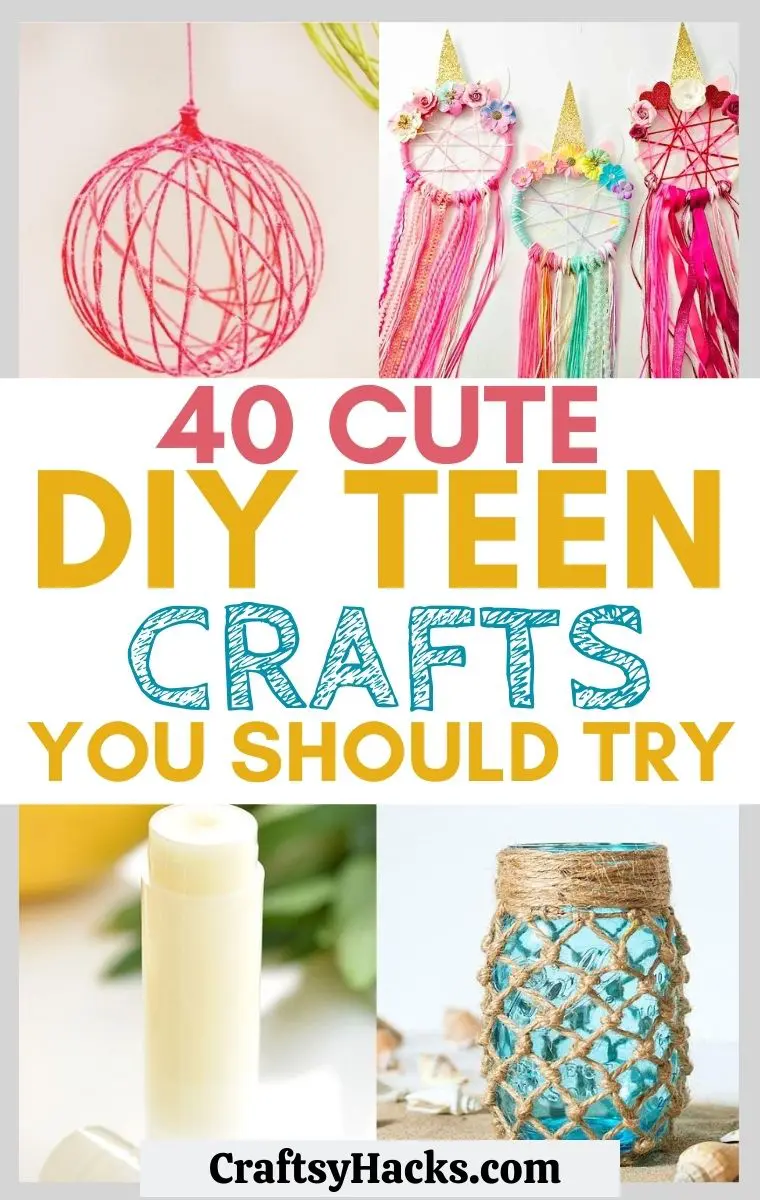 Crafting is a wonderful hobby. It's not only fun, but you get a pretty darn good feeling out of knowing that you made something cool out of nothing!
Instead of spending a ton of money on things to keep you busy throughout the day, a crafting session is one of the best ways to show everyone how creative you can really get. Not to mention, a good crafting session can be incredibly therapeutic.
Need some ideas for your next crafting session? Here are 25 simple DIY crafts for teen girls!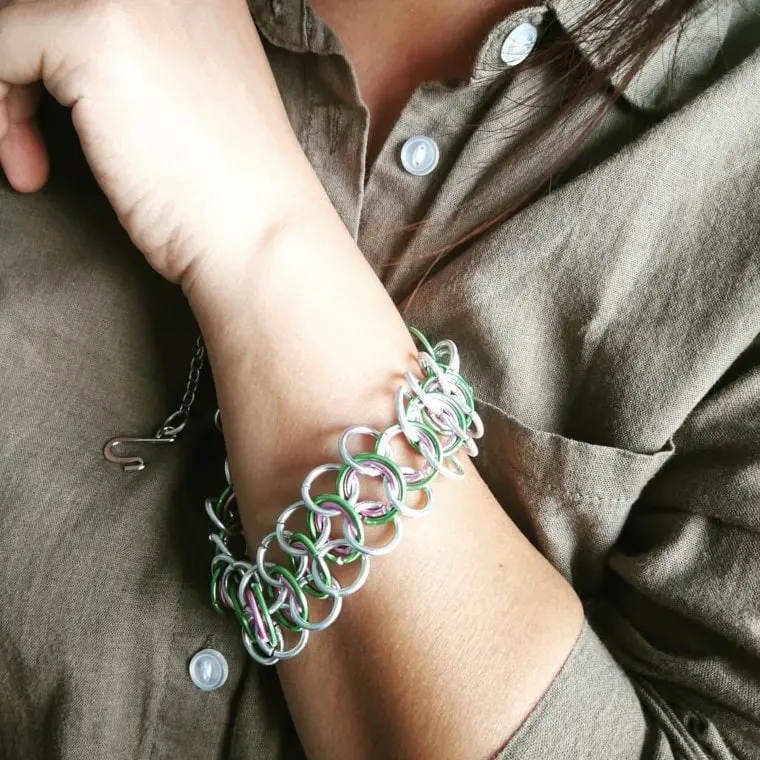 Source: Instagram
Here's the ultimate craft project for a girl who loves her bling. Forget about spending a ton of money on the expensive stuff, when you can make your own custom jewelry with a little DIY.
Besides saving a couple of bucks, it's also pretty cool to tell people that you make your own jewelry.
Once you get the hang of it, you can even make a bunch of bracelets for your friends or even stack them on your wrist!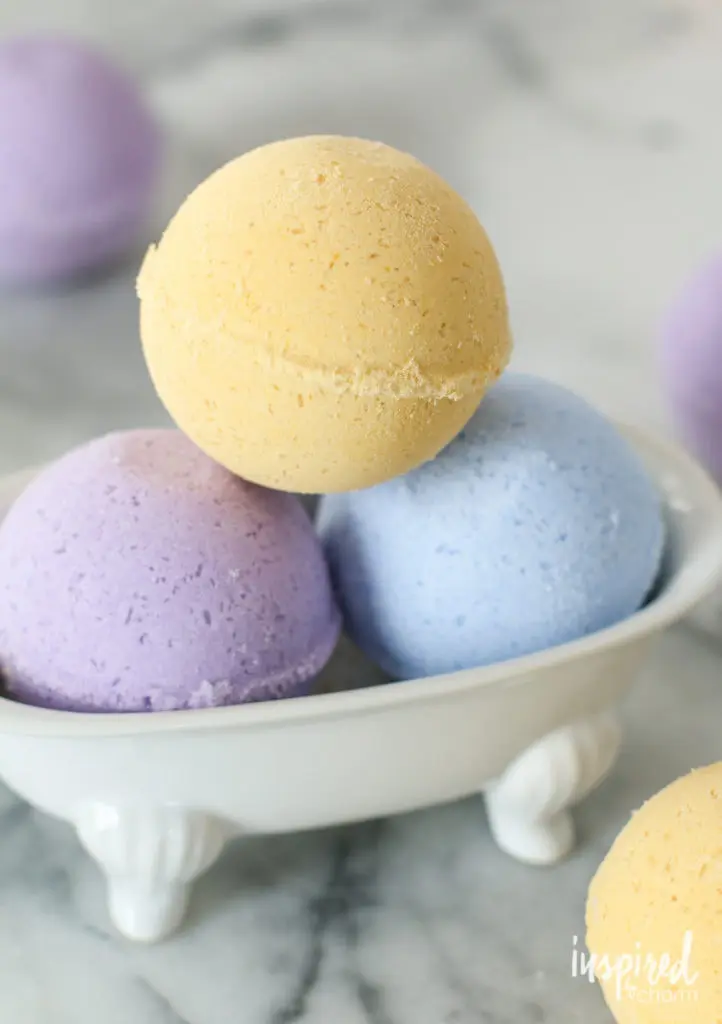 Source: inspiredbycharm.com
Who doesn't love a pretty bath bomb? Instead of stocking up on them from the store, you can make your own custom bath bombs with a little DIY.
Not to mention, they also make great gifts! You can grab a set of metal bath bomb molds here.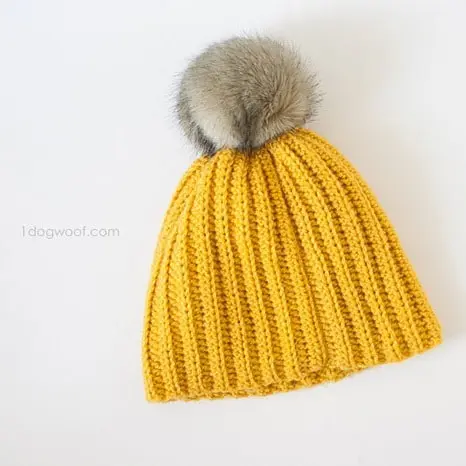 Source: Instagram
Stay cute and warm during the fall or winter months with your very own DIY ribbed beanie. Making your own beanie is actually a lot easier than you'd think!
The best part is that you can really customize the look of your beanie by choosing your favorite color or even adding a pom pom to the top. You can grab a set of adorable faux fur pom poms here.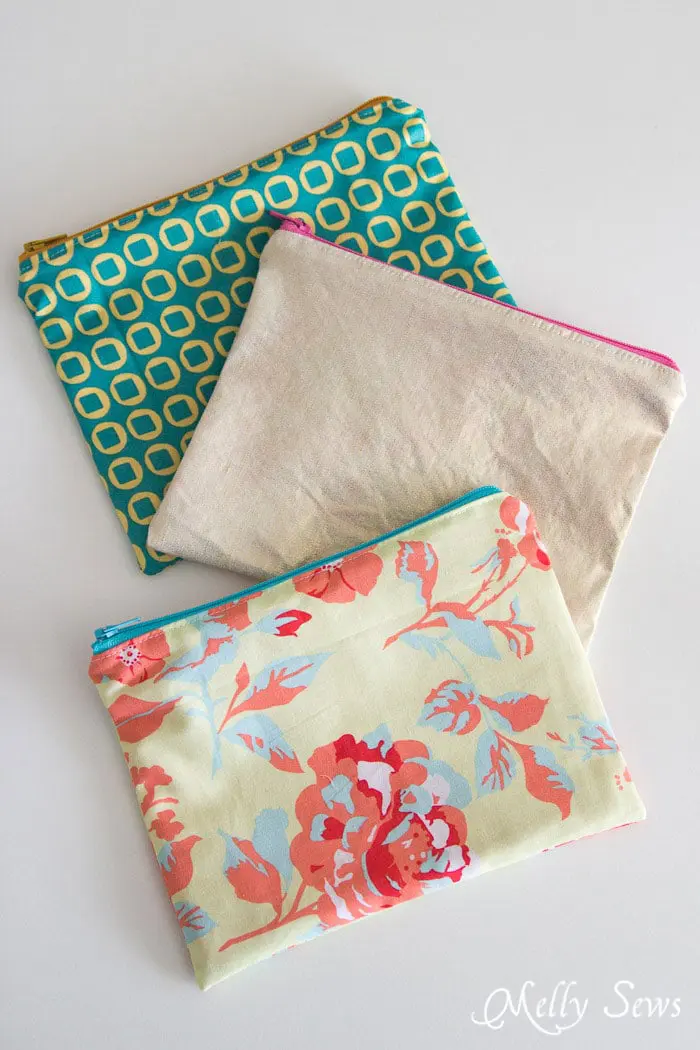 Source: mellysews.com
Need a new makeup case? Pencil case? A case for anything??
It's never a bad idea to learn how to sew your own pouch with a zipper. What's great about this simple DIY project is that you can really customize the look of your pouch by picking out your favorite fabric patterns or colors!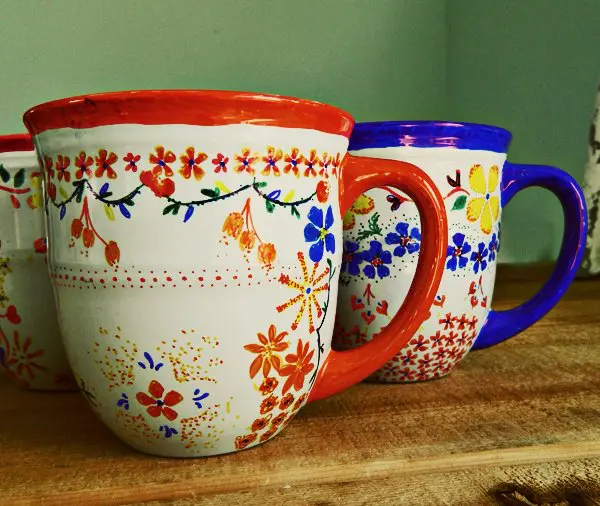 Source: homeheartcraft.com
Anyone else got a serious mug addiction? If yes, then you know the struggle.
The struggle of trying to resist buying another mug because there's always some sort of cute saying or adorable design that you MUST add to your collection.
With this simple DIY, you can easily customize your mug with your own designs!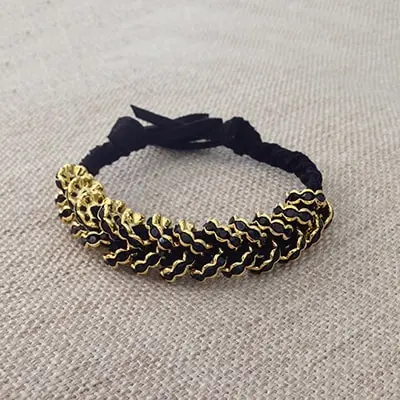 Source: yesmissy.com
Need some more accessories to add to your collection? Instead of splurging on jewelry, just DIY it with a couple of things you've already got lying around the house.
To make your own braided bracelet, all you really need is a suede lace and crystal rondelle beads. The crystal beads you can find here are perfect for custom jewelry.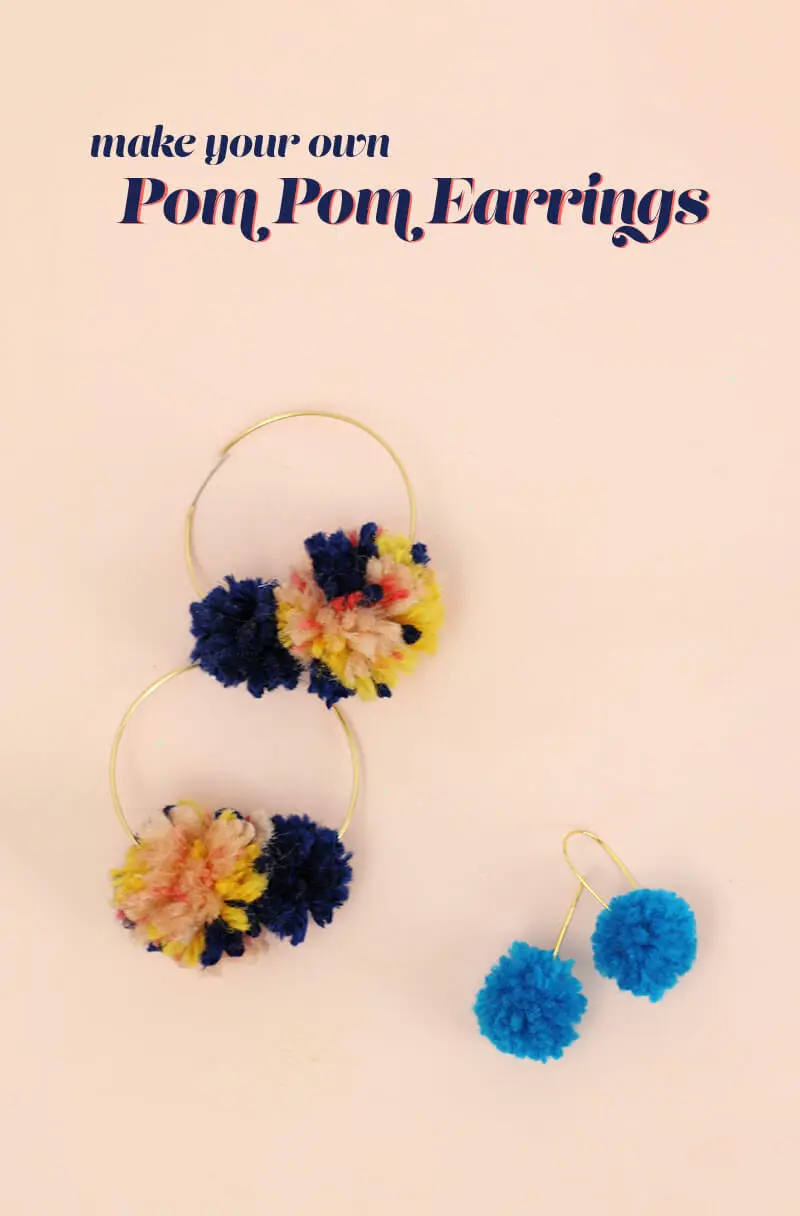 Source: persialou.com
If you've been keeping up with the latest trends, then you know those statement earrings are the ultimate accessory to complete your look this summer.
Instead of splurging on a pair of dangling earrings, you can easily make your own pom pom earrings out of some yarn and thin hoops!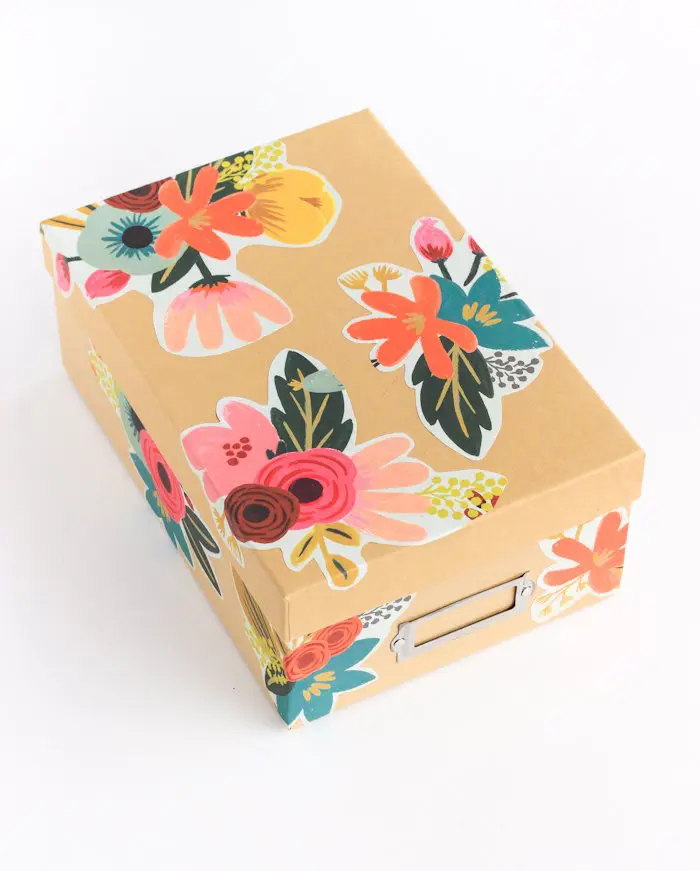 Source: thecraftedlife.com
We can all use a little more storage space in our homes! If you're looking for a simple way to maximize storage space in any interior space, you can DIY it by making your own fancy storage box.
All you really need is some pretty wrapping paper. I love the gorgeous floral pattern on this wrapping paper!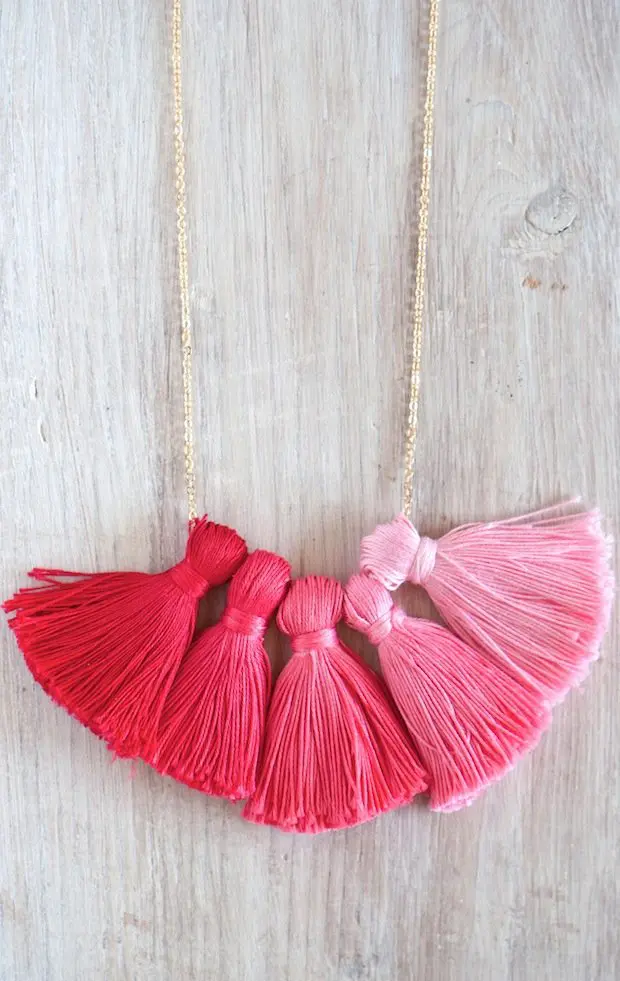 Source: ohthelovelythings.com
Accessories are HUGE this summer. But before you run out to the store to find your go-to statement piece, you must try out this DIY.
You can easily make your own ombre tassel necklace out of a chain necklace, white embroidery thread, and whichever color dye you want to use!
If you want to skip the step where you dye the thread, you can grab a set of colorful threads from here.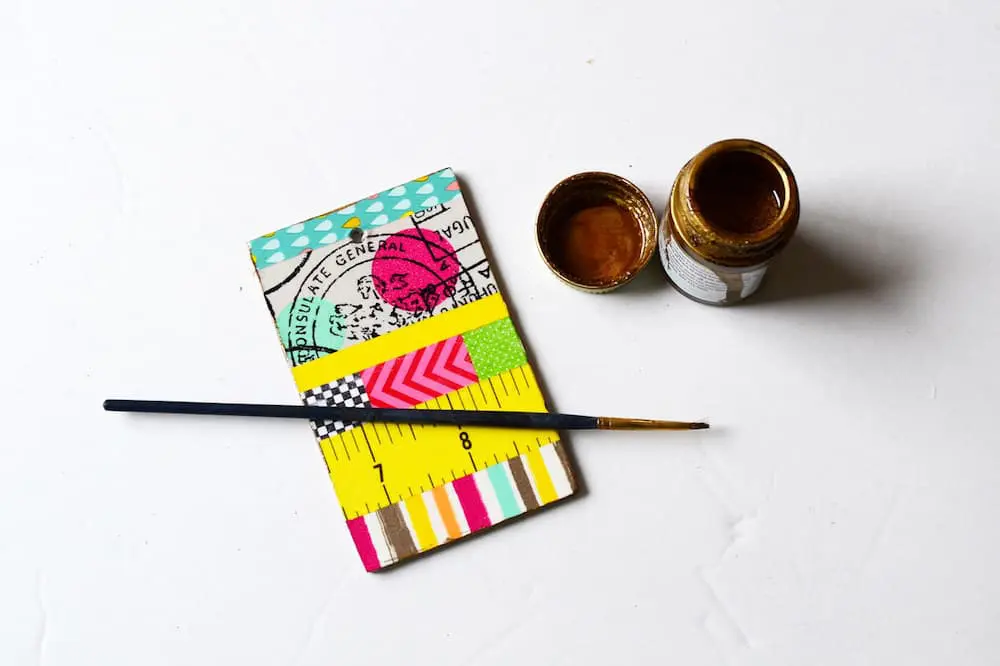 Source: modpodgerocksblog.com
Fancy luggage tags can put quite a dent in your wallet. Instead of spending a ton of money on expensive luggage tags, just make your own custom tags out of MDF wood!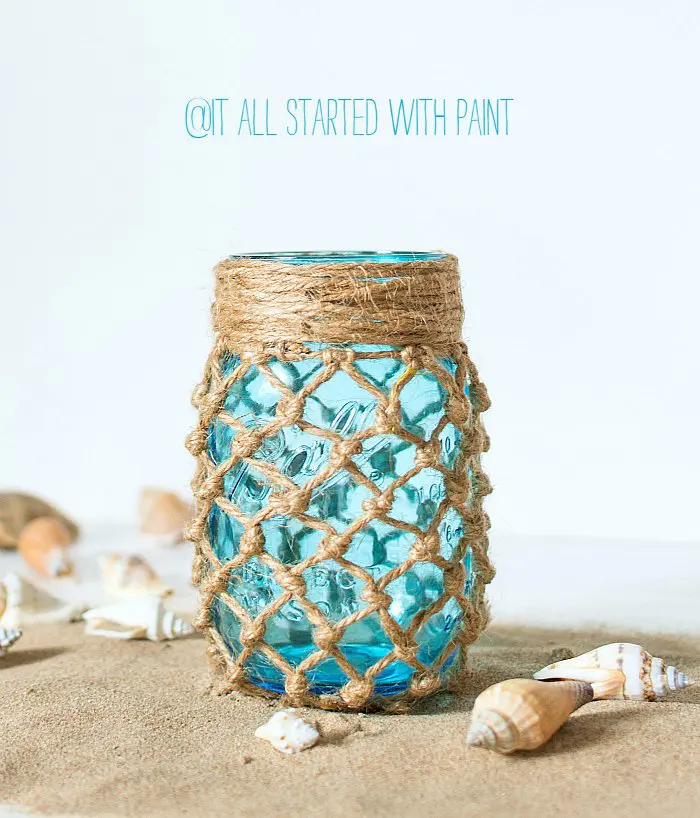 Source: itallstartedwithpaint.com
You really can't call yourself a craft enthusiast without using a couple of mason jars to upgrade your home décor situation.
The best part is that there are a ton of creative ways to decorate a mason jar. Give your mason jar a complete makeover by using twine to weave a fishnet pattern around the jar.
To take the bohemian vibes up a notch, you can even add some sand or seashells into it. If you're leaning towards using your jar for a more functional purpose, you can simply decorate the exterior.
Use your cute jar as a storage container for any tiny items you have around the house! For all my DIY projects, I love to use Ball mason jars which you can purchase in bulk for a great price over here.
Love mason jars? Try some of these DIY mason jar ideas.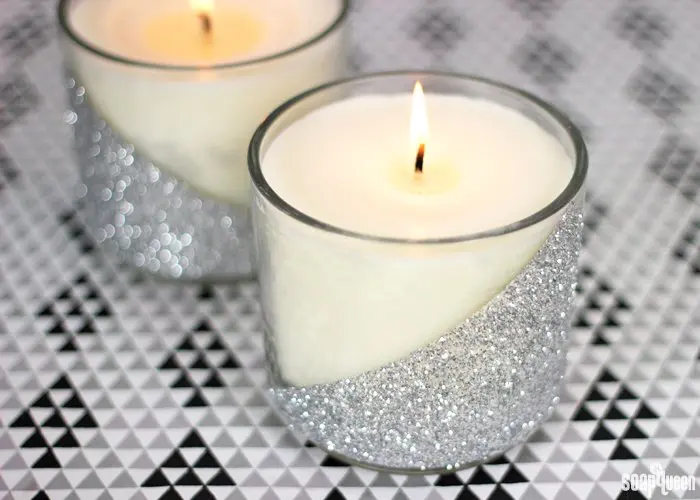 Source: soapqueen.com
Want to elevate the aesthetic appeal in your home décor situation? Candles are the best way to do it.
But you can easily take things up a notch by adding some glam to your candle holders with some silver nail polish glitter or whichever color best suits your theme!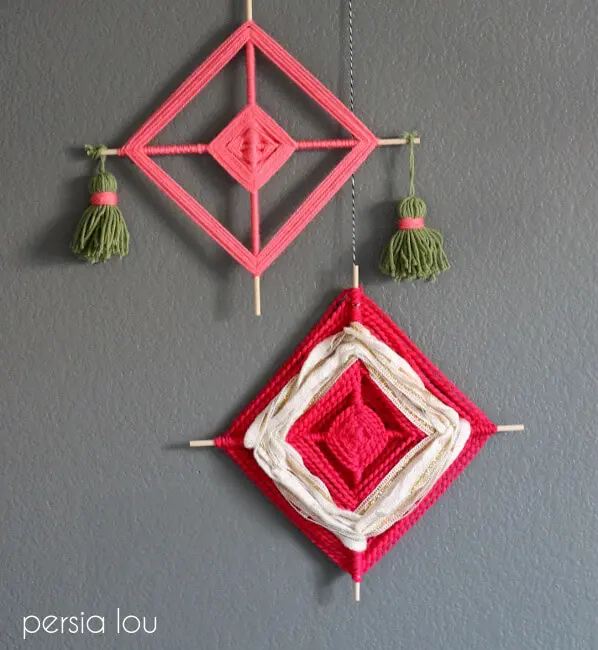 Source: persialou.com
Got some empty space on your wall that you're trying to fill?
Forget about the basic painting or picture frames, this is a great opportunity to get creative.
Add some vintage vibes to your home with a DIY macramé or woven wall hanging. You can easily construct your own wall hangings out of yarn and dowel rods!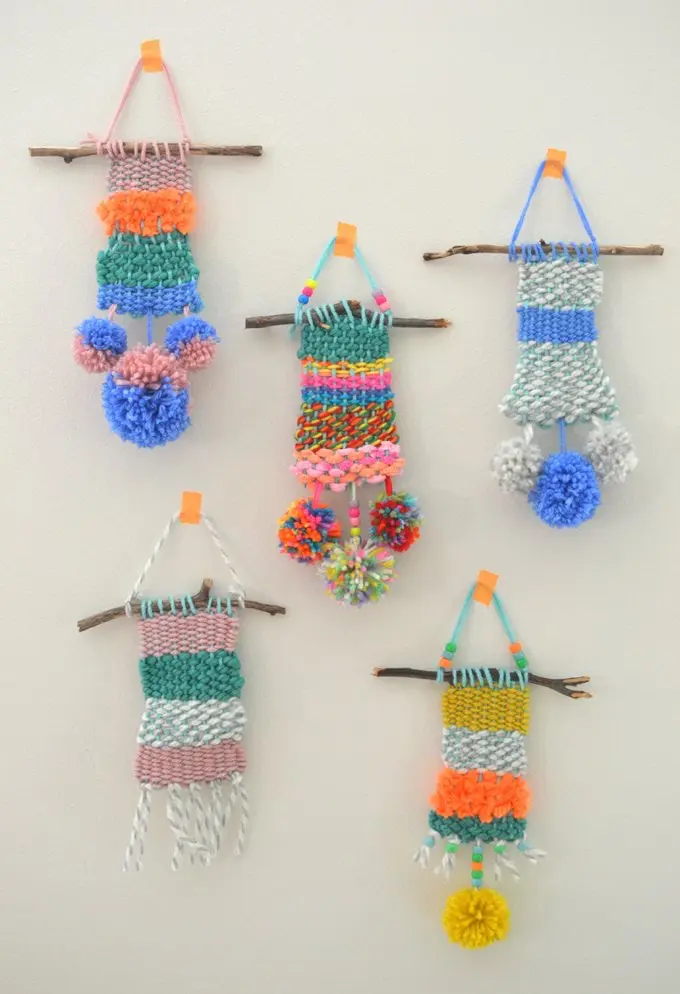 Source: artbarblog.com
Looking for a cute way to decorate your room?
Show everyone you've got some serious DIY skills by making your own multi-colored wall art to cover up some empty wall space.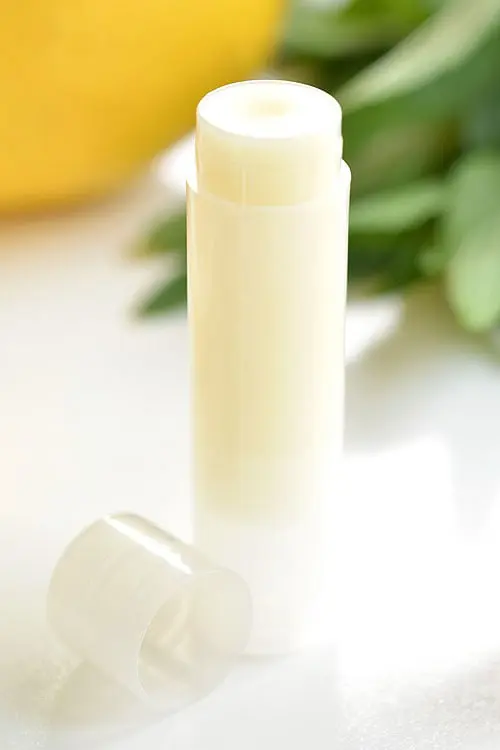 Source: onelittleproject.com
What's the one thing we all have in common? Everyone loves lip balm.
Instead of buying lip balm from the store, it's actually pretty easy to make your own. Besides saving a couple of bucks, it's also nice to know what's actually in the products that you're using regularly.
You'll need a couple of special ingredients to make your own DIY lip balms, such as yellow beeswax beads, essential oils, coconut oil, and lip balm tubes. You can grab a set of lip balm containers here.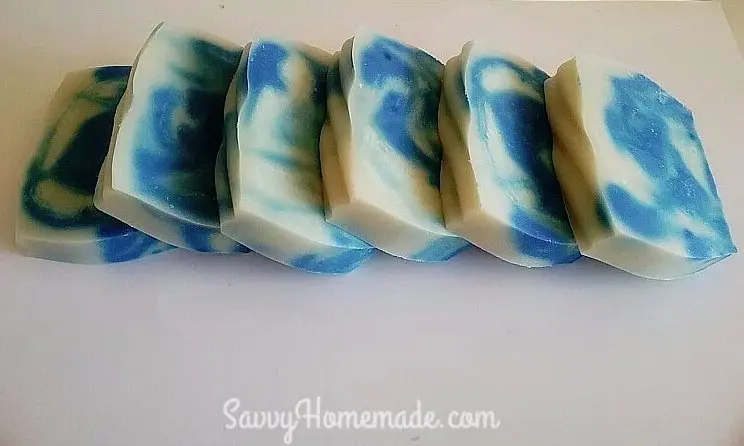 Source: savvyhomemade.com
If you haven't tried making your own soap… well, what are you waiting for?
It's actually pretty fun and you get to customize everything! From adding in your favorite scent magical swirls!
Another bonus? Homemade soap bars are great gifts.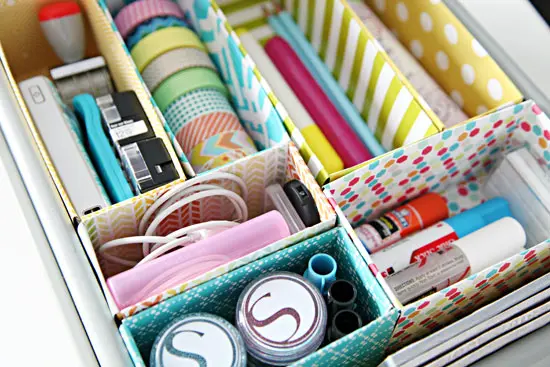 Source: iheartorganizing.com
Don't you just hate it when your drawers become a huge cluttered mess! But what can you do… when you've got a bunch of stuff you're not ready to part ways with.
Instead of spending a ton of money on containers or dividers for your drawers, there's a much simpler (and cheaper) way to go about this.
Use empty cereal boxes to build your own drawer dividers to create compartments of all sizes for your drawers.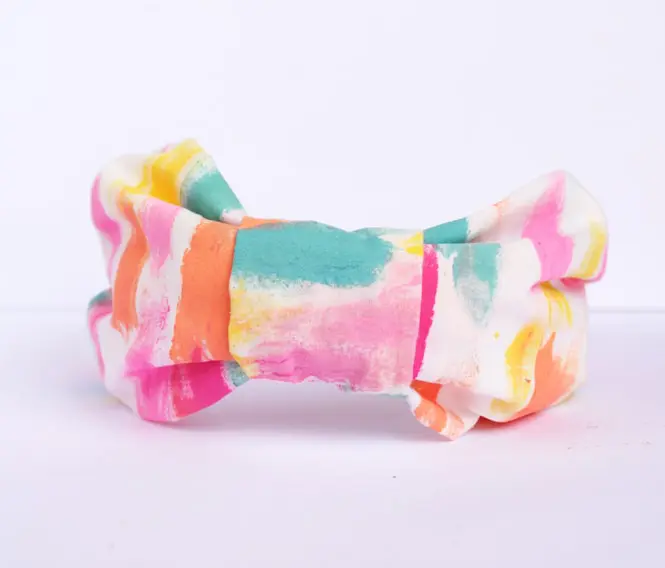 Source: curlymade.pt
We can all use a cute new headband in our accessory drawer. Why not save a couple of bucks just by making your own with a quick crafting session?
But if you really want to get creative, you can even use acrylic paint on white fabric to create your own design!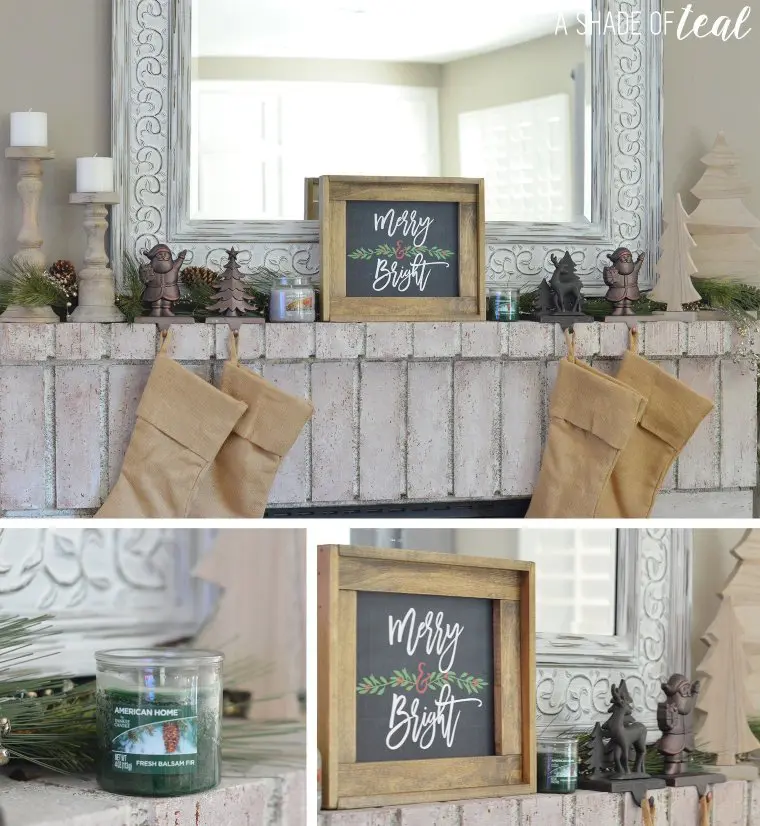 Source: ashadeofteal.com
Want to take your home décor situation up a notch? Add a personal touch to your home by making your own rustic wood frame to display a short but sweet message!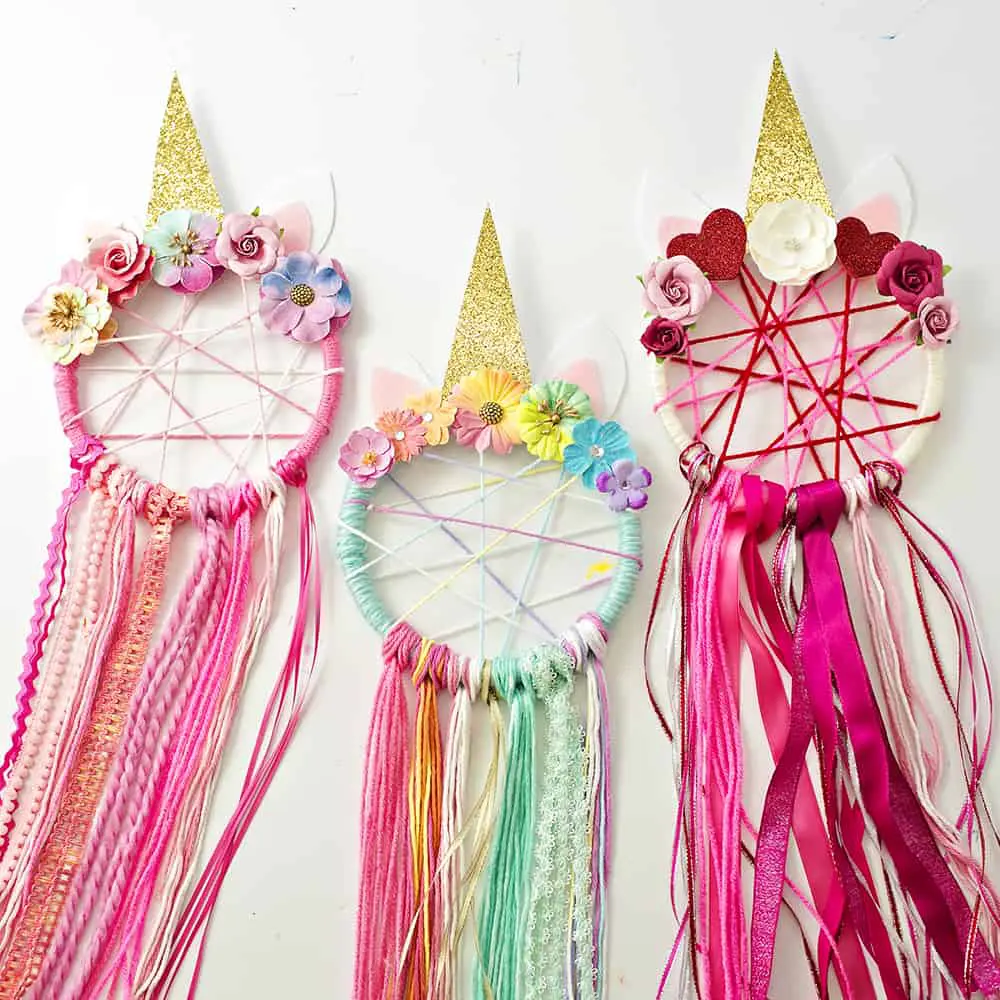 Source: hellowonderful.co
Looking for a simple way to bring some personality into your room? There's really nothing cuter than adding a homemade dreamcatcher to an empty wall.
Well… a unicorn dream catcher that is.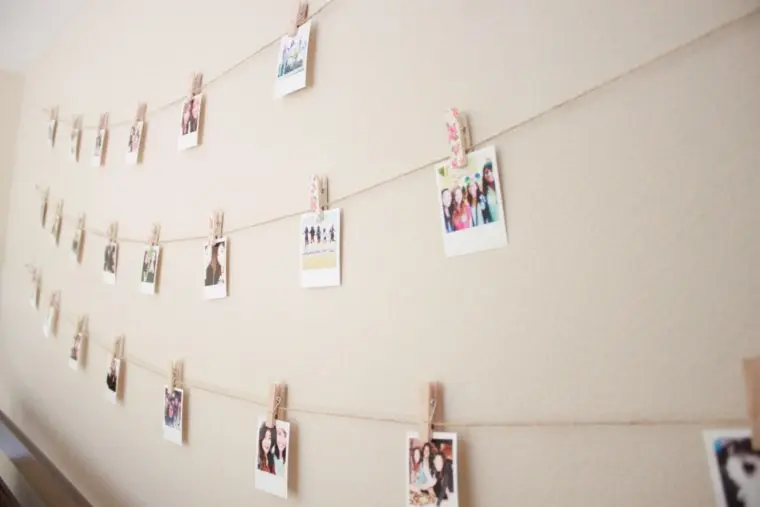 Source: simplestylings.blogspot.com
Want to create the perfect fairytale bedroom? Bring a magical quality into your bedroom décor with a DIY fairy light polaroid display.
This is an adorable way to display your favorite photos and to upgrade your entire lighting situation.
For all my DIY projects, I love to use fairy lights like the set you can find here.
More creative crafts for teens here!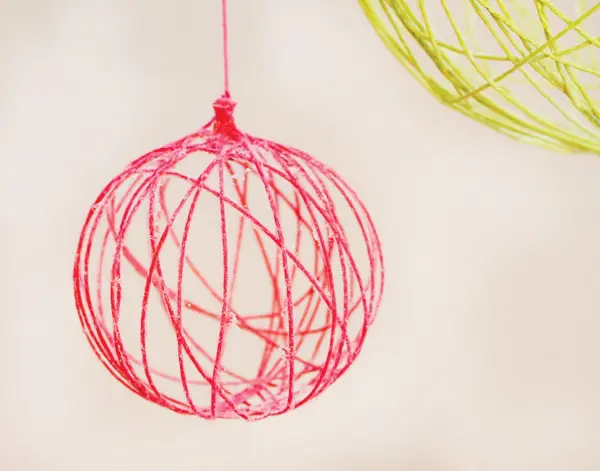 Source: hwtm.com
Ceiling looking a little empty?
This simple DIY project is a fun way to take your home décor situation to the next level! The best part is that you can really customize the outcome by choosing a color that best suits the aesthetic you're going for.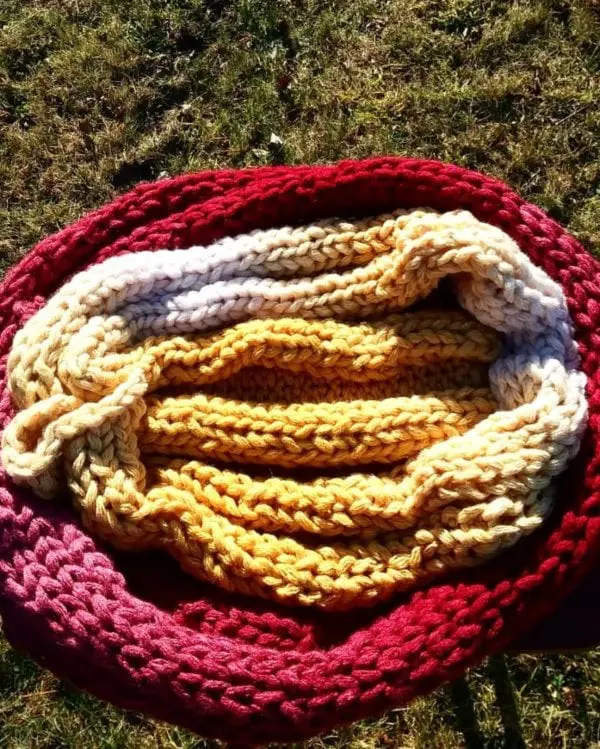 Source: Instagram
Show everyone you've got some serious knitting skills by keeping warm with a handmade scarf.
But this isn't your typical scarf, it's an ombre scarf!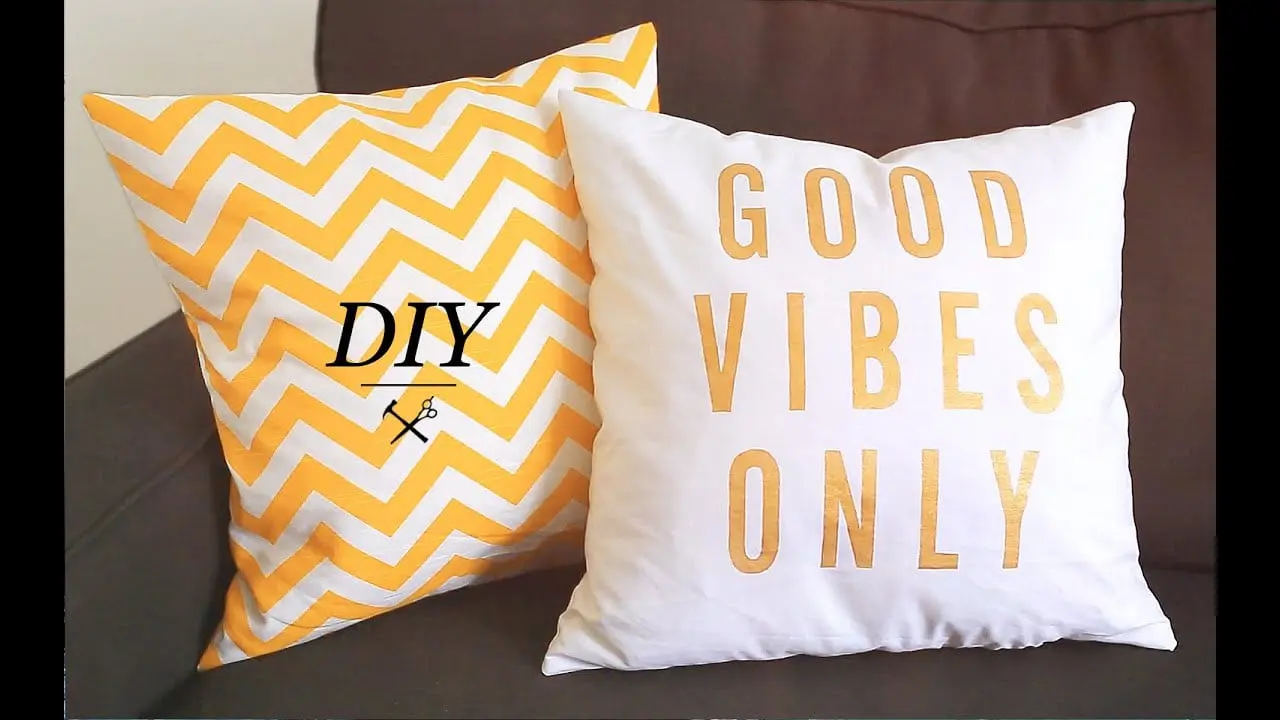 Source: ytimg.com
The one thing that can change the entire vibe in any interior space? Decorative pillows.
The good news is that it's actually pretty easy to make your own custom pillowcases to suit the theme you're going for.
Check the tutorial here.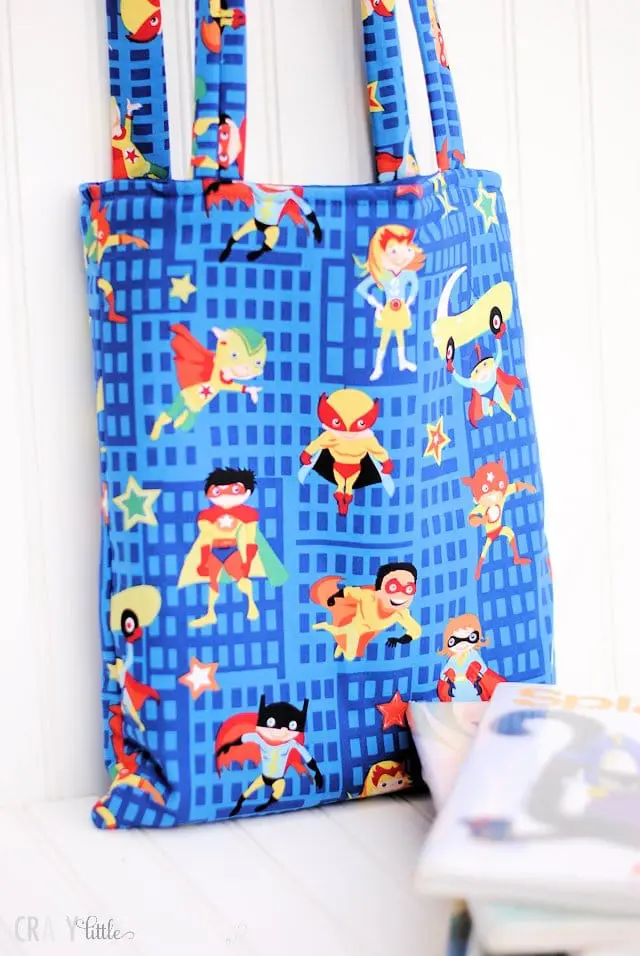 Source: crazylittleprojects.com
We can all appreciate how helpful a large tote bag can be. But the hard part is finding a tote bag with a cute design that actually gets you excited about carrying it around with you everywhere you go!
You can easily create your own custom tote bag out of your favorite fabric. I absolutely love the pattern of this fabric. Great if you're going for a vintage look.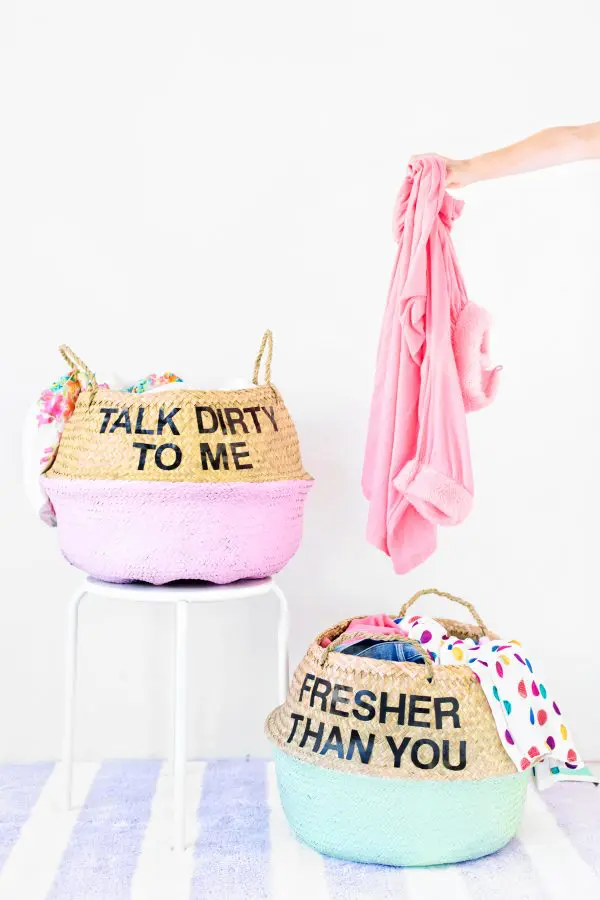 Source: studiodiy.com
If there is anything a teen girl loves, it is making a statement! They probably hate laundry, but hey, someone has got to do it!
Here's a fun crafting project for your teenager that might make laundry a bit more fun. You will need a wicker laundry basket, huge letter stickers like this, matte Mod Podge, a foam brush, and craft paint (you can leave this out if your teenager prefers a minimalistic design).
The last step is to write their statement on the laundry hamper using the adhesive letters and seal it with Mod Podge. They can also paint the basket according to their design of choice.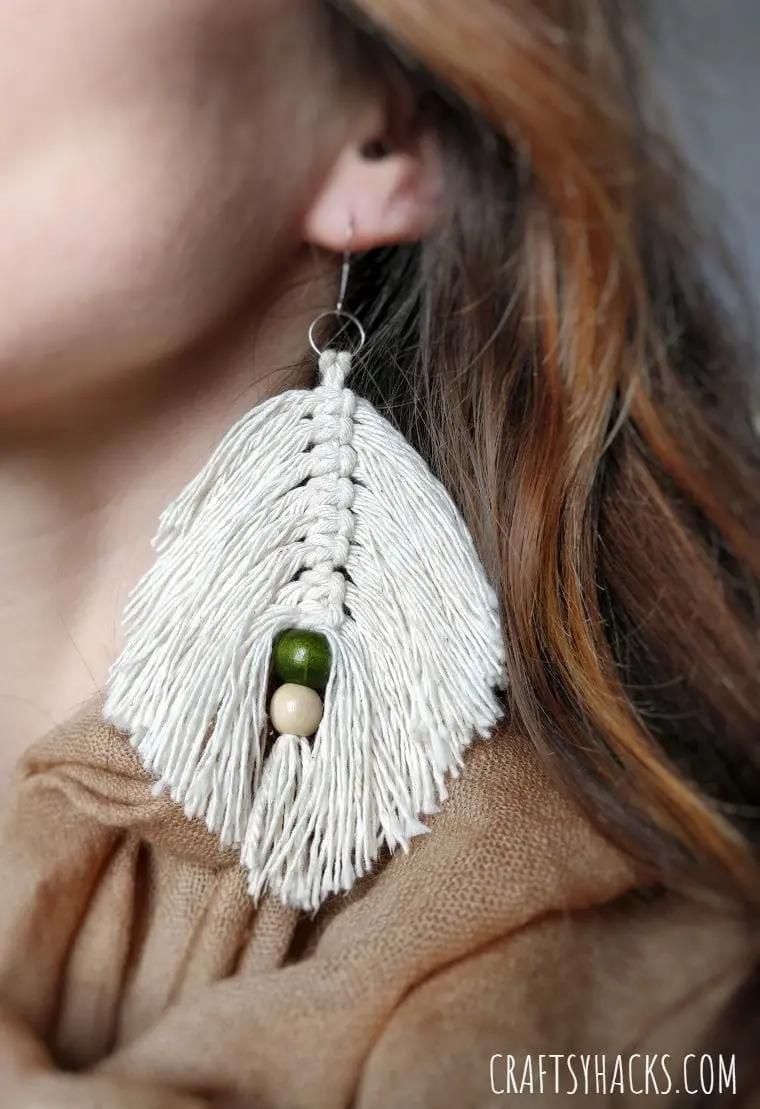 Source: craftsyhacks.com
Boho jewelry is a timeless piece of accessories. Surely, anyone would love to create a few pieces of macramé earrings to add to a boho jewelry collection.
It can be a fun sleepover project with her friends too! Have a look at our previous tutorial here to see how this is done.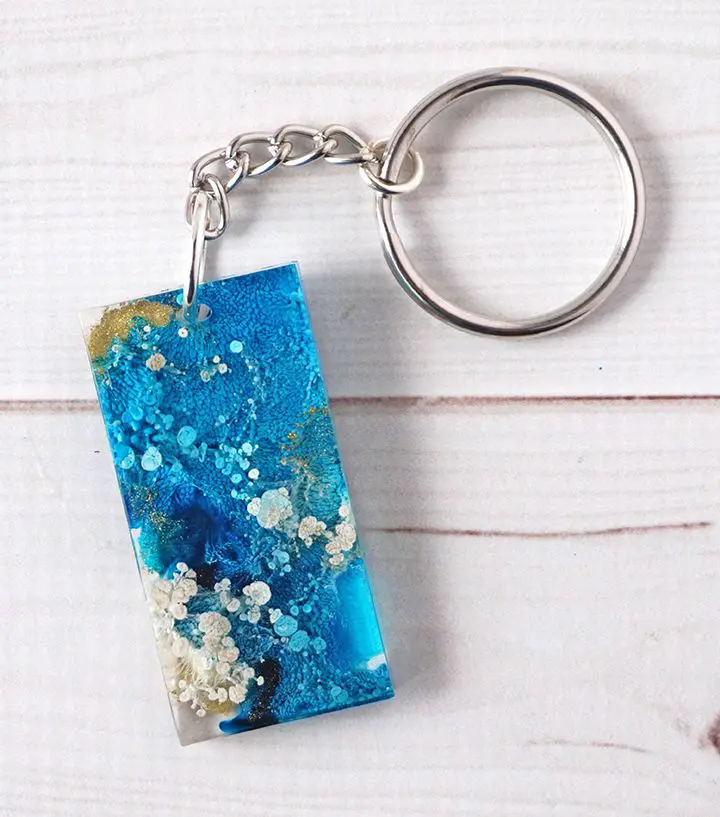 Source: resincraftsblog.com
These resin keyrings are absolutely stunning! Recreating this is a great way to distract yourself on the weekend, which means hours away from her mobile device!
You will need a few jewelry making tools, such as molds, chains, and pliers. If you want to get them as a set, you can do that from here.
You will also need a clear casting epoxy, a mold release, and conditioner like this, disposable gloves, as well as a few household items.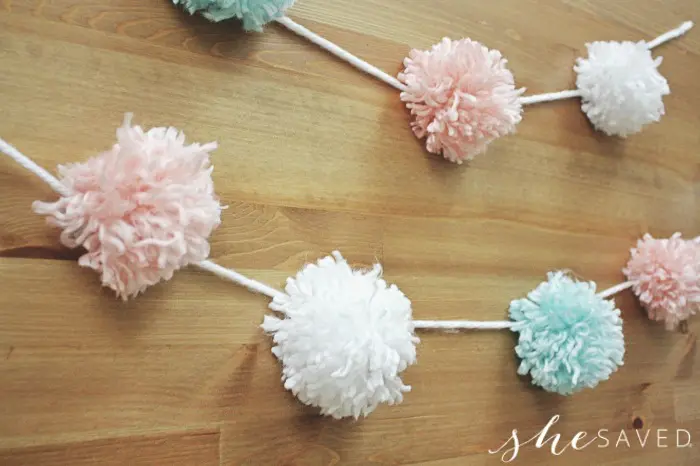 Credit: shesaved.com
This pompom craft would look great in a teenager's room or as décor for any party. The best part is, it only takes materials: a scissor and your choice of yarn colors.
I do a lot of yarn crafts, so whenever I run out of my yarn supplies, I always order them here. I love that they come in a pack of 40 assorted colors, so I always get a good variety of colorful craft out of them.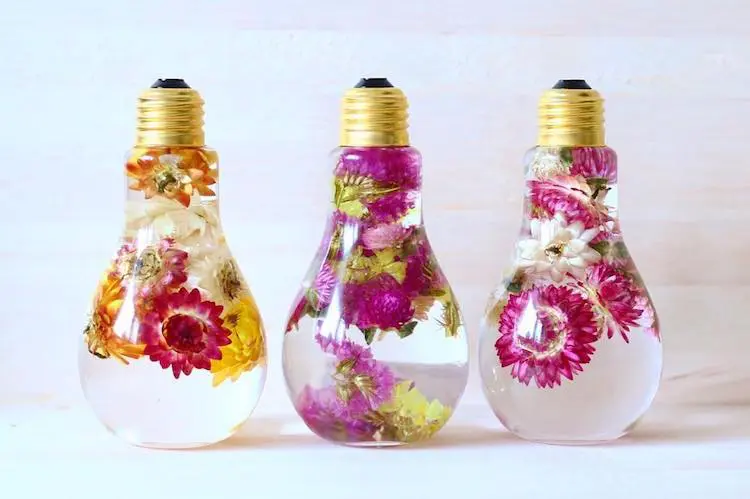 Source: mymodernmet.com
This is probably one of the best flower display ideas I have seen lately. Recreating one will take a lot of your teenager's time (and yours, as I'm assuming you would want to make one, too).
The process is so therapeutic, and it makes for a calming weekend bonding project with your daughter. Your base material will be a glass lightbulb vase, which you can order here.
Watch this video for the full tutorial and list of materials. I don't know about you, but watching how it's made is already super therapeutic for me, I can't wait to recreate my own!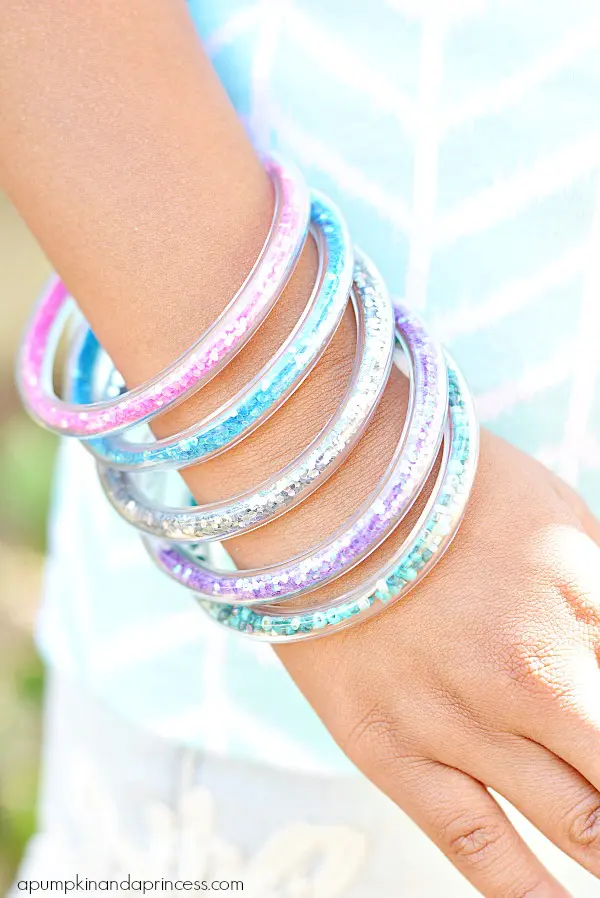 Source: apumpkinandaprincess.com
When I was a teenager, I loved making my jewelry. In fact, all of my friends did. So surely your teenager would also want to make one of her own.
These vinyl tube bracelets are a good place to start. They're pretty straightforward to make, and your daughter can create as many as she wants.
You will need to get her some ¼-inch and 3/8-inch vinyl tubing, which are both available here. For the bracelet's colorful style, get your daughter a mix of glitter crystals like this.
You will also need a glitter funnel which can be bought from your local dollar store or get it here if you can't find one. The idea is to funnel the crystal into the 1/4-inch tubing and then use epoxy glue and the 3/8-inch tubing to seal the edges and secure the bracelet.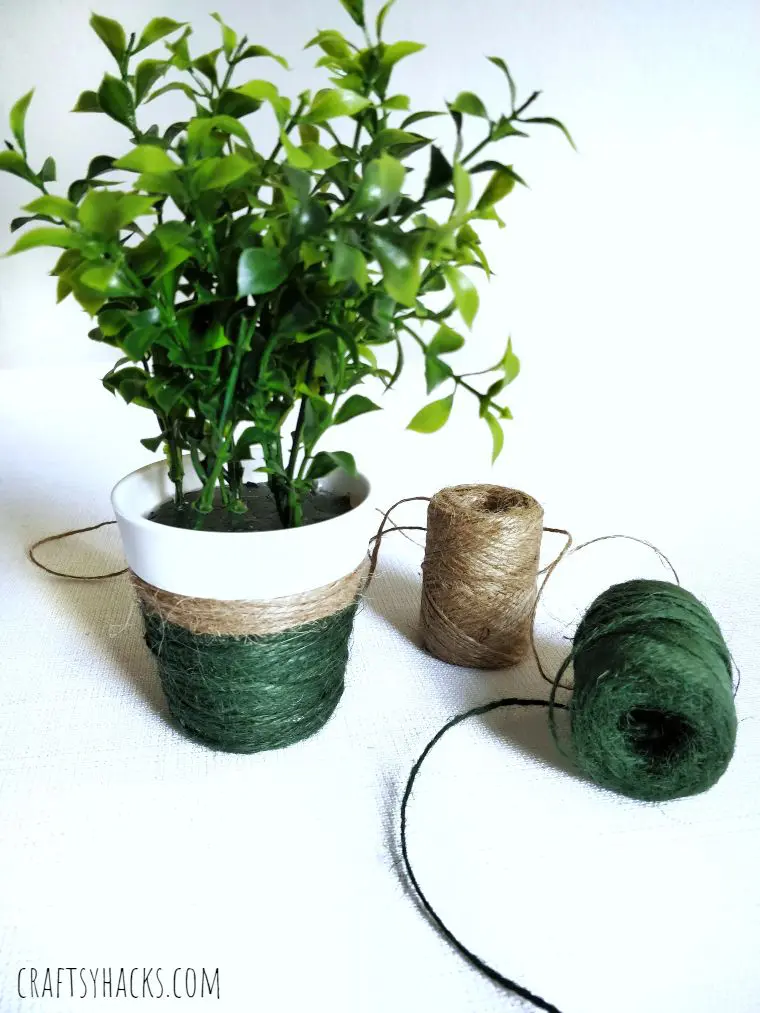 Source: craftsyhacks.com
It's never too early to get into the wonderful world of plant and flower parenting. Yes, I call myself a plant mom, don't you?
Start your plant-parenting lessons by teaching them how to create these stunning yarn-wrapped pots. Click this link to see our previous tutorial on how it is done.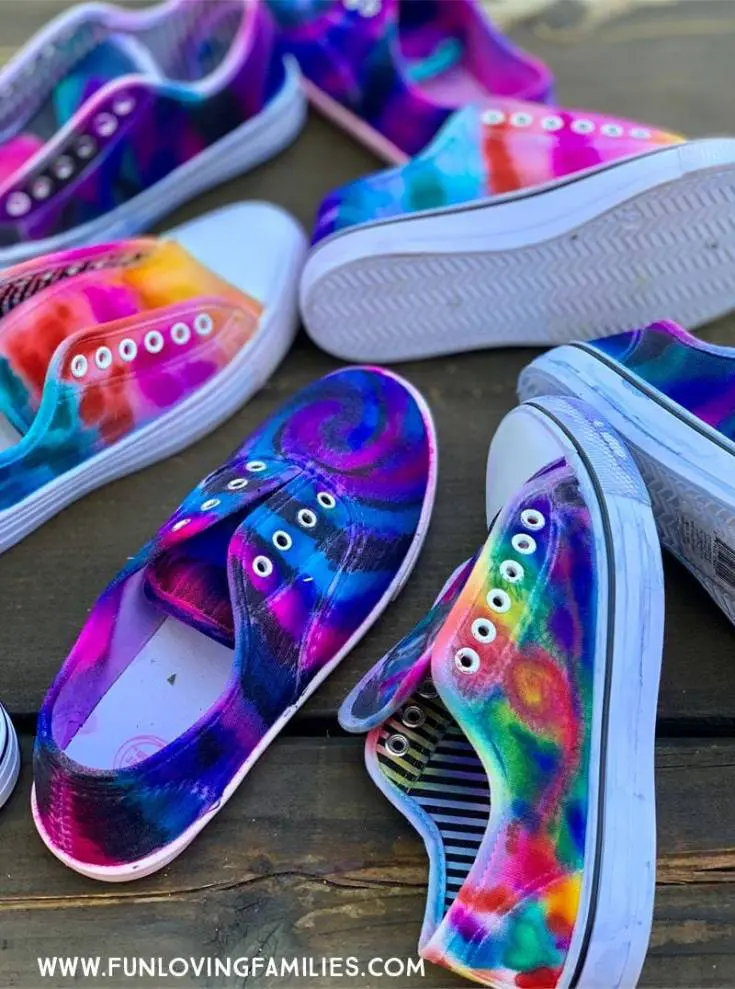 Source: funlovingfamilies.com
This tie-dye inspired sneaker craft is created using colorful Sharpie markers, which you can get as a set here. You will also need a pair of white sneakers, which should be available at your local department store.
It's a great way for your daughter to express their creativity and wear it with pride. The design is all up to them.
A quick tip: to achieve the faded look, all they need to do is spray rubbing alcohol over their colors.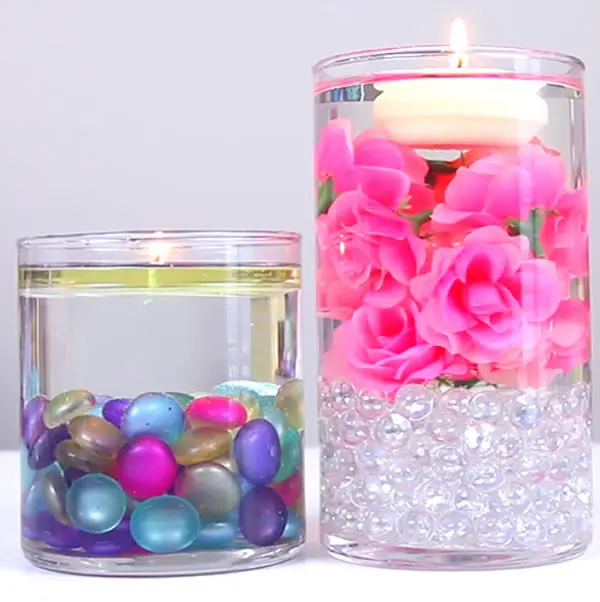 Source: kimspireddiy.com
It's hard not to love decorative candles… until you see their price. They can be unreasonably expensive sometimes.
Luckily, I have come across this cool DIY project you probably also want to do with your teenage daughter. Here's what you'll need: glass candle holders (available at your local dollar store), glass gems like the ones seen here, birthday candles, cooking oil, a utility knife, and any old plastic lid.
Check out more Dollar Store decorating ideas like this!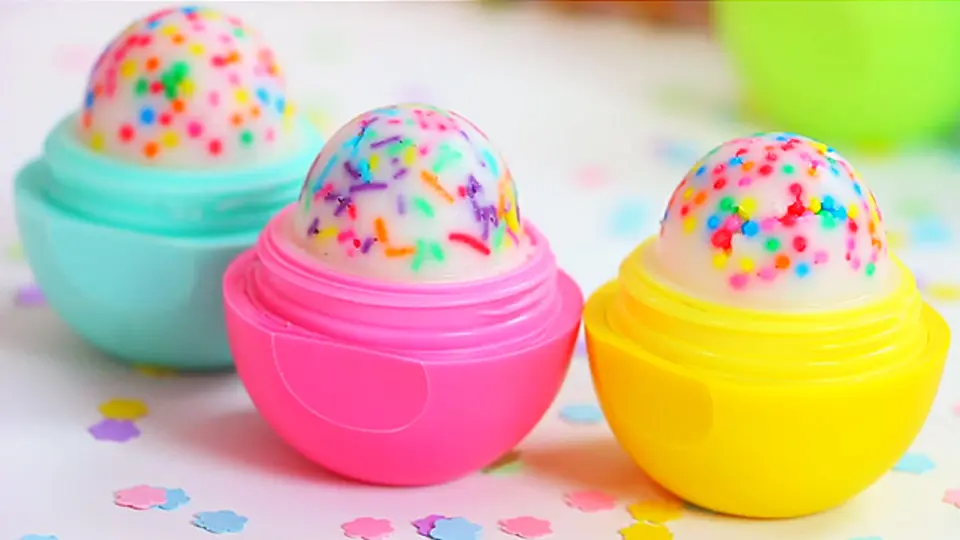 Credit: diyprojectsforteens.com
If you don't know what EOS is, ask your teenage daughter. She and her friends will surely gush over these delicious-looking upcycled EOS lip balms.
You may need to supervise her with this as it involves boiling water and knives, but depending on her age, she may well be able to do it on her own. Grab your daughter and watch this video tutorial with her.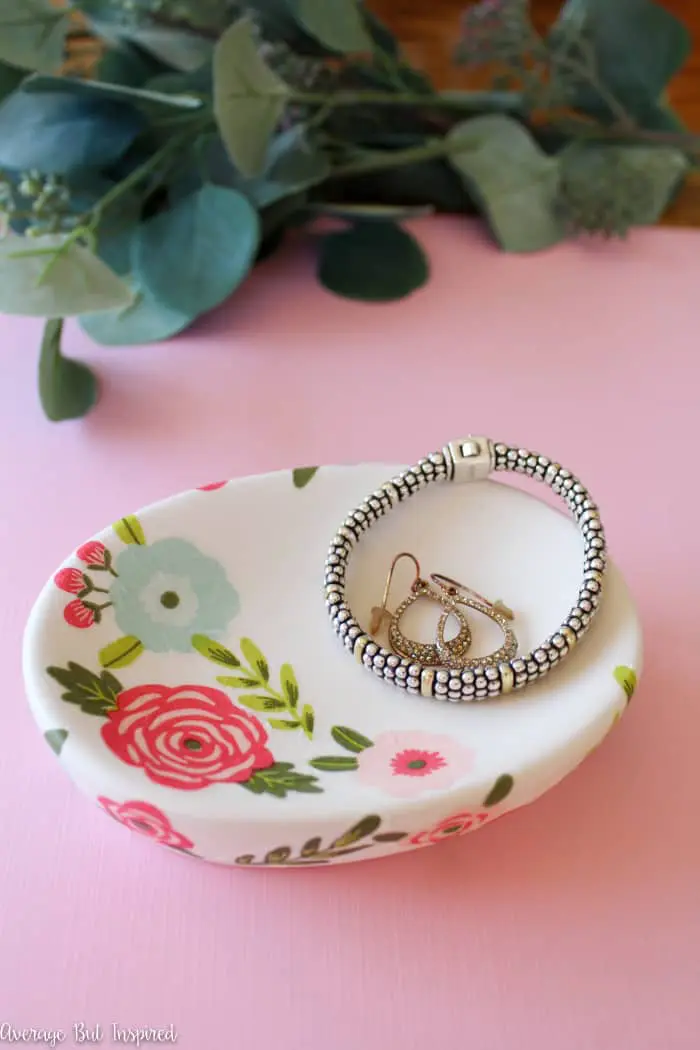 Source: averageinspired.com
As your little girl grows older, she will have more and more trinkets that will need a special place on her bedside table or desktop. Help her make a stylish trinket dish so she can store away her little bits and bobs in style.
You will need a porcelain soap dish or a small bowel, Mod Podge, a pair of scissors, a paintbrush, and decorative paper napkins like this. Cut out the patterns from the napkin and use this to create a pattern on your soap dish.
Seal the design with Mod Podge, and that's it! Oh, did I tell you it was super easy to make?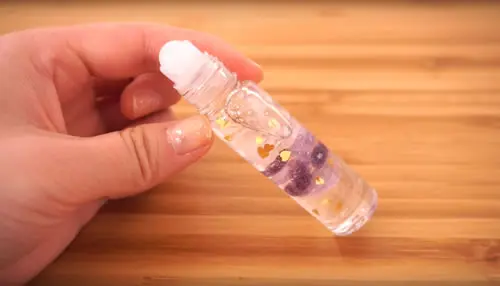 Source: kimspireddiy.com
Your teenager may be too young for lipstick, but they certainly can wear lip gloss!
The best part is, they don't have to stick with boring plain lip gloss designs. Instead, they can create their crystal-infused ones.
You will need to get her lipgloss containers like these, crystal beads like these, and any store-bought lipgloss.
Source: craftsyhacks.com
This craft project is very similar to the flower pot project we showed you earlier, but this time, we are using elongated glass vases, which are perfect for holding long-stemmed roses and similar flowers.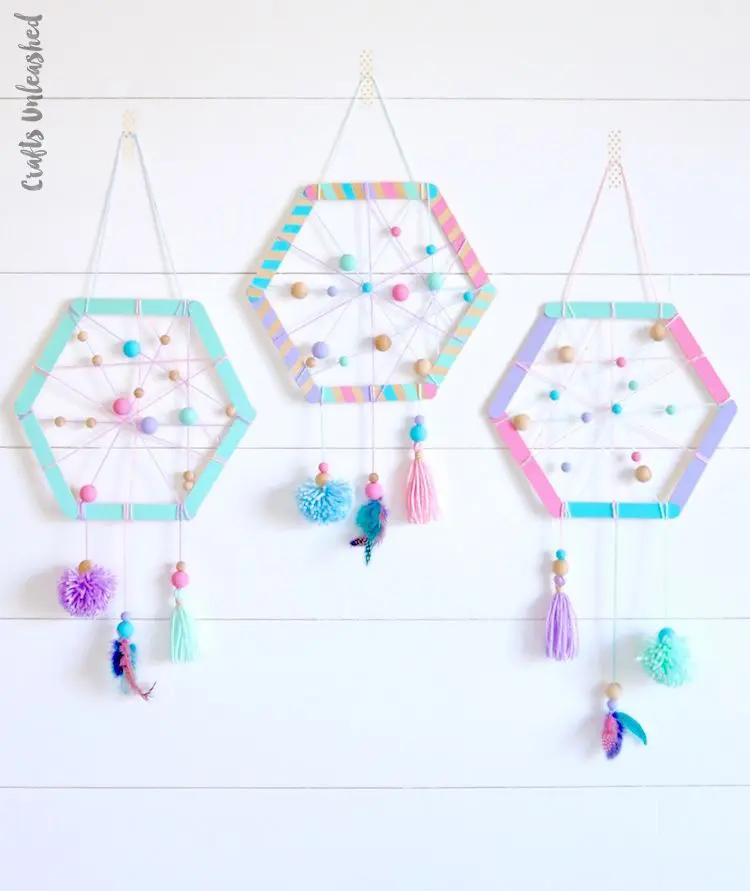 Source: consumercrafts.com
There's something whimsical about dreamcatchers. For some reason, staring at them calms my mind and makes me feel that anything is possible.
I guess that's probably why they are called dream catchers. Add a piece of magical décor to your daughter's room by helping her create one of these pastel dream catchers.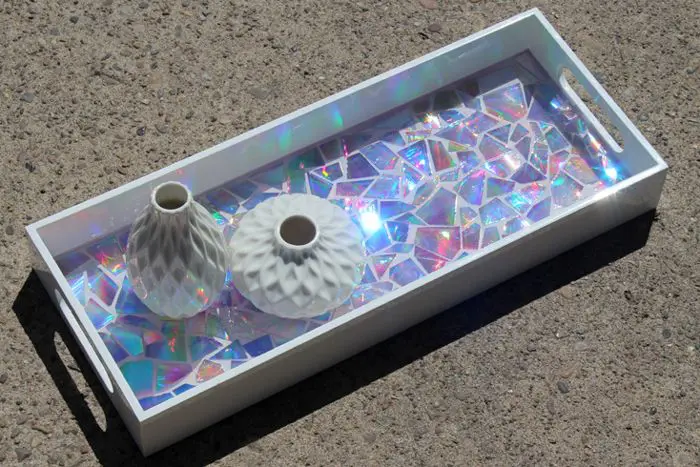 Source: resincraftsblog.com
If you have old CDs or DVDs that are just collecting dust in the attic or the garage, bring them out and do this stunning DIY tray with your teenager. Apart from the CDs, you will also need a tray.
Other materials include a high-gloss clear-casting epoxy available here, a measuring cup, scissors, stirring sticks, and a hot glue gun.
This is a nice craft for adults as well!