Love a bit of crafting? Try these craft projects for adults, they're not too hard, not too easy – just right.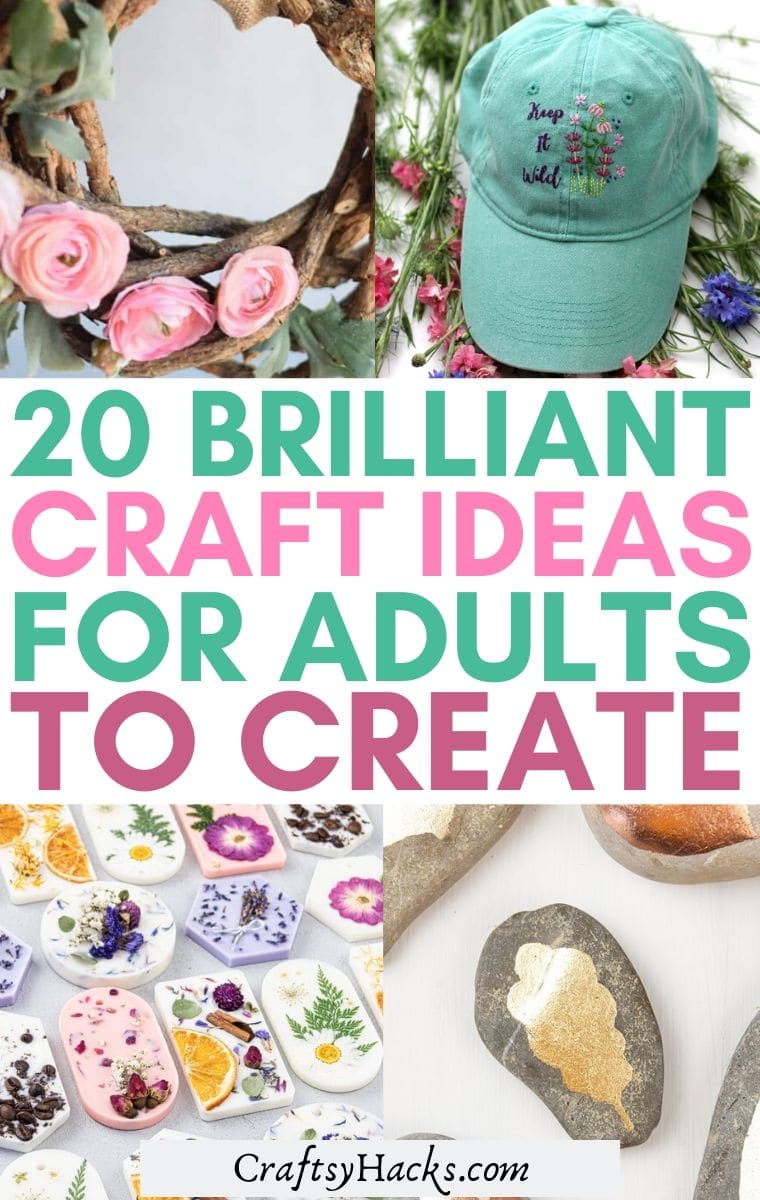 If you think that arts and crafts are a kids-only activity, think again. Crafting is beneficial for us adults, and it's not just me saying this. Science backs it.
According to research done in 2011, engaging in crafting reduces your chances of getting memory problems by up to 30% to 50%. Experts also claim that crafting can help people suffering from chronic pain, depression, and anxiety.
There you go. Crafting benefits both your physical and mental health. The beautiful products you make out of them are just a bonus.
To help you kickstart your crafting routine, here are some craft projects, specially curated for adults.
1. DIY Glitter Wine Glass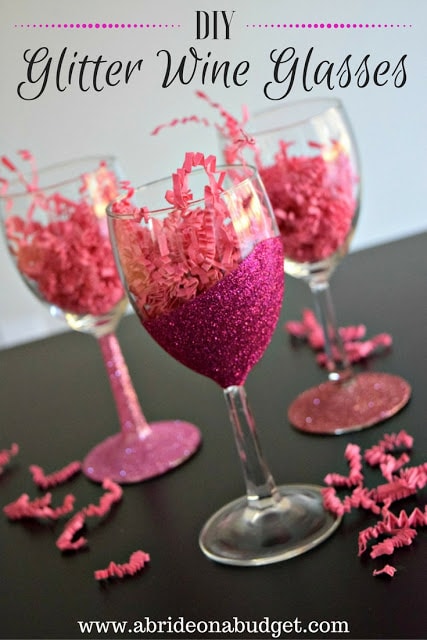 Credit: abrideonabudget.com
This project is excellent for bridal showers or milestone birthdays. They're very easy to make, and most of the materials are available at your local dollar shop or craft store.
Enhance the bling on your wine glasses by adding some sparkly rhinestones, like the ones I found here.
2. Comic Book Mug Trivets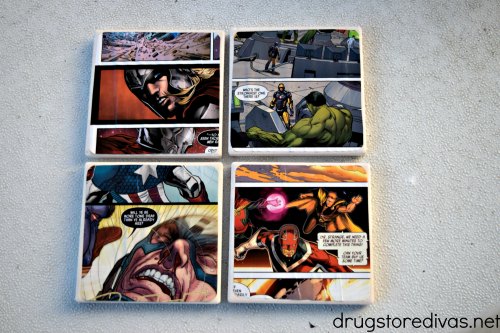 Credit: drugstoredivas.net
If you have old comic books lying around the house, upcycle them into coasters. Old magazines will work just as well.
There are only a few materials required to complete this project, but the main one is ceramic tiles. Click here to see the various ceramic tile shapes available for use in your coasters.
If you haven't used mod podge before, here are a few videos on its use in coaster making.
3. Lippie Holder Keychain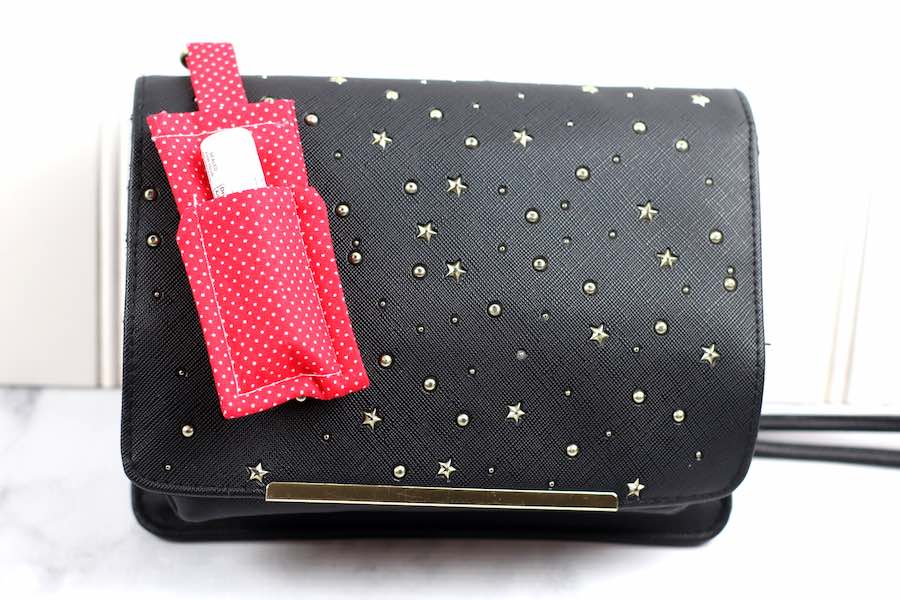 Credit: happiestcamper.com
I buy A LOT of lip balm. Not because I overuse them – it's more because I lose them. All the time! If this is sounding like you too, this project may be just what we need.
Some sewing skill is required to complete this project. But if you're a beginner at sewing, don't fret –this step-by-step tutorial will guide you through it.
4. DIY Garden Kneel Pad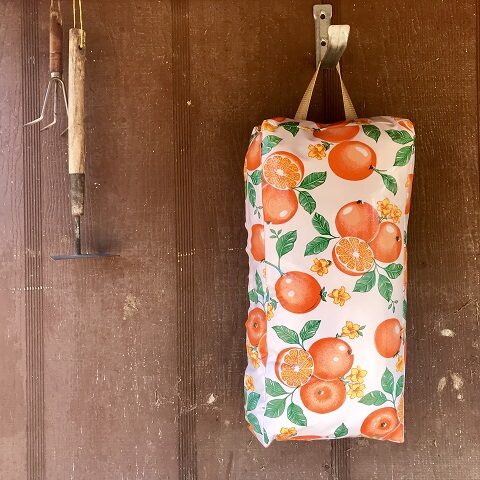 Credit: homespunseasonalliving.com
If you love gardening, you will know how uncomfortable it is not having a knee pad. This tutorial guides you through making your kneel pad from recycled materials, making it more comfortable than store-bought ones.
Apart from your sewing materials, you will also require a rotary cutter and mat for this project. If you don't own either of these, you can buy them individually, or order them as a set here.
5. DIY Rustic Wreath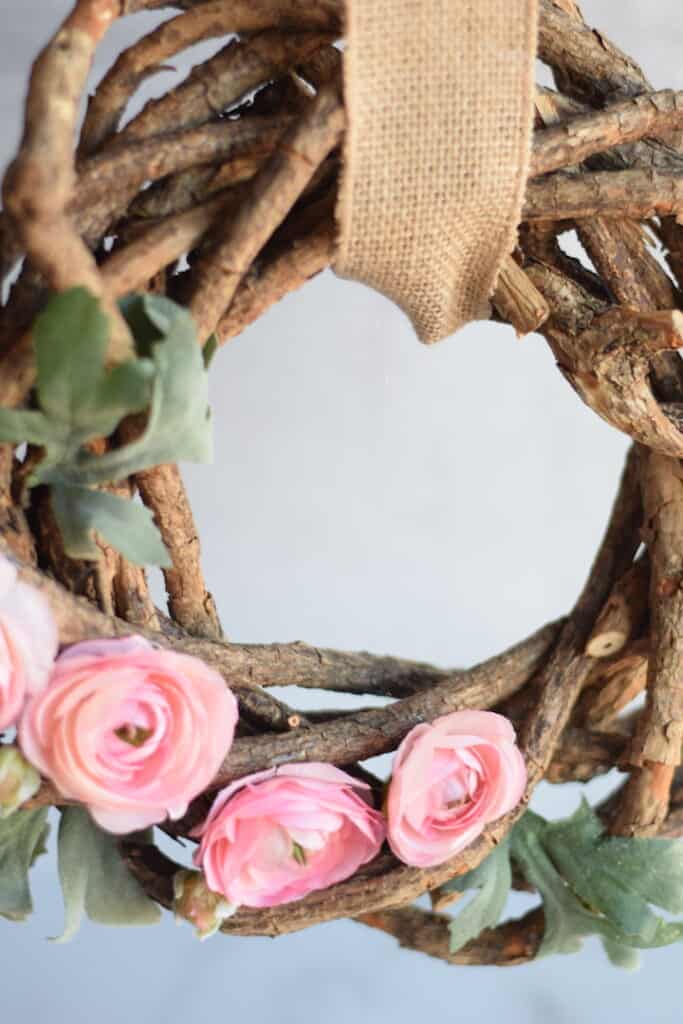 Credit: bootsandhooveshomestead.com
Create a rustic yet elegant décor perfect for Spring with this DIY wreath.
Use a branch wreath to achieve a natural rustic feel. You can make your own by collecting twigs and branches, or you can purchase a pre-made one here.
Attach some faux flower and leaves, allow to dry, and hang on your front door.
Check out more wreath ideas here and here.
6. Stylish Tote Bag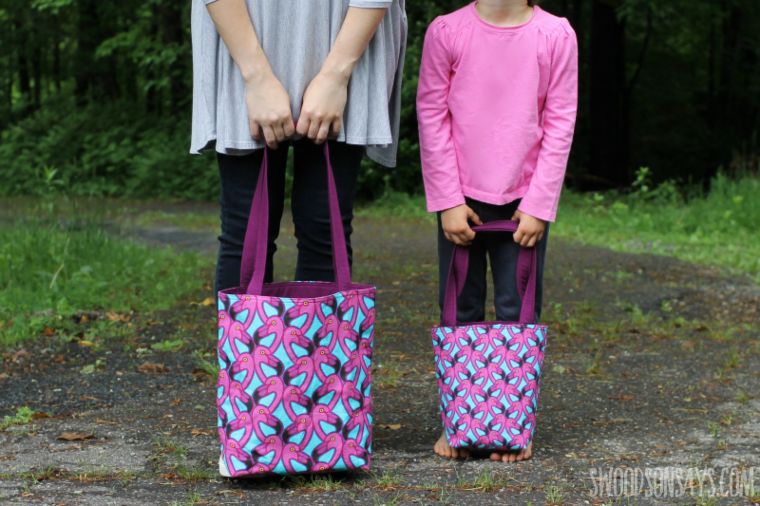 Credit: swoodsonsays.com
If you have some sewing skills and love coordinating outfits with your little one, here is the perfect project that will make mommy and baby happy!
If you want a full tutorial, check this out. Add softness and body to your totes by adding the fusible fleece noted as optional in the tutorial.
If you're unsure of where to find one locally, get them online here.
7. Hand-Embroidered Baseball Cap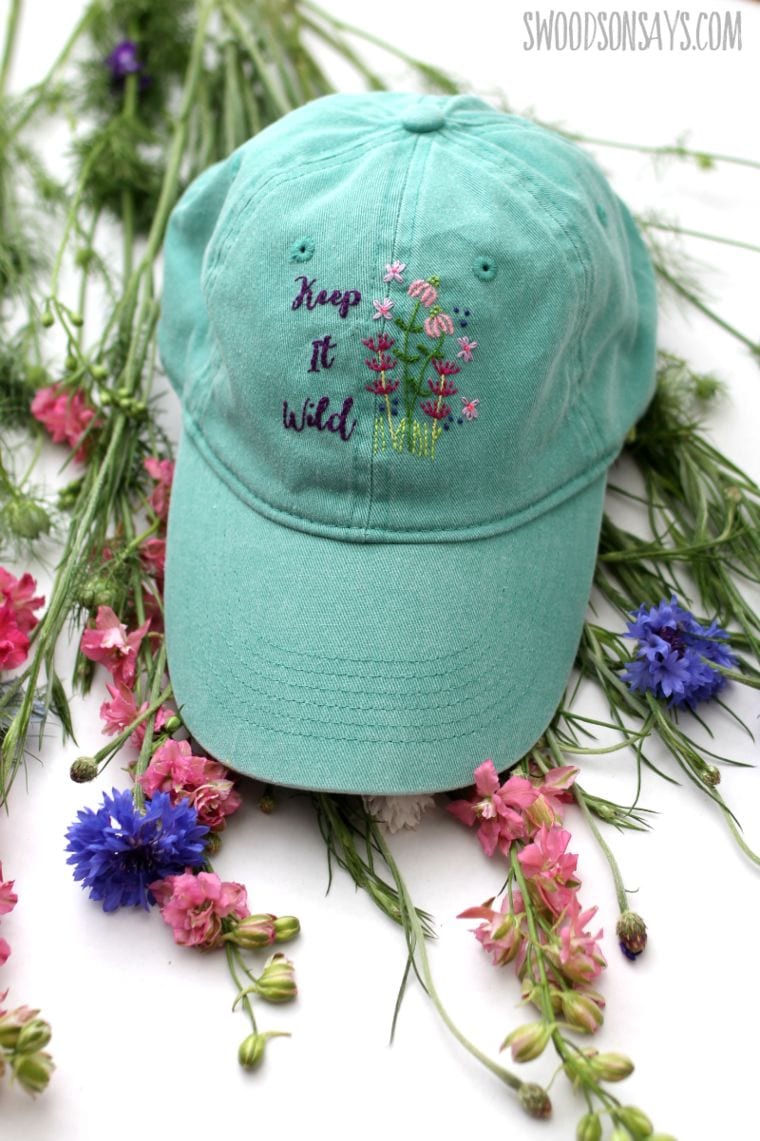 Credit: swoodsonsays.com
Level up your embroidery skills by adding a personalized touch to your OOTD. Embroider your favorite quote, element, or pattern. Your creativity is your only limit.
Not sure where to buy your plain hat canvas? Click here to see a ton of color options.
8. Beeswax Candles Jars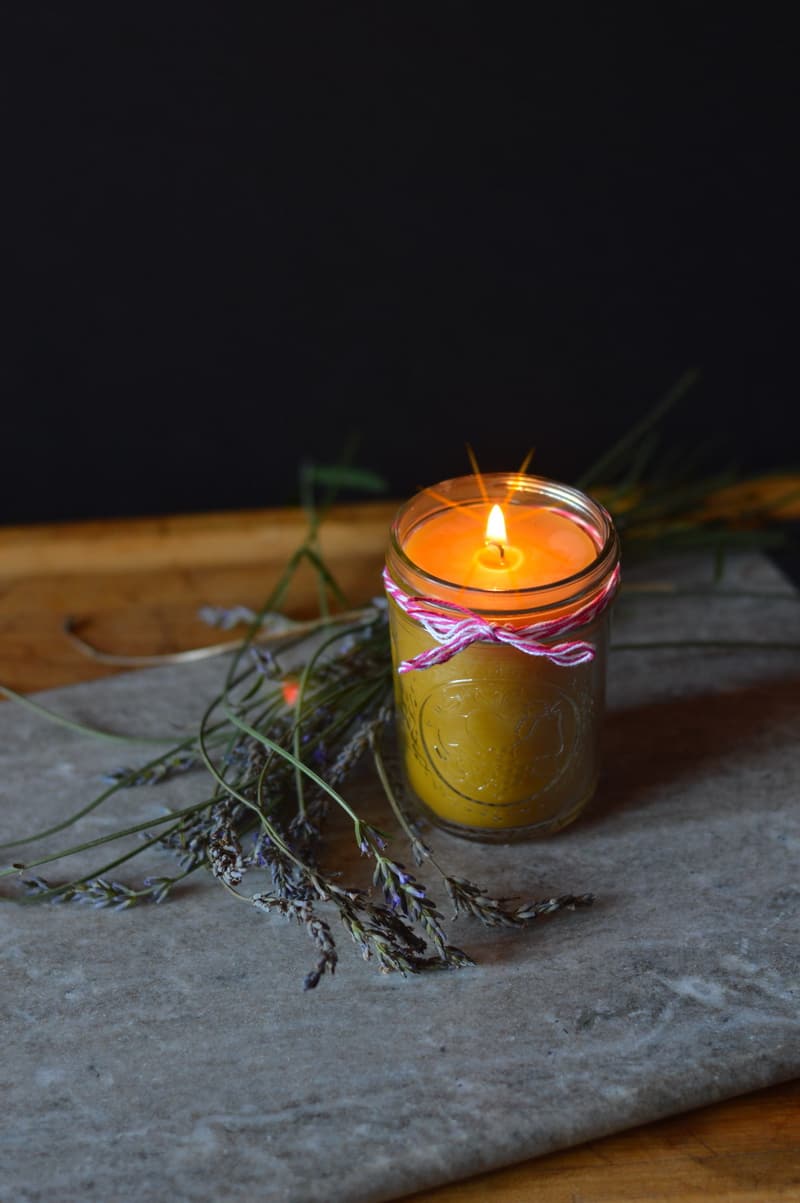 Credit: rootsy.org
Attract positivity and a calm, peaceful ambiance in your home with these mason jar candles.
Beeswax may cost more than other candle materials, but this is because it's a naturally occurring wax – the only one of its kind. Order your beeswax here if you can't find any locally.
Did I mention these are also great gift ideas for friends and family?
Check out more DIY mason jar ideas here!
9. Scented Wax Sachets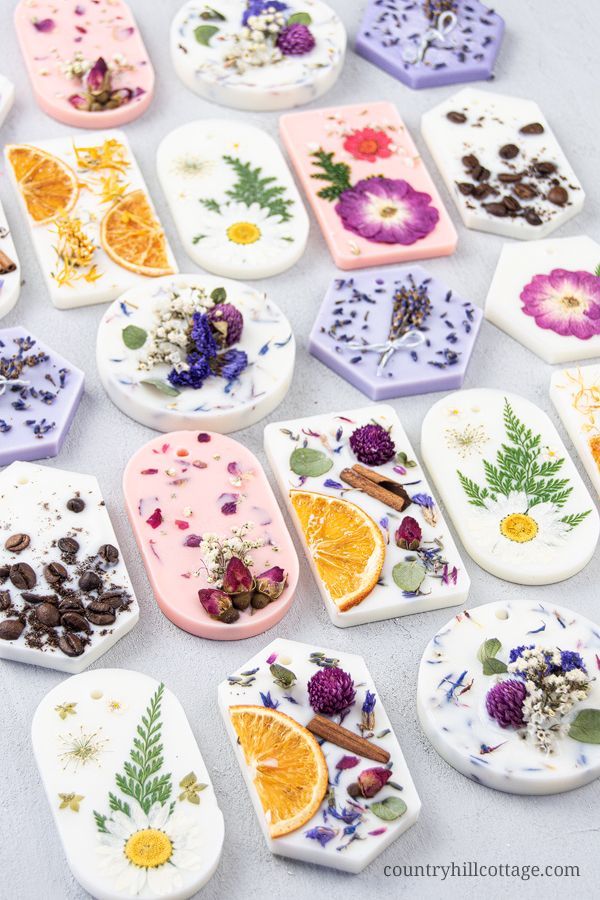 Credit: countryhillcottage.com
These wax sachets contain soy wax, essential oils, and dried botanicals. They're great as air fresheners or fragrance bars to deodorize small spaces (think closets and drawers).
Unlike scented candles or wax melts, you don't need to light these sachets up. If you want to learn more about creating your wax sachet, watch this video.
If you already have a fair idea of how to make them but are looking for materials, such as the sachet molds, click here.
10. DIY Gold Painted Rocks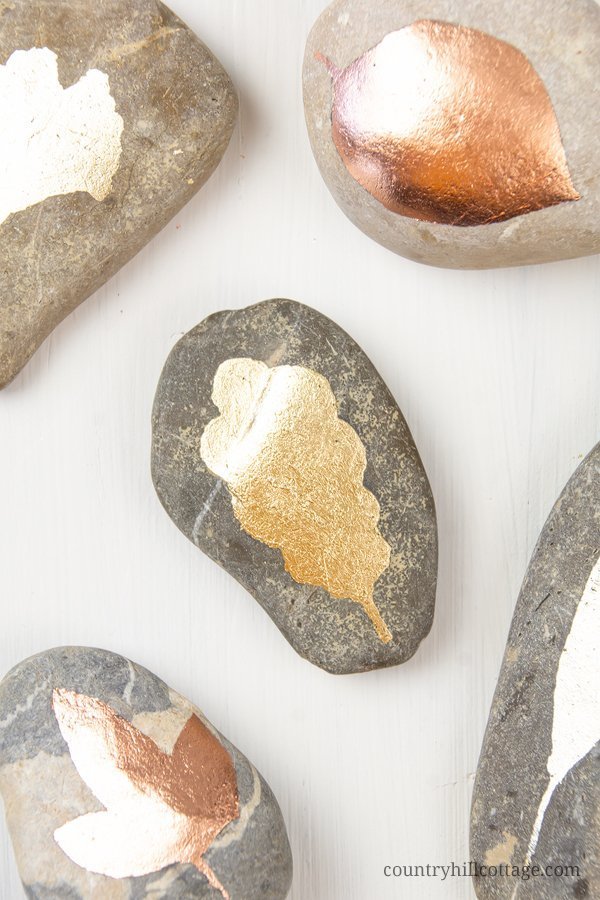 Credit: countryhillcottage.com
If you've never tried gilding, this may be the perfect beginner project for you.
What is gilding? It's the technique used to apply a thin layer of gold onto any solid surface. An authentic gold leaf can be quite expensive, so for this project, you may want to use imitation gold sheets available here.
This is the sort of craft that you can get your kids involved with too! Here are more projects for the little ones!
11. Statement Doormats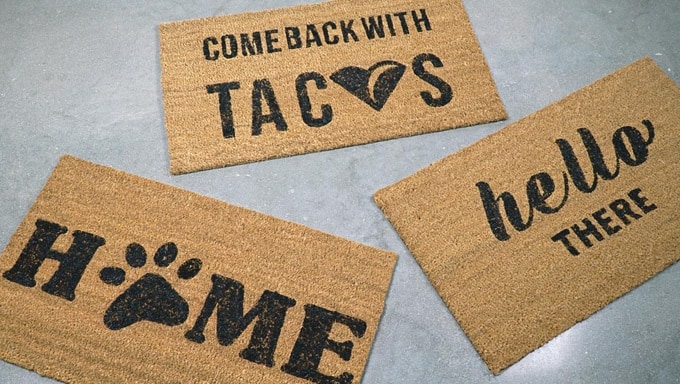 Credit: burlapandblue.com
Don't settle for boring plain doormats. Instead, inject a bit of your character into your front steps with these statement doormats.
You will need a blank doormat to start with. I got mine here. For full instructions, including free stencils, read this article. Easy, right?
12. Easy to Do Felt Magnolia Wreath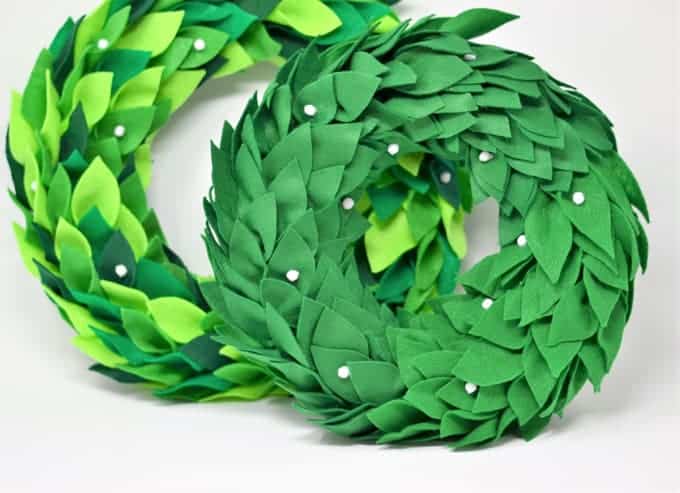 Credit: burlapandblue.com
Felt takes a spot in my top five favorite craft materials. They're so versatile, affordable, and they come in a wide array of colors and patterns.
If this is your first time creating crafts with felt, the right place to start would be purchasing your first felt collection here. Once you have your supplies ready, check this step-by-step tutorial.
The great thing with this project is you can do it for any occasion, with any theme – especially now that you've purchased your own felt set.
13. Dyed Wine Corks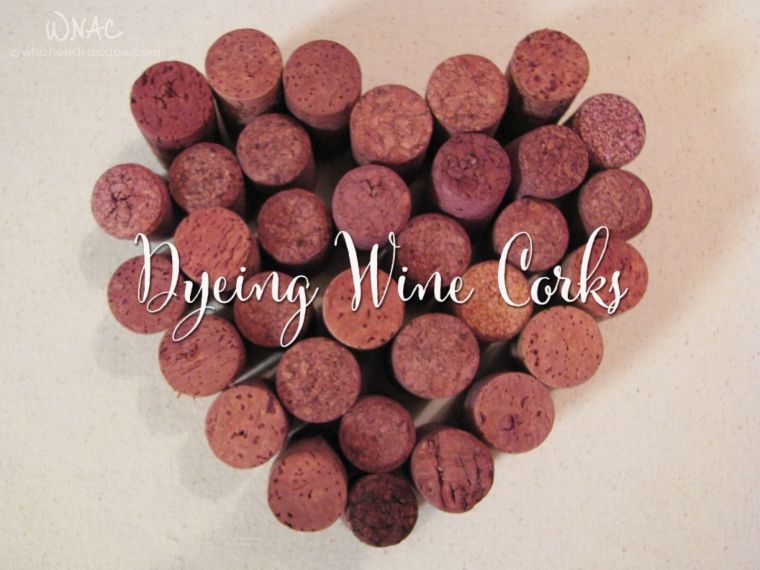 Credit: whoneedsacape.com
Instead of throwing your wine corks away, why not revitalize them with some dye? Yes, you can dye wine corks with the use of fabric dye, like this.
Simply pop them in a tub of water and vinegar, leave to soak overnight, and you end up with a colored wine cork.
You're probably wondering, what do I with these? There are so many craft possibilities. I am keeping my ones until I gather enough to create a decorative cork board.
14. Fashionable Denim Sling Bag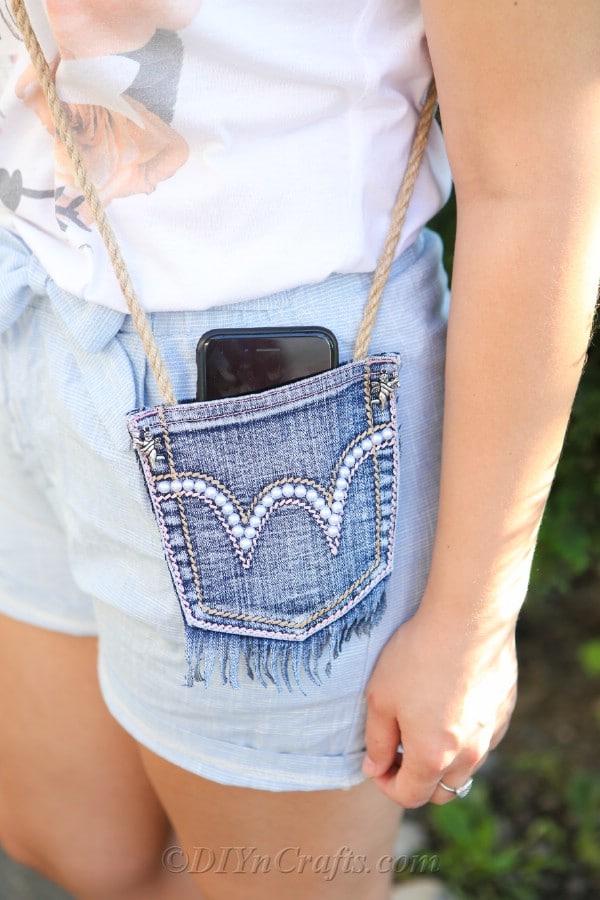 Credit: diyncrafts.com
Do you have a pair of jeans sitting in your closet unused for years? Why not put them to good use by upcycling them into a fashionable bag?
Cut out your jean's pocket for an instant sling bag that conveniently carries your phone or small wallet. Add a bit of glam with pearl rivet embellishments found here.
15. Heart String Art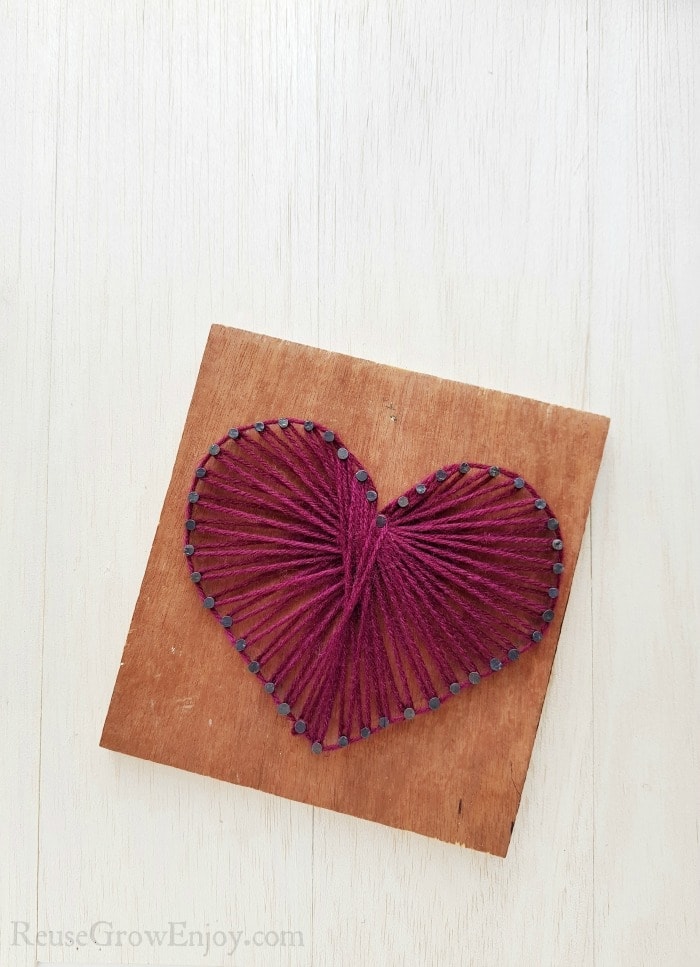 Credit: reusegrowenjoy.com
Express your love the DIY way with this heart-shaped string art set on wood. Most of the supplies will probably already be in your toolbox, except for the base wood plank, which you can easily order here.
To learn about the proper technique to weaving the perfect heart, read through this tutorial.
16. Men's Shirt Pot Covers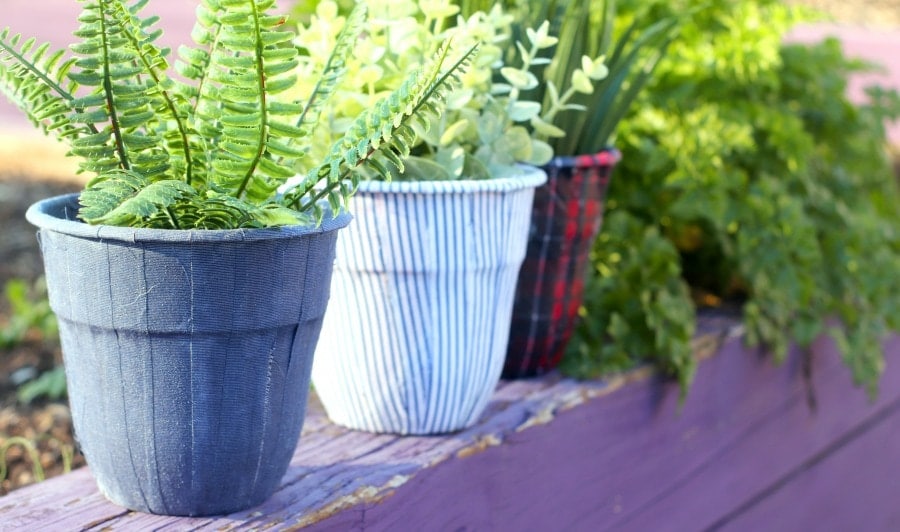 Credit: scrappygeek.com
Upcycle your man's old shirts with this pot cover project. Cut strips of old shirts and glue each piece to the pot until it's completely covered. Play with your creativity and use a mix of shirts and patterns.
17. Reusable Elastic Bowl Covers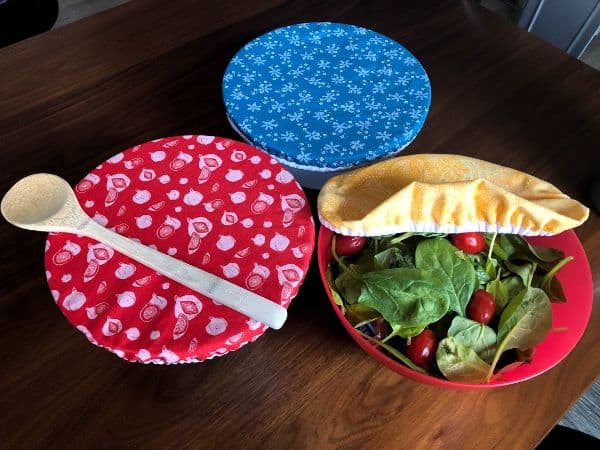 Credit: beginnersewingprojects.com
Cling wrap is excellent, but they're not environmentally friendly. Try creating this project as a sustainable alternative to cling wrap.
You will need basic sewing skills for this project, but this video should guide you through the process. These covers are great for your outdoor party bowls or for covering your toddler's bowls full of leftovers.
18. DIY Farm-Style Baskets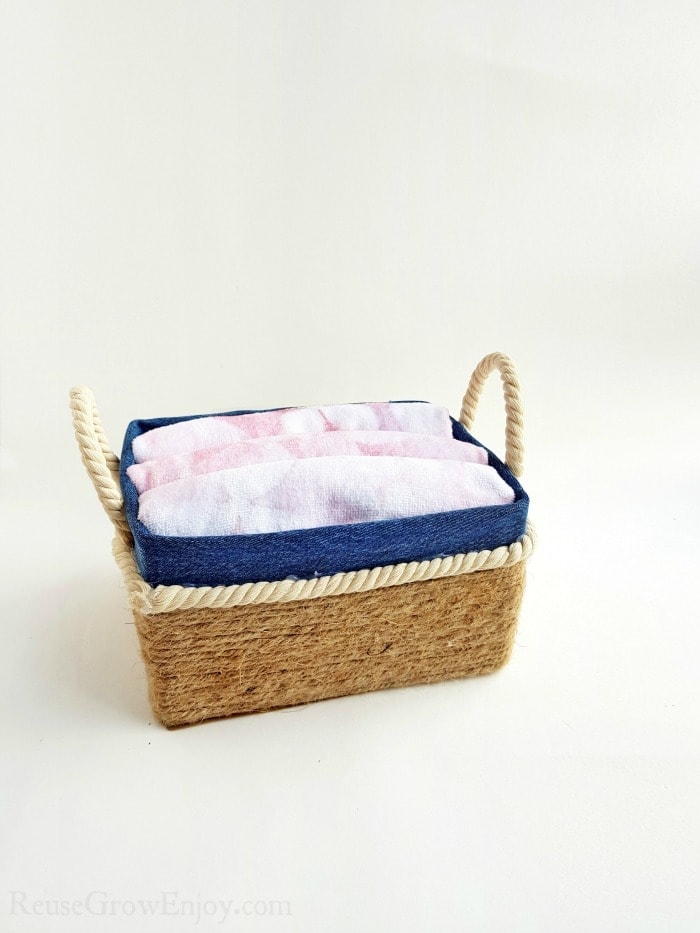 Credit: reusegrowenjoy.com
Make rustic, country-style baskets out of old boxes with this craft project. If you want a different style, feel free to design your own – let your creativity take center stage!
To make one similar to this photo, use an old cardboard box lined with upcycled denim from your old jeans. Create the rustic feel by gluing twig rope to the bottom of the box and use thicker cotton ropes like this to create the handles.
The finished product would be a great storage solution for hand towels, magazines, or your craft supplies!
19. Indoor Ceramic Mini Planters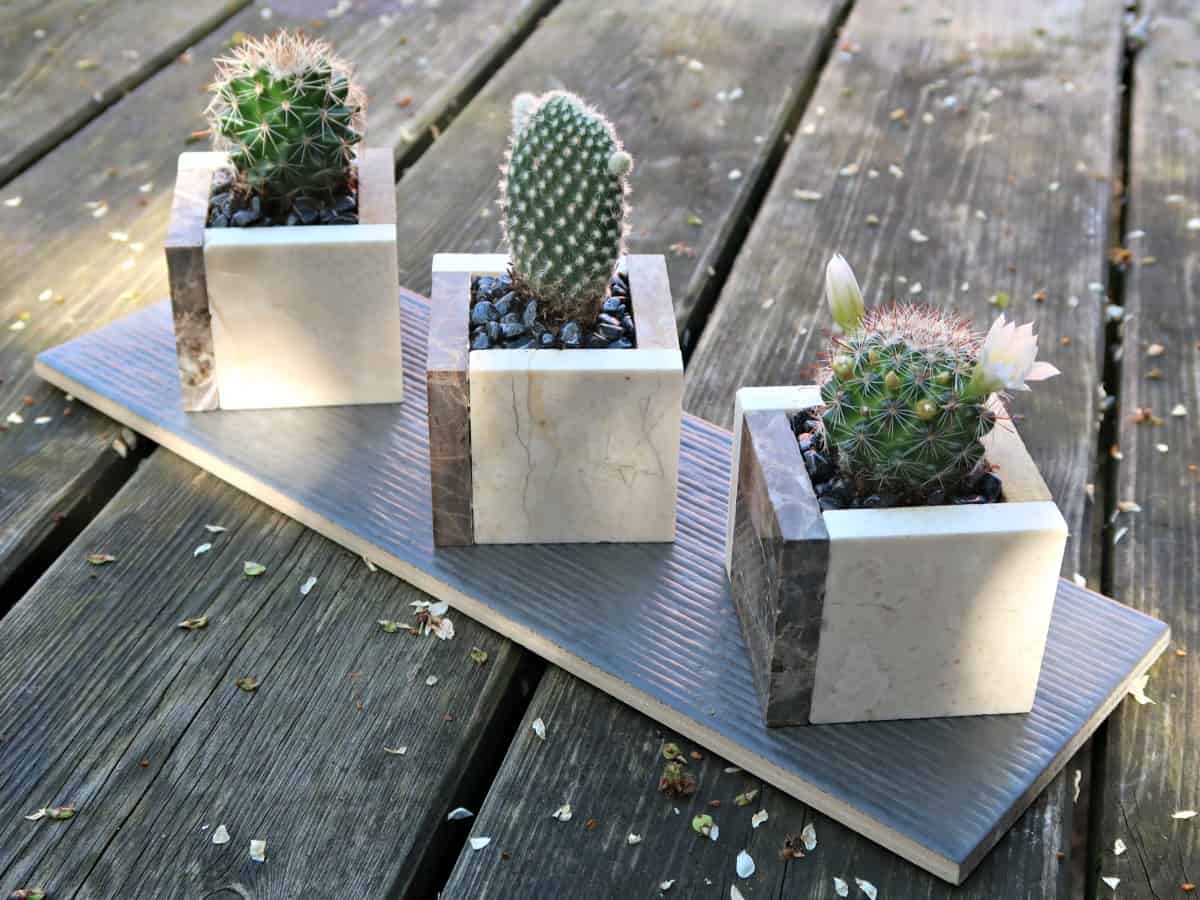 Credit: craftinvaders.co.uk
Give your succulents a beautiful home with these chic ceramic planters. Your indoor plants will stand out by the windowsill or on the kitchen countertop with their new, classy, and sophisticated looking home.
All you need are a few ceramic tiles found here and a good quality stronghold glue, and you're good to go!
Design tip: Mix and match ceramic tiles colors and textures for a more appealing look.
Check out this yarn-wrapped DIY flower pot idea!
20. Candlesticks Out of Old Curtain Rings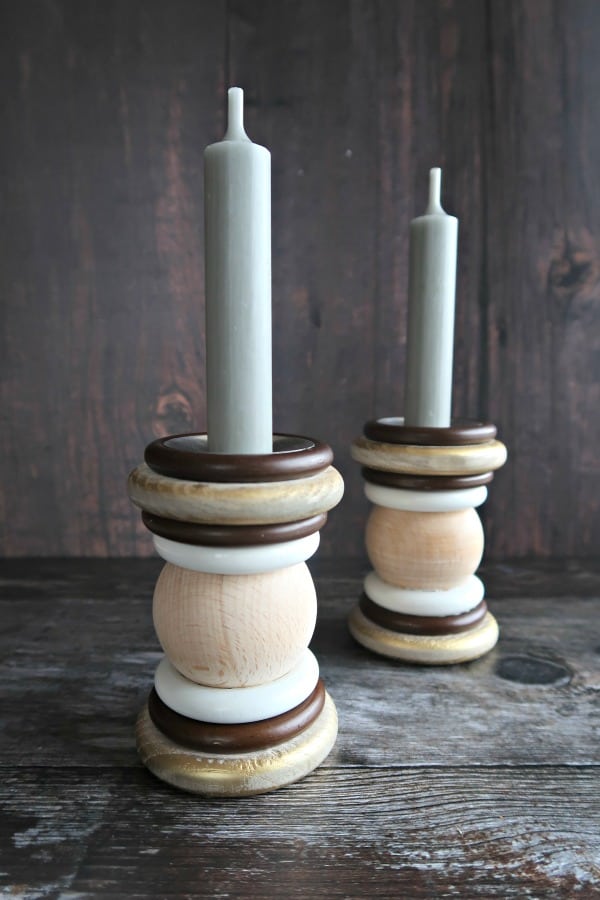 Credit: craftinvaders.co.uk
If you have spare curtain rings and you don't know what to do with them, this project may give you a bit of inspiration.
In addition to your curtain rings, you will need wooden spheres, candlestick liners (get them here), and stronghold glue. Assemble them and attach them with strong adhesive to form an exquisite-looking candle holder.
Conclusion
There are hundreds of other adult craft ideas out there, but I hope the ones above make for a good start. Share these ideas on your social media networks and see if your friends have other creative ideas to add.