Got an old t-shirt you'd like to turn into something fashionable or at least wearable? Check out these DIY t-shirt ideas that will give you very much-needed inspiration for your wardrobe upgrade!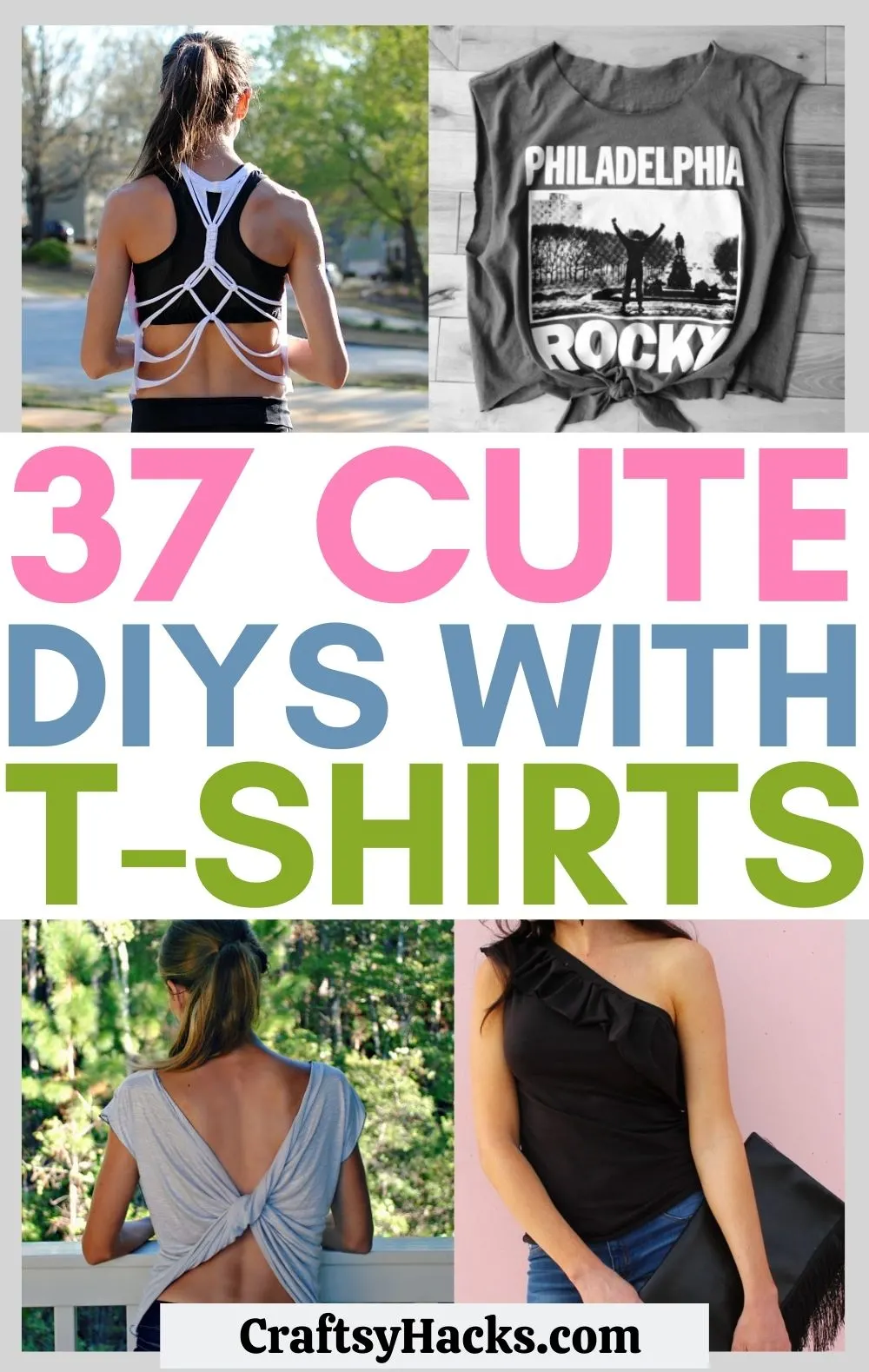 I've got half a dozen old tees—baggy, faded, or just unused— sitting in the back of my closet and taking up space that I need. But really, you can't expect me to just throw them away, can you?
So what do I do, you ask? I upcycle, refashion and rework them. I give them a complete makeover, and voila, I have a half-dozen new blouses and tops out of old tees.
Not only is it a great way to make good use of the tees they're also entertaining DIY projects. So, here's a list of 37 DIY T-shirt ideas for you to explore!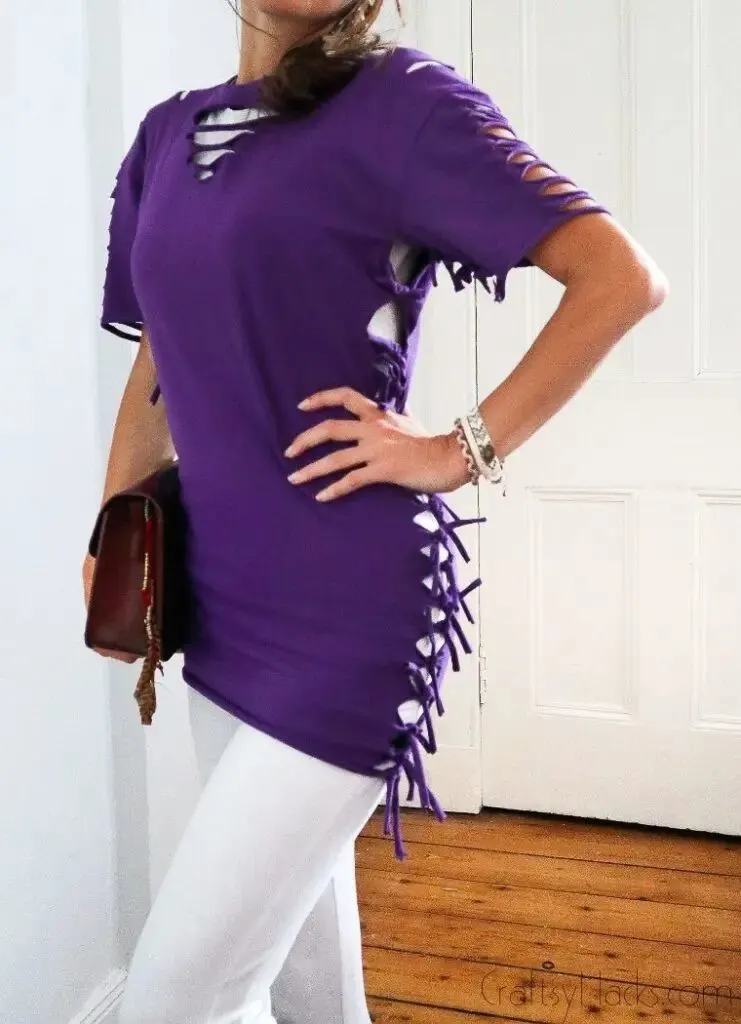 Credit: craftsyhacks.com
Plain old shirts don't have to be boring. With a pair of scissors, you can upcycle your old shirts into something trendy and cool.
If you really mean business, then grab some tailor's chalk from here so you'll know exactly where to cut the fabric. This will give you room to be crafty and creative so you can customize your design.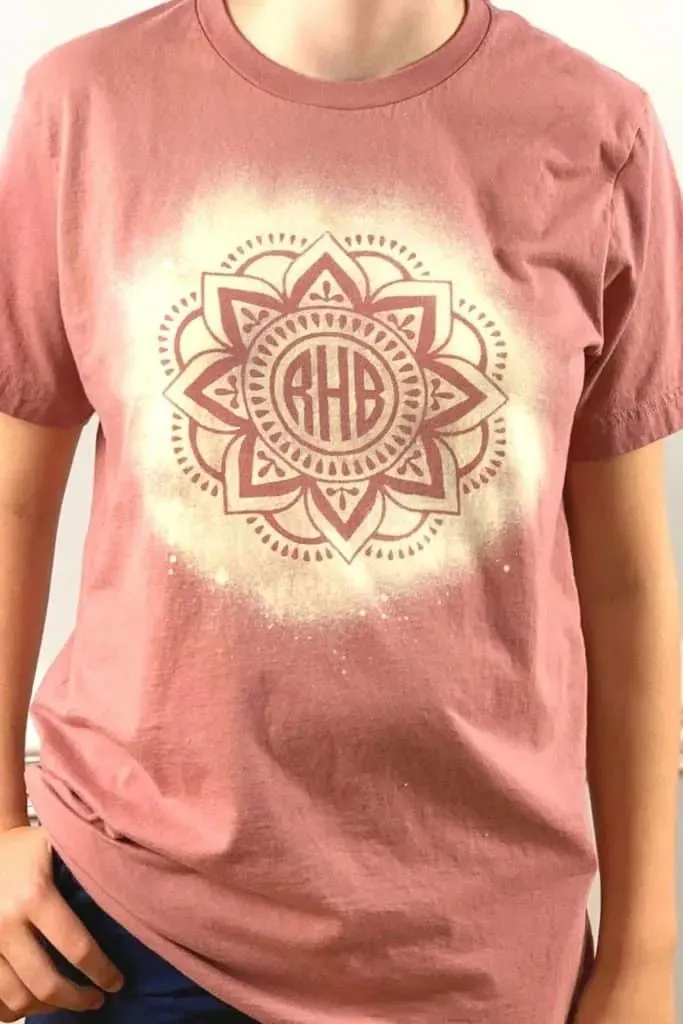 Credit: chaoticallyyours.com
Do you want this bleached shirt with that stenciled pattern on it?
First, layout some newspapers before you get started because this DIY project might get messy. Next, you'll need a spray bottle from here to mix a solution of one part bleach and one part water.
Please be careful when you're handling bleach!
Next, you'll need a stencil pattern that you can find here. Go ahead and prop a piece of cardboard under the shirt. It will prop the tee up while using the stencil.
Check full tutorial on how to make this shirt here at chaoticallyyours.com.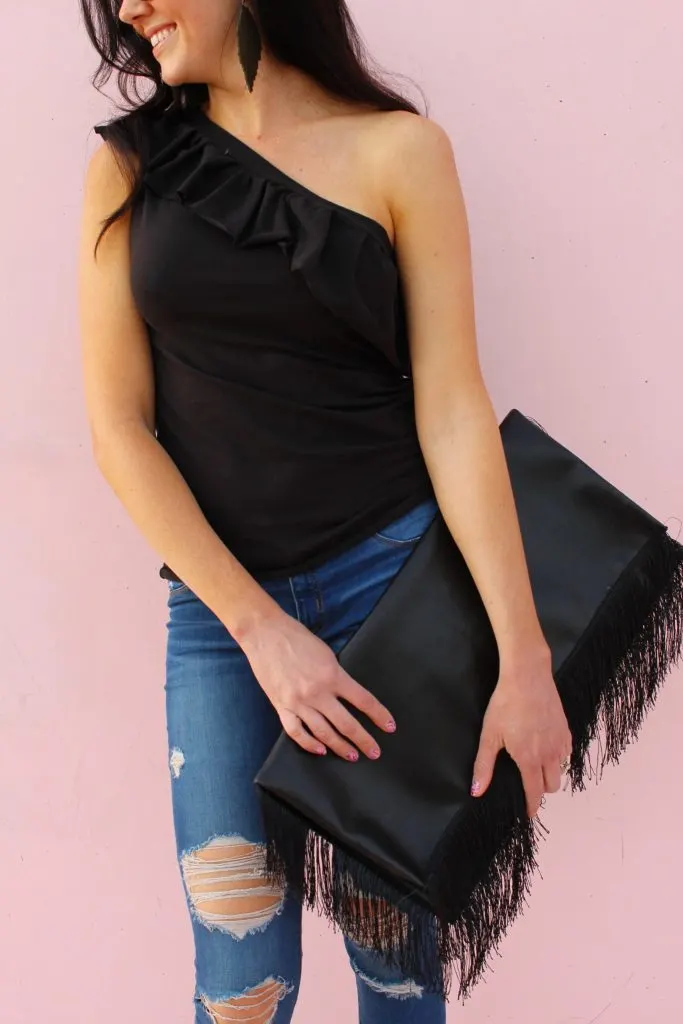 Credit: creativefashionblog.com
I love a good one-shoulder shirt, don't you? But what's really cute here are those ruffles.
Would you believe me if I told you that this girly shirt used to be a basic men's sized shirt? I found the latter right here.
Now all you have to do is grab your fabric scissors and this roll of elastic band. In under 30 minutes, you'll have a new shirt to wear on your next night out.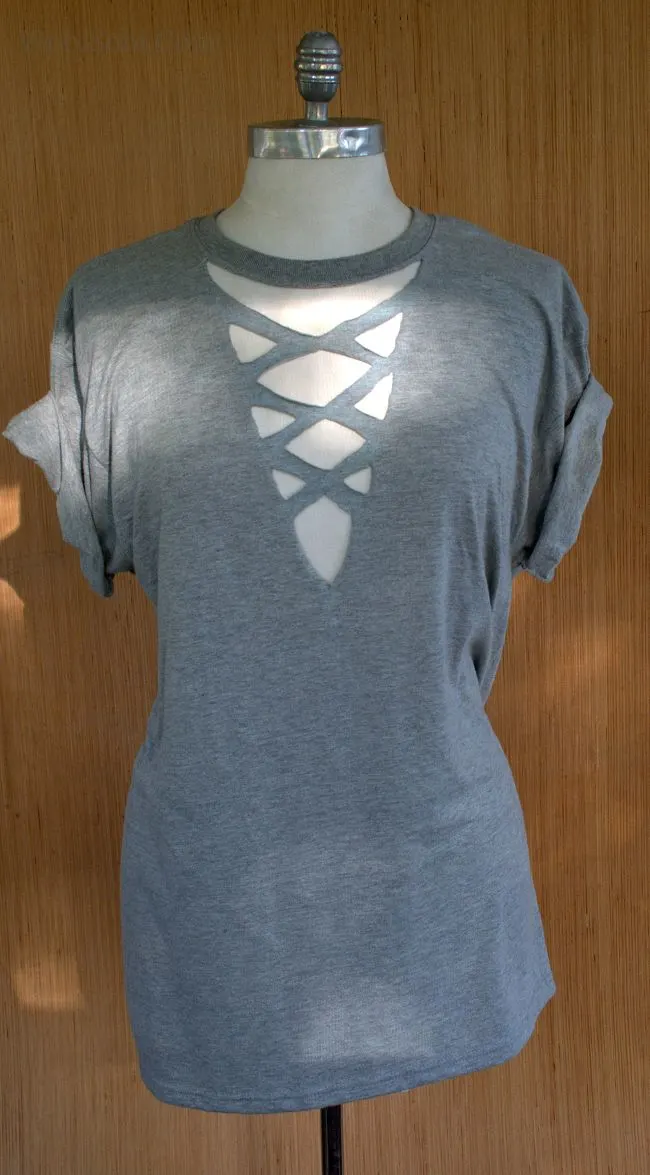 Credit: Blogspot
With summer just around the corner, you'll want to bring out your summer clothes from hibernation. T-shirts are a staple, but they don't need to be a monotonous staple.
Here's a criss-cross cut to try out on your own tees. It's not as complicated as it looks, but you'll want a good pair of fabric scissors from here and some tailor's chalk.
Just follow the pattern, and you'll be done in no time.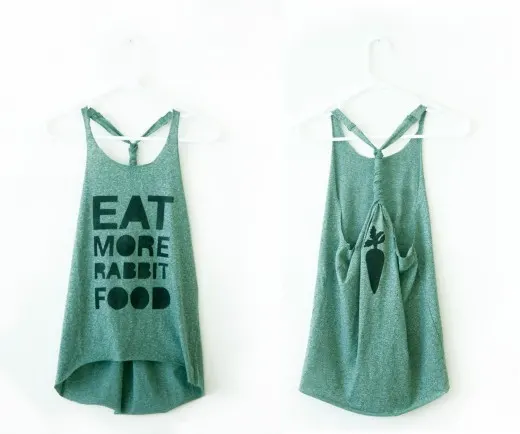 Credit: rabbitfoodformybunnyteeth.com
You can never have too many shirts for when you hit the gym. But I always feel like my gym clothes are baggy and unattractive.
If I had any toned muscles, they'd hardly be flattering in these old rags. Nothing says chic like this casual racerback t-shirt to add some character and flair to a plain old baggy gym shirt.
Don't forget to save a strip of the fabric to make a matching headband!
Here's a DIY headband design you can try!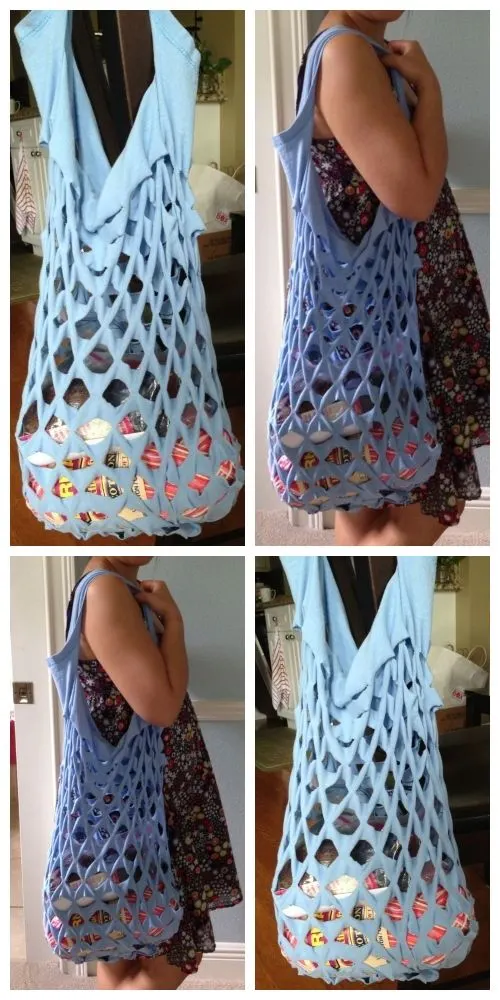 Credit: fabricartdiy.com
I hate having to pay those extra cents to buy plastic bags at the grocery store. They're such a waste and not at all eco-friendly or biodegradable.
I think this upcycled bag out of old t-shirts is the perfect solution. You get to re-use them; just pop them into the washer, and they come out clean as a whistle.
Plus, they're sustainable and eco-friendly: a win-win!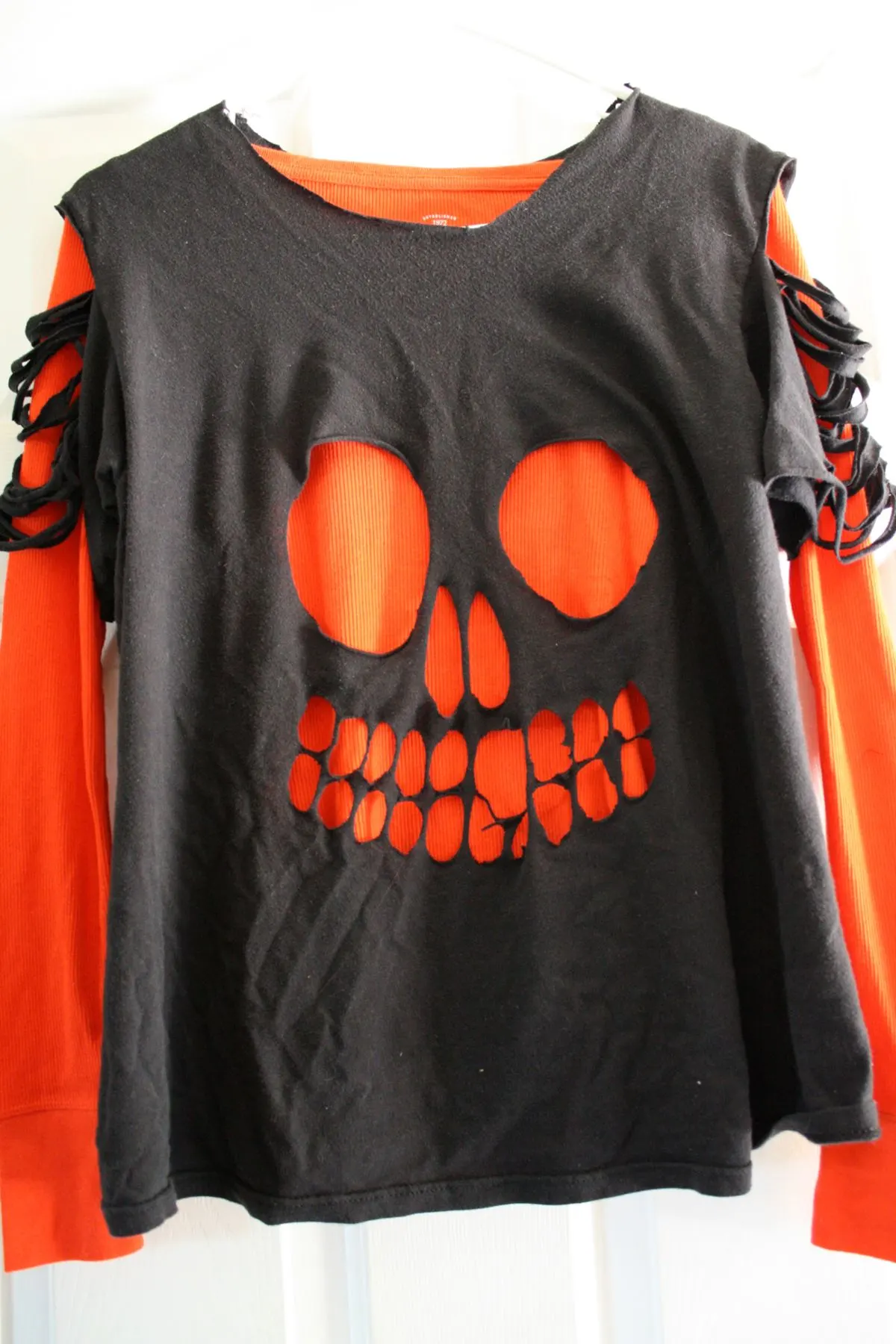 Credit: typepad.com
Is Halloween around the corner? No? So you just want to wear a skull t-shirt? You know what, that's actually pretty cute.
Let's get started. Find a washable marker like this to help you draw the eye sockets, nose holes, and that toothy grin. Next, find your pair of sturdy fabric scissors and get cutting.
It's a little risque to wear on its own, so don't forget to layer it with another t-shirt. While you're at it, check out these Halloween crafts for adults.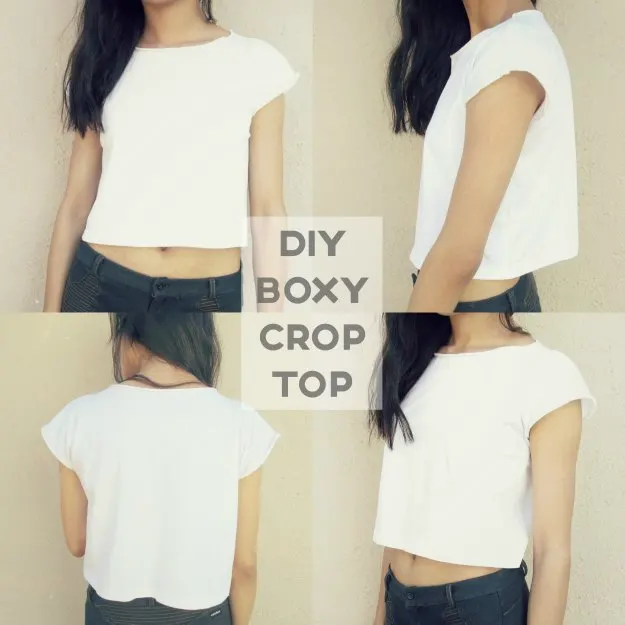 Credit: Wordpress
Crop tops on a summer's day are as perfect as hot chocolate is on a cold winter's evening. So grab this measuring tape and find a flat work area.
If you've got a t-shirt with a design upfront, be careful not to cut it off halfway. You can always give your crop top some curvy layers if it means you don't distort the design.
Hey, why not go for the frayed-crop look? I bet they'd look perfect with denim cut-offs.
Credit: recyclart.org
I'm all for t-shirt dresses and crop tops. If you tell me that I don't have to spend a pretty penny to get either one, I'm all in.
Do you have some color-coordinated designs in mind and a flair for bringing those colors together to make a modern and chic outfit?
Then this is the perfect upscaling project for you.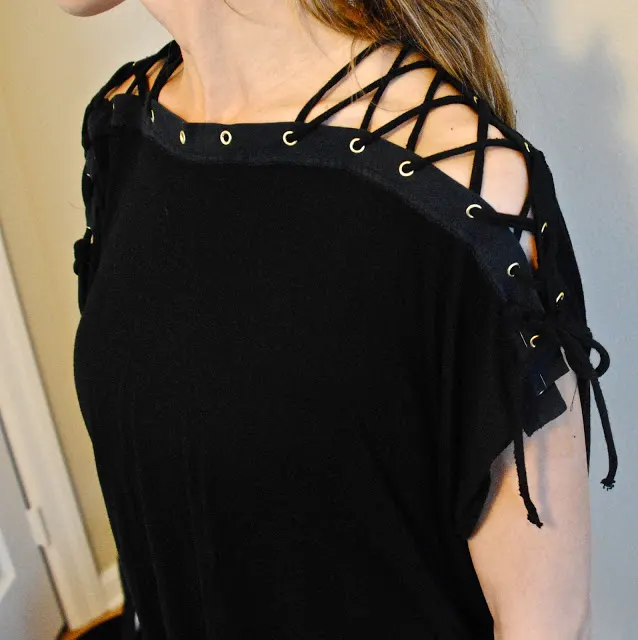 Credit: trashtocouture.com
I honestly can't believe that you can make this gorgeous blouse from an old black tee, but there you have it.
You'll need to buy this kit to help you with that row of eyelets running along the neck of this shirt. You'll also need to save the scraps of fabric you cut off your shirt.
You can use them for lacing up the eyelets, or, if you want a pop of color, just buy some funky laces here to do the trick.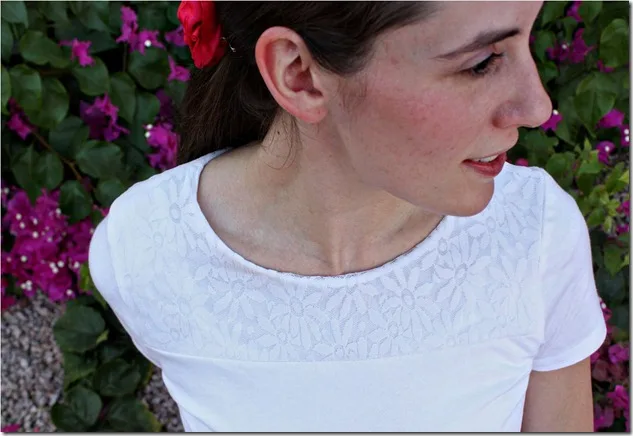 Credit: craftaholicsanonymous.net
A lace-sectioned bodice does wonders for a boring old tee. And, here's how you do exactly that.
It all comes down to the lace you use. So, check out this stretchy lace fabric. For just five bucks, you've got everything you'll need for this DIY refashioning project.
Why not give a thin trim of lace around the armholes while you're at it?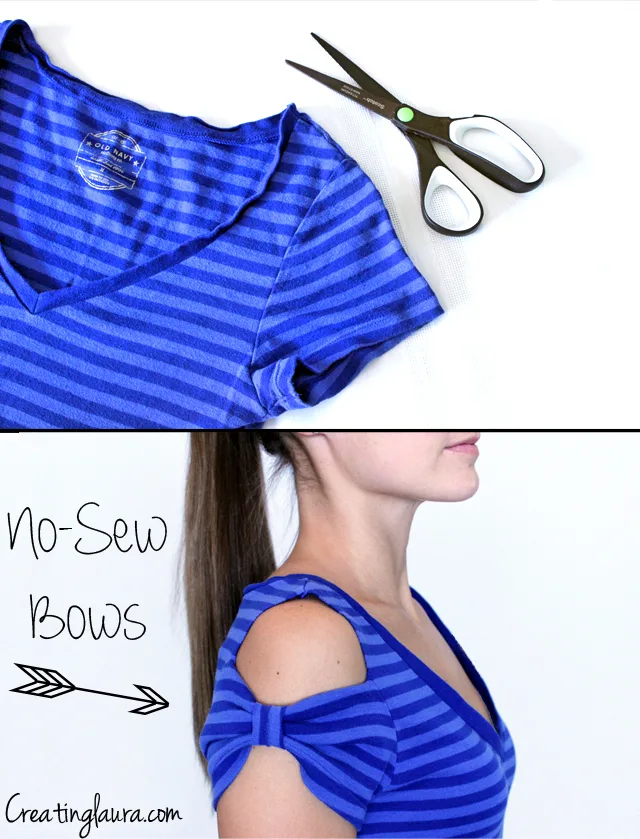 Credit: creatinglaura.com
I've always held a secret fascination with bow sleeves. They're such a cute way to turn a plain old t-shirt into a fashion statement.
And, for this project, you don't need your sewing machine or even your needle and thread; there's absolutely nothing to sew!
But you will need a tube of machine washable glue that you can buy right here, and that's pretty much it.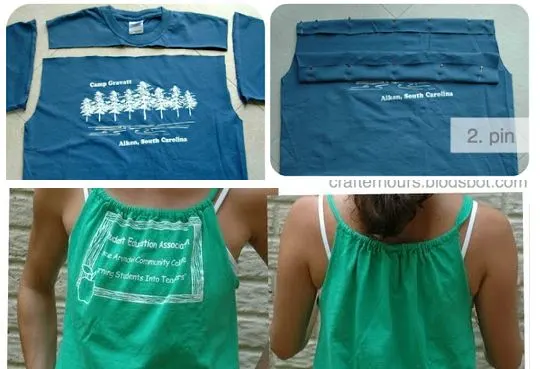 Credit: alldaychic.com
This project is all about the skill you have with cutting fabric. But, at the end of the day, even if your edges are frayed, just call it grungy-chic, and you'd still have a fabulous tank top.
For the best possible cut and clean edges, use a sewing machine. Take a few safety pink or fabric pins that you can find here and pin the flaps in place while you sew the edges and seams.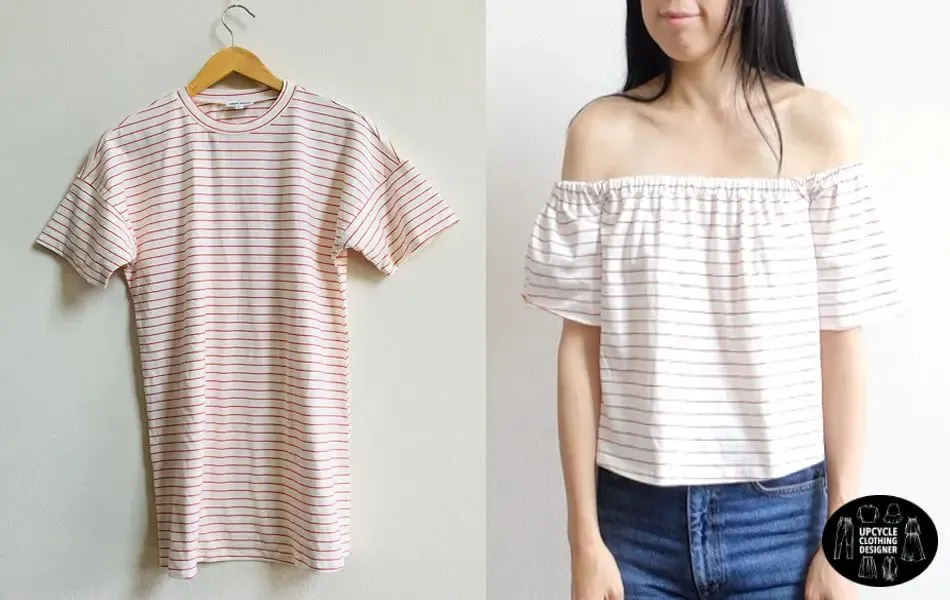 Credit: fashionwanderer.com
Here's another no-sew reconstruction project for you to try: off-the-shoulder t-Shirts! I love off-shoulder blouses, but I never find that right fit, and they never stay, well, off the shoulders.
Perhaps making one, or rather, upcycling one from an old shirt is the solution. It's personalized, and you can tweak the elastic to make sure they stay in place.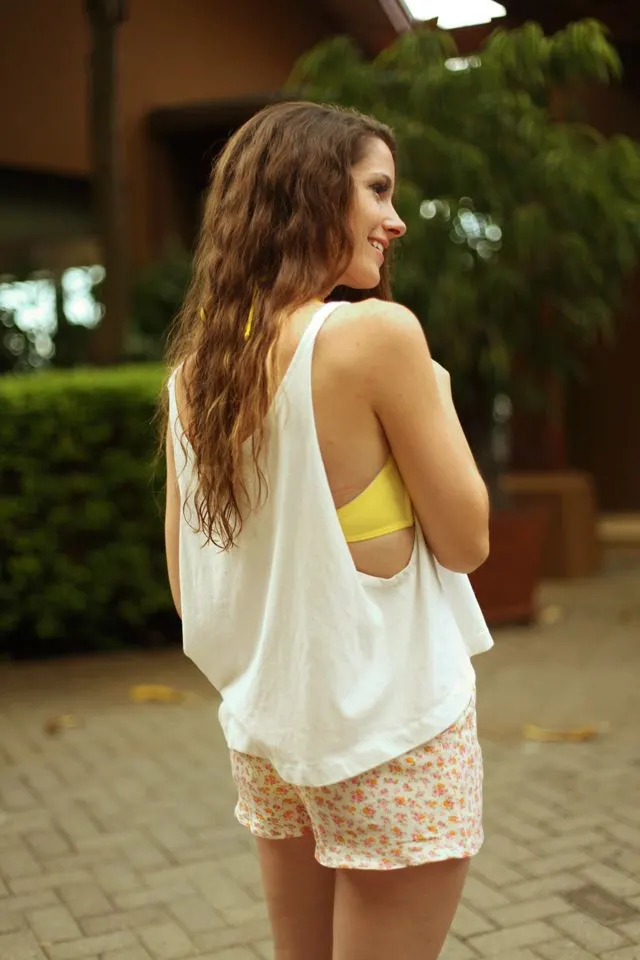 Credit: cottonandcurls.com
Crop tops are really in vogue right now, just like upcycled clothes. So, when you're choosing a shirt to crop for this project, just make sure you pick something flowy.
It'll help you get that perfect amount of sway when you move and does wonders to keep you cool on a hot summer afternoon.
Grab some hemming tape here, and let's get started!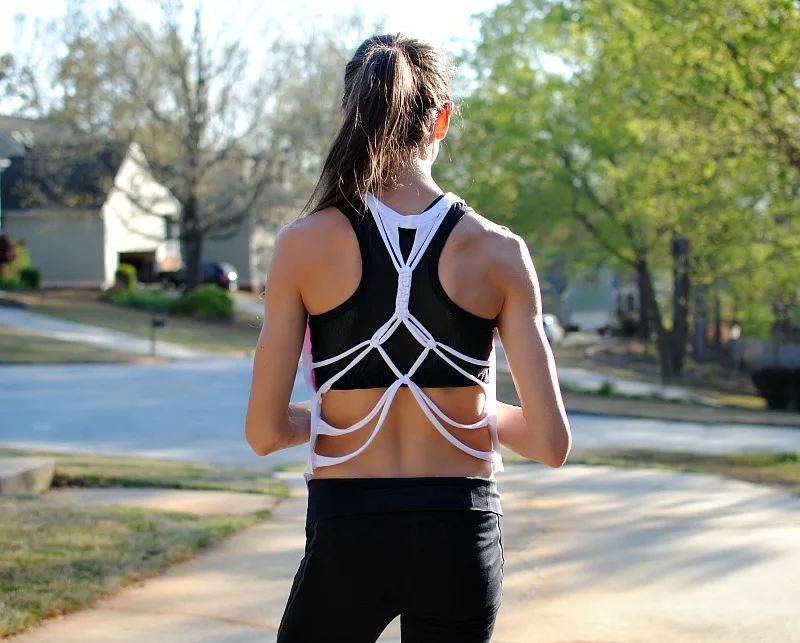 Credit: trashtocouture.com
Check out that snazzy back on that t-shirt. Who would have thought that you could do macrame on the back of a tee?
You'll need a grid-cutting mat like the one you can find here to help you measure and cut off the back of your tee into thread-like strips.
Maybe, just maybe, with this trendy tee, I'd be motivated to hit the gym.
Why not pair this macrame tee with this DIY macrame leaf earrings?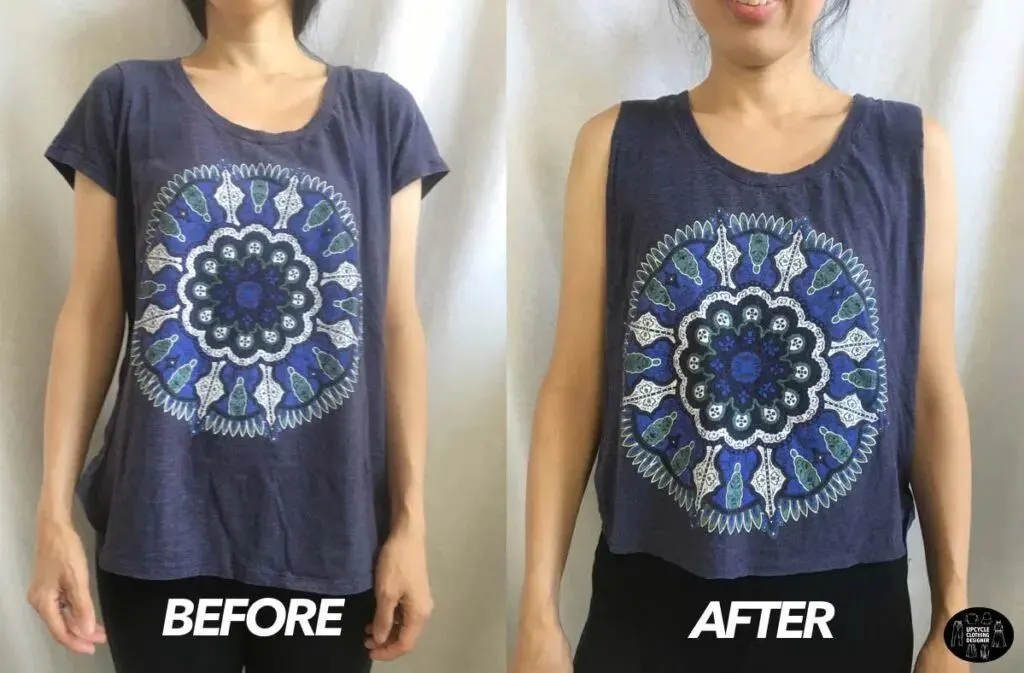 Credit: fashionwanderer.com
I might not have muscles, but by God, I'll have a dozen muscle t-shirts in every color possible in my closet. Also, this one has a no-sew pattern, doesn't require elaborate cutting, and has no long-drawn-out sewing project.
All you need are a pair of scissors, measuring tape, fabric glue, tailor's chalk, and one soft, billowy t-shirt. But, of course, you've already got all that in your sewing kit.
So let's just get started because I really want that tee.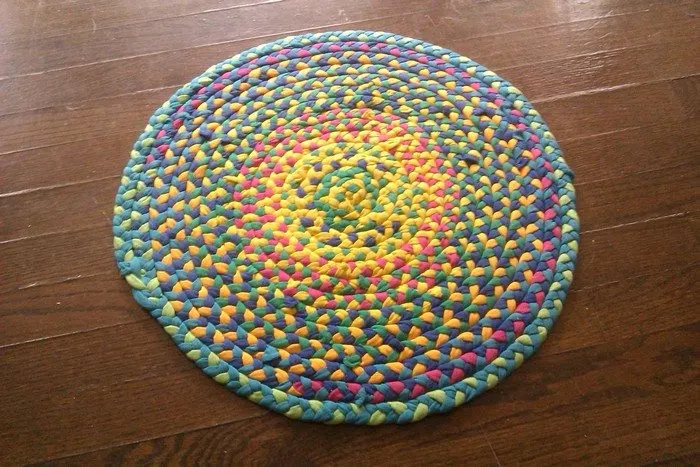 Credit: ideas2live4.com
Forget making shirts out of shirts. I'm moving on and trading up to these funky floor rugs. The possibilities are endless.
I can already see it: dozens of coasters, pot holders, table runners, placemats, rugs, and…maybe even a full-sized throw! If it means tearing up all the shirts in my closet, then so be it.
I'm just going to look up patterns, grab some sturdy embroidery thread from here, and get started.
Here's how you make a yarn-wrapped DIY flower pot. It might look chunky with t-shirt yarn, but that would still be great.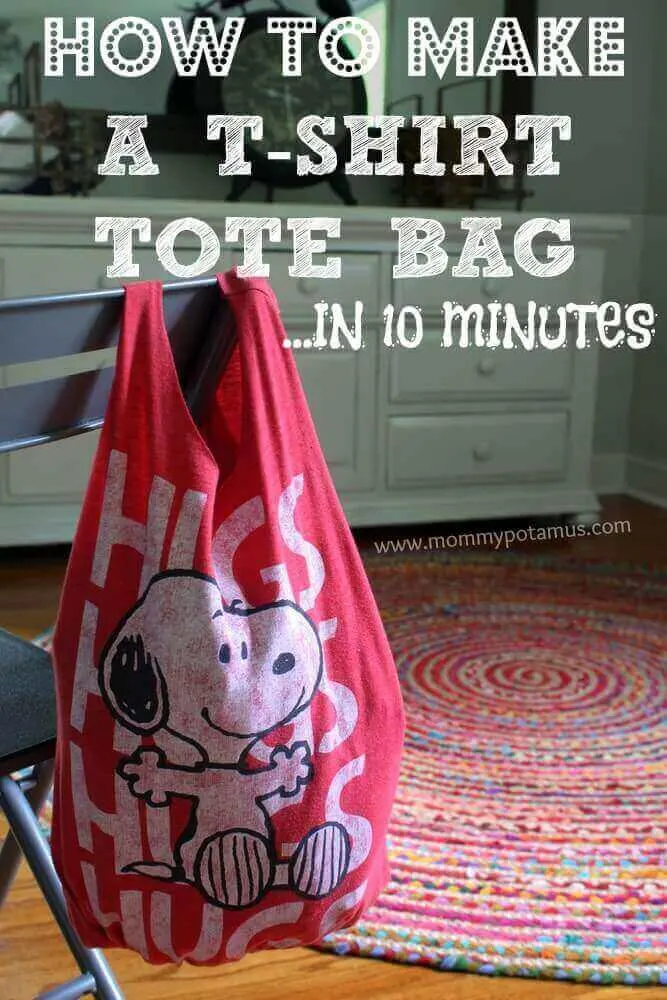 Credit: mommypotamus.com
Don't you think these tote bags are perfect for taking with you to the beach? They're big and roomy: you can slip in a couple of beach towels, sunscreen, some snacks, and a good book.
Speaking of books, why not use them as book bags? If you've got t-shirts with funky images printed on them, or beautiful patterns, I bet they'd look even better as a bag.
Love this craft? Check out more cute DIY crafts for teens.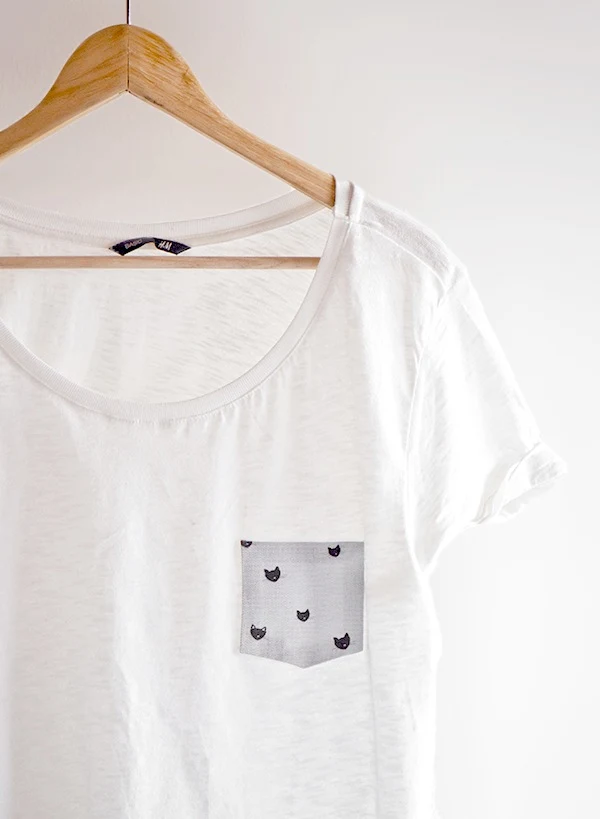 Credit: ohthelovelythings.com
I guess if you want pockets in your outfit, you've just got to sew them on yourself. On a piece of cardstock paper, draw out a pattern for your pock and cut it out.
Now you'll just need to find a cute t-shirt, a scrap of fabric that you think would look good as a pocket on that shirt. That's it, and you're all set.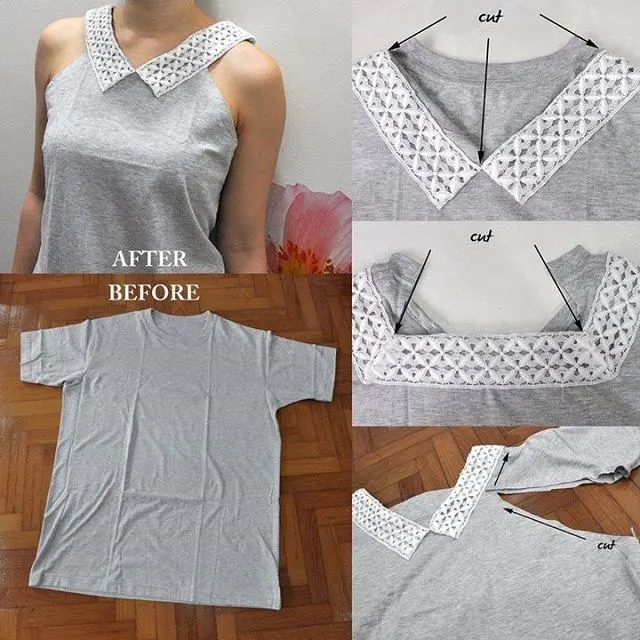 Credit: alldaychic.com
Sassy halter collars can jazz up a plain old t-shirt in no time. So, dig into your stash of scrap fabric, or find some lace or ribbon.
Check out this vintage lace collar applique here. Make sure you sew on a patch on both sides and not just around the neck for the best possible outcome!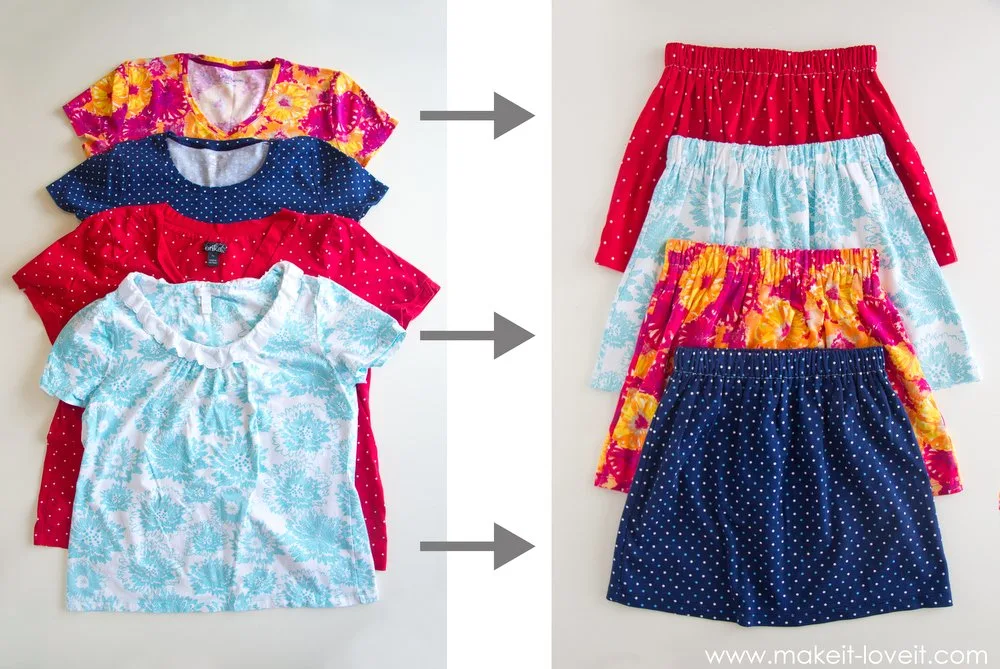 Credit: makeit-loveit.com
Is it a shirt? Is it a skirt? It's a shirt-turned-skirt. Let's see how to turn an old shirt into a cute skirt.
You'll need some thread, preferably one that matches the shirt, as well as a strip of elastic band. The elastic will come in handy when you need to cinch the waist.
Remember to iron along the waistband. You'll need to flatten the gathers along the waist, and ironing it will help you figure out just where the sewing needs to be done.
This is a lovely project for teens.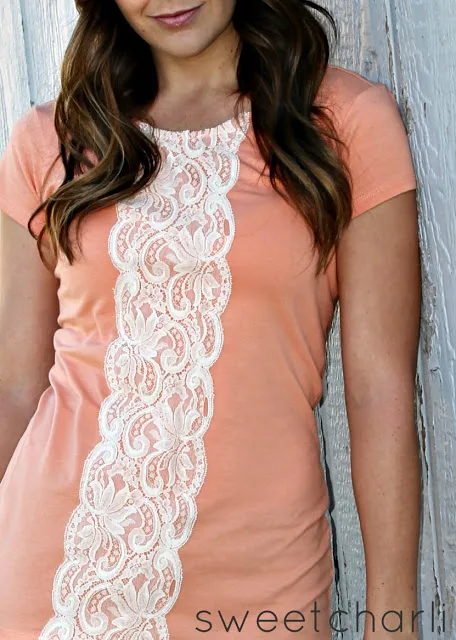 Credit: sweetcharli.com
Lace collars, lace necks, lace shoulder patches, and now, a lace strip down a plain shirt. Is there anything that lace-like this can't spruce up?
You know the drill. You'll need a needle and thread and some sewing pins. You'll also need a steady hand so you don't end up sewing a line through the actual lace.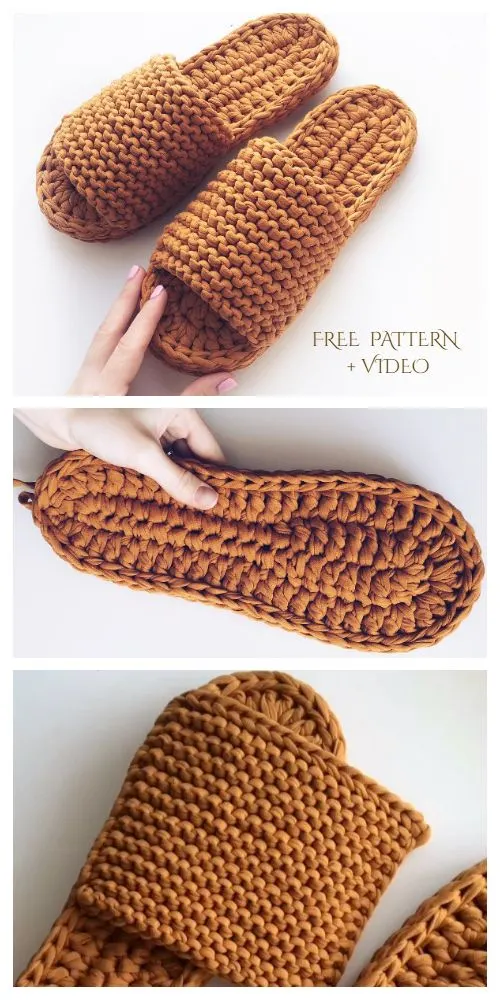 Credit: fabartdiy.org
Are you in need of a pair of plush, chunky and soft crochet house slippers? Look no more!
With a few long strips of 'yarn'(just plain old strips you can cut off your shirt), you can make your own right here and right now.
Grab a crochet hook from here of the appropriate size, as well as a yarn needle like this.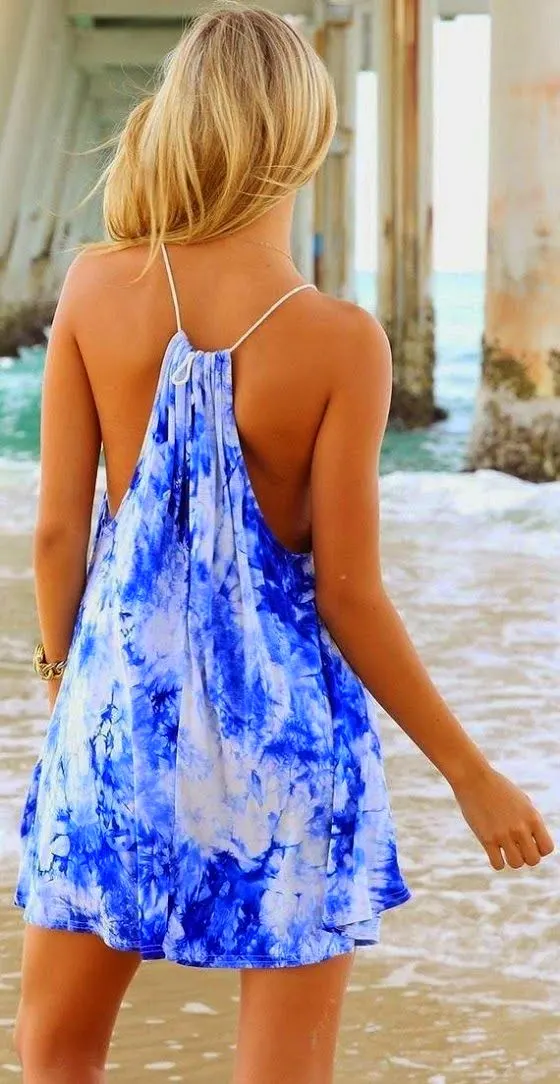 Credit: trashtocouture.com
An old t-shirt turned t-shirt dress turned beachwear? Yes, please.
I just bet you have an old tie and dye shirt—or a half dozen—from your tie and dye phase. You'll need to draw a string like this through the edges, right at the end.
Here's a neat trick: attach the end of the string to a safety pin and pull through the loop. It's easy, and you won't need to worry about pulling any stitches.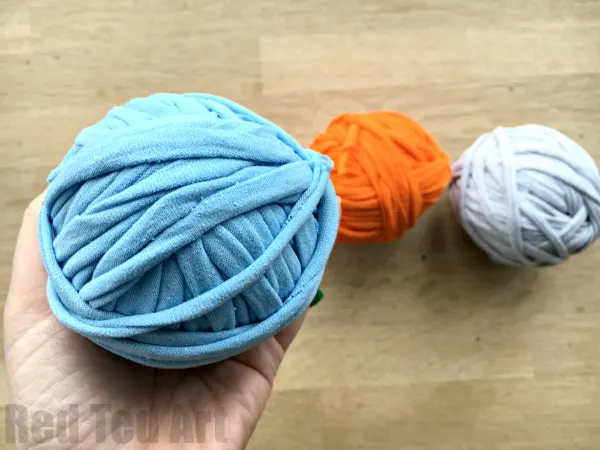 Credit: redtedart.com
You know when you read about how to make that t-shirt yarn house slippers? Well, here's how you make a skein or two of t-shirt yarn.
First, start by cutting straight across your t-shirt, under the armpit.
Next, trim the bottom seam or your shirt as well.
Finally, fold your material in half and make long strips, cutting diagonally across to make the slits.
Roll up the 'yarn' into skeins and put them away for future projects. Perhaps a DIY yarn-wrapped glass vase?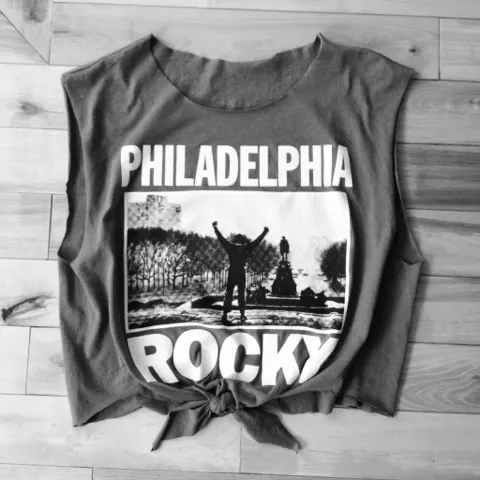 Credit: Blogspot
Here's another quick and easy no-sew project! Nothing says casual chic, like knotting up the ends of your t-shirt. It can just as easily say rock and roll, lazy summer's day, or beachwear.
This DIY lets you play around with the style and cut, just as long as you knot the hems up. Go for a halter top, tank, or even a plain old scoop neck.
Then, just tie the knot, and call it a(big) day.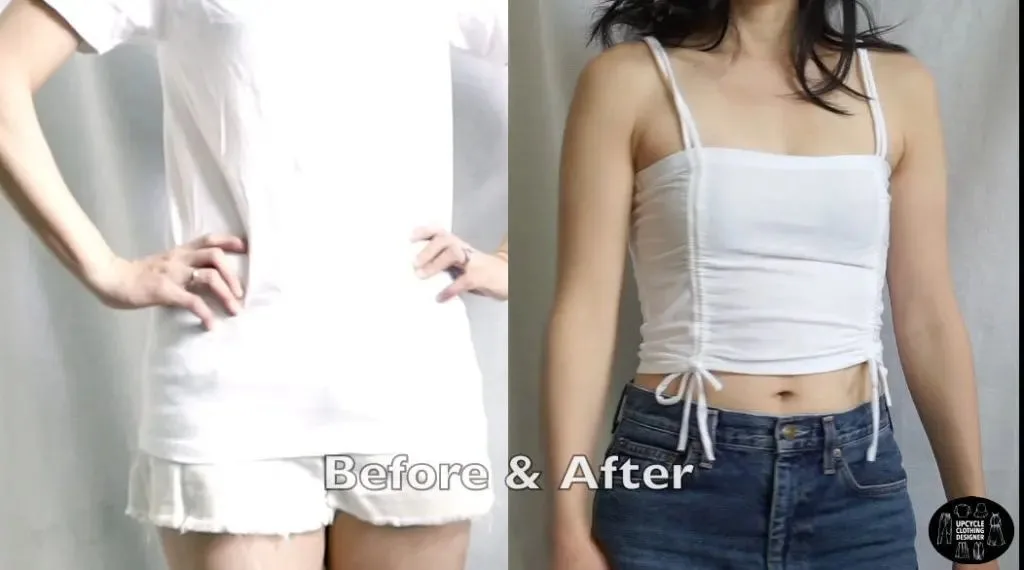 Credit: fashionwanderer.com
In under an hour, you'll have this pretty and fresh ruched crop top from an old and worn tee. But first, you'll need your basic sewing supplies: scissors, measuring tape, tailor's chalk, and some pins.
You'll also need a loop-turner from here.
Do you know what you can do once you've finished making the adjustable top? Make this side ruched mini skirt to match it.
Now, you have a top, a skirt and, if you play it right, even a dress!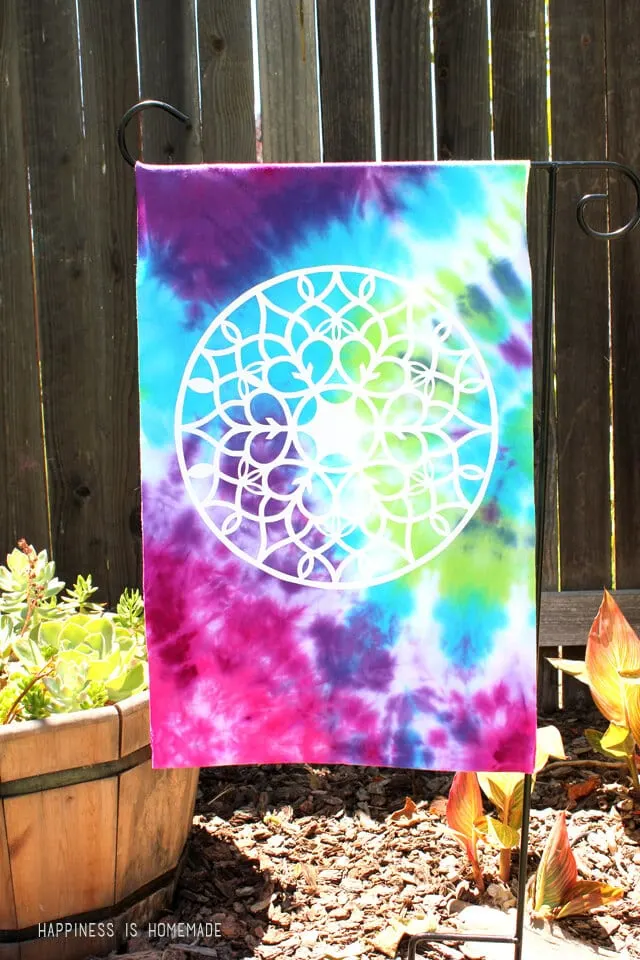 Credit: happinessishomemade.net
I guess we never really grow out of our fascination for tie and dye. So, it's time to stop calling it a phase and embrace your hippie hobby.
Grab a tie-dye kit from here. You'll also need to wear these protective gloves, so the dye doesn't stain your palms and nails.
Oh wait, I forgot that you were an old-timer to tie and dye. You know the drill, so get tying and dying!
This is a great craft to make and sell.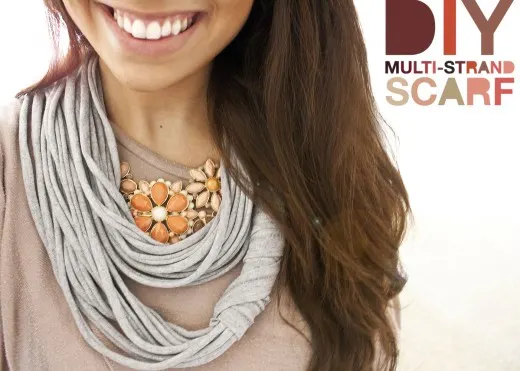 Credit: rabbitfoodformybunnyteeth.com
So what if it doesn't protect you from the cold? It still looks great.
Maybe you could start a trend! Either way, this DIY project means there's one less t-shirt taking up valuable closet space.
You can either start cutting strips of cloth out of your old tee or go and grab one of your t-shirt yarn skeins from earlier. Then it's time to knot your scarf in place.
Why not use a contrasting color and jazz it up a little?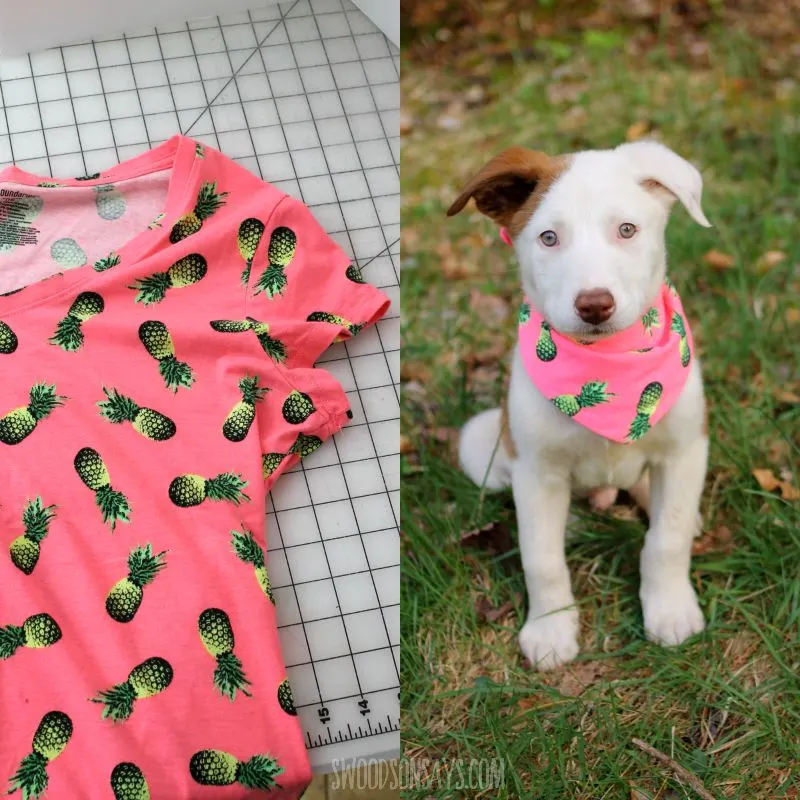 Credit: swoodsonsays.com
Why does a dog need a bandanna? You must not be a pet owner if you have to ask that question.
That means that the first order of business is to adopt a dog. Then you can get around to making adorable bandannas for them from your old t-shirts.
The pattern calls for a few fabric weights from here as well as this rotary cutter if you don't already have one. Don't forget to measure your dog to find out how big the bandanna needs to be!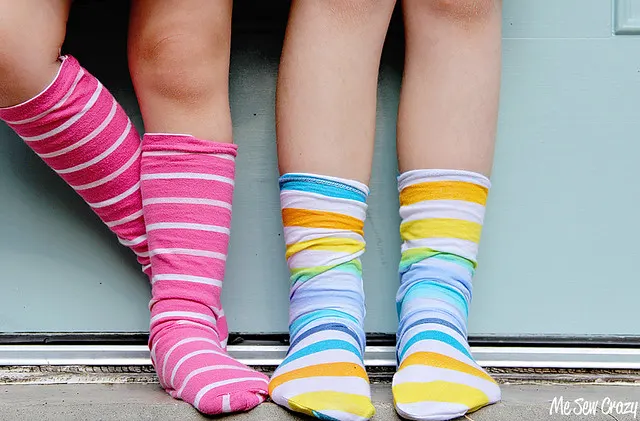 Credit: mesewcrazy.com
You cannot have too many socks. But, unfortunately, the same cannot be said for old t-shirts that take up valuable closet space.
So, what do you do? Turn the latter into some pretty and funky socks to wear at home.
You might need to use a strip of elastic, however, to keep the socks in place. Why not add some sparkle to the edges with some leftover strips of lace of this sequin ribbon?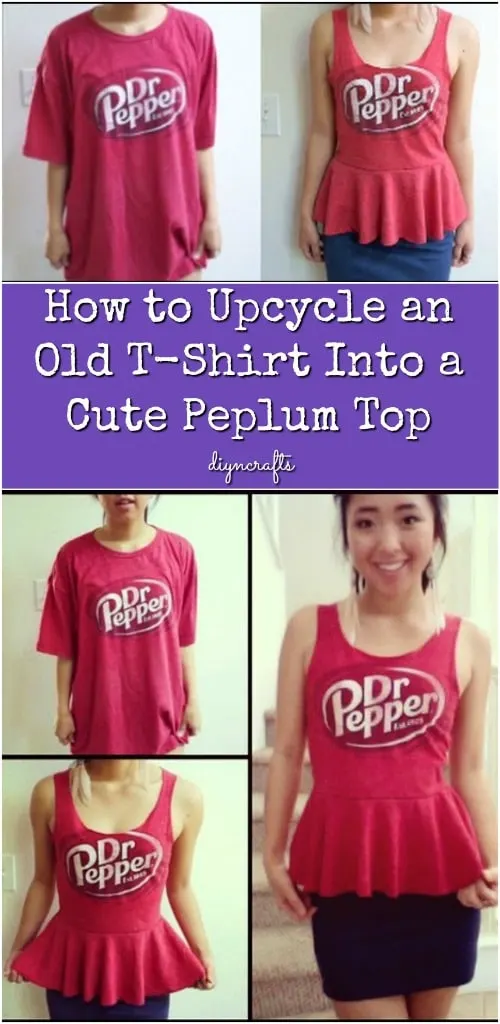 Credit: diyncrafts.com
I love a pretty peplum top with gathers and ruffles as much as the next girl. But I never quite find the right frill-factor, if you know what I mean.
The solution? Refashion one from an old tee, of course. There's no better way to turn a baggy, unflattering old tee into a fitted and chic peplum top!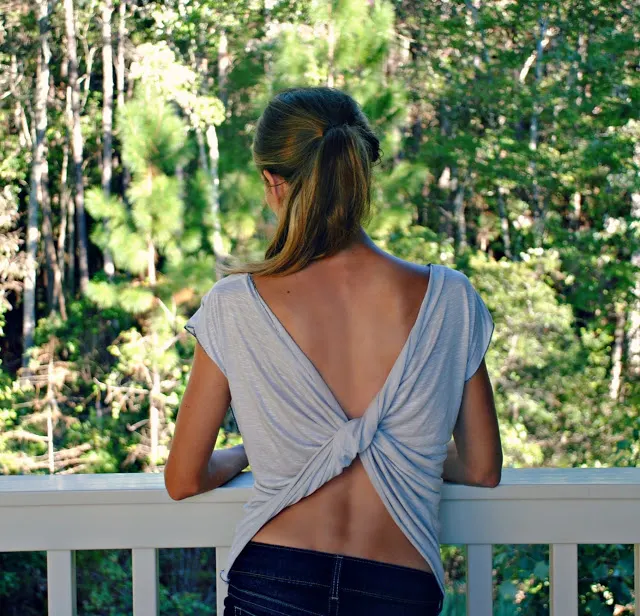 Credit: trashtocouture.com
Need a classy new outfit for a night out with the girls? Have you tried this DIY twisted tee?
This pattern works best with soft, billowy fabric: cotton or jersey would be perfect. Don't forget, you will need a sewing machine like the kind you can find here.
You'll also need some sewing pins to keep the seams in place while you sew. Or, you can iron the seams to hold the crease or fold in place.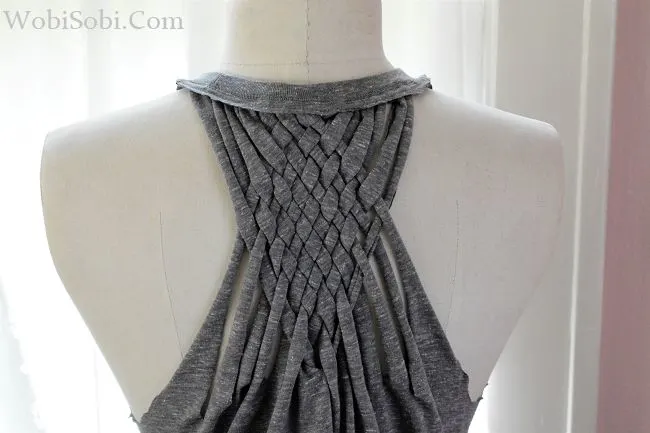 Credit: Blogspot
Here's another great DIY project that incorporates macrame and sewing in the most creative of ways. Won't that chunky weave in the back and halter neck look gorgeous?
You'll only need three things: some tailor's chalk, a pair of fabric scissors, and your t-shirt of choice. Got everything? Then let's get started on the weaving process right away.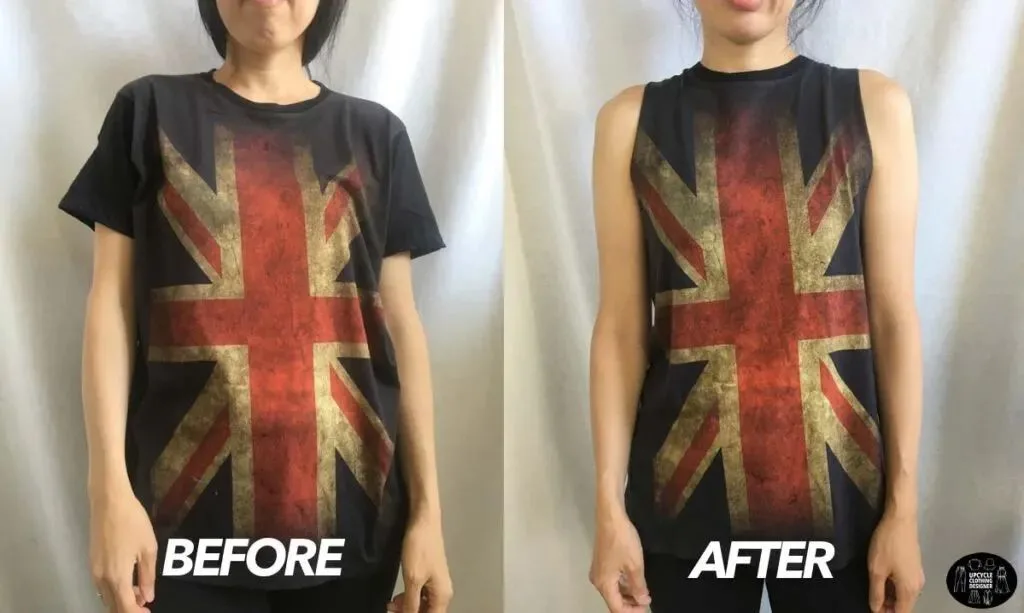 Credit: fashionwanderer.com
Crossover back tanks are the perfect addition to a day of spring cleaning or a trip to the gym. They can keep you cool, and they look cool too!
Speaking of keeping you cool, why not give your tank a lowered armhole while you're at it?
Just a little tip to keep in mind while cutting: don't cut through the neckband. They make the shoulders stay in place, as well as reduce the amount of sewing you'll need to do.
Loving the projects? Check out these DIY scrap fabric projects!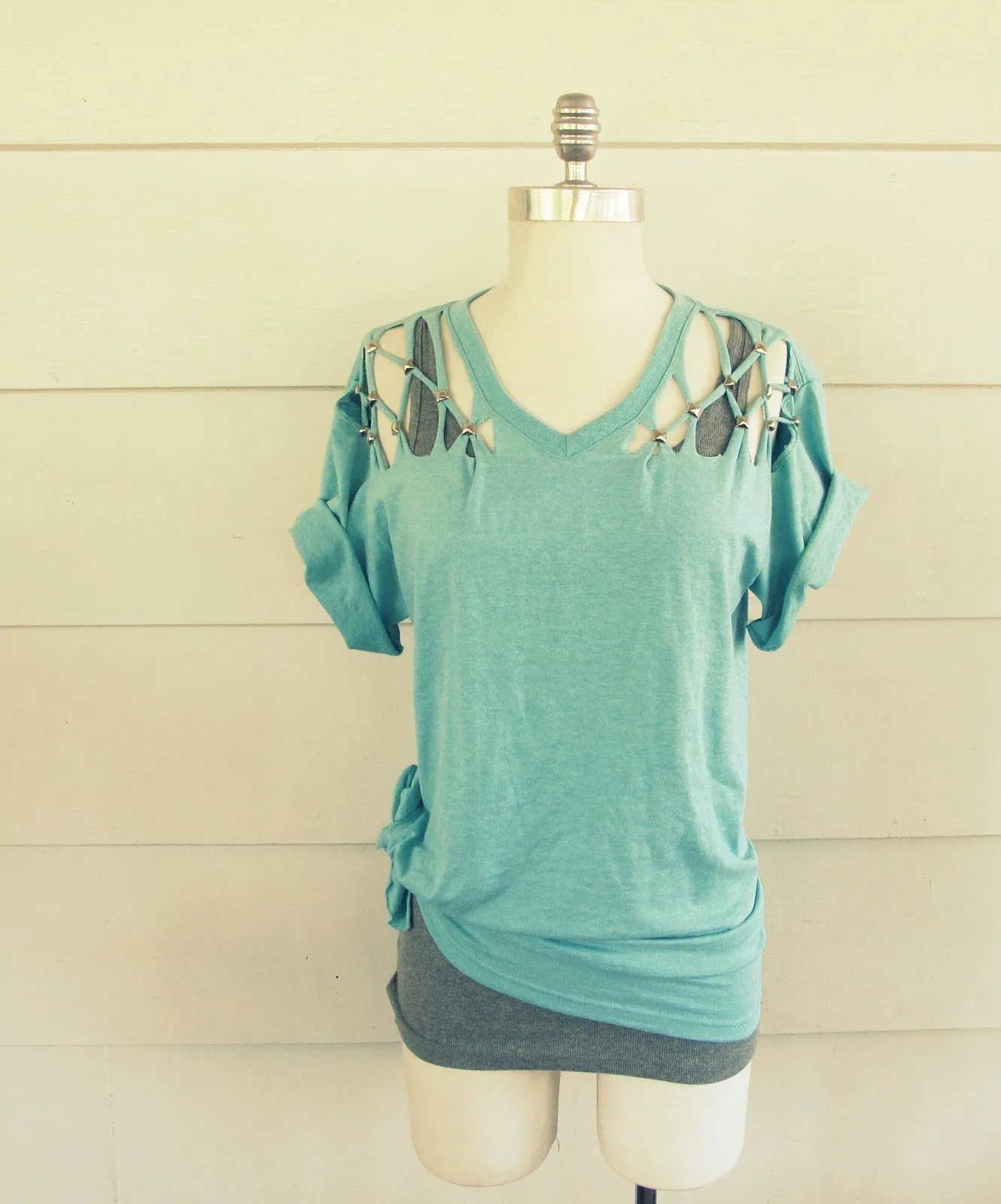 Credit: Blogspot
Look at that gorgeous studded latticework around the shoulder.
Let me tell you something: with a few gold studs like these, a pair of scissors, and some easy cuts, you can recreate this exact shirt from one of your old tees.
In fact, you can do something to make this top even fancier. Why not cut up one side of your tee into two tails and tie it in a chic and sassy knot?