Whether you're a parent looking for an activity for your teens or a teen wanting to work on a DIY project, these ideas are just for you.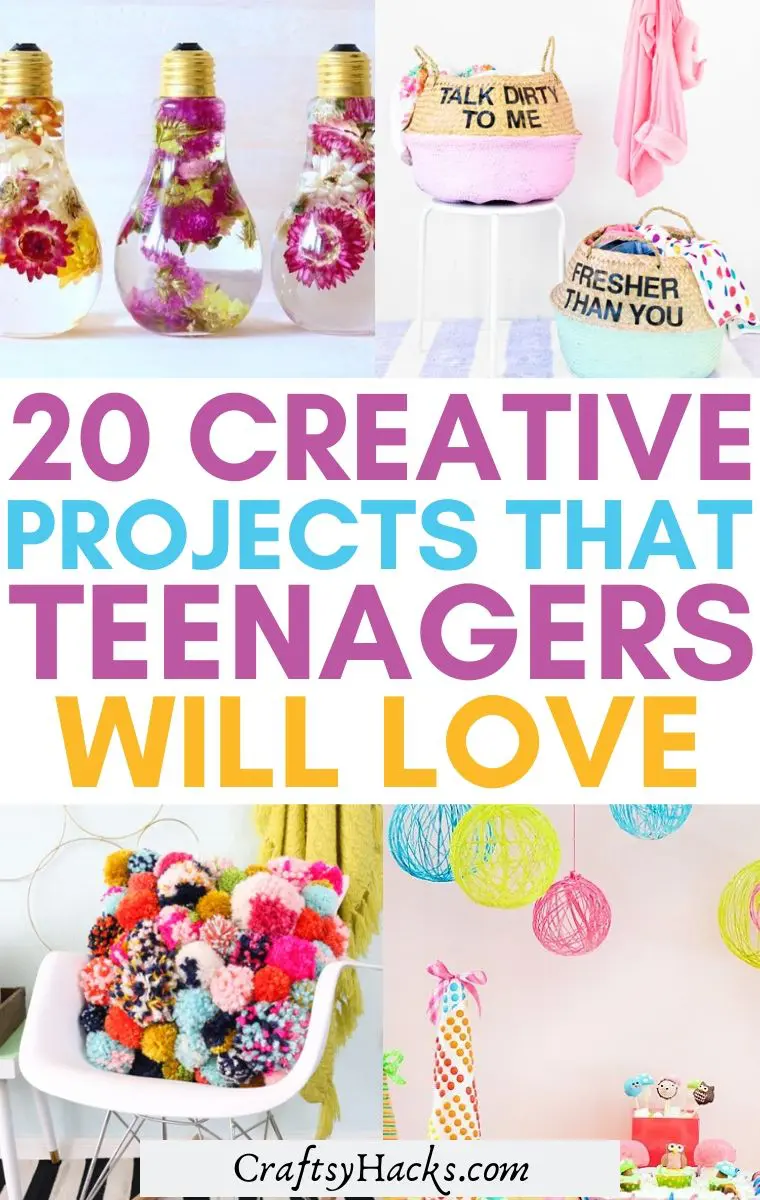 In today's world of smartphones, smart TVs, smart everything – it's easy to forget that there is a different kind of "smart" learned from crafting and DIYing.
Other than enhancing creativity, engaging in projects can also develop essential life skills. These include patience, logical thinking, independence, teamwork, as well as problem-solving abilities.
But getting teenagers to engage in craft/DIY projects is a challenge. They're at a tricky age – too old for the "kid's stuff," yet too young for the "adult stuff."
The trick is finding the balance. Here's a compilation of some teenager project ideas, and hopefully, your teenager finds one that appeals to their interest.
1. Leather Tassel Keychain
Credit: makingmanzanita.com
Keychains are an excellent start to introducing your teens to crafting. It's something they can use, and the leather material makes them feel more like an adult.
For this leather tassel project, you will need glue, scissors, and keychain fixtures, such as rings and hooks, and of course, the leather of your choice. You will need a rotary cutting tool, a mat, and a ruler to create the tassel and craft your leather.
If you don't have the crafting tools, it's always a great idea to invest in a set – something similar to this. It will come in handy for future crafting projects.
Check these cute DIY crafts for teen girls!
2. Inspiring Coloring Pages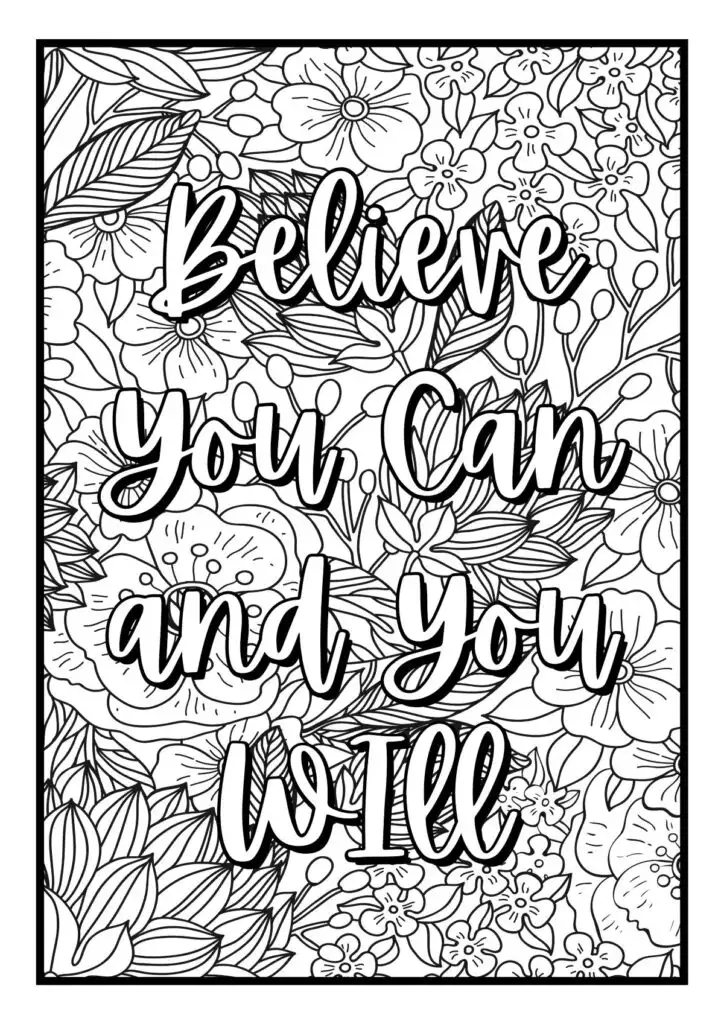 When you just want a quick and simple way to create, coloring pages are perfect for that. Play with the colors and allow yourself to relax.
I have designed these coloring pages to inspire and get some positive energy into your life. They're very easy to print, free, and won't take a lot of your ink.
Play with the colors, create and allow yourself to let your creative juices free! Give some love to your mind and soul.
These coloring pages will have a positive effect on your mental health. Having positive affirmations in front of you and reminding yourself that you're enough, that you're strong and beautiful, can change your life.
I know it sure has done that to me.
You can grab 20 pages of these coloring sheets I have designed below. Just put in your email address and I'll send them over to you immediately.
3. DIY Magazine Ceramic Coasters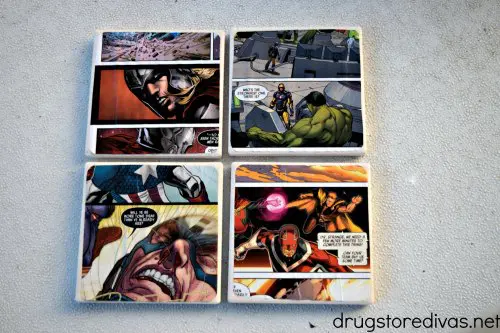 Credit: drugstoredivas.net
Gone are the days when your kids beg you to get them character bags, socks, and stationery. They're just "too old" for that.
But whether they admit it or not, they still love their favorite superhero or cartoon character. These DIY ceramic coasters allow them to honor that character in a not too "childish" way.
You'll need ceramic tile coasters, scissors, a paintbrush mod podge, an old magazine or comic book featuring their favorite, and a corner rounder. I chose to order my corner rounder here because they have one that cuts three different corner sizes.
Simply decoupage the cut-out onto your ceramic tiles. Watch this video to learn how to decoupage.
4. Upcycled Old Book Rose Ball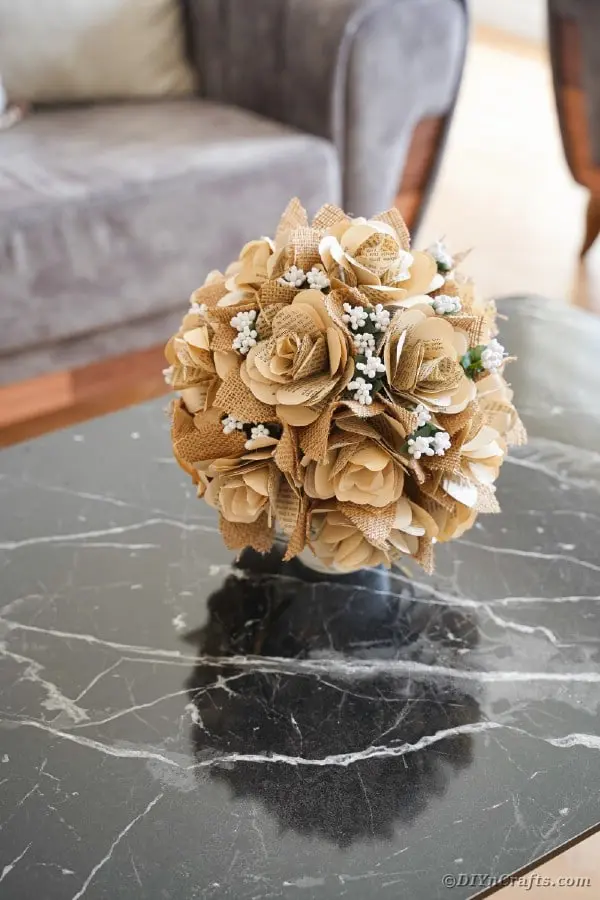 Credit: diyncrafts.com
Disclaimer: books are meant to be read and treasured. But sometimes, you're left with no choice but to give them away due to lack of space, or maybe even throw some because of damage.
Instead of throwing the books in the trash, why not use the undamaged pages to create a rustic-looking rose ball? Your teenager would surely love this as an accent piece in her room.
Dive on to this page to learn how to make one. This is a fun project even for adults!
5. DIY Tea Towels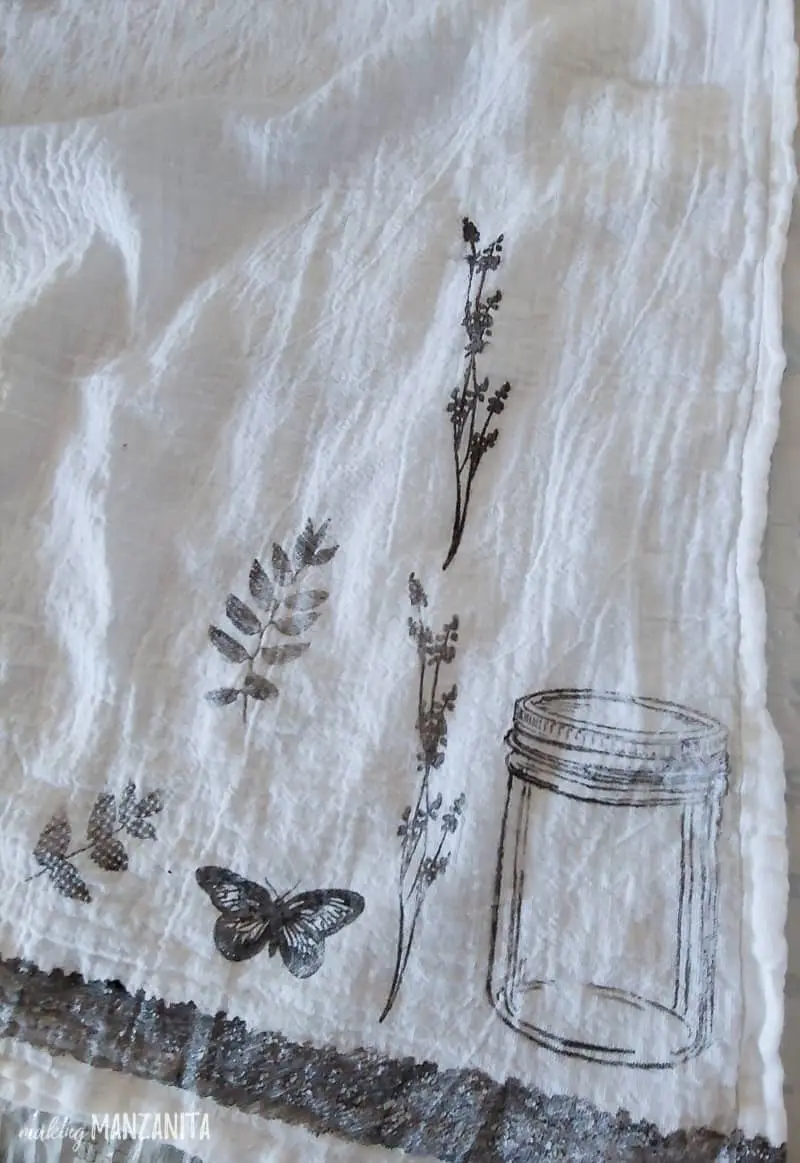 Credit: makingmanzanita.com
In all honesty, tea towels are probably
.the last on teenagers' minds. But this craft is an excellent project to enhance their creativity and resourcefulness.
To make this, your teenager will need flour sack towels, stamps, paintbrushes, a trash bag, and your choice of fabric paint. I love this 24-set fabric paint because of its 3D effect and vibrant colors.
Start by washing the towels in hot water and letting them dry. Before you do any painting, ensure the trash bag is under the sheet.
If you want a uniform look, dab any color paint onto your stamp and then gently stamp your design on the towel. If doing this freehand, use a paintbrush to draw your patterns on the fabric.
Dry as per your paint manufacturer's instructions. Super easy, yet super cute and useful project.
6. Artificial Succulent Glass Dome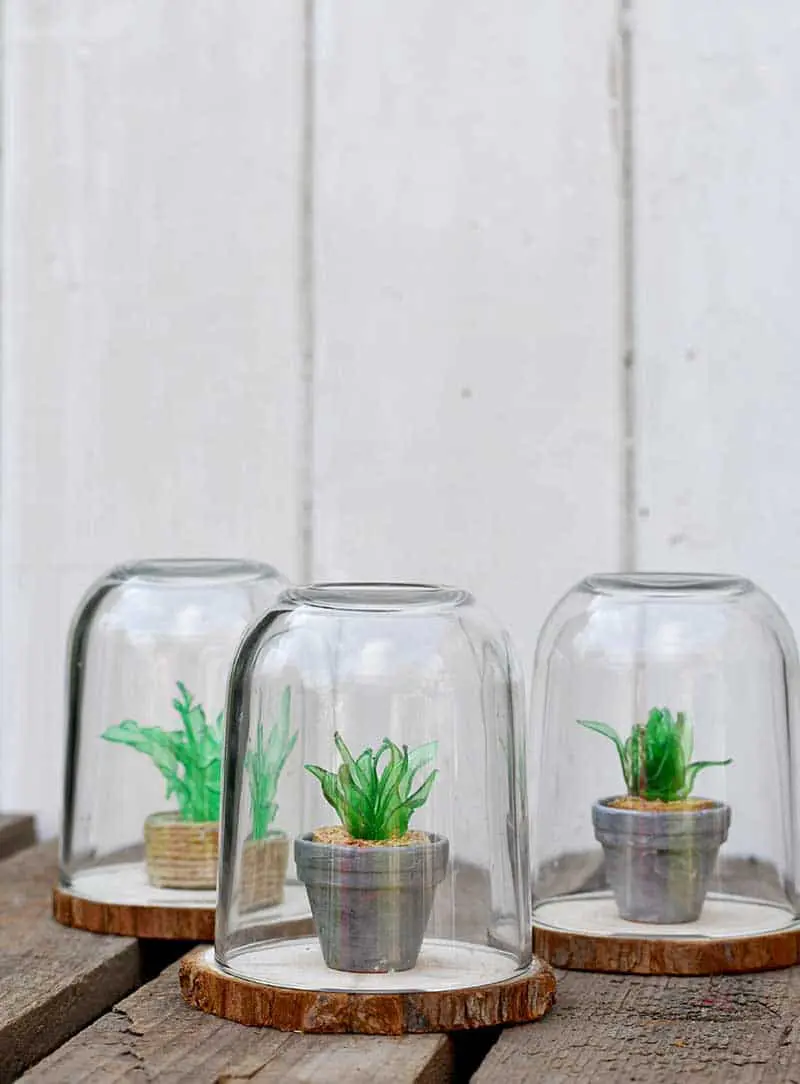 Credit: pillarboxblue.com
This craft will look great on your teens' bookshelf or study desk. The materials include miniature terra cotta pots like these and wood slices like these.
The rest of the materials are either already in your home, or available from your local dollar store.
Check out more dollar store crafts here.
7. DIY Scrunchie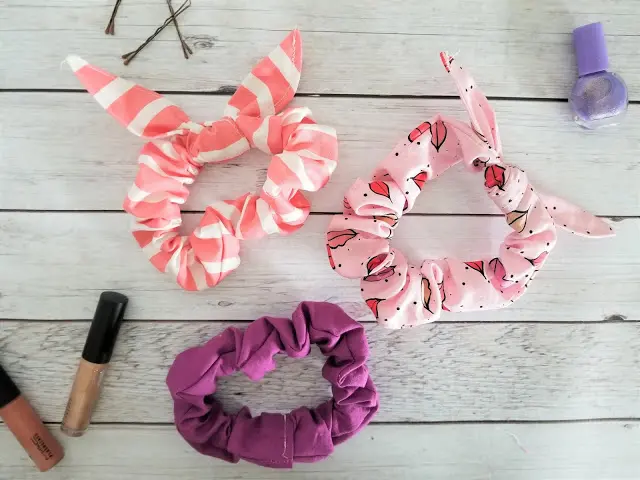 Credit: sewsimplehome.com
If your teenager doesn't know how to sew, this is the perfect opportunity to teach them. Besides the fabric and sewing essentials, you will need a circuit cutting machine like this (optional if you plan on doing tons of scrunchies).
Here's the step-by-step instructions plus sewing pattern for DIYing this scrunchie.
8. Origami Vase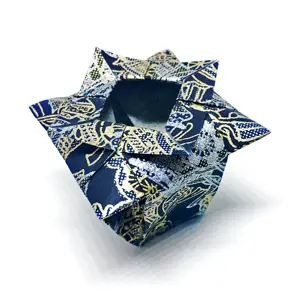 Credit: origamiexpressions.com
Since a very young change, I have loved the art of origami. I believe this folding paper art is something every child needs to learn.
Encourage your teen to start with this origami vase for a start. You can use ordinary paper, but for added character, you may want to use patterned origami paper, like this 500-sheet set.
Check out more paper crafts here!
9. DIY Essential Oil Bath Salts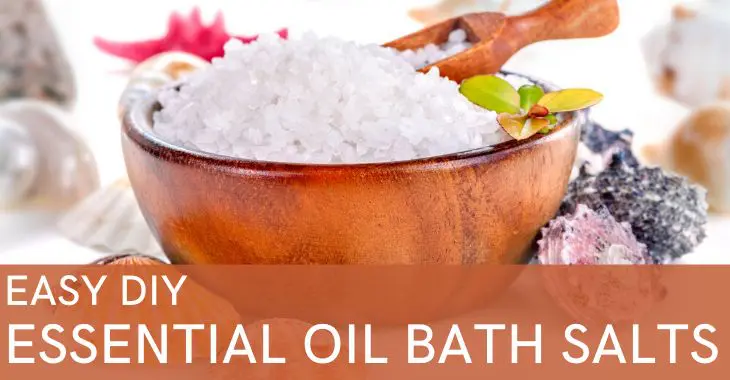 Credit: massagegearguru.com
Other than smelling divine, essential oils (and salts) are also believed to have therapeutic benefits.
Instead of going to the spa, stay at home with your teen, and bond over this aromatic project. And then you can have an at-home spa later using your finished product.
10. DIY Blocks Signs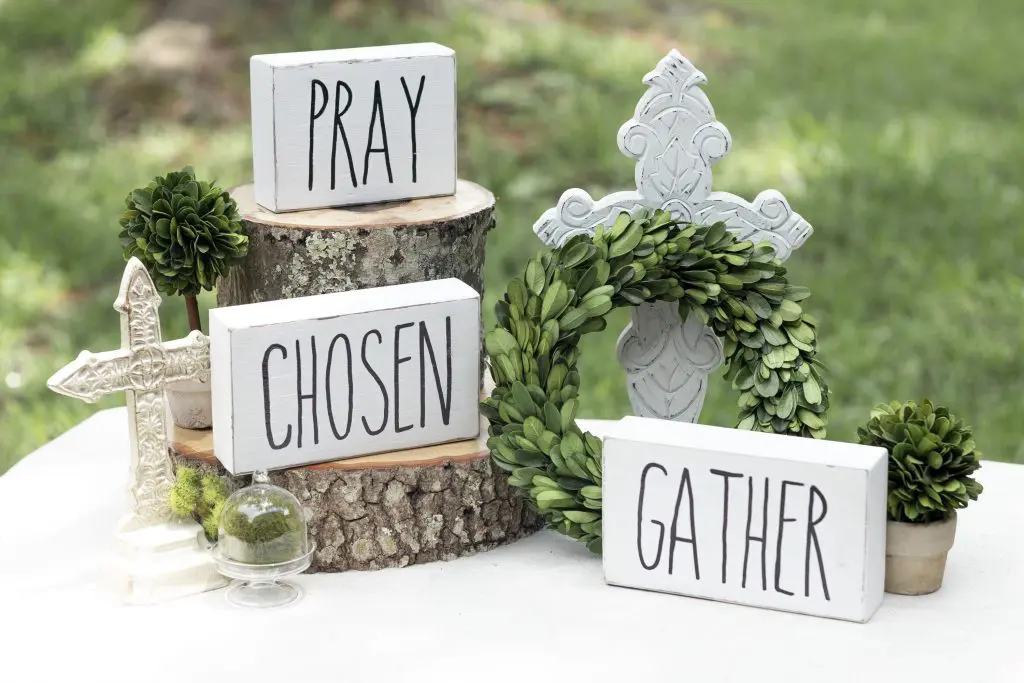 Credit: kippiathome.com
If your teenager is going to put up a "go away" or "leave my room" sign, why not let them do it in style with this hand-painted block sign idea? Jokes aside, they make great bookends or even as gifts for your teens' friends.
You will need some wooden blocks, chalk paint (I get them for under $3 here), tracing paper, an espresso stain like this (only if you want a rustic finish), and a sharpie. You can learn how to make these signs through this page.
These can do for nice Farmhouse décor projects.
11. Statement Laundry Baskets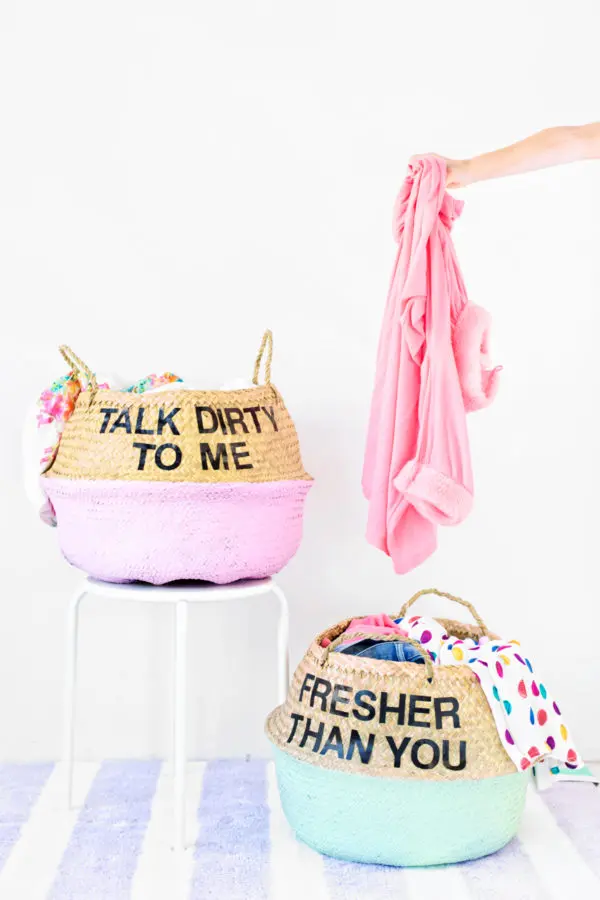 Credit: studiodiy.com
Okay, so I guarantee that your teenager will dislike anything laundry-related, but they are sure to love statement pieces. Making it is even quicker than waiting for a load of laundry to finish!
You will need large letter stickers, like this 83-piece sticker pack, a woven basket like this, mod podge, paintbrushes, and paint color.
Hand the materials to your teenager and let their creative geniuses and witty minds do their thing.
12. Hanging Yarn Lanterns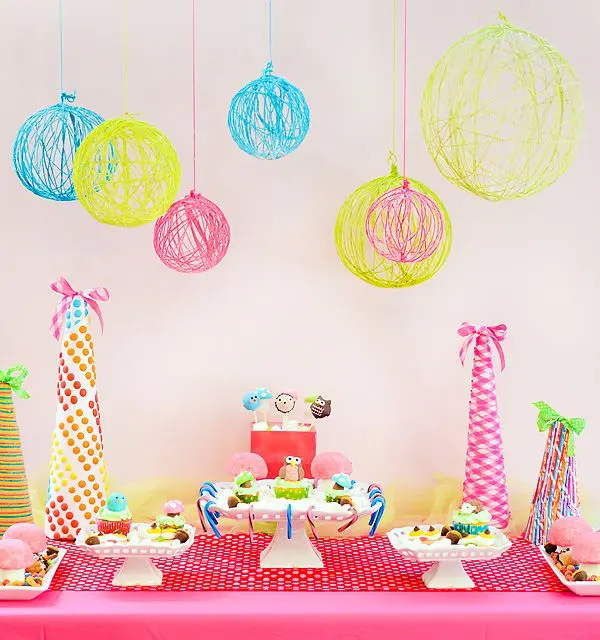 Credit: hwtm.com
Use this project to teach your teenager that party décor need not be expensive. Yarns are the star material for this craft, and although younger kids love the bright colored threads, your teenager may not feel the same.
So if the décor is for your teenager's party, they may be more inclined towards subtly-colored sparkling yarn like these.
Here is another yarn craft you might like!
13. Super-Cute Pom-Pom Pillow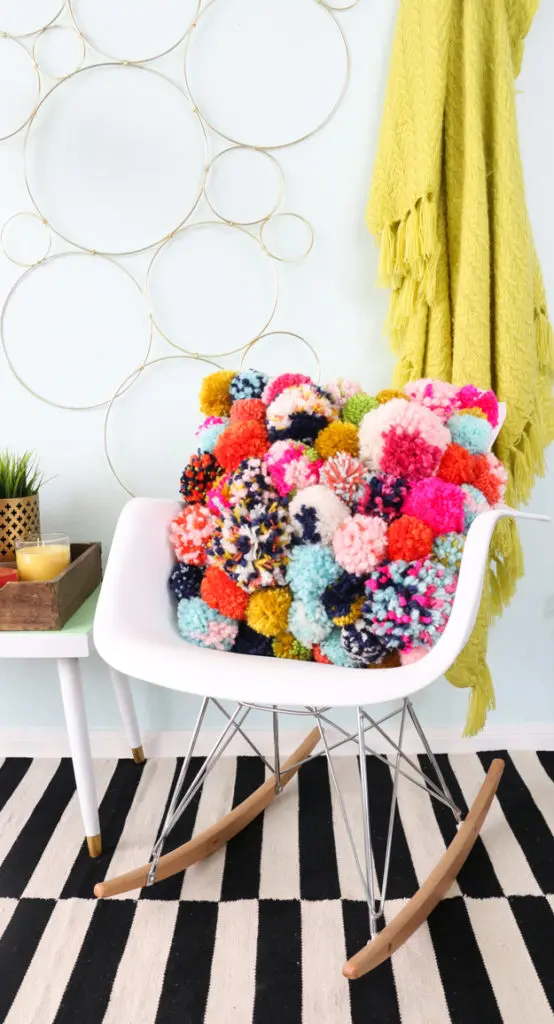 Credit: akailochiclife.com
This pillow will make a great conversation piece when your teenager's friends come over. Besides eye-catching design, your teenager should also get a sense of pride and accomplishment when she tells her friends she made it herself.
Yarn work is always a bit tricky, so instead of writing down the steps, I'll share a link to the guide shortly. But before that, you may want to bookmark this link where you can buy your pompom maker that is the crucial element in this craft.
14. Floral Letters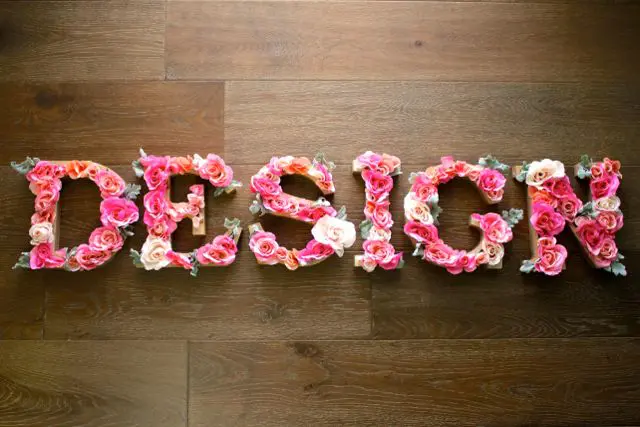 Credit: designdazzle.com
This project is excellent for use in decorating your teenager's next birthday party. You can use her initials or spell out her name and display it on the buffet table.
She can even use the same as an accent to her room. It's super easy to make, and all you need to do is glue on some faux flowers and greens like this onto huge wooden alphabets like this.
15. Jumbo Pompom Mat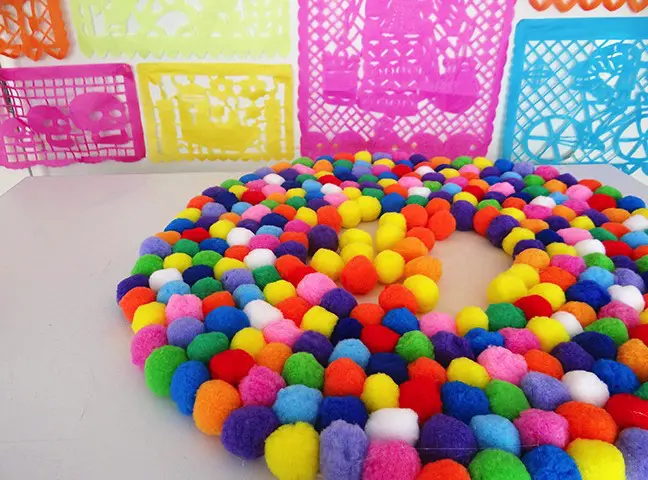 Credit: livecolorful.com
Earlier in this list, I showed you a pompom pillow made of yarns. With this pompom mat, however, you will be using large pompom balls, like the ones available here.
Here's a detailed tutorial to this vibrant rug that would be an eye-catching floor accent to your teenager's room.
16. Shining Shimmering Mason Jar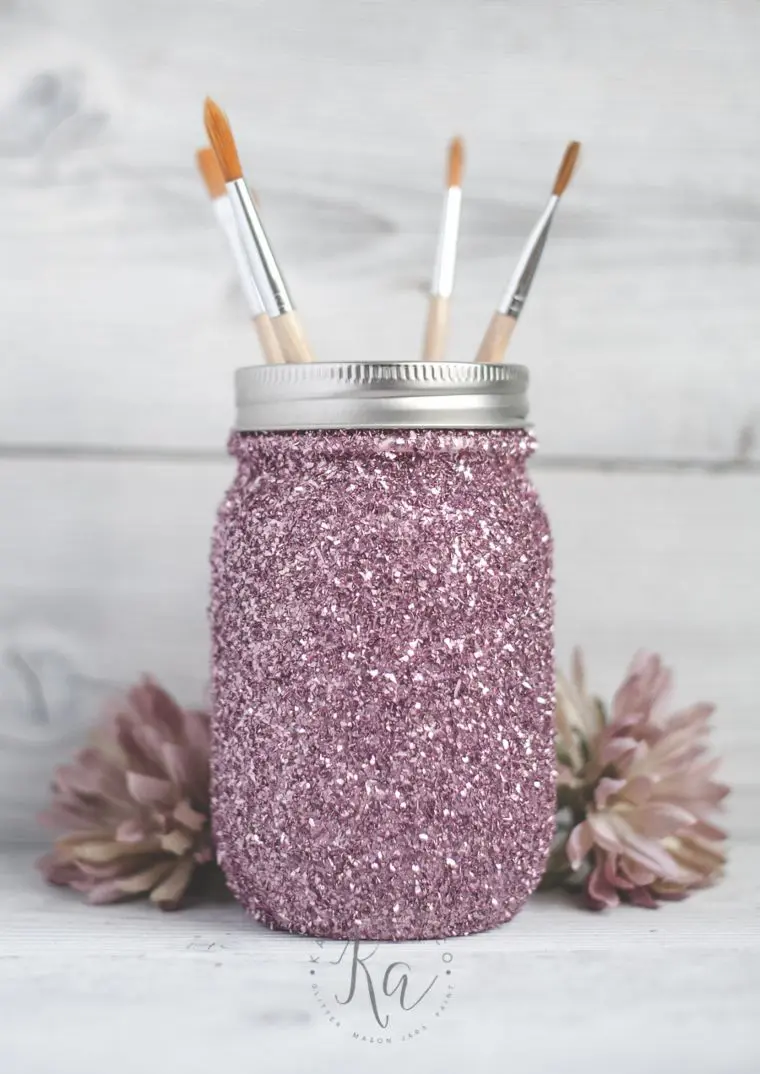 Credit: kastyles.co
Mason jars are so versatile. You can use them pretty much anywhere in the home, from the kitchen for beverages to the bedroom for storage.
Grab a couple of these jars, some glitter or other embellishments, glue, and paintbrushes, and hand them to your teenager so they can DIY their room storage jars. These jars can serve as makeup brush holders for the girls, pens, or drumstick storage for the boys.
Tip: Using real glitter can still be messy even after the project. To avoid this, you can always use glitter spray paint like this, over the mason jars.
Check out these mason jar crafts to get more ideas!
17. Stone Photo Clips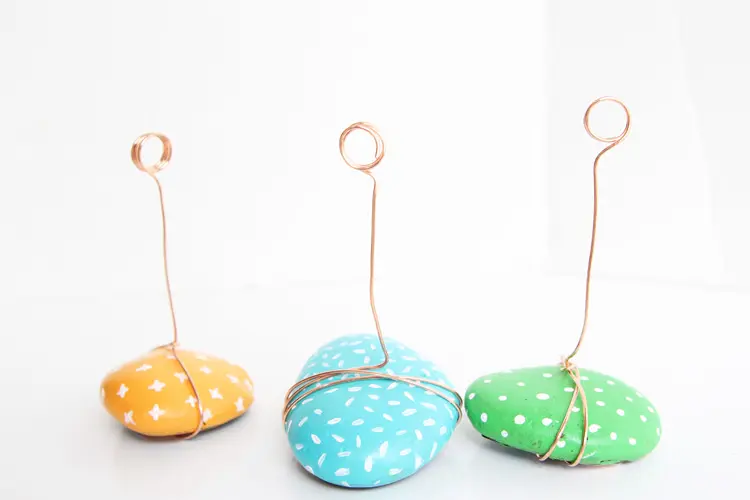 Credit: onelittleproject.com
This is a fun and easy bonding project for you and your teenager – actually even younger kids.
Design the rocks, loop a copper wire through, and create a clip at the top by coiling the wire a couple of times before cutting. Super quick, super easy, and super cute.
Other than photos, these can even hold unread mail, bills, or place them on your teenager's study desk along with a motivational quote.
Check out more of similar projects for kids here!
18. Design-Your-Own (DYO) Canvas Shoes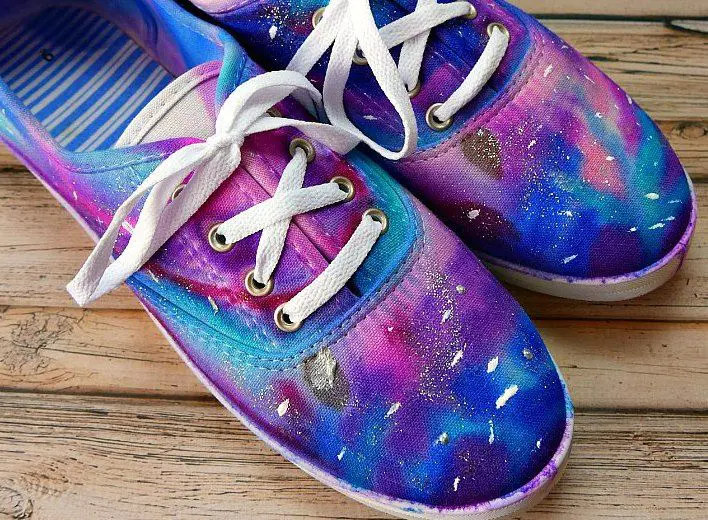 Credit: growingupgabel.com
Unbranded casual shoes are super inexpensive. Your teenager would probably not use them because of its "boring" solid color design.
But this project may just change their opinion regarding these affordable sneakers. All you need are some sharpies, alcohol, and some glitter spray.
Ask your teenager to read through this guide with you to learn how to personalize their canvas shoes.
19. Nail Polished Mugs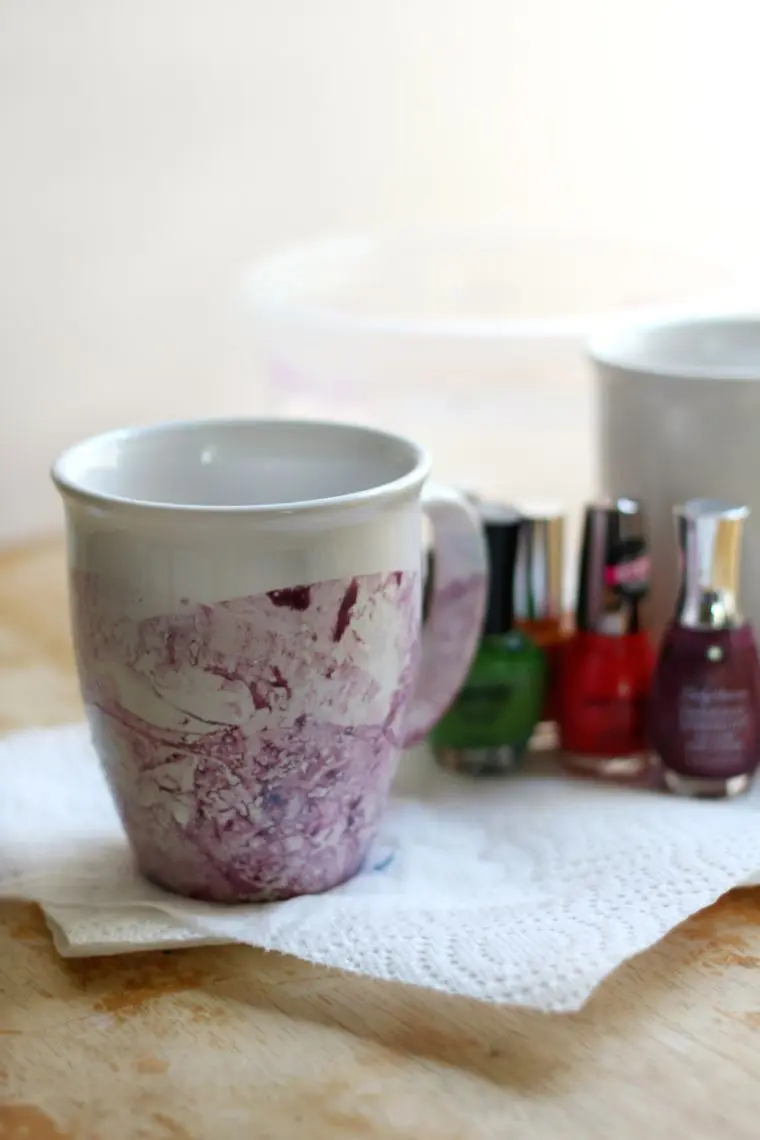 Credit: strengthandsunshine.com
This is such a spontaneous and fun project to do when you and your teenagers find yourselves surprisingly bored on the weekend. You will only need all your nail polish colors and your plain-colored ceramic mugs.
Fill a bowl with just enough water to submerge a third of your mug. Pop in a couple of drops of your nail polish (one or mixed colors, up to you) and then dip the mug into the mixture for about 15 seconds.
Dry the mugs on top of a paper towel, and that's it. Instant mug spruce up!
In case you're not happy with your design, you can easily rub it off using a nail polish remover. My favorite is the nail polish remover I found here, which contains all-natural ingredients.
20. Glittered Mugs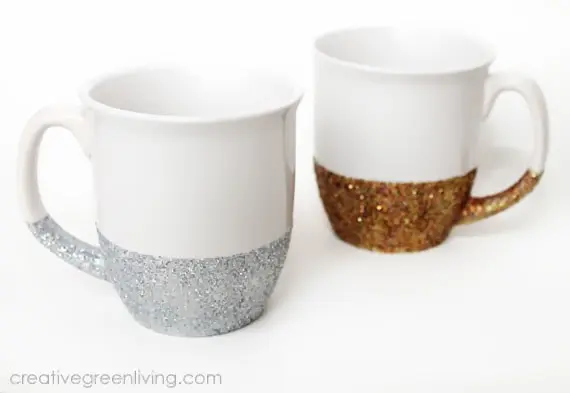 Credit: creativegreenliving.com
If you don't want the nail polish, what about some glitter? The best thing about these shiny and sparkly mugs is that they remain dishwasher safe!
The trick is to use a dishwasher safe mod podge. You also have to use masking tape to ensure straight glitter lines.
Last but definitely not least, you must have fun while doing it! This is a great craft for teens to make money!
21. Stunning Light Bulb Flower Decor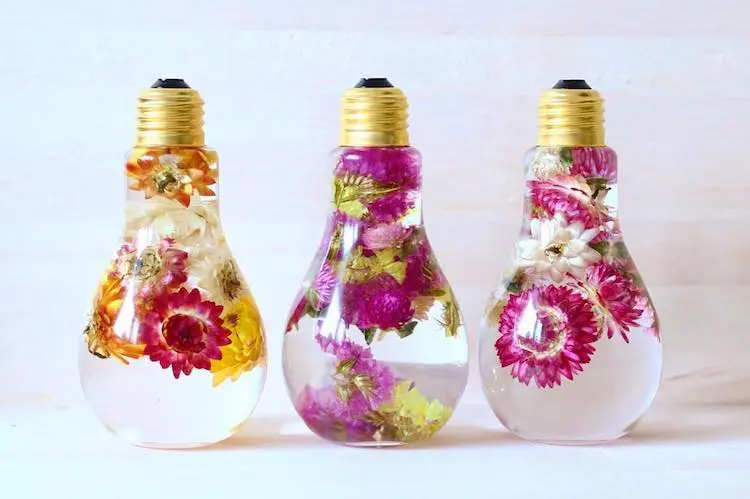 Credit: mymodernmet.com
Save the best for last. I sure did! Don't you think these suspended flowers inside a light bulb-like glass are stunning?
If you're wondering where to get these jars, I was too, until I found a 24-piece set here.
Conclusion
There you go 20 teenager-friendly projects. What was your favorite? What were your teenagers?
Feel free to share these ideas with your other family and friends who are growing with teenagers.