Paper is a great crafting supply to work with! Make these paper crafts on a low budget and just have fun with the family!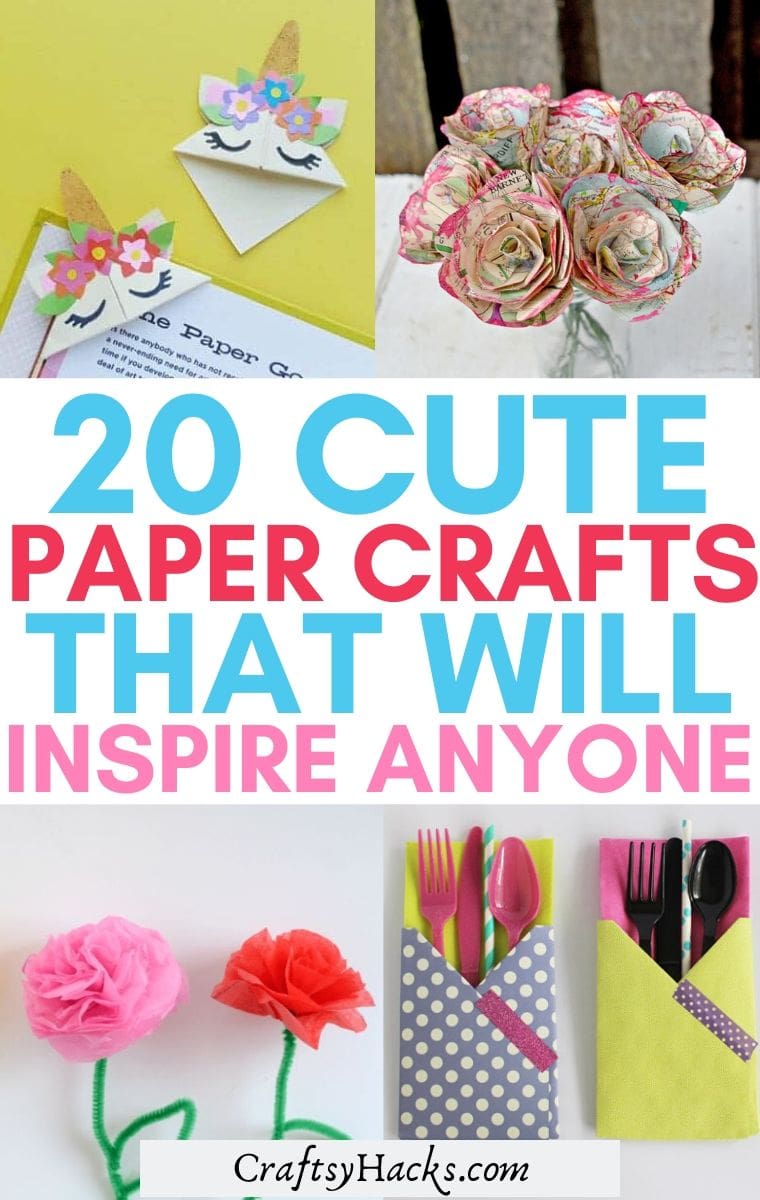 Paper is an excellent medium for crafts. They're readily available, and because there are so many types of paper, your crafting possibilities are endless.
Whether you're looking for weekend family bonding projects or are simply looking for an entertaining and productive activity, read on. I've listed 17 DIY paper crafts below for you and your family to enjoy crafting.
1. Map Roses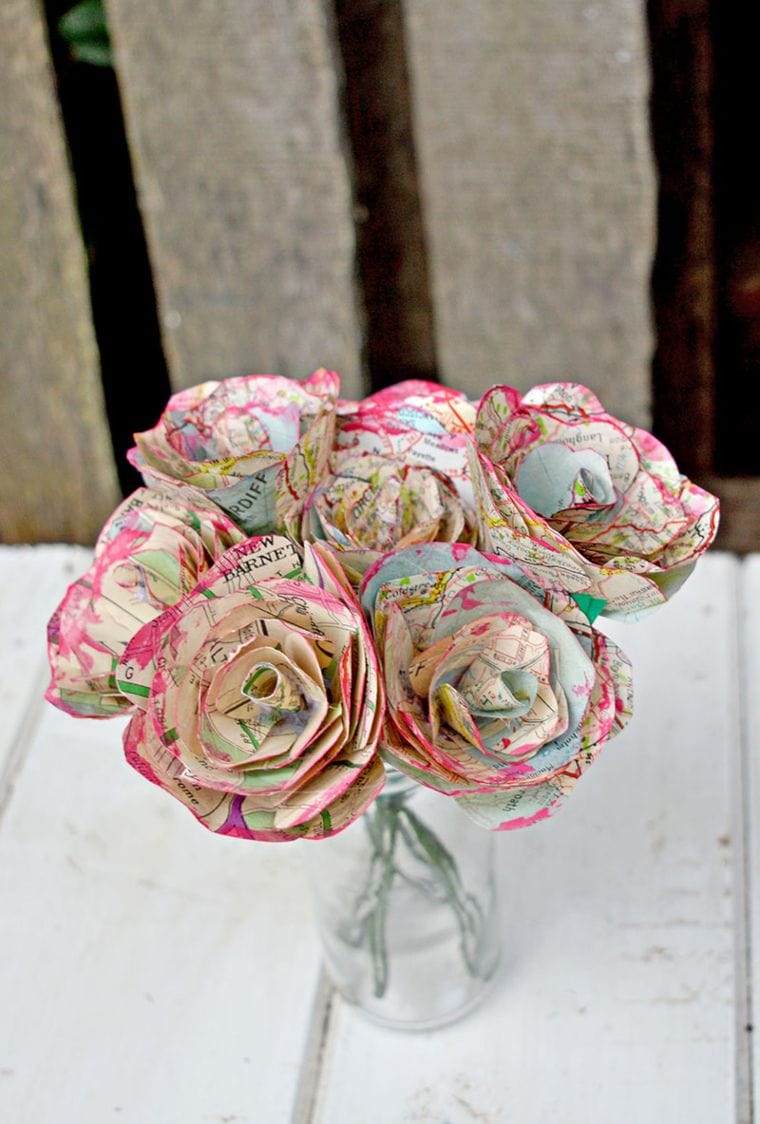 Credit: pillarboxblue.com
Flowers are stunning! Unfortunately, natural flowers don't last long and tend to wither within a few days or weeks. The good news is, we can create everlasting flowers that are incredibly affordable too!
Use these DIY paper flowers as ornaments on your home office desk or kitchen countertop. Add a personal touch to your gifting by using these as toppers instead of the store-bought ribbons.
These paper roses can be created in under 30 minutes, making it the perfect break activity to relax you on days where there's just so many chores to do. Head here to get a printable guide on making them.
What sets this apart from other paper roses? It's the vintage feel created by the old map wrapping paper, like this one.
2. Superhero Bookmarks for your SuperKids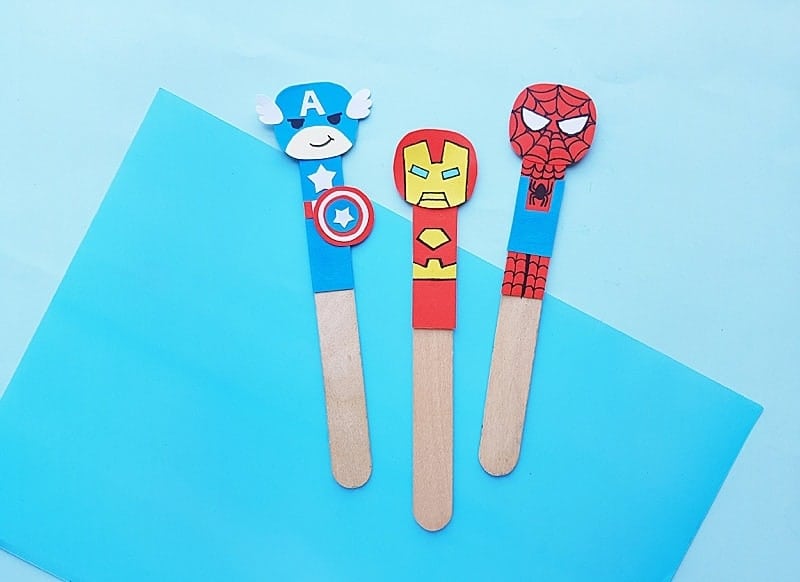 Credit: bigfamilyblessings.com
If your kids are avid fans of superheroes, they will surely love these bookmarks! It's fun and effortless to prepare. All you need, other than paper and pens, are craft sticks to serve as the superhero base.
If you don't have them readily available, you can order them online here.
Loving the popsicle idea? Check out more popsicle stick crafting ideas here.
3. Unicorn Bookmarks for your Princess
Credit: bigfamilyblessings.com
This project takes a different take on a bookmark. You pop it on the corner of the page instead of sticking them in between pages.
They're so easy to make, my little princess loves creating them. This video tutorial shows you how to make one.
We also love doing creating other characters. They're great as party favors. Simply create one that is in line with your party's theme, and they're good to go.
4. Playful Paper Utensil Holders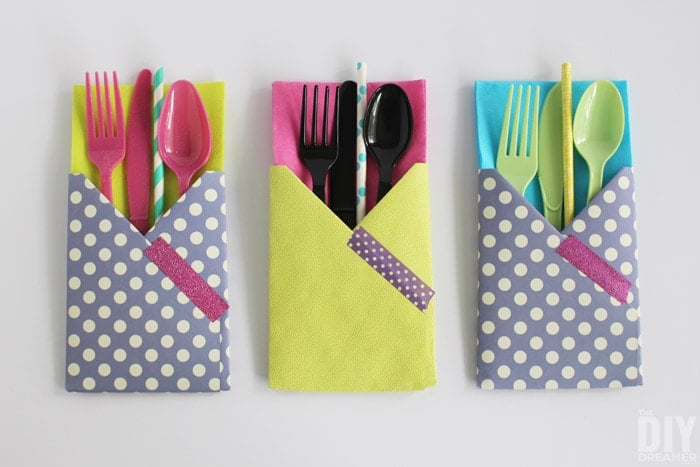 Credit: thediydreamer.com
Hosting a party and want every detail in line with the theme? Set your table decor on point with these DIY utensil holders.
It's quick to make – simply cut and fold scrapbook paper, seal them with washi tape, and fill them with your party utensils.
Do you also struggle to find playful scrapbook paper in the craft stores? I did. So I ordered my scrapbook papers here.
5. Tissue Paper Spring Flowers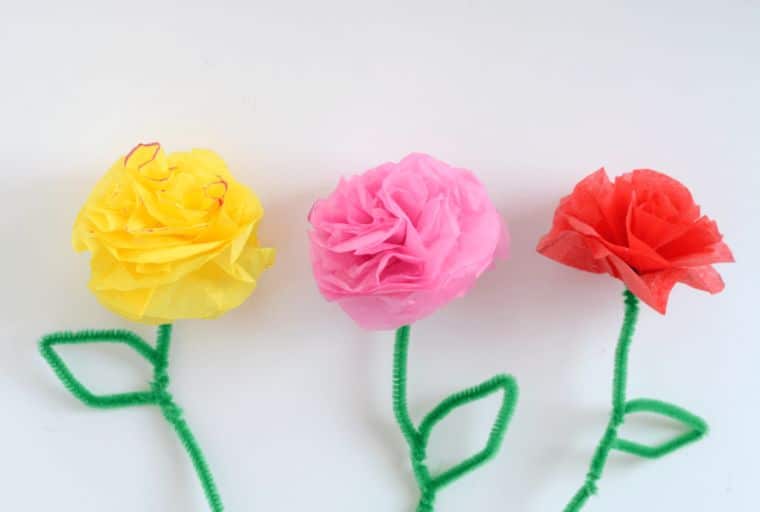 Credit: mommalew.com
Bring the spring feel to your home with do-it-yourself tissue paper flowers. Create a bunch of them to make a bouquet that would look good on your coffee or bedside table.
You will need colorful tissue, scissors, a marker, and green chenille stems, which you can get here.
Just as there are so many types of spring flowers, creating them also varies. Head on here for a collection of video tutorials on how to make different flowers out of tissue paper.
This is a wonderful DIY craft for adults out there!
6. Halloween Paper Pumpkin Decor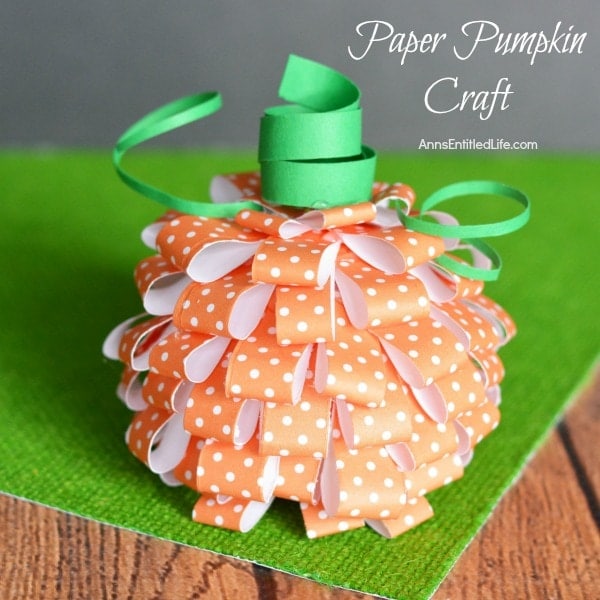 Credit: annsentitledlife.com
Halloween doesn't always need to be scary or gory decors. This cute pumpkin decor is proof of that.
Use a Styrofoam ball to create the base of the pumpkin and use orange and green cardstock paper for your pumpkin shell and stem.
These cute autumn-themed decors can also be added as "treats" for trick or treat. But if you're going to make a few, you may want to get a craft paper trimmer like this, to make your job quicker and easier.
7. Stylish Emoji Paper Clips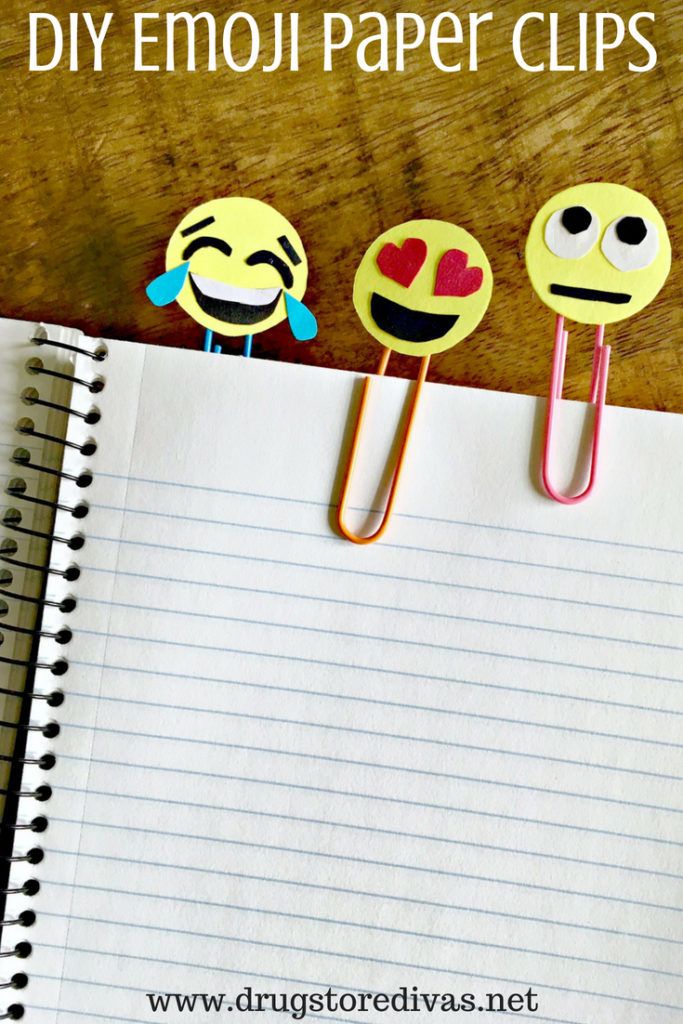 Credit: drugstoredivas.net
Are you the type who ends their text or email messages with emojis? If that sounds like you, why not up your emoji game and create emoji paper clips too!
The materials are almost certainly already in your craft drawers – paperclips, emoji-colored card stocks, glue, markers, and scissors.
It's so easy to make; no instructions required.
8. Quick and Easy Tissue Paper Garland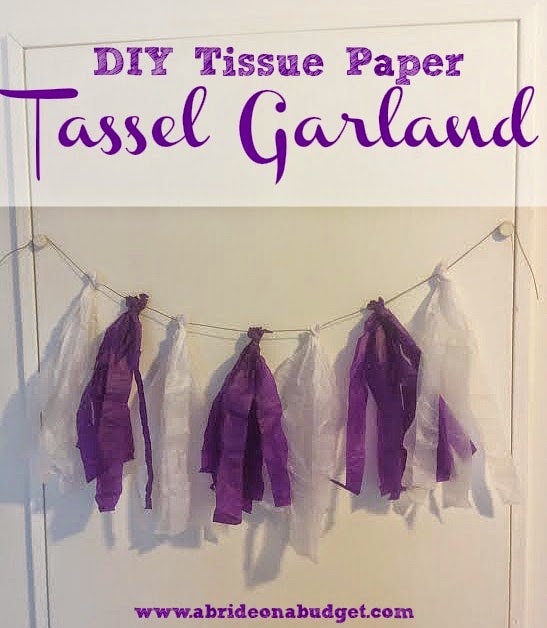 Credit: abrideonabudget.com
Tassel garlands are affordable and easy-to-make party decors. Colored tissue paper, like these, are the perfect materials for this craft because of their soft, flowy texture.
Cut tissue paper of your choice into sections, fold the sections across and create tassels by creating halfway through to the folded bit.
Pop the folded bit onto the string, scrunch the tissue paper, and twist to create a knot. That's it!
9. Full Bloom Spring Paper Tree Craft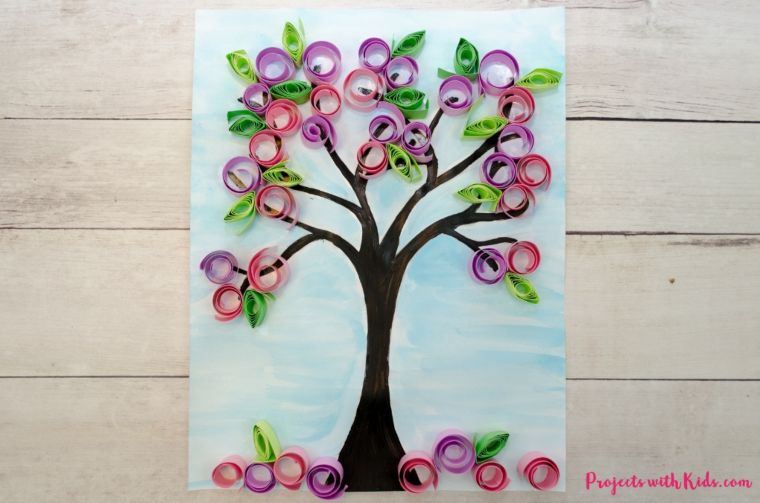 Credit: projectswithkids.com
If you can cut and roll paper, you can do this project!
It's that easy, and kids can do it on their own. If they're younger, you may just need to cut the paper strips for them.
What I love most about this craft is it gives the kids full creative license – they decide what and where the elements sit on the tree.
10. Upcycled Trendy Homemade Papers
Credit: homesteadlady.com
Don't just throw away your unused pile of scrap paper. Instead, give it character and a trendy flair by upcycling them.
They're great for use as greeting cards, gift tags, ornaments, mason jar labels, and so much more!
If you want to know more, this page gives a detailed account of the step-by-step process.
Recommended: 20 Paper Roll Crafts
11. Personalized Greeting Cards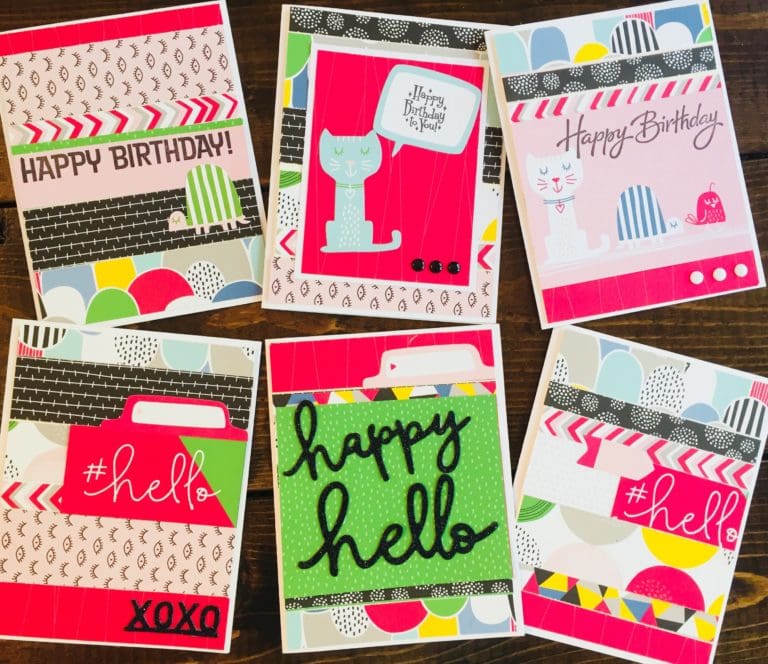 Credit: glitteronadime.com
Another way of recycling your paper scraps is by creating cute, personalized cards out of them.
Trust me, handwritten letters accompanied by personalized cards touch the recipient more than you will ever know (or more than they'll ever show you).
12. Dragon Puppets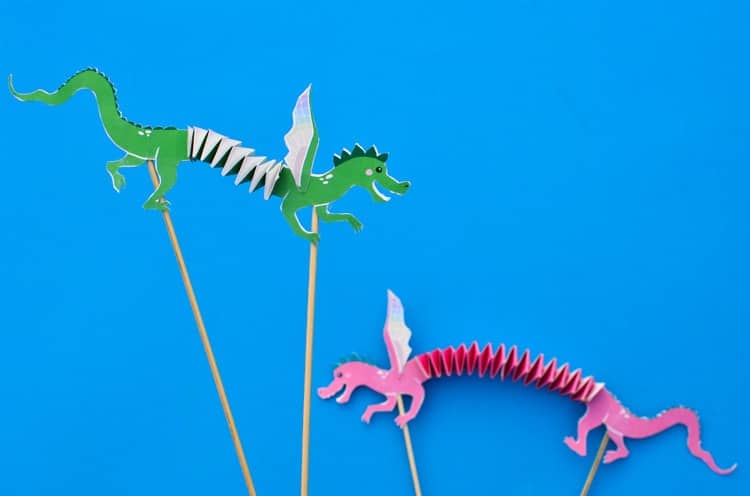 Credit: adventure-in-a-box.com
One of our family's favorite movies is How to Train Your Dragon. Naturally, we had to do this craft, and the kids had to learn for themselves how to train their dragons.
To create your dragon, you will need card stock, glue, and bamboo skewers. When you have your materials ready, watch this tutorial video that teaches you how to create your dragon.
Mom tip: If you have young children, ensure their safety and your peace of mind, by using semi-dulled bamboo sticks, such as the ones available here.
13. DIY Baby Yoda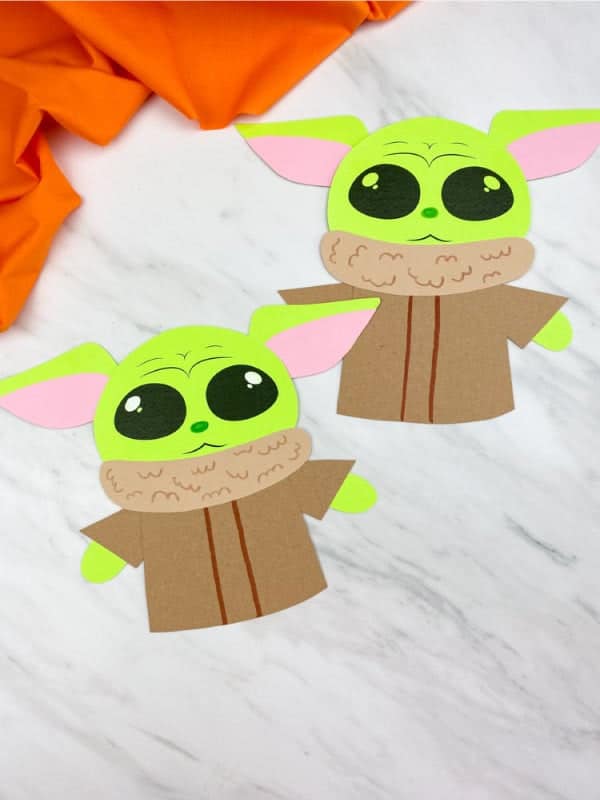 Credit: simpleeverydaymom.com
The only thing cuter than Yoda is Baby Yoda. Create paper versions of the cutest Star Wars character with the use of card stock, scissors, markers, and your creativity.
Stick these little green creatures on your kids' notebooks, or use them as decors for a Star Wars-themed room or party.
Check out more crafts for kids like this one!
14. Hanging Paper Flowers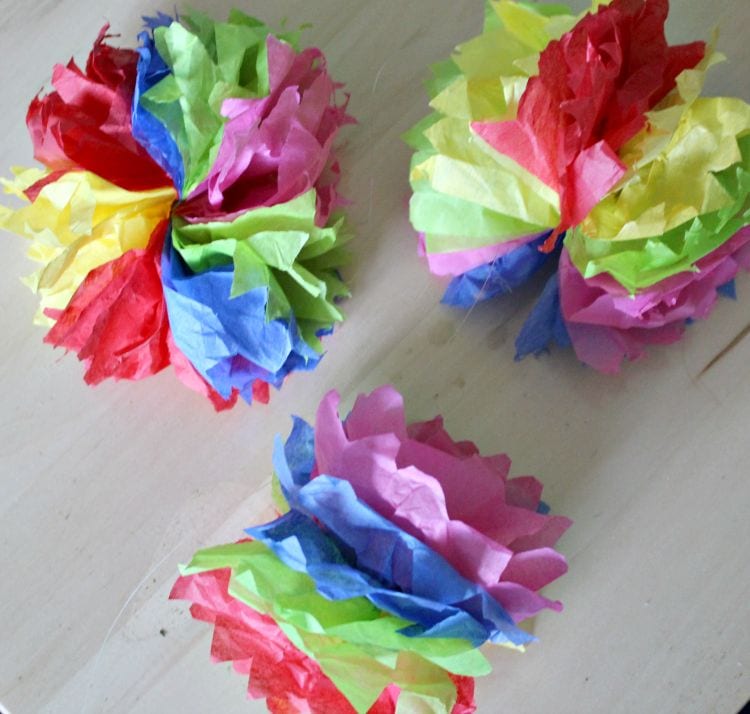 Credit: ourcraftymom.com
Do you want to redecorate your daughter's room? Planning a summer or Mexican-themed party on a budget? These hanging paper flower garlands craft might be the final touch you need!
For the flowers, you'll need colorful tissue paper and some floral wire. Check this tutorial here for more information.
Décor tip: Make your flowers stand out by hanging them on invisible wires, like this clear fishing wire found here.
15. DIY Pig Arts & Crafts for Kids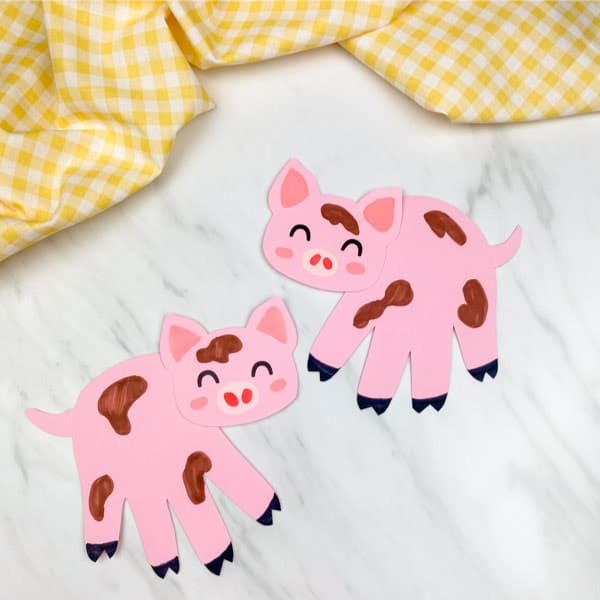 Credit: simpleeverydaymom.com
This fun yet straightforward DIY crafting project is suitable for curious toddlers who are learning to recognize animals. Make them with your kids to enhance their object recognition and memory skills.
Animate the cute pink animals by gluing googly eyes like these, instead of drawing the eyes in.
16. Cherry Blossoms Lantern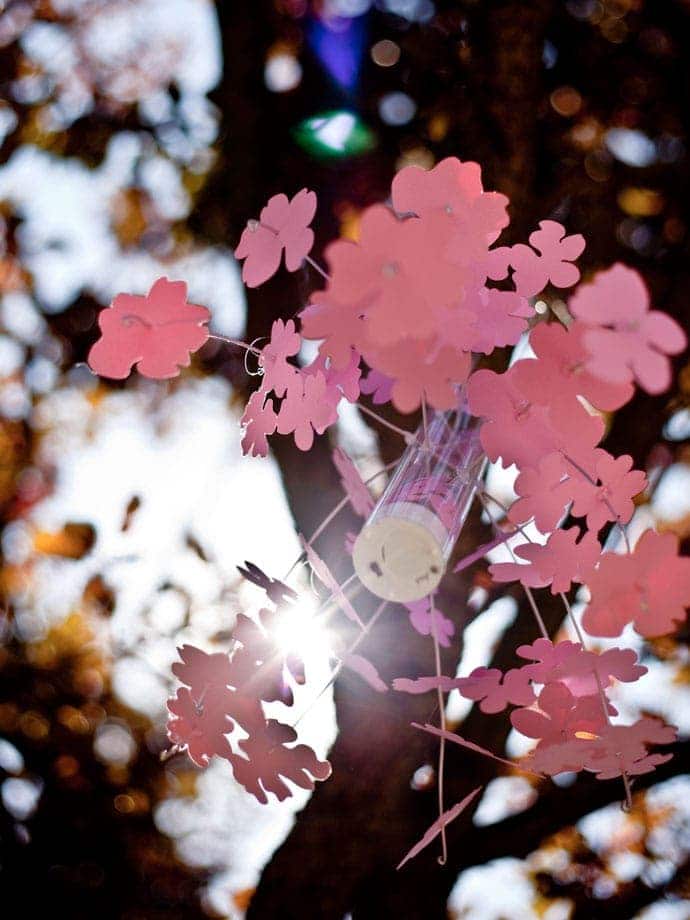 Credit: mypoppet.com.au
Why go to Japan when you can have your own little Cherry Blossoms Festival in your backyard? Follow this easy-step tutorial and achieve the full spring bloom experience in the comfort of your home.
When choosing the battery tea lights needed for this project, go for the ones with built-in timers. I used ones like these that have a 6-hour on and 18-hour off time.
17. DIY Butterfly Lantern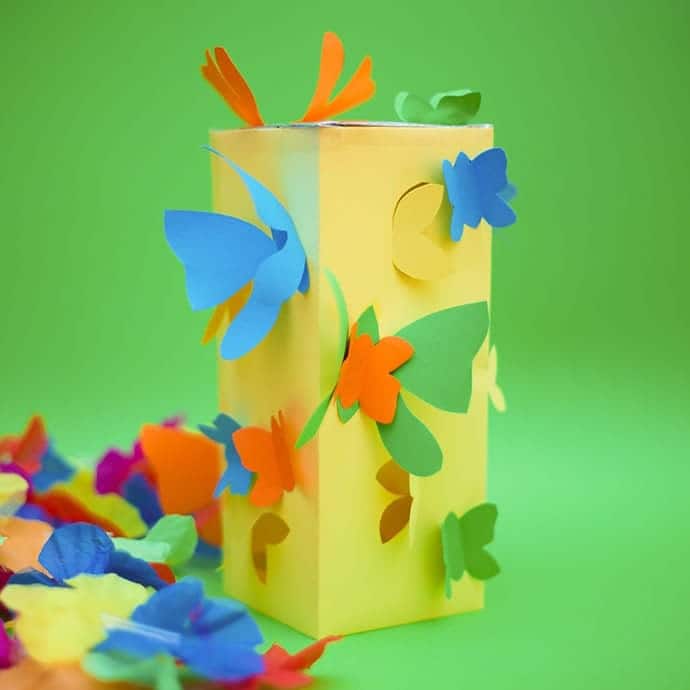 Credit: mypoppet.com.au
Add a whimsical sparkle to your kids' room or home office desk with this butterfly lantern. It's easy to make, and the materials aren't that hard to find. Check out this tutorial to know more.
Let your butterflies sparkle by swapping regular card stock paper with glittery ones, found here.
18. Giant Airmail Envelope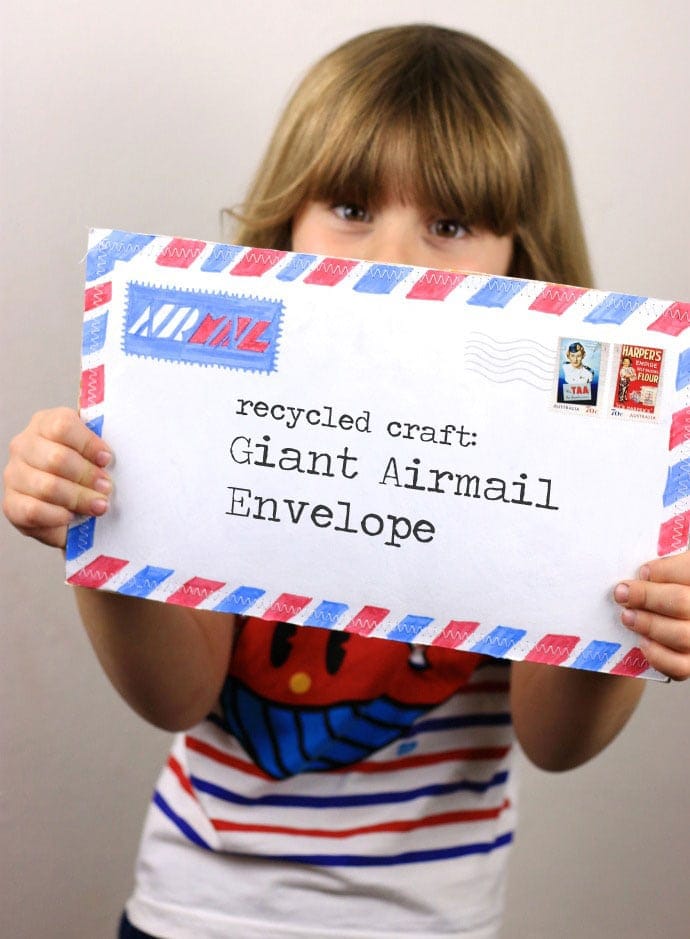 Credit: mypoppet.com.au
Instill the concept of snail mail in your kids through this fun project. For more details on how to create your large envelopes, head on to this tutorial.
The tutorial includes the use of a sewing machine to seal your envelope. If you don't have one, you can use adhesive tape or order a handheld sewing machine like these affordable ones.
19. DIY Paper Windmill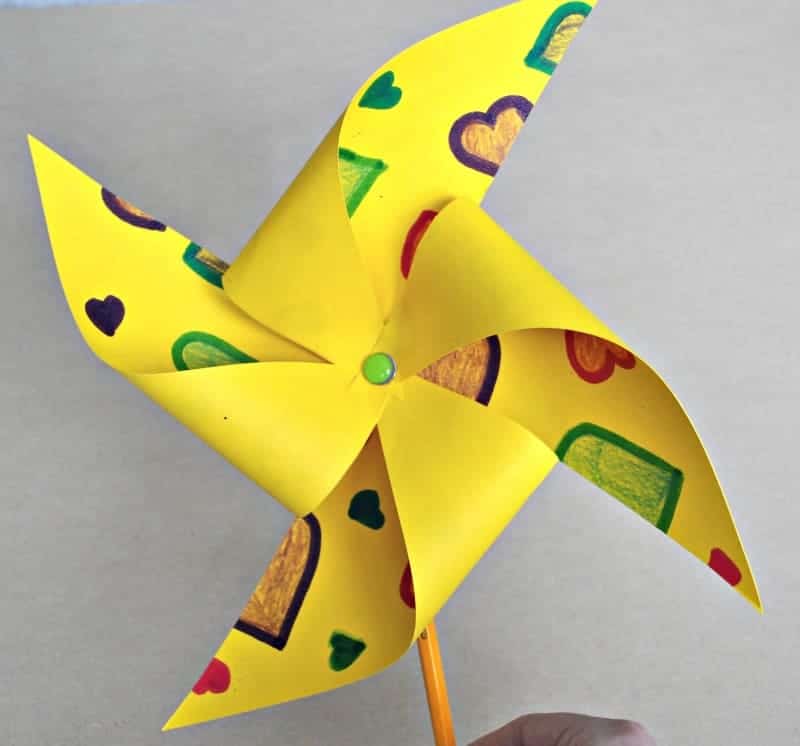 Credit: easy-crafts-for-kids.com
Did you love playing pinwheels as a child? My guess is all of us did. Introduce this easy craft project to your kids and watch them spend hours getting that wheel to turn.
There are tons of pinwheel tutorials out there. My favorite is this video tutorial because it uses a technique that doesn't require sharp pushpins, which can be a safety hazard for young kids.
20. DIY Paper Fan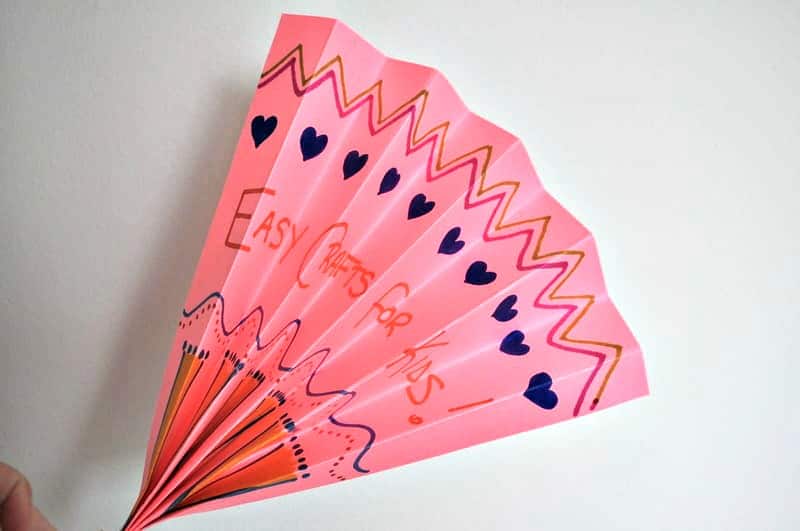 Credit: easy-crafts-for-kids.com
Save the easiest for last. Kids of all ages can create this fun project.
I found that origami paper, like the ones found here, works best for paper projects that require a lot of folding. I guess it's because they're thicker than standard paper and are designed to hold creases well with each fold.
Conclusion
Paper is versatile, so there are literally tons of craftworks you can do with them. If you loved the craft ideas listed above, please feel free to share this with your circle of family and friends!