Do men in your love need the next DIY project? Or perhaps you're one of those men? Check out these crafts for men that will keep you busy and creative.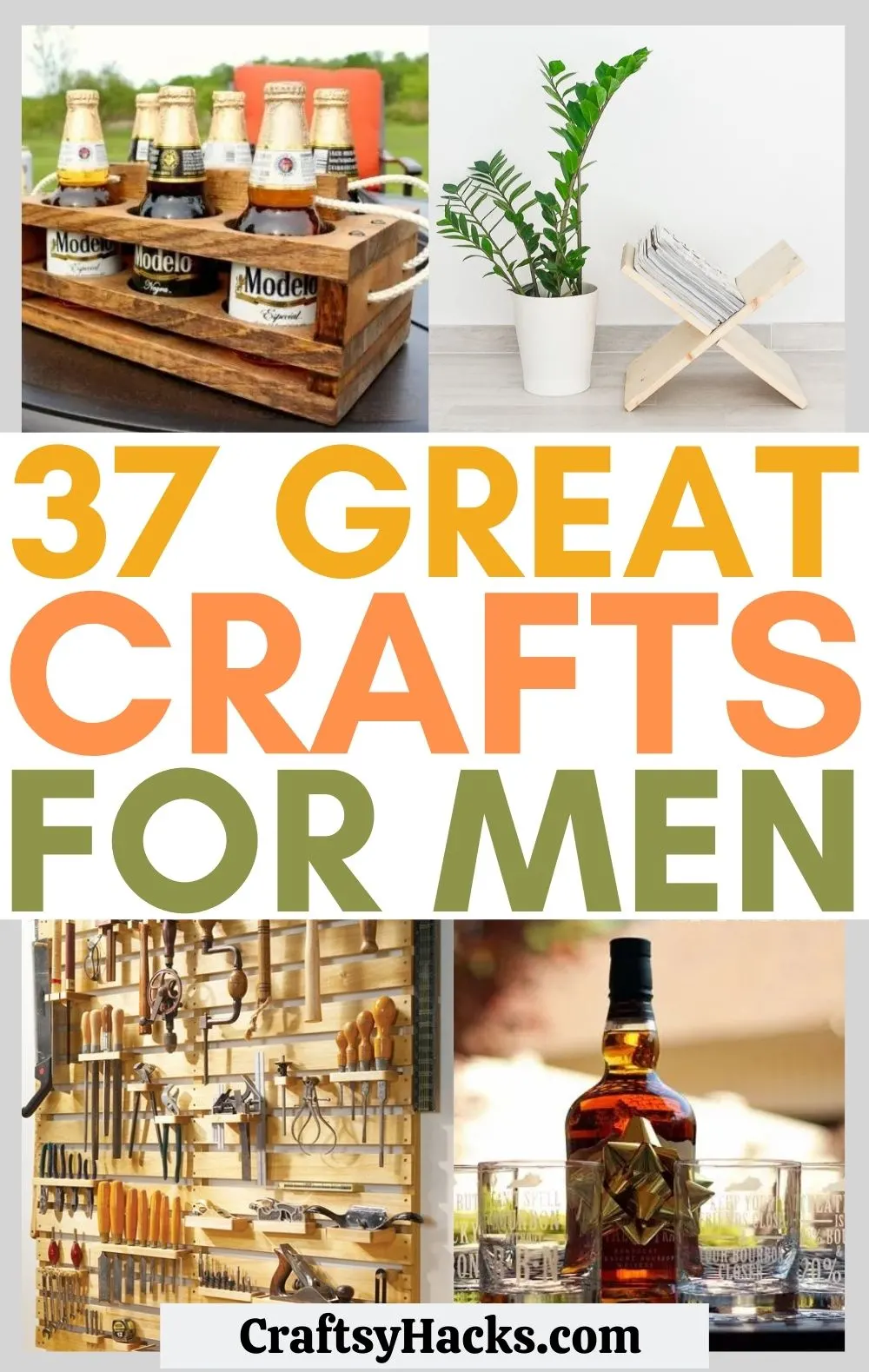 A lot of people don't realize how crafts and craftsmanship go hand in hand with using tools and creating new things. It's not all paper crafts and sprinkles, you know, although that's definitely a bonus.
Building, woodwork, whittling, and upcycling are a huge part of craft time, and it's as much for women as it is for men.
So, here are 37 fabulous crafts for men for you to explore.
1. Beer Caddy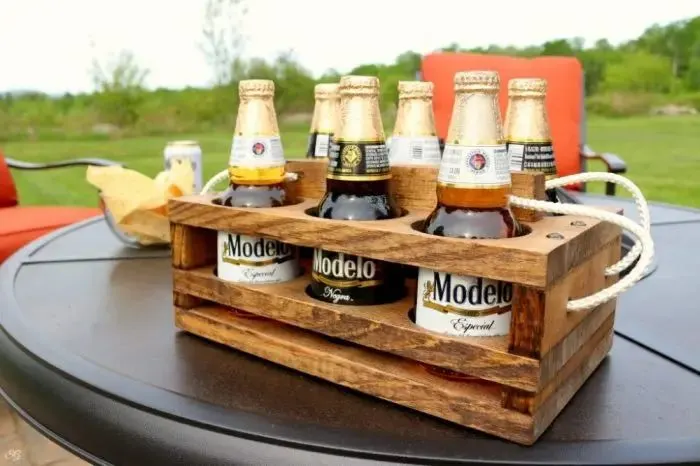 Credit: scrappygeek.com
Got a six-pack? I'm talking beer, not your abs. Then a beer caddy would be a great DIY project if you do.
A beer caddy is actually pretty easy to build once you narrow down your pattern and blueprint. Bonus, it would look awesome as a decor piece.
So, to make your beer tote, pick out some lumber, grab a drill with a hole saw, and get started.
2. Paper Flower Shadow Box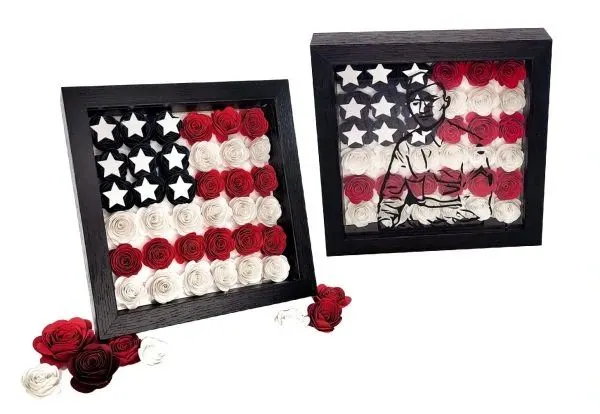 Credit: theanalyticalmommy.com
Shadow boxes with paper flowers inside are all in rage at the moment, and why wouldn't they be? They're a great wall decor piece.
Just cut out some vinyl letters from this vinyl sheet of your name, and stick them on the box towards the end to personalize it.
Buy some cardstock, a shadow box from here, and some hot glue. A Cricut machine would really speed up the process.
If you have some colored paper left over, check out these 31 paper crafts for adults you're going to adore.
3. Comic Book Coasters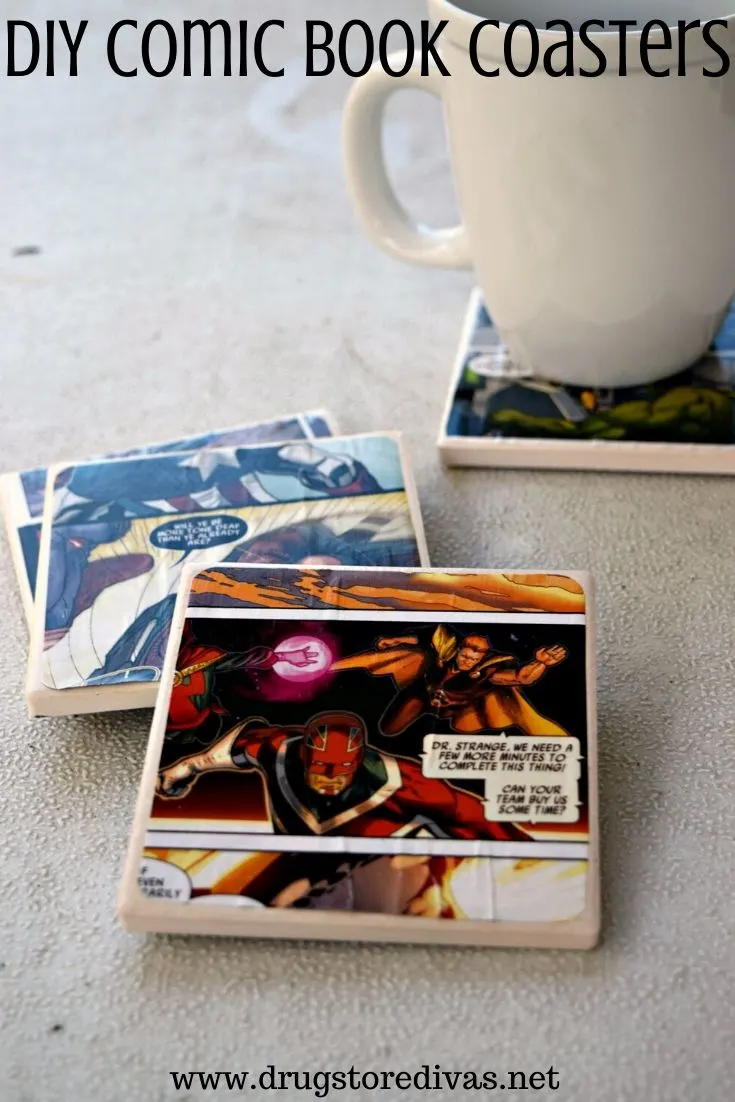 Credit: drugstoredivas.net
You've got to love comic books. If there were ever a way to get men to use coasters, comic book coasters would do the trick.
They're easy to make, and if you make enough, you can have an entire comic strip running through your house!
You'll need these ceramic tiles, a corner rounder from here, and some of this clear glaze. Also, don't forget to lay out some newspapers as it's sure to get a little messy.
4. Bourbon Etched Glass Set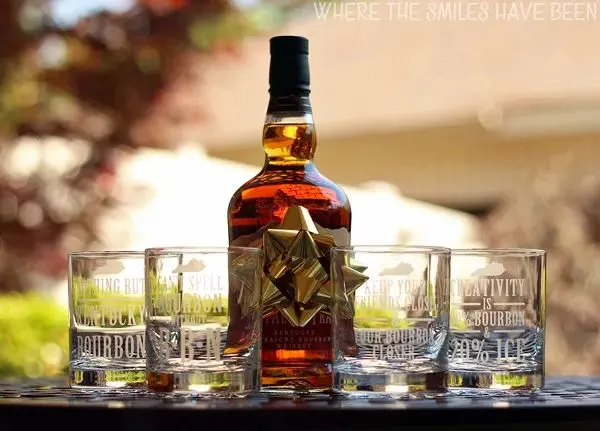 Credit: wherethesmileshavebeen.com
I love a good glass of bourbon, and I absolutely love this bourbon glass, too. Etching is the perfect way to spice up plain old glassware sets into something fabulous.
You'll need some etching cream and your vinyl stencils. You can create them yourself, or you can find some here. Pick quotes, patterns, or anything that catches your fancy.
5. Starship Enterprise Origami Craft

Credit: origamiexpressions.com
You can never go wrong with Star Trek. You've got plenty of merchandise out there, sure, but why not make some of your own?
You'll want some of this origami paper to get started. But other than that, you're all set. Origami doesn't require elaborate supplies, just nifty hands.
Just make sure that your paper is at least 8" x 8". You can use any color—I'd love to see a purple version of the Enterprise. White or grey paper, however, would be the go-to color.
6. State String Art
Credit: chaoticallyyours.com
I love how elaborate yet utterly simple string art is. So, how about you get started on stringing an American State?
Grab your supplies:
Some embroidery thread from here.
A pair of needle-nose pliers, and
Some linoleum nails.
Remember to pay heed to the pattern and follow the template closely. You don't want to start stringing Texas but end up with Nevada.
7. DIY Cedar Raised Garden Bed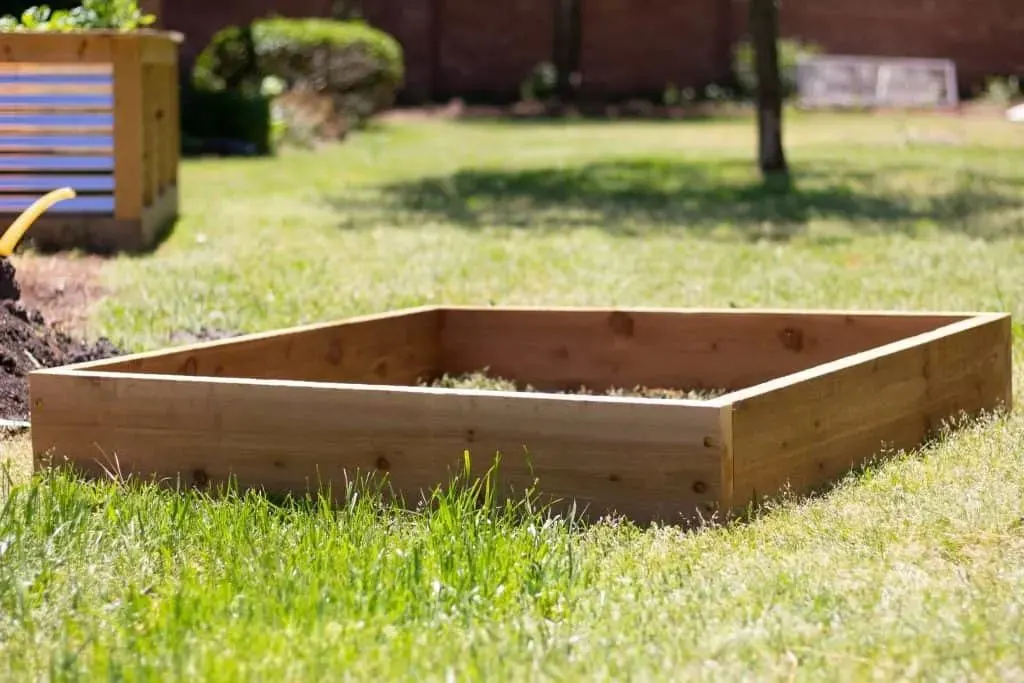 Credit: thekitchengarten.com
If you're an avid gardener, have you considered a raised garden bed in your backyard? Sure, you can just buy pre-made garden beds, but this DIY is a fun and easy activity to spend an afternoon on.
For starters, you'll need your cedar lumber. You can find it at your local hardware store. You'll also need a drill, a saw, and of course, your measuring tape.
Now just don your protective eyewear, and get started!
8. DIY Cutting Board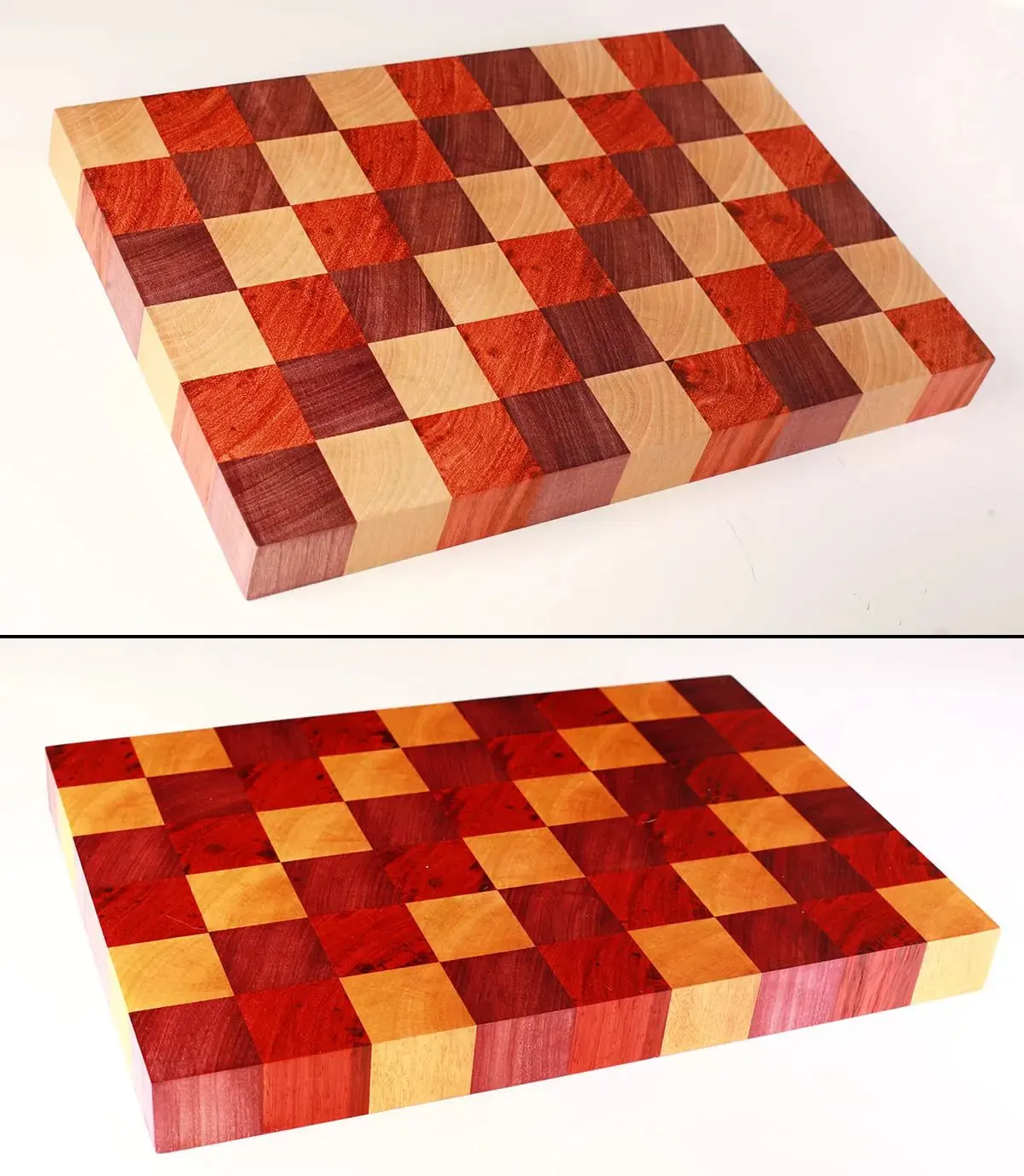 Credit: celebrationgeneration.com
Every kitchen needs a cutting board. I have two—one for my vegetables and the other one for backup.
A checkered cutting board can be a fun DIY project and also easy to customize. You'll need larger checks, as opposed to tiny pixelated ones. Imagine how disconcerting that would be!
So, once you've designed your board and picked out at least three different types of wood, you can start your project!
9. Homemade Spa Bath Set
Credit: celebrationgeneration.com
A homemade bath spa set is a gift that absolutely everyone would enjoy. It can be for birthdays, Mother's day, Valentine's day, Christmas gifts, or even just a thoughtful, take-care gift basket.
What about supplies and materials? You'll need some epsom salt like this, essential oils of your choice from here, baking soda, and some hop—dried leaf or pellet.
10. DIY Beard Balm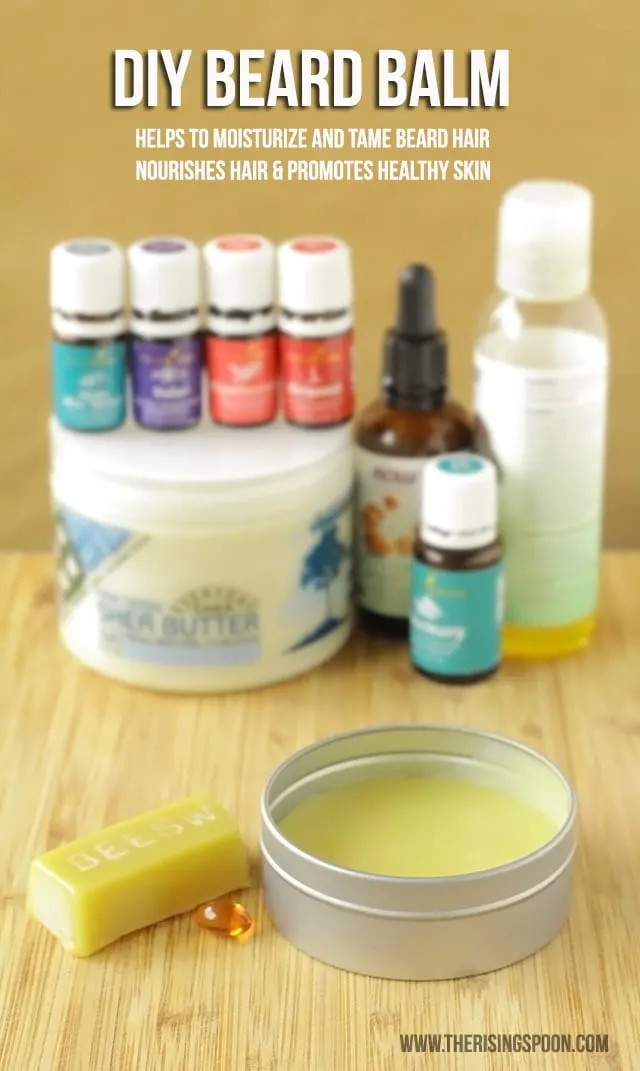 Credit: therisingspoon.com
Have you heard of beard balm? Well, it looks like lip balm, but for beards. It promotes facial hair growth and also does wonders to moisturize and tame scraggly beards.
It is a combination of natural oils like jojoba or argan beeswax to give it some form, and essential oils to make it smell good.
Why would you spend a pretty penny on beard balms in the market when you can easily just make your own?
11. Star War Bowl Cozy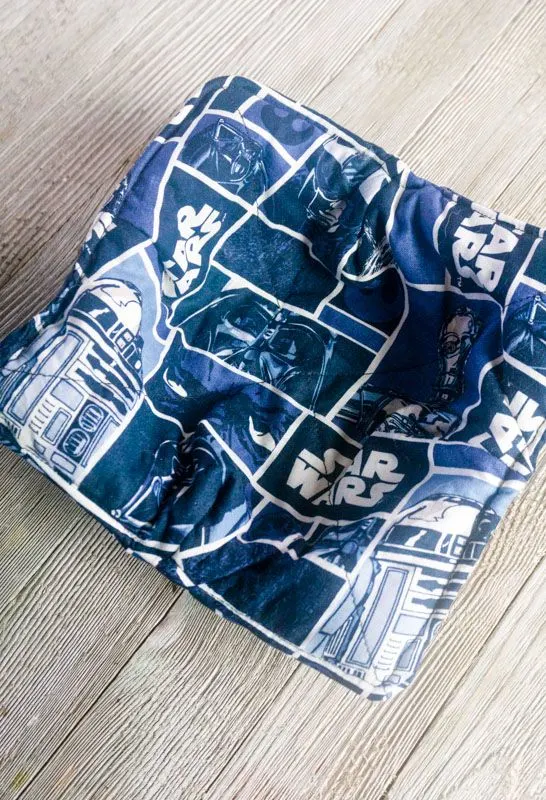 Credit: consumerqueen.com
Don't you just love bowl cozies? I love being able to enjoy my soup or other hot food without scalding my palms.
You can make one at home with this DIY project, The bonus? The fabric is Star Wars themed!
I almost forgot you'll need some batting that is heat-resistant. You can find that here, along with a pair of sturdy sewing scissors.
12. Reinbeers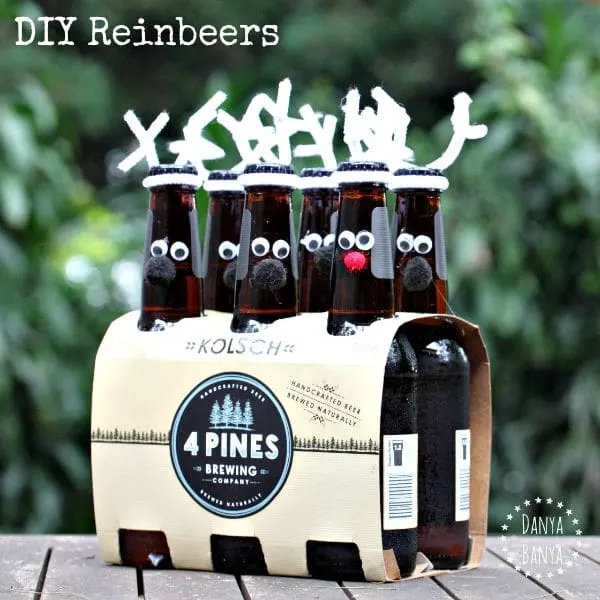 Credit: danyabanya.com
No, you read that right. It isn't reindeer, no. We're talking of reinbeers. What are they? They're a fun and quirky way to personalize craft beer.
You'll need a few of these pipe cleaners to begin. You'll also need to dig through your craft supplies for some googly eyes.
The last item on the list, apart from your trusty glue gun and a pair of scissors, is a pack of these pompoms. Remember to get one red pompom, too, on account of Rudolph.
Speaking of pompoms, check out how to make tissue paper pom poms here.
13. Beer Bottle Torches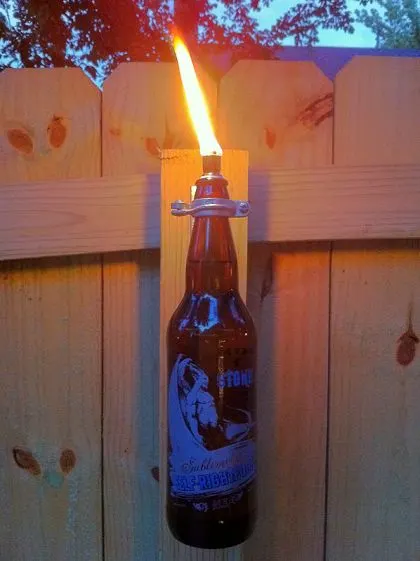 Credit: metalandmud.wordpress.com
If you've got an outdoor party or an evening barbeque coming up, you know what would really make things interesting? Beer bottle torches, of course.
I bet you've got a few empty bottles on hand. So go ahead and clean them out.
You will want a few of replacement wicks, top plate connectors, couplings and caps, and hex nuts for this project.
Just remember, only use fuel specifically meant for outdoor use for these torches.
14. Baseball Bookends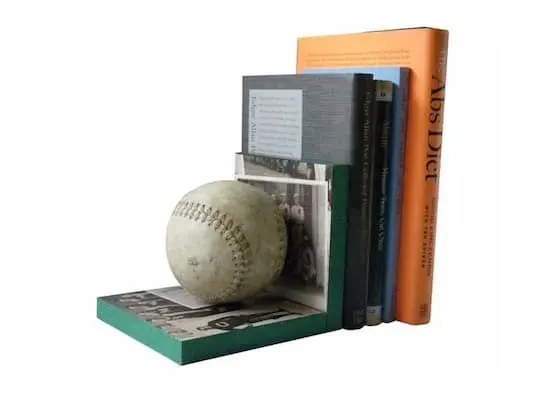 Credit: modpodgerocksblog.com
Here's a sports-style DIY project for you: baseball bookends! A little earthiness from sports-themed decor would be greatly appreciated in a house full of ornate and aesthetic decor.
First, find some wood squares from here. Next, grab these tools: a drill, a screwdriver, some wood screws, foam brushes, and your tape measure.
The final item on the list is your baseball. Go ahead and grab a couple of baseballs. For the finishing touches, just paint your bookends, or try out some decoupage art patterns.
15. Tripod Camping Stool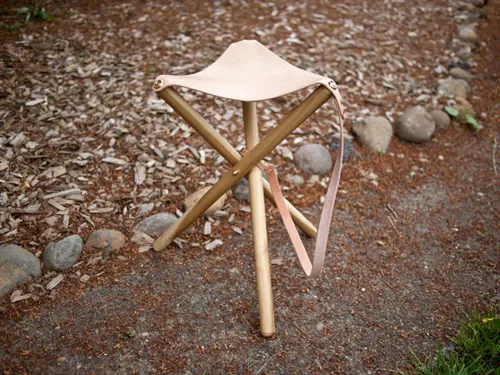 Credit: designsponge.com
Do you love being outdoors and going on fishing or camping trips? I bet you carry a couple of foldable stools with you. They look awful, don't they?
They'll scare the fish away for miles. So how about you make this lovely wooden tripod? It will blend with your surroundings, and you can customize the size, too.
Buy some hardwood dowels from here for the tripod legs. Also, find some leather swatches or other heavy fabric for the seat.
16. Magnetic Bottle Opener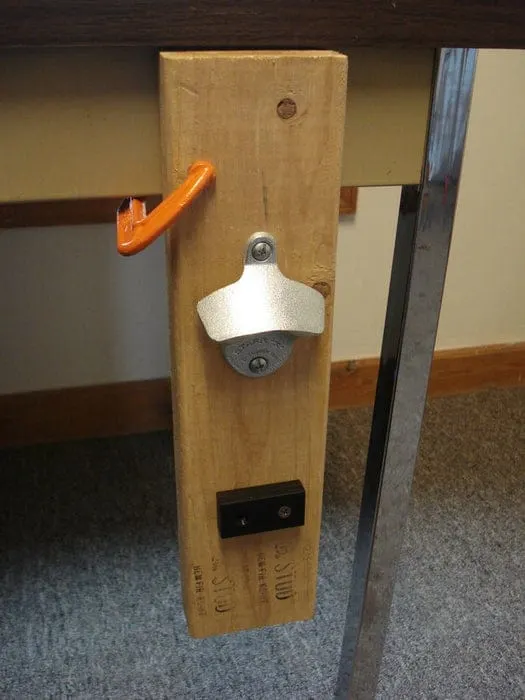 Credit: instructables.com
Gone are the days when you popped the cap off your beer at the edge of the counter. Instead, let's practice a little more finesse with these magnetic bottle openers.
You can find quirky bottle openers right here and these neodymium magnets. Finally, pick your wood of choice for the board.
The magnet will catch your bottle cap before it hits the ground. You never have to scramble to find the caps ever again.
Don't throw those bottle caps away. Instead, you can make these DIY bottle cap candles.
17. License Plate Key Hanger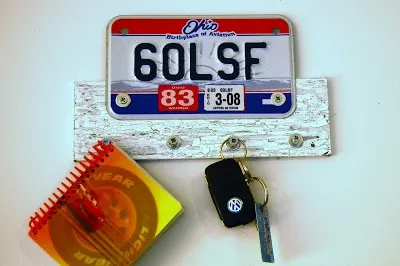 Credit: kojo-designs.com
Some people collect stamps, and some collect coins. But, if you're someone who collects old license plates, here's a DIY project for you: license plate key hanger.
Go ahead and grab your tools, acrylic paint, tacky glue, and a few paintbrushes.
The one thing to watch out for with this project is the paint, glue and any liquid you use. If you don't let it dry out completely, your walls will face the brunt.
18. DIY Etched Glass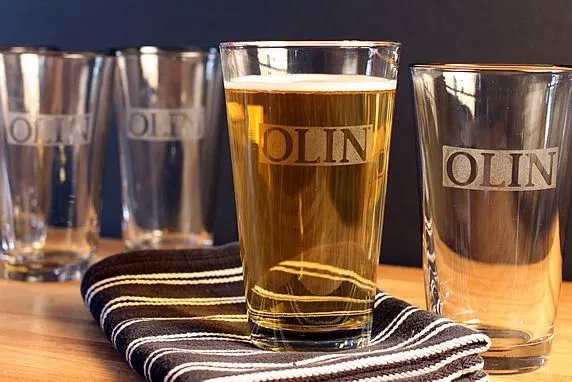 Credit: theyummylife.com
Here's another DIY project that calls for etching. So grab your etching cream, as well as this glass cleaner, to get started.
First, before you handle the etching cream, wear protective gloves over your hands.
The drop cloth will protect your work area and surfaces from the acidic cream. You can also use newspapers or lay out paper towels to the same effect.
19. Electric Camp Lantern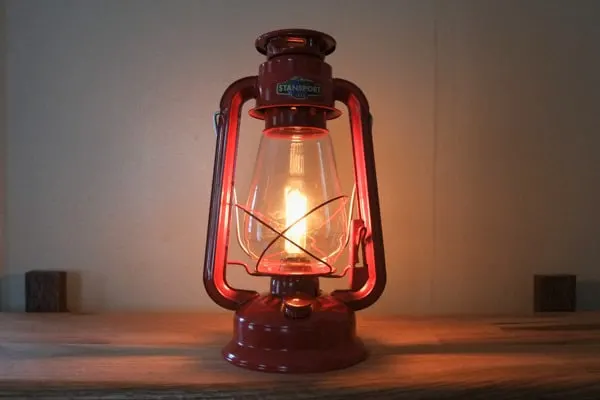 Credit: manmadediy.com
I love a good old-fashioned lantern, I really do. If it's antique or vintage, and if it lights up, sign me up to learn how to make it.
They would be great as decorative hangings, too, at Halloween or Christmas, perhaps. Check out this red lantern from here.
You will also need a candelabra socket with thread bushing and attached wires. This might be a vintage-feel lamp, but it's all about efficiency.
You don't want to have to worry about greasy drippings, do you?
20. Bottle Gardens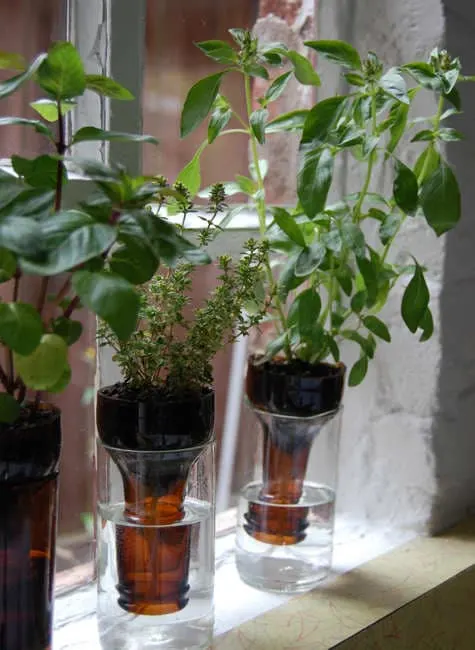 Credit: designsponge.com
Upscaling old bottles is a wonderful DIY project. With a few simple items, you can have a thriving mini garden on your kitchen window sill.
These bottle gardens are perfect for you if you live in an apartment or even if you just don't have time for elaborate gardening.
Be careful when you 'cut' the bottles. Always wear protective gear and thoroughly research the process beforehand.
But once that part is out of the way, you're all set to plant your mini garden.
21. DIY Dart Board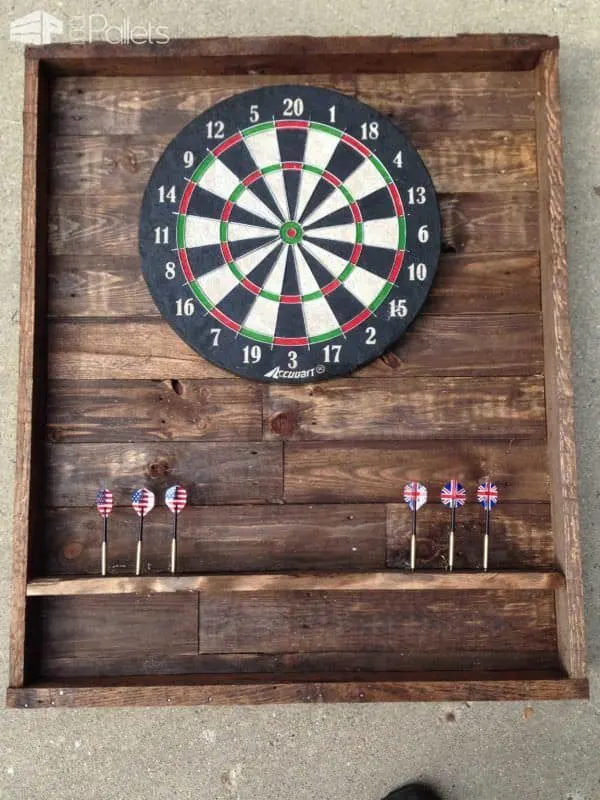 Credit: 1001pallets.com
Spending a fun evening with friends, kicking back with some beer, eating nachos, and playing darts sounds like heaven, doesn't it? But dartboards can wear out pretty easily.
So why not make one yourself? This walnut-stain wood pallet dartboard would look pretty neat hanging on your wall.
If you're looking to cut down costs some more, you can use recycled or repurposed wood, as well. You can also make a small dart stand while you're at it!
22. Jack Daniel Soap Dispenser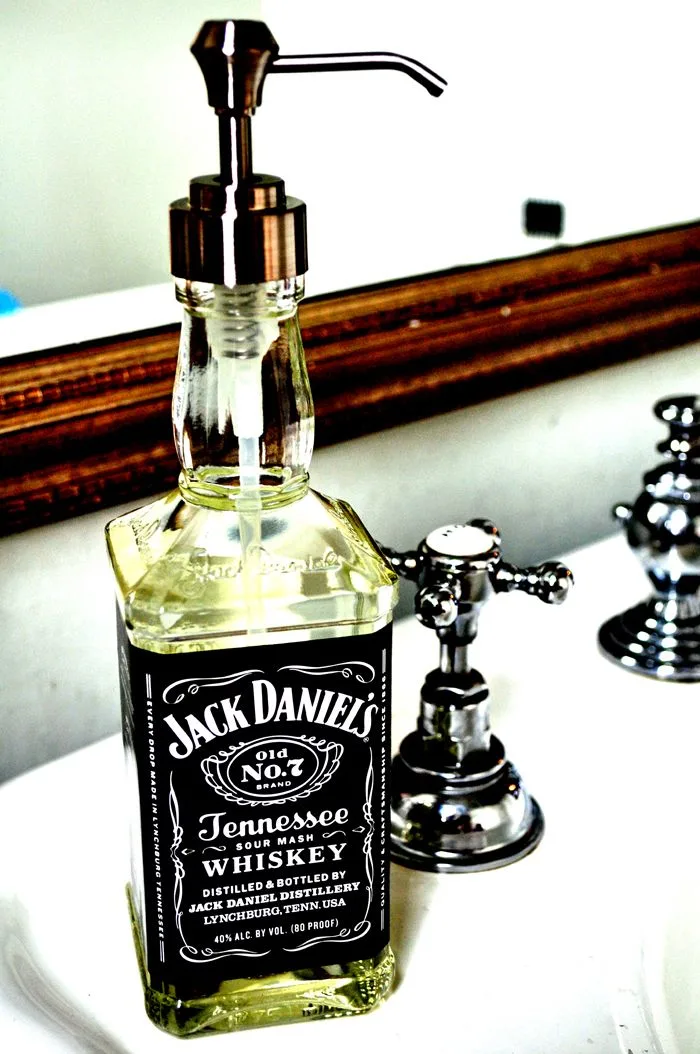 Credit: curlybirds.typepad.com
Well, how about that? A bottle of JD pumping out soap is definitely a sight for hungover eyes.
If you don't already have an empty bottle, go ahead and treat yourself to one. Clean it out thoroughly, though, before you pour your soap inside.
Finally, buy a soap dispenser pump from here, pour some liquid soap into the bottle and screw it tightly in place. Hey, how about you make one more for the kitchen and pour dish soap into that one?
23. Recycled Tire Coffee Table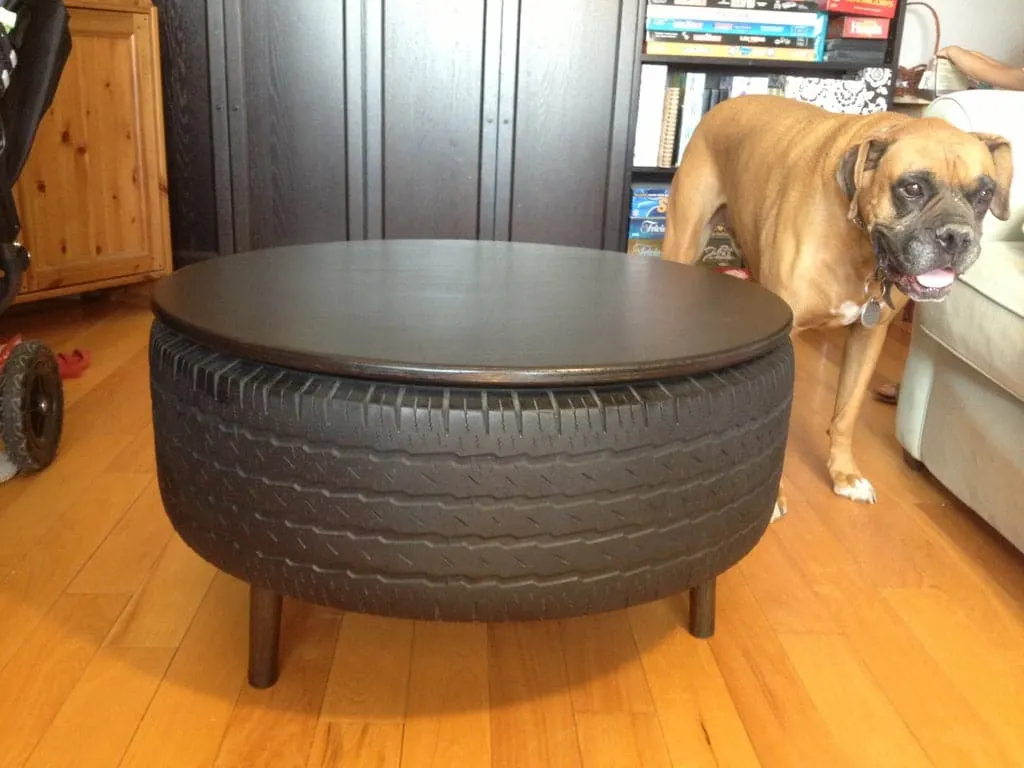 Credit: instructables.com
Do you have a man cave or den at home where you and the boys hang out? Then this repurposed tire coffee table would be the perfect accent piece for your room.
But don't worry, you can buy a tire if you don't already have one to upcycle. Don't forget your toolbox.
Finally, once you've assembled the table, pick a wood stain for the tabletop and finish off this DIY project in style.
Check out more adult crafts like this here.
24. DIY Basketball Hoop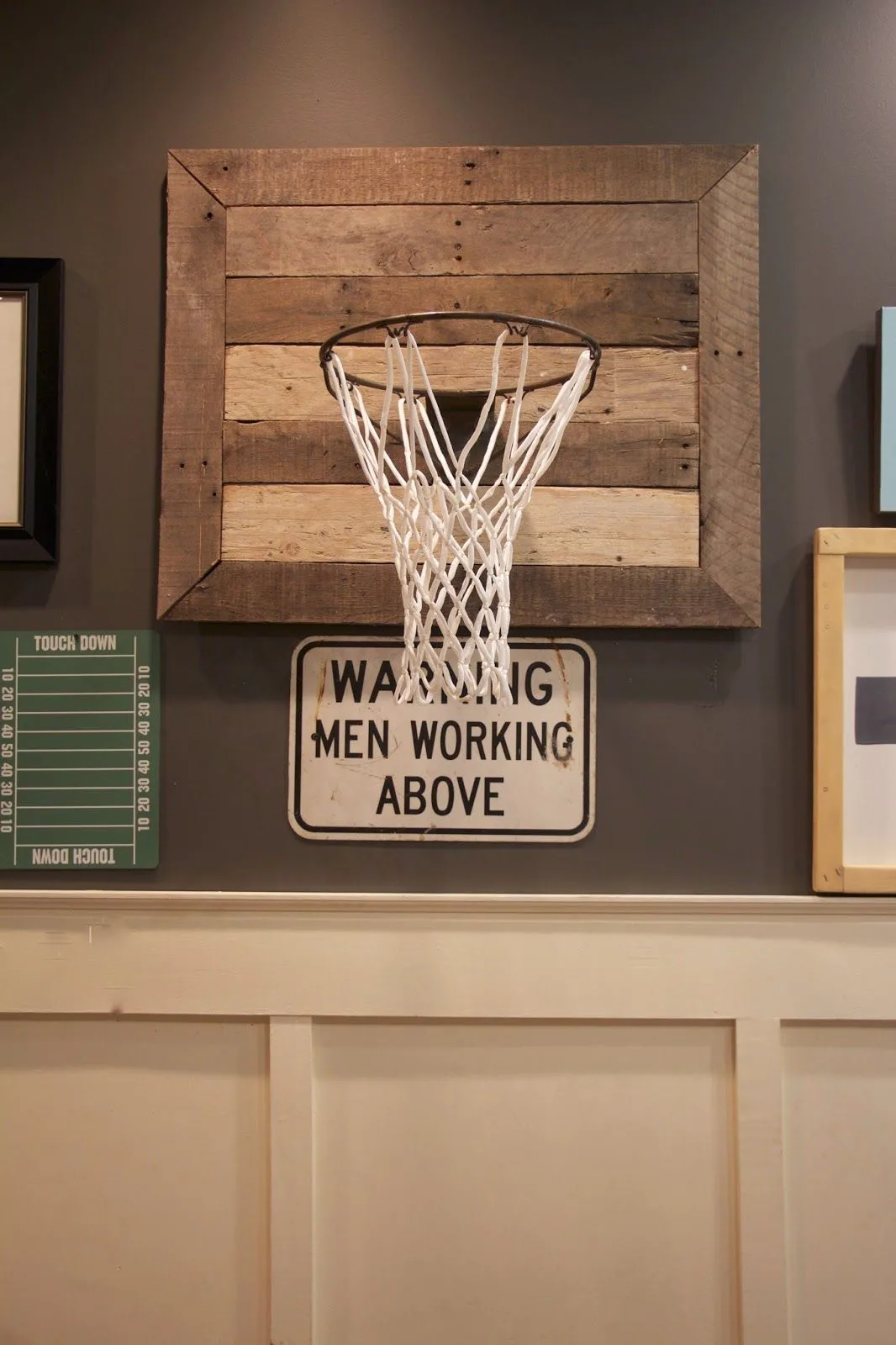 Credit: mysweetsavannahblog.com
Speaking of a man cave, don't you think you need an indoor basketball hoop? If you want to avoid buying the tacky red and blue ones you normally find, just make your own!
Pick out your wood pallets, grab your drill and some nails, and start making the wooden frame. You can customize the height, size and position the frame exactly where you want it.
Then get this heavy duty, black hoop with a chain net from here and mount it on the wooden frame.
Check out more Dollar Store frame craft ideas!
25. Pullup Bar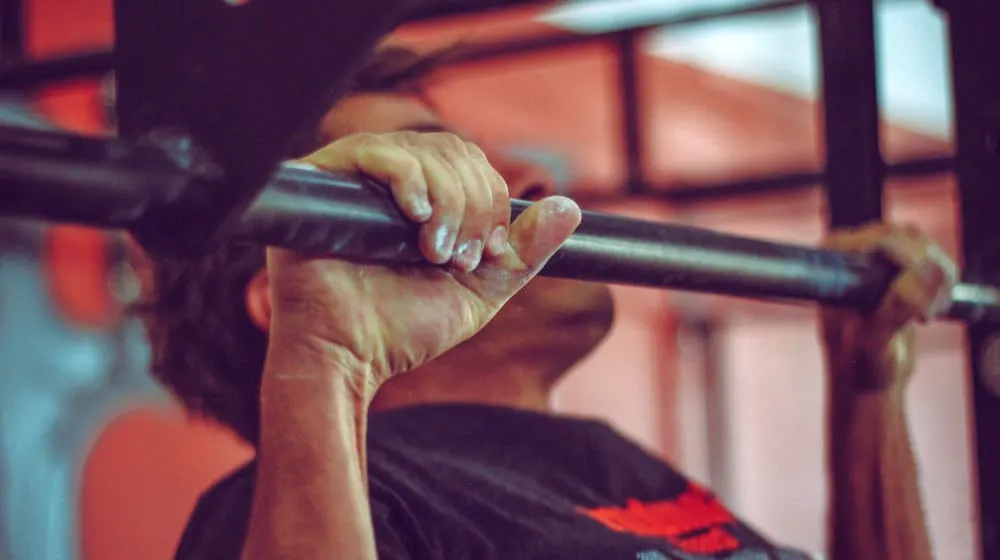 Credit: diyprojects.com
While you've got your toolbox out and you're mounting that basketball hoop, how about you add this pullup bar to your den?
If you've got a doorway, you've got room for your bar. You can just as easily build your own. First, measure your doorway before you pick out the rod.
Always, but always, make sure your metal rod is firmly secured before you start working out. Not only would it hurt if it falls off, but it will also ruin your door frame, and we really can't have that.
26. DIY Vertical Garden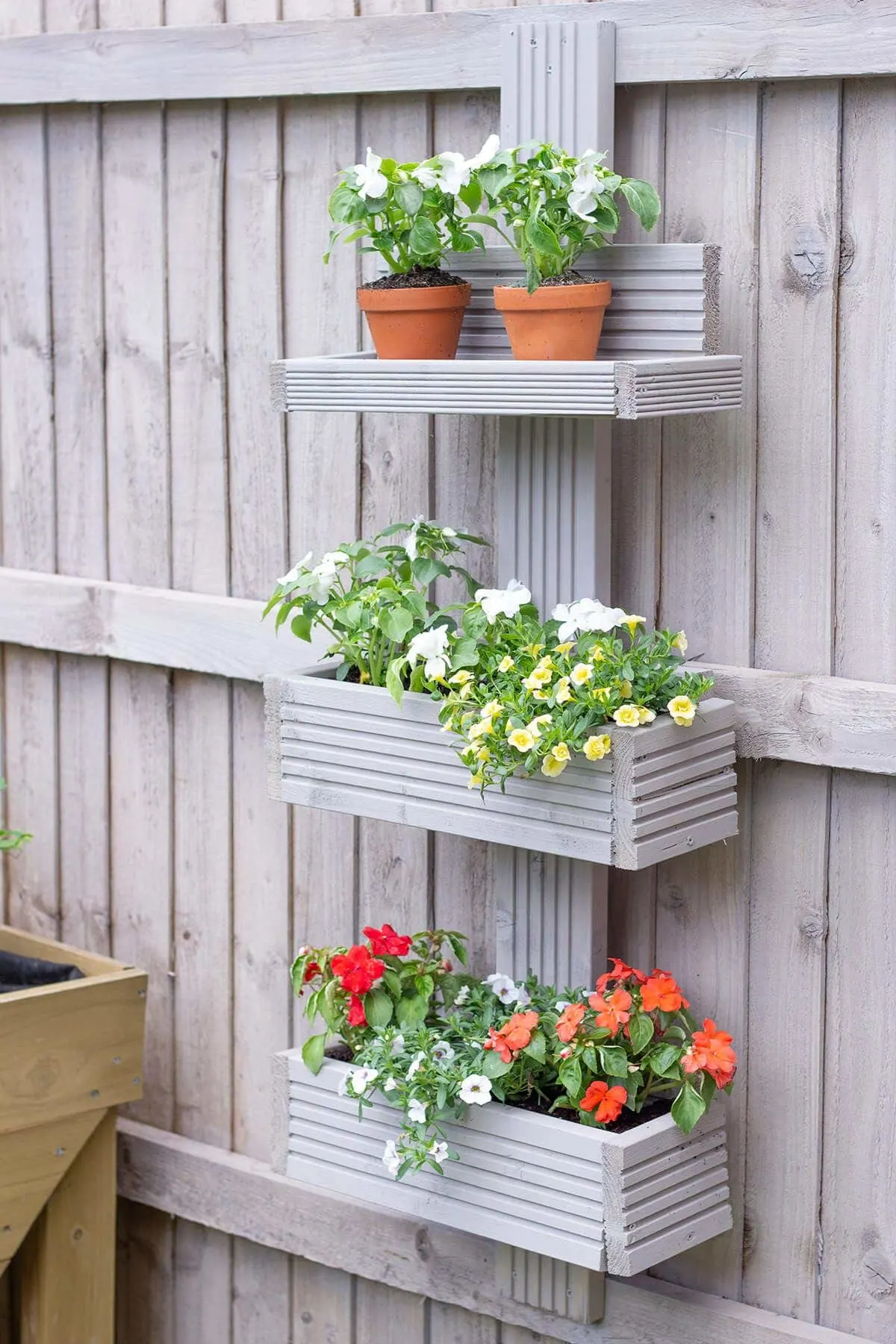 Credit: thecraftygentleman.net
You might not have the space you need to plan and create an entire garden. But that shouldn't mean that you go without one altogether.
What's the solution, you ask? A vertical garden, of course. With some wood boards and your basic toolkit essentials, you can recreate these stacked garden beds in no time.
The biggest challenge is mounting your box planter. You'll need to plan what plants or vegetables you want to grow beforehand.
Check out some more genius planter ideas for inspiration.
27. Mondrian-Inspired DIY Abstract Wall Art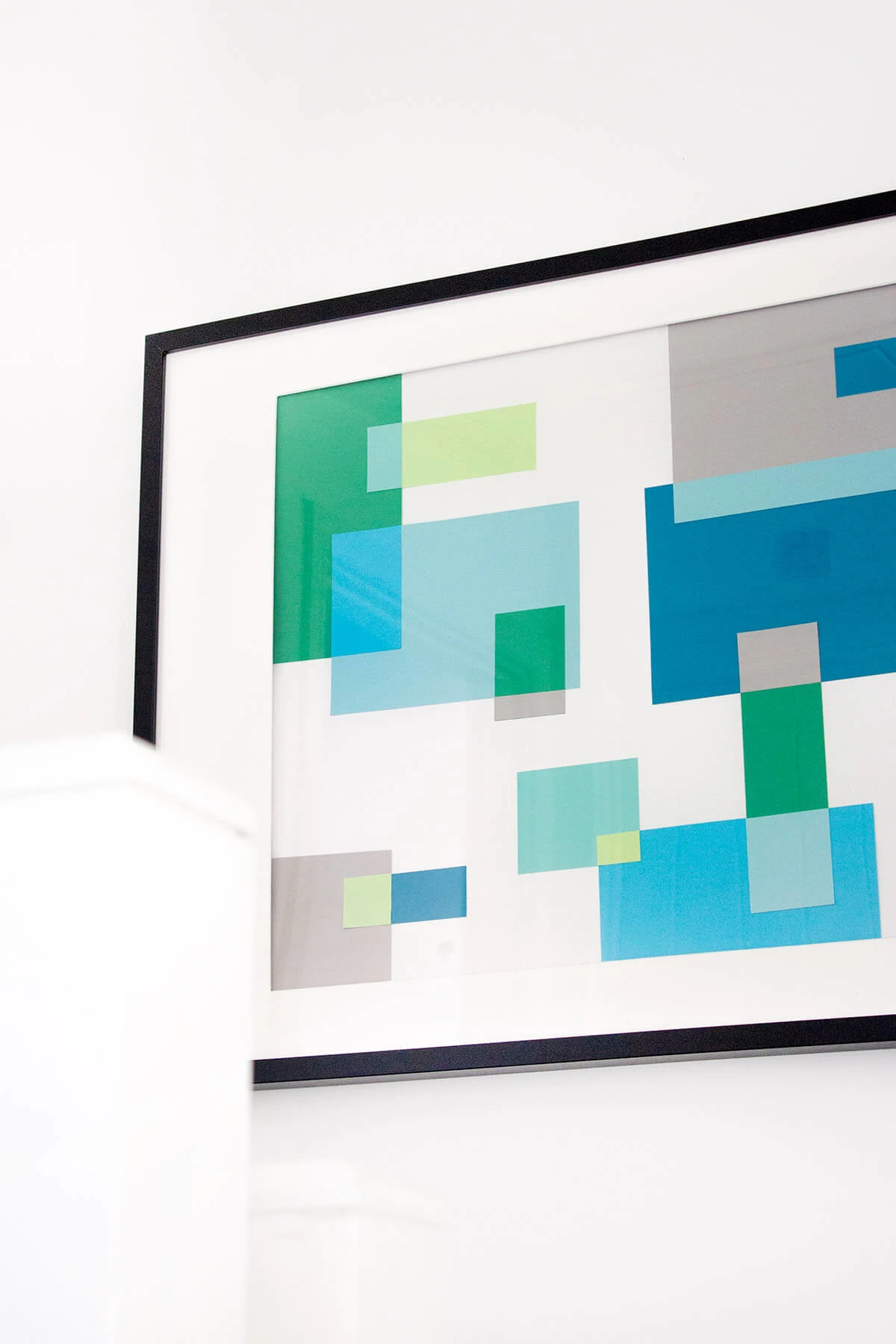 Credit: thecraftygentleman.net
You can never go wrong with abstract art. No, really, you just can't go wrong because it's all in the abstract!
You'll need a stack of cardstock in different colors, a white poster board, and a picture frame for this DIY wall art.
Cut out the colored paper and glue them across the board. Once you're done, all that's left to do is have it framed and mounted on the wall.
Just go where the wind—and your creativity—takes you.
28. Wooden Tool Carrier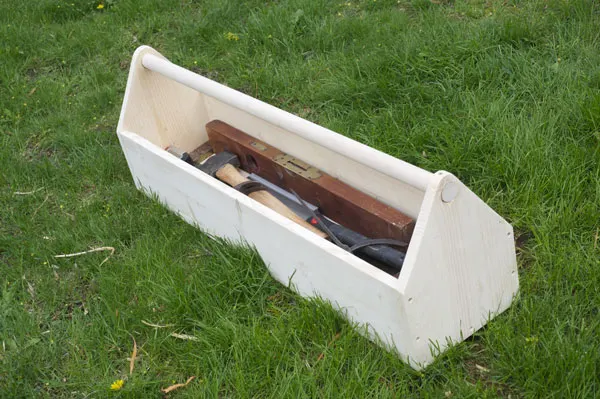 Credit: artofmanliness.com
Don't you remember these charming open-handle tool carriers that people used to cart around back in the day? You can fill it with the tools from your toolbox and even cart your lunch pail in there!
So how about you make one for yourself? Just remember to pick strong and sturdy wood, and you'll have something that will see you through many years to come.
29. Tool Rack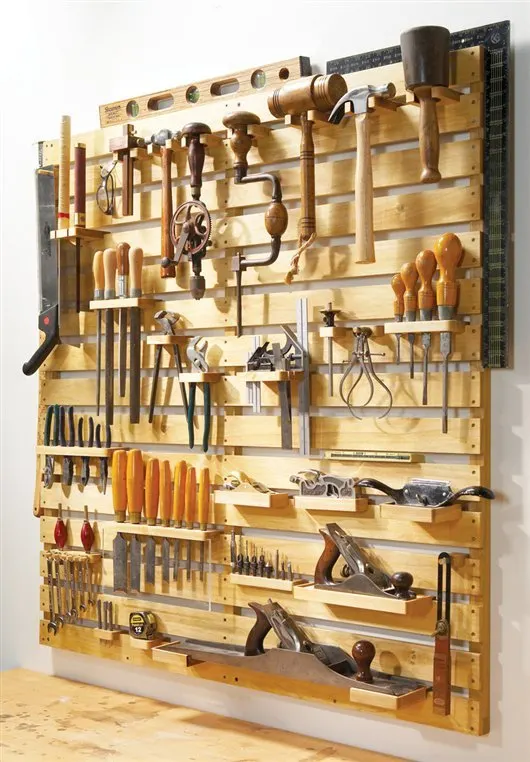 Credit: manmadediy.com
Since you're already building a tool carrier, how about you consider a tool rack next? It's a must-have if you're looking at how to organize your tools.
Why would you want to lock all your tools away in a box? Instead, you should display them in their place of pride, cleaned and well maintained.
You'll need to build a traditional pegboard rack with a slat system. This is simple, affordable, and one of the most effective ways to organize your tools.
30. Bird Feeder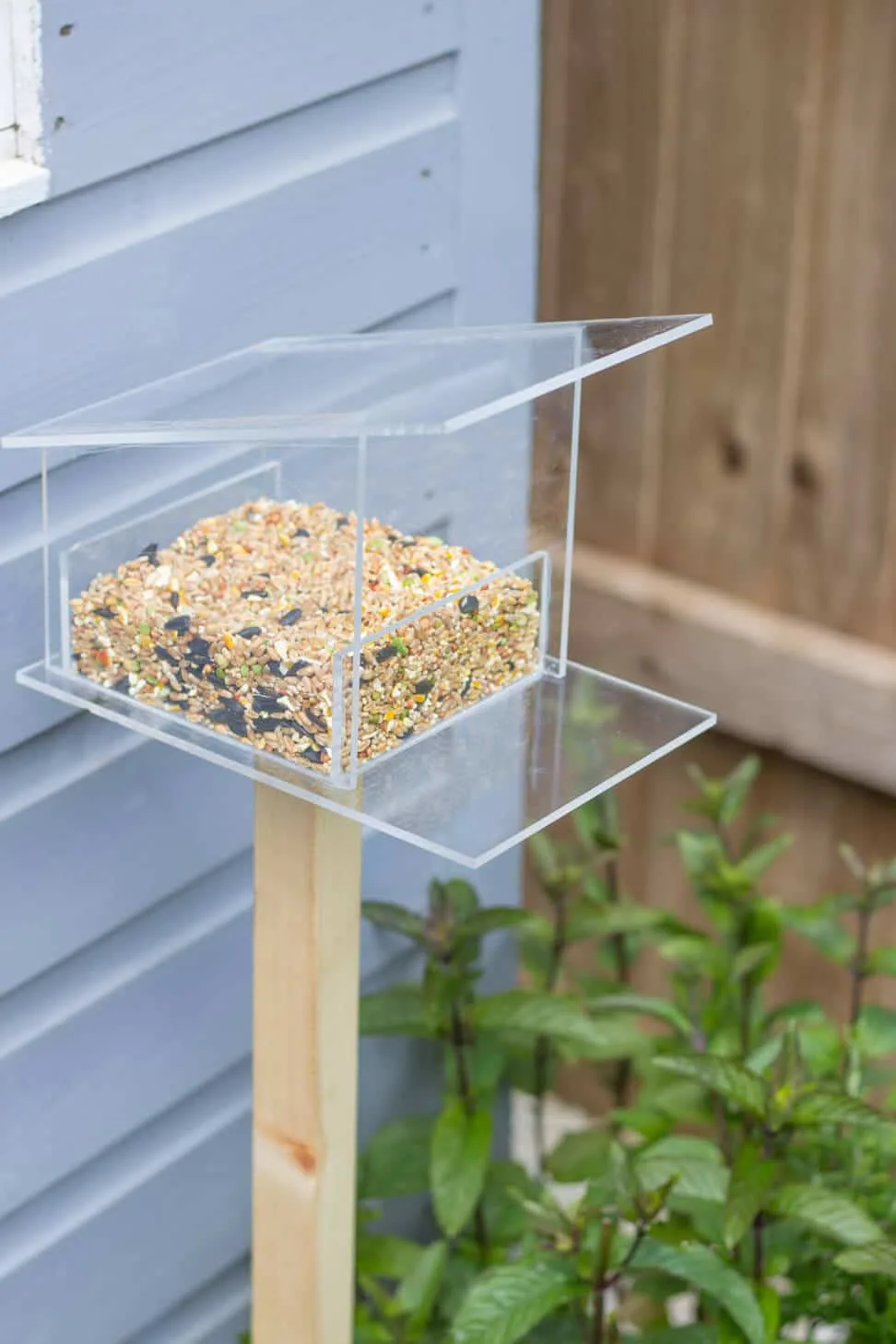 Credit: thecraftygentleman.net
Check out this mid-century style DIY bird feeder. It's stylish, modern, and unobtrusive.
It can just as easily be used as a decorative piece as it can be tucked away into a quiet corner in your garden.
You'll need a cutting mat, some gorilla glue, acetone(nail polish remover would work just fine), and a wooden post.
Once you've built and placed your bird feeder, fill it up with suet feed and grain, and enjoy the birds that come calling.
31. DIY Mouse Pad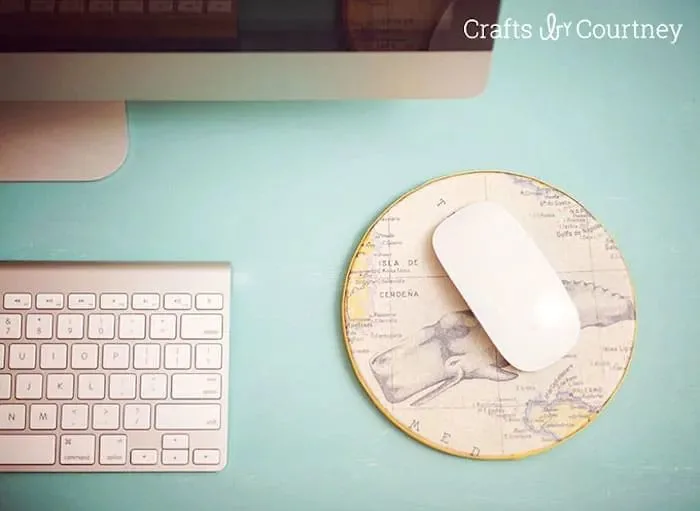 Credit: modpodgerocksblog.com
Are you thoroughly fed up with monotonous and drab mouse pads? You can make your own mouse pad at home.
Here's what you'll need: scrapbook paper from here, some mod podge gloss, and corck circle.
You can easily find all you need from your local dollar store. Then, once you've gathered your supplies, measure your mouse, and start cutting!
Hey, while you're shopping at the dollar store, look into these 20 dollar store decorating ideas.
32. Wooden Magazine Holder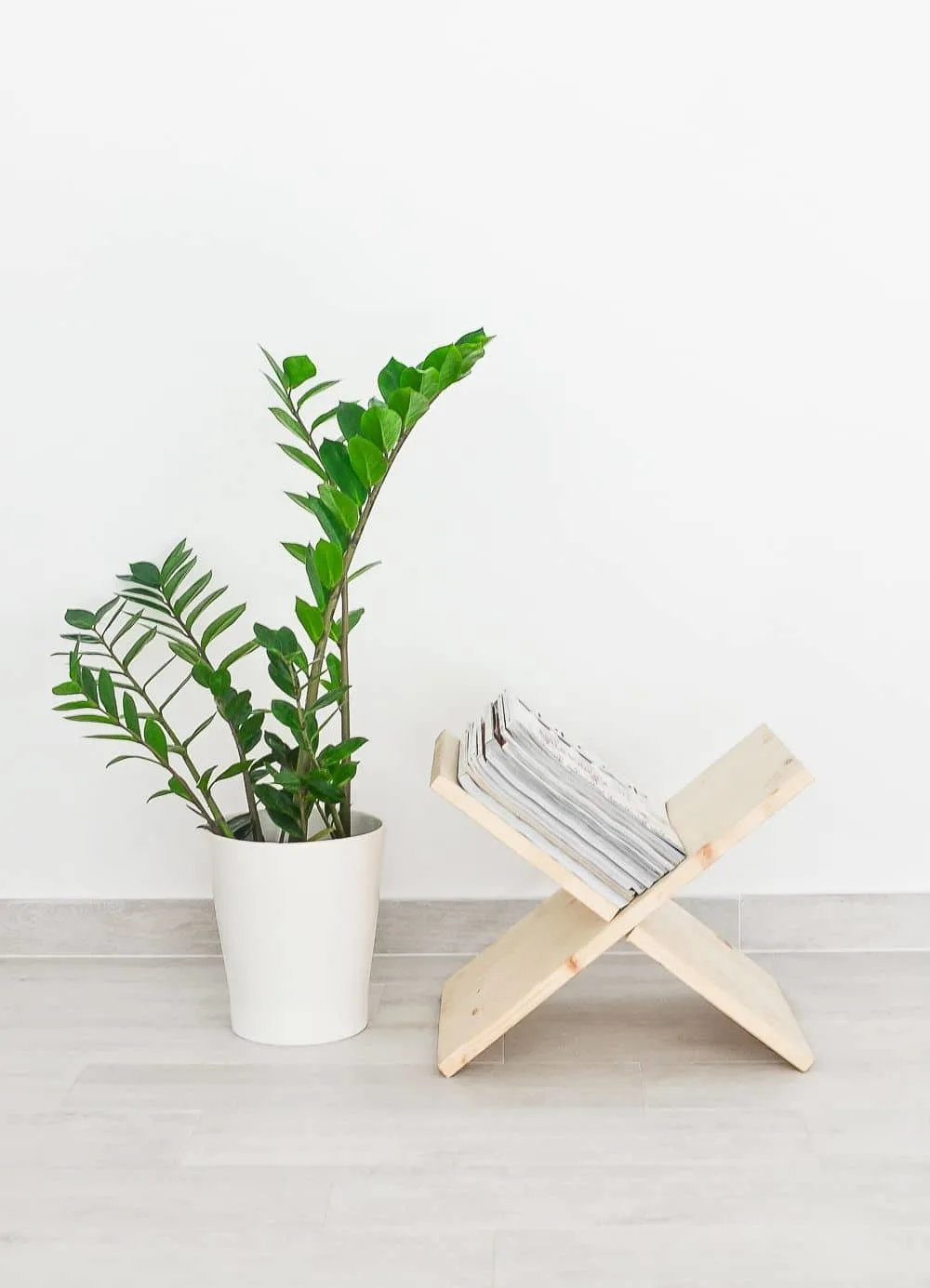 Credit: homedit.com
I never seem to have my magazines organized. They're scattered all around my home, and I've just about given up.
Do you know what would help you, though? This DIY magazine holder. It's easy, it looks good, and it's a great way to organize your magazines in one place.
Buy two equally sized rectangular planks for the X-shaped holder. You can find red cedar planks here. Then grab your saw and start shaping the planks.
33. Wooden Spoon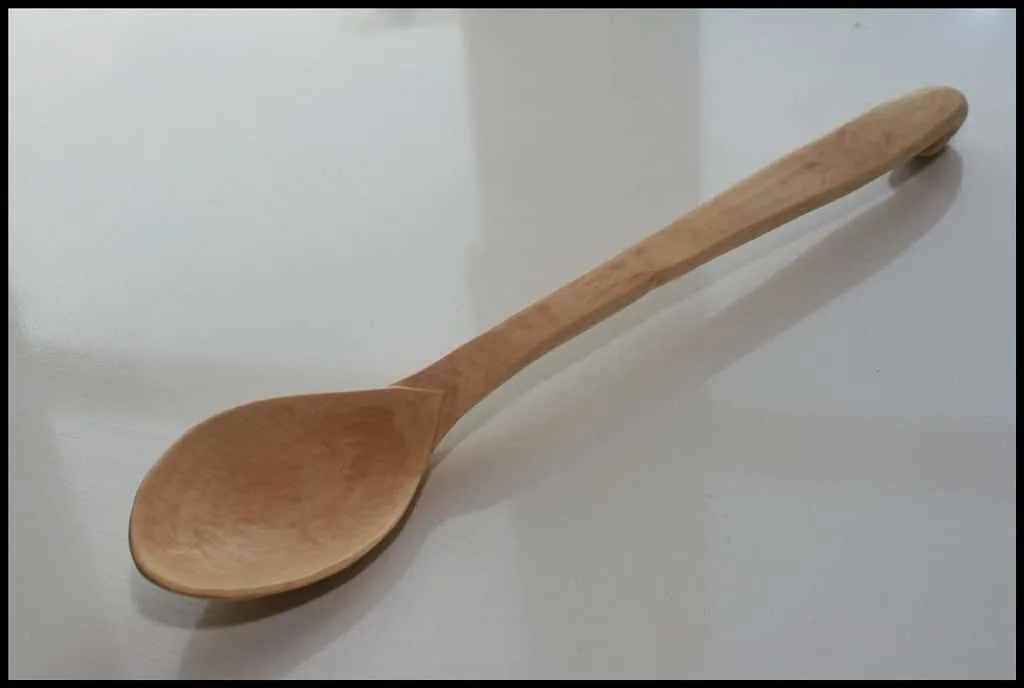 Credit: instructables.com
Don't you love how rustic wooden utensils are? You can't look at one and not think about how charming it would be to stir some soup with it.
You'll need an ax, a hammer, a small whittling knife or a complete kit from here which also includes a spoon knife. Finally, you'll need to pick out your wood.
Now make sure you have a nice, long handle for the spoon, and smoothen it completely. You really don't want a splinter in your tongue, do you?
34. Wooden Sewing Box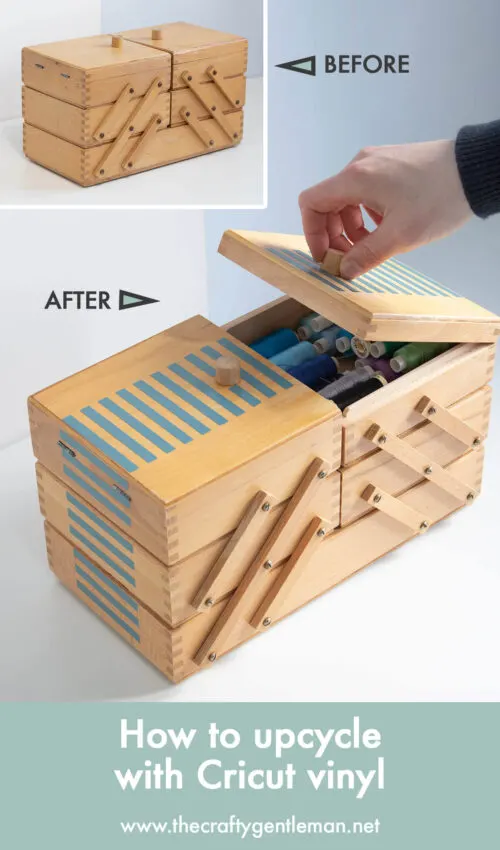 Credit: thecraftygentleman.net
Since you are so into crafts and so good at making things from scratch, why don't you make this wooden sewing box? It's like a jewelry box, with trays that fold out and fan out in steps.
It's gorgeous, isn't it? You have more than enough room for needles, threads, and the odd buttons, bobbins, and trims.
So just get the pattern to begin, and you'll have this multi-level sewing box ready in no time.
35. A Repurposed Knife From A Saw Blade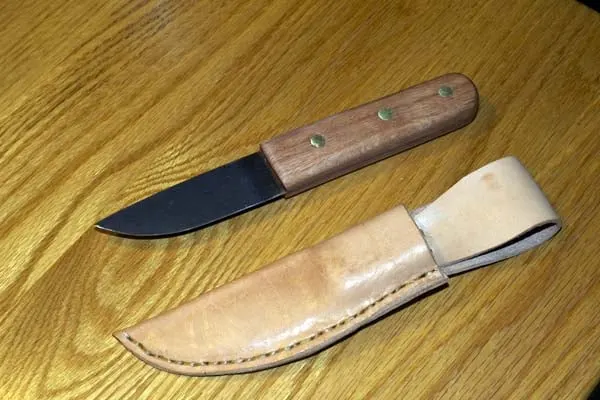 Credit: artofmanliness.com
If you're a handyman, you've definitely got more than just one saw blade lying around. So, why don't you turn that saw into a knife?
If you think about it, you're making a tool out of another tool to make new creative tools and projects. It's poetic, isn't it?
However, this DIY is solely for the joy of creating something. Let me warn you that it will be easier to just buy a new knife. But it's sure to be an experience, don't you think?
36. Brass Plated Stool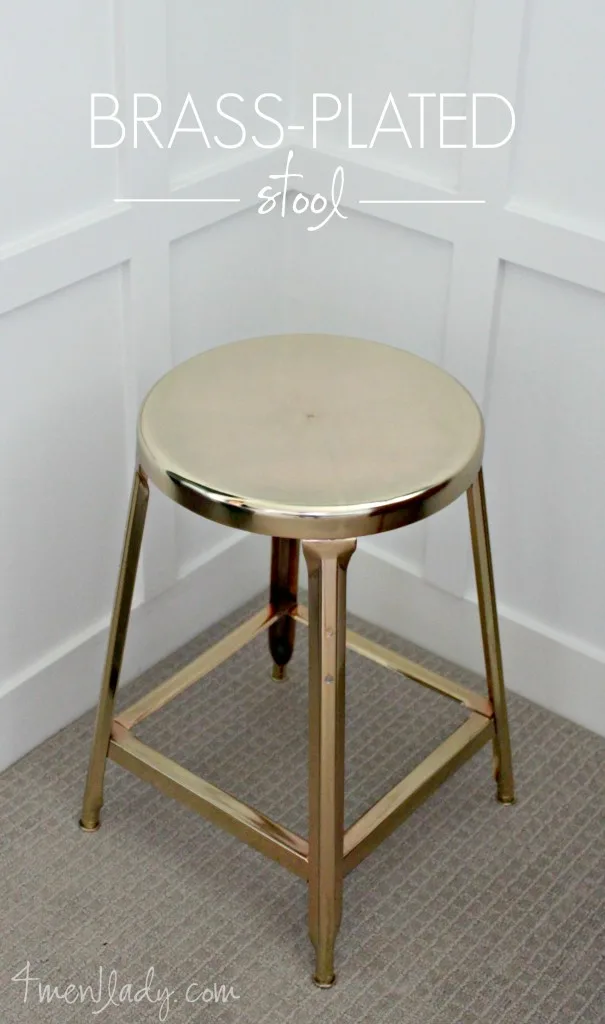 Credit: 4men1lady.com
Do you have an old, dingy stool sitting in the back of your garage? But you don't want to throw it away, you say?
I've got the perfect DIY project for you. Just give that old rickety stool a makeover, and you'll have a glossy brass plated stool to adorn your home
You can place the stool at the end of your stairway banister and perch a potted plant atop it. Or, you can just as easily display some art on it!
37. Wallet From An Old Boot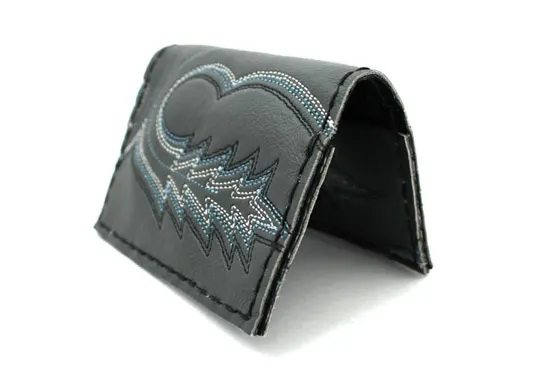 Credit: poppytalk.com
I bet you've got a pair of old leather boots lying around that went out of fashion years ago. But you don't have the heart to throw it away, a sentiment that I genuinely relate to.
So how about you refashion the boot into a chic leather wallet?
Grab this sewing awl and a rotary cutter from here.
Be mindful of how you cut the boot. You'll want to save any pattern of decorative patches on it to use on your wallet.