Decorate on a low budget? Dollar Tree has so many items you can get and work with, and all for very low budgets.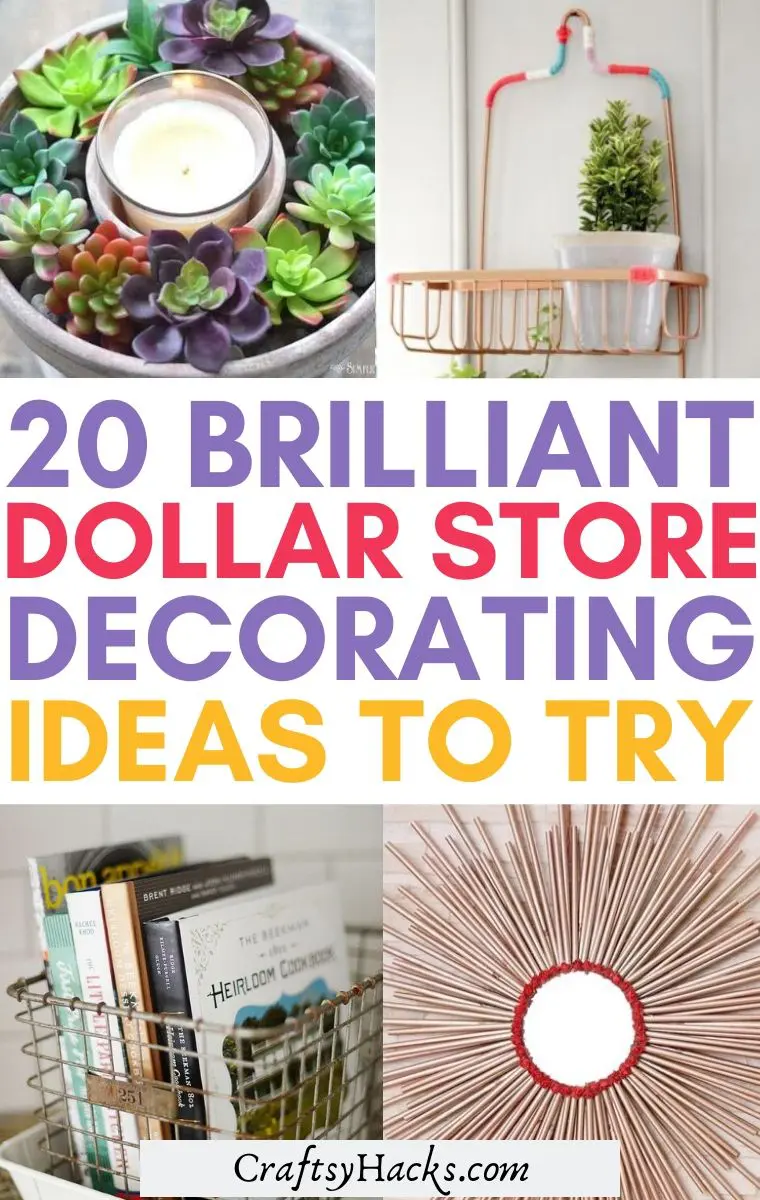 Decorating is such a fun therapy, don't you agree? There's something oddly satisfying with being able to watch your decorative pieces fall into one cohesive space.
There's a décor for every season and every occasion. Come to think of it, you don't even need a special event to decorate.
Sprucing up an area in your home or office can be done anytime. All you need is your creative inspiration and a couple of dollars.
Yup, just a couple. These dollar store decorating ideas will prove that decorating doesn't need to be expensive.
1. Spring-Themed Lantern Centerpiece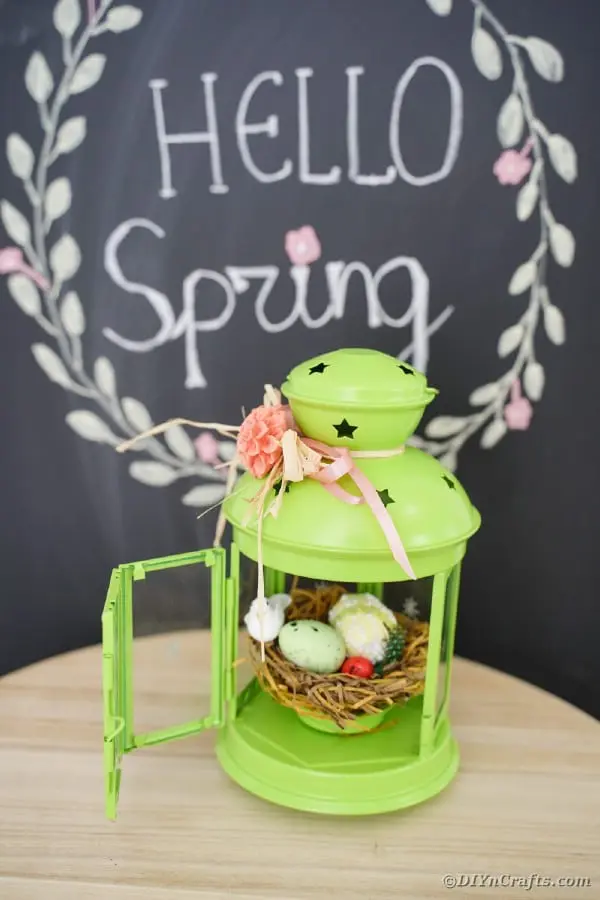 Credit: diyncrafts.com
Lanterns make for great centerpieces because their designs are so varied. Pick a lantern from your local dollar store, along with fake nest and eggs.
If the dollar store doesn't have this, use shredded brown paper as the nest instead, and crumpled paper for the eggs.
You would also need a wood slice to serve as your nest's base. I like buying the wood slice packs like this so that I can use the rest for other craft projects.
Put all your elements together, and you have a beautiful, spring-themed lantern centerpiece. This could be a nice Easter decoration as well!
2. Faux Plant Hanging Planters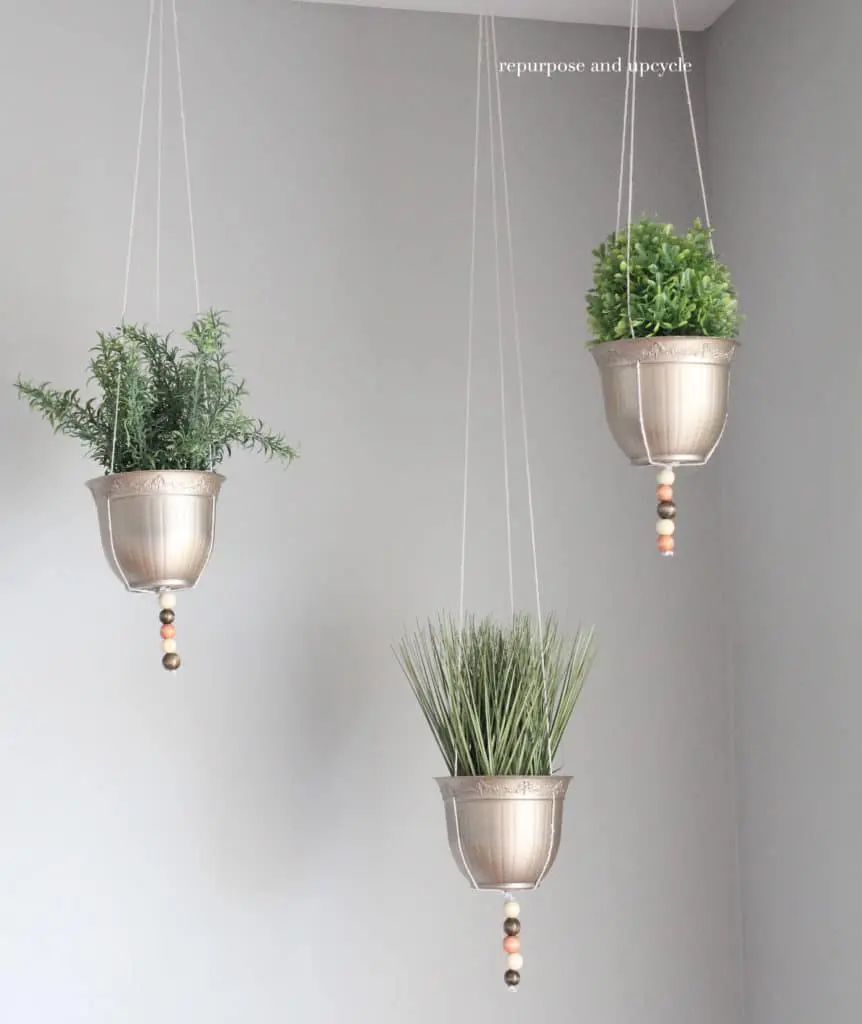 Credit: repurposeandupcycle.com
If you love greens inside the house but don't have floor space for it, these DIY hanging planters maybe your best option. This project is also for you if you love plants, but they don't like you (some of us just aren't born with green thumbs).
Your local dollar store should have all the materials you'll need for this DIY craft, from the pots to the faux plants. Hang them in a blank corner in your home to instantly liven up the space!
3. DIY Rope Hamper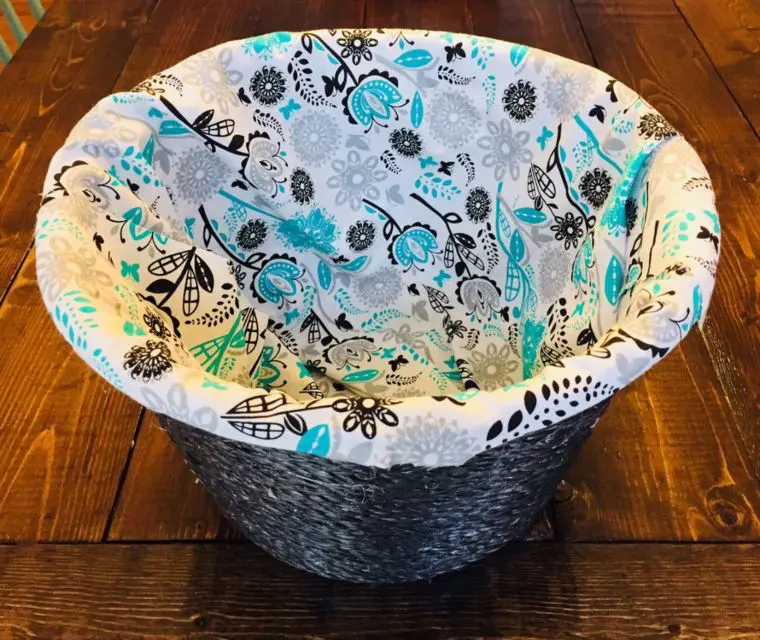 Credit: glitteronadime.com
People often use these baskets as laundry hampers because of their holed, well-ventilated make.
Did you know that a few other Dollar store finds instantly transforms it into a decorative storage basket? All you need are some rope or twine, your glue gun (here is a good one), half-a-yard of fabric, and your basket, of course!
Here are more projects like that for adults!
4. Dollar Store Vase Turned Vintage Pottery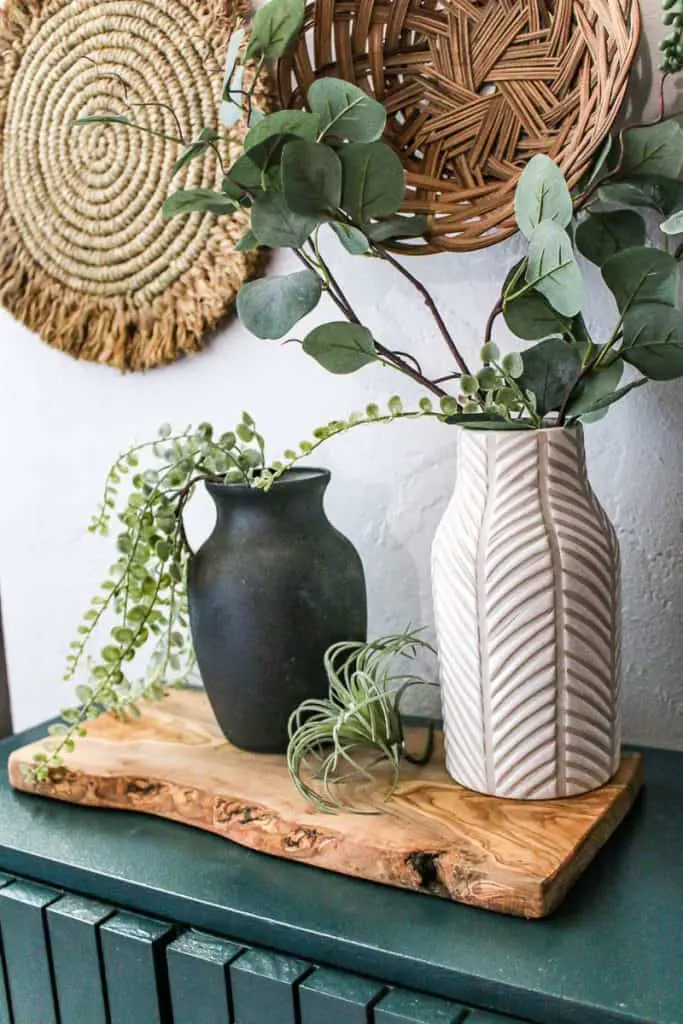 Credit: makingmanzanita.com
For this antique-looking project, you would need a super affordable vase from the dollar store. You can, of course, use any old jar you may already have lying around the house.
You will also need rubbing alcohol, a couple of cotton pads, a white primer, black spray paint, and a matte acrylic sealer spray, like this. It would be best if you also gathered some dirt to perfect the vintage look.
Make this glass yarn-wrapped glass vase if you love crafting with vases!
5. Art Deco Straw Mirror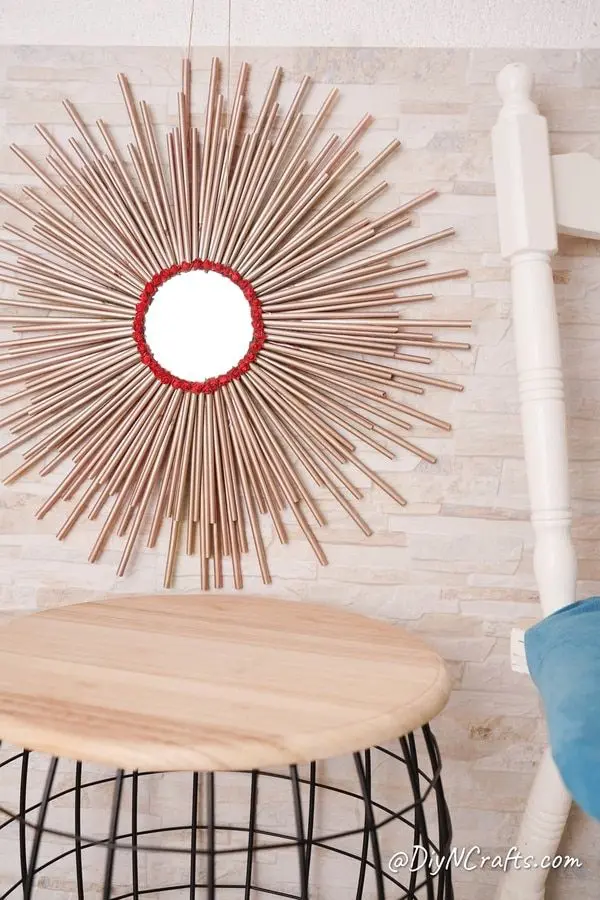 Credit: diyncrafts.com
Recreating this art-deco piece is pretty simple. Before heading to the dollar store, check the pantry for any unused straws you may have.
Cut a circular pattern on a piece of cardboard for the base. Glue the straws following a circular and alternating length pattern.
If you used different-colored straws, you could spray paint them over with your choice of color to achieve a uniform look. I used a metallic rose gold finish, which I found here.
Once the glue and paint have dried, attach your mirror atop the straw collage. Add a hanging fixture behind your craft, and voila, instant art-deco mirror!
6. DIY Large Print Storage Labels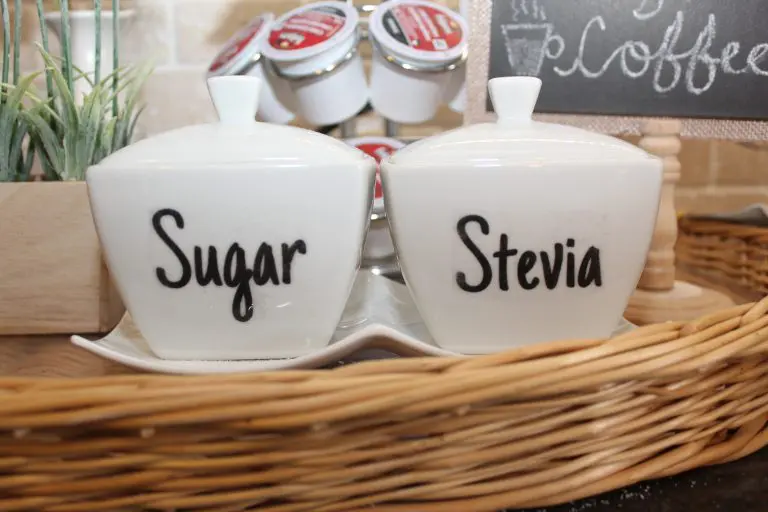 Credit: feelingnifty.com
If you're obsessed with organizing like I am, you would know how super helpful storage labels are. Of course, we can always use the label making machines.
But aside from being pricey (both refills and machine), they're sometimes not a big enough as we would like. Here's a super affordable solution to that.
Here's the full tutorial with photos on how to do these large storage labels that are perfect for your pantry jars.
Check out more easy Dollar Store crafts for low budgets here!
7. Kate Spade Inspired Rose Bowl Vase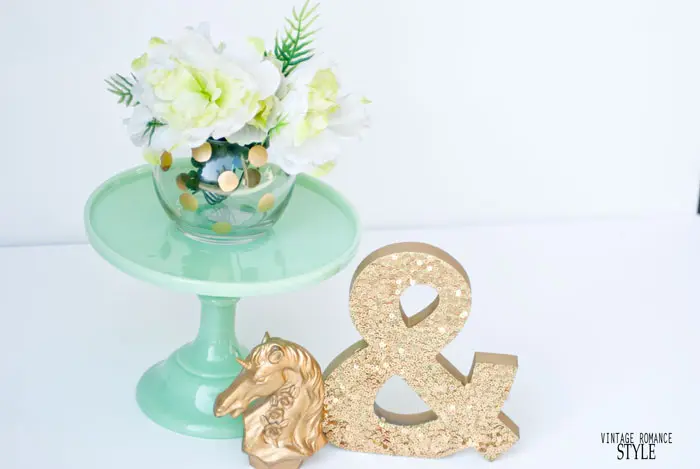 Credit: vintageromancestyle.com
I love Kate Spade! Their designs are just so quirky, classy, and fun all at the same time.
We may not be able to buy all of the Kate Spade items that we want, but we could recreate some. For example, this rose bowl costs $75 at Kate Spade, which we can mimic for less than $5.
Head on to the dollar store and buy a fishbowl or a bowl vase and a metallic gold paint pen. Grab your lipgloss lid, use it as a stencil, and start drawing golden circles on the bowl.
There you have it, a touch of Kate Spade right at your home.
8. Layered Ceramic Succulent Display Bowls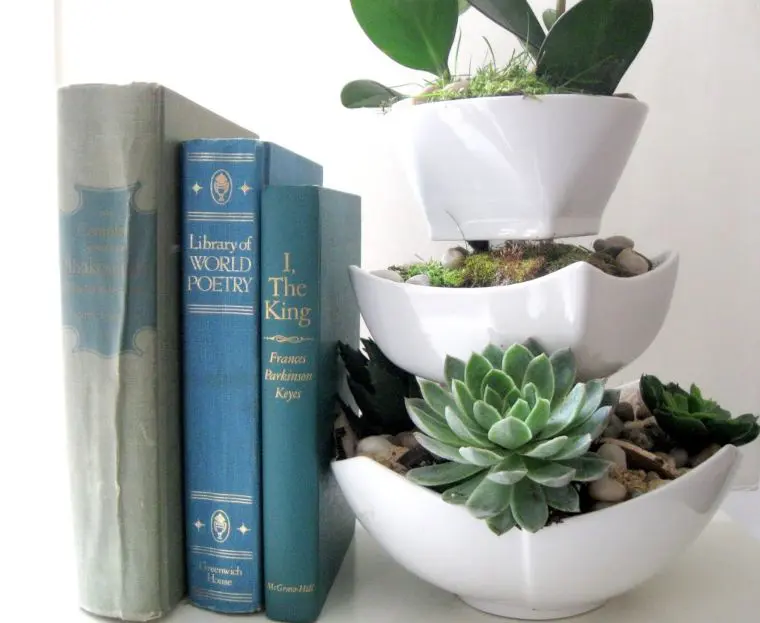 Credit: craftberrybush.com
Succulents are gorgeous plants that always make any area alive. There are so many ways of showcasing these lovely plants in your home.
Recreate this layered succulent bowls and pop them into your countertop or desktop for an instant center or focal piece.
9. Thumbtack Ampersand Art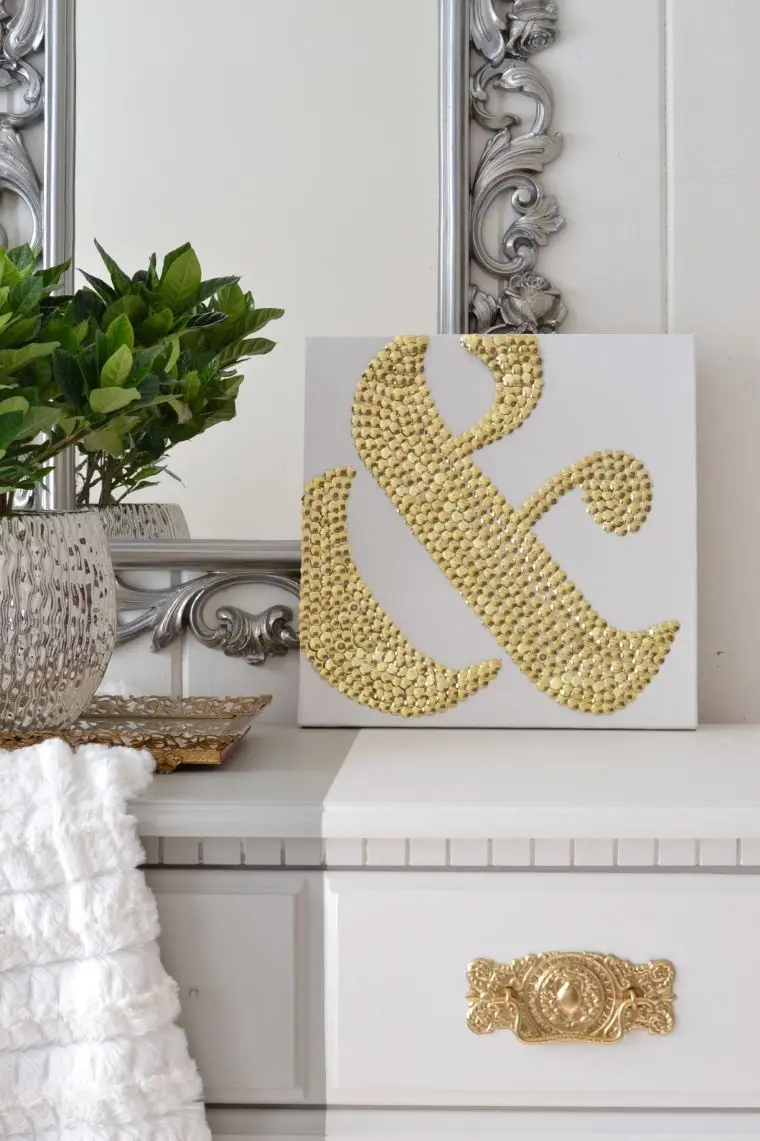 Credit: livelovediy.com
This golden artwork is perhaps one of the easiest DIY projects on this list. All you need are golden thumbtacks, a canvas board, and your pencil.
Use a pencil to draw the ampersand outline and start thumbtacking your way to an eye-catching artwork. The great thing is, you can do the same technique with other designs.
It's literally as easy as 1, 2, 3!
10. DIY Aged and Galvanized Planters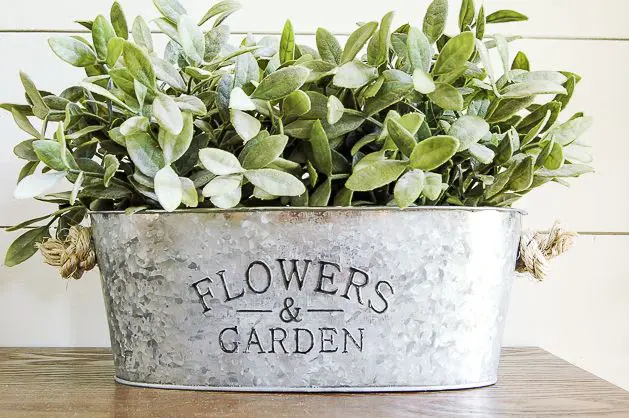 Credit: littlehouseoffour.com
If you don't want the shiny finish of your existing galvanized planter, you can add character to it by aging it yourself. You can also do it with tin or metal products.
You'll need an oil-based paint marker like this one here!
11. Functional and Decorative Industrial Wire Baskets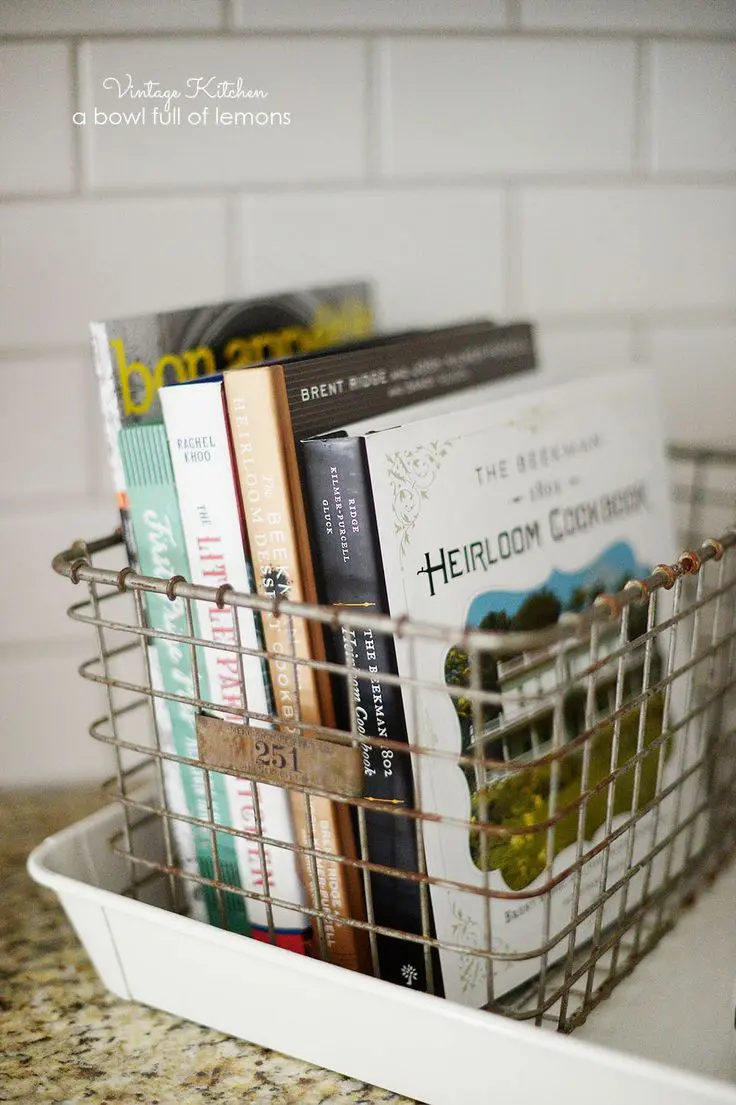 Credit: abowlfulloflemons.net
The dollar store is full of wire baskets with different sizes and shapes that are great for storage and organization.
They usually come only in black or white, and sometimes they just don't go with your room's color scheme. Instead of buying matching baskets from expensive décor shops, why don't you DIY it?
It's easy: simply spray paint your dollar store wire baskets over to match your desired color scheme. My favorite is this spray paint that has a hammered metal finish, to achieve that industrial feel.
12. Metallic Mail Caddy
Credit: countryliving.com
This DIY project is similar to the previous wire basket, except that we used a wire shower caddy.
With a fresh splash of spray paint and some greens and decorative accents, no one will ever guess that your mail holder was an upcycled dollar store shower caddy.
13. Vibrant Enamel Vases
Credit: sugarandcharm.com
If you don't like the vintage finish we showed you earlier, maybe these modern enamel vases may better appeal to you. Instead of using black paint, use bright enamel paint instead.
I purchased my paint from here because they are dishwasher and microwave safe. It's also sold separately or as a set of 10 colors (there's more to use for the next DIY projects)!
This is a lovely craft to make for adults.
14. Anthropologie Inspired Plate Art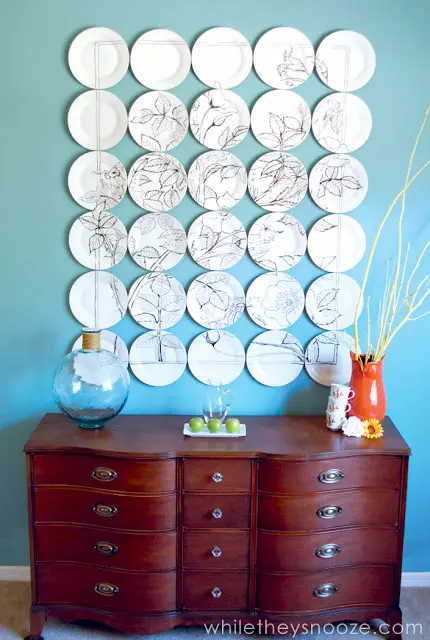 Credit: Blogspot
If you've ever heard of Anthropologie, you know that their art pieces generally fall under the "expensive" price range. This plate art, for example, was once sold by Anthropologie for a whopping $7,500!
We will definitely not allow you to spend that much! So here's a dollar store hack to recreate this expensive wall art.
Buy about 30 plates from your local dollar store and a sharpie to draw the art. If you have a projector or could borrow one, it is always handy to project the pattern to the plates.
You also want to buy something that would stick the plates firmly onto your chosen wall. I bought two of these 14-pack Command picture hanging strips, available here.
Use the sharpie to follow the pattern and draw the artwork. That's it.
Don't forget to take an Instagram-worthy photo of your finished artwork!
15. Geometric Straw Planters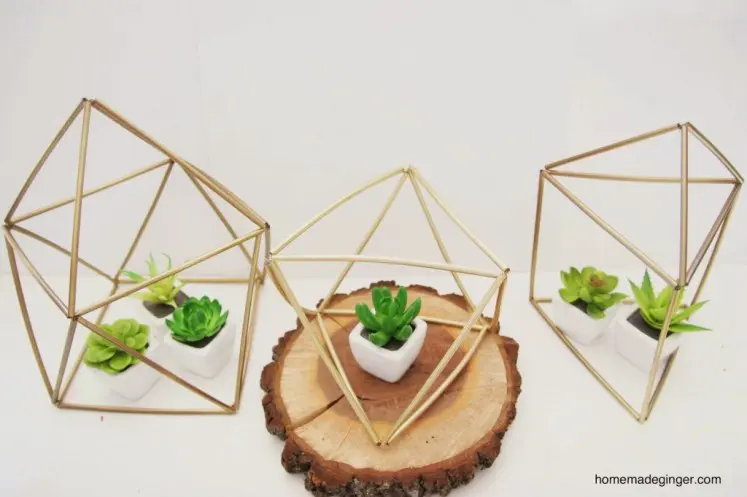 Credit: homemadeginger.com
Using floral wire threaded onto straws, simply build your planter into your desired shape or pattern.
For added character, spray paint on your geometric planter. I wanted a reflective finish on my one, so I used a specialty mirror spray, which I bought from here.
16. Kitchenware Decal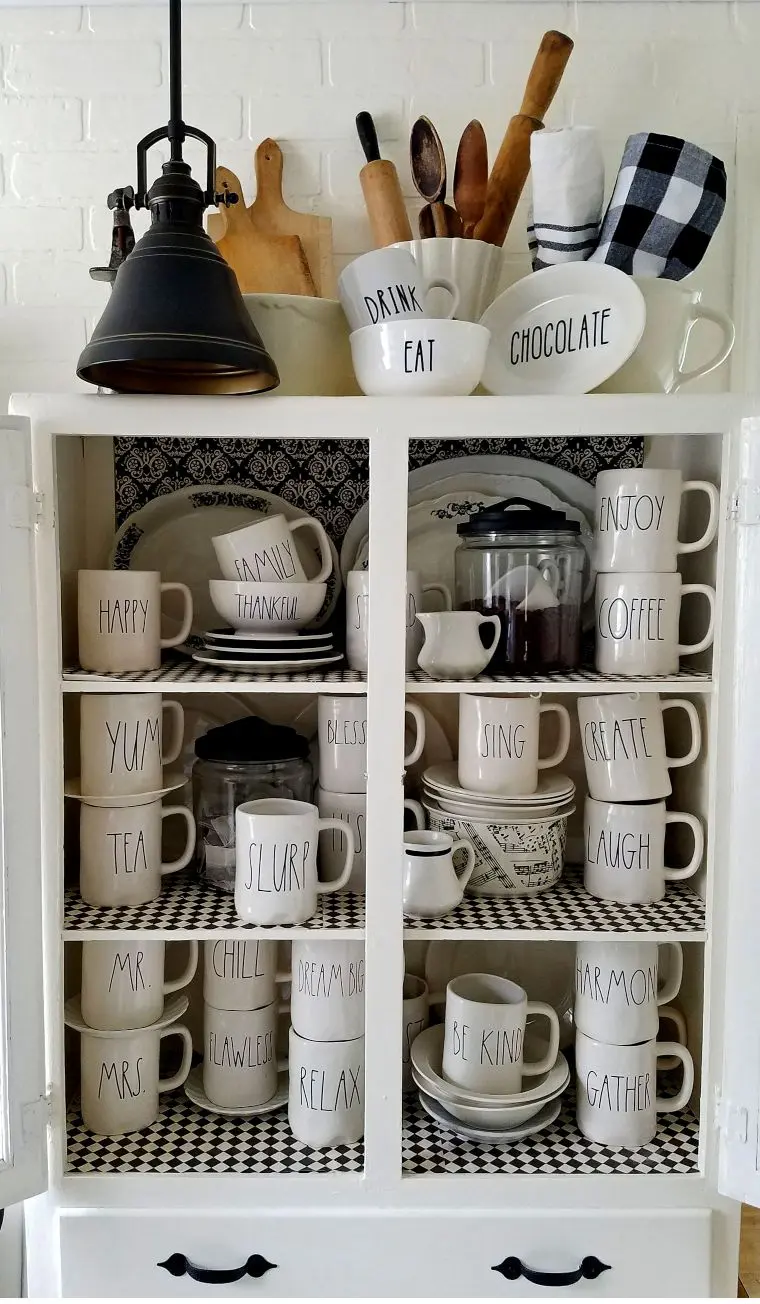 Credit: followtheyellowbrickhome.com
Your local dollar shop will likely have wall decals with different wordings. Use these to stick on to add character to your cups, plates, and mugs.
The trick is to cut the individual letters and create a new word out of these.
My local dollar shop, unfortunately, ran out of wall decals, so I had to purchase my decal alphabets online, here. It worked out well as I didn't have to cut that much, and I made more words out of the individual alphabet decals.
17. DIY Chalkboard Sign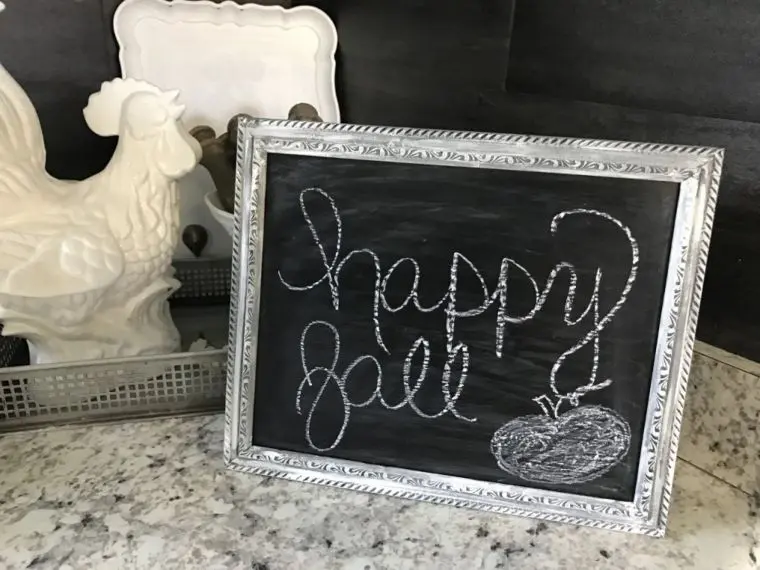 Credit: re-fabbed.com
This craft is super easy. Simply pick a cheap frame from the dollar store (you can also use an old photo frame if you have one) and paint this over with chalkboard paint.
Remember, chalkboard paints don't only come in black. I used a purple chalkboard coat I got here when I created the same project for my little one's room.
These chalkboard signs are great for party decors. Additionally, place it atop your desk and change the message daily with an inspirational quote to kickstart your day!
Make sure you get a set of liquid chalk markers like these for your sign!
18. Faux Succulent Decor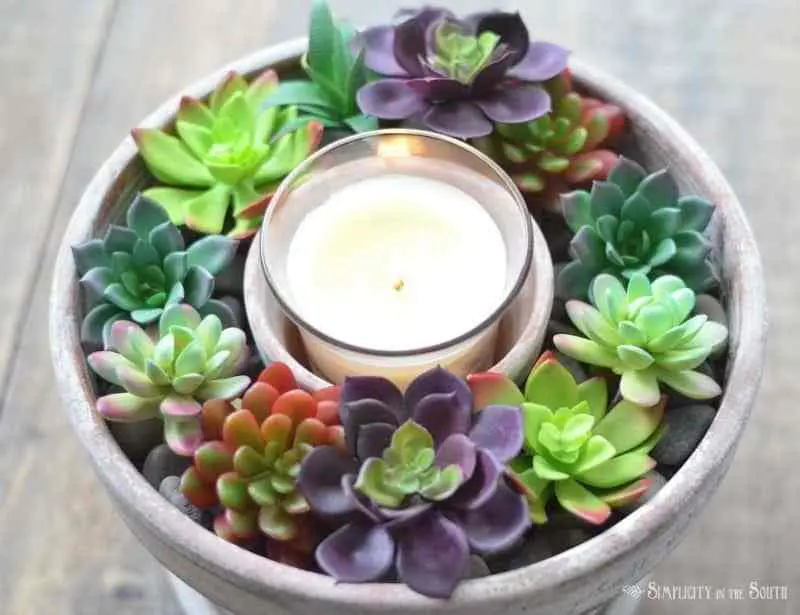 Credit: simplicityinthesouth.com
If you love how succulents look but don't have the time to look after the real ones, there is no harm in using the artificial ones. In the unfortunate incident that your dollar store ran out of these artificial plants, you can order them in bulk online via this link.
Grab a terra cotta pot, line the borders with your faux succulents. Finally, place a candle in glass (also sold in bulk here) in the middle.
This relaxing décor would be perfect on your coffee table or your bedside table.
19. Moss Balls A La Pottery Barn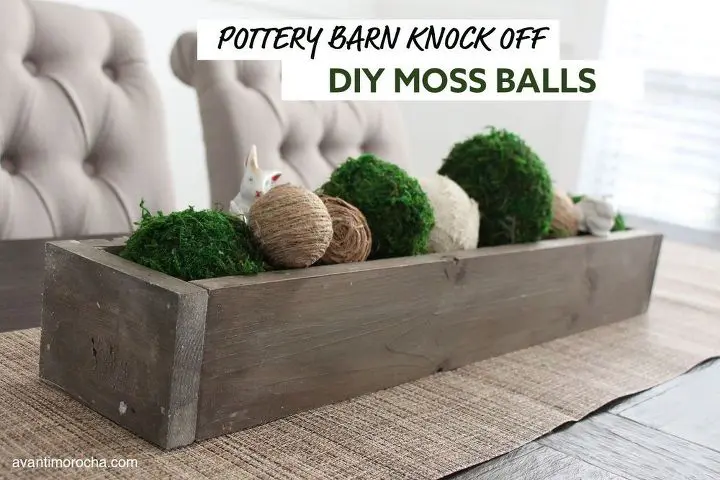 Credit: hometalk.com
Pottery Barn moss balls would cost you up to $30. Recreate your own in less than $5 by using dollar store finds.
Simply cover plastic balls with faux moss and twine. Easy, right?
If you can't find moss, order them here. I use a lot of twine in my crafts, so when I ran out of my dollar store twine, I decided to purchase them in bulk and varied colors, here.
20. Vintage Foam Board Signs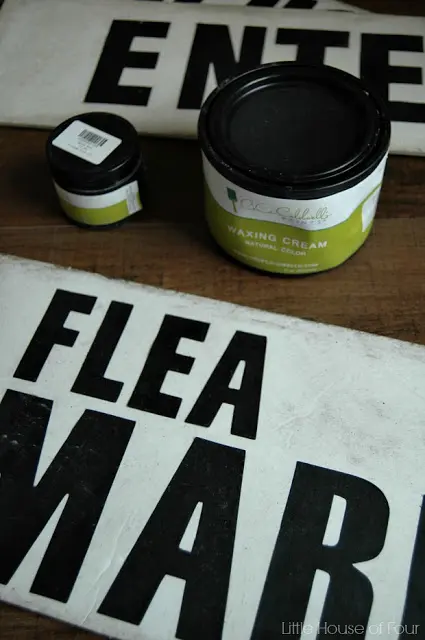 Credit: littlehouseoffour.com
For this vintage DIY project, you'll need to search your dollar store for foam board, a ruler, a glue stick, and adhesive letterings.
You will also need tools like a straight edge, a utility knife, a ruler, and a wax brush. If you are new to DIY and crafting, you may want to check this craft knife and ruler set as they will come in handy for next time.
Finally, you'll also need aging dust. Order it here, if you can't find any from your dollar store. Once you've gathered all your materials, head on to this link for a full tutorial.
Conclusion
What did you think of our dollar store décor ideas? Tell me about it in the comments below.