The cozy season is right around the corner, and I'm getting the bug to think about pumpkins, burlap, and leaves changing color. These DIY fall crafts for home will get you excited for sweater weather.
With these thoughts come an itch or drive to create beautiful crafts inspired by the fall season.
Today, I have a whopping forty-one ideas to try of all sorts; home decor, outside decorations, functional, fun, and so much more!
My crafts today are also budget-friendly for all–you may have everything you need for many of these crafts or a simple item to complete them.
While just a few, you may need a tool or a little extra elbow grease to get the job done, but there is something for everyone.
In addition, there are crafts for all ages! Everything from simple art projects to complex resin coasters, but it all has the fall spirit at heart.
These crafts vary in complexity, too; whether you're looking to add a little festive flair or do a complete overhaul of your home for the season, there's something for every crafter.
So grab an apple cider or warm drink and get cozy a little early with this list.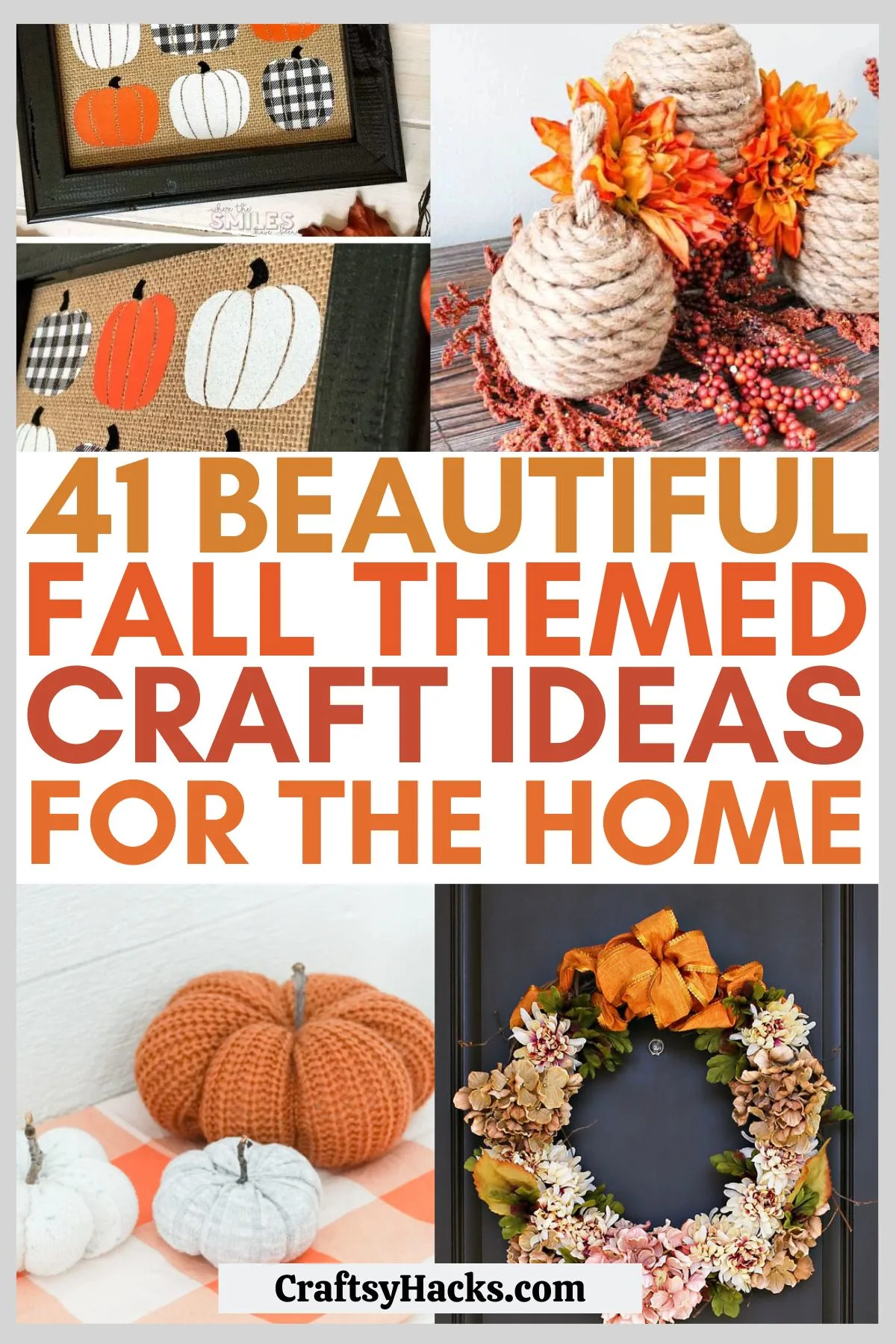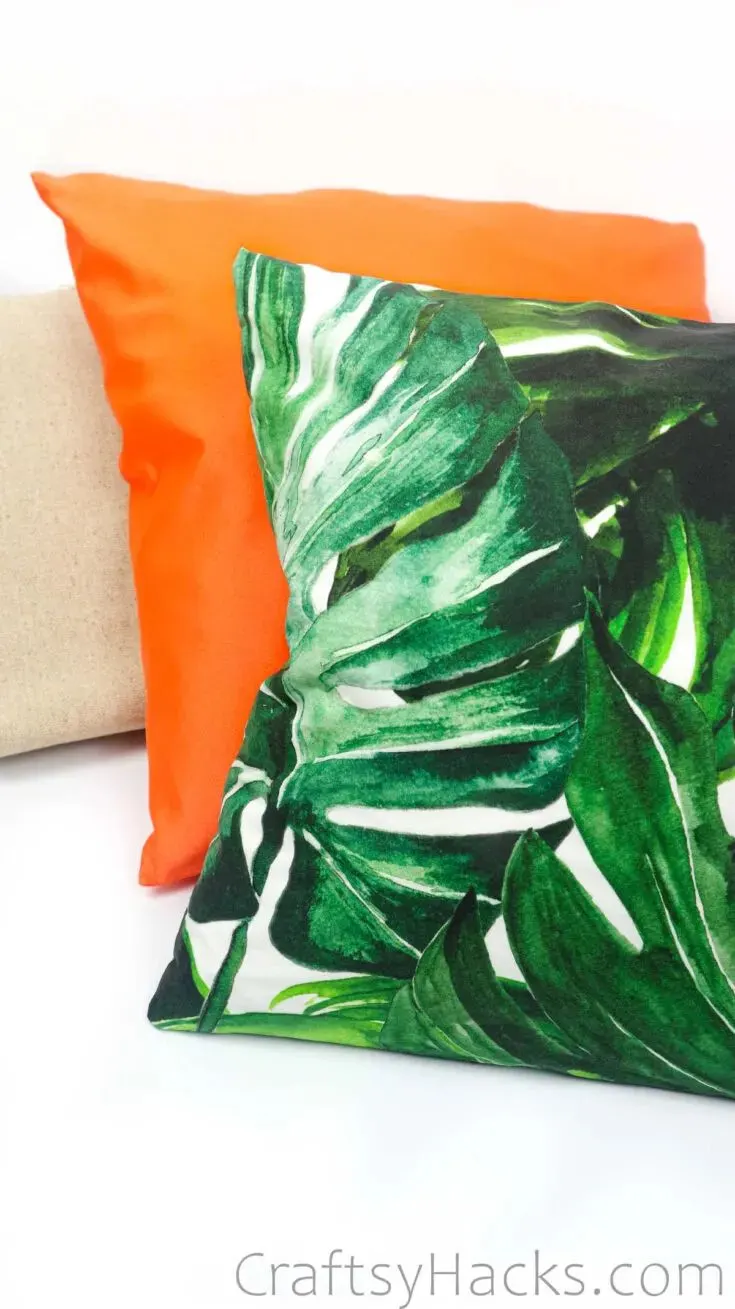 Source: craftsyhacks.com
Making pillowcases for your throw pillows is an incredibly simple way to add a touch of fall to your living room.
Use some nice warm fall-tone colors, grab a cute printed fabric from the store, or even upcycle a beloved but worn-out piece of clothing.
Take measurements and leave a little slack depending on your pillows' sizes or patterns.
I like to batch these for each season so I can have a few different looks throughout each given season, even beyond fall.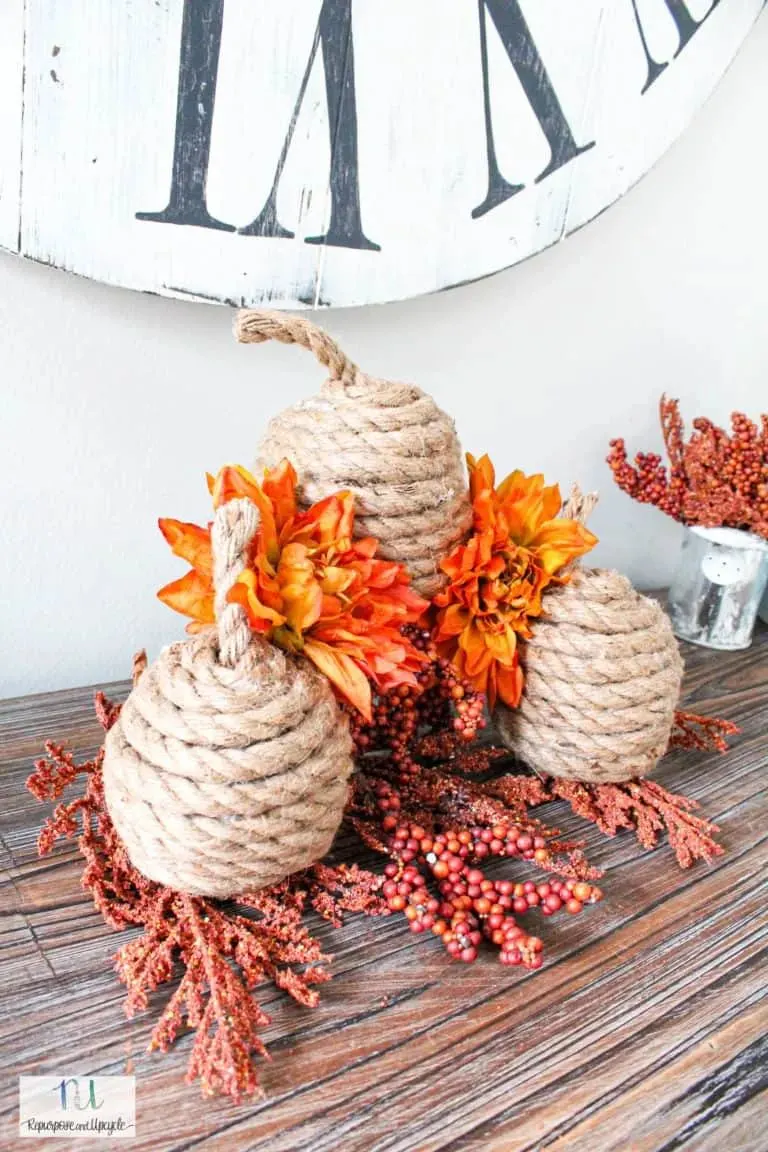 Source: repurposeandupcycle.com
Rope pumpkins are a great way to upcycle old fake pumpkin decor that's either faded or just seen better days.
You'll need some hot glue–I love this gun, and it comes with a pack of sticks, rope, and of course, your pumpkins!
Once completed, make sure to let everything sit for a day to ensure the longevity of your newest pieces of decor.
Go back over the following day to do any touch-ups or when you pull them out for each fall to come.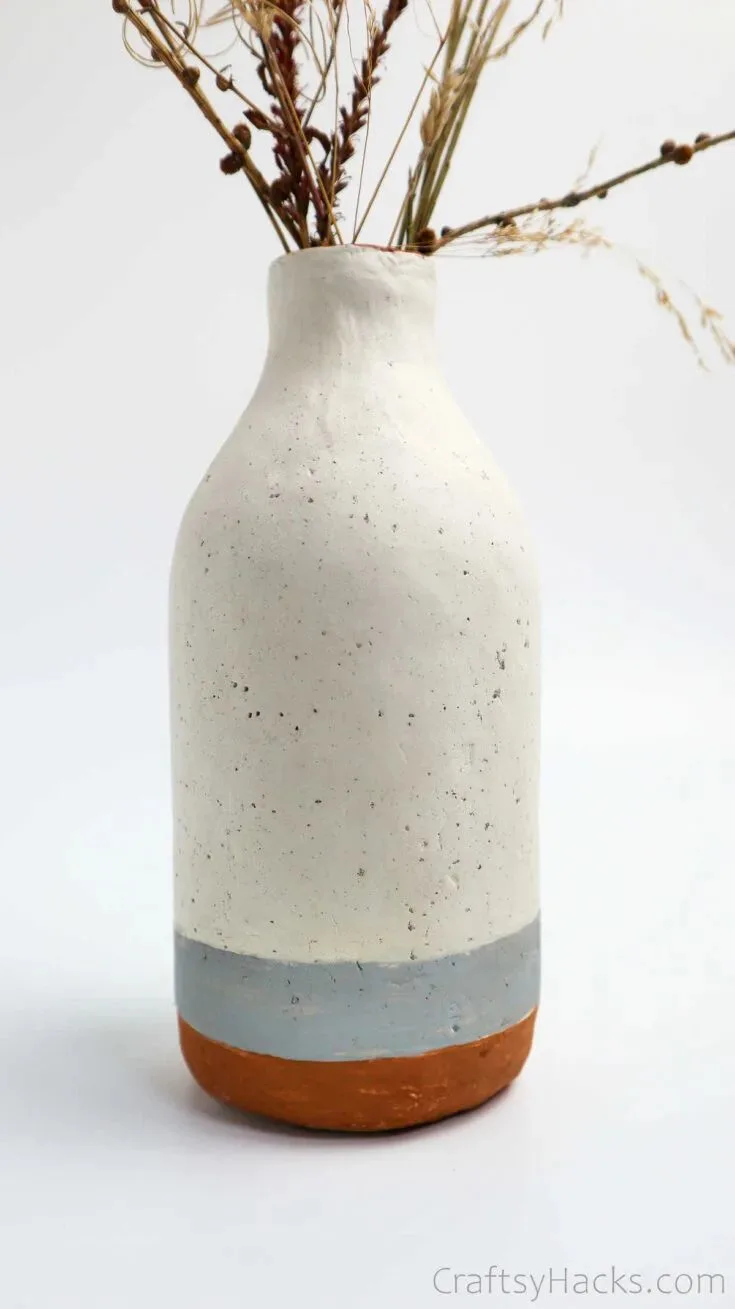 Source: craftsyhacks.com
Another beautiful upcycle are these DIY bottle vases. The best part–you can use any glass bottles that previously held food or beverages: olive oil, wine, salad dressings, etc.
Most glass bottles are very easy to work with regarding what medium you'd like to apply to your vase. Generally, I like to use something opaque to give the illusion that I bought it instead of making it myself.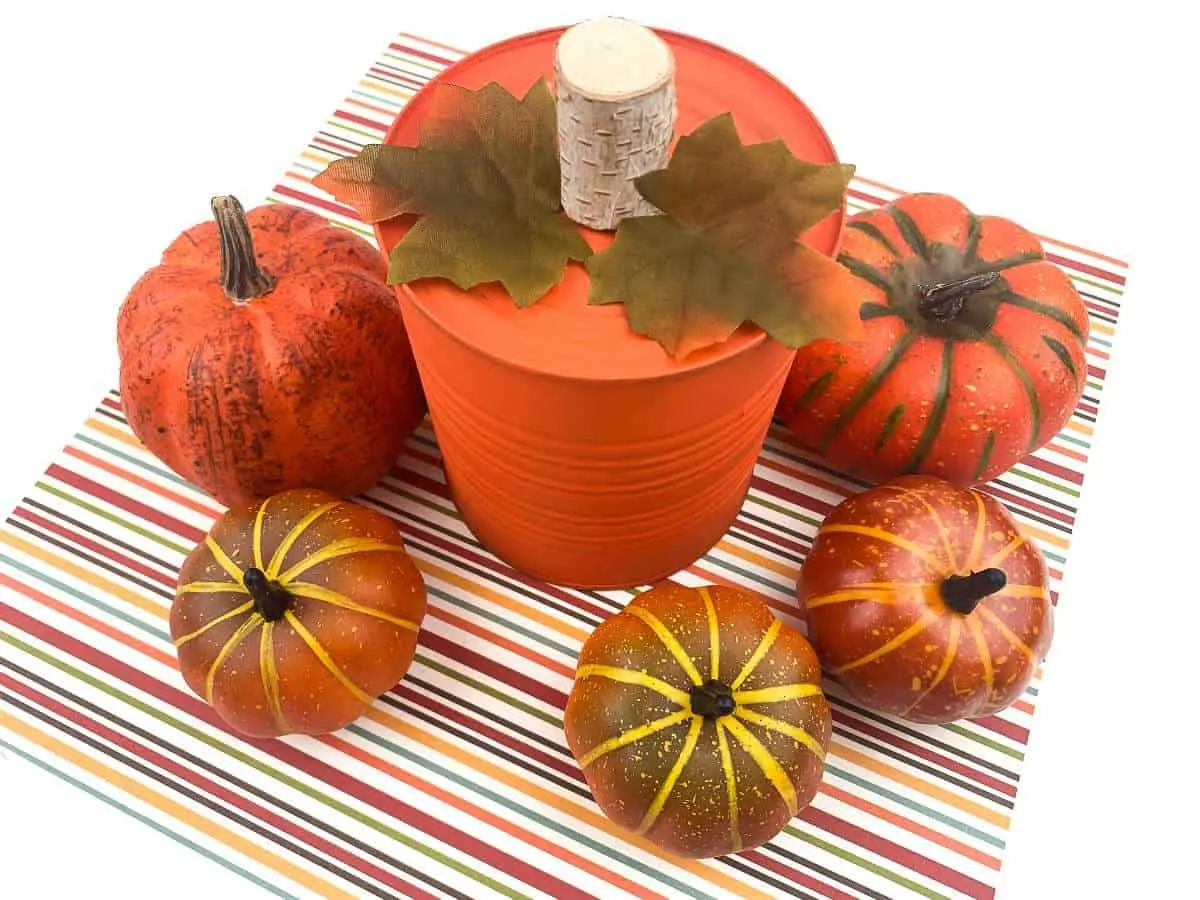 Source: twokidsandacoupon.com
As I said, a lot of these crafts couldn't be easier, and our next one is no different because the star of the show is a tin can. Use any size you'd like here, or mixing and matching would just be adorable.
A good note to remember is to file down or add anything to buffer from any remaining sharp edges. Add cute craft leaves and a topper to bring home this pumpkin look.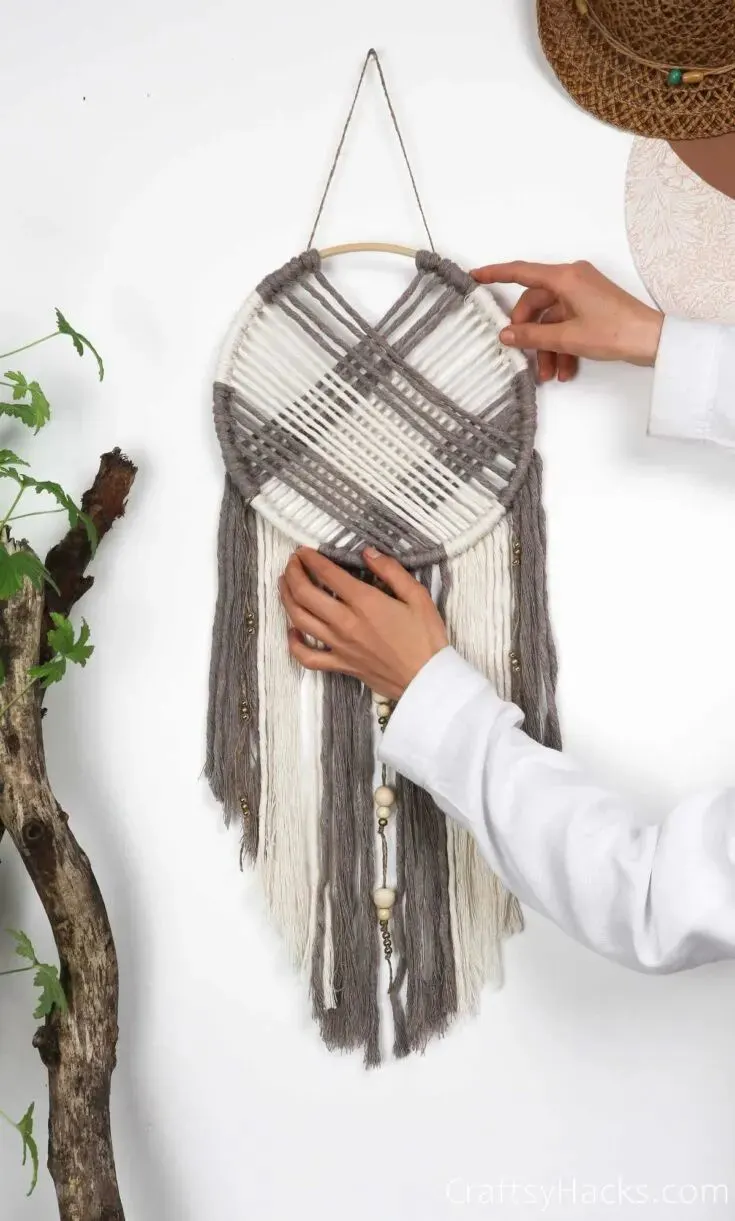 Source: craftsyhacks.com
Dreamcatchers are like macrame adjacent, and as you know by now, I'm a big fan of the art. I repurposed some of those materials to complete this craft.
Use whatever colors or materials you have and make it your own. Add beads, feathers, or other accessories you have that are dreamy and fall-like.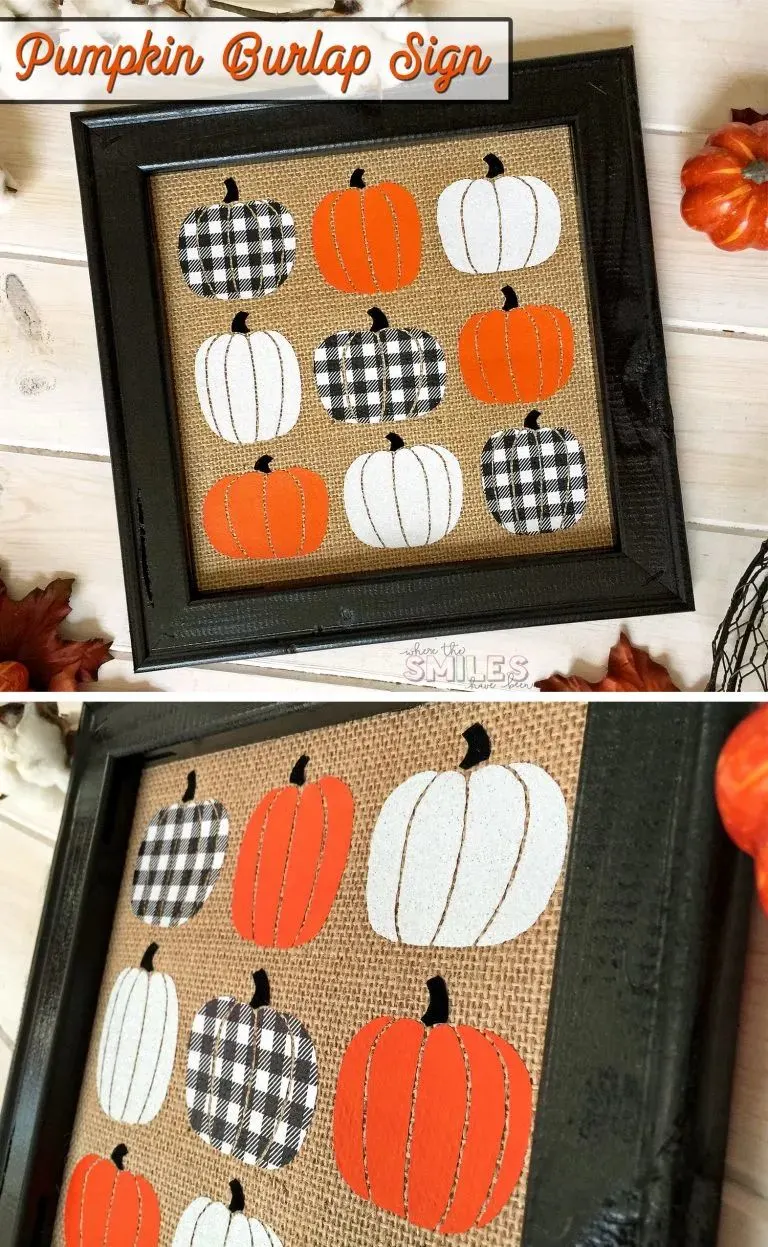 Source: wherethesmileshavebeen.com
An incredibly easy way to change your home with the seasons is to swap out your wall art for seasonal options. This pumpkin burlap sign has been with us for the past few years and isn't leaving soon!
It's a great way to use any scraps of burlap or any random picture frames you may have floating around the house. Give the frame a new coat of paint for a makeover and a new life.
You can also have fun with these fun Halloween crafts for adults!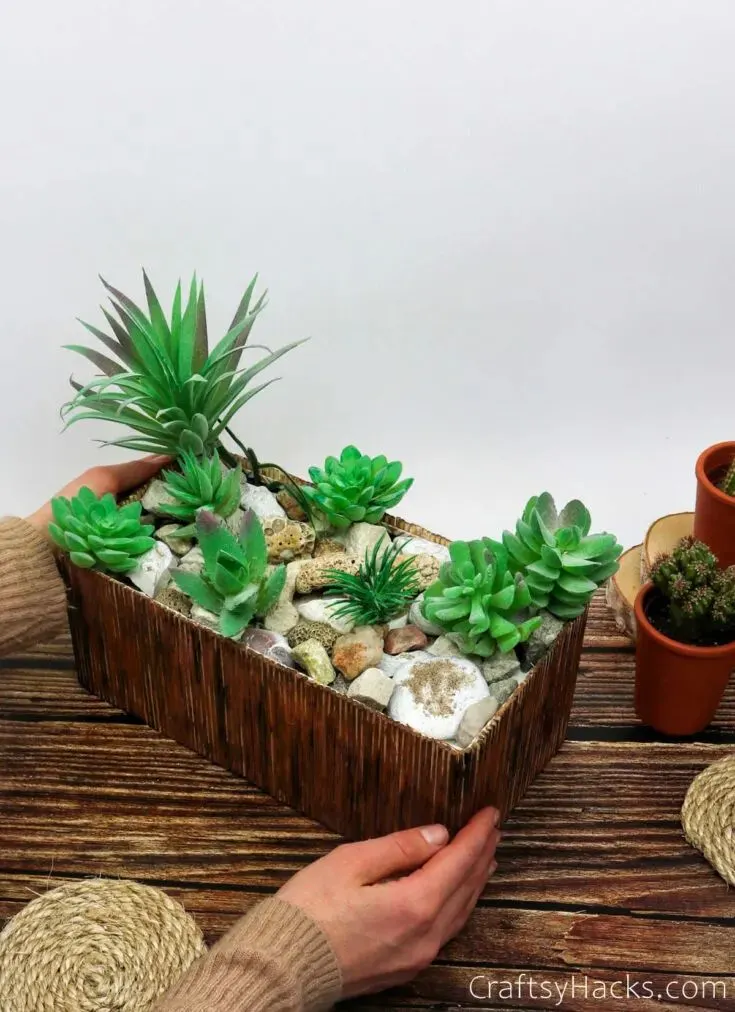 Source: craftsyhacks.com
This craft is a perfect pick-me-up for those that suffer from the lack of green during the winter.
Completely customizable, pick and choose your favorite succulents and add them to your planter and some rocks.
My friend made one, but she may or may not have used fake succulents, but it's just as darling!
This craft is for both the green thumb people and non, alike, so there is no need to sweat it or exclude yourself.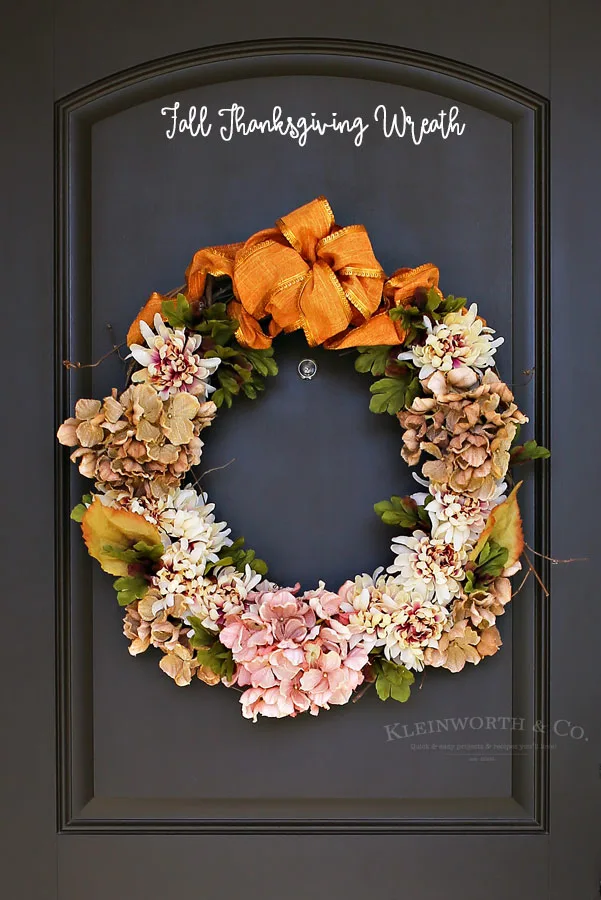 Source: kleinworthco.com
My fall wreath is another item that gets a ton of mileage year after year. I grabbed this hoop, collected some fake foliage from my local store, and got to work.
The best part–it's possible to rearrange the blooms or replace the older ones with new ones to give you a revamped wreath. I store my wreathes in a big circular container like this one to ensure longevity.
Check out these other festive DIY fall wreath ideas.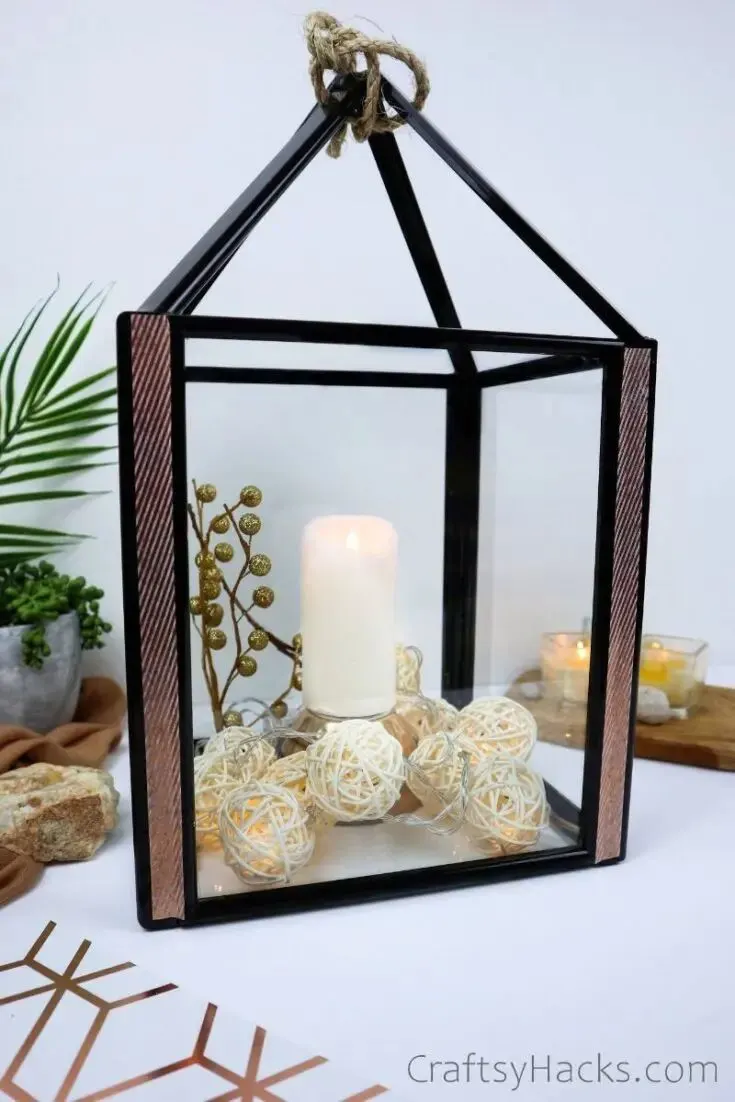 Source: craftsyhacks.com
We love these on fall nights before we have a bonfire to light up the backyard or area that were enjoying. They illuminate beautifully as the sun sets, and we enjoy each other's company in the crisp fall air.
Please be aware if you're using real candles, make sure to have heat-protected items as a part of these lantern builds.
We generally have used fake candles in the past with the kids running around, do whatever works for your lifestyle.
These other stylish Dollar Store decorating ideas are a must-see.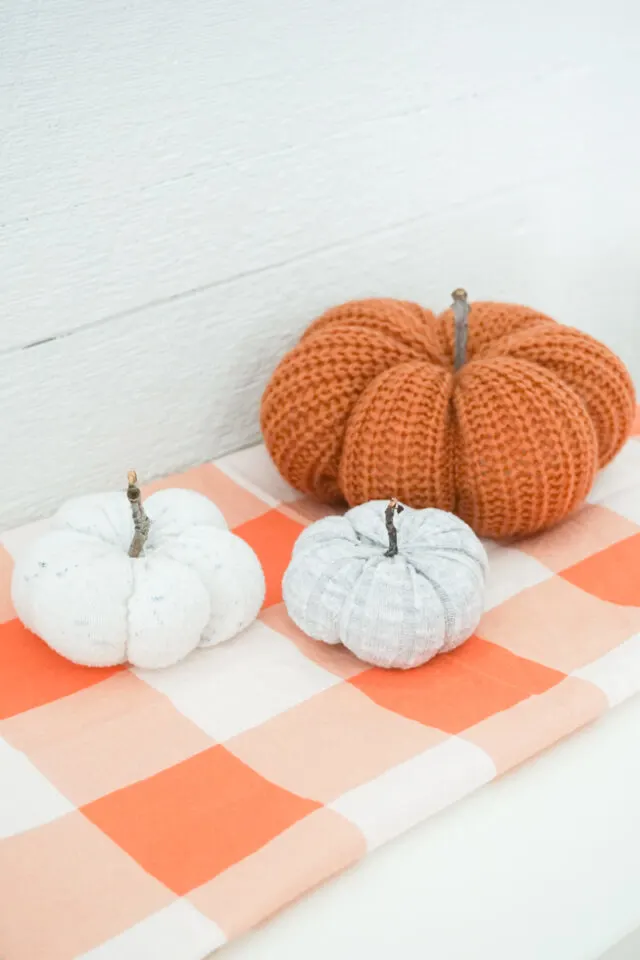 Source: heatherhandmade.com
These are just the coziest decor out there, in my opinion! I used old sweaters for these pumpkins, but if you'd rather use another piece of clothing to upcycle, go for it.
I think these would look darling in denim, corduroy, or even flannel. Some embroidery thread will work with any material you choose to make these precious sweater pumpkins.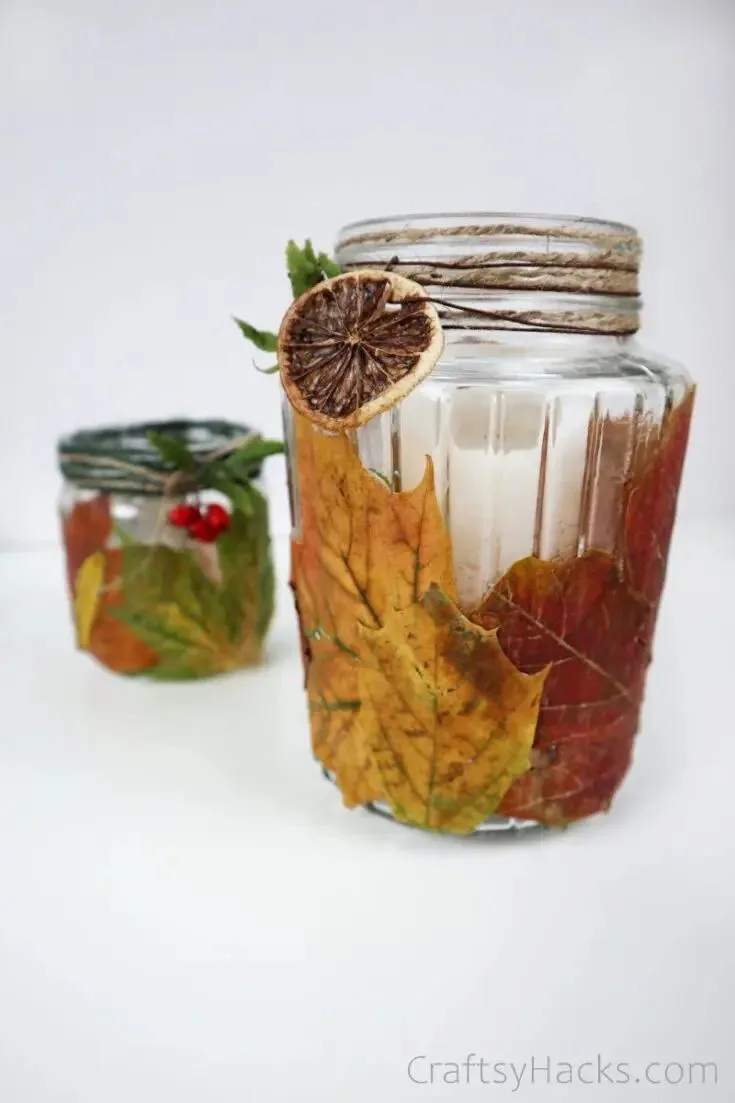 Source: craftsyhacks.com
This craft makes for a fun group activity with friends or family. Have them collect any leaves they like and bring them back to glue them onto a heat-proof glass, mason jar, or other vessel.
Add a sweet tie of this twine or some dried fruit for that autumnal vibe.
I like to reinforce the twine with a bit of hot glue as well so everything sticks together and there's less of a chance of deterioration over the years.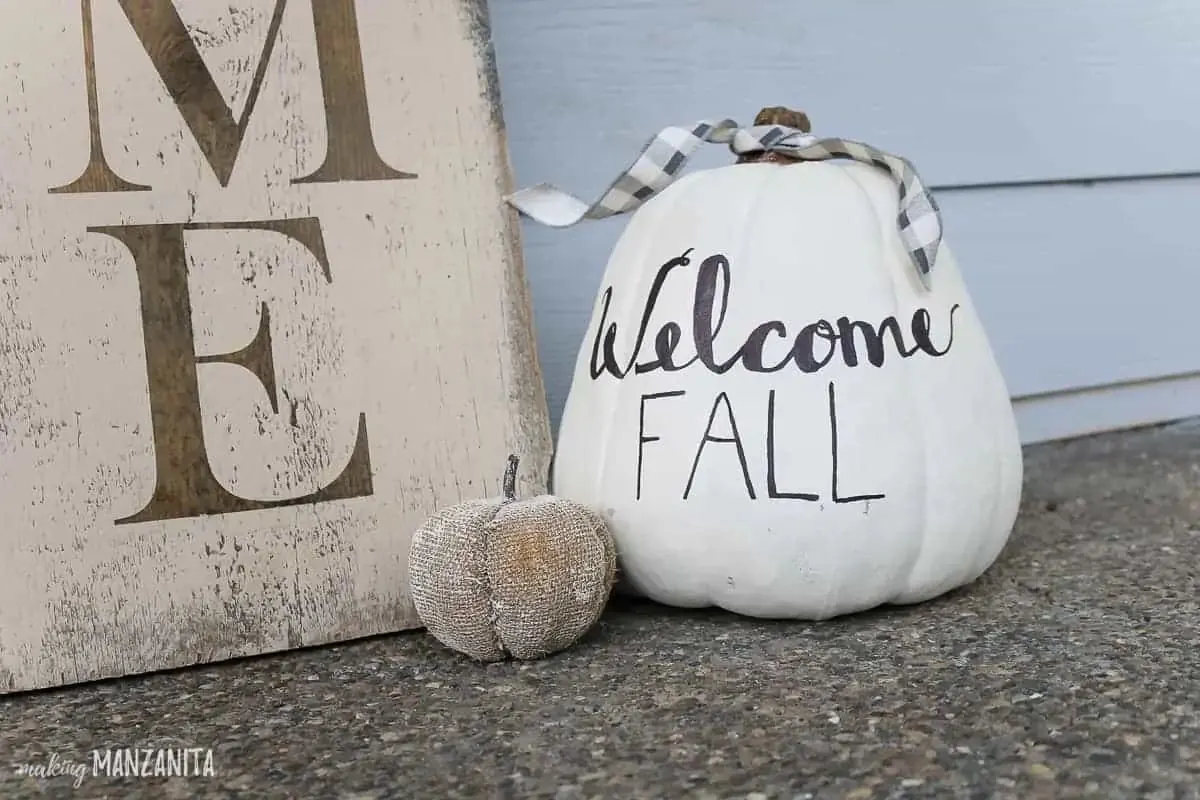 Source: makingmanzanita.com
If you're looking for an alternative to the twine pumpkins above, try out these white pumpkins. Grab some of this white craft paint.
Keep them simple, or add fun details or decals to your new gords. A terrazzo pumpkin or plaid pumpkin would look excellent.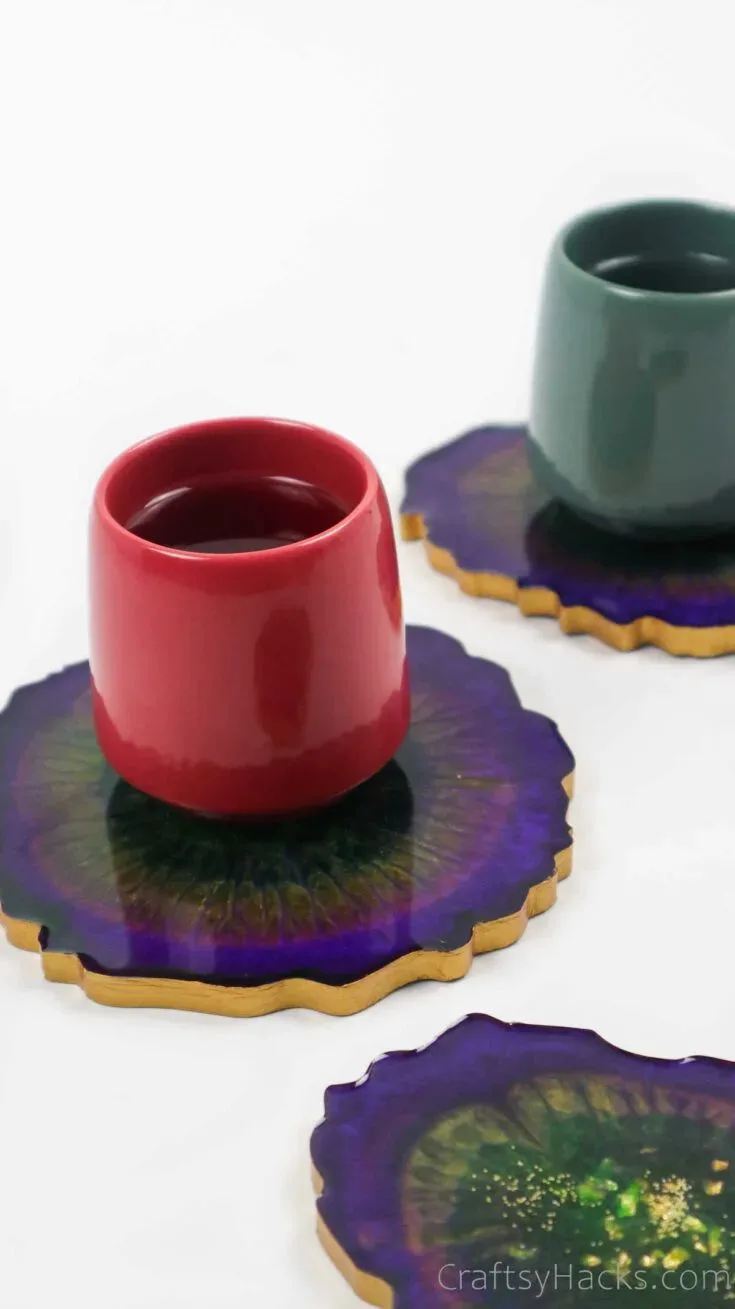 Source: craftsyhacks.com
These are real show-stoppers when people find out they're homemade. Customizable and endless additives make these resin coasters make for perfect gifts as well as sweet, functional decor.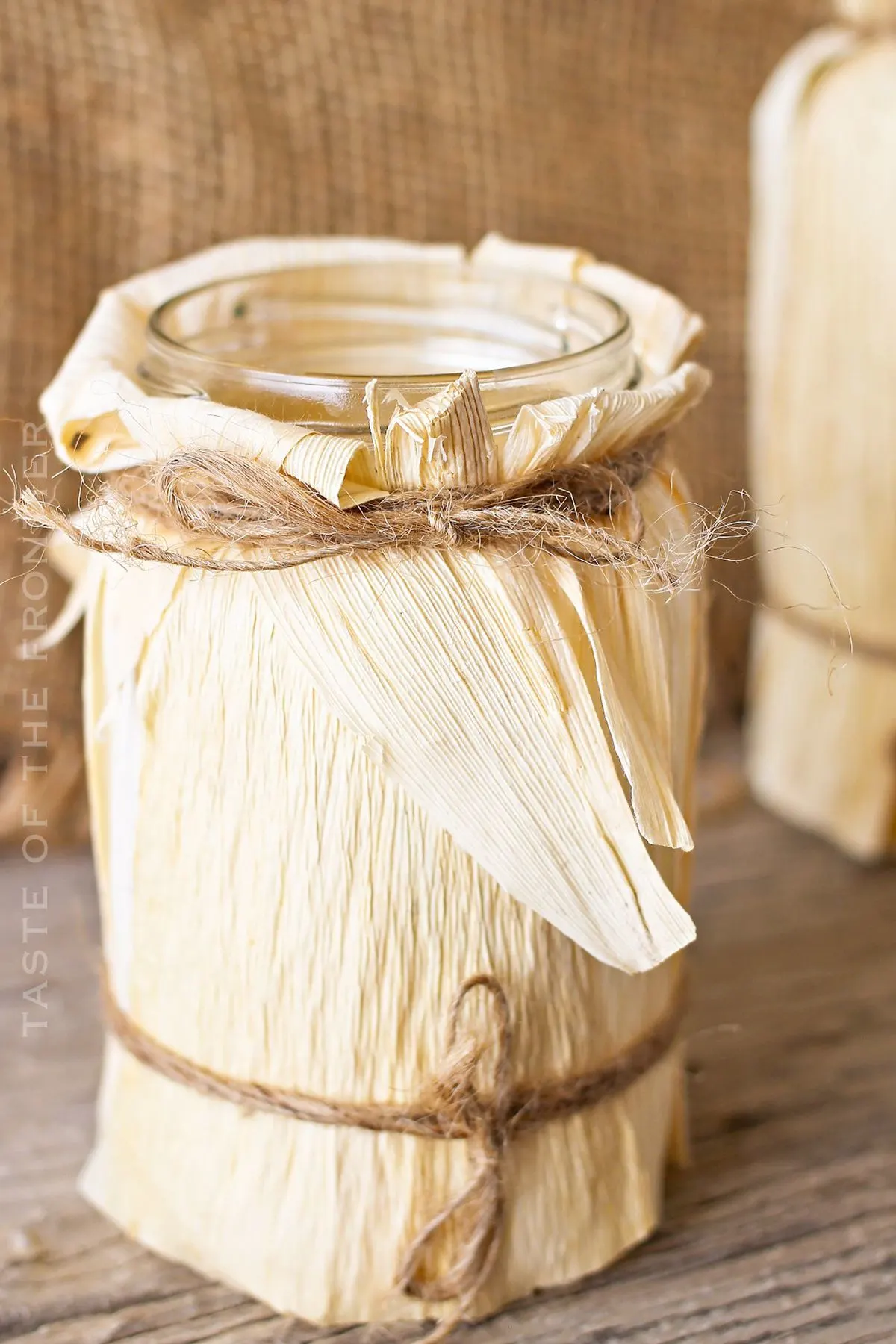 Source: kleinworthco.com
These luminaries are our other favorite outdoor accessories. Add the husks on just before they get fully dried out to help with flexibility while adhering them to the jars.
Again, if using real candles, make sure to use heat-proof jars.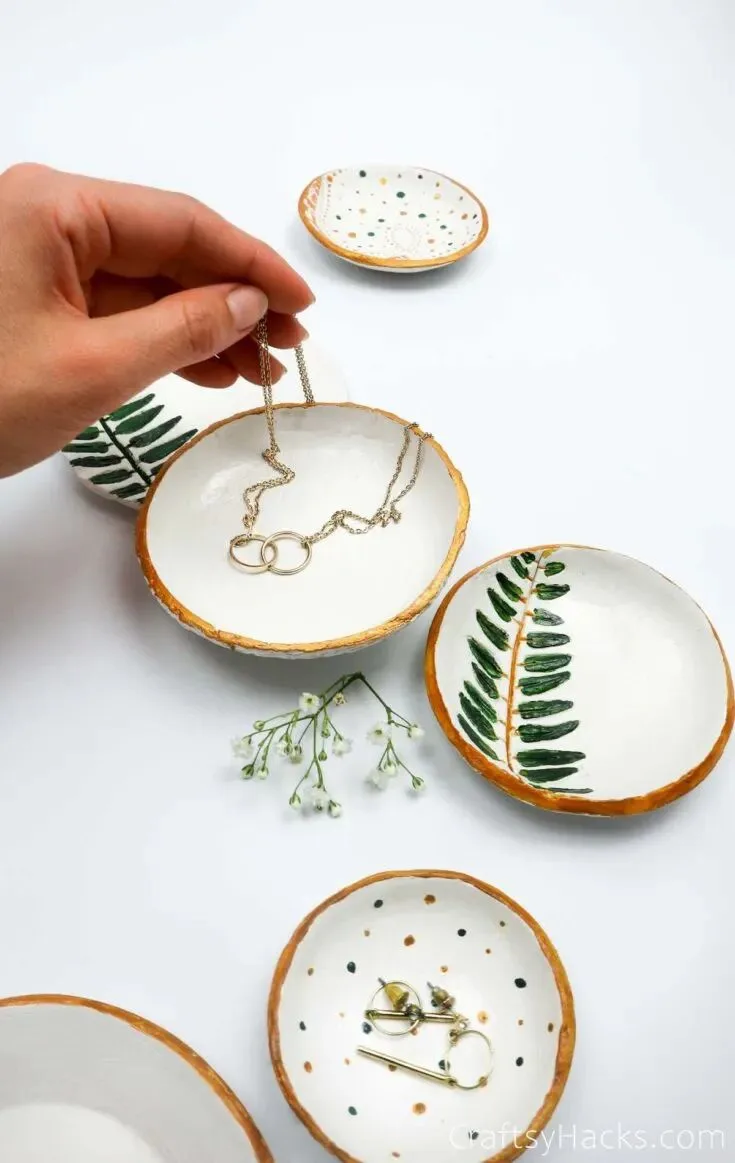 Source: craftsyhacks.com
Try this craft out if you have extra mason jar lids floating anywhere you look. Grab scrap fabric or fall-oriented pieces and secure them into the lids.
Make multiples and connect all the circles to make a bigger tray for your jewelry needs. If you don't have scrap fabric, I like this pack; it has many nice options.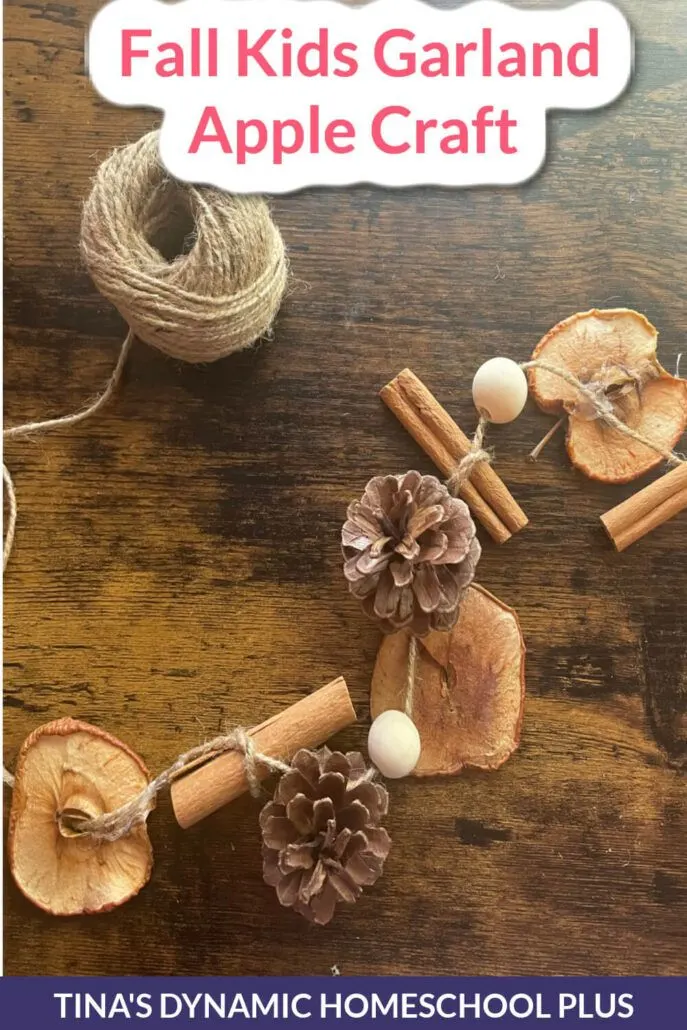 Source: tinasdynamichomeschoolplus.com
Apples, of course, are one of the most essential items of the fall, and there are endless possibilities to try out craft-wise. Air-dry, stamping projects, and even science projects.
A way to use them air-dried is by adding them to a festive bunting and displaying them around your home.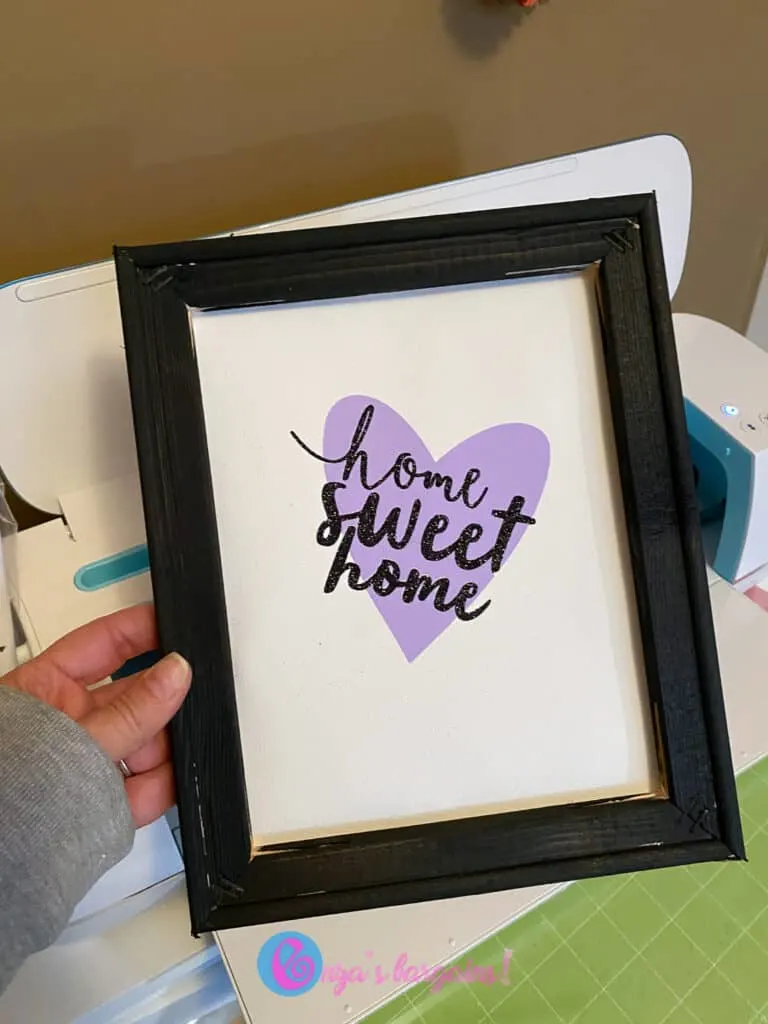 Source: enzasbargains.com
Look at cute art prints at the store only to realize how expensive some are. Ever since I bought my Cricut, I have saved so much money on crafts–these canvases' are easily fall-themed.
I know they are pricy, but these Cricut machines and starter pack will save you so much in the long run. Upcycle old frames, or grab some fun thrift or dollar store options.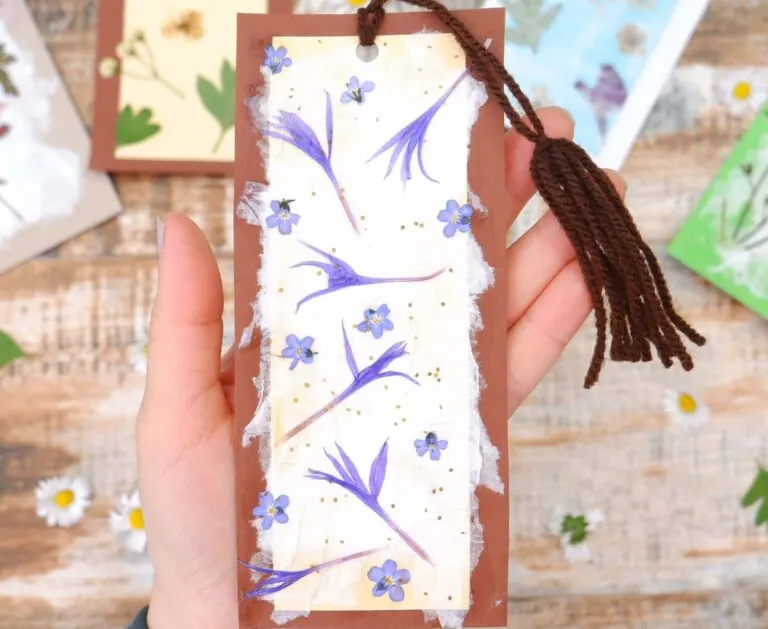 Source: liltigers.net
Pressed nature just feels like the fall season to me! I like collecting all the blooms, leaves, and other pieces of nature from spring through fall and getting to work.
A good way to go about this project is to set everything up on a practice piece of paper and then transfer it onto the actual bookmark space. I like to make an afternoon of this with either friends or my kids and save it for a rainy day.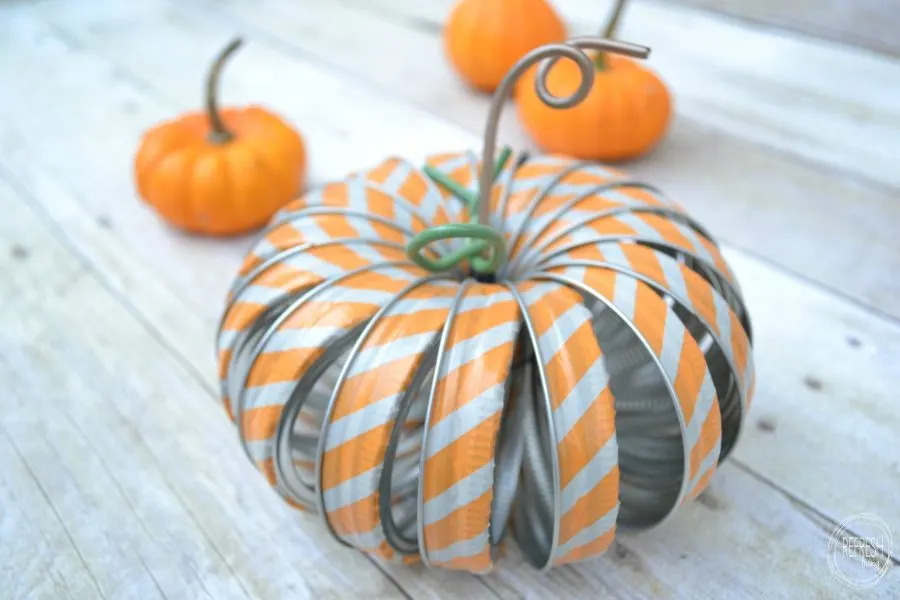 Source: refreshliving.us
If you're not a jewelry-wearing person, try this mason jar ring pumpkin craft out. Dress them up with some festive washi tape or paint, and then assemble them.
A fun spin on this craft is trying different-sized mason jar lids. A little pumpkin patch of different-sized gourds could be a lot of fun. Swap in different paints or washi tape to give your craft a little extra texture.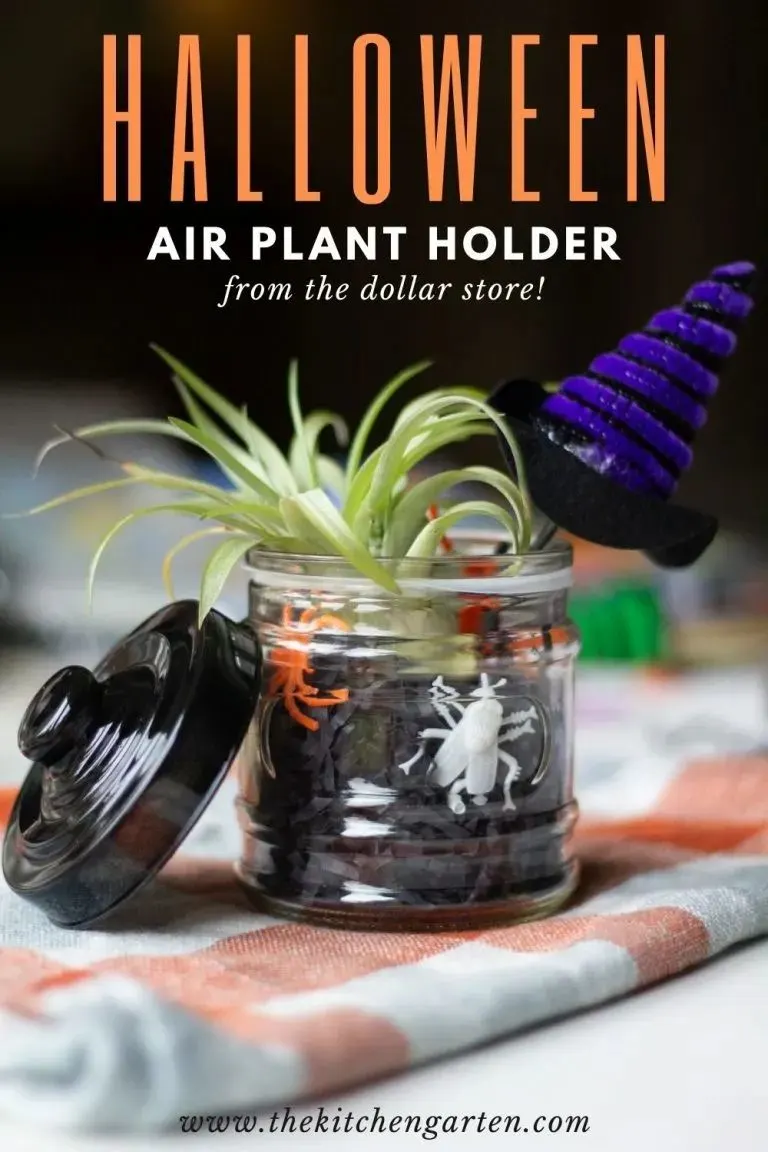 Source: thekitchengarten.com
These holders are extra fun and spooky and do an excellent job keeping your air plants safe during the fall hustle. Use any lightweight filler on hand–confetti strips of paper, tiny rocks, or even pinecones.
I love a theme around here, so I added the perfect festive ghoulish additives to make it a little more personalized and fun.
You must see these other wicked Halloween decorating ideas!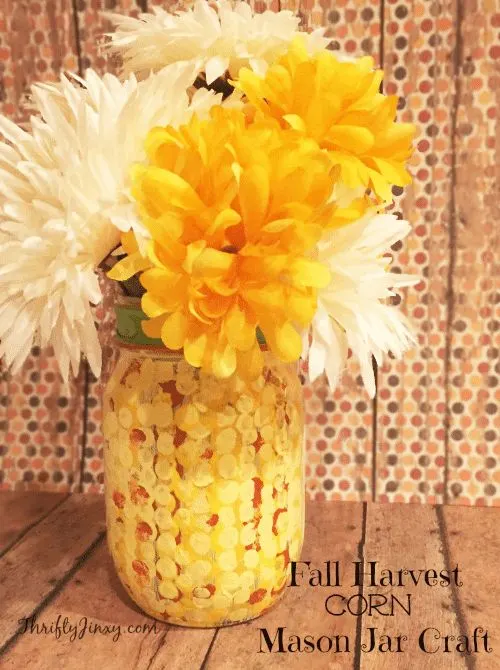 Source: thriftyjinxy.com
Yet another great outdoor decor item piece for any fall parties outside–it's the perfect mix of festive and functional.
I make a couple of these every few years (or just replace the kernels as needed) for various parties, and they are always a hit.
The weight of the kernels keeps the jar, and anything else, like a tablecloth, grounded during the unpredictable shifting of seasons.
For a fun variation, try the multi-colored kernels in your jars, or even dye the lighter ones to a color you choose with this dye set.
Source: rootsy.org
My kids love these! They're so cute little and adaptable to decor, kid games, and everything in between.
Felting is a newer love of mine, you can make anything with any colored felt you have, and everything has turned out so far.
This is one of the most fun crafts to do when bored on a chilly fall day.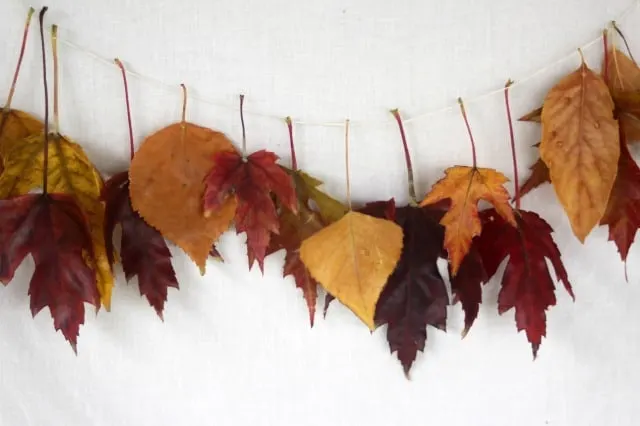 Source: homespunseasonalliving.com
If you're looking for a little more elevated DIYs, this leaf garland looks wonderful displayed throughout the season.
This fall leaf garland may not be everyone's style, so if that's the case, feel free to play around with different materials to cut out into leaf shapes.
The garland is so caterable to each individual's style but with an excellent result at the end of every time. Add a few felted acorns to give your garland an extra oomph.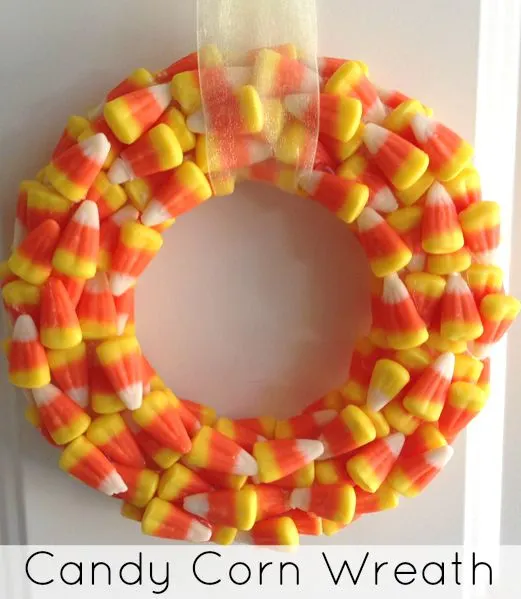 Source: mommyevolution.com
Nothing says October to me more than candy corn. It's synonymous with the holiday, and I've been dying to make a cute craft with the classic candy, so there's no better project than a wreath to display.
Depending on your budget for this one, there are options for backing to adhere your candy corn onto. Anything from the sturdiest disposable plates to this crafting wreath base will do the trick.
Feel free to add Halloween accessories to your wreath for an extra spooky time.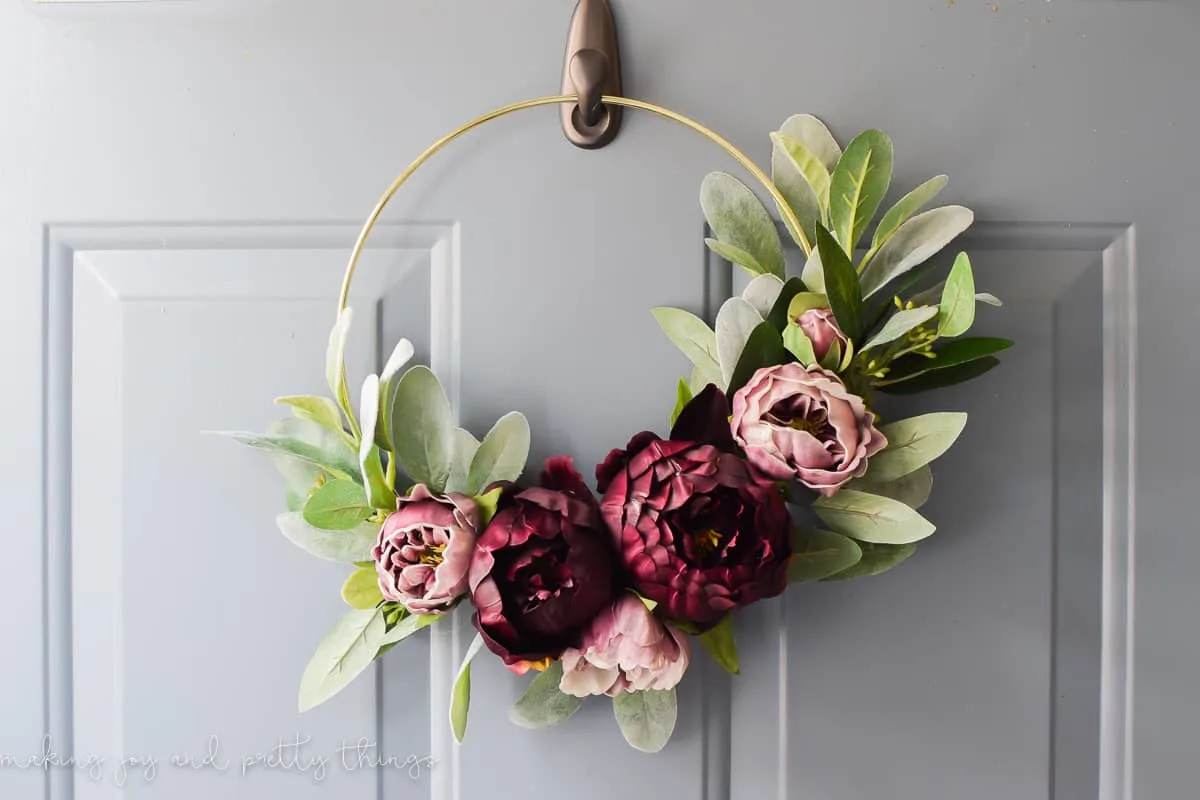 Source: makingjoyandprettythings.com
Alternatively, look no further for a chic-er wreath option–this DIY modern fall wreath. These hoops are so great to have in stock, and they help with many different projects.
I love adding deep burgundy and burnt orange colors to these to evoke the autumnal spirit.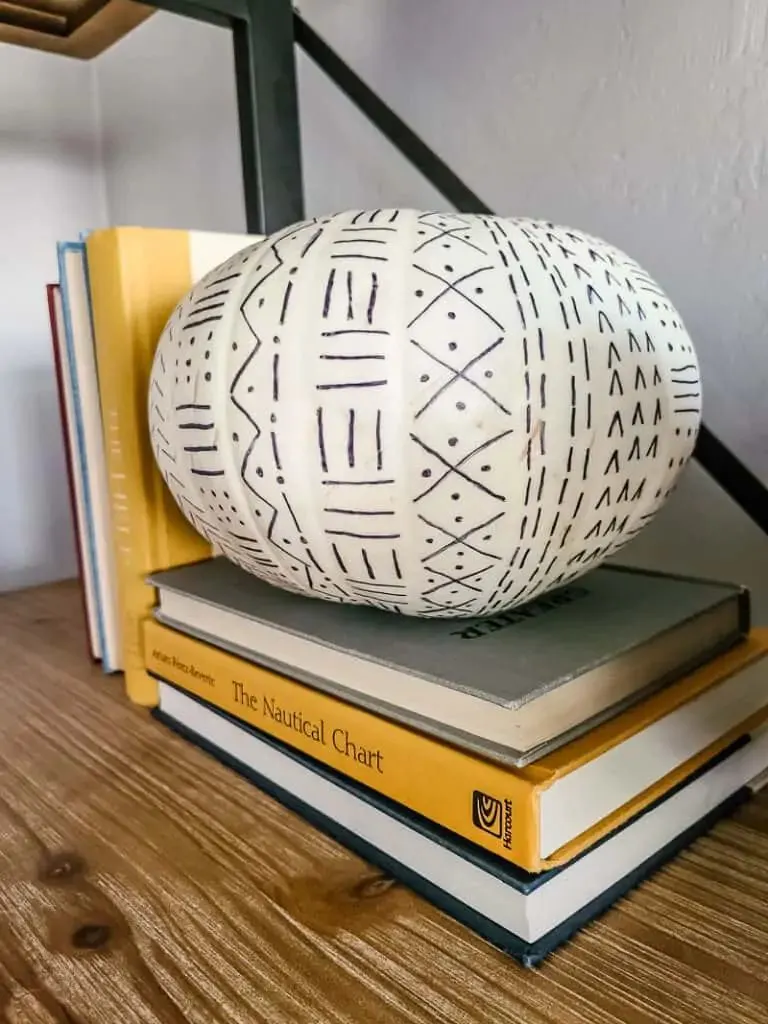 Source: makingmanzanita.com
This cute boho design on painted gourds is a fresh take on plain white pumpkins. I strictly used a black Sharpie to design these pumpkins, but I think it'd be extra cute with multiple colored Sharpies.
I also think different-sized pumpkins in the same style would look wonderful displayed on a front porch, coffee table, or kitchen table.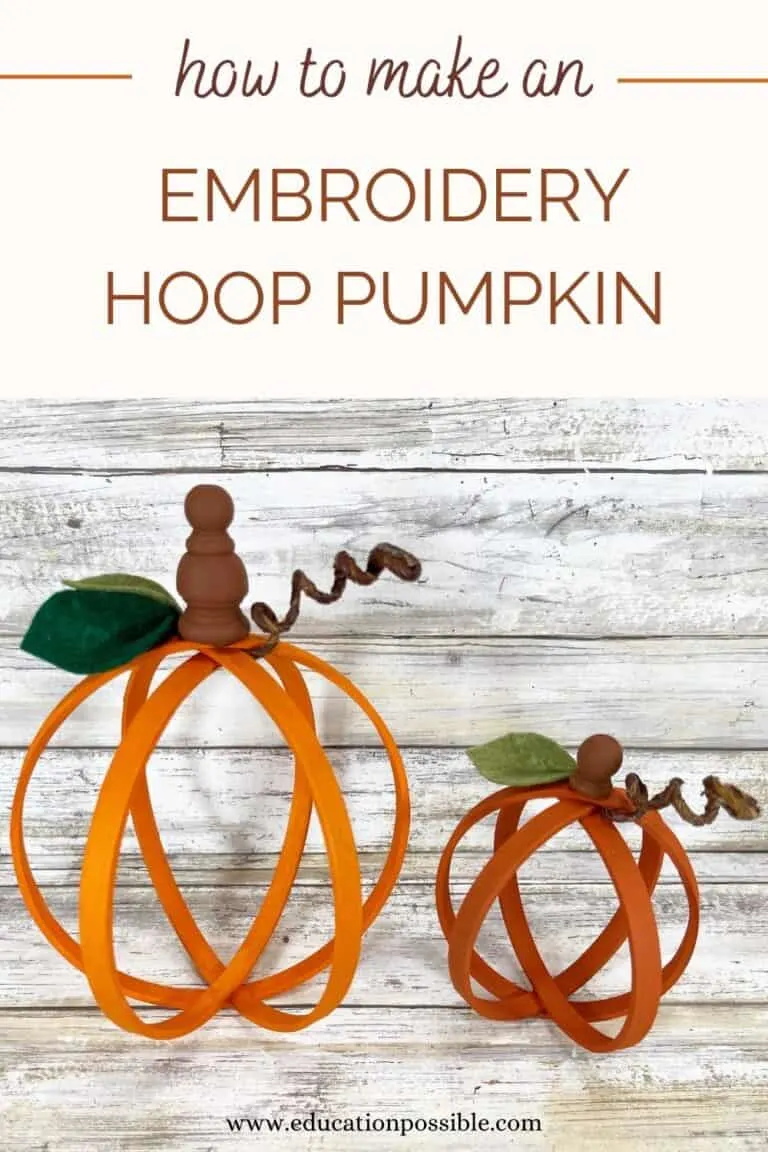 Source: educationpossible.com
Upcycling is one of my favorite things to work on, so this embroidery hoop pumpkin was an absolute no-brainer!
I used different shades of orange felt to give these pumpkins a little more dimension and complexity.
You could add a white or black hoop to add more life.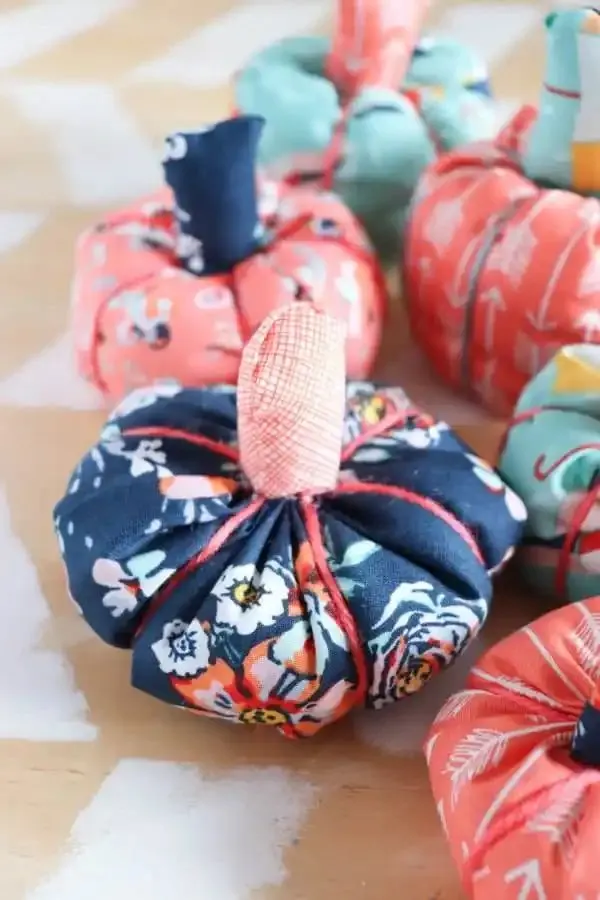 Source: homemadeheather.com
Call me the repurposing, upcycling queen! I love to make these scrap fabric pumpkins for any occasion–a teacher's gift, scent revivers in closets or drawers, or even for kid educational material.
Make them at any size in coordination with the scraps you're working with.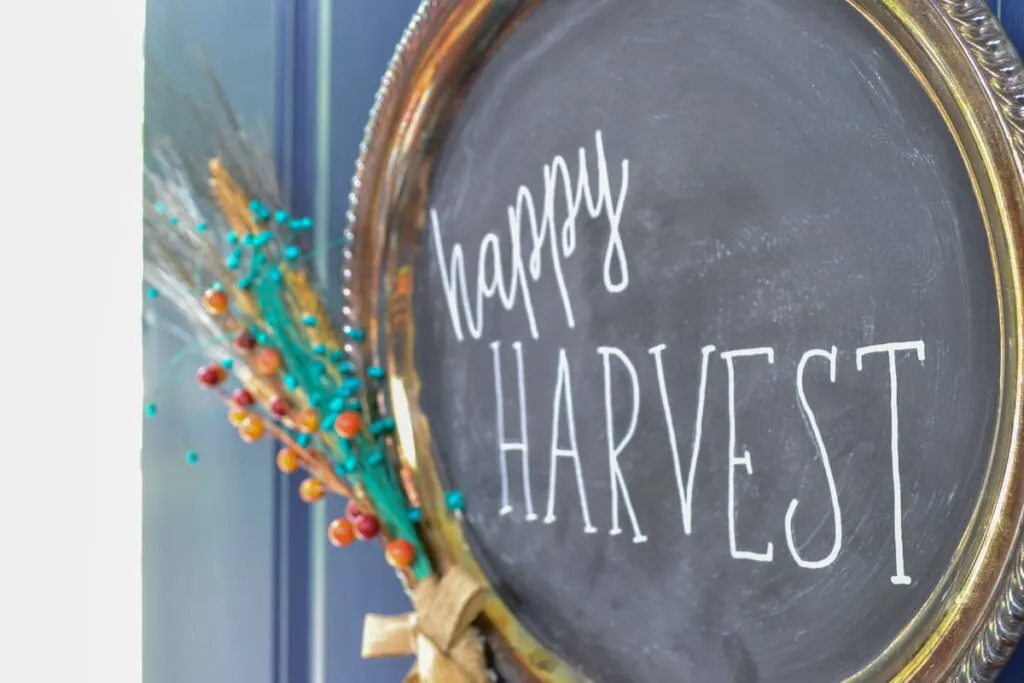 Source: refreshliving.us
A fun take on a fall wreath is this chalkboard platter craft. I used an old defunct one of mine, but you could find one suitable at your local thrift store if you don't have an old one of your own.
Let the chalkboard paint set per directions and adorn it with fall blooms, foliage, or the like.
Source: divinelifestyle.com
I've always loved a letter monogram moment; whether it was jewelry, luggage, or beyond, this wreath falls right in with the rest.
Giving it a piney facade means you can leave it up through the new year–hang a few tasteful seasonal accessories with each month.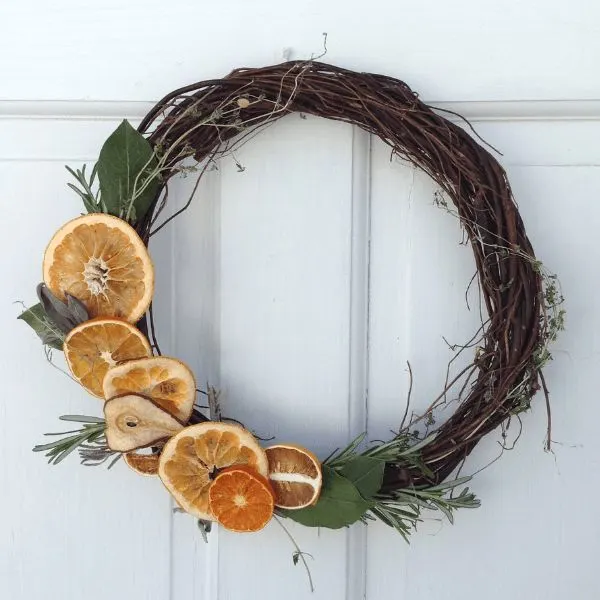 Source: saltinmycoffee.com
For natural lovers, this dried fruit and herb wreath is for you. Forage the greenery or hit up your local craft store, dry your fruit, and grab a glue gun.
The fruit and herb give an extra scent boost. Seasonal smells are great options to add here.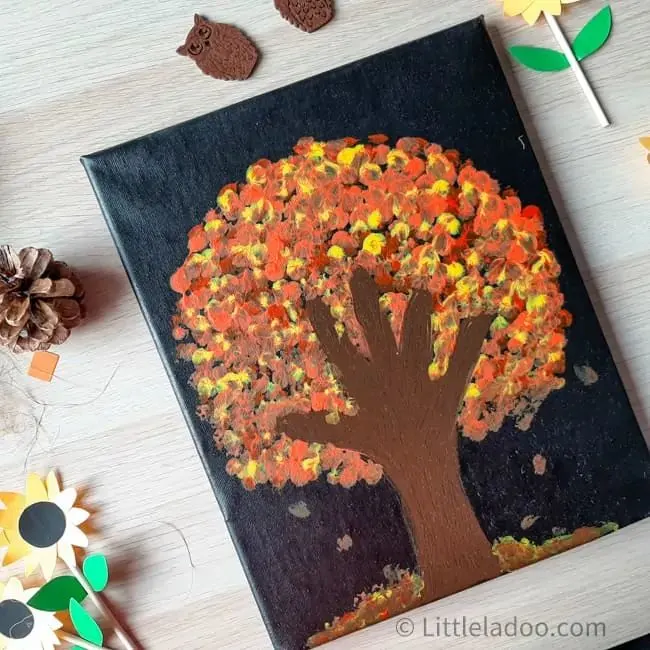 Source: littleladoo.com
Save this idea for a rainy day if little ones learn about seasons or love a good art project.
It takes a little time and preparation, but having everything laid out before the kids come takes out any stress out of the afternoon.
Make sure the paint is washable, too, for easy cleanup!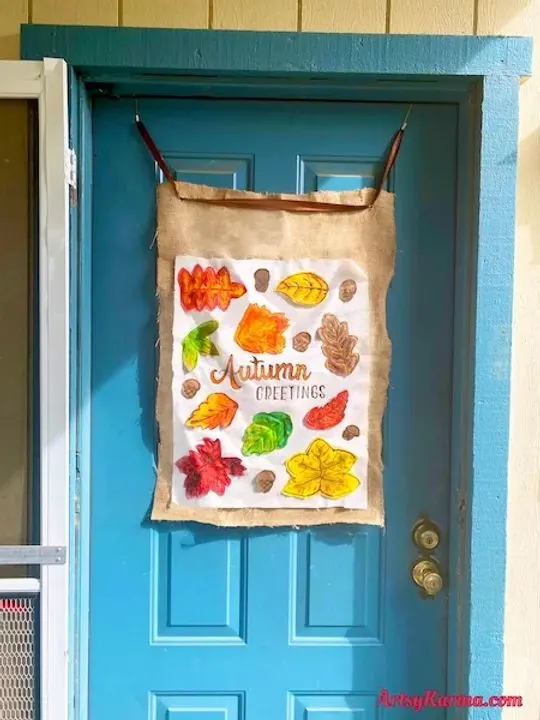 Source: artsykarma.com
This banner is a great family project to reflect on from previous year's favorite activities, or it can act as a bucket list of sorts!
Have everyone in the house mention one to three things they would like to do at some point in the season. All depend on the size of the artist's ability and the given space provided.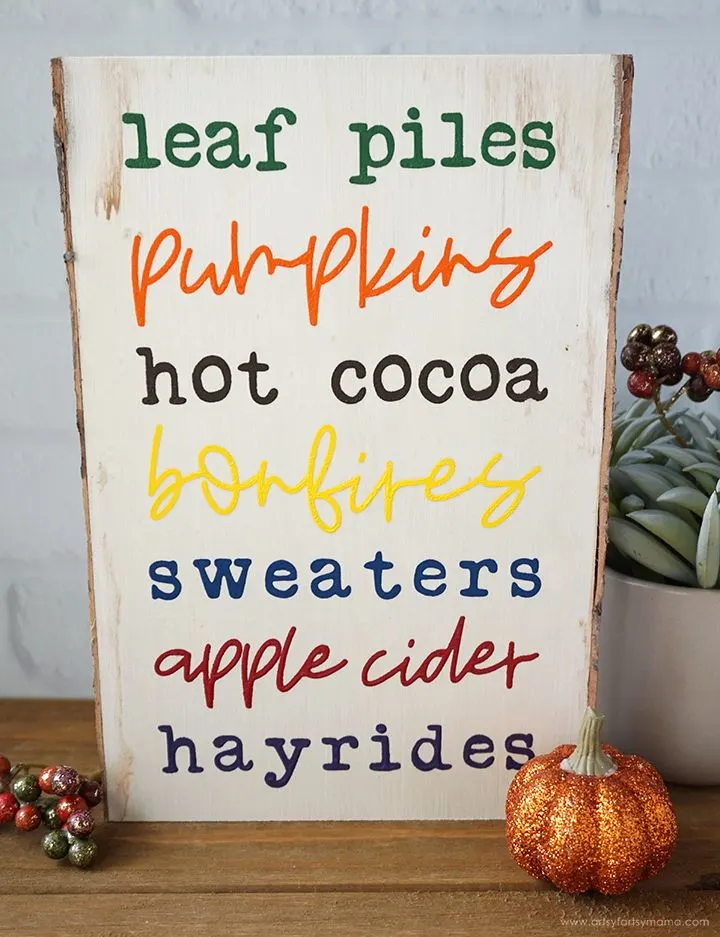 Source: artsyfartsymama.com
A personalized stenciled fall words sign is the perfect addition to cozy in my home.
I can not explain why, but it was incredibly therapeutic to make and see every morning while drinking my warm beverage of choice.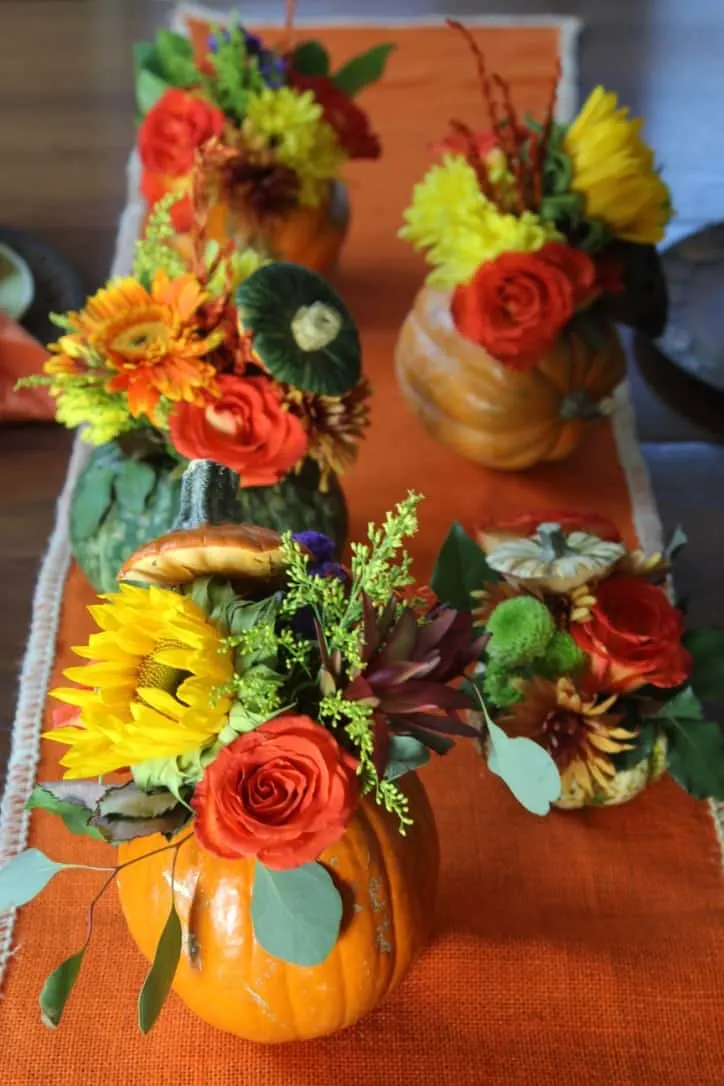 Source: delicioustable.com
A way to finally display pumpkins at the end of the season is to repurpose them as flower vases. I like to do this for a bigger event during fall to give that extra special touch of holiday spirit.
Paint the pumpkins to match the rest of the decor, or let them shine in their natural state and the best part? Send some home with guests–that way–disposal gets done too!
Source: christines-crafts.com
I originally saw this type of bowl done with a slew of other materials, but I was looking to try it out with something new. That's where leaves come in!
Blowing up a balloon and adhering leaves to it sounds bizarre, but the payoff is unique and gorgeous.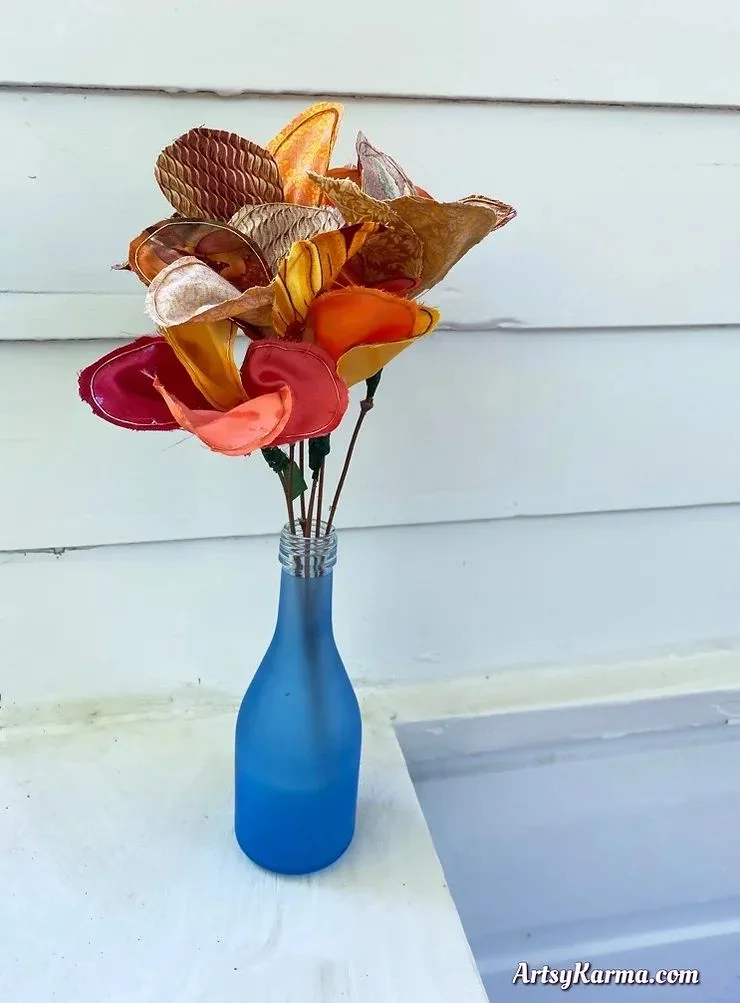 Source: artsykarma.com
These fabric flowers are so sweet and fun to make with the girls or any flower lovers you may have in your life.
I like to poll around for anyone interested in making some with me to bring scraps or extra fabric they have, and when we're together, we make enough that most scraps don't get tossed.
I prefer these flowers in darker, warmer tones of fabric–perfect for fall. Realistically though, play around and see what you like; my kids love having some with their toys.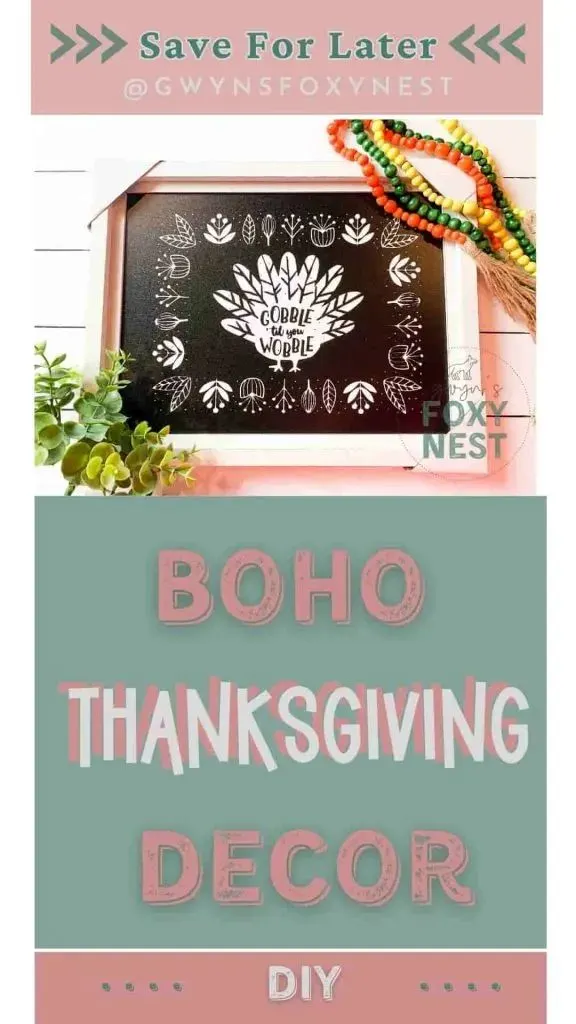 Source: gwynsfoxynest.com
Menu chalkboards are fun for parties or events, but they can get a little boring with them being so plain traditionally.
This boho chalkboard changes all that–try these chalk paint pens to add a fun design to your chalkboard.
I like to re-draw the design each season to reflect something simple in a quiet nod to each time of the year. Using different colors can help elicit the idea without changing too much at all.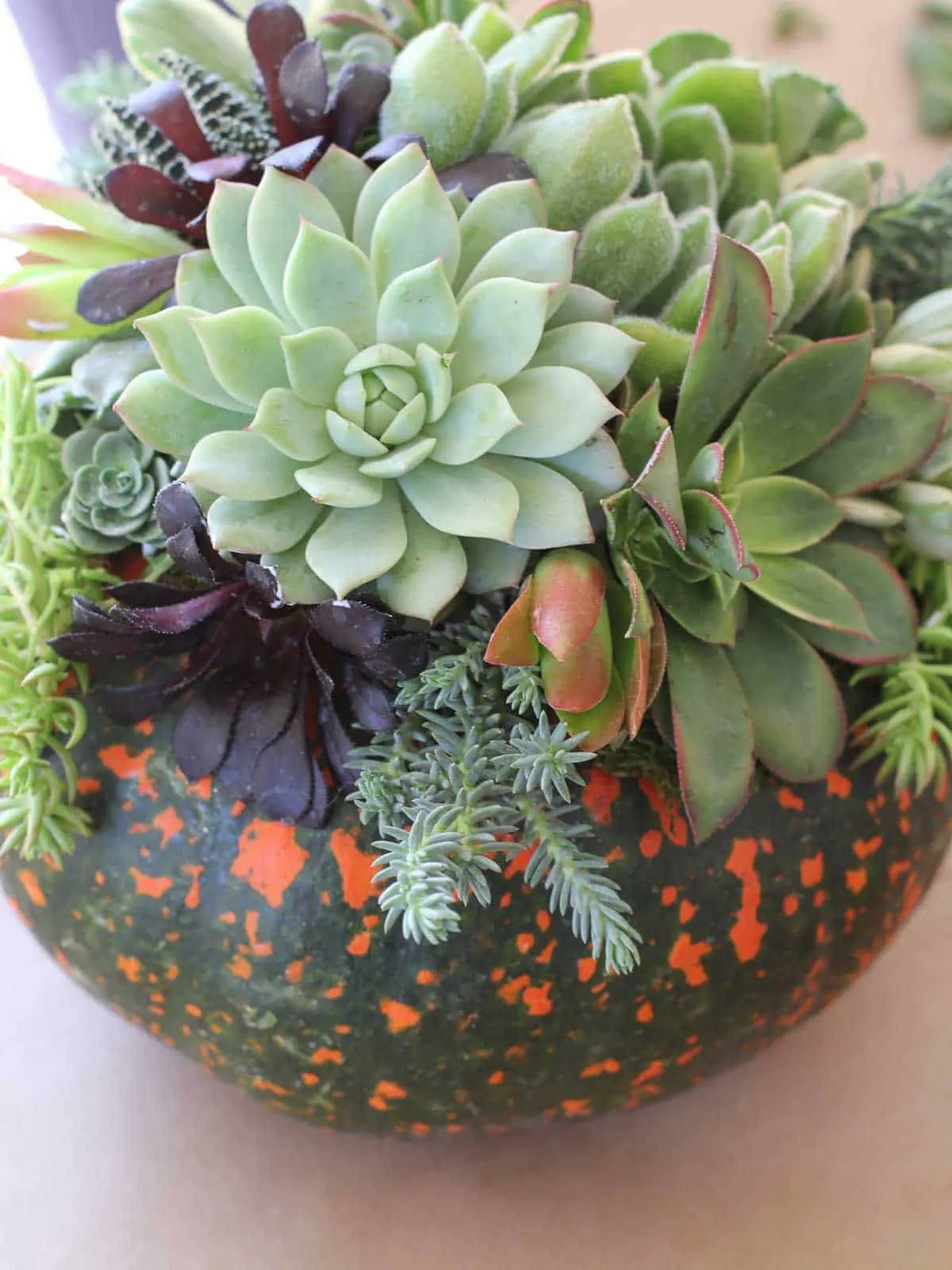 Source: delicioustable.com
Another way to use your pumpkins at the end of or during the season is to adorn them with your favorite succulents. It's a great symbiotic relationship and just looks darling paired together.
Sometimes I like to paint the pumpkins to give the plants a cleaner look to shine and stand out. If you need a starter pack of succulents, I love this starter pack.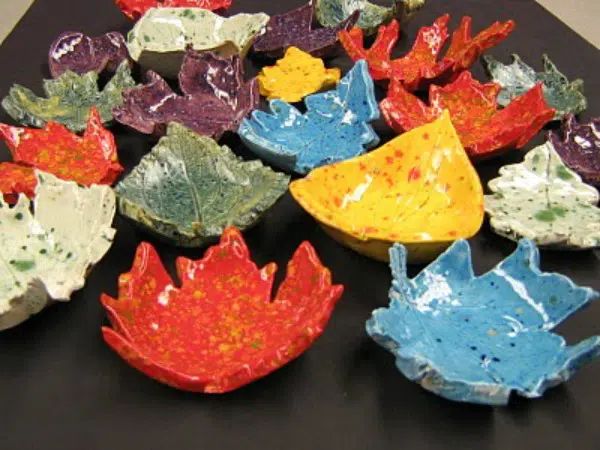 Source: redtedart.com
I love an interesting bowl, and leaf bowls are just so beautiful to me currently (via the other above).
These leaf bowls get made by pressing a leaf into clay to get the imprint–once formed, paint and shape however your heart desires.
This air-drying clay is great for beginners or kids who are looking to craft these autumn leaf bowls. It takes some practice with this stuff, don't get discouraged.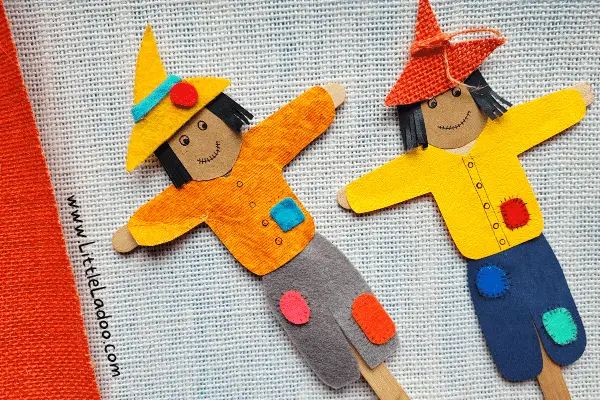 Source: littleladoo.com
And last but certainly not least, the fall season is only complete with a scarecrow project lurking somewhere, warding off unwanted pests.
This craft is definitely for the family–making a family of scarecrows seems the perfect way to spend a crisp autumn day with the ones you love most.