As fall nears, outdoor activities become more limited for everyone. Mostly we see posts for younger children or adults, but today I've included thirty-one fall crafts for seniors.
Often, seniors get left out of many conversations, and a lot can get pulled from any given article, but this post gets dedicated to seniors.
Today's projects are easy, relatively cheap, and unique for any crafters looking to spend a fun afternoon looking through this list.
My kids love to do some of these projects with my parents, so if you're looking for fun new ideas to do with the whole family or even a beloved neighbor, look no further!
Bookmark this page to keep it for easy access as the temperature drops and the air gets crisper.
With that, onto the post today! As always, share your favorites or add fun ideas for seniors in the comments below.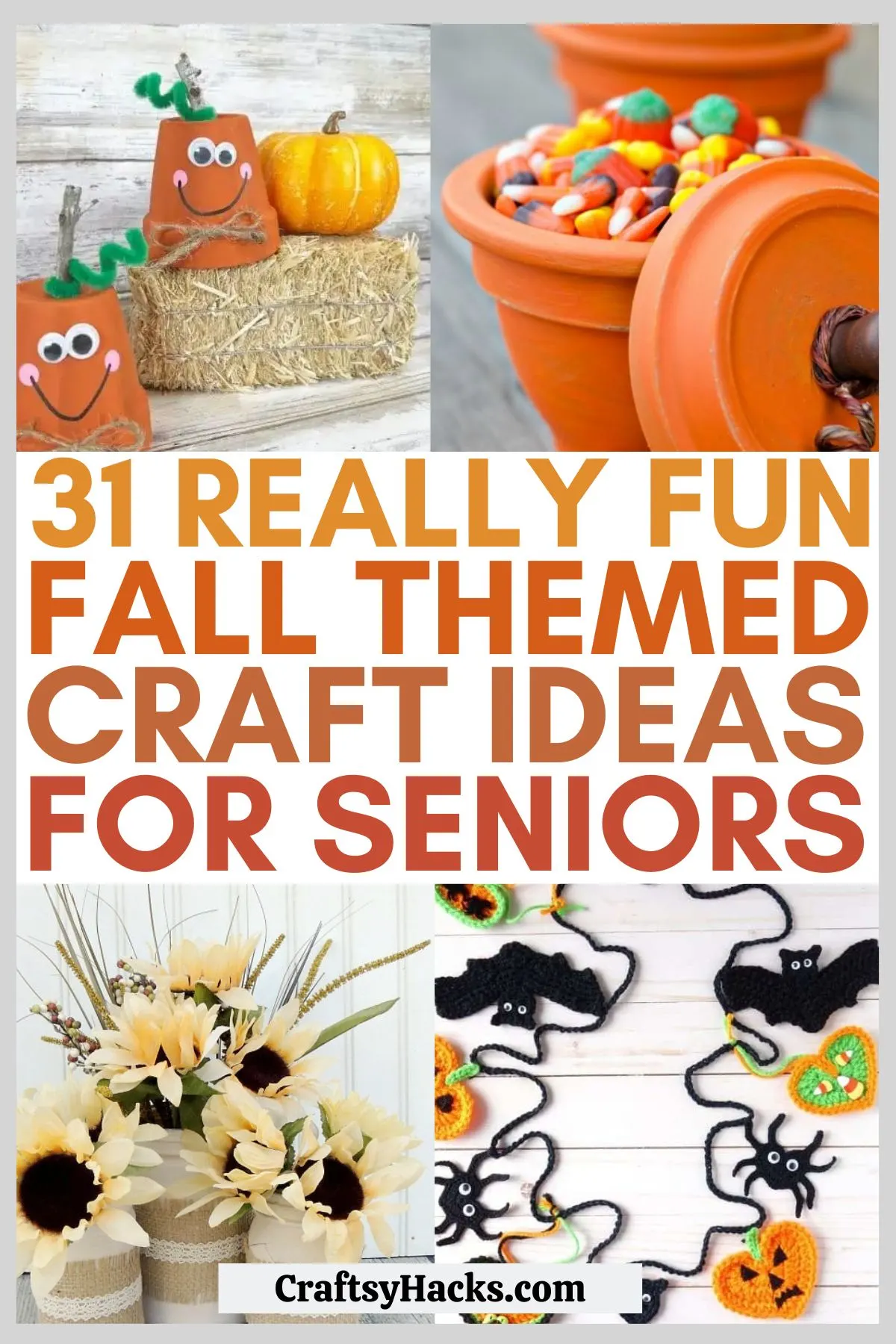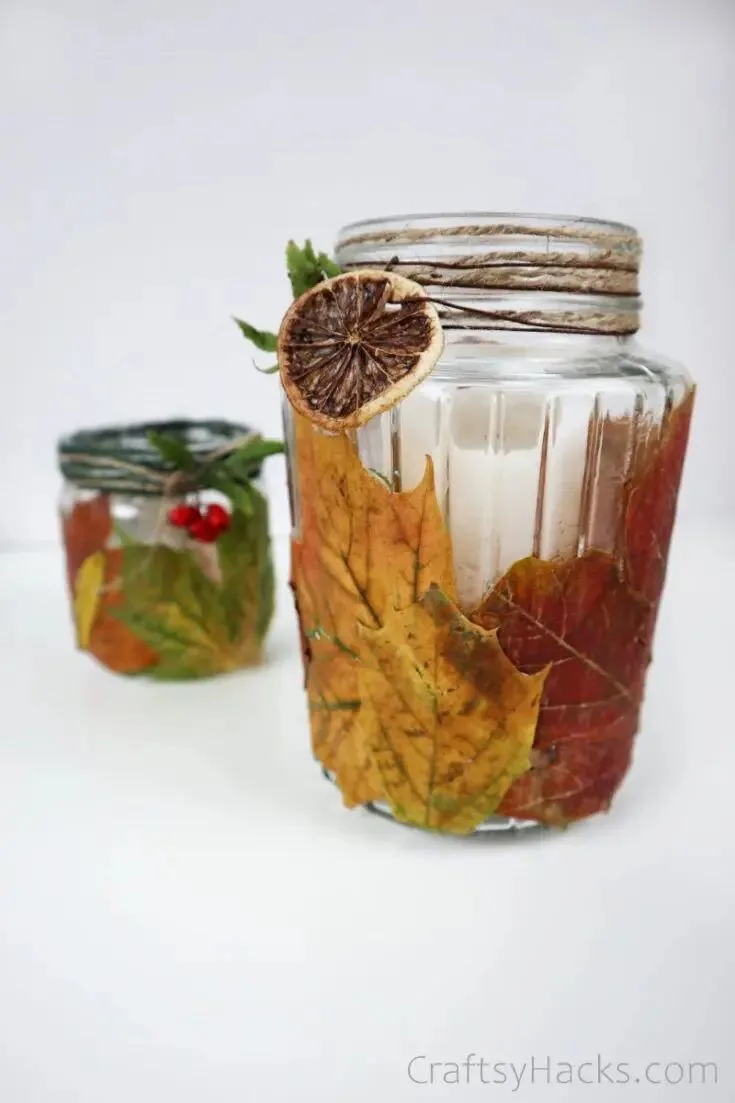 Source: craftsyhacks.com
A great way to shed some light on the fall–a very easy craft paired with a nature walk, it's a favorite for a reason. These candle holders are fun to do in groups and make an entire afternoon out of them.
A good tip, grab a bucket or bag to collect your findings in so nothing gets damaged before creating the actual leaf candle holders.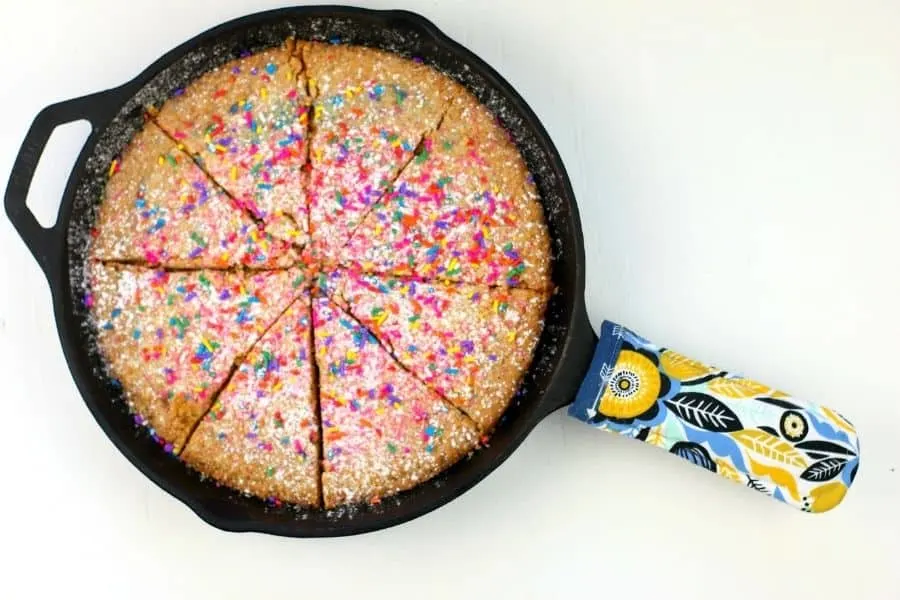 Source: happiestcamper.com
There's nothing worse than testing the fates of whether the cast iron has been on the heat long enough that you can touch the bare handle.
Skip the whole game and keep your hands safe with this adorable DIY cast iron grip holder.
Upcycle some old fabric, grab some from your favorite crafty place, and pair it with this kit with all the makings of protective innards to line your holder.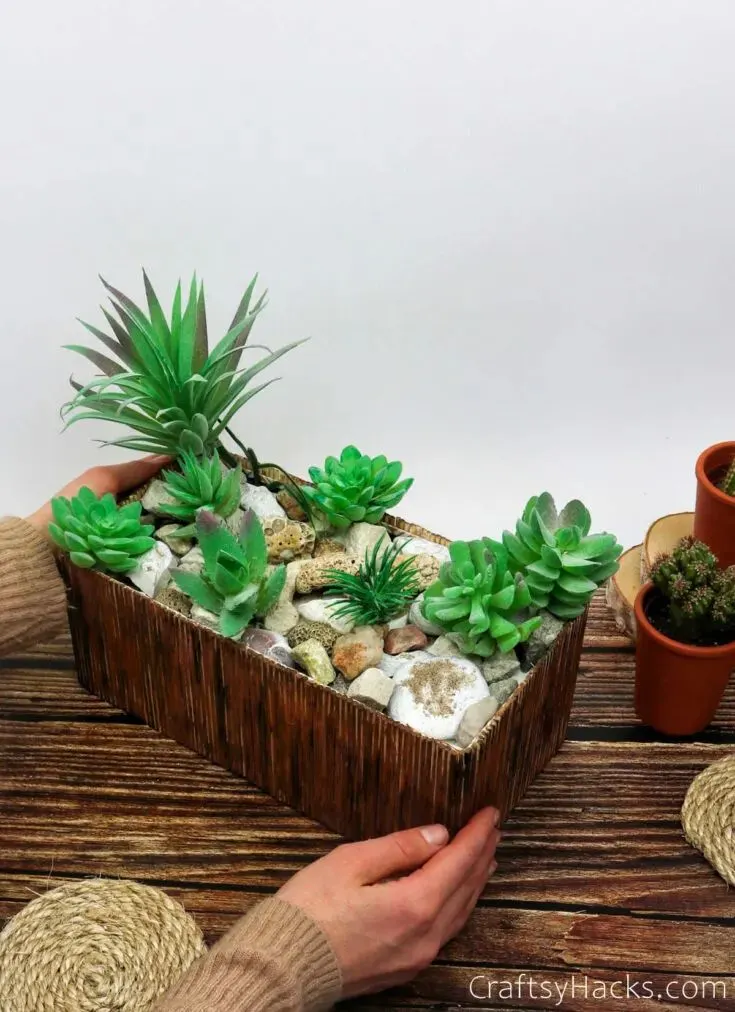 Source: craftsyhacks.com
Who doesn't love adding some greenery to their life? This boho succulent planter does the trick and looks darling whether you use living or fake plants–whatever works better for you, no judgments here!
Another perfect opportunity to upcycle any old container you may have or grab a cute and cheap planter like this.
These planters also make for a great gift for a party host, a college student, or any friend that needs a pop of green in their life.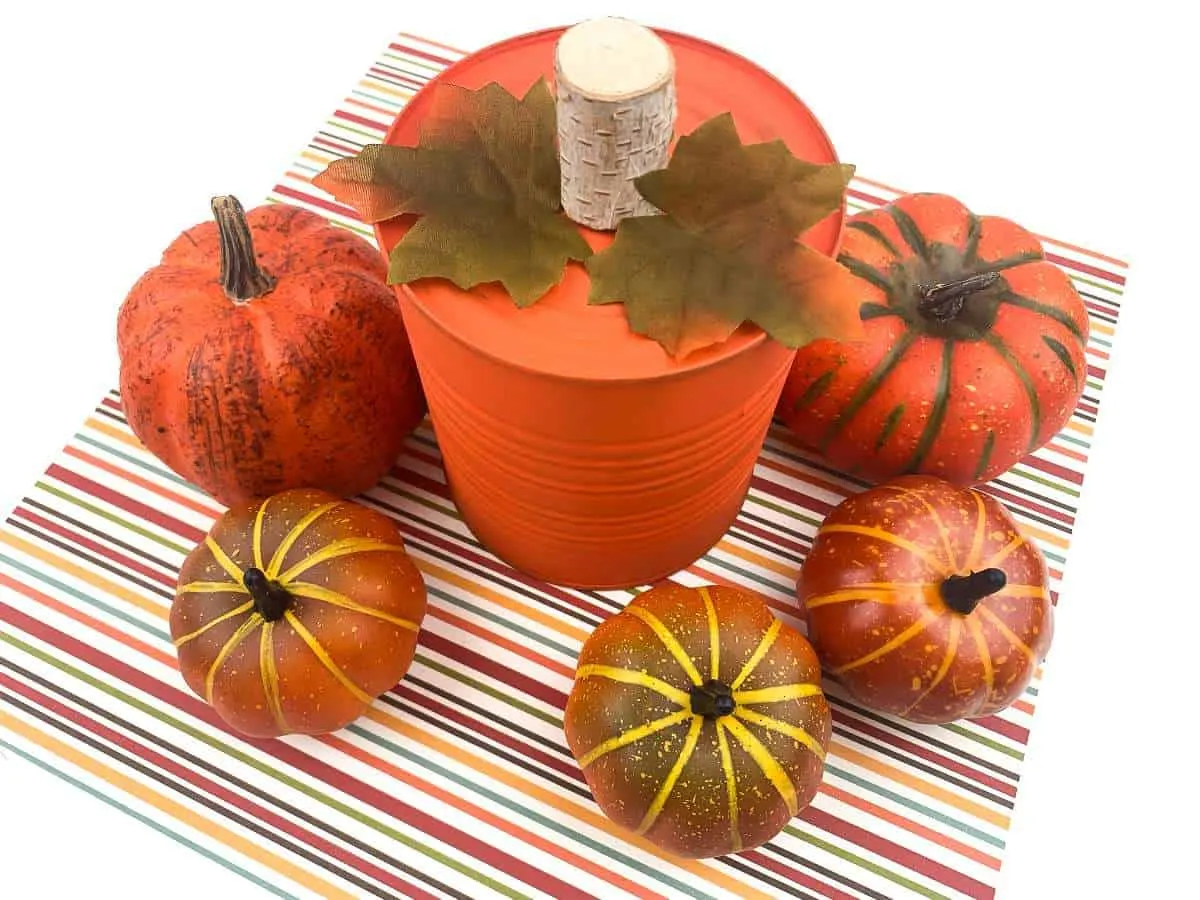 Source: twokidsandacoupon.com
This farmhouse-style pumpkin is entirely an upcycle project and is one of the perfect fall crafts because it can double as cute decor and house some small items depending on what size you use.
All you need is some paints and the topper accessories, and you're good to go. I think a mix of white, orange, and even yellow pumpkins would look absolutely sweet together.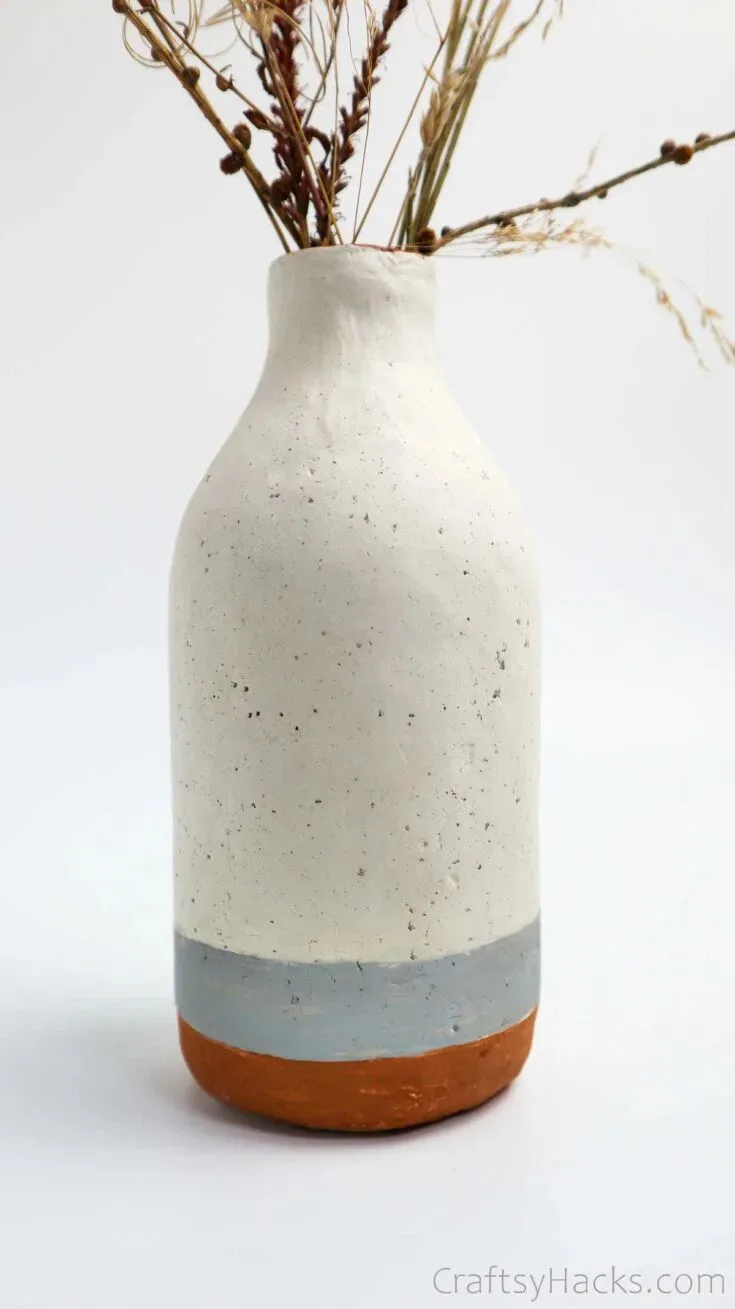 Source: craftsyhacks.com
Pair this upcycled bottle vase with the farmhouse pumpkins above, and you've got a great afternoon craft session you can feel good about.
Any glass jars or bottles containing ingredients, food, or beverages work well here. I like to give each bottle a few layers to make them look more even and professional.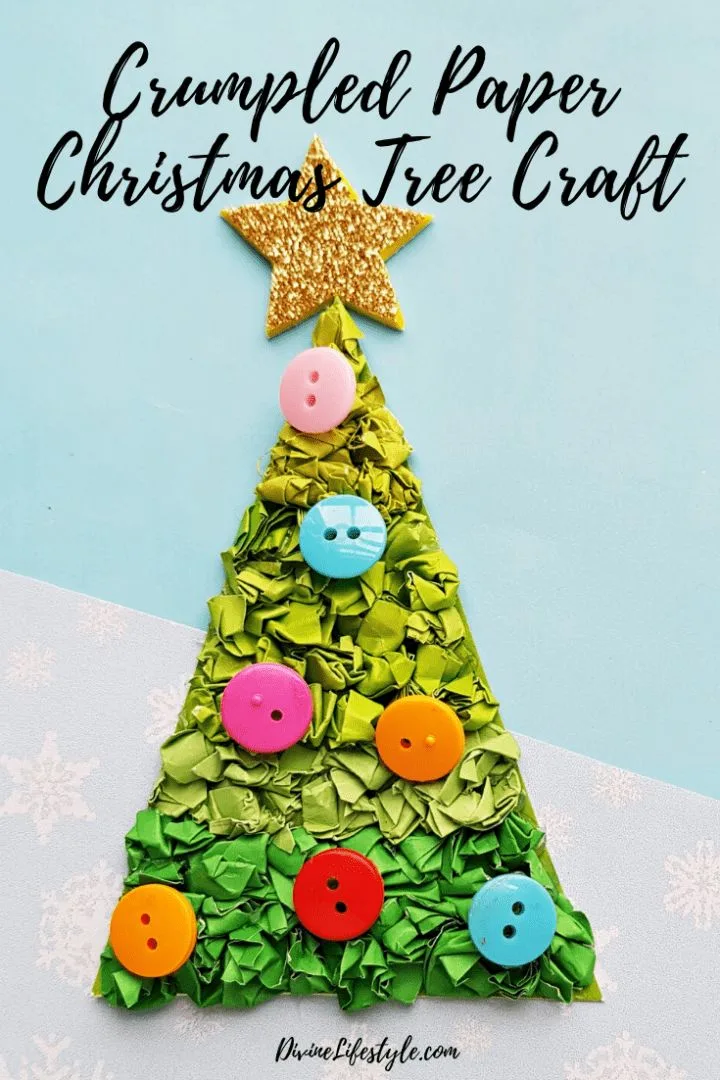 Source: divinelifestyle.com
These crumpled paper crafts are fun for any age, and if you're looking to share an activity with a loved one, this may be the perfect one, depending on their age.
Any tissue paper that's too wrinkled in my stash from previous years is fair game here.
I recommend cutting out the tree or whatever shape you choose first and then getting to the activity; it makes for a smoother experience.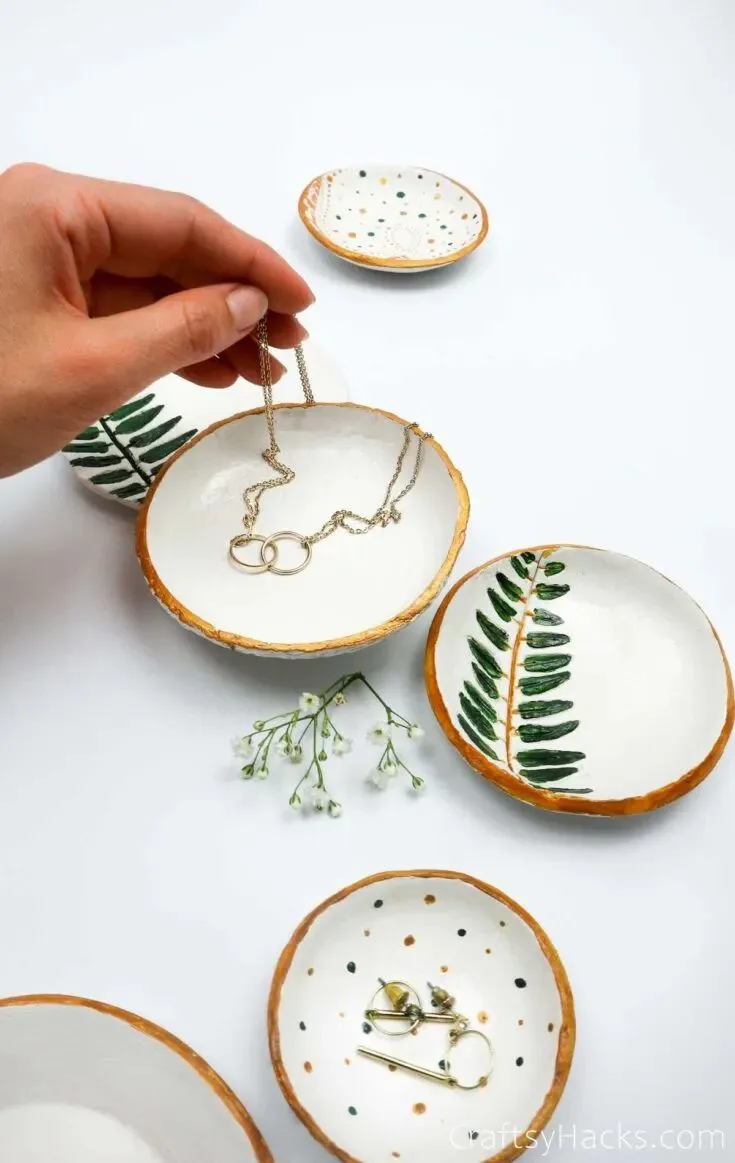 Source: craftsyhacks.com
Air-dry clay has quickly become a multi-generational favorite in our family, specifically this pack.
These jewelry trays are so sweet and easy to do and make for very sweet gifts to give to the ladies in your life, regardless of age.
Play around with what you can use to give the dishes texture. Some of my favorites are flowers, sponges, and even paintbrushes.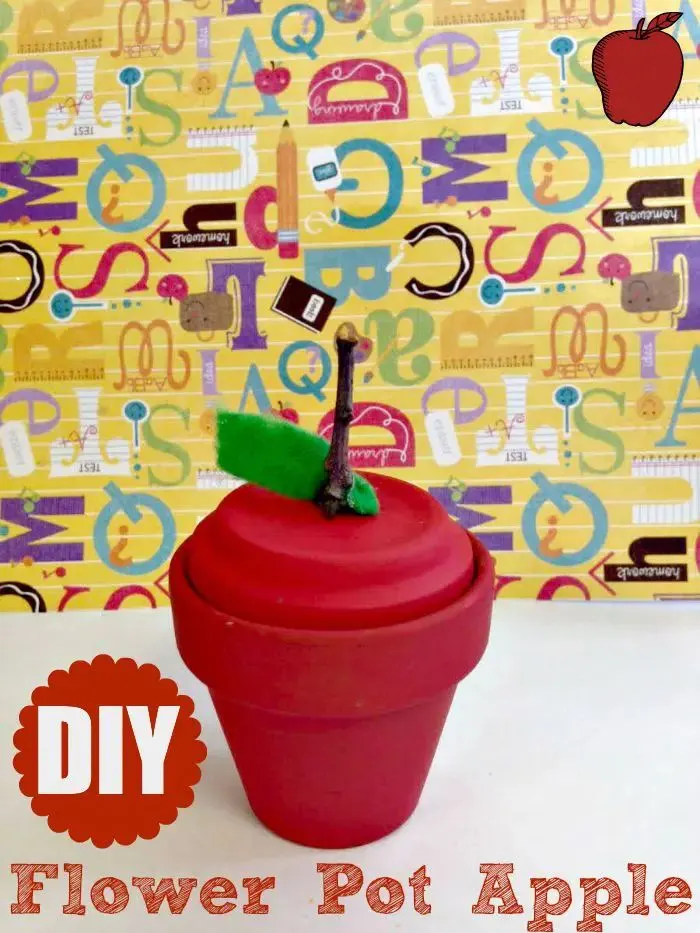 Source: divinelifestyle.com
Using flower pots to create fun projects like this apple is so fun and easy. Depending on the material of the pot you are re-using or looking to buy dictates what medium of color you should use.
Talk with or research to ensure the media you pick won't come off your project immediately or over time.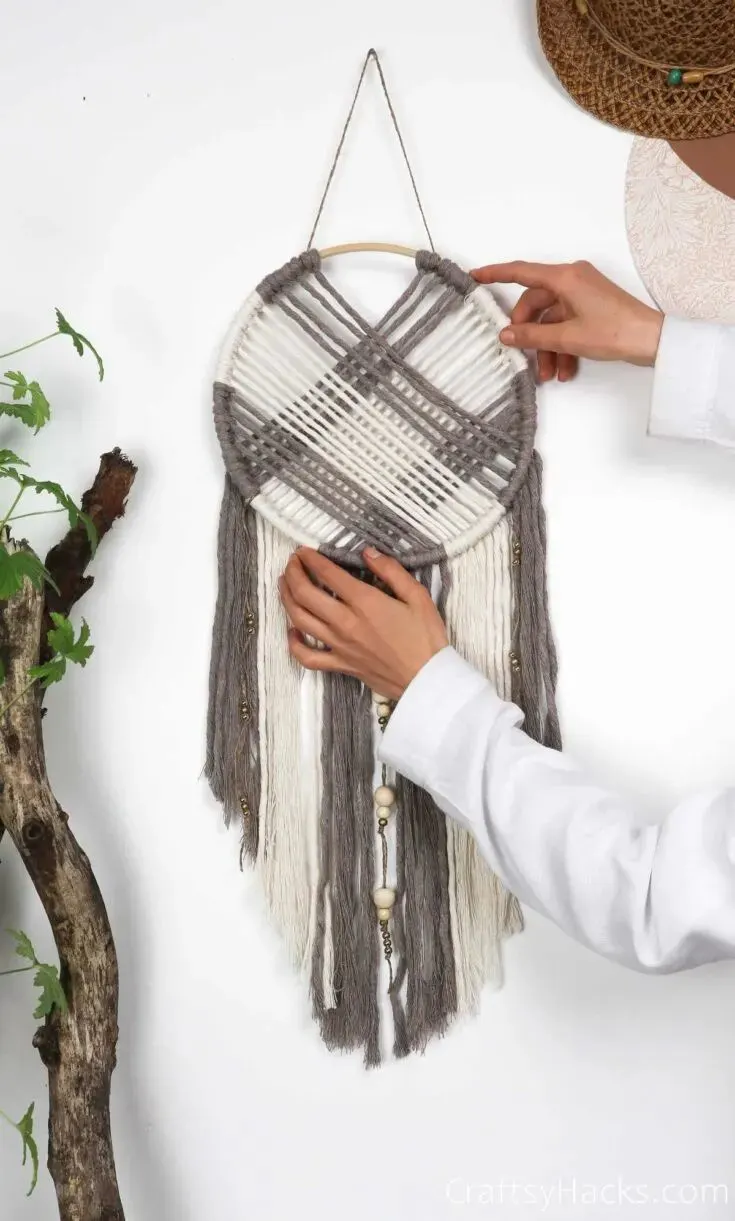 Source: craftsyhacks.com
This DIY dreamcatcher is another activity on our list to do with a younger loved one or a great activity while watching a movie.
Dreamcatchers, I find, are a very therapeutic experience working with weaving the material on and through the hoop.
For different ways to create or thread them, take a look online. I kept mine relatively simple for the post.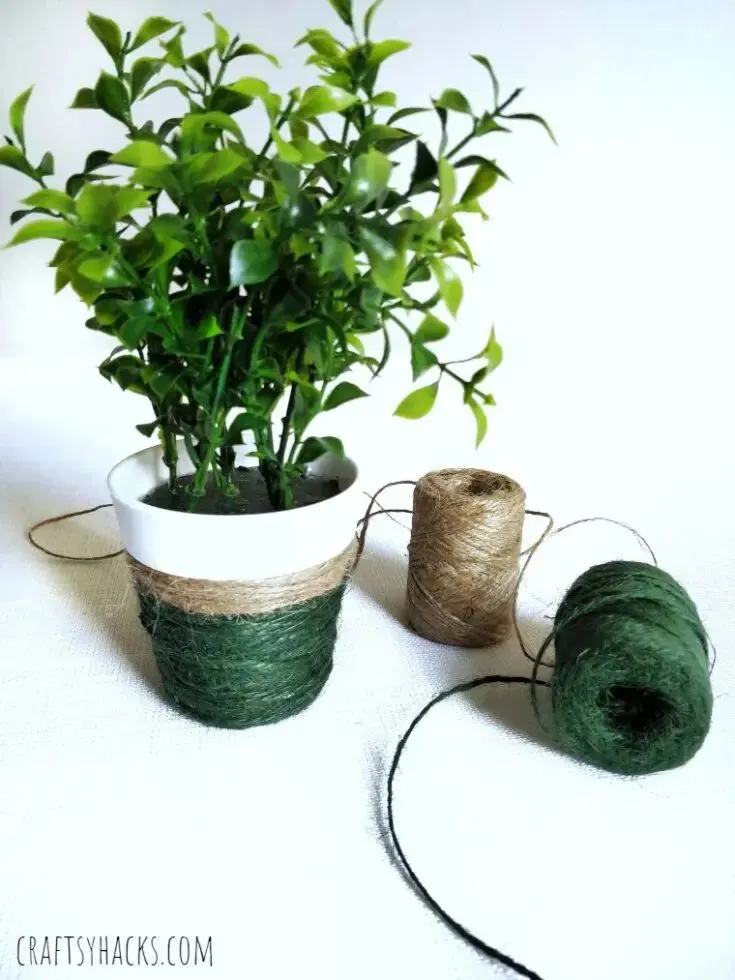 Source: craftsyhacks.com
Another beautifully therapeutic activity to do is this yarn-wrapped flower pot.
Again, a bit of reinforcement may get called for depending on the type of string and pot you're opting for, but it's easy and looks gorgeous when completed.
I love using a mix of strings, specifically some heartier strings like this, to help the rest stay in place.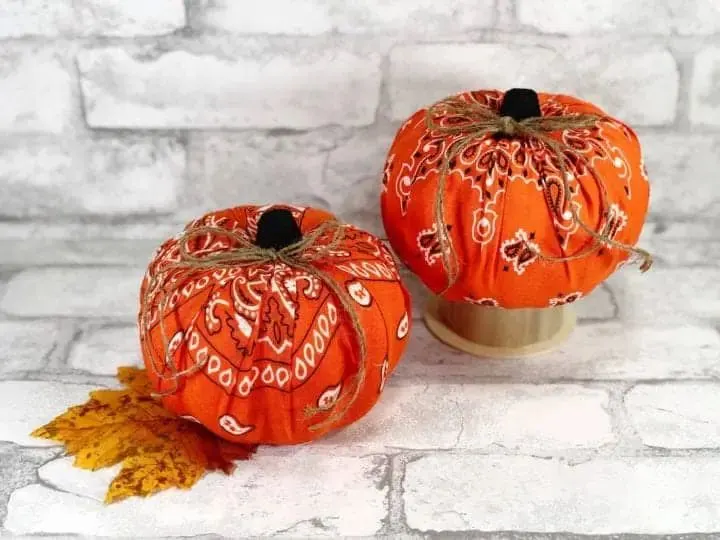 Source: divinelifestyle.com
These cloth pumpkins are so versatile and festive–use them for pincushions, decor, drawer fresheners, and more. I like to use any fabric scraps or older pieces of clothing falling apart.
My kids also love playing with them, so if you have grandkids or children in your life, consider making a few for them to have as a fun seasonal fidget or toy.
Source: craftsyhacks.com
Like the pots, yarn-wrapped glass vases are just as easy to do, maybe even easier! Again, a little adhesive may get called for.
Anything from double-sided tape to a hot glue gun has gotten me by in this craft. It depends on your materials, so make sure to have backup plans available to you.
You must know these brilliant glue gun hacks!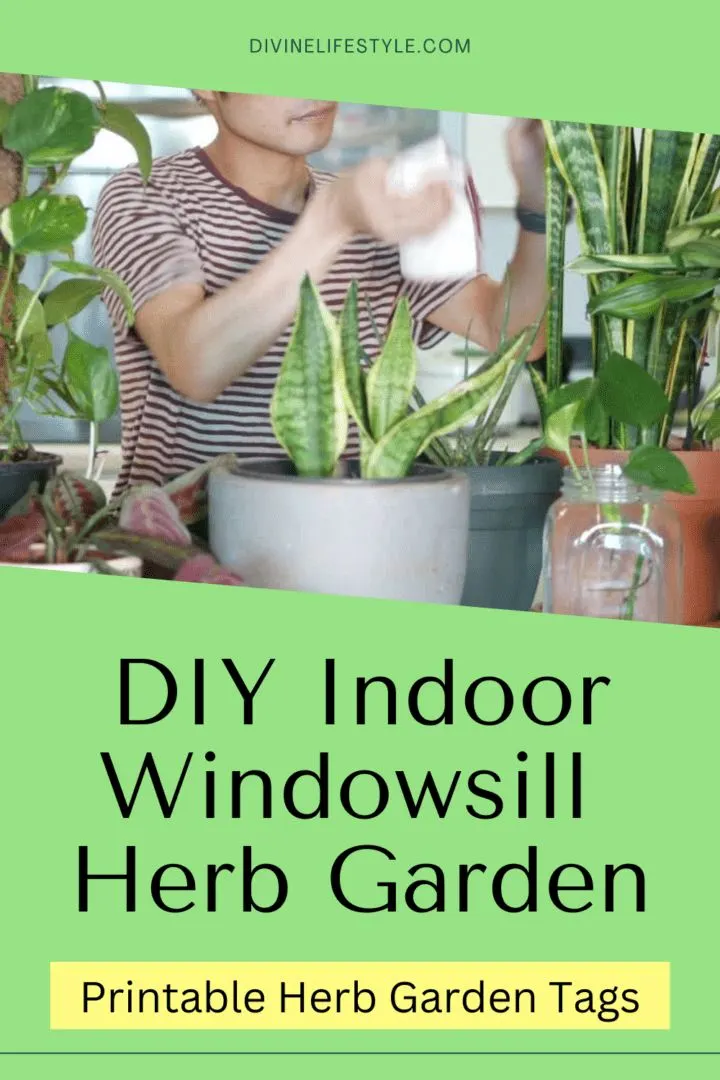 Source: divinelifestyle.com
Indoor herb gardens have changed my life, which I know sounds dramatic, but it is completely true.
Being able to chop some fresh basil at any given moment is incredible, especially in the fall/winter months.
This project is easier than you think; you can upcycle any sort of container to the house. You can grab this whole grow kit that provides all the basics.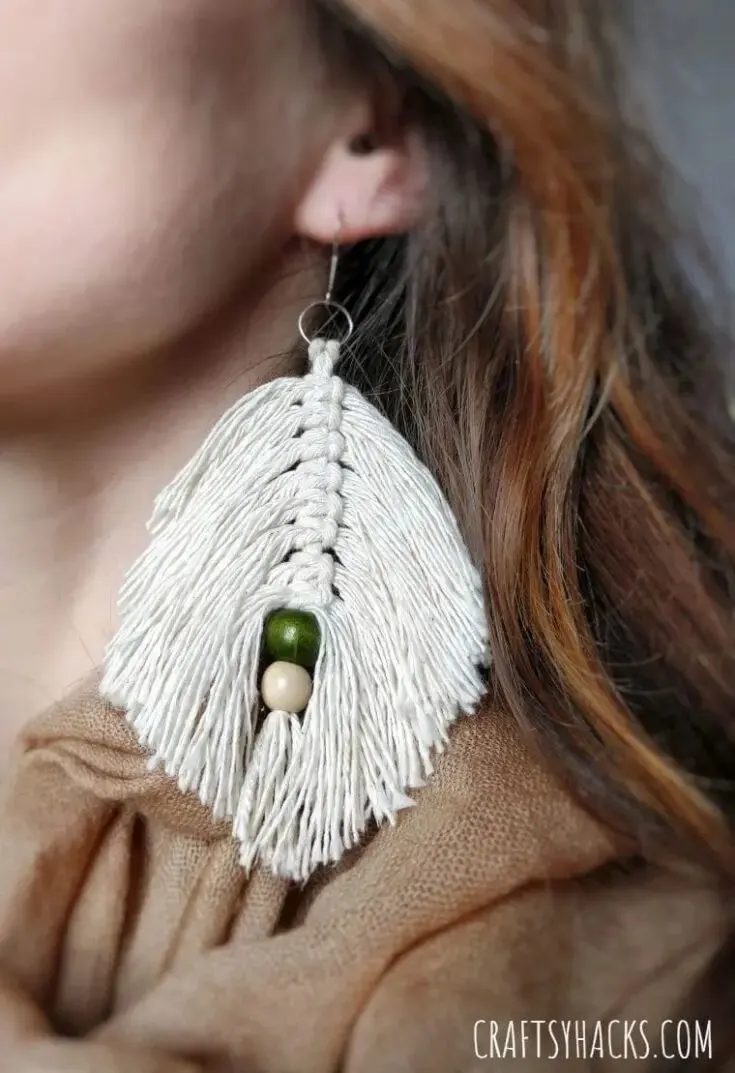 Source: craftsyhacks.com
These are some of my favorite earrings I've ever made–I get compliments on them all the time. I like to work on these while watching something and batch-make them when I do.
You might also have fun with these other beginner DIY macrame projects!
Source: makingjoyandprettythings.com
Wreaths are some of the best and easiest crafts for anyone of any age to enjoy! Get creative with the materials here–use all leaves, and add some pinecones, acorns, or sunflowers to liven up your wreath.
Depending on your materials, an adhesive will probably still be needed. Hot glue is always my go-to, but if you'd like something a little less permanent, try some of this crafting tape.
Check out these other festive DIY fall wreath ideas!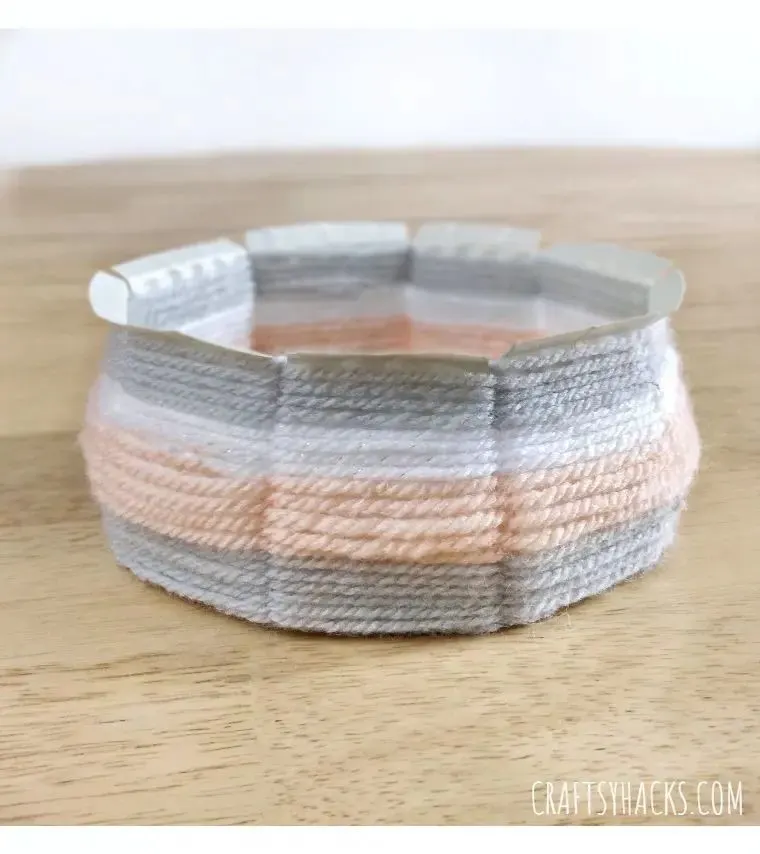 Source: craftsyhacks.com
I love everything woven, and I learned it from my parents! One of them always had some project going on in the background, which always excited me.
This woven bowl is an easy therapeutic craft to start in early fall and have as a go-to on long weekends or quiet afternoons.
They also make beautiful gifts; I like to know a few favorite or preferred colors before I start one for a loved one.
You should also try these cute air dry clay bowls!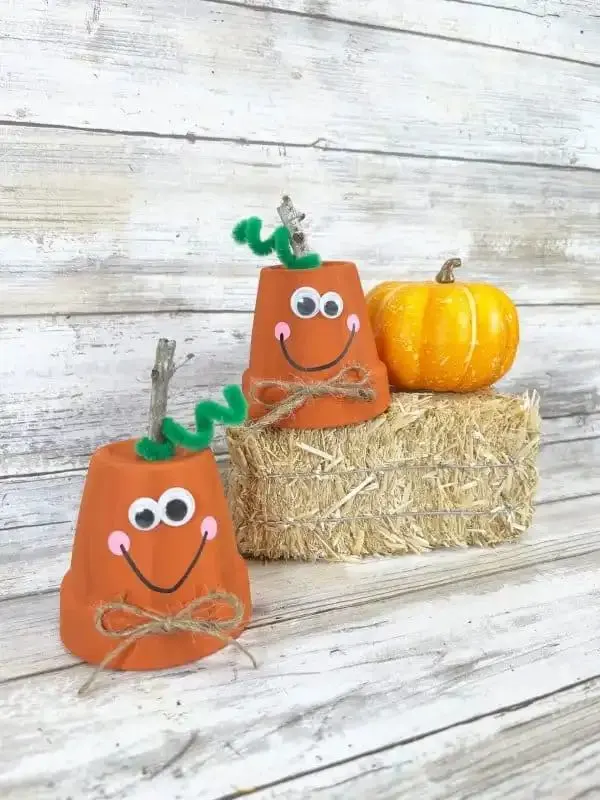 Source: homemadeheather.com
These plant pot pumpkins are a real crowd-pleaser and have a fun vintage look!
This activity is a great one spent with others–each person could be in charge of a station while helping supervise the younger helpers.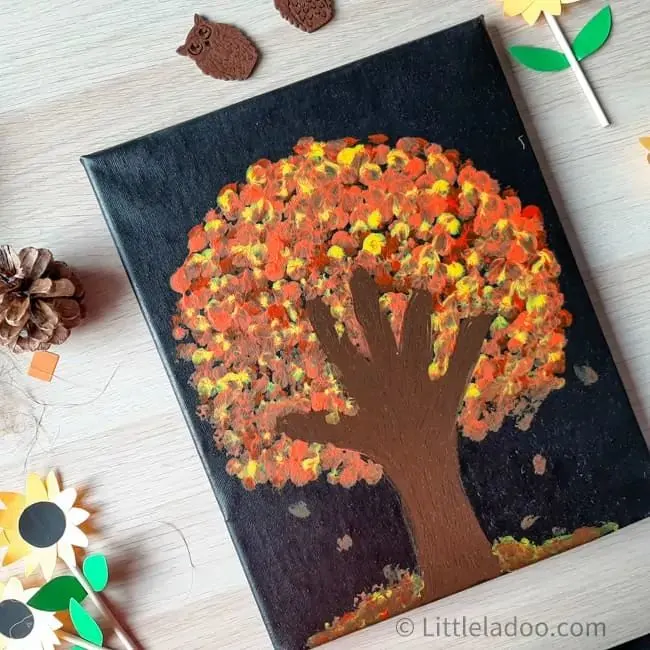 Source: littleladoo.com
Everyone loves a tactile sensory-forward art project, and this handprint fall tree is suitable for anyone looking to do just that!
Make sure to have some washable paint ready to go for this craft; we enjoy this pack and buy it regularly.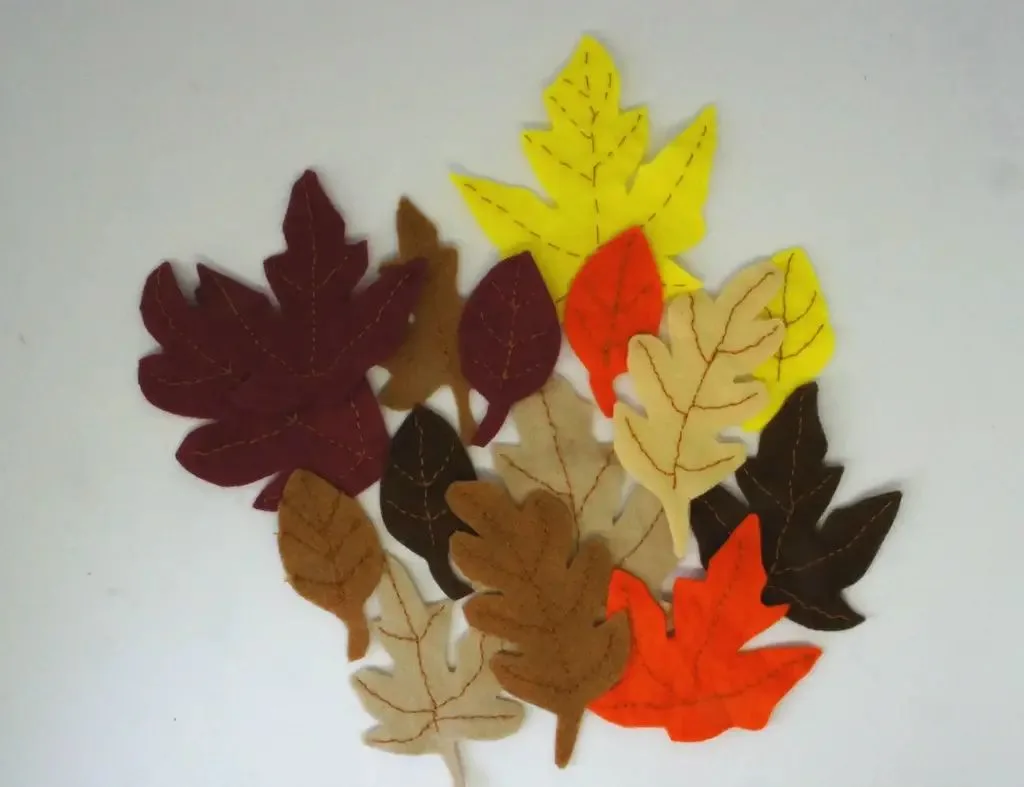 Source: christines-crafts.com
Felt and fall, in my opinion, just make sense! The warmness of the material, paired with the rich colors of fall, brightens up any project.
These leaves get so much mileage, too–so easy to do and even easier to incorporate into any decor.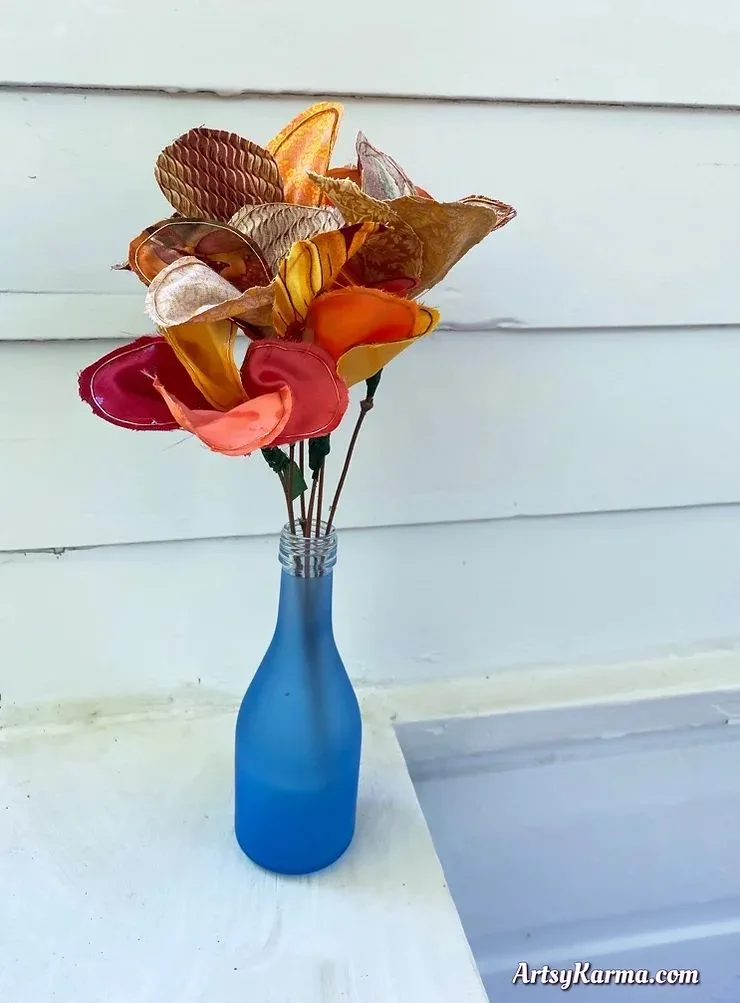 Source: artsykarma.com
As long as we're talking fabrics, these DIY fabric flowers perfectly match the felted leaves. Any scrap fabric will do here.
For these fall-themed flowers, I tend to pick richer or deeper colors to match the mood of the season.
It's another great option to batch-make these during a longer movie or a long, quiet weekend–they are always crowd-pleasers.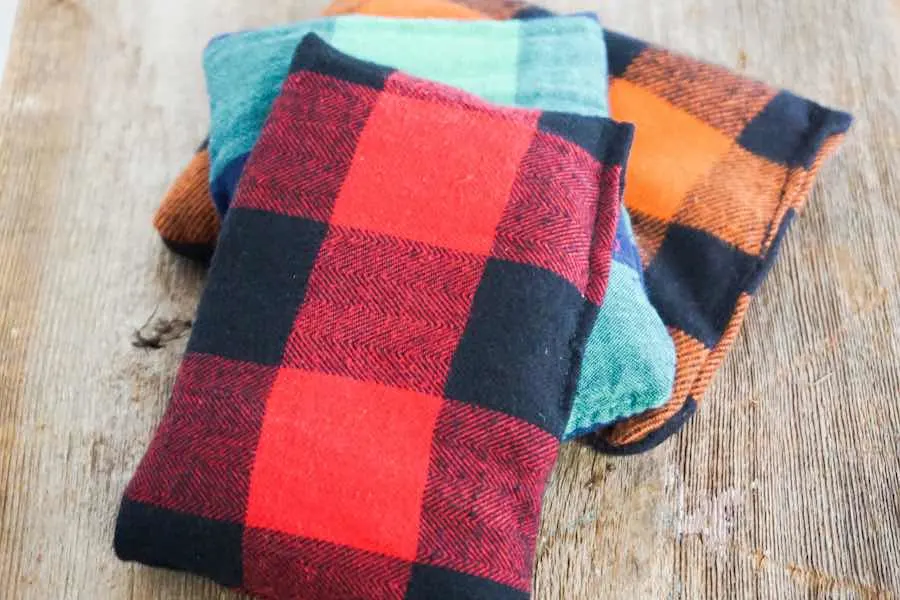 Source: happiestcamper.com
If you are someone who always seems to be warming up their hands after the temperature dips, try your hand at these DIY hand warmers!
They are truly so easy to make, and the best part is that they are long-lasting and reusable to keep you warm all winter.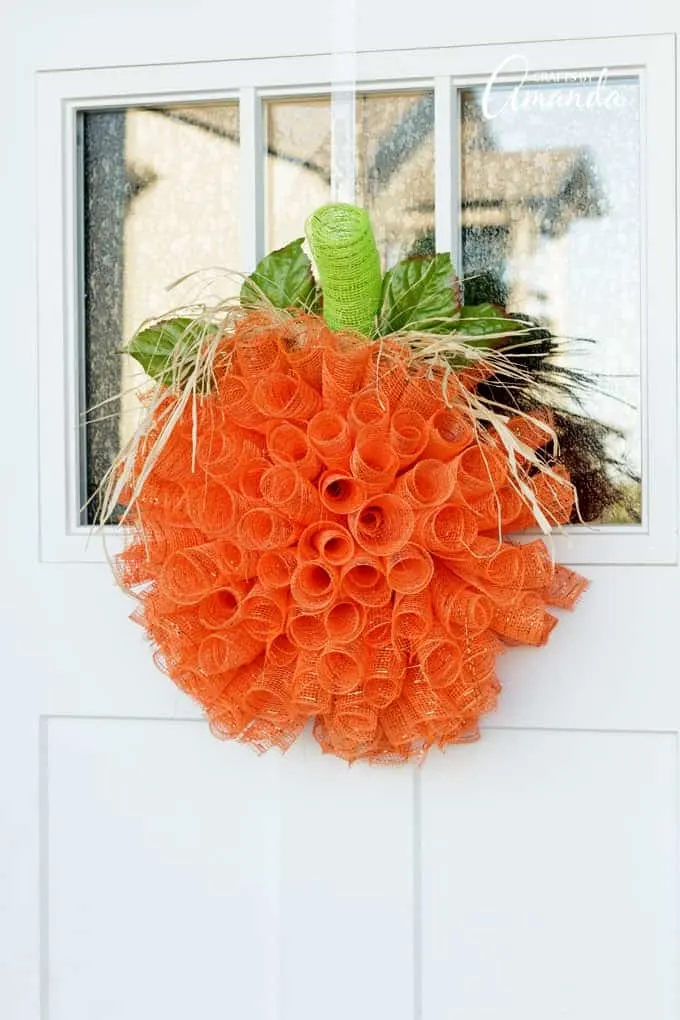 Source: craftsbyamanda.com
Try this deco mesh pumpkin wreath on your next crafting day to give your decor a little height and texture.
Keep your materials all one color, or add a range of oranges, yellows, and whites to give your wreath an extra wow element.
23. Scented Candles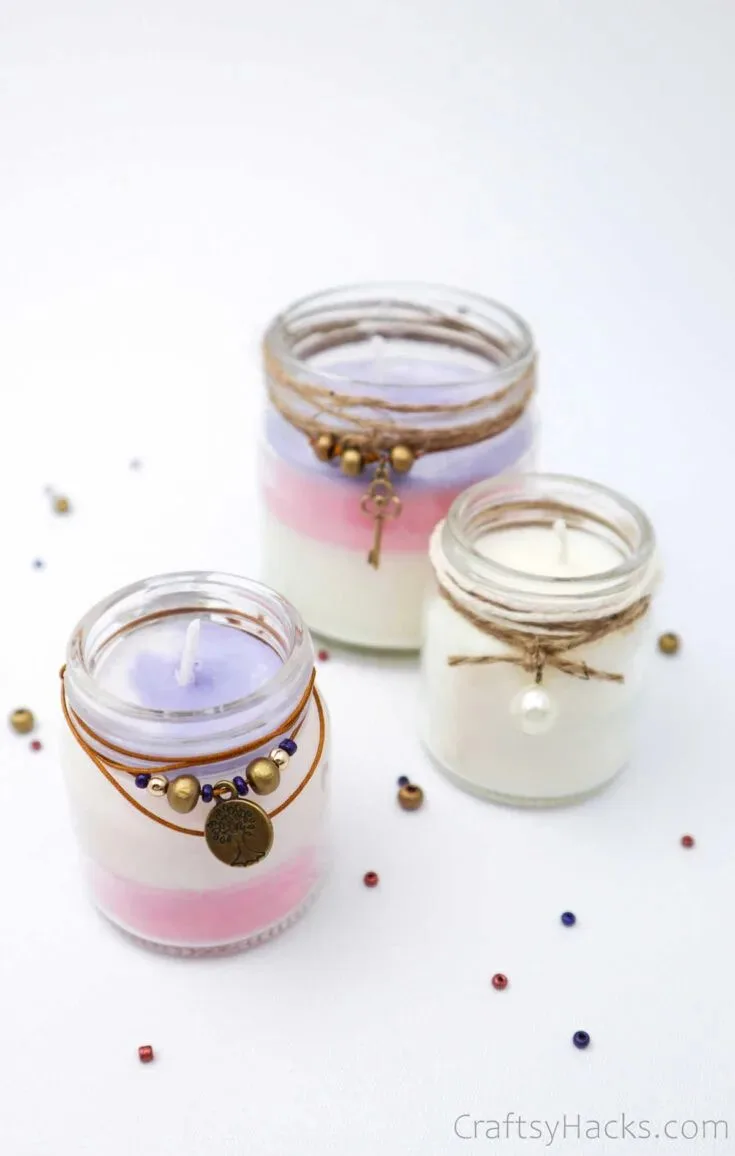 Source: craftsyhacks.com
Crafts that double as stylish and functional are some of my favorite creative projects. These cute candles are great to liven up your space or to gift to a loved one.
Use your favorite colors and seasonal scents to customize these candles. You can even use upcycled jars!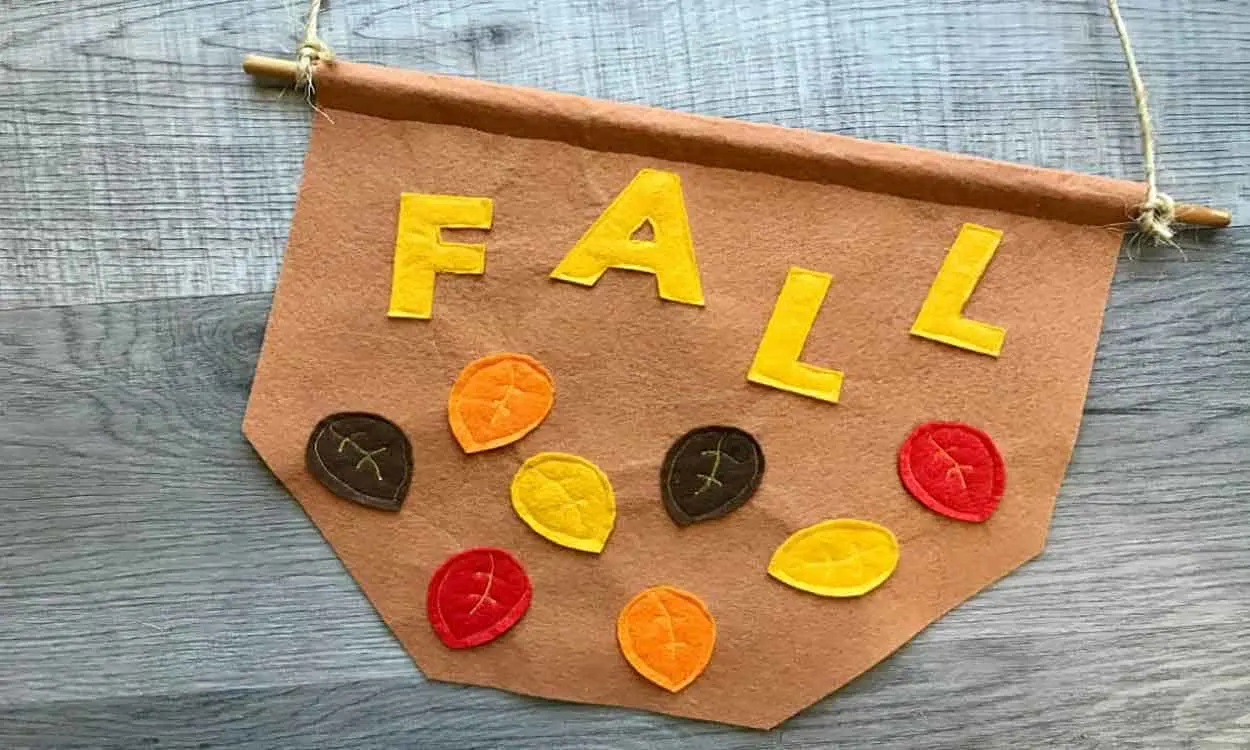 Source: beginnersewingprojects.com
This fall sewing project is adaptable into many formats–here, I have it as a little pennant. The idea is easily transferable to throw pillows, wreaths, clothing, and more!
Make sure to grab this little sewing kit if you need some materials to start with.
You need to check out these genius sewing hacks to make your life easier!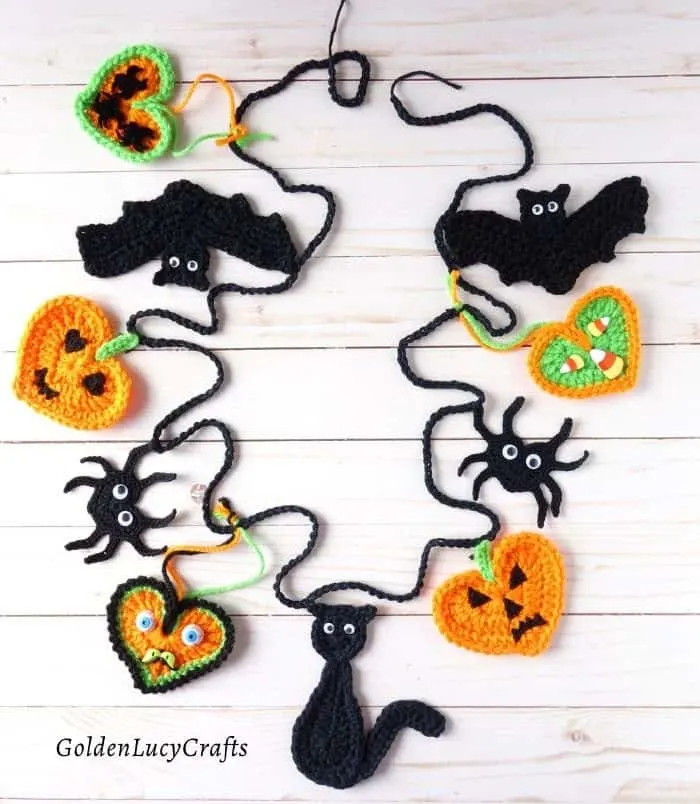 Source: goldenlucycrafts.com
Nothing is more festive than some bunting–this extra spooky bunting does just the trick for fall and Halloween.
Go minimalist or maximalist, whatever your heart desires; all fall bunting looks great!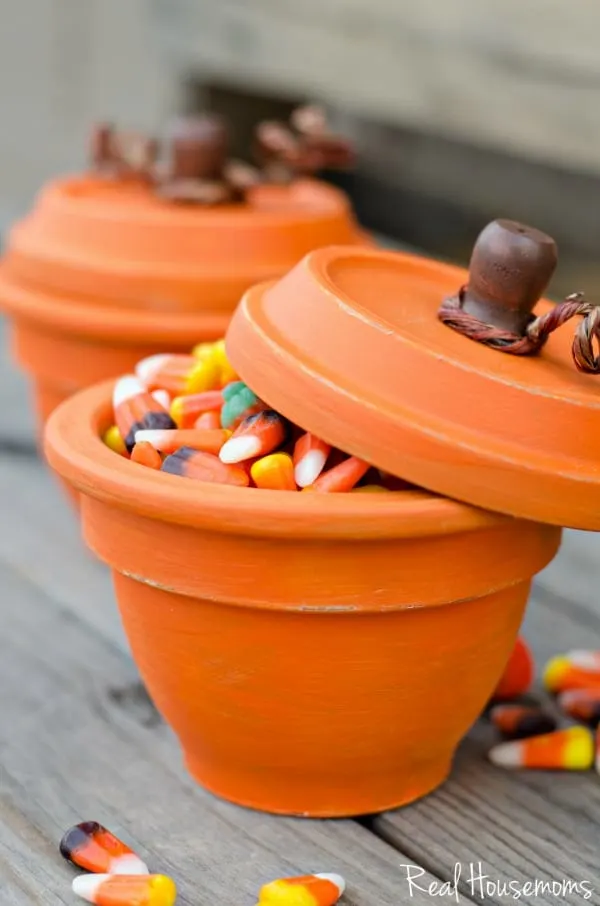 Source: realhousemoms.com
The perfect candy dish to put out leading up to and even through Halloween! Items that double as stylish and functional are some of my favorite pieces and projects.
Stick with the classic orange, or go funny with fun colors–the top accessories can do the rest of the work.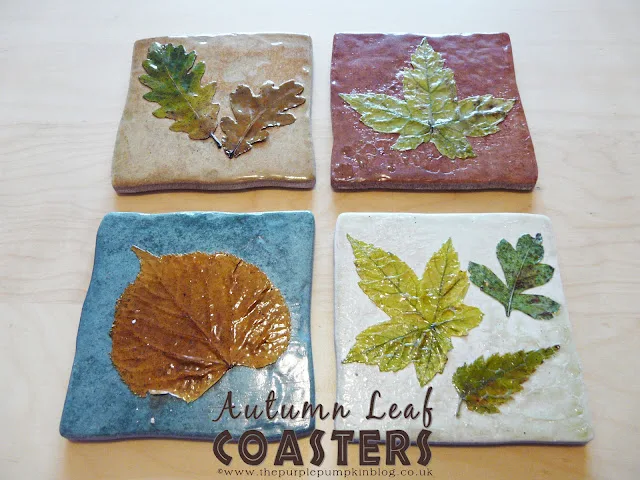 Source: thepurplepumpkinblog.co.uk
This craft is fun to share with friends or little ones since it takes multiple steps to create. The finished result is so unique and fun.
It's a wonderful craft to share and even a gift if you feel generous!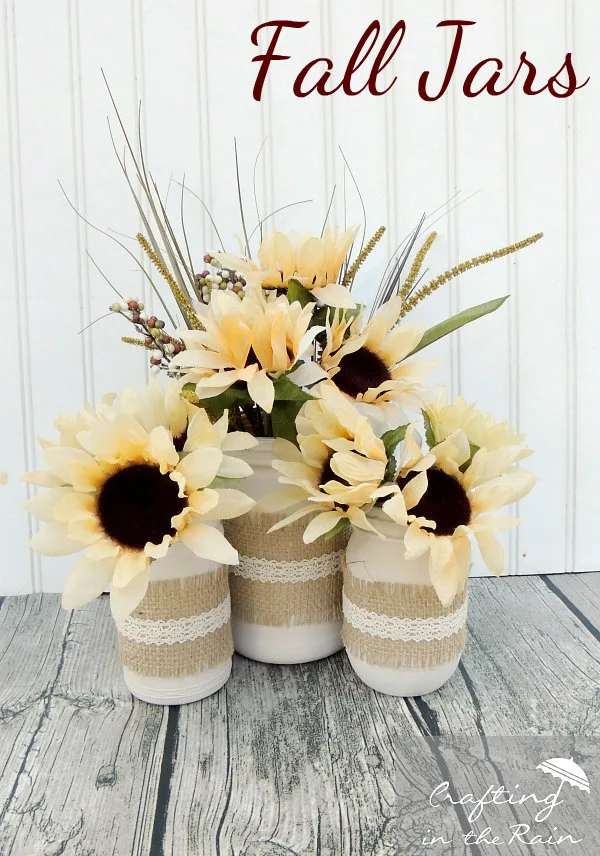 Source: craftingintherain.com
A harvest display shouts, I'm ready for fall like no other! I used some light burlap and other materials I had on hand for the jars, but whatever says harvest to you, go for it!
This project is great to begin at the beginning of the season and to house any flowers (real or fake) you get.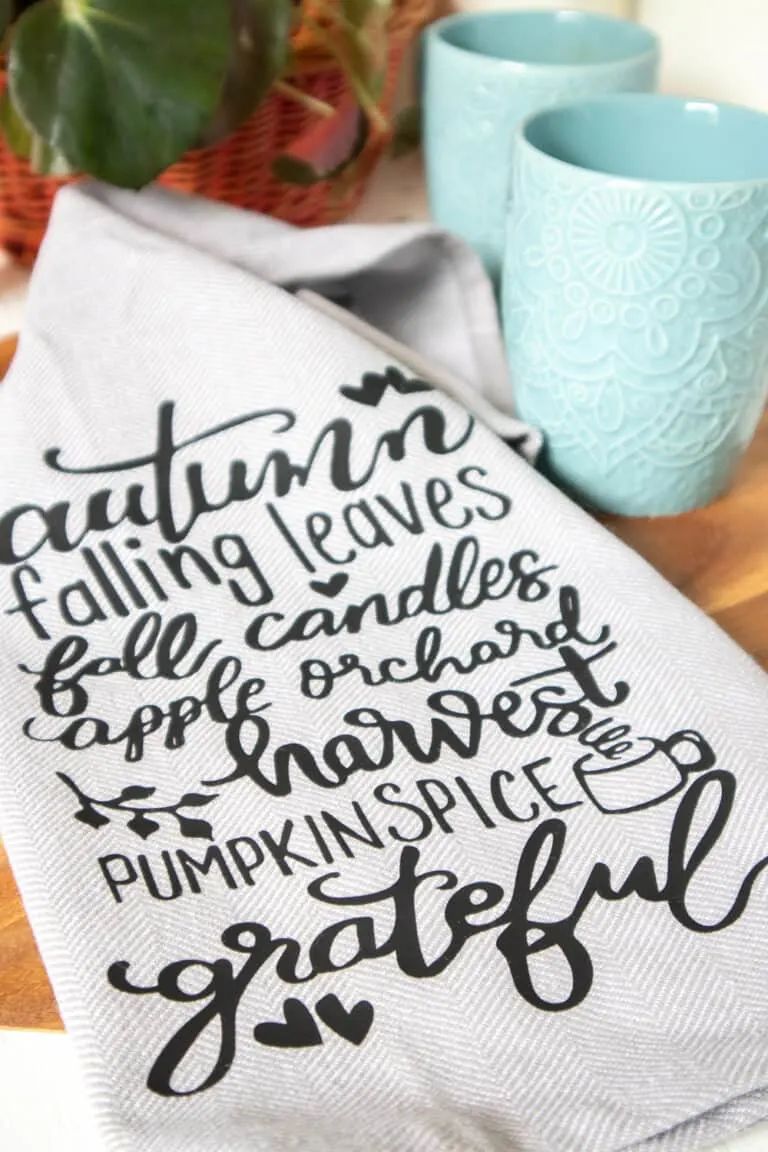 Source: singlegirlsdiy.com
Homemade tea towels are an excellent addition to a cozy home during the fall. These towels are fully customizable.
Whether you're interested in silhouettes, sweet sayings, or a simple fall pattern, it's all possible. Check out your local crafting store, or grab this iron-on pack.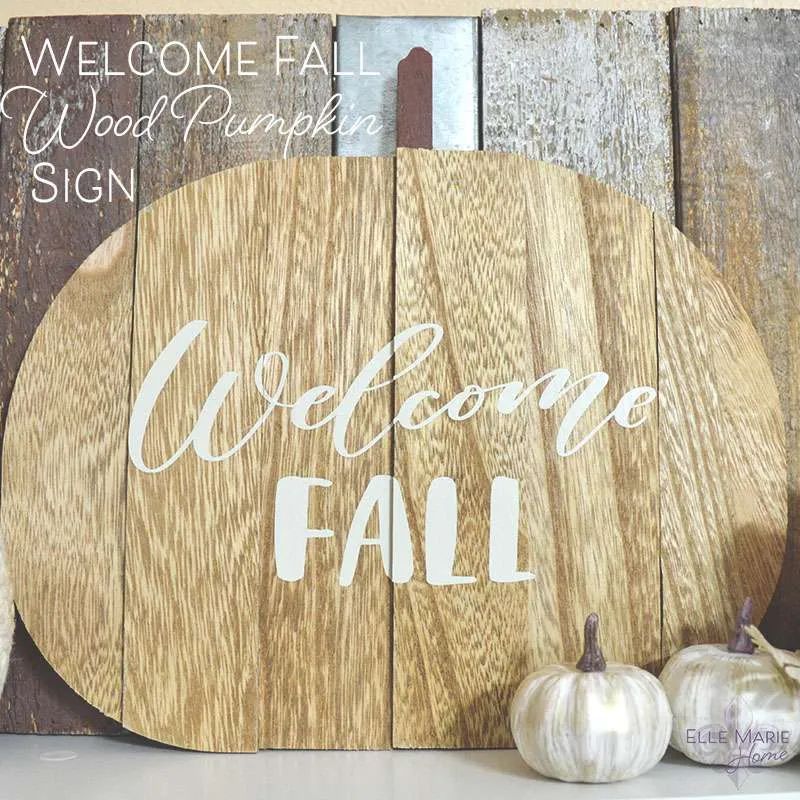 Source: ellemariehome.com
Fall signage brightens up your space as the world is preparing to slumber. Any silhouette of a pumpkin will do here. Even a ghost, leaf, or cat could be a great alternate shape for the project.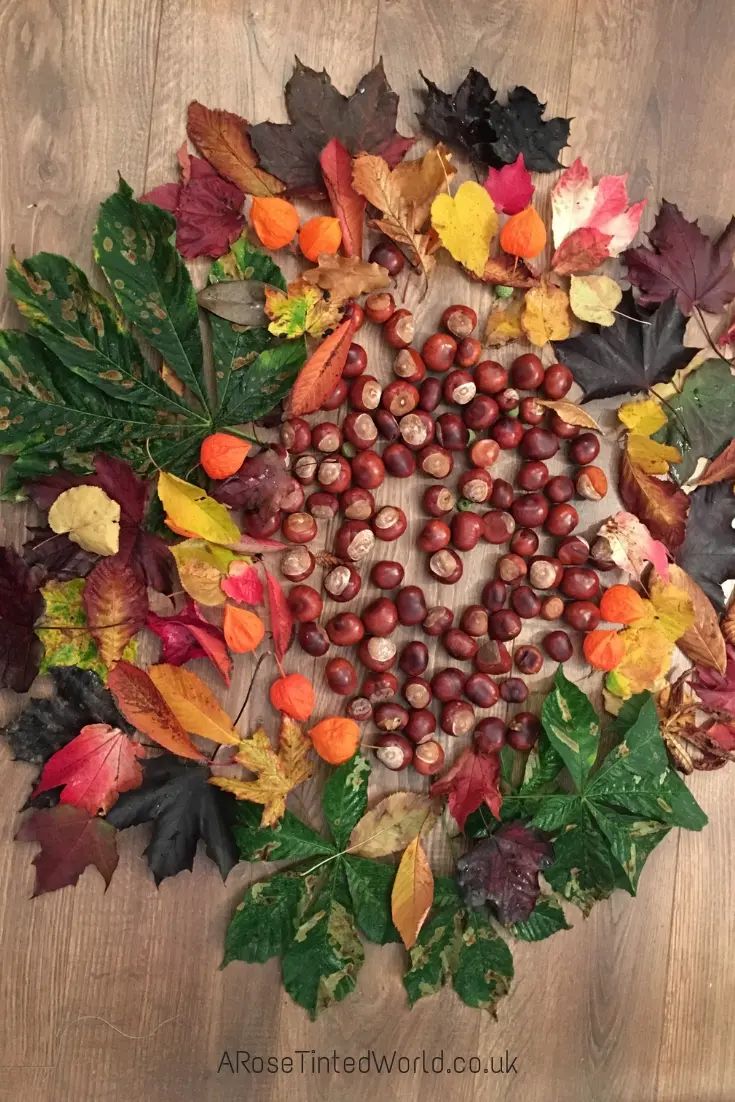 Source: arosetintedworld.co.uk
Last but not least, our autumn leaf garland–is a great option for those who are looking to not get too spooky during this season.
Stick with all leaves or interchange leaves with acorns, pine cones, and the like for an extra festive time.
I like to make a few to hang up in various key spaces that help accent the space well.