Have a glue gun and in need of some tricks? These glue gun hacks will help you improve your life and get practical solutions!
If you have a glue gun, you have a magic tool that can help you create a ton of practical and everyday crafts. Don't believe me?
Check out these awesome glue gun hacks, and thank me later.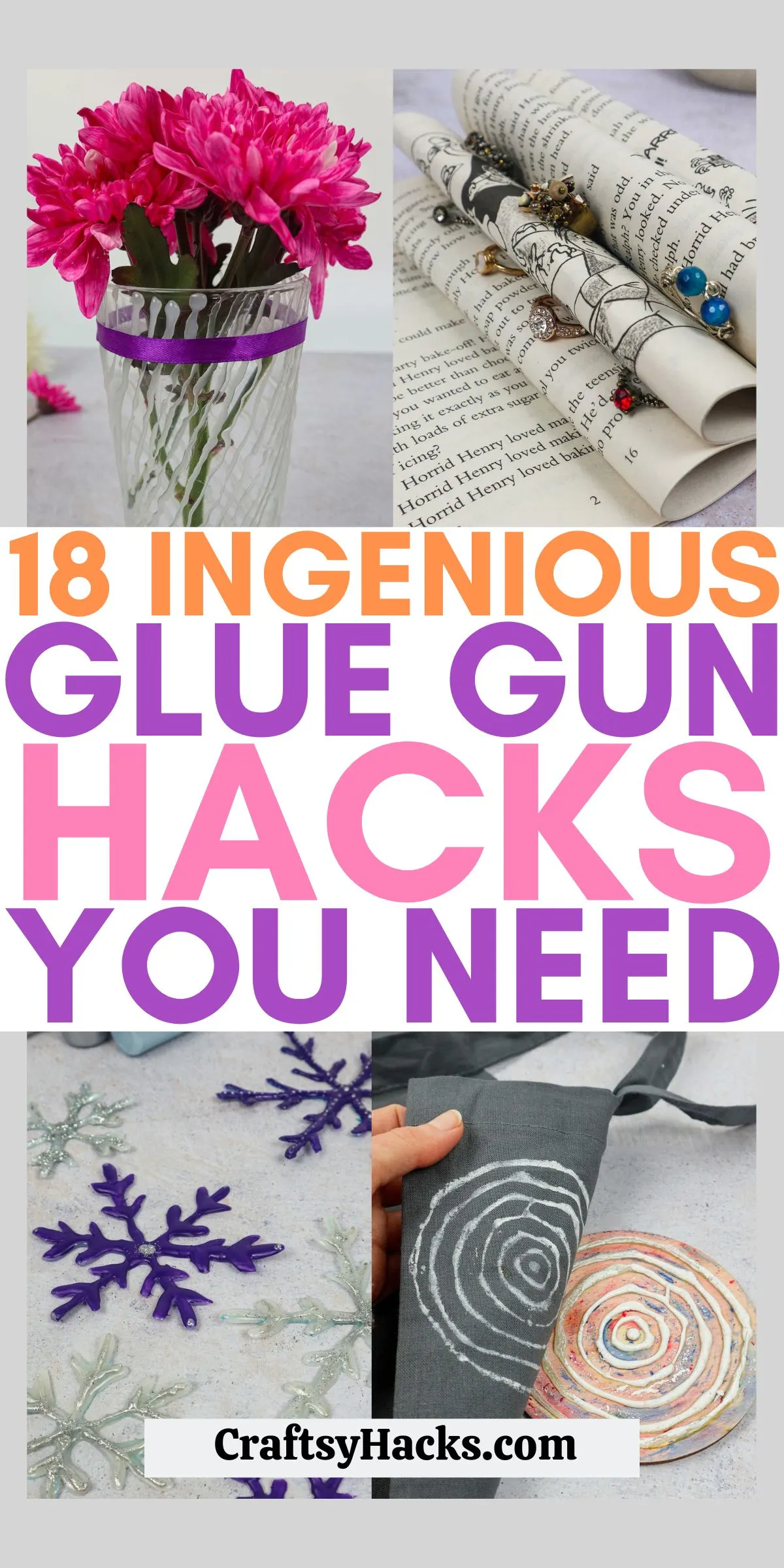 1. Grippers on Hangers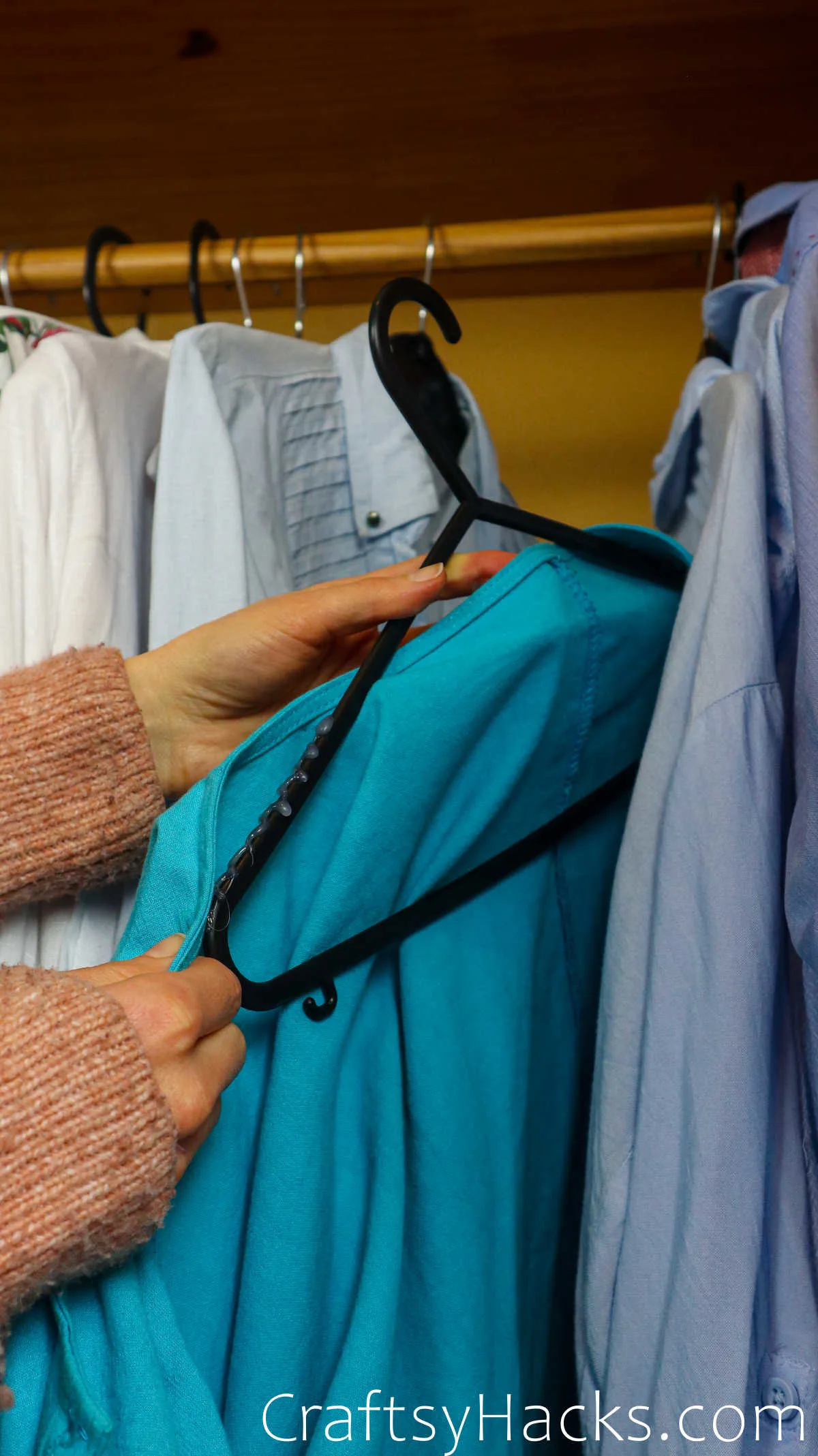 Anti-slip hangers are ideal for Silk dresses, Dress Shirts, and everyday clothes that are hard to manage as they slip off hangers. However, such hangers are costly, but you can use your glue gun to turn your ordinary hangers into anti-slip ones.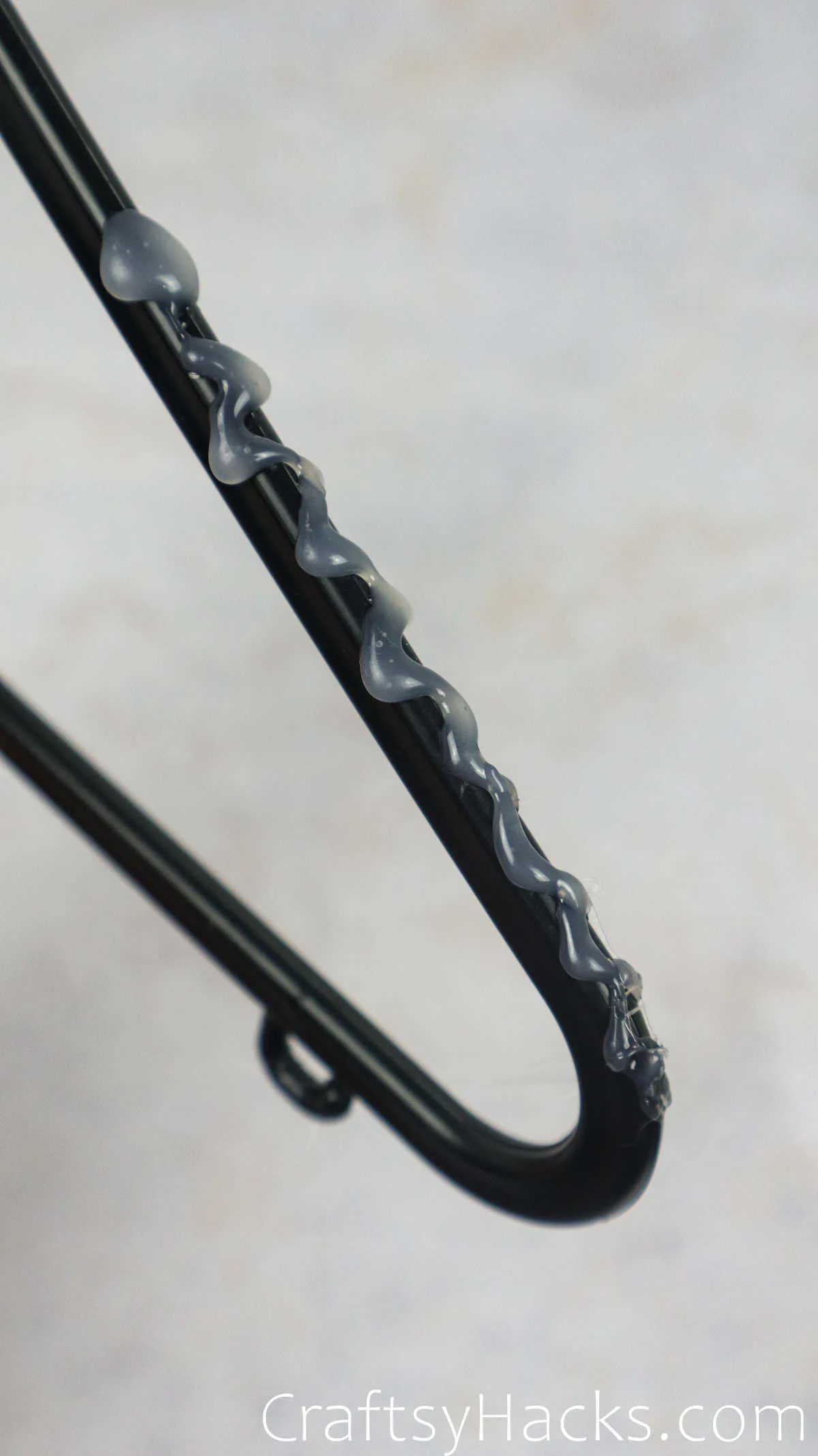 Draw grooves and notches on your clothes hanger and instantly turn your simple hanger into an anti-slip one. Even the silkiest clothes will stay put on these hangers.
More of a video learner? Look at ways to use a glue gun here!
2. Fix Broken Cables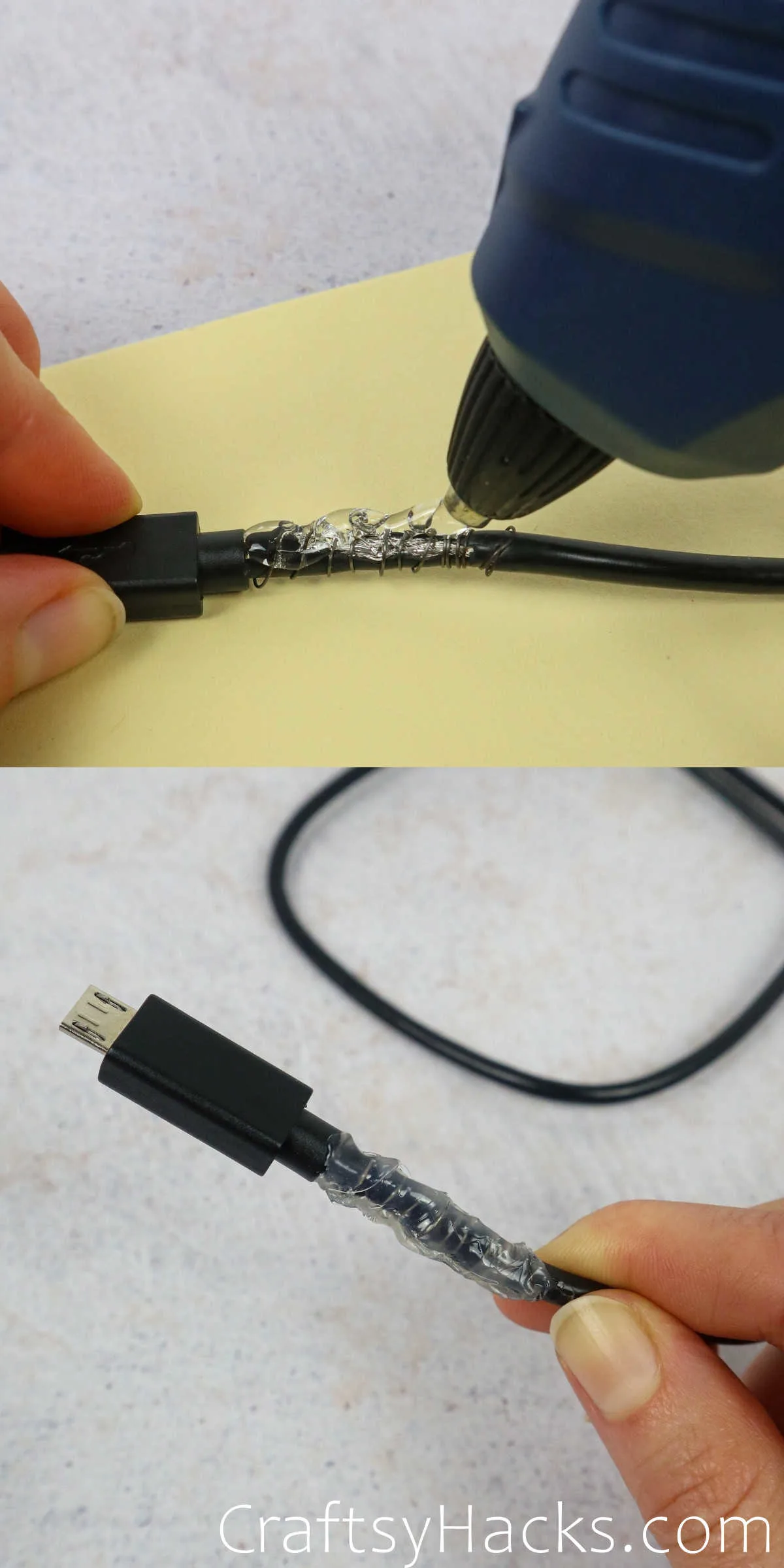 We all have chargers and wires that are wrecked at one end due to excessive use. However, there is no need to throw them away if you have a glue gun at hand.
Find a small spring and, with the help of your glue gun, insert and stick your spring where the wire is damaged. Cover it with the thick layer of glue to create a layer of insulation! That's very important.
You have successfully mended your damaged wire and saved it from breaking off.
3. Add Grippers to Slippery Socks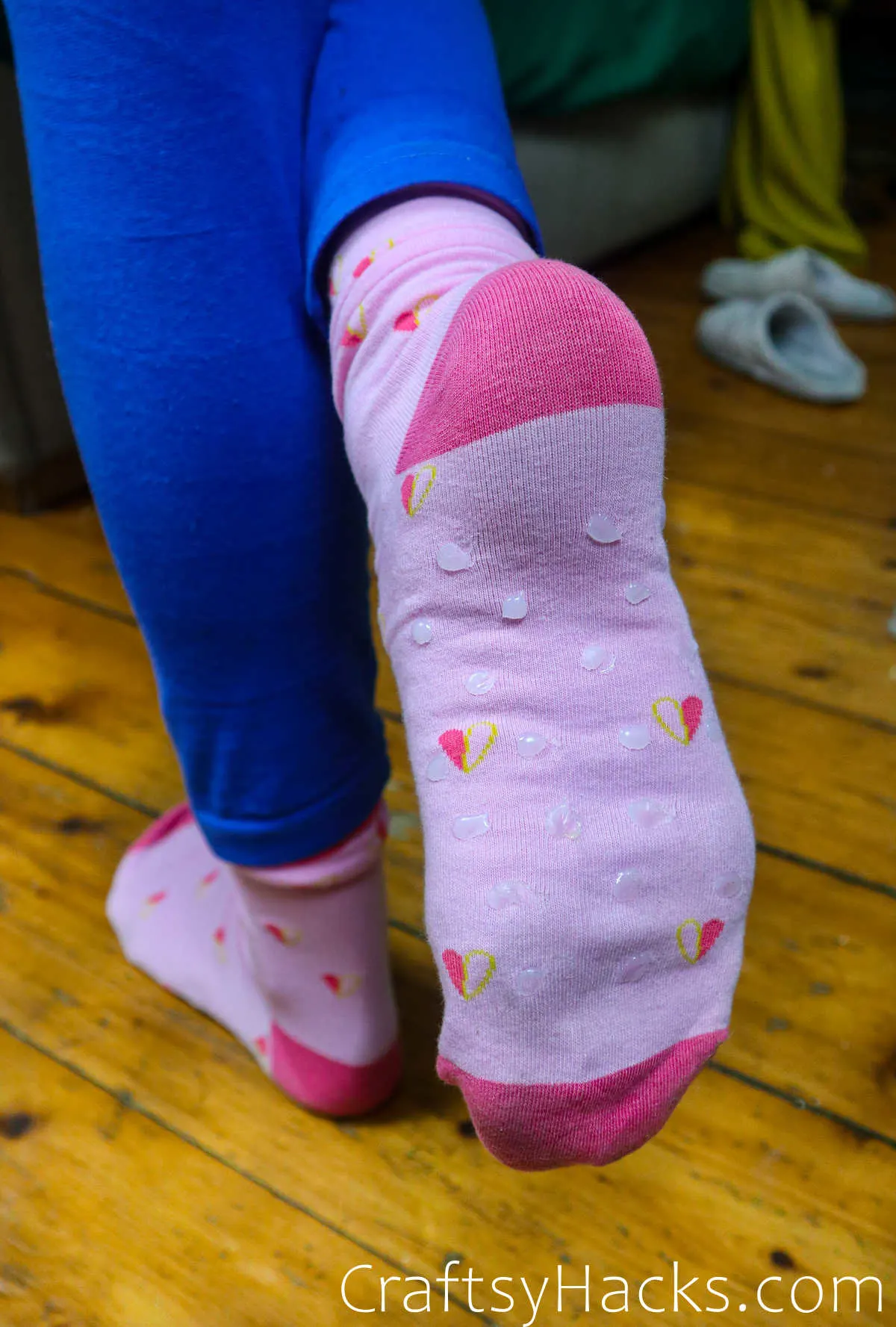 Just like the hangers, use your glue gun to turn your everyday socks into anti-slip ones. Lay your socks flat, and add tiny dots with your glue gun. Let them dry, and enjoy your anti-slip socks.
4. Stop Cabinet from Banging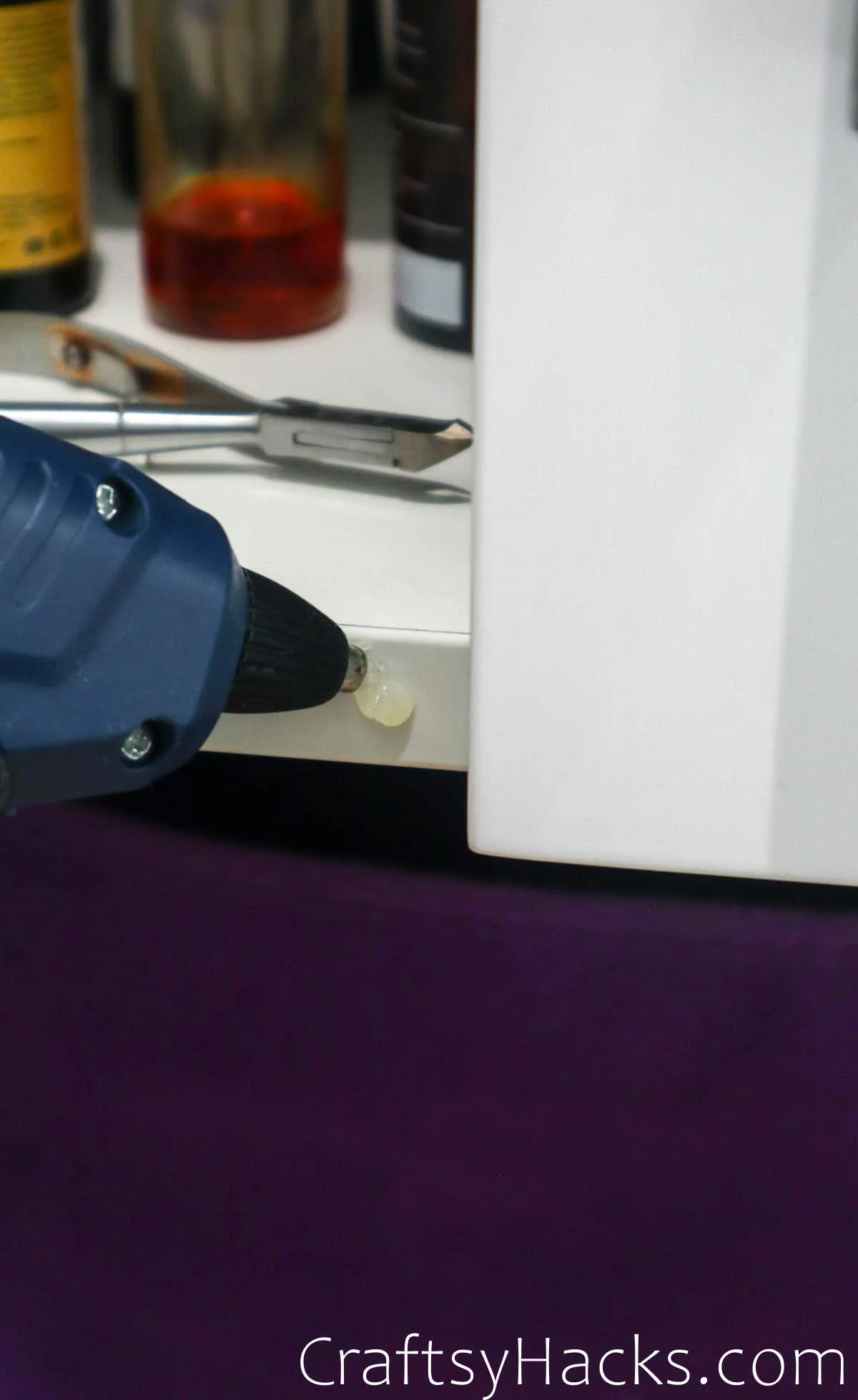 Having cabinets with Self-closing hinges is great, but usually, they bang shut. That banging noise can be irksome.
Use your glue gun to end this banging once and for all. A couple of glue bolts on the cabinet will be enough to soften the banging and let the cabinet shut without any noise.
5. Make Your Own Eraser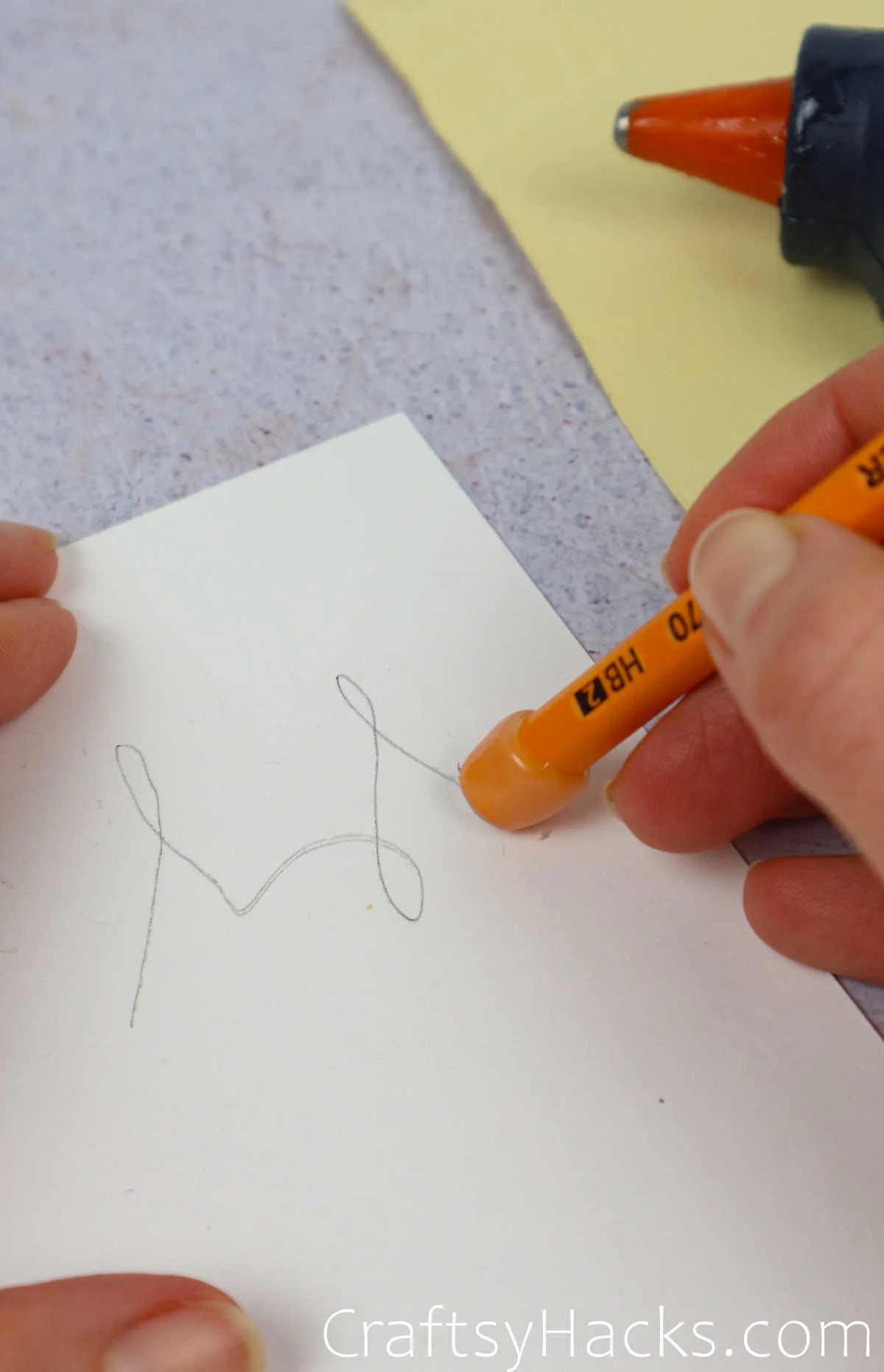 Another cool hack with a glue gun is to amaze your kids with a magic eraser. Just take your average pencil, and add glue at the rear end.
Now use this glued end as your pencil eraser, and amuse your kids with this magic eraser hack.
6. Replace Lost Earring Posts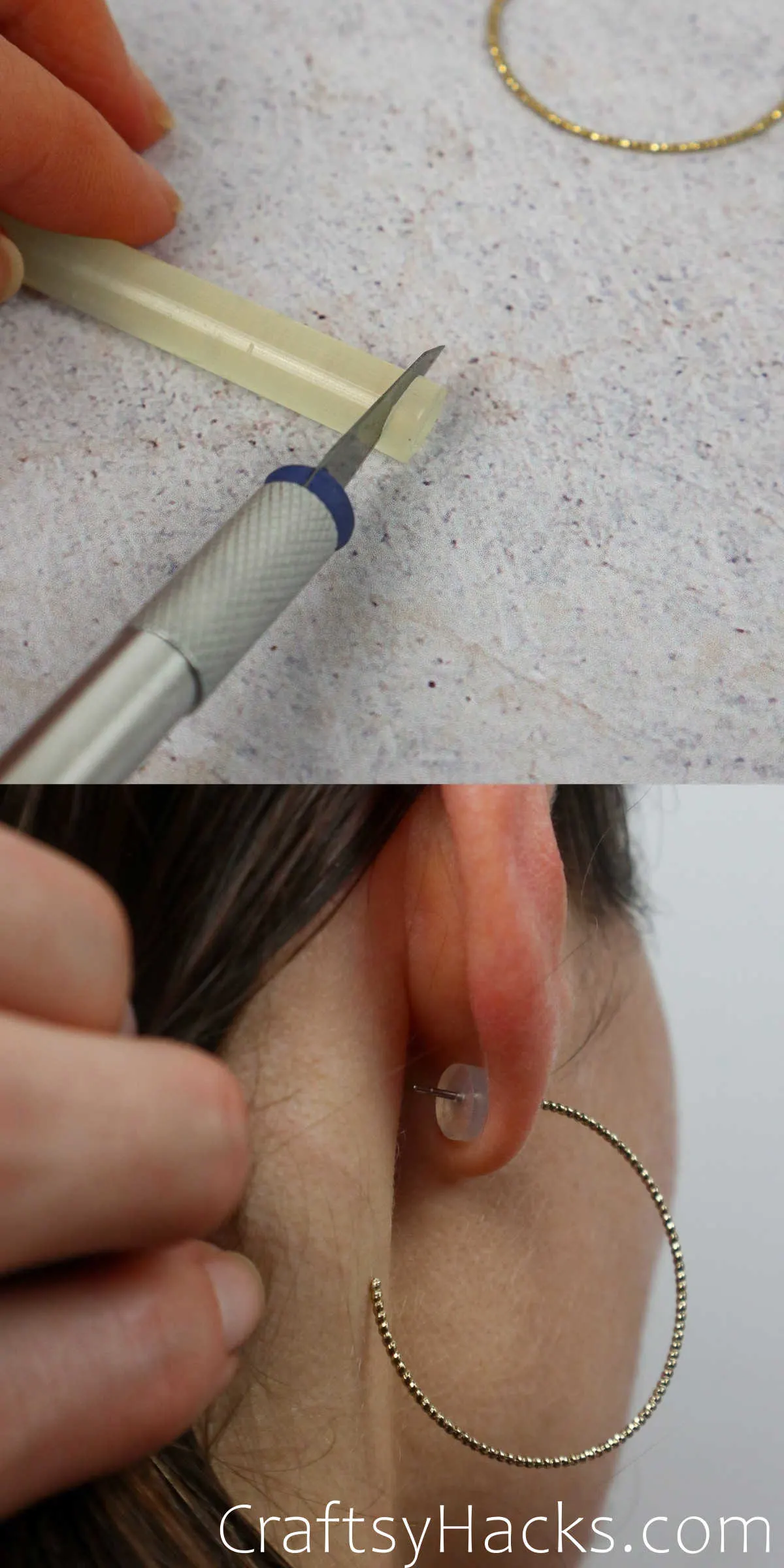 All ready to go out but stuck because you can't find your earring stopper? I have the right solution for this.
Cut off a bit of your glue gun stick and use that as your earring stopper.
7. DIY Hot Glue Gun Vase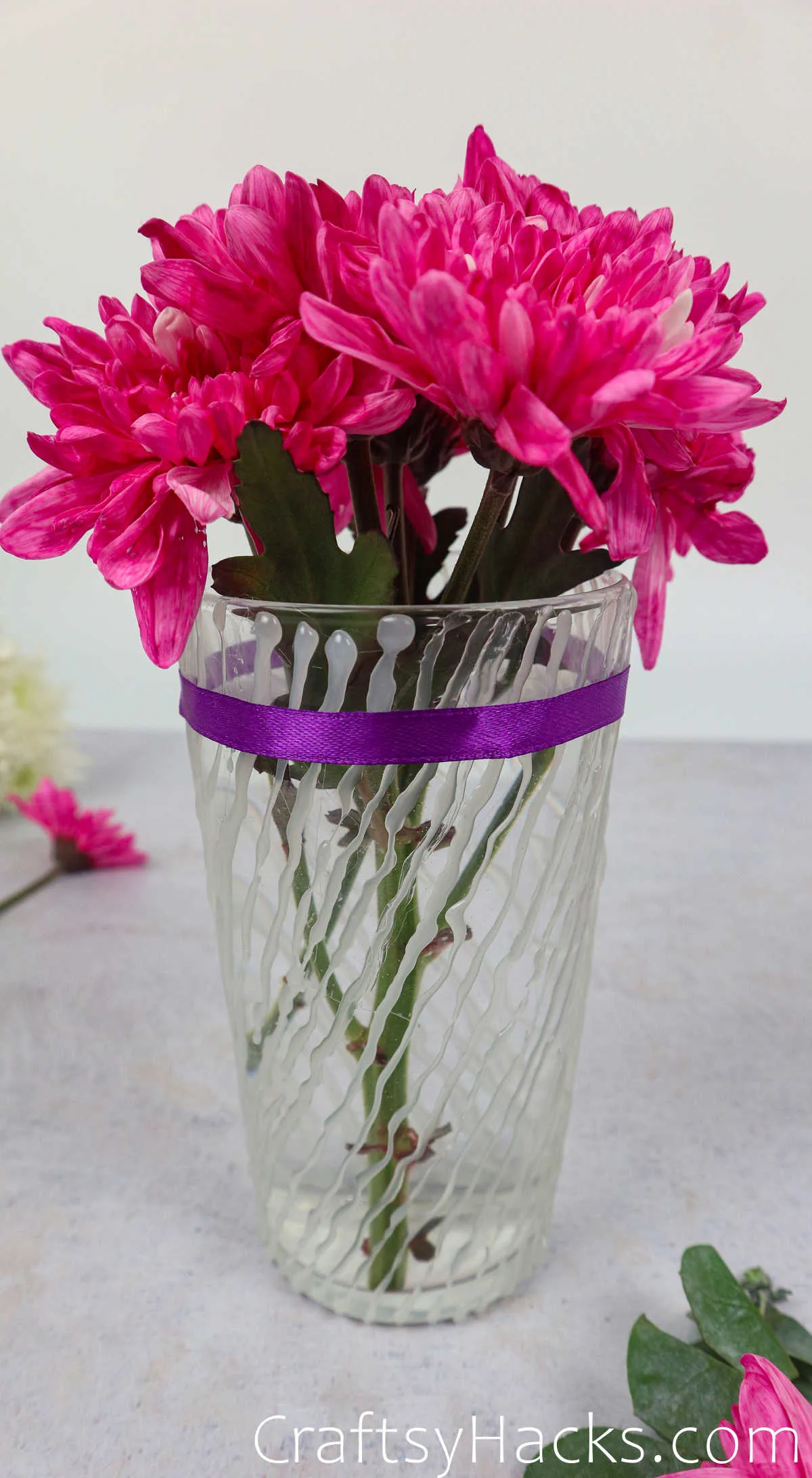 Got a beautiful bouquet, but nothing to put it in? Worry not; I am here with our glue gun to save the day.
Find the tallest glass you have and start drawing diagonal lines on it. Now take an old piece of ribbon and add that to your glass. Viola! Your glass just transformed into a beautiful vase.
Enjoy your beautiful flowers in your beautiful vase.
8. Make Your Own Ring Holder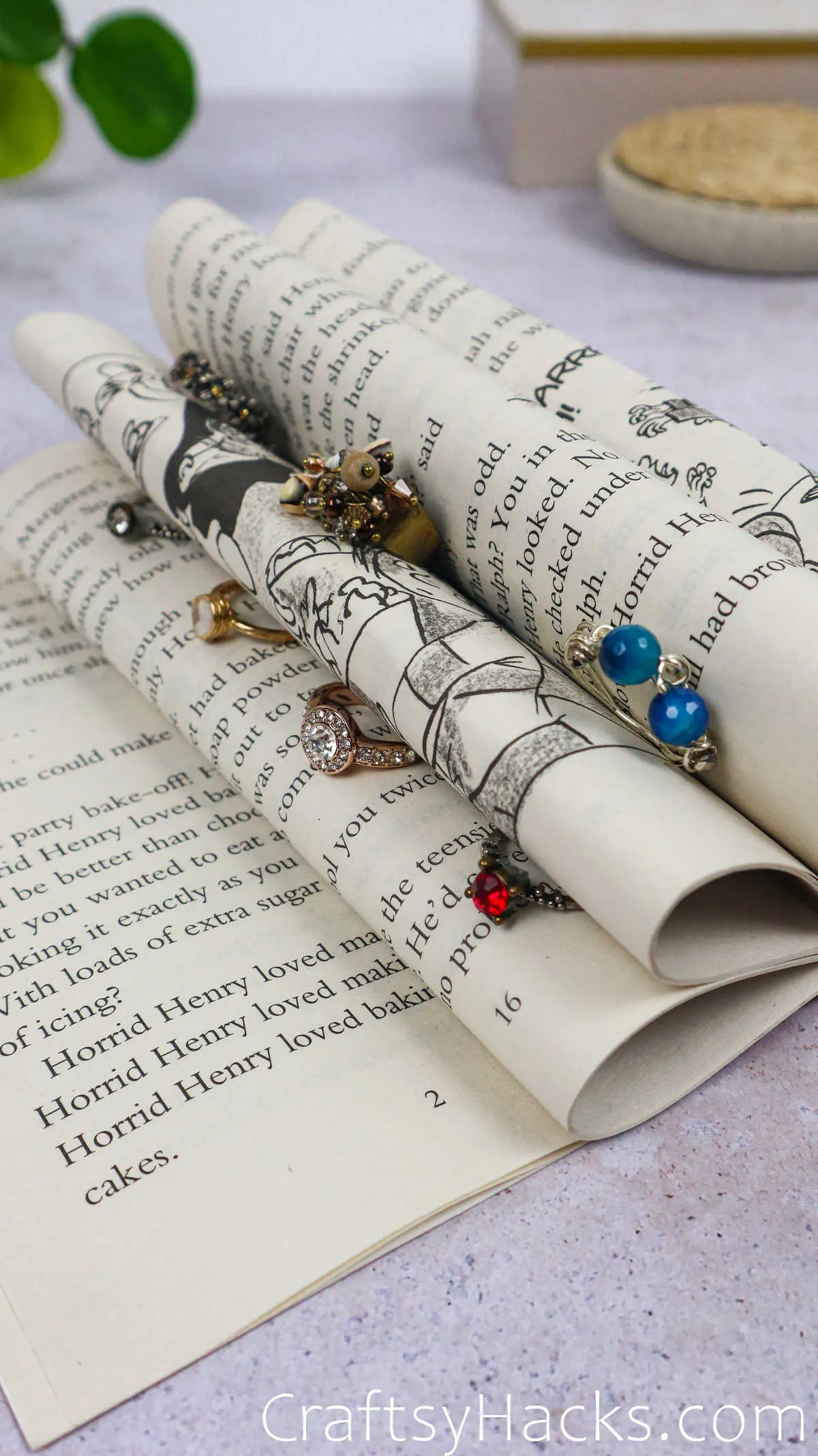 If you keep losing your rings, you need a book. Wait, what? A book to organize the rings? Glue gun hacks are crazy, but they are also pretty practical.
Use any old book that you have, and turn it into a ring organizer with the help of your glue gun. Stick a couple of pages at the start and end of the book to the cover. Now fold each page in a curve and stick it in the middle.
Sleep repeating till you are all out of pages and have multiple folds. Now arrange your rings amid the folds and place your beautiful and unique ring organizer on your dresser.
9. Your Own Snowflakes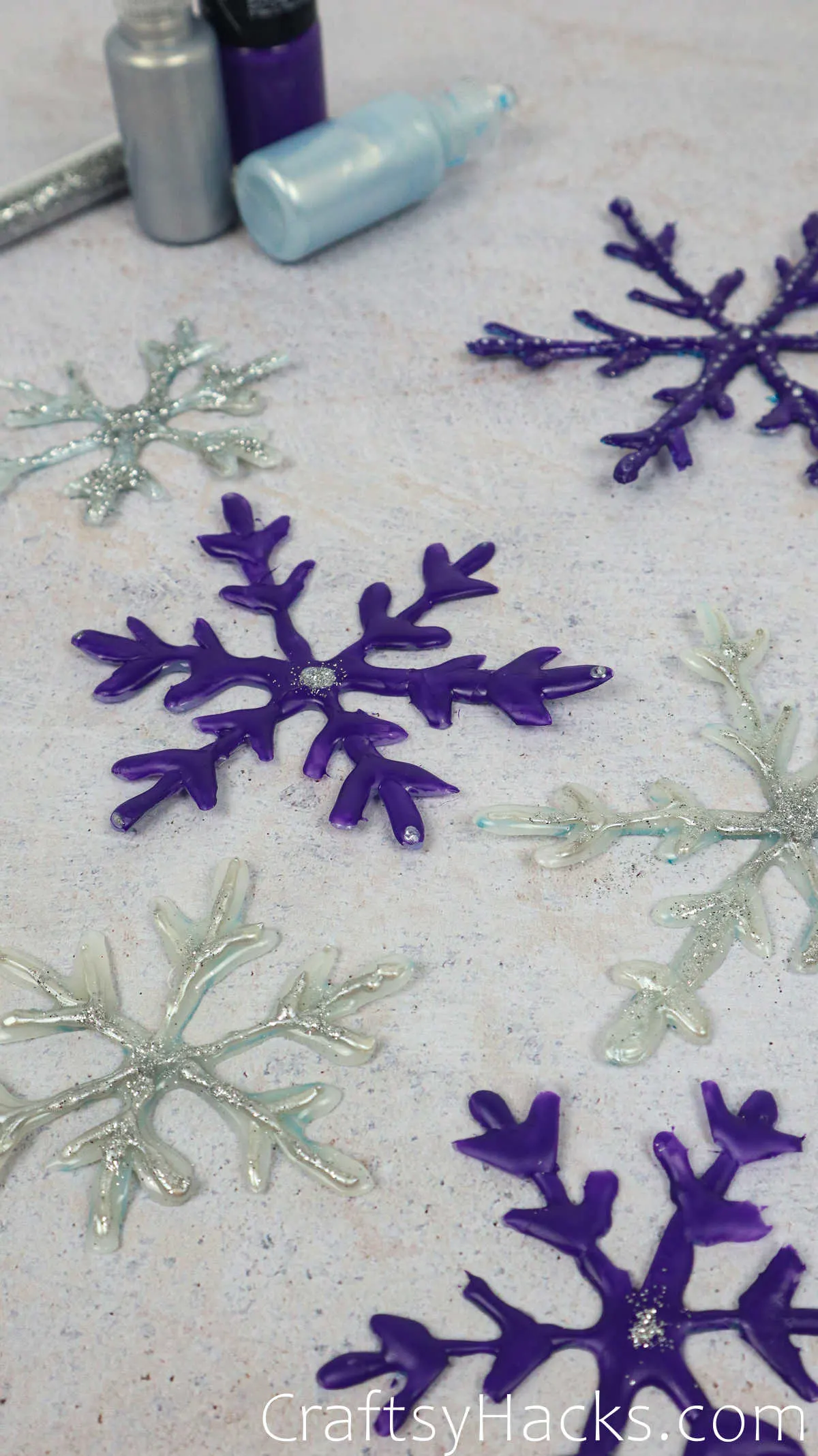 Here's another cool glue gun hack that you can do with your kids and make a holiday activity. Instead of waiting to make a Snowman, let's make some Snowflakes.
Outline your snowflake, and then use your glue gun to draw the snowflake with glue. Use colorful nail polish to color your snowflakes. You can also use spray paints if you have them lying around your garage,
Decorate your snowflakes with glitter if you need a little bling in your life. Stick these on a window or use them to decorate your Christmas tree. Kids love these shiny Snowflakes.
Check out more glue gun crafts here.
10. Make an Engaging Game for Kids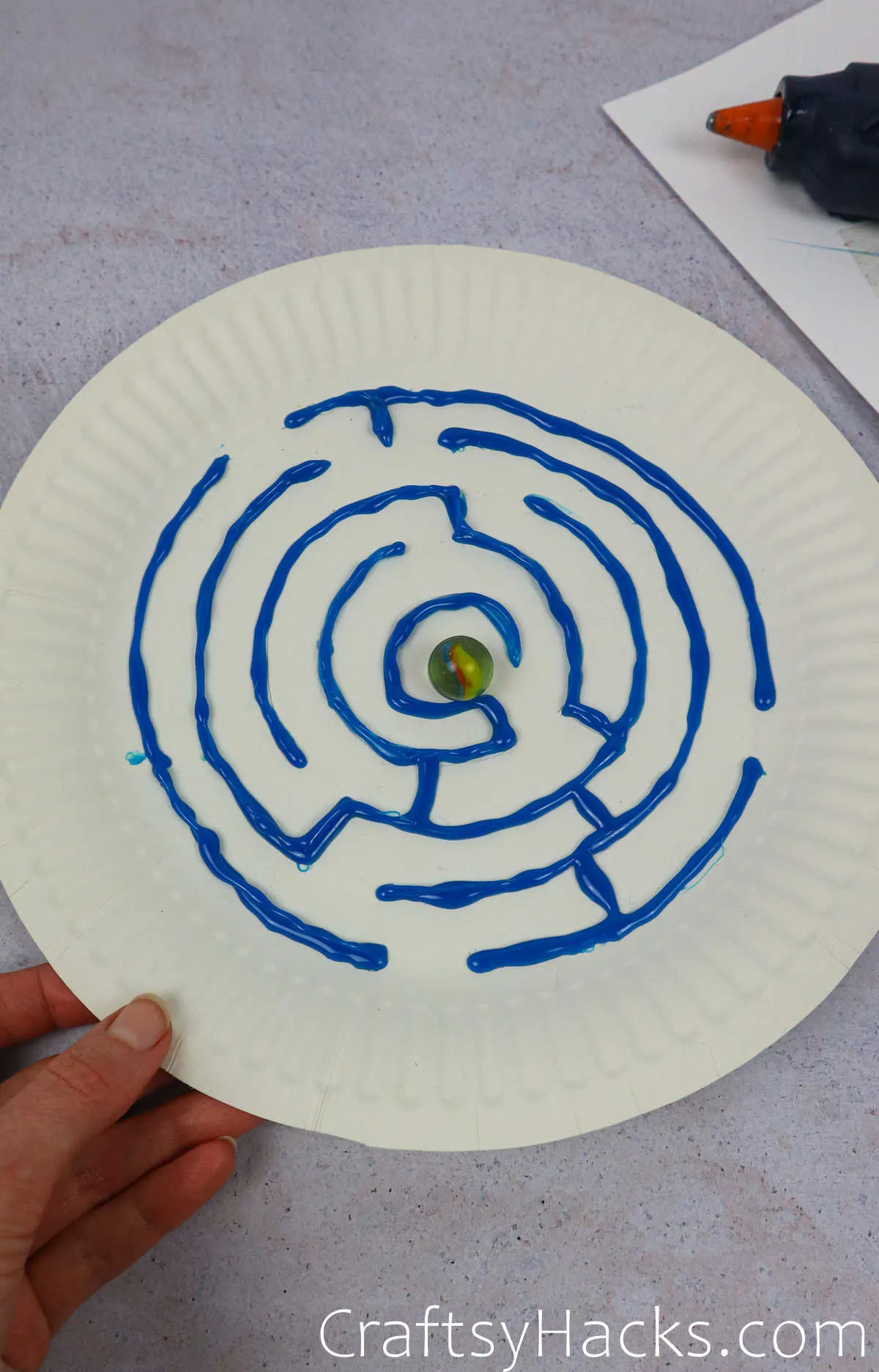 Having a hard time keeping your kids amused? Summer breaks are hard for parents, as they have the kids to entertain around the clock.
If you are looking for a simple activity and hours of play, you need to try this glue gun maze on disposable plates.
For this, all you need are some plates, a marble, and a glue gun. Now outline the maze and follow it with your glue gun. Once the grooves are dried, you can place your marble and maneuver it towards the maze's center.
Demonstrate to your kids once, and watch them do it for hours. This simple glue gun activity will keep the kids occupied for hours.
11. A Quick Phone Holder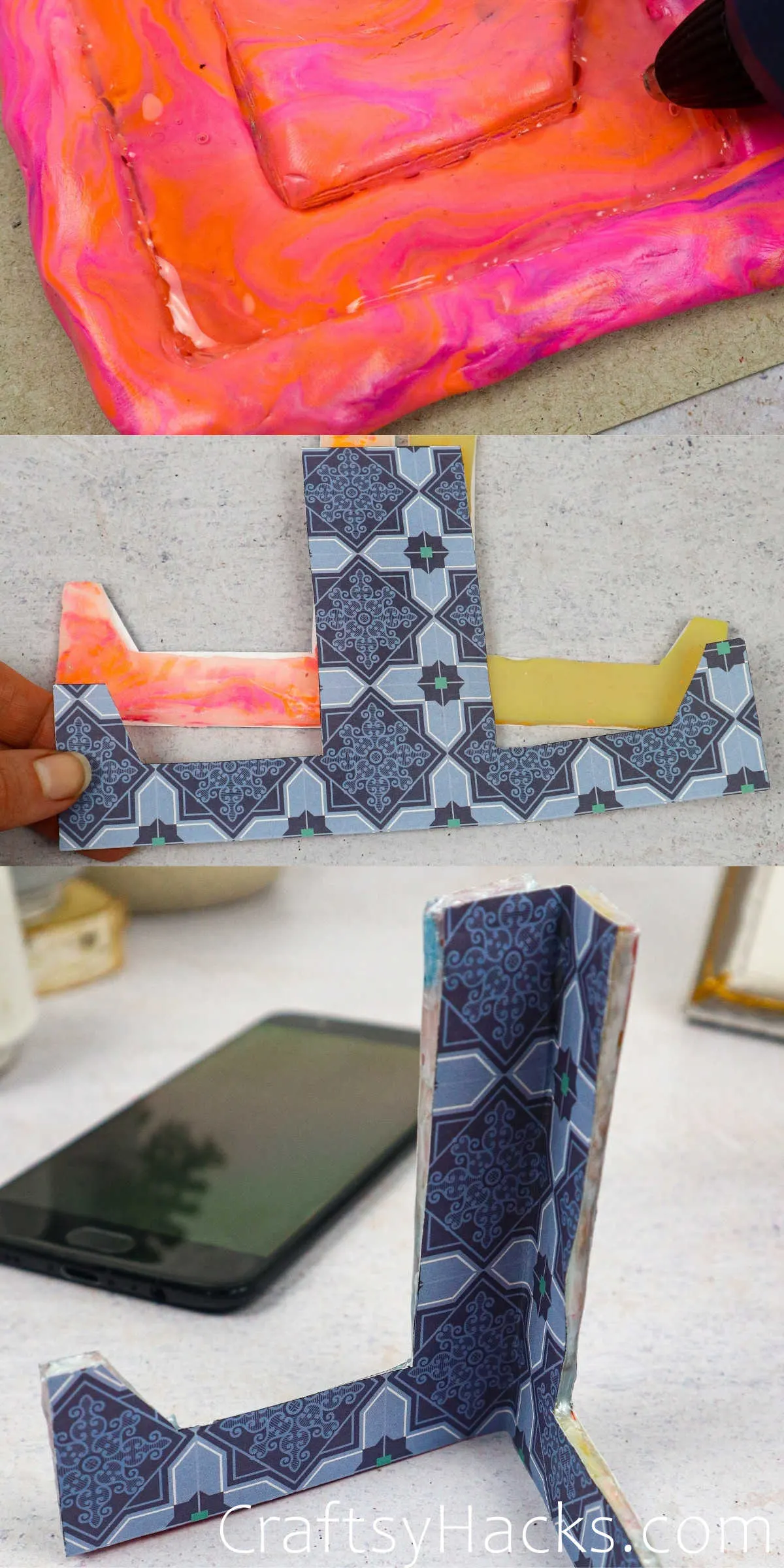 Did you know you can create anything with a glue gun if you put your mind to it? If you don't believe us, check out making a phone stand with a glue gun.
Cut out the letter L on cardboard. Now use this L to make a mold on playdough. Use your glue gun to fill this mold. Let the glue dry and set. Make two of these and glue the cardboard on either side of your L.
Now stick this L together and create a frame holder. Use this holder to rest your phone and enjoy your movies.
12. Clean the Glue Gun with Foil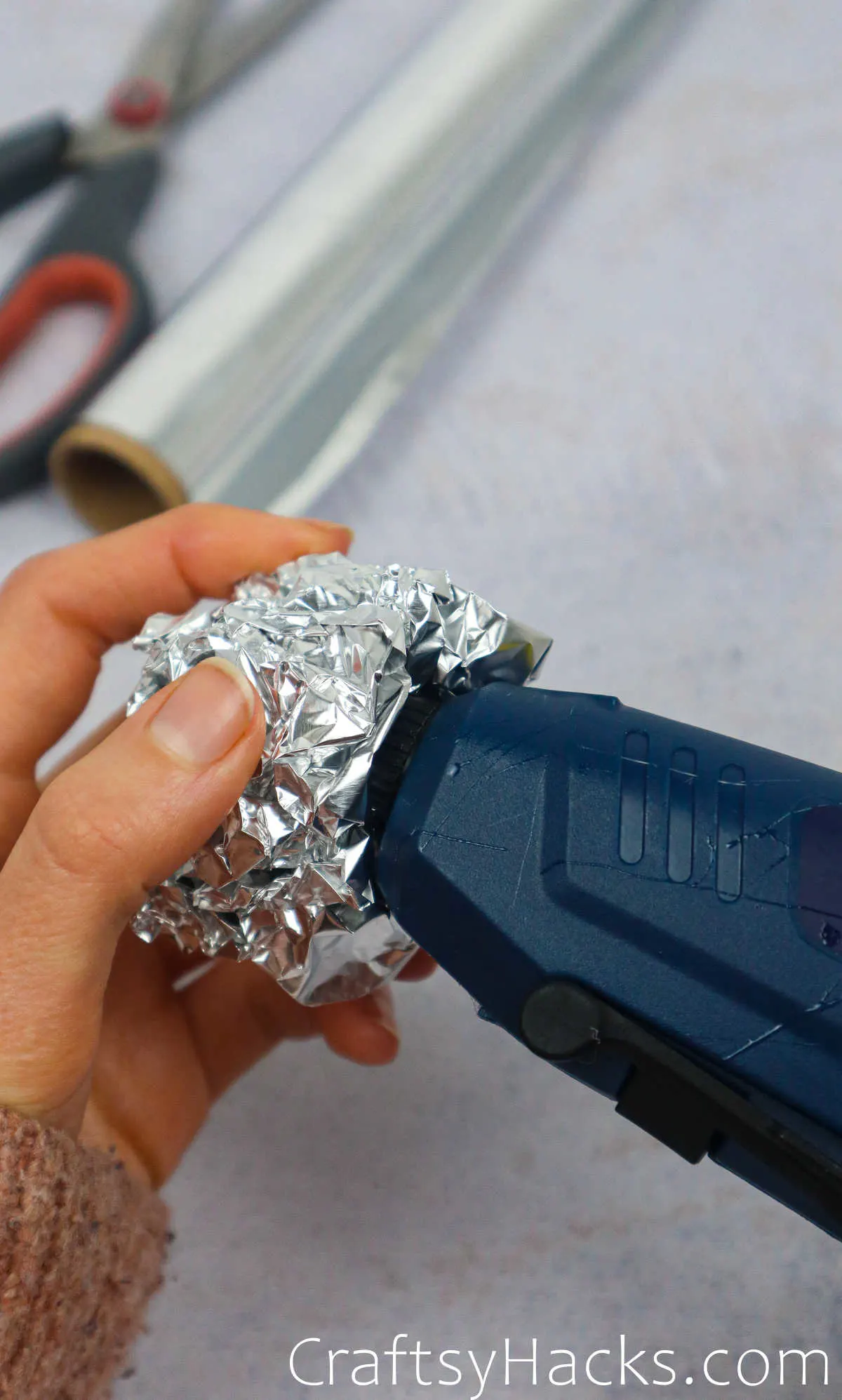 Playing with a glue gun is a messy business. But you can clean your glue gun with this simple hack. Use aluminum foil to clean your glue gun in under 5 minutes.
Warm up your glue gun and make a rough ball of foil. Now use this to scrape off the glue stuck to the nozzle gently. With gentle scraping, you will be able to clean the nozzle of your glue gun and make it look as good as new.
13. Make a Quick Stamp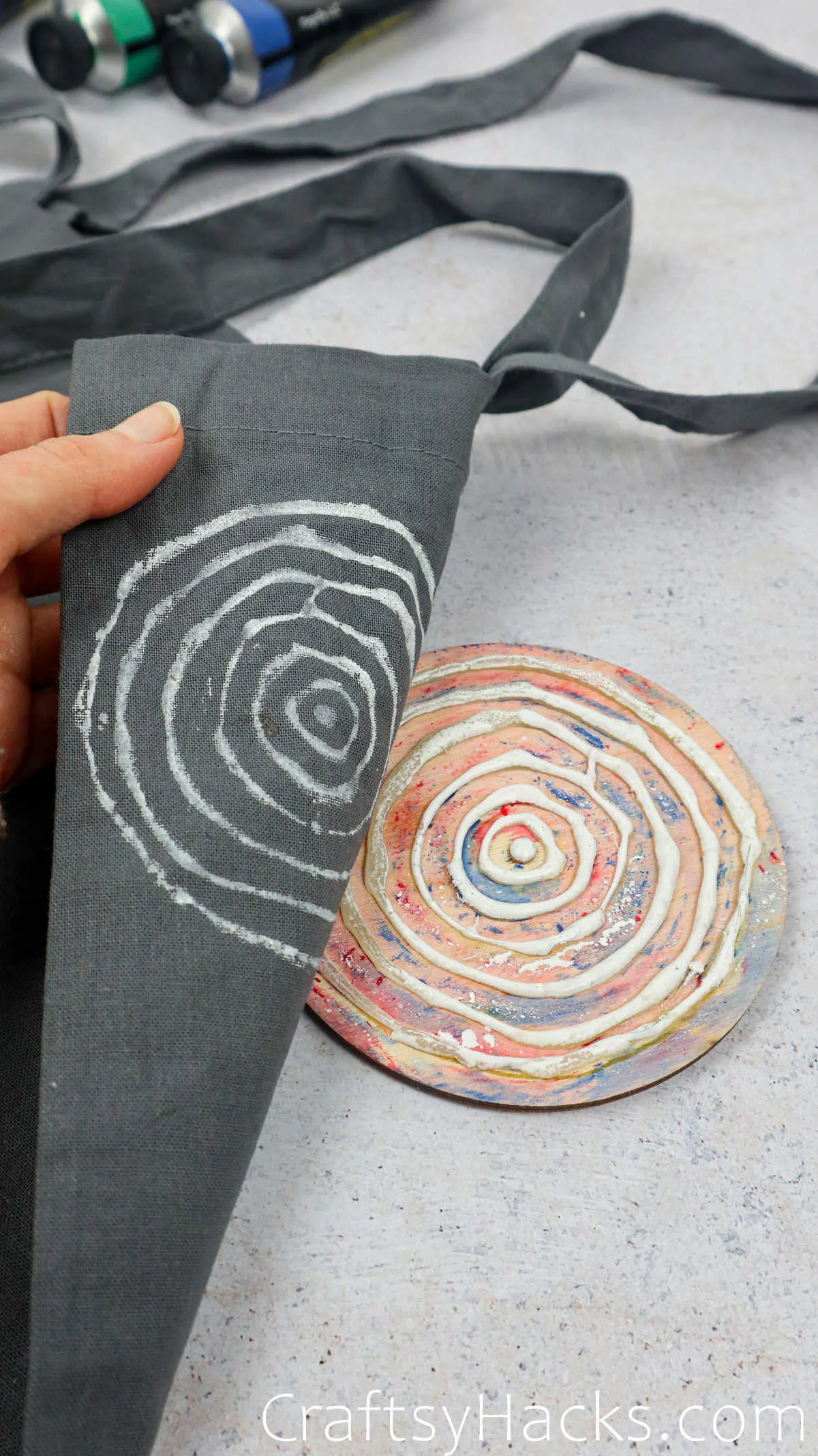 Need some creativity in life? I have just the hack for you. Turn your old clothes or backpacks into cool and trendy ones by stamping them with fabric paint.
Use a glue gun to make your stamps. You can make geometrical shapes, twirls, and all kinds of cool patterns on blocks with a glue gun and use these as your stamps.
Even your kids will enjoy this activity. Get your kids some cardstock and let them use the blocks to make DIY block print cards for their friends.
14. Make Your Own Bowl
This simple and easy-to-make bowl will prove to be very useful. Whether it's for the kitchen or your bedroom, you can safely put away larger items without worrying about it!
This is a great little storage trick that's super creative!
15. Make a Simple Place Mat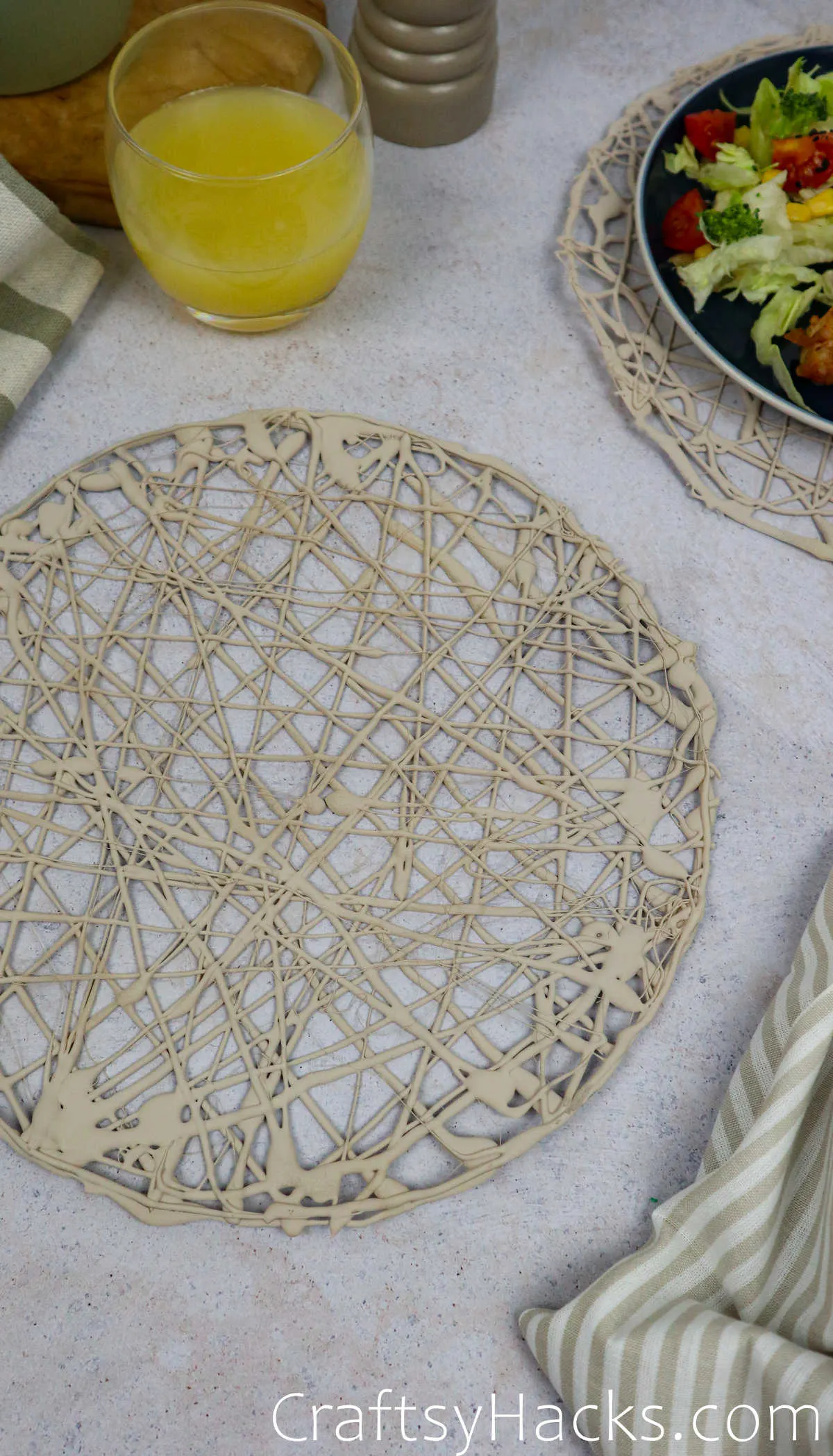 Protect your table surfaces and make your dinner table look a bit more interesting at the same time. Did you know that you only need a glue gun to make a whole placemat? That's true!
Give this little hack a try and get creative.
16. Glue Holes in Bath Toys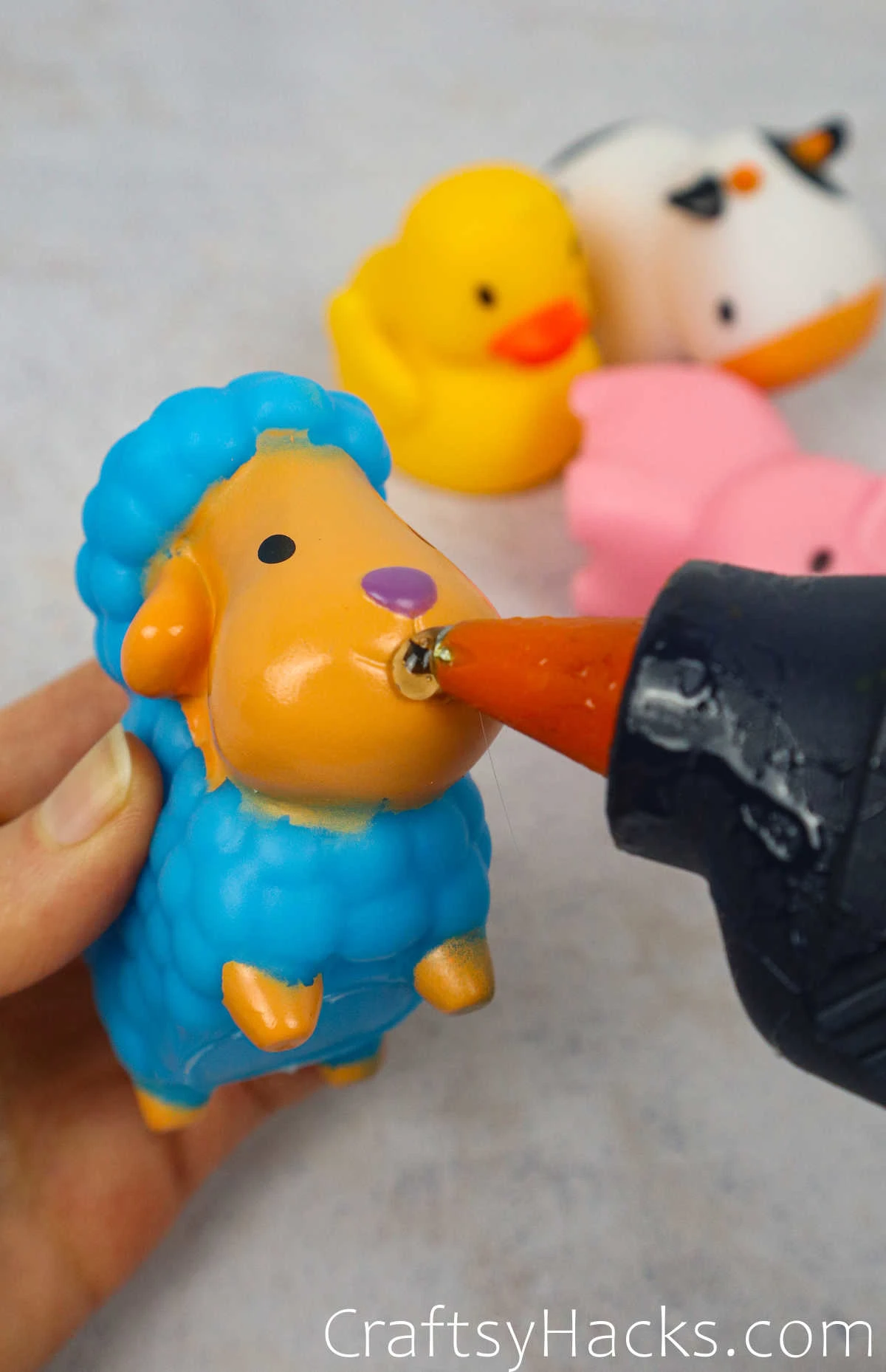 Got bath toys but they seem to be getting water in them? A good way to avoid the trouble is to use a bit of hot glue to seal those holes.
It'll keep your little ones happy, and the toys will last for generations to come. And what's more beautiful than that?
17. Improve Grip on Your Needles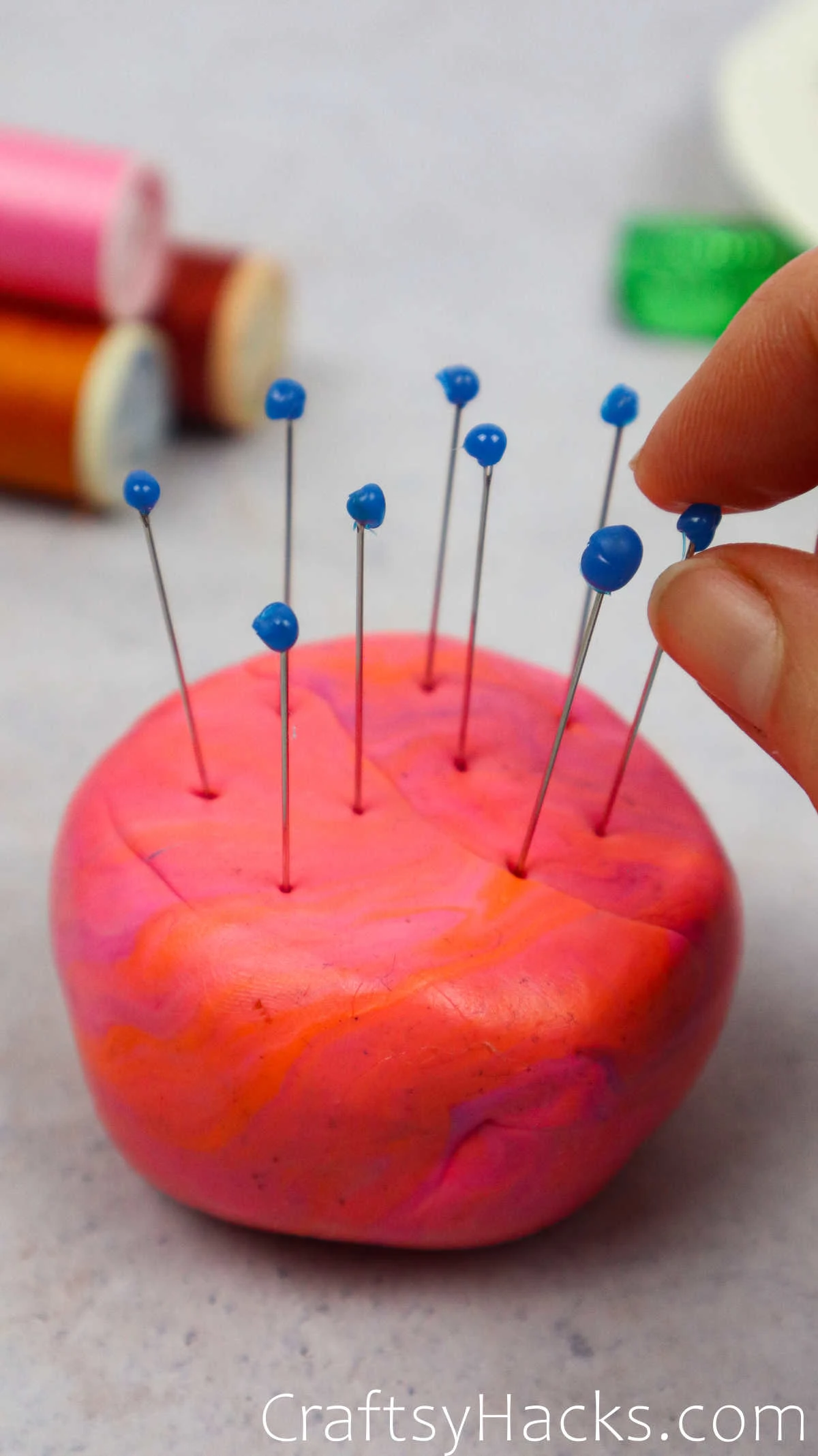 Struggling to get a hold of a needle? One of the best ways to store your needles and improve your grip is to apply hot glue to the tips of the needles.
Just make sure you leave a little bit of space for the thread to come through. You'll thank me for this one!
18. Make a Quick Coaster
Do you hate coffee rings on your coffee tables as much as I do? You need coasters. Make DIY coasters with your glue gun and impress your friends with your Martha Stewart level housekeeping.
Outline your coaster with the help of your coffee mug and use this outline to make your glue gun coasters. These come in handy when you have a party or friends over for tea.
Glue gun hacks for everyday stuff are highly creative and practical. You can transform simple things around your house into extraordinary tools. You can also make some fun stuff with the help of your glue gun to amuse the kids. It's all in the details.
Yield: multiple glue gun hacks
18 Ingenious Glue Gun Hacks You Wish You Knew Earlier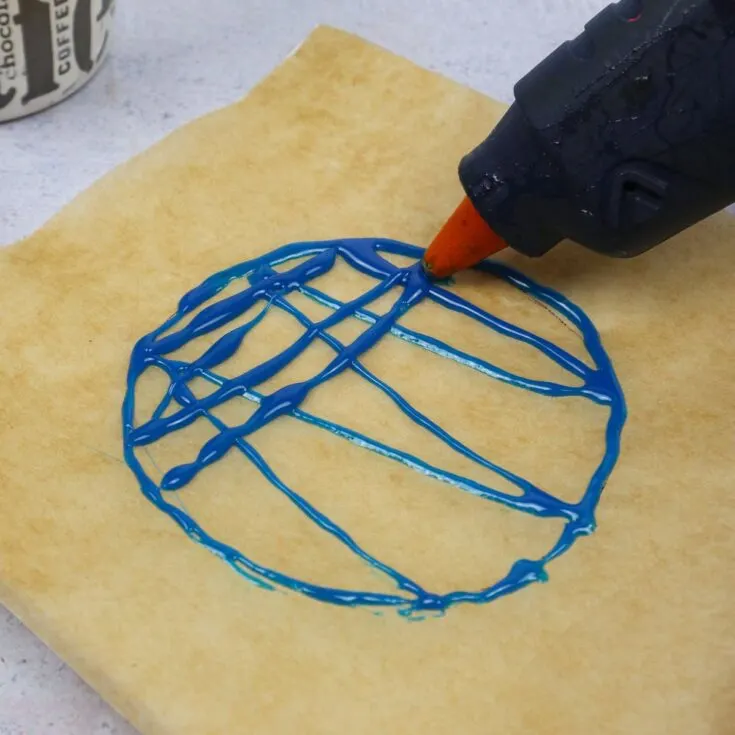 Have fun with your glue gun! Use these glue gun hacks to make your life easier!
Instructions
Find the glue gun hacks you like.
Fun and practical!