As the summer activities wind down, the activities for little ones get a little less expansive as the temperature drops. These fall crafts for toddlers will keep them occupied as the weather chills.
If you've found yourself in this boat and scraping any semblance of various ideas, bookmark this page!
Today I have thirty-one fall crafts for toddlers collected below. There's a little something for every kid on this list, too.
The post today has tactile art projects, sensory crafts, and more.
As always, the ideas get created with mostly items already found at home or can get bought cheaply and even double as great kid gifts for friends' children.
So don't sweat the changing of the season or the temperature dropping, and let's get into this blog post. And, as always, feel free to share your favorites from this post or any you don't see on mine.
With that, onto the post!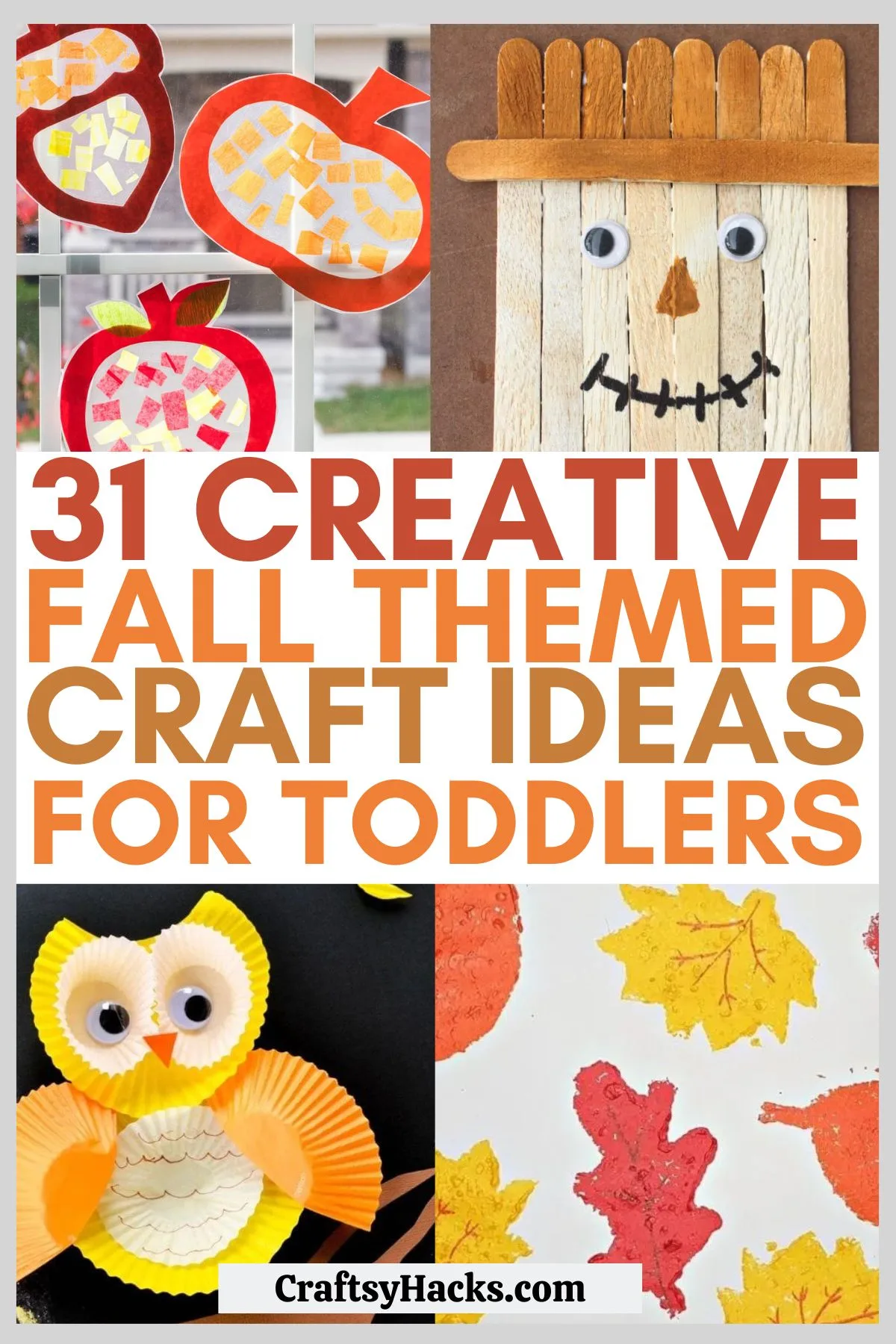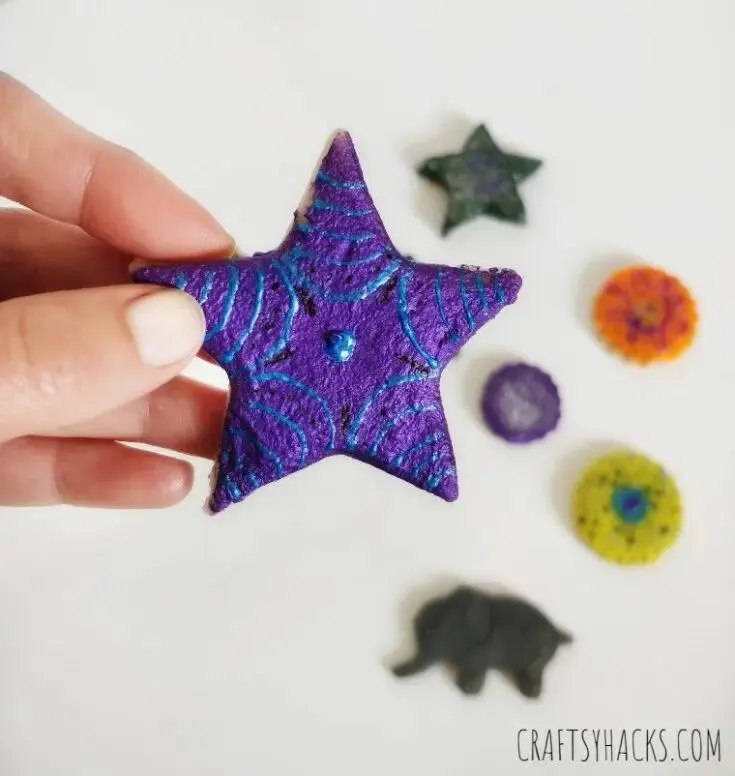 Source: craftsyhacks.com
Many of you may have done some salt dough crafts as children or in previous holiday seasons, and for a good reason–it's a classic!
I like to bust this out halfway through fall to make new Christmas ornaments, but we've done some fun non-holiday projects with the dough, too–the endless possibilities.
Have them paint or use the medium of their choice post-bake, and then use an air-drying sealant to ensure the integrity of the art piece.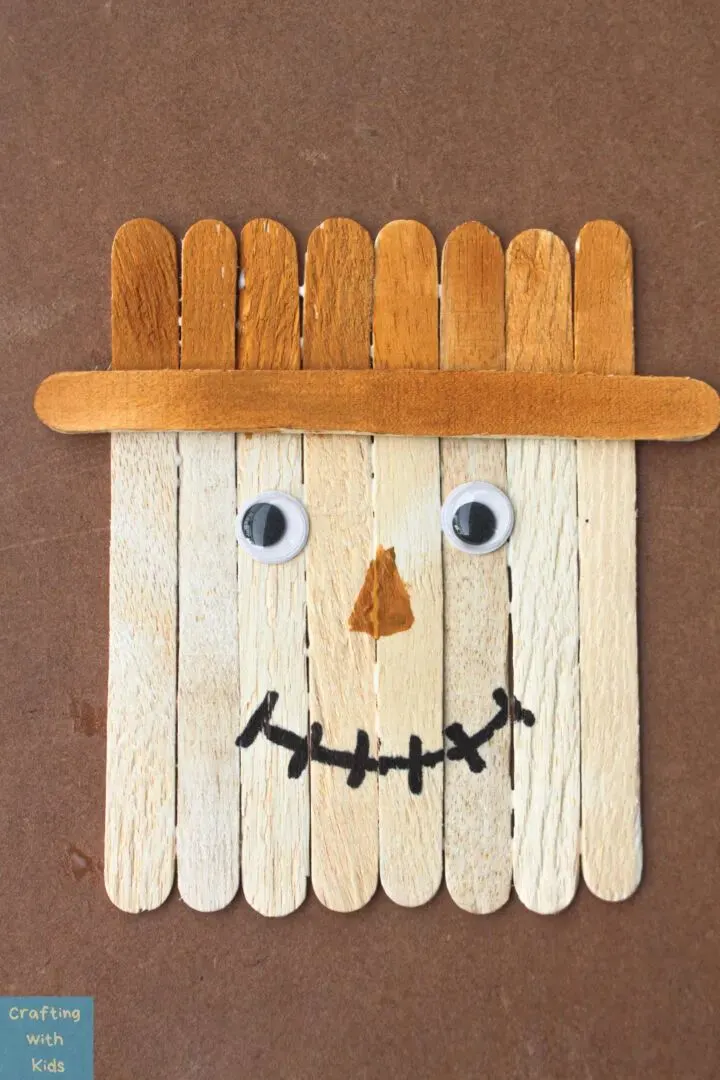 Source: craftingwithkids.net
Fall isn't Fall without a good scarecrow craft in the mix! This cute little popsicle stick scarecrow helps with kids' dexterity and spatial planning.
If they need a little guidance, a good way to adapt this project is to set it up in a semi-confined space, like an oversized container like this one.
That way, there's a natural boundary to help your child line up the popsicle sticks better.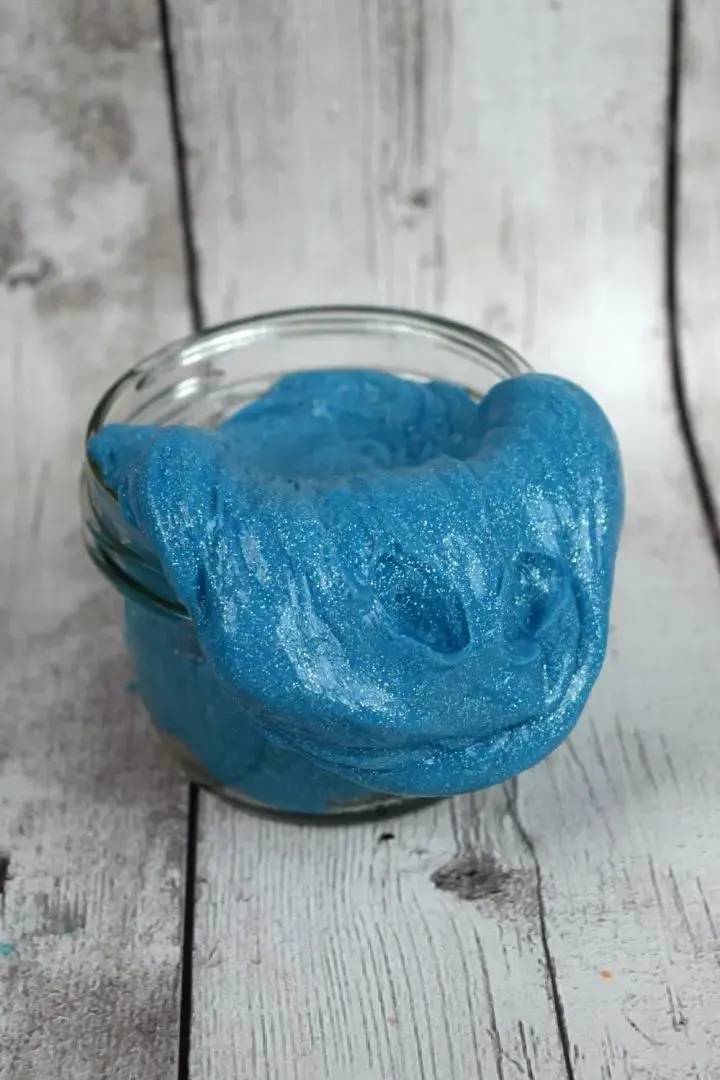 Source: divinelifestyle.com
We all know kiddos love to get their hands on anything that excites them, so this frozen glitter slime fits that bill well. Keeping it frozen gives it that extra cooling sensation while lengthening the slime's lifespan.
Also, it lets the kids work out a little extra energy with the stiffer slime having to put more work and intention into their movement.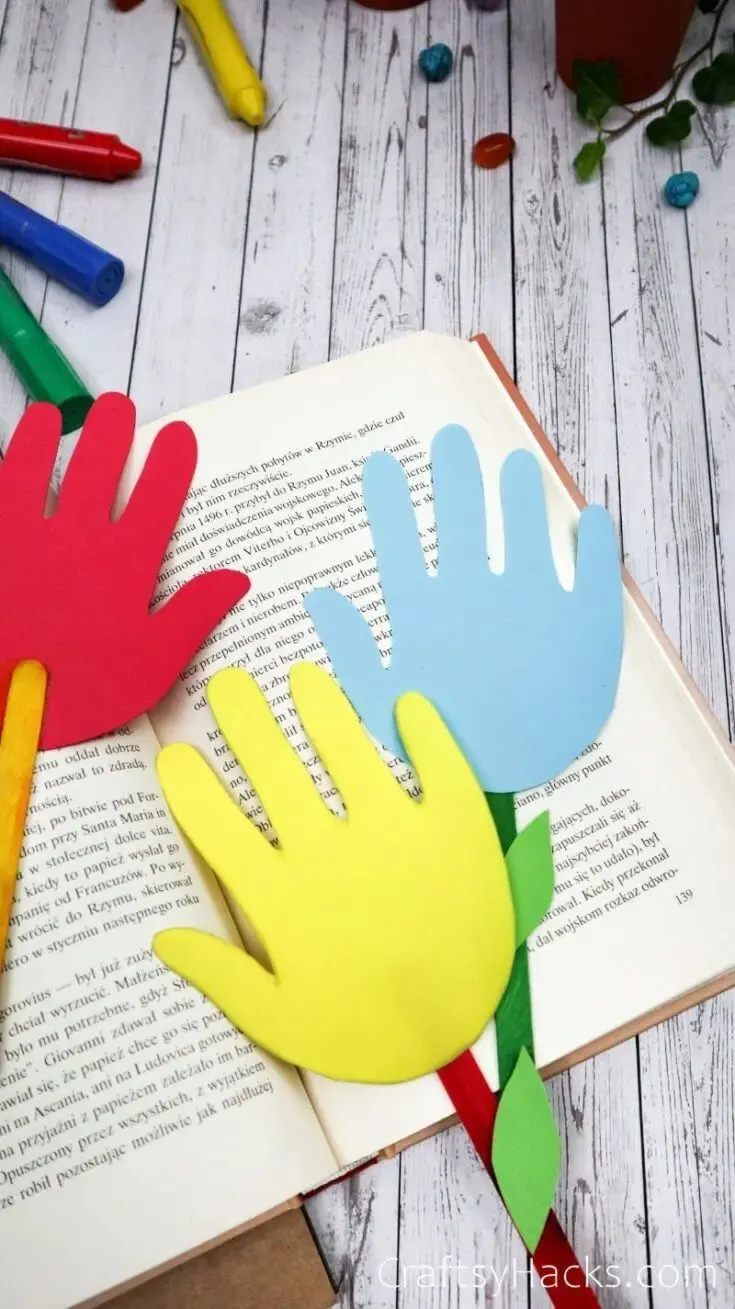 Source: craftsyhacks.com
Reading with and for children is such a fun and fulfilling time. Getting them excited about reading is another venture, and these fun DIY bookmarks are a great project to reinforce the idea!
Use any materials you have on hand, or grab this fun pack of cardstock. The kids always have a great time tracing their hands.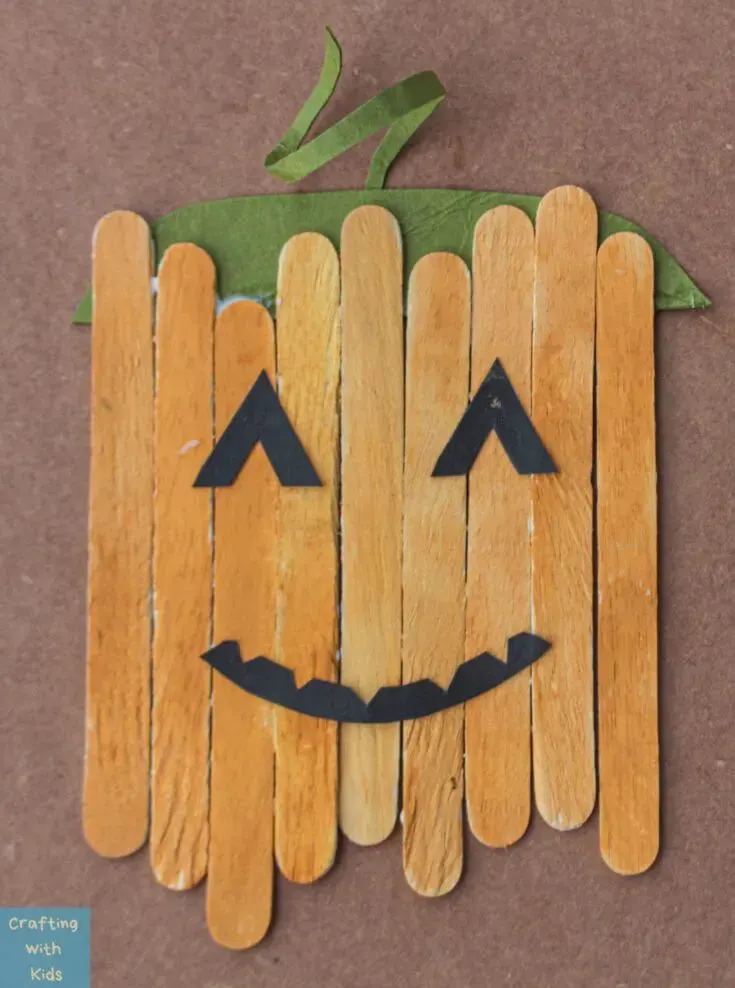 Source: craftingwithkids.net
Along with the scarecrow project, the pumpkin popsicle stick craft is a great counterpart to the other.
The two paired together make for a great way for kids to help add to the seasonal decor–I like to put magnets after and add them to the fridge sometimes.
There are a few ways of making the sticks the right color. Choose what works best for your kids.
You can have them color each stick individually, or alternatively, wait until everything has dried and have the project in two steps.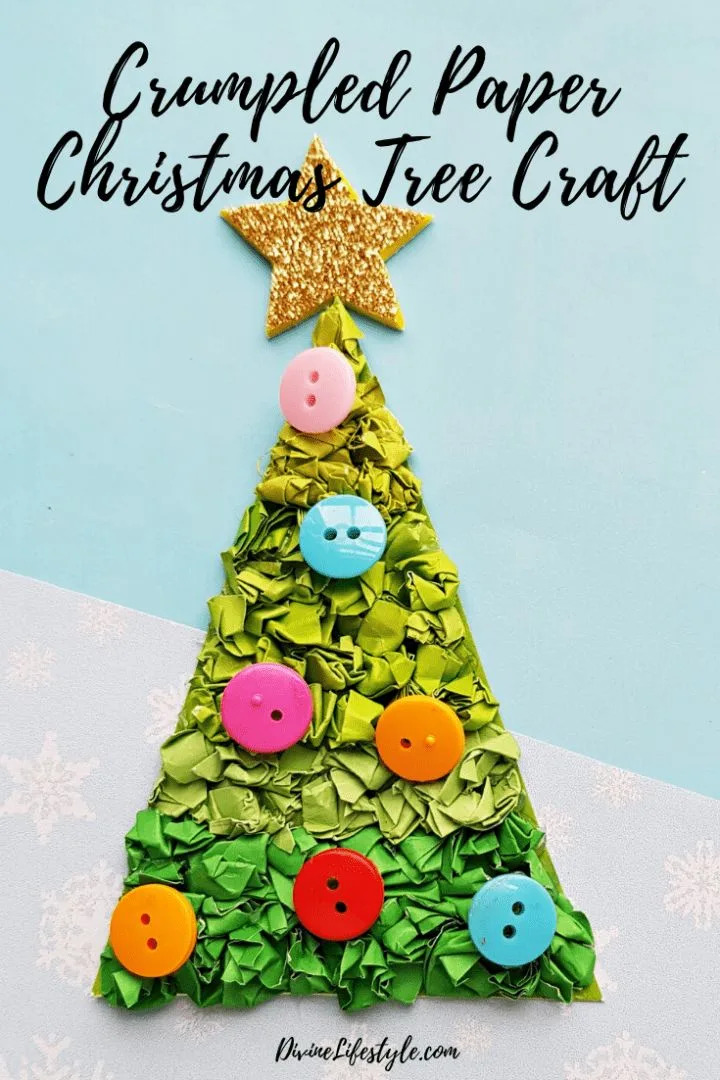 Source: divinelifestyle.com
Another great craft for kids to work on their fine motor skills and can be turned into the sweetest card for loved ones, grandparents, or friends.
Use multiple shades of green or stick with one color to make your pines.
Have the silhouette cut out before the project so your kids can get right into the process.
The whole project is a bit time-consuming, depending on how your child works, so I've found it easier to have everything prepped.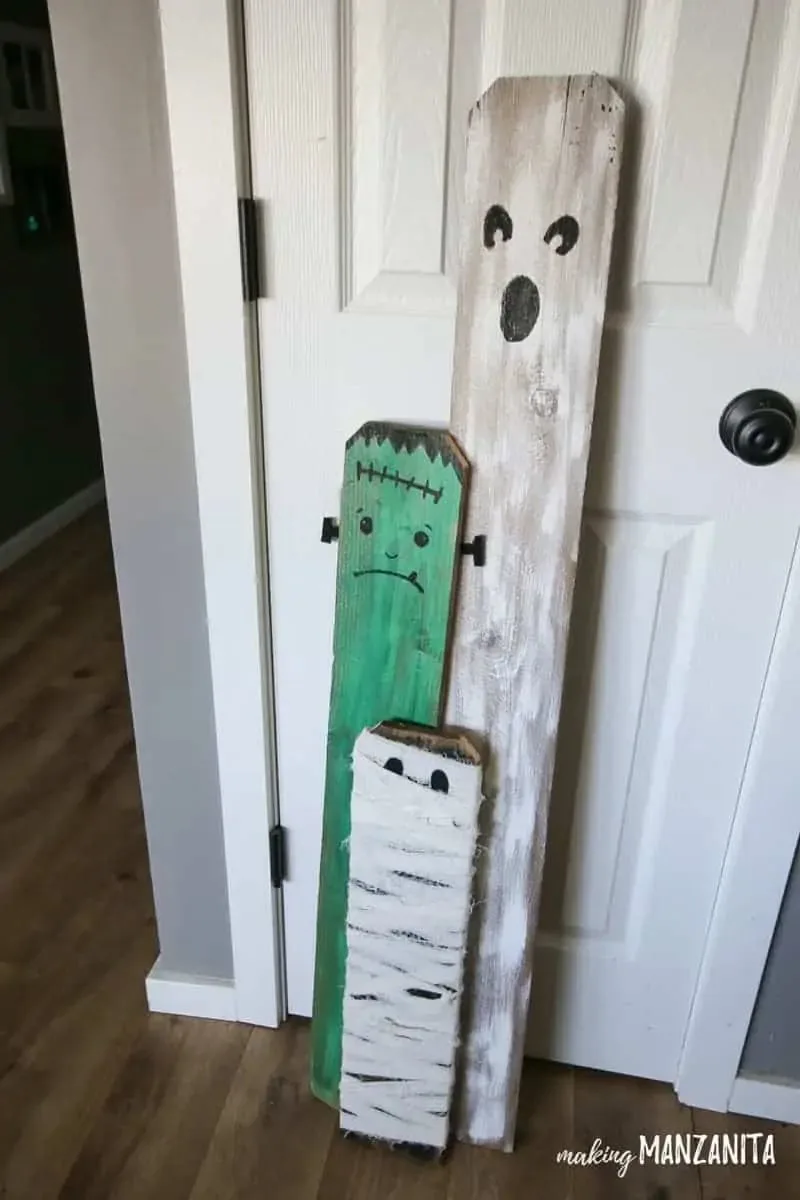 Source: makingmanzanita.com
My kids love to help, and one of our favorite family traditions is decorating the porch for Halloween together.
Over the years, we've created a handful of relatively easy family projects we've made together to add to our front porch.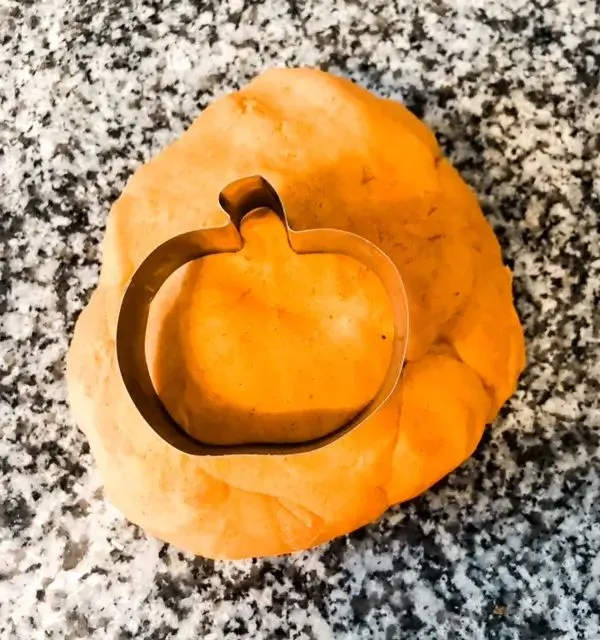 Source: seasidesundays.com
Do I have to say anything else about this perfect pumpkin spice playdough? Batch make it and separate them into multiple bins like these to supply refreshed playdoughs to your kids all season.
Let your kids do all the mixing–my guys love to be a part of the process and almost enjoy it more than playing with it after we get done making it.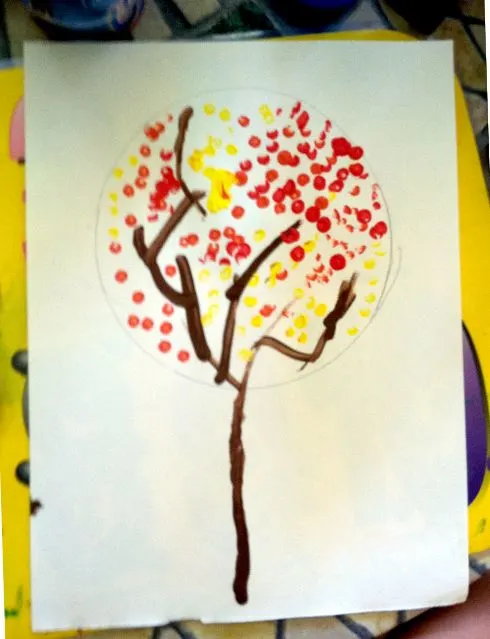 Source: blogspot.com
This craft is great for toddler hand-eye coordination! The best part about the project is that it's easily adaptable beyond trees.
Other great projects that this dotting paint exercise is pumpkins, apples, wreaths, pine trees, turkey feathers–anything you'd like.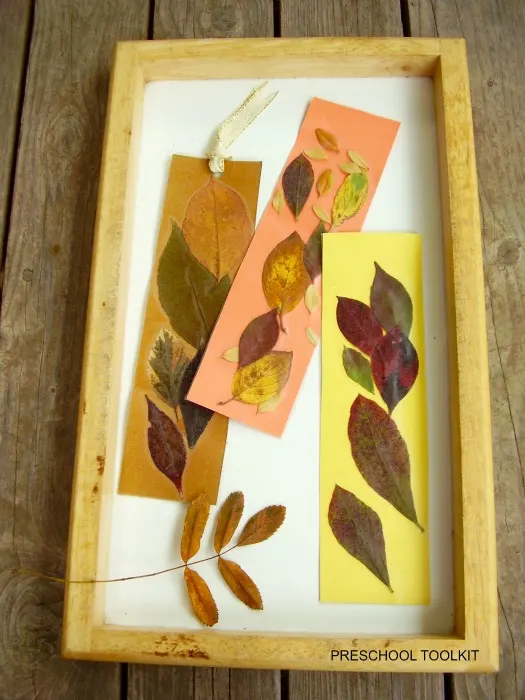 Source: mommyevolution.com
For your kids that are little explorers, these fun fall leaves bookmarks are the perfect idea for a long fall weekend.
Bring a bucket or bag to save all your kids' findings so they all stay in one place when you sit down to make bookmarks.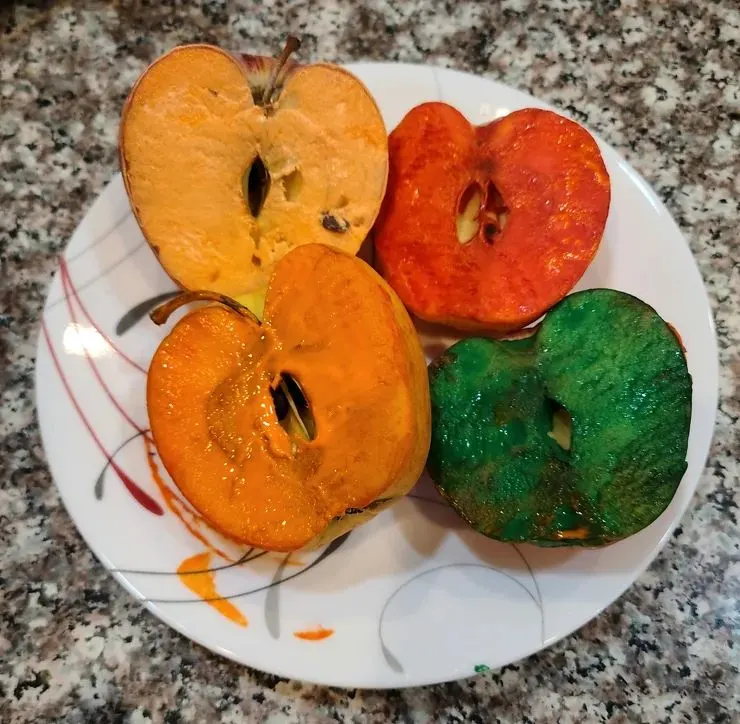 Source: thedragonmama.net
One of the easiest and most classic crafts is apple stamping–I remember doing this as a child myself! The stamping can be a part of any project; it just depends on the type of paint or medium you choose.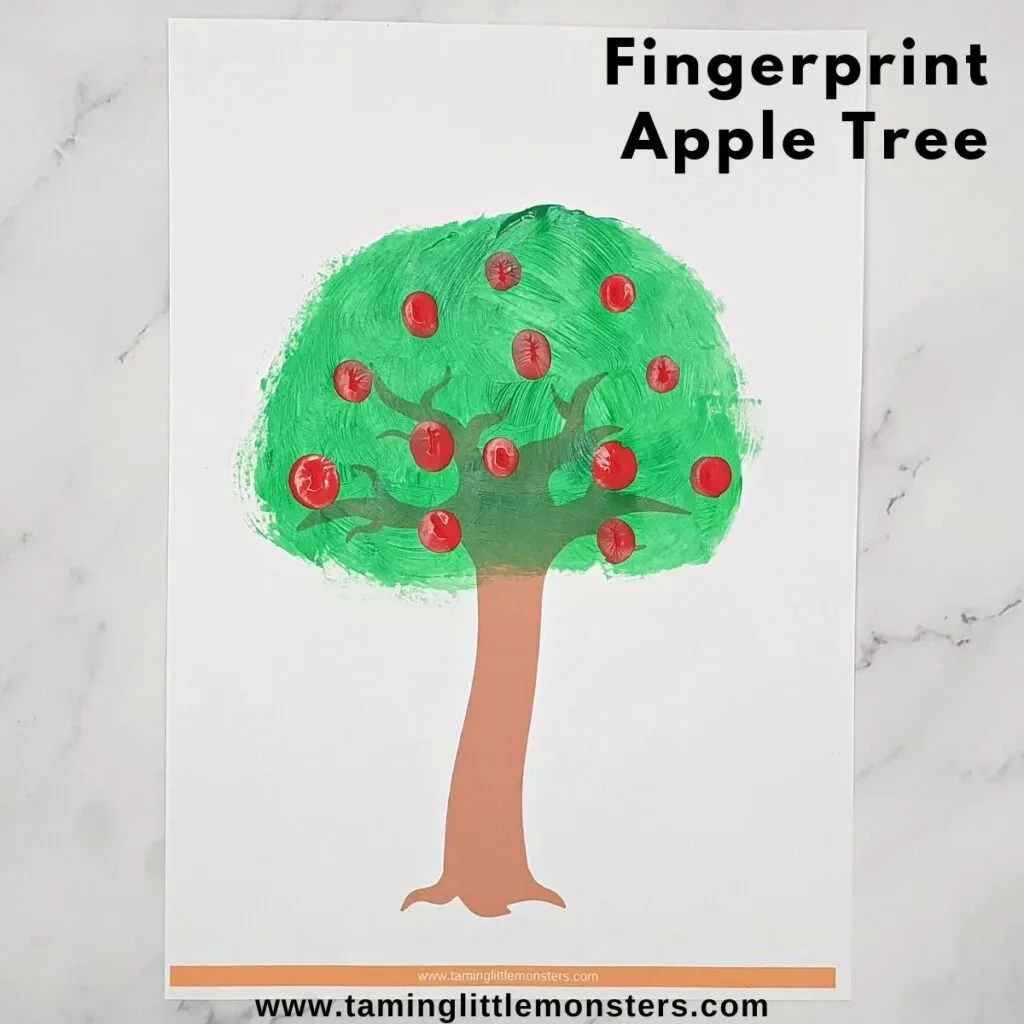 Source: taminglittlemonsters.com
I start with my apple projects in August–it's one of the best transitionary images of the season, and with the beginning of school, it's just perfect.
Use any medium with your kids to create the trees, then return with finger paint to dot the tree with apples.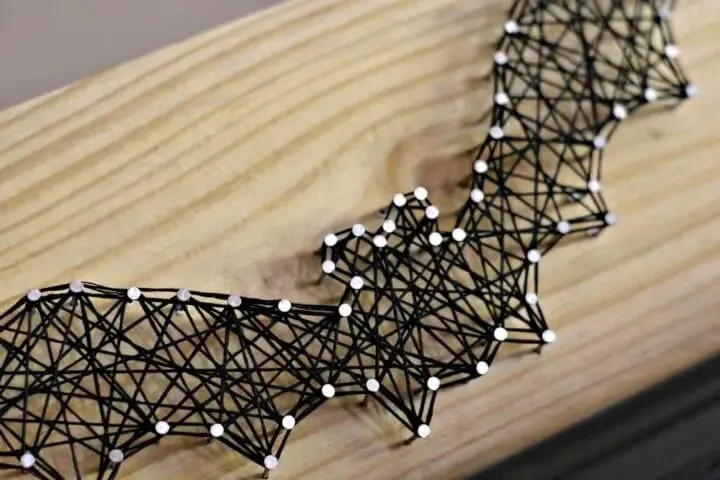 Source: divinelifestyle.com
I love projects like this Halloween bat string art–overall, it's easy to do with kids. The most important thing that goes without saying is to hammer the nails in yourself and then let the kids string up the art.
Check out these other Halloween crafts for toddlers!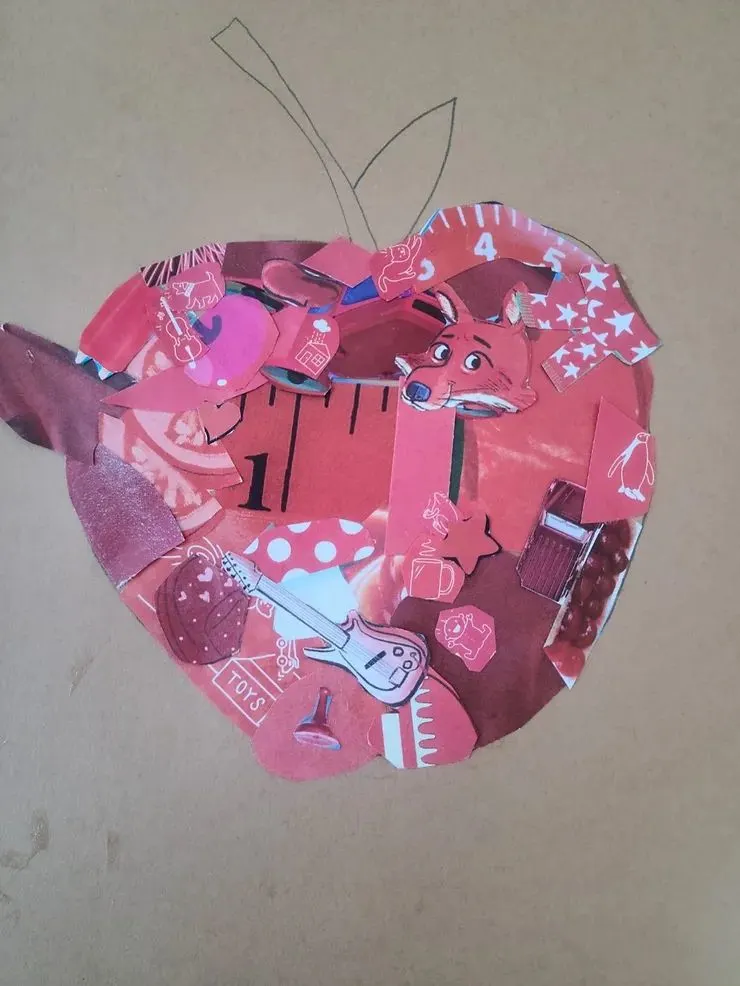 Source: thedragonmama.net
As I've said, the apple projects are perfect and endless! One of my kids came home with this project from school one year, and we've done similar projects ever since.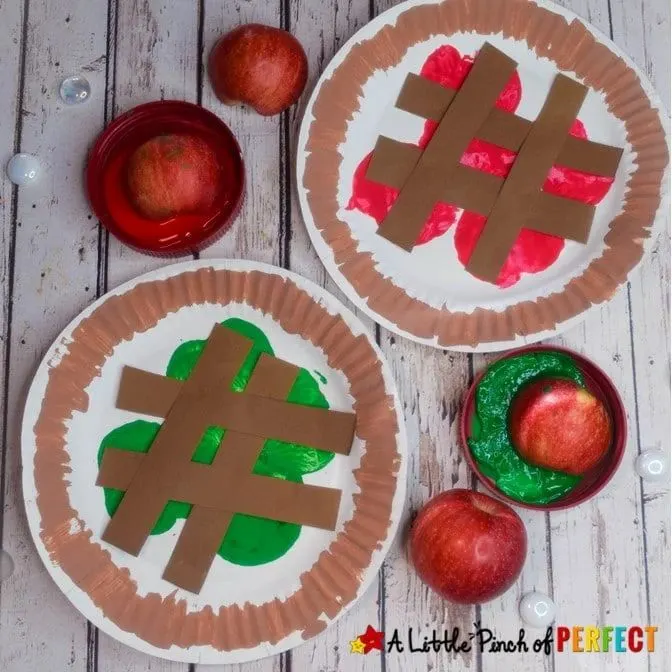 Source: alittlepinchofperfect.com
My kids love this one, too–they like to pretend they have a little bakery, and I share a simple recipe to follow and make it a whole educational experience.
Talk about what color apples they'd like and any other pie accessories before the beginning of the project.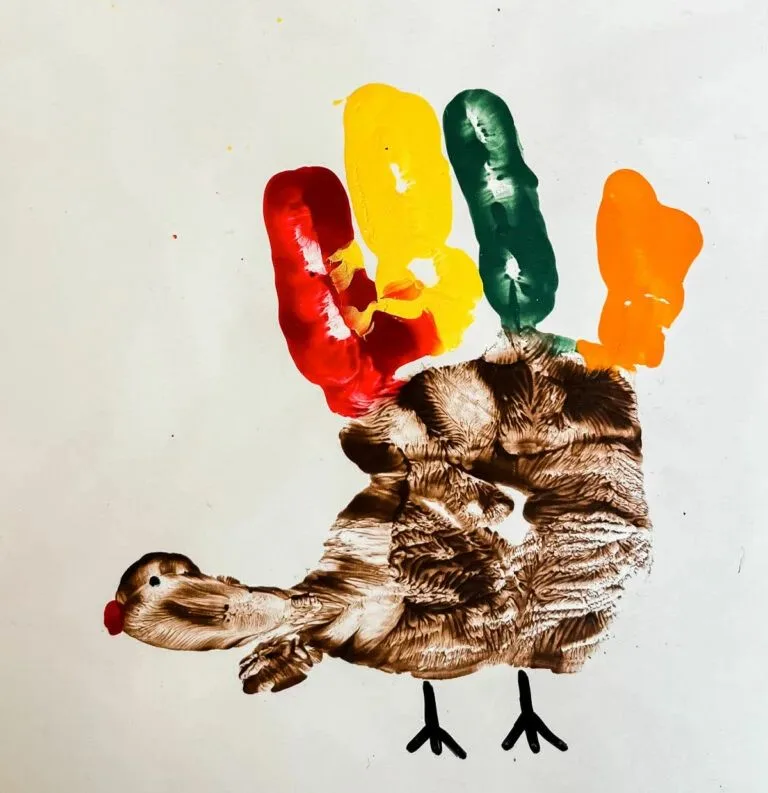 Source: seasidesundays.com
A classic Thanksgiving/November ritual for us is making this fun turkey trivet. The project perfectly encapsulates all the fall colors and lets the kids get creative with their hands or feet!
Check out these other Thanksgiving crafts for toddlers!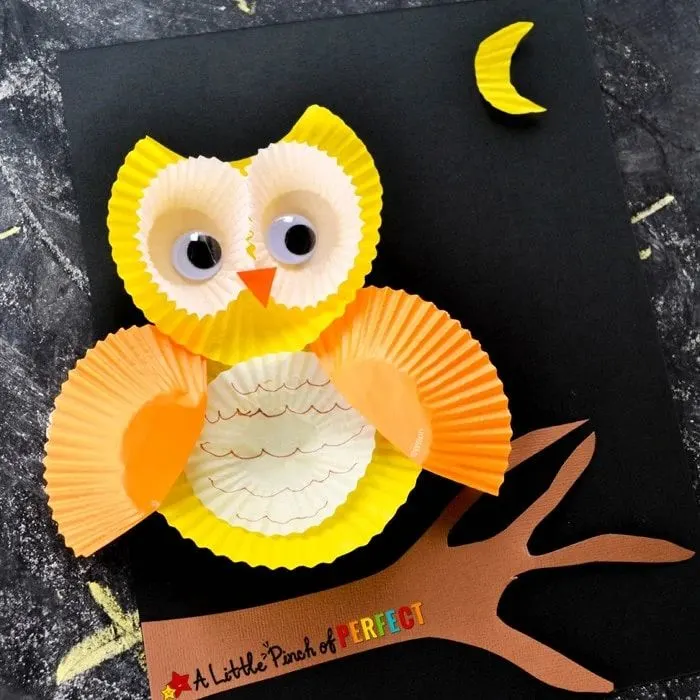 Source: alittlepinchofperfect.com
It seems that whenever I pull out the cupcake liners to make muffins or cupcakes, they seem to disappear throughout my time baking.
I started searching for different fun crafts that include the liners so the kids have the opportunity to play and create with a separate stash.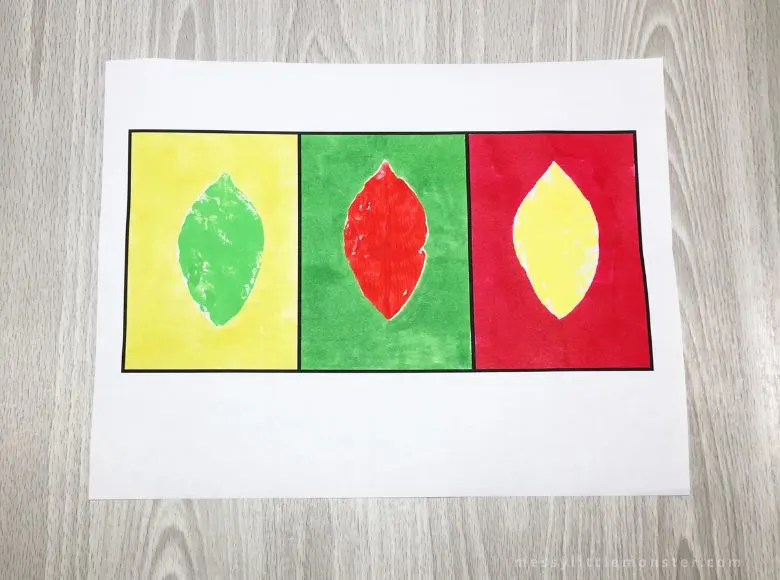 Source: messylittlemonster.com
This craft is a fun afternoon activity to share with your children to inject some light artistic flair!
Depending on where your child is, you can even include sharing some famous pop artists to round out the activity.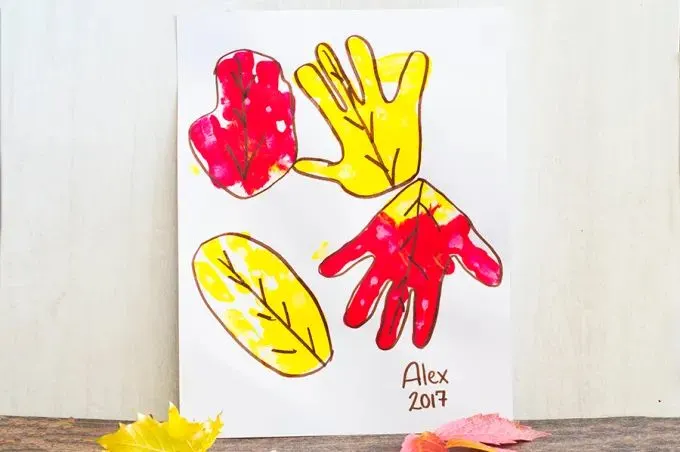 Source: homanathome.com
At this age, toddlers observe everything, so these handprint leaves are a great idea for shape recognition.
Have a few examples of leaves available to your little one, have them pick their favorite and draw it.
Then trace their hand and have them color it in similar colors.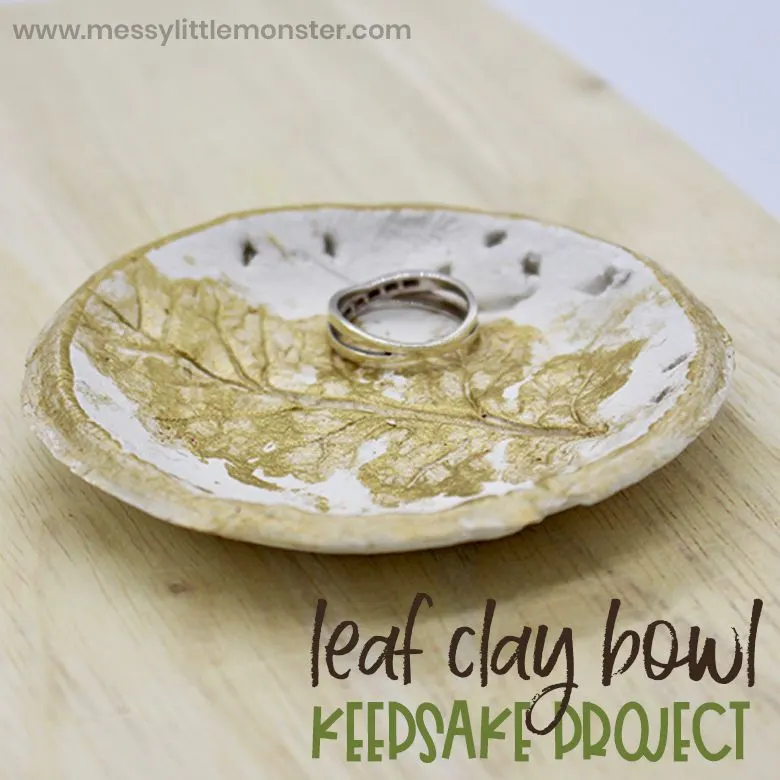 Source: messylittlemonster.com
Ever since we found this air-drying clay, we always keep it around for different projects. It's so versatile and easily adaptable to any themed project, including this clay leaf bowl.
Have your kids shape the bowls, and then help press the leaves gently and evenly into the clay.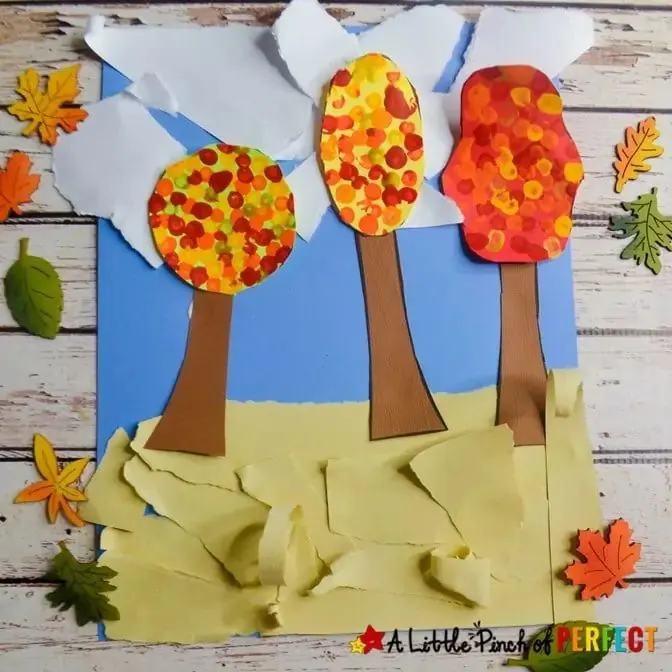 Source: alittlepinchofperfect.com
We swear by these bingo daubers–there's a color for every season! I love doing one of these art projects once a season–fall, winter, spring, summer.
Have them dot a page first, let everything dry, and then continue the project with your kids to make the best polka-dotted trees and leaves.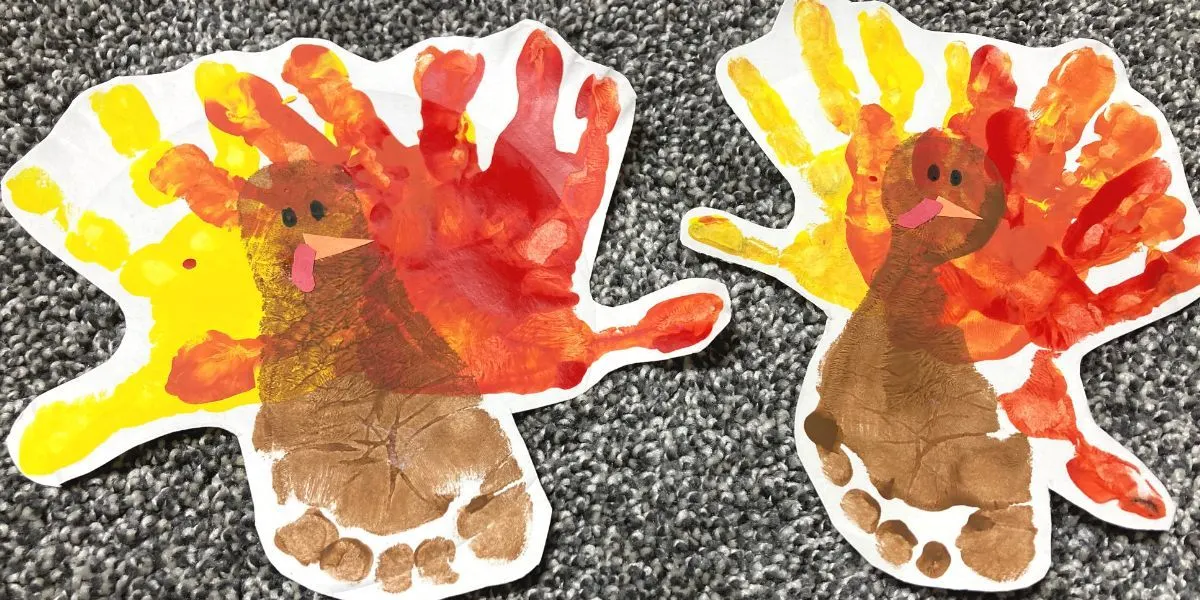 Source: mamaofminis.com
There are a lot of giggles with this project–make sure to do this in a place that has a lot of space and is easily cleanable. A big poster or roll of paper works best here.
First, you dip all body parts into the paint and make up your autumnal designs!
You kiddos will also have fun with these other Thanksgiving crafts for kids!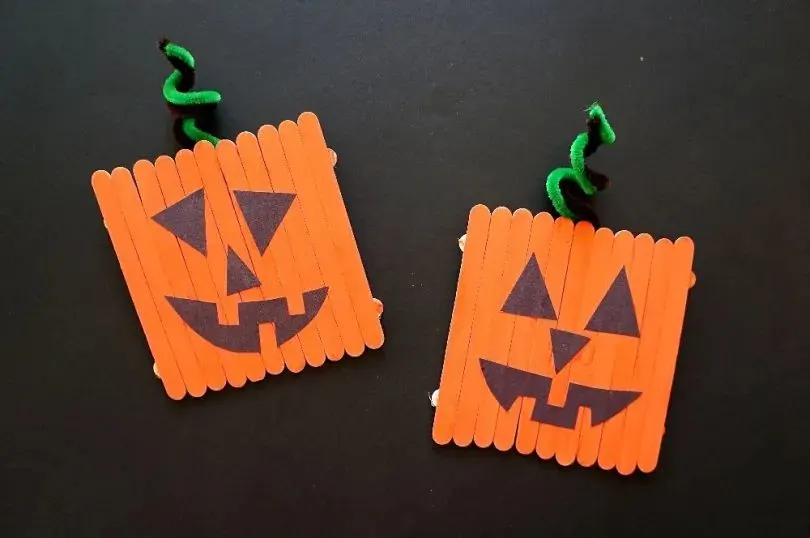 Source: honeyandlime.co
Halloween is one of our favorite holidays, so it's no surprise we have endless ideas for the day! We love popsicle stick crafts–pumpkins, witches, and even ghosts are easy and fun.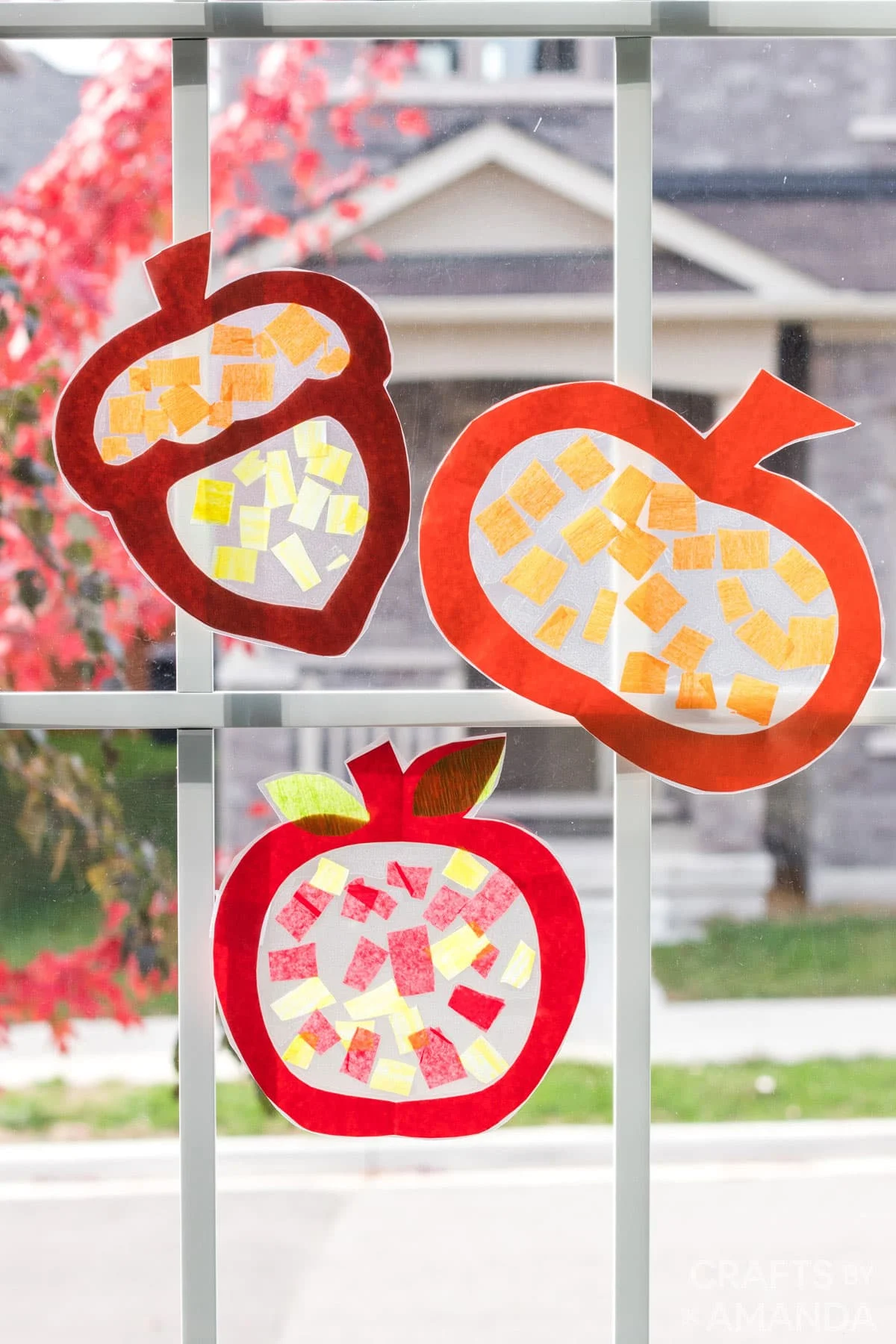 Source: craftsbyamanda.com
These fall suncatchers are a great multi-step art project that teaches kids small lessons in following directions.
I tend to stick with shapes that aren't too complex and allow my kids to have as much hands-on time as possible for them to gain the most.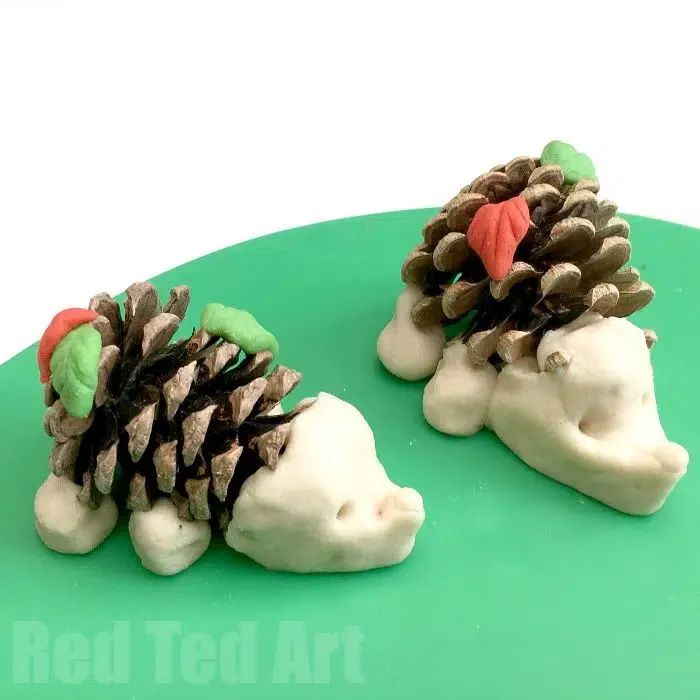 Source: redtedart.com
I cannot get over how cute these pine cone hedgehogs are! Air-drying clay or even salt dough would work well for these little guys.
Help your kids with the detailing but let them try it so they can practice creating art! Looking back, these will be all the more special, knowing they completed most of it alone.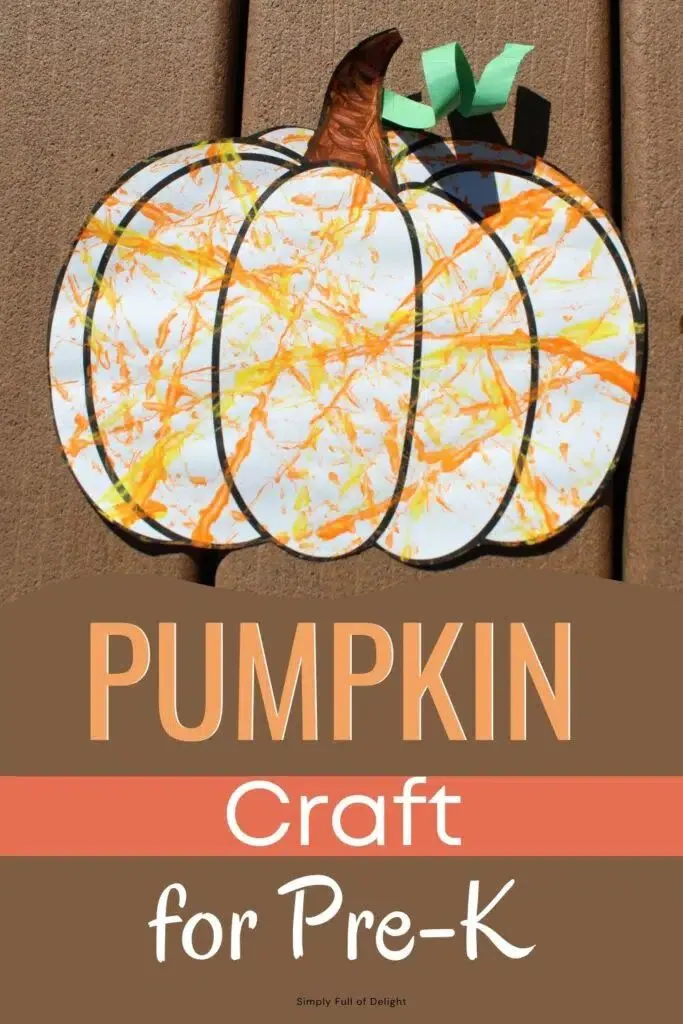 Source: simplyfullofdelight.com
For the wild and free toddlers, this marble painting project is perfect for them! Again, make sure to have a cleanable and open space for your toddler to gain the full experience from this idea.
Do the painting first and the cut-out later to save you a little extra cleanup around the marbled project.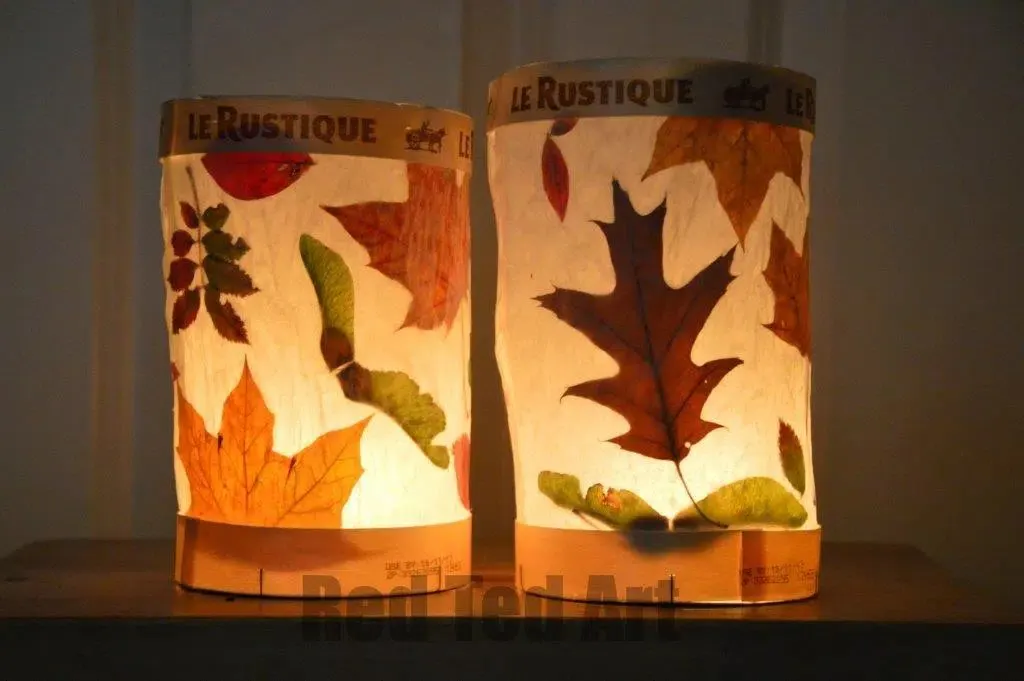 Source: redtedart.com
For nature lovers, these leaf lanterns light up our season! These basic heat-protected holders are fantastic for your nature finds.
Bring a bucket or bag while you collect your pieces for the lanterns so as not to damage or destroy any collected items, no matter how big or small.
We also like to have the kids lay them out on a long rectangular piece of paper, and the adults adhere them to the glass to avoid trouble.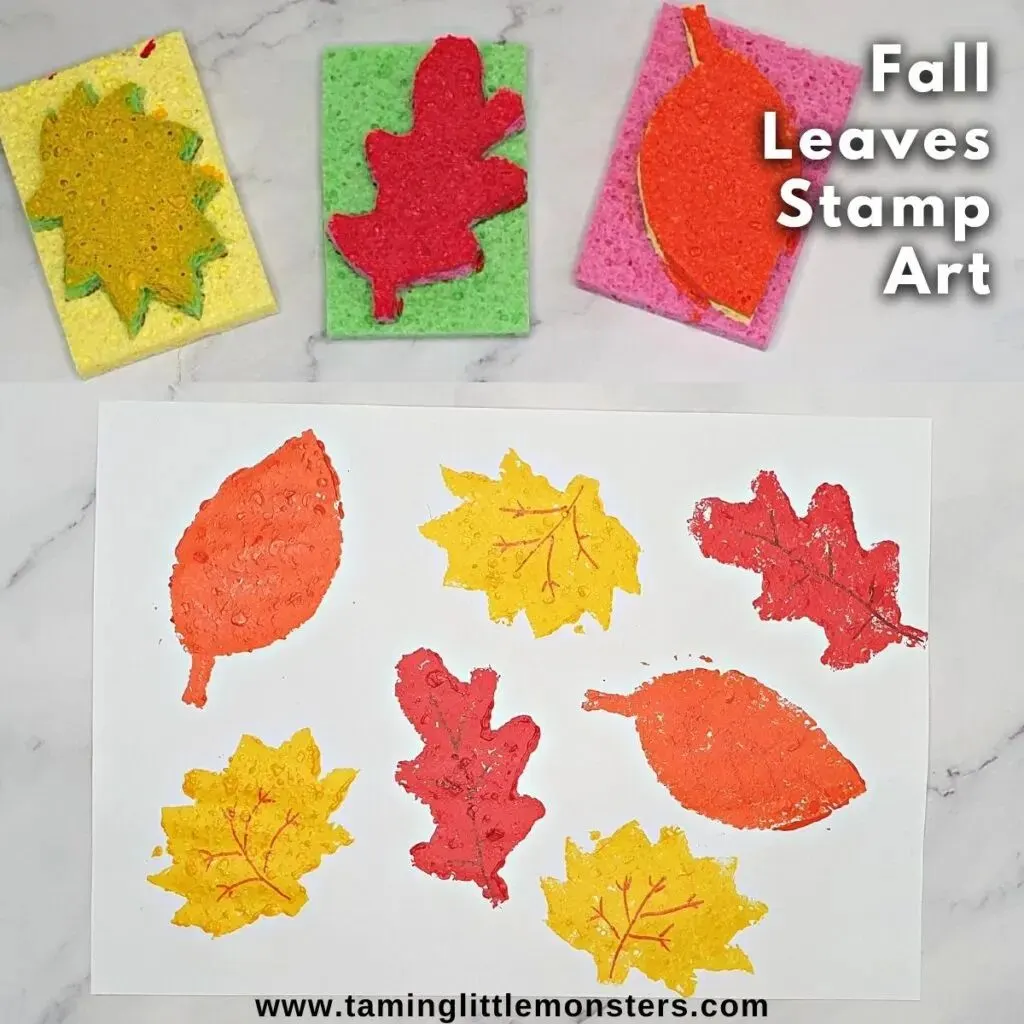 Source: taminglittlemonsters.com
Just like the apples, leaves, and other bits of nature make great stampers for stamp art! A great trick is to trace the silhouette onto a sponge like this one so you can use these for years to come.
A good way to stretch your sponge for smaller objects is to cut your sponges up to double the usage and save extra money and material.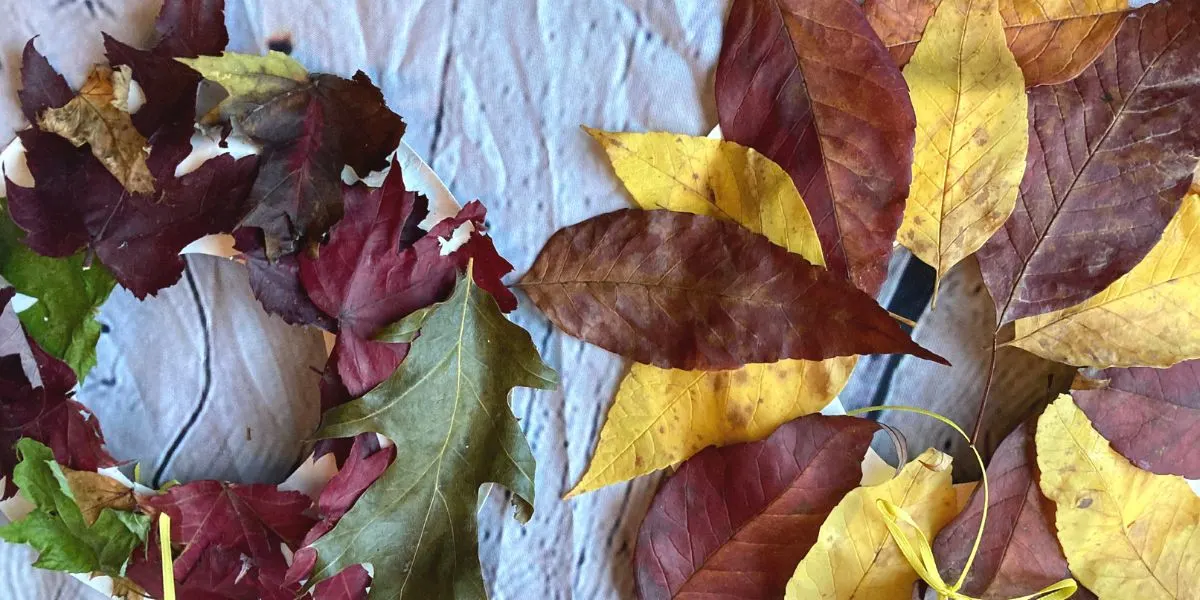 Source: mamaofminis.com
You may have seen in some of my other fall posts I'm a big lover of wreaths! My kids wanted to join in on the fun, so we started doing fall wreaths a few years back, and they've become a hit!
Any foliage or nature collected can get glued onto their wreath and displayed wherever they choose. Ours mainly always end up on the fridge.
You might also enjoy these DIY fall wreath ideas to decorate your home!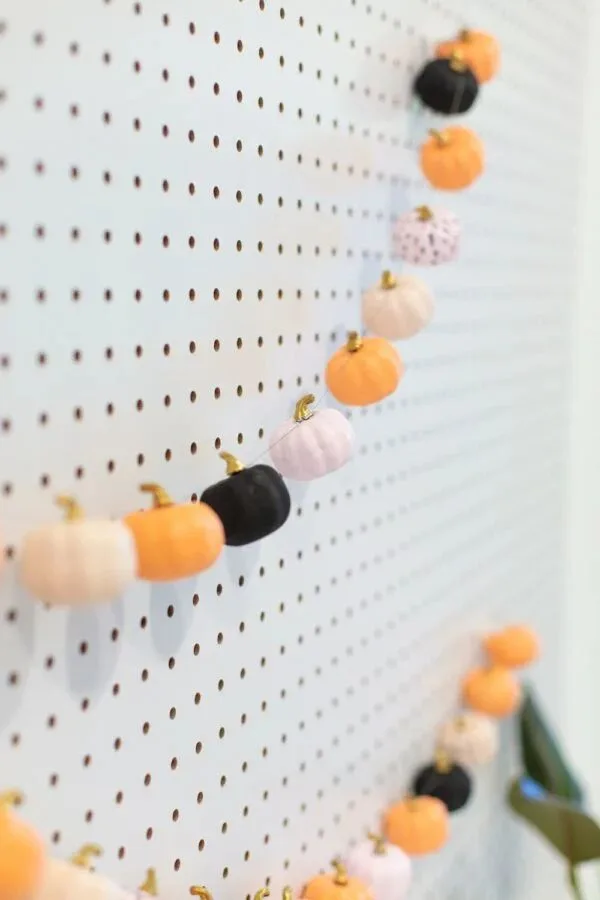 Source: lovelyindeed.com
Garlands are always adorable, and these toddler-inspired ones are even more darling. The kids loved stringing on various fall pieces and were excited to display them in our home.
These are great inside or outside, depending on the materials used.
If you plan on going outside, make sure whatever you use to string is treated with a weather-proofing spray like this one so you can enjoy the garland all season long.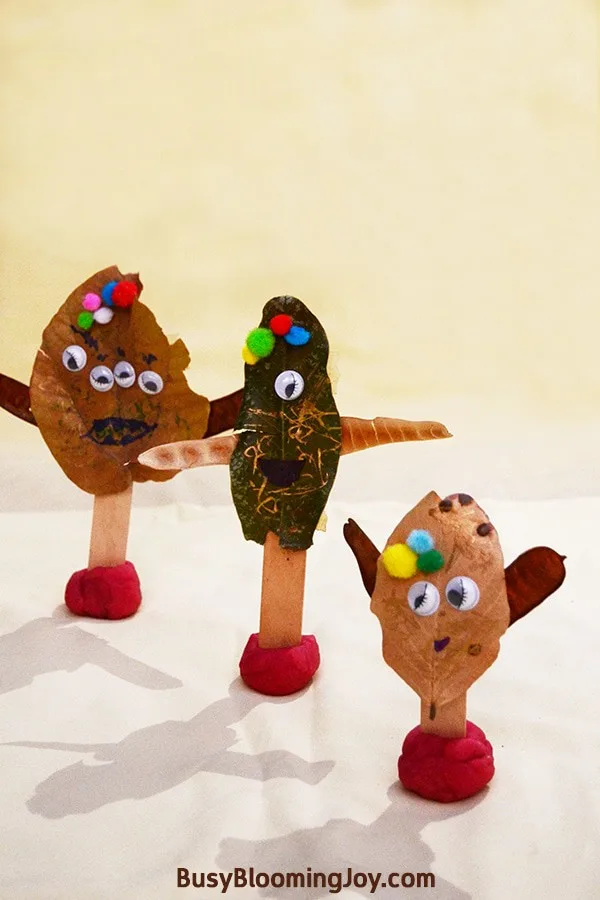 Source: busybloomingjoy.com
These we do a couple of times throughout the season; my kids can't get enough of making leaf monsters!
Luckily, they are one of the simplest crafts on the list too, and any materials you have can get used.
We've used paper lunch bags, construction paper, and even cardstock, and everything from googly eyes to glitter glue has made an appearance for materials.
Leaf monsters really are fully fun when you gather the most random supplies, and it's when everyone is their most creative.
Your kids will also have a blast making this DIY paper spider craft!