Have fun this Thanksgiving with these fun crafts for kids. They're fun to make, creative, and inspiring! So, why not have fun crafting!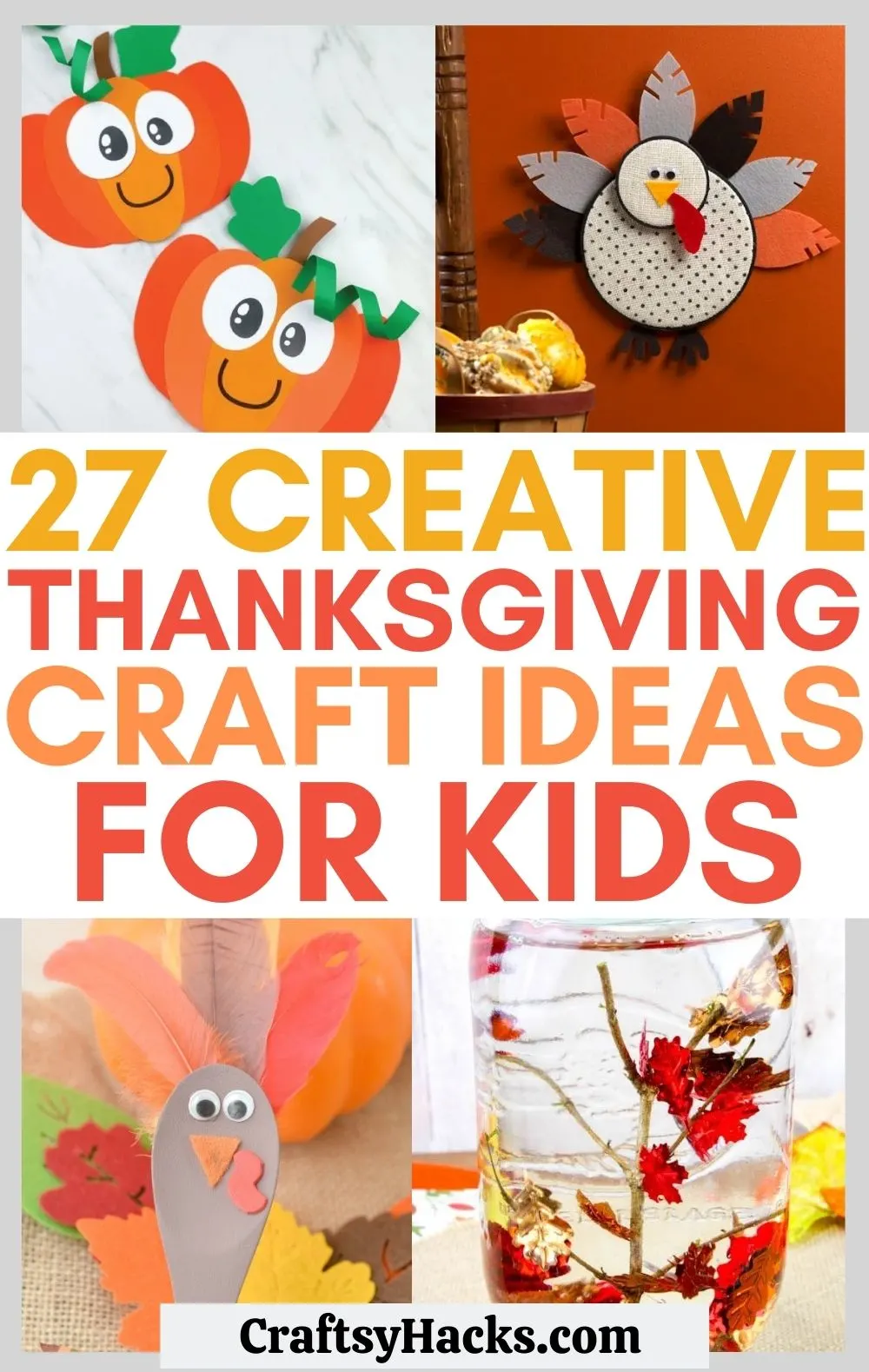 Thanksgiving time, just like any other holiday, means good food, time spent with friends, family, and loved ones, and a general air of celebration and festivity. It also, however, means that it's time to indulge in and make full use of Thanksgiving-themed crafts for your kids!
Don't tell me you haven't already thought about it. I mean, the fall season and Thanksgiving give us such a lovely plethora of craft ideas and decoration designs. You also have Halloween to look forward to.
So, without further ado, let's take a look at these 27 Thanksgiving crafts for kids!
1. DIY Glitter Jar
Source: liltigers.net
You can bet your last penny on this fact: kids love glitter. There's no getting them away from it, and rather unfortunately, there's no getting the glitter off them.
But still, a sensory glitter jar like this one is a wonderful craft project. The bonus? Well, in honor of Thanksgiving, why don't we make it a turkey-themed glitter jar?
So go ahead and pick out an old jar you have lying around or just grab a mason jar from here to begin. Love this idea? You might also like these mason jar gift ideas.
2. Wooden Spoon Turkey Craft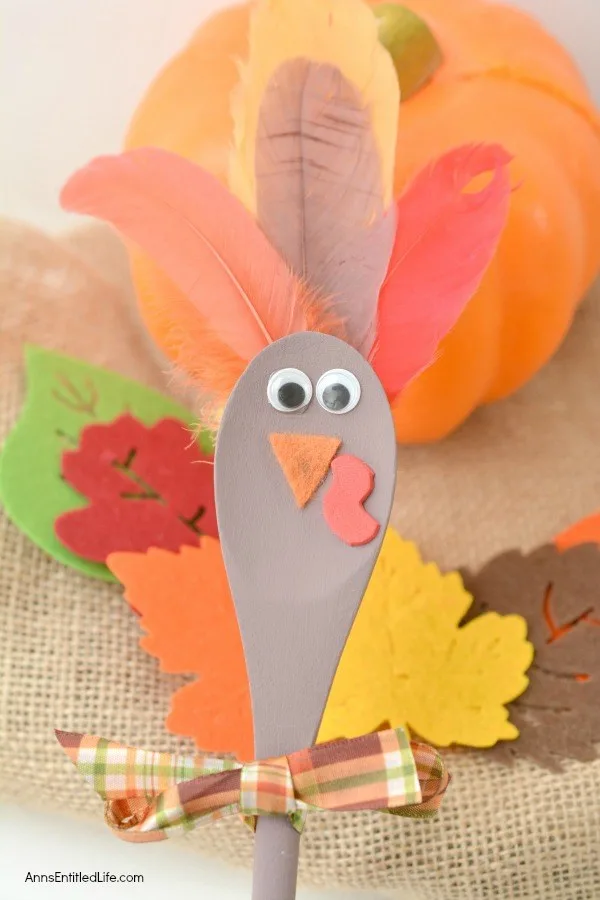 Source: annsentitledlife.com
I bet you've made a ton of sock puppets in your time. I remember spending many pleasurable hours decorating socks and playing with the puppets.
But have you ever heard of a wooden spoon puppet? No? Then check this one out!
You'll need a few wooden spoons from here, googly eyes like this, and some fall-themed ribbons. Once you've gathered your supplies, start by painting your spoon with brown chalk-finish paint drawing the beak.
Don't forget, you can also attach a few feathers! Surely all self-respecting turkeys have feathers…unless they're in the oven, that is.
Check out more wood crafts here.
3. Clay Pot Turkeys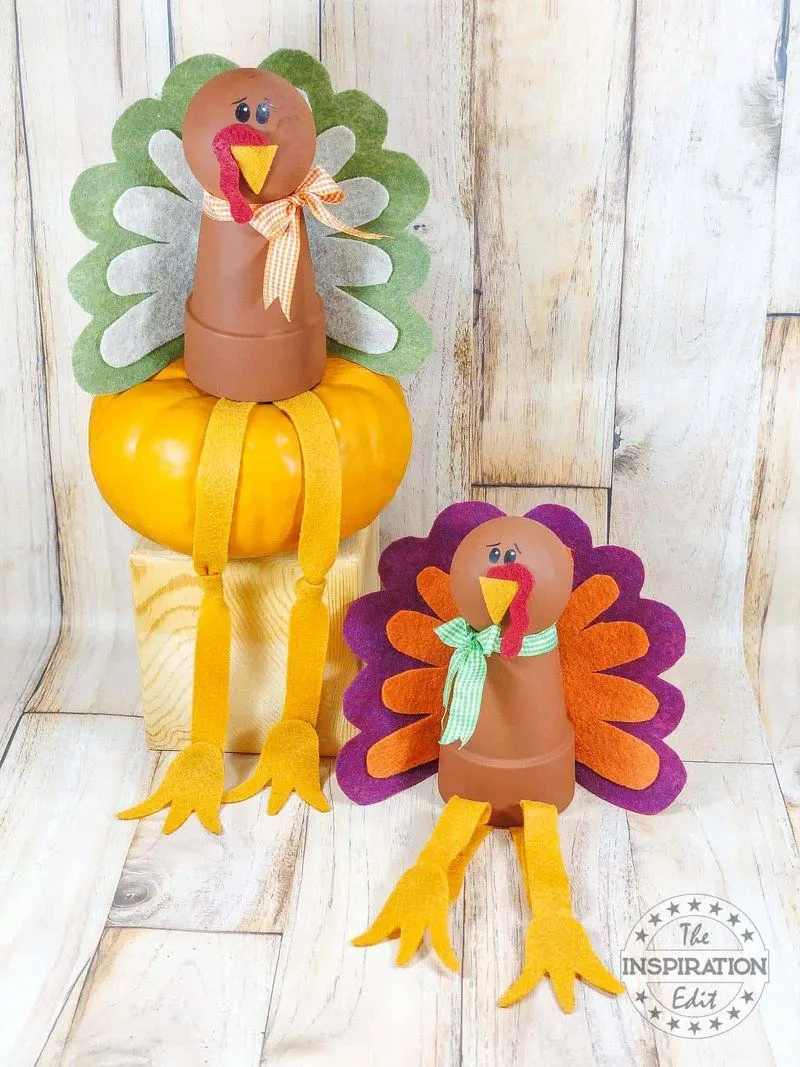 Source: theinspirationedit.com
How awesome do these clay pot turkeys look! If you don't have a couple of pots in your shed, then just pick them up here. It's a great project to involve your kids in as it can also go into your home decoration stash!
You'll also need a few scraps of felt sheets. You'll be cutting them into the feathers, beak, and wattle. Don't forget, you can stick a couple of googly eyes if you like, or just use felt once again.
Finally, to wrap things up, just tie a piece of ribbon into a jaunty bow on its neck, and you're all ready!
4. Fall Snow Globe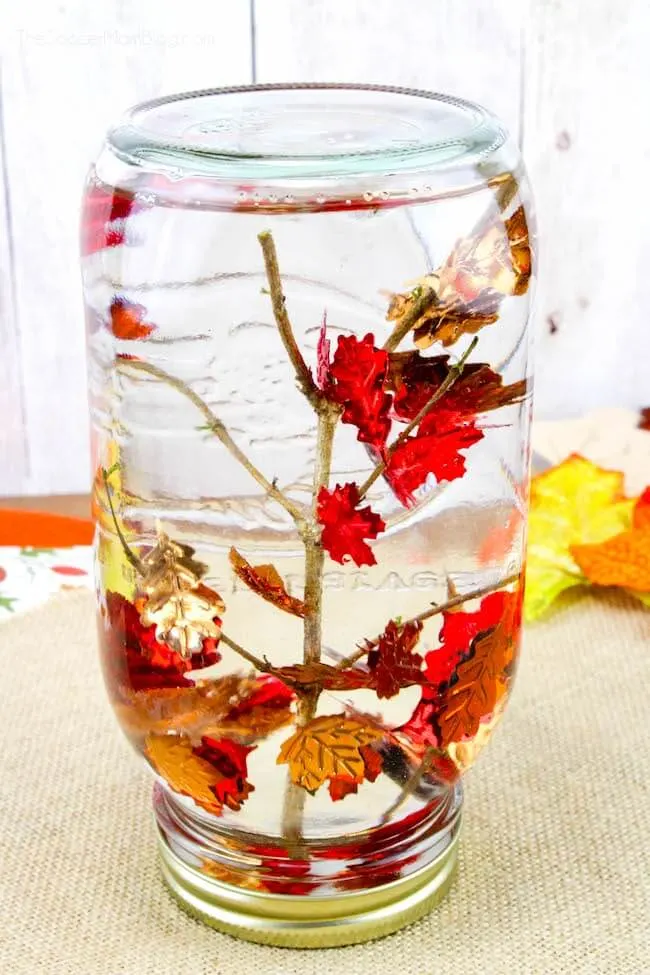 Source: thesoccermomblog.com
I've always wanted to make a snow globe. But, for some reason, I assumed they were rather difficult to make. Boy, was I wrong.
So why don't you and your kids make a fall snow globe? If you're thinking there isn't going to be snowfall in fall, you'd be right. But you know what does fall in the fall season, right? Leaves!
Grab some faux fall leaves from here, have your kids gather some twigs and branches, and finally, find a mason jar with a tight lid. Now all that's left to do is assemble your fall snow globe!
5. Clothespin and Leaf Turkey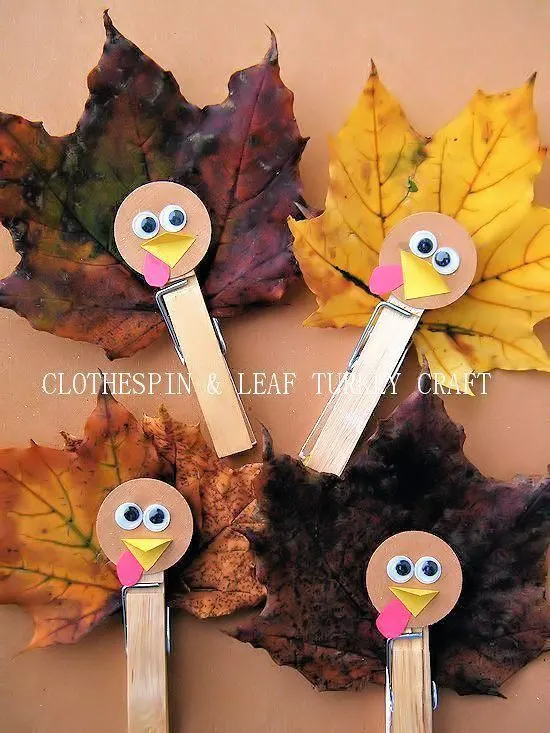 Source: ourkidthings.com
It kind of works, doesn't it? Using clothespins to make turkeys, I mean. They look pretty amazing!
You probably already have everything you need, except perhaps these clothespins. You can use colored paper to make cutouts for the face, beak, and wattle. Alternatively, you can also use felt.
Your kids will absolutely love spending a day outside at a park. So why don't you take them there? They can forage for some gorgeous fall leaves to bring home for this craft project.
6. Quilled Turkey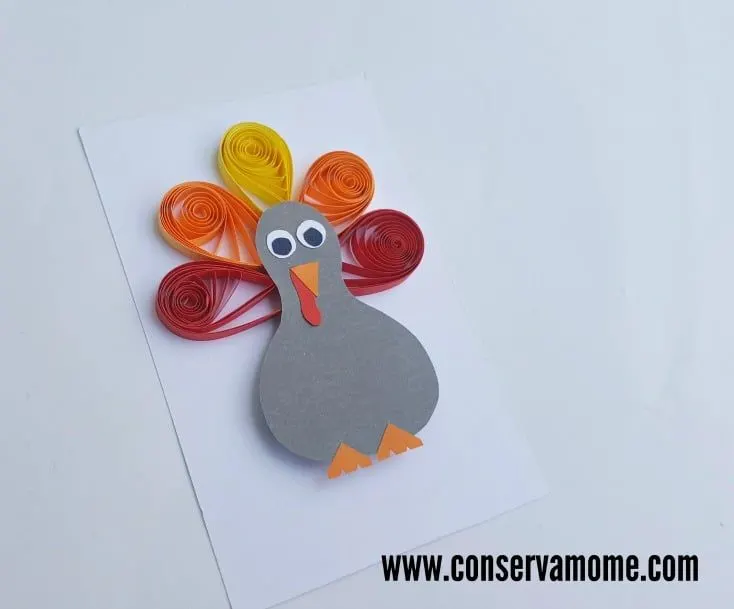 Source: conservamome.com
There was a time when kids used to go crazy about quilling. Everywhere you turn, you'd find quilled craft items. So, what do you say we bring that back?
Check out this super easy quilled turkey. First, pick up a quilling kit from here if you don't already have quilling paper or a needle. You'll also need a bit of craft glue, and then you're all set.
Grab your quilling tool and start working your way through the different components. Your pretty turkey will be ready in no time at all, and your kids will have learned a wonderful new skill.
7. Thanksgiving Place Cards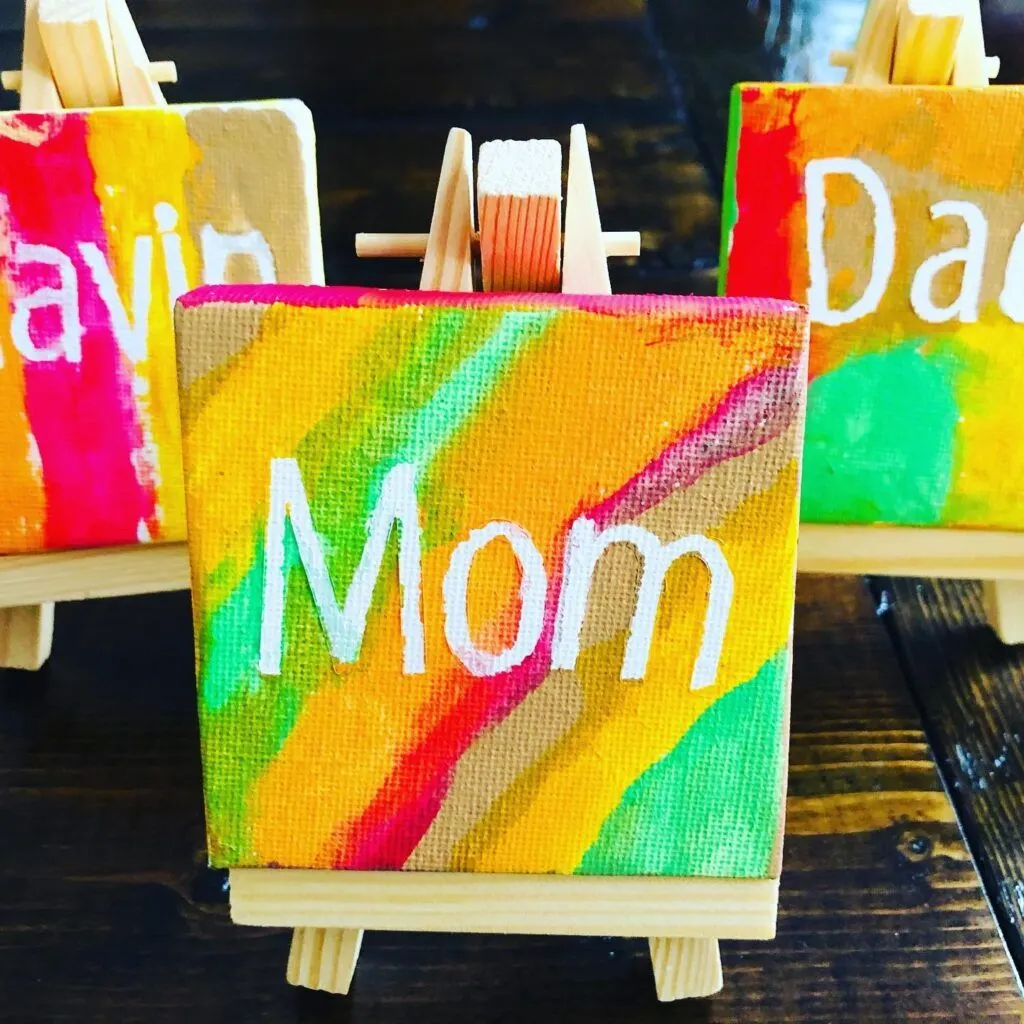 Source: glitteronadime.com
If you're hosting a Thanksgiving lunch or dinner, then you're going to need all the help you can get. Why don't you rope your kids into helping you decorate the table?
They can make these pretty place settings during one of their craft sessions. It involves a ton of painting, so they're sure to enjoy the process.
Grab your supplies: mini canvases with easels from here, paints, brushes, and a ton of newspaper to spread out on the floor to catch spills and splatters.
8. Chalk Pastel Turkeys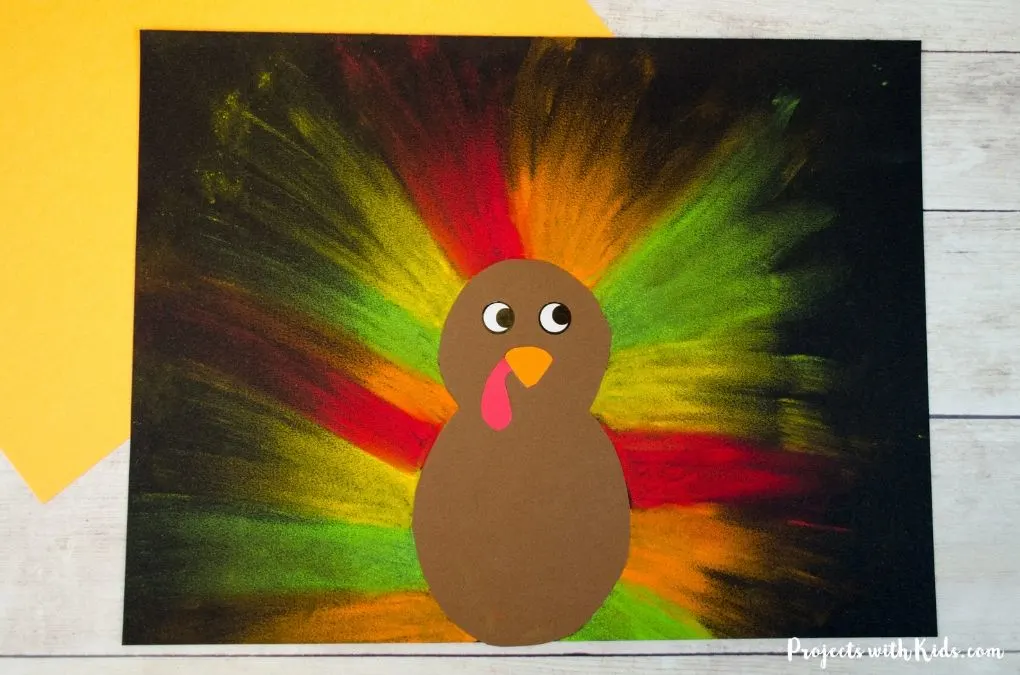 Source: projectswithkids.com
This chalk and pastel turkey craft will keep your kids occupied all afternoon. So, you can go about with your own chores and set up your Thanksgiving decoration.
You'll need chalk pastels, black drawing paper, colored cardstock, and your typical craft essentials. You'll also need a couple of Q-tips or a blending stick.
I'd recommend you also have a few paper towels at hand to dust off the chalk dust. If you're allergic to chalk dust, then you might want to wear some protective gear while cleaning up!
9. Embroidery Hoop Turkey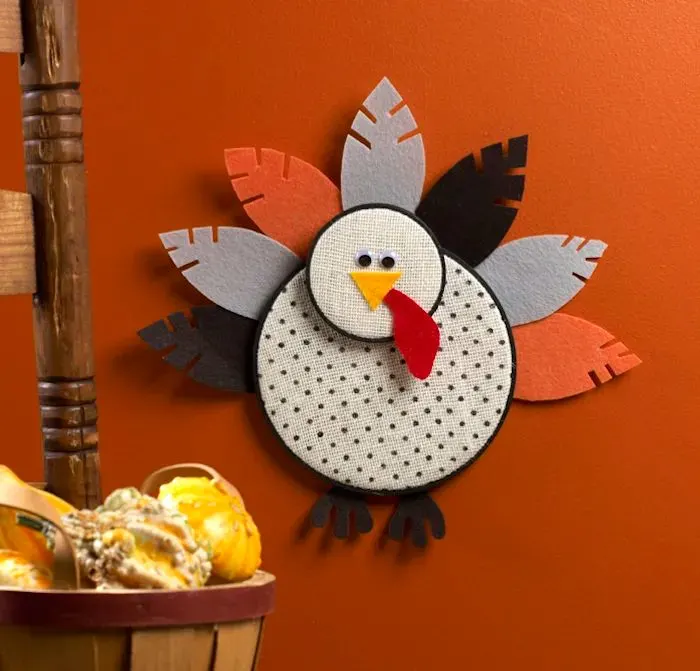 Source: diycandy.com
There are quite a number of creative ways to upcycle your old embroidery hoops. This DIY Thanksgiving turkey is one of the cutest ways, though.
So, grab your embroidery hoops from here. Pull out your stash of felt fabric, and cut out a 14" square piece of white burlap. You'll also need your basic craft essentials, a hole punch, a stencil blank, and a hot glue gun.
To start, paint your embroidery hoops black and allow them to dry. In just a few steps, your embroidery turkey hoop will be ready! Check out more fabric projects here.
10. Felt Turkey Craft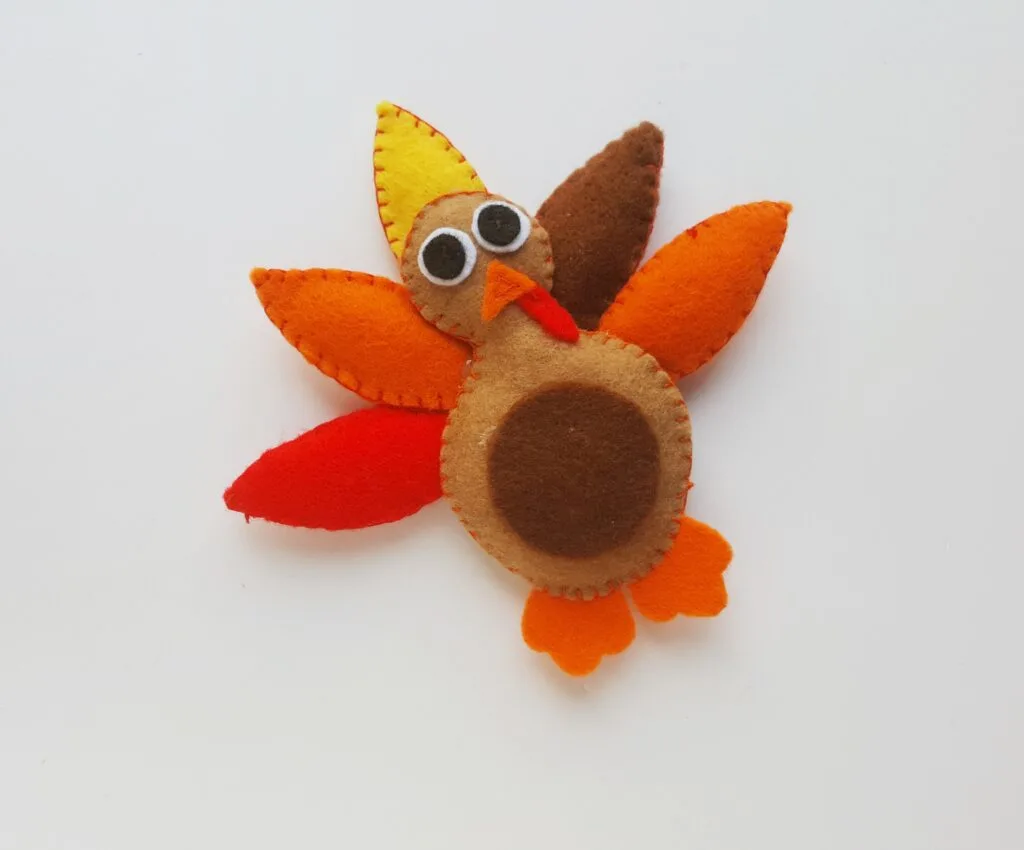 Source: easythingstosew.com
You'll need to raid your stash of felt fabric again for this DIY—perhaps you should start buying in bulk? Pick out different colored felt bits and grab a sewing needle and thread.
I hope you've got a decent hand at sewing because you'll need it for this project. The felt turkey might be too small to use a sewing machine.
Start off by cutting out all the individual felt components, as indicated in the instructions. Lay them out and figure out where each one goes before you and your kid sew them together.
11. Painted Rock Turkey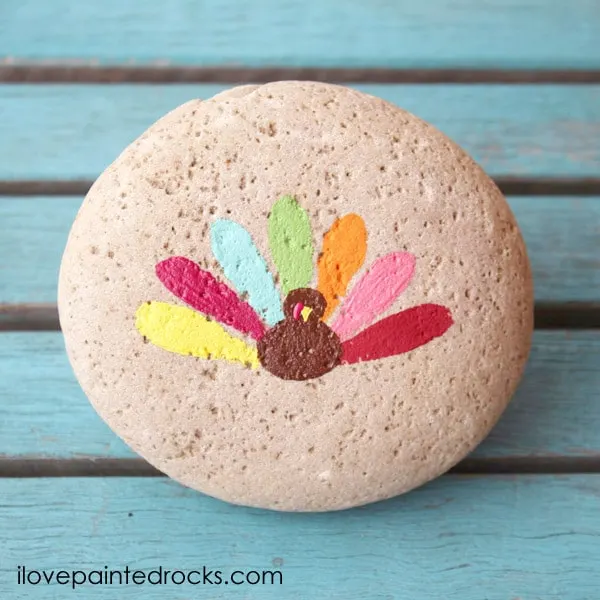 Source: ilovepaintedrocks.com
If you've never painted a rock growing up, did you ever truly have a childhood, I wonder? Well, it's time we made sure the next generation carried on the tradition.
A Thanksgiving turkey rock painting craft session is in order!
You know that it all comes down to picking out the right rock. It can't be too big or too small, and just the right level of smoothness. You can make rock picking an activity, too!
Grab your paints and sit them down for a fun afternoon of rock painting.
12. Turkey Popsicle Craft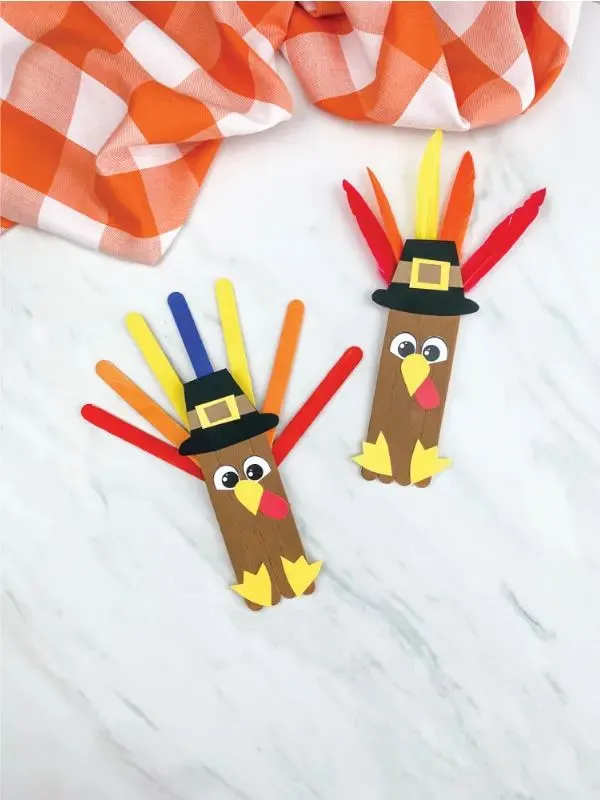 Source: simpleeverydaymom.com
I'm sure that any household with kids is bound to have popsicles in the freezer. Now, you can opt to wait a while until you make your way through the stash of ices, or you can just pick up some craft sticks here.
You'll also want to pick up some glue dots, colored construction paper from here, and a pair of scissors. Next, download the turkey template that has been provided to help your children with this project.
Finally, you can't forget the feathers; you simply cannot have a turkey without its feathers. Check out more popsicle stick crafts.
13. Coffee Filter Turkey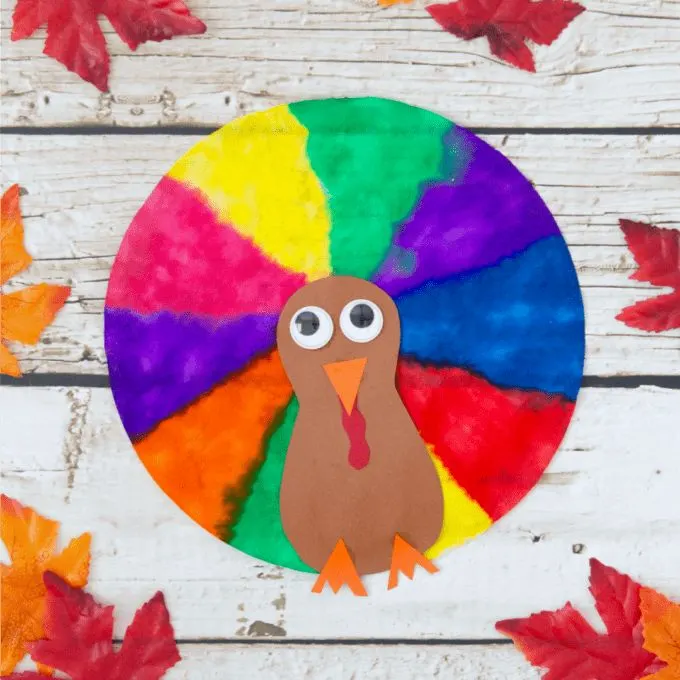 Source: funmoneymom.com
This coffee filter turkey is exactly what you need to try out for your kids' next craft project. It's certainly an ideal project for younger kids.
So, sit them down at the kitchen island with a plate of cookies and a pitcher of lemonade. You'll need these coffee filters to start with. I hope you saved some googly eyes from your last projects.
I bet you have a ton of markers and paint, too. So go on and lay your supplies out. But before you do, don't forget to spread out some paper towels.
14. Colorful Turkey Craft For Toddlers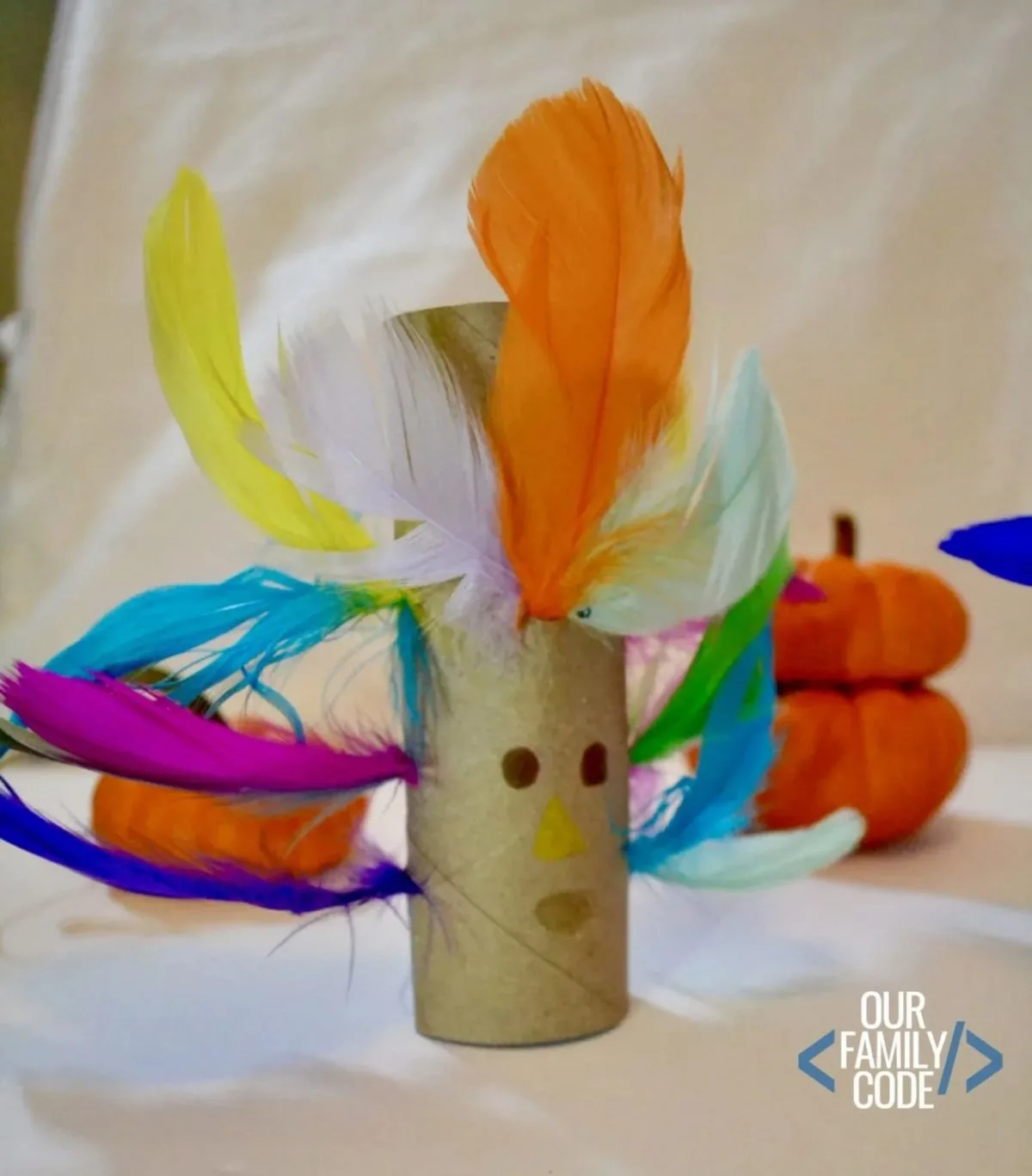 Source: ourfamilycode.com
This turkey craft for toddlers is super colorful and fun to make. Not only does it help with teaching them about the primary colors and the likes, but this DIY project can also help them hone and strengthen motor skills.
You'll need a ton of colorful feathers from here to begin with. Your toddler will absolutely love playing with them. You'll also need a few empty toilet paper rolls, a couple of markers, and a pair of scissors.
You can work with your toddler to sort the feathers by color and size, too, if you like. You can stick long feathers to the bottom of the roll and shorter ones on top.
15. Turkey Paper Headbands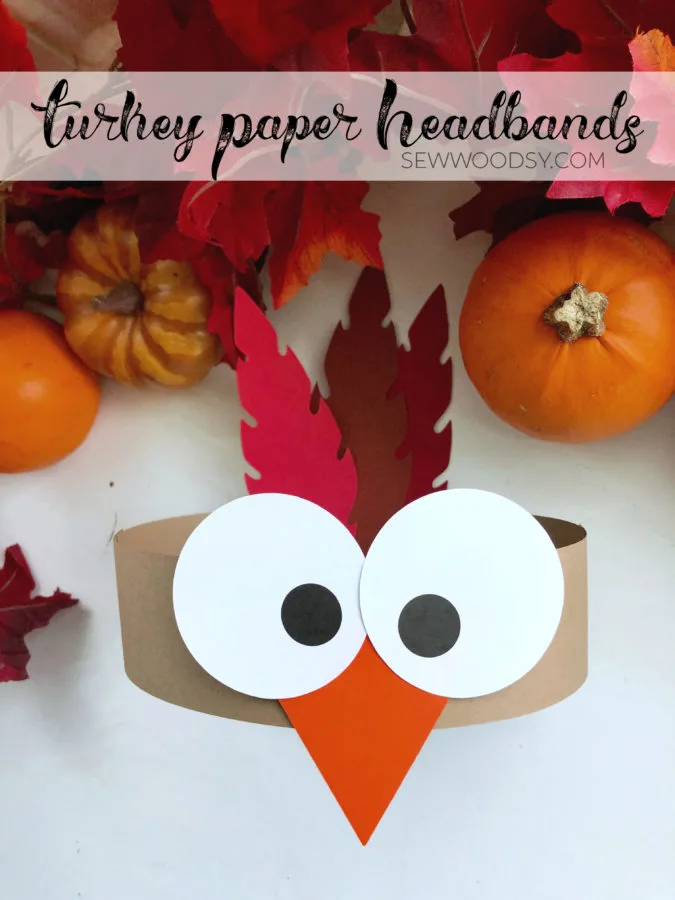 Source: sewwoodsy.com
A turkey headband is definitely what your kids need for a good romp through the backyard. They'll do wonders to aid their make-belief games and adventures.
This isn't quite your run-of-the-mill headband, no. It's got more color, texture, and depth. If you elongate the orange beak just so, it will fall rather perfectly over the kids' forehead.
To make your turkey headband just a little wonky, make its eyes big and goggle-like, with just a little squint to animate them. Check out more paper crafts here.
16. Thanksgiving Salt Painting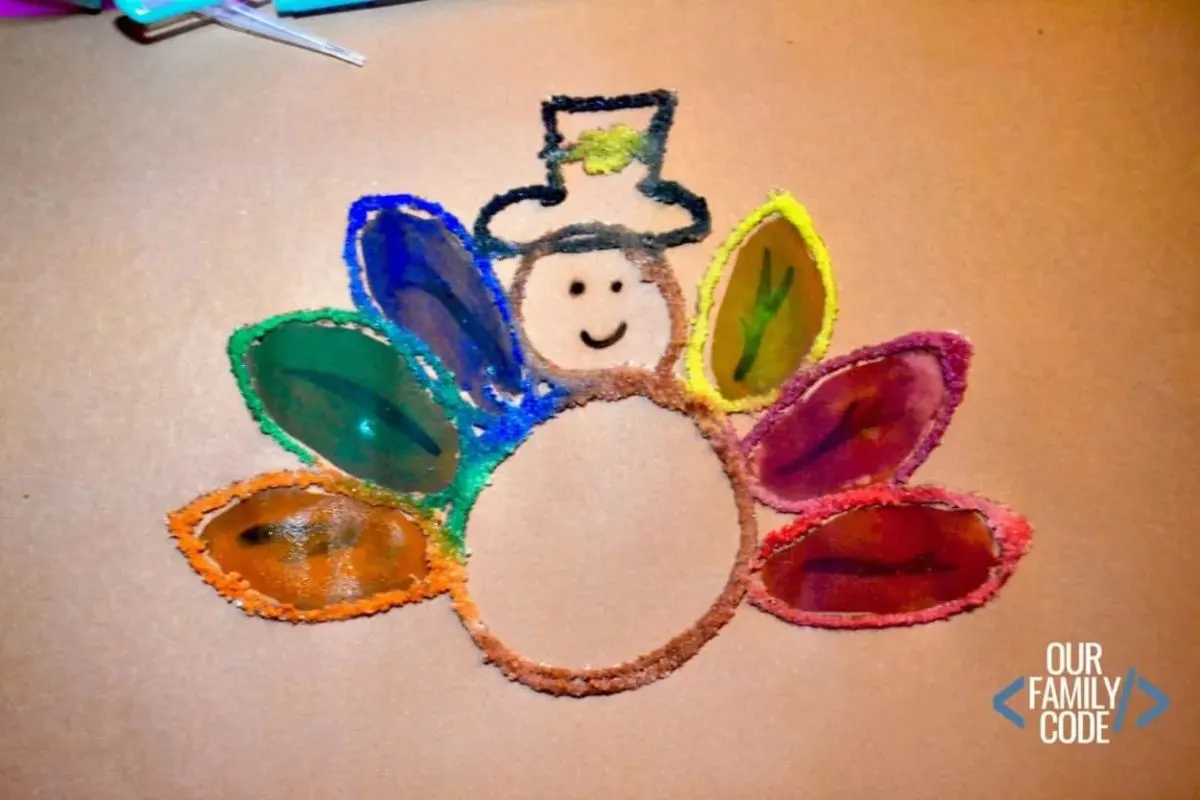 Source: ourfamilycode.com
Do you know there's quite an interesting bit of science involved in the art of salt painting? Don't you think that this craft project would be a wonderful opportunity to teach your kids about it?
Then let's get started! Grab your watercolors, construction paper, brush pens from here, and finally, salt. Once you've gathered all your supplies, you can also brush up on your own knowledge about this topic.
You can use a pen or pencil to sketch or trace an image or drawing. Then, trace the outline with a neat line of glue. You can use a glue pen to good effect here.
17. Turkey Potato Stamp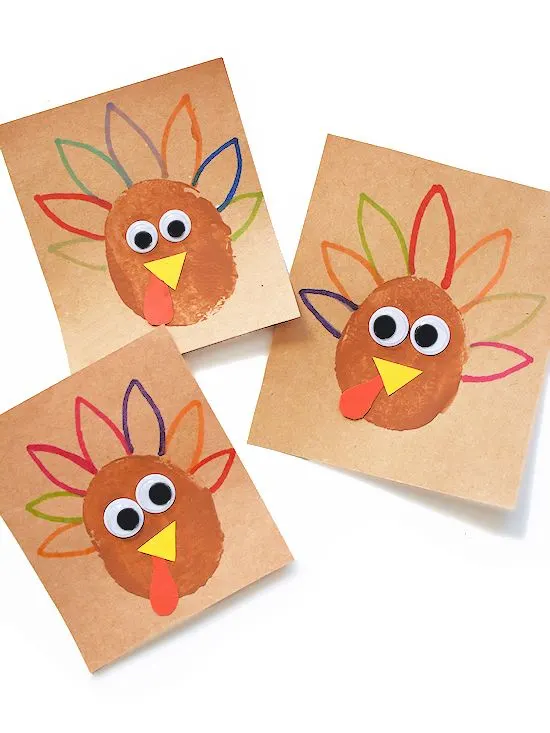 Source: ourkidthings.com
Potatoes are truly versatile vegetables, aren't they? Especially when it comes to using them in craft projects—they're perfect for painting or stamp painting.
Here's a list of what you'll need:
Potatoes
Acrylic paint
Cardstock
Glue stick
Googly eyes
Scissors
Once you've got everything you need, cut the potato in half. You can use a paper plate to spread paint and dip the potato in.
You'll need a generous amount of paint to cover the entire surface, so you can also use a paintbrush to the same effect.
18. Paper Bag Turkey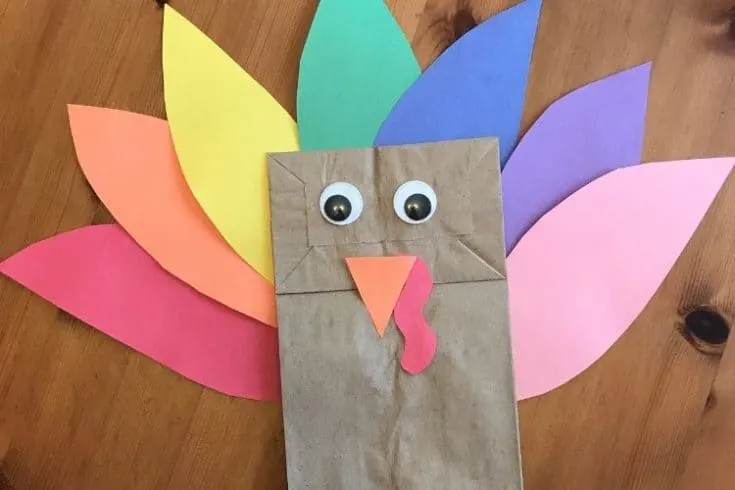 Source: journeytosahm.com
I'm sure you have a couple of paper bags lying around in your kitchen. If you don't, then you can pick them up here.
This paper bag craft is super easy to make and pretty inexpensive, too. You probably have everything you need at home on your craft desk.
Flatten out the paper bag, to begin with. Next, cut out bits of construction paper into feather-like shapes, as well as bits of paper for the beak and wattle. You can use googly eyes, too.
If you're interested, check out these 36 construction paper crafts to help you use up any extra paper you might have lying around.
19. Turkey Toilet Roll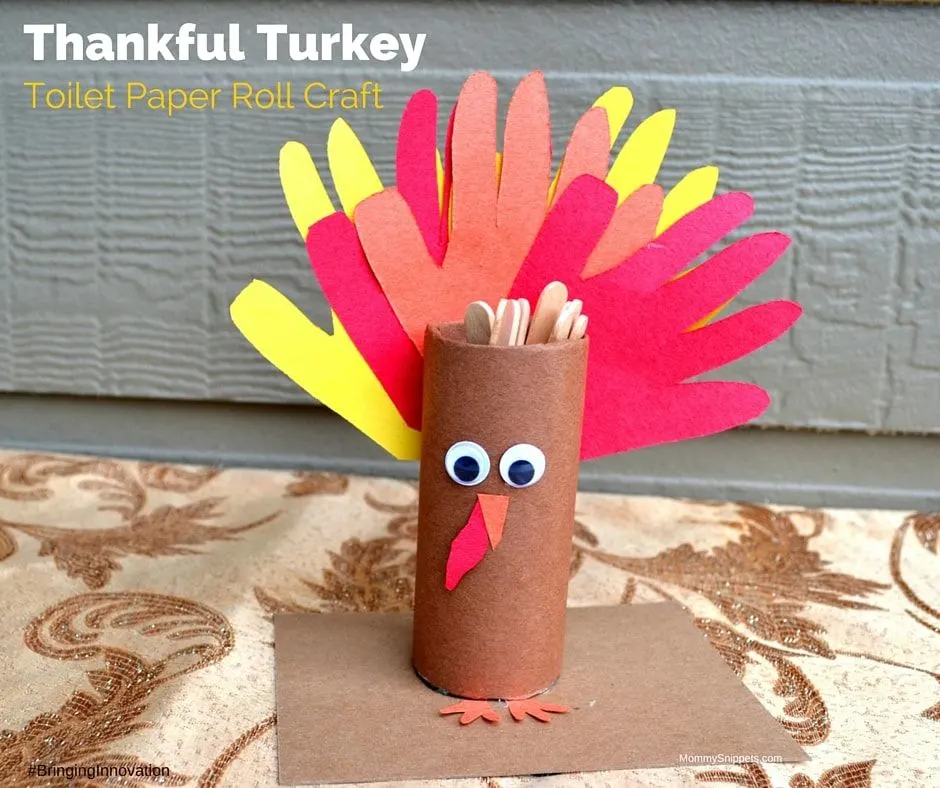 Source: mommysnippets.com
You'd be surprised just how many craft items you can make by upcycling empty toilet rolls. Check out this unicorn toilet roll craft, for example.
This turkey toilet roll is rather easy to make. Your kids will enjoy making the feathers for this project. They can trace their handprint onto colored craft paper, and then you can help them cut it out.
Sit the toilet paper roll down on a brown square paper, as seen here, and attach its legs too!
If you're interested, check out these 20 toilet paper roll crafts for more inspiration.
20. Toque Pumpkins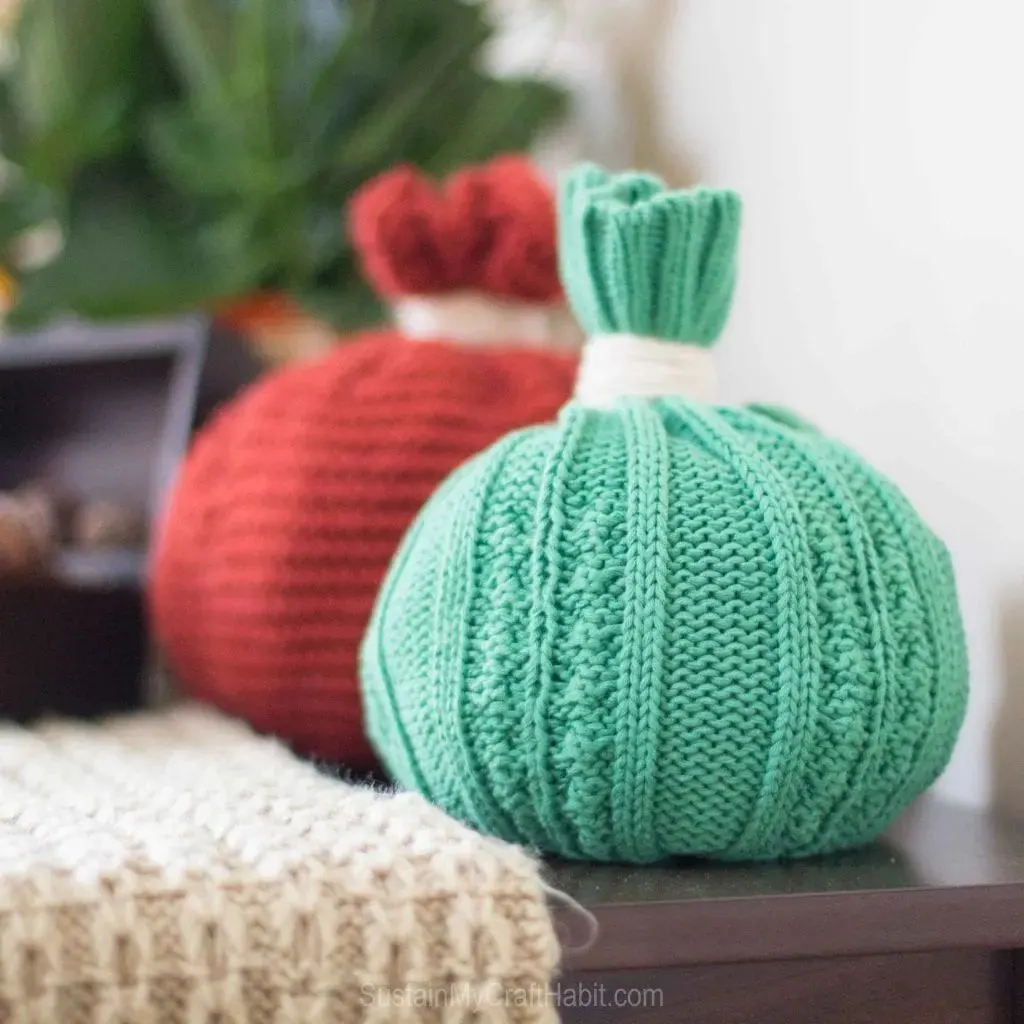 Source: sustainmycrafthabit.com
Have you seen anything quite this adorable? I love these little pumpkins, and I bet your kids will enjoy this DIY project, too.
Here's what you'll need:
Knitted toque in fall colors
A large shirt or sweater to fill the toque with
An elastic band
Brown yarn like this for the stem
When you've stuffed the toque, you can simply wrap the brown yarn around firmly and secure it in place. You can add a button, bead, or other embellishments to jazz your pumpkin up, as well.
21.Thanksgiving Kids Table Printables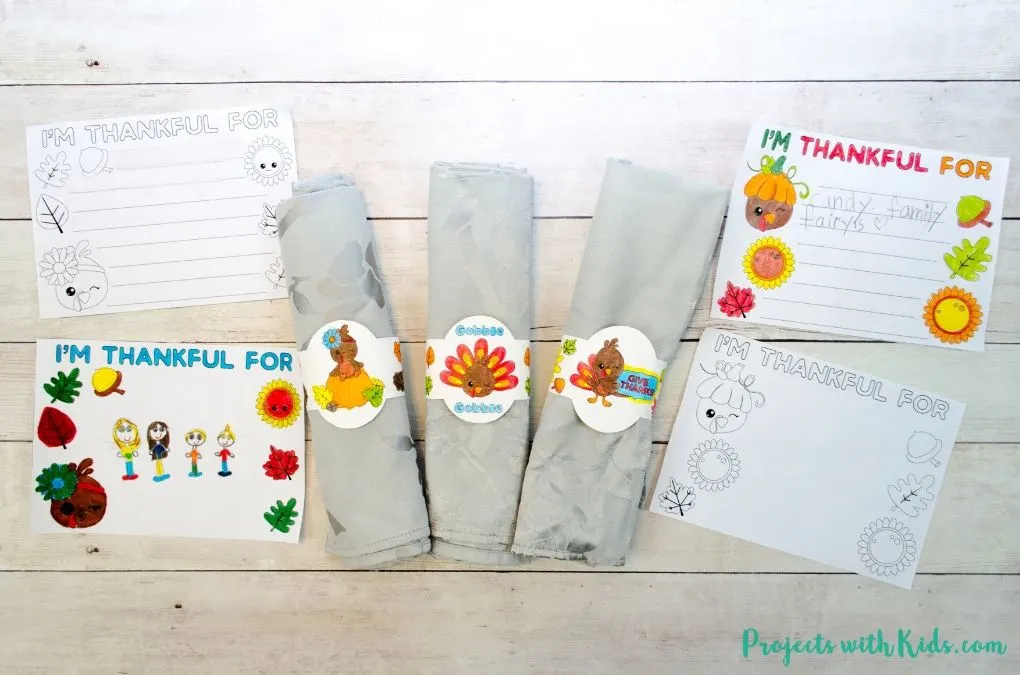 Source: projectswithkids.com
When you're hosting a rather large party for Thanksgiving, it might be necessary to have a separate table for the kids. You don't want to have to constantly entertain them through dinner, do you?
These awesome printables are just what you need. They're fun and interactive and will keep the kids occupied for a good long time.
You can place a few pencils, color pens and pencils and any other stationary you might need on the table. For a little extra oomph factor, you can also print out the cute little napkin rings you see here!
Check out more crafts for kids here.
22. Thanksgiving Place Cards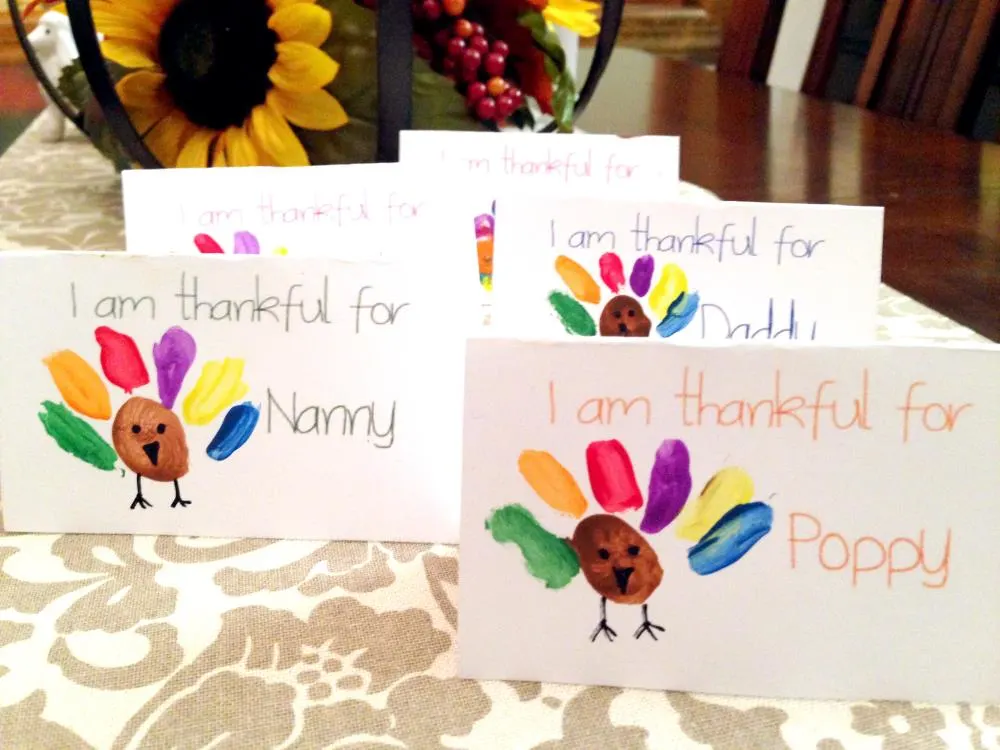 Source: justmeasuringup.com
You really do need to work on place cards when you're hosting Thanksgiving dinner. I'm all for informal parties, but when it's more than just family, you might want to pay attention to these place settings.
So how about you rope the kids into helping you? They'll have a fun craft project to keep them occupied and you can cross off one thing off your to-do list. A win-win situation, yes?
So go ahead and download the place card template, print it out and get started on assembling them.
23. Turkey Headband Printable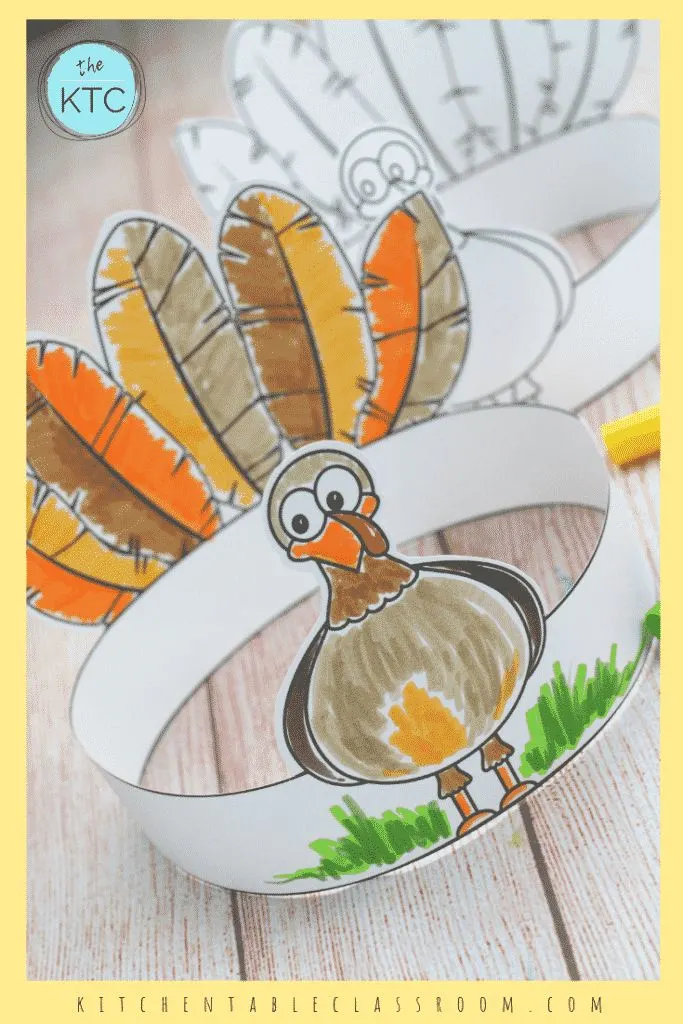 Source: kitchentableclassroom.com
This Thanksgiving turkey headband is the perfect way to entertain your kids all afternoon. There's a ton of ways to jazz it up: paint, crayons, sparkle, glitter and, of course, feathers!
You can print out the template on cardstock paper. That way it will be a thicker and more durable headband—or, at least as durable as they can be with kids using them all the time.
So go ahead and download and print the free template provided to get started.
24. Handprint Turkey Craft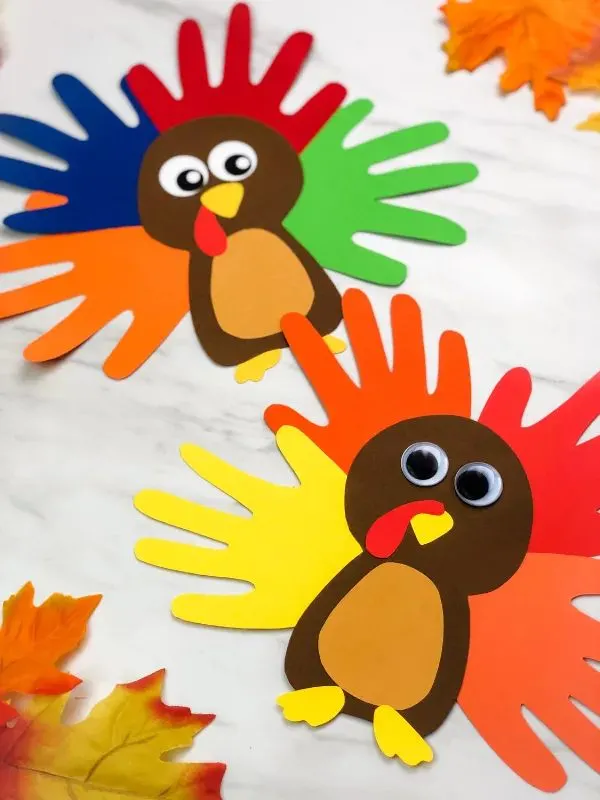 Source: simpleeverydaymom.com
When you're running low on craft project ideas, you can always turn to the age-old art of handprint painting. So, without further ado, check out this colorful handprint turkey.
They're perfect for all kids to make. If you've got kids in different age groups, you'll have a number of palm sizes. That means that you can have different sized turkeys, too!
Grab some colored card stock, a few pencils, a pair of scissors and a glue stick to begin. For the eyes, just stick a couple of googly eyes and you're all done!
25. Bandanna Turkey Wreath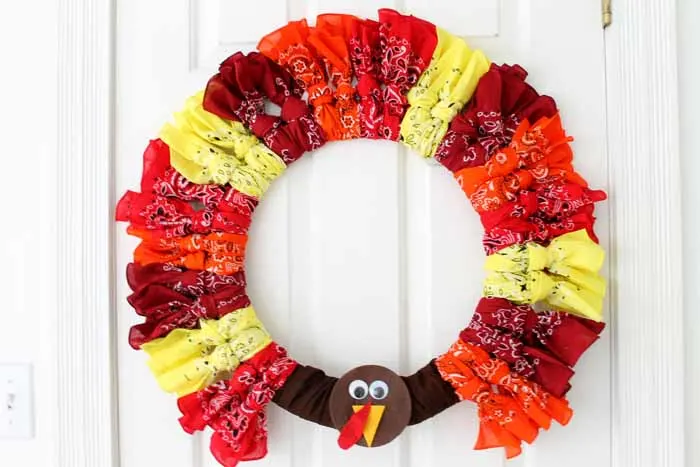 Source: thecountrychiccottage.net
There's something really beautiful about this turkey wreath. Look at all those colors, patterns and textures. Oh, and don't forget that little turkey head right at the bottom of the wreath.
You can hang this wreath up on the door of your kids' rooms; they're sure to love it! So let's take a look at everything you'll need to make this wreath:
Bandannas
Brown, yellow and red felt
Hot glue
Scissors
Why don't you take a look at these DIY fall wreath ideas for more inspiration?
26. Corn Craft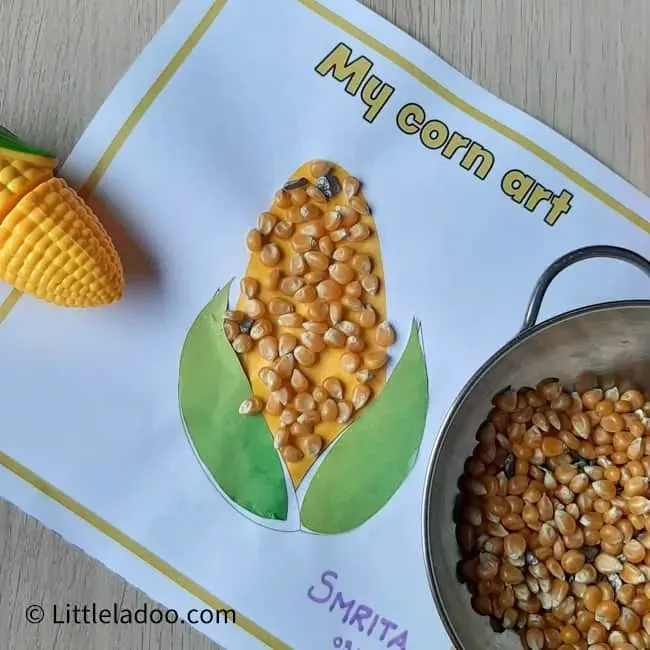 Source: littleladoo.com
In honor of this craft project, I think you should make a batch of popcorn and sit your kids down. Snack time has just turned into craft time and this is going to be a blast!
But first, don't forget to save a handful of corn kernels. You can also download the template provided, if you prefer, or simply draw the corn cob yourself.
Then, grab a bottle of glue and go about helping them stick popcorns in their mouth and corn kernels on the paper—you know what I mean!
27. Preschool Pumpkin Craft
Source: simpleeverydaymom.com
There is something so utterly endearing about these paper pumpkins, isn't there? Perhaps it's the big wonky eyes?
Anyway, this is a pretty simple project that you can easily recreate if you have the right colored paper at hand.
You can opt to stick your pumpkin on to a base sheet of white, or you can simply let it be and pin it up on the refrigerator when you're done!
Check out more of these fall crafts for kids of all ages to make, and also these fall crafts that are super fun to make.