We all know that as December rolls around, the Christmas countdown is officially on. These Christmas crafts for preschool will keep them occupied during the holiday season.
Our little ones cannot contain themselves no matter how hard they try! A good trick to keep them at least semi-focused as Santa nears is fun art projects and crafts.
As you have seen, I have thirty-one fun Christmas Crafts for preschoolers and any other littles in your life. All are durable and adaptable to any kid crafter who is partaking in these activities.
Only a few projects also call for out-of-the-ordinary materials. Many can even use upcycled materials–perfect for kiddie crafts and your wallet.
I hope you and the children in your life find enjoyment in these crafts and have a fun and exciting holiday season!
And remember, there's always another craft to do to bide their time until Santa arrives.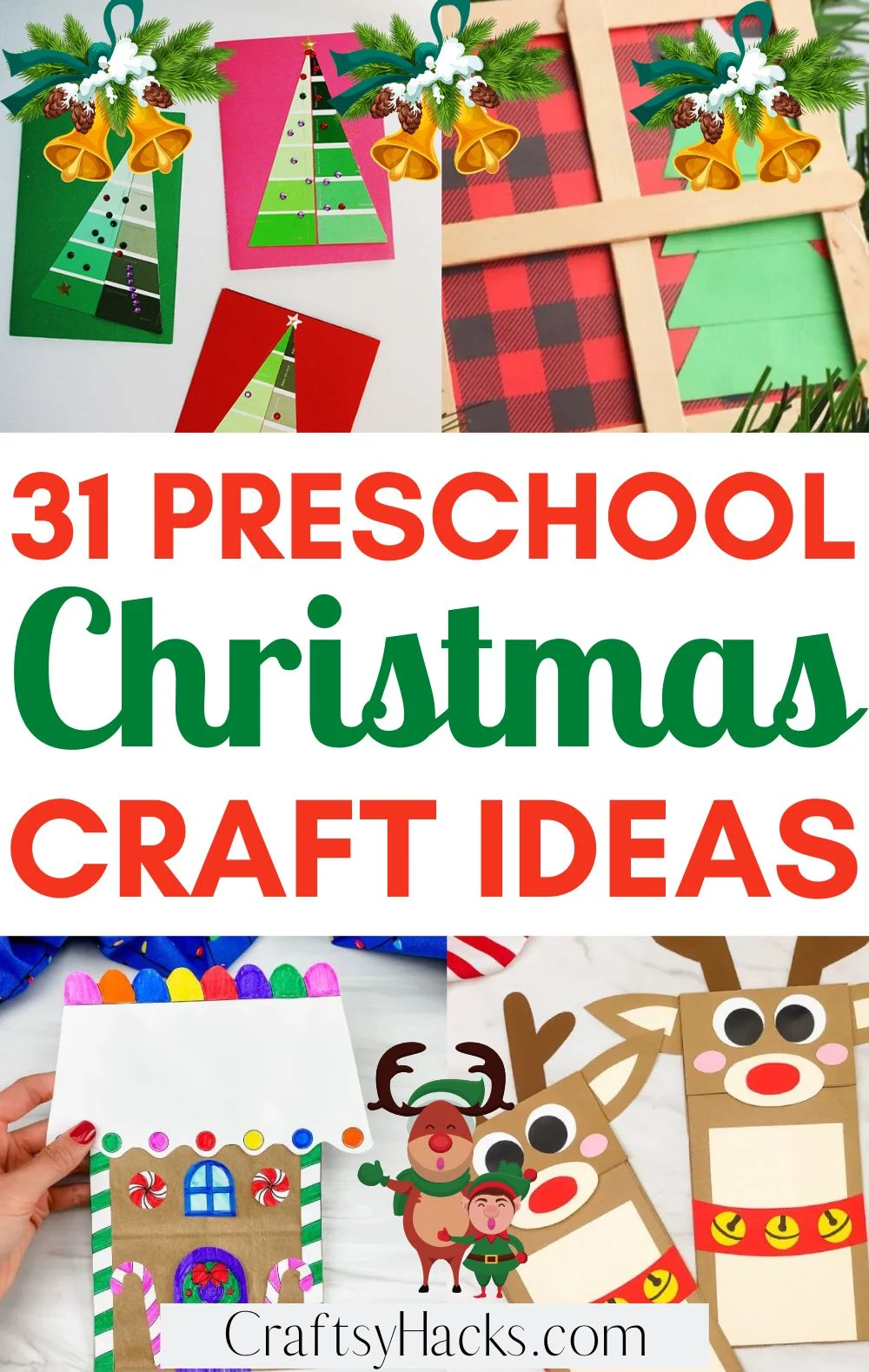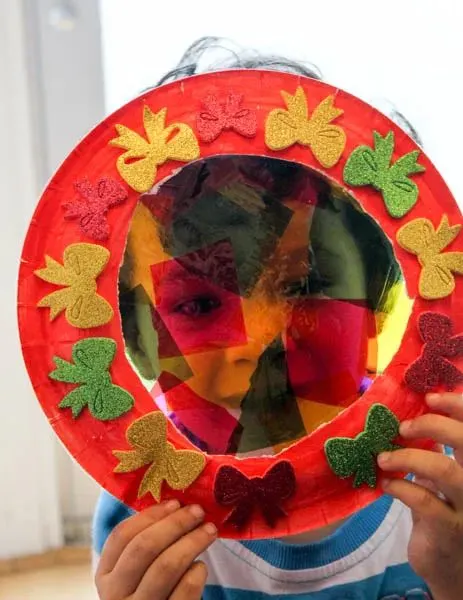 Source: intheplayroom.co.uk
Kids love a pop of color, and this stained glass wreath does a great job. For best results with this unique wreath, hang on a surface that catches light–windows, glass doors, etc.
This is one of the best cute craft ideas for the holidays!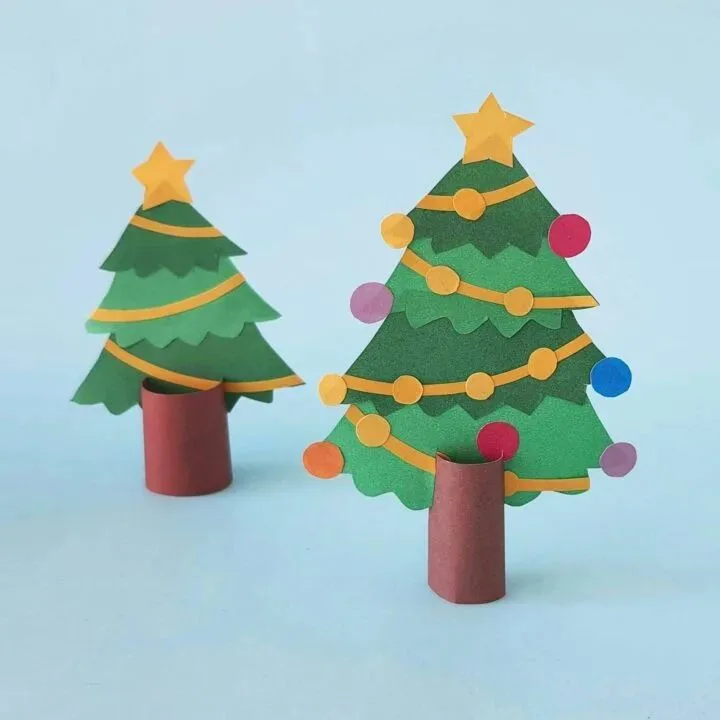 Source: leapoffaithcrafting.com
For anyone who celebrates Christmas, I don't know who doesn't love a tree.
Sketch out a pattern or search for one online to make the experience easier for your little one unless they want to make the tree shape themselves.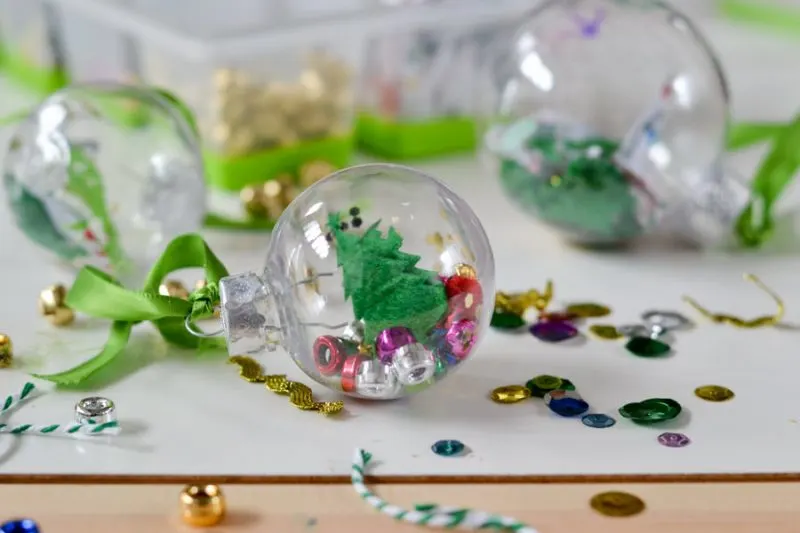 Source: refreshliving.us
These fun Christmas scene ornaments are one of the best ways to entertain children at a holiday-themed party, whether at school, a family party, or beyond.
Grab this pack of clear bulbs and all the fun additions you can think of!
The results of this project are always interesting! Kids' creativity shines brightly during this one.
Check out more Christmas tree decoration ideas here.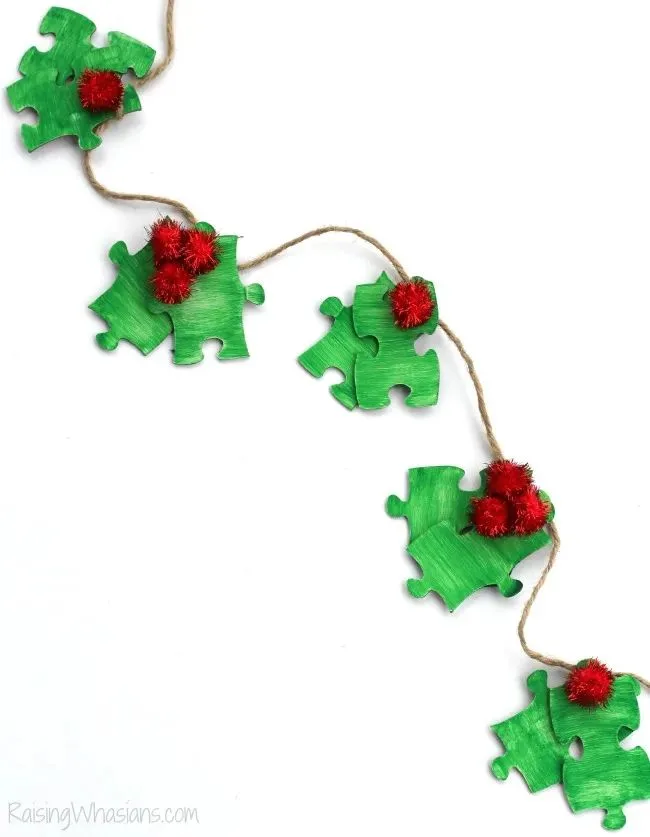 Source: raisingwhasians.com
Holly and garlands are two of my favorite parts of winter, so why not combine them? The only downside of real holly is that it'll decay over time.
That's why upcycled puzzle pieces (or anything resembling holly leaves) work great. You and your loved ones will use this garland for years.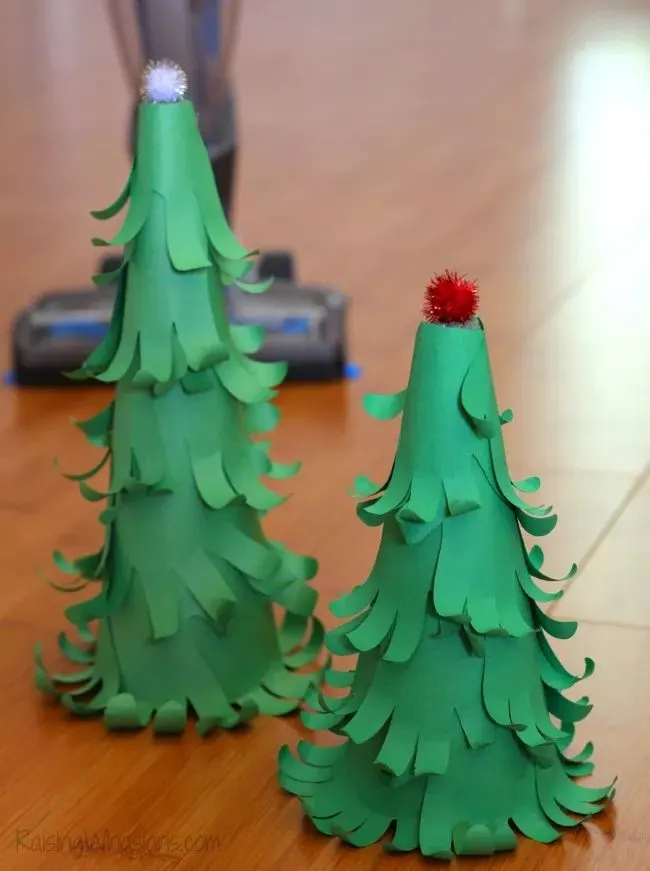 Source: raisingwhasians.com
If you want to add real dimension to your decor this year, have your kiddos try this fun tree out. A great trick for everyone: trace the chosen hand once, cut it, and then start an assembly line!
Whatever your kid needs more practice, have them try it with this project. They'll be a pro in no time.
Have fun with these other fun handprint craft ideas!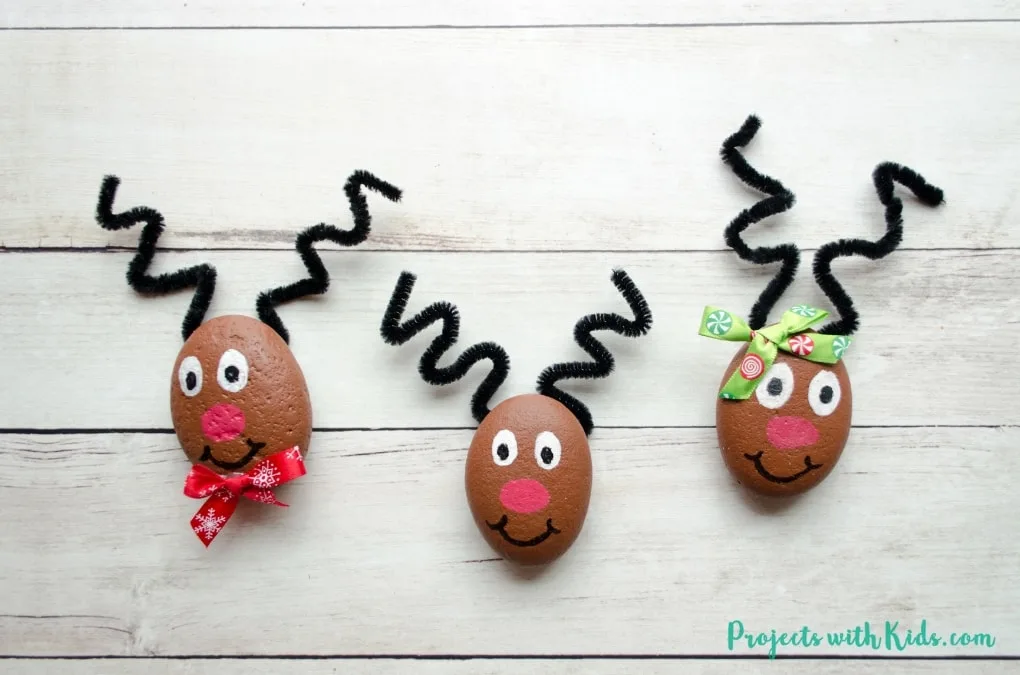 Source: projectswithkids.com
Painting rocks is one of the oldest crafts in the books–generation after generation, don't shy away from the activity.
These reindeer-painted rocks put a great spin and theme on the classic project.
Grab this little pack of accessories for your rock painting necessities.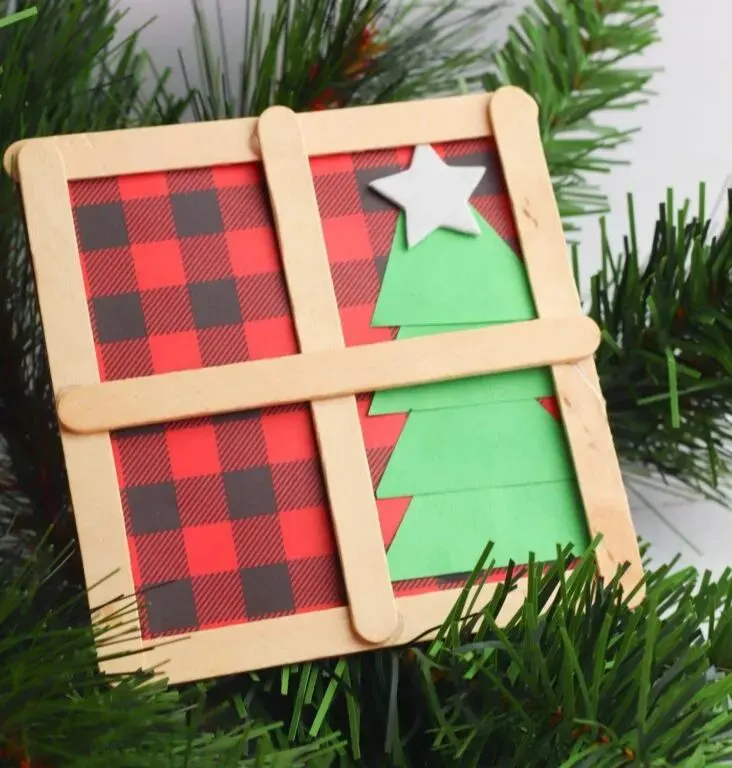 Source: singlegirlsdiy.com
One of the holiday season's plainest but most wholesome scenes is looking in through any peaceful winter window.
Have your kids create one they can connect to or follow a basic template–whatever they can do is best.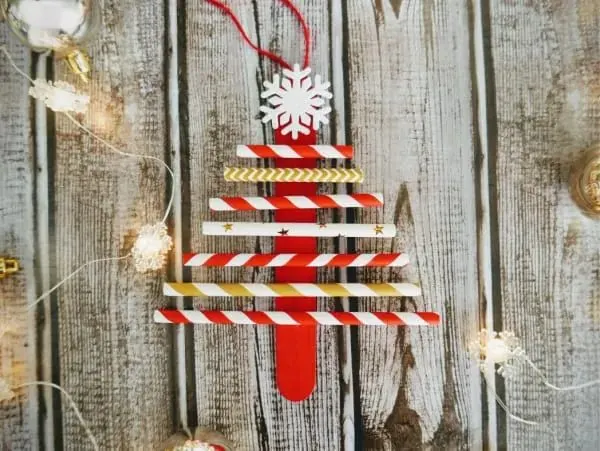 Source: threekidsthreecatsandahusband.com
This paper straw Christmas tree activity is great for finger dexterity, hand-eye coordination, and multi-step instructions.
Paper straws are great for this activity because of the patterns available on each type, and if you don't have those available, plastic works well too.
You'll love this fun craft to do when bored on a snow day!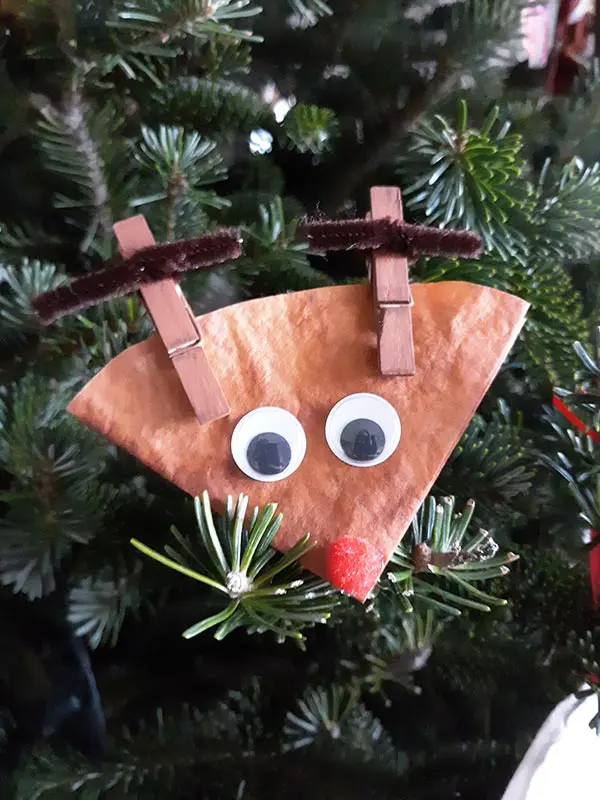 Source: darcyandbrian.com
These coffee filter reindeer can be done in many different mediums, although watercolor or markers work best.
This project is a multi-step project; depending on the medium, let the filters dry fully before gluing on the eyes and nose.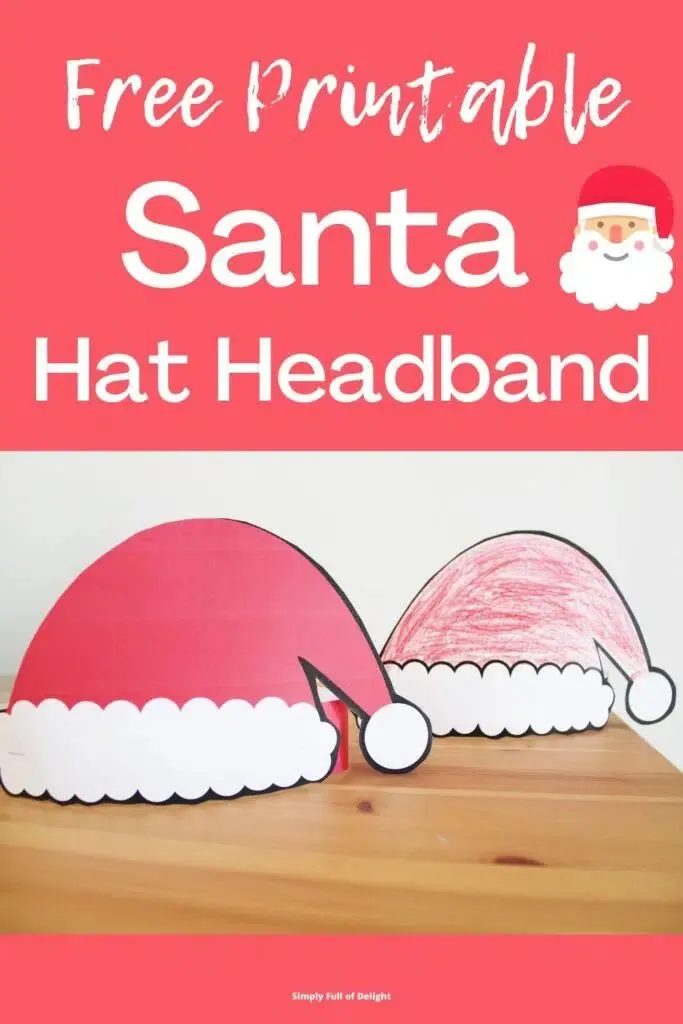 Source: simplyfullofdelight.com
One of the easiest and most adaptable crafts is this classic 2D Santa hat. It's a great option for academic activities such as color matching or counting or just for fun!
Anyway, if you decide to wear these Santa hats, I'm sure it'll be a great time.
Source: daisiesandpie.co.uk
For kids that need work with hand or finger strength, this fork Christmas tree works great!
Depending on their abilities, provide a cut-out template or a designated area and let them explore with the fork.
I like to use different-sized forks like these to make it more experimental for the little ones. This pack should start you out.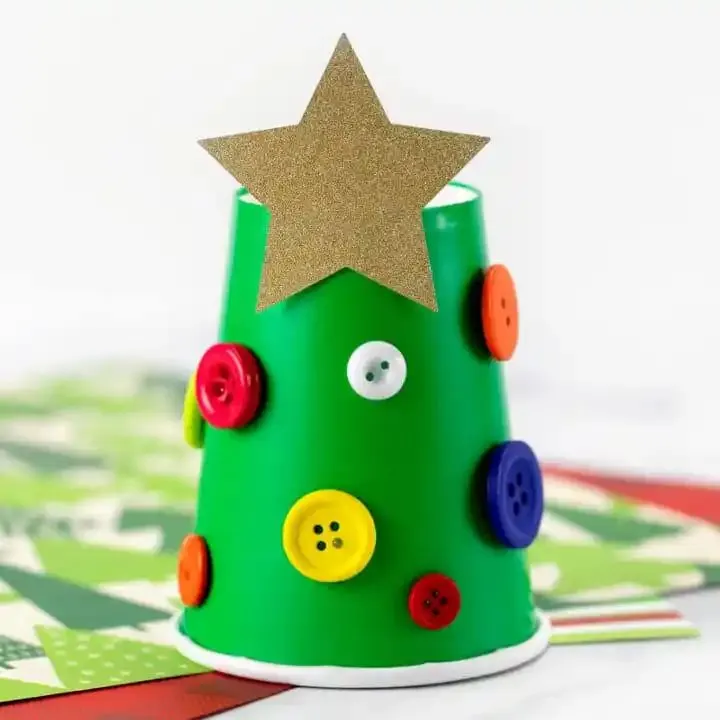 Source: firefliesandmudpies.com
This paper cup Christmas tree is a great way to have a low-stakes but fun crafting experience for our littlest friends.
Use whatever materials you're comfortable having them handle–pom poms, buttons, or even stickers!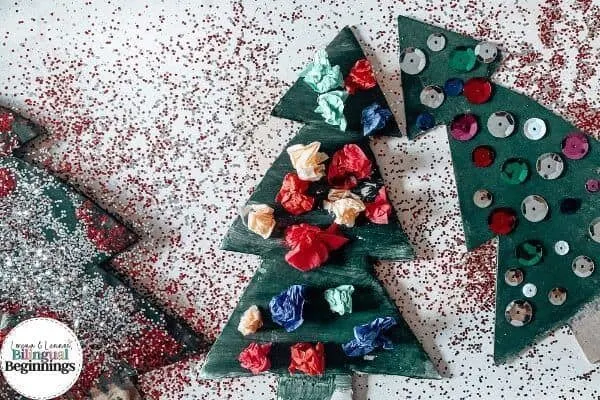 Source: lorenaylennox.com
It's one of the easiest crafts of the bunch; if you have old cereal boxes or something similar lying around, you're halfway there.
These little trees are durable and great for those passionate artists. Let them decorate with anything from glitter glue to buttons!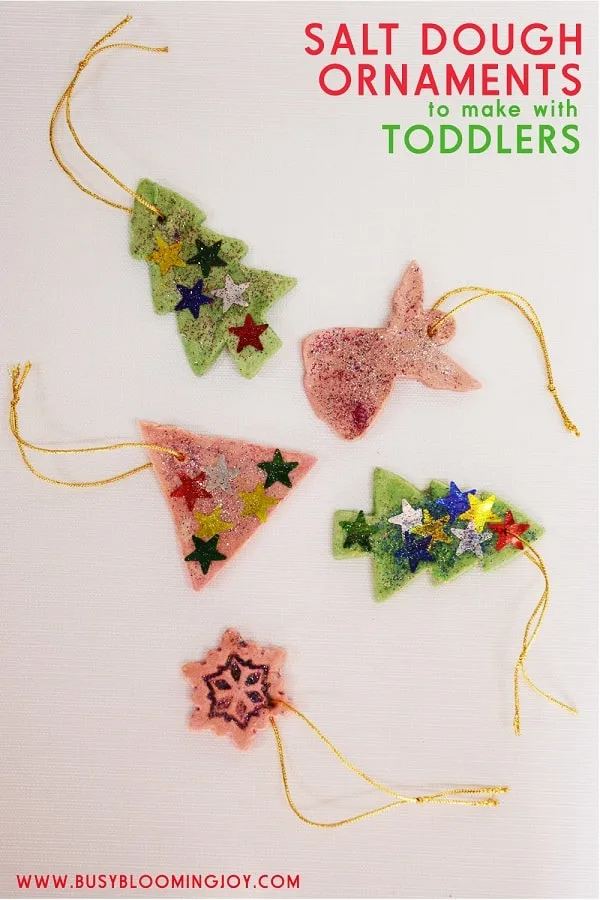 Source: busybloomingjoy.com
Salt dough ornaments are a huge part of my childhood Christmas memories. The recipe is easy and doesn't have many ingredients, but the ornaments can be molded into anything.
Keep them classic white, or add accessories to your newest baubles.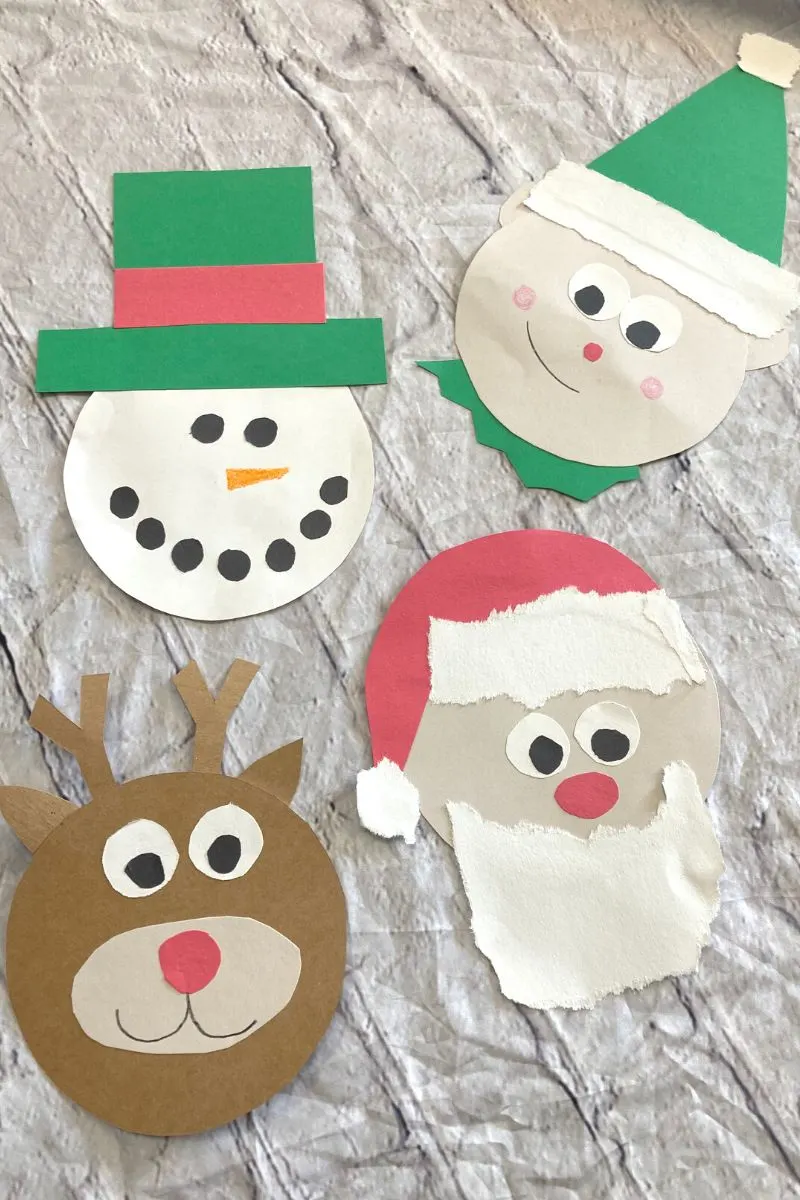 Source: mamaofminis.com
Kids love a cast of characters, and during the Christmas season, it's no different. The best cast of Christmas friends are the classics–Rudolph, Frosty, Santa, and his trusty Elf.
Cut out some templates so the kids can assemble or have an example for them to follow.
Check out these other fun crafts for 3-year olds!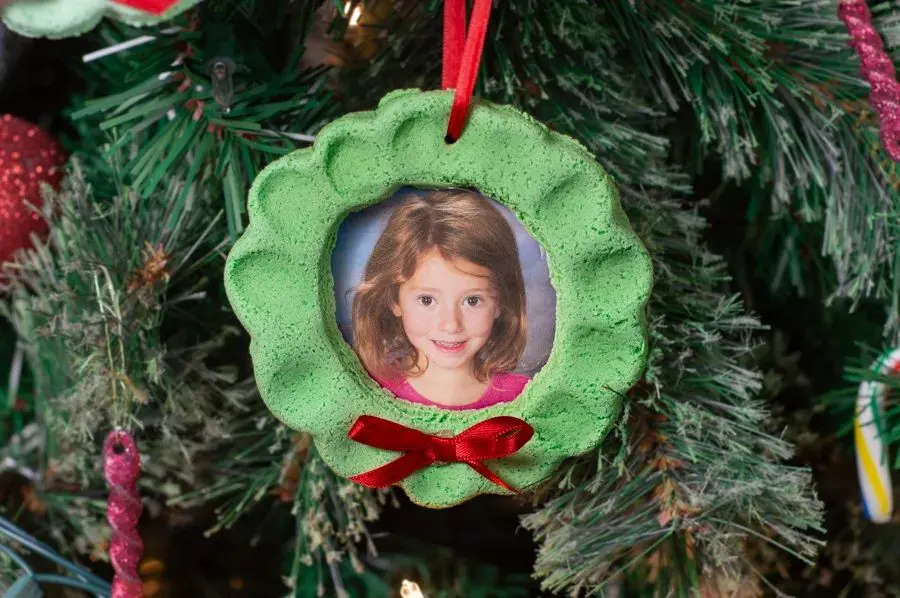 Source: homanathome.com
These thumbprint ornaments are doubly adorable–capturing your kid by their thumbprint and school picture from the year.
This air-dry clay is one of our favorites that never fails us in our creative projects.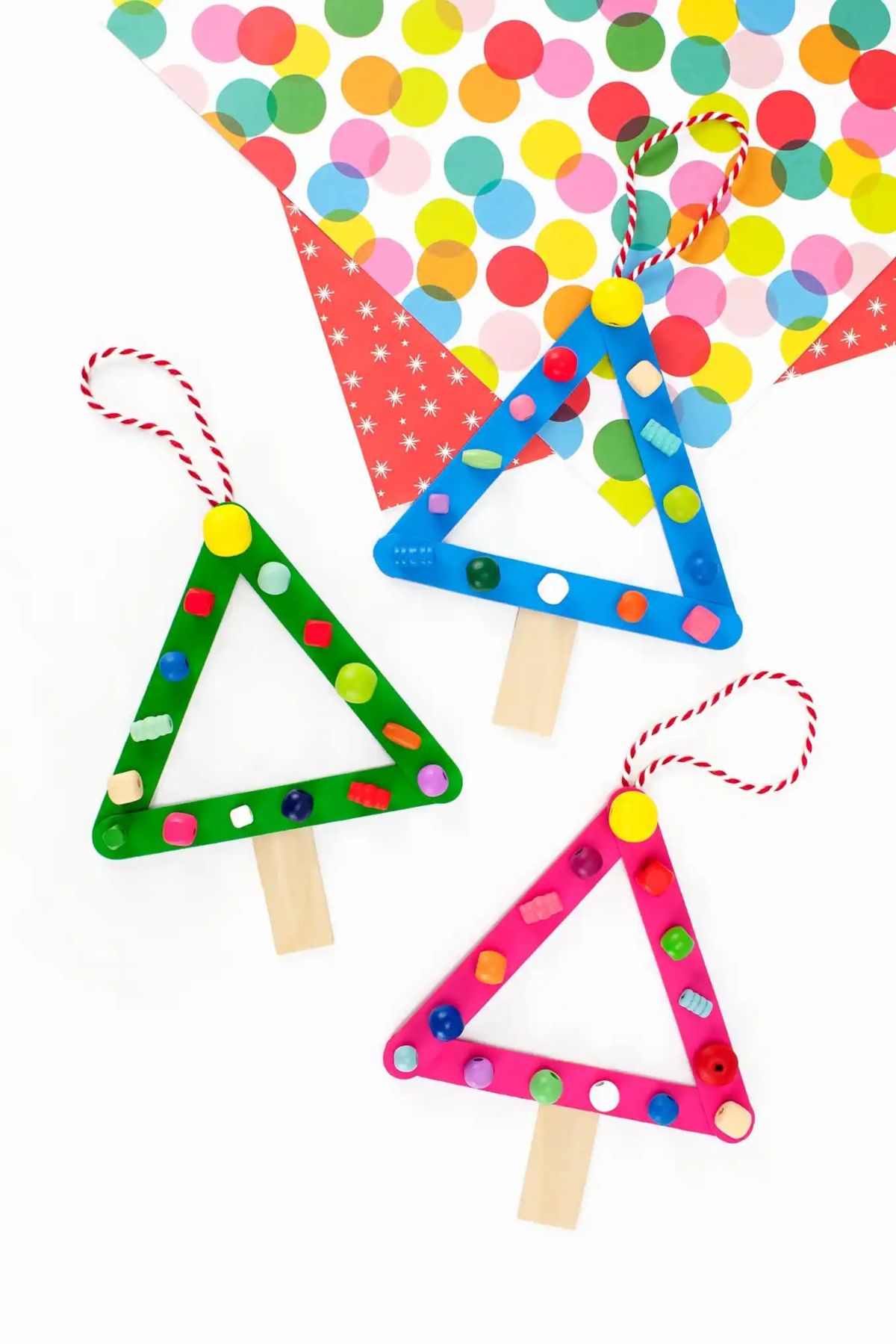 Source: firefliesandmudpies.com
Easy, fun, and customizable, a popsicle stick craft never fails, especially a Christmas tree one.
Let the kids pick their colored popsicle sticks for even more vibrant results–I love the offbeat trees the most.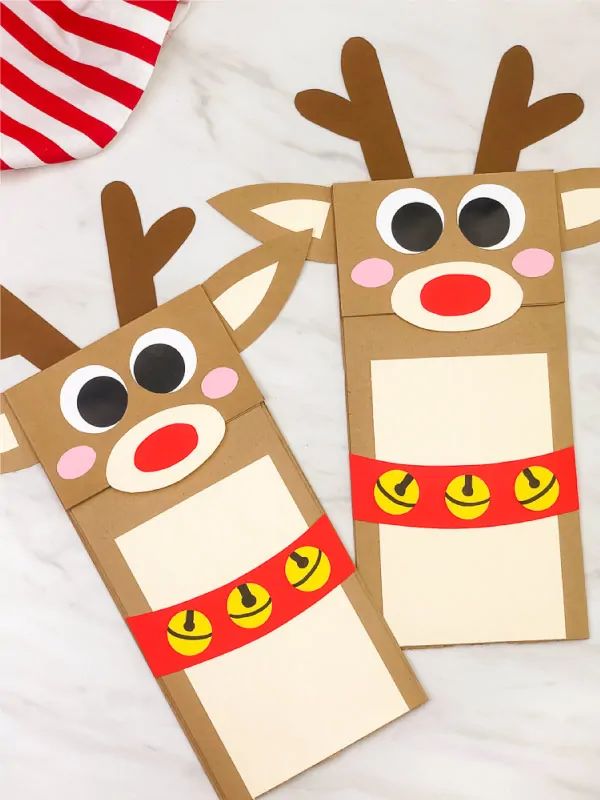 Source: simpleeverydaymom.com
Paper bags are one of the best assets in your craft closet! The bags make adding characters or other lively features easy to transform one of the most mundane objects completely.
I only have the reindeer posted, but Santa, Elves, and maybe even a Snowman would look darling done up.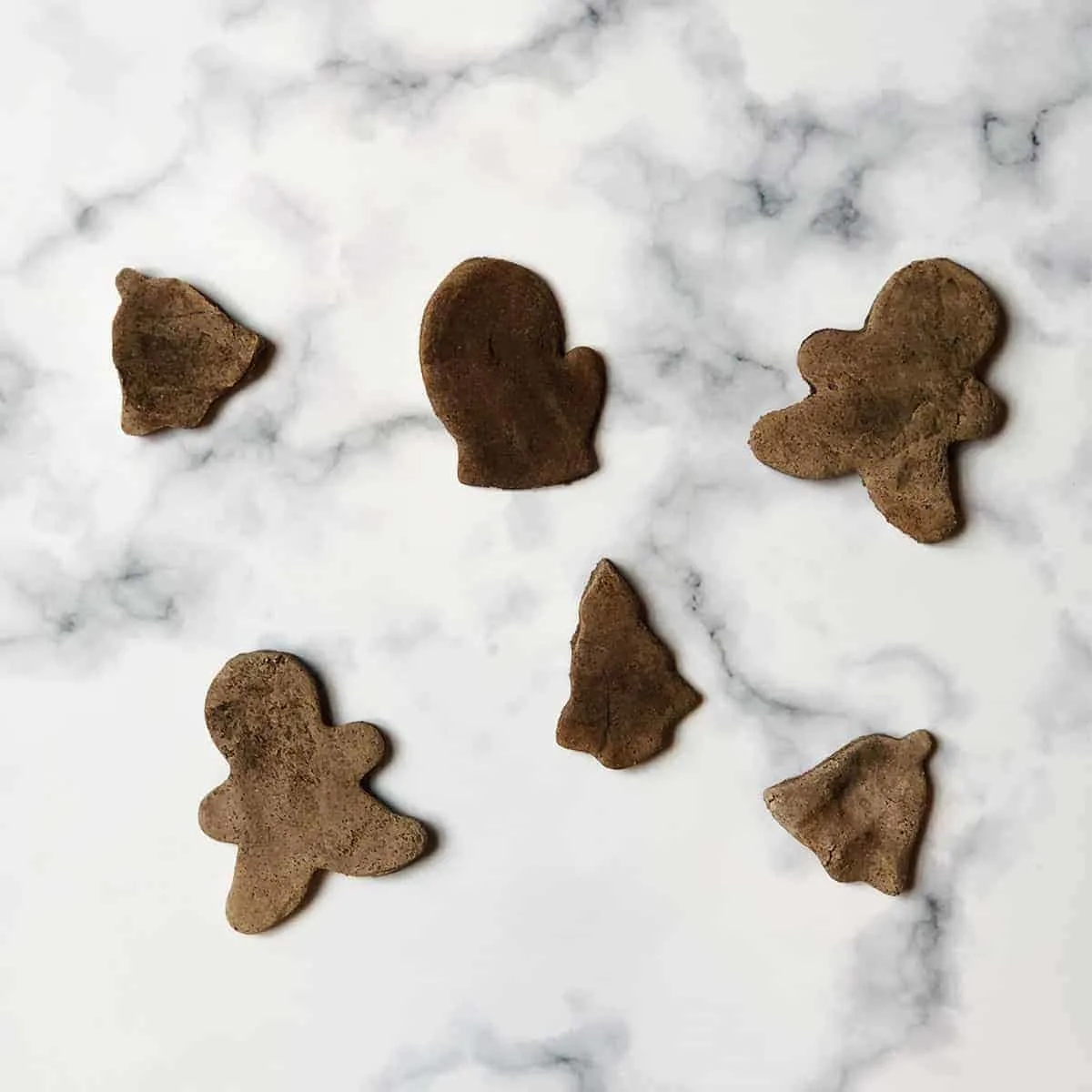 Source: twopinkpeonies.com
A fun and sweet-smelling twist on the most classic ornament there is, the kids will love the extra sensory experience of the cinnamon's addition.
Make sure to give the little ones a snack before the project so no one is tempted to take a bite out of the dough.
Source: easy-crafts-for-kids.com
Handprint trees are one of the simplest and on-the-fly crafts you could pull out immediately.
If you don't have the time to cut out colored ornaments, any alternative material will do, or grab these fun paper confetti dots that work great as holiday baubles.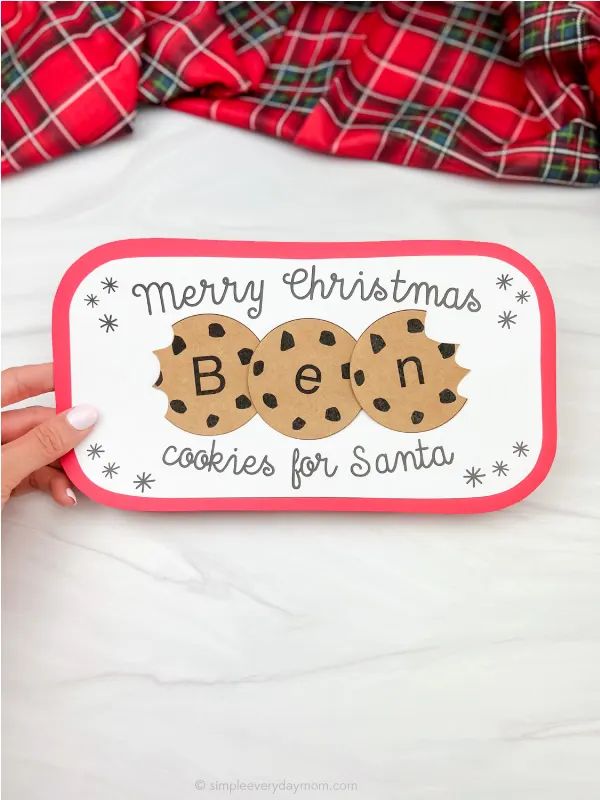 Source: simpleeverydaymom.com
One of the best craft successes I have done with kids in the past few years! When kids see the cookie plate, they can't help but contain themselves.
What's great about this project is that it doubles as a name-recognition craft. If your little ones are practicing their names, it's a perfect holiday option where everyone wins.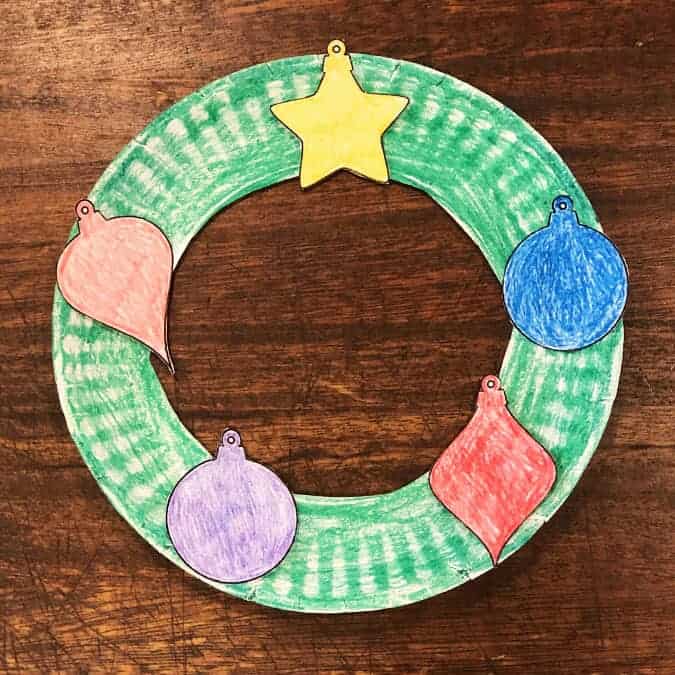 Source: twopinkpeonies.com
Paper plate wreaths are another great option for on-the-fly projects and always seem to entertain kids.
Use whatever mediums and decorations you have on hand, or make it more academic by making it a shape recognition wreath.
Similar to paper plate wreaths and other crafts, it's a great way to sneak in both functional and academic lessons.
Your kids will also have fun with these other paper plate crafts!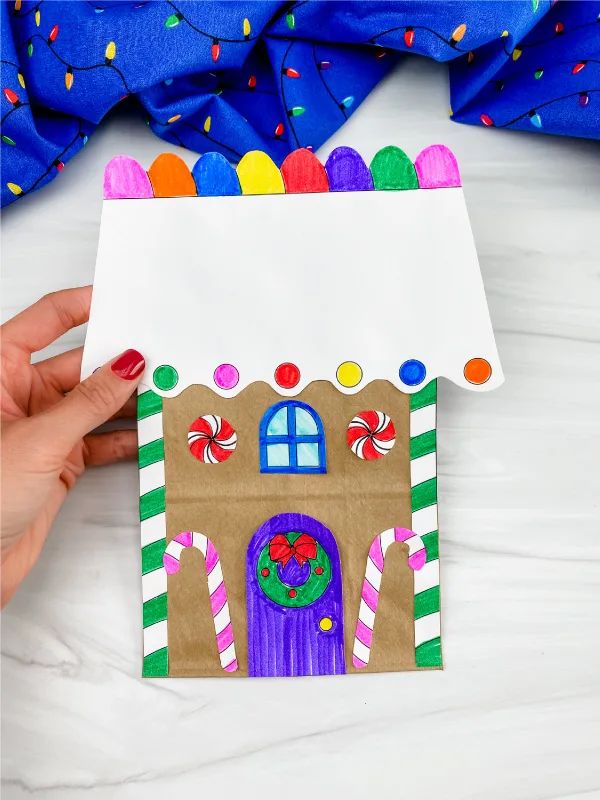 Source: simpleeverydaymom.com
Did I mention that I love paper bags? Bag crafts expand beyond just characters–make a few of these houses to make a whole village.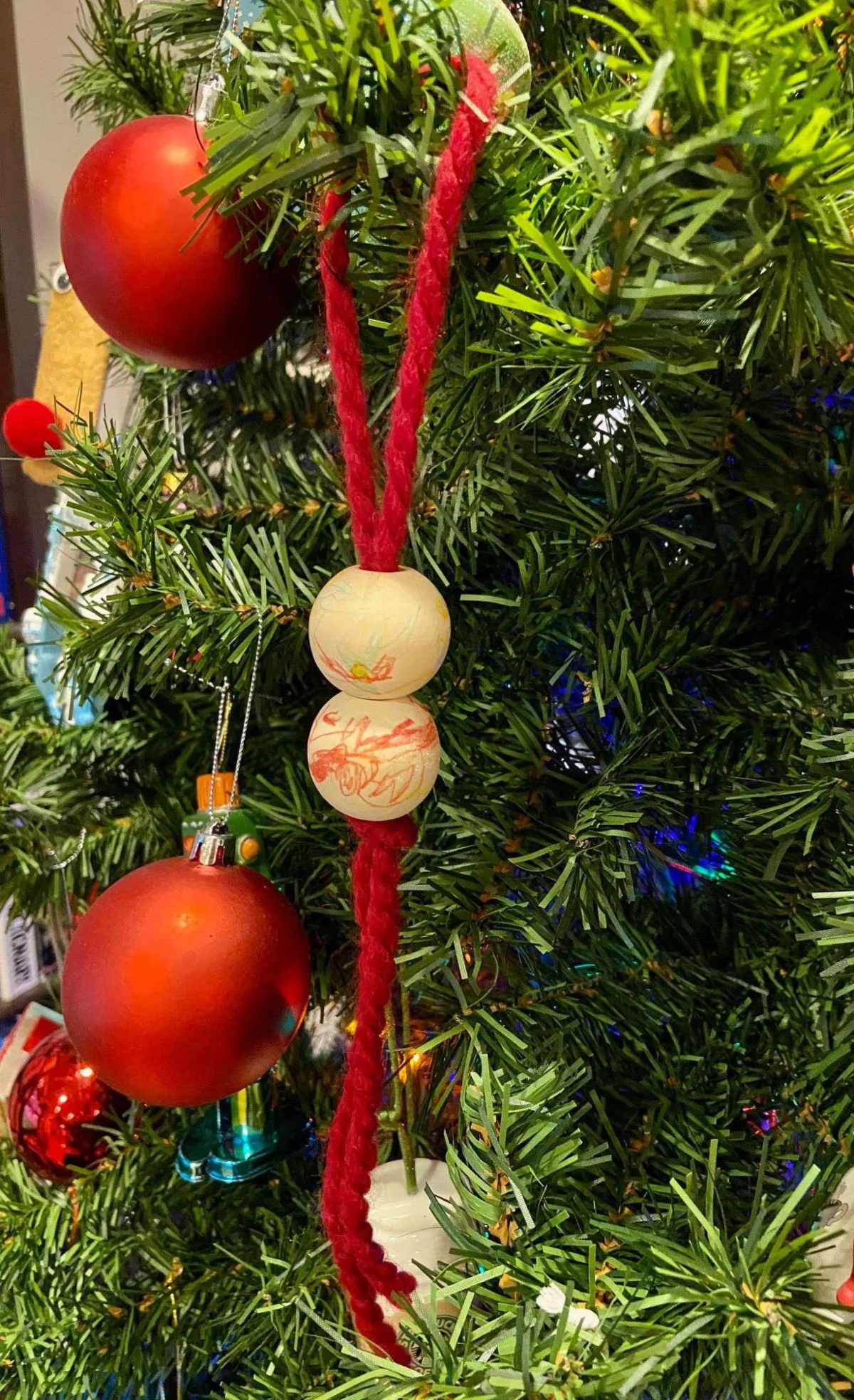 Source: cobberson.com
Beaded ornaments always look beautiful on the tree, and the best part is that they are such an easy and quick activity for anyone of any age.
Opt for larger beads for younger or more adventurous kiddos to avoid unfortunate situations.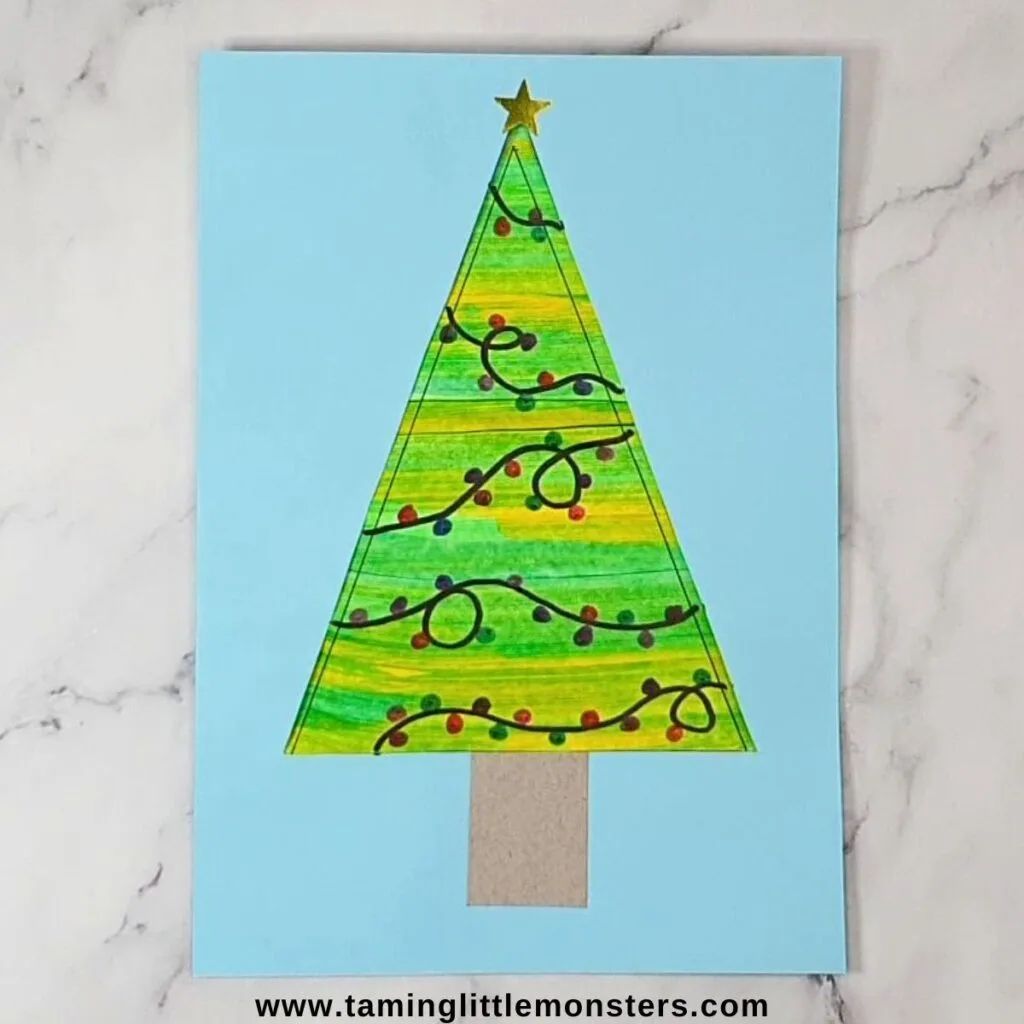 Source: taminglittlemonsters.com
Have you ever seen those fun painting videos where you dab little bits of paint to the side only to swipe them across the page?
That's what this craft is all about, and it is a great beginner option to explore the medium.
Let the swiped paint dry before adding any lights or decorations.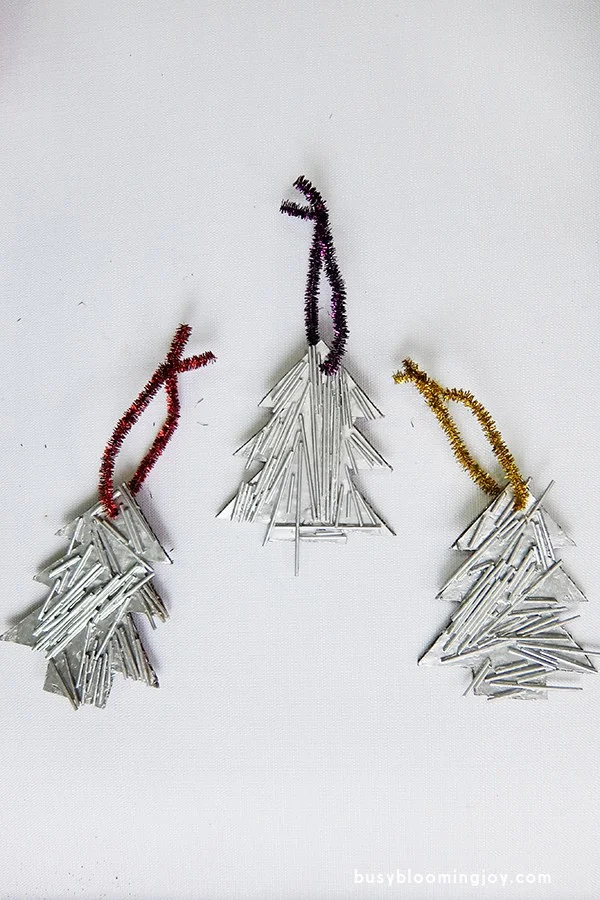 Source: busybloomingjoy.com
Toddler and preschool craft lists aren't complete without at least one pasta-oriented project on the list!
A great option is to have pre-cut holiday objects such as a bell or star–this pack of holiday stencils works great for this project.
Check out more Christmas tree ideas here!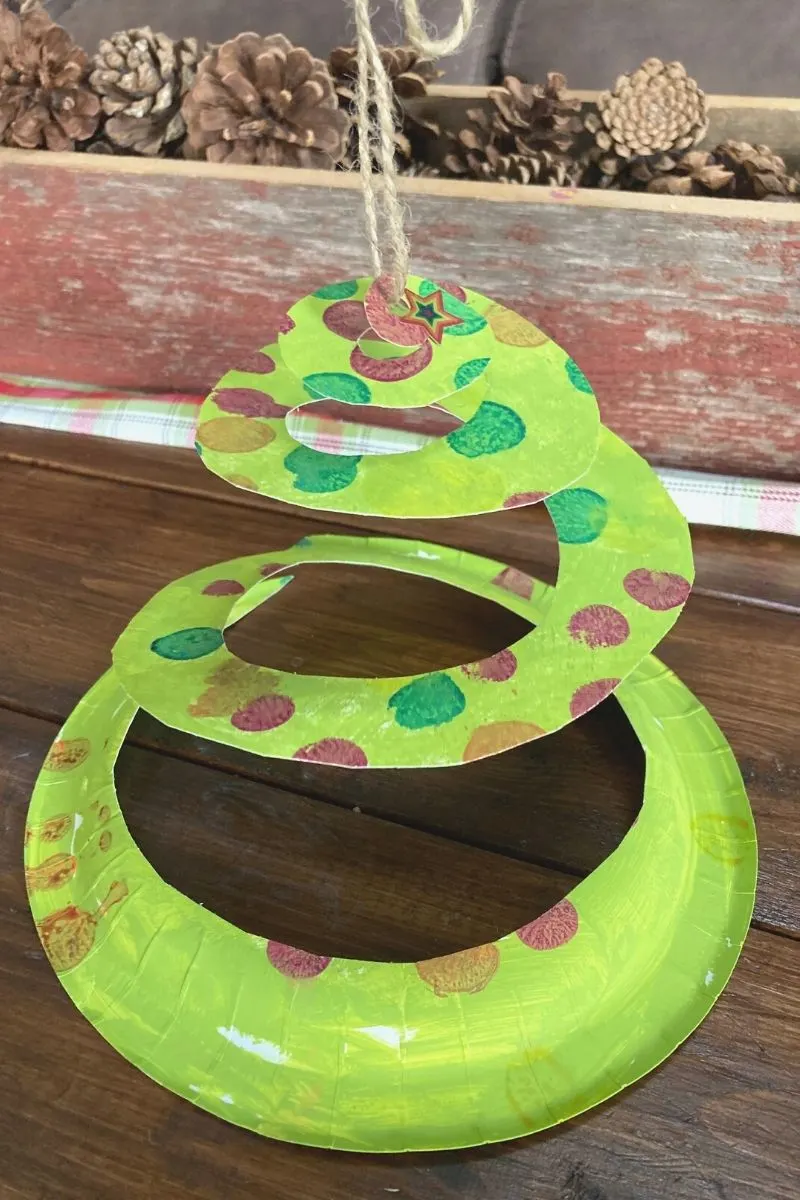 Source: mamaofminis.com
This bouncy Christmas tree never disappoints! Use a plate or larger sheet of construction paper, have the kids decorate, let dry, and then cut the spiral in.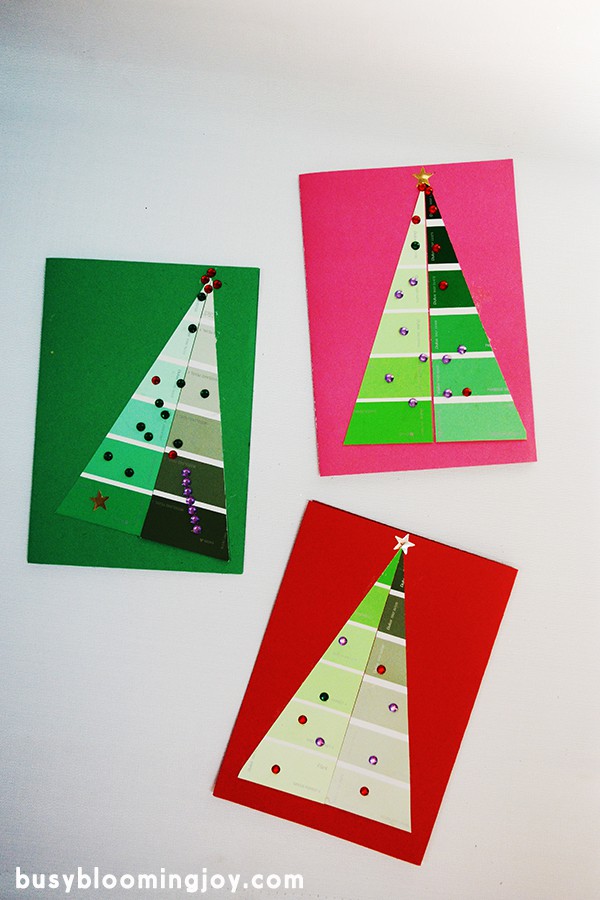 Source: busybloomingjoy.com
Paint Samples have become a popular option for crafts and an excellent way to upcycle what was seemingly a one-trick pony.
If you can't find paint cards near you, this is a great option to try instead.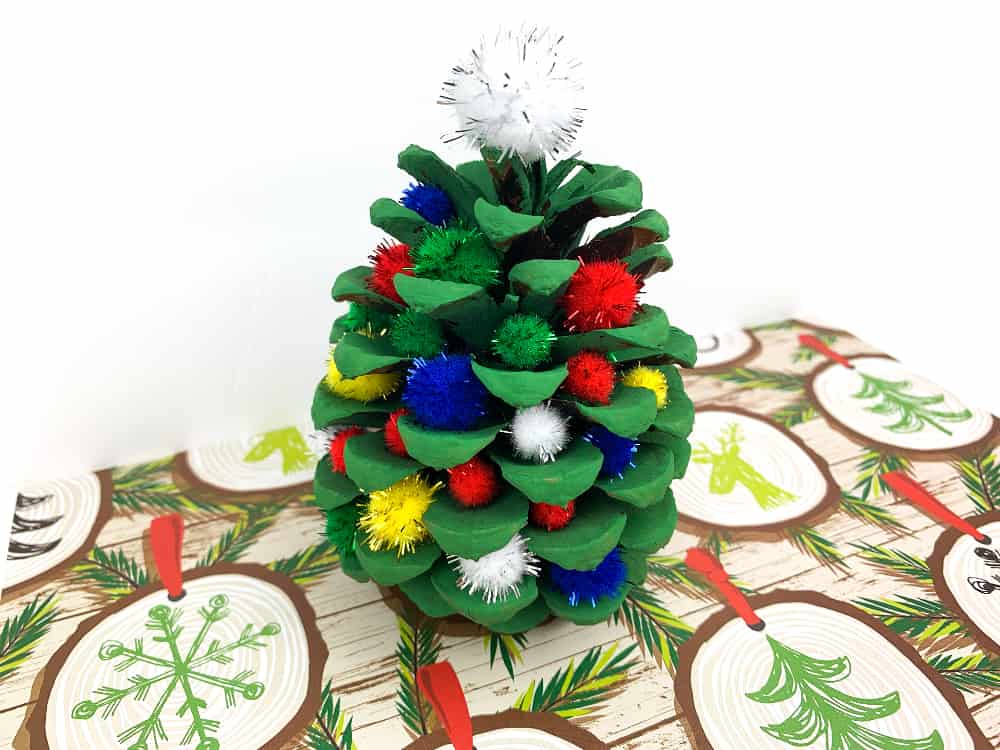 Source: twokidsandacoupon.com
Pine cone Christmas trees are a great and sensory-friendly project to have your preschoolers try out.
The craft helps with concentration; just painting the whole pinecone takes dedication, not to mention adding those ornaments.
Using safe mediums is of the utmost importance here! Artists this young tend to be very exploratory with their projects.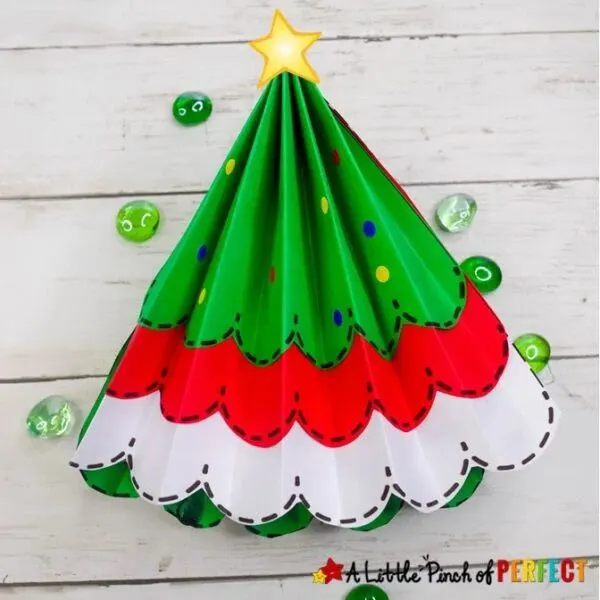 Source: alittlepinchofperfect.com
Christmas tree crafts are one of the most diverse projects online today–anything from a wooden, painted one to a simple accordion-folded tree like the one above.
I love this pack of paper for this project, and it holds well after it is completely folded. Make the accordion trees different sizes to make a whole winter wonderland.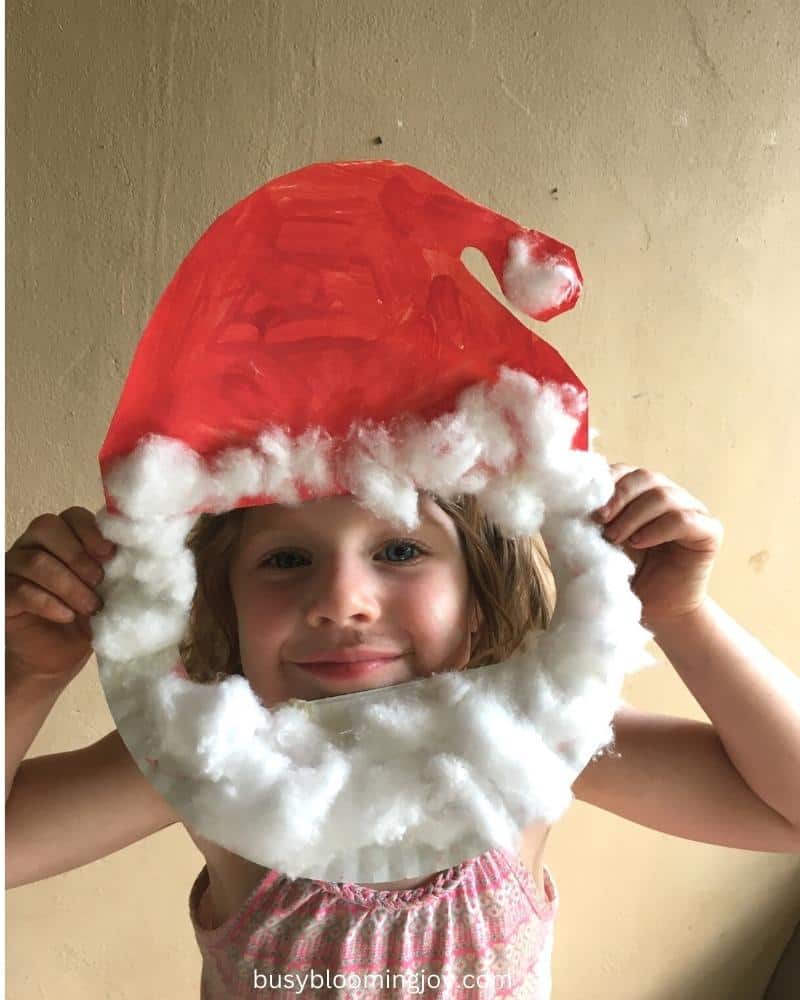 Source: busybloomingjoy.com
Finally, the most notoriously fun and goofy project–paper plate Santa faces. Kids love these, running around with their faces pressed into them.
Grab these cotton balls; they are a great price and eco-friendly.
In my opinion, you can never have enough cotton balls, especially around the holidays, for all the extra-fun crafts getting made.