As the weather starts dropping and summer activities turn into fall, there are seemingly fewer things to do, regardless of your age. These cute craft ideas are the best thing to occupy your time!
So what's a person to do when the season inevitably transitions from summer to fall or even fall to winter–look no further.
These thirty-one cute craft ideas are the perfect solution. The crafts are accessible to almost everyone and are more fun with a partner or group of people.
There are crafts of all types–seasonal, easy, more complex, giftable ideas, and much more! Many crafts today use pretty simplistic materials, too—no need to spend extra money on any.
I hope you enjoy the crafts as much as my family and I do! Please feel free to share your favorites with me, and as always, I hope you enjoy the post!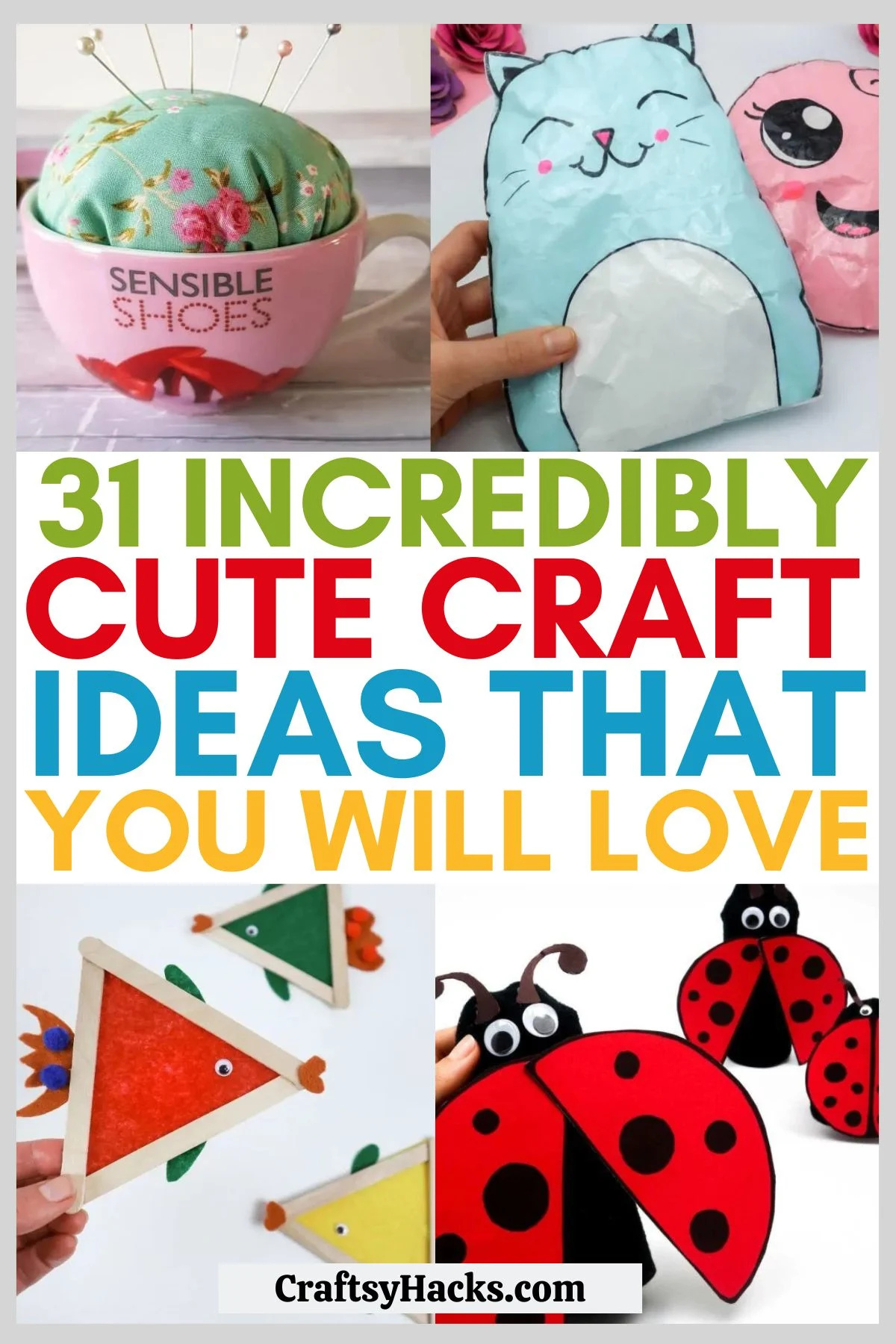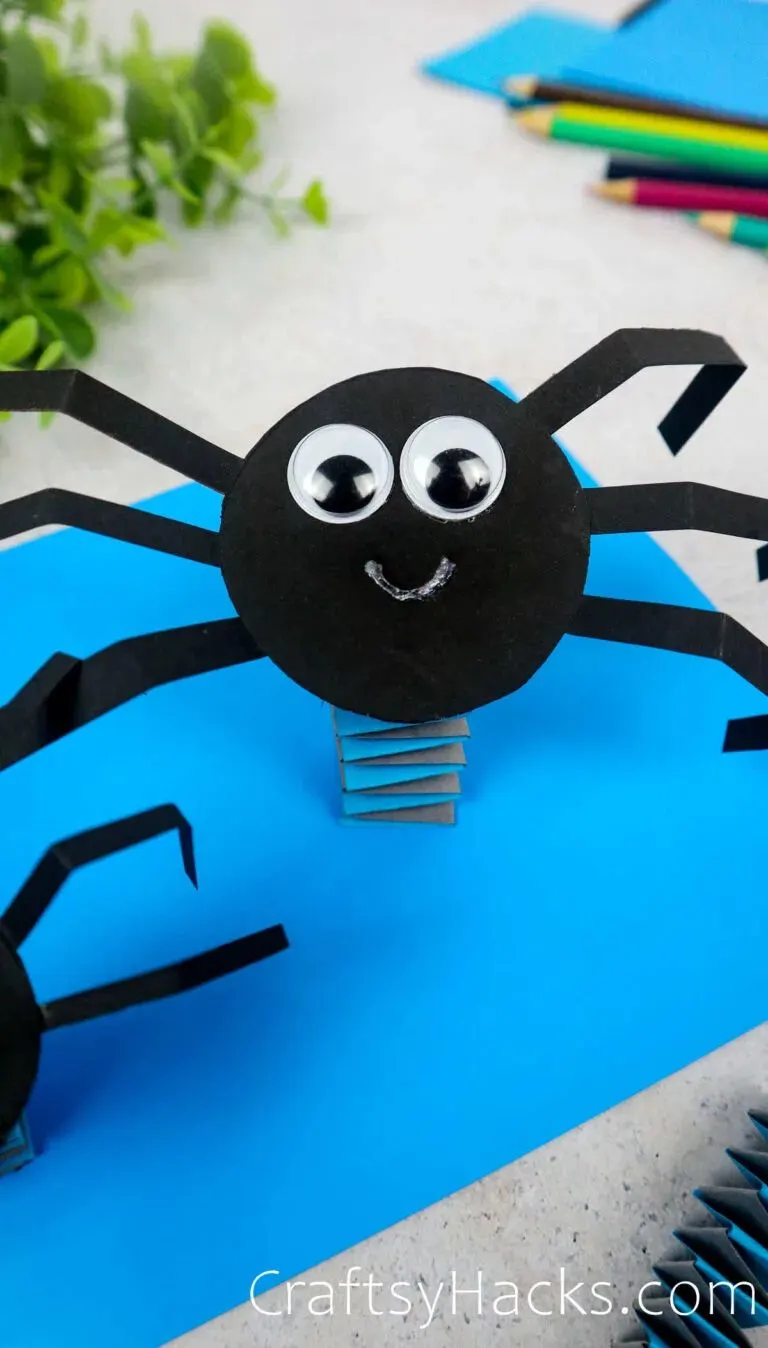 Source: craftsyhacks.com
This craft is fun to keep for Halloween or during October for you or any little ones in your life.
This paper spider performs best with card stock–as for its structure–I love this pack because it has plenty of color options.
Create a card, decor, or just a basic rendition of this spider–all possibilities come out fantastically.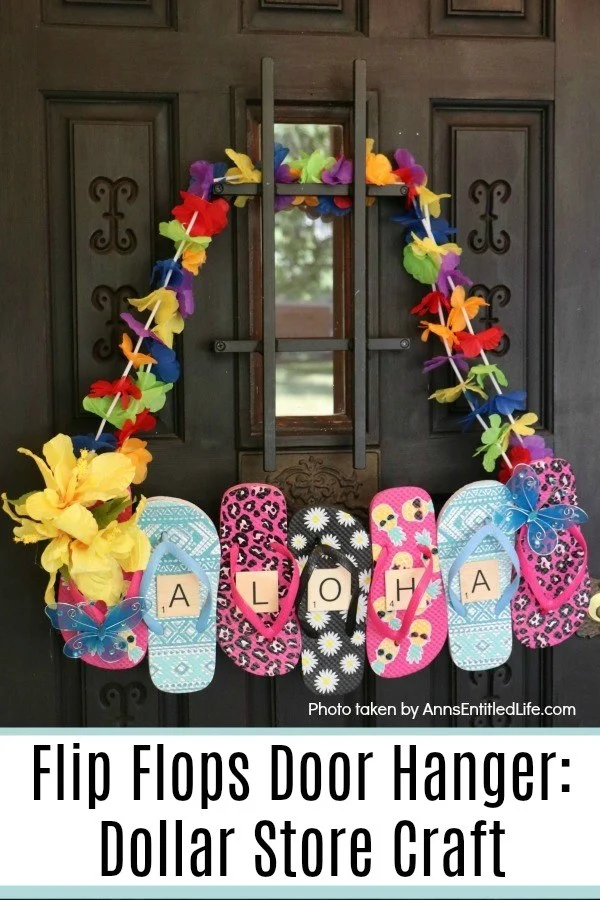 Source: annsentitledlife.com
Flip-flops seem to multiply magically in our house. I've regularly found unused pairs by the end of each season.
That's how this fun flip-flop door hanger got created! It's great for a coastal home, spring and summer decor, or even work great for a teen girl's room!
Check out these other easy dollar store crafts!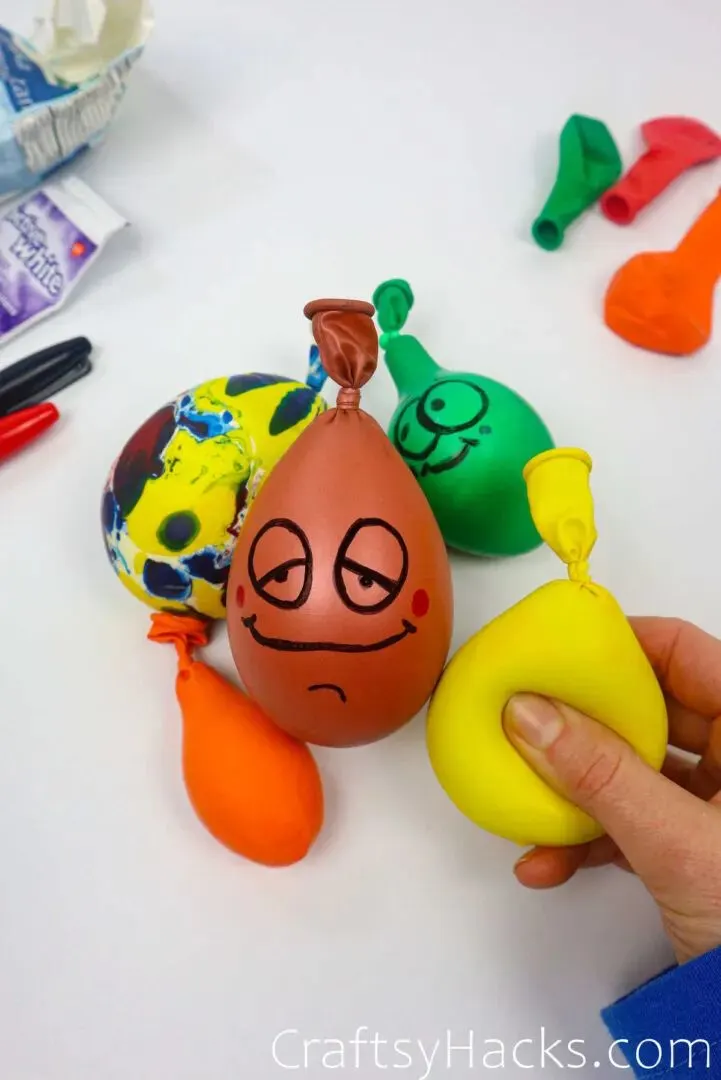 Source: craftsyhacks.com
A great craft year-round and one of the absolute easiest crafts on the list today. We regularly fill our stress balls with sand, but a small textured grain like quinoa or cous cous.
Be aware not to overfill your stress balls. You'll want the material to give as they get squished with time.
This is one of the most fun crafts to do when bored on a rainy day.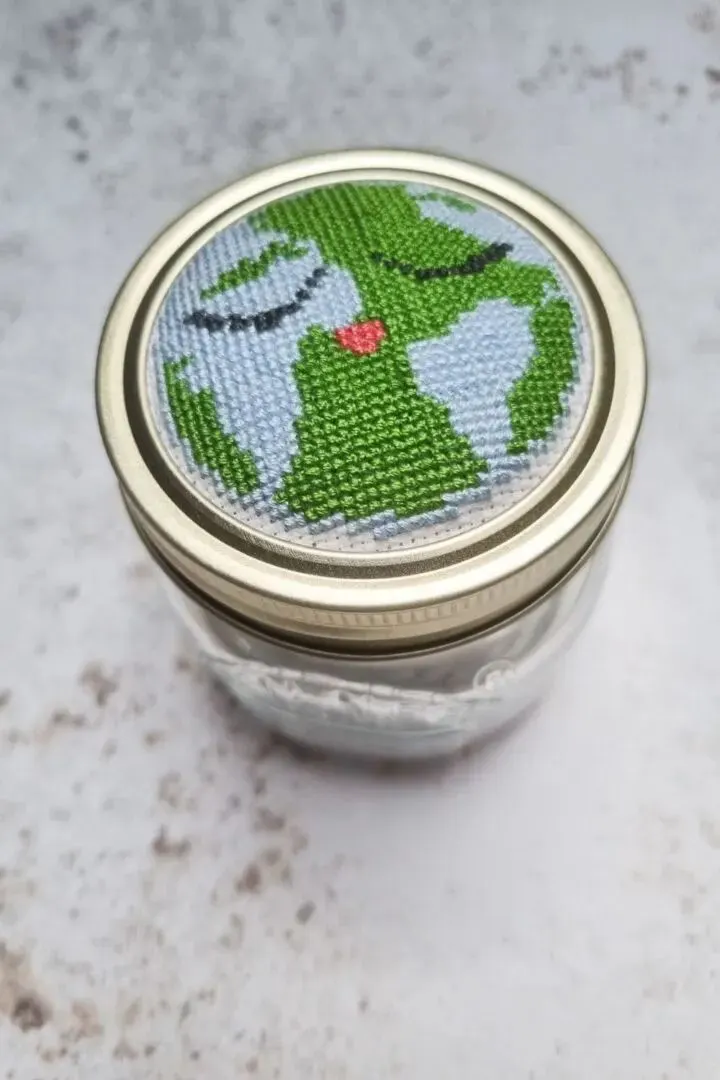 Source: craftwithcartwright.co.uk
Cross stitching is a tried and true favorite that's been around for a long time–that's why some people may roll their eyes. This cross-stitch mason jar is a great updated craft for the medium.
A mixture of lid sizes with different images would look wonderful displayed together. Make it seasonal, character, or just fun shapes for your subject.
Check out these other cool mason jar crafts!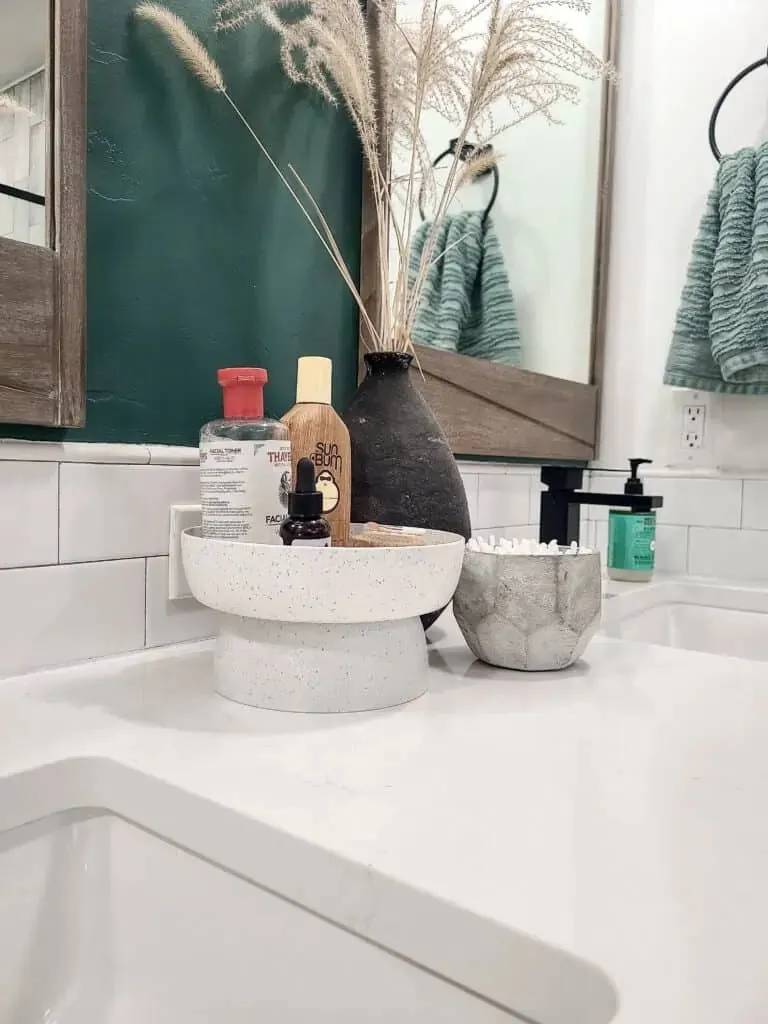 Source: makingmanzanita.com
Do you have any bowls that you want to makeover, or are you interested in a pedestal bowl but not the price? If so, this pedestal bowl DIY couldn't be easier!
Grab a set of these bowls and use hot or intense glue to secure them together. Let them sit for twenty-four hours to ensure their stability.
You must know these genius glue gun hacks!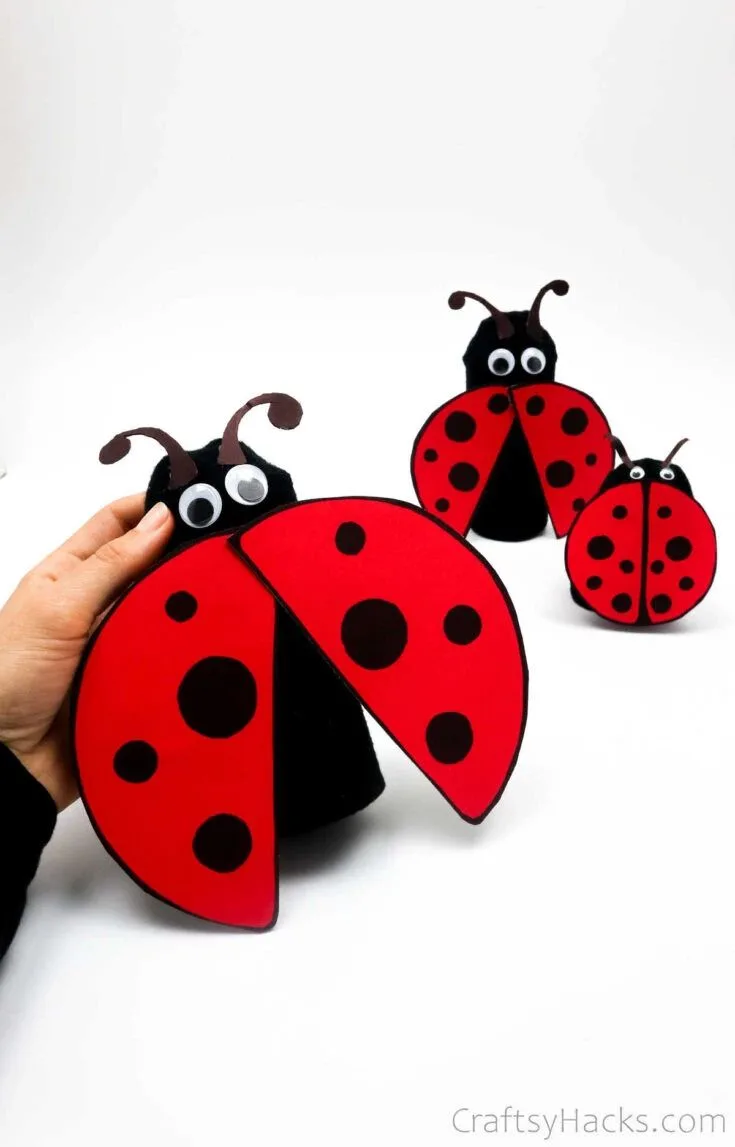 Source: craftsyhacks.com
These ladybugs practically make themselves once you have all the parts prepped.
My kids have gotten creative and used colors other than red for the wings, and we love to collect the different colors of ladybugs.
Use toilet paper or paper towel rolls for these bugs. For the paper towel rolls, just cut them into appropriate sizes for these ladies.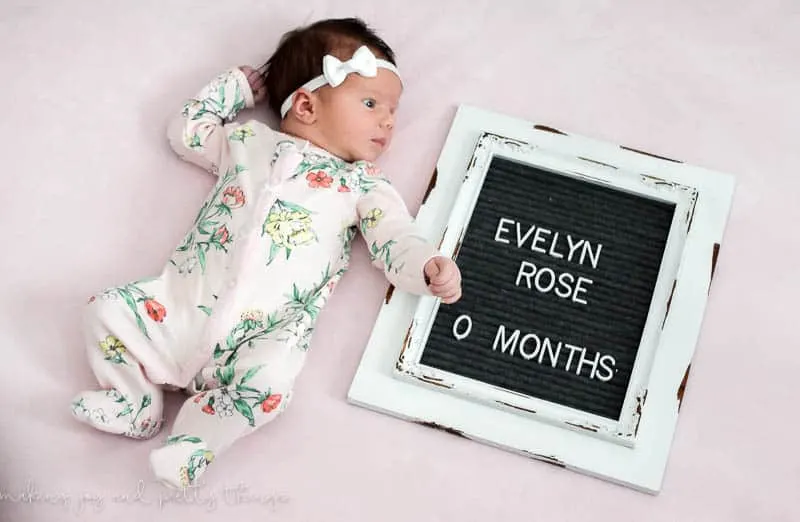 Source: makingjoyandprettythings.com
What I've found, and many of you parents or caregivers out there, know how expensive any baby or kids' stuff costs.
With time, I've tried to DIY what I can, and I actually made this for a friend who gave birth a few years ago.
The letter board is the priciest part of this project–upcycle an old frame or stop in a thrift store to find a correct match for your board to sit in.
Feel free to paint or decorate your frame accordingly to match your baby's theme.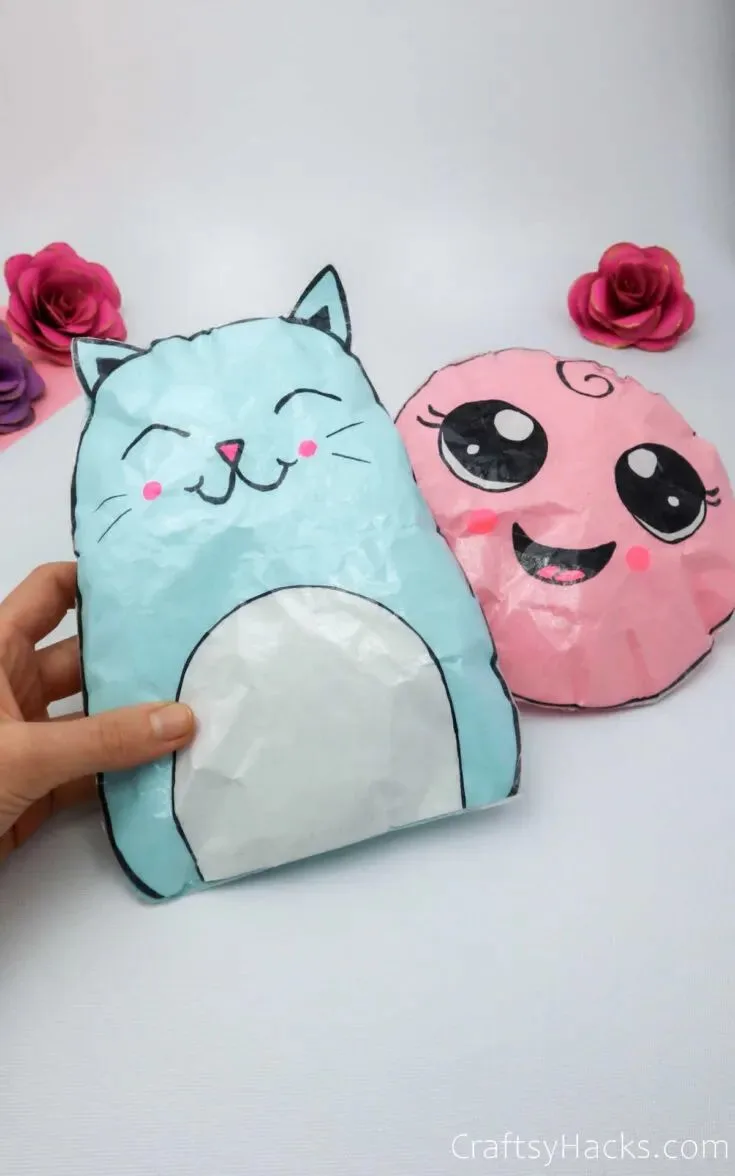 Source: craftsyhacks.com
Squishies are so beloved by the younger people in my life that I thought, 'How can I make them into a craft?' the paper squishies were born.
Make any squishies your little ones love to give them some extra love.
Treat this craft like a clothing or sewing pattern. Depending on your materials, have your kids draw their favorites with fabric markers or print out what you need.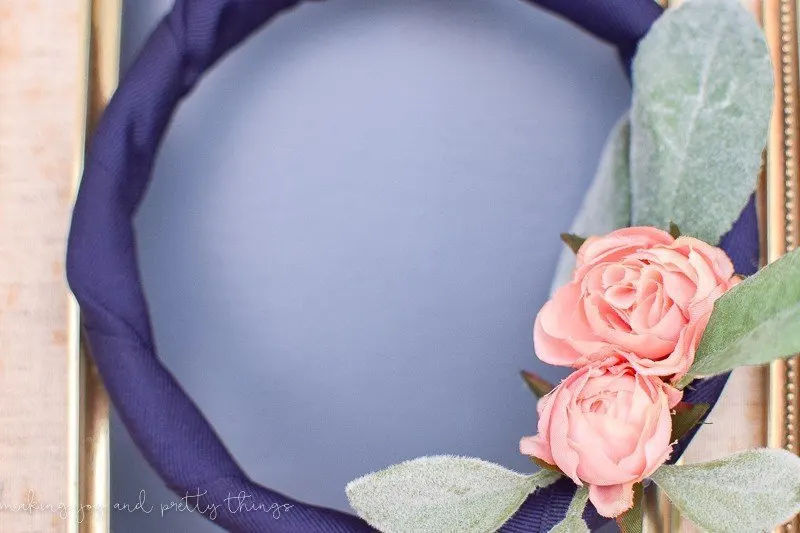 Source: makingjoyandprettythings.com
Wreaths are so versatile, fun, and endless, with possibilities in theme and design even.
If you're anything like me, I always have odds and ends of embroidery hoops around, and they are the perfect vessel for wreaths.
Use anything you have around to cover the space–most everything works with these embroidery hoops.
These wreaths make for great home decor for any season or just a pop of color to warm up your home just because.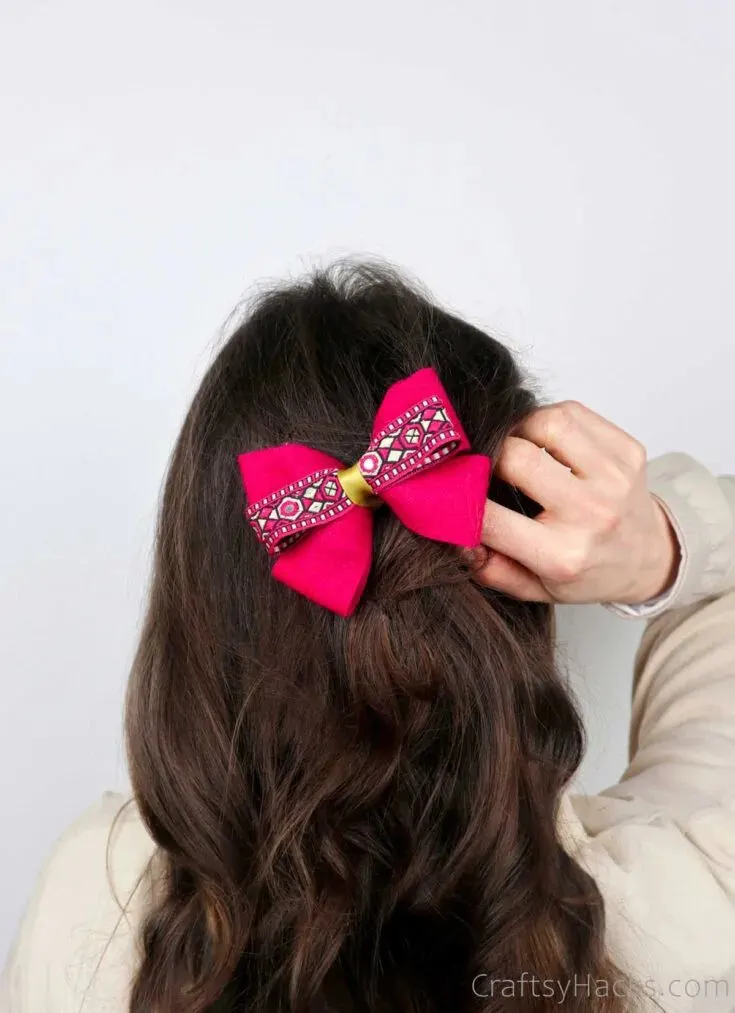 Source: craftsyhacks.com
Save so much money by making your hair accessories for you and anyone who needs them. I just have bows listed here, but personalizing headbands, making scrunchies, and more are all possible.
Grab this pack of clasps to create some for yourself and others. We love making them for holidays and seasons with specific colors or patterns.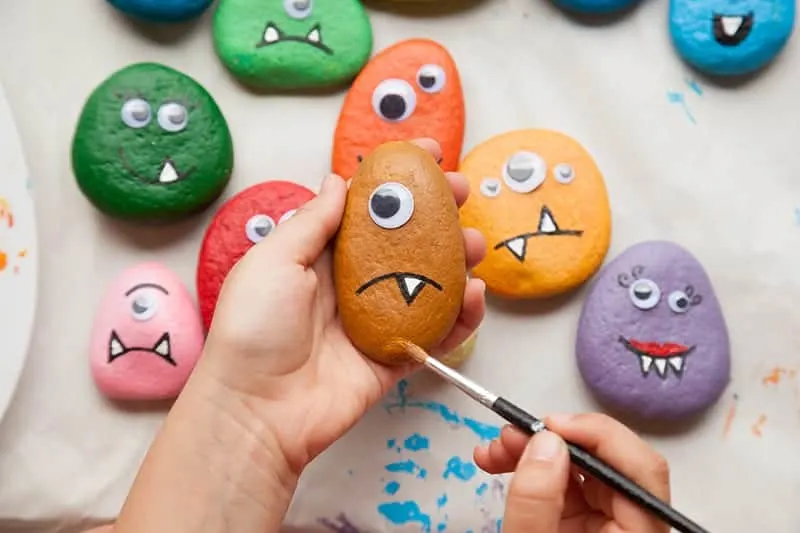 Source: thebestvinylcutters.com
My kids love making these stone monsters any time of the year, especially leading up to the spooky season.
We normally take a walk, collect stones or rocks of various sizes, put them into a bucket, and come home and get to the monster-making!
Let them sit in the sun or an undisturbed place inside for at least twenty-four hours to ensure no smudging.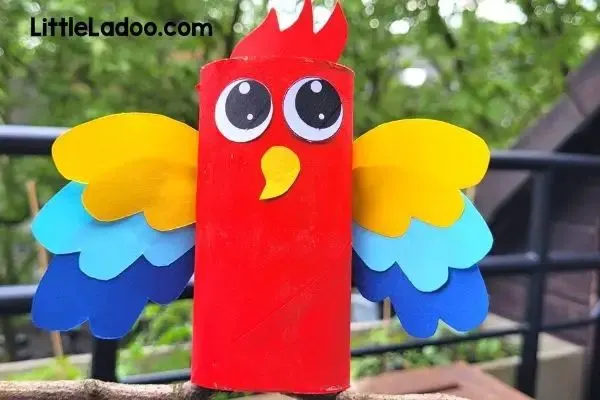 Source: littleladoo.com
Like our ladybugs above, these cute macaws are an excellent craft for a rainy afternoon. Prep all the pieces before for easy craft time.
We like to use paint for these birds but opt for whatever medium you're comfortable with or your kids like.
Check out these other fun toilet paper roll crafts!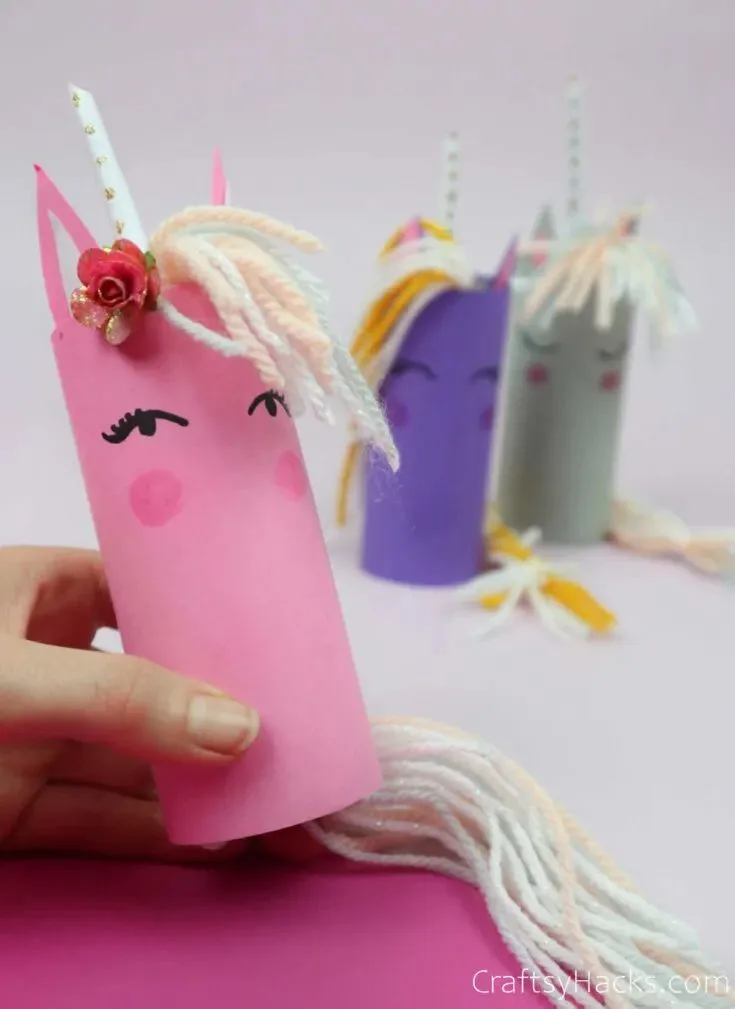 Source: craftsyhacks.com
To add to our toilet paper roll crafts, I have this unicorn tp roll as a perfect third for the group. Paint or color your tubes first, and let dry, if needed.
Once everything is dry, then attach and draw your accessories in. If you need yarn, this pack has a great price.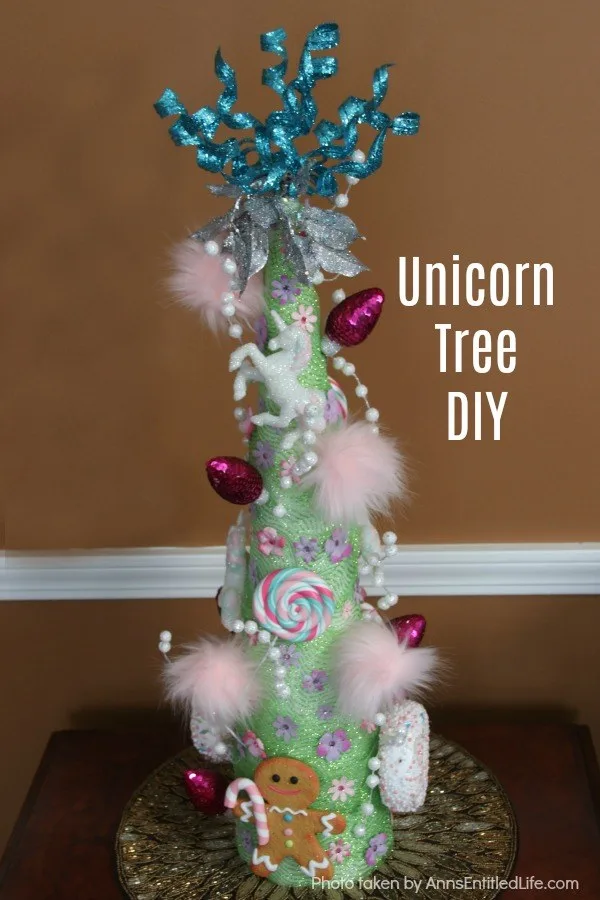 Source: annsentitledlife.com
There's nothing like having some extra sparkle in your home decor, and this unicorn tree couldn't be a better addition. Multiple sizes paired together make for an even more magical scene.
There are a few ways to create the tree–from construction paper for a quick, easy craft manipulated into a cone shape to a styrofoam base for multi-year use.
Source: craftsyhacks.com
These fish crafts are a classic that I'll never tire of–simple, easy, and fun to do with any age. All that's needed is popsicle sticks, colorful material, and googly eyes to create a fun school of popsicle stick fish.
Different patterned paper or materials make for an interesting take on this project. These fish are also great for turning into refrigerator magnets.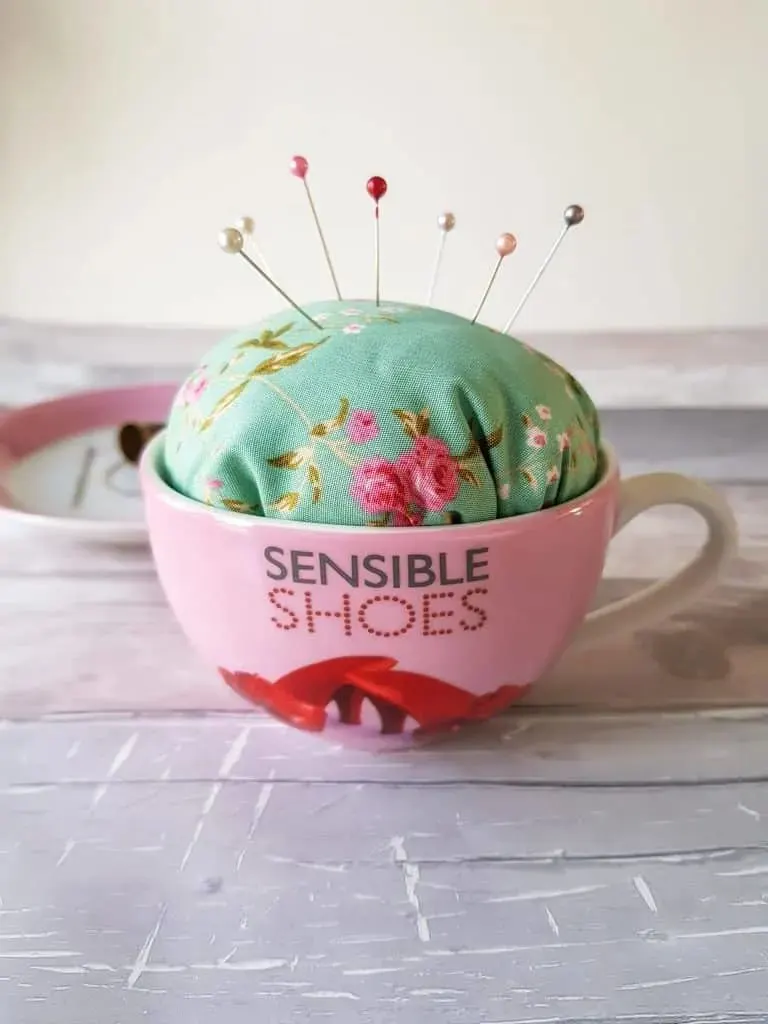 Source: craftwithcartwright.co.uk
Speaking of magnets as a part of crafts, this pin cushion magnetic saucer is the best thing I've ever made for my sewing collection. Normally I've gone hunting for straight pins.
Eventually, I bought a magnet for the same job, but including it in the pin cushion saved me so much time.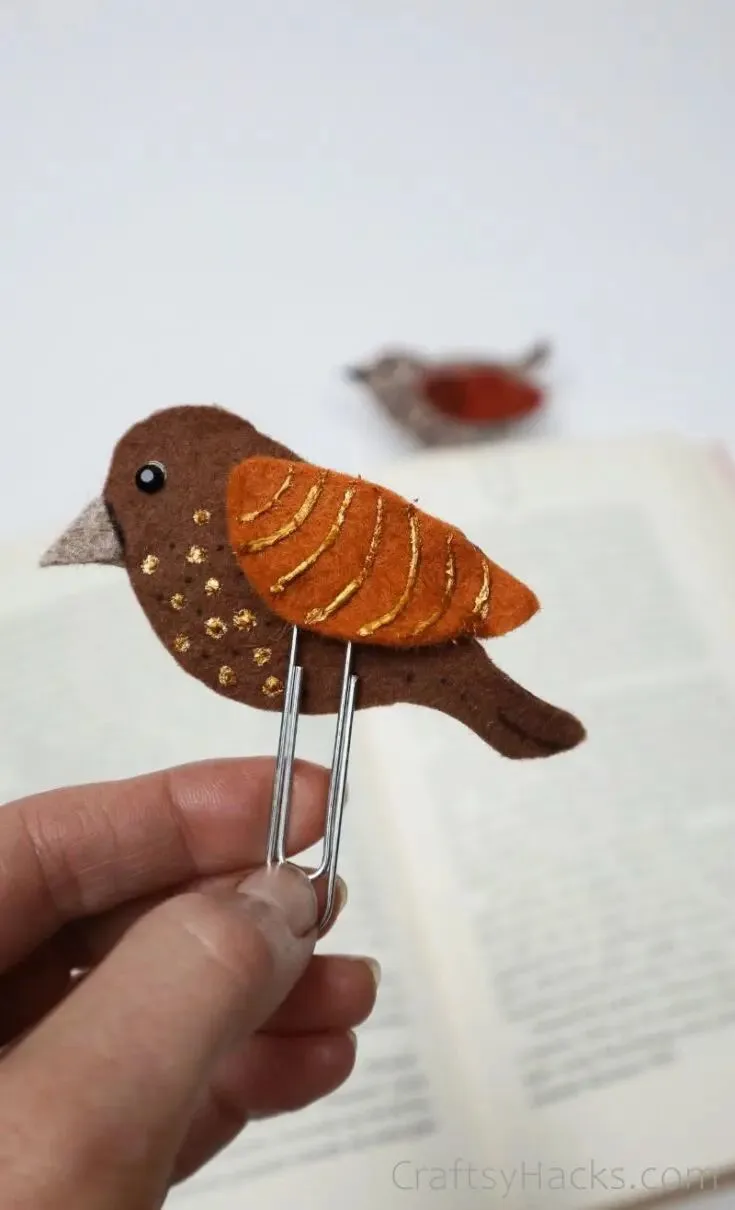 Source: craftsyhacks.com
Bookmarks are such a creative and fun project that essentially can be made out of or into anything. Here I have my cute bird paperclip bookmarks, but choose your favorite animal, shape, or anything else.
I have a few different ideas around on the website, so make sure to check those out. There's so much on Google, too, if you're looking for even more inspiration.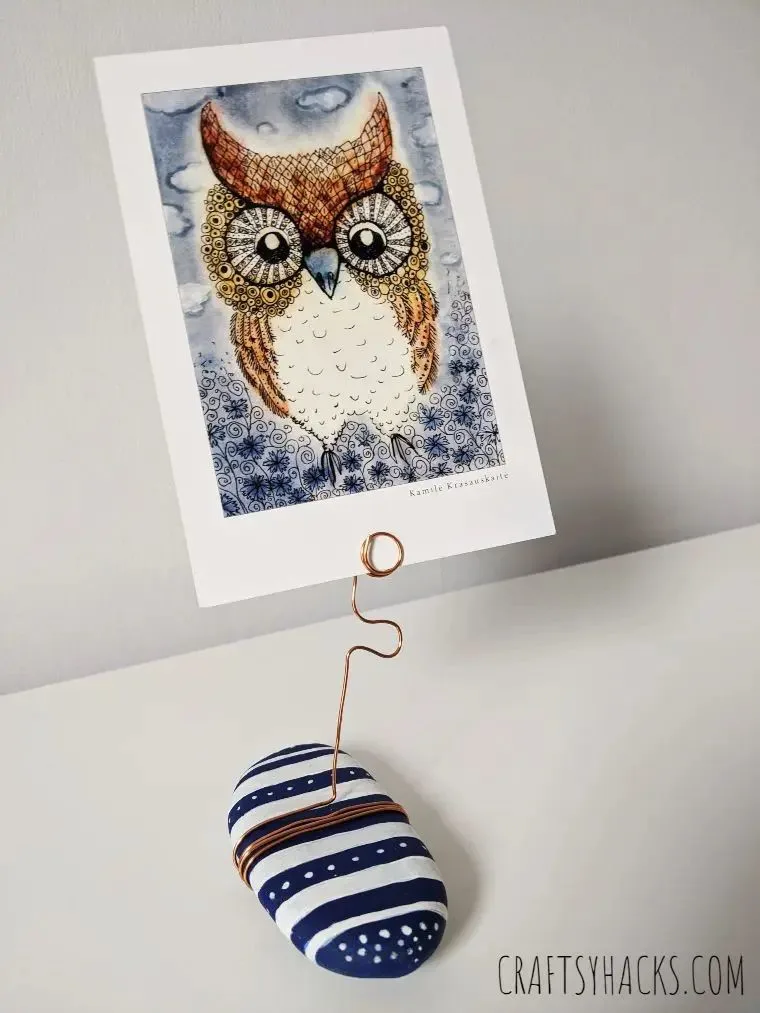 Source: craftsyhacks.com
These DIY photo holders with rocks are the perfect summer activity. You will have so much fun finding the perfect rocks for this project.
This creative project is great for all ages and also makes a great gift for friends and family!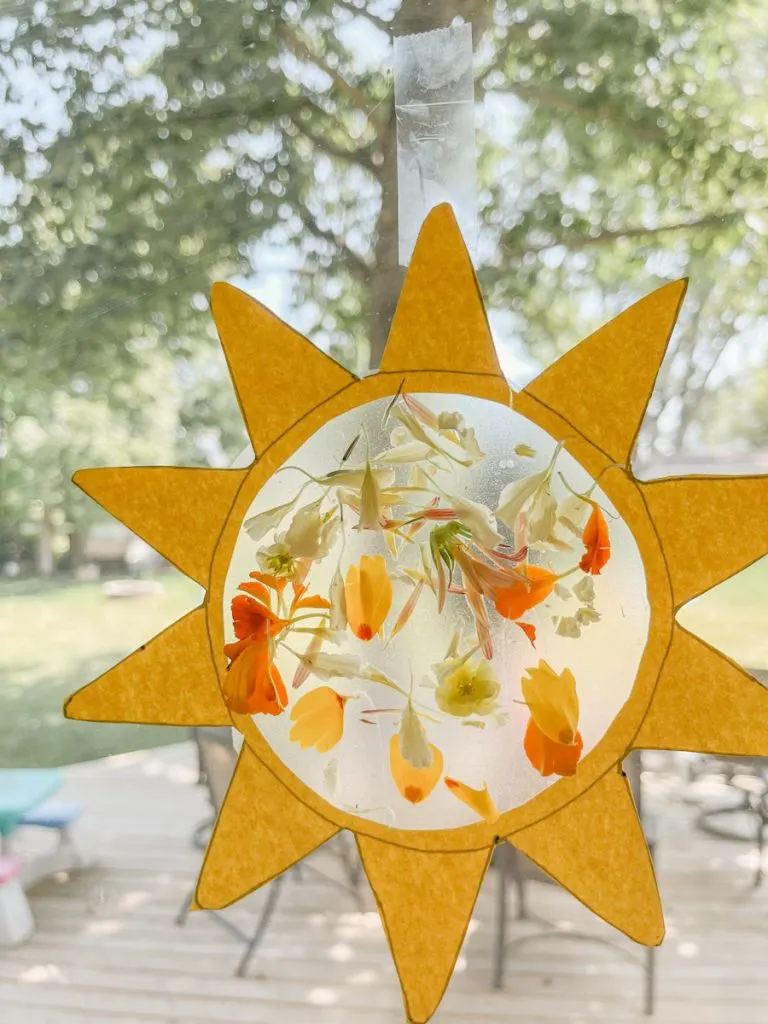 Source: foxfarmhome.com
This suncatcher is a neat project for kids and looks beautiful on the windows. Any silhouette and small natural or non-natural see-through filler from glitter to confetti will work here.
The important part is the contact paper. This contact paper is a great option for our purposes here.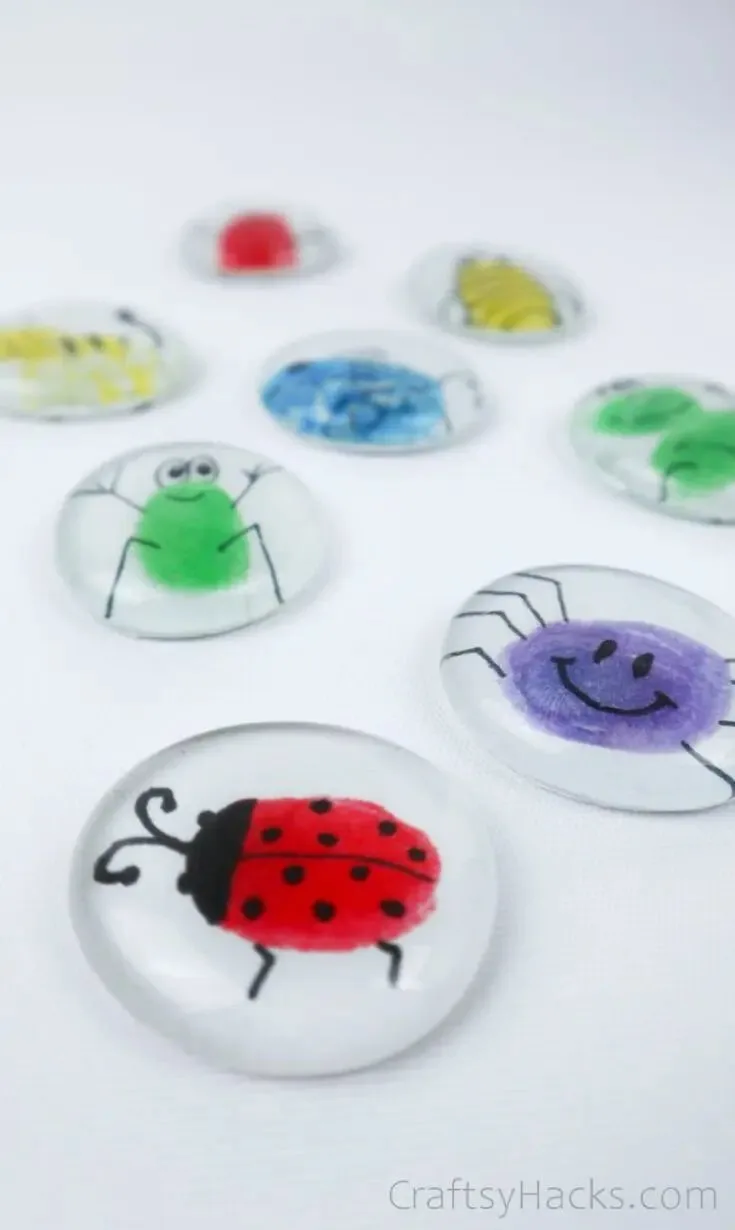 Source: craftsyhacks.com
My kids were over the moon having a hand in this project, from drawing the subjects to seeing them up on the fridge.
The glass magnets can be any theme you're interested in–holiday, regular shapes or patterns, even to little bugs like ours.
I used these magnets, but that can work, too, if you have hot glue and non-adhesive magnets.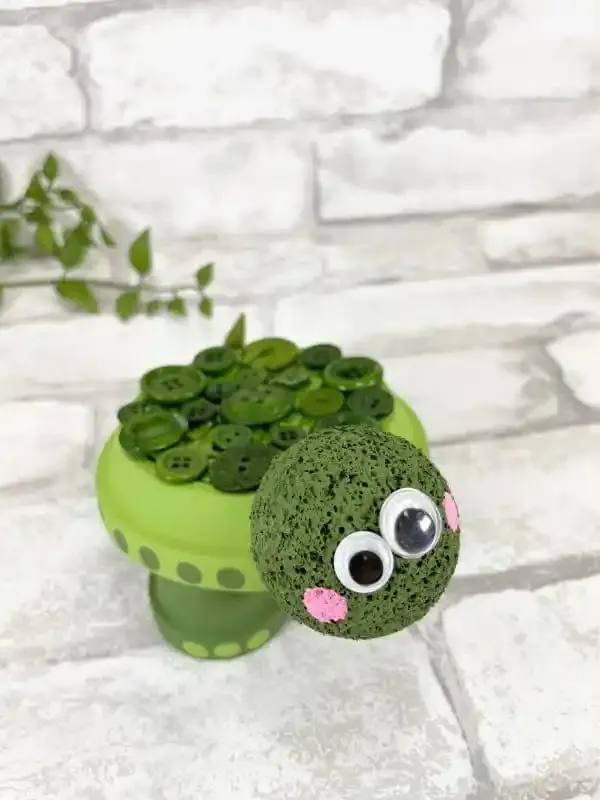 Source: homemadeheather.com
I can't help but smile at this sweet plant pot turtle craft, and I dare you not to do the same.
Pots are always fun to dress up, and it helps younger people get interested in gardening and growing plants.
Make a whole little zoo out of your pots and have them in a cute spot to display for any visitors to see.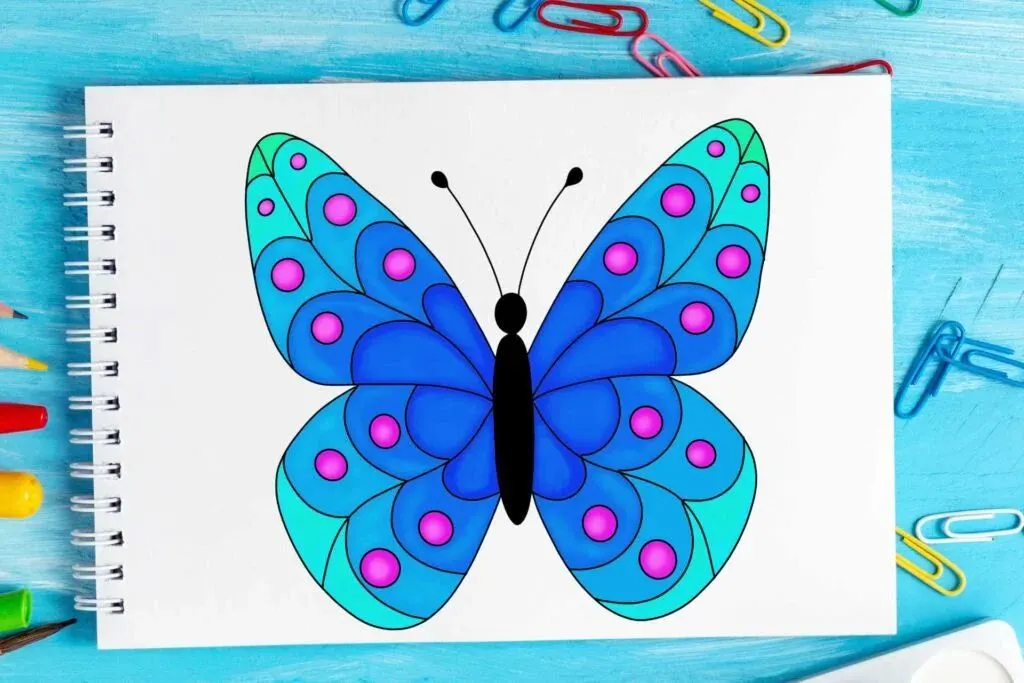 Source: lightlysketched.com
Butterflies are a great thing to know how to draw to implement them into any given project you may find yourself partaking in the future.
If you're helping a child with this project, consider drawing a butterfly on tracing paper or slipping it into a clear pouch for them to trace.
If you're having trouble with proportions, try in a smaller scale ratio, and then once you have the hang of it, try it smaller or larger.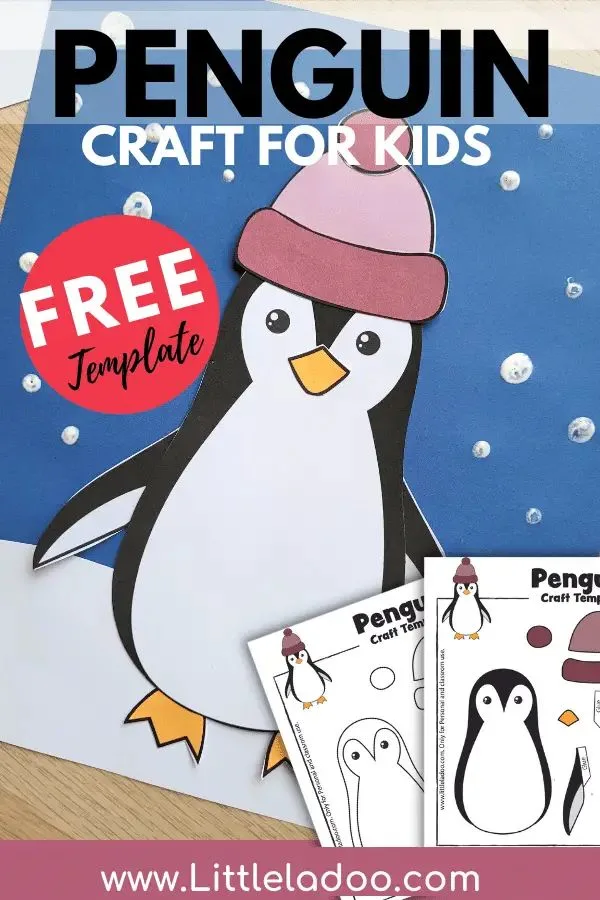 Source: littleladoo.com
Save this penguin project for the winter months to spend an afternoon working on. Penguins are easy and fun to add to any art craft for young kids and even adults!
One of the cutest winter images is a penguin in a winter hat–you can't go wrong with this little guy.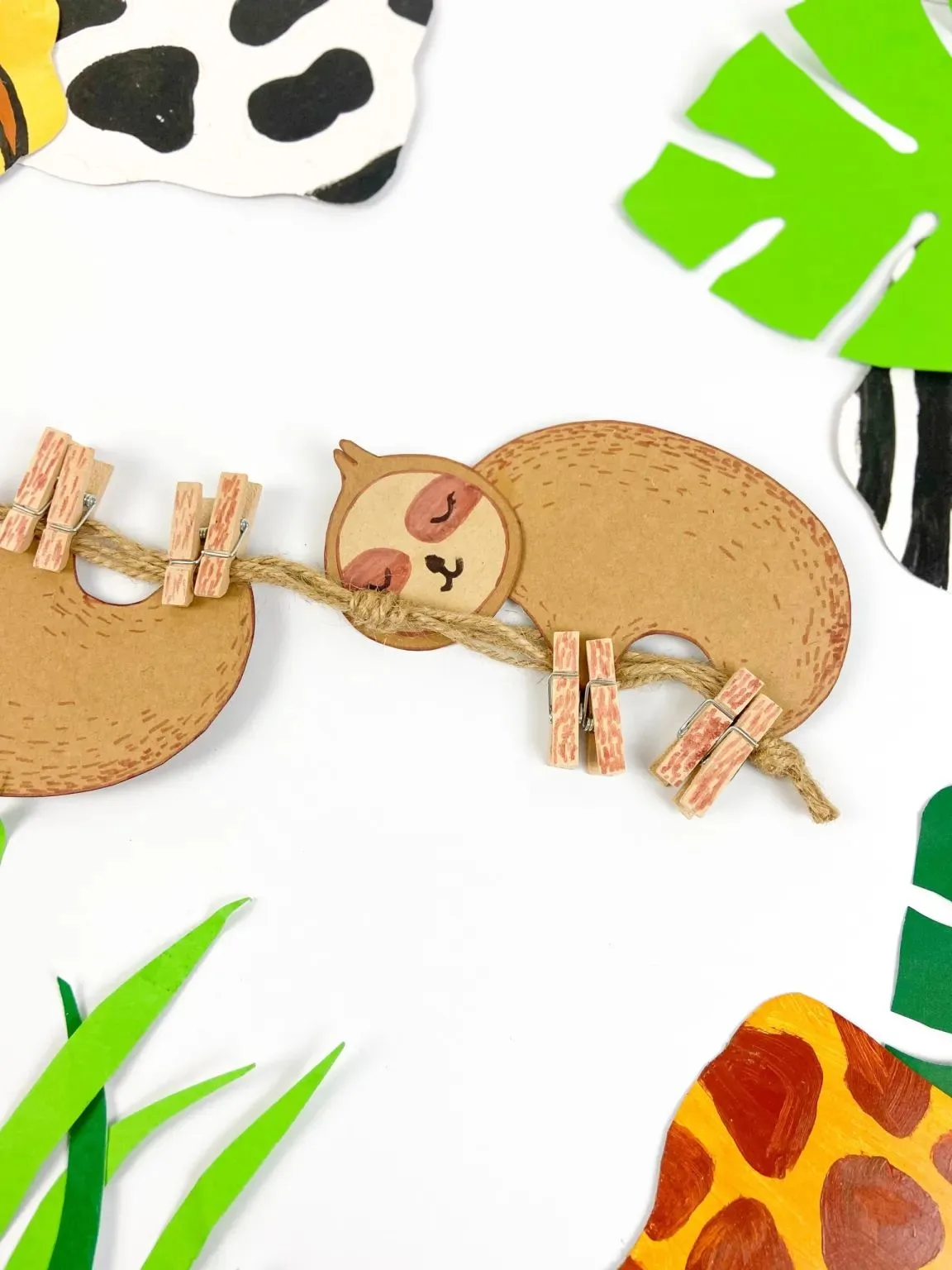 Source: intheplayroom.co.uk
If you are looking for a cute craft on a slow day, this adorable sloth activity is for you! This creative craft is great for those fine motor skills!
After you draw and assemble this cute little creature, you can use your wood clips to pin them to the "vines"!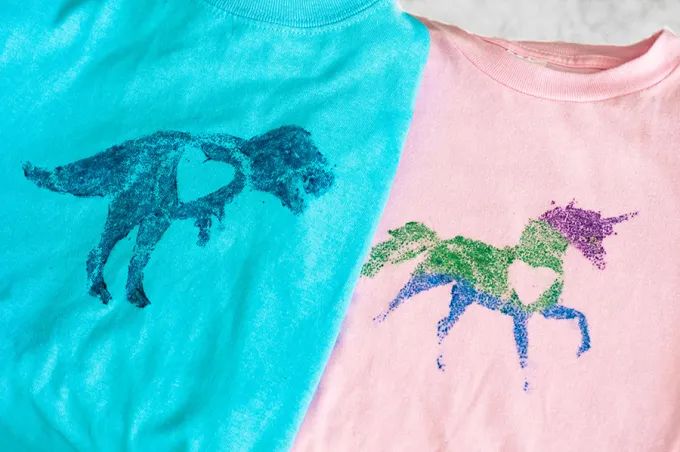 Source: homanathome.com
Transferring images onto shirts at home is cool, but sometimes it can get complicated. Next time you're interested, try out this sandpaper method!
It's simple: just cut out your chosen silhouette, evenly coat your image in paint, and press evenly across the given piece of clothing.
Try playing around with different grains of sandpaper to result in different textures.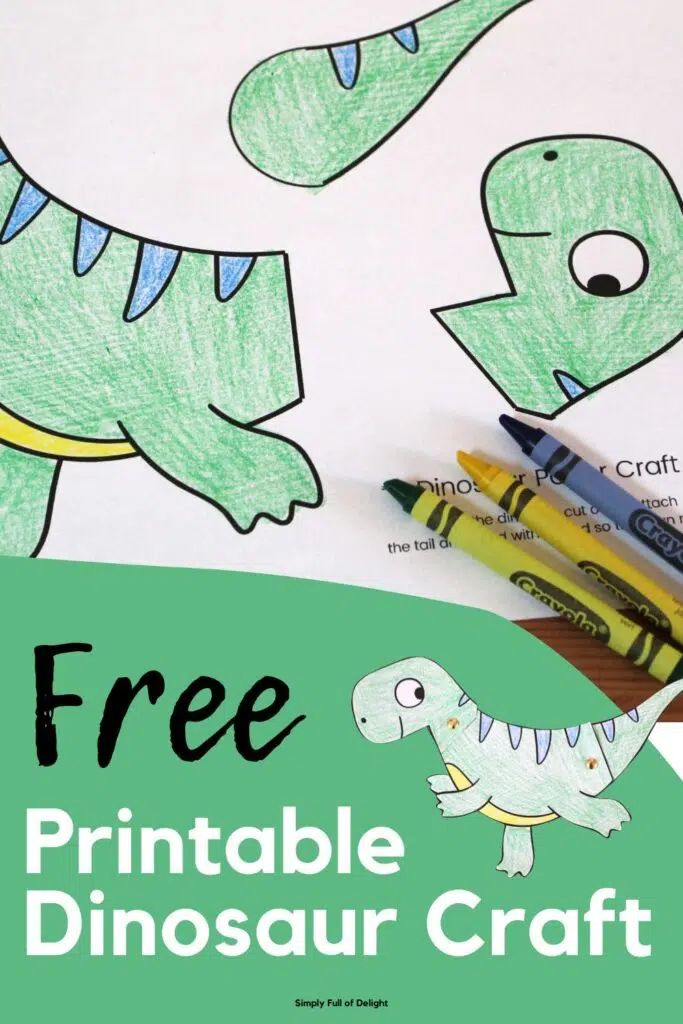 Source: simplyfullofdelight.com
If you're looking for a project for a kiddo who needs practice cutting images out of paper, consider finding a page like this one. There are so many free downloads out there.
We most recently did this paper, dinosaur, and had a lot of fun with it. After cutting it out, add it to any art project.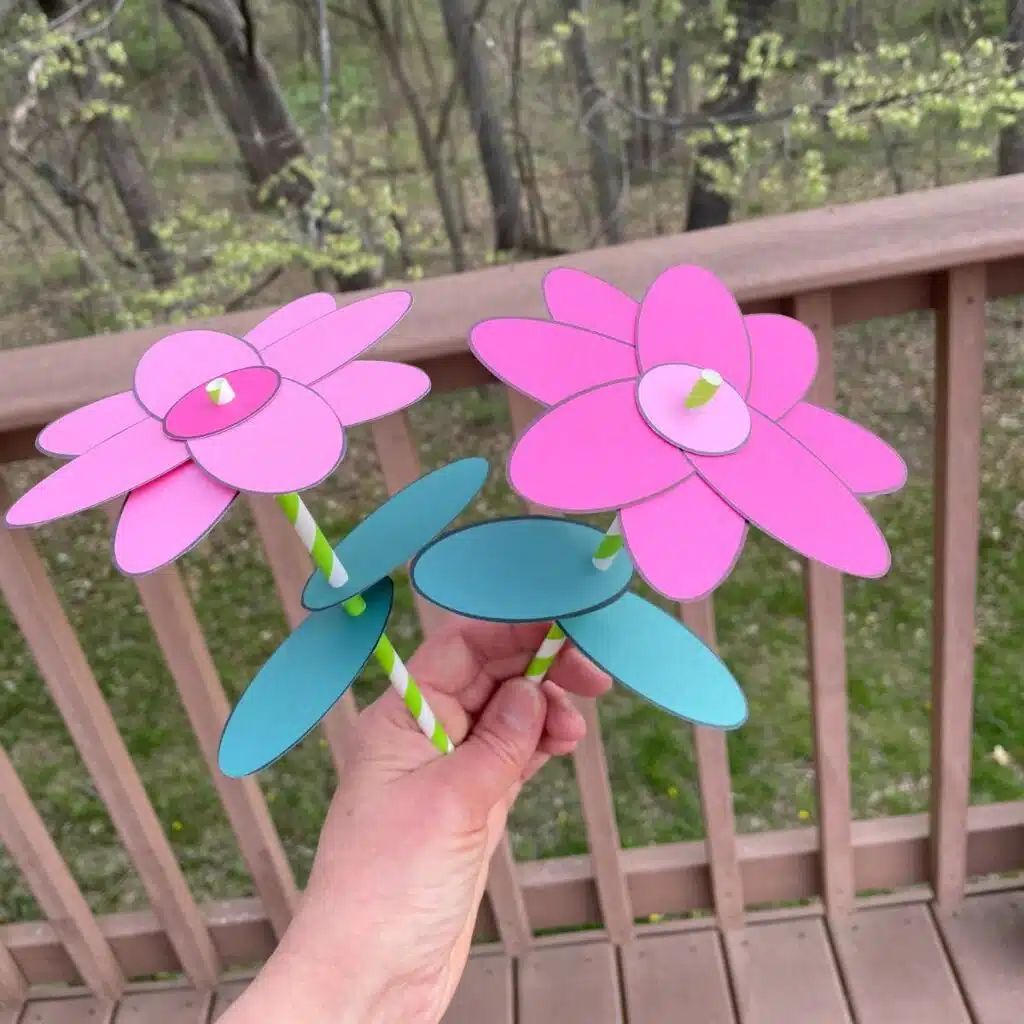 Source: simplyfullofdelight.com
Try these straw flowers to brighten up any part of your year. Coordinate the colors of the flowers depending on the time of the year to add to your decor.
Add anything you'd like to your beautiful bouquet–anything from gemstones to glitter can give them an extra sparkle.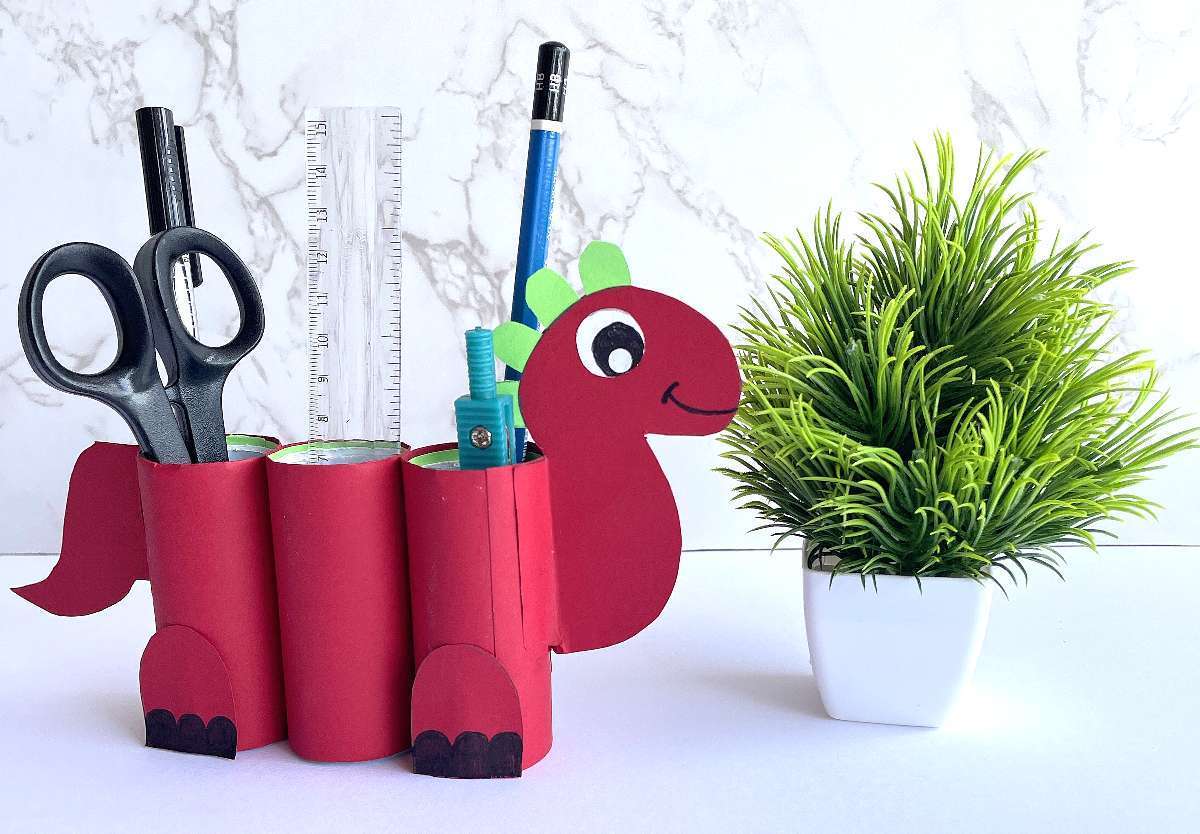 Source: twokidsandacoupon.com
This cute dinosaur craft is just the ticket to round out our toilet paper roll crafts. If your kid has a desk, this dino is a great addition–it houses everything from markers to glue sticks.
Assemble everything before–covering your tp tubes with construction paper and letting the artist color or paint doing it beforehand is way easier.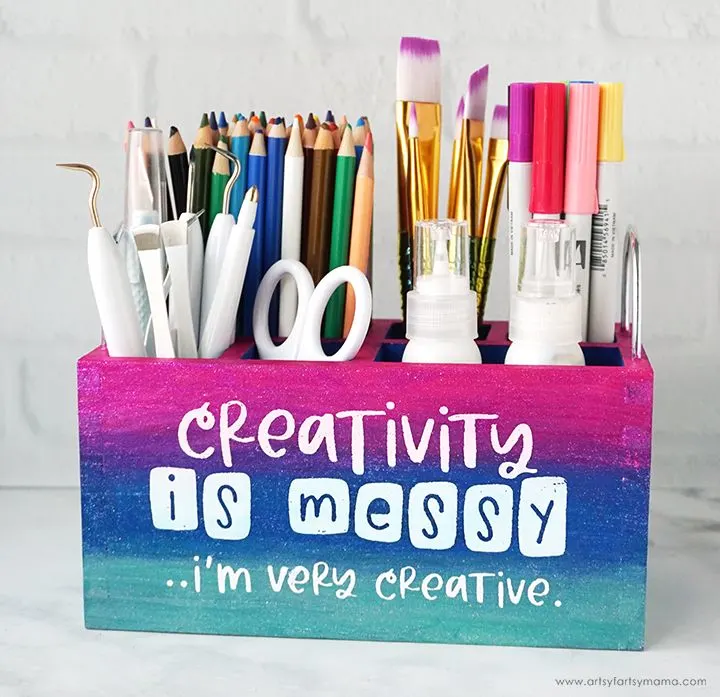 Source: artsyfartsymama.com
Try this one for adults or teens looking for a more streamlined version of a dinosaur desk organizer.
It has a plain front surface, making it the perfect canvas for whatever your artistic desires want.
Add as many dividers vertically and horizontally as you envision–with a little cardboard, the sections are completely up to you.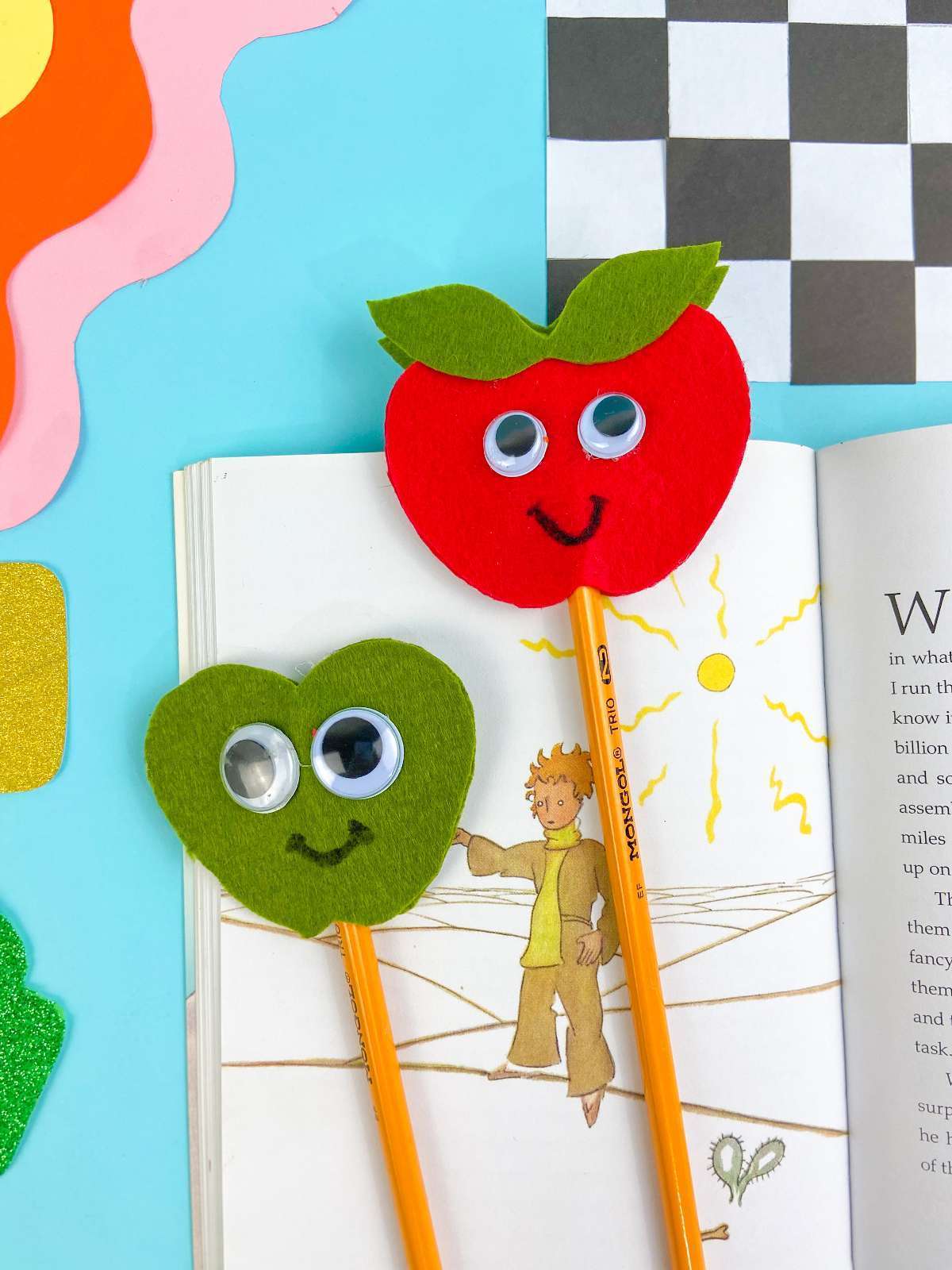 Source: twokidsandacoupon.com
These felt apple toppers are the perfect beginning of the school year project. It perfectly falls in line with apple season, so save it for a late August or early September project.
This pack of felt is perfect for any color apple imaginable. I like to cut out a tracing of the shape I'm working with on paper and then take it to the felt–it helps keep the uniformity of each apple.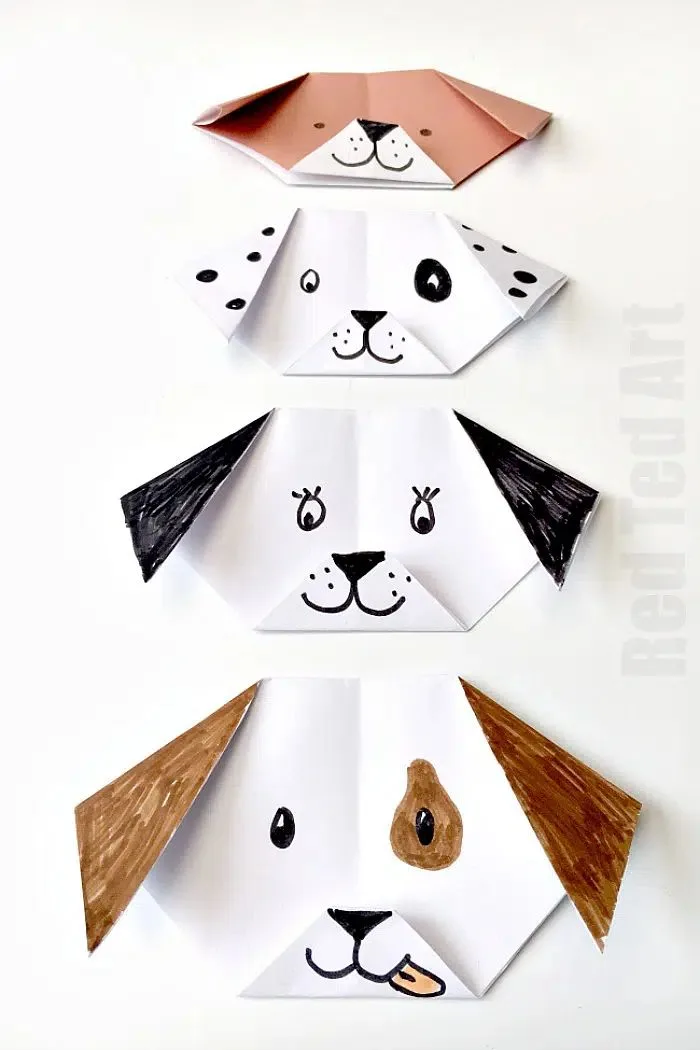 Source: redtedart.com
Finally, this adorable origami puppy deserves as much love as everything else in this blog post today.
Following a simple folding tutorial, your pooches will appear in no time, and all that's left to do is color them.