Toilet paper tubes may seem like trash, but they can actually get repurposed into a variety of useful items with a little creativity and these toilet paper tube hacks.
Here are 21 hacks to get you started, and they are pretty easy to recreate.
These are just a few ideas to get you started, but the possibilities for toilet paper tube hacks are endless!
So before you throw away those tubes, think about how you can repurpose them into something fun and useful.
If you have any uses that you don't see on my list, please feel free to share! We'll always have toilet paper tubes at our disposal for these hacks.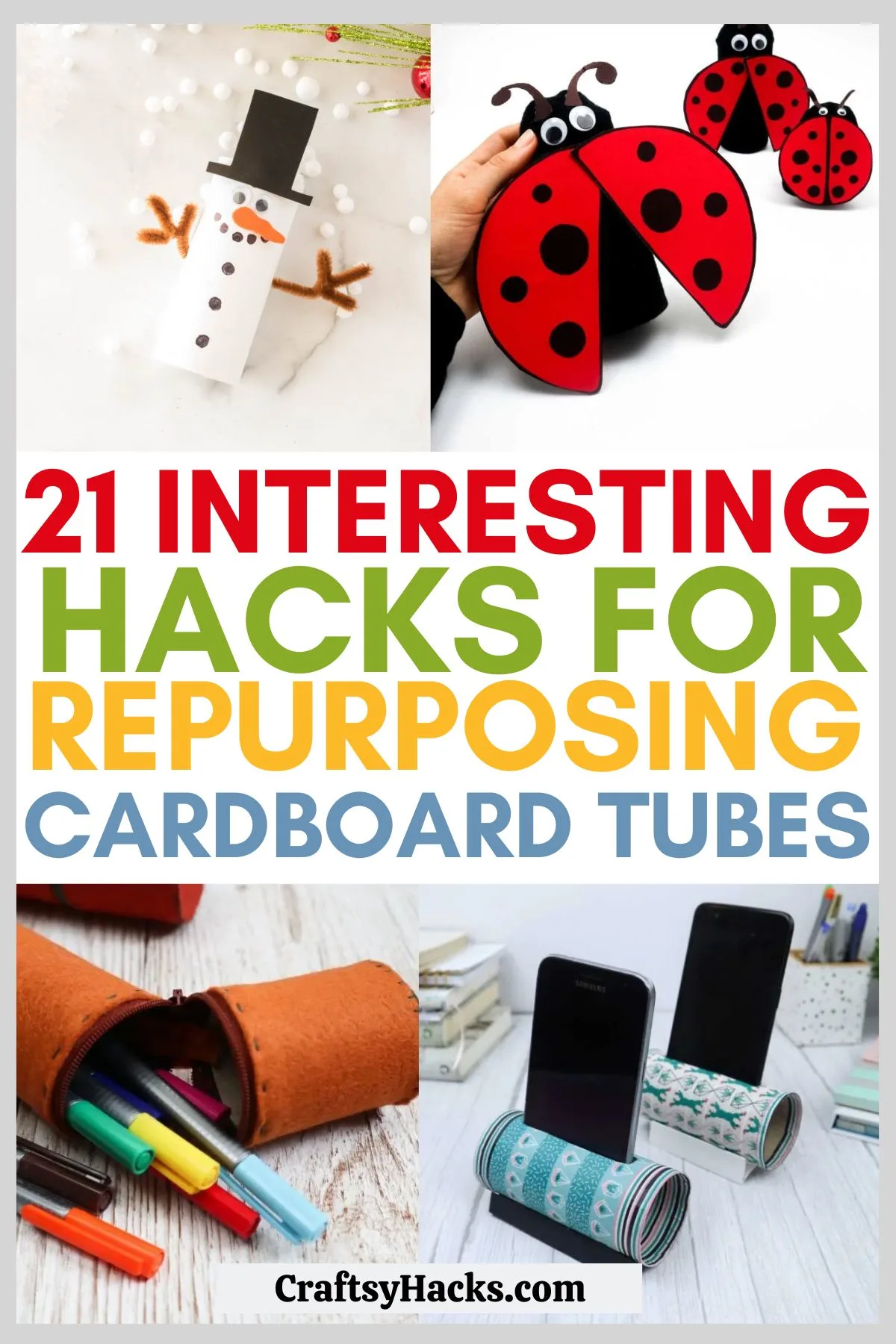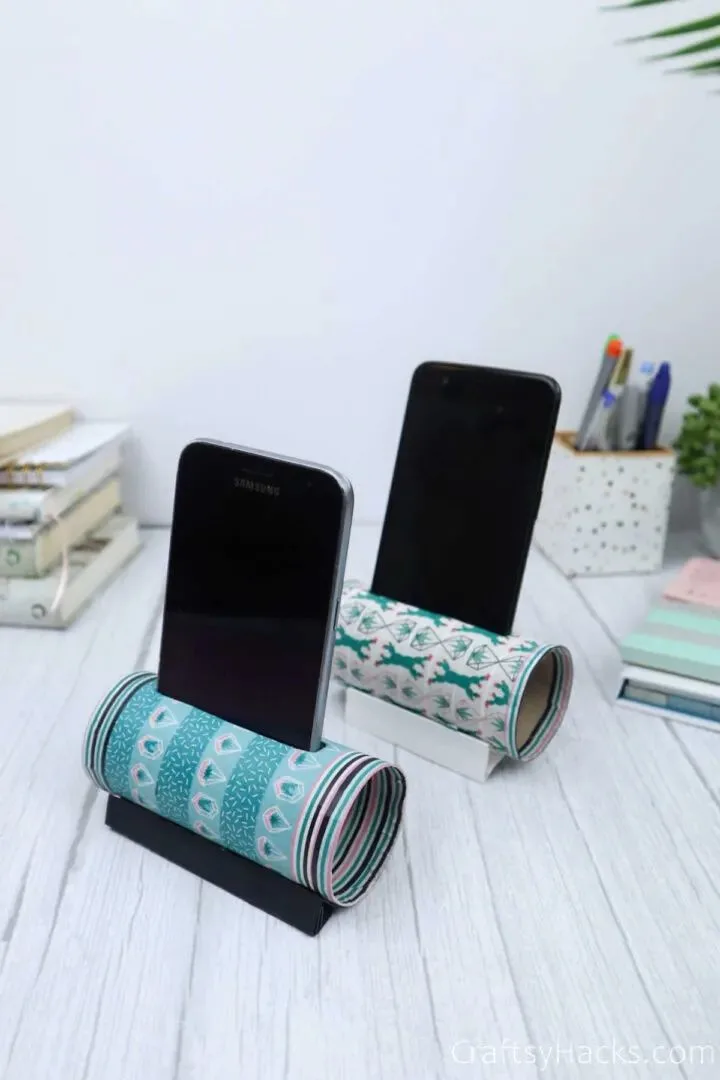 Source: craftsyhacks.com
Cut a toilet paper tube in half and decorate it to create a simple phone stand. The trick to getting this right is to cut a rectangle to fit your phone exactly.
Keep it plain with a simple color, or add stickers, gemstones, or anything else to jazz it up.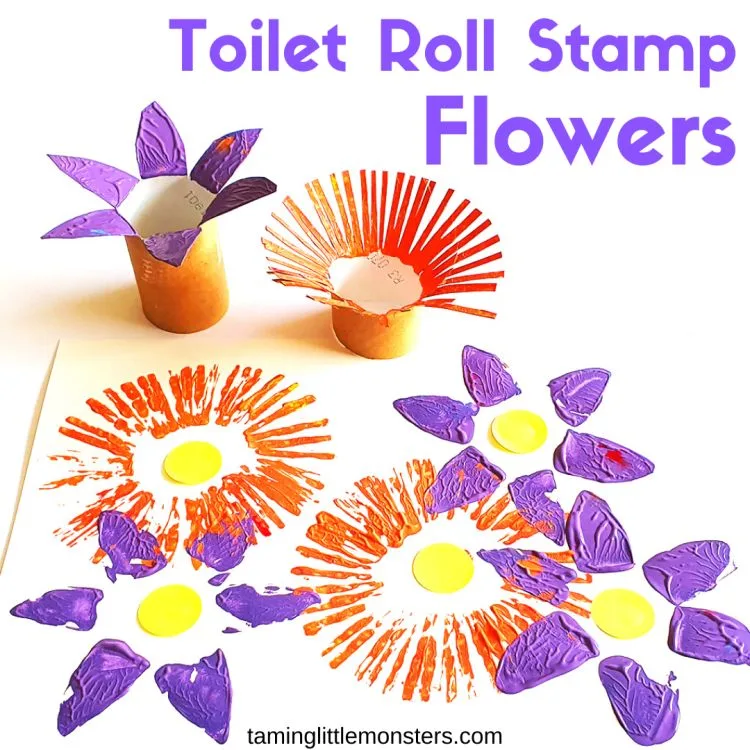 Source: taminglittlemonsters.com
Cut the toilet paper tube into strips, bend them, and use them as a stamp to create flower shapes for spring art projects.
Create large dramatic petals or super fine ones to get different effects while stamping.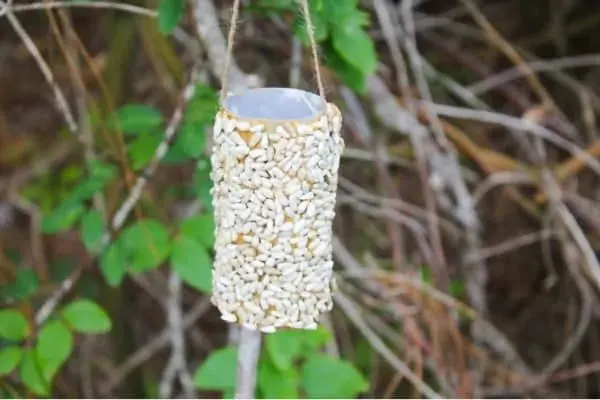 Source: threekidsthreecatsandahusband.com
Make a bird feeder by covering a toilet paper tube in peanut butter and birdseed and hanging it up outside.
Whether it's a teachable moment or just a fun activity, the whole family can participate in this one!
Even more, fun, keep a notebook by the window looking over the feeders to record any birds that are spotted. Have the kids draw what they see if they aren't familiar with different types of birds.
If you loved this, check out these neat toilet paper roll crafts for adults!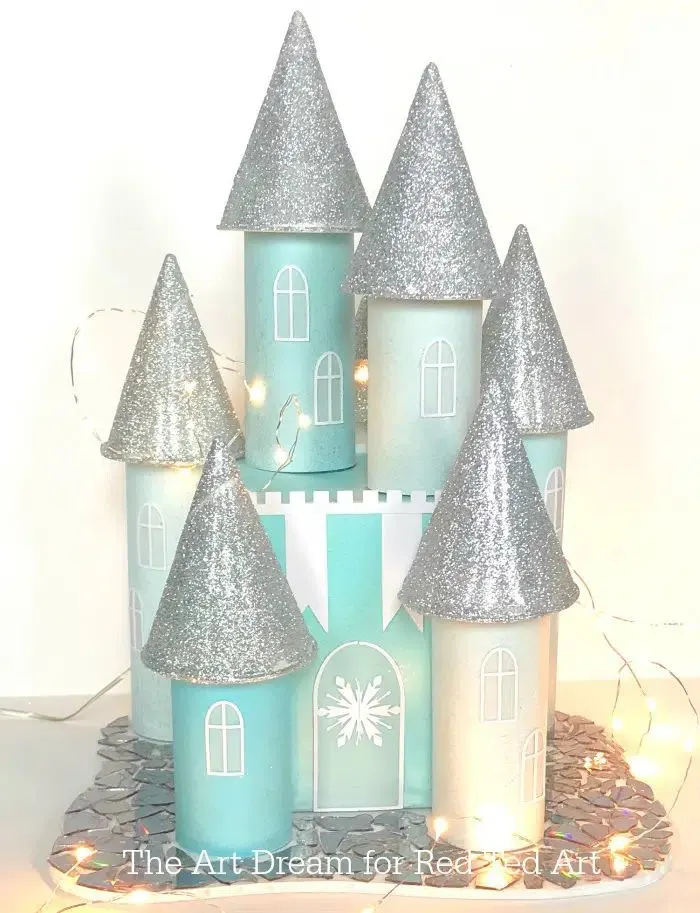 Source: redtedart.com
Transform a toilet paper tube into a medieval castle for imaginative play.
Now, this craft will take a small collection, depending on the intended size of the structure, but it's a really fun one once finished.
I liked using this glittery paper to make the tops of the castles.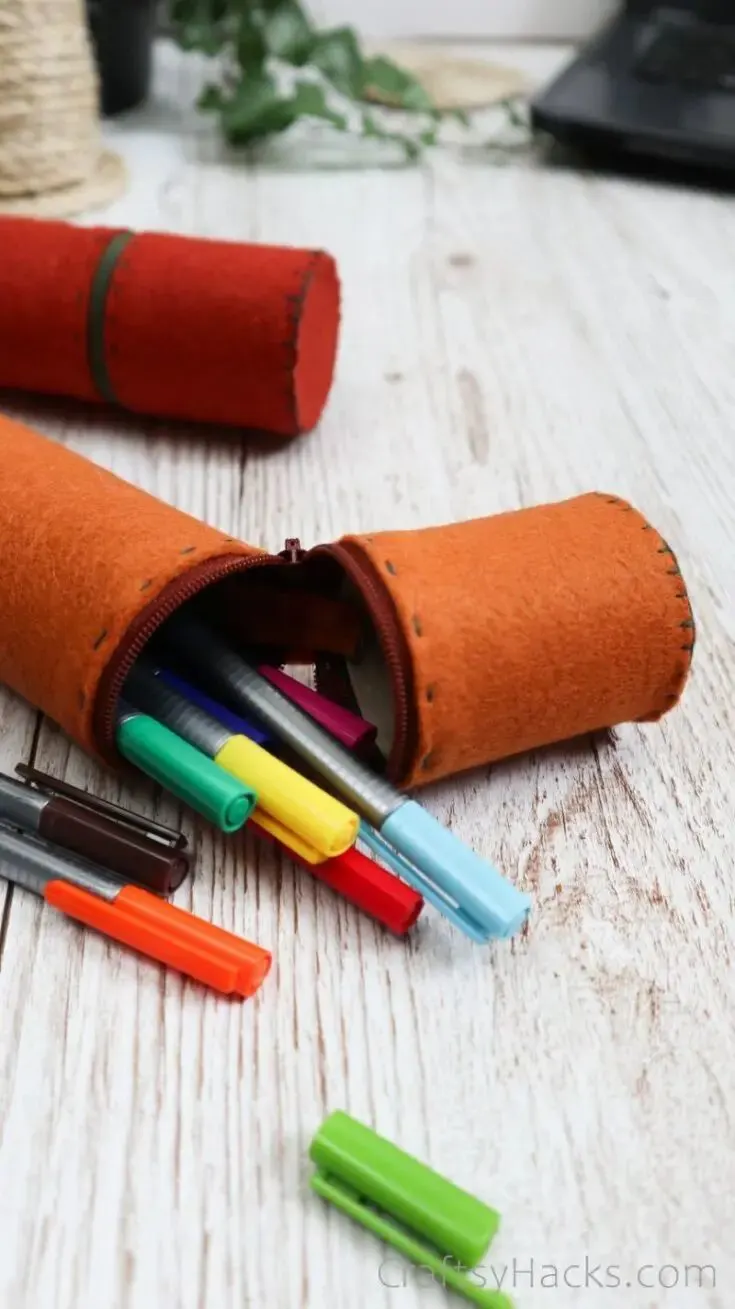 Source: craftsyhacks.com
Cut and decorate the tube to make a cute pencil holder. Don't cut the whole tube, though; you'll want to keep a small portion uncut to act as a hinged anchor to open and close the case.
These other cool paper roll crafts will wow you!
6. Keep Your Wrapping Paper Rolled Up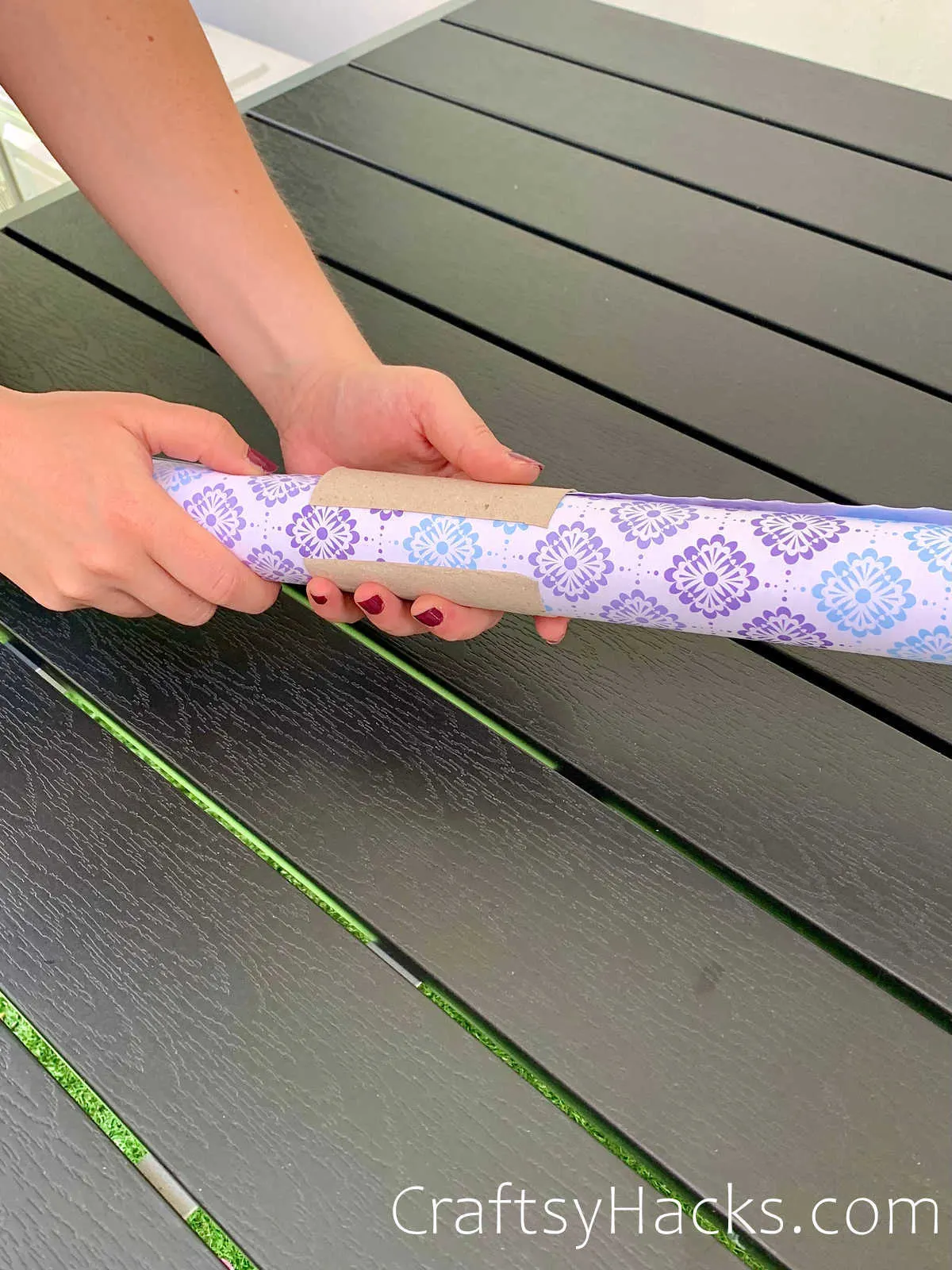 This hack transformed my gift wrap area completely! Slip on a sliced toilet paper tube onto each opened wrapping paper to keep it from unraveling.
Label the tubes according to their corresponding season for even easier searching.
Source: swoodsonsays.com
Cut the tubes into different lengths to make building blocks for kids to play with. Like the castle project, this will take a bit to collect, but they are so fun once you have a good collection going.
The best part–color them your preferred, or your kid's, favorite colors!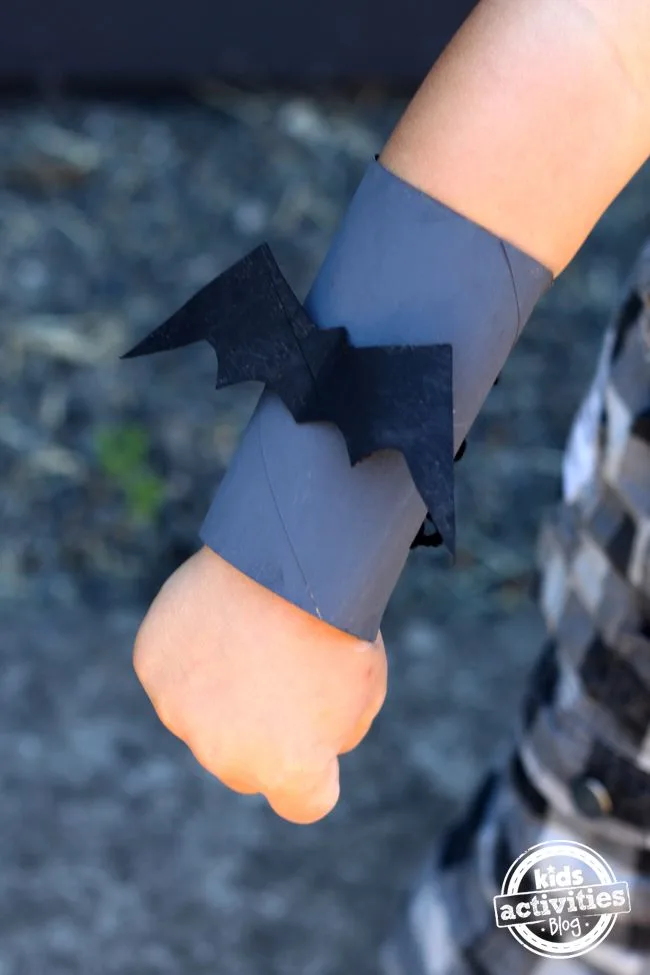 Source: kidsactivitiesblog.com
If your kids love Marvel, DC, or any superhero related media, try making these superhero cuffs. Cute, easy, and way cheaper than anything you could buy in stores.
I grabbed these stamping cutouts for some of the basic shapes like stars and half moons.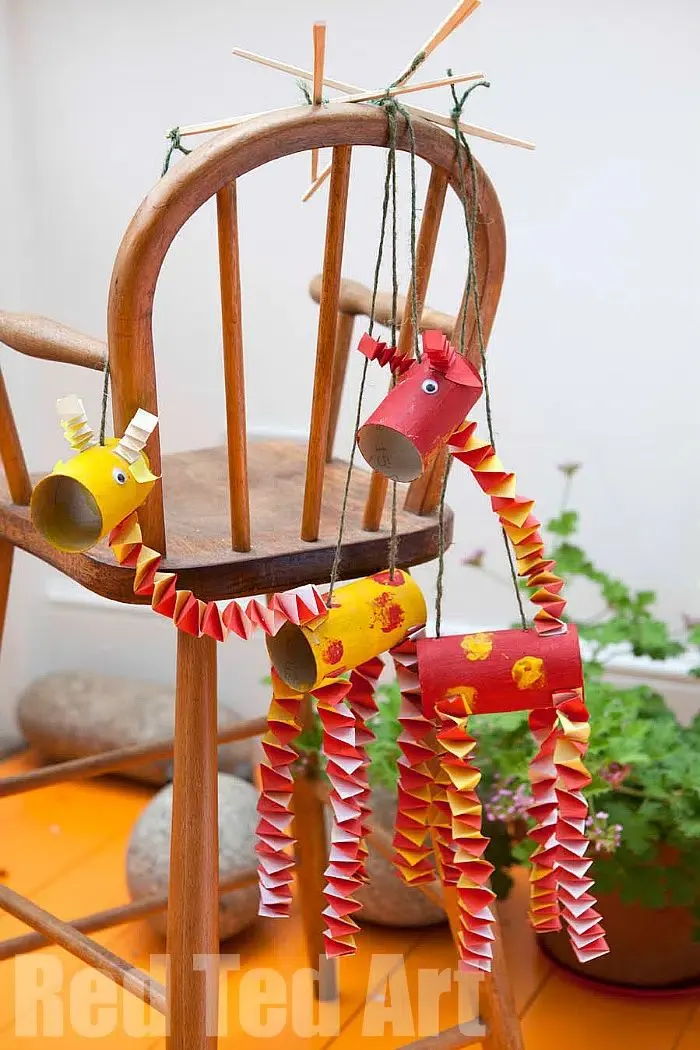 Source: redtedart.com
Making a giraffe with toilet paper tubes is pretty fun; my favorite part is adding the long neck and legs.
If you want to make them a puppet, attach some string to indiscreet parts of the animal to manipulate all sides of it.
Pair it with a kids' book with a giraffe to have some more fun–one of our favorites is Giraffes Can't Dance!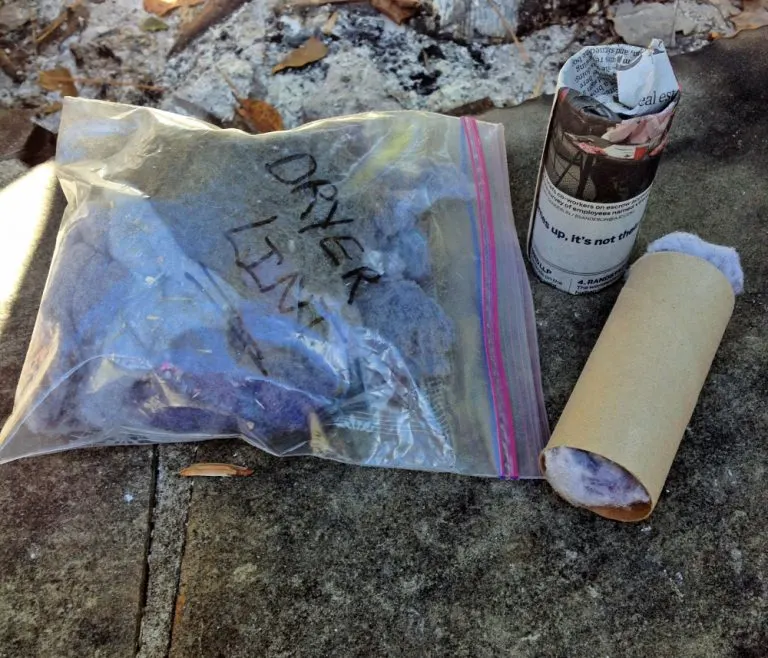 Source: turningclockback.com
Fill toilet paper tubes with dryer lint and wax to create easy-to-light fire starters for camping trips.
I like to keep them in a weatherproof bag so I can grab them for whatever scenario–fireplace, backyard fire, or when we go camping!
I store dryer lint and leftover candle wax to repurpose things that normally go to waste. The best part–it's free.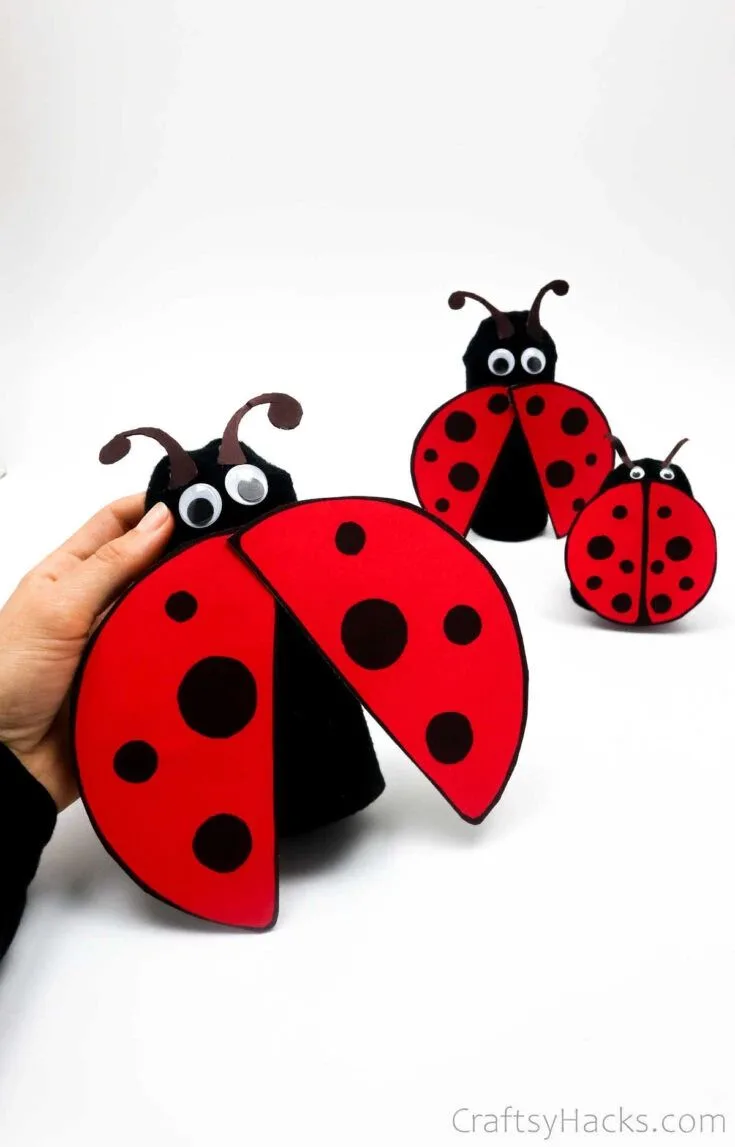 Source: craftsyhacks.com
Use a toilet paper tube to make a cute ladybug decoration. Paint the surfaces the correct colors and use all rolls, or skip a few of those steps and buy this red card stock.
If you or your kids are bug-crazy you will love these adorable ladybug crafts!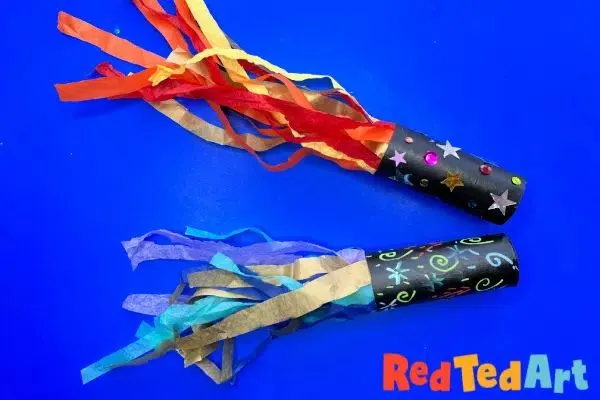 Source: redtedart.com
This activity is one of our favorite summer crafts, firework-themed blowers! Paint the tubes black, let the kids chalk on their firework displays, and then adhere the streamers to one end.
Truly just fun and a good way to excite the little ones about fireworks.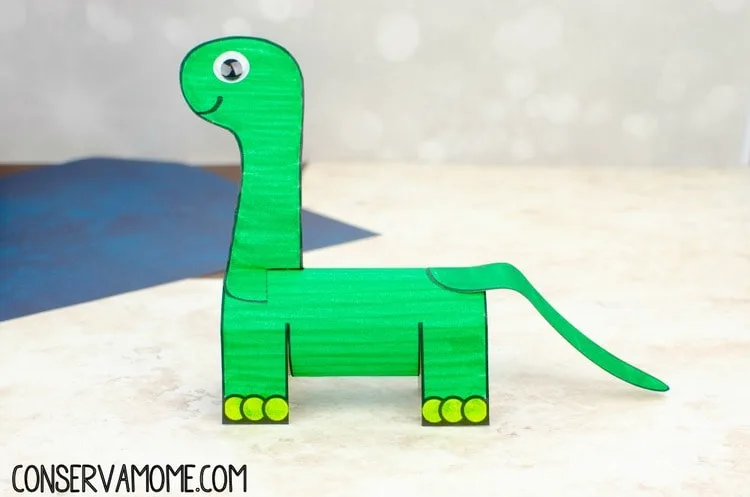 Source: conservamome.com
Create a fun dinosaur by painting a toilet paper tube and adding paper spikes. Go for this guy or adventure into constructing a more beloved dino.
Your kiddos will also have fun with these other toilet paper roll crafts!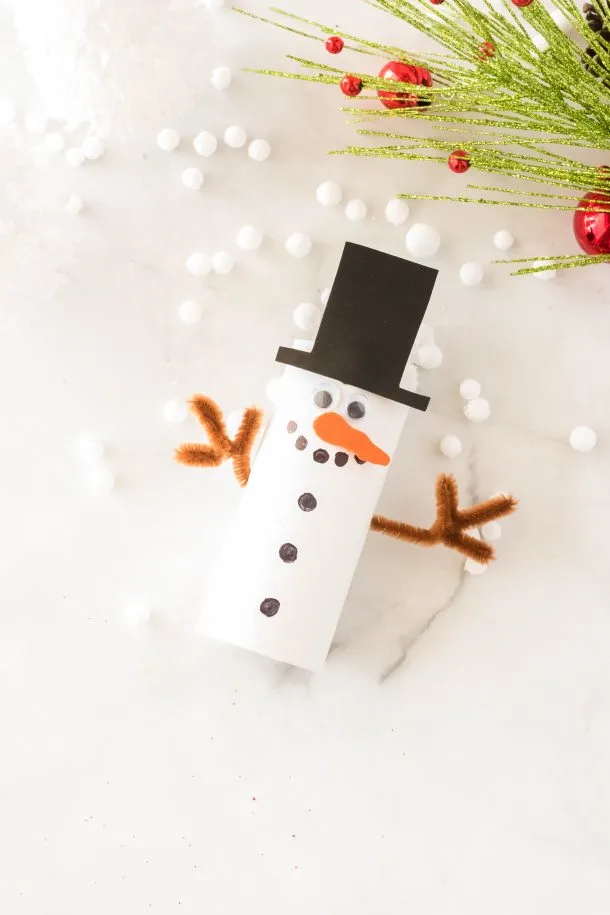 Source: kidsactivitiesblog.com
Cut and decorate a toilet paper tube to make a cute snowman for the winter season.
Another seasonal fav we like to do early in the season so they can get added to the growing snowman collection.
15. Organize Cords in Toilet Paper Rolls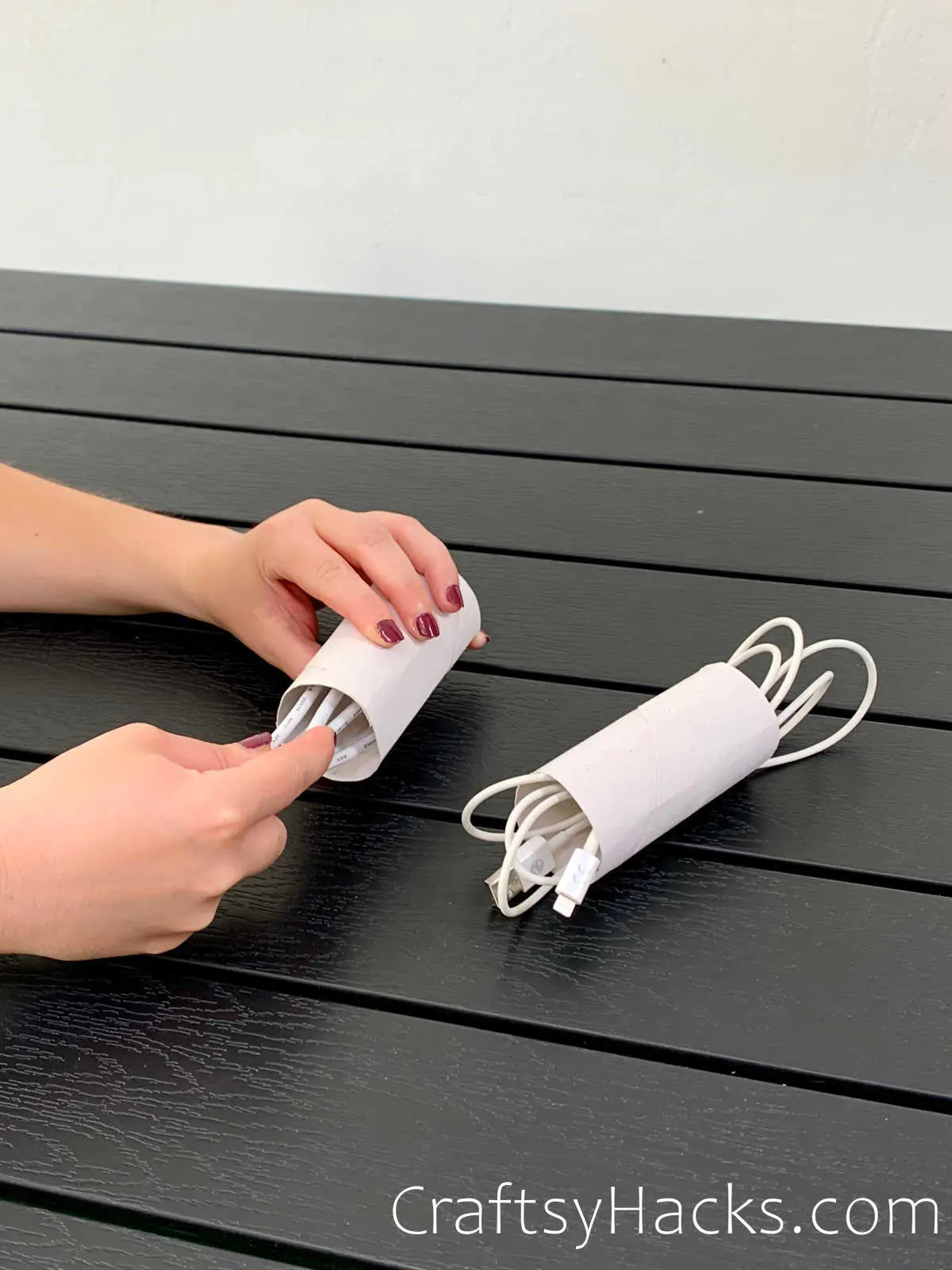 Absolutely one of my favorite hacks I'll never get old of out there is simply storing any cords in toilet paper tubes.
Label the tubes as you keep the cable; that way, you'll never have to go hunting for a cord again.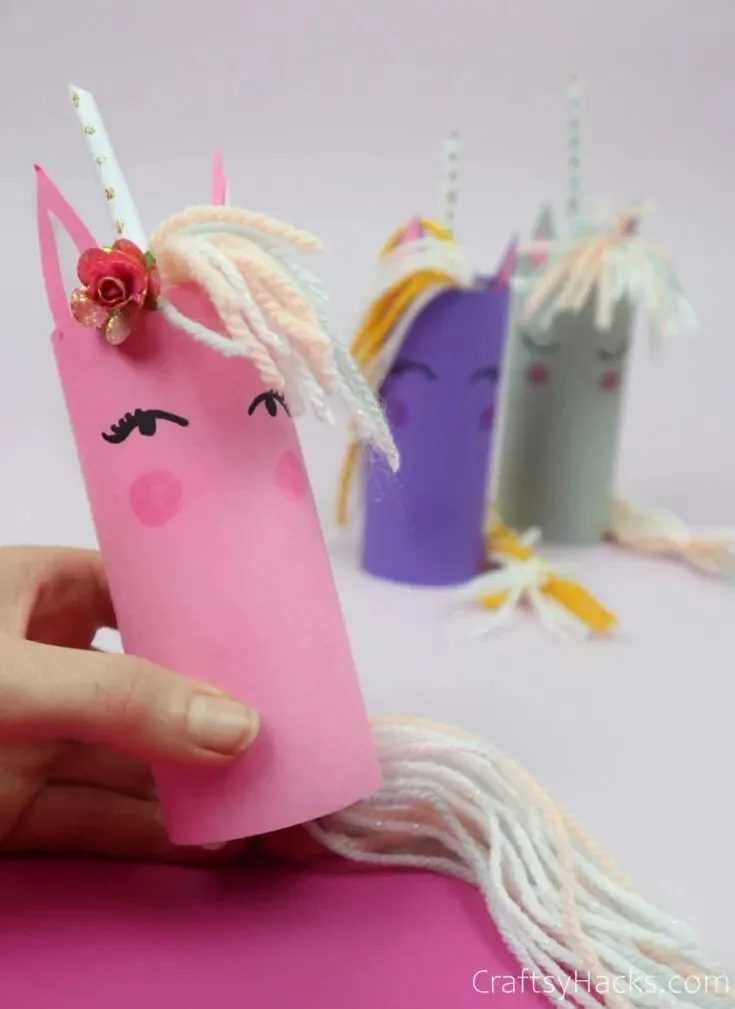 Source: craftsyhacks.com
Make a magical unicorn by decorating a toilet paper tube with glitter and paper cutouts. Use them for a puppet show on a rainy day for a magical time.
I love to unicorn-ify anything–these toilet paper tube ones are some of my favorites. Try out these different colored yarns, too, for a truly special mane and tail.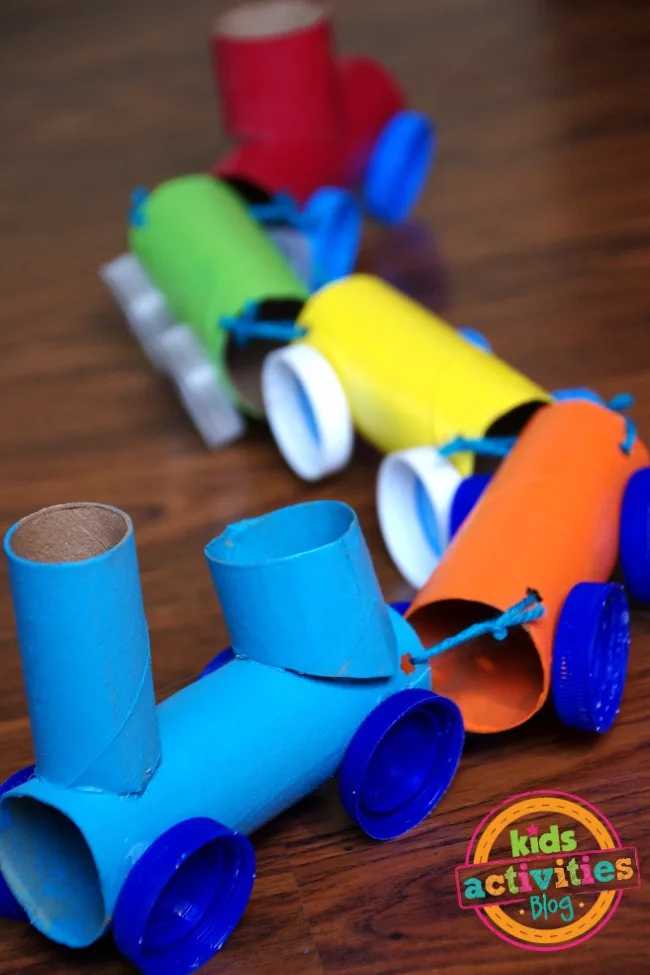 Source: kidsactivitiesblog.com
Connect multiple toilet paper tubes together to make a train that kids can play with. Cut up extra tubes to make the lead car and the caboose.
This little hole puncher works great to punch holes in each car so they can attach together. This is also one of the best classroom crafts for kids!
18. Organize Cables and Prevent Tangling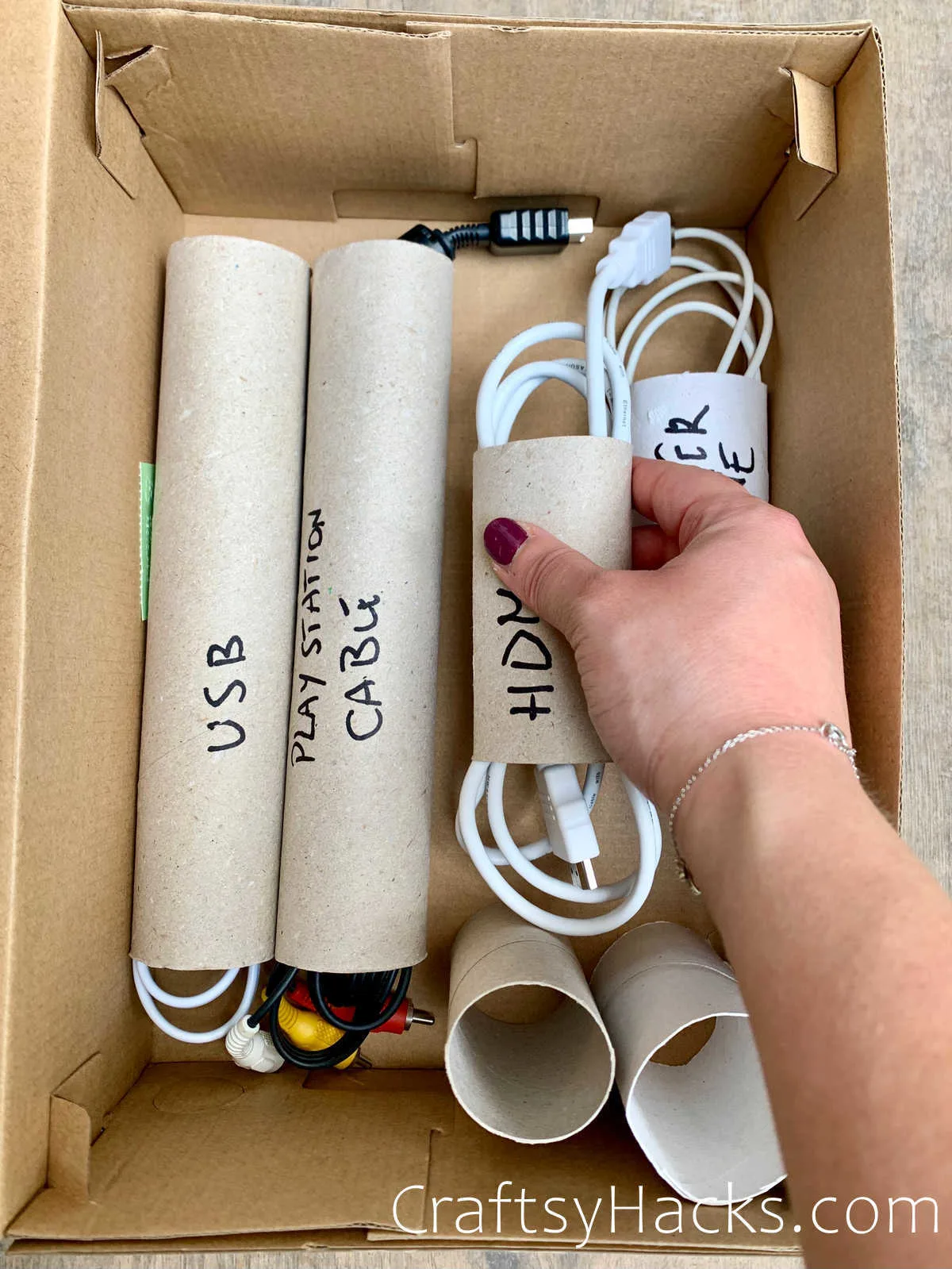 Store extra or not regularly used cords in longer rolls or shorter tubes and keep them in a box, so you don't have to search everywhere in your house for that one single cable you can never seem to find.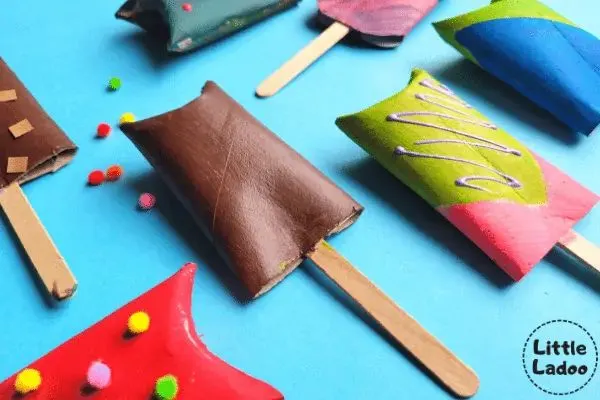 Source: littleladoo.com
Use a toilet paper tube as a mold to make frozen popsicles. We love to make these in the last month of school in preparation for the summer season!
Store them with their playtoys in the summer if they decide to have an ice cream shop or truck.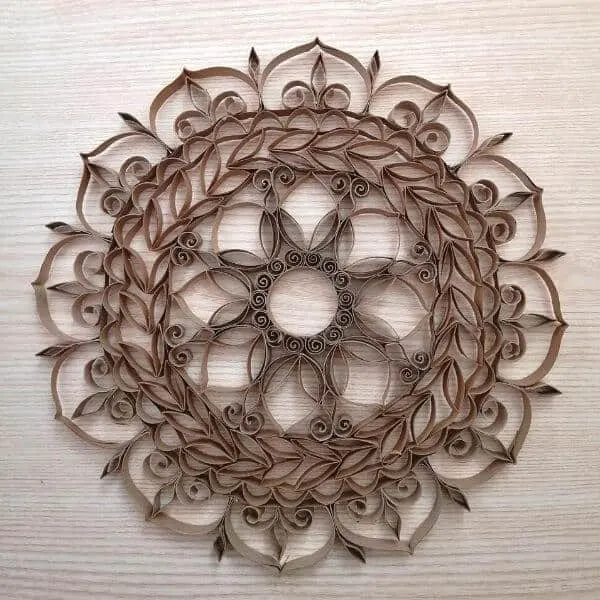 Source: colorfulcraftcorner.com
I love this craft very much, but it takes a bit of time and certainly some planning. Cut the tube into small circles and use them to create a colorful mandala art project.
If you'd like them to be colorful, the best way to evenly apply is with a few layers of spray paint! After everything has dried initially, go back with the color and give it a few coats until pleased.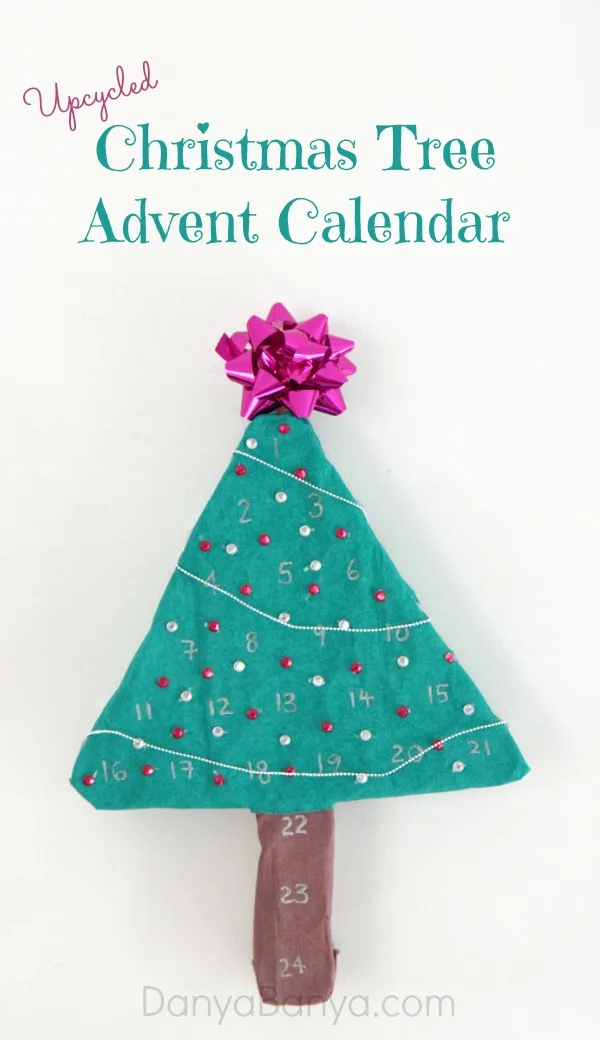 Source: danyabanya.com
Try this calendar out for those that celebrate Christmas or any countdown you're looking forward to!
Create a DIY advent or countdown calendar by covering toilet paper tubes in fun paper and filling them with treats or the number of days left until the special day.
Make any fun shape you'd like or can manage! To hang the thing, use a hole puncher at the top through a few tubes and string with sturdy rope to hang it on a wall or door.