Is Thanksgiving one of your favorite celebrations? Why not get crafty while you're inside celebrating with your whole family? Have fun creating!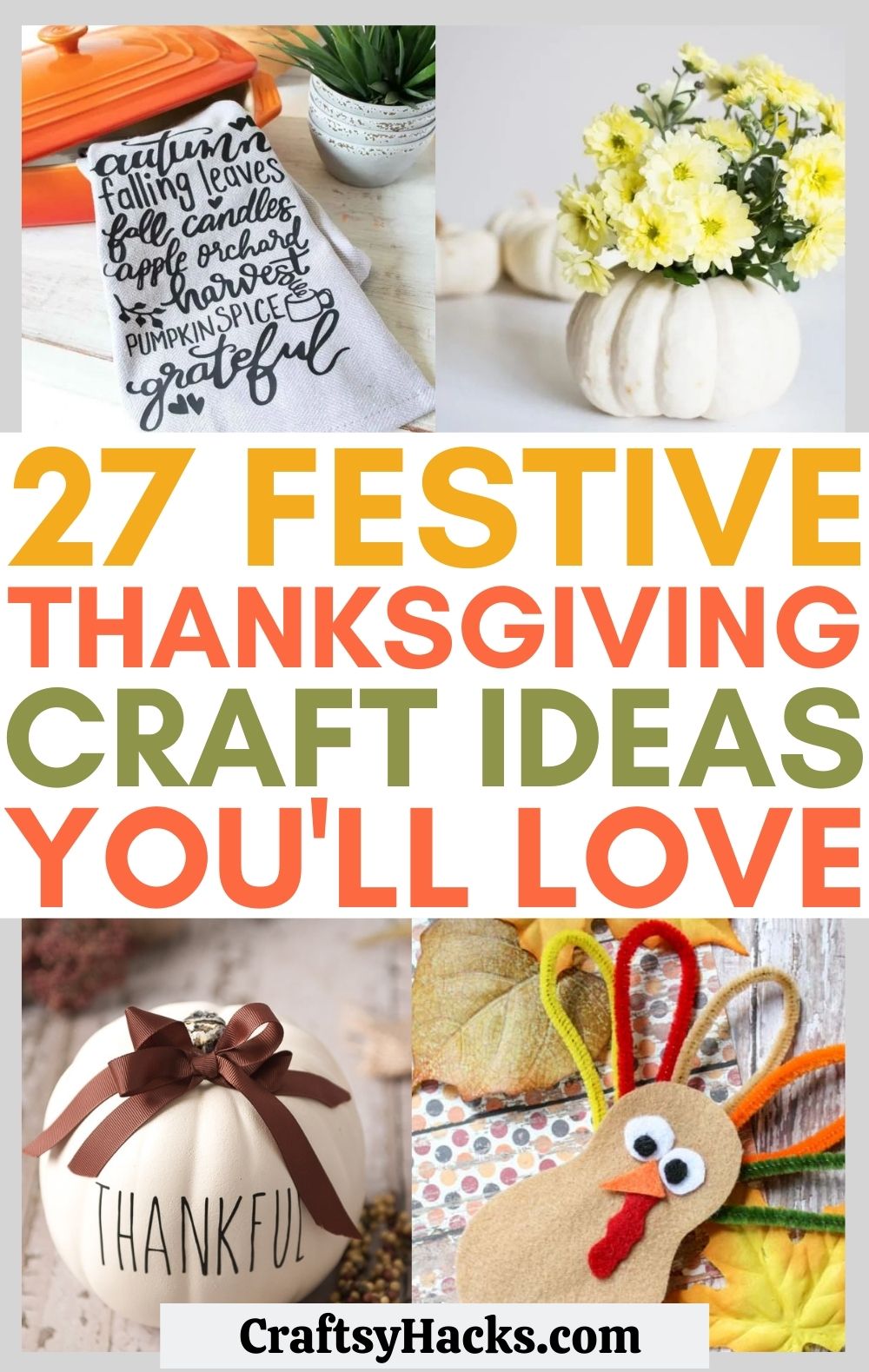 With the fall season completely underway, you probably have a ton of decorations put up to welcome the season into your home. You can decorate your home in the rich and warm colors that fall boasts of—deep reds and burgundies, orange, rust, warm honey notes, and golds.
But with fall comes two holidays you need to decorate for, and those two are Halloween and Thanksgiving. But with Halloween now over, it only leaves Thanksgiving to get ready for.
While you plan your Thanksgiving menu, also take time to plan your Thanksgiving decor. You can check out these 27 Thanksgiving crafts to help you plan not just your decor but also some fun art and craft sessions!
1. Toilet Paper Roll Turkey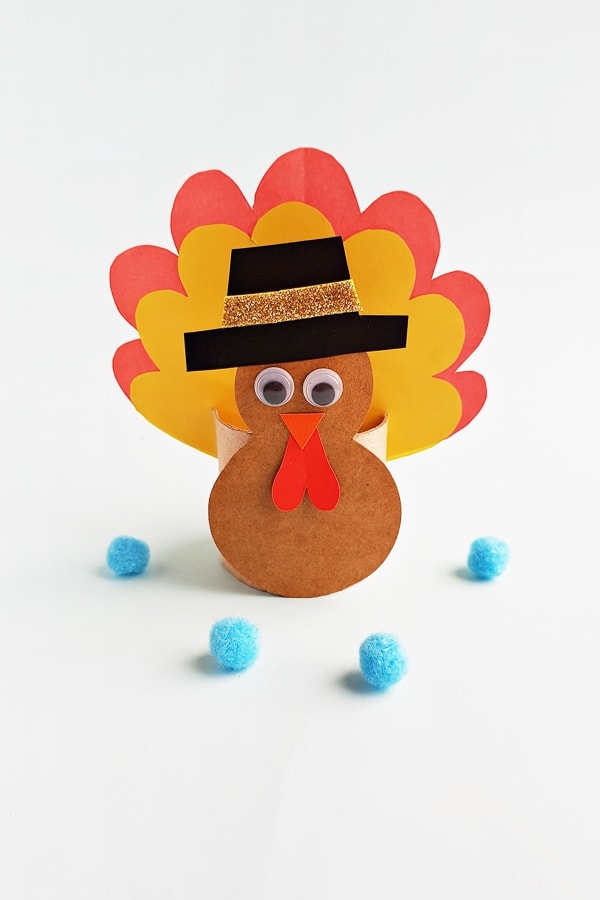 Source: mommymadethat.com
Your Thanksgiving turkey will be carved, and you'll have a delicious feast to remember afterward. But this paper roll turkey, however, you—and your guests—can keep them as little souvenirs for years to come.
They're made from colorful craft paper, googly eyes from here, and empty toilet rolls—that's it! Sure, you'll also need your craft essentials, but you already have that at home.
There's even a free printable turkey template available for you to download, should you need it.
Check out this tutorial for DIY phone holders from toilet paper rolls that you're definitely going to love.
Check out more toilet paper roll crafts here.
2. Mitten Turkeys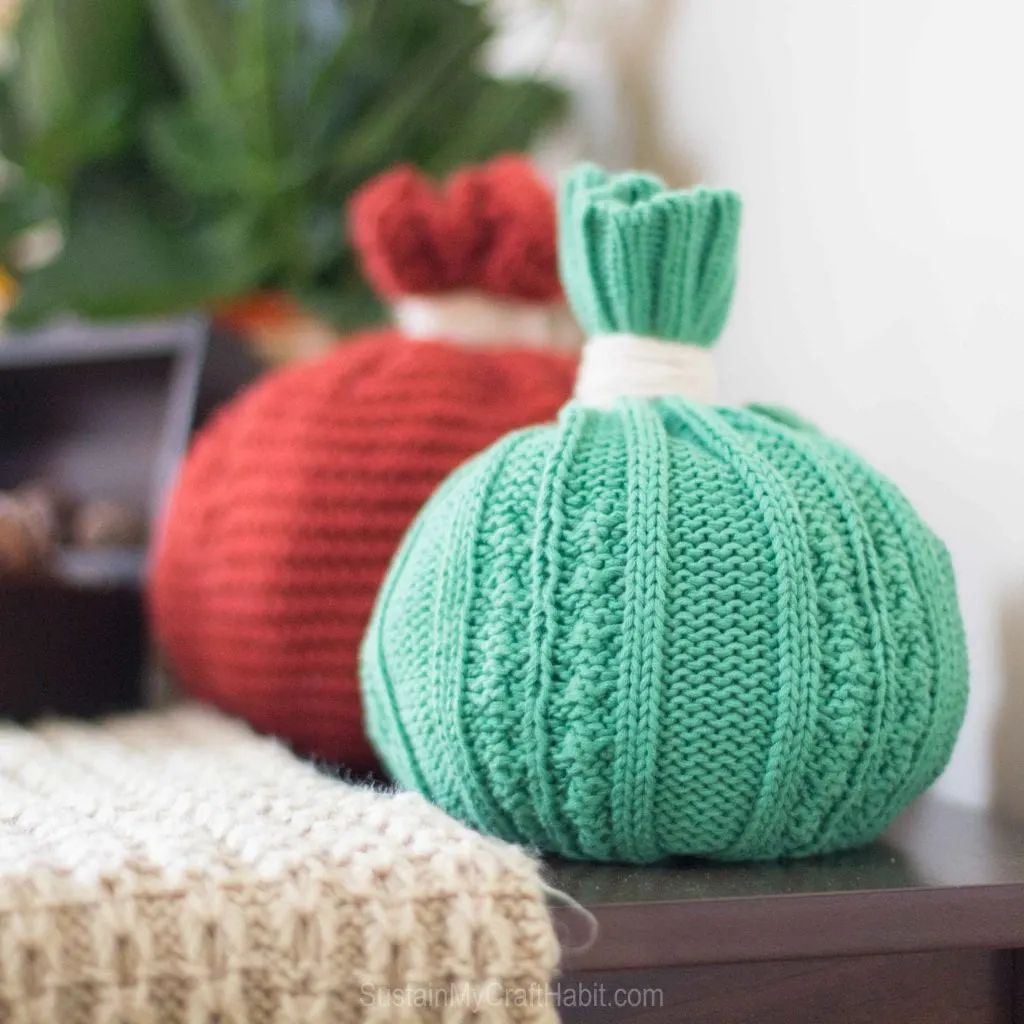 Source: sustainmycrafthabit.com
Thanksgiving and Halloween are definitely the best ways to celebrate the fall season. What says Halloween more than pumpkins? Also, what says Thanksgiving more than turkeys?
So it's time to pull out your stash of yarn. If you're running low, then pick some up from here. For the turkey's you can always just use an old mitten you have—one that's missing a pair and you never quite got around to throwing away.
You'll also need a couple of pinecones—so set your kids out into your backyard and have them collect a couple.
3. DIY Candle Holder With Beans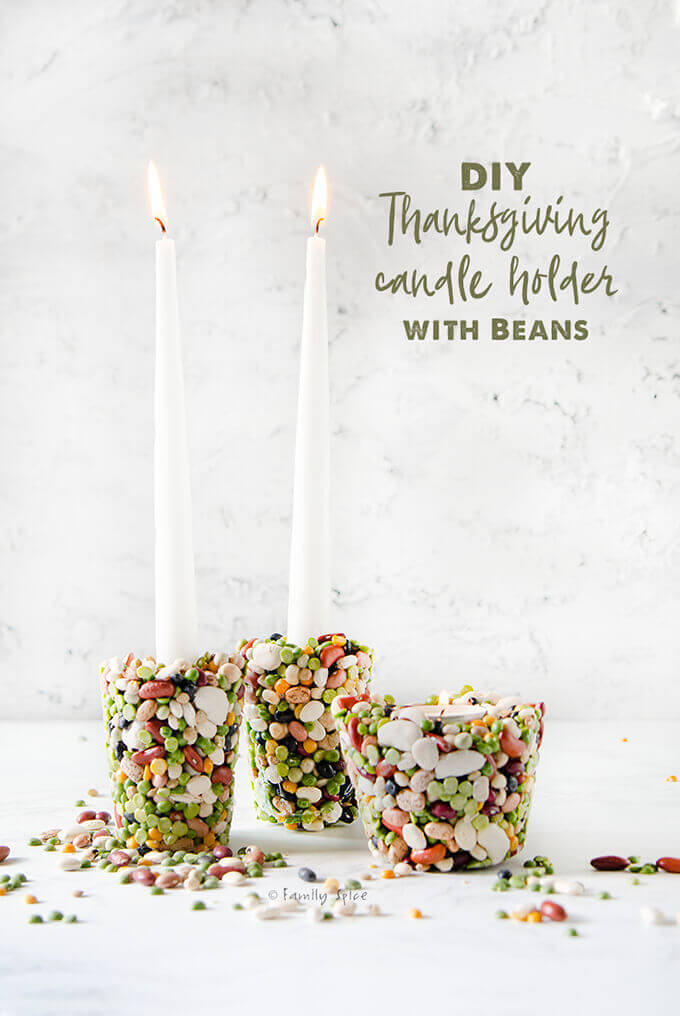 Source: familyspice.com
Yes, you read that right. We're making this Thanksgiving candle holder with beans! There's something quite crafty and wholesome about these candle holders.
This is the kind of thing you can have your kids make at craft time. It is quirky, easy to make and if you pick your beans right, you'll have a perfectly coordinated Thanksgiving table.
You'll need a mold for this project, and for that, you can use any disposable paper cup. You'll also need a ton of white glue and a bar of soap to rub inside the cup so that the beans won't stick!
Check out how to make this DIY leaf candle holder, too!
4. Thankful Photo Tree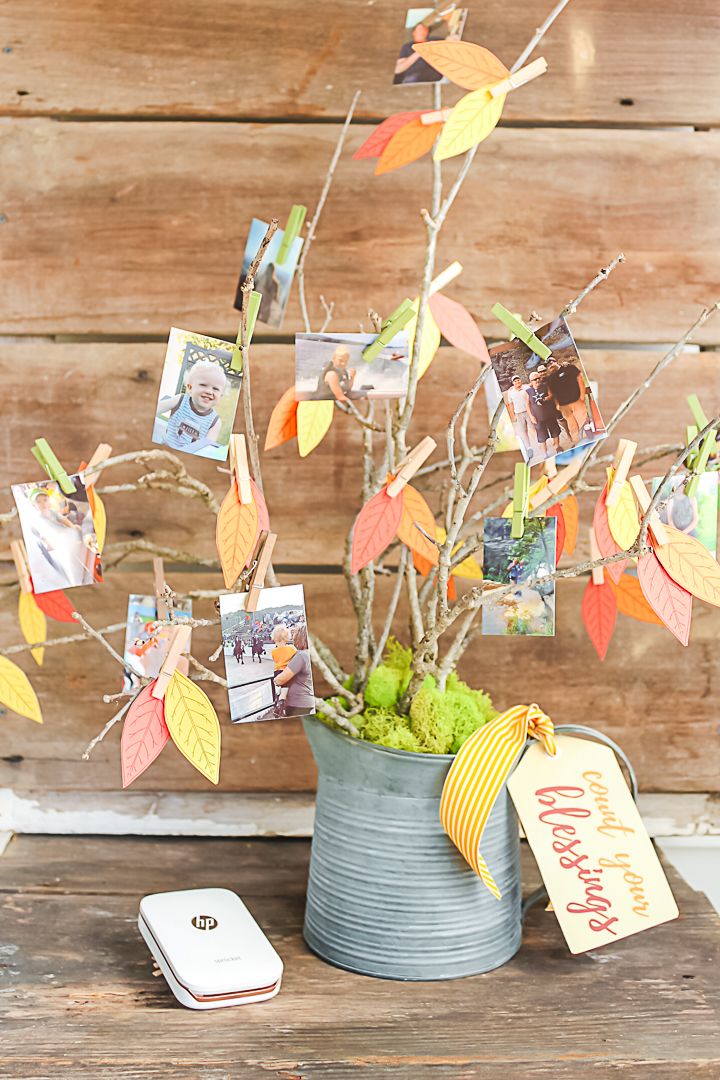 Source: thecountrychiccottage.net
I bet you had that Thanksgiving tradition where your family is all seated around the table, and you each tells something you're grateful for. Sometimes, though, it helps to have a visual reminder of everything you're thankful for.
This thankful tree is a creative way to spice up your Thanksgiving decor. It allows room for you to hang a ton of photos and remember all the happy times you and your family had!
Grab a container like this for the base, a few clothespins, sticks, styrofoam, and moss from here to get started.
5. Paper Quilled Thanksgiving Turkey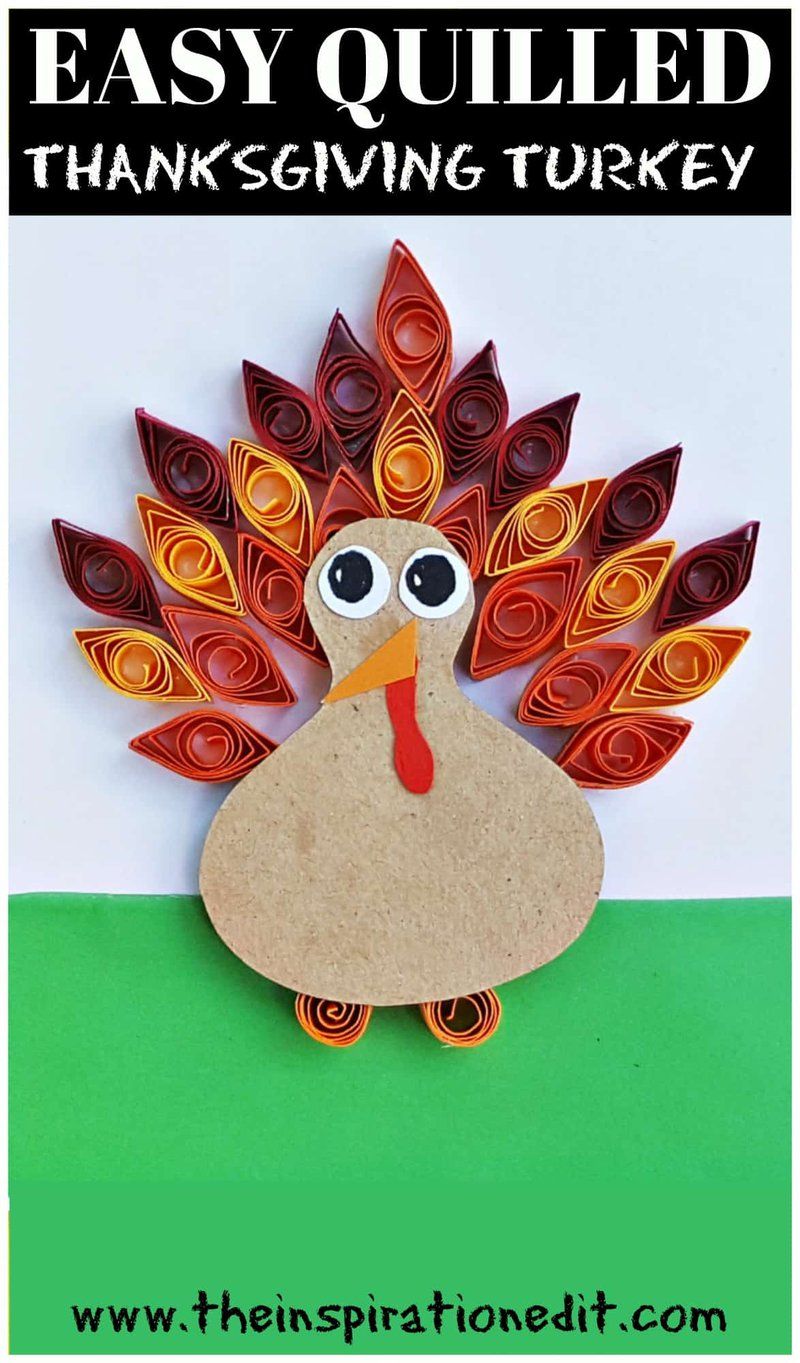 Source: theinspirationedit.com
Don't you just love quilling and quilling crafts? It's quite a relaxing activity, and you can do a ton of creative things when you know what you're doing.
This easy-to-make quilled turkey can get your kids into a really fun and creative craft session. Just grab your quilling strips from here, white cardstock for the backdrop, and a few scraps of colored paper for the beak and eyes.
Feel free to download the template to help you with the body of the turkey!
6. DIY Mini Fall Banners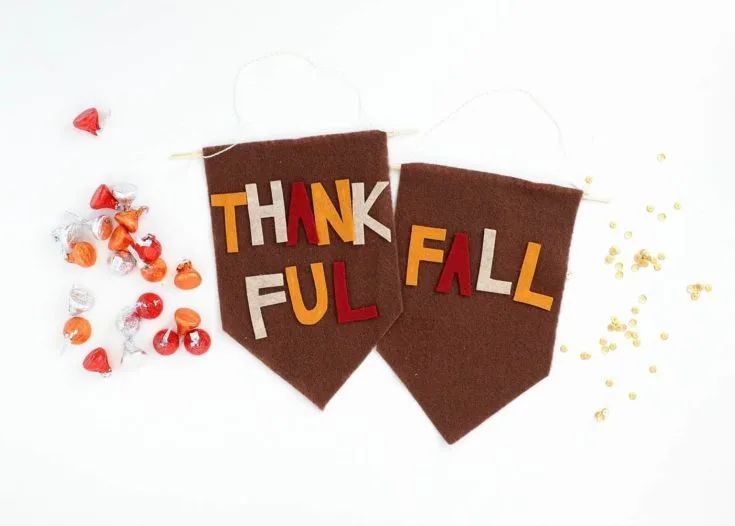 Source: diycandy.com
There's nothing quite like a banner to help you celebrate a seasonal festival like Thanksgiving. They help you really get into the festive mood of celebrating these holidays!
These fall banners are in their proud fall colors, but it's the wording that I particularly love. It's always good to be reminded of everything you have to be thankful for, isn't it?
You'll need felt fabric for this project and a pair of sturdy cloth scissors to help you cut it into a banner-like shape. You'll also need some tacky glue, and you're set.
7. Turkey Wine Glass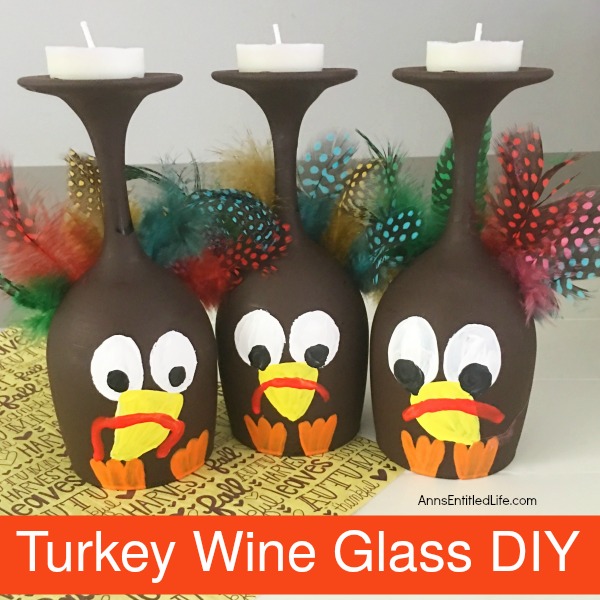 Source: annsentitledlife.com
Do you really need a reason to add to your wine glass collection? I don't! But these aren't quite what you probably had in mind when you pulled out your wine glasses.
These wine glass turkeys are adorable and utterly quirky with their tufts of fluffy feathers and brightly painted faces. So go ahead and gather these supplies:
Acrylic paints
Paintbrushes and a palette
Craft feathers
Tea lights
Wine glasses
Once you have everything you need, lay out a few newspapers and get started on your wine glass turkeys!
Check out more fall crafts for adults here.
8. Tin Can Pumpkins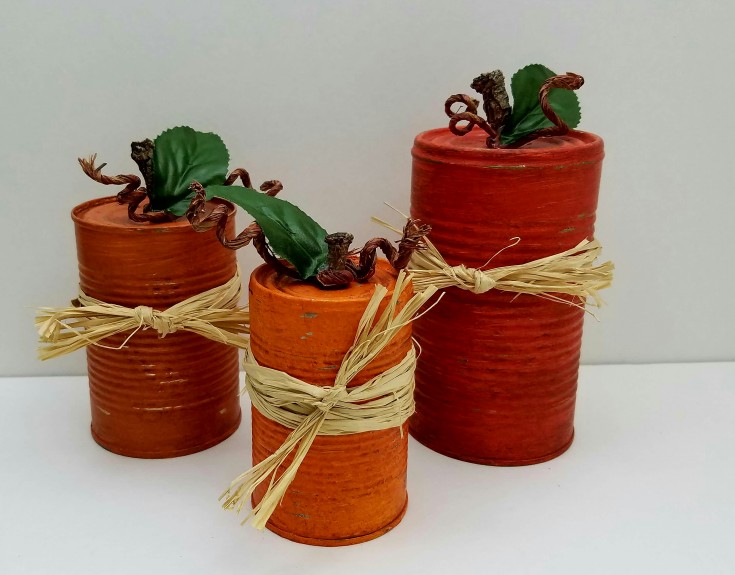 Source: mixedkreations.com
These easy-to-make DIY tin can pumpkins are just so darn cute, aren't they? They're just right to place on your dresser or side table and they'll jazz up your fall/Thanksgiving decoration in a jiffy.,
First, pick out a few tin cans you have lying around, ready to recycle. Poke a hole down the middle of each can and then paint them in different shades of orange.
If you like, you can rub a bit of sandpaper and 'distress' your tin just a bit to get that touch of rustic in there!
9. Origami Turkey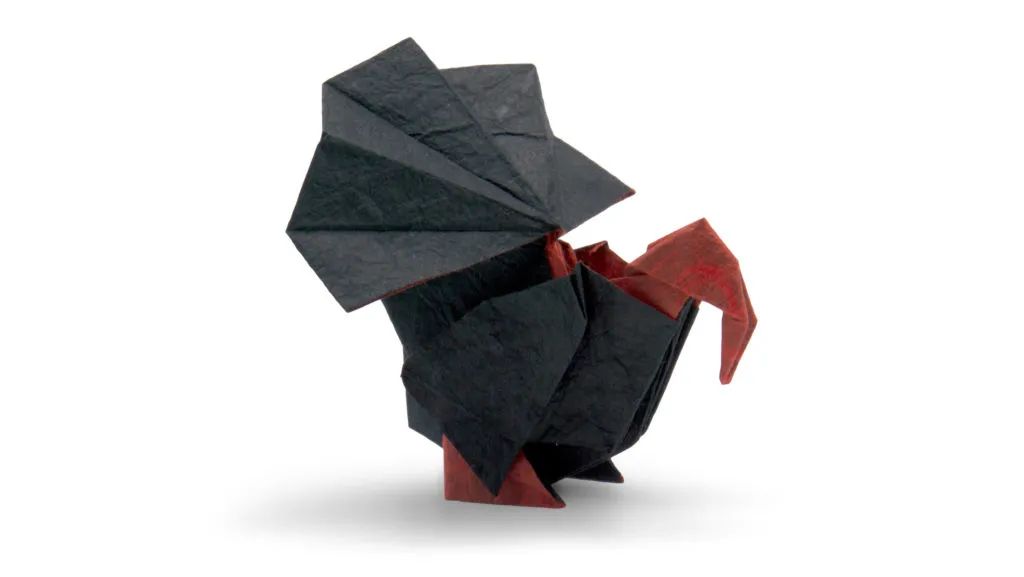 Source: origamiexpressions.com
Origami crafts are always a fun activity. You don't really need anything other than origami paper to get started.
To be honest, this is an intermediate-level design and not for a novice to try out. But once you get the hang of it, I'm sure you'll be making dozens of these cute little turkeys in no time.
They'd make lovely accessories to your Thanksgiving table, too, don't you think?
10. Pilgrim Hat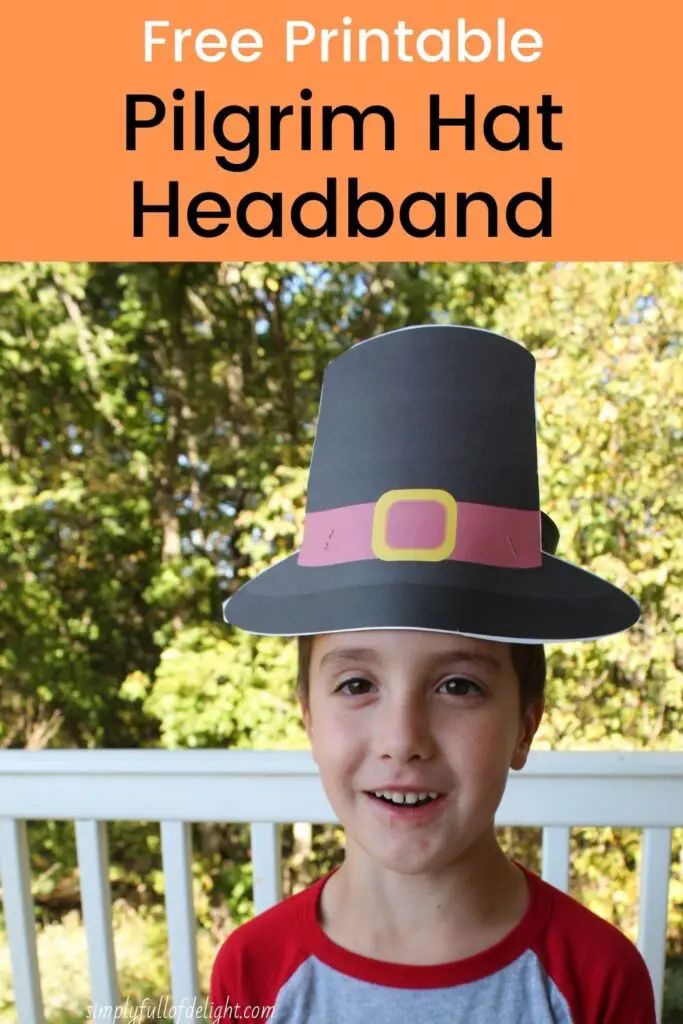 Source: simplyfullofdelight.com
Thanksgiving time is always the best time to brush up on your History. It's also when you can introduce your kids to the story of the Pilgrims and the first-ever Thanksgiving.
Here's a list of supplies you'll need: a printed copy of the Pilgrim hat, a pair of scissors, and a stapler. That's literally everything you'll need.
If you like, you can go ahead and pick out color(s) for your Pilgrim hat. Then make it into a headband for your kid to wear!
11. Felt Acorn Napkin Rings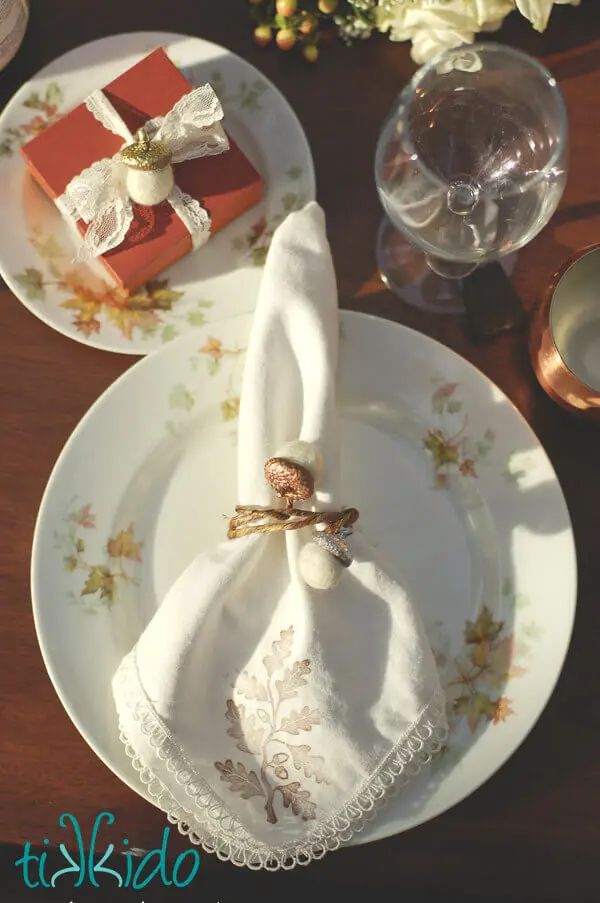 Source: tikkido.com
Check out this fabulous fall felt napkin ring! You know that with Thanksgiving dinner planning underway, your table and decor needs to look fabulous.
Napkin holders like this give that little extra oomph to your decoration and place setting that just brings the entire table together. So let's grab some of these felt acorns and get started!
For the ring, you can coil a length of floral wire and wrap it in a circle. You'll find that this method is easy and quick.
12. Dollar Store Pumpkin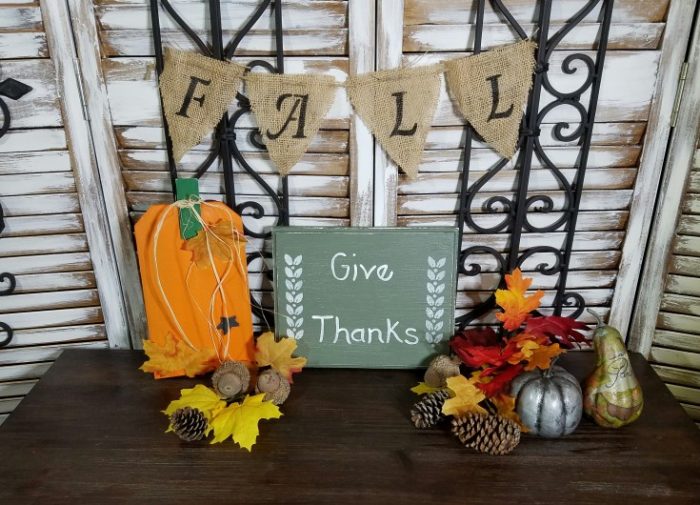 Source: mixedkreations.com
Dollar stores have everything you could possibly need to decorate your home for any season. Thanksgiving is no different, and for just a few bucks, you'll be able to have a ton of materials ready to upcycle.
These dollar store pumpkins can be upcycled in just a jiffy with a few coats of paint, a dab of creative distressing, antiquing, or buffing. You can turn an old pumpkin into something completely unique and beautiful!
Check out these dollar store crafts for low budget projects!
13. Handprint Turkey Thankful Chart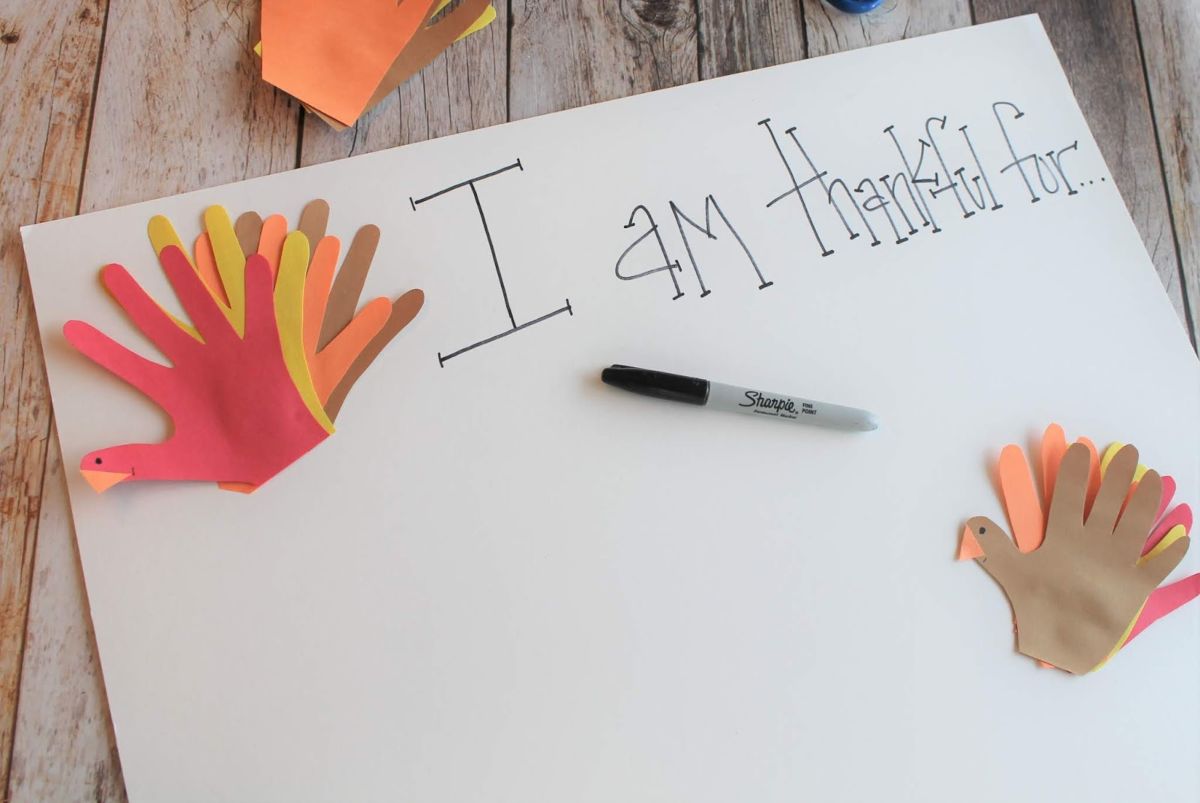 Source: sewsimplehome.com
When you're putting up your thankful board this year, how about you rope your kids into the activity? These handprint turkeys are what you need to jazz up your thankful chart.
Just download and print the handprint turkey template, or use your kids' handprints to draw and cut out the turkeys. You can use a typical whiteboard for your base if you like.
Just grab a couple of these washable markers and start with a heading "I am thankful for…"
14. DIY Thanksgiving Place Settings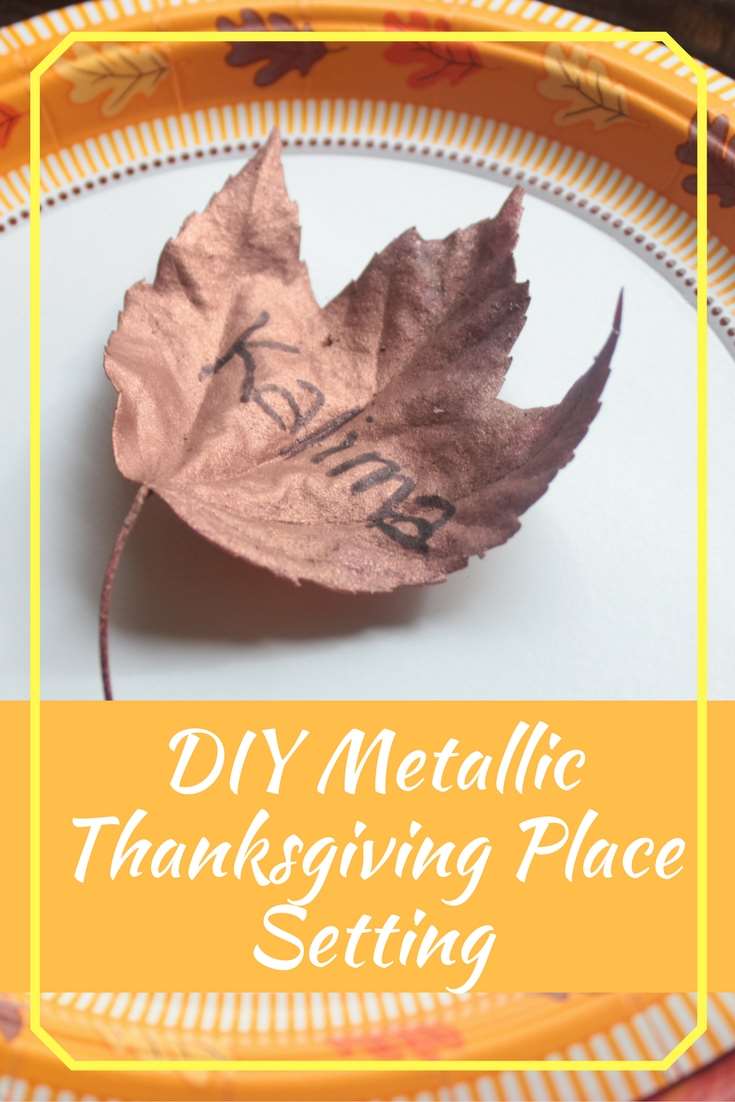 Source: littlefamilyadventure.com
Thanksgiving dinner or lunch revolves around the turkey. The turkey in question is the de facto centerpiece of the table, but you shouldn't rely on that alone to decorate it.
You'll need to plan and execute a well-thought-out seating arrangement for your Thanksgiving dinner and subsequently, the place settings.
These DIY metallic maple leaves have a lovely, burnished copper finish that is completely fall-themed. Your guests can take these place settings away as little souvenirs after the party!
15. Reversible Fall Wall Hanging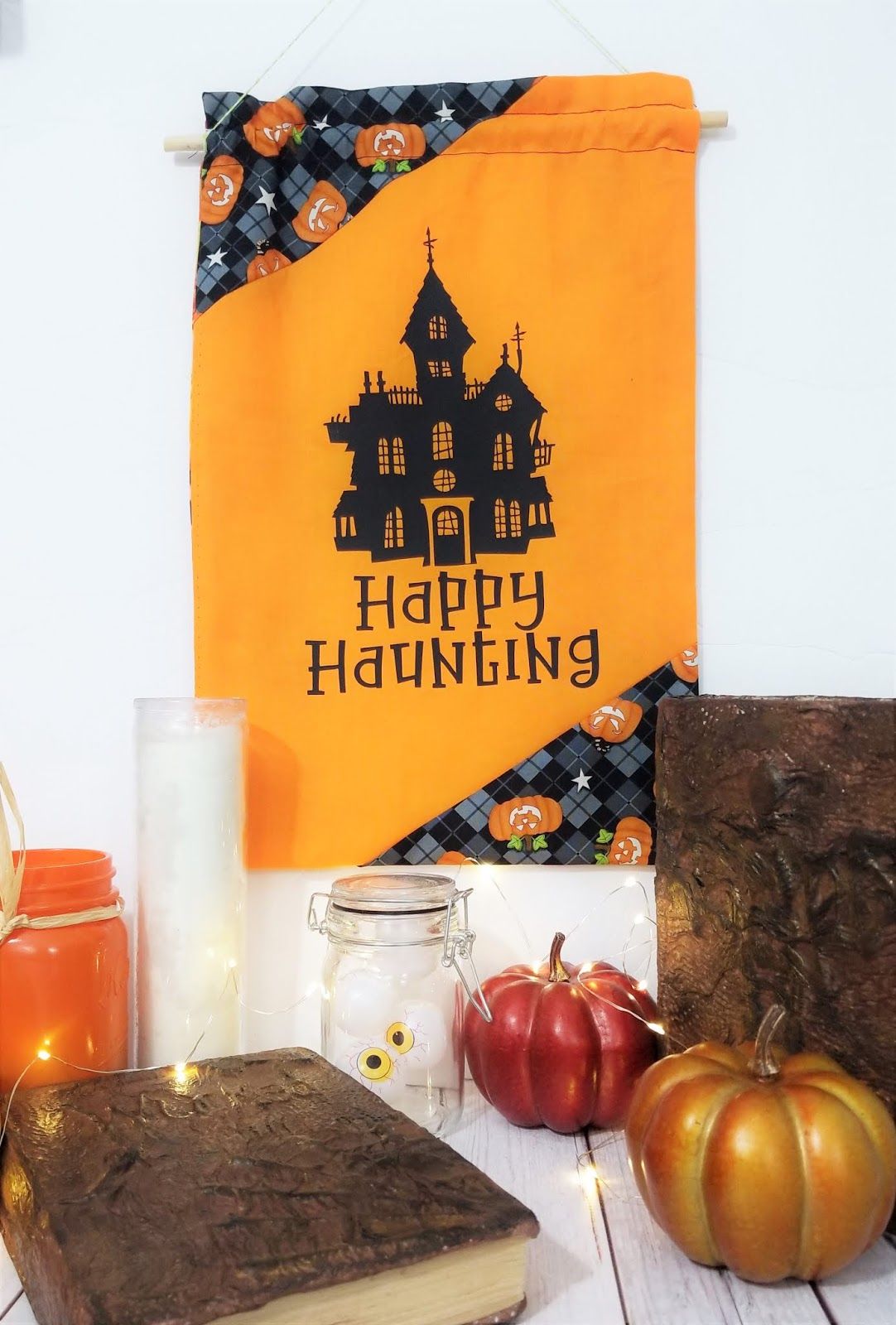 Source: sewsimplehome.com
Wall decor like this is just what you might need for your fall decorations this year. It's easy to make, and the best part is that it is reversible!
If you've got a way with a needle and thread and you are an adept seamstress, then this project will be a breeze for you.
You'll also need a Cricut machine, vinyl, a wooden dowel from here, and contrasting fabric. Feel free to use up your stash of scrap fabric.
Speaking of scrap fabric, here are DIY scrap fabric projects for you to try out!
16. Turkey Paper Headbands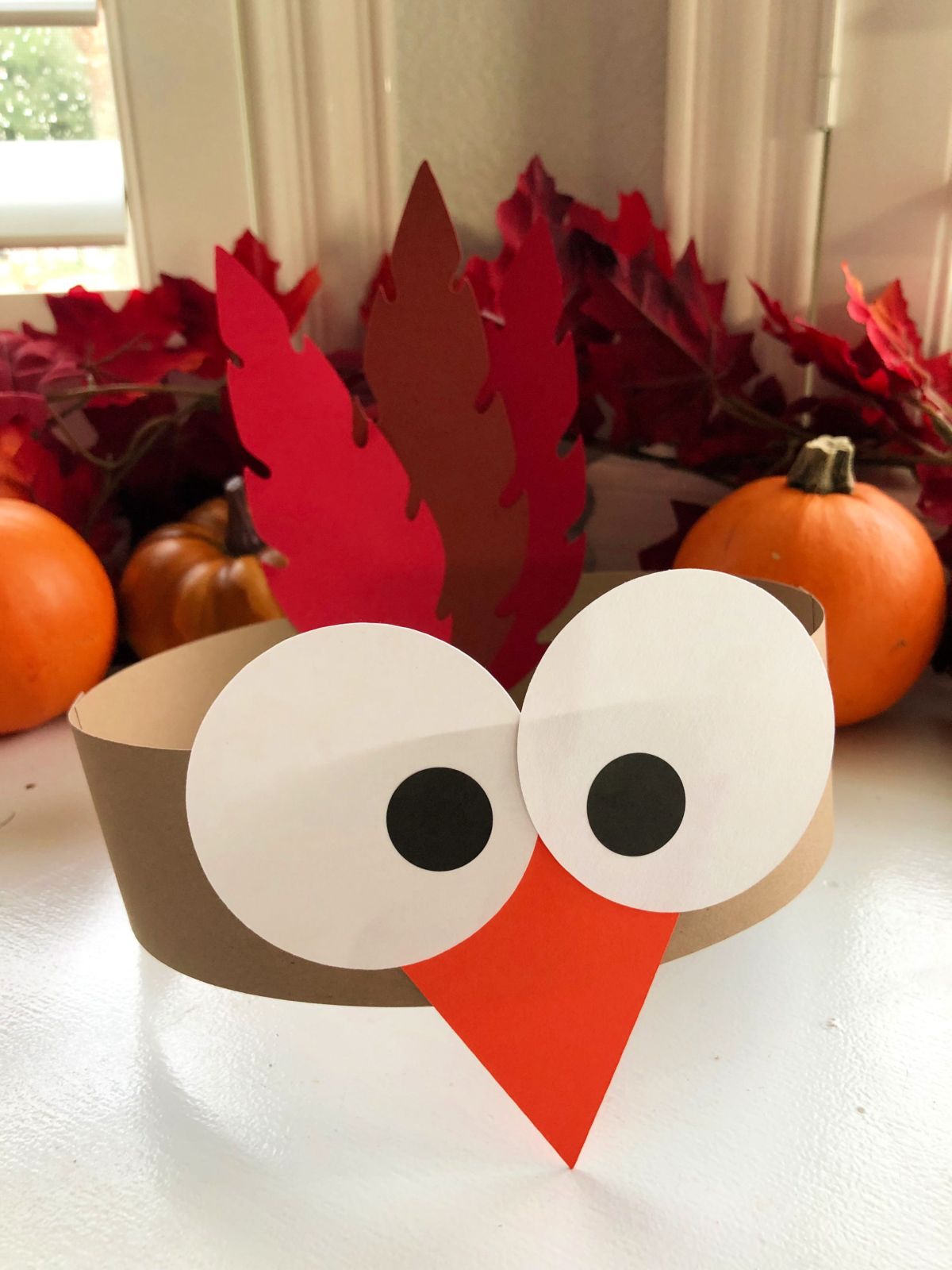 Source: sewwoodsy.com
Take a look at these cute paper turkey headbands! They're the perfect accessory for your kids if they're putting up a Thanksgiving Day play.
Heck, you don't need a reason to make them; they're just really fun and easy! Grab your colored cardstock, a few paper bags, double-sided tape dots from here, and also, you'll need your Cricut machine.
Don't forget the feathers! They're crucial to complete this turkey headband.
17. Faux Apple Centerpiece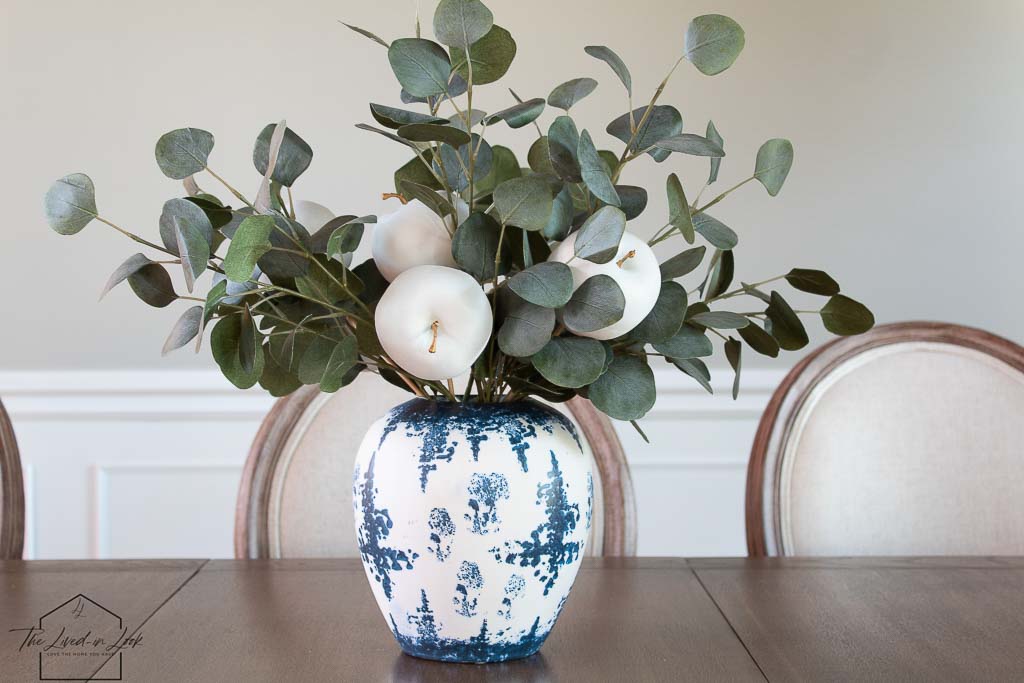 Source: thelivedinlook.com
As I said, you can't rely on just your turkey to act as your Thanksgiving centerpiece. So let this apple centerpiece do the work for you!
It is sublimely elegant in its simplicity, with just a touch of Greek flair to it. The white apples are offset by sprigs of eucalyptus(look here).
As seen in the picture, you can pick out something Thanksgiving-themed for the vase or go with a more neutral vase.
Why don't you take a look at these DIY dollar tree centerpieces for more inspiration?
18. Felt Turkey Craft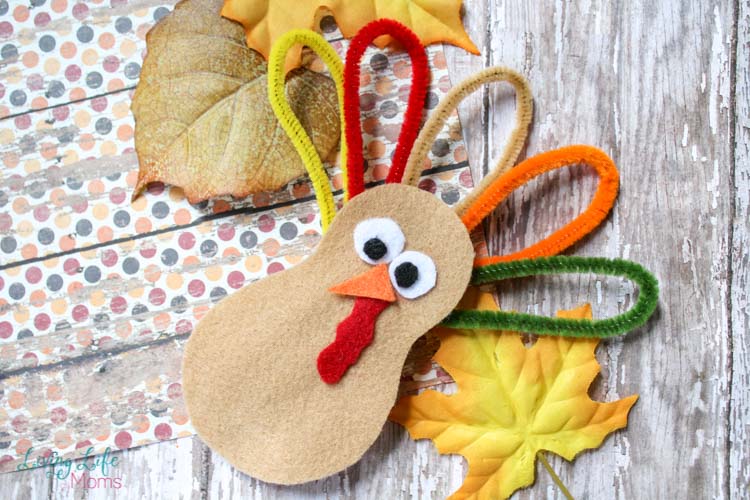 Source: livinglifeasmoms.com
Here's another DIY felt turkey craft project you can explore with your child. They're really quite simple, and you probably already have everything you need to make it.
But wait, do you have pipe cleaners? You'll be twisting pipe cleaners into the turkey's feathers. So, if you don't have your fall-colored pipe cleaners, then pick some from here.
For the eyes, beak and the wattle—the red fleshy flap on the turkey's chin—you can cut out little bits of felt to serve the purpose!
19. Mason Jar Pumpkins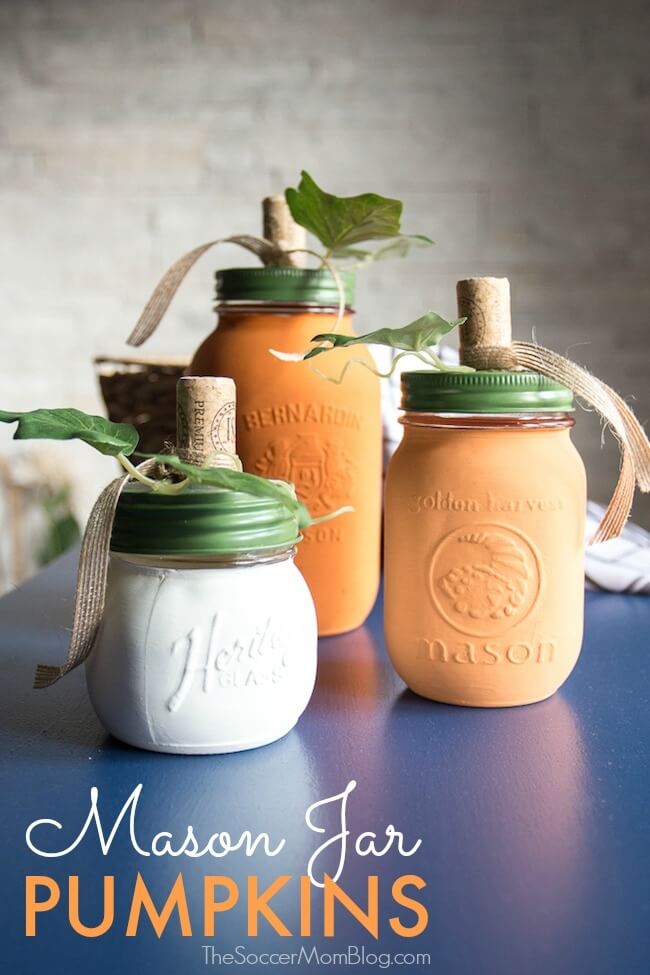 Source: thesoccermomblog.com
Think what you like, but I believe that mason jars can do anything! They're perfect for so many different things, and for this next craft project, you can pick up your mason jars from here.
These mason jar pumpkins are just so simple to make. You'll need paint, a wooden cork to use as the stem, and some jute twine or ribbon to wrap around.
You can also coil a tendril of a leaf, as seen here, once you're done. You can use chalked paint or matte paint to get that dull finish you see here.
Love this idea? Check out these mason jar gift ideas.
20. Upcycled Soup Can Craft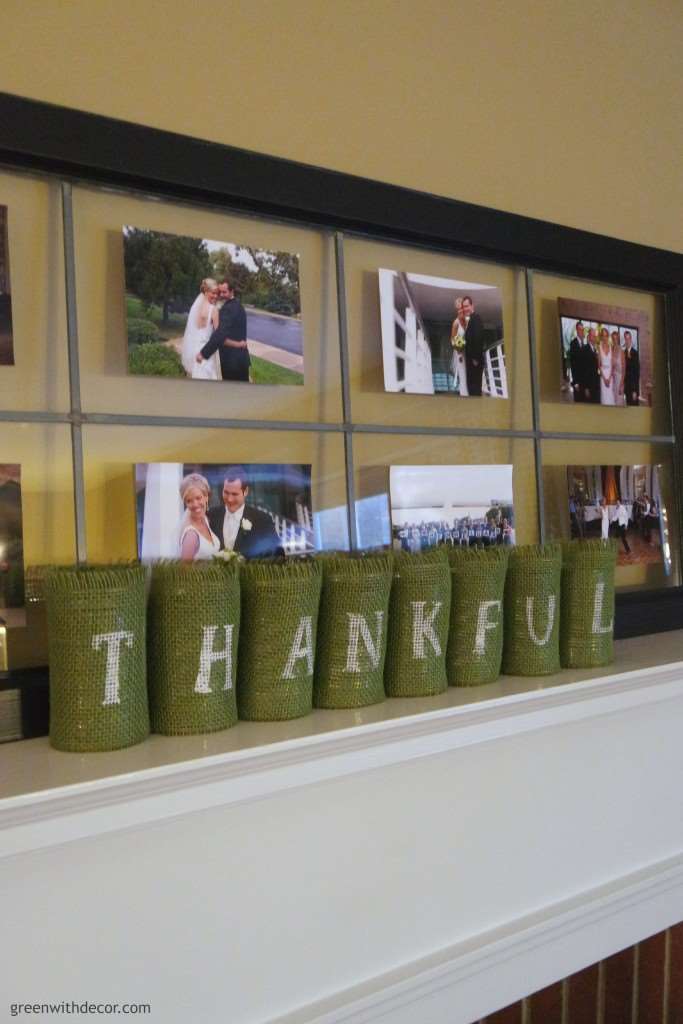 Source: greenwithdecor.com
Check out these upcycled soup cans! With just a few supplies, you can turn these old cans into a lovely mantlepiece arrangement, as you see here.
Grab some paint, a bit of sandpaper, and a few toothbrushes. Before you begin, however, remember to wash, rinse and dry your cans completely.
Once that's done, and you've painted your cans, grab your paintbrush and paint the letters of the word 'Thankful' in each individual can. You can rub a bit of sandpaper to distress the can if you like.
Love this craft? Check out these upcycled tin cans!
21. Felt Turkey Craft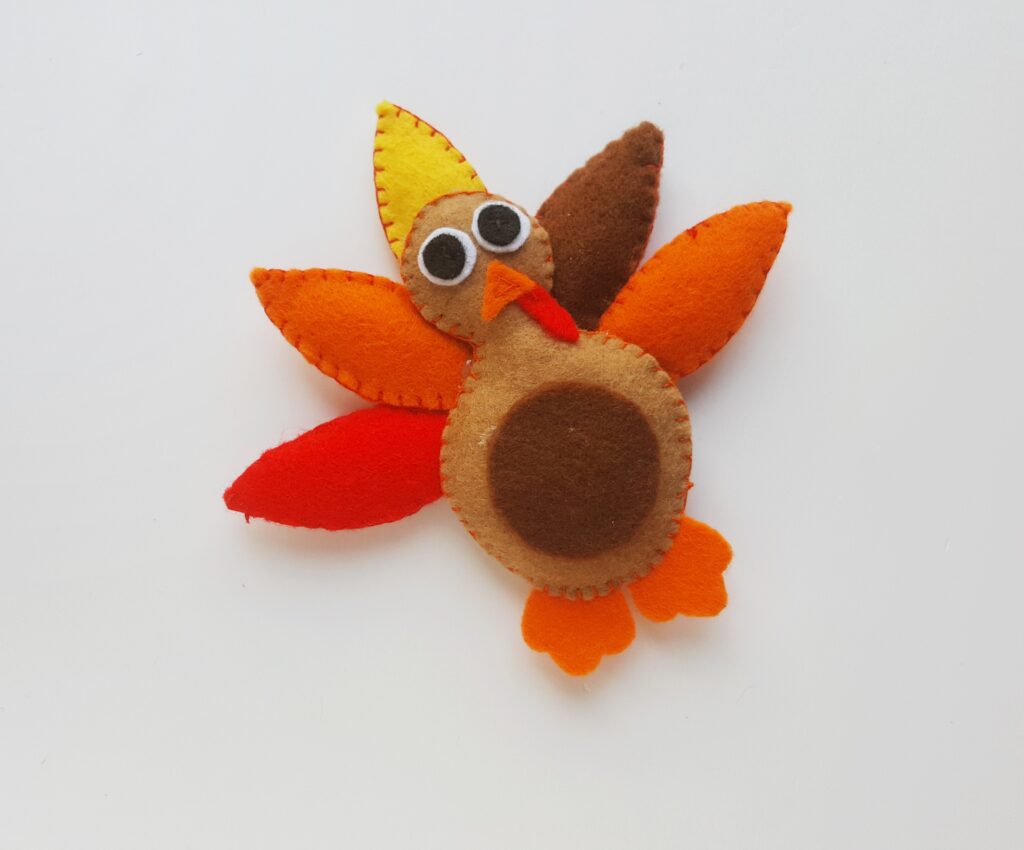 Source: easythingstosew.com
We've hit the trifecta for felt turkey crafts. By the time you make your way through making all these felt turkeys, I bet you'll be able to set up a yard sale.
I believe you already have all the supplies you'll be needing for this DIY craft. If you've run out of felt fabric, just pick some up from here.
You can pin your felt turkeys up or even string them together into a garland of sorts. Then you can hang them up in your kids' playroom for them to enjoy.
Here's an idea: you can also use these felt turkeys as party favors!
22. Tea Towels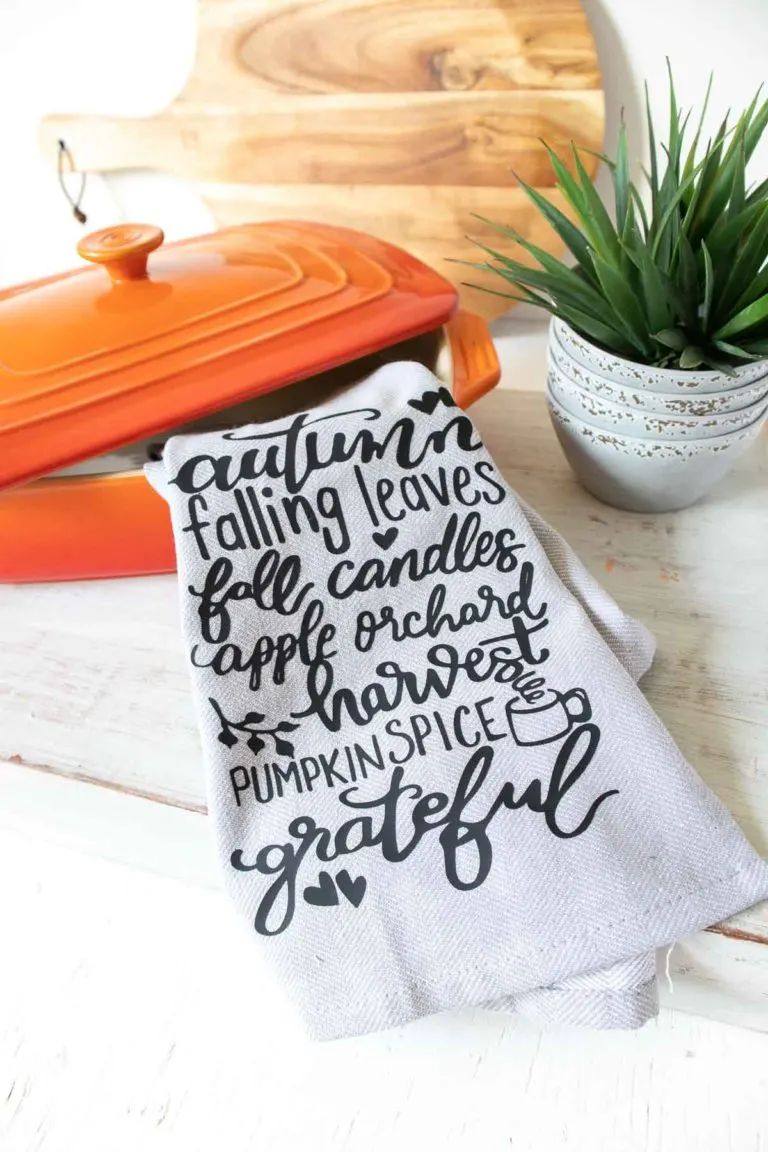 Source: sustainmycrafthabit.com
You won't believe how much a single customized tea towel like this can do to set the tone of a room. Just picture it in your kitchen or your bathroom; doesn't it look marvelous?
You can find basic white tea towels, preferably cotton, right here. You'll also need iron-on black vinyl, a Cricut standard grip mat, and a weeding tool.
One thing you can and should do is to pre-wash and dry your towel, then iron out all creases before you begin! Then just figure out your wording, font, and other customizable details, and get started!
23. Cricut Thanksgiving Faux Pumpkin Craft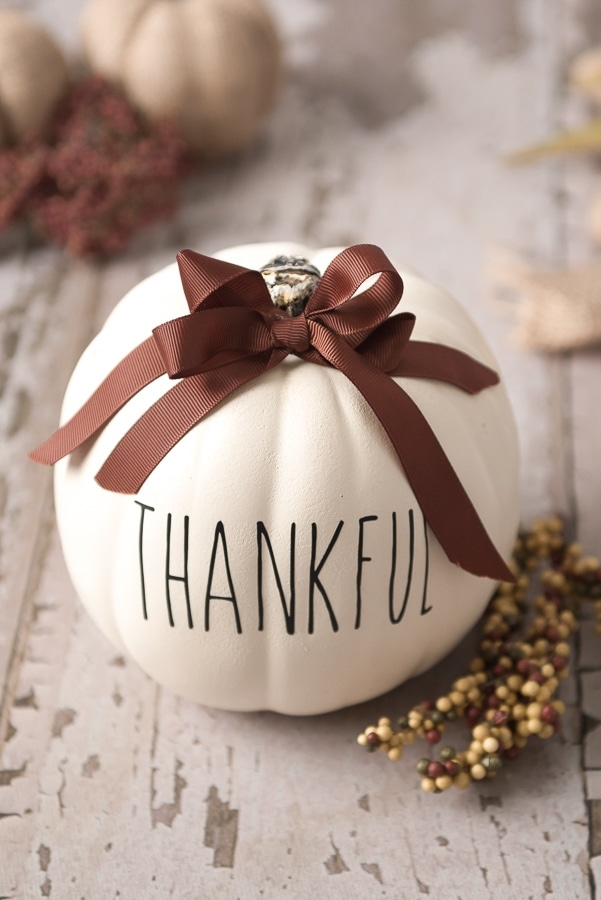 Source: mommymadethat.com
Check out this elegant little pumpkin. Doesn't it look utterly adorable sitting there with that bow on top? How would you like to make a couple of them for yourself at home?
You'll need your Cricut machine again, as well as vinyl and transfer tape, both of which you can get right here. You'll also need a weeding tool, a scrapper, a cutter, and finally, a length of fall-colored ribbon from here.
You can pick up your craft pumpkin from a dollar store or even at Walmart. You can even pick out the shape and size that will fit your home perfectly!
24. DIY Pumpkin Vase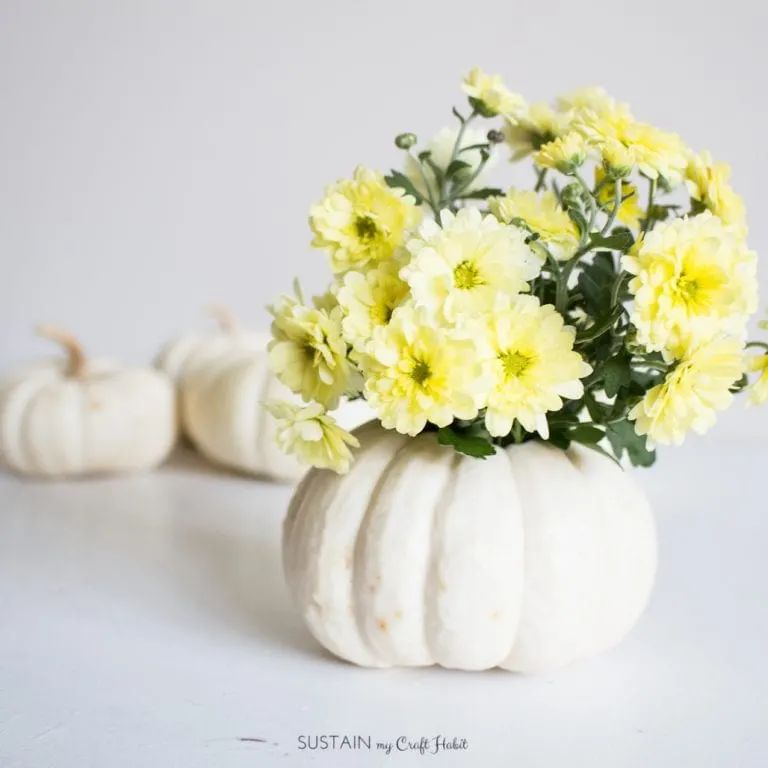 Source: sustainmycrafthabit.com
This mini pumpkin vase is cute as a button and super simple to make. You can fill it up with flowers, or just use it as a bowl to store your keys, spare change and other odd bits and ends.
Alternatively, you can use this little pumpkin as a planter. They're just the right size to sit comfortably on top of a desk!
You'll need a mini-sized pumpkin, a paring knife, and fresh flowers if you plan to use it as a vase. You'll notice that since they're made from real pumpkins, you'll have to throw them away soon.
Check out more vase ideas here.
25. Painted Rocks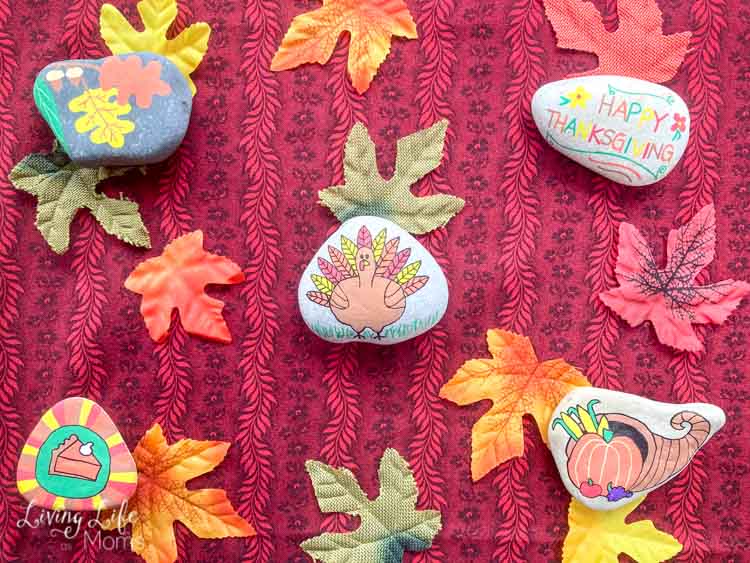 Source: livinglifeasmoms.com
Kids tend to love rock painting. It was a must-try craft project for me growing up, and I'm sure the tradition continues even today.
In celebration of Thanksgiving, how about you organize a fun afternoon of Thanksgiving-themed rock or pebble painting?
A glass of lemonade and a plate of cookies will pair well with this, don't you think? Check out these rock photo holders.
26. Toilet Paper Roll Turkey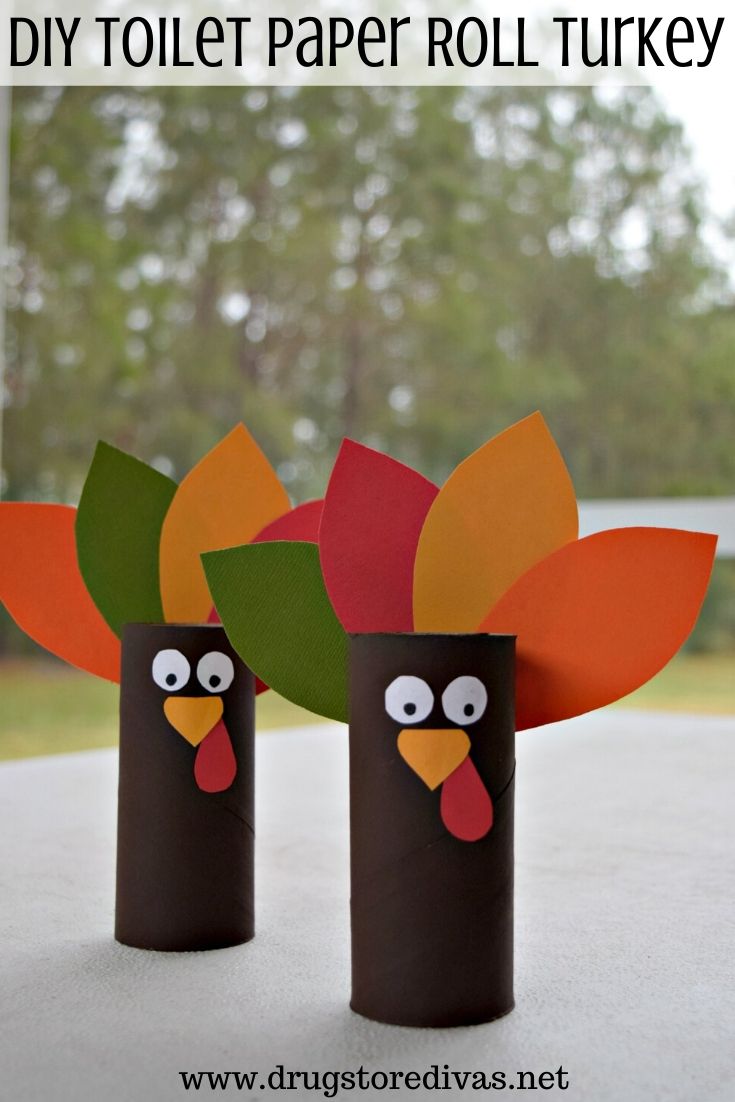 Source: drugstoredivas.net
Toilet paper roll crafts have really grown on me. I find that they are utterly endearing for some odd reason.
These toilet paper roll turkeys will surely brighten up your kids' craft desk. Making these turkeys will also brighten up their afternoon!
Grab your supplies, a few rolls of toilet rolls, and some colored paper to get started.
Also, check out this unicorn toilet roll craft while you're at it!
27. Personalized Napkins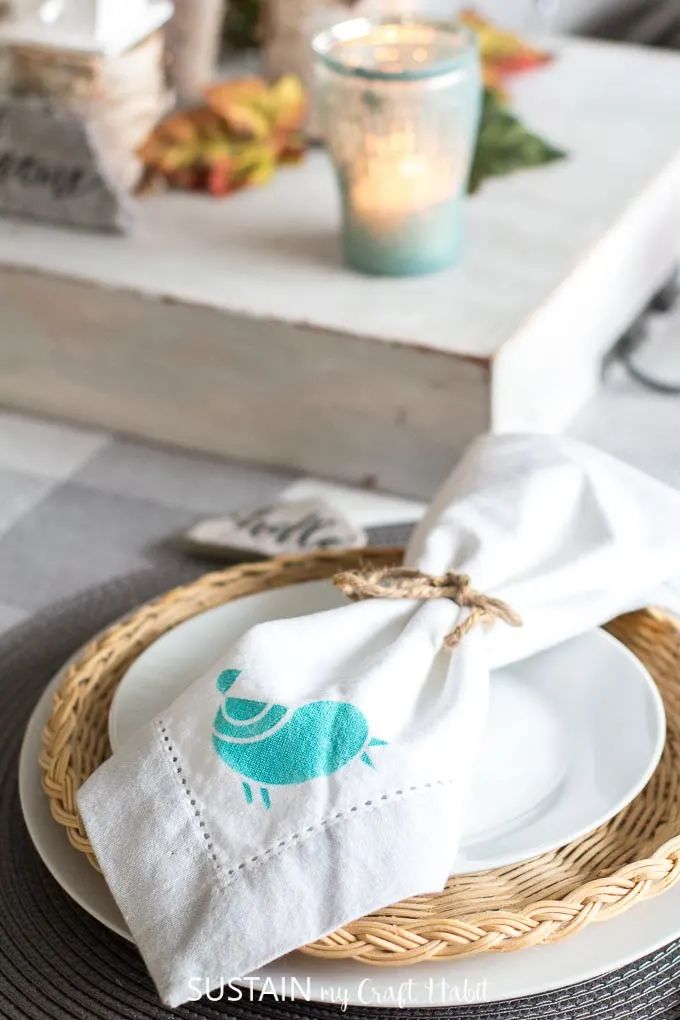 Source: sustainmycrafthabit.com
We've already read how to make fall-napkin holders, a centerpiece, and even place settings. Why don't we round it off with this personalized napkin?
Stenciling your design onto the napkins is sure to be fun. You'll only need to pick out your stencils, paint and then dab it on to the cloth with a paintbrush to finish it up.
For the best possible finish, use good-quality linen napkins for this project!