Got a bunch of tissue paper laying around? Why not make your very own tissue paper flowers that you can use to decorate your home?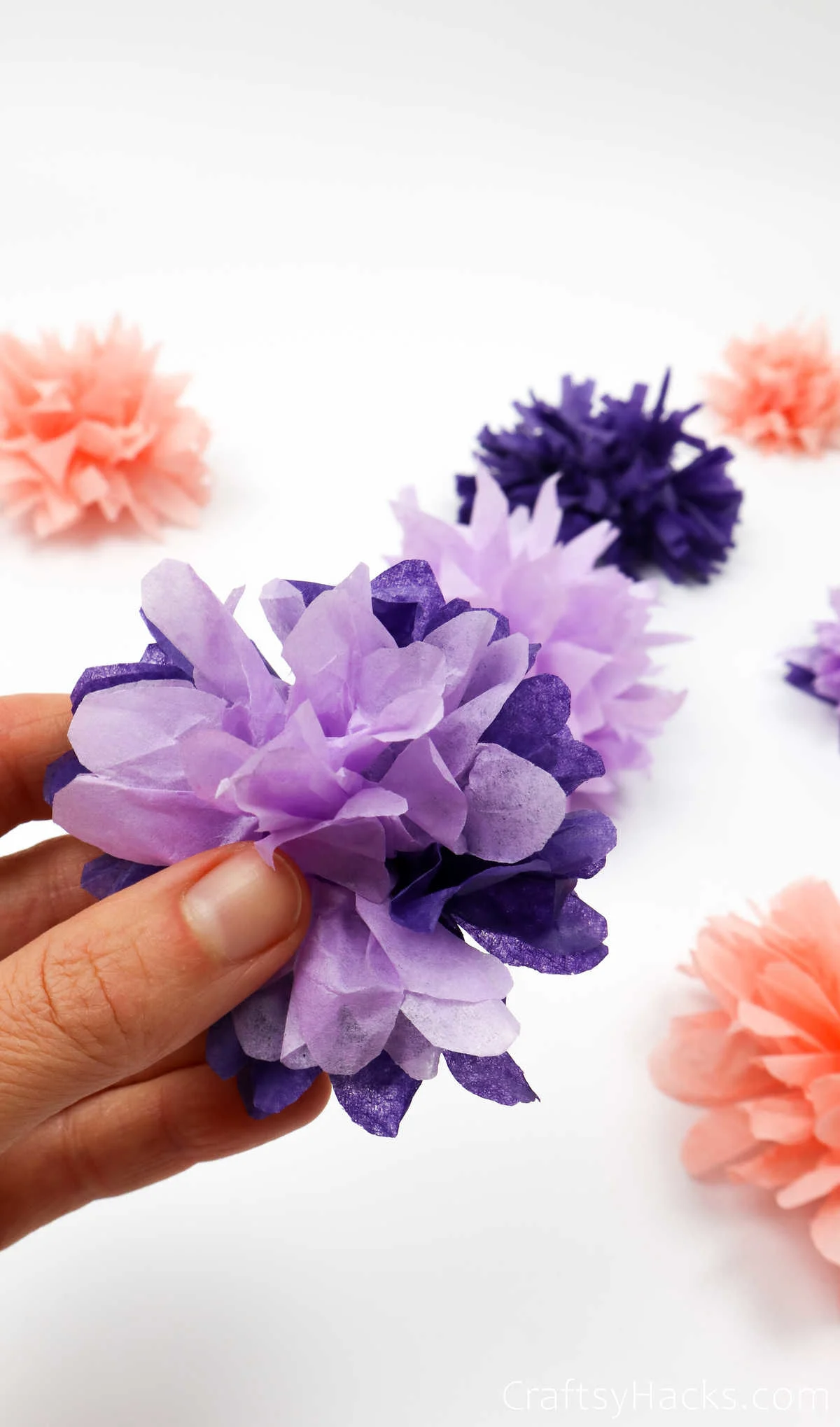 Working with tissue paper can be as fun as it can be tricky. The texture and pliability of tissue paper can be fun to mess around with, but what about when you're working on delicate-looking flowers like with this project?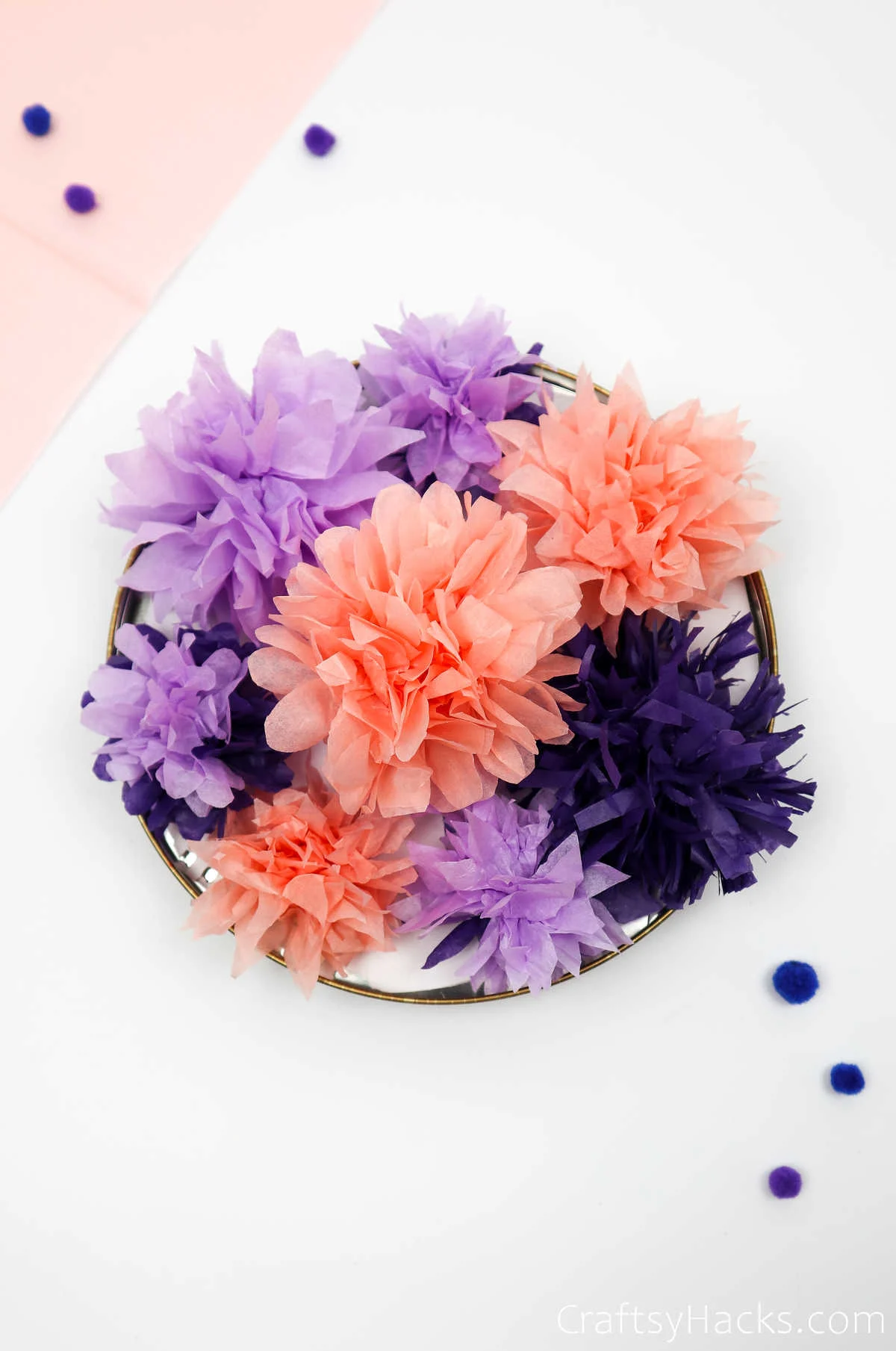 Well, fret not; these tissue paper flowers are surprisingly easy to make. I can also bet that by the time you make a couple of them, you'll get the hang of it.
Then the problem will be getting you to stop because you'll want to keep making a dozen of them!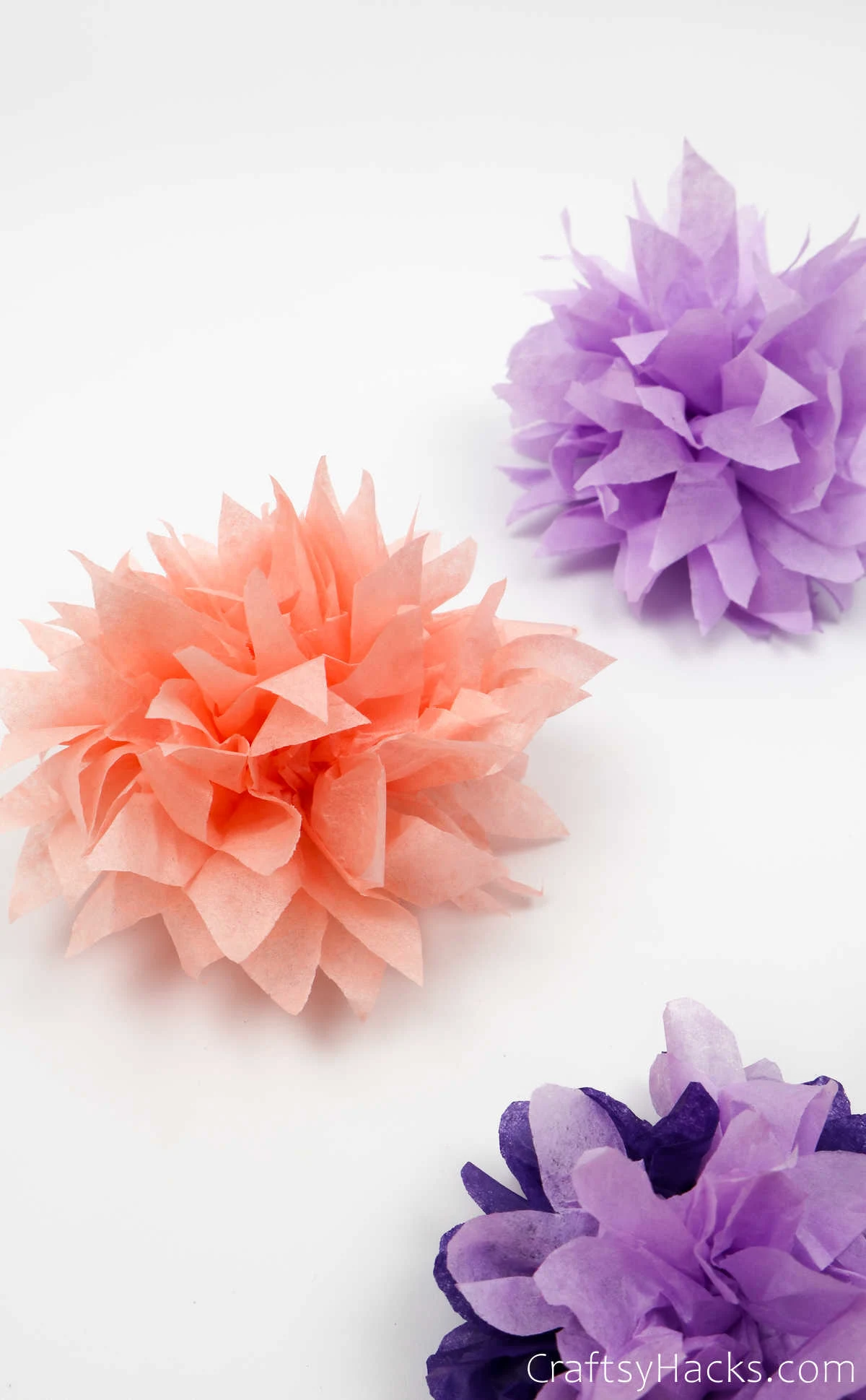 Supplies and Tools You'll Need
So, without further ado, take a look at the supplies you'll need for this project.
For a small flower:
7x tissue paper pieces (3"x5")
For a bigger flower:
8x tissue paper pieces (4"x6")
Scissors
Thread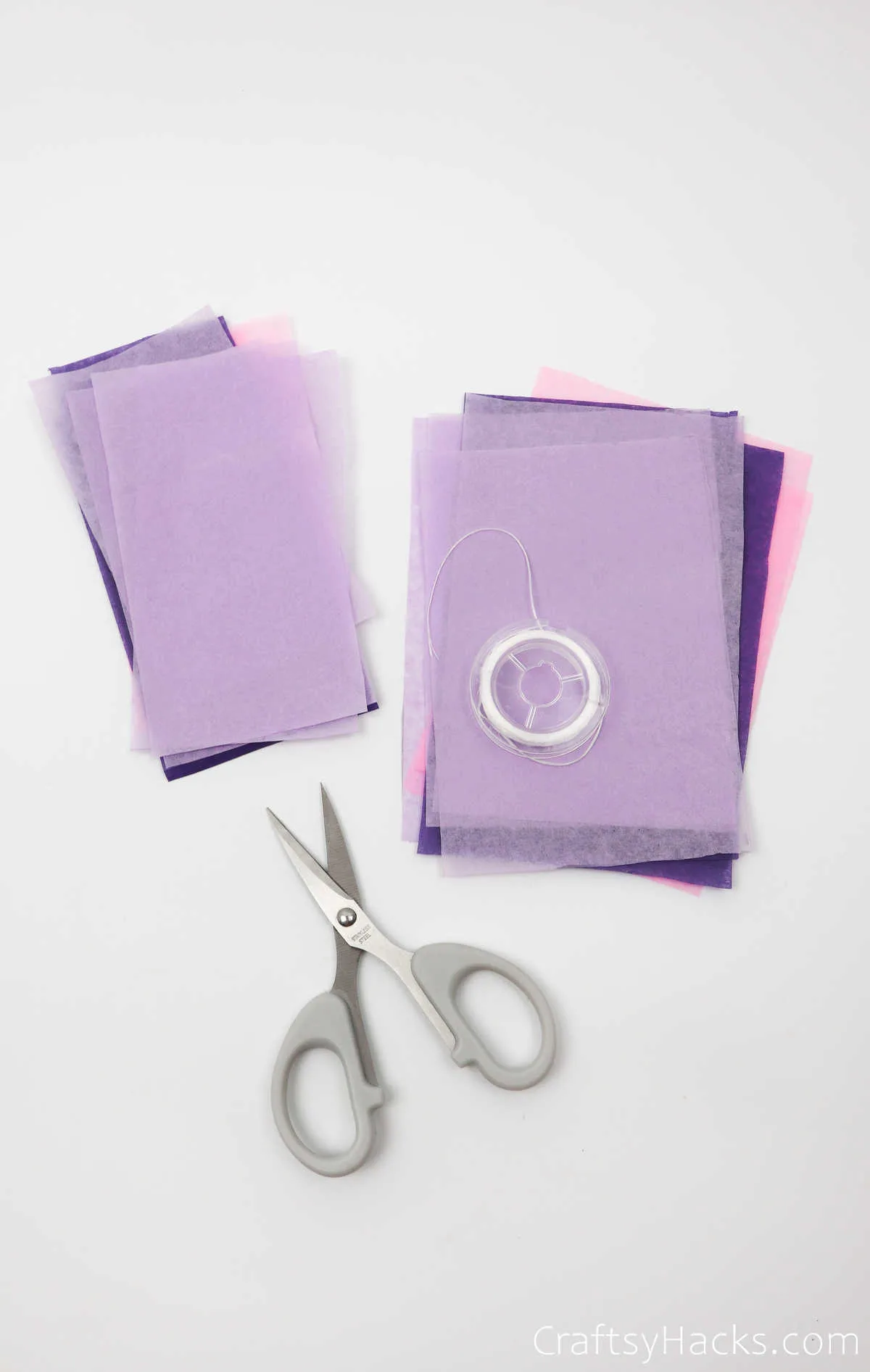 How to Make Tissue Paper Flowers
The key to making these already amazing flowers even more so is to play around with the colors you're planning to use. Make sure to layer the petals with different shades and hues for the best possible outcome.
Step 1
The first order of business is to pick out your tissue papers and what color(s) you want them to be. You will be placing them over each other, effectively stacking them and aligning them.
So, feel free to experiment and play around with the color at this juncture. Also, remember that the more layers you add, the thicker the stack and the fluffier or more lush the flowers turn out.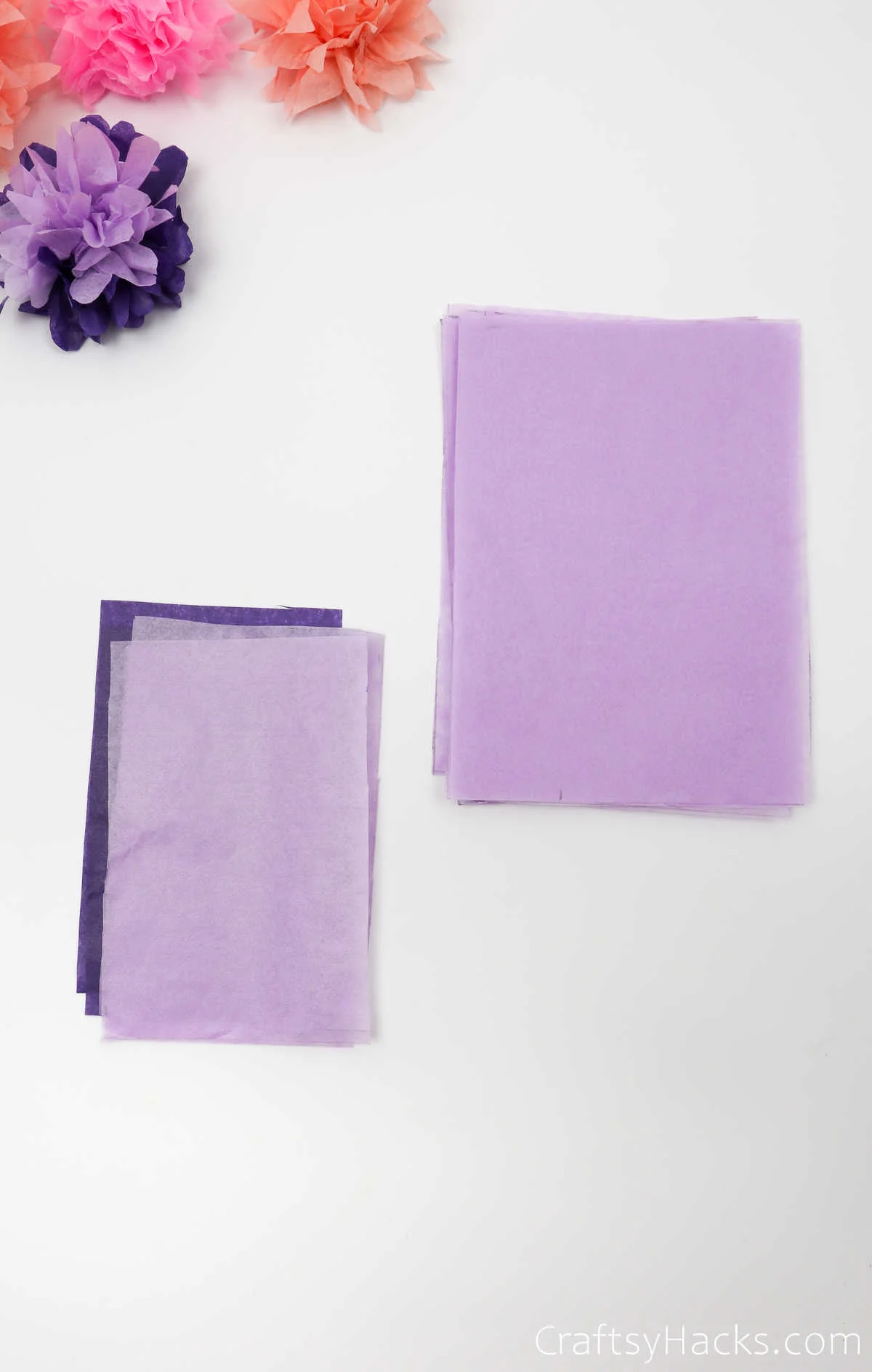 Step 2
Once you've aligned all the layers of tissue paper, grab one end of the entire stack and start folding inwards. You'll want to fold the sheets like you would fold paper to make a fan, which means you want an evenly corrugated shape, as seen here.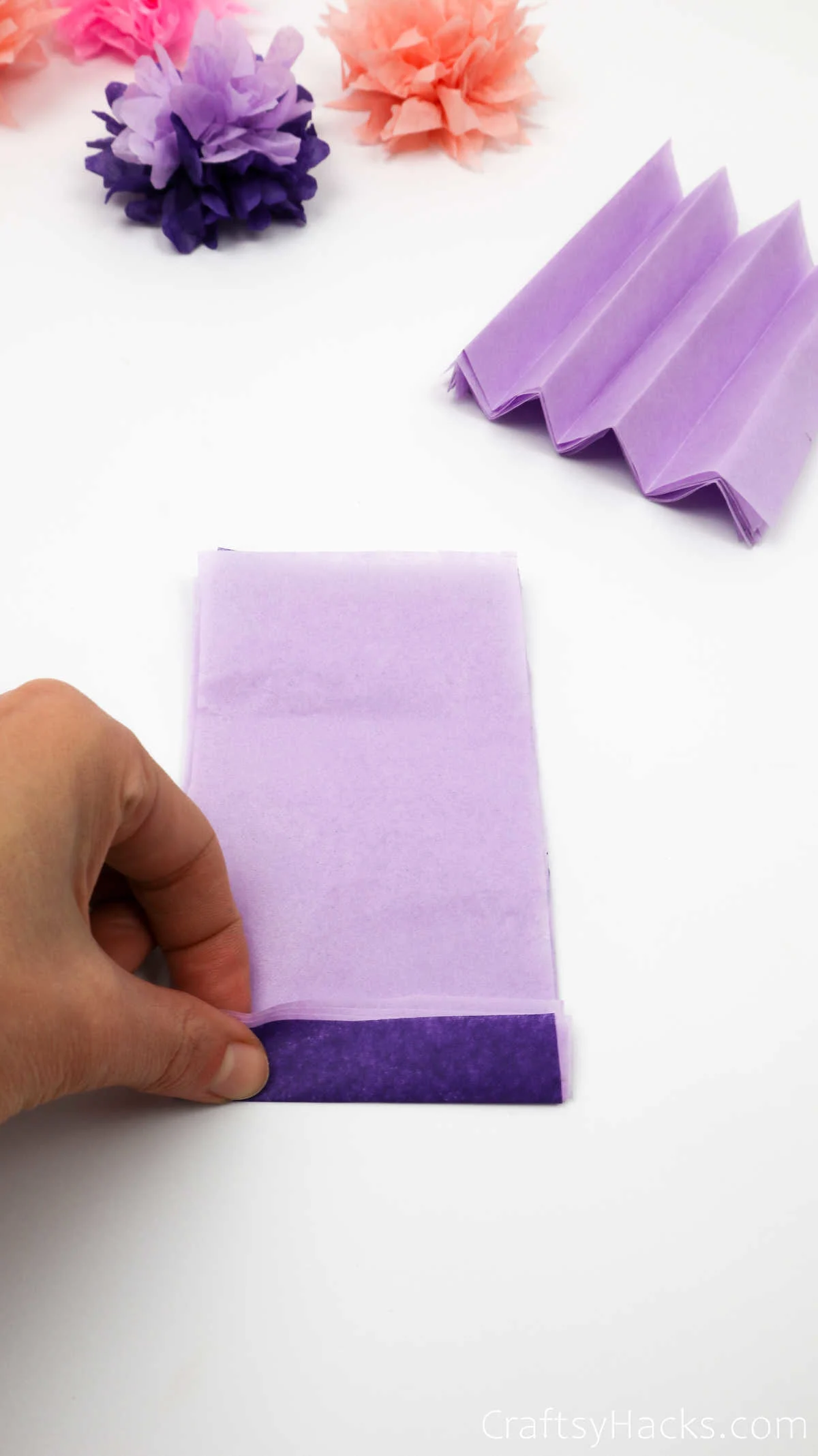 Go ahead and fold all your stack into these fan-like structures.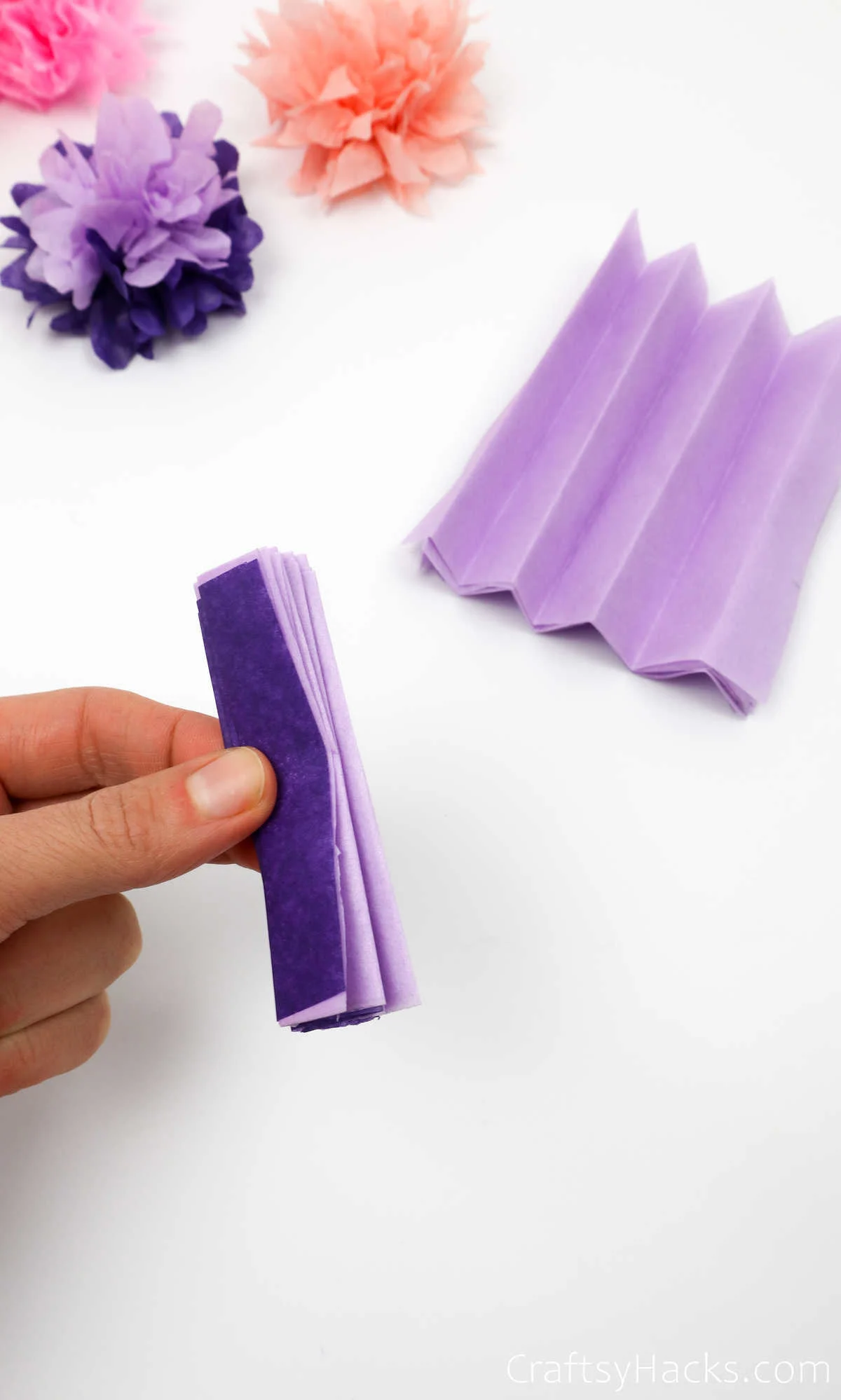 Step 3
The next step is to grab a bit of thread and tie it around the middle of the folded sheets.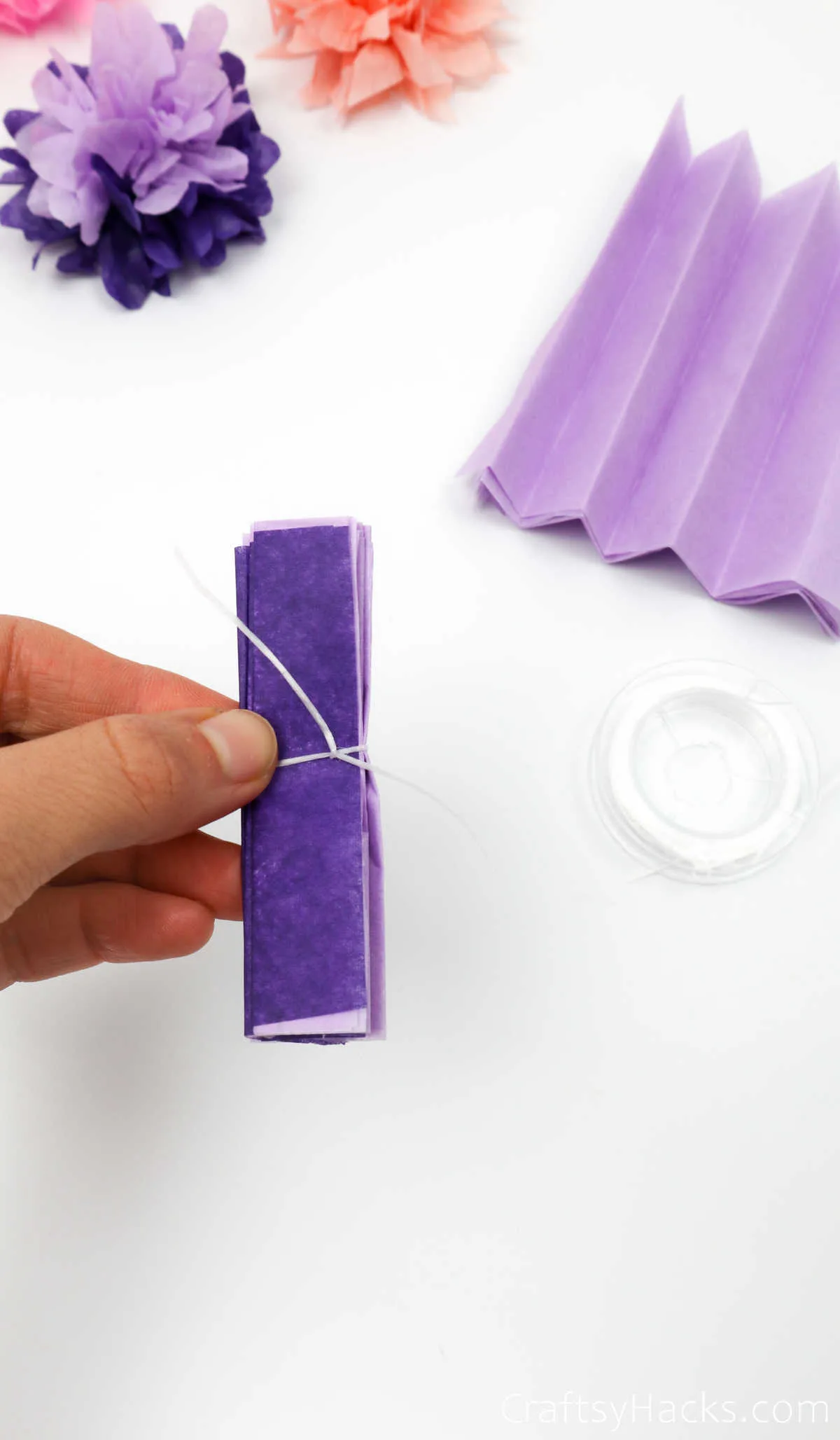 Tie all the different stacks you've folded in the same way.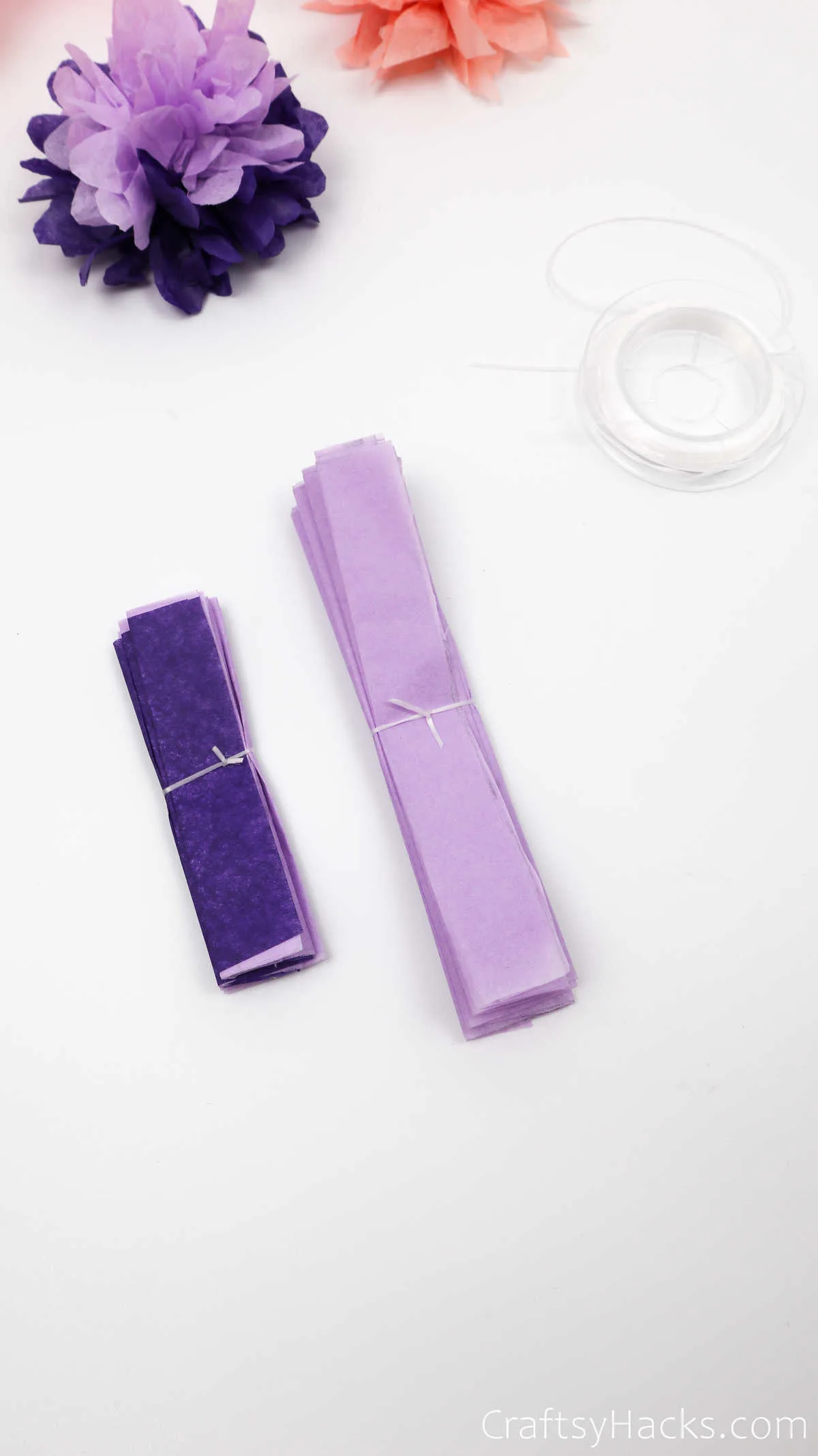 Step 4
Grab a pair of scissors and cut the edges of each stack. You can get a little creative with this step, actually. Depending on how you cut the paper, your flowers will take on different shapes when you unfurl the paper.
For example, you can cut the stacks in a tapering V, a curved U, or even into stripped ends, as seen below.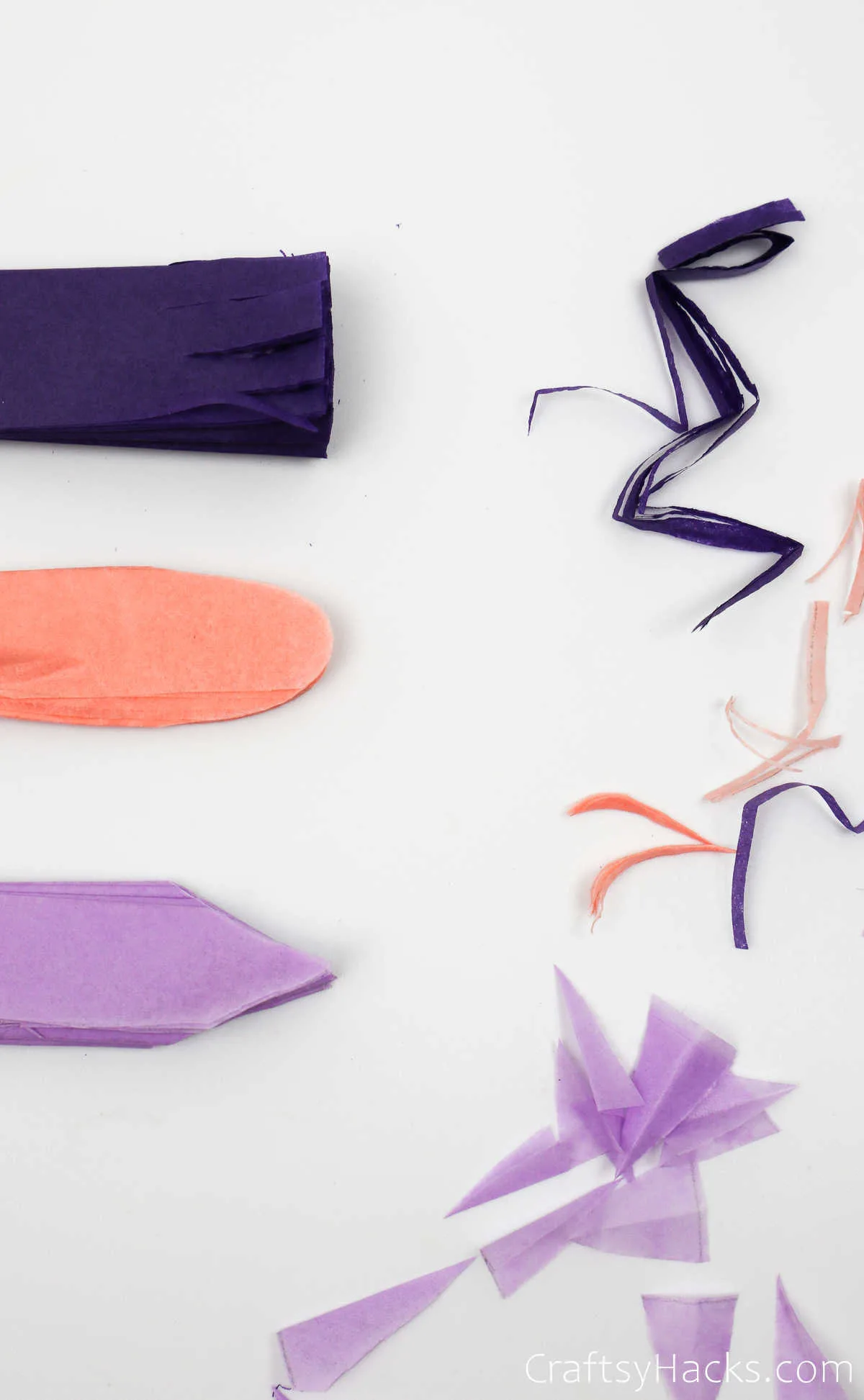 Step 5
Then, carefully and gently grab the ends of the paper and unravel or pull the ends open.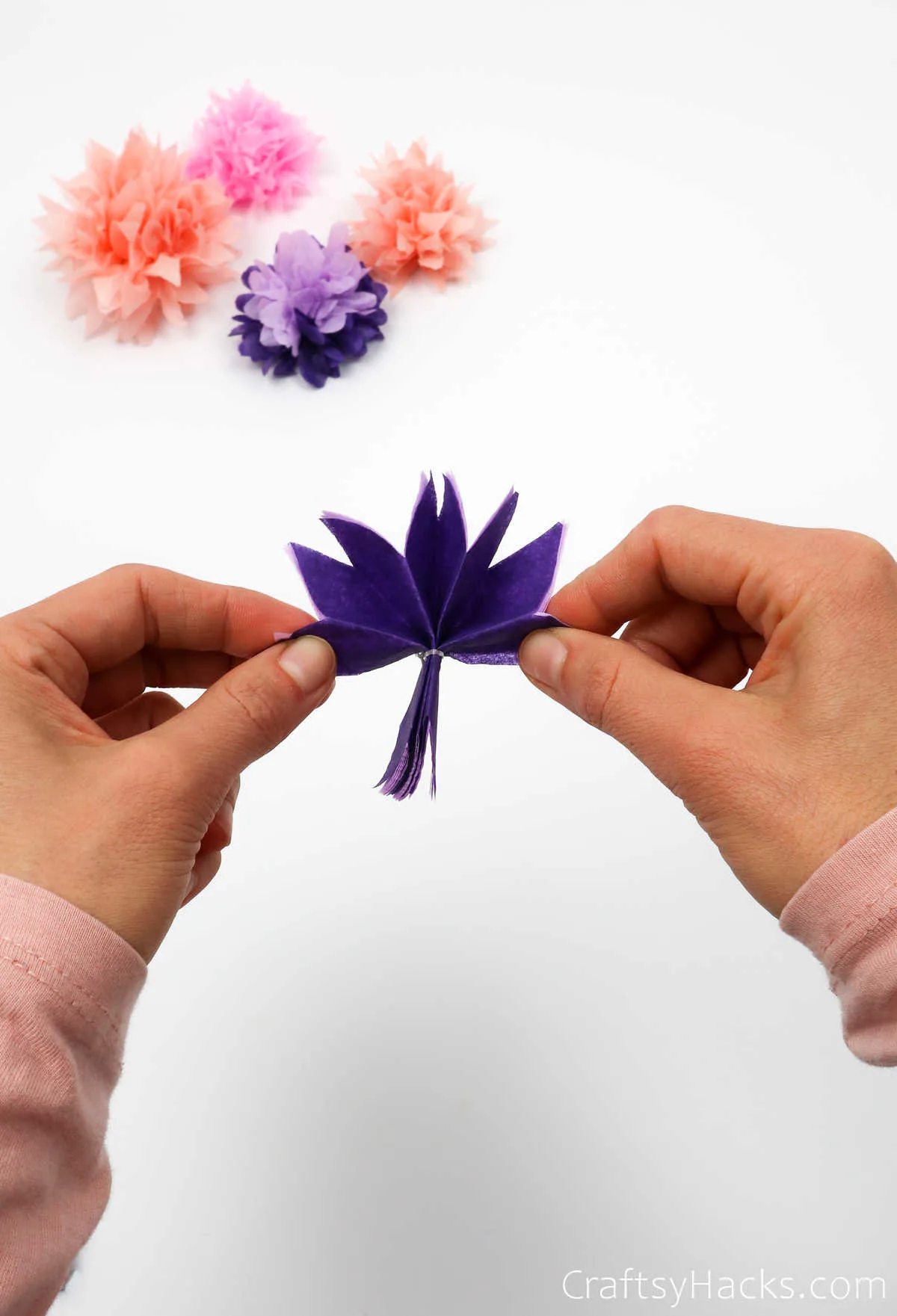 Spread every single layer and individual paper petal out and separate them from the stack.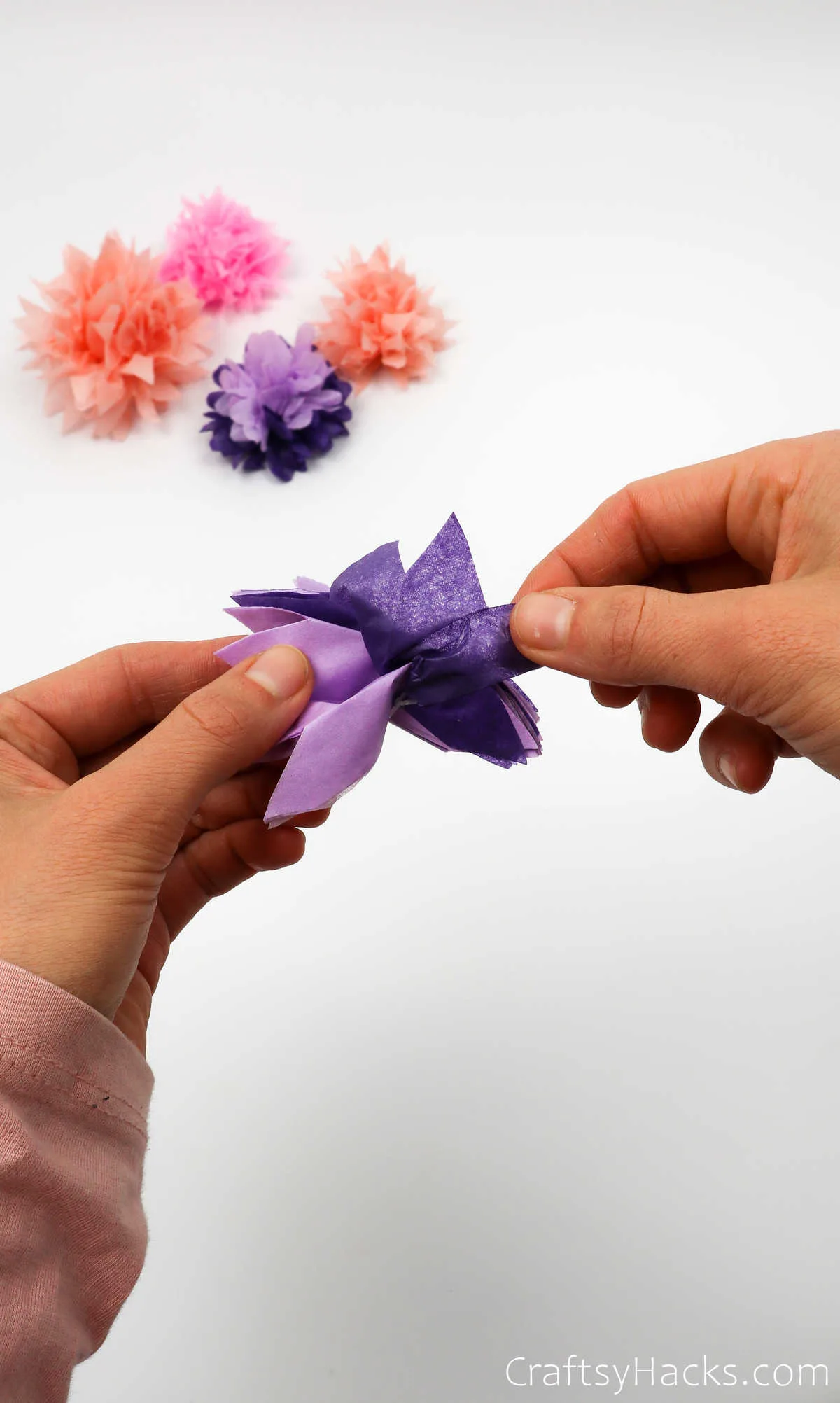 If you've used different colors of tissue paper, you'll probably want to unfurl them in accordance with the order you stacked them so that your tissue will retain the color pattern you intended to create.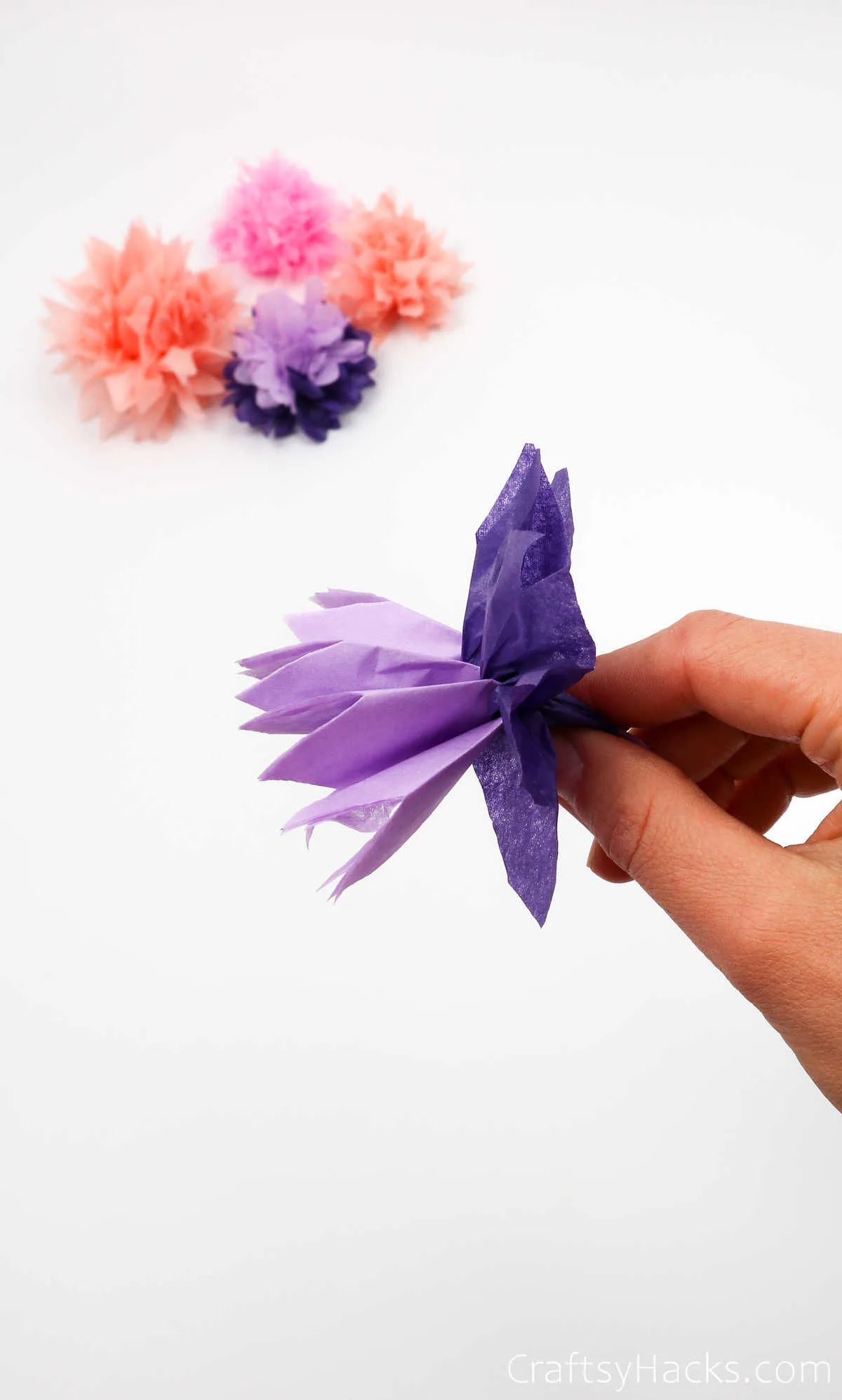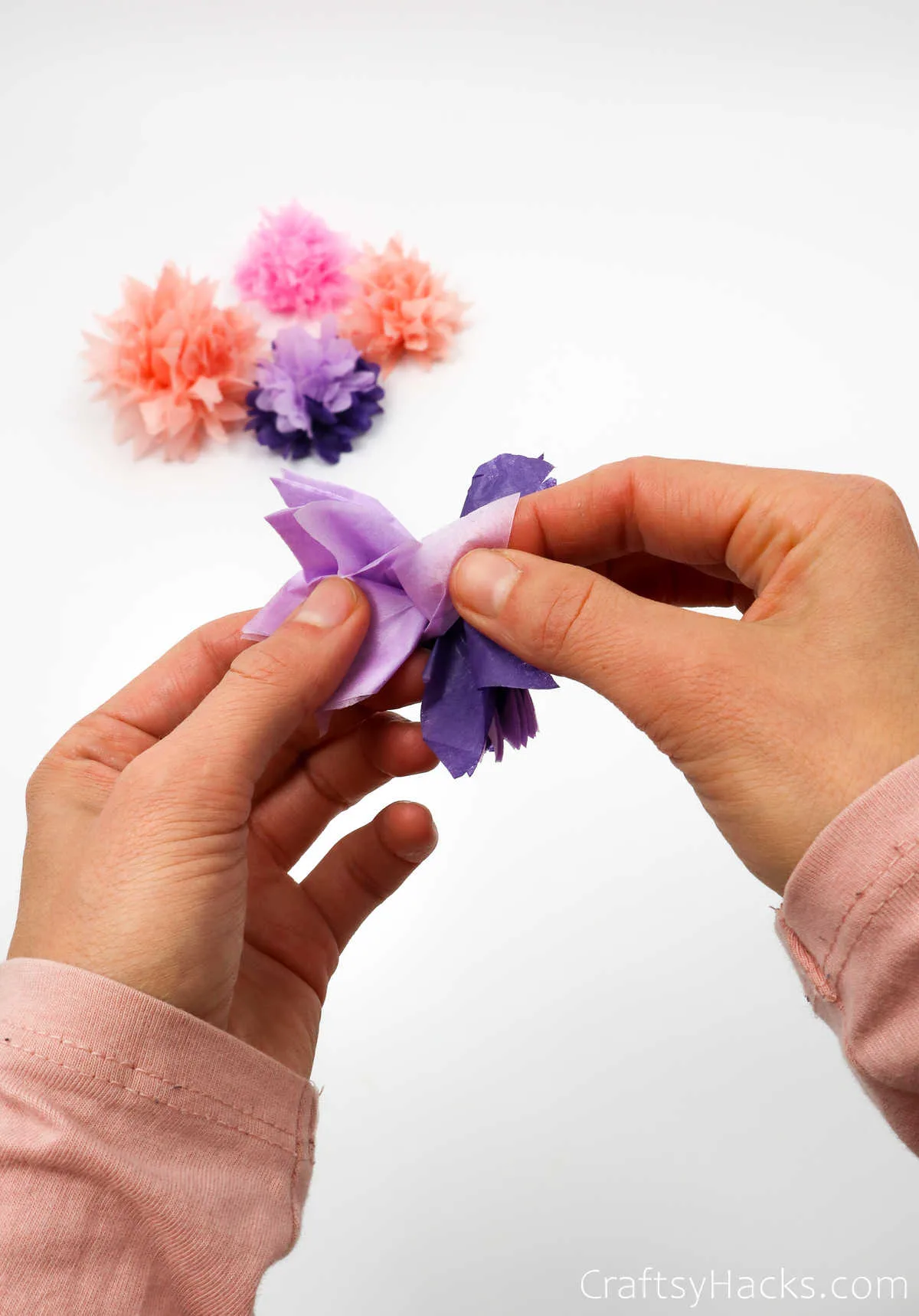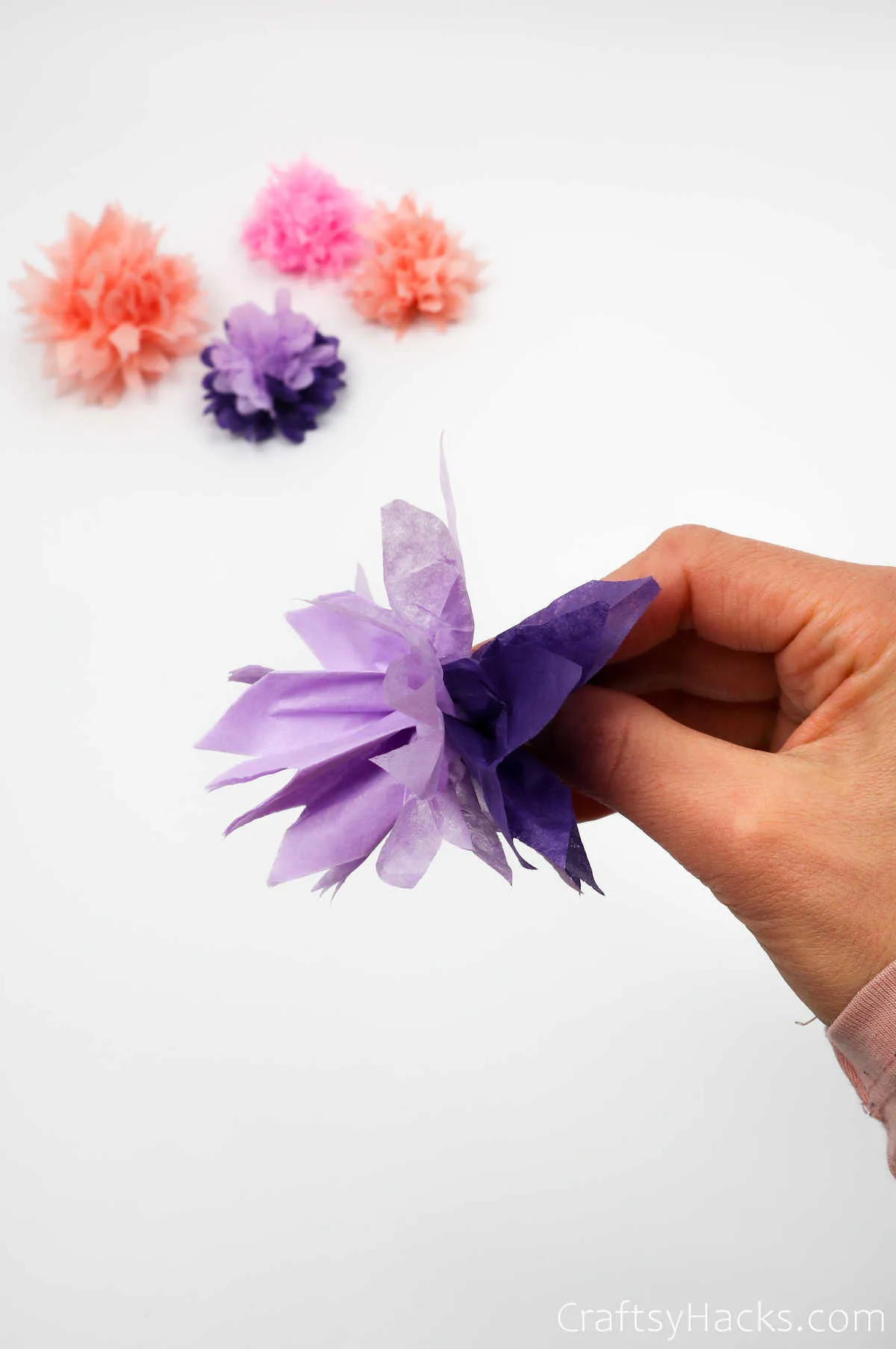 Step 6
This is what the top half of the flower will look like when you've managed to pull apart every single sheet.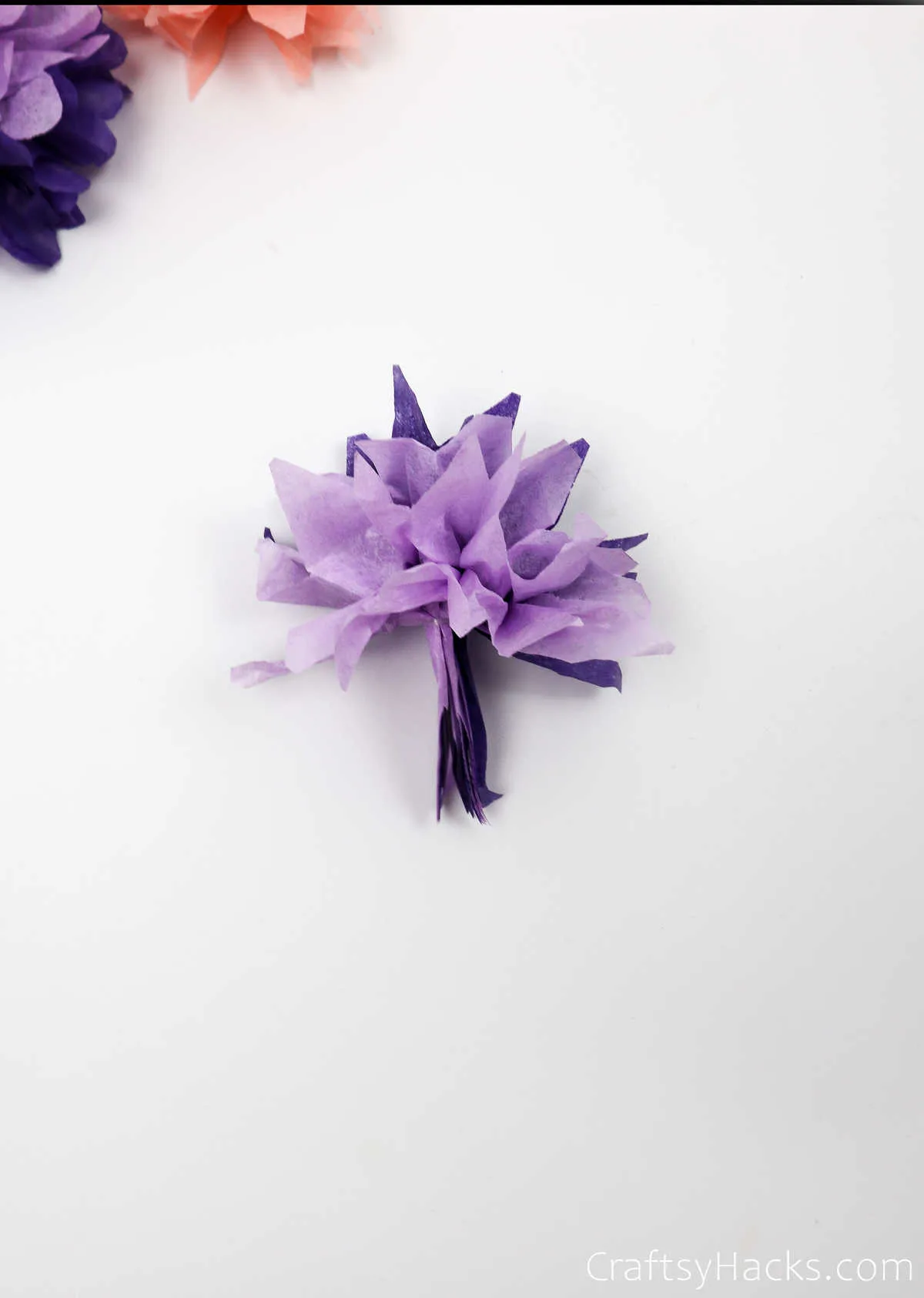 Now, repeat the same for the bottom half. You'll want to create a fluffy ball-like shape, as you can see. That's pretty much it for this project. Tweak your tissue paper petals a little, give it a little fluff, and you're all set!
How Many Sheets of Tissue Paper Make a Flower?
A small-sized flower will typically take between 7-9 sheets of paper, measuring about 3" x 5". A larger flower, on the other hand, measuring around 4" x 6", will take anywhere between 9-12 sheets of paper.
The rule of thumb is that the more paper you use, the thicker and bigger your flowers will turn out, irrespective of the size of every individual sheet used.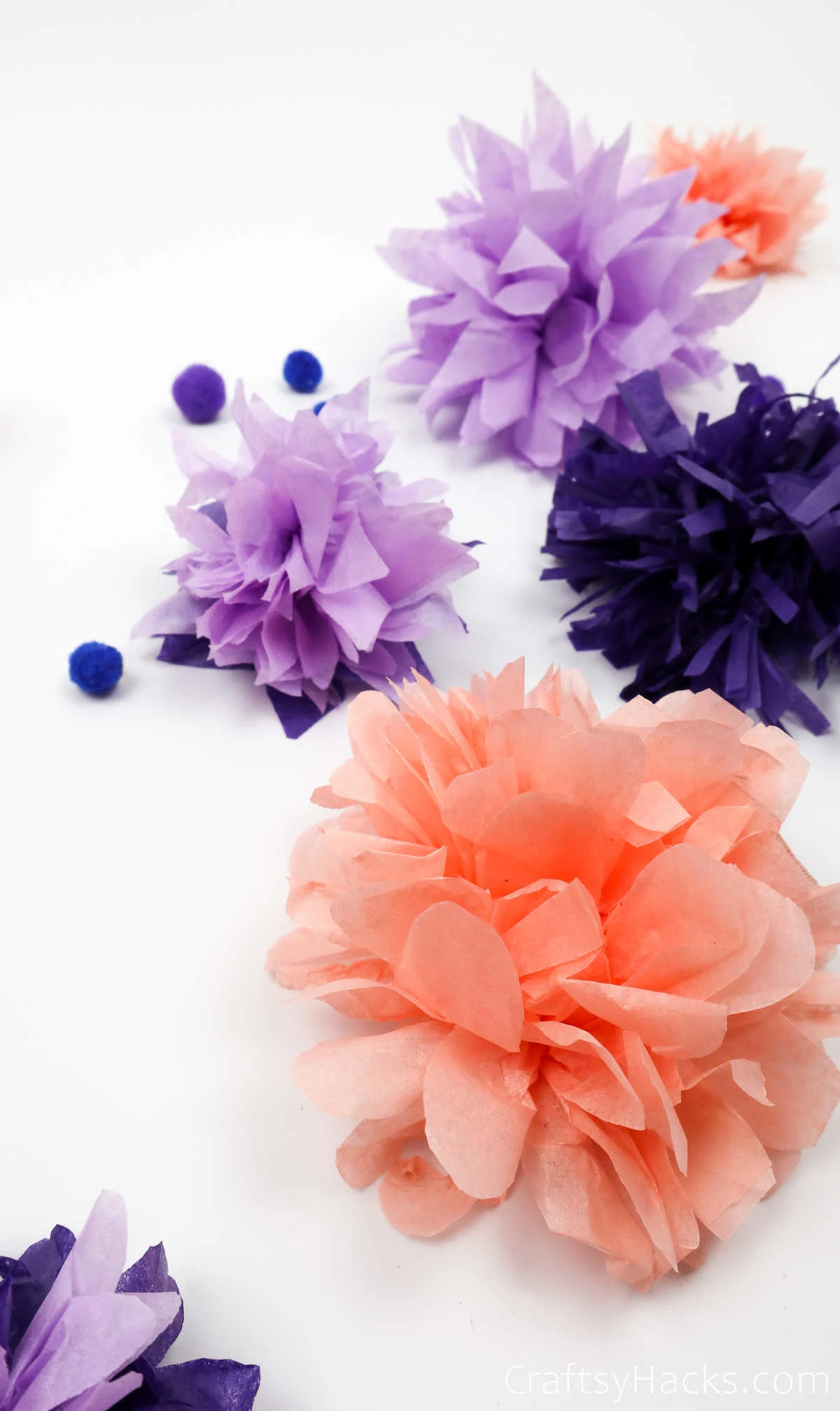 What Can You Use These Flowers For?
These flowers are largely used as a decorative addition. But, that being said, they're also a great craft project all on their own. You can make a few of them and store them for future projects. That's bound to save you some time when you're in a pinch.
But apart from that, these flowers can be:
Strung up into a garland and used as a banner of sorts at parties and gatherings.
Artfully arranged in a bowl and used as a centerpiece or placed on the mantel.
Used as box-fillers when packing gifts and presents.

Watch: How to Make Tissue Paper Flowers
Feel free to check a full tutorial on how to make these on Youtube!
Who Can Make These Flowers?
Well, you've seen how easy these flowers are to make. So, I think that just about anybody can make them. Kids and toddlers, however, could use a little guidance when it comes to using a pair of scissors and help on how to tackle tissue paper crafts without crushing the paper altogether.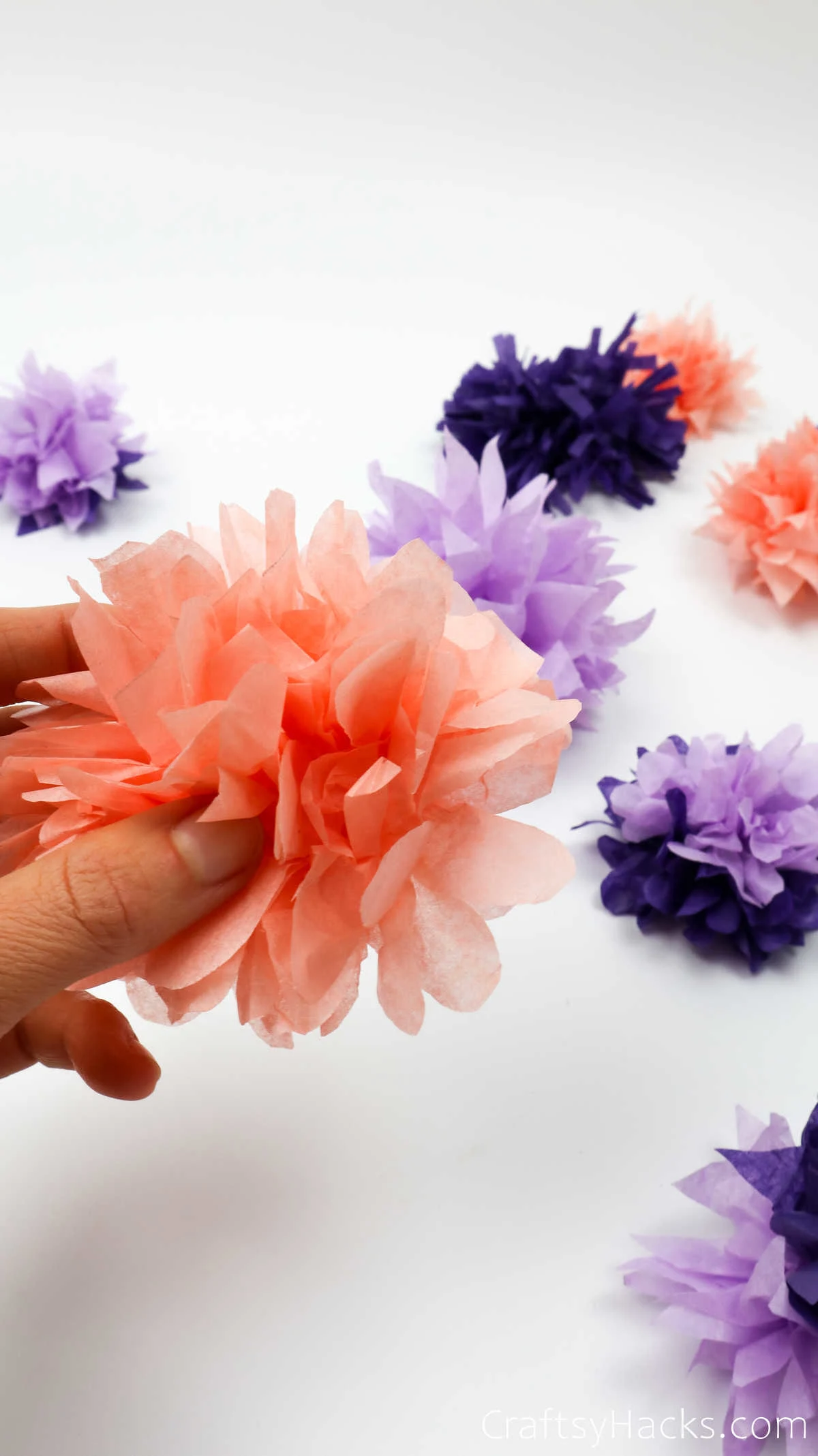 Other Crafts You Might Like to Make
Yield: one tissue paper flower
How to Make Tissue Paper Flowers (Step-by-Step)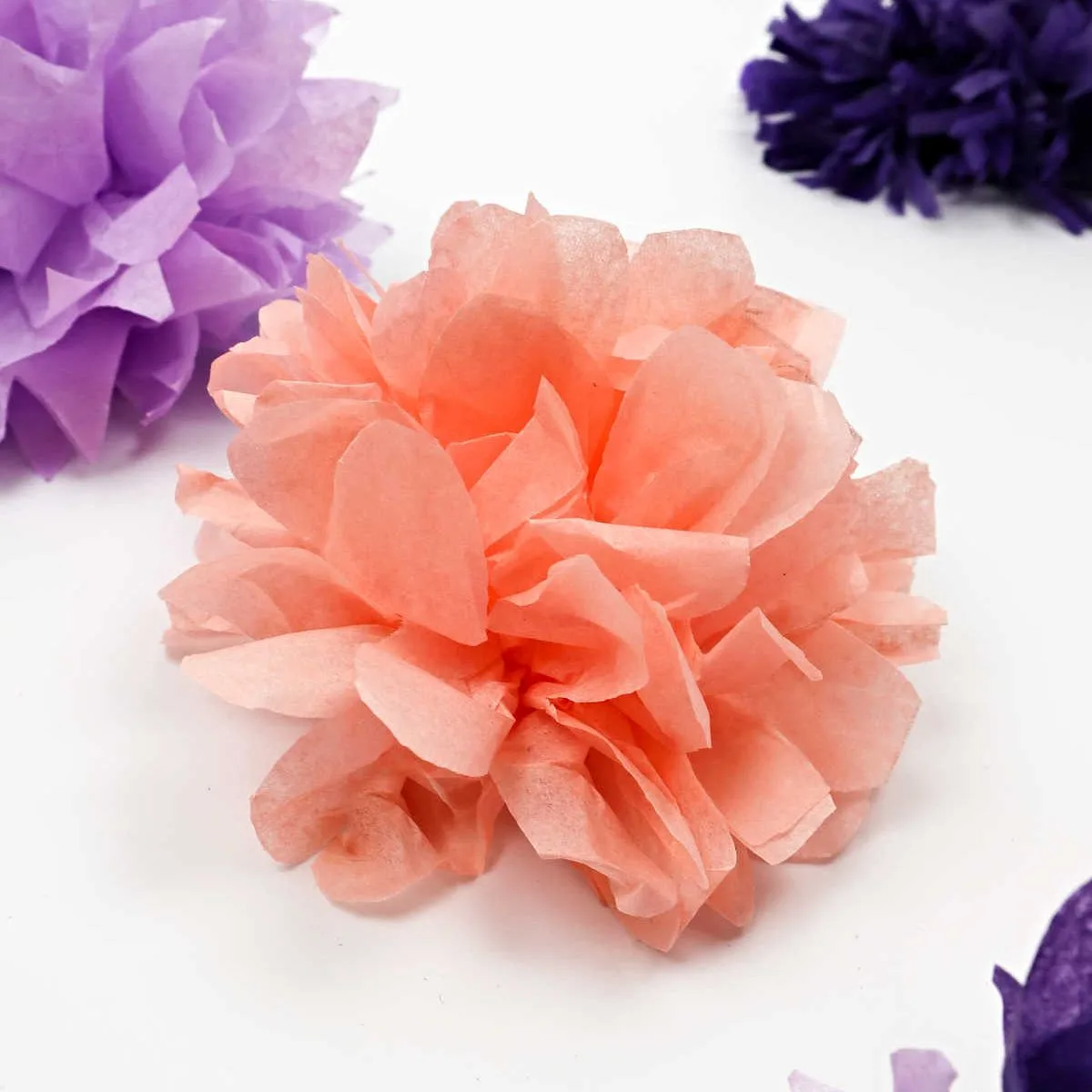 Tissue paper flowers are a super easy craft anyone can make. They're cute, budget-friendly, and fun to make.
Materials
For a small flower:
7x tissue paper pieces (3"x5")
For a bigger flower:
8x tissue paper pieces (4"x6")
Instructions
Gather all your materials to get started.
Depending on the size of the flower you want to make, stack the tissues and align them. Also, now's the time to decide on a color scheme and stack your tissues accordingly.
Next, fold the stack of tissues like you would fold a paper fan. You should aim for an evenly corrugated shape.
Then, pressing the folded fan-shaped stack together, tie a bit of string or thread in the middle.
Grab a pair of scissors and cut the ends of the stack of tissues based on the shape you want your flowers to assume.
Start unfolding the tissue paper, making sure you separate every individual sheet from the other and pulling them outward to form a ball-like tuft.
Feel free to tweak and pull the ends to get the desired shape you like. Your tissue paper flowers are all done.