Do your kids love crafting? Make these Dollar tree crafts with kids and save $$.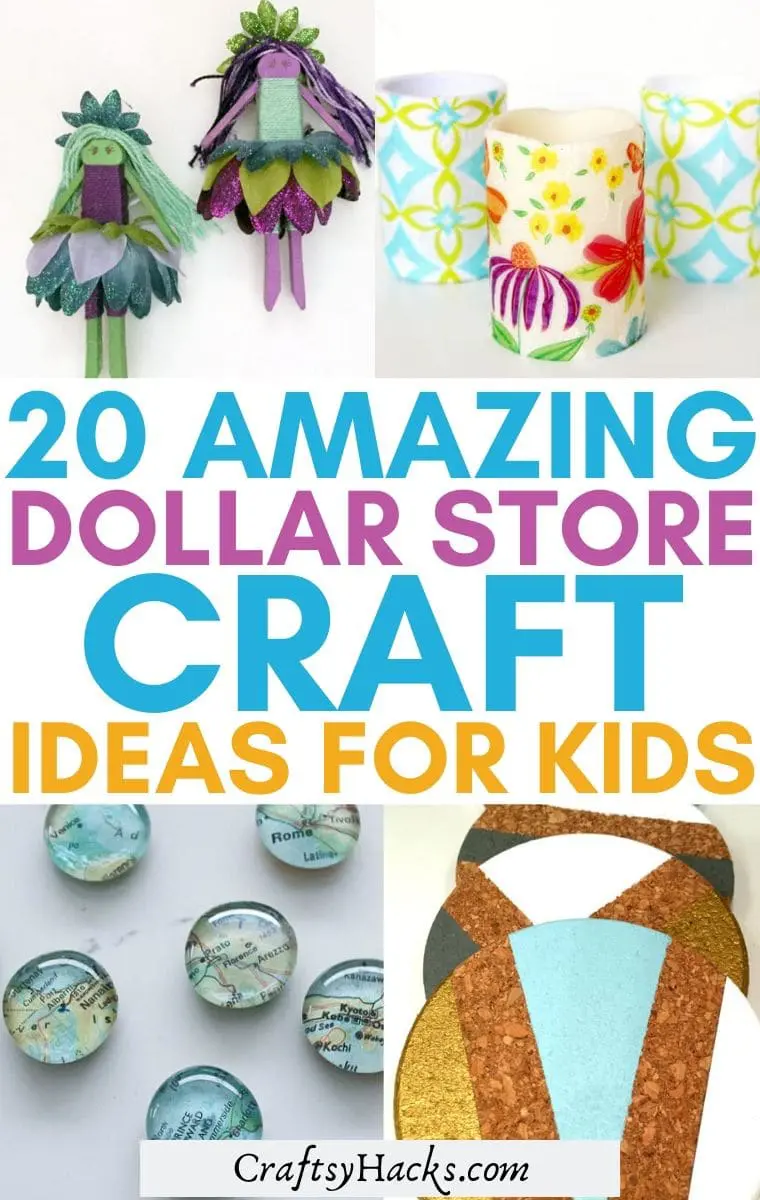 Keeping your kids busy at home is important. You want them to have fun.
However, they get bored with the same toys and indoor activities relatively quickly. Luckily for you, you can find a solution to this problem.
What this solution might be, you ask? Well, it's time to get crafty. I found several crafts that are sure to keep both you and your kids busy. You can make these using Dollar Tree items!
Not only will they produce amusing toys, but they will also serve as learning tools. Also, doing crafts offers a nice way to spend time together.
1. Fabric Flip Flops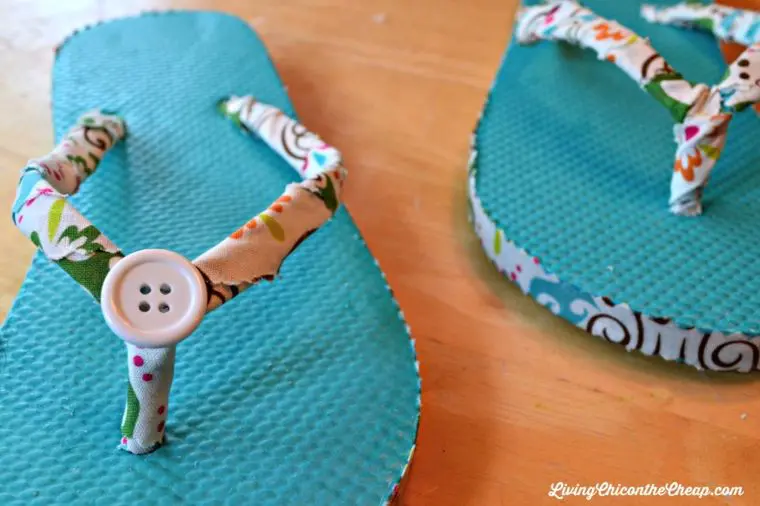 Credit: livingchiconthecheap.com
Revamp your old flip flop with the help of a scrap piece of fabric. You don't have to sew anything.
Glue a bit of fabric on the bands of the flip flops as well as the sides. You will have new footwear in a matter of minutes.
To make sure the fabric sticks well, use Elmer's glue. It's durable and strong.
2. Pipe Cleaner Toys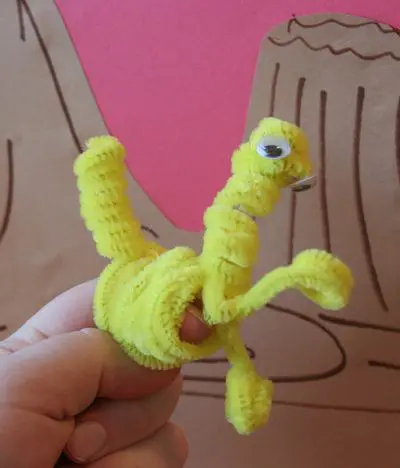 Credit: dollarstorecrafts.com
Creating toys out of pipe cleaners will give your kids new, unique toys. Not only will they get something that no one else has, but they can also participate in the craft.
Make shapes you want like dinosaurs, stick figures, octopus, and many more options. You can buy a bundle of pipe cleaners here or get them at your local Dollar Tree store. They are colorful and sure to enlighten your kids' toy collection.
3. Dry Erase Mat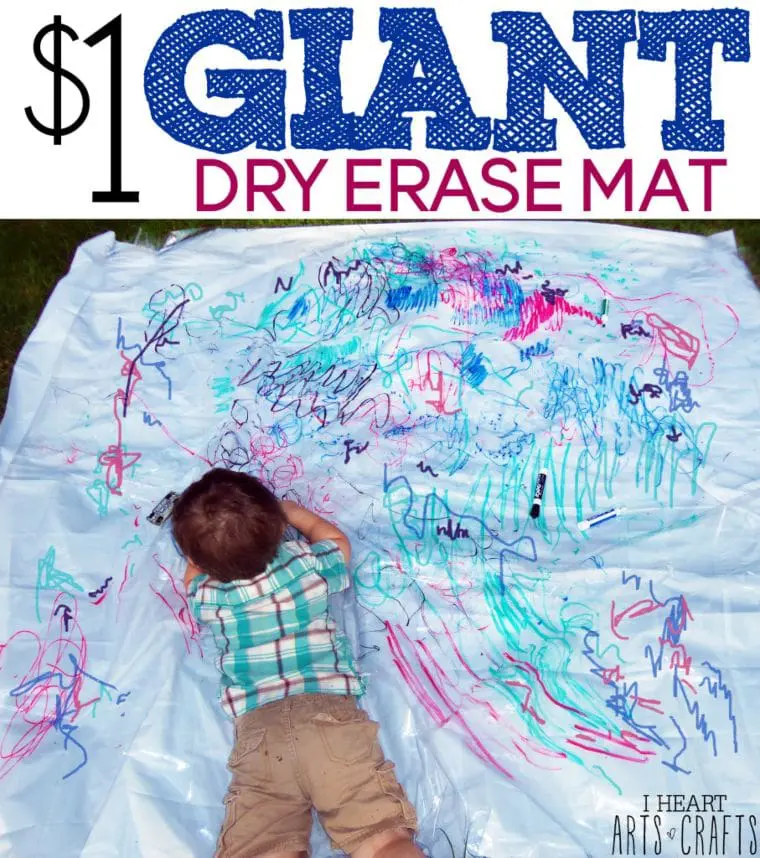 Credit: iheartartsncrafts.com
Small children love painting and drawing, especially on the walls. Luckily for you, this trend can go away.
If you want to give your children a bigger space to express their creative side, why not make a DIY dry erase mat? All you need for this craft is a simple shower curtain that you can get at the Dollar Store.
Place it on the floor or a table and let your kids have a go at it with erasable markers. Once their playtime is over, erase the paint, and the canvas will be clean once more.
4. Sensory Bottles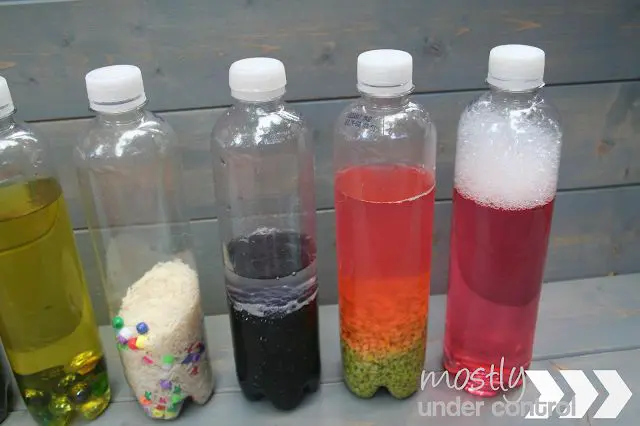 Credit: mostlyundercontrol.com
Keeping your child active in the early stages of life is very important. They need to learn and develop as much as they can.
I have a good idea to help you with that–sensory bottles. It's no secret kids like shiny, colorful things. They keep an eye on them all the time and develop their hand-eye coordination by playing with such toys.
You can create sensory bottles by filling old bottles with food-dyed water, sand, pebbles, glitter, or whatever else comes to your mind.
5. Crafty Bookmark
Credit: momdoesreviews.com
Looking for a way to make your bookworm child happy? Create fun bookmarks for them.
As a fun family project, get your kids to help you create these wonderful bookmarks. You will need a hot glue gun, glue sticks, pompons, glitter, and some fabric.
Make sure to use stickers! You can buy cute zoo animal stickers here.
6. Pool Noodle Monsters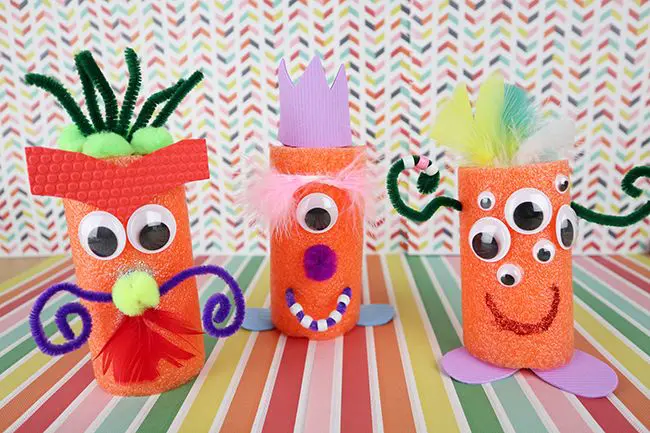 Credit: clumsycrafter.com
If you have extra pool noodles lying around your house, here is a craft you can use them for.
First, cut them up into smaller pieces. Then, throw in some craft materials like these googly eyes, pom poms, or pipe cleaners. Do this with your kids and let their imagination run wild.
What you're sure to end up with is a crew of cute little monsters your kids will love and happily play with.
7. Homemade Play Dough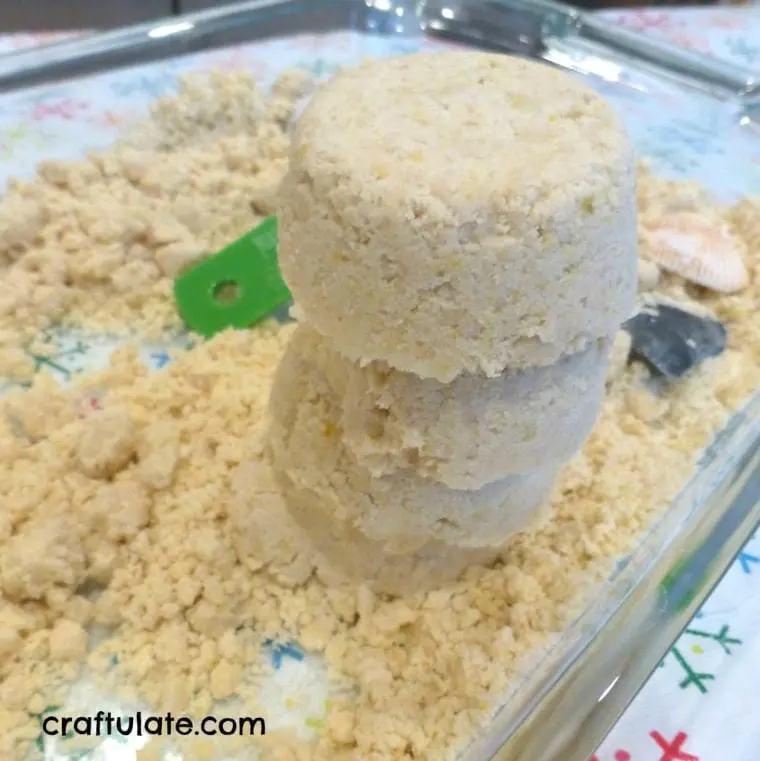 Credit: craftulate.com
If you're stuck at home and can't go to your local store to buy play-doh, do not worry. There is a solution!
What you will need is some flour and any type of oil. You can use vegetable or baby oil, which you can get in the Dollar store. Mix the two!
The dough will be crumbly yet easy to mold. This is a safe and healthy version of play-doh that your kids are sure to love.
Use colored chalk to add color to your mixture. I recommend using this colorful chalk powder as it offers you many choices of color.
8. Fairy Garden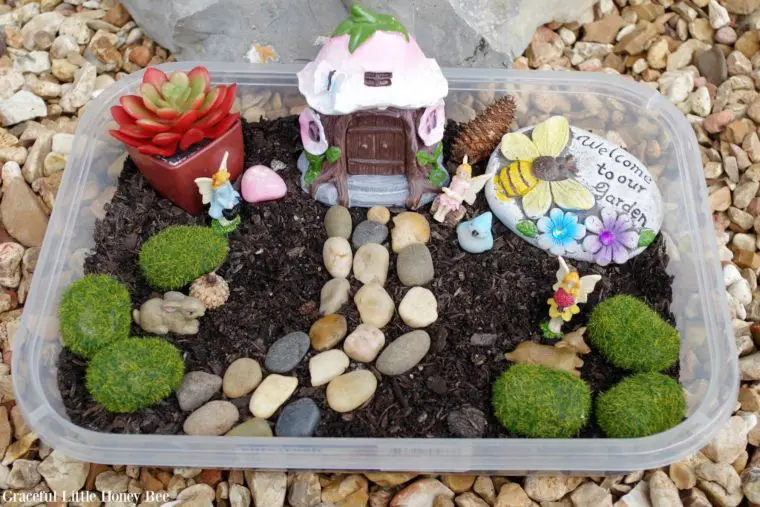 Credit: gracefullittlehoneybee.com
Bring a little bit of fantasy into your home by building a tiny fairy garden. It's a creative dollar tree craft that could be used as a decoration.
You will need decorations for a fairy garden. You can find some here. I highly recommend it as it has 100 pieces, giving you a variety of design ideas. Otherwise, you can find most items in your Dollar Tree gardening section.
Other items you will need to use for this DIY are pebbles, moss, dirt, and a container in which you will build it.
9. DIY Party Hats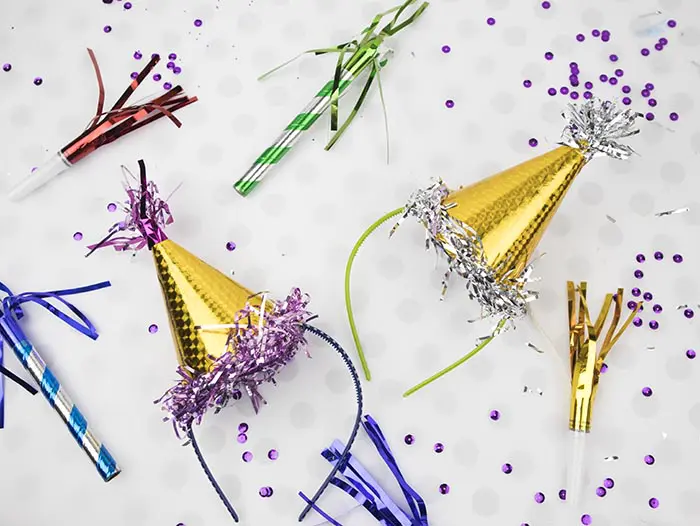 Credit: clumsycrafter.com
Who doesn't love a party? No matter if it's for a birthday, Christmas party or any other celebration, they are always fun. But is it a party without proper accessories?
Bring more excitement to your next get-together with festive party hats. DIY this craft with mini hats, plastic headbands, and other decorative items. If you want to feel royal, choose little crowns like these instead of hats.
Decorate them as you wish. You can add more glitter, spray-paint them, add tinsel for extra flair, or whatever you come up with. You can get all the spray paint you need here.
10. Pool Noodle Crafts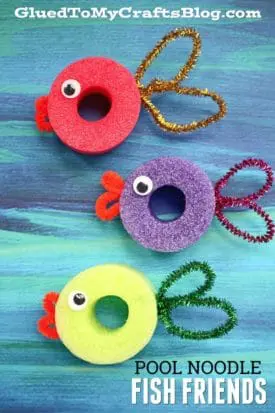 Credit: gluedtomycraftsblog.com
Pool noodles are a hidden gem when it comes to crafts. You can use them in a multitude of ways. Cut them up, and you can create toys or painting tools.
Ask your kids for ideas, but I have some for you as well. You can make crabs, fish, jellyfish, or other animals. Just add on googly eyes and pipe cleaners for legs/tentacles.
If you wish, you can use them as stamps for painting projects. As for the pool noodles, you can get them here.
Want to keep your teens busy as well? Check out these cute DIY crafts for teen girls.
11. Slime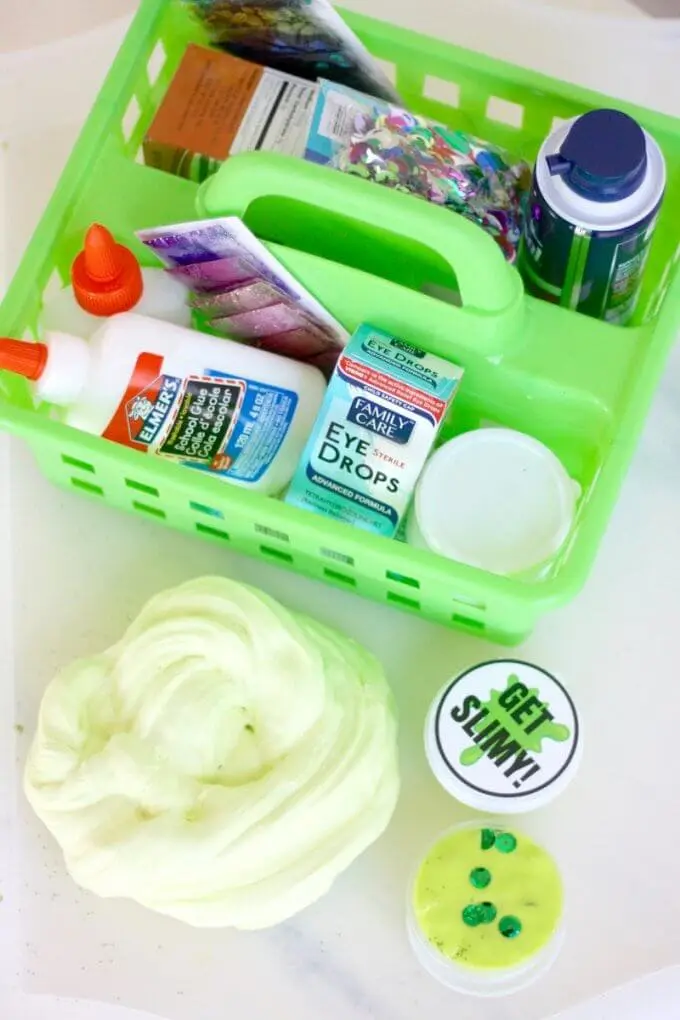 Credit: littlebinsforlittlehands.com
We all know how much kids love playing with slime these days! Well, you can make one on your own with the help of a few ingredients.
For this craft, you will need glue, eye drops, baking soda, and water. Also, food coloring and glitter.
This combination will create sticky slime. However, if you prefer fluffy slime, you'll need shaving cream. Check out more easy crafts for kids to do that will keep them busy!
12. Pet Fish in a Bag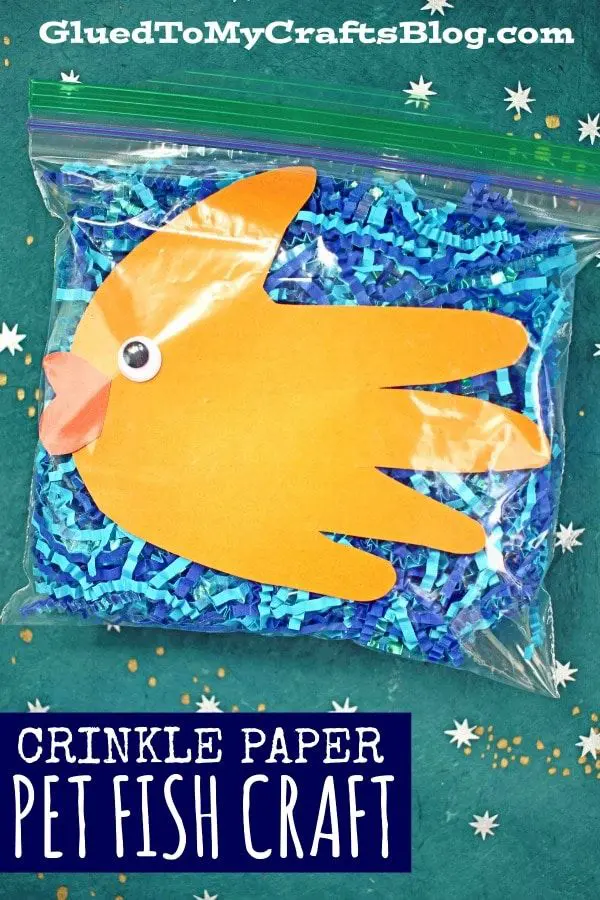 Credit: gluedtomycraftsblog.com
Gift your kid a pet fish with this simple craft. It's a simple project that you can do with your kid in minutes.
Put the cutout of the fish into a sandwich bag with some shredded blue paper and get creative!
To make it more interesting, you can use a bigger bag and add more fish. The fish can vary in size. You can get your Ziploc bags here.
This craft is perfect for giving your kid their first makeshift aquarium.
13. Personalized Cork Coasters
Credit: tokenandbliss.com
Turn regular cork coasters into fashionable decorative ones. You will need some cork coasters like these ones here, a bit of acrylic paint like this and scotch tape.
First, tape your coasters. You can try clean, minimalistic lines for starters. If you feel extra innovative later, go for more demanding shapes.
Once you get your design, paint the coasters and leave them until the paint dries.
In the end, remove the tape, and voila! You just turned plain cork coasters modern.
You can get your cork coasters at the Dollar Store as well!
14. Decoupage Candles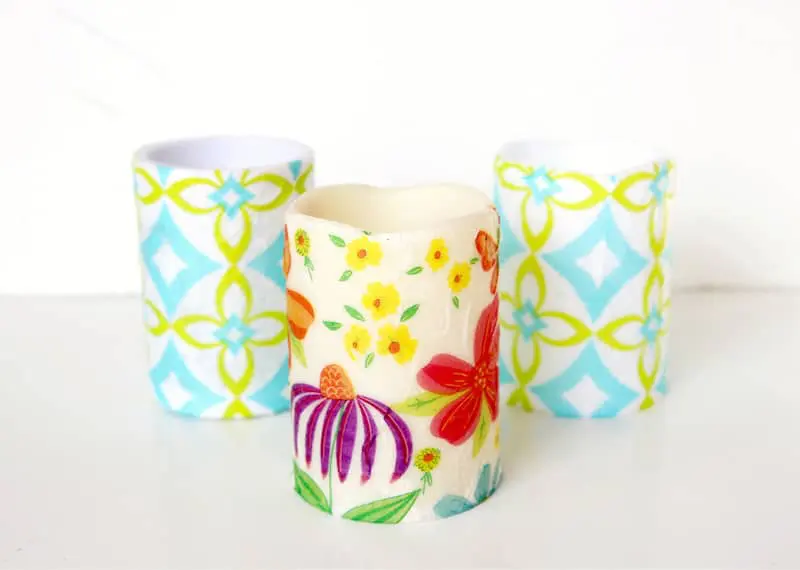 Credit: modpodgerocksblog.com
Everyone loves when their house looks and feels warm and welcoming. Little things, such as candles, can help with that.
Instead of using regular white candles, create custom ones instead. Use the technique of decoupage to make themed candles.
Use paper napkins for this craft since they are easy to use, plus you get a variety of designs. Find some floral napkins right here.
If you don't have time to go to the local Dollar store for the candles, you can get a set of white candles here.
These candles are a little more complicated to make, so you could get your teens involved as well. Check out more creative DIY crafts that would suit teens here.
15. Water Bombs Made of Sponge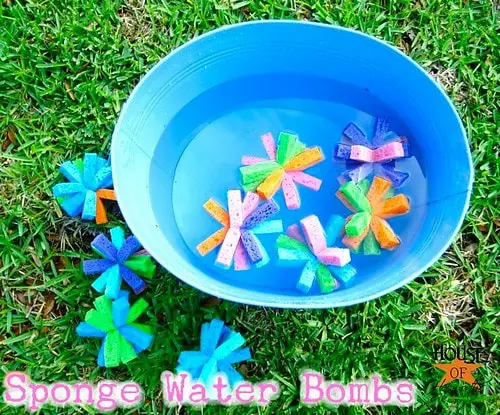 Credit: positivelysplendid.com
Summer is slowly approaching, and I've got a craft just for that season–water bombs! You can make them in a jiffy and use them year after year. Or, actually, during every season as bathtub toys.
Buy colored sponges. You can try these that come in a pack of 12 or get your set at the Dollar store. Then, cut them into strips.
For more cheerfulness, combine strips from different sponges. As the finishing touch, tie a fishing string around them, across the middle. You're all set now!
Use the sponge water bombs for water fights or floating decorations for your pool.
16. DIY Pool Noodle Poppers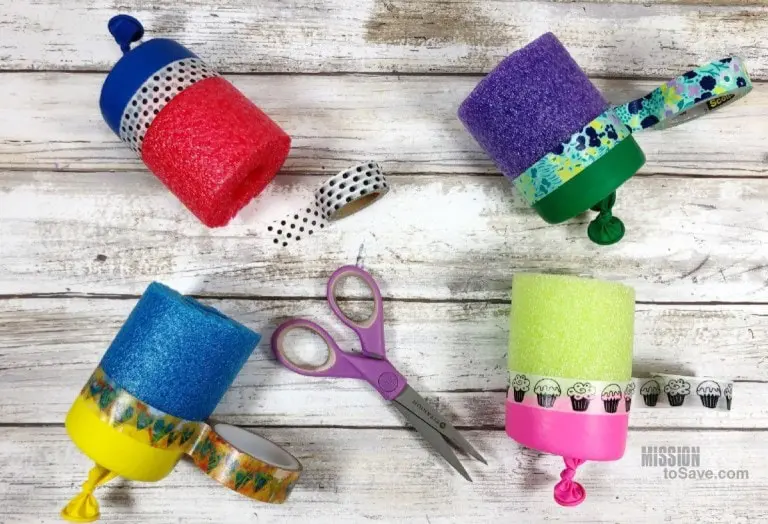 Credit: missiontosave.com
Poppers are a fun item that is sure to bring a smile to anyone's face. You can DIY them by repurposing old pool noodles.
Cut the noodles into 3" pieces. Then, get colorful balloons and use them to make knots. I suggest getting balloons like these metallic ones,
17. Fairy Dolls Made out of Clothespins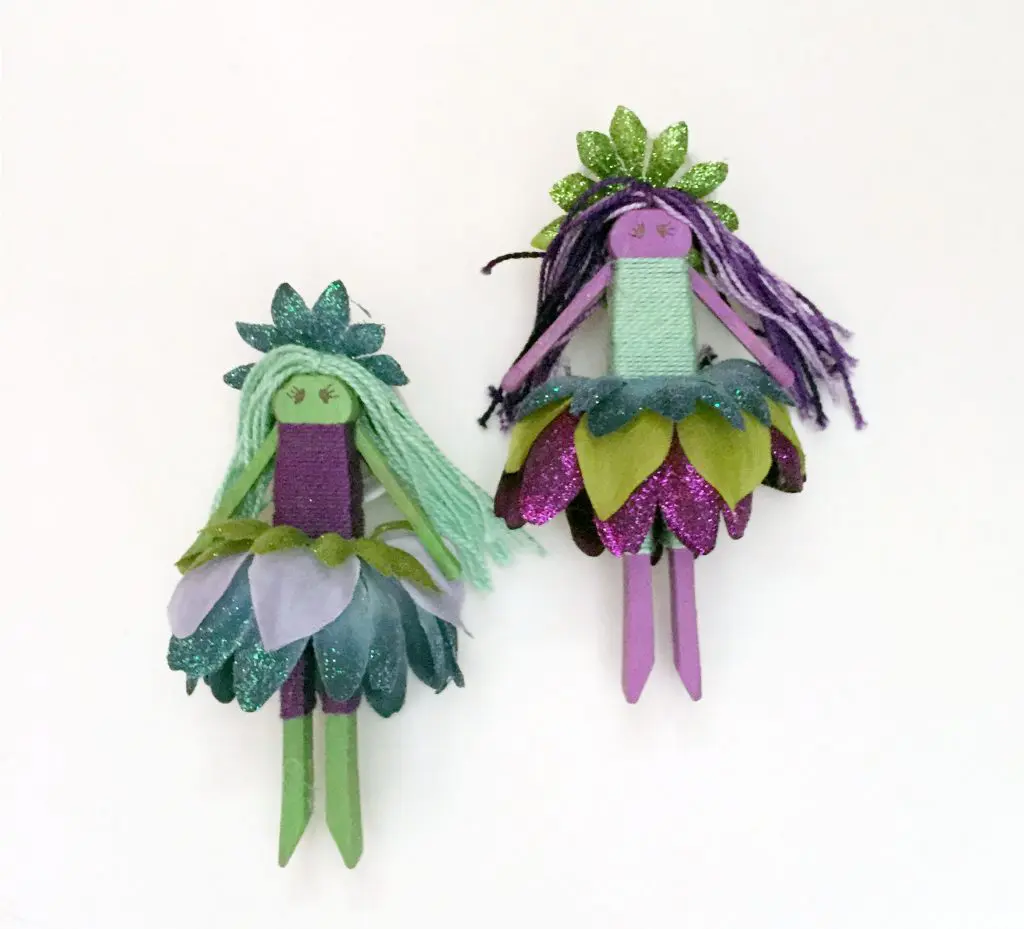 Credit: freekidscrafts.com
Make fairy dolls out of old clothespins and leftover craft materials. You can get your children involved too!
First up, create a doll from wooden clothespins. Then, paint it with acrylic.
For dresses, use embroidery floss and scraps of fabric. Alternatively, you can use plastic flowers.
Make the hair out of embroidery floss as well, and the arms can be kitchen matches. Here is all the embroidery floss you'll need. Sprinkle glitter for added decoration.
Use the dolls as flower pot ornaments!
18. DIY Garden Flowers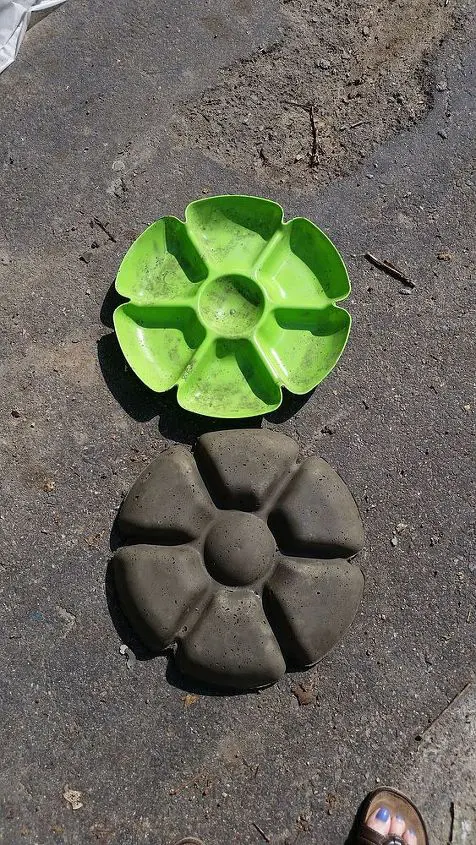 Credit: hometalk.com
Make your garden more whimsical by adding some DIY flowers throughout. Get yourself a mold like this one which you'd fill in with cement and let it dry.
When it's dry, pop it out then spray paint it any color you want. Or, if you like, you can leave it as is.
These cement flowers are great to have as they can last throughout winter and bad weather. Your garden will be blooming all year long.
19. DIY Map Magnets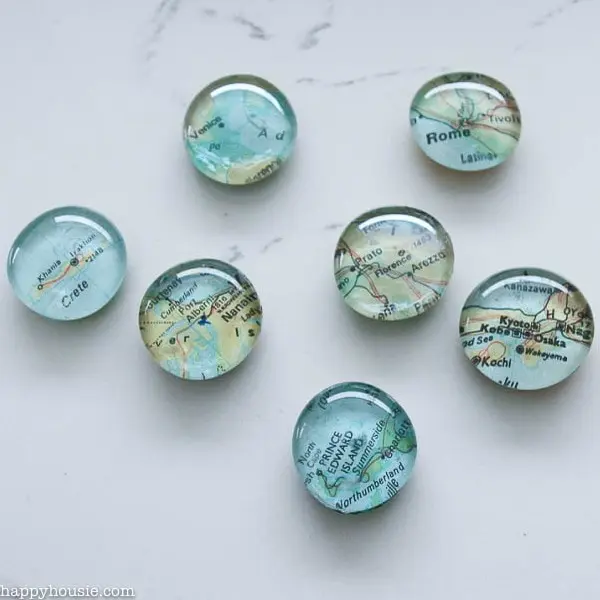 Credit: thehappyhousie.porch.com
Kids love drawing and creating something with their tiny hands. What you'll love even more is showcasing those drawings on your fridge.
These map magnets will spruce up your fridge gallery in no time.
What you'll need are clear plastic rocks, magnets, glue, and any type of map you can get your hands on. Print the map at home if you have a printer.
As for the plastic rocks, you can buy a bundle here.
20. Loofah Panda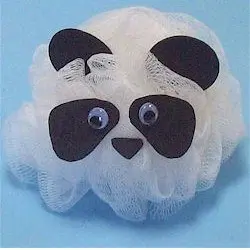 Credit: freekidscrafts.com
Do you want to make bath time more interesting for your kids? Why not make pandas out of your loofahs?
You can find white loofahs here.
Conclusion
Which one of these Dollar store crafts is your favorite? Which one are you going to make? Share them with other parents!