Don't throw away your beer 4-pack. Make this DIY table centerpiece and upcycle trash! It's a lovely décor item you can use for weddings, home, and other important celebrations.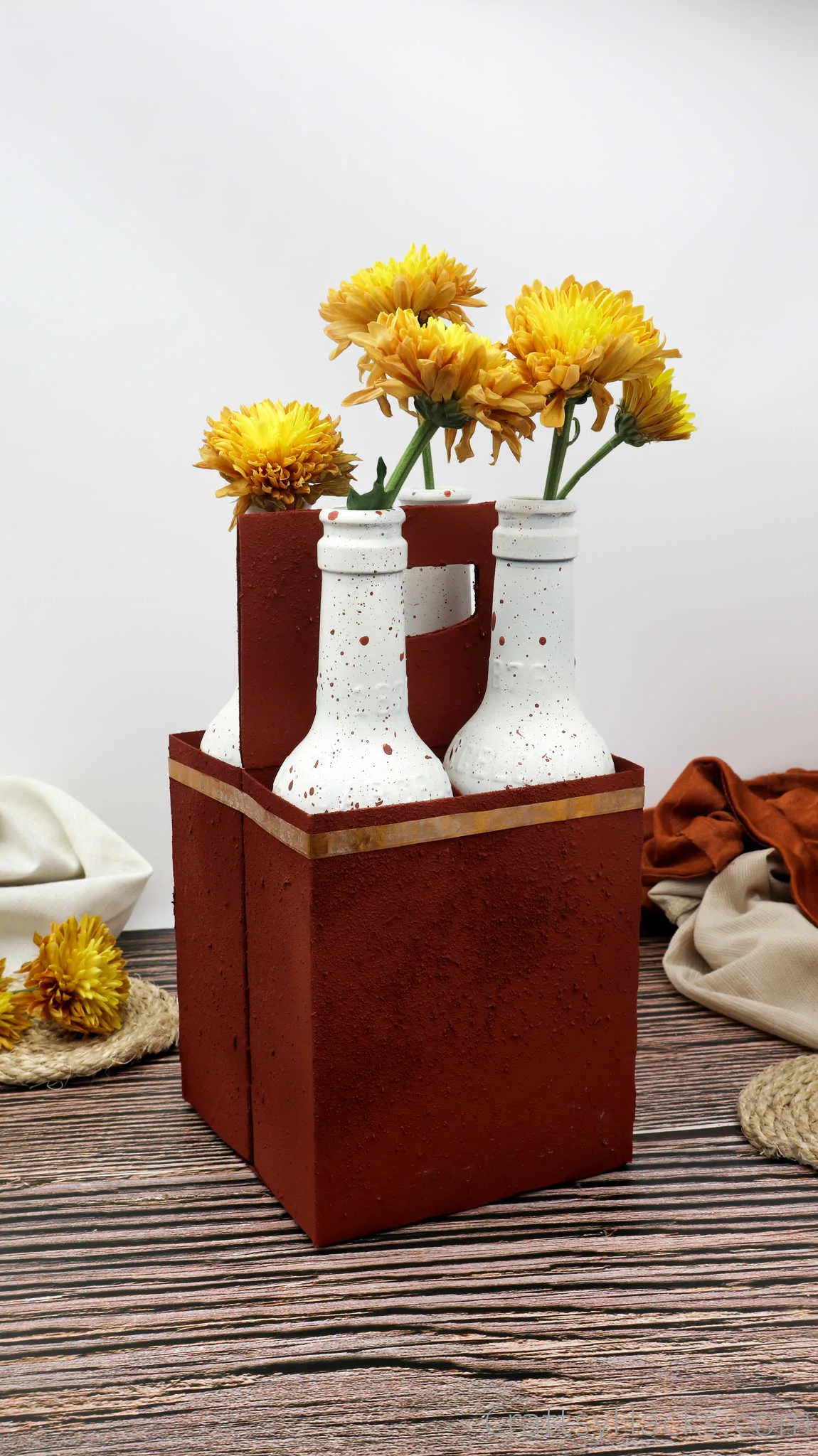 Don't you just love that touch of rustic that this beer caddy adds to the table? Who would have thought that a four-pack of beer can be fashioned into such an elegant centerpiece for a table?
Imagine how beautiful they'd look as wedding centerpieces! They add the perfect touch of masculinity that is much needed and not often seen at weddings!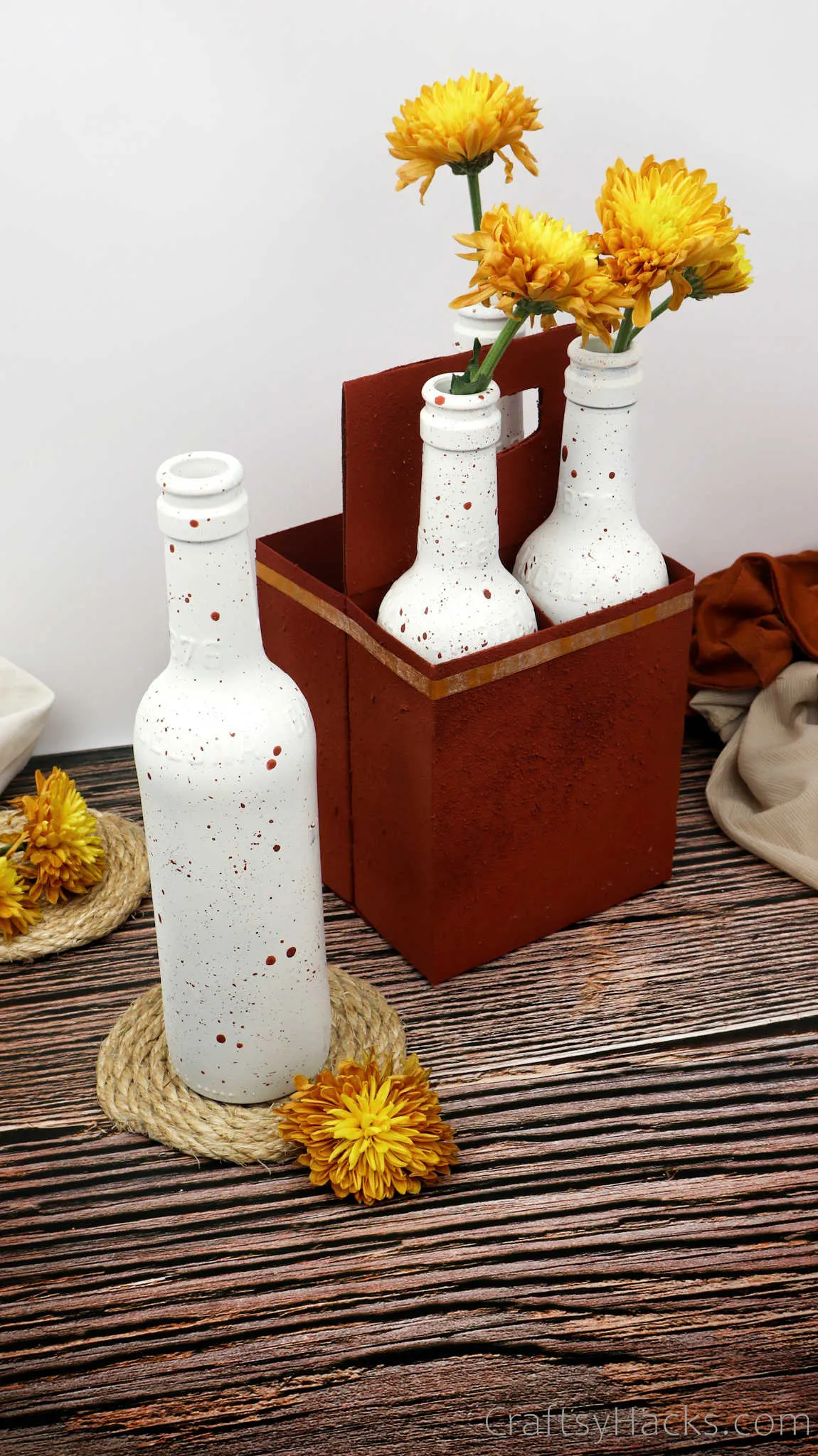 It's the perfect accessory to compliment a nice wooden table. Bonus, the beer bottles are ready-to-use flower vases and you can fill them up with all kinds of flowers for the table.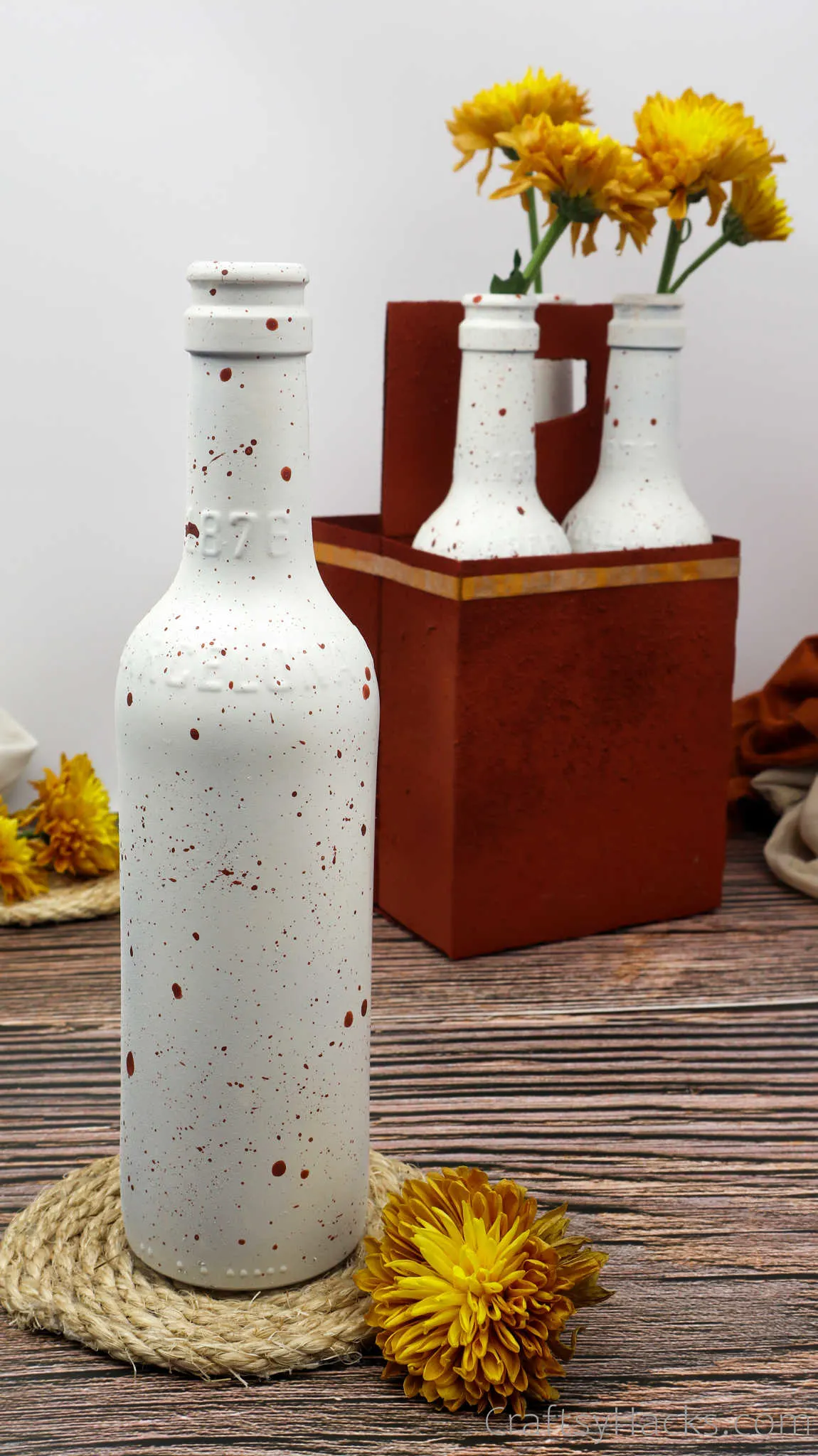 Supplies for the Centerpiece
Take a good look at all the supplies you'll be needing for this DIY centerpiece.
The shape of your beer vases depends on the shape of the beer bottles you pick out. So, you can pick out the shape of your favorite beer or just grab a few bottles you have at hand.
Just keep in mind that you'll also need the pack it comes in.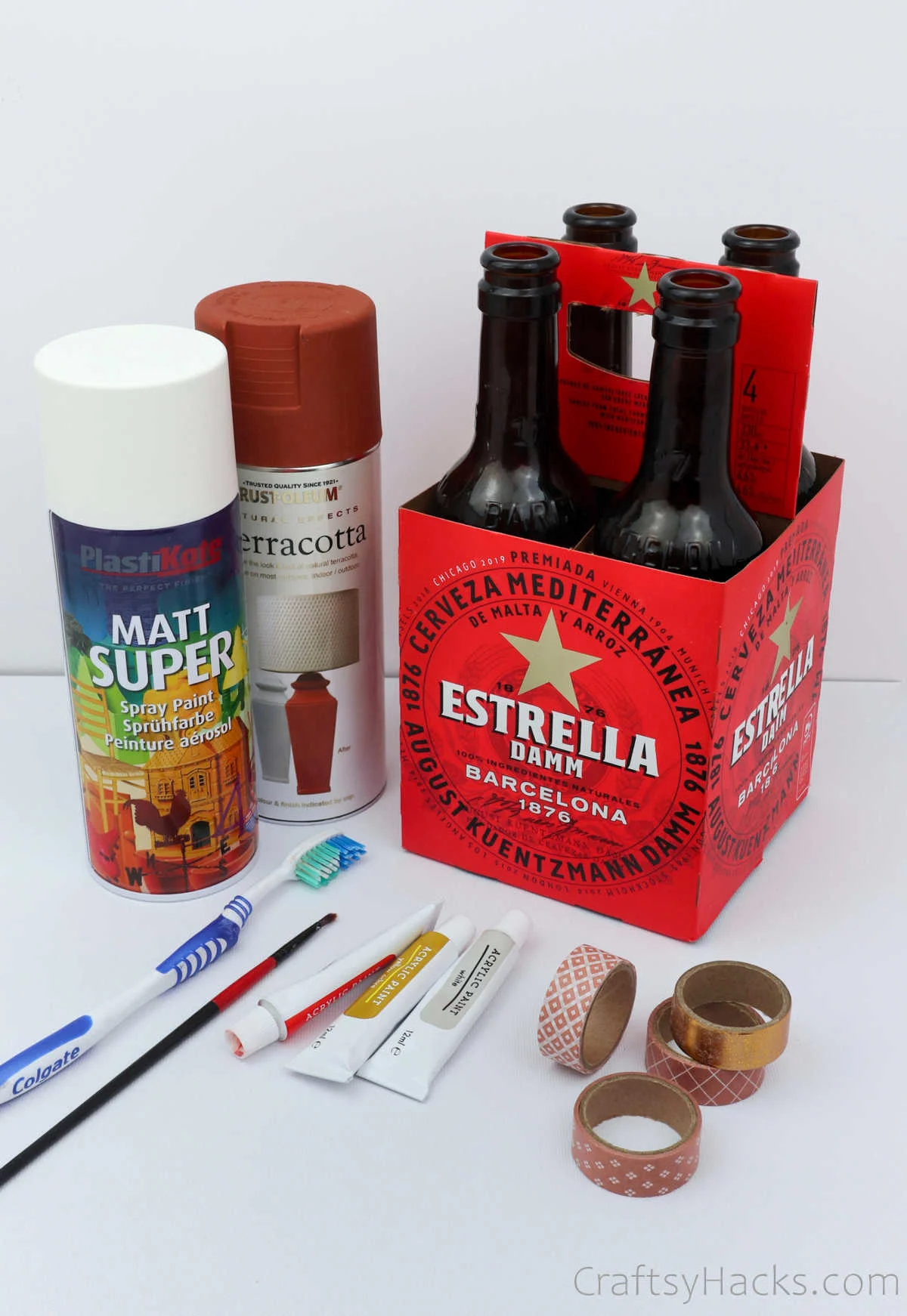 How to Make This Upcycled Centerpiece
Before you begin, you will need to thoroughly wash and dry the beer bottles you plan to use. Trust me when I tell you that you don't want the smell of stale beer dregs to waft around your living room.
So rinse them out completely and allow them to dry in the sun beforehand. Also, remember to remove the labels if any.
Step 1
Grab your beer bottles and your spray paint.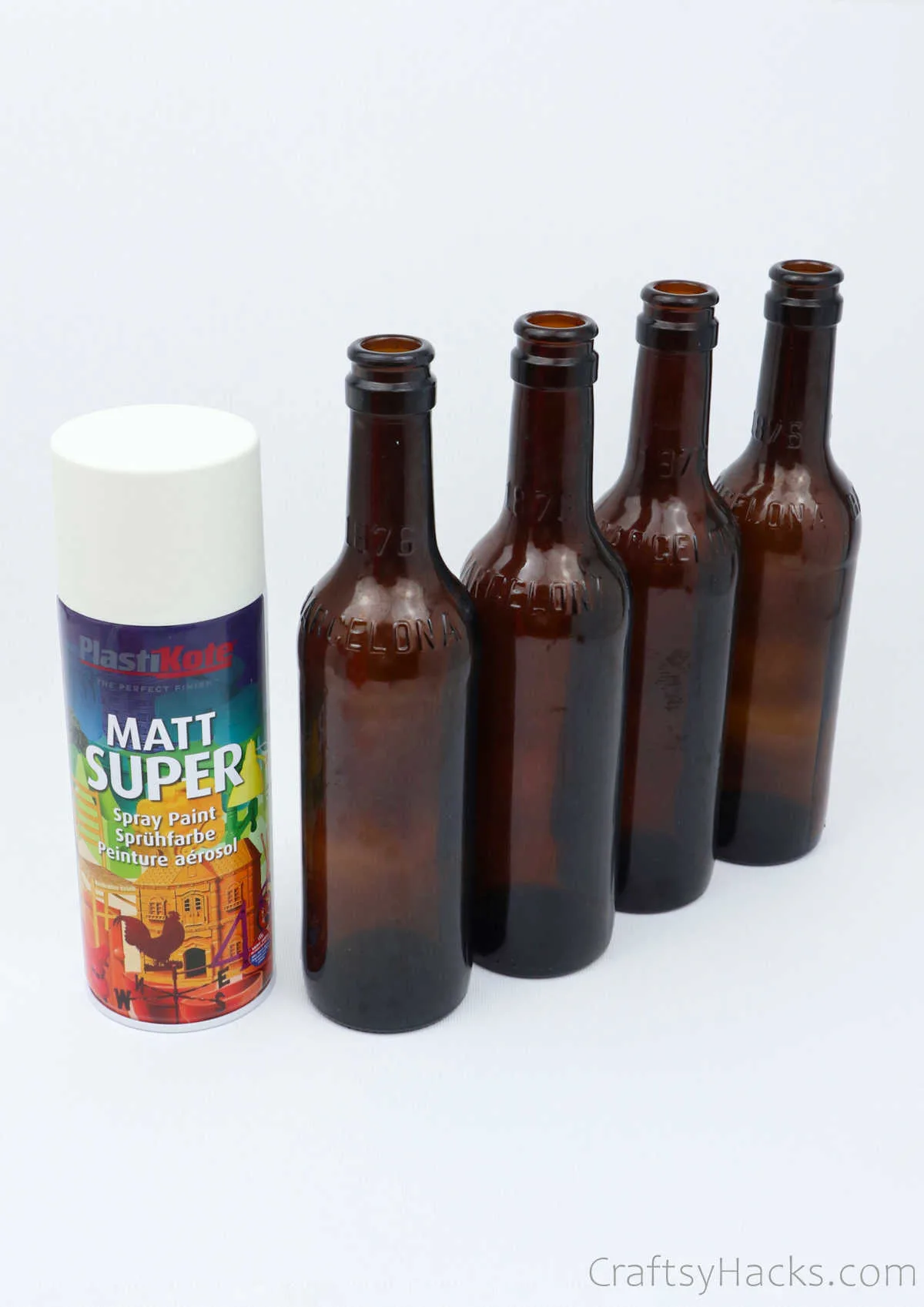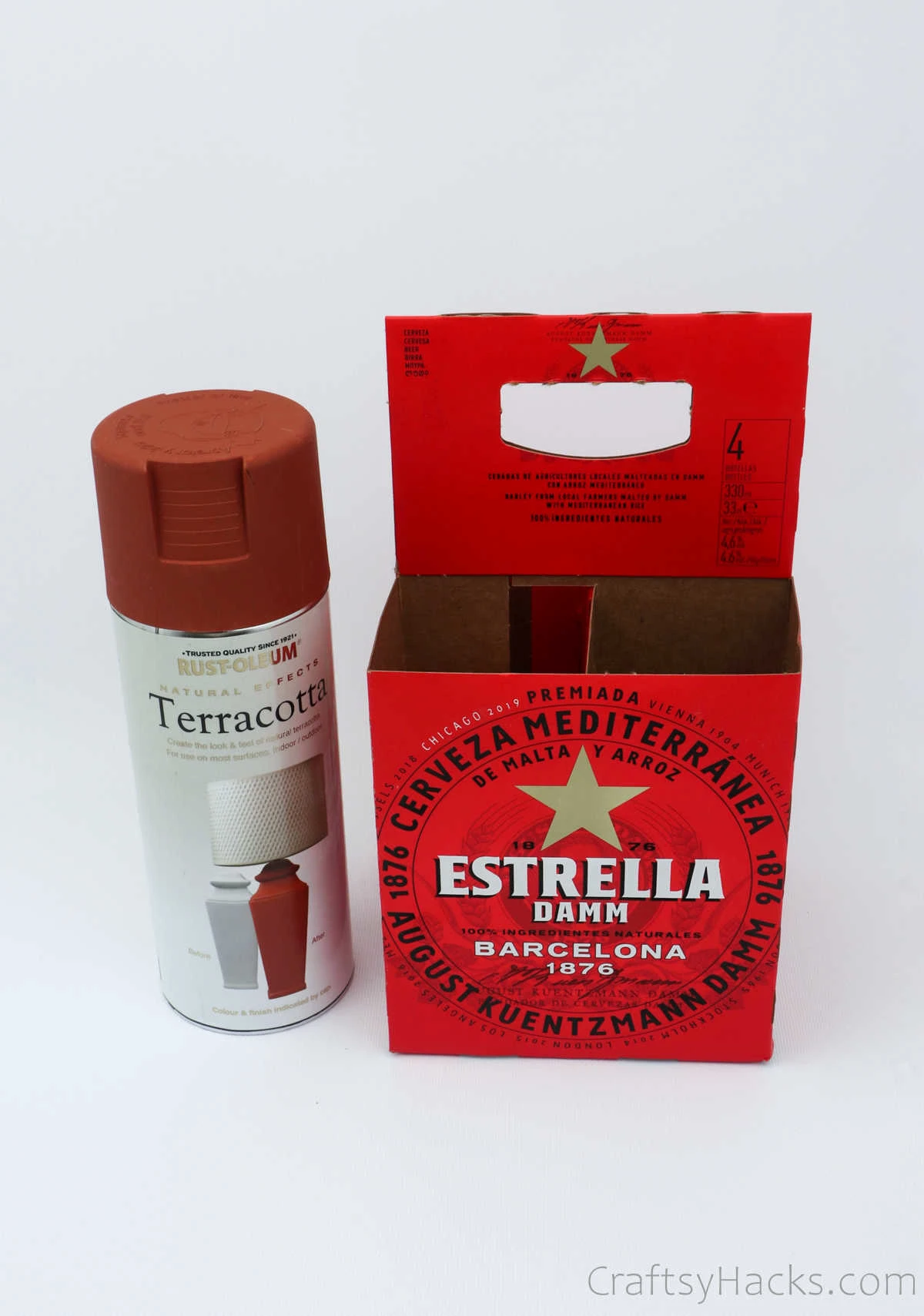 Spread out newspapers or lay out a protective splatter sheet before you start spray painting the bottles. Once you're absolutely certain you've protected all surfaces, grab your spray can and paint the bottles.
This project calls for white paint, but you can go crazy with the color(s) you pick.
Step 2
Now that you've painted your beer bottles, it's time to get started on the beer caddies and spray paint them, as well. However, one thing to keep in mind is that you'll need to paint the insides of the caddy as well.
So get in there and spray paint every nook, cranny, and corner till you're absolutely certain you've got covered all surfaces.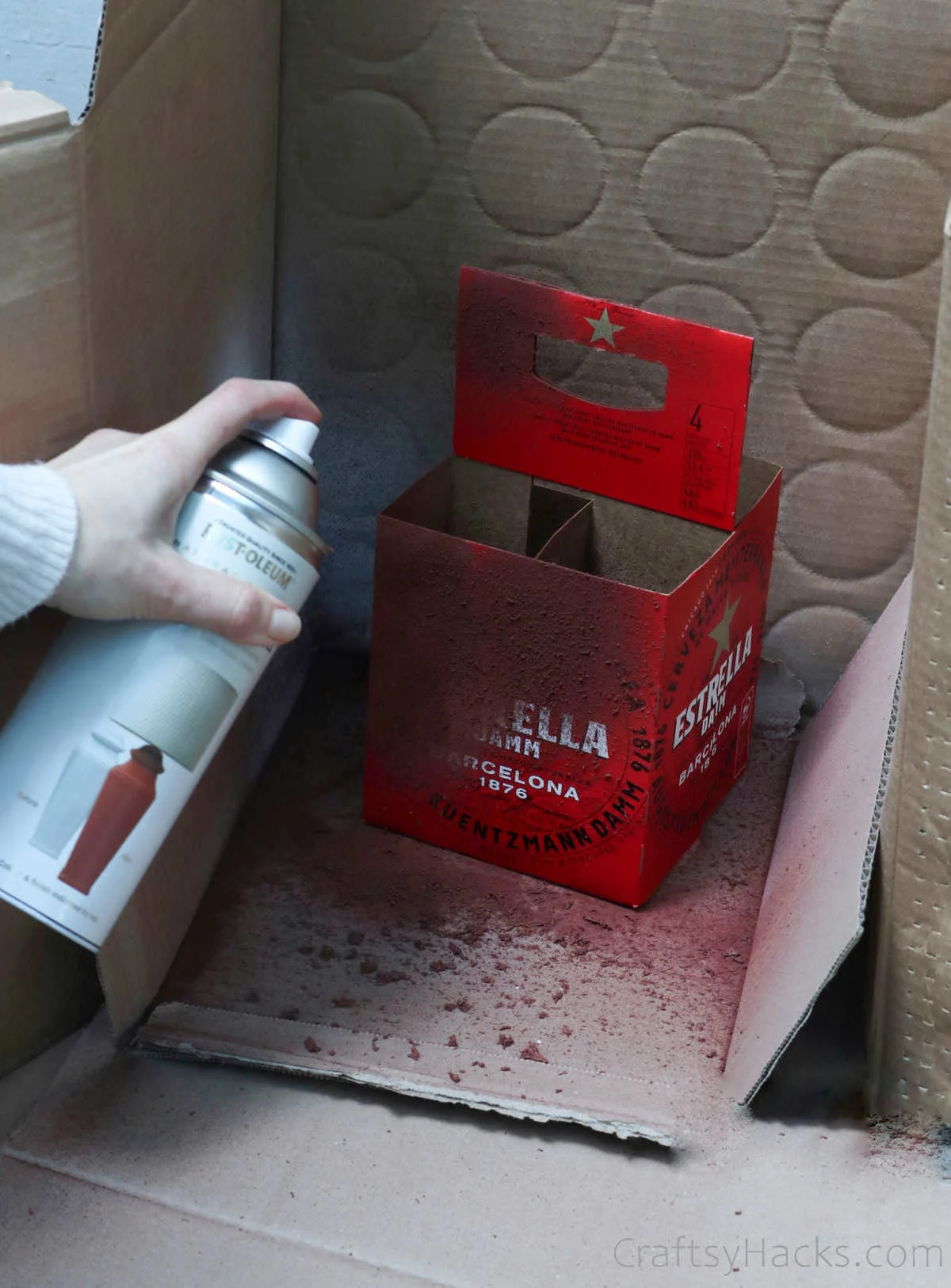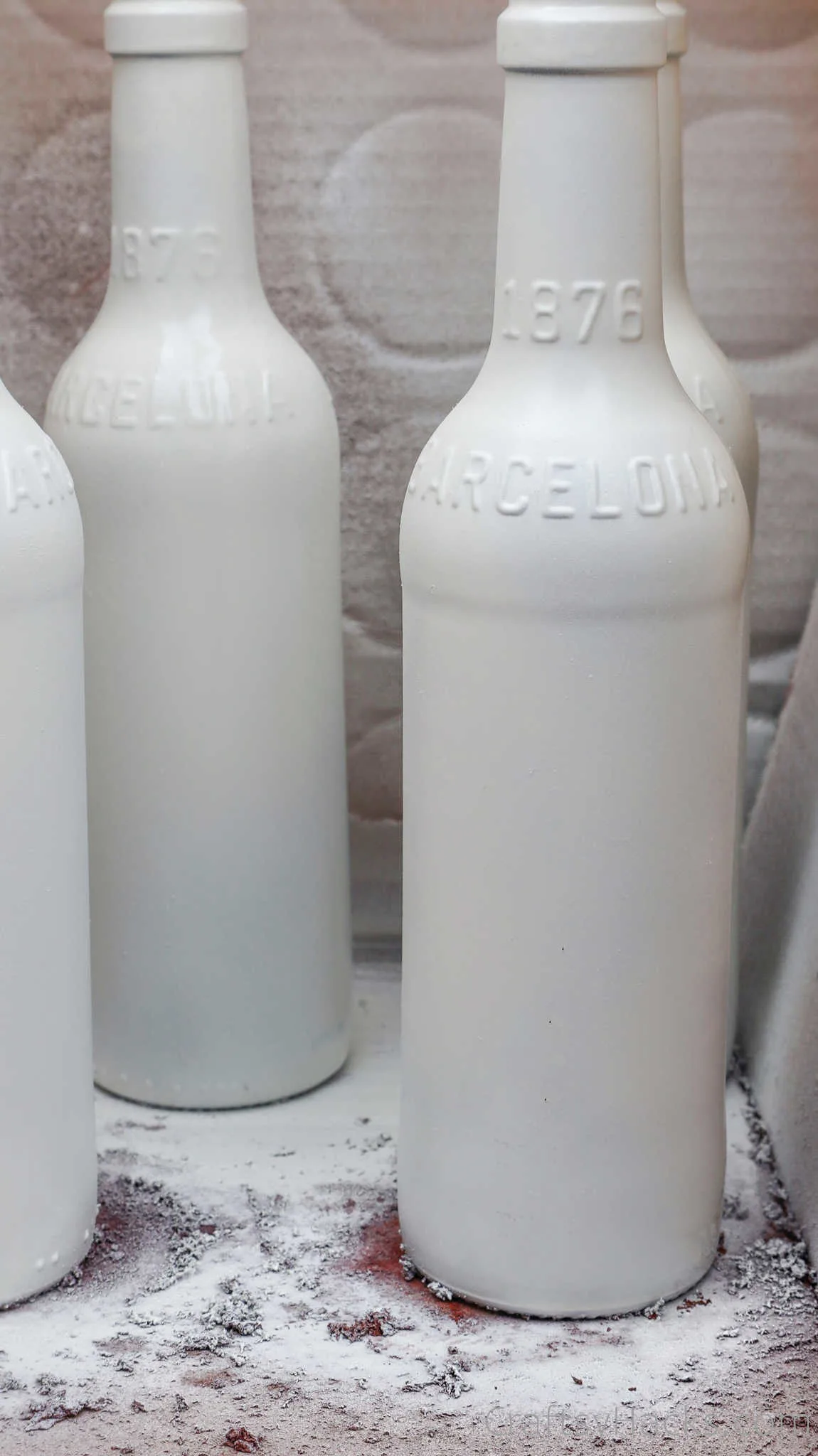 Step 3
You're going to absolutely love this step of the project: it's splatter time! To decorate your beer bottles, you can paint the glass however you like with swirls, patterns, and motifs.
Or you can go old school and unleash the Jackson Pollock within you to splatter the entire bottle with bright pops and spurts of color.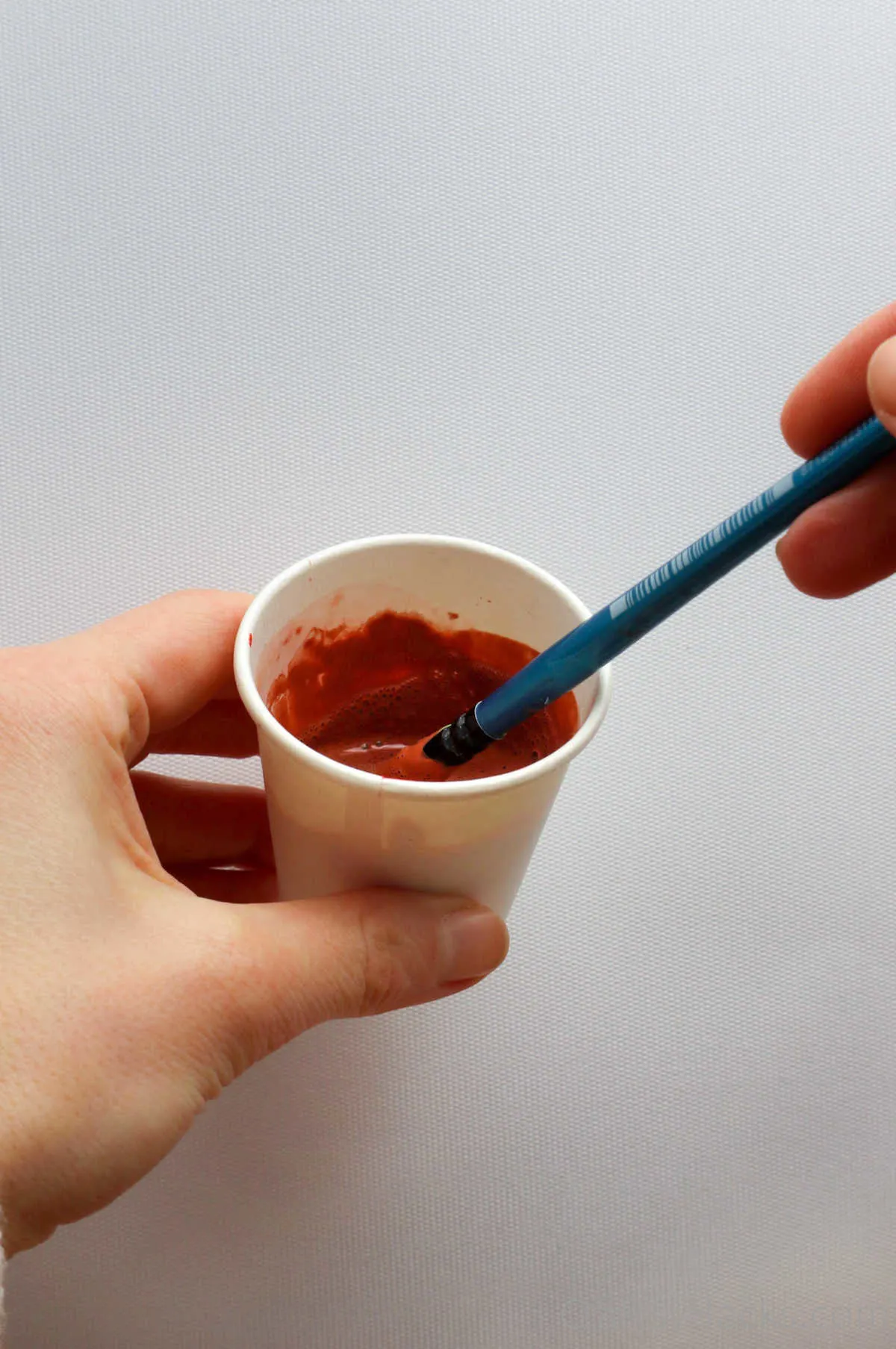 You can use a paintbrush and splatter the paint, or you can also use a toothbrush. Just tease the bristles to splatter the paint, and you'll have a lovely splatter patterned four-pack of beer bottles ready!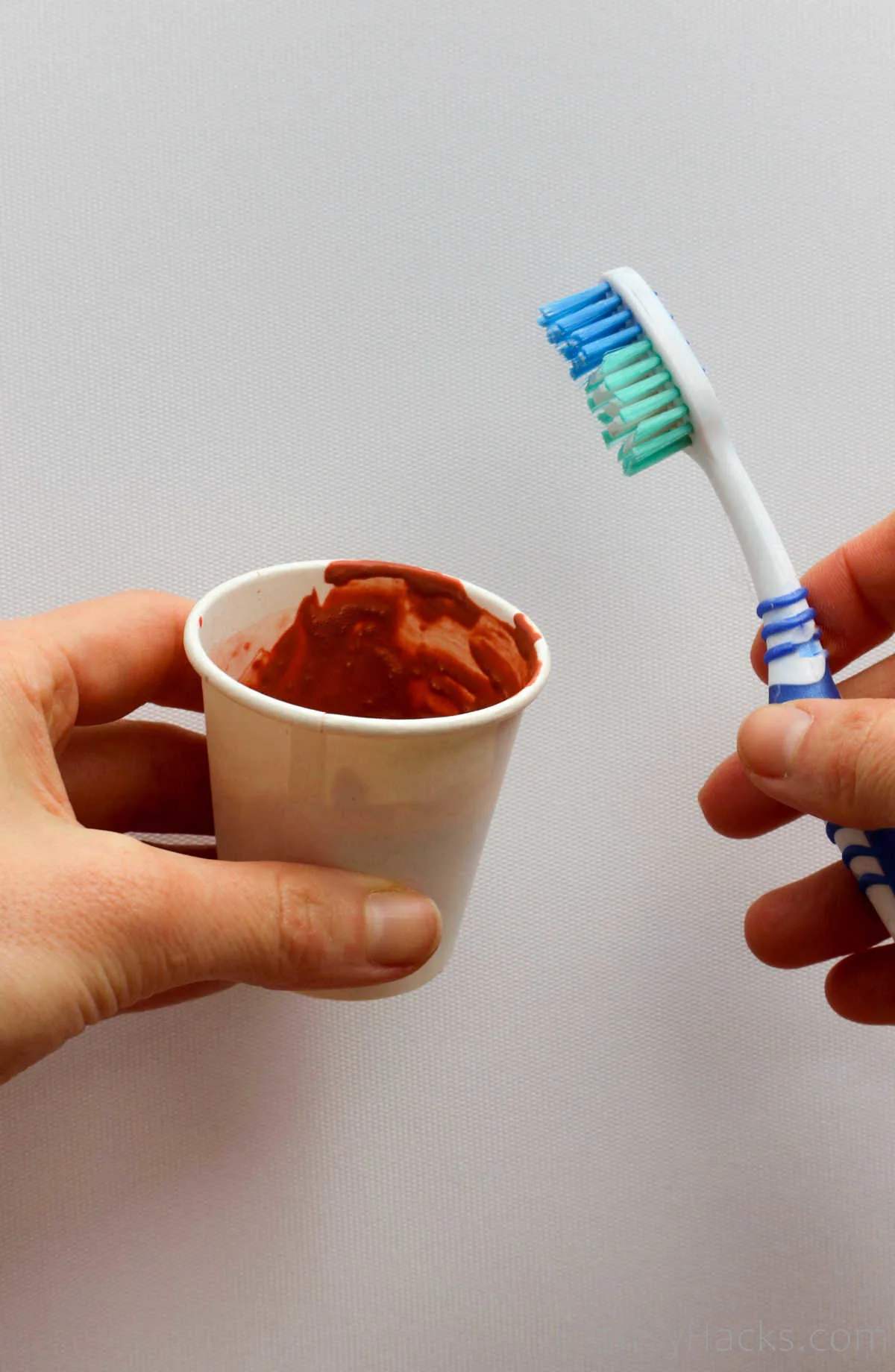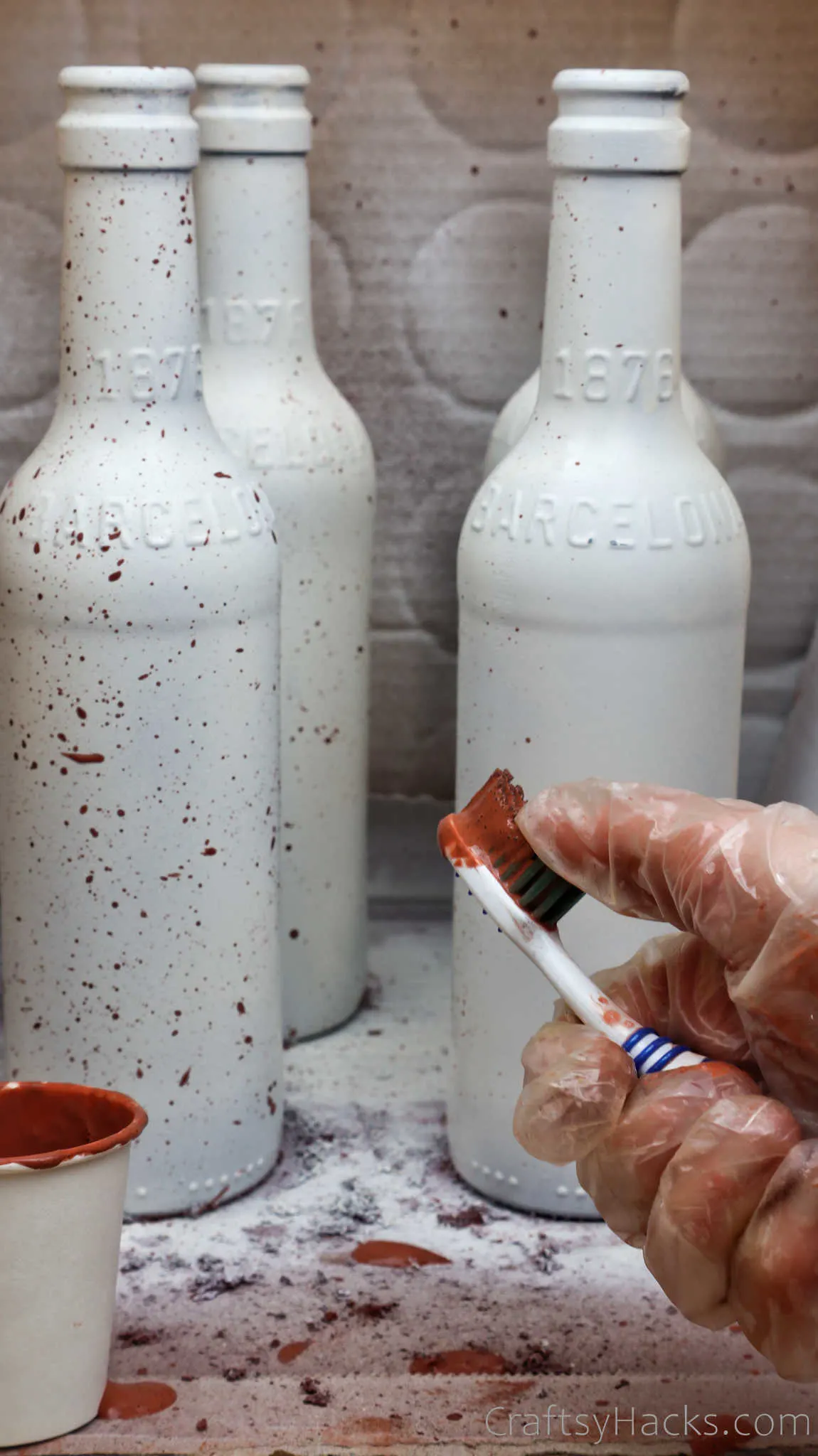 Alternatively, you can go in there with a paintbrush and do a little abstract art on your bottles to bring all the splatter together! It might be tempting, but you should allow the bottles to dry completely before using them.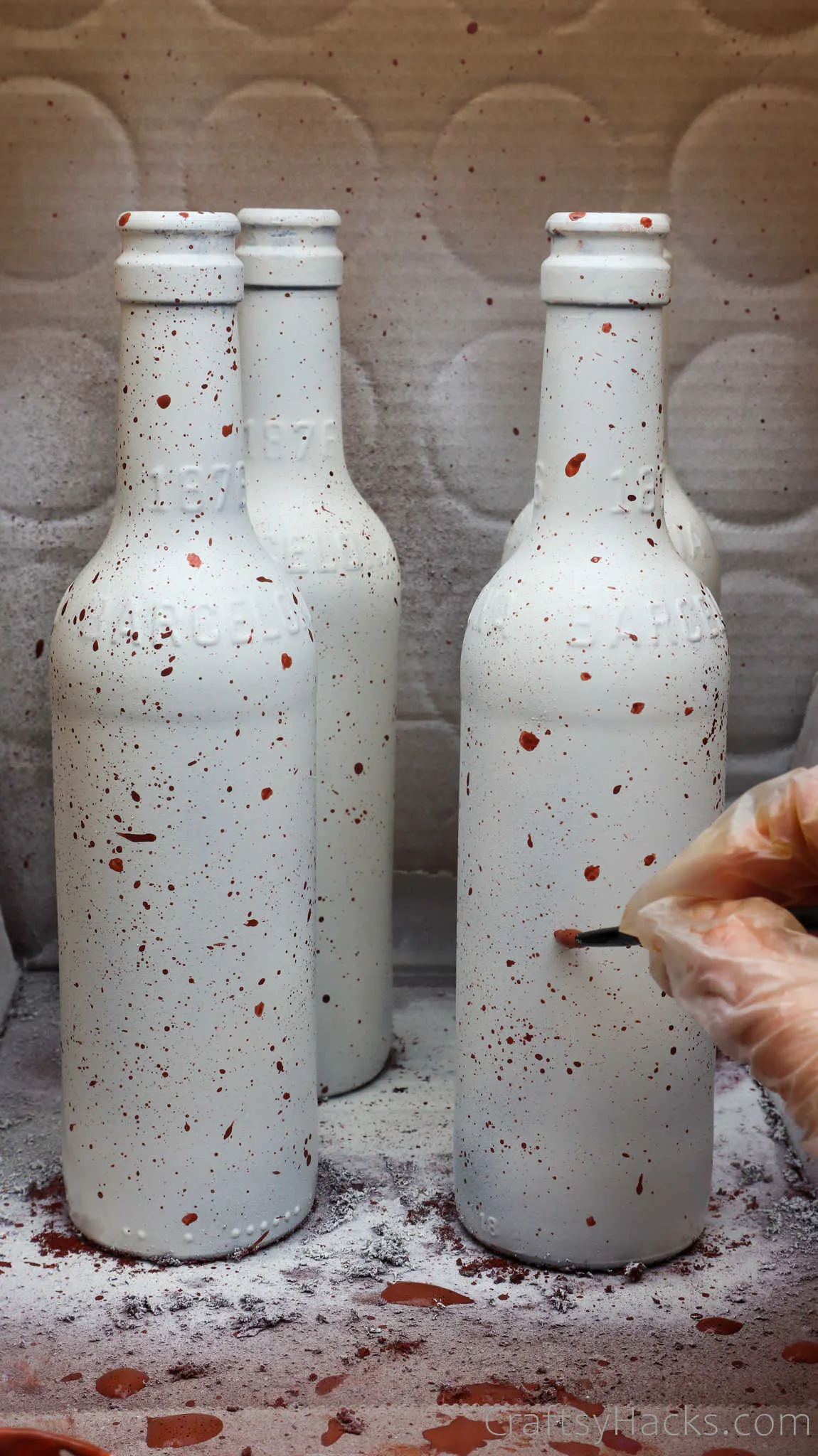 Step 4
While your bottles are drying, you can take the opportunity to decorate your beer caddy.
You have a ton of craft supplies at your disposal to choose from: ribbons, washi tape, glitter, twine or string, or even painting decorative motifs along the sides.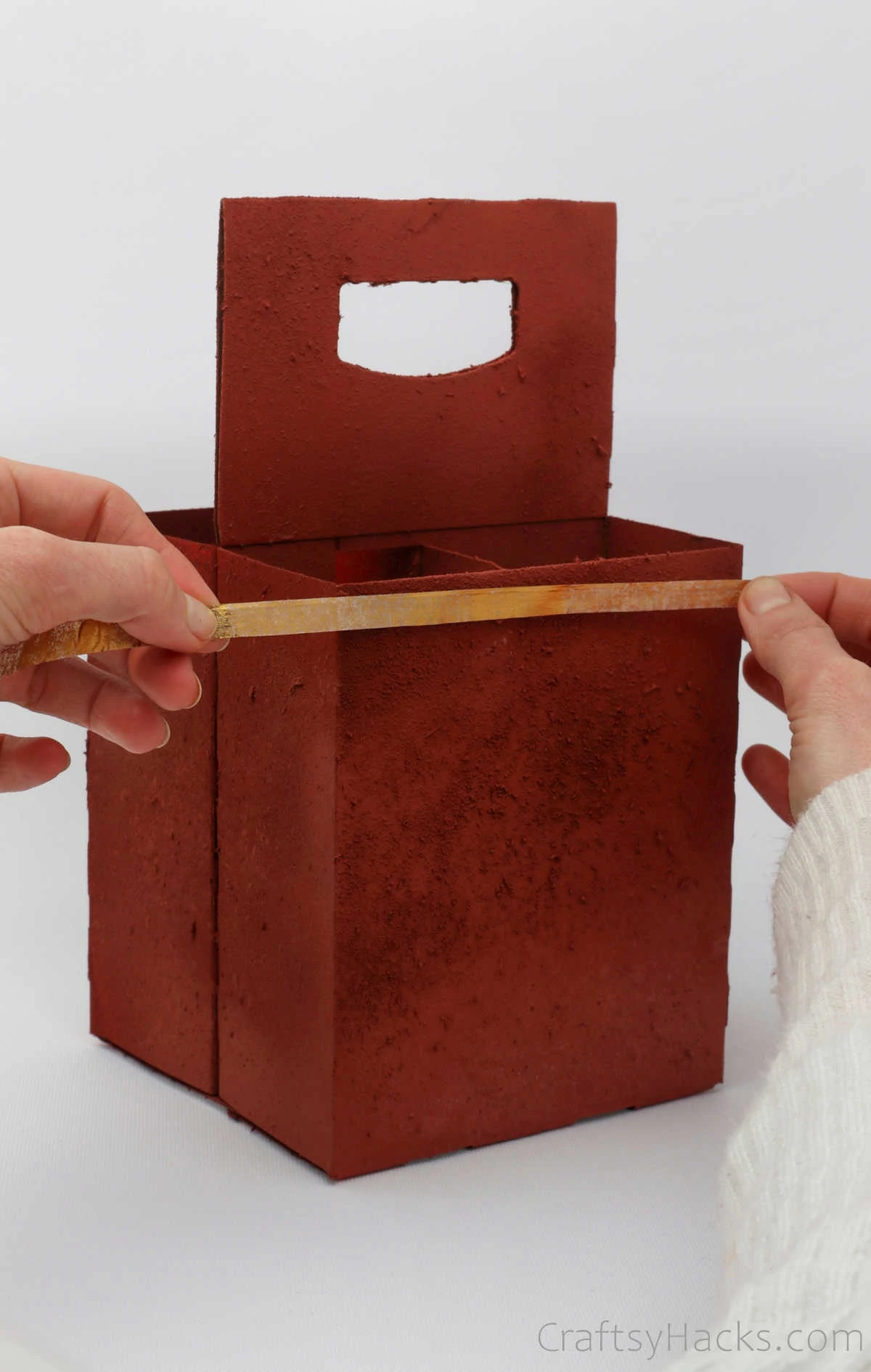 Step 5
Once your beer bottles and your caddy have dried, they're ready to use. Fill them up with gorgeous flowers, reed grass, dried sprigs of aromatic herbs, and the likes! They'll be a wonderful and charming addition at the center of the table.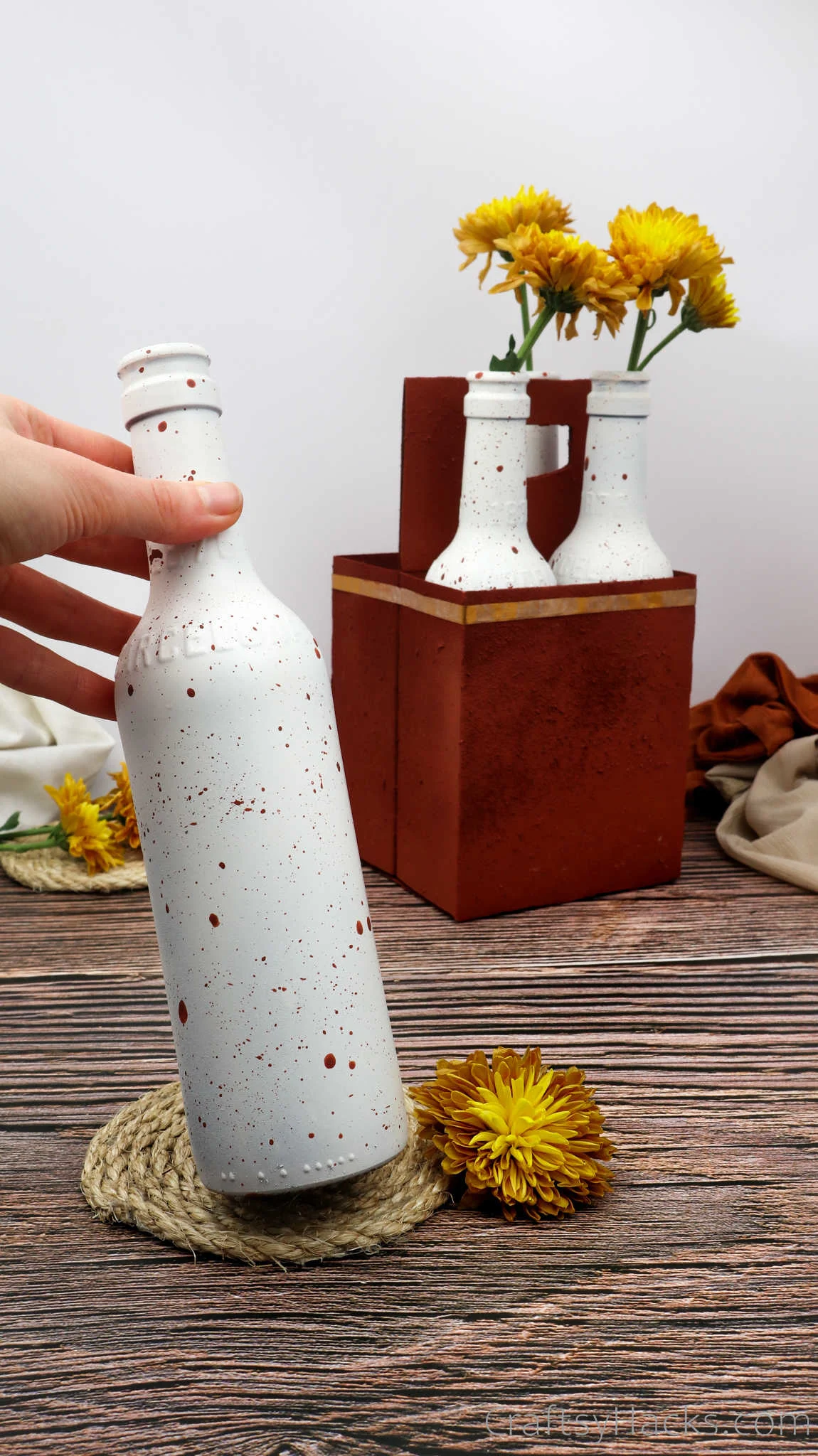 Other Ideas You Might Like
Full Video Tutorial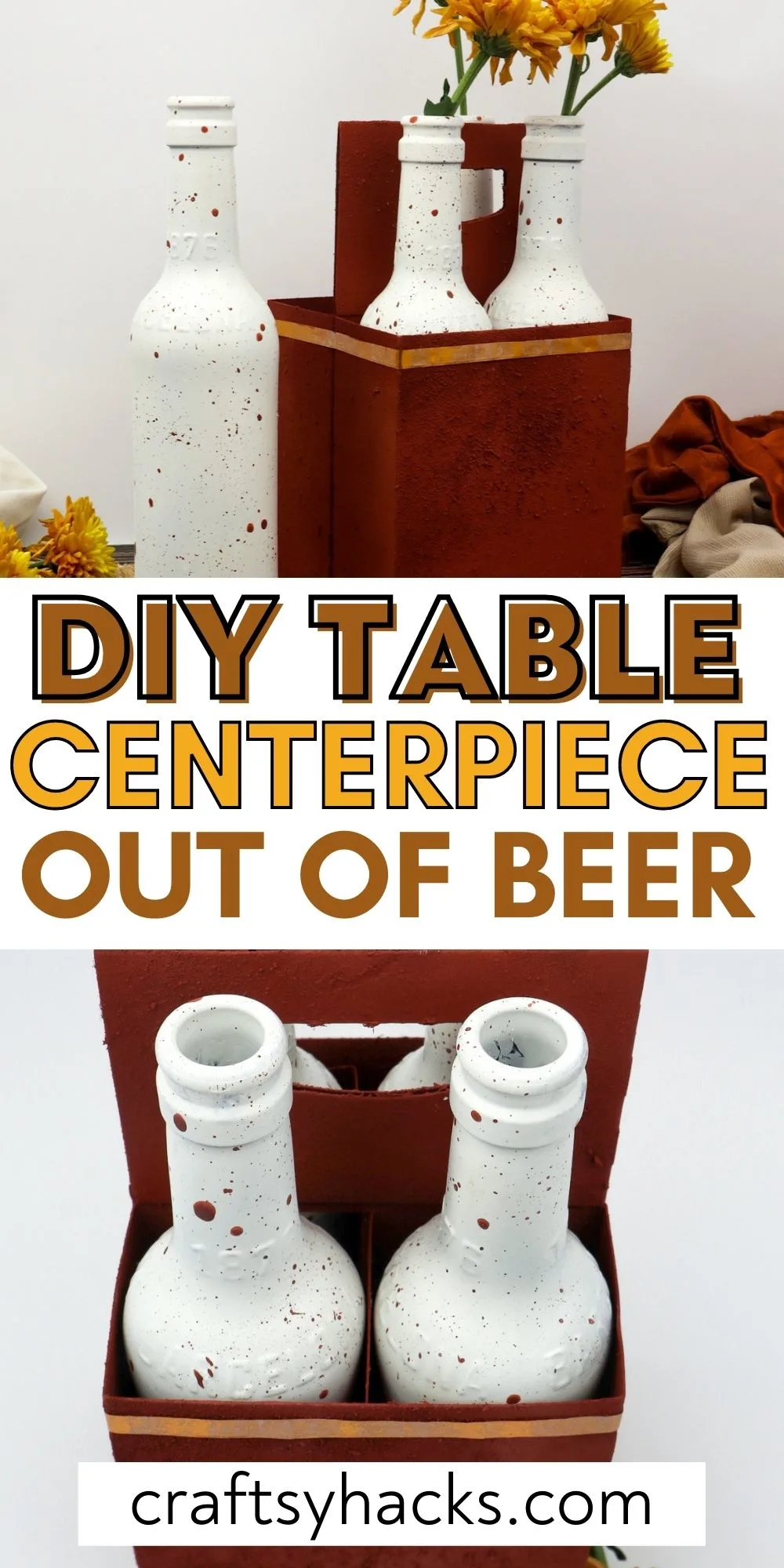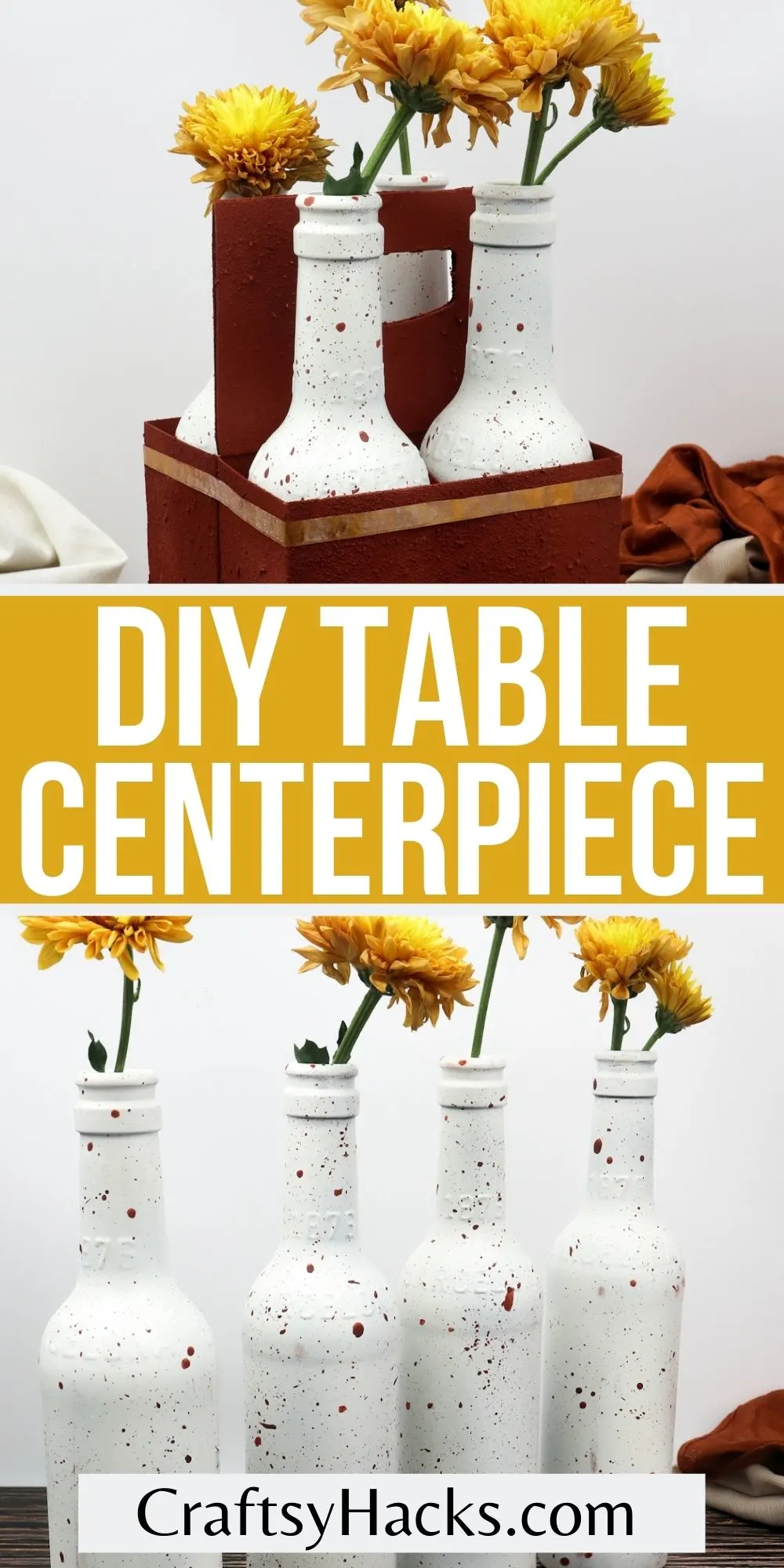 Yield: 1 table centerpiece
DIY Table Centerpiece Out of Beer 4-Pack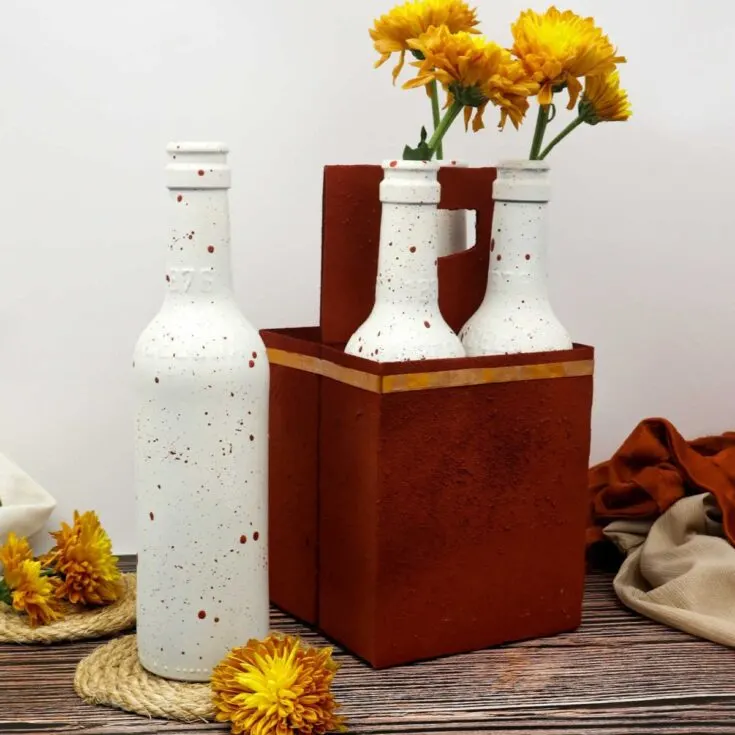 Love your beer? Upcycle the beer 4-pack and make a nice DIY centerpiece on the cheap. It's a nice DIY decoration you can make very cheaply.
Additional Time
15 minutes
Materials
1 x bottled beer 4-pack
Terracotta spray paint
White spray paint
Acrylic paint
Decorative tapes (optional)
Tools
Painting brush
Toothbrush
Instructions
Gather your beer bottles, wash and dry them completely before you start your DIY table centerpiece project. Also remember to remove labels and tags, if any.
Next, pick out your paint colors for the bottles as well as the caddy. Lay out a ton of newspaper to help control the splatter zone and protect your furniture.
Spray paint the bottle and the beer box caddy. Allow them to dry.
Next, you can splatter your beer bottles with paint splotches, or paint motifs, swirls and the likes.
You can also decorate the beer caddy. You can use washi tape, ribbons or twine, embellishments and glitter.
Allow your beer bottles and the box to dry completely before you fill them up with your table decor!