Choosing the right gift for the newlyweds can be challenging. These wedding gift ideas will give you inspiration on what could be the gift you're going to get.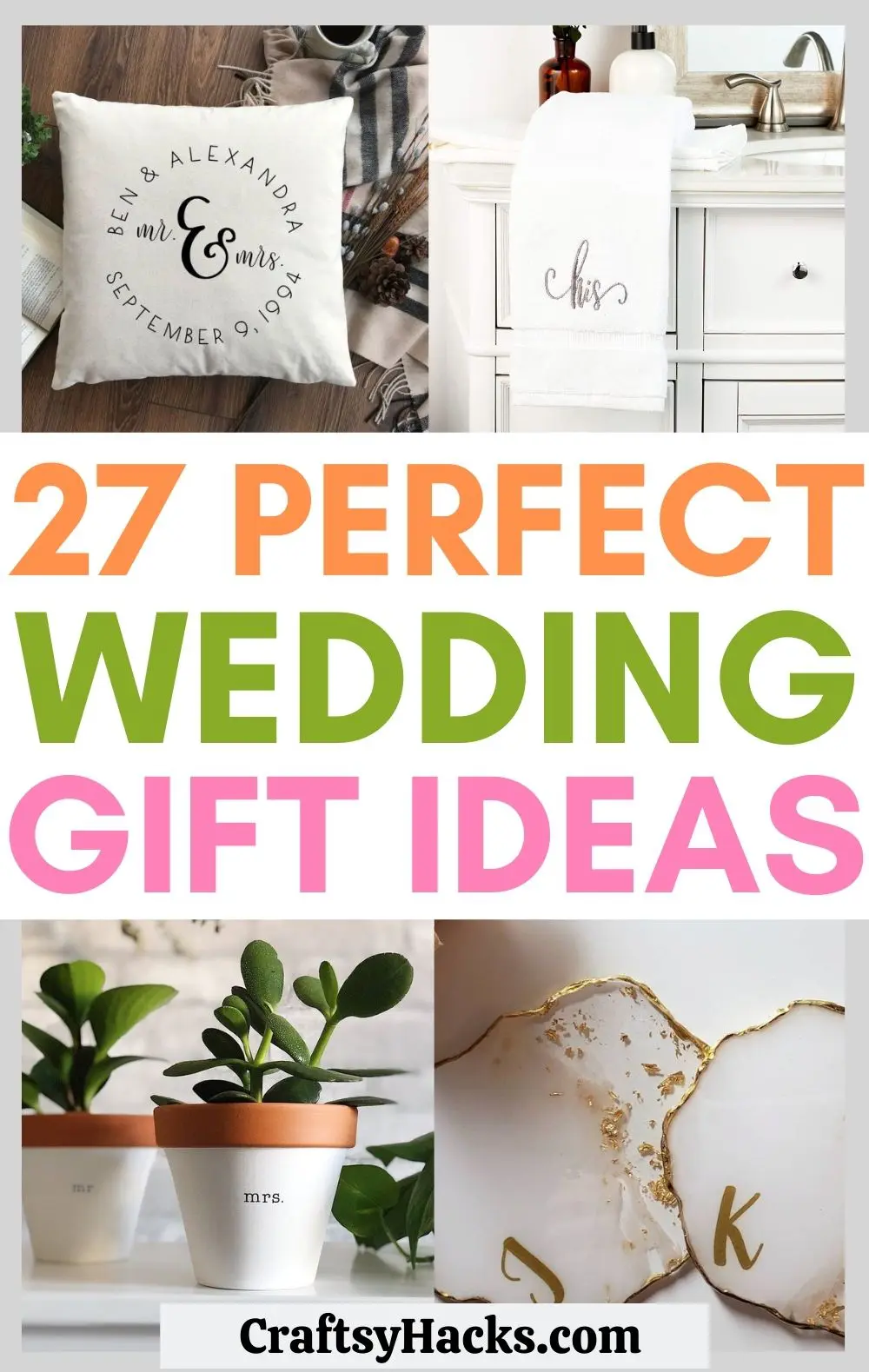 Whether you're attending the wedding of a family member, a friend, or simply an acquaintance, one thing is for sure: you have to get them the perfect gift! But there's so much choice out there, which is correct?
The right wedding gift usually depends on the couple receiving it, but an excellent place to start is with homewares or personal pieces to commemorate their relationship. After all, they're building a life together.
Before we begin, it's essential to think about the couple you're finding a gift for really needs for their new life together. Something practical or something of heirloom quality will never fail, trust me.
So, are you ready to start hunting down that perfect gift? This list is here to provide some ideas for all your wedding gift needs, no matter how picky your recipients may be. Check out these options and get gifting!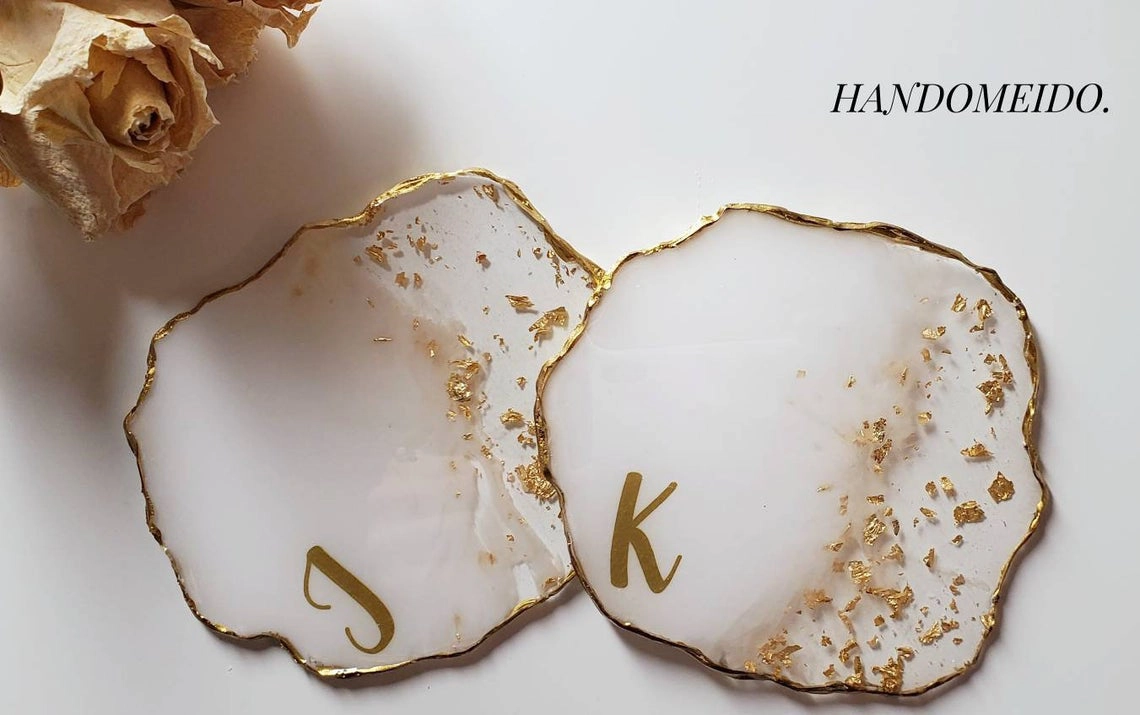 Credit: Etsy
Starting off the list with some gorgeous homewares, these commemorative gold leaf coasters are the perfect thing to add some shine to the happy couple's coffee table.
Personalize them with the couple's initials for an extra heartfelt touch, or adapt the color to suit their preferred decoration style. You'll feel proud leaving these beauties on the wedding gift table.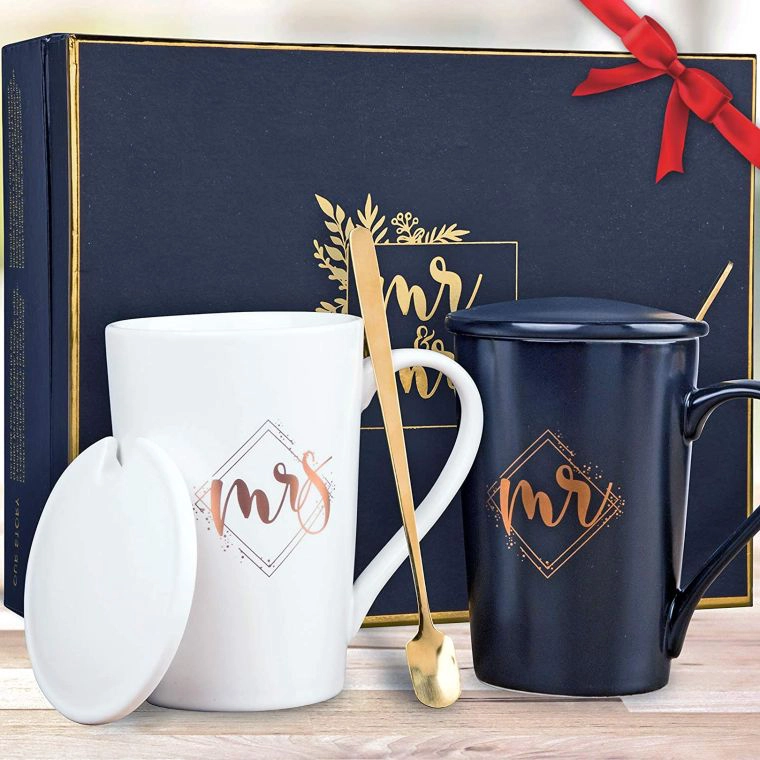 Credit: Amazon
Speaking of coasters, the newlyweds will undoubtedly need something to put on the coasters. That first cup of coffee in the morning is heavenly, so why not help them experience it with an extra touch of love?
This mug gift set is beautiful, sporting a delightful combination of navy, white, and gold for the ultimate sophistication. Give them something to use on their first morning as a married couple; they'll love it.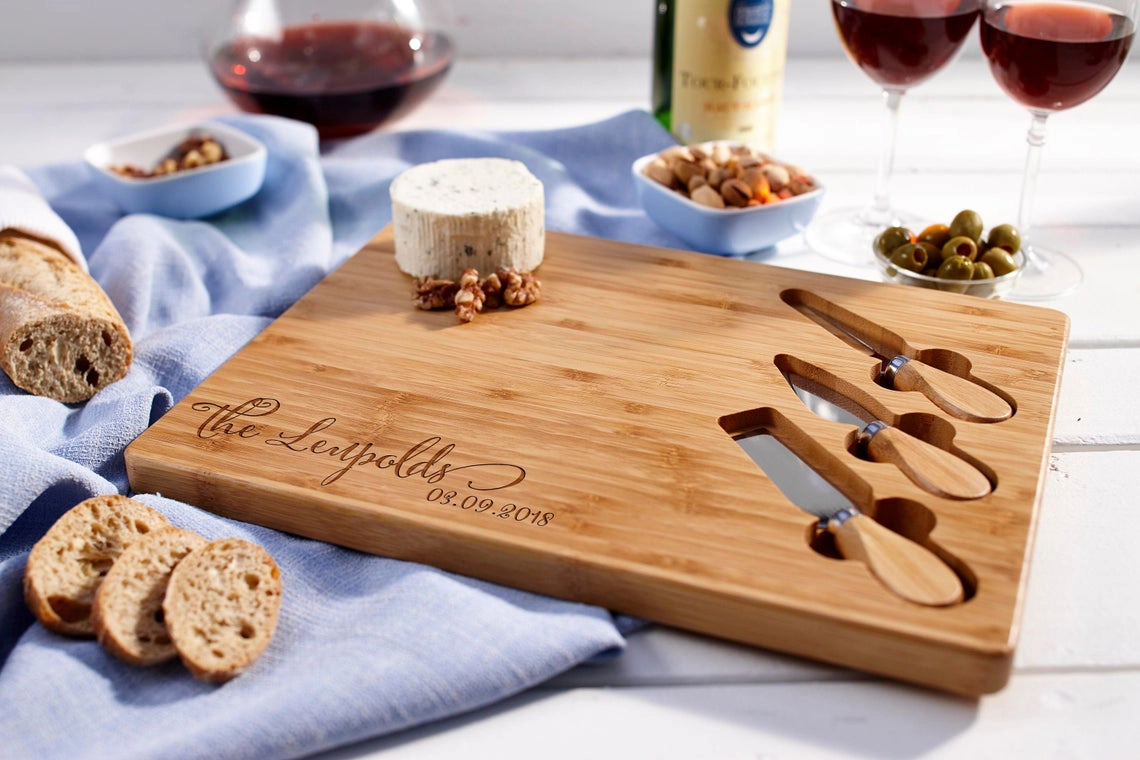 Credit: Etsy
Does the couple fancy themselves, entertainers? Then you can't go wrong with a high-quality, custom cheese board. Featuring grooves for the cheese knives, this board is a true masterpiece.
Get their last name and wedding day engraved into the bottom left corner of the board to memorialize the special day! This board could also make a fabulous engagement party gift if you're stuck for ideas.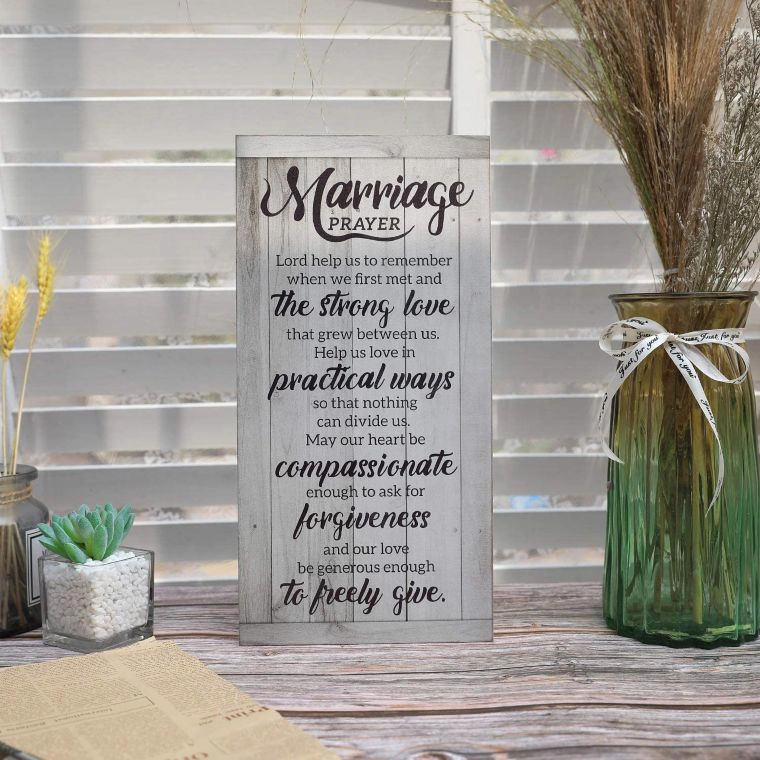 Credit: Amazon
Once these two make a home together, a lovely reminder of marriage's meaning on their walls certainly wouldn't go amiss. This wooden marriage plaque fits the bill, offering a daily reminder and prayer for the wedding.
If the couple you're for whom you are finding a gift isn't religious, there are other wooden plaques out there that don't feature a religious sentiment that would be perfect.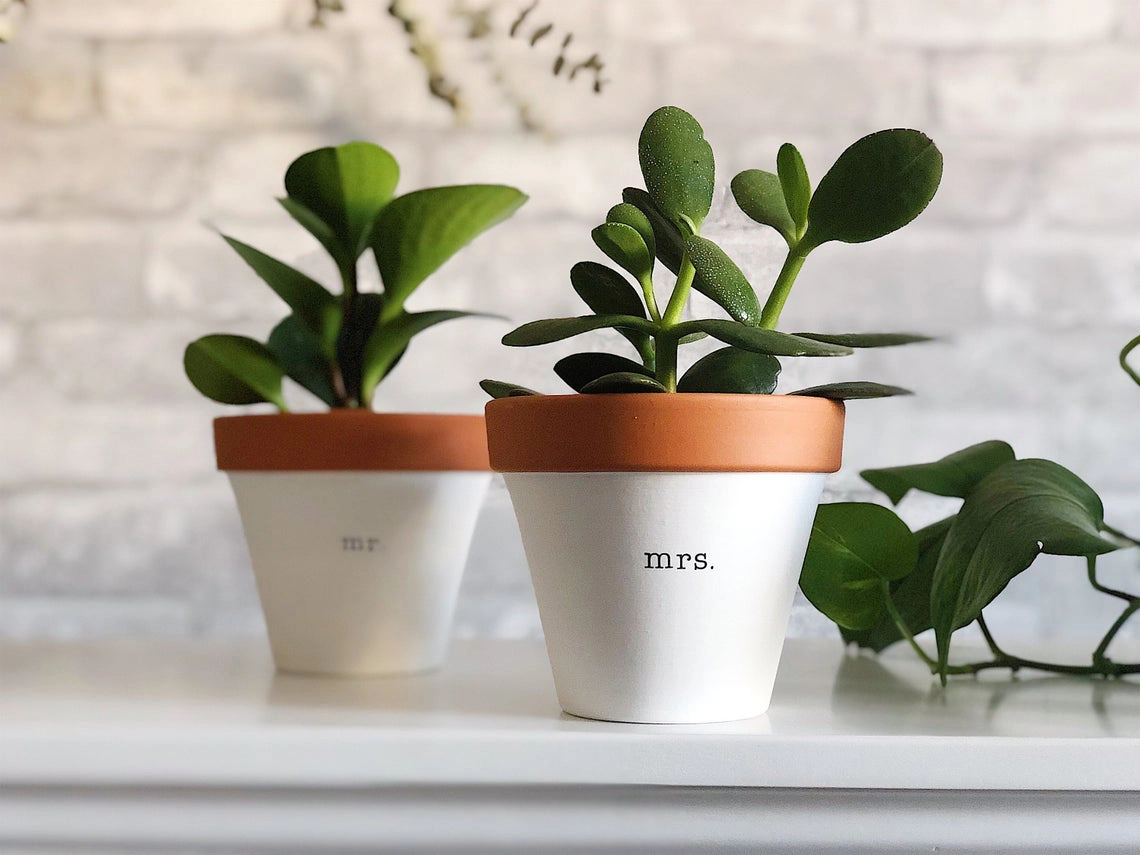 Credit: Etsy
If they're a couple of plant lovers, these terracotta planters are a fantastic gift at the beginning of their marriage. They can use these pots to plant something at the beginning of their marriage, then watch it grow!
Aside from how special it is to watch something grow along with their relationship, these pots are also lovely because they're minimal. So, no matter what style of décor they have, these pots will slot in effortlessly.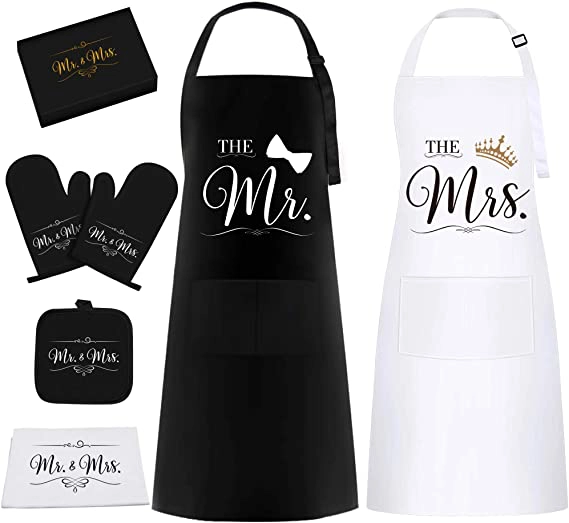 Credit: Amazon
Perhaps your newlywed friends are kitchen aficionados! In that case, this collection of adorable (and somewhat funny) kitchen supplies will stock their kitchen full of newlywed novelties.
Including aprons, oven mitts, and dish towels, this gift set will put reminders of their new nuptials all over their kitchen. Even when they get rotated out, these adorable pieces will remain in use for years.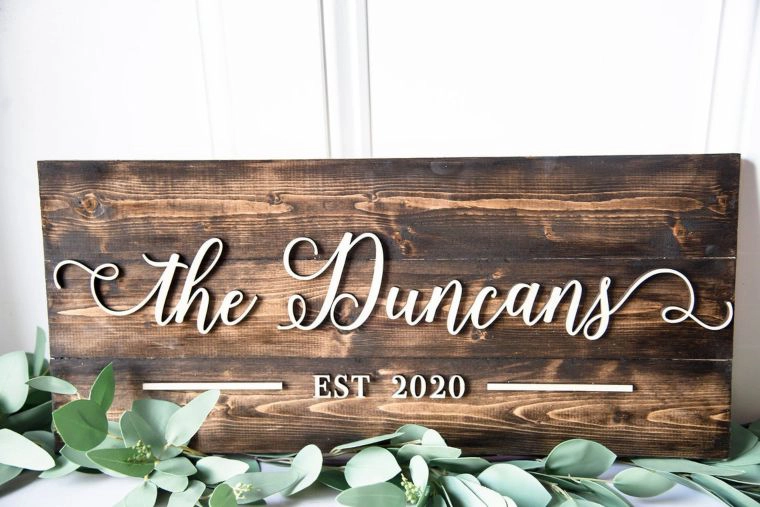 Credit: Etsy
What better to celebrate a new life journey than a sign for the door that leads to it? This personalized last name sign is a stunning addition to any home, with a nice, rustic look.
As a wedding gift, you really can't go wrong with this kind of sign. Whether they hang it on their front door, in their entryway, or above their bed, this is a décor piece the newlywed couple will adore.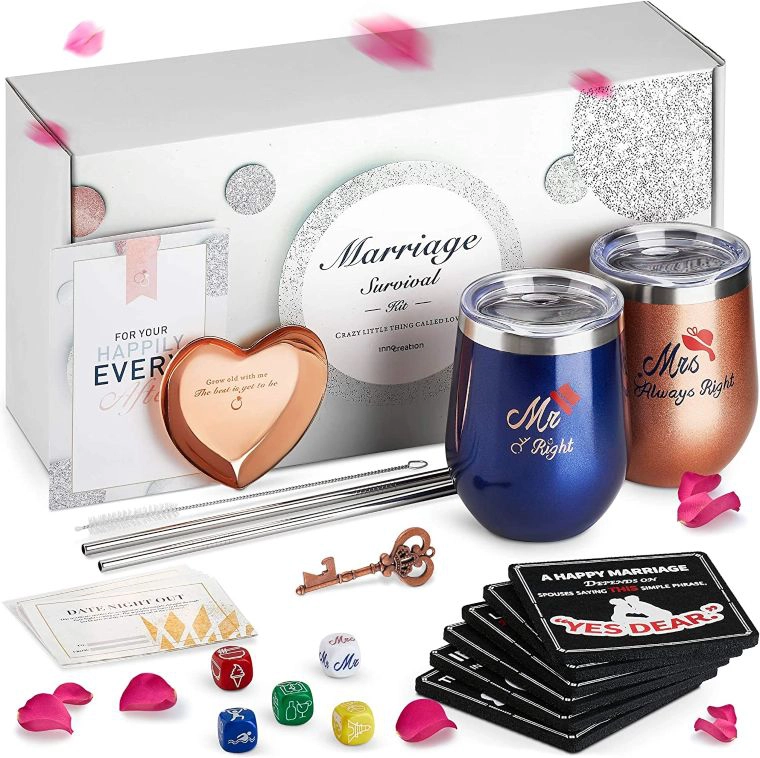 Credit: Amazon
Everyone knows that marriage can be challenging, so what's better than a survival kit for your newlywed recipients? This coaster set features mugs, coasters, straws, and dice with particular messages.
From date night ideas to decision-making dice, these little trinkets might come in handy during moments of tension, or they might inspire some of your couple's favorite memories.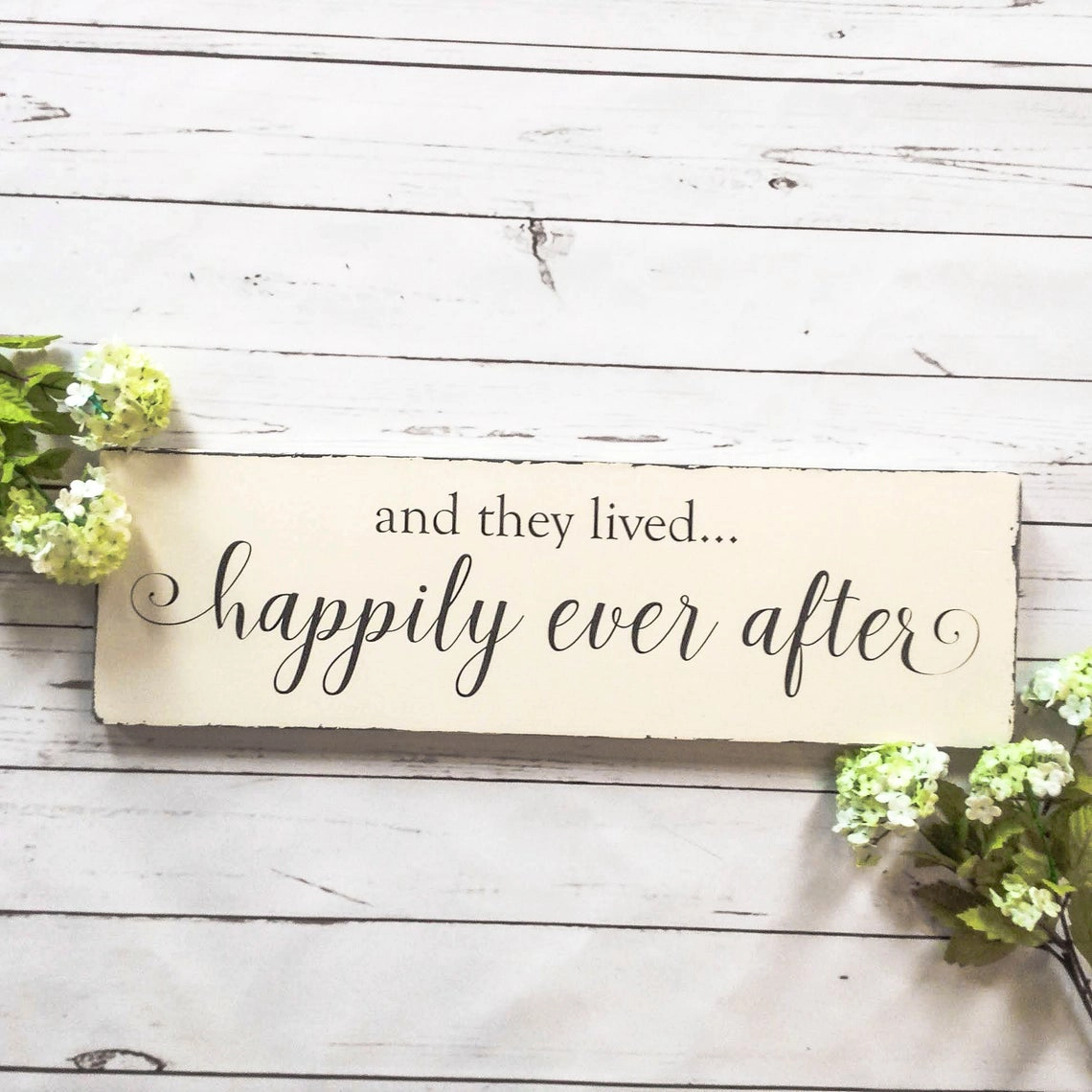 Credit: Etsy
Every couple loves the idea of getting their happily ever after. While this sign won't do it, it will remind them of why they got together in the first place and add a lovely, positive vibe to their home.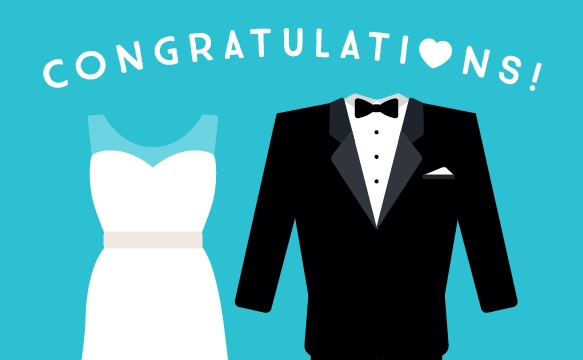 Credit: Amazon
What's better than getting the couple something off their gift register? Giving them the means to buy anything from the world's largest gift register, of course! Amazon is full of fantastic items with which to start a new life.
With an Amazon gift card, your recipients can buy anything they like, so you're guaranteed to have bought them a gift they appreciate. It's foolproof.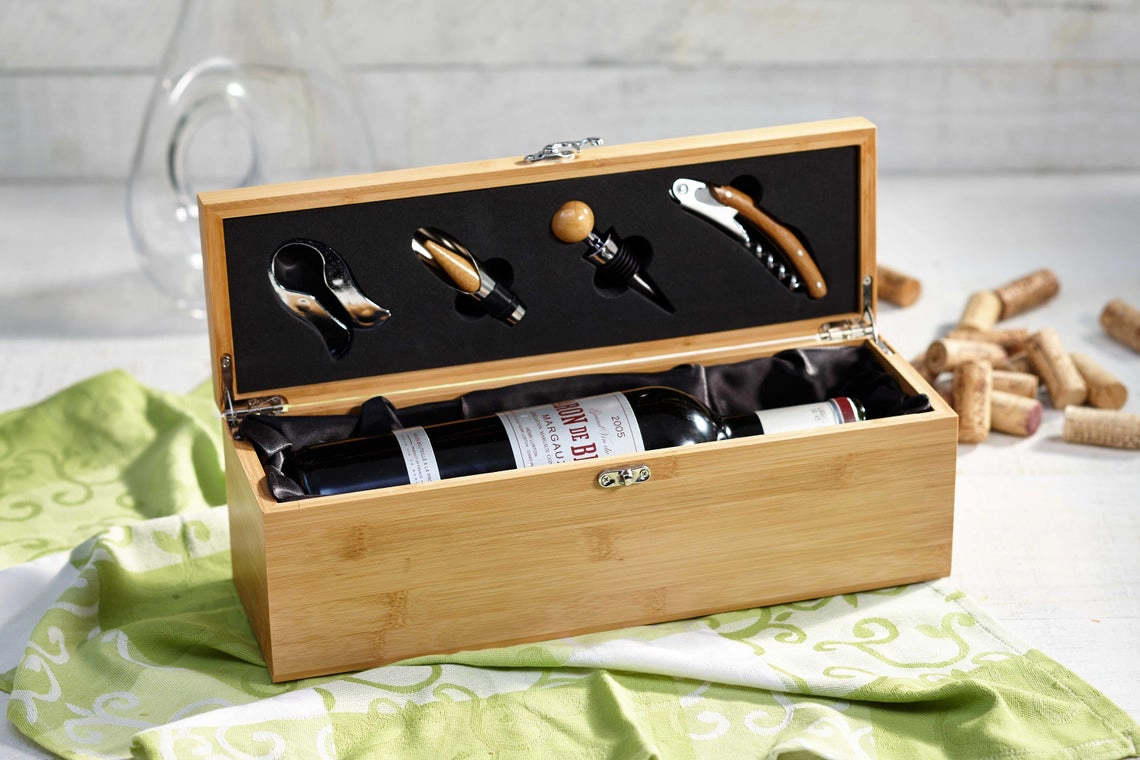 Credit: Etsy
As part of their ceremony, some couples choose to do a wine box ceremony to seal a nice bottle of wine inside a box. Alongside it, they place love letters on each other.
On any rough nights in their marriage down the line, the idea is to open the box, drink the wine, and read the letters to rekindle their relationship. You can gift them this wine box to present them with this savior!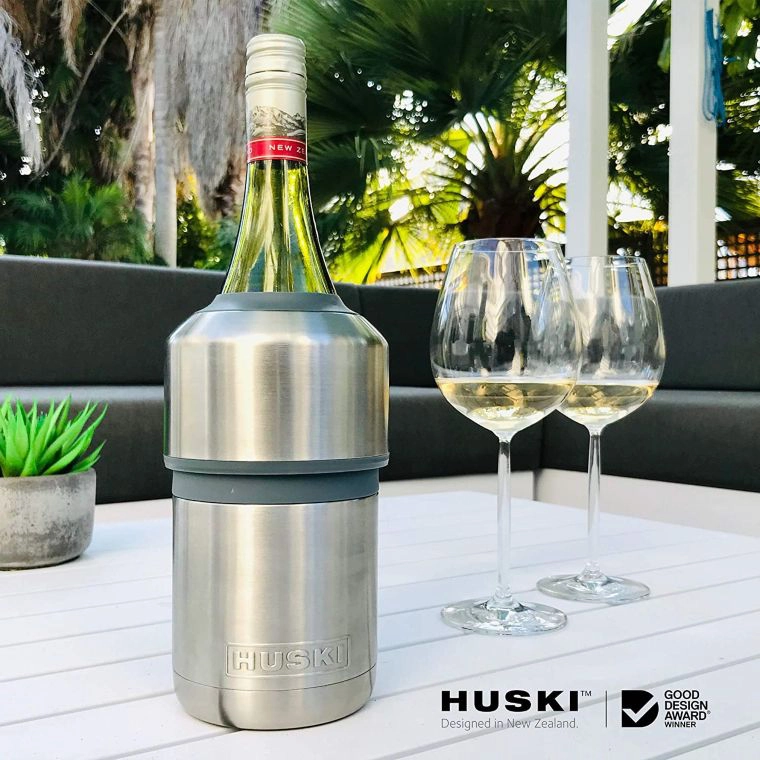 Credit: Amazon
This is more of a practical gift, meant to keep their wine or champagne cold for up to six hours no matter where they go. Send them off on their honeymoon with the ultimate drinking companion!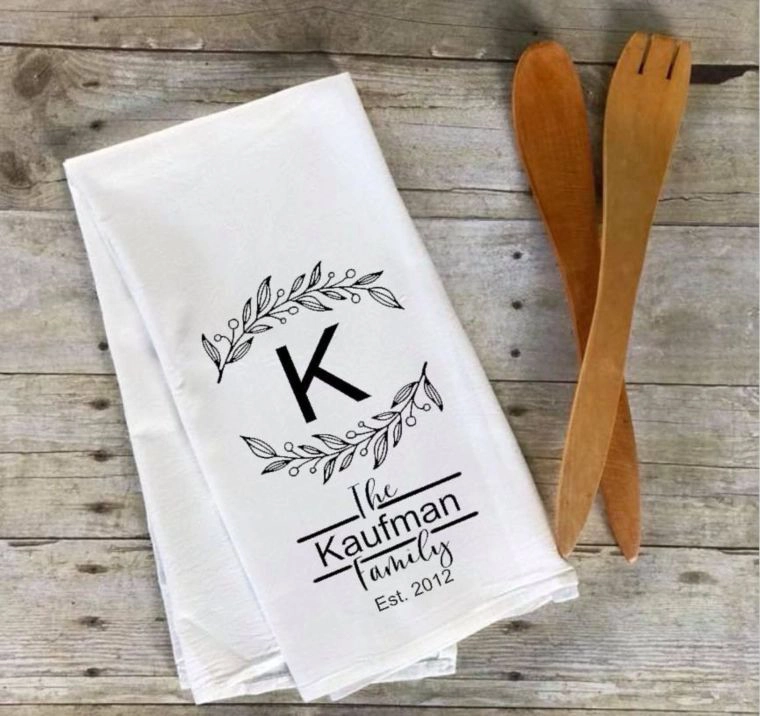 Credit: Etsy
Here's another piece of homeware that perfectly suits a newlywed couple: a personalized flour sack towel! Not only are these practical to have in the kitchen, but they're also adorable reminders of their love.
The classic, simplistic design of these tea towels means they'll easily fit into the couple's home, no matter their décor style. Who knows, you might even inspire them to try out rustic minimalism!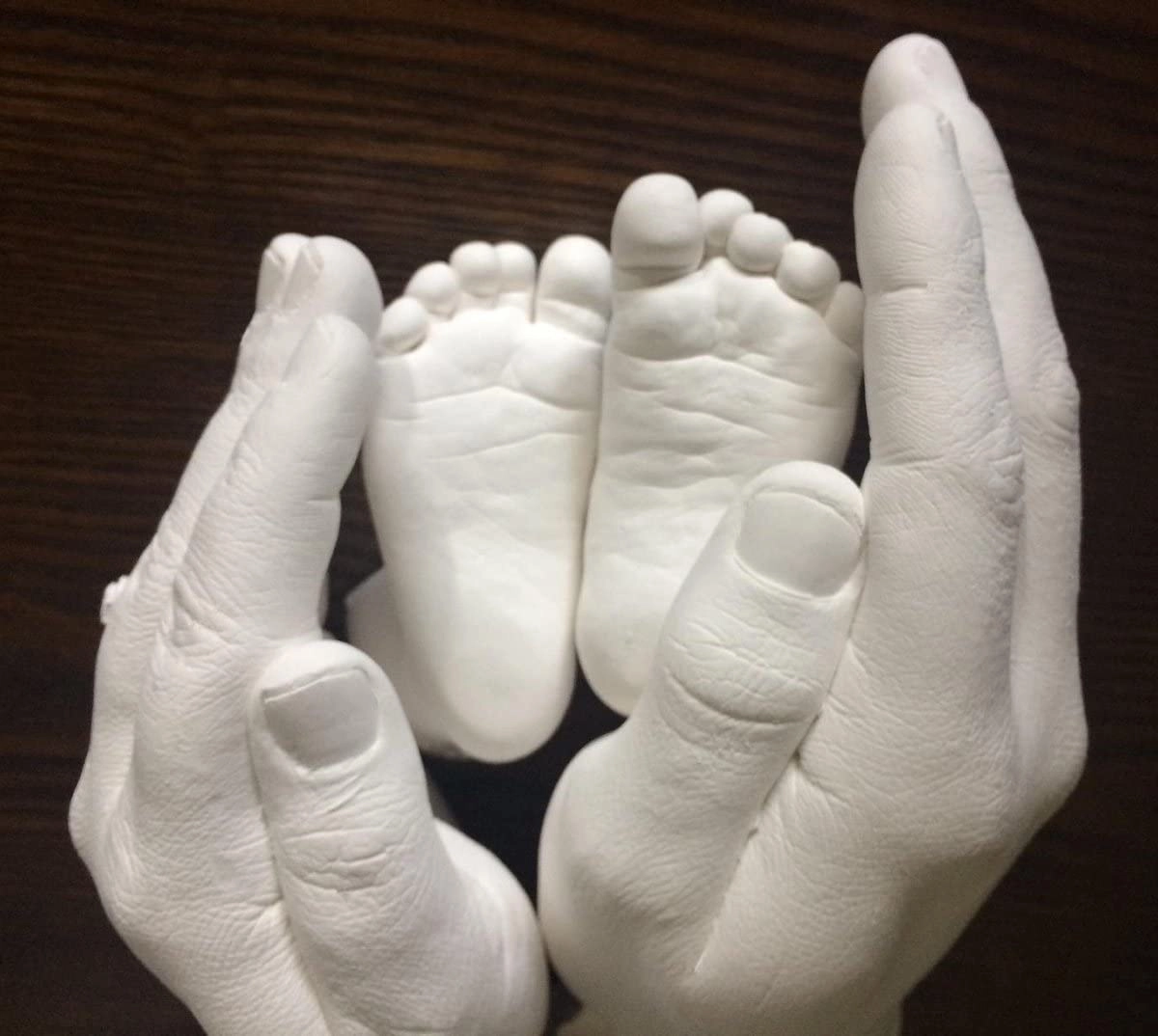 Credit: Amazon
This next gift idea is something truly unique that your recipients will always cherish. The Keepsake Hands kit offers the couple a chance to render their joined hands in plaster, creating a statue of their love.
Not only is this a brilliant décor piece, but it also offers the couple a chance to do something fun and a little different together.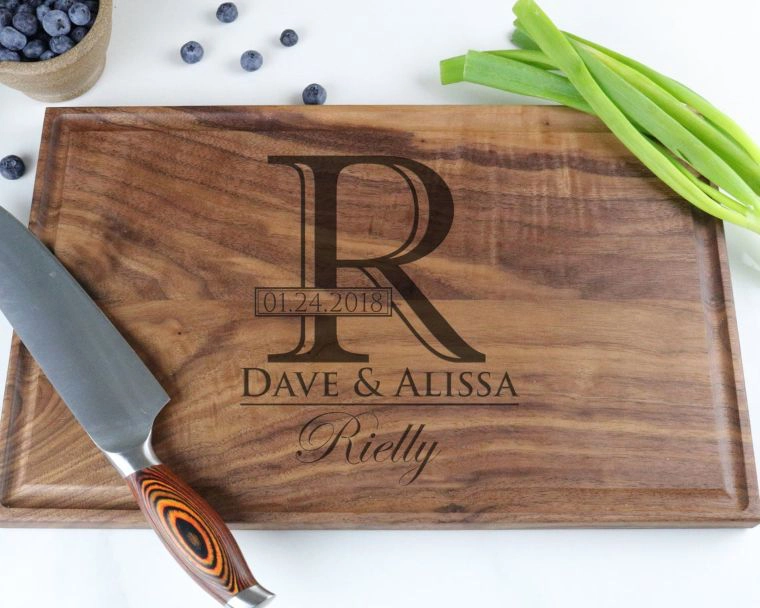 Credit: Etsy
Chopping boards get used every day, so why not gift the newlywed couple with a personalized chopping board to elevate their kitchen? This gorgeous natural wood piece easily lends some rustic charm.
Whether they choose to use it or display it as a piece of décor, this chopping board is a refined and heartfelt gift that's sure to impress them.
If you want to take it to the next level, add a set of high-quality cooking knives or a selection of their favorite kitchen staples to kick off married life.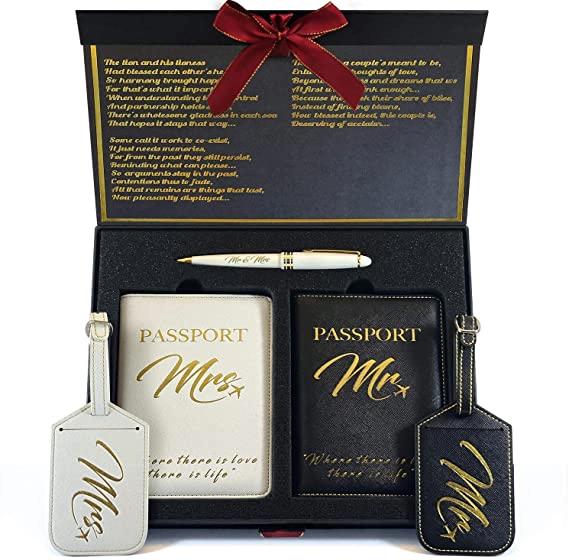 Credit: Amazon
Are they jetting off to a honeymoon abroad? Help them celebrate their marriage in every aspect of the journey by gifting them with this matching luggage tag and passport holder set.
Crafted from leather and monogrammed in gold leaf, these tags are incredibly tasteful and refined, so they're perfect for a jet-setting couple.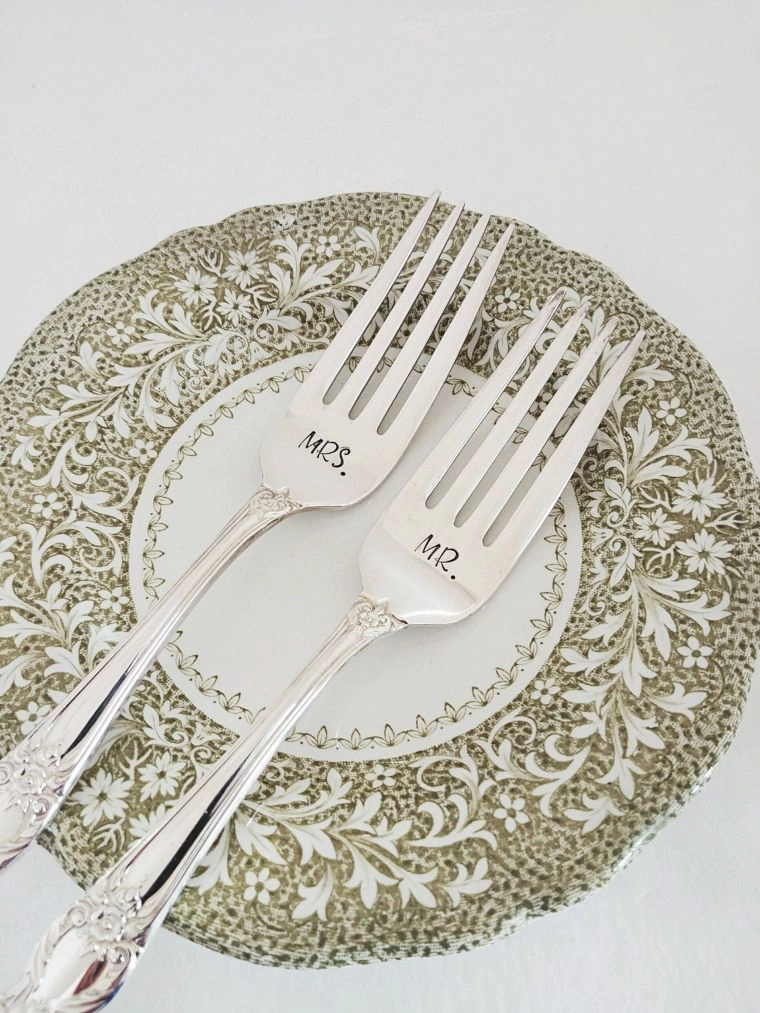 Credit: Etsy
Next up, this engraved fork set is the perfect seed with which the newlyweds can begin building their silverware collection. As an heirloom piece, this holds even more value, as it can be passed down to their children.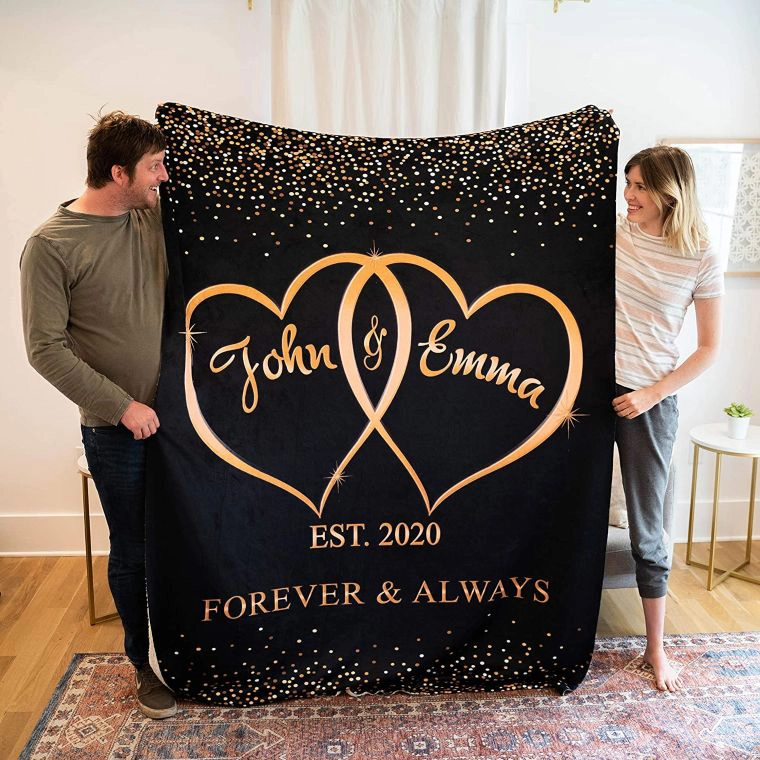 Credit: Amazon
On its own, a comfortable blanket is a beautiful gift. Now, throw in a touch of marital bliss, and you have the perfect wedding gift! Present your friends with this blanket to adorn their bed, and they'll love you for it.
This will perfectly ferry them through the honeymoon phase and into the rest of their married life, reminding them of their wedding day every time they lay down to sleep.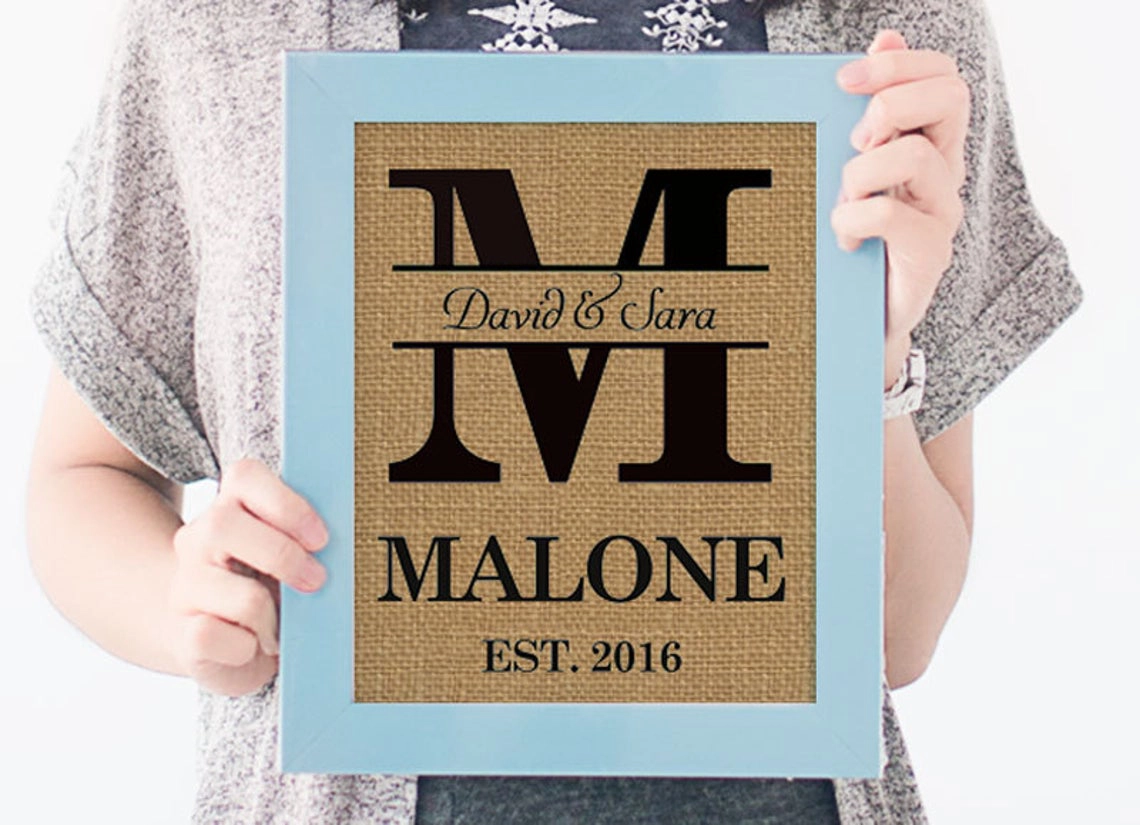 Credit: Etsy
For any couple that's a fan of rustic style, this custom burlap sack print is the perfect wedding gift. It merges a love of shabby chic style with a personalized reminder of their marriage. It's ideal!
Printed in bold black on a natural or ivory burlap background, these prints will effortlessly stand out no matter where they hang. You can even get two – one of each name – for each of their nightstands.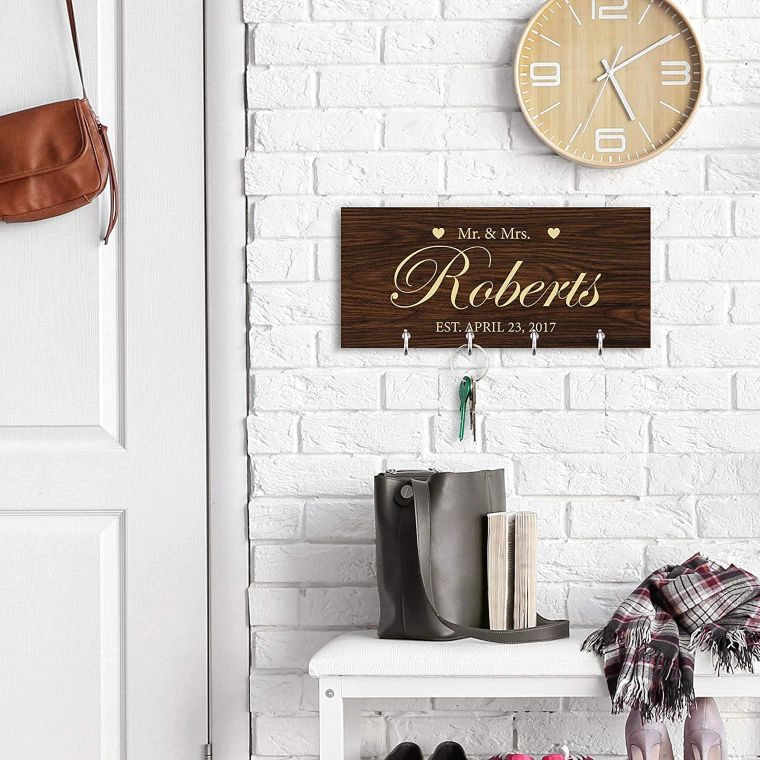 Credit: Amazon
I won't stay lost keys have ended marriages, but I will say that the ensuing arguments certainly haven't helped anyone stay together! Avert disaster and stop any disputes resulting from lost keys with this.
This personalized key holder sits perfectly in an entryway, offering a convenient and stylish place to hang their keys. Not to mention, it'll be the first thing they see upon entry, which is a lovely way to come home.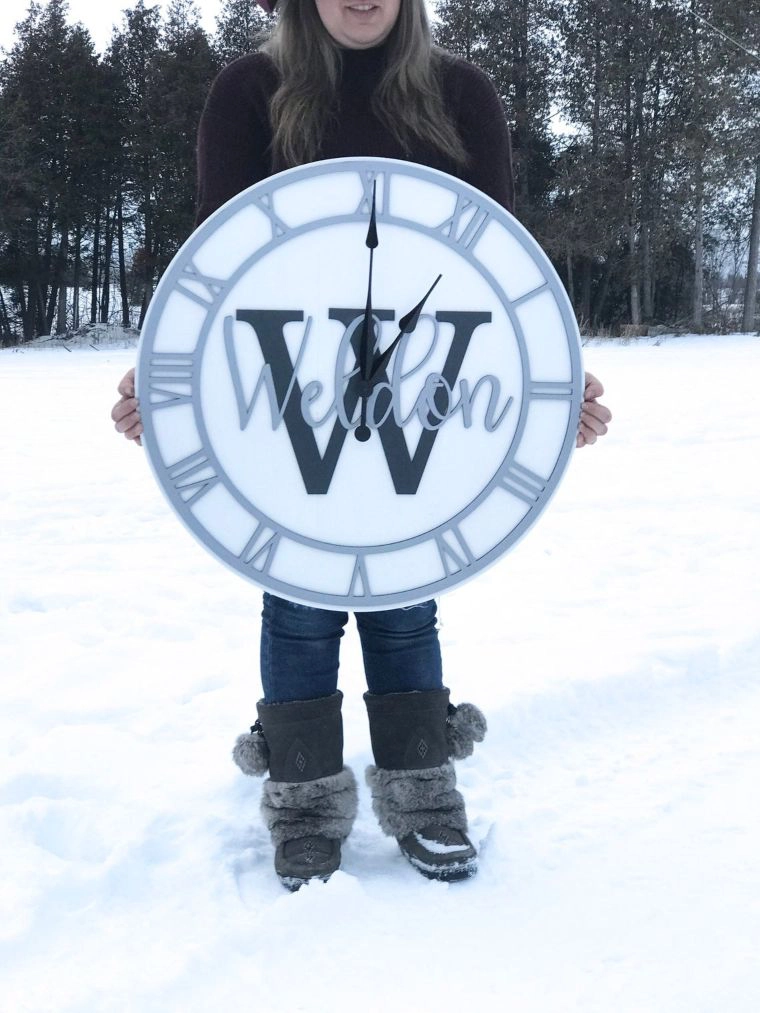 Credit: Etsy
Combining the need for a timepiece, an effortless style choice, and the happiness of wedded bliss, this wall clock is a ringer of a gift. With a stunning background and laser-cut roman numerals, it's super stylish.
Purchase this one-of-a-kind gift to have your recipient's jaws on the floor. It might even inspire a love of farmhouse décor with a modern twist. I know it's done that for me!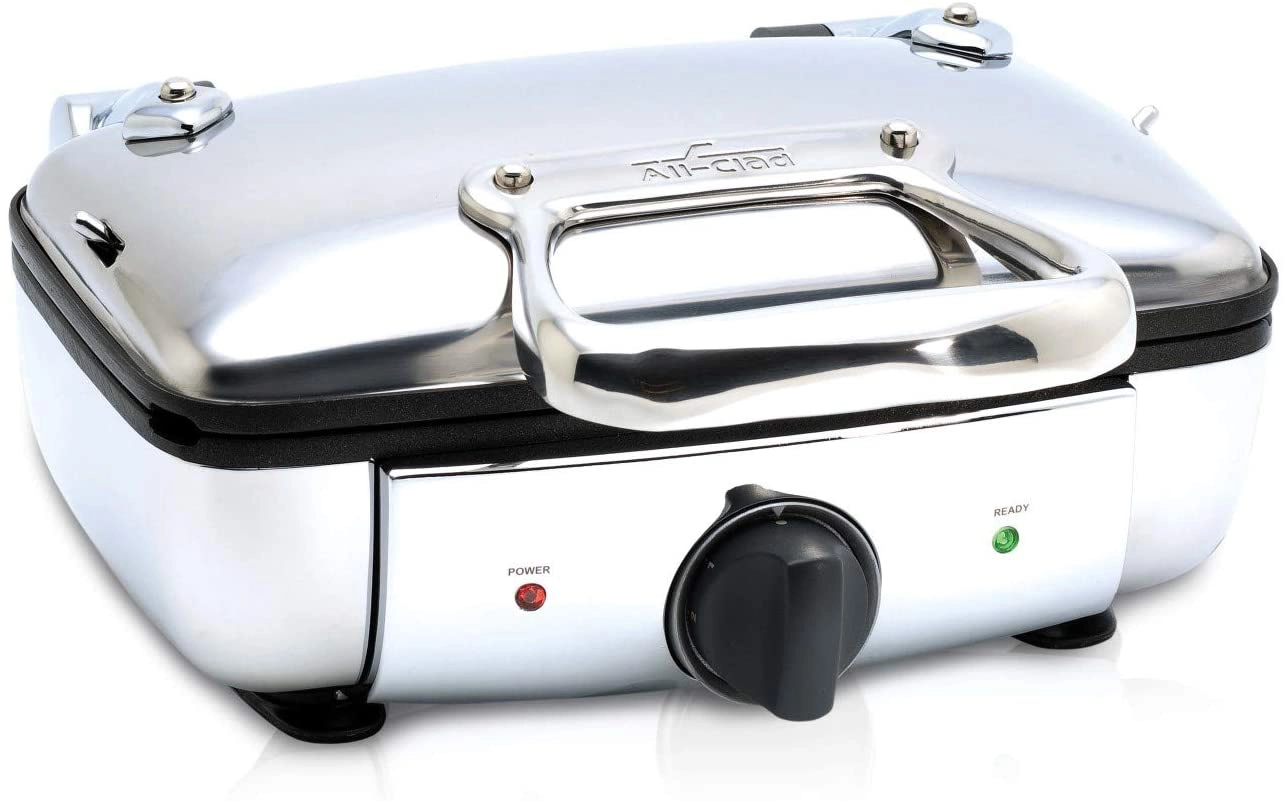 Credit: Amazon
Who doesn't love having a batch of waffles on a Sunday morning? Whether it's their first morning together as a couple or their thousandth, this waffle maker will provide many cherished memories to the newlyweds.
The All-Clad brand is known for its durability, so you can rest assured that this waffle maker will go the distance. With dedicated browning settings and an easy-clean interior, this is an ideal food-lover's gift.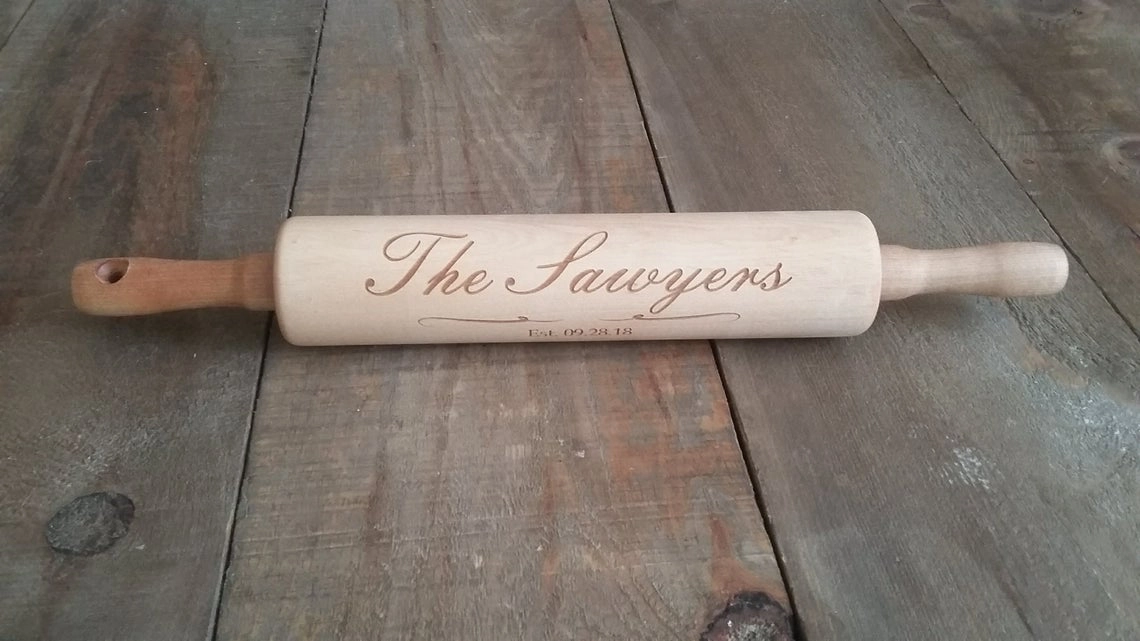 Credit: Etsy
Next up, this customized wooden rolling pin is another heirloom piece that your recipients will undoubtedly pass down for generations. Made from quality wood, this sturdy gift is one for the ages.
That's before you even consider the engraving on the front. Whether you choose to engrave their names or a heartfelt message, this rolling pin will imbue that same sentiment into everything they make with it.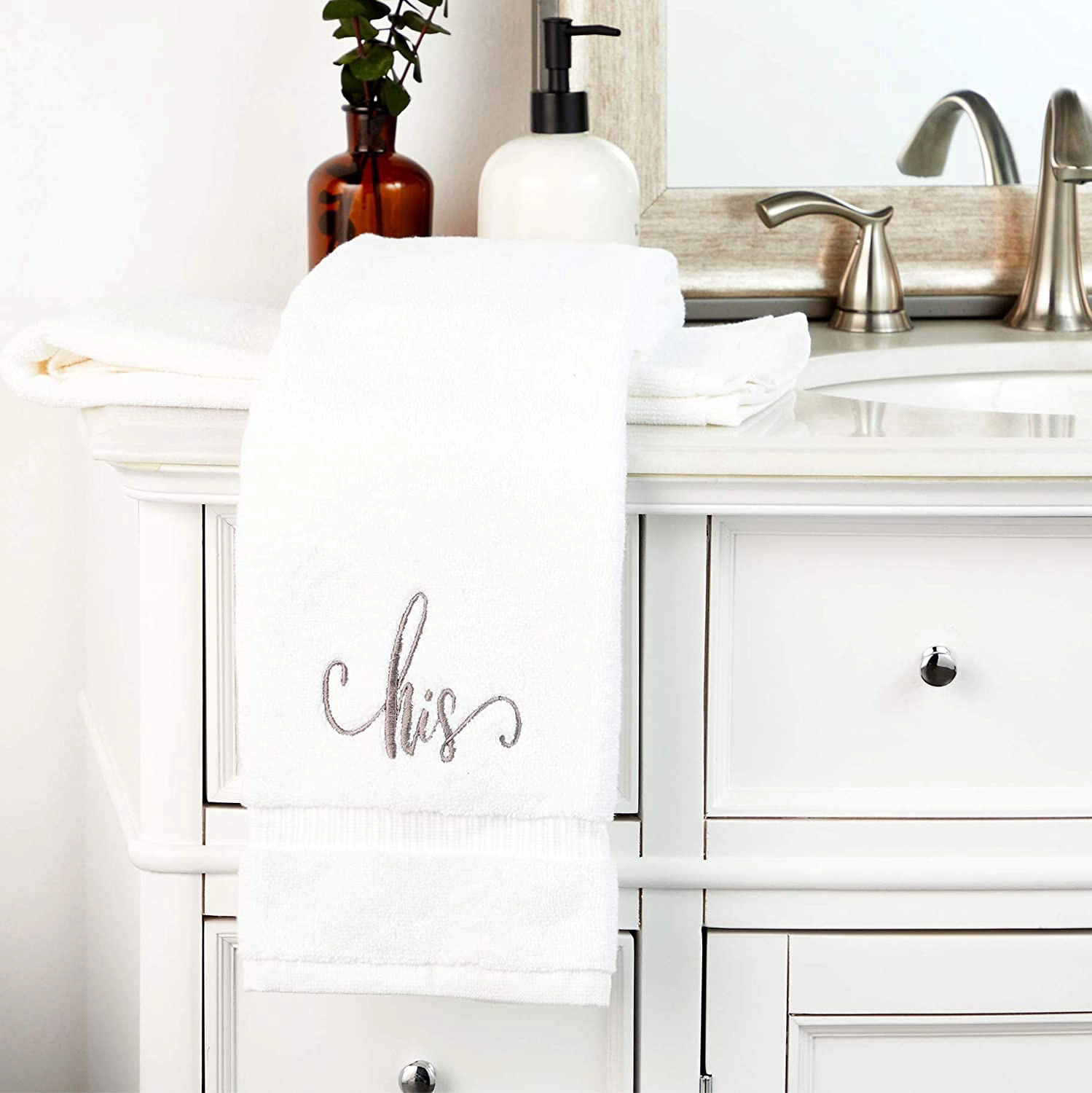 Credit: Amazon
These 'His & His' hand towels are perfect for adorning your newlywed couple's bathroom, whether it's their honeymoon or just another day at home. Simple, elegant, and refined, this will suit any couple.
Each towel is made from extra-absorbent cotton that they can readily launder, making their lives that much easier down the line. Thanks to their durability, these towels will be with the couple for years to come.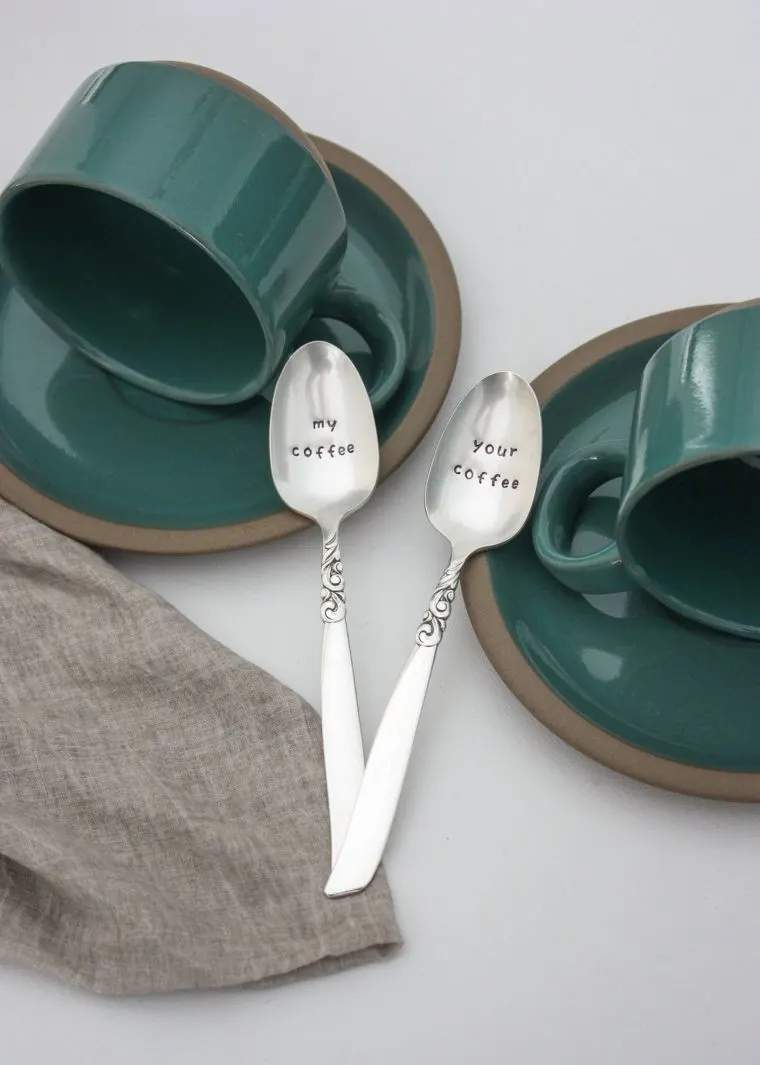 Credit: Etsy
Here's another gift to suit a couple of coffee lovers! These would go beautifully with some handcrafted stoneware mugs. Thanks to the durable finish, these silverware starters are sure to last a lifetime.
Give your recipients the gift of a lovely cup of coffee together each morning. This is especially good if the couple loves vintage style since the typewriter font and finish are ideal for a retro aesthetic.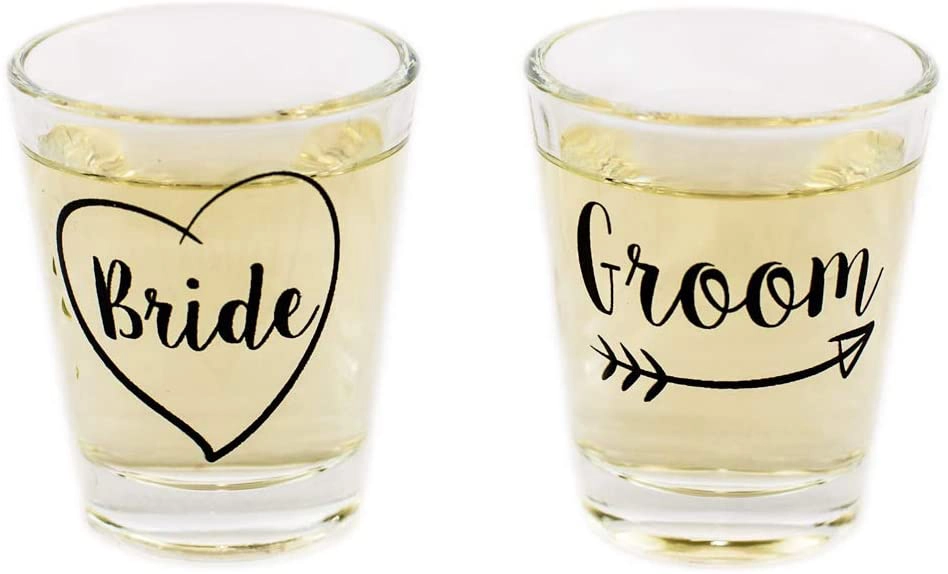 Credit: Amazon
Maybe the newlyweds you're buying for like to walk on the wilder side of life! In that case, these shot glasses are the perfect accompaniment to their honeymoon celebrations (and sure to net them a free drink).
This could also make a great bachelor party or engagement gift, as they're a solid accompaniment to the raucous celebrations that usually follow. Present them alongside a bottle of high-quality liquor for an extra touch.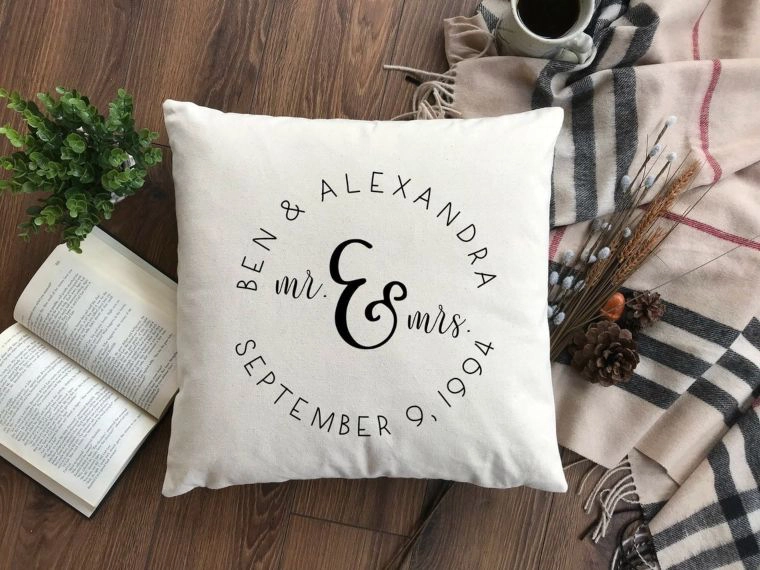 Credit: Etsy
Finally, the last gift on our list is another piece the couple can see before they go to bed every night. This pillow cover would work well in either the bedroom or living room, adding a touch of class to the décor.
Choose from the fonts, materials, and styles offered in the online store to adapt this gift. Then, personalize it with the couple's names and the date of their wedding. How adorable is that?
Hopefully, this list has presented you with some ideas to satisfy the couple you're gifting. Keep in mind that their wedding theme may have some hints about the style of décor they love, which is invaluable information.
However, if you're still stuck on ideas on what to get them, you could always choose individual gifts. Not all wedding presents need to be for both members of the couple.
For example, maybe the bride loves baking, and the groom loves to work on his car; there are myriad gifts that will satisfy those hobbies, but you can present them as a single present.
Most importantly, remember that any gift given should always be heartfelt. Trust your gut and follow your instincts; you'll find the right thing to give them for sure.
Conclusion
So, did you find your answer in this list, or are you still looking? Let me know in the comments below! If you're still really stuck, I have some other gift guides that might help you discover the perfect present.