Weddings are expensive! Use these IKEA hacks to transform the way your wedding looks on a cheaper side.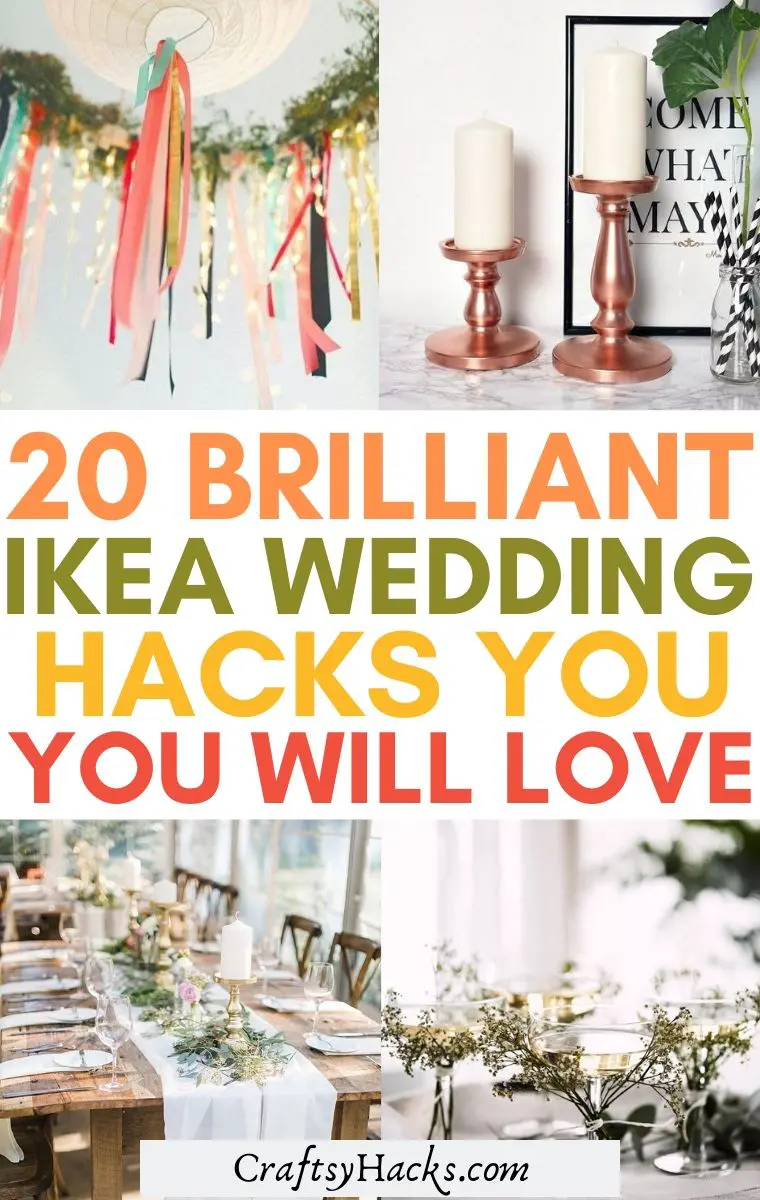 Your wedding happens only once in a lifetime. Well, sometimes a couple of times. Nevertheless, it's a truly special occasion that you want to remember.
Unfortunately, the wedding industry has picked up that. Anything that has "wedding" on its label usually costs more. Thus, weddings can get very expensive.
If you are on a low budget and willing to DIY your way, there are multiple hacks you can use for your wedding decor. We all love IKEA and IKEA loves us!
Thus, today I'm sharing 20 IKEA wedding decor hacks that anyone who wants to have a low budget wedding should know about!
1. Golden Lanterns with Candles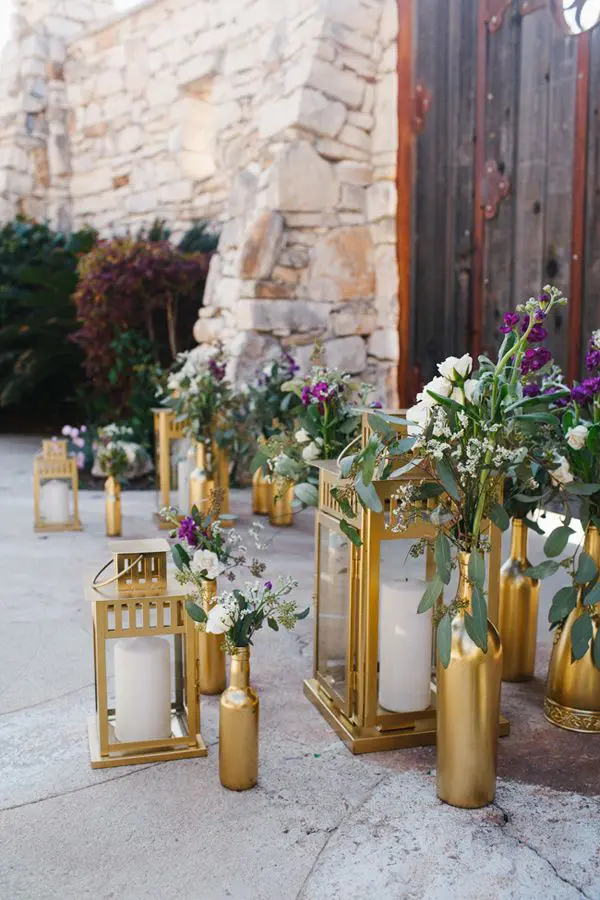 Credit: ruffledblog.com
I have seen IKEA lanterns being used in so many ways. Who could have thought you could design your wedding with these.
For this absolutely genius idea you'll need to use gold spray paint. You can use this brand here.
Something so simple can look absolutely elegant. So, get a bunch of these lanterns, paint them, get the candles, and enjoy a beautiful wedding décor on a low budget.
2. DIY Hanging Basket Planters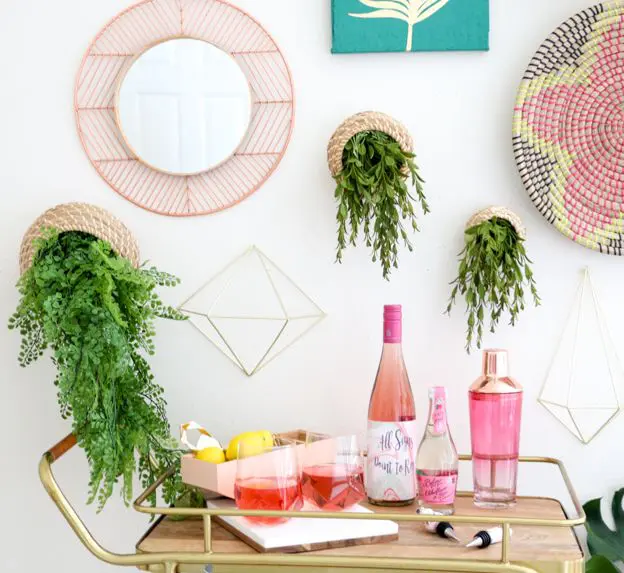 Credit: akailochiclife.com
Plants, whether real or not, are an essential part of any wedding. Who said you cannot get creative with them and transform the look of the place?
Get these IKEA basket trios that don't look like much on their own because they're usually used for organizing things. Attach faux greenery to the insides of them and get decorating.
Something so simple looks so creative and can make your corners look a little more beautiful.
3. IKEA Tolsby Frames as Table Numbers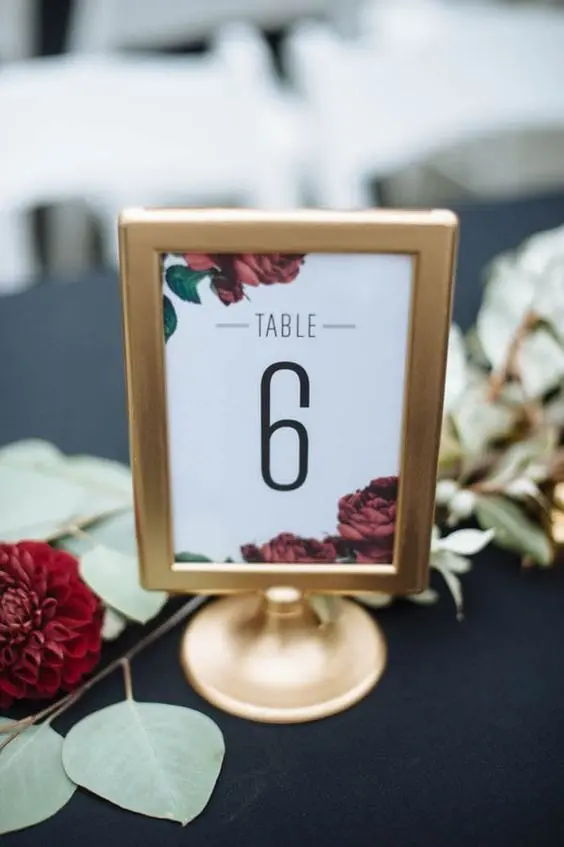 Credit: weddingomania.com
As long as you have a color printer or can get to one, you can always make beautiful table numbers on a low budget. Use IKEA Tolsby frames to frame them!
This is where the gold spray paint I recommended before will come in handy. However, if you prefer white – you won't even need that. The frames are naturally white.
4. IKEA Glass Vases for Table Decor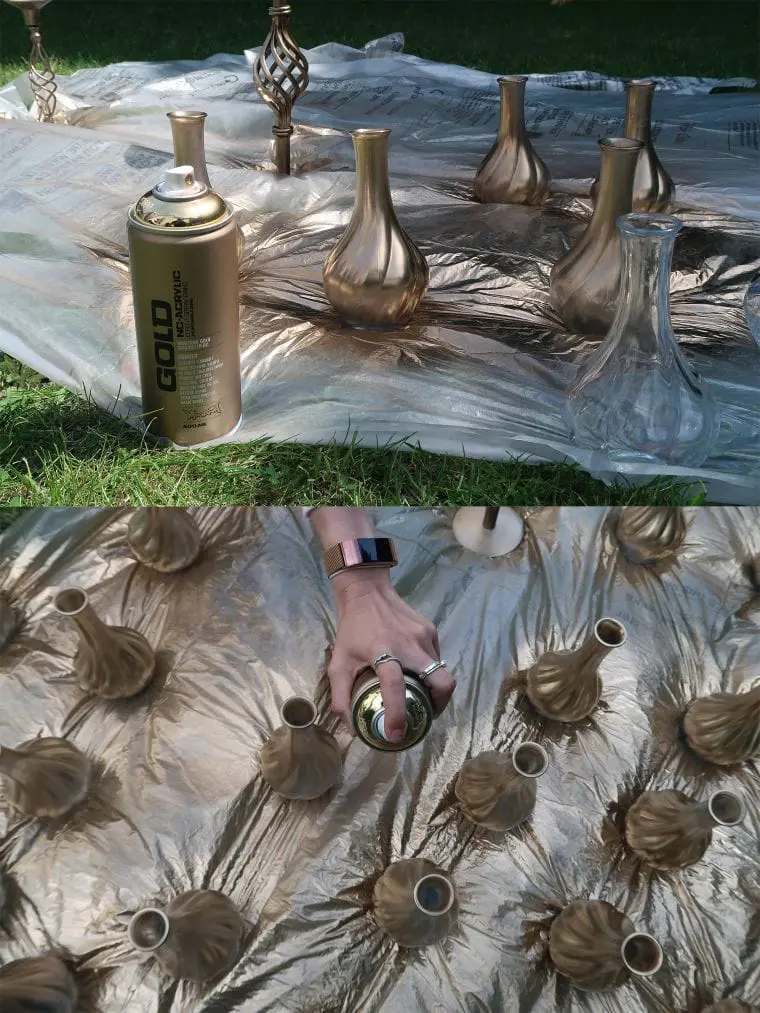 Credit: sophiehannah.co
Who could have thought that you could get so inventive with the simple IKEA vases? Once again, the spray paint does the trick here.
I'll give you a little secret, anything ordinary painted in a special color will look special! So, use that trick for almost everything whether it's furniture makeover or another IKEA décor hack.
Use Montana Gold spray paint which works on almost any surface. Super handy to have at home if you enjoy a bit of gold in your life!
5. Card and Gift Box Made Out of Socker Greenhouse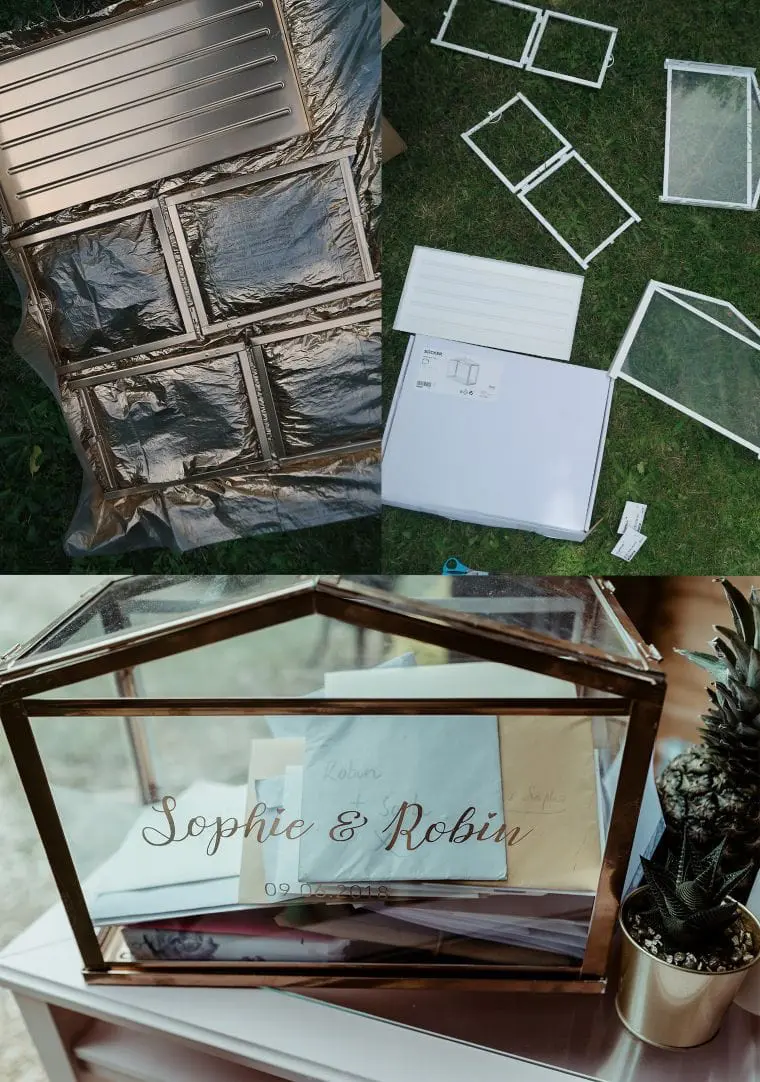 Credit: sophiehannah.co
This greenhouse is great not only for planting your favorite greeneries. Which can, by the way, turn out to be a beautiful farmhouse home décor project.
You can use it as a card box for your wedding! Yes, you could just keep it white and decorate it with a significant phrase or two. Or….
You could spray paint it to give it that extra edge!
6. IKEA Blackboard for a Wedding Sign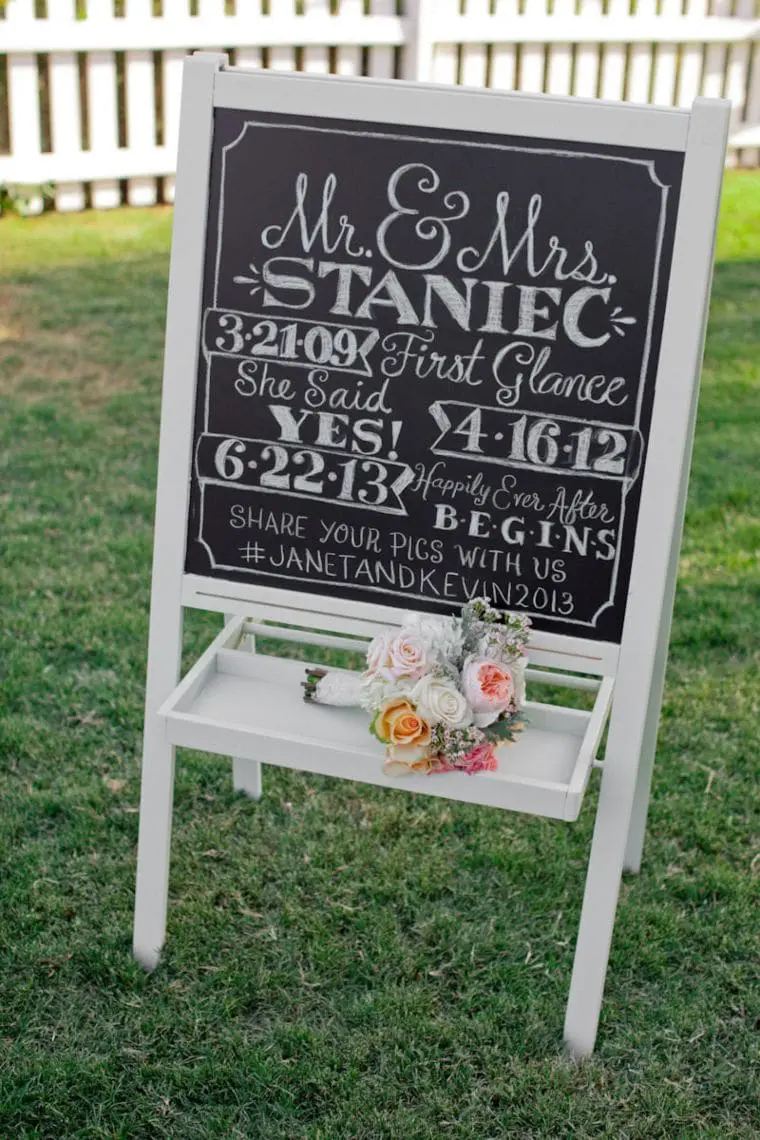 Credit: stylemepretty.com
Paint the IKEA MÅLA blackboard white and let everyone know what's happening. Having simple yet decorative signs like these around the venue will add an extra touch to your wedding.
Get these chalk markers to keep those hands clean! Much better than using the actual chalk.
If you have a porch, an IKEA blackboard can be a great addition to your porch décor. Everyone loves a welcome sign!
7. IKEA Towels for Table Setup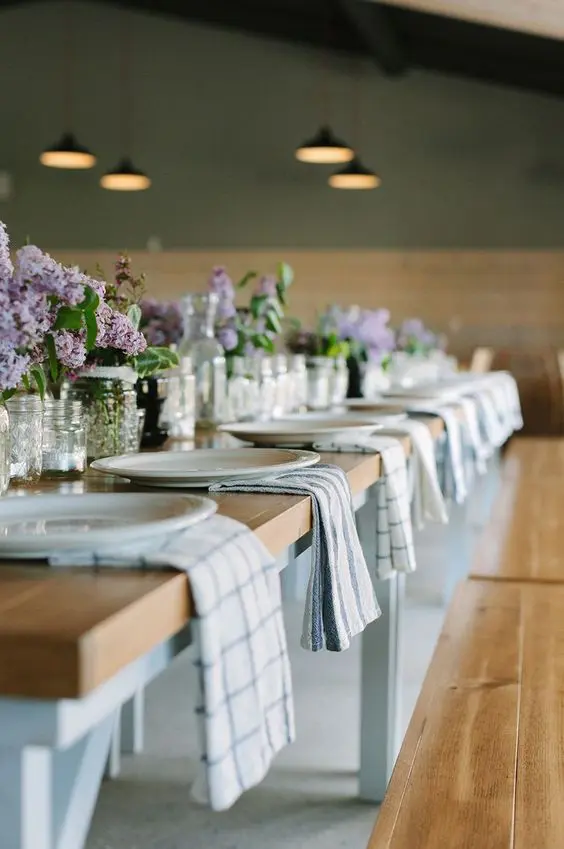 Credit: stylemepretty.com
Get IKEA tea towels and decorate your wedding table. Yes, even the simplest thing that's cheap can look great if done right.
At the end of the day, all these towels will be dirty anyway, so why waste a ton of money on something expensive.
It's the flowers, not the towels that will make your wedding table look amazing.
8. IKEA SKURAR Plant Pots as Decorations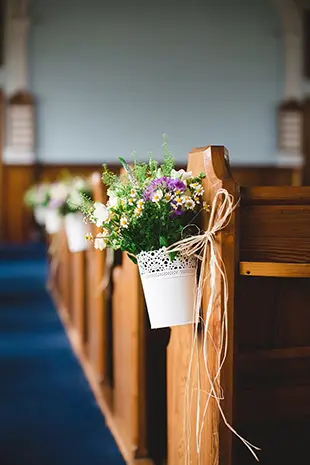 Credit: onefabday.com
Make your walk down the aisle even more special with these little IKEA decoration hacks. Get SKURAR plant pots which are just a couple dollars each and fill them up with flowers.
Get burlap ribbon like this one here to fasten them to the sides of the seats and here you go! A simple, elegant but gorgeous aisle décor.
9. MYRHEDEN Memo Board as a Décor Accent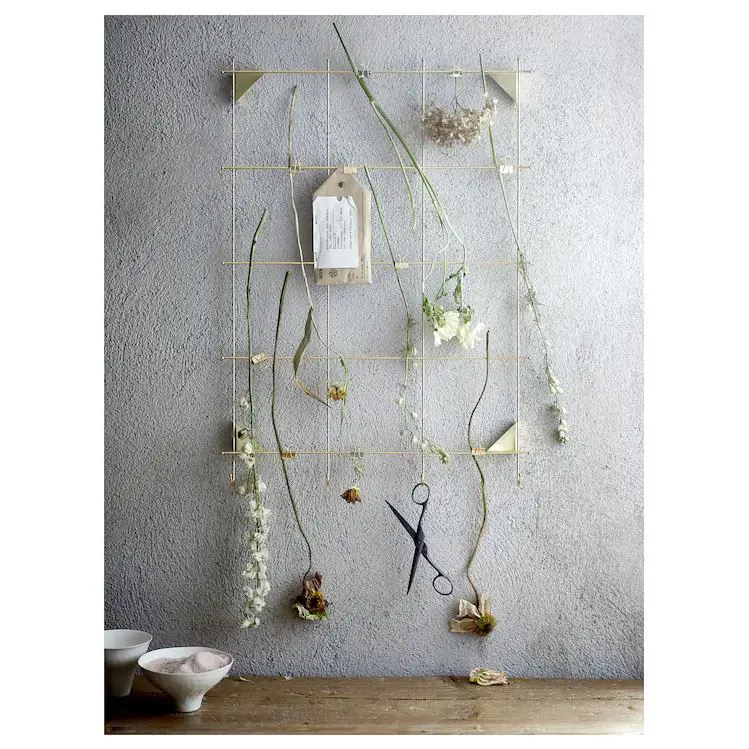 Credit: ikea.com
If you thought that you could only use this memo board for your desk or bedroom décor, it's safe to say that you're wrong. Get a few artificial flowers or even real ones and make it a décor piece for your wedding.
You could hang these all around the venue and even clip family pictures to them. That might give your wedding a bit more of a personal look.
10. APPELVIKEN Chandeliers for Your Wedding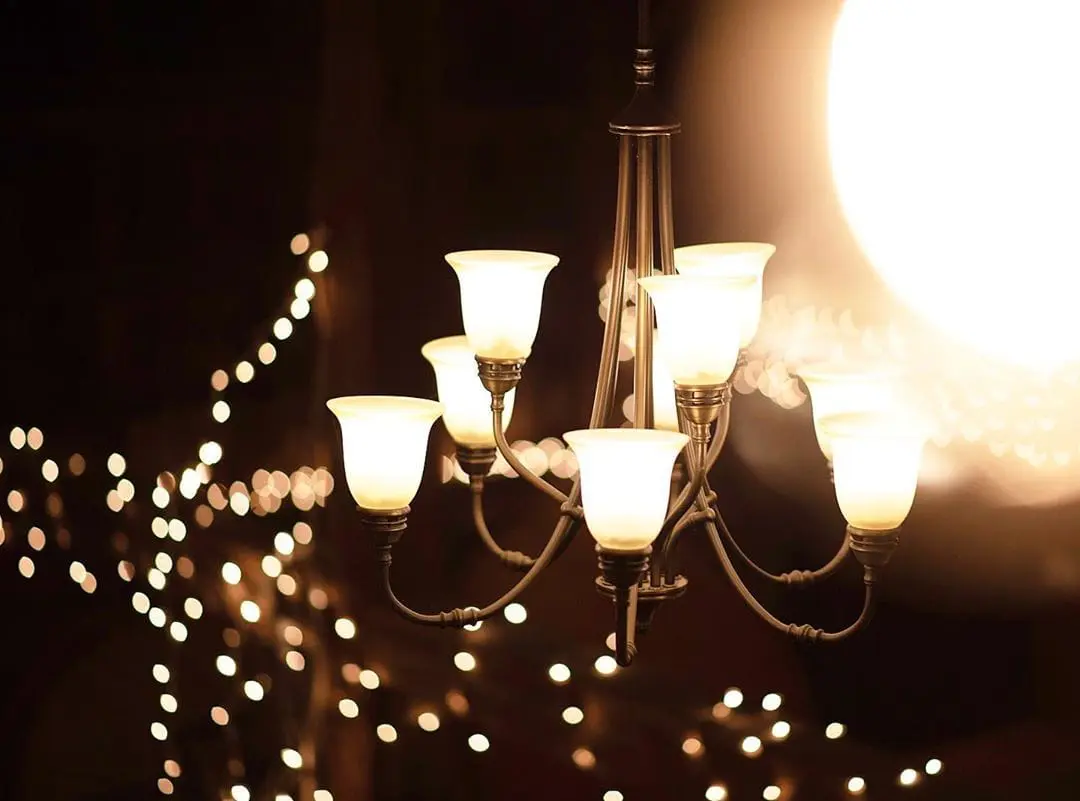 Credit: Instagram
Chandeliers can be so expensive! Not if you get them from IKEA! For $40 each, you can transform your wedding lighting and give it the appeal it wouldn't have otherwise.
This is a cheap way to make your wedding look fancy!
11. STORHET Champagne Glasses for Wedding Table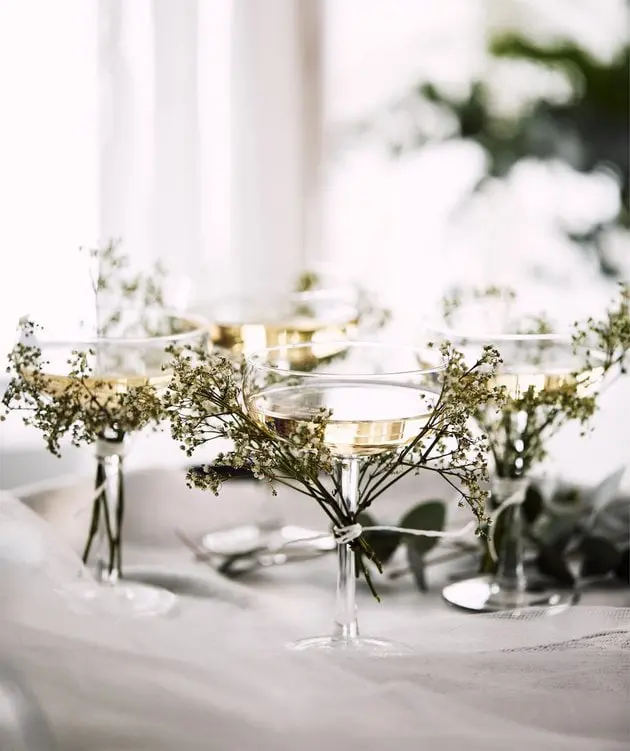 Credit: hunker.com
Make your wedding just a little more special with this simple hack. Tie some fresh flowers to the champagne glasses from IKEA and use them as décor elements.
Perhaps drinking from them isn't practical, but spreading them here and there could make your wedding table look a little more green, a little more interesting.
12. IKEA Bar Craft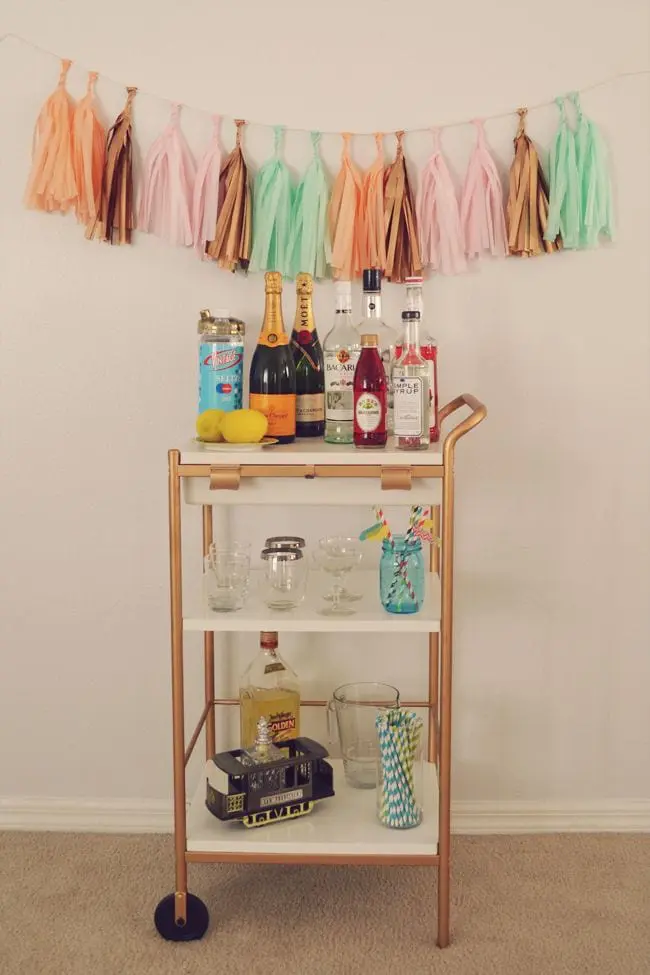 Credit: blushandjelly.com
SUNNERSTA trolley is so convenient. You can use it to transform your home office, add a little bit of a touch to your kitchen décor or use it for the wedding.
Especially if it's a small one and you need a place to store your alcohol. And which wedding doesn't have alcohol!
Once again, painting the trolley can give it a much nicer look. So, give it a try!
13. DIY Watercolor Table Numbers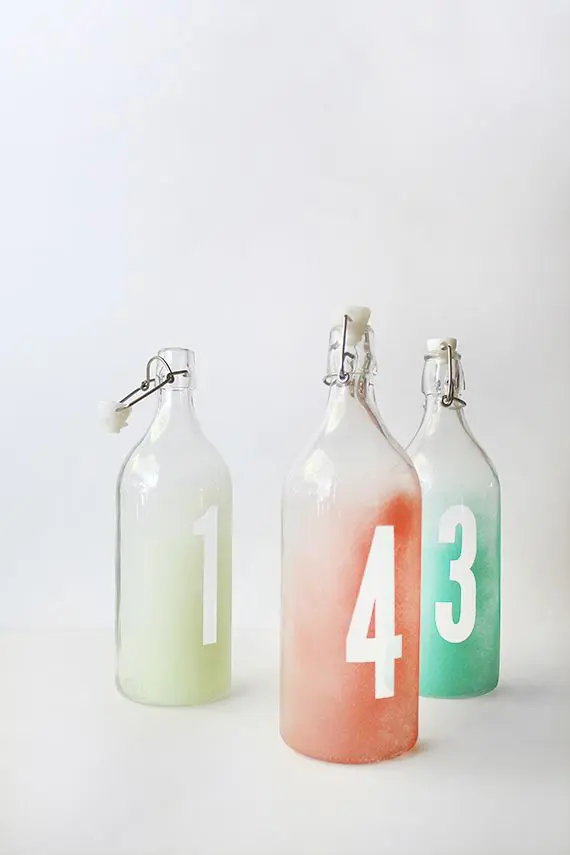 Credit: almostmakesperfect.com
I absolutely loved this idea! Getting simple IKEA glass bottles and transforming them to be table numbers – absolutely genius!
Make sure you get vinyl number stickers from here and have fun using them on the bottles. This is a super simple hack that can work wonders when it comes to your wedding décor.
So, have fun with it!
14. White LILL Curtains for Decorating Walls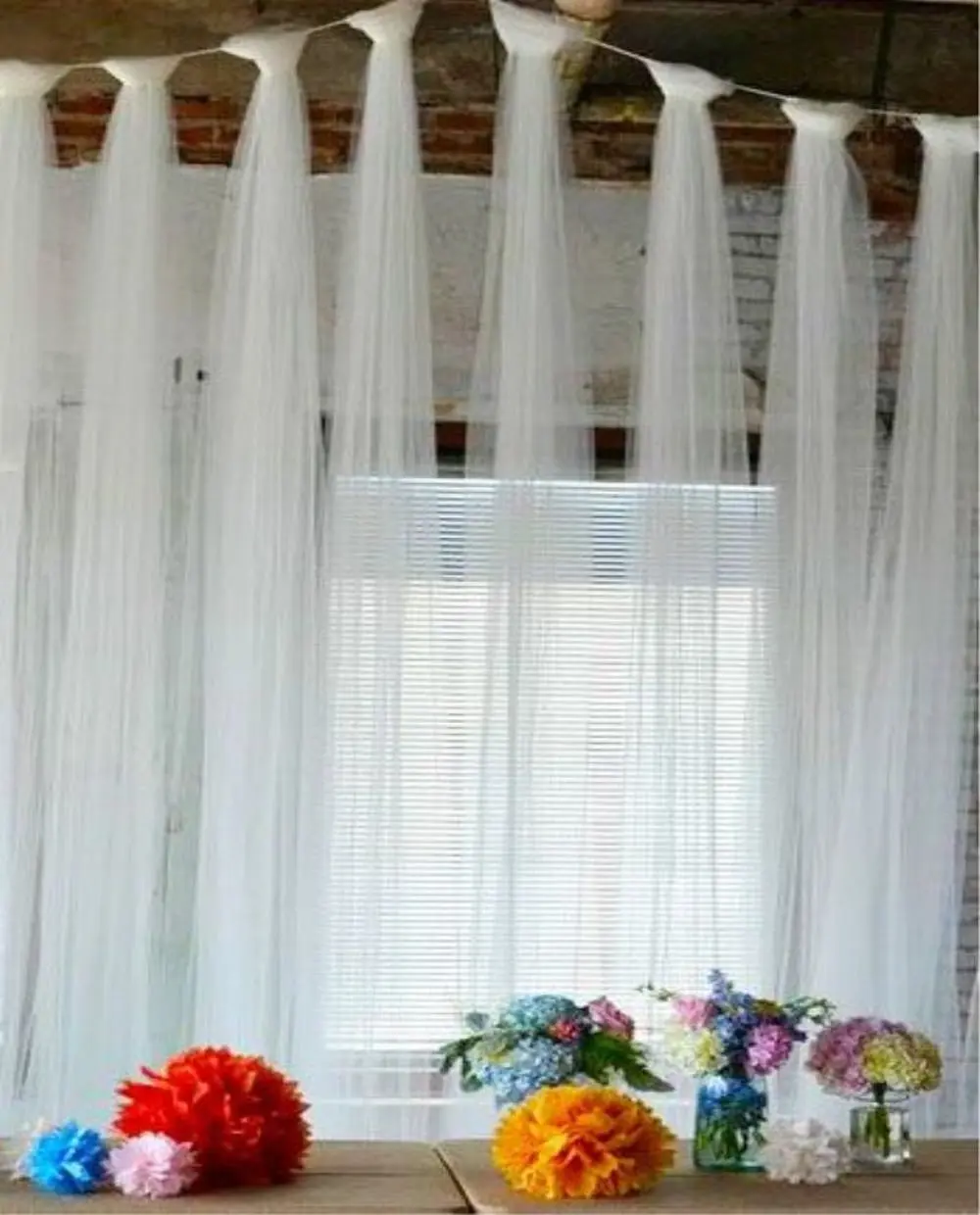 Credit: britcdn.com
One of the ways to decorate and brighten up your venue for the wedding is to use white curtains. IKEA LILL curtains are very cheap and can look wonderful when used right.
Play with them, have fun, use them to cover the walls, and see your venue transform into something wonderful. Adding more white, in general, is great for keeping your wedding décor consistent.
15. IKEA Curtains for Table Decor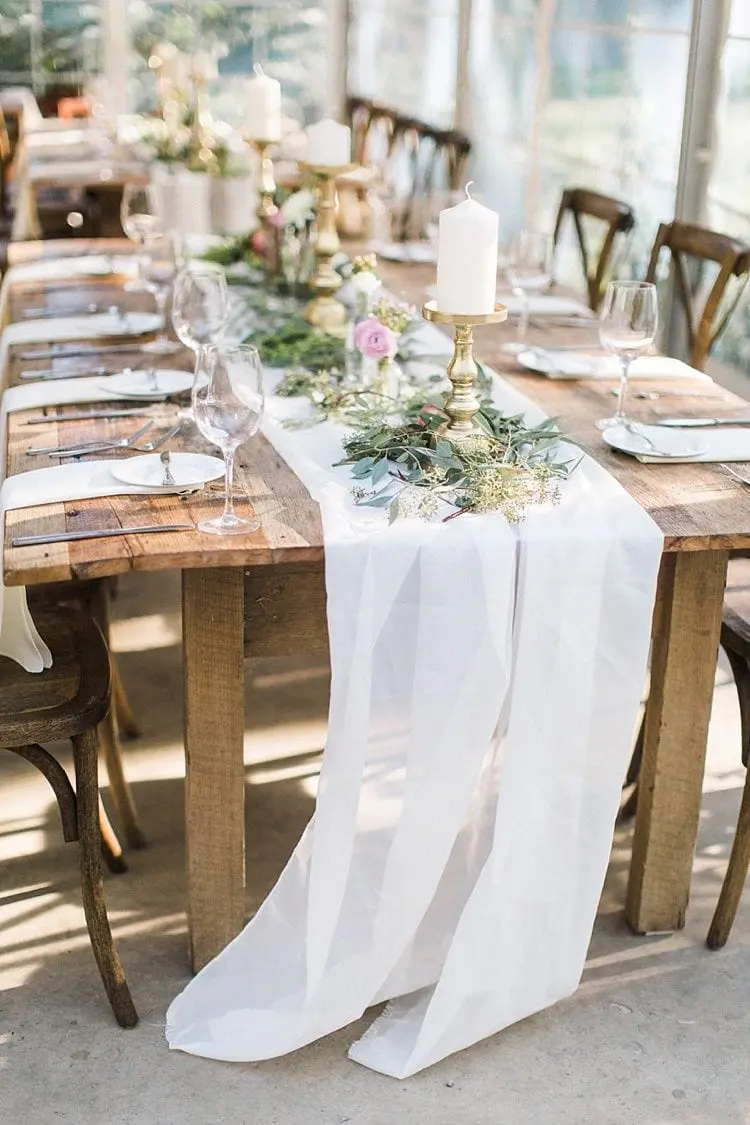 Credit: ashleyerrington.com
This is absolutely genius! Buy cheap IKEA curtains and use them to decorate your wedding table. Looks simple but so elegant!
If your tables are wooden, adding a little bit of white but still keeping that rustic look can be game-changing. So, curtains offer a very cheap way to do that.
So, get the curtains, try this hack, and decorate your wedding tables on a low budget.
16. IKEA Cylinder Vases for Decorations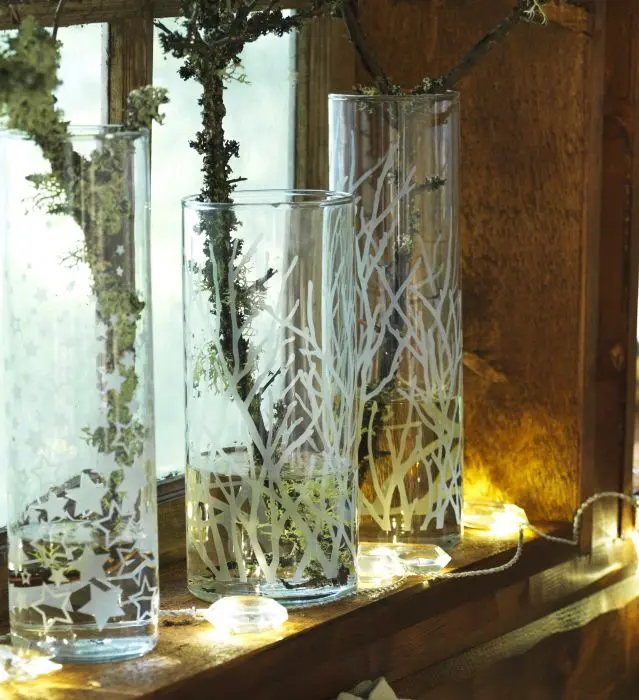 Credit: Pinterest
Get creative with IKEA cylinder vases. As simple as they look, once you decorate them you can transform them into something truly beautiful.
Use them for little décor elements. You can use them for flowers or candles to create that comforting ambiance.
17. MALMA Mirror as a Food Stand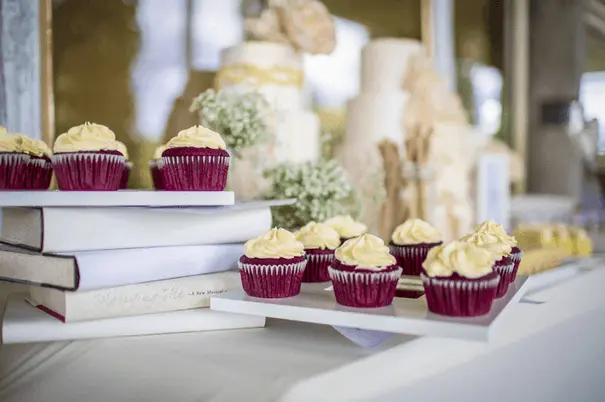 Credit: tailoredfitphotography.com
This cheap mirror can be an absolute life-saver for any wedding décor. Mirrors offer a nice way to present food or other décor elements.
That's why they're so popular in the wedding setting. You can get these mirrors on IKEA website here. Only a couple of dollars per unit!
18. SOCKER Plant Pots for Flowers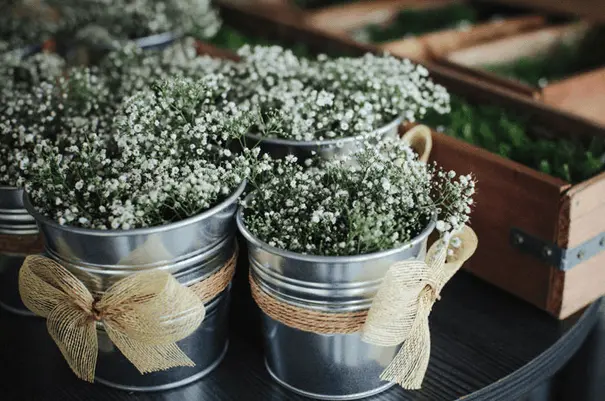 Credit: tailoredfitphotography.com
Get SOCKER plant pots and use them to present your flowers. This is a more interesting, rustic way to design your wedding.
These will give your tables or decorative corners a bit of a different edge. The SOCKER plant pots work exceptionally well in outside settings. So, don't be afraid to improvise with these!
19. REGOLIT Pendant Lamp Shades for Wedding Lighting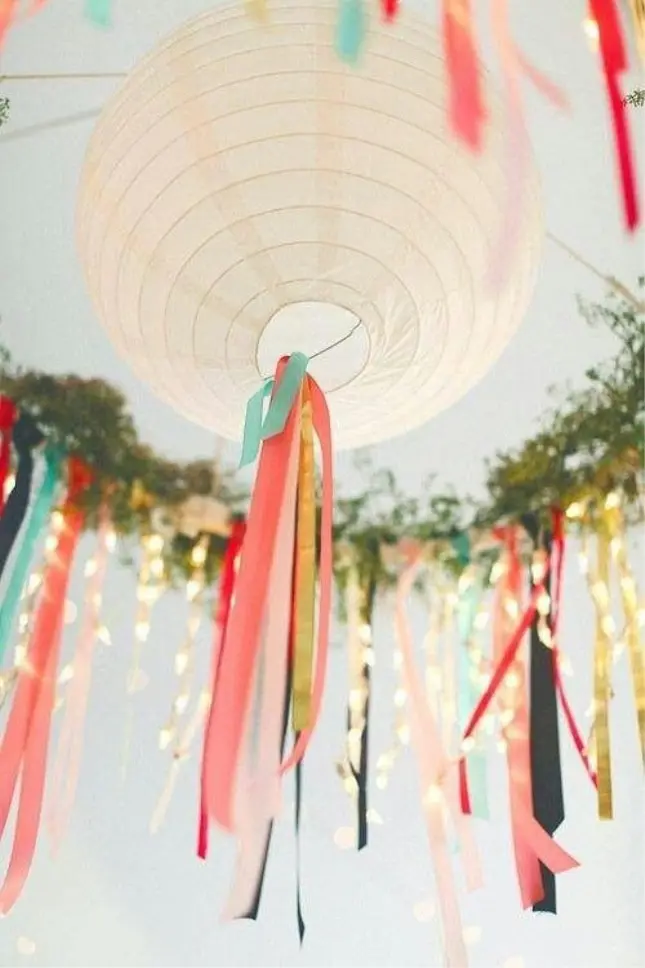 Credit: weddingplanner.co.uk
I absolutely love this hack! These lampshades are just a couple of dollars each.
With the right decorations around them, you can up your wedding lighting game. It's the sort of low budget hack nobody will even notice.
20. ERSATTA Candle Holder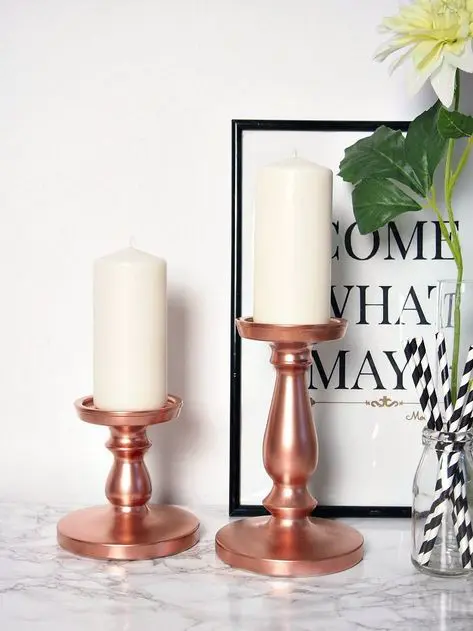 Credit: Pinterest
These candleholders look awesome no matter the occasion. Use spray paint to give them the look you want and have fun with it!
Conclusion
Are you going to try any of these hacks? Let me know in the comment section which one is your favorite. What's your favorite DIY hack for a budget wedding? Feel free to share!