In between April Showers and May flowers, I generally start doodling florals on any piece of paper nearby. These easy flower painting ideas will get you inspired for springtime!
We all know that springtime has become a little more unpredictable, to expect. I'm getting an intentional jump on my flower art this year, and I thought I'd share it with all of you!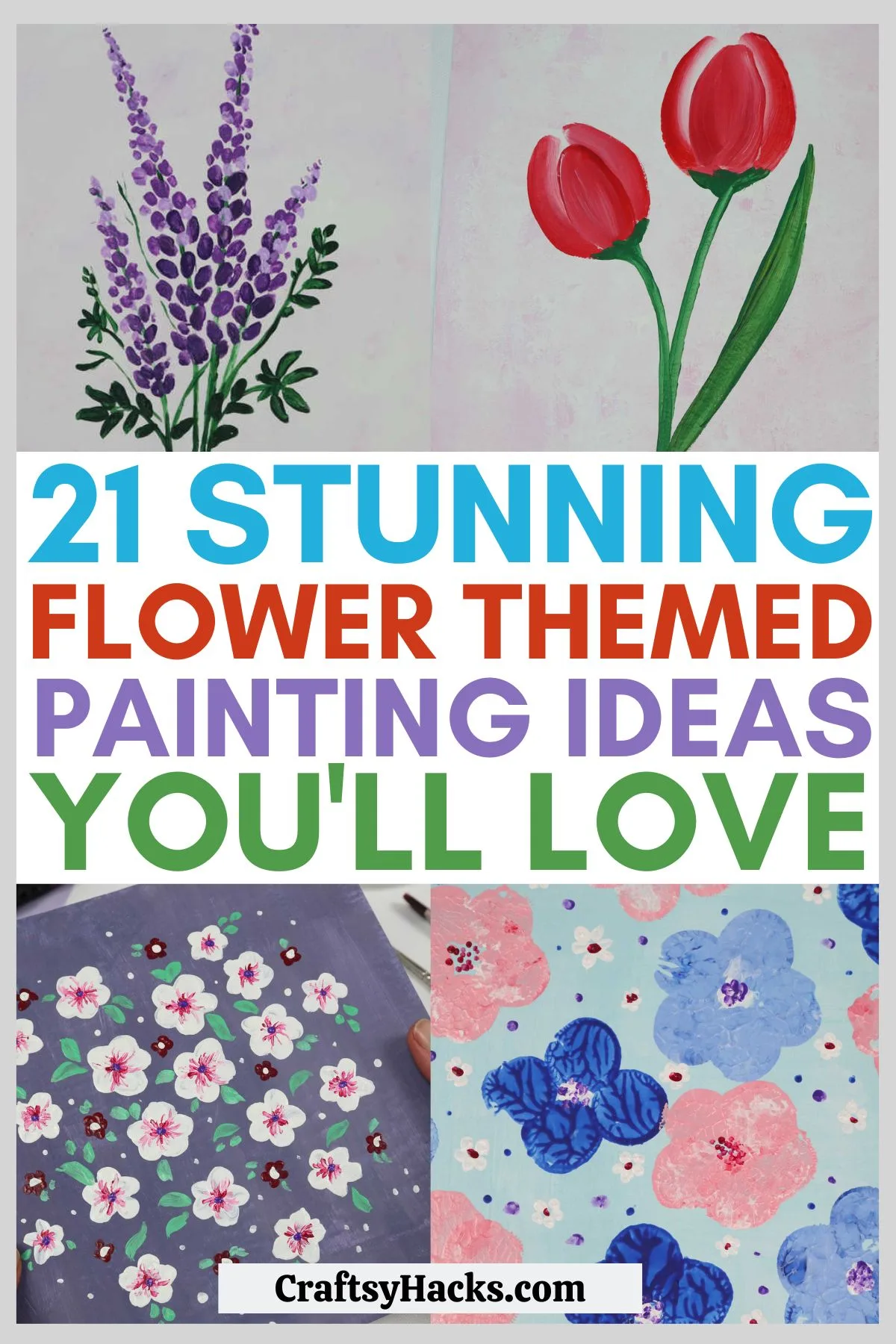 Today, I'm sharing twenty-one of my favorite and relatively simpler flowers to paint! Try out a few or all of them, and let me know what you do in the comments below!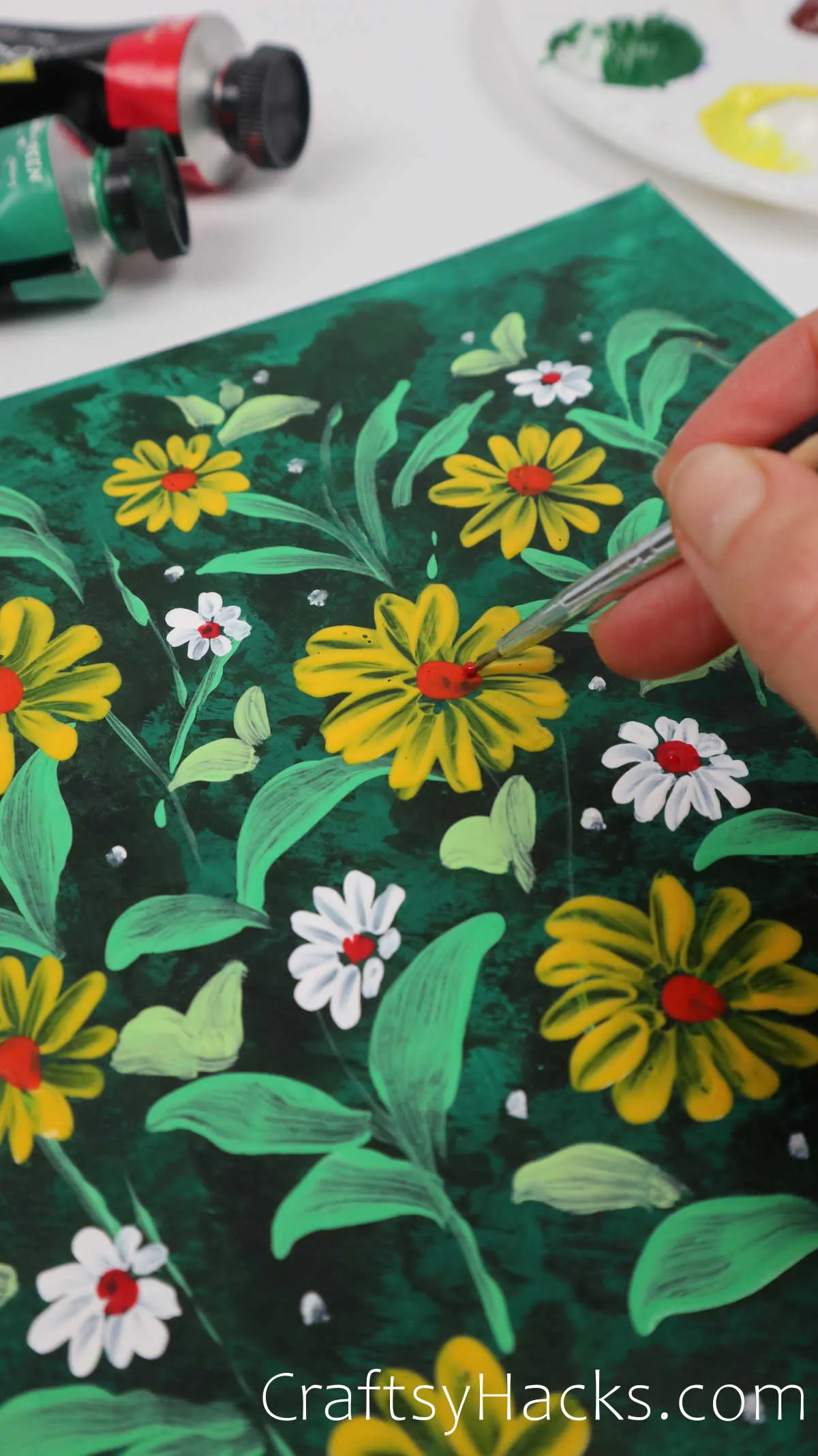 Try out what you'd like in whatever materials you may have on hand.
If you'd like results like mine, I used this set of acrylics to paint everything you see here, paper out of this notebook, this set of brushes, this palette, and this marker to define lines.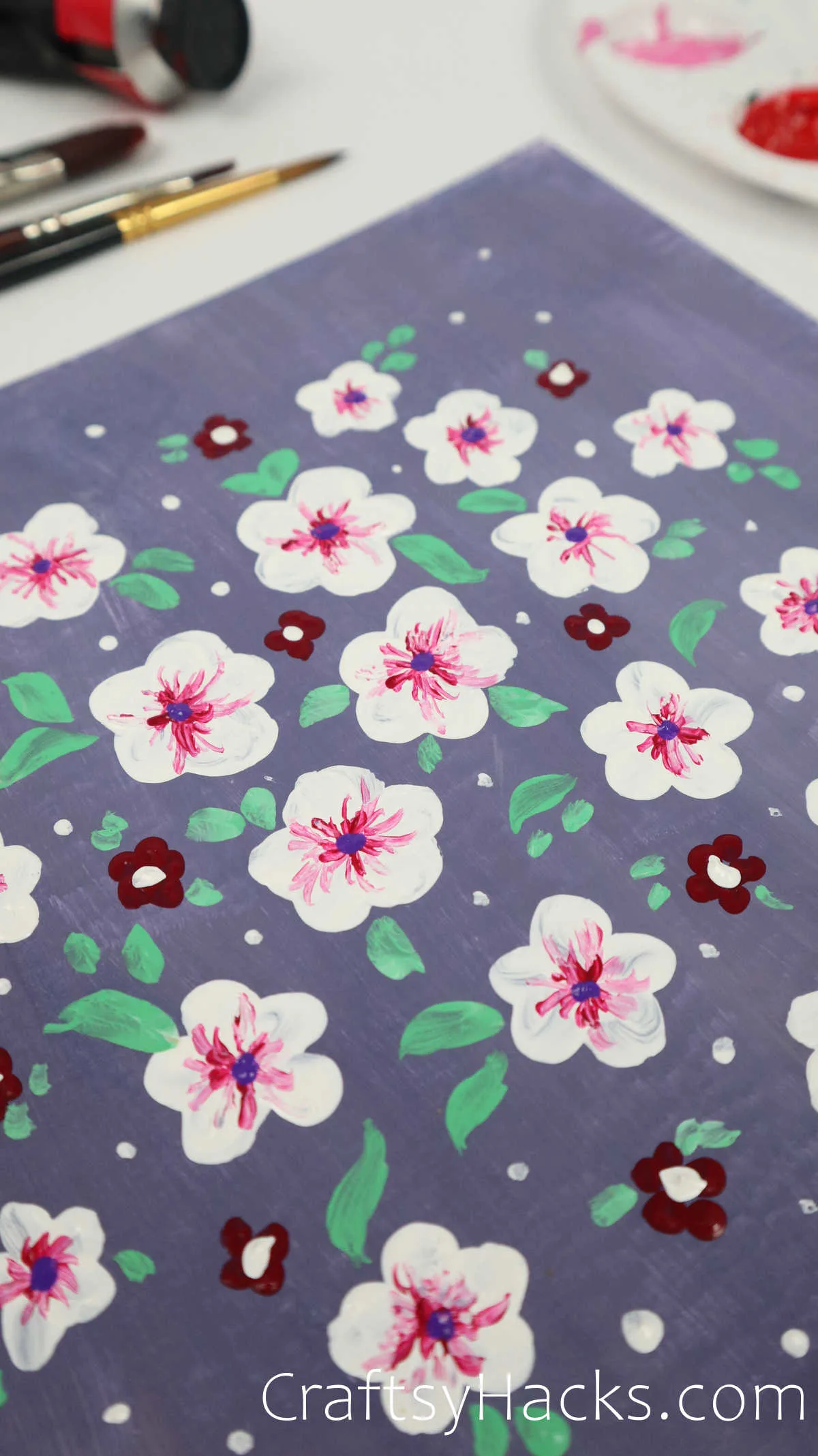 Take an afternoon with this post, and enjoy!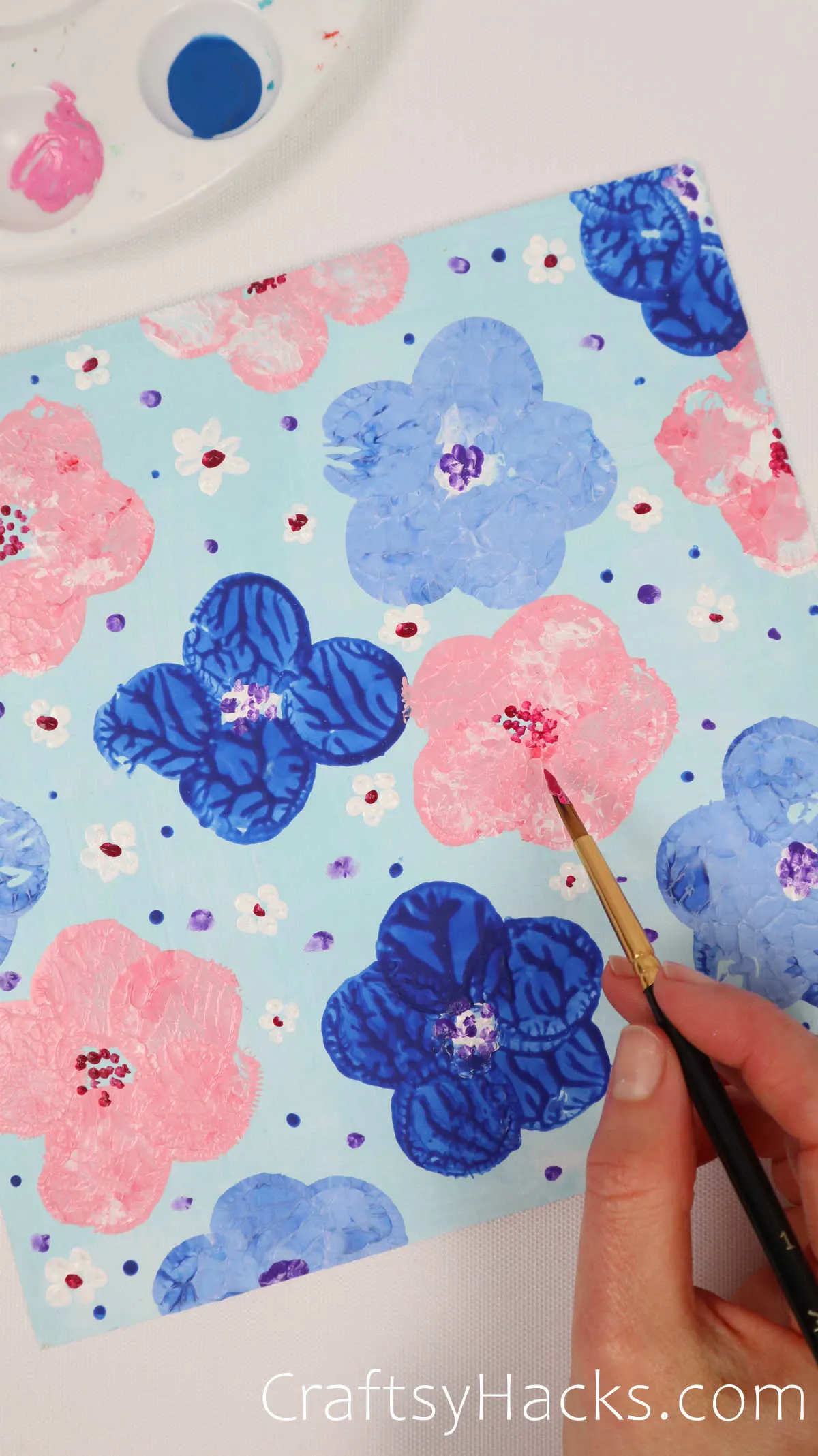 1. Common Poppy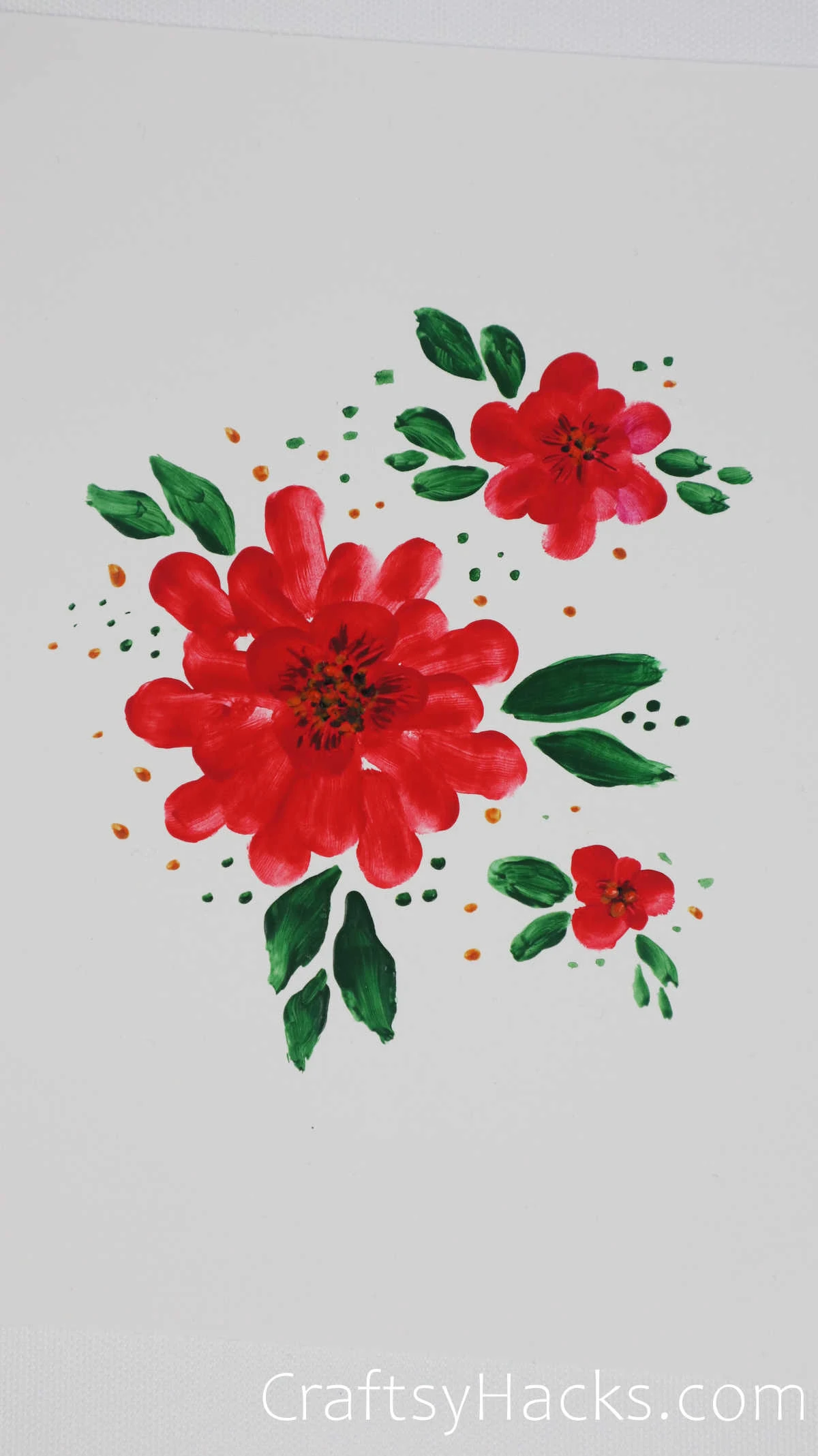 I love this poppy. In fact, I love it so much that I used it on some holiday cards this year!
I think of red poppies the most when the flower comes to mind, but feel free to change the color. The way to start on these beauties is to start with the very middle with four rounded petals.
Then, build outward with brush strokes going the same way.
Watch: 21 Cute Flower Painting Ideas
2. Cherry Blossom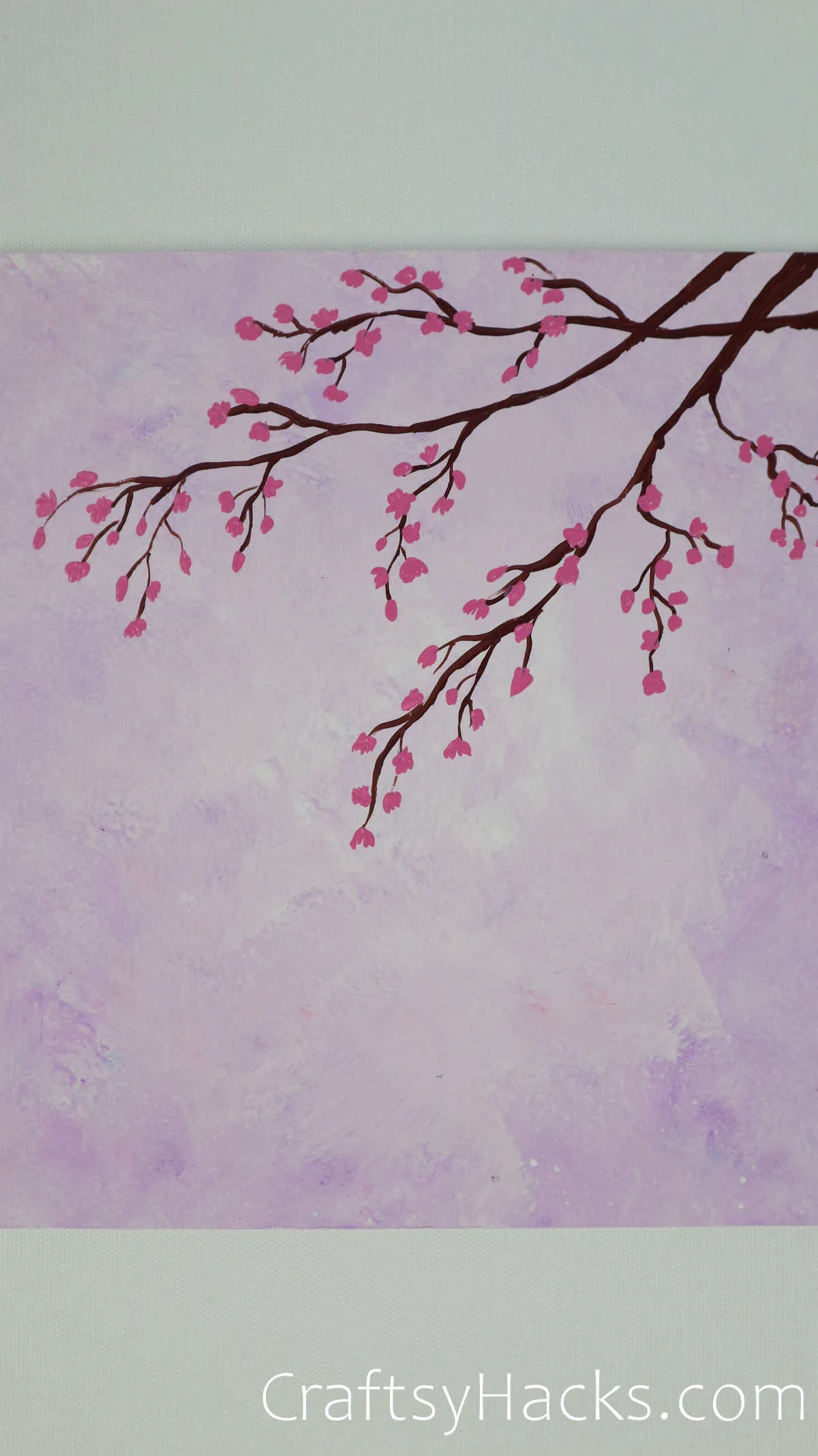 Cherry blossoms, to me, are the first real sign of spring in terms of blooming plants. Beautiful, delicate, and not here for long, these blossoms are one of a kind.
Since these flowers are so delicate, I worked with my smallest brushes! This painting takes some time, so sit down with some patience if you're trying your hand at this one.
3. Red Flowers About to Blossom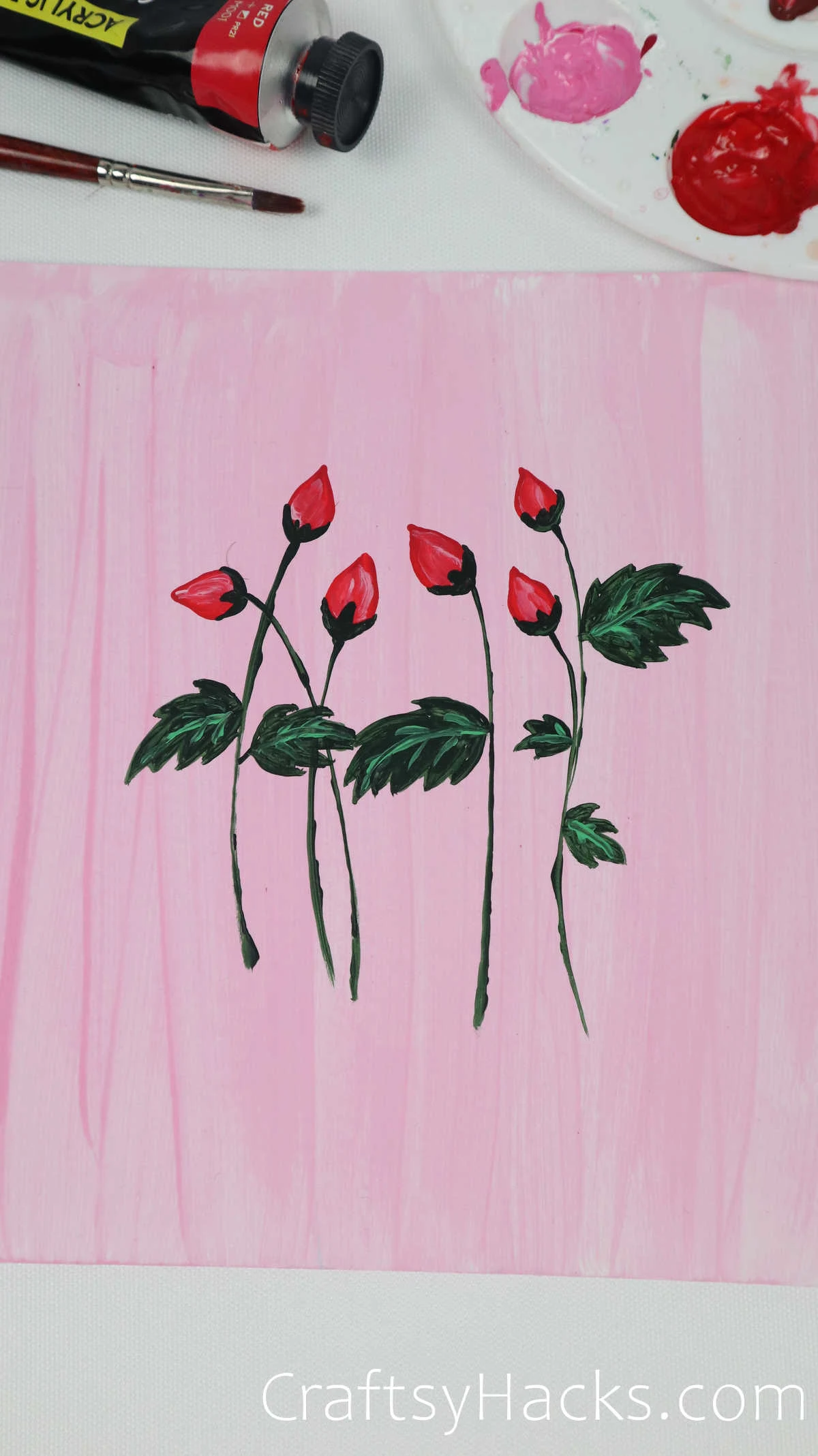 Pre-blooms are just as pretty as flowers that have bloomed, but in a different way. Very delicate and just starting for the season.
This image always excites me–the anticipation of it all makes me just as happy.
I was feeling the color red while creating these images, but feel free to pick a different hue for yours.
4. A Field of Flowers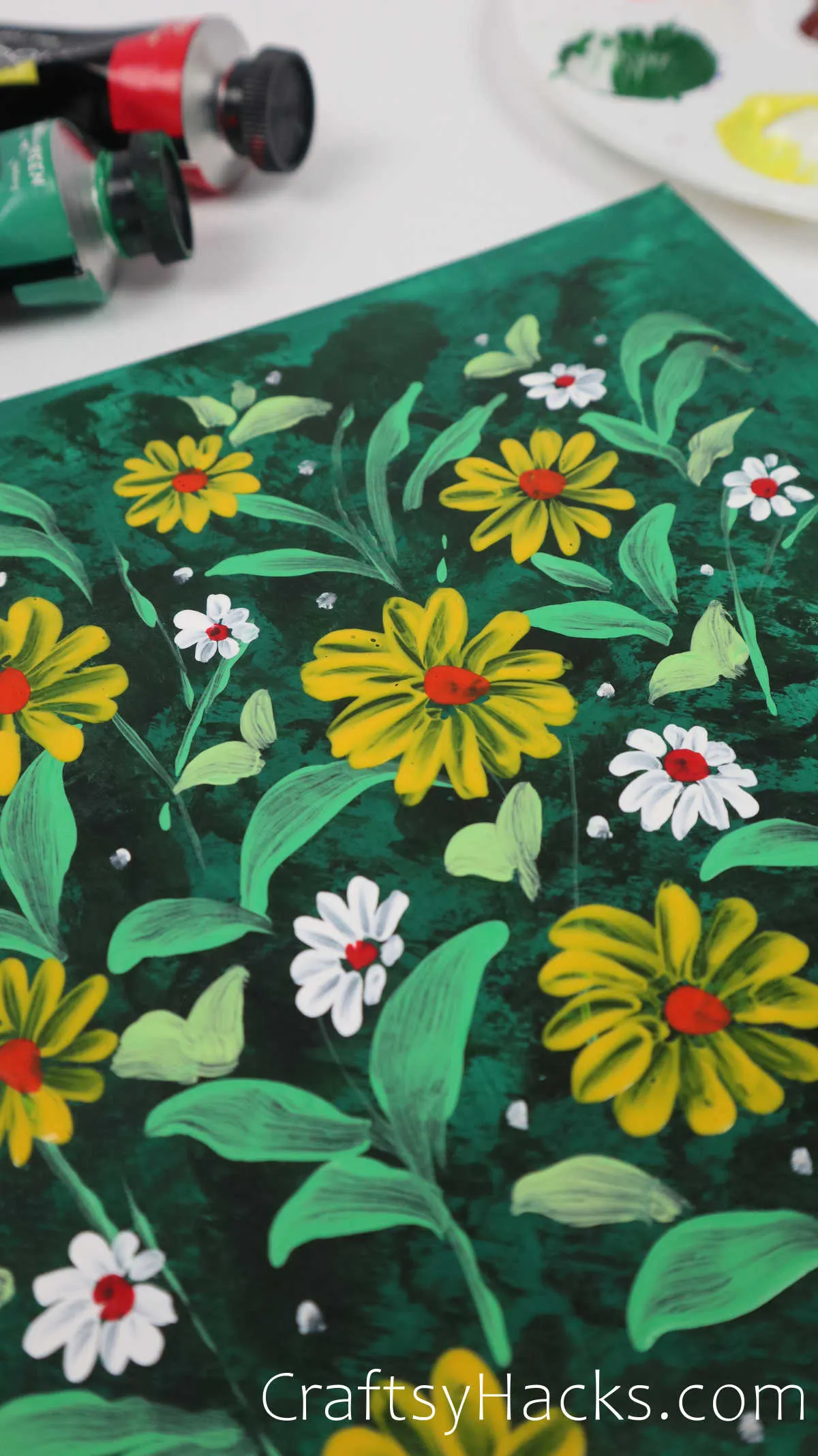 I love how this idea, whenever I paint it, looks different every time–including colour, size, and type of flower. Even the background will look different from each rendition I do.
Starting with a more straightforward flower type, the better. Play with the shades of flowers if you want a different look.
Learning the spatial awareness of a field of flowers is the first trick to successfully completing this project.
5. Lavender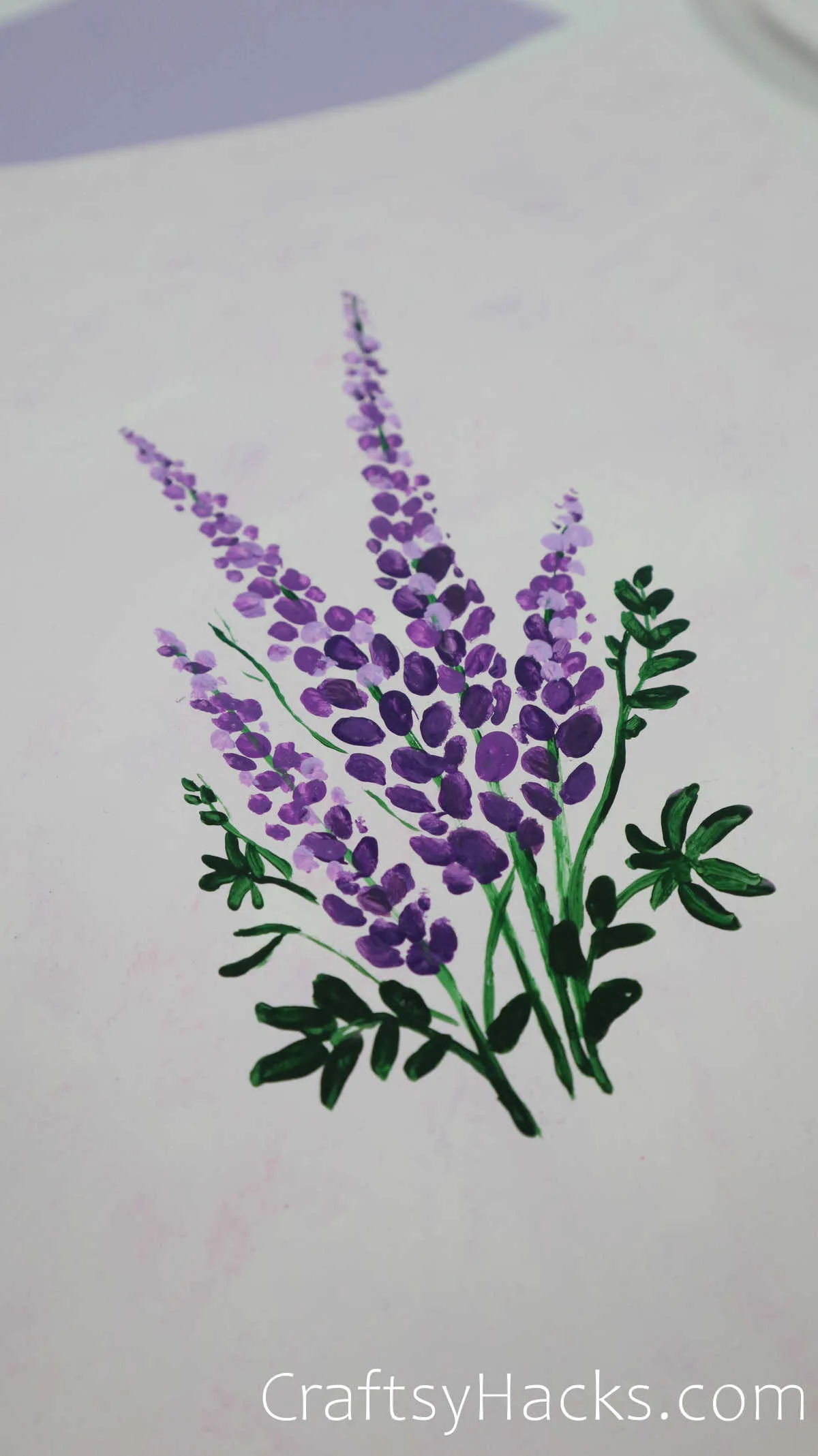 This lavender has made its way into multiple frames for gifts and one of my kid's wall decor.
Relatively straightforward in design, my trick for this painting is to mix most of the purples I want before starting.
It's easy enough to tweak the shades once the majority of petals get lain, and you can achieve that beautiful ombre better.
I start with the biggest one and then let it have a bit of drying time before I continue on the smaller flowers.
6. Blue Poppies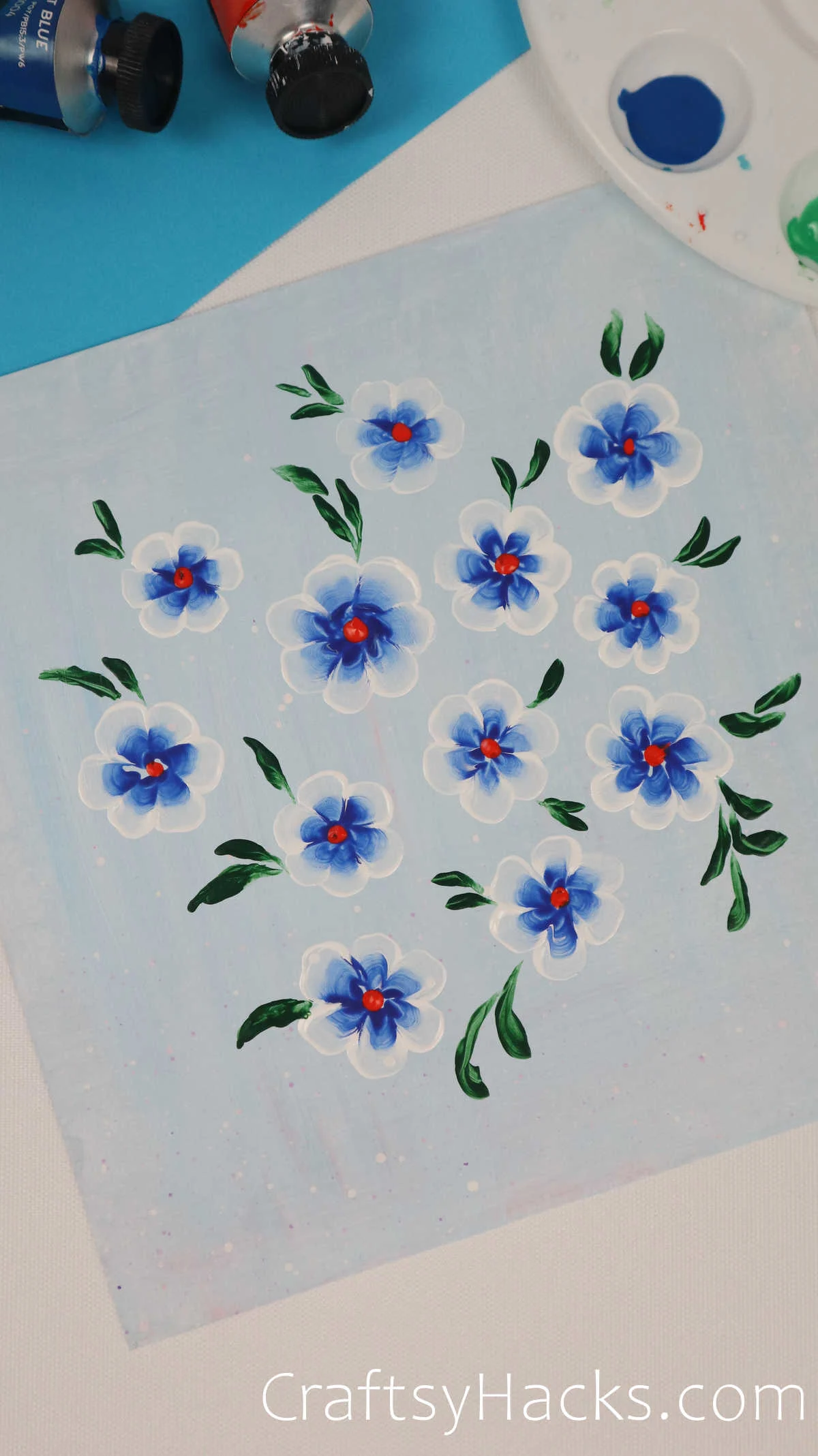 My mom's favorite–blue poppies are so fun to make and easily scaleable to what you want. Make one or many using this technique: dip the entirety of your paintbrush into your white paint.
Then dip half of the same paintbrush tip into the blue color.
Take the brush to the page and either dab and arc your brush to create a carrot-esque shape and repeat six times or so over–whatever makes sense for your page.
If you are comfortable, you can do the same idea, but in a quicker motion.
These genius painting hacks will help you create more unique paintings!
7. Anemones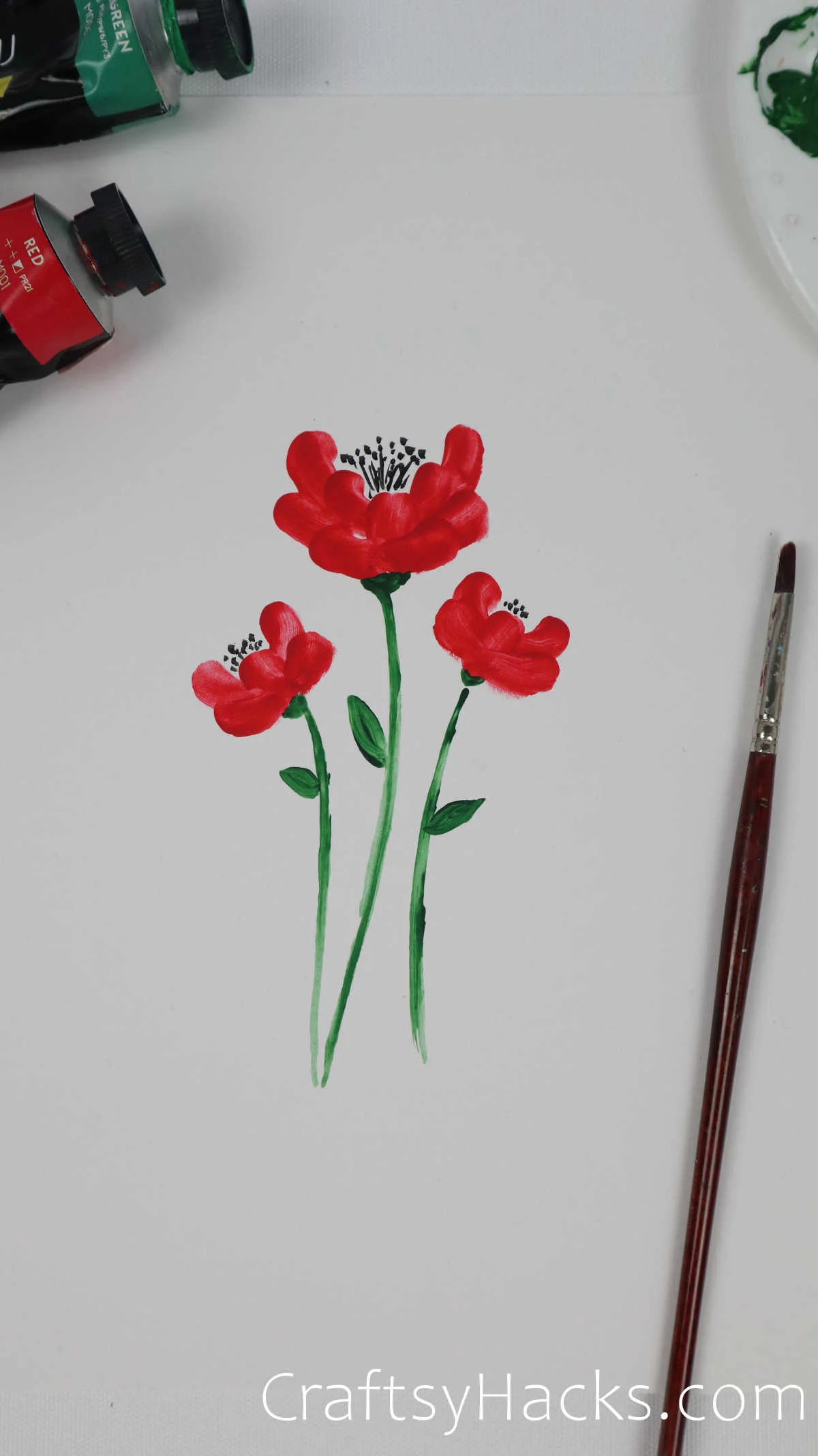 Simple flowers, but the petal shape I just love so much, anemones, similar to poppies, are just some of my absolute favorites!
Since painting this image, I've been playing around with the stem length, making them much more wire-y and playful.
Again, feel free to play around with color, size, and quantity to make it your own!
8. Red Salvias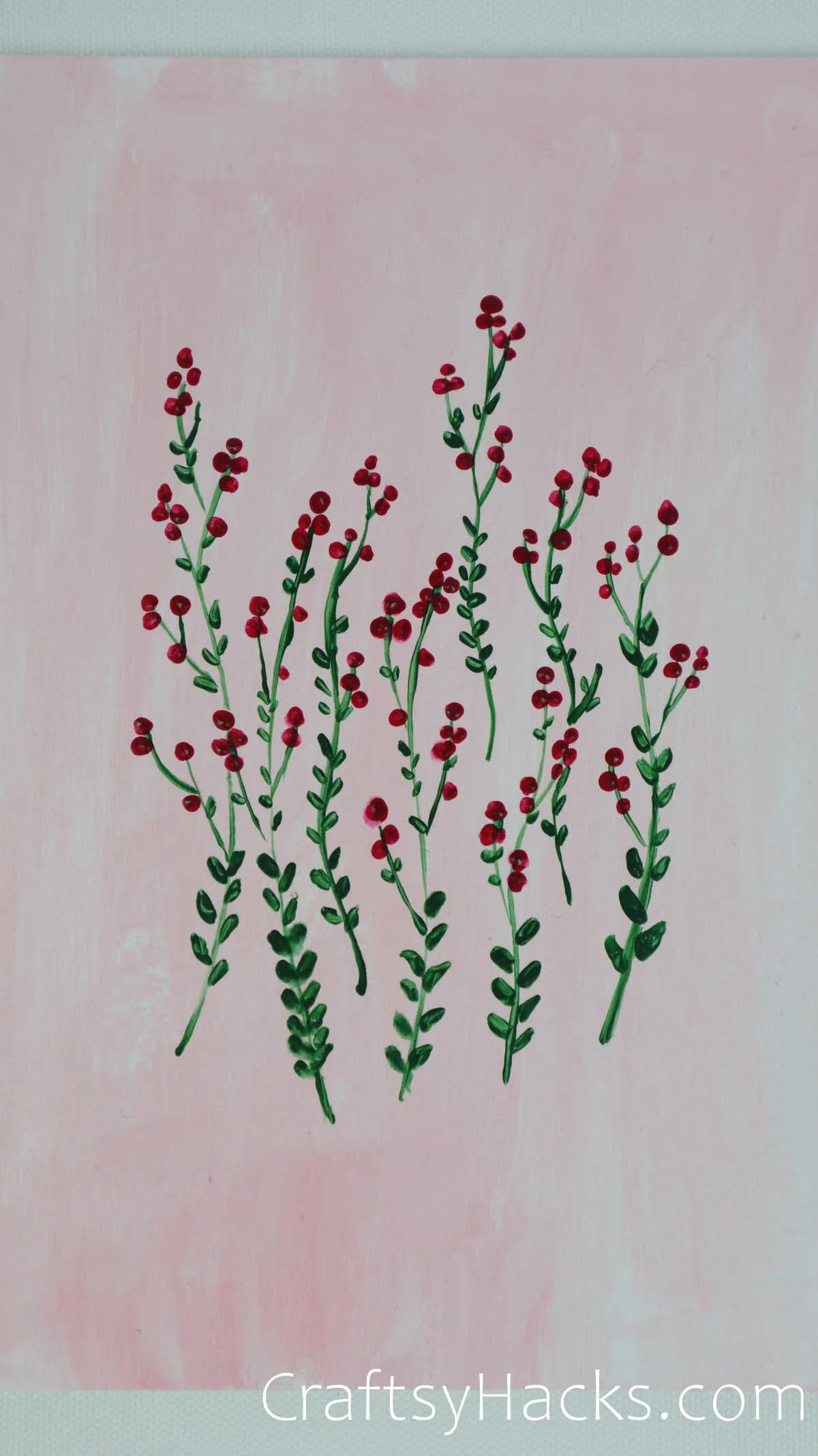 Climbing plants and flowers is so fun to draw. I even make a full patterned page out of them with different colored blooms.
I could definitely see a great-looking birthday card or even wrapping paper made of this design!
9. Orange Kings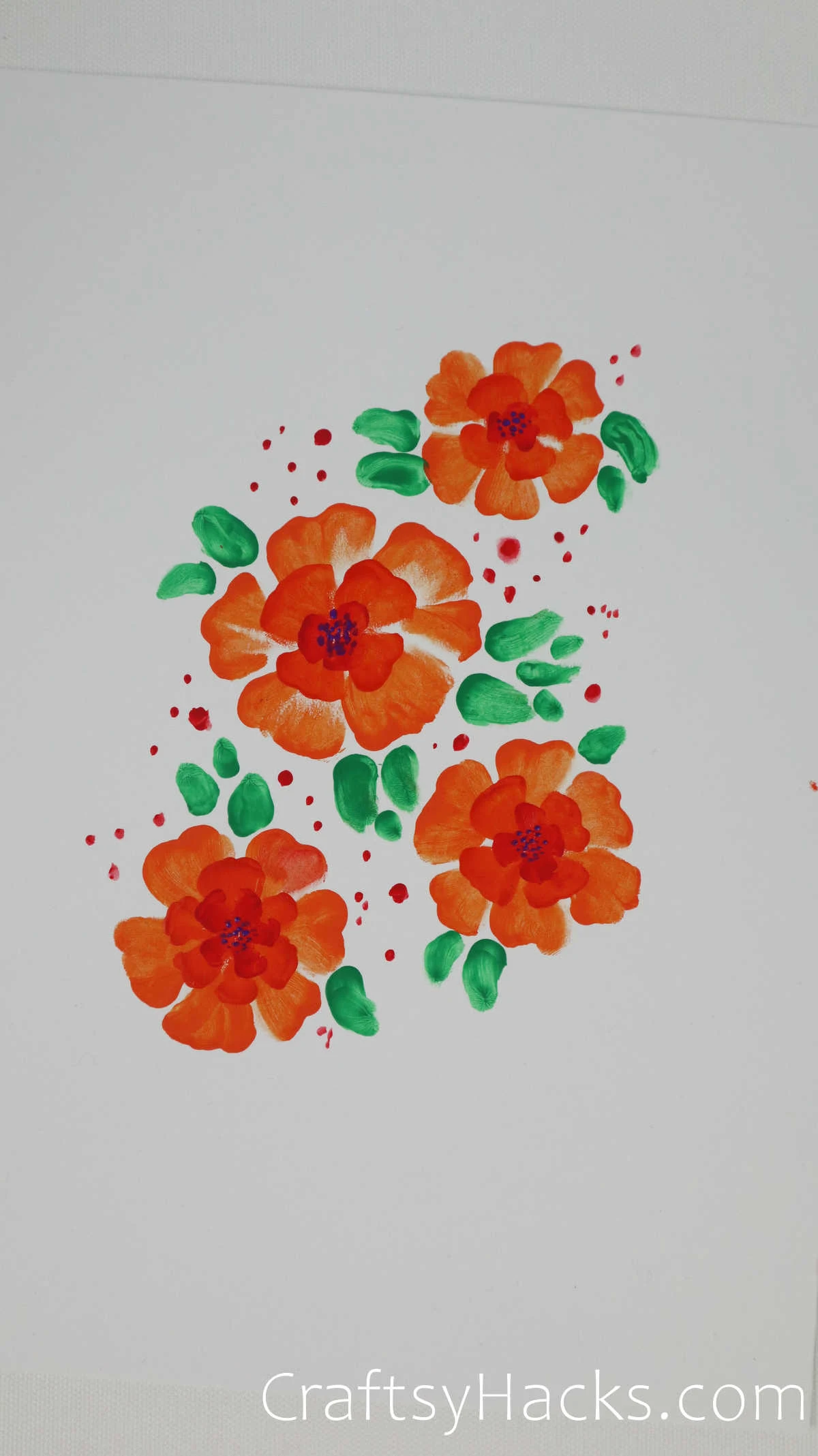 As I continue writing this post, I realize that I really do love all of these flowers for different reasons, including these orange kings!
A funky off beaten path flower is just as cool as a classically beautiful one.
Don't worry about being perfect in perfecting this one–I think these look even better the more imperfect and individualized they are.
10. Blue Hydrangea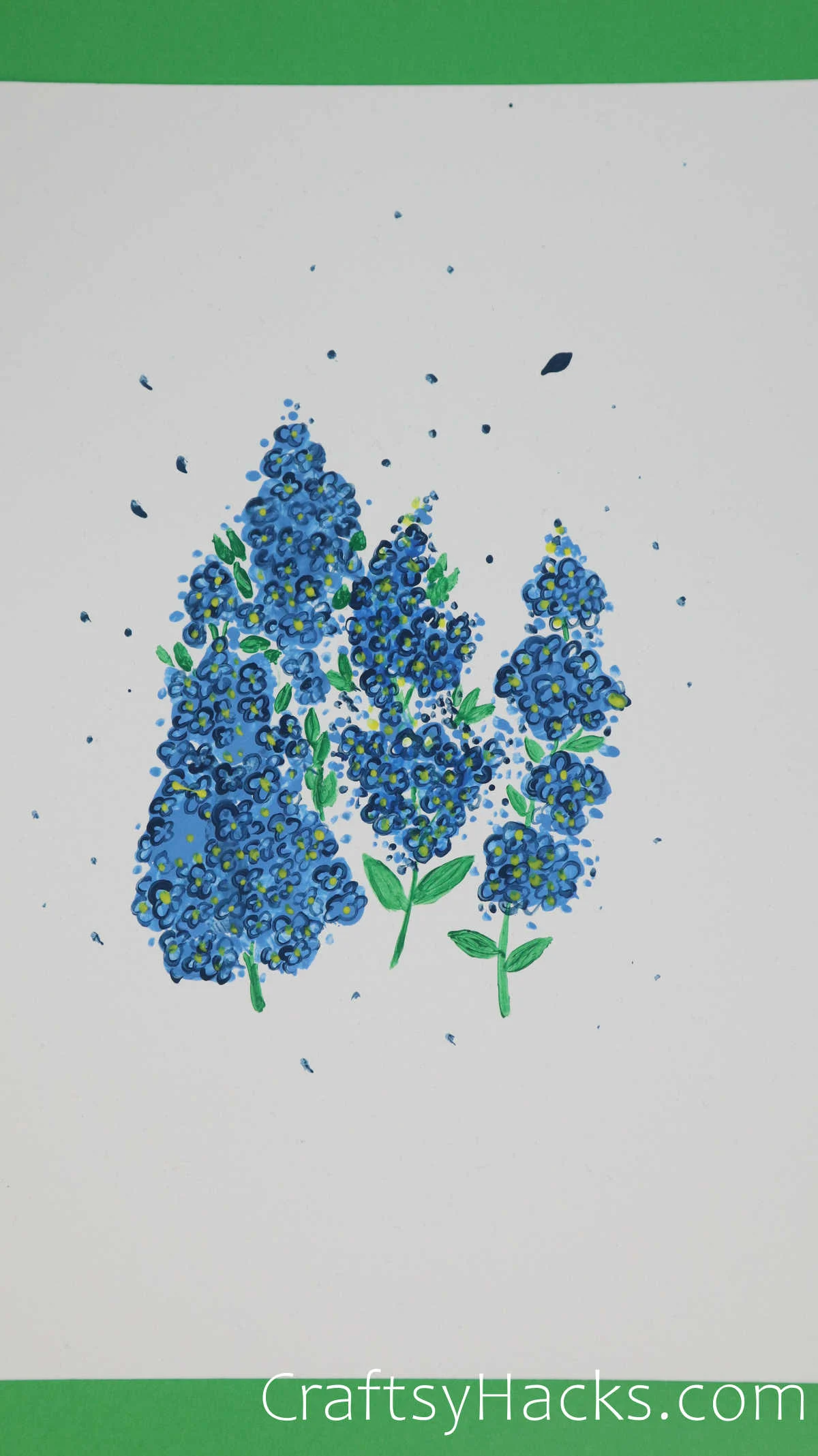 These hydrangeas also look more complex and interesting the more abstract they are! Layering the blue here, too, really changes the hydrangeas' look.
For these guys, I do let drying time occur and continue to layer the look of the cone shape to really pop.
Sometimes, I'll even take a fine-tipped marker, like the one mentioned above, to accent everything.
11. Clematis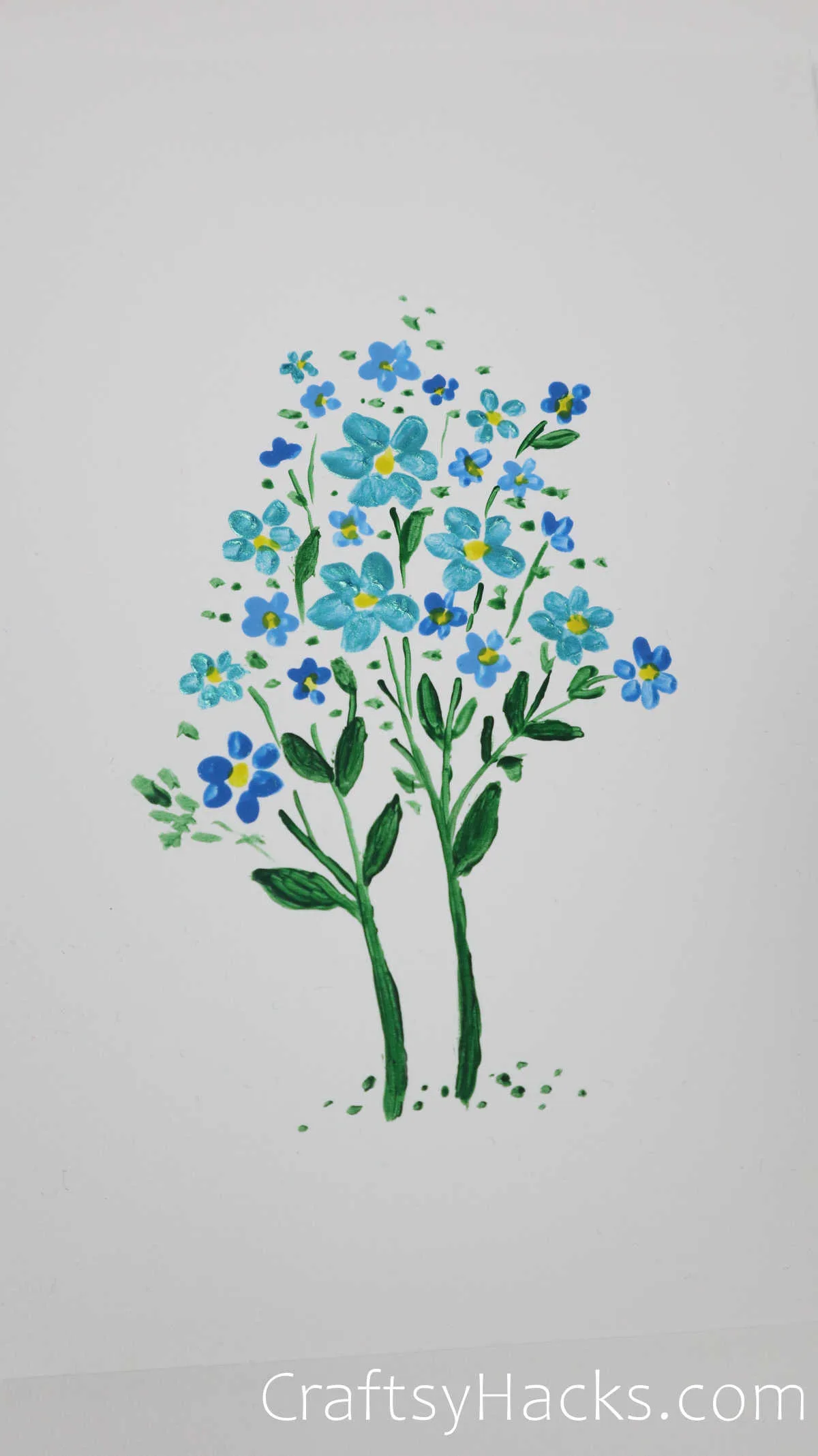 Beautiful, simple, and so easy to fill a page up with Clematis's petals. Like the field of flowers, start to learn spatial awareness and build from the center of the page and the largest flower.
Continue expanding your painting skills with these easy paintings for beginners!
12. Rose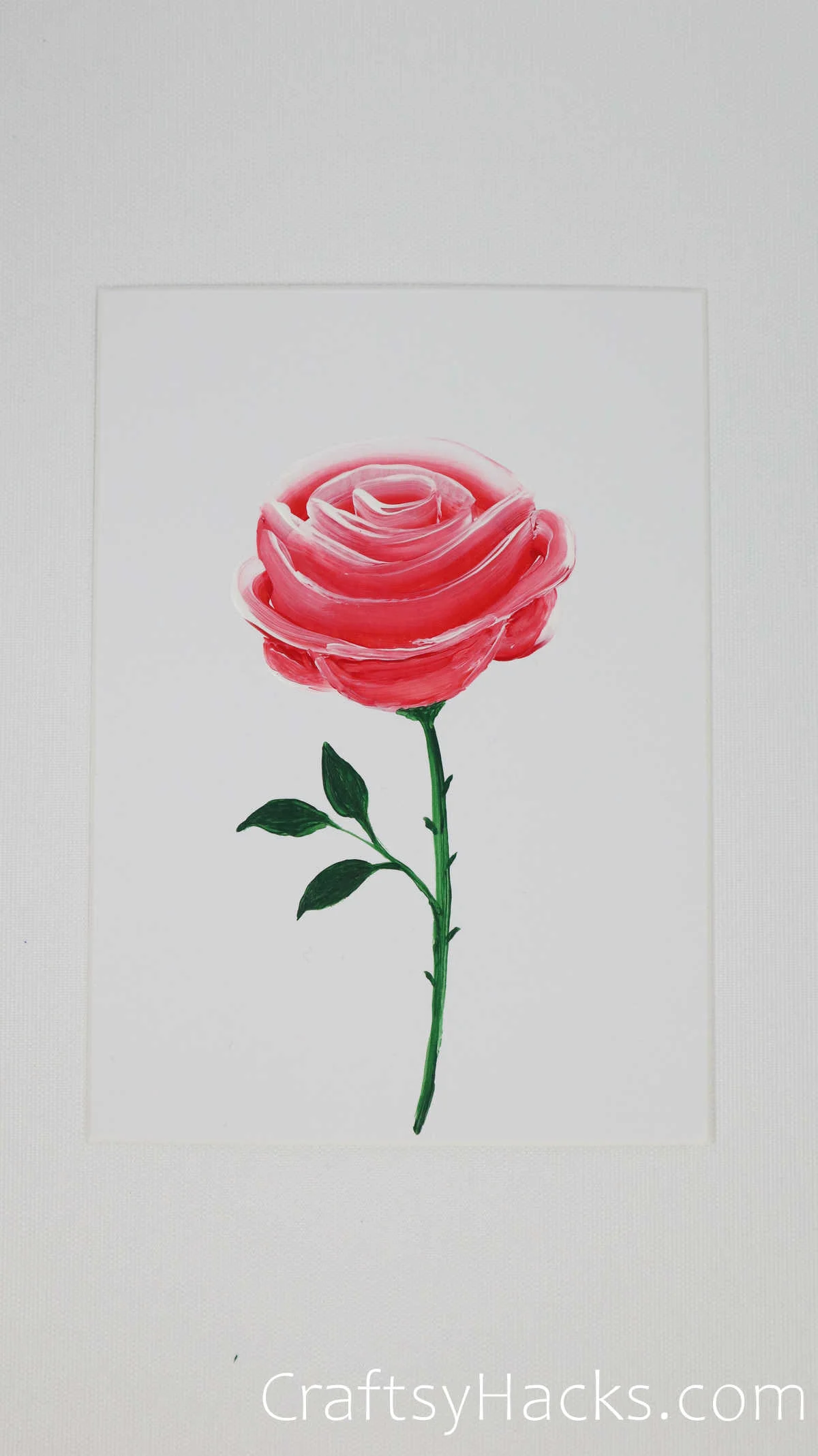 Roses genuinely are beautiful on and off the page, aren't they? A singular rose always reminds me of Beauty and the Beast, too–a future gift for a Disney fan, probably.
Again, I'd mix a few options of the color rose you are choosing to paint and have them ready. Take your time blending your shades together to really get the glow on your bloom.
13. Iris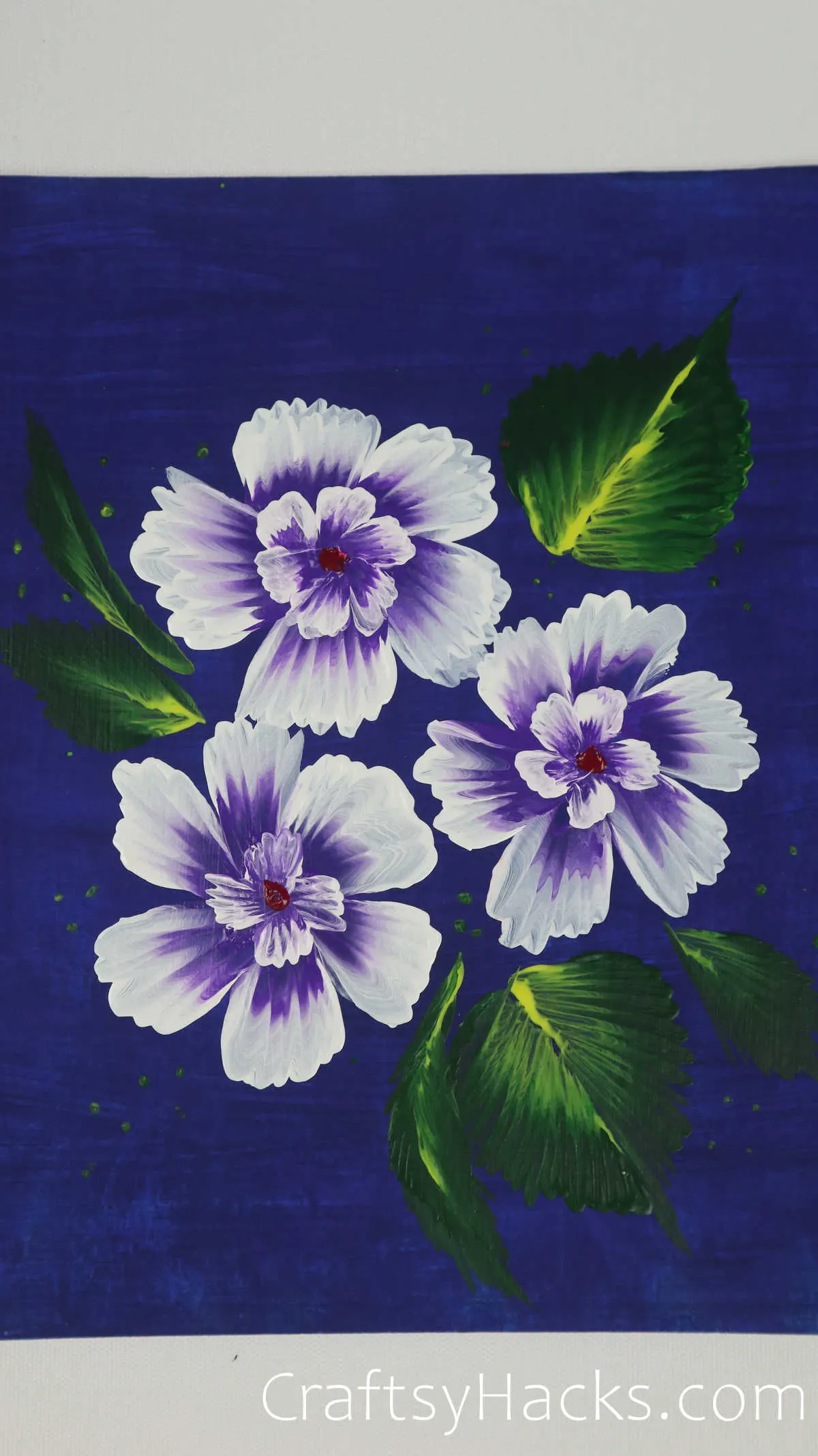 Like the roses, these irises are delicate and complex. You don't need to do any mixing prep work to create them on the page.
The dipping technique may come in handy to do the inner parts of these flowers.
For the leaves, do the base of the structure with a lighter shade of green or yellow. Continue on to layer to create depth in the foliage.
14. California Poppies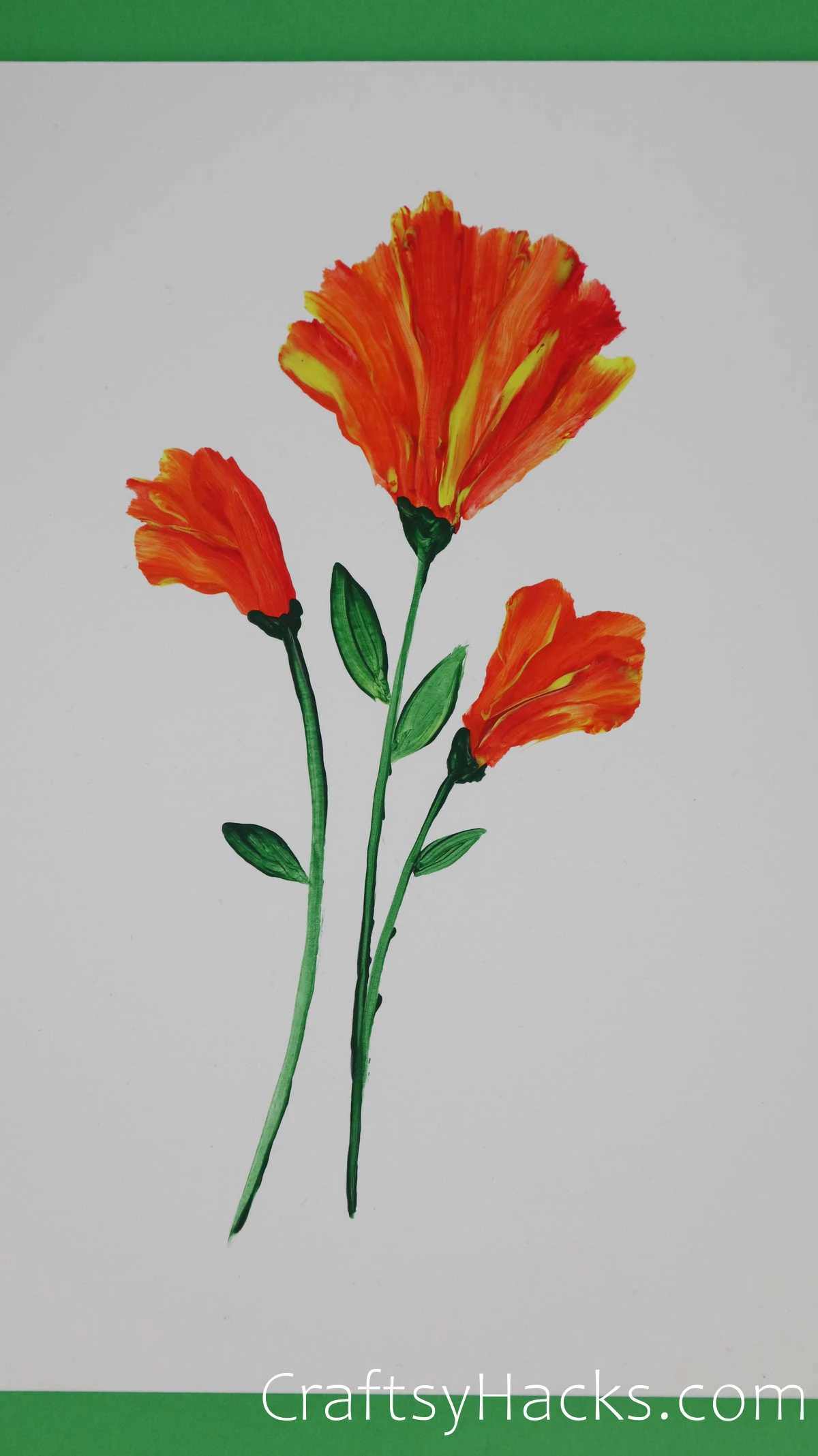 California poppies are so fun and vibrant.
To create this cheerful flower, mix a series of yellows, reds, and oranges on your palette without fully incorporating them into one another and use a series of upward brush strokes.
15. Butterfly Weed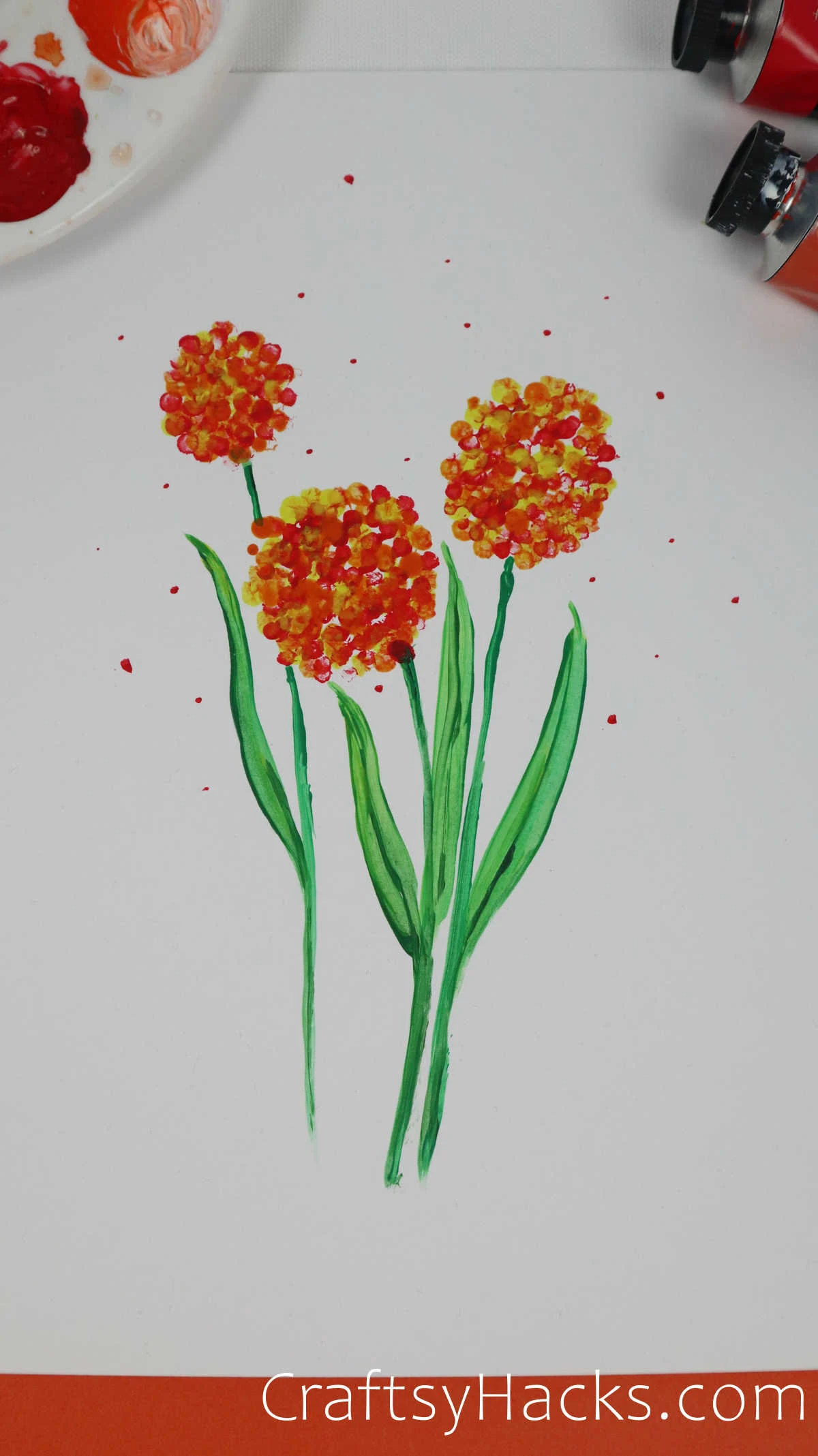 Another simplistic flower that is easily layer-able with multiple of the same blooms in different colors and sizes is the butterfly weed.
Layering color in the individual flowers will help make the butterfly weed pop off the page.
I like to paint this into a scene that I'm working on–one of the easier to implement. Adding a little bend to them as if being blown in the wind or having butterflies floating just above them.
16. Pink Flowers About to Blossom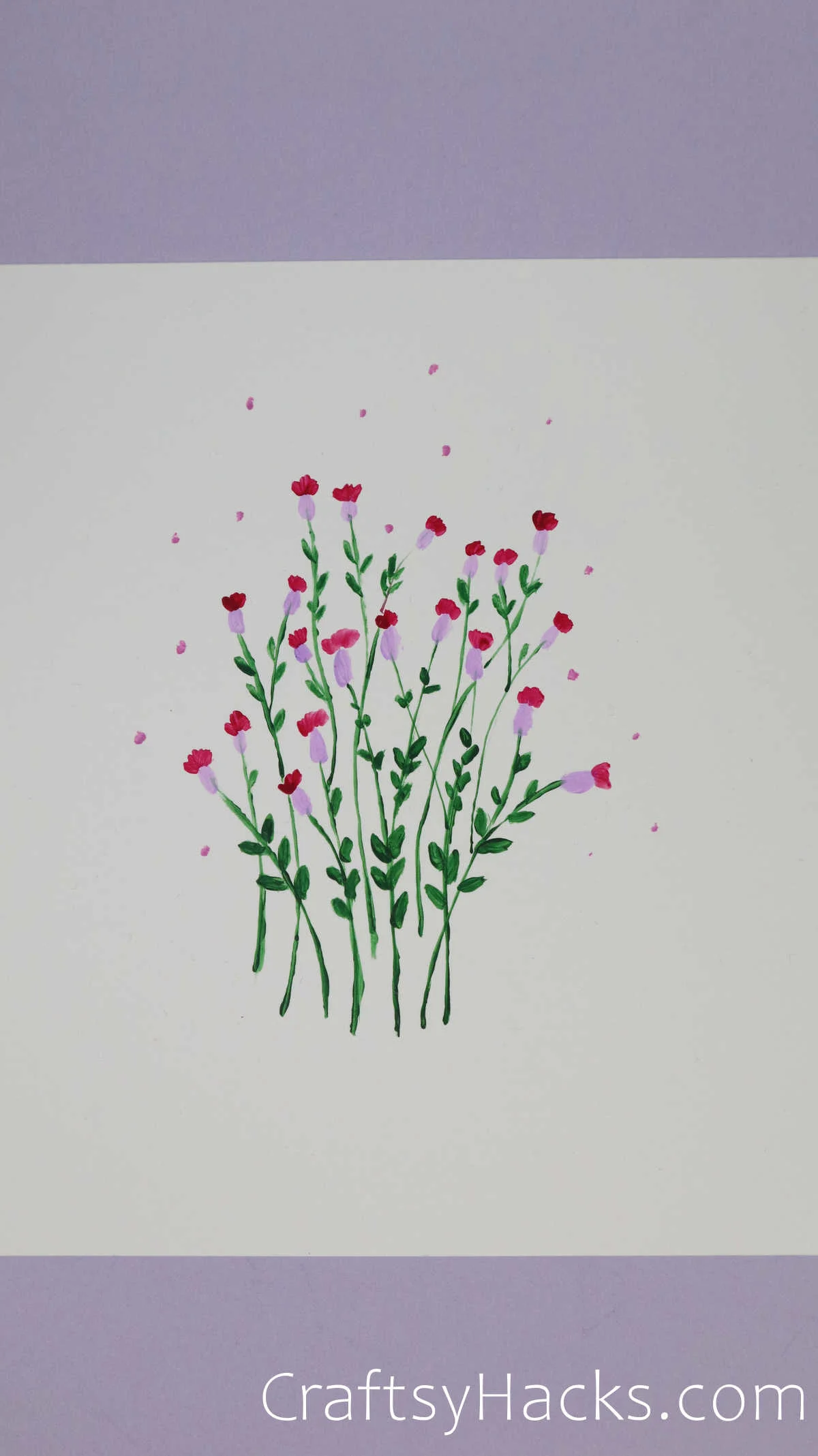 Again, I love a pre-bloom, and these pastel beauties are no different! Paint them in a bundle or stand-alone flowers, or add another element to add depth to the image.
Start in the middle and work your way outward. I also love starting with an oversized one and decreasing in size as I work my way outward.
Take your painting skills to the next level with these easy canvas painting ideas!
17. The Field of Flowers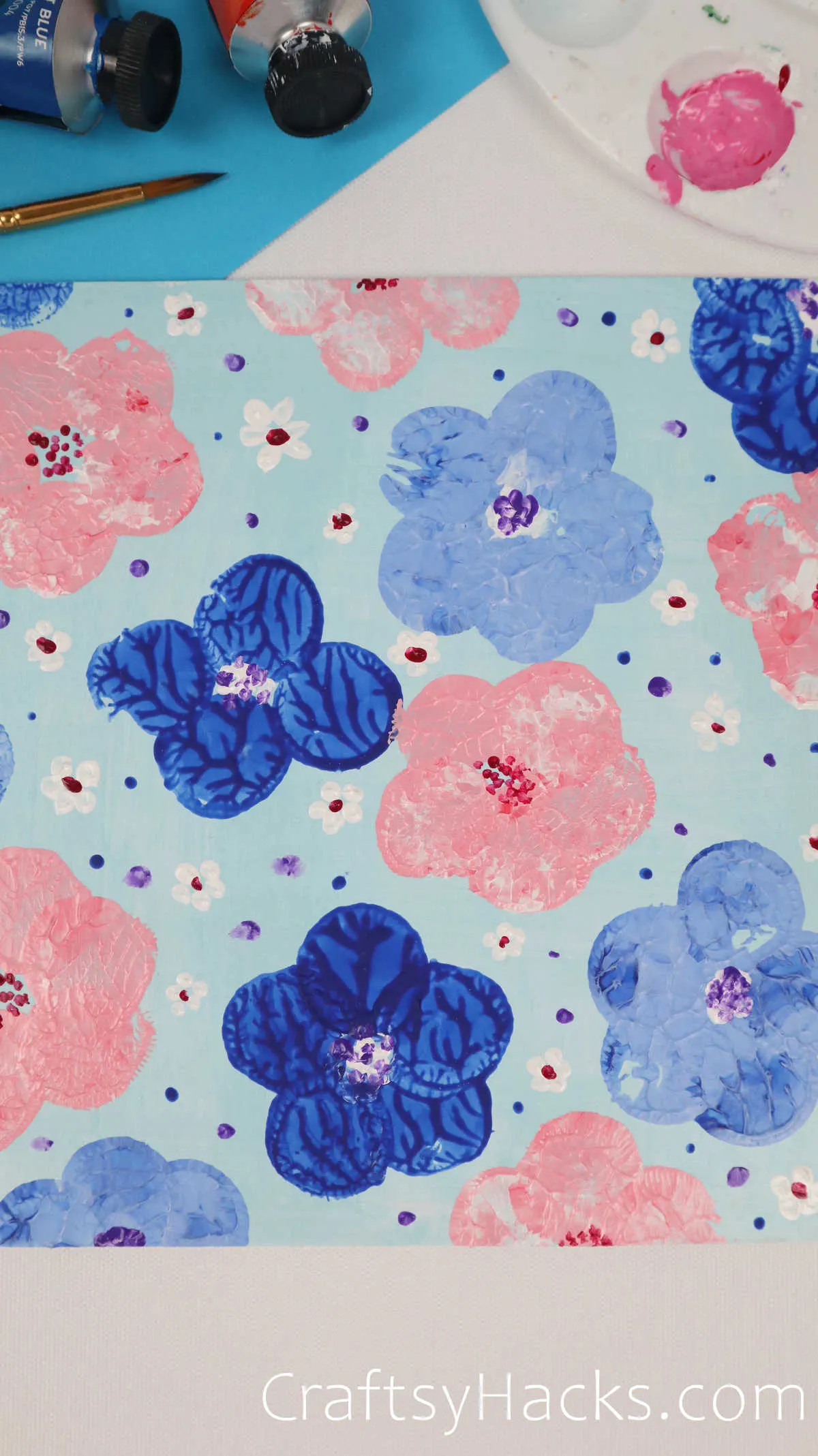 Such a fun flower for one to do and the funniest wrapping paper, card, or gift to give someone.
If you have a younger painter, show them this project. It's a simple technique, but there is planning involved and color placement.
Whether you use a cork from a wine bottle or a cylindrical dauber sponge, this painting is a great practice that yields beautiful results!
If you loved this painting idea, you should try these DIY paper flowers to decorate!
18. Sunflower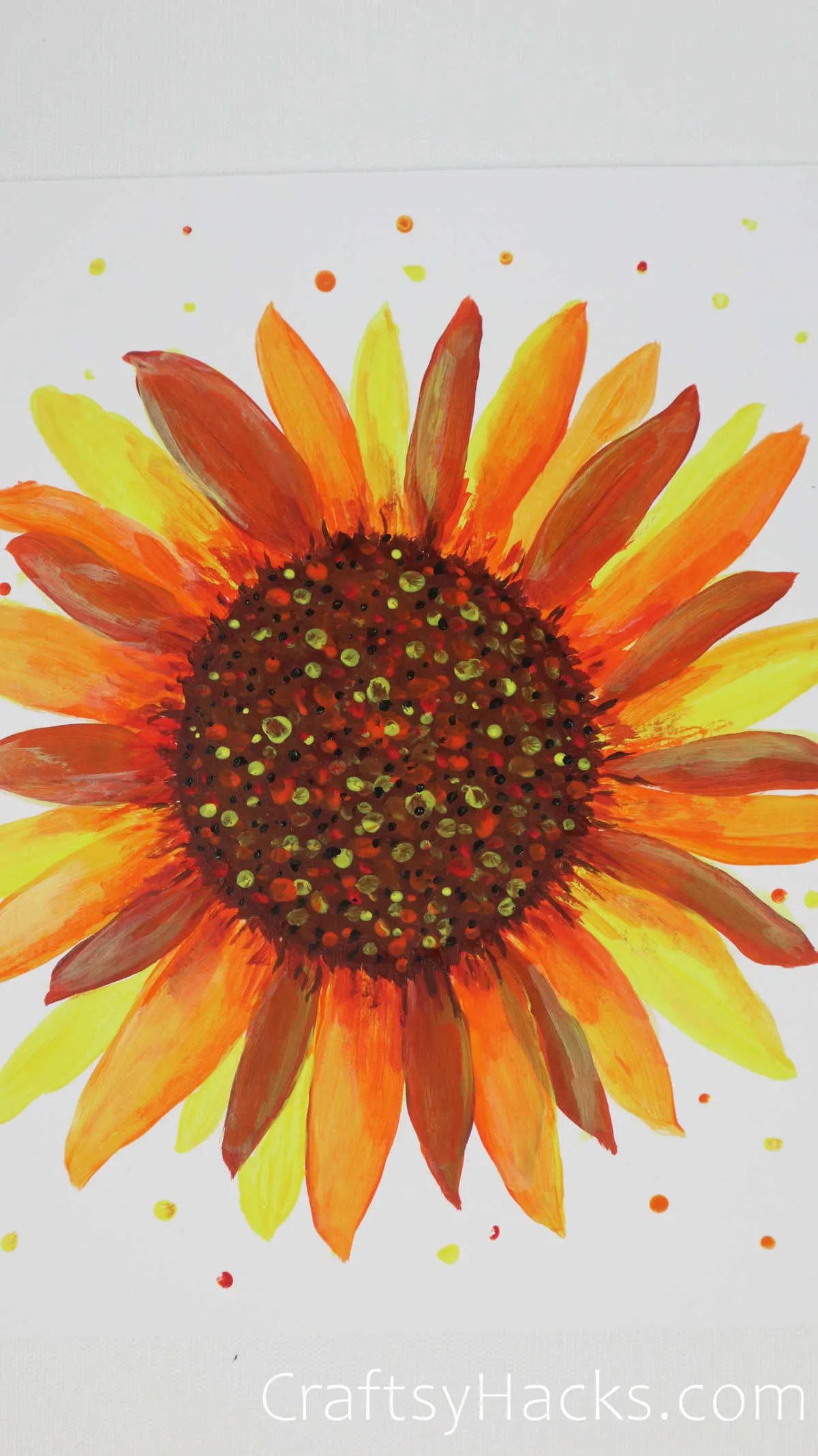 Sunflowers are a flower I feel like everyone loves–bright, happy, and a little goofy. People can't help but react to them. For the painting, mix the colors you'll need for the petals prior to starting.
Start with the middle part of the flower–you'll return to it to add the seeded layer part. Move to the petals after finishing the initial layer of the flower.
19. Cute Mandeville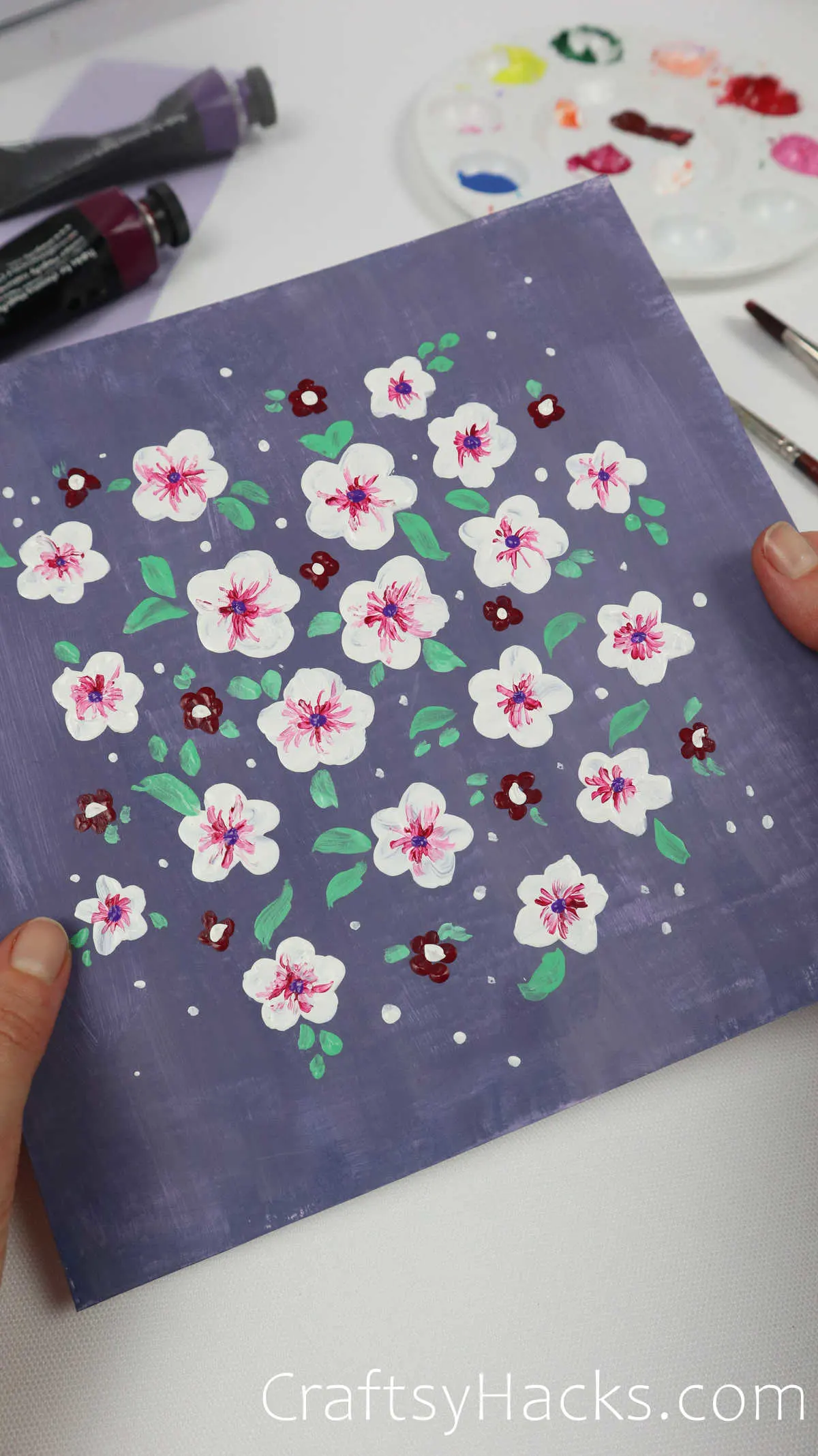 From the title of this painting, you can tell how I feel about these little flowers. I love the look of a full page of these–after taking this picture.
I continued to layer on top to cover a lot of the negative space, and it really looks great.
20. Tulips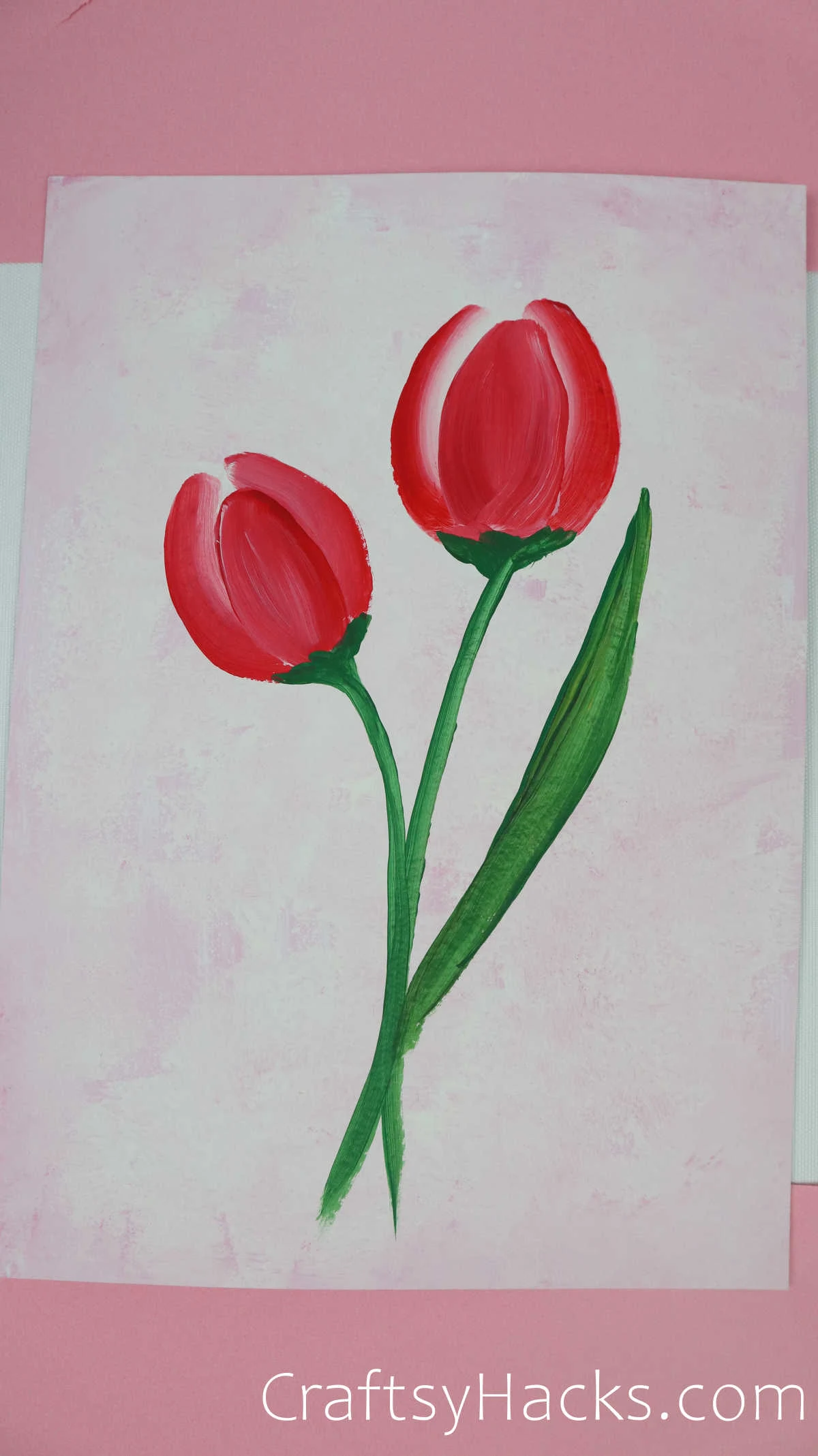 These tulips are such a beauty, to–the negative space in between the petals truly takes this painting to the next level. I like to keep the tulips pretty minimal in design.
With two or three blooms at a time and with a singular color for the petals.
For the petals, I start at the bottom and do an upside-down candy cane swipe with my brush and then follow with any details that need adding in.
21. Anemone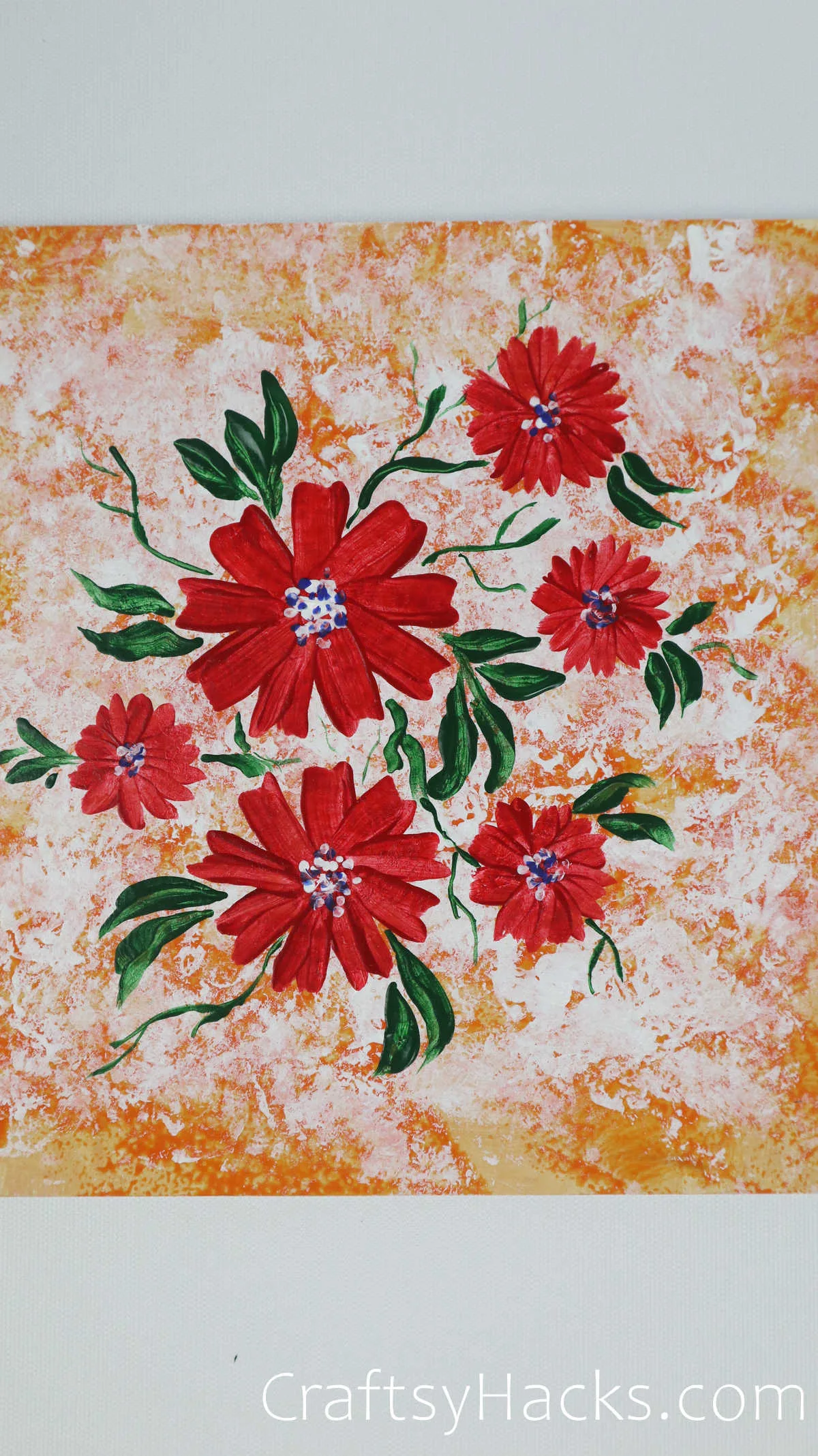 Another perspective of an anemone brings another way to showcase its beauty. Just like how we started the list with the poppies from overhead, these are great painted on the front of cards.
Paint the petals in an outward stroke and as many petals, as you can fit into a singular flower top–the more, the better.
Return to the middle once dry to layer the following details that sit atop of the flower.
Ready for more floral projects? You'll love these other fun flower painting ideas!