Regardless of the time of year, boys are just generally busy, curious, and into everything–whether it's productive or not. These crafts for boys are so much fun!
It's great to channel that energy into something with a bit more focus, whether in art, STEM, sensory, or anything else.
If you're looking for that type of solution, you've found the right blog post! Today, I have a whopping forty-one craft, activity, and art projects that boys will love.
There's an eclectic mix–STEM, art, and cute projects- that will let boys tinker, get their hands messy, think, and engage actively, channeling that energy into something more stimulating.
Lots of what is here gets made with basic craft supplies or even home goods items (toilet paper and paper towel rolls), so it's all budget-friendly.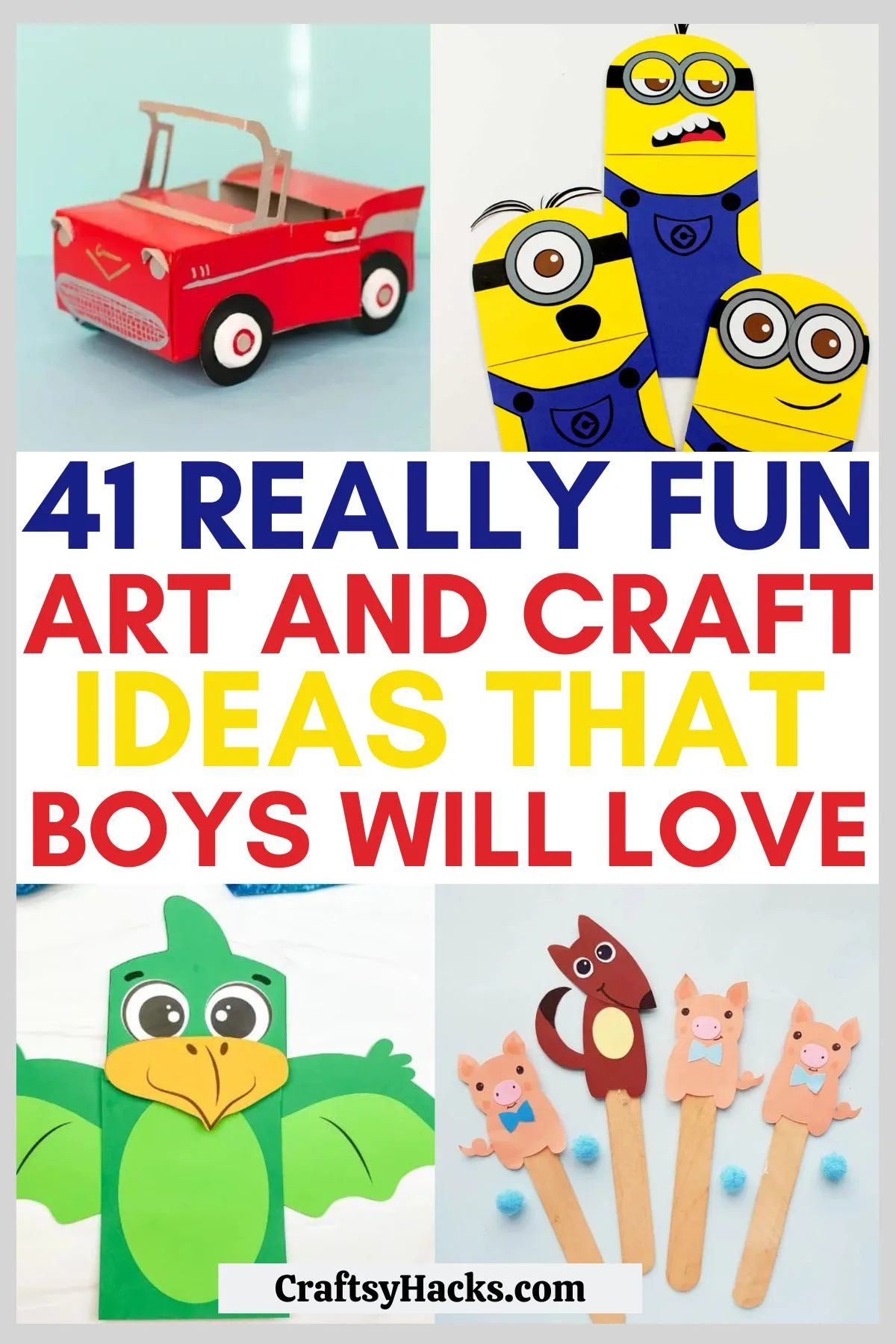 The projects range from simple color & cut activities to building beloved childhood items out of cardboard.
As always, I hope that you and the boys in your life enjoy the opportunities shared on the page, and let me know if you try any! Now, on to today's post.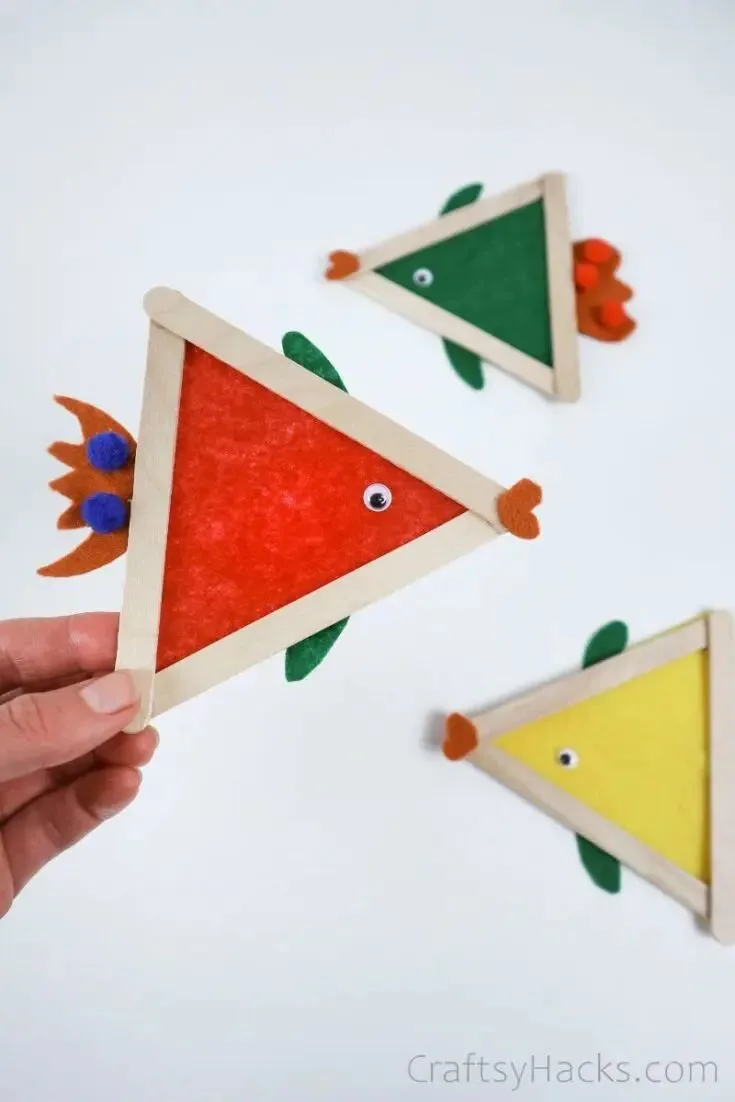 Source: craftsyhacks.com
These are a favorite by far–versatile 3D crafts that can get used in everyday play to fun fridge magnets!
Opt for different types of backing to create different outcomes–we like a bright, vibrant, semi-transparent backing to give the fish something special.
If you're interested, this transparent craft paper pack is great. Find more popsicle stick crafts here.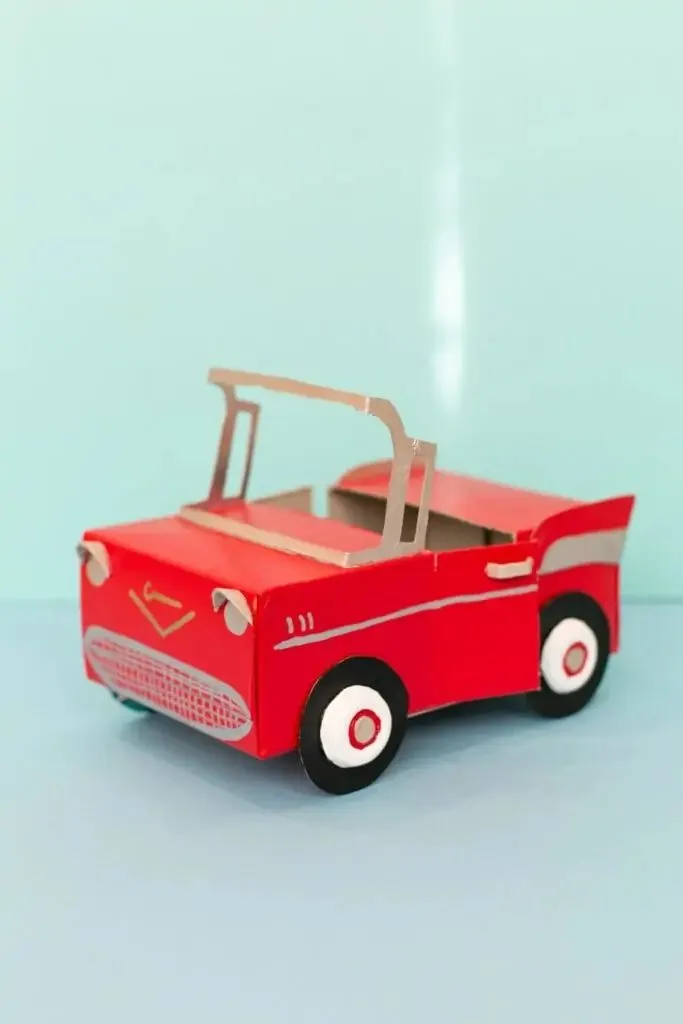 Source: lovelyindeed.com
This cardboard toy car is just the thing to try for those little ones already trying to take apart and put everything back together again.
Set up a directional sheet for your kid, or work on the pieces together in different phases.
Soon enough, he'll be cruisin' all around the living room floor.
You need to see these other incredible cardboard craft ideas!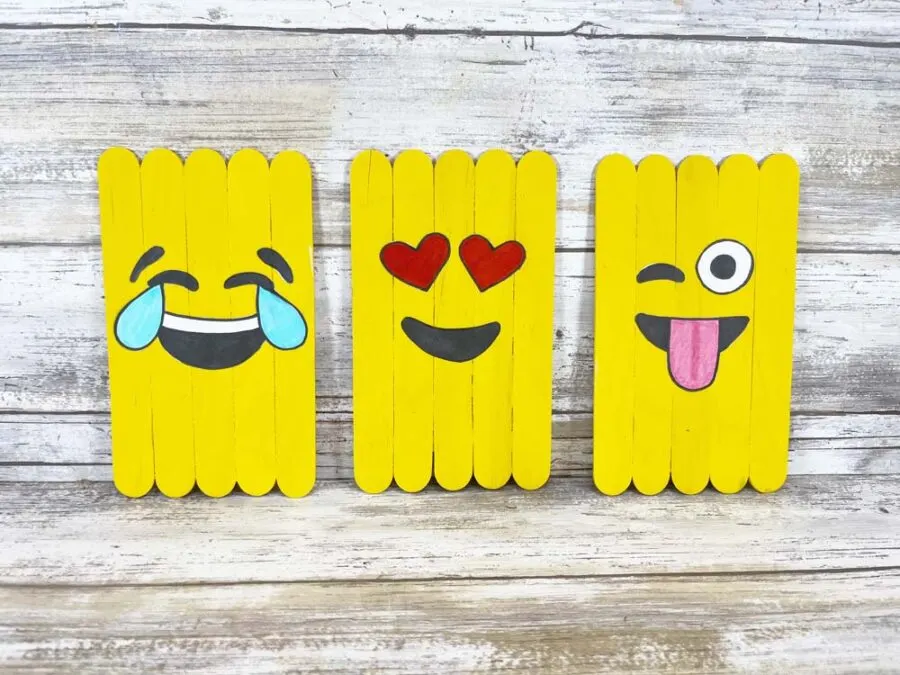 Source: growingupgabel.com
What kid doesn't love an emoji, and especially what boy? A fun way to have his favorite silliest faces around is to apply them onto a popsicle stick-like fence.
These also may work as a great way for him to communicate how he's feeling with you but has difficulty verbalizing it.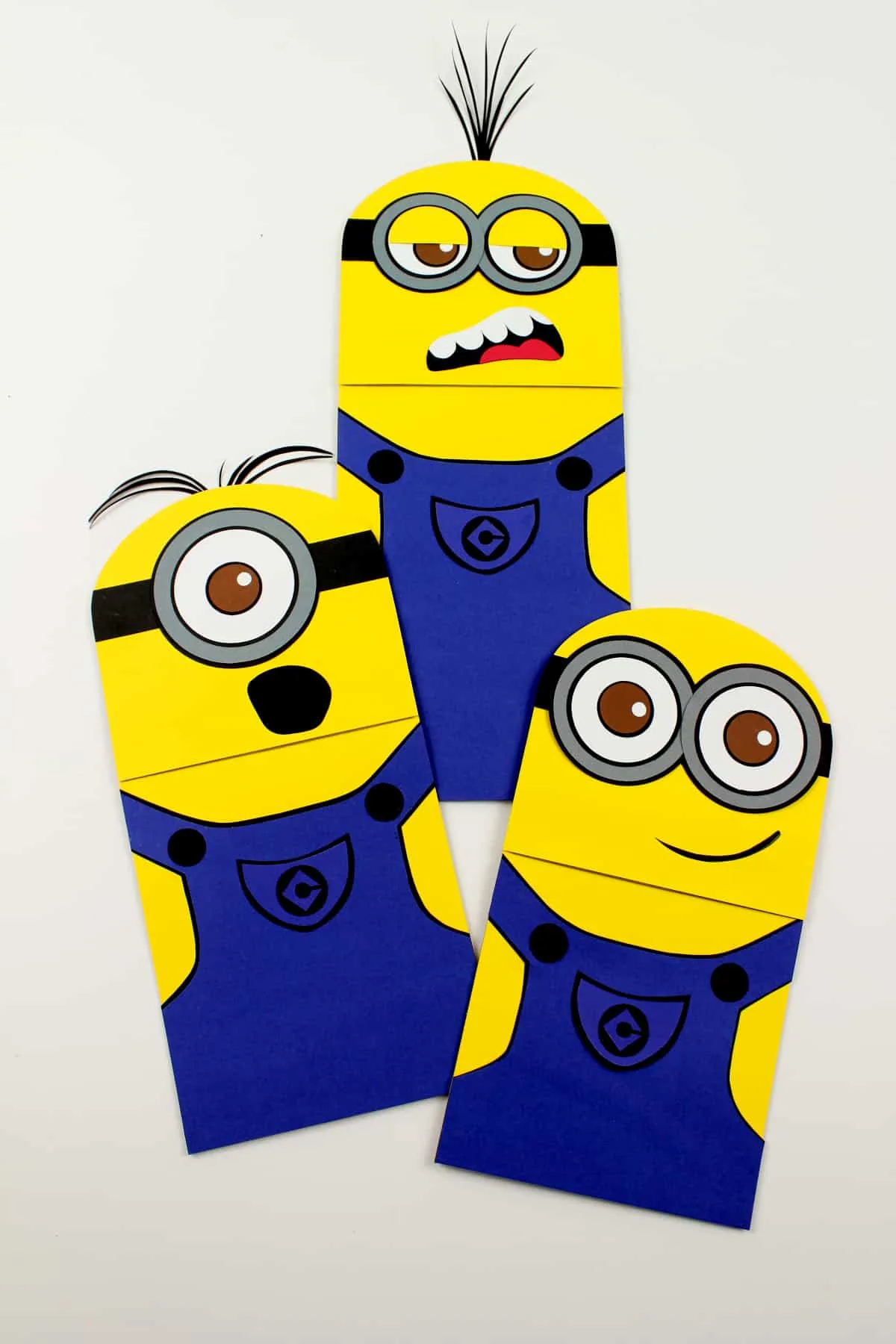 Source: theinspirationedit.com
Minions and Emojis are two quintessential groups of silly faces that no goofy kid can live without. These fun minion puppets fit right into this post today.
The best part? Paper lunch bags make these cuties the puppets they are. Find more construction paper crafts here!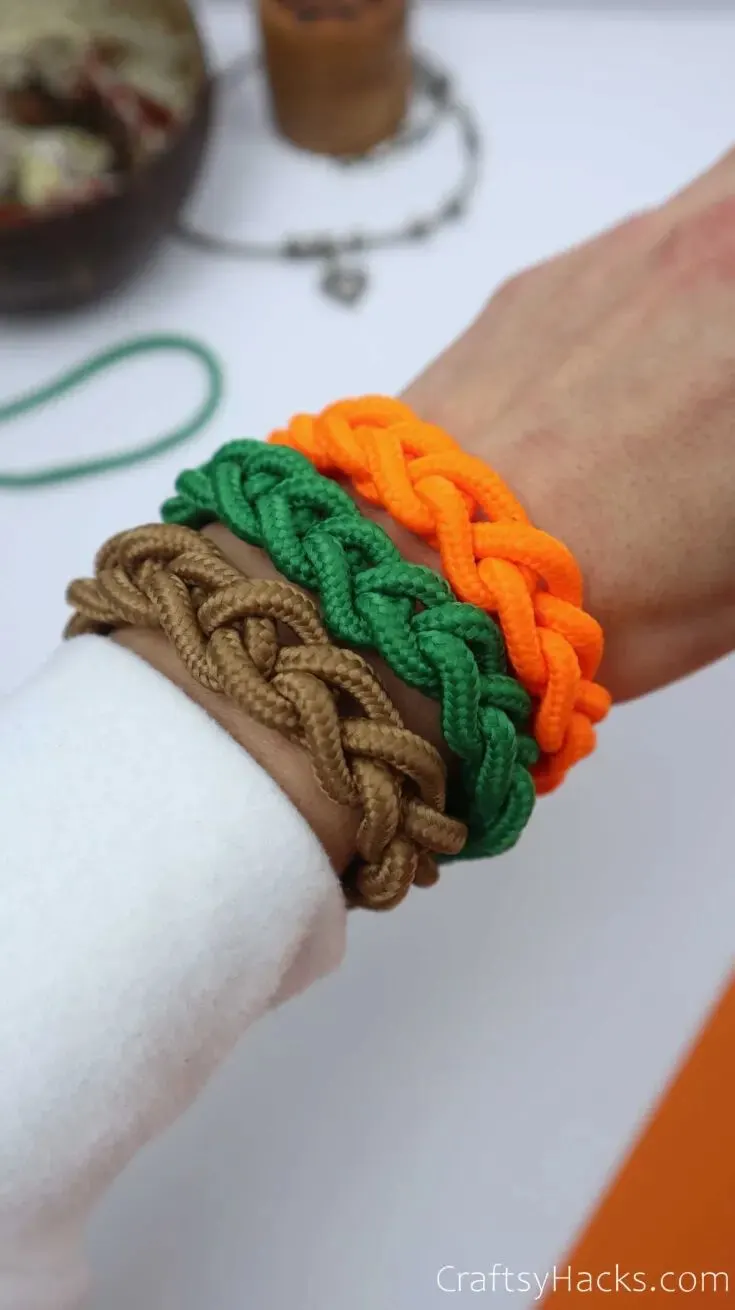 Source: craftsyhacks.com
Boys love textural things they can fidget with at any given moment of the day, so why not try these shoelace bracelets?
These can be a great upcycling project if a shoelace brakes or if you're just trying to salvage some part of old shoes (just give the laces a good clean first).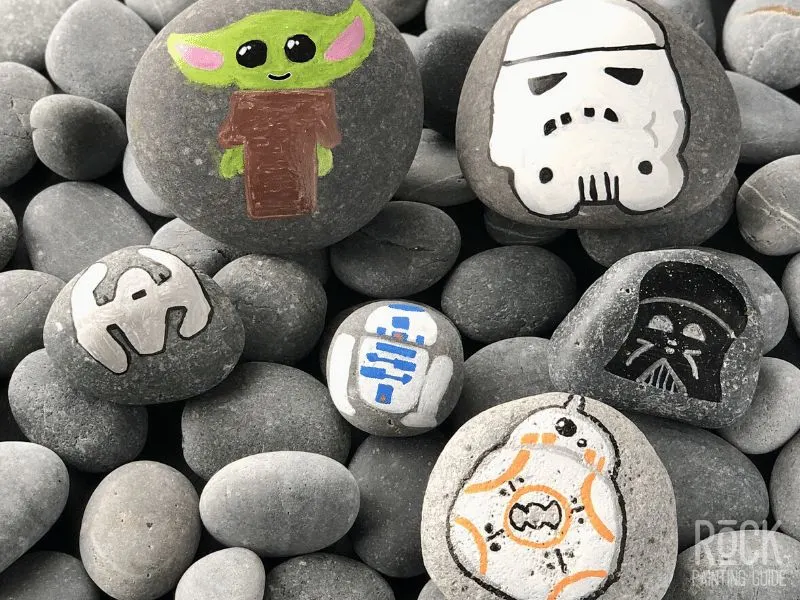 Source: rockpaintingguide.com
Painted rocks are an activity I don't think will ever get old, and we love this paint set for rock painting.
I know many kids and boys love the newest Star Wars movies and shows, so this would be a great activity alongside watching.
Find more rock painting ideas here.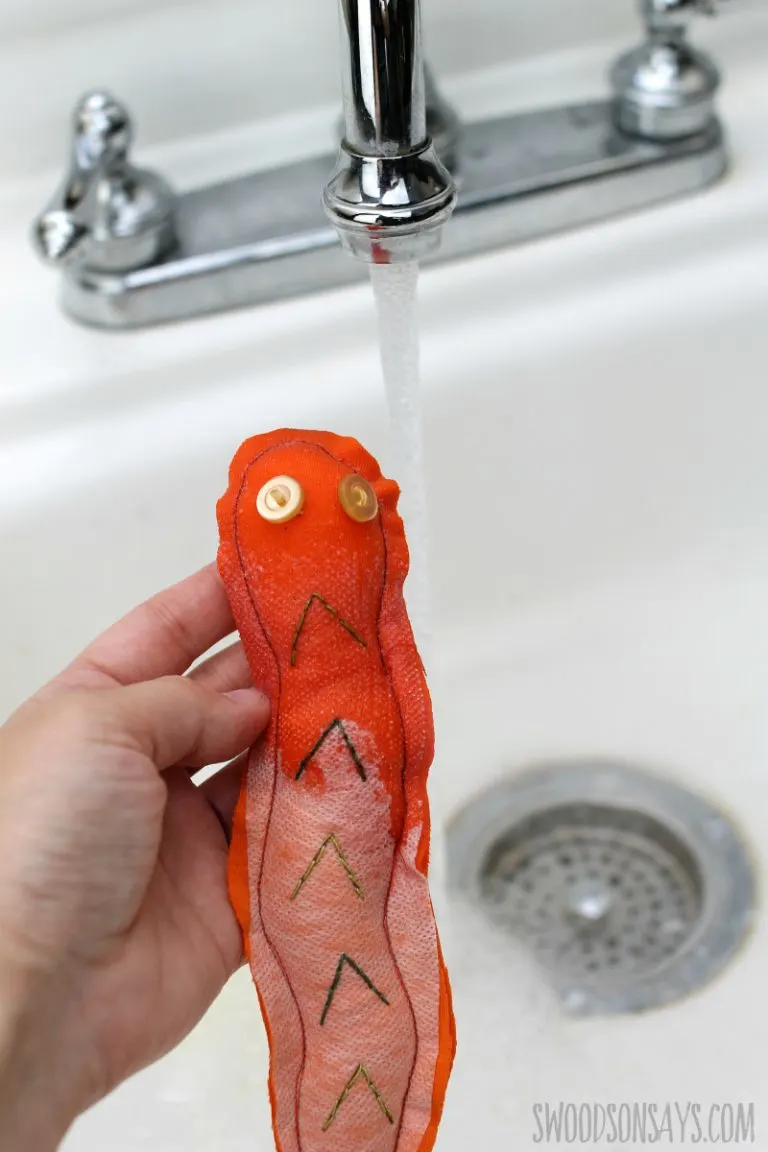 Source: swoodsonsays.com
If you're boy or boys are interested in sewing, have them try this super simple snake!
The pattern is easy to make and even easier to sew–guide them through it and help them with the machine if needed.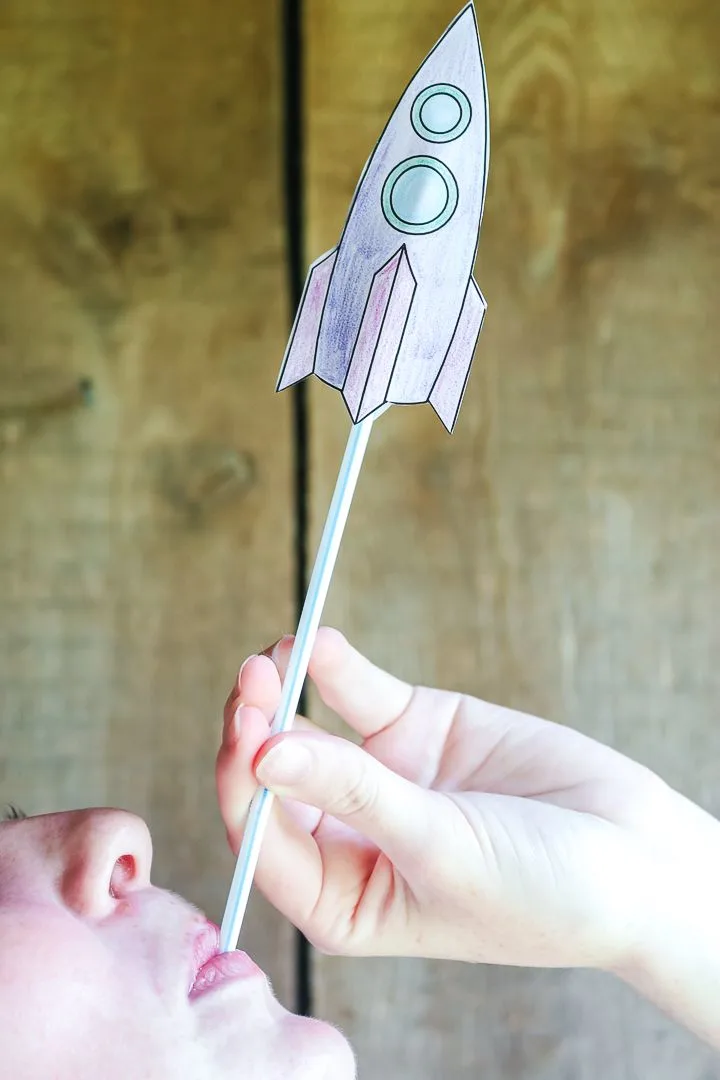 Source: thecountrychiccottage.net
STEM-oriented, these never-ending good-time straw rockets will keep your boys entertained for hours.
Maybe make a few rockets while crafting to account for any damaged or MIA rockets during the fun.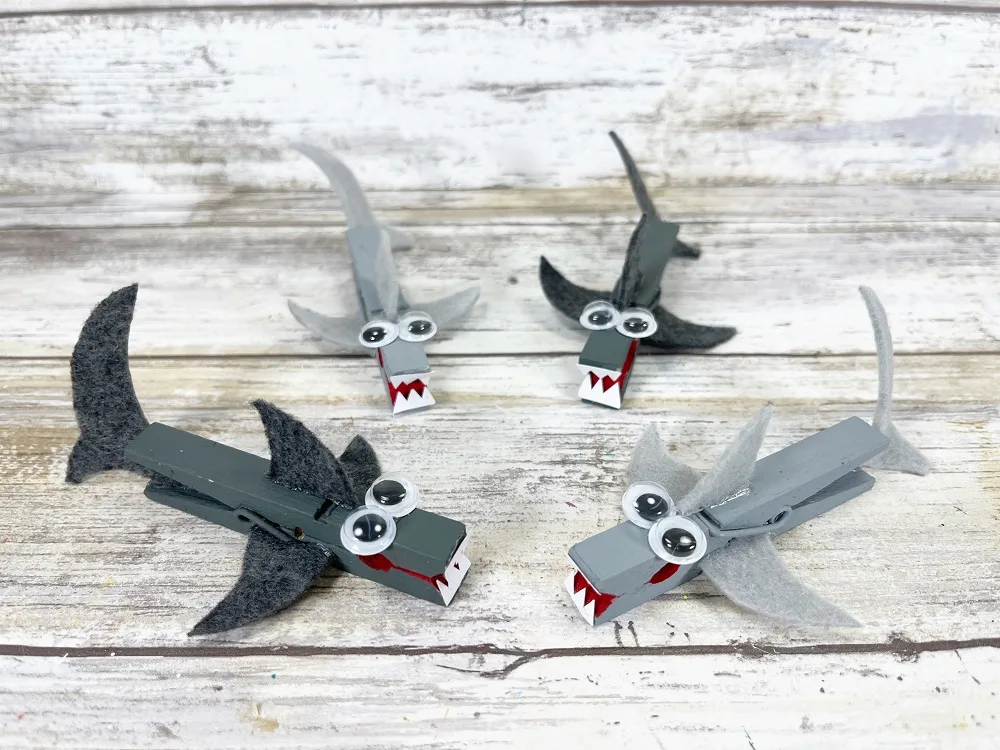 Source: darcyandbrian.com
Sharks will not be of great interest to boys–so having an interesting spin on the classic animal will keep things exciting.
These clothespin sharks are amusing because the pins' bite mirrors that real shark bite.
This pack of clothespins is a great price, and they can make as many sharks as they'd like.
Source: craftsyhacks.com
Like the shoelace bracelet, it's an easily accessible textural thing boys can hang onto throughout the day, and all males seem to love paracord.
Show them different ways to braid or design their bracelet and guide them if they need help.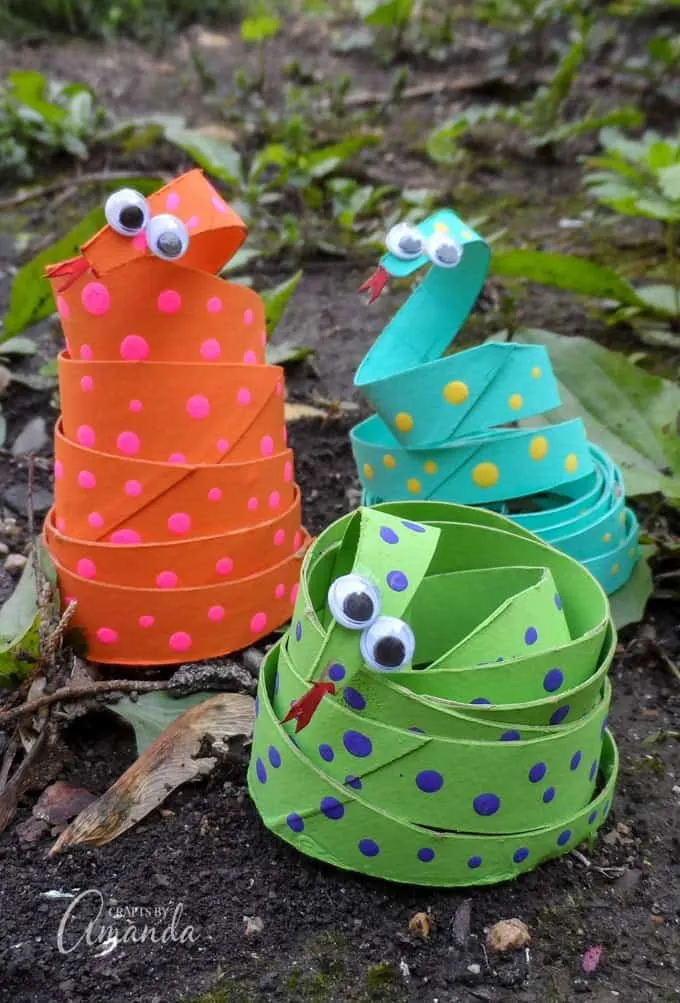 Source: craftsbyamanda.com
Any boy loves a bouncy, unpredictable toy, so why not share this cardboard tube-coiled snake with them? They are creepy, slithery, and the perfect art project for any boy that loves creatures.
Trust me when I say paint and let the tube dry before decorating, detailing, and cutting the tube.
There's nothing like a leftover messy space to clean up with boys and painting something difficult.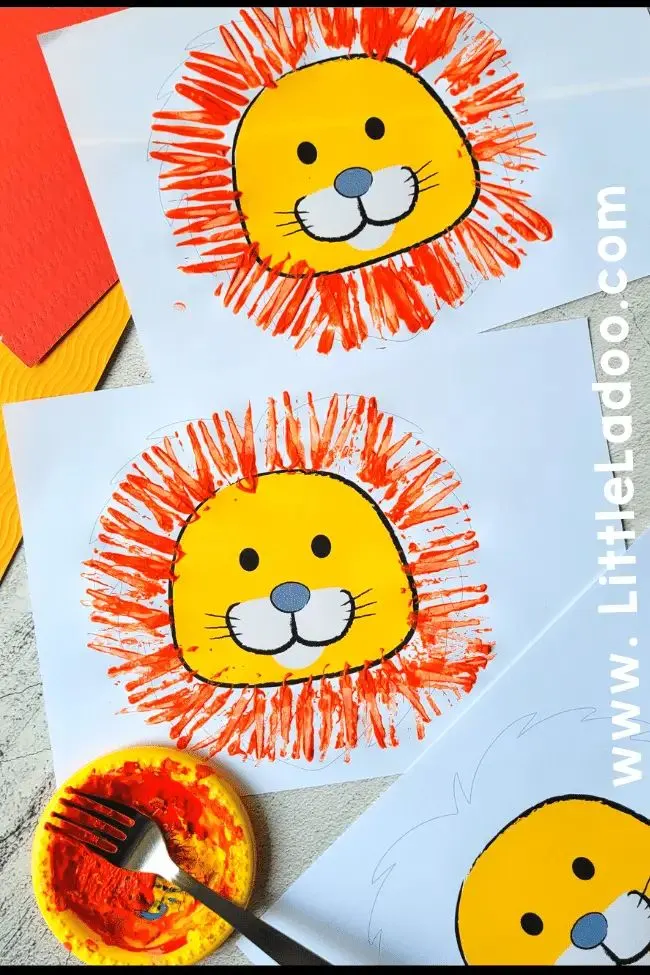 Source: littleladoo.com
For those who may be learning animals, this cute spin on a classic art project could be a roaringly good time!
Instead of using a paintbrush for the mane, have your child use a fork for a more textured and playful look.
You could incorporate this idea into a whole animal series or add other textured items–sponges, cut produce, etc.
Expand the idea into a whole animal recognition game with your homemade textured animal prints.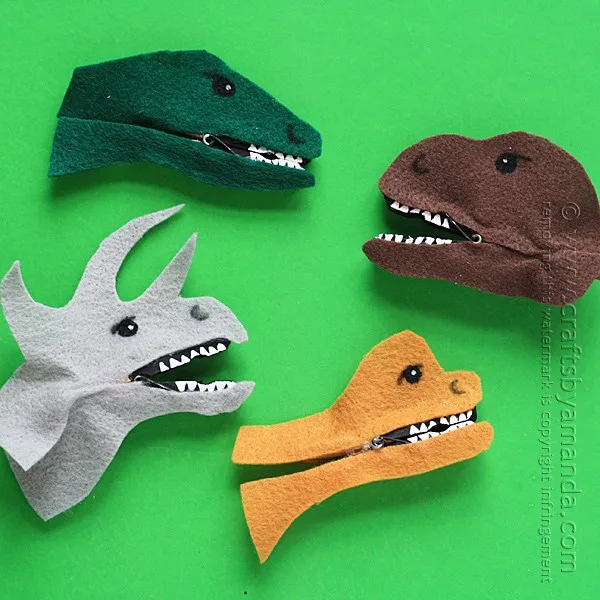 Source: craftsbyamanda.com
Like the shark clothespin, another animal from the pre-historic era that would fit in any dinosaur! Of course, our dinos, though, felt it needed to make these guys larger than life on the pins.
Grab this cute felting kit for this project to prepare everything for you and your boys. Make the dinosaurs in a previous crafting session with or without the boys' help.
Source: taminglittlemonsters.com
This craft is one of the best-upcycled projects on the list today. Look through your recycling bin to create the bottle rocket of your kids' dreams.
Anything from egg cartons to milk jugs can get the job done for your kid's project.
Take inspiration from the photo but let his or their mind run with the execution of their personal bottle rocket.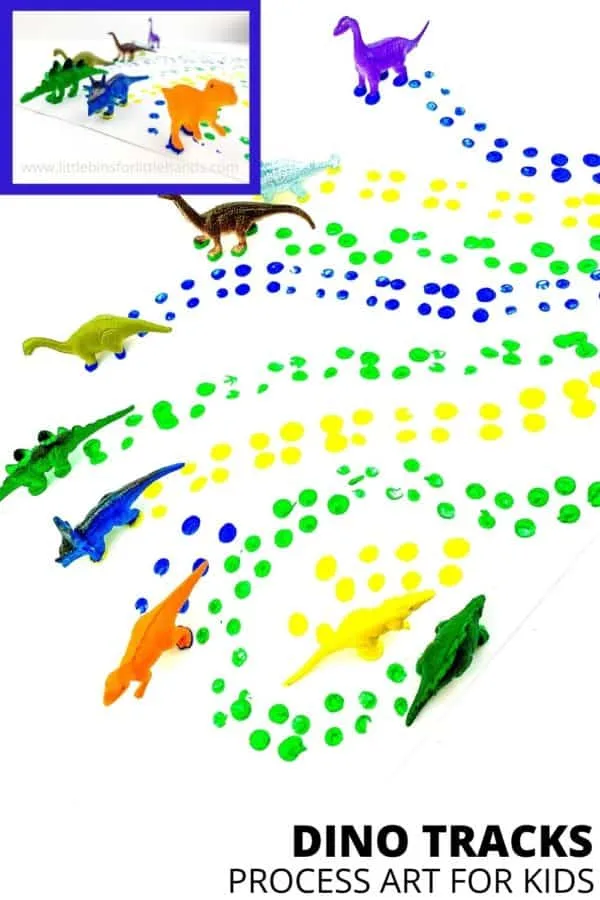 Source: littlebinsforlittlehands.com
We love experimenting with different printing projects, and this dinosaur footprint was a clear winner when we tried it.
Regardless of the dino you are using, it's best to use washable paint for everyone's ease of cleanup!
Add some natural elements (leaves, grass, sticks) to the page for an excellent time. We like to add to the background from the dirt floor to a butterfly floating by the big menacing prints.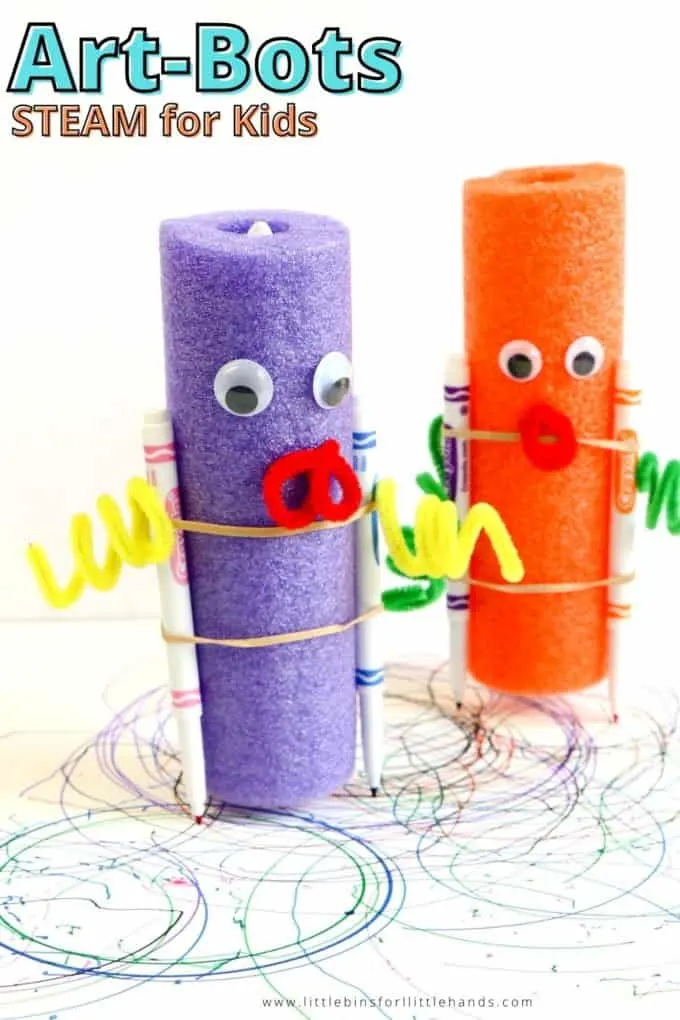 Source: littlebinsforlittlehands.com
For the techy boys, this pool noodle robot is the perfect fall solution for those withered pool noodles you're thinking about tossing.
What's great about the material is that it's relatively welcoming to most additions.
Just make sure there's enough adhesive or internal support to keep. Grab some of these noodles if you don't have any old pool floaties hanging around.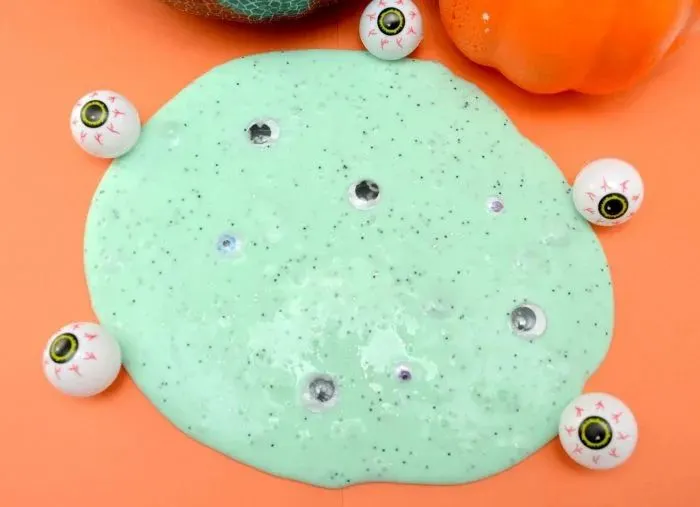 Source: ottawamommyclub.ca
Oopy goopy and spooky–do I need to say more? This Halloween-themed monster slime will have them occupied for hours.
Grab this fun Halloween pack of googly eyes and other creepy crawlers. Keep it in an area where it is incredibly easy to clean up–we've learned the lesson the hard way.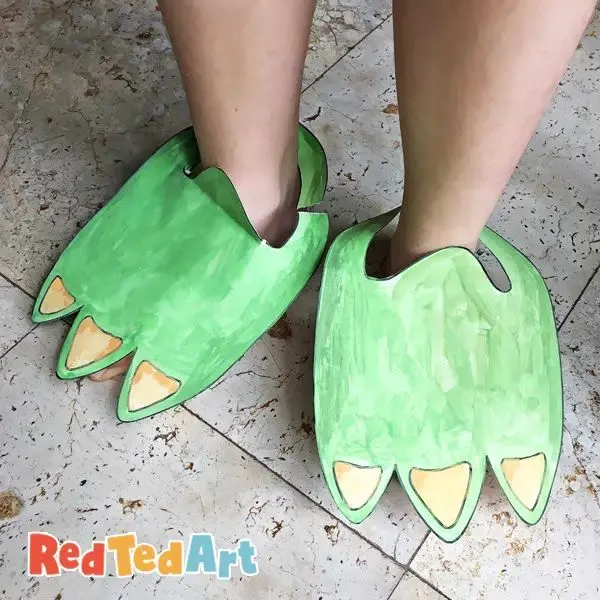 Source: redtedart.com
If your kid loves to pretend, they'd probably love to add these easy cardboard dino feet to their story.
To make them, make sure the child is wearing socks or shoes to give the template a more uniform and reliable line.
Keep the feet brown, or let him paint them any scary or sweet dinosaur feet they want for themselves. Also, these feet are most reliable inside for most seasons.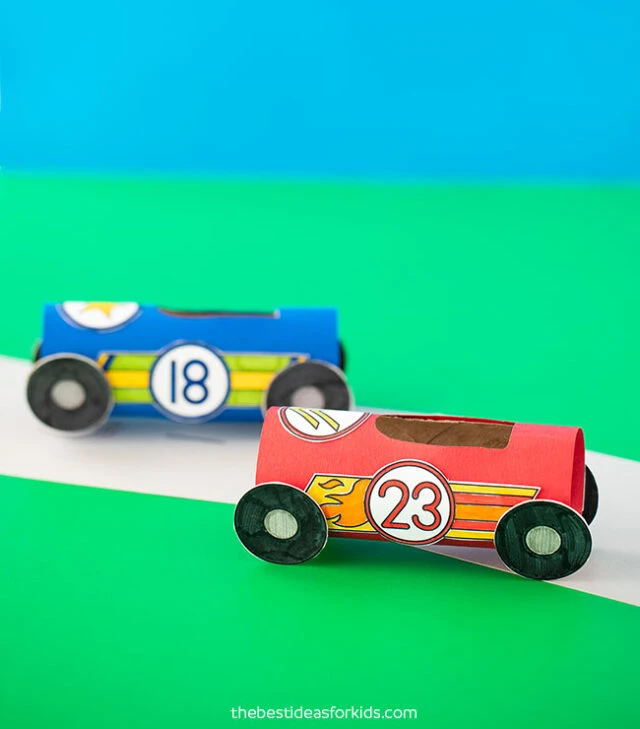 Source: thebestideasforkids.com
For those who can't get enough of Hot Wheels or other automobile toys, try making these toilet paper roll cars with them.
The best part–designing the car in any way they can imagine–the possibilities are endless!
Remind your guys that these aren't the fastest toys in the bunch, but it's certainly the coolest because they made them.
Have them play around with the wheel equipment if he's interested in it moving faster. Find more toilet paper roll crafts here.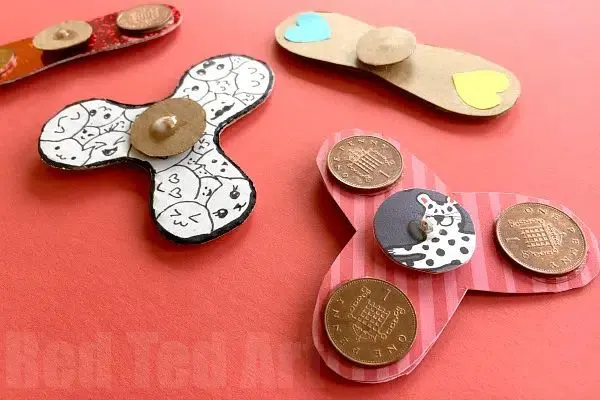 Source: redtedart.com
Fidget spinners are so addicting to play with, and depending on their weight, size, and material, it's a completely different experience.
So, being able to make your own entirely had us all excited–and it turned into a great STEM-esque conversation.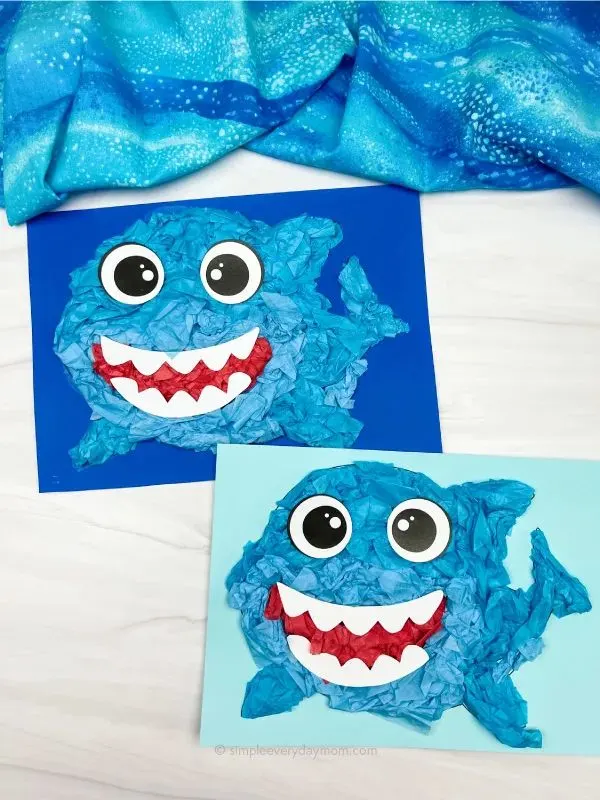 Source: simpleeverydaymom.com
A great and sharp-looking project for younger artists is this sweet tissue paper shark!
It's great for hand-eye coordination whether there's a designated area to which he has to concentrate on adding the tissue paper.
We love this bright pack of tissue paper. It is a great option, especially if you want to make a few different colored sharks.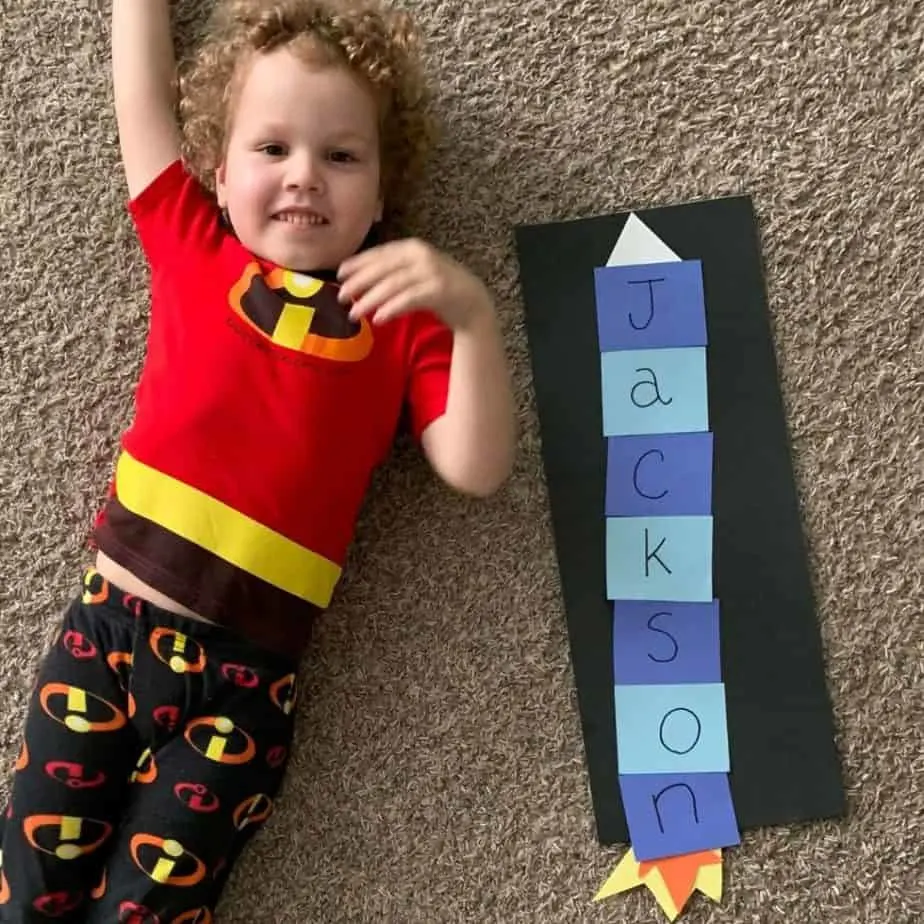 Source: bethannaverill.com
This craft is perfect for sneaking some academic work into an activity. A rocket is a perfect vehicle to build a name with–regardless of how long the name is, it still works!
Make sure to scramble the letters so the kids can figure out the right order for themselves.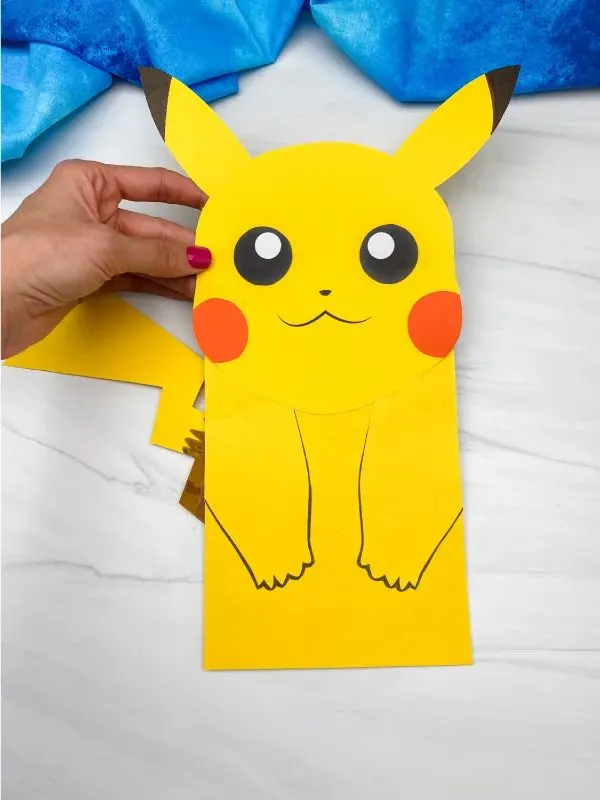 Source: simpleeverydaymom.com
Paper bags to the rescue, as always! The classic paper bag puppet endlessly applies to any character, season, holiday, and more.
If his favorite Pokemon isn't Pikachu, opt for a favorite that can get adapted onto a paper bag.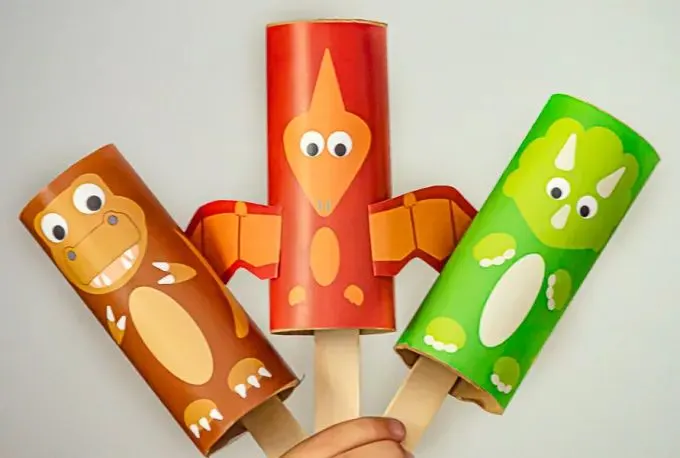 Source: homanathome.com
A creative spin on puppet making is these sweet paper tube dinosaurs. Have your kiddos draw dinos onto the tubes, print out pictures, or a combination of both!
Add popsicle sticks, pencils, or other wooden dowels to the interior of the roll to turn them into a proper puppet.
Use a reliable adhesive to secure each stick in place, whether it's staples, hot glue, or the like.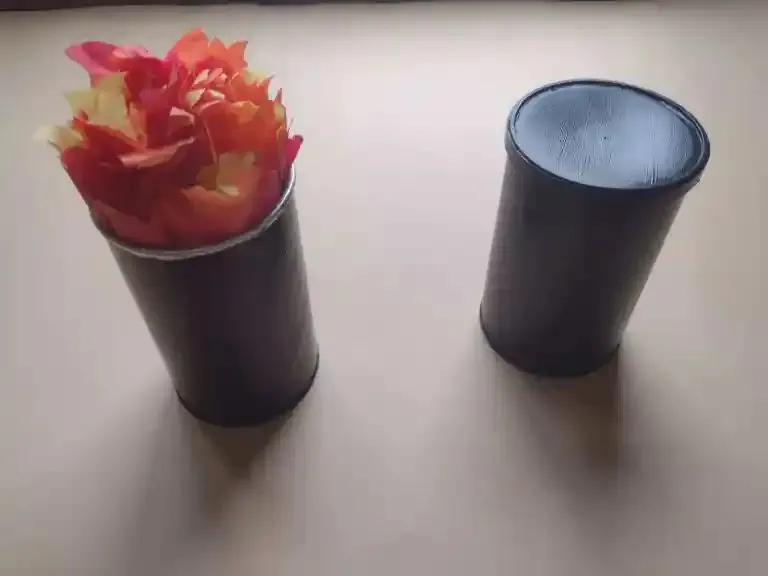 Source: crayonsandspice.com
For the boys who are looking to fight fires during playtime, this is a perfect accessory for their firefighting needs.
The tissue paper billows when the wind gets added to the scene, which excites kids even more.
They are pretty easy to make with paper cups and tissue paper. I like making a small handful with the little guys so they have many options.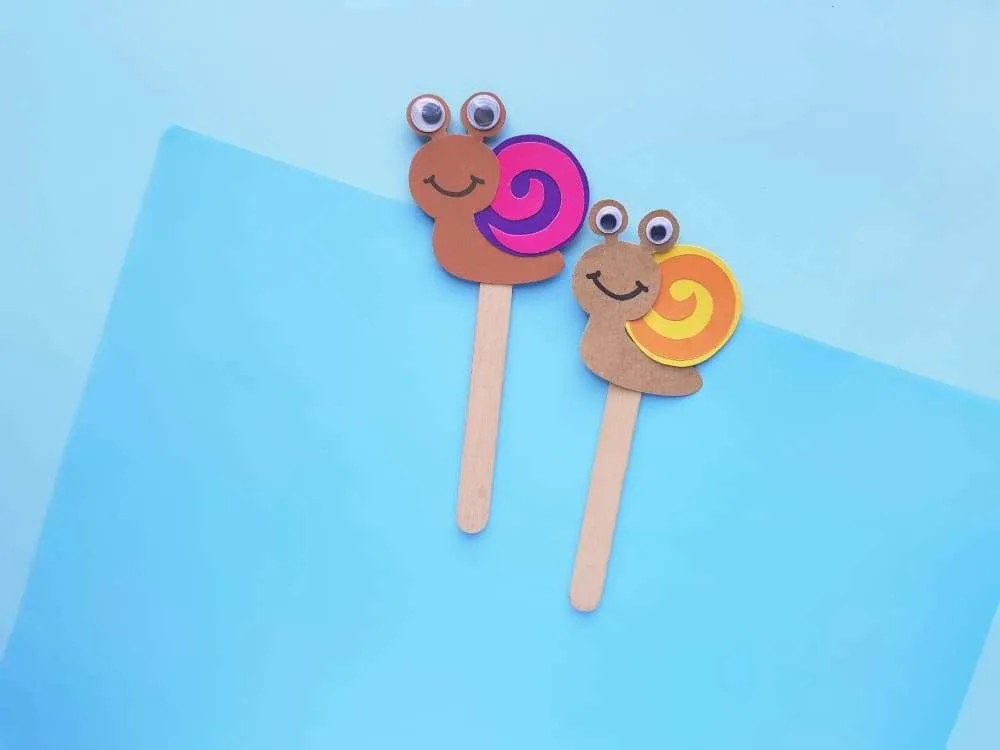 Source: twokidsandacoupon.com
Snails can be slimy and gross, but not these fun little puppets! Print out specific pictures of snails, or have your guys draw a few on a bigger sheet of paper.
Either way you choose, you'll have a party of snail puppets ready to roll at a moment's notice. Have them create a silly background for your slugs to perform in front of for an extra goofy time.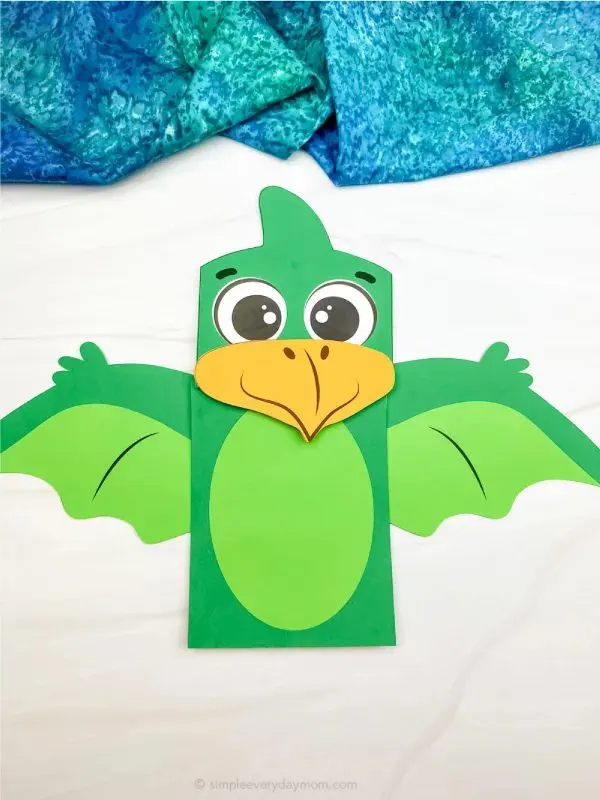 Source: simpleeverydaymom.com
The puppets are never-ending, and this colorful dinosaur puppet is now joining the ranks!
Another paper bag puppet with some extra additions makes these dinos a snap to make and parade all around the stage (or on top of the couch or table).
Organize all the piece parts of your puppets and then set them up like an assembly line to streamline dino-making time.
Let this cute craft idea sit overnight to ensure longevity in his new pre-historic friends.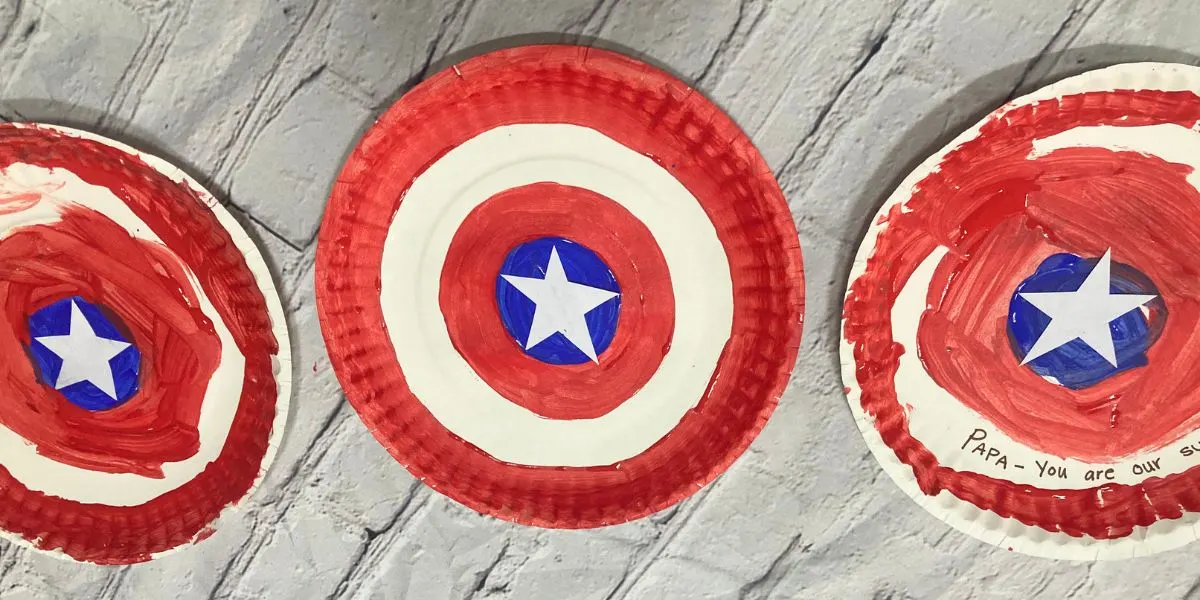 Source: mamaofminis.com
This shield is made with a secret weapon of kid crafters everywhere–a paper plate! Paper plates are a classic canvas that is a childhood, right–I remember making my art pieces out of plates.
Attach a duct tape handle or cardboard handle for the ultimate shield.
If you use duct tape for this paper plate craft, make sure you double the sticky size over itself so it doesn't catch anything, including skin.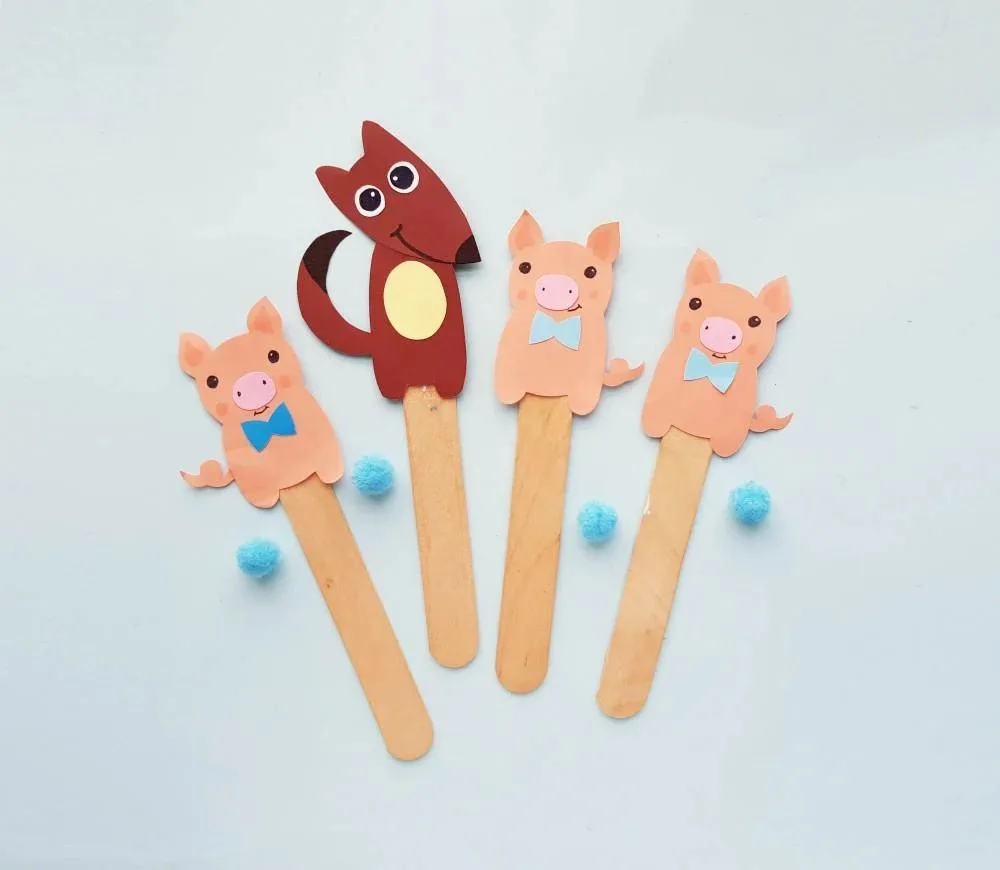 Source: ottawamommyclub.ca
If you're kiddo loves a good storybook scene coming to life, make these Three Little Pig puppets together. You could create the pigs' houses if you both feel extra inspired.
Make sure to pick up these cute little googly eyes–perfect for innocent pigs or a big bad wolf. With puppets accompanying different stories, your story time will never look the same again.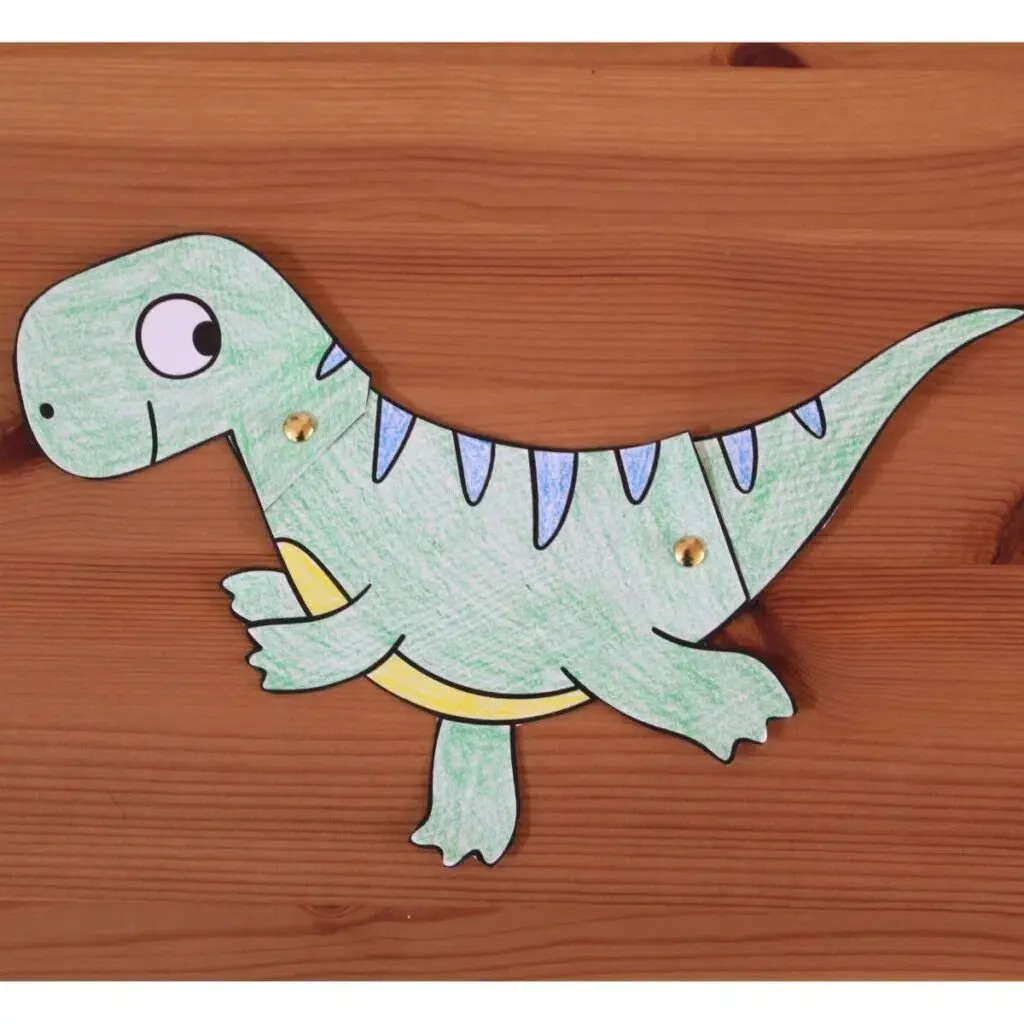 Source: simplyfullofdelight.com
Scissor skills are important to child development, and this darling little dinosaur activity is a perfect option for those needing practice in the department.
Draw out your own dino parts or find a printable online, and then let your kid try it out.
If they'd prefer a different being, opt for an easy yet distinct animal or object.
If they are beginners, make an extra thick outline around the pieces; that way, there's some forgiveness if an error or two happens along the way.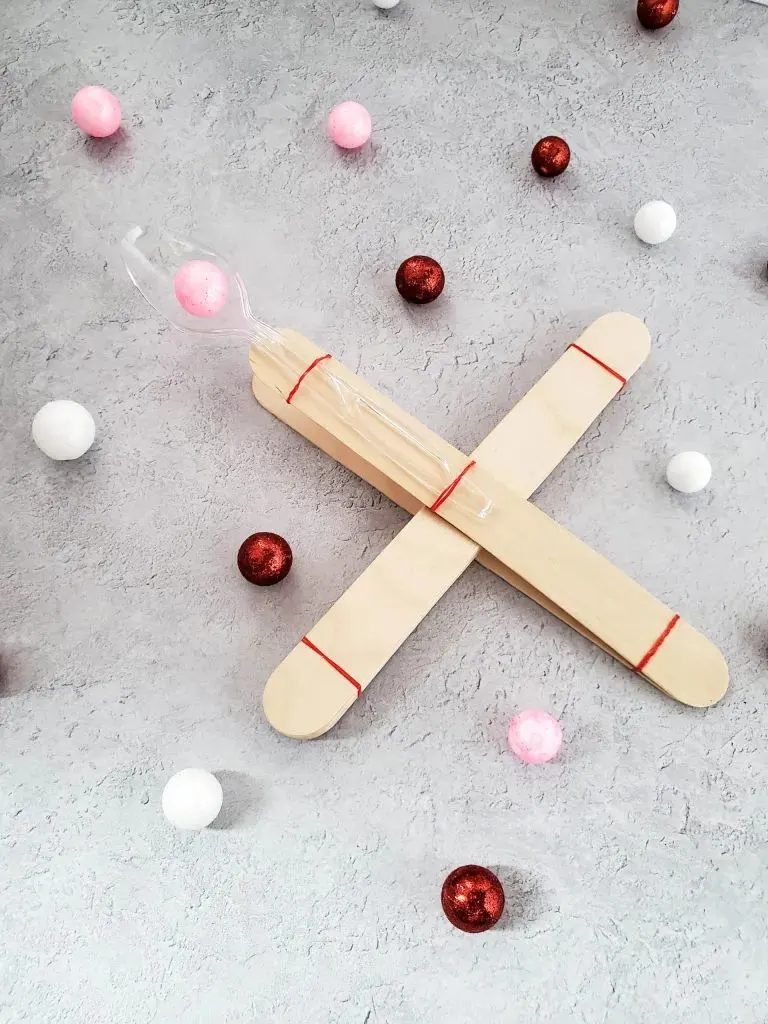 Source: intheplayroom.co.uk
I feel that most of the boys will be begging to try this popsicle catapult activity! It's a pretty simple setup and a great STEM opportunity for the kids to explore.
Have it just for the purpose of fun or make a game that involves academics in some way.
Let the kids play around with the design, too, to see if they can fashion an even more successful catapult.
This is one of the most fun crafts to do when bored on a rainy day!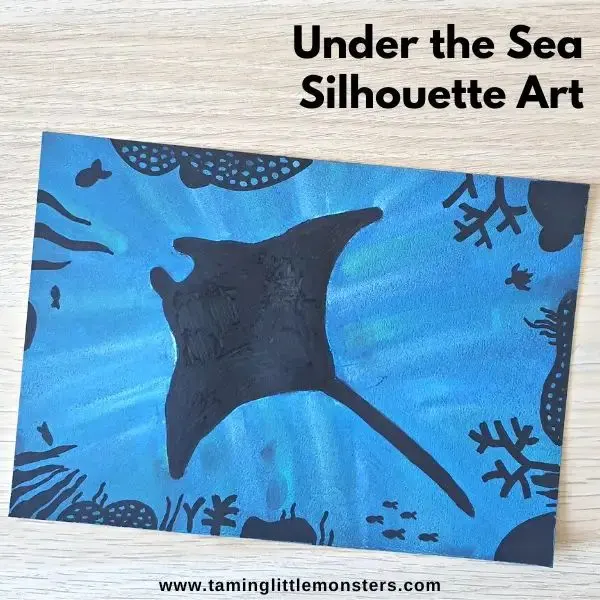 Source: taminglittlemonsters.com
Explore underwater options with your sea-loving little guy with this fun aquatic silhouette.
Pick any sea creature they choose or like–a sea turtle, shark, jellyfish–whatever their wish is and begin the underwater adventure!
If they want to embellish, try some paint pens, glitter glue, or even clear nail polish for a glossy finish.
Adding those special details makes the craft all the more exhilarating; round it out with a quick conversation about that creature's regular day.
Source: betterlifeblog.com
Salt painting, if you are unfamiliar with it, is a fun textural take on a piece of art.
The trick for this particular instance with this application is a bottle of glue like this Elmer's glue–a true classic standby.
The other main part of this is using water paints specifically. It helps the natural bleeding into the whole glue image.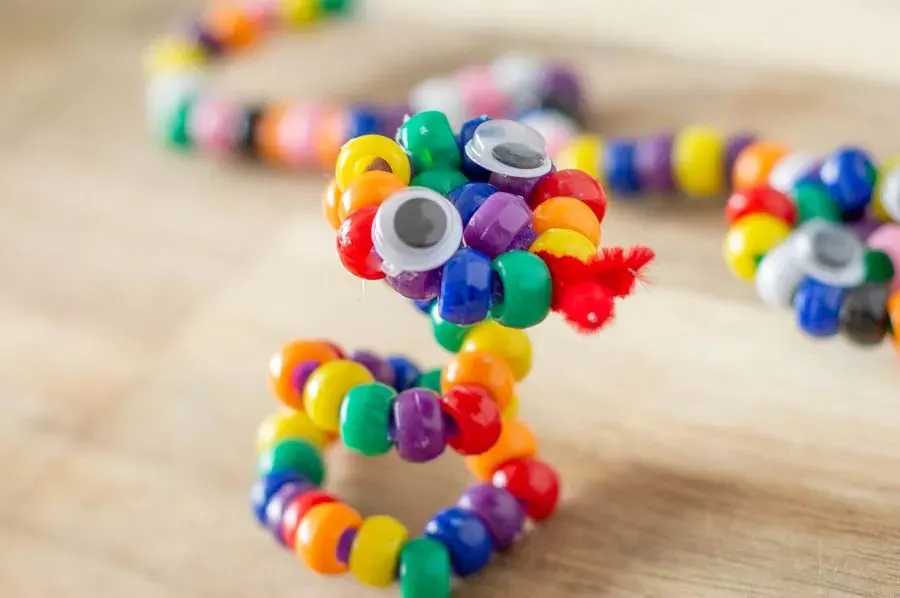 Source: homanathome.com
Channeling a little bit of hand-eye coordination and dexterity skills, this beaded snake, while easy, helps your little guys practice fine motor skills.
Make your snakes multi-colored or opt for a singular color for beads–whatever they envision.
We've made small snakes, and we've made big snakes. The best part is that if you anchor your first bead, you can snip the pipe cleaner down if they are over it.
If you add googly eyes, let them dry overnight to prevent accidents!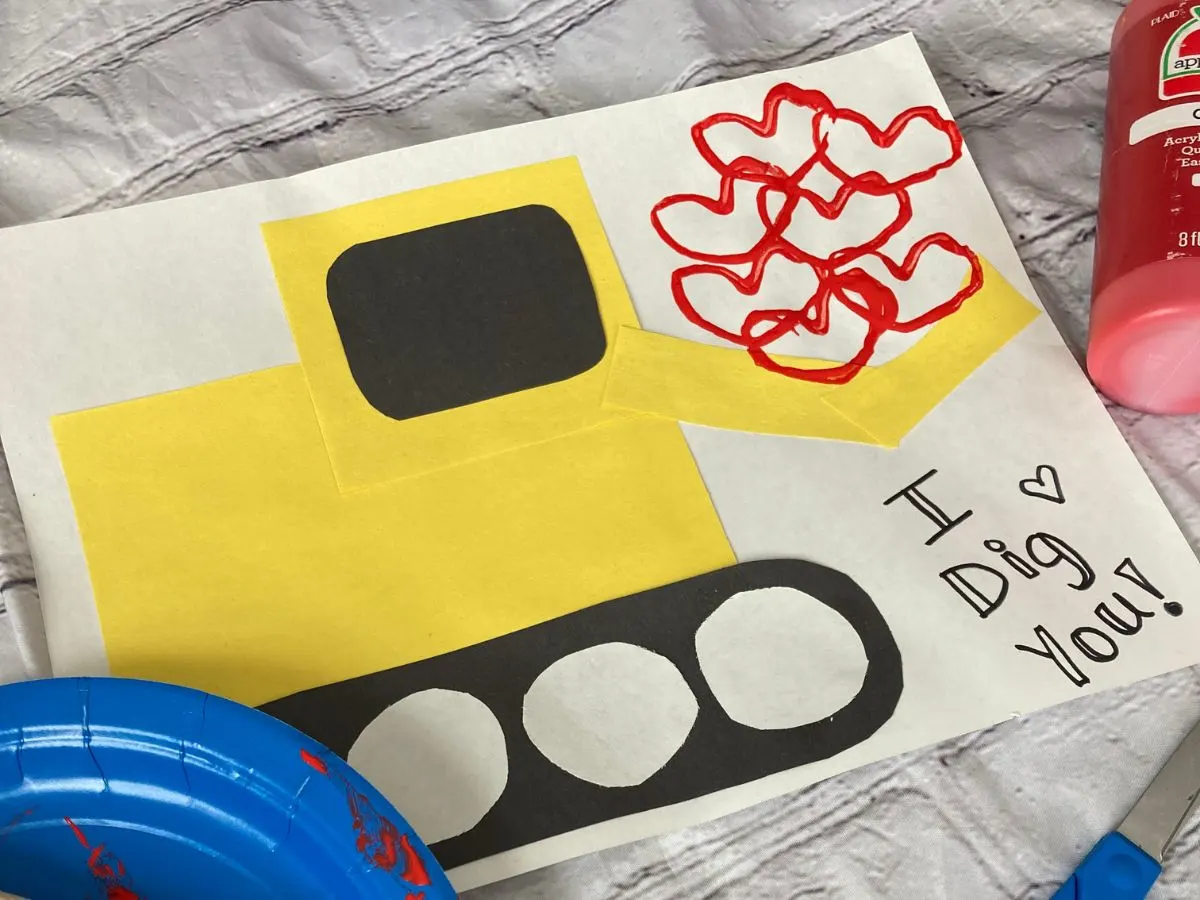 Source: mamaofminis.com
Any type of truck seems exciting and sellable to most boys, so painting one using household objects seems like a natural idea!
This project can be extra great if they are just learning to work with shapes and become a bit more academic with shape recognition.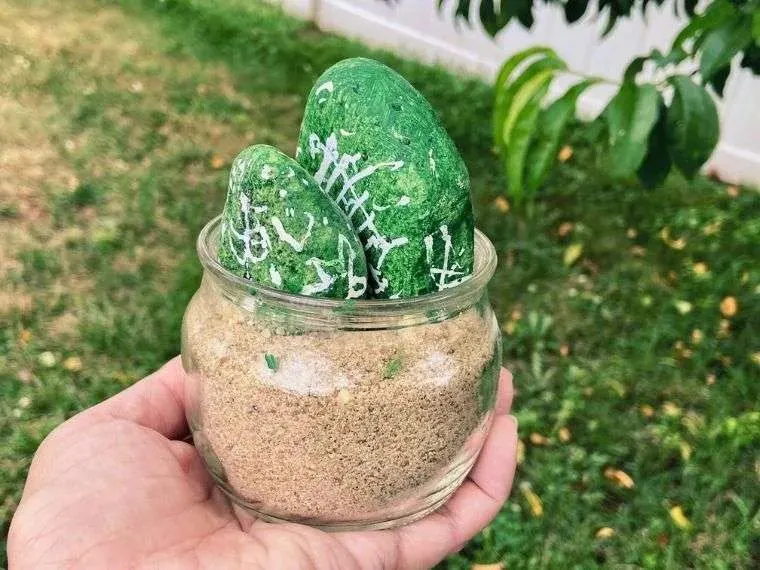 Source: cobberson.com
As I've mentioned before on the blog and even in this post, painting and painted rocks will never not be a great activity.
If your boy is somehow a little over the usual way to do so, present this painted rock cactus plant or something akin to it.
Filler for the plant can be anything, but it might be fun to have him source his material, whether sand, pebbles, or sticks.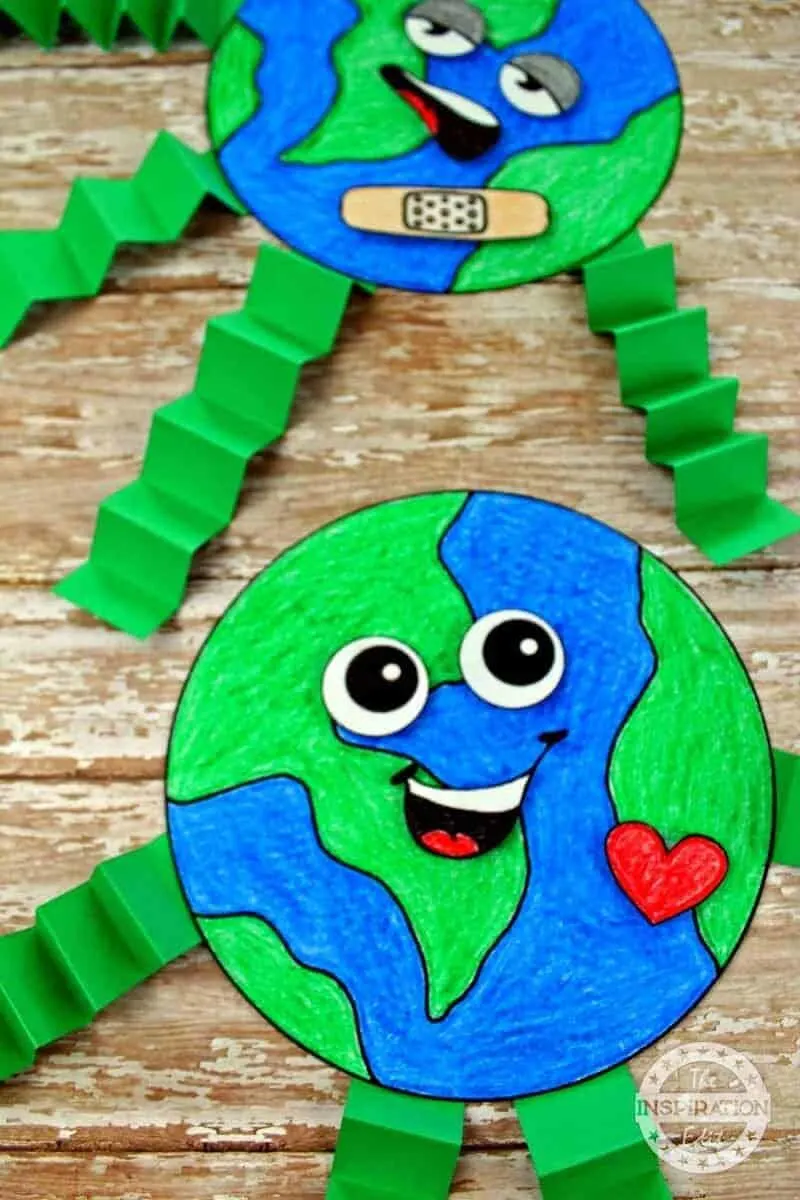 Source: theinspirationedit.com
Earth crafts are important for everyone, but this craft is a great introduction for the boys who love to explore. Omit or add the wiggly ligaments, hands, and feet.
This project is a great introductory visual object to discuss geography, environmental issues, and more. Make a few in case the first one gets too much travel time and gets worn out!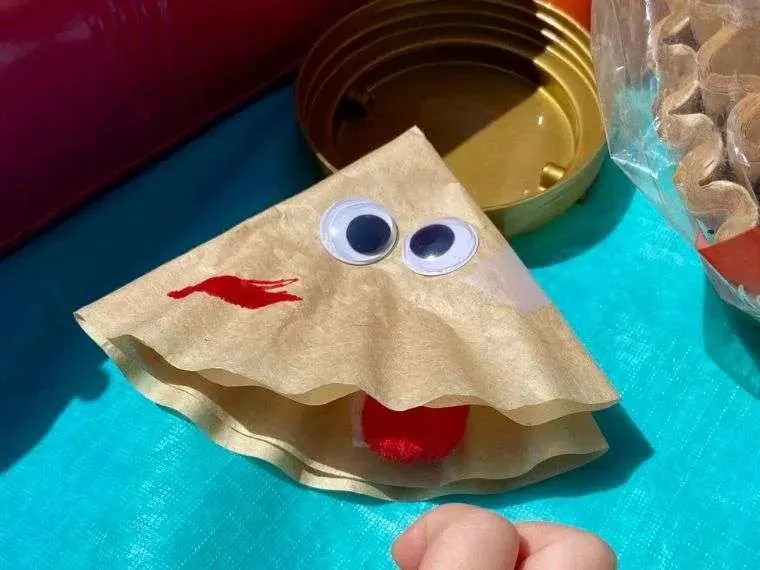 Source: cobberson.com
Another great project for the sea-faring boys in the group is this coffee filter oyster.
Everything goes quickly, and the main element that gives this little mollusk character is its face–make it happy, grumpy, or anything in between.
Snag some of these big coffee filter packs for your home, classroom, or office–they always work for a quick kid project.
If they are looking for something extra to add, get some shiny pearl-like beads and add them to the interior of the coffee filter.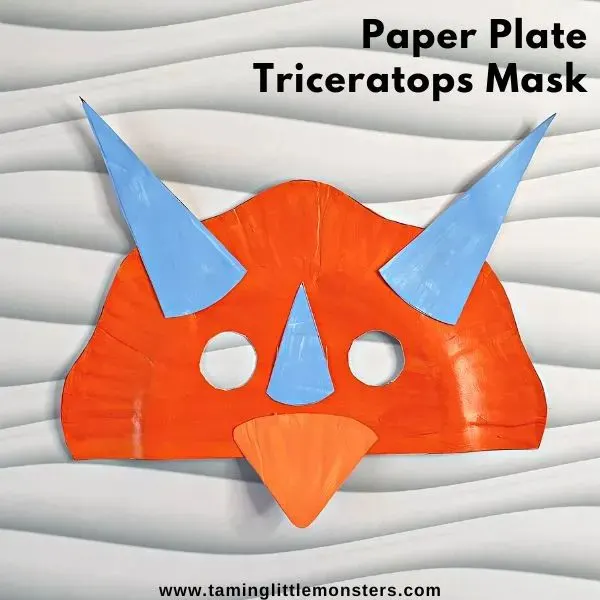 Source: taminglittlemonsters.com
Paper plates, as mentioned, are another wonderful must-have crafting stash–this pack is a great deal currently.
The fun part about this triceratops mask is that you can make it as is or opt for another favorite dino head.
We've made them for a small party before and made a few different options. The kids could not stop playing with them the entire time–a true hit, always.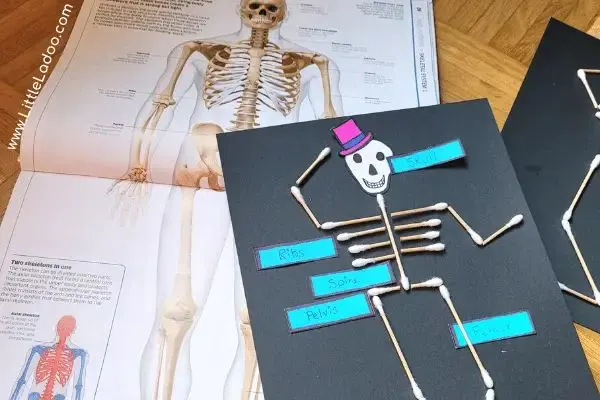 Source: littleladoo.com
Great for the fall or really any time of year, it's a great project to pair with any science or health lessons about the body.
Our Q-Tip skeleton also helps with hand-eye coordination, fine motor skills, and more, making it equally fun and functional–spooky!
For an extra wild skeleton, grab some of these colored Q-Tips! They'll be sure to make you jump, but plain ones will, too (and also available through the link).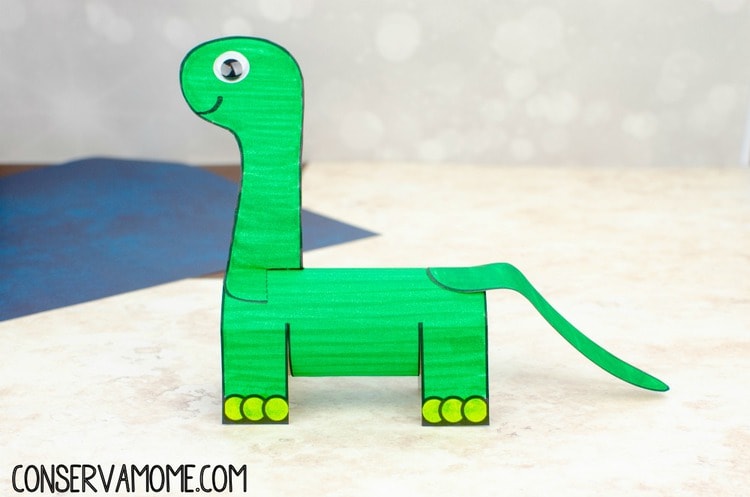 Source: conservamome.com
Last but not least, another classic craft piece gets utilized here (the toilet paper roll), and it couldn't be a cuter project!
The tube can act as the body or neck, depending on what type of dinosaur you make.
Grab a few and make a whole party of fun-loving dinosaurs. Cut out all the extra body part pieces or draw before assembling–life will be much easier when you have mise en place.
Your kiddos will also have fun with these other paper roll crafts!