Find yourself in the middle of saying, "if only I had a little extra time."? These ingenious life hacks will make your life easier and give you that time back!
And I do not have the answer to actually getting more hours in a day, but I do have a good handful of hacks that can make your life so much easier and give you a little more precious time.
These 17 hacks include everything from planning your schedule to elongating your groceries shelf life to tackling all the cords lurking around your house.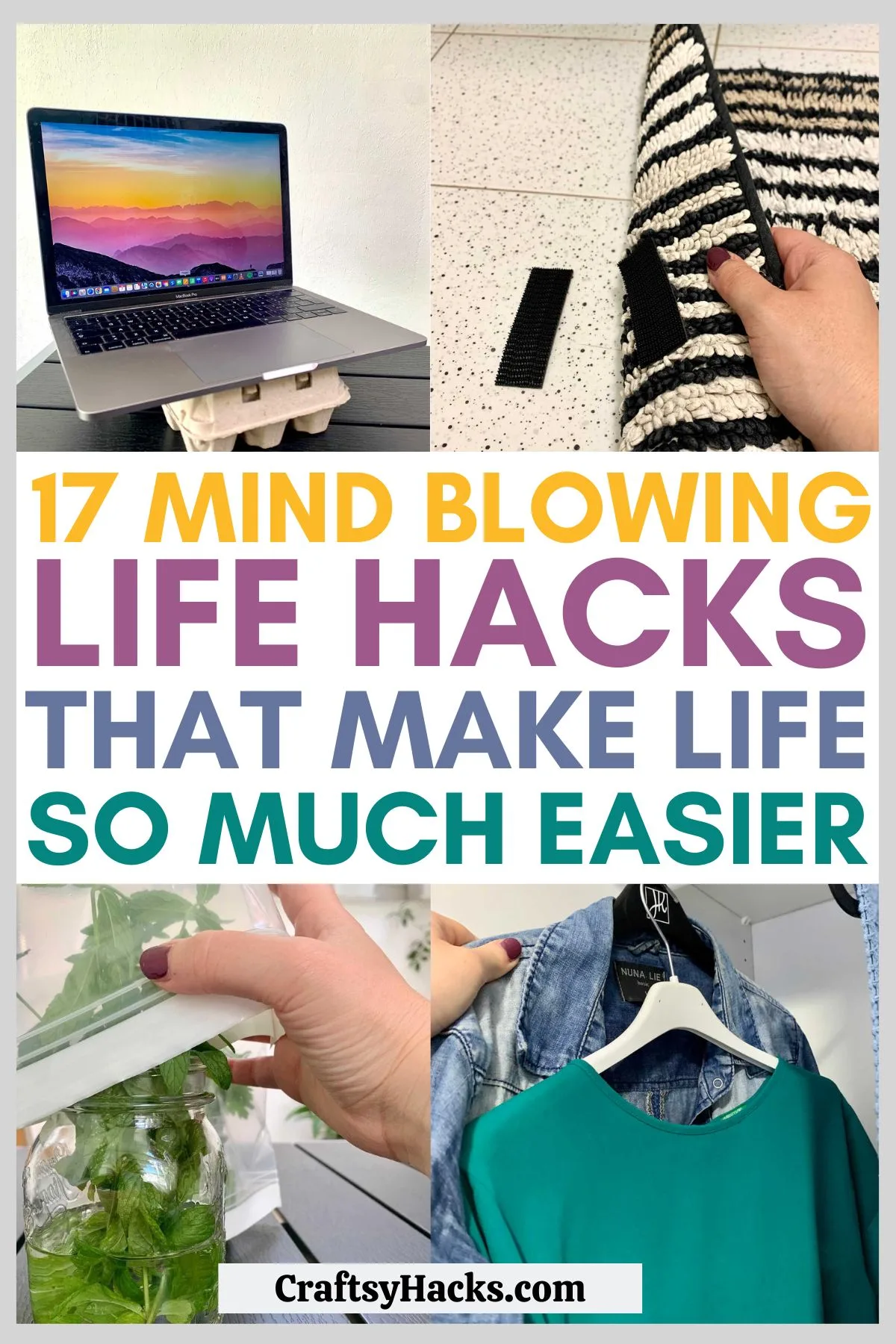 We have picked up at least half of these hacks at home, and I will say they have helped us immensely!
If you have any questions about any of these, check out this Youtube video of the same name: 17 Practical Life Hacks That Make Life So Much Easier, or leave a comment down below.
Hopefully, there's something here that will make your life a little bit easier.
Watch: 17 Practical Life Hacks You Need!
1. Organize Cables and Prevent Tangling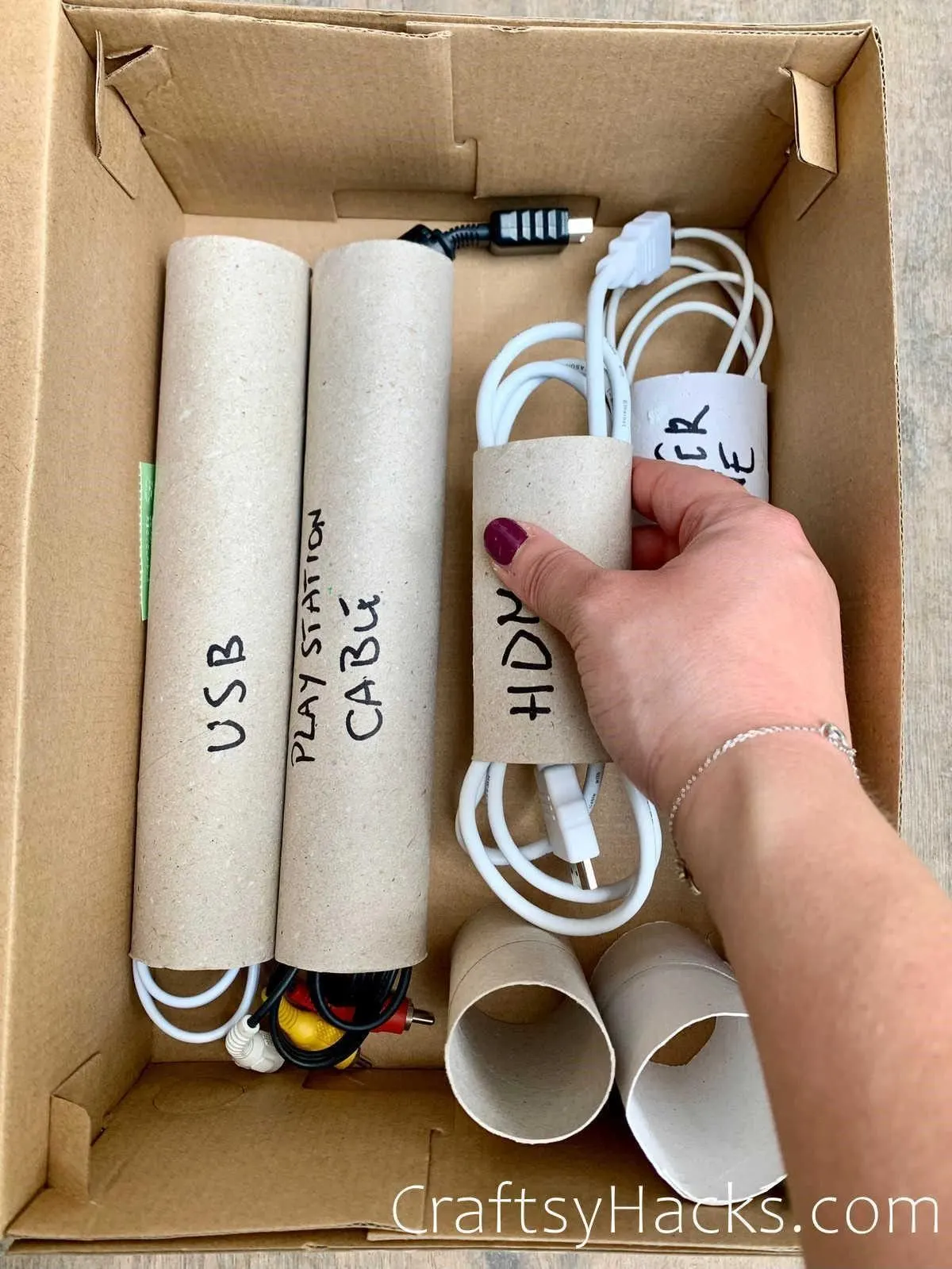 If you're anything like the rest of us, there's probably a scary part of your house that houses all odds and ends of tech pieces you've ever owned.
I did until I committed a Saturday to the mess and organized all the wires.
Keep the identifiable ones you need, donate the others and organize your needed but not always used cords in a box for easy access in the future.
Hunting for that one specific cable is a thing of the past!
Have extra paper rolls? Create these toilet paper roll crafts for adults!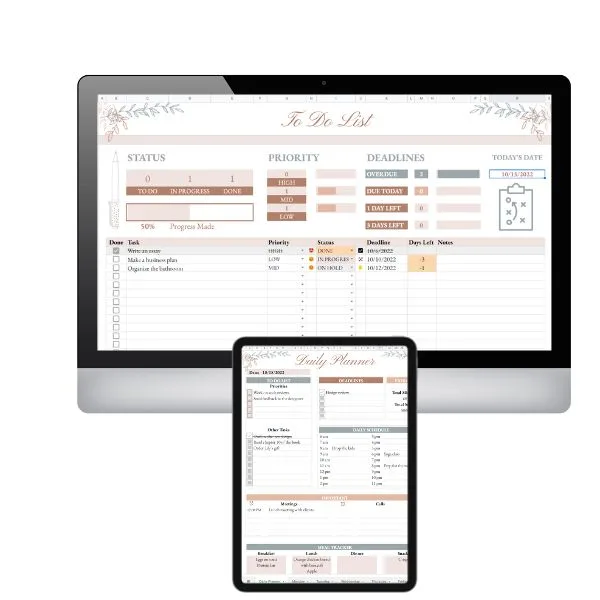 An Excel spreadsheet is a great way to break down your daily, weekly, or even monthly schedule. What's great is that it's shareable, too, making plans an easier activity to do!
It's great because they are so customizable to not only your style, amount of people you're planning for, and of course, your actual schedule.
If you'd prefer not to start from scratch, feel free to snag this one from the website that works on all different screens.
Here is a little video of me showing the benefits of this daily planner:
3. Use Can Tabs to Create a Double Hanger
For travelling, small homes, and general space saving in one of the most precious places, closets, the can tab trick is stellar.
Start keeping any aluminium can tabs and once you have a collection, start stacking your hangers.
One hanger hook goes through the first hole in the tab, and the second hook goes on the opposite one. This method will stagger your clothing, giving you that little extra space so many of us need.
Bonus! You can coordinate outfits this way and plan for the week ahead for yourself and little ones if you have them.
Get more inspiration with these ingenious upcycling ideas!
4. Keep Textbooks Open with a Pen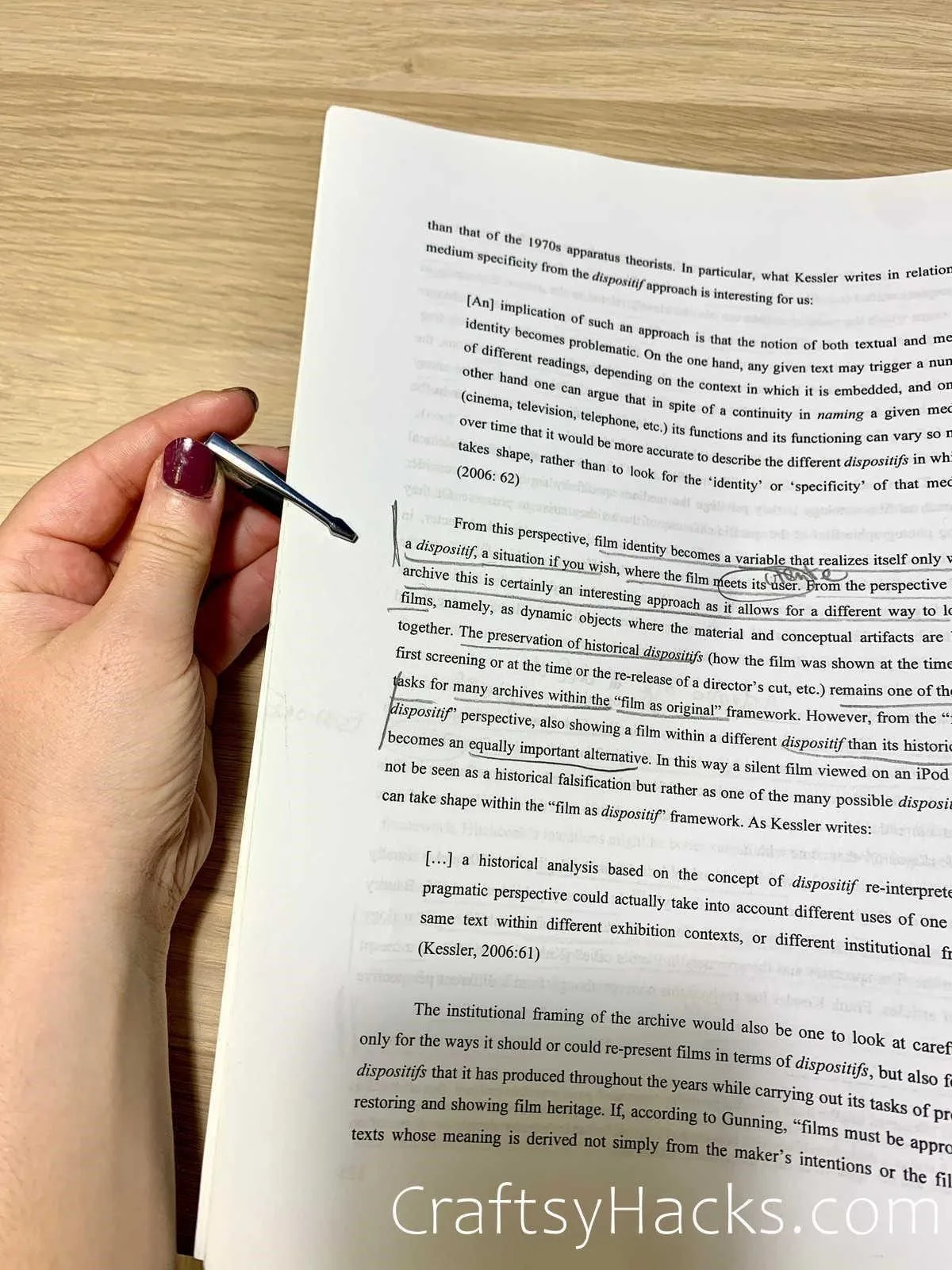 Bookmarks never seem to get the job done–either too small it can't get found, or too big and weighted, they slide out of the book.
A way to avoid all the pain of finding that page you left on is to use a pen with a clip.
Some of my favorites are these pens. I usually take notes while reading, so it was a natural fit. A great idea for college students!
Keep your extra pens in this DIY pencil case!
5. Use Binder Clips to Organize Wires Around Your Desk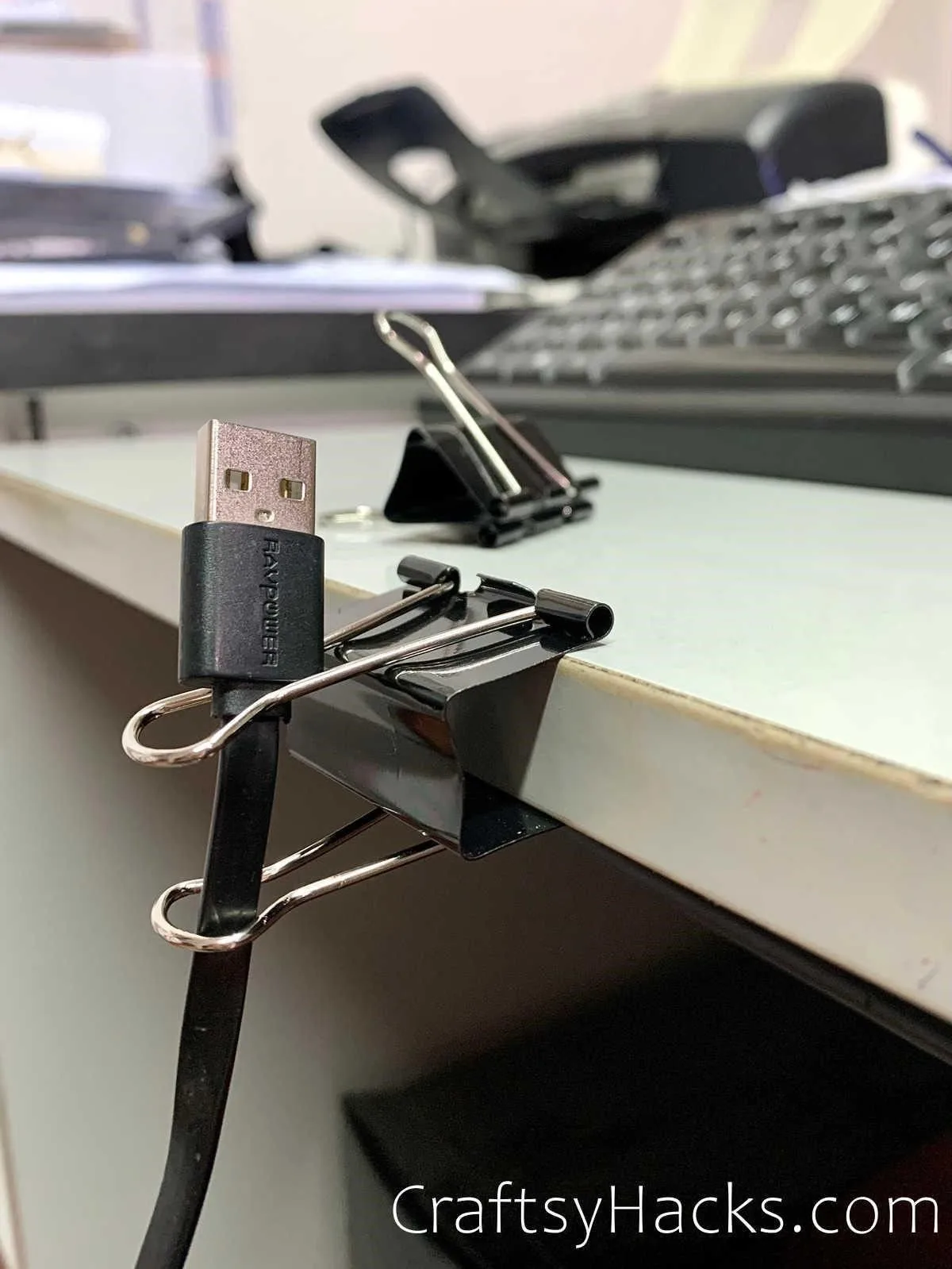 Wires strike again! They can get untamed anywhere in the house, and your desk is one of the worst places to experience it.
Try using binder clips by attaching them to the edge of your desk and leaving the legs outward. Slip the cable through and sit it properly, so it stays.
A big-time hack that saves me daily instead of hunting for that cord that gets pushed back behind everything.
6. Use Command Hooks to Store Accessories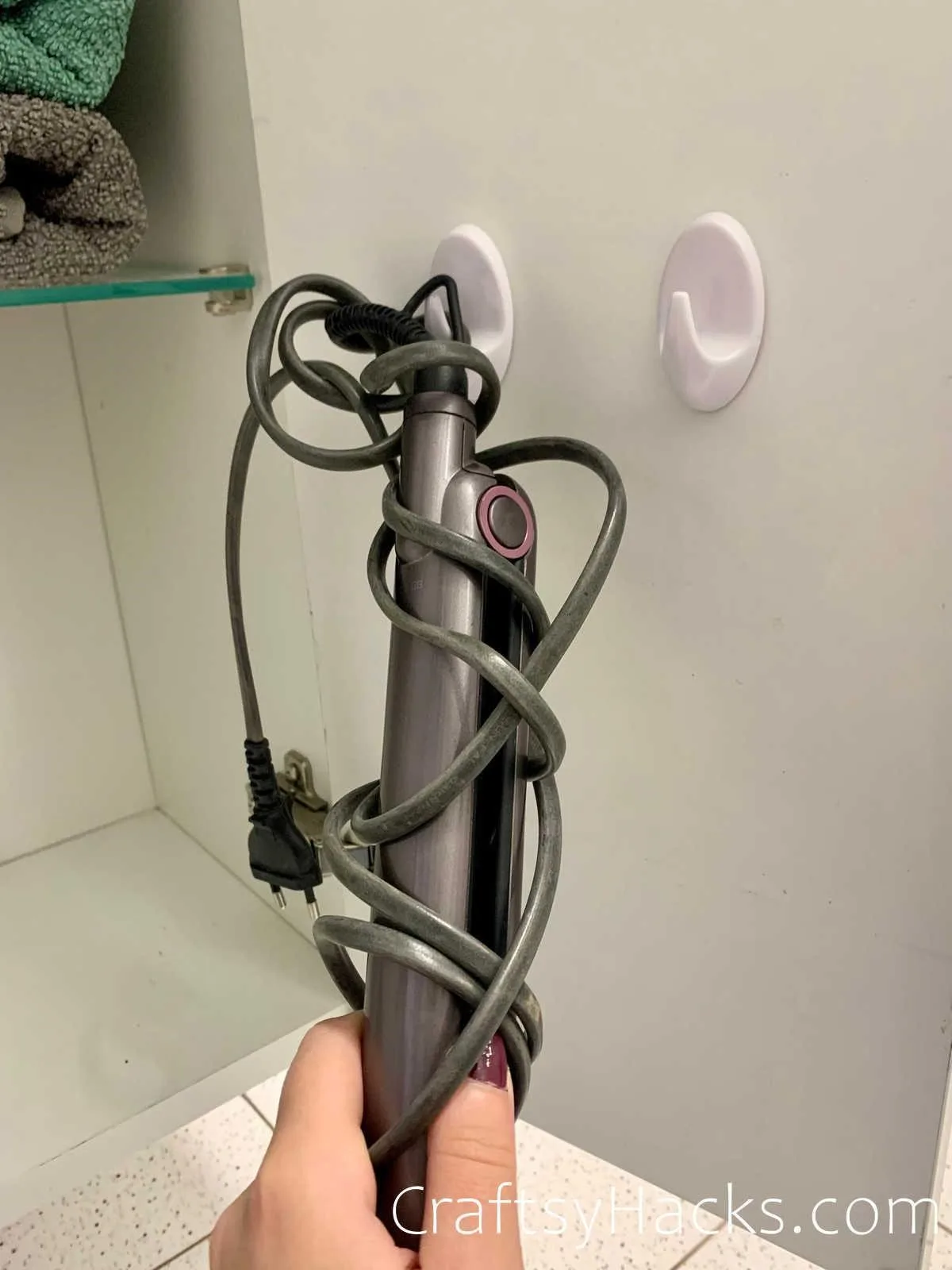 Bathroom space is also a coveted thing in most homes–every inch is invaluable. Command hooks take it the extra mile by freeing up some much-needed under-the-sink space.
Add a few to the doors underneath the sink for any styling tools or cleaning products to help keep order.
Really anything that can get secured onto the hook is fair game–as long as the door shuts, as far as I'm concerned.
7. Use Washi Tape to Organize Chargers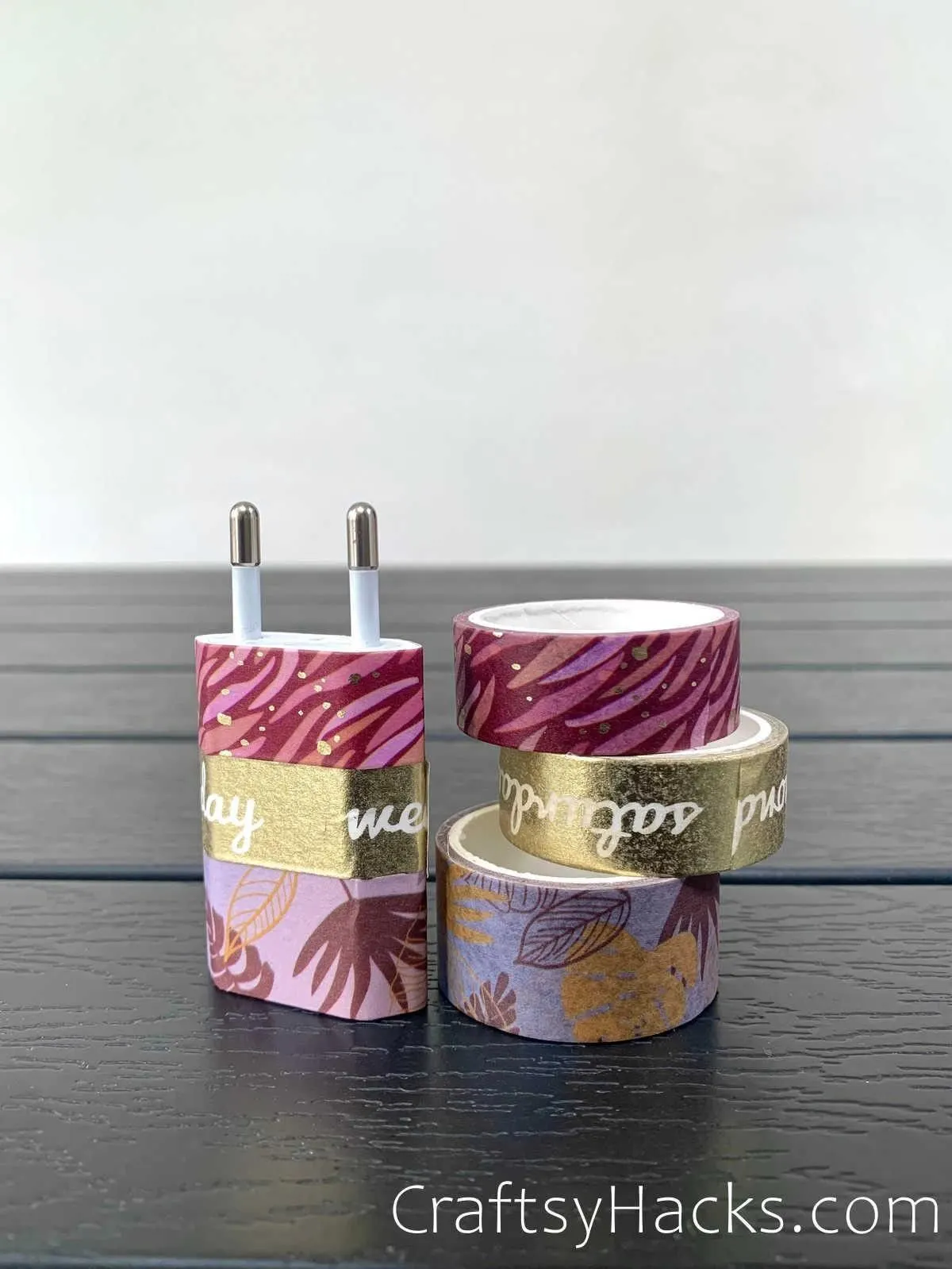 Again, wires seem to hold us up so much these days, don't let them anymore! Try out a few of these washi tapes on any cord that sits amongst others and needs to be identified quickly on a daily basis.
If you have other people that have cables in the house and think it may be a fun activity, share the idea with them!
That way, they can either choose or buy a washi tape that not only they'll recognize as theirs but be a little happy when they see it too.
8. Increase Cell Phone's Alarm Volume by Putting It In a Glass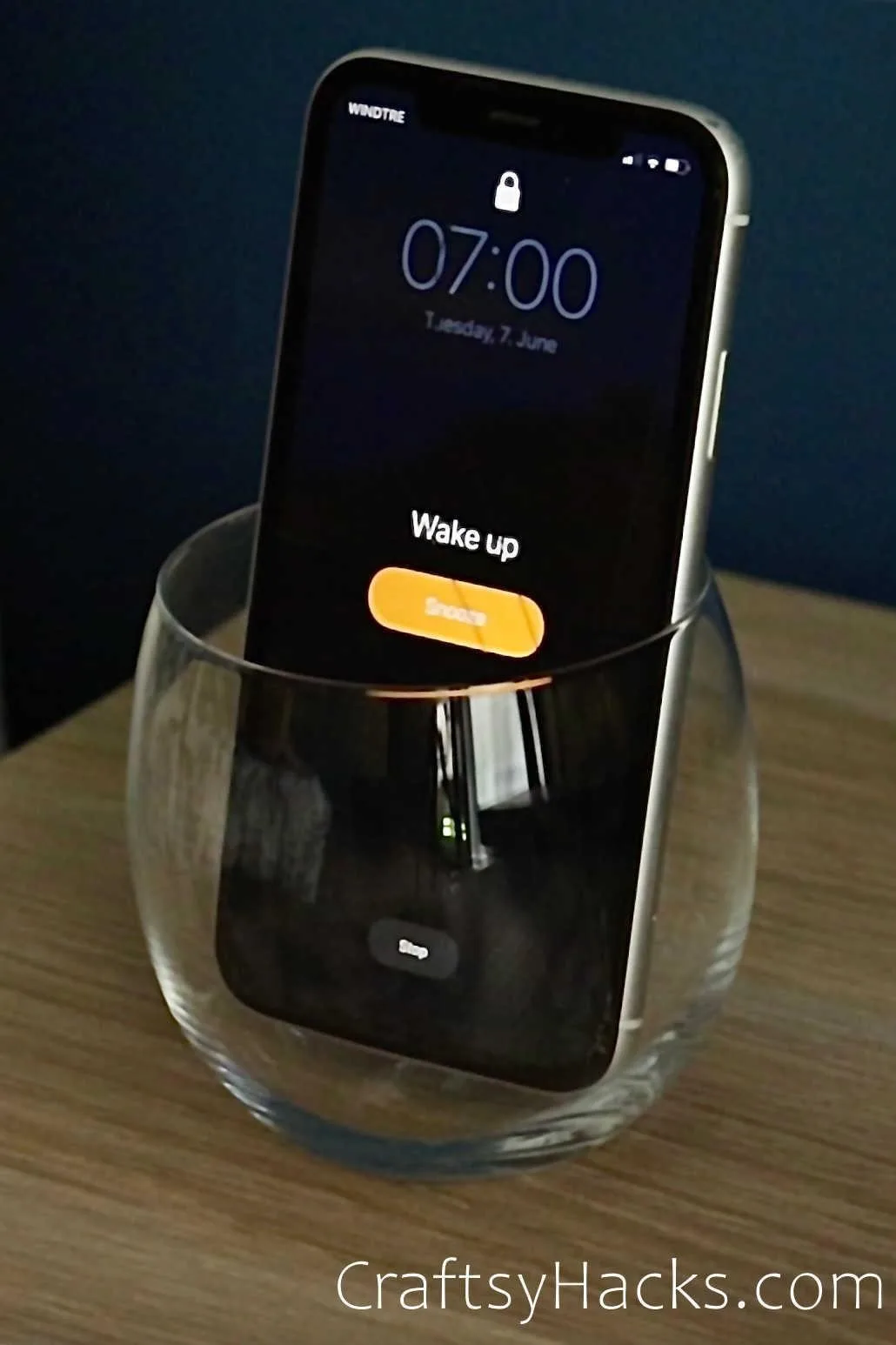 It sounds weird, right, but it works! The glass acts as an amplifier when the sound resonates as the audio plays, so if you're someone that misses your alarm often, try this one out.
Bonus–I do this from time to time when my Bluetooth speaker dies. When I need to shower or do any other activity, I'd like to hear the music a little louder, which does the trick.
If you loved this hack you should try this DIY phone holder from a toilet paper roll!
9. Prevent Your Laptop from Overheating with an Egg Carton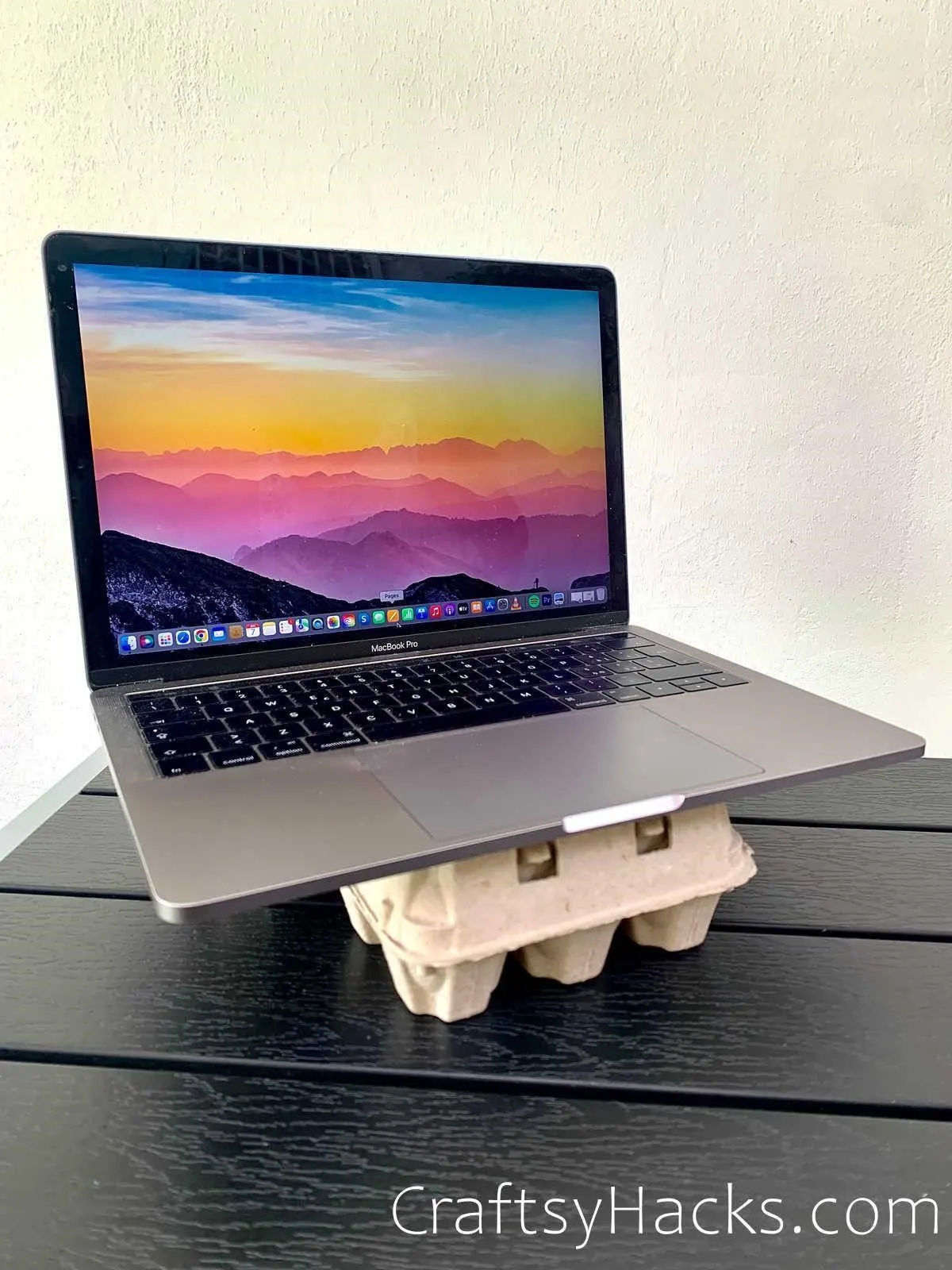 Laptops can get overheated from time to time if they don't have the space to release heat as you work.
Letting your laptop sit on top of a couple of egg cartons is a way to deter your laptop from getting too hot.
A natural material egg carton works best for this since we're trying to let the computer breathe as you're working. This trick will help elongate the computer's lifespan.
10. Color Code Your Keys with Nail Polish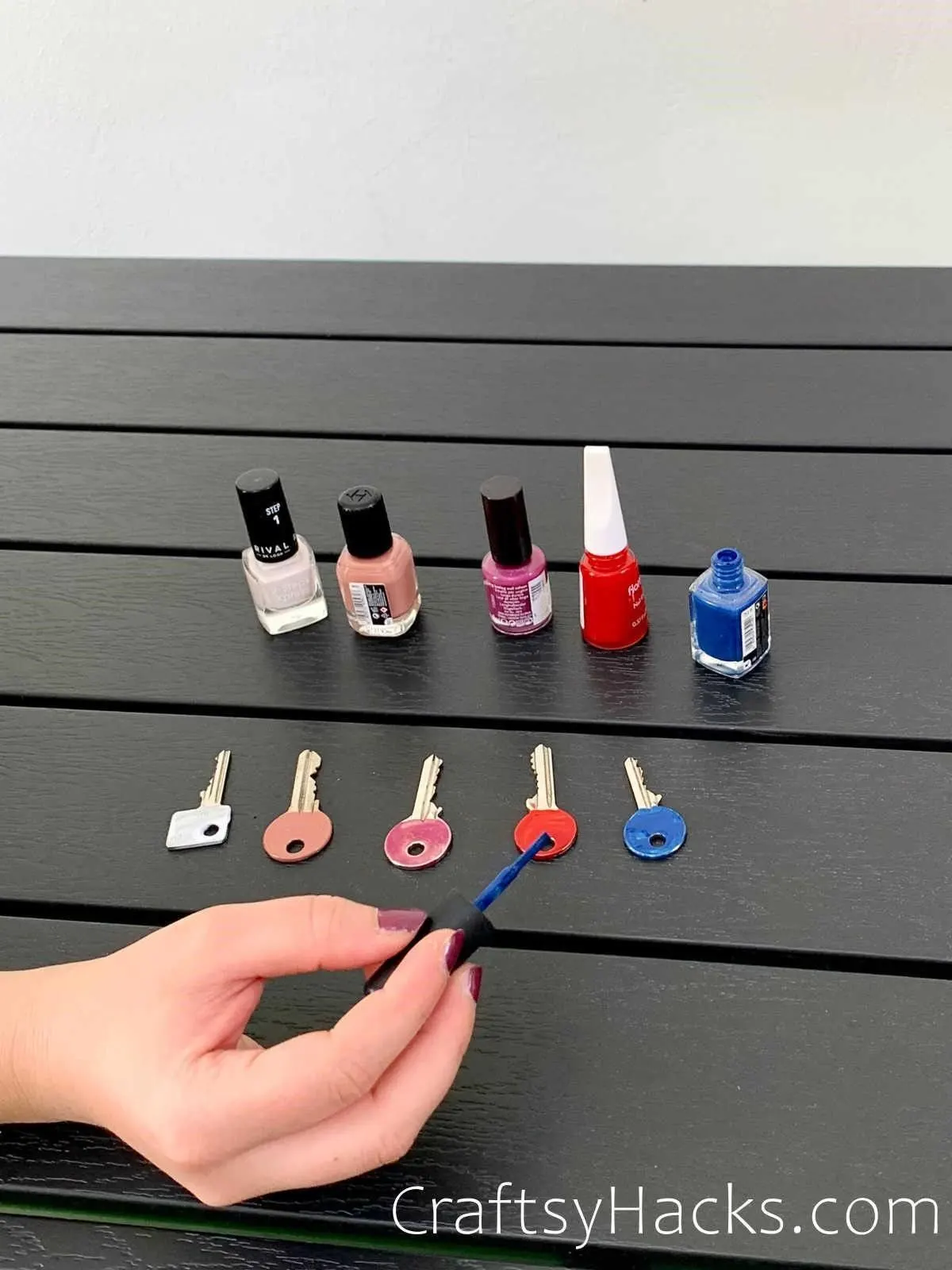 Figuring out keys at the door always takes so much time. A way to forgo the key juggle–paint each key a different color.
The colors are an easier signifier for you to remember than the teeth of the key. Also, this goes without saying, let the paint dry before re-adding the keys to your loop.
No more trying to guess which key is the right one after dark.
Upgrade your keys with these DIY resin keychains!
11. Keep Your Wrapping Paper Rolled Up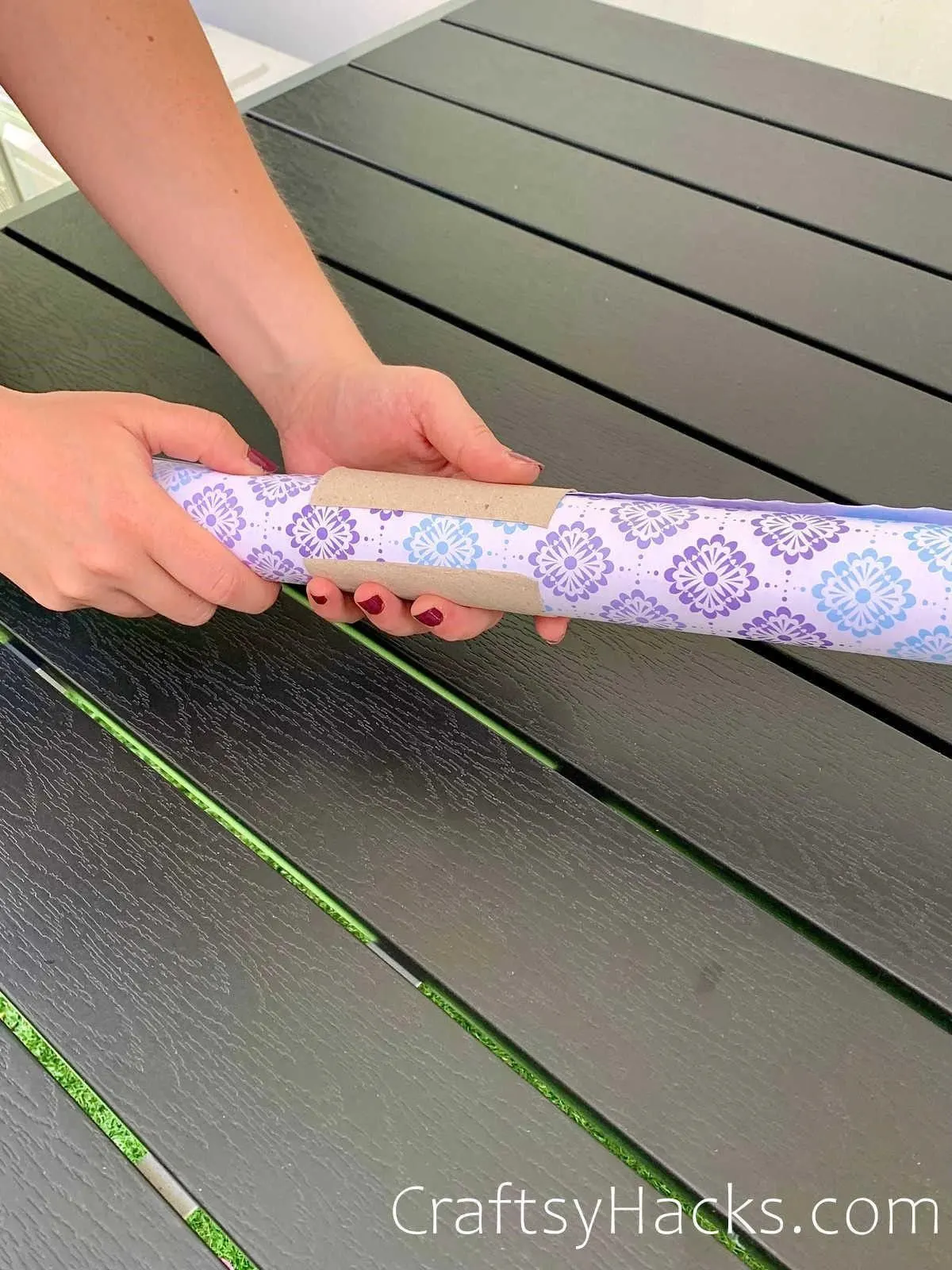 Some holiday closets look like they've thrown up with cheer, am I right?
One of the easiest ways to start tackling that area of your home is to slice one side of a toilet paper roll open and slip it over any opened wrapping paper.
As the holiday season goes on, start collecting toilet paper rolls or paper towel rolls and put them aside.
After you're finished gift-giving, pull out your collection, and slip these on to bring some order to that closet.
And do you know the best part of this hack if they get damaged? It's essentially free to replace these little tubes once they wear out after a few seasons by just collecting more and having them ready to go.
Use your wrapping paper to create this cool Christmas gift wrapping ideas!
12. Keep Your Groceries Fresh for Longer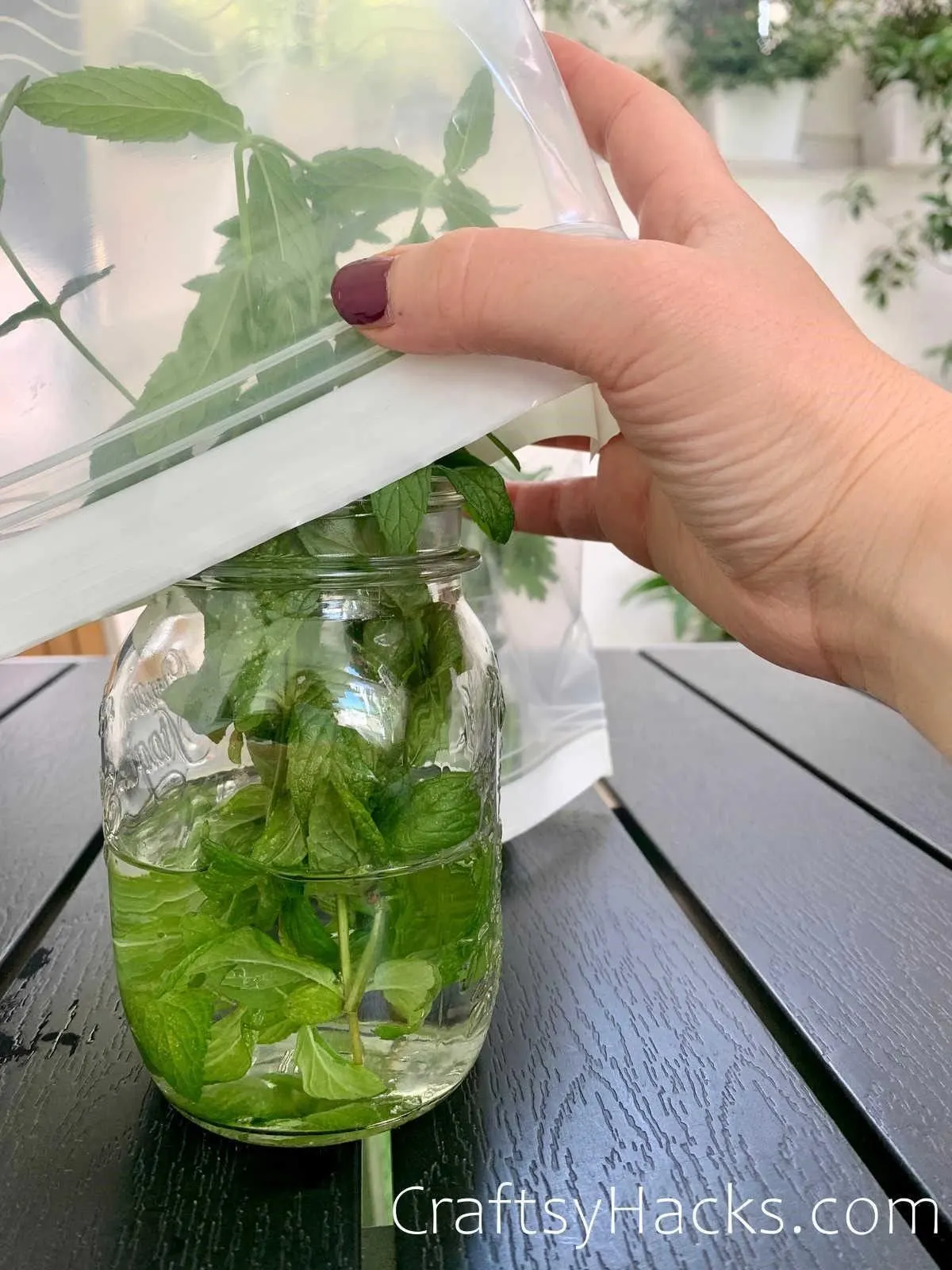 Give your herbs a bit of a longer shelf life by situating a plastic bag over the top. This method helps keep your groceries hydrated and extends their shelf life.
Suitable for herbs, many greens, and even different types of produce like carrots, celery, or halves of avocados! The water helps prevent the oxidizing of the ingredient that is sitting in the water.
Make sure to do a little research on the specific item you are looking to store. Most can fit in a glass jar, but some are better suited in a low shallow Tupperware.
Ready for more life hacks? These kitchen hacks will blow your mind!
13. Use Velcro Strips to Prevent Rugs from Moving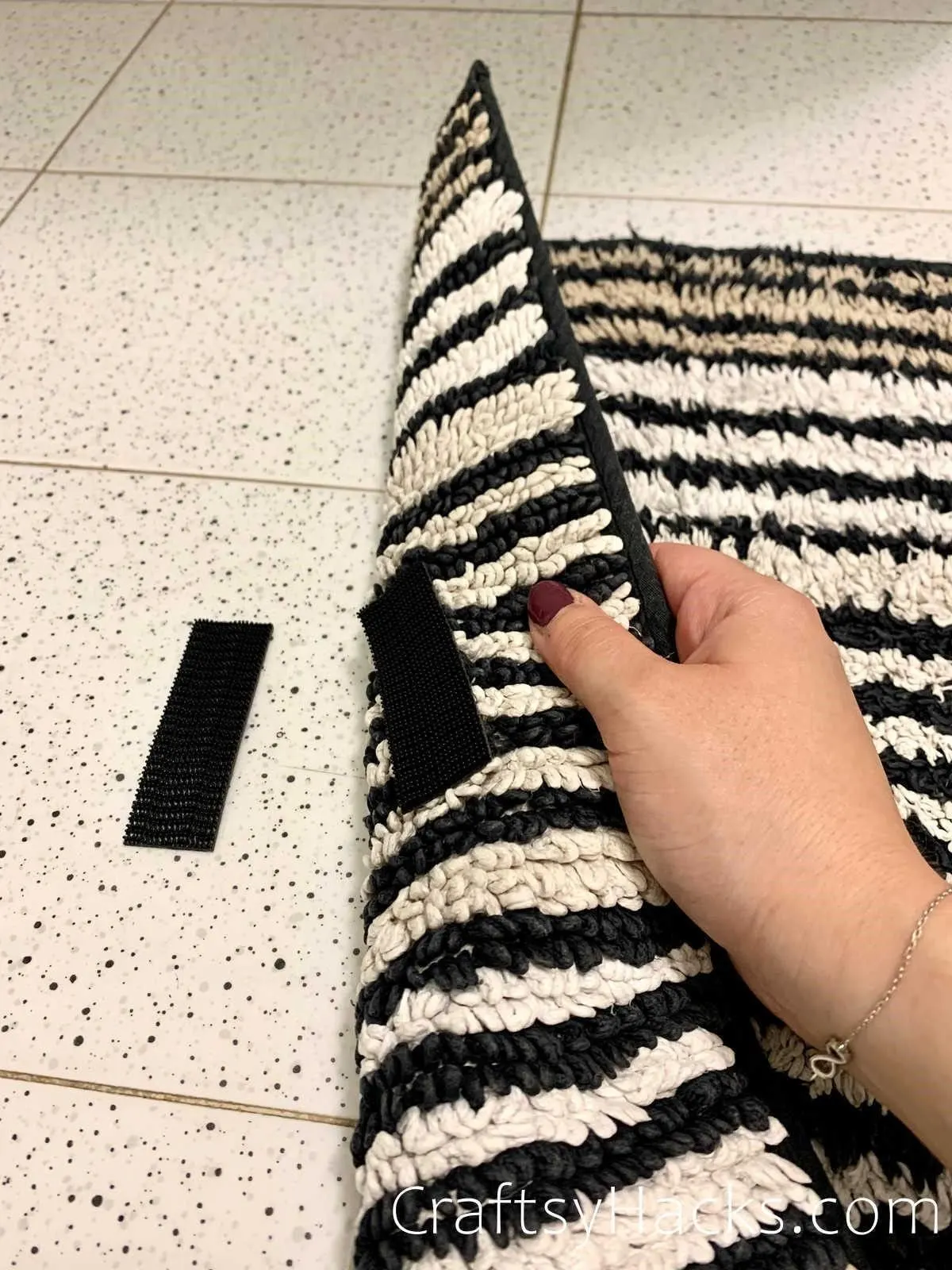 This hack is for any enthusiastic pet, child, or even adult! A surefire way for your rug not to move is to apply velcro strips on either end beneath any troubled carpets.
Make sure you're looking for easily removable velcro strips like this when you're ready to launder, rearrange, or move on from a specific rug.
14. Organize Jewellery in Ice Cube Trays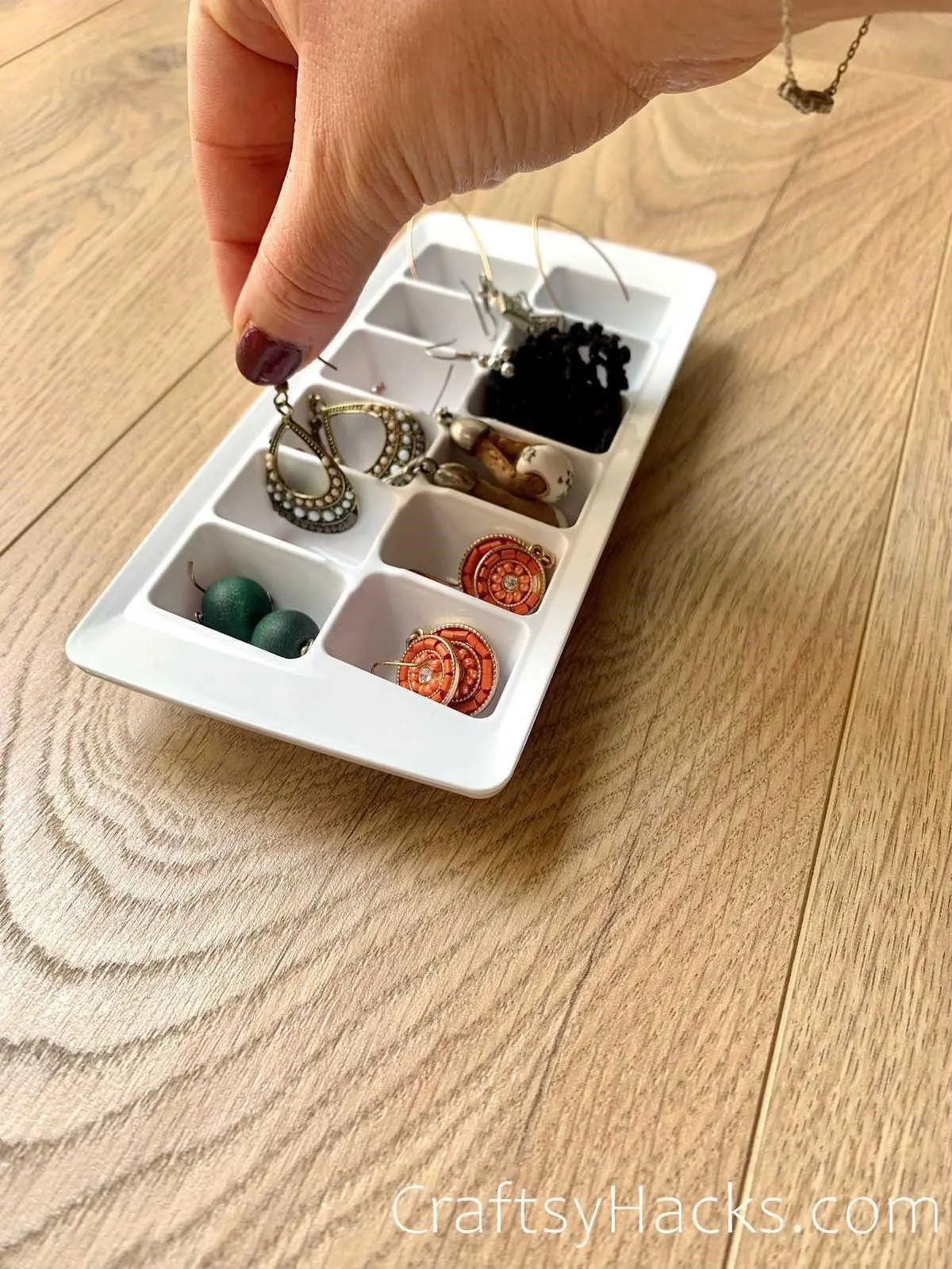 Jewellery collections can quickly take over a whole area as it grows. A great way to consolidate the space it takes up and makes it easier to find smaller items is to store them in an icecube tray.
It is so easy to move your whole collection to look at options, and just as simple as putting it away in a drawer. For bigger-smaller items, like statement earrings, may take up to cells, but there are also stackable ice cube trays like these.
15. Remove Highlighter Stains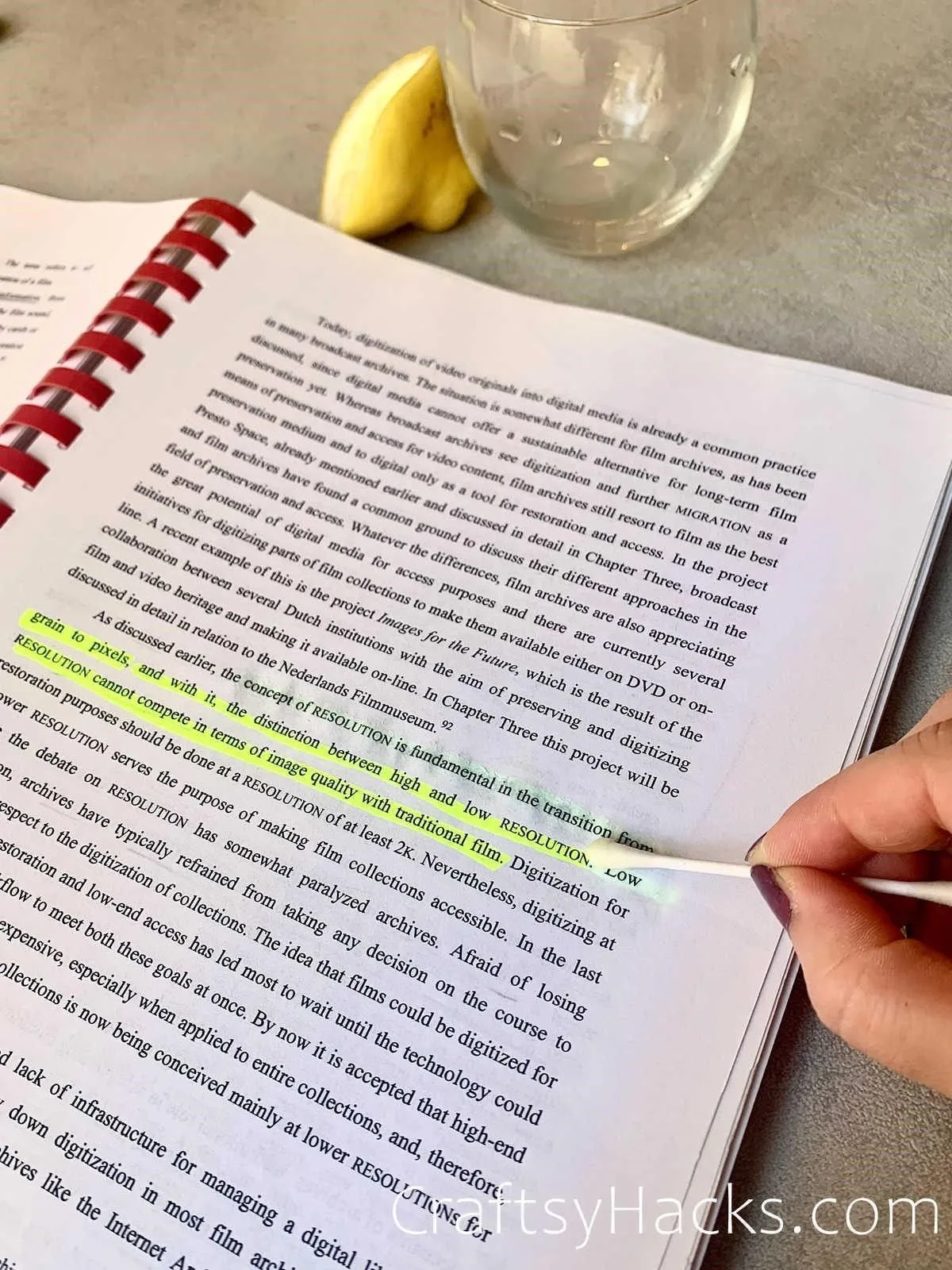 Highlight a little extra on a page you are reading. Using lemon juice as a highlighter eraser is something I'd never expect to work, but it does!
A little lemon juice dabbed onto the unwanted area will magically disappear as the lemon juice dries. It really does save the day for a student, avid reader, or researcher.
16. Use a Picture Frame to Write Down Reminders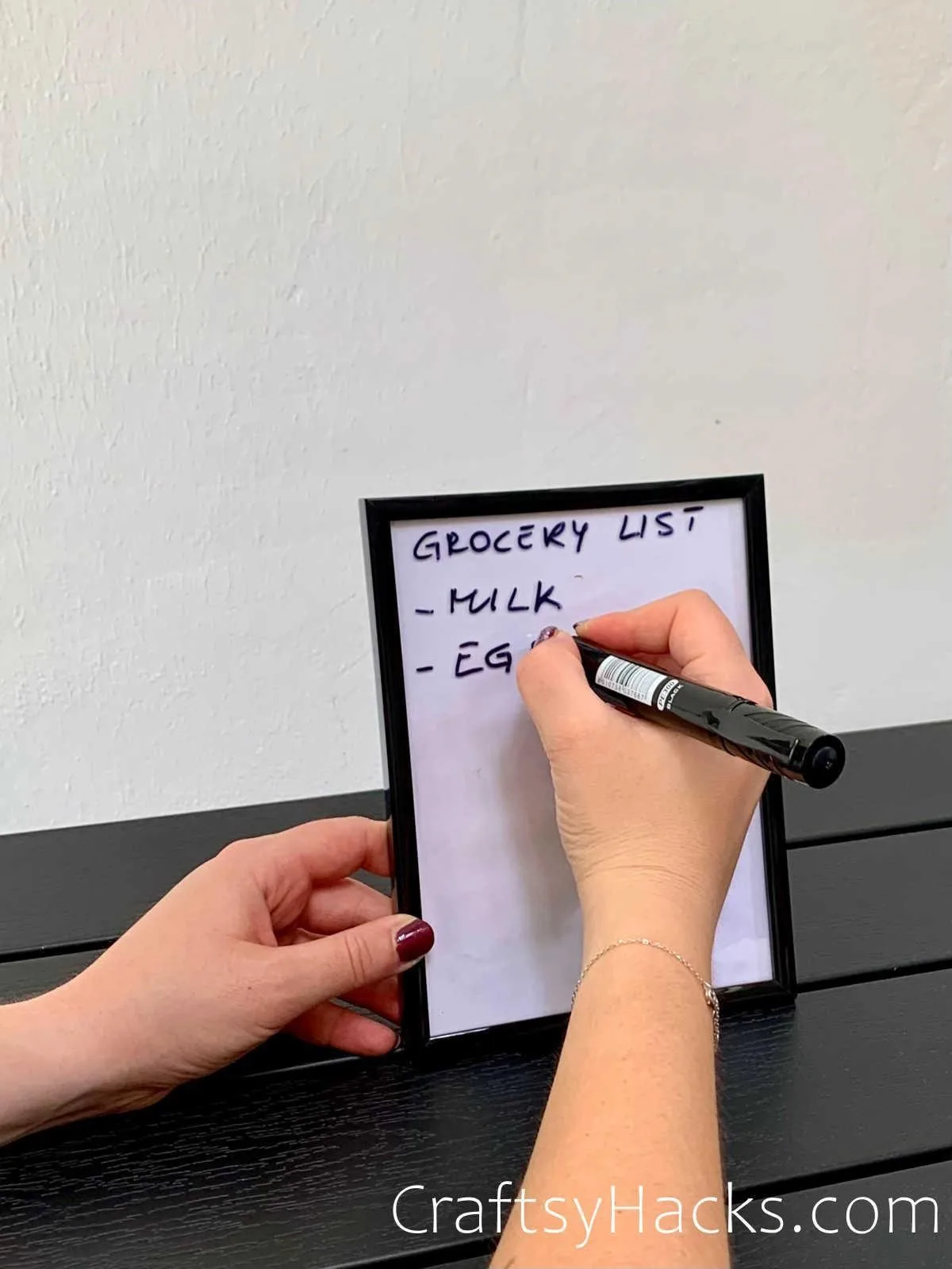 A fun way to keep notes and not waste paper is to grab a picture frame and put a light-colored piece of paper in the background.
Then, keep your notes on the glass surface and wipe them away when all get finished!
This hack is a great idea and can be very personable–picking out a frame that suits your style or someone you love.
I like these frames that have a little personality if you want it, or you can also opt to keep it simple.
17. Organize Cords in Toilet Paper Rolls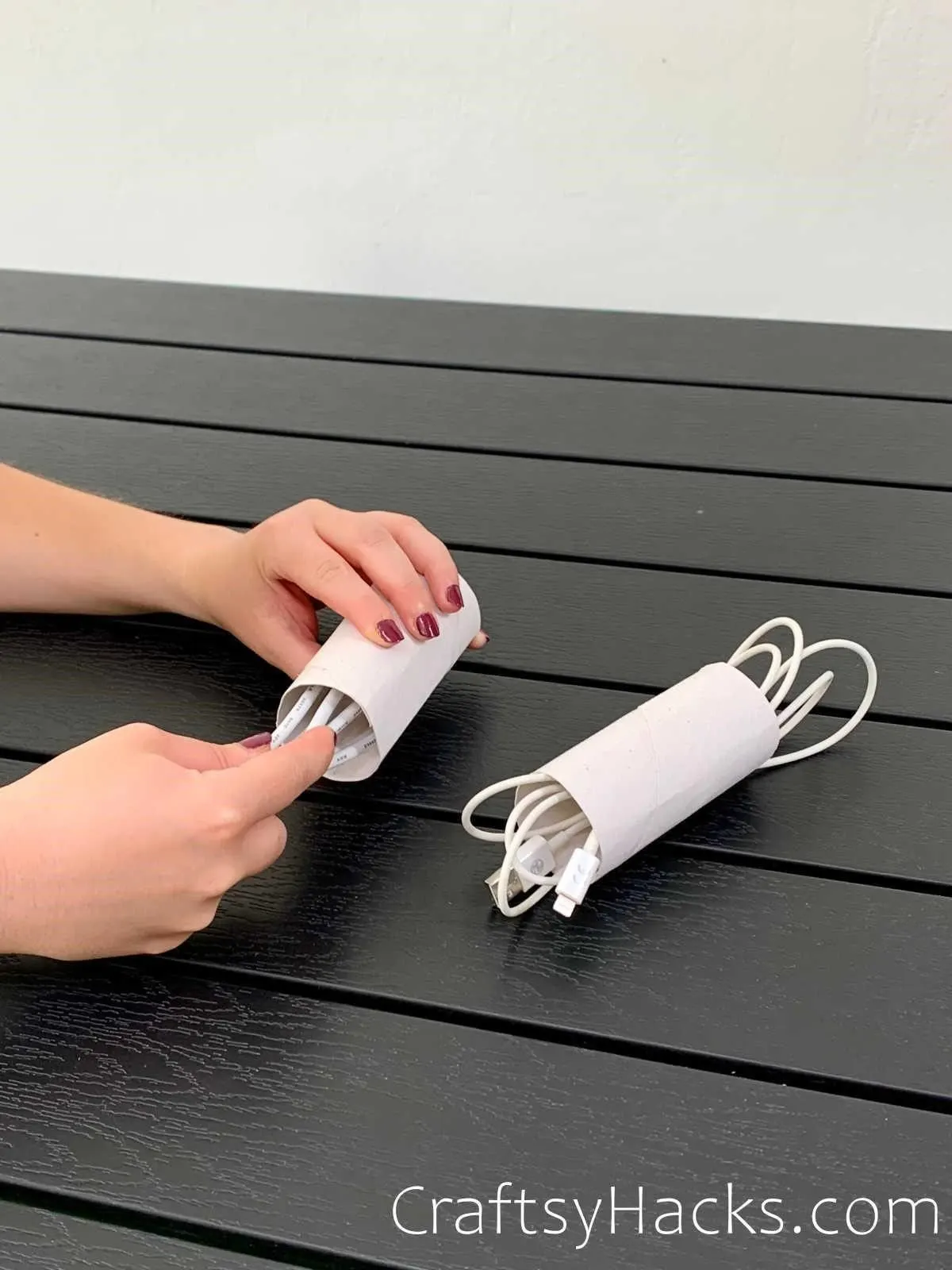 A more specific idea for our first hack of the list is to store your cables in toilet paper rolls. Try saving some TP rolls to organize your cords this way.
Easy to label, a natural binding element so you can keep the tape for another project. Then grab a box, add your cables and store them in a place that makes sense to have easily accessible.