Have a plain wall that needs something on it? These over-the-sofa wall décor ideas are beautiful and practical.
Whether it's above or to the sides, the space around the sofa is super important. The sofa is the heart of the living room and it's important to draw attention to it by using the space creatively and cleverly.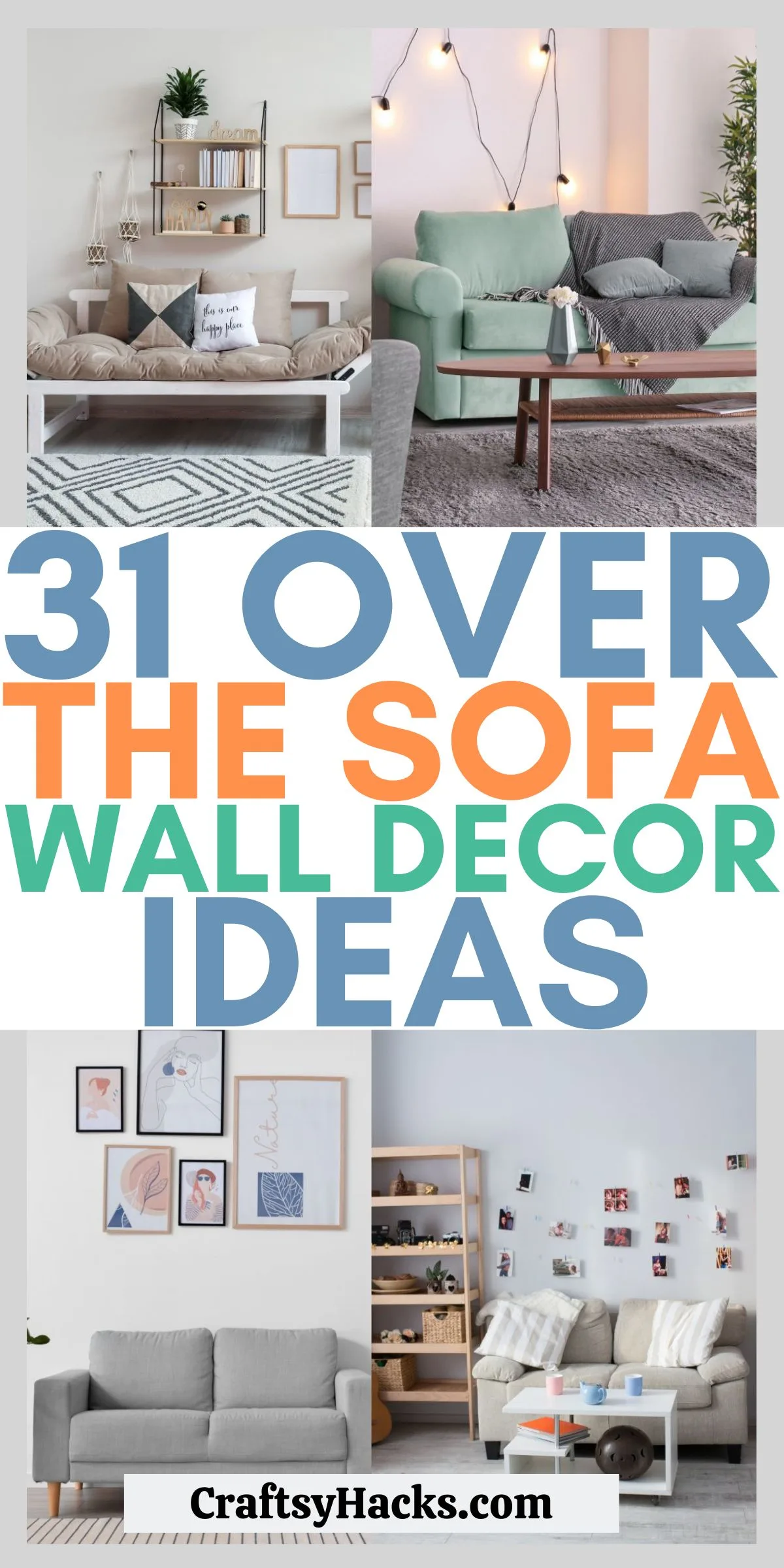 1. Photo Frames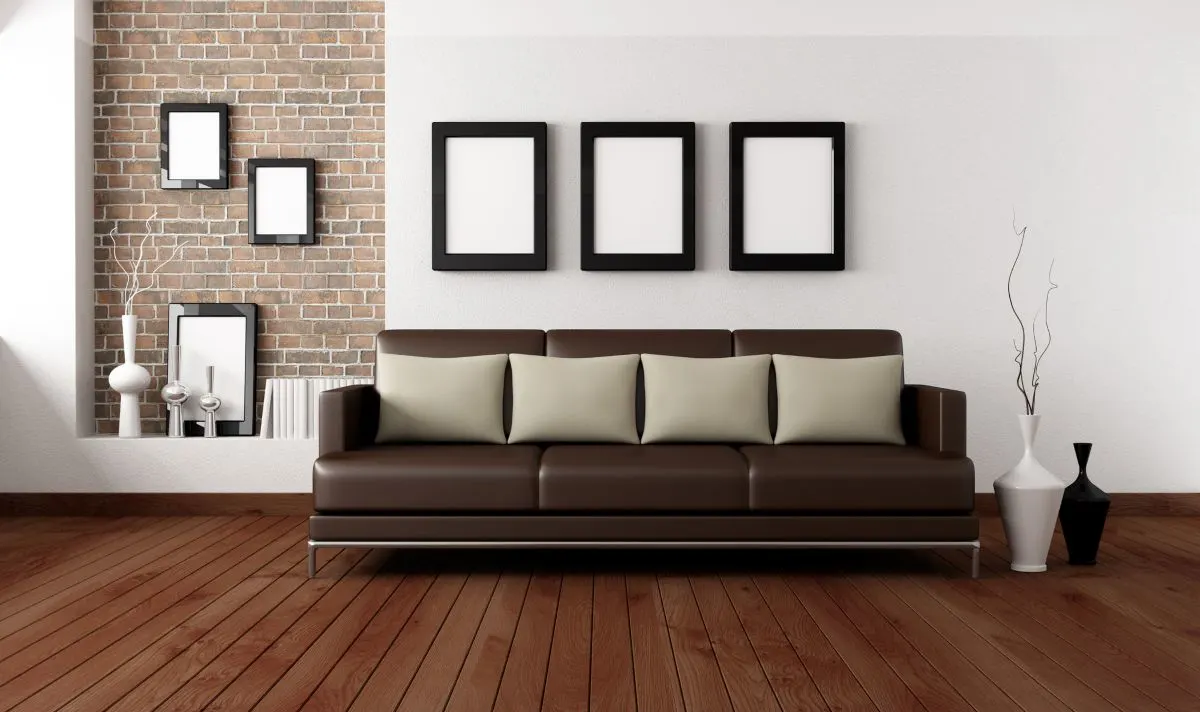 There's nothing quite as classic as the three split frames to liven up a blank wall. They're elegant and classy and you can really make the best use of any space with them to create a feature wall out of empty space.
The same holds for the space above your sofa. There's a lot of room there that you can utilize, and a lot of ways you can fill those three frames.
You can try spacing out one full picture into three successive ones, too.
2. Abstract Painting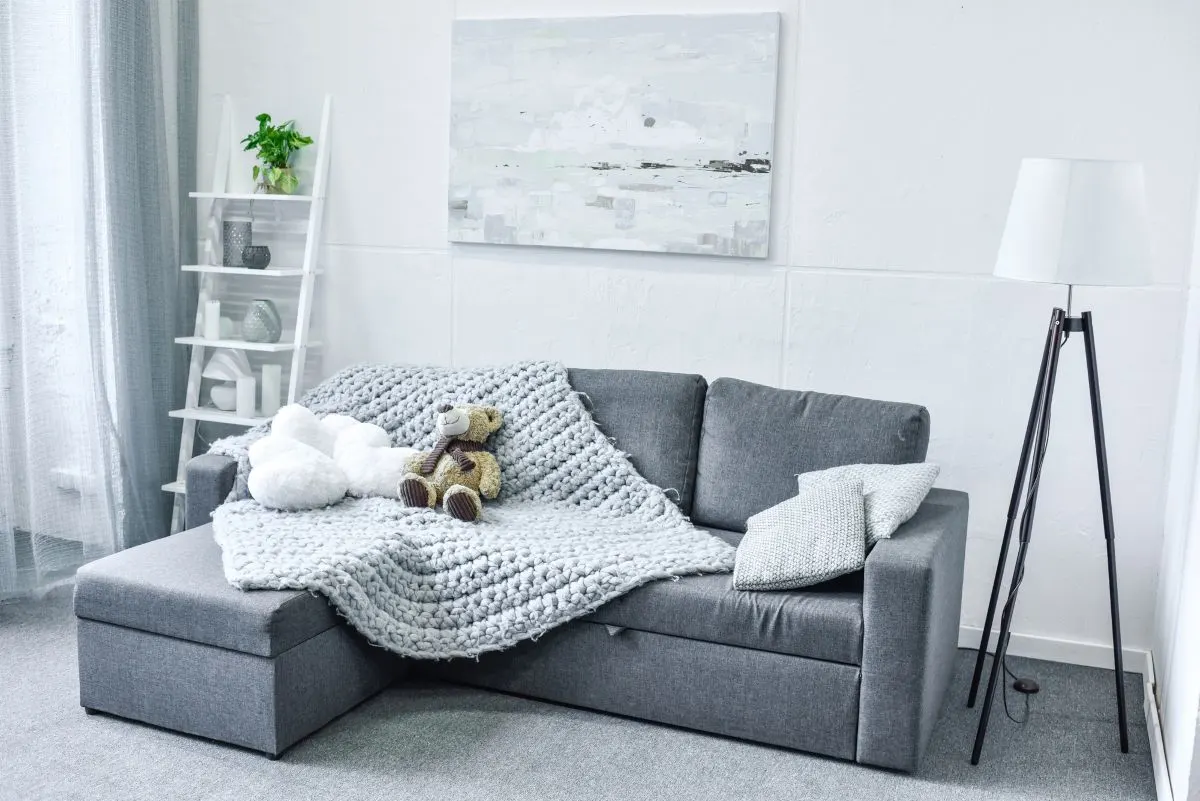 I love that abstract art can be quirky and out there but also minimalistic and urbane at the same time. Look at this gorgeously unique, simple, and monochrome abstract canvas, and tell me this large piece won't look good above your sofa.
If you've got an industrial era meets monochrome chic vibe going on then an abstract piece like this large painting will really make a big impact.
Check out more unique wall shelf ideas.
3. Panoramic Photo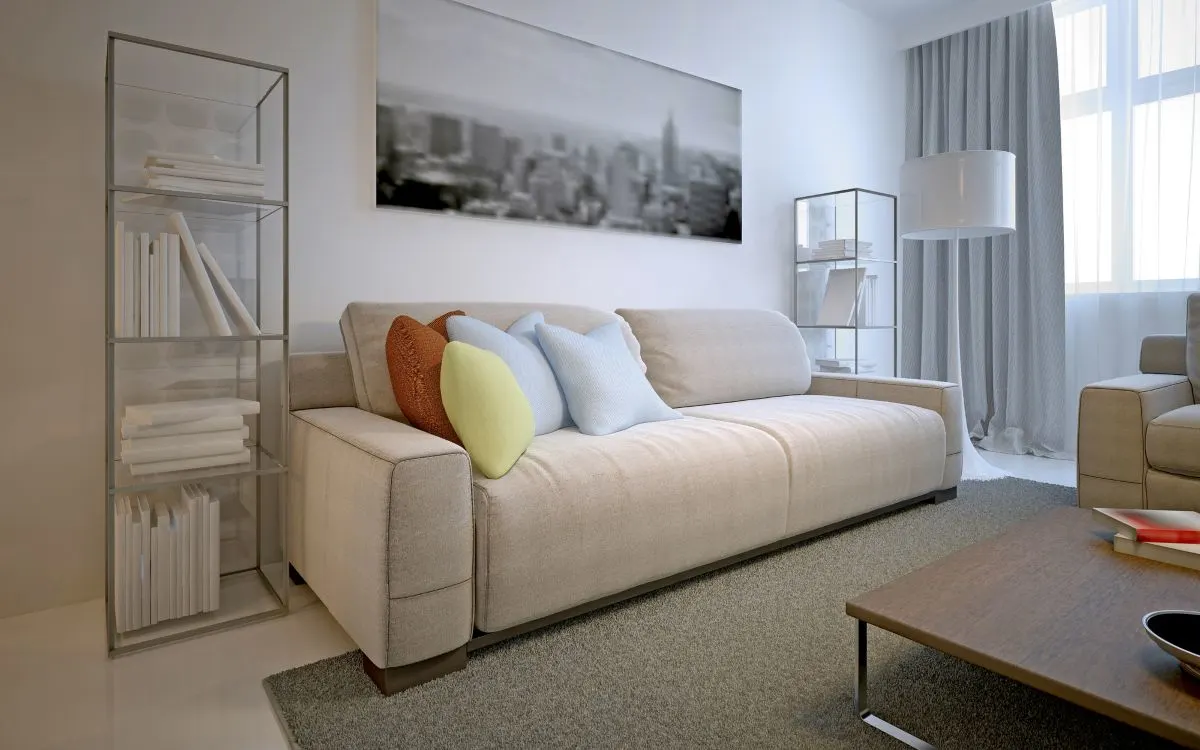 There's nothing that can make a statement quite as well as a sweeping panoramic view of, well, anything. That's why a panoramic photo like this can be used as an accent piece above the sofa.
You can pick out a panoramic view of your favorite city, of a sweeping landscape filled with fields, or whatever you like. Then just blow it up on canvas, et voila the perfect above couch decor!
4. Dreamcatchers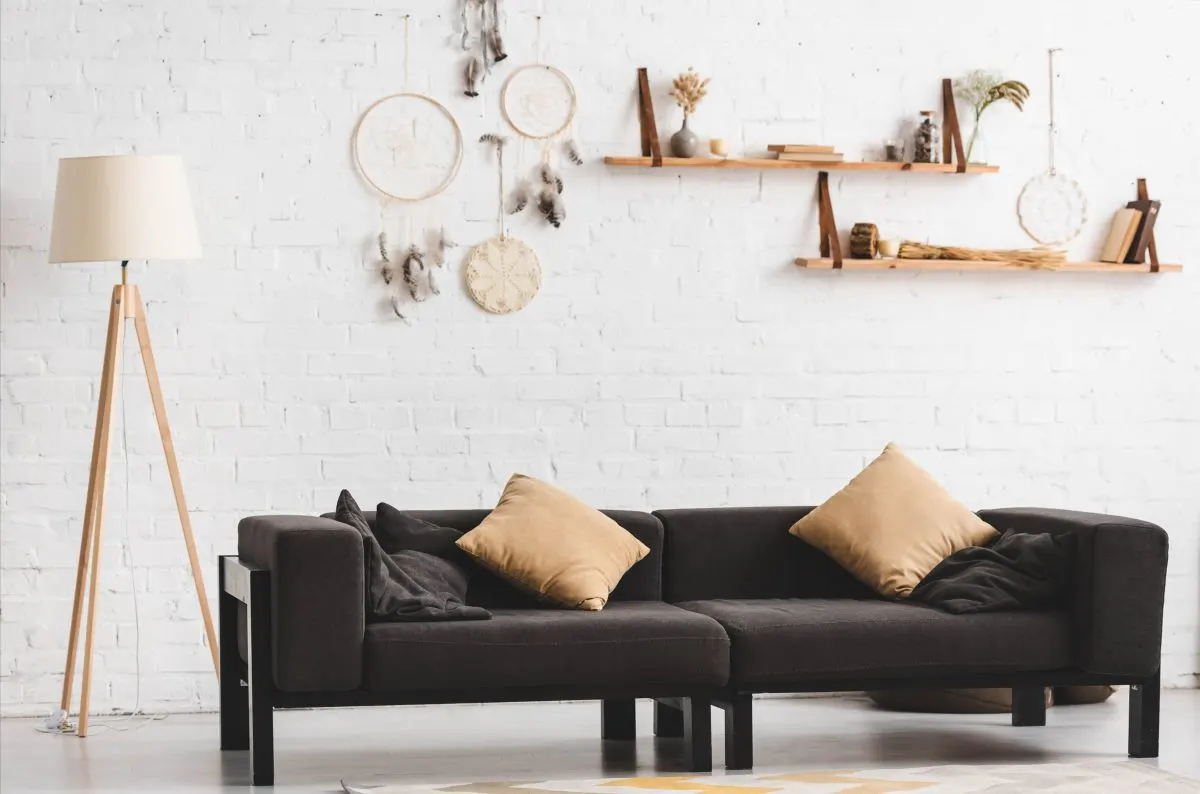 If you're tired of using just frames and pictures to decorate your wall space, then it's time you explore different options for your accent wall. Why don't you start off with a gorgeous and intricate dreamcatcher?
If you're anything like me then you've definitely caught a nap or two on your sofa. That's what makes these decorative pieces ideal for that space on the wall above your sofa!
5. Mirror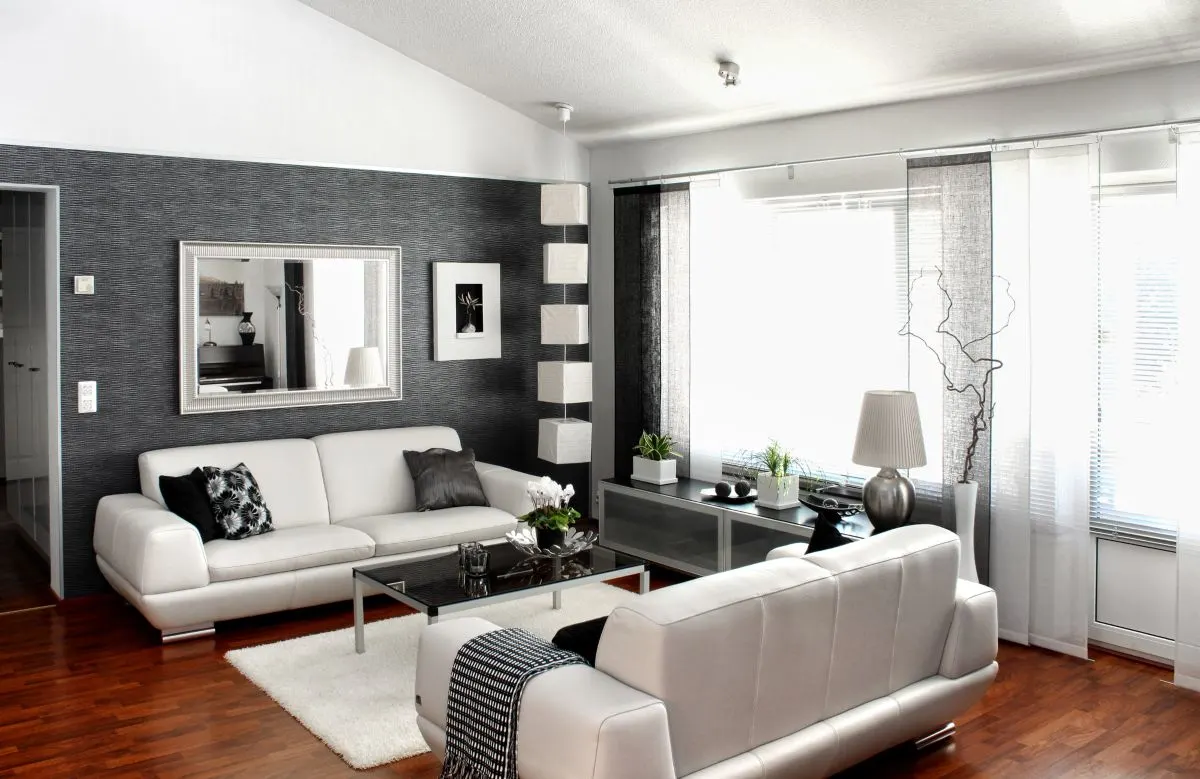 An artfully placed large mirror can do much for your living space. It can open up a small space, help brighten it up by bouncing light off its surface, and just add to the general decor, as well without needing an interior designer.
You can place your mirror in an ornate frame, as well. Go ahead and hit up a few flea markets and thrift stores; you'll definitely be able to find one you like with an eclectic look that complements your personal style!
6. Plants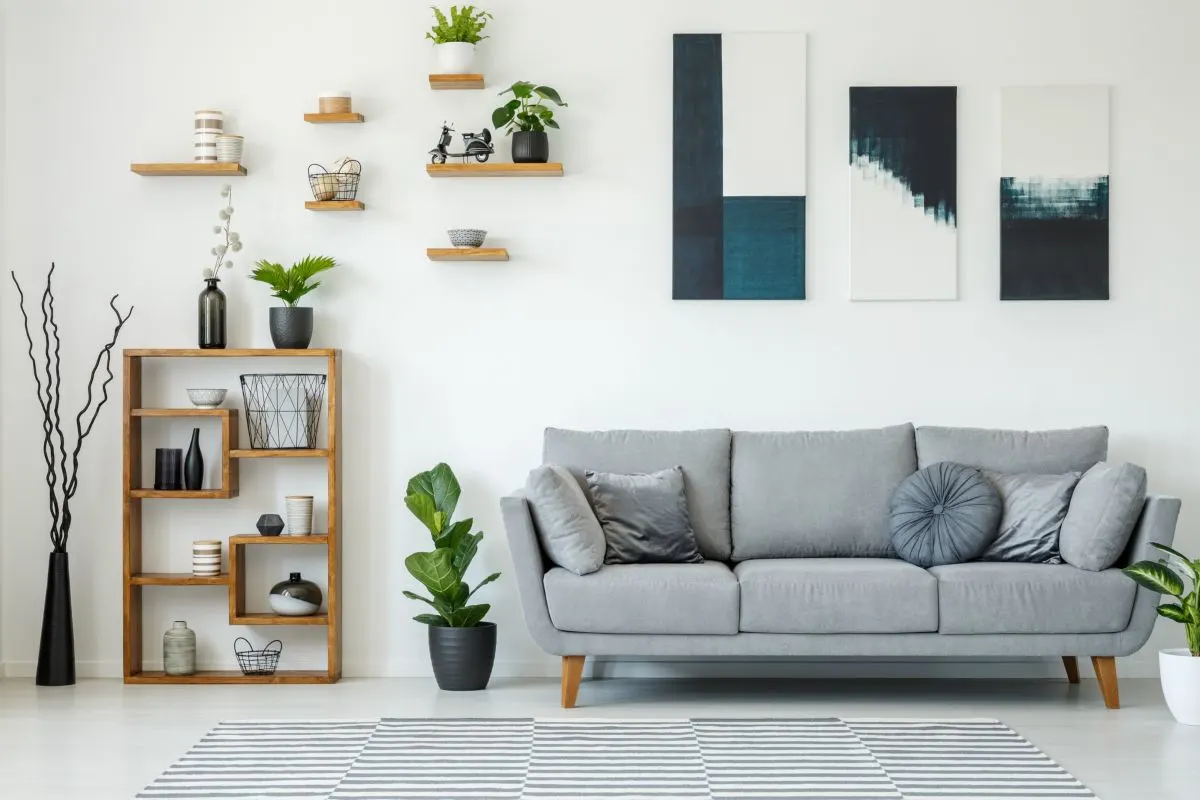 There are a ton of unique ways to add some foliage to your living room. You can scatter a few around the room, on bookshelves, on the floor next to your sofa, and finally, a great place is above your sofa, as well.
All you need to do is install a few floating shelves on your wall. They do not need to be aligned or stacked; feel free to scatter them about in any way you like and then just place your plants and other decorative items on them!
Get more inspiration with these college dorm wall décor ideas.
7. Home sign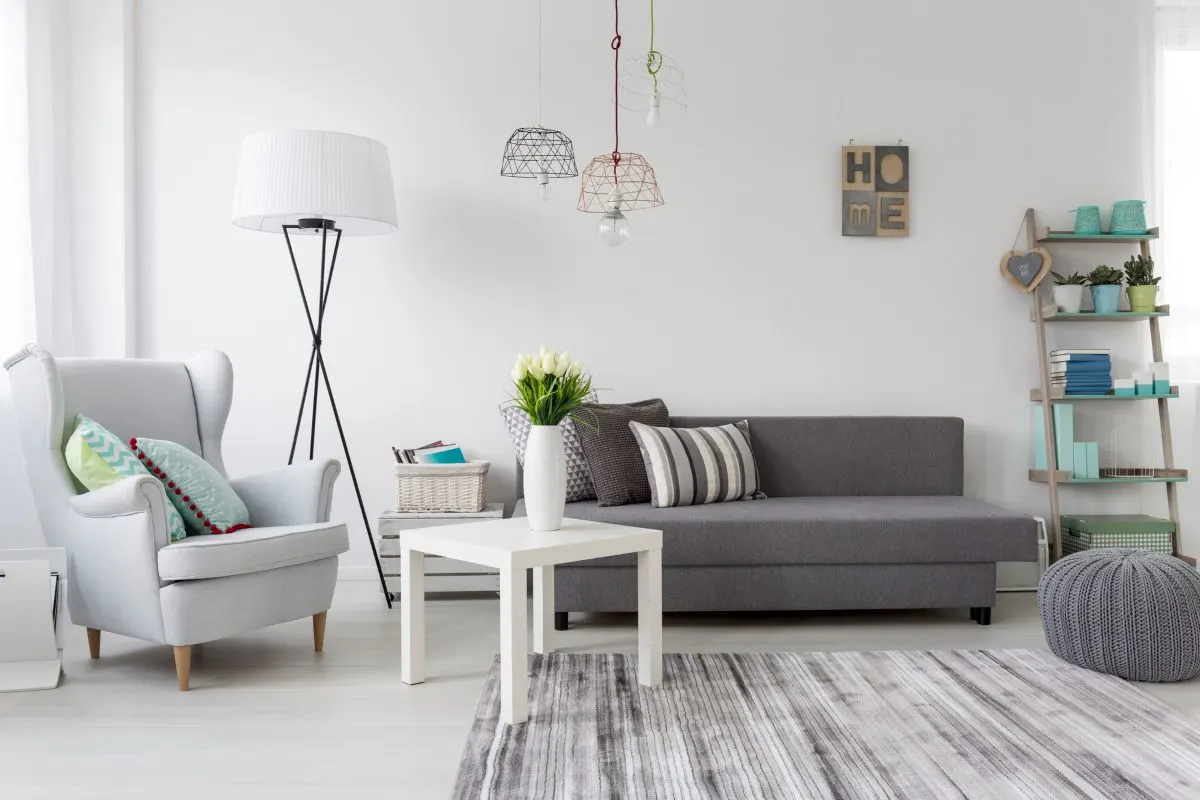 Home is where the heart is and the heart of the home? Well, that's the kitchen. But your living room is like the stomach.
If you want to feel at home in your living room, and for your guests to feel that way, as well, then how about a cute little sign that spells 'HOME?' It's succinct, chic, and should definitely do the trick to uplevel your sofa wall decors.
8. Grid Wall Art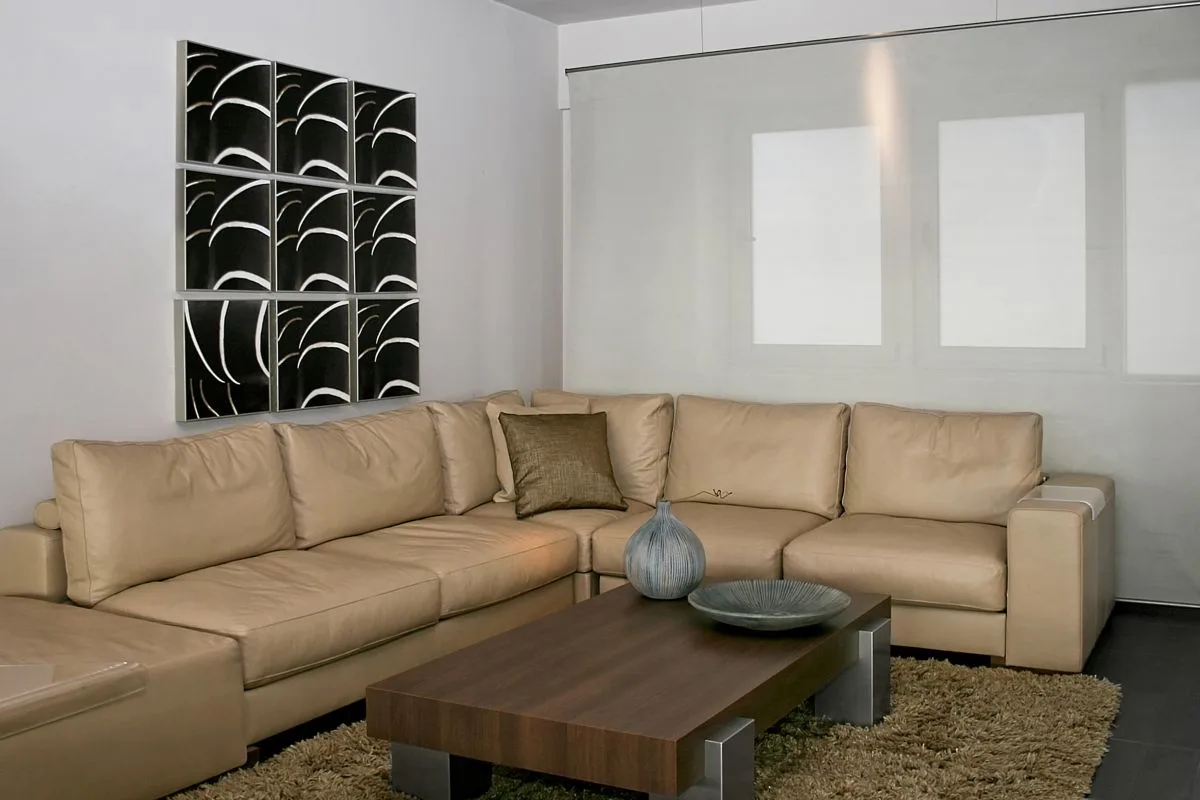 A grid-shaped gallery wall is a great way to add a ton of character and dimension to your living space. It can help you work with all that bare wall space, and play around with the entire home decor of the room.
The best way to utilize this grid method to display your photos is to choose abstract pieces of art. Alternatively, you can have one single picture or large artwork that's been split to fit your grid. That way you'll be able to make the best possible use of those grid-frames.
9. Clock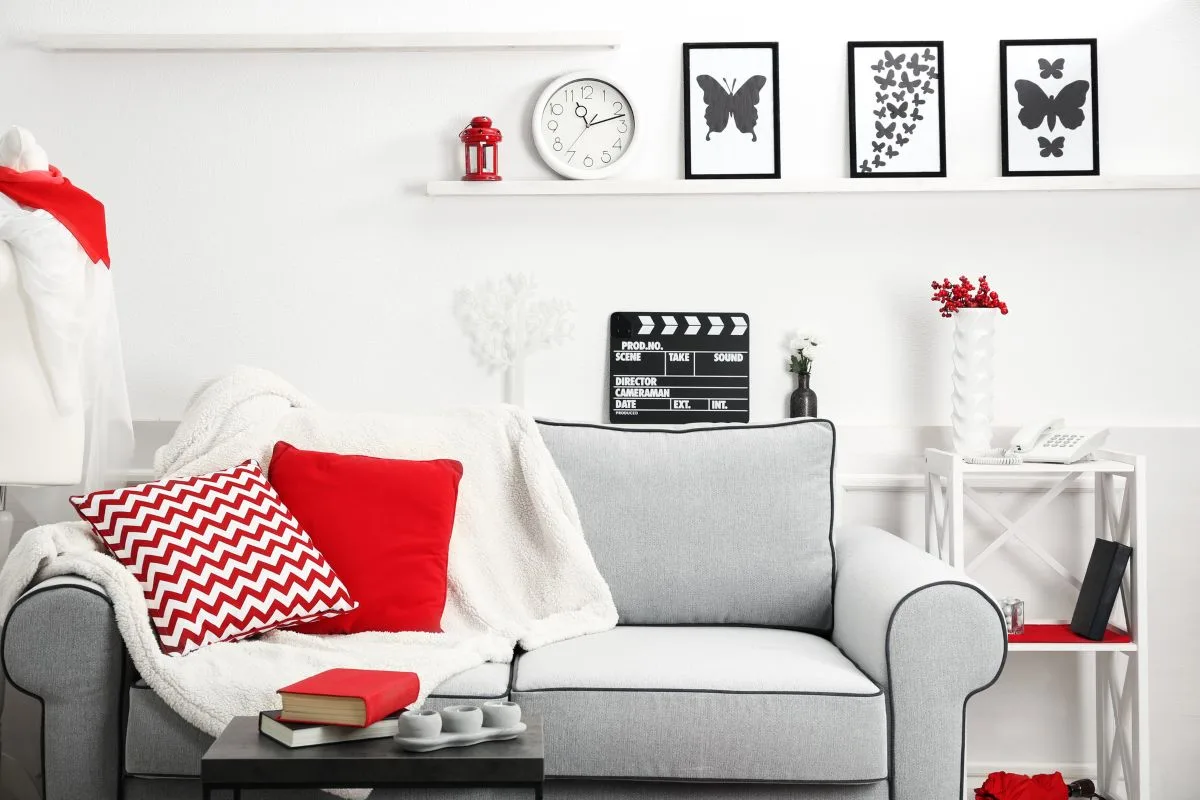 Wall clocks might sound a little too obvious for the space above your sofa, but don't knock it till you try it. Depending on the clock you use and the width of the sofa, you've got a lot to work with.
A minimalistic white clock like this with chrome black numbers and needles is just what you can use to brighten up your room. Alternatively, you can go for a more antique-y, ornate clock if you've got a lot of dark tones and woods in your living room.
10. 3 in a row photos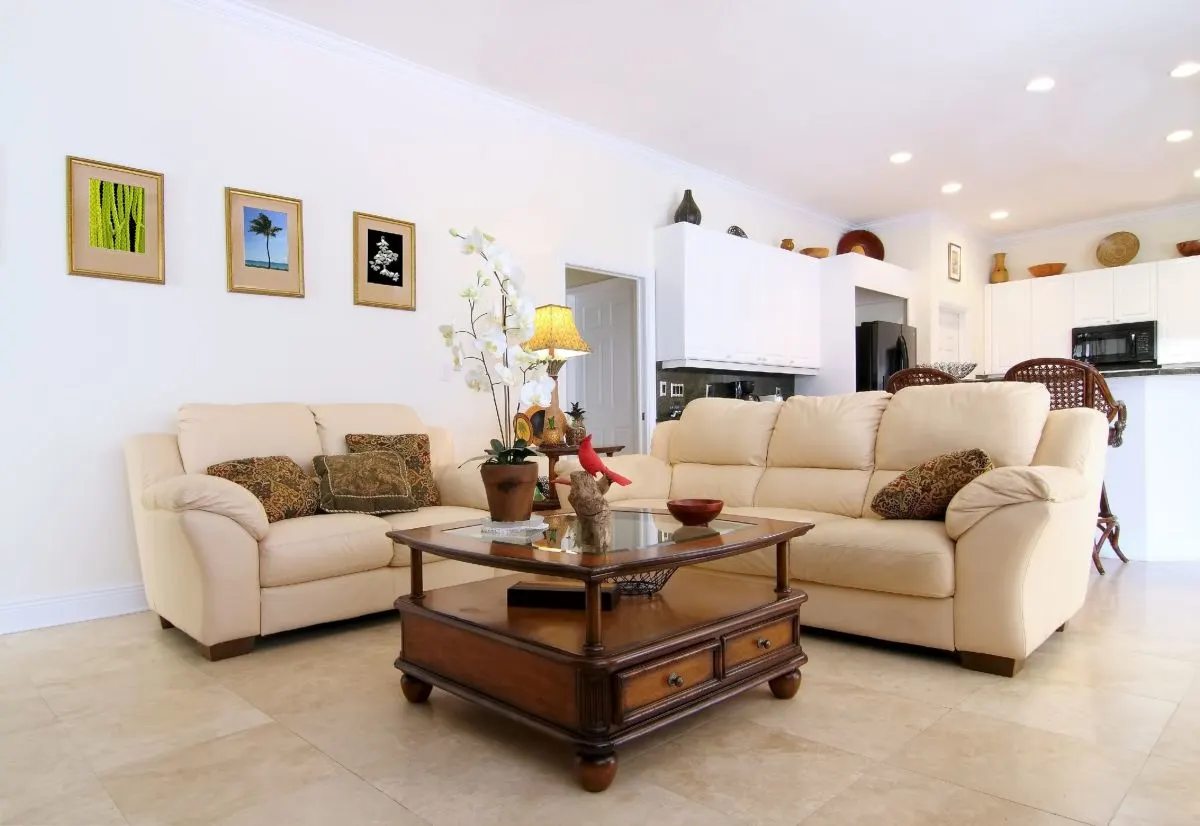 The thing about three-in-a-row photos is that they can really help you make the best possible use of that space on the wall. Evenly spacing them out so they're successively placed can bring in some symmetry and focus to the walls above the sofa.
You can use these photos to tell a story, too. You can display the pictures of your family through the generations, perhaps?
11. Hanging Macrame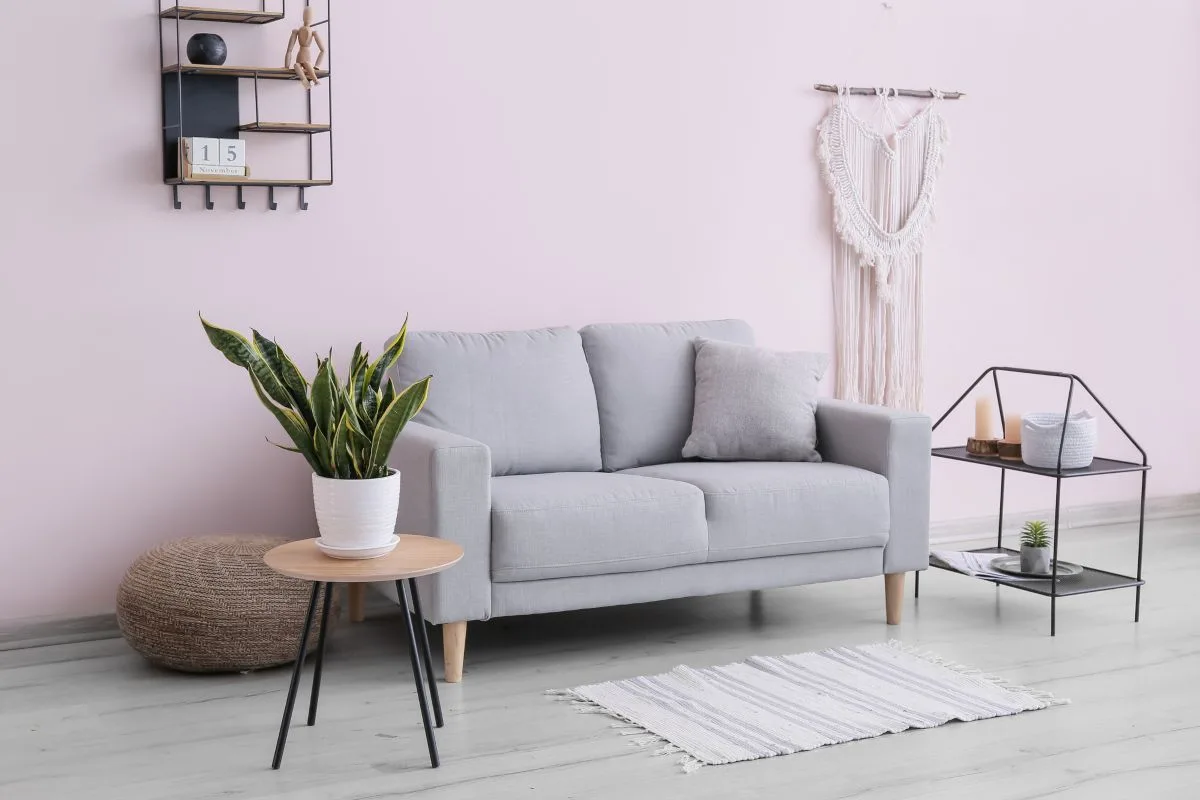 Macrame has always held much fascination in the world of decor. It's an amalgamation of so many different styles, from boho-chic to rustic to minimalist.
There's nothing to beat these classic ivory-threaded macrame wall hangings, especially when there's a lovely draping effect at the tail. You can also use macrame to add texture to your walls, which is often overlooked when you're concentrating on just color scheme.
Enjoy this DIY macrame dreamcatcher!
12. Vases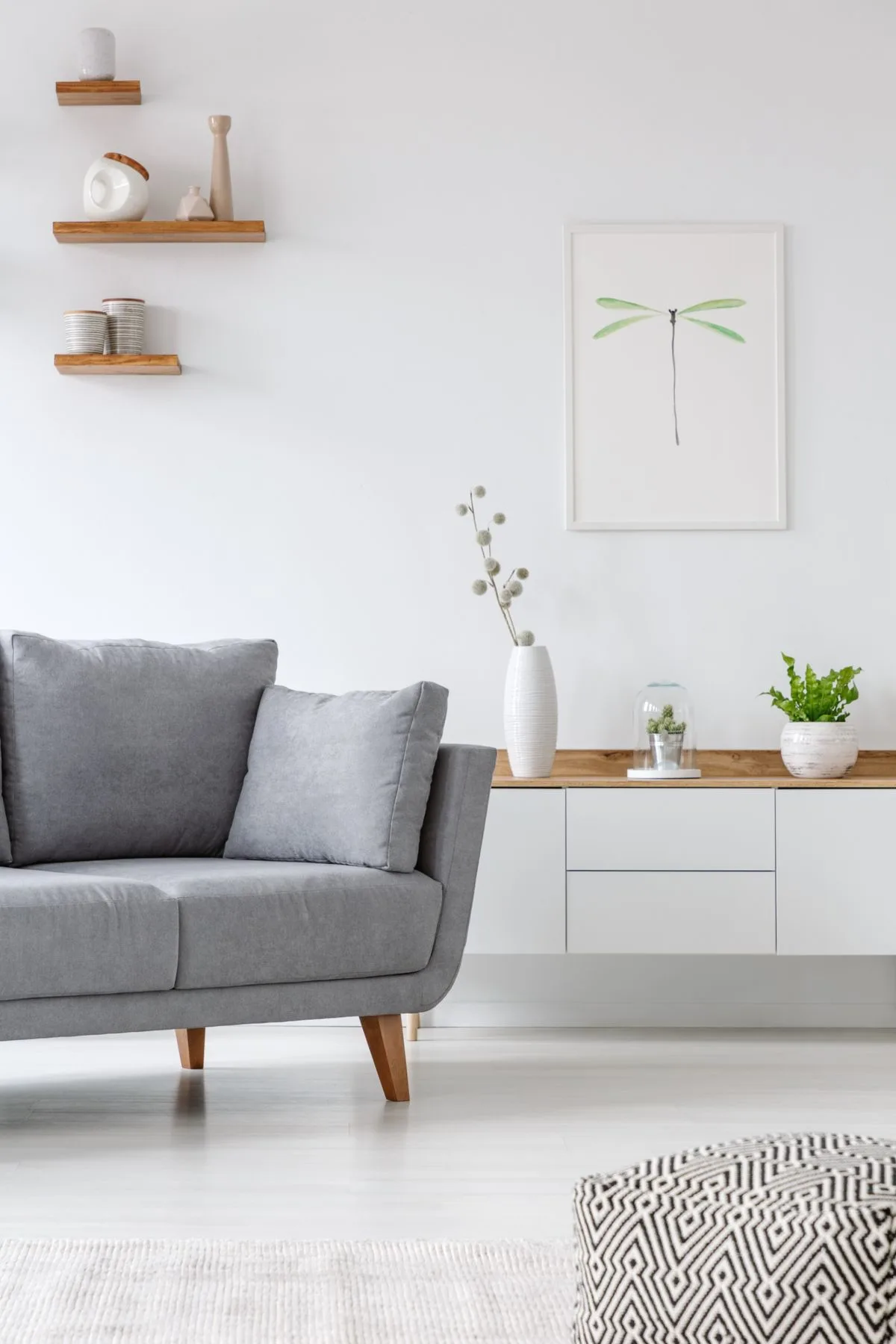 Have you given much thought to vases? No? Well, they're rather interesting, don't you think? You can use them as display pieces, or fill them
There are so many different shapes, sizes, colors, and textures to choose from. Or, if you enjoy craft projects, you can just make your own vase and display them.
13. Floating Shelf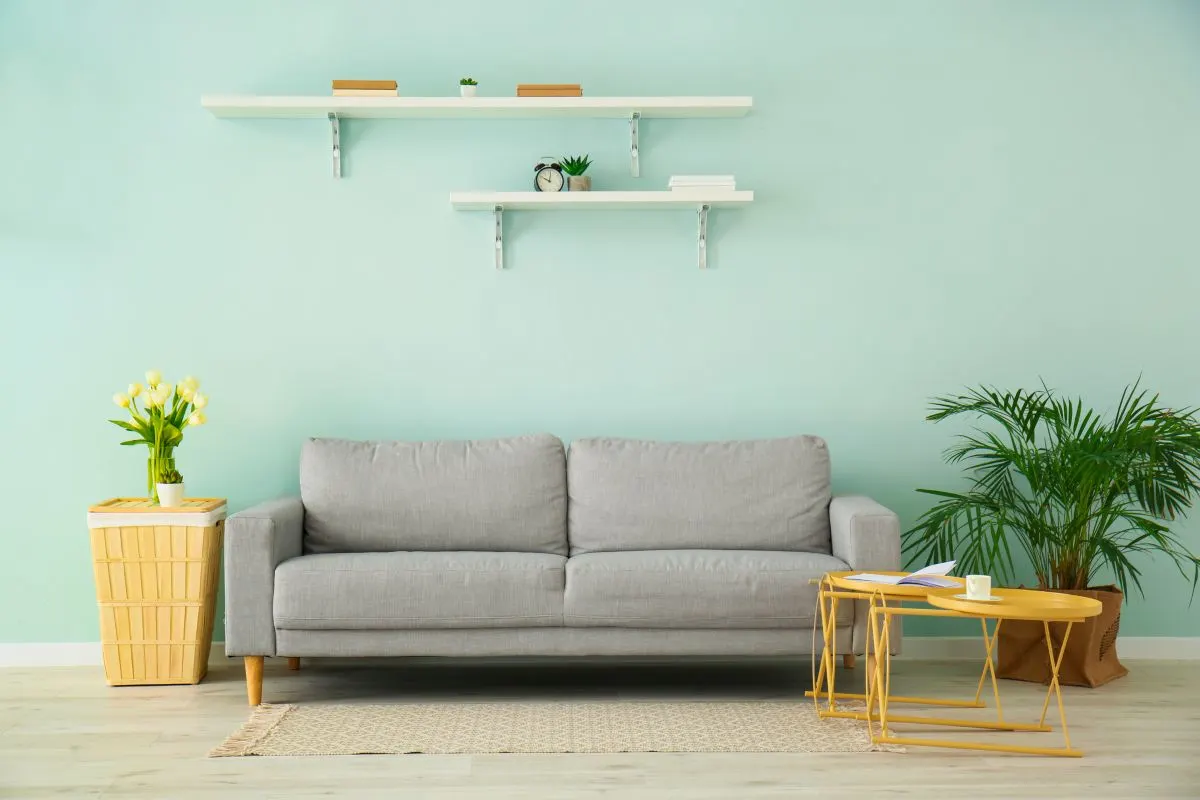 I'm not too fond of bulky or boxy shelves taking up spacing and just shrinking the walls and the room. But I also don't enjoy having to give up valuable storage and utility.
If you've got the same dilemma, then you should definitely consider floating shelves. They're sleek and pretty, and will definitely not close down your room.
14. Hexagonal Shelves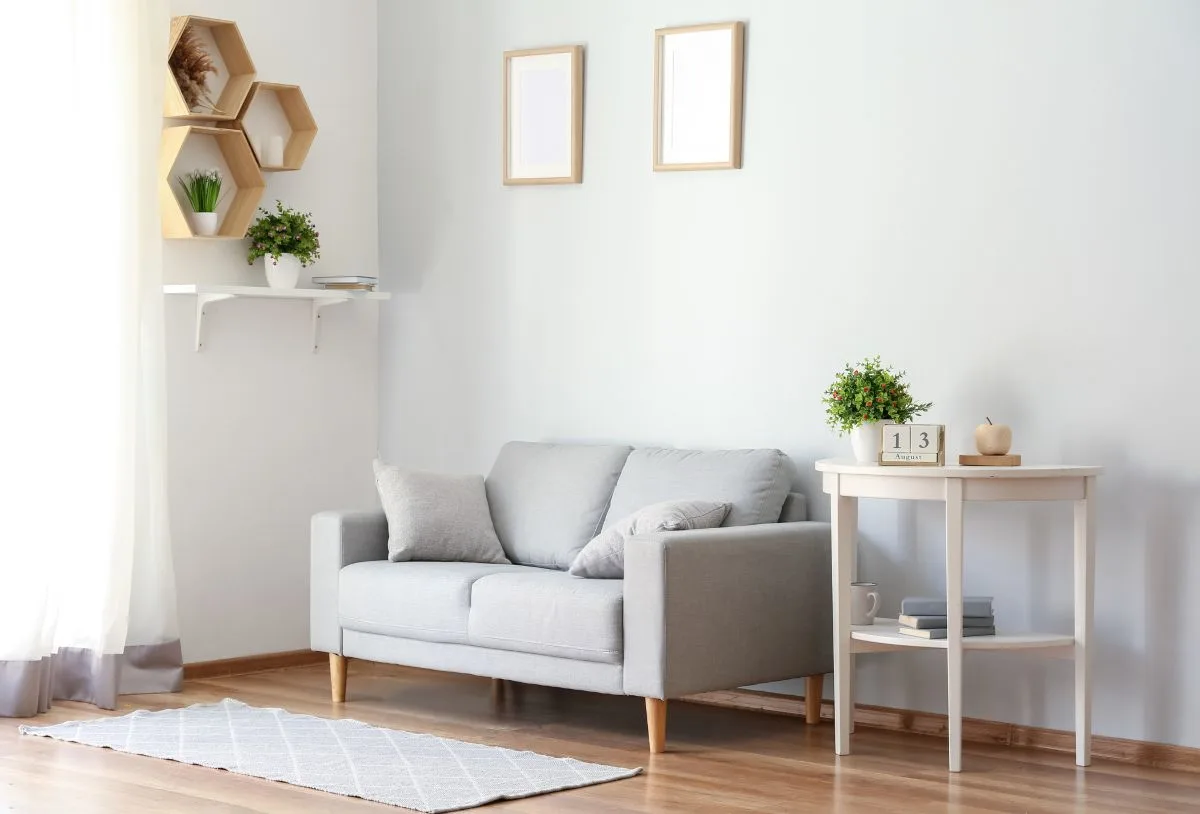 If you're hoping to use your shelving unit as more than just utility, but also to add some dimension, shape, and character to your room, then check these out!
Don't you just love the hexagonal honey-comb pattern these shelves create? They can hold a few display pieces, a couple of planters, and even the odd vase or two.
15. Quote Print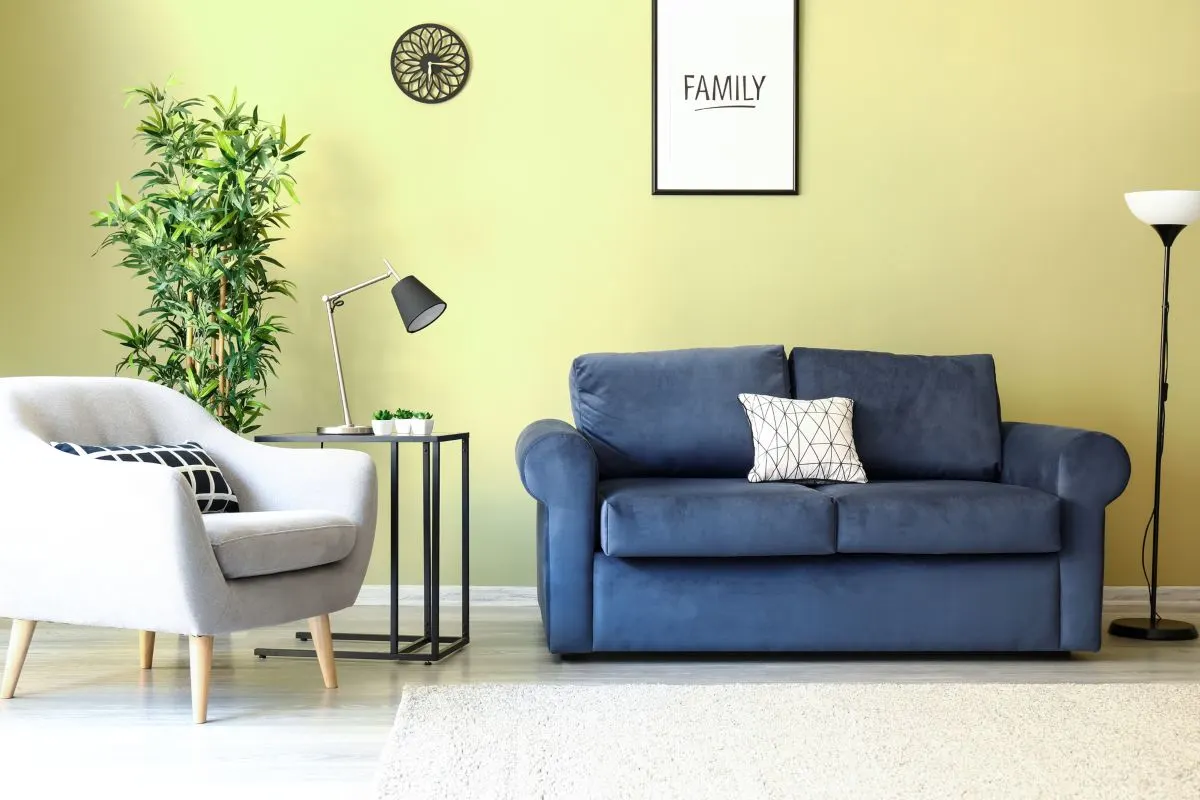 There's something quite wonderful about having quotes framed up and mounted on the walls around your home. They make a statement, and they tell people what is important to you and your family the minute they enter the room.
The first step is to figure out just what your favorite quote is. You can even head to a flea market or thrift store to pick out frames for your canvas or picture.
16. Illustration Print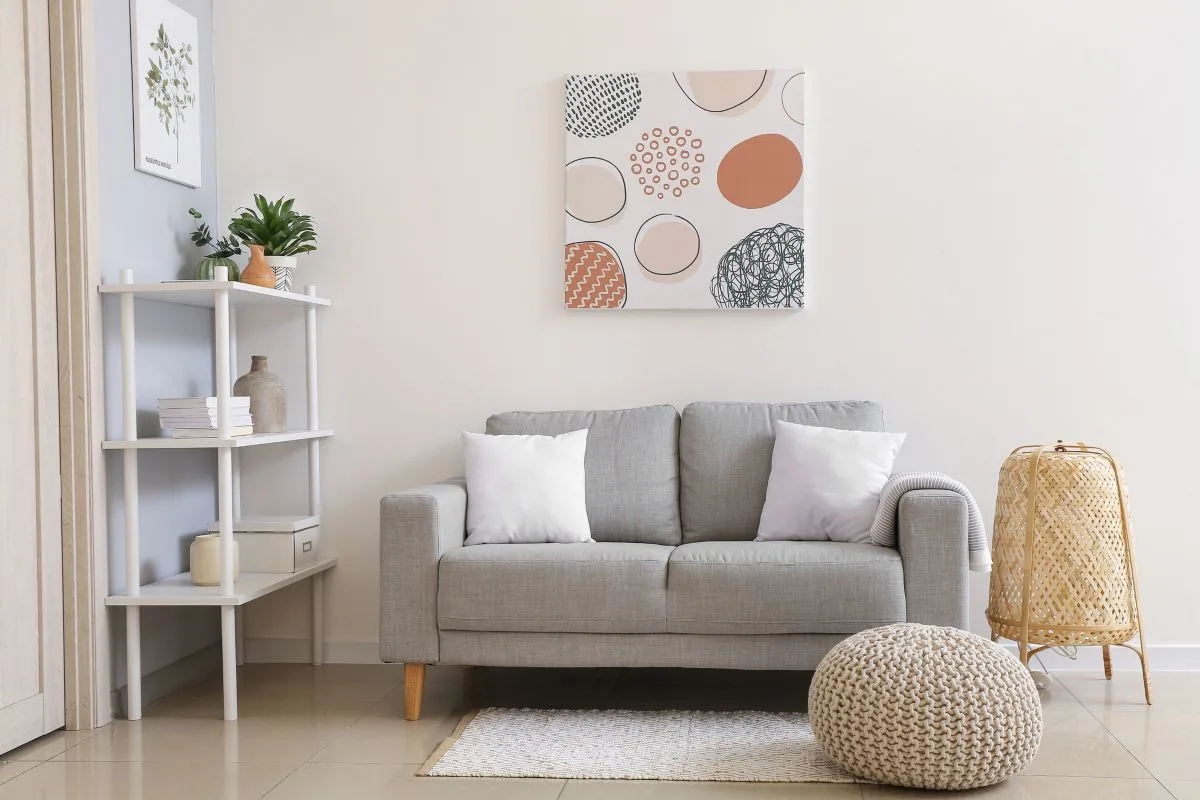 Illustration prints can be pretty useful. They're so easy to have printed and blown up to size, and you have a whole slew of illustrations you can choose from to match your space.
If you're an illustrator yourself, then this is your time to shine. Pick out your favorite illustration or just work on one yourself and have it printed and mounted on the space above your wall.
17. Hanging Bookshelf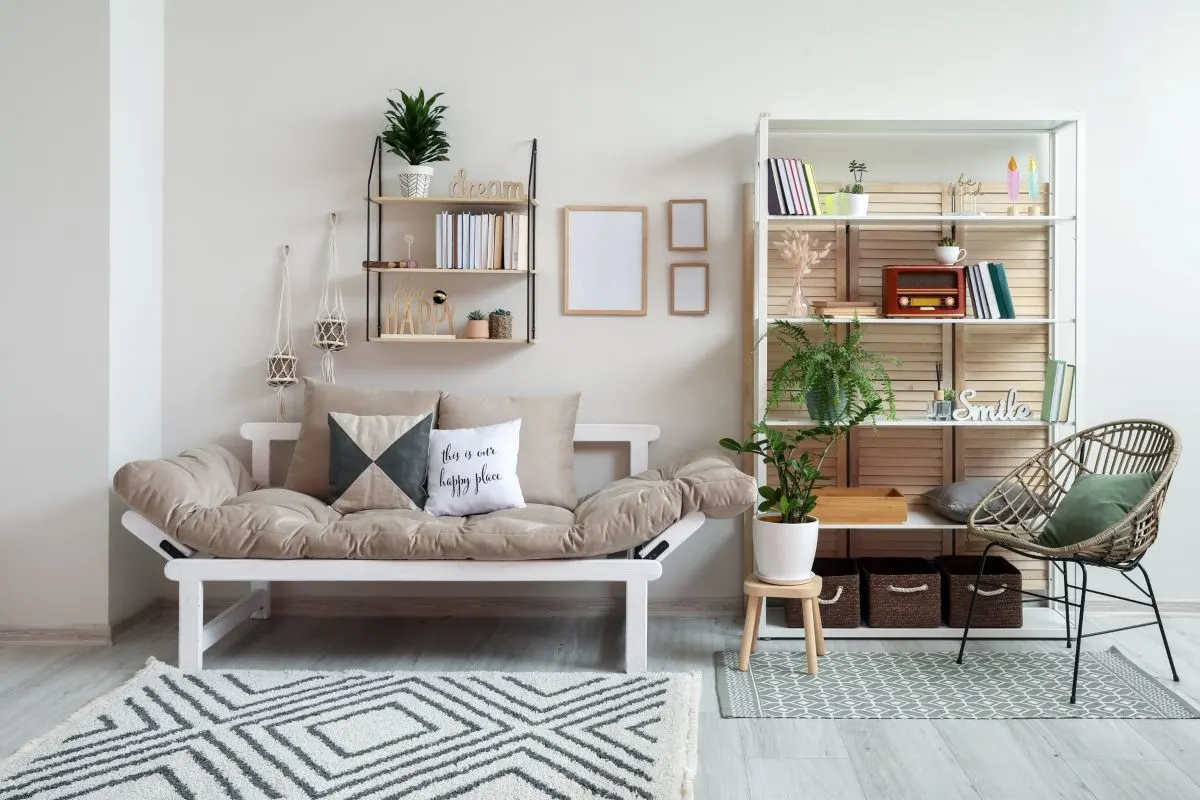 While floating shelves are great, sometimes, they're just not enough. They're not enough in terms of the utility they provide, and if not installed properly, they might not be sturdy enough to hold, say, books.
So check out this floating bookshelf, designed with enough space to hold books and a few knick knacks. It's also got side bars to prop the different levels up, so they should also be pretty sturdy.
18. Light Fixture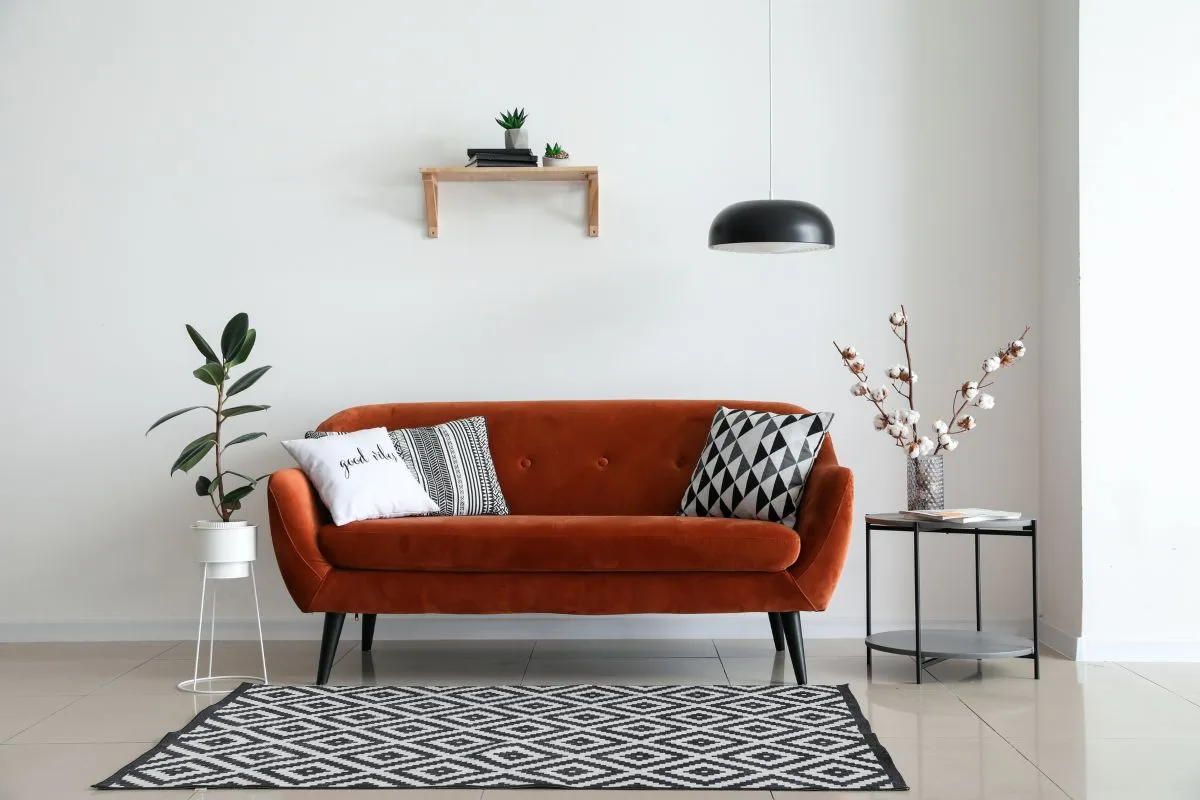 While natural light is super important for your living space—at least during the day—you also need a little extra help. The light fixtures you choose and install in your living room around the sofa will definitely help set the tone for your space.
You can choose a gorgeous floor lamp, or even set a couple of table lamps on your side tables, sure. But if you want to clear up some space, then you should consider hanging a light fixture from the ceiling.
19. Eco Style Net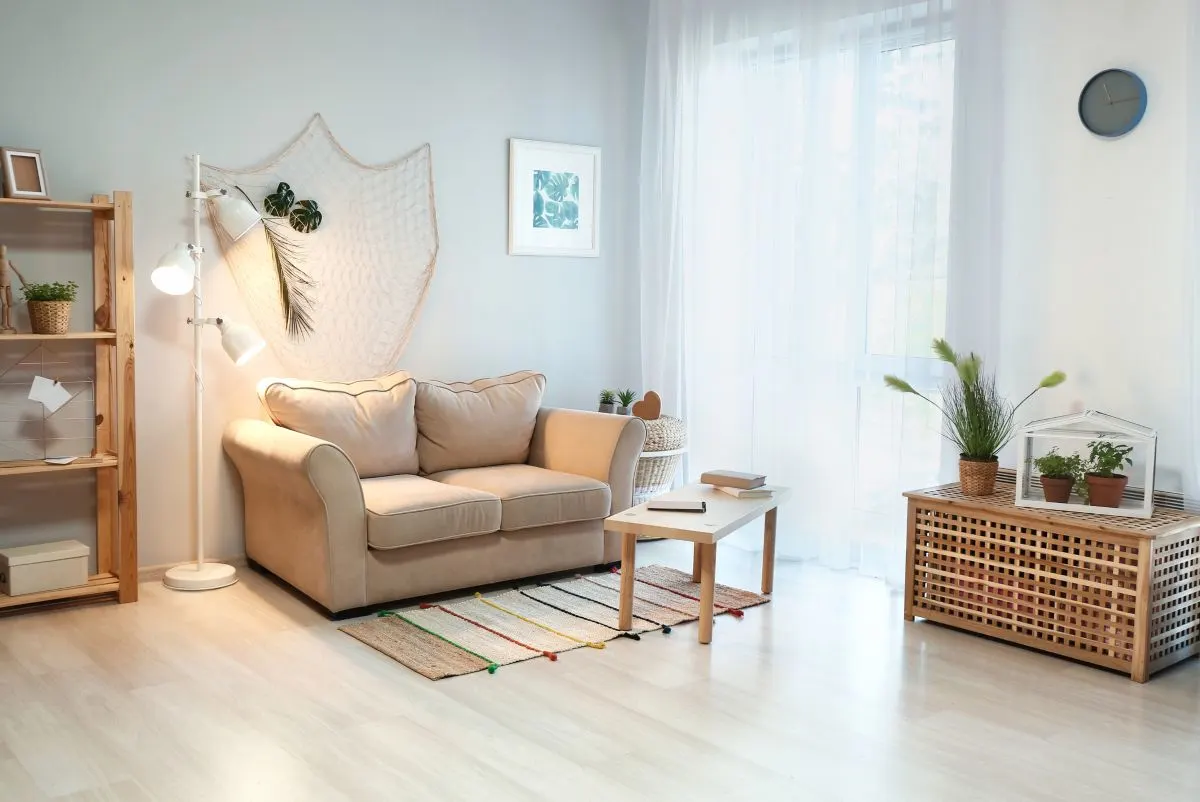 If you live near the sea, then there's a good possibility that you have a beachy decor going around your home. There are so many lovely decor ideas to choose from when you really want to embrace your love for the sand and sun.
Check out this gorgeous, eco-style net. It's singularly unique and is bound to be an eye-catching statement piece in your living room. Just tag the net up on hooks and play around with the shape till you get what you're looking for.
Check out more DIY summer décor ideas here.
20. Hooks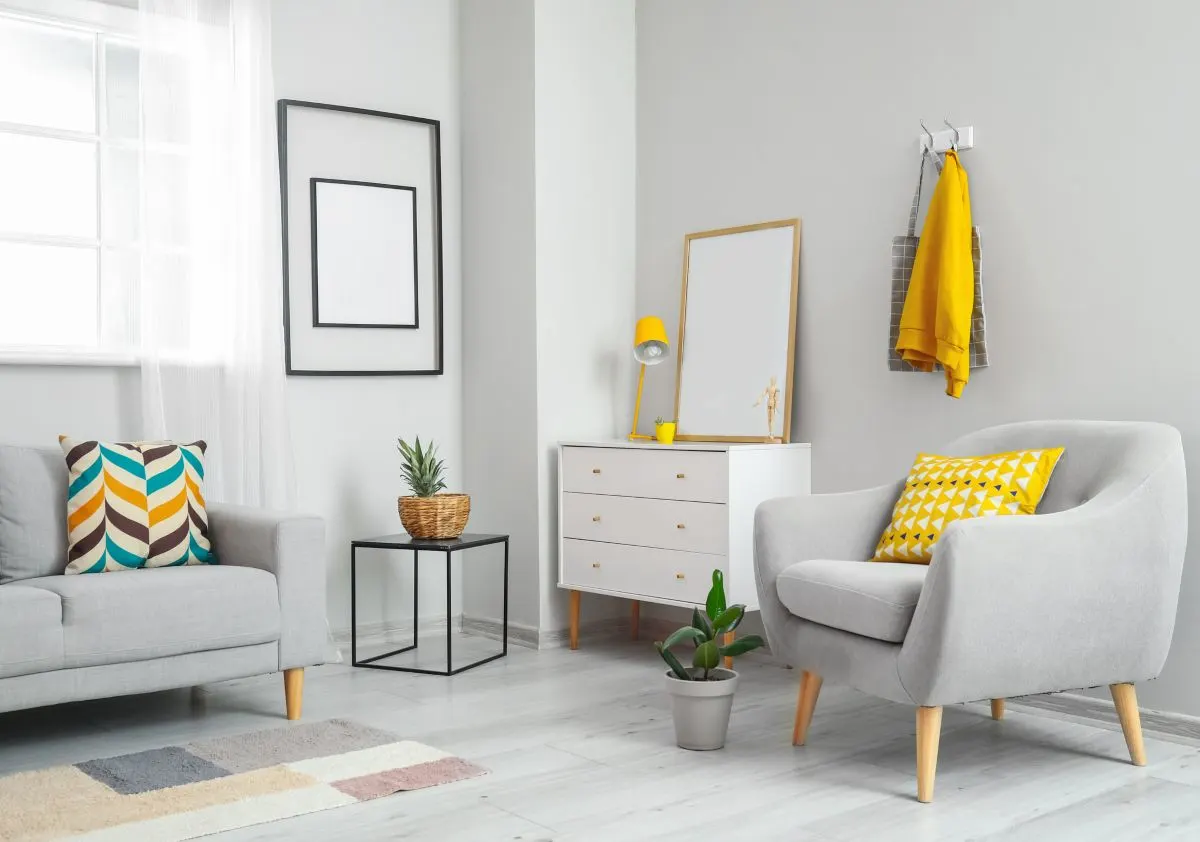 Strategically placed hooks can do a lot for your wall space. You can use these hooks to hang decor pieces, art, frames, and more.
You can also just use them to hang up your belongings. If you have a hook by the wall next to your sofa, you can just hang up your scarf, your coat, and bag and just sink into the soft cushions to unwind!
21. Autumn Leaf Garland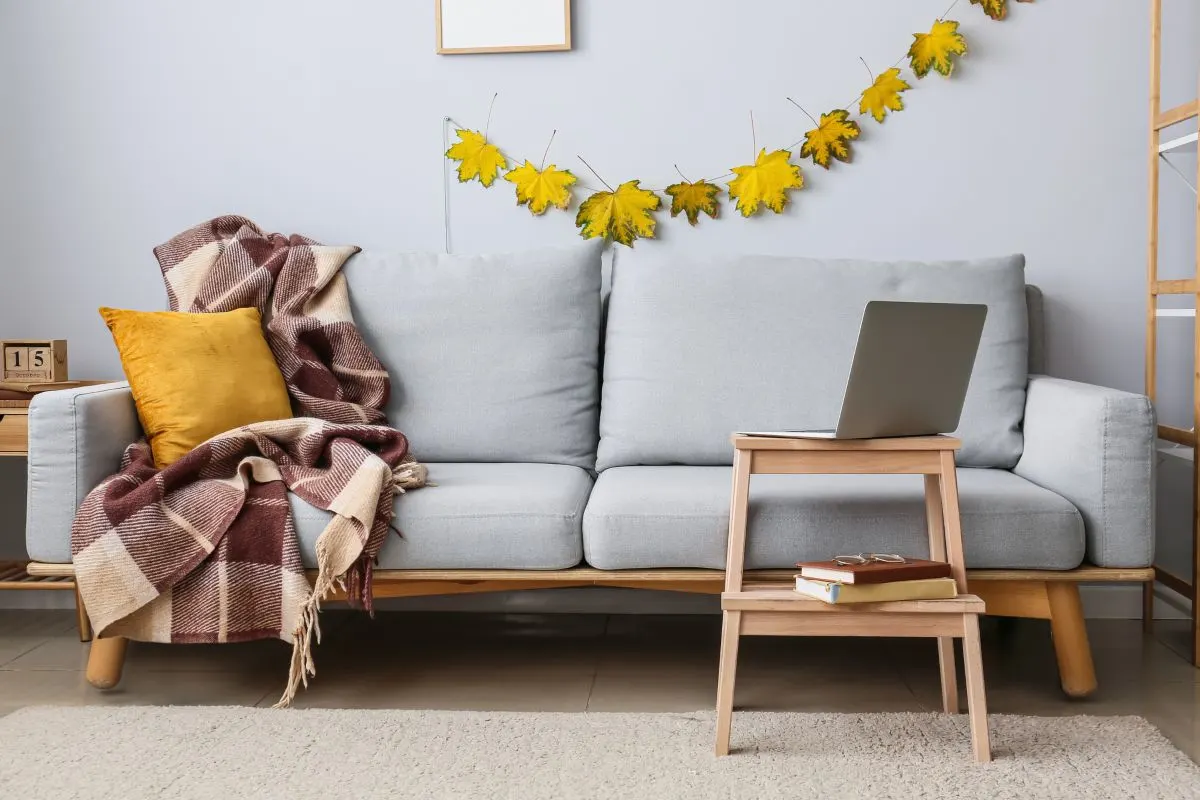 Don't you just love the fall season? It's got so many color palettes to work with. You can also use the rustic and earthy textures that the season provides to the best possible advantage in your room.
Do you want to bring a little bit of fall inside? Then go ahead and make a pretty fall-leaf garland. You can hang it up on the wall right above your sofa!
22. String Lights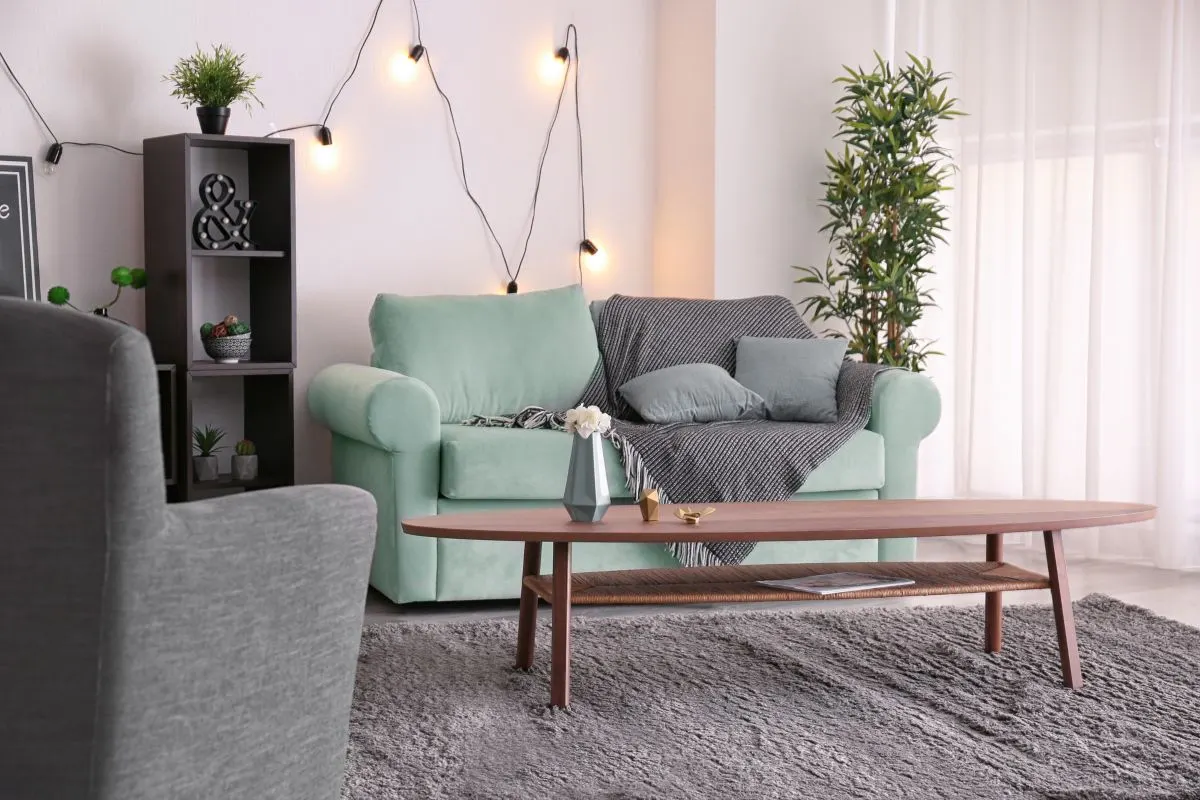 Just like that leafy garland, you can also hang pretty lights to your wall. There are plenty of string lights you can choose from, or, just stick to the basic string of fairy lights!
23. Geometric Decor pieces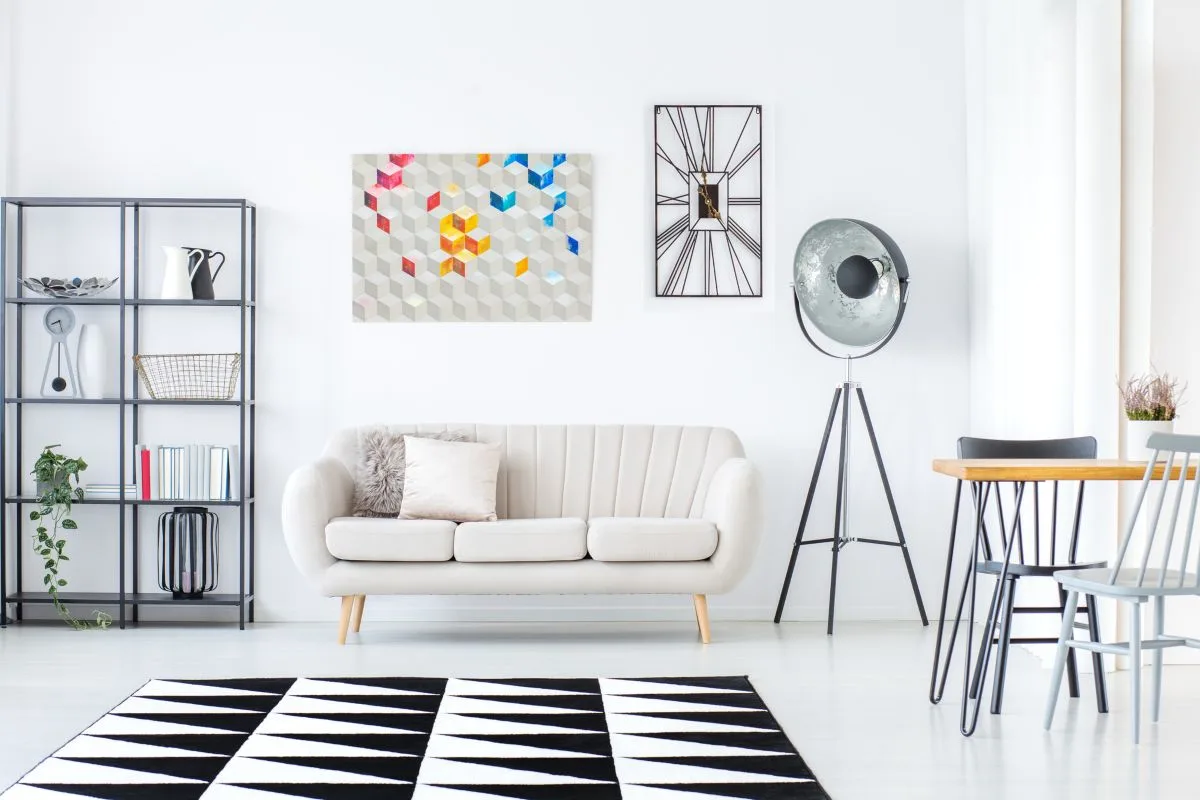 I love a good balance of geometric patterns with softer palettes. There's so much to work with and you can definitely play up shapes, angles, and even how the light falls on different pieces.
Check out these geometric decor pieces and tell me they don't modernize your living space!
24. 3 Pieces of wood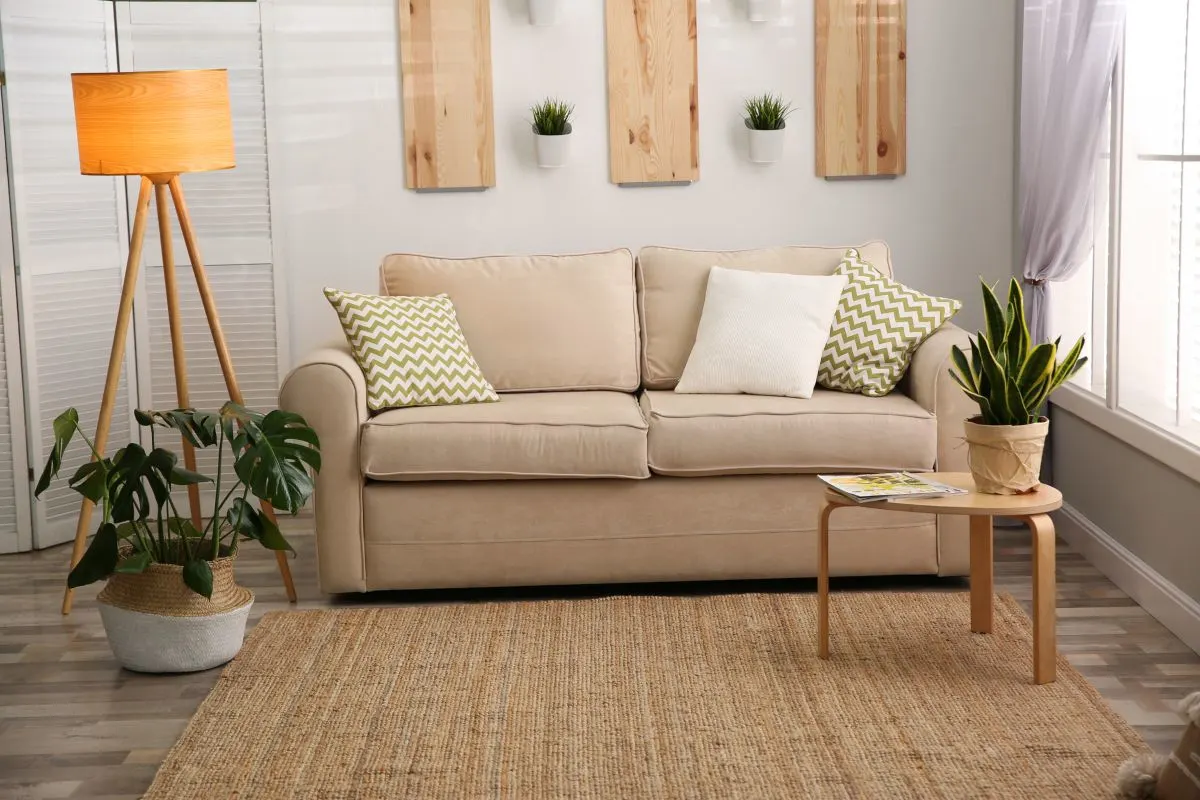 If you want to move away from more modern decor pieces and embrace a more relaxed, rustic, cabin-in-the-mountains vibe, then the answer is simple. You've got to use plenty of wood in your decor, like this 3-piece wooden display.
You can use just about any leftover wooden slats for this, and mount them up in any way you like. You can also incorporate hanging planters between each slat, as well.
25. Ladder
I can't quite put my finger on why a plain old ladder is such a statement piece. It's so unique and quirky, isn't it?
If you place it right, you can also consider using it to creatively hang your throws, and blankets rather than tossing them over the back of your sofa.
26. Spiral shaped shelf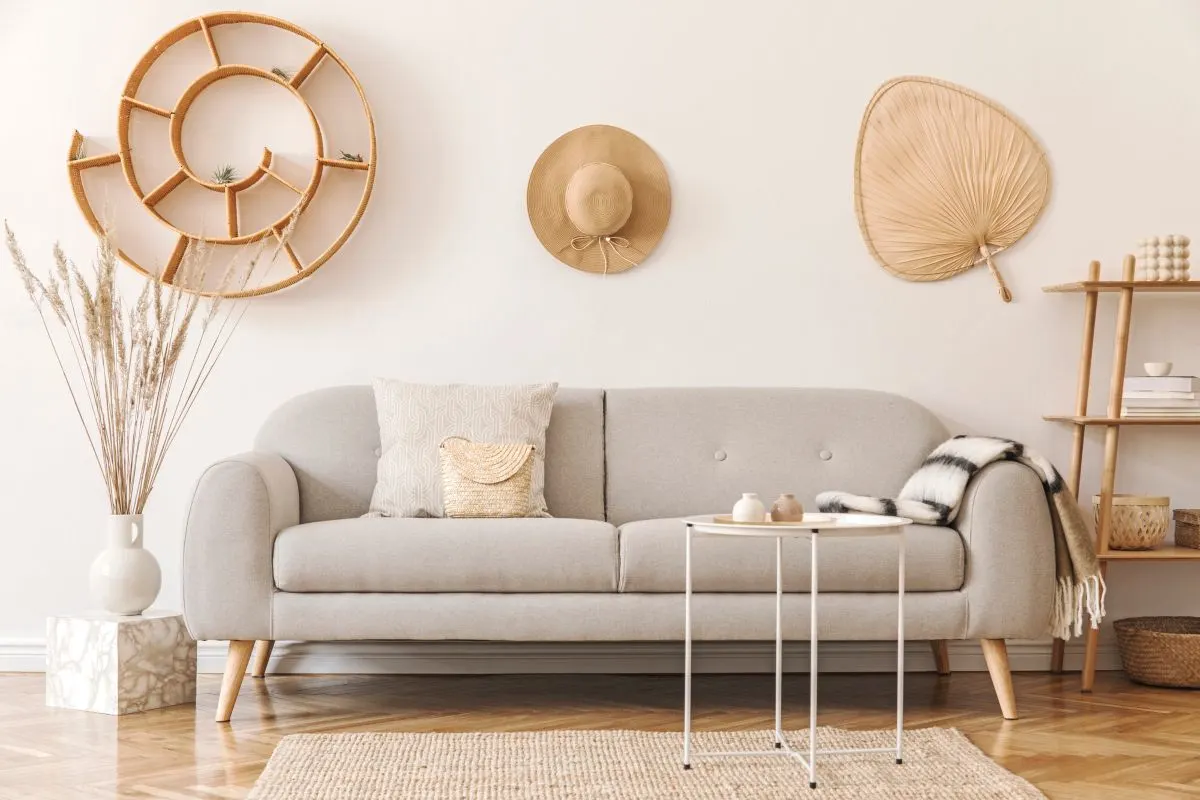 Here's a rather unique shelving system for you to explore. This piece is completely spiral and looks not dissimilar to a snail's shell.
While utility might not be a priority with this shelf, it certainly adds a ton of quirkiness to the room. You can play it up with boho-chic accompaniments, like a macrame wall hanging, or a cane fan decor piece.
27. Leaves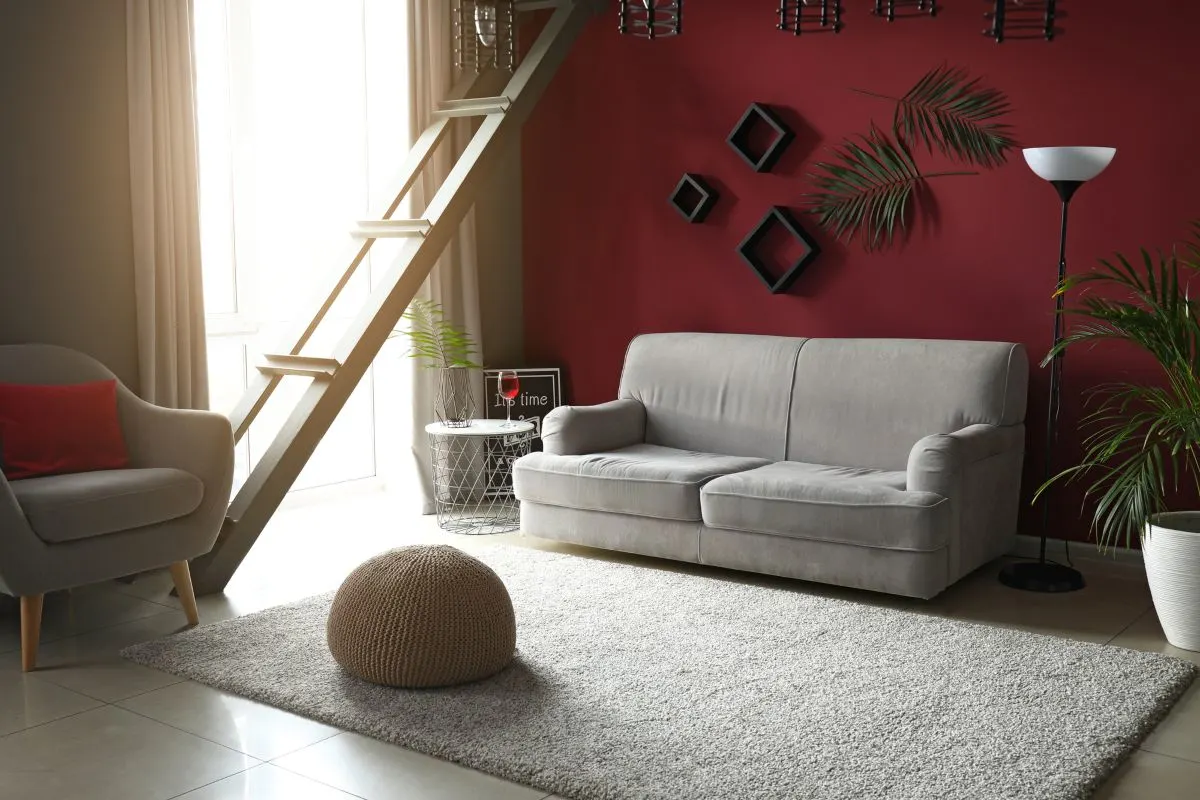 Don't you love that little subtle hint of dark green from that leaf you have mounted on the wall? I really enjoy having plants around my home, but it can be a chore to maintain them and care for them.
So incorporate that plant right up on the wall—albeit faux—and enjoy the color and class it brings to your room.
28. Polaroids/printed photos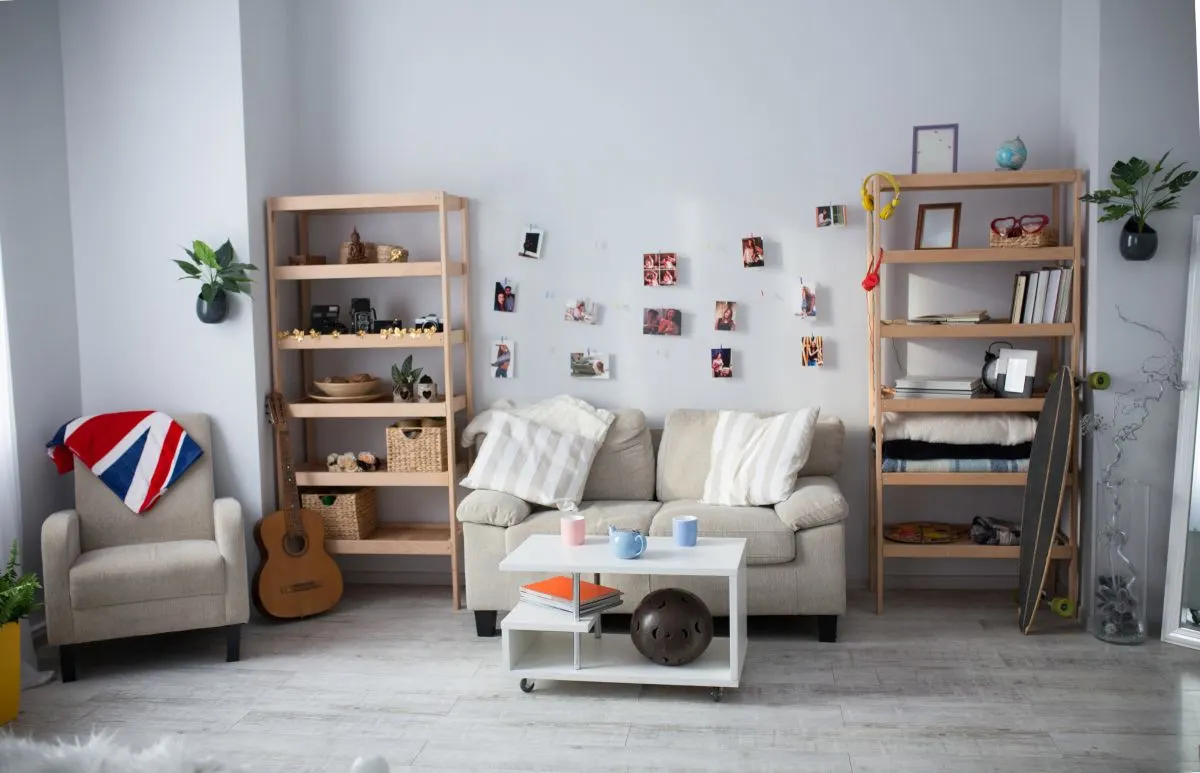 If I've said it once, I've said it a gazillion times: polaroids are the absolute best. They're so quintessentially personal and vintage, and they go with just about any decor theme or style!
Just string them up on some twine and pin them there with a couple of clothes pegs!
29. Hanging Organizer with Pockets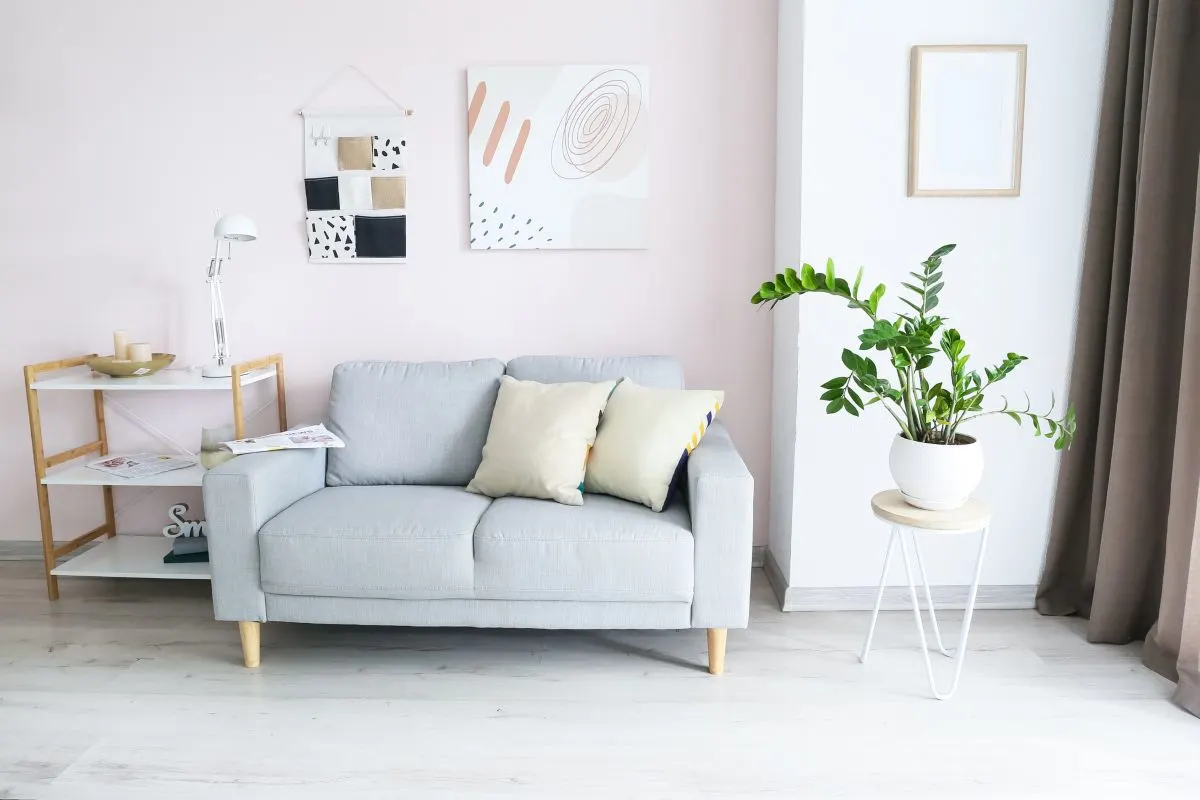 When style meets utility, you get a hanging organizer like this with pockets. You can store a whole inventory of things in these pockets, especially if you're hanging them up above your sofa.
Like your remote, for example. You never have to scrummage between the seats for that elusive remote ever again!
30. Prints of different sizes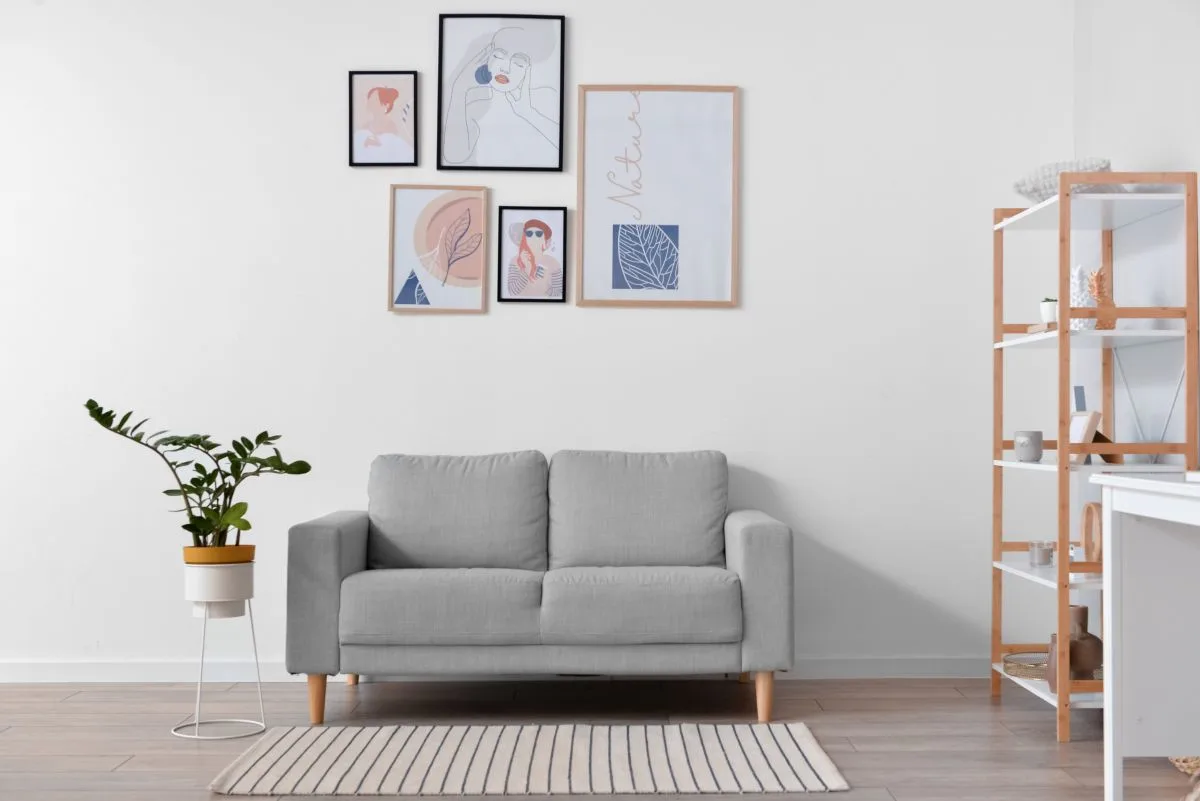 We've all been there: you have a bunch of frames, all differently sized, and you're not able to match them up evenly. So what? Go ahead and jumble those frames to create a unique and jumbled display of photo prints.
31. Woven Wall Basket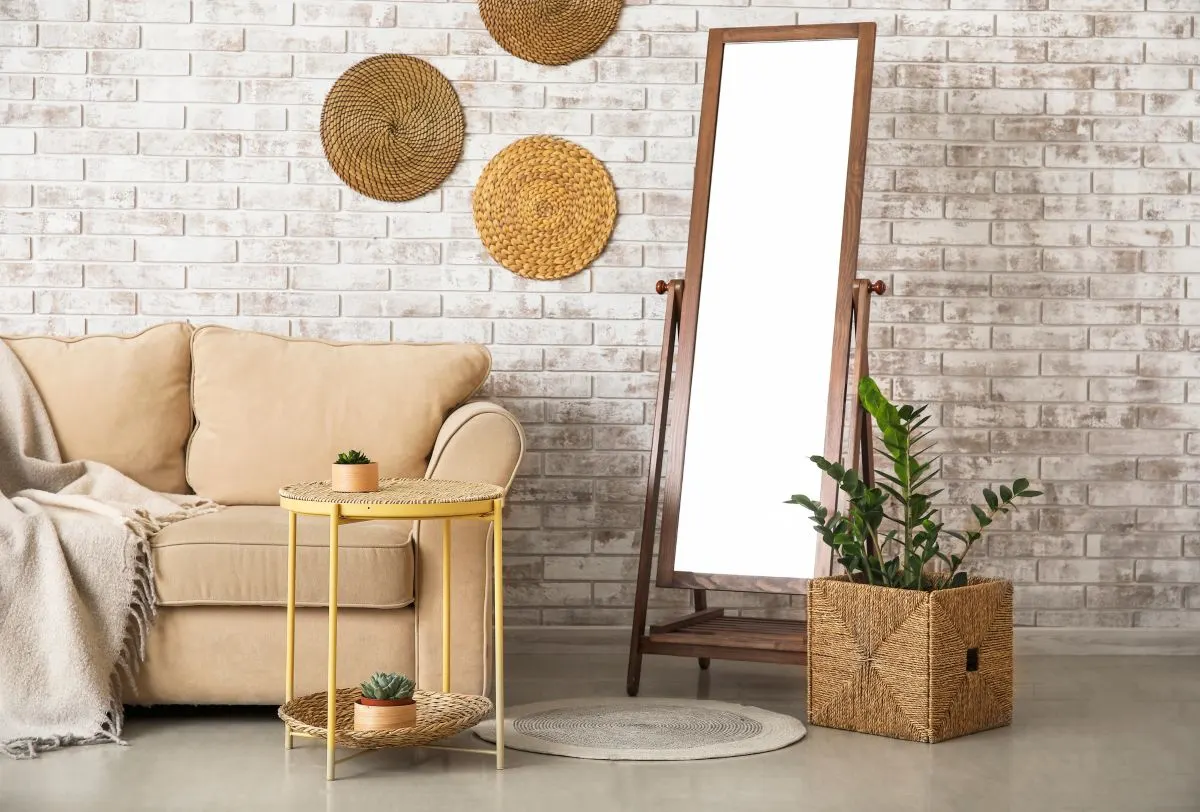 This woven wool basket deserves to be placed right next to your sofa, especially if you've got a bohemian style of decor in place.