Looking for perfect college dorm wall decor ideas? Get decorating with these fun ideas!
Moving to campus is exciting, but what's more exciting is the decoration of the dorm room. All dorm rooms are plain and spartan until you have your way with them.
Here are some easy DIY ideas you can do to your Dorm to make it look cozy and reflect your personality.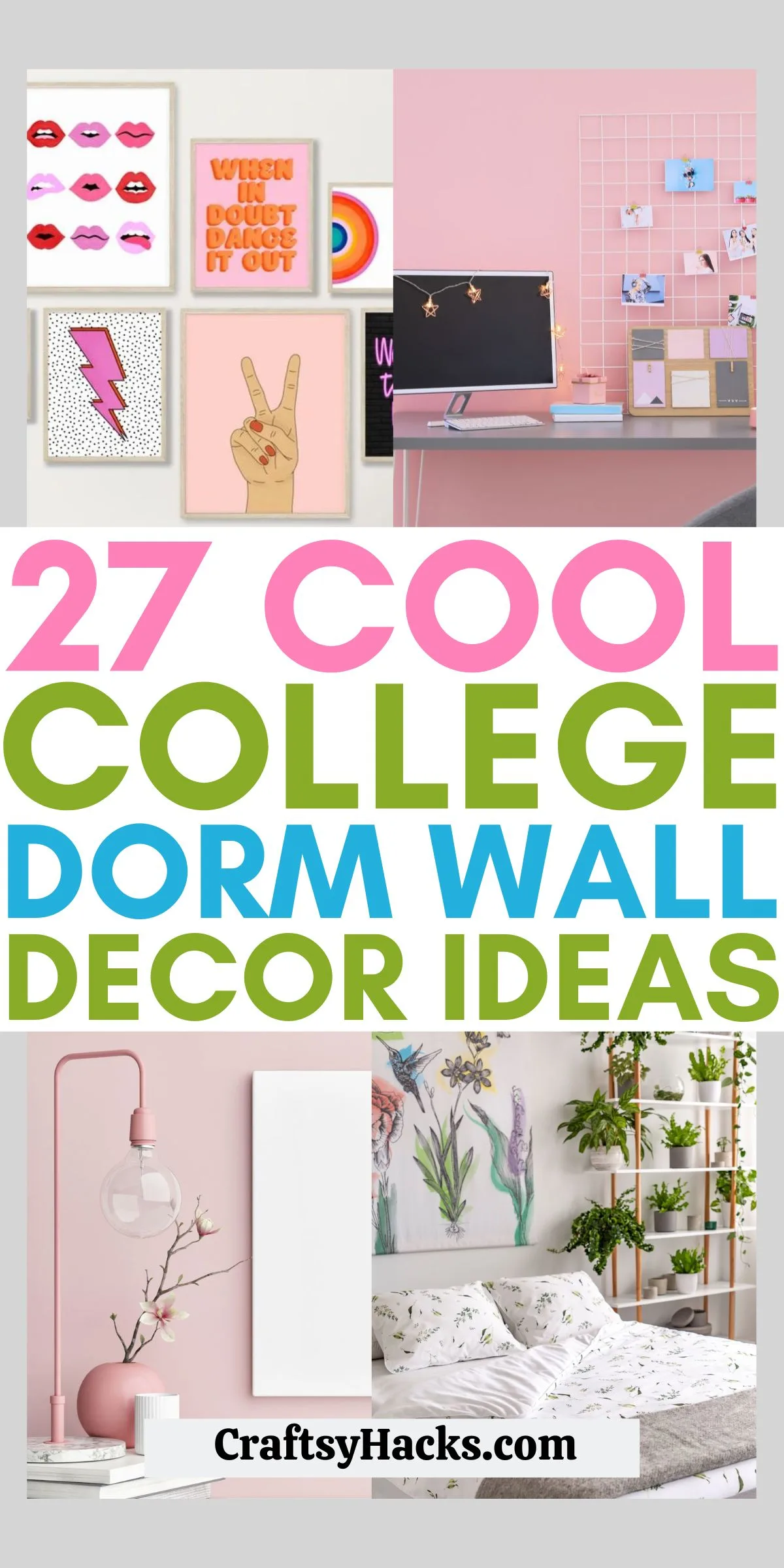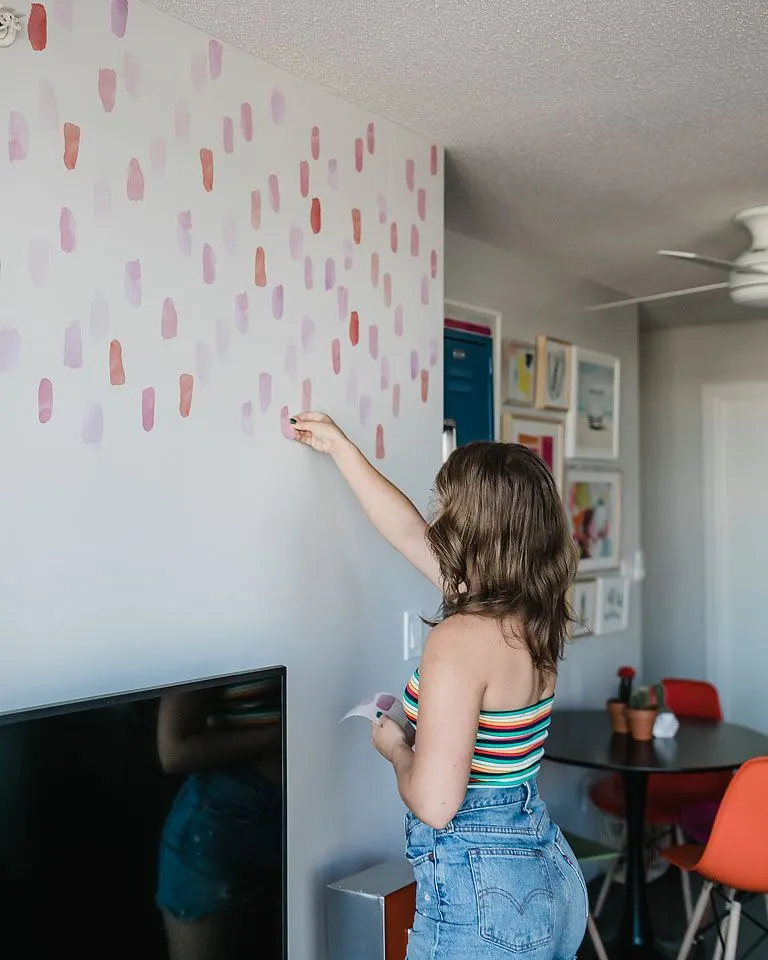 Source: xoxobella.com
Wall decals come with adhesive that is easy to apply and remove. You can get quotes from your favorite movies, dramas, or books. You can even get birds and butterflies if you want to go for a more feminine look.
Apart from that, there are many movie and drama decals like the Joker, Harry Potter, etc. Wall decals help add personality to the Dorm and make the walls look attractive.
2. Wall Storage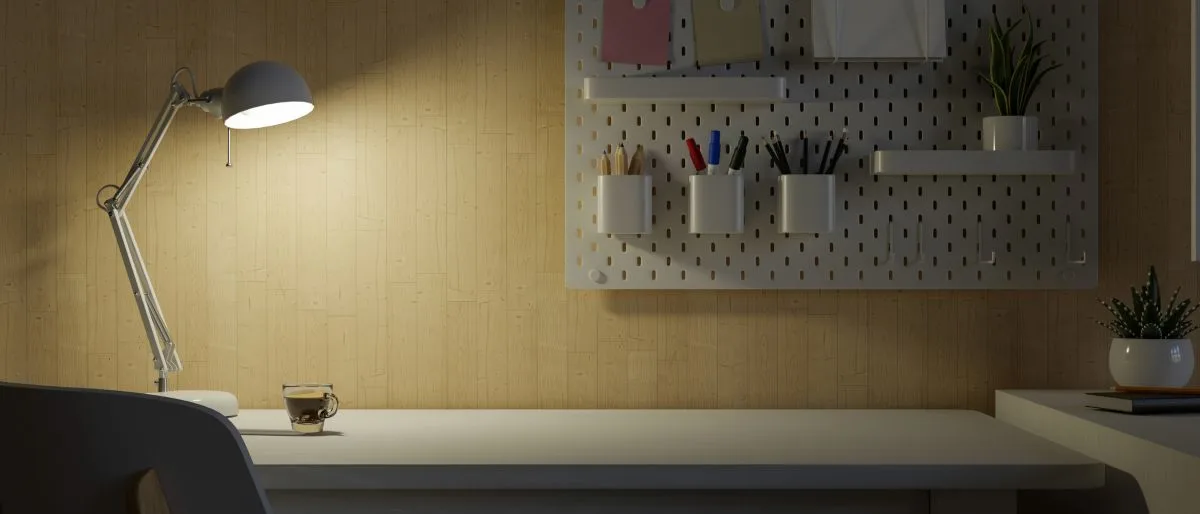 There are multiple ways you can create a little wall storage, from shelves to pegboards. If you are allowed to drill, get a small shelf. If not, go for pegboards to sort your knick-knacks.
3. Poster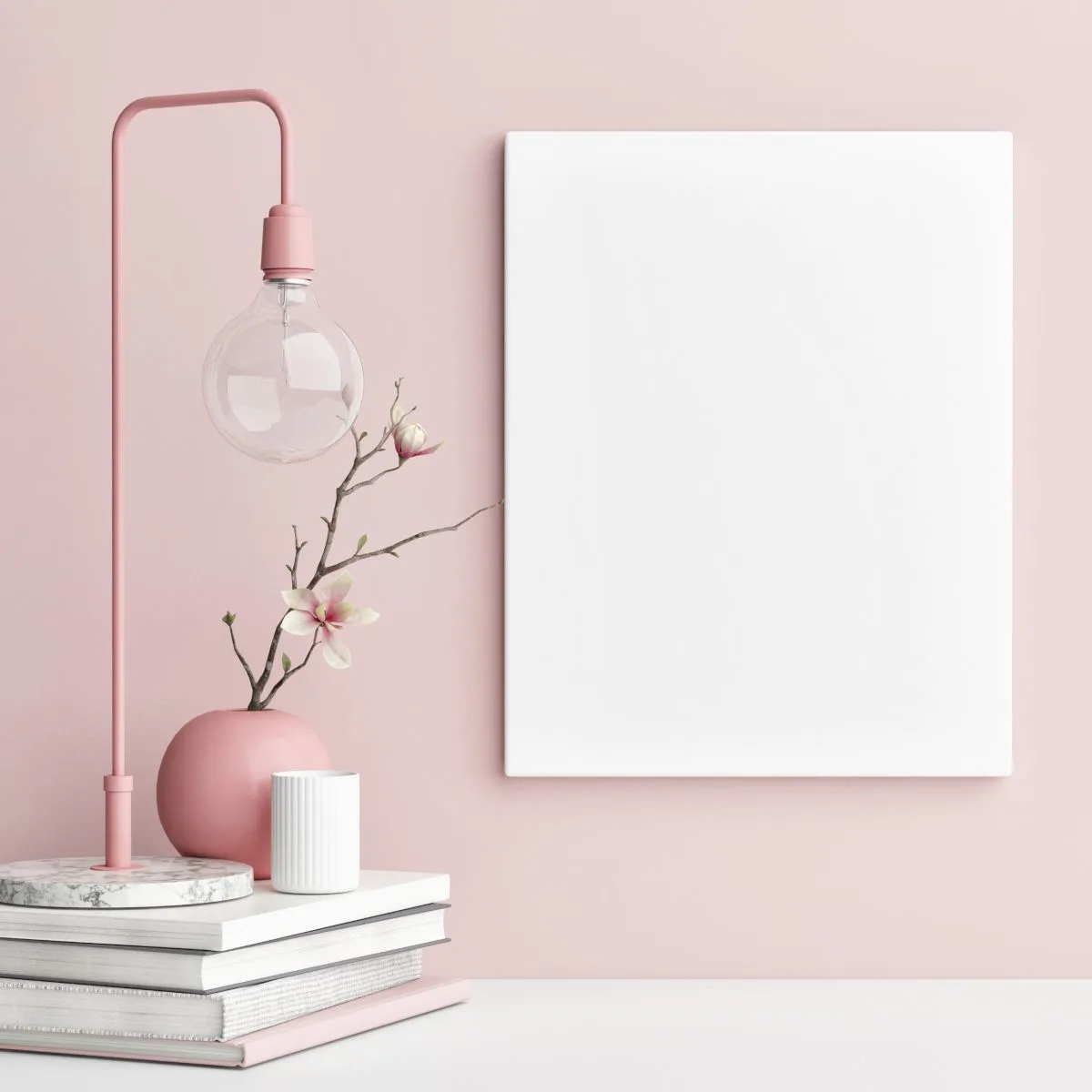 From movie posters to book quotes posters, all are great to add a little color and personality to your dorm room.
Hanging up posters won't even cost you much, and you don't even need to drill holes or drive nails in the wall to hang your posters. Just pick up a design and start sticking your posters up.
4. Fairy Lights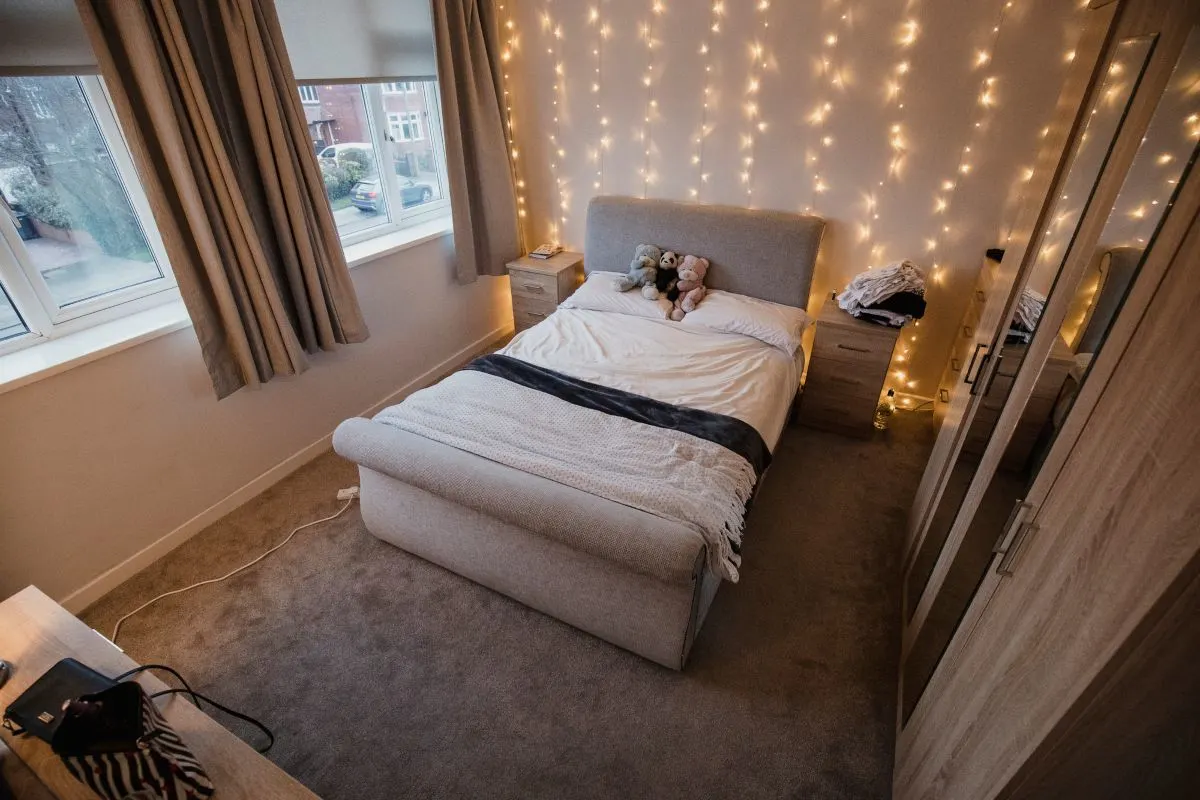 If you are looking for a cozy bohemian-style dorm room, you need to get yourself some battery-operated fairy lights.
Stick your fairy lights around the bed frame, on the edges of existing shelves, as well as inside jars to have a warm glow even after the sun has gone down.
Check out more stunning DIY bedroom ideas here.
5. Floating Bookshelves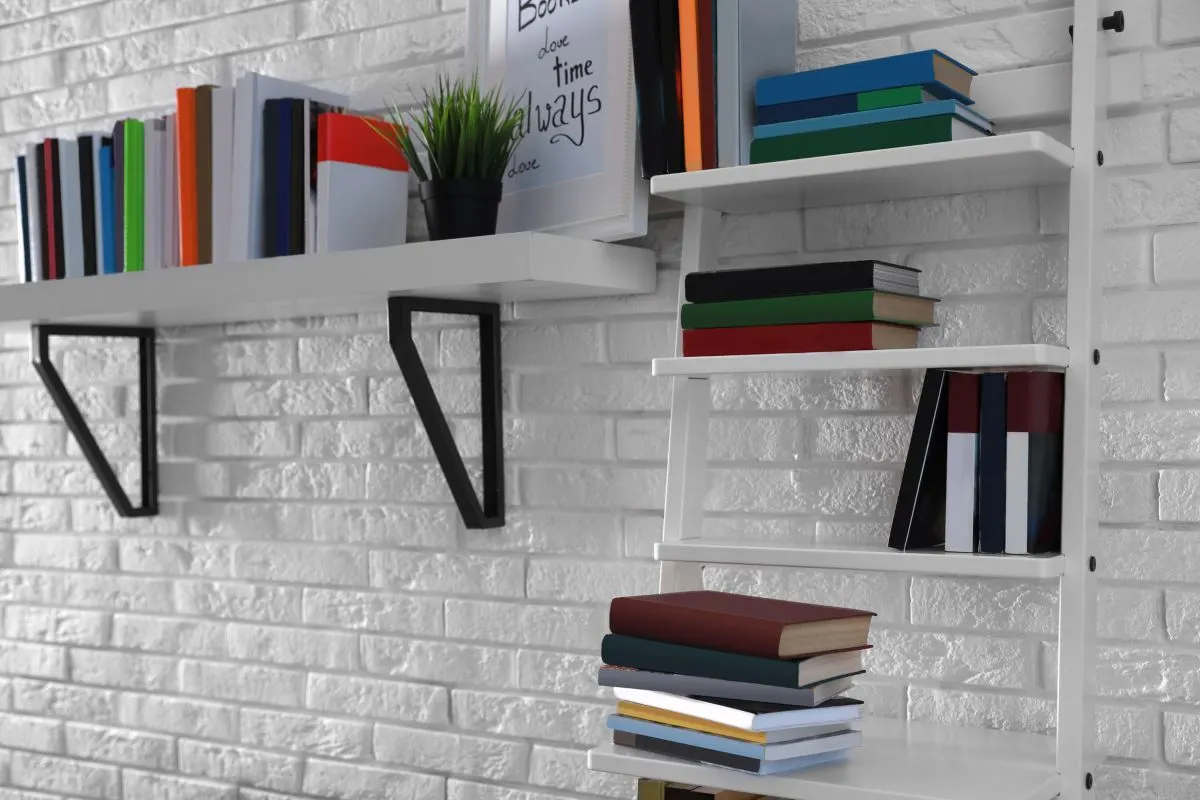 Floating bookshelves are effortless to install, and they look great. If you have a blank wall and tons of books lying across the floor, invest in a floating shelf for your dorm room today.
Get the color that either matches your Dorm or goes completely against it to give you an accent piece for your room.
6. Artwork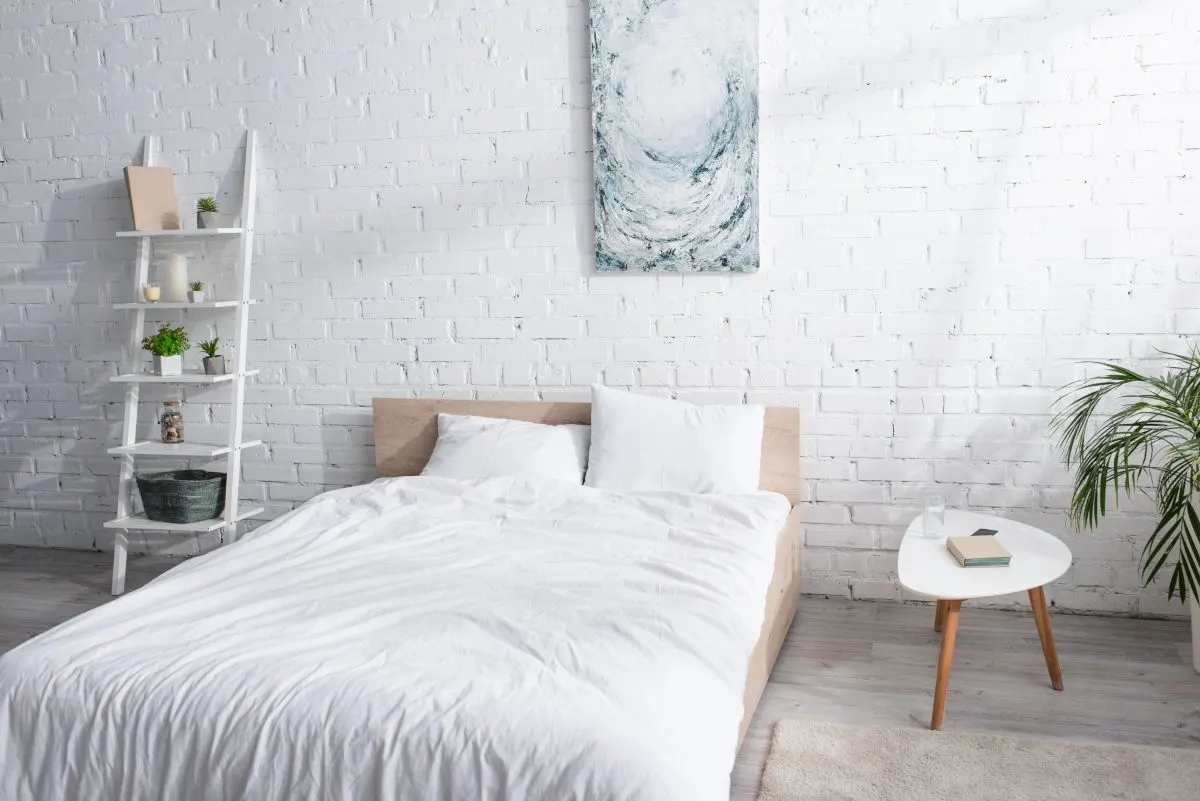 Just like posters, the artwork is also a great way to add color to your dorm room. Since most dorm rooms are small, you might just get one wall to show off your art, so choose wisely.
If you paint yourself, you should hang up your own painting and use that as an icebreaker while making new friends.
7. Plant Wall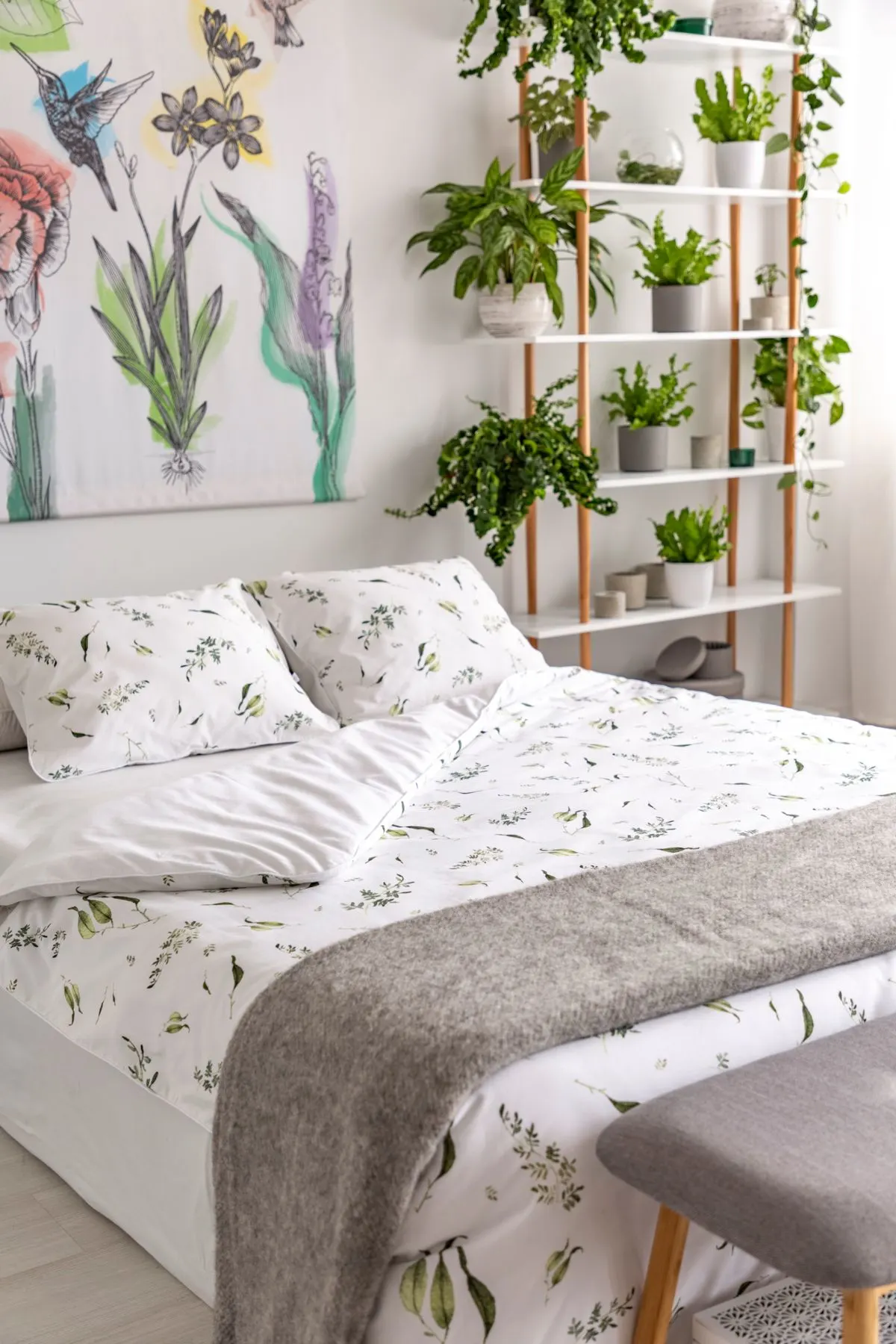 Adding greens is a fresh move, pun intended. Green plants on your walls not only purify your dorm room's air but also add a much-needed dash of color.
However, invest in plants that need little or no maintenance. You should get something like Ponytail Palm, Money Tree, Cacti, and Succulents.
These plants thrive on little water and indoor light. They are also very hard to kill, so even if you don't have a green thumb, chances are you will do okay with these plants.
8. Dreamcatchers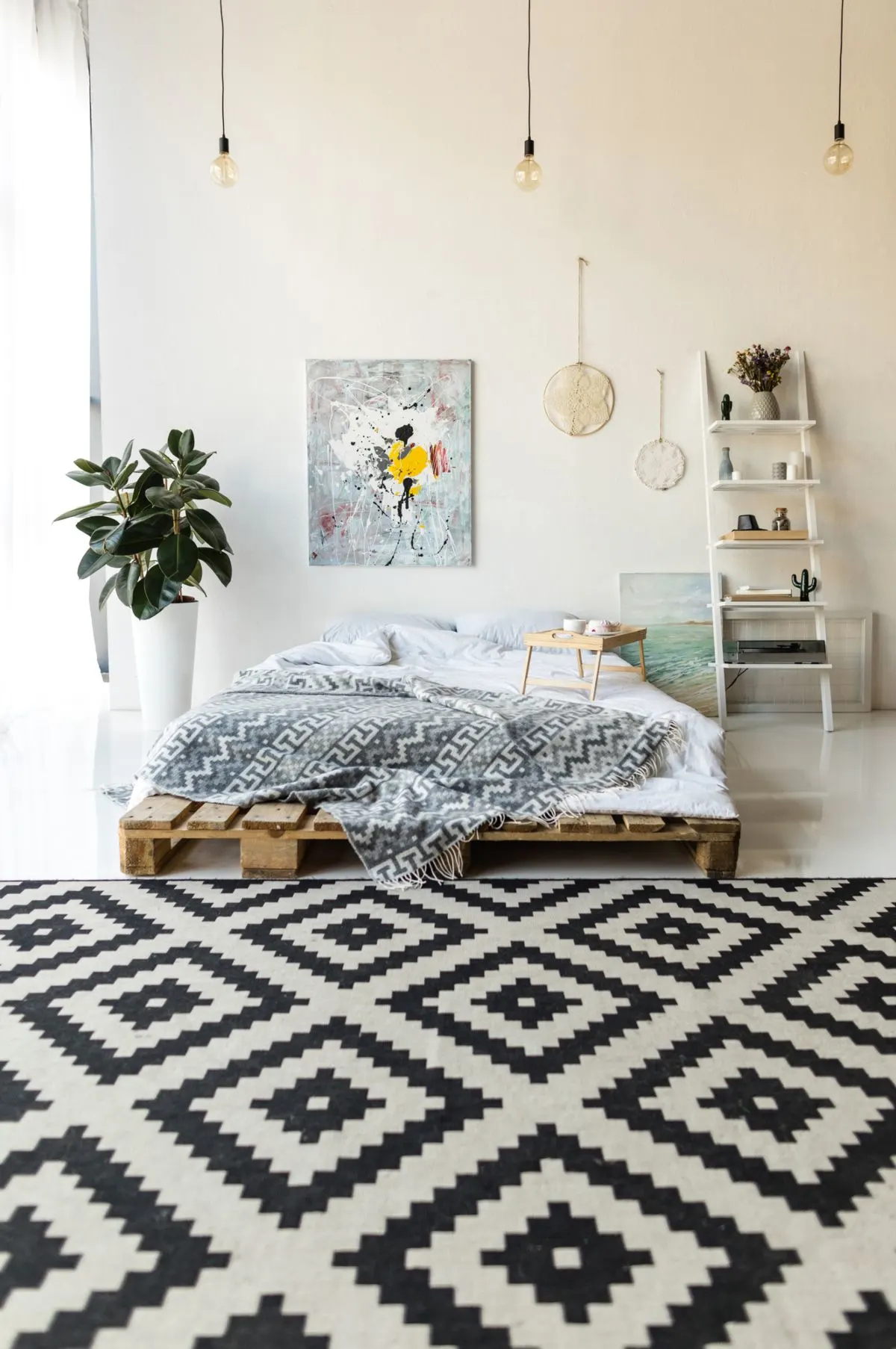 Dreamcatchers are great for decorating a dorm room. Mainly because they are easy to hang, you can use a strong adhesive to hang your dreamcatcher.
Apart from being easy to hang, dreamcatchers are delicate, and they add a fairytale charm to the room. Moreover, dreamcatchers are very popular with the Native Americans. They are hungover beds for protection.
9. Motivational Wall Art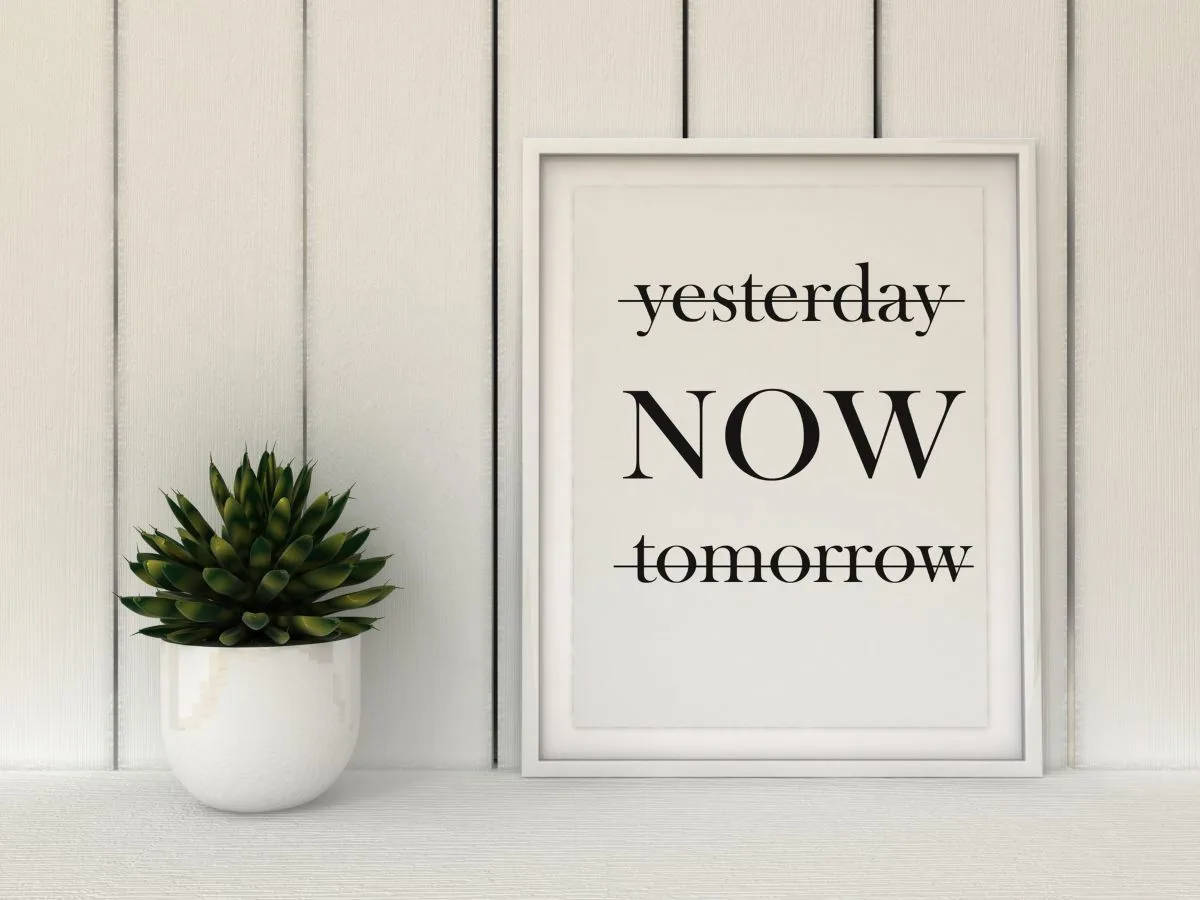 Imagine waking up to an ego-boosting message every day? This dream can come true if you choose to put motivational art on your dorm walls.
Motivational quotes are the ideal wall hangings for a dorm room as they keep you focused on your path and help you regroup your thoughts.
Check out more girl bedroom décor ideas here.
10. Hanging Notes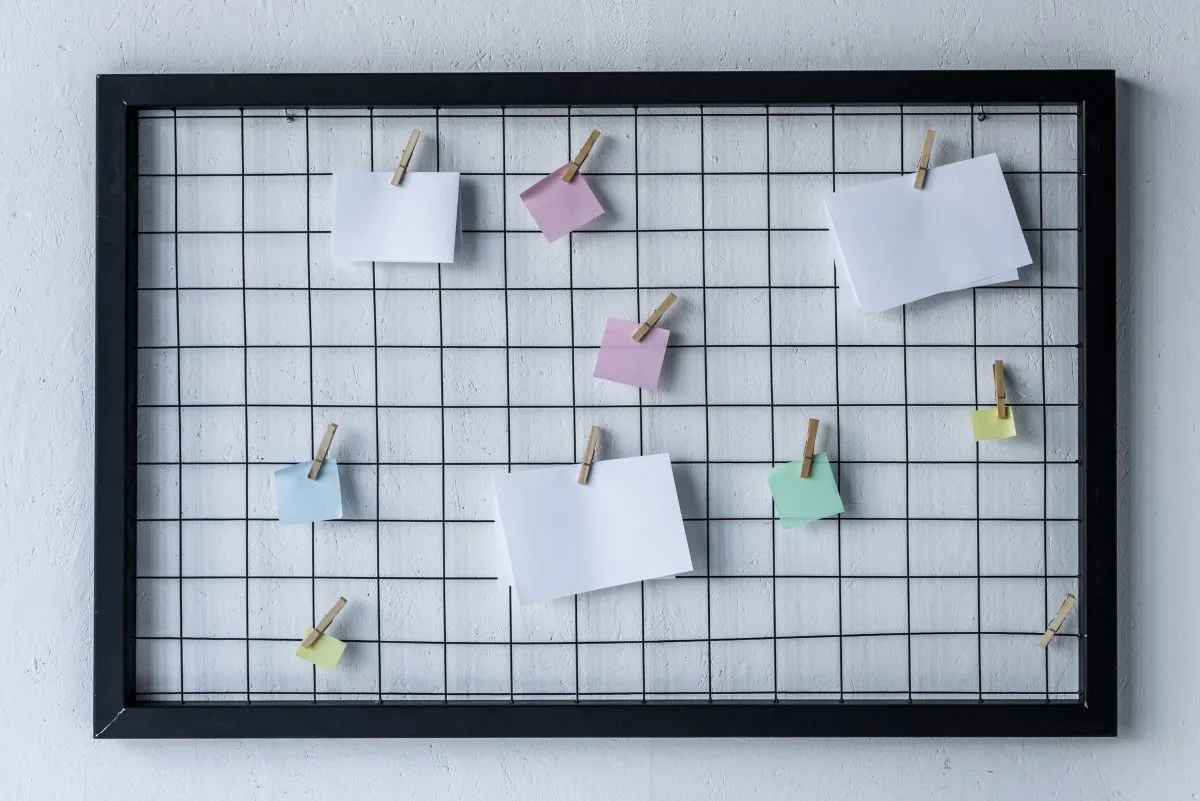 Hanging a bulletin board is yet another brilliant idea for a dorm room. You can hang or stick your notes on your bulletin board.
Hanging notes with the help of pegs helps you remember the important stuff, but colorful notes on a black or green bulletin board look artistic.
11. Wall Tapestry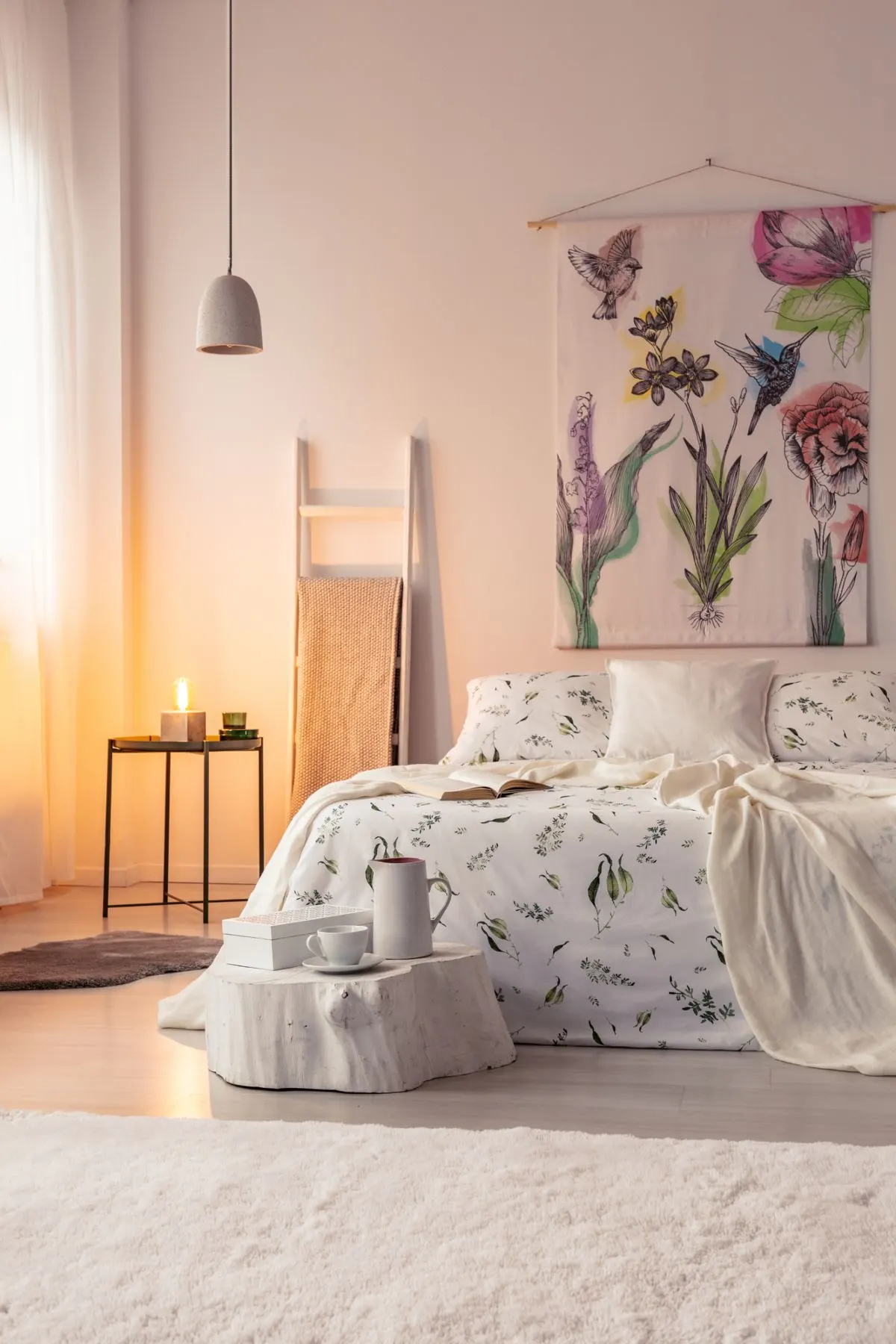 For the traditionalist at heart, we present the Wall Tapestry idea. These beautiful textile art masterpieces are ideal for adding a traditional touch to your dorm room.
You can get any kind to suit your personality, the moon phases, sun, trees, and animals are the favorite designs for wall tapestries.
12. Instant Photos on Wall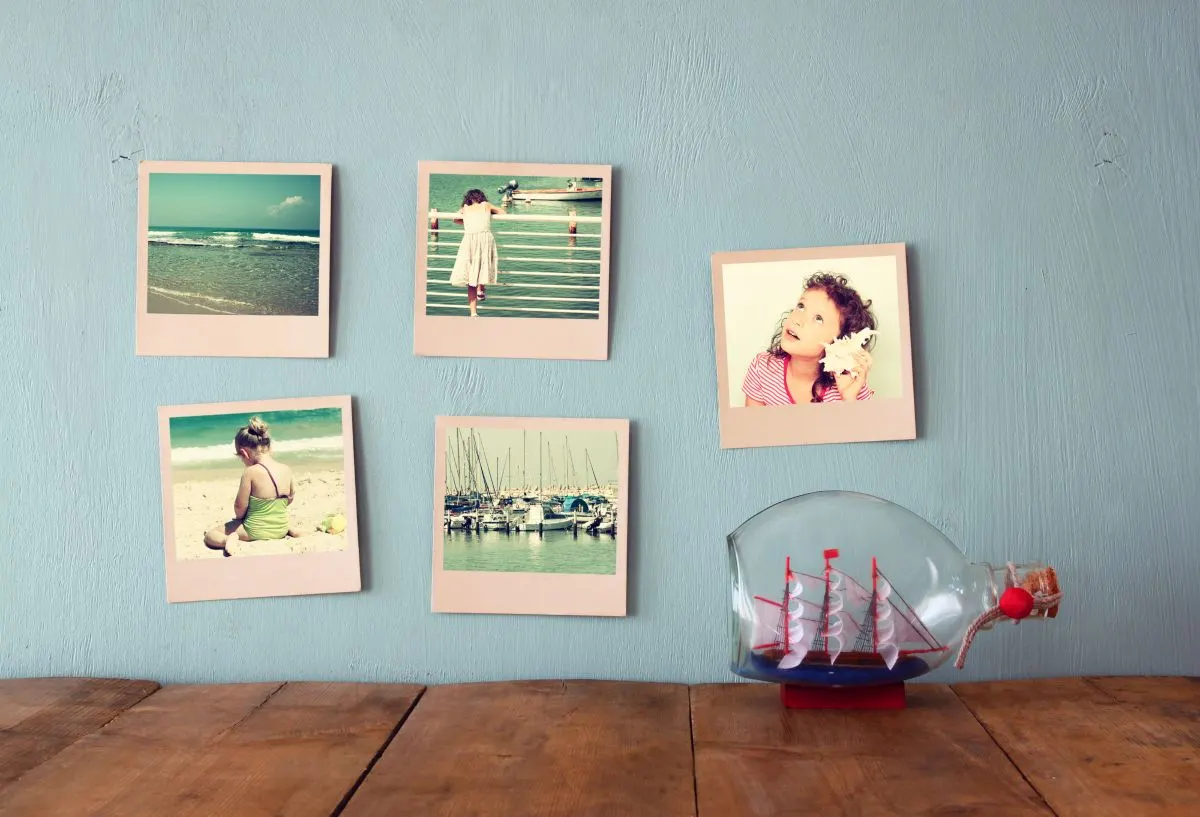 If you are an active photographer and photograph your subjects daily, you don't need anything else for your walls. Just keep adding your own pictures to your wall and create an instant photo wall.
You can even create a huge collage of your work. This is a super cool idea; if you do monochrome, the pictures will add class. And if you like vibrant photography, the photos will brighten up your dorm room.
13. Hanging Organizer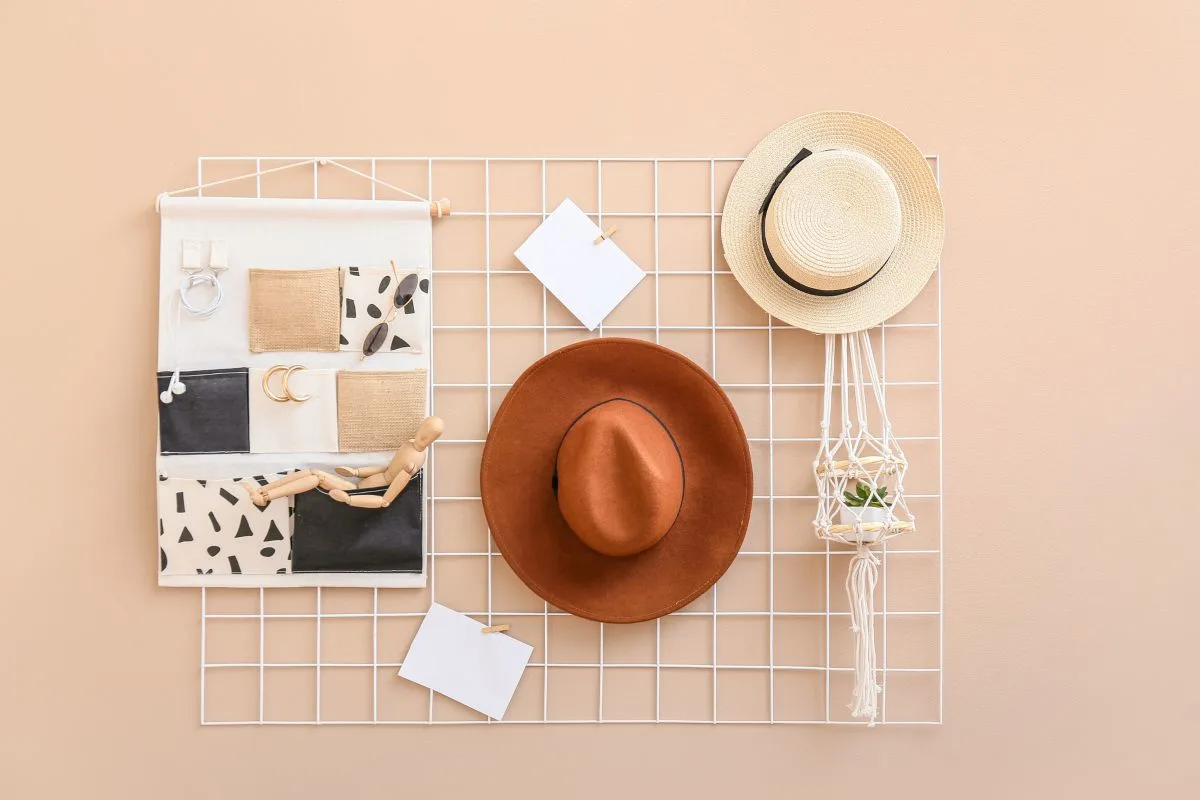 You spend a lifetime in your dorm room. It seems your days and nights see nothing but these plain walls. Why not doll them up to add a bit of freshness to the whole scene?
If you have a small dorm room, which is usual, create some additional space by adding a hanging organizer. Hanging organizers are easily available in the market, or you can make one yourself.
These are ideal for hanging notes, bags, jewelry, and even hats. These keep your stuff off the floor and on the wall giving the room a tidy look.
14. Mirror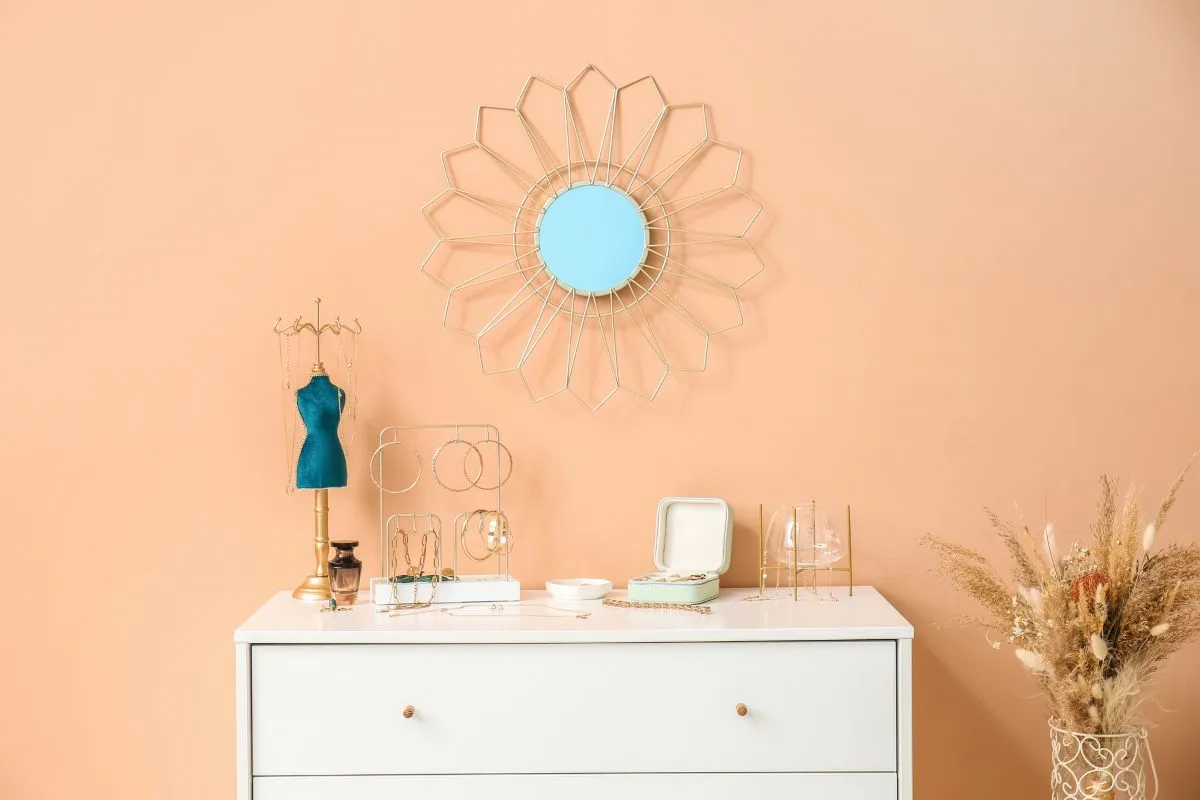 For small dorm rooms, mirrors are highly recommended. Did you know a mirror on the right wall against a window can give the illusion of added space?
Mirrors make small rooms appear bigger. Not only that, but mirrors are also pretty practical to have in a dorm room.
15. Macrame Wall Hanging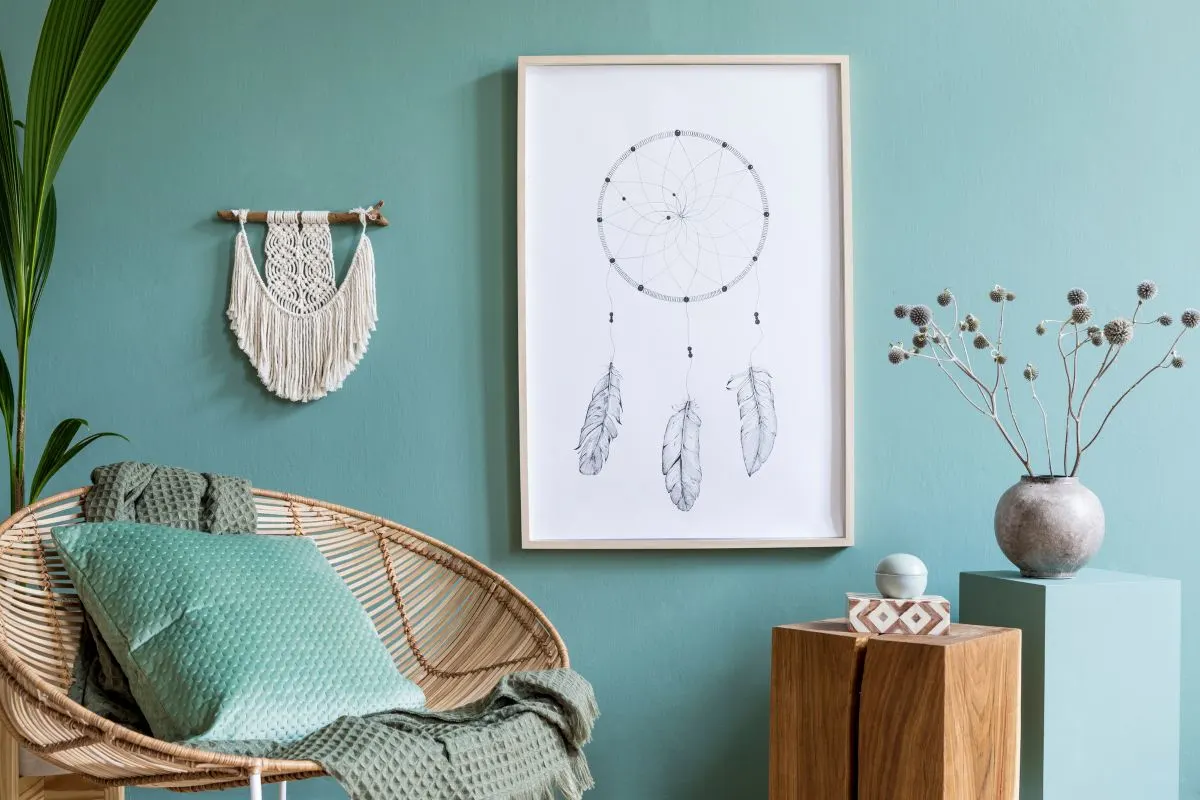 The Scandinavian-style decor is trendy on Pinterest nowadays. If you want to try your hand at it, the easiest way is to add a beautiful Macrame Wall Hanging on your dorm walls.
Choose to go with easy patterns incorporated with beads with earthy hues. These look great and add a serene charm to any space.
Check out more small bedroom décor projects.
16. Corkboard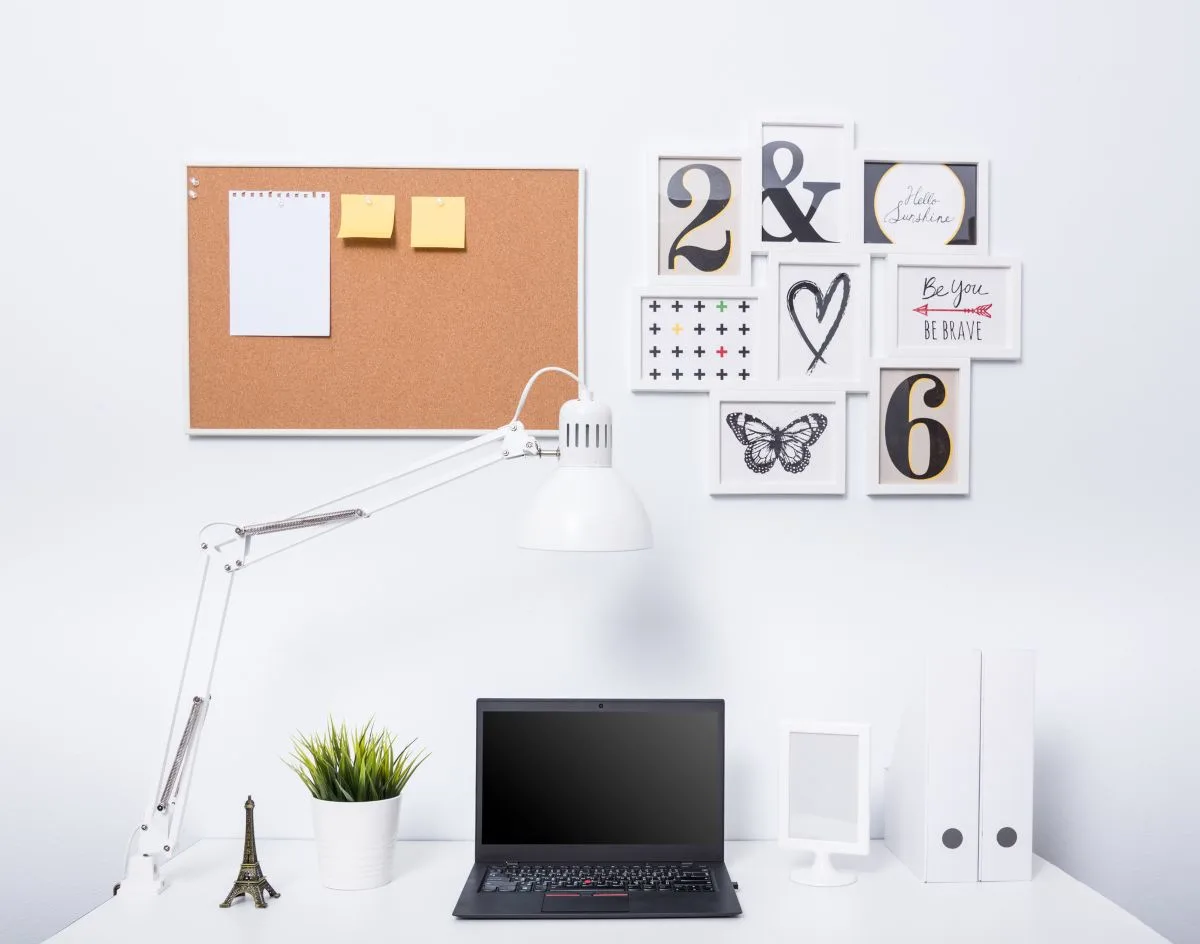 If you have a shared dorm room, our guess is you have minimal space for your stuff. In such cases, using walls to organize is a great idea.
A Corkboard hanging will help you organize your notes and keep them in one place. You can study the pieces and add more as per your convenience. You can also add colorful sticky notes to your chalkboard.
17. Hanging Flowers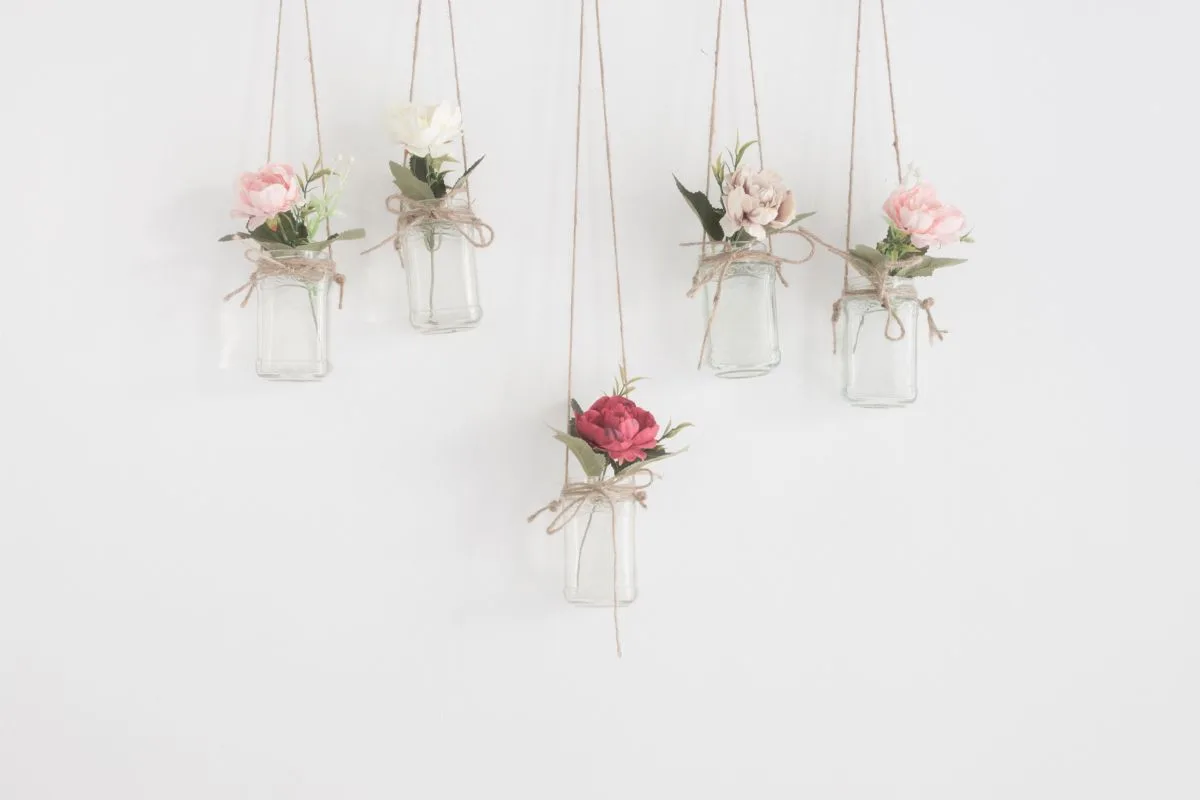 transforming a dorm room on a budget is easy if you have a knack for creativity. Learn some fancy knots and hang a couple of glass jars on the wall.
Add flowers or money plants to these jars and watch how these simple plants change the aura of your room. They add color and freshness to any room in an instant.
18. Grid Moodboard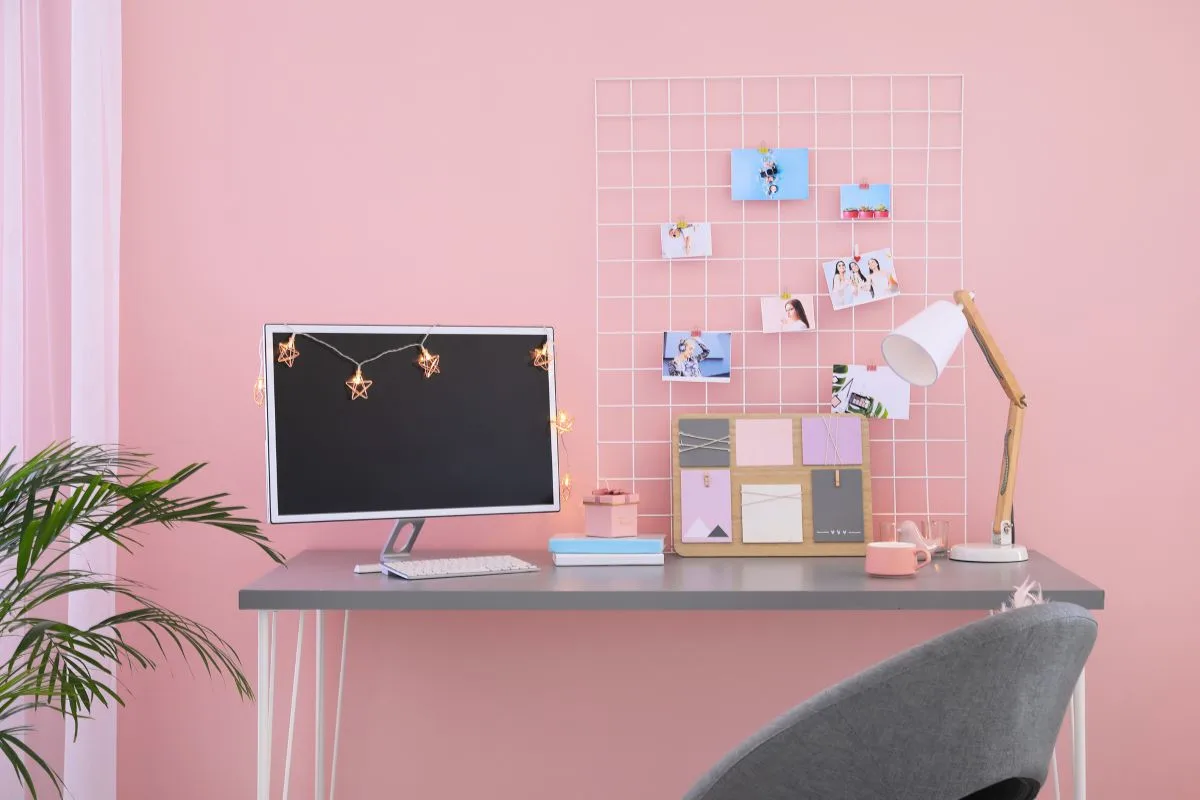 A wire grid is another way to sort your notes and add extra space to organize. A grid mood board can hold your small notes, jewelry, and photos.
The Grid Moodboard also adds a professional look to any working space.
19. Tassel Garland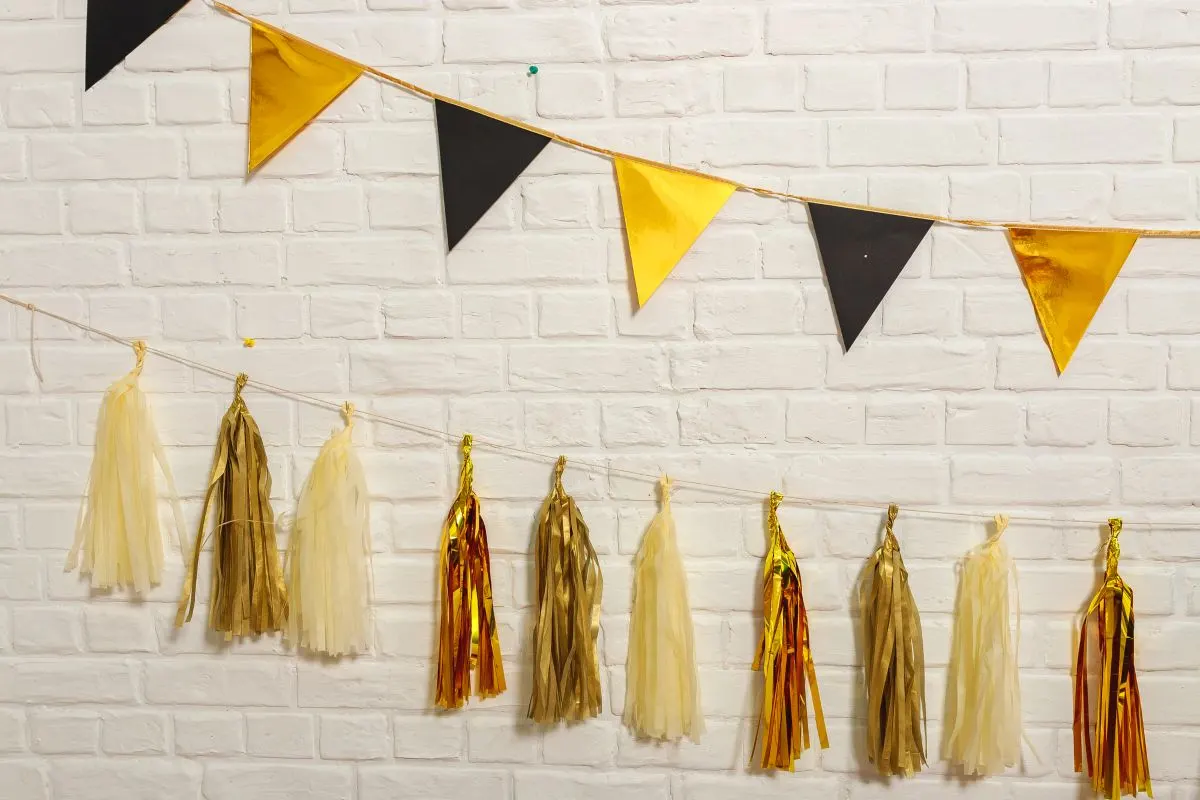 Garlands add color and brightness to shabby and plain walls. The best part is they cost very less to make, and you can make them yourself as well.
Buy a bag of tassels, string them on a thread or ribbon with either a needle or glue and tie them on your wall. So easy, yet so beautiful.
20. Wallpaper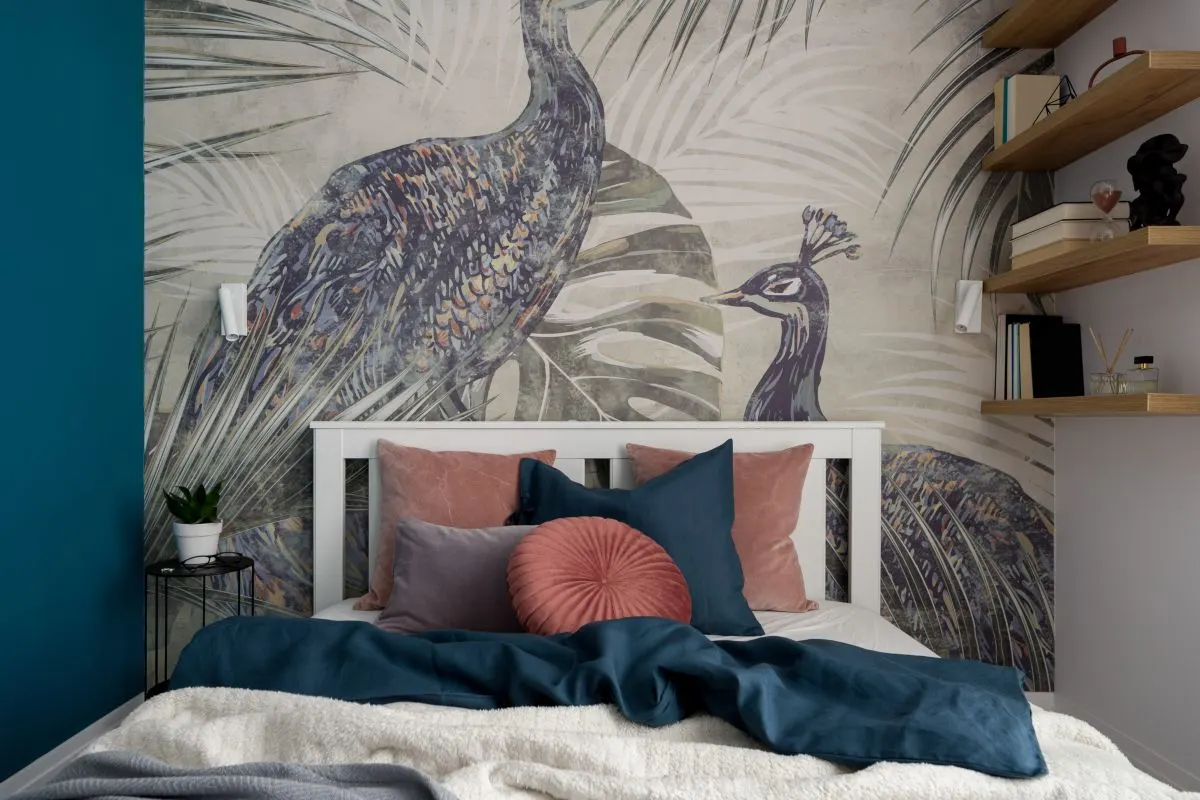 Temporary wallpapers are great for transforming dorm rooms. They are easy to apply and peel off. You may spend a small amount in your dorm room, but you still need something pleasant to come home when you aren't studying.
21. Neon Wall Sign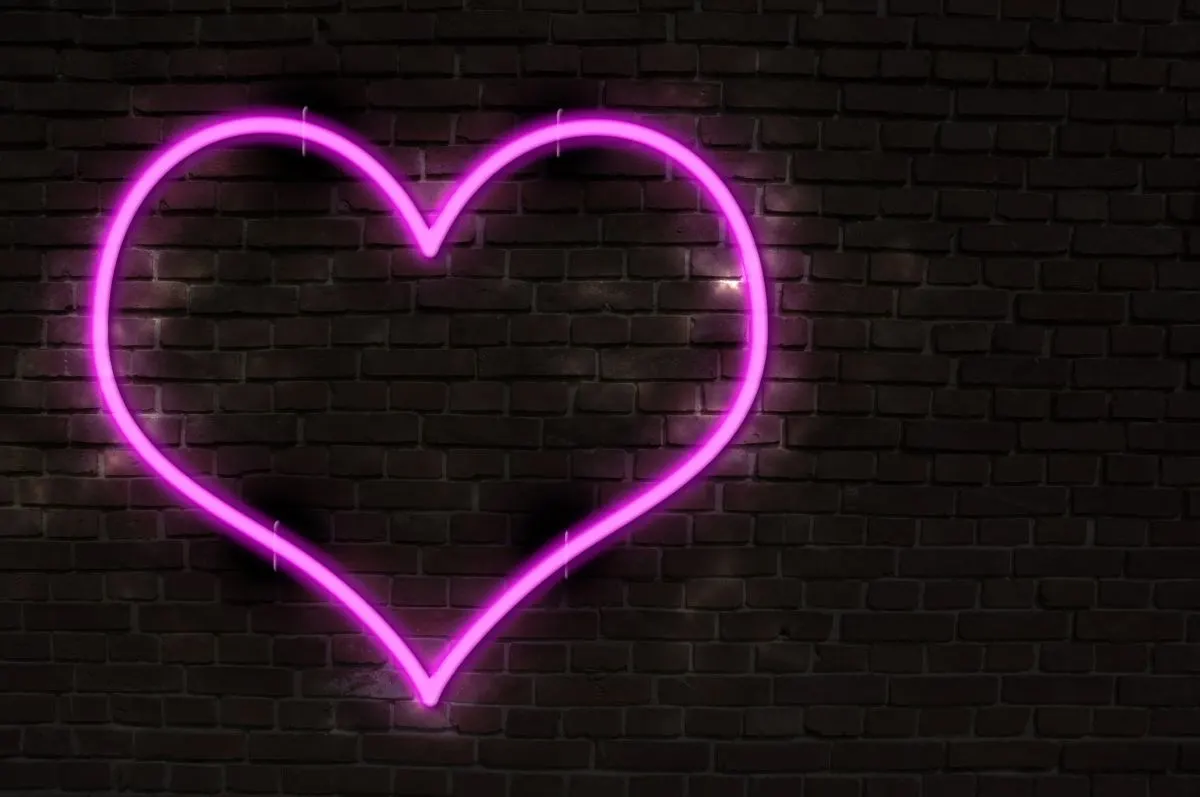 A neon wall sign is a great investment because it's not a permanent fixture. You can take it with you when you are done with your college and move out of your Dorm.
Your neon sign can say your name, a catchphrase, or even an image you like. Most people prefer hashtags like #YOLO, #LOVELIFE, etc.
22. Boho Wall Decor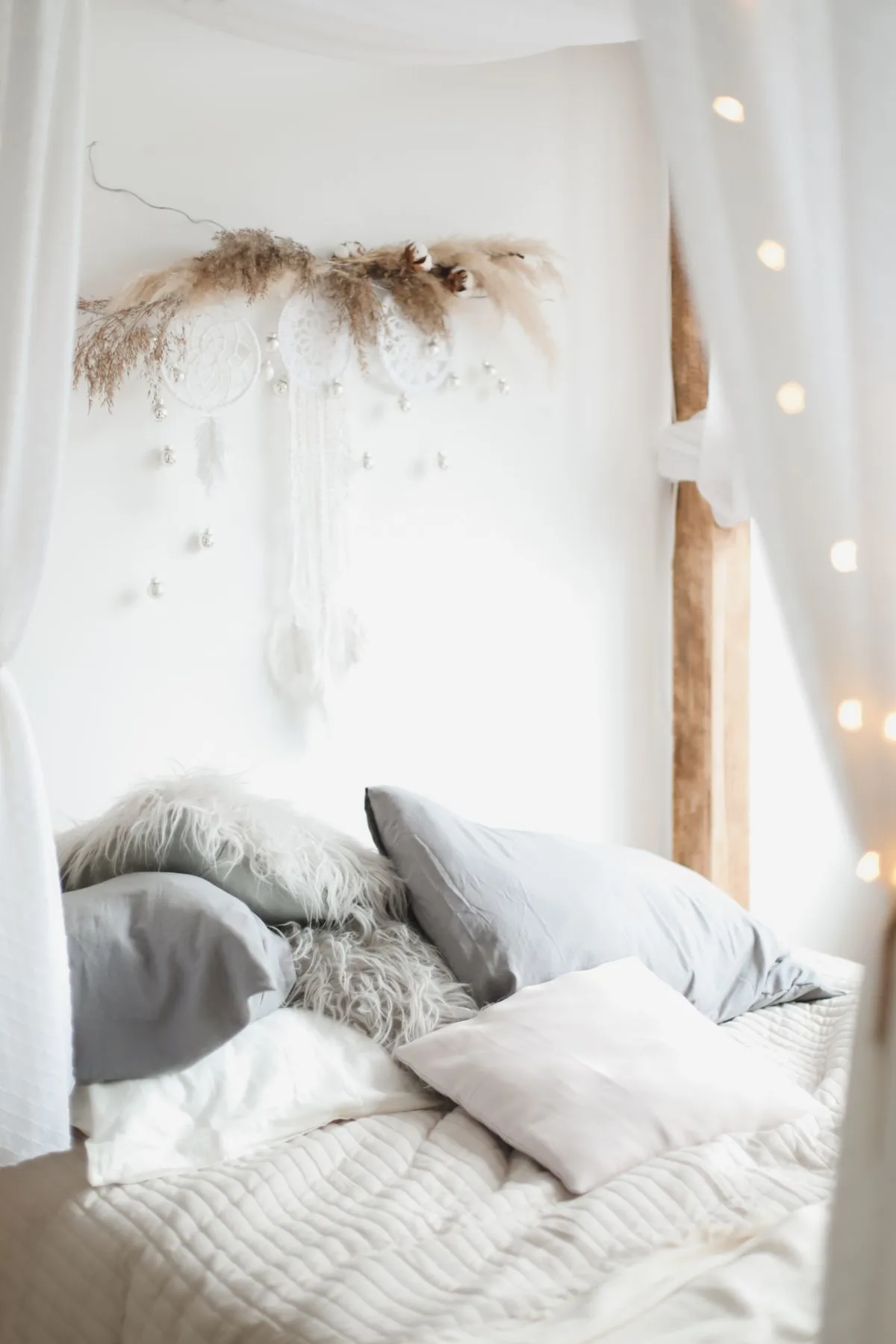 Boho aesthetics and wall decor are used to add a personal touch to any space. You can choose anything to add a personal touch to your surroundings and call it Boho.
For example, an elegant mirror with gold stars and moons hanging from it, a leaves designed macrame, or hanging pots and plants in Earthy or light-colored hues.
23. Hanging Lights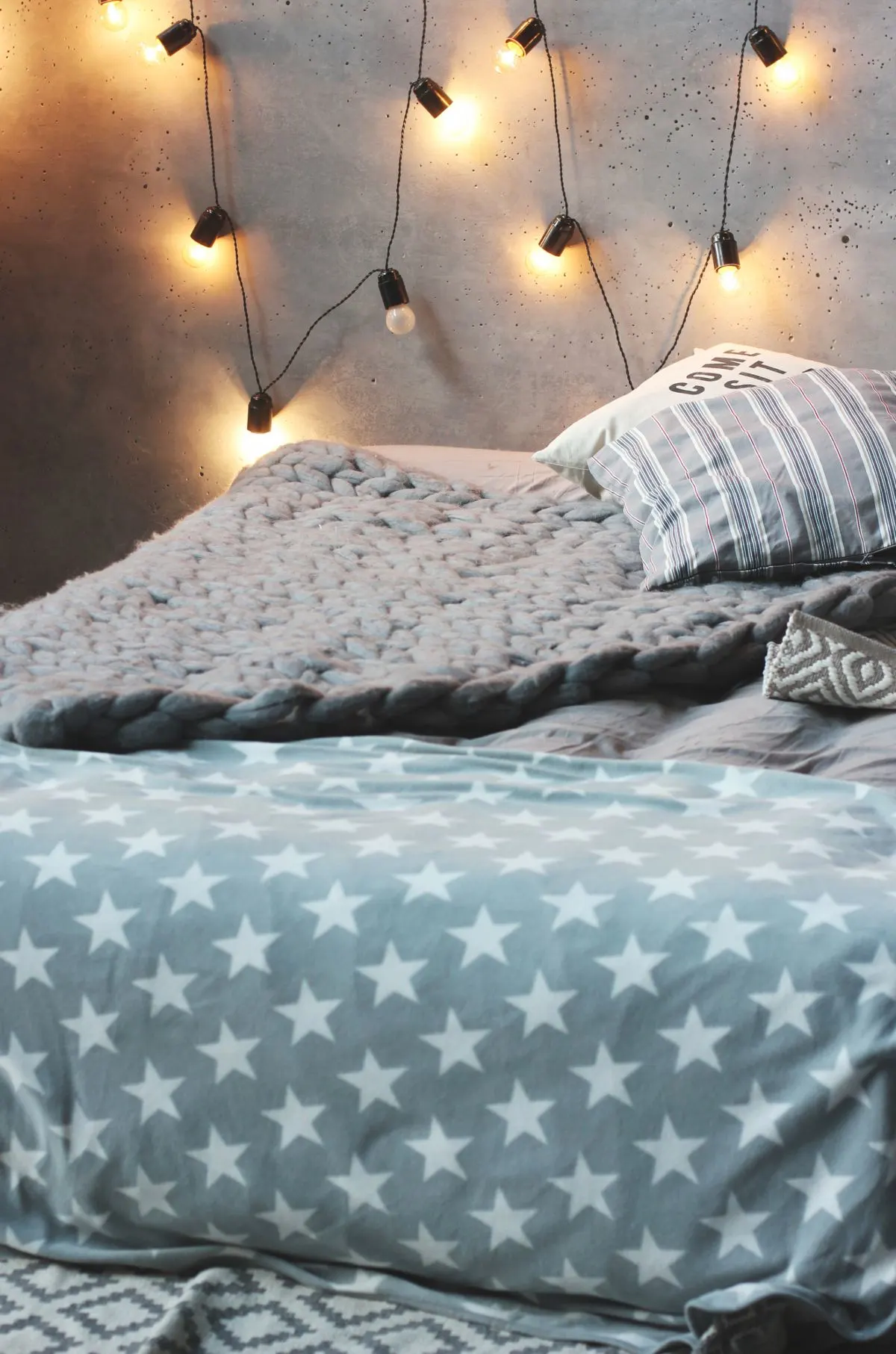 Some people find it hard to sleep in total darkness. For those, we suggest hanging lights or fairy lights. These are easy to hang on the wall, and they add a dim halo of light to the room.
The soft glow of hanging lights not only makes your dorm room look cozy but may also help you sleep better.
24. Bed Canopy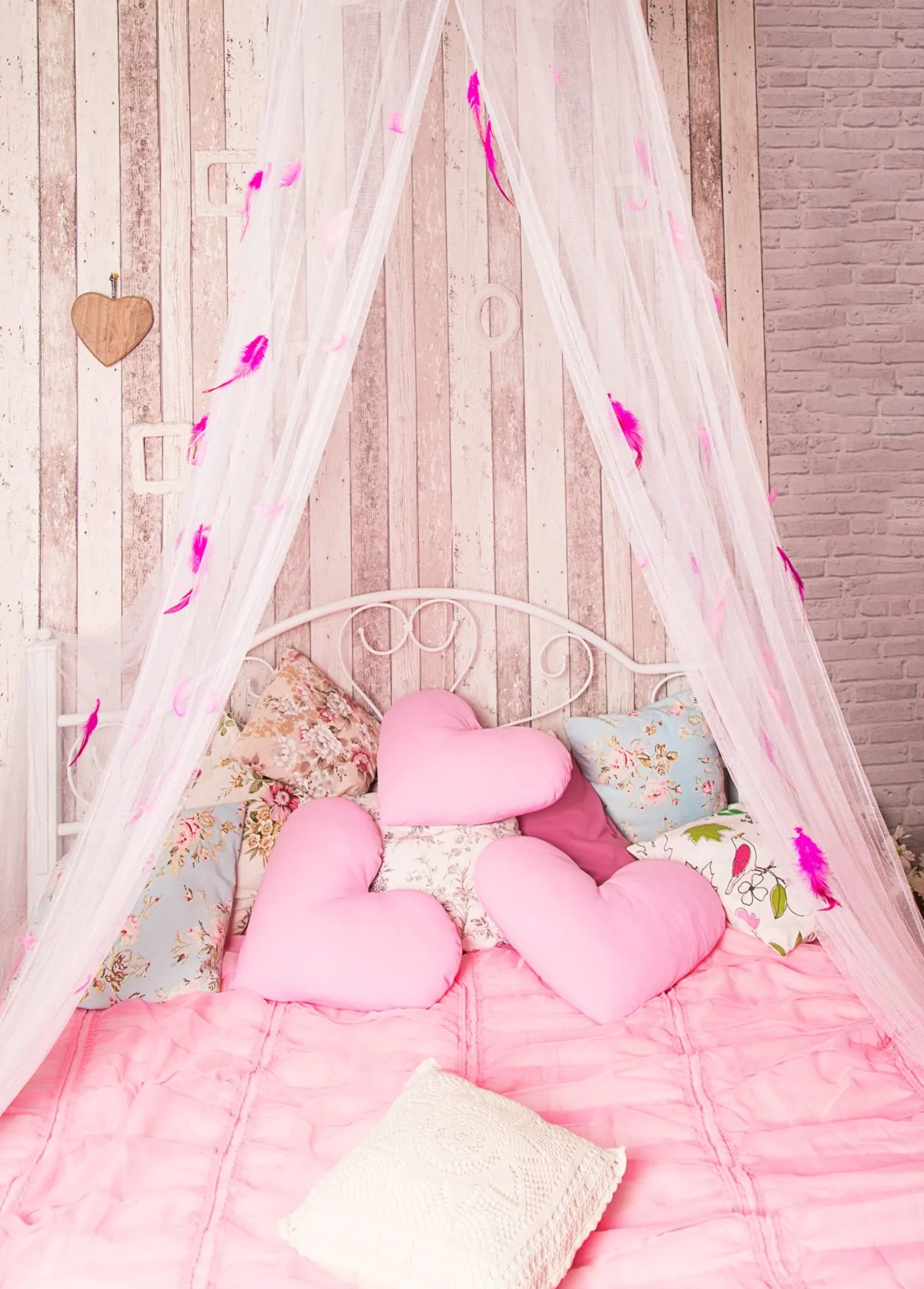 A bed canopy may sound girly and cliche, but it is also adorable and affordable. If you want to add an elegant fairytale charm to your dorm room, a canopy is the best idea for you.
Moreover, a bed canopy is easy to install, and it's temporary, so if you get bored, you can always remove it and add something else in its place.
25. Hat Rack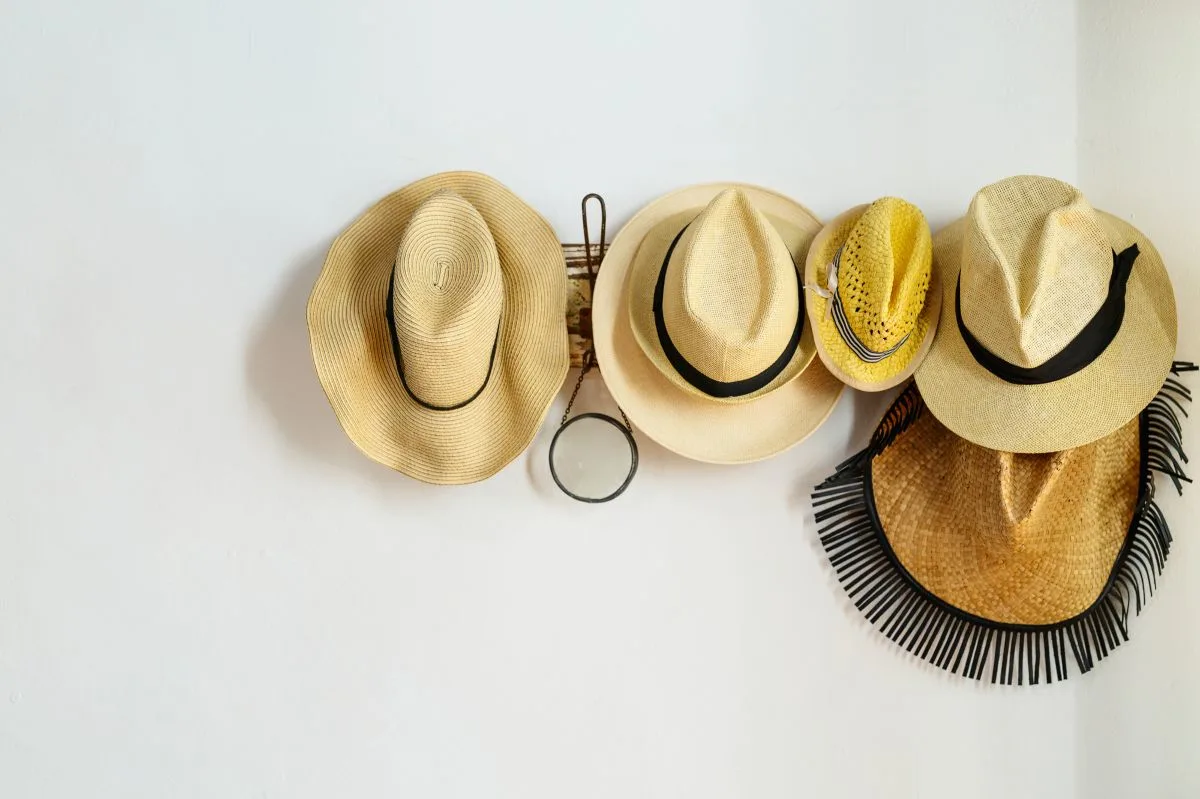 Dorm room decor doesn't mean wall art and hangings only. You can use more practical things like racks and rods to make your dorm room look cool and organized.
A hat rack is one of those cool things to have in your dorm room to make it look like a room out of a cowboy movie. Get a couple of cowboy hats to finish off the look.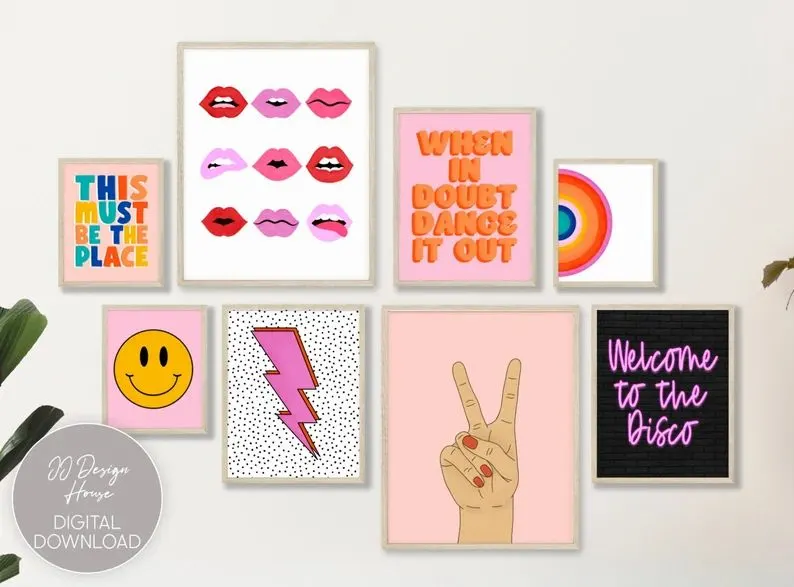 Source: Etsy
Retro wall art can never go out of fashion. Adding posters of retro wall art to your room walls will make you an instant hit and deem you a cool kid among your peers.
27. Wall Clock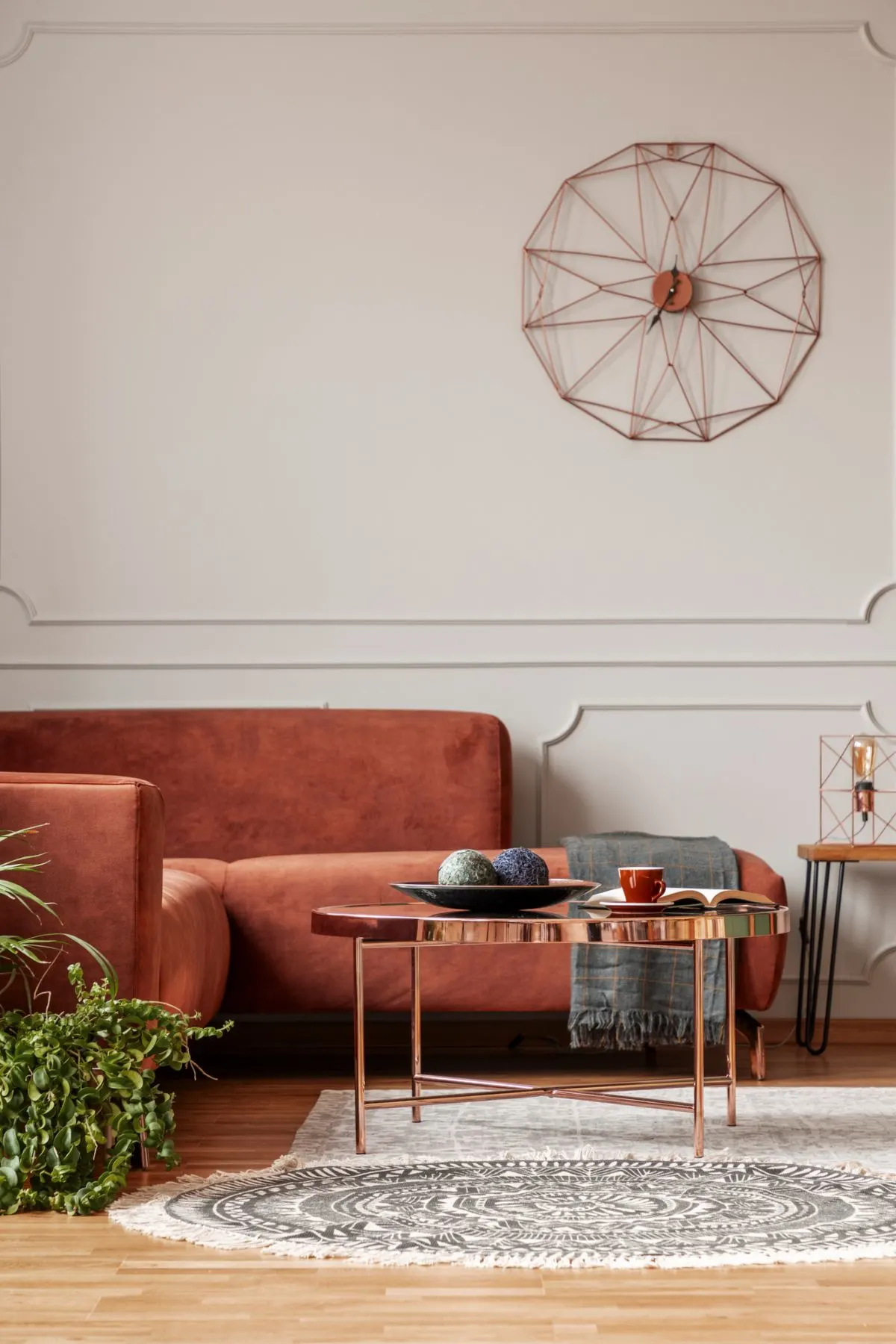 Practical and classy, a wall clock is the easiest way to decorate your Dorm. Pick any size and style you want to show off your personality. A wall clock is a must for any room, especially if it's a room you are going to spend most of your college year.
Transform your dull dorm room into a work of art with the above-mentioned ideas and woo your friends with your creativity.