As winter draws closer, the options available for our little ones become more restrained. These great ideas for indoor activities for toddlers are a great way for young kids to expend energy in the cold months.
This season is the time of year to flex those creative muscles and work on those fine motor skills, and yes, it takes some planning, but so does traversing through the snow–and what else is there to do?
There's a little something for everyone to have much fun here on this list of indoor toddler activities – the low-key crafters, budget, and beyond!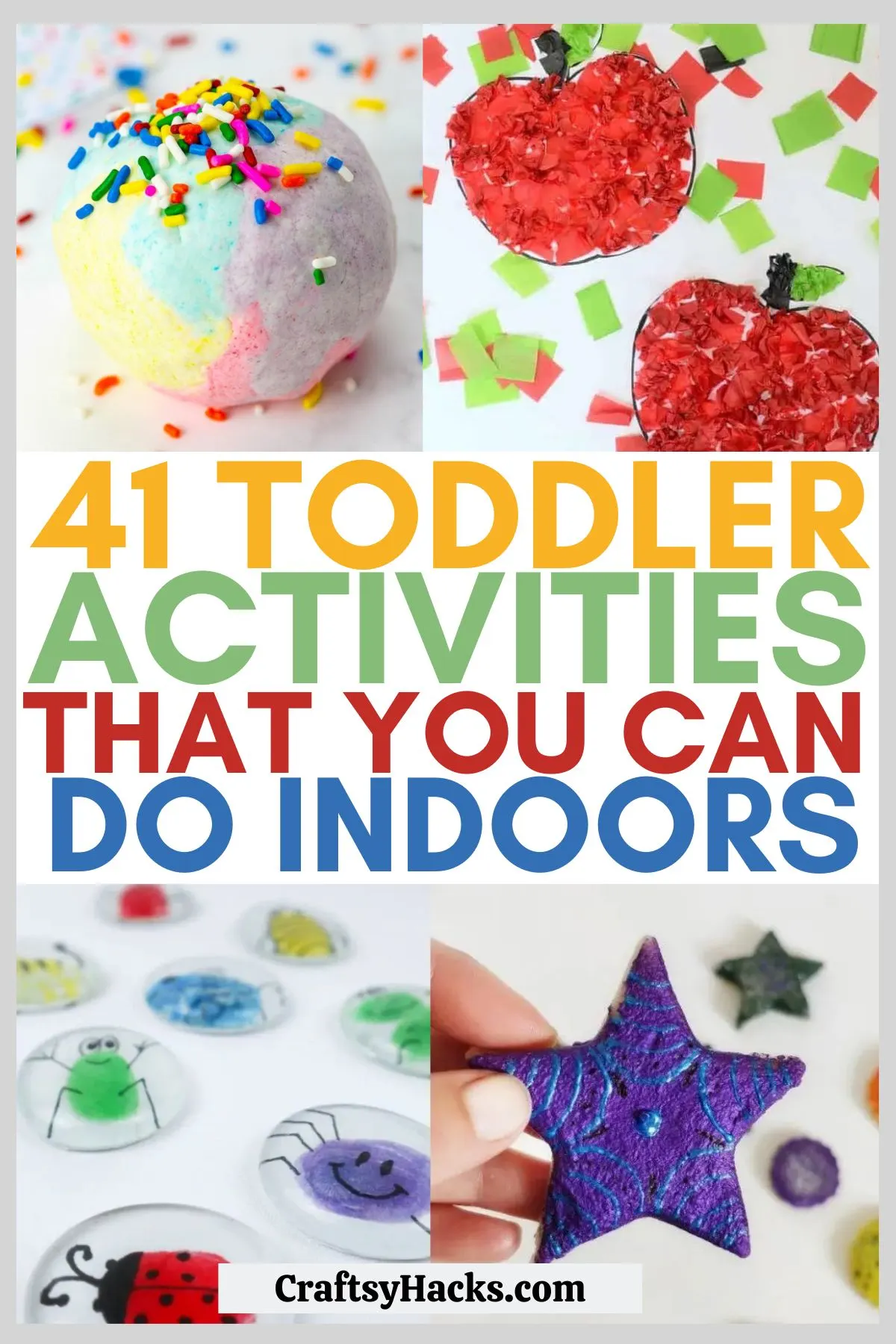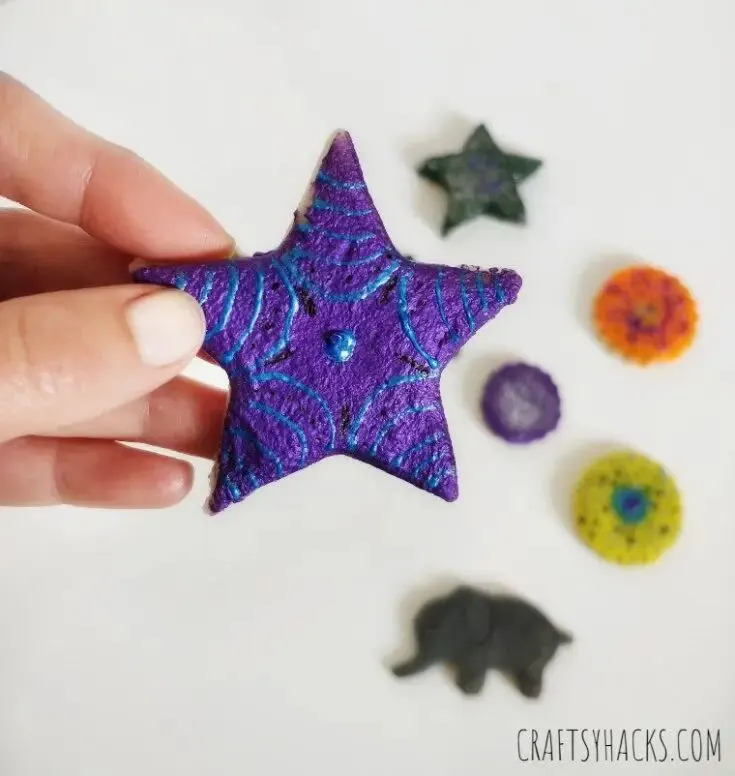 Source: craftsyhacks.com
Salt dough may sound weird to some of you, but it's a cool and safe medium to let little ones utilize and create and great if you are looking to have a busy toddler!
Classically, many families have used this great activity to create ornaments by adding a piece of string, but anything is possible–hot glue a magnet to it once dry, and you have some new decor for the fridge.
Grab flour, salt, water, a rolling pin, cookie cutters of any shape or size, wax paper, and acrylic paint after they're safe to paint. This pack is a great variety bundle and not too pricy, either.
Check out my post about these ornaments to get the ratios and complete walk-through for this fun activity, but all you need to do is mix the dough, shape the ornaments, bake, and decorate!
Coat them with mod podge once dry for an extra sheen and to prevent chipping. This is also one of the best sensory activities for kids of all ages to enjoy on a rainy day.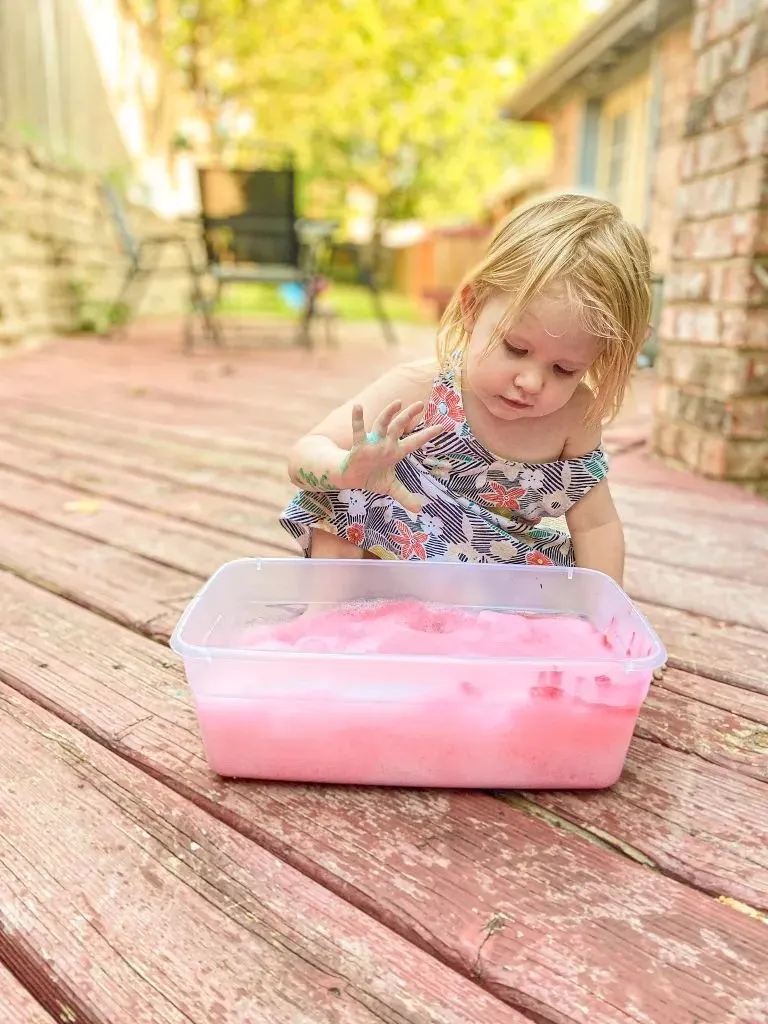 Source: modernhomesteadmama.com
For this sensory bin, you'll need one part soap, two parts water, a safe food dye, and a blender to mix all of it until it's fully foamed–don't be afraid to really go for it.
Feel free to add any appropriate toys to the bin or some fun, shiny ones! Extra fun sensory play activities like this one are great for child development in both younger and older toddlers.
Looking for more ideas like this sensory play idea for development? Check out these development activities!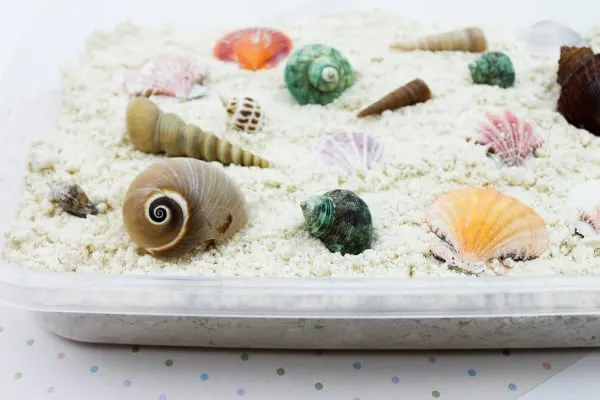 Source: threekidsthreecatsandahusband.com
Moonsand is a clear favorite amongst our little ones, it is one of the most fun indoor activities, but it can get pricey–especially if your toddler likes to have a great time and get messy with it.
Next time you're going to buy, try this recipe out instead: 8 cups flour, 1 cup of baby oil, and if you're feeling festive, a different color food dye.
After making the mix, grab a bin to keep it safe for many future uses and go-to activities. The mixture should get completely mixed together before giving it to children.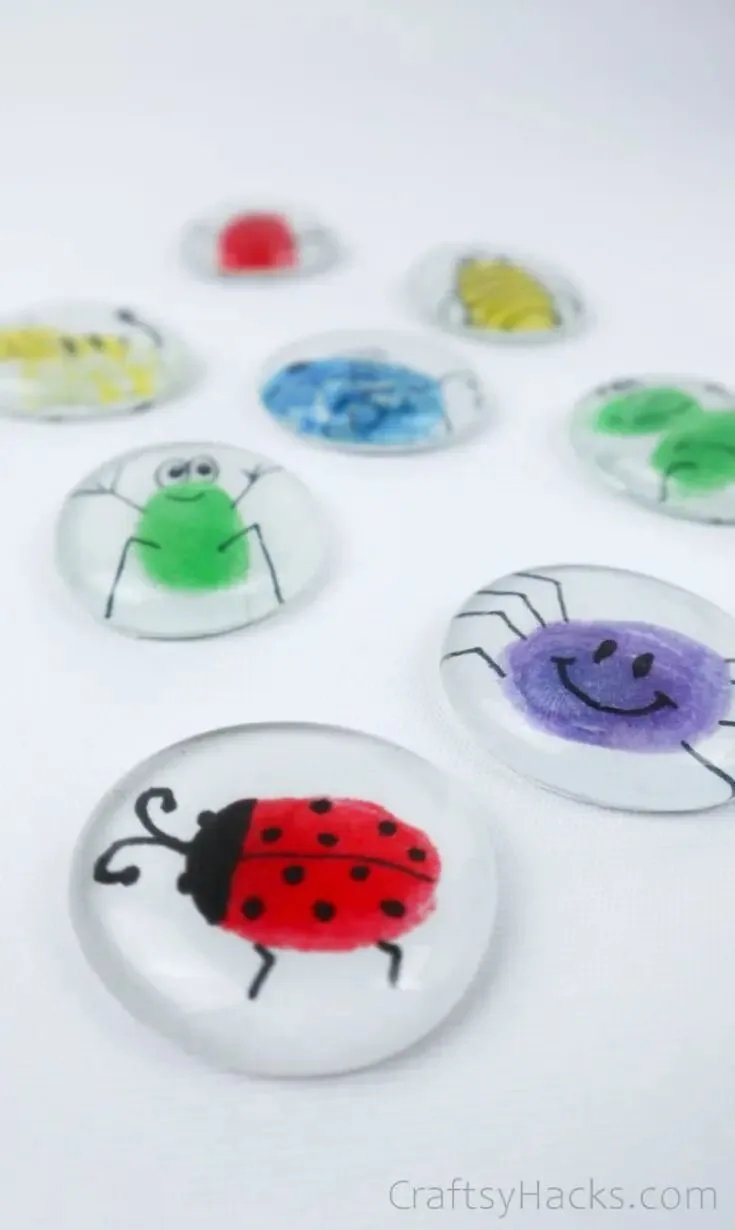 Source: craftsyhacks.com
Try their hand, or rather their fingers, in some fingerprint glass magnets, and check out my post for all the details–here.
Start with them stamping their fingerprints on a blank sheet of cardstock or construction paper and decorate once dry.
Once decorated on the piece of paper, mod podge the flat side of your clear gemstones, center them atop an image, repeat this process until finished, and let dry.
You'll know they'll be ready to handle and hot glue magnets on the back once the glue has gone clear between layers.
Source: mommyevolution.com
If this has missed your regular rotation of activities, try it out soon!
Use pillows, blankets, or cushions or any living room item that's okay to use as building material. A cardboard box can be useful too, and it's hours of fun for little ones and great for gross motor skills.
Set boundaries of what's okay and what's off limits before the build because once they start, it's hard to get through to them.
But, also, set up a movie there and watch something with your kids at the end of the forts life. A word of caution, they may have a little bit too much fun and never want to take their fort down.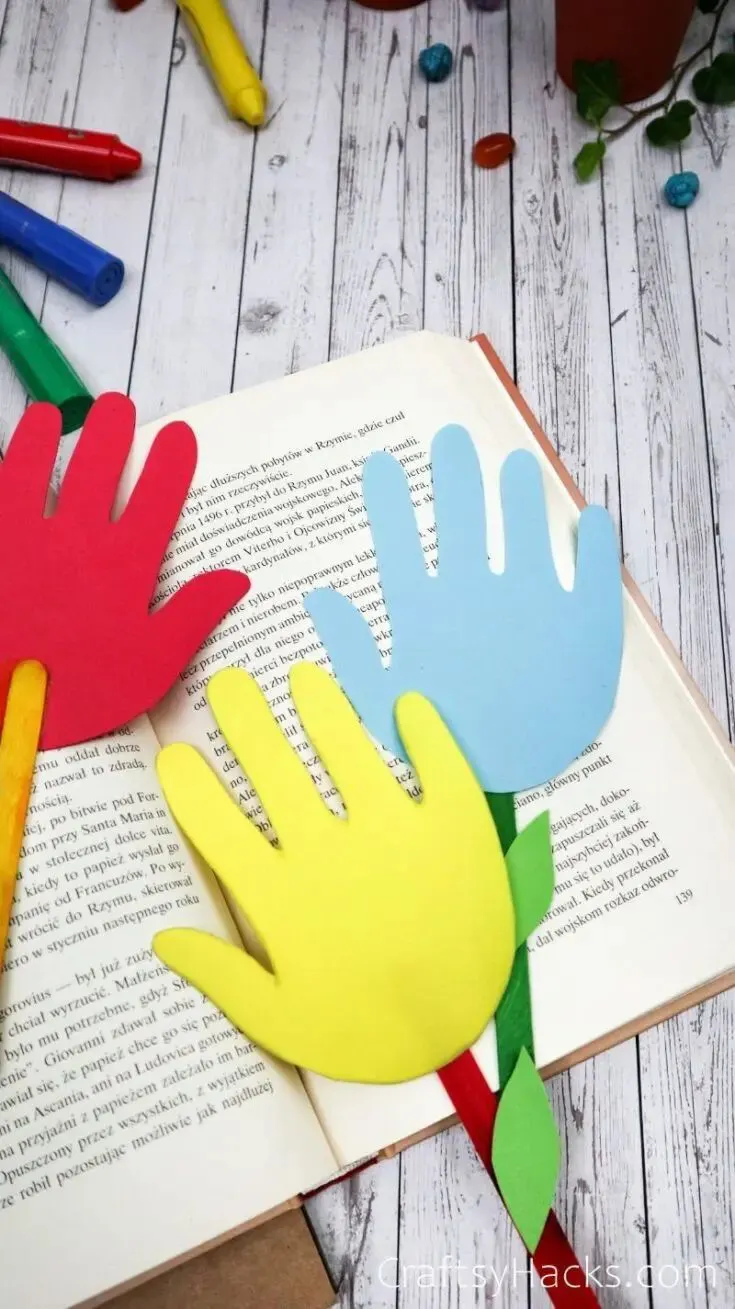 Source: craftsyhacks.com
A good bookmark is like nothing else, in my opinion, but that looks a little different for everyone.
A good bookmark for a toddler looks way different than my preferred one, but anyways, I have a post for one; check it out here!
A hand-traced bookmark is fun and completely customizable–unicorns, dinosaurs, or even turkeys, anyone? There are many different ways for your little artist to make this a fun way!
Give it a little strength, and easier to grab with a popsicle stick for backing.
Have even more fun with these other hands-on activities!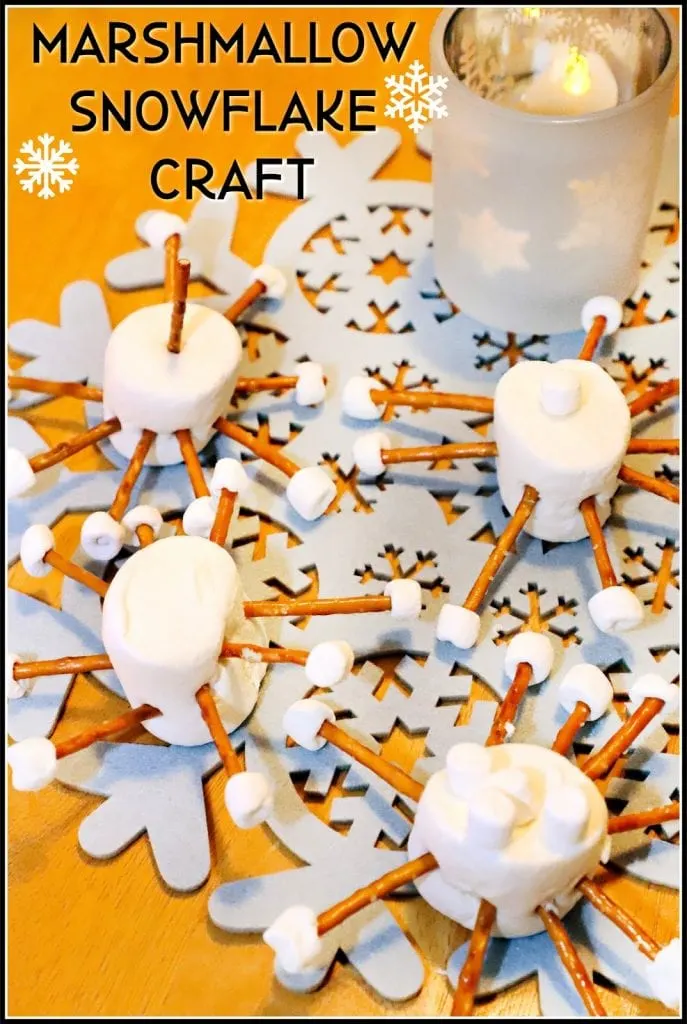 Source: 4theloveoffoodblog.com
If you're looking for a fine motor activity that generally doesn't need much directing, pull out some marshmallows and pretzel sticks!
Model how to make one snowflake and let them try it for themselves; also a pretty fun snack afterward.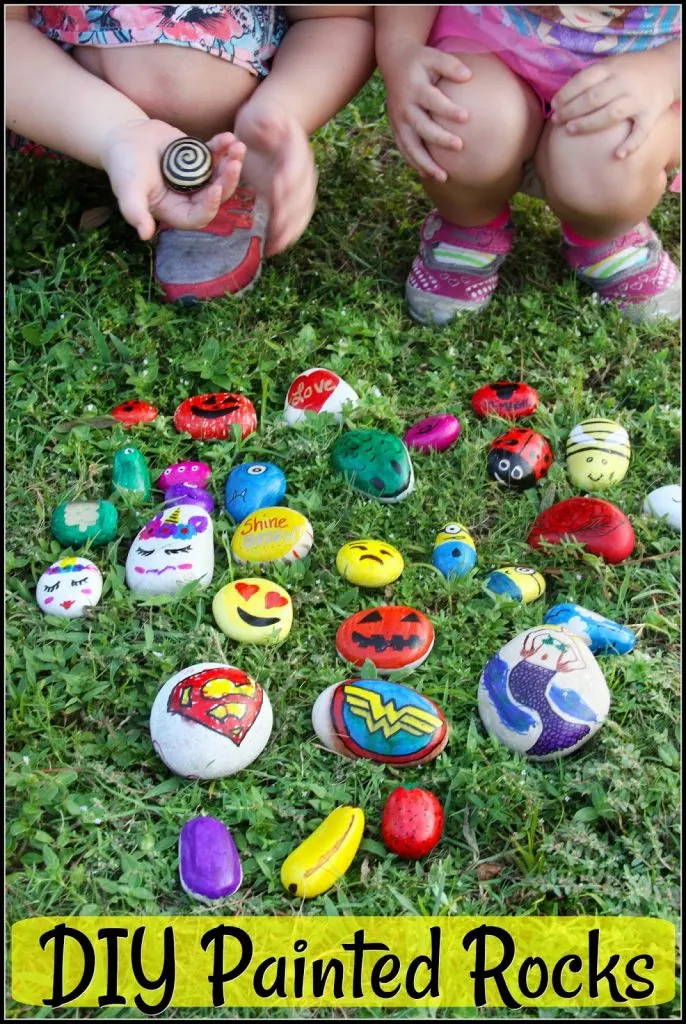 Source: 4theloveoffoodblog.com
100% customizable and fun, but make sure you have some rocks on standby, or if it's warm enough, go on a rock hunt! Paint characters, backgrounds, or just plain designs.
Sometimes we like to go back with permanent markers to add special little touches. Whatever your heart desires, mod podge everything after dries for a little extra shine and longevity.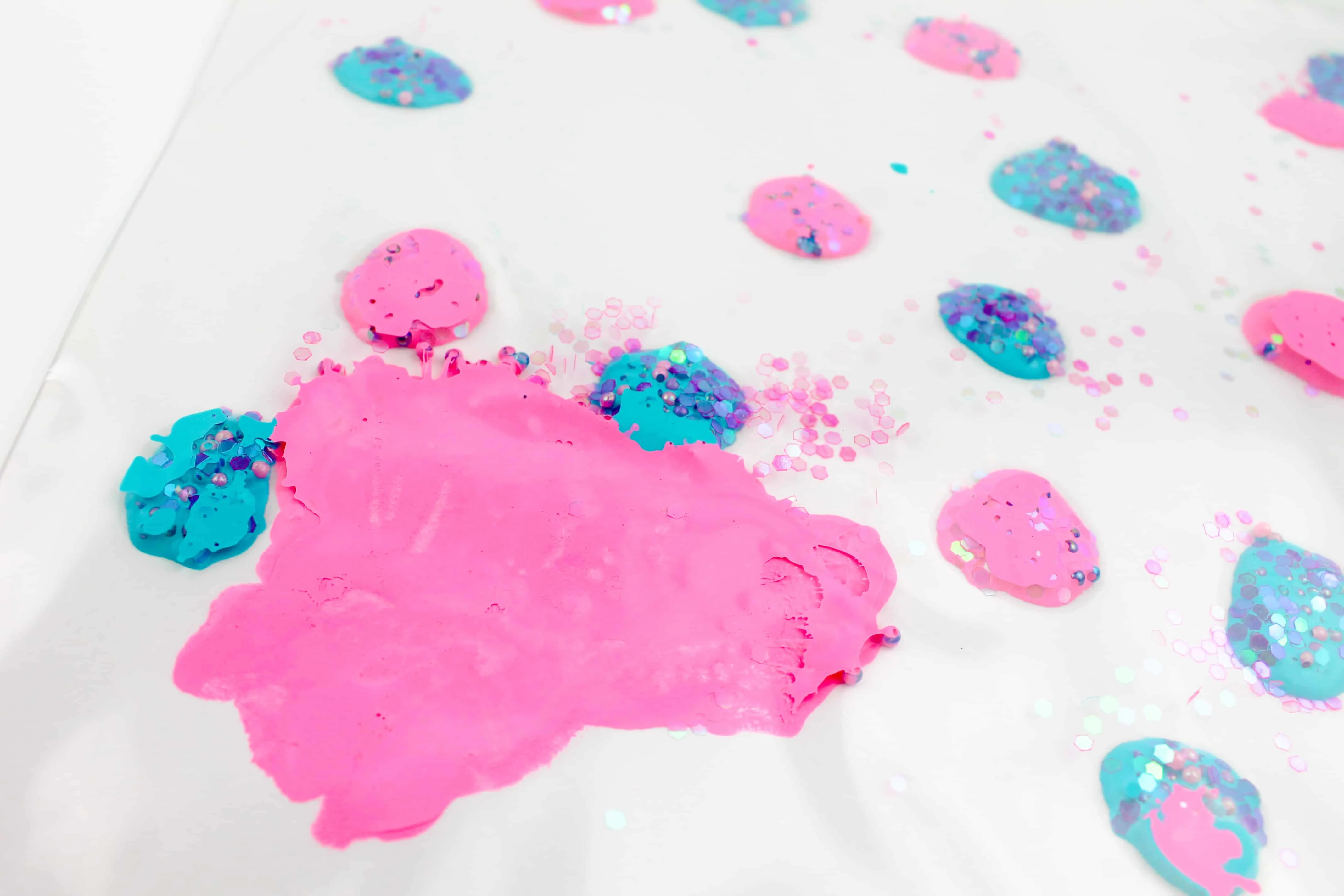 Source: threekidsthreecatsandahusband.com
One of my absolute favorites–all the color and none of the mess! Whatever colors, bead-like items are added to a sheet of paper and then slipped into a ziplock bag–these fit an 8×11 page well.
Tell your kiddo to paint the sheet as much as possible or just enjoy the sensation. Pick colors for the season, their favorites, or any you have on hand.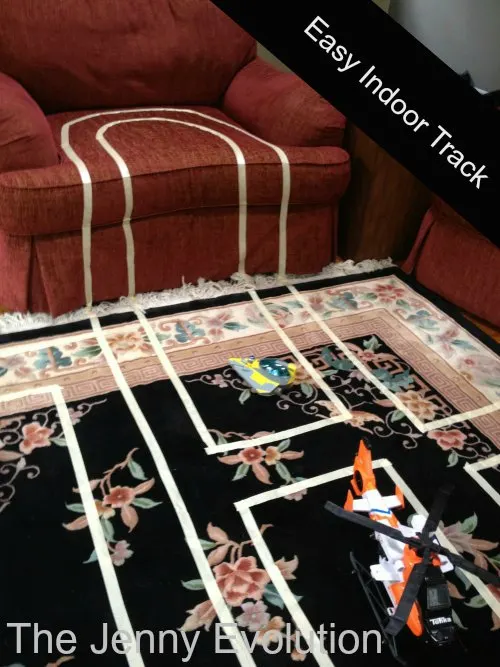 Source: mommyevolution.com
Building your own track sounds a little daunting, but it's such an exciting idea for a child. Pick up some painter's tape or any adhesive that won't damage and start planning the layout together.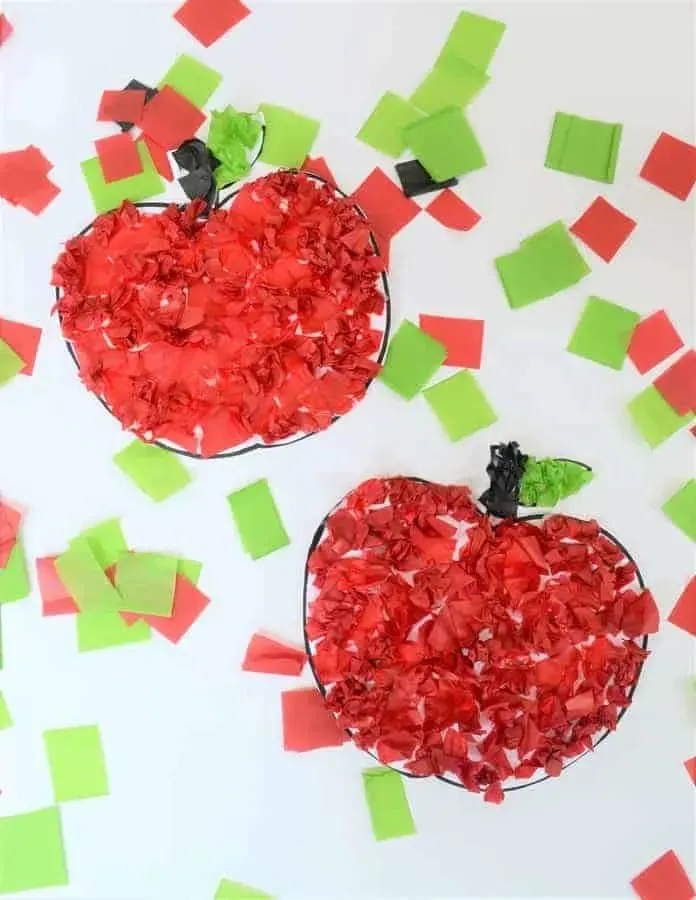 Source: burlapandblue.com
Another great fine motor activity for your toddler is to grab red and green tissue paper, glue, and either a drawing of an oversized apple or find one online.
Have your kid rip enough red and green tissue to fill in the apple, and have them glue the pieces to the page.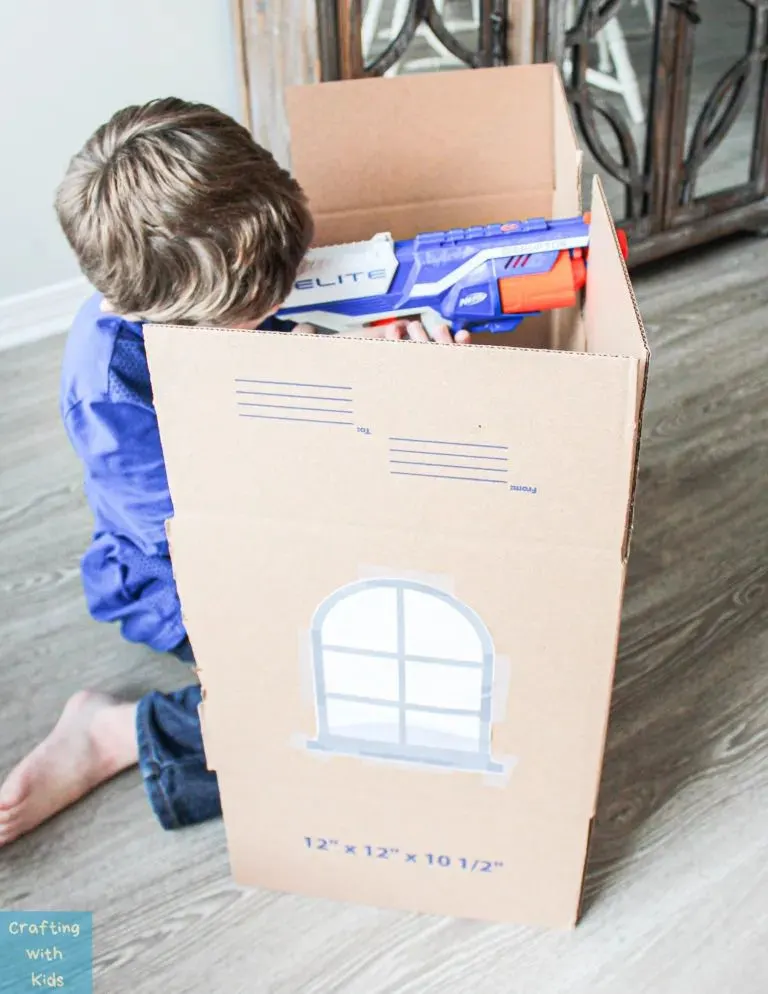 Source: craftingwithkids.net
Most of us have Nerf darts flying through the air at home, right? Why not have them build targets out of household items?
Anything from cardboard boxes, paper plates, and even an empty laundry basket can work! Get creative with it, and at the end of it, you'll be able to find most of the darts.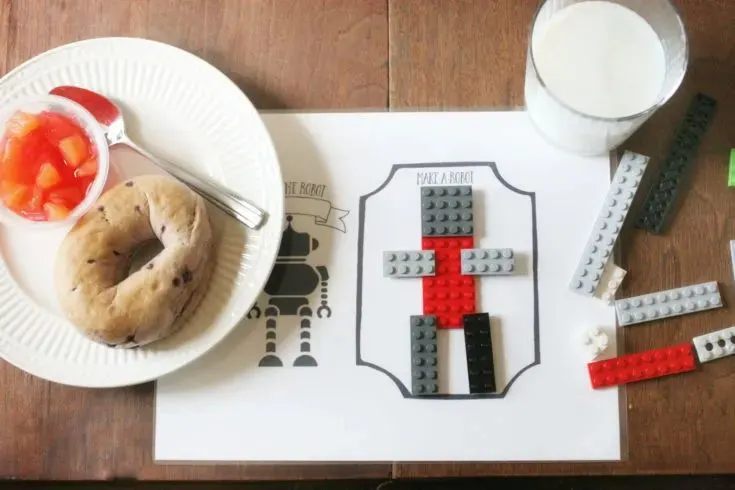 Source: craftivitydesigns.com
Another fantastic customizable idea, but you'll have to do a bit of the prep. Have some self-laminating pages like these on hand if you don't have a laminator.
Grab black and white images from the internet and put them into a word document.
Make sure to change the orientation the way you'd like it to sit for your kid, and if it all fails, cut them out and paste them onto a second blank page the way you want.
After laminating, let your kid use them at meal times! If they have some table time pre or post eating, give them play-doh, dry-erase pens, or anything fun to use with the placemat.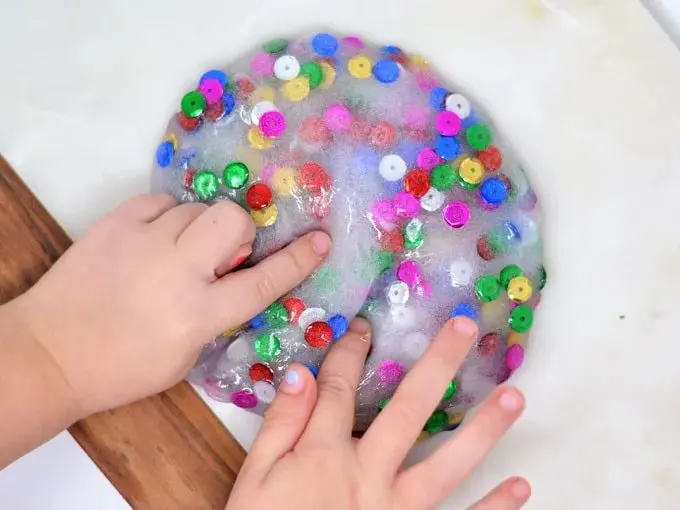 Source: burlapandblue.com
We're all very familiar with slime at this point, but an even cheaper way to provide your kids some, even if it's against your wishes, is to make your own.
All it is is 5 ounces of Elmer's glue, ½ TBSP baking soda, 1 TBSP contact solution, and any fun additive like glitter or sequins.
Combine it all, not aiming for anything too wet, and thank me later!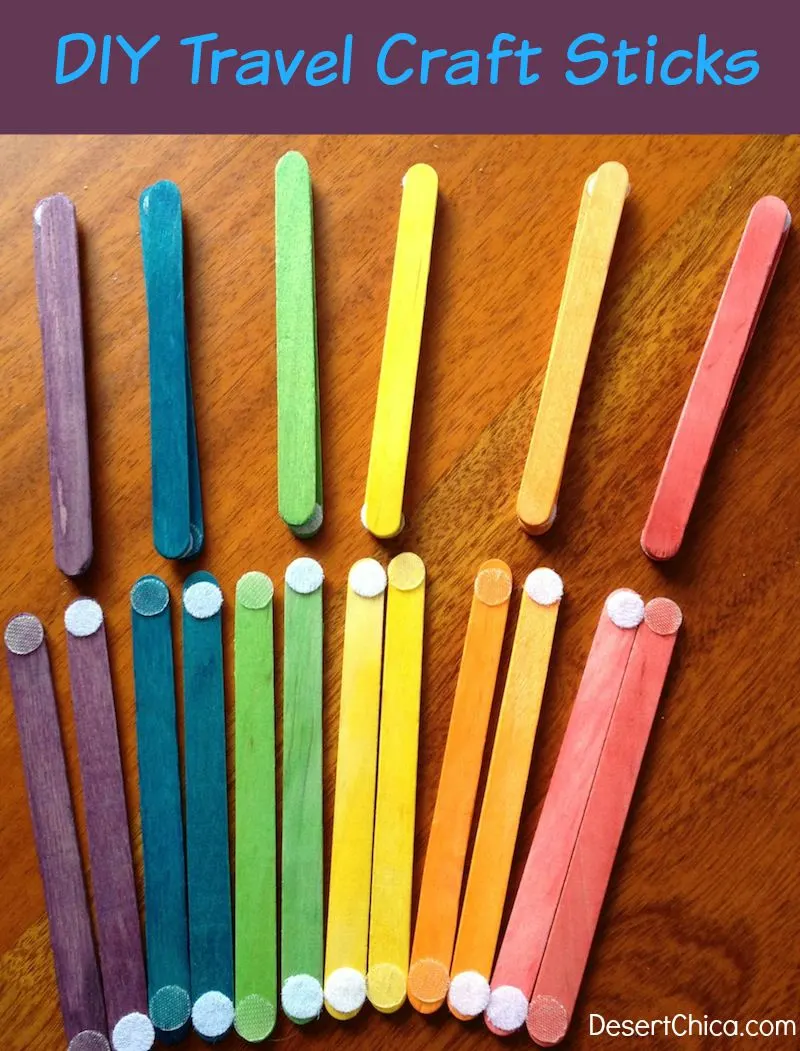 Source: desertchica.com
Occupying your kid in the car has never been easier with this craft! Literally, grab some popsicle sticks and add these velcro adhesive rounds to each side and end, and technically you can stop there.
If you're interested in jazzing it up, color the sticks, add some glitter, or even googly eyes! You could also number them to have them practice numbers if you're looking for fun and constructive.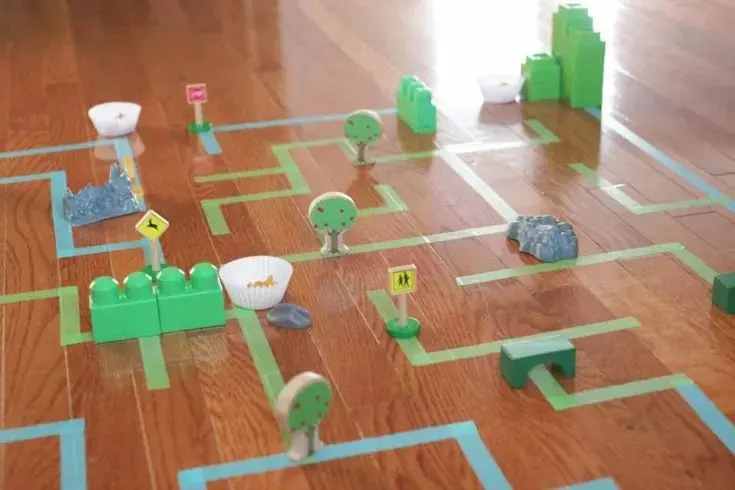 Source: craftivitydesigns.com
If you know you'll all be in the following day, surprise your kids with a giant floor maze for their toys.
Use a gentle tape or adhesive to make this fun game, and if you'd rather have help propose the idea to your kids to help make one, but remind them of the parameters of a maze.
This is one of the most fun indoor games, especially if your littles ones love toy cars.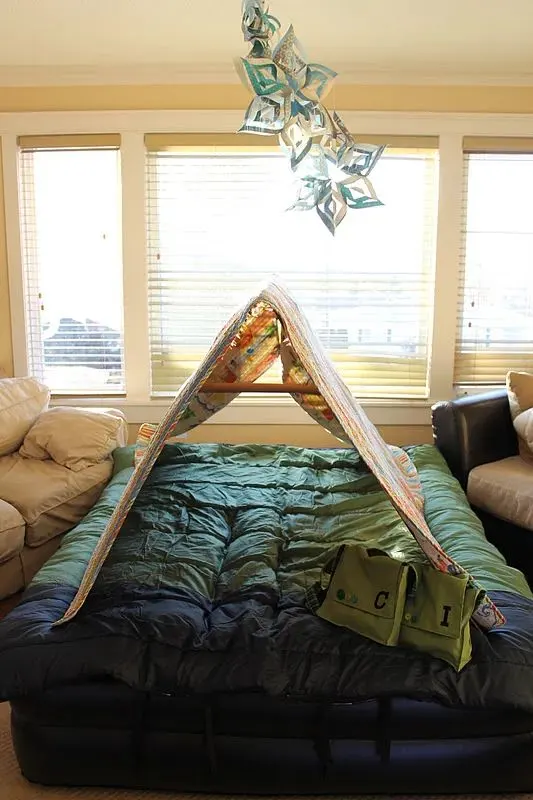 Source: homemadeheather.com
This idea is one to choose your own adventure completely, but if you plan on having an indoor campout any time soon. Anything from where you sleep, activities going on for the night, and even food!
Pinterest is the place to go for inspiration. I saw a campfire treat board, tent forts, and so many other potential fun, but poll your kids–I'm sure they have ideas for the activity.
This is one of the most fun weekend children's activities!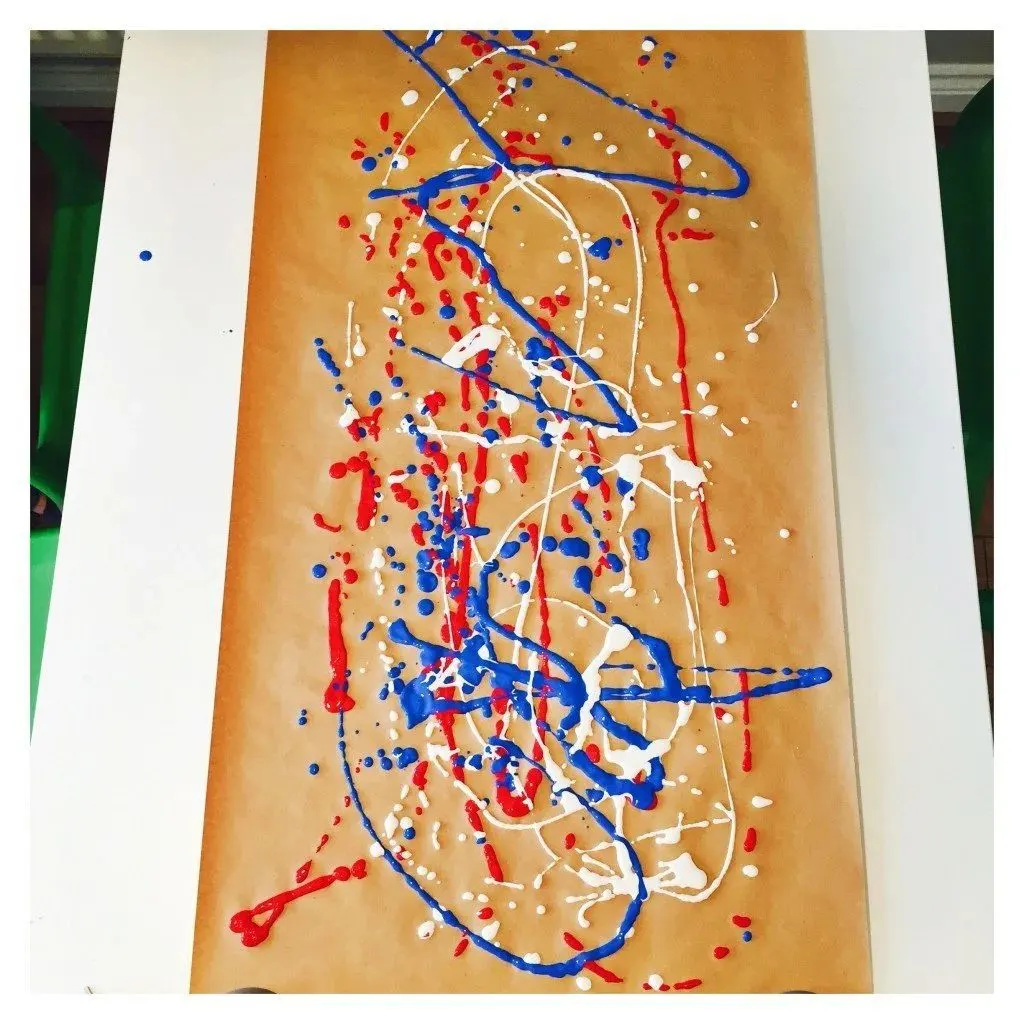 Source: daisiesandpie.co.uk
The key to this idea has enough space that's cleanable post art project. Grab butcher paper, these icing bags, and tempera paint, and explore different techniques.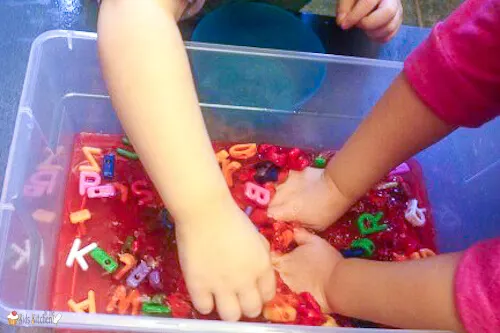 Source: inthekidskitchen.com
A sweet and educational time to try out is this Jell-O and letter sensory bin. Two boxes of jello work, prepare as usual and add the letters before you set it aside.
The next day it'll be ready for your toddler; all you need to do is give it a decent stir to mix everything up. Add any accessories that add to the activity that may be for enjoyment or continuous work on a skill.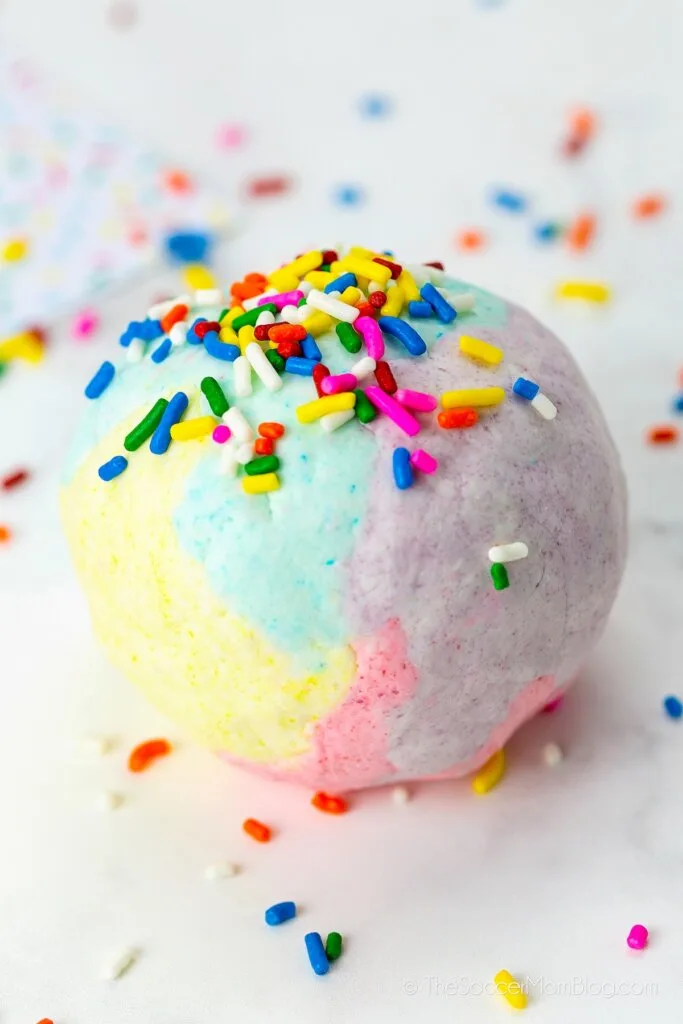 Source: thesoccermomblog.com
If the word 'unicorn' lights up your little one, you need the recipe. Simply combine 1 part white frosting, 3 parts cornstarch, 1 TBSP water, and sprinkles–if that's interesting to your kid.
The ratios are a good bet if you want to double the recipe. Add any other unique unicorn qualities, edible sparkles, food dye, etc.
This playdough would also make one of the best unicorn party ideas!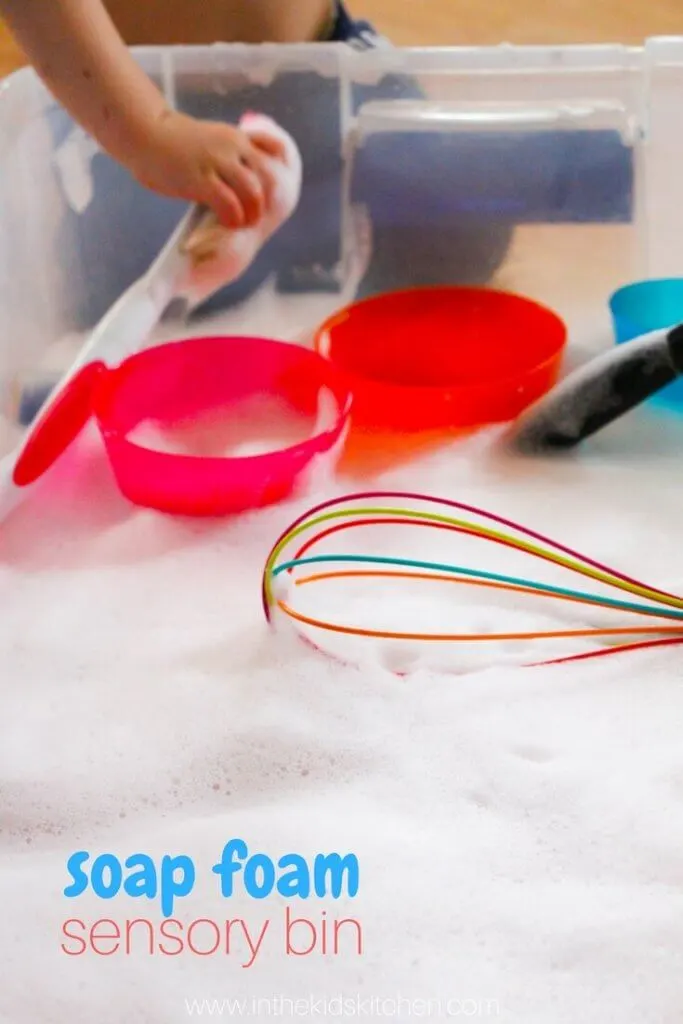 Source: inthekidskitchen.com
Another variation to try with your kid is this extra foamy sensory bin. You'll still need water and dish soap but try adding Kool-Aid or a sugar crystal drink mix to the combination.
Again foam is needed here, so throw it into a blender or use an immersion blender.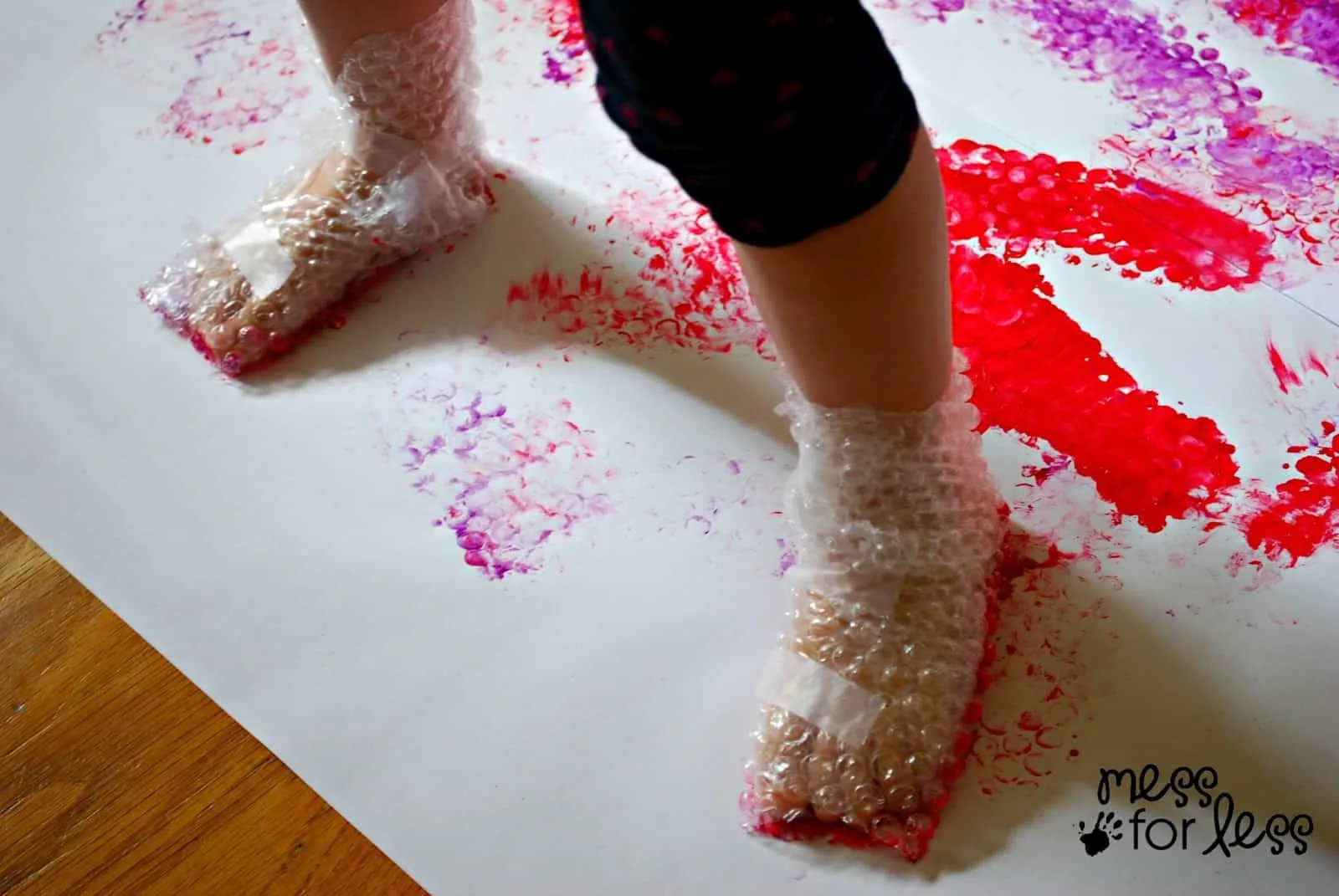 Source: messforless.net
The next time you go to throw away bubble wrap, save it for your kid's next art project.
It may sound weird but wrapping your children's feet with bubble wrap, letting them dip their feet into tempera paint, and walking on a big sheet of paper brings hours of fun.
Make sure to do this somewhere you can clean up easily. It's a great art project and sensory experience for your young ones.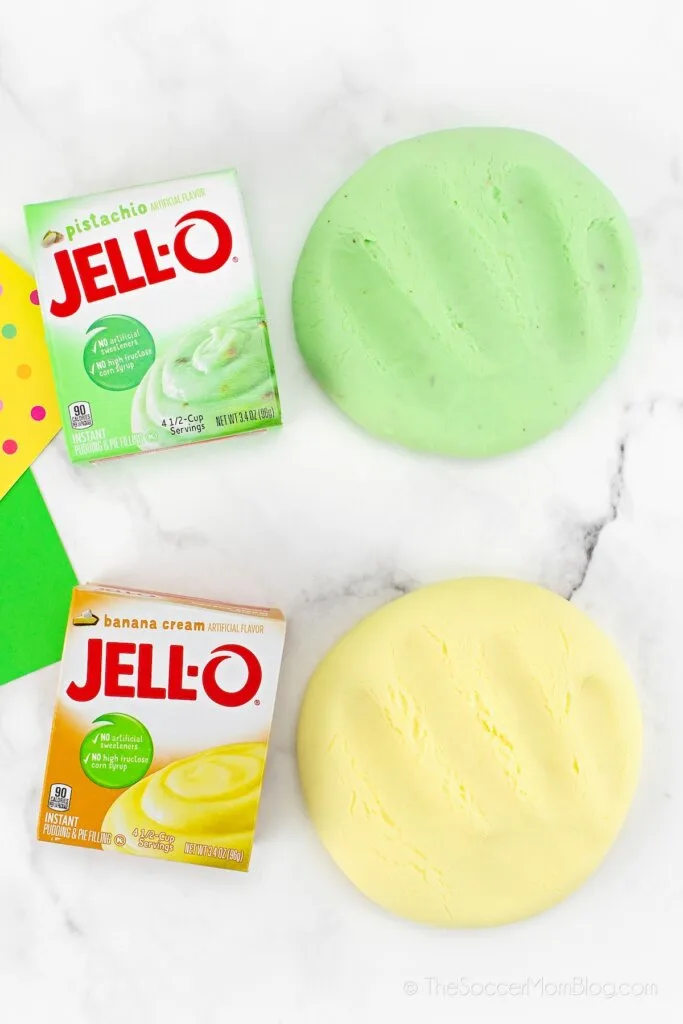 Source: thesoccermomblog.com
What kid wouldn't love to eat slime or at least be able to taste it? With this simple recipe, your kids will enjoy it in no time–¼ cup of instant pudding mix, one cup corn starch, end 1/3 cup of warm water.
Should your kids actually eat this–no–but it is a much safer option for young toddlers. The consistency of the slime will be a little different since we're using pudding here.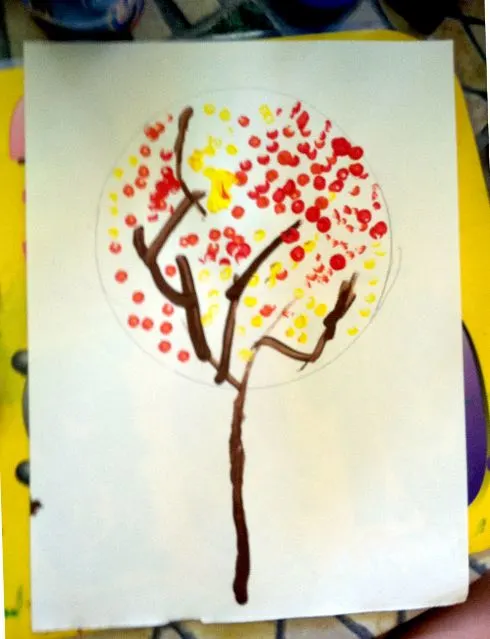 Source: imaginativehomeschool.blogspot.com
If you and your kids are talking about how the seasons are changing right now, this may be a perfect activity for you both.
This art project aims to practice hand-eye coordination by polka dotting differently colored leaves into tree branches.
Have your kid create two trees without any leaves and have ready green, red, orange, yellow, and brown paint.
When the tree base gets done, have them polka dot the first tree with only green dots and the second with the rest of the colors.
That way, you can show how the leaves change from one season to another.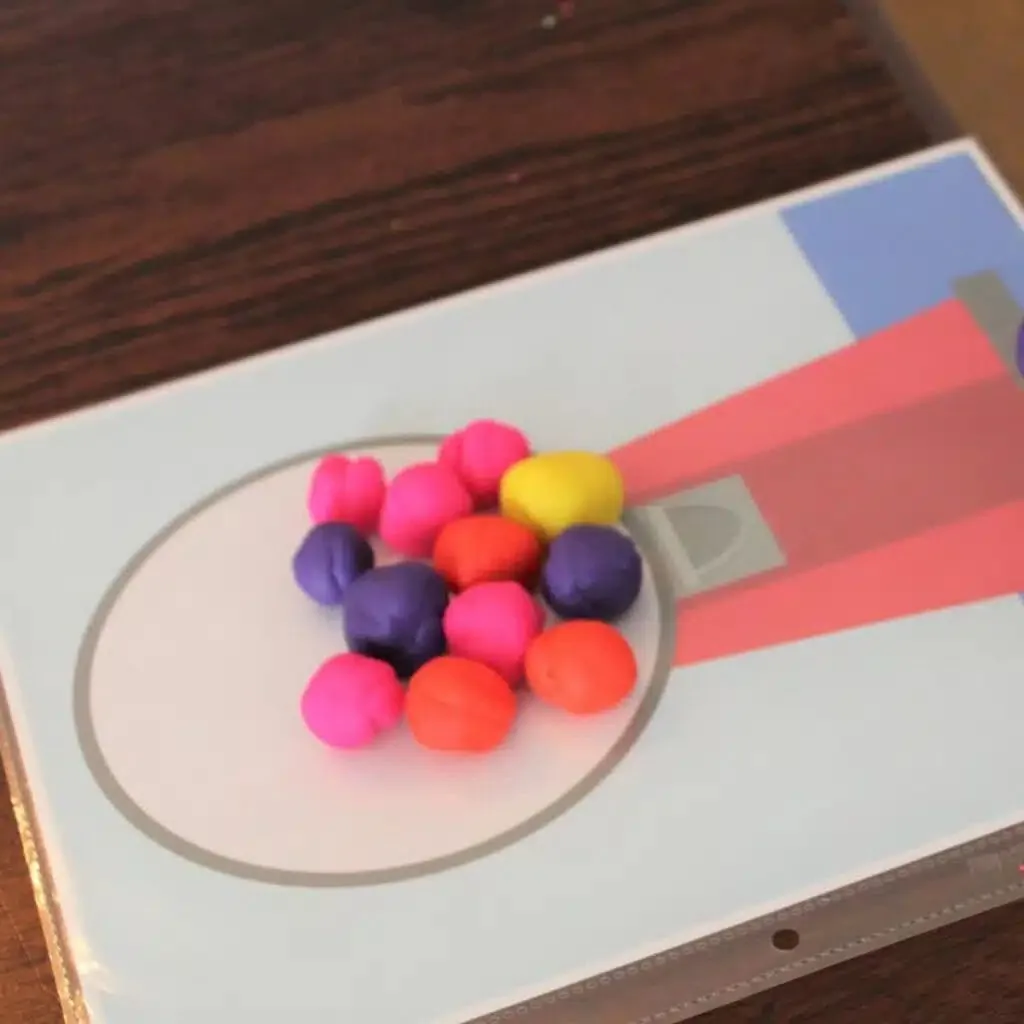 Source: simplyfullofdelight.com
A way to keep Play-Doh time a little cleaner and more imaginative is by having your kid use a mat. You can find many printables online, or here is a fun downloadable pack of all sorts of shapes.
Source: taminglittlemonsters.com
Continuing to practice fine motor is an essential skill for toddlers. These cards are a great starter pack for little ones.
Source: taminglittlemonsters.com
A roaring fun time, this paper plate craft is customizable to the desired dinosaur–feel free to reconstitute the plate into any shape you may need.
Do a rough sketch of the silhouette of the chosen dino and then cut it out and let your kid decorate.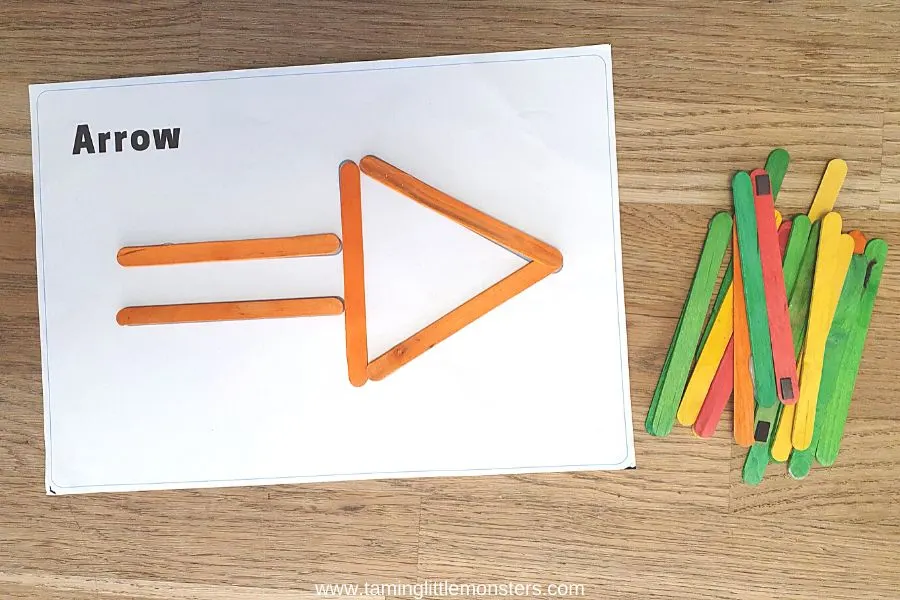 Source: taminglittlemonsters.com
Helping your little one to practice identifying shapes is another essential skill to learn. Create pages of silhouettes for your kids to practice with, or find some online like these.
The purpose is for your kid to lay out sticks on top of the image on the page. Once they get used to this idea, they should move on to more complicated images.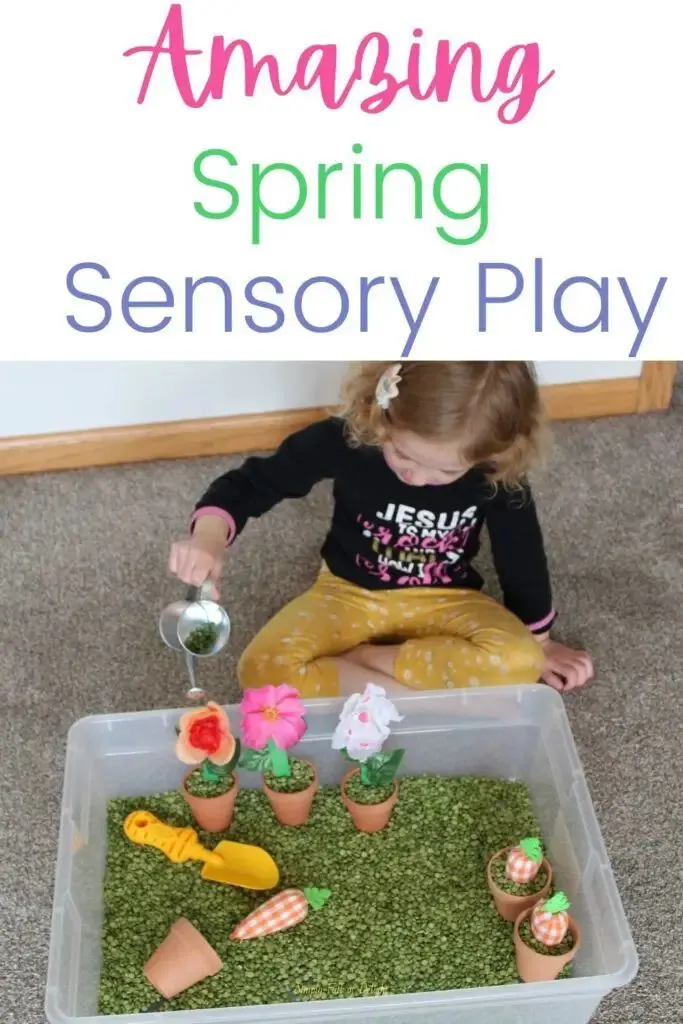 Source: simplyfullofdelight.com
Save this sensory bin for the end of winter and as spring starts. Use this as a teaching tool and let your toddler experience different elements of spring through this bin.
Add anything from soil to toy produce.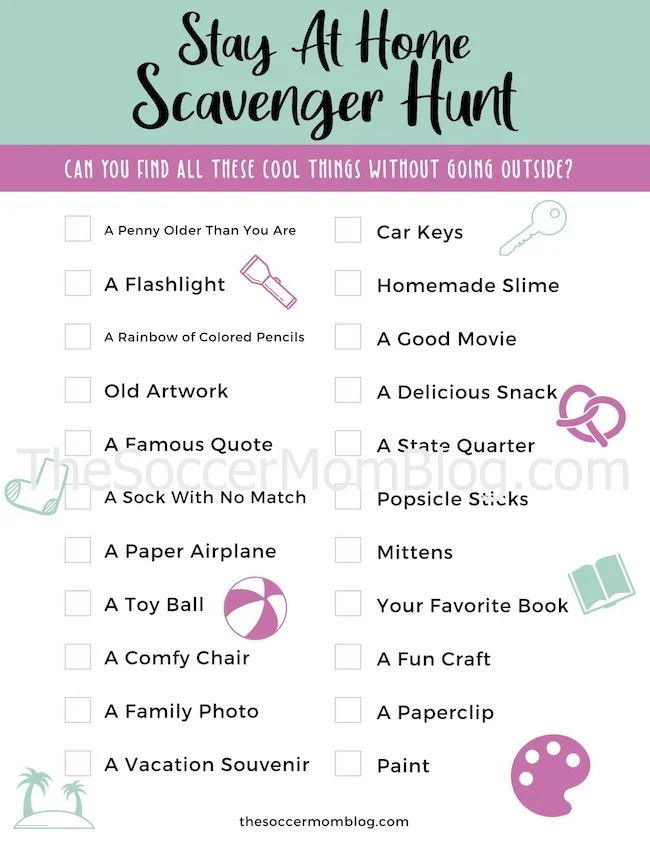 Source: thesoccermomblog.com
Another completely customizable activity for your little one. Depending on your child's ability, cater to their needs; whether it's searching for colors, specific items or letters, or numbers, it's an afternoon of fun.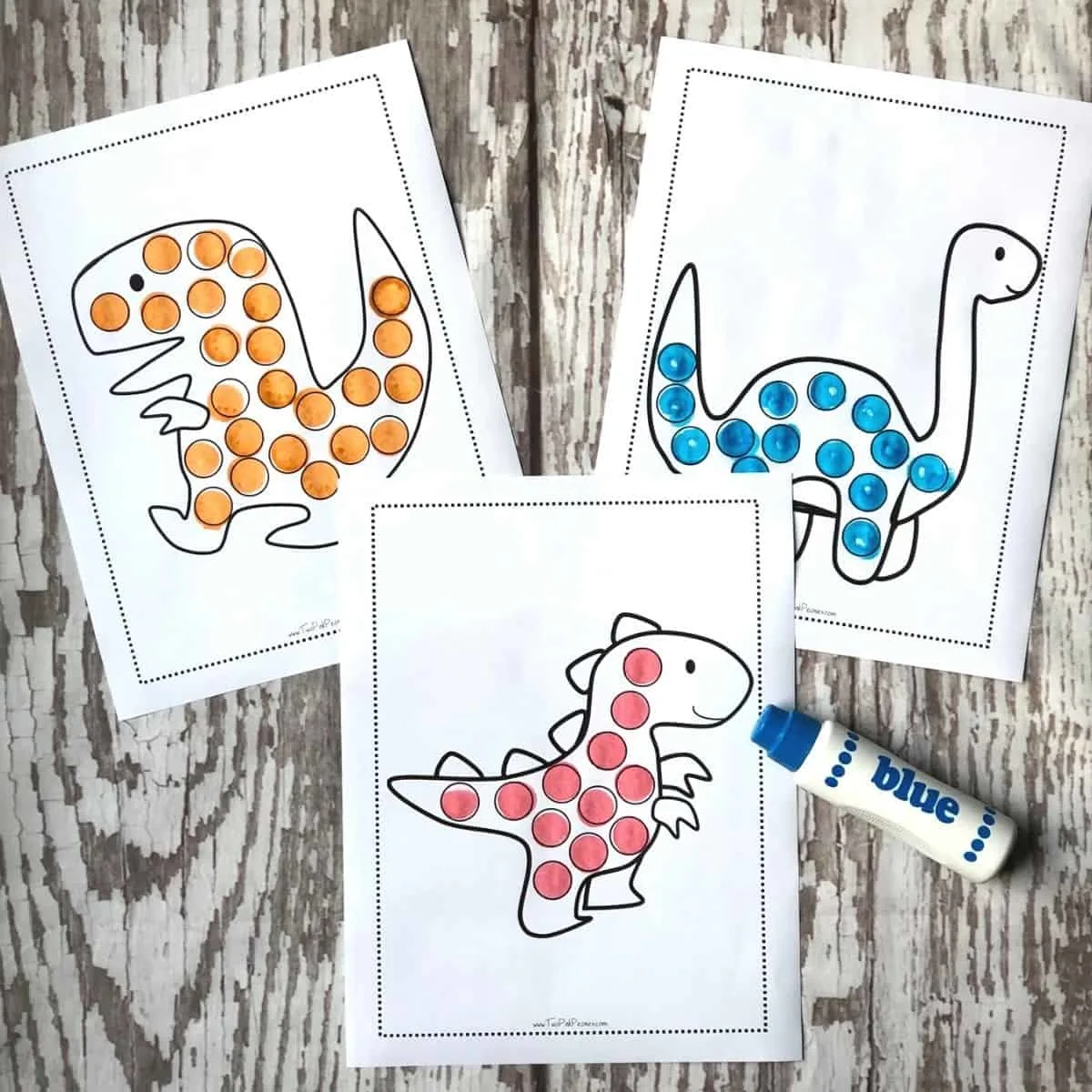 Source: twopinkpeonies.com
I love Pages like this; they're so easy, fun, and practice fine motor activity. all you need to do is download a page like this and let your kid practice with bingo dabbers dotting the circle.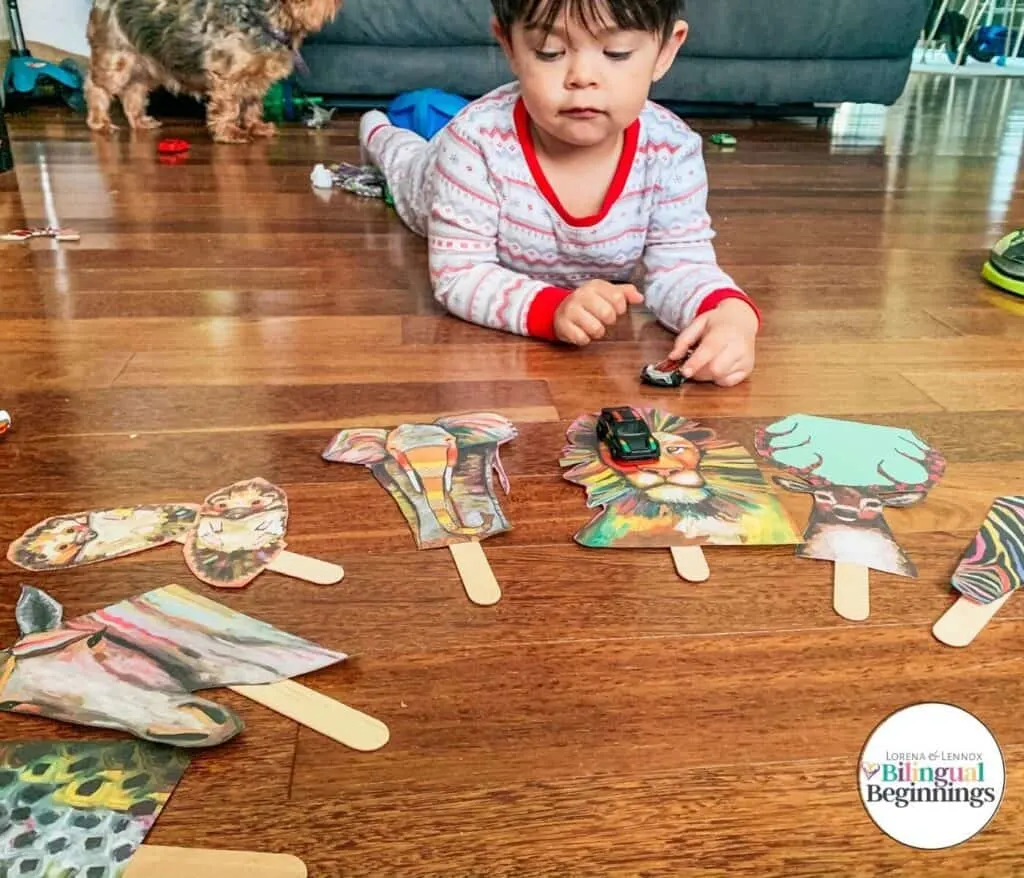 Source: lorenaylennox.com
Kid puppets are so easy to make–all you need to do is grab an image of their favorite animal or character, print it out, and then hot glue it to a popsicle stick.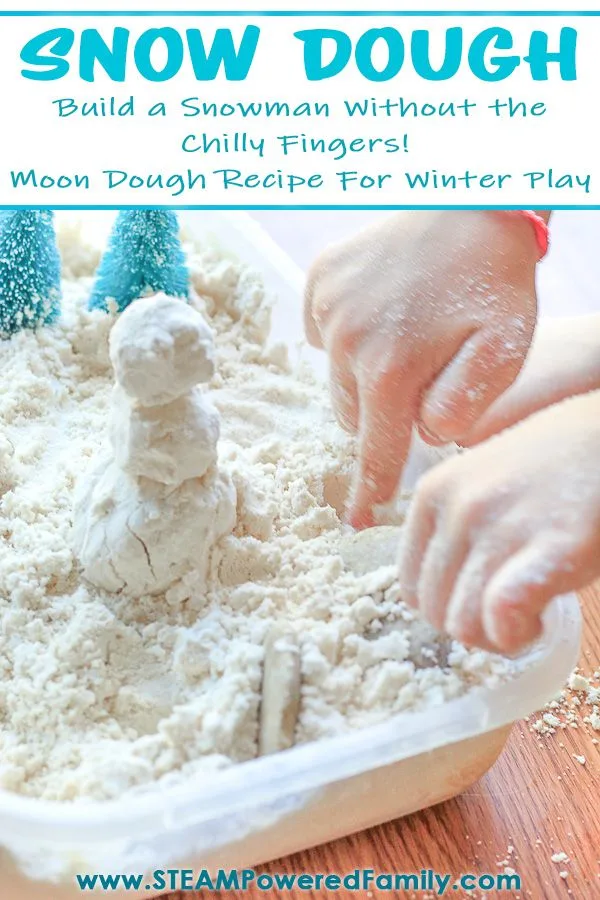 Source: steampoweredfamily.com
If you know a bad winter storm is on the way, prepare a batch of snow dough for your kids to play with while you're stuck inside. You need ½ cup of potato starch, ½ cup of flour, and 2 tbsp of coconut oil.
Combine all ingredients not too wet or not too dry. You want it to have a little give when squeezed. I had any other winter toys that might be fun to play with the dough.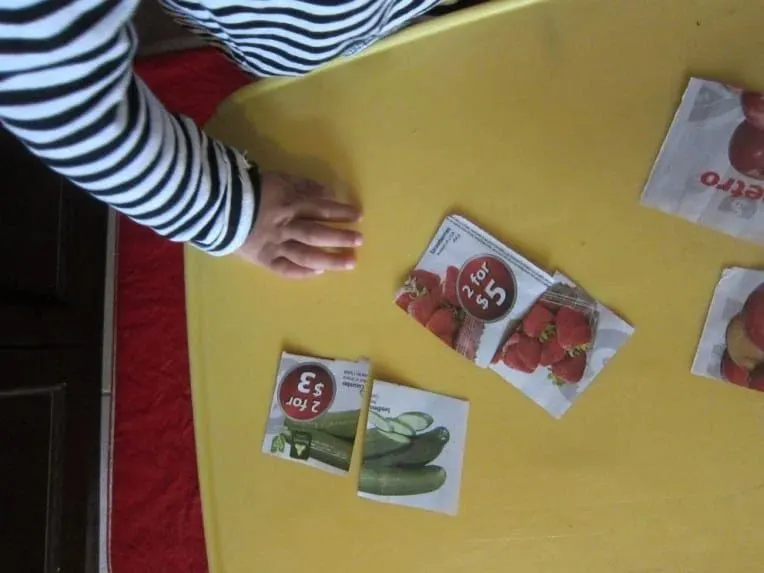 Source: ottawamommyclub.ca
Have your child draw their favorite animal, your family, etc., on a sheet of paper. After their done, glue it to another sturdier piece and trace out large pieces–one that your kid can figure out.
After it's dry, cut all the pieces out and work on the puzzle together.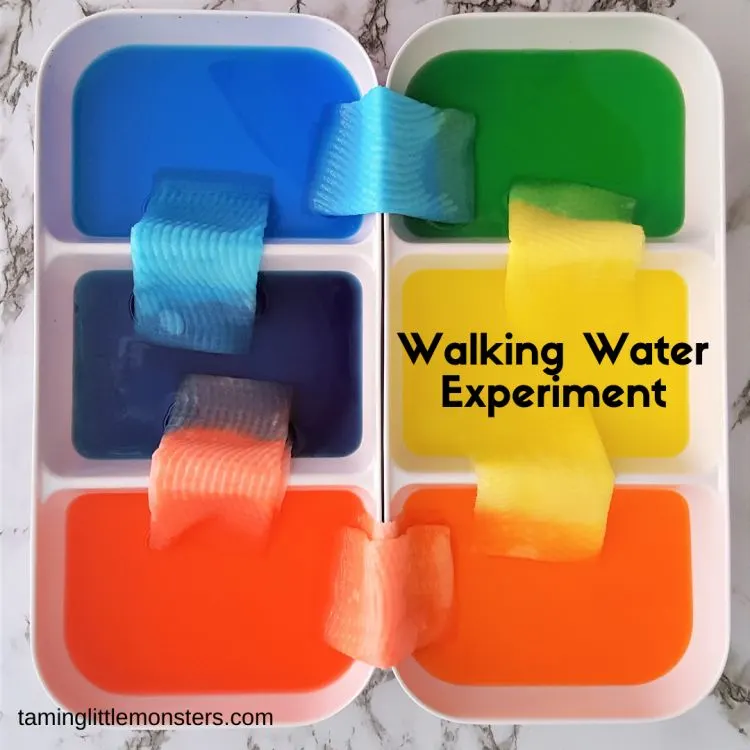 Source: taminglittlemonsters.com
Exposing your kids to science when they're young will encourage critical thinkers.
Simply fill an ice tray with water and different food coloring in each cell, and then place small strips of tissue so each end is sitting in separate pools.
Let sit and have them guess what will happen. Return with them now and again to take note of the changes.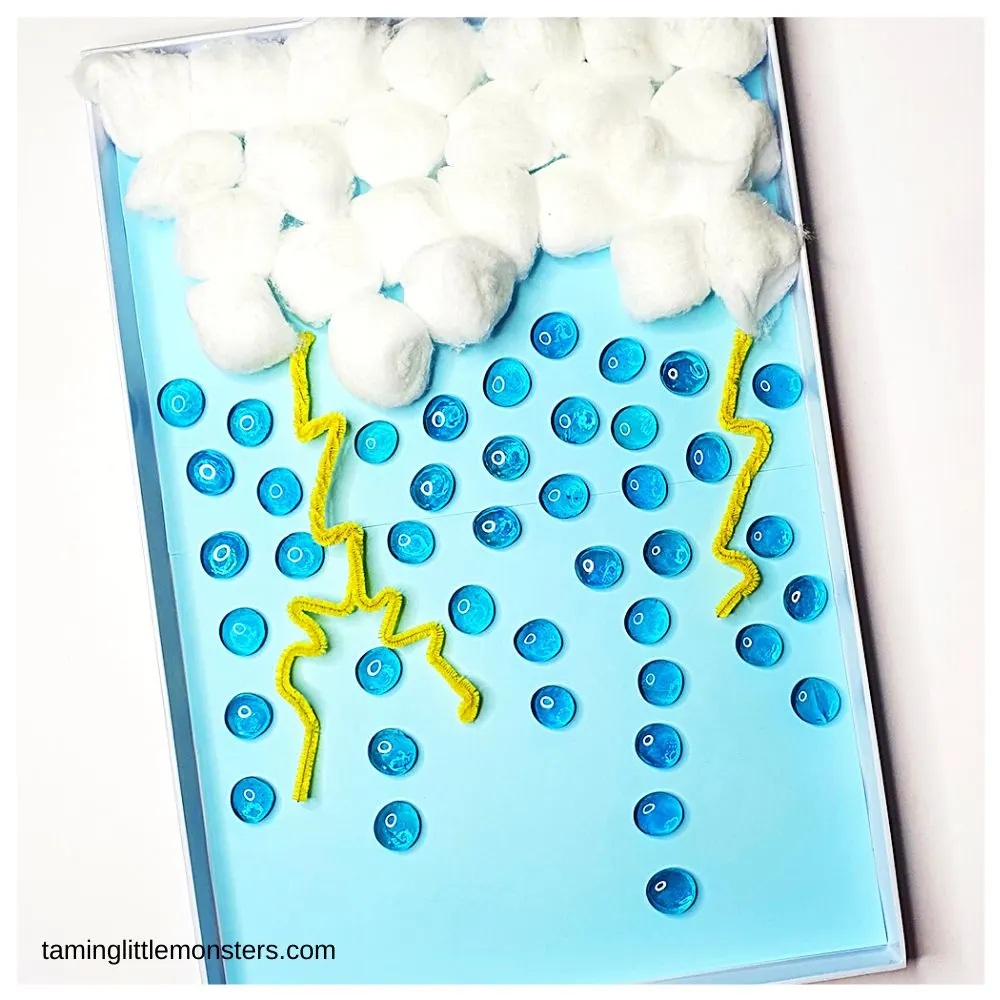 Source: taminglittlemonsters.com
If you are explaining the weather to your toddler for the first time, why not make a bin for it? Grab items representative of rain, clouds, and lightning; that way, they'll connect to the actual concept easier.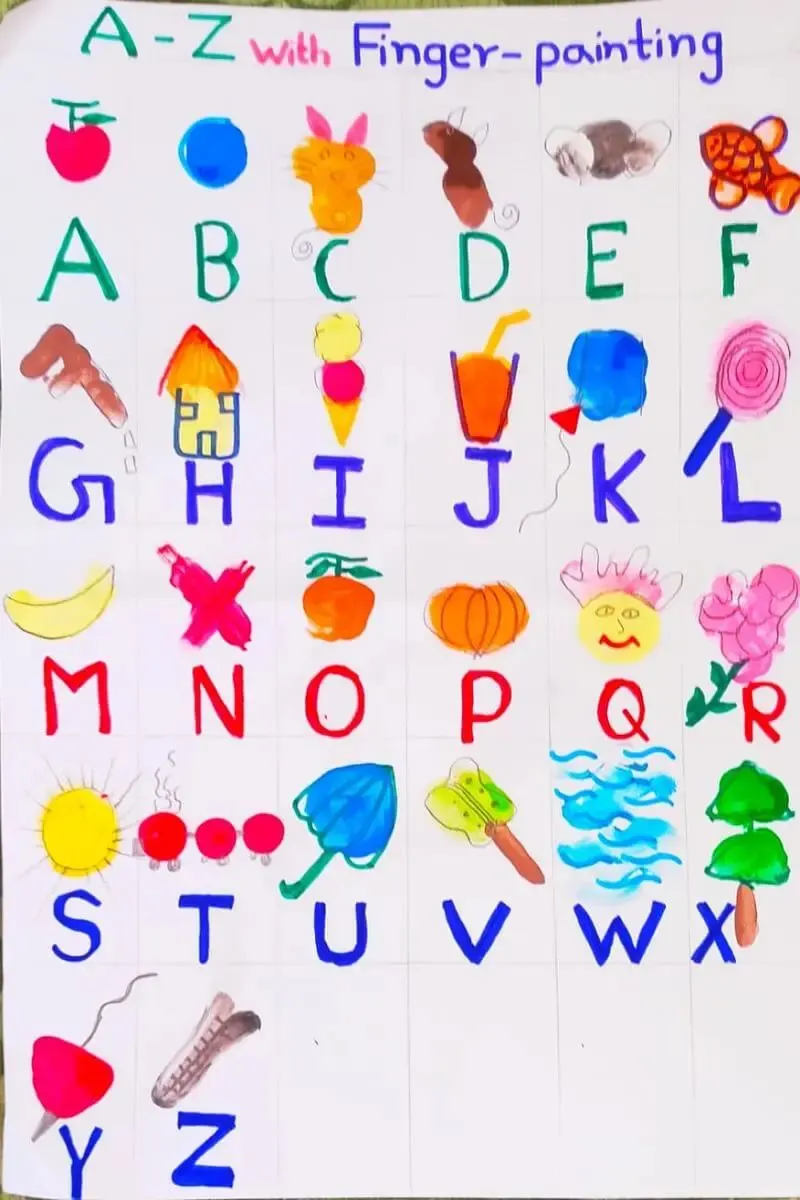 Source: tinydale.com
To cater to the chaos of full-out finger painting, have them paint something they identify beginning with each particular letter.
Write all the letters out before, with enough space for a picture, then at least–there's a method to the madness.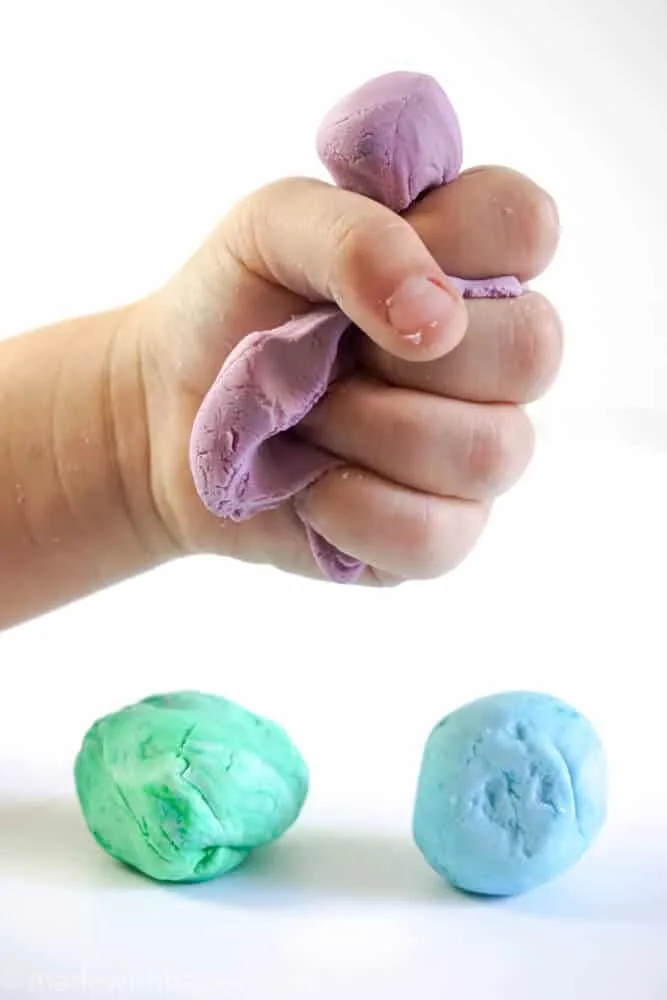 Source: madewithhappy.com
A distant cousin to everyone's current day favorite, slime, silly putty is just the littlest bit less messy.
All you need to do is add cornstarch, dawn dish detergent, and maybe a bit of food dye if you'd like a specific color.
Mix it all together. The result should be a little less goopy than slime but pretty pliable still.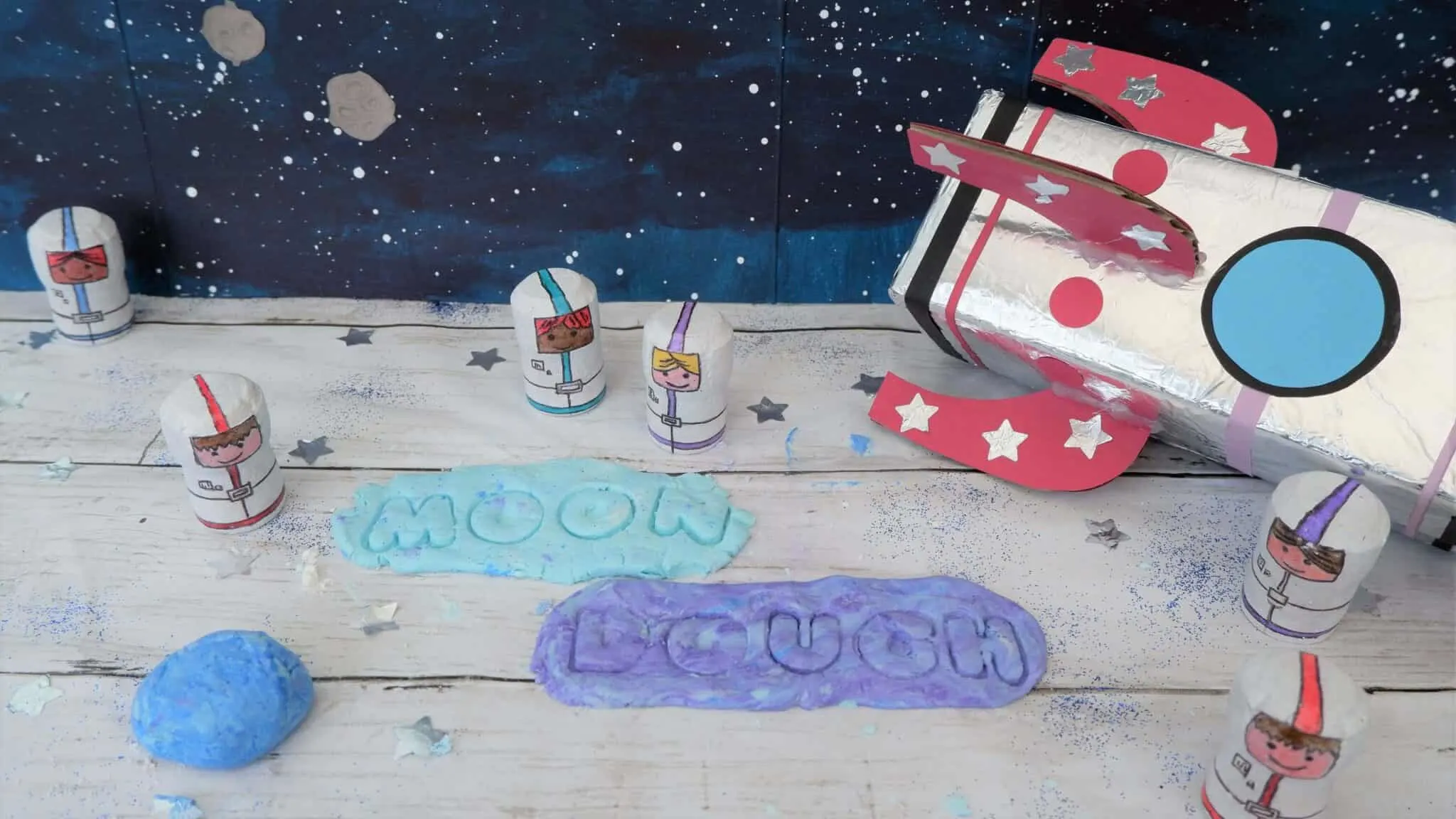 Source: liltigers.net
Another variation of a different favorite pastime. Moon dough consists of 2 cups cornstarch, 1 cup conditioner, and food coloring or other additives you'd like.
Combine everything and grab any out-of-this-world accessories to use while looking for moon rocks and aliens.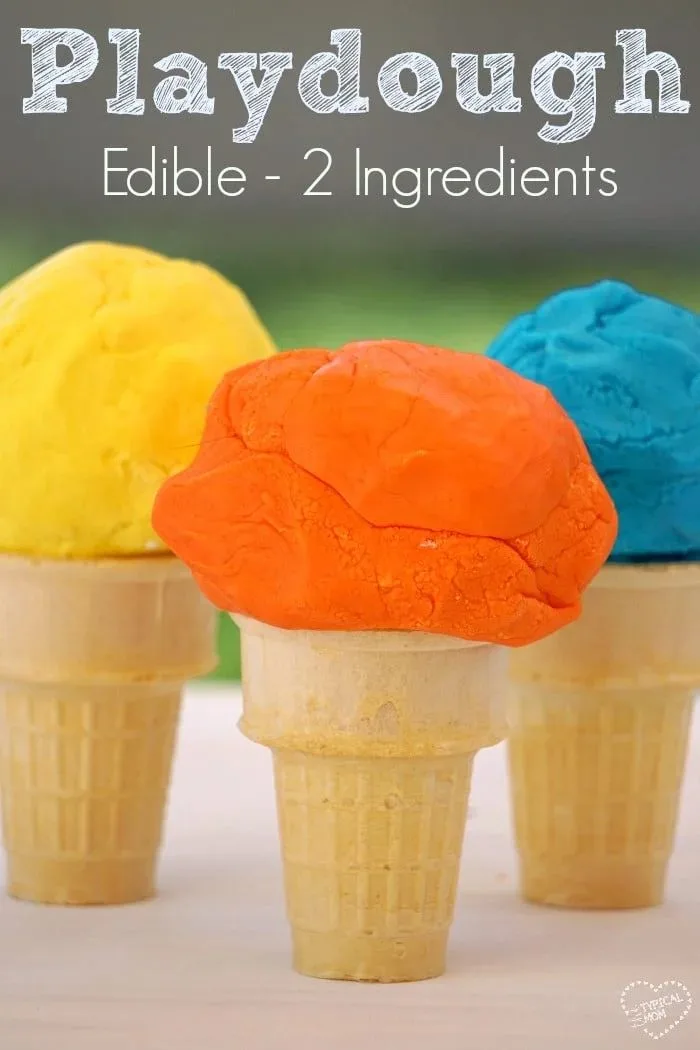 Source: temeculablogs.com
Edible playdough is music to many parents' ears because, as we all know, toddlers put everything into their mouths, so this recipe is a good alternative.
It's literally equal parts store-bought frosting and powdered sugar. So don't be shy to have some for yourself! Maybe make your own batch to play with later.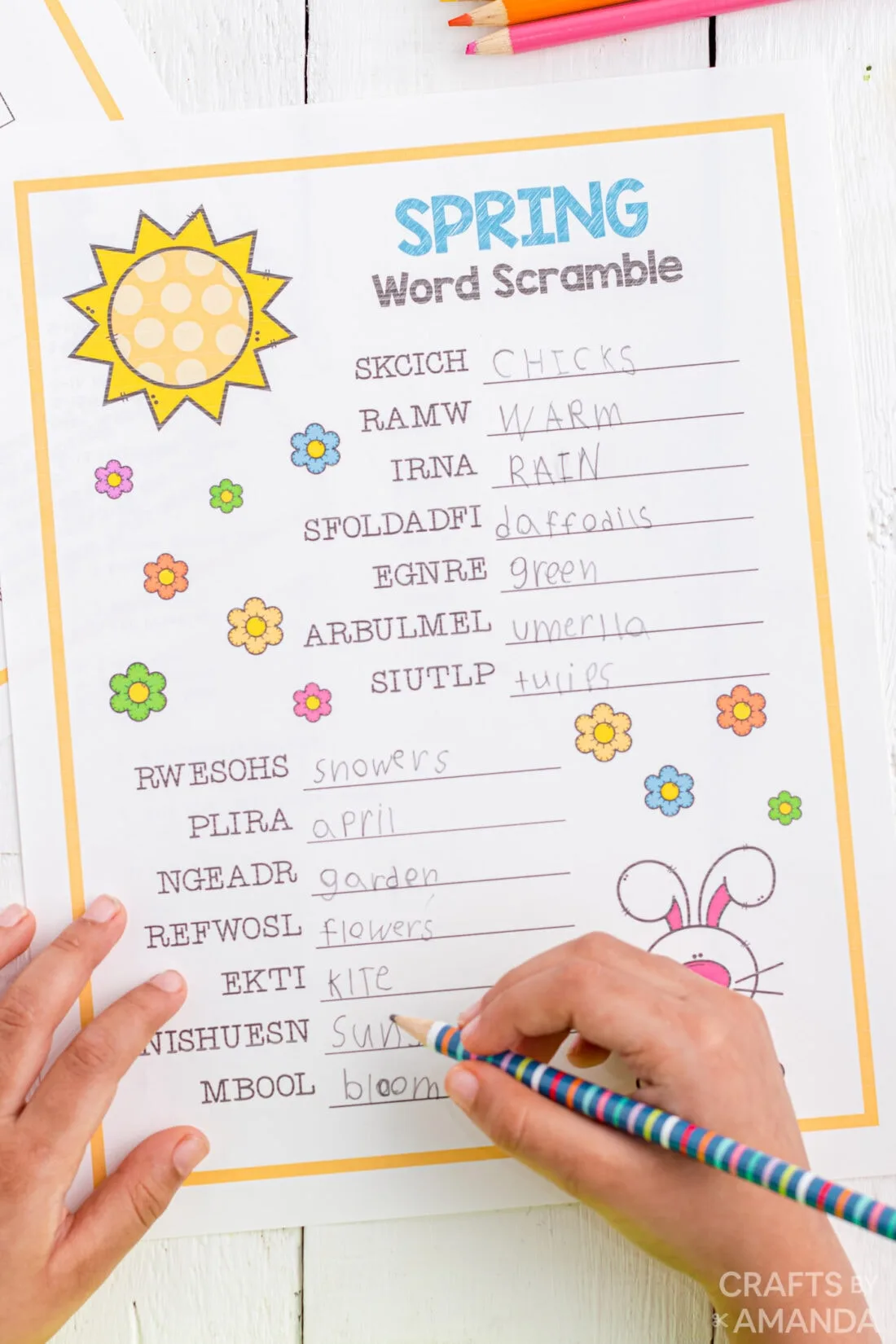 Source: craftsbyamanda.com
If everything else on this list is undoable or a complete failure happening in your house, don't forget–coloring literally never fails.
The best part about it is that if you have a printer, you have endless coloring pages at your disposal. We like to find pictures to color that reflect what time of the year it is.
If you'd like to find packs or more specific topics, make sure to check out places like Teachers Pay Teachers, different blogs, or even your local library's page!
Ready for more fun times with your kids? Check out these fun indoor activities for kids at home!