Not sure how to keep the little ones busy? These hands-on kindergarten activities will keep the kids engaged and happy with playful learning.
When your little ones are at a certain age, every single moment is precious and every single moment is a teaching opportunity.
Every fun activity you and your child indulge in can be a chance to learn for the first time, to grow, and develop important skills, and to hone existing ones in an easy way.
So, check out these 41 hands-on kindergarten activities for your kindergarten classroom to explore and enjoy!
Maths Activities
Engage kids with numbers! Especially if your little ones don't really like maths!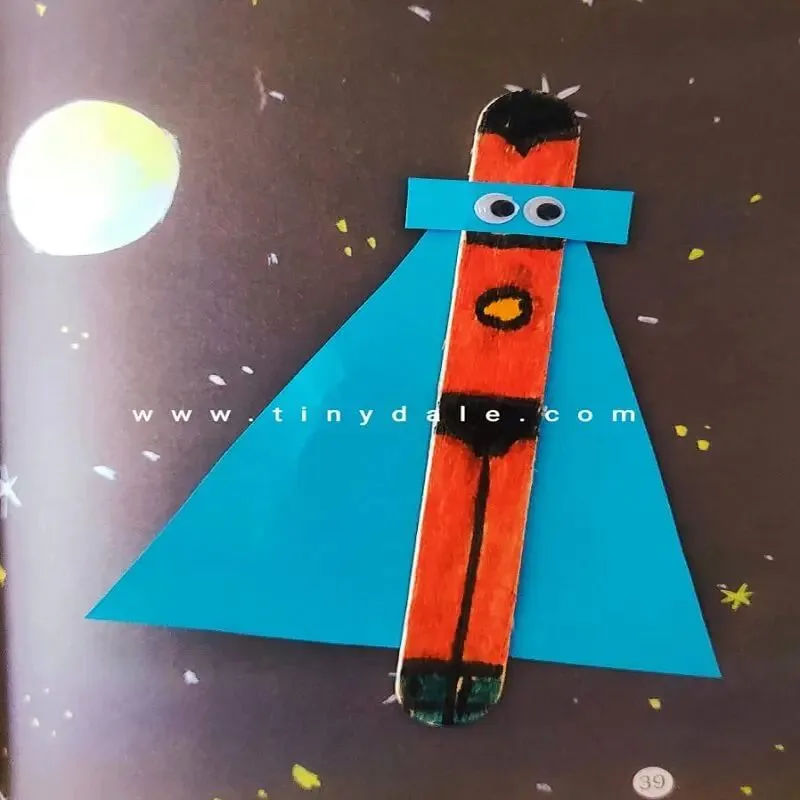 Source: tinydale.com
Kids love superheroes, don't they? They're the first role models they have, and if you play it just right, you can use that to your advantage in a classroom setting.
This very simple paper craft can be engaging and entertaining for your young kids to work and play with. You can have them trace the triangles and rectangles—which is a fun, interactive, and educative school activity for young students.
You can do all this as kindergarten teachers with just a few basic craft supplies that I bet you already have at home.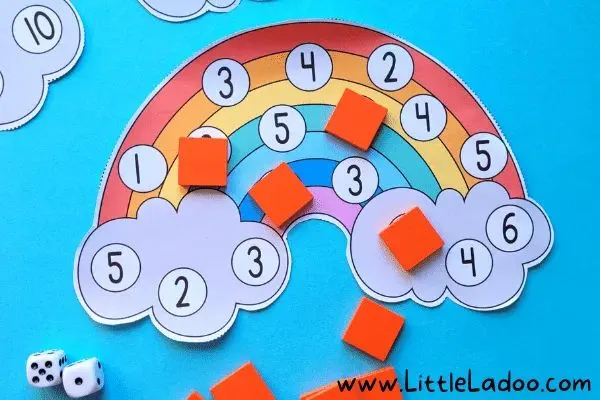 Source: littleladoo.com
If you're looking for a way to not just teach your kids their numbers, but also the ability to recognize and recall them, then look no further that these math activities. You can even use this roll and cover game to get them started on some light addition and maybe even subtilizing.
Plus, there's the fact that this craft has a big rainbow in the mix, so not only does this fun game look pretty. You can carry it over for when you're teaching your kids their primary colors for more learning fun.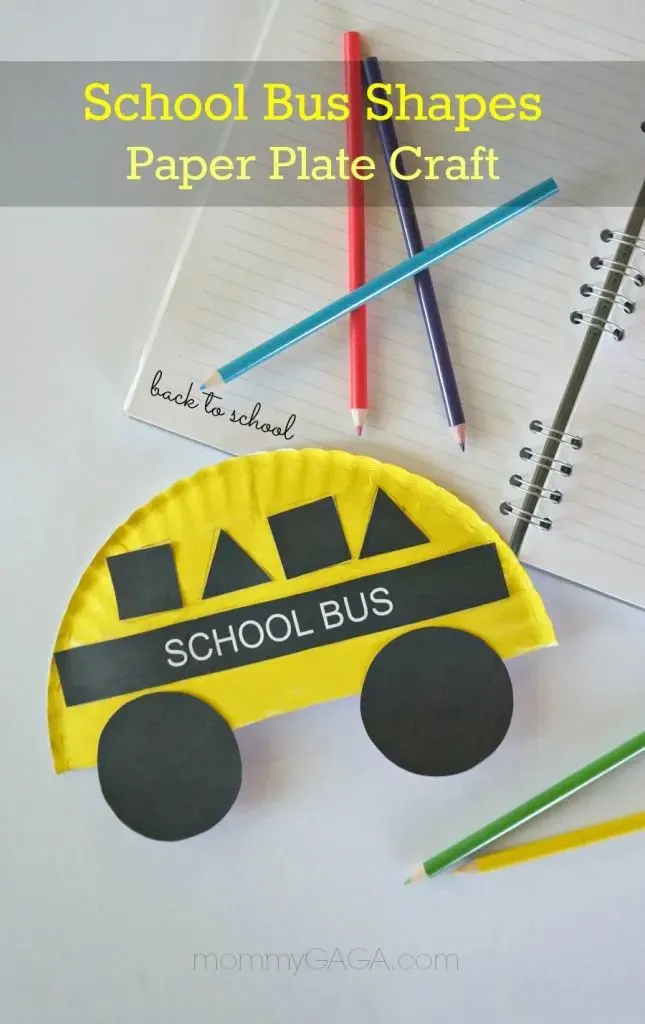 Source: honeyandlime.co
This is the ideal craft project for when summer's over and your kids are heading back to school. You'll need to brush up some of their skills, and craft projects are the best way to go.
Grab a paper plate, a couple of markers, and finally, a pair of scissors. You can incorporate colors, shapes, and more to really get the kids hooked and make the activity interactive and fun.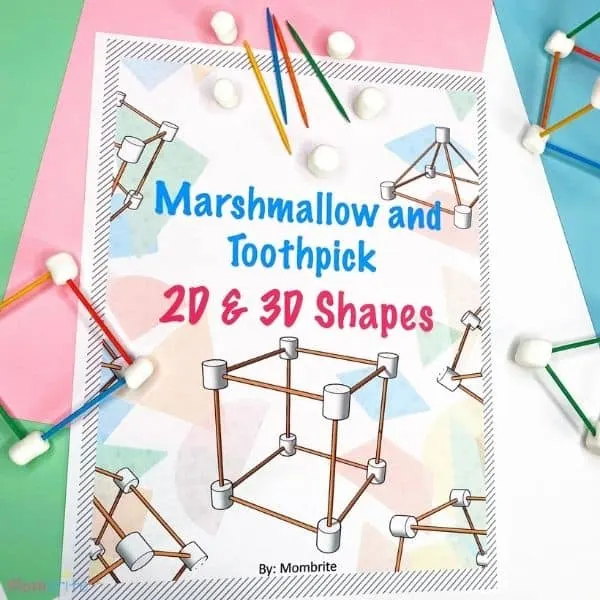 Source: mombrite.com
How do you even begin to attempt teaching toddlers basic geometry? You should probably try to be as accurate as you can and make 3D shapes rather than teach them from pictures.
I suggest you muster up a ton of patience and a bag of marshmallows. Oh, and a pack of toothpicks would be handy as well! Now, if only you had a bonfire, graham crackers, and chocolate…s'more time!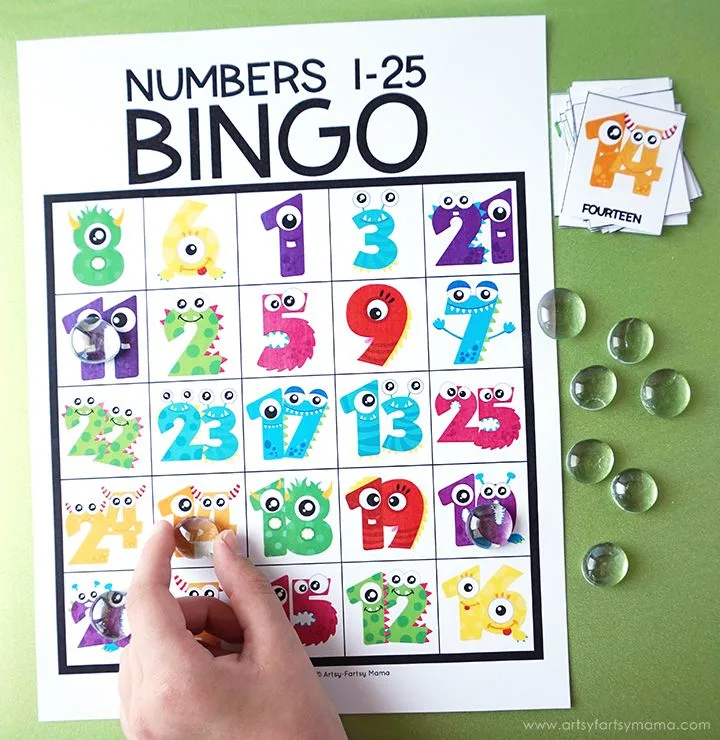 Source: artsyfartsymama.com
You can be twenty, forty, sixty, or just a toddler, and you can still love bingo. It's interactive, it's fun, and it's also a really good way to get your toddler's attention when you're trying to teach them numbers.
Numbers bingo can help them recall their numbers and excite them when they get to keep their marble on top of that number. If there's a little positive reinforcement at the end of it, then even better!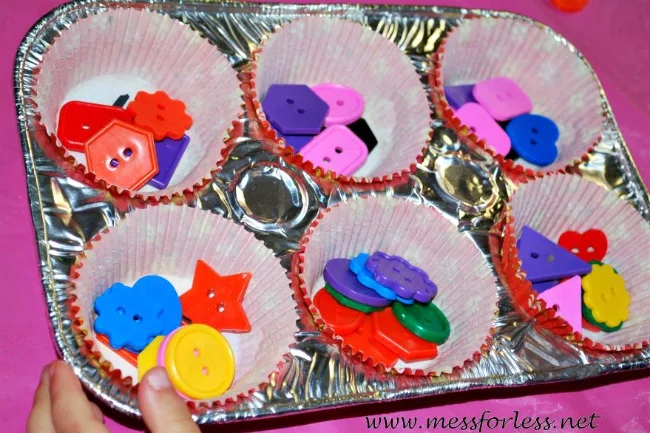 Source: kidsactivitiesblog.com
Don't you just love buttons? They're so pretty—all those colors, shapes, textures, and sizes. You definitely have a ton of learning opportunities here for you and your kids to take advantage of.
You can use the materials you have right at home to set up this game.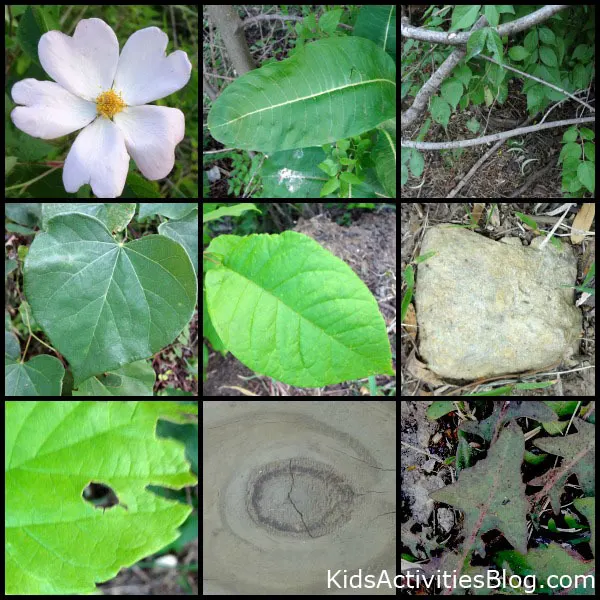 Source: kidsactivitiesblog.com
The best way to keep your little ones occupied is to take them out for some fun in the sun. It's a great way to get them to bond with nature.
While you're outside, you can also use everything that nature has to offer to teach your kids—like the different shapes that you can see outside, for example.
You can have them collect the different objects and then turn this activity into a scavenger hunt. Need more inspiration? Find more large group activities for preschoolers here.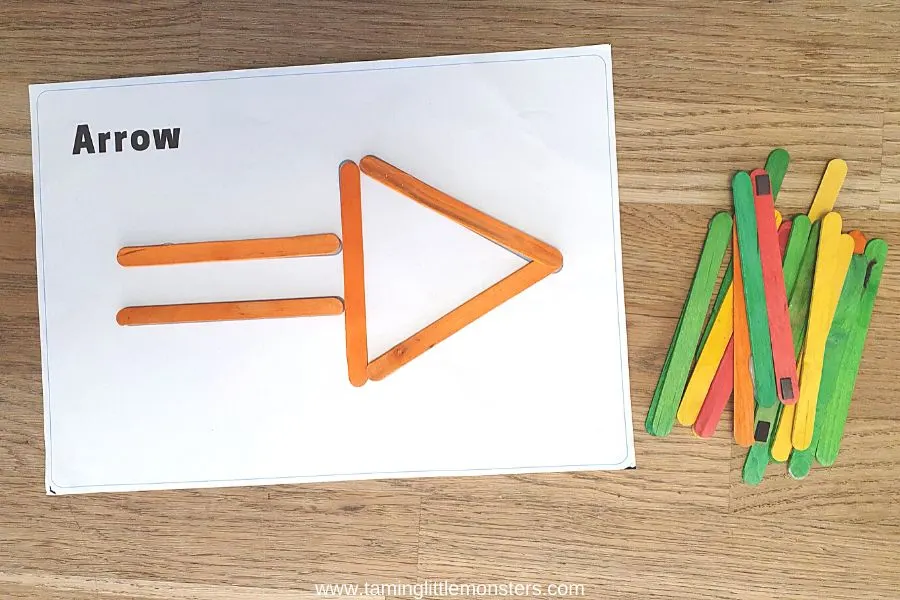 Source: taminglittlemonsters.com
When it's summertime, there's no end to the number of ice lollies and popsicles one can consume. That means that there's a surplus of popsicle sticks—or craft sticks if you have them—at home.
Go ahead and gather all those craft sticks and sit your little one down for an hour of learning and fun using shape mates. Your little one will develop fine motor skills and even pick up some rudimentary math, too.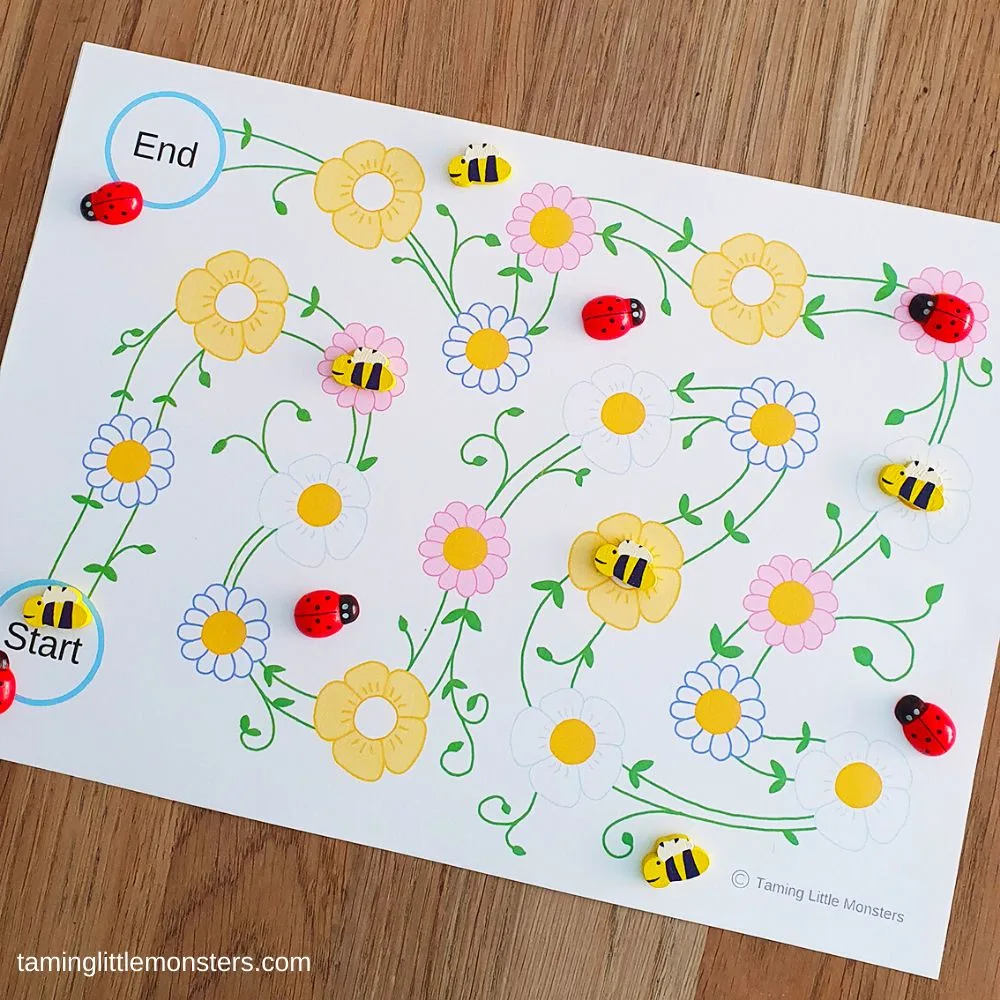 Source: taminglittlemonsters.com
Flowers at spring time are right behind popsicles on my list of things I love about spring and summer. They're always in bloom, and that right there is a learning opportunity for your kid.
You can download and print the template provided to help you along the way. This activity is sure to help your child practice counting, simple addition, and more.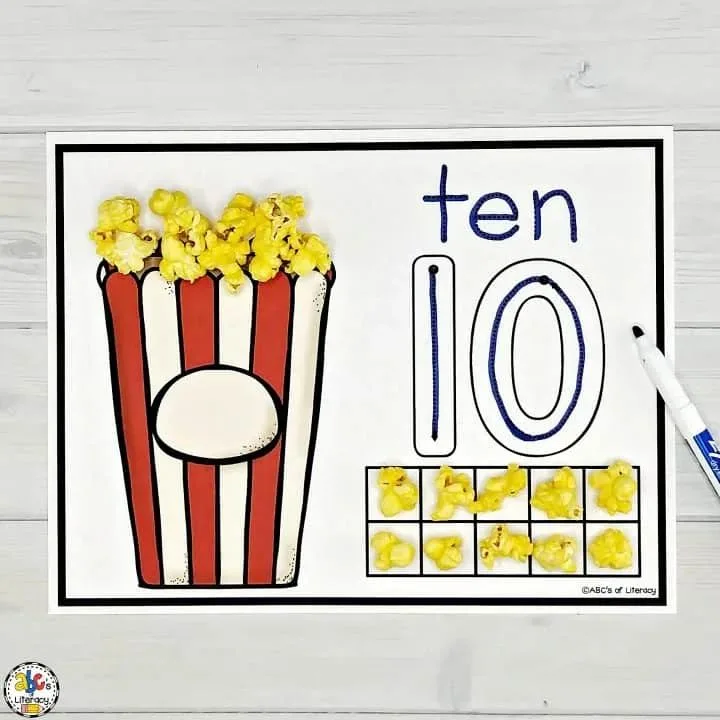 Source: abcsofliteracy.com
Don't underestimate the power of a good snack, especially when you've got kids. A snack can lure them into an activity and keep them there while you use that activity to teach them.
Check out this fun popcorn counting mat. While the popcorn pops, go ahead and take a look at the template that you can download and print.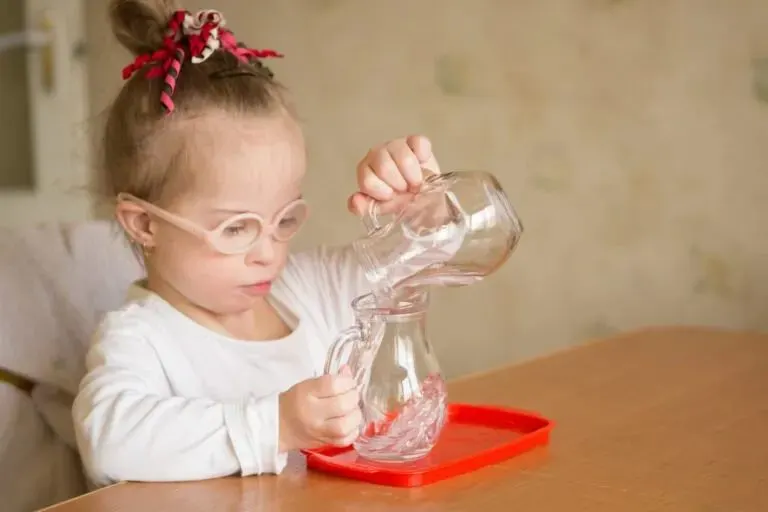 Source: reachformontessori.com
Water pouring is an activity that has a whole lot to offer to small children. Just fill up a pitcher with colored water and have your kid pour the liquid into cups or glasses.
There is a ton of room to experiment with, in terms of the colors you use, to the viscosity of the liquid you pick. And, don't forget to lay out plenty of paper towels to catch any spills!
Literacy Activities
Struggling to teach your kids writing and reading? These hands-on activities will solve that problem!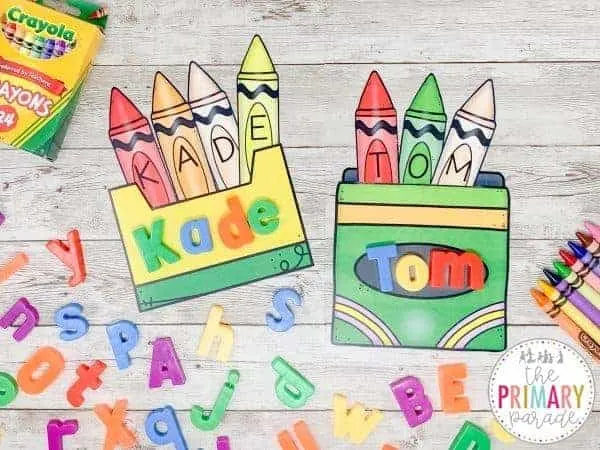 Source: theprimaryparade.com
What's the very first thing you need to know once you learn your letters of the alphabet and know how to write and spell? Your name, of course!
It's super important for young toddlers and preschoolers to be able to spell out their names and even more so for them to write them down.
You can help them practice this basic skill with a printed worksheet lesson plans and then just trace out their name as needed!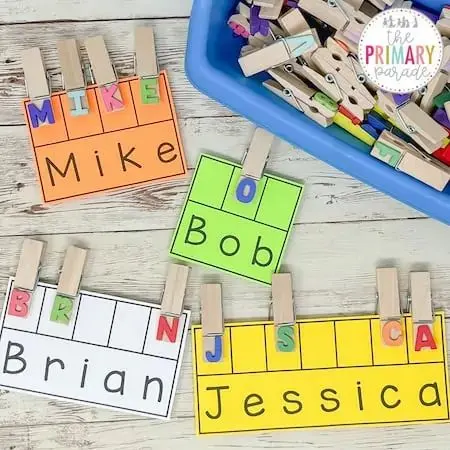 Source: theprimaryparade.com
Before your kids can write their names, the most important thing is to figure out how to recognize it. There are so many fun hands-on learning activities you can explore to train your young learners to recognize and subsequently be able to spell and write their names.
You can use rhymes, letter blocks, and worksheets to get your kids learning with this great activity. You can also use a fun song with a catchy tune to spell the name out for a fun idea to learn this important skill.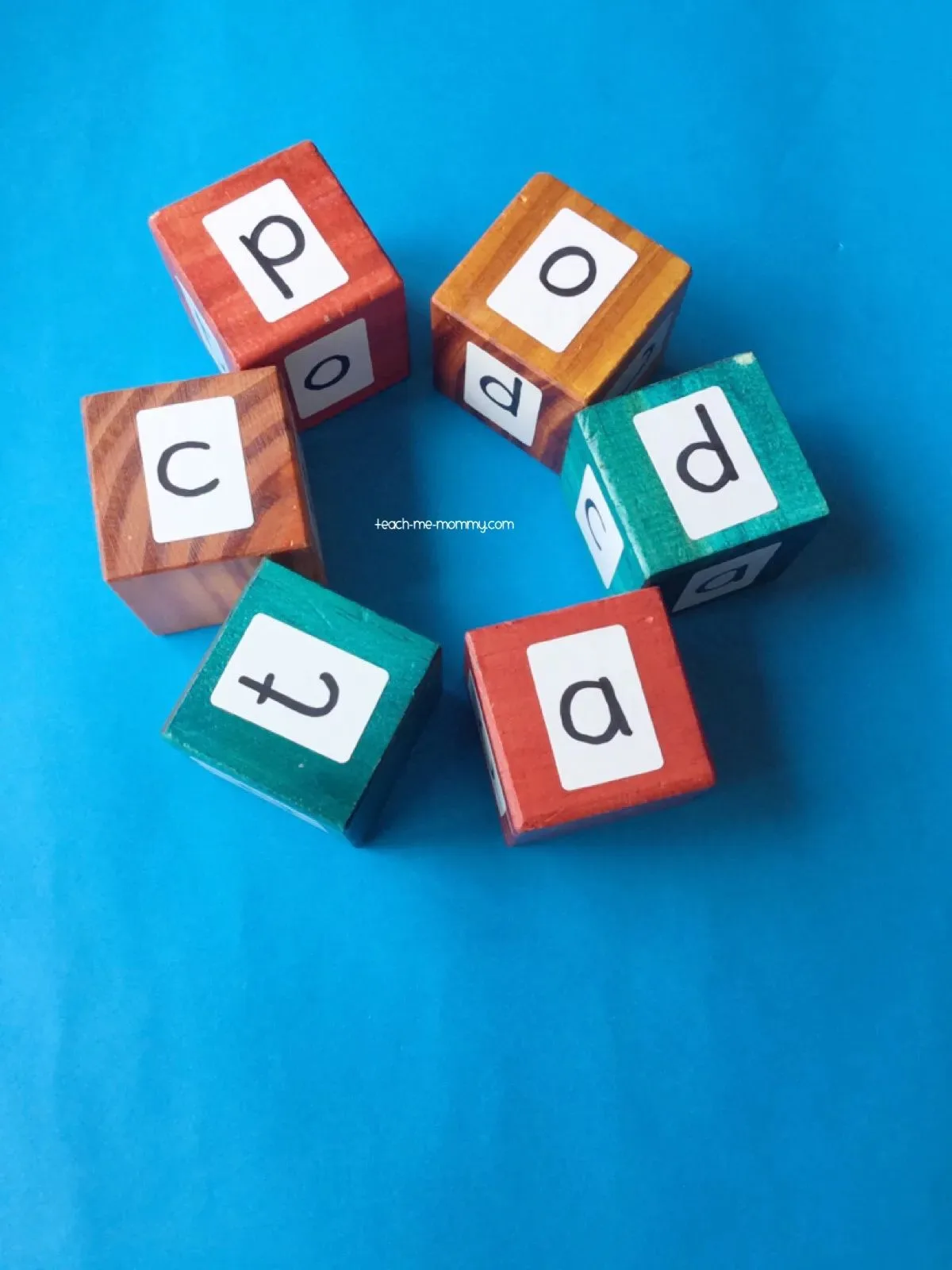 Source: teach-me-mommy.com
Here's what you'll need for this activity:
White label stickers
Markers
Building blocks(wood or foam)
You will also need to plan the words you want to teach. Then, once you've gathered everything you need and fixed the letters on the blocks, just go ahead and sit your kids down.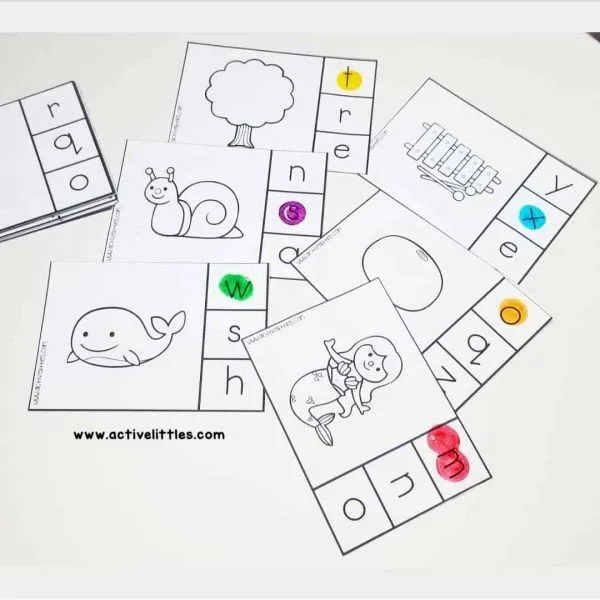 Source: activelittles.com
These alphabet clipboards can be used for coloring, learning the letters, and just having a whole lot of fun. All you need to do is plan the format, download it, and then print it out.
You can even have it laminated to preserve and maintain it, letting you carry it over should you need it. Grab some clothespins, a few pom poms, and a couple of dot markers, and you should be set.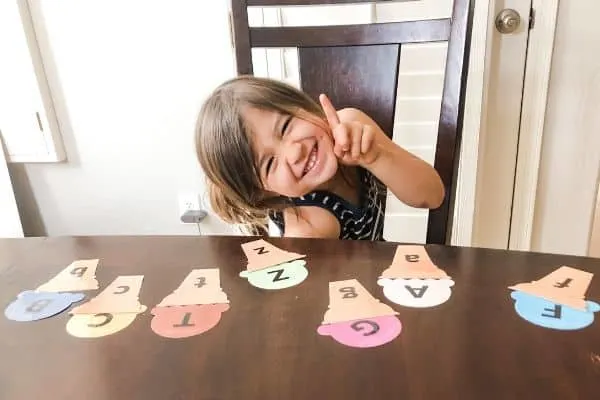 Source: mombrite.com
It's super important for kids to learn the letters, yes. But it's also just as important that they know how to match lowercase letters with their counterparts—uppercase letters.
Simply download the free printables, grab a pair of scissors, and cut them into their ice-cream cone shapes. The upper part—the scoop of ice cream—will have the uppercase, while the cone will have the lowercase alphabet.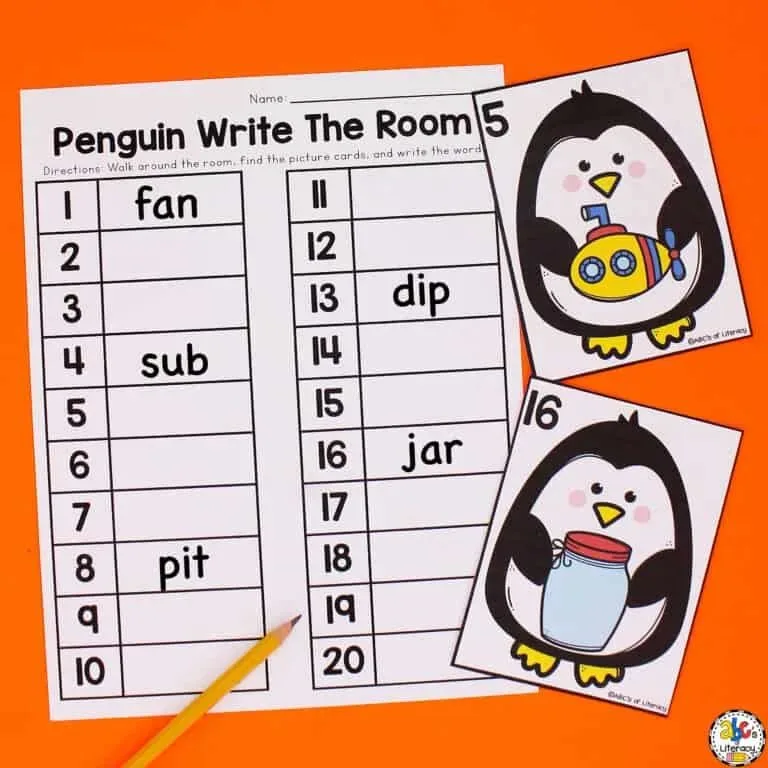 Source: abcsofliteracy.com
Kids love penguins, don't they? I remember visits to the zoo when all I wanted to do was go see those penguins.
If your kids have a fondness for penguins, then tap into that and turn it into a learning opportunity to practice writing CVC words and even a little decoding.
It's just the activity you can indulge in on a cold evening indoors or after a long day outside.
Source: activelittles.com
Your kids finally know how to spell and write words, and that's just absolutely great. Now let's take a look at how to hone and improve their handwriting skill as good handwriting is something that's important to practice and to develop.
Why not incorporate some texture and color into this activity and have your kids practice writing on colored sand. You just need to find a sunken tray, fill it up with colored sand, et voila, you're all set!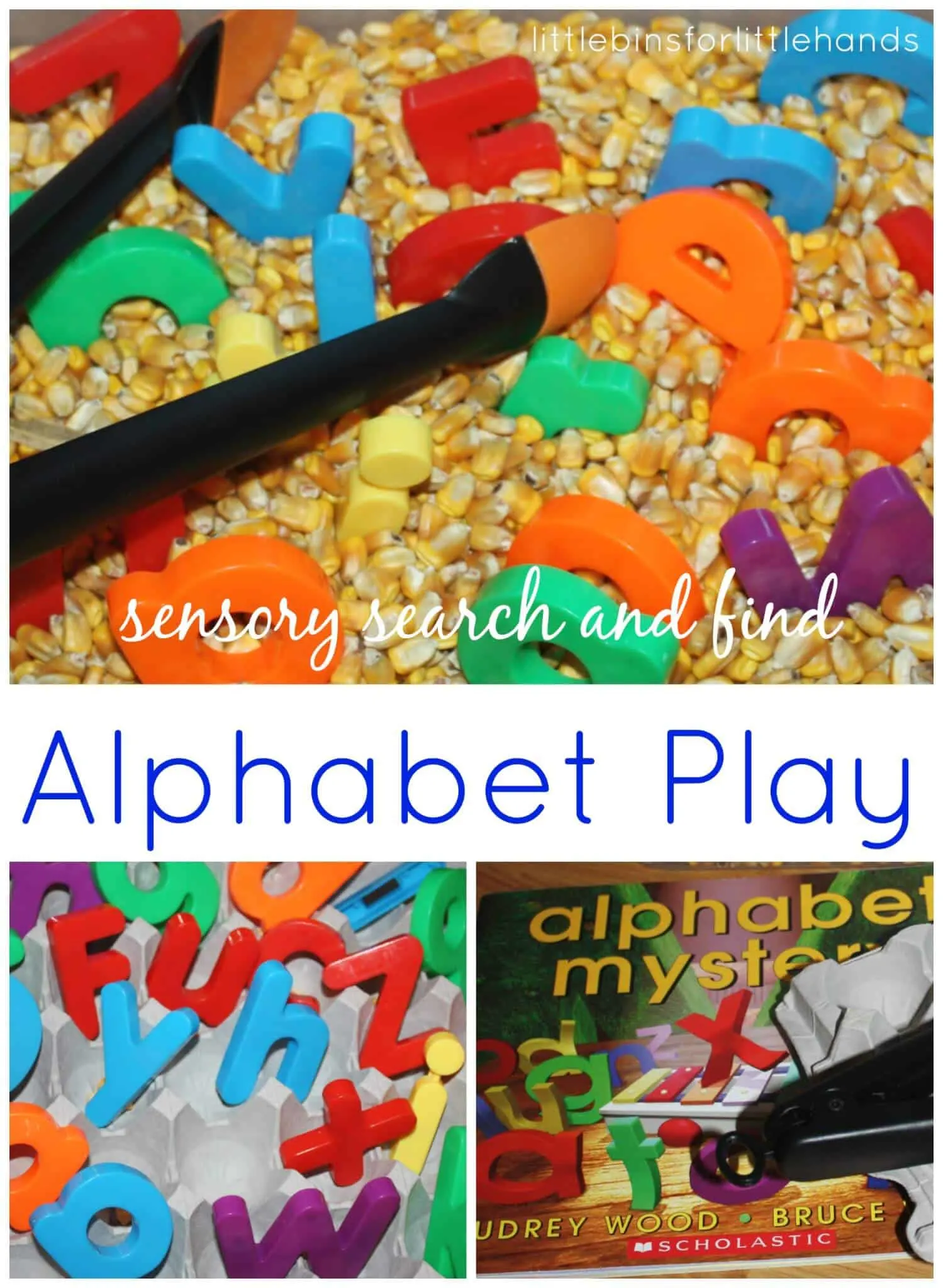 Source: littlebinsforlittlehands.com
Did your kid love the sensation of writing on sand? Well, kids that age are super excited about new textures, sounds, and sights.
So incorporating some sensory play elements to your learning activities can definitely help keep your kids interested and occupied. Check out this hands-on alphabet sensory activity, which is effectively just sensory bins filled with alphabet blocks.
These fun fine motor activities are perfect for getting a great start on letter recognition.
Your child is going to love rummaging in there to pick out the letters, trust me!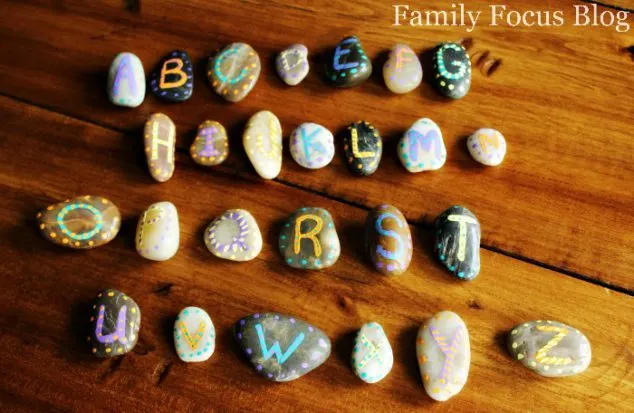 Source: familyfocusblog.com
You've been working with alphabet blocks, so how about you try these alphabet rocks? Not only is it a learning activity to teach your kids their letters, it's also a fun craft-time project.
You can have them sit down at the kitchen island—surrounded by newspapers and paper towels to catch spills—and have your little ones paint bright and colorful letters on rocks!
You can get to the learning part of the activity once the paint dries!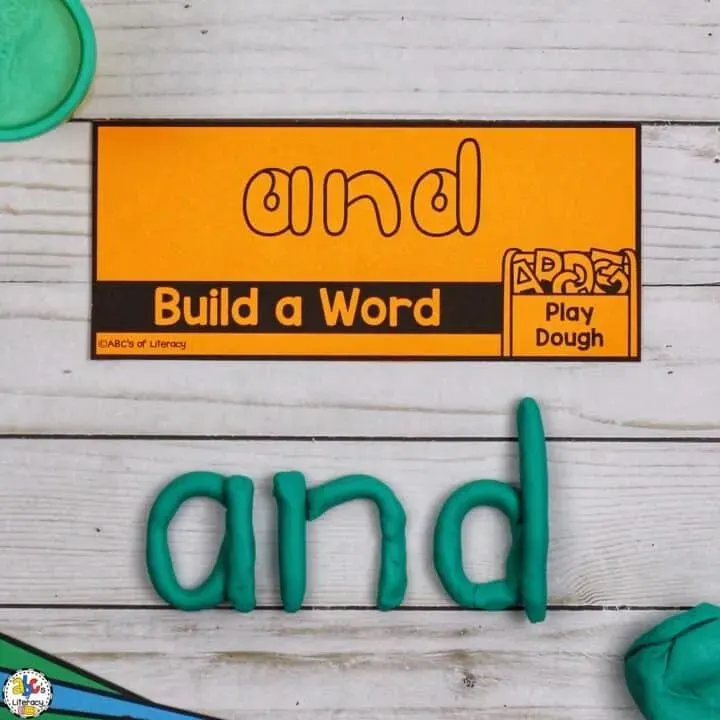 Source: abcsofliteracy.com
After painting rocks, your kids might want to enjoy working with something more…malleable. You know what you have to do, right? Go ahead and buy—or make—some play dough!
You can't get more simple than forming alphabets using playdough. It's one of those timeless activities that require very little prep but includes a whole lot of fun.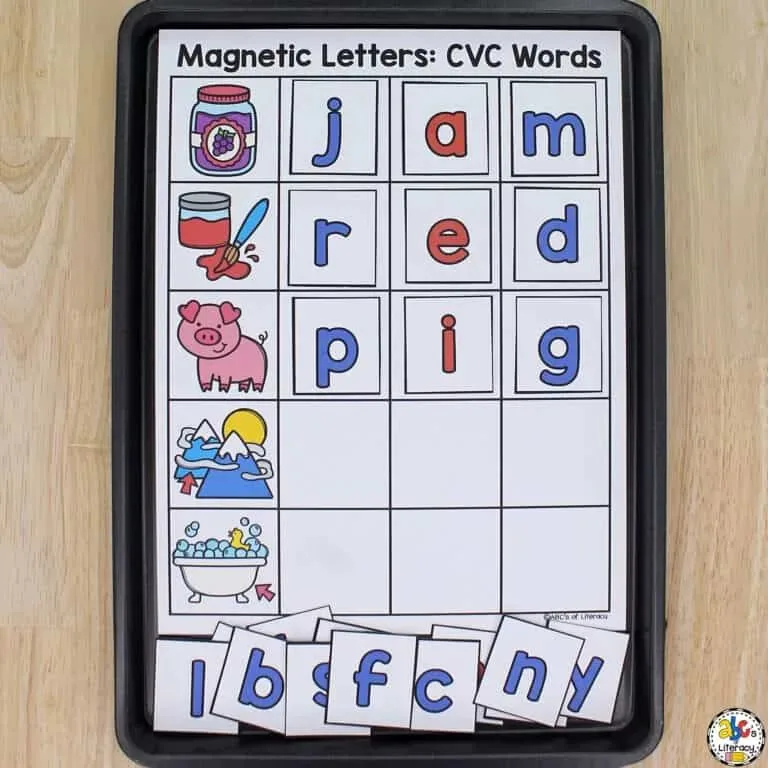 Source: abcsofliteracy.com
Have you considered working with magnets to teach your kids alphabets? They're super convenient, allowing you and your kids the freedom to move the letters around while learning to spell new words.
You can pick up a packet of magnetic letters online, or you can even make your own. You can use this hands-on activity to practice words that are perfect for beginners at the kindergarten level!
Growth Mindset Activities
Let's not forget that mental health and learning to manage your emotions is especially important for the little ones. Use these activities to teach your kiddos all about self-love and gratitude.
Source: abcsofliteracy.com
Are you looking for a Christmas-themed activity for your class of kindergarten kids to work on before the holidays? Well, perhaps this Christmas cat writing activity can get them in the mood for some learning and into the holiday spirit!
Grab some crayons, white cardstock, scissors, glue, and a pencil to get started. You will also need to download the printable worksheets for your kids to work with.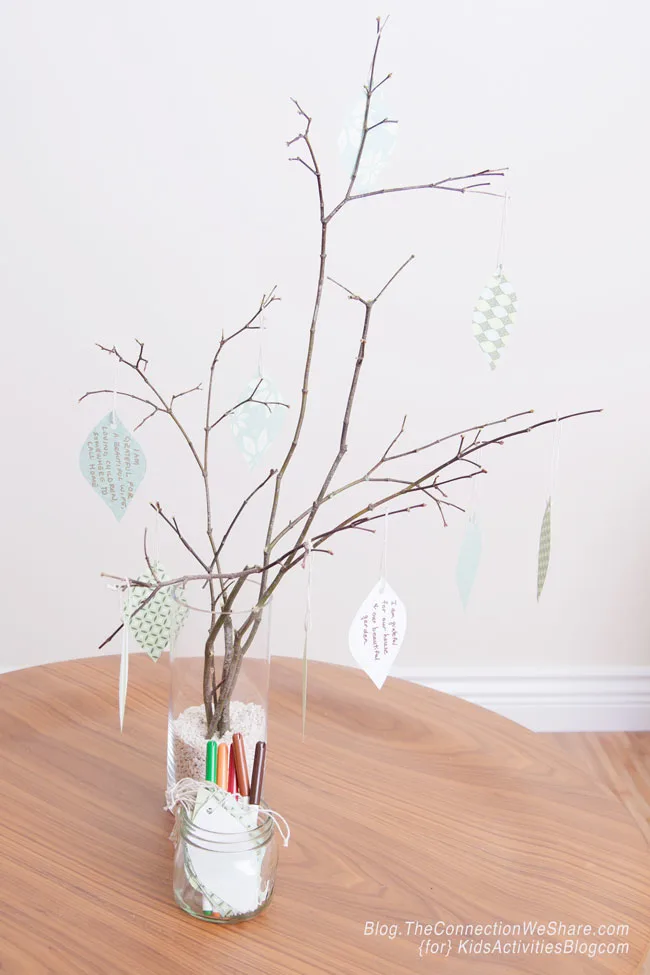 Source: kidsactivitiesblog.com
Gratitude is at the heart of all good things. You need to practice the art of feeling and expressing gratitude, especially for younger kids. That's definitely vital for their growth and development from kids to contributing members of society.
Check out this gratitude tree, which is the perfect craft activity for you and your kids to explore around Thanksgiving.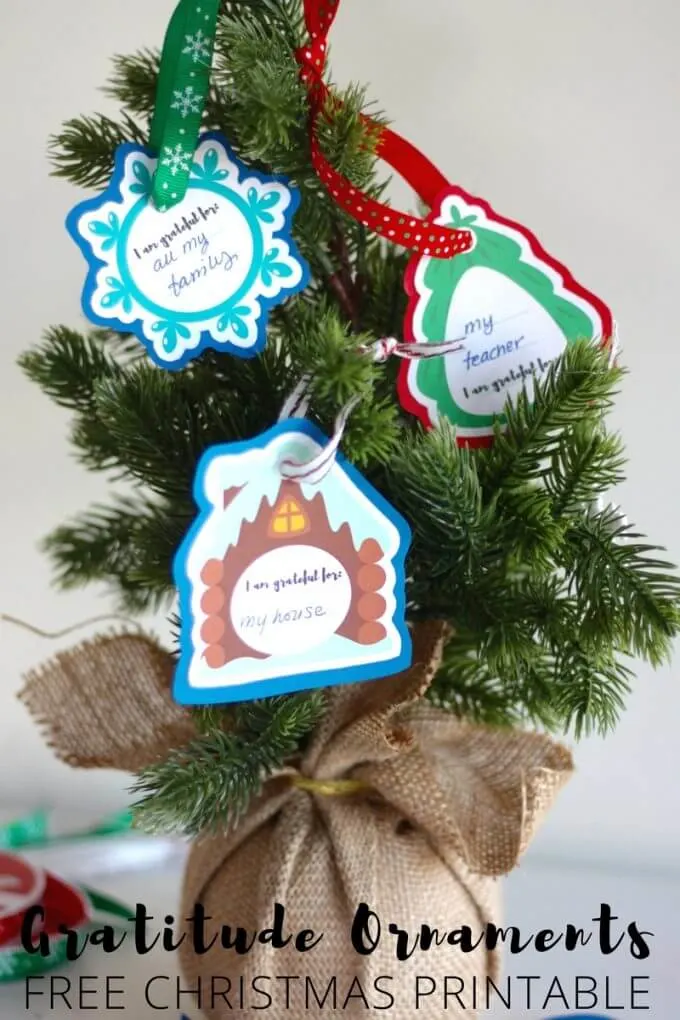 Source: littlebinsforlittlehands.com
Did you set up that gratitude tree? Well, here's an activity that you can work on to add to the previous project.
You can make little ornaments for the tree, and these 'ornaments' are typically just gratitude cards filled with all the things you're grateful for.
This is definitely a sit-down activity where you and your child can spend quality time together trying to think of all the things you're grateful for.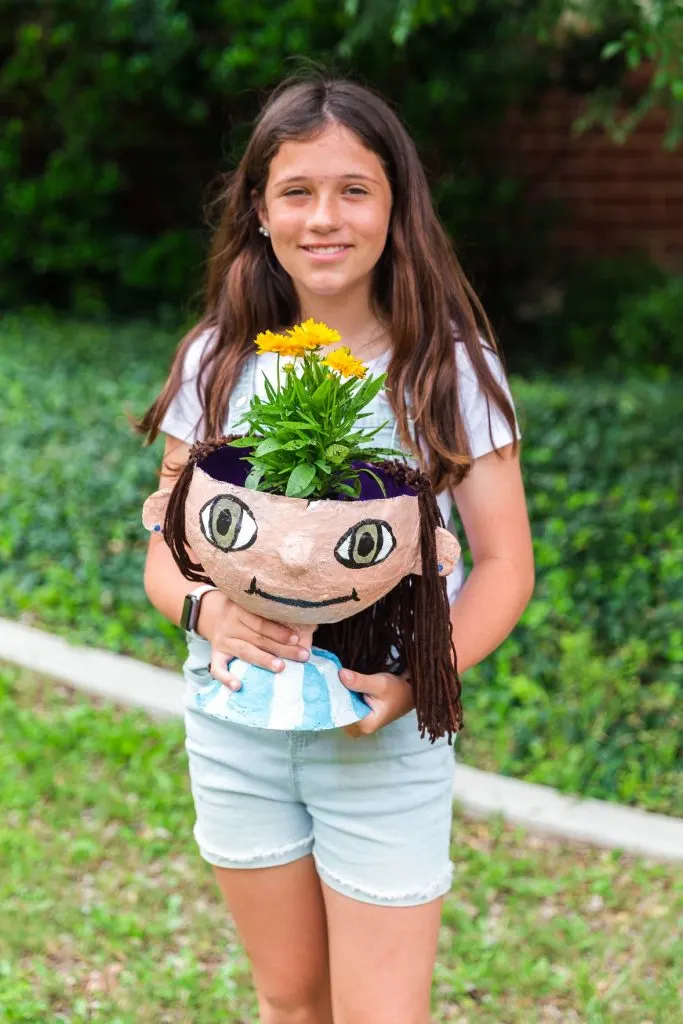 Source: kidsactivitiesblog.com
This selfie planter is actually pretty unique. It symbolizes having a growth mindset, a chance to symbolize your child's growth from one stage of their life to the next.
You can use plaster and other recyclable materials to sculpt this selfie planter. You can also use it to paint and decorate it as you see fit. Once your planters are ready and have dried completely, just add soil, and seeds, water them, and watch your plant grow!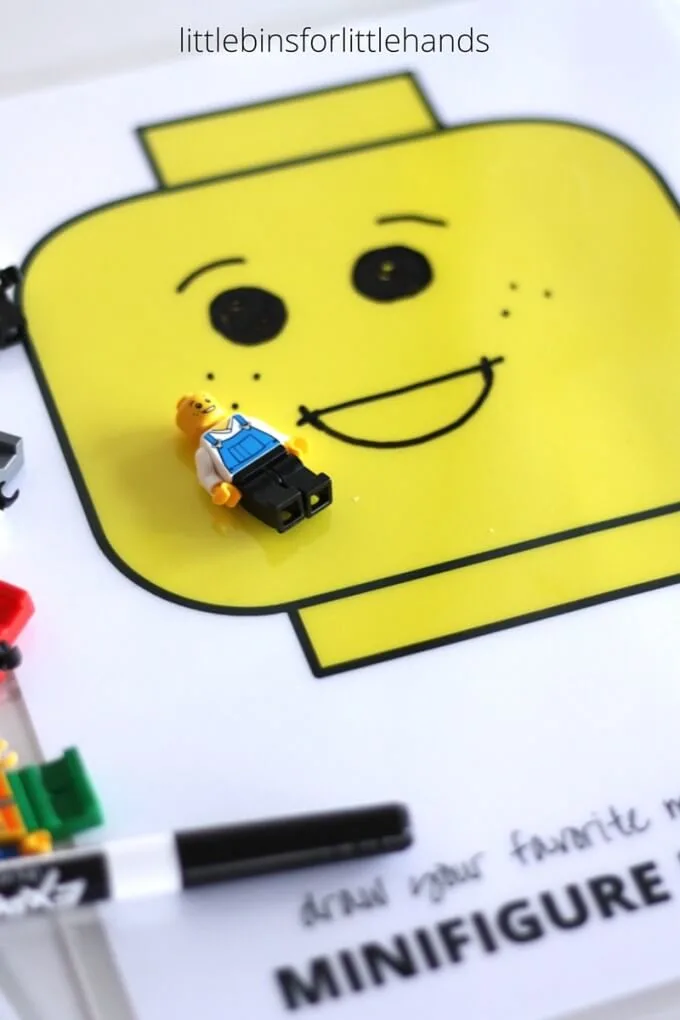 Source: littlebinsforlittlehands.com
You'd be surprised by how expressive some of these LEGO mini figures can be. If you just take a closer look, you'll be able to make out a whole array of emotions and expressions!
That's why drawing lego faces is perfect for practising, exploring, and experimenting with drawing expressions. It's also a great opportunity to talk to your little ones about feelings and how to channel them creatively and expressively.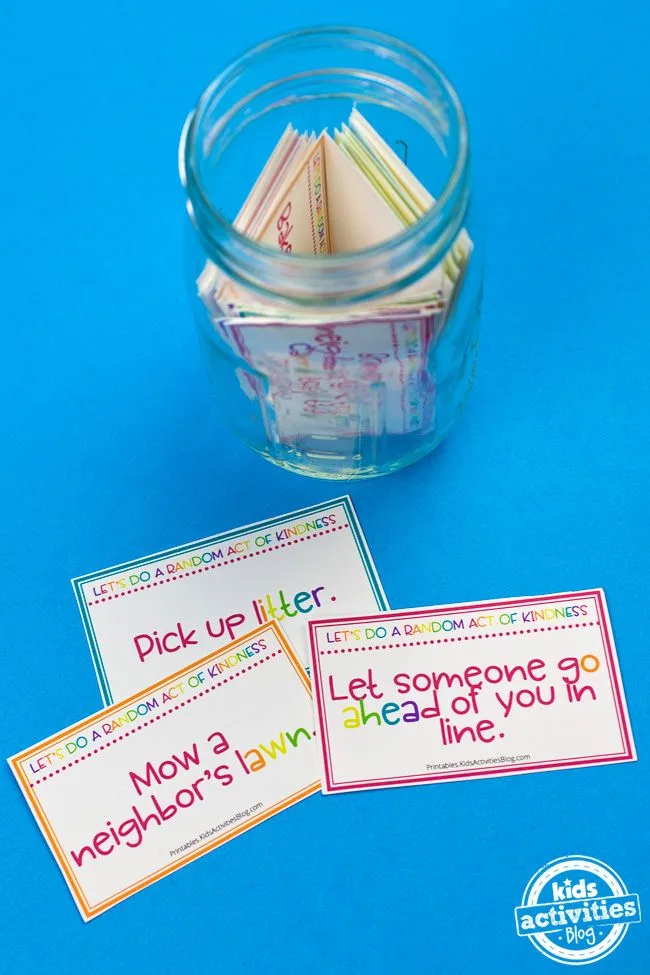 Source: kidsactivitiesblog.com
Every act of kindness deserves to be remembered and cherished. The very idea of teaching your kids the importance of kindness is setting the foundation for them to become good and kind human beings.
Go ahead and download and print these printable random acts of kindness cards for you and your kids to work on. Then you can have them pick one card up every day or every week and then carry out those acts of kindness.
Creative Activities
Creativity is the food for the soul! Have fun with the kids and let their imaginations flow.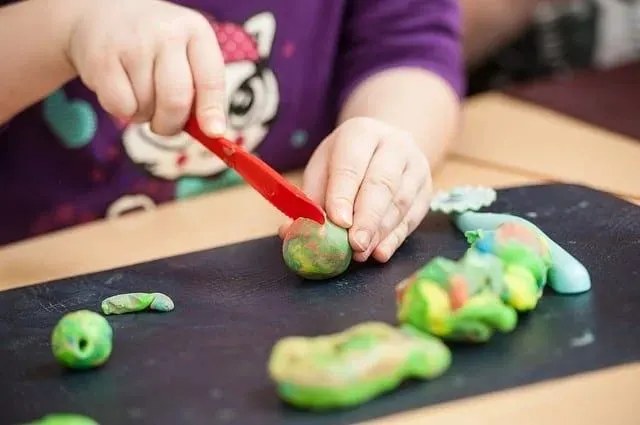 Source: ottawamommyclub.ca
Playdough art really does allow one's creativity to flow. It's a wonderful way for your child to be expressive and an even greater creative outlet for their thoughts and budding artistic talents.
Play dough can also be super expensive, so instead of buying a batch every other week, why don't you just start by making your own playdough right at home?
This homemade playdough recipe is non-toxic and child friendly, so go ahead and whip up your very first batch today! Find more development activities for 1-year-olds here!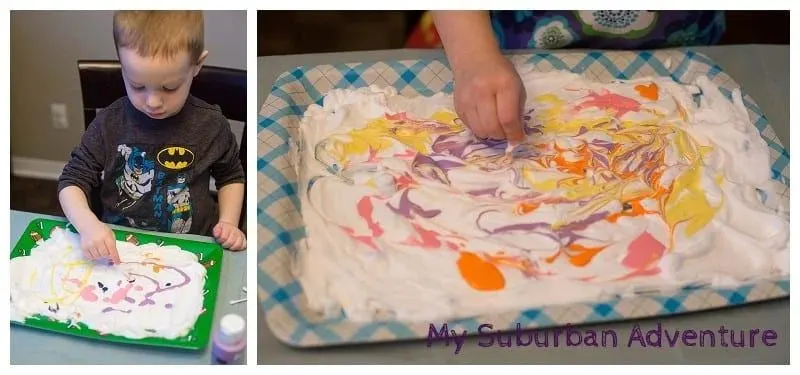 Source: ottawamommyclub.ca
One of my earliest memories as a kid is sitting up on the counter while my dad shaved. I just loved to play with shaving foam, and I bet that your kids do, too.
So how about you make a batch of these shaving cream paints and use them to paint a pretty picture? The foam and acrylics provide a rather interesting texture to work with, and if you experiment a little, you'll find new techniques to work with!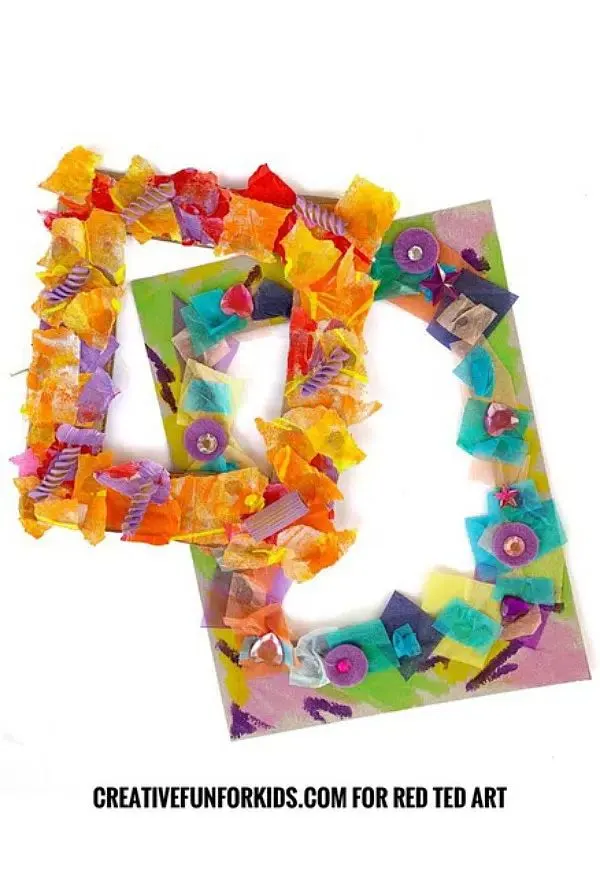 Source: redtedart.com
Check out these pretty collage frames. They are just the kind of gift that a child can give his or her dad on Father's day, don't you think?
They check all the boxes: they're personal, handmade, and pretty inexpensive to make.
Go ahead and take a look at the supplies you'll need for this project:
Cardboard
Scissors
Collage supplies
Markers
Hot glue gun
Once you have everything you need, you can get started on this pretty collage. Don't hesitate to up the ante with a whole lot of glitter and sparkle, too—that's bound to stay with your dad for ages!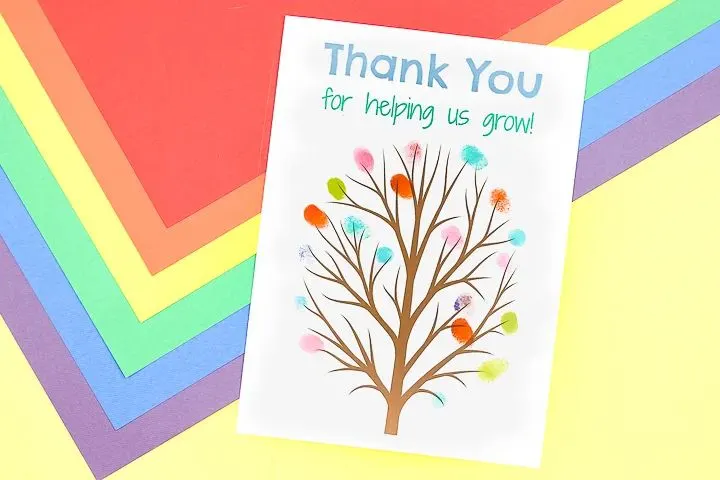 Source: thecountrychiccottage.net
Painting using fingers and hands is just one of those timeless activities that never get old. You can be three or twenty-three, and I bet you'd still be game to dipping your fingers in paint.
For this next activity, you can use your fingerprints to paint a lovely fingerprint tree as a thank you gift for your teacher. Just draw the trunk and branches first and then go ahead and imprint your fingertips across them!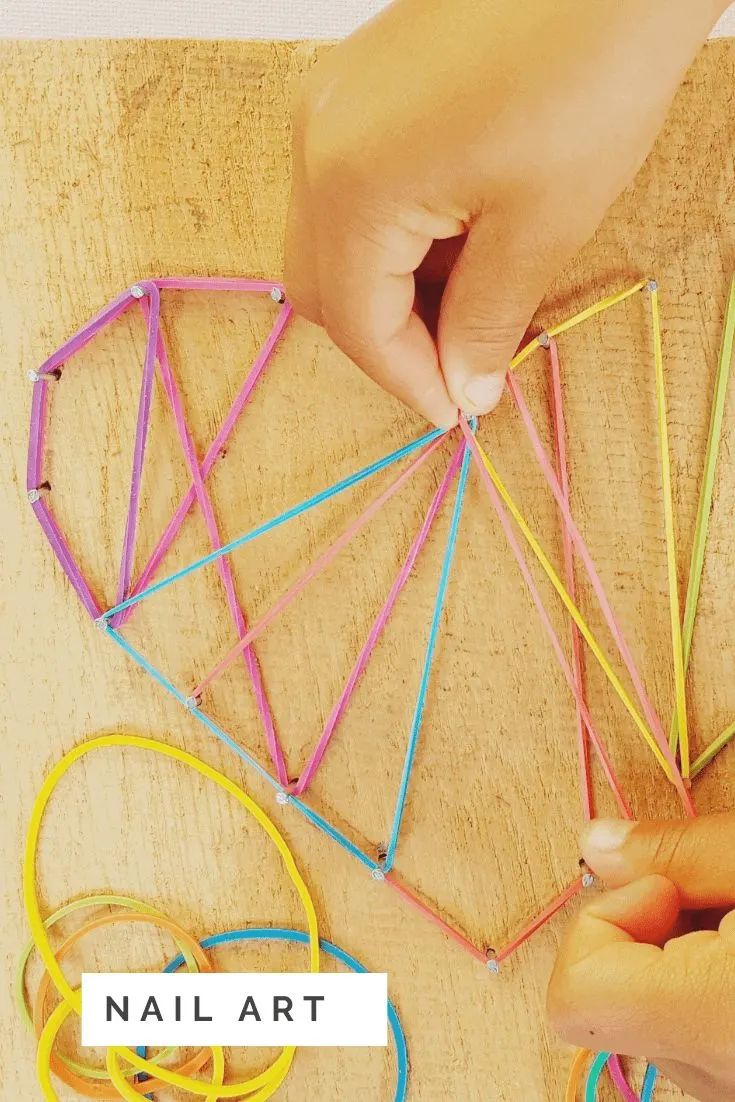 Source: liltigers.net
This is just the project for all string art beginners who are looking for a quick project. Your preschooler, in particular, is sure to get a kick out of this activity.
It's an ideal gift for when you're in the mood to make a gift for mom, dad, or even just a friend. All you need is a wooden plank, some nails, a few rubber bands, and, finally, string. You can also use yarn.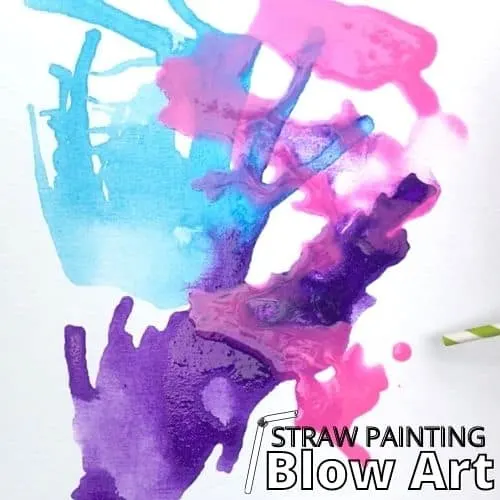 Source: littlebinsforlittlehands.com
I cannot stress how much I love exploring new—and messy—mediums for art activities. They truly allow a young preschooler's creativity to bloom and grow.
With just a straw, some paints, and a pair of healthy lungs to help blow the paint across the canvas, your kid can indulge in some abstract painting right at home. This activity also helps build oral motor skills, strength, endurance, and coordination.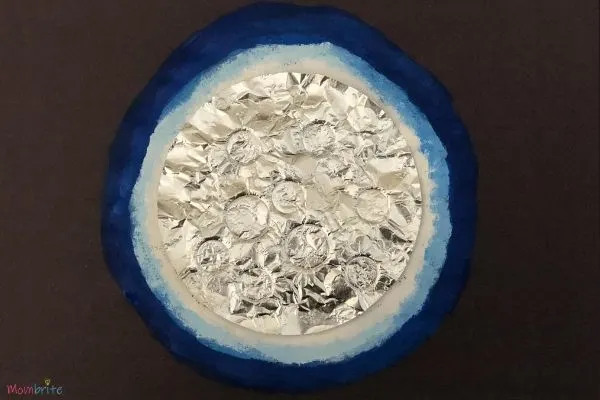 Source: mombrite.com
It can be quite challenging to come up with new craft activities for little preschoolers. When in doubt, I find that it's always advisable to turn to simple household items for inspiration, like aluminum foil, for example.
This aluminum foil moon is just ideal for little kids to work with and can be just the right amount of sensory fun they need. You can also use this as an opportunity to educate them about the moon and other celestial planets that orbit around in space.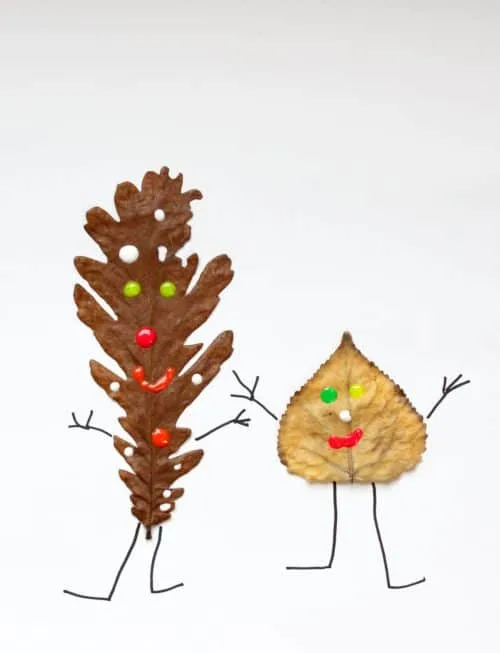 Source: emmaowl.com
I always believed that out there in nature, anything was possible, and magic and mystery was real and true. I bet for a preschooler with an active mind, believing in leaf people won't be too far-fetched.
The best part about leaf people? They're so fundamentally unique and exclusive to your imagination. So if you want your leaf person to be orange with pink eyes, then that's how they'll be!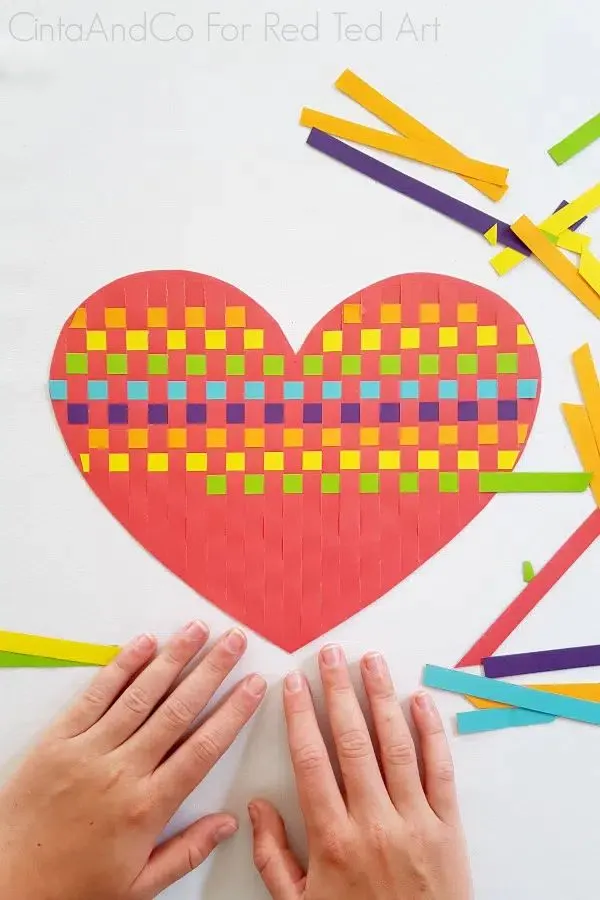 Source: redtedart.com
Weaving is quite a fun and wonderful skill for preschoolers to build. They help them develop hand-eye coordination, help channel their creativity, and just have fun making something new and unique.
Check out this rainbow-colored heart paper weave! I bet you and your kid will love working with the pattern!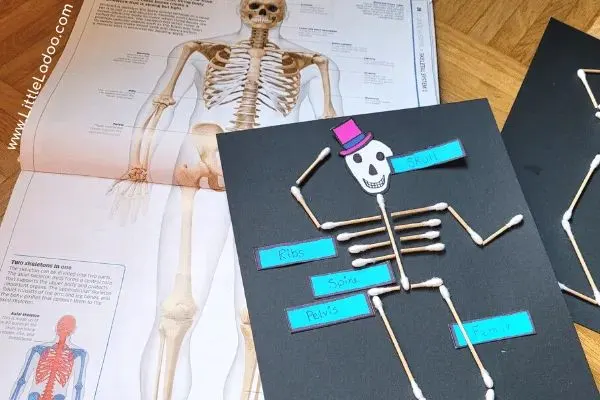 Source: littleladoo.com
Have you considered making skeletons out of Q-tips? They're so adorable and spooky at the same time. Plus, these Q-tip skeletons are inexpensive and easy to find, and you can customize them any way you like.
Grab a handful of Q-tips and some glue, and get started!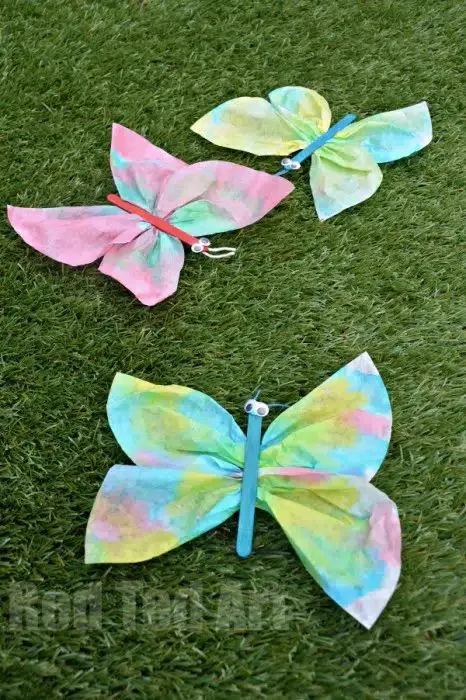 Source: redtedart.com
The next time you brew a cup of coffee, stop a second and take a look at that coffee filter. Isn't it just a lovely texture—almost like the wings of a butterfly?
Grab a couple of those filters, some paints, some googly eyes, and your craft essentials and get cracking on these pretty and colorful butterflies!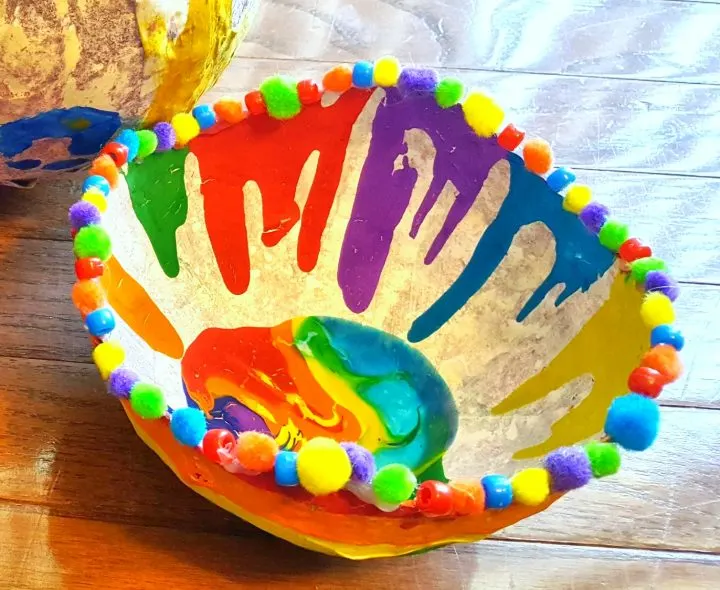 Source: teachingideas.ca
When you're running out of ideas to keep your preschooler occupied and just need an easy activity that's simple to set up, just turn to paper mache. It gives your little one the amazing feeling of creating something amazing and pretty.
It also gives you a chance to teach your child a new and creative skill to help develop their crafting skills!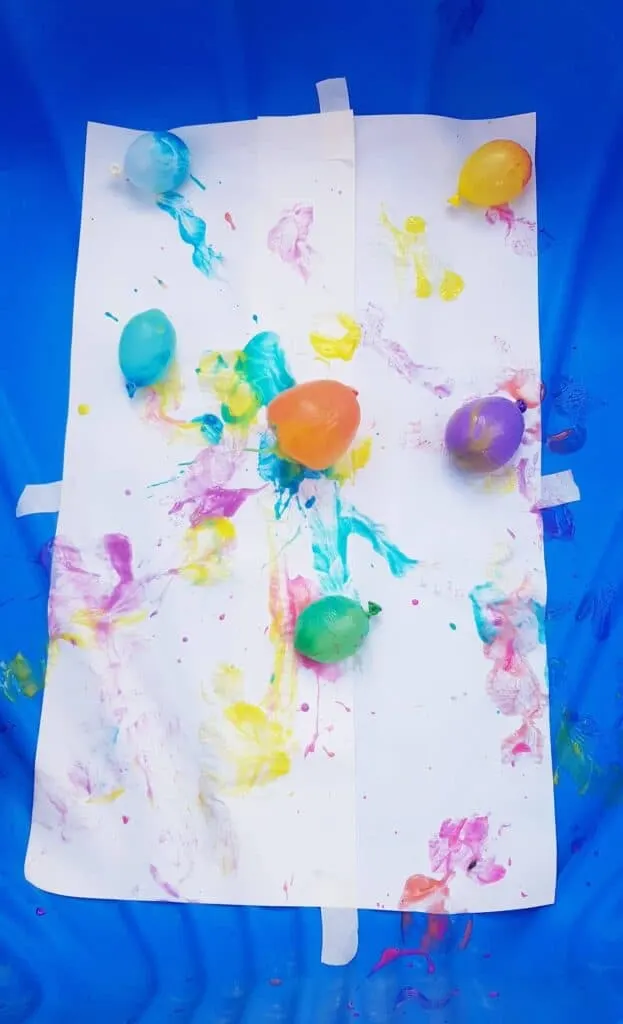 Source: liltigers.net
In the mood for something messy, fun, and colorful? Then just grab some balloons and your paints and get started on this water balloon painting activity.
Your kids will be super excited and entertained, and that's just a recipe for a mess. So make sure you have plenty of paper towels ready to catch spills and splatters!