Winter means restricted activities for our little ones, leading to a slew of feelings–boredom, frustration, stir-crazy, and more- not just for them! These winter crafts for toddlers will help!
Avoid those days by bookmarking crafts, videos, and fun games–this post included.
Today, there are thirty-one winter crafts for toddlers to keep them busy all season. There are various options for any crafting type.
All of these keep your little ones engaged while giving them sensory and tactile experiences.
Kids seemingly always love to immerse themselves in all the senses, which is a great way to let your little ones explore different parts of their brains.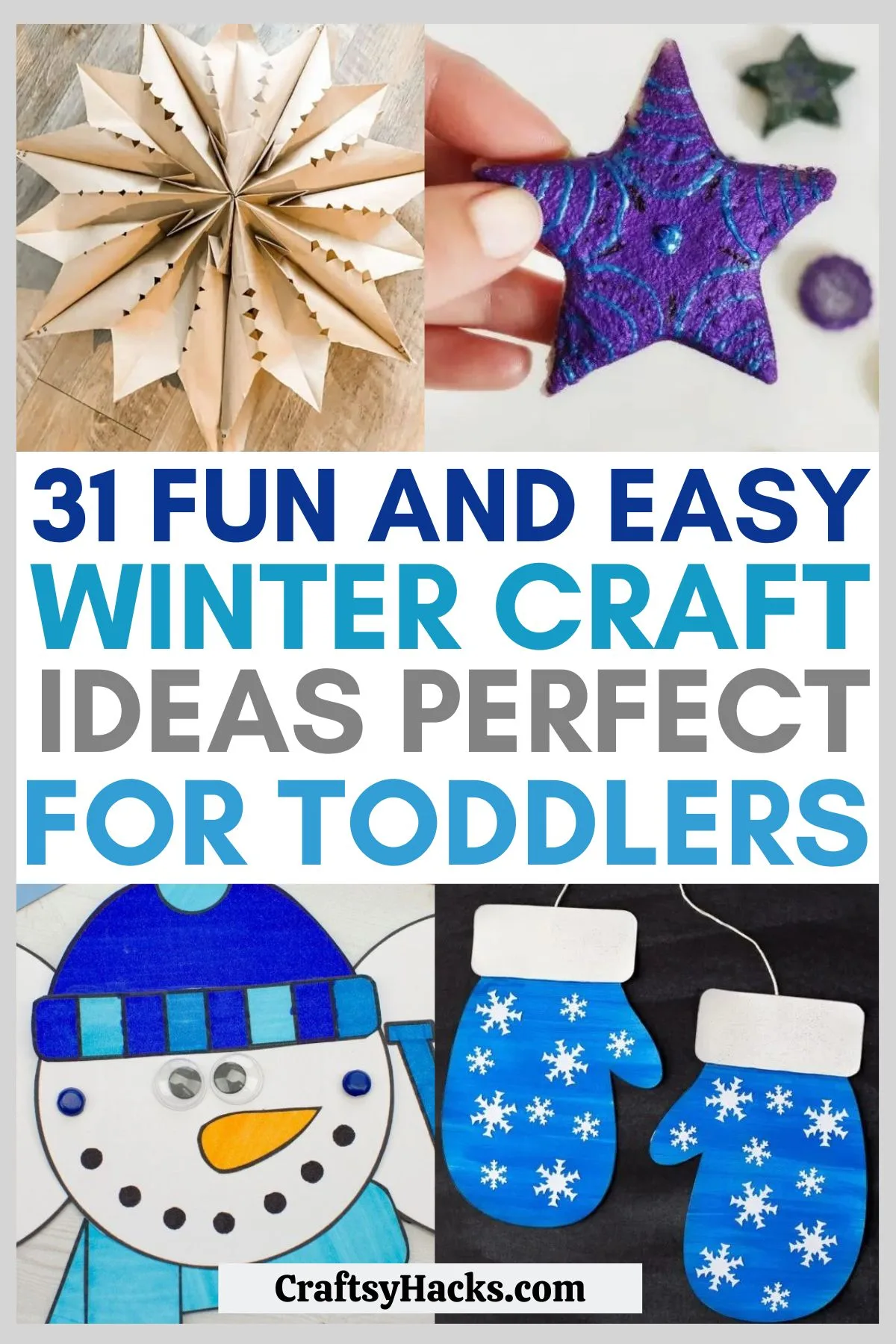 I hope you find some great options for the toddlers in your life and enjoy the craft together. Share your favorites below or on any socials, and now, onto the post!
Good luck, and have fun this winter!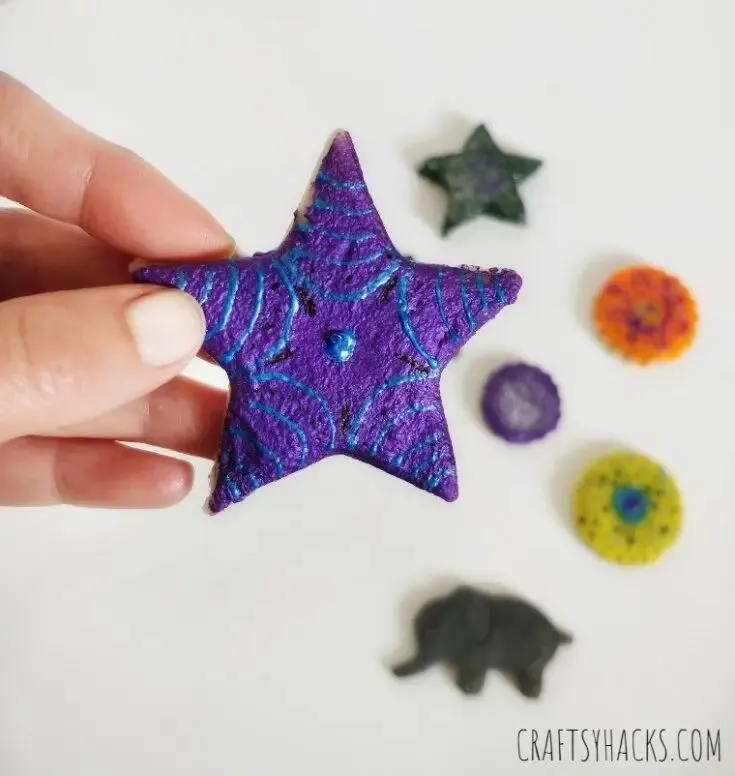 Source: craftsyhacks.com
For a full, hands-on, fun afternoon, whip up a batch of this salt dough with your toddler to create fun characters.
From prepping the ingredients, mixing them, and watching them bake in the oven, this is a great option for young explorers.
Keep it plain, or add different food dyes to make things more interesting. It's a great scientific lesson to help your little ones practice critical questioning.
You'll need this acrylic paint to make this DIY happen!
This is one of the best winter crafts for kids to create on a snow day!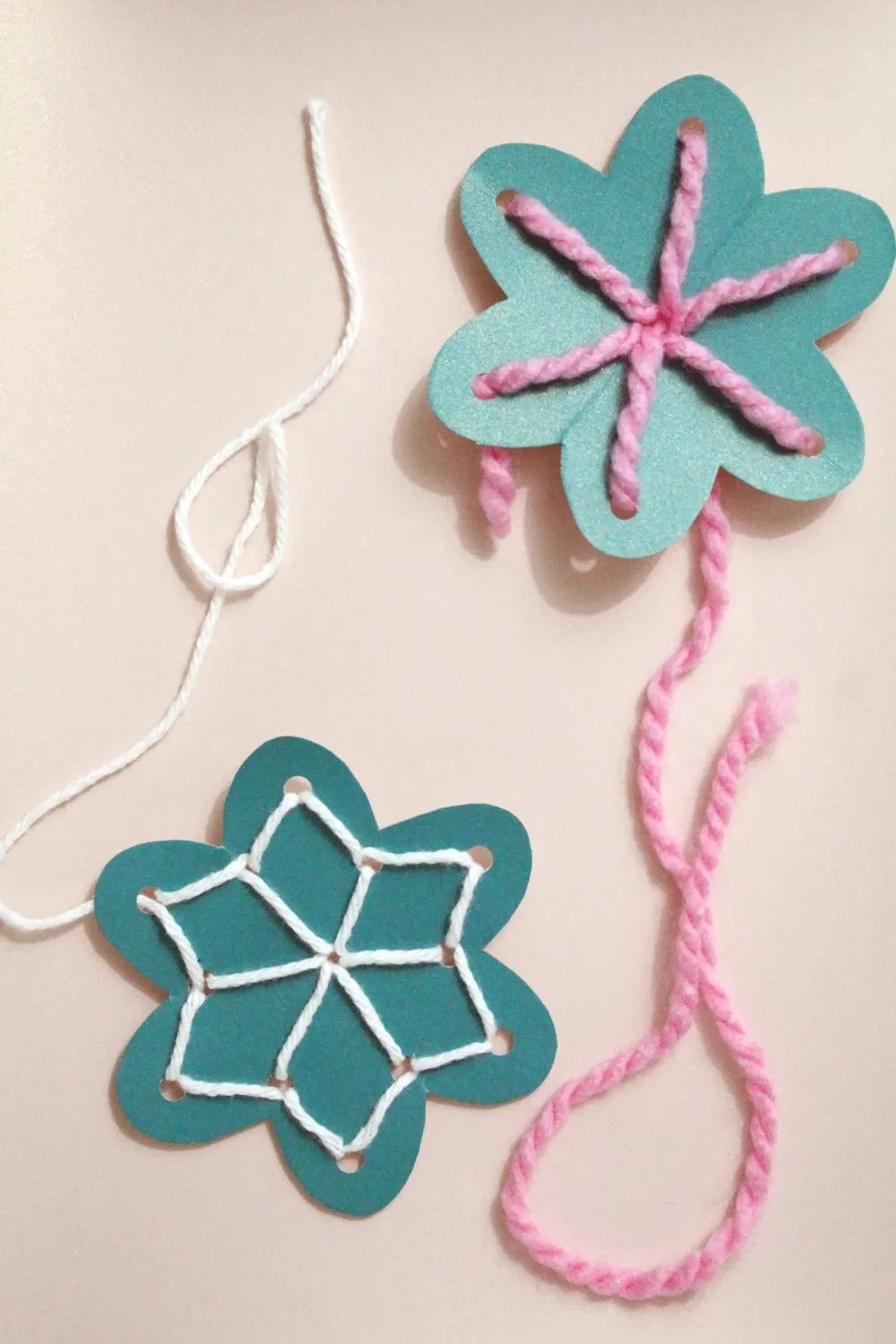 Source: onemamasdailydrama.com
If your little one needs some hand-eye coordination time, consider lacing cards like these. Many options are available today, but you can even make your own!
Grab a heavier piece of cardboard, sketch an image, like a snowflake, and a shoelace or string that won't easily fray.
These boards are a great workout for their hands and help improve finger dexterity.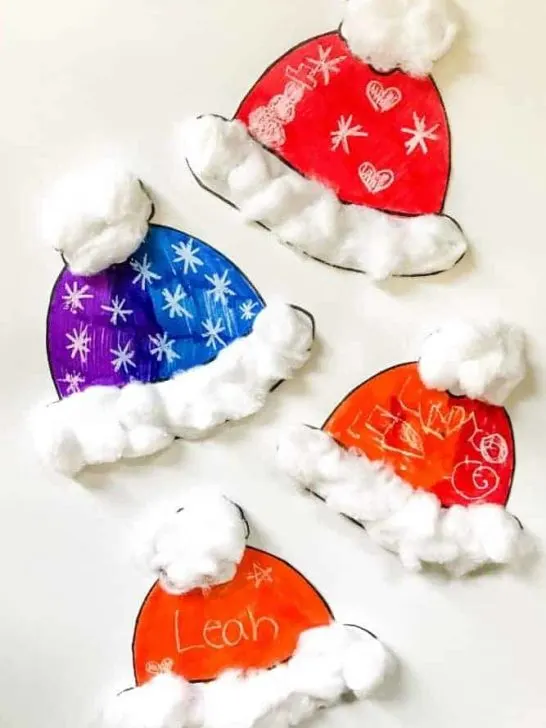 Source: journeytosahm.com
These sweet winter hats are a classic, fun, and easy option!
Find a printout online or draw your own, decorate however the kids want, and add a fun textural material to the tip and base of the hat.
Boots, mittens, and scarves are great options to vary up this project.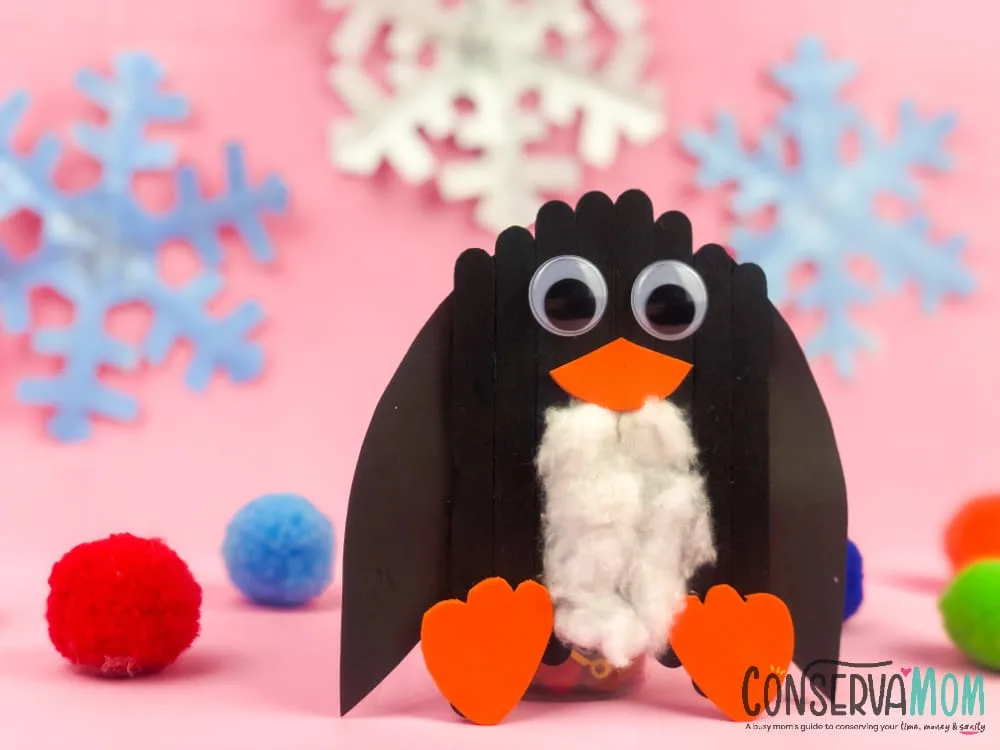 Source: conservamome.com
Popsicle stick crafts and kids just go together–durable, versatile, and easy to work with, these popsicle stick penguins are a no-brainer to add to the winter repertoire.
Keep the penguins' classic colors or go bold and bright in their construction; either way, they turn out darling.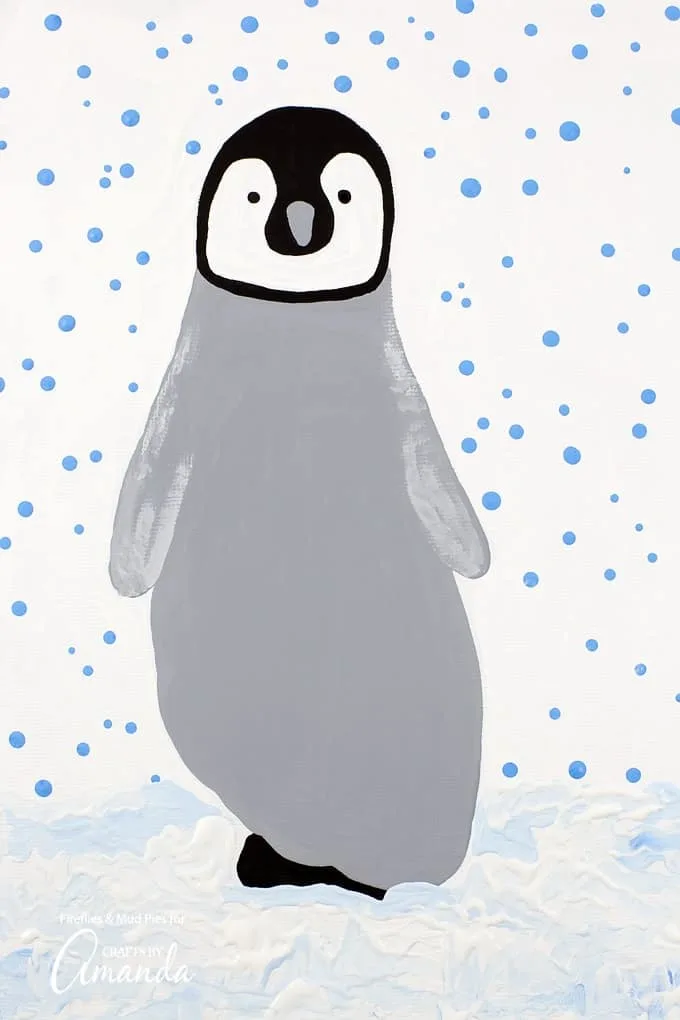 Source: craftsbyamanda.com
Kids love getting into the paint, or at least mine always seem to enjoy it, and this footprint penguin will have them enamored for the afternoon.
A great tip is to create a clean space while engaging in this project–you never know how it'll go, so a versatile space is essential.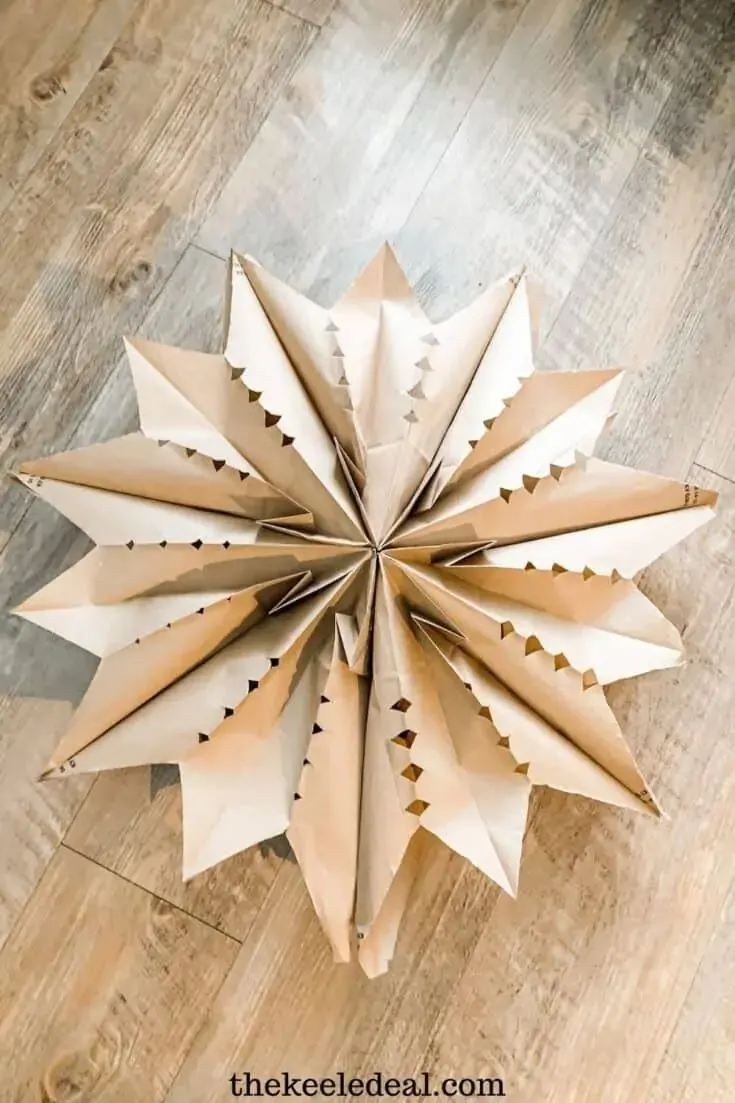 Source: thekeeledeal.com
These brown paper bag snowflakes are a great project for the whole family–easy enough to cut up and look great hung up anywhere in the house.
Stick with classic brown paper bags, or grab a multi-colored pack like this for a fun maximalist take on the craft.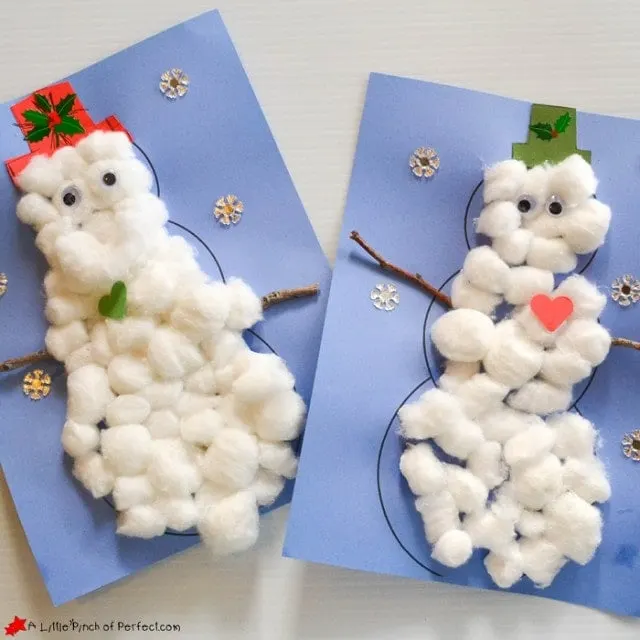 Source: alittlepinchofperfect.com
This cotton ball snowman is another great option for hand-eye coordination and practicing staying inside the lines.
Any simple outline will do, but snowmen are a favorite for little ones and large enough areas for easy accessibility.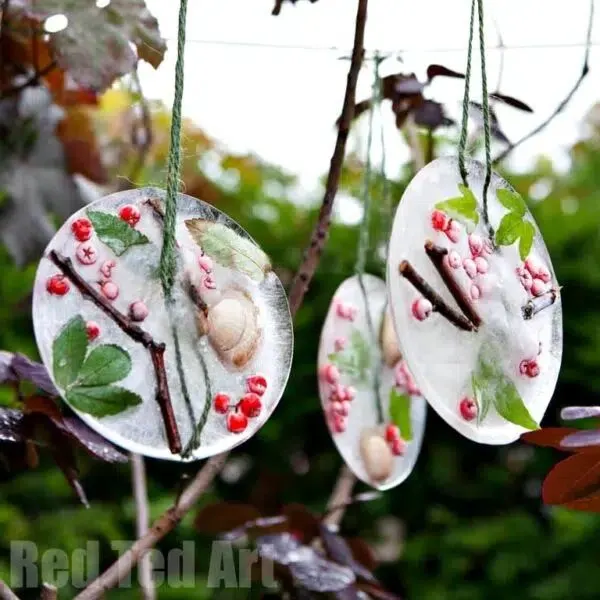 Source: redtedart.com
Ice ornaments are a cool scientific project perfect for your little scientists. Collect any natural items local to your neighborhood, set them in water, and hang them outside once frozen.
You can pose the scientific method simplistically and present the steps for the kiddos to guess and discuss the results.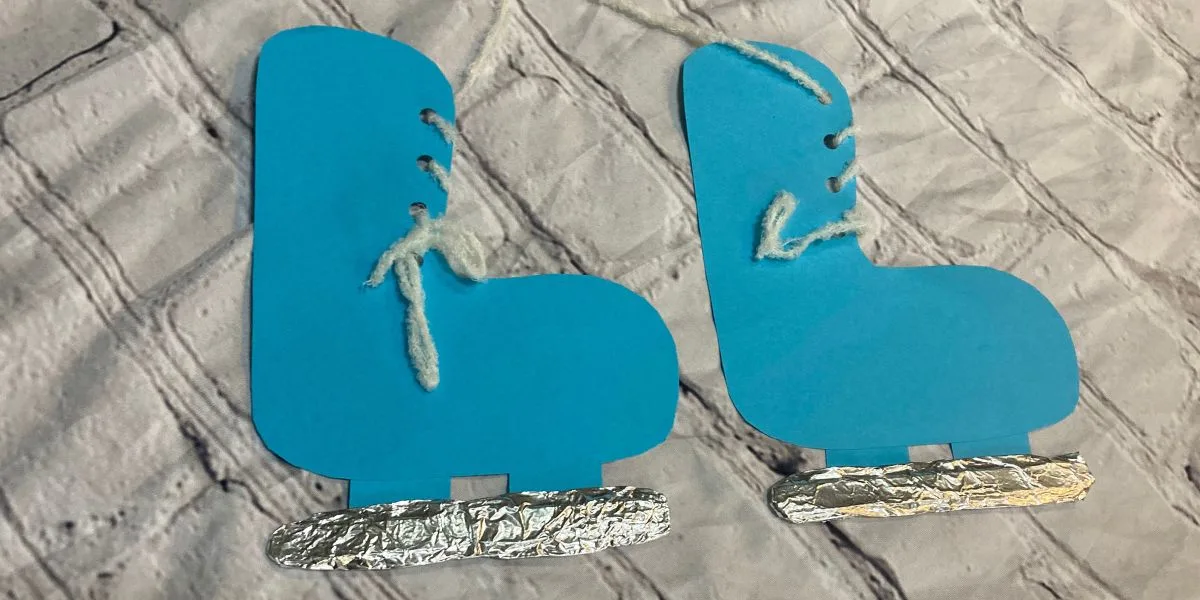 Source: mamaofminis.com
Crafts that have a 3D feel to them with mixed materials are always a great way to keep a toddler involved.
The tin foil, yarn, and heavier cardstock like this make for a continuously interesting project.
Other ideas to try are hats, gloves, scarves, and boots. Keep the skates plane or let them color and shine to their pairs.
Source: approachinghome.com
We've all made hundreds of snowmen over the years, and they are all great, but a fun spin on the classic character is creating a melted version.
That way, kids have full and free reign on their snowman.
It's silly and fun; each is as unique as the next. Add any extra cute or specific details to make the frosty friends all the more personable.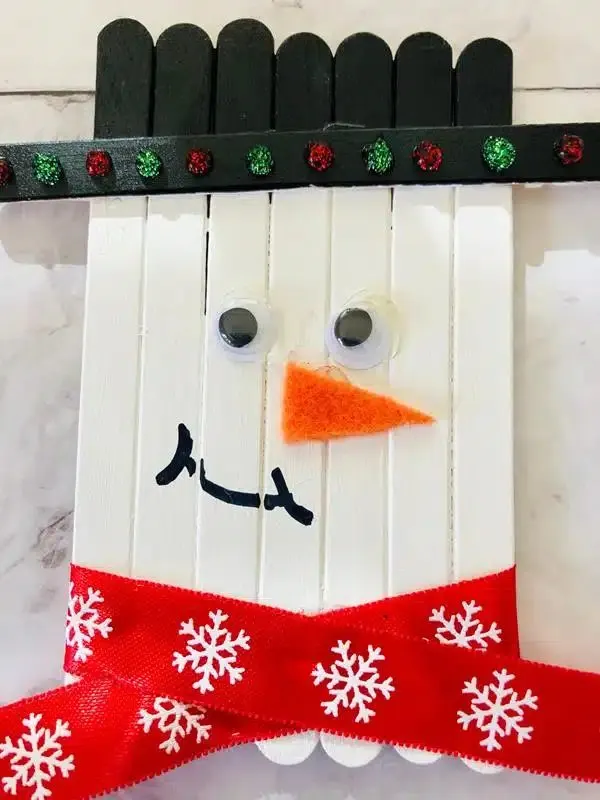 Source: uniquegifter.com
Another cute take on snowmen crafts is this popsicle stick snowman.
Have them glue onto a backing and trim the excess away once dry; that way, you can turn it into a fridge magnet or ornament.
Add some glitz or color to your snowman via his hat or scarf.
These Christmas crafts are perfect for the kids to create for the holiday season!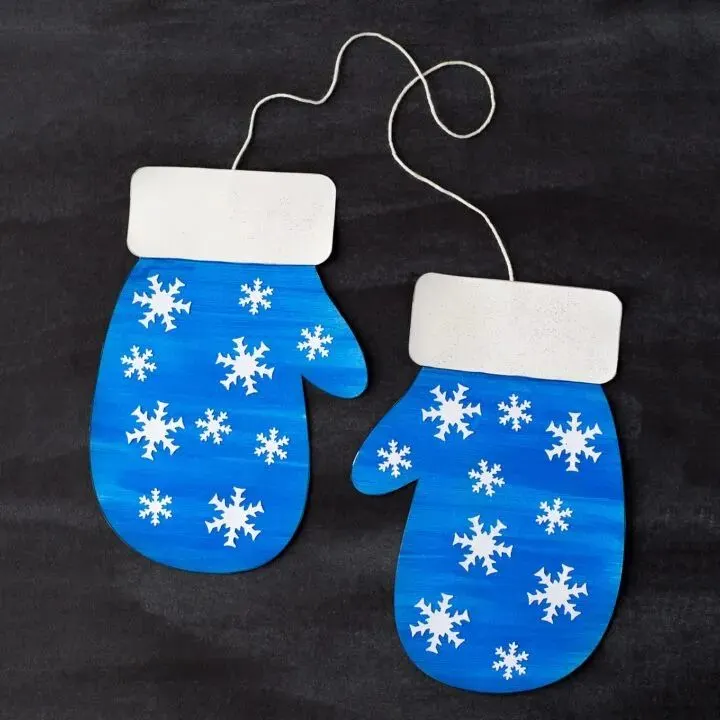 Source: firefliesandmudpies.com
These bright and colorful fun mittens are another classic and simple, tried and true activity. Print out a pair or draw an outline for your little guys and let them get to work.
If you'd like to keep them as decor, consider putting a backing on them with a reliable adhesive like with this trusty hot glue gun. That way, you can keep a pair of these mittens for years.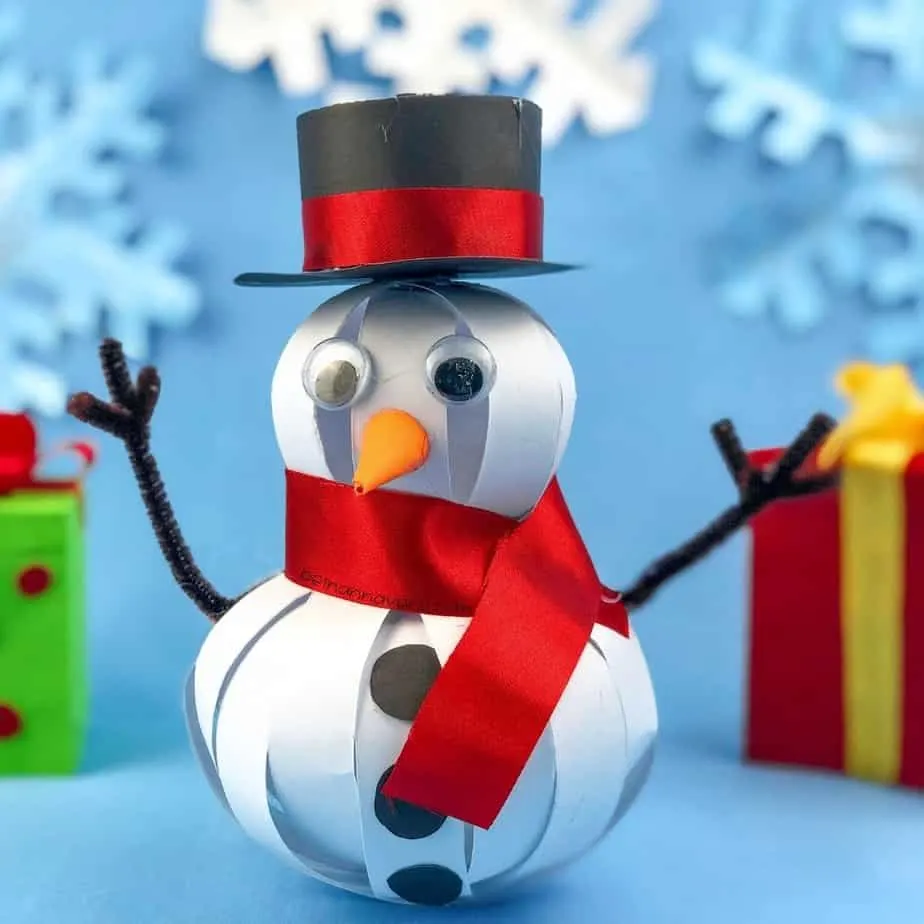 Source: bethannaverill.com
3D crafts always excite toddlers, and this three-dimensional paper snowman is no exception.
For a more successful experience, opt for a sturdier paper; that way, kids can have a little liberty with the construction.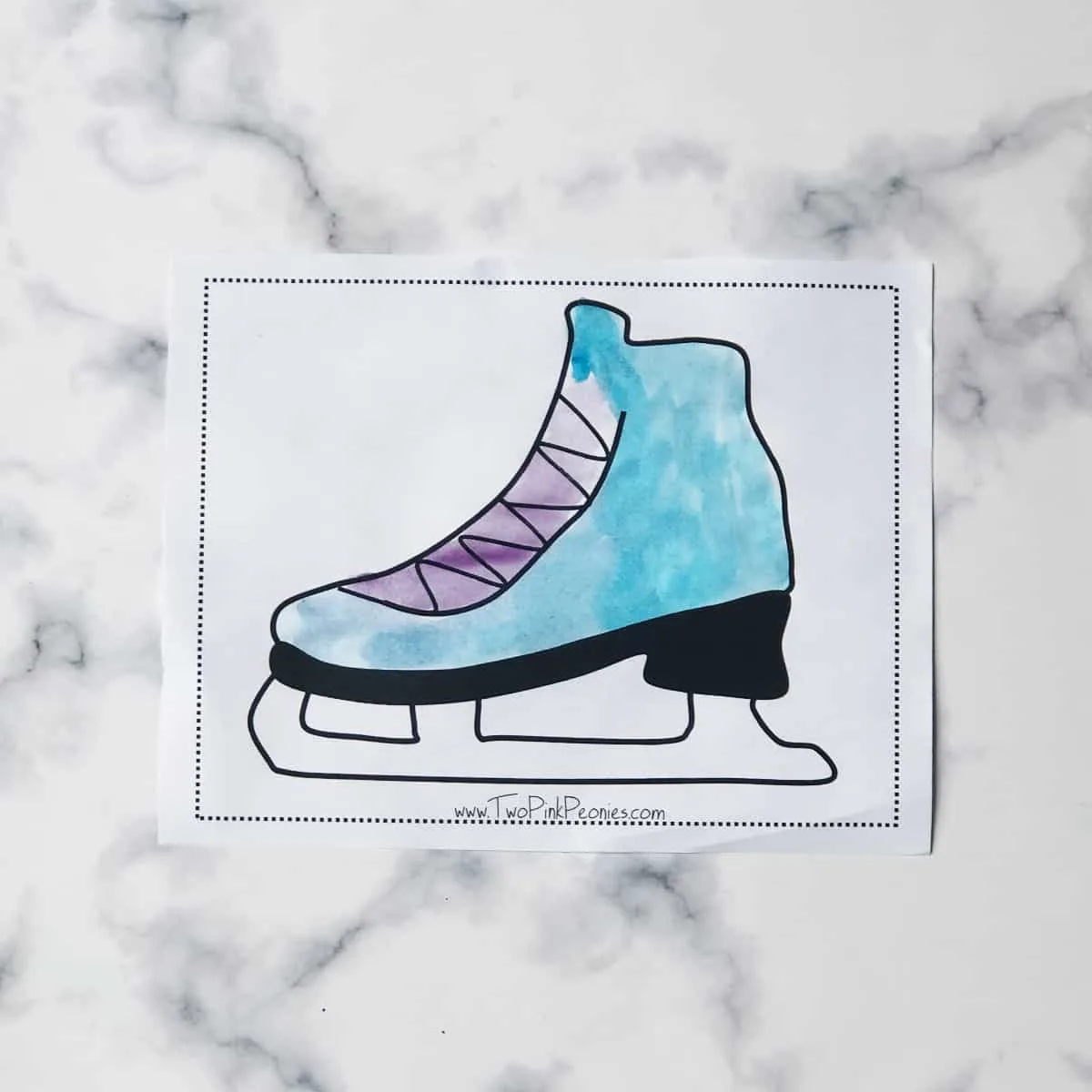 Source: twopinkpeonies.com
A coloring page does just fine at any moment, so a winter-themed option is awesome.
Any winter items, from ice skates to pine trees and even a wreath, will work great for endless coloring moments.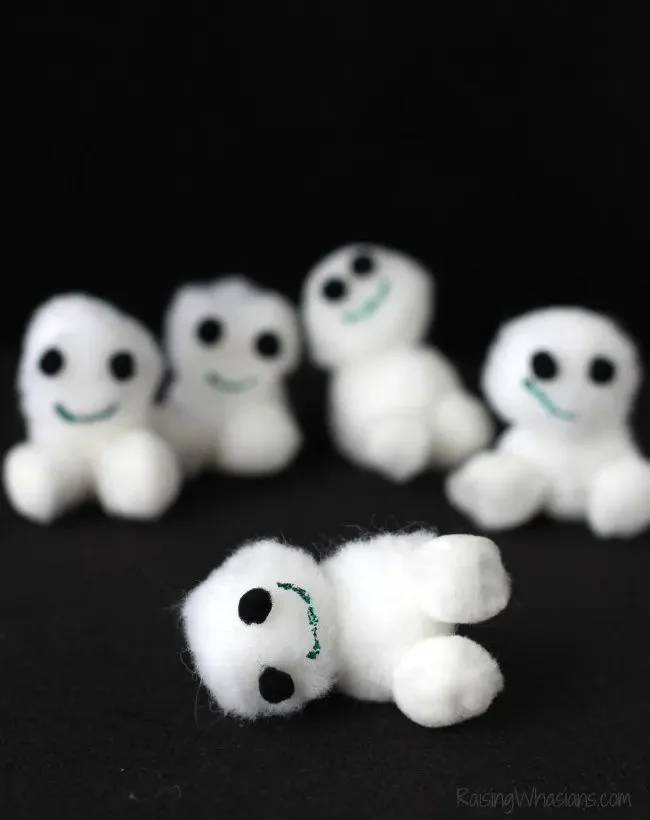 Source: raisingwhasians.com
Disney's Frozen shook the world when it emerged and cemented its place as a new favorite with Disney fans everywhere.
Snowgies are a perfect example of why the movie franchise is beloved; how cute are these homemade Snowgies?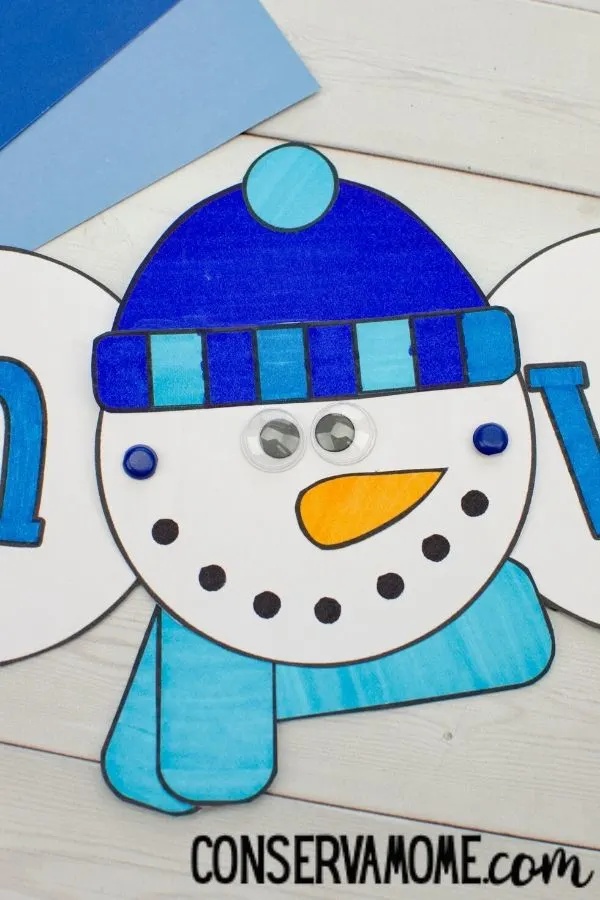 Source: conservamome.com
This fun-moving snowball snowman is a cute yet academic craft to sneak into the winter season. It helps practice correct spelling and hand-eye coordination.
Vary up the craft by spelling out the little ones' names for a more personalized experience.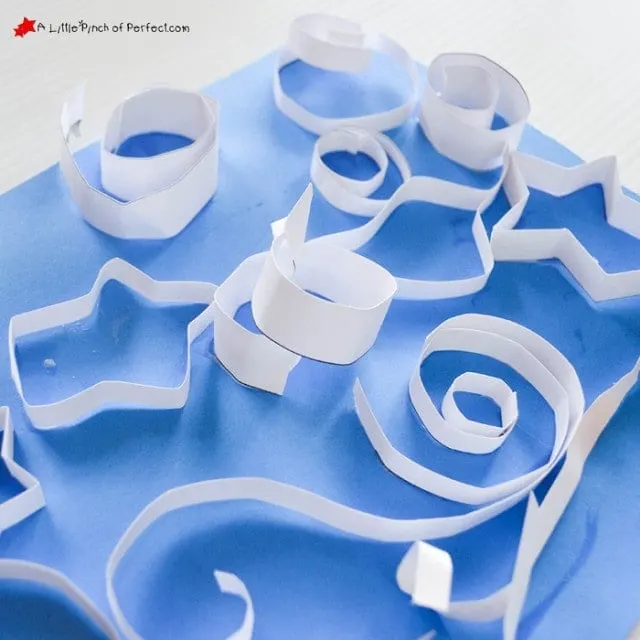 Source: alittlepinchofperfect.com
Have your toddlers try this snowy paper winter collage for a very open-ended free play craft.
Some scissor skills are involved with cutting the snowy strips, but the real favorite is rolling up the paper strips before attaching them to the page.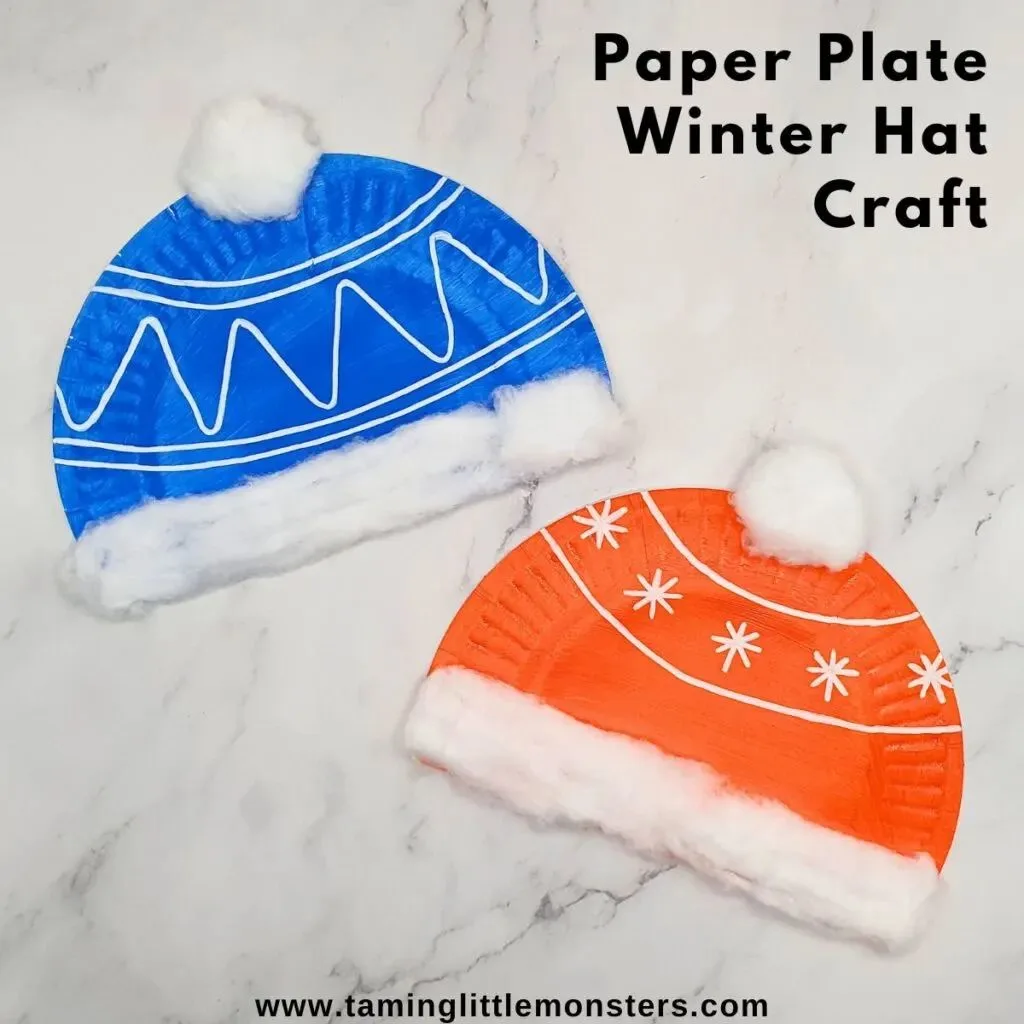 Source: taminglittlemonsters.com
Paper plate winter hats are endless fun for toddlers and something they can play with post-activity.
Double up the plates for a little more structure and durability so the kids can use this paper plate craft much longer.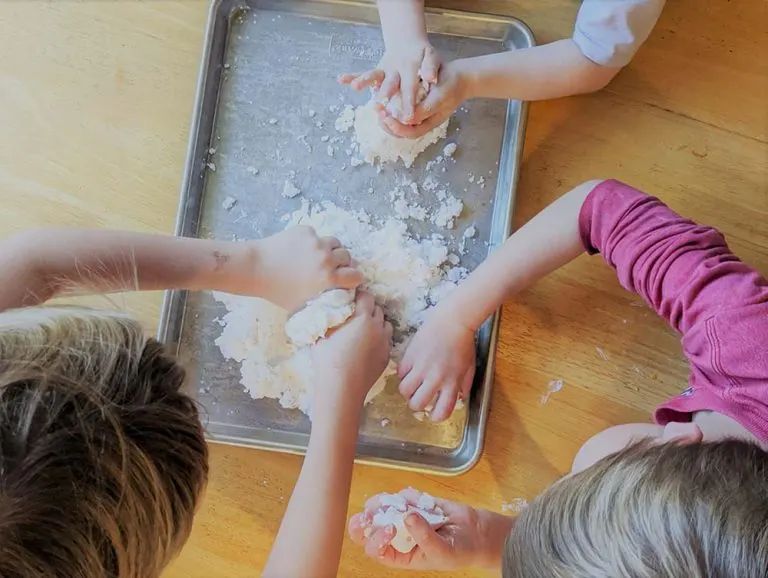 Source: amotherthing.com
Make this wonderful, wintery homemade magic snow for some much-needed sensory time.
Store the snow in a few containers like this–specifically ones with lids so you can store and play all in one.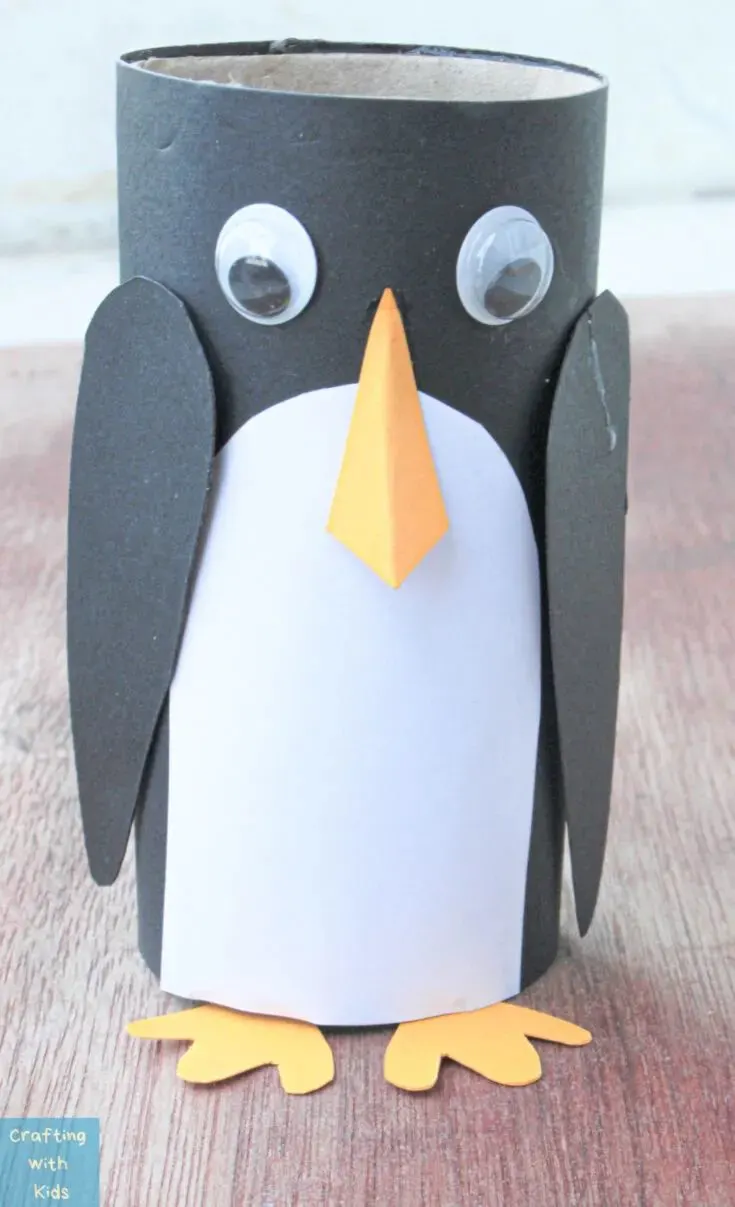 Source: craftingwithkids.net
One of the easiest ways to craft with little ones is with toilet paper rolls. You can create many different crafts with this simple home object, and this penguin roll fits right in.
Stick with classic colors or make your penguins pop with different colored construction paper. This pack has so many options.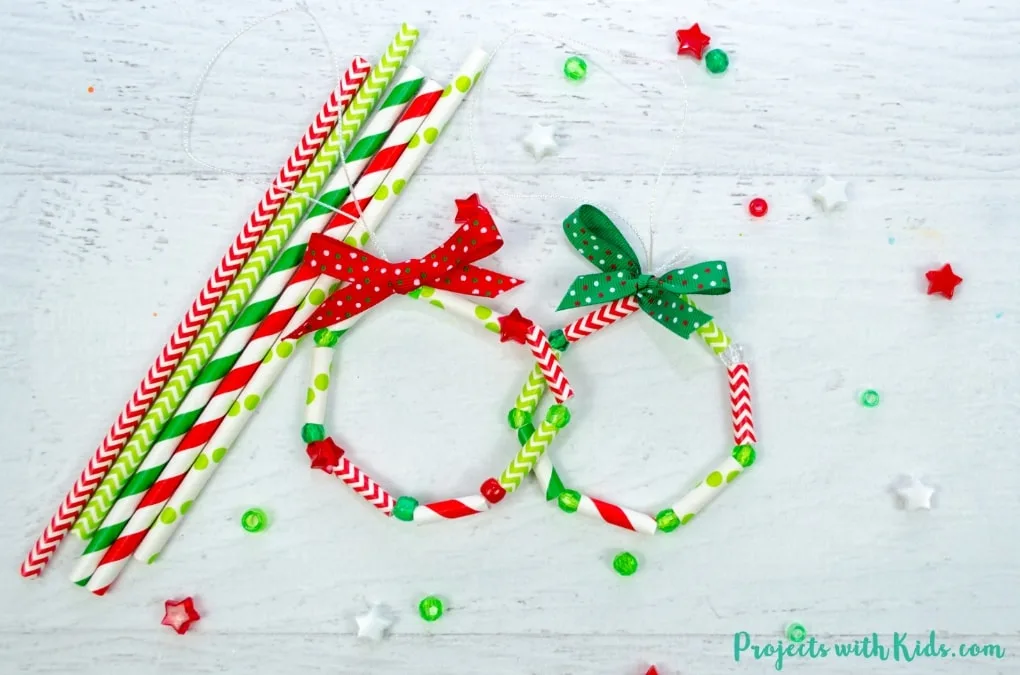 Source: projectswithkids.com
Paper straws aren't my favorite to drink out of, but they've become a great option to craft with. Grab some green or festive-colored straws to create these sweet ornaments.
Another option for these ornaments could be gift tags or nameplates. Your kiddos will also have fun with these other winter crafts!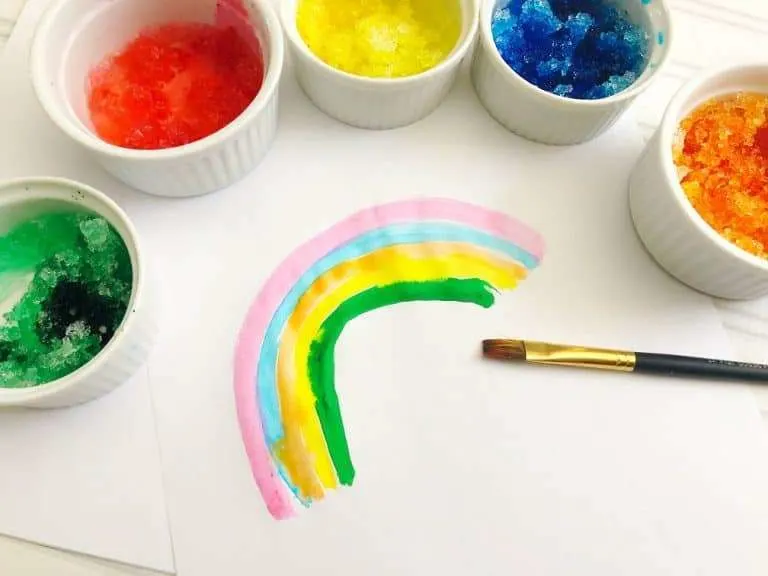 Source: twokidsandacoupon.com
Sensory time is important for exploratory learning, and painting with snow is a great winter experiment.
The craft is simple; adding some food dye to snow gives you new paints ready to go!
Play around with how much dye you add to each pot of snow–this will affect the pigmentation. Alternatively, mix colors to create a new array of hues.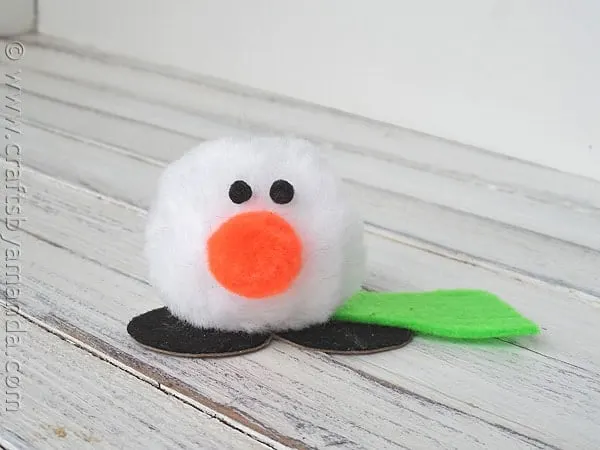 Source: craftsbyamanda.com
Pom poms always elicit a cute and sweet result, and these pom pom snowmen fall in the same category. You can make a bunch of these little guys in no time.
This cute craft idea is a great project if you have a lot of littles running around–just make sure to keep any of the smaller pieces out of the way.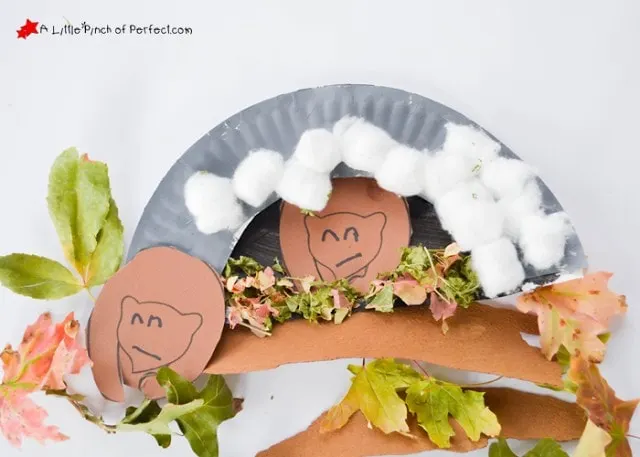 Source: alittlepinchofperfect.com
A great way to teach kids about seasons is through art; with something as visual as this paper plate bear den, it's perfect.
Grab a pack of these paper plates for your craft corner and make these bears.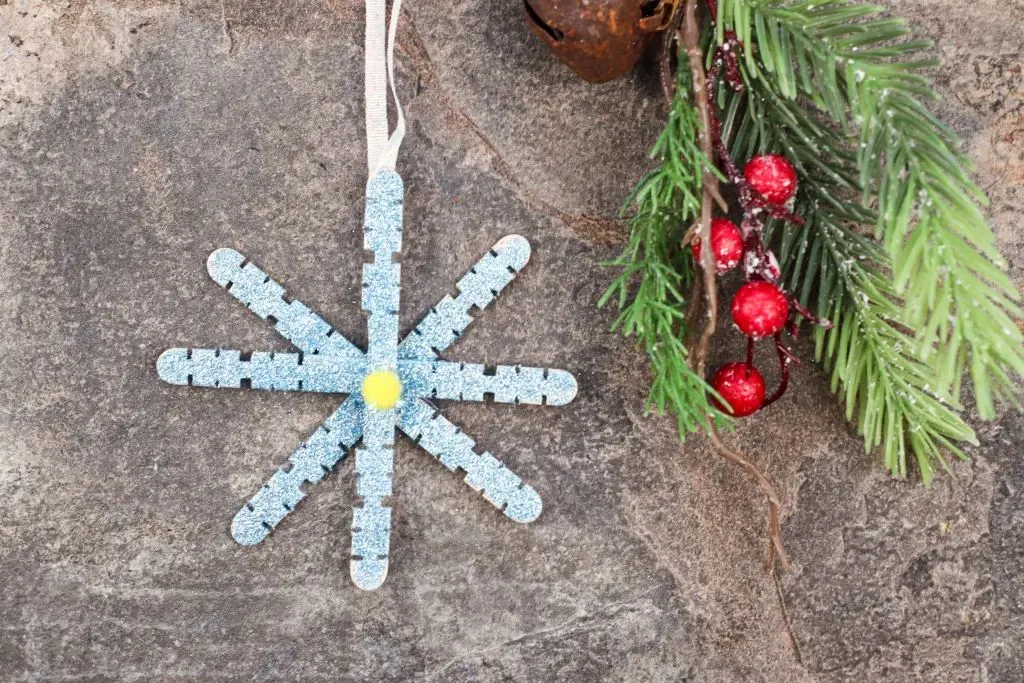 Source: intheplayroom.co.uk
These great and easy glitter popsicle stick snowflakes are a colorful, fun, and bright craft to get those kids to perk up.
The brighter, the better for these snowflakes; just let them dry entirely before letting the kids put them up around the house.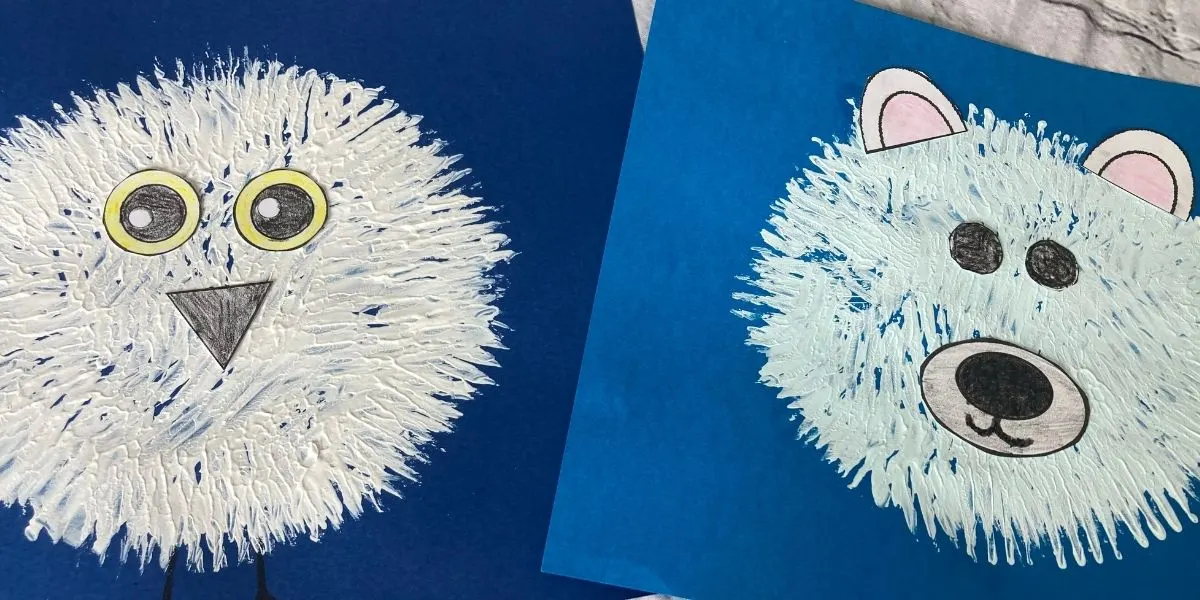 Source: mamaofminis.com
Using different utensils or textured items to paint is a wonderful exploratory art form suitable for toddlers. For these particular critters, forks have been used, but anything is possible.
Let the kids pick any Arctic animal and have them make the base of their faces while you or a kid that can cut pieces out cut out face details.
Stick with snowy-white animals or have other paint options on hand.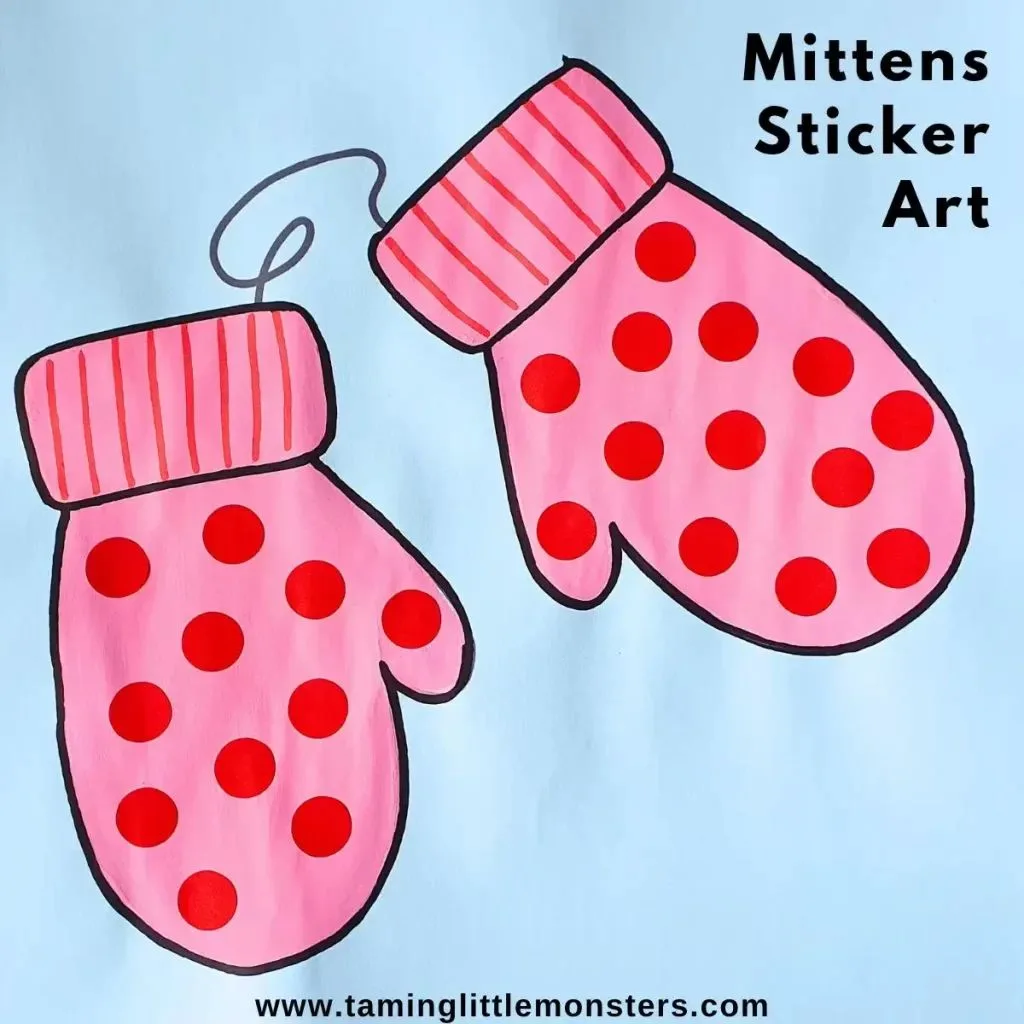 Source: taminglittlemonsters.com
One of the simplest ways for kids to create art is by adorning an image with stickers! It seems too easy, but we all know kids with free reign with stickers have a ton of fun.
Opt for a winter image like mittens, but keep this one in your back pocket for any time of the year. In the meantime, pick up this great sticker book.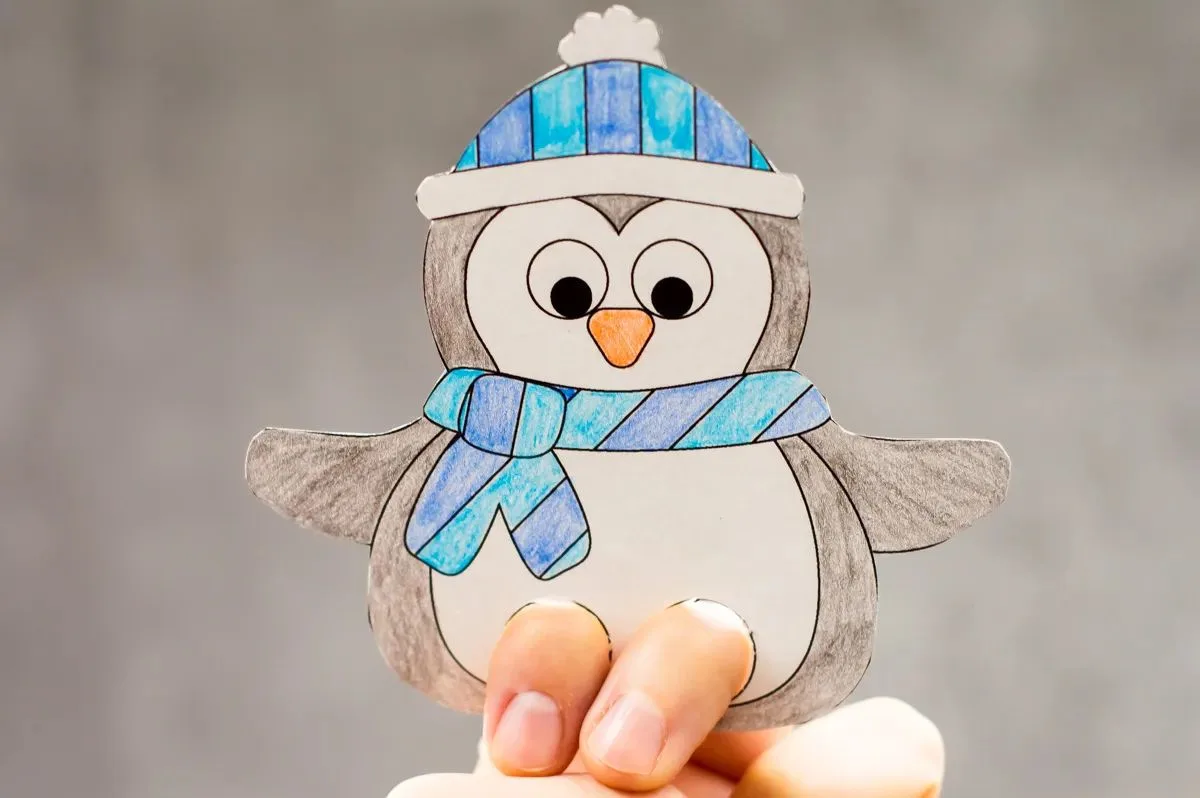 Source: homanathome.com
Puppets at this age never get old, and this cute penguin finger puppet is no exception. This little fellow is one of the easiest puppets to construct.
Find an oversized penguin image, print it out, and cut out two circles at the bottom for kid fingers to fit through.
If you want to ensure the longevity of this penguin, try laminating it before letting the kids play with the puppet.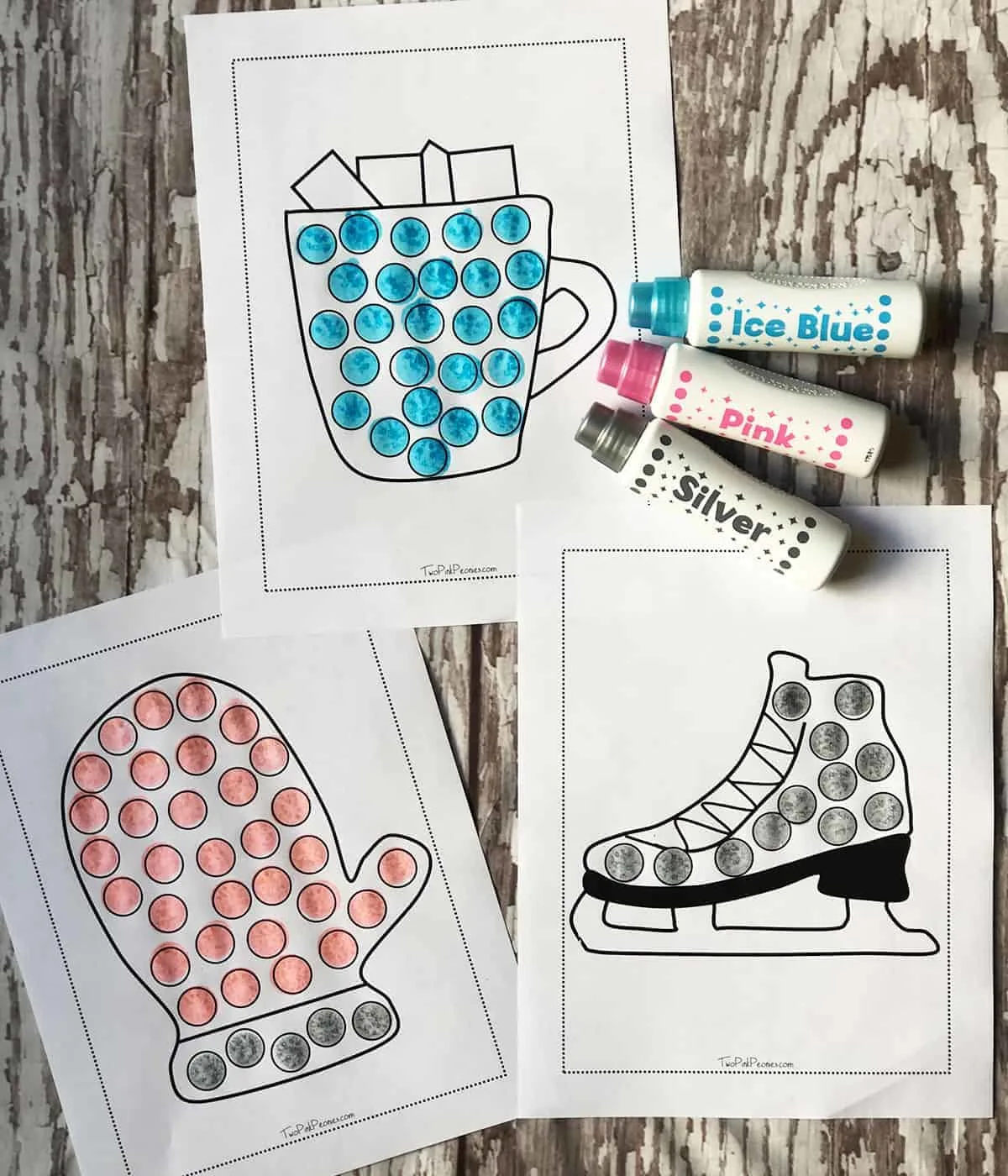 Source: twopinkpeonies.com
An option to also have in your back pocket are worksheets with bingo daubers circles within the image.
There are endless amounts of sheets online that have any given holiday, seasonal, or beloved item, and they are generally free, too!
You can still use these sheets if you don't have daubers. Use stickers, and have the kids color the dots with other colored utensils or anything else you have on hand.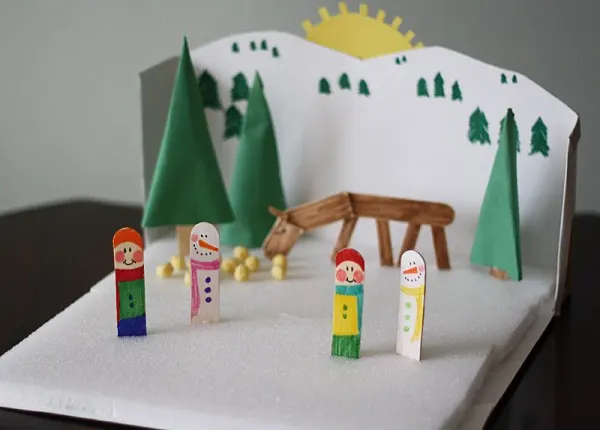 Source: craftsbyamanda.com
For those kids who are dedicated crafters or artists, an upcycled cereal box turned into a winter diorama is an incredible project to set up.
Let them take free artistic range after providing the baseline of materials.
Keep it as a classic winter scene, lean into a fun character box, or go in a holiday direction–whatever works best for your kiddos.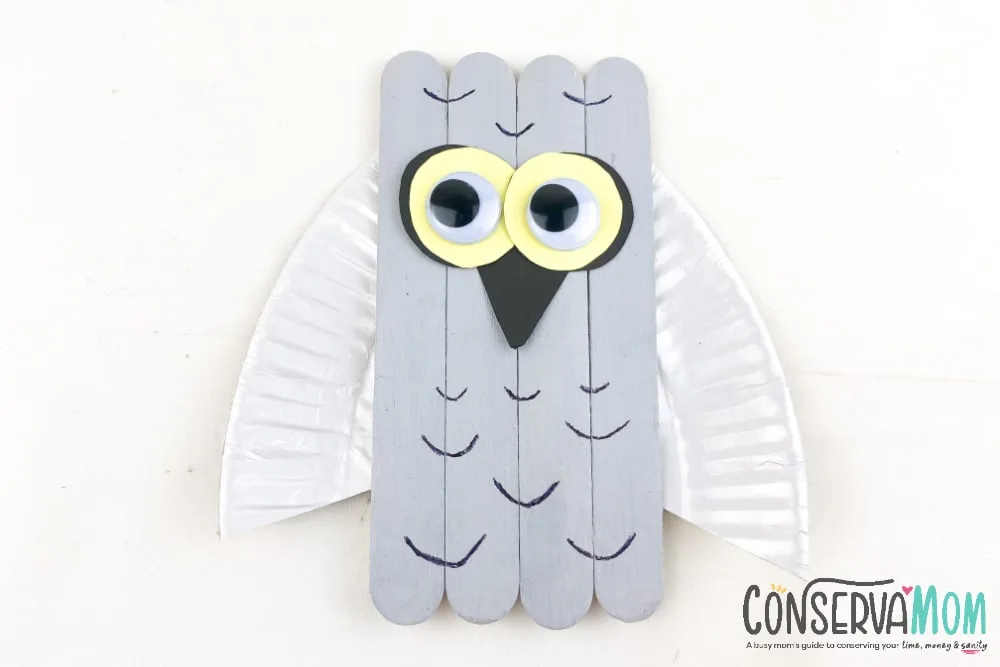 Source: conservamome.com
Finally, there's nothing cuter than this winter owl popsicle stick face. Like the snowman popsicle stick above, glue this little guy to a backing to ensure the longevity of this owl's life.
Also, feel free to play around with color, too! This white owl is a classic, but any colored owl would be just as cute.