We all know little hands like to stay busy, especially when they're stuck inside! As we get into the winter season, it's a great idea to have winter crafts for preschool prepared for them.
Today, I've got you covered, at least a little–thirty-one winter crafts for preschool or young artists.
These projects and ideas can occupy any kiddos or students while getting a bit of energy out.
For these young artists, many materials are household items and generally pretty accessible to most!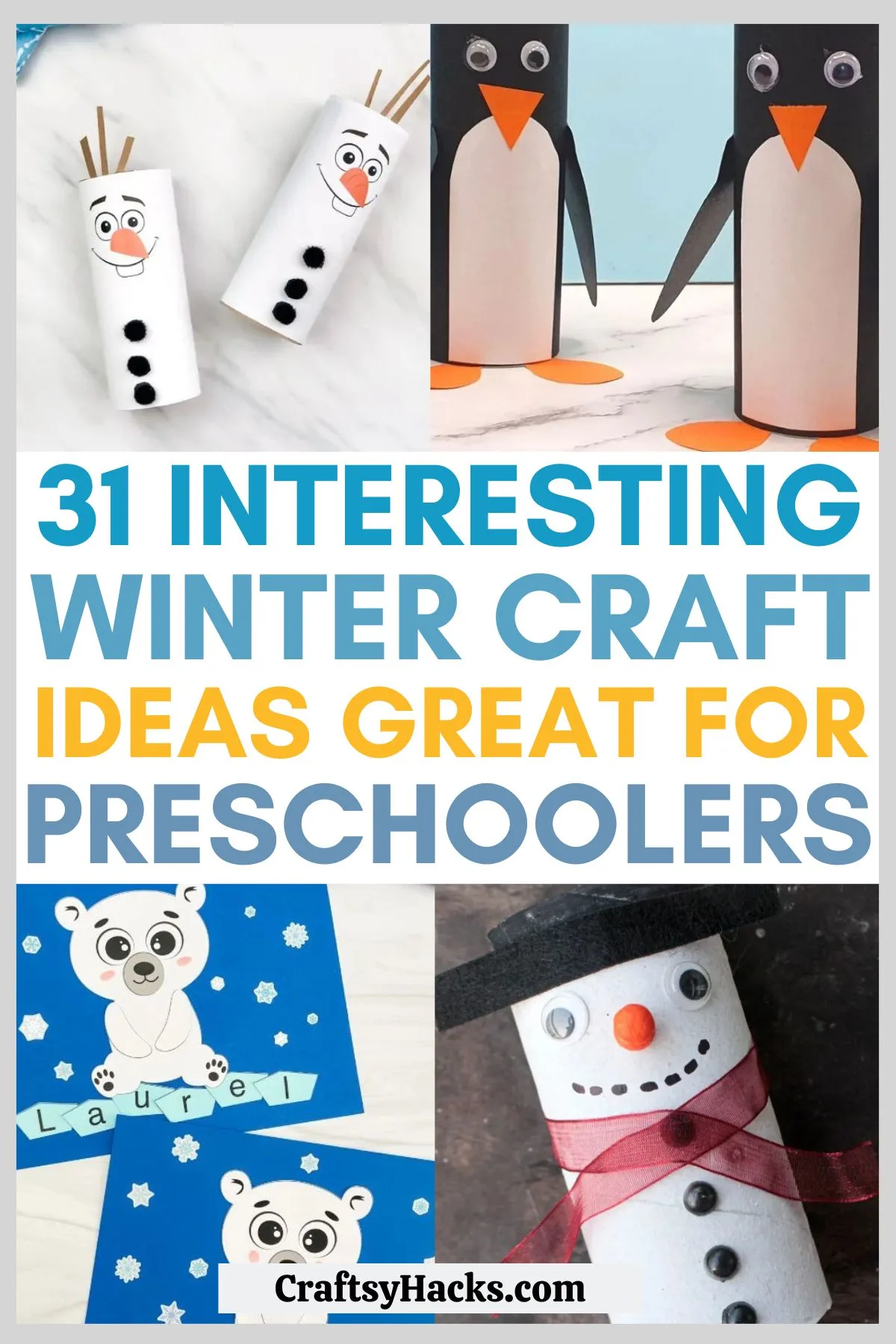 To streamline everyone's experience (if needed), prep anything you can before, like templates, pieces, parts of material–whatever it calls for.
I hope you and your kids, students, or loved little ones enjoy these crafts as much as we do. And now, onto the post!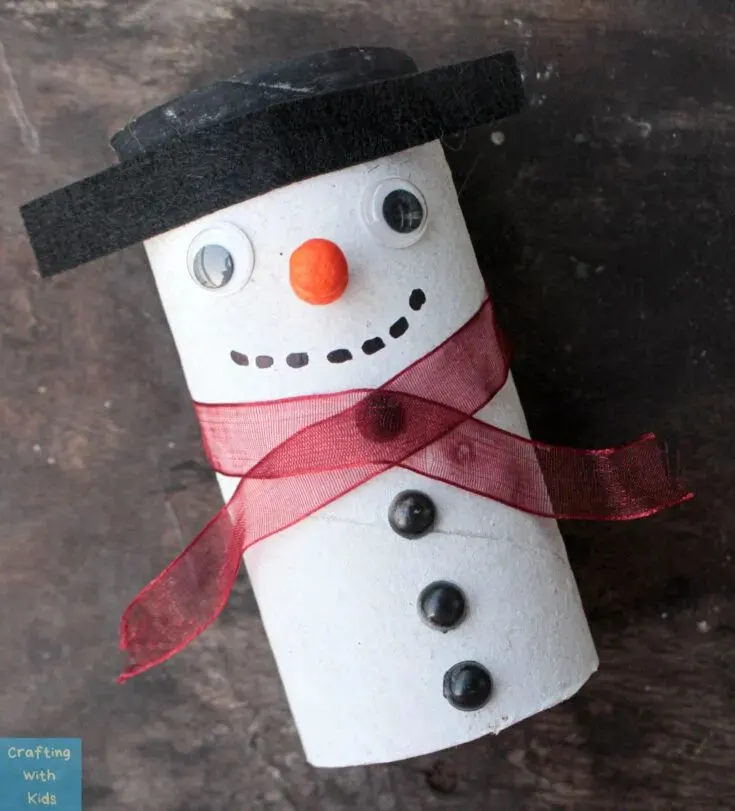 Source: craftingwithkids.net
Toilet paper roll crafts are so fun, and the possibilities are endless! This easy toilet paper snowman is a great on-the-fly craft you can do once or multiple times with kids.
Grab this sweet set of ribbons for the snowmen's scarves.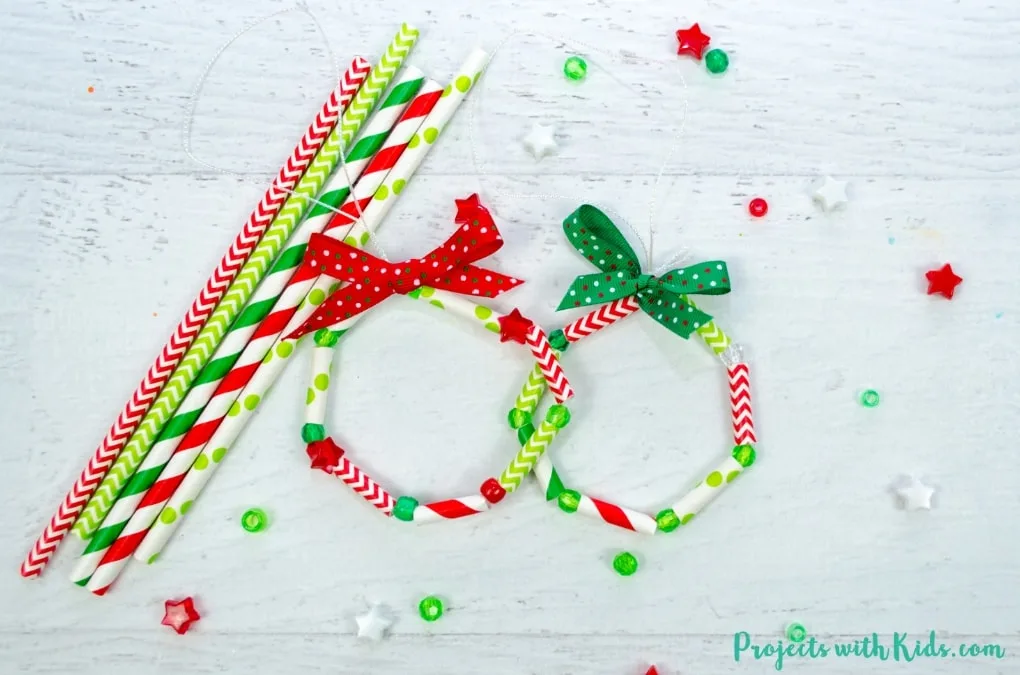 Source: projectswithkids.com
This paper straw wreath is a great functional and fun craft. It practices finger dexterity and results in a darling ornament.
Use a multicolored, patterned, or plain straw pack–whatever works best for your tree or provides the most options for your students for this cute craft idea.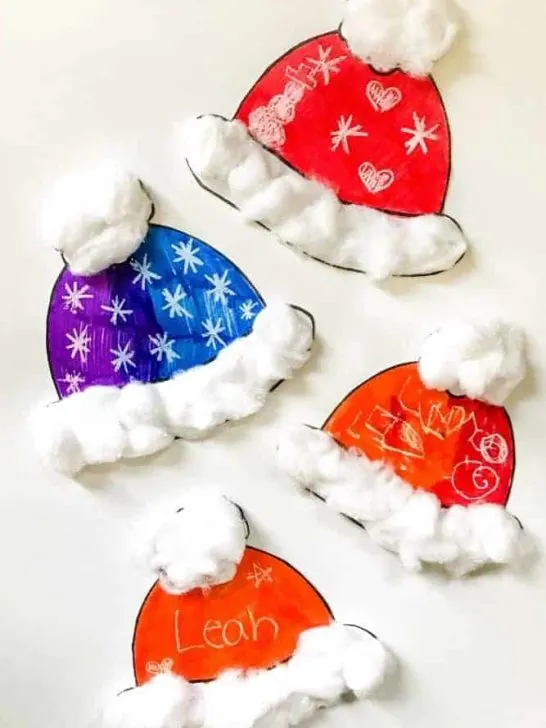 Source: journeytosahm.com
Seasonal clothing unit for kids is a normal part of early elementary school, and a great option to showcase winter is this winter hat.
Grab a template from online or sketch one out on your own for the kids to use.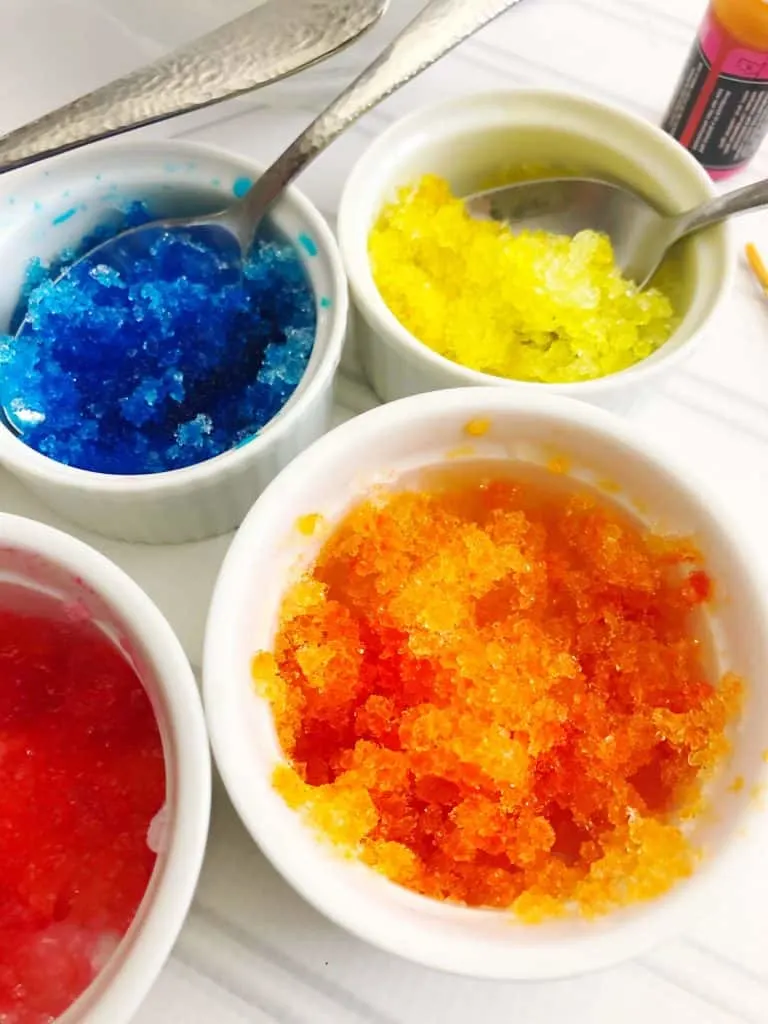 Source: twokidsandacoupon.com
This snow painting activity is a great way to spend the whole afternoon on an extra snowy day. Grab this pack of food coloring and mix each color with a small pot of snow.
Let the kids experiment or have a craft pulled up for the cool medium. Find more winter crafts for toddlers.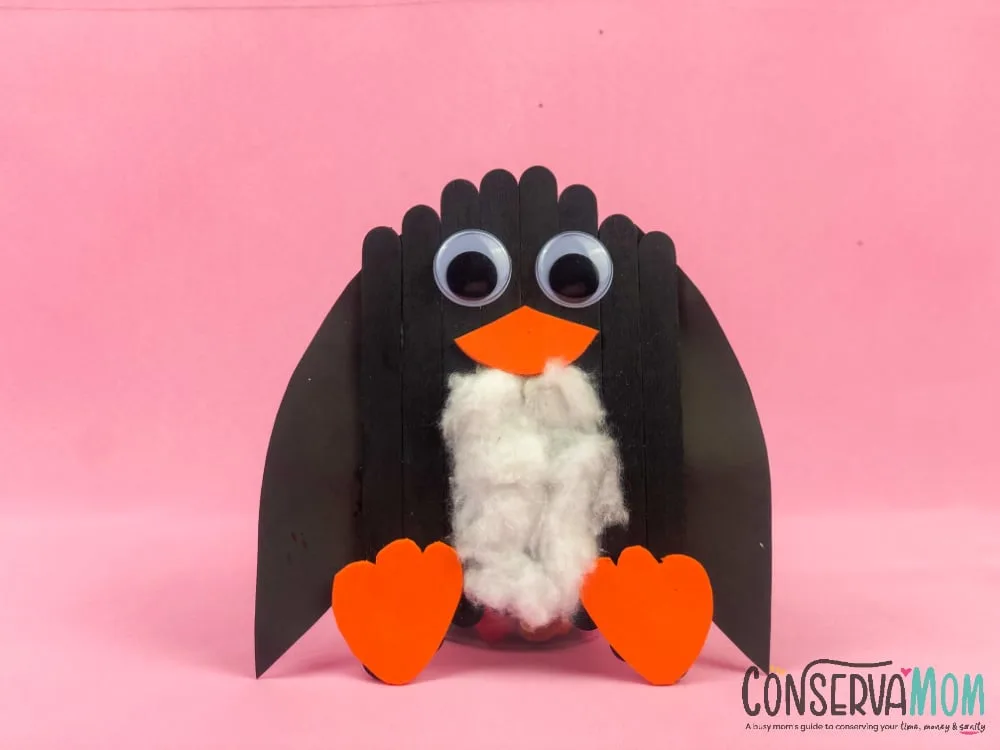 Source: conservamome.com
Popsicle sticks, like toilet paper rolls, are endlessly useful when crafting with children–easy, durable, and very budget-friendly.
This penguin is a cute and fun option, especially if you opt for different colors–pink, orange, blue, and more.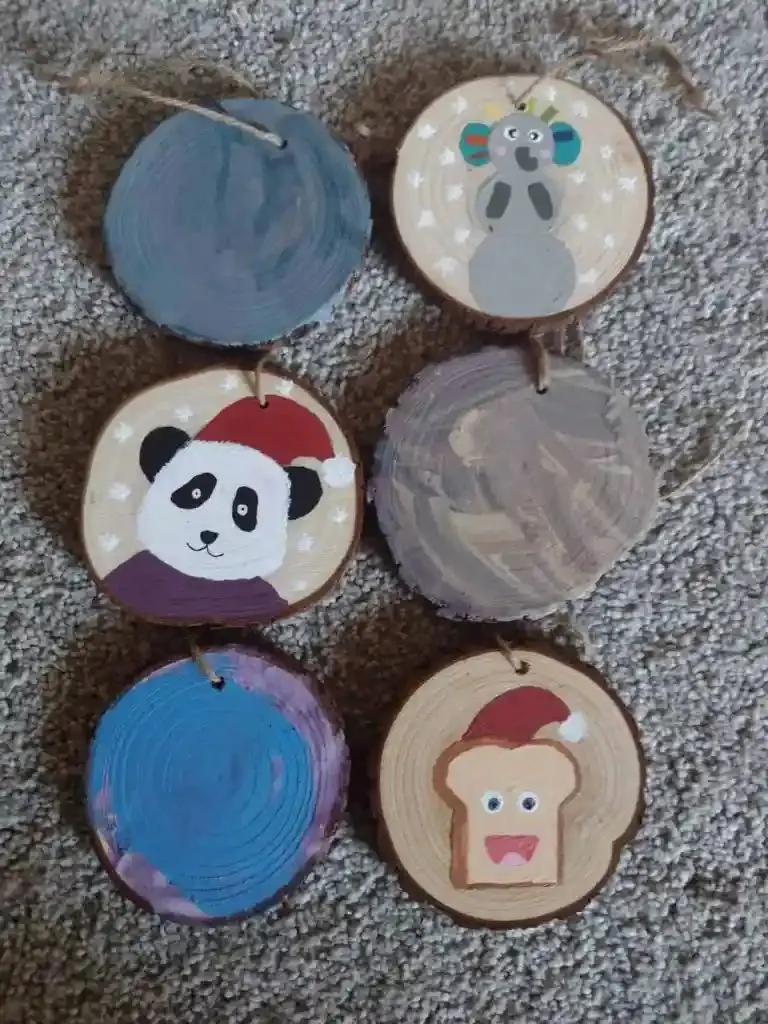 Source: crayonsandspice.com
Natural and nature-inspired decor has always been nice, but it's become even more popular in the past decade.
Wood slices are a fantastic small canvas for kids to make their own ornaments. Opt for a simple character or design, or let them have at it.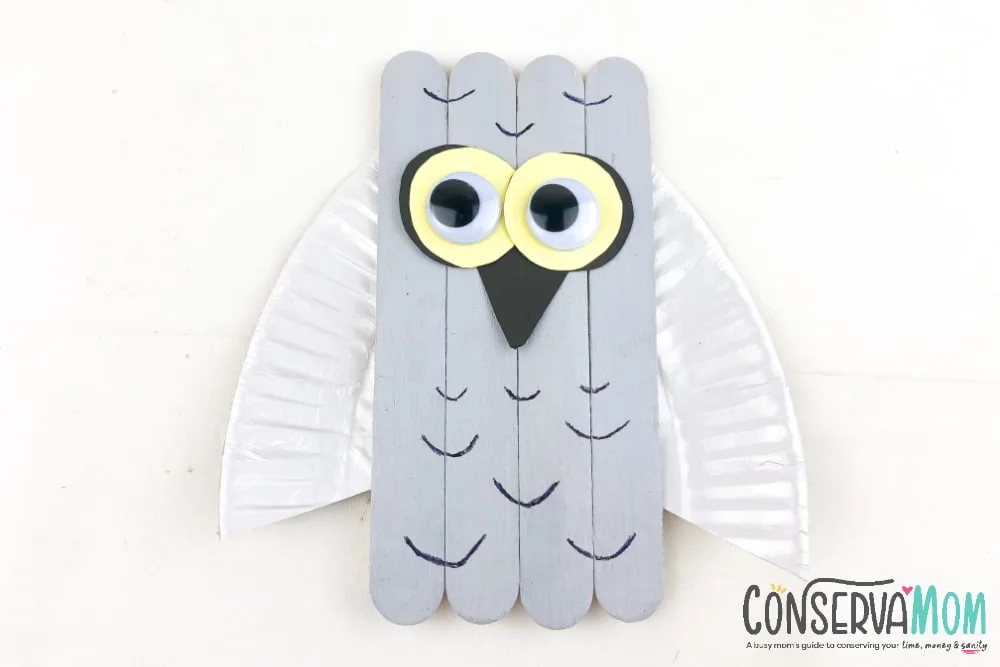 Source: conservamome.com
As mentioned, plenty of popsicle stick crafts are on the list today, and this winter owl is no exception.
Our owl could blend into any wintry scene; a simple coat of white paint like this will do well.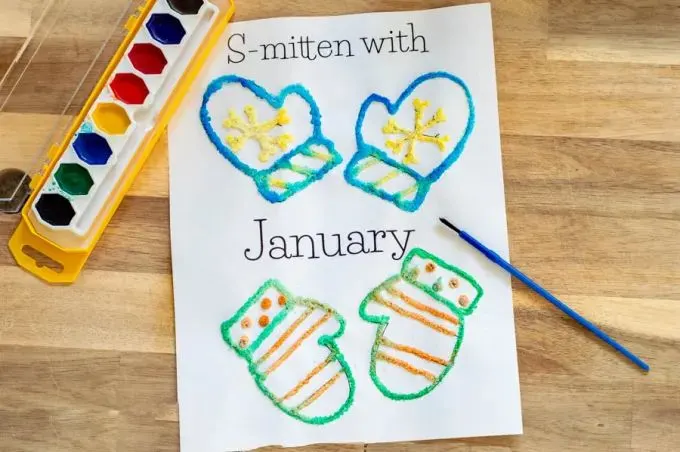 Source: homanathome.com
Salt painting is a fun and exploratory way to create art.
The trick to any good salt painting experiment is to add Elmer's glue to an area, sprinkle with salt, and then paint–the results will develop as everything dries.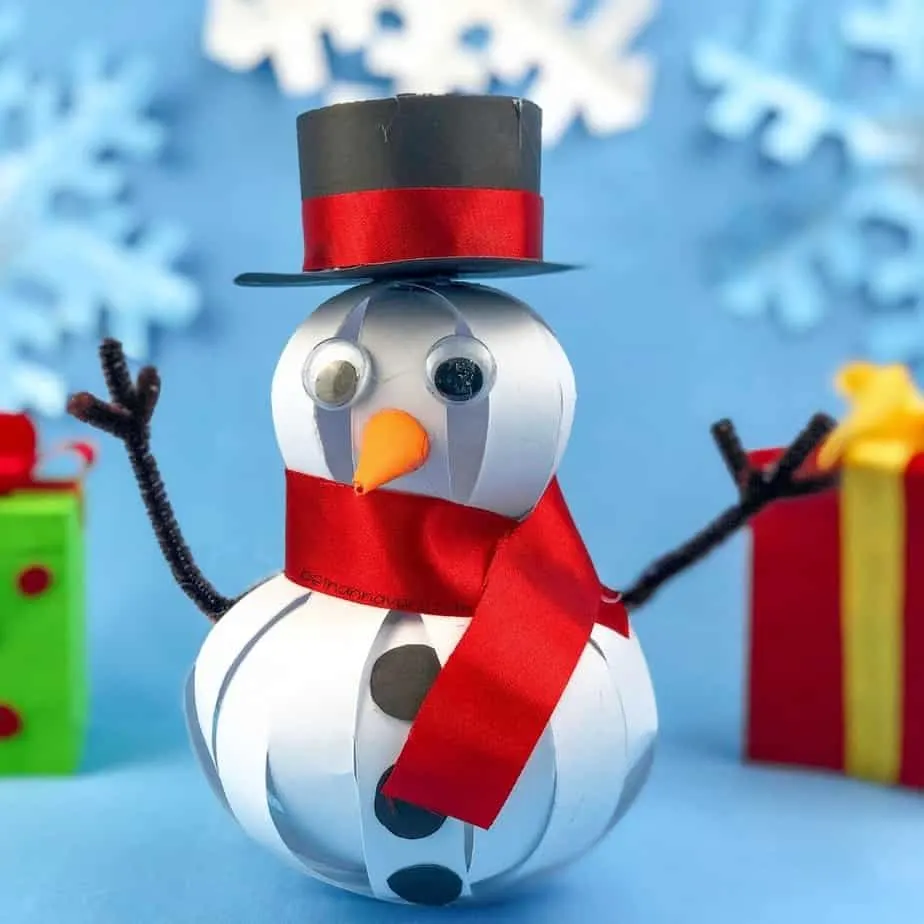 Source: bethannaverill.com
For a little more complex but just as enjoyable to make, try this 3D snowman. This craft is a great activity if kids are practicing cutting skills or multi-step directional lessons.
Take the assembly slow for those having issues assembling. Encourage them to try their best but be on standby.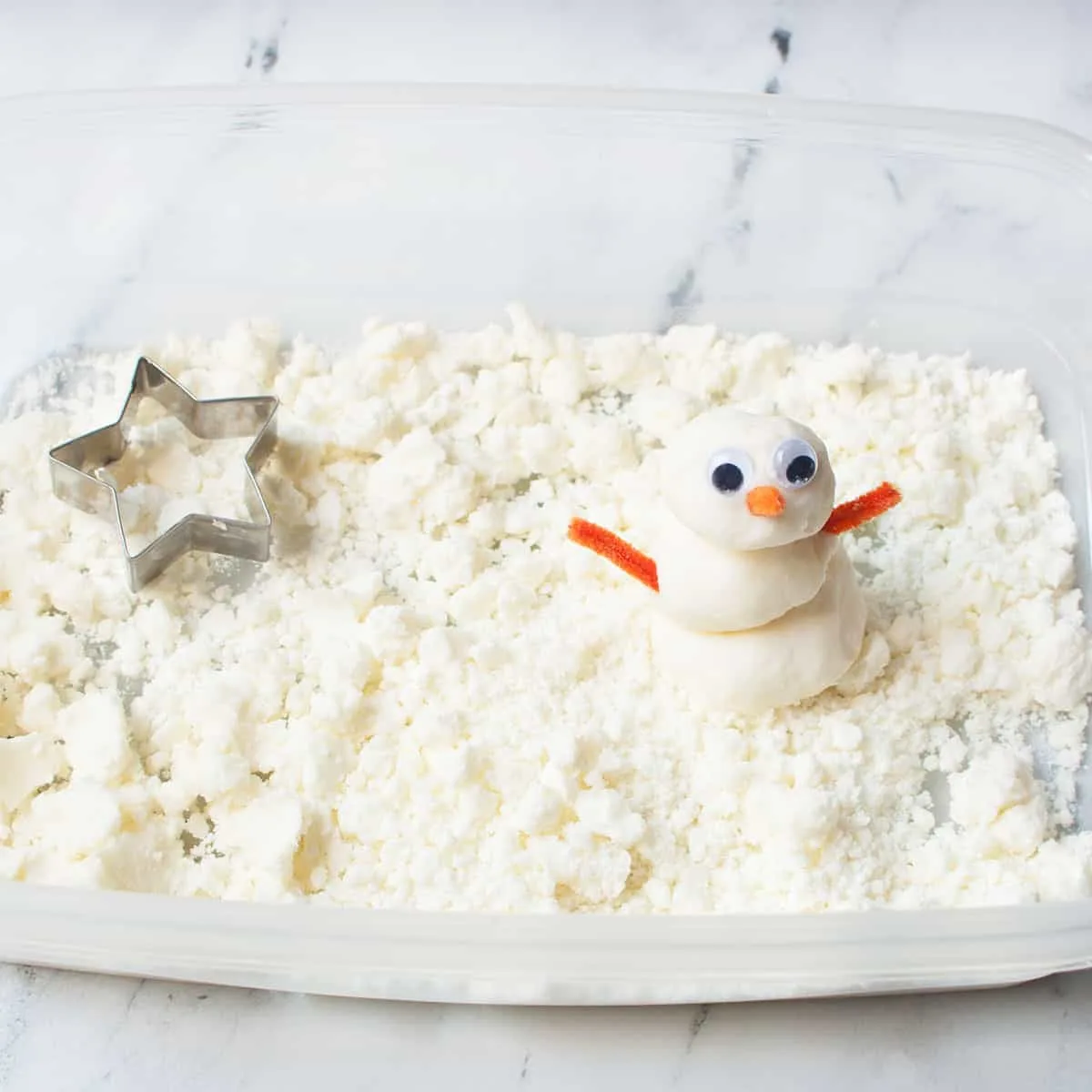 Source: twopinkpeonies.com
It's a great exploratory and sensory item that is excellent to pull out when there's a little or a lot of downtime.
Some children even like working for this as a reward; figure out what works for you and your kiddos.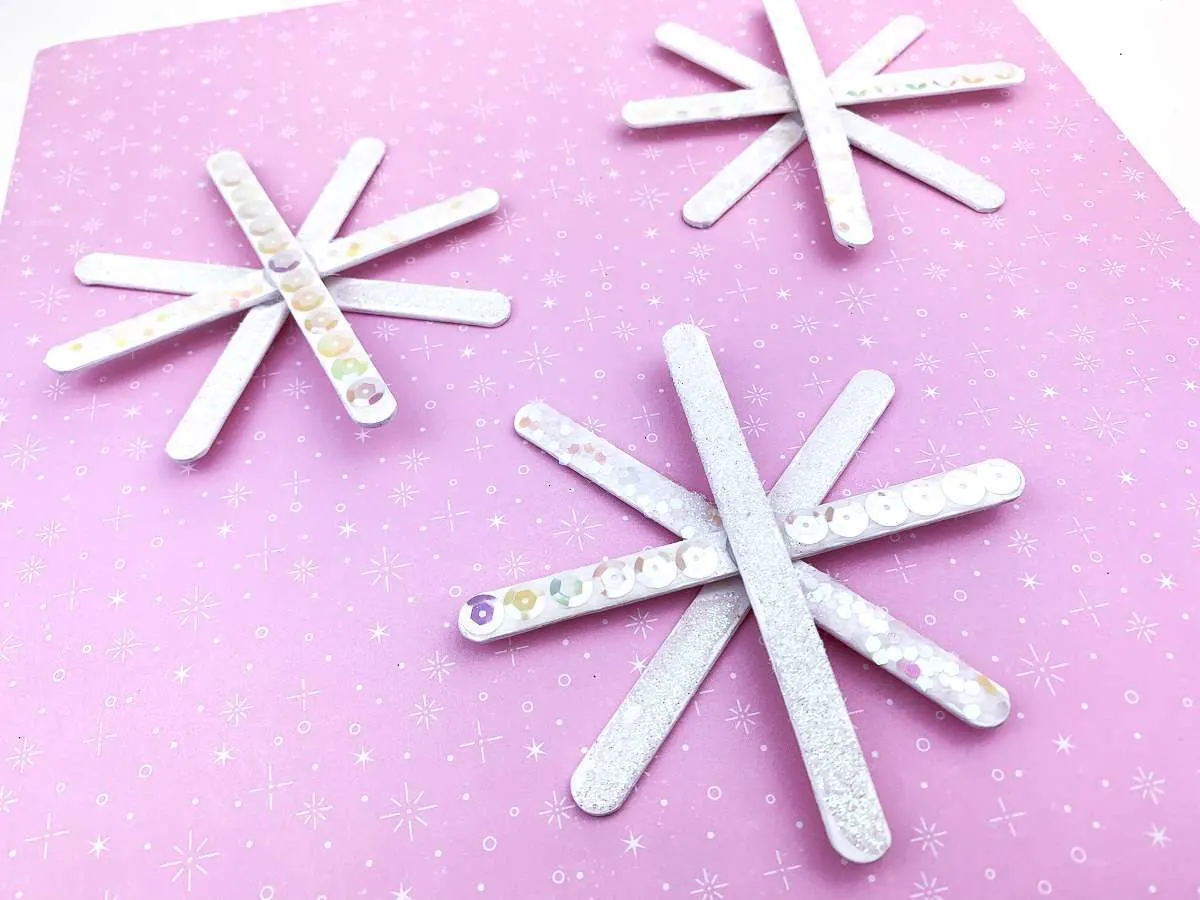 Source: twokidsandacoupon.com
Nothing is better than a shiny or sparkly thing during the winter, the most natural being a snowflake. Grab some of this great glittery paint and let your homemade snowflakes shine.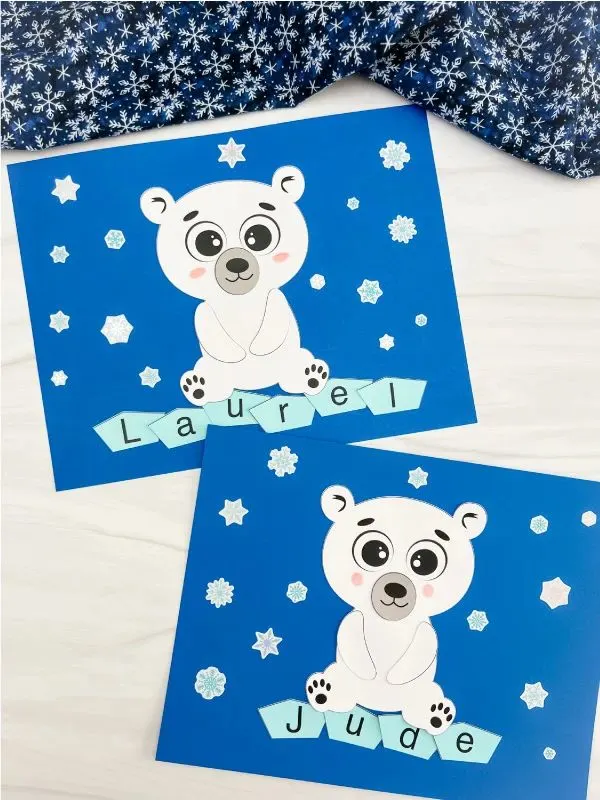 Source: simpleeverydaymom.com
This polar bear name craft is an easy way to slip some academics into art! If the kids you are working with practice their names, try this name activity.
Randomize the letters so the kids can concentrate on getting the letters in the right order. Have them check with someone who can spell before gluing–it can get sticky if they don't.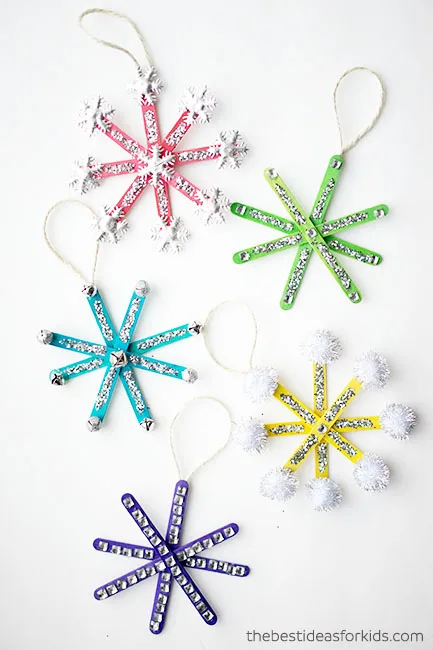 Source: thebestideasforkids.com
Snowflake ornaments made of popsicle sticks are a classic and go-to craft. The trick is to add your personal spin to it all–gemstones, glitter, buttons, puffy stickers, or anything you have.
Even though the kids will get excited to handle them once completed, make sure they let it dry entirely! It's a bummer when an ornament breaks prematurely.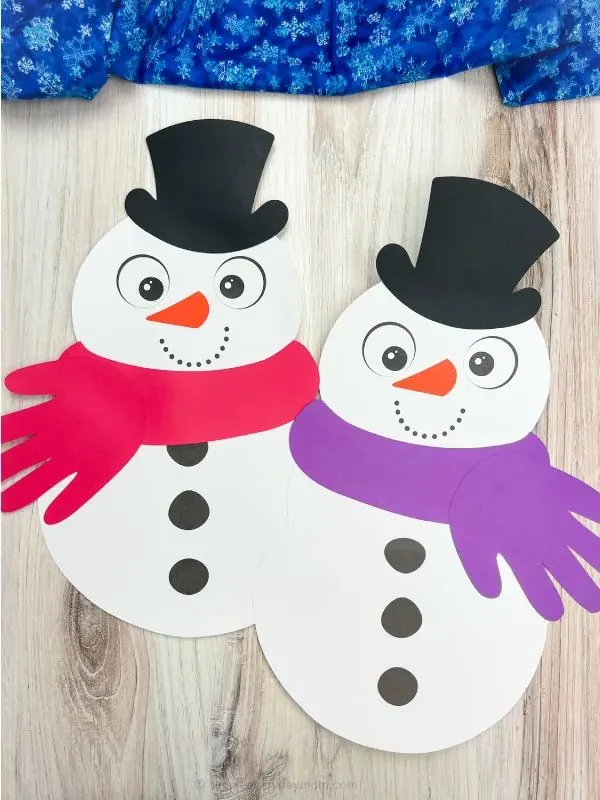 Source: simpleeverydaymom.com
This handprint snowman is a simple craft of one of the most iconic winter wonderland characters.
Have the rest of the pieces ready to assemble; you'll only have to trace and cut out hands.
Construction paper does well here, but if you have card stock around, it looks just as nice but has a longer shelf life.
Your kiddos will also enjoy these Christmas handprint crafts for the holiday season!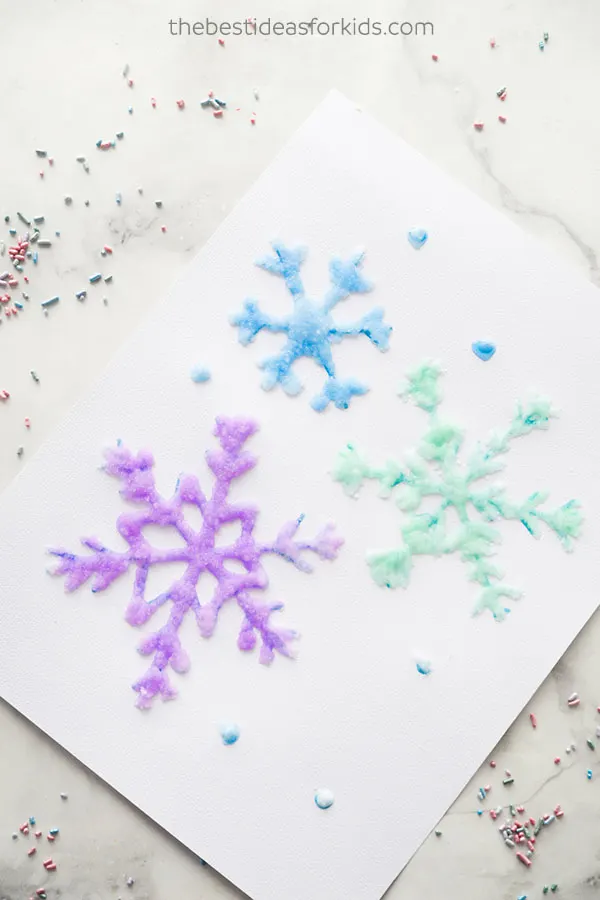 Source: thebestideasforkids.com
There are a lot of crafting opportunities dealing with salt and projects. It's a fun way to shake up some traditional projects, and the effects of each project are unique.
Different amounts of liquid will yield even more different results. I've used everything from a spray bottle to an eye dropper.
This is one of the most fun crafts for 3-year-olds to keep them occupied!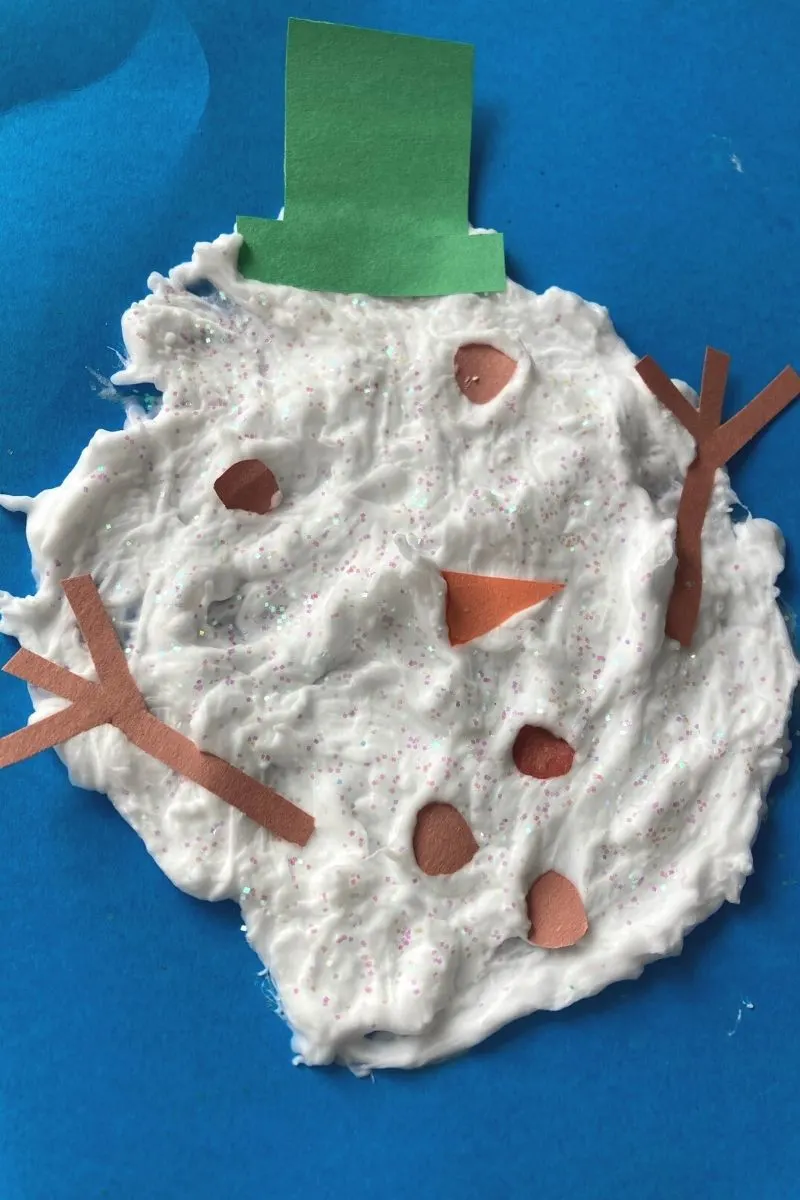 Source: mamaofminis.com
Inevitably, at the end of every winter season, we've seen this very recognizable sight–a melted snowman.
A fun take on the sad scene is created with puffy paint, making it a sensory-friendly, textural, and exploratory art project.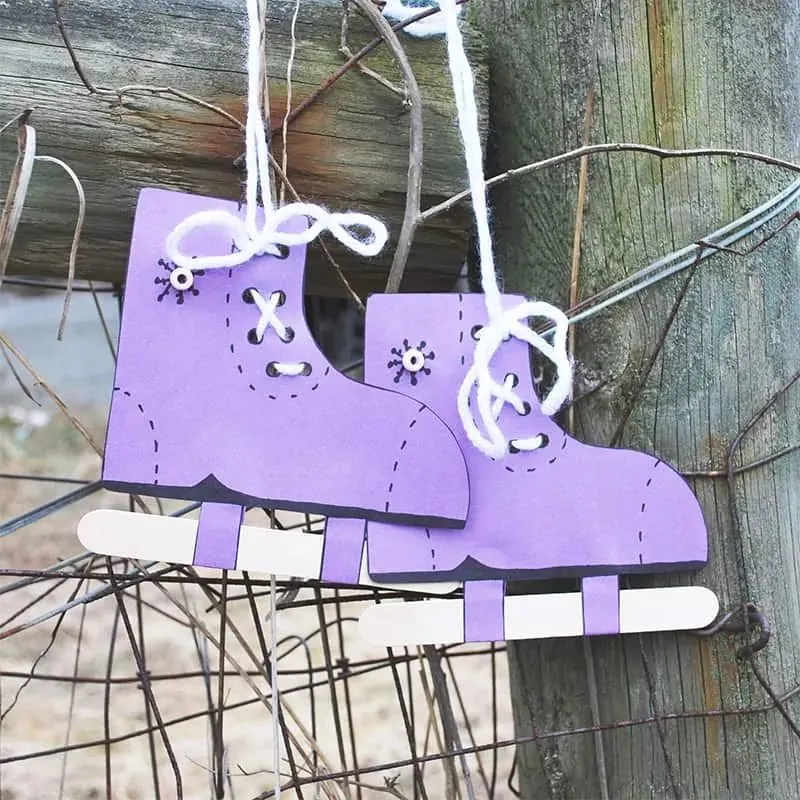 Source: inthebagkidscrafts.com
A vintage winter scene is strung ice skates; we still see it today, but nowhere near as much.
Regardless, it's a fun idea that uses mixed media and is highly customizable–colors, patterns, sizes, and more.
Grab this pack of card stock to hold up all the additions you'd like.
Source: taminglittlemonsters.com
Like the other toilet paper roll crafts, this penguin falls right into quick, easy, and cute! We like to make a whole group and do our March of the Penguins.
Like the other popsicle and toilet paper roll crafts, opt for different colors or patterned paper for this group.
Also, try cutting the rolls in half to make baby penguins, or use paper towel rolls and trim them down.
Source: darcyandbrian.com
Coffee filter snowflakes are one of the simplest crafts in the bunch today!
Treat the coffee filters with any media (watercolors, markers, salt paint), let dry, and then cut the classic shapes to create the classic flurries.
This pack of coffee filters is a great deal–I like to keep them for crafts and other projects!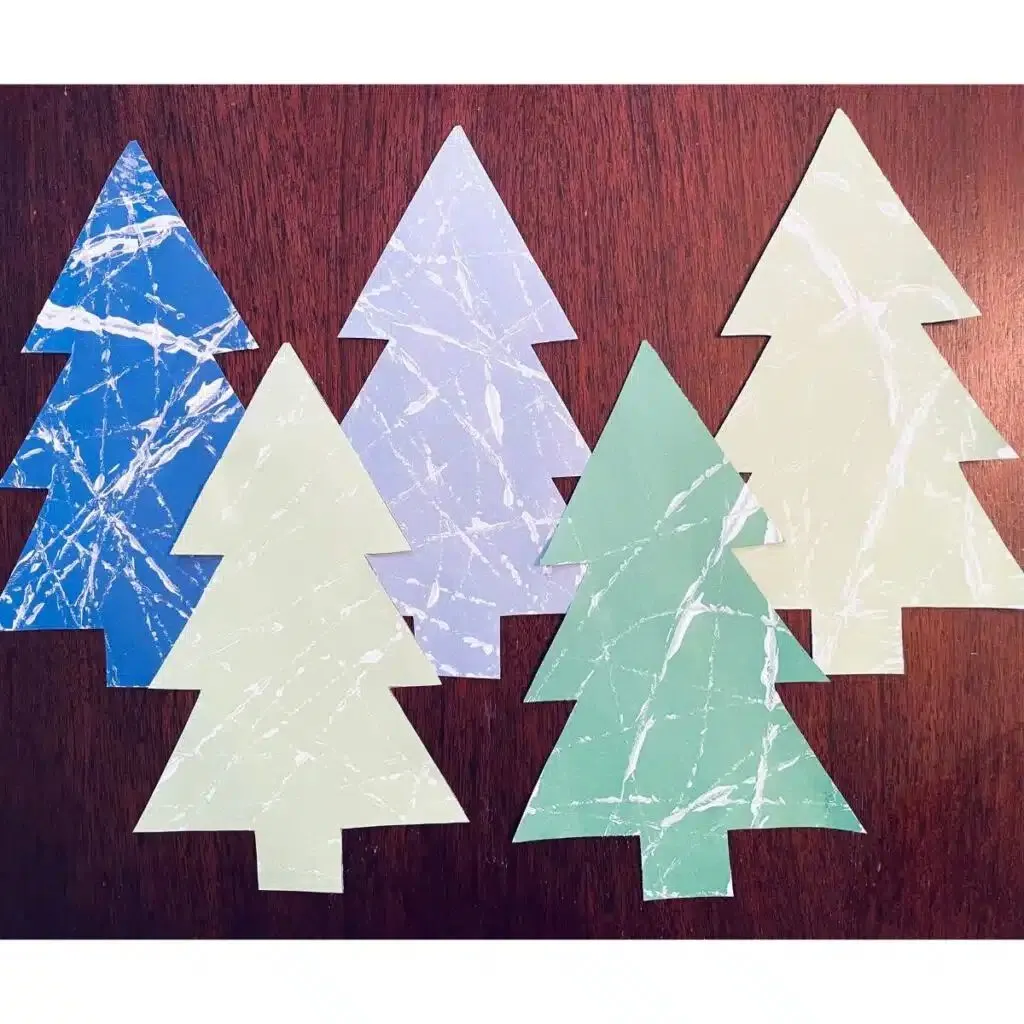 Source: simplyfullofdelight.com
Kids truly love this marble-painted winter tree project because of one element–a literal marble.
Prep the trees before the project time, and then when it is all ready, have a shallow cardboard box, a pot of white paint, and a marble.
Have the kids go individually and tilt the box around so the coated marble paints the tree in a sporadic but interesting way.
It's a great way for kids to practice patience if you only have one or two boxes going at a time.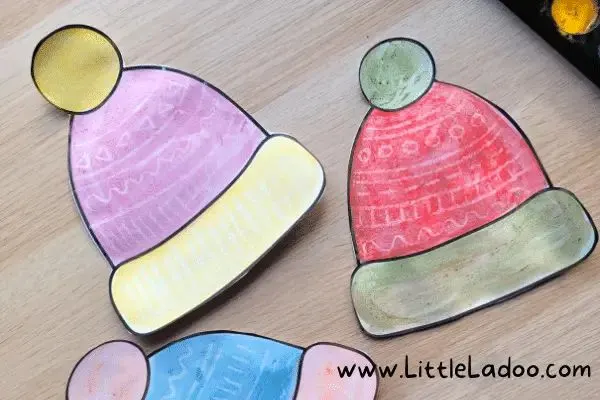 Source: littleladoo.com
This cap could pair well with the mittens listed previously in an academic lesson about seasonal clothing. Grab a print online or sketch one yourself, then do the same for the kids you work with.
Have them just color, or go above and beyond and add cotton balls, glitter, or any other material you may want.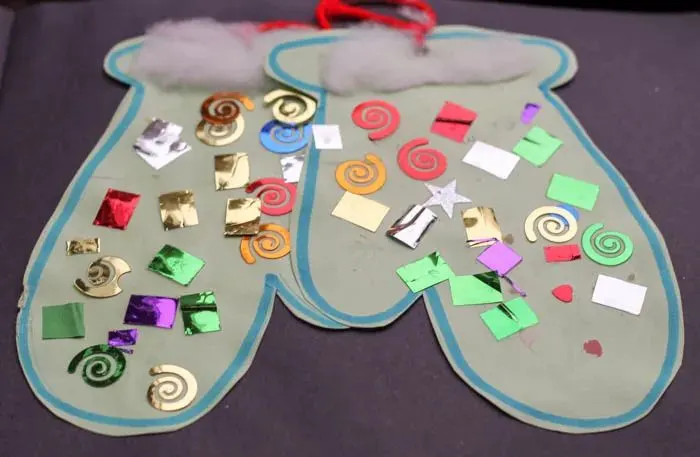 Source: intheplayroom.co.uk
These fun oversized mittens are great to decorate freely, utilize in a project of sharing favorite winter activities, or share what a student will or did do during a winter break.
Let them draw the ideas or print out some common options.
If you don't have larger-scale paper, this pack works great for these mittens and your oversized needs.
Source: alittlepinchofperfect.com
Paper plates are the relatively common household goods of popsicle sticks and toilet paper roll crafts! This paper plate bear craft is a great option to try out–a little offbeat but a simple idea.
Let them play around with the scene and create a family of bears or just one huge one.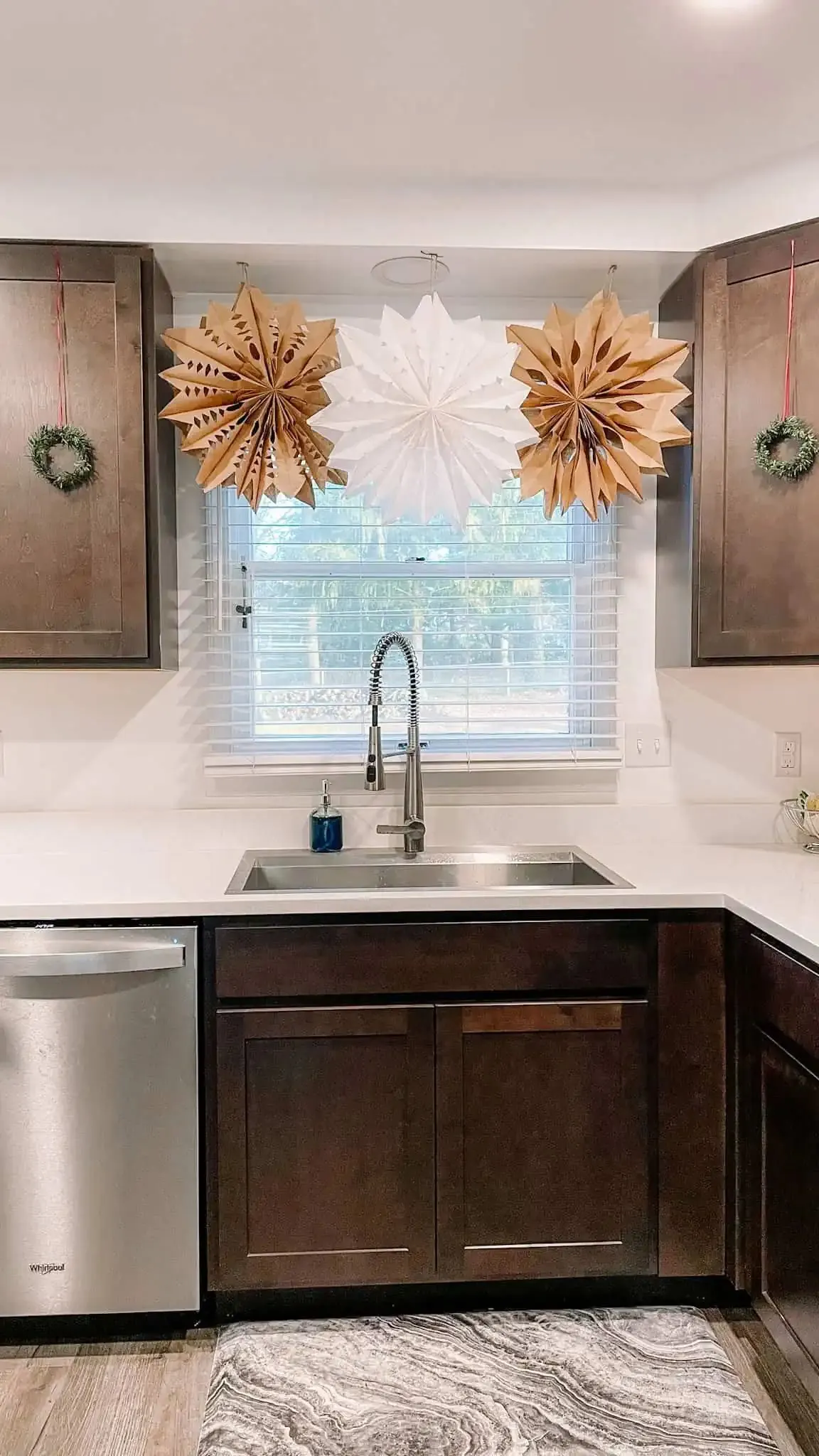 Source: thekeeledeal.com
This snowflake craft looks very chic, but it's possibly one of the cheapest crafts today. All you need is a pack of paper bags.
I like grabbing a few different-sized packs of paper bags to have different-sized snowflakes when we finish. There are also different colored options out there too.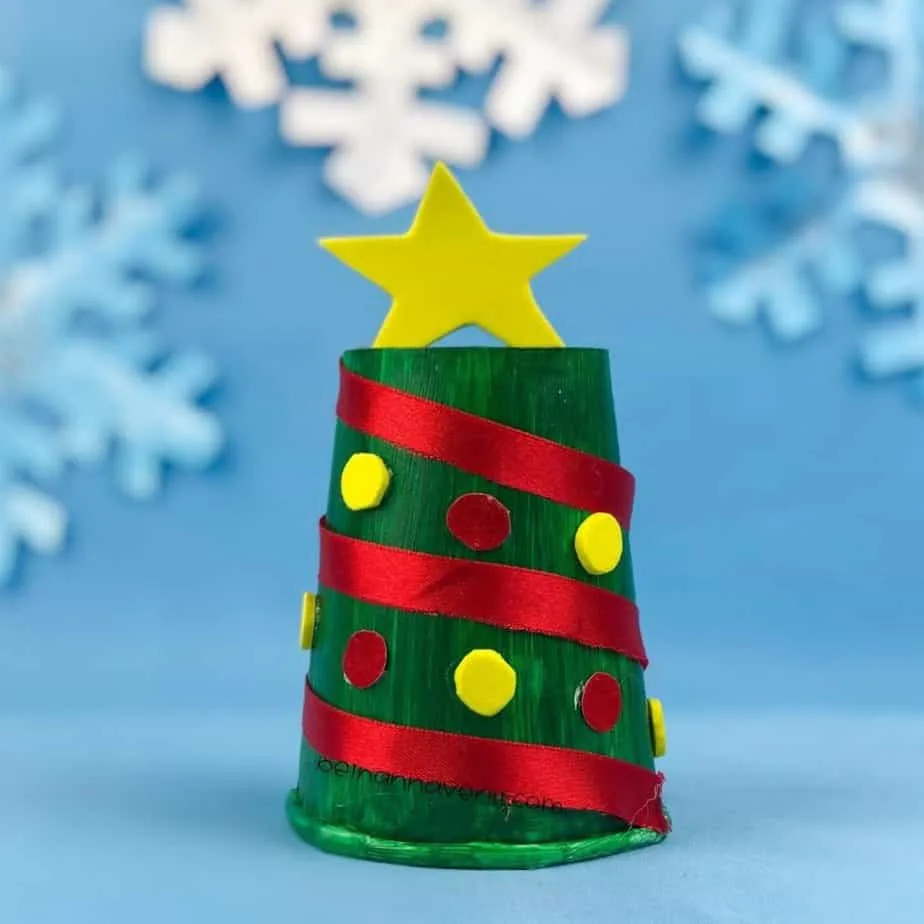 Source: bethannaverill.com
Paper cups often get overlooked, but there are obvious options to craft with, and this paper cup Christmas tree is the perfect place to start.
A good trick is to have something weighted or anchored to the cup so it doesn't fly around as easily.
Use any medium from crayons to paint–whatever the kiddos work best with, or more importantly, whatever you're up for. You could even opt for bingo daubers for those that may want to.
Check out these other Christmas crafts for preschool next!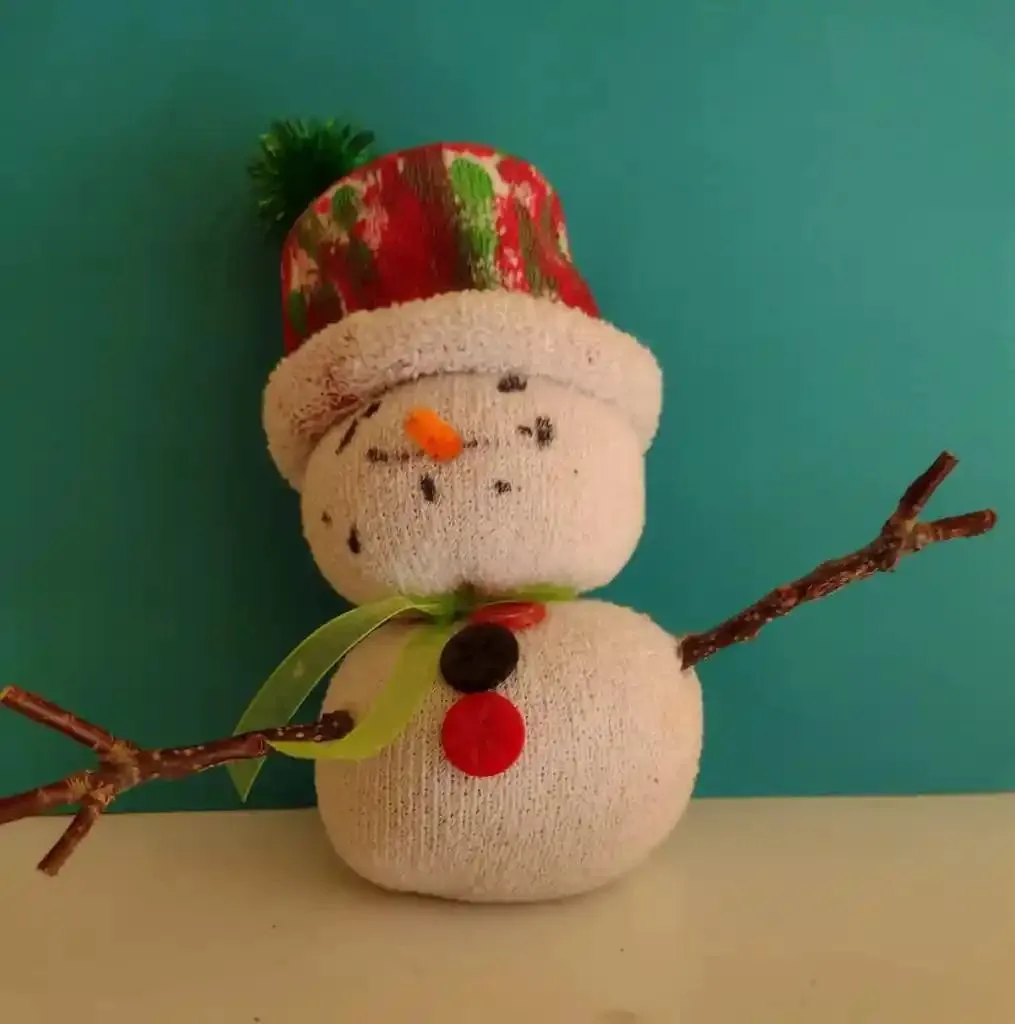 Source: crayonsandspice.com
If you're anything like us, you gather a stray sock repeatedly!
After a while, I thought we should upcycle these instead of tossing them, and that's when I came across these adorable sock snowmen.
Depending on the size of the solo sock, it will yield different-sized snowmen. If you do this craft as a family, the family-turned-snow people will look wonderful.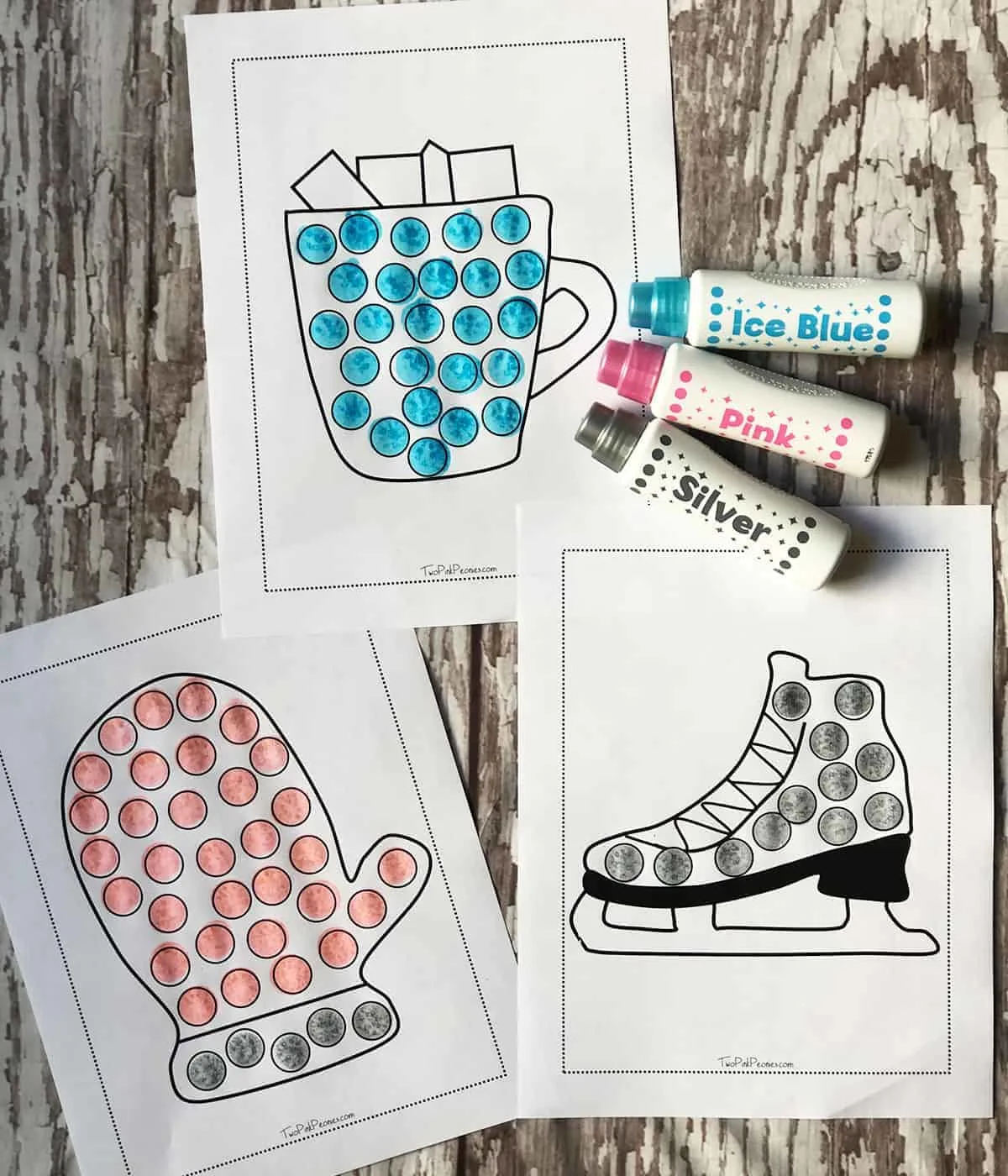 Source: twopinkpeonies.com
Whether doing an abstract winter project or using a printed picture filled in with bingo daubers, all of it makes for great craft-making.
I've done both, and daubers are always adaptable for a child regardless of their abilities.
This pack of bingo daubers has a lot of great color options and not a bad price.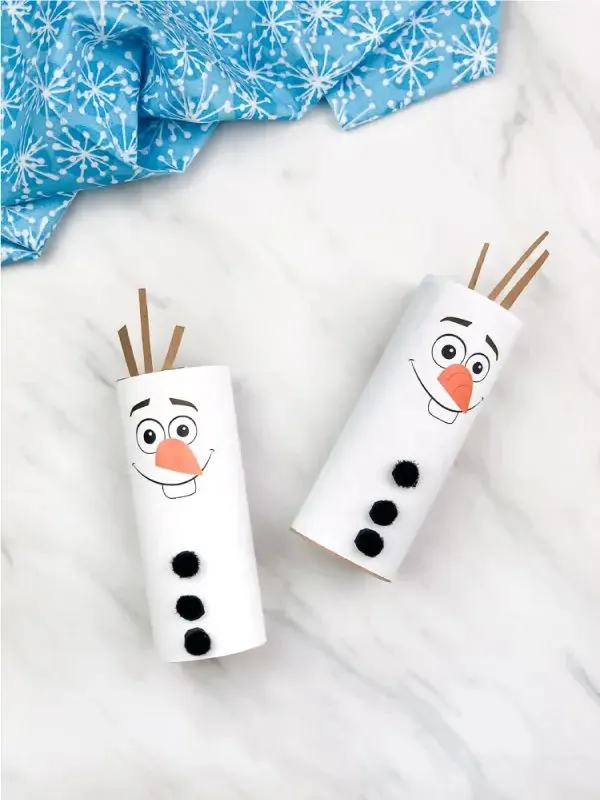 Source: simpleeverydaymom.com
Everyone's favorite cartoon snowman, Olaf, can't get left out of our toilet paper roll crafts! Cut out or find the detailed pieces of Olaf for the little ones so they can easily add to their TP rolls.
Or let them all try their hand at it and have a Frozen-themed day.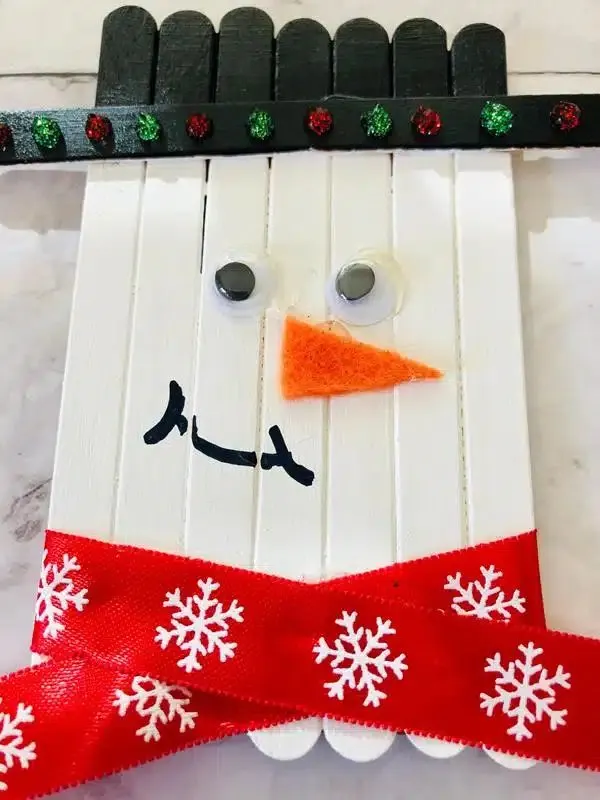 Source: uniquegifter.com
To round out our popsicle stick crafts on the post today, this snowman is probably the easiest of the stick-based projects.
For some extra security, glue your snowperson onto a piece of cardboard.
Here, we have a top hat topping our snowperson, but play around with the type of hat! Anything from a bowler to a pink cowboy hat will give your guy a different result.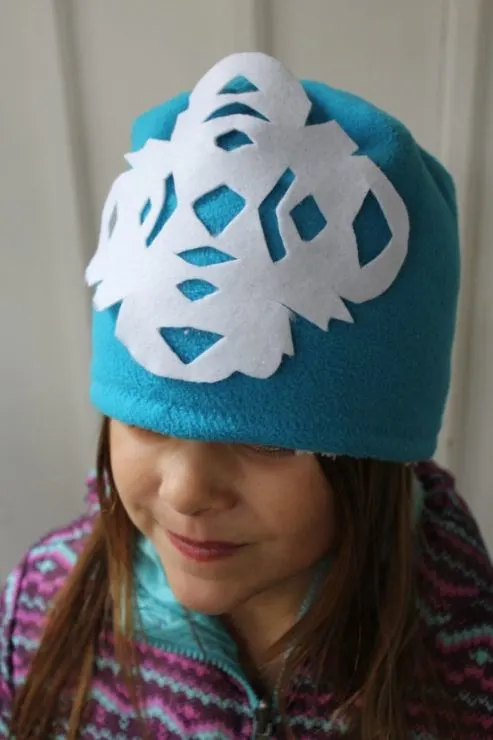 Source: uniquegifter.com
This no-sew snowflake hat can be made quickly and is a great option if you have a weather lesson during the winter months.
Make a regular paper snowflake, then adhere the flurry to your kid's hat.
You can use any color the kids want, too, for this winter craft for kids! If you have different color options, make it a fun color recognition or listening game.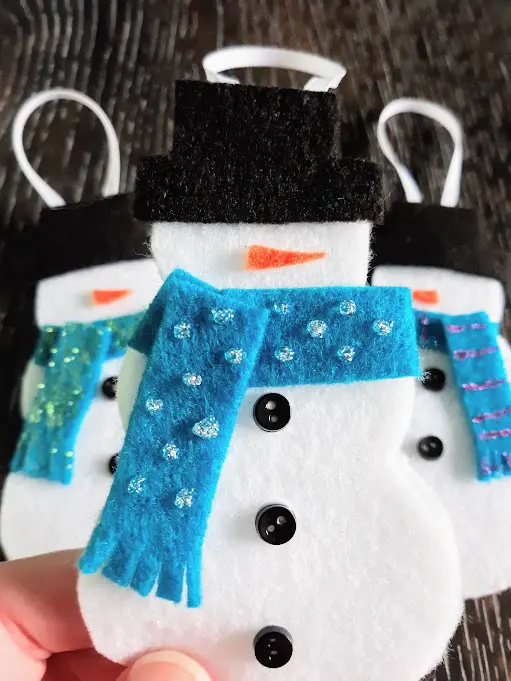 Source: darcyandbrian.com
Finally, our last craft of the day is a sweet no-sew felt snowman ornament. Cut out any pieces needed and have options for the little ones to pick from, or grab some adhesive accessories.