I've found that a good way to keep track of seasons past is to make a few handprints each Christmas! These Christmas handprint crafts will help you do just that!
The passing of time is sometimes hard to gauge and realize with each passing holiday season.
These twenty-one handprint projects will have you creating like there's no tomorrow and relishing those tiny hands from December's past.
Most are simple and not too time-consuming, making them friendly for all crafters!
I hope you and your families have a great holiday season and try out a craft or two!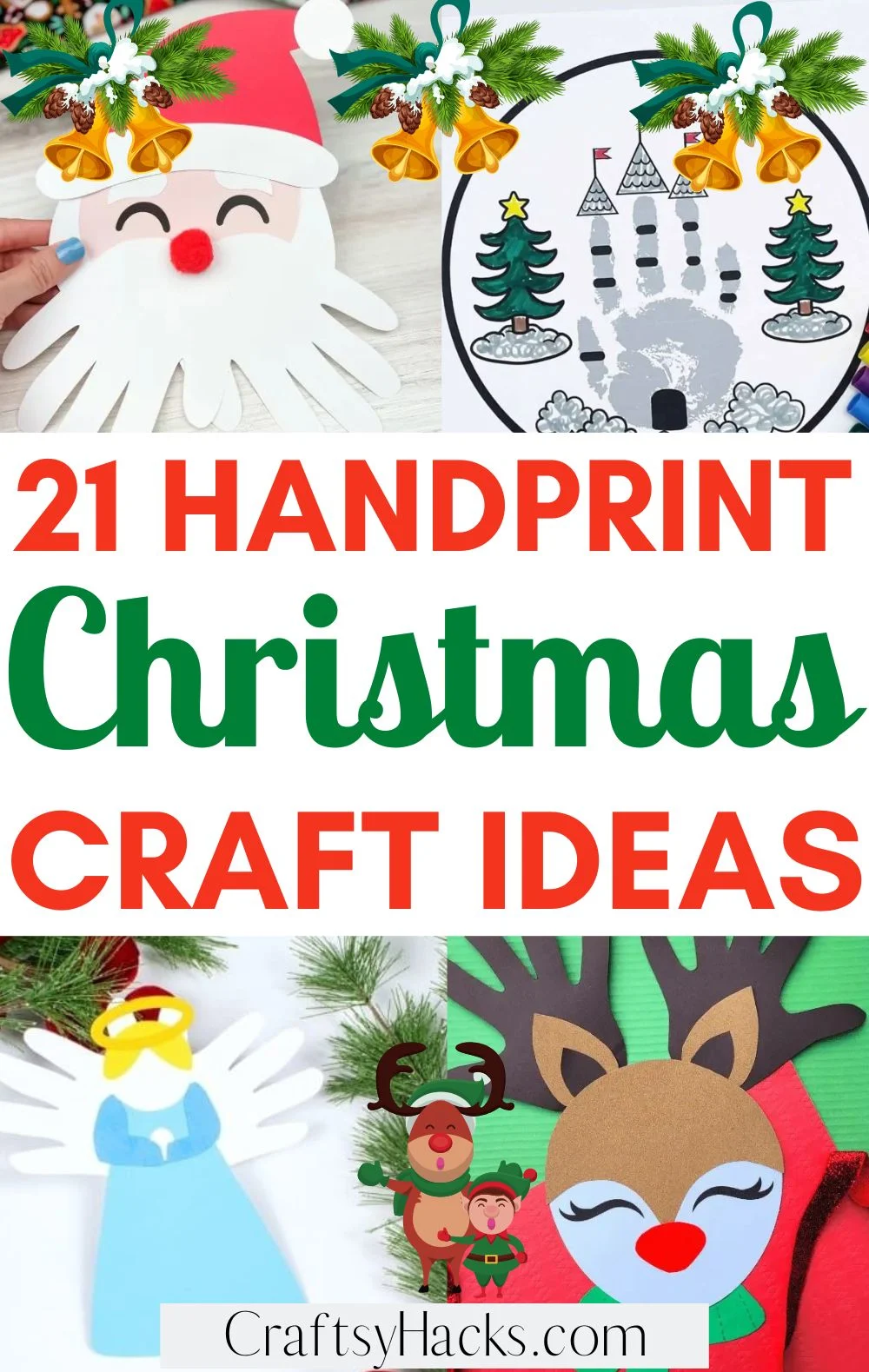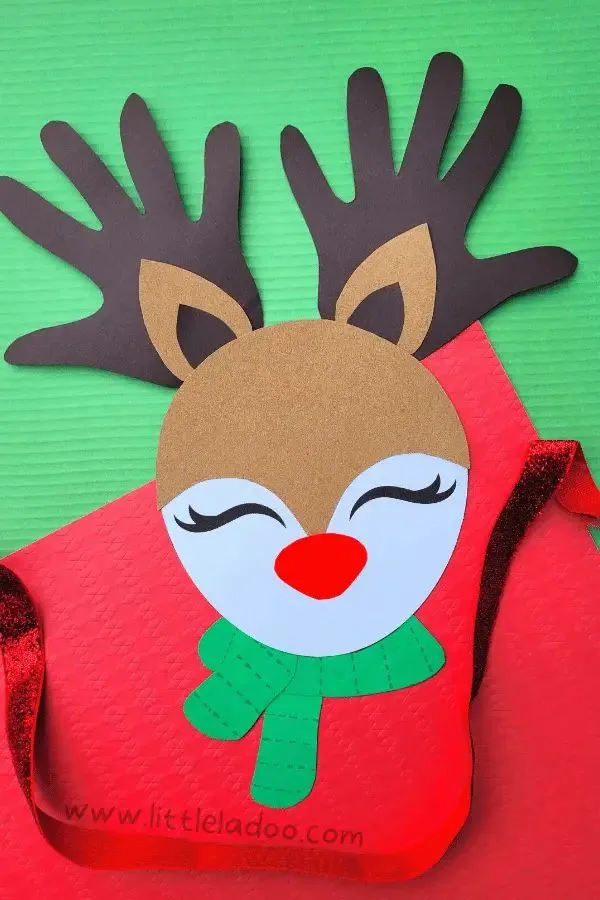 Source: littleladoo.com
Reindeer are a quintessential part of the Christmas season, so there's no better place to start than with this fun reindeer project.
Depending on your intention with the project or any other paper-related craft on the list, opt for whatever paper suits you best!
Sometimes, we just use regular construction paper. If we make this reindeer craft for someone special or a party, we'll use fun cardstock like this pack.
This is one of the most fun Christmas crafts for kids!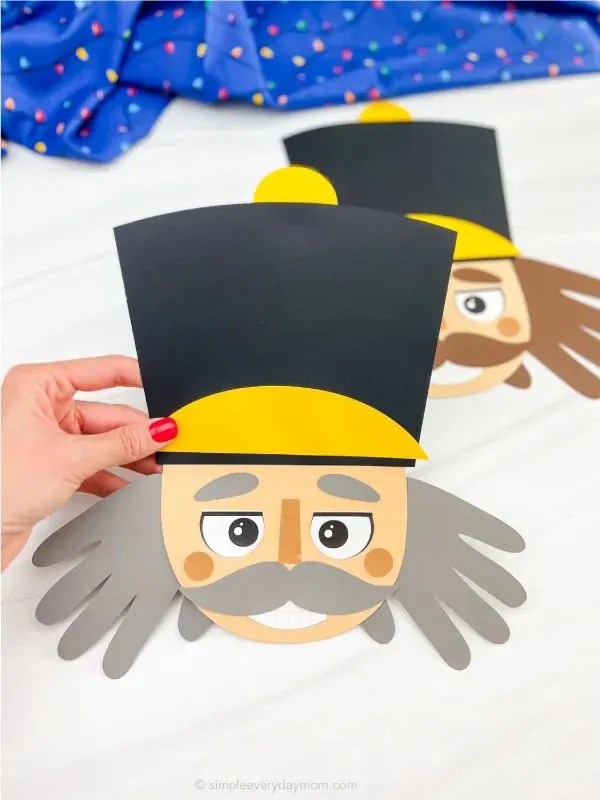 Source: simpleeverydaymom.com
Nutcrackers have a great vintage feel for Christmas, and this one couldn't be easier to make.
We generally traditionally make them, but if you or your kids are jokers, try some silly faces or googly eyes.
These nutcrackers are always a hit at gatherings or parties.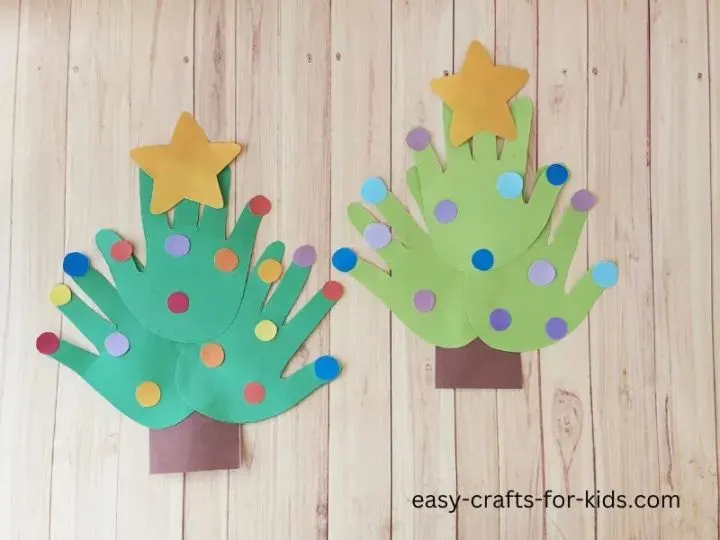 Source: easy-crafts-for-kids.com
These Christmas tree handprints are easy, versatile, and never get old. Try different colors for the tree—white, pink, grey, or any other color
To tie the project together, complete your trees with fun vintage, modern, minimalist ornaments.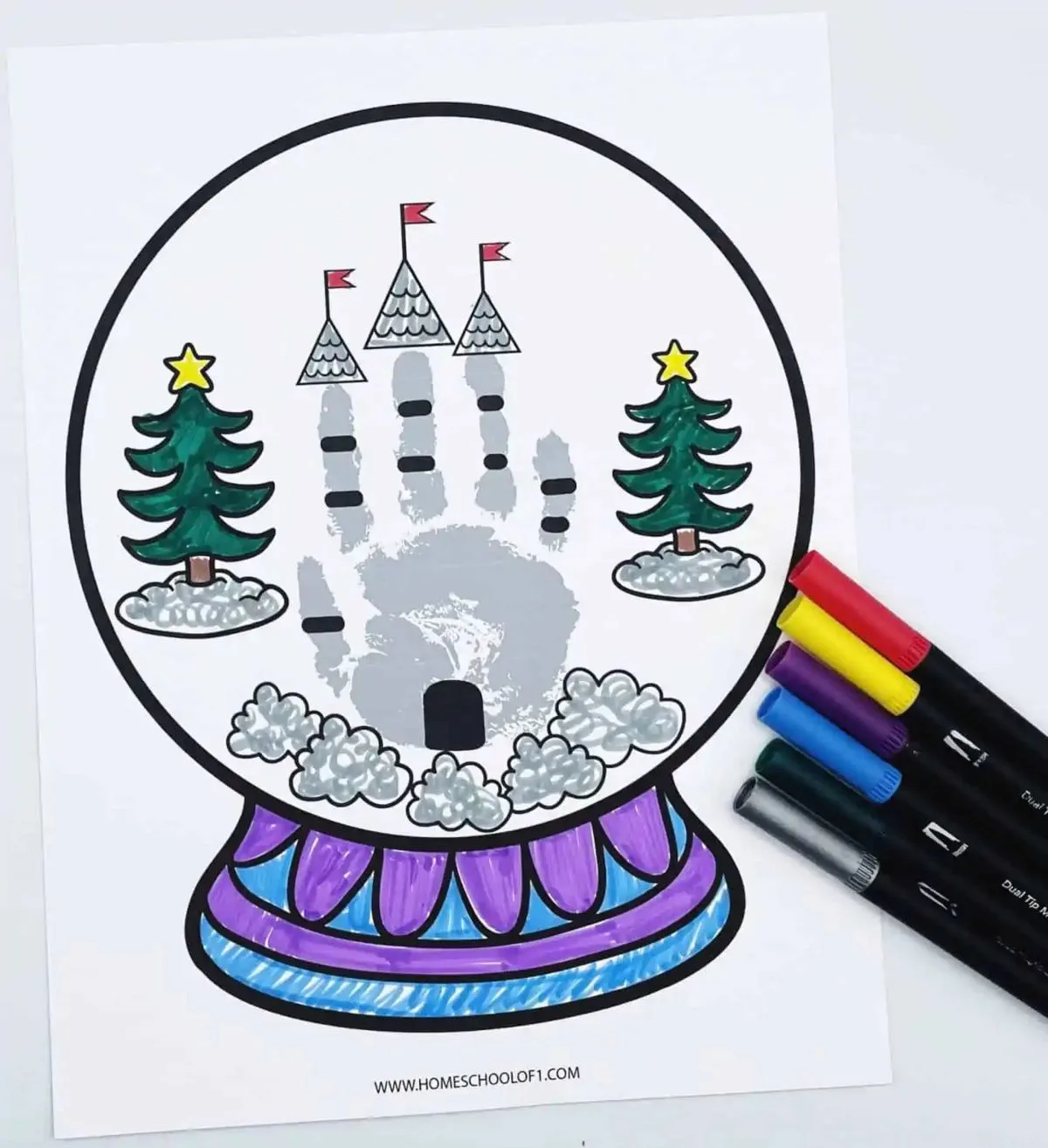 Source: homeschoolof1.com
This idea is great for a group project—all you need is a precut globe. Have the kids line up to get their hand-dipped(if assistance is needed), let it dry, and have them decorate!
This craft works great for classrooms or holiday season birthdays. Have anyone who doesn't celebrate create a favorite winter scene around their handprint tree.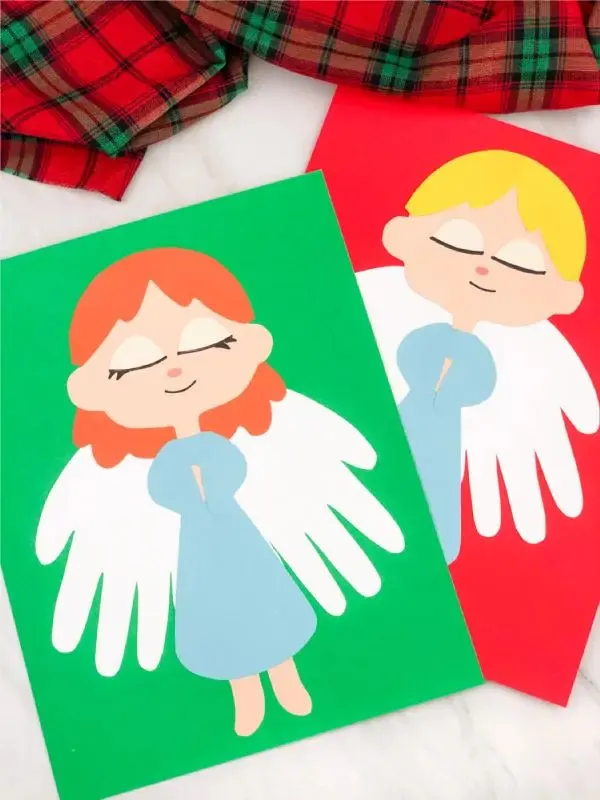 Source: simpleeverydaymom.com
The handprints aren't the star of this craft, but they are integral to the angel. Have the angel resemble yourself or the crafter, or use what you have on hand.
Alternatively, have the angel resemble the person receiving it if it gets given as a gift or card.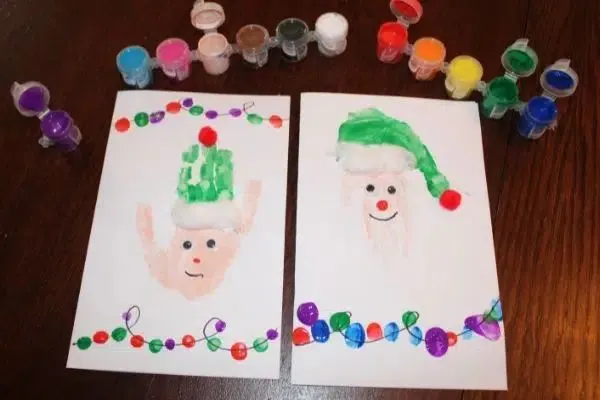 Source: simplyfullofdelight.com
A painted handprint craft is a classic for any season, and this elf one is no different! A good tip is to get the handprint down in a solid color, let it dry, and then return to fill in the details.
This process is a surefire way to keep your elf as a standout amongst all the others.
Your kiddos might also like these fun paper plate crafts!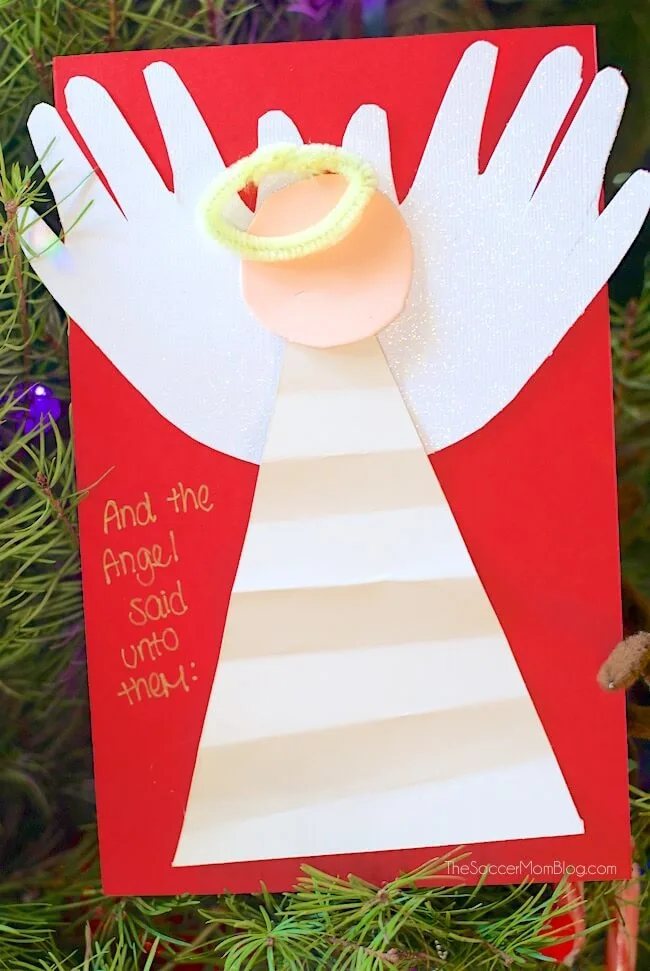 Source: thesoccermomblog.com
Again, the hands aren't the main component of this angel, but they round out this angel.
We love making this card for friends and family members during this season because it's easy, and our loved ones love seeing their hands grow over time.
These pipe cleaners work great for this craft.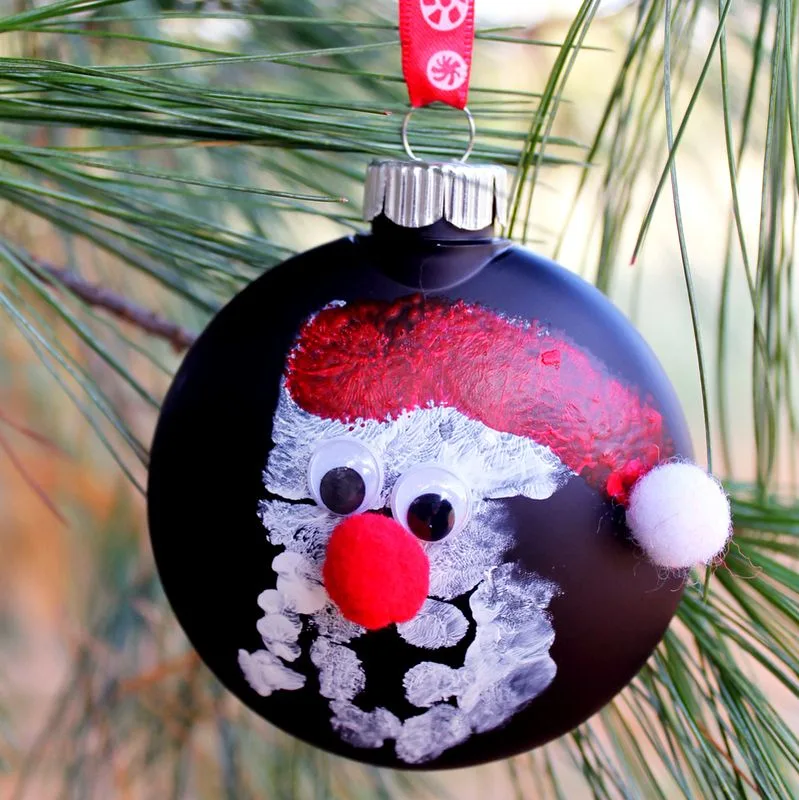 Source: thecountrychiccottage.net
This craft is great for the first couple of Christmases or a first Christmas. It's one of our favorites of the kids' ornaments they've made over the years.
It's a wonderful reminder each year during our favorite time. Find more Christmas tree ideas here!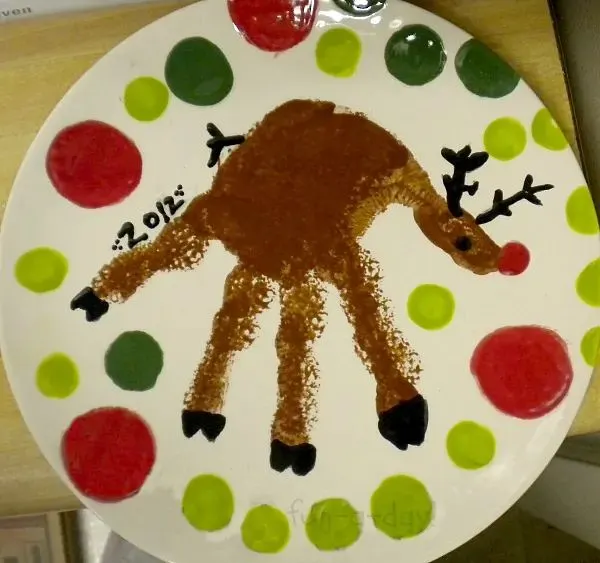 Source: fun-a-day.com
Alternatively, if your kiddos' hands are a bit bigger already, a fun decorated plate they designed could be a great option.
Their handprint acts as the show's star, and they can decide which direction they'd like to go in, in terms of subject, etc.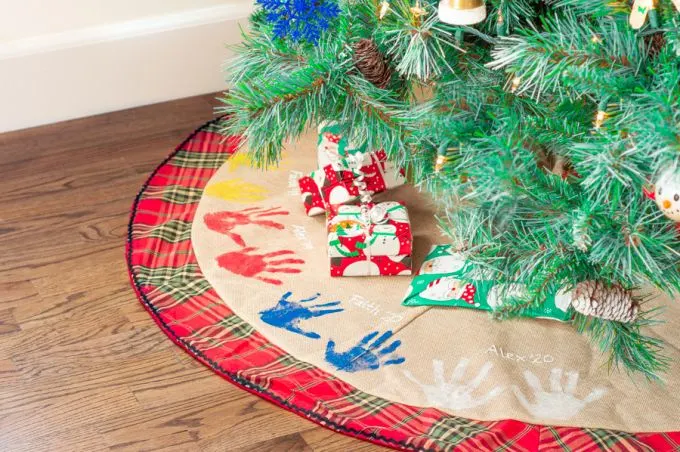 Source: homanathome.com
If you aren't into either of the ideas above, try this fun, memorable handprint tree skirt. Have your kids add their handprints each year, then sign and date.
This tree skirt is an incredible way to reflect during this season and a nice reminder of how time spent together is precious.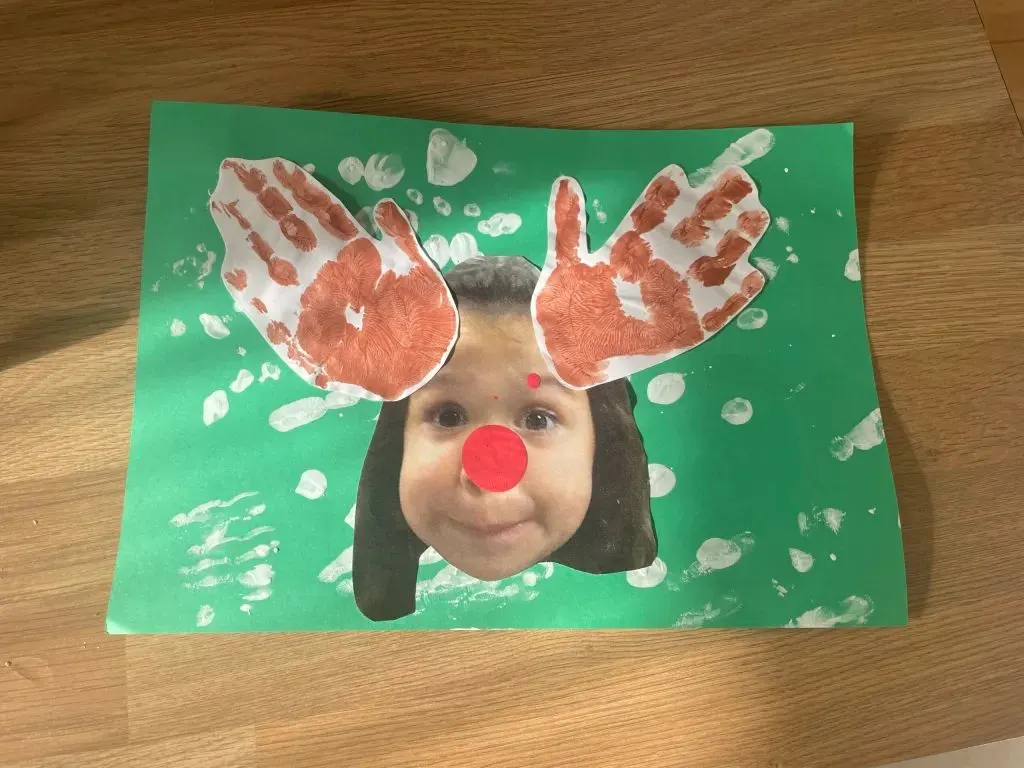 Source: intheplayroom.co.uk
We love this kid's photo reindeer handprint project for a lowkey and silly way to have fun during Christmas.
Print out the whole family or friend group and use them for anything from magnets to place cards at a dinner party.
Bonus points: If you're doing it for fun, the goofier the photo, the better the result, in my opinion!
These winter crafts for kids are also great for a snow day!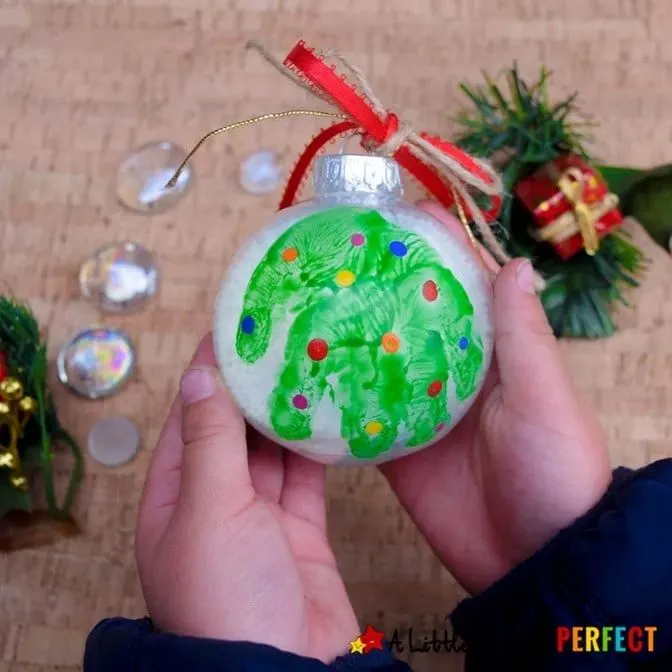 Source: alittlepinchofperfect.com
This ornament will be more successful depending on the size of the ornament you buy. Here's a pack that has various sizes for different-sized hands.
A good tip is to complete this in stages. Every time the paint dries, add the next layer. Find more Christmas decoration ideas!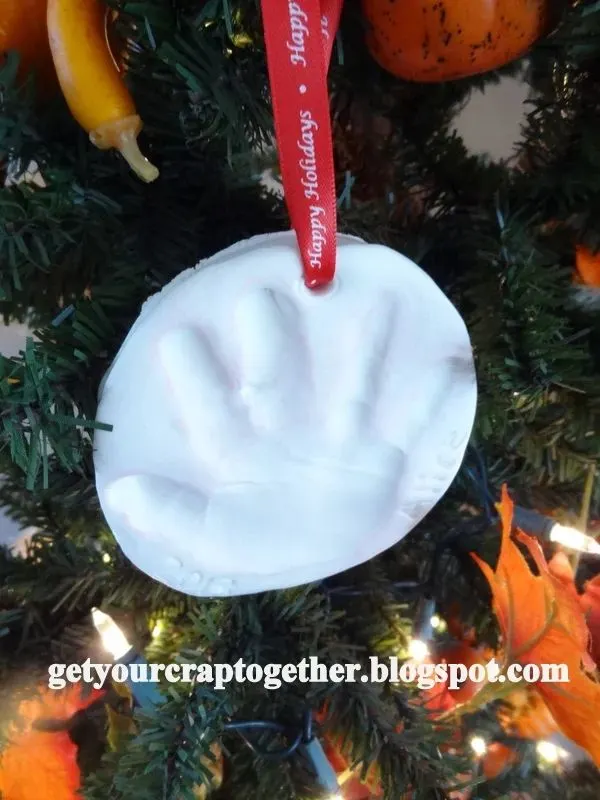 Source: sewwoodsy.com
Everyone loves a simple clay handprint decoration; this one for the tree is easy and easily customizable. This air dry clay works wonderfully.
Make sure to read through or watch some videos for the best results.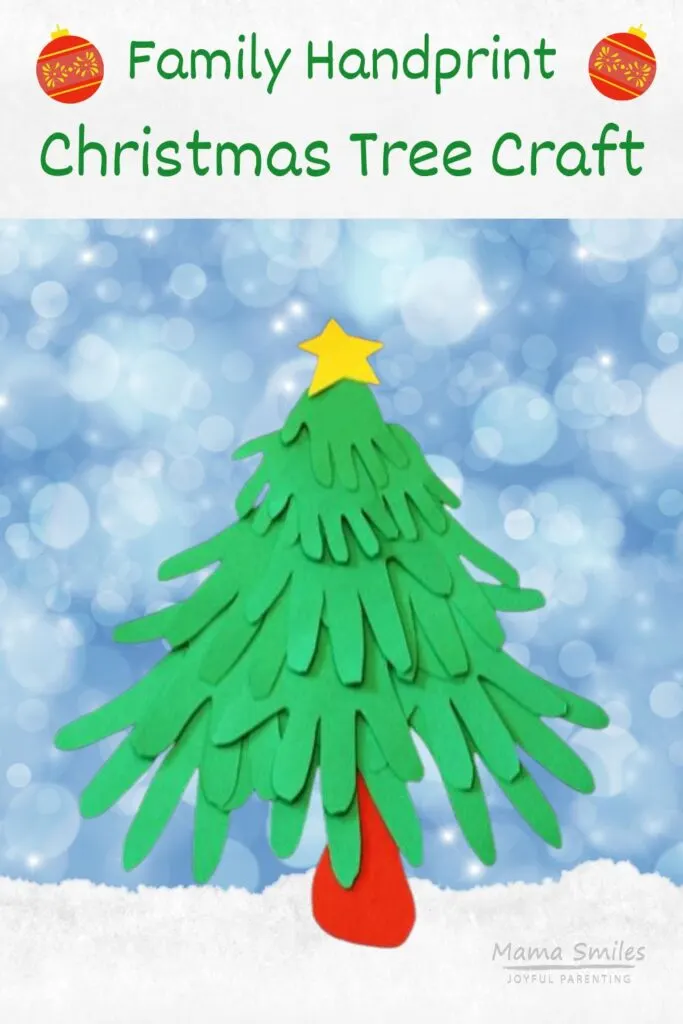 Source: mamasmiles.com
We love this one as a family, and for obvious reasons—it includes the whole family!
Have the adult hands go first, working as the lower half of the tree, and then from oldest to youngest kid fill in the top part.
We framed the first one we ever did, and it's become one of our sweetest holiday mementos.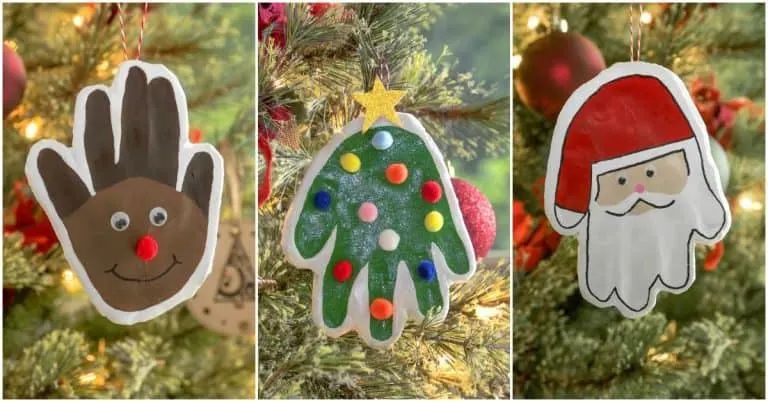 Source: modpodgerocksblog.com
A fun play on the classic handprint ornament, this easy handprint decor is a great way to liven up your tree.
Your clay palm gets cut out of its mold and decorated to any seasonal character or item you love most!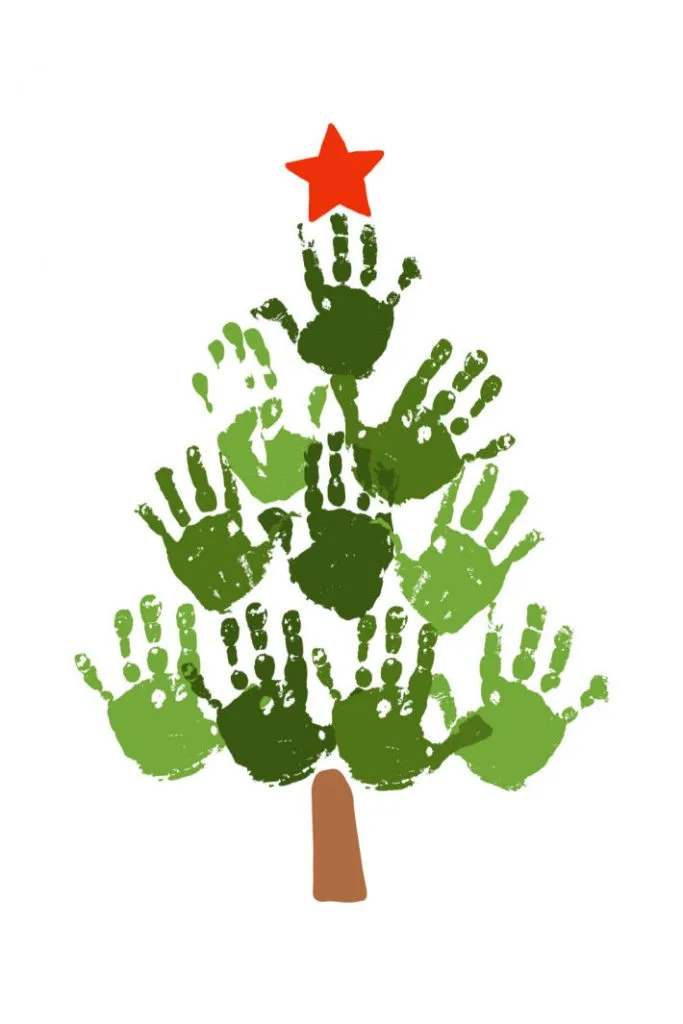 Source: kidsactivitiesblog.com
Like the family handprint tree, this holiday wreath adds a jolly touch of fun and wholesomeness during December.
How you'd like your wreath to look is up to you, so start with one size hand and then work toward the opposite side.
For a more natural look, have handprints randomly overlayed on one another. To pull any family handprint wreath together, accent it with a bow and any small details to complete the look.
This is one of the best cute craft ideas for the holiday season!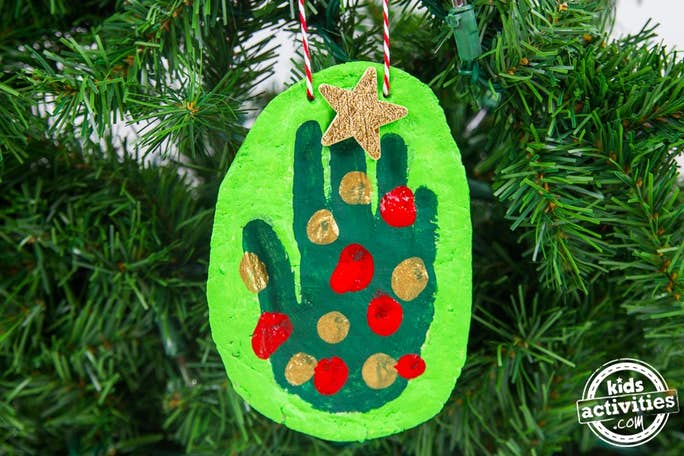 Source: kidsactivitiesblog.com
As you can see, clay ornaments are an endless area of creativity!
For this clay Christmas tree print, all you need to add are ornaments and a star—try the tree in different colors if you want to add your spin.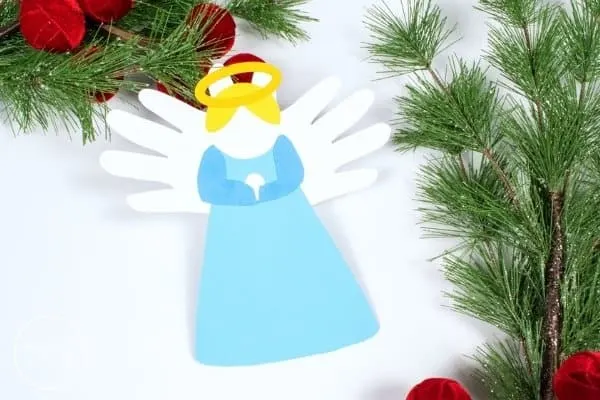 Source: mombrite.com
These angels are beautiful and simple and work anywhere within the realm of holiday decor.
One of my favorite ideas with these angels is to scale them down and add them to twine to create a small garland.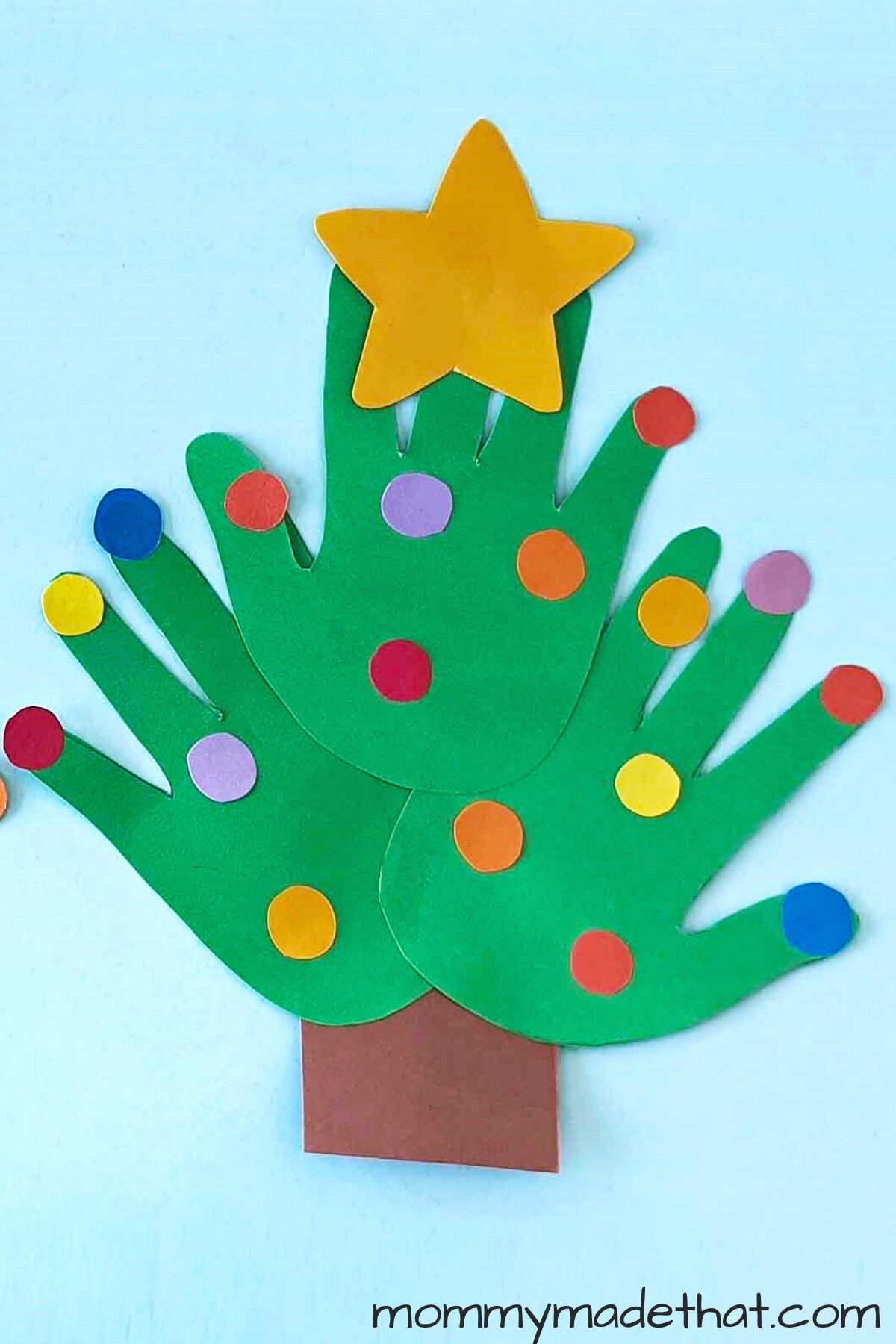 Source: mommymadethat.com
One of my favorites on the list today, simple, sweet, and classic, you can't go wrong with this handprint craft.
On a good note, just trace a kid's hand once and then trace the original twice over.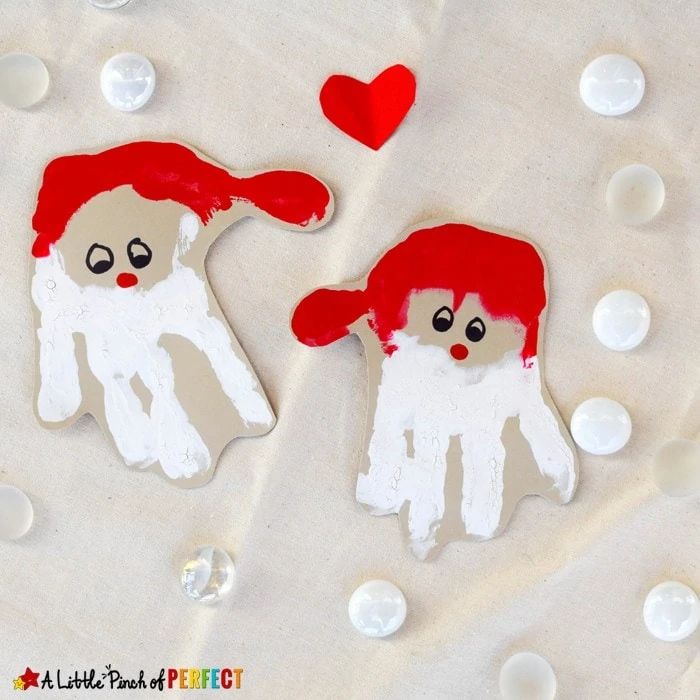 Source: alittlepinchofperfect.com
There's no list without Santa! This handprint Santa is a no-brainer and a favorite amongst my children.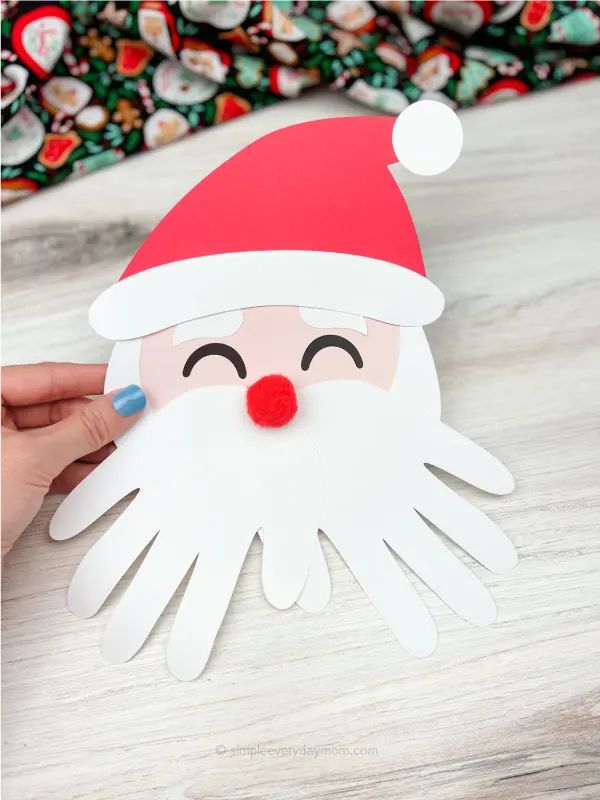 Source: simpleeverydaymom.com
Alternatively, make the paper version if you'd rather not buy clay or have clay on hand! Either way, they are just as fun and personable.
Check out these other fun handprint crafts as well!