These creative DIY Christmas gifts under $10 will help you stay under budget this Christmas and express your creative talents!
As the Christmas season marches on, the time spent with loved ones, the parties attended, and the gifts bought all seem to blur together.
Not to mention budgets are meticulously planned to sustain the season.
Are you working hard to maintain a budget or seeking a more wallet-friendly option? You've come to the right place–I have a list of thirty-one easy DIY Christmas gifts under ten dollars!
Whether trying to keep costs low or feel better about making your gifts, this list is great for any need.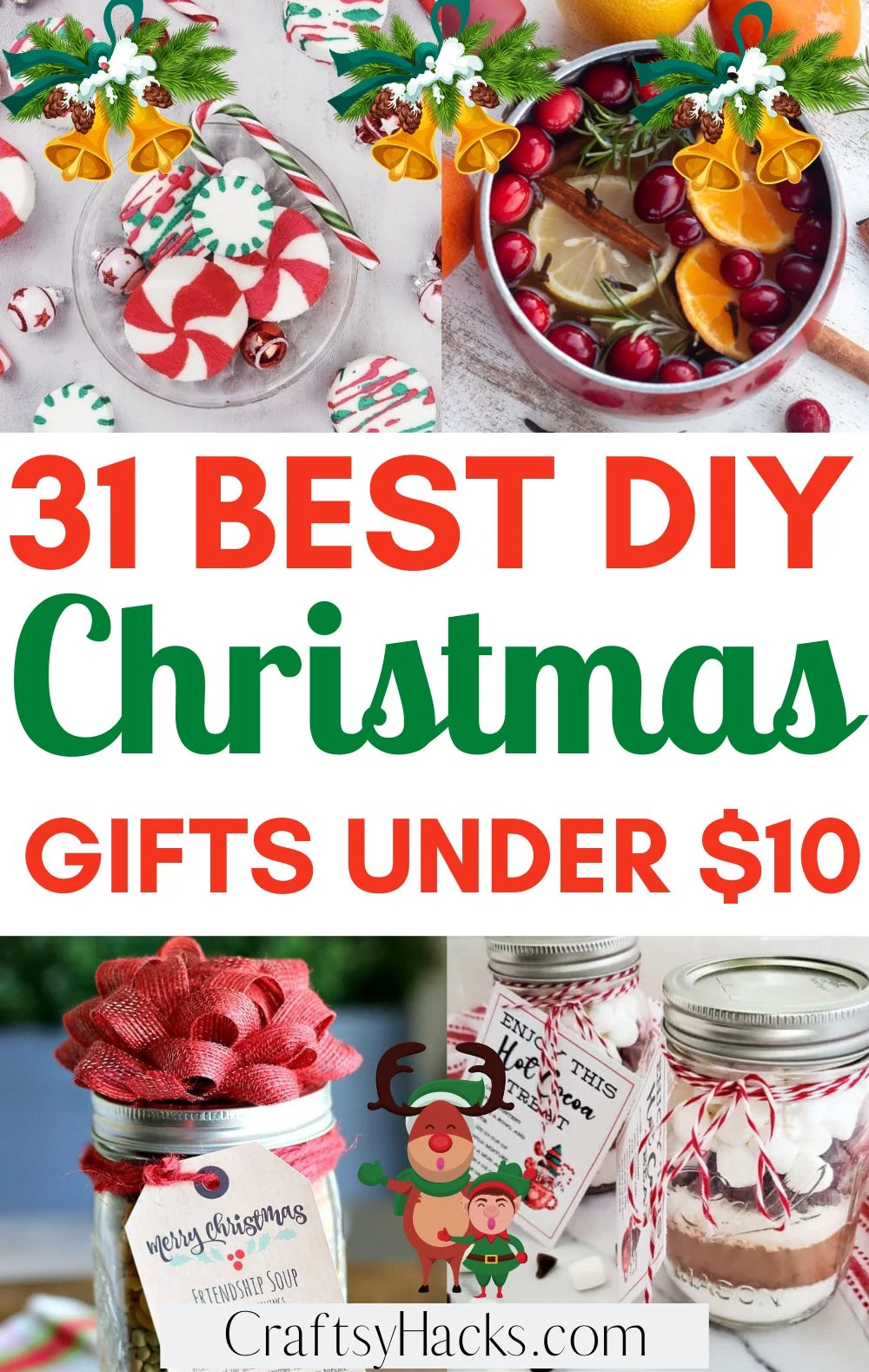 There are lots of good ideas for those needing extra self-care in their routine, any gourmands, or someone looking to add an extra sprinkle of holiday spirit in the air.
These DIY gifts don't call for anything too obscure either, for those last-minute gifters!
Regardless, I hope you all find something fun on this list and wish you and yours a wonderful holiday season.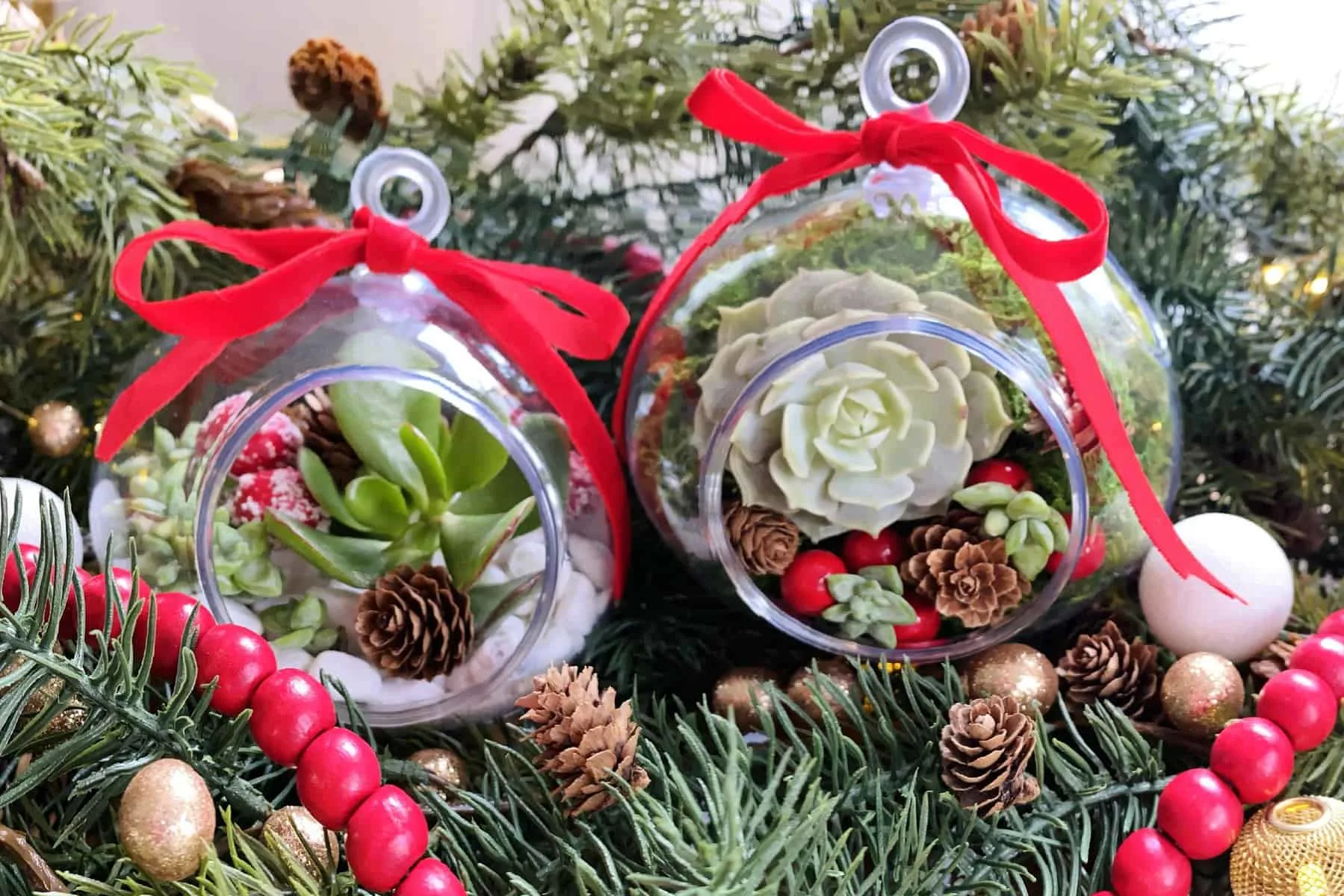 Source: thesucculentsprite.com
I don't know anyone who doesn't fawn just the littlest bit over a succulent.
This ornament is a fabulous way to liven up a friend or family member's tree with a touch of green and a reminder that warmer weather is just around the corner.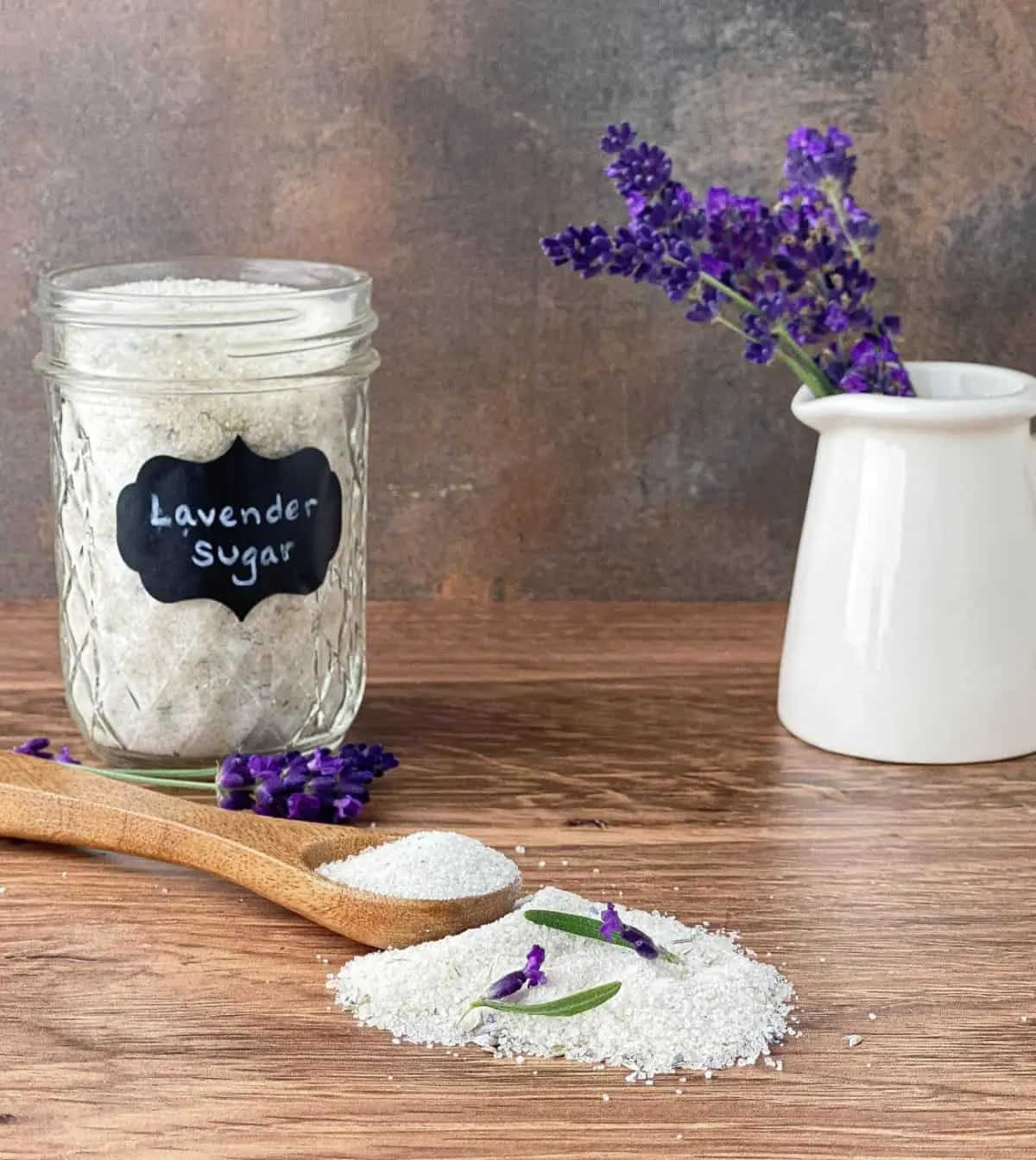 Source: livetosweet.com
Lavender sugar is one of the sweetest and most unique sugars to try!
I love to use lavender sugar in baked goods and crafts, making it an excellent present for your friends experimenting in the kitchen or out.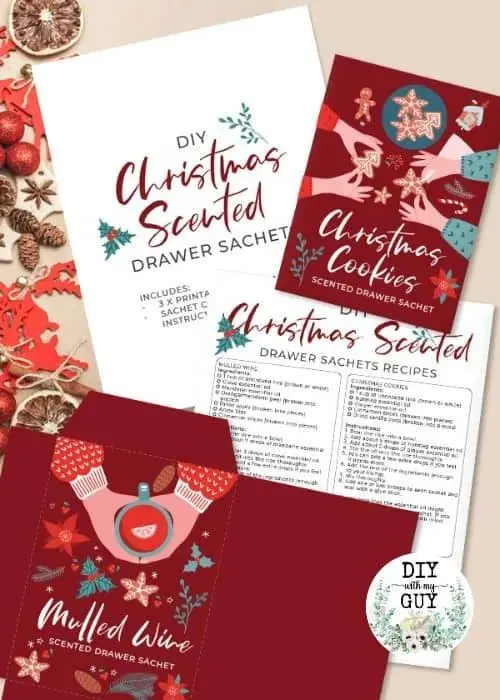 Source: diywithmyguy.com
Sachets are one of the easiest ways to spice up your closets, literally! This fun little spin on the classics is to use Christmas-oriented spices to give you that extra holiday feel.
I like to store them with my holiday decor, so everything smells magical every year when I pull our stuff out. I love this pack for sachets; they have lots of different options to choose from.
This is one of the best DIY Christmas gifts for loved ones!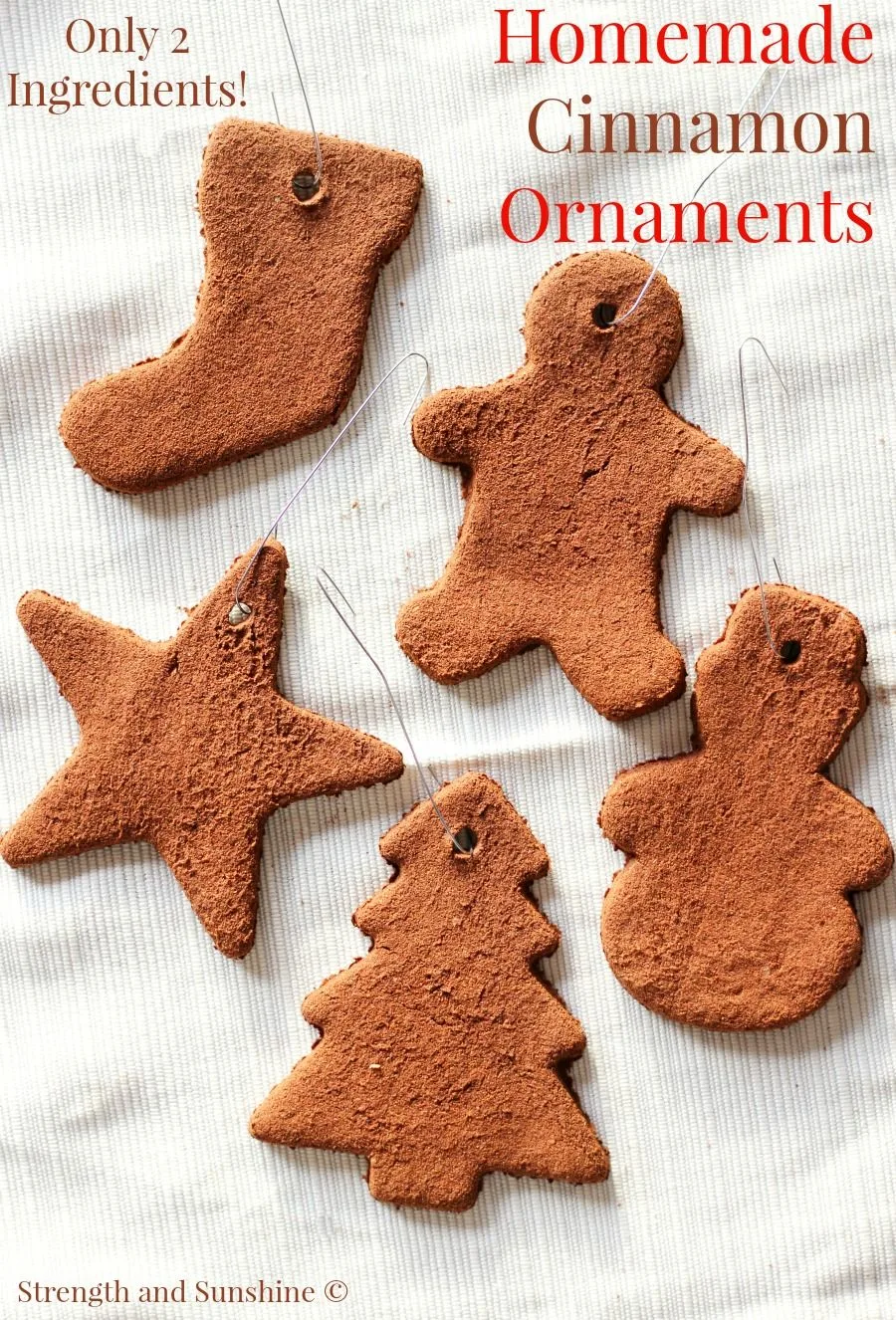 Source: strengthandsunshine.com
Cinnamon ornaments are a family favorite because they remind us of my mom! The ornaments are so simple and such a fun group activity to do together.
We'll do a bunch in one go–they work for great little additions for teachers, mail workers, etc.
Make an array of shapes–that way, if you have people who don't celebrate Christmas, you can still gift them a beautiful wintry freshener.
Get inspiration for your Christmas ornaments with these wooden Christmas ornaments!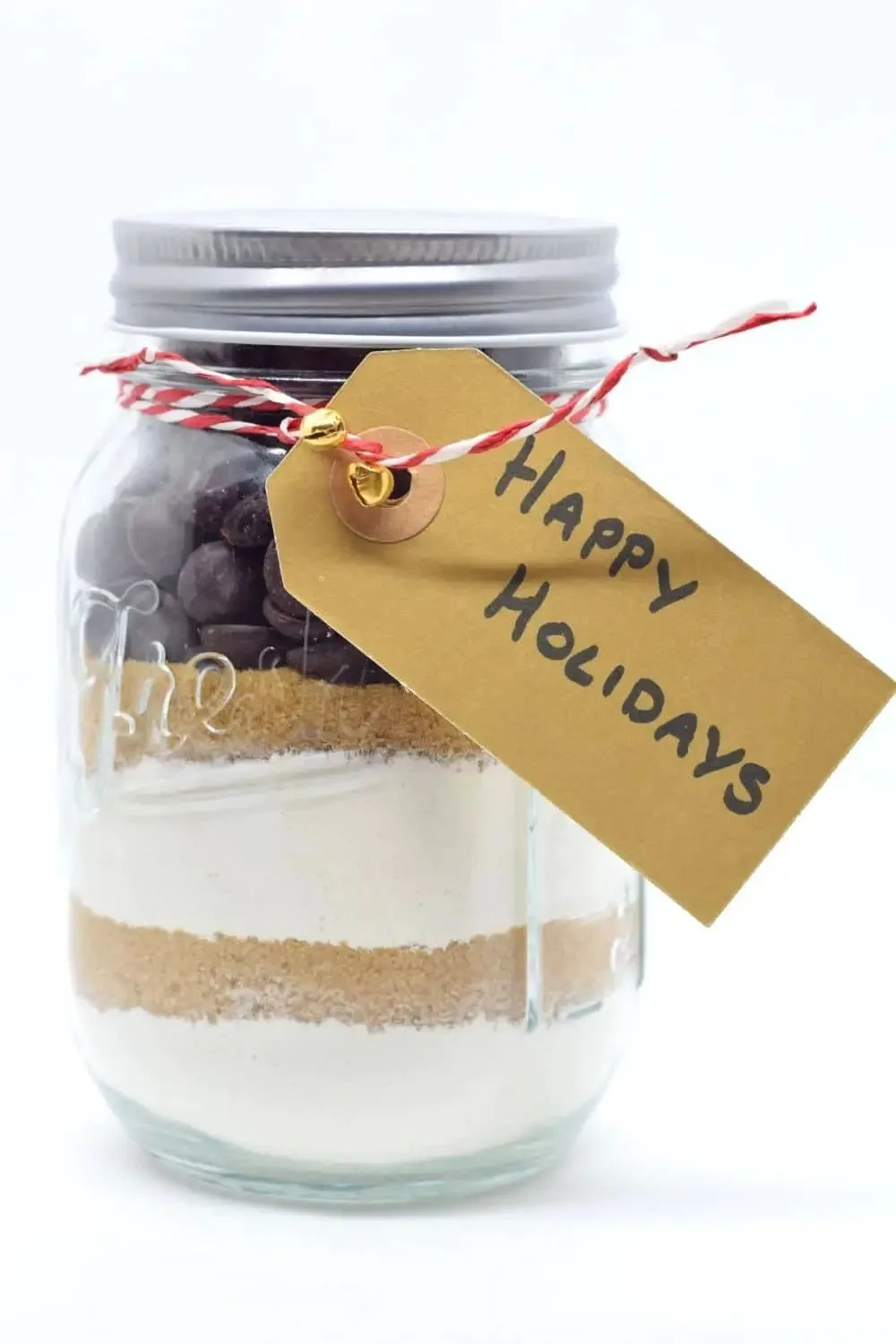 Source: sweetmouthjoy.com
I remember when baked goods mixes were seemingly the only gift for a couple of years in a row. Now, with the awareness of allergies and an array of diets, these mixes can be tricky.
It's best to offer these gifts to someone you know more closely. That way, it can align with any food preferences they hold.
You must see these other brilliant mason jar gift ideas!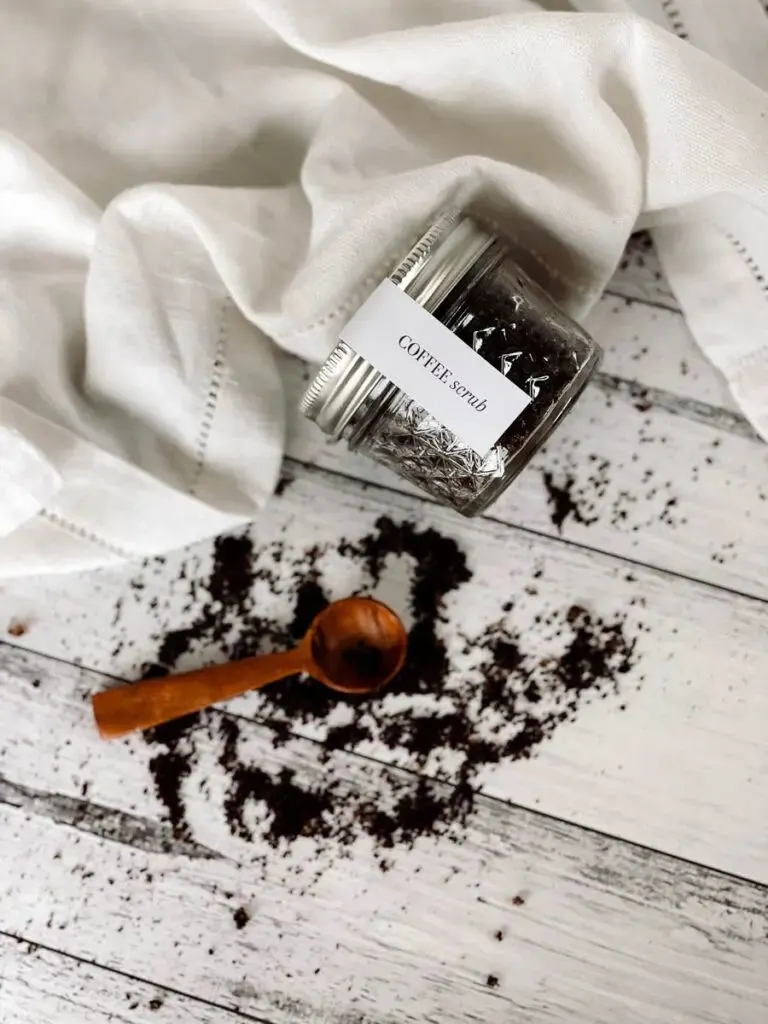 Source: makylacreates.com
Coffee scrubs are one of the best natural exfoliants you can use. The caffeine from the coffee brightens and removes dead skin while moisturizing the layer below.
Coffee is a great base for your scrub. Feel free to add other whole ingredients to add their benefits to the exfoliant.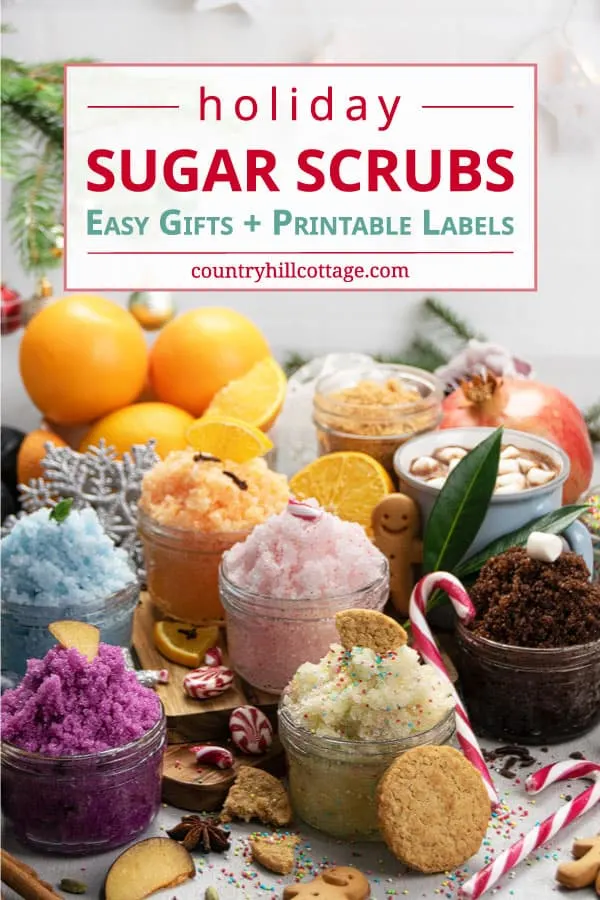 Source: countryhillcottage.com
While coffee is a great scrub, others prefer a sugar-based scrub! Add ingredients like the exfoliant above to cater to the season or the person's skin.
It's extra fun if you make it Christmas-themed! Think orange, cinnamon, cranberry, peppermint, and more.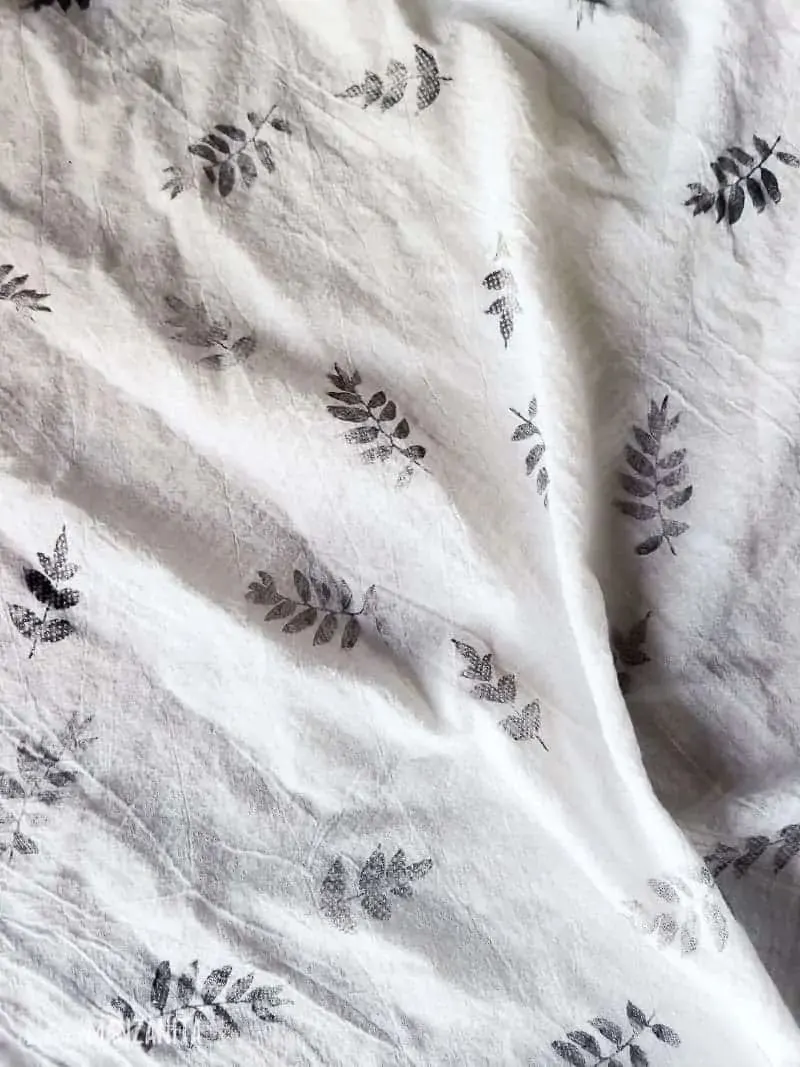 Source: makingmanzanita.com
The possibilities for a custom tea towel are endless–think about the person you are gifting to and what they like.
Stick with a simple silhouetted pattern, pull out a stencil, or even a Cricut machine for a personalized saying.
I love these stampers for a nice holiday tea towel.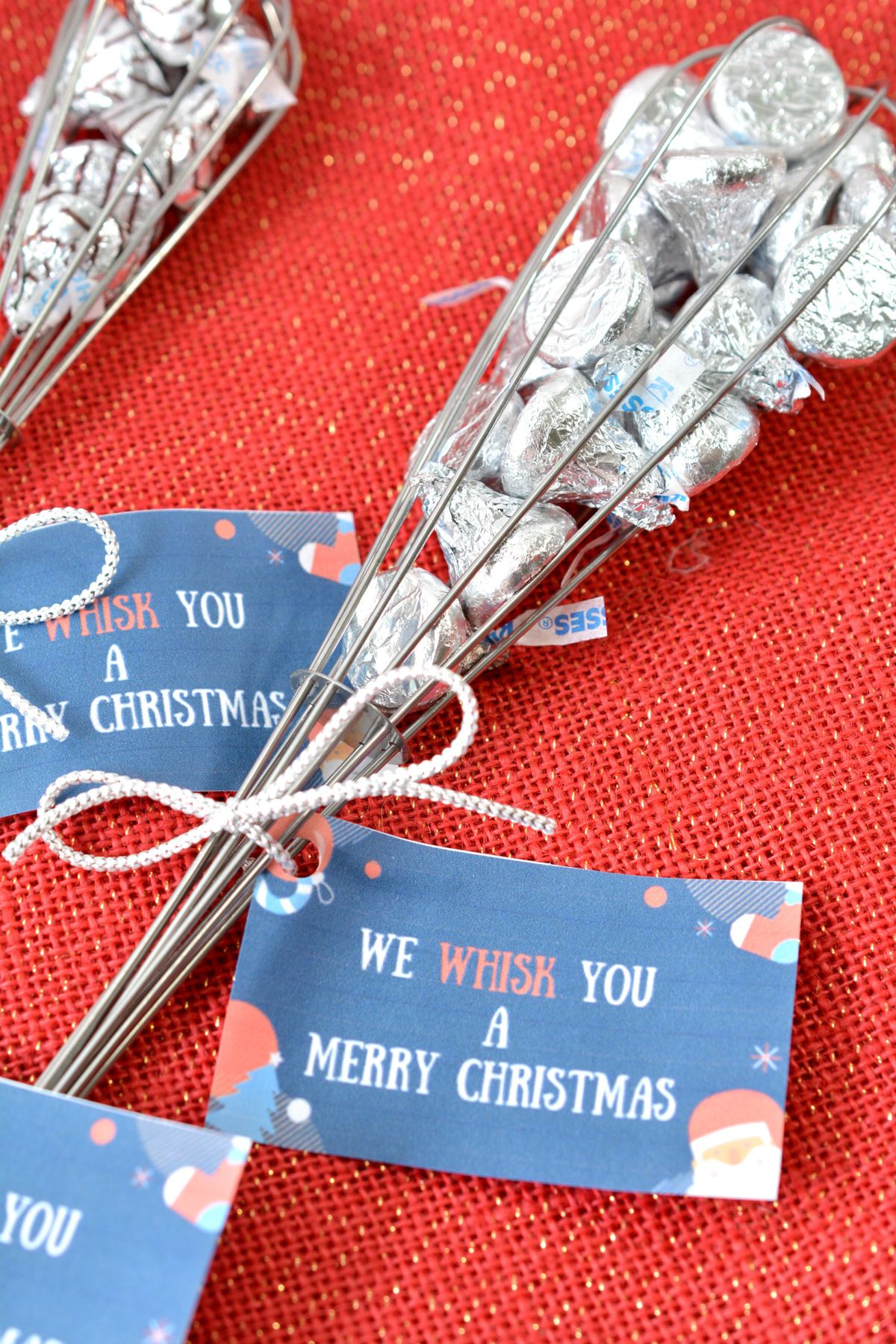 Source: extremecouponingmom.ca
Try this themed whisk present for a fun, cute, out-of-the-box gift! It's a great way to round out the sharing of a recipe or an addition to a baking mix gift.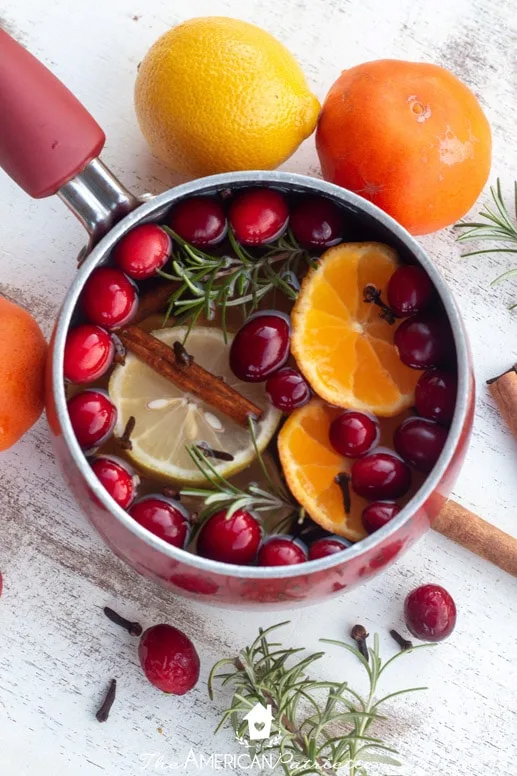 Source: theamericanpatriette.com
These holiday simmer pot mixes are a great option instead of a baking mix if there are multiple food restrictions.
Follow the instructions accordingly– just add it to an appropriate-sized jar instead of a pot on the stove.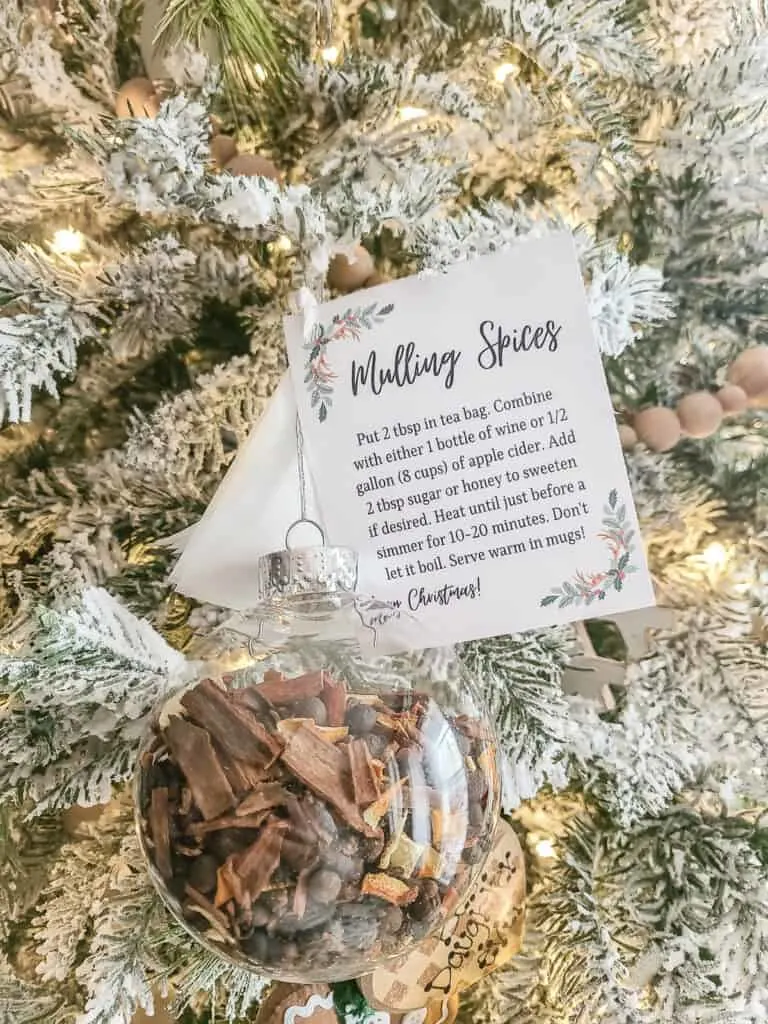 Source: makingmanzanita.com
This mulling spices mix is another beautiful alternative to a baking mix for those who have food restrictions or prefer not to bake.
It's a great addition to a themed gift or small gesture of thanks or goodwill for those who have done well by you during the year.
These jars are a great option for holding spice mixes.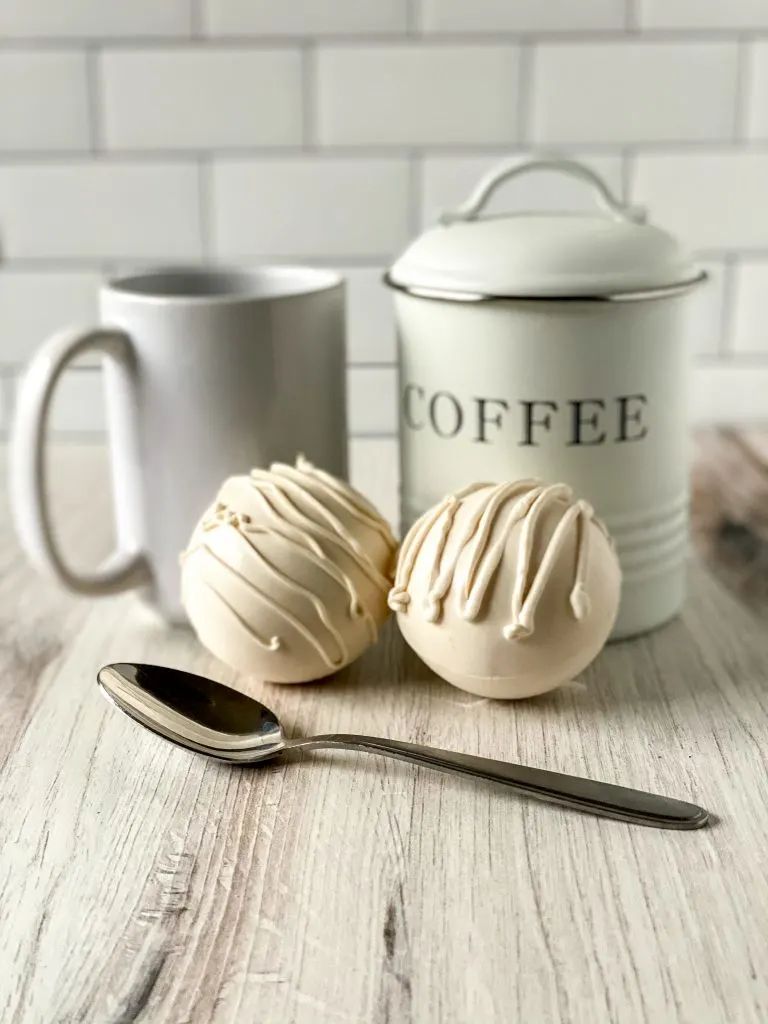 Source: thehelpfulgf.com
We love the craze of the hot chocolate bombs, so much so we've gifted extra special ones to friends and family!
This mold to make bombs was shortly bought after we discovered you could make these fun holiday treats yourself.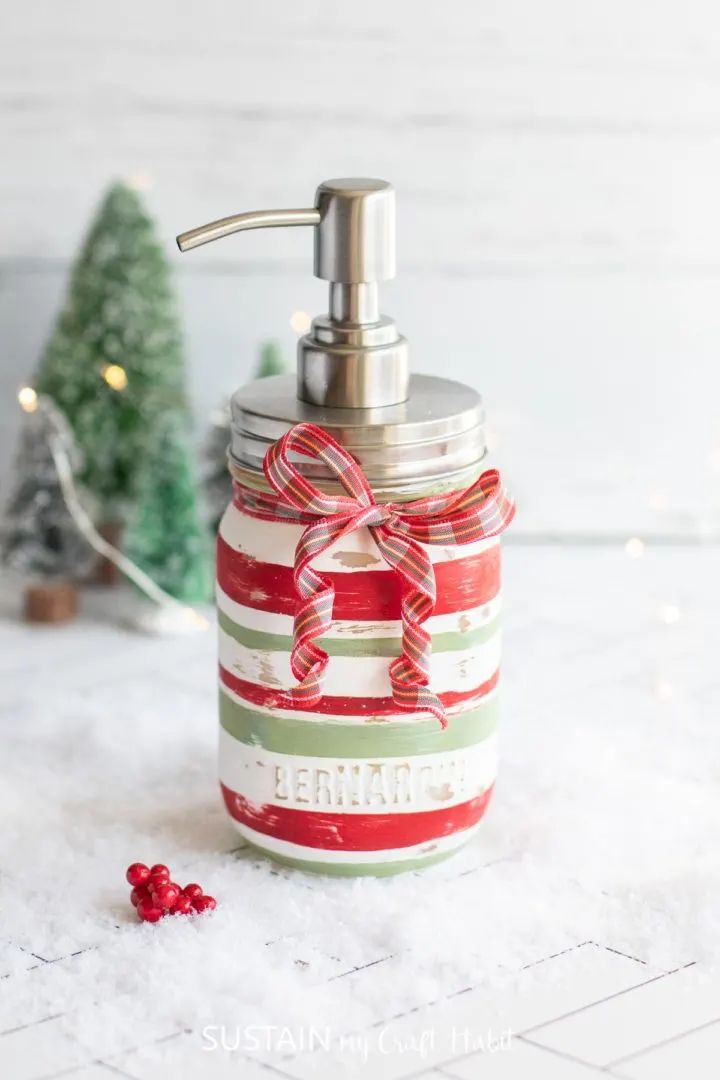 Source: sustainmycrafthabit.com
There's nothing easier, I've found, than rummaging around in the dollar store to see what you can create yourself.
The material itself is up to you, whatever you can work with to successfully design your own Christmas soap dispenser.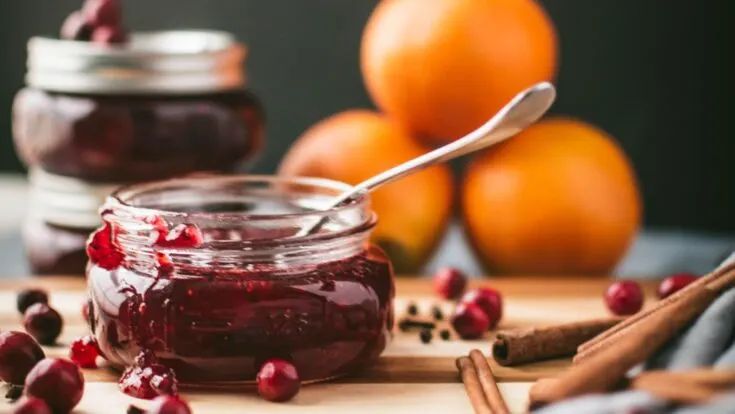 Source: therusticelk.com
My friend gifted us this Christmas jam a few years ago, and I love to make it every season now. It seems intimidating if you've never made jam, but I promise it's not.
Read the instructions a few times, and you'll be ready to make this wonderful spread.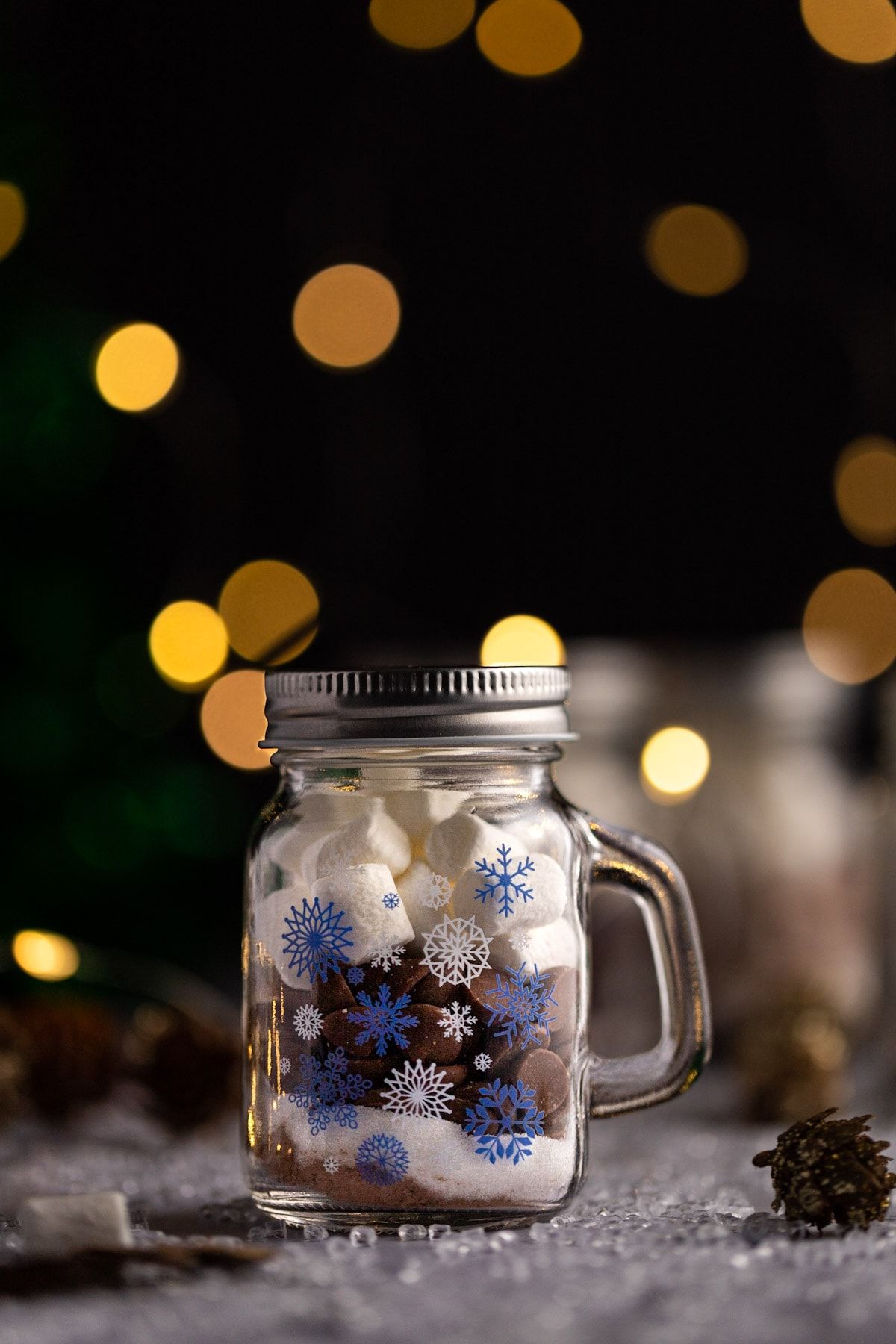 Source: thelittlestcrumb.com
Similarly to the cookie, spice, and other mixes, a hot chocolate mix is a great gift. If you're worried about dairy allergies, opt for a cocoa powder without milk in the powder.
Add cute holiday accessories to the jar and make a sweet jar tag.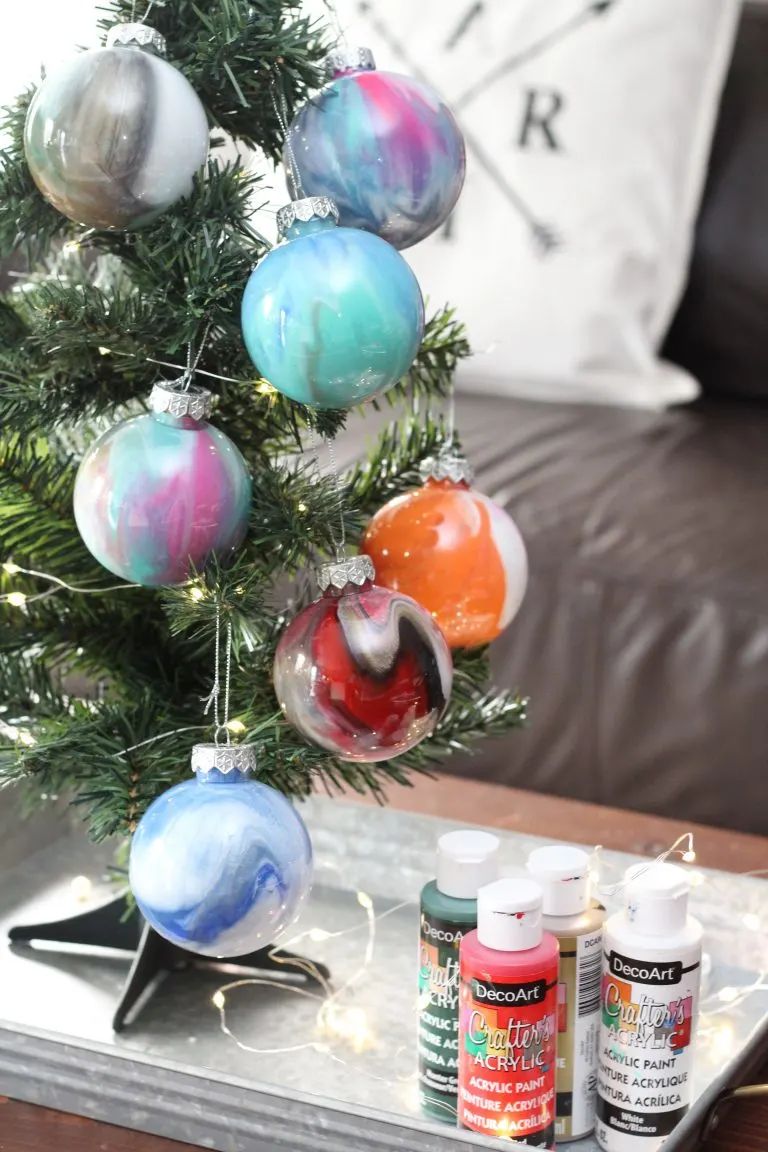 Source: feelingnifty.com
Sometimes called tye-dyed paint ornaments, these are so simple. Essentially paint is dripped/poured into the bulb (after the topper gets removed) and swirled around.
Use paint that is long-lasting and doesn't wear down quickly. Once done swirling, let the ornaments dry, opening side down so all excess paint drips out.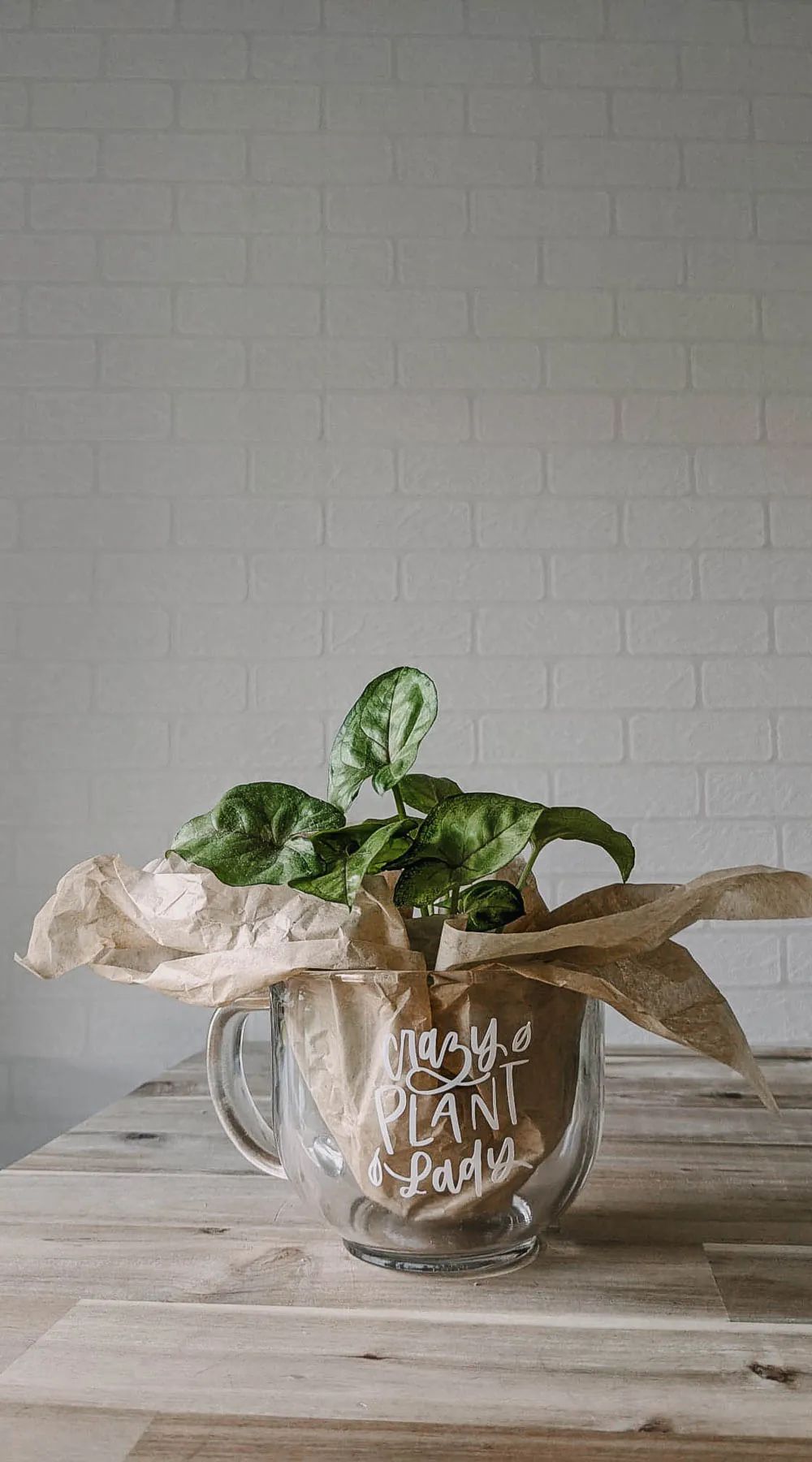 Source: lemonthistle.com
A sweet gift idea is to make personalized mugs in the vein of the recipient's interest. I made these plant lovers for a good friend who loves her plants.
Check out these other cheap DIY Christmas gift ideas!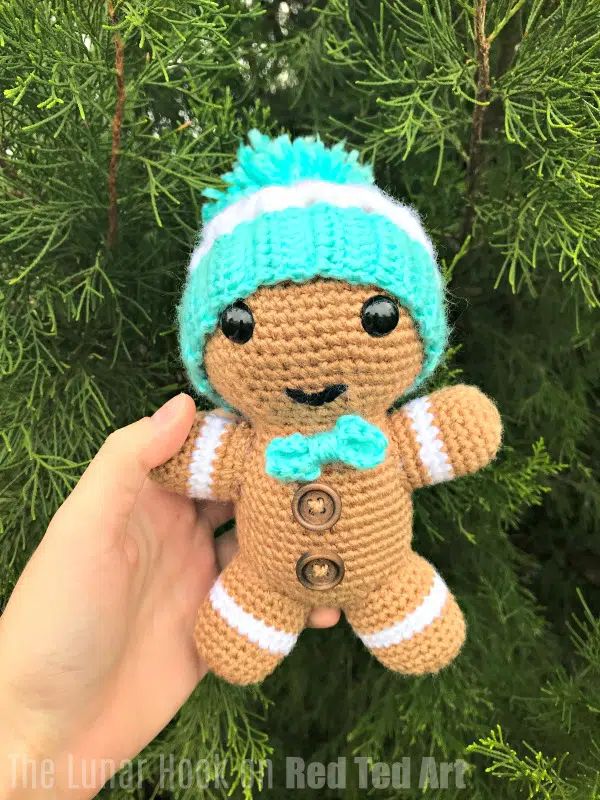 Source: redtedart.com
This crocheted gingerbread man is a fun project for anyone who loves a plushie or stuffed animal. I liked this pattern enough to include it, but any holiday pattern can be found.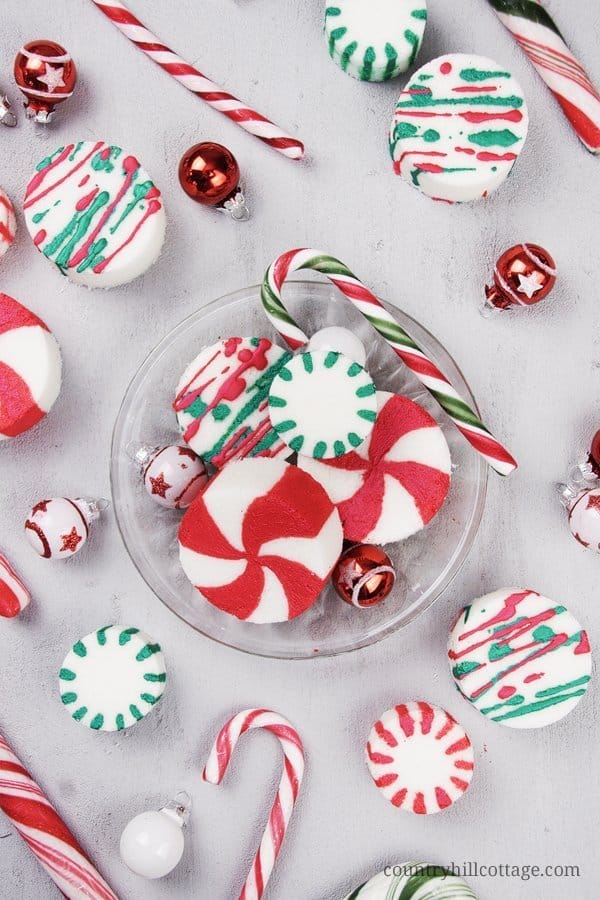 Source: countryhillcottage.com
Peppermint is one of my absolute favorite scents of the season, so this bath bomb is a no-brainer for a wonderful gift.
Grab a mold like this to make these great peppermint bath bombs and more.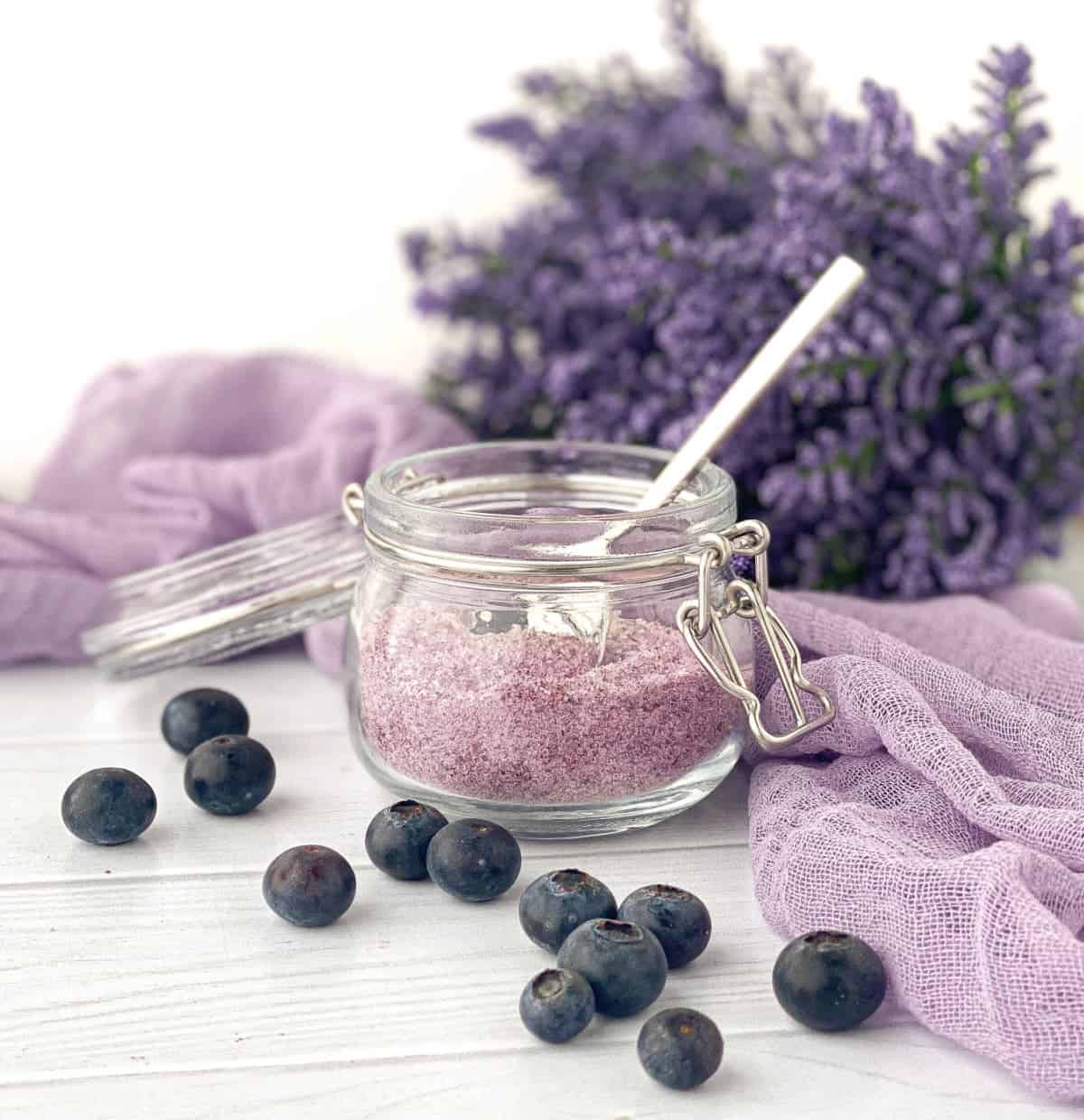 Source: livetosweet.com
Flavored sugars are a great option for your food-loving friends and family who are always exploring in the kitchen.
This blueberry sugar is a simple and great extra special sweet starter to try both for the gifter and the receiver.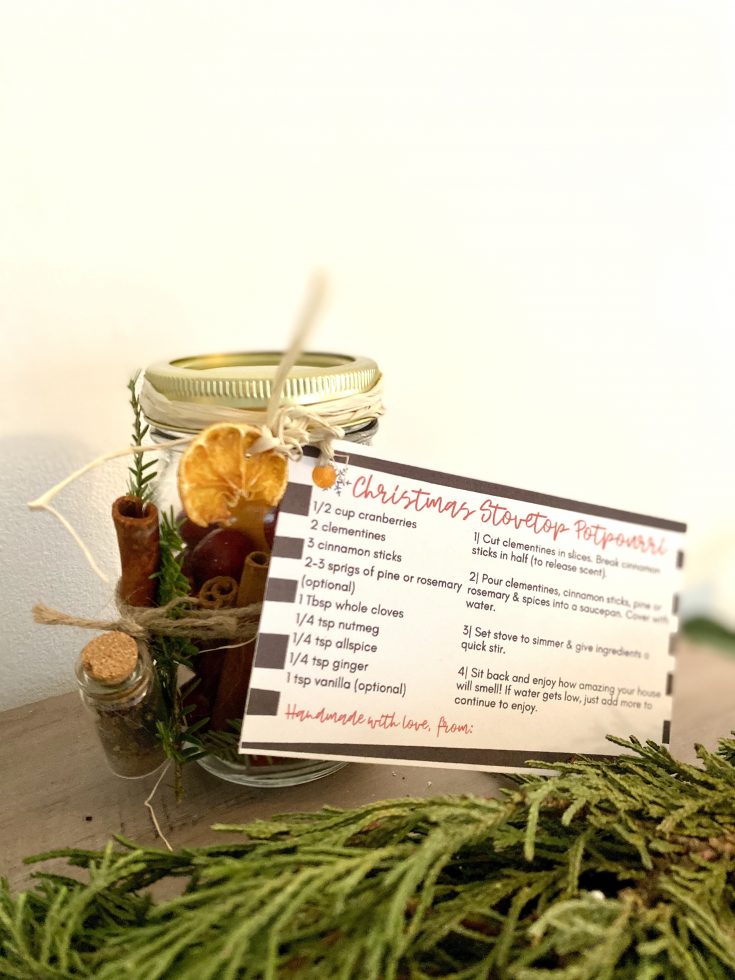 Source: ahundredaffections.com
Like all the other mixes, a potpourri mix is a surefire non-allergenic way to spread Christmas cheer. My favorites include dried orange peel and cinnamon sticks.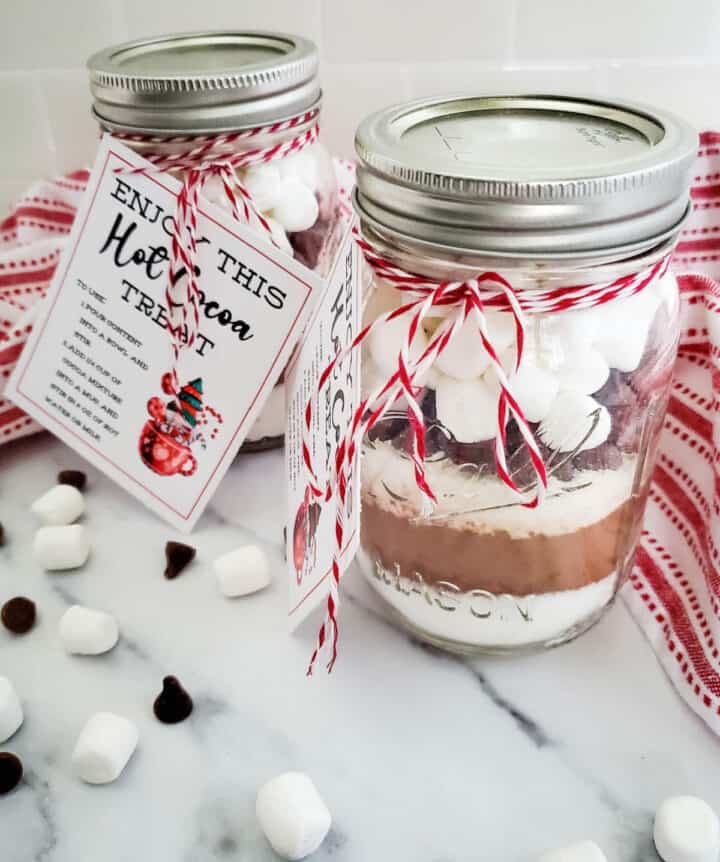 Source: thereidhomestead.com
Another great option for the jar gifts is hot cocoa in a jar! Keep it classic, or add fun ingredients like rainbow marshmallows, peppermint sticks, or sprinkles.
These DIY Christmas gift baskets are also a great idea for the holidays!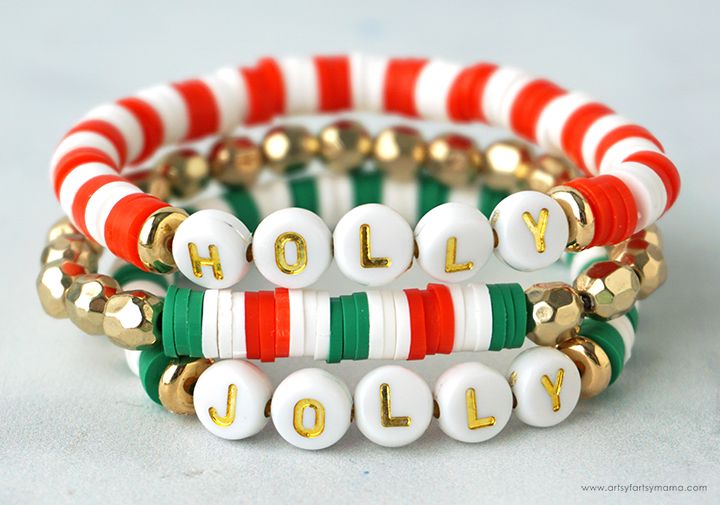 Source: artsyfartsymama.com
Friendship bracelets have been hot this year, so why not add some Christmas fun? Try this pack of Heishi beads for an excellent and cheerful accessory.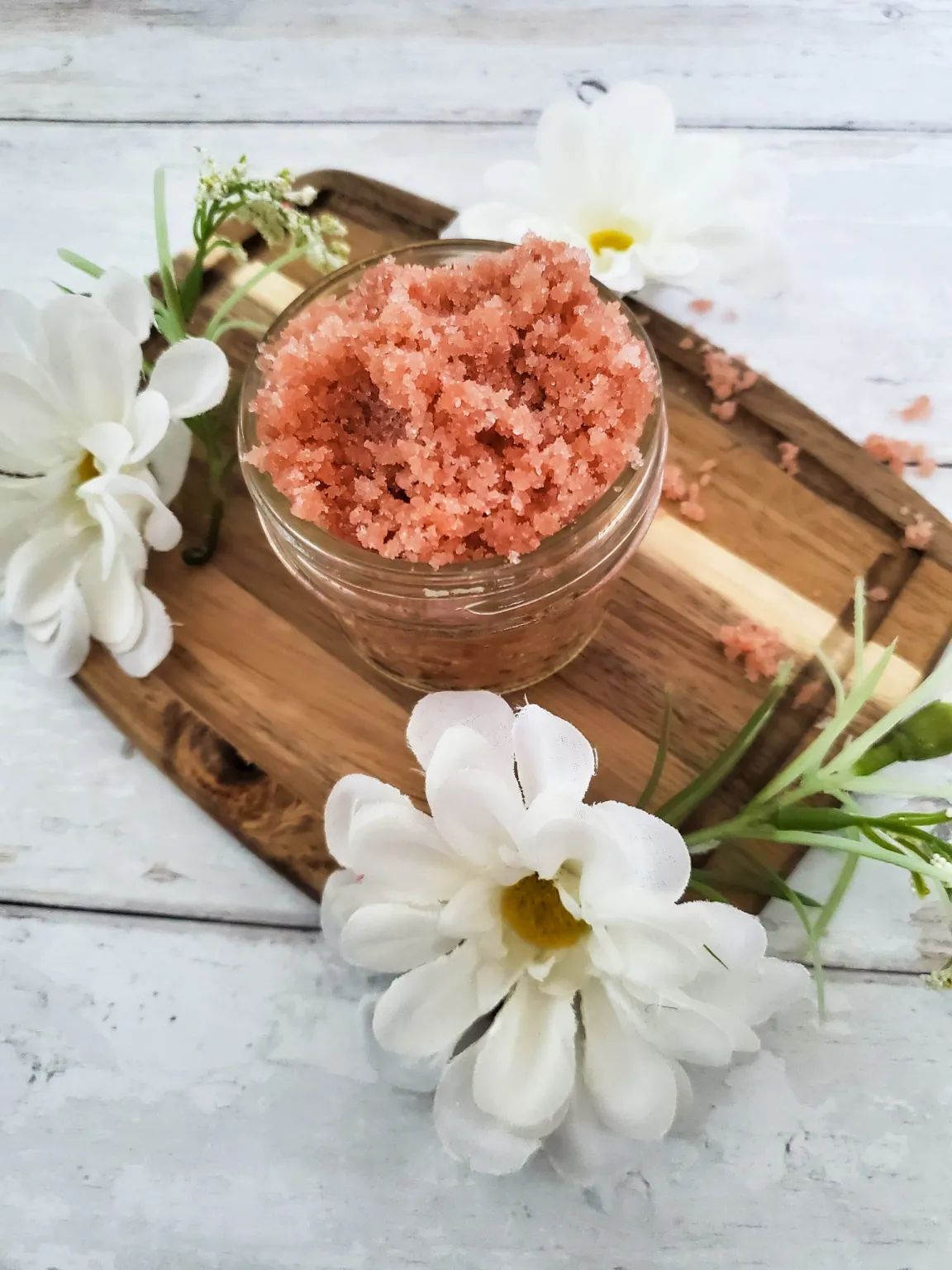 Source: onyourjourney.co.uk
I swear by this scrub! Not only does it smell like absolute heaven, but it also leaves my skin smooth and moisturized.
Make it a girls' night and set up a scrub station with a handful of different ingredients. It's multiple wins for everyone, a fun night, and a little gift for yourself or a loved one.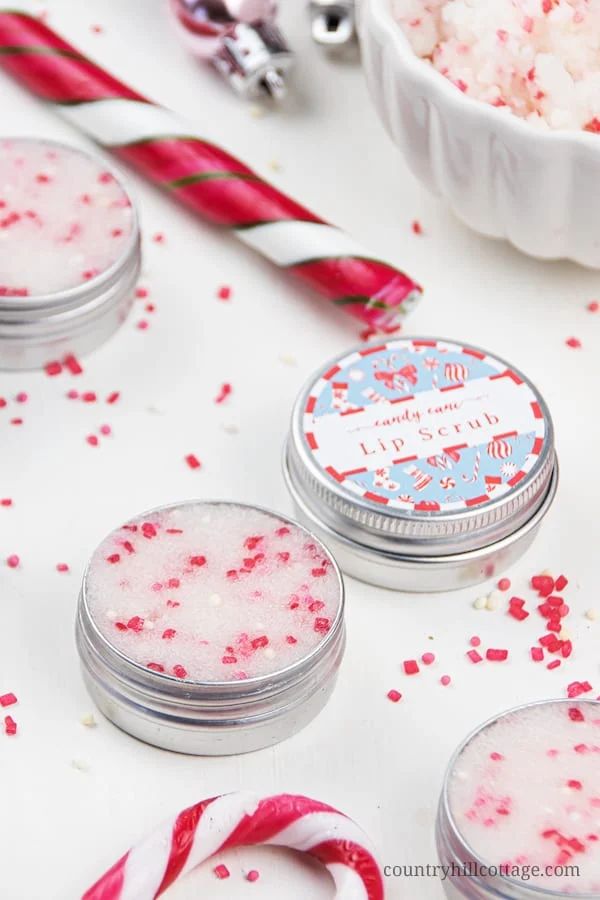 Source: countryhillcottage.com
Include this in the scrub night if you opt to do it!
This lip scrub is a lifesaver during those extra cold months when everything needs some exfoliation–make an extra one for yourself and thank me later.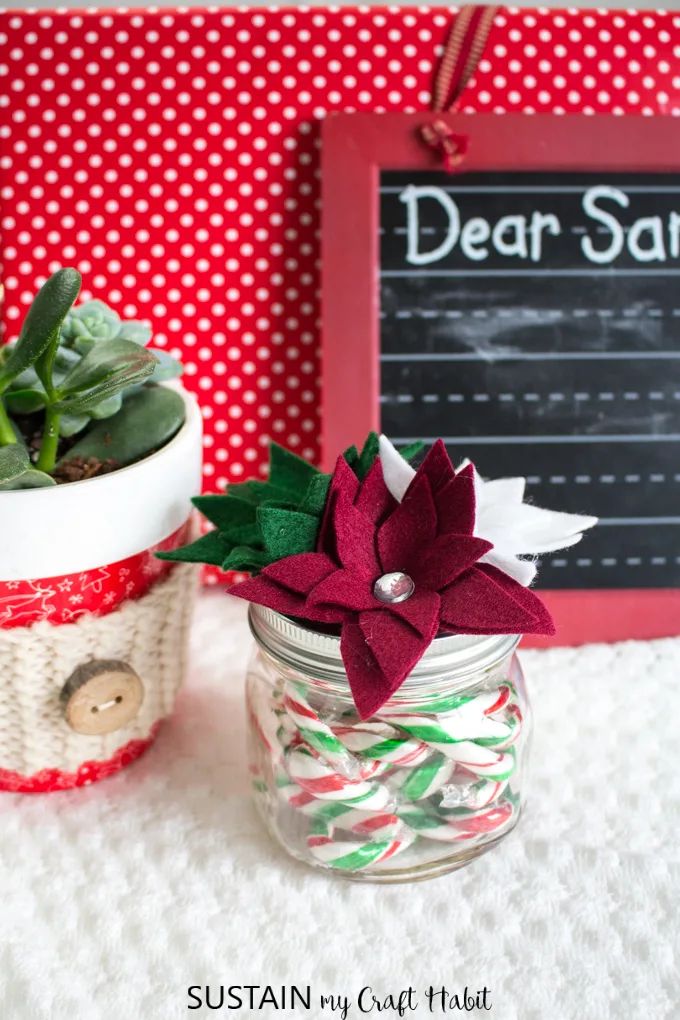 Source: sustainmycrafthabit.com
We've all been in the last-minute gift-giving panic state, right? A great way to add love to a last-minute gift is to house the present in a sweet container like this one.
Use whatever you have on hand! If you don't have much, grab this felt pack–it always comes in handy.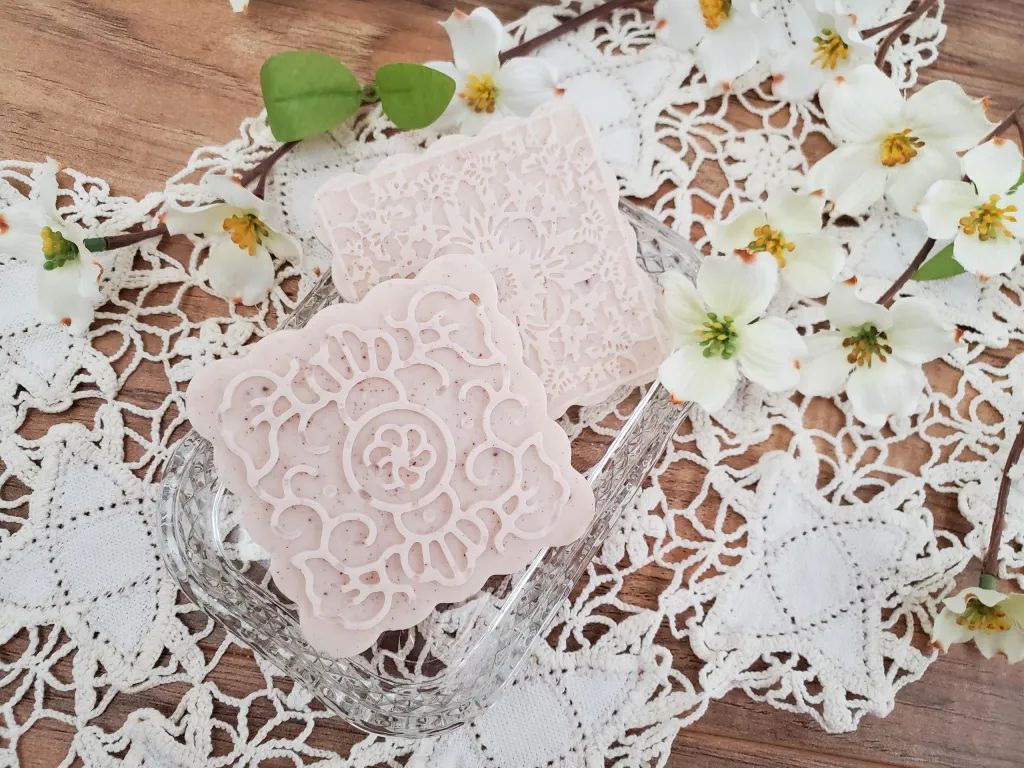 Source: onyourjourney.co.uk
These cinnamon apple soap bars are an excellent batch gift idea. I like adding something small like this to most gifts I give during the holiday season so everyone can have a special scent.
Source: twokidsandacoupon.com
Similar to the marbled paint ornament, this melted crayon essentially is the same type of idea but upcycles old crayons.
I like to separate crayons into color schemes that I think look good together. Make sure to take all paper off the crayons before melting down.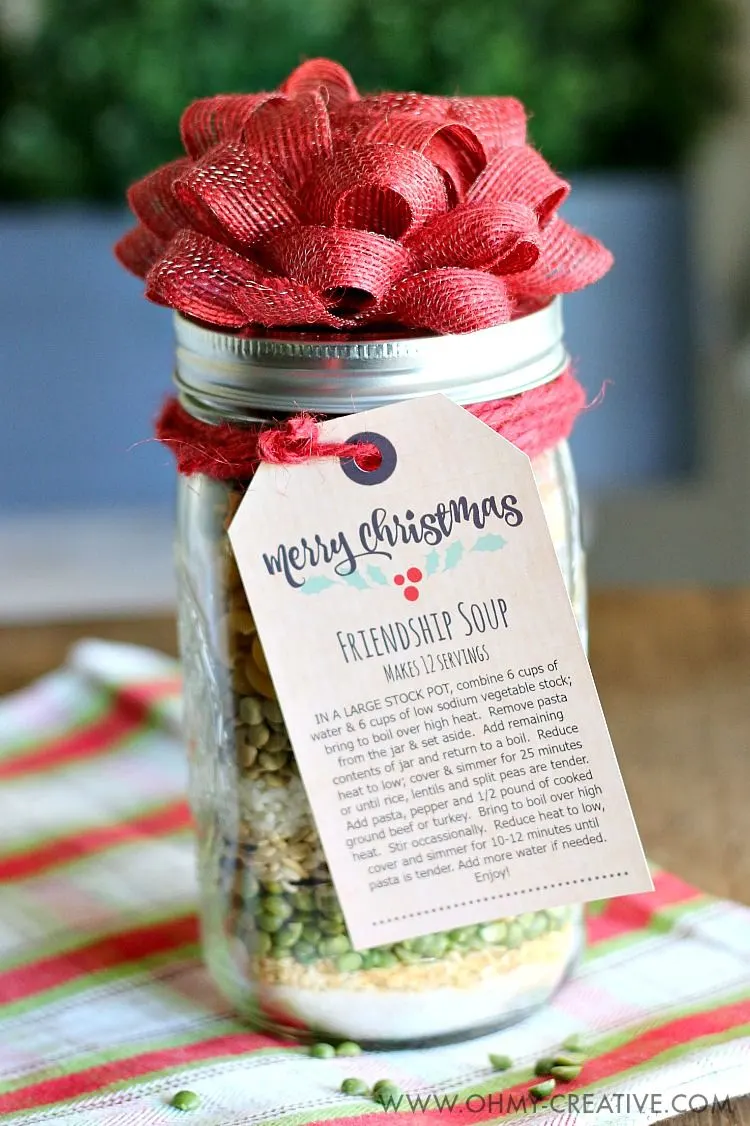 Source: ohmy-creative.com
Soup in a jar is one of the best alternatives to the mix series, especially in busy or hard seasons.
Regardless of who you gift it to, share your favorite, best, or soup that the two of you have shared previously to make the gift more meaningful.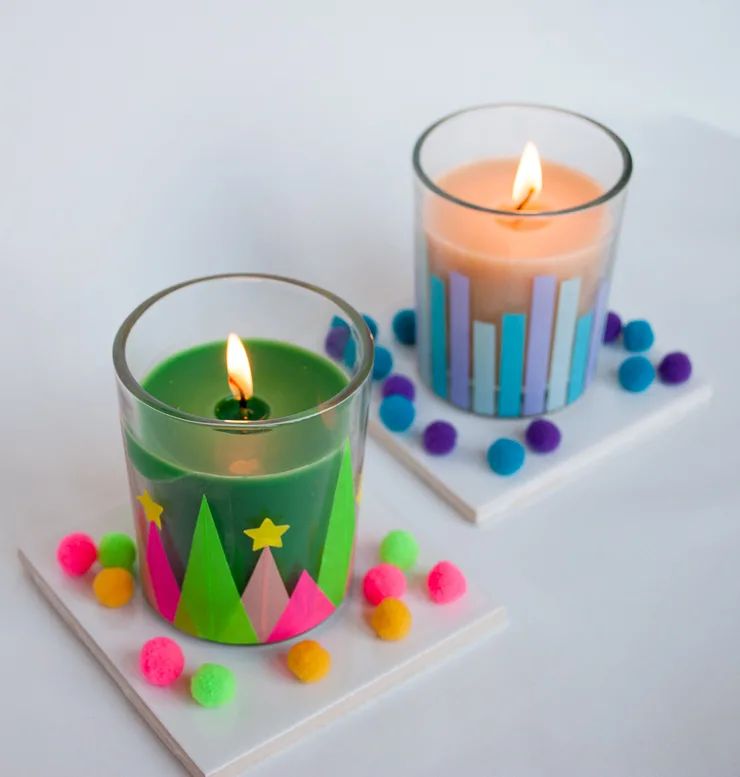 Source: merrimentdesign.com
These washi tape candles are such a fun batch gift to do. I like putting on a holiday movie and designing each as I feel fit.
They are great as small sets or standalone presents, depending on the size of each candle. Ensure that no tape touches the inside of the candle to avoid any hazardous results.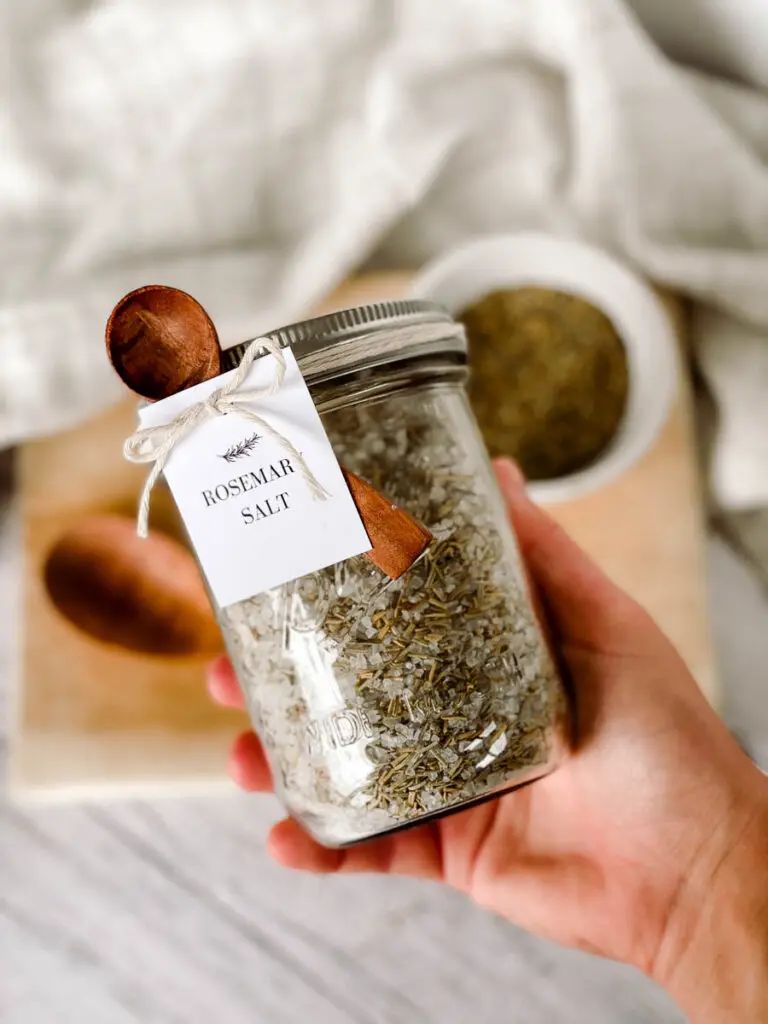 Source: makylacreates.com
Last but not least, for the foodies in your life, seasoned salt is a beautiful gift to give and easier than you think.
Here I opted for rosemary, but depending on who you're gifting, swap the herb or spice out for something they'd appreciate more.
While you are in the Christmas mood, you'll also want to know these Christmas gift wrap ideas!