Planning and organizing your wedding can be super stressful! Check out these unique wedding registry ideas and get the inspiration you need.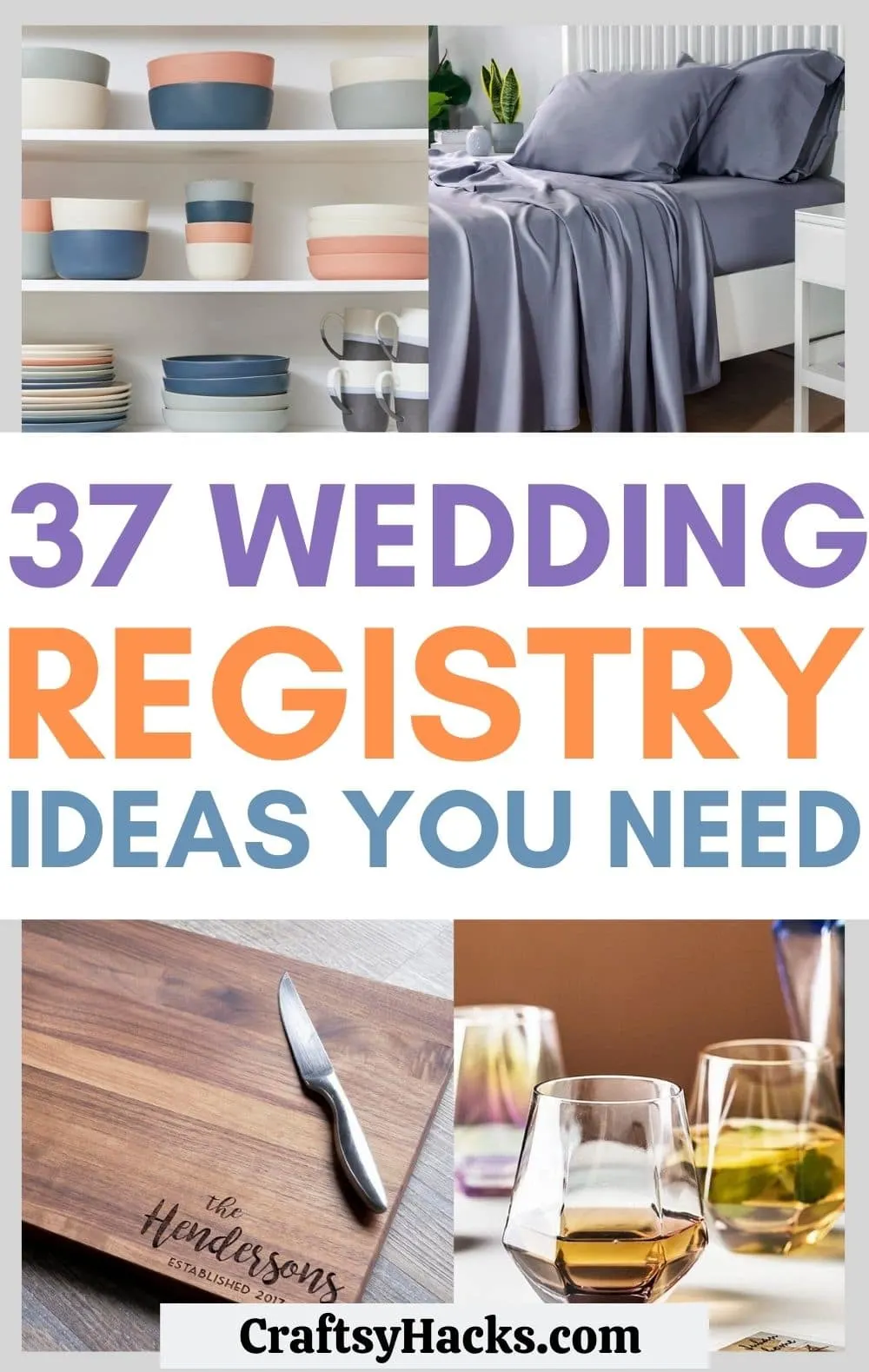 The best part of planning a wedding is not deciding the flowers, the cake, or choosing your venue. The best part is filling out your wedding registry.
Who wouldn't love to furnish guests with a customized list of things you'd like them to give you? In return, they're getting a lovely ceremony, a reception, and a fabulous meal.
So here's a list of 37 wedding registry ideas to inspire you when you're making your own.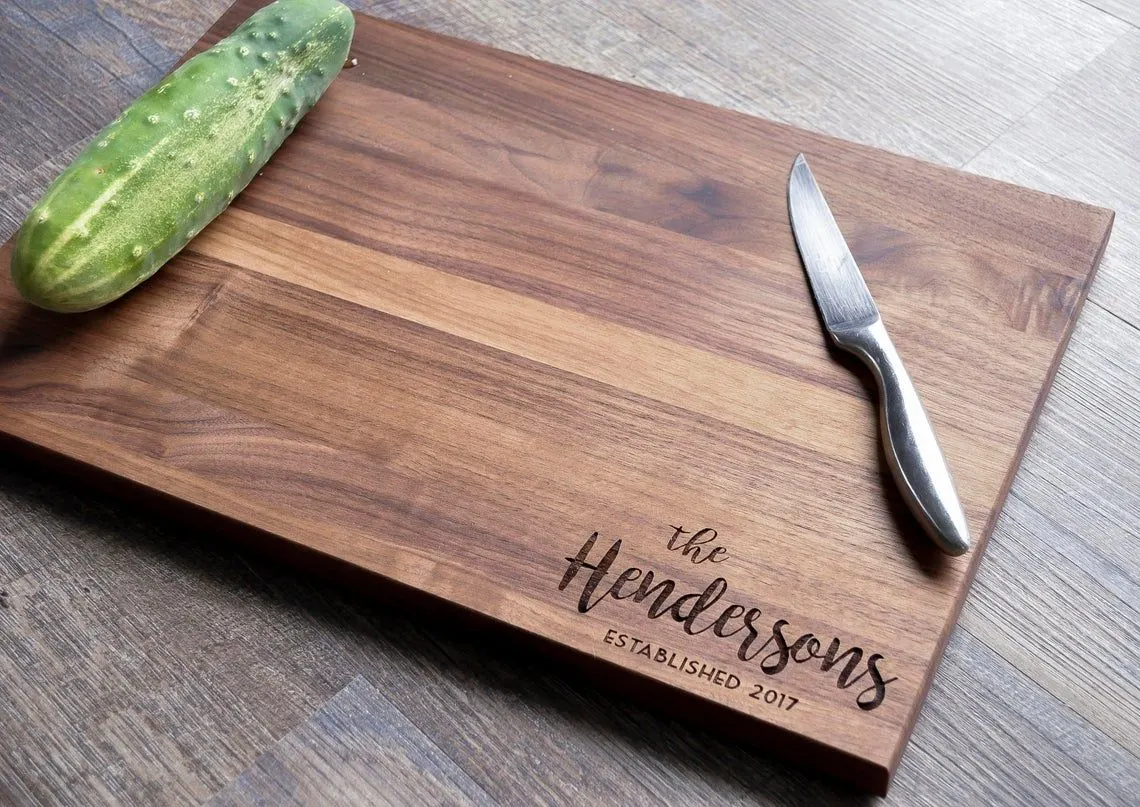 Credit: Etsy
There's nothing quite as charming as a wooden butcher's block cutting board. Nothing that is, except a personalized cutting board.
You can pick from a selection of sizes and four choices of wood: walnut, arched maple, and cherry. Then, spell out your last name(s)—hyphenated or otherwise—and you've got a nice wedding or housewarming gift on your registry!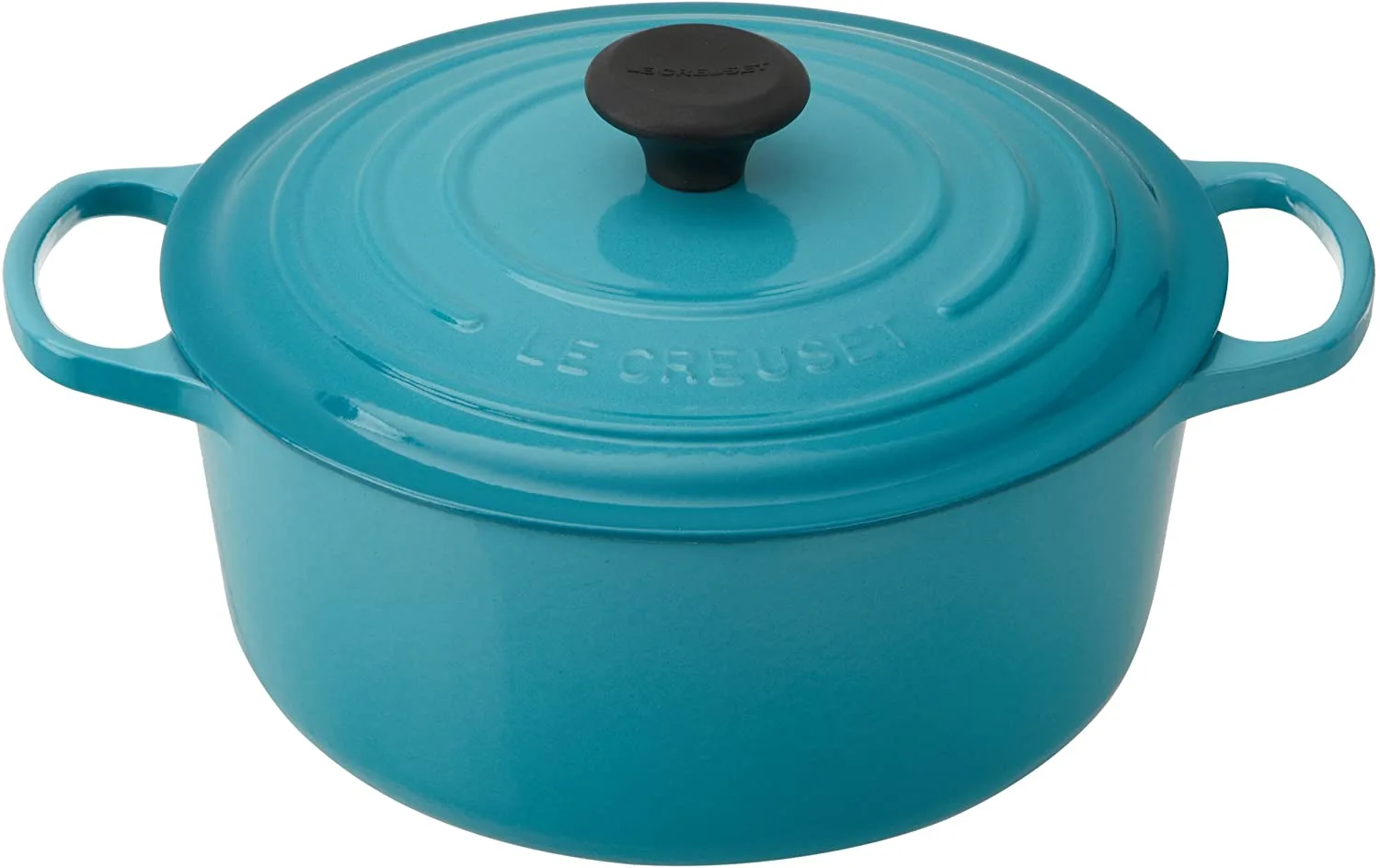 Credit: Amazon
You can't ever have enough pots and pans around the kitchen. Le Creuset Dutch oven cast-iron pot is not just a pot but a permanent fixture in a new kitchen.
If you can, you should list this pot out more than once, in different colors and sizes. It's your registry list, isn't it?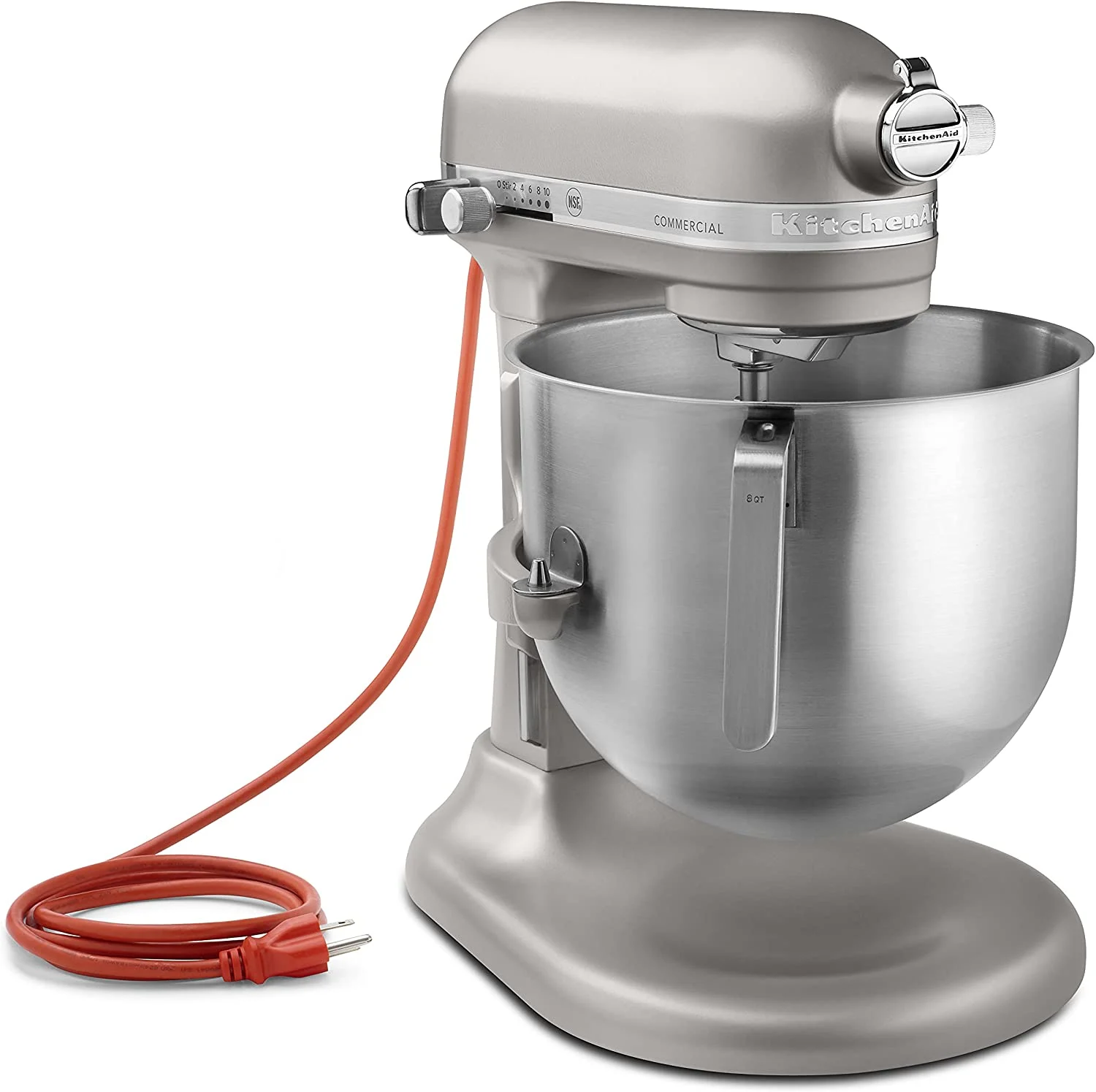 Credit: Amazon
There's something so wonderful about countertop mixers. Tucked into a corner, they're a kitchen staple and a must-have when you're setting up your very own kitchen.
KitchenAid's the mother of all countertop mixers, and there's nothing you can say or do that'll change my mind. They're effective, efficient, and the lift-bowl design offers support and easy access.
If that isn't reason enough, just think of how shiny and glossy it would look on your counter!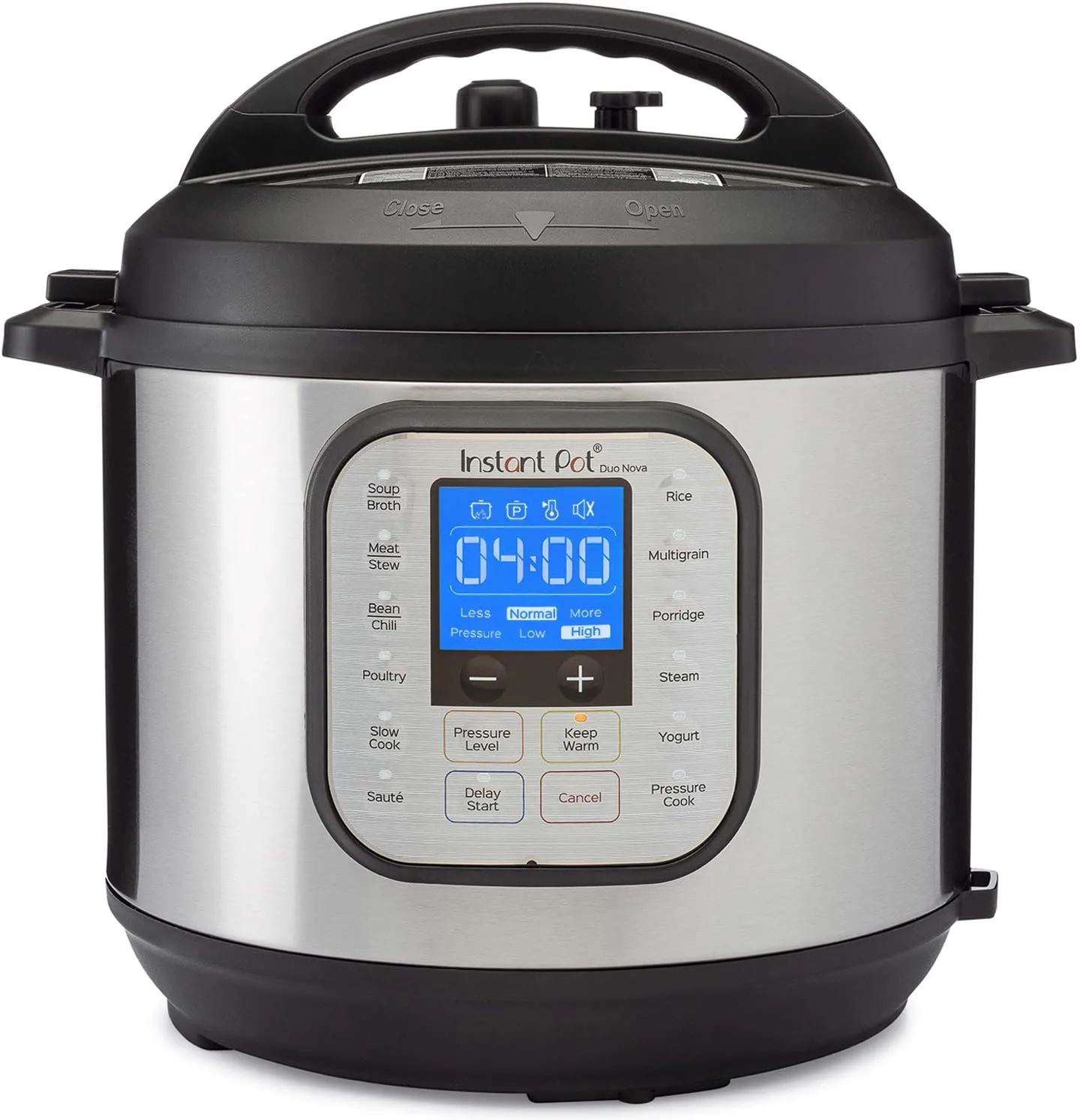 Credit: Amazon
When you're just setting up a kitchen, it can be overwhelming—and expensive—to figure out what you need and then buy a bunch of appliances at one go.
An instant pot is a wonderful gift to put on your registry. But, it's not just any old instant pot. This is a multi-purpose appliance.
That means they have a pressure cooker, a rice cooker, cake maker, saute functions, and more, all in one single stainless-steel package.
This is the one-stop appliance to most of your cooking needs, all in one single, stainless-steel package!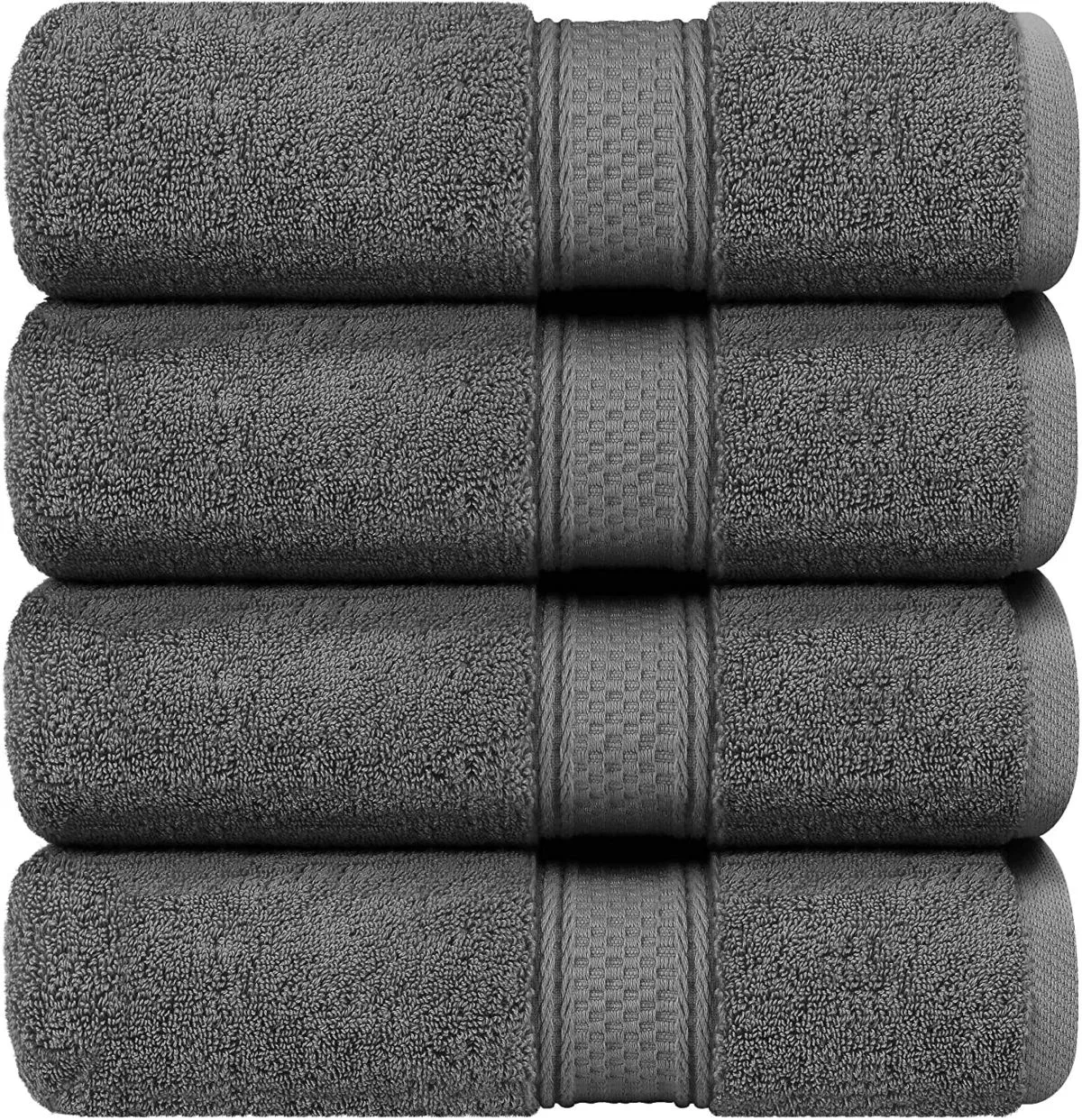 Credit: Amazon
With an entire house to furnish, it can take a long time before you get around to buying secondary items like bath towels. But every house and every bathroom deserves luxury bath towels.
So why not list it on your wedding registry?
If you haven't figured out the color and theme you want in the bathroom, you can play it safe. Pick a neutral shade like grey, cream, or black instead.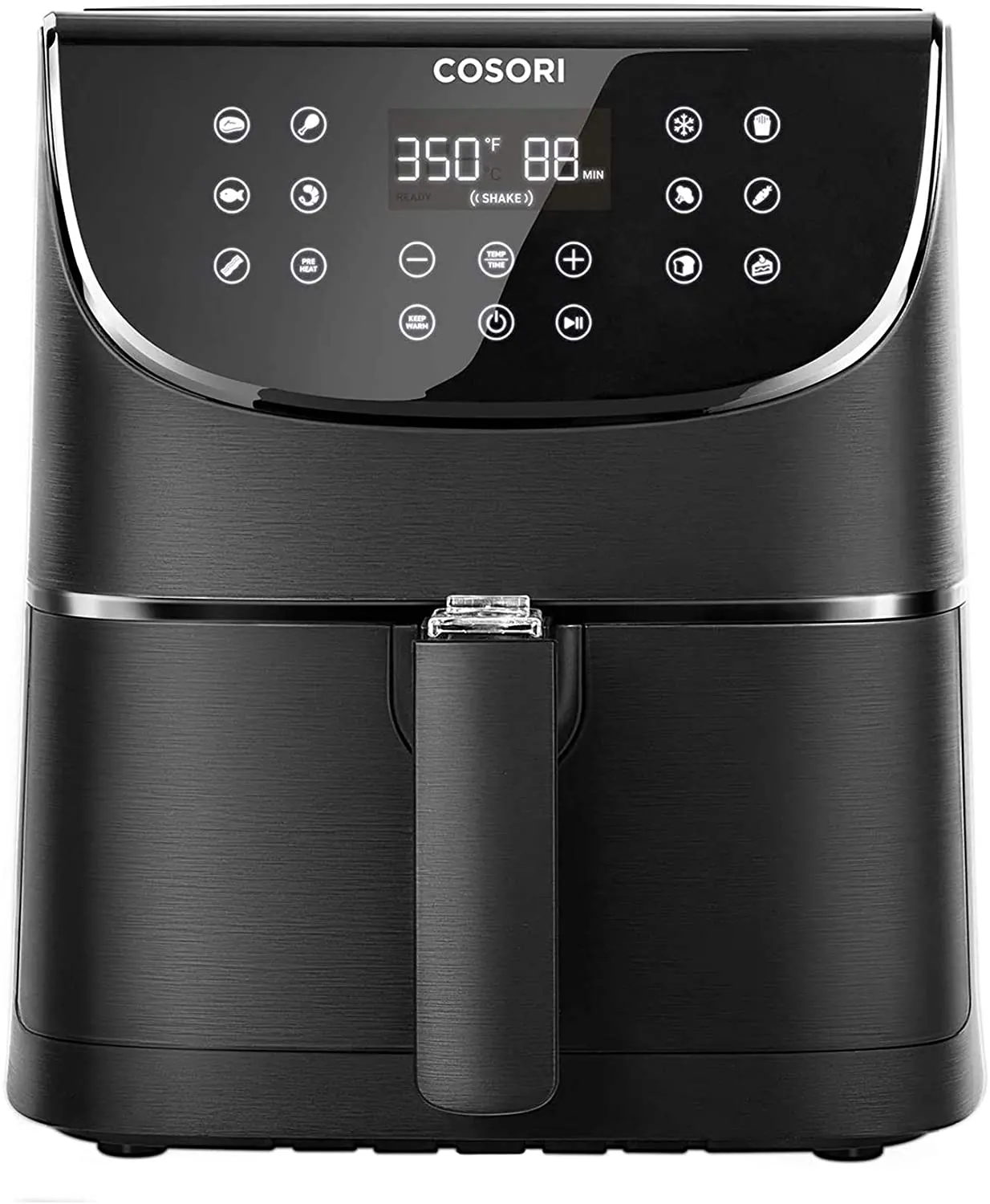 Credit: Amazon
Air fryers are trending more than any viral Tik Tok video. That's why it definitely deserves a place on your registry.
Air fryers make cooking easier and healthier, seeing how it removes all but the minimum application of oil or butter. It's a lovely appliance to set up your kitchen.
It's got 13-13!- cooking functions! Plus, it comes with all the bells and whistles like a non-stick basket and over 100 recipes to choose from
Credit: Etsy
Dinnerware like this is a lovely way to help newlyweds stock their cabinets. Not only are they gorgeous these ceramic plates are also hardy and durable—unless you drop them.
This hand-finished, matte ceramic dishware is perfect for daily use. You also get to choose different kinds of plates: salad plates, deep plates, and dinner plates, and in different colors, too.
They're microwave and dishwasher friendly. Plus, they're an affordable choice for guests, so why not add a couple more designs while you're at it?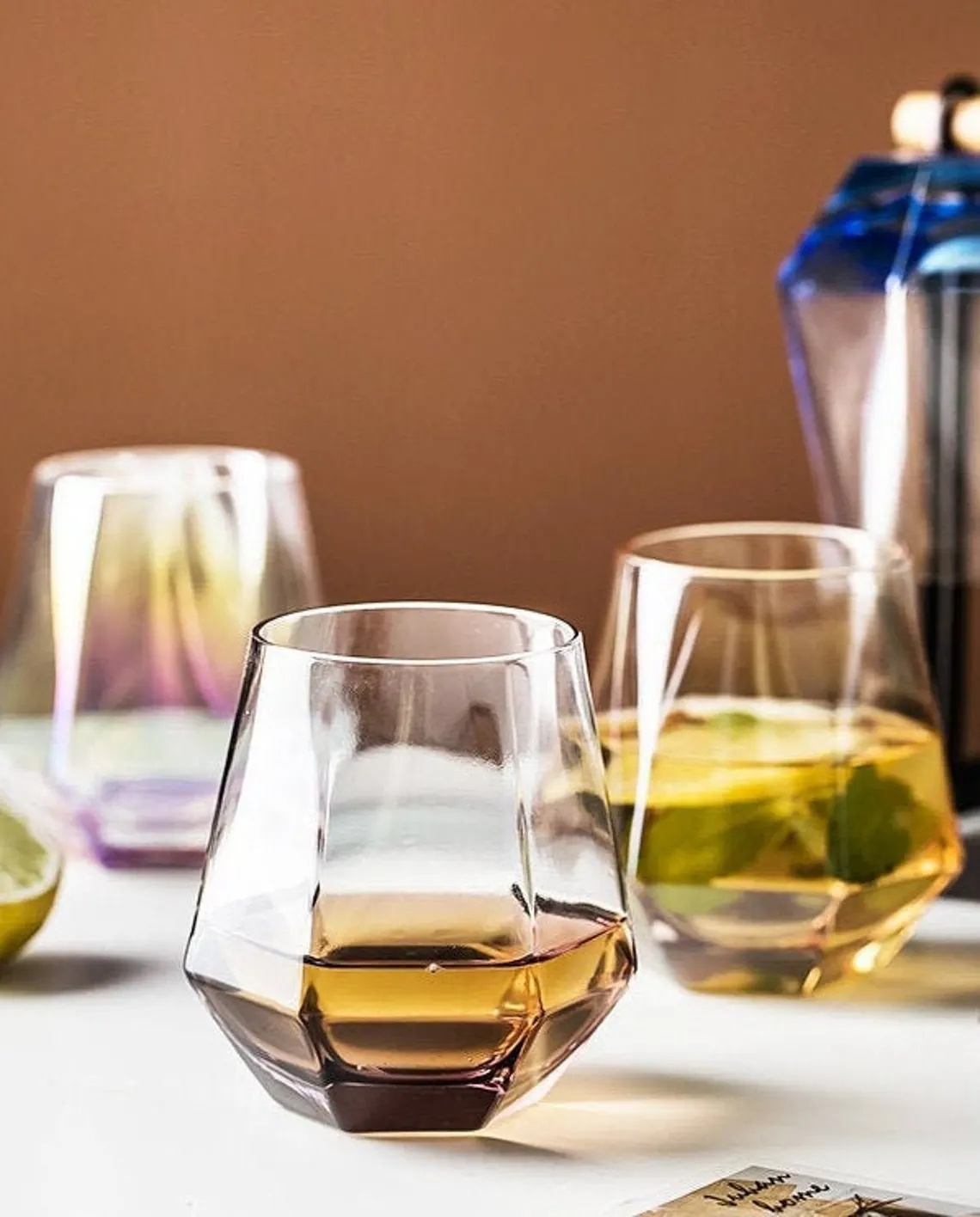 Credit: Etsy
You can't keep drinking whiskey out of paper cups, not when you're newlyweds. So barware should definitely be an item on the wedding registry.
Check out these hexagonal whisky glasses! With a 300ml capacity, they are made from lead-free materials.
The best part? Because of how the glasses are shaped, when you hold up a glass to the light, it will look iridescent under different lighting.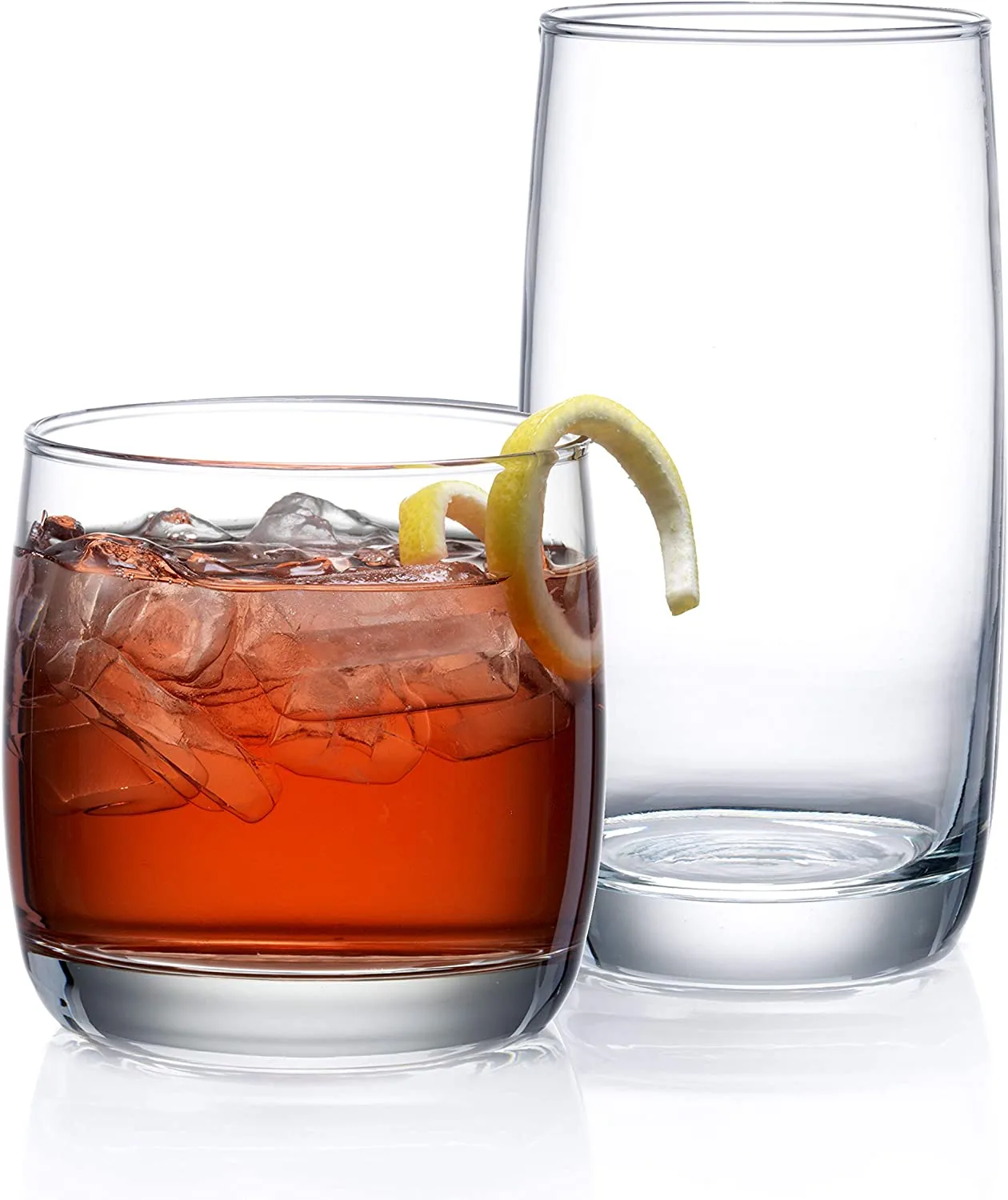 Credit: Amazon
This 16-piece set of glassware includes eight highball glasses and eight tumbler-style glasses with a heavy base for extra stability. It's ideal for everyday use.
They're not something you need to carefully wrap up and store away because they're too fancy. Plus, these glasses are dishwasher safe, so they're pretty and easy to clean.
You can use it for drinking juice, milk, or water, but they're just fancy enough to serve wine, beer, and even cocktails!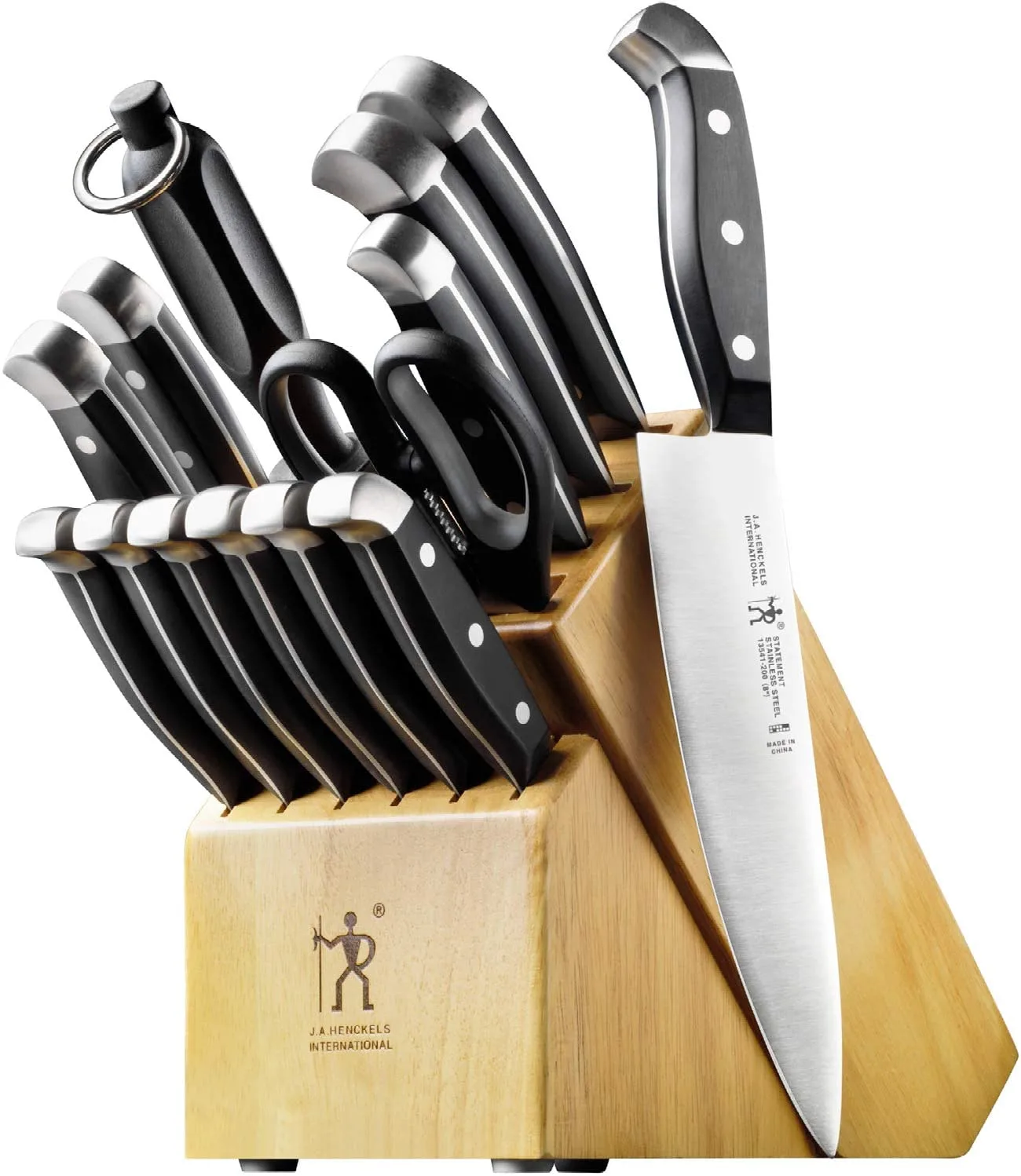 Credit: Amazon
Cutlery is a common item on a registry. So it makes sense that you add a kitchen knife set like this to it.
Look at the gleaming edges and how they glint under the light. This set includes: paring knives, serrated utility knives, steak knives, sharpening knives, and you run-of-the-mill chef's knives.
They're dishwasher safe, which means you don't need to scrub it clean. Speaking of dishwashers, I wonder if that's something you can list on your wedding registry.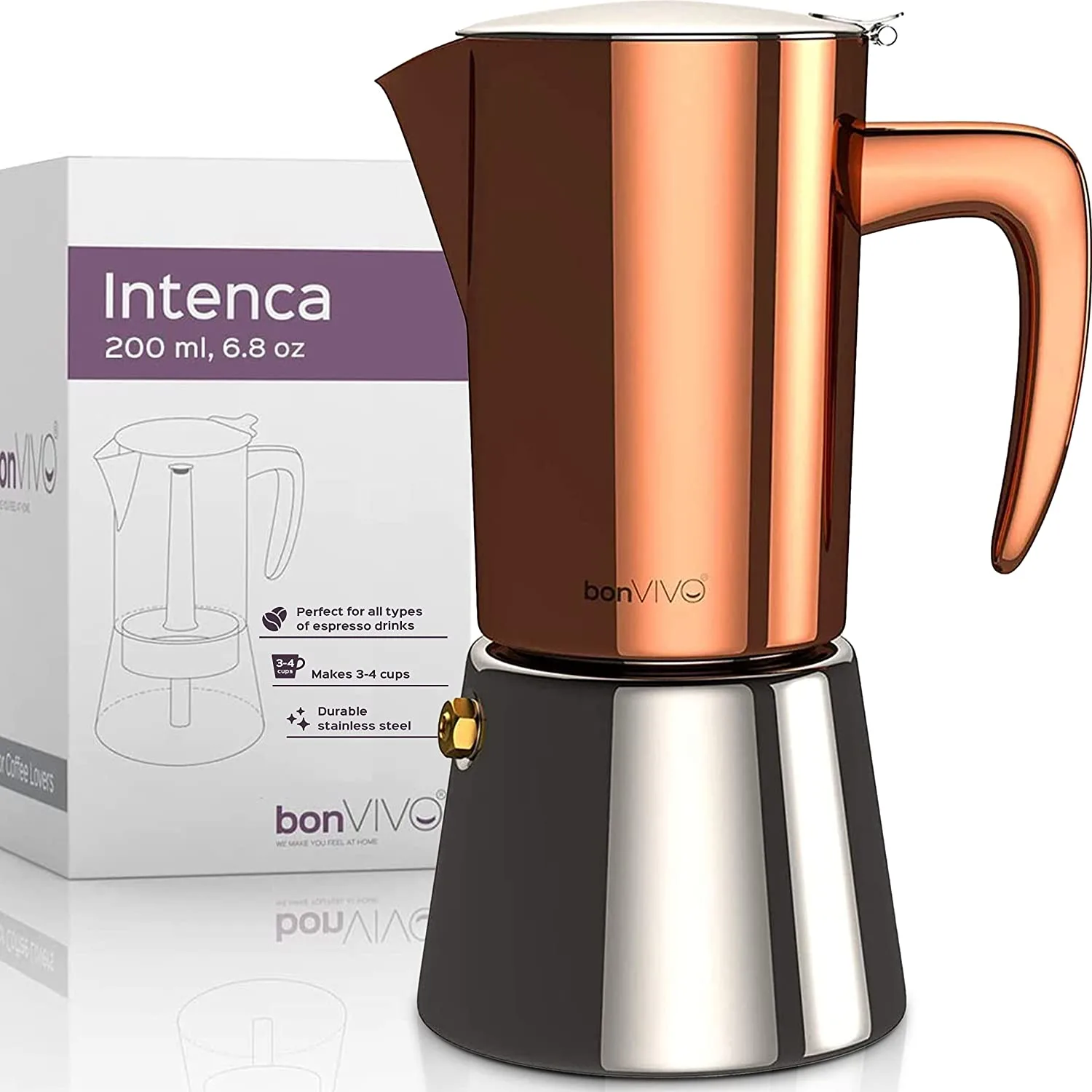 Credit: Amazon
Think of what an addition this stovetop espresso machine would be to your growing list of kitchen appliances! You can enjoy a full-bodied, aromatic cup of coffee every morning.
With its Italian design and glossy stainless-steel copper finish, this espresso maker is fabulous, and it makes a darn good cup of espresso.
It comes in two sizes: 6.8oz and 10oz. The former will easily yield 4 cups of espresso. It's easy on the eyes, easy to care for, and even easier to list out on your wedding registry!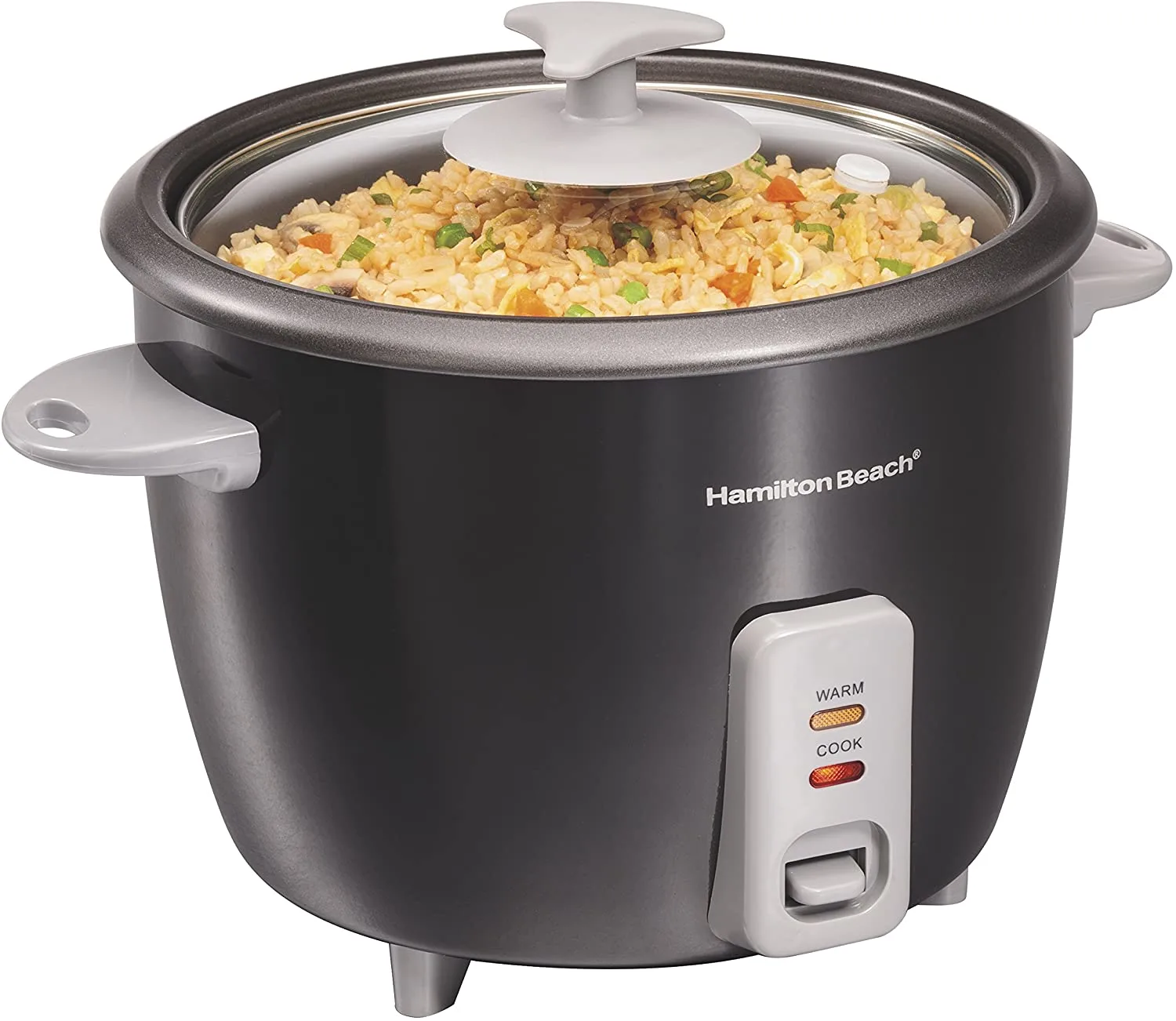 Credit: Amazon
New home, new spouse, and definitely this new rice cooker. Gone are the days you had to stir soupy rice just to watch it clump or turn into congee.
This rice cooker takes the guesswork out of cooking rice, so you can just get around to enjoy eating it.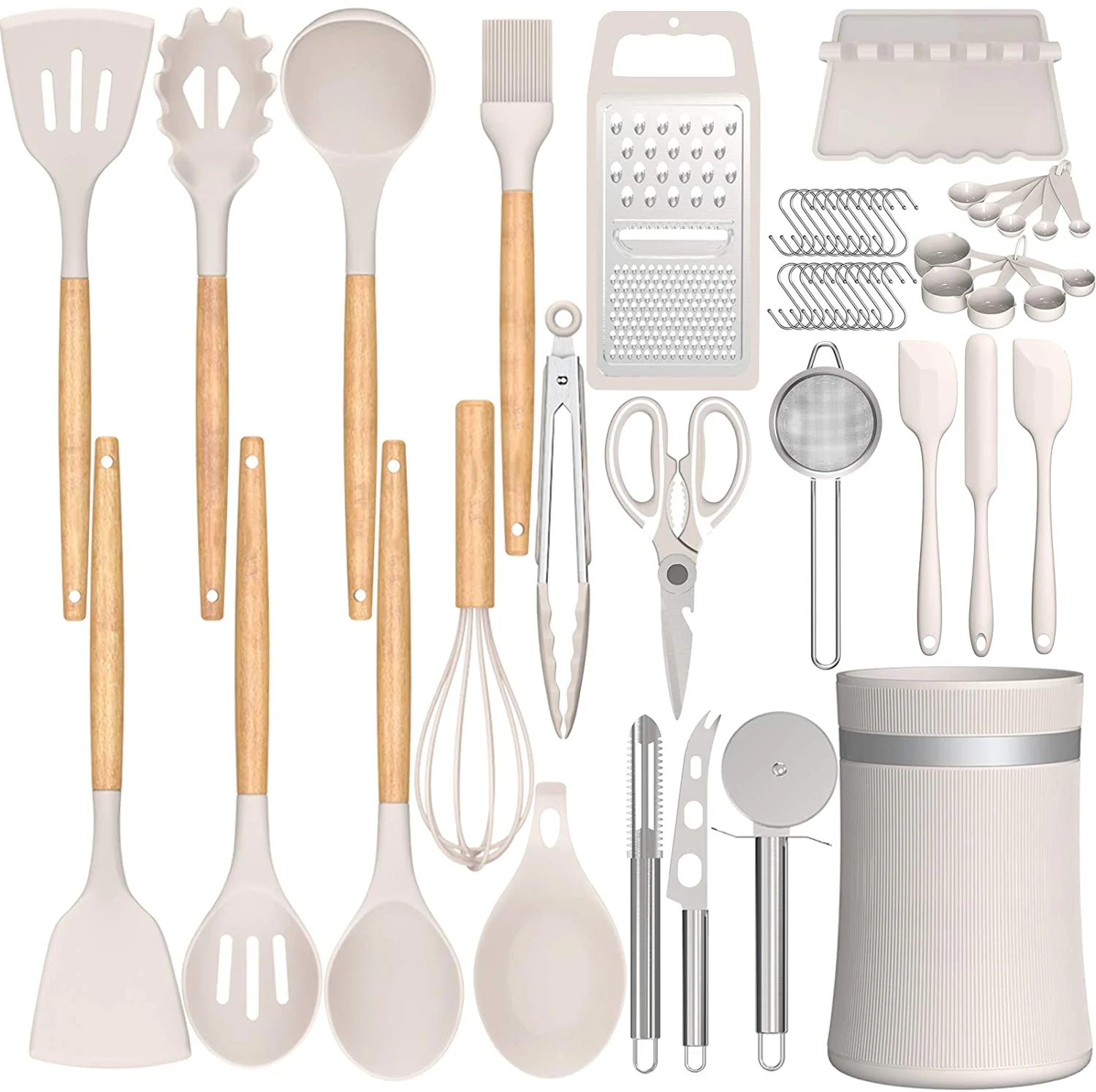 Credit: Amazon
Sure, wooden spoons and ladles look great in a pot of soup. But, do you know how hard they are to clean and maintain?
You'd constantly be worried about food particles permeating the wood. That's why you need silicone cooking utensils. They're easy to clean, completely heat resistant, and super flexible.
This one's a 32-32!- piece set and includes: pasta server, spatula, grater, deep soup ladle, measuring cups, peeler, and tea strainer, to name a few.
If your guests don't pay heed to your registry and gift this set to you for your wedding, just disinherit them.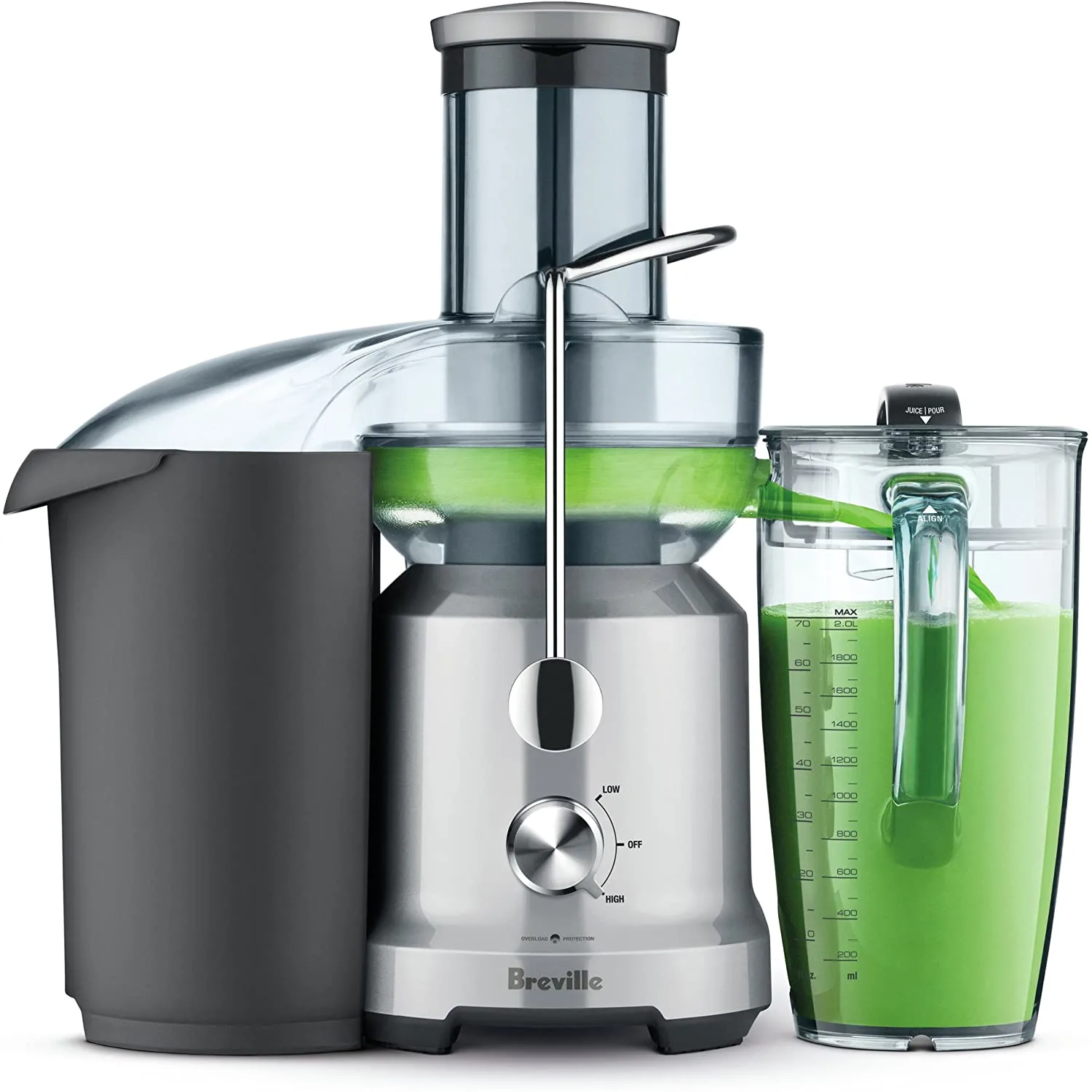 Credit: Amazon
You might think that juice out of a carton is good enough for you, but you'd be wrong. Can you imagine how luxurious it would be to have freshly squeezed OJ every morning?
You'll never go back to the carton after you've tried this juicer. You might feel like it's a big purchase, but that's why you have a wedding registry.
Just jot down this silver cold-centrifugal juicer on your list, and let's move on to the next item.
Looking for actual ideas for wedding? Try these Dollar Store wedding hacks!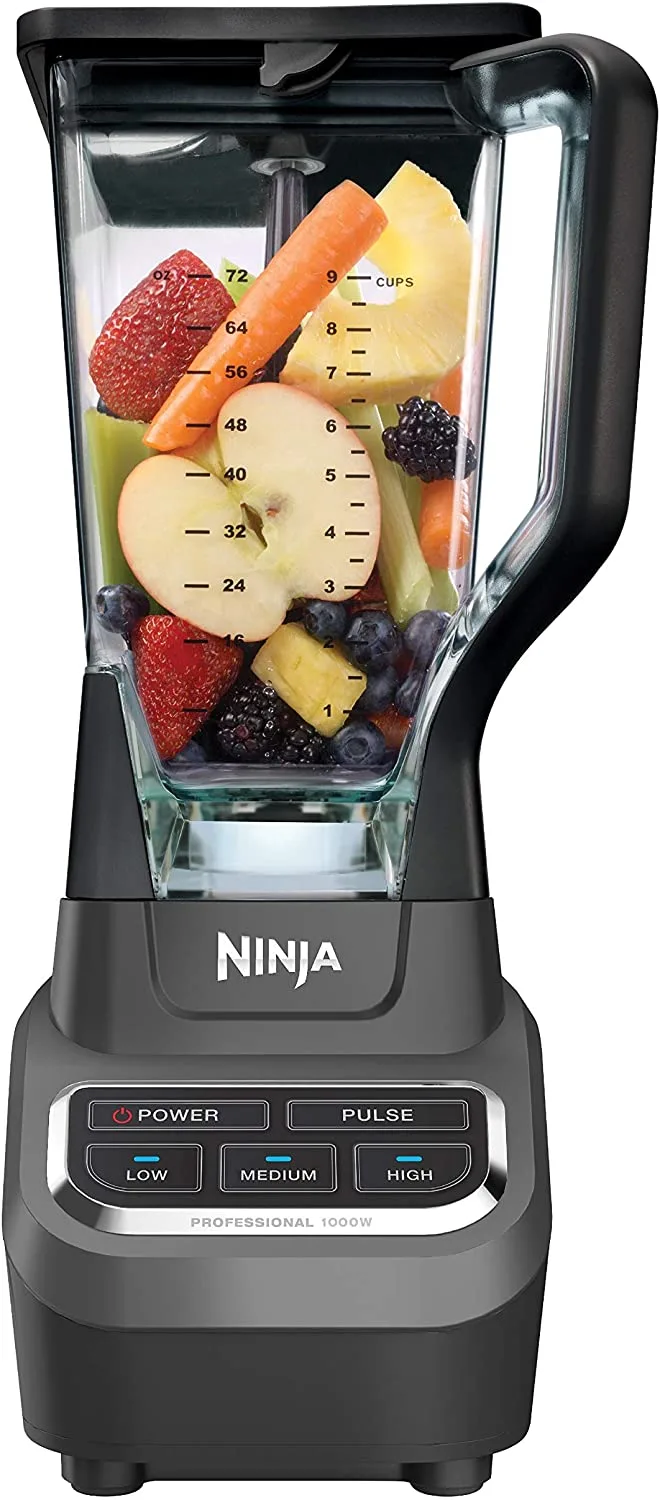 Credit: Amazon
You've got your juice maker, so now it's time to add this countertop blender, a.k.a the motherlode of smoothie makers, to your registry.
The Ninja Professional—aptly named because it promises to be a quiet, no-fuss appliance—is all about giving you a perfectly blended smoothie. Creamy, thick, frothy, cold smoothies. Drool.
The appliance has six blades—six! With a 72-ounce capacity, it's perfect for making large batches of smoothies in one go.
I think you should try something with berries first!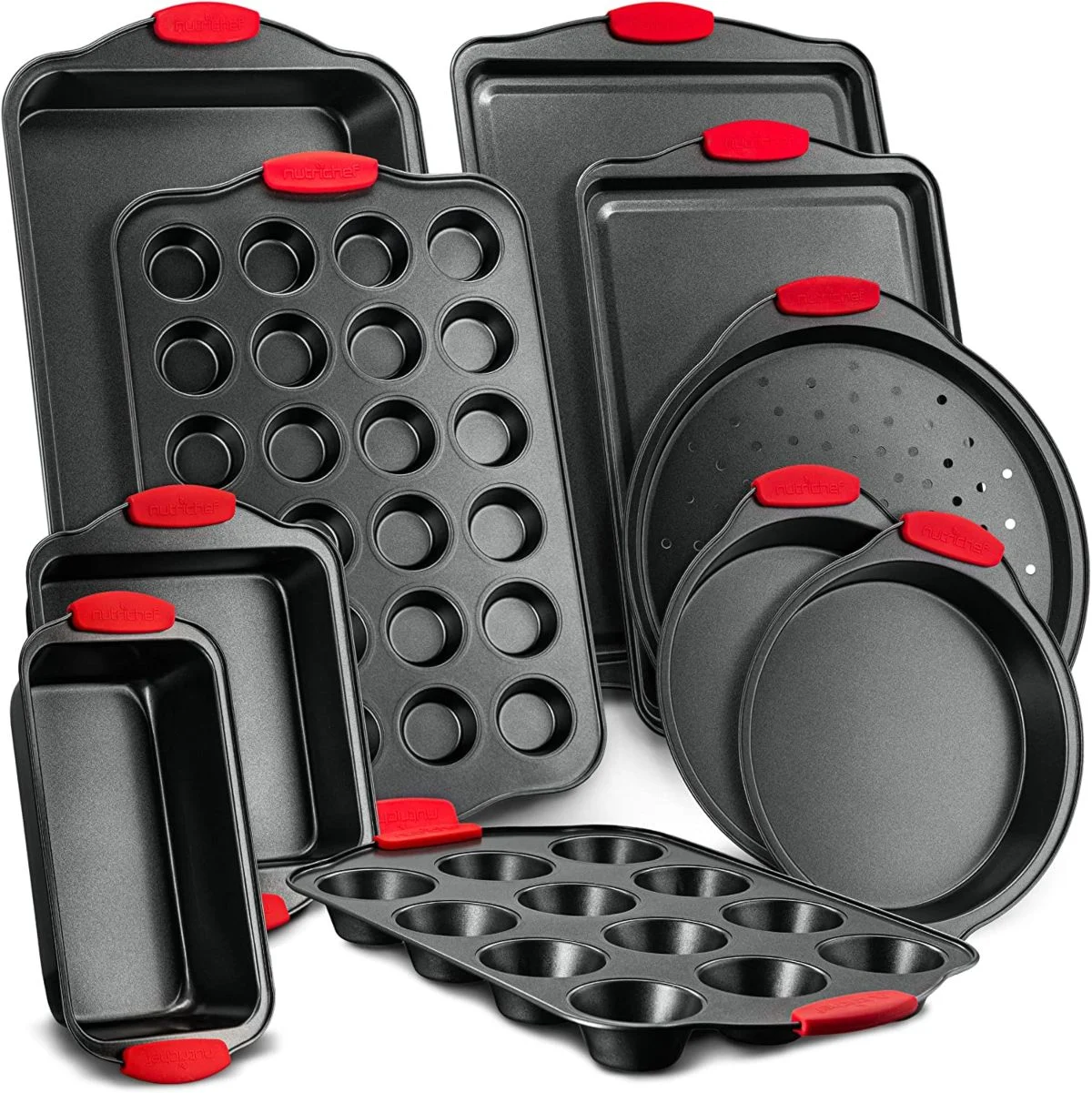 Credit: Amazon
If you're an avid baker, it makes sense to want some sturdy bakeware. So, jot this 10-piece set down once you take a look at all the cool components.
You've got cookie sheets, a bread loaf pan, square and round tins and pans, and a 12 and 24 cup muffin pan. All these pans are non-stick, which makes them easy to clean.
The bonus feature is the silicon handles that every single one of this bakeware is equipped with. You never have to worry about burnt fingers.
It's just a burnt mouth now, from being impatient and biting into still-hot cupcakes.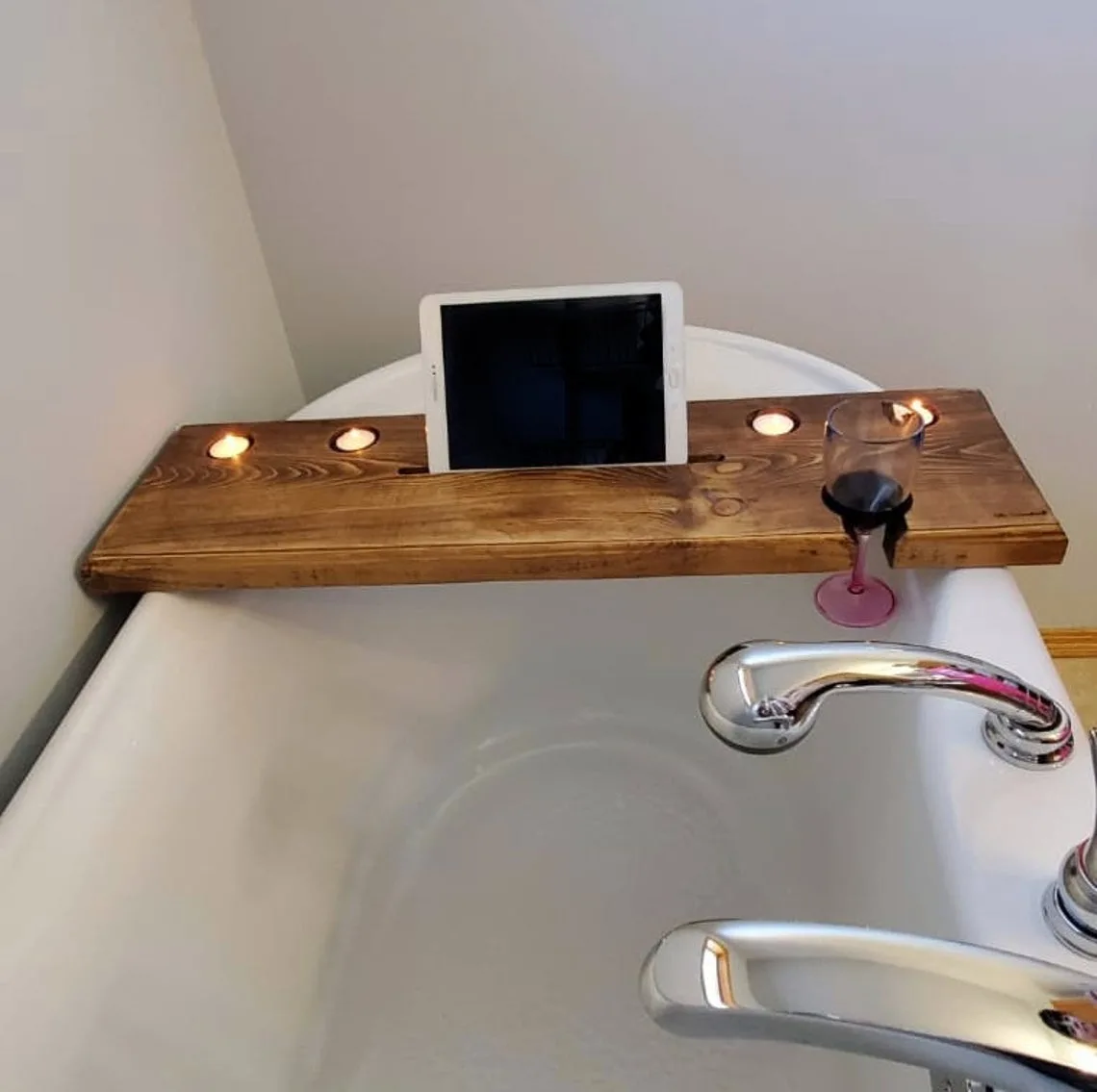 Credit: Etsy
Bath caddies are so underrated. You never think to have one, but you can never go back to the old way of taking a bath once you do.
This bath caddy should definitely rank high on your list of must-have wedding gifts. It comes with: four fitted candle holders, a tray to stick your iPad or kindle in, and a cup holder to place the stem of your wine cup.
With around 15 colors to choose from and different dimensions, just note down your preferences when you add them to your wedding registry.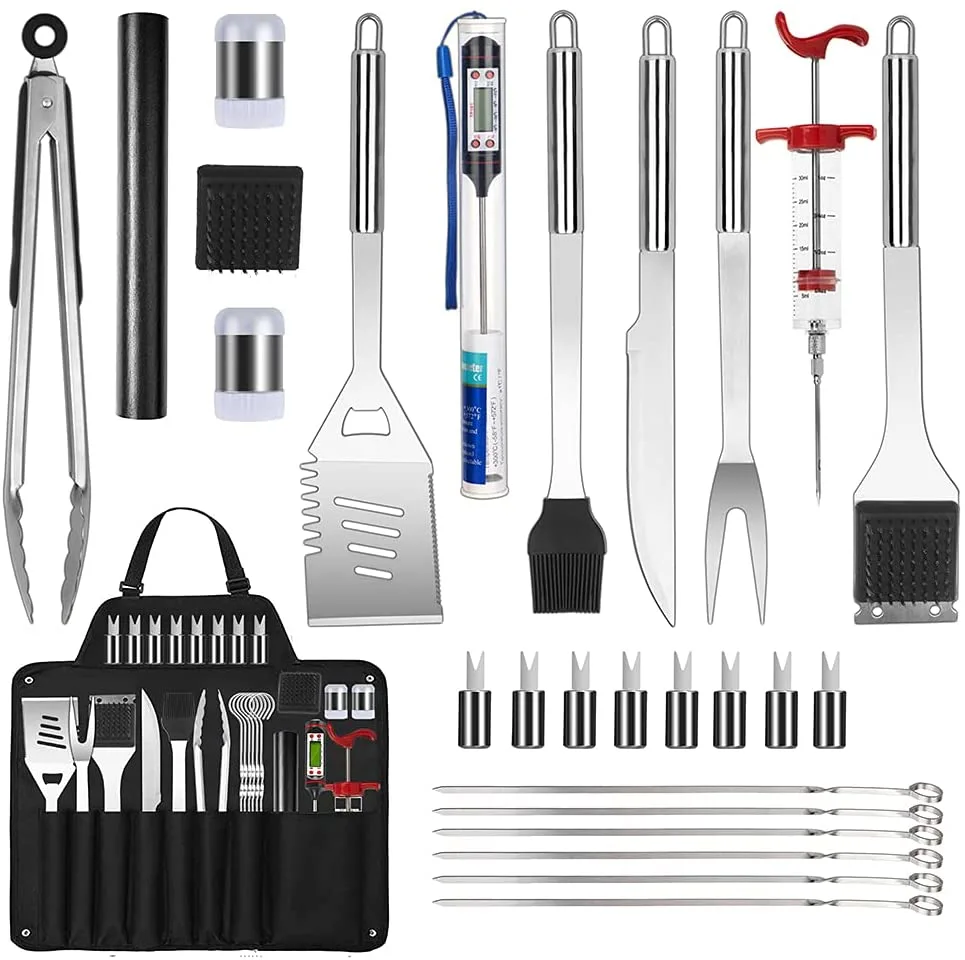 Credit: Amazon
Here's a gift that both you and your spouse can enjoy: a 27 piece stainless steel set of barbecue grill tools. I bet your husband is drooling, and it's not just because of what's cooking.
This set is designed to provide you with every single tool you'd ever need to perfect your grilling skills. As a thank-you for the generous person who gifted this to you, have them over one day for a weekend barbecue party.
You can show off just how much use you've got out of their gift. Now, if only you could wheedle a new grill while they're there.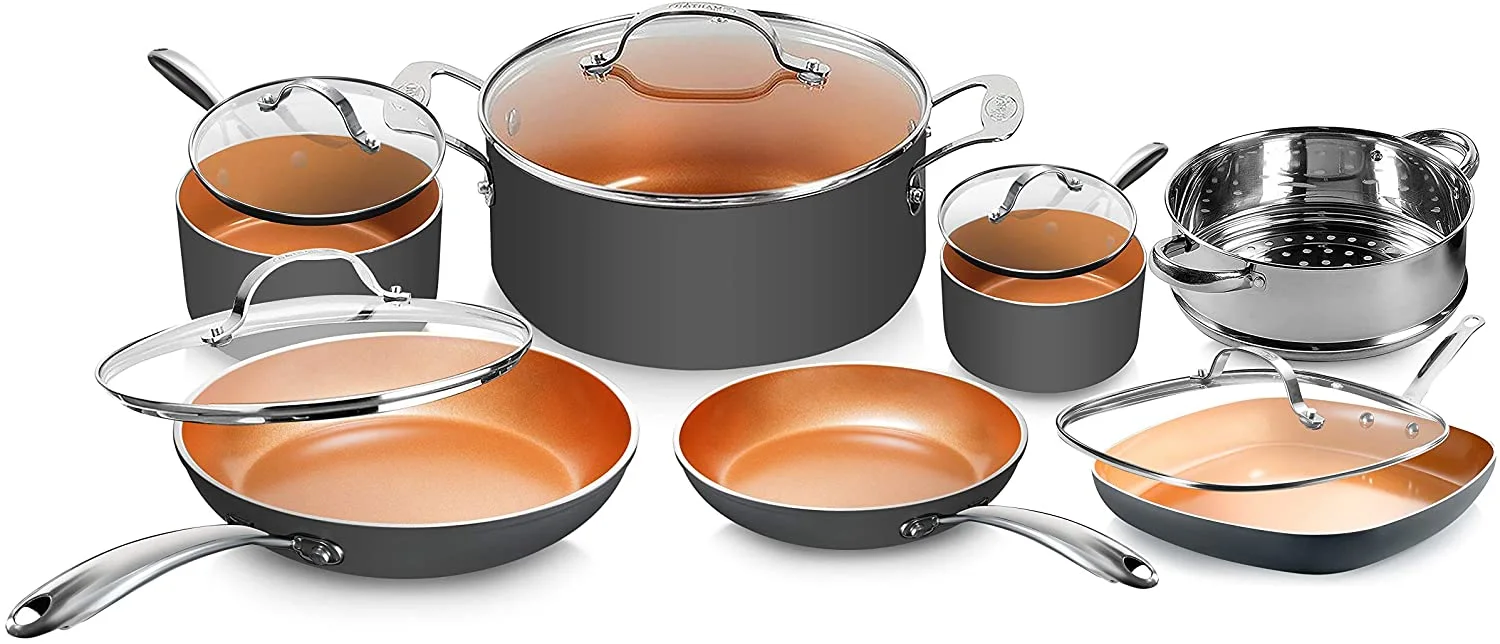 Credit: Amazon
The magic words are 12 pieces of non-stick, ceramic coated, aluminum cookware. That's a mouthful, isn't it?
This set of cookware is equipped with heat-resistant handles and is suitable for metal utensil use as well. Did I mention they're dishwasher safe?
Don't you want this cookware? Don't you? Then on the registry, it goes, and it'll stay there till your friends and family decide to gift it to you.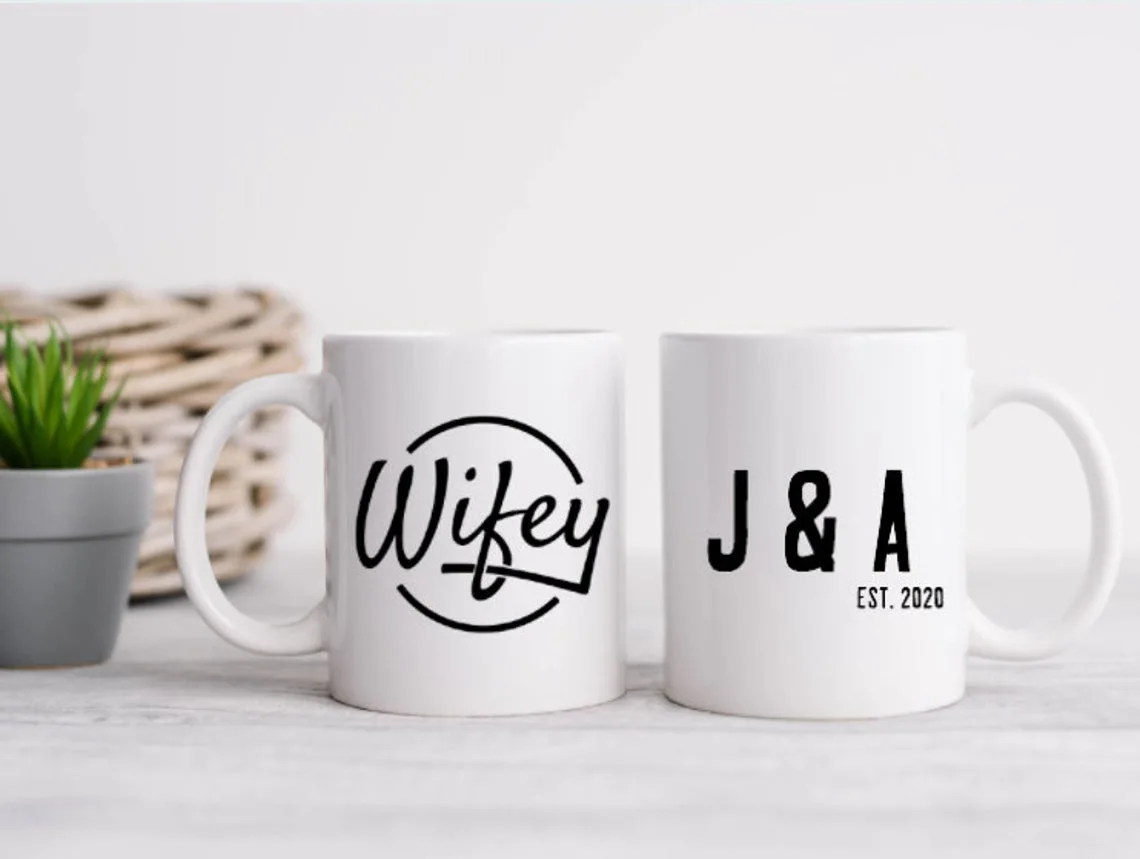 Credit: Etsy
Wedding gifts don't need to be elaborate and pricey. You'll definitely need to put a few budget-friendly, affordable options for your guests to choose from.
So how about you this 'Hubby+Wifey' mug set for two? With an 11oz capacity, they're the perfect size for a nice cup of coffee in the morning.
They're microwave friendly, dishwasher friendly, and they're just simply adorable.
Speaking of microwaves, I wonder if you can list that? Let's browse.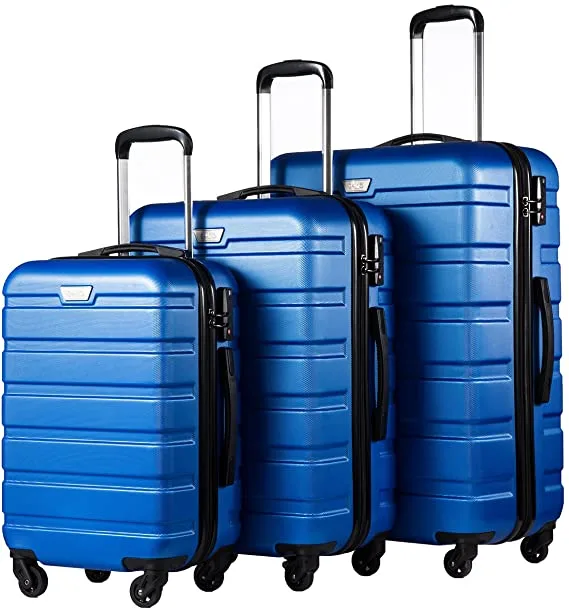 Credit: Amazon
Believe it or not, suitcases really do come in handy, especially when they're gifts. I bet you have a lovely trip planned for your honeymoon.
Why not have good suitcases to take with you? This set comes with three suitcases and in three sizes: small to medium to large.
The large one's for you, of course, and the middle one's for your spouse. The small one?
You can fill it up with souvenirs you pick up on your trip.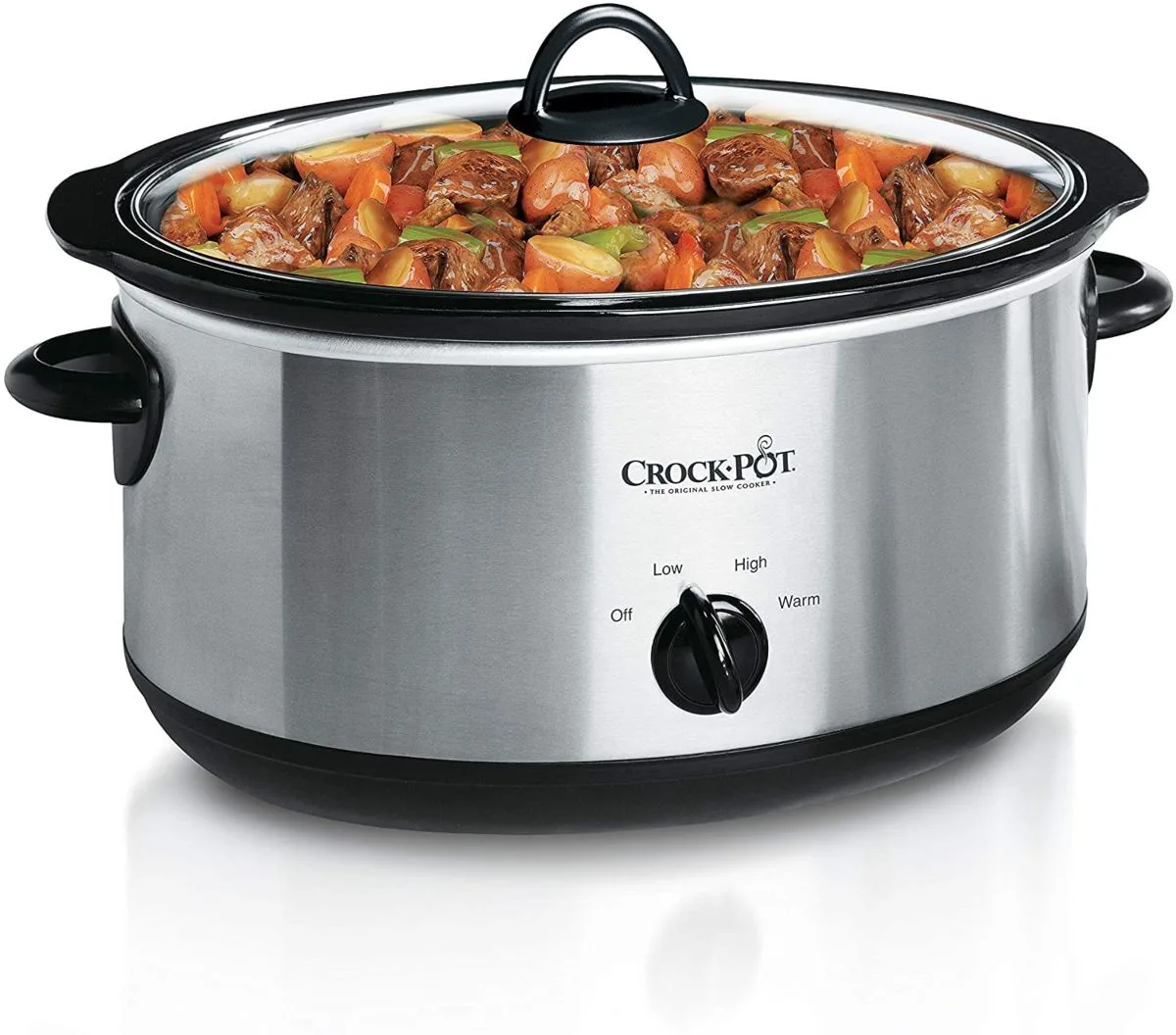 Credit: Amazon
I've always loved how wholesome crock pots are. Something about them reminds me of spending time in the kitchen with my grandma while she made brisket stew.
This one's a must-have for all your slow-cook recipes!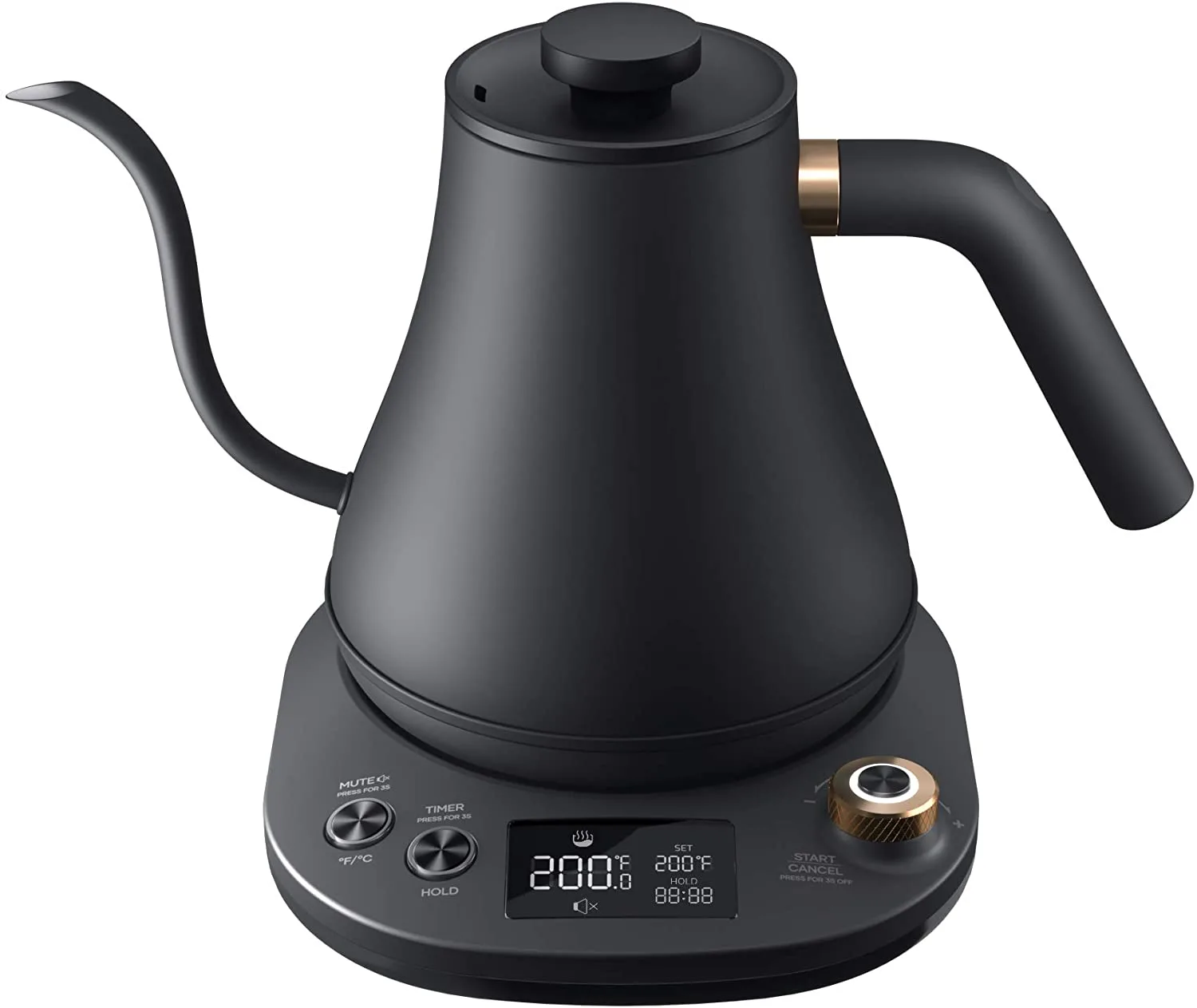 Credit: Amazon
Sure, you can boil water in a saucepan on your stove. But why would you, when you can have this pour-over gooseneck electric kettle?
It's stainless steel and has a built-in stopwatch and temperature control. You just have to turn the dial, select the temperature, and that's all there is to it.
It also comes with a brew stopwatch, which allows you to control the brew time if you're making coffee or tea. It's swanky, it's matte black with gold detailing, and it belongs on your registry.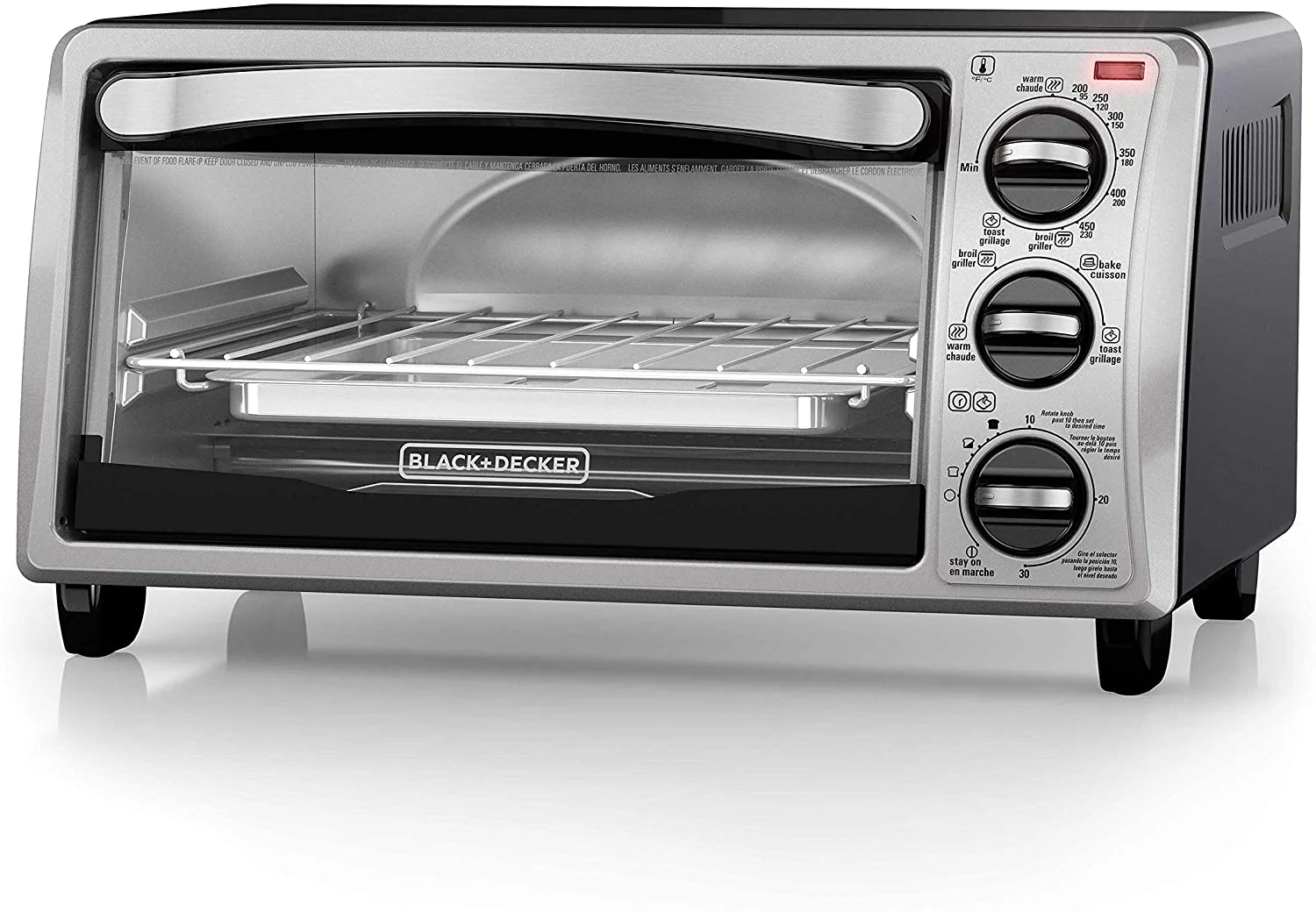 Credit: Amazon
By the time you're done making your list, you'll have enough to fill two kitchens. Isn't that just amazing?
But neither kitchen you furnish will be complete without a toaster oven like this to make garlic bread, pizza, or just plain old toast.
It's got four functions: broil, bake, toast, and keep warm. You also have a removable tray to catch crumbs and spills.
This is 15.47 inches of compact stainless steel hardware that's bound to make cooking easier.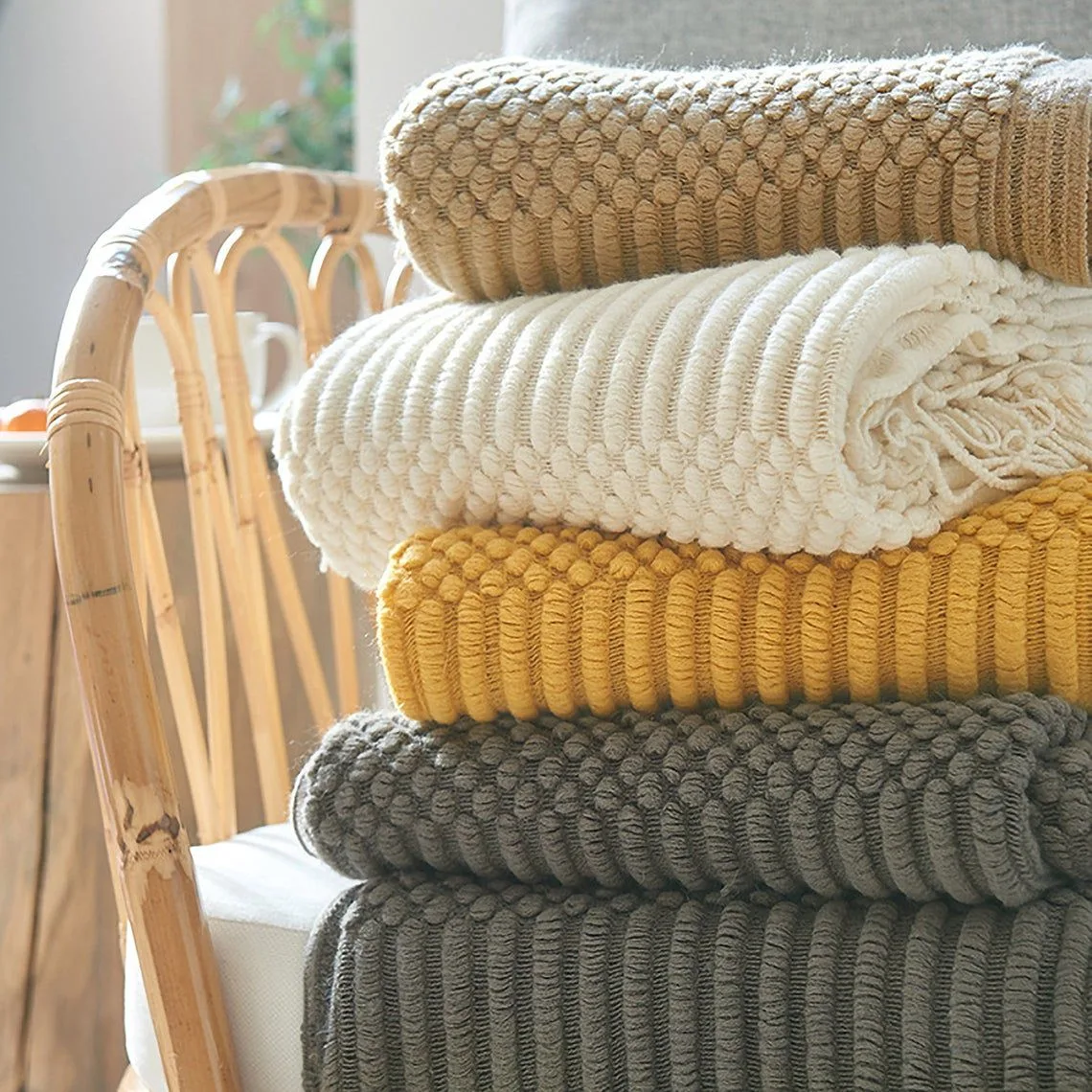 Credit: Etsy
Is there anything better than cozying up with your spouse on the couch, watching a movie, and eating popcorn? Do you know what would really make it a perfect evening?
Snuggling under this thick, lush knitted throw, with its Nordic weave pattern and fringe ends. Gorgeous, isn't it?
There are four different colors to choose from: cream, mustard, tan, and grey. It also comes in two sizes. So, just make sure you specify the exact color you want.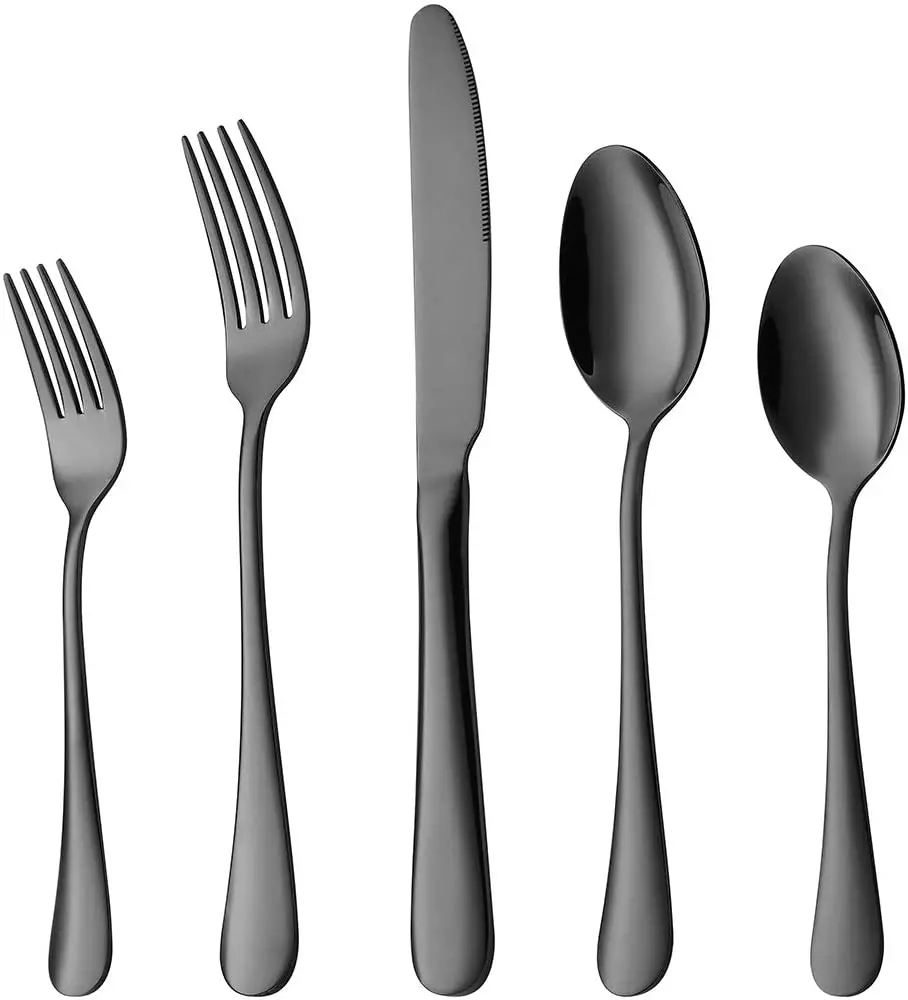 Credit: Amazon
It's silverware, but not your usual kind, no. Instead, this set has 20 pieces of polished black stainless steel flatware utensils.
It's highly rust and corrosion resistant, and it's perfectly safe to pop it into a dishwasher to clean them. You've got your choice of salad forks, dessert spoons, dinner spoons, dinner knives, and dinner forks.
It's good to feed a party of four, so they're great for when you have another couple over for a double date at home.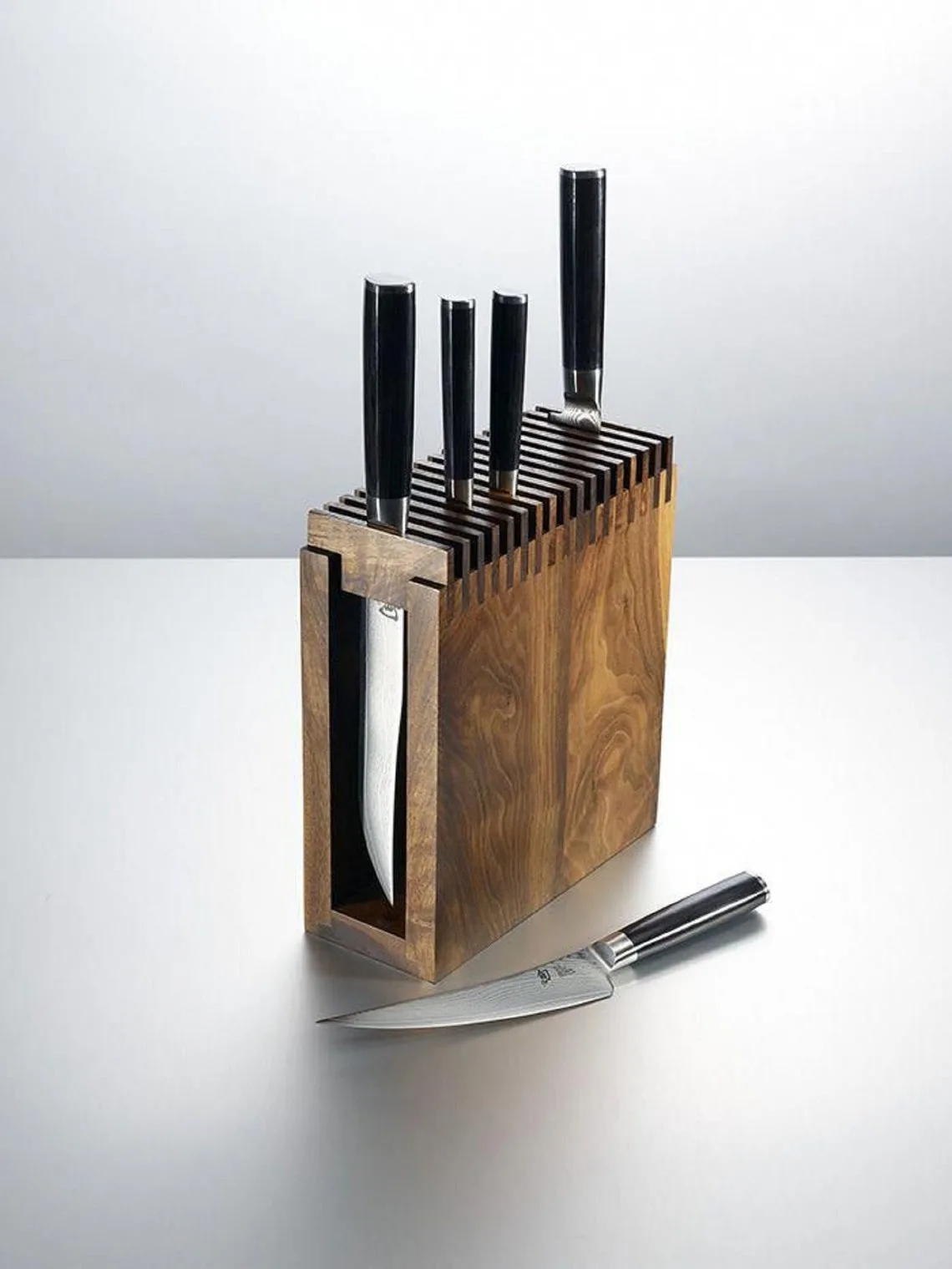 Credit: Etsy
Here's what you're adding to your wedding registry: a solid (oak) wood block knife display, which can accommodate up to 17 knives.
No, this doesn't come with knives—a mental note to add knives to the registry. However, it's a stunning addition to your kitchen island.
Just keep in mind that while this knife display has a universal knife-stand template and can accommodate the usual knife, it doesn't hurt to check the dimensions.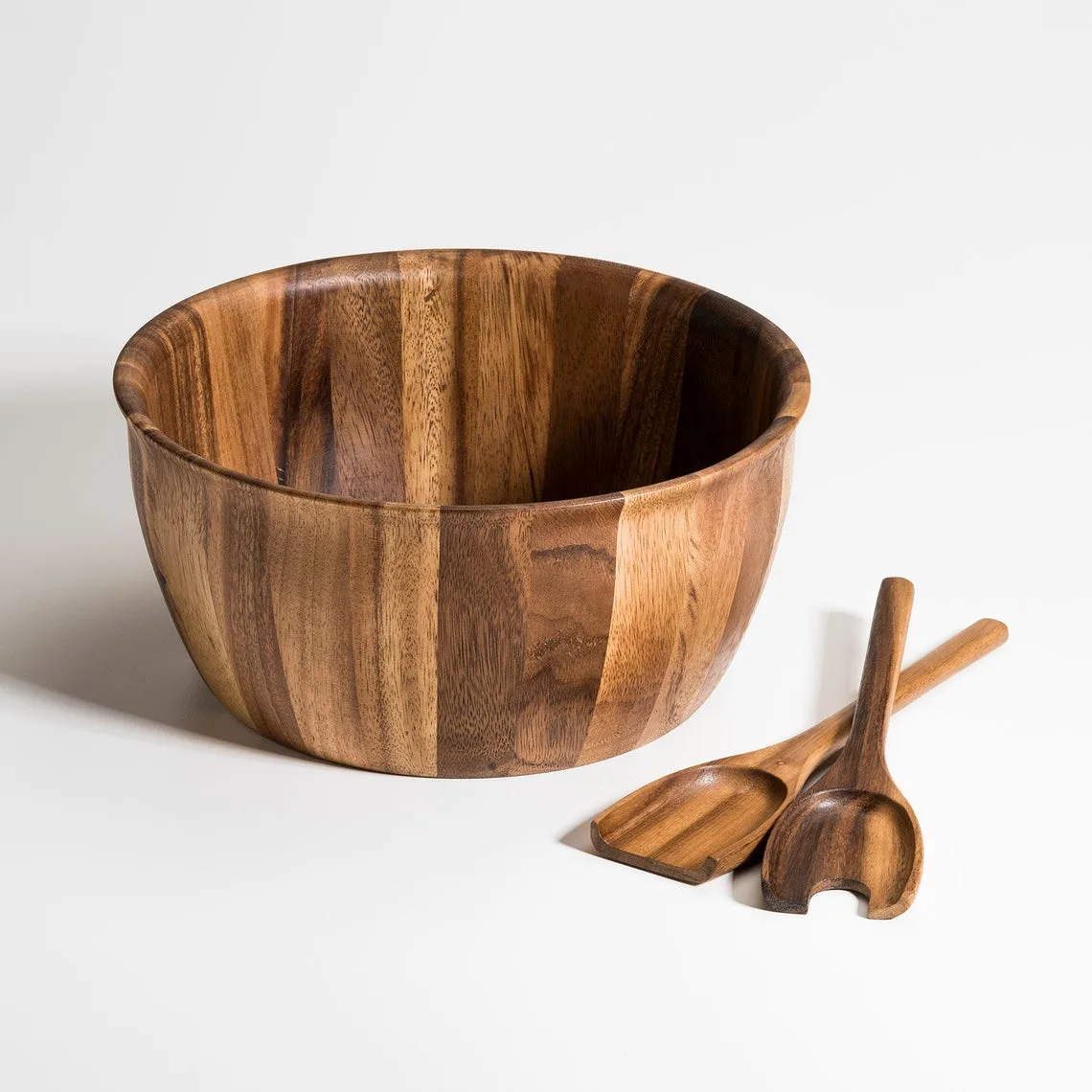 Credit: Etsy
You're getting married, and it's time you grow up and eat your greens. Perhaps with a salad bowl like this, you might just be induced.
With a 13" diameter and a height of 6 inches, this bowl can feed an entire family. It also comes with three coordinating servers, each of which measures 12 inches.
Made from acacia wood, it has a distinctive, attractive grain. It is also easy to maintain and would look lovely sitting in your cupboards.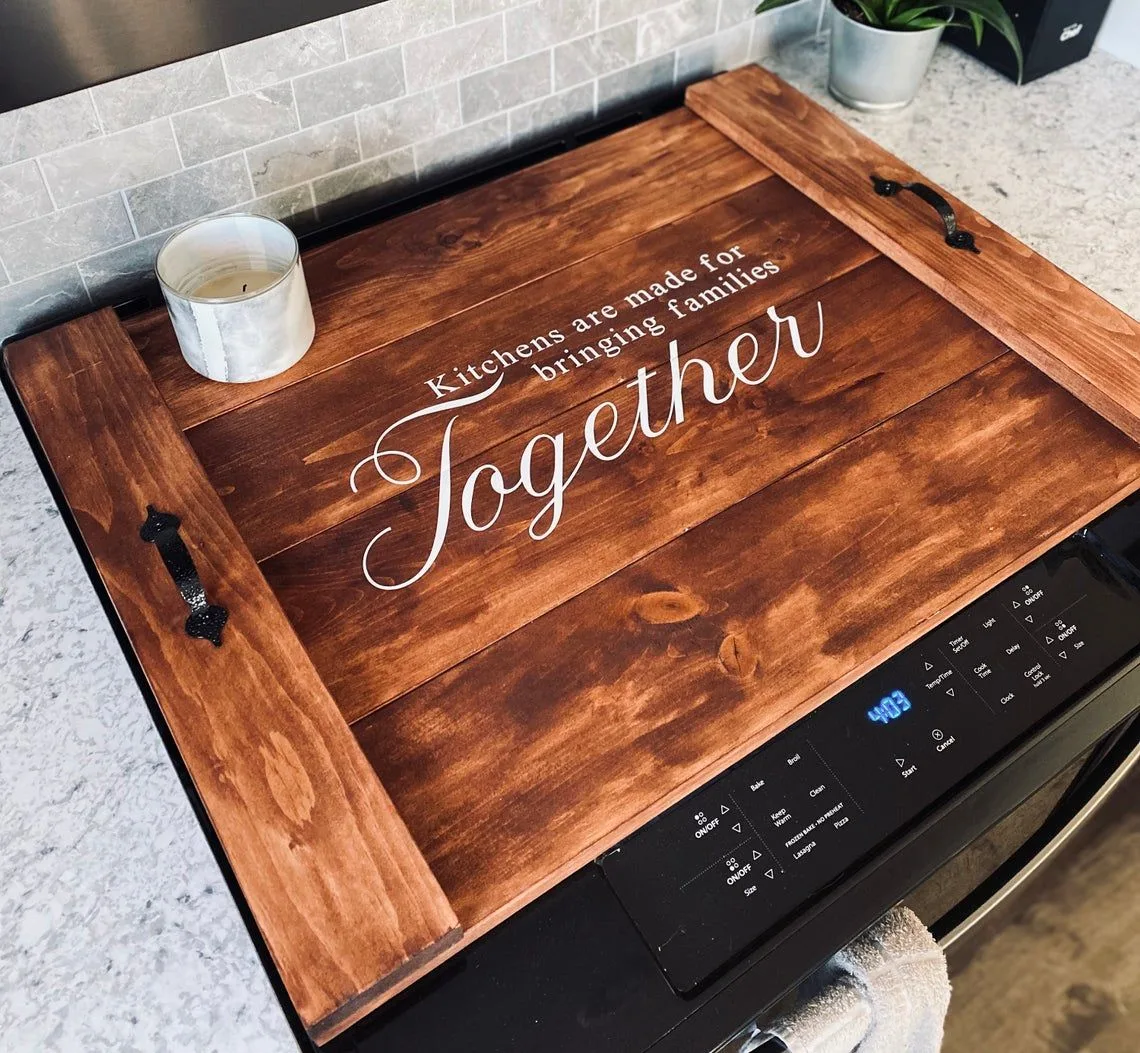 Credit: Etsy
Hey, it's your wedding registry. You can ask for a puppy if you're so inclined. This wood stove cover should definitely make it into your list.
I bet you've never used a stove cover before. But you're in for a treat. This cover also doubles as a serving tray, a cheese board, a breadboard, and even just a part of the decor.
It comes in 7 different models, which means that it will look gorgeous in just about any kitchen. This size, too, is designed to fit and cover most stoves.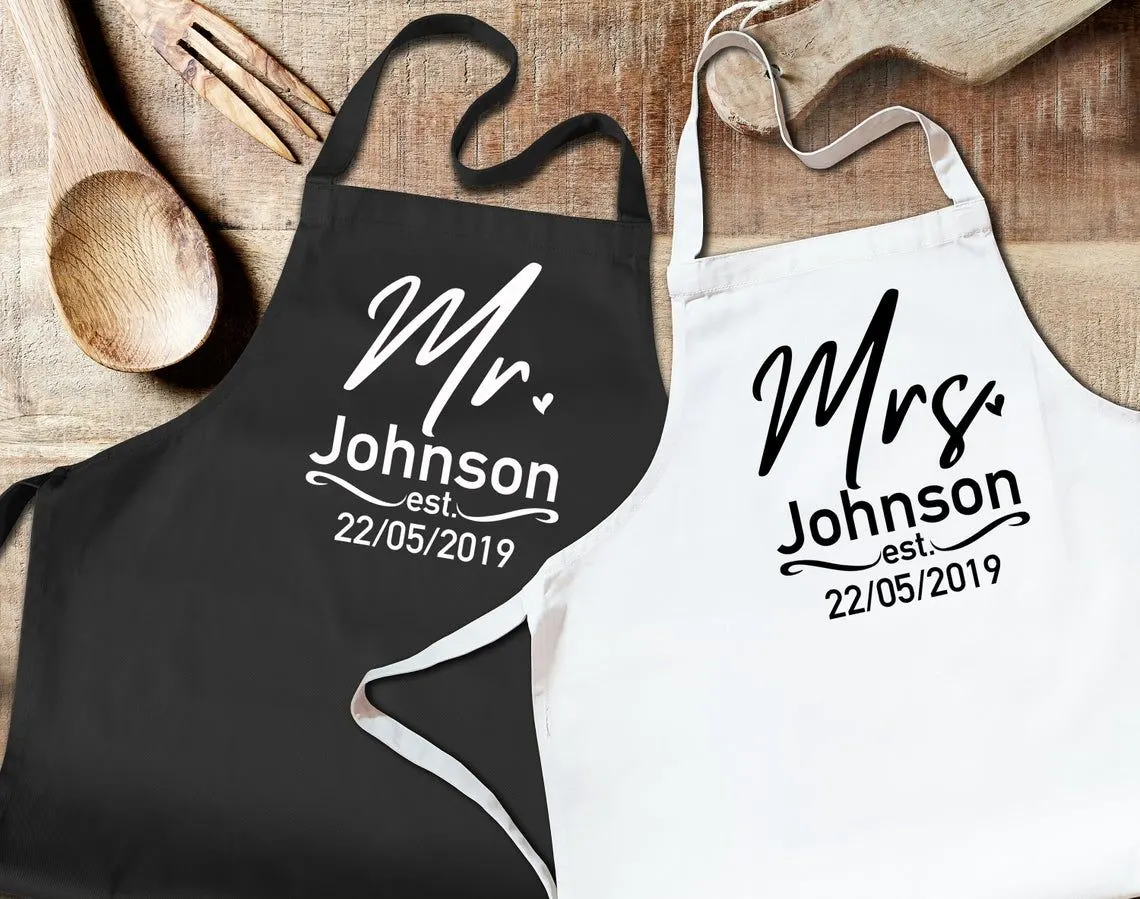 Credit: Etsy
Who needs 'kiss-the-cook' aprons when you have his and hers— or Mr. and Mrs.—aprons? They're customizable, too, so you have your surname and personalize it.
They're fun and quirky—and a sign that it's time for your spouse to pull their weight in the kitchen. There's no fuss about the size, seeing how they're one size fits all.
Speaking of fun and quirky signs, check out these creative wedding sign ideas. I bet they'll come in handy when you're planning your big day.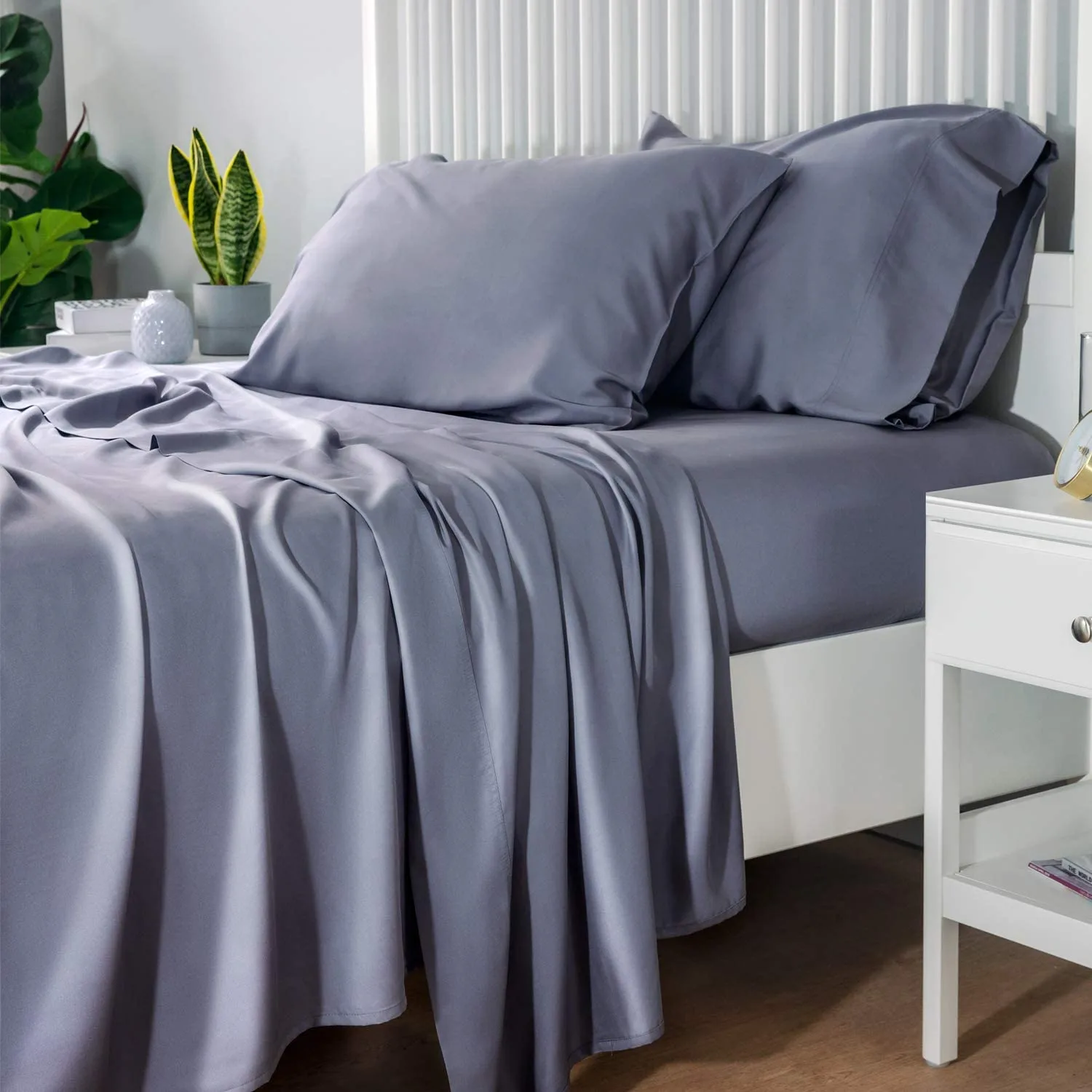 Credit: Amazon
You're done furnishing the kitchen, so it makes sense to take stock of what you'll need to outfit your bedroom. You have a wedding registry that needs filling and wedding guests to give you gifts.
So, how about bamboo sheets for your bed? They're eco-friendly, soft, and breathable, with cooling sheets to, well, keep you cool.
You can specify your choice of color and the appropriate sizes. Oh, did I mention they come with fitted sheets and two pillowcases?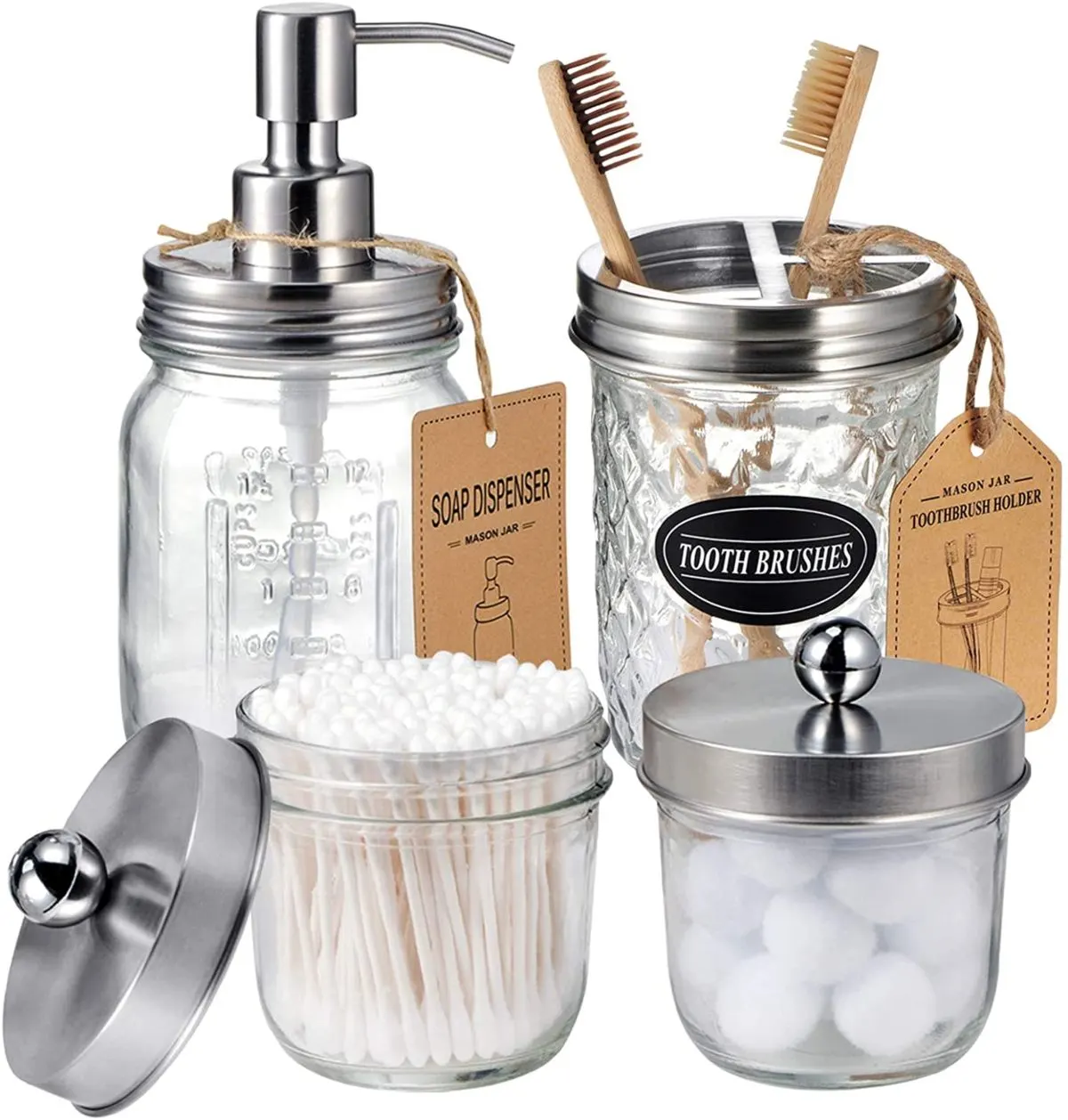 Credit: Amazon
I've always marveled at how versatile mason jars are. They're perfect as containers, vases, pencil holders, centerpieces…the list is endless.
Here's another use for them: bathroom accessories. This set of 4 includes a toothbrush holder, a soap dispenser, and two jars for lotions and cotton swabs.
While you're at it, why not incorporate mason jars into your wedding? Check out these mason jar wedding centerpiece ideas for inspiration.
If you can't find anything you like with mason jars, check out some more wedding centerpiece ideas here.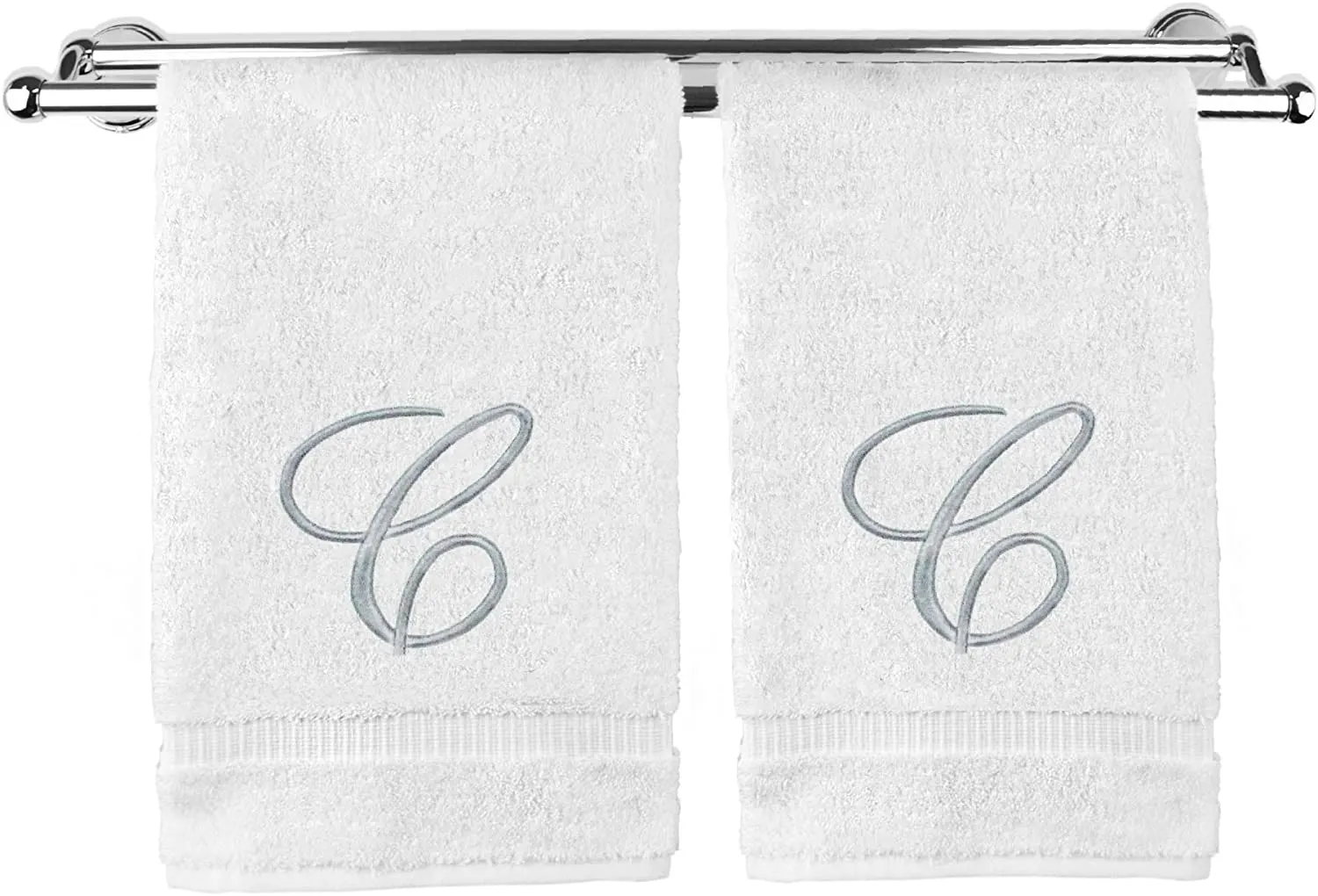 Credit: Amazon
Now that you're looking at what you'll need to decorate your bathroom, why not add monogrammed hand towels to your wedding registry?
These Turkish cotton towels have a terry finish and silver embroidery for your personalized alphabet. This set of two towels would be just as lovely in your kitchen or your powder room.
Don't forget to specify the color you like.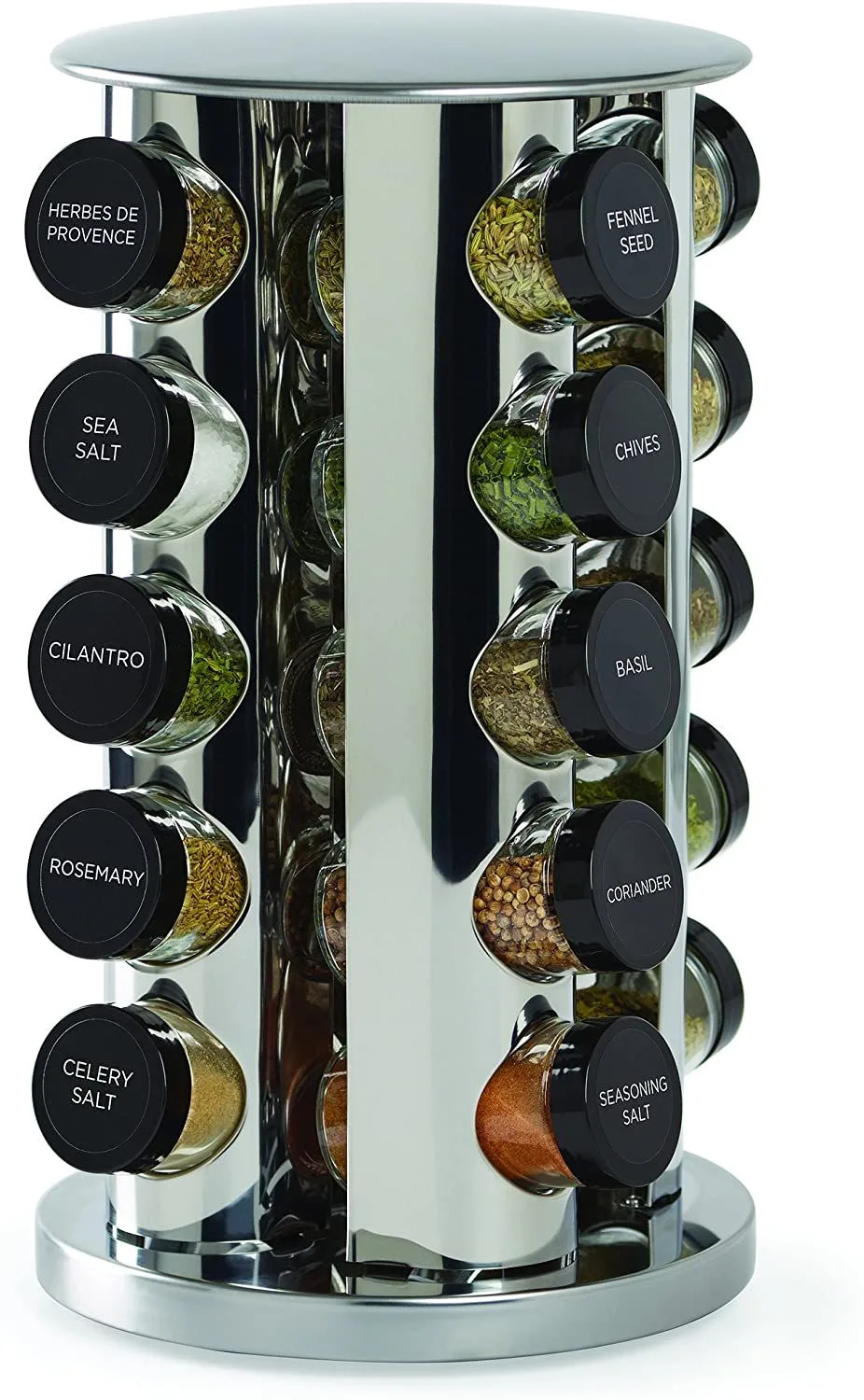 Credit: Amazon
Having your guests build you a built-in four-paneled spice cupboard is out of the question. So, I guess the next best thing would be this countertop spice rack.
There's room for up to 20 jars, and did you check out the revolving stand? This would look great and be easy to access sitting on the counter by the wall.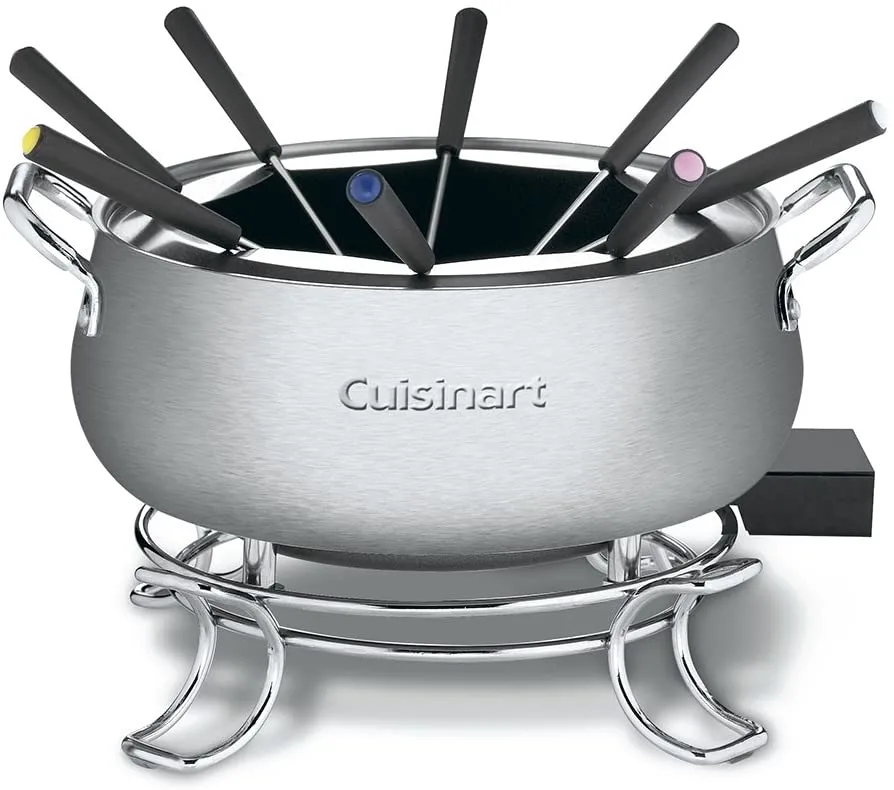 Credit: Amazon
Is your wedding registry truly complete without a fondue maker that you'll probably never use but you really, really want?
Unfortunately, it's a pain to set up the fondue maker, and the process can get messy and hot. That is the biggest deterrent.
But this one's electric, with a stainless steel 3-quart bowl—cheese!—and non-stick interior. It also comes with eight fondue forks, a fondue rack, and a temperature probe.
Maybe next time you have friends over, you can finally have fondue.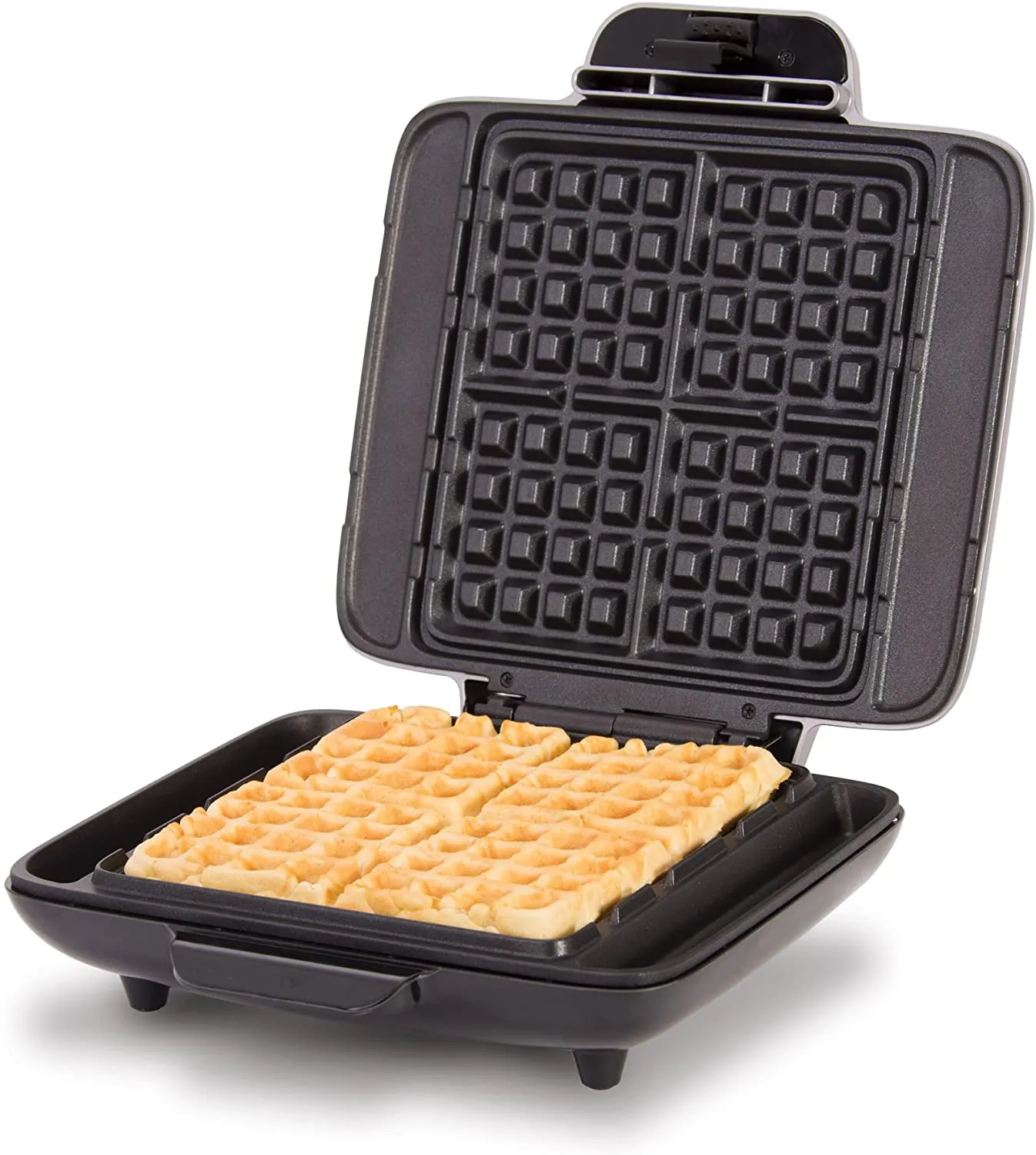 Credit: Amazon
Forget the fondue maker; this Belgian Waffle maker is a must-have rite-of-passage to getting married. If your registry doesn't have a fondue maker, a waffle maker, and a gravy boat, are you truly doing it justice?
You get this fabulous work of art in sassy red, glossy aqua, and good old-fashioned silver. It's got a non-stick surface that makes cleaning up easy and simple.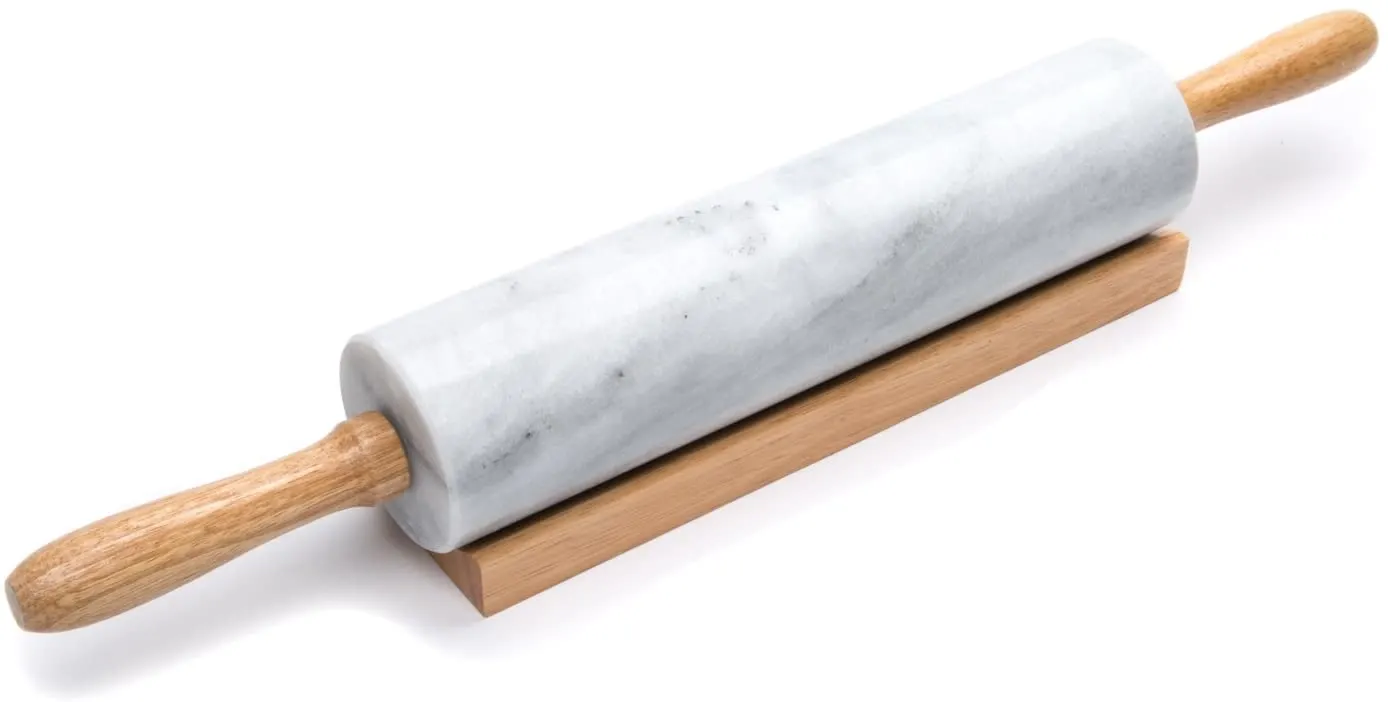 Credit: Amazon
I think we saved the best for last. Have you seen anything this creative?
No more showing your rolling pin in the back of your cutlery drawer. No longer will you stick your rolling pin along with your other cookware or utensils.
Your rolling pin deserves this barrel cradle. The pin itself is made from white marble with wooden handles.
Here are some more wedding gift ideas, but not just for you, but also for fellow newlyweds, perhaps? While you're at it, ask them to let you take a peek at their own registry to help you with yours!