Looking for ideas for teen sleepover? Check out these fun sleepover ideas for teen girls that will keep everyone busy and happy.
My teenage years were filled with fun sleepovers with my girlfriends. It's a rite of passage that we all go through, and sleepovers just take the cake.
There are so many activities, games, and crazy fun you can take part in at sleepovers. If you're thinking of hosting one or are planning one with your friends, then here's a list of 27 sleepover ideas for teen girls that you can draw inspiration from.
1. Balloon Charades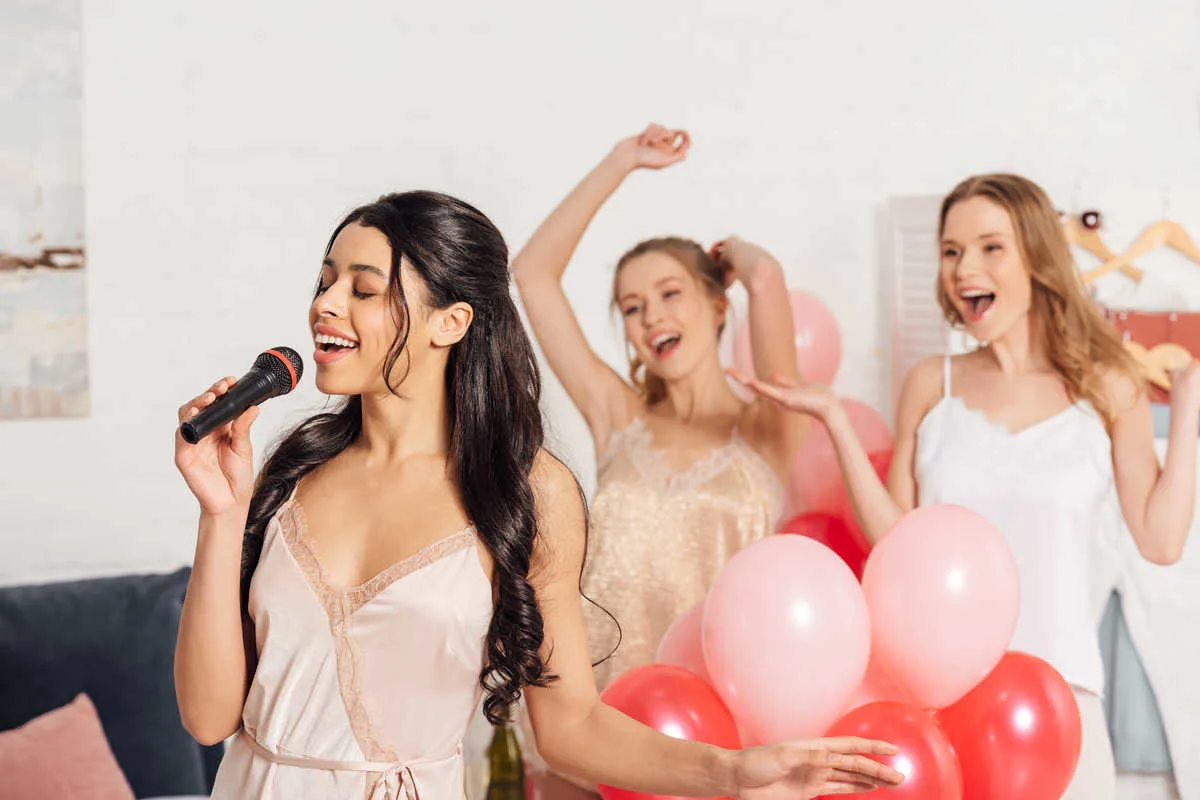 So here's a fun twist to your typical game of charades–you play this one with balloons. First, you do a little research and write up the clues on paper like you normally would. This includes the theme if there's one, and any subsequent hints or clues.
Next, you insert the prompt into a balloon. The person who's called up has to blow the balloon and then burst it–just for an added burst of fun–and then enact the movie or word within.
2. Crazy Makeovers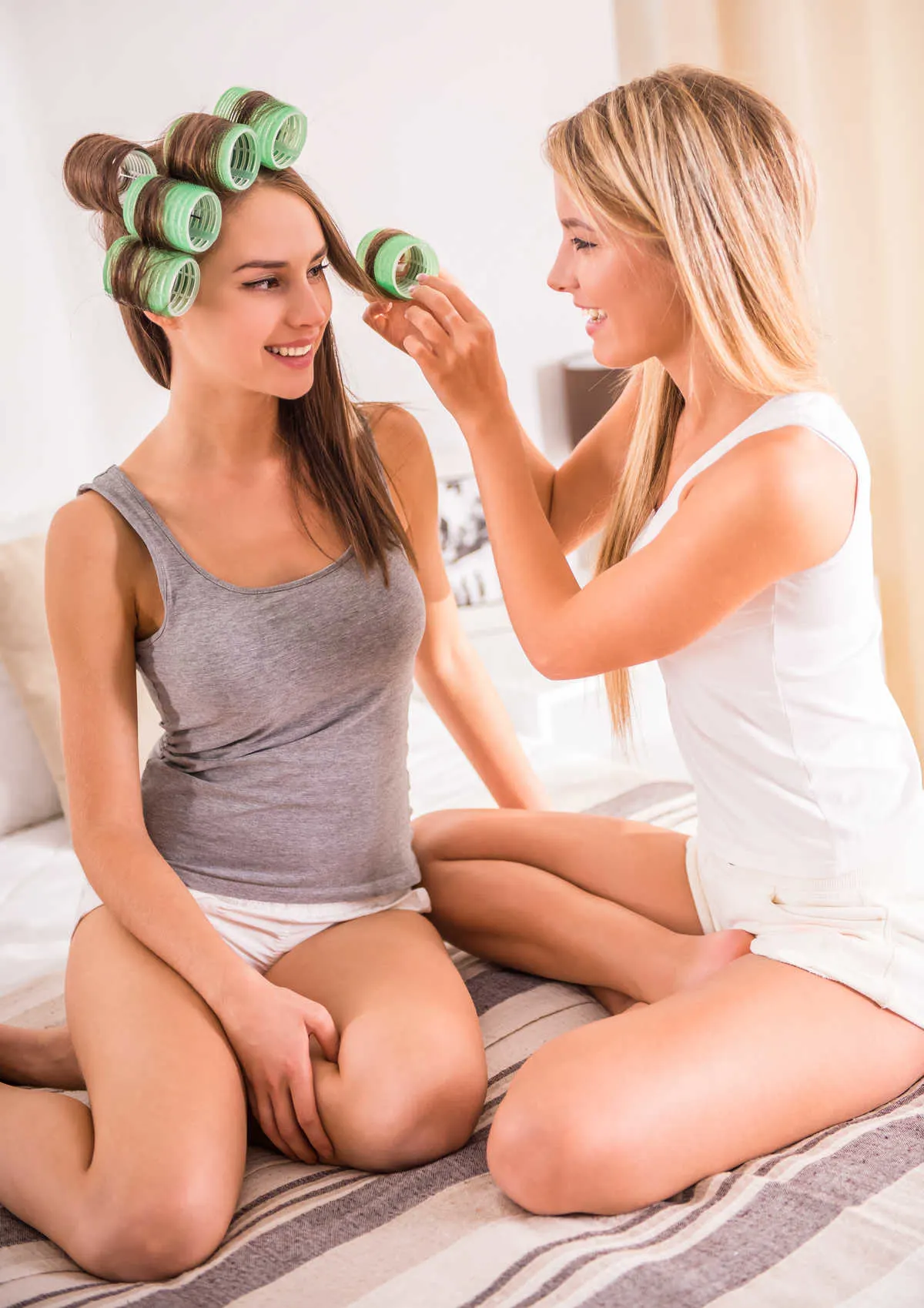 If there's soda and popcorn at movies, cotton candy at fairs, and stripes on a zebra, then there has to be a crazy makeover session at a teenage girl's sleepover. That's something that is old as time–or at least as old as makeup–and almost sacred.
But if you and your friends are in the mood for a crazier time, then turn that makeover session into a themed one. Beauty and elegance can take a break for the night, and wild and wacky can have a front-row seat.
3. Make your own Glitter Body Scrub
A lot of brilliant–and crazy–pacts are made during sleepovers. Friendships are forged, horror movies are played, a ton of junk is consumed, and usually, an impromptu DIY project is introduced.
If you're looking for a really fun and crafty project to make at your next sleepover, then how about you try to make your very own body scrub from scratch. Actually, why don't you make your very own glitter body scrub in as many flavors and colors as you like?
Need decorations for your sleepover party? Check out these DIY party decoration ideas.
4. Dress Up
Your makeup is on fleek, your hair is set and styled, and you and your girls are ready to settle in with a chick flick movie and some karaoke. But wait…something's missing, and without that, this picture just wouldn't be complete.
You and your girls haven't dressed up! How can you watch Breakfast at Tiffany's without all that glam and glitz, or Sound of Music without…a nun's habit? That doesn't sound right.
But you catch the drift, so go ahead and dress up!
5. Pillowcase Decorating Activity
Pillowcase decorating can be a surprisingly entertaining and interactive activity. With a few basic pillow covers, some glitter, sparkle, beads, embellishments, and some embroidery floss, voila! You have a perfectly beautiful and decorated pillowcase!
It can also be a wonderful keepsake that your friends can take back with them. Just think of how amazing it will be to find these pillowcases a decade or two from now and remember all those sweet weekend sleepovers with the girls!
Need more inspiration? Check out fun party games for teenagers!
6. Dance-Off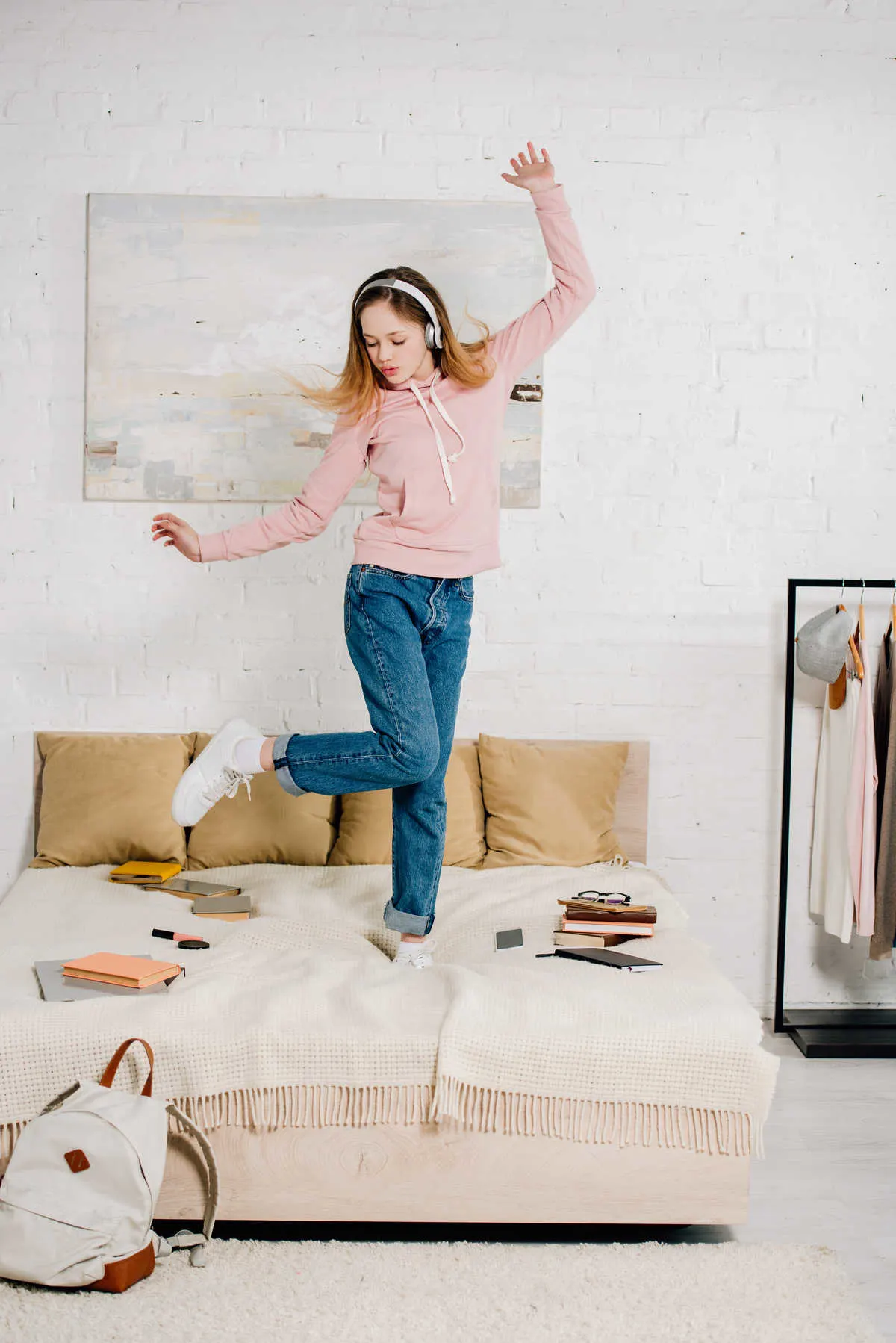 After you've sung your hearts out to Beyoncé and Pink, there's only one thing left to do, and that's to dance the soles off your feet. A dance-off between your girls can turn a regular sleepover into a P-A-R-T-A-Y!
But first, you've got to prepare. Are you going to split into teams? Are you going to freestyle, or do you plan to do some choreography? What about your playlist?
Well, at least your makeup, hair, and outfits are all taken care of, right? So just let the music take you where it takes you and have the most amazing dance-off ever!
7. Spa Night
If you're all tired out after that rager of a dance-off, then I know just what you girls need to help you wind down. That's why I always recommend that you save the latter part of the sleepover for a homemade spa session.
You can't go to bed with that makeup on, can you? You don't want to wake up looking like a trash panda. So after you're done with karaoke and dancing, wind down and pamper yourselves and each other with a DIY facial and a mani-pedi.
8. Movie Marathon
Sometimes, all you need to do to make a sleepover epic is to have a movie marathon. When it's a whole marathon and not just one movie, you might not have time for many other activities like a dance-off.
But hey, you do get to stuff your face with popcorn, pizza, and soda as you make your way down the movies on your list. My favorite movie series is probably Harry Potter, hands down. But, if you want to turn it up a little, a horror movie marathon can be just as fun.
9. Hot Cocoa Bar
In your haste to stuff your face with soda and popcorn, don't forget the hot cocoa! It's the perfect beverage accompaniment to spa time at a sleepover.
A hot cup of steaming, sweet, sugary, decadent cocoa with a ton of marshmallows and any other topping you can think of sounds like bliss in a cup, right? You can set up a hot cocoa station in your kitchen along with any add-ons and toppers you can think of.
10. Bestie Photoshoot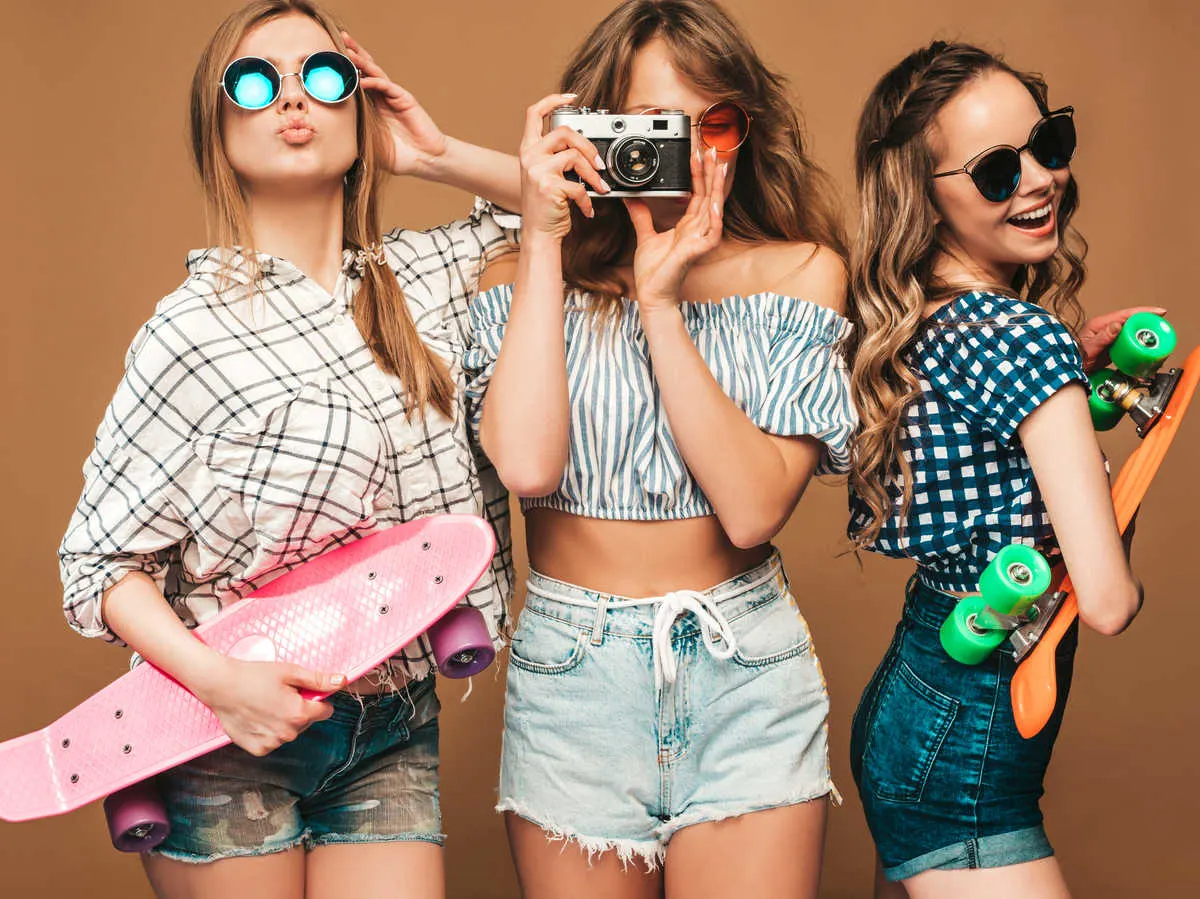 You've been making a ton of memories with your girls at the sleepover. Don't you think it's time you tried to capture those beautiful moments with a photoshoot or two?
Now, if that photoshoot turns into a fashion shoot with your besties, then that's just even better. If any of you have a digital camera, then you can add a lovely retro twist to your photo sessions, too!
11. Movie night Popcorn Bar
You know what? That hot cocoa bar is looking mighty lonely there. You know what would keep it company, right?
Popcorn! When you're hosting a larger sleepover, then take the opportunity to set up a standalone popcorn bar next to the cocoa bar. You can include all the fixings along with it, as well.
Here's a list of things you can add: butter, cheese powder, caramel sauce, hot fudge sauce, masala powder, and more.
12. Blind Makeover
Here's a twist on your typical makeover session with the girls. Instead of just going the 'traditional' way and giving your girlfriends a flawless makeover, why don't you go in there…blindfolded.
No, hear me out. There's always time to wear the perfect makeup and walk around. But this is a sleepover. It's supposed to be wonky, crazy, and fun.
And there's nothing that screams wonky, crazy, and fun than makeup that's been applied blindfolded. So head over to a CVS and grab some basic makeup supplies!
13. Pitch a Tent and Sleep in the Yard
Remember when you were a kid and you and your parents would build a fort in the living room? Or, even better, when set out into the Great Outdoors–or the backyard as I call it–and pitch a tent for a night of camping under the stars.
Well, you're never too old for that, so what's stopping you and your friends from setting up a tent outside for your next sleepover? You can make s'more, drink cocoa from a thermos, and swap spooky stories by a toasty campfire.
14. Cook Pita Pizzas
I think there's an unwritten but widely accepted rule that sleepover food has to be some sort of pizza. It just makes absolute sense, doesn't it?
But you don't have to buy a traditional pizza. You can make pizza cupcakes, pizza toast, or pita pizzas. They're all simply variations of good ol' fashioned pizza and that means they belong at your sleepover.
15. Turn on a Teen Podcast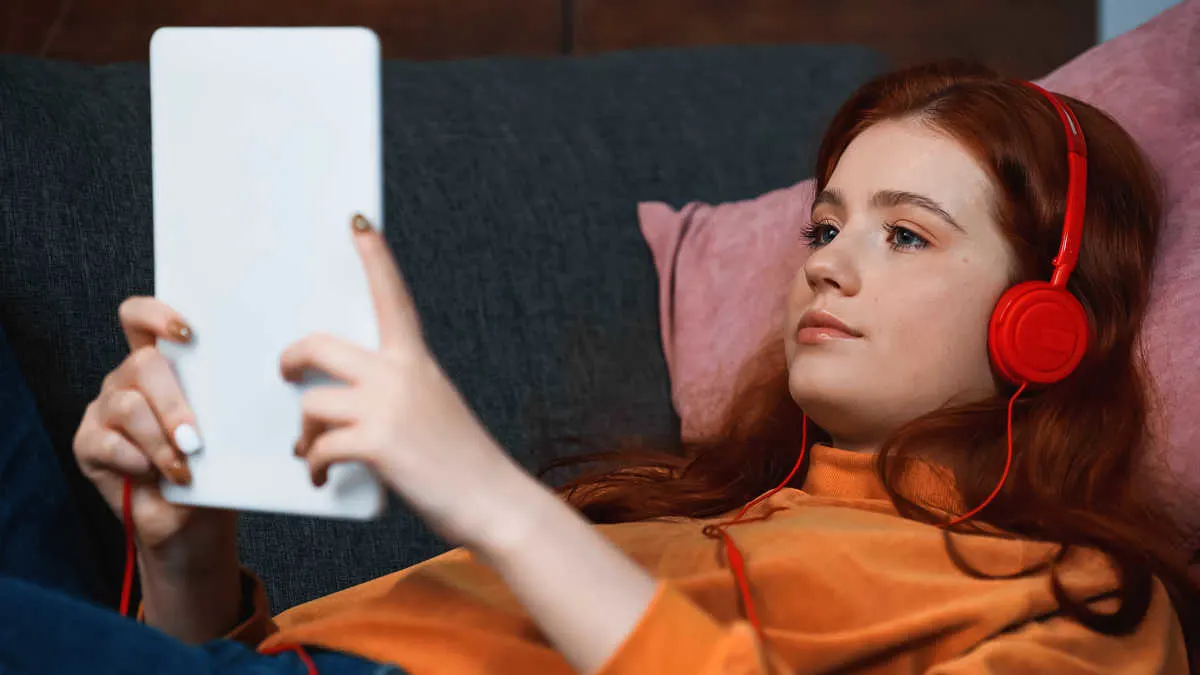 I've spent a ton of time just laying on my bed, listening to music. When I have my friends over, we just hang out with music playing in the background, as well.
If you want to switch things up a little at your sleepover, though, how about you tune into a teen podcast. You can listen to an episode or two of some fabulous teen stories, anecdotes, advice and tips, some tutorials, and the likes.
It's all about just tuning in and then tuning out the rest of the world while you enjoy th podcast with the girls.
16. Face Masks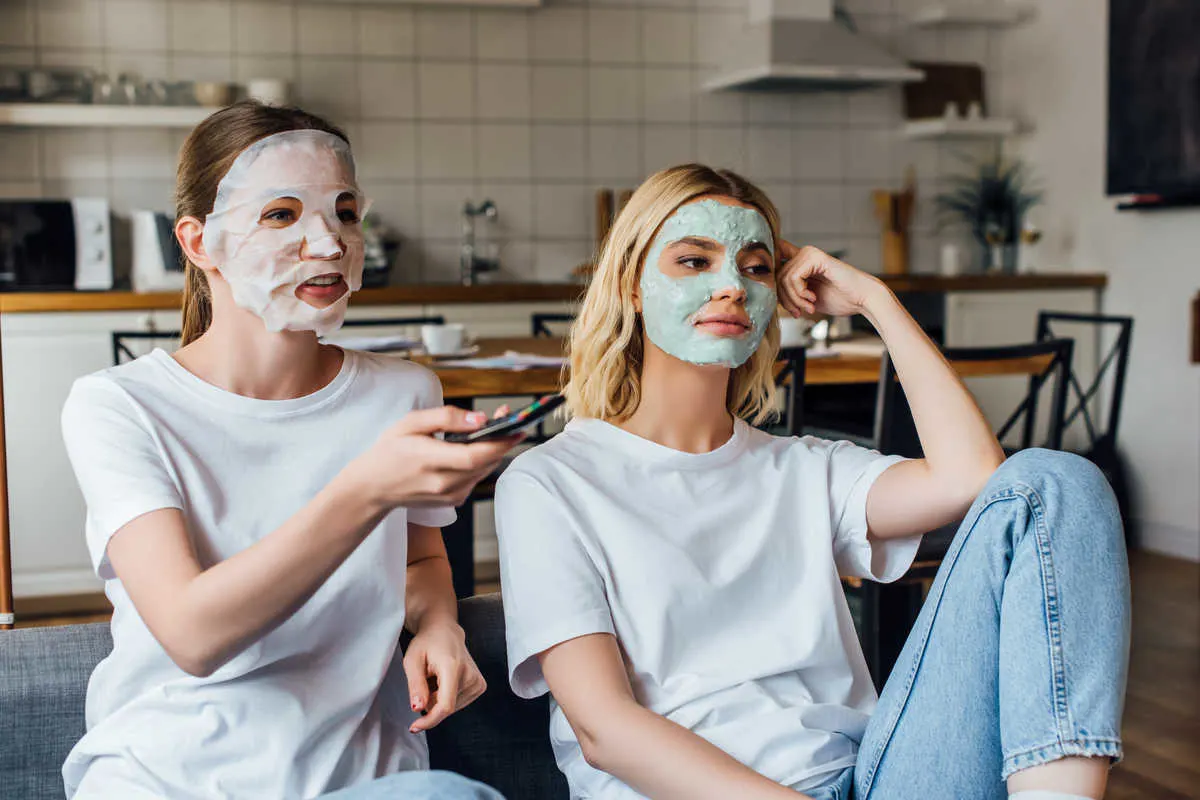 If you're trying to look up different spa-based activities to indulge in during your sleepover, then a facial is probably right at the top of the list, along with mani-pedis. You can make a homemade face mask or scrub–beforehand or with your friends during the sleepover–and then apply it on your faces.
Then just lay back and listen to music, or listen to that episode of that teen podcast you just read about.
17. Teen Book Exchange
I don't know if you've ever considered a book club sleepover? It's effectively a book club that runs into a sleepover, and it has a ton of potential.
For all you young bibliophiles out there, a book swap sleepover can be sheer bliss, as long as you know how to organize one properly. Have your guests bring one book each–wrapped, of course.
Along with the book, you can also include a note about why you loved the book in question. Now, just swap the book, swap stories, eat food, drink cocoa, and make merry as only teenagers can do.
18. Teen Yoga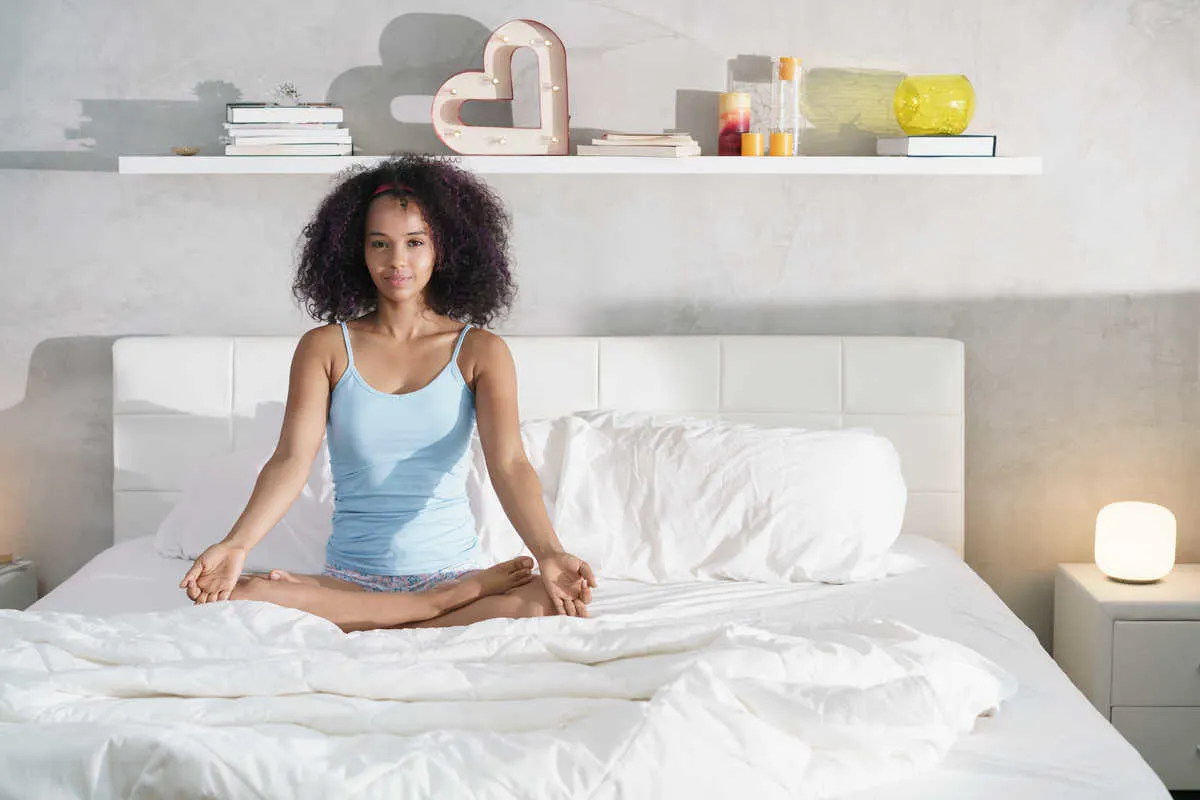 A great way to get rid of the junk food and sugar in your system post sleepover is to indulge in a half hour or so of yoga when everyone wakes up. It's definitely not typical teenage sleepover material, but hey, it's your sleepover, and you make the rules.
Don't forget to tell the girls to bring their yoga mat and gear!
19. DIY Jewelry Craft
Making DIY jewelry is once again a teen sleepover must-have activity. I think every teen movie in the early 2000s featured jewelry making of some kind happening at sleepovers.
Now the pillow fights in jammies might have been exaggerated, but jewelry-making is definitely a fun activity to take part in. It also makes for sweet souvenirs that your friends can take away with them.
Hey, perhaps you could all show off your pretty bracelets in school on Monday, as well!
20. Make Shoe Charms
You've decided to make DIY jewelry, but you've yet to decide exactly what you want to make. While friendship bracelets are always popular, why don't you make something new and unique, like shoe charms, for example!
Shoe charms are seriously underrated and deserve more hype. They're a really creative way to accessorize shoes, much like with Crocs.
21. DIY Bath Bombs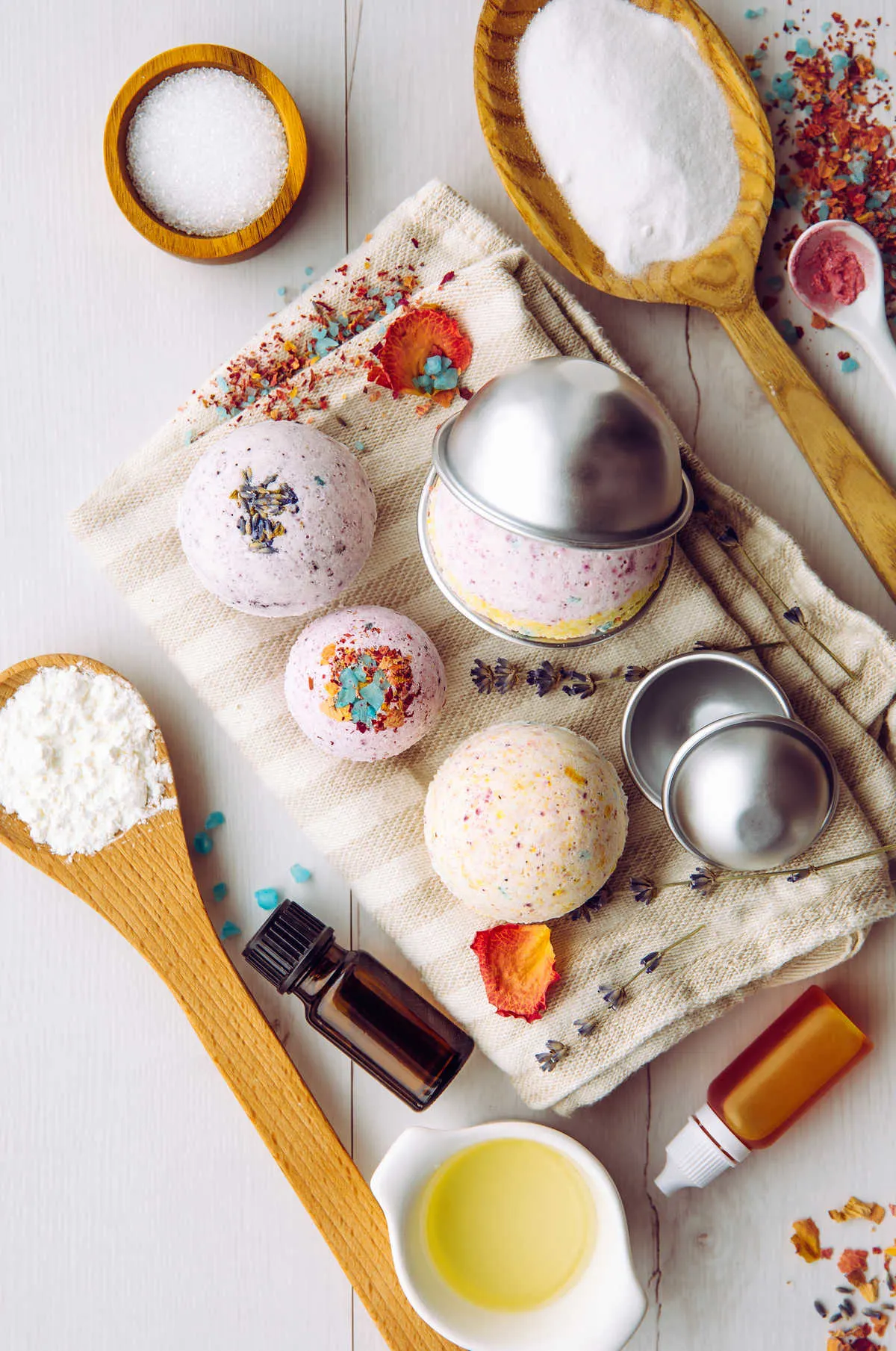 If you enjoyed making DIY face scrubs, then you'll absolutely love making bath bombs. Have you even wandered into a bath and body store and marveled at the variety of bath bombs on display?
Well, unfortunately, they all cost a bomb–pun intended. When you realize how easy they are to make, though, you'll never buy them from stores again. Do a little research and look up bath bomb recipes that you can experiment with.
22. Make a Candy Charcuterie Board
A charcuterie board can class up any old party. It makes absolute sense to have a charcuterie board at a teenage party.
If you want to add a little variety to your charcuterie board, then you can make one full of candy, instead of cheese and fruits. You can include hard candy, chewy candy, candied apples, candy popcorn, and more!
23. Make a School Year Bucket List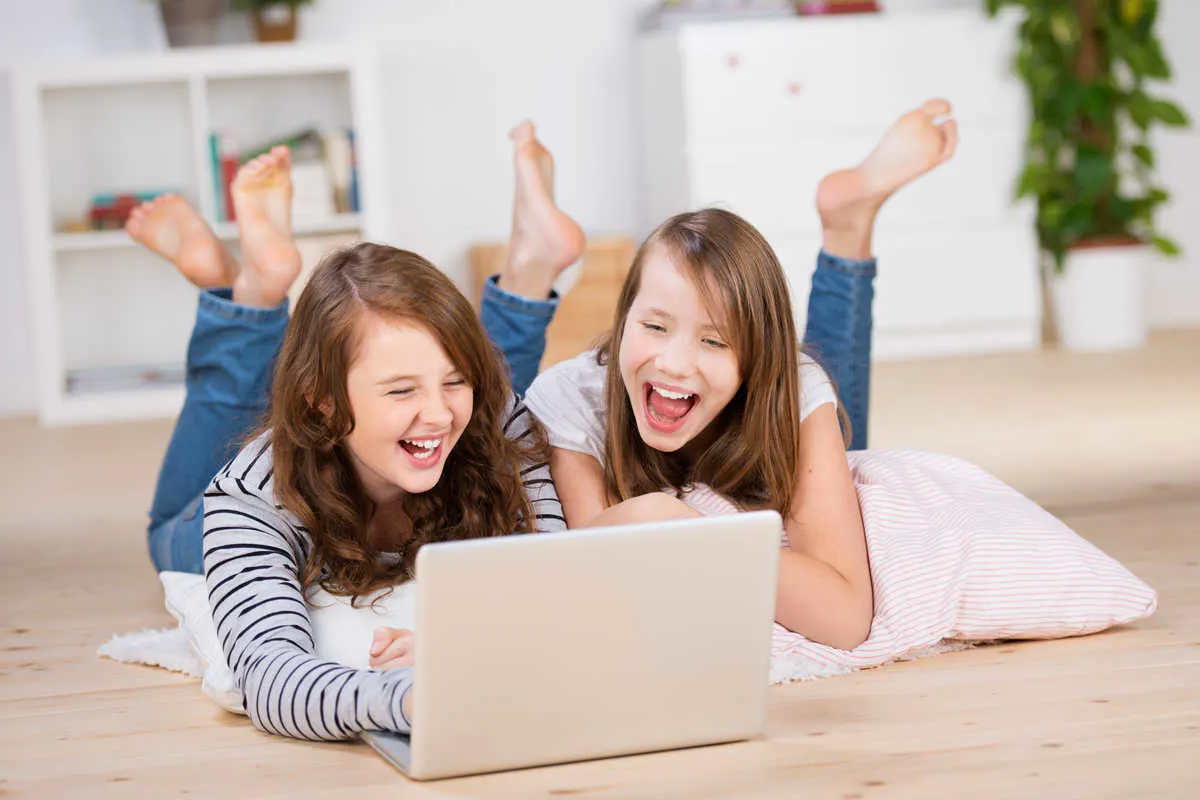 Maybe you're just entering your first year of high school, or perhaps you're in your last. Either way, you can make a bucket list with your girlfriends for the school year.
And what better place to do it than at a sleepover to mark the end of summer? You and your friends can put your heads together and come up with two kinds of list: one individual bucket list and one for all of you to do as a group.
24. What's In The Box Challenge
A round or two of 'What's in the box?' can be quite as thrilling as any horror movie marathon. You just have to plan what you put inside the box carefully.
For example, a soft and fuzzy kiwi can feel an awful lot like a squishy rodent, and a pineapple can be quite a tricky choice, too. There's also the thrill of putting your hand into a mystery box that will surely keep the fear–and fun–alive.
25. Charades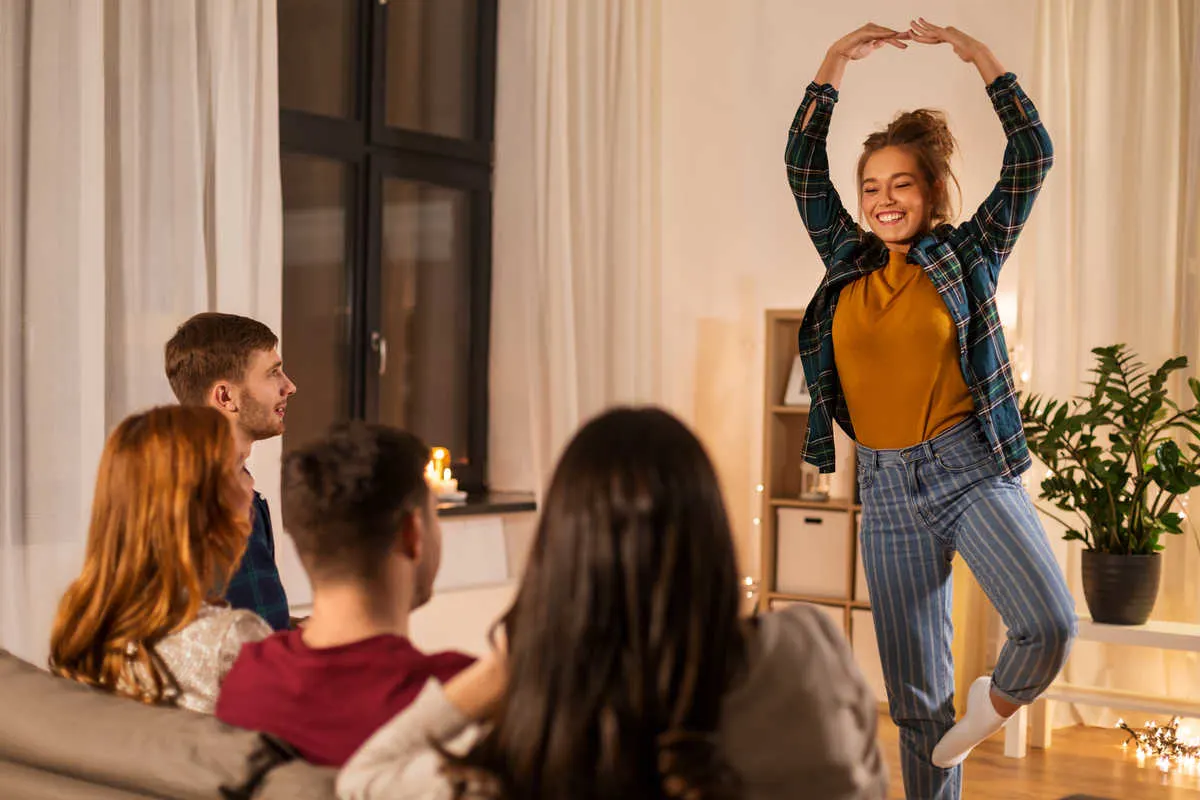 After all the new ideas, fun, and games, it's natural to want to go back to something comfortable and well-loved. Yes, I'm talking about a game of good ol fashioned dumb charades.
If you're having a themed sleepover–Halloween, Sweet 16, or even an end-of-summer sleepover–then you can use movie prompts to fit that theme. You'll have a ball trying to guess the movies!
26. Tie Dye Shirts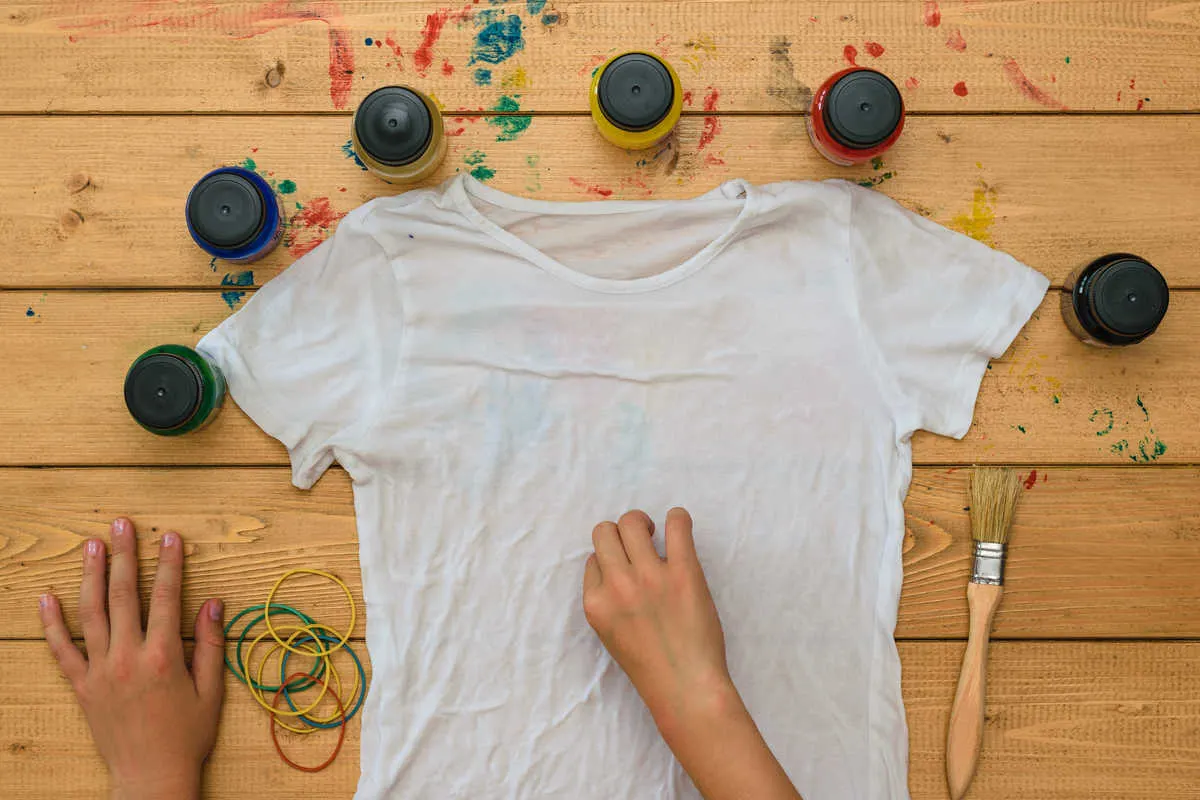 Another seriously underrated fashion statement is the age-old tie-and-dye shirts. They really did put the hip in hippie back in the day. What do you say we bring tie-dye shirts back to style?
You and your girls can buy a couple of tie-dye kits online and make your own shirts, headbands, shorts, and more, right at home. It's also a pretty amazing DIY project to keep you occupied!
27. Sharpie Sneakers
Are you looking for another DIY sleepover activity? How about one that also gives your friends a really wonderful keepsake that they can treasure?
Head out to Target and pick up a few generic white sneakers. Make sure you ask your friends their shoe sizes first. On your way back, also pick up a few sharpies.
When it's time for the sleepover fun to begin, hand out a pair of sneakers and sharpies to your friends and just enjoy the decorating that will ensue!
Yield: sleepover ideas for teen girls
27 Sleepover Ideas for Teen Girls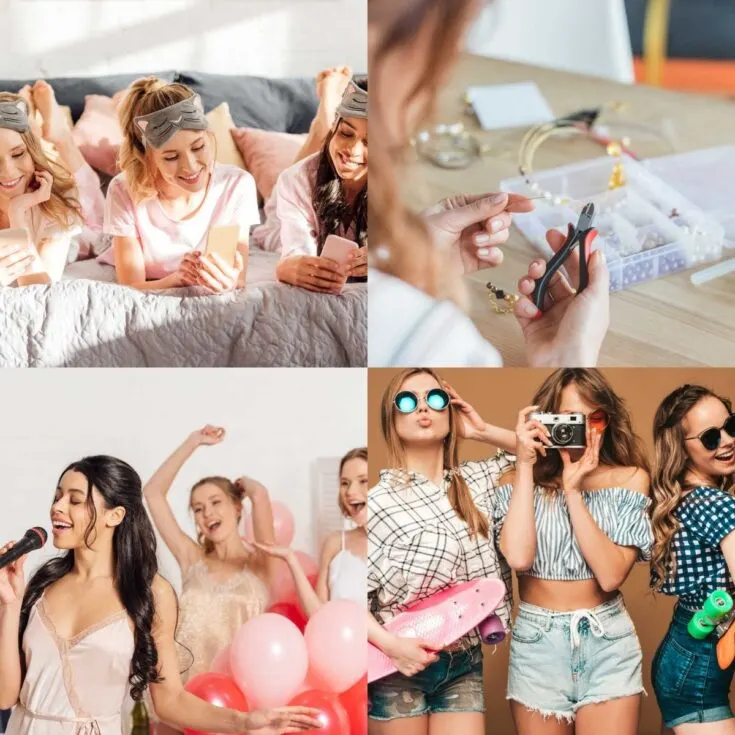 Planning a sleepover? Here are all the Sleepover Ideas for Teen Girls to have fun!
Materials
Find the activities you love above
Instructions
Choose the activity you like.
Have the sleepover of your dreams!