August is somehow here already, and my mind can't help but think about all things fall–especially fall crafts! These fantastic fall mason jar crafts are sure to become classics in no time!
A classic mason jar is one of the easiest, most budget-friendly, and endlessly customizable assets of all these projects today.
Most of you probably have a few floating around in random places or storage. These ideas are a great way to put them to use!
As you can see, there are twenty-one fun ideas to choose from, so pick your favorites, or try all of them. Whatever you pick, I hope you enjoyed making them as much as I have.
If you're hoping to snag some mason jars, here are small, medium, and large sizes!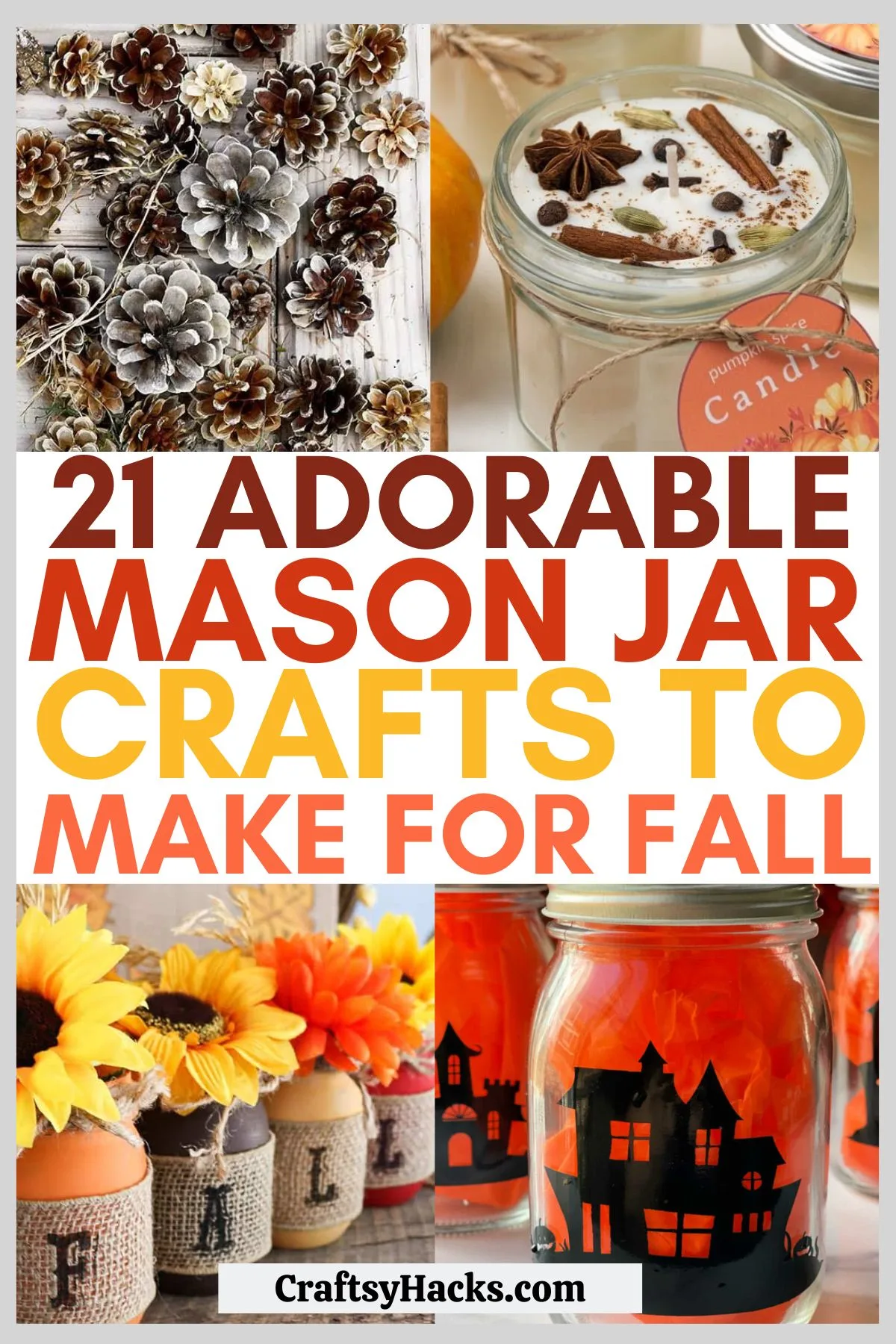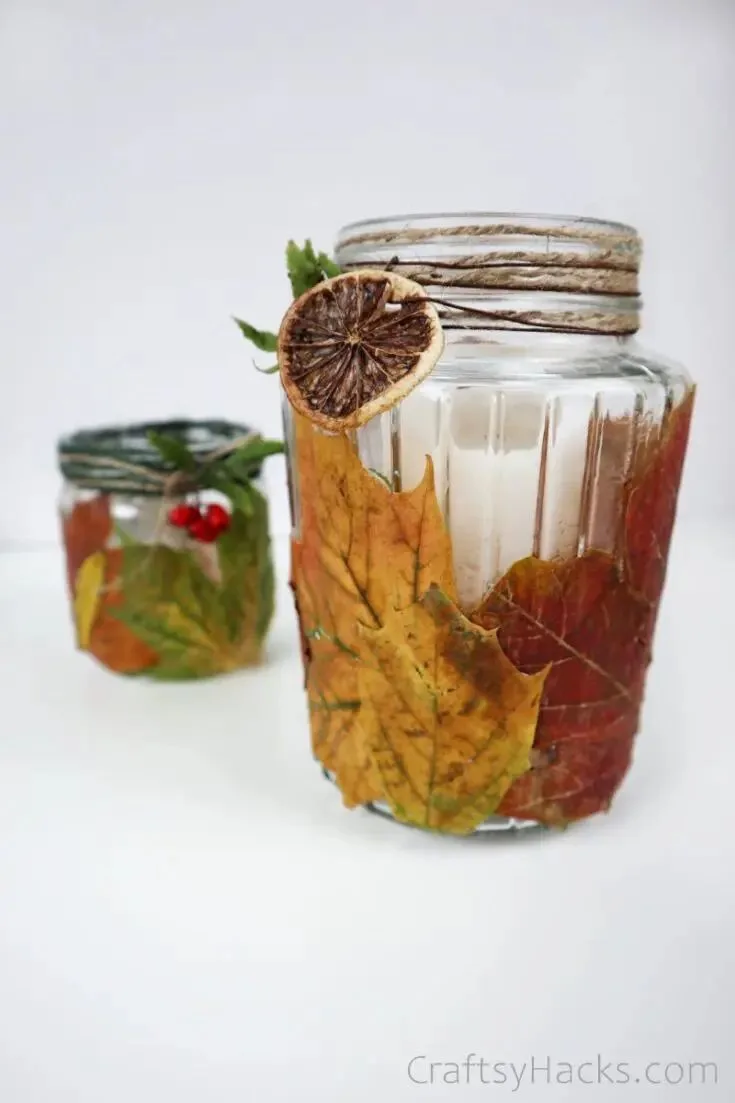 Source: craftsyhacks.com
For a natural and extra low-budget project, there's nothing better than this project. Collect foliage from outside (respectfully–stuff that's already fallen).
When you have your leaves, simply hot glue or mod podge the nature onto the jar and let dry. For an extra bit of fun, tie some twine or other material around the mouth.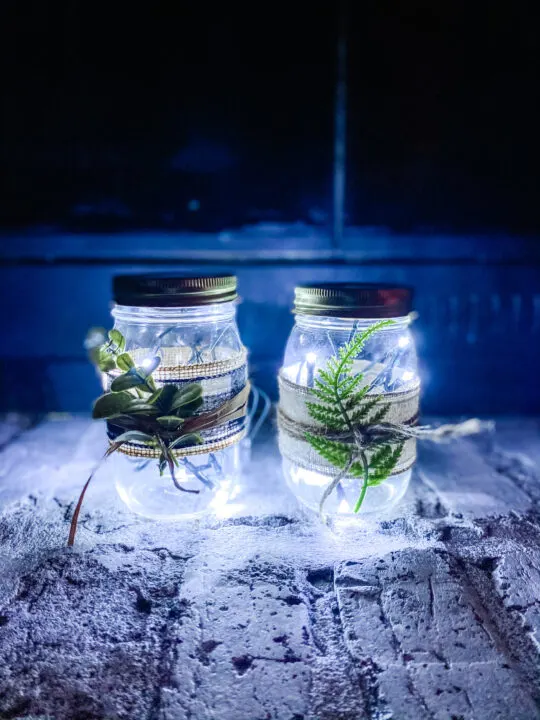 Source: ahundredaffections.com
If you're a minimalist and like the above idea but looking for a cleaner result, try this farmhouse luminary out.
Twine and a sturdier piece of foliage will get the job done, and maybe a bit of hot glue for security purposes.
These do give off beautiful light!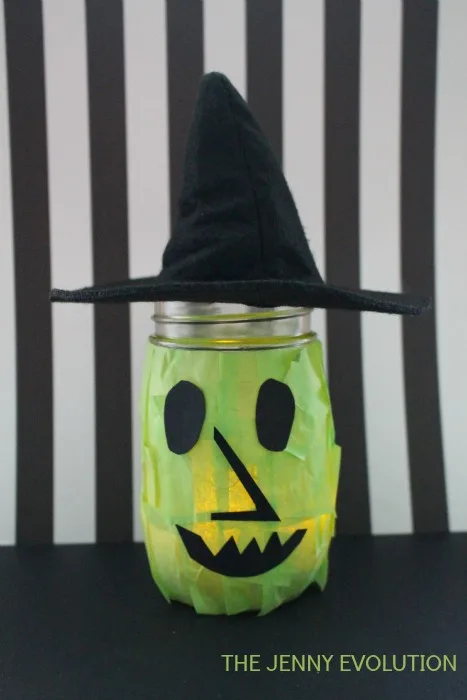 Source: mommyevolution.com
We love these so much! Grab this fun pack of spooky season tissue paper to make a witch, jack-o-lantern, monster, and more.
Cut out simplistic shapes you'll need with construction paper and have the kids help you glue on the pieces. It's a great project with friends or family at a Halloween party.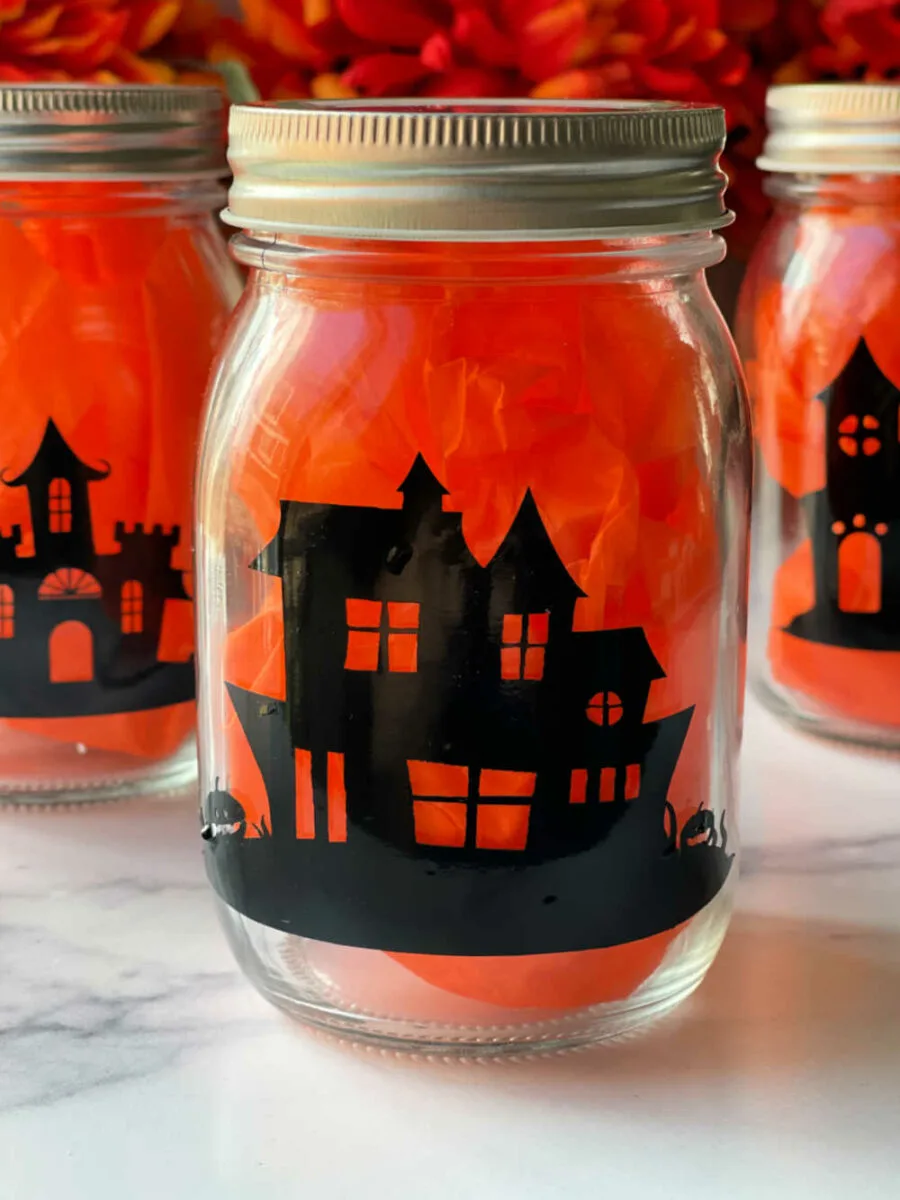 Source: growingupgabel.com
Again, this is a great alternative to the witch-y mason jars if you're more into minimalism. A simple ghost, graveyard, or black cat would look wicked.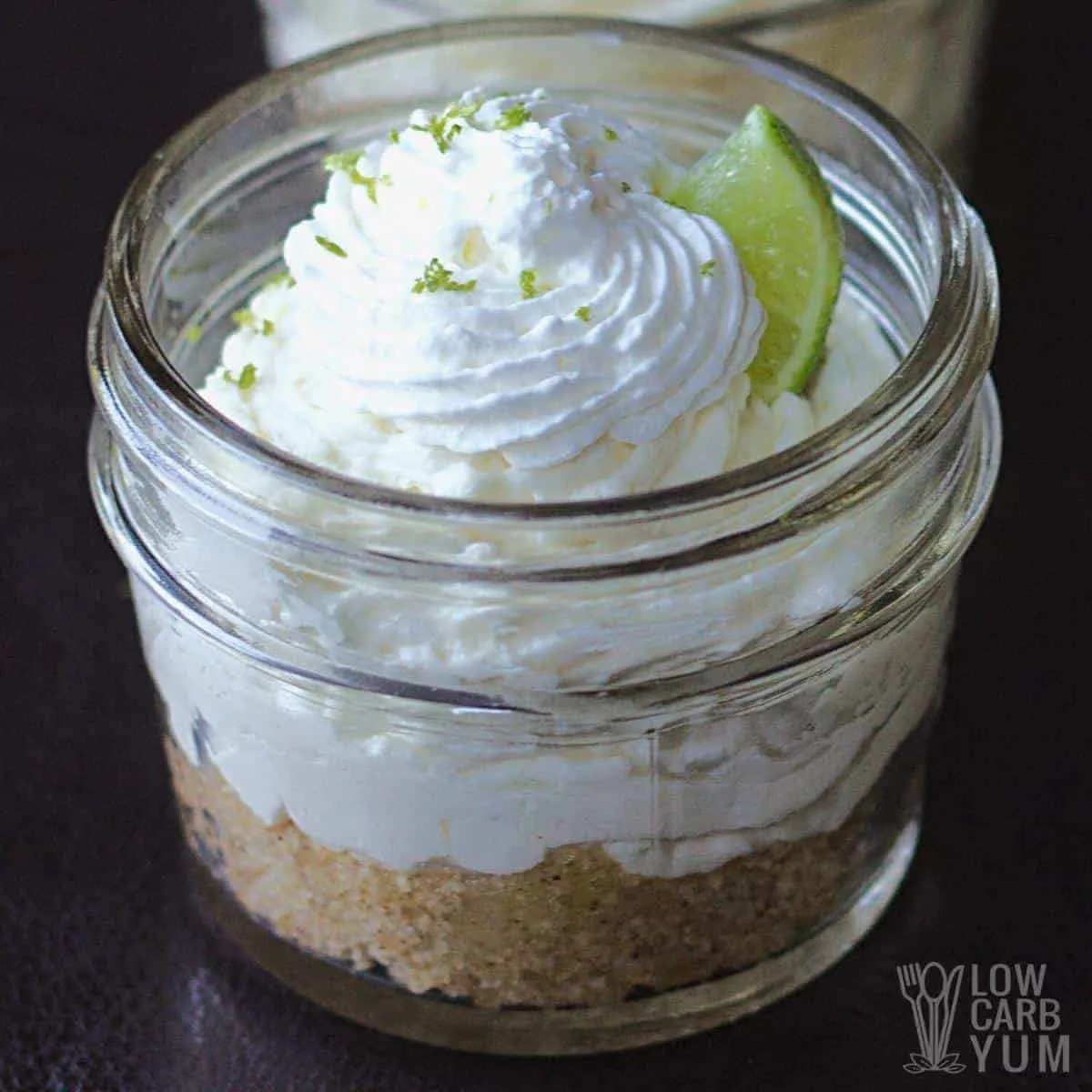 Source: lowcarbyum.com
Fall is the beginning of the holiday season–get ready with these no-bake cheesecakes to keep you ahead of the game, whether you're enjoying yourself or with others.
They come out in no time and are always a favorite.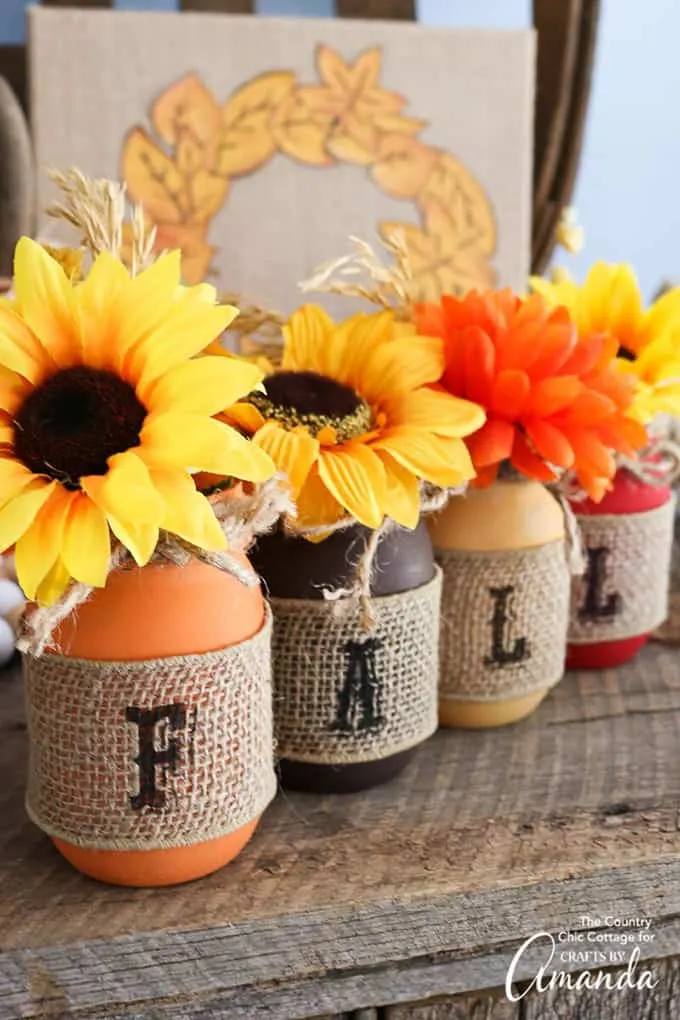 Source: craftsbyamanda.com
This fall mason jar craft makes for a great centerpiece! You can customize what your jars say or leave them plain–whatever works for your mantle or kitchen table.
If you'd like them to have more stability, pair them with a fun tray for easy maneuverability.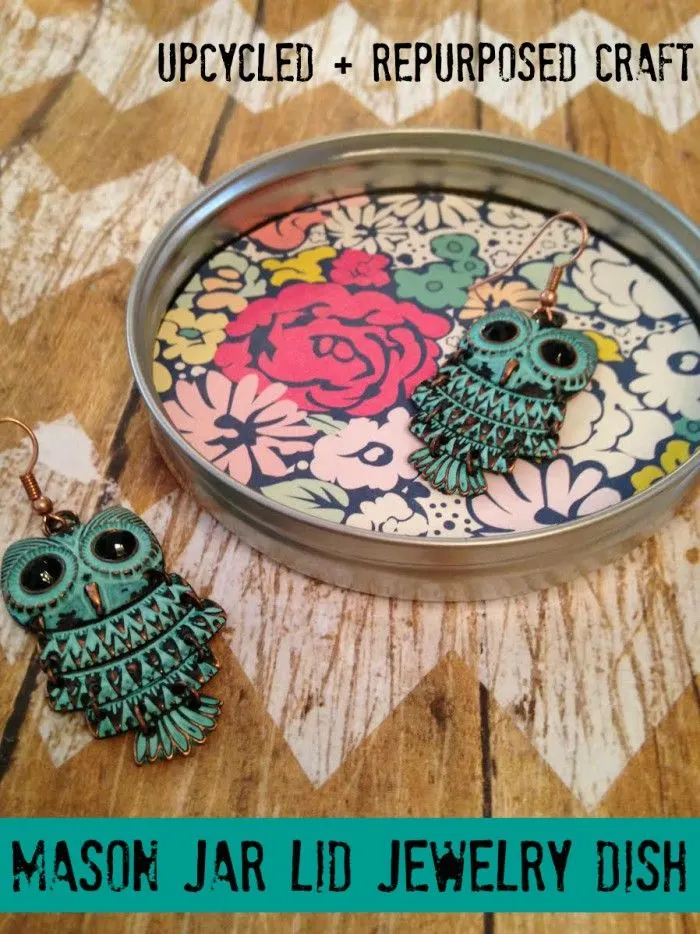 Source: divinelifestyle.com
You may be thinking–what are we doing with all of these lids? Look no further–grab as many lids as you have or want and some fabric.
Cut the fabric to fit in the lids, and done. You could hot glue multiples together to make a larger tray to fit your needs.
Check out these other super cute DIY crafts for teen girls!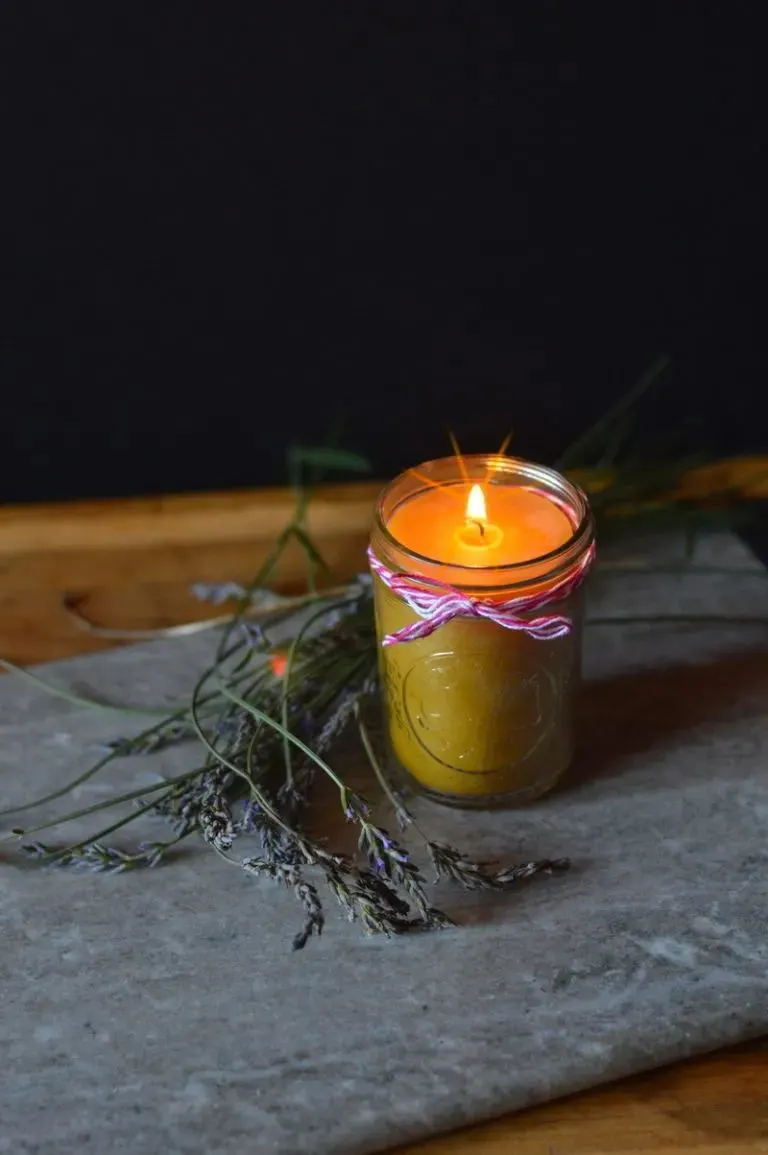 Source: rootsy.org
One of the easiest and most rewarding to make candles! Beeswax is a much safer wax to burn than some of the candles from the store.
Customize however you'd like and whatever jar works best for you.
This is one of the most creative mason jar gift ideas for loved ones!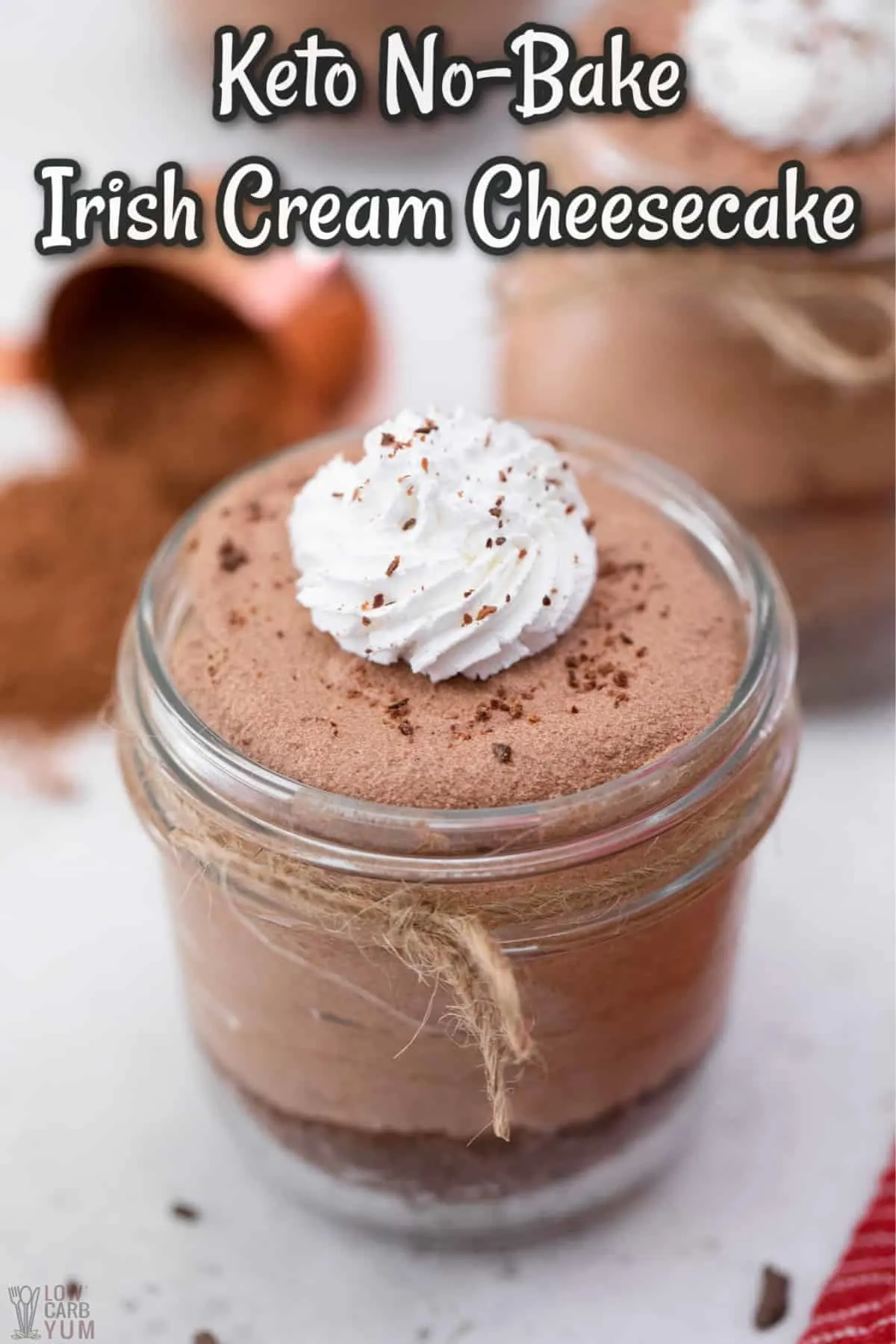 Source: lowcarbyum.com
These are so delicious! And a perfect pairing with coffee after a dinner party (or breakfast the next morning!)
Make 'em, and have some tea or coffee alongside them.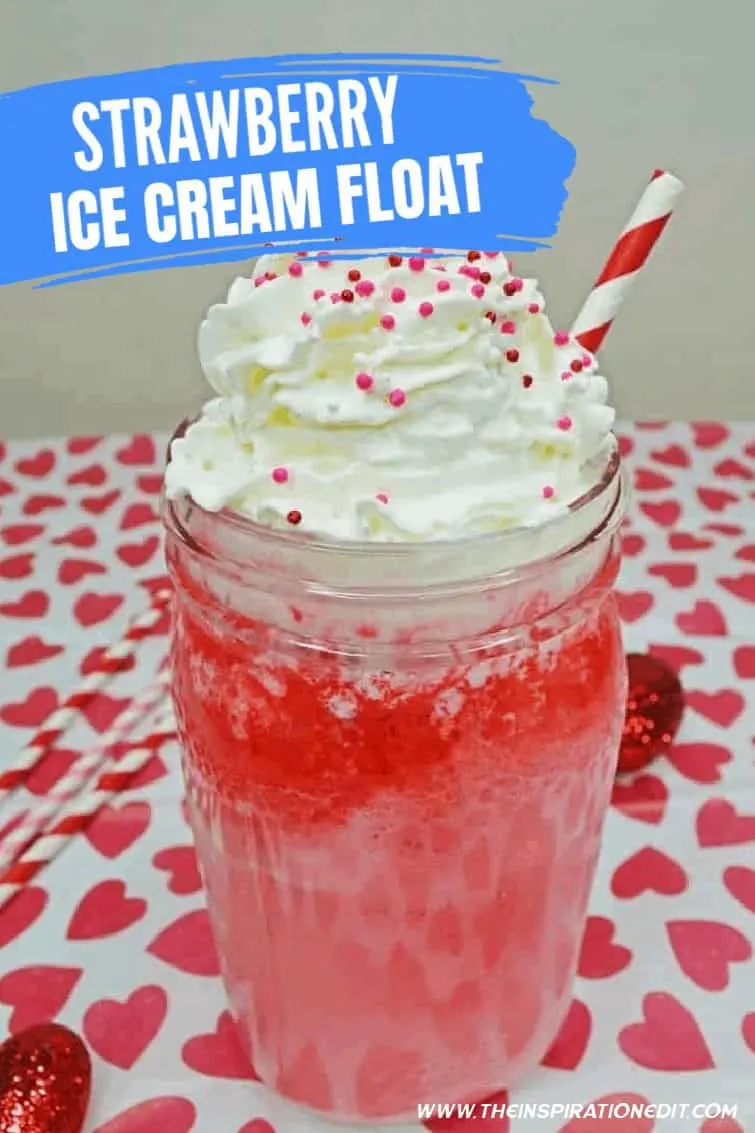 Source: theinspirationedit.com
We like to make these special, whether it's a family movie night, sundae bar, or someone's birthday.
Pull out all of the stops–it's so fun to grab some themed ingredients to pair with a season or activity, and we always enjoy it.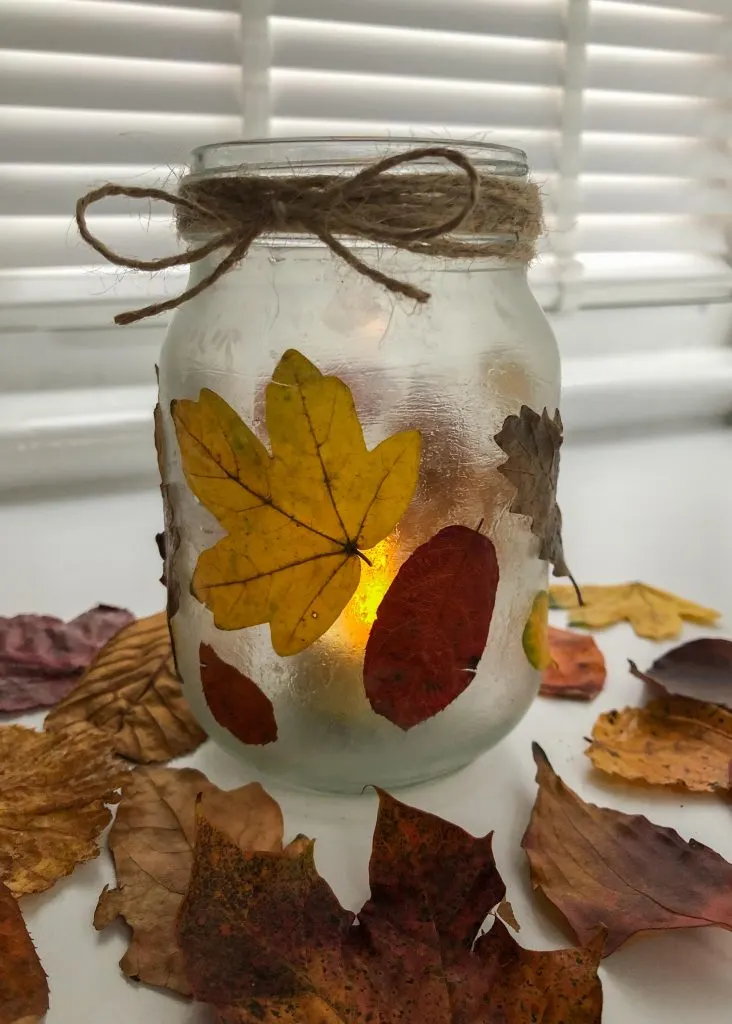 Source: growingfamily.co.uk
Similar to the first, we grabbed any natural elements beyond just leaves. Also, to get that extra glowy-ness, try adding a layer of heat-resistant paint or mod podge.
Source: hiphomeschoolmoms.com
Another variation on the minimal fall lanterns! For a clean, streamlined look, try adding leaves just around the base of the jar.
You must see these other fall craft ideas for adults!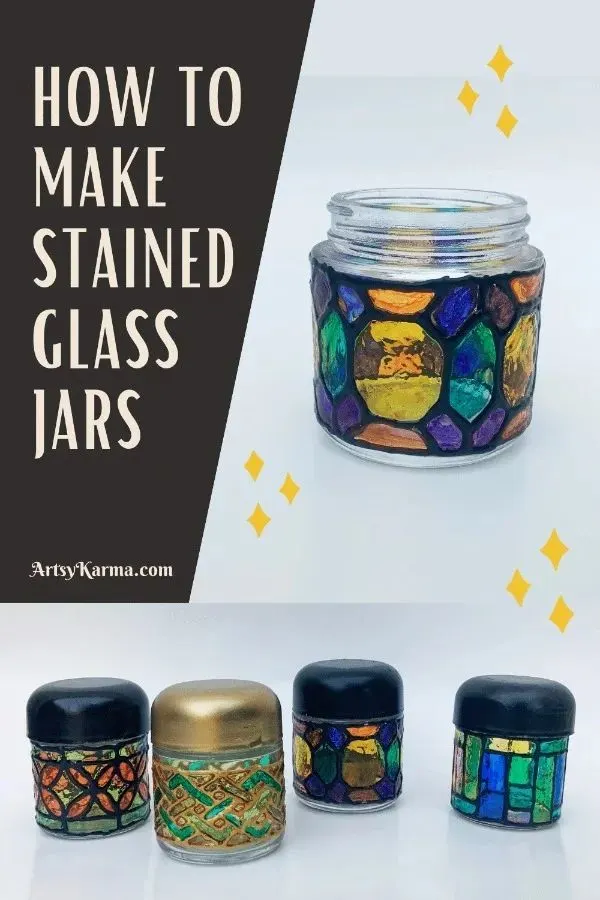 Source: artsykarma.com
These are a real show-stopper. All of my friends always marvel at these jars when they're over.
The colors bounce around the room when a candle is inside. Try out one like this or sub in your favorite fall colors to this beautiful lantern.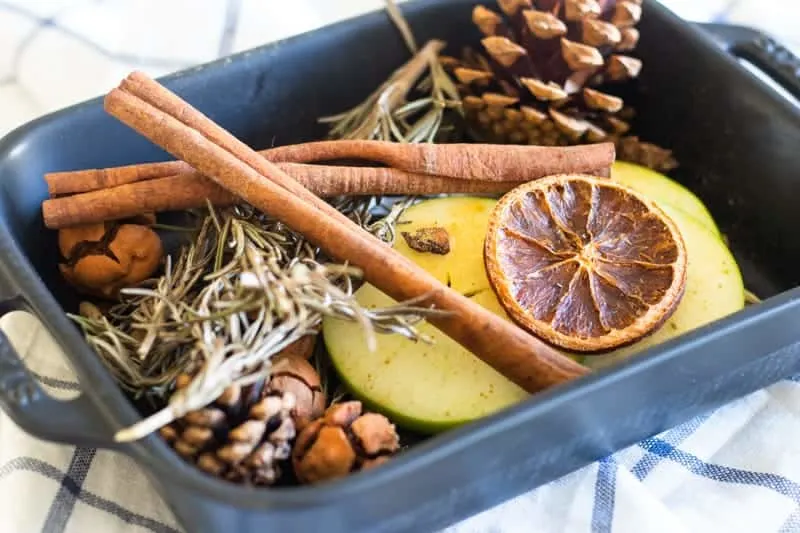 Source: ouroilyhouse.com
I know it's the beginning of the holiday season when we start with the fall potpourri! Add your favorites into a mason jar and display it in rooms needing an extra scent boost.
Making a big batch works well, but I routinely do small batches in some seasons to keep the scent alive until the new year.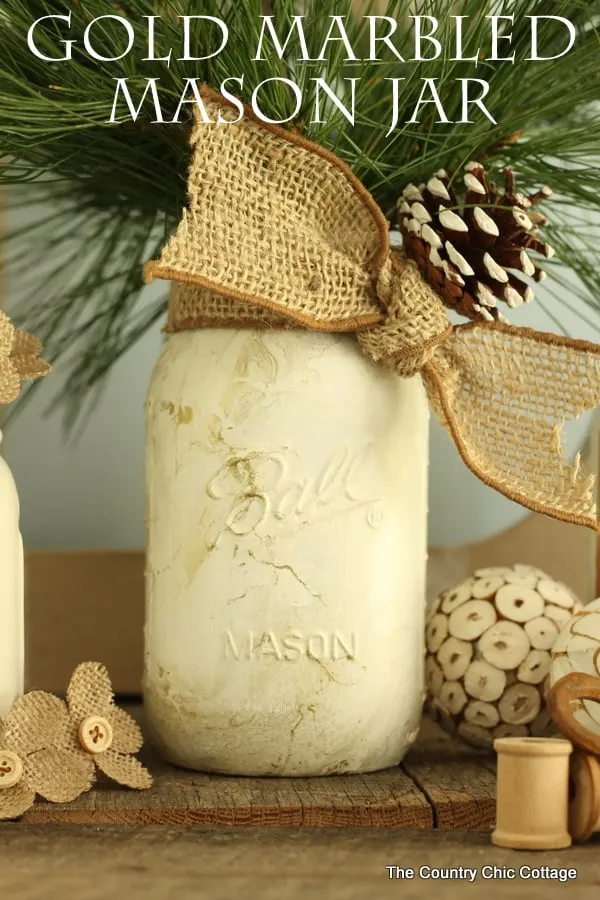 Source: thecountrychiccottage.net
This mason jar craft is the other one my friends ask me about most! These gold-marbled jars add the perfect touch of understated elegance to any room of the house.
A mixture of small, medium, and large jars with the effect looks absolutely gorgeous. I've added to my collection of these over the years.
Check out these other mason jar crafts for your home!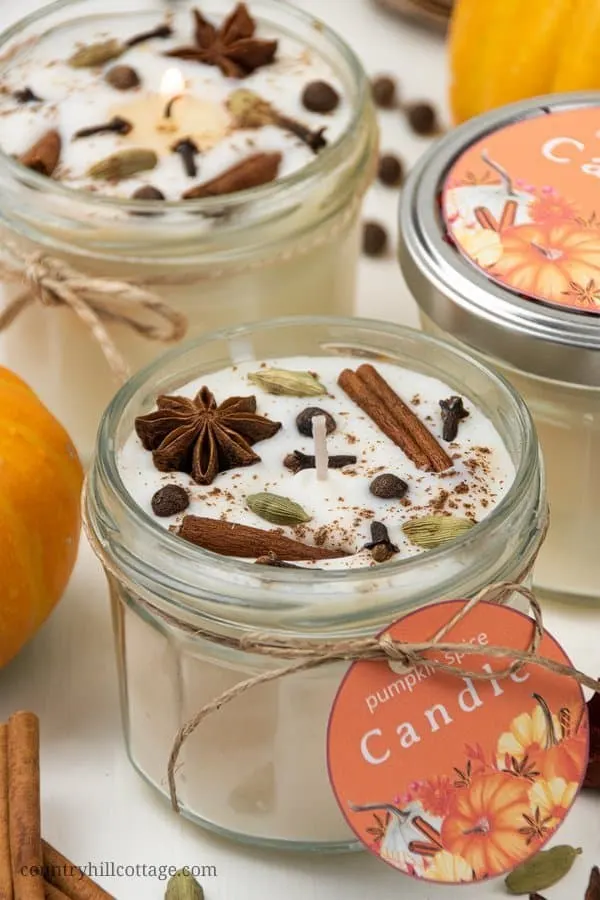 Source: countryhillcottage.com
Pumpkin spice is non-negotiable during this season, regardless of how you accept it. This candle is the perfect hostess or teacher appreciation gift during the fall months.
You don't have to add the spices to the top, either. Add any heat-safe additive to your wax mix; try glitter, gemstones, etc.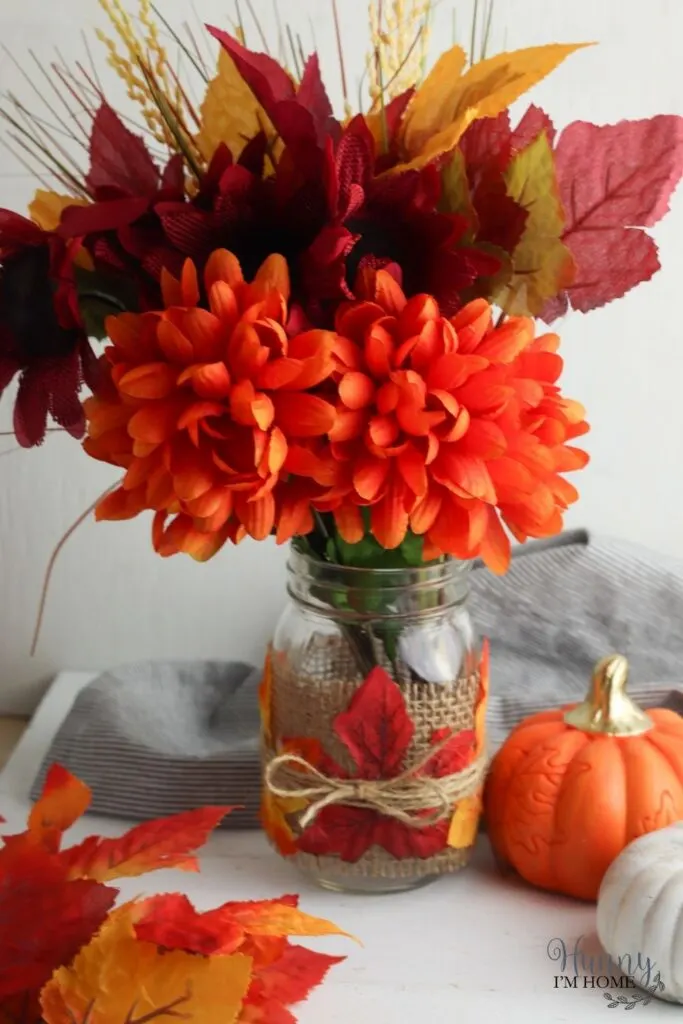 Source: hunnyimhomediy.com
A classic and a must in the fall–burlap. Burlap mason jars just feel so nostalgic and fun–add some fabric leaves or greens to give it a little bit of extra love.
Use the classic brown or mix-and-match burlaps to give your jars that extra touch. I love a checkered burlap like this paired with a solid color.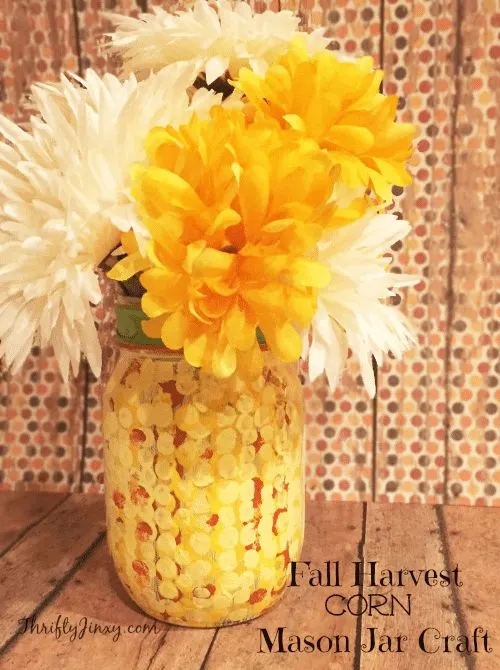 Source: thriftyjinxy.com
I love these jars for any outdoor event we have during the fall. You know fall weather is very unpredictable, so the weight of the corn is the perfect adornment to fall blooms.
The multicolored kernels are a fun touch, too, if you have access to them. Save them with lids for year after year use, and replace them if the kernels look old.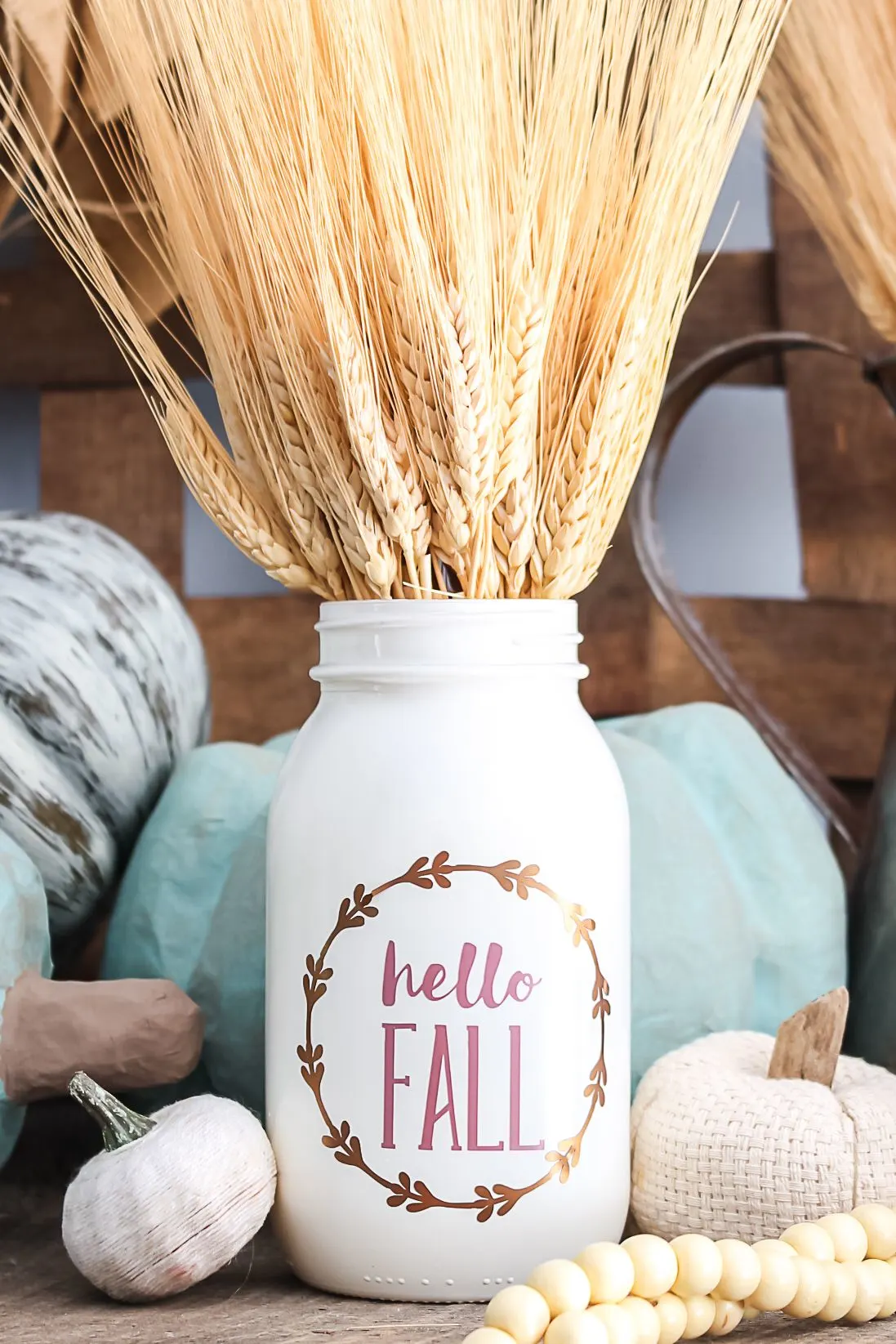 Source: thecountrychiccottage.net
This idea is a great girls' night project! Make stencils, use a Cricut or even stickers.
Have options and some craft paint of your choosing. Pair the whole night with a fun fall movie or outing to make it a memorable event and a fun tradition.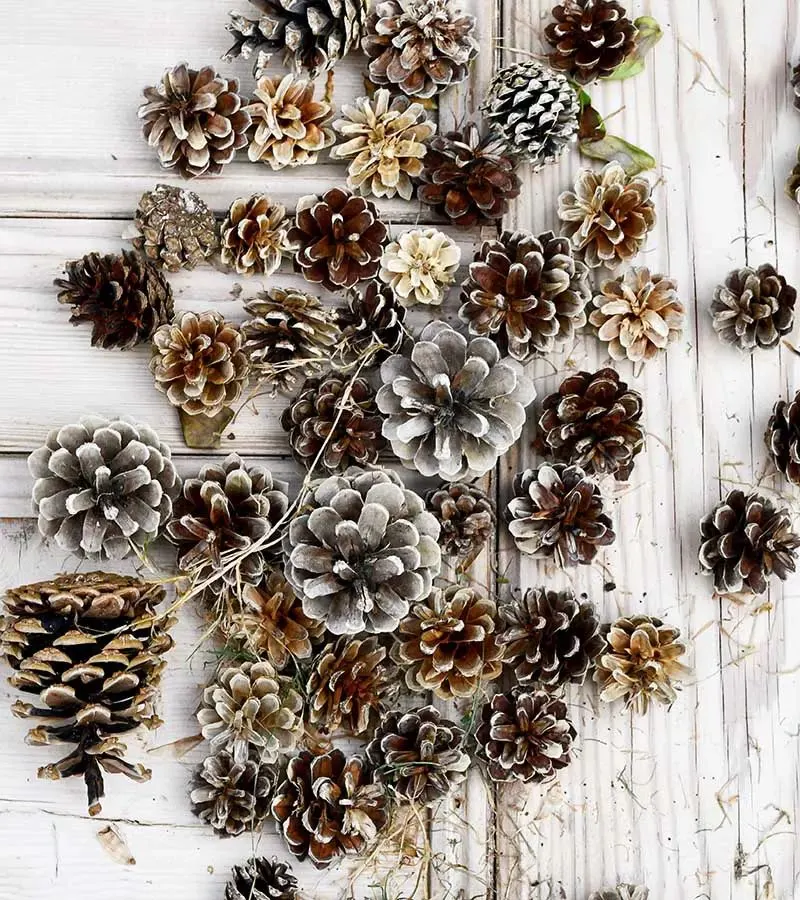 Source: pillarboxblue.com
This next jar may be a great option if you're a pinecone lover like me. Hot glue pinecones to the lids give the illusion of a natural knob.
To go the extra mile, I printed out pinecone images and layered them on one another to elicit a forest floor with a bunch lying about.
Paint the jar a color that makes sense, or keep it clear. An alternative to this idea is to use an extra large mason jar, put your favorite pinecones in, and keep them on display.
Your loved ones will love this cheap DIY gift idea!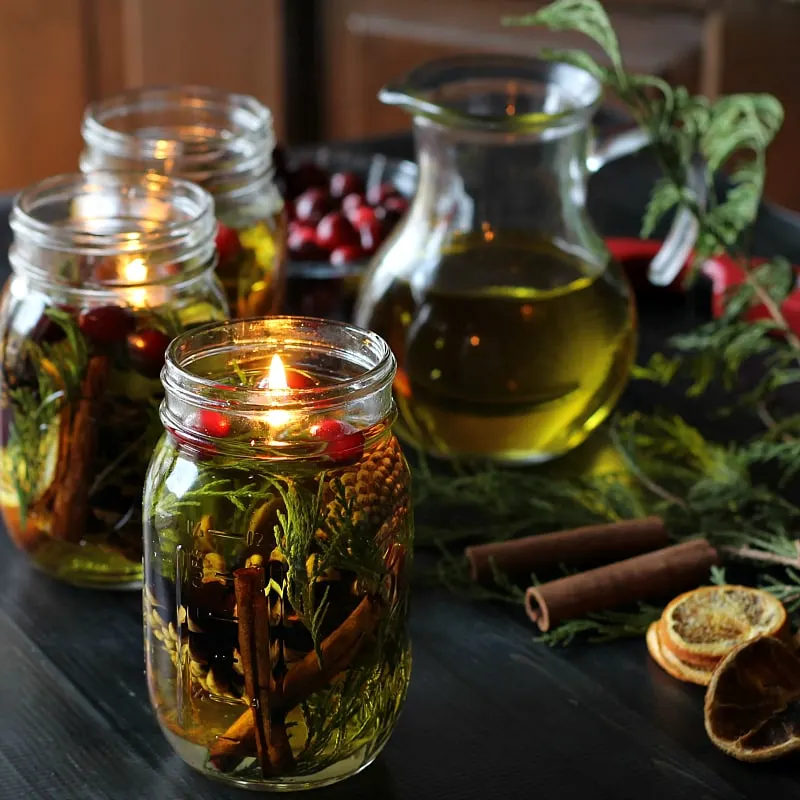 Source: hearthandvine.com
These are some of the prettiest jars when emitting light. The way the light reflects off of the water is simply stunning!
Now, if you make these, make sure to keep them out of children's reach and blow out the candle after using them (like any other candle).
Add some twigs or other heartier natural pieces to give it some character.