As artists, we all know our craft is on our brains often, but we don't always have the time to indulge in a project thoroughly. Enjoy these quick and cute aesthetic drawing ideas!
I have found a lot of half drawings that I've gotten rid of because I no longer get inspired by them or did not know where I wanted to go with said project.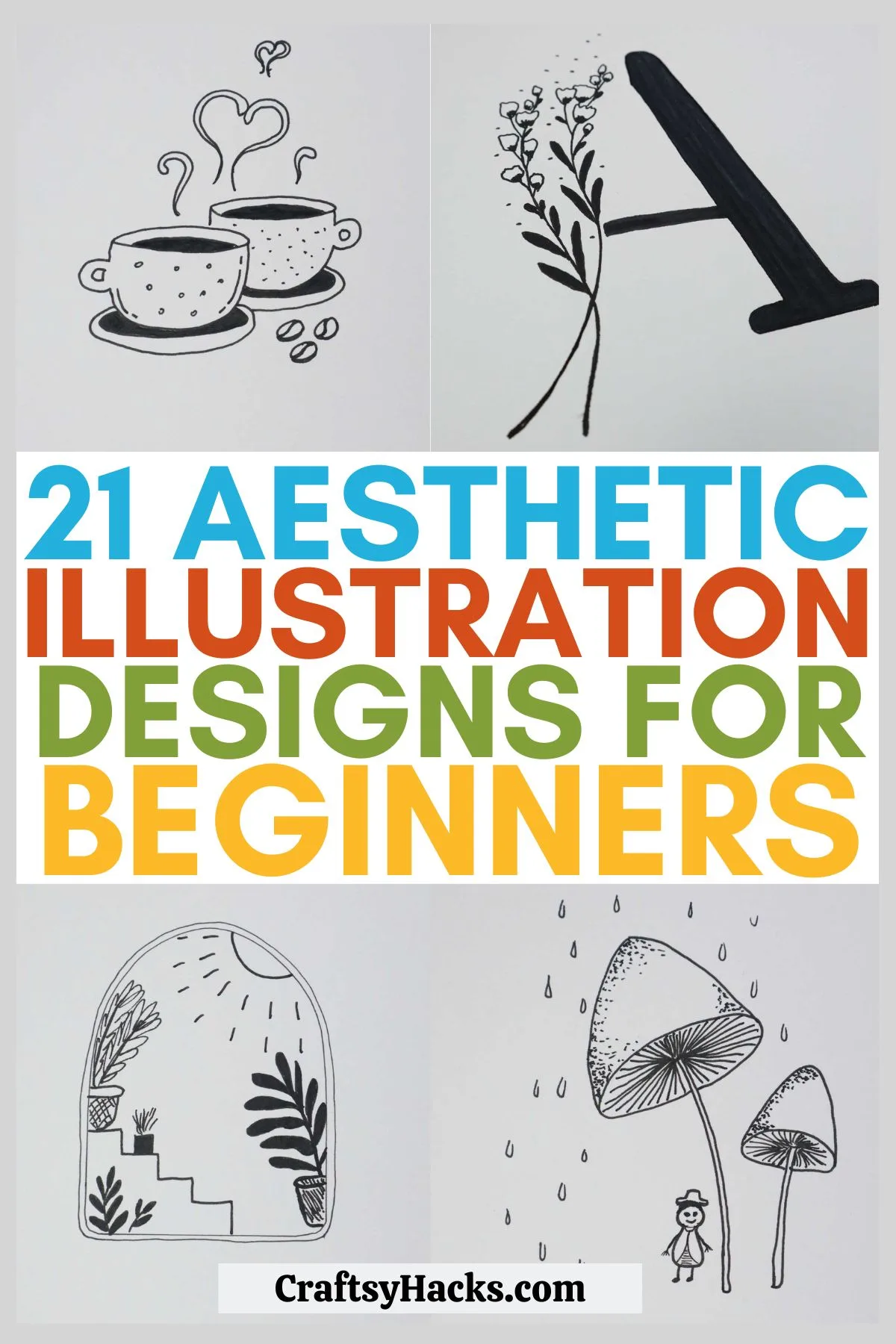 That's how this list was born! All of these drawings are cute enough to feel accomplished but also not too time-consuming.
That, more likely than not, you will finish them–if I can do it, so can you.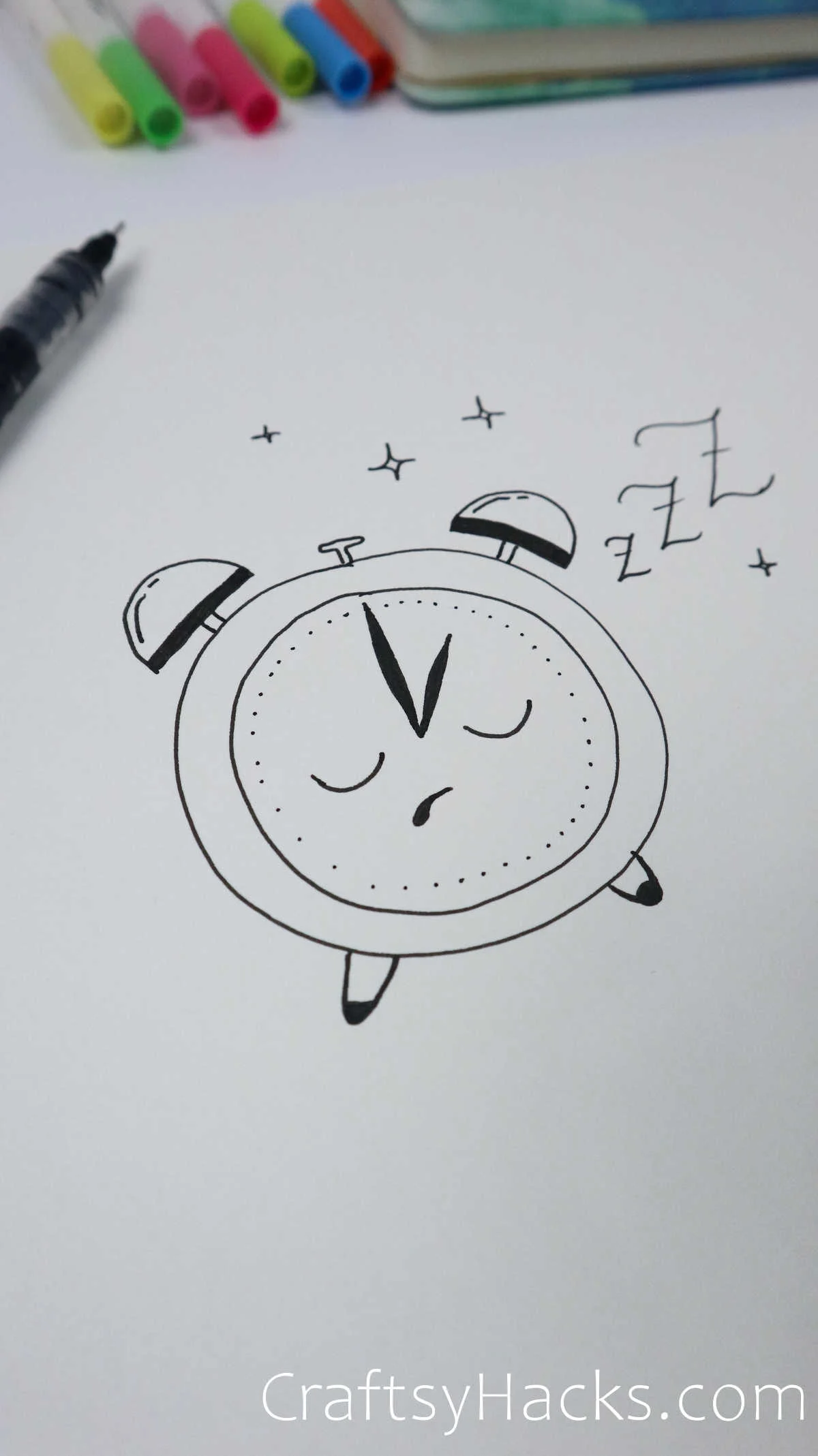 A note–I like to draw so much, but I don't always color in–I do let my little ones do the job for me a lot of the time. They have become some of my favorite pieces!
If you're wondering what I used today, I leave them here for you!
This notebook is great, these pens for drawing in, this set of pencils to sketch, these chisel tip markers, and this skinny marker pack, too, for distinct spaces!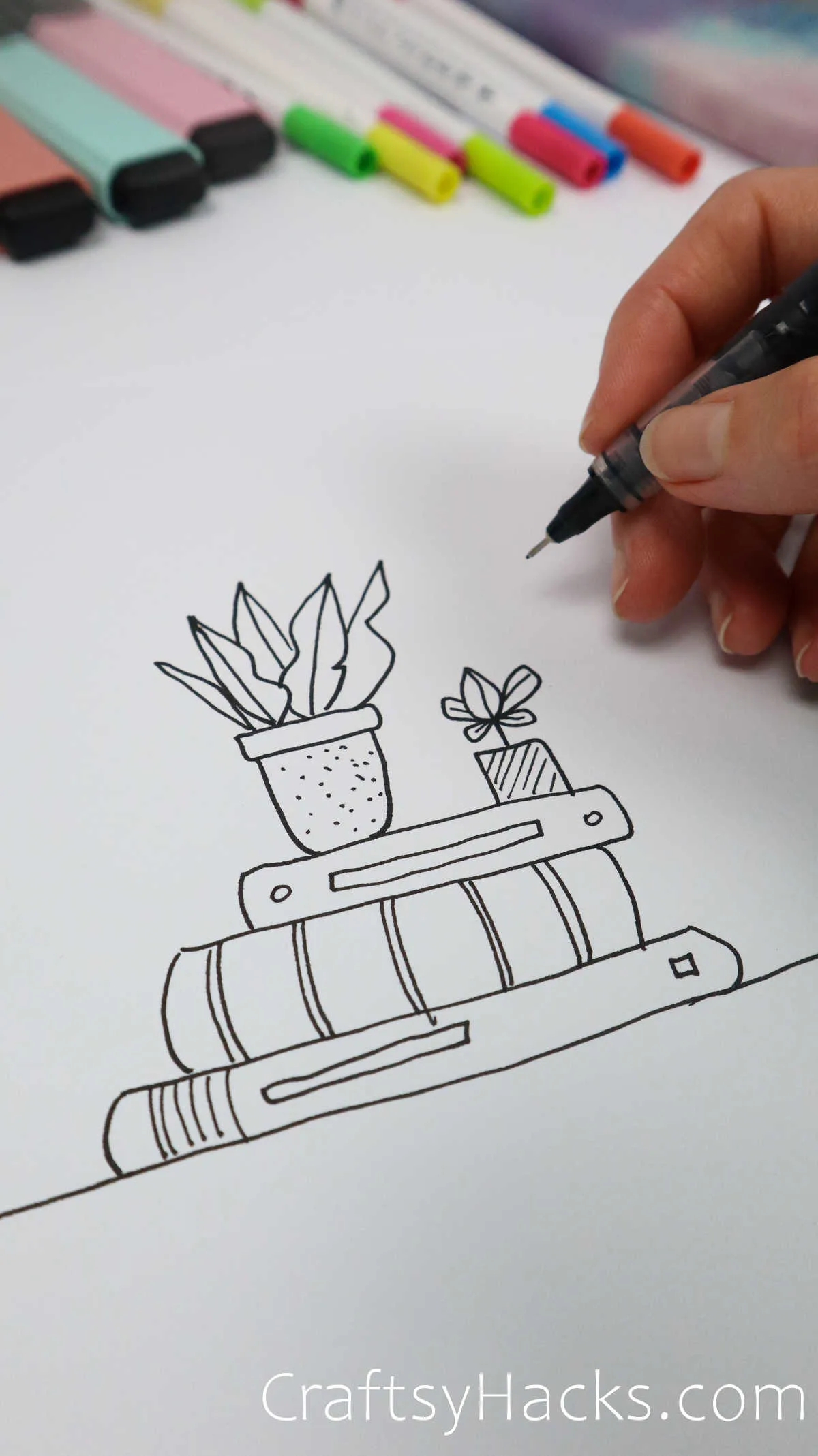 I, most of the time, always start with a pencil, and it's no different here. But it's also kind of fun to have imperfect drawings, and these are not bad for trying it that way, either.
Have fun, and try a few different versions–I mention it a few times through the post. But many of these are great fun because you can easily tailor them to your preferences!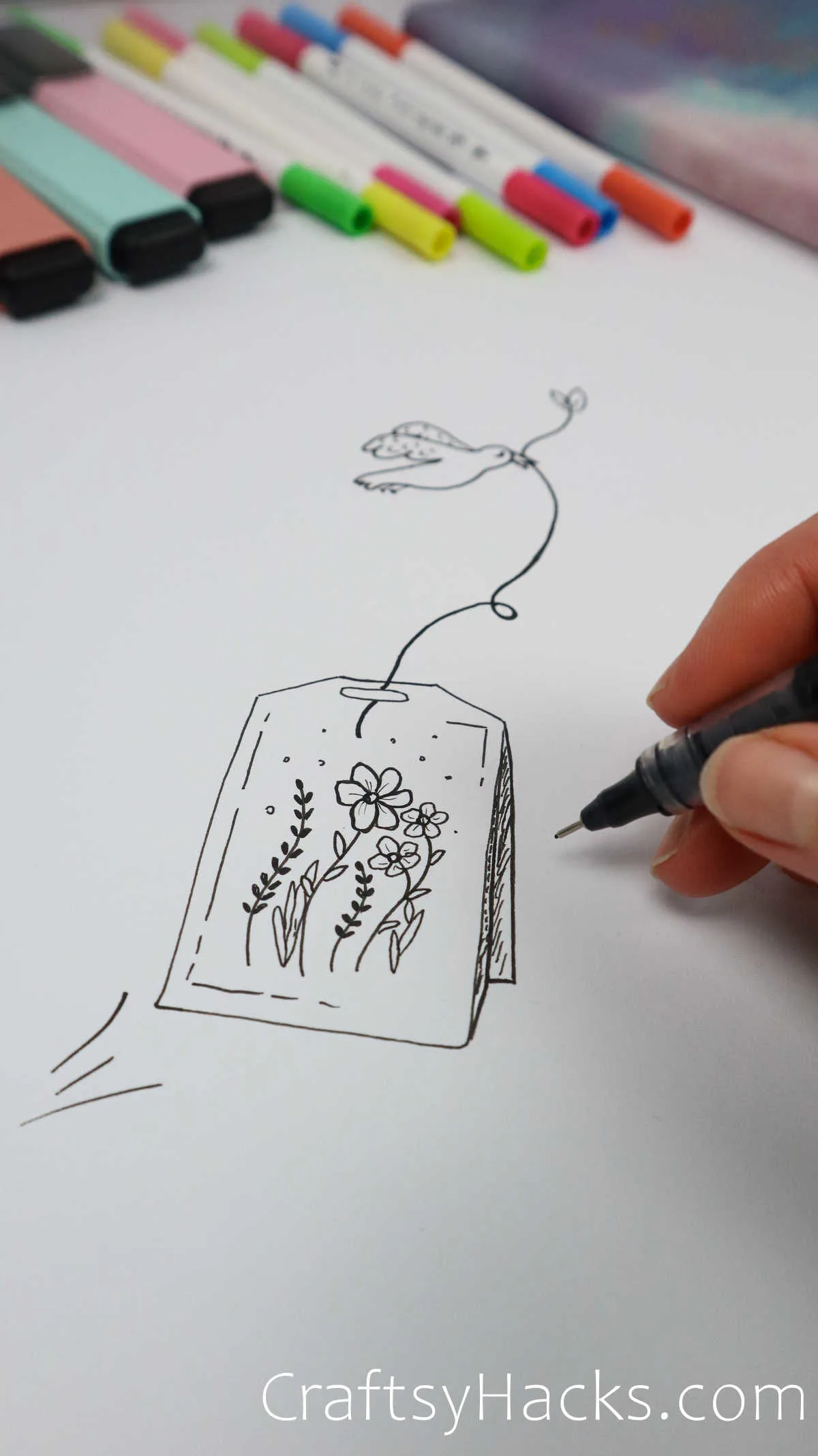 So enjoy trying your hand at them, and don't worry if they turn out different than mine–our touches are what make art better! Let me know your favorites, and with that, let's get to the ideas!
Watch: Aesthetic Drawing Ideas
1. Mushrooms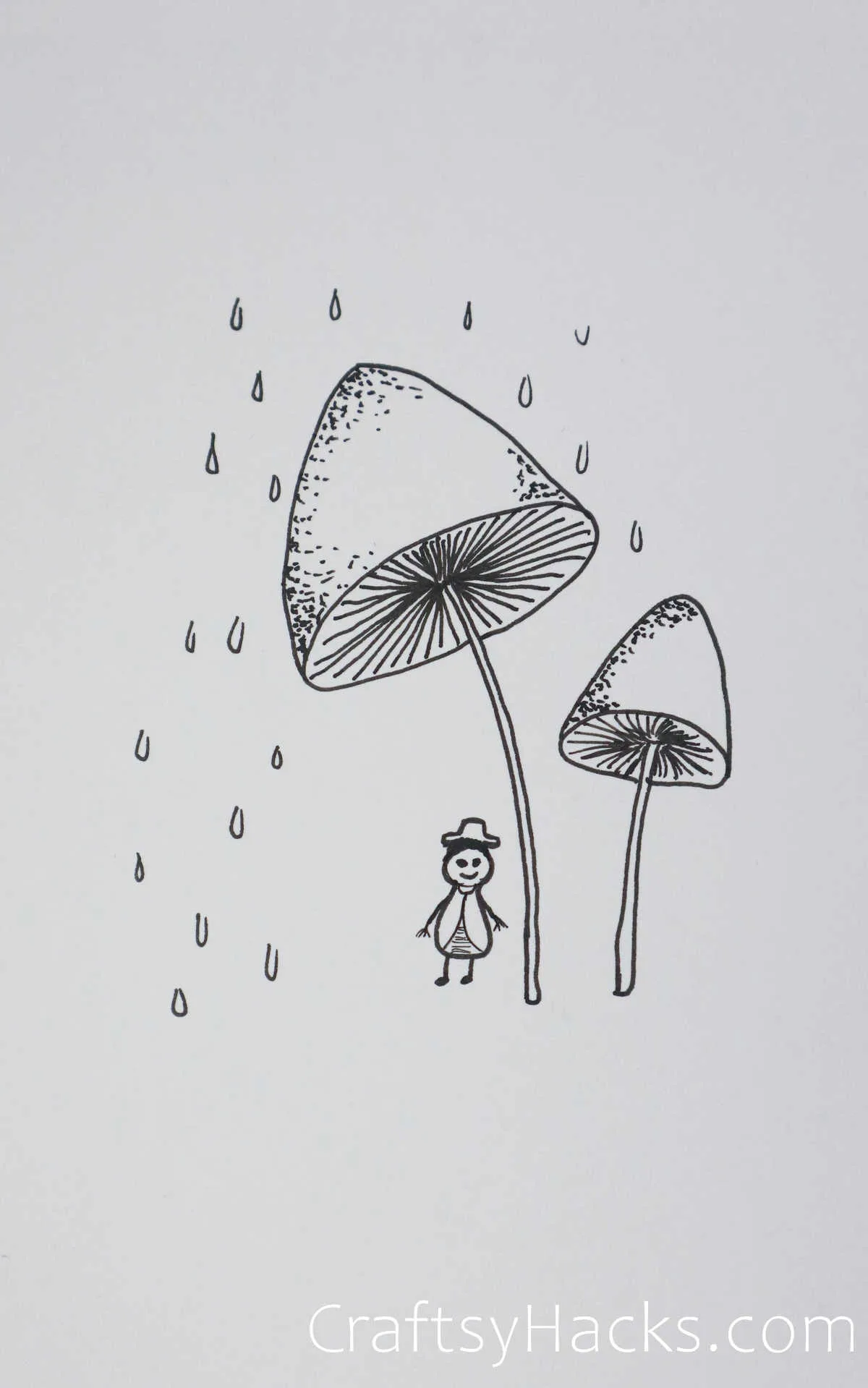 Starting our list off with a bit of whimsy–these giant mushrooms are a great item to draw themselves or to set the background of a fantastical forest setting.
Begin with the caps, specifically the tops of the lids, and then draw a circle that matches the length of the peaks.
Continue to the stems and fill in the details before moving on with your next item or items.
Need somewhere to store your favorite drawing pens? Look no further than this easy DIY zipper pouch!
2. Home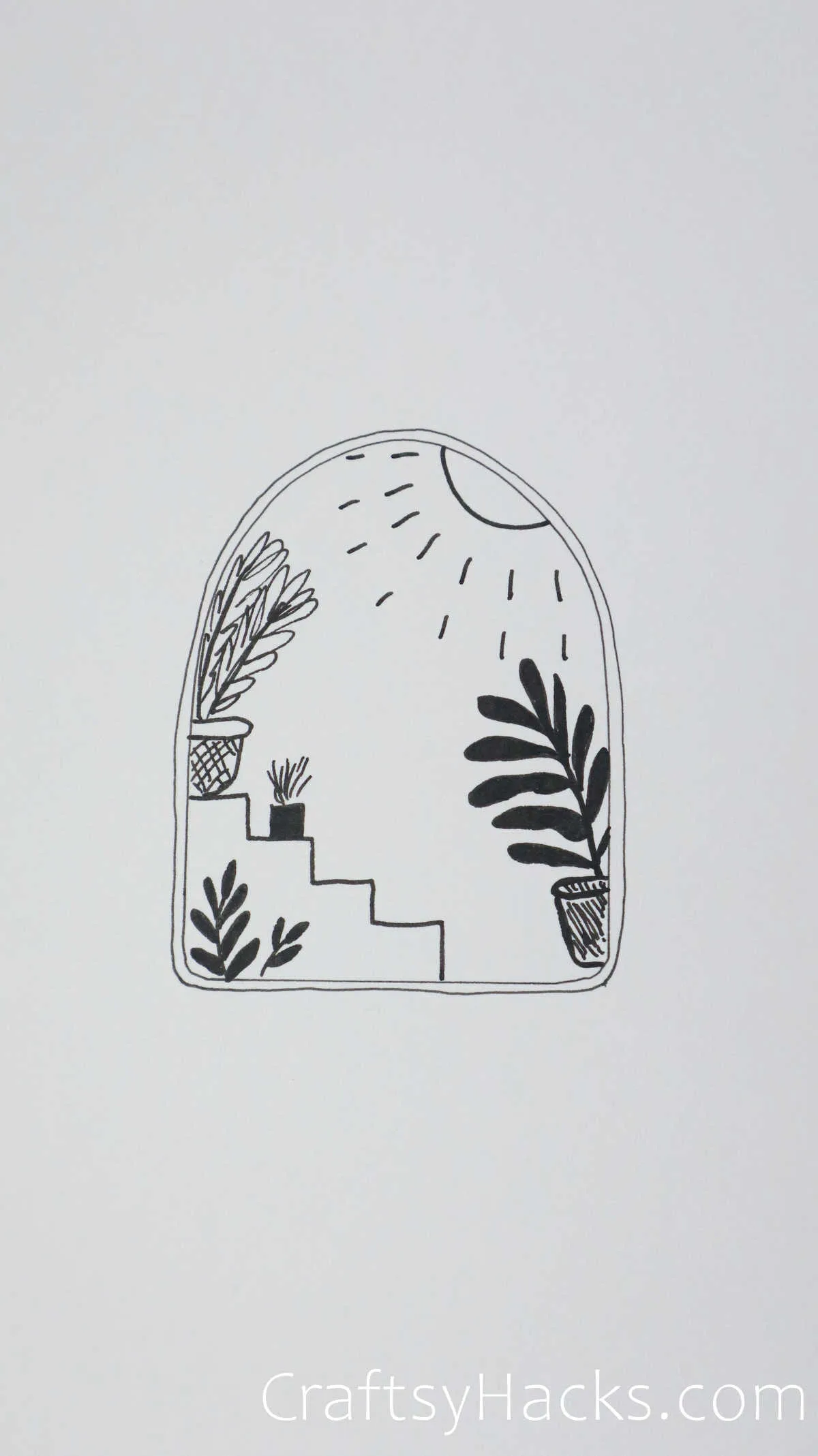 I love a snippet of a scene, so this peek into a home is no exception. Start by drawing the frame itself, then go inwards.
Starting with the upper and lower sections of the area and finally adding the smaller additions to fill the space.
3. Cups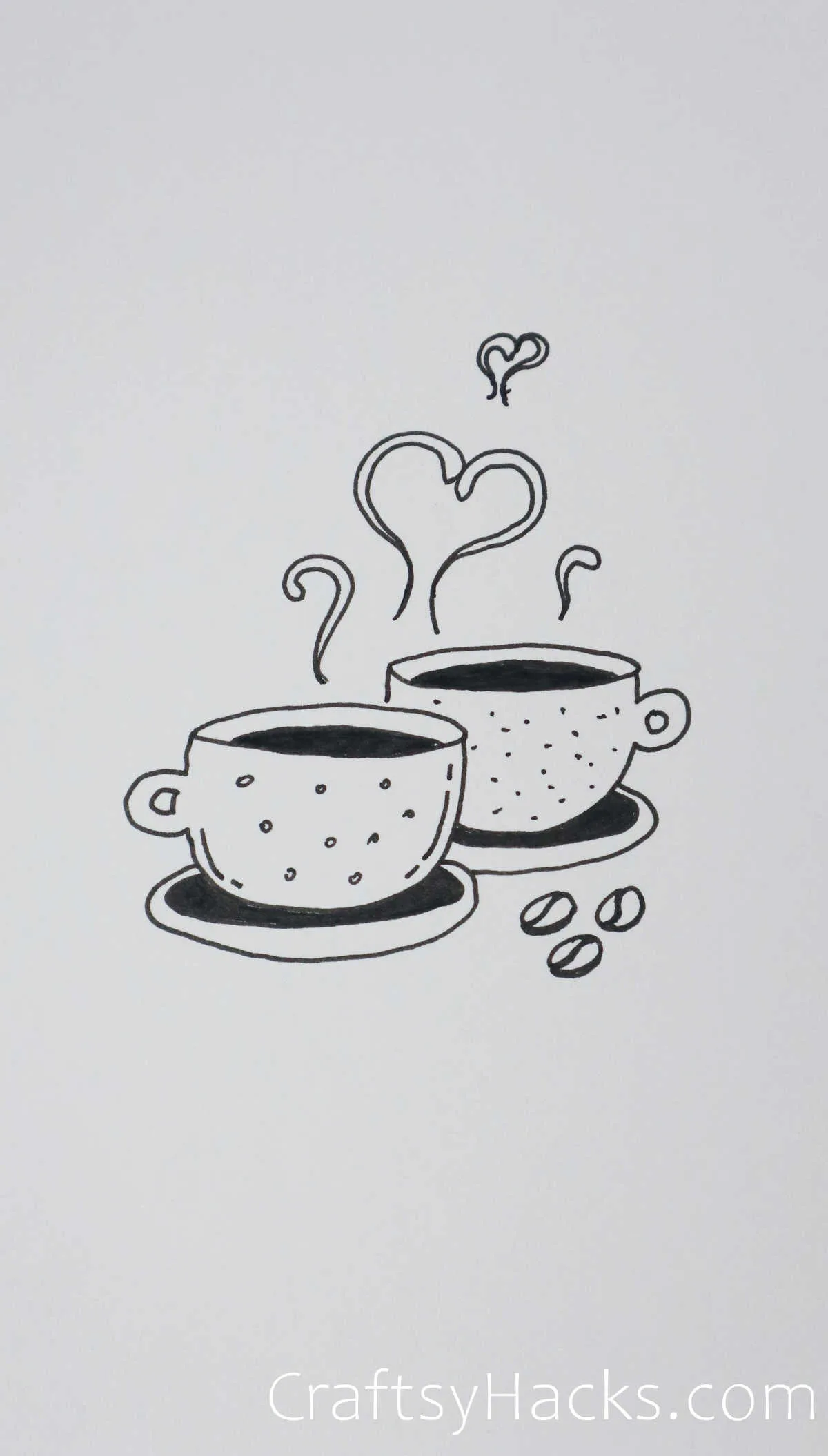 Looking at this photo just makes me smell coffee! This drawing makes for a super cute small gift for someone's coffee cart or anyone who loves a cup of joe in general.
Start with the cups, then the saucers, and finally, any detailing you'd like the cups, saucers, or any steam to have.
A fun idea to give the cups a sweet personalized touch–recreate your favorite mugs, add an inside joke, or add your names to them!
4. Feet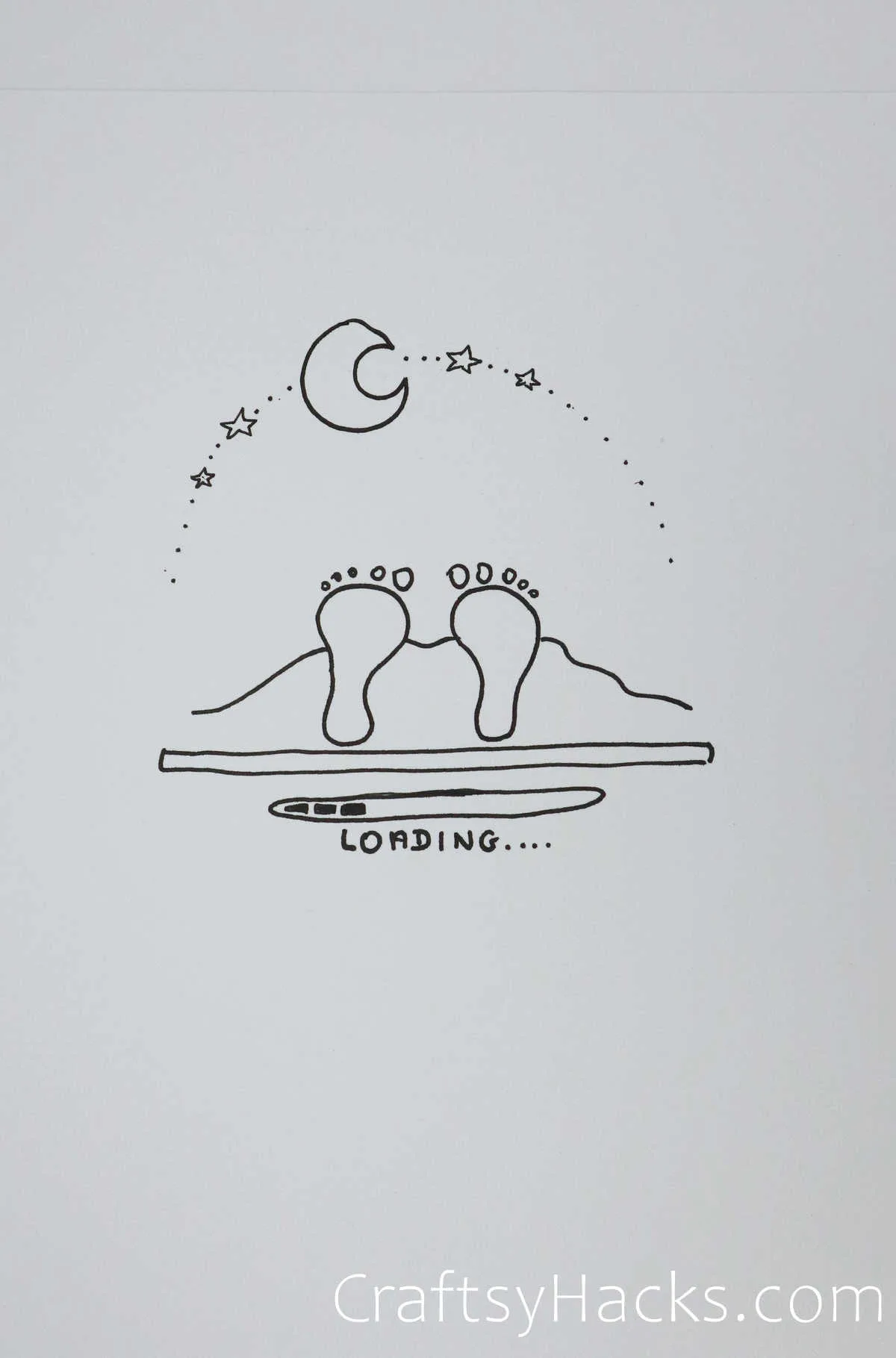 This cute idea came from my friend's kid–or at least her sleeping habits! We've all been there, though, at one point or another, and this picture shares it all.
Start with the bed frame lines and build from there. Feel free to add or subtract anything from this scene you'd like.
5. Letter A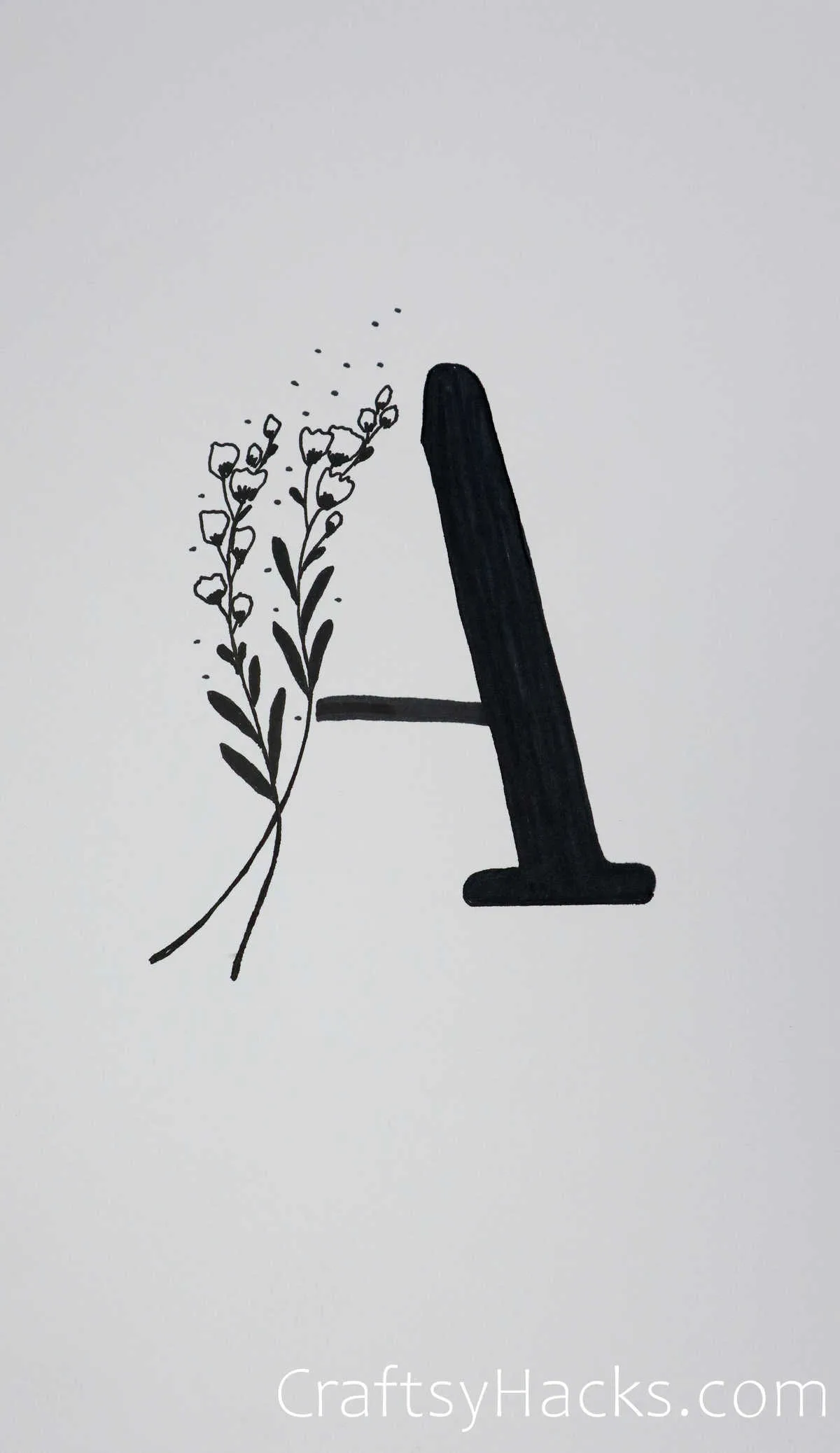 Another fantastic gift or learning tool (if your little one is learning the alphabet and you're crafty) is these letter designs.
The best part is that anything you're able to draw, you can implement into the letter!
A tip for those that can't freehand something like this–I grabbed these stencils a while ago and still love them!
6. Sunny Day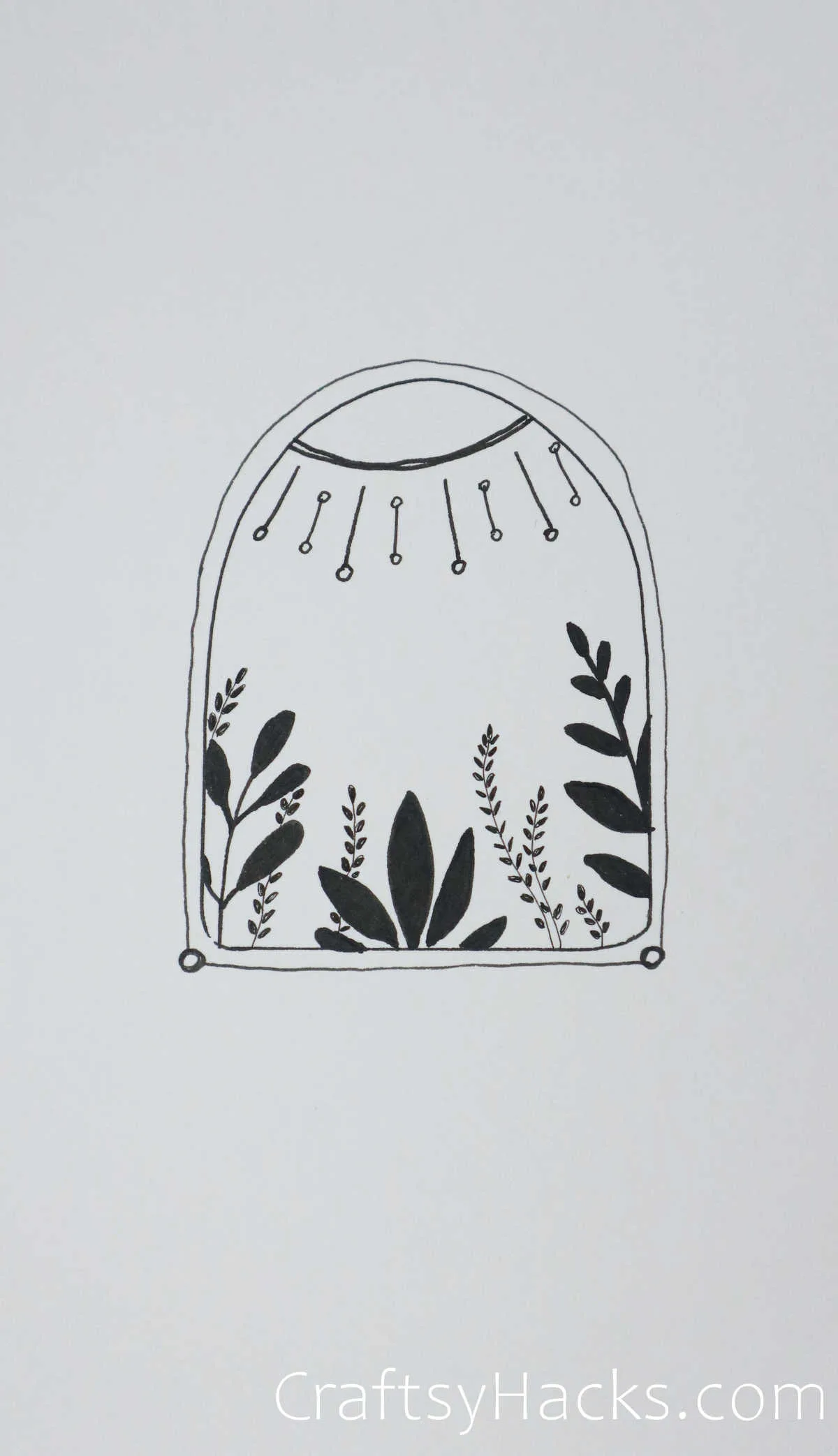 I like to think this is the view from the window looking into the home from a few images ago. Repeat the steps mentioned with that–start with the frame.
Add the main points to the picture, and fill the rest in with details.
Feel free to add detailing to the frame; it gives it that extra hint of cute! A lot of the time, I'll draw it a bit thicker and add a fun pattern in between the lines.
7. Book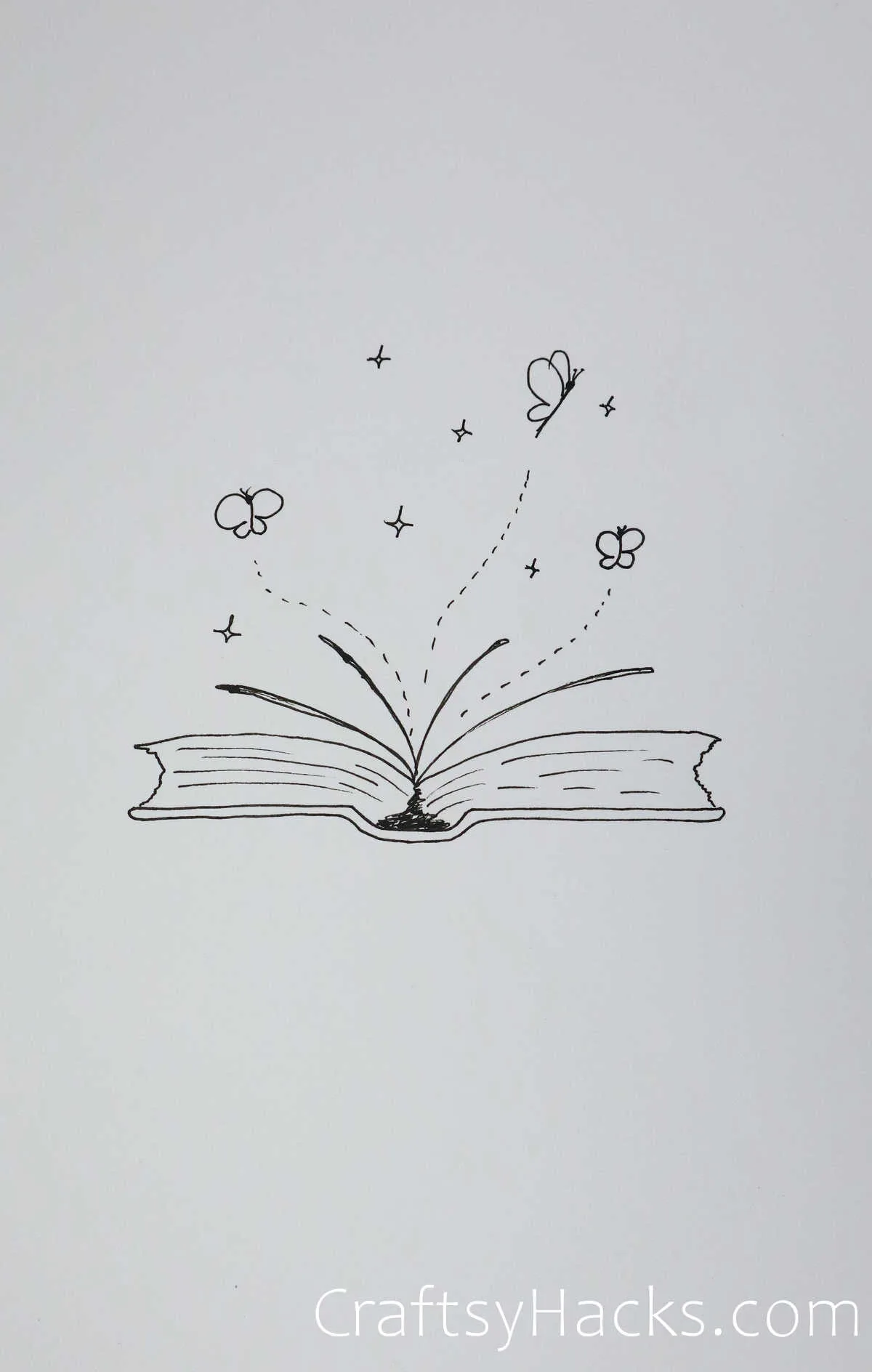 Nothing is better than reading a book! This drawing makes me want to stop writing this post and go read a book.
I'll wait until it gets done.
I start with a pair of straight lines for the book's cover in pencil, then erase the middle section and add the spine's cover.
From there, I'll draw the outline of the pages, fill in the finer details of the book, and then add any fun bits above the text.
8. Nature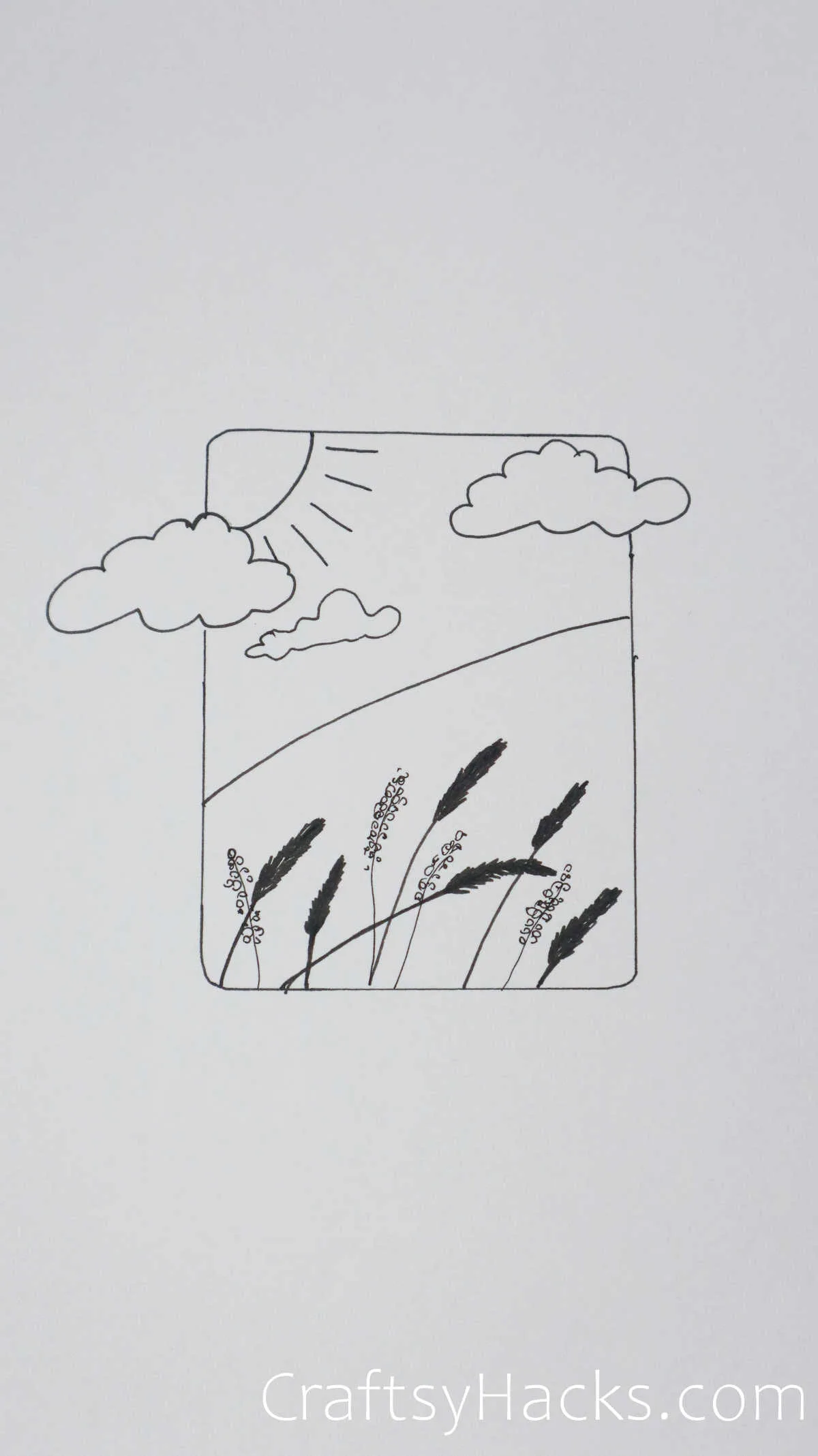 A great thing to draw when feeling a bit stressed or just looking for a little extra zen! Make the frame in pencil first–you'll be erasing parts of lines as we continue to fill in the space.
Add the sun, clouds, hills, and wheat–erase any intersecting lines and fill in with a pen. I like to create movement in my drawings.
But if you prefer a still scene, make the stalks straight.
9. Good Night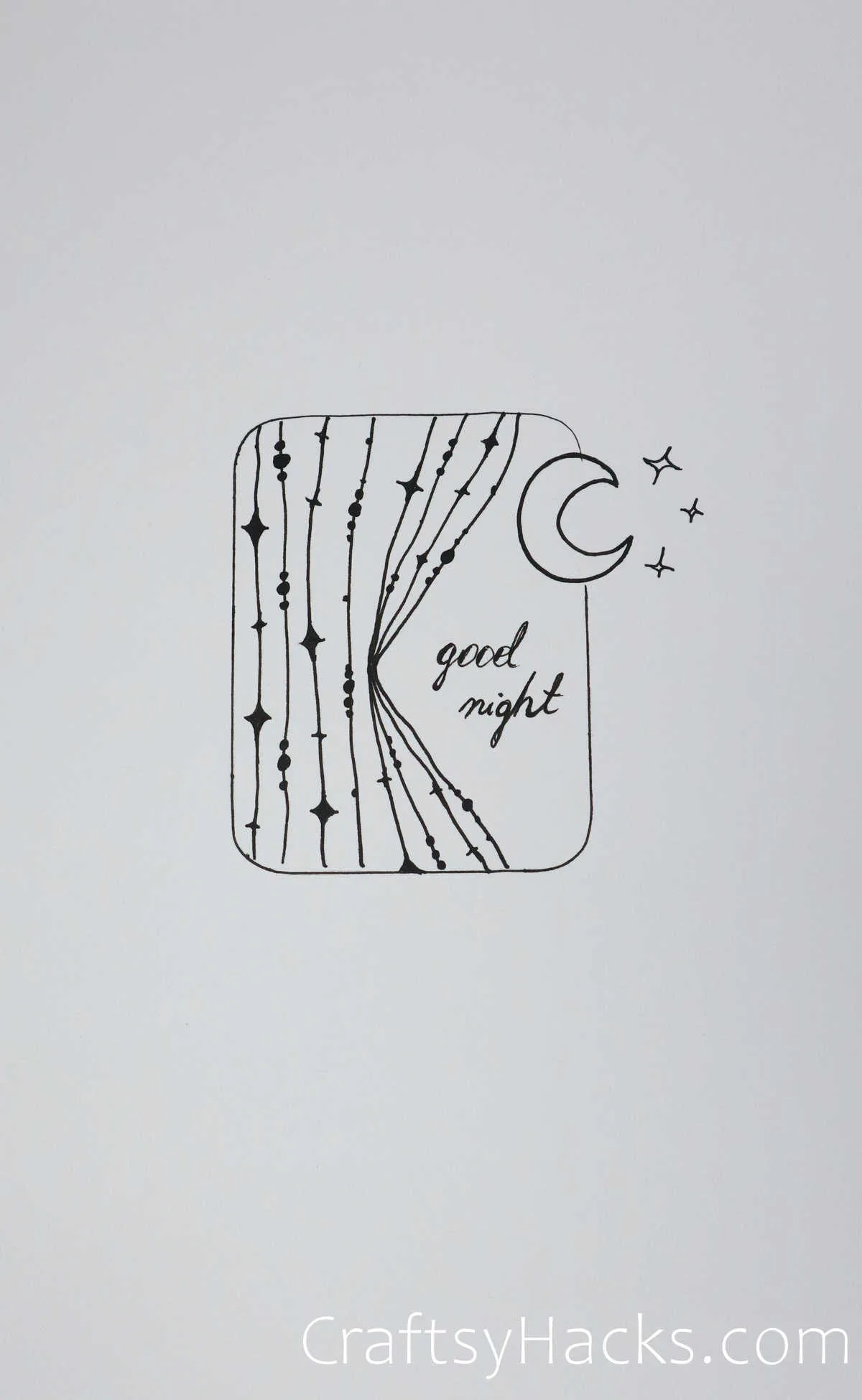 This idea may or may not have been created on a night when I couldn't sleep! Hopefully, if you draw this, it isn't when you can't sleep.
The beaded curtain is so fun to make! I started by drawing a sideways triangle and then worked on it in that direction.
Make any little shape for the beads you'd like.
10. Good Memories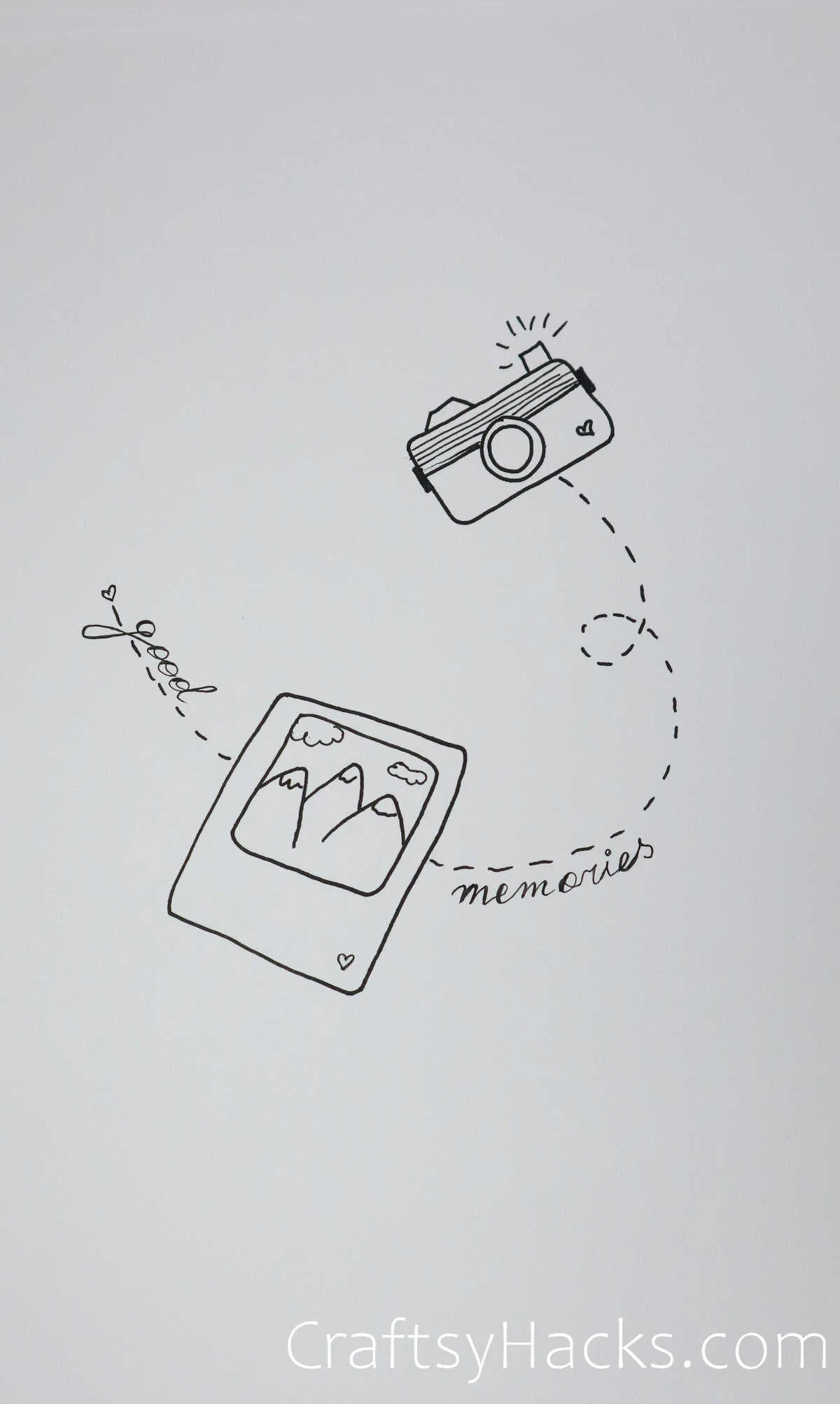 After a trip, I sometimes like to draw a polaroid of the primary geographical feature located there. This idea could quickly become a journal practice for anyone who keeps a bullet journal or diary.
11. A Pile of Books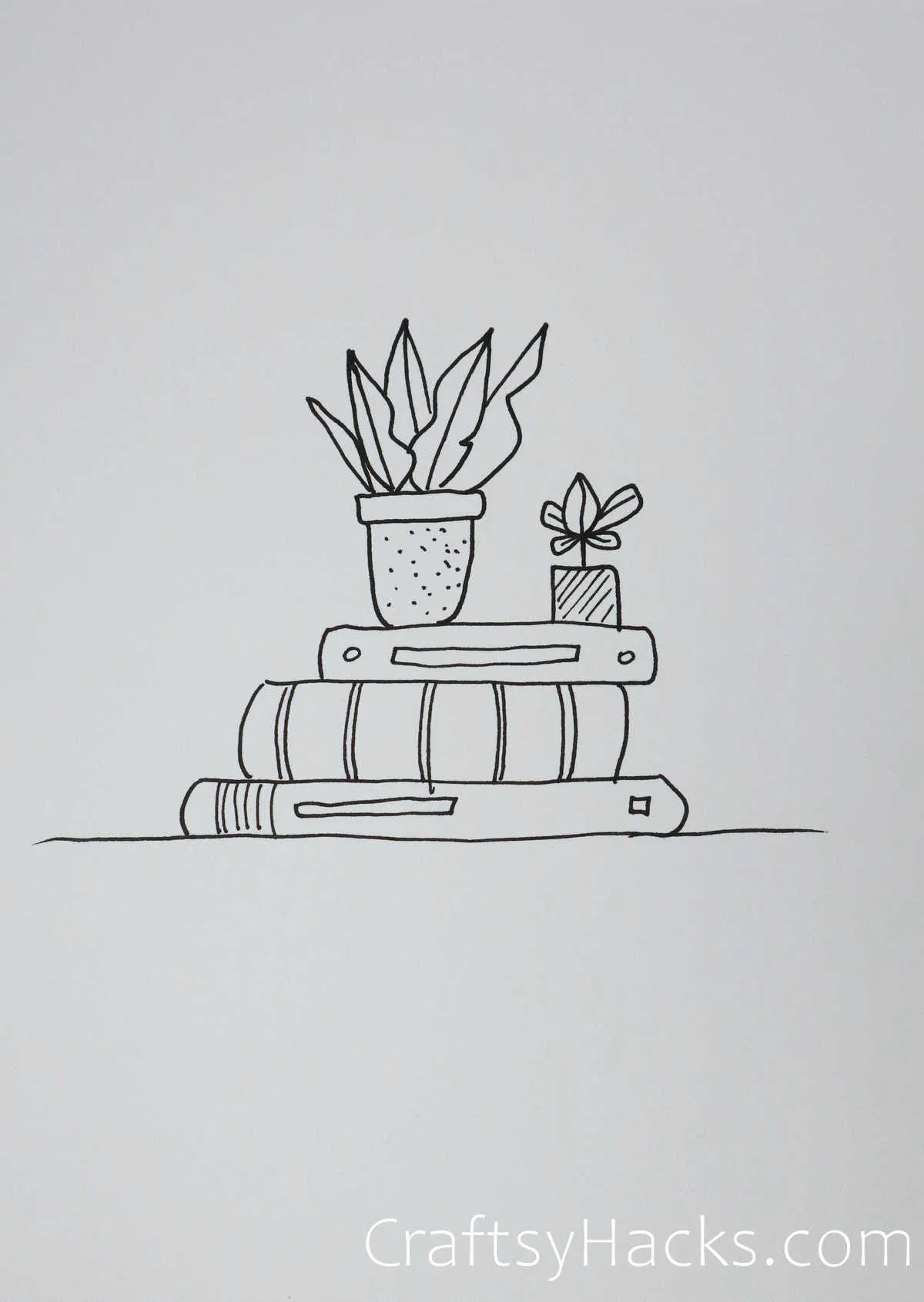 As I've mentioned, I love a good book, and what's better than a stack of them? Draw as many as you'd like.
Even add your or a friend's favorite titles to the spines for a personalized feel and an adorable gift.
12. A Cage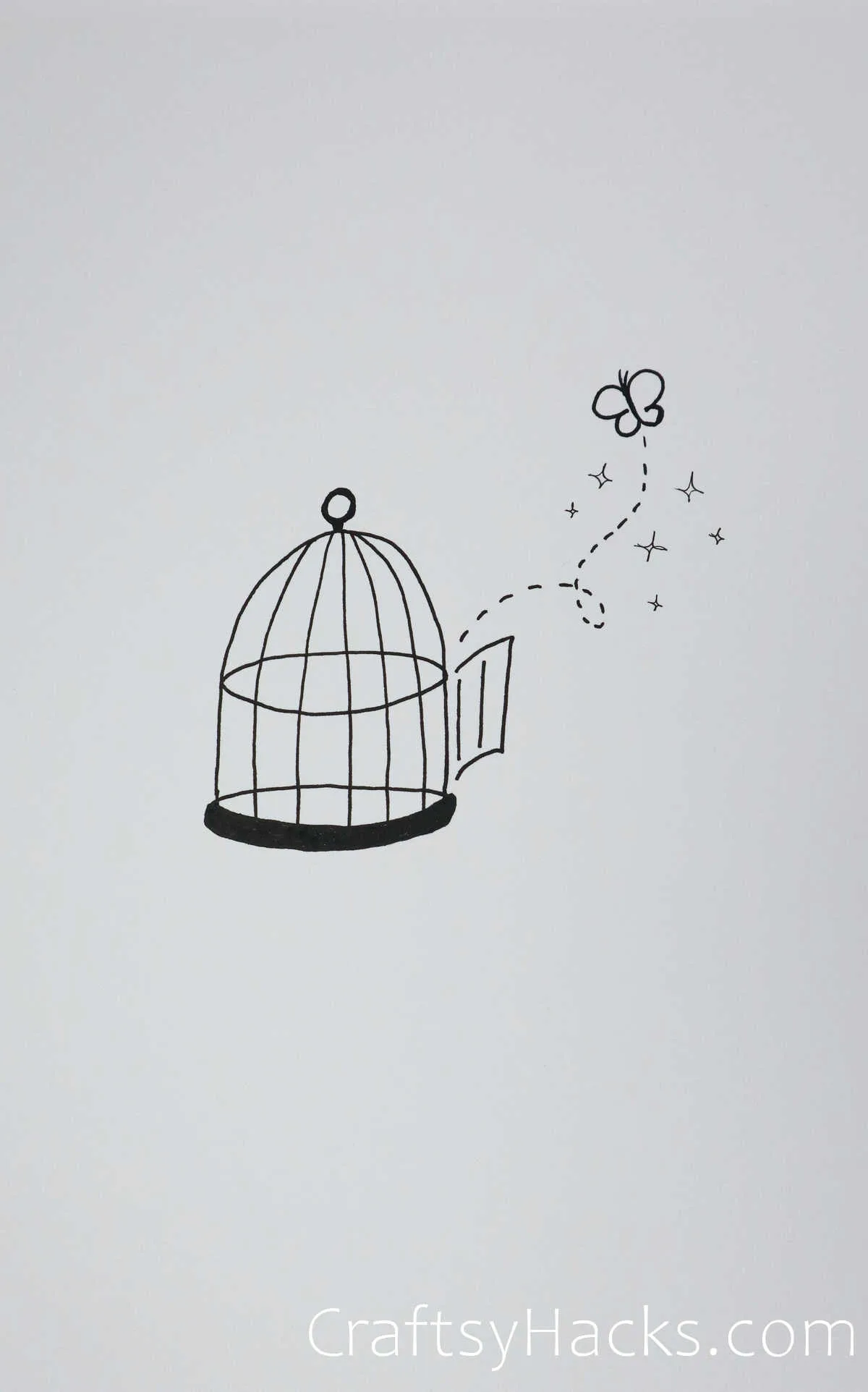 Always something easy to draw and always turns out cute when drawn. Here, I've added a butterfly, but a bird is just as cute and unexpected but could be great–a bunny!
Get more ideas with these cute animal drawing ideas!
13. Hourglass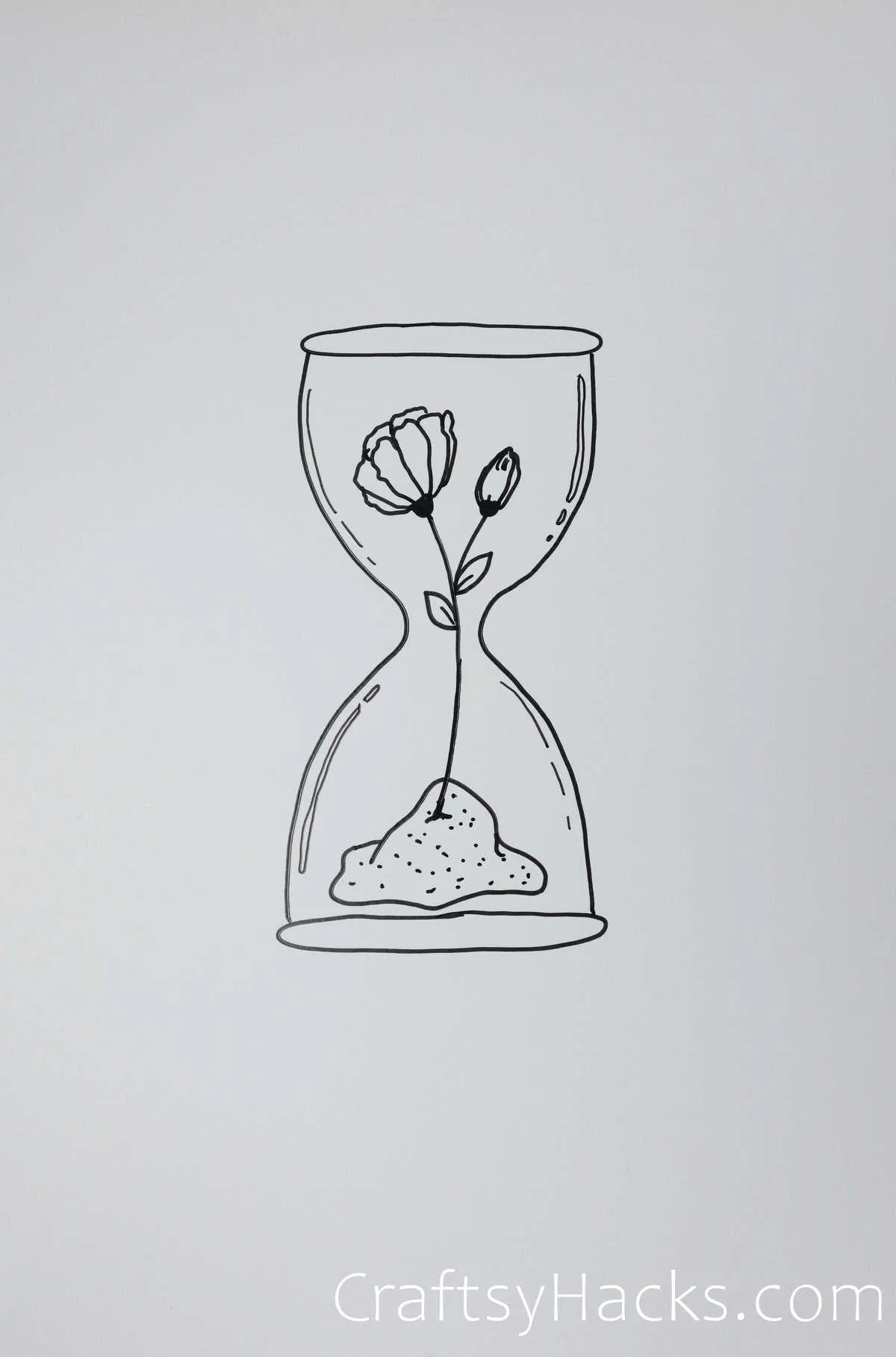 Was anyone as obsessed with hourglasses as me? Regardless, they're relatively easy to draw. And making it a bit more interesting, adding a simple item like a flower inside.
14. Flowers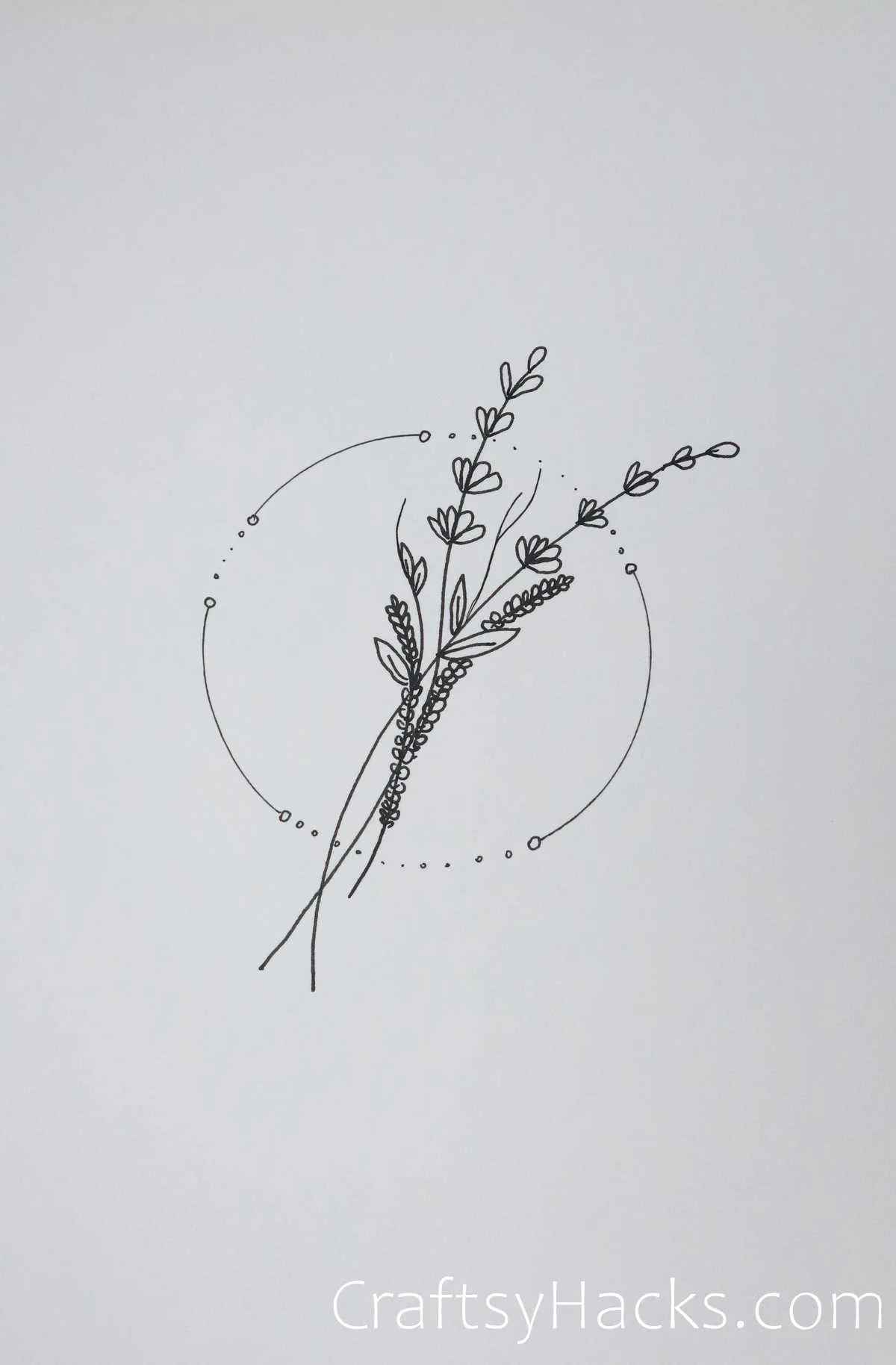 A good old standby for drawers anywhere to fall back on–any type of flower under the sun. To give new life to some flowers is to add a framing element like the circle I've added here.
The simplest additions transform the blooms' feel.
If you are loving florals right now, you must check out these fun flower painting ideas!
15. Heart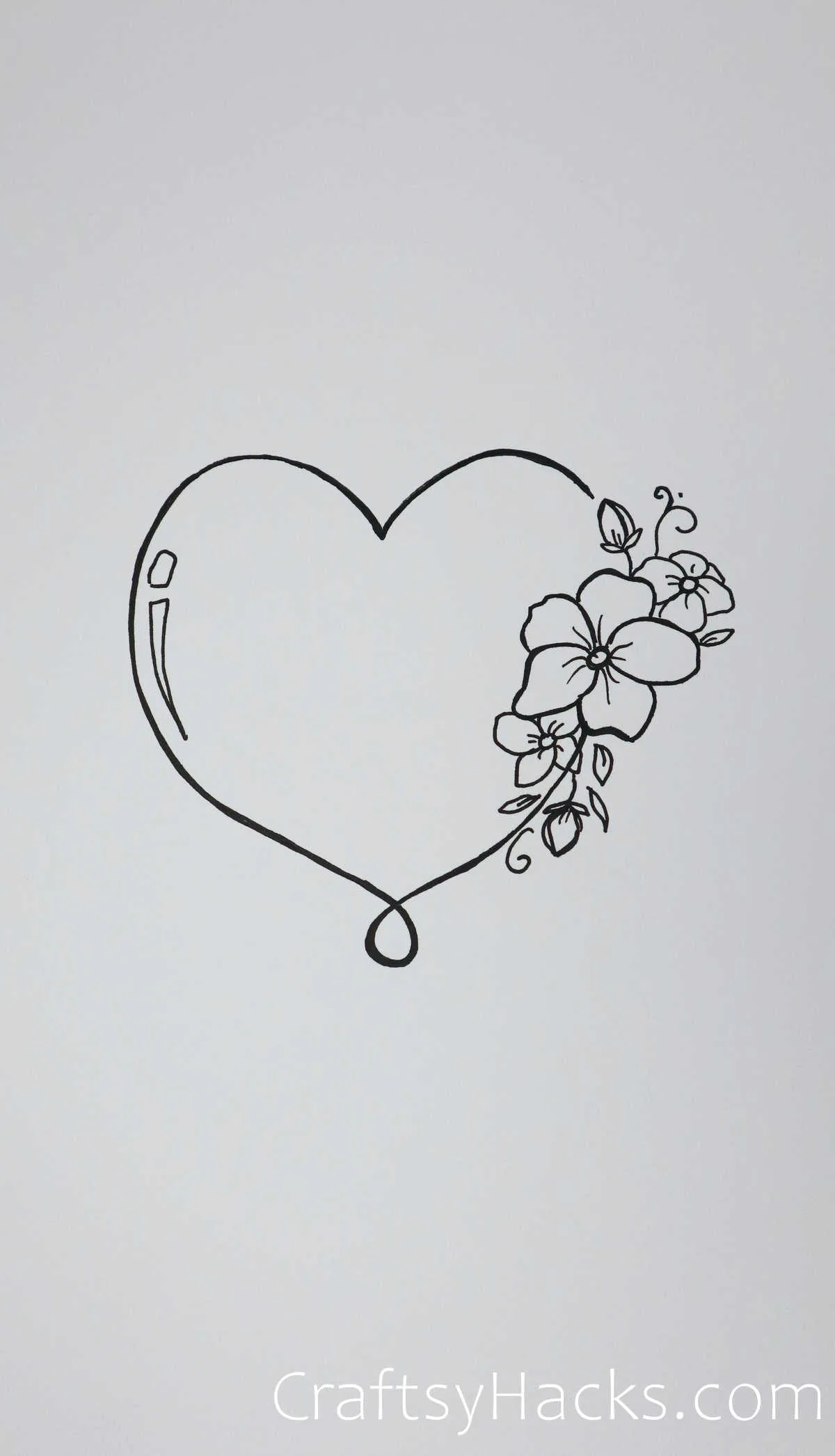 Like flowers, hearts are another go-to for doodlers and artists alike. A few minor additions to the heart's structure make the image more complex and exciting.
16. Birds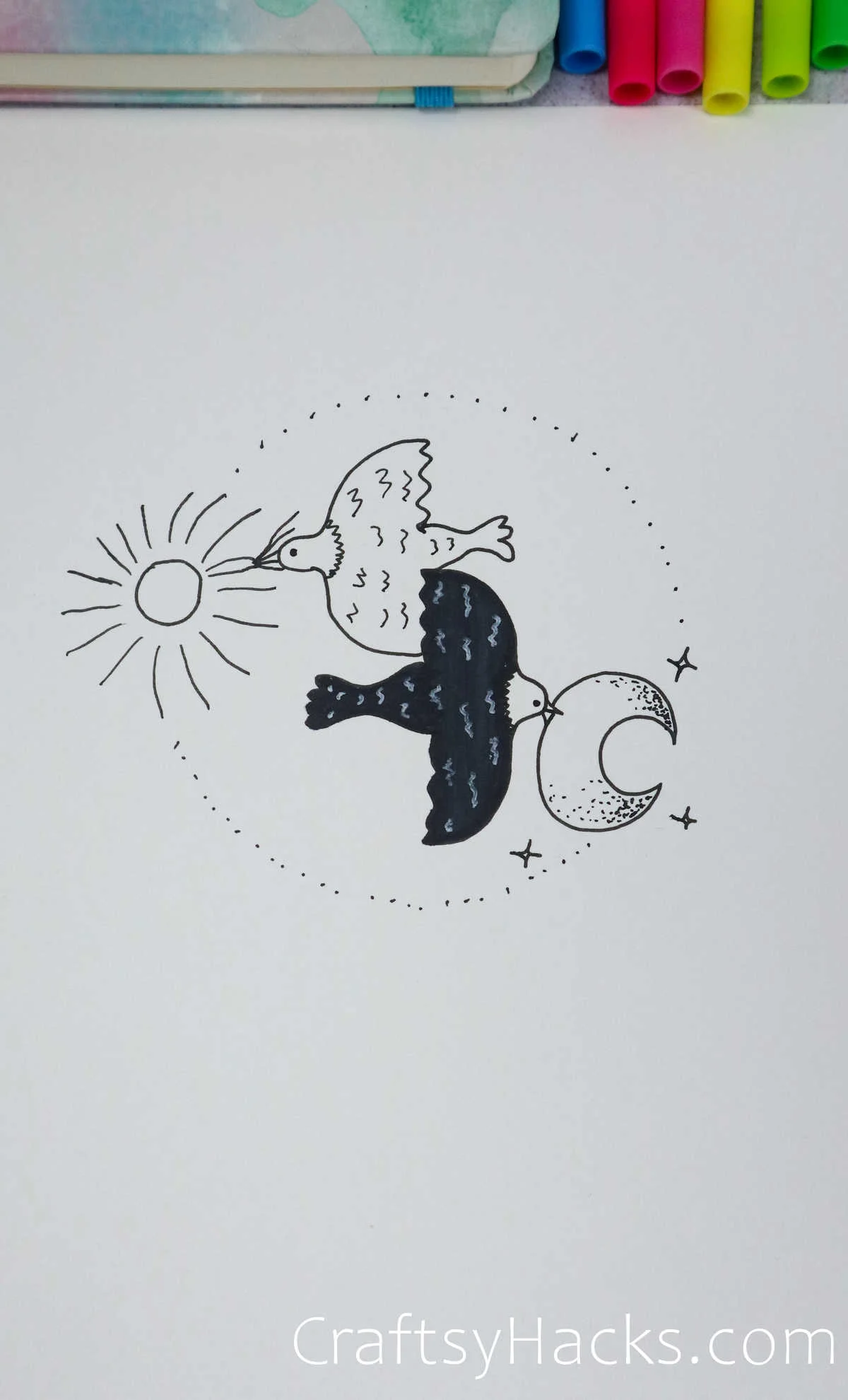 This drawing kind of pulls its inspiration of light and dark from a Yin Yang symbol. Create the image inside the circle first to give you the space you need, then grab a compass to create the outline.
Draw the circle first if you need help creating balance with the main image. That way, it gives you more defined lines to work inside of the area.
If you are loving these cute drawings, you'll adore these cute cat drawing ideas!
17. A Message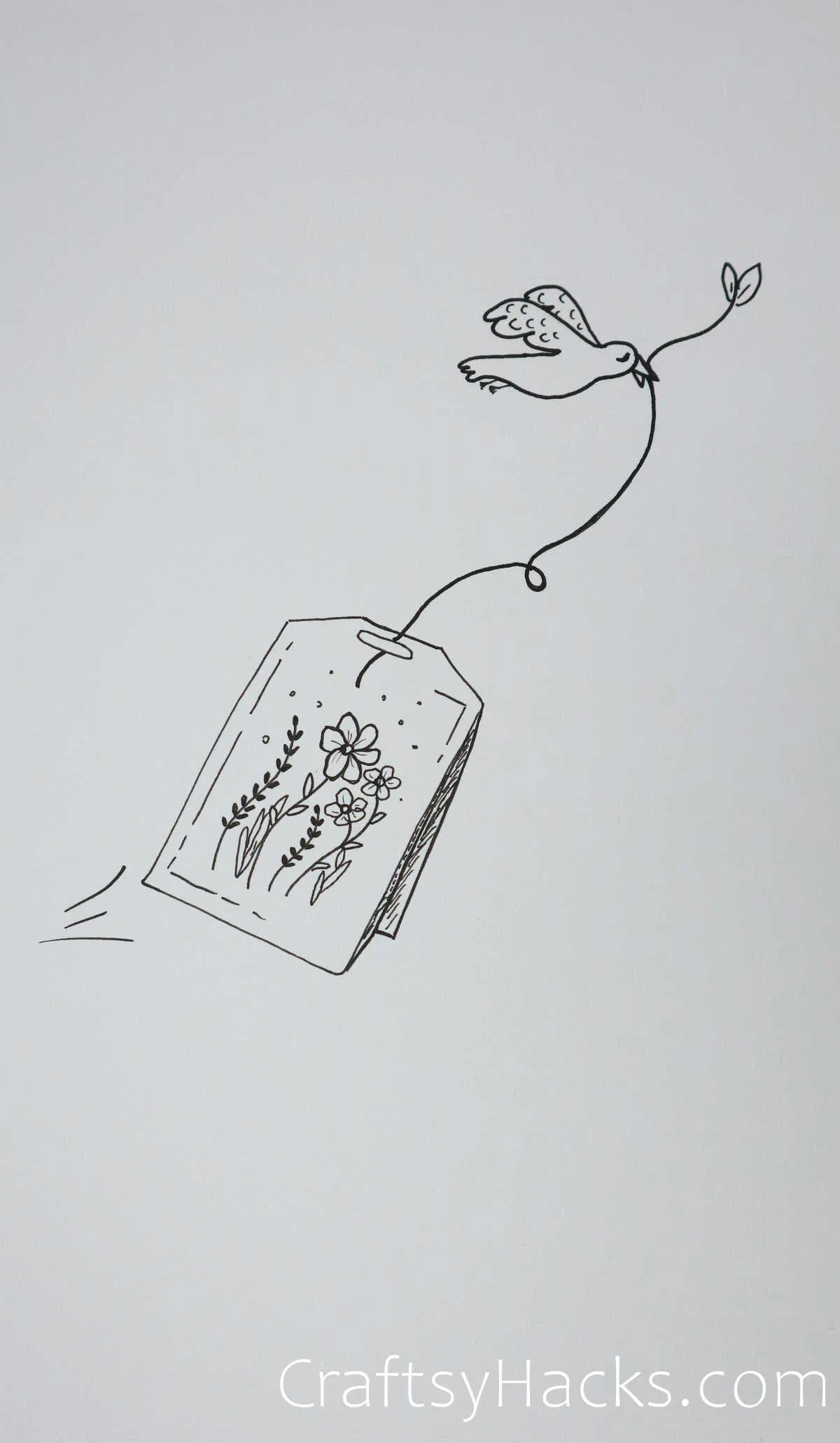 Think like the classic messenger pigeon, but make both of them prettier. No disrespect to those birds–they did some essential work–but they definitely needed a cute relative.
Anyways, the bird you choose to draw can be more complex than mine. And the look of the message can get tailored to suit your style.
18. A Clock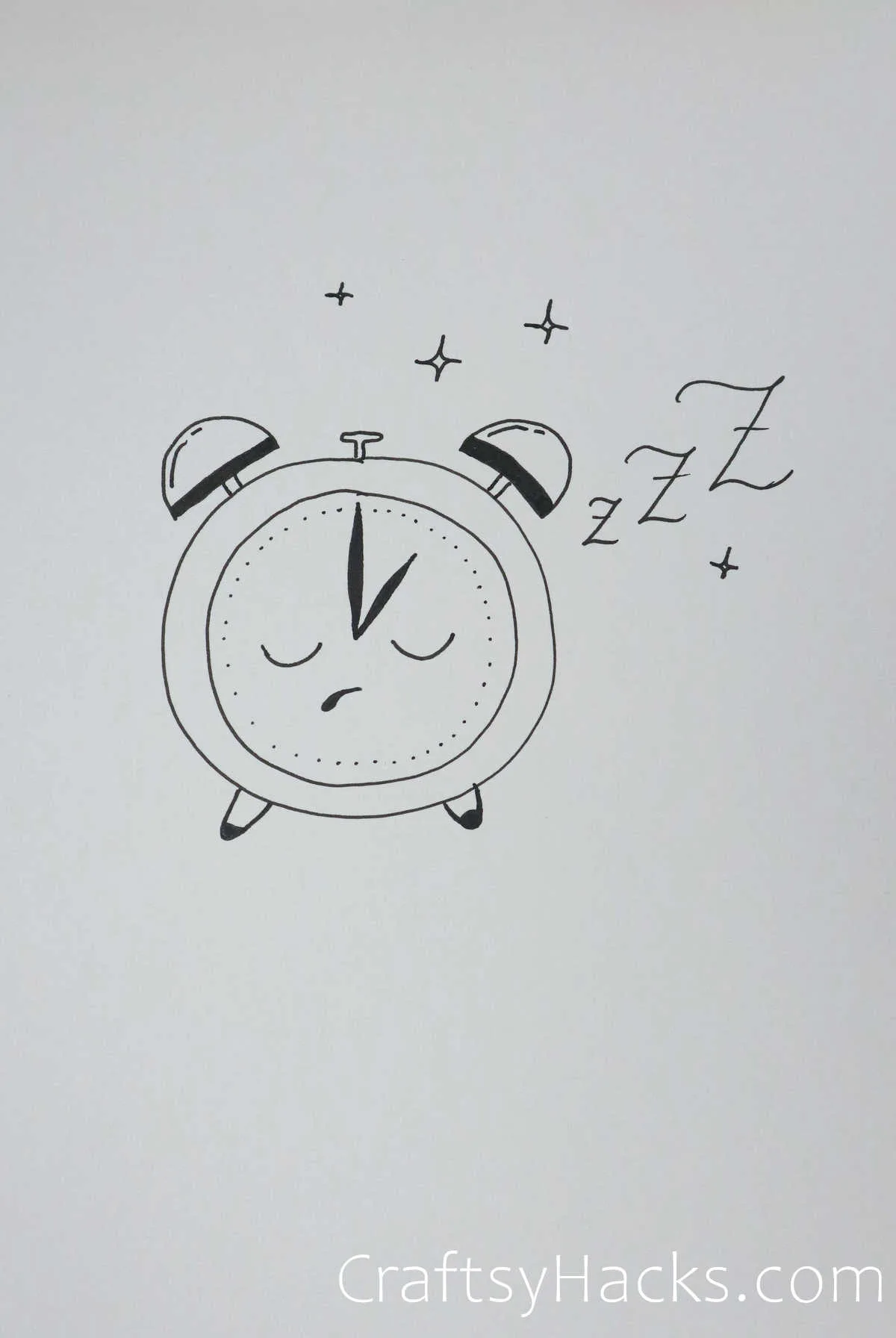 My favorite way a clock can look! The structure of drawing the clock is relatively easy, but it can easily get fun add-ons, or more designs can get added.
For the face, if you feel like you'd like to try another expression, feel free! If you do try, I'd love to see it–share it here or on any social media platforms!
19. Light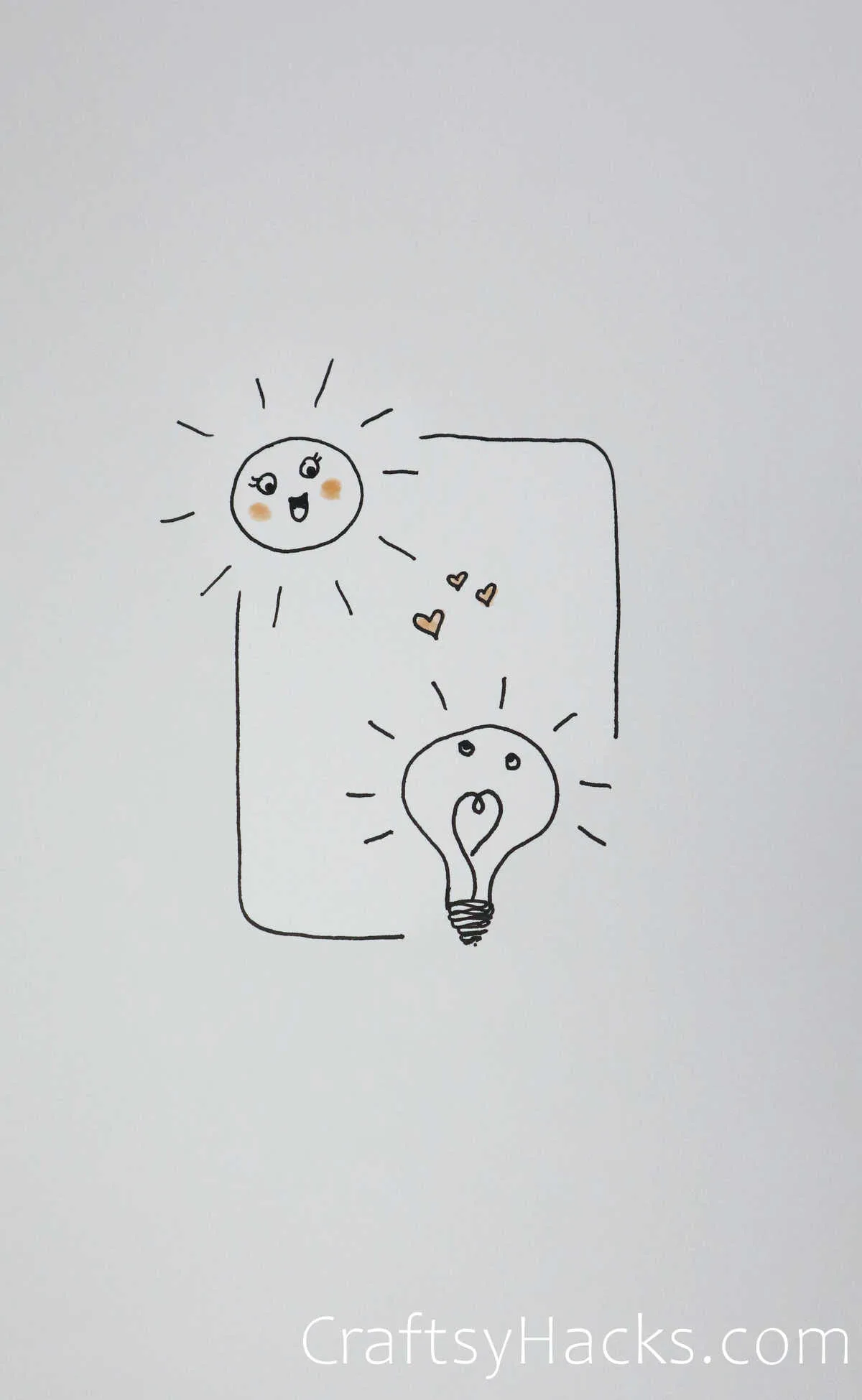 Light makes the world go round–both in the practical and symbolic sense! I just love the sun and lightbulb smiling at one another in this simple idea.
I kept this scene simple to get the point across, but embellish as you please with nature, animals, humans, or any other thing that gives you 'light'!
20. Diamond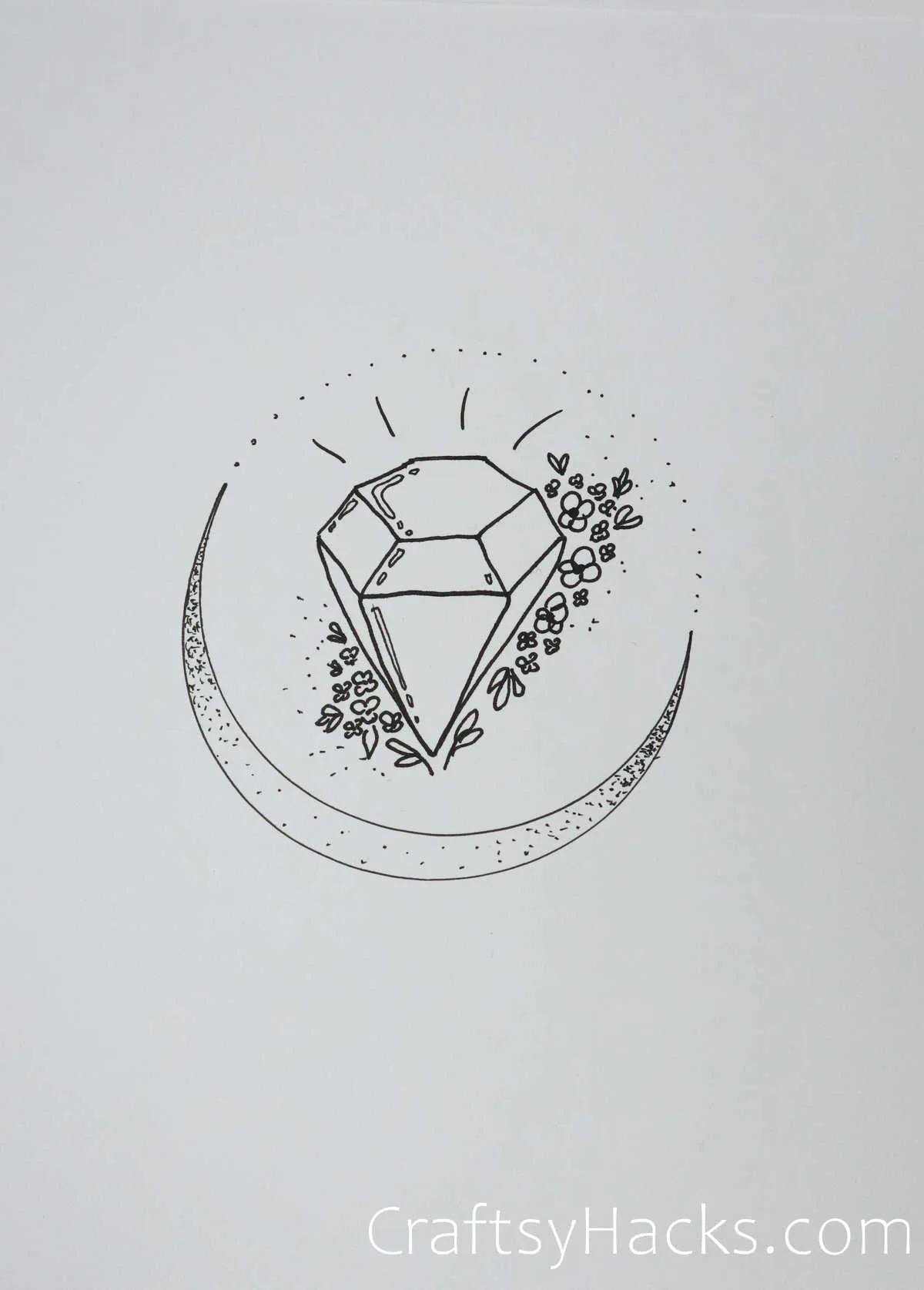 Embellishing simple and classic drawings have been changing their complexity for me recently. A diamond as the focal point of a scene makes the gem all the more spectacular, doesn't it?
Completely customizable to your suiting, get creative and try a few different iterations to see what sits with your diamond the best.
As you can see, I was feeling the natural elements of the diamond by accenting it with other wild parts of our world.
21. Falling Star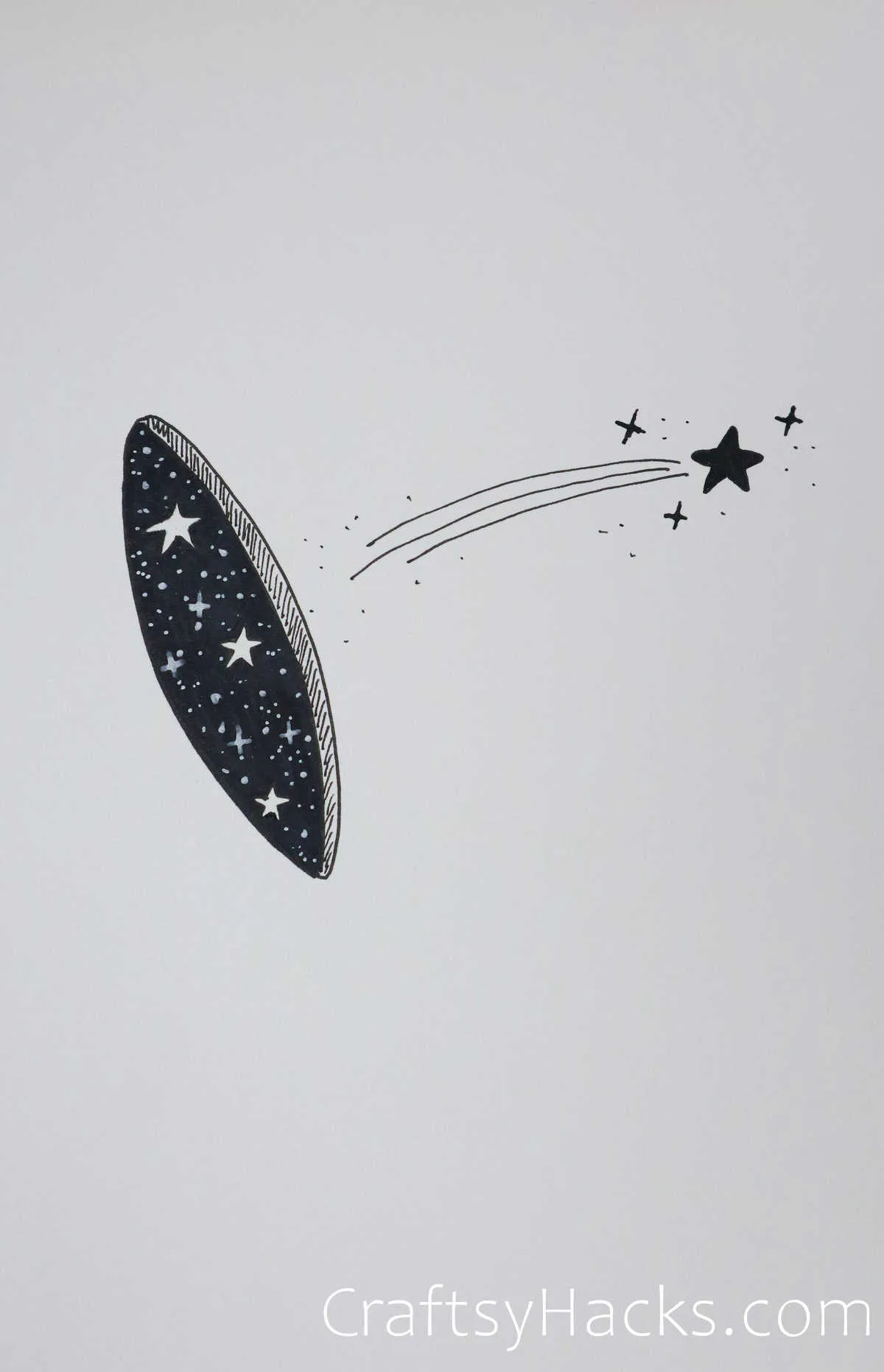 Playing with perspective is one of my favorite parts of drawing. For our final idea on the list, I have done just that!
Honestly, I didn't want to draw a whole night sky, so I created a pocket for the star to come out of, but where it's headed–wherever people want it to go!
Do what I did, add another scene of where it may go, or something else entirely–whatever you perceive will do the job.
Ready for more quick drawings? Try out these cool doodle pattern ideas!