Got an IKEA Tarva dresser that needs a makeover? Check out these IKEA hacks to do just that!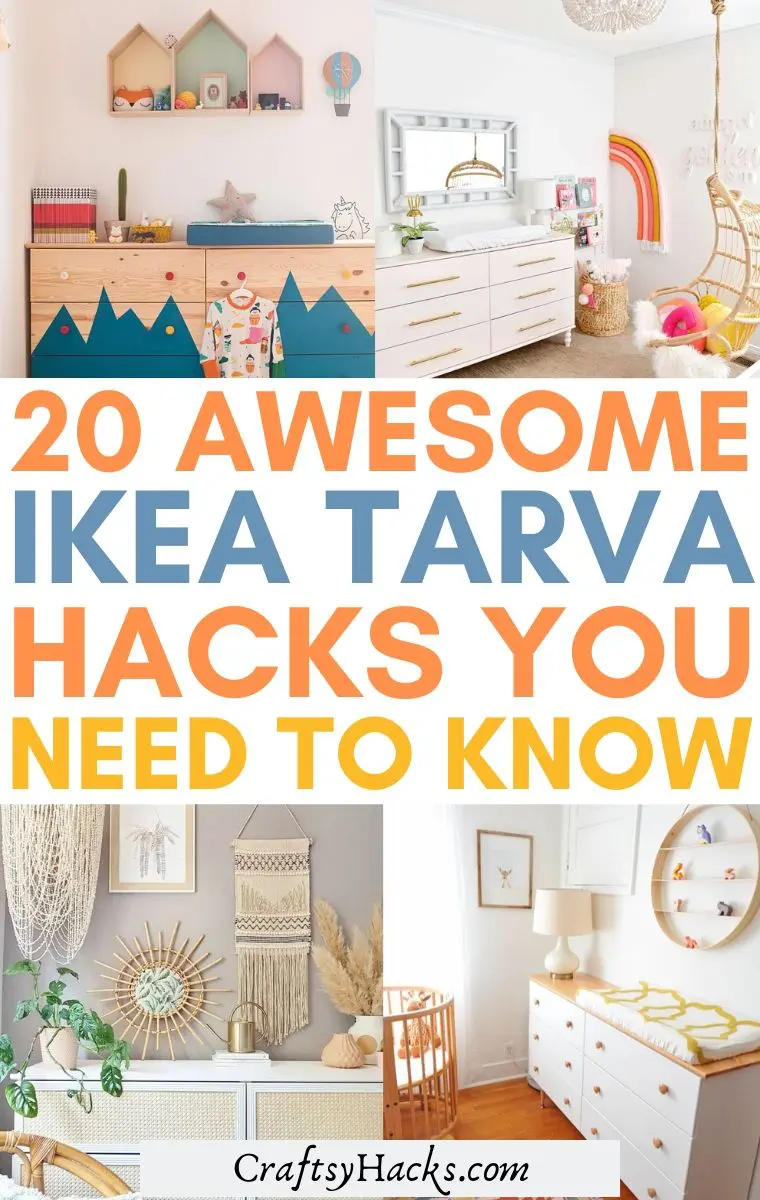 The Ikea Tarva is a DIY-ers dream chest of drawers. Why, you ask?
The untreated solid wood design of the Tarva is the perfect canvas for customization. Paint it, wallpaper it, draw on it!
The Tarva's final look is limited only by your imagination. Here are 20 ideas to get that creative mind spinning.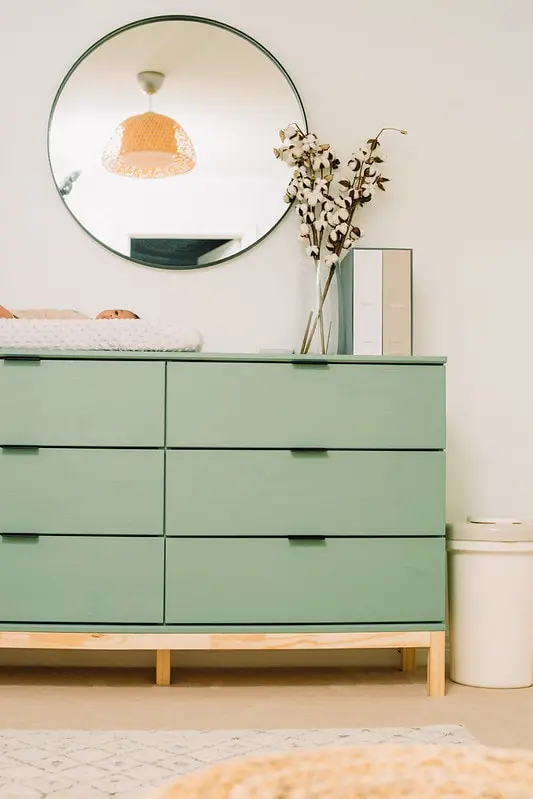 Credit: getkamfortable.com
The first on our list is an easy one. Simply assemble your Tarva, but leave out the drawer knobs. If you don't plan to customize the knobs, go ahead and install the included knobs too.
Once assembled, paint it over with the shade of your choice. The closest one I found to match this example is the Riptide chalk shade available here.
The final touch is the addition of the hardware. In this case, they used a black edge pull, similar to these.
That's it. You have transformed your standard Tarva into an eye-catching storage solution. Check out more IKEA dresser hacks here!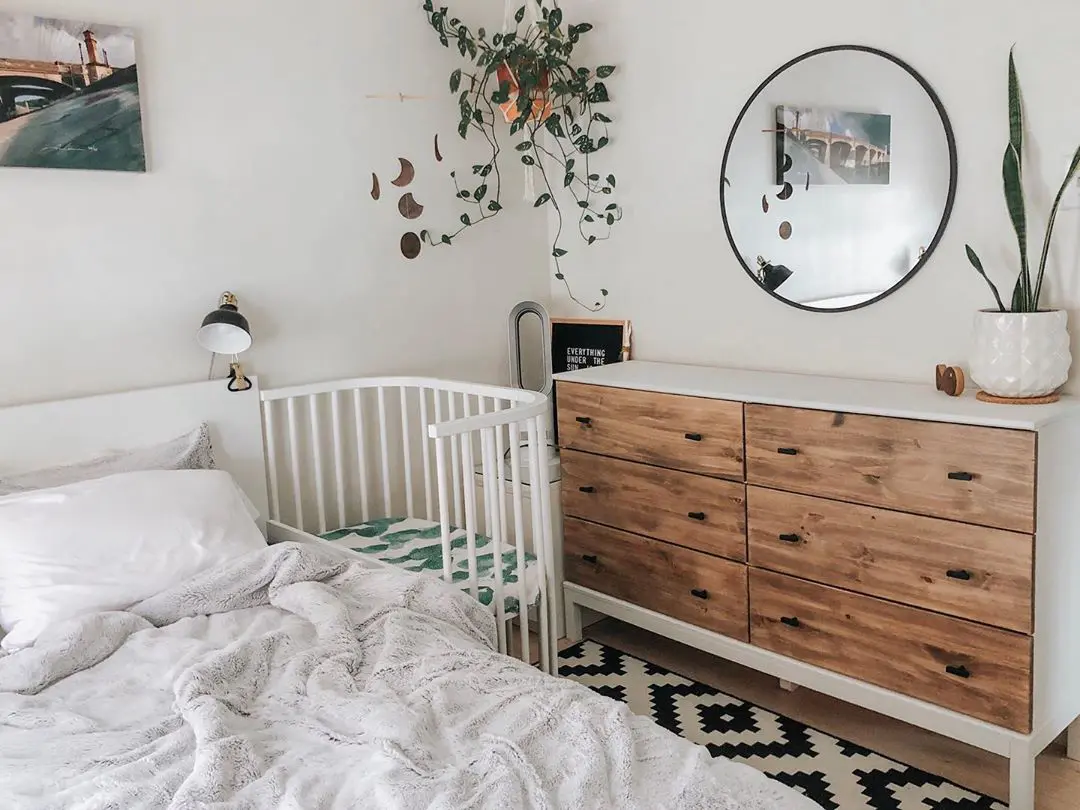 Credit: Instagram
This lovely Tarva dresser hack maintained bits of the wood finish to add warmth and added a bit of white to match the dresser with the white walls.
Black bar pulls like these replaced the included wooden cabinet knobs, and a darker shade used to stain the wood elements. If you want this idea but prefer a different tone, check the full range of available wood stains here.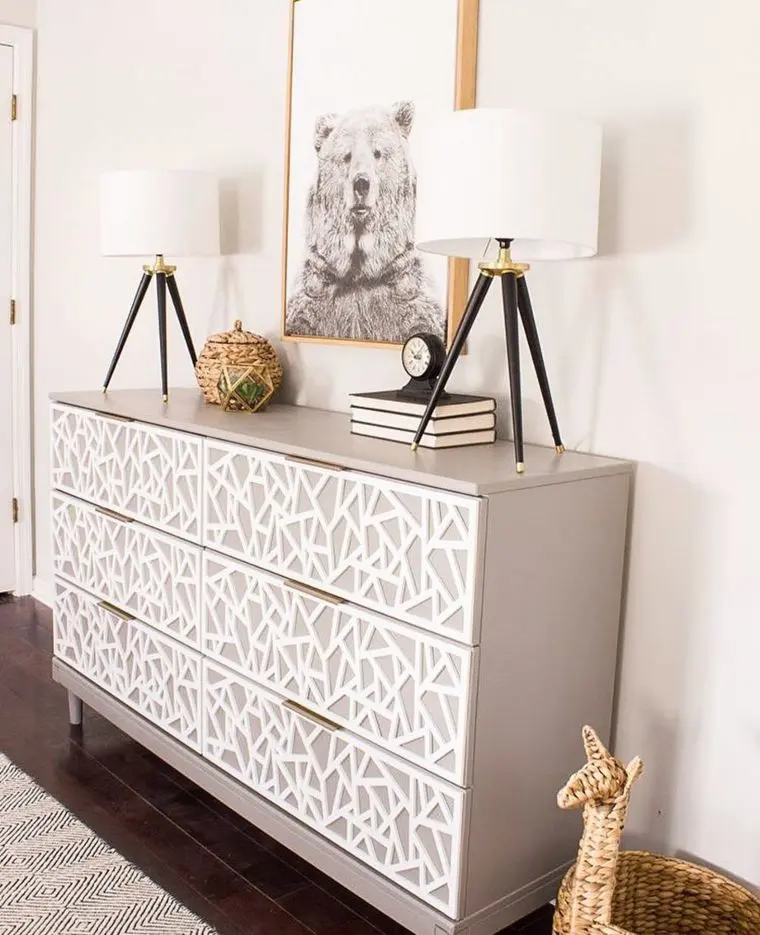 Credit: Instagram
Create a Tarva Dresser that's high-end looking with the use of abstract patterned overlays on the drawers. You will need some essential building tools, but the main accent piece is a decorative panel, similar to the ones sold here.
If you love watching video tutorials, there's one for this right here. Check out more IKEA hacks here!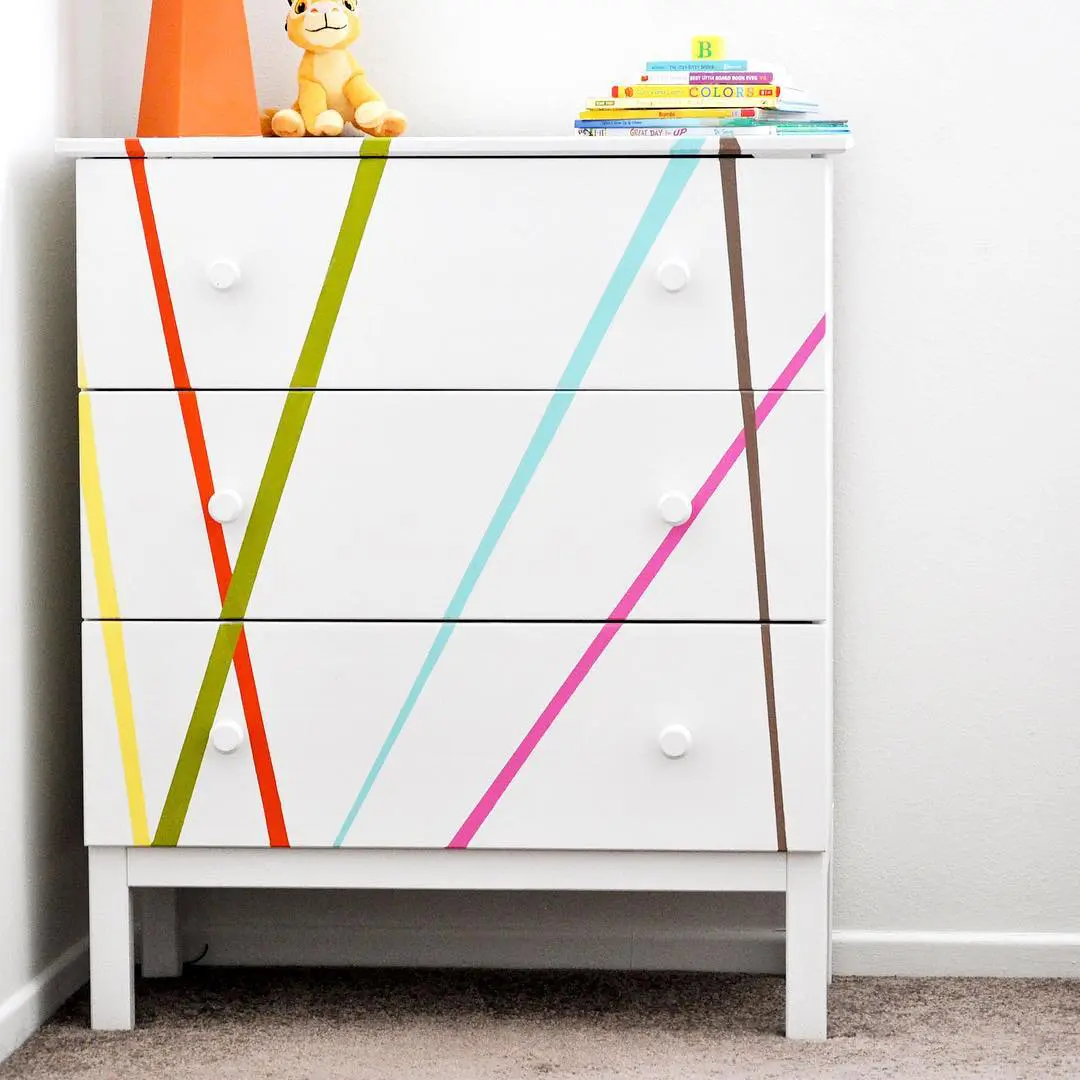 Credit: Instagram
The dresser can be an opportunity to introduce colors into your kid's bedroom. To recreate this Tarva hack for your little one's room, paint the Tarva white, and then use multicolored narrow strips for the abstract accents.
An alternative is using wall decals, such as this Lego-like pattern or the racing checkerboard style found here.
The advantage of using wall decals is they're transferable or reusable. So, when your little one outgrows the current design, it's easy to peel off and replace it with a new design.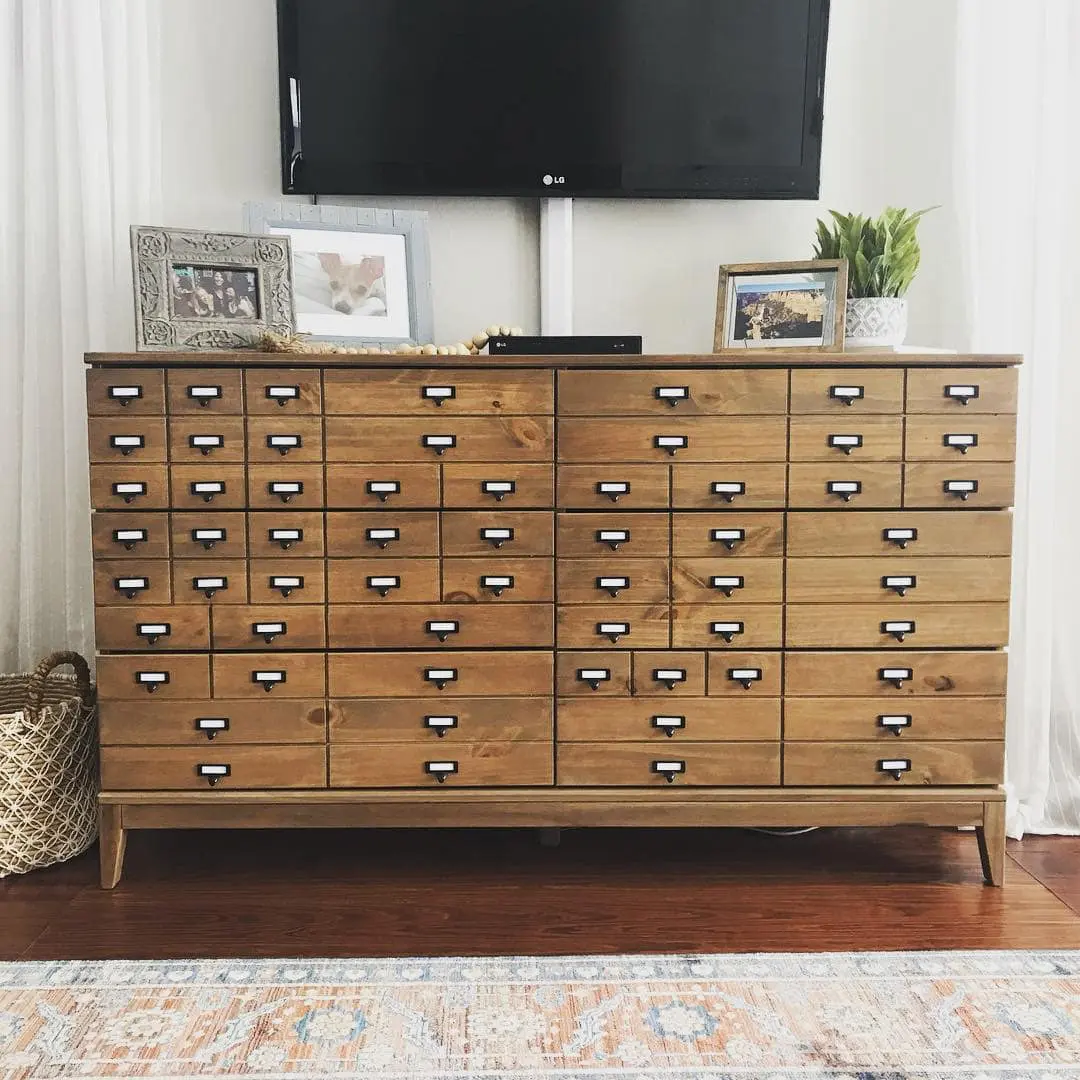 Credit: Instagram
This hack is another excellent example of the decorative versatility of the Tarva. Yes, that is a Tarva.
The process is more straightforward than it looks. Use a router to cut grooves on the front panels and create the illusion of multiple drawers.
Install the hardware of your choice, followed by a coat or two of wood stain. Check out more IKEA furniture hacks to increase the storage!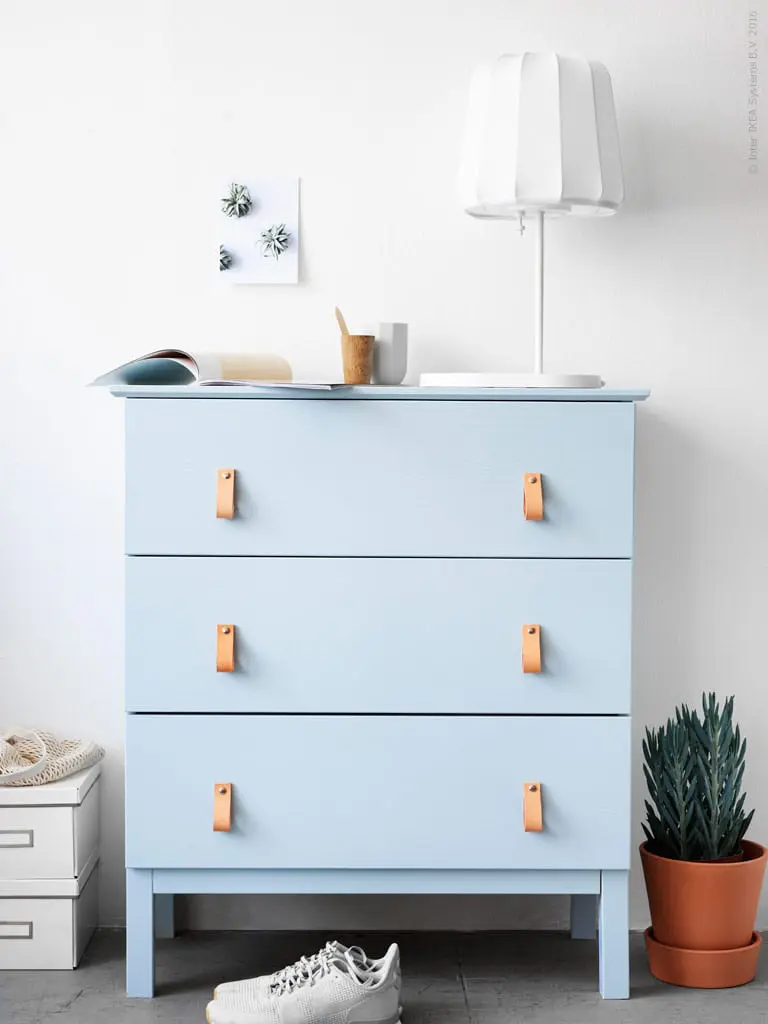 Credit: livethemma.ikea.se
If you're planning for a home office, the Tarva has you covered, too. The process is very similar to the first hack on this list.
The only difference is that this hack used leather handles like these to pull off that elegant and professional look fit for a home office.
This is an awesome IKEA hack for the bedroom!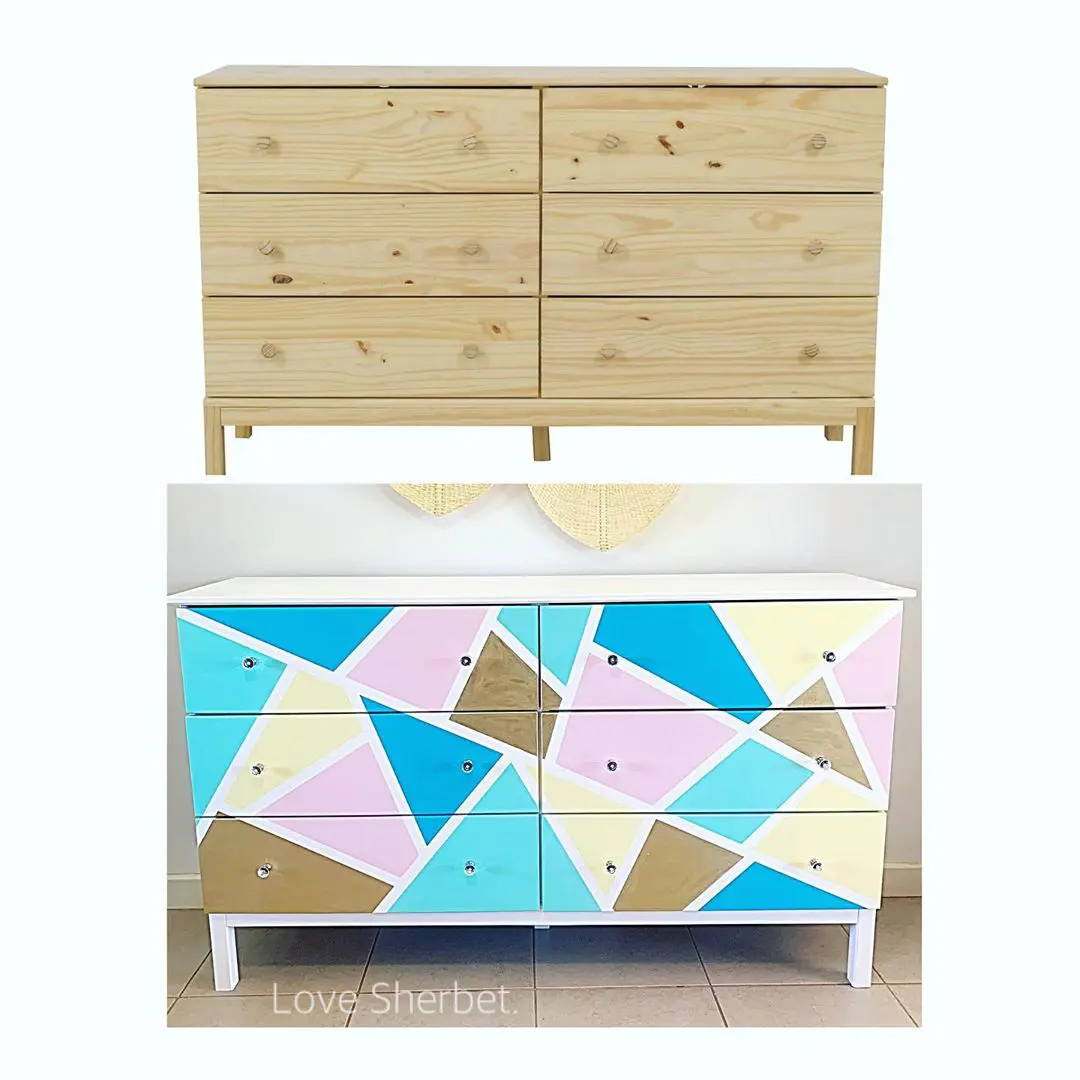 Credit: Instagram
Create this eye-catching dresser by combining various colors and various shapes in an art-deco sort of way. Start by sanding your Tarva, apply a base coat, followed by painter's tape to outline your desired pattern.
You can then paint the colors as you wish. You can purchase each paint color individually or as a set, like this 8-piece set, or go all out colorful with this 16-color set.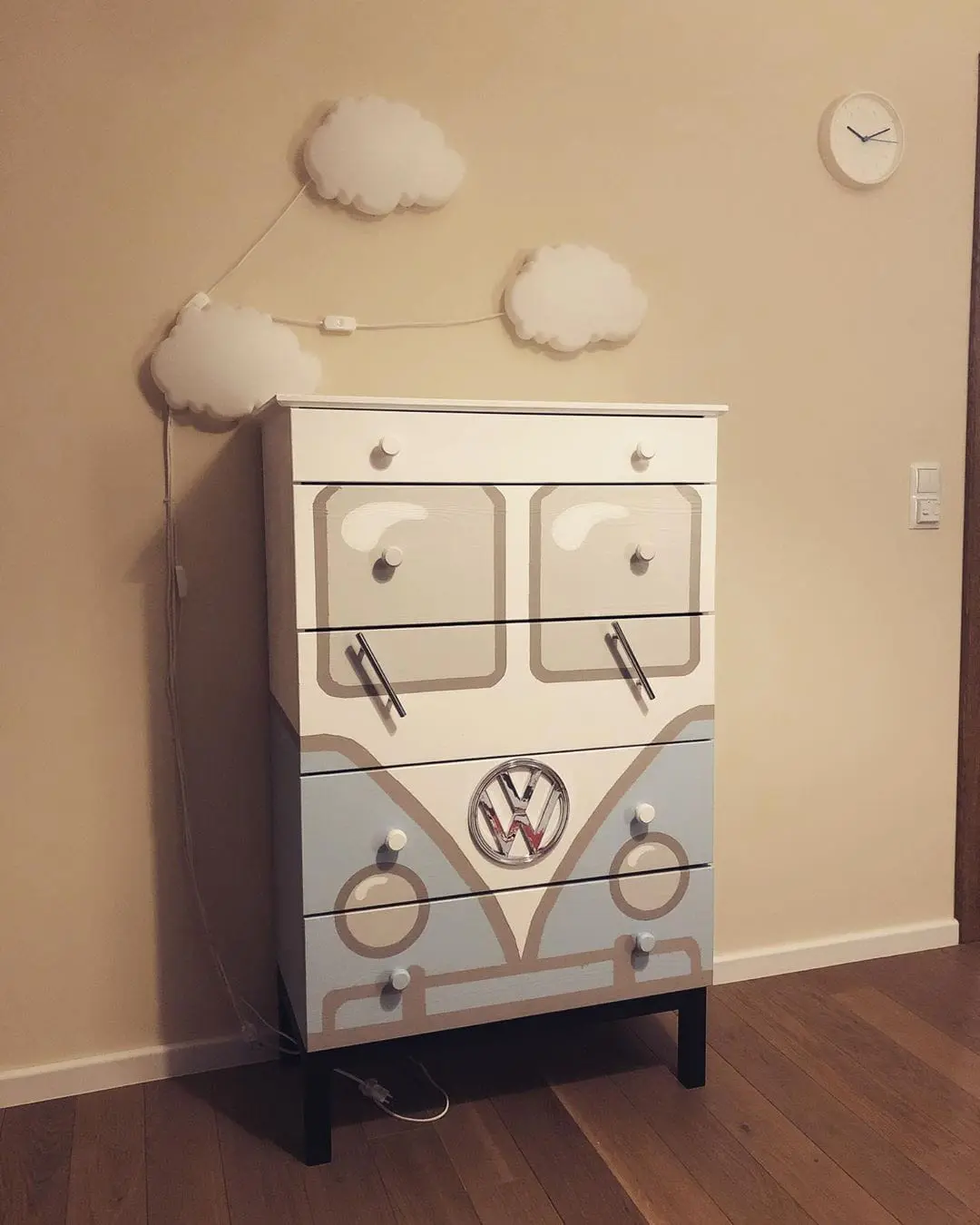 Credit: Instagram
The owner of this cute dresser is undoubtedly a lucky kid. The imaginative DIYer made a cartoonish front of an old Volkswagen van complete with the logo and iconic white and eucalyptus color scheme.
We also can't get enough of how they came up with the window wipers using the metal bar pulls. Simply brilliant!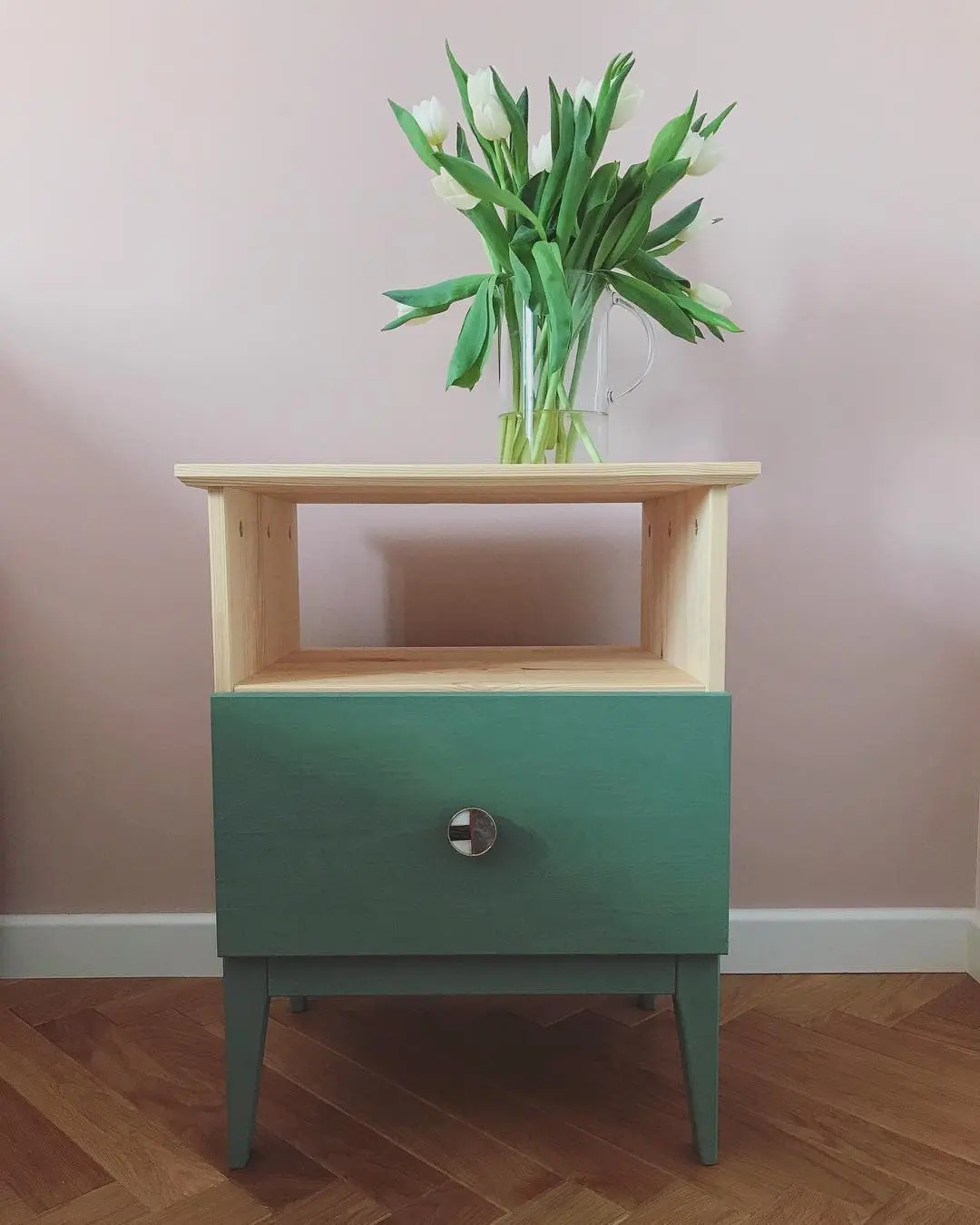 Credit: Instagram
This DIY idea is a take on the Ikea Tarva nightstand. They retained the rough wood finish on the top open shelf, while the lower drawer received a coat of green tint.
They tapered the legs to achieve a more elegant look and replaced the hardware with a brass finish, similar to this.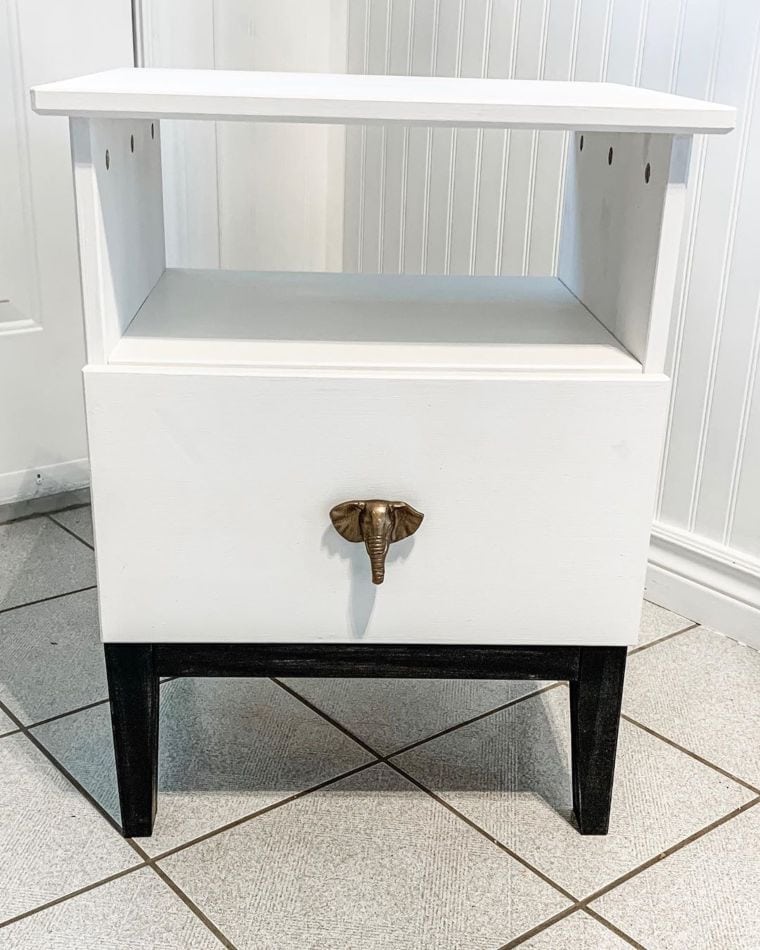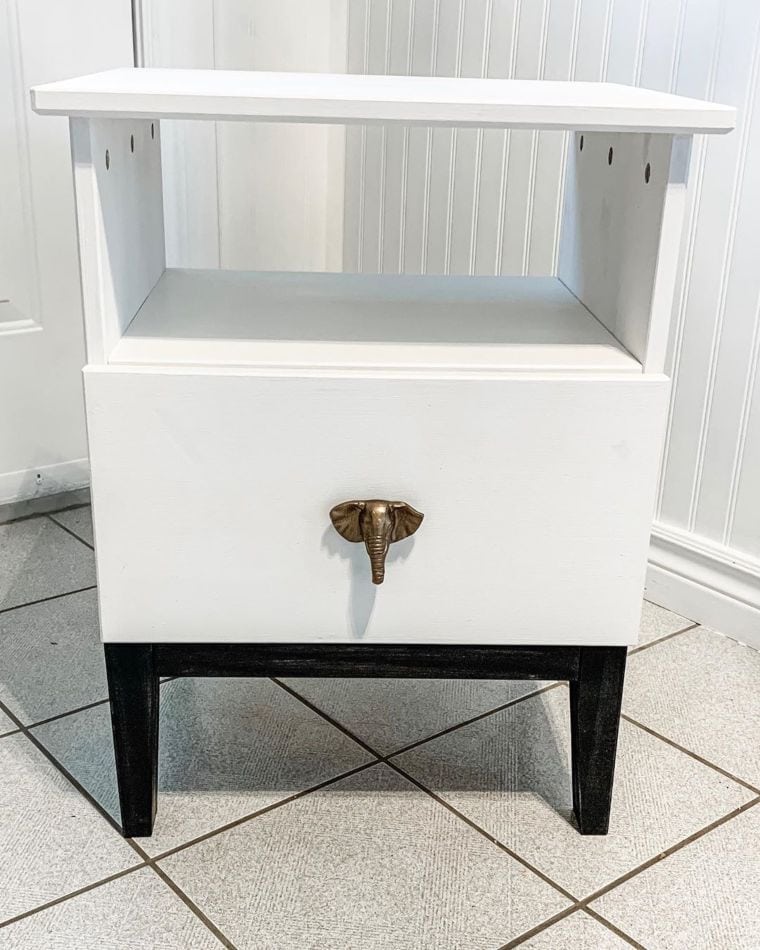 Credit: Instagram
Black and white is a classic combination. What caught drew my eyes to this nightstand was the elephant hardware!
Upon seeing this, my i-need-to-find-that skills immediately went on turbo mode resulting in a lot of elephant hardware finds. I found this elephant head knob similar to our example, and this baby elephant brushed nickel knob, these elephant cartoon doodles, this ceramic elephant knob, and finally, this set of four jungle elephants.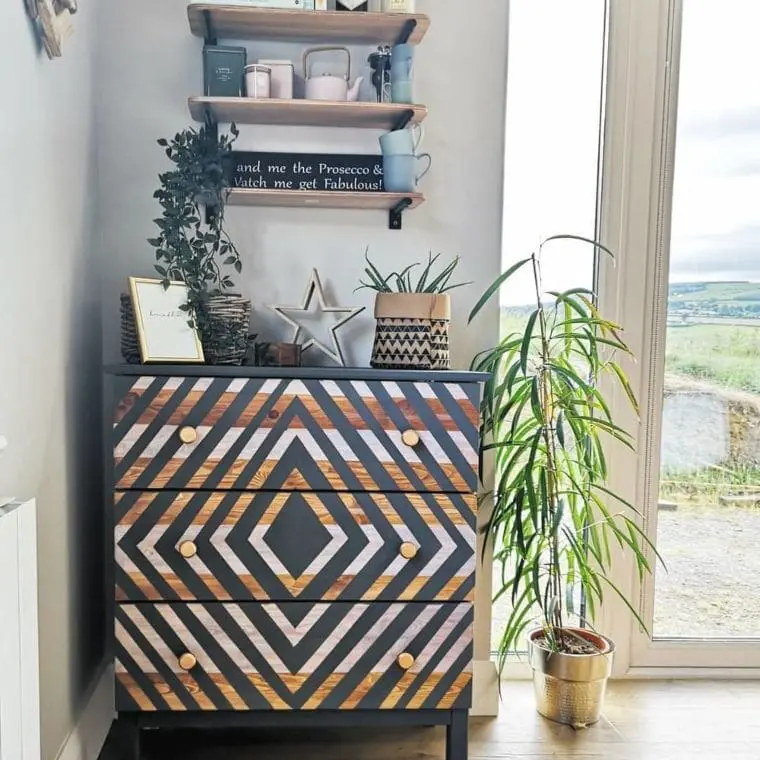 Credit: style-squeeze.com
This dresser is the instant focal point of any room. The things you'll need for this project include:
Tarva dresser.
Wood stain.
A sander.
Masking tape.
Paint colors of choice.
Metallic paint for knobs.
It's a relatively straightforward process. Head on here for a detailed guide with accompanying photos.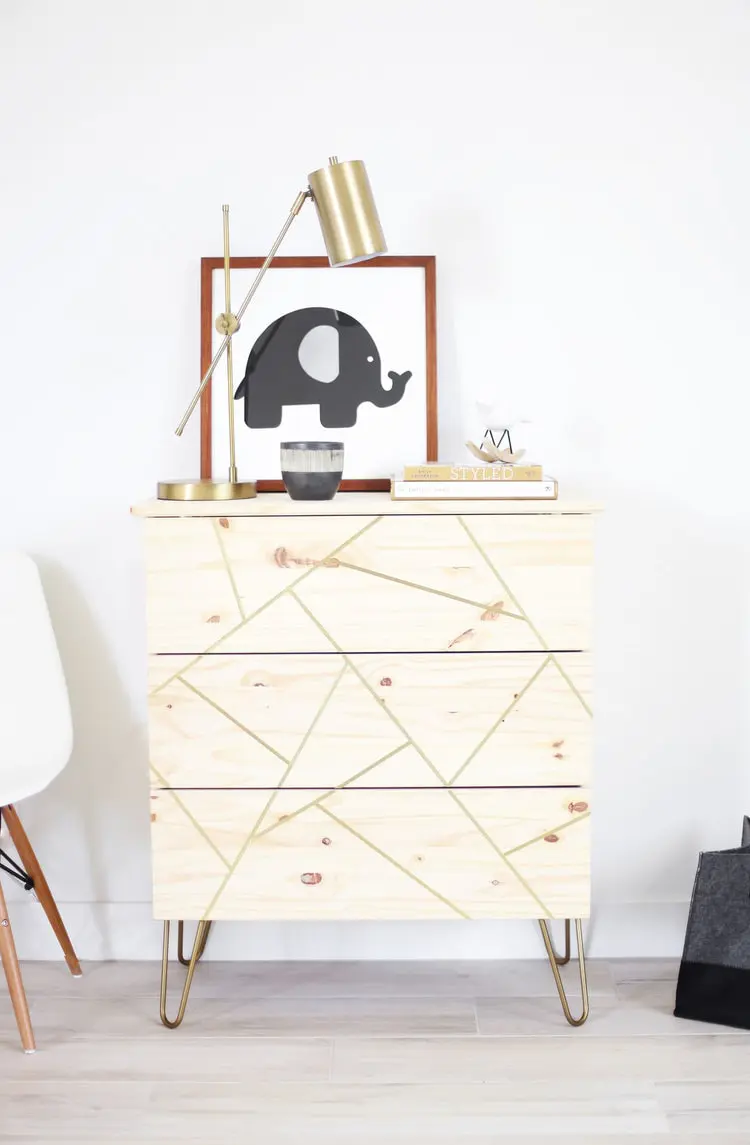 Credit: kristimurphy.com
This hack is a modern minimalistic take on the Tarva dresser. To recreate this, ensure you have the necessary materials below:
Superglue gel.
Screwdriver and drill bit.
12 short screws.
Brass strips.
Once you have all your materials ready, watch the video tutorial here.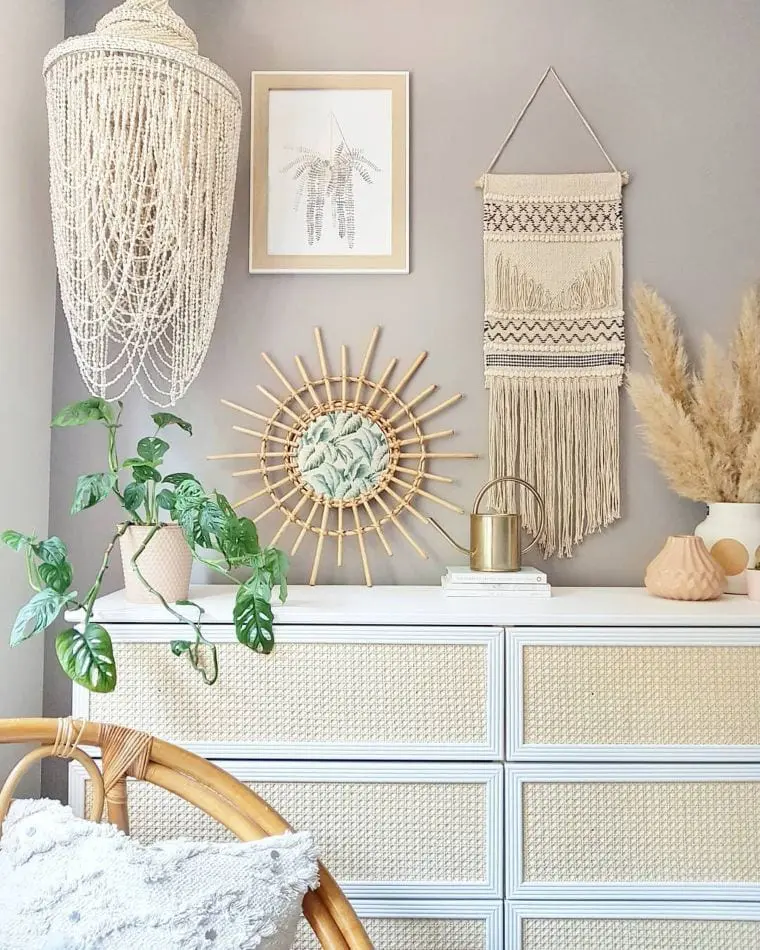 Credit: Instagram
The impressive thing about this dresser hack is the rich textures are atypical of whitewashed interiors. At first glance, the cane webbing looks like a white Aida cloth framed with textured reeded trims.
The lovely dresser is perfect with wicker baskets, shell decors, and indoor plants. It's a great way of bringing the beauty of nature inside the home.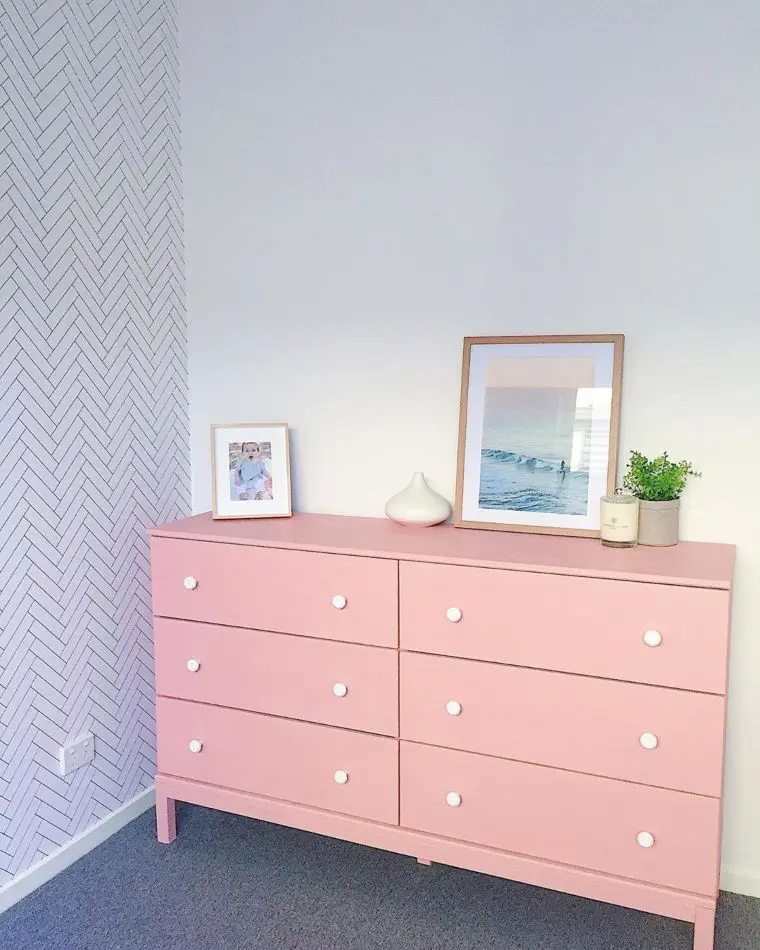 Credit: Instagram
A girl's bedroom is never complete without a lovely dresser to store her fashionable items. The adorable pink blush look on this Tarva dresser exudes femininity and easy on the eyes.
Recreate this dresser with your daughter as a fun weekend DIY project. Get more stunning furniture makeover ideas here.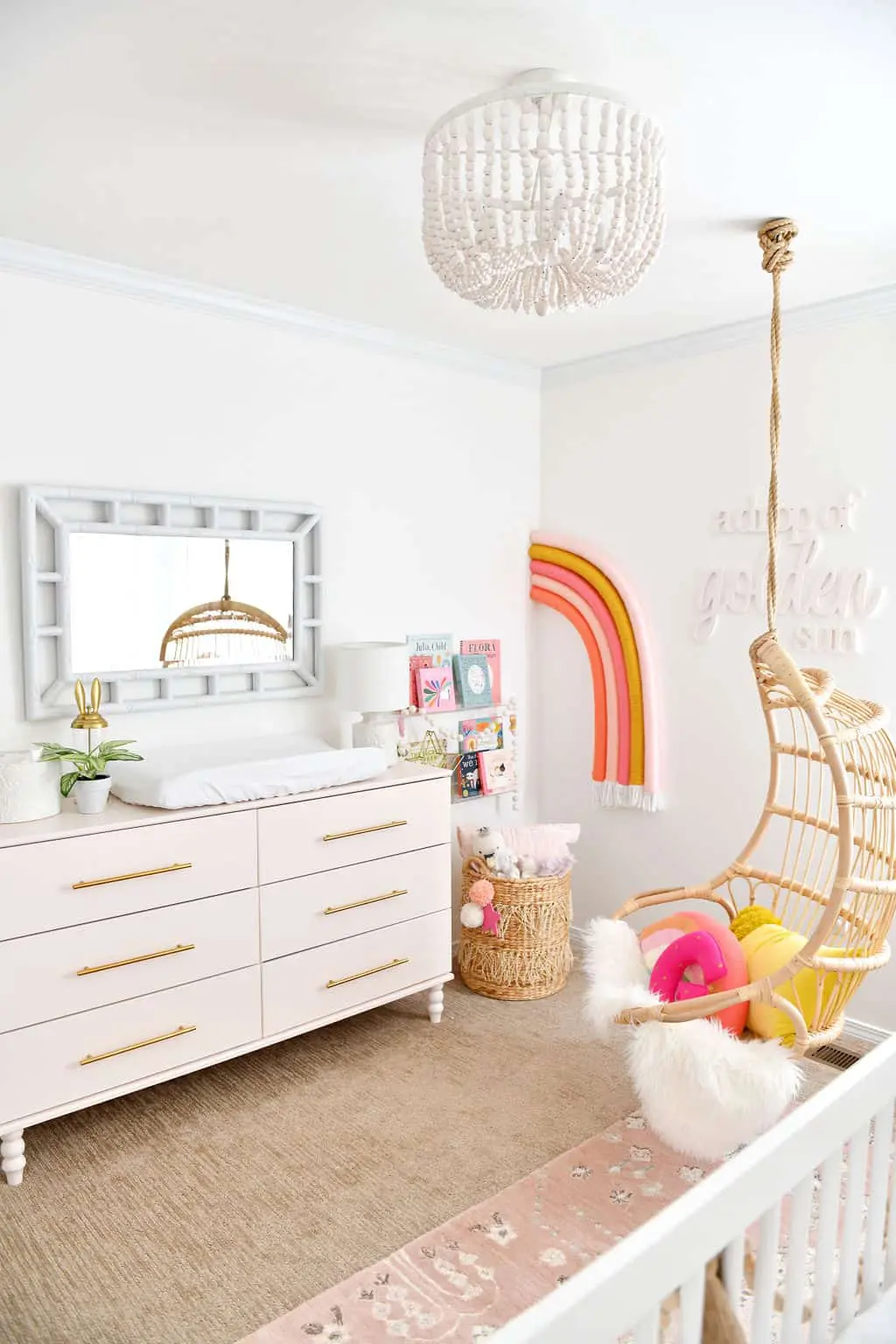 Credit: arinsolangeathome.com
Your newborn girl deserves nothing but the best. Convert a Tarva into an elegant dresser fit for your little princess' nursery.
Apart from fresh paint, this hack used simply used a couple of replacements to create this cute yet classy dresser. For the legs, they used baluster legs, while long gold bar pulls like the ones I saw here replaced the standard dresser knobs.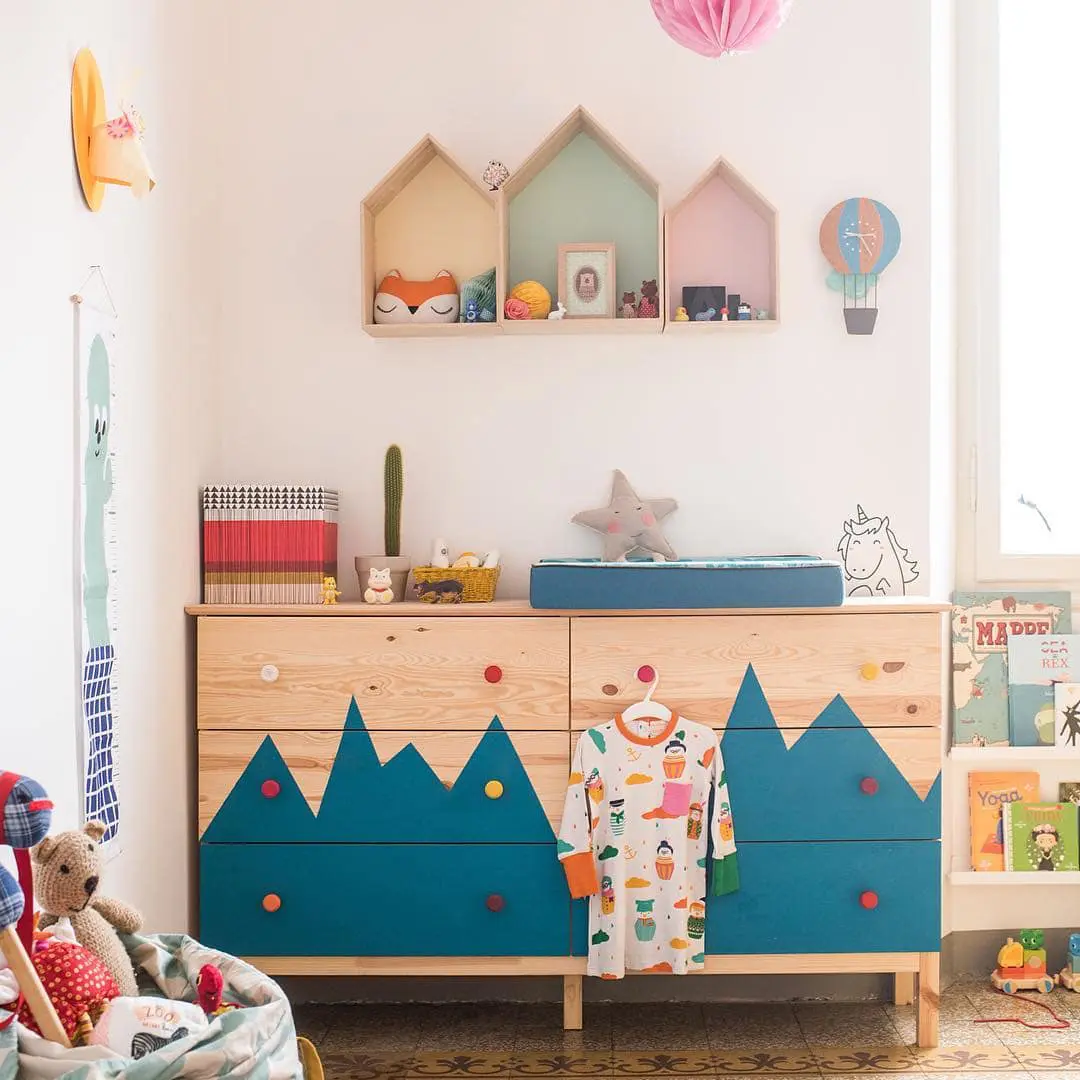 Credit: Instagram
If the previous hack was for a nursery made for a princess, this version is a nursery fit for an adventurous little boy. Speaking of nurseries, notice how the broad surface of the Tarva makes it an excellent 2-in-1 changing table and dresser furniture.
Recreating the mountain look on this dresser is relatively straightforward. Simply grab yourself some masking tape to outline the images, and then paint it over with this tidal pond shade (or your choice of color).
To seal and protect your paint, you may want to use a clear water-based spray, like the ones found here.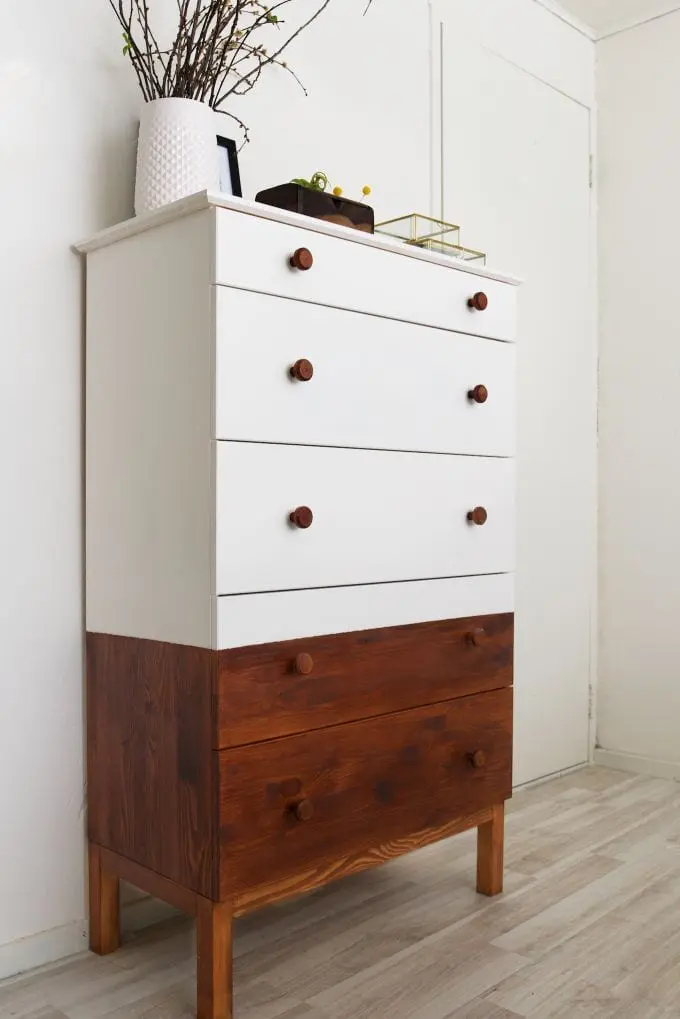 Credit: acupoflife.nl
Designing a tall dresser can be tricky, but the owners of this dresser pulled it off in style.
They used white paint for the top two-thirds of the dresser and tinged the bottom third with a dark brown wood stain. They completed the look with flat wooden drawer knobs, similar to this.
The result was an eye-catching yet minimalist looking dresser suitable for any bedroom in the home.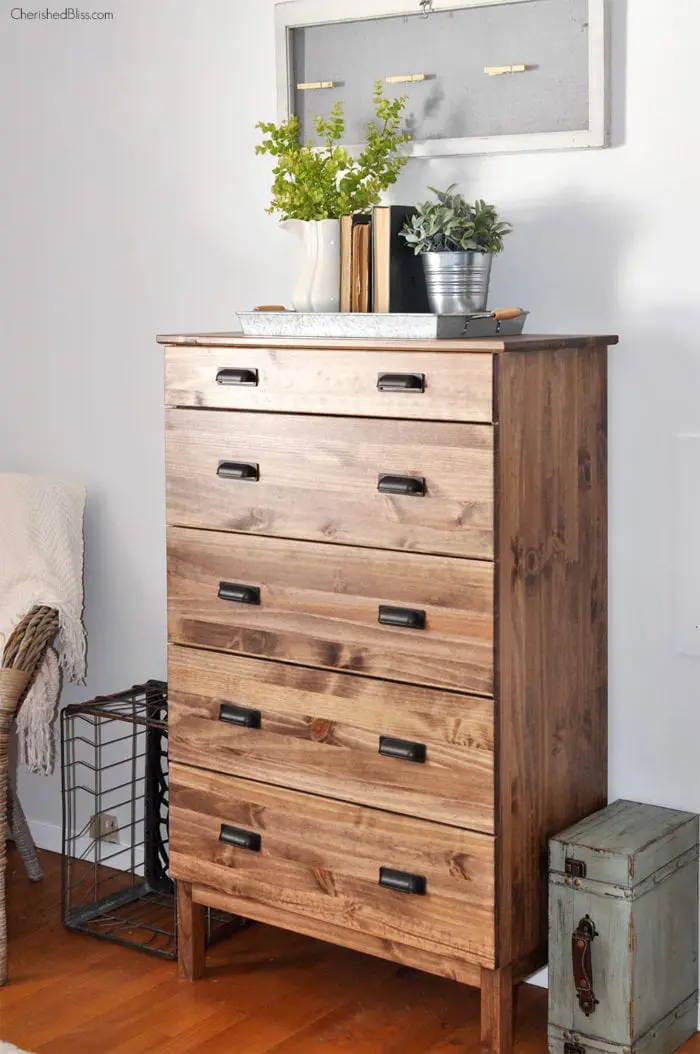 Credit: cherishedbliss.com
Wood staining is relatively easy and can dramatically transform any wooden furniture into an exquisite piece of furniture. Although staining is relatively straightforward, achieving a seamless finish involves a meticulous step-by-step process.
If you're thinking of staining your Tarva, have a look through here to see the range of stain finishes available. You will also need a Shellac finish like this to seal and protect your wood stain.
Head over to this page for a complete guide on how to stain your wood.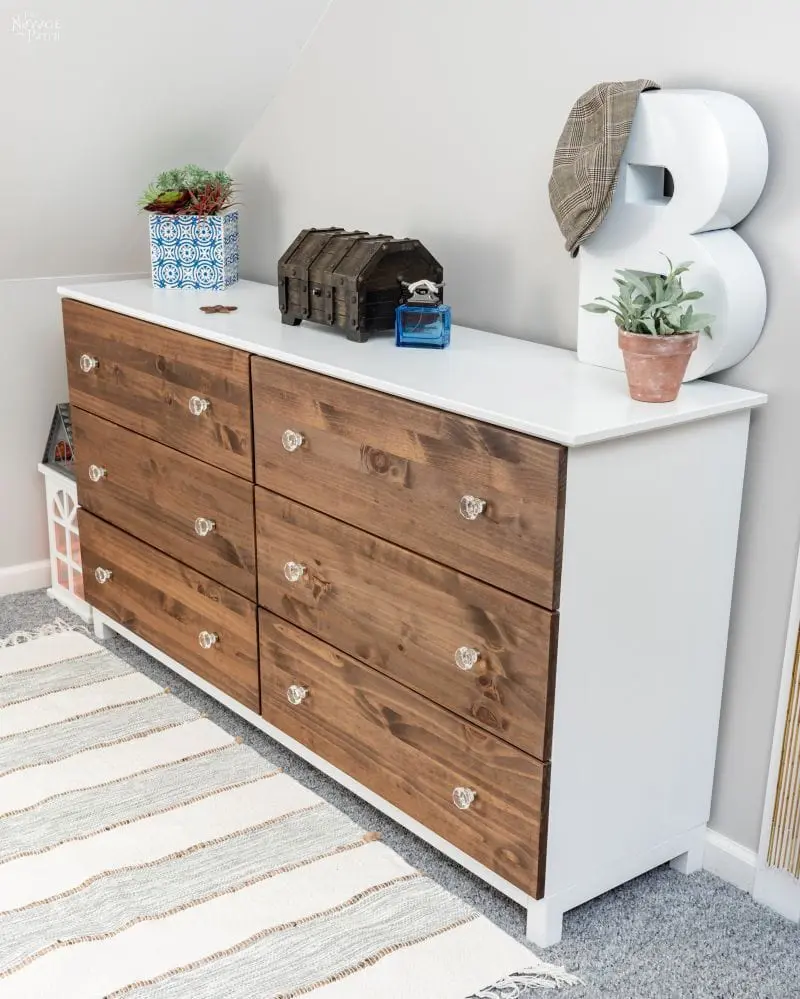 Credit: thenavagepatch.com
This Tarva was given a fresh look by staining the drawers with this special walnut wood stain and painting the rest of the dresser in white.
For an elegant touch, they replaced the drawer pulls with these crystal glass knobs. The end product has a classic look that you are sure to admire for many years to come.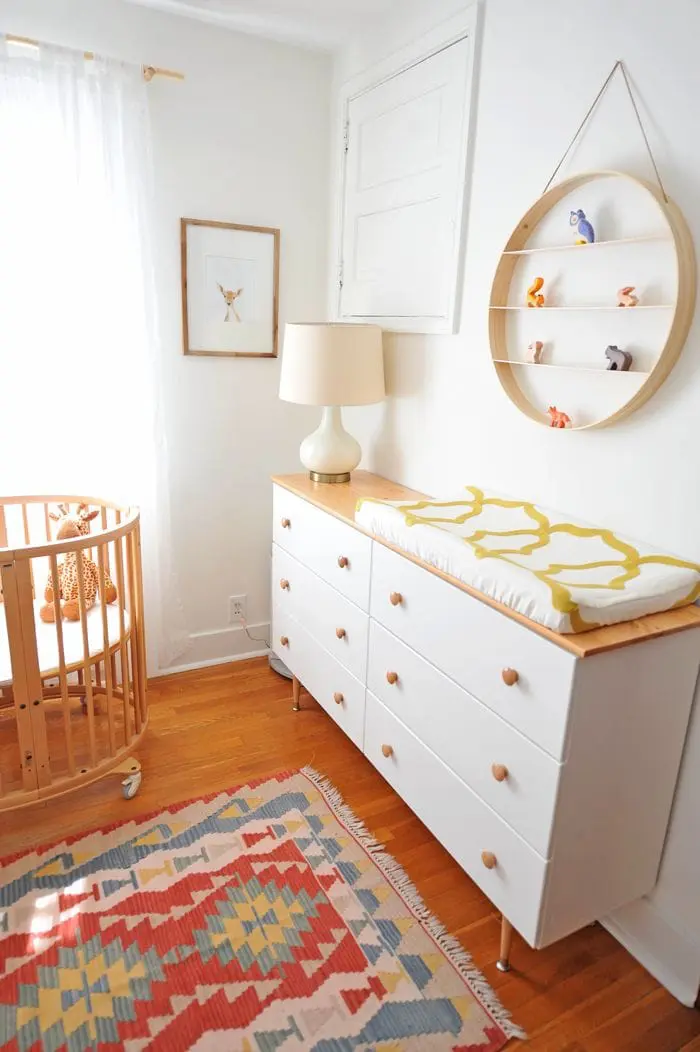 Credit: blogspot.com
Minimal wooden details create a soothing feeling in bedrooms, especially in a nursery.
This Tarva dresser received a white paint finish with the wood-stained top for the dresser top that doubles as a changing table. They achieved a cohesive look by using the same finish on the doorknobs.
To complete the minimalistic warm look, tapered round legs like these replaced the included Tarva dresser legs.
Conclusion
That wraps up our list of Ikea Tarva hacks. Do you have a favorite? Or were you inspired to come up with your version of a Tarva hack?
If you have friends or family looking at getting new dressers, don't forget to share these ingenious and affordable hacks with them!