Is your anniversary around? Get some inspiration with these anniversary gifts for the man in your love and make the day even more special.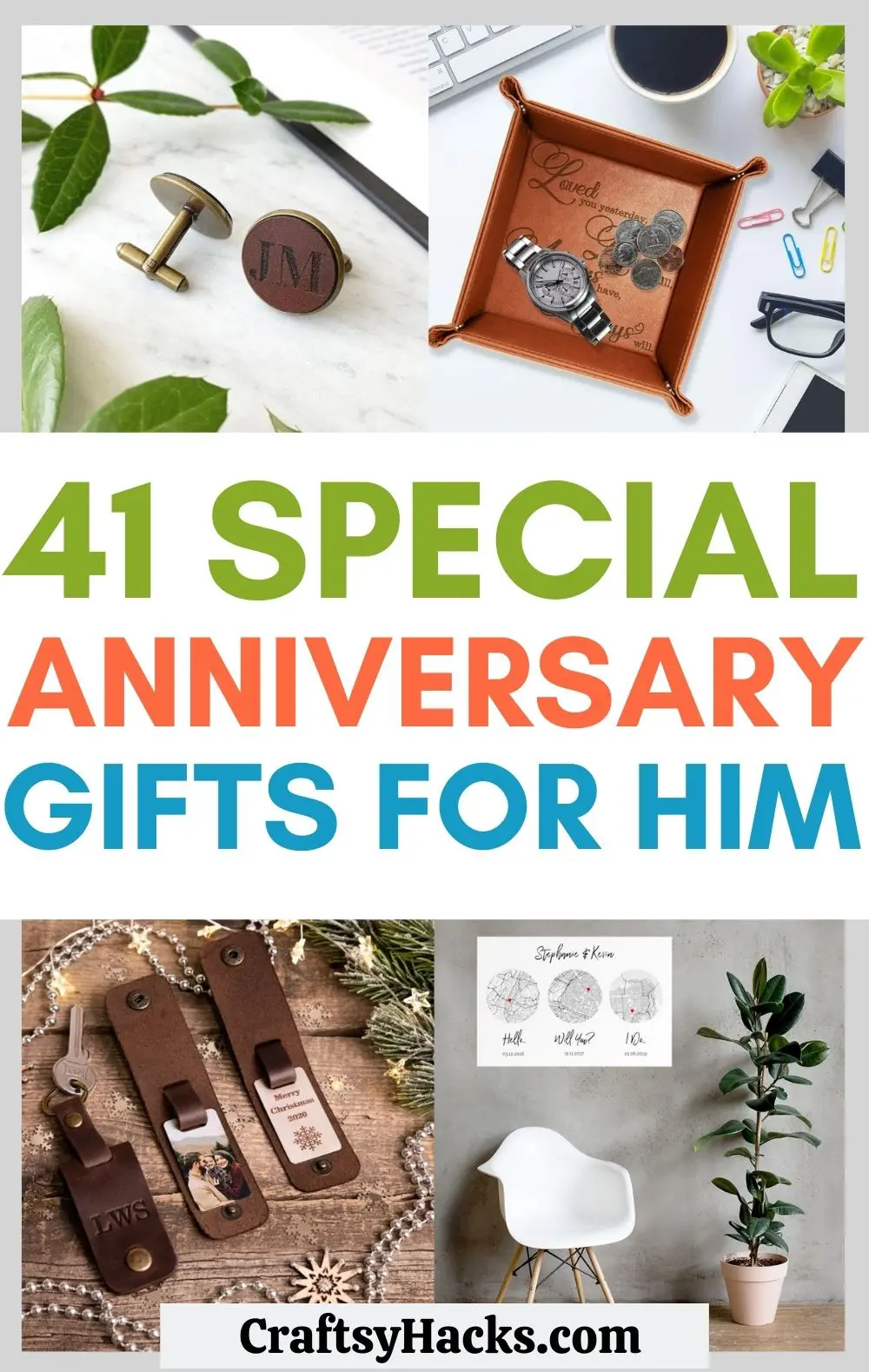 Whether you've been together for three months, three years, or three decades, an anniversary is an important milestone! It only stands to reason that you'd want to mark the occasion with the perfect gift.
The question is, what do you get for your excellent partner? It's no secret that some guys can be hard to shop for. If you're struggling for the perfect gift to give your boyfriend or husband, look no further.
I've got a list of forty-one fantastic anniversary gift ideas sure to satisfy even the most stoic of partners.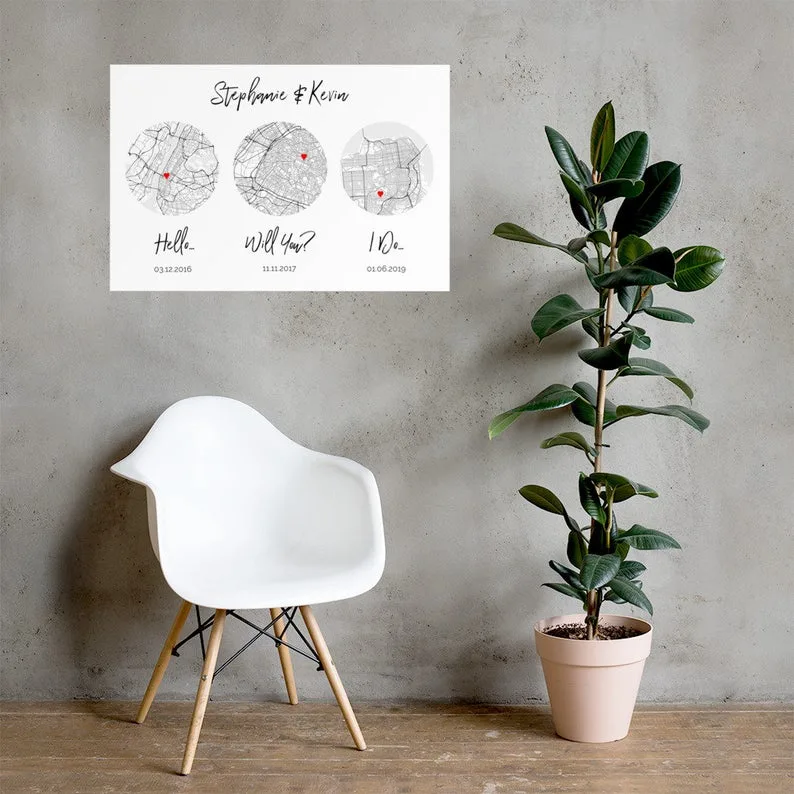 Credit: Etsy
It's been a year since you've been married, and you want to mark the occasion with the perfect paper gift. While this piece may look basic, it embodies your entire relationship into a single meaningful frame.
By marking out the places your relationship has leaped forward, you're mapping out your past and making way for the future! Gift this as a reminder of where you've been together, and even better, where you're going.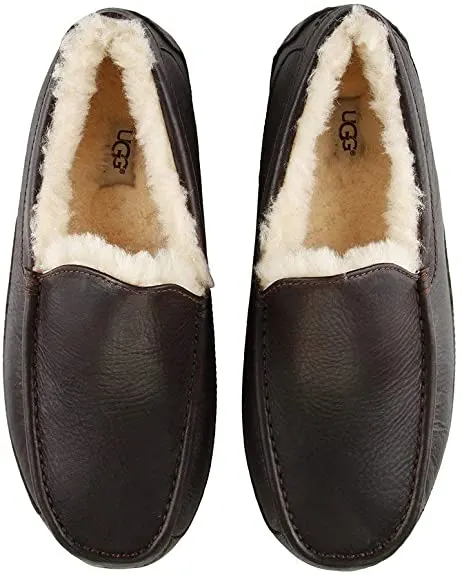 Credit: Amazon
Who says UGGs are just for the ladies? This comfy shoe brand has come out with a range of sumptuously soft slippers that make the perfect gift for your loving boyfriend or husband.
Featuring luxurious sheepskin on the inside and gorgeous leather on the outside, these shoes will take his breath away with their look and feel. Give him the gift of comfy feet no matter the day or season.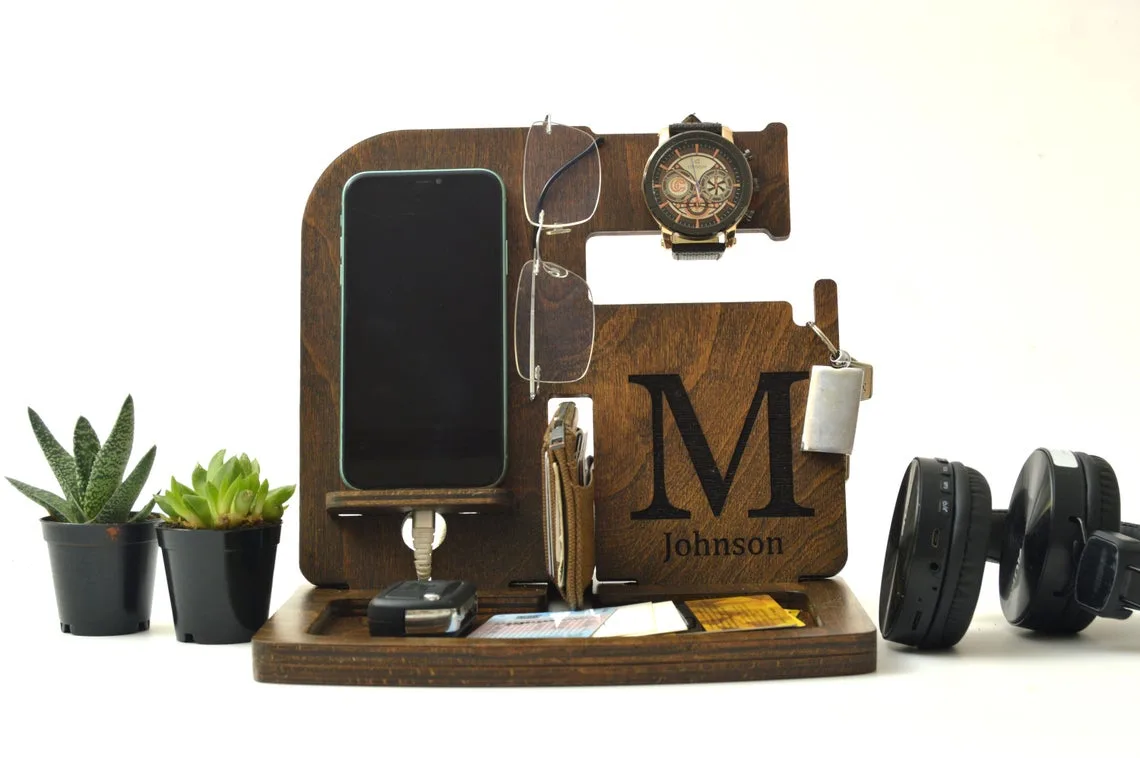 Credit: Etsy
Is he the kind of partner who's constantly losing his watch, keys, phone, or wallet? Kill two birds with one stone and get him this gorgeous accessory stand, perfect for keeping his possessions in line.
Now, he'll have a prominent spot in which to store his belongings, so he'll never have to ask you where the keys are again. Not to mention, the customization options mean you can adapt the stand to his style.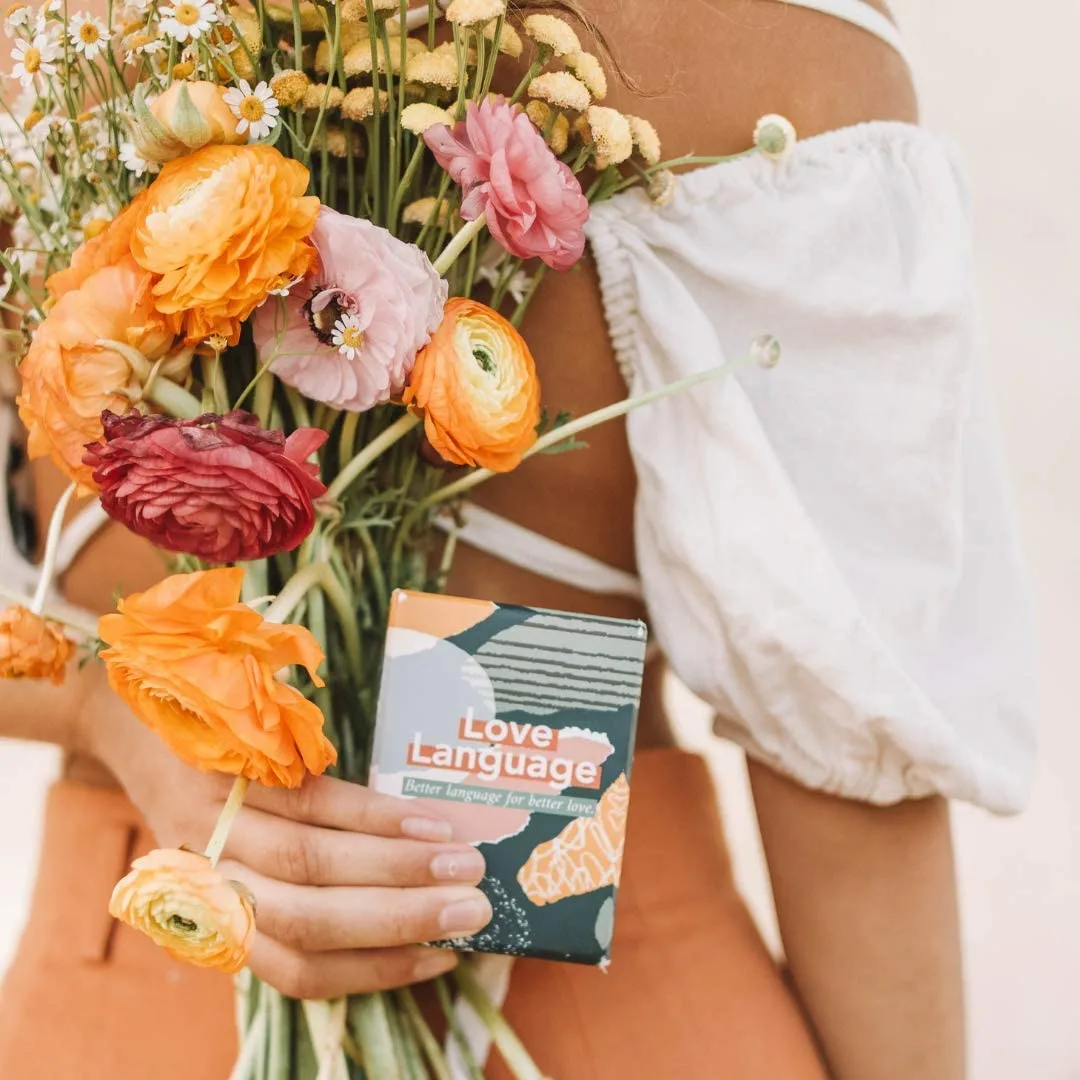 Credit: Amazon
What better gift to give on an anniversary than that of closeness? The Love Language card game features one-hundred-and-fifty conversation starters to deepen any couple's connection.
Bring out a lovely bottle of wine, cook a delicious dinner, and sit down for an evening of conversation, laughter, and connection. Your relationship will feel even better after an anniversary spent with this game.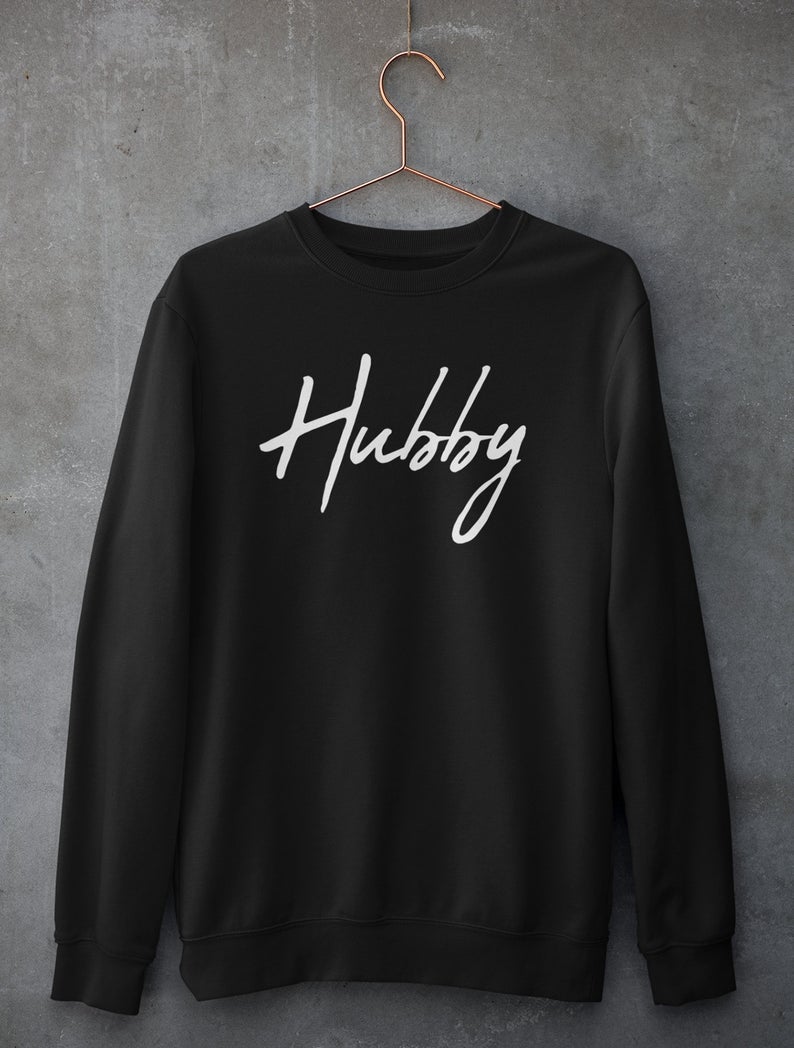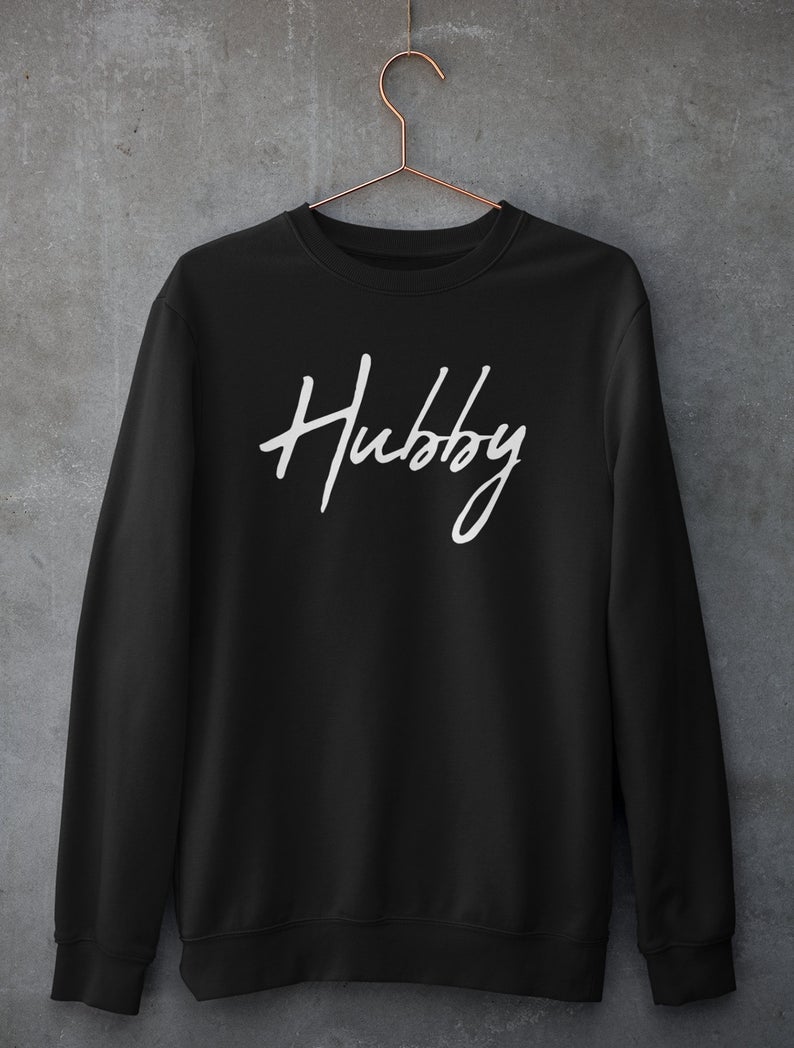 Credit: Etsy
Whether he wears it at home or takes it on the go, this 'Hubby' sweatshirt is the perfect reminder that your partner is loved. Choose from a range of sizes and colors so the sweatshirt will match his style.
If you like, take it one step further and get a matching sweatshirt for yourself. Sure, it's a little cheesy, but heading out to the mall in matching sweatshirts is an adorable date idea sure to inspire some laughs.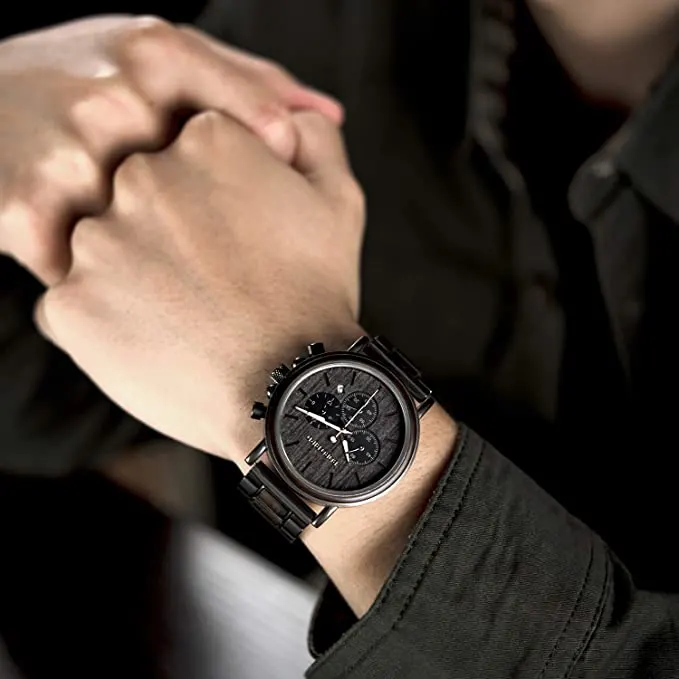 Credit: Amazon
If you're searching for something a bit more severe than a sweatshirt, this big and gorgeous wooden watch is sure to do the trick. He'll love the look of this raw walnut watch adorning his wrist.
Engrave the back with a message of love from you so that he can carry that love with him everywhere. It's the perfect gift to commemorate your relationship, and every time he looks down, he'll remember he's loved.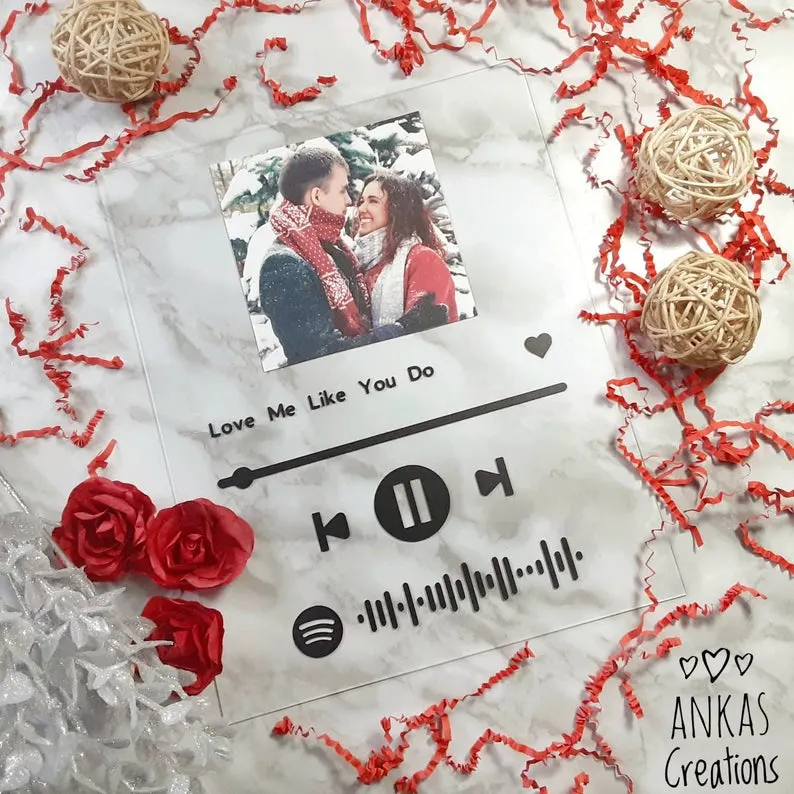 Credit: Etsy
Do the two of you have a couple's song? One that reminds you of beautiful times spent together, or perhaps of a funny memory? Commemorate that song with this adorable acrylic hanging.
This decoration is perfect in the bedroom, featuring a fundamental design below your favorite picture of the two of you. Use it as a photo frame, an ornament, and a reminder of how much you love each other.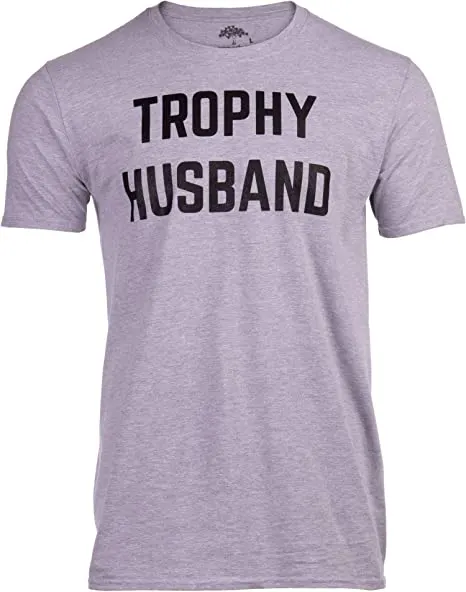 Credit: Amazon
Next up, this gift is a hilarious way to make your husband feel that much more appreciated. Take him out on the town wearing this 'Trophy Husband' t-shirt for a date the two of you will never forget.
While it is a joke t-shirt, this garment is also soft to the touch, so you can be sure this will quickly make it into his outfit rotation. Get a little giggle every time he wears it for years to come.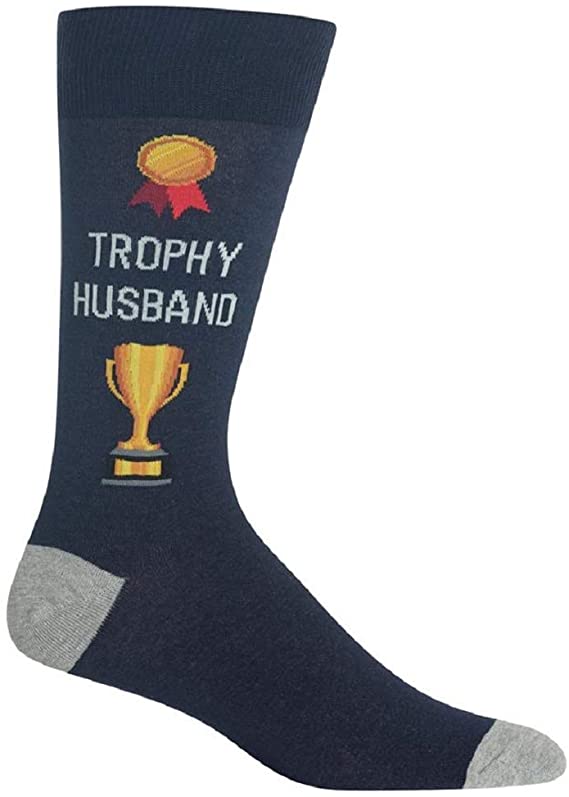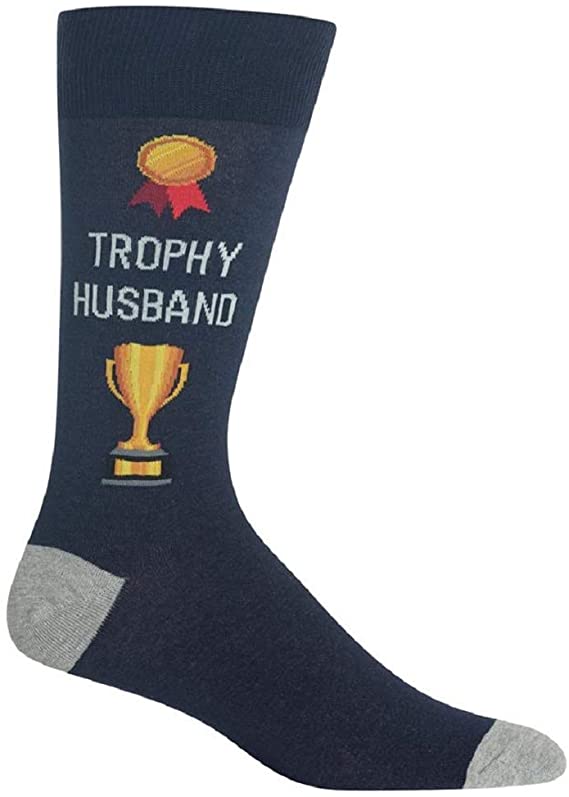 Credit: Amazon
If he doesn't have a lot of room for t-shirts in his life, don't worry, a man can never have too many pairs of socks. He can even wear these hilarious socks to work as a reminder of his 'Trophy Husband' status!
A good pair of dress socks will be a valuable addition to his wardrobe, and he'll appreciate these lightweight, comfortable cotton socks.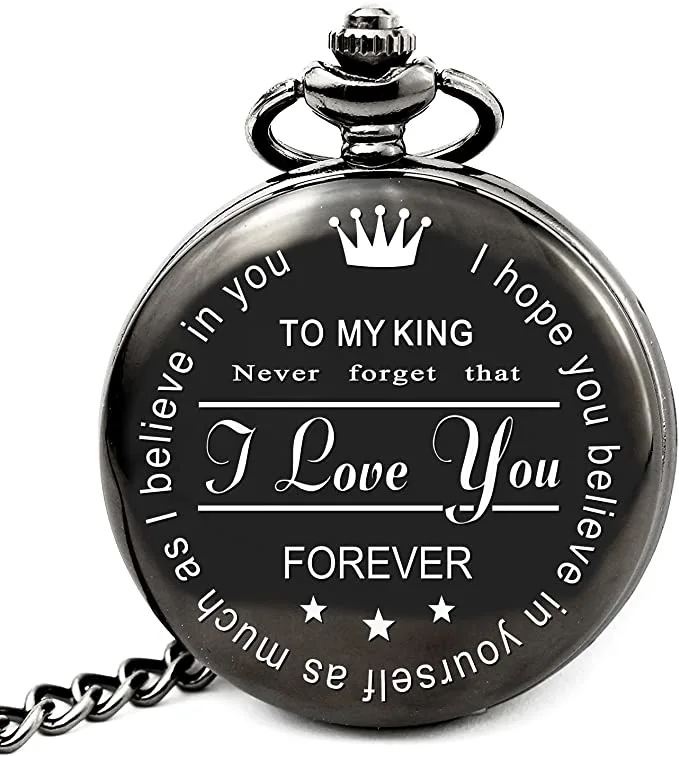 Credit: Amazon
If he's a lover of vintage style (or he already has everything else you can think of), this vintage-style engraved pocket watch will make the perfect gift. It's truly a gift for the man who has everything else!
Customize the message placed on the back when you order, including a small, meaningful message that he can keep close to his heart.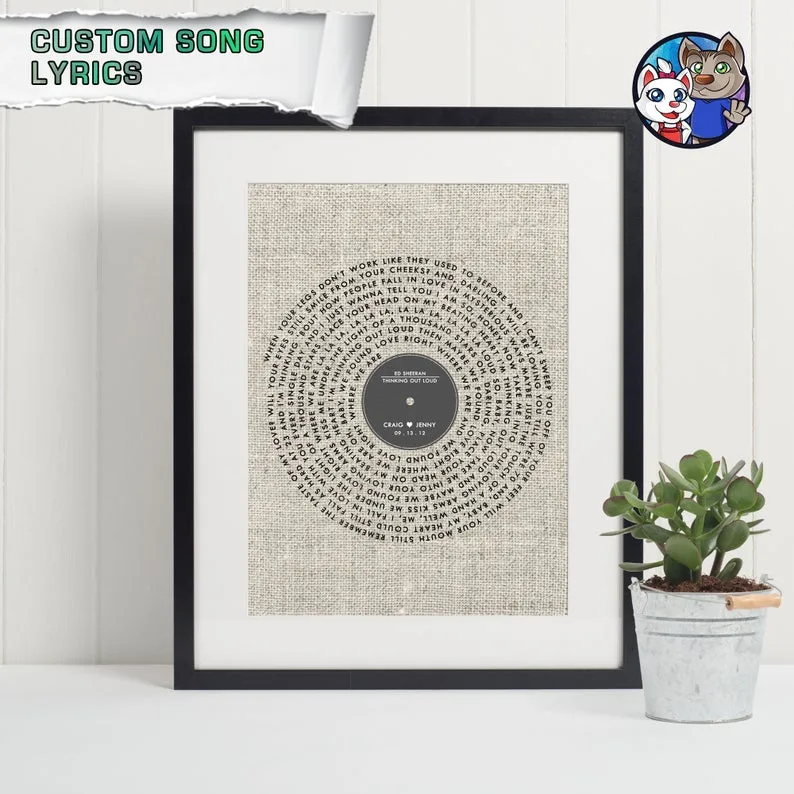 Credit: Etsy
Our next gift idea pays homage to your first dance together (whether at a wedding or not). If you two share a particular song that you love or have a first dance track, this is the gift.
You can purchase this tasteful decoration for your husband as a reminder of a special memory together. He can hang it above his nightstand, or you can use it as a subtle piece in any living space. Just gorgeous.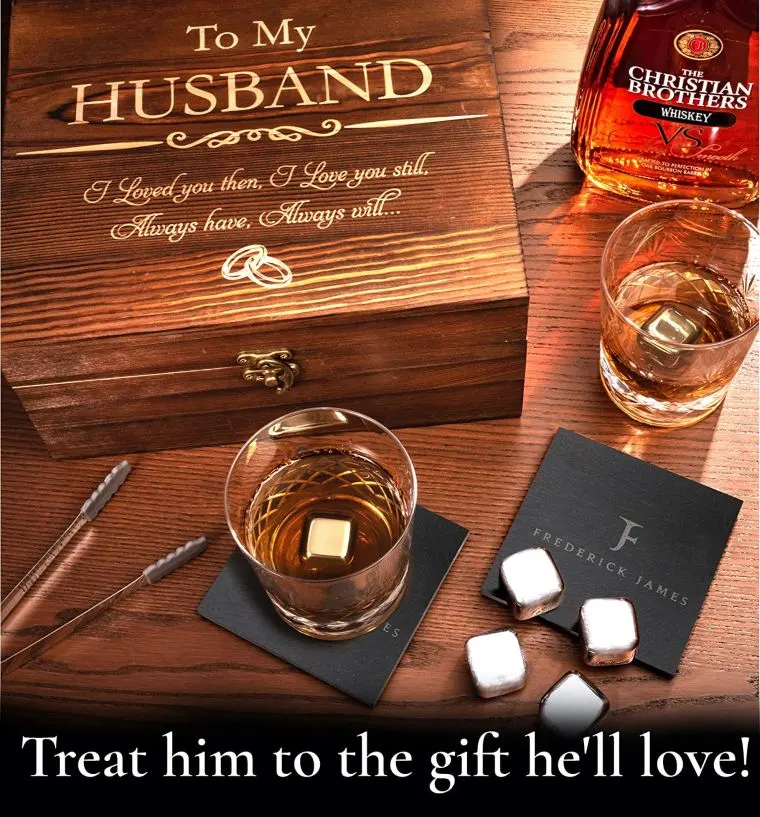 Credit: Amazon
Whisky lovers are typically easy to shop for, as you can usually buy them their favorite bottle of scotch and watch their faces light up. However, anniversary gifts typically need a little more meaning.
Enter this fabulous gift set. These high-quality whiskey tumblers and whiskey stones come in a gorgeous wooden box which you can have engraved with a special message.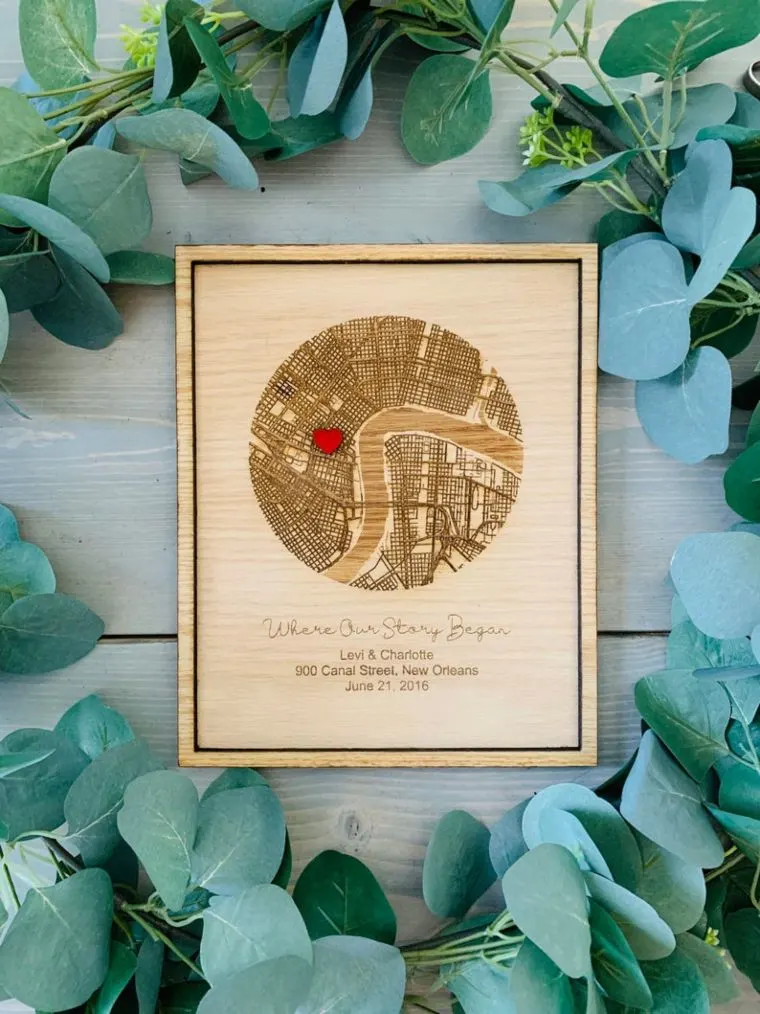 Credit: Etsy
A personalized Memory Map celebrates a spot that's special to you as a couple. Choose the location you had your first kiss, your first day, your proposal, or your wedding for an ultra-meaningful gift sure to impress.
If you like, take it one step further and get multiple Memory Maps to commemorate different spots! You can show the timeline of your relationship in maps or even choose your ideal travel destination in the future.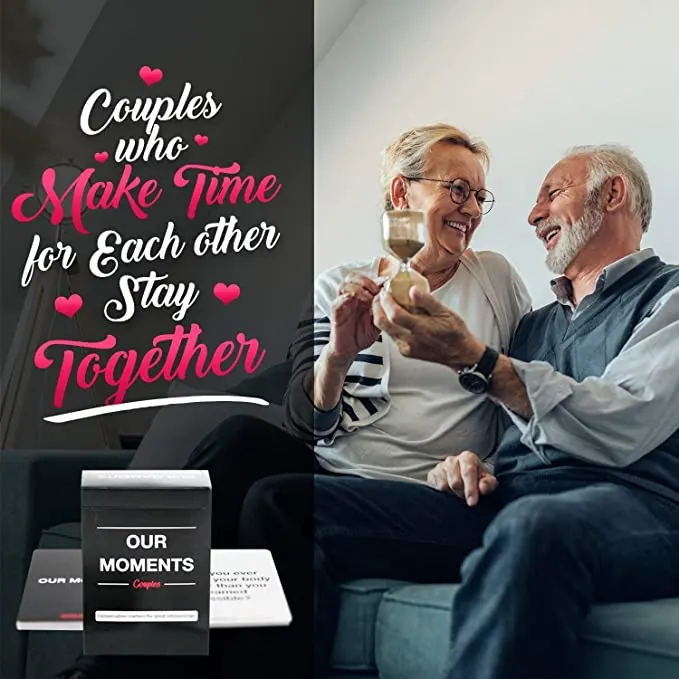 Credit: Amazon
Give the gift of quality time and commemorate your anniversary by deepening your relationship even further. The 'Our Moments' card game features one hundred thought-provoking conversation starters.
It can be so easy to let date nights slip onto the backburner. But spending quality time together is a crucial part of any relationship. Dedicate your evening to reconnecting; your partner will love you even more for it.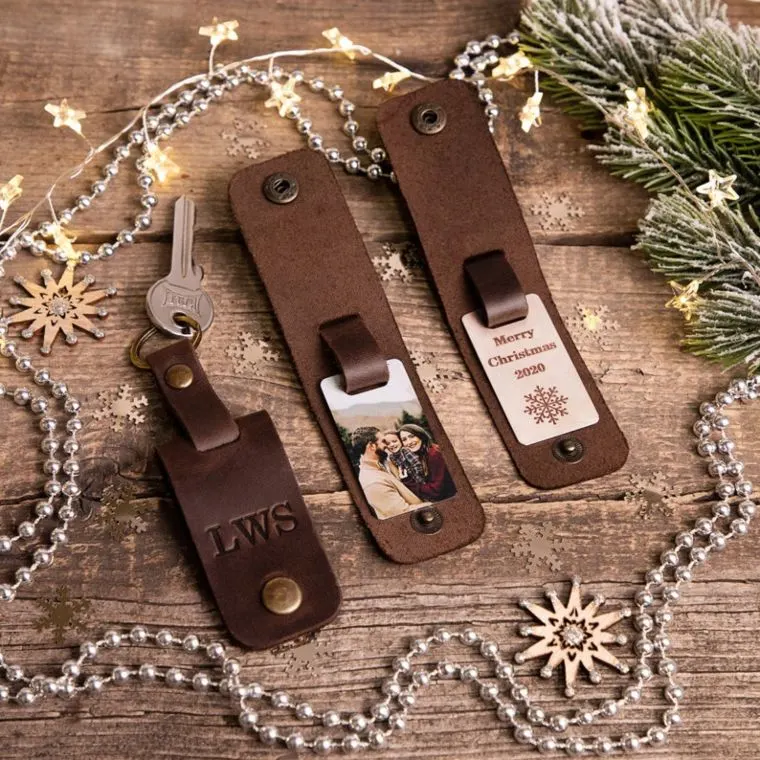 Credit: Etsy
This leather key holder is the perfect anniversary gift for your man because he can take it with him everywhere he goes. He can attach this tasteful leather keyholder to his keys with ease.
While this may look like a simple leather keychain, the monogrammed front hides a heartfelt photo and message sure to improve his day. Include your favorite photo together and a message of love on the back!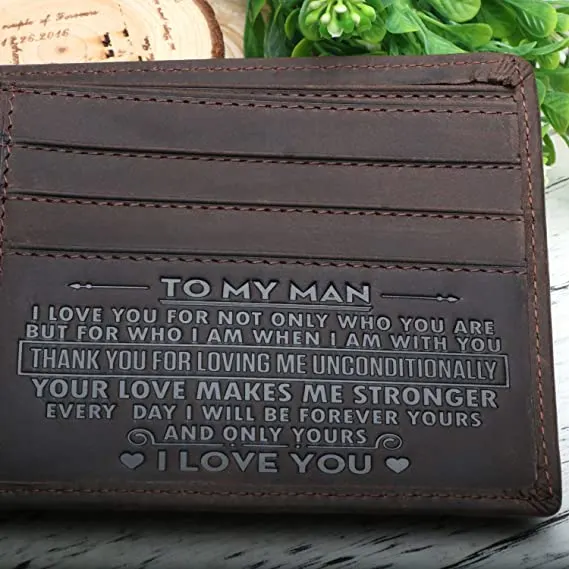 Credit: Amazon
On its own, a wallet is already a wonderful gift to give your man on your special day. Now, what makes this the perfect anniversary gift is the personalized message engraved inside the bifold.
Tell him what he means to you, why you love him, or include his favorite movie quote for an anniversary gift he'll cherish forever. The high-quality leather ensures this wallet will go the distance.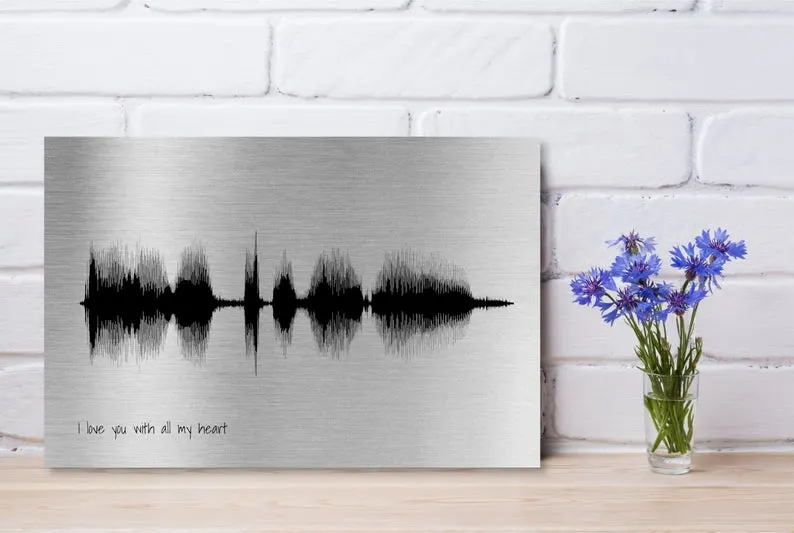 Credit: Etsy
Here's another tasteful decoration to include in your home, but this time, it's a little more modern. This soundwave engraving represents any sound you like on a piece of tin.
Gift him this subtle reminder of your love together so he can mount it in his man cave. The shining tin is masculine enough to blend seamlessly into his space, but the message upon it will warm his heart.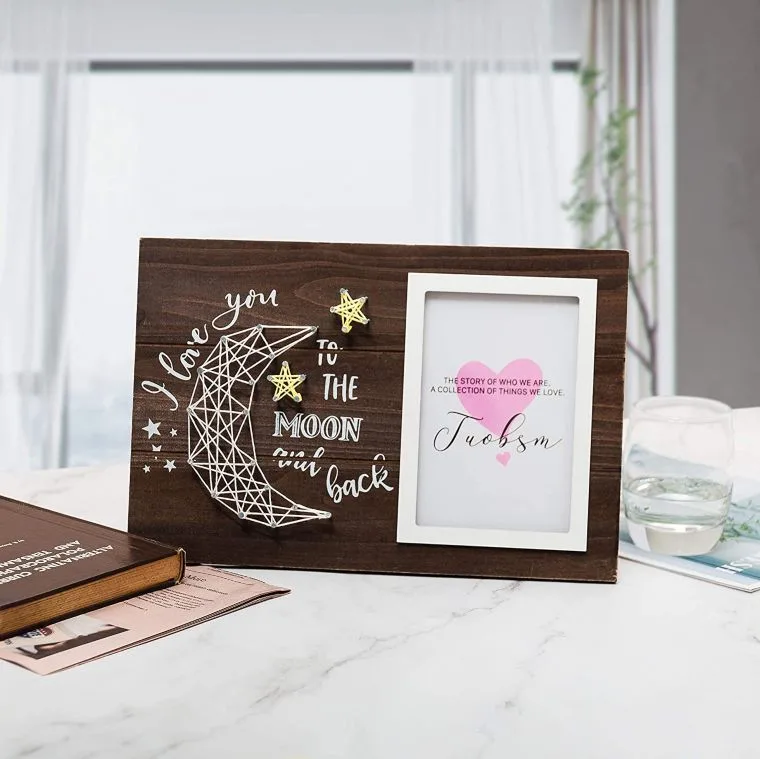 Credit: Amazon
Frame your favorite couple photo in this gorgeous wooden picture frame, perfect for his desk at work or for sitting on his nightstand. You can also choose from several different finishes to suit his taste.
The moon and message to the left of the picture are rendered in string. This lends a soft feeling to the picture frame that speaks to your emotion. He can even use it as a wall hanging by tying a string on the back.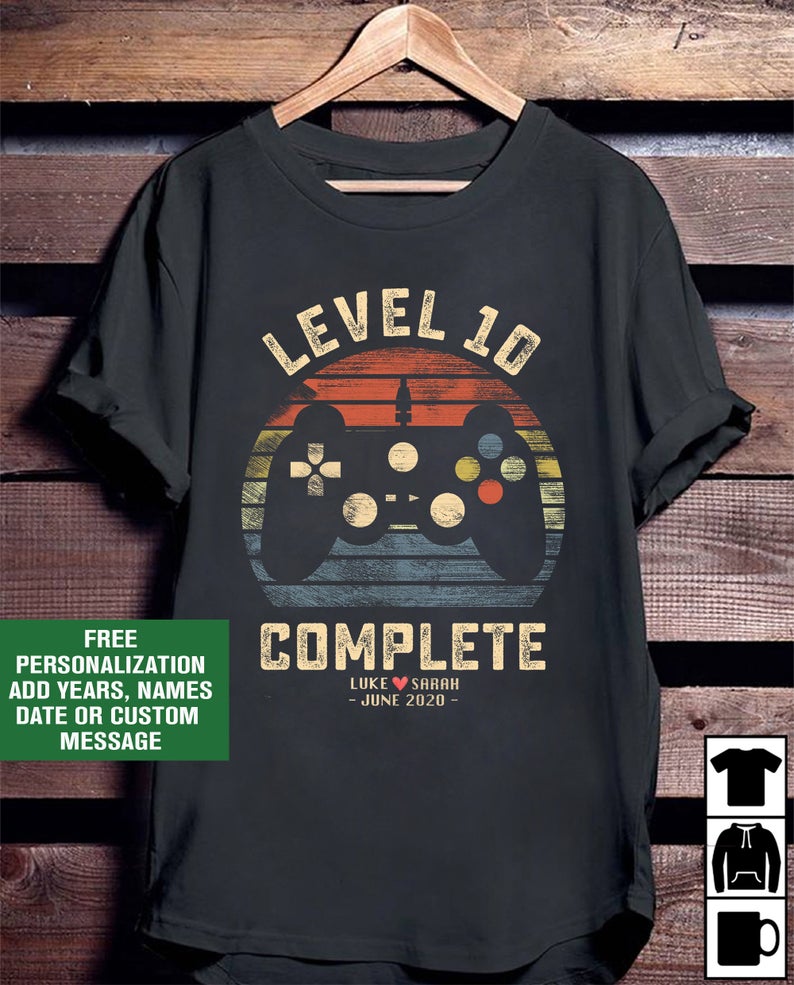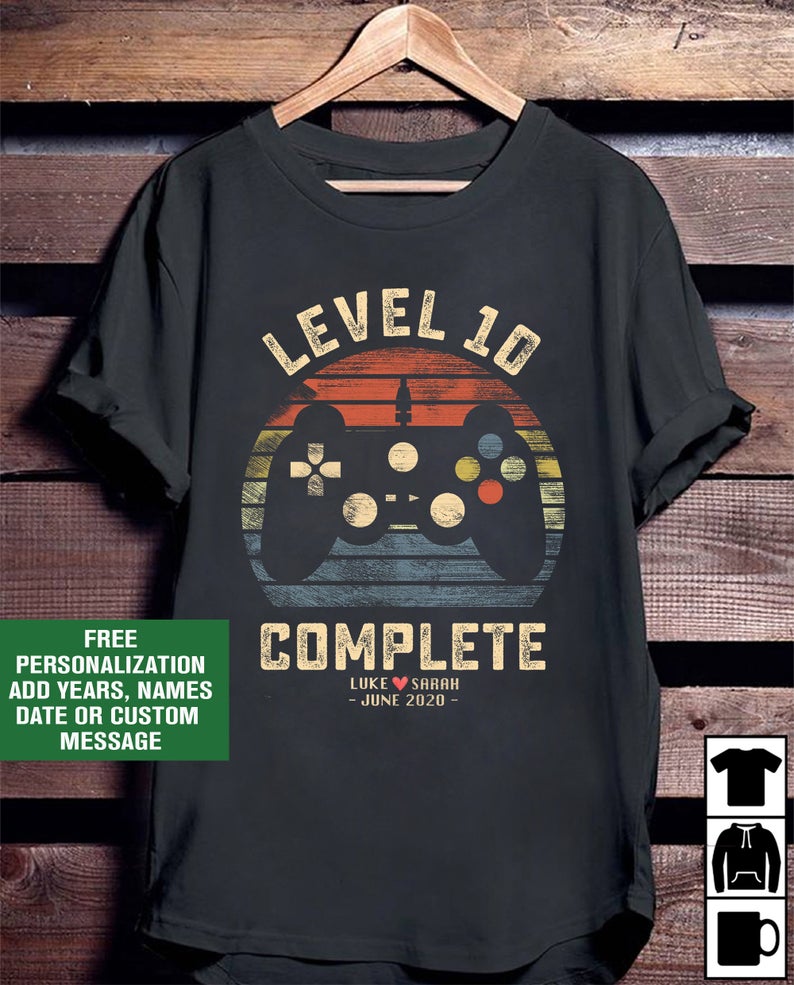 Credit: Etsy
If you're celebrating your tenth anniversary with a gamer, this t-shirt is the perfect gift for him. After all, getting ten years into a relationship is an achievement worth some celebration!
These handmade garments can be customized to personalize the gift further. Add your names to the bottom of the shirt, embellish a hoodie, or even make it into a mug.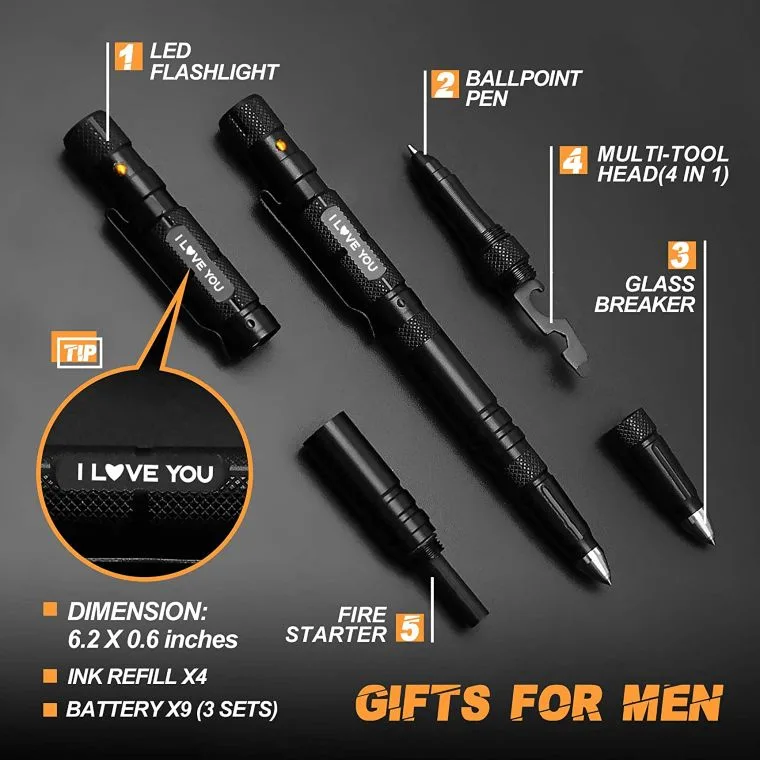 Credit: Amazon
This engraved tactical pen contains everything your partner could ever need to make his way through life (and probably more). If he's the type of guy who loves nifty gadgets, he'll quickly fall in love with this.
Featuring a quality ballpoint pen, a multifunctional head, a fire starter, a glass breaker, and a flashlight, this pen does it all.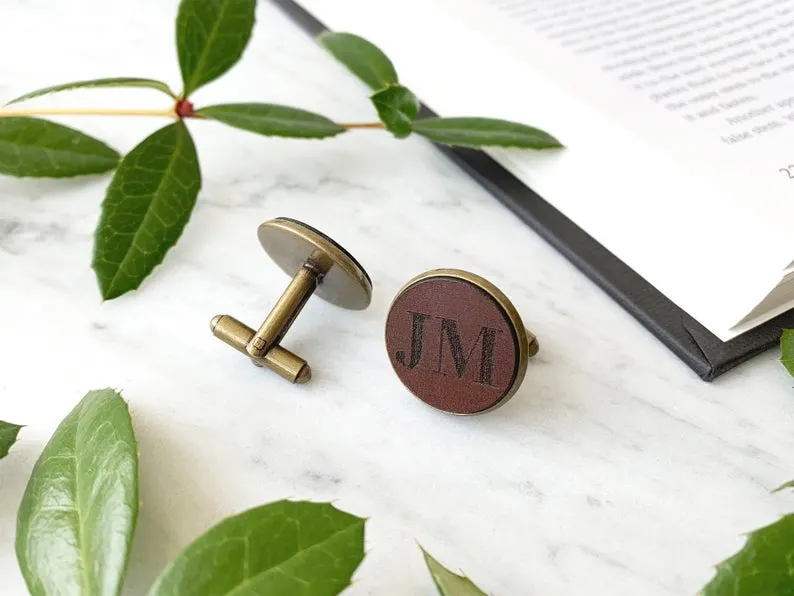 Credit: Etsy
Next up is the perfect gift for a classy businessman. Send him off to the office with these personalized leather cufflinks adorning his wrist, and he'll spend the whole day feeling like the boss of the joint.
Featuring a gorgeous brass finish and monogrammed leather caps, these cufflinks will have him grinning from ear to ear the moment he opens his gift.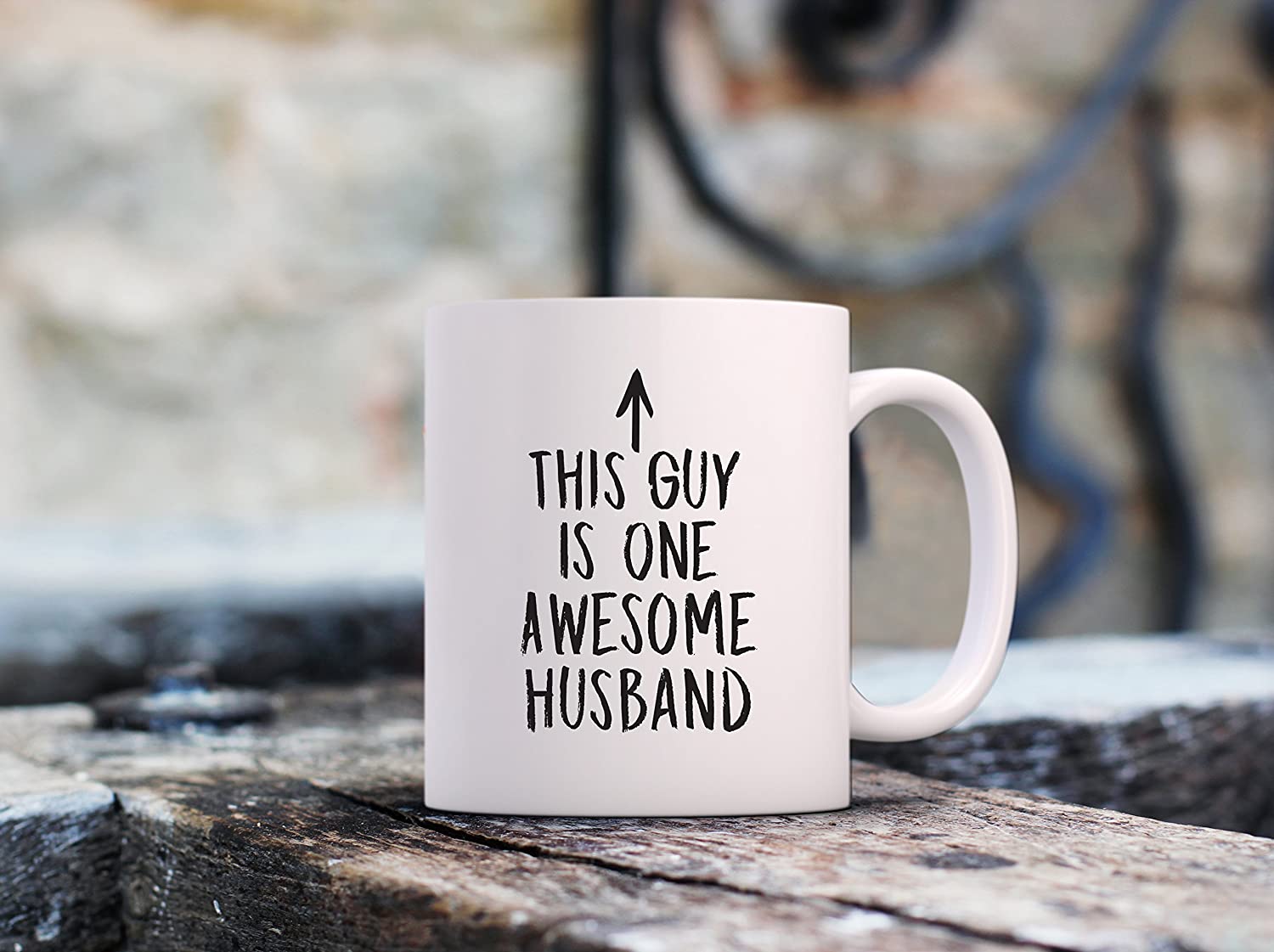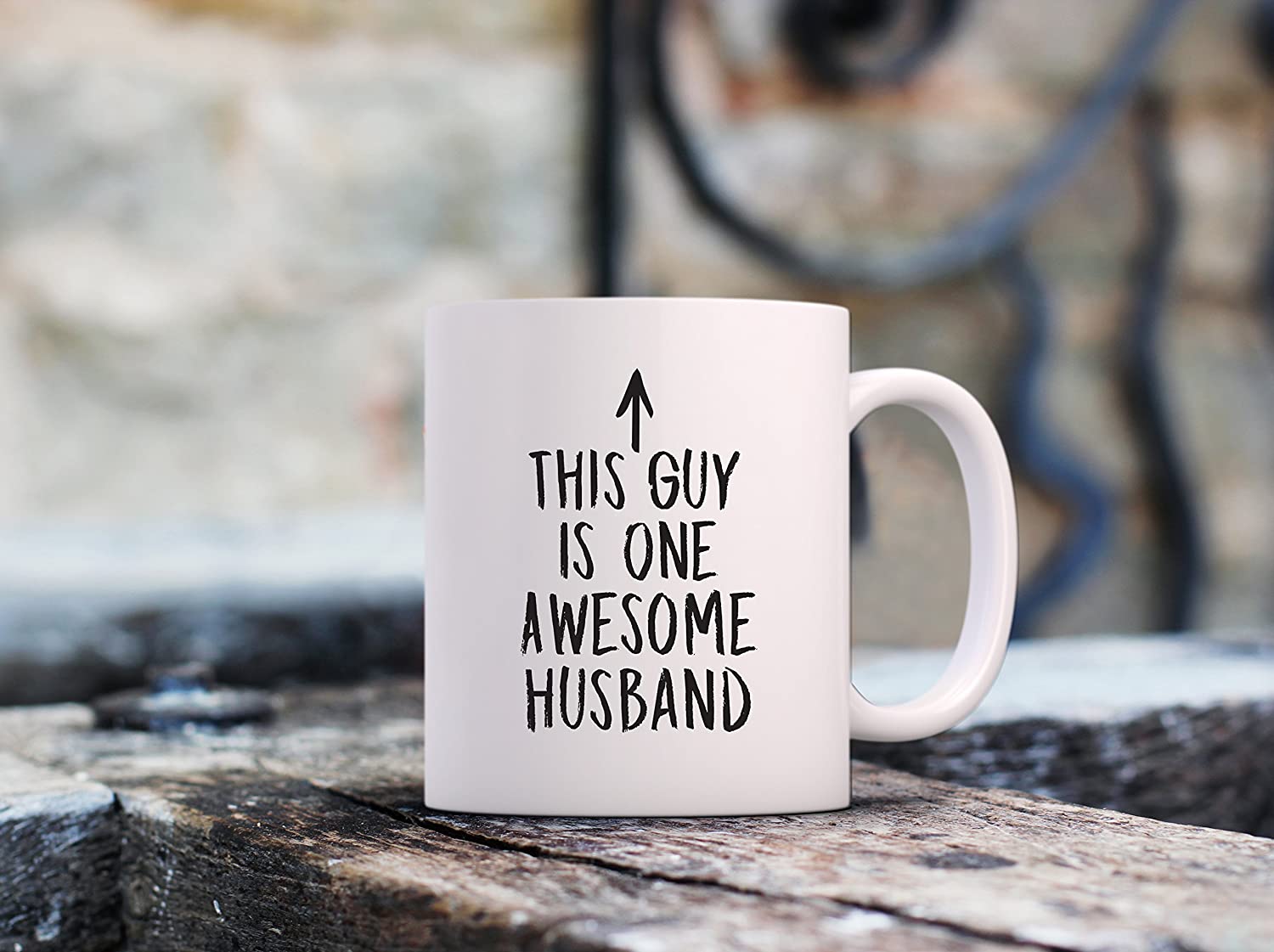 Credit: Amazon
Speaking of workplace gifts, this adorable mug lets the world know what you think of him. Let him take his reputation as an awesome husband out into the world or keep it at home as a morning reminder.
This gift is less about letting other people know your husband is awesome and more about letting him know that you think he's incredible. Pour him a cup of coffee in this on your anniversary to start the day.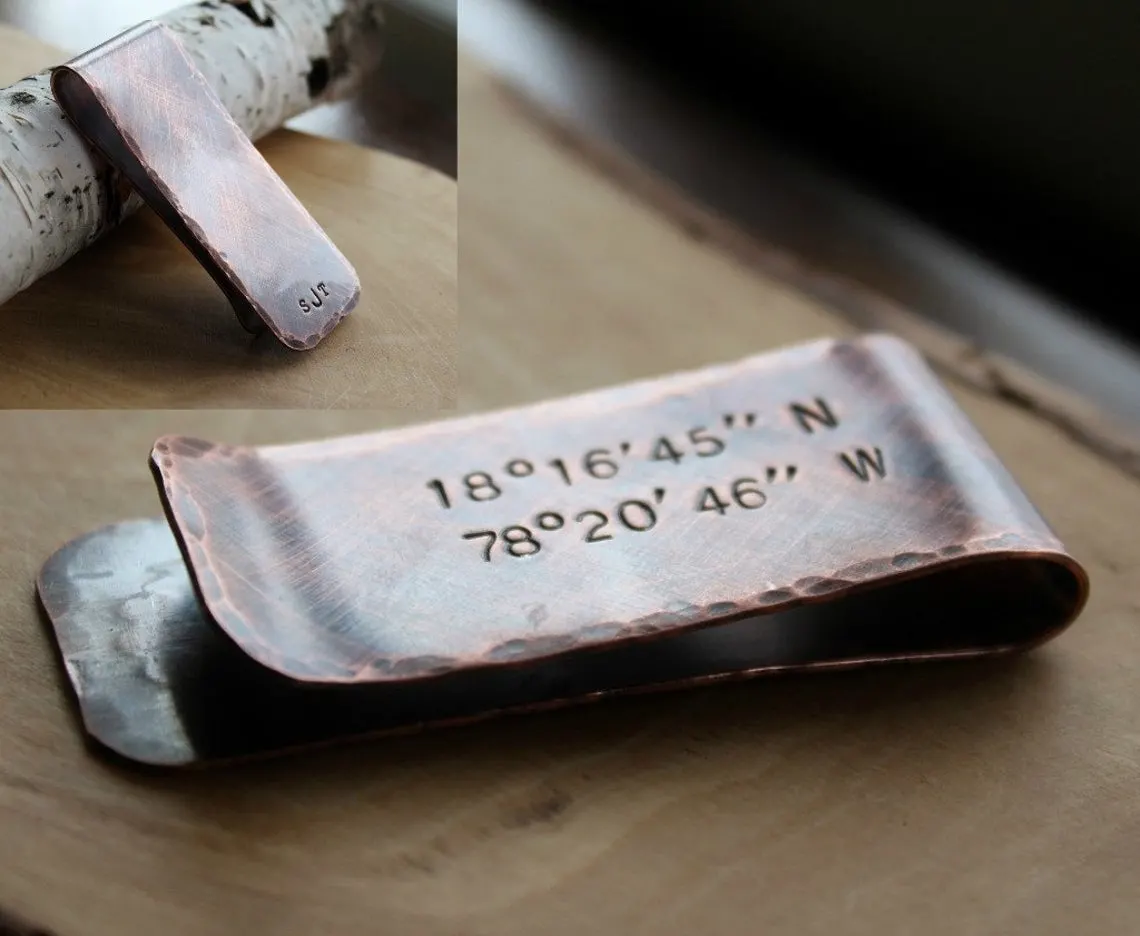 Credit: Etsy
Customize the message on this rustic copper money clip for an anniversary gift that will surely impress your man. Featuring a masculine hammered finish and leather cover, this one-of-a-kind gift is something special.
Choose the perfect message with which to adorn the front. It could be the coordinates of your first meeting place, a message just for him, or even a shared joke to give him a laugh. The choice is yours!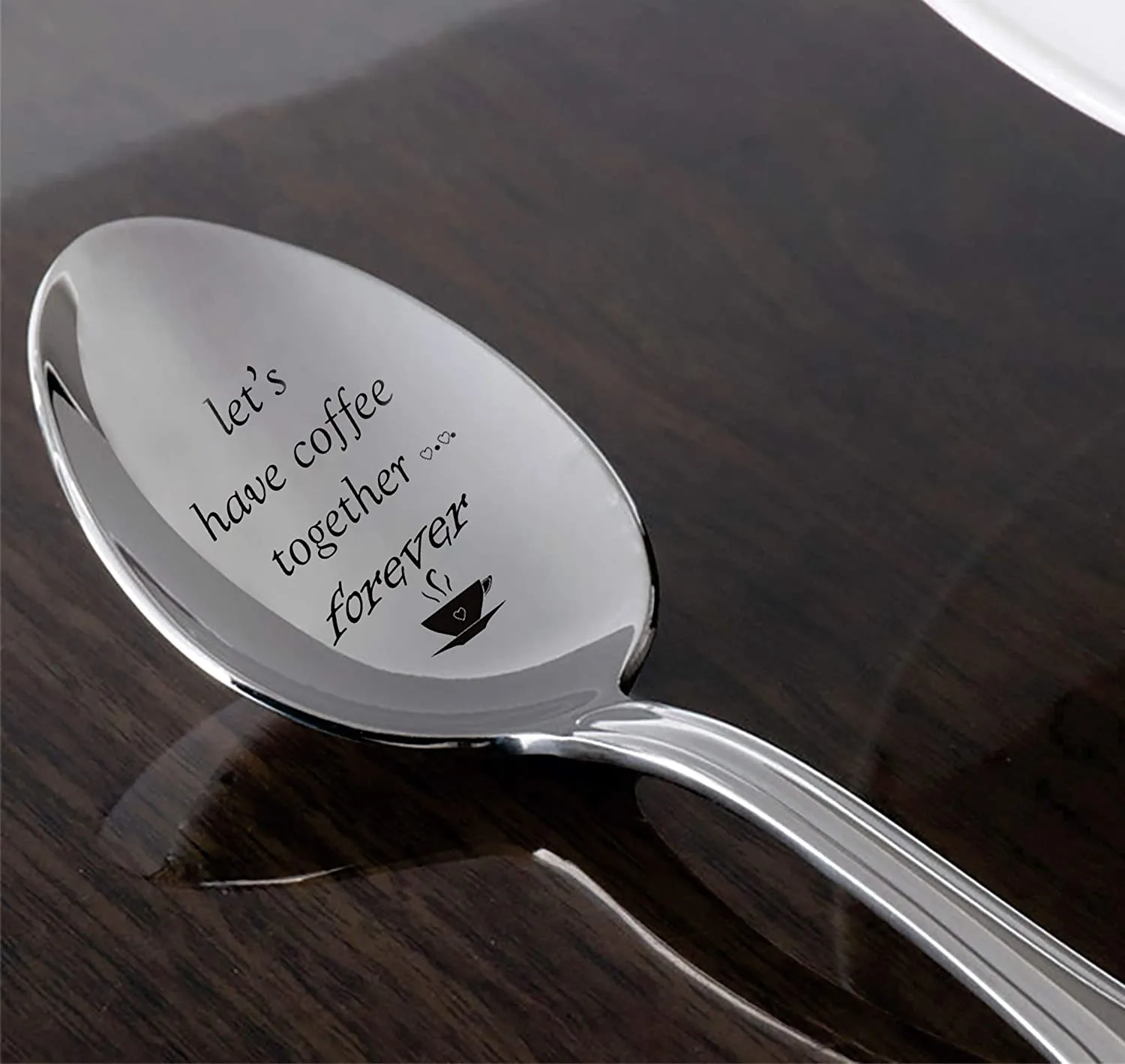 Credit: Amazon
This next gift is ideal if your man loves his coffee. Whether he's an at-home coffee drinker or an all-out barista, this coffee spoon combines his two loves: coffee and you!
Made from high-quality stainless steel, the spoon is easy to wash and won't rust, so you can be sure it will go the distance. Start every morning with a reminder of your love for each other, and you'll last a lifetime.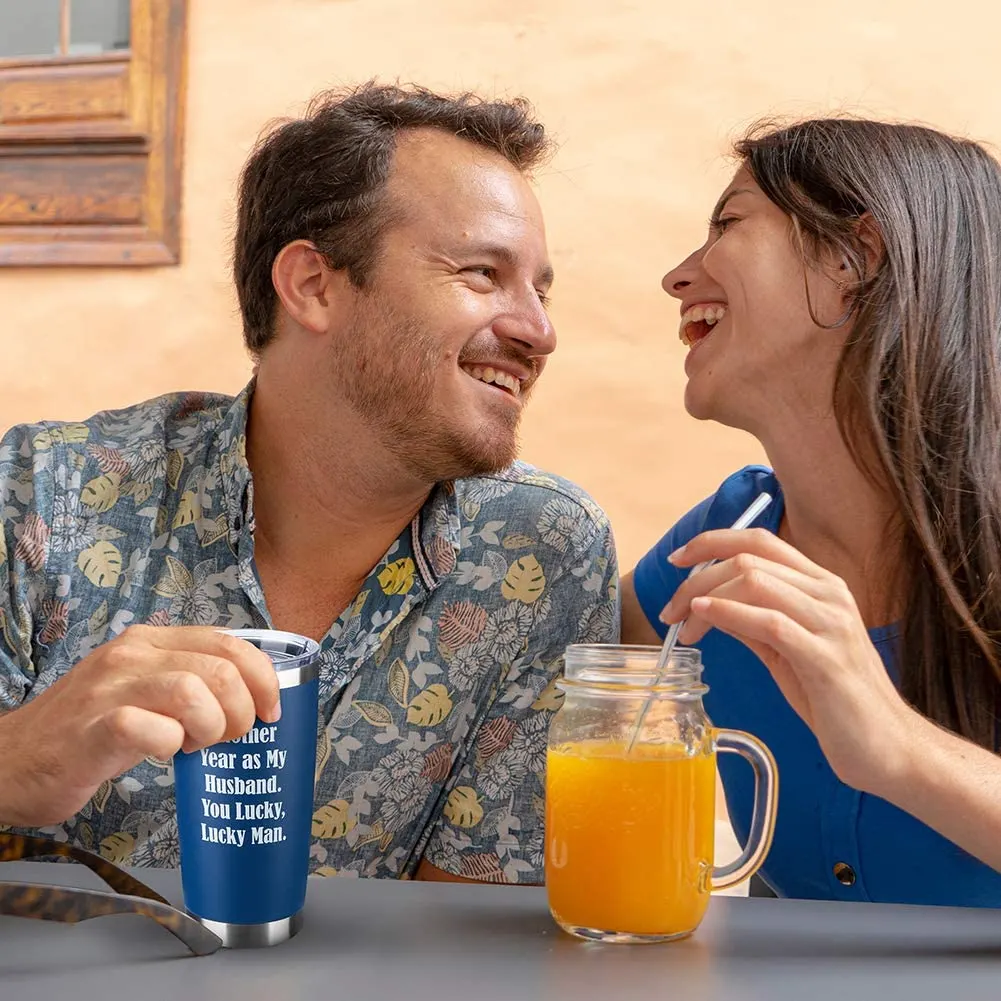 Credit: Amazon
Alone, a tumbler is a lovely and practical gift that's guaranteed to make your husband's day a little easier. With a hilarious message on the front, the tumbler quickly becomes an unforgettable gift.
This tumbler has 'Another Year as My Husband You Lucky, Lucky Man' written on the front in big, bold letters. Really, that's all you need to say. He is a lucky, lucky man.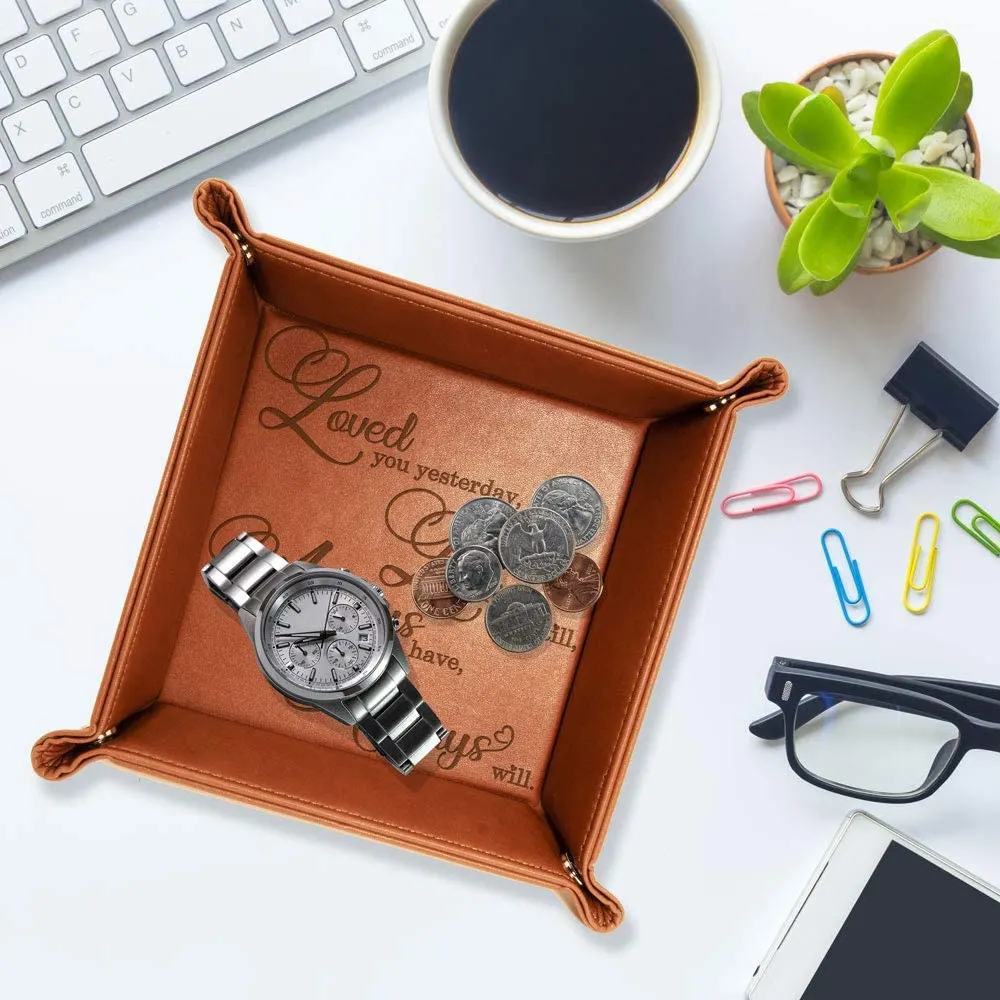 Credit: Amazon
Is your man the type to just toss his keys on the nearest surface? Well, this valet tray will help him keep his belongings all in one spot. Trust me. He'll be very grateful to receive this generous gift.
This tray is an excellent gift for his desk at the office, or you can leave it on the end table at home to catch his keys as he walks through the door each day. Engraved with a heartfelt message, this is a great anniversary gift.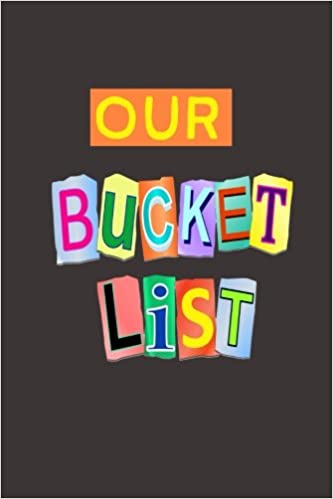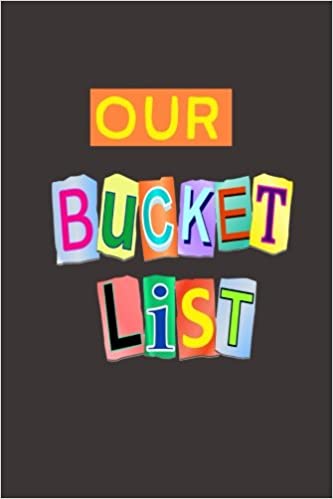 Credit: Amazon
Sometimes, the best thing about an anniversary is not looking backward but looking forward! Sit down with your partner as you celebrate your anniversary and fill out this clever journal together.
This 'Our Bucket List' journal provides pages and pages to brainstorm all the things you want to do together. If you're going to take it a step further, plan to do one of those things on your anniversary!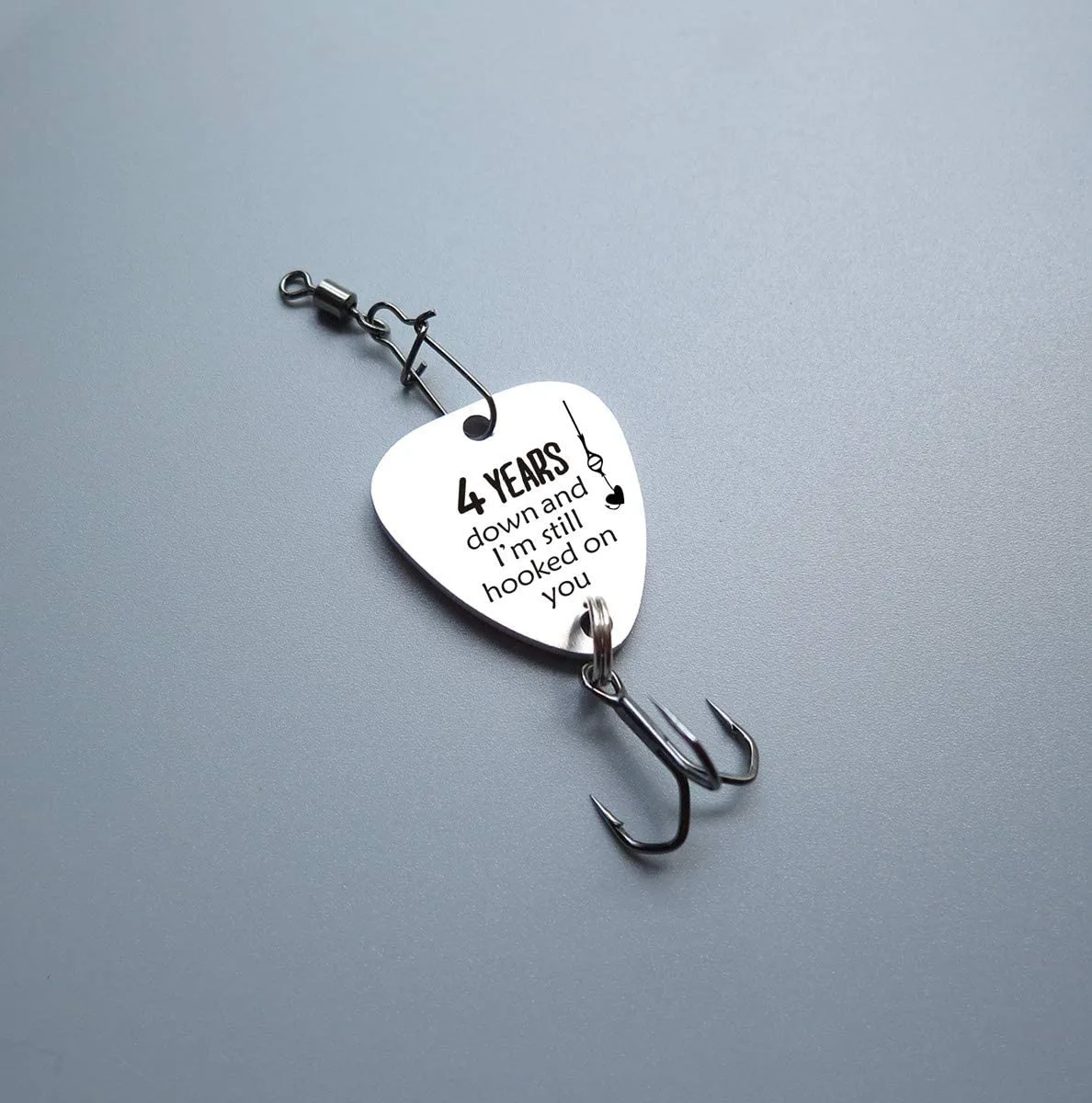 Credit: Amazon
Is your partner constantly heading out to the lake to bring back his latest catch? If you have a fisherman for a partner, this custom engraved fishing lure is a way to go with him… without waking up at five in the morning.
Made from stainless steel, this is an extra-strong treble hook and swivel snap connector attached to the metal engraved panel. Whether he uses it or not, this is a great anniversary gift for a fishing enthusiast.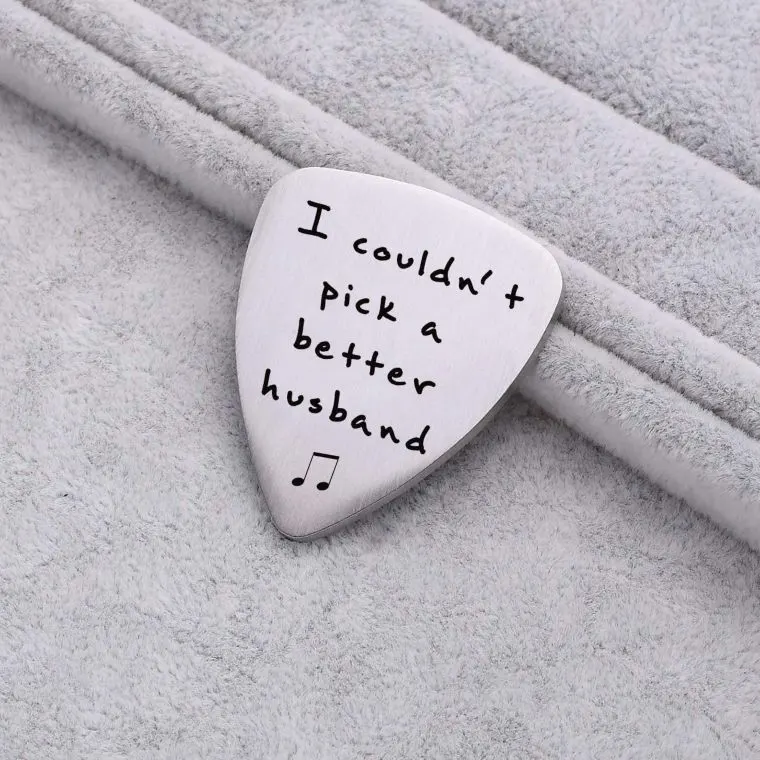 Credit: Amazon
Speaking of hobbies, maybe your man is more a musician than a fisherman! In that case, present him with this delightful guitar pick to use as he strums out his tunes.
Featuring a dad-worthy pun on the front, this pick is made from stainless steel to withstand consistent use. Support his love for music at the same time you proclaim your love for him!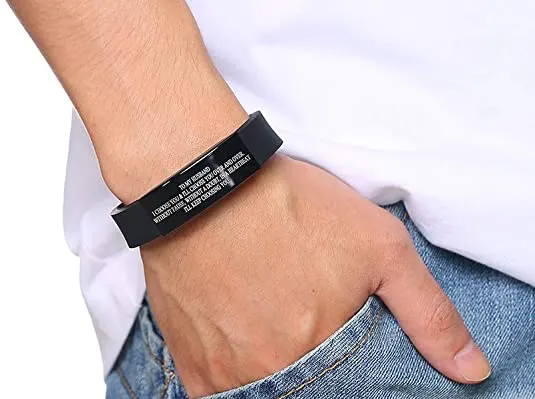 Credit: Amazon
If he's not really into watches, but you still want to get him some jewelry, this black silicone bracelet is the ideal solution. Featuring a matte black finish and a custom engraving, this masculine bracelet is gorgeous.
Not to mention, it's also comfortable to wear around all day, so he won't have any trouble putting it on every time he leaves the house.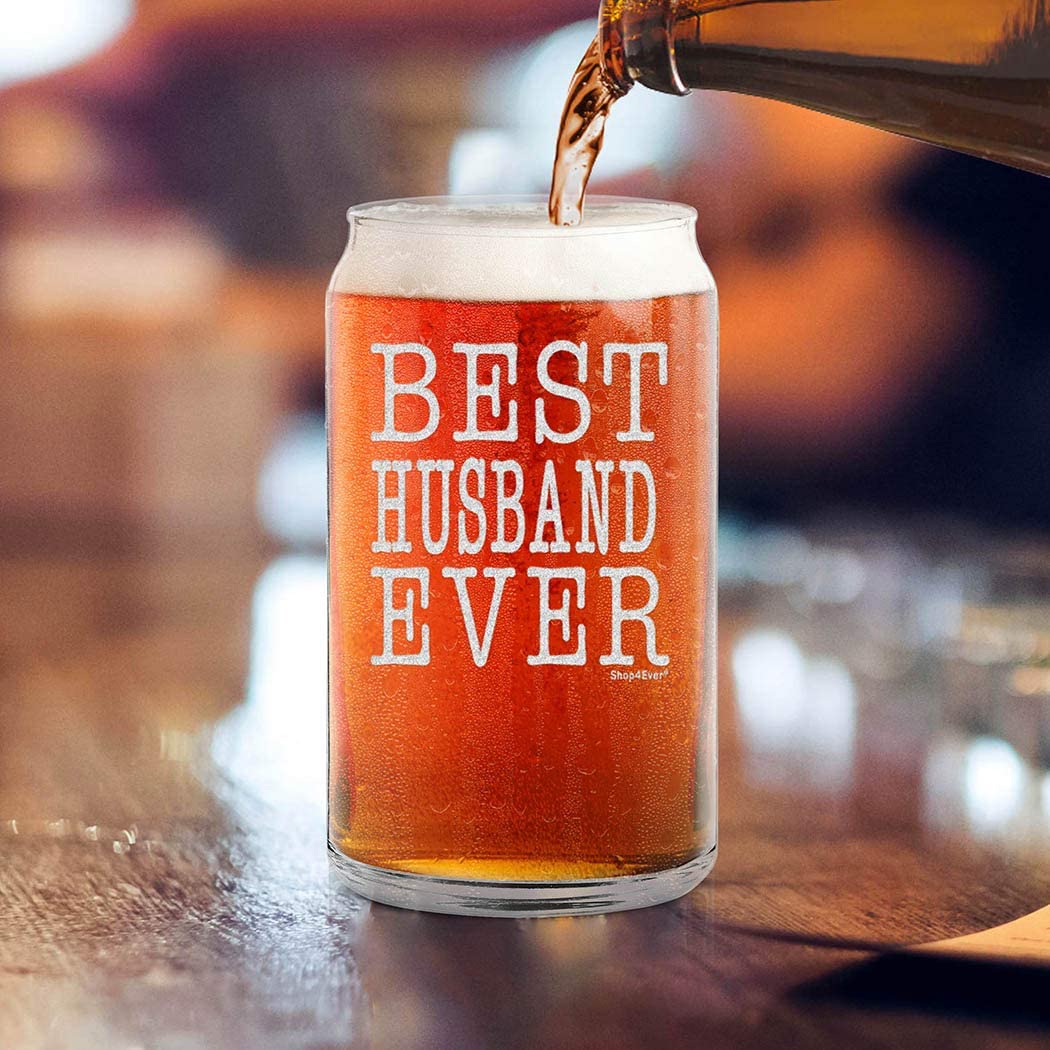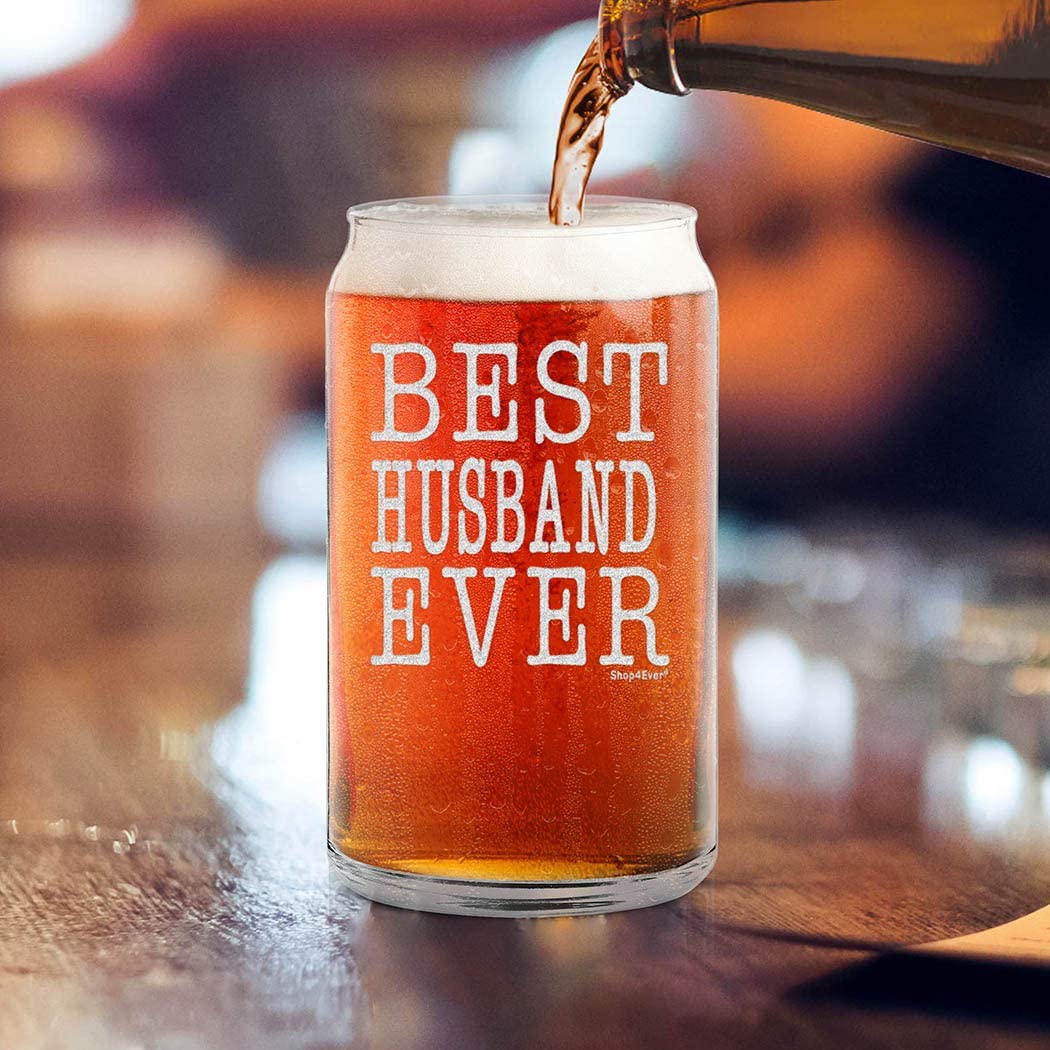 Credit: Amazon
If your husband's a beer lover, he'll undoubtedly get a kick out of this glass beer can. Big enough to fit a whole can of beer, this delightful gift is perfect for a chill night at home.
After all, who doesn't love the reminder that they're the best husband ever as they sip on a nice, cold beer?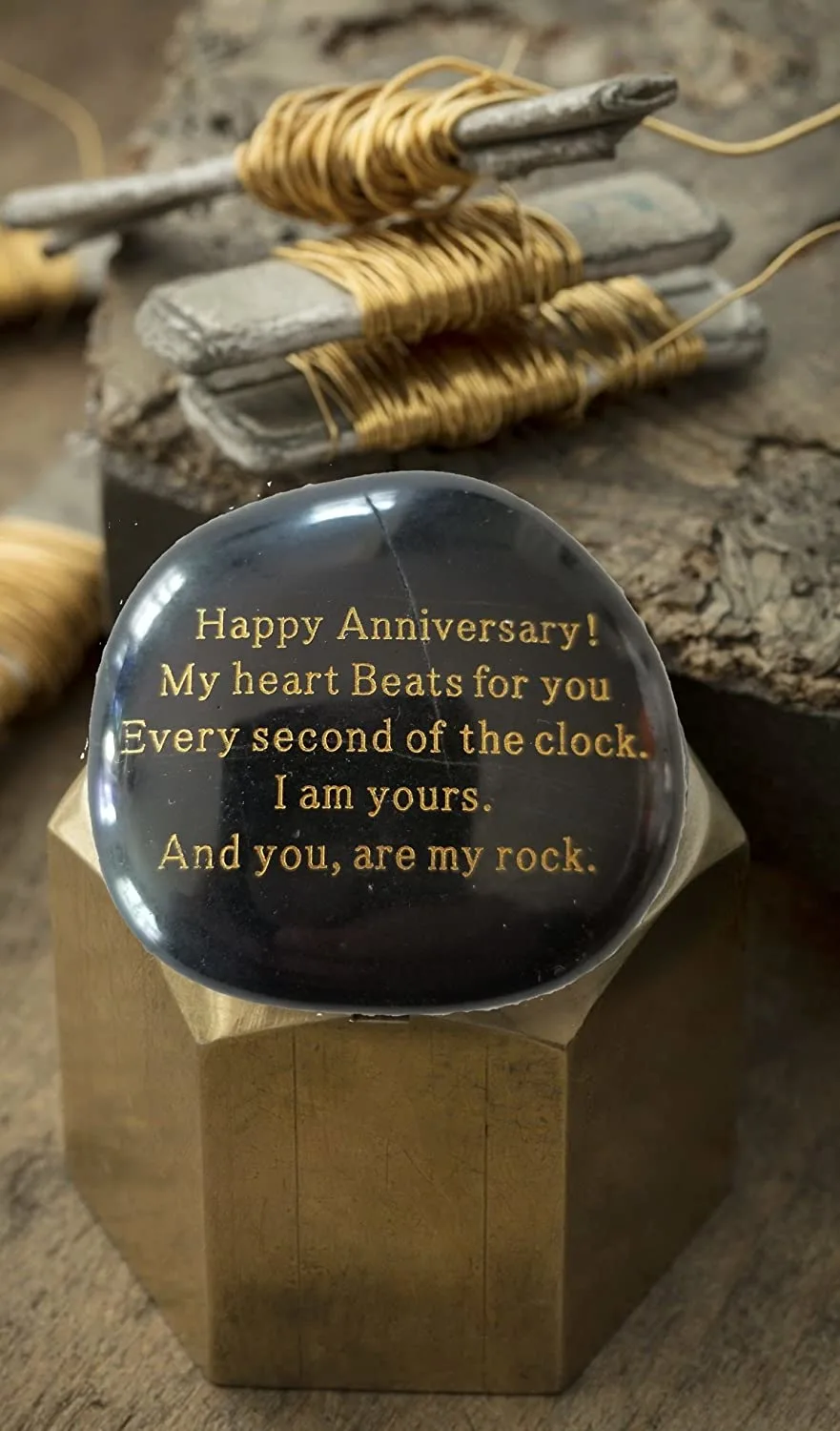 Credit: Amazon
This tiny keepsake is the perfect gift to mark another year spent together. He can display it on his desk at work or keep it with him at home as a reminder of what he is to you; either way, it's meaningful.
With gorgeous gold lettering standing out against a dark stone background, this masculine piece of décor will effortlessly integrate into his life.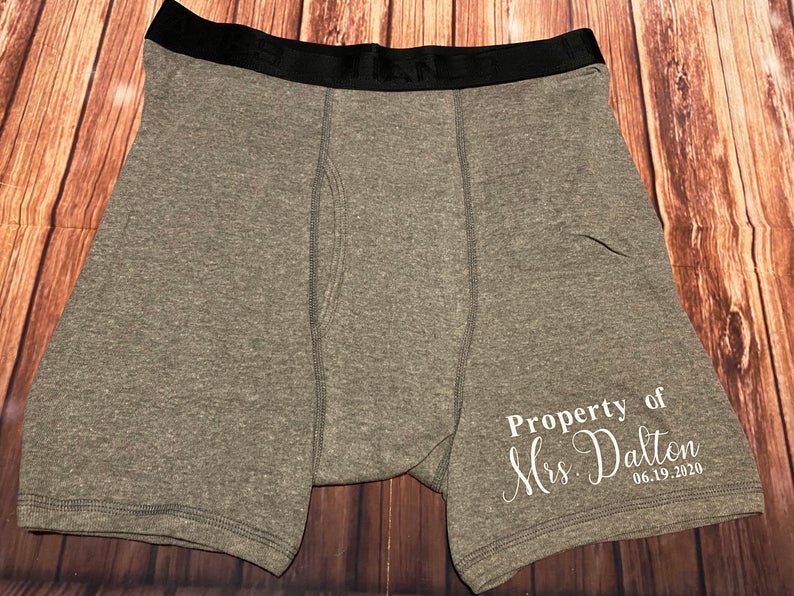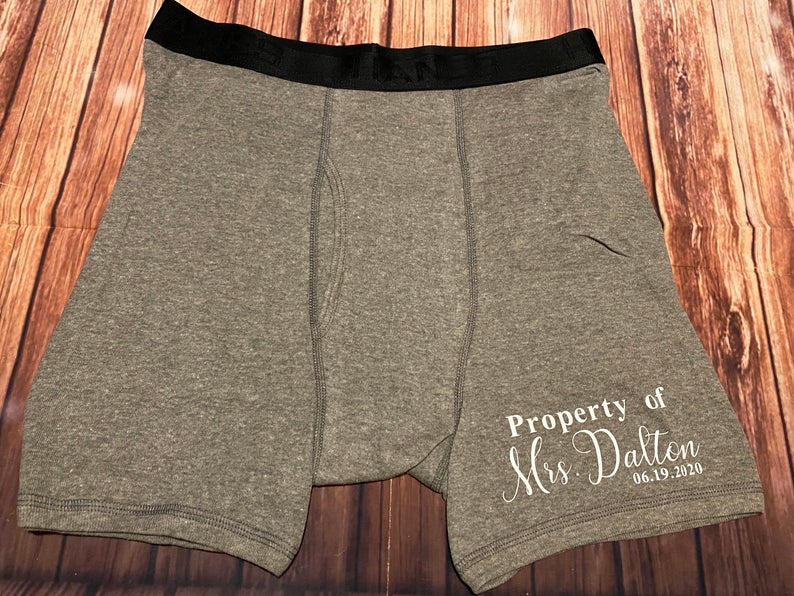 Credit: Etsy
Here's a cute novelty gift your hubby can wear pretty much anywhere (except, maybe, the shower). With a 'Property of [Your Name]' scrawled on his leg, he has a constant reminder of your love.
Whether or not he wears these briefs, this is a joke gift sure to give both of you love as he unwraps it.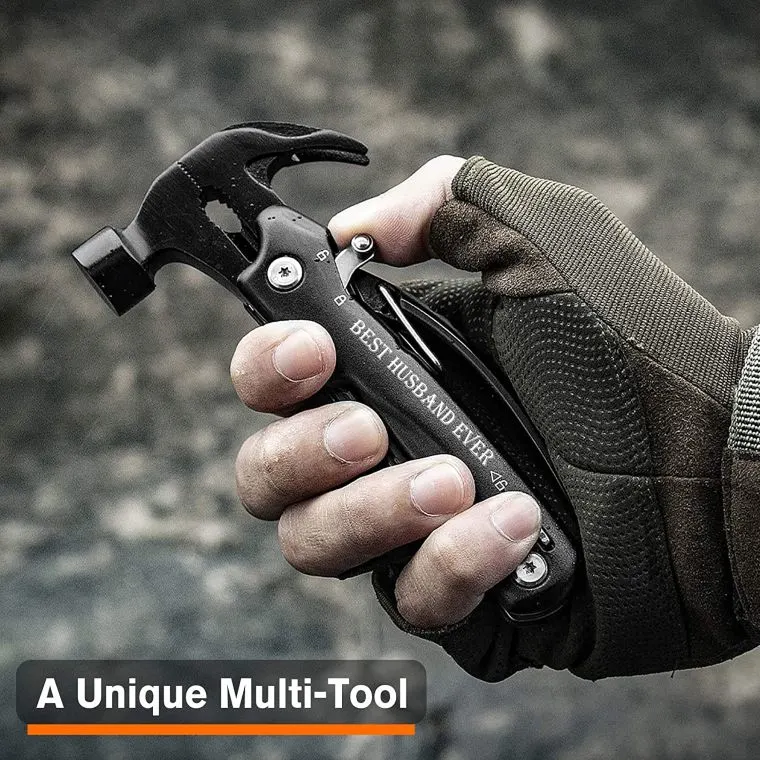 Credit: Amazon
Here's a super cool take on the standard Swiss Army knife… a multi-tool with a natural hammerhead!
Featuring devices like a safety lock, a knife, a saw, a bottle opener, and even pliers is the ultimate multi-tool. Any tool-obsessed boyfriend or husband will be ecstatic to receive this on an anniversary.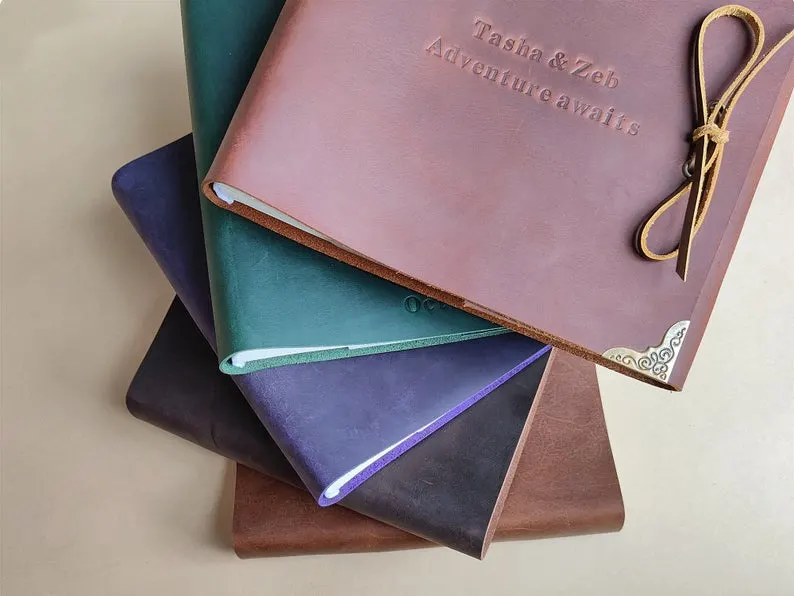 Credit: Etsy
Next up is a personalized leather photo album in which to hold all your precious memories. Fill this beauty with photos from your years together, then present it to your partner and go through it together!
This is a beautiful way to reflect on your time spent as a couple. Plus, the stunning leather cover and message on the front make this an ideal coffee table book for guests to leaf through.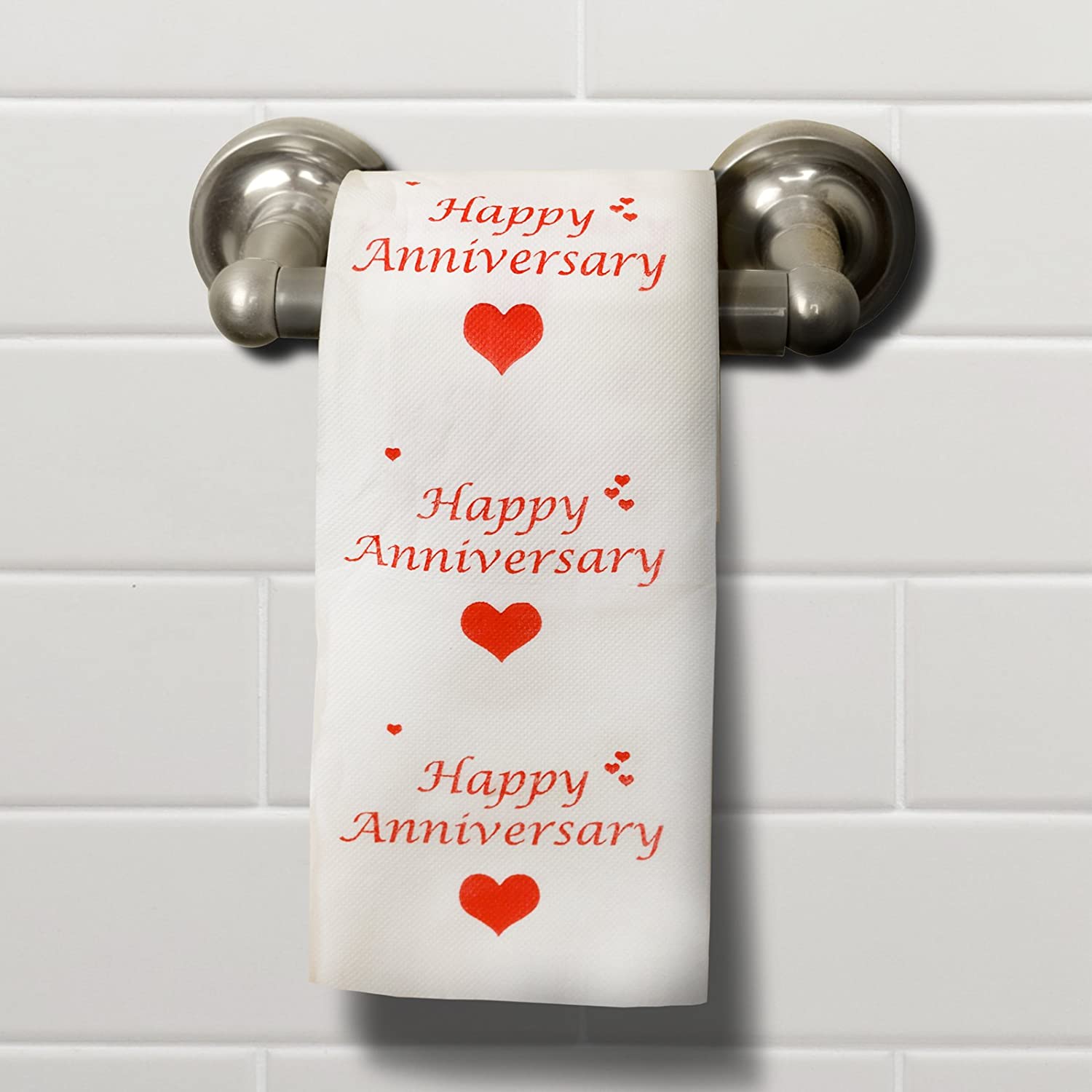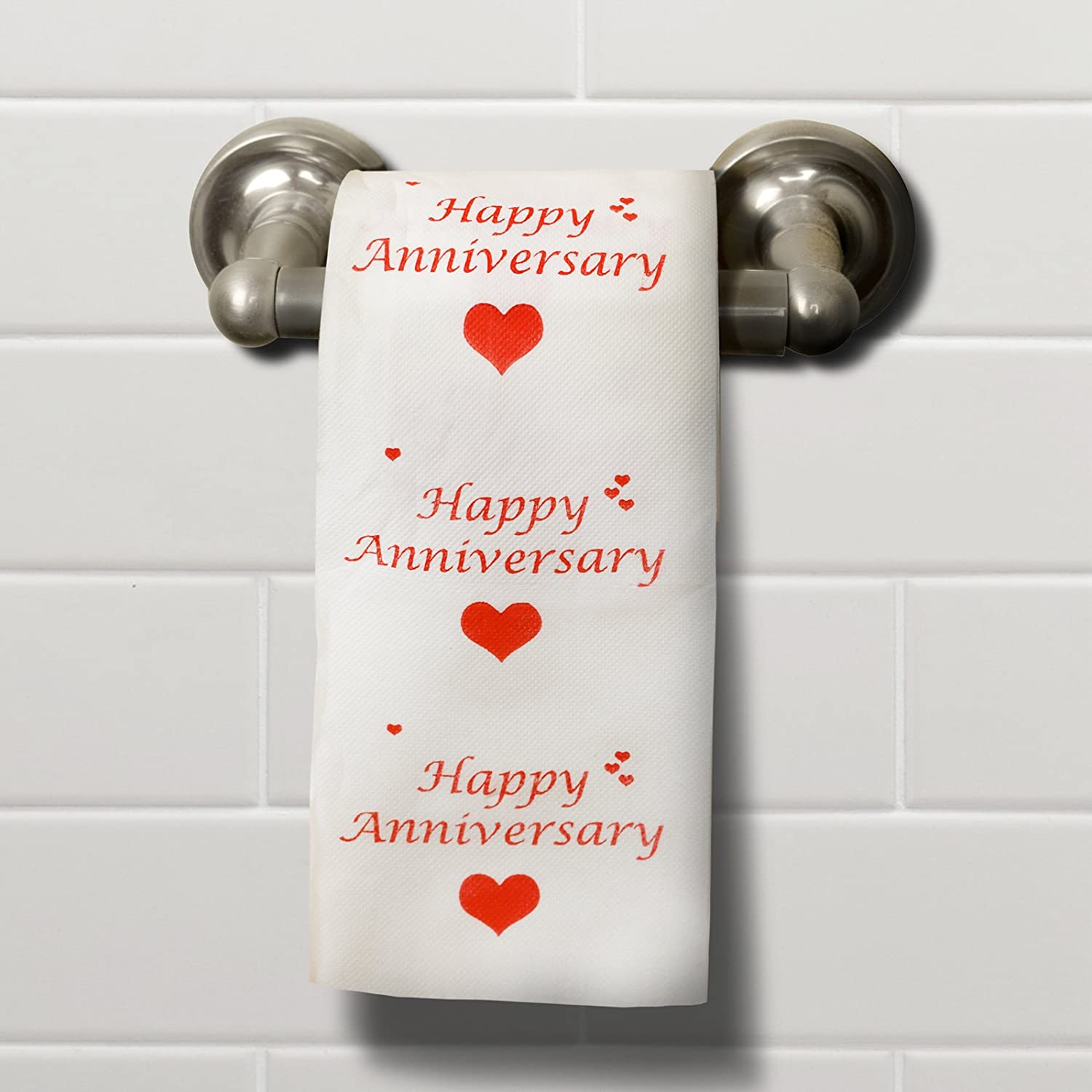 Credit: Amazon
If we're talking jokes or novelty anniversary gifts, this joke toilet paper might take the cake. This is a hilarious gift that will have your partner cracking up as soon as he takes his seat on the porcelain throne.
Want to make the payoff even better? Don't tell him you're doing it! Hop up before he wakes up on your anniversary morning and replace the toilet paper with this. The result will be hilarious.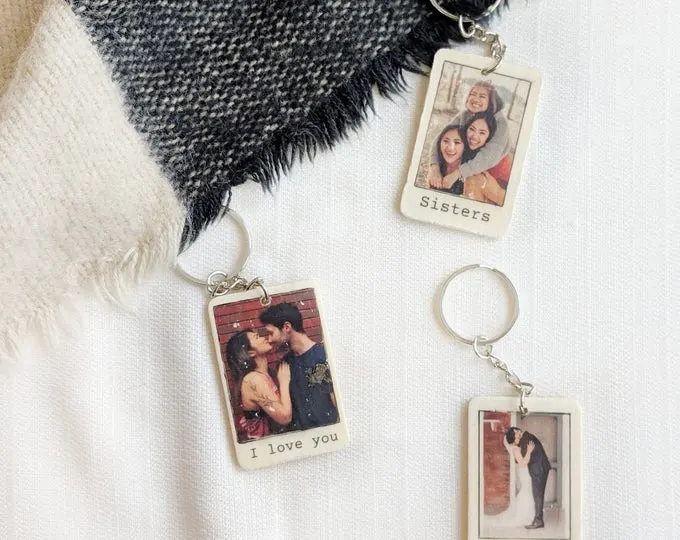 Credit: Etsy
This stunning wooden polaroid keychain is a beautiful way to commemorate your years as a couple. Since it's a keychain, your partner can take a photo of you two with him everywhere, just as a reminder.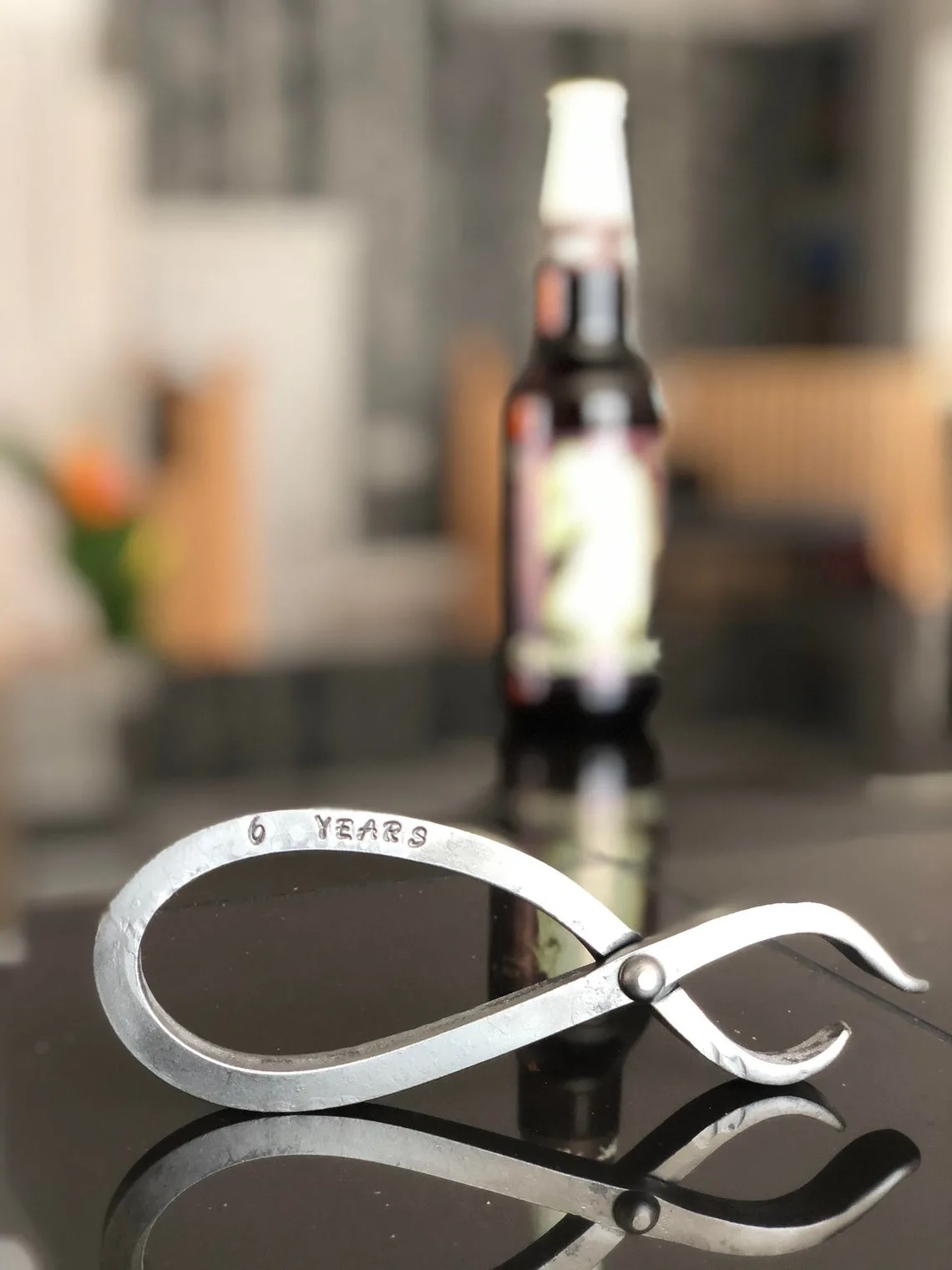 Credit: Etsy
Having a bottle opener around the house is very practical, but why not make it extra special by making this iron-forged bottle opener your husband's anniversary gift? It's also a lovely rustic décor piece.
Hang this beauty on the wall as a commemoration of your years together. It's a helper in the years to come. After all, a bottle of wine now and then is healthy for a relationship, am I right?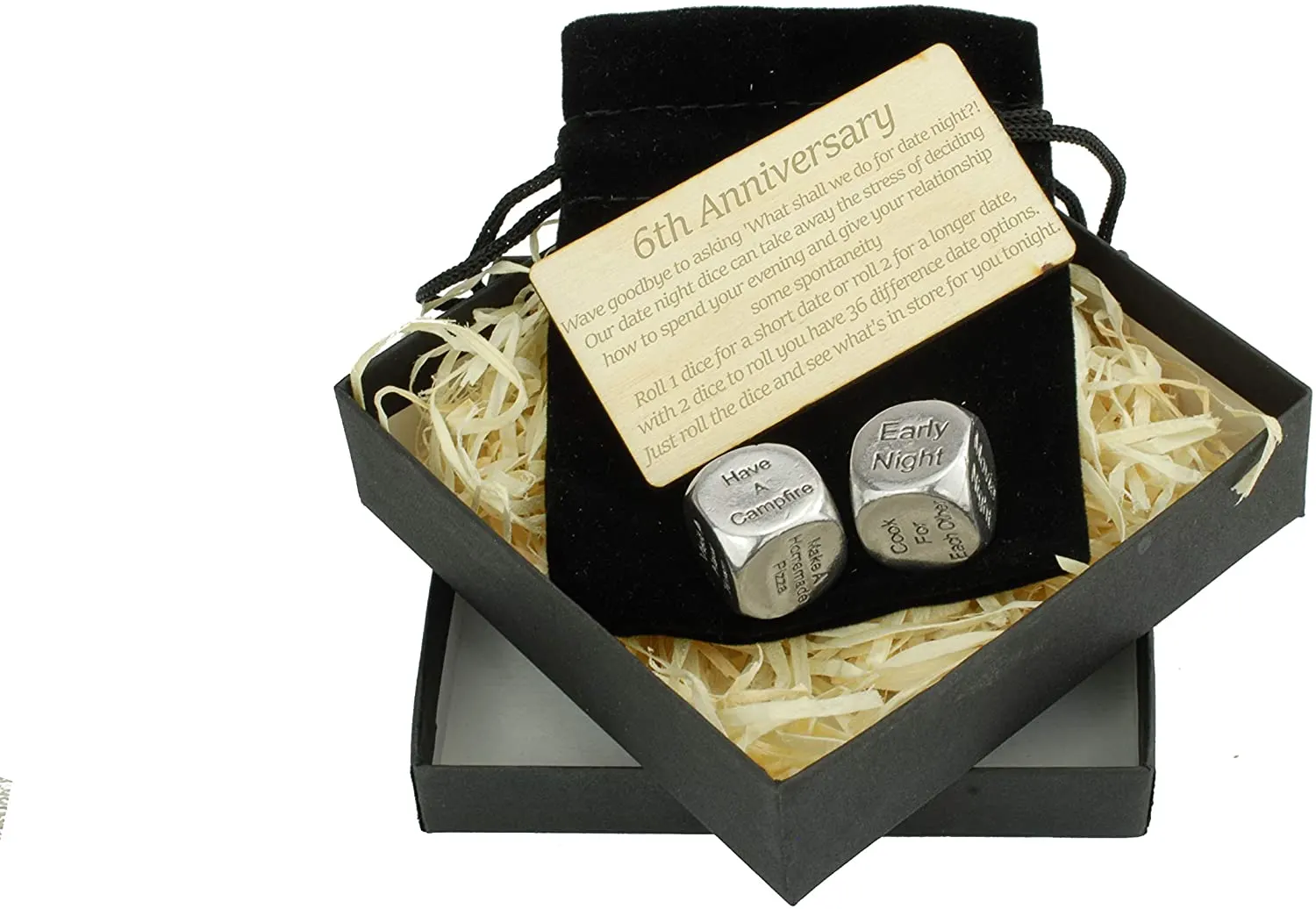 Credit: Amazon
Speaking of iron, this sixth-anniversary material is helpful in more ways than one. For example, these iron date night dice are the perfect way to mix up your date nights six years down the line.
Each side features a different activity to do together, helping you spend time together in new and exciting ways!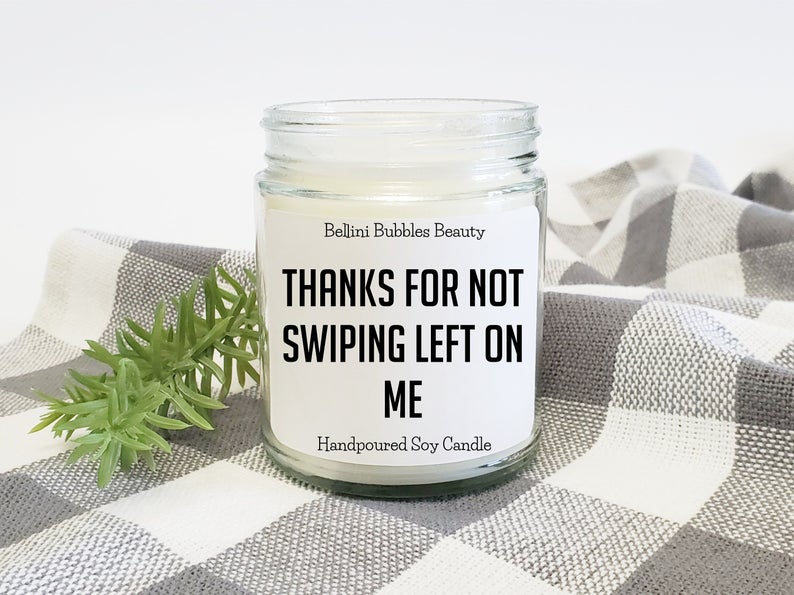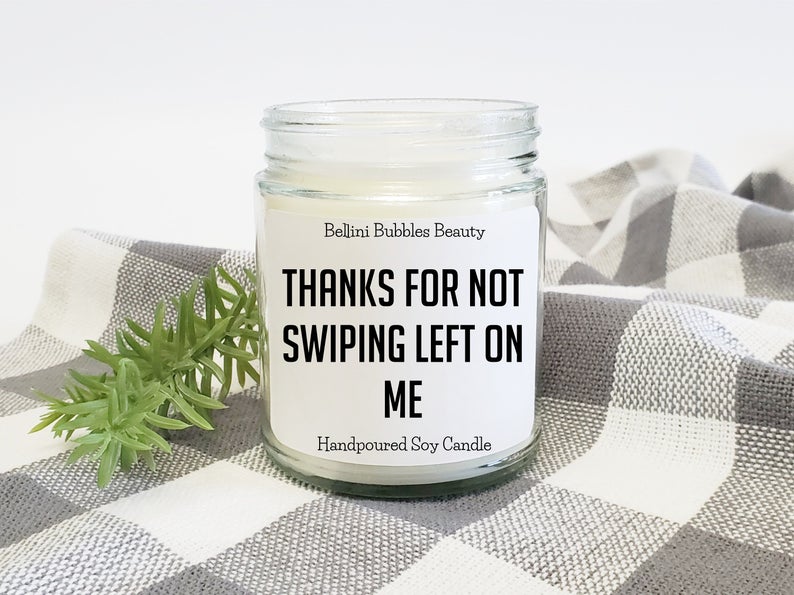 Credit: Etsy
This hand-poured soy candle is perfect for any couple that got its start online (as many modern couples have). While it's a great joke gift—and sure to make him laugh—it smells incredible when lit!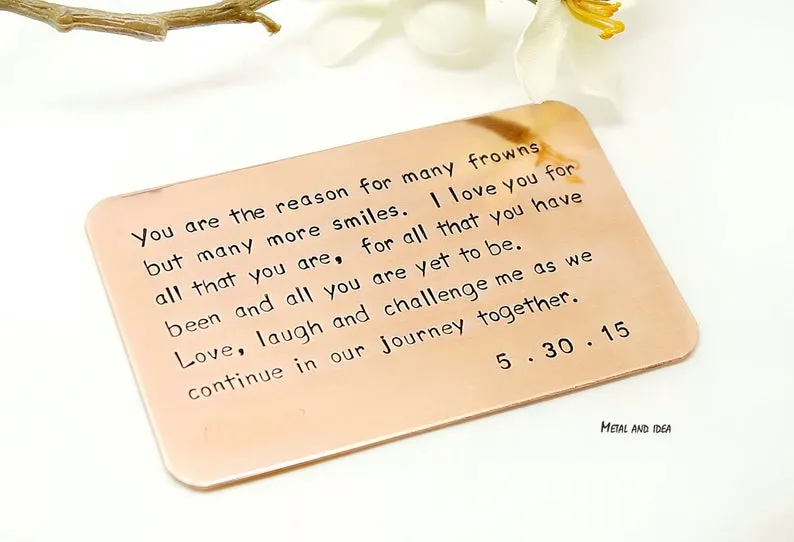 Credit: Etsy
Finally, this copper wallet insert is the perfect gift to give your man if he's already fond of his wallet. Rather than replacing it with a monogrammed version, give him this to use in the rough moments.
Rendered in stunning copper, your message of love will follow him wherever he goes.
Have you found the perfect anniversary gift for your man or even just an idea of where to start? Congratulations! Let me know in the comments how long you two have been together and what you chose!
If you're looking for more gift ideas for him, check out this gift guide here.