Looking for a perfect birthday gift for your significant other, a male friend, or a parent? These gifts for him will give you the inspiration you need to find the right gift!

Whether it's a father, a brother, a husband, or a friend, getting the perfect birthday gift can be a bit of a hassle. After all, guys can be challenging for which to shop! So often, their answer to "what do you want?" is "nothing"!
While that is a frustrating hurdle to overcome, there are many different gift options to suit men of all hobbies, creeds, and tastes. No matter who you're buying for, there's something on this list for him.
Just scroll through these forty-one awesome birthday gifts to find the ideal present for any guy, no matter how stoic he might be.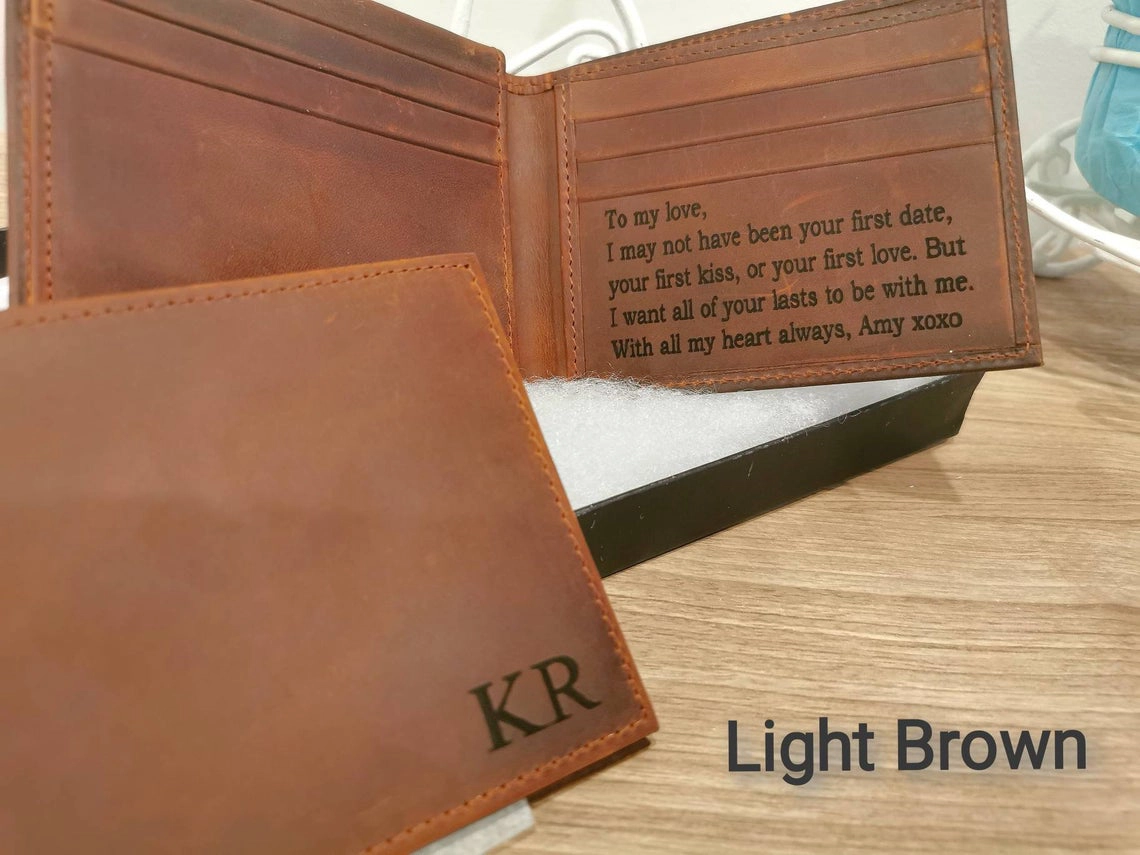 Credit: Etsy
No matter what type of guy he is, the man in your life will undoubtedly enjoy receiving a high-quality wallet for his birthday. A classic leather bifold is already an idea but throw in the monogrammed initials, and you're golden.
If you'd like to give the gift an extra personal touch, fill each of the wallet's slots with a gift card to one of his favorite spots or with photos that remind him of happy memories.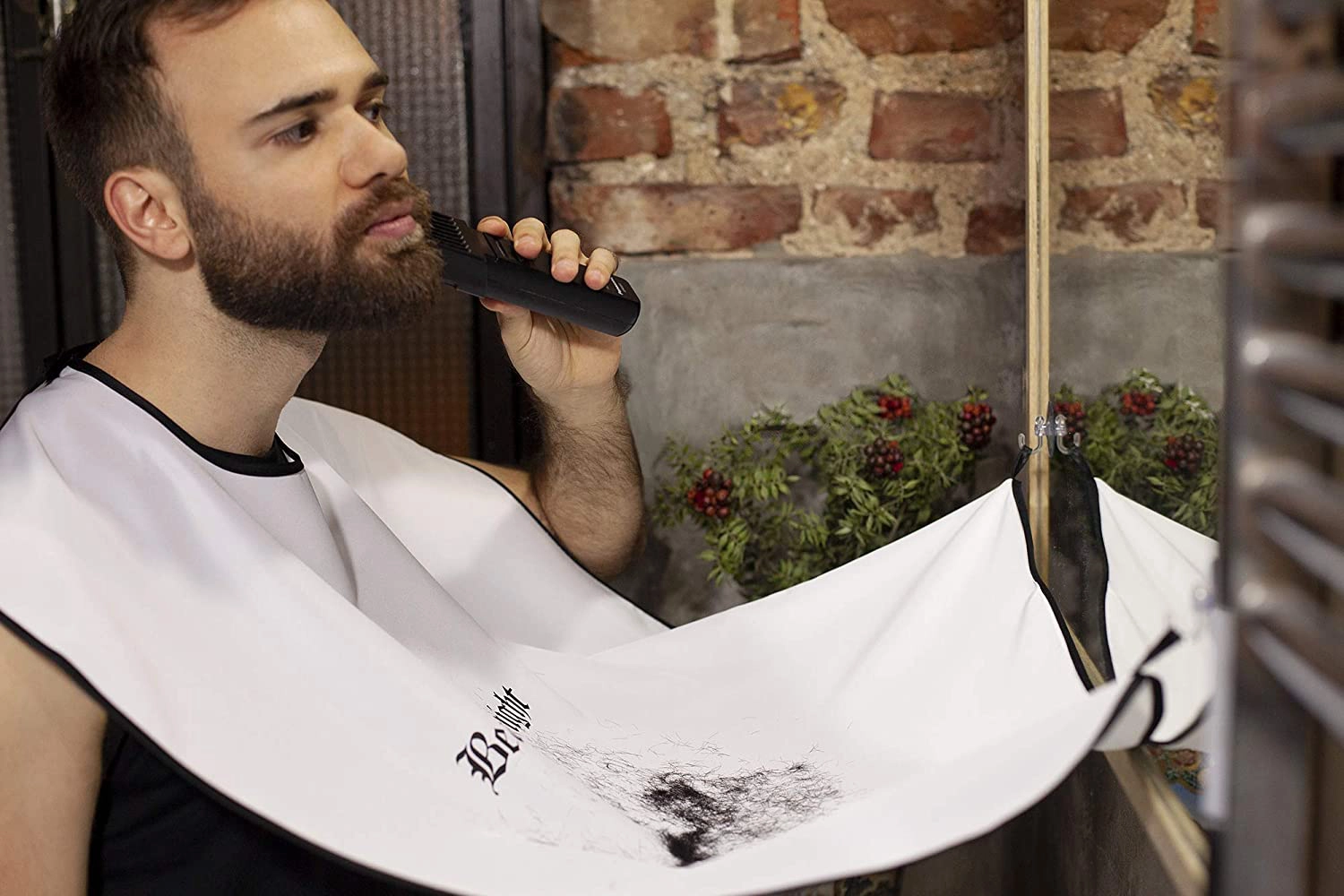 Credit: Amazon
Now, this next gift might be more of a hint than anything else because if you know a man who cares for a beard, you also know how frustrating it is to find bunches of hair in the sink.
With this beard apron in his arsenal, he won't have to deal with cleaning up the hair in the sink every time he grooms his beard. Not to mention, you won't have to deal with the stray hairs either. It's a win-win!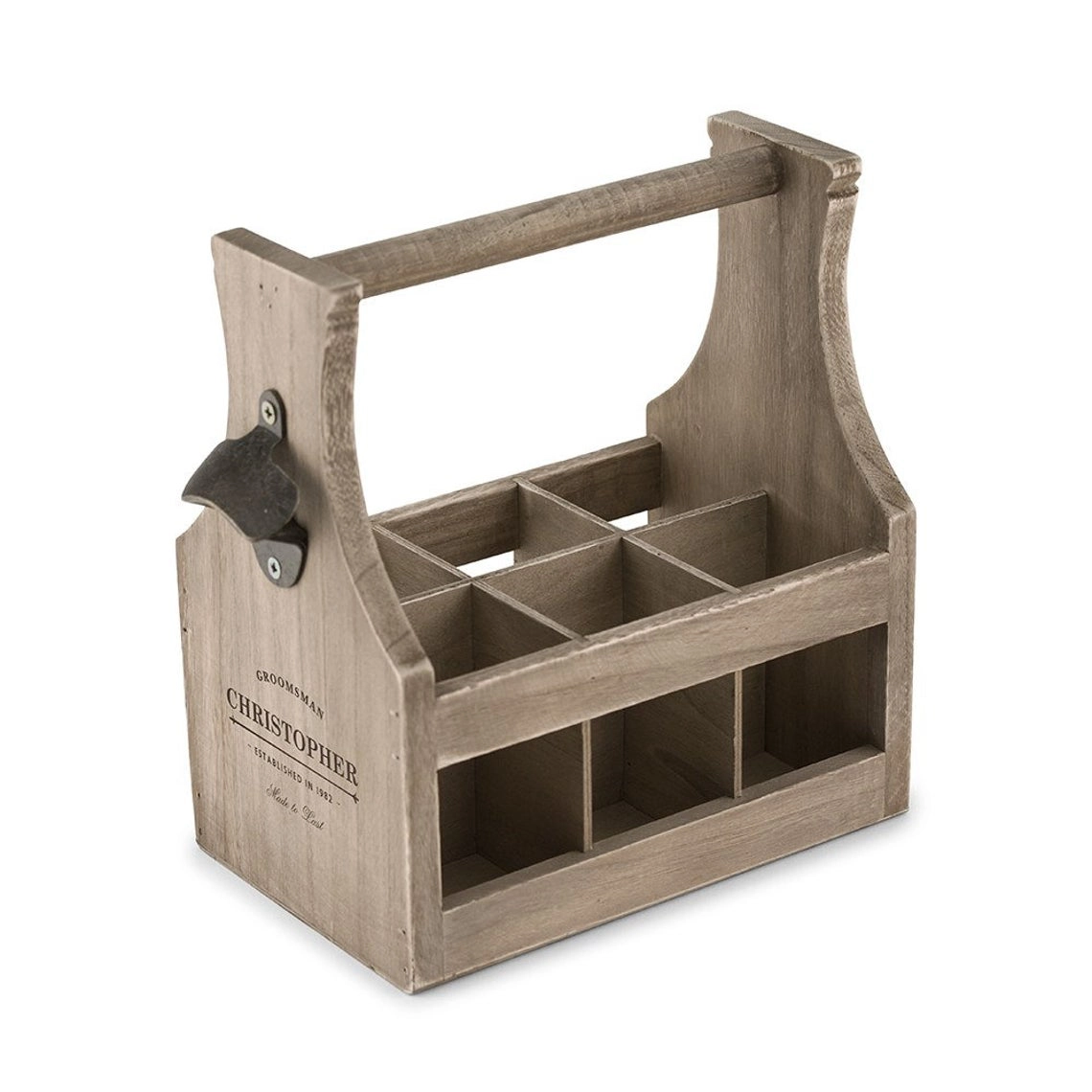 Credit: Etsy
Crafted in a classic vintage style from high-quality wood, this rustic beer caddy is the perfect gift for the resident beer lover in your life. This beauty can haul six full-sized beer bottles, plus it has a bottle opener fixture.
Throw in his name carved onto the side of the caddy, and you've got yourself a winning gift. If you want to delight him, fill the slots with six bottles of his favorite ice cold brew.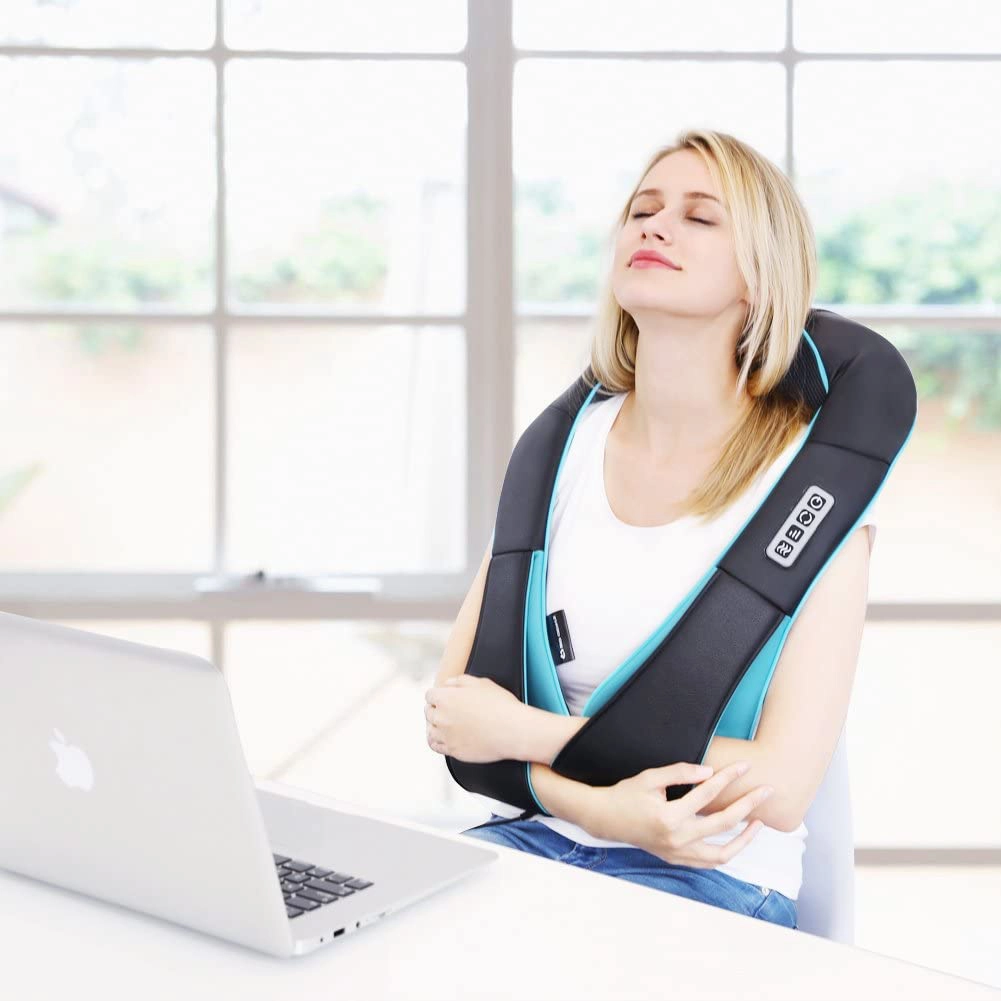 Credit: Amazon
If the guy you're buying a gift for has an office job, works out often, or is just prone to muscle pains, this gift will be a godsend for him. This automatic massager will effortlessly work out any muscle tension.
He can don the machine while he watches TV, in the car, or even bring it to the office if the situation is truly dire. Trust me, the minute he puts this on his shoulders, he'll be singing your praises.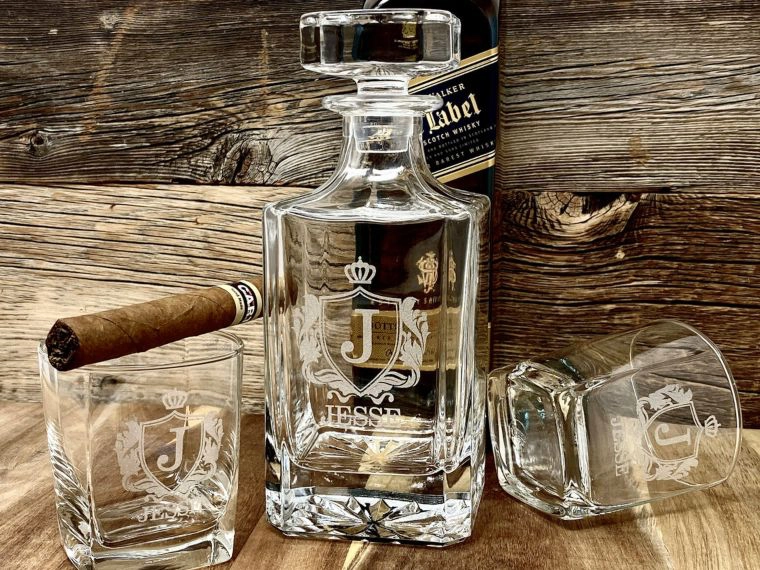 Credit: Etsy
If the guy you're buying for really loves his whiskey, then the only logical gift is a custom decanter set on his birthday! Emboss the decanter and glasses with his initials, or even hunt down his family crest for the job.
Of course, this gift would be even better if accompanied by a bottle of his favorite scotch. Not only does that mean he can try it out right away, but it also means you two can share a glass and make a memory.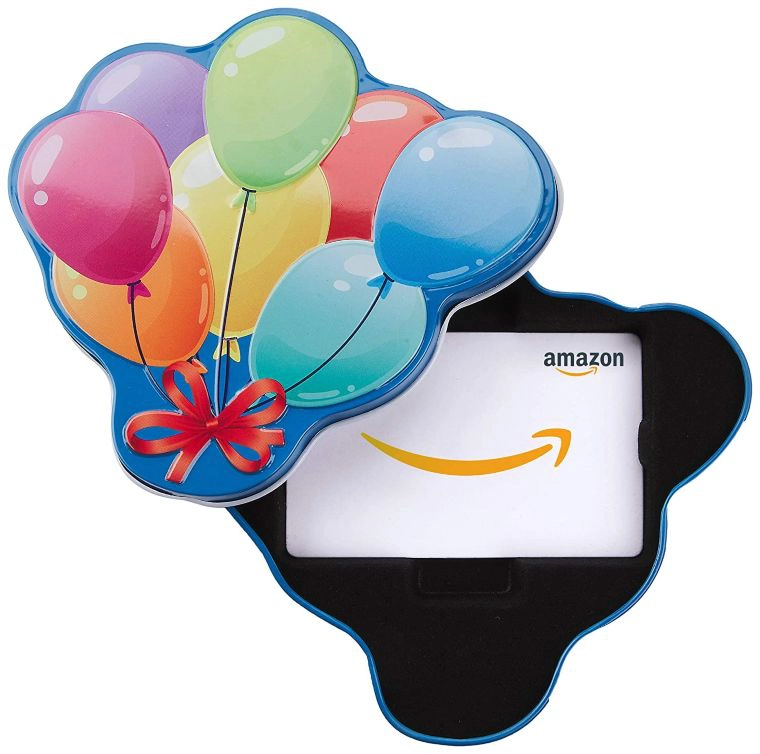 Credit: Amazon
Sometimes, the best thing you can get for someone on their birthday is the chance for them to buy anything they'd like. This is the answer if the man you're shopping for is particularly picky.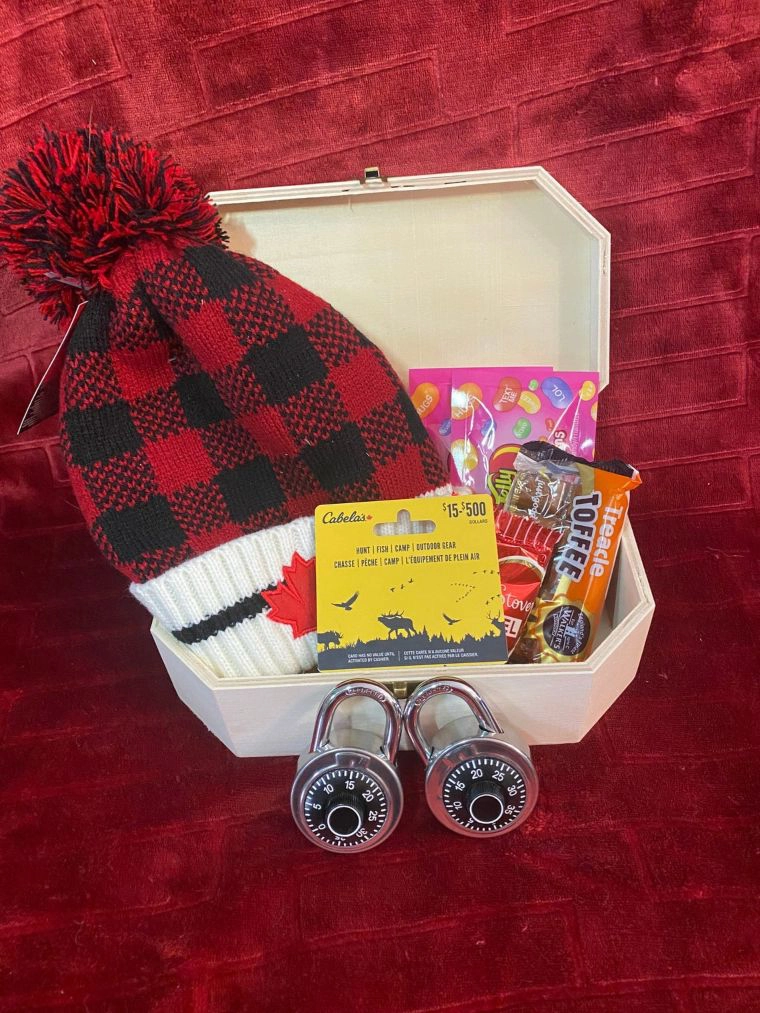 Credit: Etsy
Speaking of gift cards, here's the perfect way to satisfy your resident gamer on his special day. This puzzle box holds a gift card to anything you like (the Xbox store, for example), kept under lock and key!
Your recipient will have to solve his way through a few problems before he's allowed to gain entry to the box and his gift. It's the perfect gift to give someone who loves a brain teaser, and it spices up a gift card.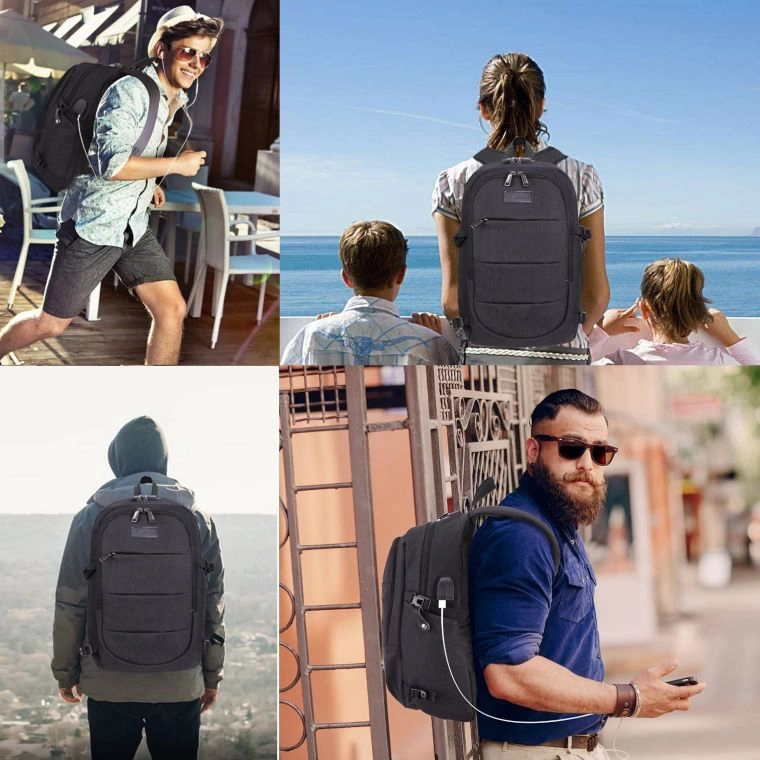 Credit: Amazon
Next up, this gift will work for anyone who you might consider surgically attached to their laptop. From gamers to business people, many men out there wish they could take their computers everywhere.
Now, they can! This anti-theft travel laptop backpack has a slot for everything he could need. Plus, it's been designed to prevent any valuables from being lost.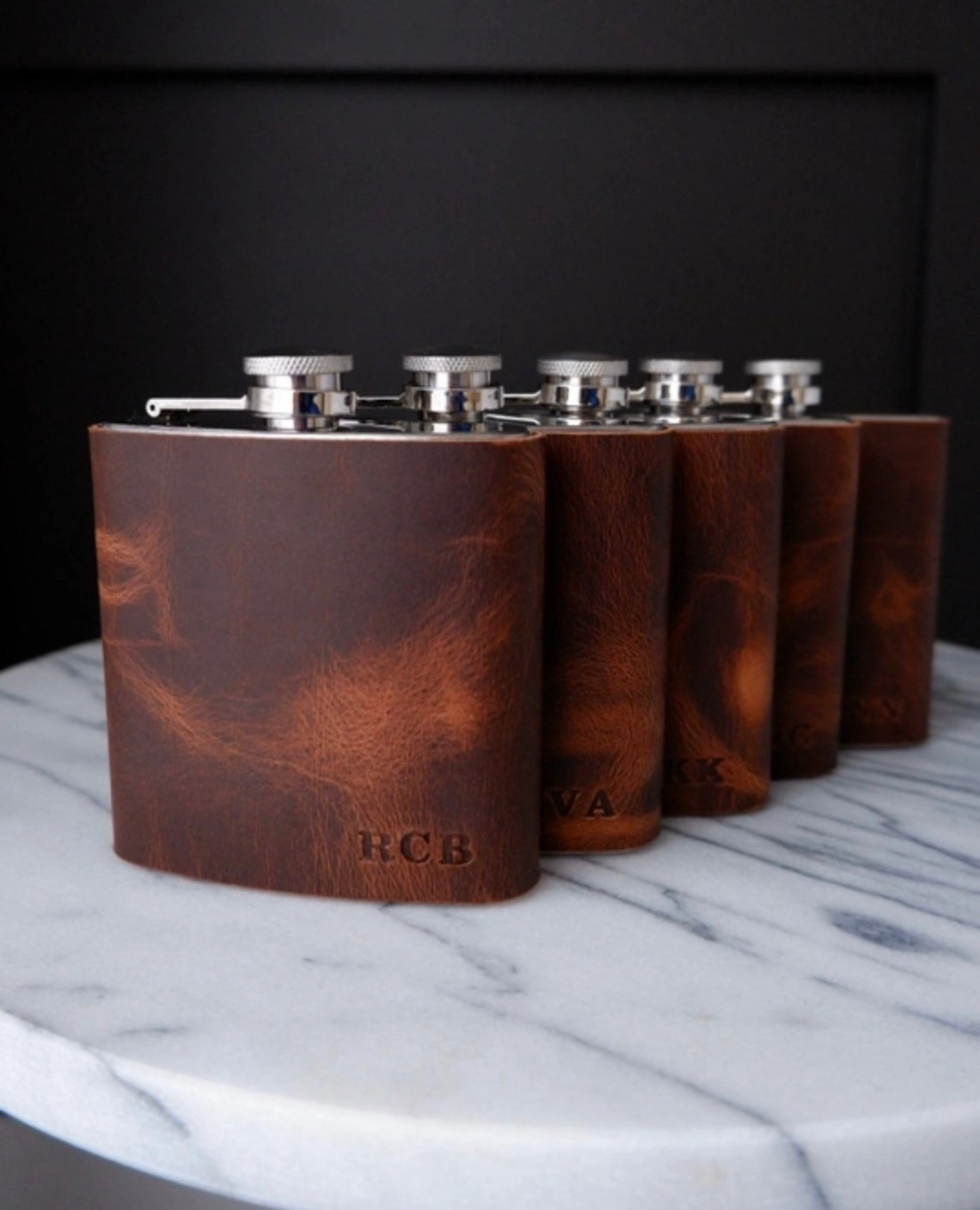 Credit: Etsy
Flasks are a classic gift for anyone who loves a drink, but this flask is more than a vessel to carry alcohol. With its leather exterior and monogrammed initials, this is an elegant accessory for the refined recipient.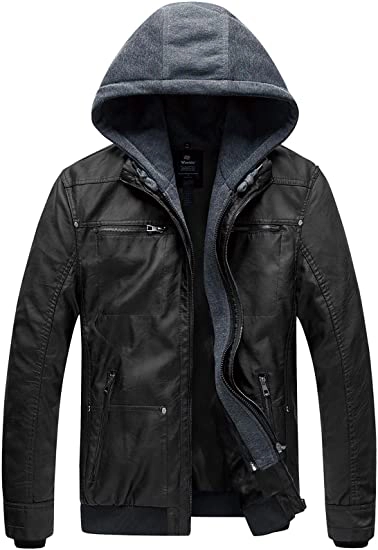 Credit: Amazon
If he's a rider or a lover of the biker style, this lightweight leather jacket is the perfect gift for him. It's not too heavy, so it's ideal for wearing all year round, and the style slots easily into casual or formal situations.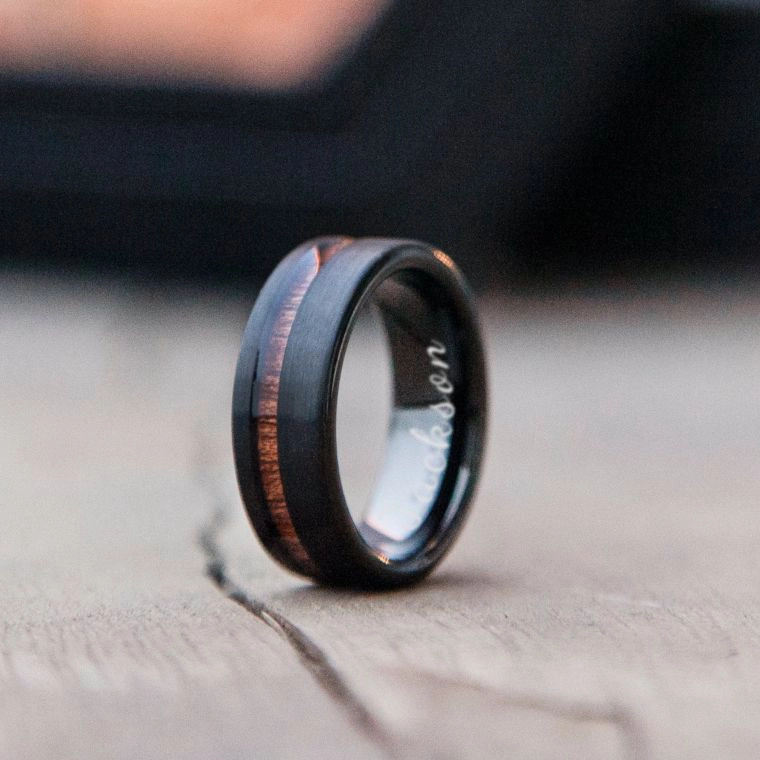 Credit: Etsy
As far as jewelry goes, you really can't go wrong with black tungsten. It's strong, it looks incredible, and the black finish combined with the wood inlay on this ring has a gorgeous, masculine vibe to it.
Top it all off with a heartfelt message engraved on the ring's interior, and your gift recipient will be smiling from ear to ear.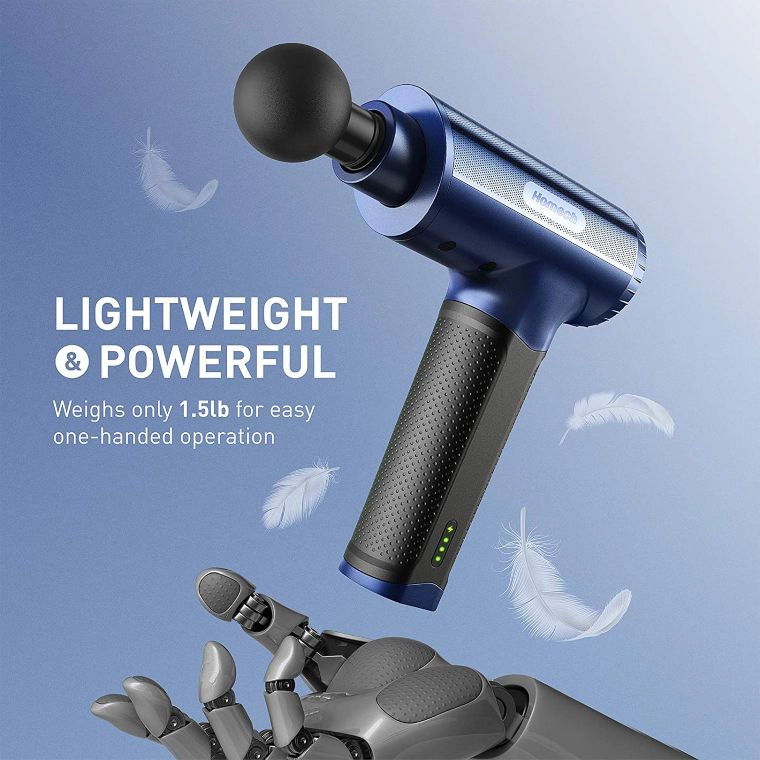 Credit: Amazon
If you think the massager from earlier in this list might be too large or cumbersome to gift, this lightweight and powerful deep tissue massager is a great alternative. Compact and portable, he can take this anywhere.
Featuring twenty-speed levels and a high-torque motor, this massager issues a deep and practical massage to rid him of aches and pains.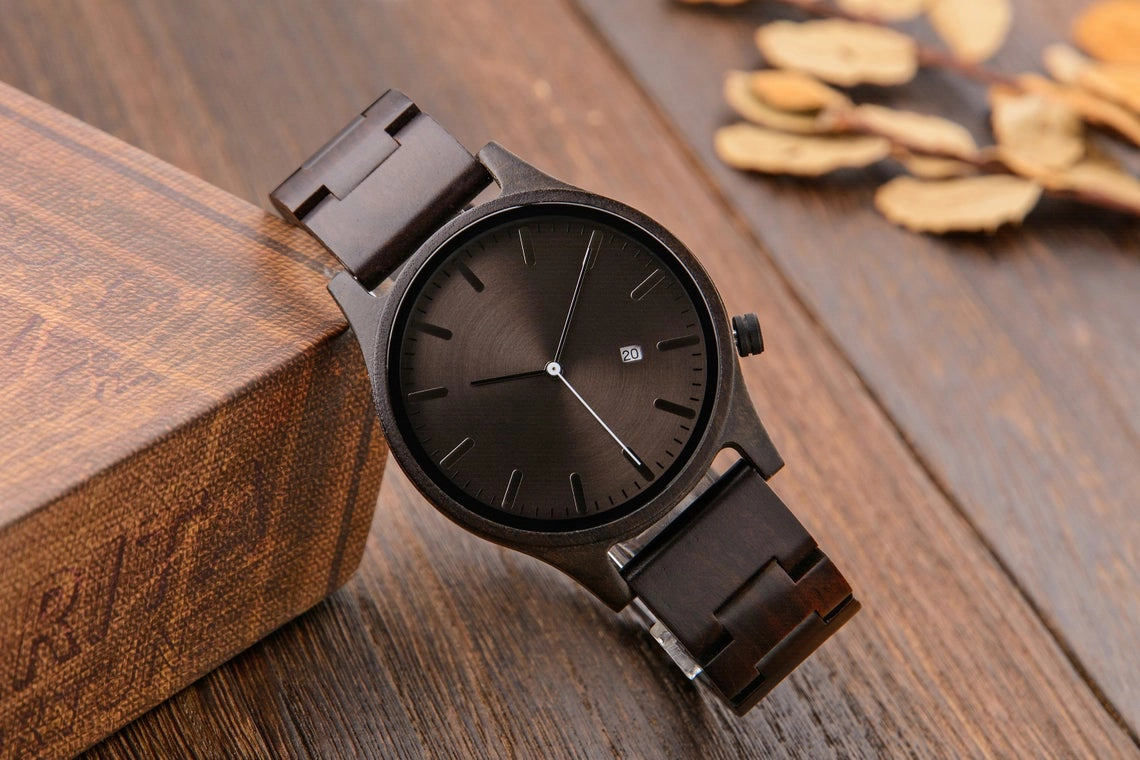 Credit: Etsy
This classic, monotone wooden watch is the ideal addition to an elegant man's wardrobe. With finely crafted watch hands and a timeless design, this watch is sure to impress the guy in your life for his birthday.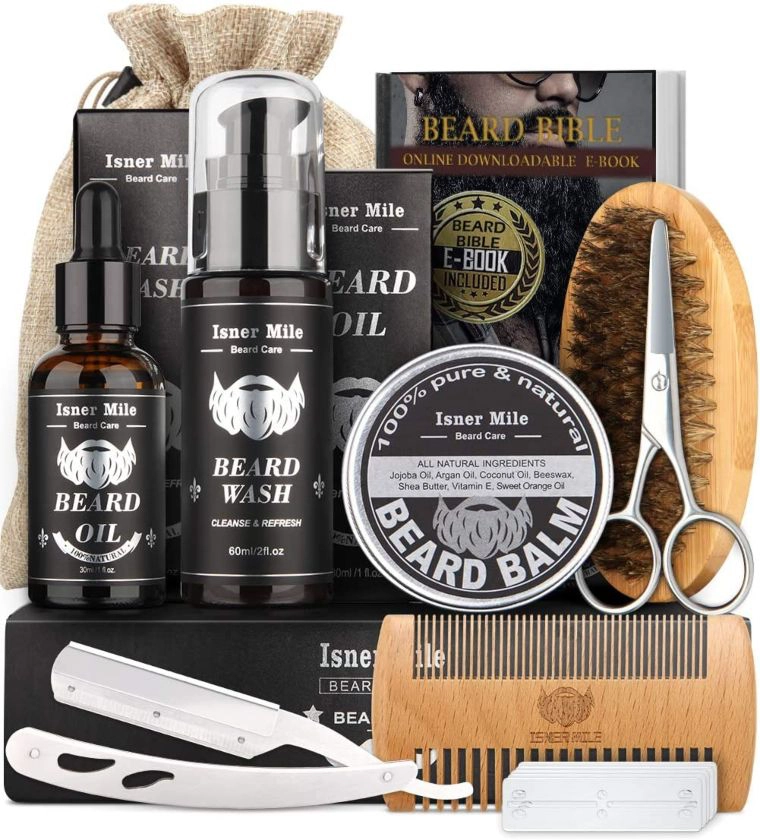 Credit: Amazon
If you know a man with a beard, then you know how much effort goes into keeping that beard well-groomed. Well, this ultimate beard care kit will make that process much more rewarding for him.
Featuring unscented beard oil, shampoo conditioner, scissors, and a beard comb; this kit will have his beard looking luscious in no time.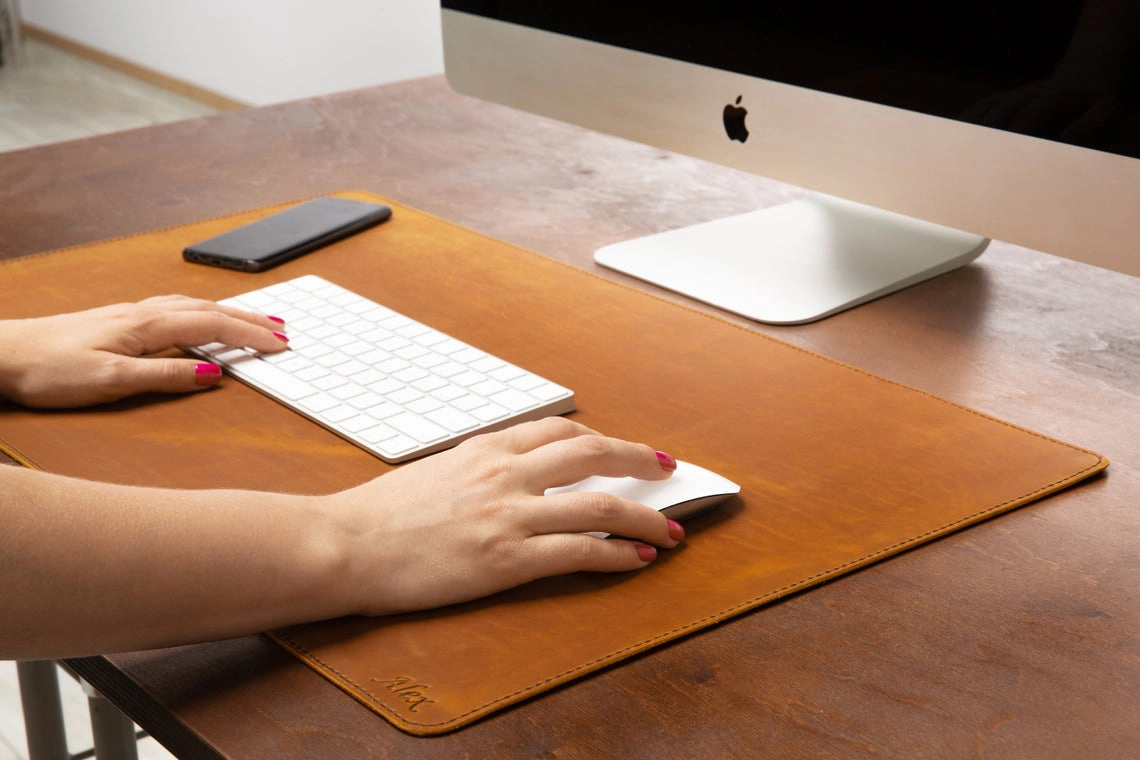 Credit: Etsy
This is the perfect gift for anyone in love with their work life. This leather desk mat combines form and function effortlessly, offering traction for the mouse and keyboard while elevating his desk's appearance.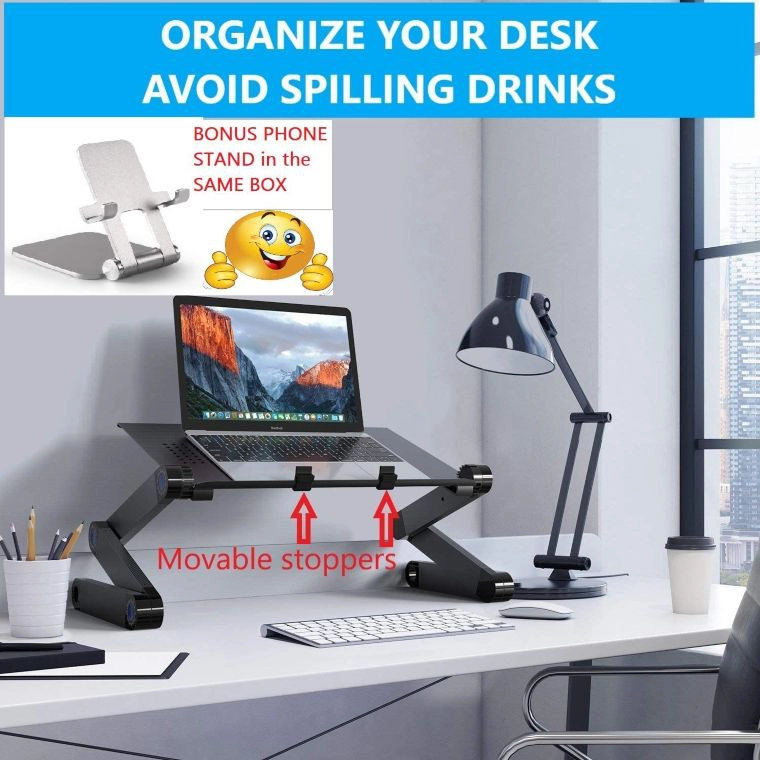 Credit: Amazon
Speaking of ways to improve his desk, this next gift would suit an office worker, a gamer, a designer, pretty much anyone who spends a lot of time in front of their laptop.
This flexible laptop stand can move from surface to surface with ease, offering a quick and easy way for your recipient to shift his workspace.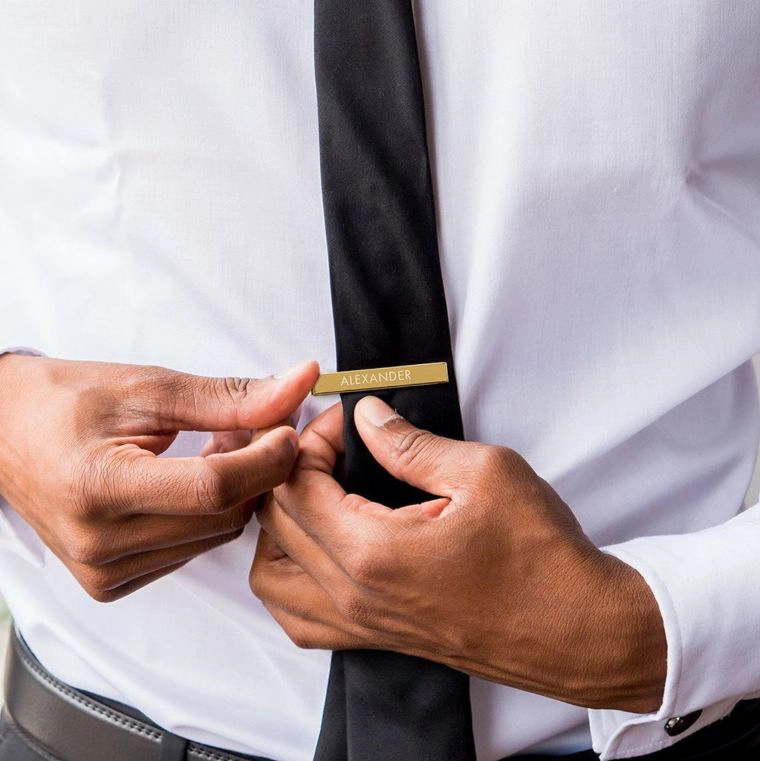 Credit: Etsy
With his initials engraved onto a customized metal tie bar, I defy any man to not feel like a million bucks as he strides out of the house. Give your recipient the gift of confidence with this stunning accessory.
Choose from gold, copper, and silver finishes for the tie clip. I recommend syncing your choice with any of his existing accessories. For example, try matching his cufflinks or the finish on his watch.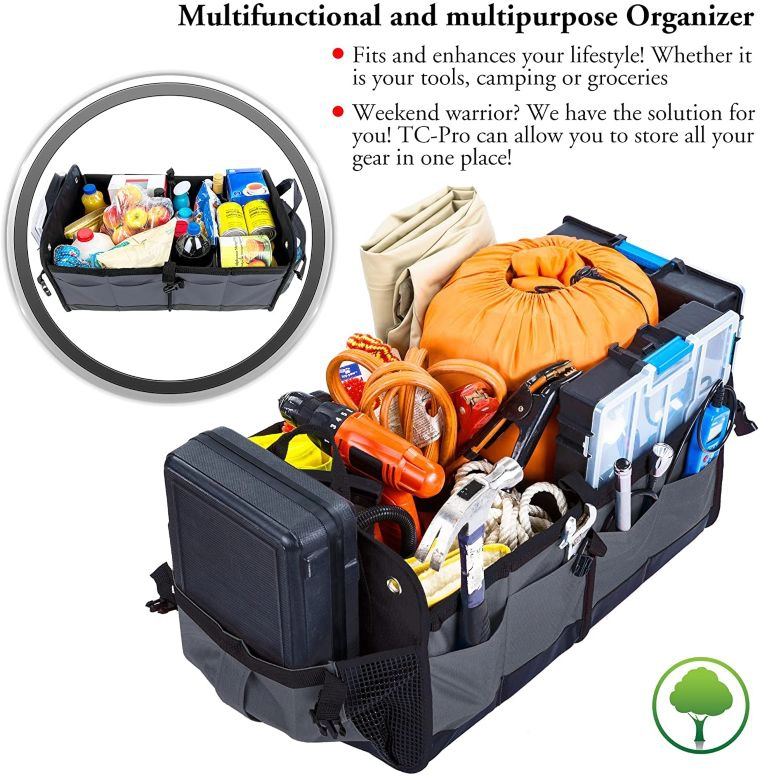 Credit: Amazon
This next gift is perfect for the man who wears many hats. If he's constantly moving from one place to the next, this trunk organizer can turn his car into a well-organized space to keep his belongings in their home.
Not only is this useful for someone with a lot of hobbies, but it's also ideal for days at the park or camping trips.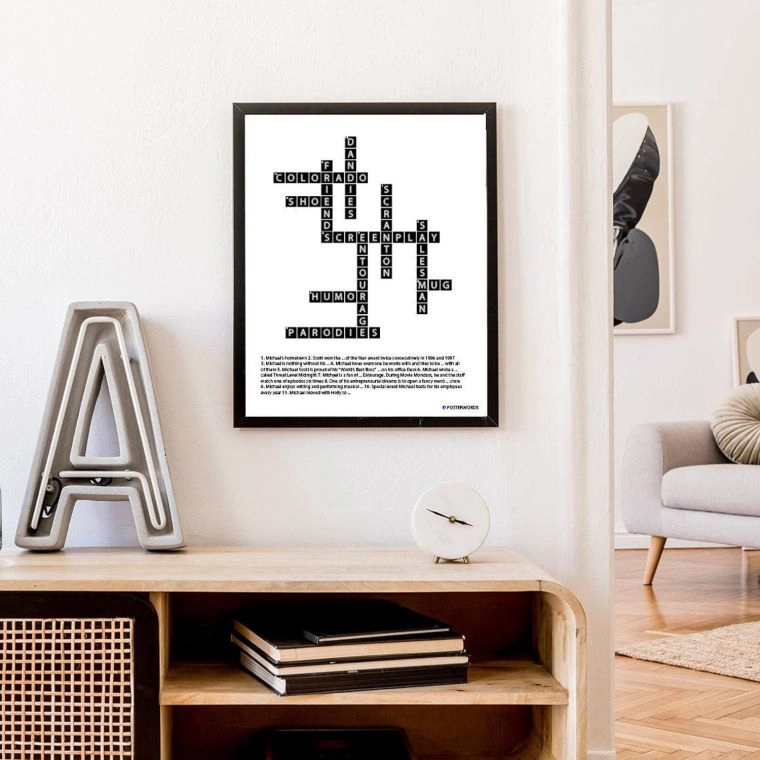 Credit: Etsy
For many men, the concept of wall art is entirely foreign. So many of them forget to add any flavor to their walls, which can often make their spaces look bleak. Help him get a start on his décor with this gift.
The crossword-style art is perfect for bookworms, and it would slot perfectly into a study room or even a home library.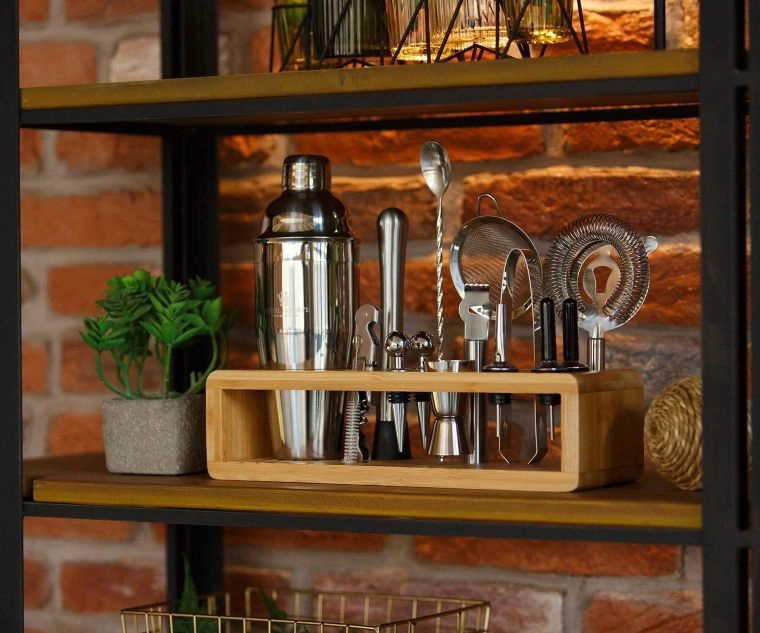 Credit: Amazon
Featuring a bamboo display stand, a cocktail shaker, and a mixer recipe book; this mixology set is perfect for the budding bartender. The sleek metal and simple bamboo make for stunning décor when not in use.
Elevate the gift by adding in some bottles of his favorite liquor, along with a mixer or two, so he can try the recipes out immediately.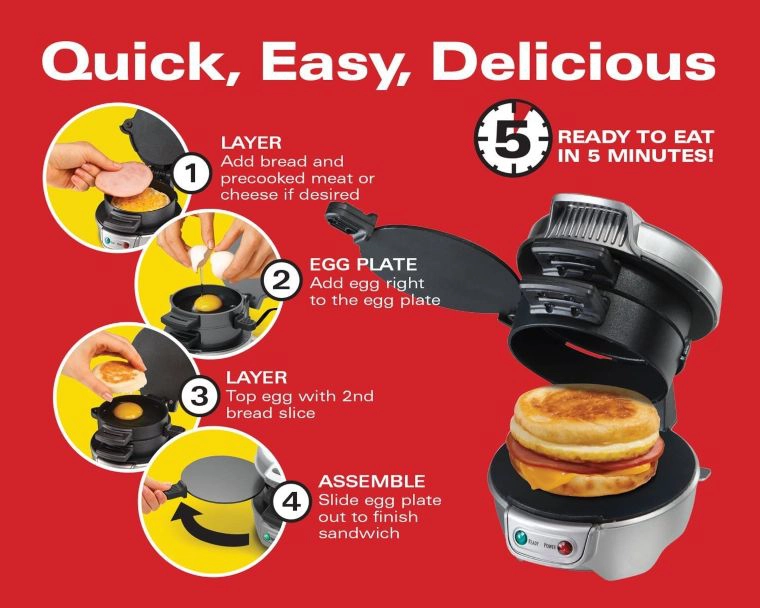 Credit: Amazon
Have you ever received a gift that so perfectly reflected something that you loved, but you had no idea it existed? That's what this breakfast sandwich maker is.
Give the man the gift of infinite perfect breakfast sandwiches made with his very own sandwich maker in your life. You'll never have to make another trip to McDonald's with this in your home.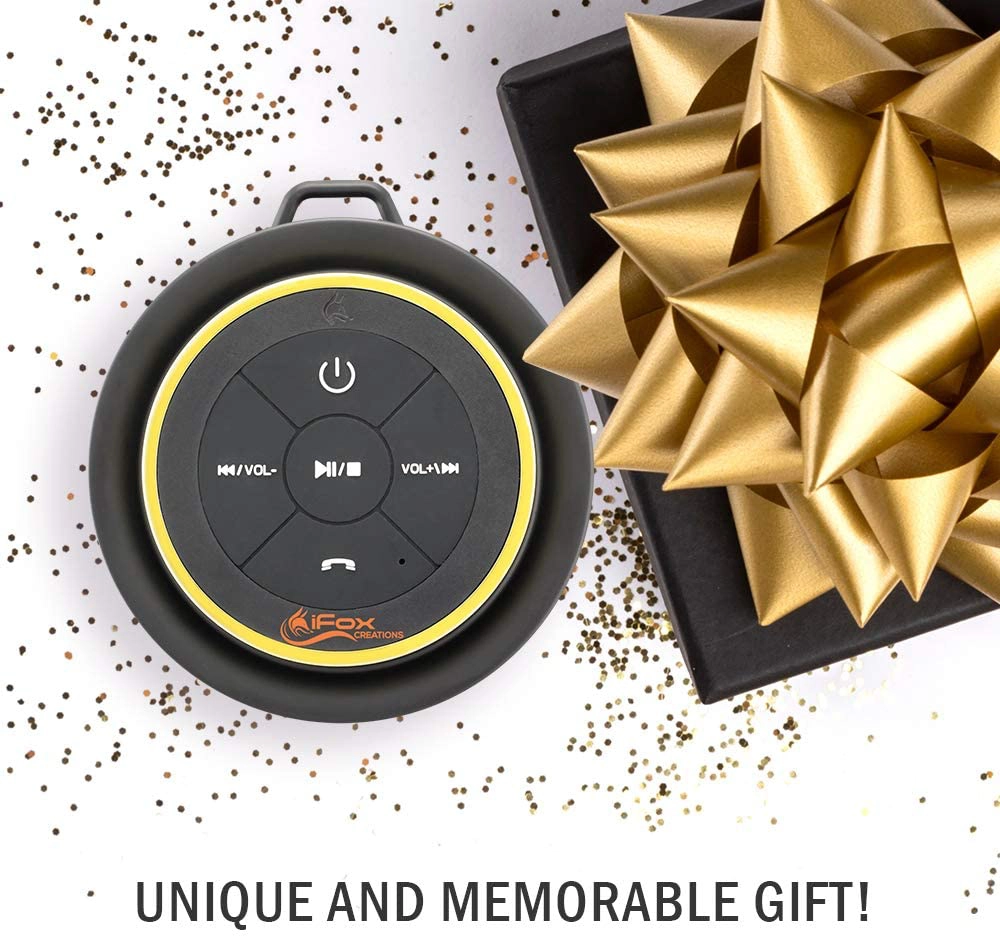 Credit: Amazon
Whether he's a podcast listener, a playlist jammer, or a radio head, this Bluetooth shower speaker is the perfect tool for someone who loves to listen to music.
Made with excellent sound quality and sealed to be waterproof, this shower speaker can sit on the shower wall and blast tunes for as long as needed. He can even take calls!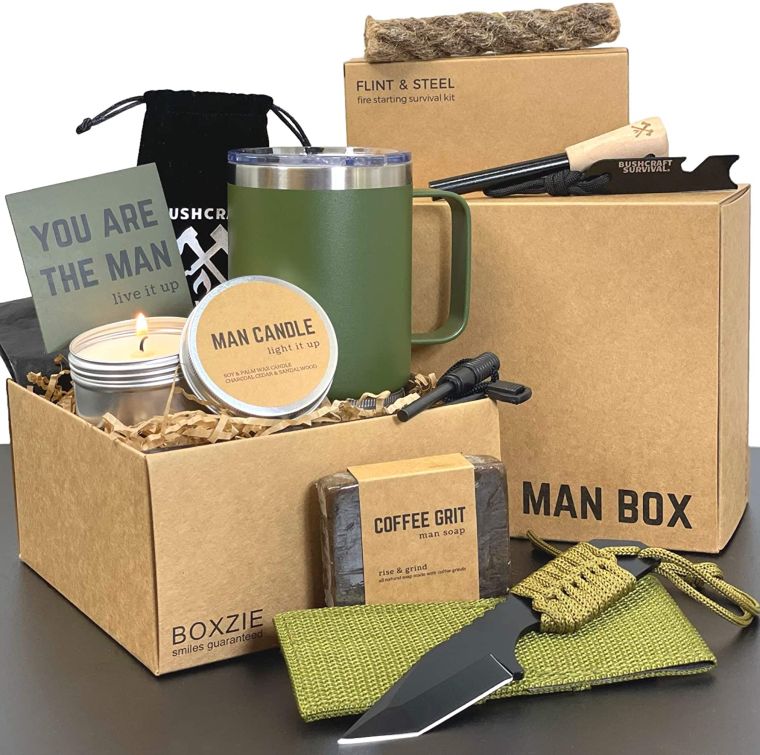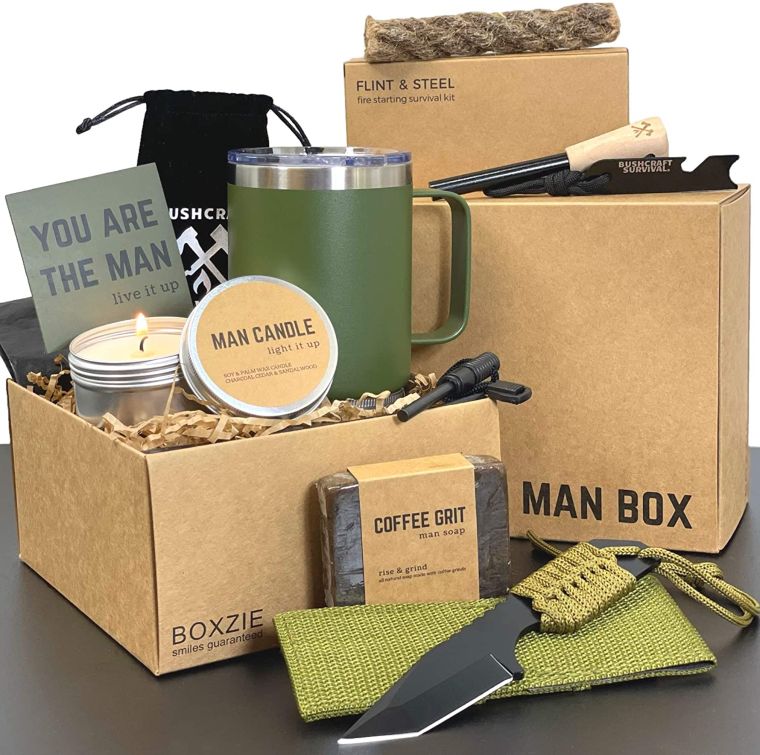 Credit: Amazon
Many masculine-themed gift boxes rely on stereotypes, not giving much in the way of lasting gifts that the recipient will love. But the 'Man Box' contains everything your male recipient could ever want.
This is perfect for adventurous, outdoorsy types who love to get their hands dirty. Featuring a fire-starting kit, a Rambo knife with sheath, coffee grit soap, an insulated mug and, this is the camper's dream kit.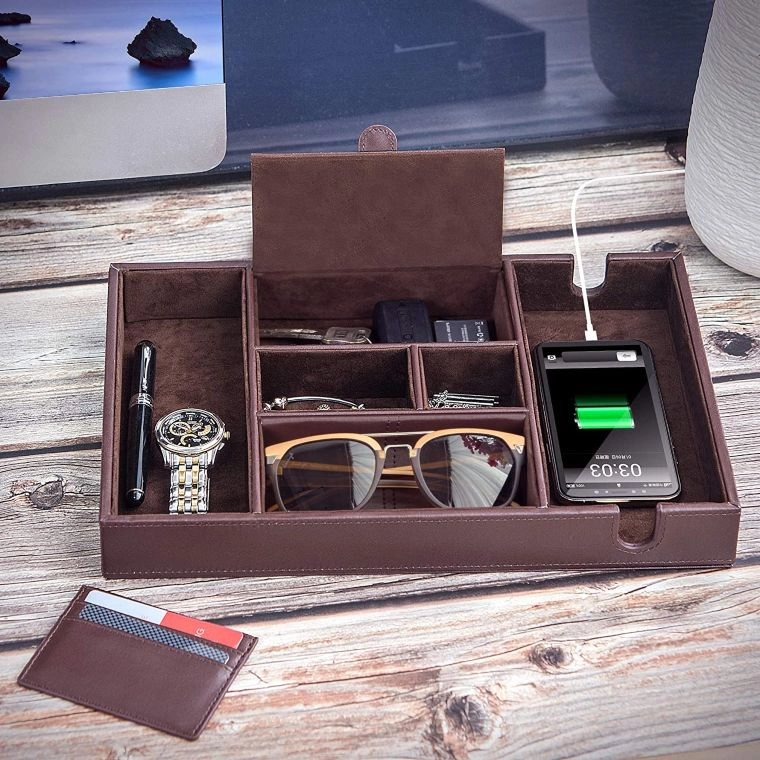 Credit: Amazon
The valet tray is a seriously underrated piece of home décor, offering a central place for everything from keys to sunglasses. If the guy you're buying for is constantly losing his keys, this will solve the problem.
Crafted from quality walnut leather, this valet tray has a spot for everything from his sunglasses to his phone. It even has a little divot for the phone cable to fit through while he charges his phone!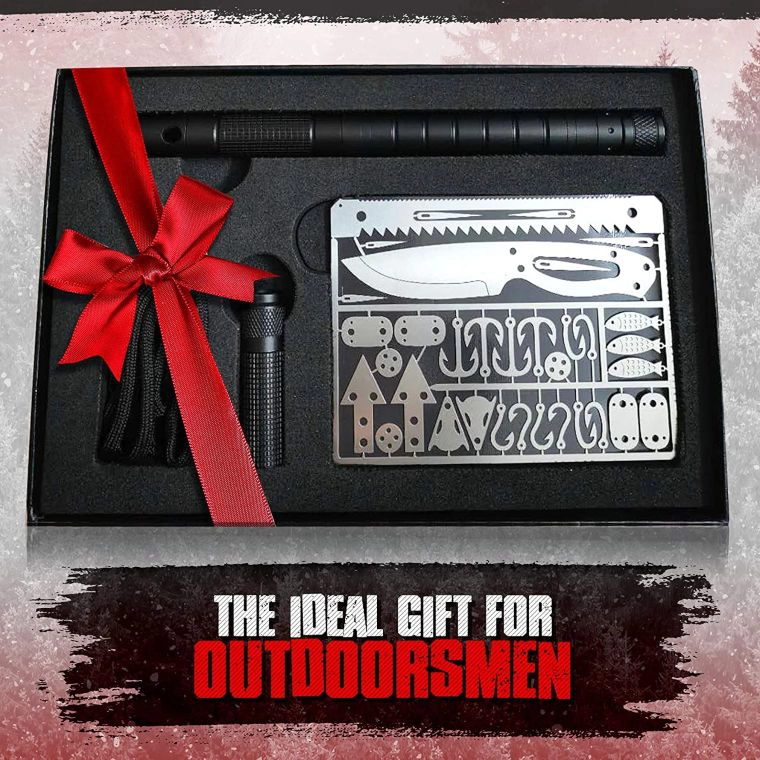 Credit: Amazon
This collection of tactical tools will have any outdoorsman salivating. From hammer and ax to quality rope, carabiners, and a hunting knife, your recipient will want for nothing in the great outdoors.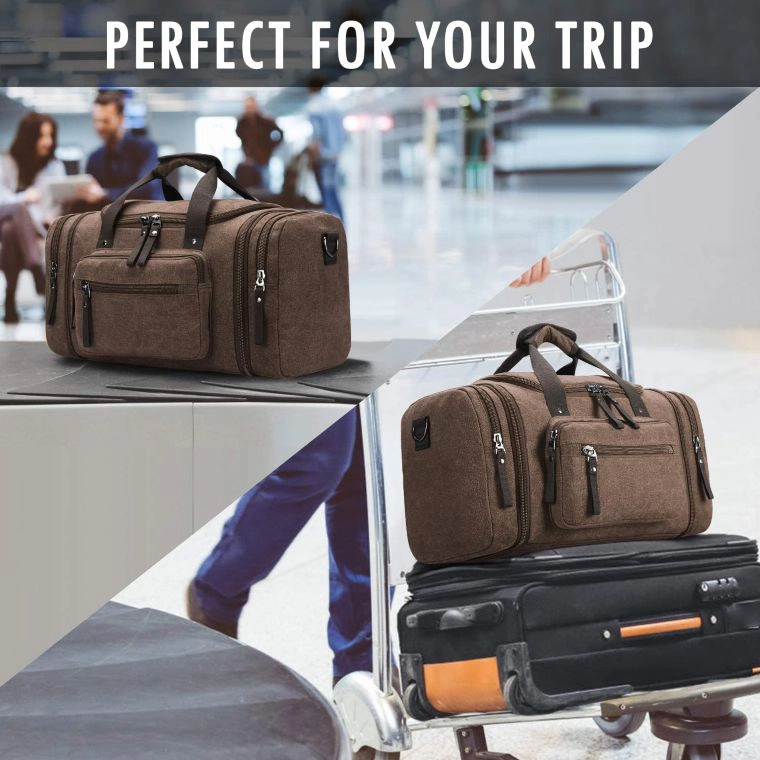 Credit: Amazon
A perfect overnight bag is tough to come by, especially if the one you're buying has a lot to carry. Never fear. This canvas weekender bag is ideally suited to anyone taking their life around with them.
Whether he's on business trips a lot or loves to fly to new and exotic locations, this bag will stand faithfully by him no matter where he goes.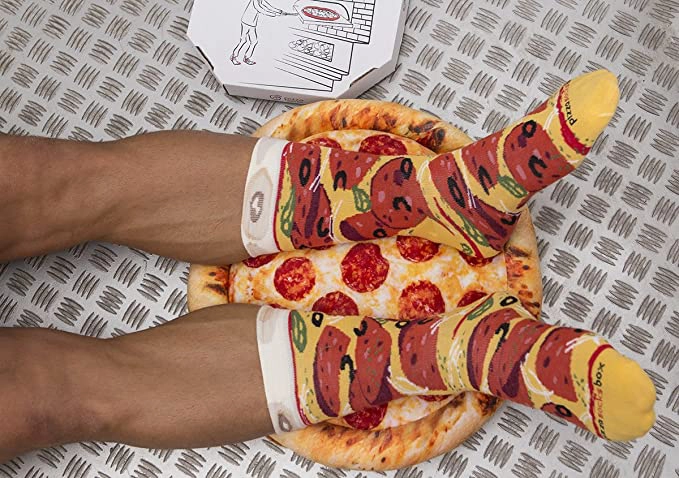 Credit: Amazon
If you have a pizza lover in your life, then you know that any gift related to the delicious and cheesy treat will have them grinning instantly. Enter the Pizza Socks Box.
This box of 'pizza' is a container full of novelty dress socks, each pair representing a different piece of the pie. It's hilarious, adorable, and perfect for your resident jokester.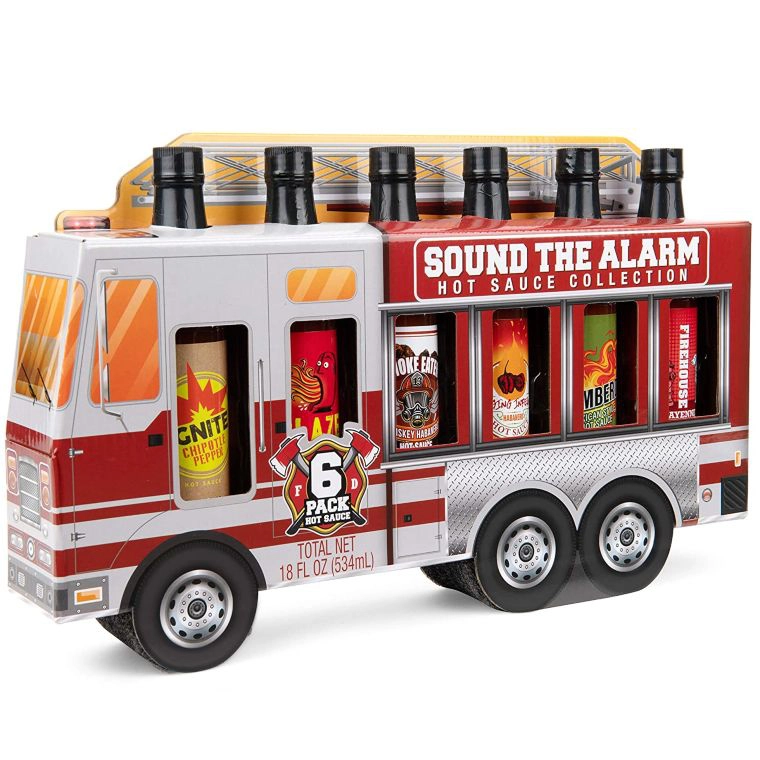 Credit: Amazon
Some guys fancy themselves spice lovers, but there are some among the bunch who are true chili champions. If the man you're buying for is one of these heroes, then the hot sauce fire truck is for him.
Featuring six tasty hot sauces with varying degrees of spice, this truck is the perfect thing to expand its palette a touch.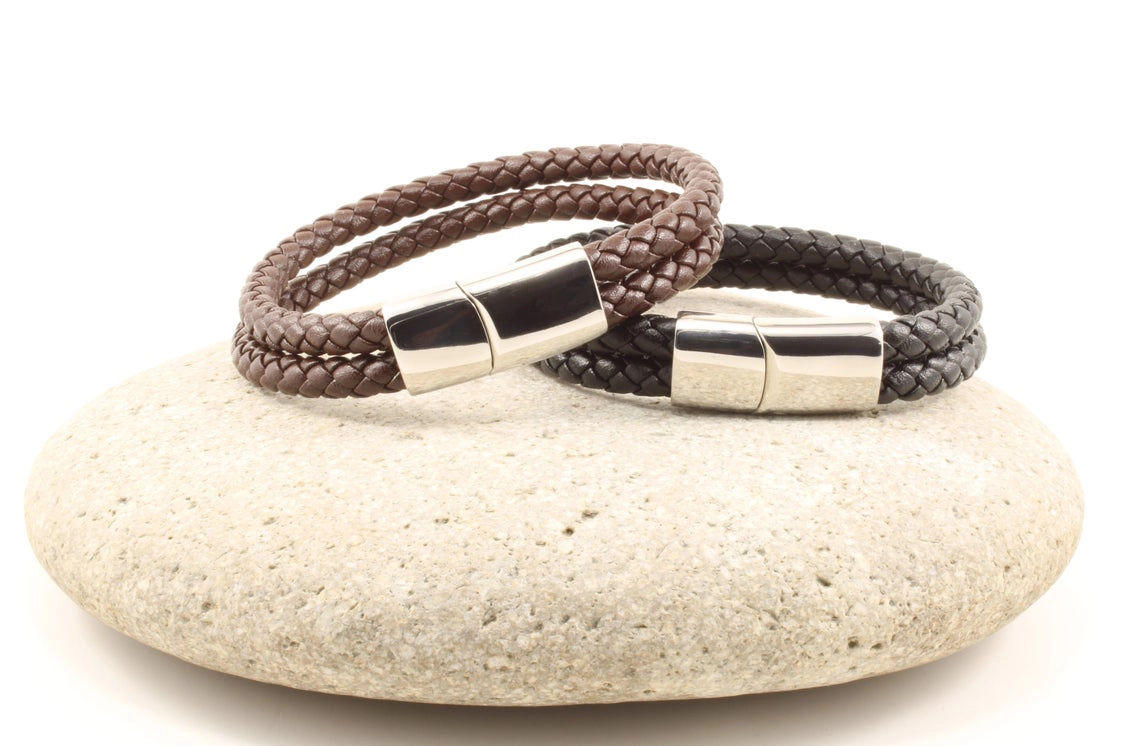 Credit: Etsy
A good piece of jewelry can adapt to any outfit in the wearer's closet, and this woven leather bracelet fits the bill. With a masculine combination of silver and dark leather, this stylish piece will have him drooling.
Has it engraved with a heartfelt message to make his day? Now, he can carry that message from you wherever he goes; he'll be wearing his heart on his wrist!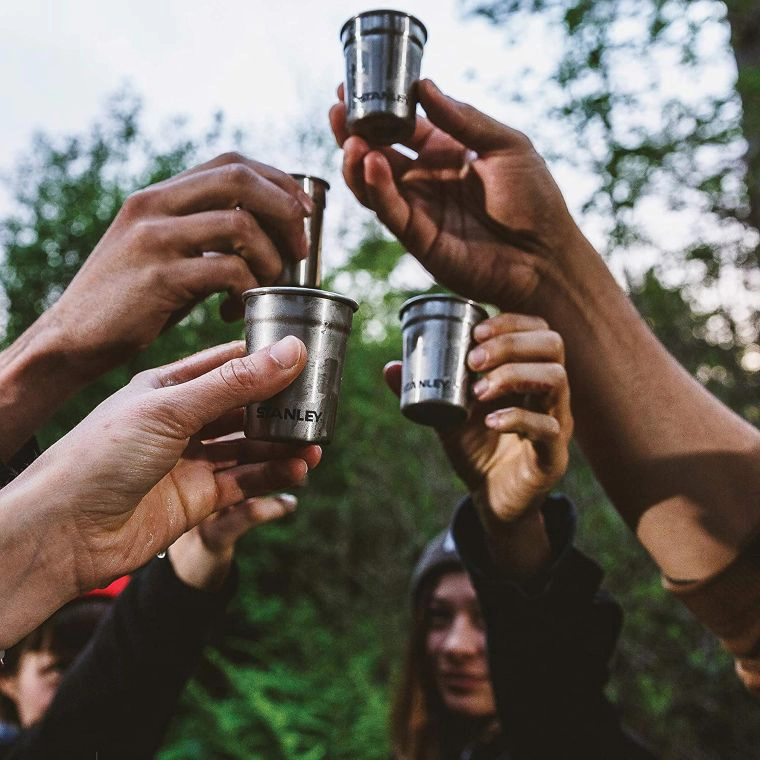 Credit: Amazon
Combine his love of a good drink with his passion for the outdoors with this fantastic niche gift. Crafted by Stanley, a brand known for its outdoor durability, this flask can follow him into the great outdoors.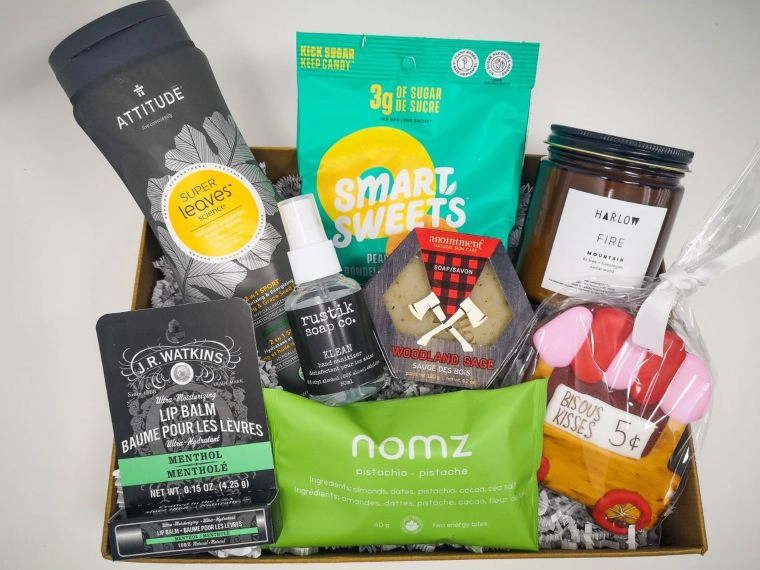 Credit: Etsy
Self-care has no gender. If the man in your life seems like he requires a little downtime, this self-care gift box will pick him up in no time!
Featuring some delicious treats, a candle, and a couple of skincare items, this box will be the envy of every man in a mile's radius.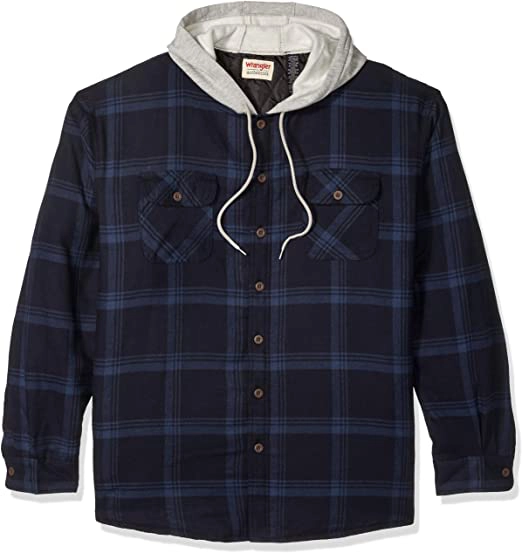 Credit: Amazon
Next up, this jacket is perfect if your recipient lives in a colder climate or he's just heading into winter. The luxurious fleece lining is unrivaled in comfort, and the plaid exterior is stylish and manly.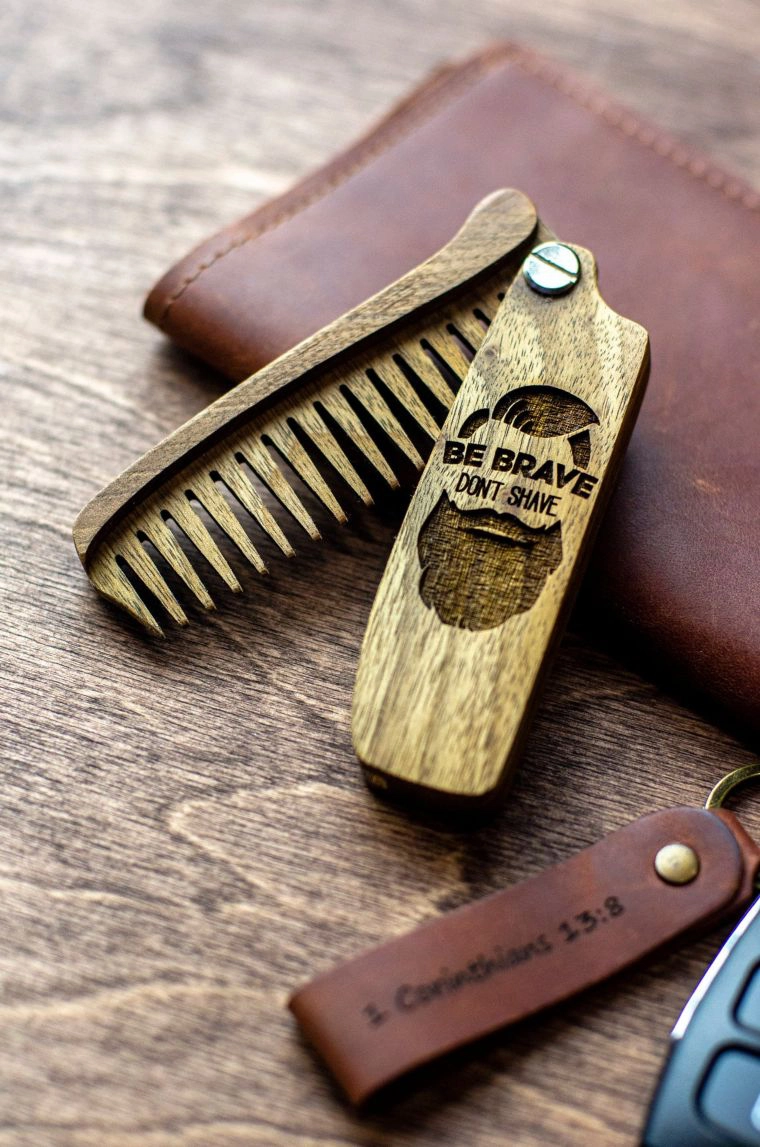 Credit: Etsy
The ideal beard comb is not only compact, but stylish, functional, and just a little fun. This wooden beard pocket comb ticks all those boxes, featuring a custom engraving, foldable design, and leather sheath.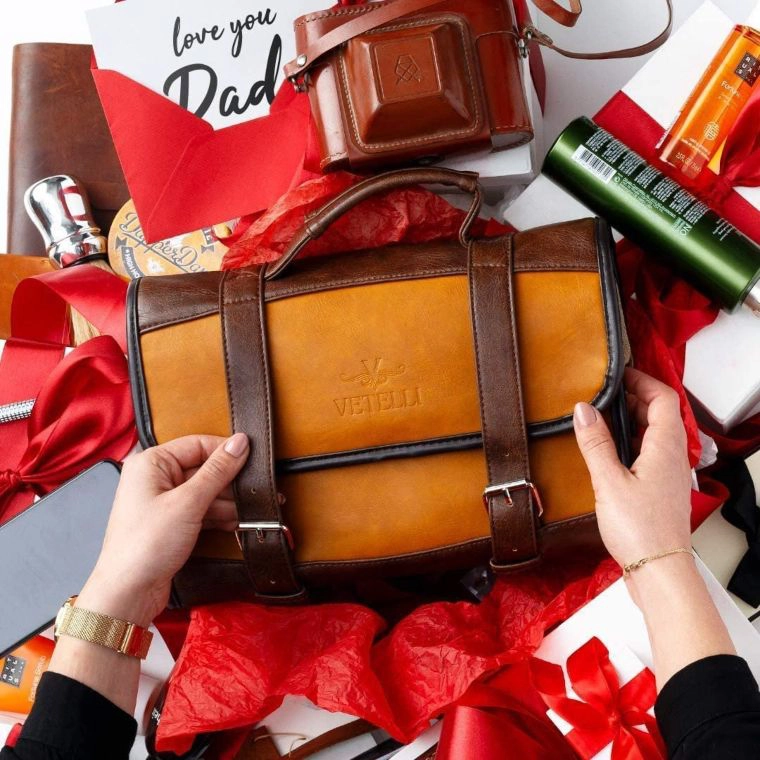 Credit: Amazon
Another gift for frequent travelers could be a hanging toiletry bag, as it makes it simple to cart around a wide array of toiletries without unpacking them in every new hotel room.
With a gorgeous leather exterior and a clever roll-up design, this functional toilet bag is incredibly stylish. No one would ever guess it's holding your recipient's toiletries!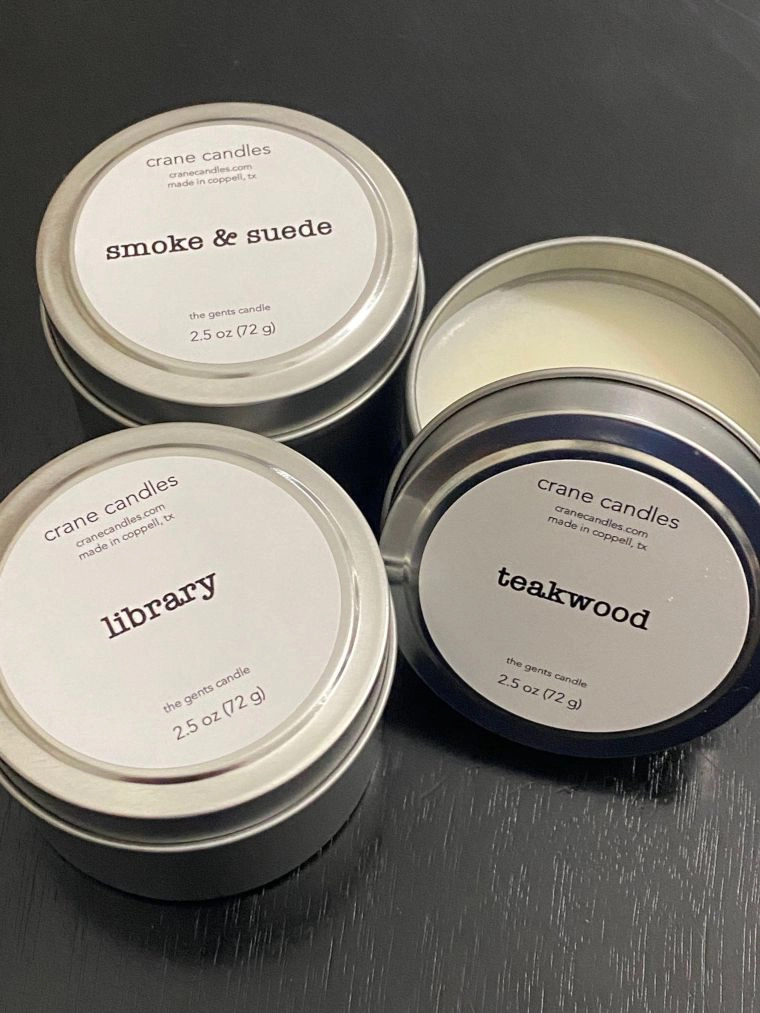 Credit: Etsy
I've said it before, and I'll repeat it: when in doubt, a candle makes an excellent gift. The Gent's Candle Collection is a three-candle triad of delicious scents, including smoke and suede, teakwood, and 'library.'
Give your man the gift of a wonderfully scented home or office.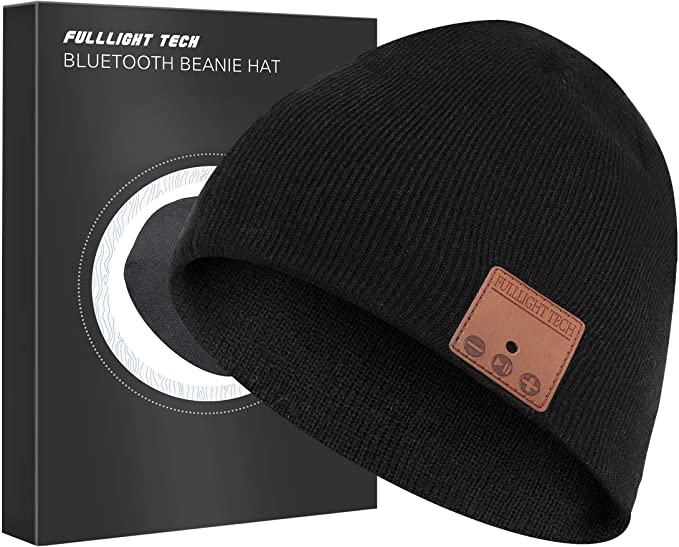 Credit: Amazon
If the guy you're buying for will never take off his beanie, then he might have expressed frustration to you about how tough it is to listen to music that way. Well, let him struggle no more!
This Bluetooth Beanie features integrated headphones, but you'd never be able to tell from the outside. The controls are hidden via a stylish leather tag, and the earpieces fit snugly into the beanie.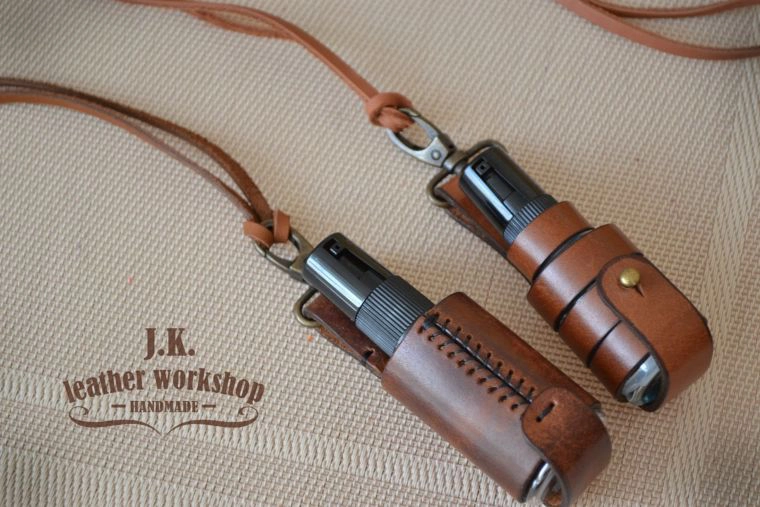 Credit: Etsy
Recently, the importance of carrying hand sanitizer everywhere we go has skyrocketed. Therefore, it makes sense that your recipient would benefit from a stylish leather hand sanitizer carrier.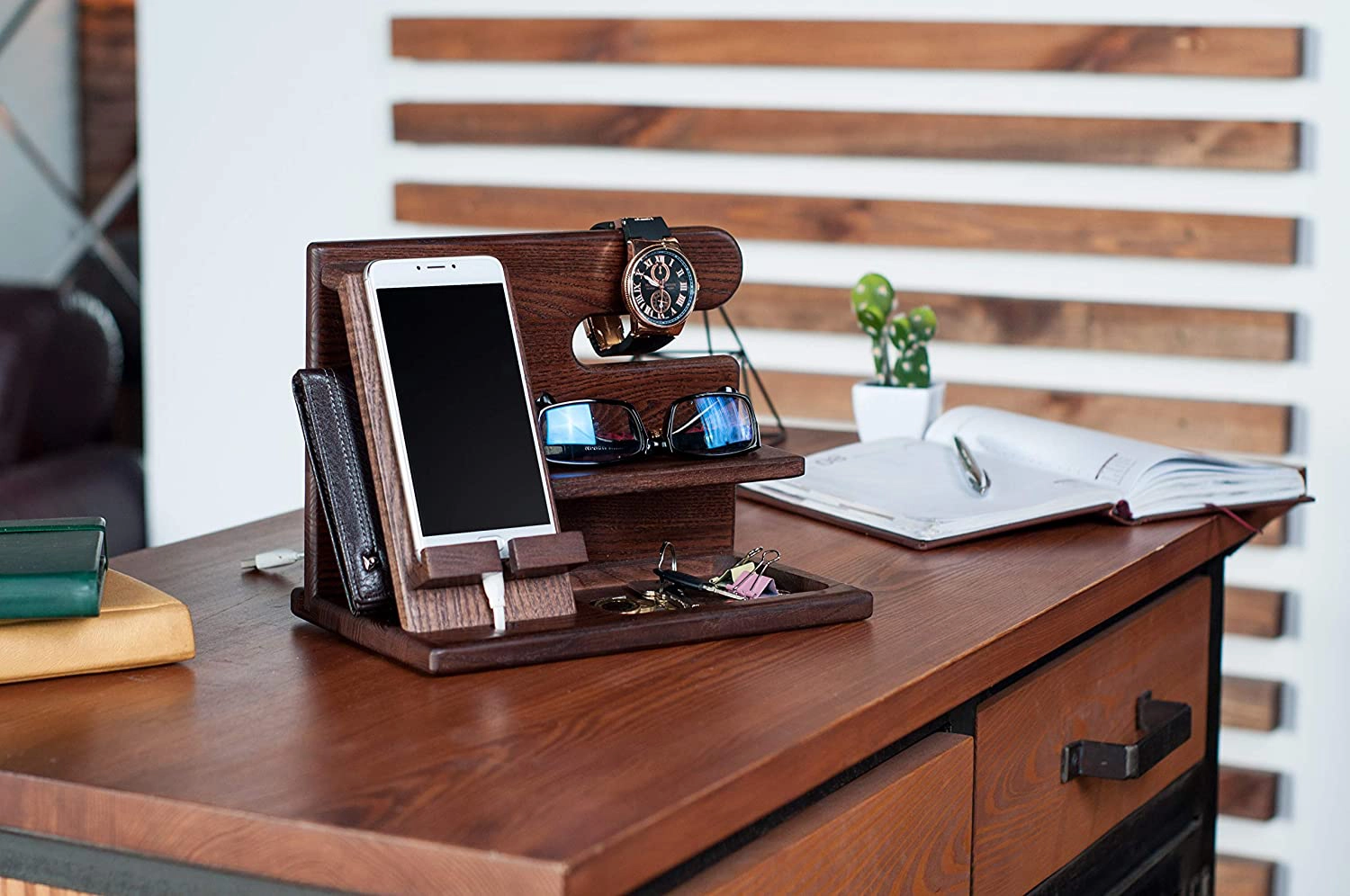 Credit: Amazon
A messy nightstand is no fun to wake up to, but it's so easy to let the organization of such a small space slip. That's why this nightstand organizer is an absolute godsend; it provides a place for everything!
Now, he can charge his phone, store his glasses, hold onto loose change, and hang his watches all at once without losing a single item. When he's getting ready in the morning, everything will be prepared and waiting.
Credit: Amazon
Next up is the classic stainless steel grill set, a pillar in the gift-giving pantheon (and for a good reason). If your recipient is a grill master, then a high-quality grill set will be not only appreciated but adored.
As soon as he gets his hands on this beauty, I guarantee he'll be heading outside to fire up the grill. You can add to this gift a collection of delicious sauces and dressings to use with perfectly grilled meat.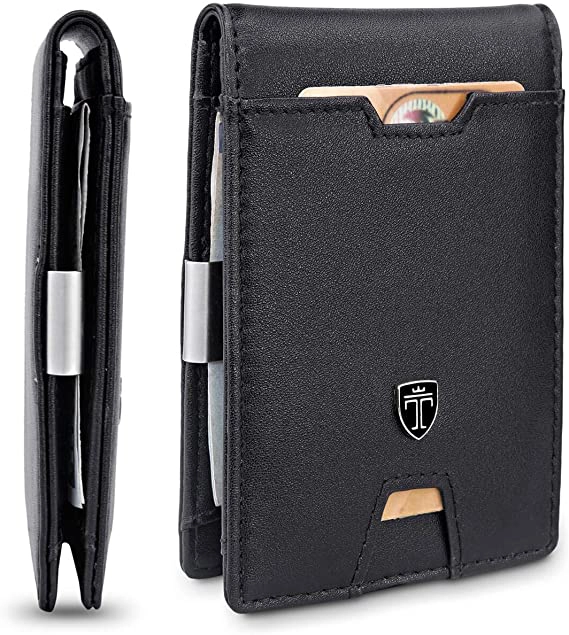 Credit: Amazon
Some men like a complex wallet filled with a thousand pockets, while others need a basic bifold to store their cards and cash. If your recipient is the latter, this stylish leather bifold will be his ideal companion.
Slim enough to fit easily into a back pocket, this bifold wallet has a leather exterior, an integrated money clip, and industry-tested security to keep all his payment methods safe.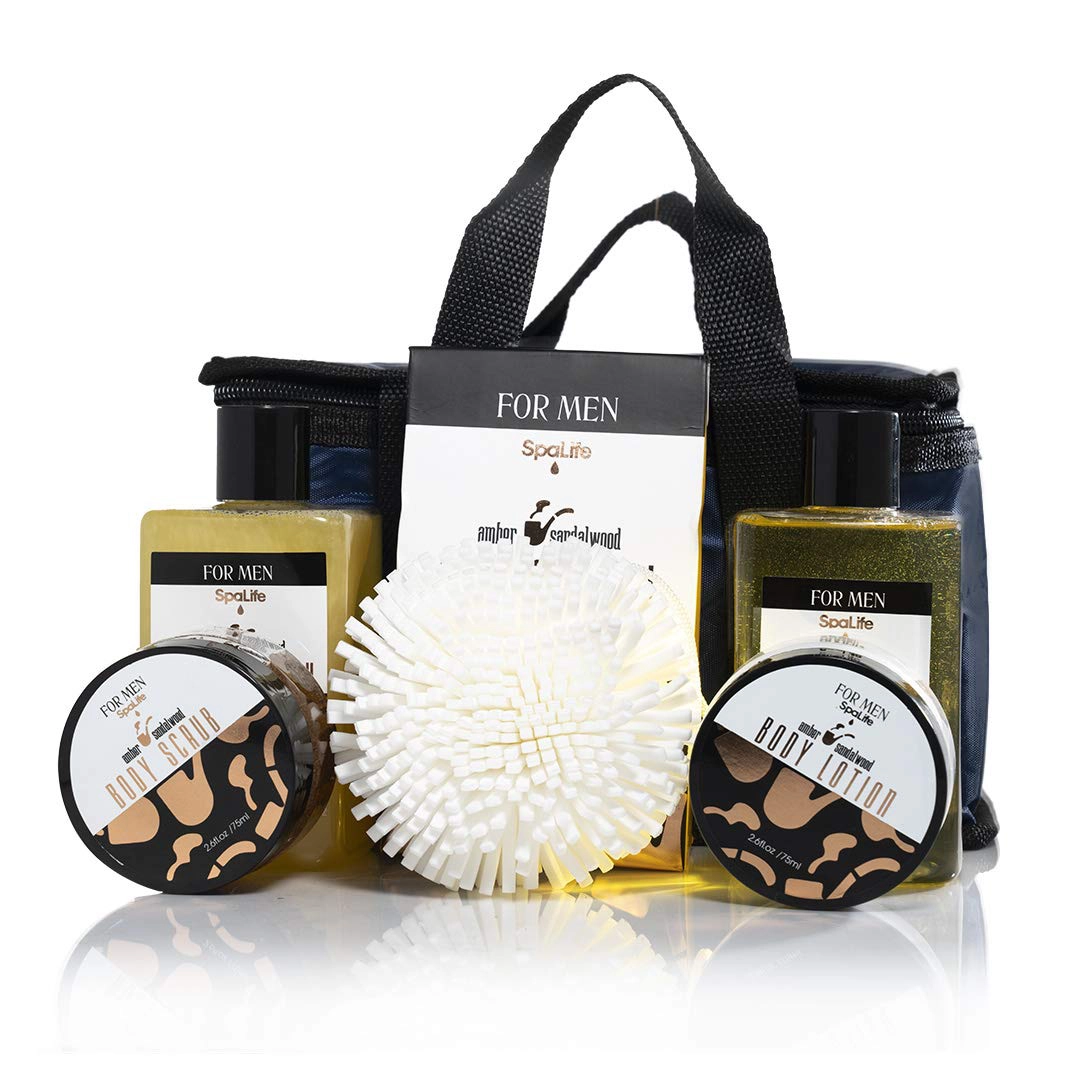 Credit: Amazon
Finally, the last gift on our list boasts an array of great self-care products that will have your recipient looking and feeling his best. The seven-piece bath set has everything he could ever need.
Give him the chance to indulge himself in the grounding, refreshing scent of sandalwood. He'll love the shower gel, bubble bath, body lotion, body scrub, bath crystals, and the sisal sponge to top it off.
The key to choosing the perfect gift for the man in your life is to ask yourself one question: what does he want but would never buy for himself? Hopefully, you found that answer here!
Conclusion
Have you decided on what you're buying to celebrate his birthday? Are there any other products that you think he would love? If you're still stuck for ideas, check out my range of gift ideas for more inspiration.
Otherwise, let me know which one you chose in the comments below. Happy gifting!