Looking for the perfect gift this Christmas for your boyfriend! Get the ideas here!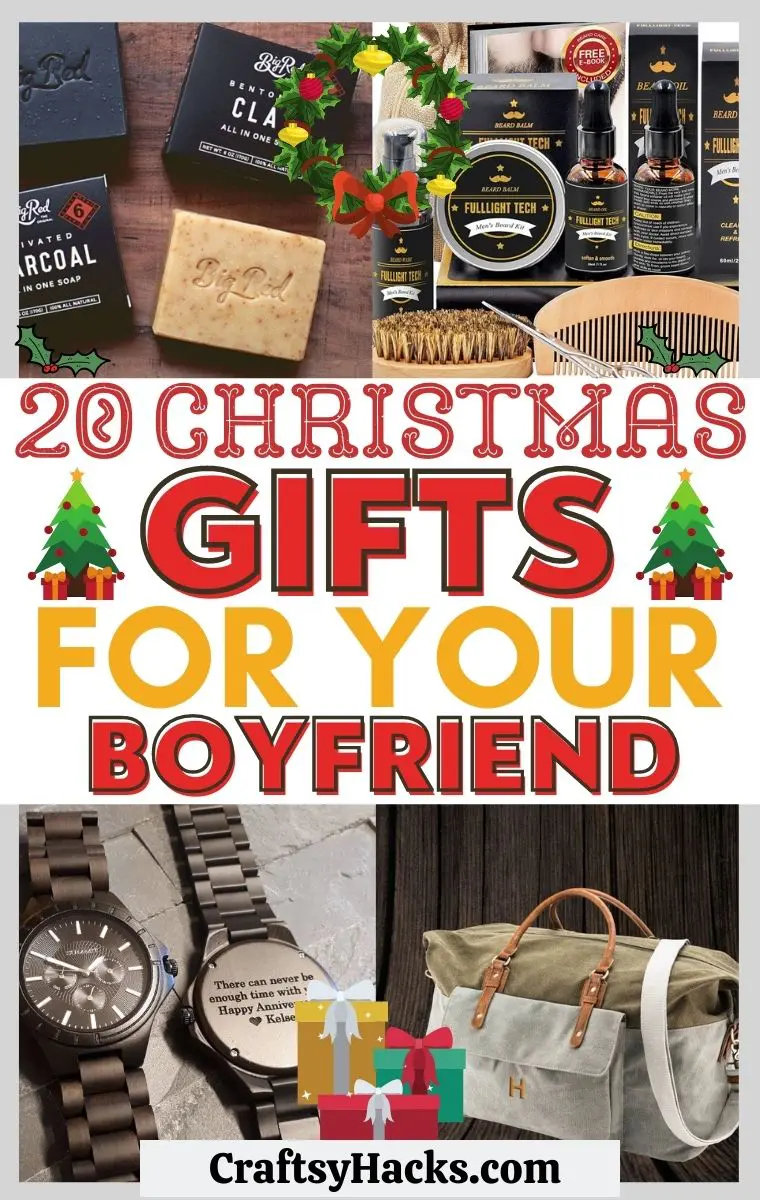 'Tis the season, and that means only one thing: it's time to find the perfect gift for your boyfriend. Christmas is one of those special times of year that solidify a relationship.
Waking up together, unwrapping gifts, and reflecting on the year as a couple only serve to make your union stronger.
When it comes to the gifting part, choosing the right gift is all about considering what will make your boyfriend happy. Whether he's an expressive guy or a bit of a mystery, there'll be something on this list to warm his heart.
Give your boyfriend the gift of an amazing Christmas this year; check out our list of twenty gift ideas for boyfriends.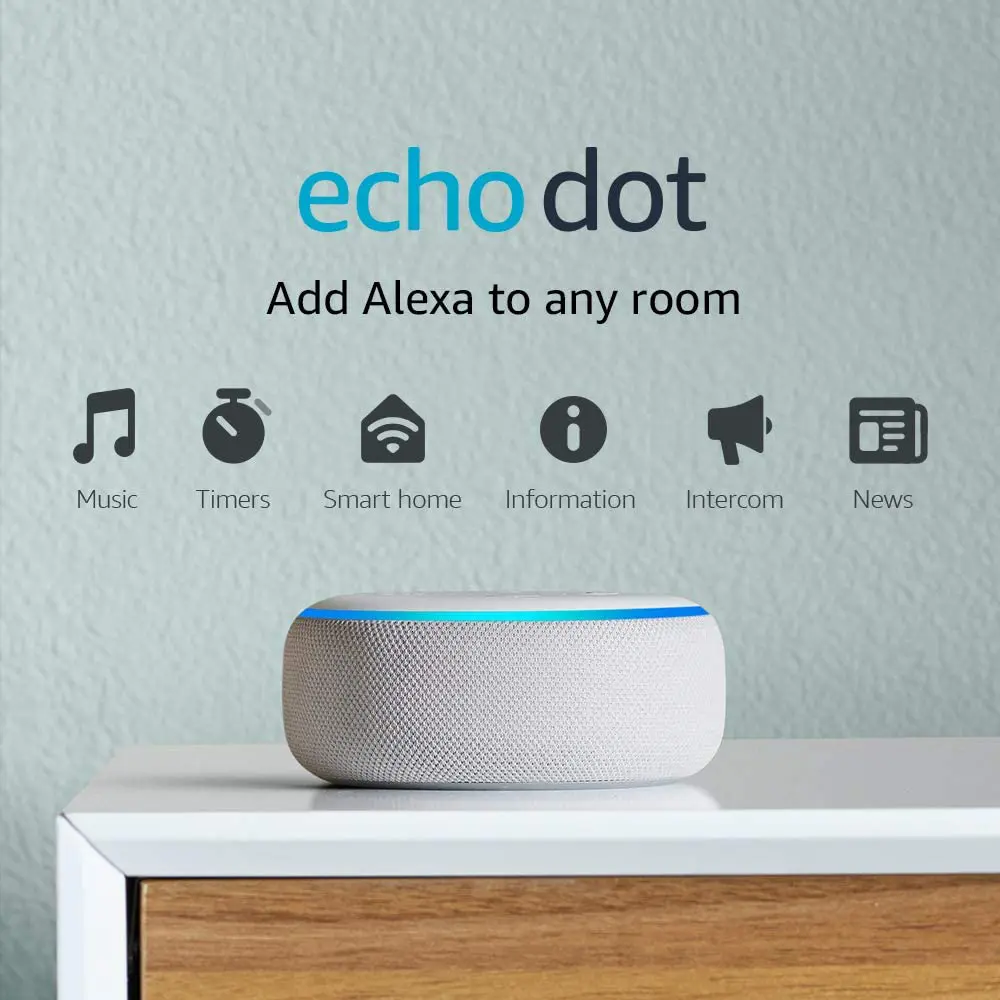 Credit: Amazon
This one's for the tech geeks, the PC enthusiasts, the ones who have dreamed of owning a smart house for most of their life. An Amazon Echo Dot offers incredible technological functionality for an almost absurdly affordable amount.
This tiny little dot houses a powerhouse of information. If your boyfriend loves all things tech-related, I guarantee he'll be beaming when he opens this gift.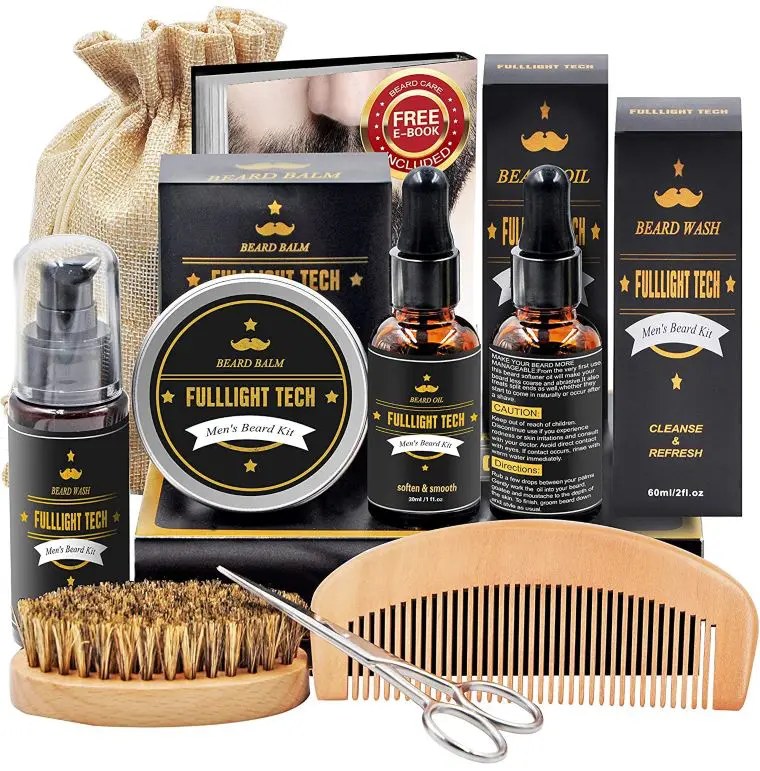 Credit: Amazon
If your boyfriend is blessed with a beard, there's a good chance he spends a lot of time caring for it. For many men with beards, caring for it is akin to tuning the engine on their car or putting the finishing touches on the perfect meal.
In other words, it's a ritual, one important to his self-esteem.
Do your part in valuing this aspect of your boyfriend's life! This beard kit contains everything he will ever need to keep his beard luscious and healthy.
This is the ideal gift for your resident lumberjack, from a comb and scissors to growth oil and beard balm.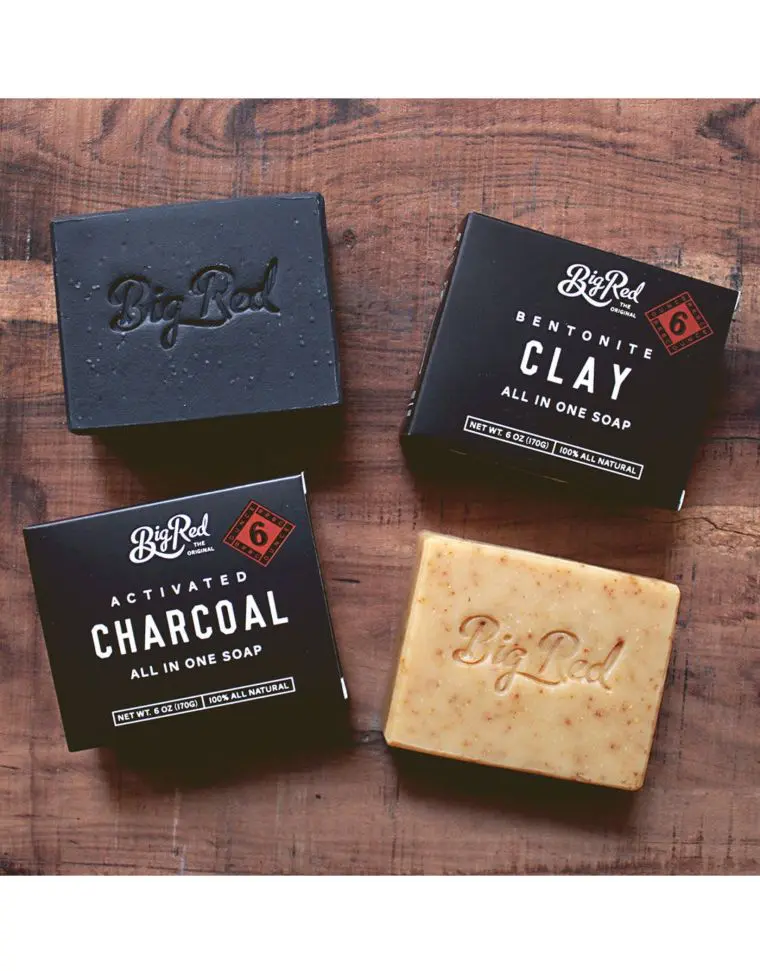 Credit: Etsy
Speaking of boyfriends with beards, here's another gift for them. Many guys aren't given the same message of self-care, and self-love others are, which is a crying shame.
Show your boyfriend that he deserves to love the body he's in! This All-in-One Beard and Body Soap uses bentonite clay and charcoal properties, putting them to great use.
Not only is it quick and easy to use, but it also smells great (which is a bonus for you).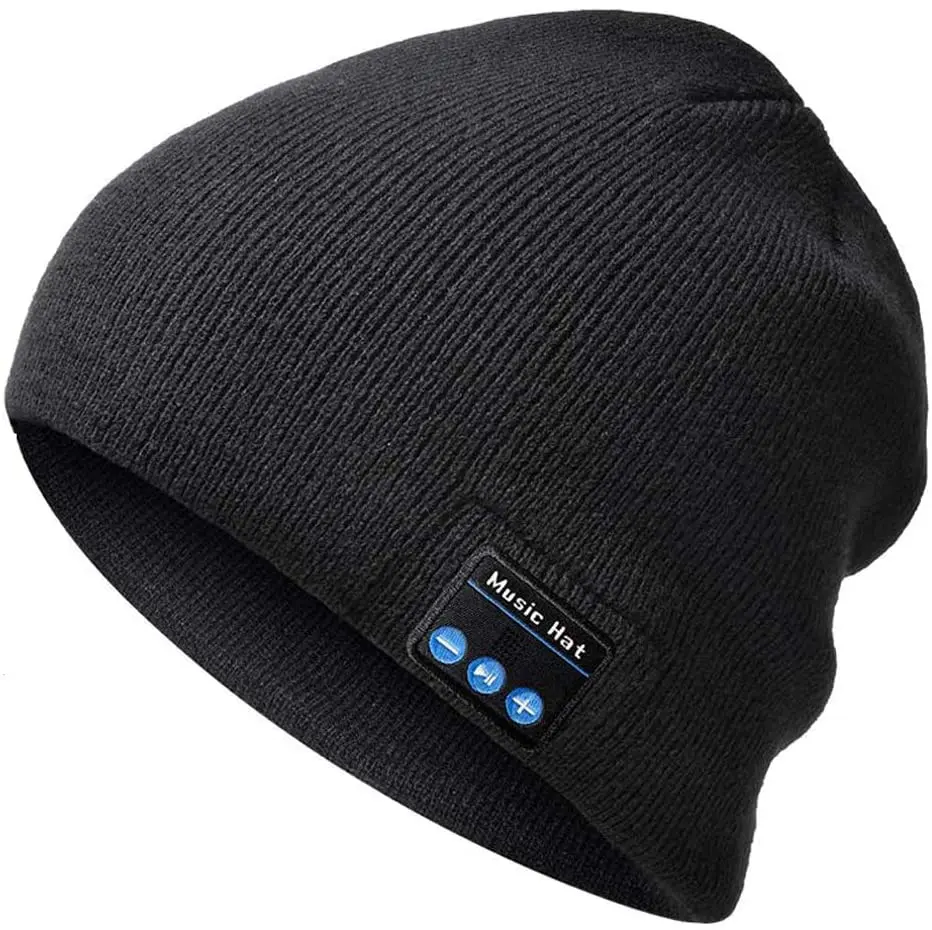 Credit: Amazon
Is your man the type who would never be caught dead without his beanie and a pair of headphones? If so, he'll probably lose his mind when you gift him this Bluetooth-enabled beanie.
This amazing accessory comes with its own pair of implanted earphones. So, he can don both the beanie and the earphones in one swift move!
Not only is the sound quality great, but the beanie itself is also comfortable and stylish (essential for anyone who wears them).
Credit: Etsy
The sophisticated, refined, work-driven man can be difficult to shop for. After all, his passion is what he does, not what he has!
But you can't go wrong with this high-quality personalized leather mouse pad. Get your boyfriend's initials embossed on some premium leather.
This adds a refined touch to any workspace and reminds him of you while he's at the office.
You could even take it one step further and get one for each of you, so you'll be reminded of each other even while you're working. Adorable, right?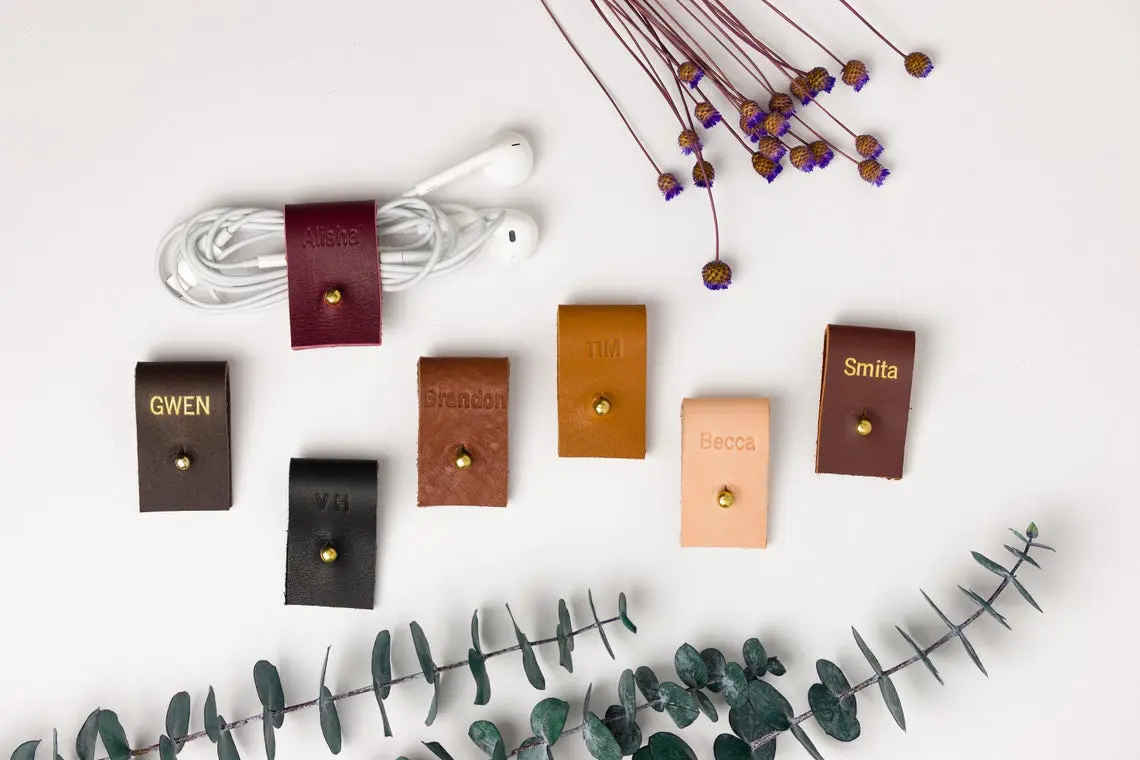 Credit: Etsy
Another personalized leather gift, but this one is a little smaller. Anyone who owns a pair of headphones or deals with cords knows how frustrating untangling them is.
So, why not eliminate that problem from your boyfriend's life forever? These personalized leather cord organizers come monogrammed with your boyfriend's initials.
The premium leather is high-quality and makes for a great accessory. Not to mention, it's small enough to keep in his pocket while the earphones are in use.
All in all, a great sophisticated gift for the modern man.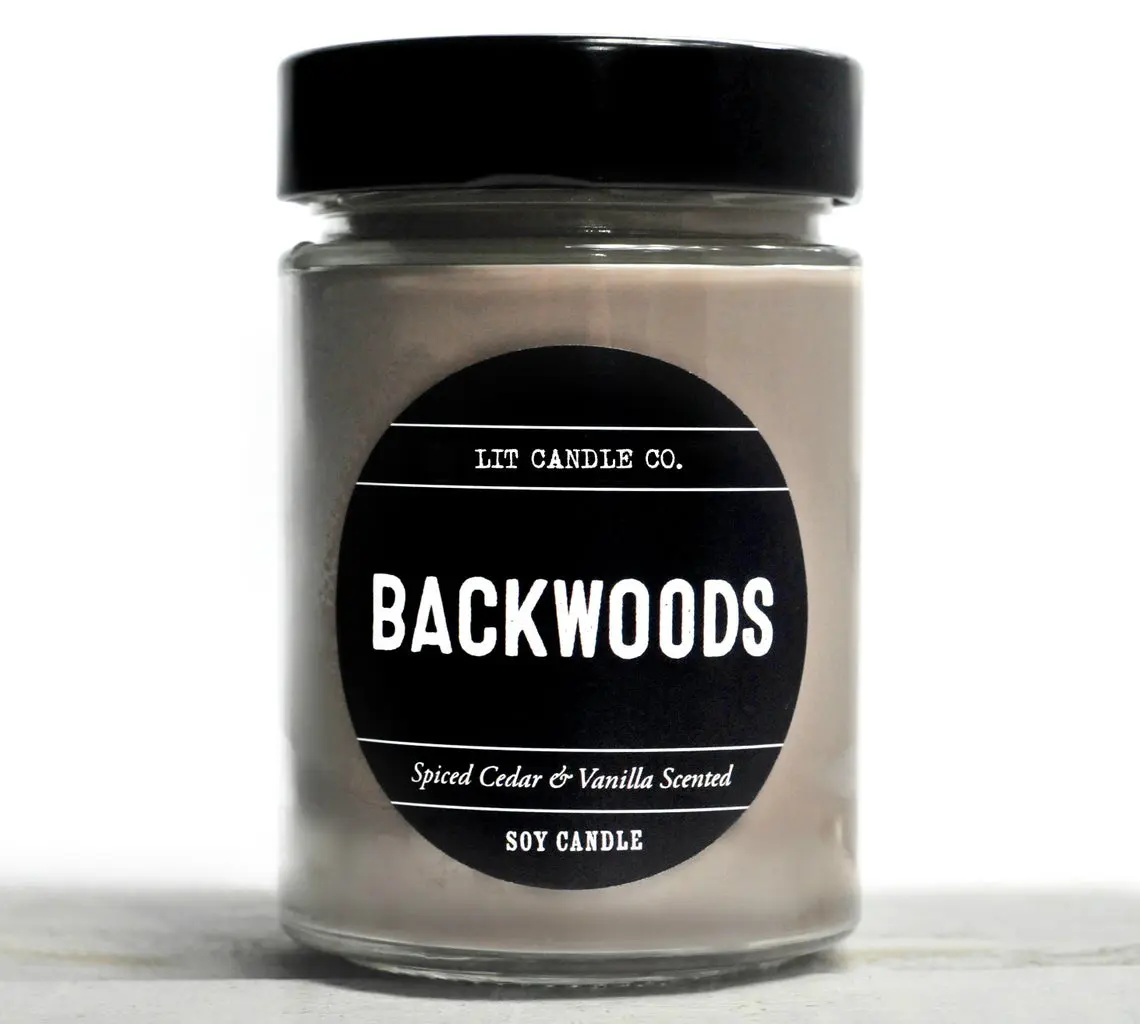 Credit: Etsy
We've all heard of man candles or, as they've been dubbed, "mandles". They typically come in traditionally masculine scents like musk or sandalwood, and their packaging is more masculine.
Regardless of their outward appearance, these candles are perfect for the guy who values a little relaxation.
Does he love baths? Meditating? Does he just like a particular smell?
Whatever the answer is, a candle with a delicious smell is the perfect gift.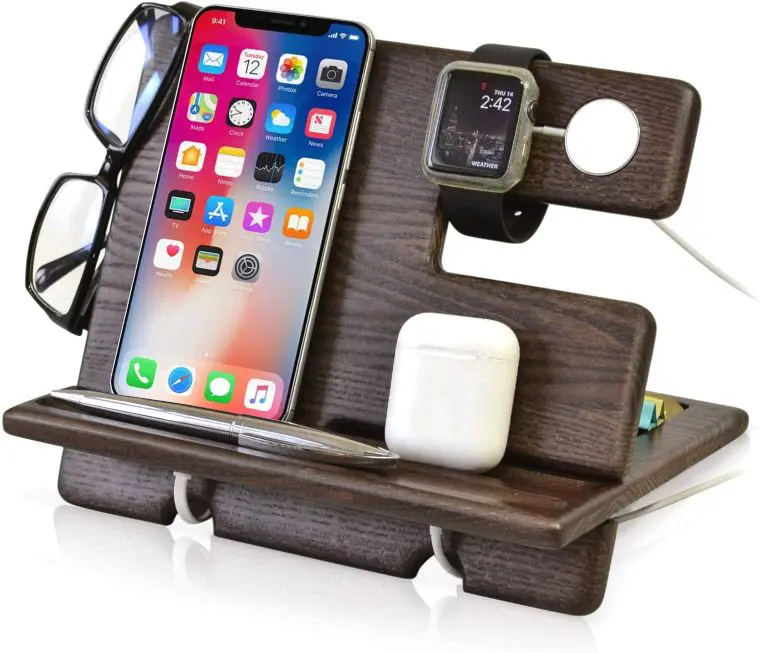 Credit: Amazon
Running out of power on your phone isn't much fun, so why not give your boyfriend a place to charge his devices in style? This wooden docking station has slots for everything from a smartphone to a SmartWatch and makes the perfect nightstand addition.
In addition, the style of the wood is cleaned and refined, so your man will enjoy this stylish (yet functional) new accessory.
Credit: Amazon
Moccasins are the footwear choice of a man who enjoys comfort, so if your man loves a cozy night in, this is the gift for him. These moccasins in particular, are made from corduroy and gel-infused memory foam. In other words, they're ultra-durable, stylish, and extremely comfortable.
Choose from grey and black styles to suit your boyfriend's taste. This is an especially good gift for a home worker or a traveler, and they'll last him a lifetime!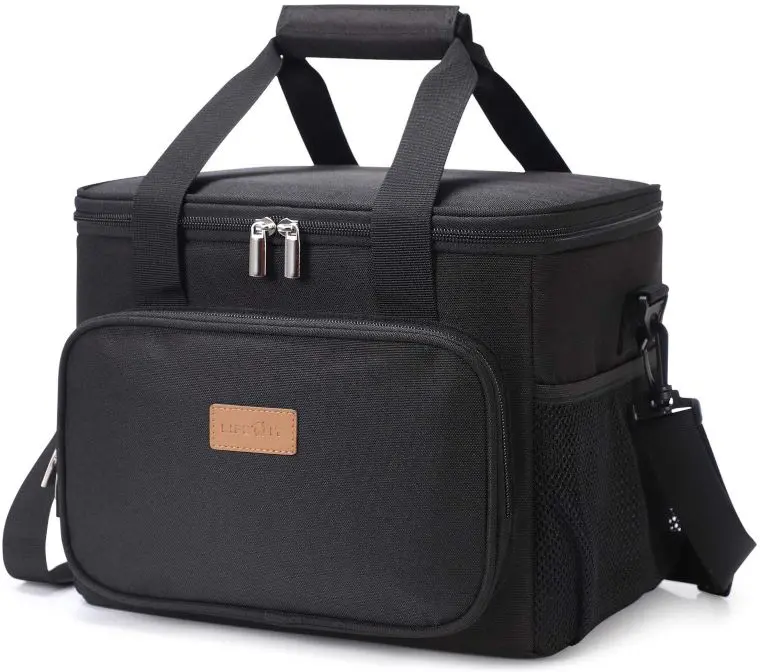 Credit: Amazon
Maybe your boyfriend works long hours and laments his food getting cold as he works. Maybe he loves picnic-style dates.
Or, perhaps he just really likes cooking himself nice lunches and needs a way to keep them fresh. Enter the insulated lunch box.
These ingenious little bags will keep their contents cool or warm for up to five hours. They can carry a whole lot of food.
So, they're perfect for outings or dates, and they're a stylish bag to carry! If he's the type who loves a practical gift, you can't go wrong with this tote.
Credit: Amazon
Is your boyfriend's home littered with hundreds of different types of vinyl? Do band posters adorn his home's walls? Is his favorite date idea listening to music and cuddling with you?
Then have I got the gift for you. A portable suitcase turntable offers your boyfriend an easy way to bring his favorite music with him… Anywhere.
Robust electronics, crystal sound quality, and fantastic style. Choose the perfect color for him: sky blue, premium leather brown, or noir.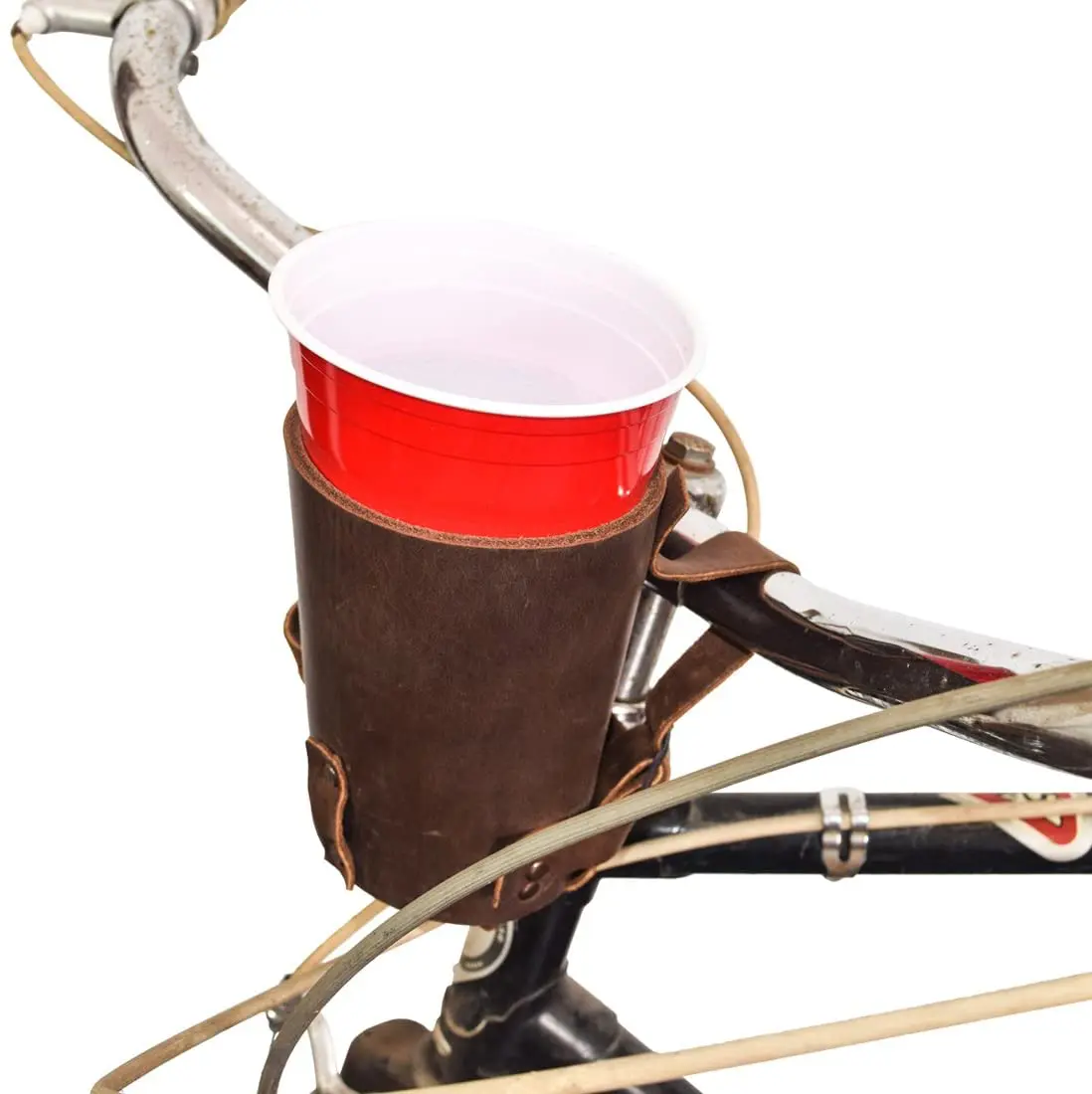 Credit: Amazon
If your man loves vintage leather, his bike, and having a drink, then he probably thinks you could never find him the perfect gift. Joke's on him!
The Hide and Drink leather bike cup holder combines all three of those things into one amazing gift.
Crafted from vintage 100% soft, rustic full-grain leather, this drink holder fastens securely to the handlebars and perfectly fits a red solo cup.
He can also use it to hold water bottles, coffee cups, pretty much anything that fits! Let him ride in style.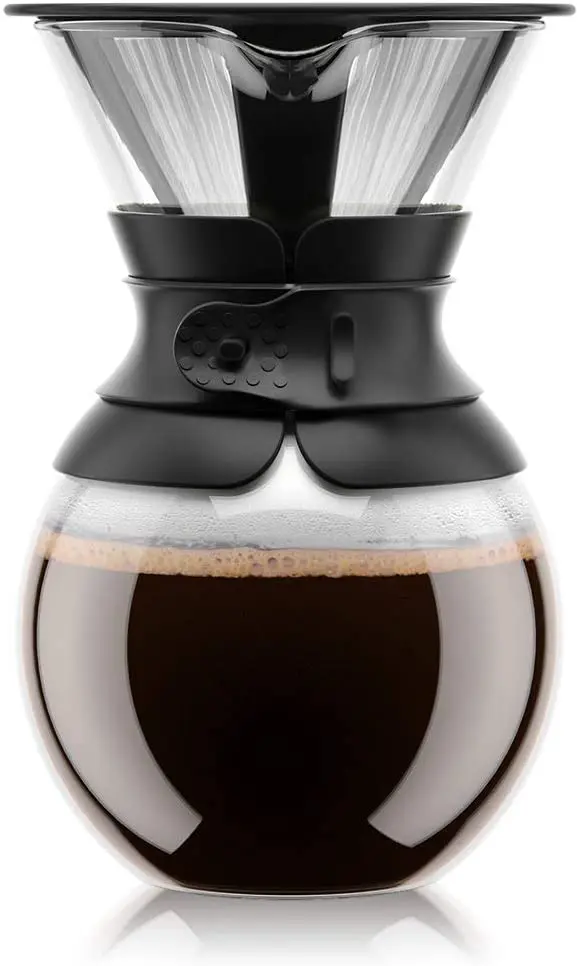 Credit: Amazon
If you're dating a coffee lover, then you know how hard it is for them to resist accumulating coffee makers, beans, and tools. In fact, dating a coffee lover makes it incredibly easy to give amazing gifts!
Gift him this Bodum pour-over coffee maker with a permanent filter to make him smile this Christmas morning. Pour-over coffee is not only simple, but it's also profoundly delicious.
It extracts the coarsely ground coffee's subtle flavor and aromatic oils, bringing the best coffee notes to the fore. Combine it with a gorgeous gooseneck kettle to give your boyfriend full pro-barista capability.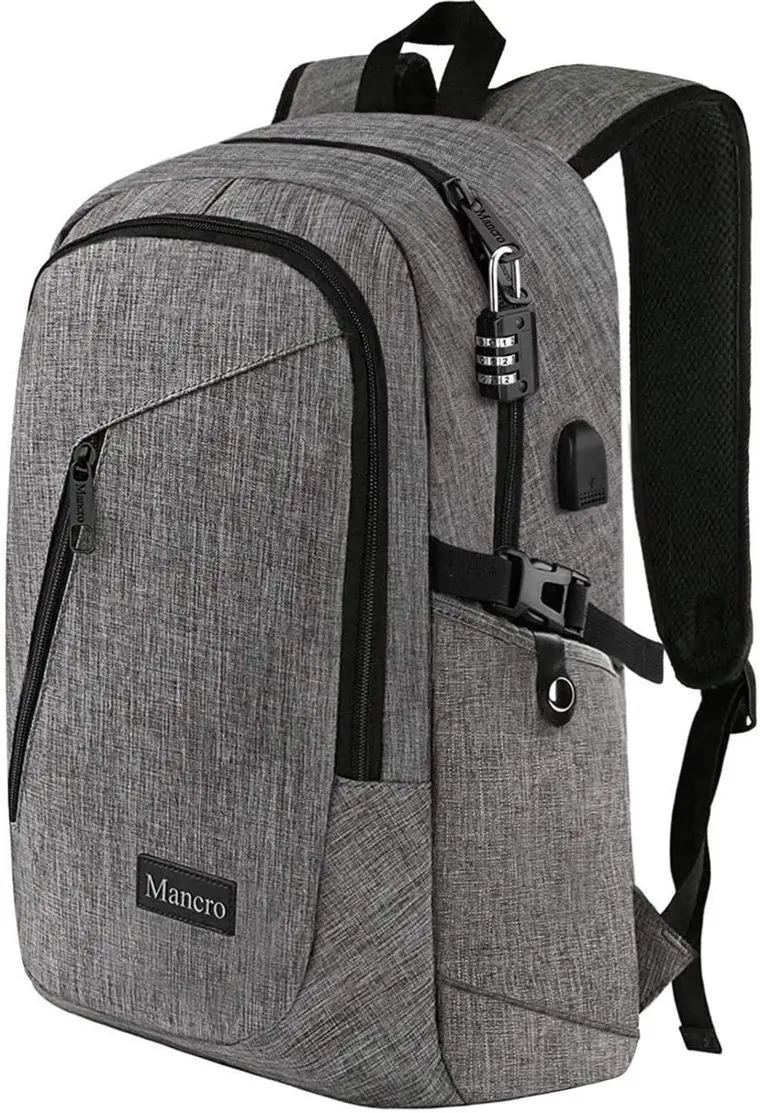 Credit: Amazon
Whether your man is a commuter, a student, or simply can't be without his laptop, this is the gift for him. This backpack is stylish and water-resistant, a rare combination!
This sleekly designed backpack will give your boyfriend an easy way to carry around one of his most prized possessions. Not to mention, it comes in a variety of colors, so you can pick your boyfriend's favorite.
Make sure you know the size of his laptop, as you need to choose from a 15.6-inch and 17.3-inch sized backpack.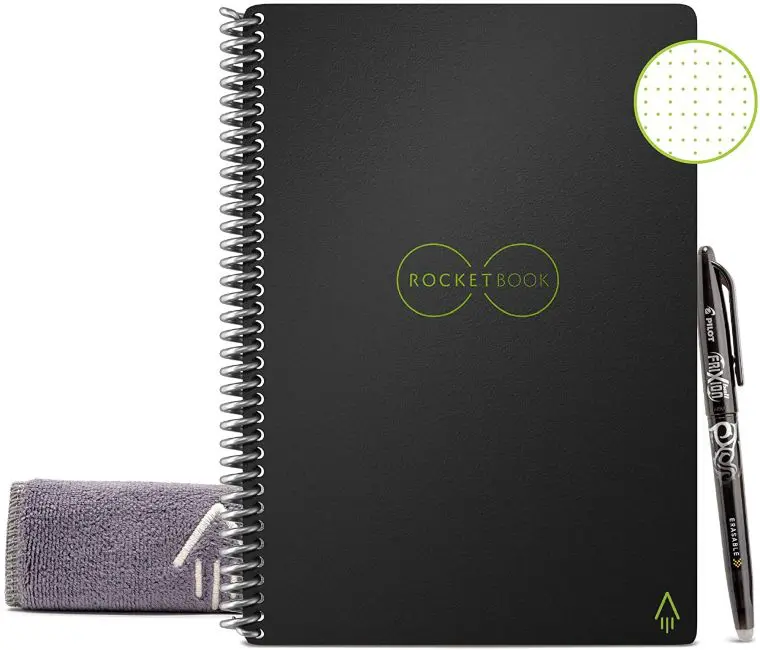 Credit: Amazon
This notebook is a sign of the future! So many people struggle with using digital mediums to make notes, so they opt for a good old-fashioned notebook.
Unfortunately, that's not very sustainable. Luckily, Rocketbook has the solution.
Give your boyfriend the gift of a sustainable digital notebook. He can make as many notes as he wants using this 32-page dotted grid notebook, then transmit them into a digital format.
Even better, he can wipe the pages clean to be used again. It's the perfect gift for a visually minded boyfriend.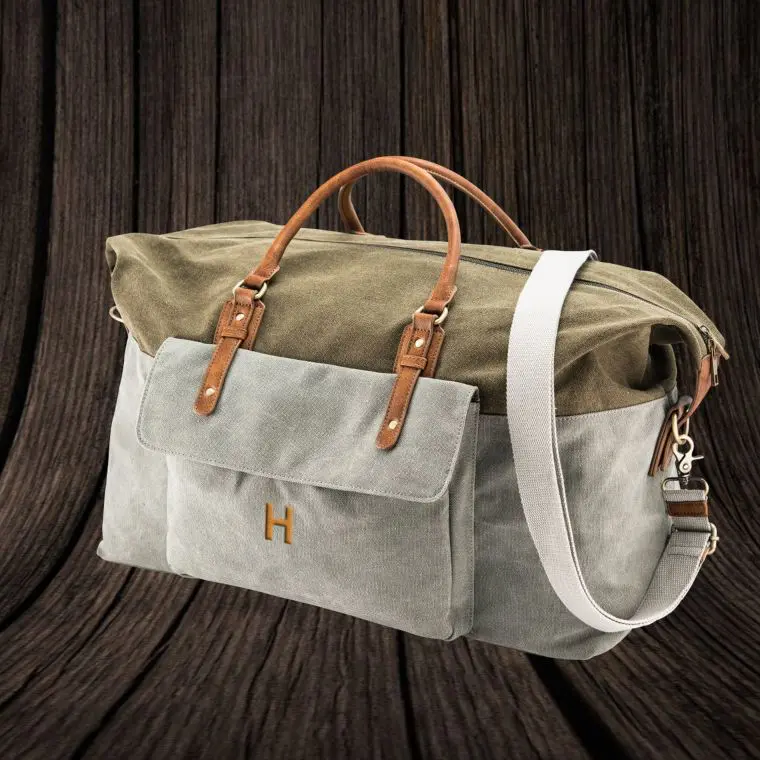 Credit: Etsy
One of the true struggles of traveling is losing your bag amongst the hundreds of other travelers with bags that look just like yours. Is your boyfriend the kind of guy always on the go?
If so, this monogrammed bag will help him find his belongings with ease no matter what he's doing. At the gym, on a train, on a plane, checked into a hotel.
Not to mention, you can choose the color of the materials and the color of the monogrammed initials to suit your boyfriend's style.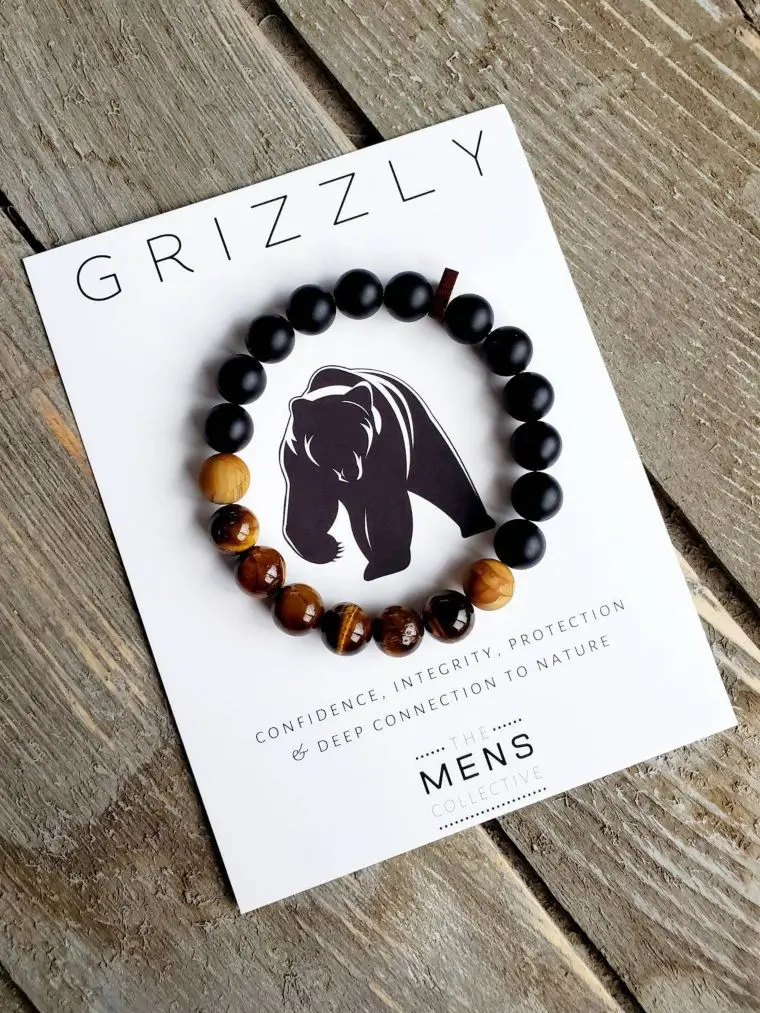 Credit: Etsy
Whether he's a hiker, a lumberjack, or a guy who just really loves nature, this is the bracelet for him. A solid, masculine accessory crafted from Tiger's Eye and Onyx, this bracelet is inspired by grizzly bears.
These stones are said to have natural healing powers, but they also look like cleanly polished wood.
Imbue your boyfriend with the confidence, integrity, protection, and deep connection to nature of one of nature's mightiest creatures. Give him the gift of the grizzly.
Credit: Amazon
Beards are undoubtedly in fashion, but hair clogging the sink drain certainly is not. Are you and your boyfriend tired of waking up to stray hairs all over the sink from his grooming sessions?
Never fear, the beard bib is here.
Whether you use it as a joke gift or a serious one, this hair catcher is absolutely helpful. Your man loops it around his neck then places the suction cups on the mirror, forming a net.
All the hair from beard trims falls in there, easy cleanup!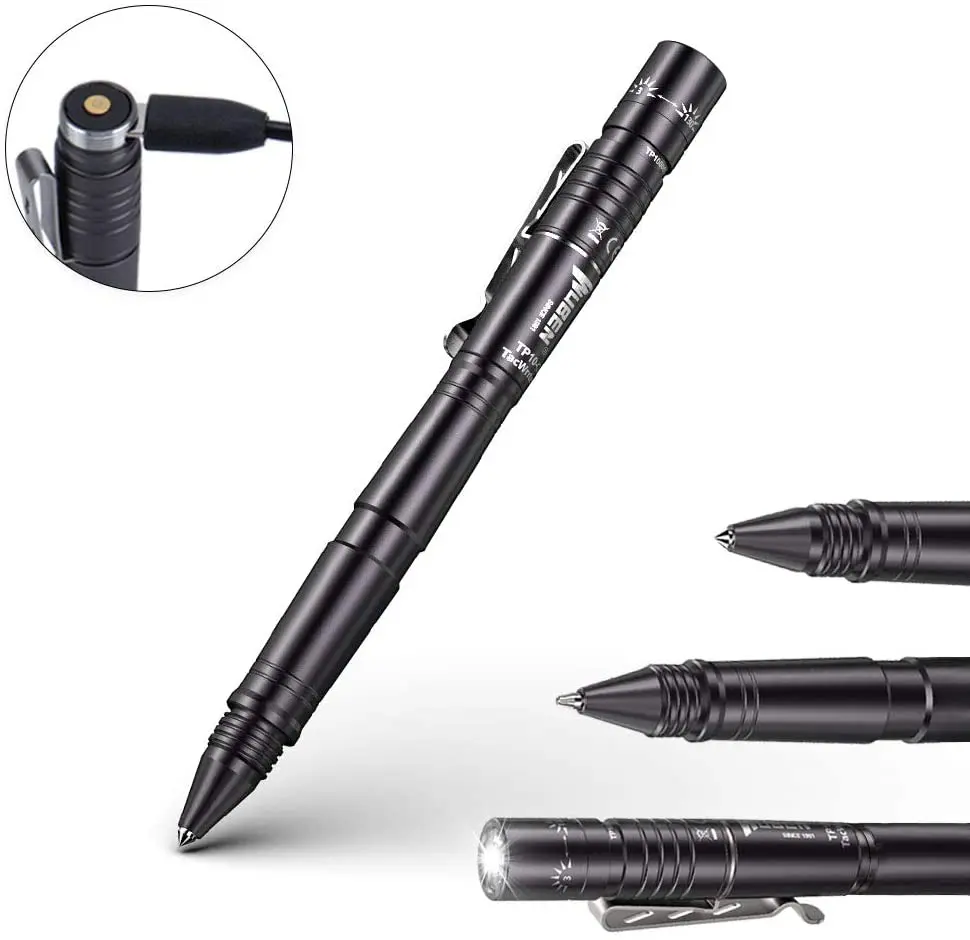 Credit: Amazon
In the world of self-defense, things that look like other things are particularly fun to own. This tactical self-defense pen is an LED flashlight, a window breaker, a multitool, and an actual ballpoint pen.
In other words, it's everything your boyfriend could ever need to keep himself safe in the big wide world.
In fact, this USB-rechargeable pen is the best gift for a guy who loves survival gear. It's helpful in his everyday life, and the ideal companion should the zombie apocalypse actually happen.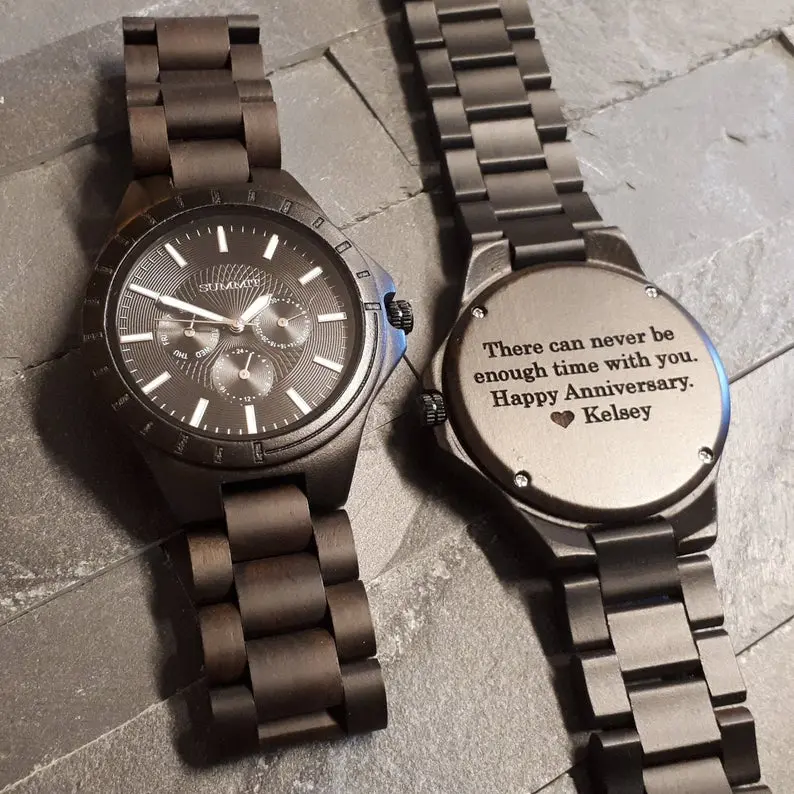 Credit: Etsy
Bet you didn't know that watches could be made from wood! This black sandalwood watch has an elegant profile and a refined, sophisticated feel. The interlocking bands are lightweight but strong, so it's the ideal watch for everyday wear.
In other words, it's perfect for the modern man. If you engrave it, your man can carry your message of love with him wherever he goes.
Conclusion
Curious about gifts for your other loved ones? Check out these Christmas gift ideas for mom! Have fun choosing!