Are you looking for a gift for your mom this Christmas? Here are multiple great ideas to find the perfect score.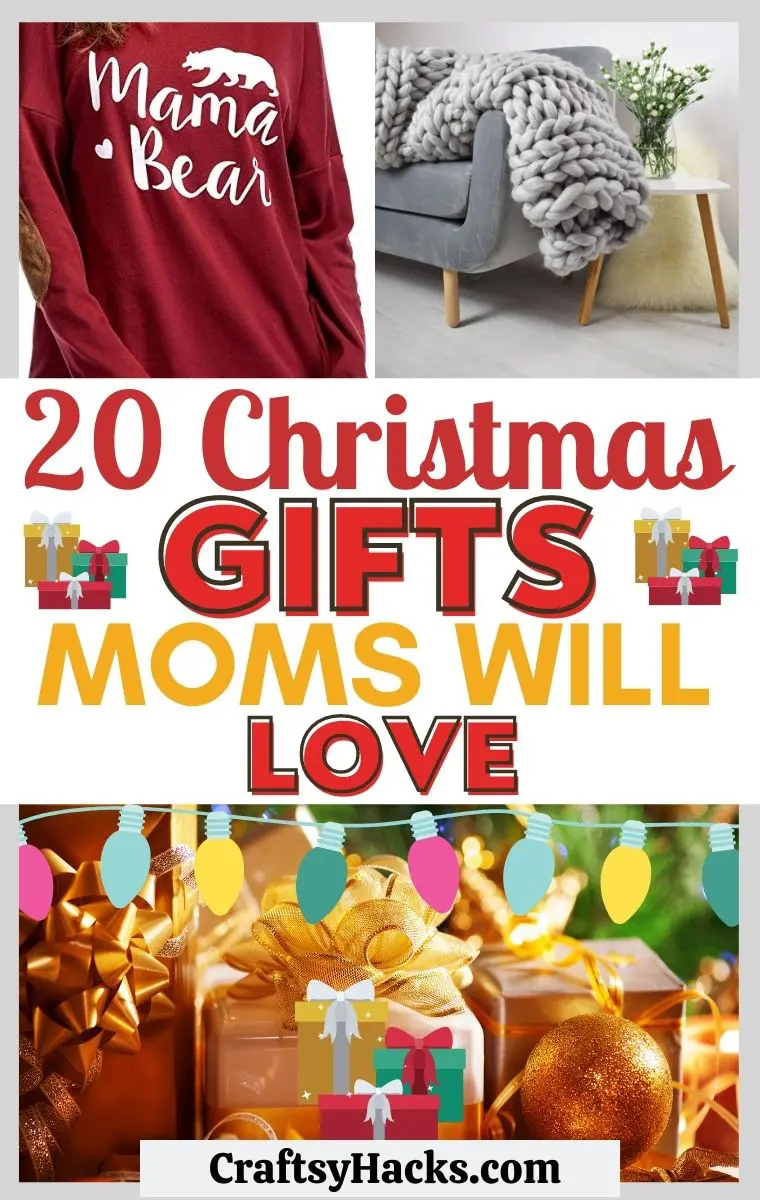 There's no better time than Christmas to show our parents how much we appreciate them. The problem is, parents can be tough to shop for!
They never seem to want anything, and even if they do, they're terrible at telling you what it is. This is especially true for our moms, who seem to have taken a collective pact to never tell their kids what they want for Christmas.
So, what to do? What do we get our Moms for Christmas that will inspire some real happiness in them?
After all, they really deserve our love, and while presents aren't the only way to show it, they are a way to show how well we know them.
Luckily, we have a list of twenty Christmas gifts to inspire you on your gift-giving journey. Take a look at our list of Christmas gifts that will make even the most discerning mother happy on the big day!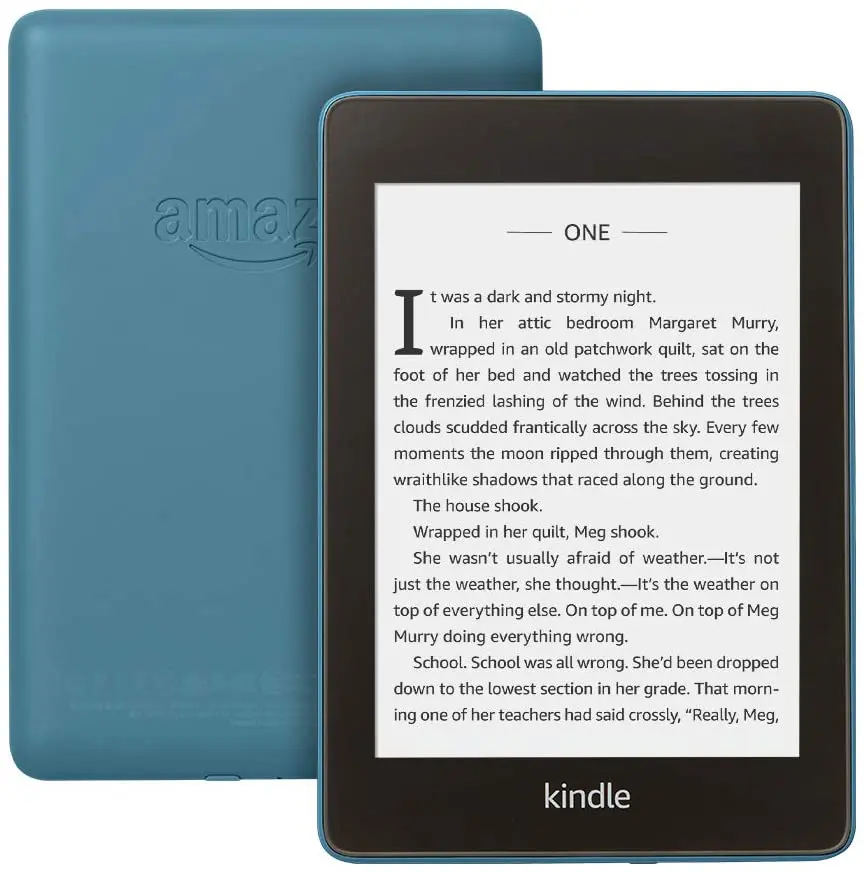 Credit: Amazon
Is your mother the kind of person who can always be found with her nose buried in a book? Does she lament the lack of space on her bookshelf?
If you answered "yes" to either of those questions, then we have the ultimate gift for your bookworm of a mother. A Kindle Paperwhite lets your mom access any book on the market at the touch of a button at ridiculously low prices.
Not to mention, this model is waterproof, comes in multiple colors, and has twice the storage of previous models! What's not to love?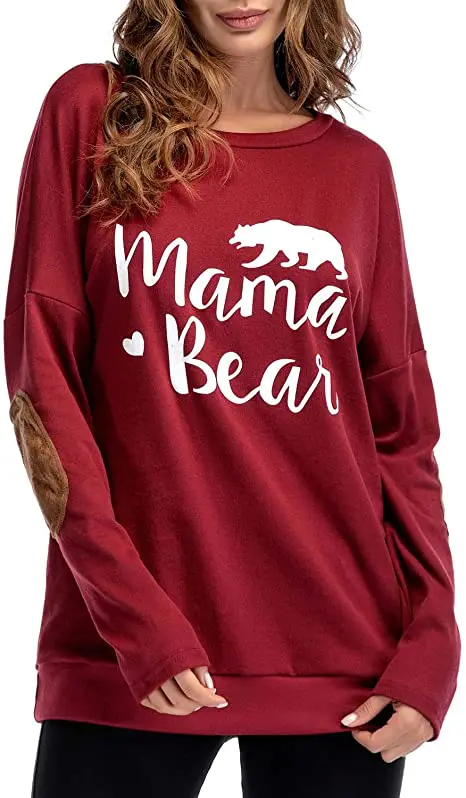 Credit: Amazon
Comfort, a cheesy pun, and the ability to tell the world your kids love you. This sweatshirt is all three of those things wrapped into one delightful package.
If you're lower on funds, looking for a secondary gift, or your mom just really loves sweaters, this is the gift for her.
This sweatshirt comes in a huge variety of colors to suit any mom. They're comfortable, feature adorable elbow patches, and aren't afraid to embrace the "Mama Bear" pun!
Show your mother how much you love her nurturing nature and pick one of these up.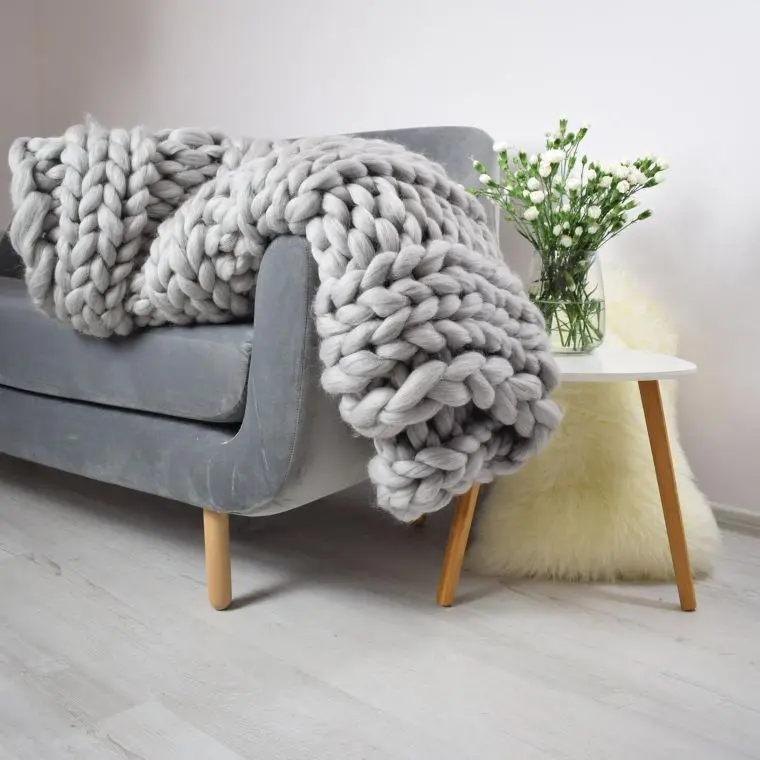 Credit: Etsy
Speaking of comfort, there are few things more comfortable than wrapping up in a giant blanket on the couch.
If your mom is the kind of woman who loves a glass of wine and a chill session at the end of the day, she'll love this blanket.
Not only is it deliciously comfortable, but this blanket is also an adorable home accessory when not in use. Choose a color to suit your mom's interior design sensibilities, and she'll be grinning from ear to ear.
Want to make it even better? Add a note along the lines of "for when I'm not around to give you hugs".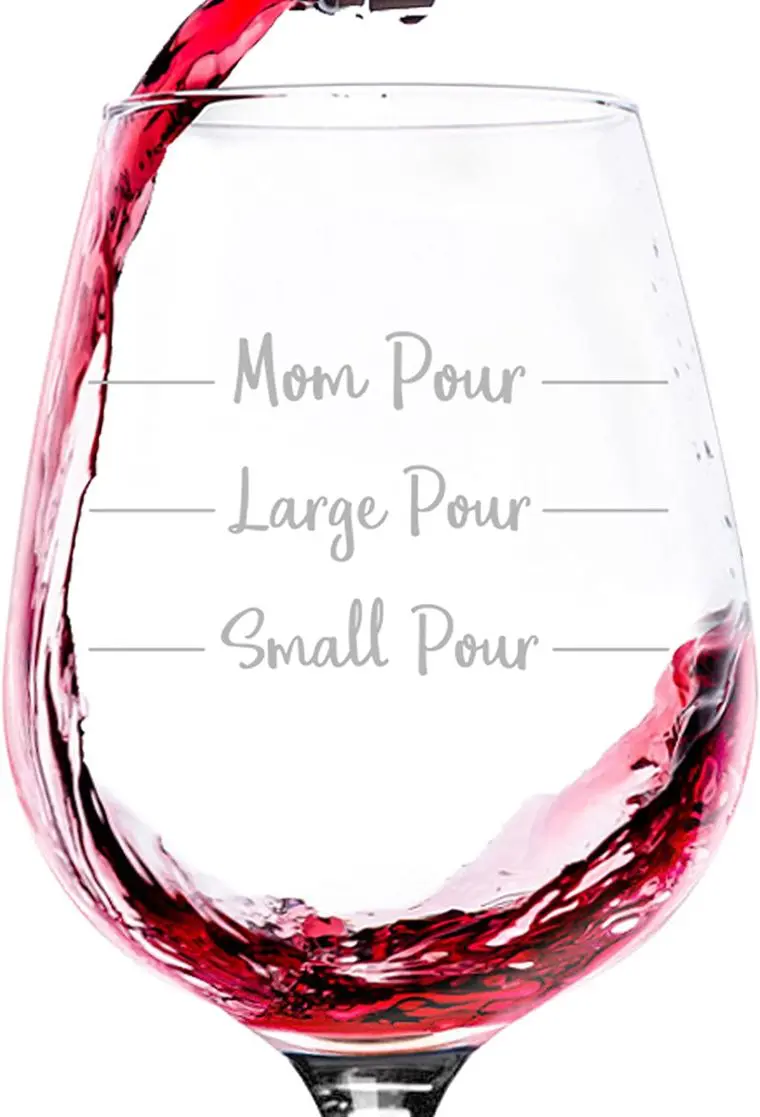 Credit: Amazon
It's well known that many moms love a good glass of wine at the end of the day. Whether your mom is a red or white lover, this is the gift that will tickle her funny bone every time she whips it out.
The great thing about this gift is that, despite its humorous creation, it's not made from plastic! Give your mom a good universal wine glass (good for red or white) as well as a good laugh.
Credit: Amazon
Reaching out to take a sip of coffee or tea, only to find it ice cold, is something that plagues absolutely everyone. Your mom already does so much, she doesn't need to worry about her coffee getting cold.
So, give her the luxury of always-warm coffee! This clever mug warmer is crisp, compact, and works beautifully.
Just select the temperature you want your drink to stay at, and it will deliver. Perfect for busy moms.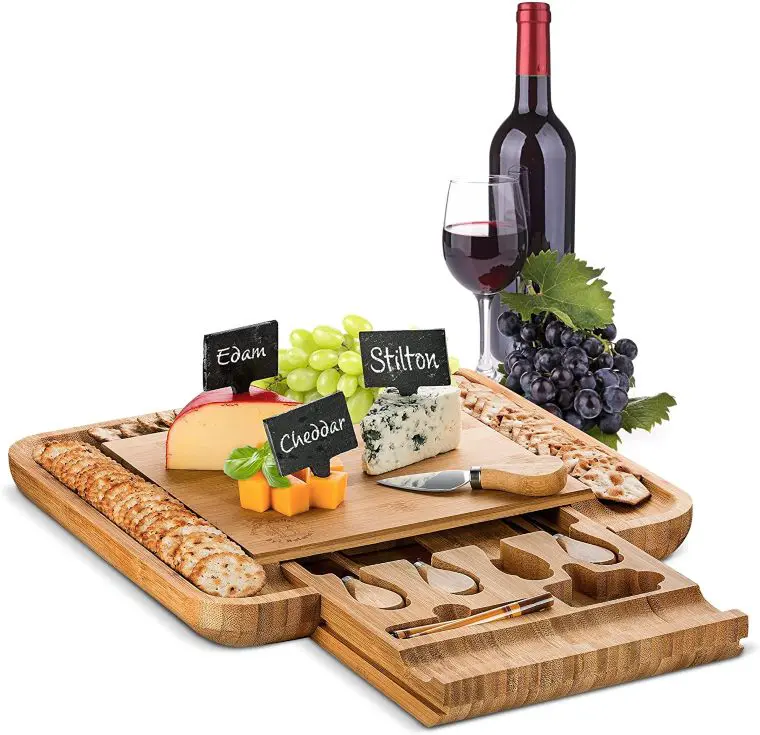 Credit: Amazon
If your mother fancies herself an entertainer or regularly has guests in her home, then this cheeseboard will make a valuable addition. Good cheeseboards can be hard to find, but this one has it all.
Serving utensils sit in a hidden drawer in the board itself, and it comes with adorable little labels for the cheese!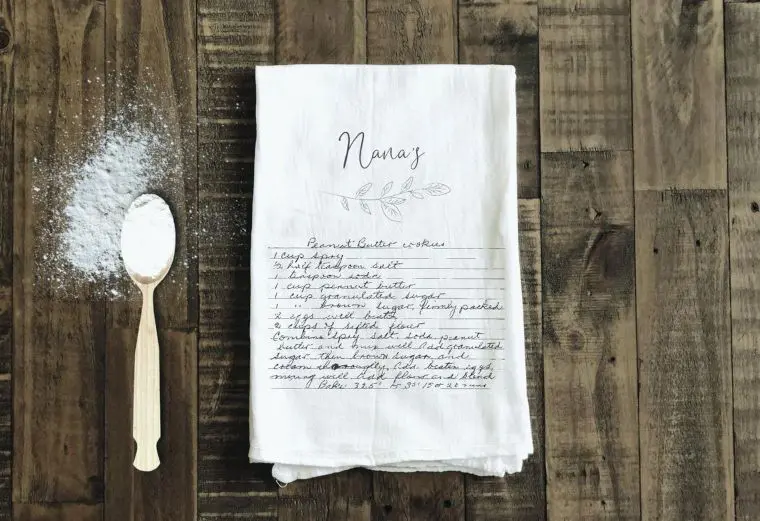 Credit: Etsy
Some lucky people have avid bakers for mothers, and those people have a world of opportunities when it comes to Christmas gift-giving. One option is this customizable flour sack tea towel!
Take your mom's favorite handwritten recipe – maybe even a family heirloom – and have it made into a towel for her kitchen.
This gorgeous addition is practical, whimsical, and nostalgic, the perfect ingredients for the ultimate gift.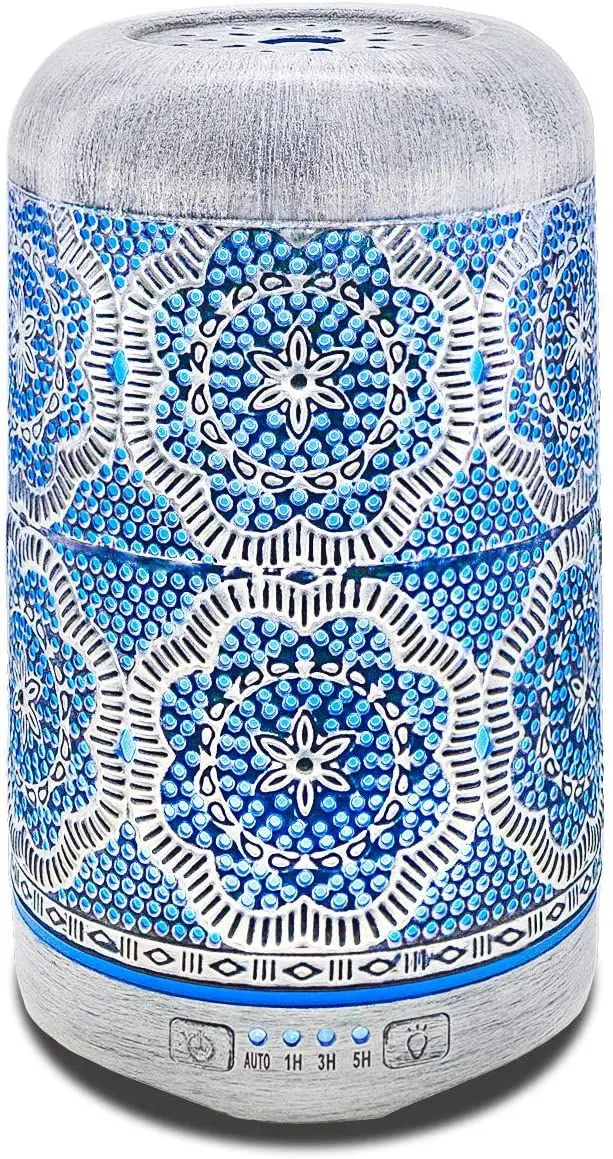 Credit: Amazon
Whether your mom is into yoga, meditation, or just in need of some general calm, there couldn't be a better gift. This aromatherapy lamp offers beautiful light patterns and calming scents.
In other words, it transforms any room into a calming sanctuary.
In the life of a modern mother, there's nothing more valuable than those precious moments of calm. Give your mother the ability to create those moments anywhere.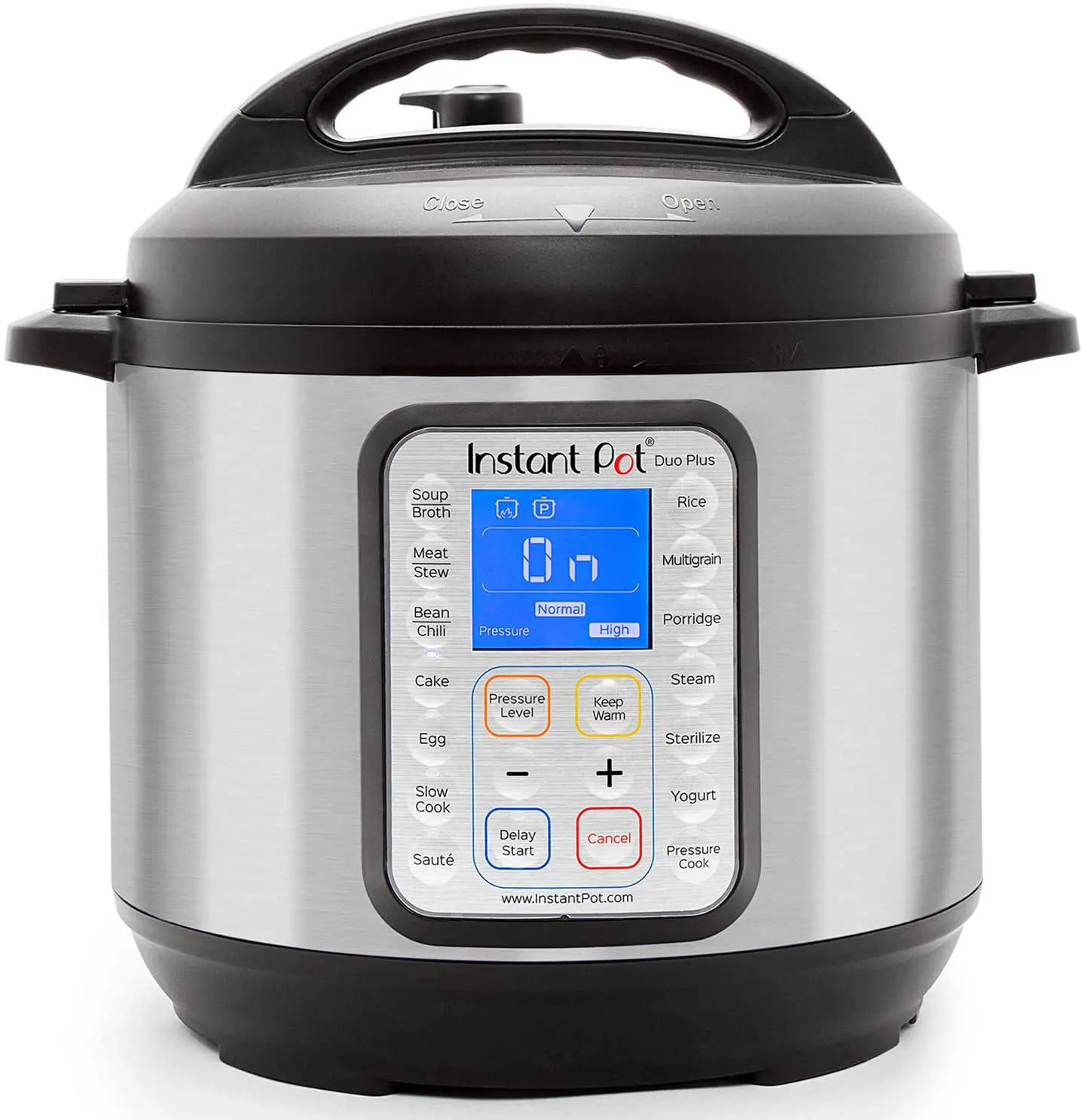 Credit: Amazon
Consider the number one plight of moms who love to cook: it always takes so much time. The solution? An instant pot!
These amazing devices function as pressure cookers, slow cookers, steamers, rice cookers, and even yogurt makers. To put it simply, this is the ultimate multi-functional kitchen tool.
If your mom is into cooking and complains about a lack of tools at her disposal, this is the gift to make her smile on Christmas day.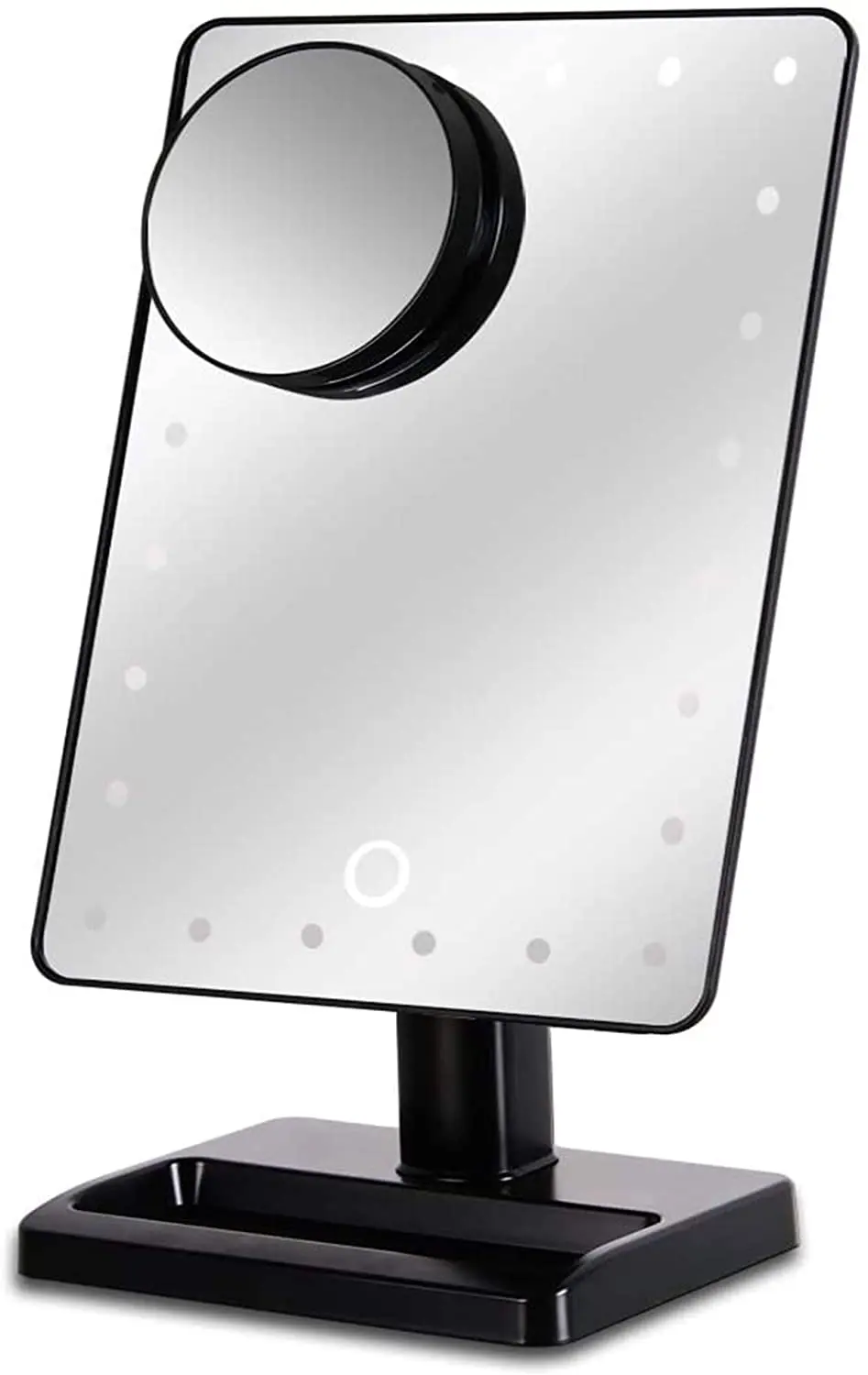 Credit: Amazon
Whether you've applied makeup before or not, you'll know that it's not as easy as beauty gurus make it seem.
If your mom is the type to take a little more time with her makeup routine in the morning, then this is the ideal gift!
A light-up mirror offers an easy way to see every detail when applying makeup and encourages your mom to spend time on herself.
Give her a present that reflects (literally) her interest in makeup and self-care.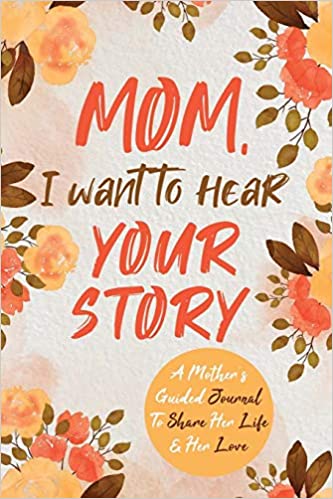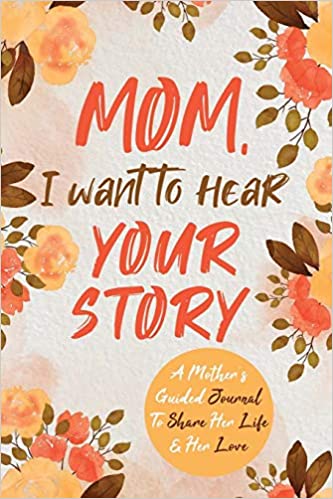 Credit: Amazon
If there's one thing we can't deny, it's that we have a lot to learn from our mothers' lives. What better way to show your mom you care about her than to ask to hear the story of her life?
This guided journal was written by Jeffrey Mason as a tribute to mothers everywhere.
Present it to your mom to acknowledge the joys and triumphs in her life and sit back to listen and learn from her experience.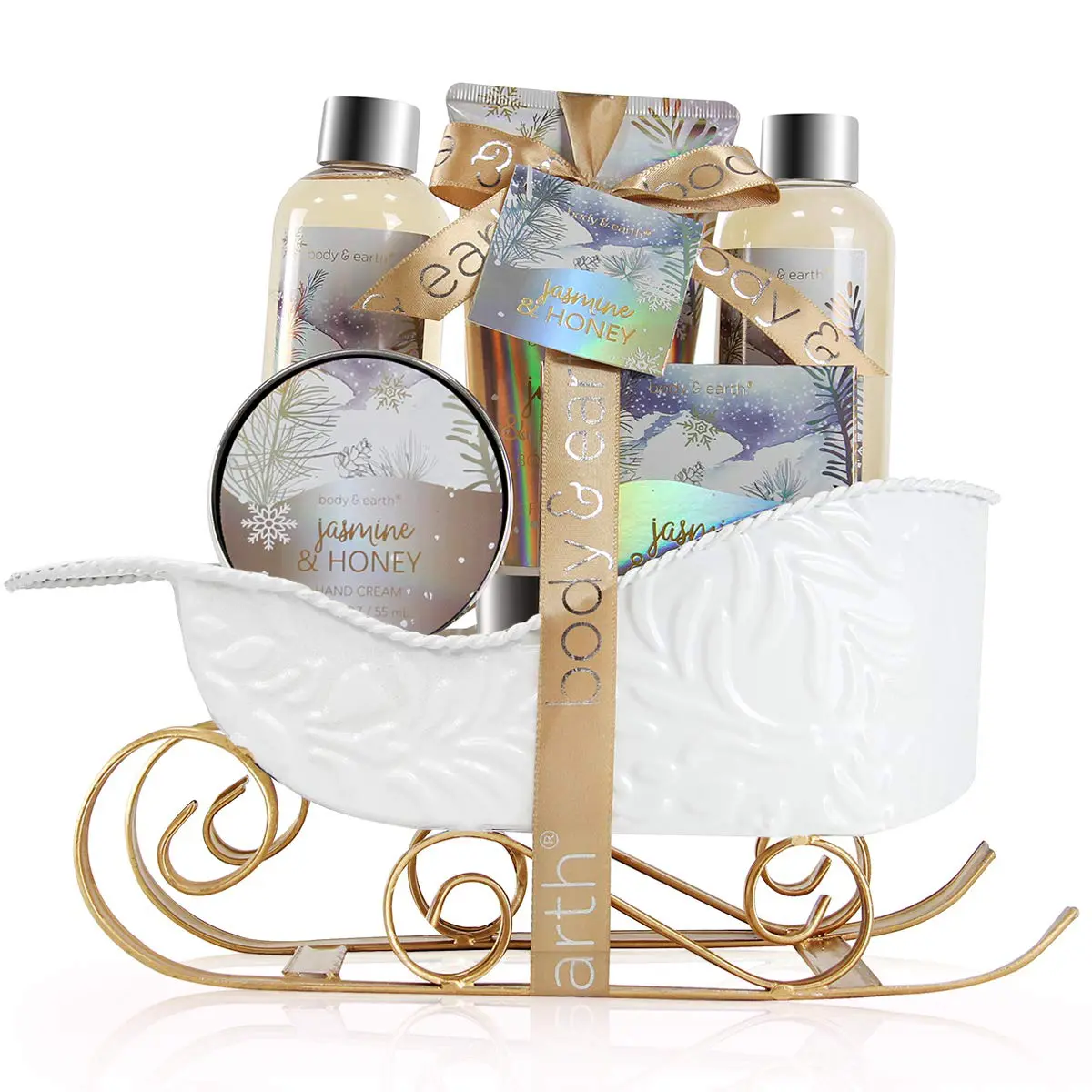 Credit: Amazon
Time for self-care is undeniably tough to come by in a mother's life. They spend so much time looking after all of us that they often can't find time to do it for themselves!
So, encourage your mom to take a step back and relax this Christmas season.
This gorgeous bath and body gift set features a bubble bath, shower gel, body lotion, and more. Each product is made with natural ingredients, encouraging your mom to reconnect with both herself and the earth.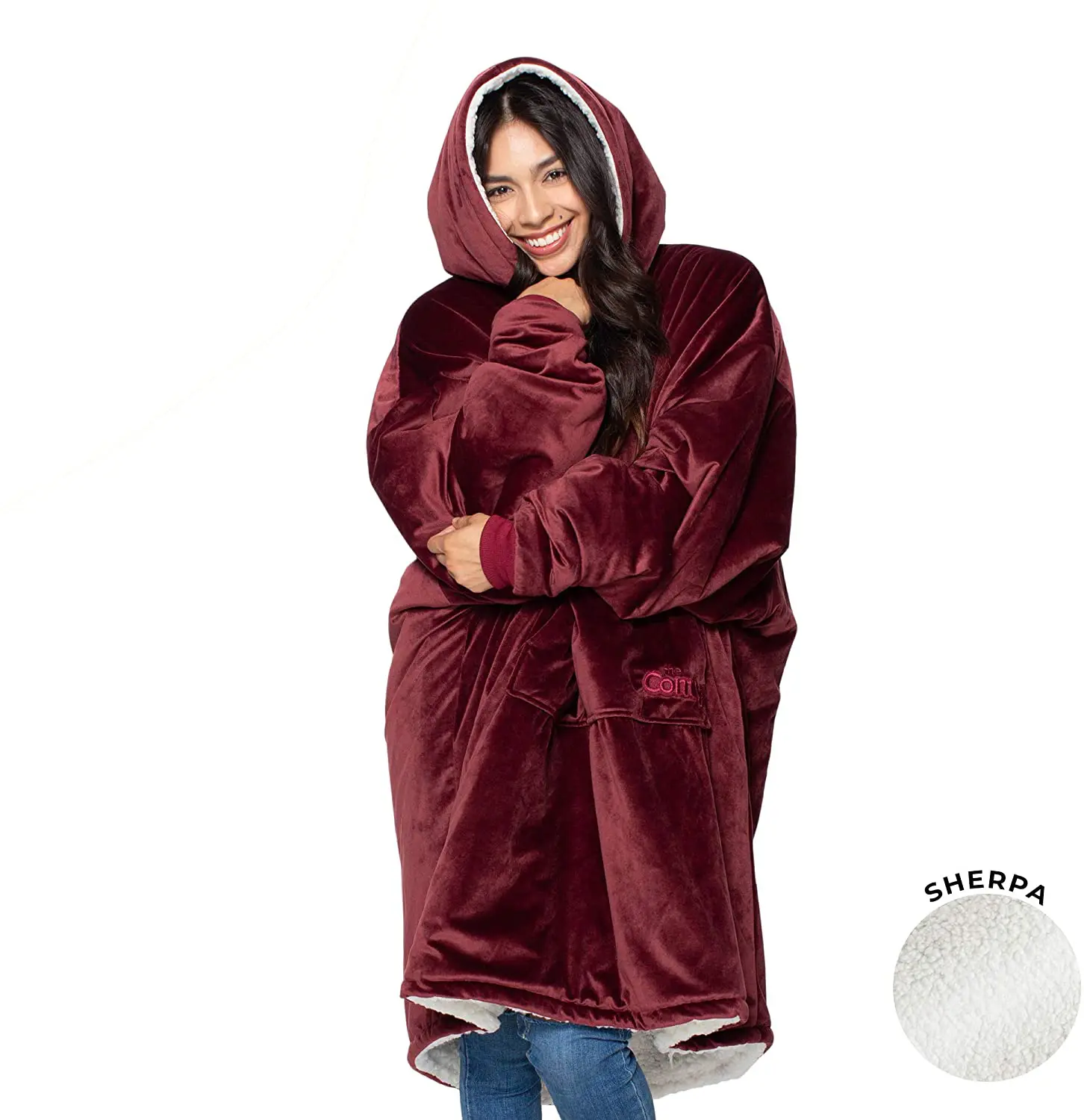 Credit: Amazon
The only thing better than a comfy blanket is a comfy blanket you can wear. Give your mom the gift of a constant hug with THE COMFY!
THE COMFY is a wearable cozy blanket featuring a reversible design and a luxurious hood. One side is microfibre (preventing stains), while the other is butter-soft shearling for the ultimate bliss.
Available in multiple different colors and patterns, this Christmas gift is suitable for any mom on the planet.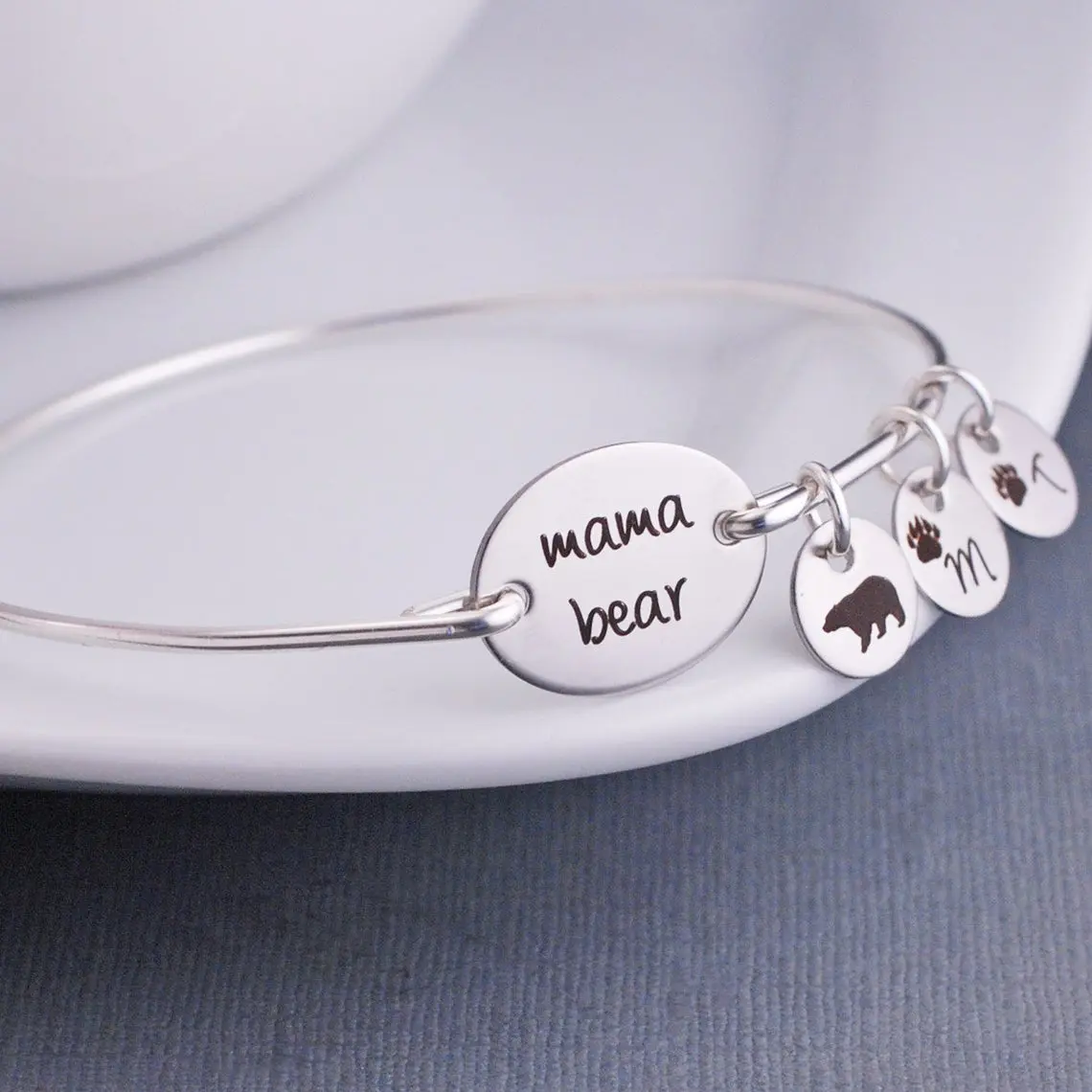 Credit: Etsy
Love the idea of the "Mama Bear" sweater, but want to gift your mom something a little more refined? Look no further than this chic, adorable Mama Bear bracelet.
This is a slim and discreet jewelry option that can remind your mom how loved she is every single day. It's ideal for moms who love something with some shine.
Choose from silver, gold, and rose gold, and even add charms with your initials for an extra touch of personalization!
Credit: Amazon
Christmas is, for many, a time to reflect on their faith and feel closer to their God. Moms who find love and comfort in their faith can find those very same feelings in this faith throw.
A soft fleece blanket adorned with thoughts and prayers; this is the ultimate inspirational gift for the religious mother. Give your mom the gift of hope, health, and love.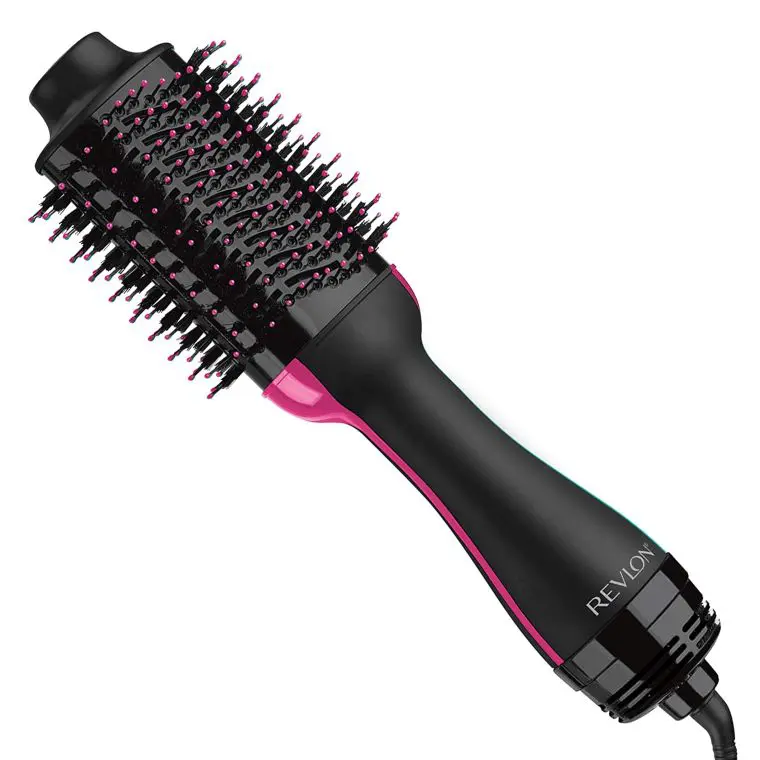 Credit: Amazon
If your mother is the kind of person who loves to spend time on her hair, then this volumizing brush will have her beaming. This one-step hair dryer and volumizer brush looks like a normal brush, but it blows hot hair like a hairdryer.
Not only does it give easy control and volume when getting ready, but it's also very easy to use.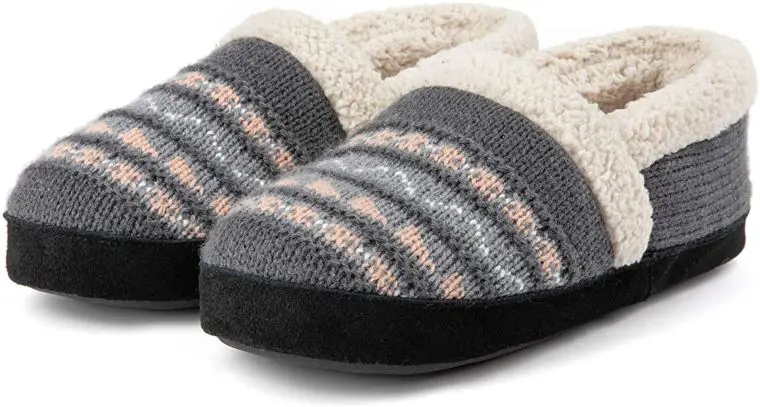 Credit: Amazon
A good pair of slippers is worth a lot more than they cost on paper. They're the first thing you put on in the morning and the last pair of shoes you wear at night, so they need to be comfy!
Every mom loves some comfort, and these memory foam slippers feel like you're walking on clouds. Gift her these slippers in black, grey, or "wine" tones for the perfect Christmas morning gift.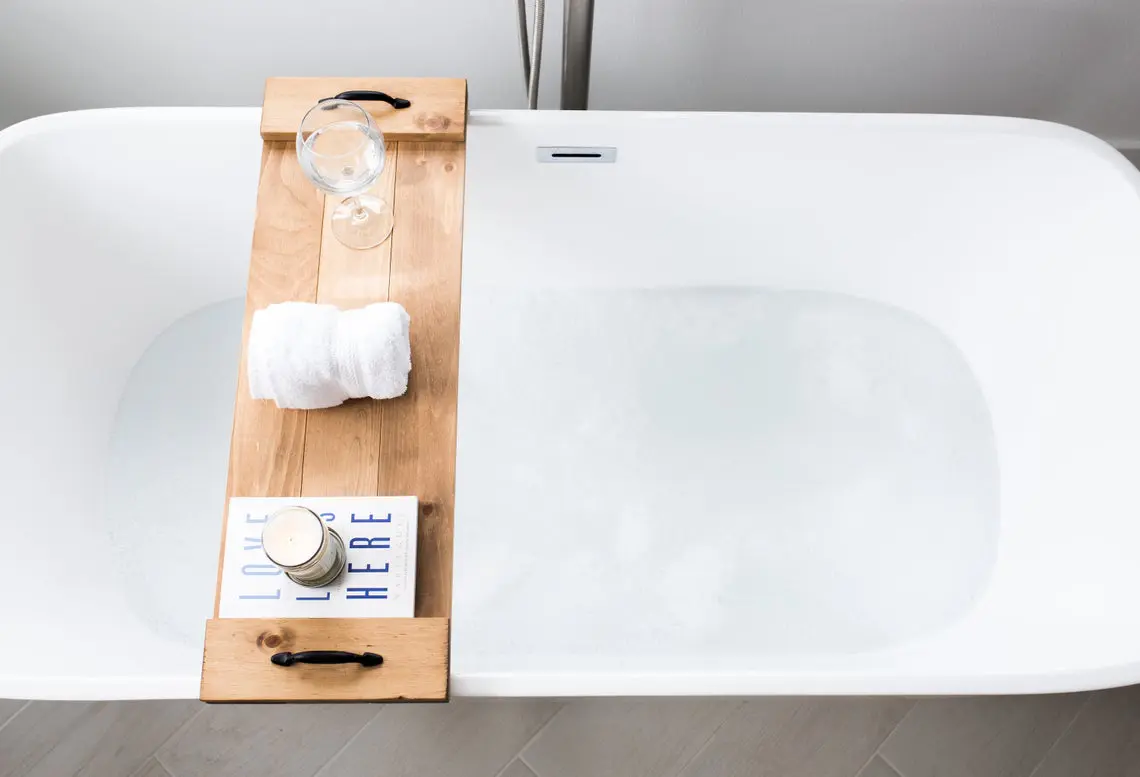 Credit: Etsy
If you've ever tried to read a book while taking a bath, you know that it is anything but relaxing. After all, you spend the whole time trying not to get the pages wet!
For mothers who love to unwind with a nice, relaxing bath, this farmhouse bathtub caddy is the ideal bathroom companion.
It's perfect for holding candles, books, snacks, and even a glass of wine. So, if your mom is known for liking a relaxing bath, you can't go wrong with this gift.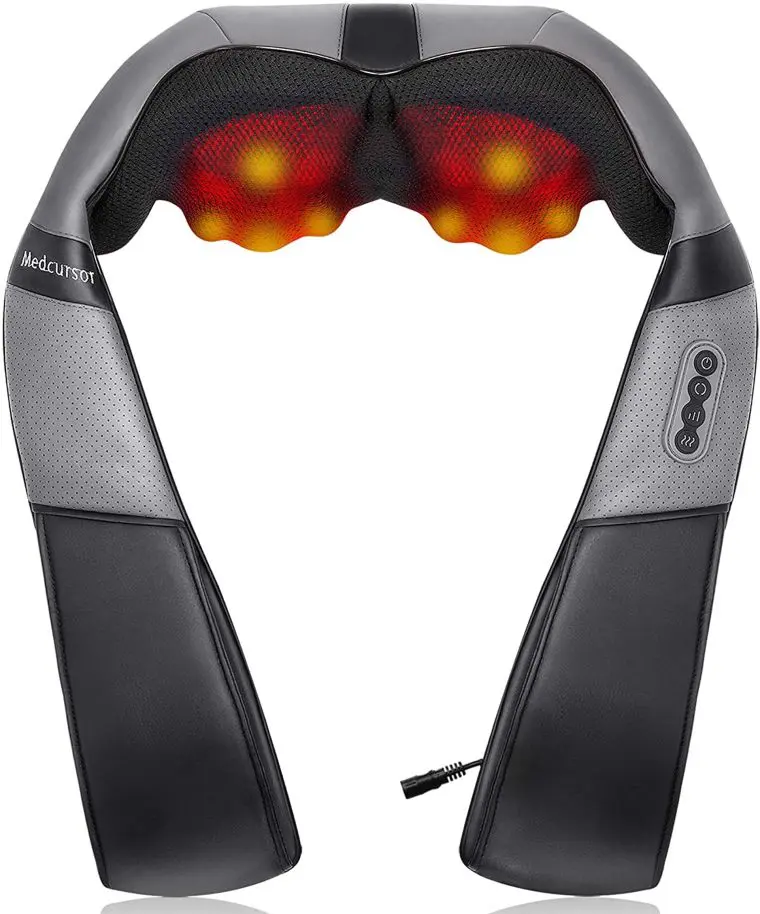 Credit: Amazon
While the idea of having a personal masseur to follow you around is amazing, it's usually a reality reserved for the super-rich.
This neck and shoulders electronic massager is the best gift to give a massage-lover. Instead of dropping a wad of cash on a single massage, give your mom the gift of a great massage whenever she wants!
Even better, it will be in the comfort of her own home. Snag this amazing massager for a finite amount of money and present your mom with infinite massages.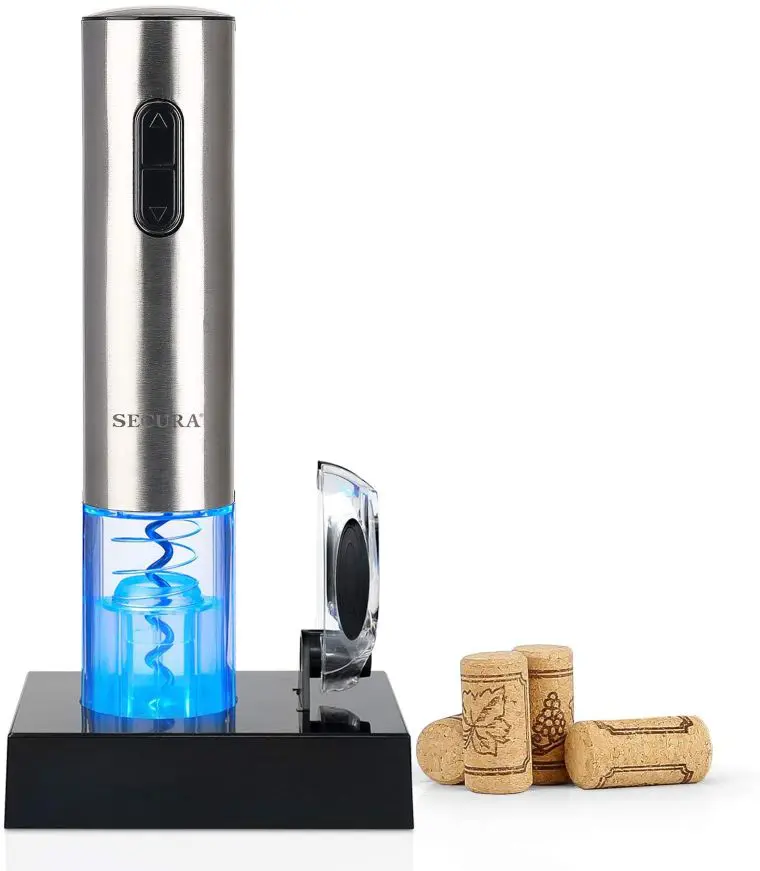 Credit: Amazon
Finally, our list concludes with the ultimate wine lover's companion: an electric wine bottle opener. No longer will your mother have to battle with a cork that won't pop every time she wants a glass of wine.
Now, she can use this gorgeous stainless-steel gift for parties, book clubs, or a night in alone. It's compatible with pretty much all wine bottle sizes, so no more corkscrew struggles for her.
Conclusion
No matter which gift you opt for this Christmas, always make sure it comes from the heart. Truly paying attention to what your mother loves is the best way to show you know her. Check out more Christmas gifts for your boyfriend here!
So, Merry Christmas, and to all, good luck!