Do you need a last-minute wedding gift? Get inspiration with these gift ideas!
Forgot to order a wedding present for your best mate? Got an eleventh-hour wedding invite that you can't ignore?
We have your wedding gift covered.
If you are in a jam and need some creative wedding gifts that will woo the bride and groom, read till the end. We have curated the ultimate list of last-minute wedding gifts that are ideal for a new couple.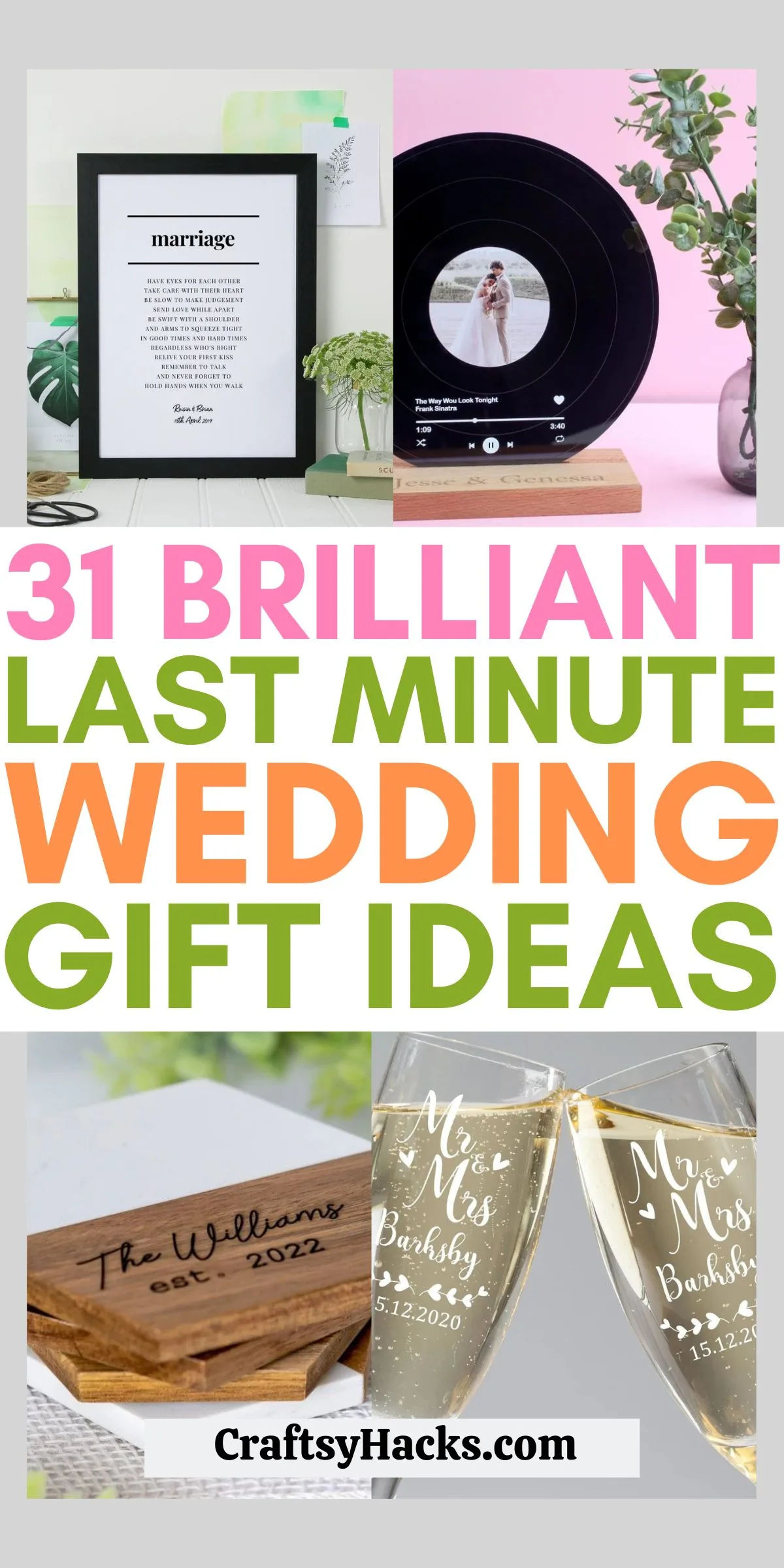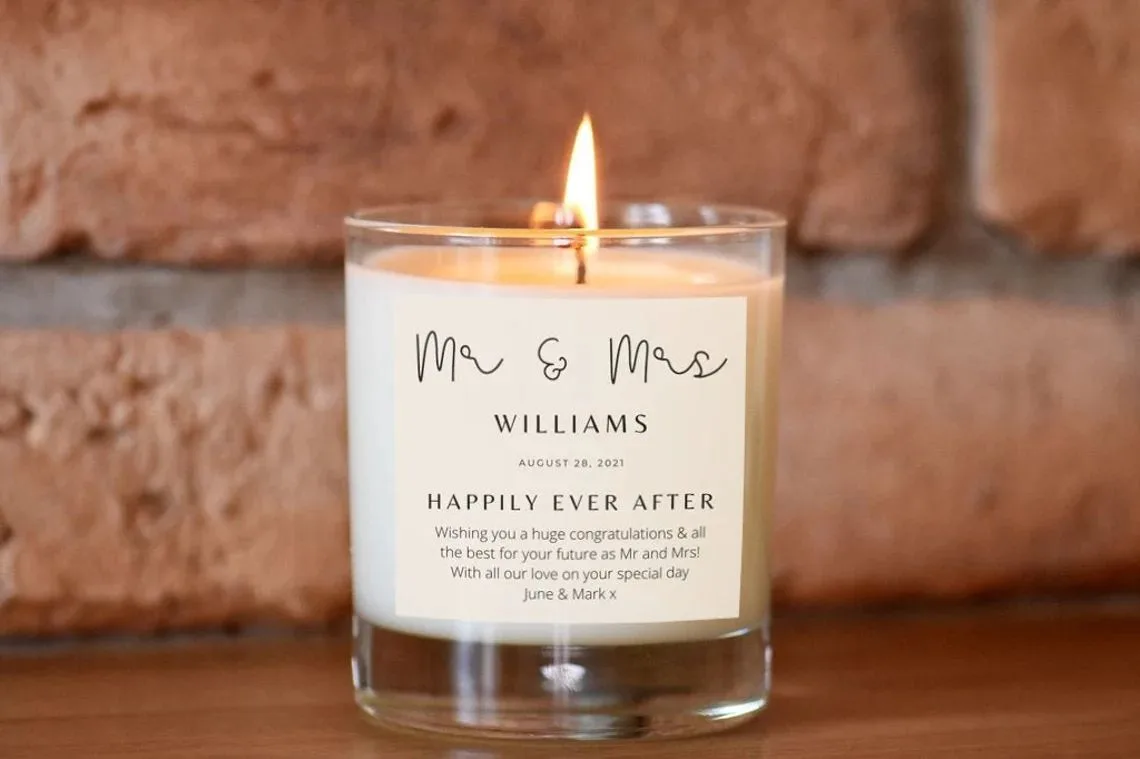 Source: Etsy
Scented or not, candles have always been the best gift for couples. But you can take this up a notch by personalizing your candles.
Get personalized candles with the bride/groom's initials.
A personalized gift is always received well by the hosts. The bride/groom will love this romantic gift.
You can get their initials, pictures, or even a beautiful wedding quote on the personalized candle.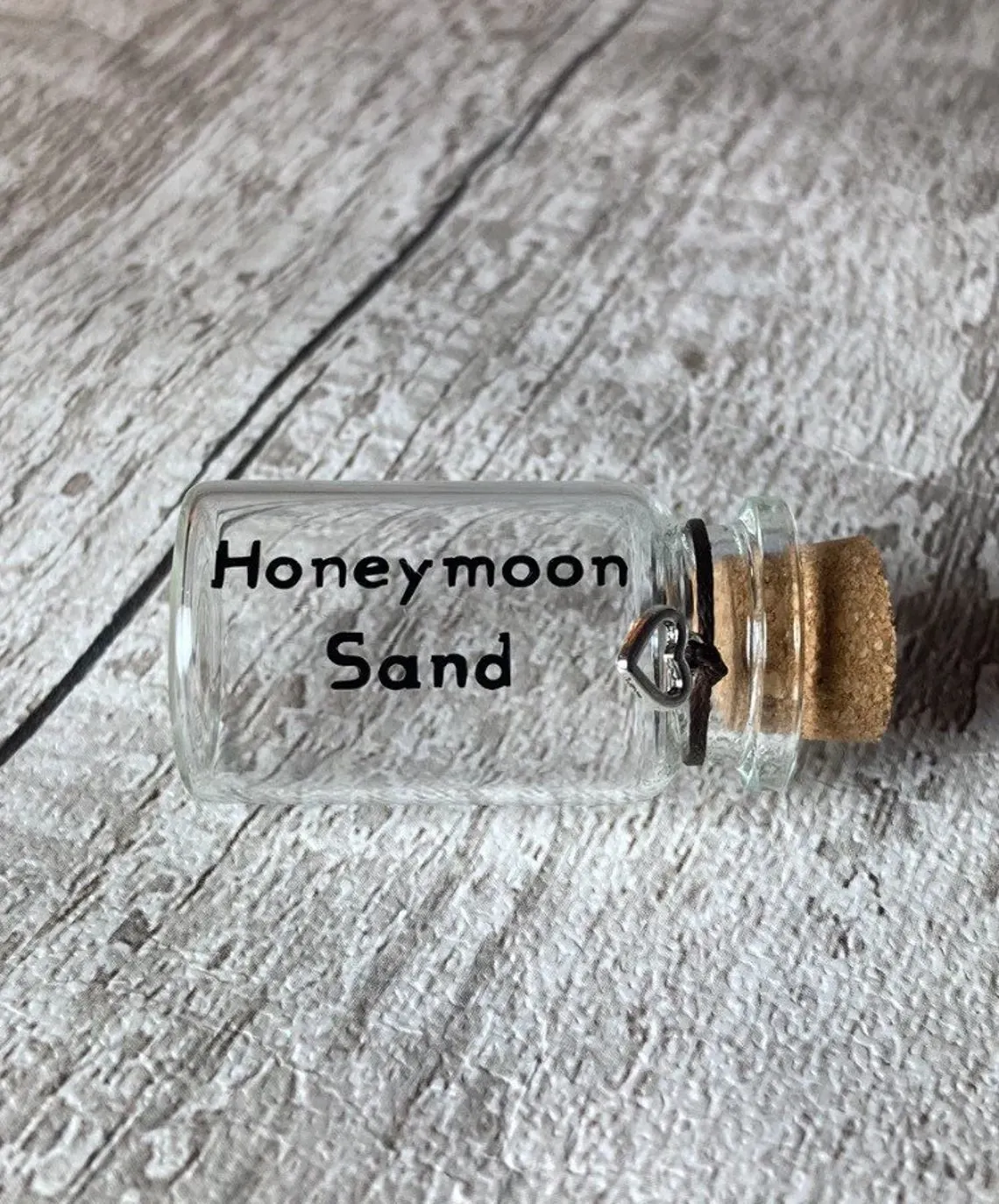 Source: Etsy
A honeymoon keepsake is a beautiful idea, and this one doesn't even take much to create. A small vial with a wood stopper labeled honeymoon sand is all you need to make the couple fall in love with your gift.
The couple can take this wherever they go and fill it there with sand and keep it as a beautiful memory. Isn't this just the perfect wedding gift?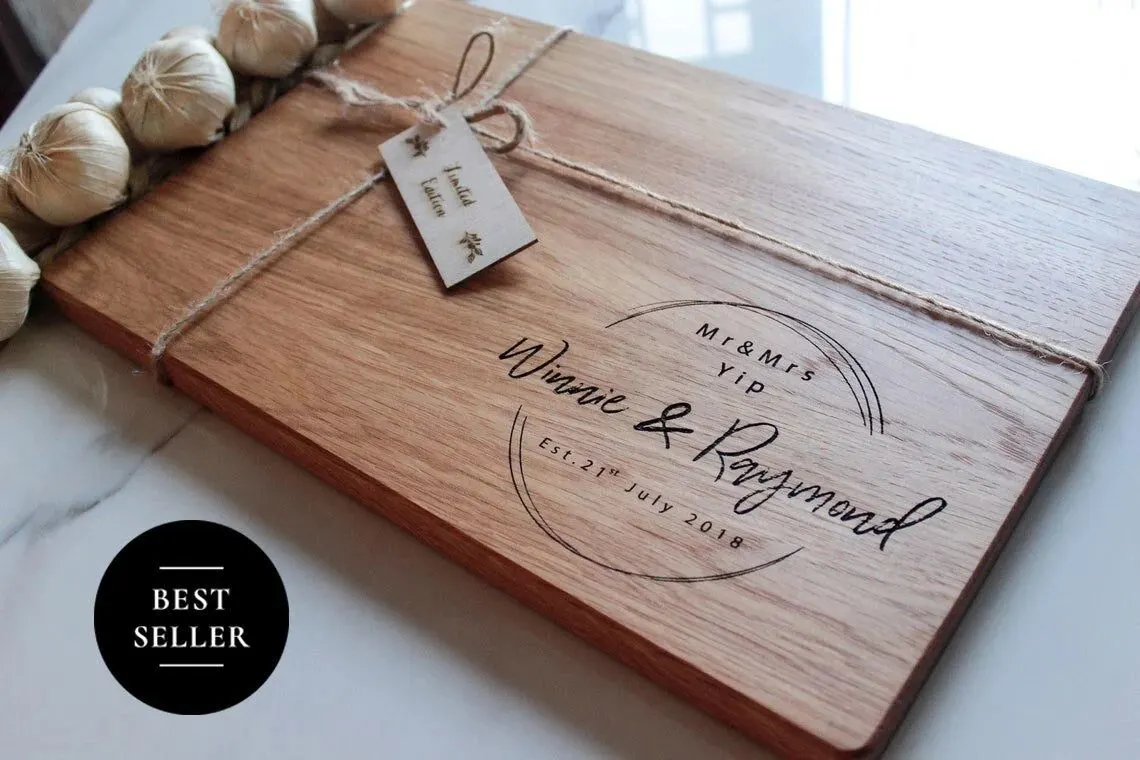 Source: Etsy
When in doubt, brighten their kitchen with a custom wood cutting board. A wooden engraved cutting board is the ideal gift for any couple's new or old kitchen.
Whether they use it to cut their veggies or hang as decor, it's the perfect wedding gift. Get their initials or a beautiful quote or prayer engraved. You are all set to attend the wedding in time with a lovely gift.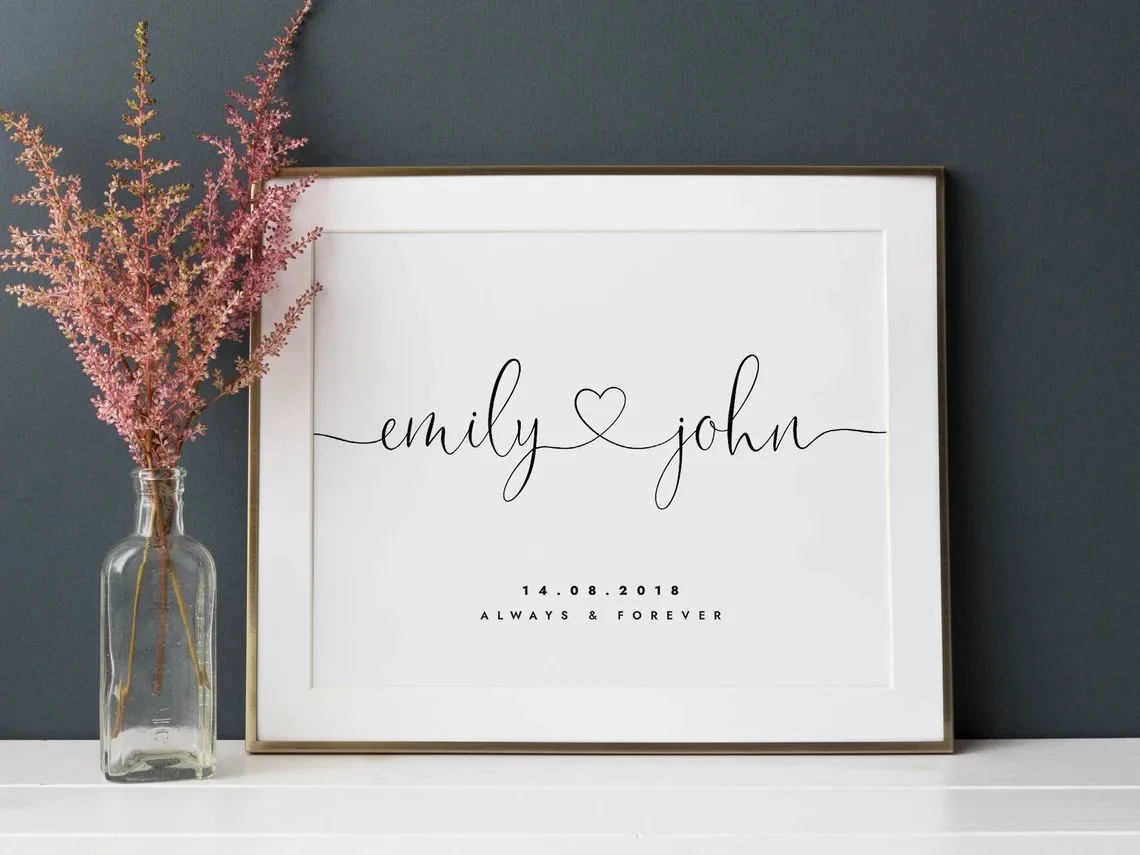 Source: Etsy
Marriage is a sacred relation where two hearts meet for life till death does them apart. This stunning personalized print is an ideal match for such a divine occasion.
Get the couple's name and wedding date with a charming vow printed and framed for the couple to cherish. Some dates should always be celebrated, which is undoubtedly one of them.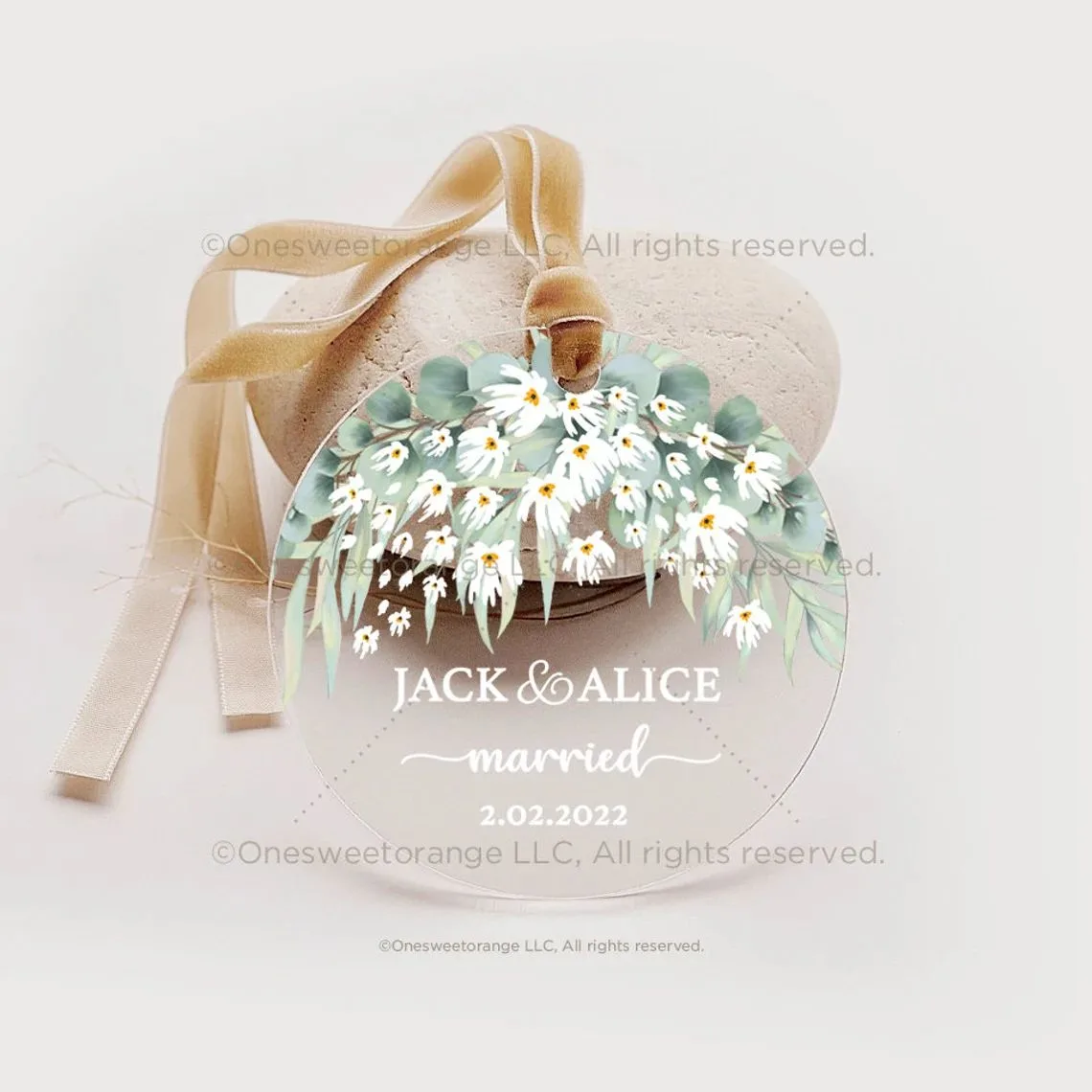 Source: Etsy
An artwork that doesn't scratch or fade and looks stunning on the wall isn't that a dream? This gorgeous Acrylic Ornament is just that and more.
You can add a custom message or the couple's name on this one. Get it decorated with a beautiful light brown velvet ribbon.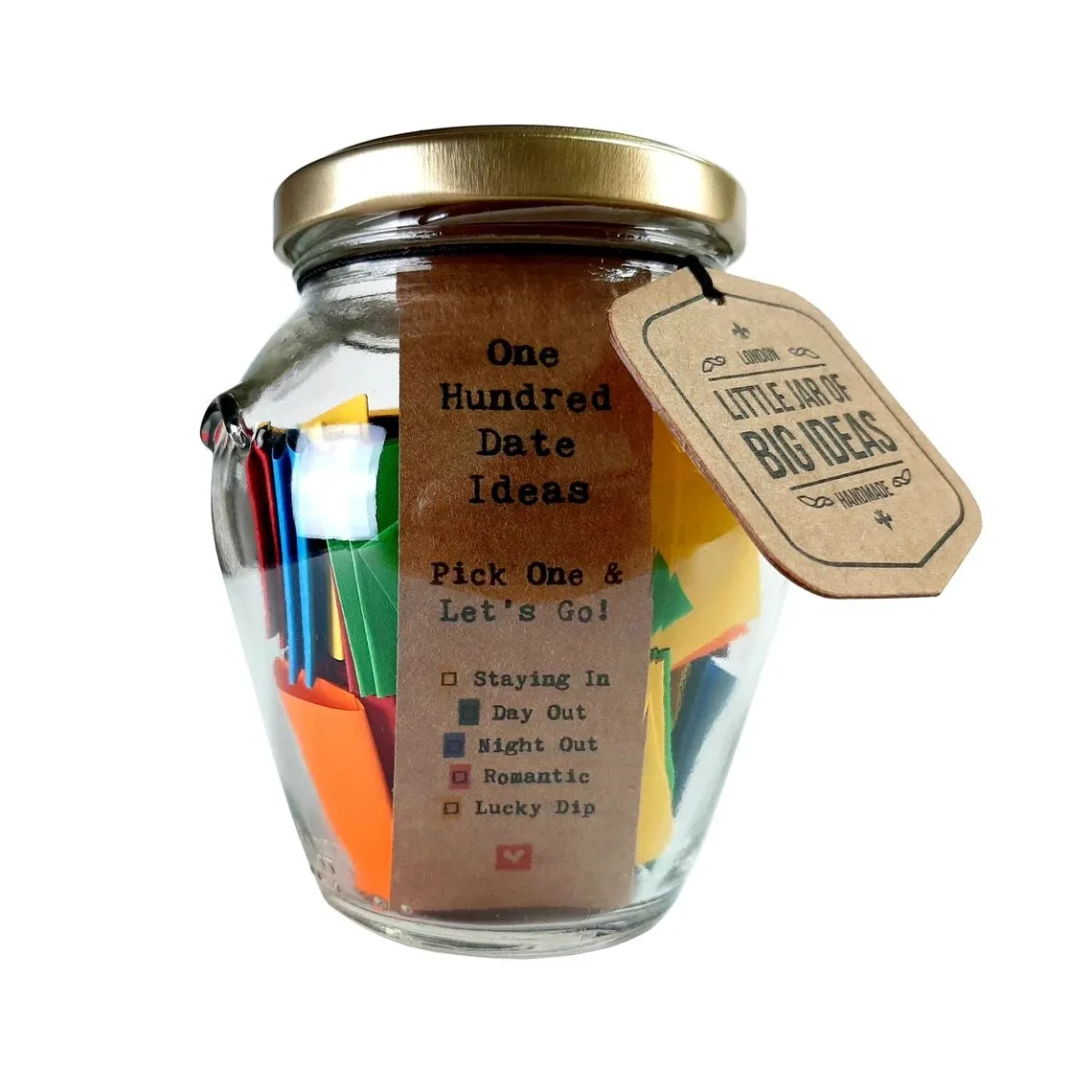 Source: Etsy
The date jar is the most expressive gift of all. This date jar comes with 100 date ideas that the couple can use to make their marriage life interesting.
The ideas come written on vibrant, colorful paper in a glass jar with a beautiful label of "Big Ideas." When you are bored, or can't decide what to do, let the jar of ideas decide for you.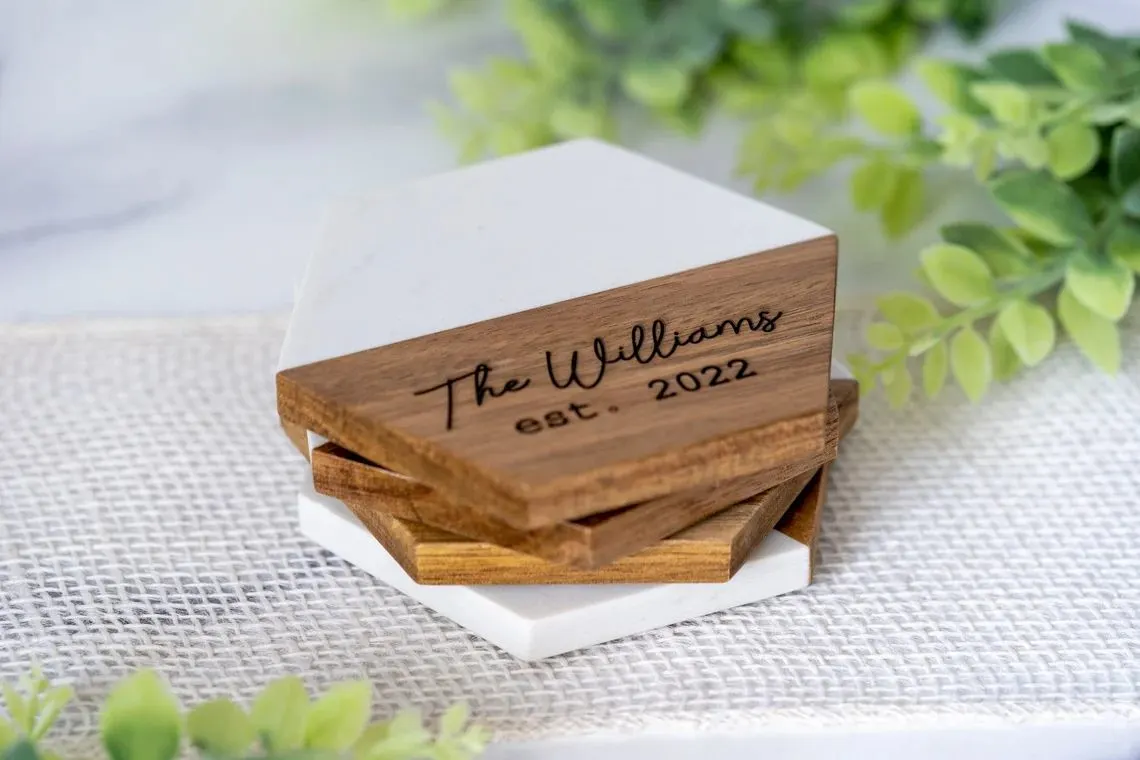 Source: Etsy
Can you think of anything better than a personalized gift as a wedding present? If you are in a pinch and are looking for a cool gift idea, order these Personalized Coasters and win the couple's hearts.
You can get their initials, wedding dates, or anything you please on these coasters. They make the best decor for the coffee table and are highly useful as well.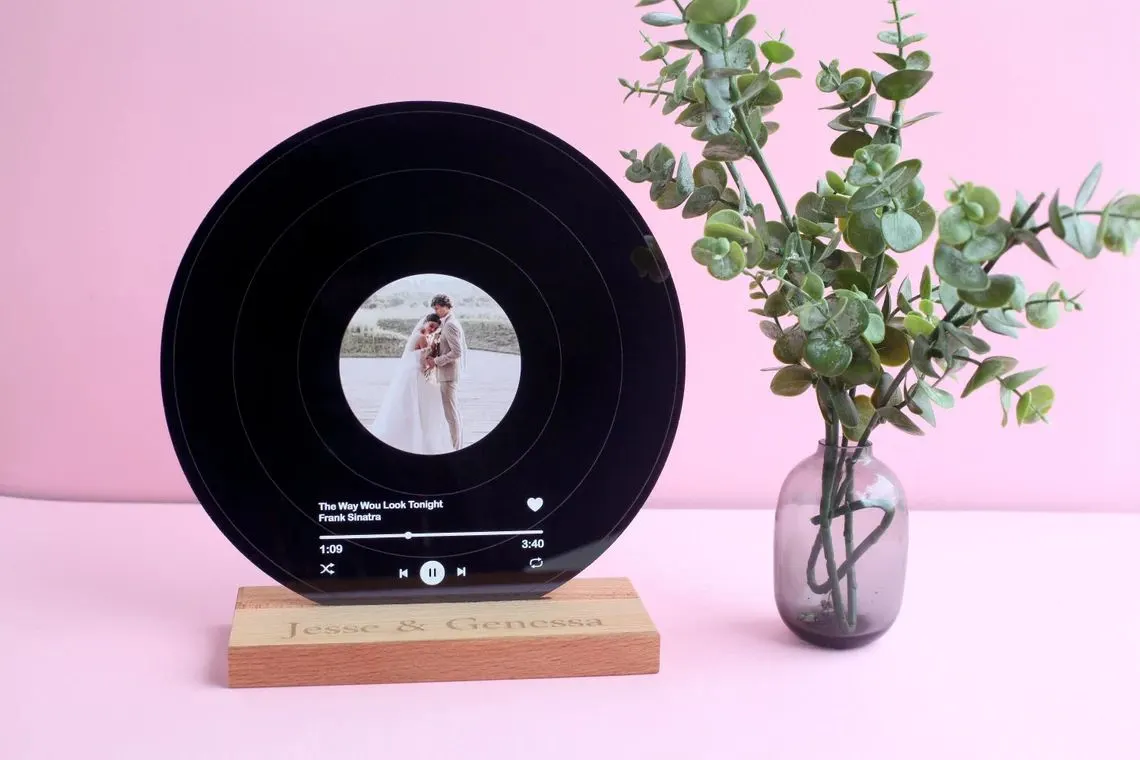 Source: Etsy
If your best mate is getting married and you know all the details of their wedding, surprise them with this beautiful Personalised Record Display gift.
You can get their first song printed on this. This would be the best surprise for the wedding couple to receive such a beautiful memory even before the memory is made.
This gift will be an instant hit.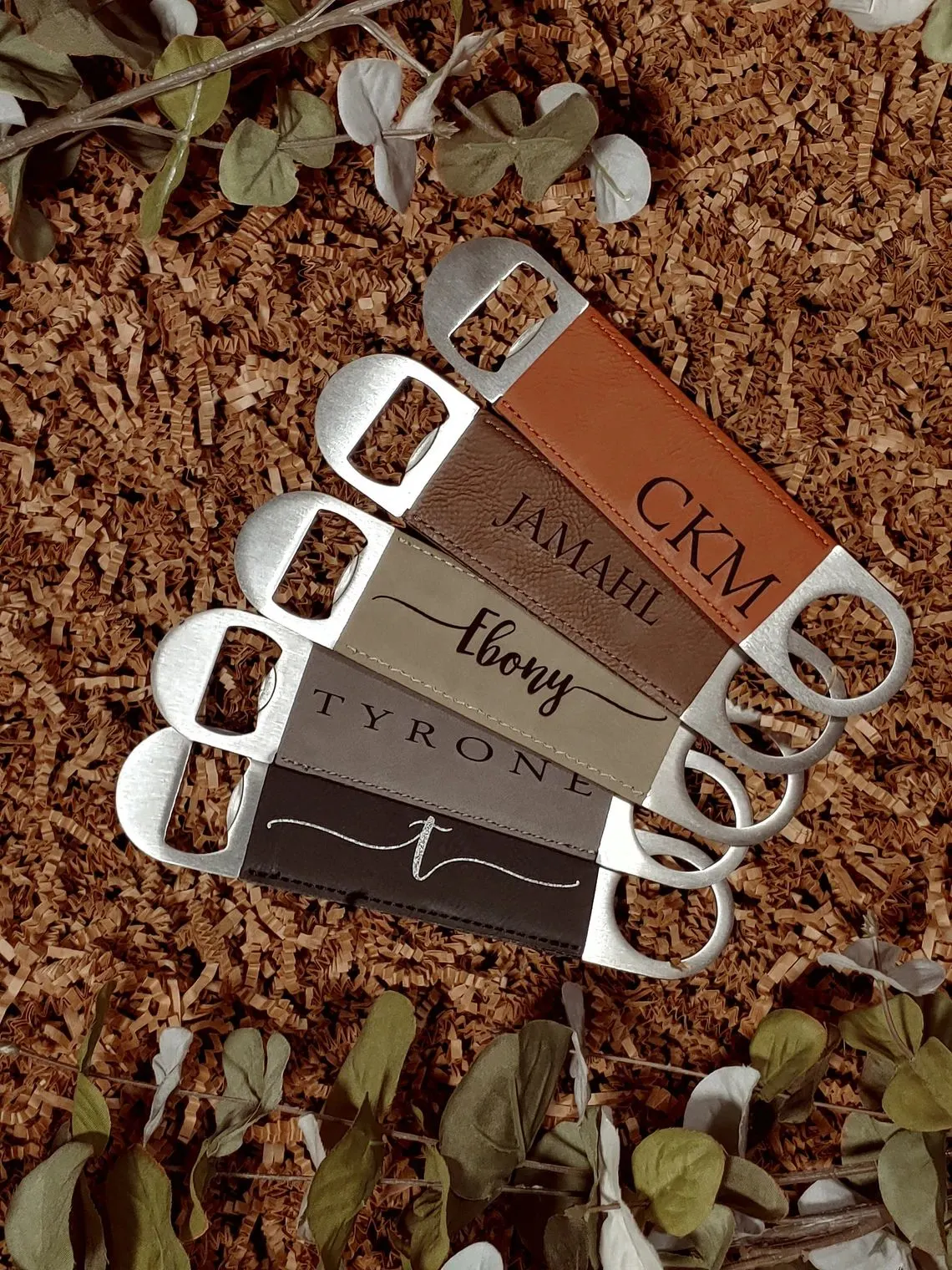 Source: Etsy
This preppy Custom Bottle Opener will come in handy on a lot of occasions, and the couple will remember you whenever they use it.
It's personalized and elegant; you can get the couple's name etched on it and make it a beautiful keepsake for the couple.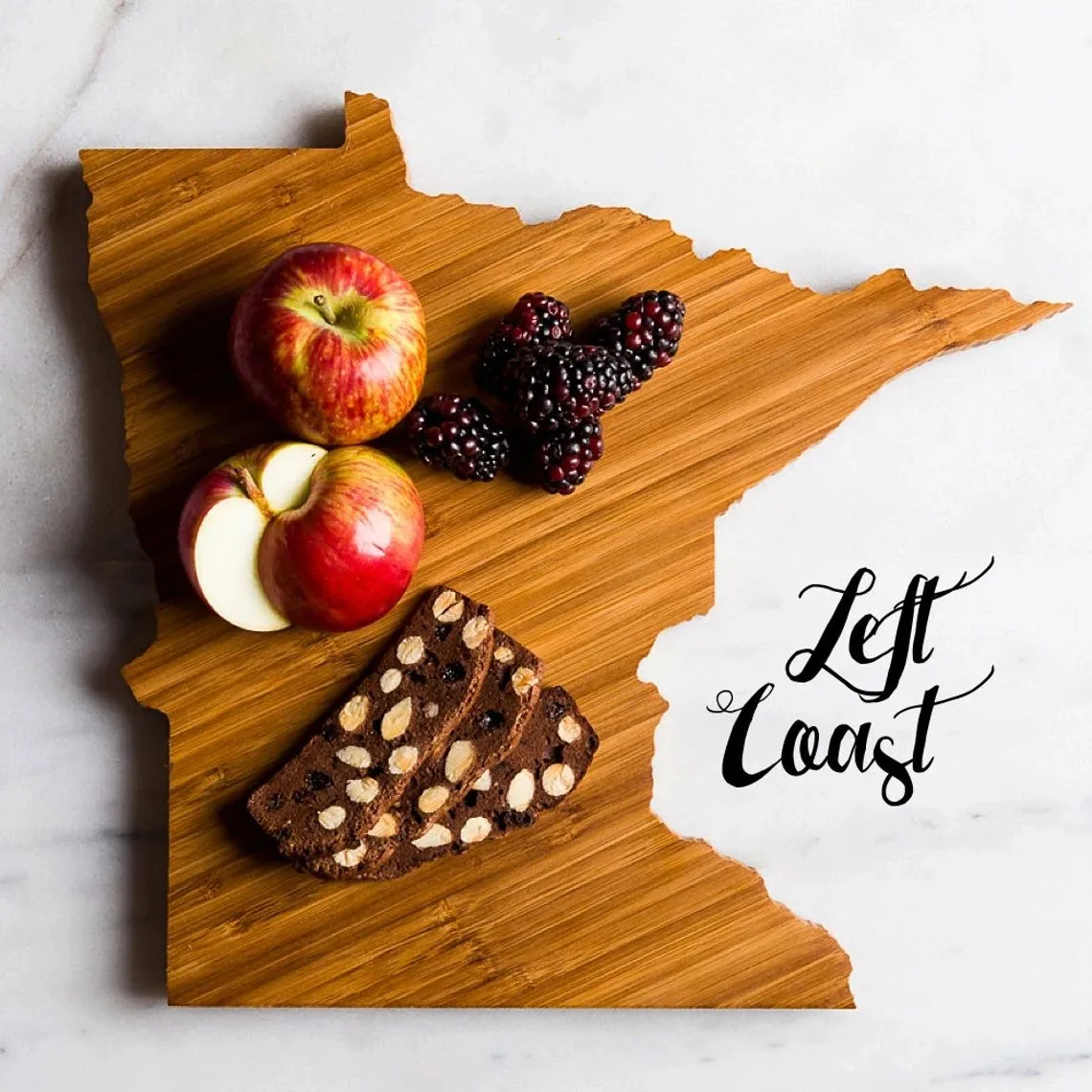 Source: Etsy
Potatoes and Tomatoes, watch out – it's time to get chopped. Get the couple this stunning State Cutting Board to remind them of their home if they are moving.
Even if they aren't moving, this State Cutting Board makes the perfect and practical gift for the newlywed couple.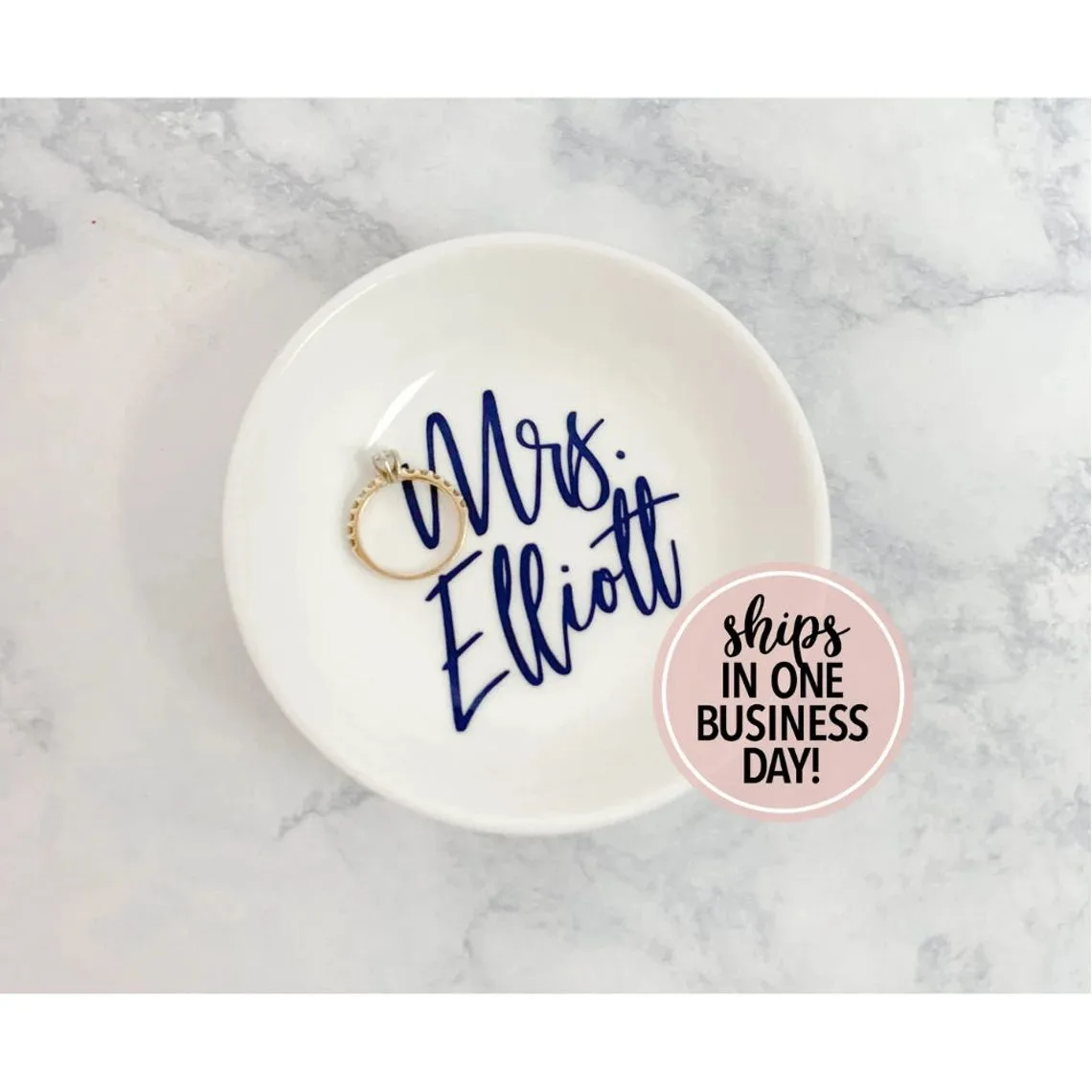 Source: Etsy
A delicate gift that comes with a purpose and personalization. Newlyweds are known to wear delicate and everyday jewelry, for such a beautiful Ring Dish is an ideal wedding present.
However, this ring dish isn't like the other simple ring dishes. This comes with the Mr/Mrs tag, which the couple will surely appreciate.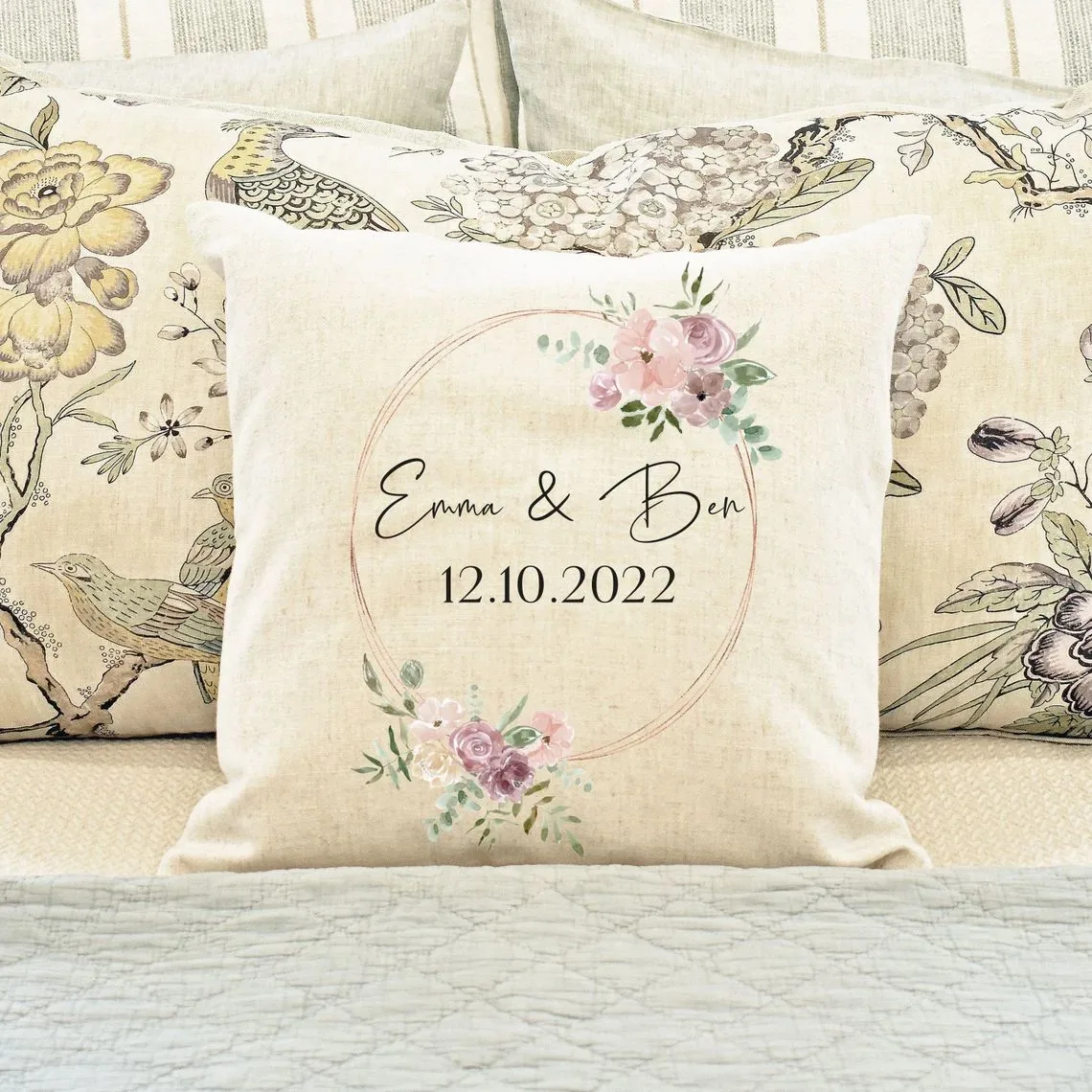 Source: Etsy
A cozy house is everyone's ultimate wish; make sure your gift fulfills this beautiful wish. Gift the wedding couple a wedding cushion.
Get the personalized cushion with their wedding date and their names and help them save the happiest day of their life in a cozy way.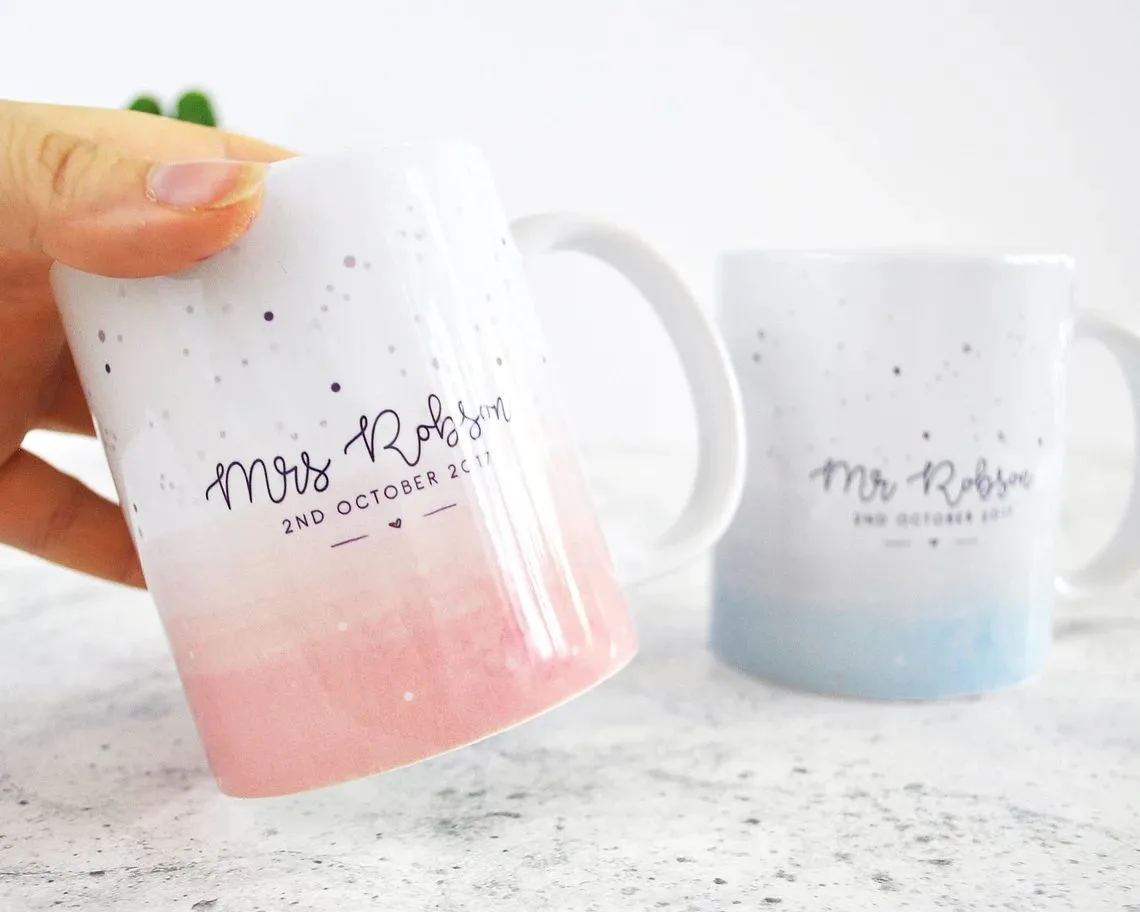 Source: Etsy
One can never have too many mugs, get this luxurious ombre mug printed with a Mr and Mrs tag for the wedding couple and make their morning coffee special.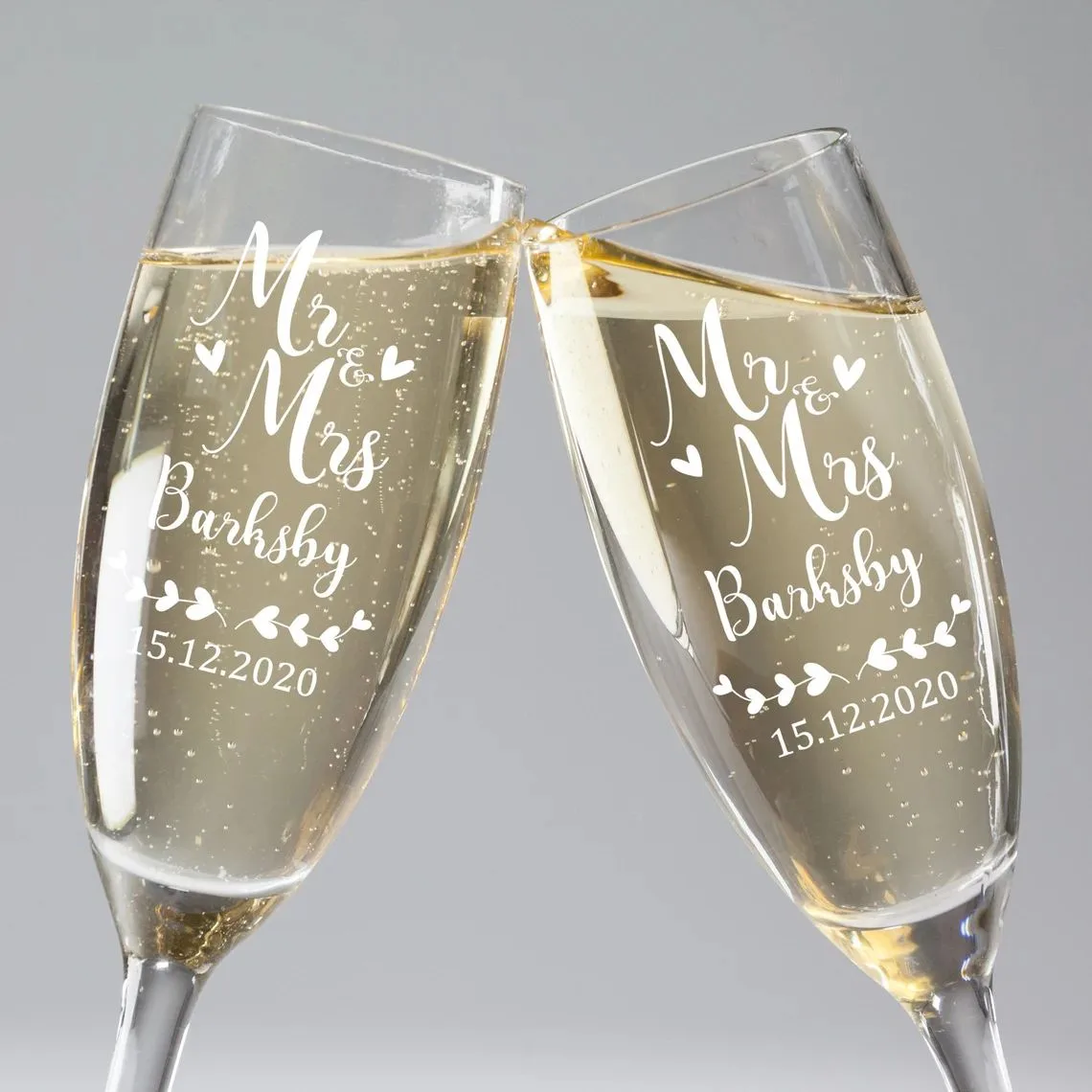 Source: Etsy
Raise a toast to the couple in these personalized wedding champagne flutes. Let the couple enjoy their 1st toast in these beautifully personalized Champagne Flutes.
They can relive this beautiful memory every time they relax with a bottle of Champagne and your heartfelt present.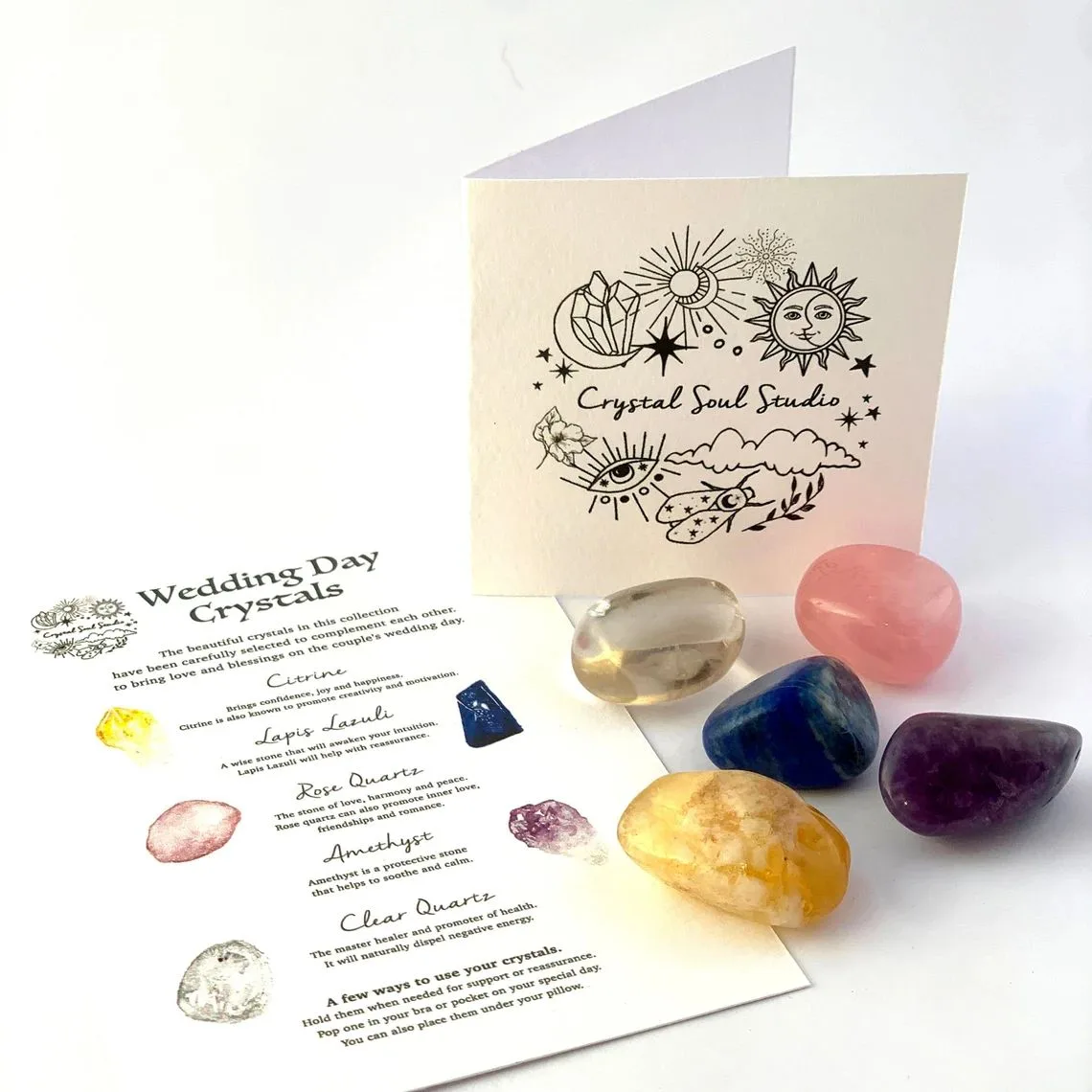 Source: Etsy
Does the couple believe in Reiki, chakras, and the divine power of crystals? If so, you need to get these Wedding Day Crystals for the couple.
Packed in a velvet drawstring pouch, these crystals are to bless the start of your new life. Each has a different property, and the descriptions are also added to the gift.
Choose from different crystals to bless the couple in a very unique and beautiful way.
Source: Etsy
Brighten up the new house with a personalized doormat. Get anything printed on your doormat.
If you know the preferred fandom of the couple, surprise them with a quote from their favorite movie or book.
Personalized doormats are always a hit as they make the best housewarming gifts ever. So, the bride and groom are bound to love your gift for their new home.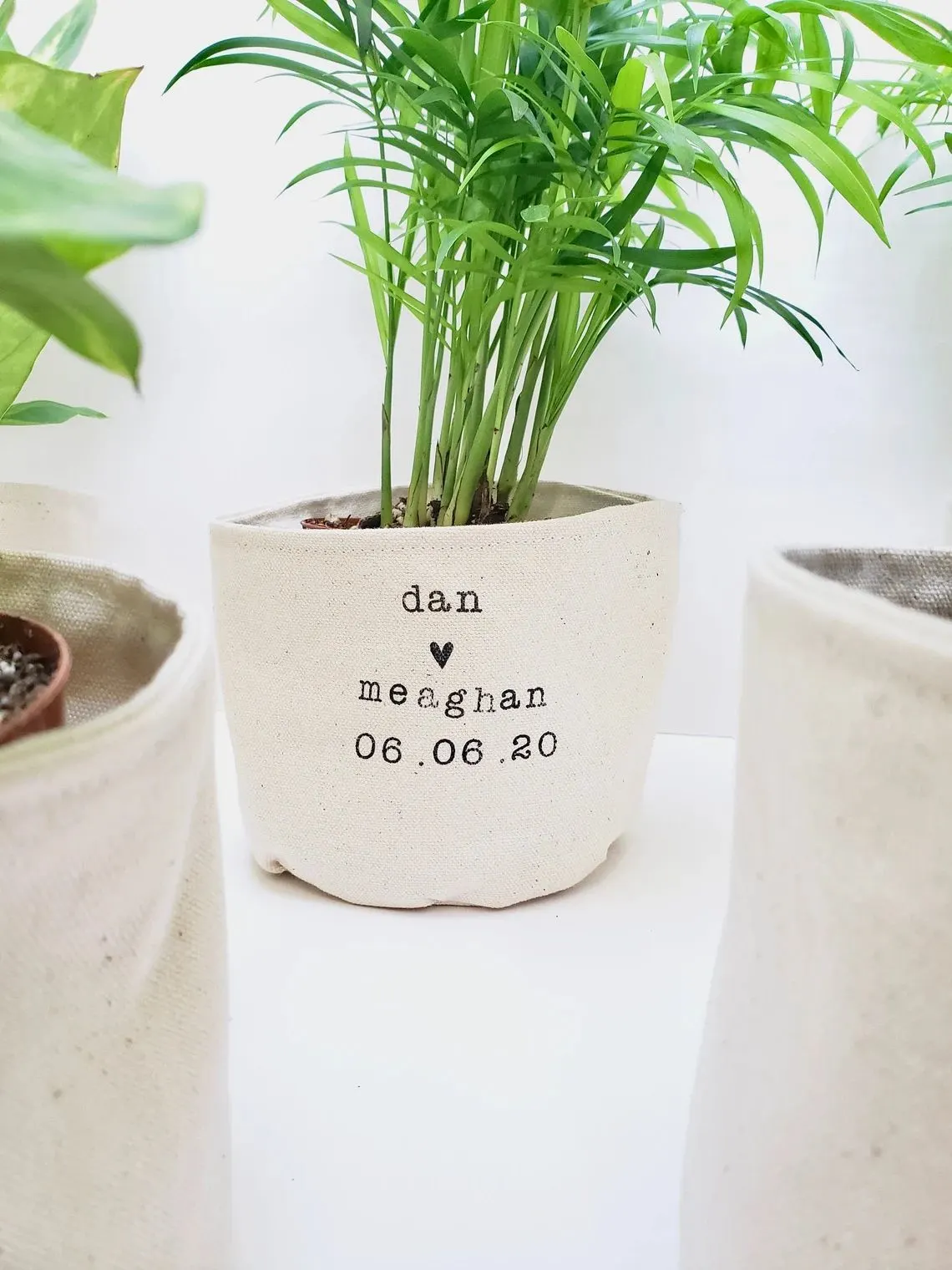 Source: Etsy
Go green, save the planet, and make a beautiful statement too. Give this stunning white plant to the couple with their name and wedding date printed on it.
Isn't this the greenest wedding present idea ever?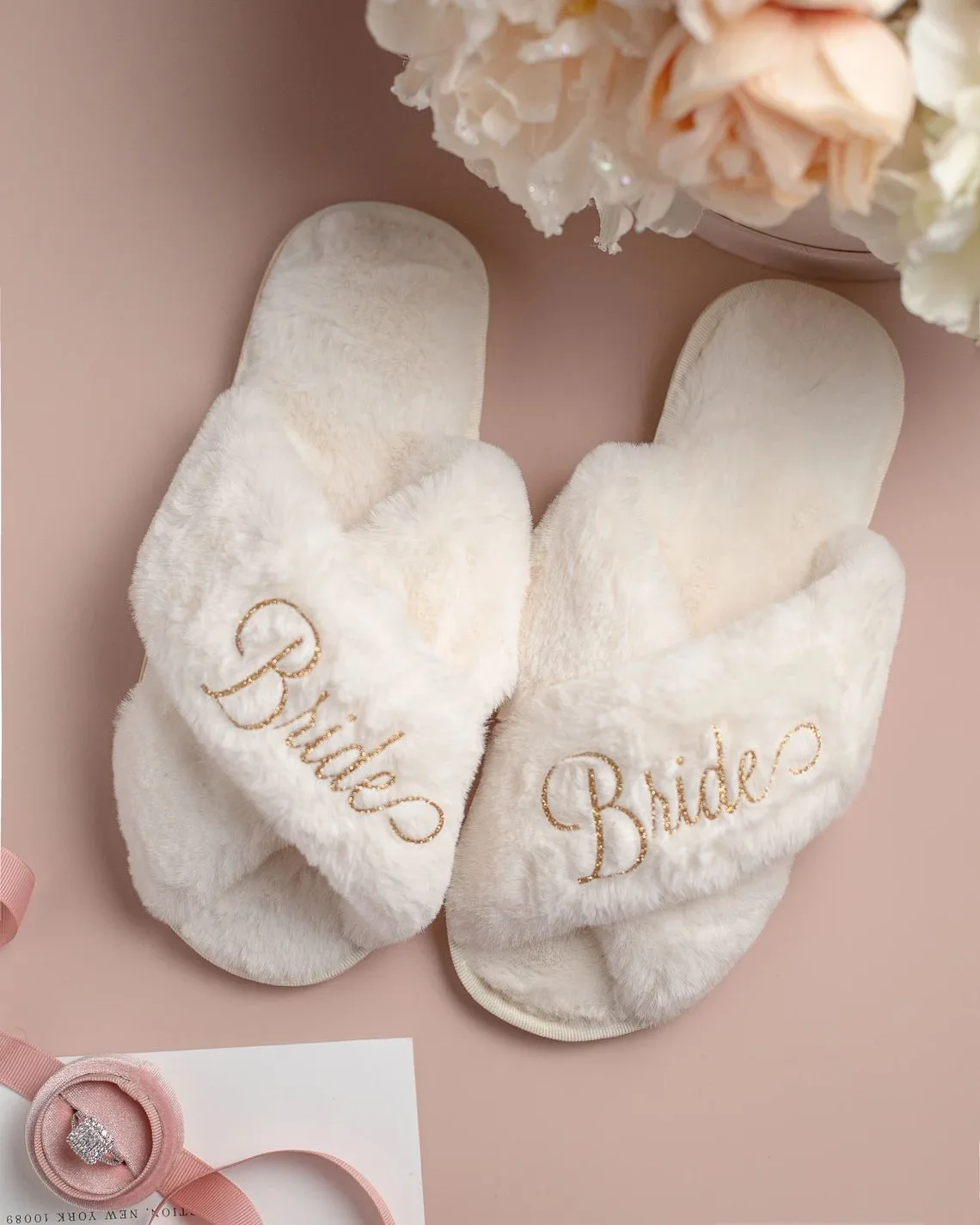 Source: Etsy
Who doesn't like warm feet? Treat the bride with the ultimate gift of relaxation.
Get a pair of these comfy custom slippers for the bride. These are perfect pre and post-wedding gifts.
The bride can even enjoy these on her honeymoon and after. These not only look comfortable but are also great for keeping one's feet warm and cozy.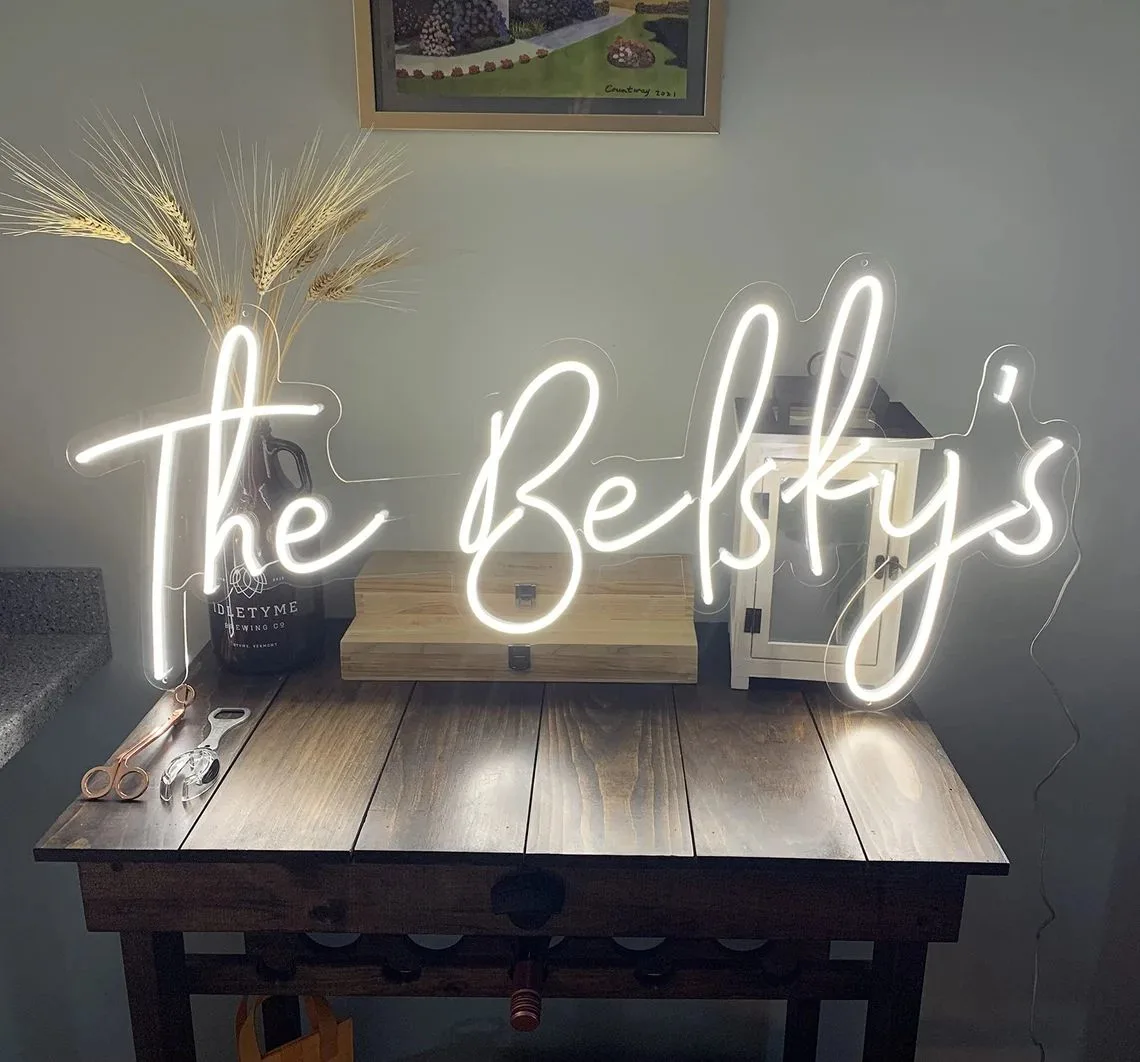 Source: Etsy
Newlyweds love decorating their houses with unique things. Here's your chance to give the one cool thing for their new home; a Custom Neon Sign with the family name.
Make sure you ask about their favorite color beforehand, so this gift becomes their favorite wedding present ever.
Source: Etsy
Weddings are all about memories. Get a custom knife to cut the cake with and click the most amazing pictures while cutting the cake.
This set comes with a cake cutting and serving knife printed with the couple's name and the wedding date. It's the best wedding souvenir ever!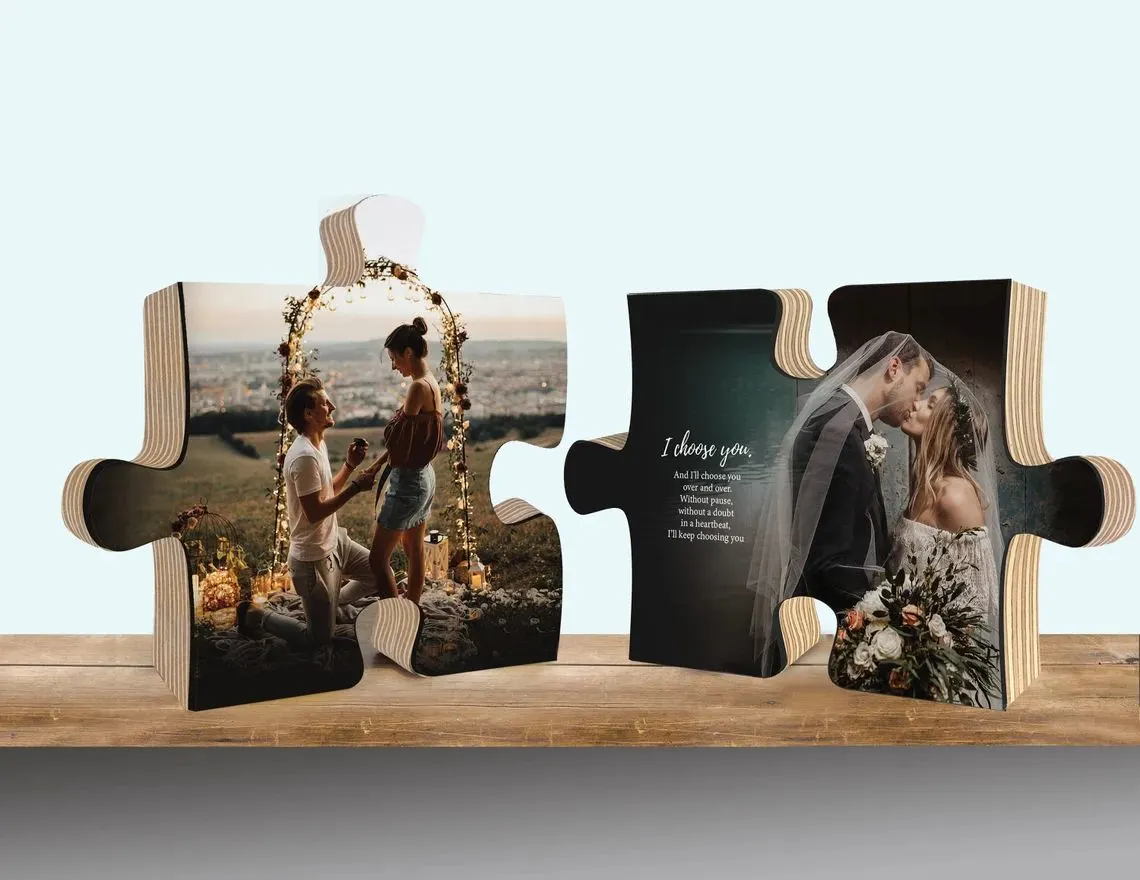 Source: Etsy
Most people love to flaunt their wedding pictures. If you know a couple just like that, get them these Personalized Puzzle Pieces with their favorite photo on them.
These free-standing picture puzzle pieces are cute decor pieces. You can place them anywhere in the house.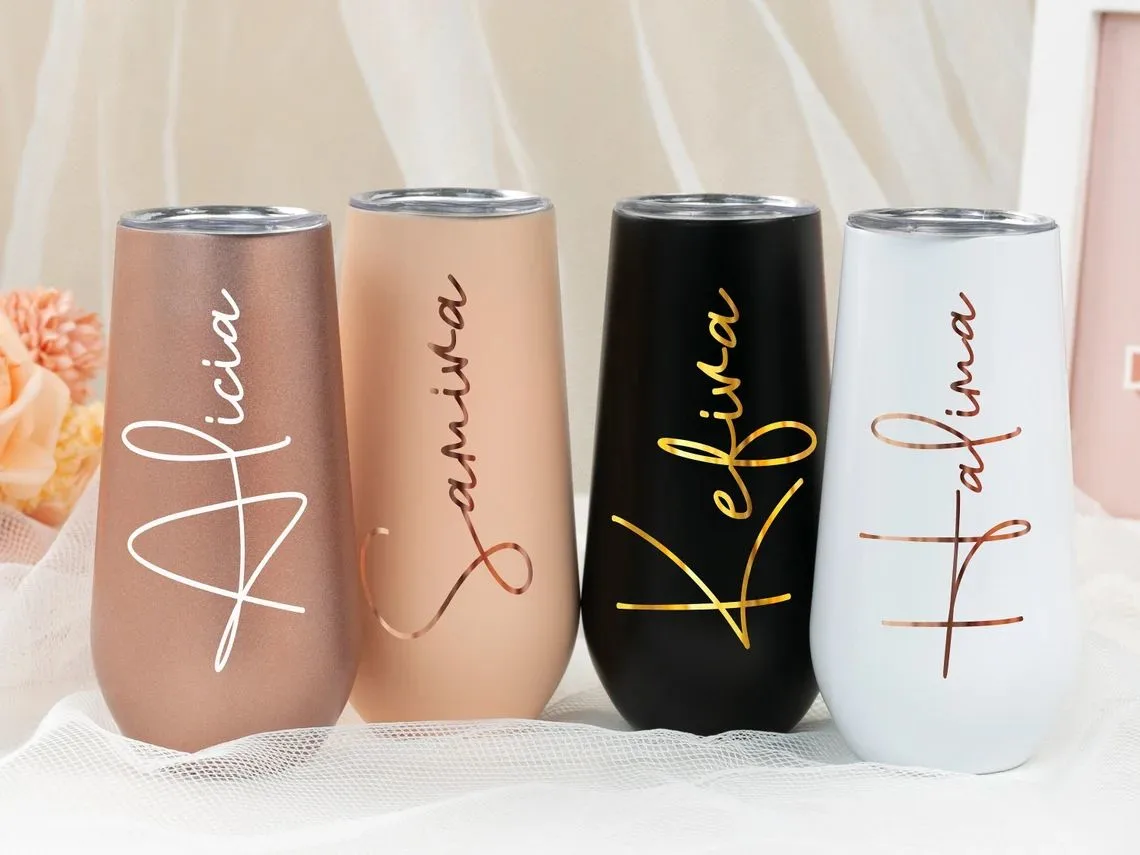 Source: Etsy
Who doesn't like a little bubble when celebrating? Give the couple a personalized wine/Champagne Tumbler to enjoy their best moments with a chilled bubbly.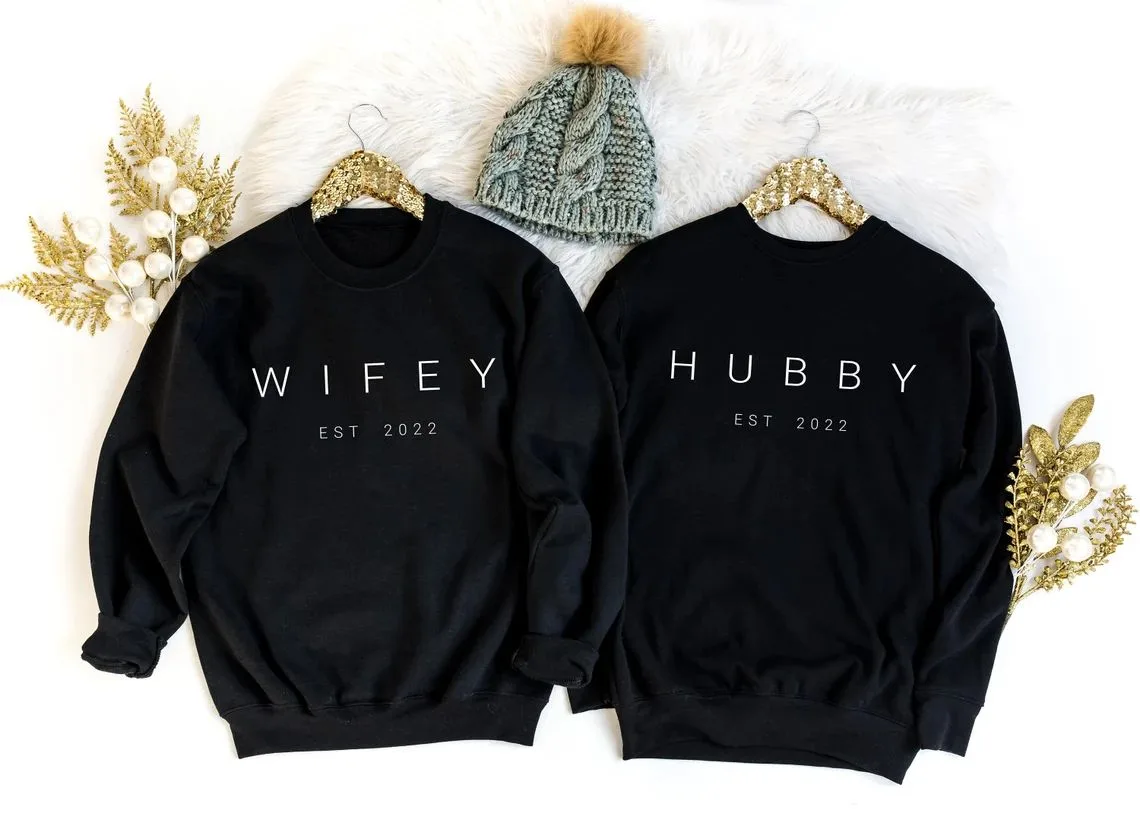 Source: Etsy
When it comes to wedding gifts, ignore the traditional path, and think out of the box.
Order a pair of cozy and personalized sweatshirts to woo the couple. You can get anything printed on these super cute sweatshirts.
This could also be a nice wedding anniversary gift for him.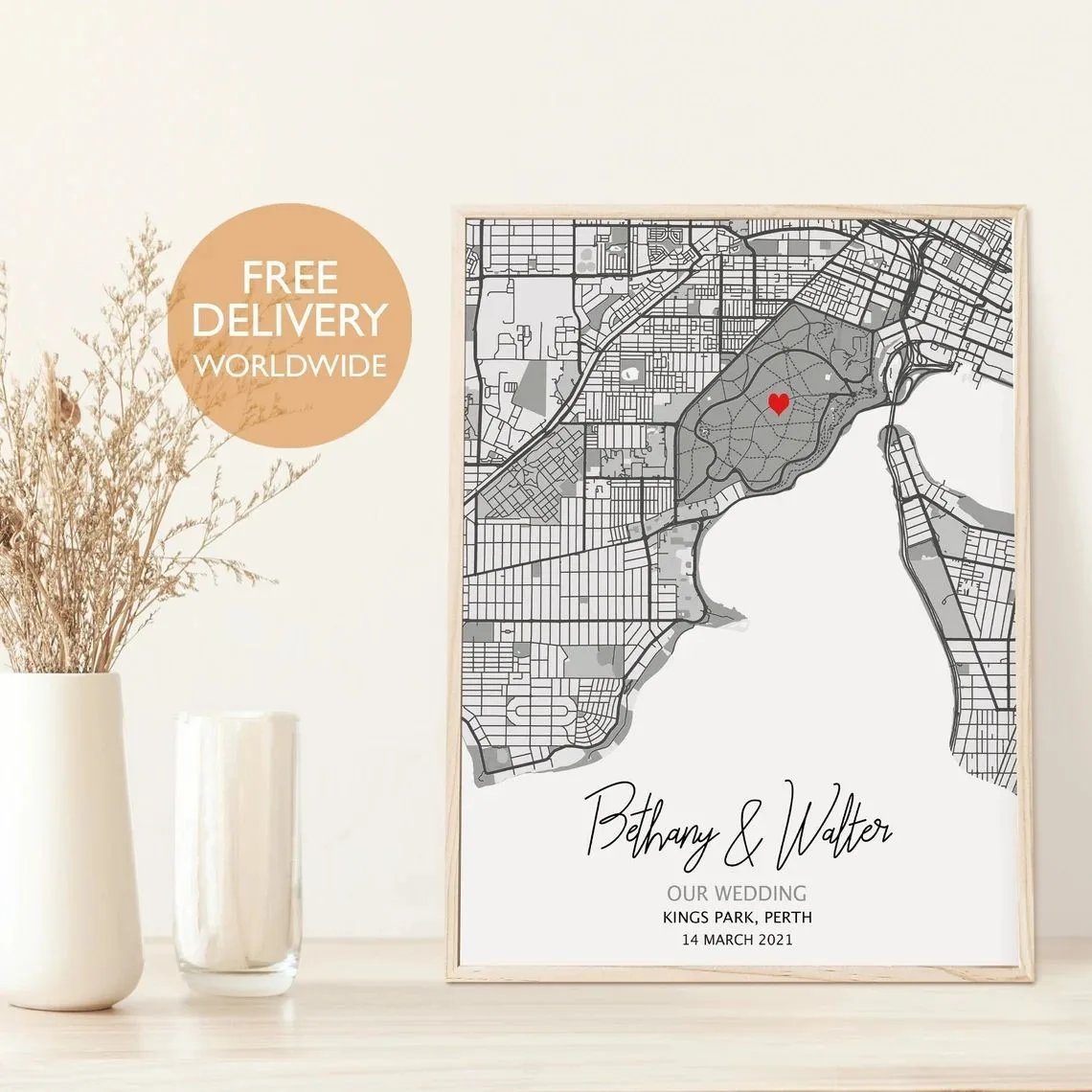 Source: Etsy
Get a little creative with your wedding gift and make a statement with this Wedding Map Print.
The snake is the perfect wedding souvenir, but it also doubles as a stunning wall hanging.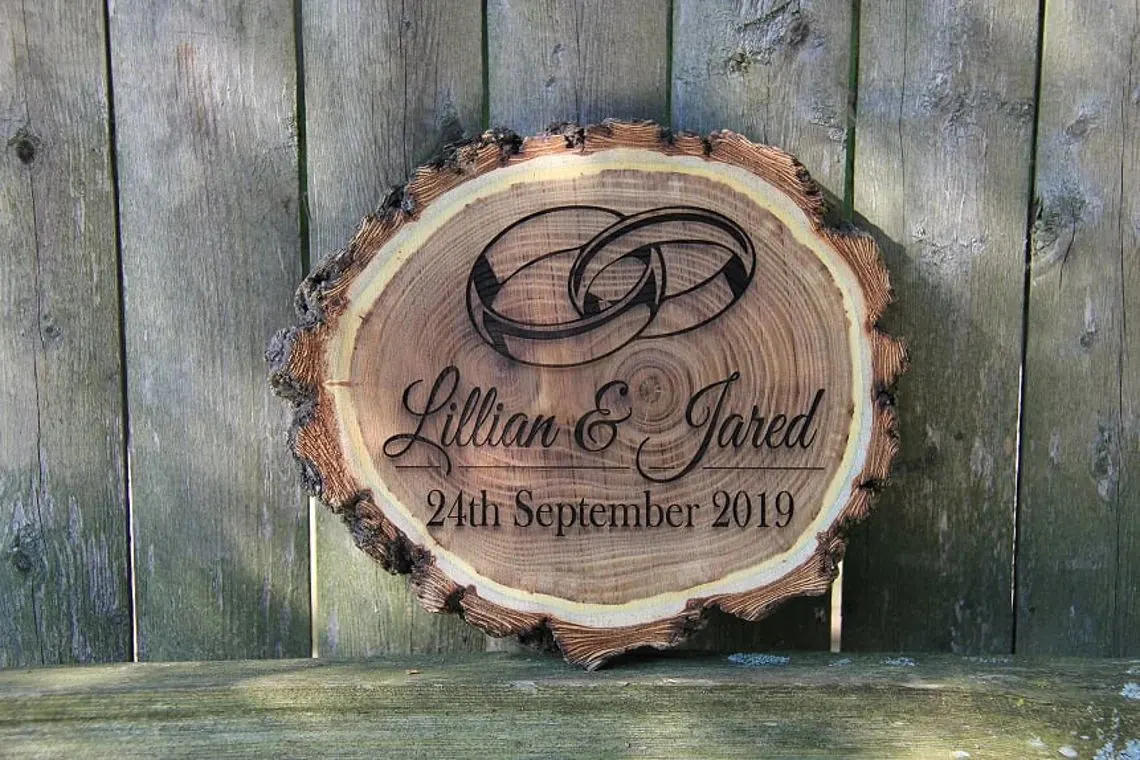 Source: Etsy
Let's aim for a timeless gift that can adorn the walls of the newlywed's new home; Rustic Log Plaque. Customize this Log Plaque with their name and wedding date, and you are good to go.
Such wedding gifts are always a hit as they are practical and beautiful keepsakes. These can also be used as a door sign for the new house.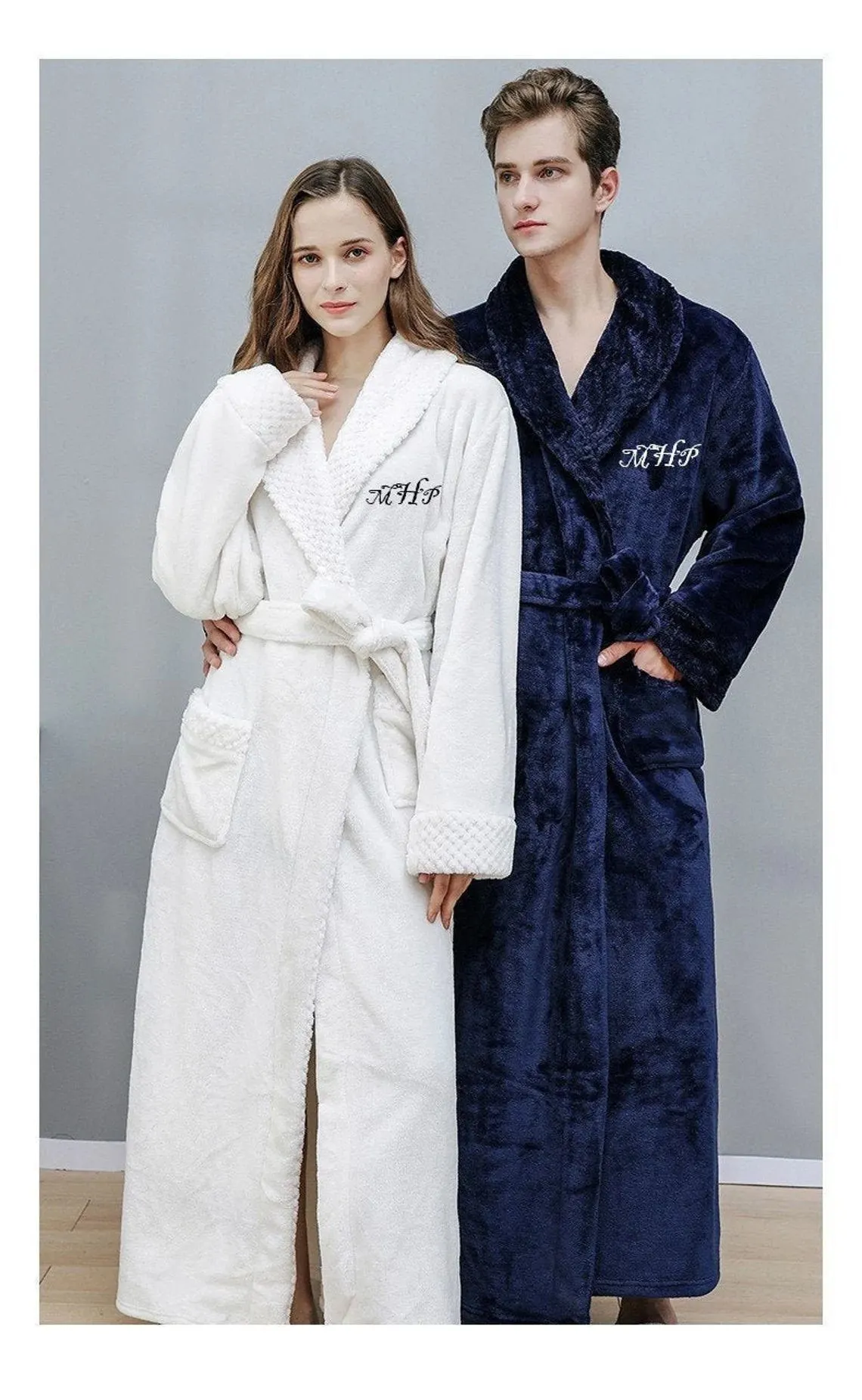 Source: Etsy
Everyone values their creature comforts; these Plush Robes are just that and more. Add the bride and groom's names or simply add MR and MRS tags to these to personalize them.
Plus point, the robes come with a belt to adjust the fitting and a pocket to keep small items, the perfect setting for the honeymoon period.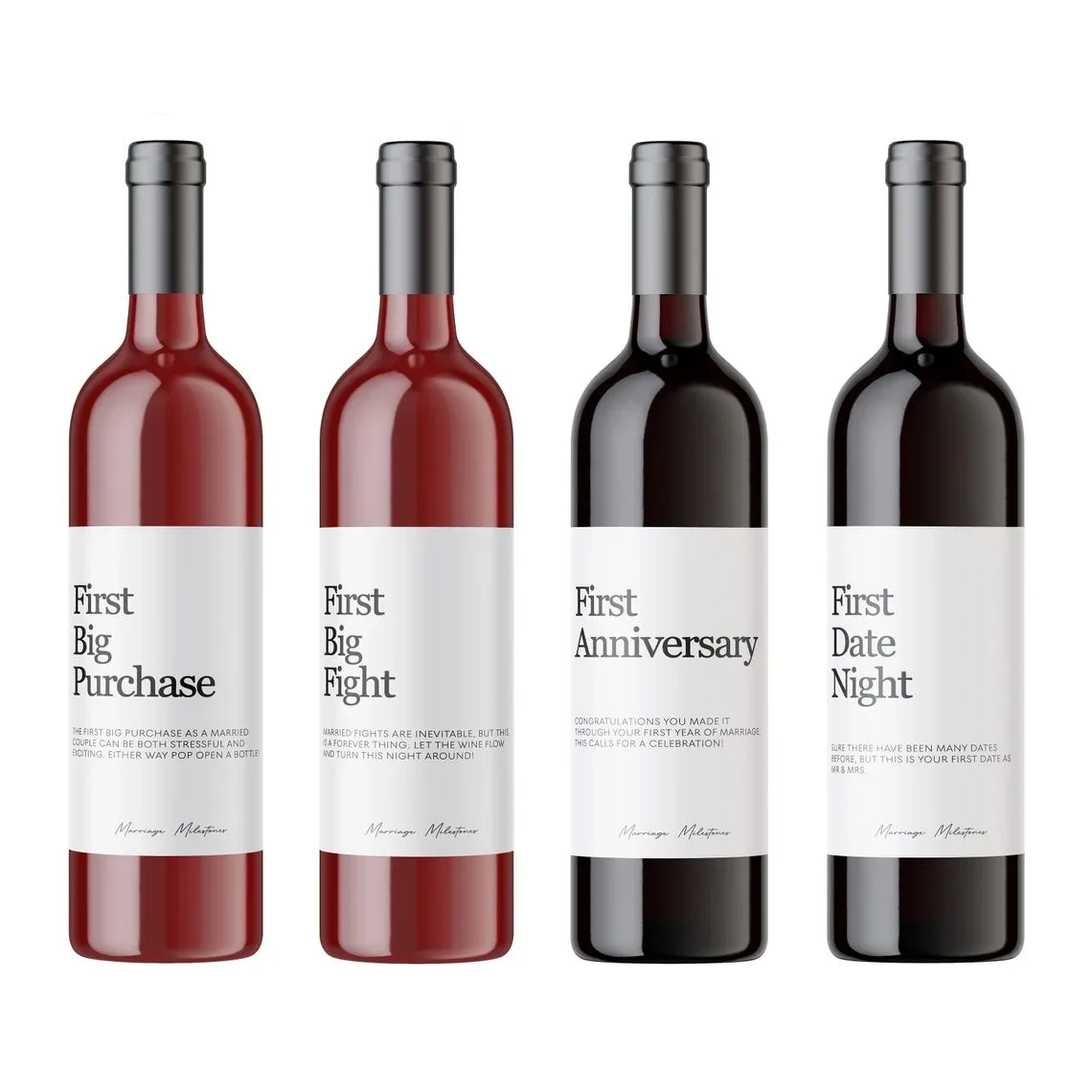 Source: Etsy
Do you want your gift to be quirky and creative? Well, you need some custom labels to customize your gift with a little sense of humor.
Get labels printed for your wine bottles and gift these to the bride and groom. The wine bottle can have any label you want, First Fight, First Date, To My Drunk Wife, To the best Husband, etc.
Make your wine bottles look a million dollars with super cool and customized labels.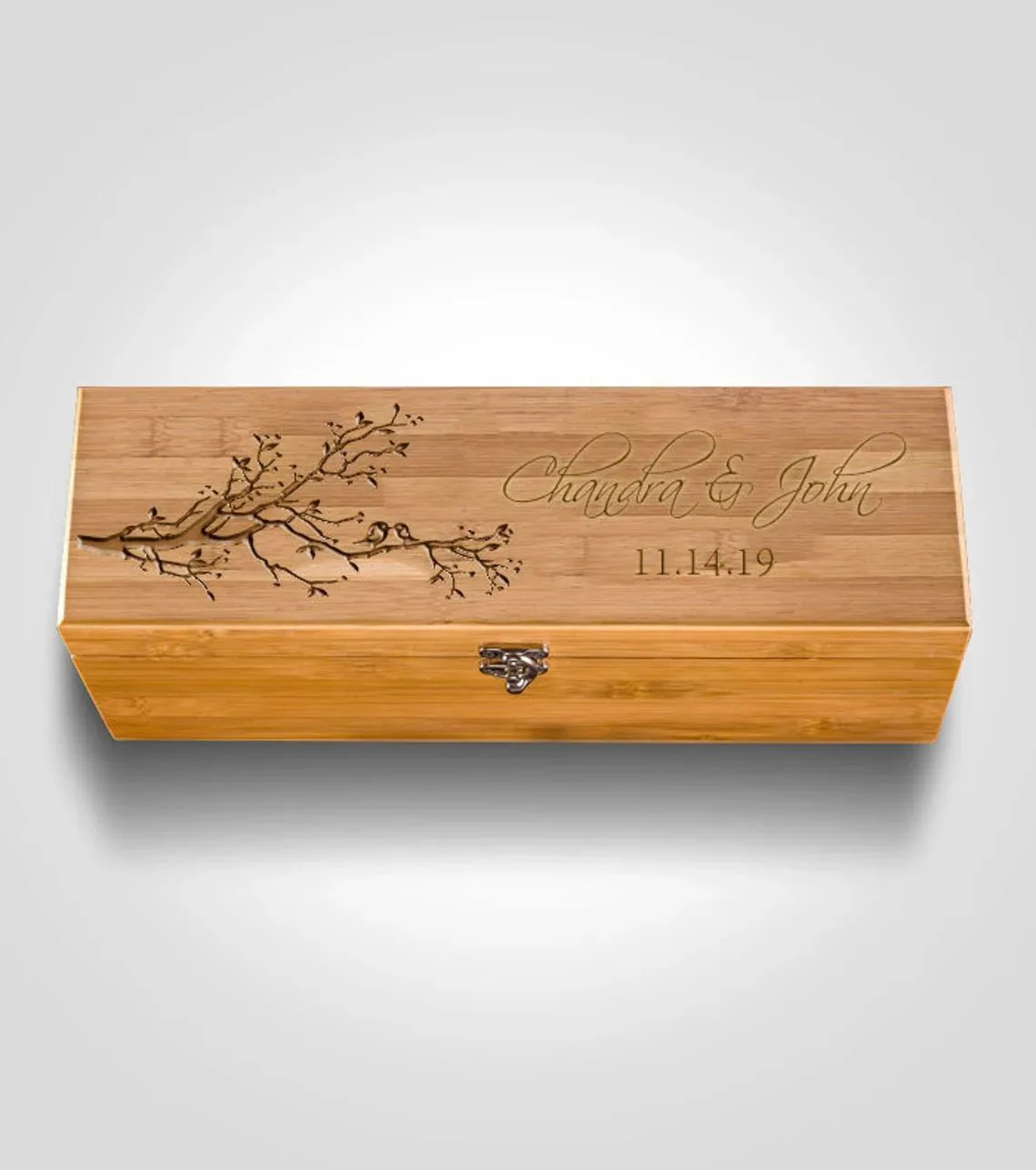 Source: Etsy
This customized Wine Box is right up a romantic couple's alley. Personalize the box with the couple's name and the date they are getting married, and top it off with a luxury wine.
The box makes a beautiful keepsake of the wedding and becomes a lasting memory. They can keep their favorite wine in this box for special occasions.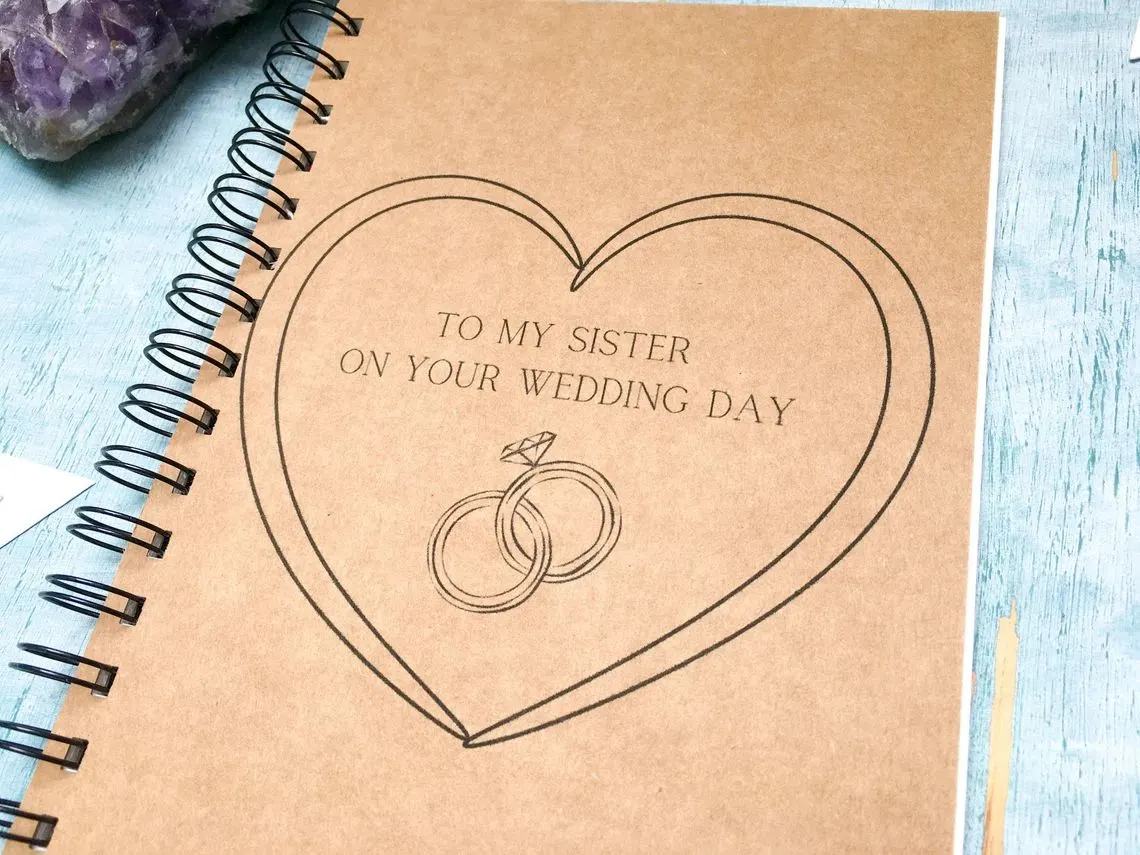 Source: Etsy
A wedding Day journal is a very thoughtful gift. This gives the bride and groom a chance to freeze all the details of their wedding in perfect memory.
The wedding Day journal is the ideal wedding gift as it can hold countless wedding memories that the couple can visit every time they open the journal.
Need more gift ideas? Check out these 20th wedding anniversary gift ideas.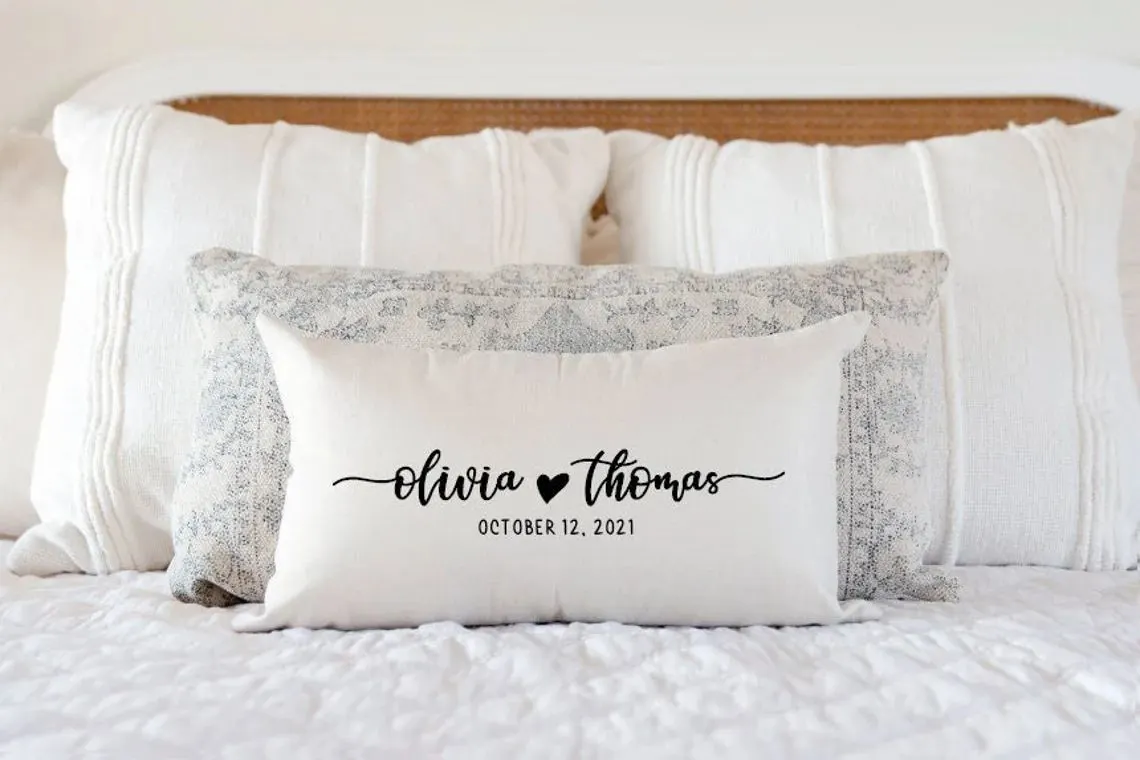 Source: Etsy
A house is made home with little things that add warmth and coziness, such as pillows.
Order custom pillowcases for the couple and help them make the house turn into a cozy haven.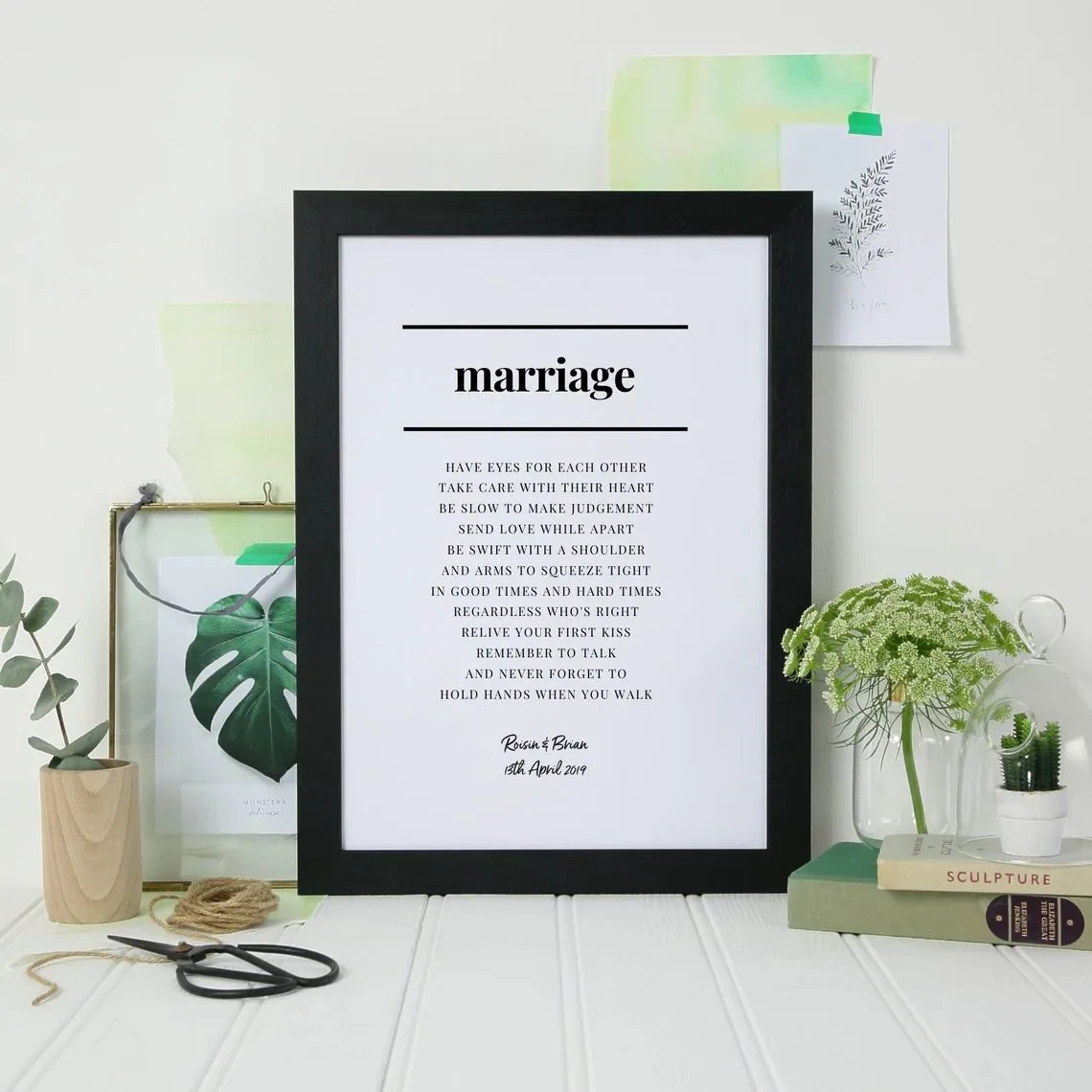 Source: Etsy
Marriage comes with a lot of dreams and promises. To remind a couple of their love and promises, present them with this beautiful Framed Marriage Poem.
Add their name and the wedding date at the bottom to make the present even more special for the duo.
Celebrate the wedding couple with these super cute wedding gifts that are bound to add charm to their new home.