There's nothing better than making animal art projects for preschoolers! Looking to help you kids expand their drawing skills? These cute animal art activities for preschoolers are fun for children of all ages!
Here, I've collected creature crafts with everyone's favorite animals of all sorts to please any animal lover! Let me know if you've tried any or have any go-to's you'd like to share!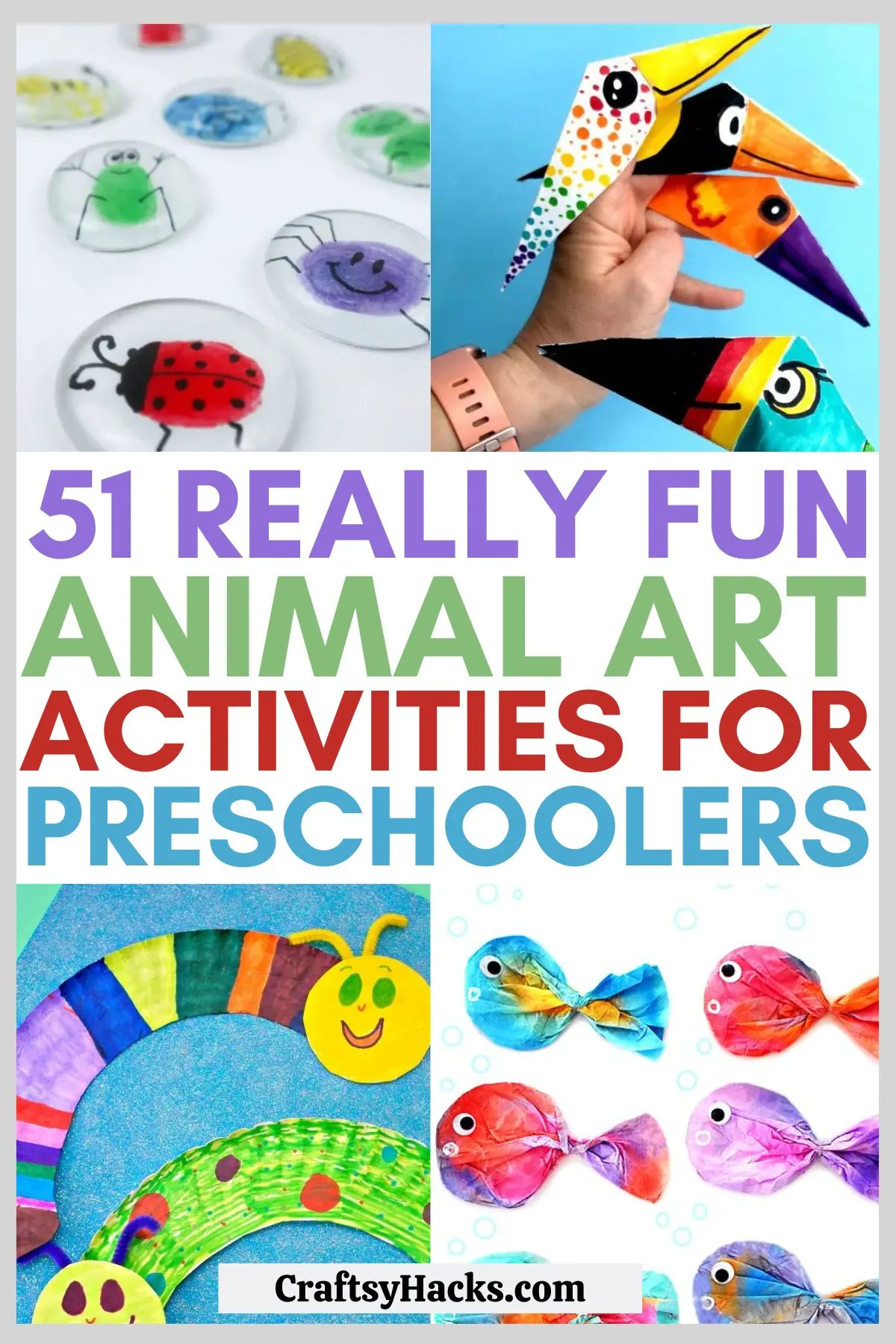 Source: craftsyhacks.com
Grab toilet paper rolls, red construction paper–this is a sturdier paper option, a black marker, scissors, this hot glue pack, an old pair of black socks, and these googly eyes.
You can use a compass or a large-rimmed glass to make the wings.
Ball and push one sock into the toe of the other and then slip the whole thing over the tube while your little ones color polka dots on a sheet of paper.
After the polka dots get done, use your chosen utensil to make the circle.
Cut out the wings and attach them, followed by gluing the googly eyes and letting everything dry. Even older kids would enjoy this fun project.
If your kids loved this ladybug craft, they'll love these cute animal drawing ideas.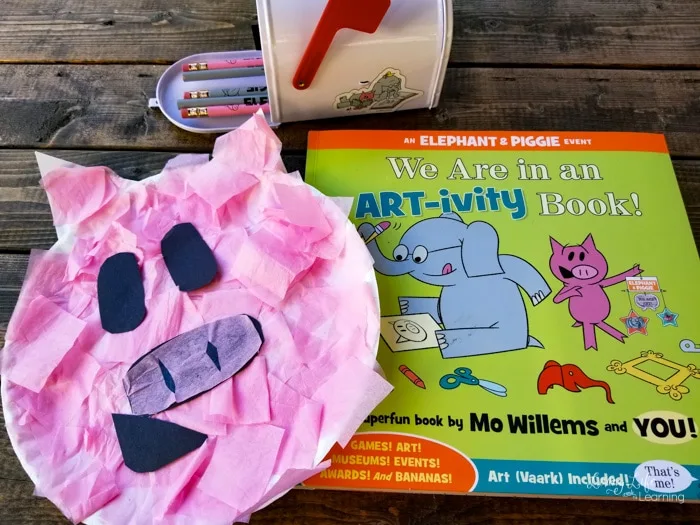 Source: livinglifeandlearning.com
There are no great ideas easier than a paper plate craft with different animals, and one of our favorites to do is a little pig plate.
You'll need pink tissue paper, black construction paper, paper plates, of course, glue, and scissors for these pig crafts.
This activity is a great way to practice fine motor skills for your preschooler in a fun way – have them cut squares of tissue paper while you work on the facial features and when everything's finished, assemble it!
Source: craftsyhacks.com
A tried and true favorite on the blog and easy peasy, check out the complete fish craft from a past post of mine.
All you need for the project: felt squares, popsicle sticks, and googly eyes. It's an excellent activity for educational purposes, the life cycle of a fish, following step-by-step directions, and more.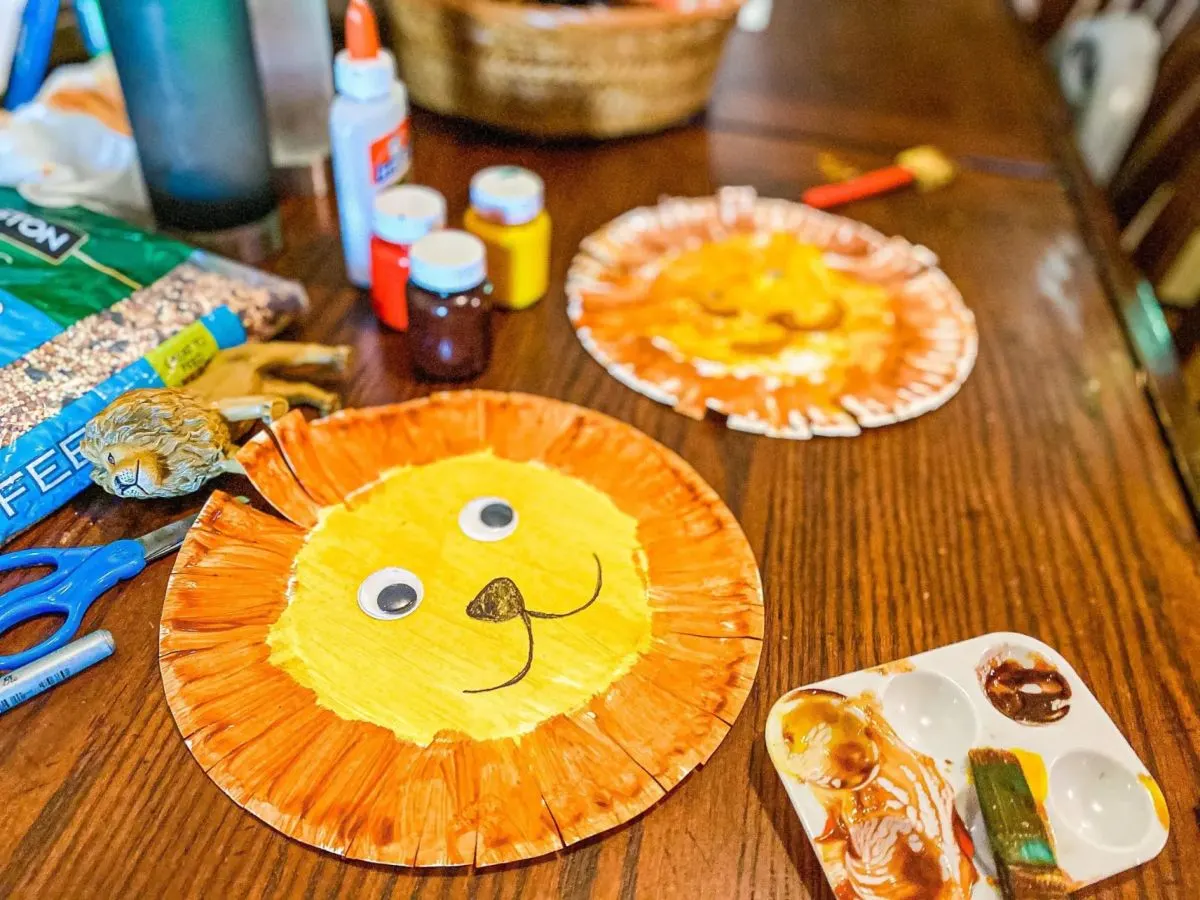 Source: modernhomesteadmama.com
If the pig plate is a homerun idea in your house, here's an alternative to the pig plate! We're using watercolors for the lion plate– our favorite set, paper plates, a black crayon, and googly eyes.
Have your kid paint the bumpy outer part of the plate a light brown and the inner circle a bold yellow. Once it's dried, glue on the eyes and draw a nose and mouth.
Your children will love these fun zoo animal crafts.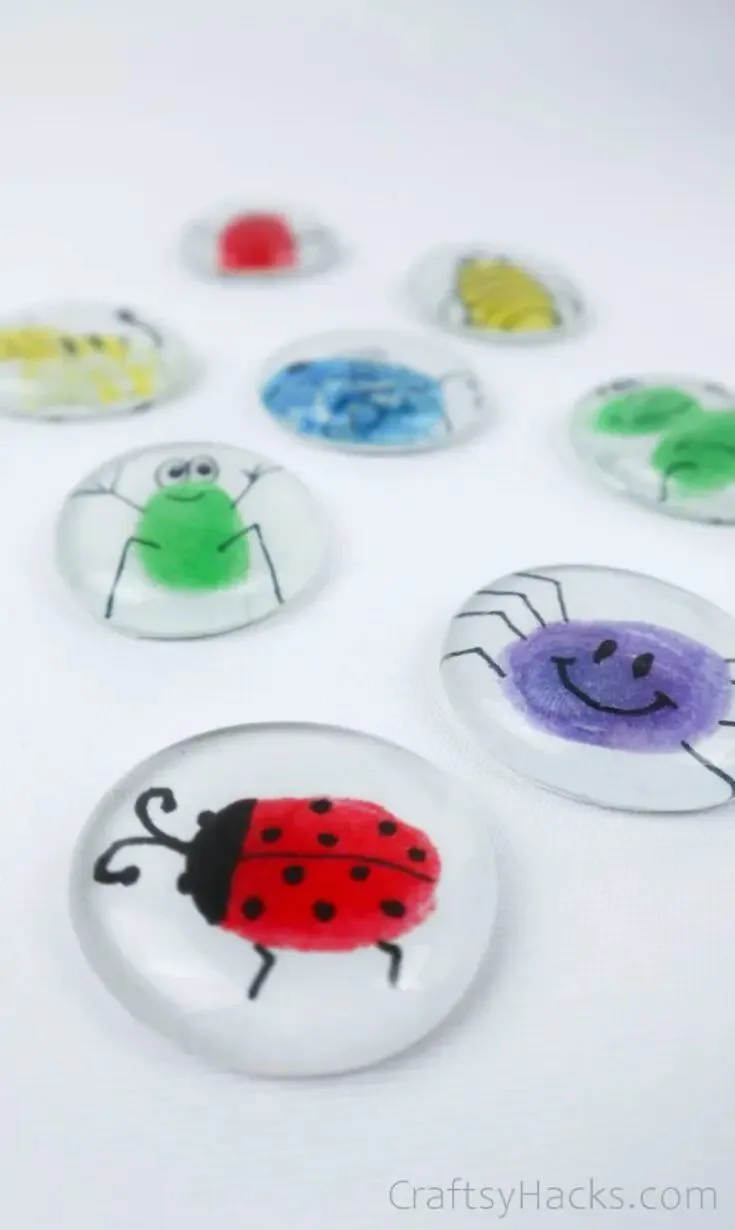 Source: craftsyhacks.com
Another project we've had so much success with is these glass magnets–the full tutorial here.
It's a multi-step operation with step-by-step instructions that starts with the fingerprints of little hands and so much fun; we love this set of ink pads.
After the prints dry, animate them and use a high-quality pen to avoid smudging. Then take your gem, put an even coat of mod podge across the base, and place it squarely on the image.
You'll know when they are dried because the glue will go clear. Kids of all ages will love these fun crafts.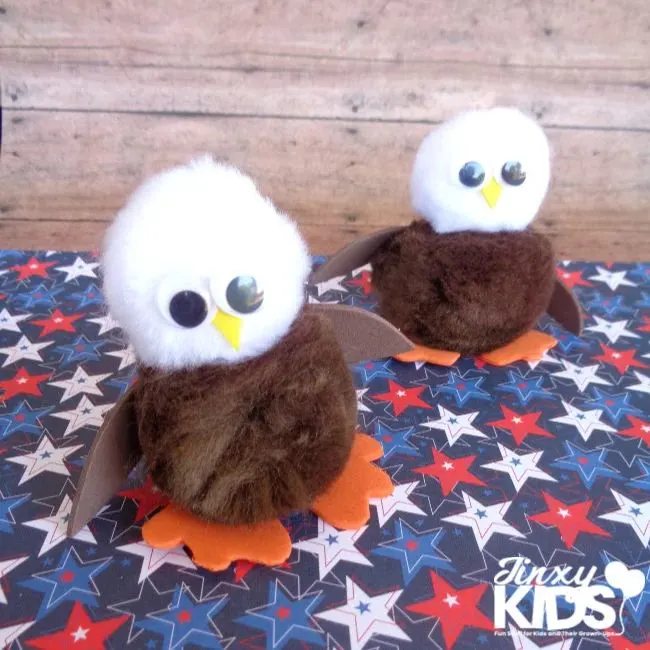 Source: jinxykids.com
This eagle is cute, easy to make with little ones, and helps practice fine motor skills and have a great time.
Using craft glue makes it safer for children, but feel free to use a hot glue gun too for these cute animal crafts.
You'll need orange, brown, and yellow foam sheets for different body parts–cut these out together.
Once those get done, glue a brown pom to the feet, glue a white pompom to the brown one, and then attach the yellow beak, googly eyes, and brown wings.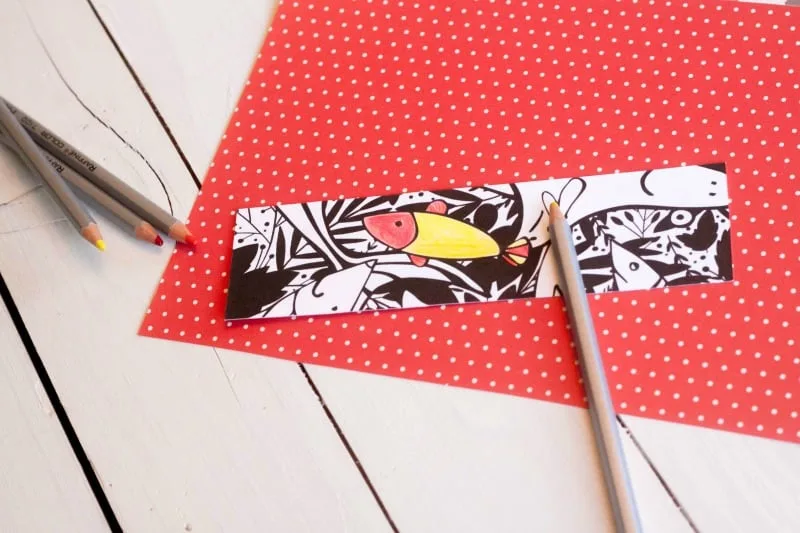 Source: in-our-spare-time.com
For a low-key project, try printing out these fish bookmarks. Once printed and cut, have the kids color them.
For longer-lasting or fancier results, laminate the free printable template once finished and maybe punch a hole in the top and add a tassel for the perfect time.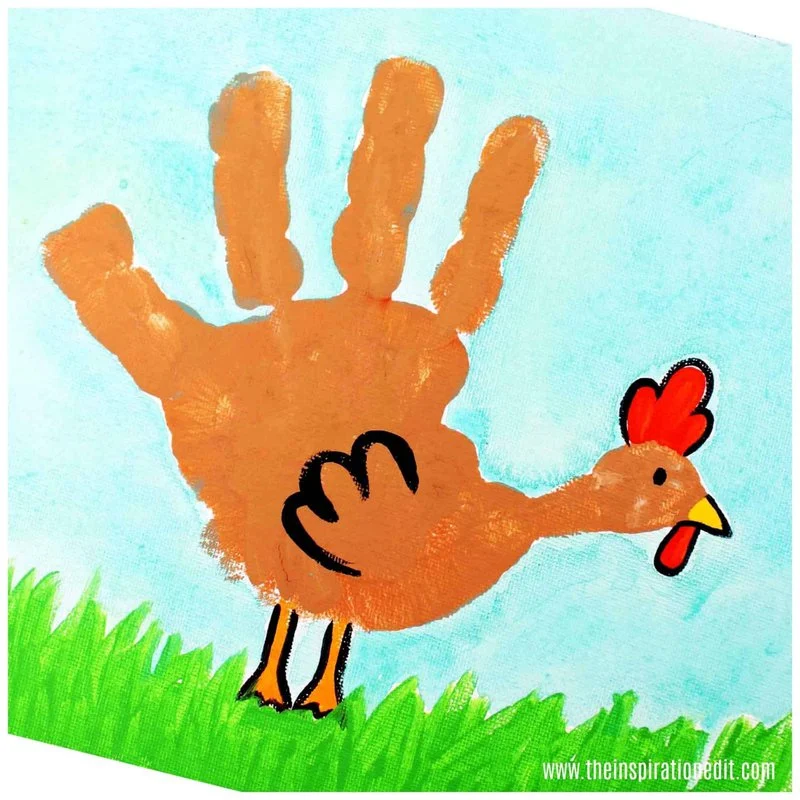 Source: theinspirationedit.com
A great sensory activity or easy art project for younger kids, handprint animals are some of the easiest! Today, we're talking chicken art!
Simply paint your child's hand brown and apply it to the page (pre-color or use a blank page).
Once dry, your young children can fill in the chicken details–eyes, mouth, gizzard–and outline with black to really make the animal pop.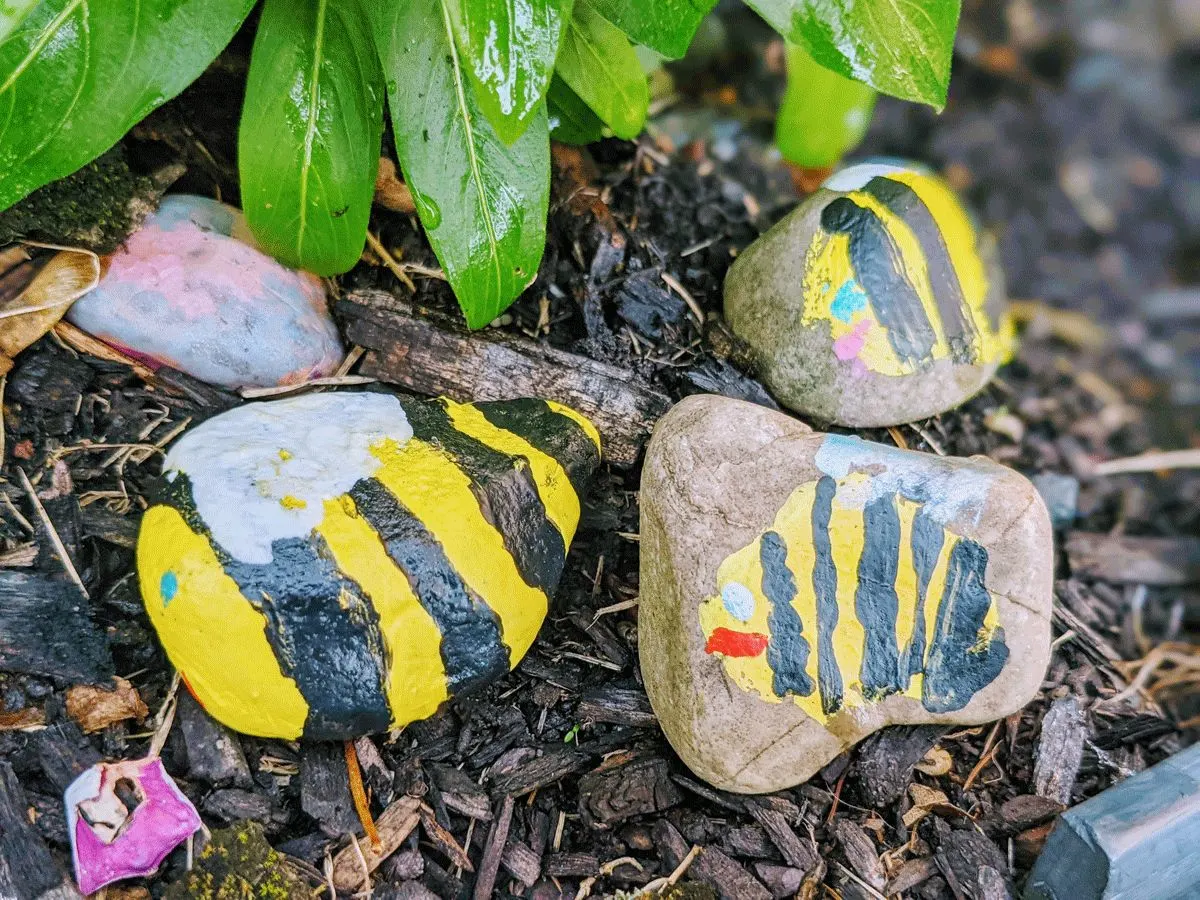 Source: bunnysgarden.com
Talking to your young kids about bumble bees and their importance to our lives can be tricky, so painting them can help simplify the lesson. It is a great idea to paint them on rocks and put them in the garden.
Grab acrylic paints, mod podge, and a weatherproof spray if you paint them on rocks.
Talk to your kids about how bees help our plants grow, and place the stones in your garden beds or near any living plants. These easy projects doubles as lesson plans.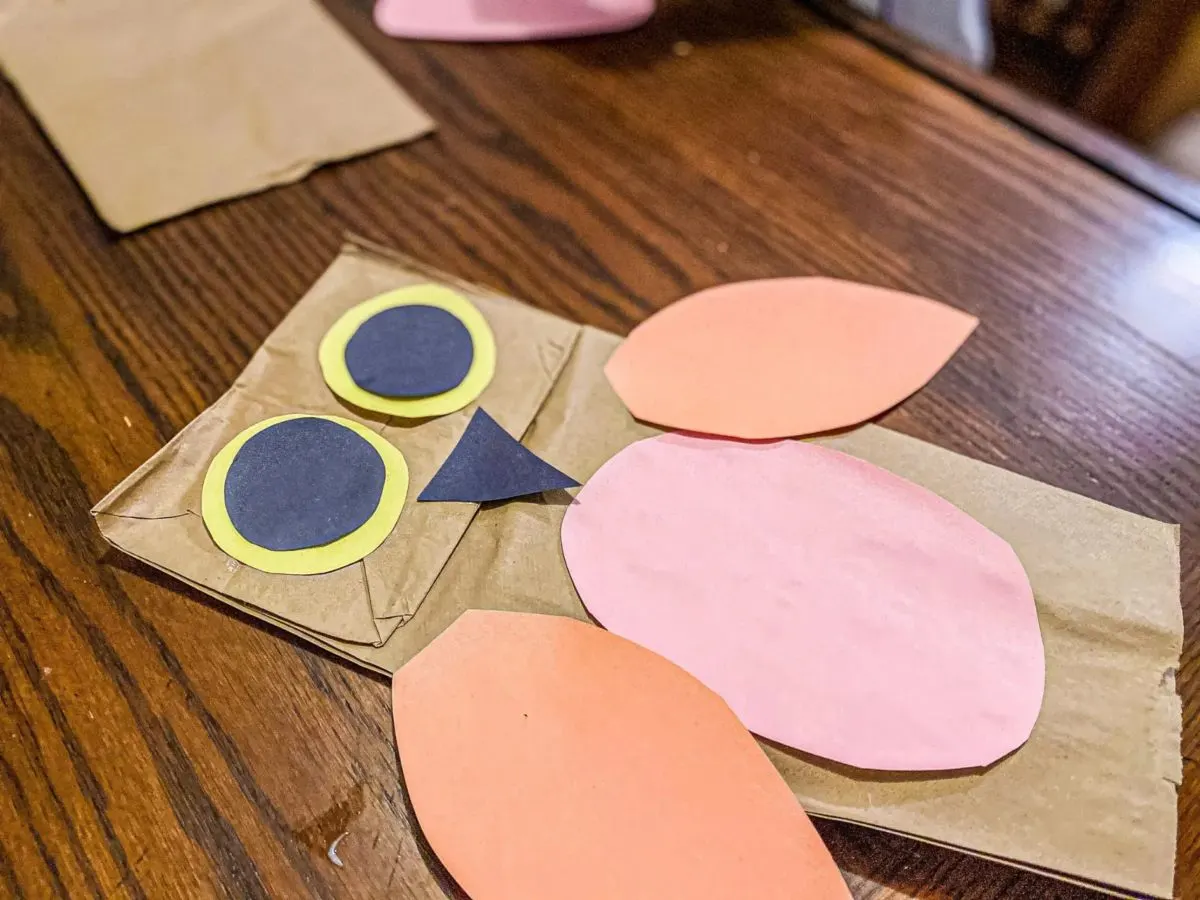 Source: modernhomesteadmama.com
A kindred spirit to a paper plate project, paper bag activities are another simple and fun thing to create with children.
You'll need glue, scissors, and black construction paper, but the other three colors can be up to the artist. These simple animal paper crafts are an excellent shape activity.
You'll need four circles–two a little smaller and another pair just bigger than the first, a triangle for the nose, an oval for the belly, and two almond-shaped wings.
Glue everything to the side where the bottom of the bag is to complete the puppet.
Your kids will also love these fun crafts for 3-year olds!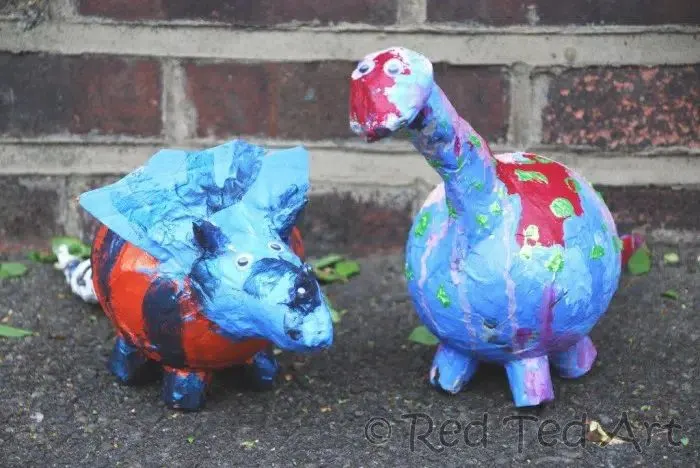 Source: redtedart.com
A little complex in construction; feel free to make the requested dino yourself from a balloon, paper mache (our mix–1 part flour, two parts water), and newspaper.
The balloon gets reserved for the body, and the newspaper–many trials and errors here–for the other body parts.
Once the construction gets done, have the kids help you apply the strips of paper mache to the body.
After all is dry, this is where the kids come in–let them paint to their liking, and once everything is dry, cut a slot and a trap door, pop the balloon and remove.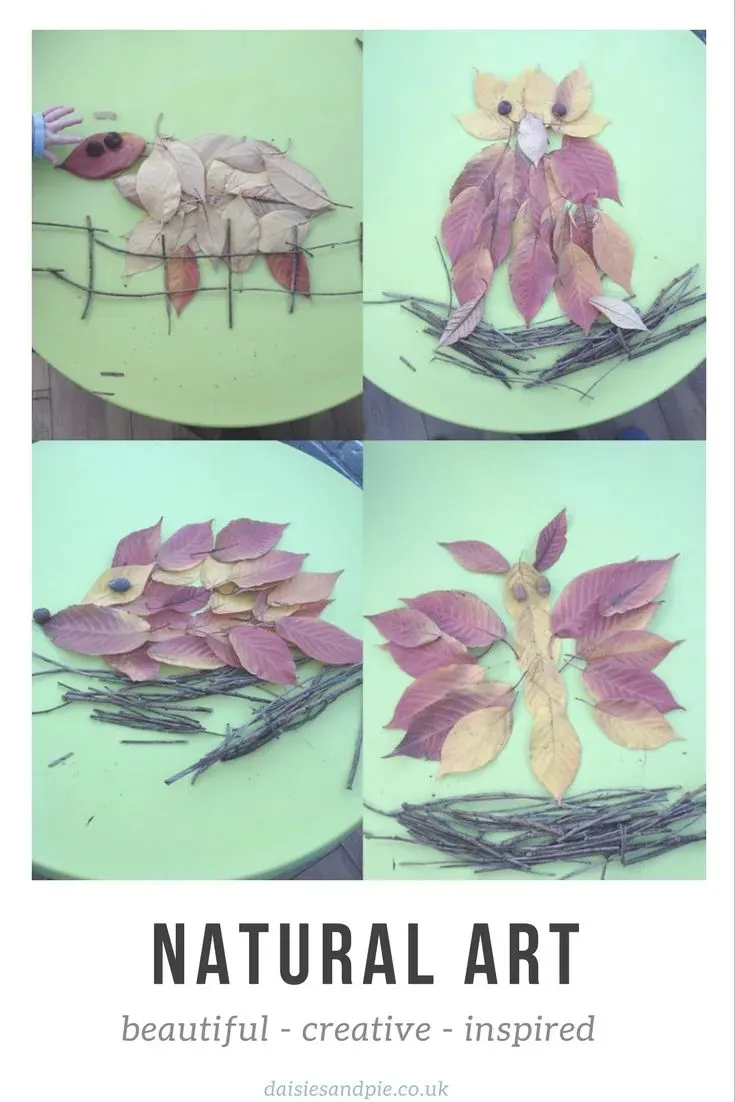 Source: daisiesandpie.co.uk
Start with a nature walk collecting anything of the season that isn't too delicate. Assemble your findings into an image and glue everything together–if a little fragile, attach it to a sturdy piece of paper.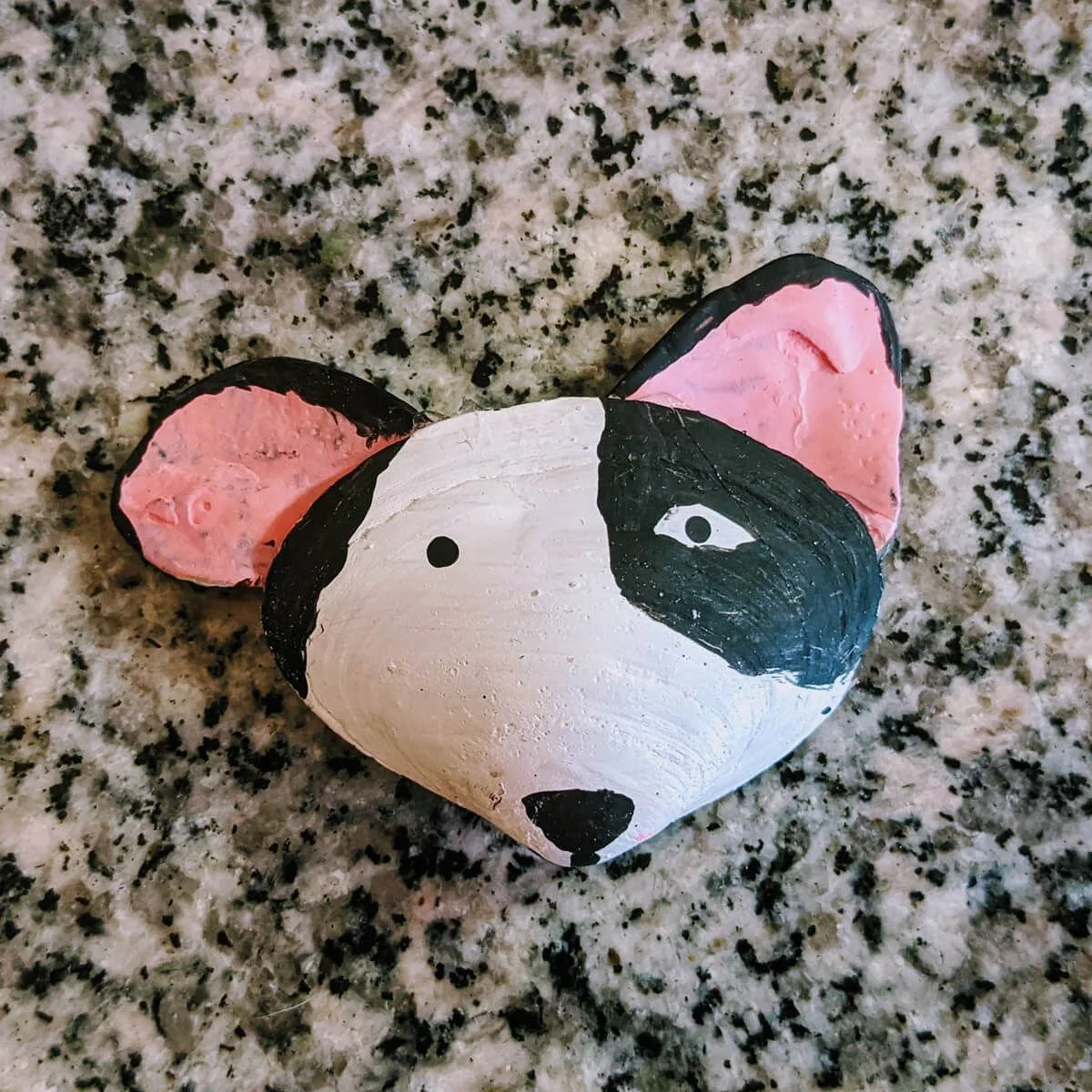 Source: bunnysgarden.com
As always, we want to protect the surface you'll be working on since we'll be working with paint and hot glue.
The best shells for this project are clam shells (for the face) and oyster shells (ears), and the lighter in weight, the better.
Paint the outside of the shell with the dog type of your choosing, paint the oyster shells a coordinating color, and glue them to the face. On the inside or back, hot glue a strong magnet and let dry entirely.
Source: simplyfullofdelight.com
Another bag craft is this cute cat one! Find a cat face online or cut out circles for eyes, triangles for ears, and a heart for a nose.
Glue everything onto the bottom of the bag, and once dry, have your kid draw in whiskers and color anything else they'd like.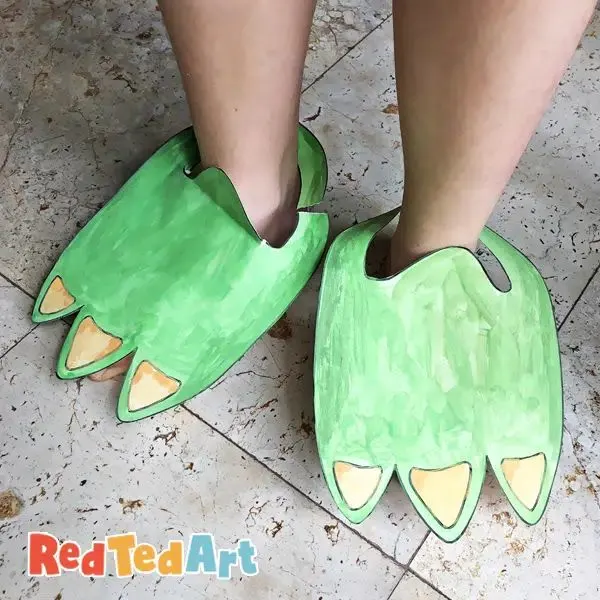 Source: redtedart.com
For an interactive project, you can play in–try these dino feet out! Grab cardstock or cardboard, hot glue, a writing utensil, scissors, paint, and anything you'd like to make scales or designs on the feet.
Trace around the little dino's feet–taking note of length over width, so there isn't slipping while romping around. Draw the base with enough space so the material can be flexible while in motion.
Make another set of tracing for the top of the foot, paint the top set of feet, and then glue everything together after the paint is dry. Cut out the foot space and let your little one roar!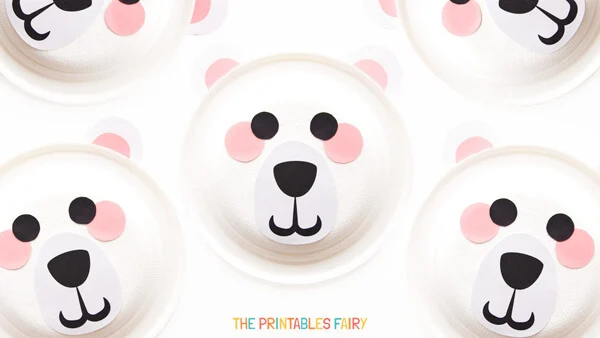 Source: printablesfairy.com
A paper plate animal for the winter season is just what we need on a lowkey day in. For this polar bear craft grab some pink, white, and as well as black construction paper, glue, and scissors.
For the pink and black, we'll cut two circles of each–black for the eyes and pink for the cheeks. Black, we'll also need for the nose and the inner ears, white triangles for the ears, and a round oval for its snout.
Have extra paper plates? Why not try out these fun paper plate crafts!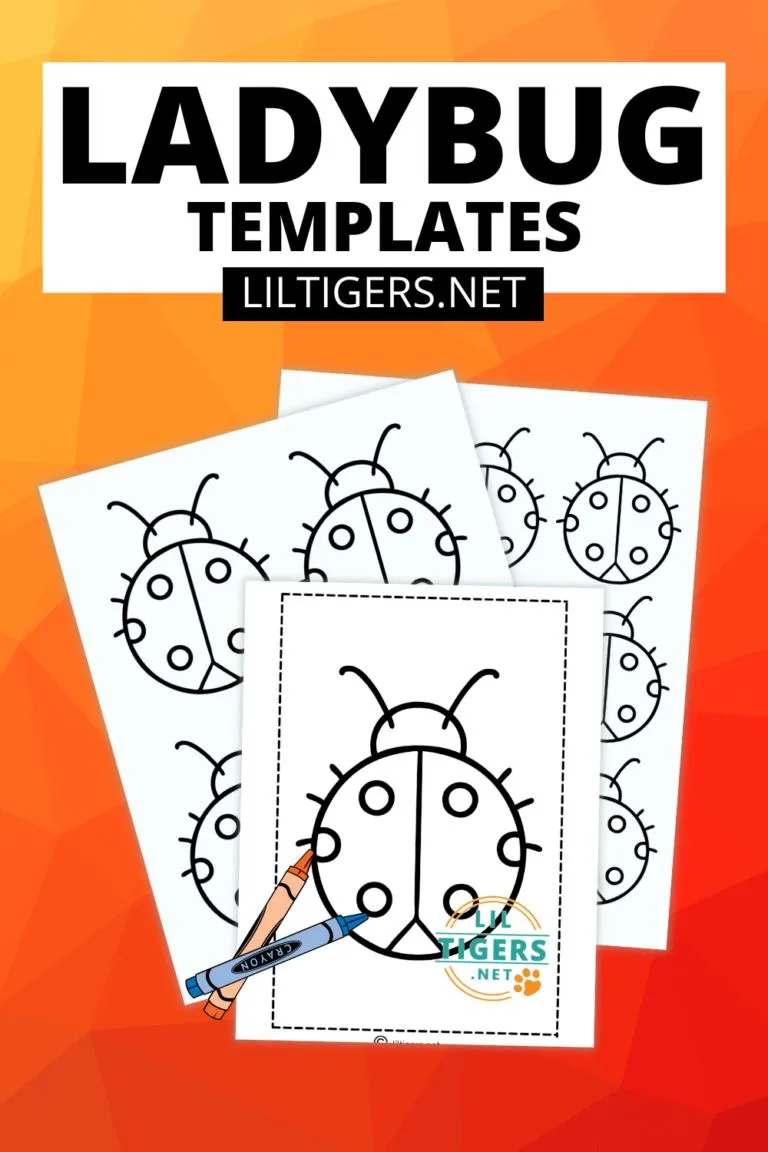 Source: liltigers.net
Everyone loves a ladybug, and if you're teaching your children about life cycles or nature, having a visual aid is always helpful. Print this page and enjoy the afternoon talking about bugs!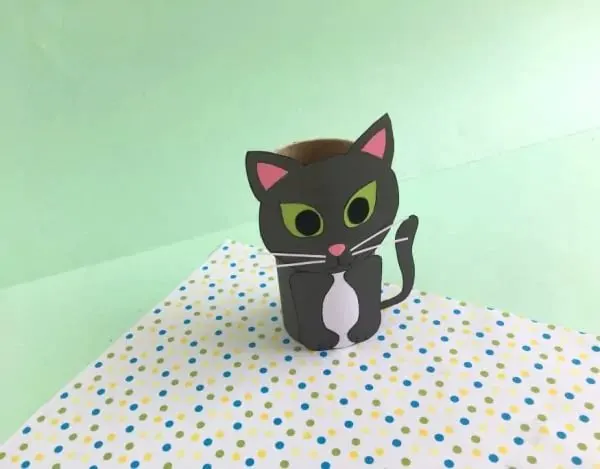 Source: threekidsthreecatsandahusband.com
TP roll crafts are so easy! This cat will need your chosen construction paper, scissors, crayons, glue, and googly eyes.
If you're using darker construction paper, I'd recommend using markers or cutting the details out of a different color paper.
Wrap the tube in the given color, and draw an oval for the head and two triangles for the ears. Draw the details on the face and attach everything before adding it to the tube.
Bonus–grab a pipe cleaner and add it to the backside for a tail.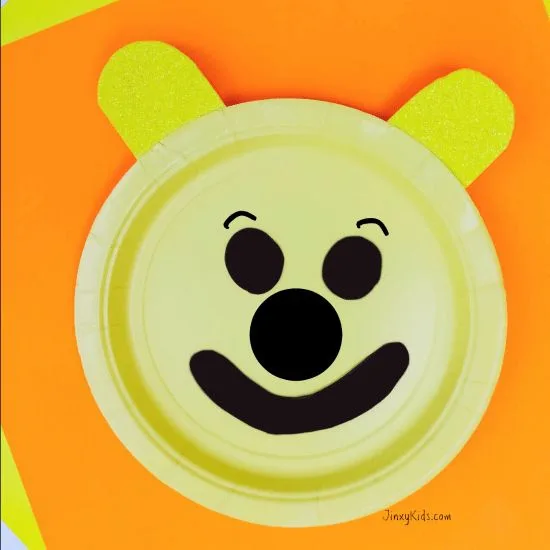 Source: jinxykids.com
If your child loves Winnie the Pooh, grab a yellow paper plate or color it yellow. Cut out two yellow ears and attach them to the backside.
Either cut out his facial features with black construction paper or draw them in with a black crayon or marker.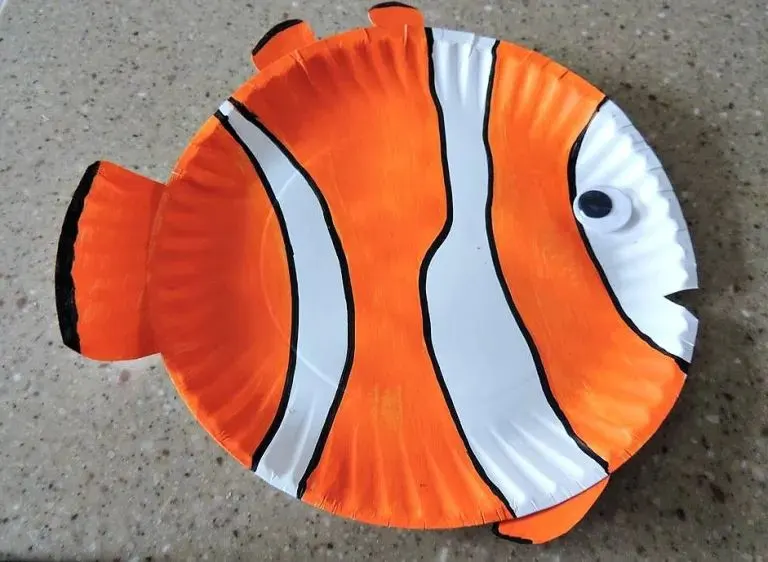 Source: honeyandlime.co
Another excellent plate option is making a fish! Let them take inspiration from famous fish like Nemo or Dory and have them color in the plate however they choose.
Add a googly eye, and take a small triangle out underneath the eye for the mouth. Add a fin and tail in the given color of the fish.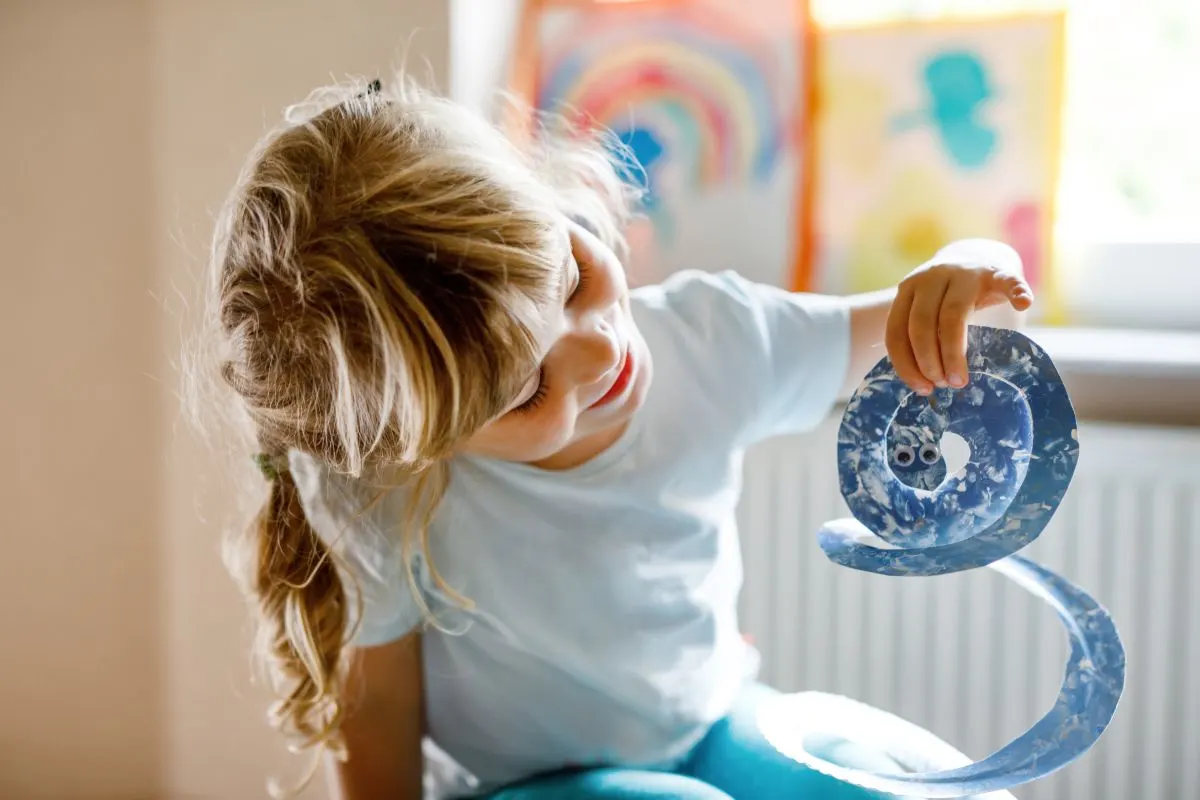 Source: mommyevolution.com
I love this craft because it is so customizable! Choose the color paper and the shiny objects used to create the scales on the snake, and it's another great fine motor craft!
Draw a squiggly line as long as you'd like, and then mirror the line with another and connect the ends–to make the head and the tail.
After cutting the snake out, add the googly eyes, nostrils, and tongue (out of construction paper), and then add the sparkly scales.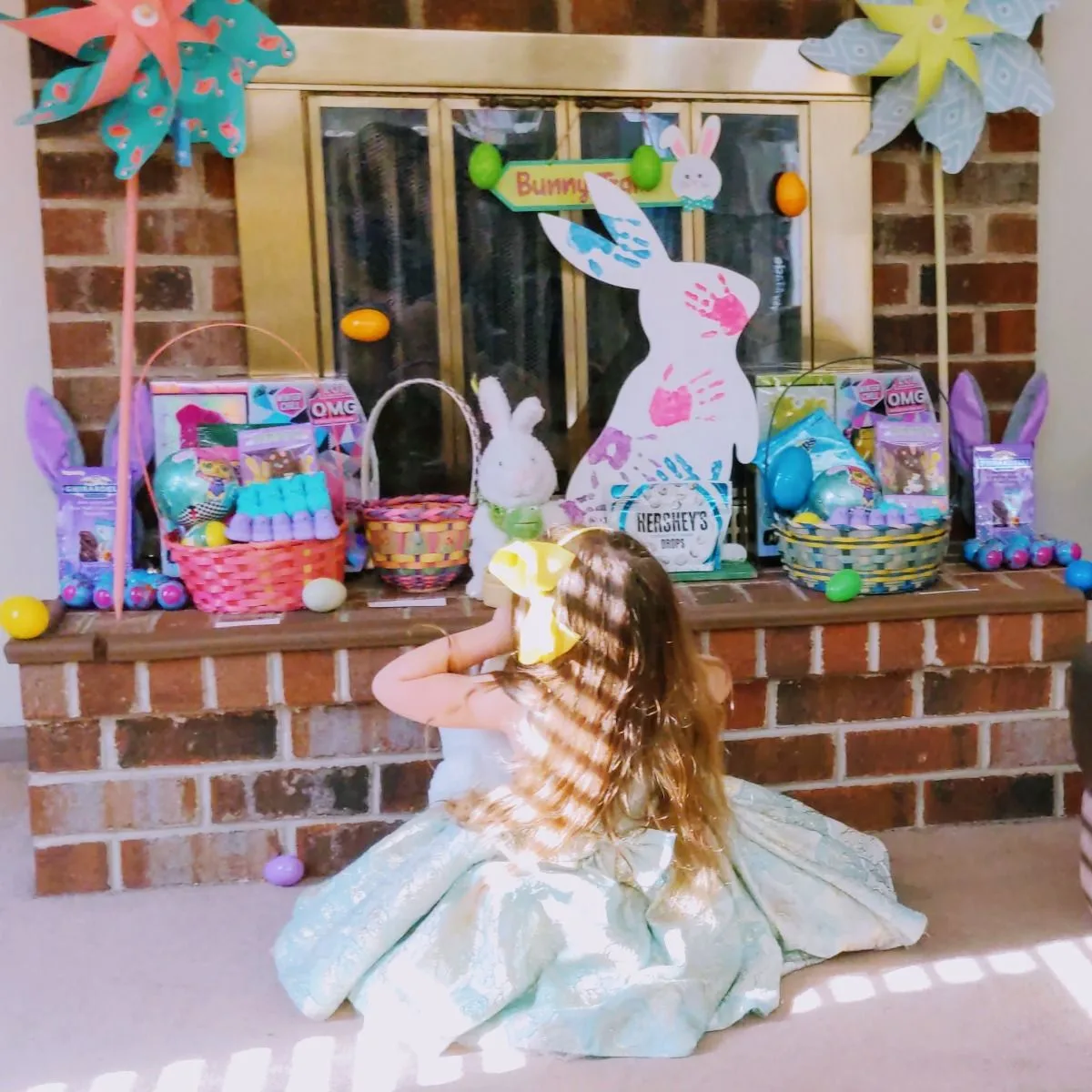 Source: bunnysgarden.com
This hand printed bunny cut-out is a unique craft to make Easter a little more special. This bunny sign is just the right size for the craft.
Paint the board white, and then paint your child's hand and have them stamp directly onto the bunny. Once finished, it's a sweet speckled bunny and a darling keepsake to bring out for many Easters to come.
Did your kids enjoy this craft? They might enjoy these other fun handprint crafts!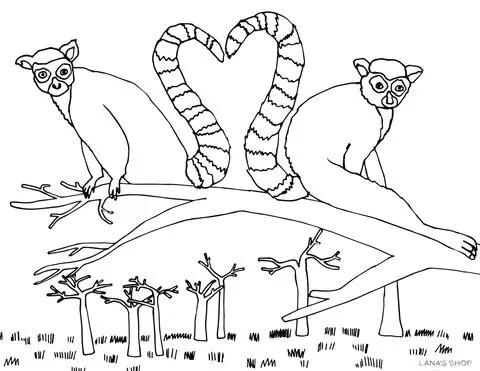 Source: lanasshop.com
Are you talking about different biomes with your child? Here are two pages–one and two for animals that live on the safari.
Download, print, and enjoy!
Source: littleladoo.com
Printing art projects are so fun, easy, and each one is so unique! Small potatoes work best here–cut in half lengthwise and width, a mix of washable paints and toothpicks.
Take two-quarters of the potato, pat them dry, and put them from small end to small end to create a silhouette of a butterfly.
Mix a few paint colors onto a plate, dip the potato butterfly into the paint firmly, and then onto the page.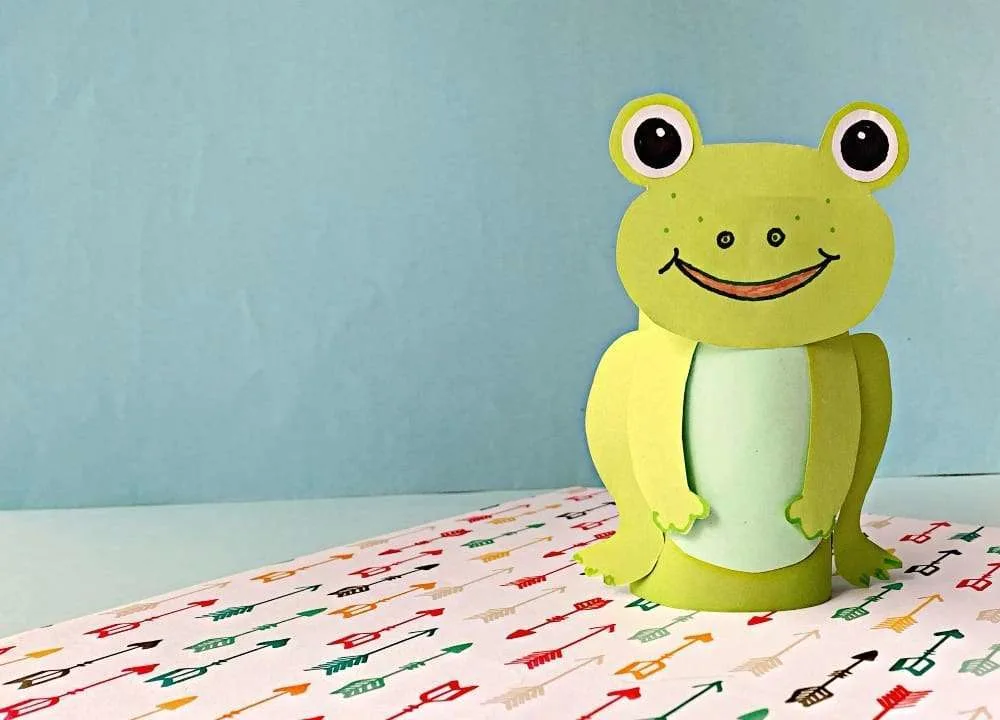 Source: twokidsandacoupon.com
Grab a TP roll, construction paper, glue, scissors, and markers. Draw an oval-esque rectangle and two circles for the eyes.
Draw the frog's face, eyes, and other details you'd like. Cut the legs, arms, and belly out (a different color than the frog) and attach everything to the tube.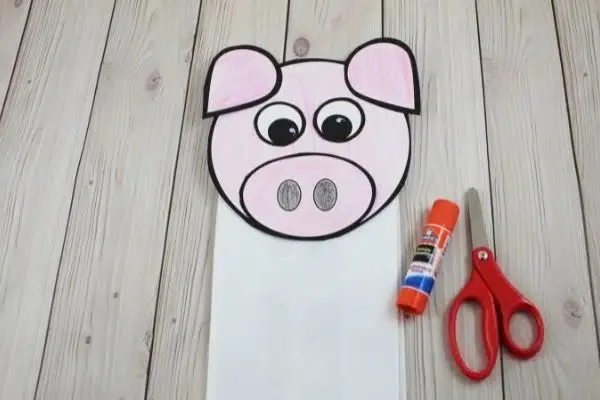 Source: simplyfullofdelight.com
For another sweet bag, try this pig! Grab a template online, or break out the pink construction paper and the white (for the eyes), scissors, glue, and crayons or markers.
After drawing or coloring the pig's face, attach it and the ears to the bottom of the bag. Add a tail on the opposite side if desired.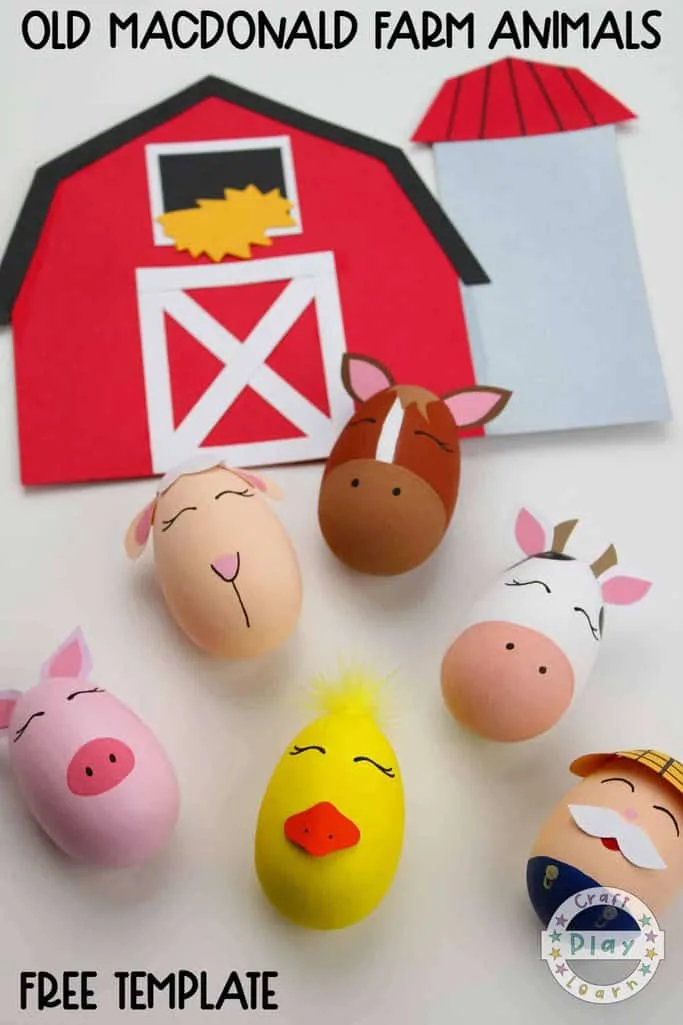 Source: craftplaylearn.com
This craft is a fun and beautiful project, perfect for your child or a gift your child can make for someone else. Use these wooden eggs, acrylic paint, paintbrush, paint pen, or permanent marker.
Help your kid draw the characters onto the eggs, let them paint them, and go back over with a marker to outline certain elements once dry.
Feel free to use construction paper for the ears or any other detailing you'd like to see. A layer of mod podge can help protect the eggs in the long run.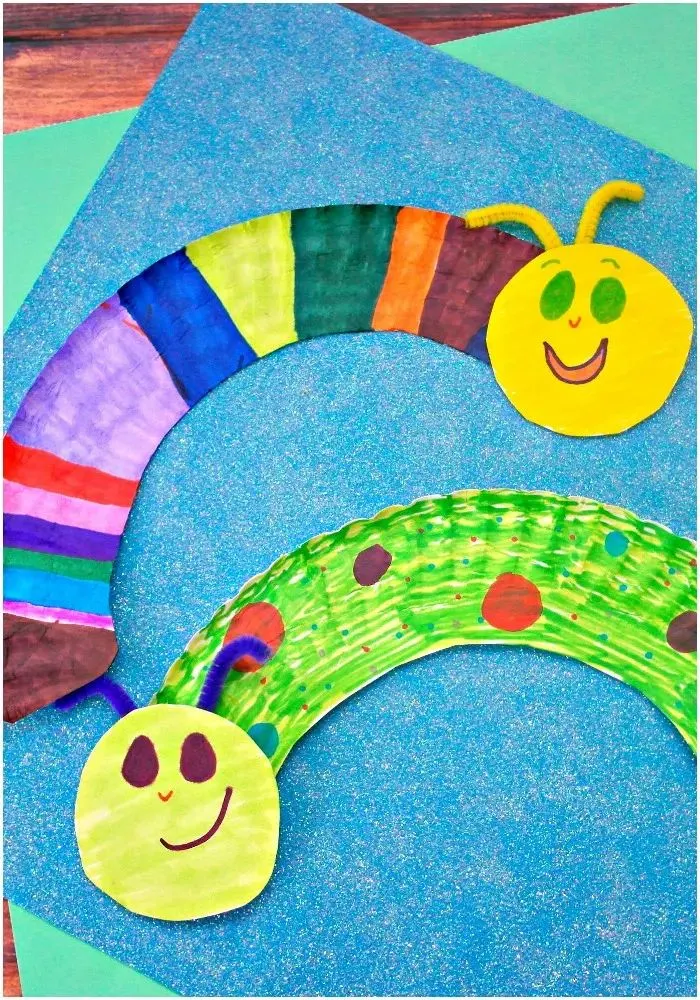 Source: intheplayroom.co.uk
Easy and colorful, it's a home run for everyone! Cut a paper plate in two along the arched edge, and with the inner remains, we'll cut a circle to create the head.
Draw, color, and decorate the face and the body and attach the two. Add pipe cleaners after everything has dried.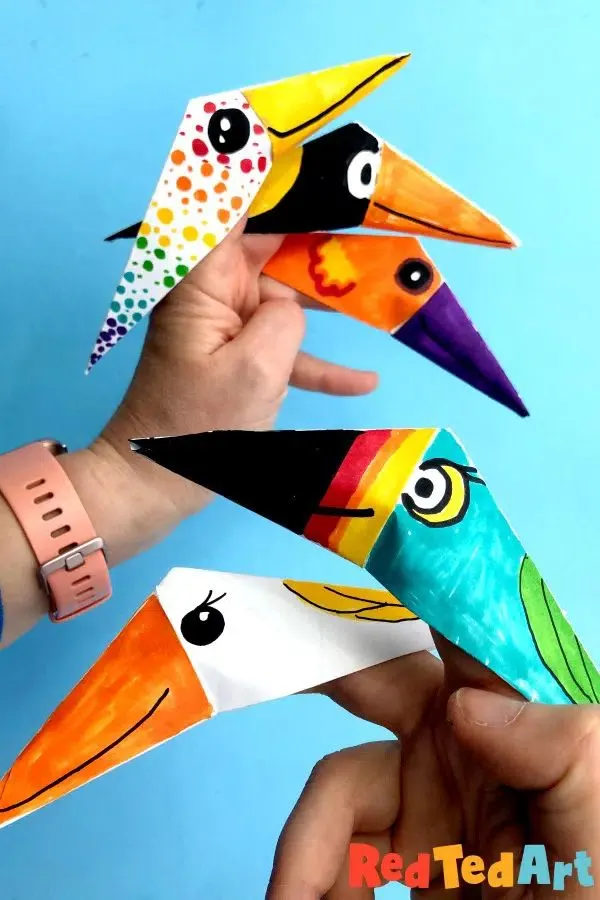 Source: redtedart.com
You'll need a square sheet of paper and any coloring utensils you'd like to use. Feel free to cut a square out of any paper if you don't have the right shape.
Start by folding it in half to make a triangle and reopen it. Take one side of the page, fold it into the middle line (it won't be an equal overlap), and do the same to the other side.
With both sides folded and a small square at the bottom, fold the whole thing in half to create a triangle. Next, you'll look to fold the longest edge in half against itself to make a crease at the smaller end of the line.
At that crease, you'll fold the more significant part of the triangle downward at a 90-degree angle. Then, with the larger piece's overhang, you'll tuck up and behind, creating the space where a finger can fit.
The remaining is a tiny part of the triangle–the tip gets tucked into the middle line, and if all goes well, you're ready to decorate your bird!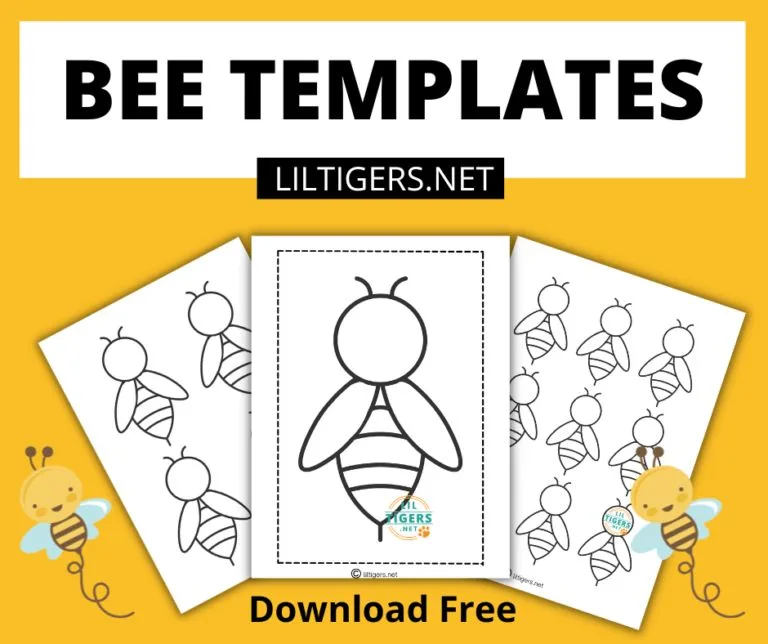 Source: liltigers.net
Try pairing this printable with the rock painting activity from above. Or, if you're kid likes bees, print out a couple of pages and color them together!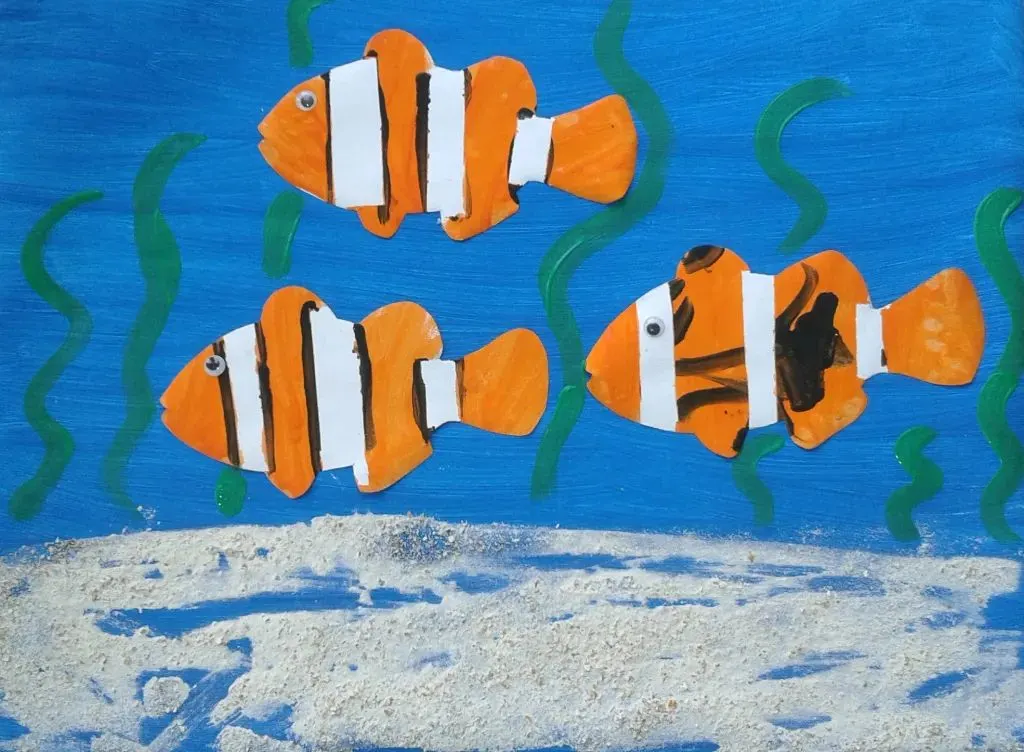 Source: intheplayroom.co.uk
Straightforward and with a great-looking result, a little prior work goes into this project, cutting out a fish outline and adding a few pieces of tape along the body.
Once the fish is cut out and taped, hand over the outline to your child to paint any way they wish.
When all is dry, remove the tape to reveal the negative space, add a googly eye, and cut out a small triangle for the mouth.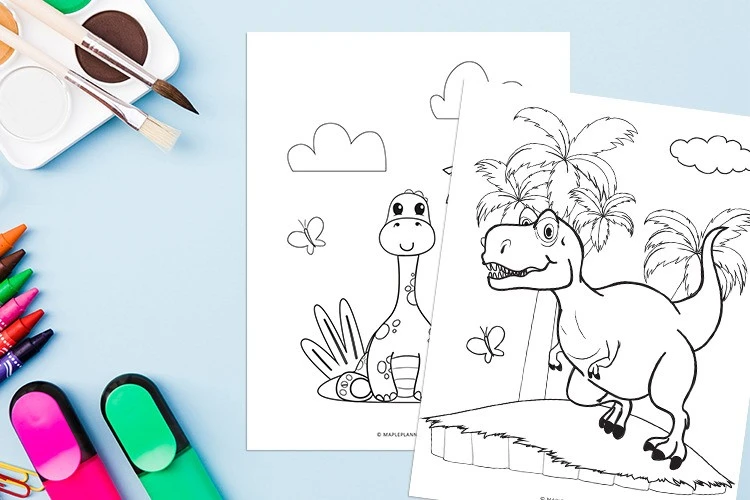 Source: a1worksheets.com
We love this site for free resources and printables. These dino pages are tons of fun and will please any prehistoric lover.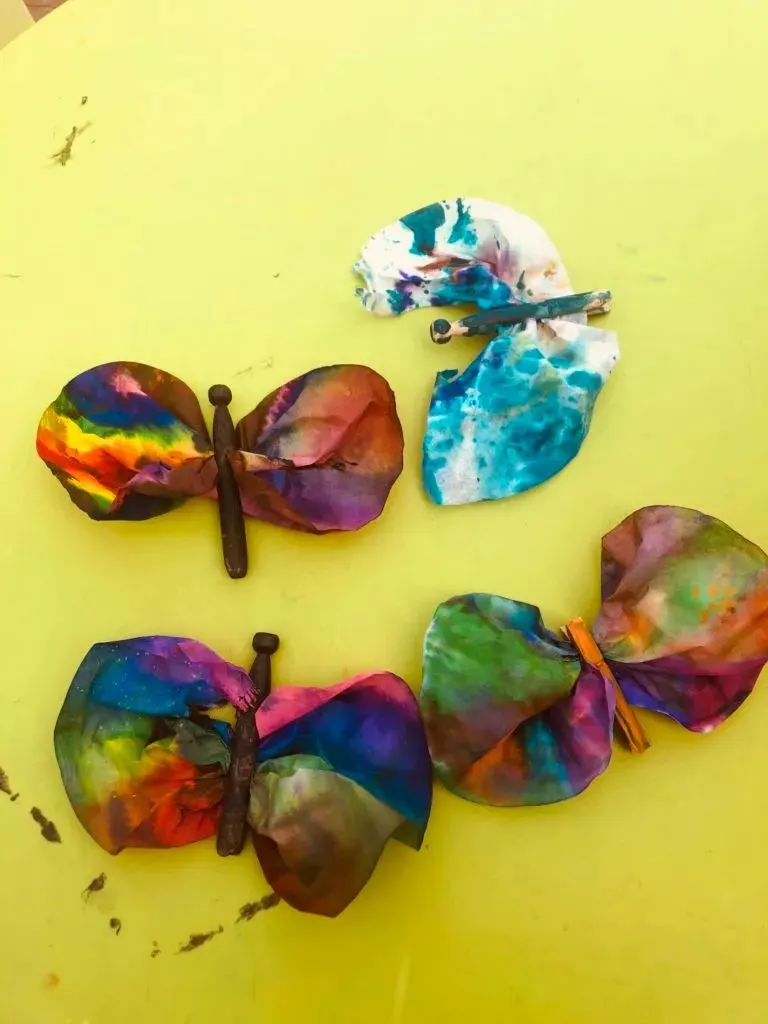 Source: thebestnest.co
Unique yet effortless, these butterflies are a great craft. You'll need these clothespins, coffee filters, and washable markers.
Start by coloring your coffee filters with as many colors as you'd like, and when ready, spritz water onto them so it creates a watercolor effect–let dry.
Have your kid color the pin(s) black while you wait for the filters to dry. Pinch the filter's center, work the filter in the opening, and fluff the wings out to resemble a butterfly.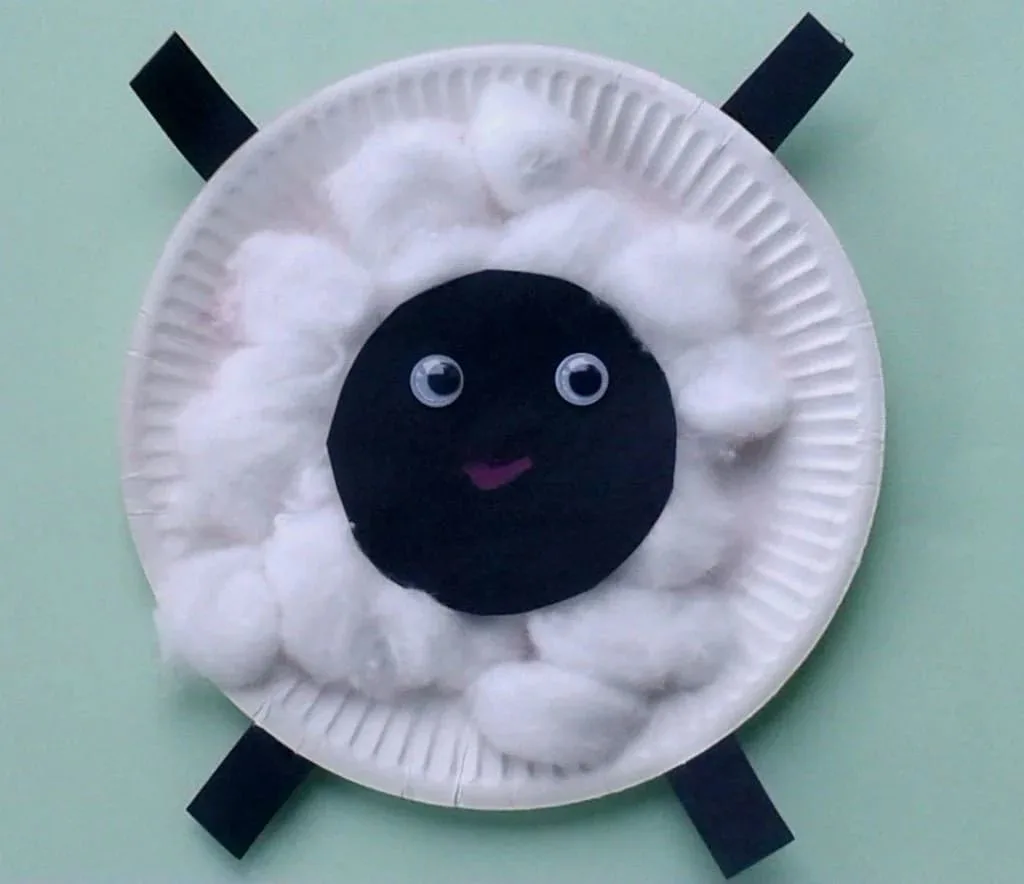 Source: messforless.net
Get the whole barnyard together, or pick and choose some of your favorite farm animals for this craft!
The way to make a baby version is to cut a smaller circle that is the central part of the plate and fill in the details around that specific creature.
Choose from baby pigs, cows, a sheep craft, chicks, and more. Add googly eyes, ears, a smile, and ligaments to get the complete picture!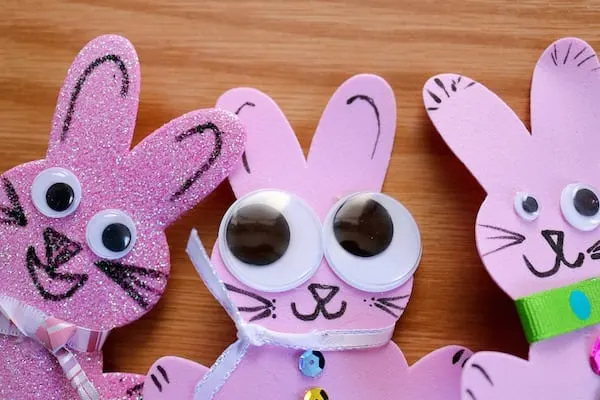 Source: jinxykids.com
Grab these goofy foam bunnies, popsicle sticks, googly eyes, and any fun add-ons you and your child would enjoy. Draw silly faces, and then glue on the eyes and any accessories.
Once fully dry, glue the stick onto the back and get silly with these bunnies!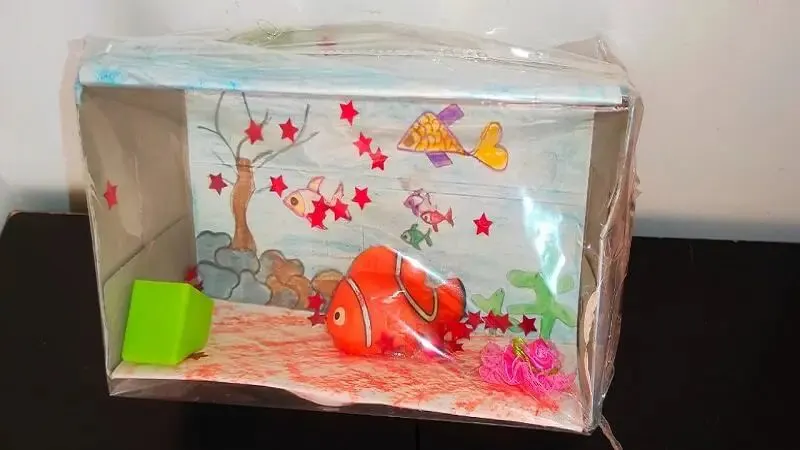 Source: tinydale.com
Think diorama, but as a fish tank! Grab a tissue box and cut the top off, and let your child color a page to add as the background and anything to the scene they're creating.
After they've finished adding to the box, use saran wrap around the top and secure it with a rubber band, staple, or any other item that may hold the plastic in place.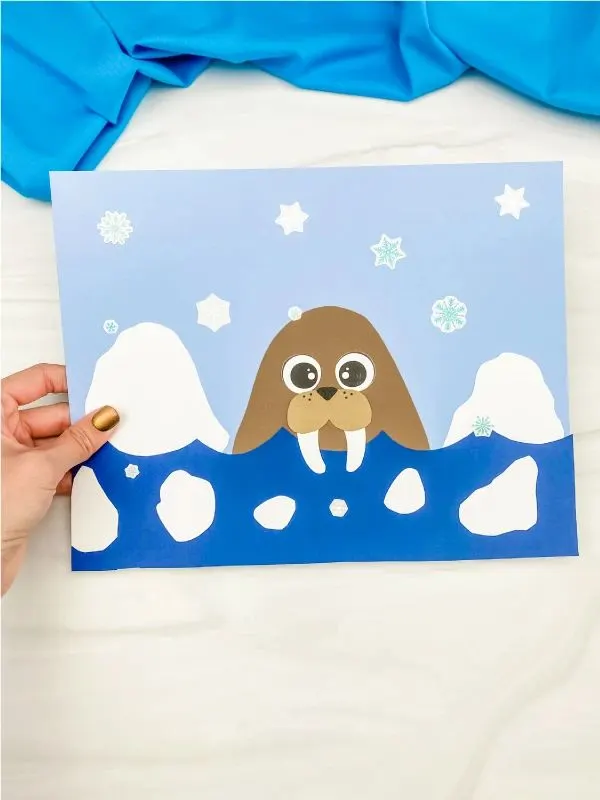 Source: simpleeverydaymom.com
Perfect for the coming winter, grab snowflake stickers, brown, dark blue, white, and black paper for this craft.
You may have to craft the walrus and water parts yourself, but let your kid assemble the scene once cut. Add the dark blue water first, the walrus, and then the snowflake stickers.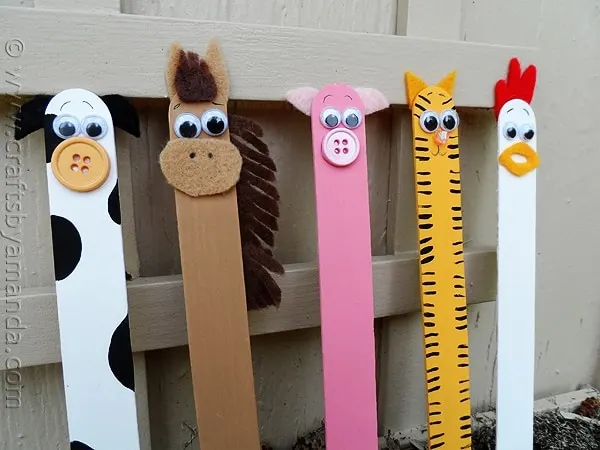 Source: craftsbyamanda.com
An alternative to the previous farm animal crafts, these sticks are fun. You'll need jumbo popsicle sticks, paint, brushes, googly eyes, and a paint marker.
Let your child paint the colors of the sticks for the given animals. You may need to help them with the detailing, but get creative–use buttons or other small items to make each one.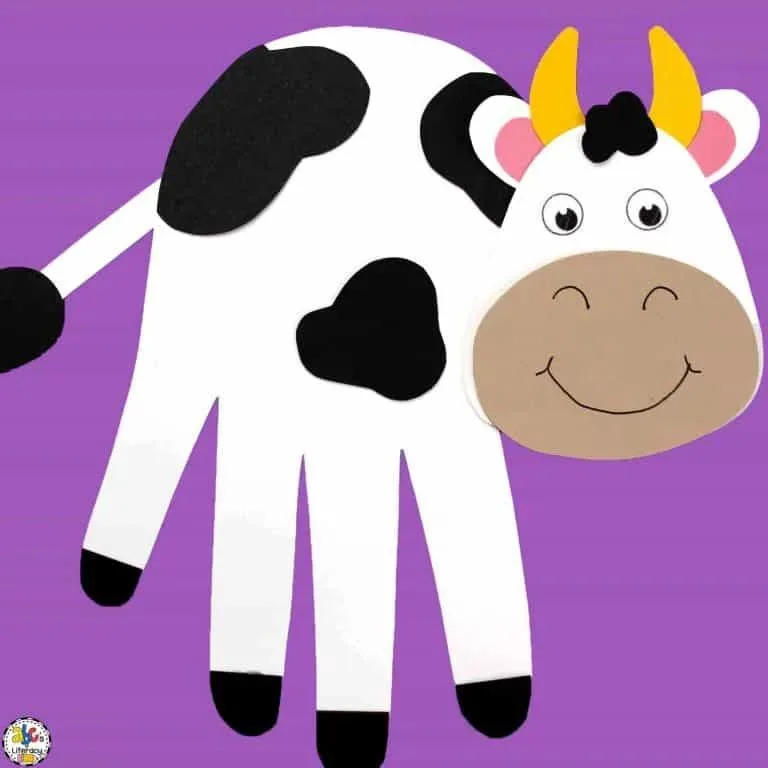 Source: abcsofliteracy.com
If you're looking for something simpler, do handprint versions of all the animals. We tried it first with a cow–grab white, black, brown, pink, and yellow paper.
Trace your child's hand on the white paper, and while cutting out black spots for the body, cut a rounded triangle for the head of the cow and attach the two.
Make the nose out of brown paper, the horns yellow, pink for the inner ears, and white for the outer ears. Assemble the cow and let everything dry. After, add a tail and the details of the face.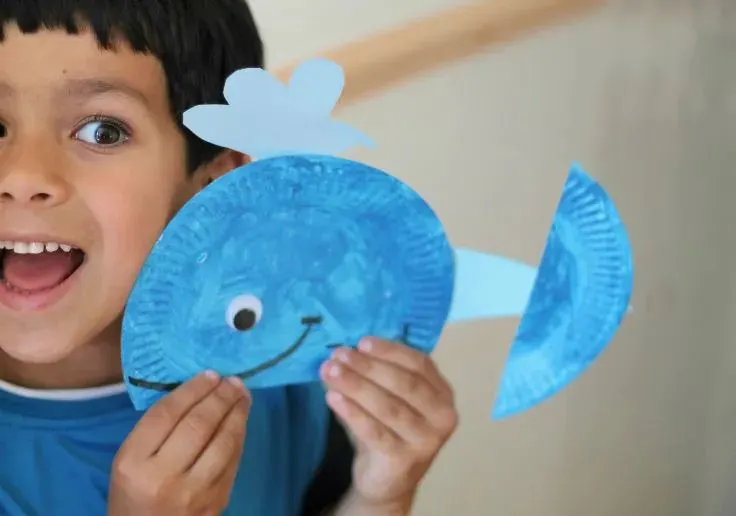 Source: intheplayroom.co.uk
The result will be slightly different for this plate craft, but the beginning is the same. Color the whole plate blue and add a smile and googly eye halfway down the plate.
Cut the bottom of the plate off below the smile line–this will be the tail fin. Glue an active blowhole (water spout) at the top of the head and add a bit of blue construction paper for the tail.
At the end of the tail, attach the bottom part of the plate as the fin.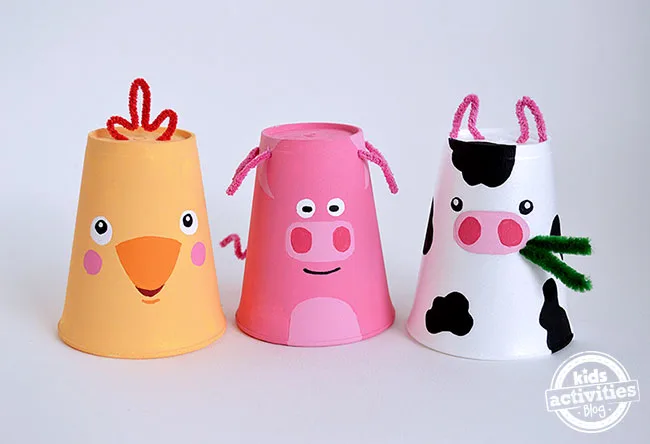 Source: kidsactivitiesblog.com
For this art project, you'll need these foam cups and pipe cleaners. Choose the animal or animals you'd like to do and paint the cup the coordinating color.
Once dry, return and work on the bigger and smaller details of the animal together. Add pipe cleaners as ears, tails, etc.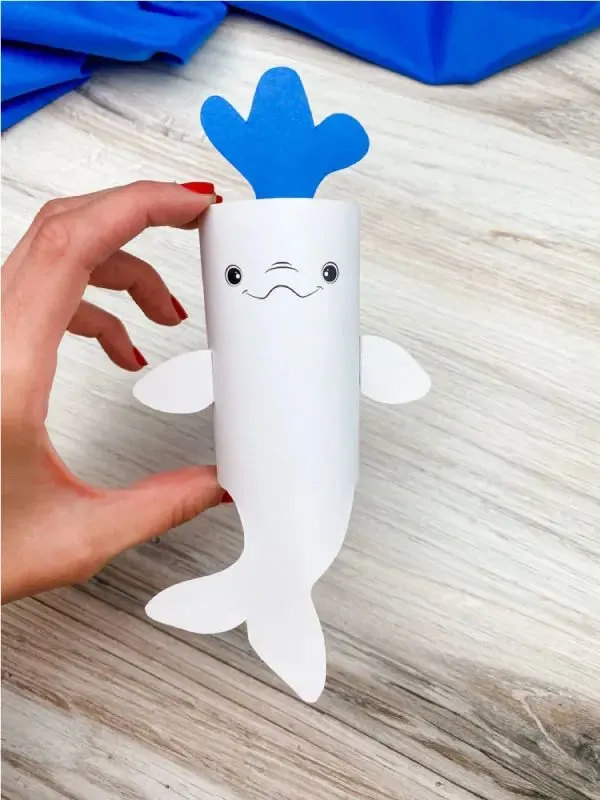 Source: simpleeverydaymom.com
Paint your tube white, and let dry. Cut out a whitetail, fins, and some blue water to poke out of the top of the tube.
After everything is dry, glue all the pieces and draw the whale's face.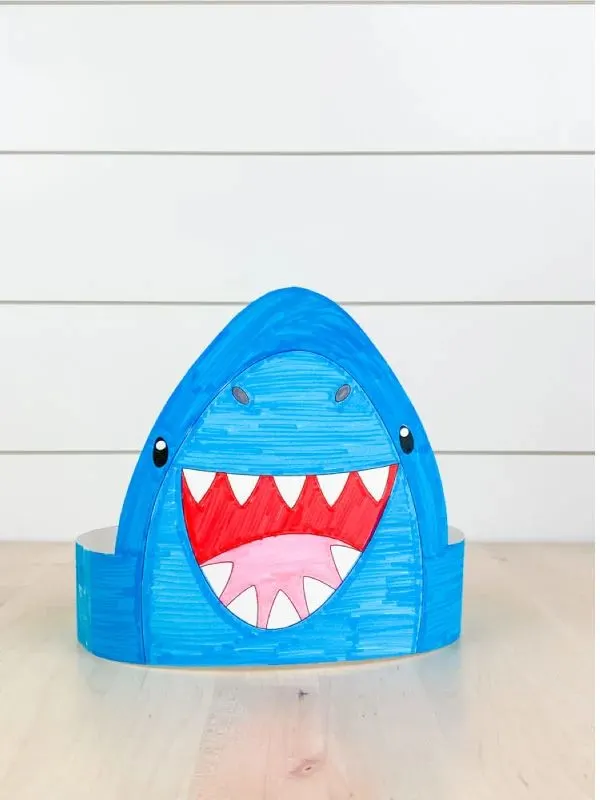 Source: simpleeverydaymom.com
The main elements of this craft are supplying an almond-shaped piece of construction paper and a band big enough to go around your child's head. Let them color their shark, or grab a free template online.
Staple the shark to the band and then measure how the band fits your child's head and staple while off their head.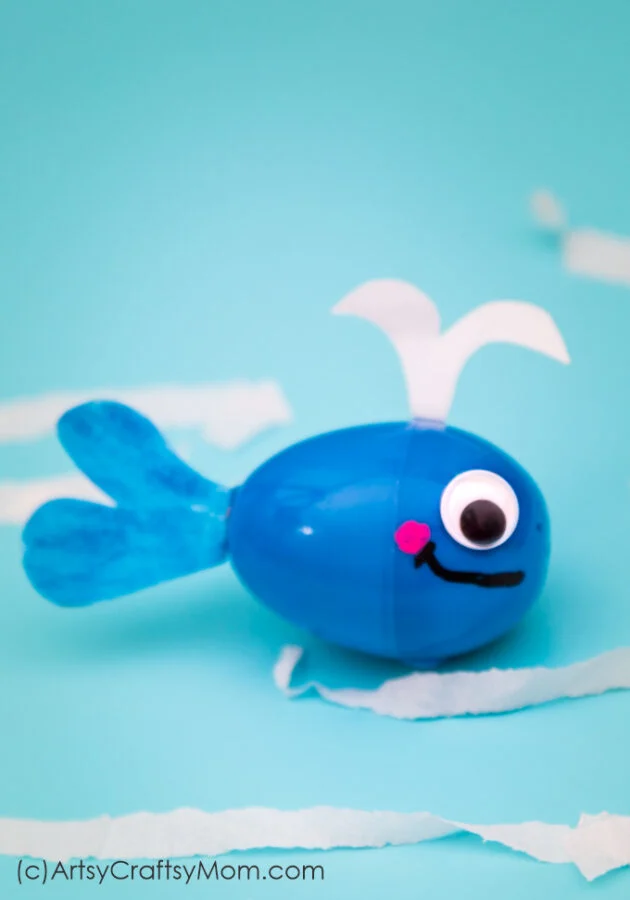 Source: artsycraftsymom.com
Have old plastic eggs sitting around? Add a googly eye, draw a smile, cut out a tail and water spout and secure them on the whale!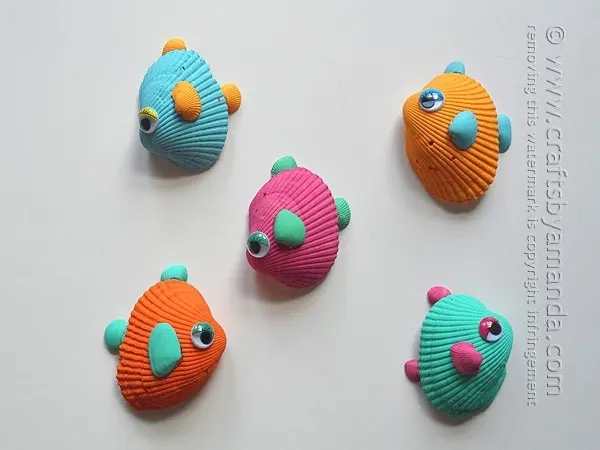 Source: craftsbyamanda.com/tropical-seashell-fish-craft/
If you have a collection of shells and are looking for a project, look no further. Paint their backs, then glue the smaller ones onto the bigger ones and googly eyes.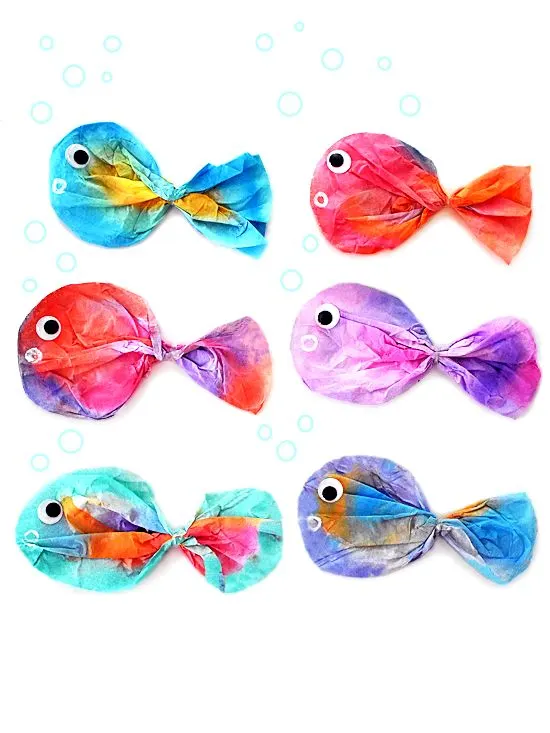 Source: ourkidthings.com
Like the butterfly, color the filter with markers and spritz it with water to make everything bleed together. When dried, scrunch a side down to make a tail, secure it with a pipe cleaner, and glue a googly eye.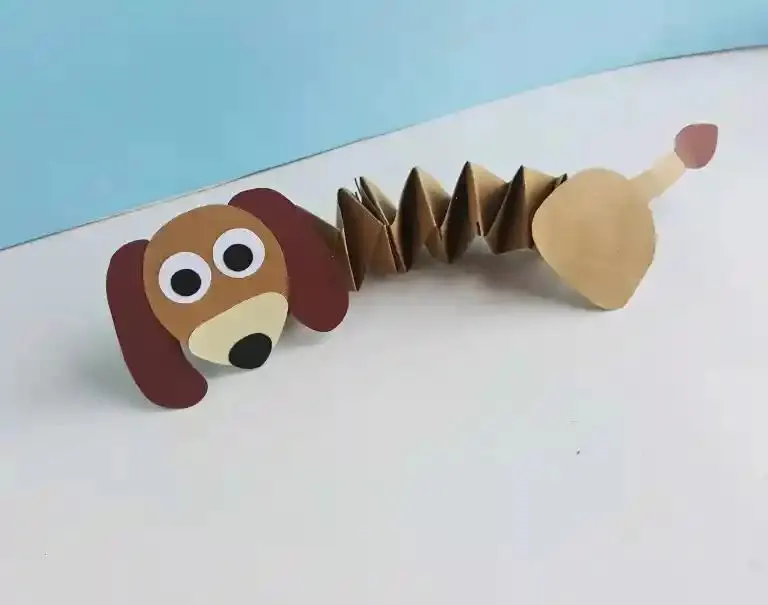 Source: seasonalmemories.com
Create all the pieces of the dog's head, tail, and bum and cut them out. Cut two strips of 1-inch paper, glue them crossing at a 90-degree angle, and then accordion fold them.
Glue one end to the head and the other side of the body to the bum.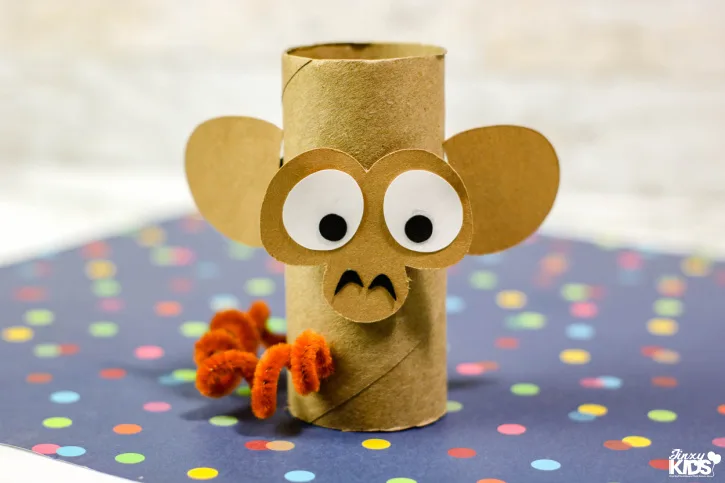 Source: jinxykids.com
Cut ears and a nose from brown paper and attach them to the tube. Glue googly eyes on top and draw in any remaining details.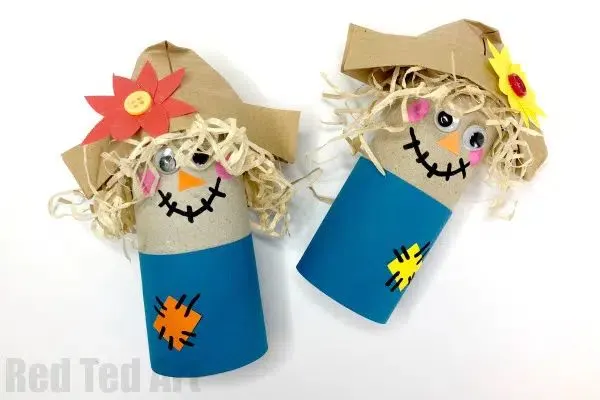 Source: redtedart.com
Decide which animal to create, and then grab construction paper, googly eyes, yarn, or any other detailed item you'll need. Draw or color any pieces before gluing.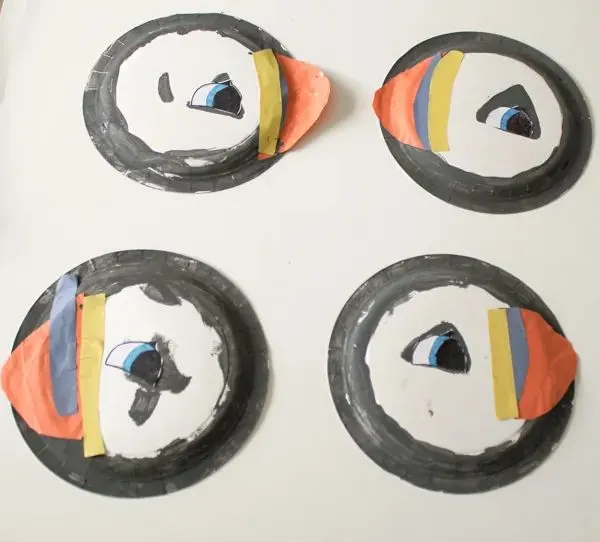 Source: intheplayroom.co.uk
Grab orange, blue, and yellow paper, a paper plate, and some markers. Color the outer ring of the backside of the plate black.
Cut an orange triangle and a strip of blue and yellow for the nose–attach. Draw the eye and let everything dry.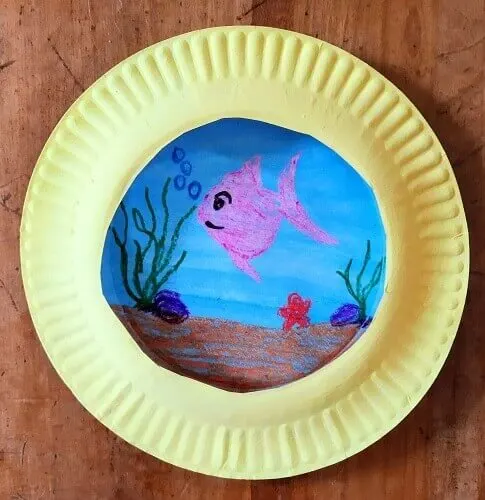 Source: liltigers.net
This is a multi-step project–have your child color an underwater scene while you cut out the middle of a second paper plate.
When the drawing is done, set aside and have your little one paint the second plate yellow. After the plates are set, staple the two together so it's like a submarine window's view of the ocean.
Looking to continue to encourage your kids to get creative? Check out these easy drawing ideas for kids.