Looking for preschool games for girls? These preschool game ideas are easy, engaging, and so much fun!
Sometimes it's difficult to keep the young kids engaged, especially these days with the technology and app purchases taking away their attention and keeping it short! So, when you need a little bit of inspiration on how to keep the kids busy and happy with a fun game, these educational games will come to your rescue.
We're sharing a multitude of girl games that every little girl will enjoy playing and will actually learn a thing or two and improve her critical thinking!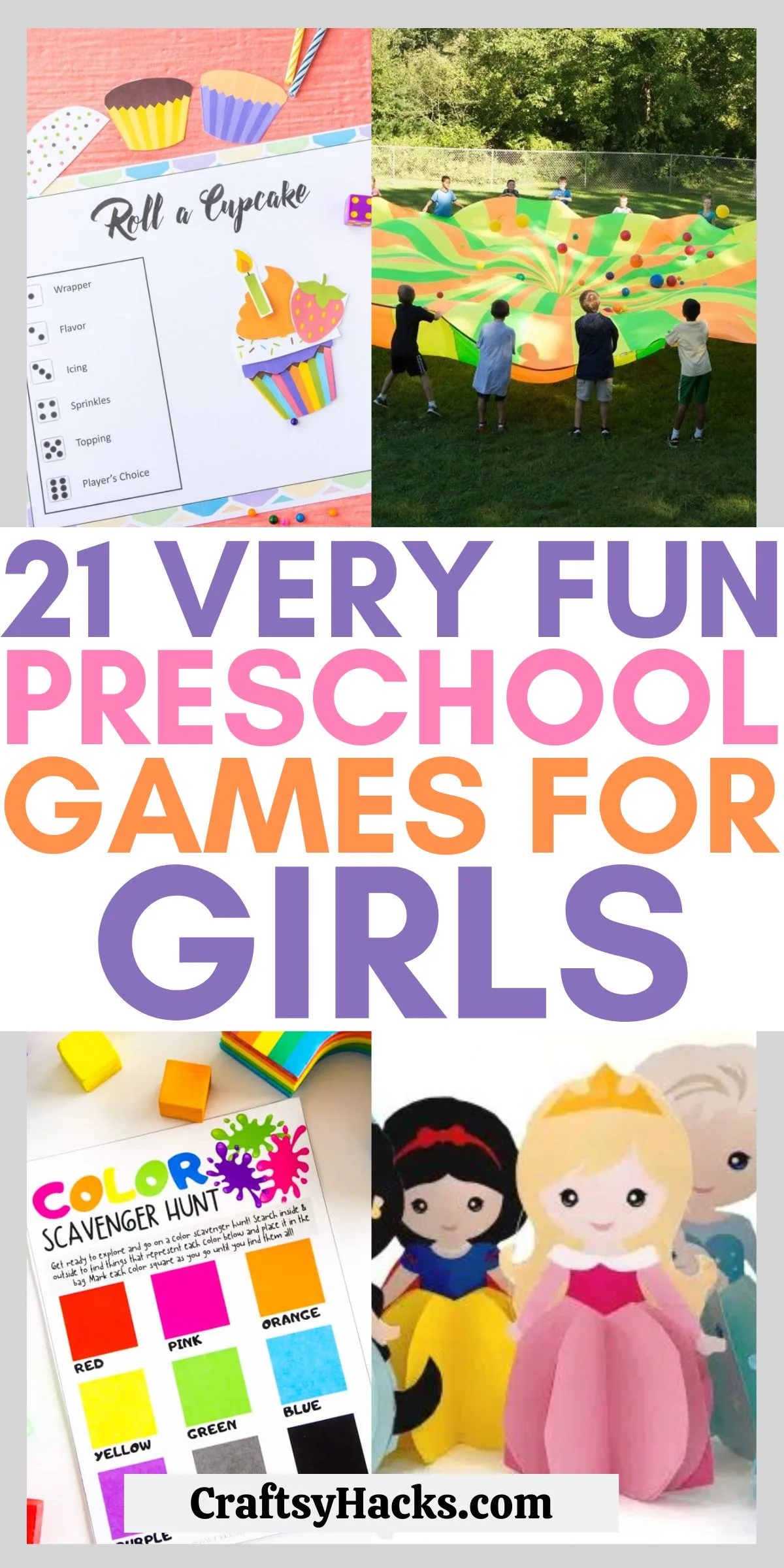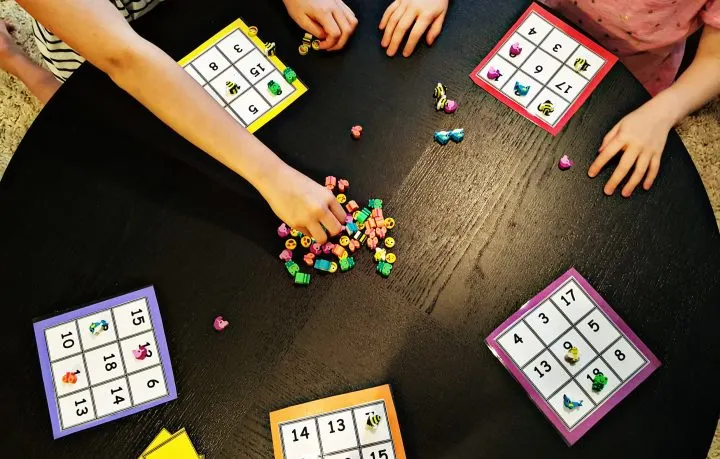 Source: teachingideas.ca
I don't care if I'm 21, 41, or 61; I love a good classic game of bingo. There's nothing like the feel of scratching off an entire row of numbers and getting to call out 'BINGO!'
Bingo happens to be just the kind of fun indoor game that you can involve your preschooler in to teach her some quick and easy math in a fun way!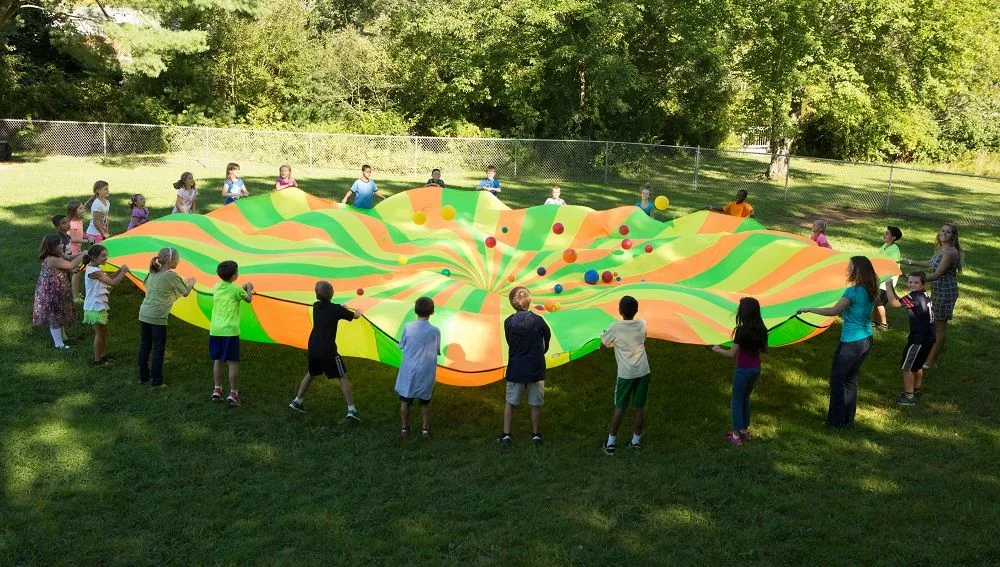 Source: ssww.com
Parachute is just one of the best team cooperative games that's ideal for when you're outside with a whole bunch of rambunctious young children to have lots of fun. Just grab a handful of them—preschoolers—and get them to work together as a coordinated and functioning team!
They're going to get a kick out of seeing the chute go up like a mushroom cloud!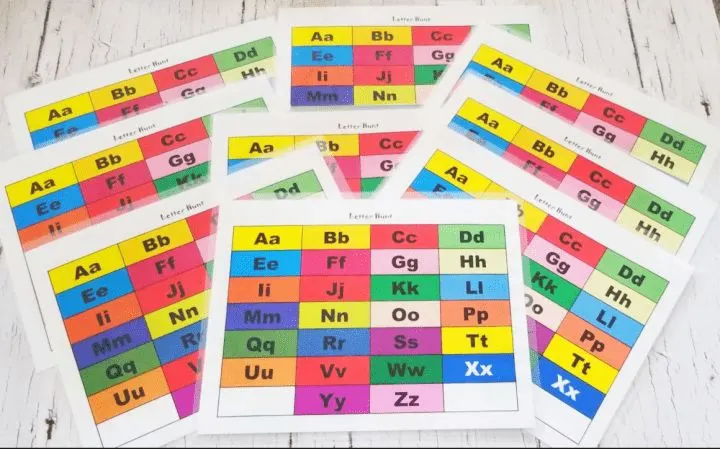 Source: teachingideas.ca
Learning the alphabet is a huge milestone for younger kids that definitely needs to be rewarded. If you have a little princess preschooler, then it's time to teach them the letters of the alphabet, and this letter game can make it a meaningful session.
Not only is it important for your favorite princesses to learn the letters, but they also have to recall and recognize them all while having a good time. So print out the template provided and start letter hunting with this enjoyable game!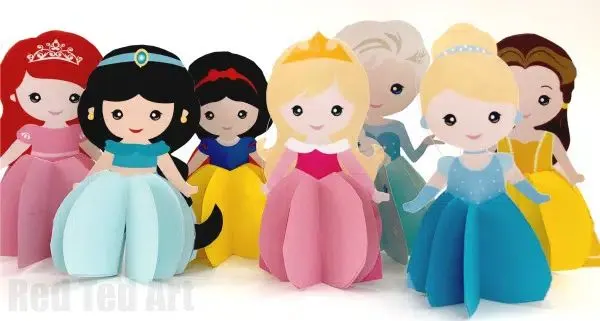 Source: redtedart.com
Paper printables are the easiest way to prep for an activity that includes an energetic preschooler. It's just super easy to download and print these princess games and then dispose of them when you're done having a fun time.
Besides, paper dolls like these beautiful princess dolls are not just beautiful. They're also 3D. This gives your kid some added playtime and learning time as she learns how to fold them into their shapes.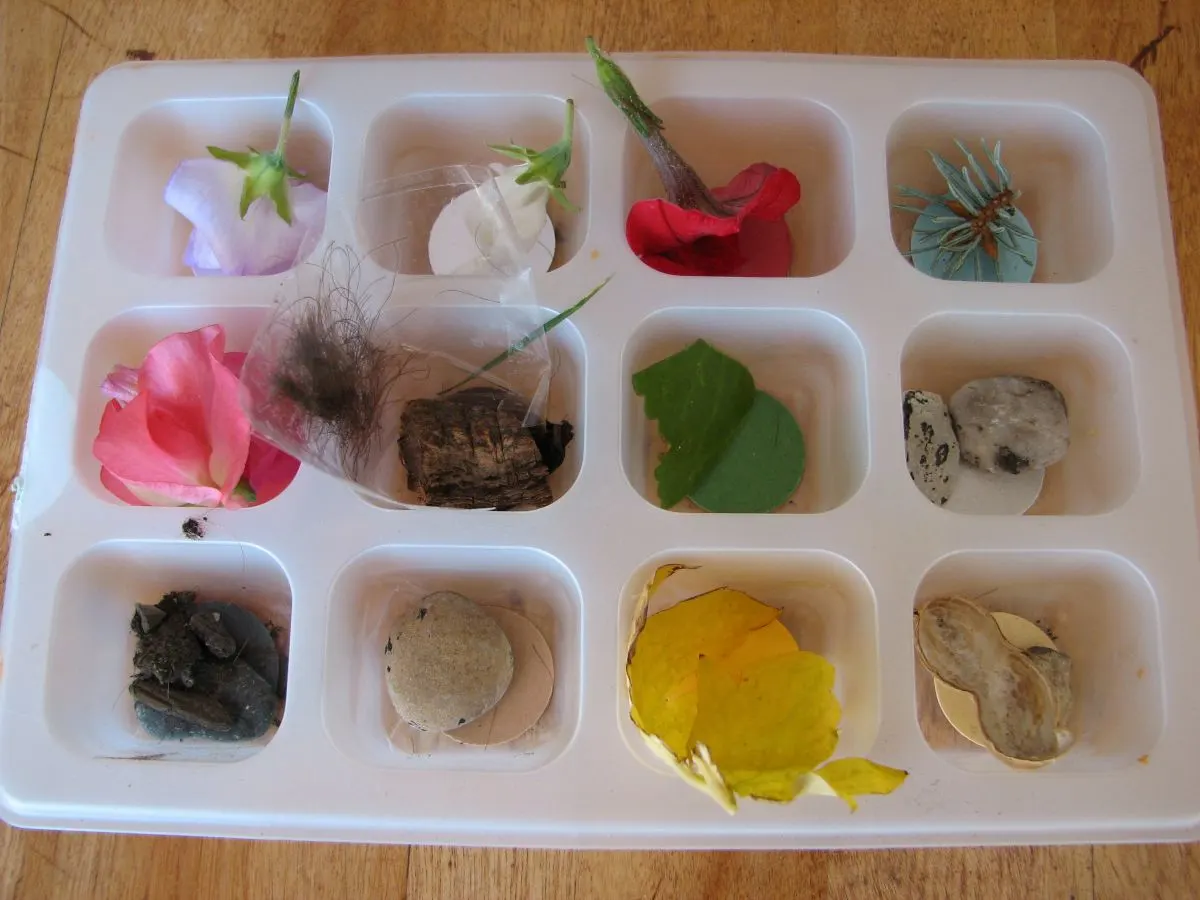 Source: kidsactivitiesblog.com
Here's what you need for this activity: an ice tray and some colored paper. Place a small scrap of paper into the different sections along with little knick-knacks from your nature walk in the same color.
Now your child gets to hunt for various colored items and have a blast, with the added benefit of a learning opportunity: reinforced color and shape recognition!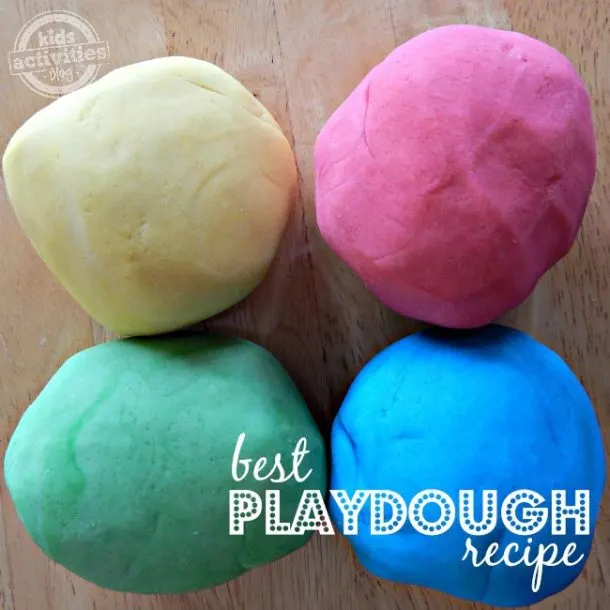 Source: kidsactivitiesblog.com
Toddlers just love playing with playdough; it's squishy, has bright colors, and just good old fun for little hands. With a few basic ingredients, you can make your own playdough in as many colors as you like for your kids to indulge in some color science activities.
You can teach them their primary colors, but also take it one step forward and have them mix two colors to make a completely new one!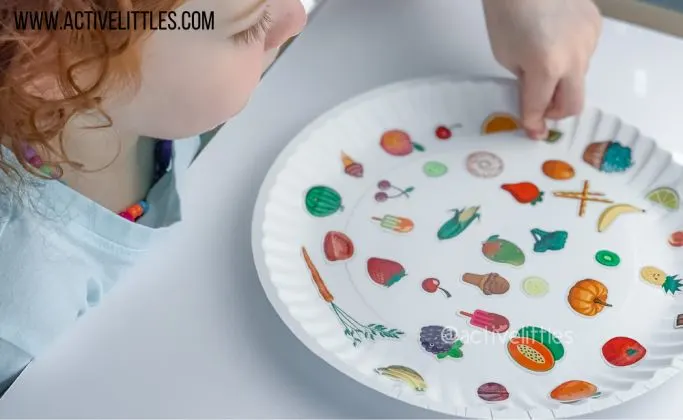 Source: activelittles.com
Seek and find games are a great way for little kids to brush up on their recognition and recall skills. This one is also pretty easy to set up, and you can turn it into a DIY activity as well.
Here's what you will need: paper plates, a sheet of paper, and a ton of stickers. You can also use themed stickers—like fruits, vegetables, vehicles, animals, and more.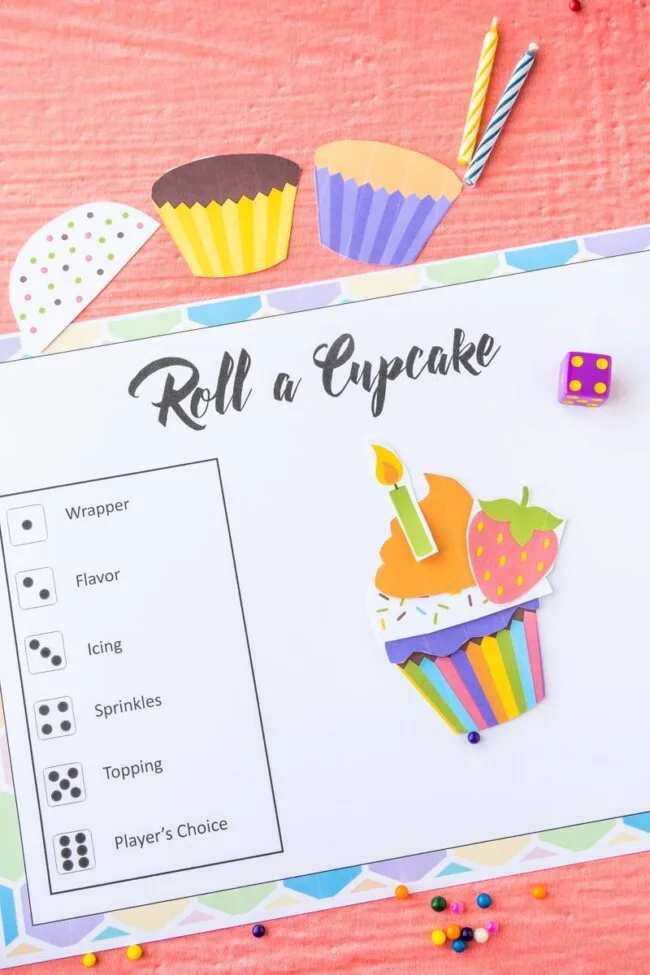 Source: playpartyplan.com
Looking for a birthday or party activity for a bunch of girls? Then fire up your computer, download and print this game out to get going.
It is effectively a game of dice, with a key to indicate different components of the cupcake: icing, topping, flavor, and more. So whichever number the dice lands on, your kids get to 'build' their cupcakes—from scratch!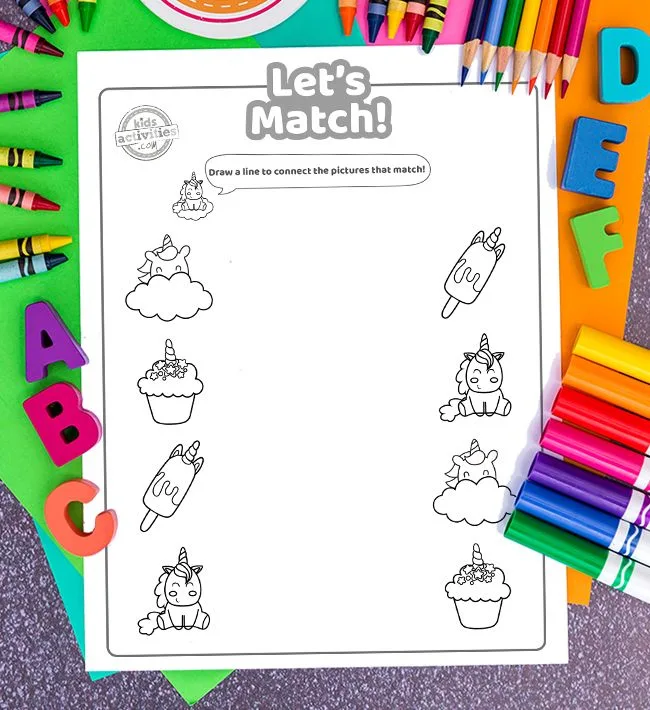 Source: kidsactivitiesblog.com
Worksheets don't have to be boring; some of them can be quite fun. Take this matching worksheet, for example, that's completely unicorn-themed.
Not only can these worksheets be used for honing fine motor skills, but they're also ideal for when you want to sit your child down for a fun coloring activity.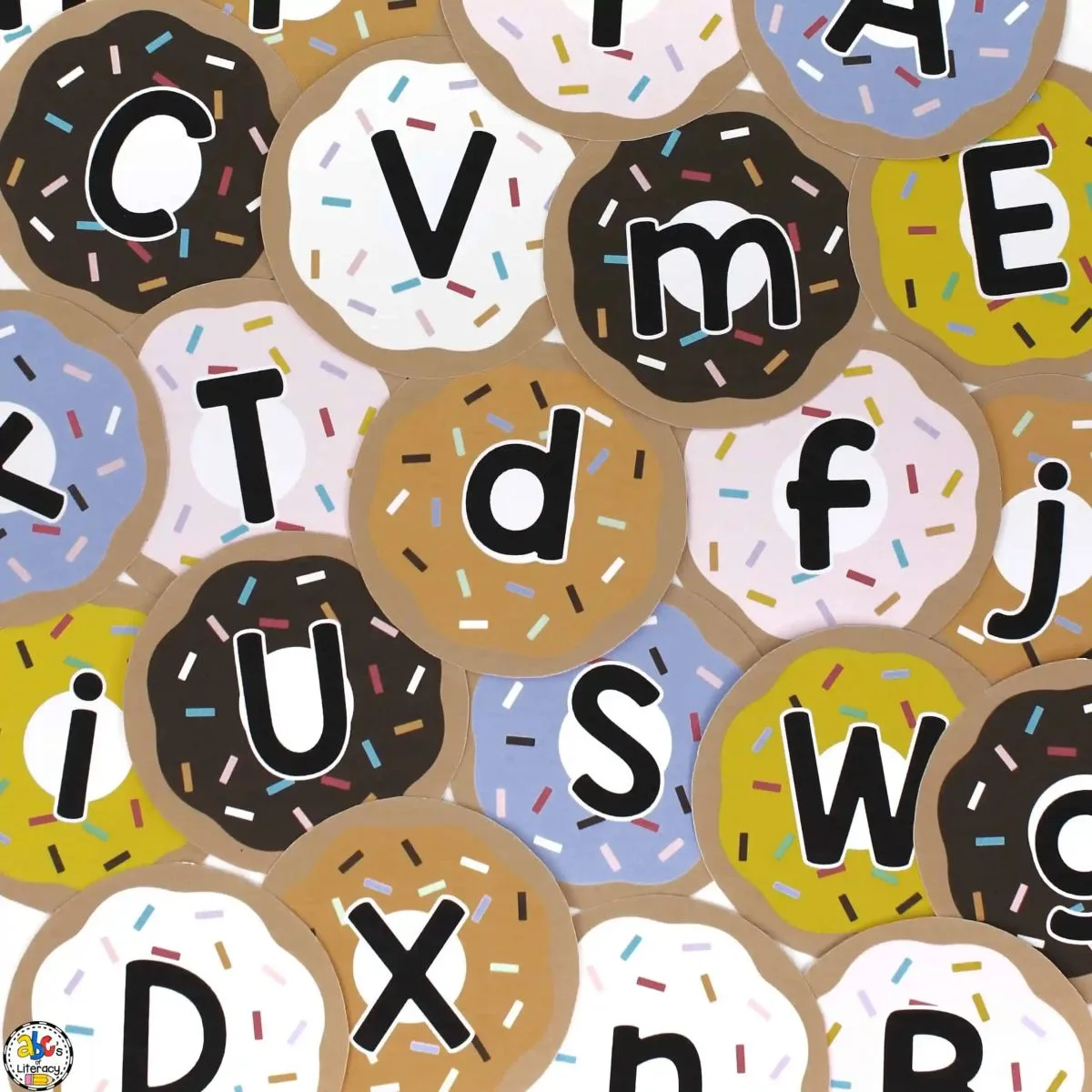 Source: abcsofliteracy.com
Doughnuts are always an incentive to learn, and that stands whether you're three or thirty. So go ahead and download these printable templates to help your little one with her letter recognition.
These doughnut letters include both uppercase and lowercase letters. This allows for a more rounded and holistic lesson plan, don't you think?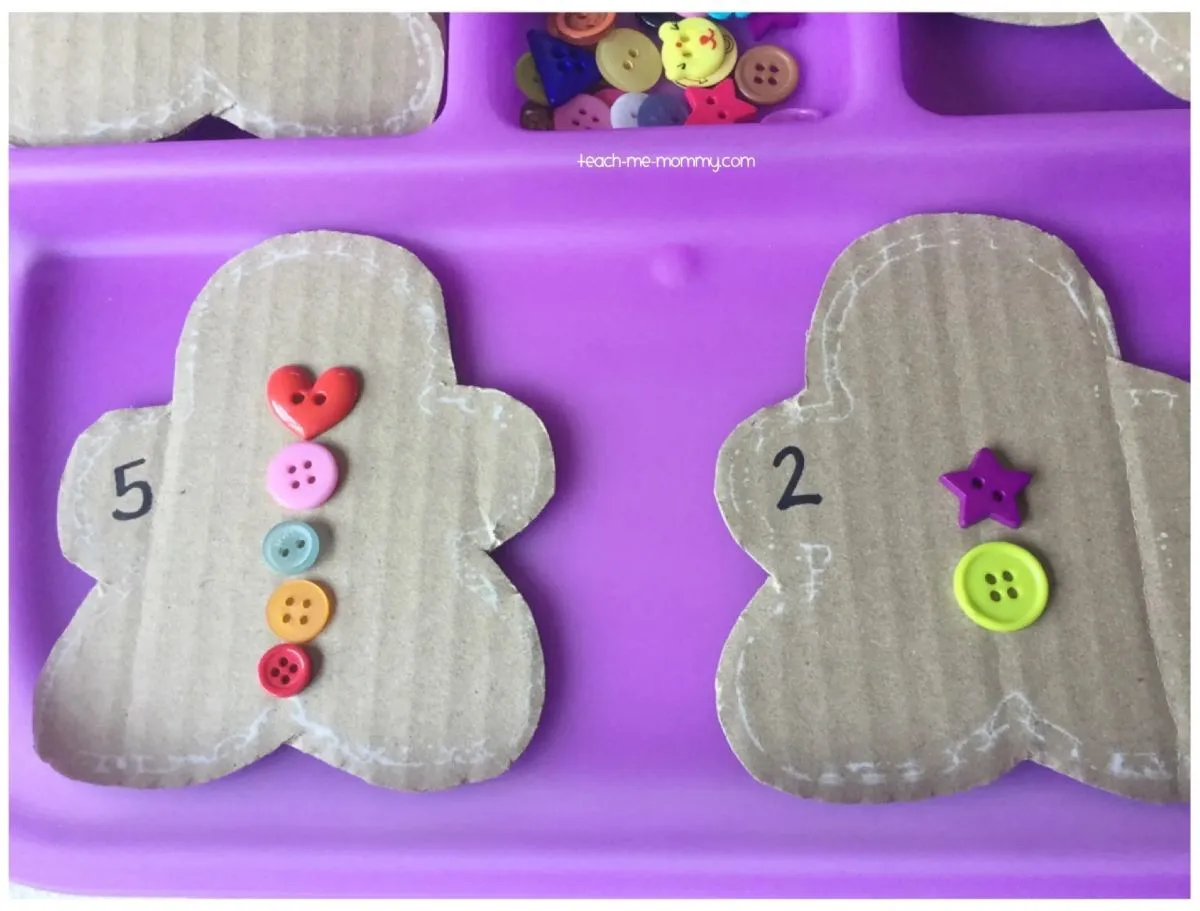 Source: teach-me-mommy.com
Does your child have a sweet tooth with a special fondness for gingerbread? Then this activity will definitely lure them in, even if it is just cardboard cookies.
Just go ahead and number the cookies first. You can also decorate them as you would a normal cookie.
Maybe, as a reward, you and your child can share a real cookie at the end of this activity!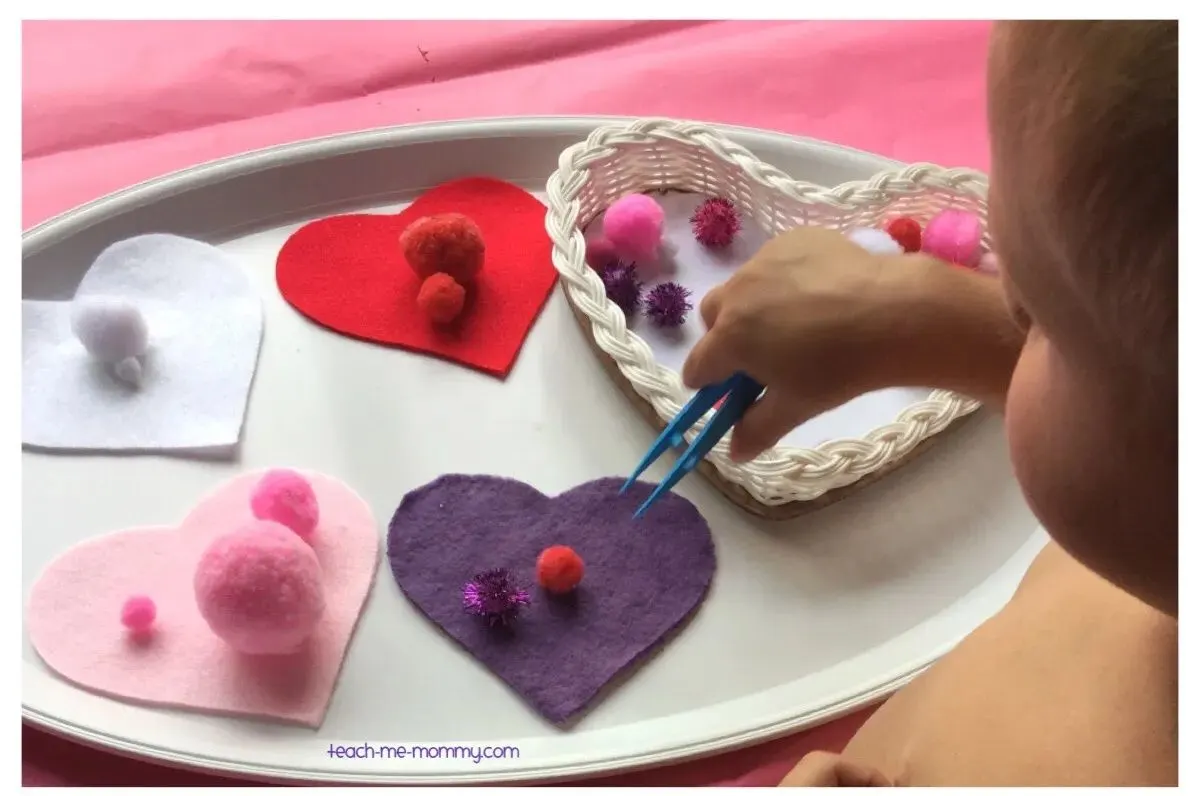 Source: teach-me-mommy.com
I think that the love for fluffy things starts quite early for girls, whether it's kittens or stuffed toys. So tap into that love for fluff for a fun counting game.
What are your kids going to be counting, you ask? Fluffy pom poms, of course! You can cut up some heart-shaped felt scraps, too, to help match the pom poms to their respective colored hearts!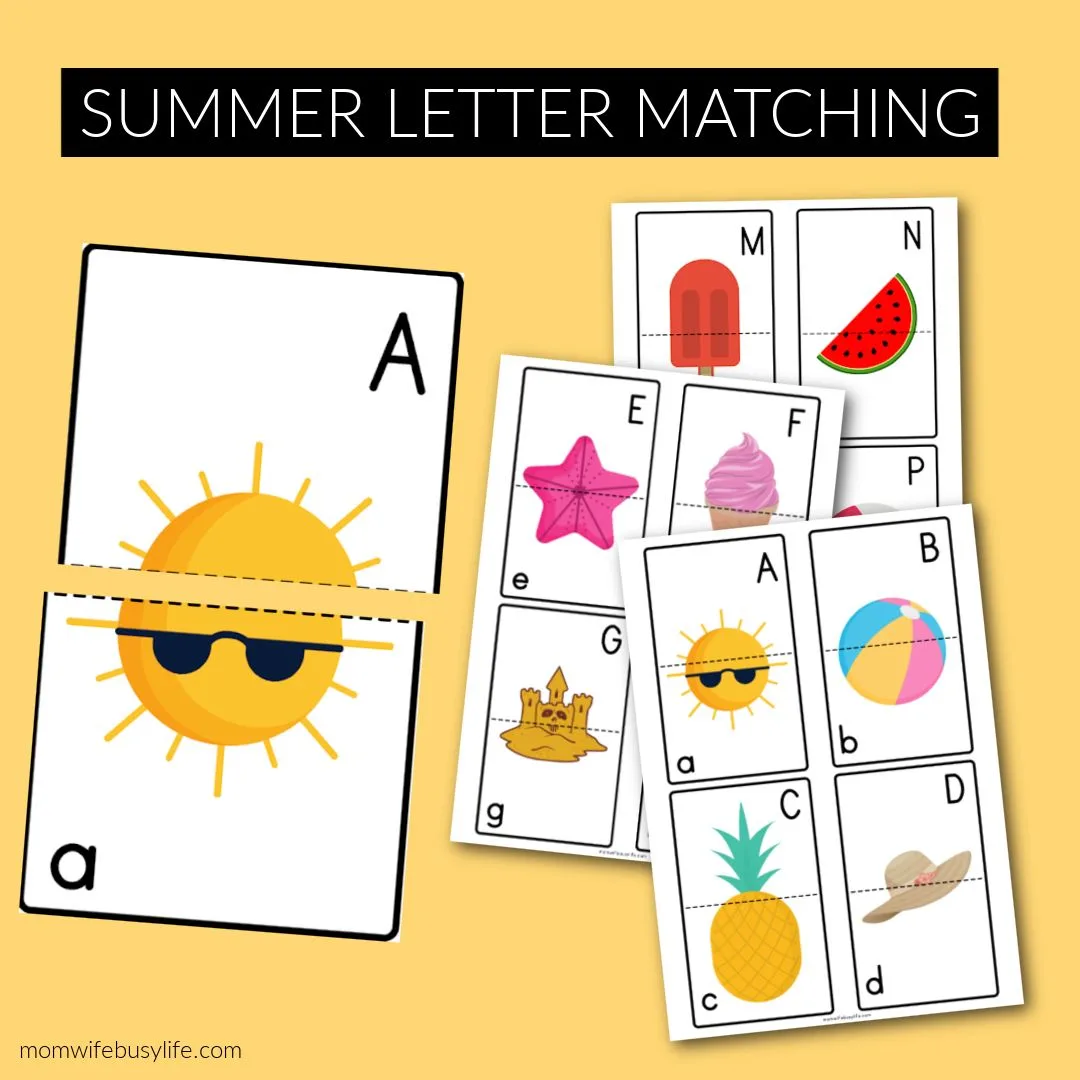 Source: momwifebusylife.com
If your kids love matching colors, then they should definitely try matching letters. What better way to keep them occupied during the summer months than to lure them in with the prospect of sun, fun, and ice lollies?
You can use these summer-themed flashcards to help you. They're detachable right down the middle so your kid can match both the alphabet and the shapes.
Source: teach-me-mommy.com
Speaking of all things summer, check out this sight word popsicle stick game. If you've got a surplus of popsicle sticks at home after summer, then go ahead and paint them in different colors for this activity.
Next, use a sharpie or marker to write down some words on the sticks. You can also match the first letter of the word to the color of the popsicle stick(goat-grass, bag-blue, and more!).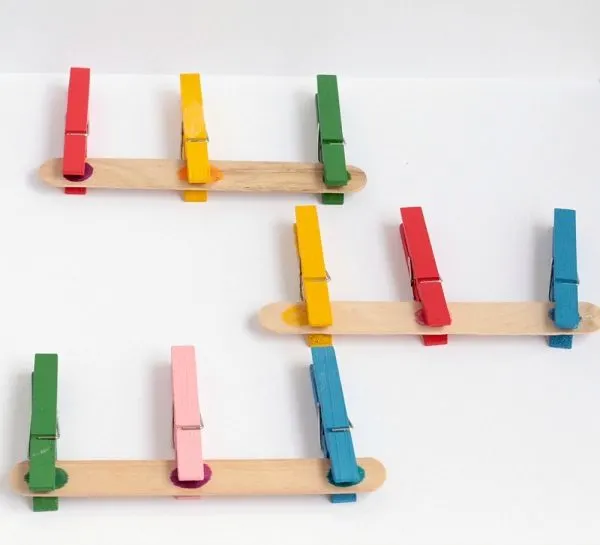 Source: darcyandbrian.com
Don't throw away those colored popsicle sticks just yet. You're going to need them for this next activity where you and your kid are going to match colors!
Why? Well, color recognition and matching can boost fine motor skills, for one. Plus, keeping your kid occupied with cute activities while you get some quality time with them is the best!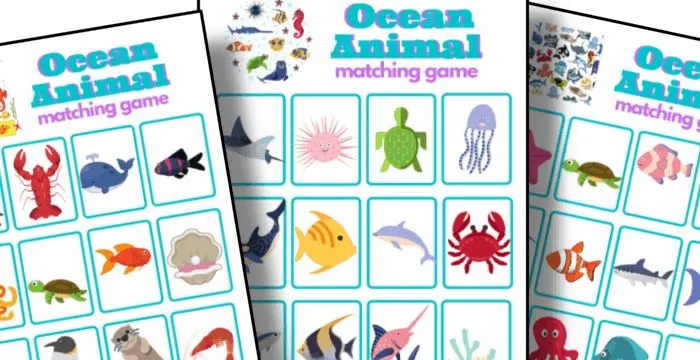 Source: organized31.com
The ocean is such an enigmatic place, filled with mystery and hidden depths. There's a whole world in there with new flora and fauna, and it's time to teach your kids about all the wonderful animals that they can find in it.
This ocean memory game can include crustaceans, whales, dolphins, sea horses, jellyfish, turtles, and so much more!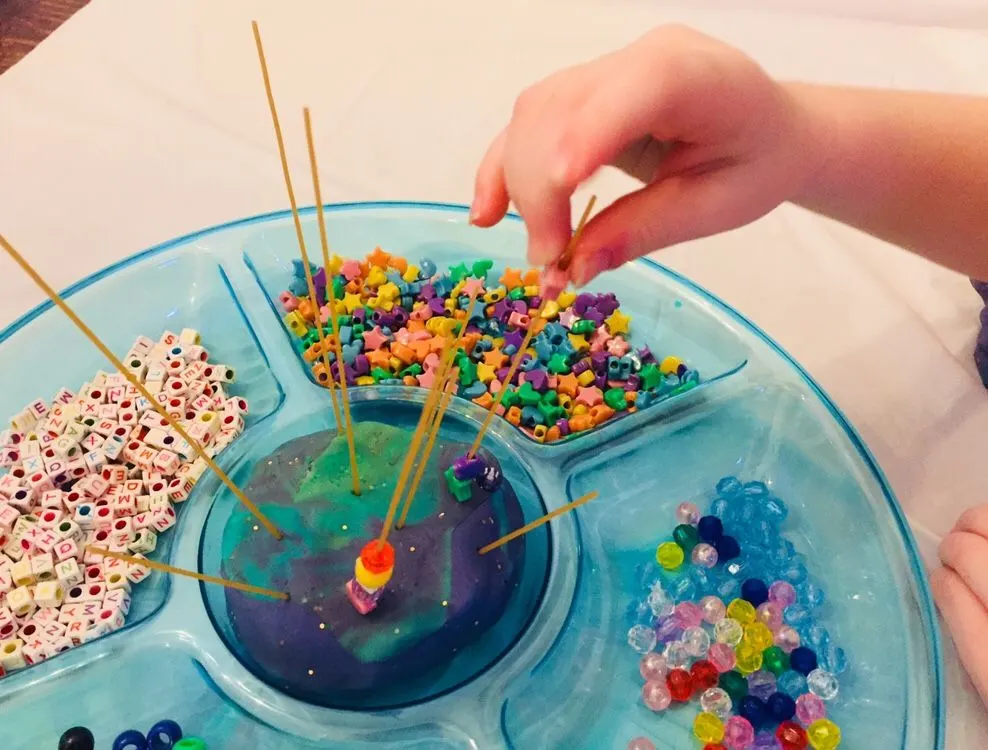 Source: glitteronadime.com
I loved playing with spaghetti beads when I was a kid. They just have a whole lot of fun, yes, but they are also great for little kids who need to hone their fine motor skills.
Here's a list of things you will need; beads, uncooked spaghetti sticks, and play dough.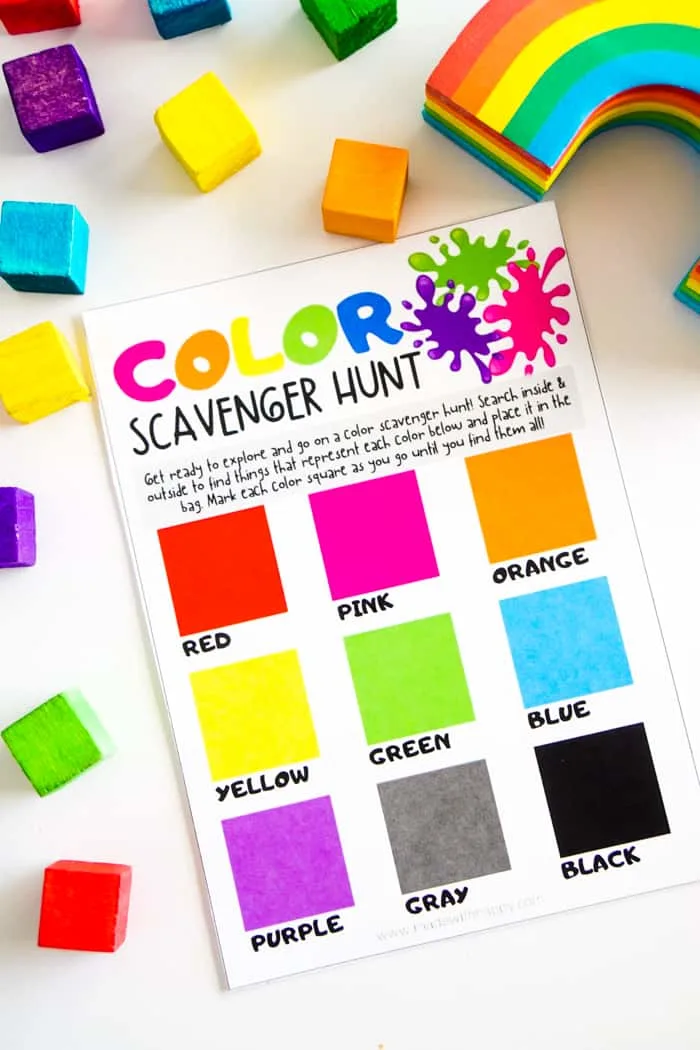 Source: madewithhappy.com
If you need your kids to stay occupied, with only minimal prep to set it up, then check out this color scavenger hunt. The activity is bound to keep them on their toes, looking for a whole rainbow of colors.
You can even herd them outside and look to nature and all the colors out there for inspiration.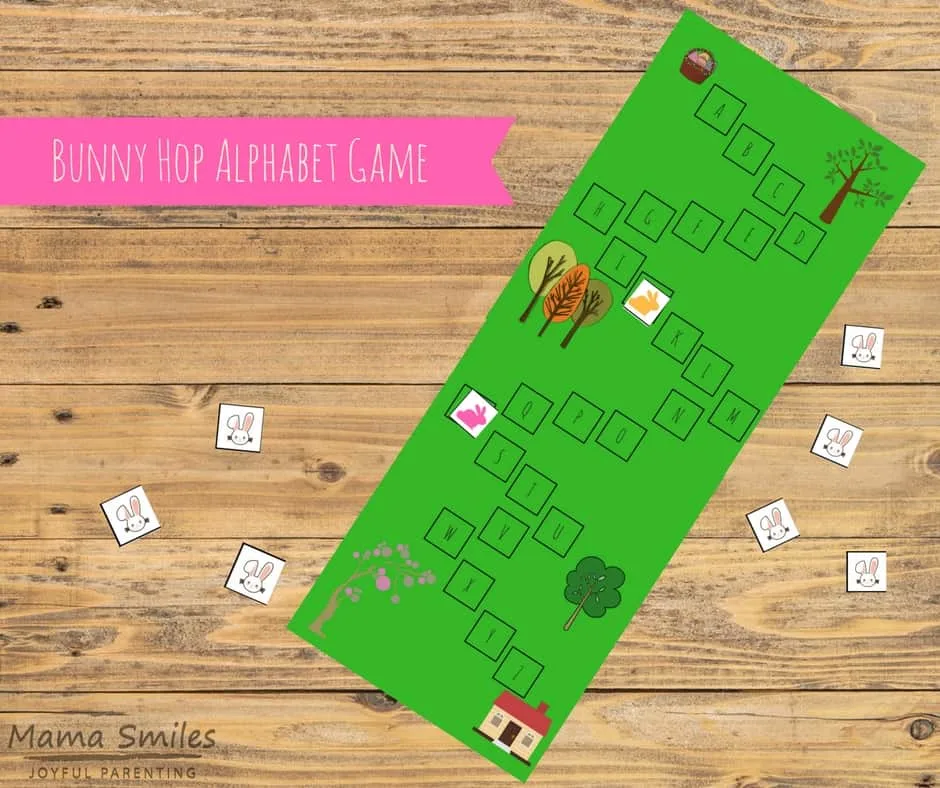 Source: mamasmiles.com
Check out this alphabet board. It's an interactive activity, one that includes bunnies.
Just download and print the template to get started. Wondering how to play? Just print out some bunnies for your kids to place on each alphabet they recognize!
Source: taminglittlemonsters.com
Do you want spring-themed activities with your preschooler to be fun and interactive and to incorporate all the elements of spring and all it has to offer? Check out this spring flower printable!
You can use little bees and ladybug embellishments to move them around the board as you work on the math part of this activity!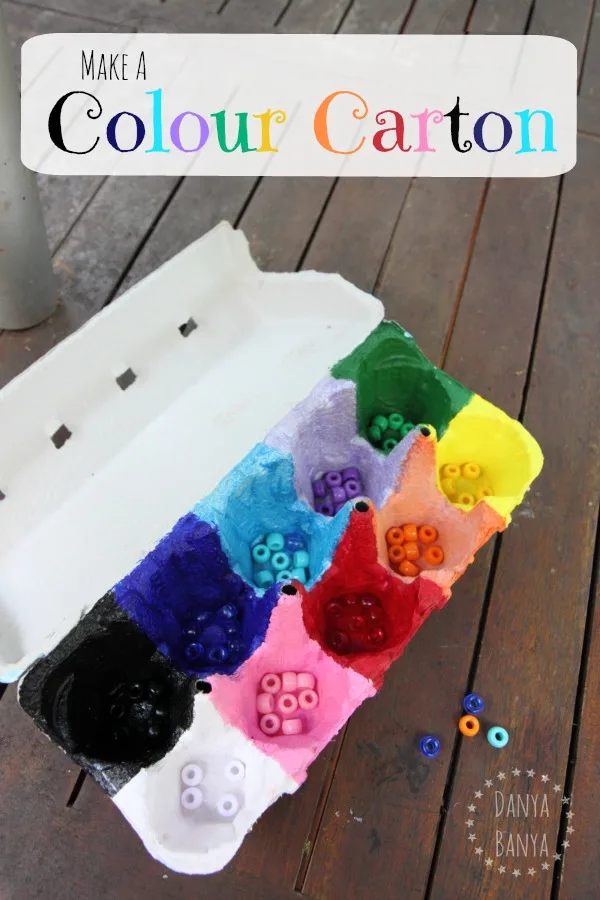 Source: danyabanya.com
Whenever you're looking for a color-themed activity, anything rainbow-themed is always the best way to go. Color sorting is an activity that kids genuinely enjoy.
The first step is to save an egg carton from breakfast and paint it in different colors. Next, go ahead and collect a whole variety of little knick knacks in different colors to sort into the different colored cups!