Are you a board game lover or just want to keep your preschoolers away from the devices? These board games for preschoolers are fun, entertaining, and educational for young children.
There is nothing quite as engaging as a good board game for younger kids. These board games for preschoolers will keep them entertained and help build their fine motor skills!
Use these great game ideas for bonding, education, and just pure fun for younger players! The kids will definitely thank you when they play these best games!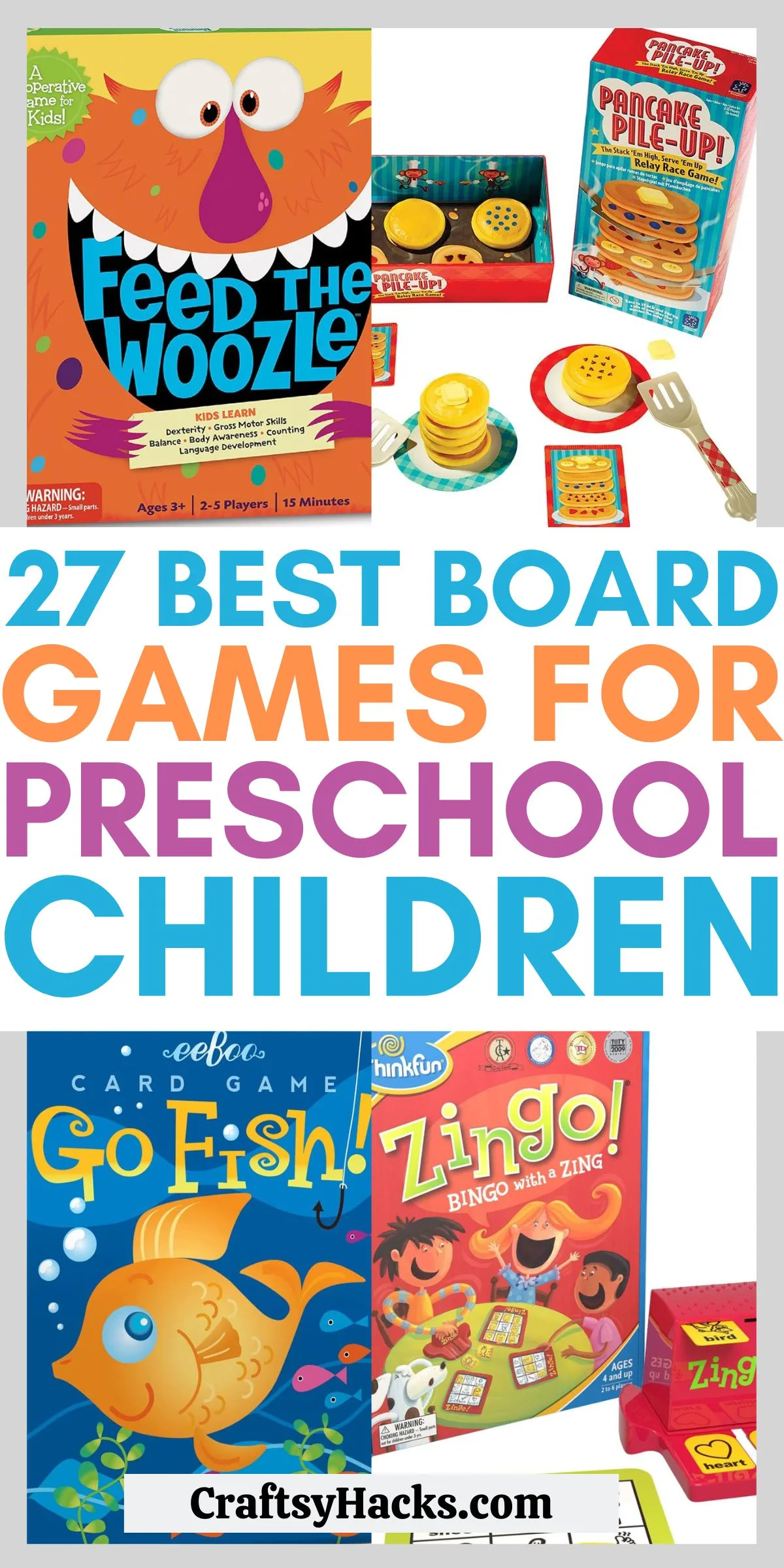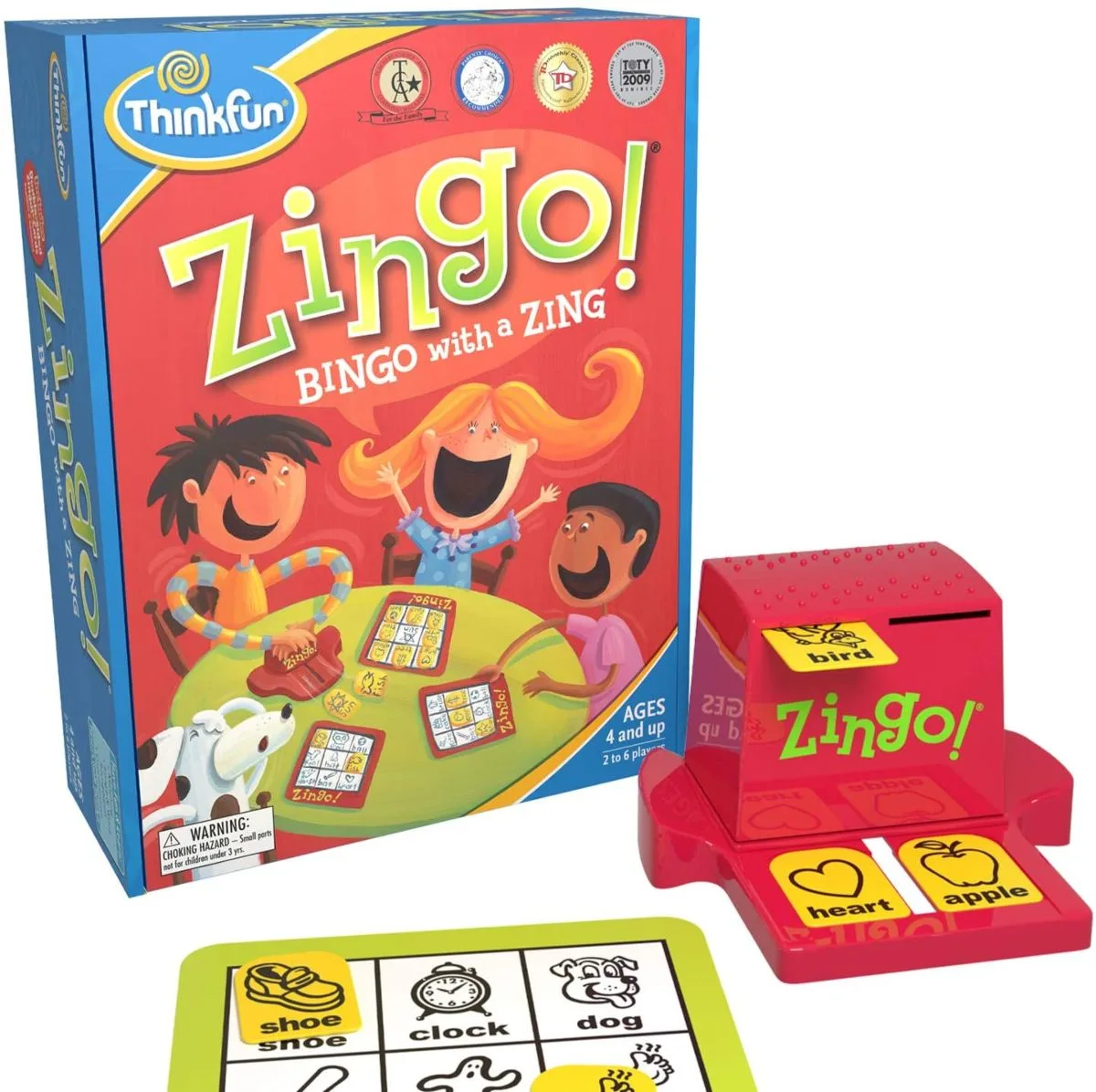 Source: Amazon
Zingo is a fun twist on the traditional game of bingo for preschoolers and kids aged four year olds and above. It's a fun board game that challenges their young minds and builds language skills and matching skills.
It manages all that in a fast-paced, fun-filled game play. Just take a look at the instructions provided on the manual and you should be well on your way to getting started on this perfect game for the whole family, even the older kids will want to play.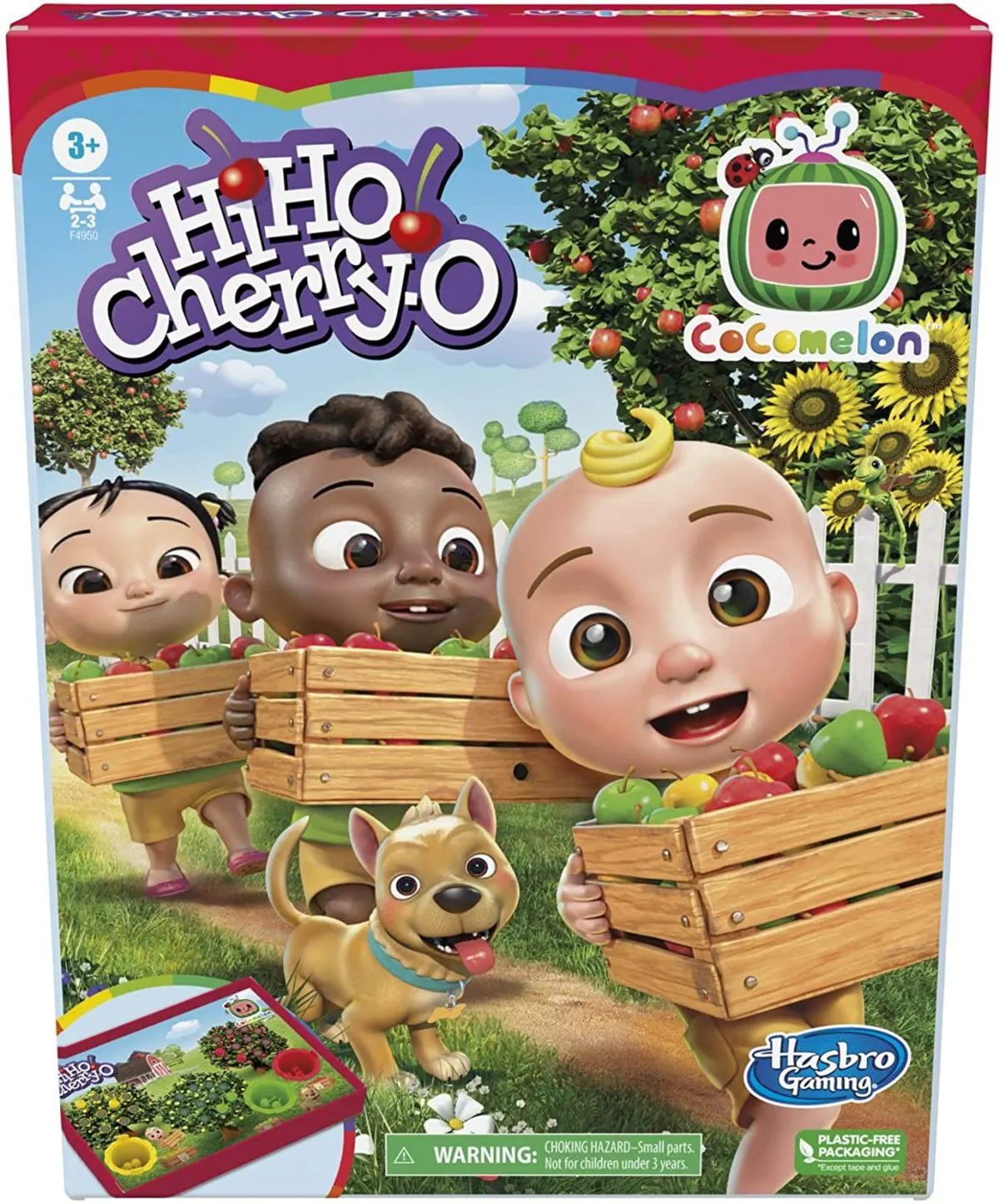 Source: Amazon
This game can be so much fun for kids who love to pretend to 'pick apples.' They can have a smashing time spinning the spinner and then pretending to pick up apple game pieces in their character's baskets.
Each basket comes in a different color, helping color recognition, and each player gets to match his character with their favorite colored basket. Whichever little hands happen to pick up 10 apples first effectively wins and gets to call out and shout 'Cocomelon!'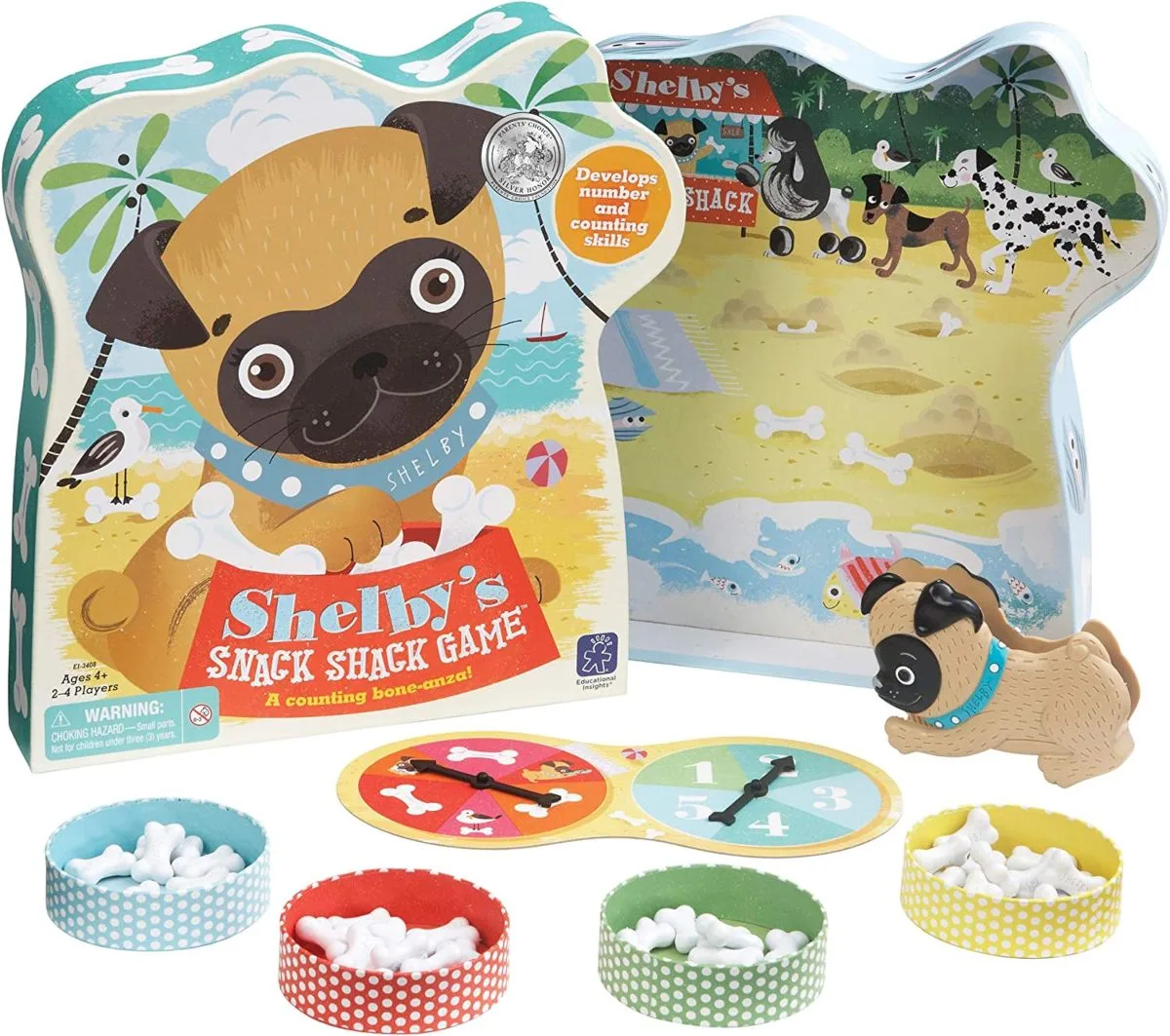 Source: Amazon
This is a preschool-level board game for all dog lovers. These educational games help with counting, adding, and basic math games, all through interactive and fun play that'll help build number recognition.
Your young players can help 'Shelby the Pug' with collecting all the bones she buried. So the objective is to find all the bones in a fun and fast-paced way with simple rules.
Just spin the spinner and use the Shelby Squeezer to fill up the dog bowls provided with the number of bones you spun. The person who collects the most wins this family game night!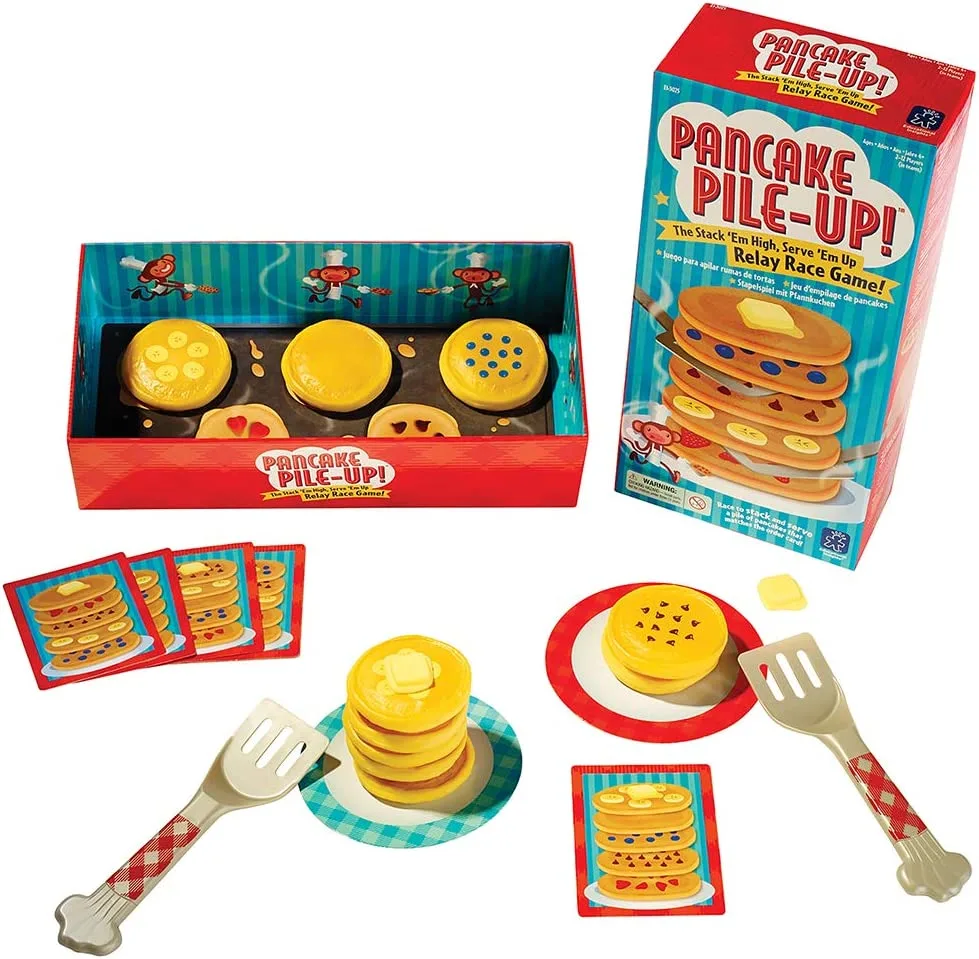 Source: Amazon
Find me a preschooler—or even an adult—whose mouth doesn't water at the sight of a beautiful stack of pancakes dripping with butter and maple syrup, and I'll eat my hat. This pancake pile-up is a sequence relay game for preschoolers aged four and above who just love pancakes!
You have a set of order cards with numbers on them to show the exact number of pancakes the kids have to stack and serve. Watch your kids learn how to count, coordinate their movements, and balance a perfect stack of pancakes. This fun game involves a bit of strategy and is a great opportunity for kids to build hand-eye coordination.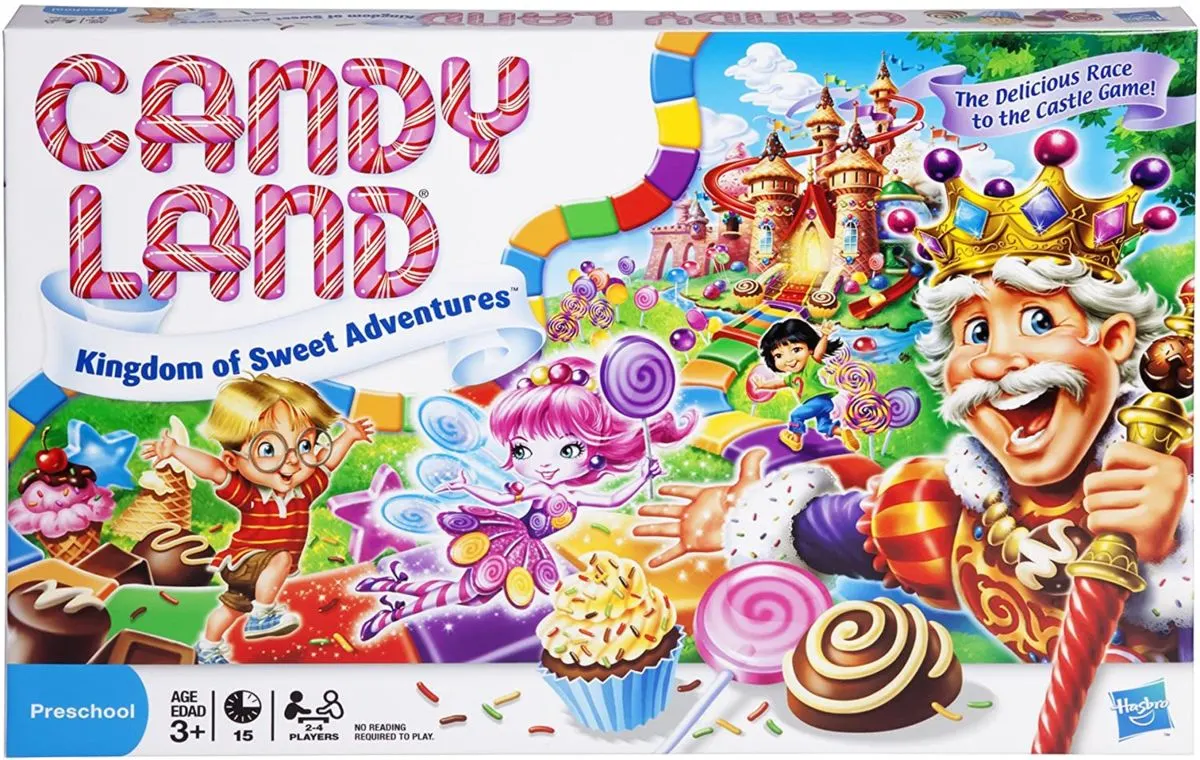 Source: Amazon
Kids love candy, right? But too much candy at any time is a lot of sugar, and the subsequent sugar high can be a pain to deal with. Let's meet them in the middle with candy-themed cooperative game to feed their need for candy.
This game involves fun and imaginative land—Candy Land—where the players are all in a race in a fun way to reach the castle first. They encounter a ton of delicious hurdles and bumps along the way on their quest to the castle! This is a great board game for all levels of play to have fun and it is one of the most popular games for kids!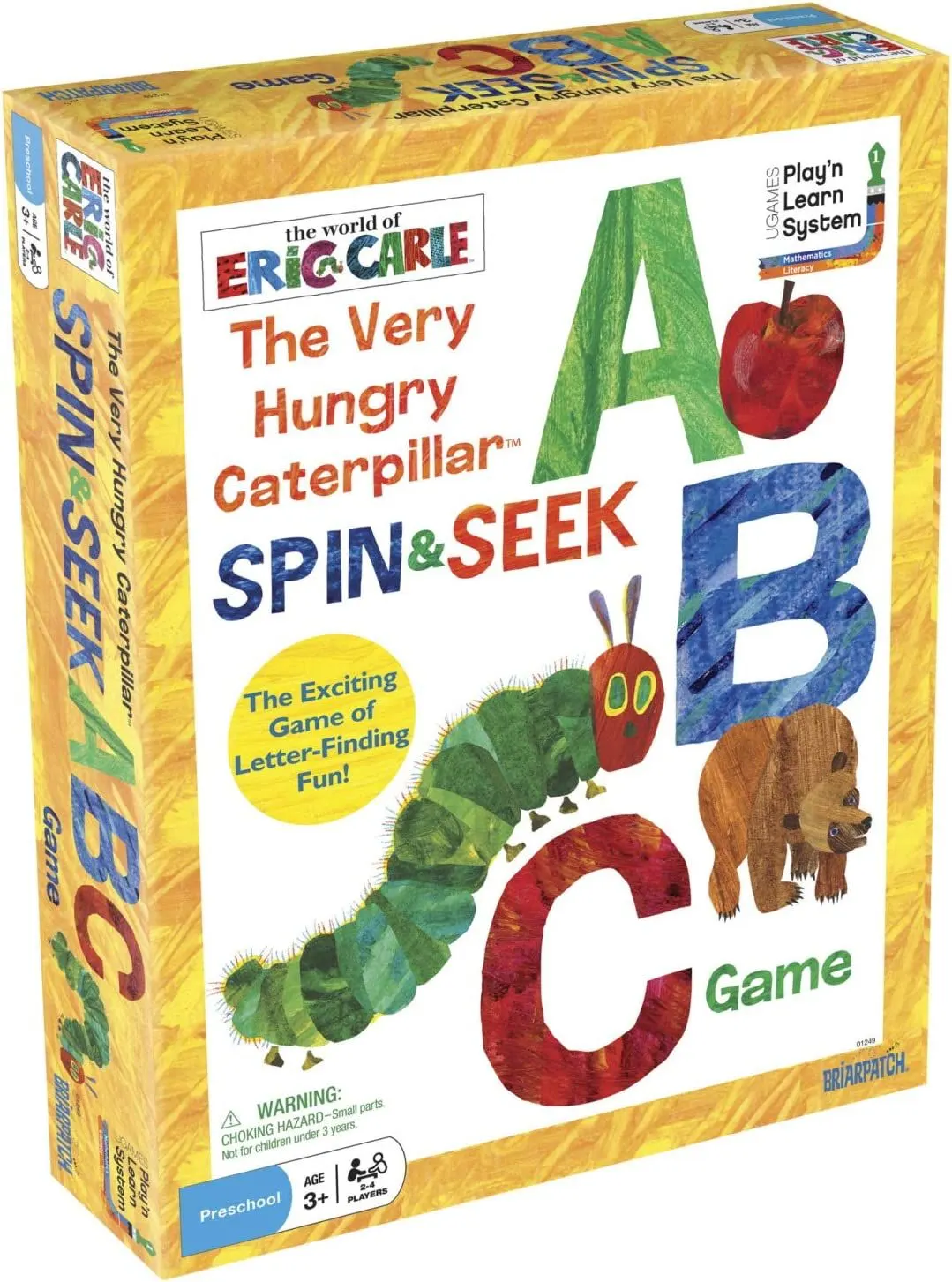 Source: Amazon
This game is based on the classic children's book The Very Hungry Caterpillar written by Eric Carle that features, well, a very hungry caterpillar.
This spin and seek game is ideal for kids who need to learn their alphabets, albeit in a fun and creative way, using a caterpillar! It's a letter-finding activity that you and your preschooler can indulge in on a rainy day inside.
You can have up to four players per game.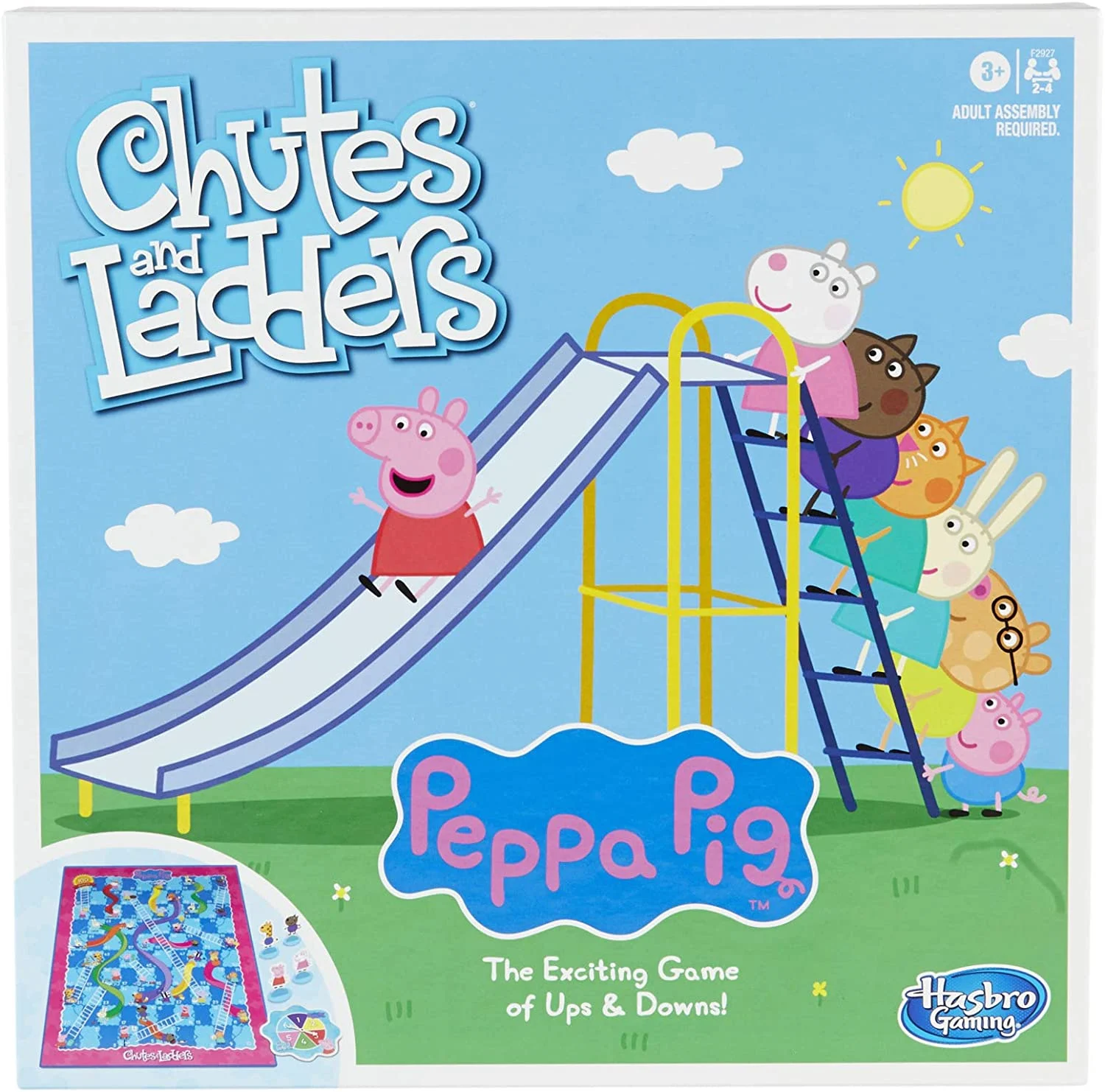 Source: Amazon
Does your kid just adore Peppa Pig? Then here's a Peppa Pig-themed board game that your preschooler can enjoy!
It includes four Peppa Pig characters that can be used as movers: Peppa Pig, Gerald Giraffe, Suzy Sheep, and Danny Dog. This game is perfect for absolute beginner readers, so fret not!
It's a colorful game board with some pretty amazing artwork that even adults can appreciate.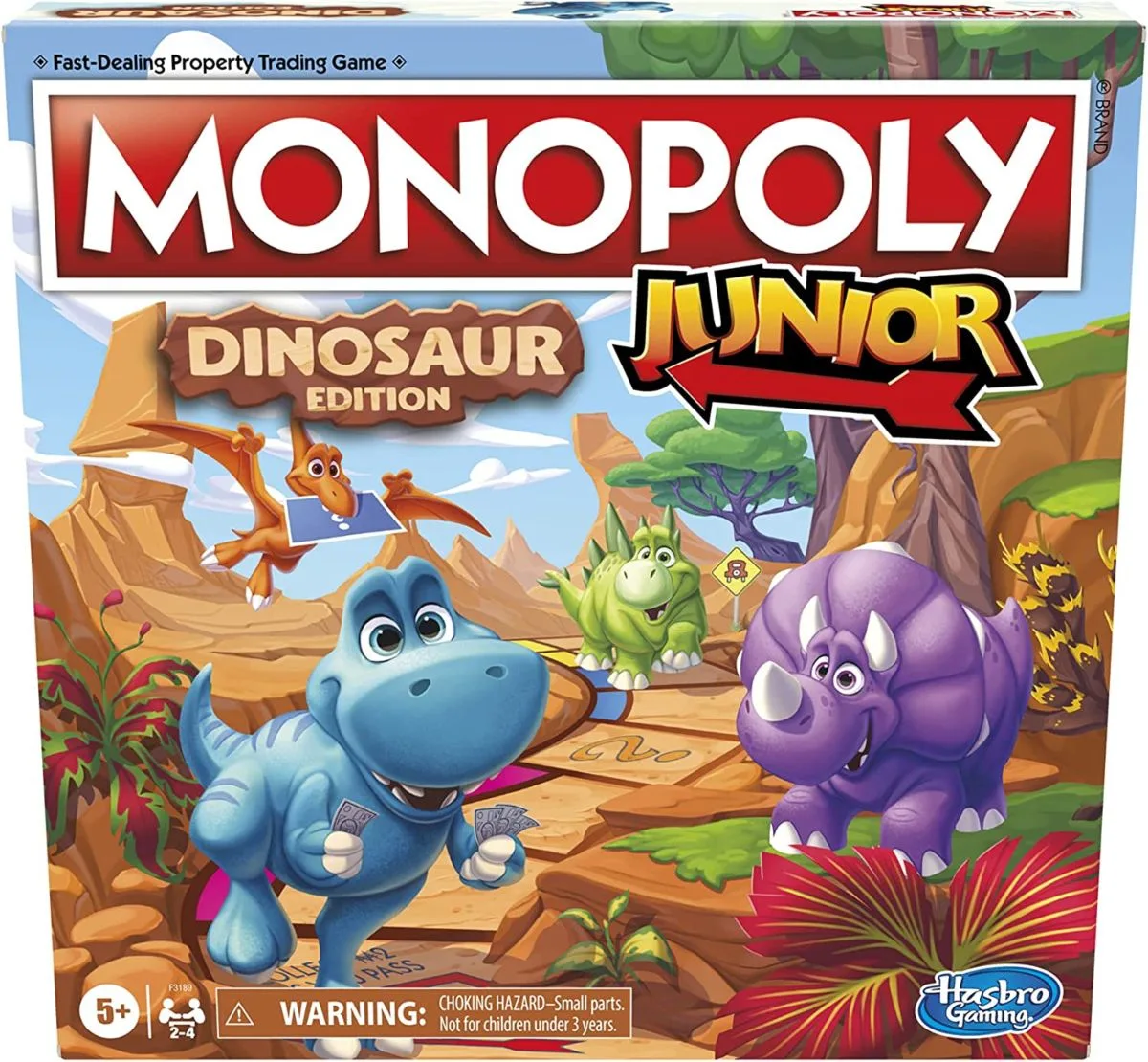 Source: Amazon
If you're wondering how Monopoly can be made into a preschooler-level game, then wonder no more. This dino-themed junior Monopoly is just what your dino-loving kid with an active imagination needs to come face-to-face with the object of their fascination.
There are dino-themed tokens that your kids can move around the board and use to progress along the game. It's designed to be a fast and exciting game, so pick your dino and get started!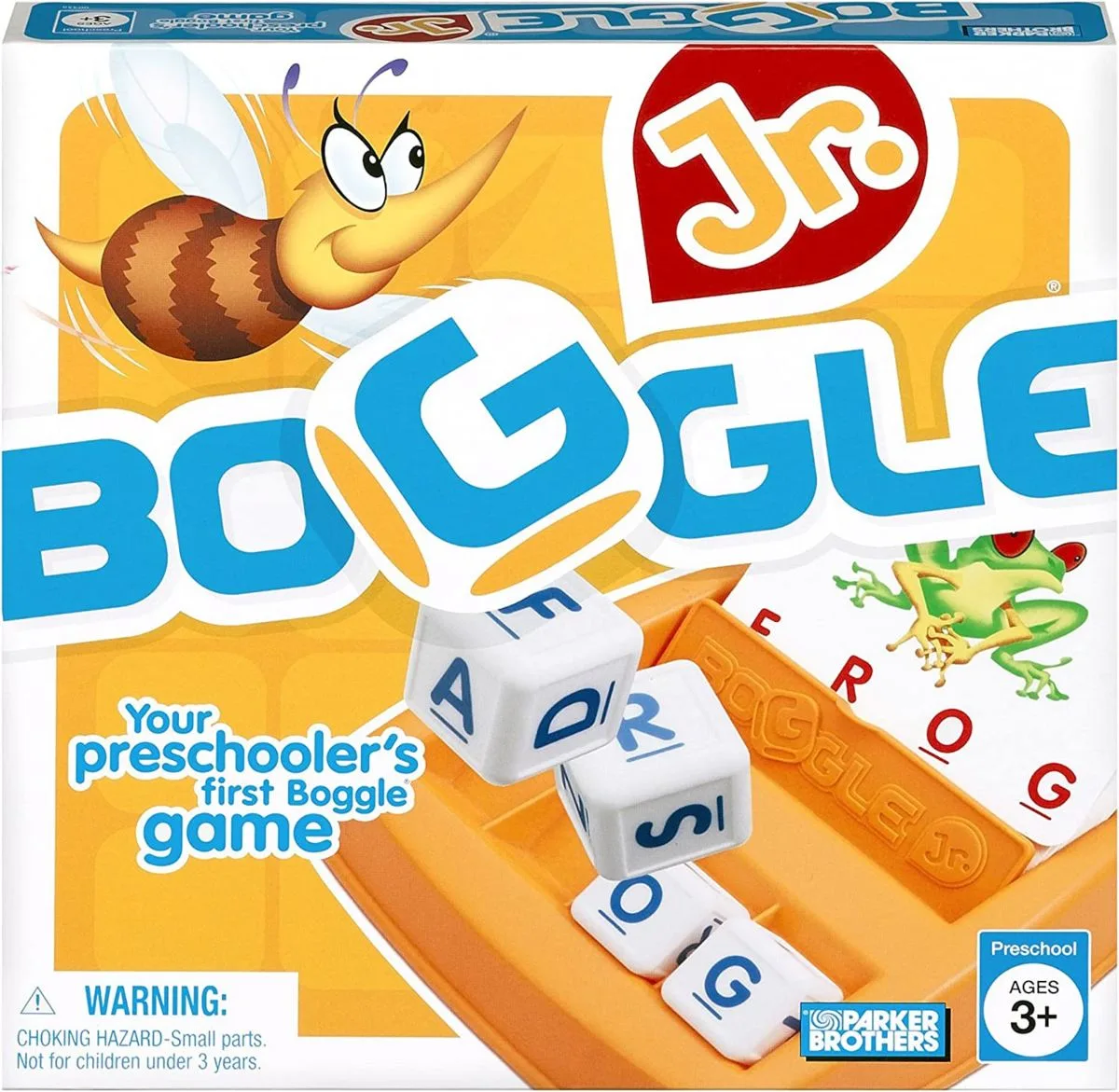 Source: Amazon
Here's another kiddie version of a classic game: Boggle Junior. It's Boggle for young kids aged three years and above and helps with introducing them to their ABCs in a more interactive way than just writing the letters on a board.
It also promotes spelling and memory enhancement and features some pretty colorful picture cards and large letter cubes to help with word recognition, matching, and spelling.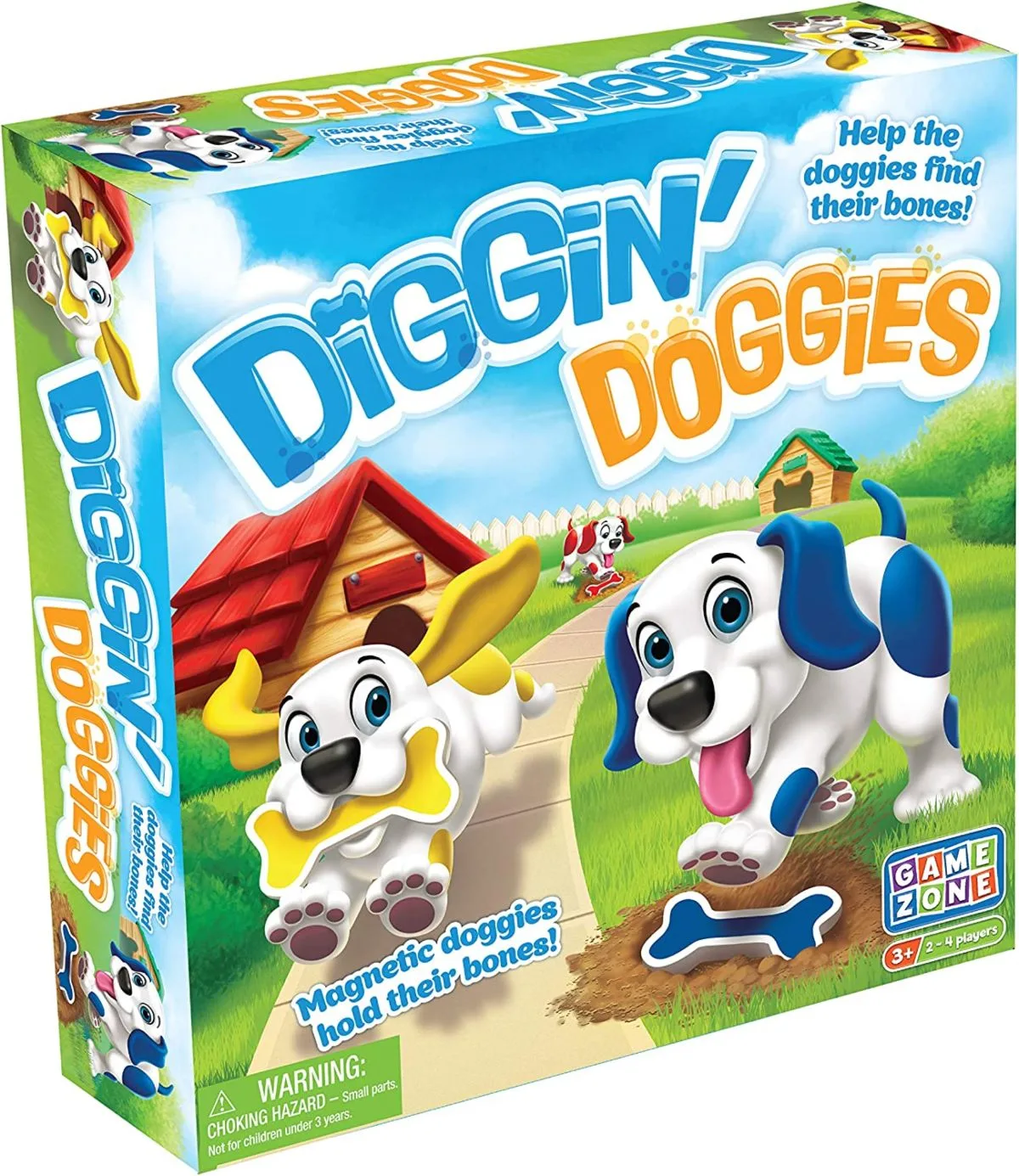 Source: Amazon
Has your preschooler been obsessed with puppies and dogs recently? Well, while a real puppy might not be in the works at the moment, you can definitely sate their thirst with a puppy-themed board game.
Diggin Doggies is an easy and interactive learning experience in the form of a board game. You have a ton of cards with colored bones, and your child has to fetch three colored bones to win or catch up with the rest of the characters.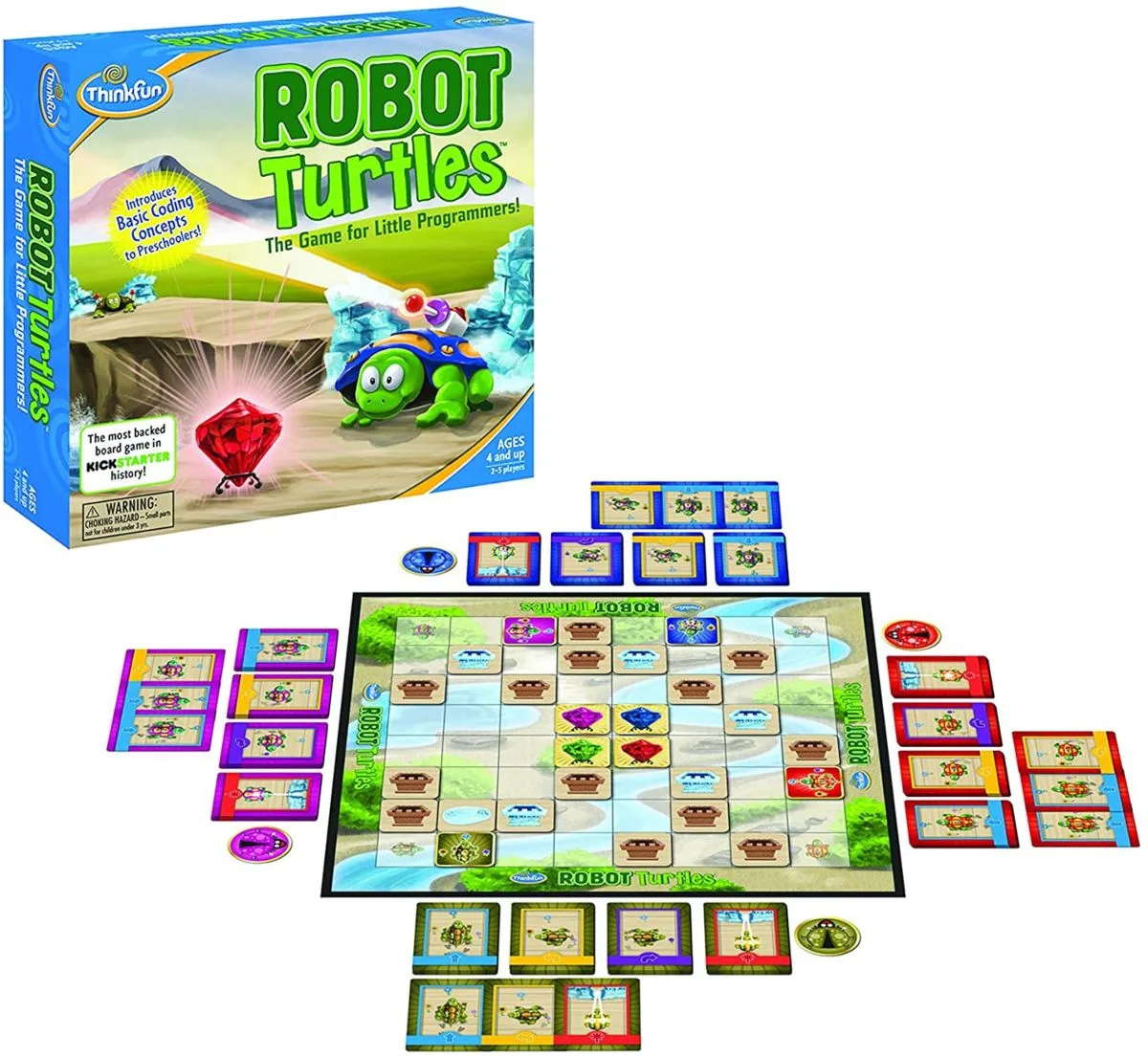 Source: Amazon
Turtles are really underrated animals if you ask me. There are just so many things about them to love, and so many interesting facts about turtles to learn.
Your preschooler can make use of this board game to spark their interest in turtles, yes, but it also happens to be a STEm activity to help them grow. Sit them down and spend an hour or so of quality time with your little one!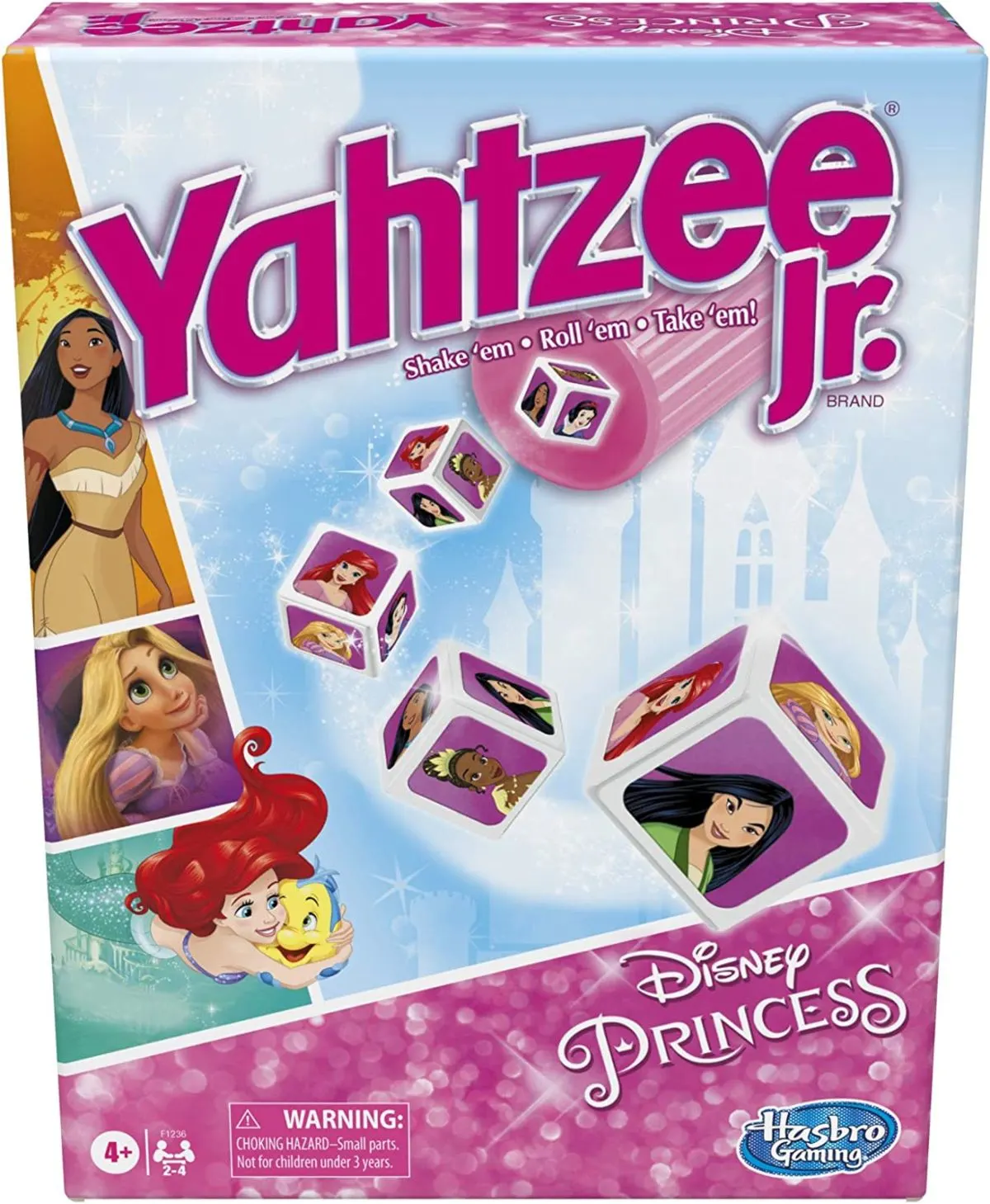 Source: Amazon
Don't you just love a good game of Yahtzee? Even the name sounds fun and exciting. How about a game of Yahtzee Jr with your kids—Disney Princess style?
You can roll the dice and try to match as many Disney Princess characters as you can match to increase your score. Whether you decide to play it with your kid or even gift it to another preschooler, this game of Yahtzee Jr. is bound to be fun!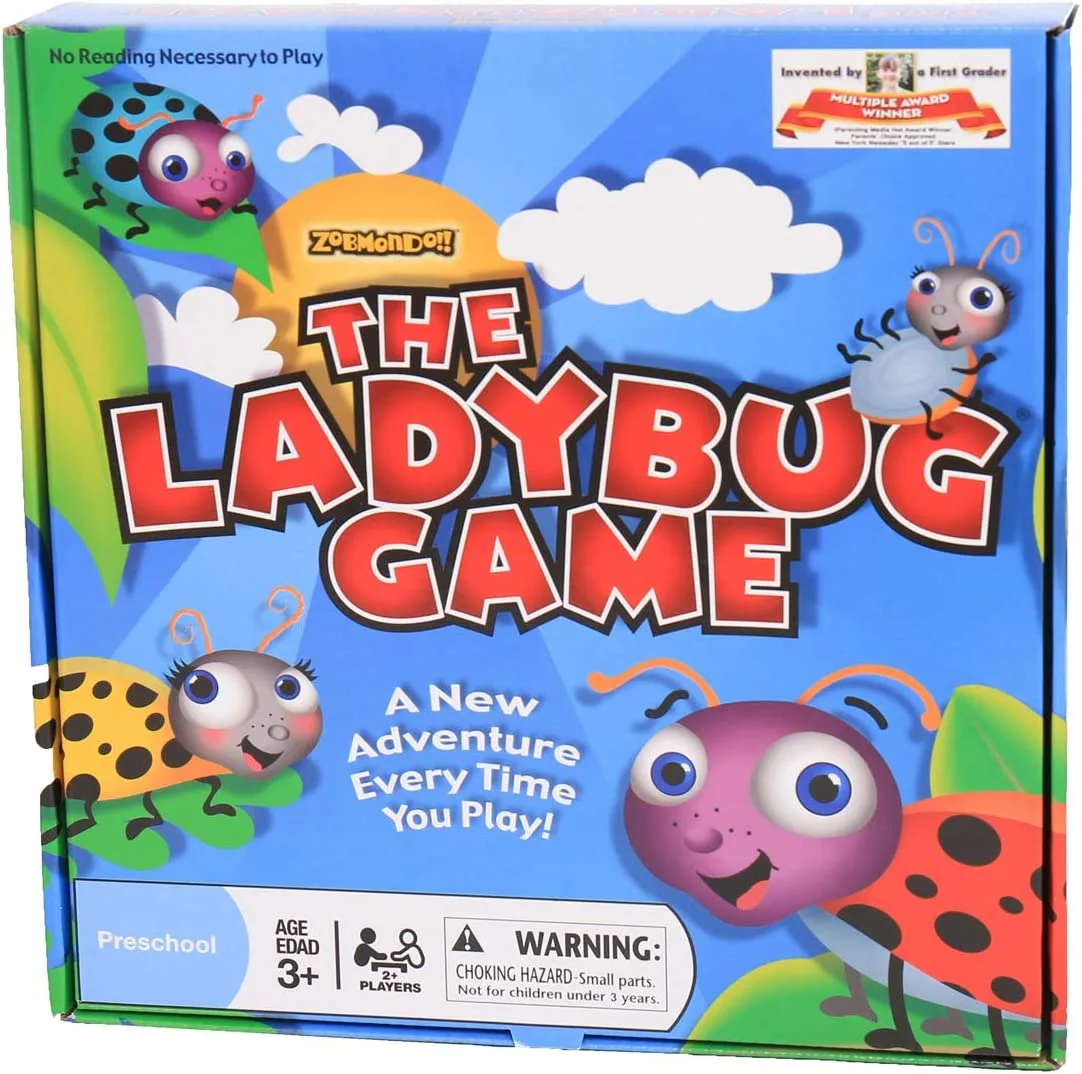 Source: Amazon
I love ladybugs, and I bet your preschooler does, too. There's nothing quite as magical or thrilling as playing in the garden and happening upon a cute little ladybug.
This ladybug-themed board game is all about helping the ladybug find its way home. Your preschooler can lead it through the gameboard with some careful counting.
The best part is that the game facilitates independent learning and playing.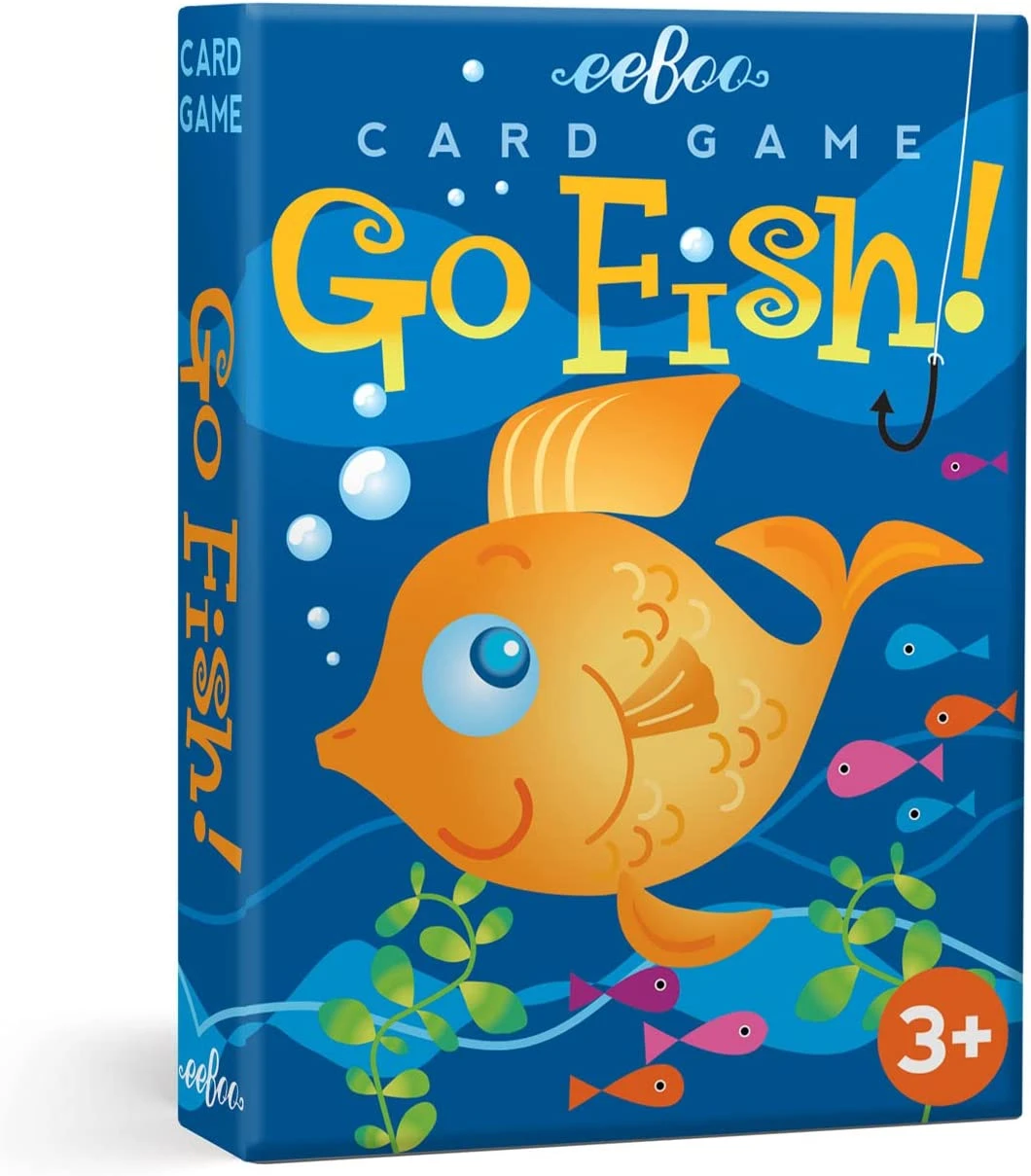 Source: Amazon
This Go Fish card game is all about the world under the sea. It's a wholesome and educational board game built to develop essential skills in kids aged three and above.
You can also use this opportunity to teach your kids about lobsters, angelfish, and other fabulous creatures of the sea.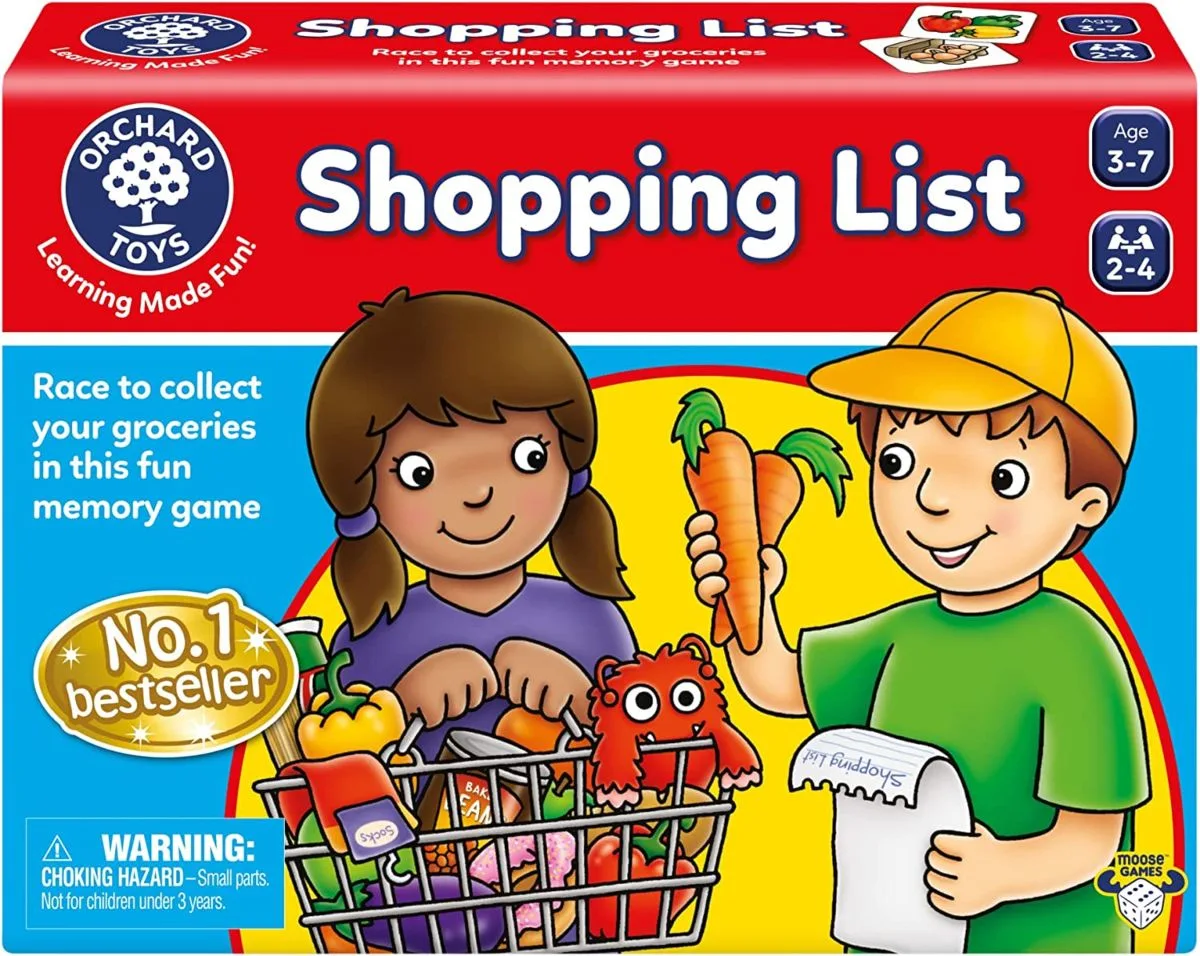 Source: Amazon
What's that one thing you do when you're an adult that you really wish you had a better memory to deal with? Grocery shopping, of course!
It's such a basic skill, but we often overlook just how important it can be for kids to learn it as a skill. So here's a board game that can help make shopping for groceries fun and a learning experience at the same time.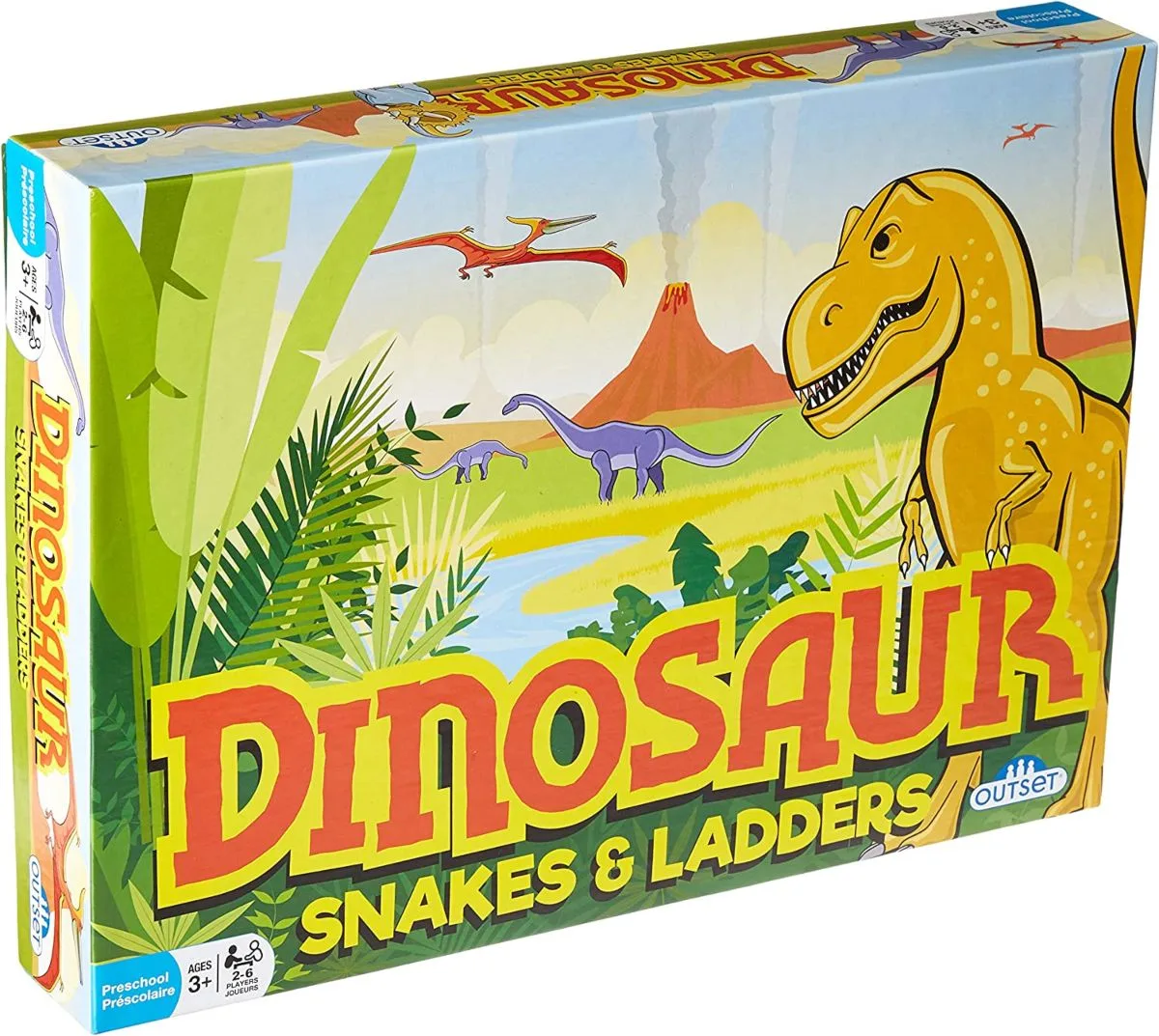 Source: Amazon
Who doesn't love a good game of snakes and ladders, right? It's such a timeless and classic board game, one which adults can also indulge in and have a great time playing.
This dinosaur version of snakes and ladders just upped the ante, raised the scale, and just made a basic game of snakes and ladders even more fun.
Your kids are going to learn basic counting, movement and direction comprehension, and coordinating, as well.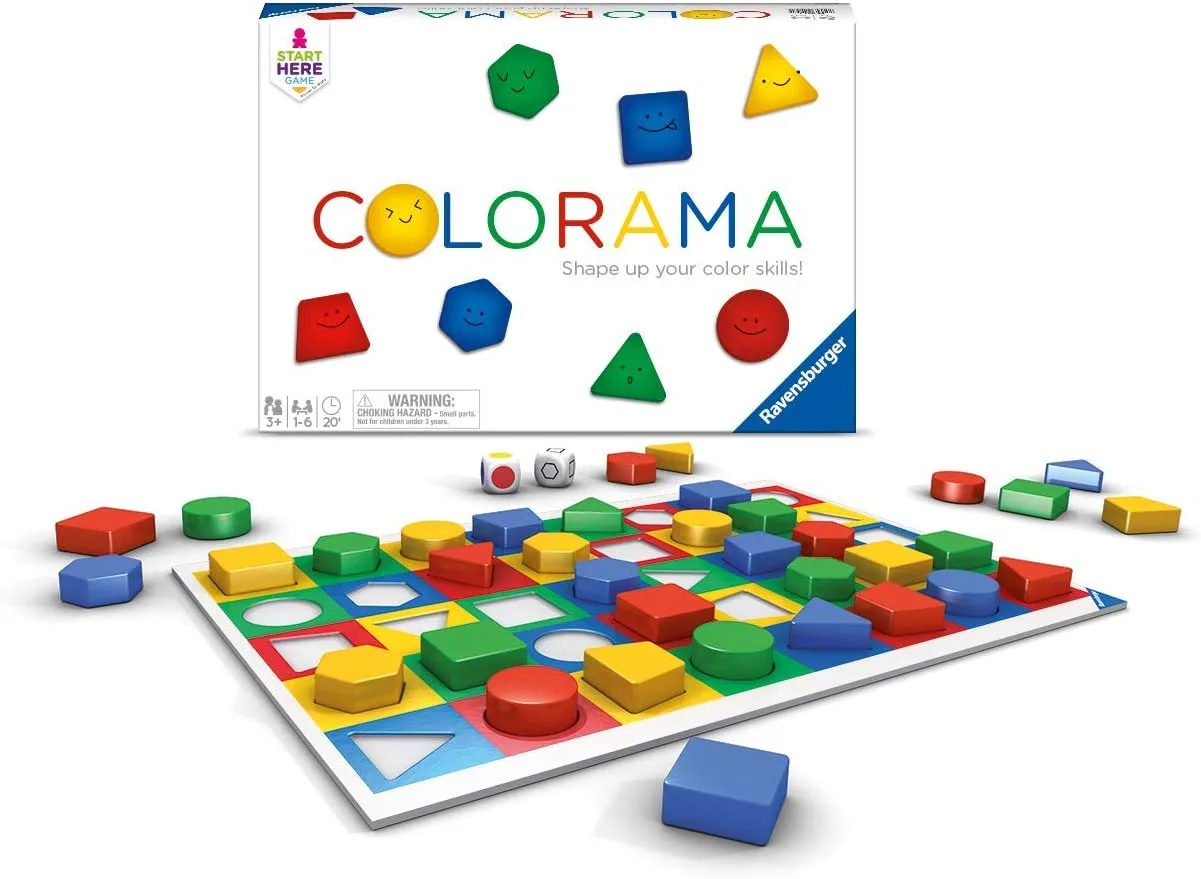 Source: Amazon
Colorama for kids includes a whole slew of patterns, shapes, and colors. It's a 40-piece game that includes a color die, a shape die, and instructions to help you and your kid get the hang of exactly how the game should be played.
Color matching is such a vital educational skill, as is matching shapes and patterns. Not only does your child match the colors, he or she will also learn to recognise them, which allows them to form connections between the shapes and colors.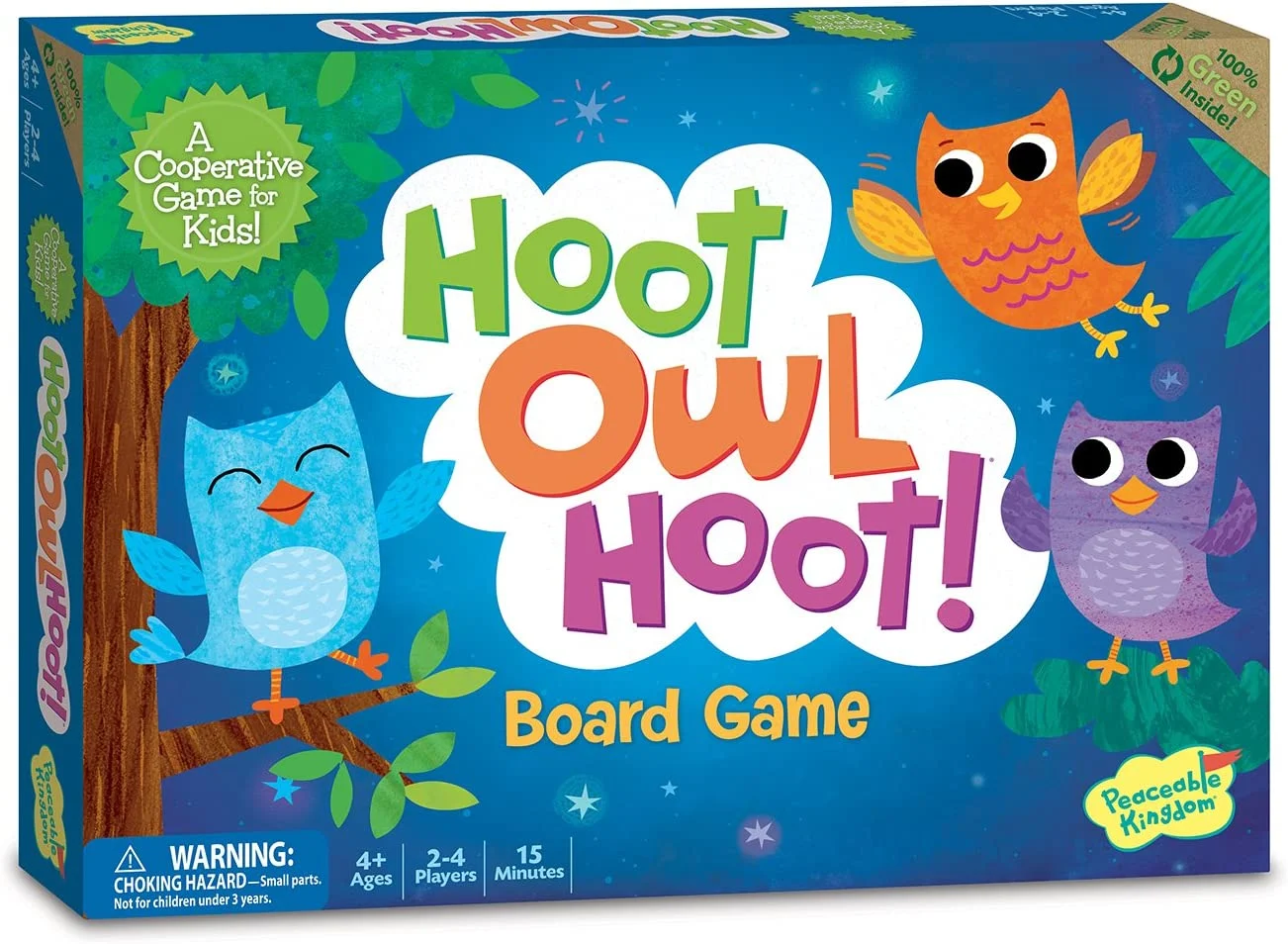 Source: Amazon
This is yet another color-coordinated game designed to have its player develop some vital skills all in the process of having fun. What is it about, you ask?
Well, the players need to help the owls fly back to their nests before the sun comes up. The game is simple, you pick a color card, and the owl in question has to fly to the designated color-coordinated space.
If your kids play together, they can also develop some communication skill while discussing exactly how the owls fly back home.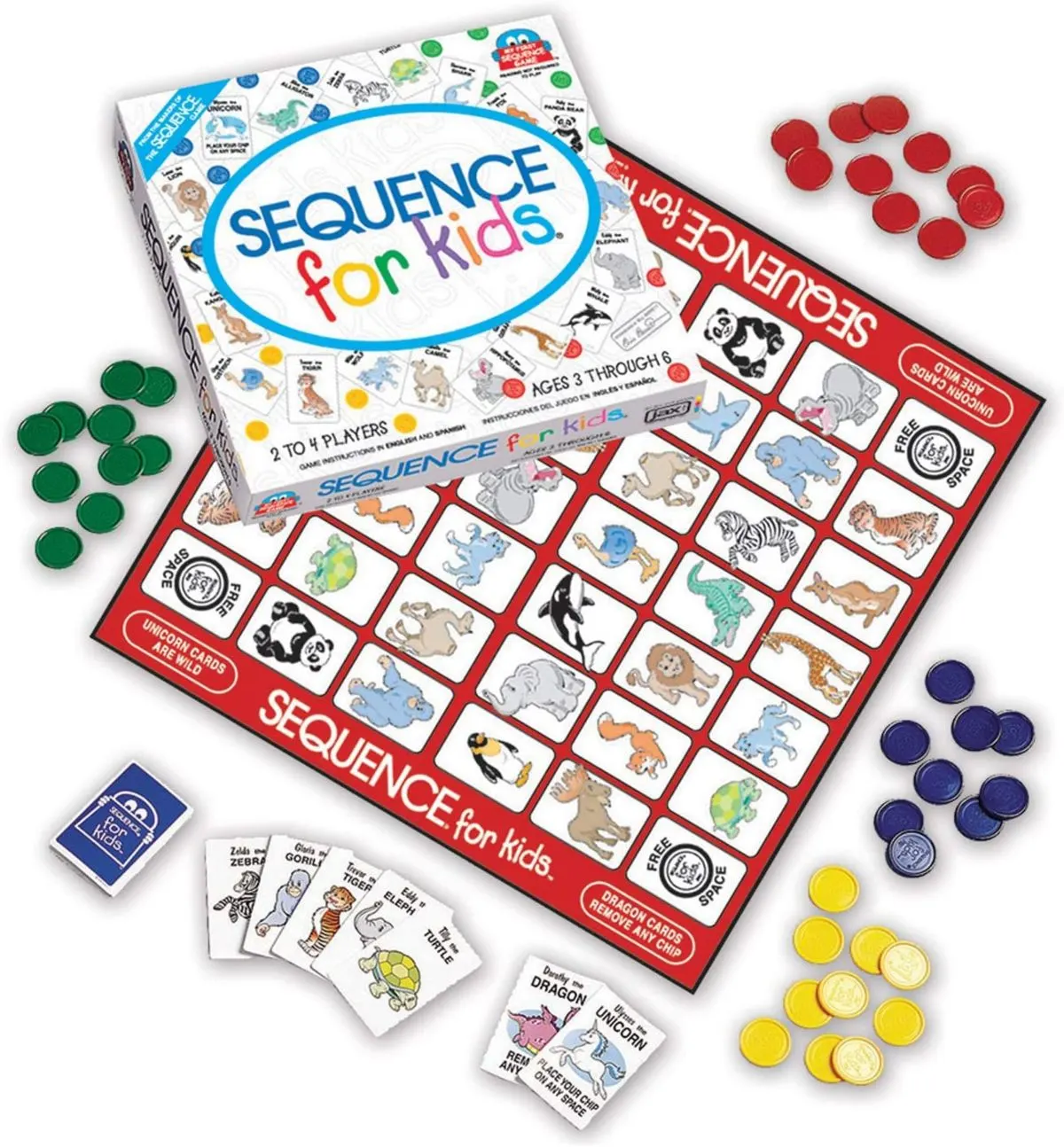 Source: Amazon
Sequence for kids is a blend of a card game and board game, designed to induce strategy-building skills in your little ones. It's just the right balance of fun and learning, too!
The game is pretty simple: just place the character your chip on the corresponding animal on the board. The first player with four chips in a row wins!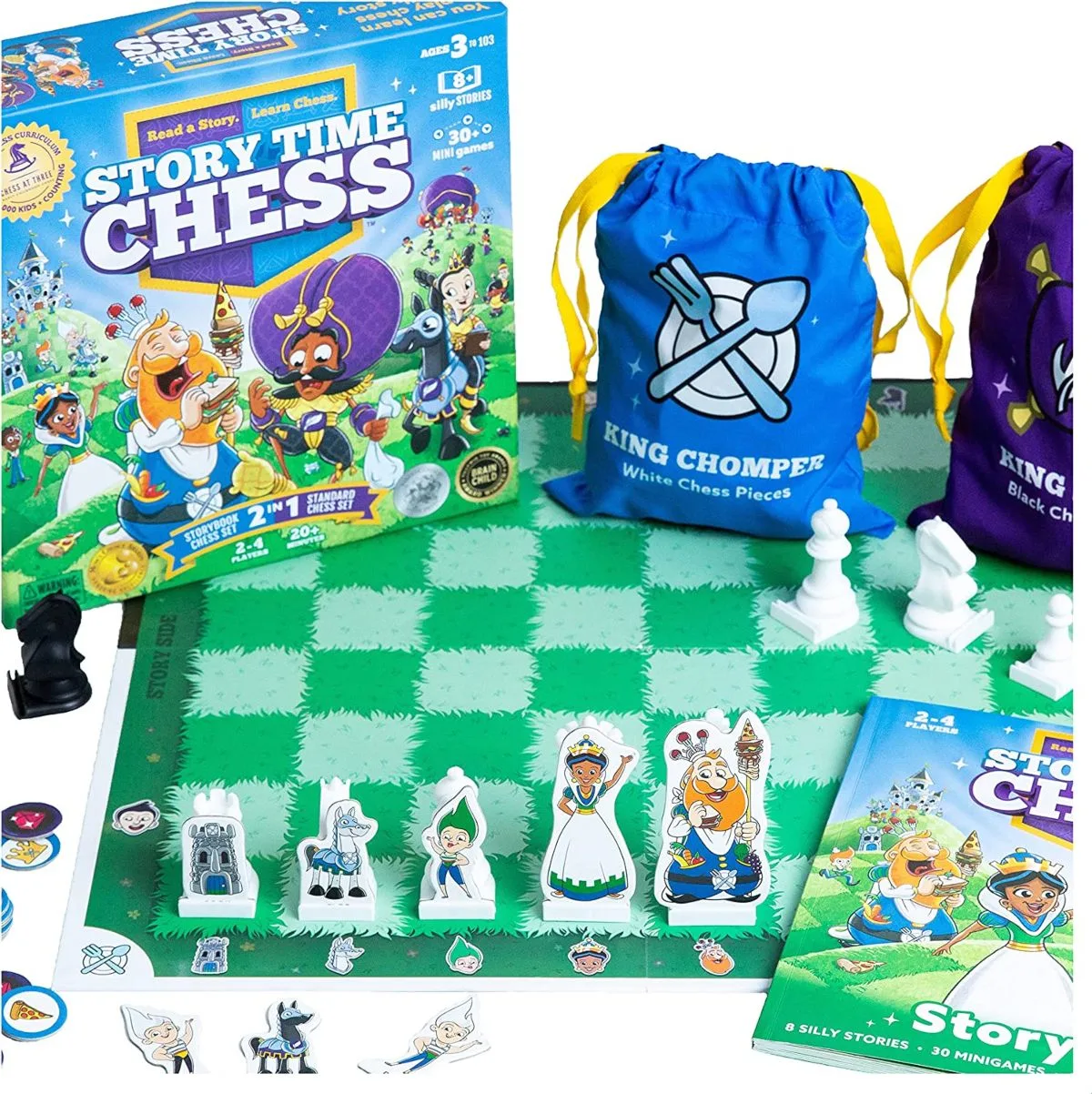 Source: Amazon
Do you want to incorporate some learning into story time? Then check out this story-time chess game, which teaches kids all about the game of chess through stories and characters instead of boring and complicated rules and methods.
It features a medley of beautiful animated characters that seem to come to life as the game progresses. This draws children into the game, and as the story and characters come to life, your preschooler is bound to learn how to play chess!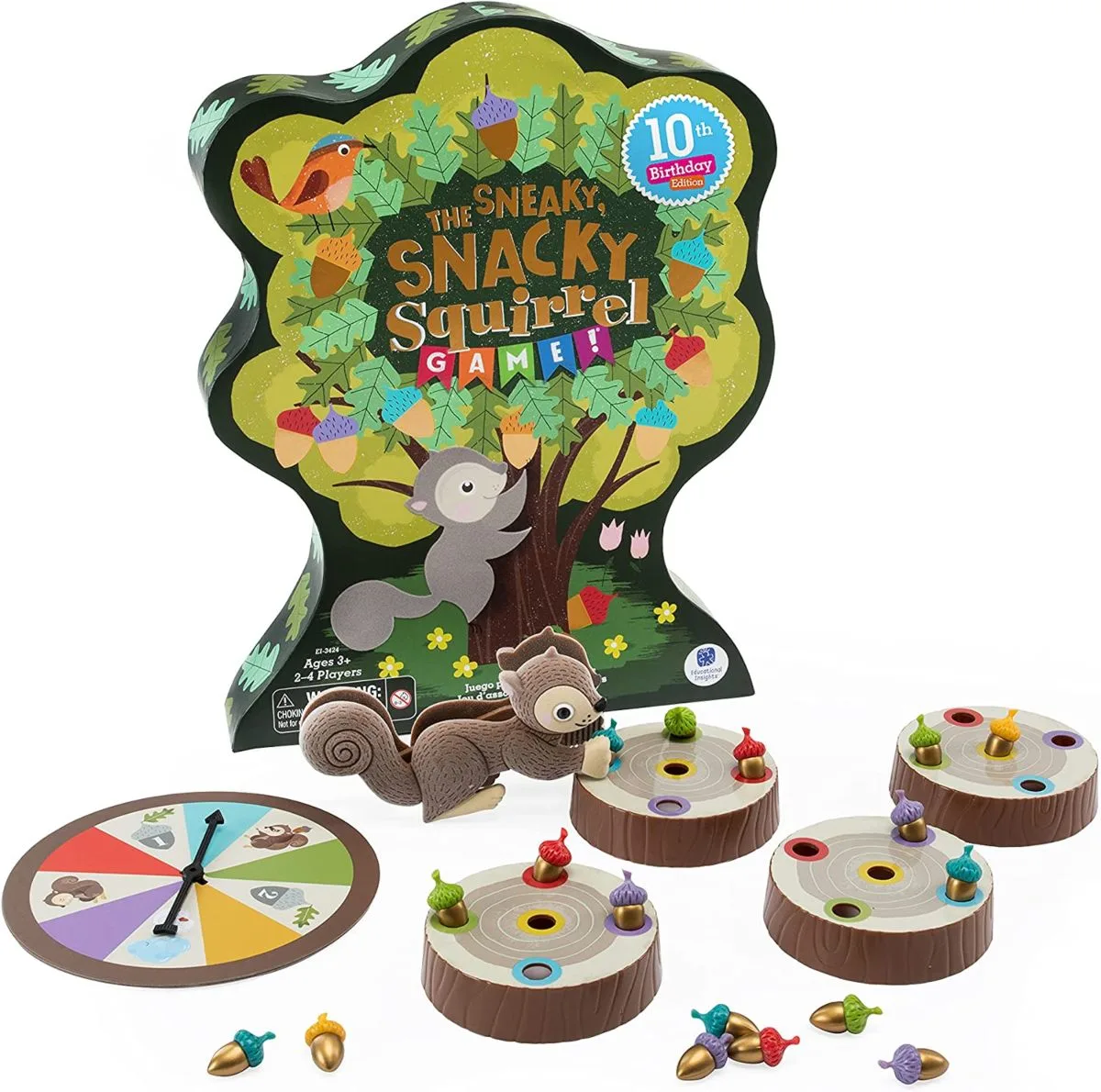 Source: Amazon
Squirrels are just super snacky, aren't they? They are always squirreling away nuts, berries, and just about anything they can get their hands on.
Your kids can feed the snacky squirrels in this board game golden acorns! There's also a limited edition fuzzy squirrel included to make playtime as real and authentic as it can get.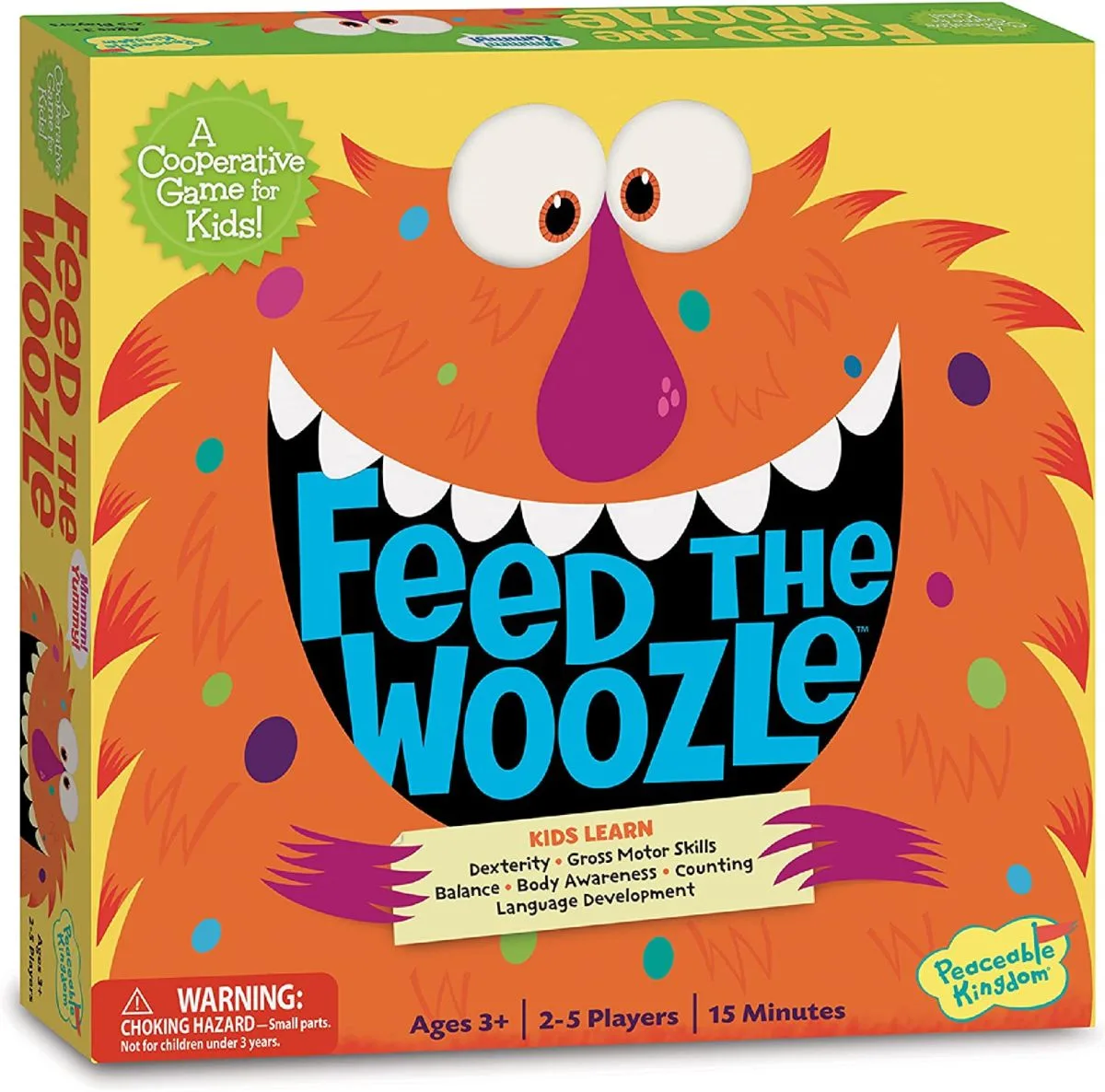 Source: Amazon
When you're done feeding the squirrels, go ahead and get ready to feed The Wozzle. This game is all about wonky and silly fun for your preschoolers as they feed The Wozzle crazy treats.
What crazy treats, you ask? Well The Wozzle loves to eat hairy pickles and fuzzy donuts!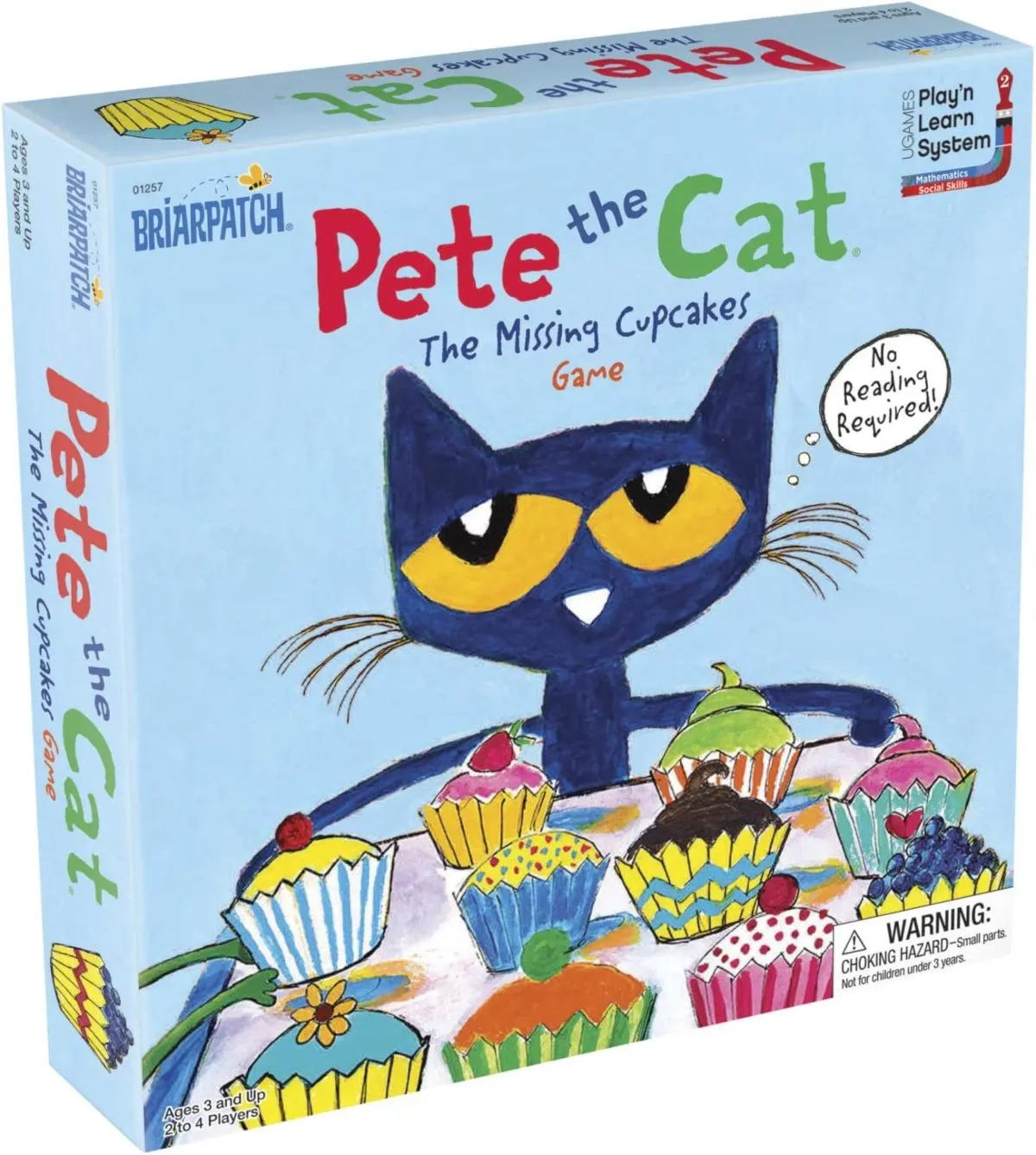 Source: Amazon
Briarpatch's Pete The Catch is based on the popular book series and is just oodles of fun for a young preschooler. It features kids songs, and has them identify their favorite foods, words, animals, and more.
It's a game of luck, with memory building, cooperative playing, and movement-coordinating thrown into the mix.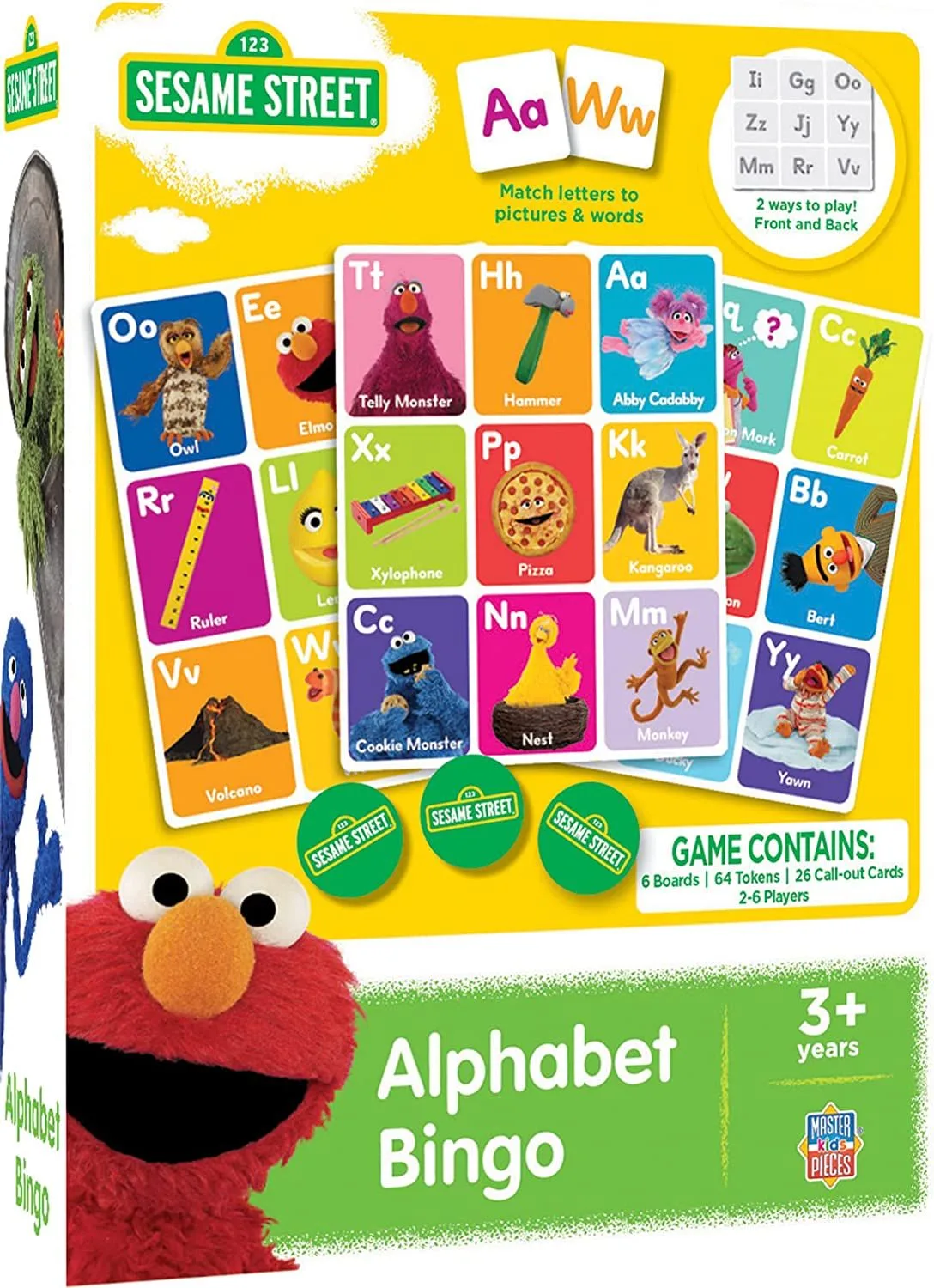 Source: Amazon
It's such an important aspect of a kid's education to start off with learning all the letters of the alphabet. It's the first step the take in their learning journey, and such an important step needs to be memorable, educational, and fun.
So, how about a round or two of Alphabet Bingo? Bingo can never get old. It's a timeless classic, so grab your kids and get started!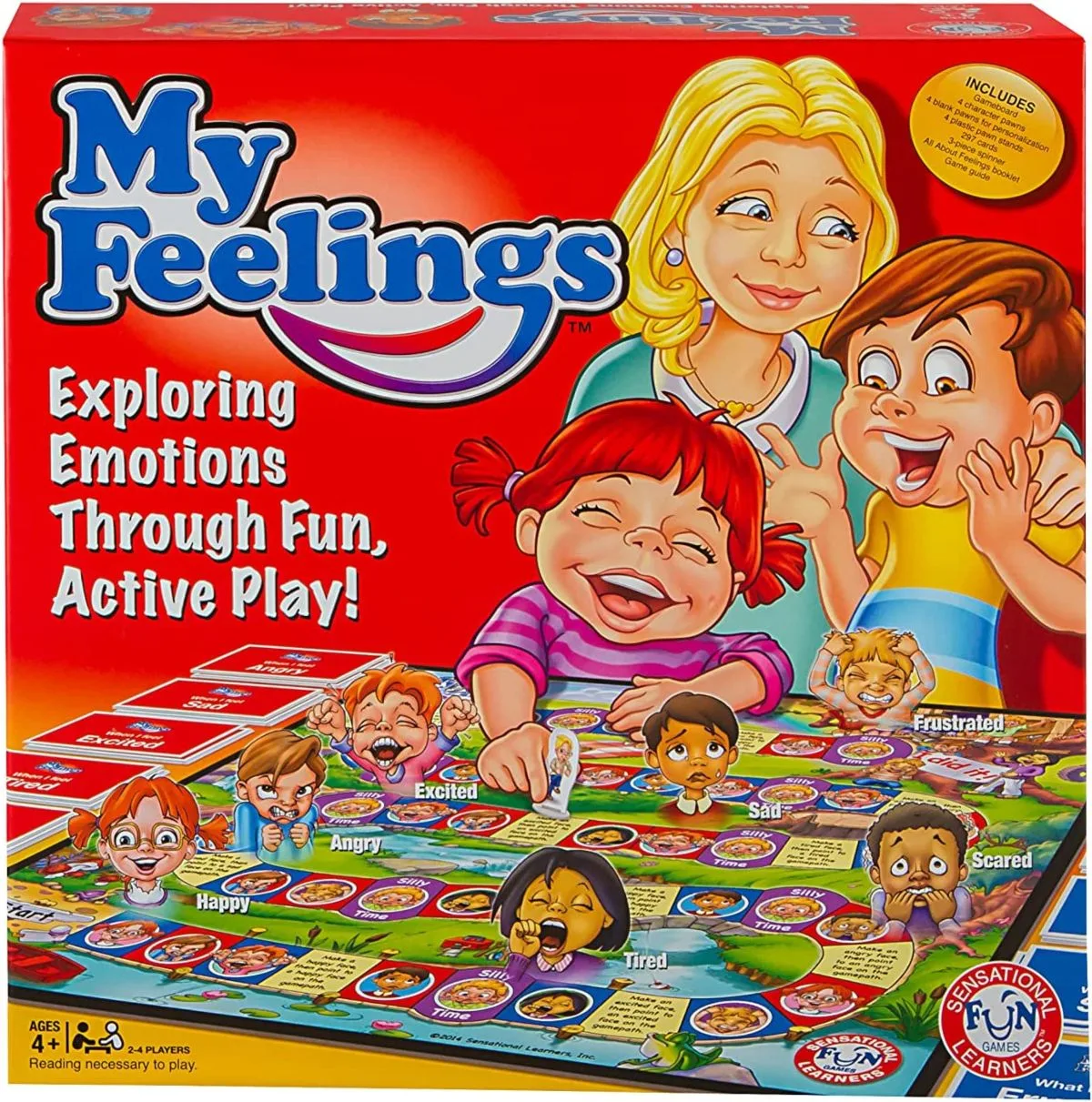 Source: Amazon
I can't stress how important it is for kids to be able to express themselves in a safe and censure-free environment. It's something they need to be taught how to do.
How about a board game like this to help you? It's a wonderful opportunity to talk about the different feelings your kids can feel and how to channel them.
Not only does this help your children express themselves, but it can also help them channel their feeling creatively and in a healthy manner.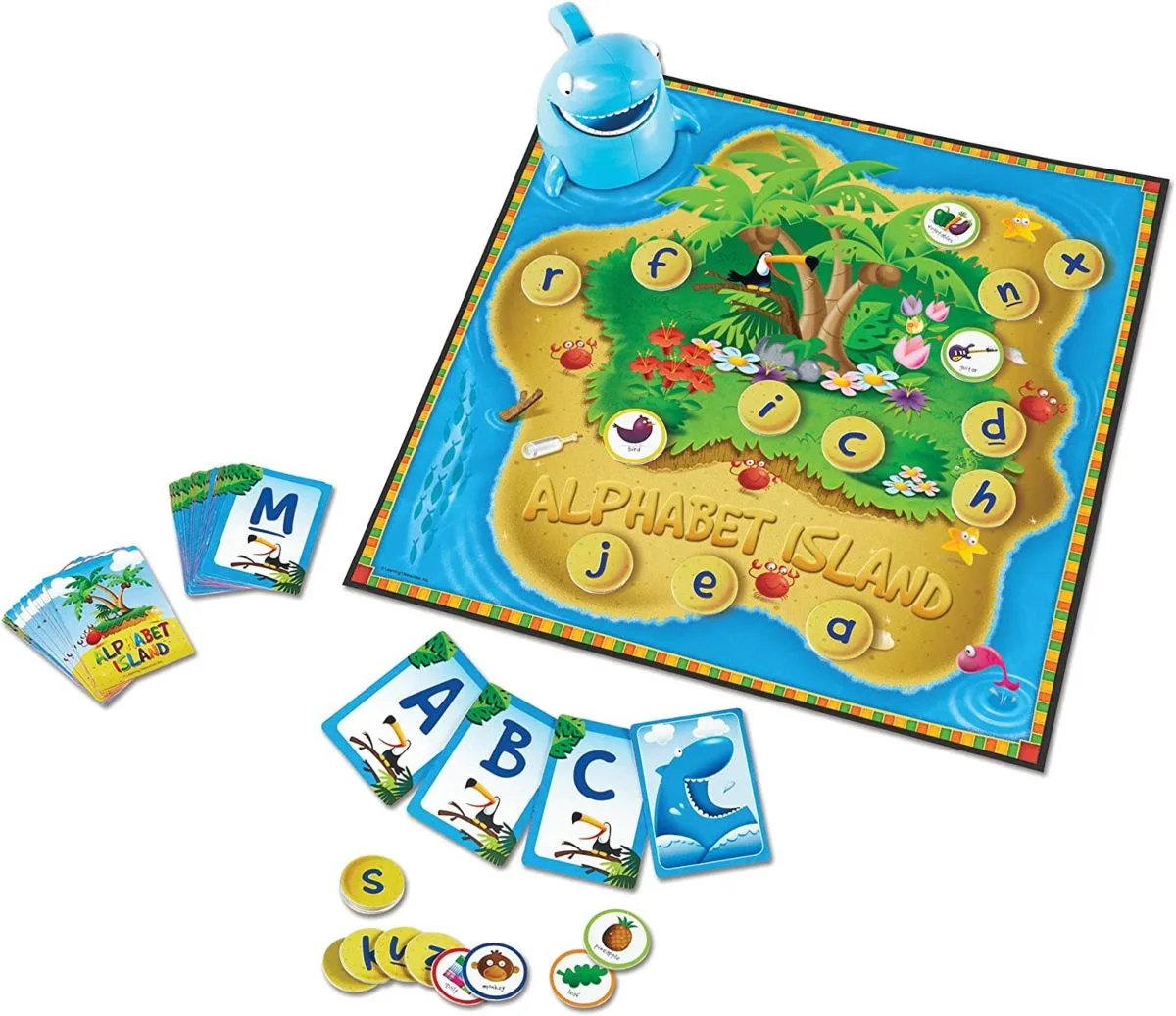 Source: Amazon
Ready to head down to alphabet island and join the race to match all the uppercase and lowercase alphabets? Then grab this board game and check out all the cool and innovative ways it can help your child with his or her letters!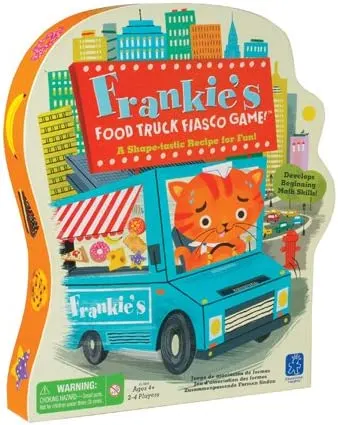 Source: Amazon
If the little ones are struggling with math or identifying shapes, this board game will help them learn! A fun, engaging game that will entertain even those who hate maths!