Use IKEA bed furniture to transform your bedroom. These bed hacks are fun, beautiful and creative!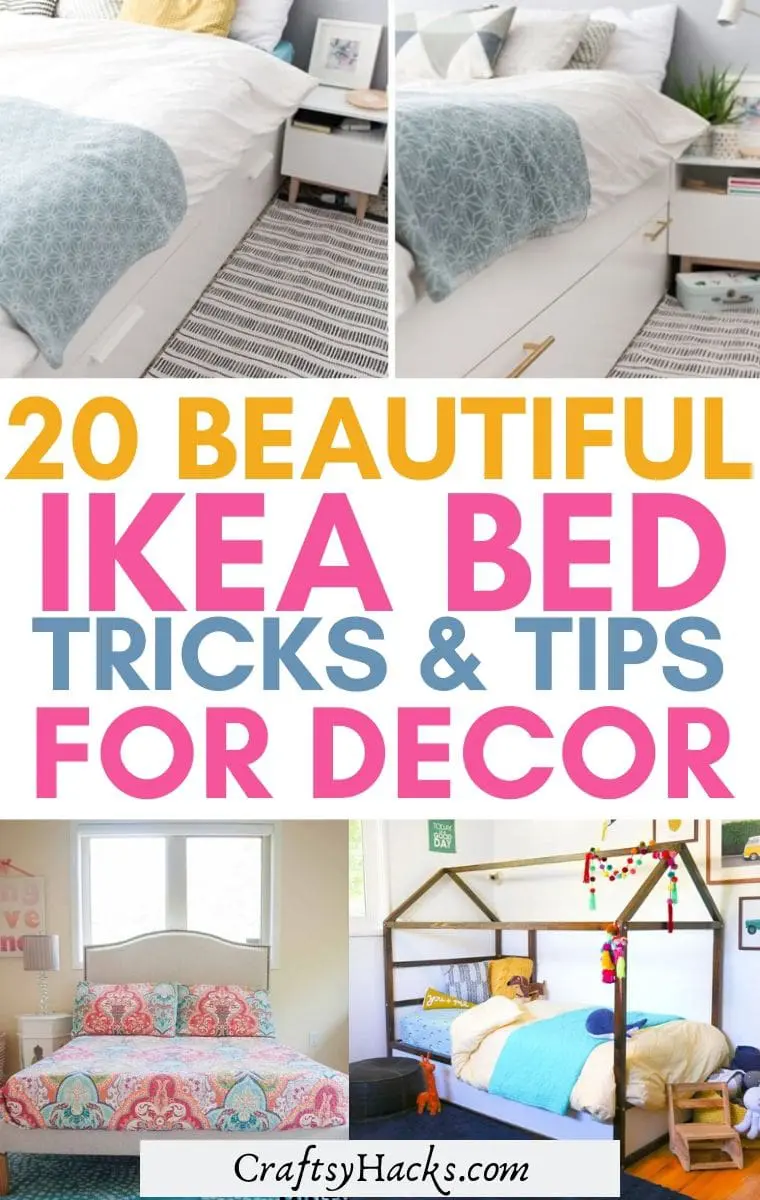 IKEA is already known for its cost-efficient, useful, and versatile furniture and other household items. But did you know there are many ways to hack IKEA's beds to make them even more magical?
There are numerous bed hacks online, but here are some that are sure to stand out and help you create something even more functional out of one of the brand's beds.
Some of these range in difficulty as well as materials. You may want to peruse the entire instructions or watch the video before tackling these tasks.
That's to determine if you have the bandwidth to take on the project as well as the budget to make sure you can get all of the necessary supplies. You may also need a helping hand for some of these projects.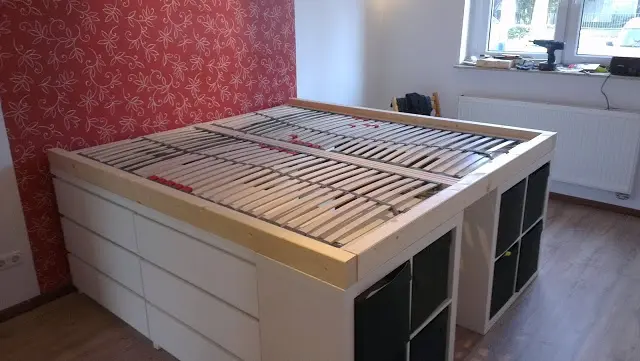 Credit: ikeahackers.net
This hack doesn't even use an IKEA bed, but it does use dressers and shelves in tandem to make a creative bed for a small space.
Once you assemble IKEA Malm dressers and Expedit shelves, you can arrange them into a handy configuration that gives you a cool, cute loft bed that saves space and looks great.
You'll also need a mattress and linens once you get everything arranged. Nobody will ever know it's not actually a bed!
Check out more IKEA bedroom hacks like this here.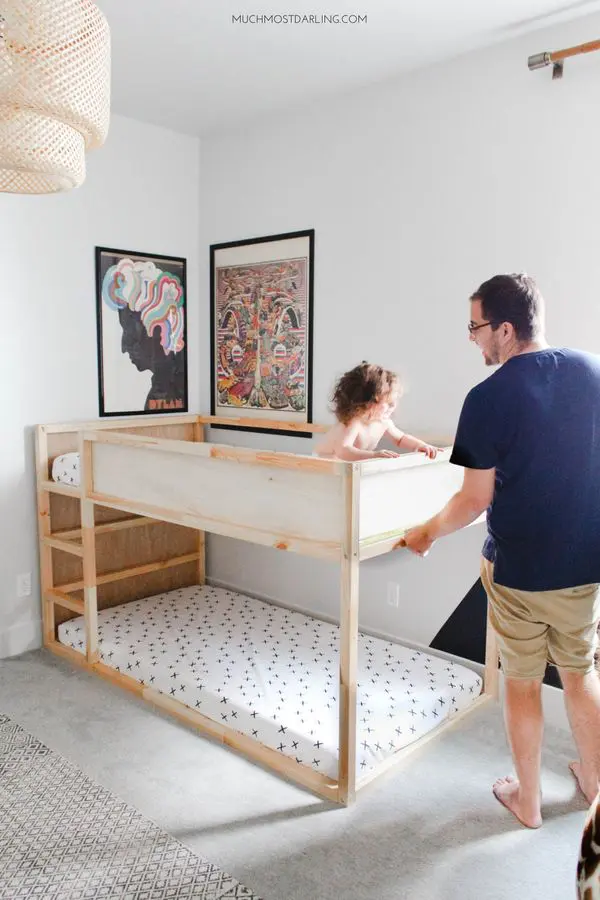 Credit: muchmostdarling.com
You may be surprised to find that you can hack an IKEA toddler bed into a bunk bed for two little ones for under $30 (not counting the price of the bed, of course).
You also don't have to be a construction expert, but you will need some basic tools like a circular saw and a cordless drill. You'll use plywood to create the bottom bunk, and this DIY is all in a day's work; it doesn't take long at all, and you'll have two cute beds instead of one.
You can get plywood online here in case you cannot grab hold of it otherwise.
Bunk beds are a space-saver and keep little ones that are sharing a bedroom from taking up a whole room with two twin or toddler-sized beds.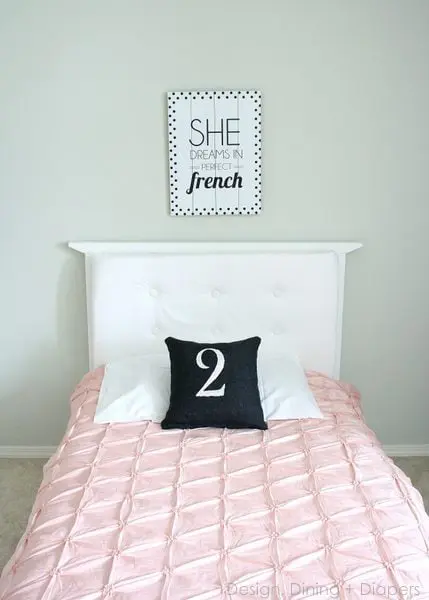 Credit: tarynwhiteaker.com
You've no doubt seen IKEA bed frames; they're pretty simplistic and minimal. So why not take a basic bed frame and DIY it to fabulousness?
This hack shows you how to easily construct a beautiful fabric tufted headboard that looks super expensive and chic.
All you really need is fabric, foam, and some basic supplies like a pegboard and the buttons. If you can easily follow video tutorials and have an extra pair of hands around to help, creating this bed should be a breeze, and it looks great!
That's truly a clever IKEA hack I most definitely recommend!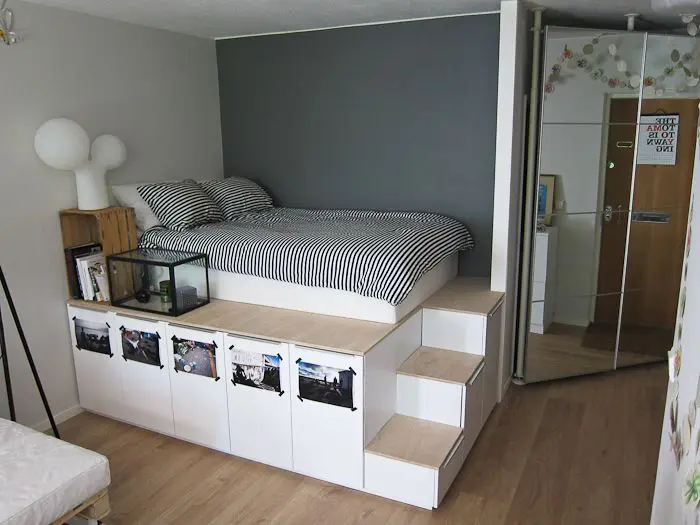 Credit: ohyesblog.wordpress.com
This hack may take a bit more time and materials, but if you live in a very small space, then you know every square inch counts, and furniture that does double duty is what you need to maximize room.
This DIY uses nine cabinets along with a mattress to create a platform bed with plenty of storage along with small steps leading up to the bed. It's sleek, modular, and, best of all, completely functional.
This is one of those IKEA hacks that will help you to keep things a little bit more organized and increase storage at home.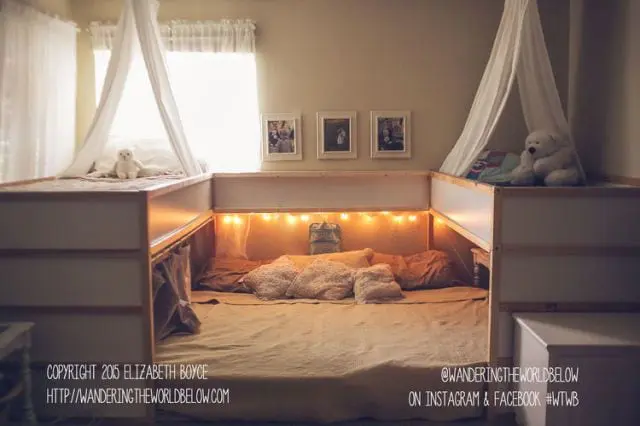 Credit: housebeautiful.com
Co-sleeping isn't for everyone, but for some families, it's the best way to practice attachment parenting and get a great night of sleep.
The biggest challenge for co-sleepers? Bed space! This brilliant IKEA hack uses two beds along with lots of creativity to make space for seven family members.
There is also room for nightstands and small shelves for incidentals like cell phones and water bottles. It's a perfect solution for a co-sleeping family who still enjoys their own space and doesn't want to feel overcrowded.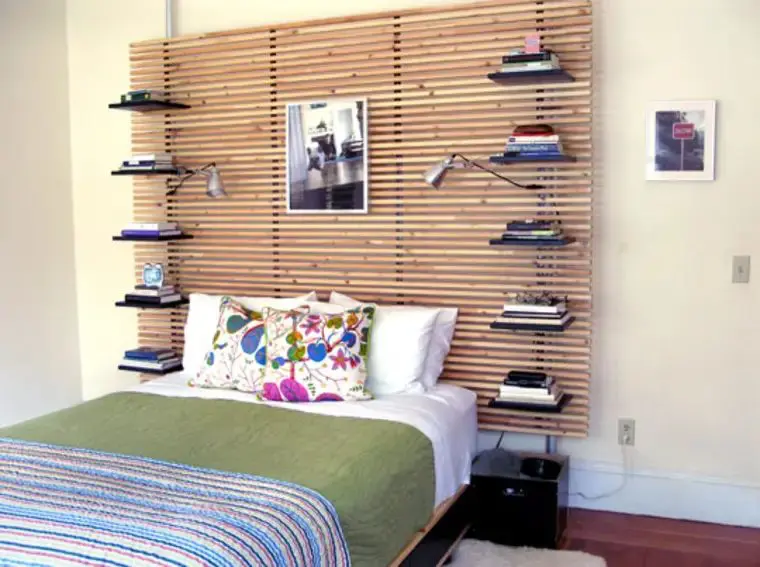 Credit: apartmenttherapy.com
Creativity comes together with a bit of labor when you use the IKEA Mandal headboard to make cool small shelves you can use for books or other items.
Put together multiple headboards to make a wall installation you can use for a lot of different things.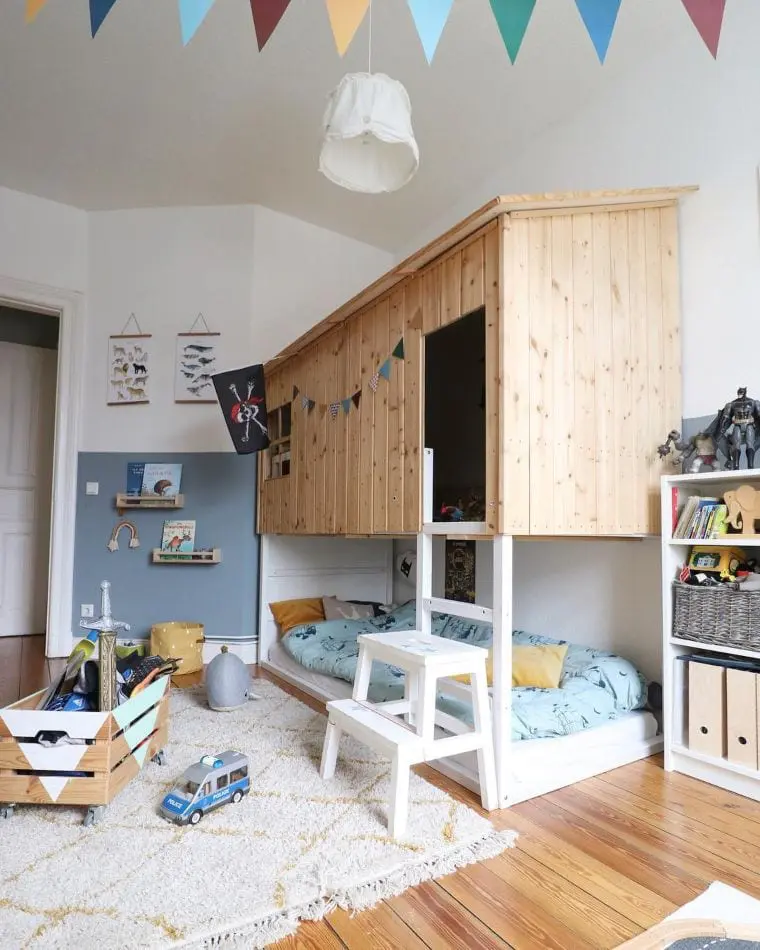 Credit: instagram.com
This loft bed may be the perfect solution for kids who don't want to go to sleep! What kid wouldn't want to climb up into this cozy loft?
Adding plywood to an IKEA bed to create a super cool bunk bed hideout not only saves on space but gives kids their own little clubhouse right inside their bedroom.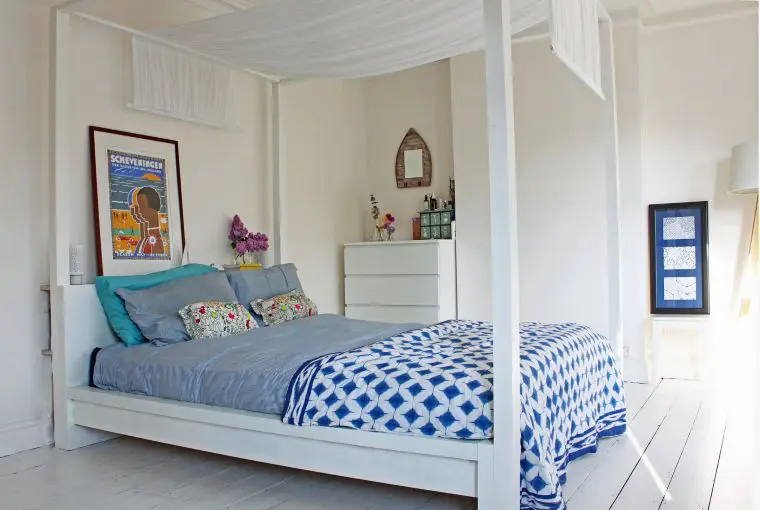 Credit: hestershandmadehome.com
There's something traditional and lovely about a four-poster bed. For the most part, they're also expensive.
However, when you upcycle an affordable IKEA Malm bed, you'll spend less money, and it's not as difficult as you think it may be.
All you'll really need are tools and beams. You can also add a shelf to the headboard of the bed for extra storage if you don't have space for a nightstand. This turns out really pretty.
Add an accent canopy like this over the top for a magazine-worthy Malm!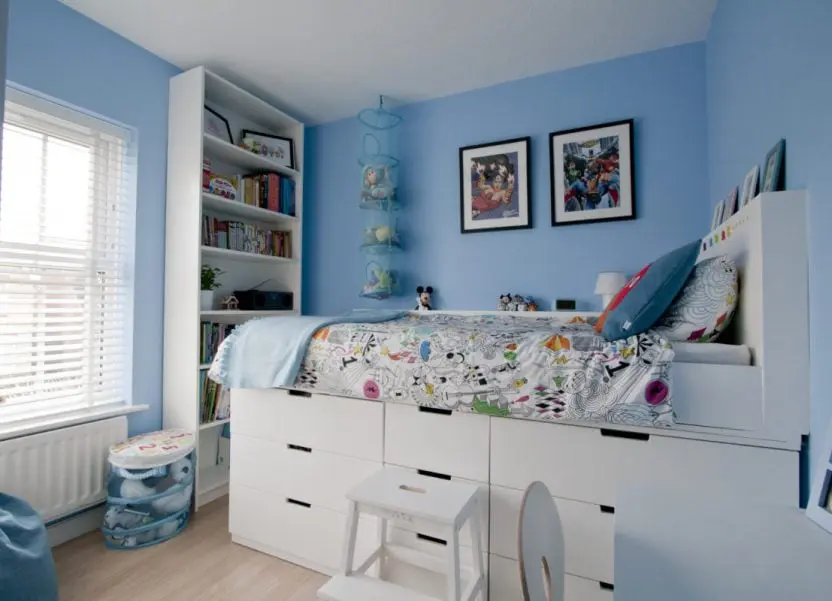 Credit: maflingo.com
Once again, a good way to make use of a small space, this hack creates a cabin bed for a child using several IKEA pieces, including a bookcase, a wardrobe, and several chests of drawers.
This eliminates the need for a separate dresser, and there's a really cool secret about this bed: there's a tiny little hidden den for kids to escape to!
This project will take some time and materials, but your kid will love it, and it opens up a small space to create a larger feeling room for your child.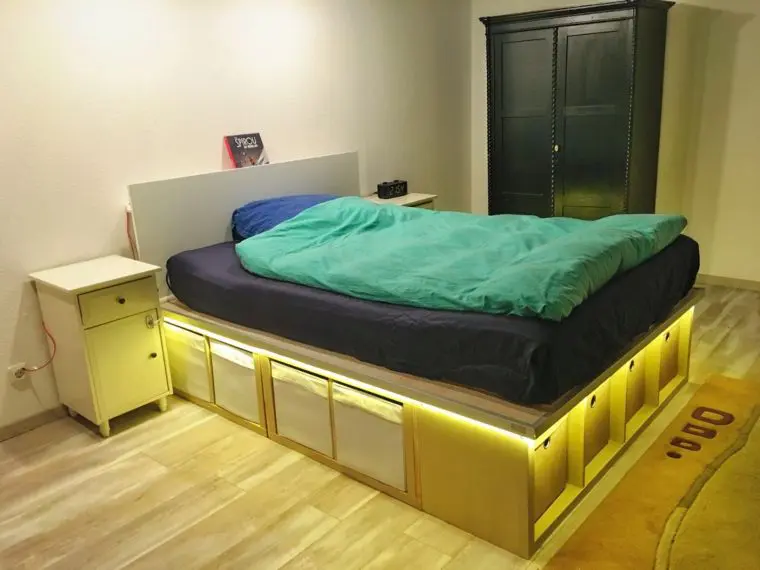 Credit: ikeahackers.net
Remember when you were a kid and waterbeds were all the rage? They're not around so much anymore, but you don't need to try and track one down; make your own with this IKEA hack!
Using Kallax shelves, you can craft your own DIY waterbed frame. This project entails other parts and pieces as well, and you can also add an optional headboard if you like.
There are ways to customize this bed, but on the whole, it's a pretty cool project if you want to go retro and add a waterbed to your room or to a child's space.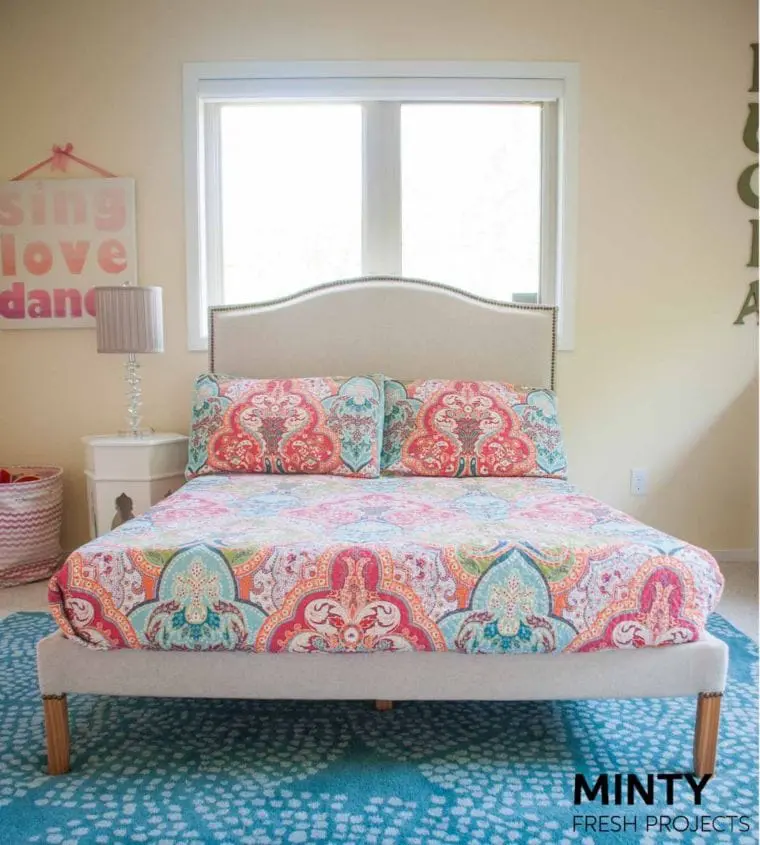 Credit: ikeahackers.net
You may love the look of an upholstered bed, but not the price tag. Fortunately, IKEA comes to the rescue again with an easy way to modify an existing bed into the fabric bed of your dreams.
You'll need the Fjellse bed as the base of this project, along with a list of other supplies. Where most beds only create an upholstered headboard, this bed goes the extra mile.
There's also upholstery around the entire frame of the bed, giving it a finished and expensive look you'll love.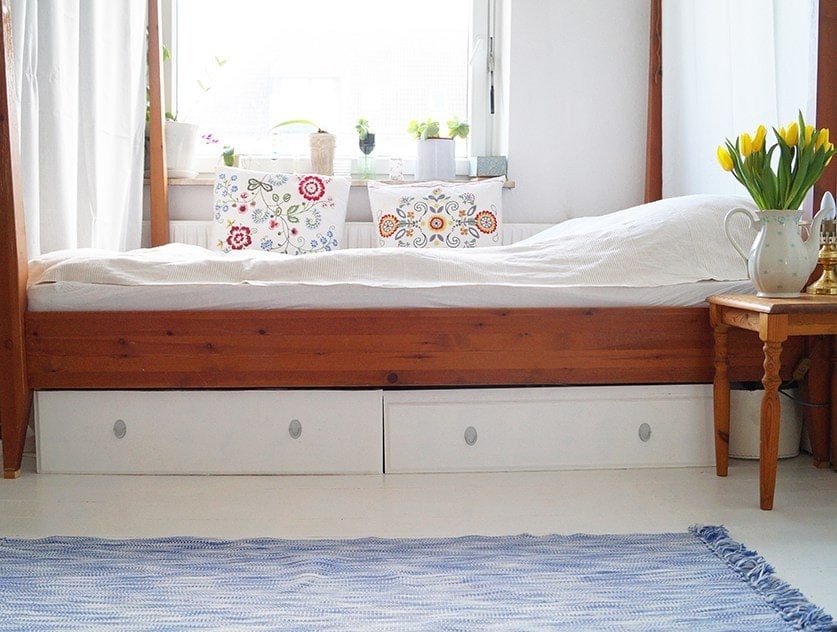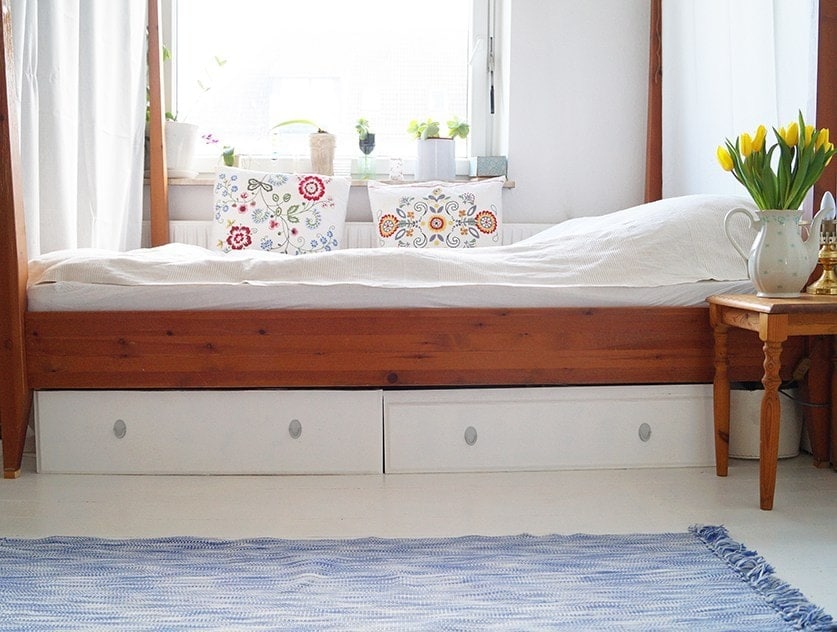 Credit: nur-noch.com
Everyone wishes they had more storage, but what do you do when you simply run out of available space for a dresser or chest of drawers?
You use the extra space you're likely not using; under your bed. This hack uses IKEA dresser drawers underneath a bed to create a trundle-type situation.
It's completely simple and totally brilliant! Simply pull out the drawers when you want to access them.
Store off-season clothes, lingerie, or even shoes under the bed and give yourself a host of extra space without taking up square footage in your bedroom.
There are a bunch of cheaper options for pullout drawers that you can see here. So, it doesn't necessarily need to be IKEA items.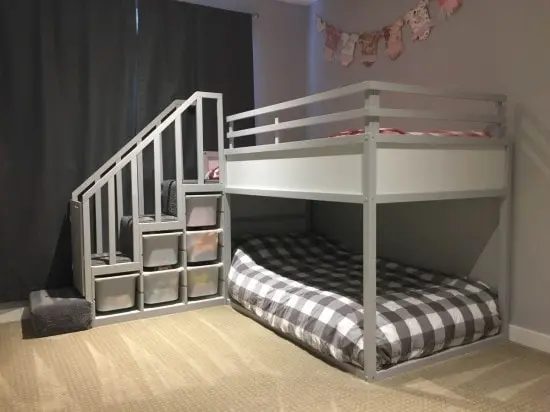 Credit: ikeahackers.net
Transform the Kura bed into sleeping space for not one but two kids with this crafty hack.
This DIY also uses the Trofast toy storage unit as stair steps leading up to the top bunk, so kids can safely access the top without having to climb up a ladder or use unsafe stairs.
This parent thought of everything! And, once again, bunk beds are the perfect solution for kids who share a small bedroom and parents who want to get the most out of every inch of space.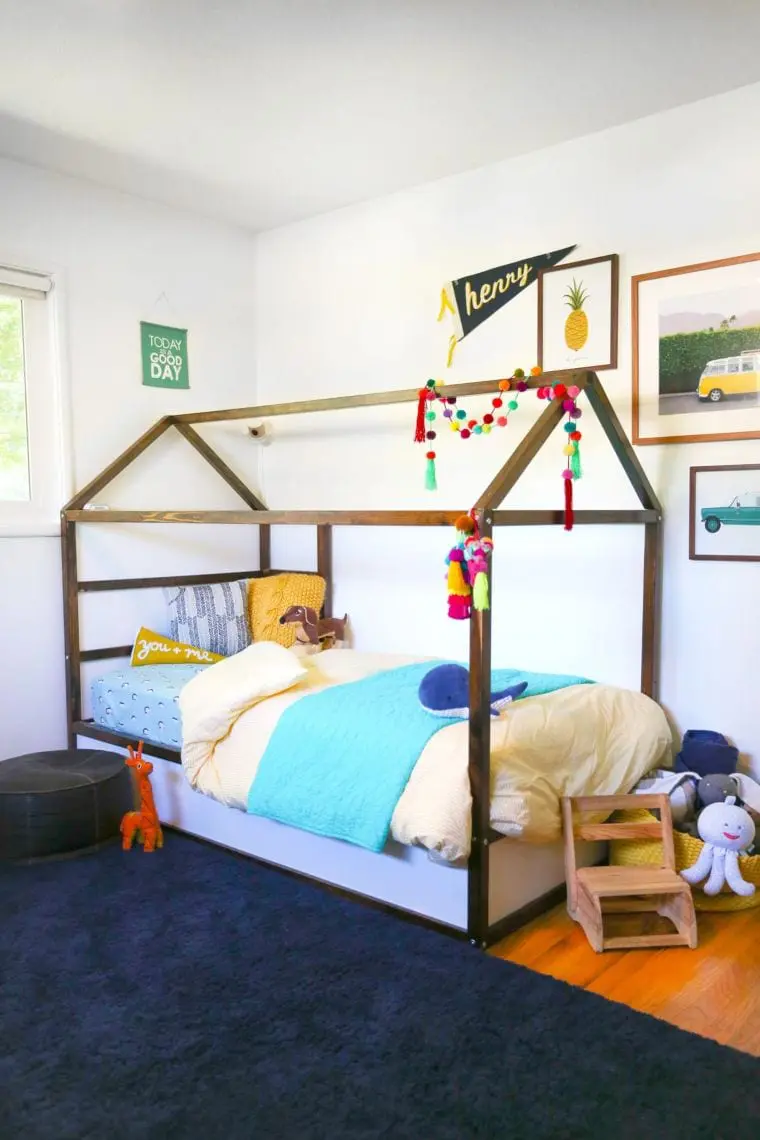 Credit: lovelyindeed.com
The Kura bed is proving to be one of the most versatile pieces of furniture a parent can buy at IKEA! Here's another super cool hack for this affordable bed.
This hack actually doesn't require a whole lot of supplies, but you will need some tools and wood. Create an adorable house frame for the bed and customize a plain bed to your liking.
Once you build the bed, there are even more ways you can add to this bed by hanging things on the frame, adding garlands or canopies, or other items.
Kids will love being able to decorate their own little playhouse bed.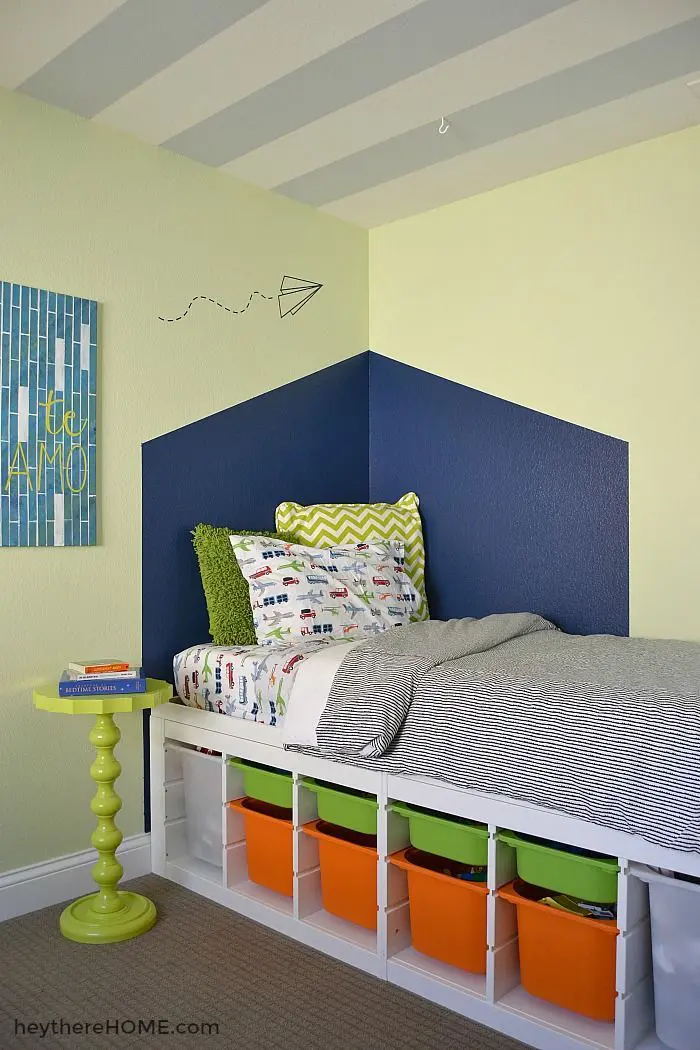 Credit: heytherehome.com
A twin bed becomes so much more when you combine wood along with IKEA storage shelves and bins. This bed sits atop the bins for easy to access storage you can use for just about anything.
Cut down on time spent on this project by having the woodcut to your specifications at Home Depot. This bed really maximizes space in tight quarters, and bins keep toys and books organized.
You could also use colorful storage bins like these for extra clothes or shoe space if your kiddo has a small closet. There are endless possibilities.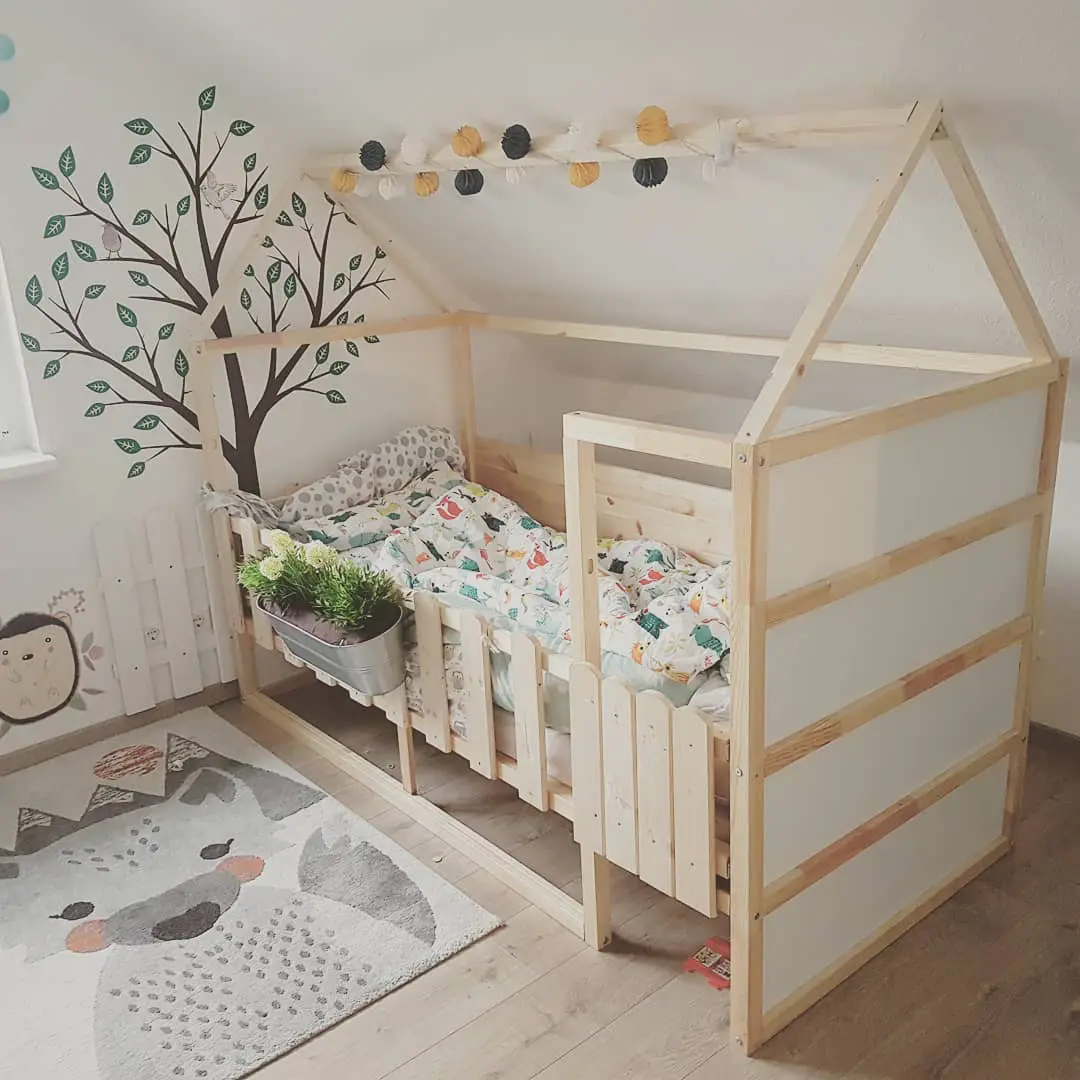 Credit: instagram.com
What kid doesn't love a clubhouse? For kids who balk at bedtime, creating their own clubhouse may make nighttime less of a struggle.
This DIY uses a bed and wood to make a house frame and even a cute picket fence! Kids will look forward to bedtime, and you can customize this bed by painting it any color you like.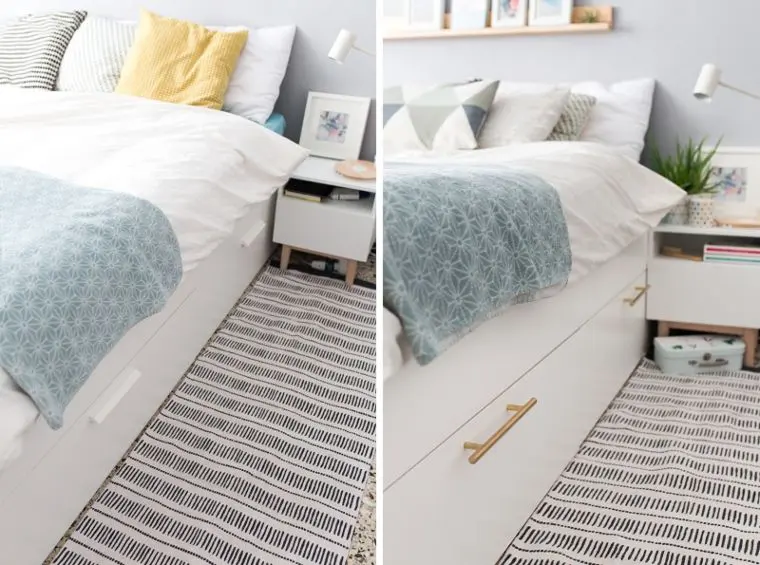 Credit: one-o.it
It's the little things that can make the biggest differences, right? When it comes to your Brimnes bed, adding brass pulls like these can create a simple yet elegant feel to your bed.
This is an easy DIY you won't need many supplies for, and you can do it in a short time. You'll be pleased with the difference this one small hack can make in the way your bedroom looks!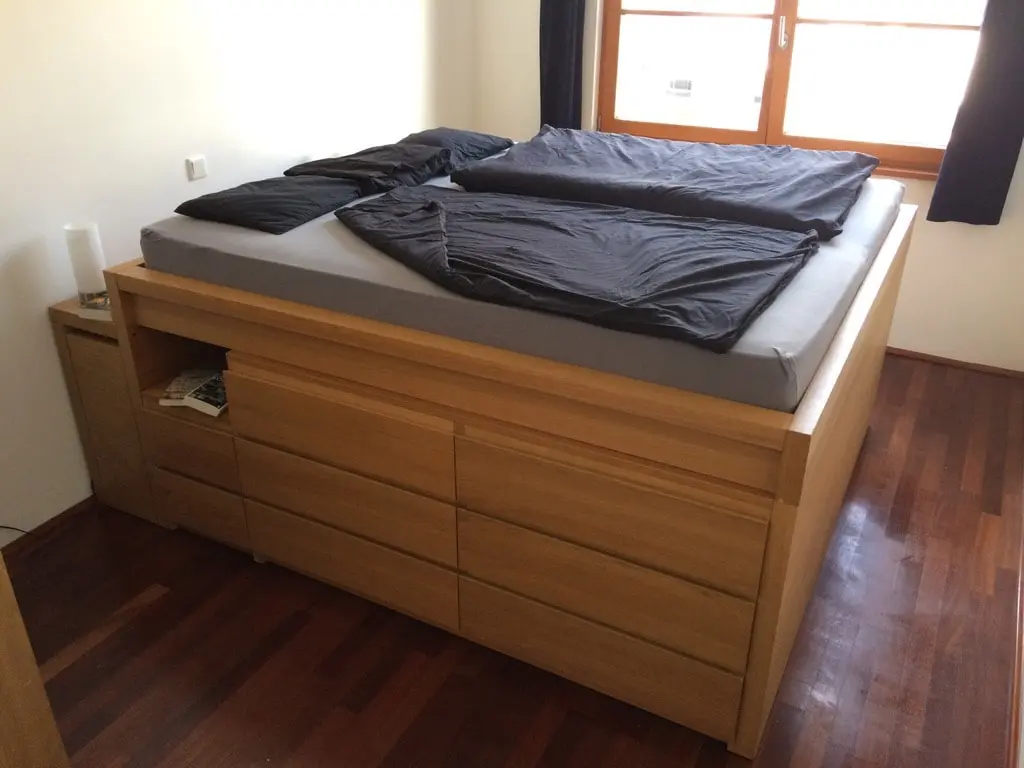 Credit: ikeahackers.net
This is the extra-deluxe version of a grown-up storage bed, and you'll use the Malm as a base and add drawers, a headboard, and a nightstand.
This platform bed is sitting atop so much storage you'll practically have an extra closet at your disposal.
If you have the time and budget to do this DIY, it's well worth it, especially if you're trying to squeeze a large wardrobe into a studio or one-bedroom apartment.
The end result is simply stunning, and it looks streamlined and simple; you'd never guess how much storage this bed is hiding!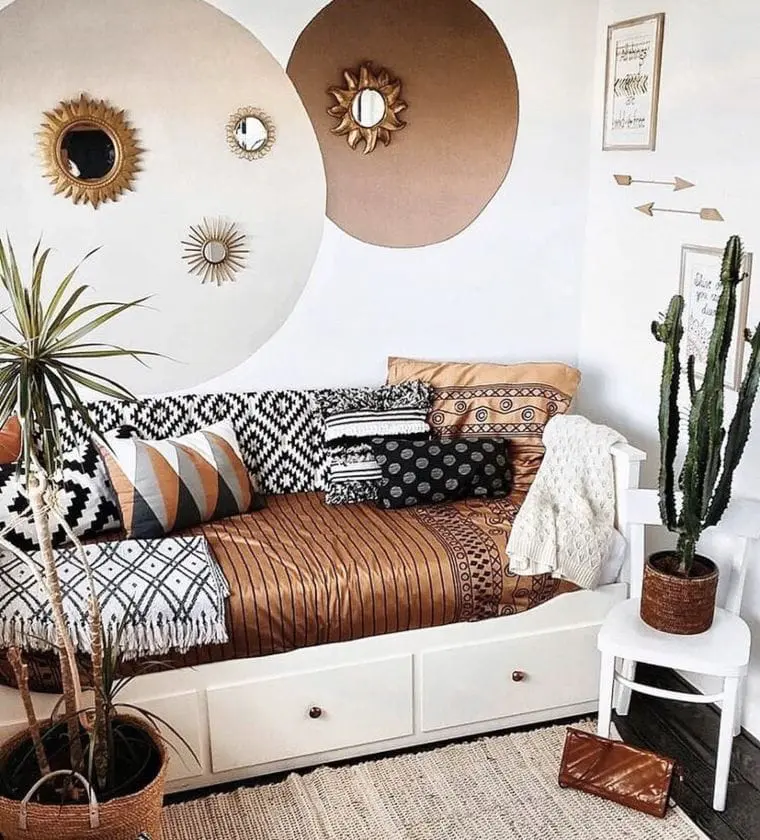 Credit: instagram.com
This hack can work as a daybed or a cute couch with drawer storage. So many of IKEA's pieces can pull double duty, which is what makes them so appealing.
This is the perfect DIY for a teenager's room or for a sitting room that can double as a guest room when an extra bed is needed. You can use the drawers for extra linens.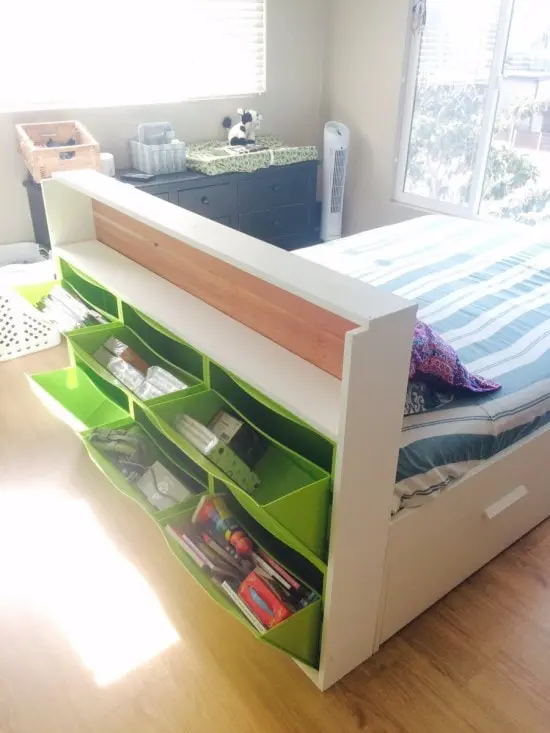 Credit: ikeahackers.net
Combine a Brimnes headboard with Thrones shoe storage, and you'll love the hidden storage options you'll get. No, it's not a huge amount of storage, but it can make a definite difference.
This is an easy and creative hack that allows you just a bit of flexible storage in a small space. You can also choose the color of the bins to add a pop of interest to your space.
This is also a good hack for a child's room, as these storage spots are just the right size for toys and books.
Conclusion
Do you like any of these IKEA bed hacks? Please share them with your friends and family!