Looking for fun things to do with the kids outdoors? These free outdoor activities are great for kids of all ages.
The outdoors is fun, but kids today aren't too keen on going outdoors as they have so much to do indoors. Finding great ideas with free admission that aren't in their own backyard to keep them engaged is super important.
Well, let's change that this summer. Here are some fun yet free outdoor activities that your kids will love. The only catch, is they will need you to have fun with them too doing these free summer activities.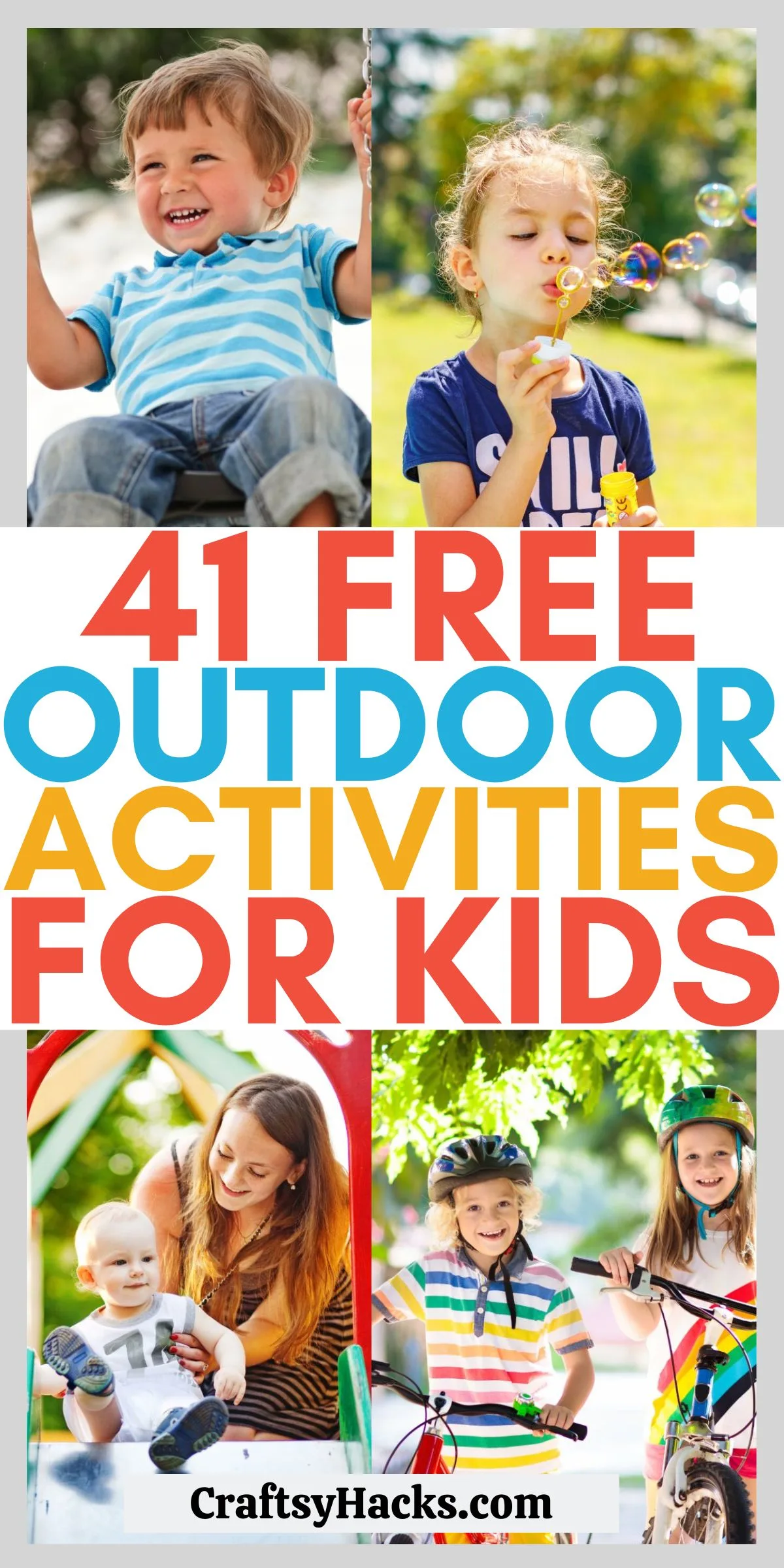 1. Climb a tree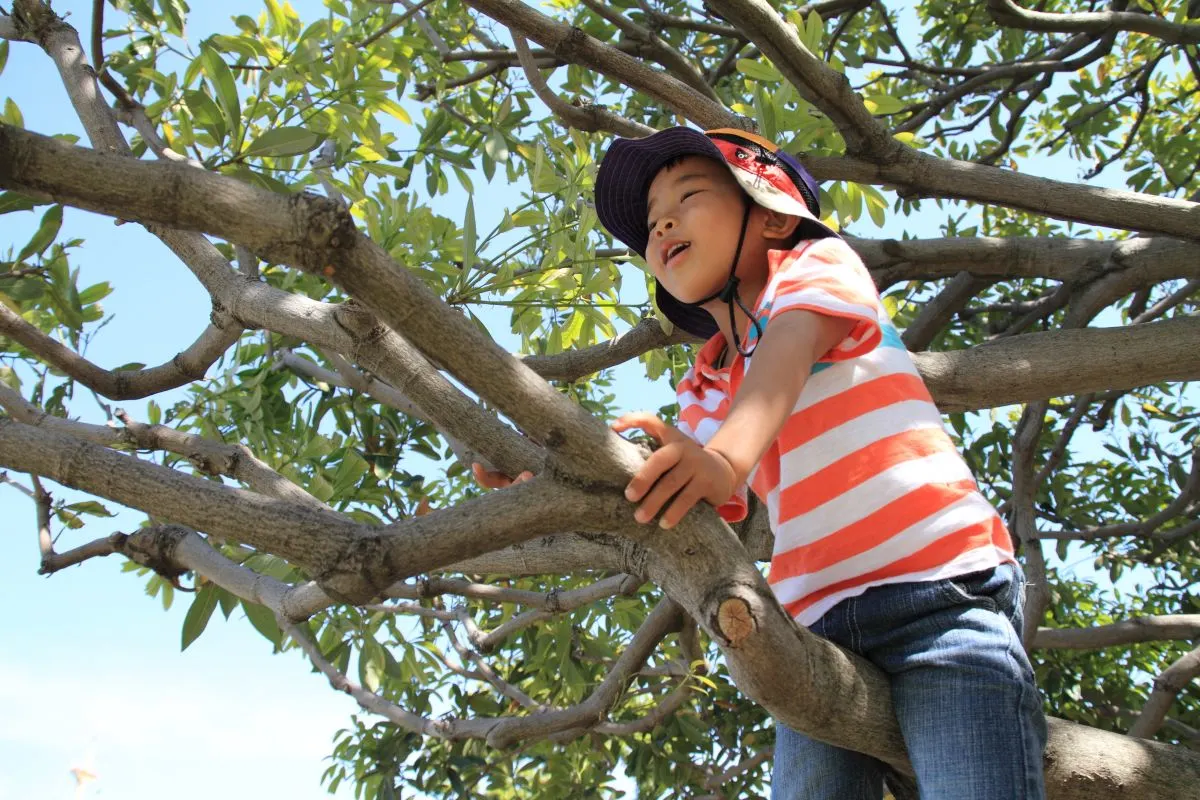 Don't you remember how much fun it was to climb the neighborhood's highest tree? Aren't we too protective of our kids nowadays?
A little caution is excellent, but don't let your fears stop the kids from exploring nature and its many wonders. Help your kids climb the tree in the yard, climb with them, and encourage them to do it independently.
This is definitely on everyone's summer bucket list of fun outdoor activities.
2. Collect Leaves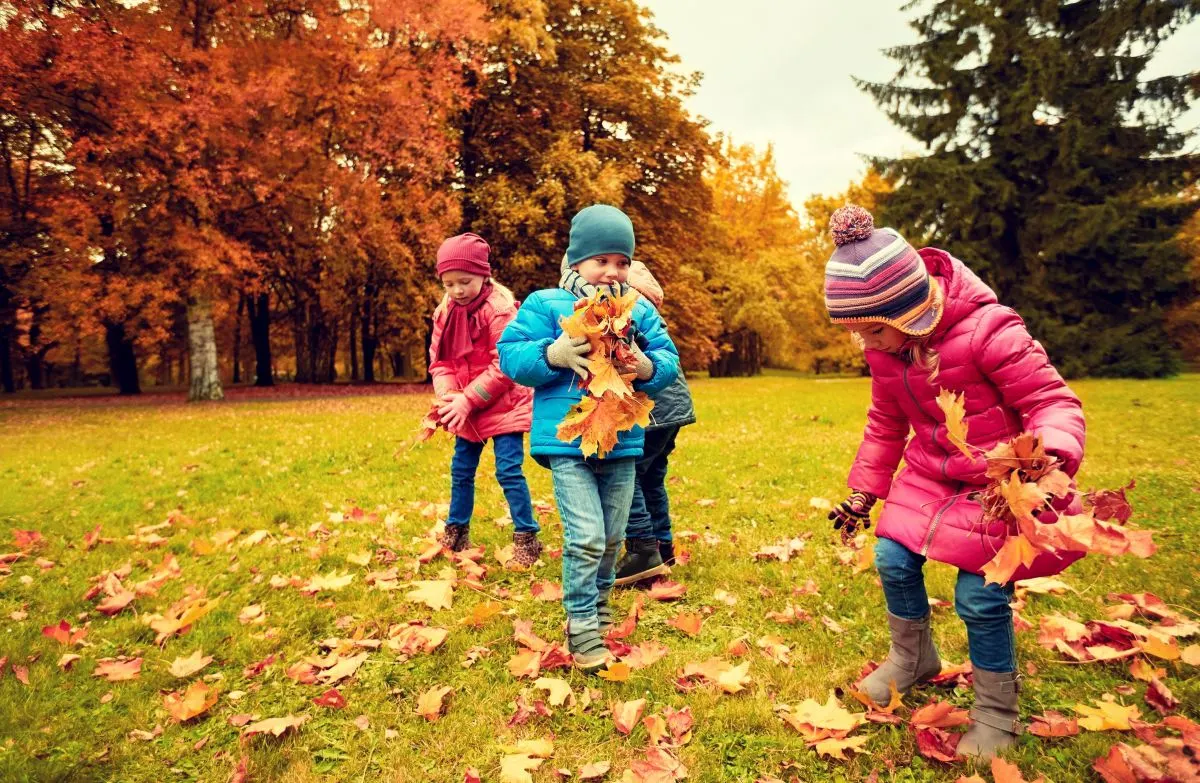 Just like collecting rock, collecting pretty leaves is also a good time for the entire family. You can use the said leaves in many family-friendly activities like DIY crafts as well as making a leaf scrapbook.
Moreover, you can use these leaves to write cute notes or even paint them to look even prettier. Nature has many hidden gems. The only thing we need is a creative eye to see the wonders out.
What a fun way to engage kids in some meaningful work.
This is definitely one of the best outdoor activity ideas that will get the job done and will engage the older kids too.
3. Draw on the sidewalk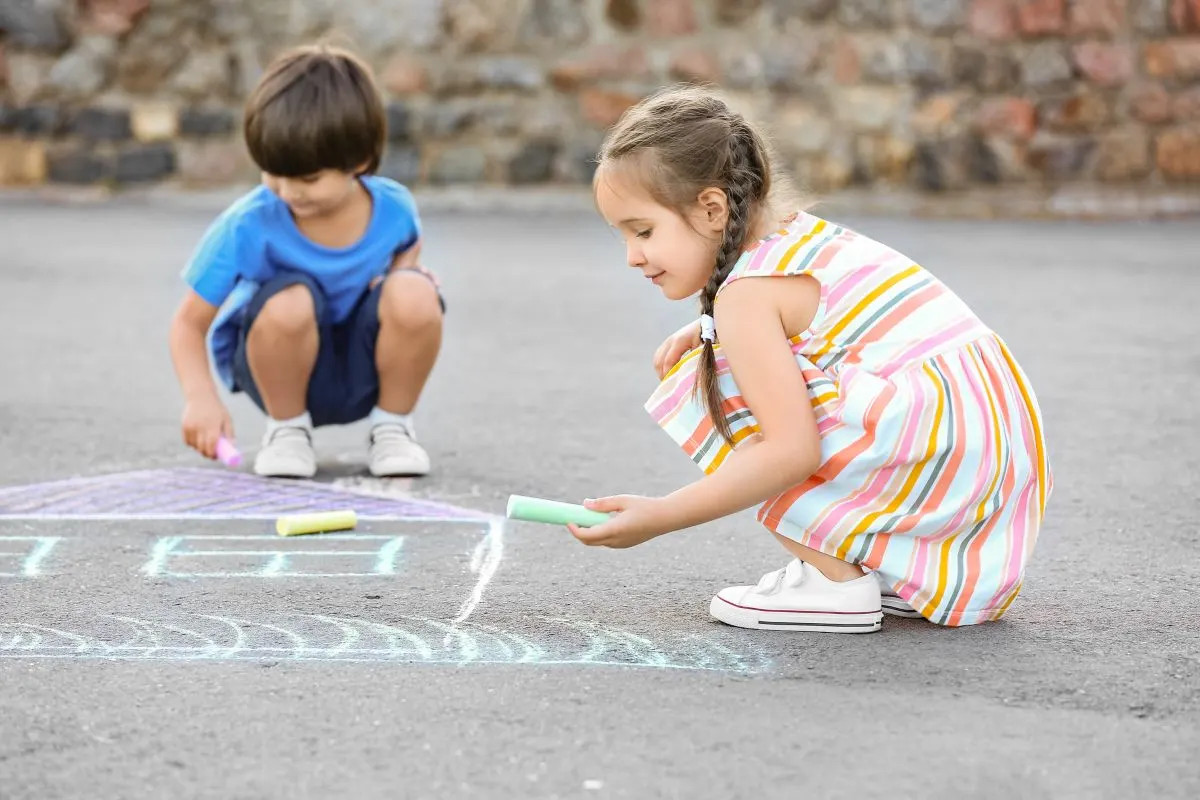 When I was young, I loved drawing on the sidewalk with my buddies. We all would stand over our drawings, admire and compare who did best.
Why can't our kids be the same? Well, they can if we let them.
Get your kids some colorful chalk and push them outdoor with a mission to draw the best painting ever on the sidewalk.
Don't forget to check it out and praise them when they are done. Order a big pack of colorful chalk here.
4. Bird Watching
Bird watching is an international sport that people invest a lot in and is also one of the best free things to do with the whole family. if your children love birds of all kinds, you need to get them started on bird watching.
However, to get interested, you will need a pair of binoculars as well as a bird scrapbook so that they can jot down their findings. You can get the binoculars for your kids here.
5. Go to the Park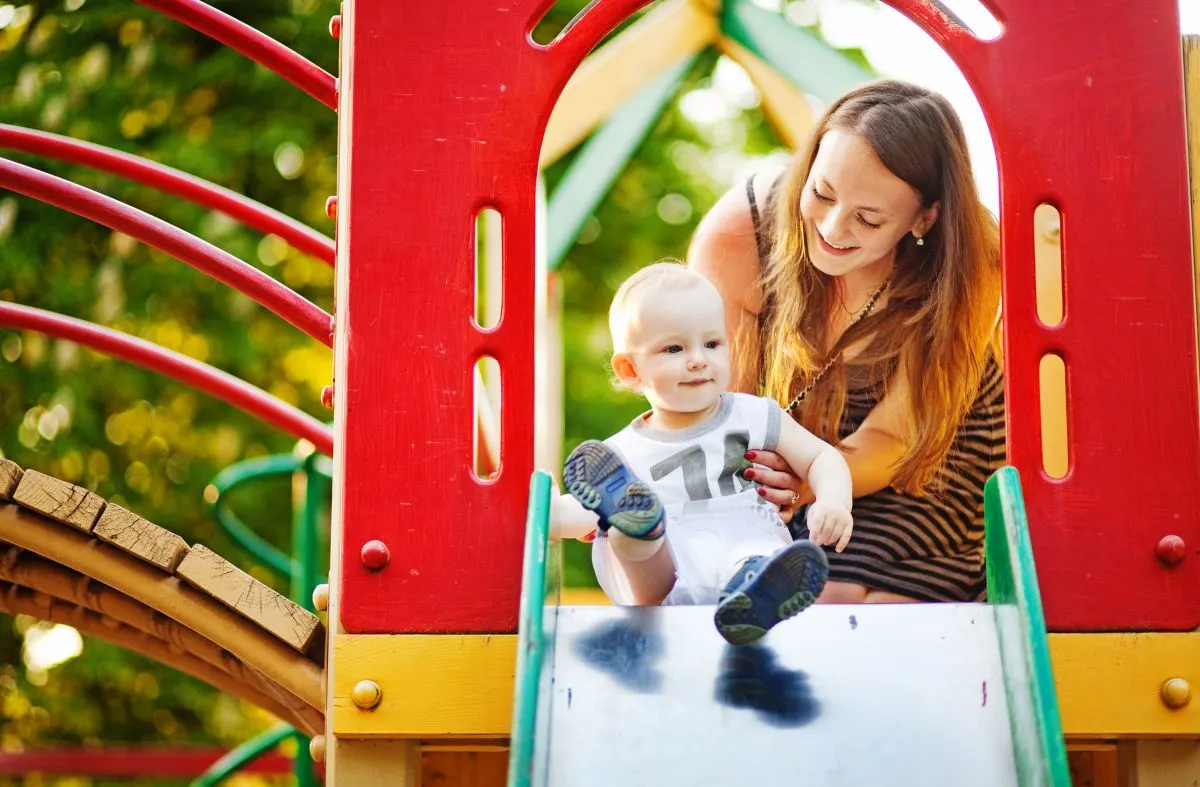 If you are at your wit's end with your kids hogging the screens all day long, you need to take them to the park or local nature center. If you have any sports to play, take some food to feed the ducks or birds.
Encourage your kids to play tag or some other running game in the park. Or, if you have a dog, the park is a great place for your kids play fetch with the dog.
This is also a lovely outdoor activity for boys.
6. Picnic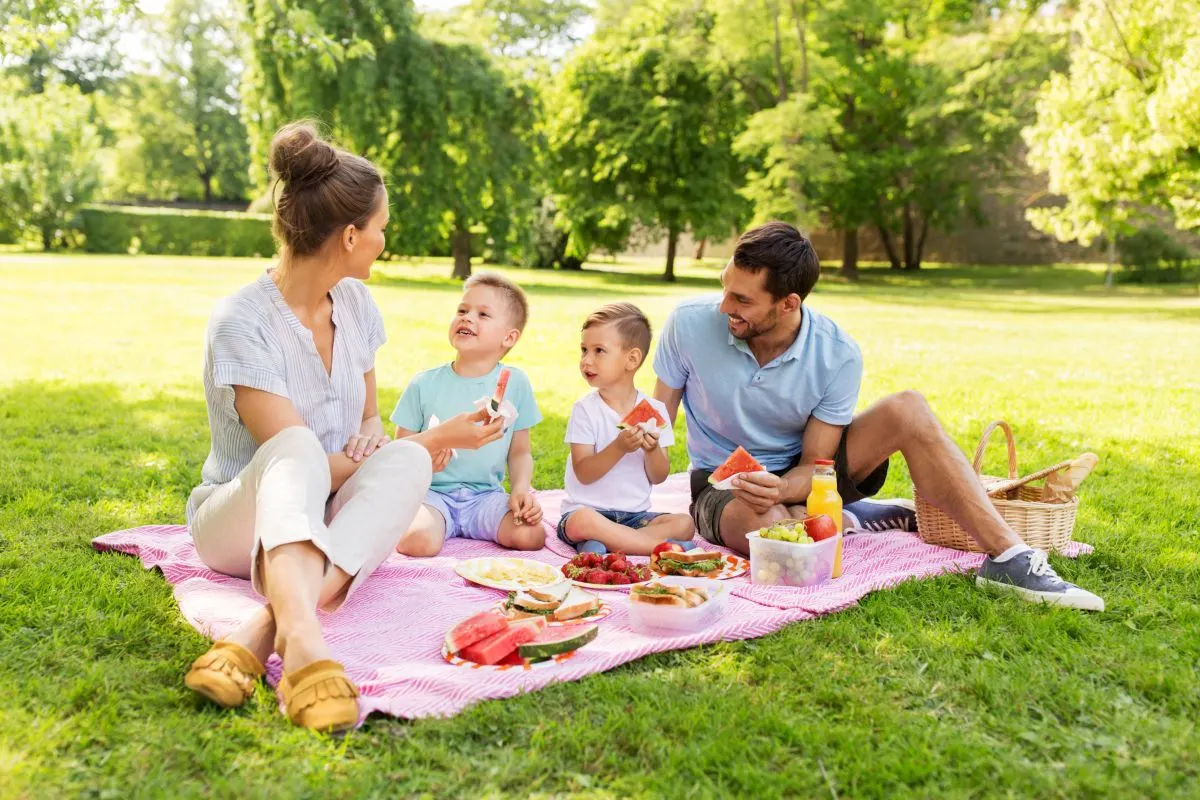 I can't think of an activity to do at the park. Well, how about a picnic. You can pack a big picnic basket with all picnic essentials like tea cakes, cool beverages, cold sandwiches, etc., and a big picnic mat for every family member to sit on.
Be a little extravagant and throw in umbrellas and sun hats to make it an even fun affair for the kids. Take a few board games to play at your picnic.
What a fun children's weekend activity!
7. Water Balloon Fight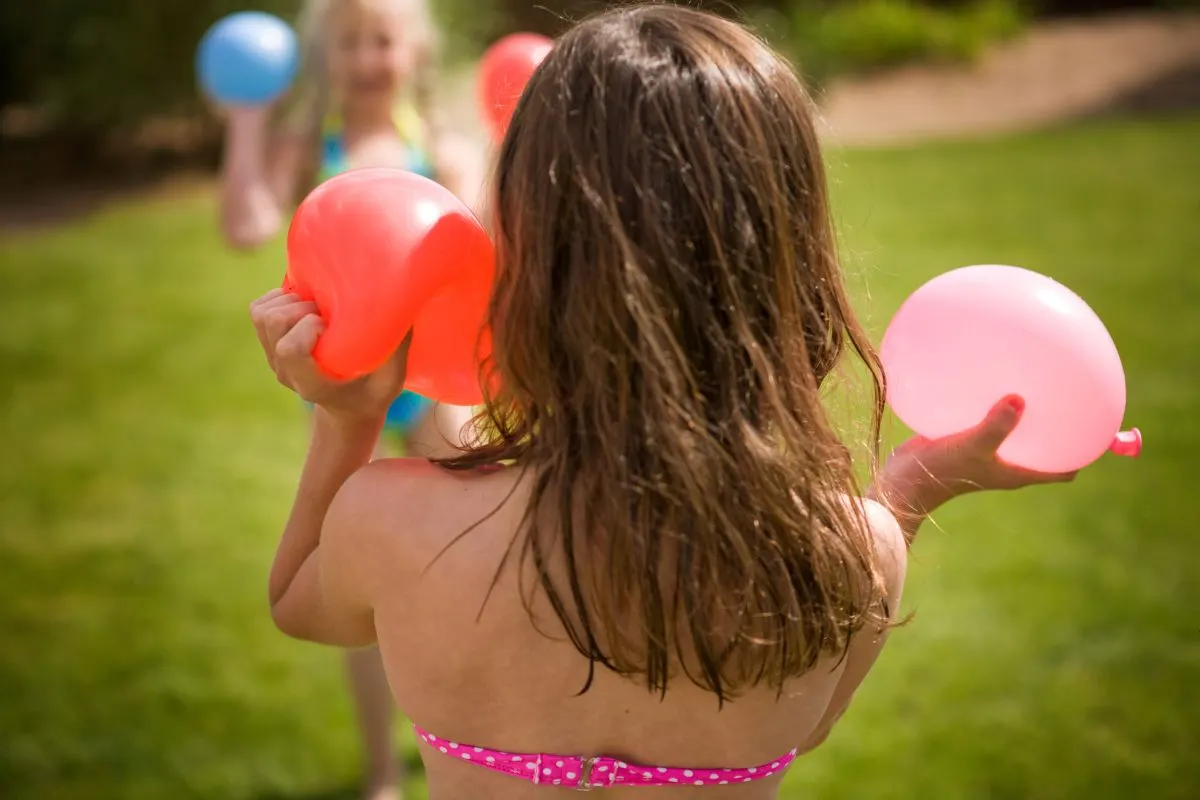 Feeling a little adventurous? Well, if you want to have a little messy fun, get a ton of water balloons and have a water balloon fight.
Here's how you make it more interesting: divide the participants into two teams. Give each team color, and fill the balloons with red and blue for each team. You can use food dye or diluted paint for this.
Competing to put as much of your color on the opposite team as you can should be the aim of the game. You can get the water balloons here.
8. Trampoline
If you are looking for an evergreen outdoor activity that is equally fun for adults and kids, you should invest in a trampoline.
Both the elders as well as the young ones can have a ton of fun on the trampoline. They can also learn to do tricks on it. Check out the outdoor trampoline here for your family.
9. I Spy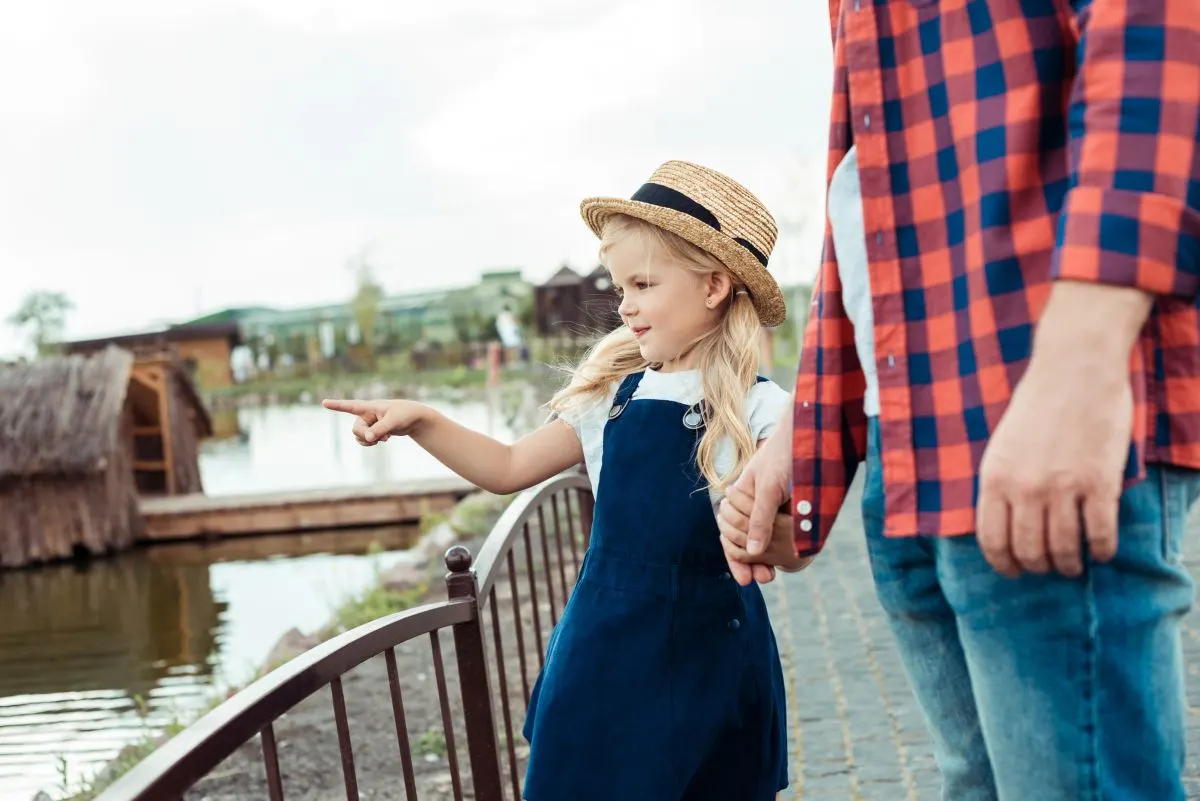 I Spy is a popular kid's game that you can play anywhere. However, it's best if you play it outside since there are tons of things to explore out in the open, and I Spy becomes more challenging when you play outdoors.
Start with easy things like, I spy something green, and Kids can point to the grass or a green car. Later on, move towards more detailed descriptions like I spy something that is both white and small. Adding details to your I Spy makes the game more exciting and fun.
10. Ride bikes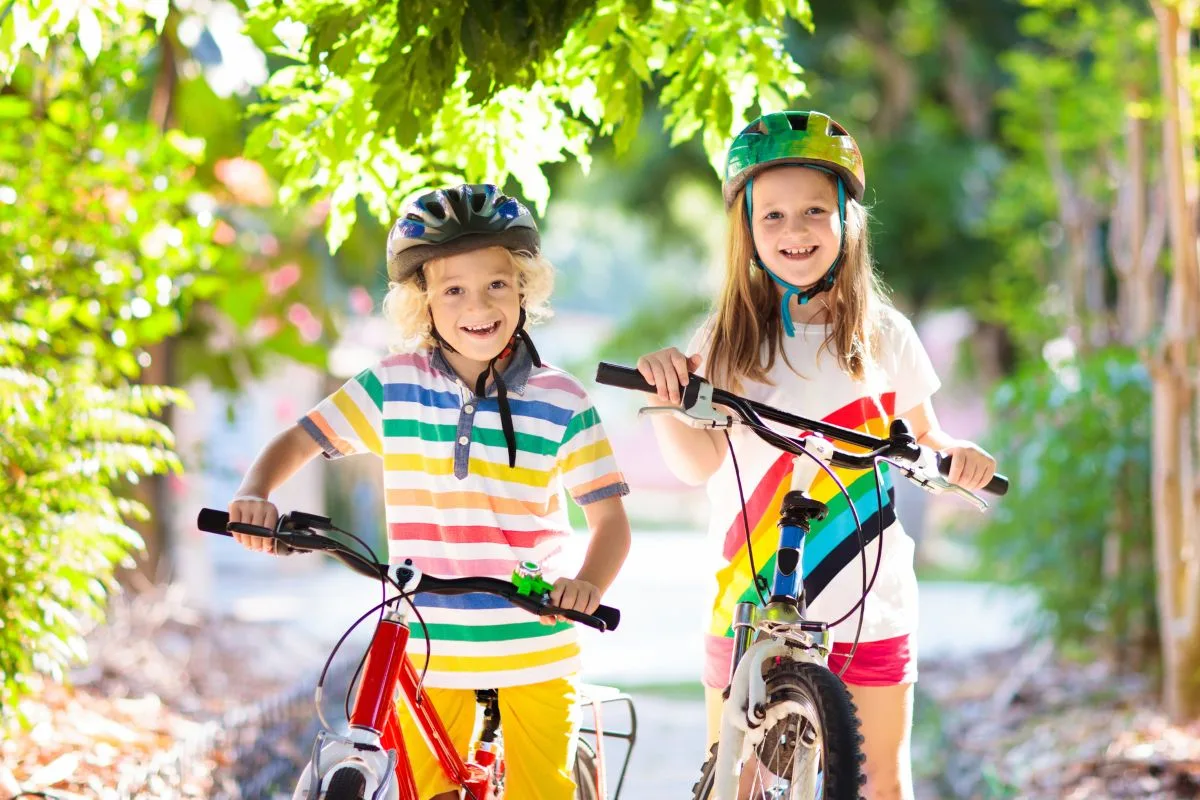 Summer is the time to explore the neighborhood, and once your kids start with the bikes, they will not stop even after the schools open.
Bike riding is also a great exercise. You should do this with your kids too. However, make sure your kids aren't embarrassed by your presence in front of their friends.
11. Play Tennis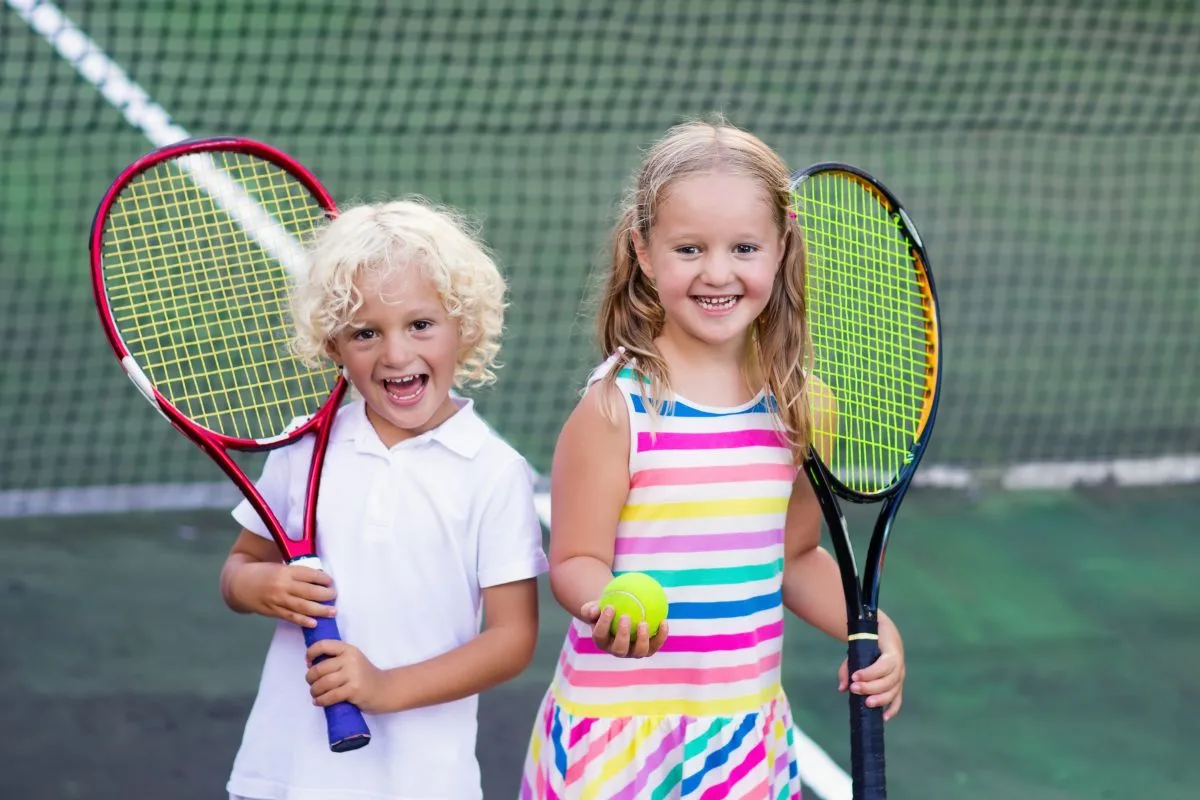 If you have a big backyard, you can play all sorts of outdoor games like Tennis. Tennis is a healthy sport to play with your kids. It helps the body get leaner and more agile.
Apart from that, if your kids are really good at Tennis, they can even pursue it as a career choice. You never know; maybe you have a Tennis star hidden in your little champ. Get your child's tennis kit here, and let's get training.
12. Run through sprinklers
Summer is all for fun. Let's not waste even one day of these cool vacations. If you haven't planned anything yet, let the sprinkles run wild, and kids run wilder with them.
The squeals and laughter will reach the whole neighborhood if you let your kids run through the sprinklers out in the yard. Trust me when I say this. Your kids will beg you for this every day. It will be a bonus if you accompany them on this wet adventure.
13. Go for a walk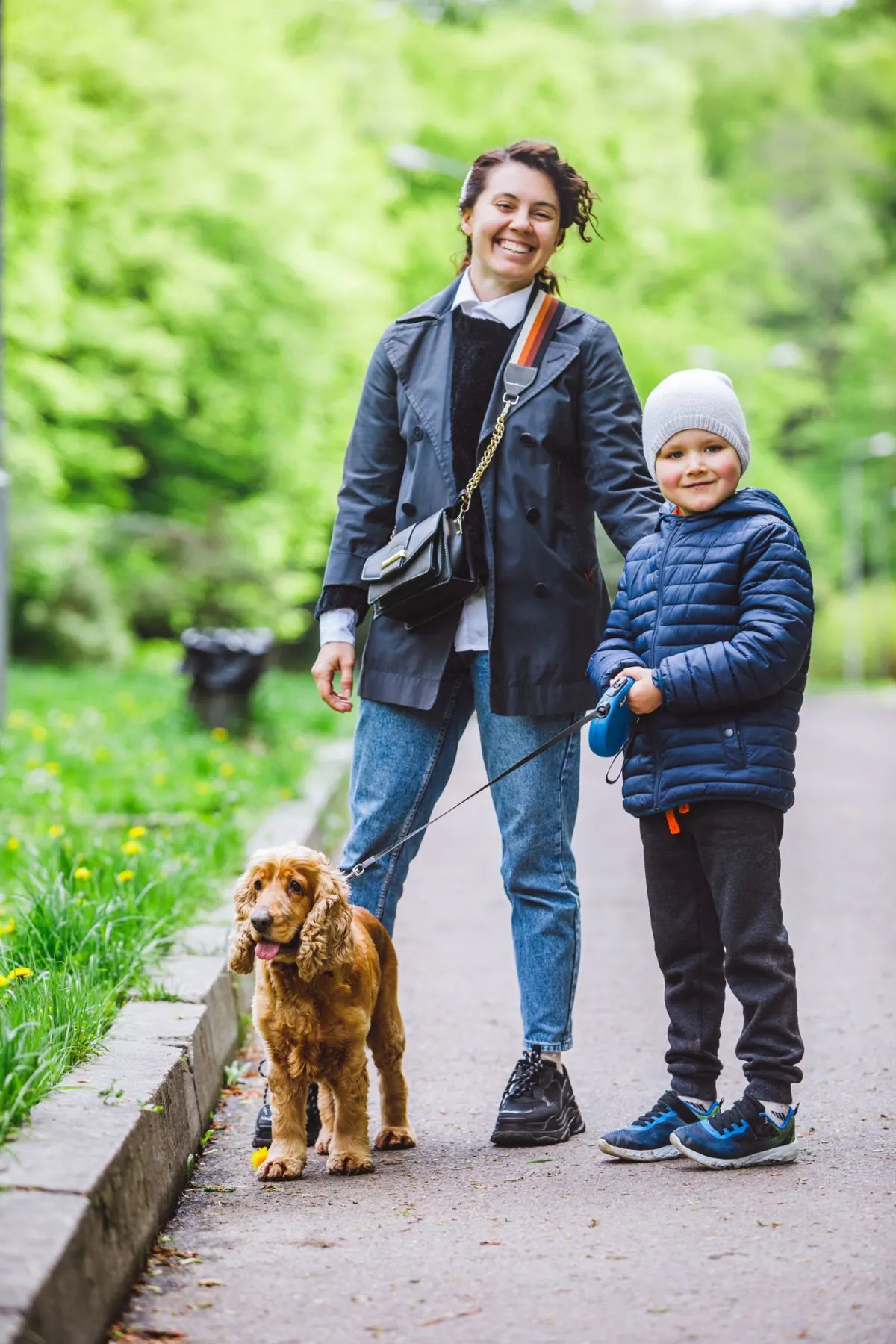 After a few days of fun-filled wild activities, you can calm things down and take your kids out for a walk. Point out different things, and have a good talk.
Or you can even walk to the nearest park and sit there for a bit. All in all, a good healthy walk is a brilliant outdoor activity.
14. Blow bubbles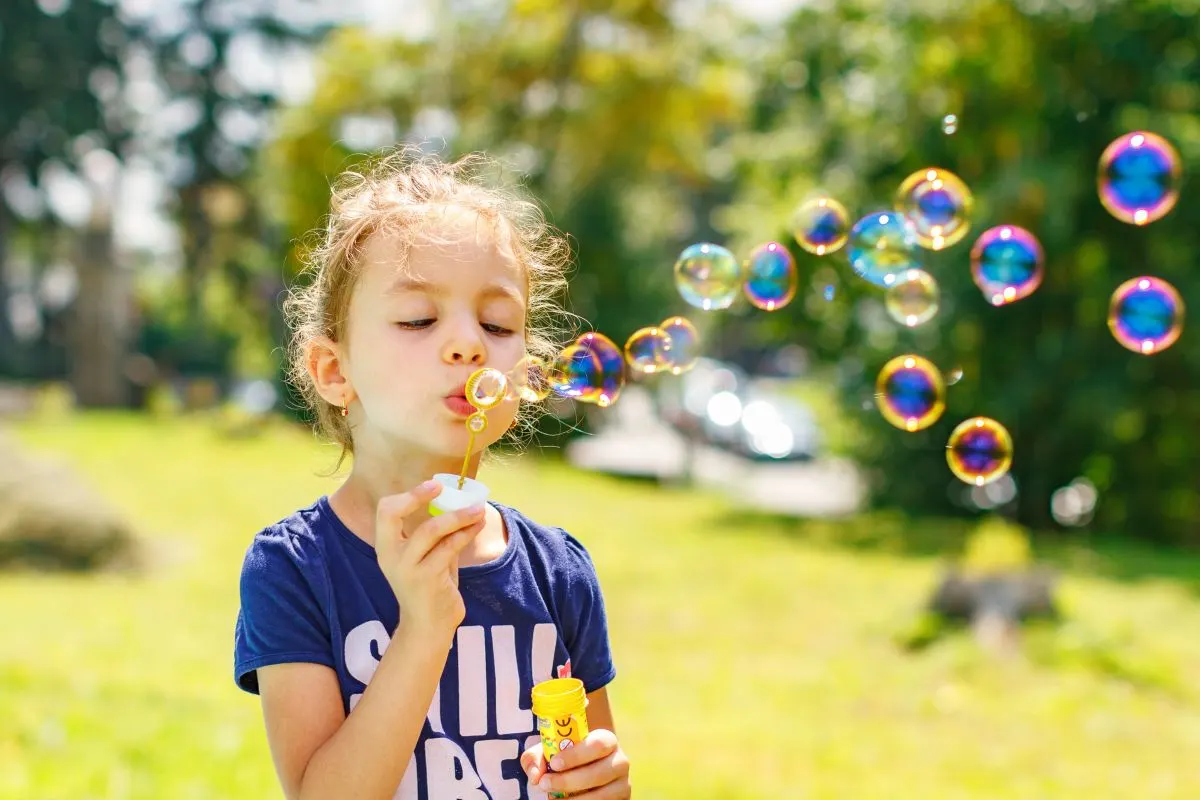 Every kid I have ever known loved bubbles. I have never seen a kid turn down the blowing bubbles game. So, offer your kids bubble-blowing machines and sticks, and watch them blow and chase bubbles until the sun goes down.
You can either join them in all that fun or sit with a book and watch from afar how they have fun with their bubbles. Make sure you click some adorable pictures for Instagram. Get the bubble-blowing machine here.
15. Fly kites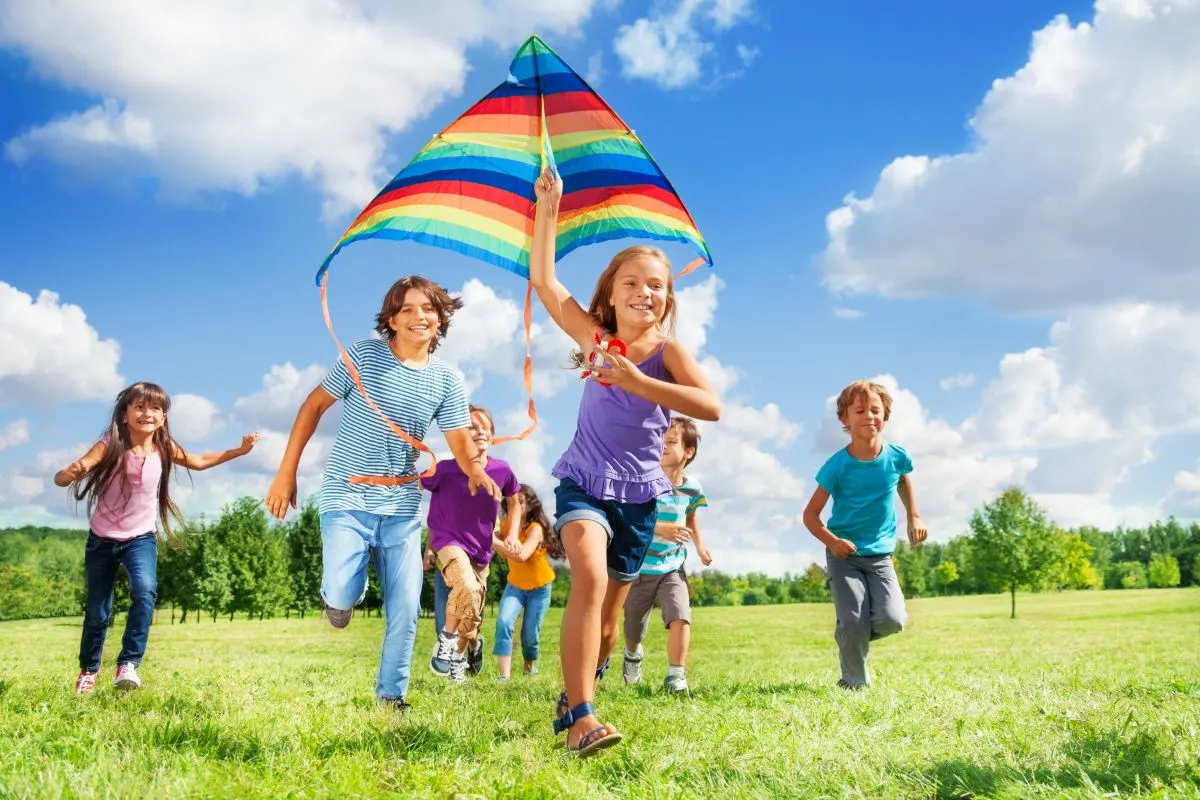 One of the most captivating activities for summer is flying a kite. I remember how I used to fly colorful kites with my dad. It kept us busy for hours. You can do the same with your kids.
Get your kids the most colorful kites ever. Make sure you get the big ones, too; kids love that. Teach them how to catch the wind and fly a kite.
Once they learn, they won't need you much. Looking for some cool kites? Get the Dragon kite here.
16. Nature scavenger hunt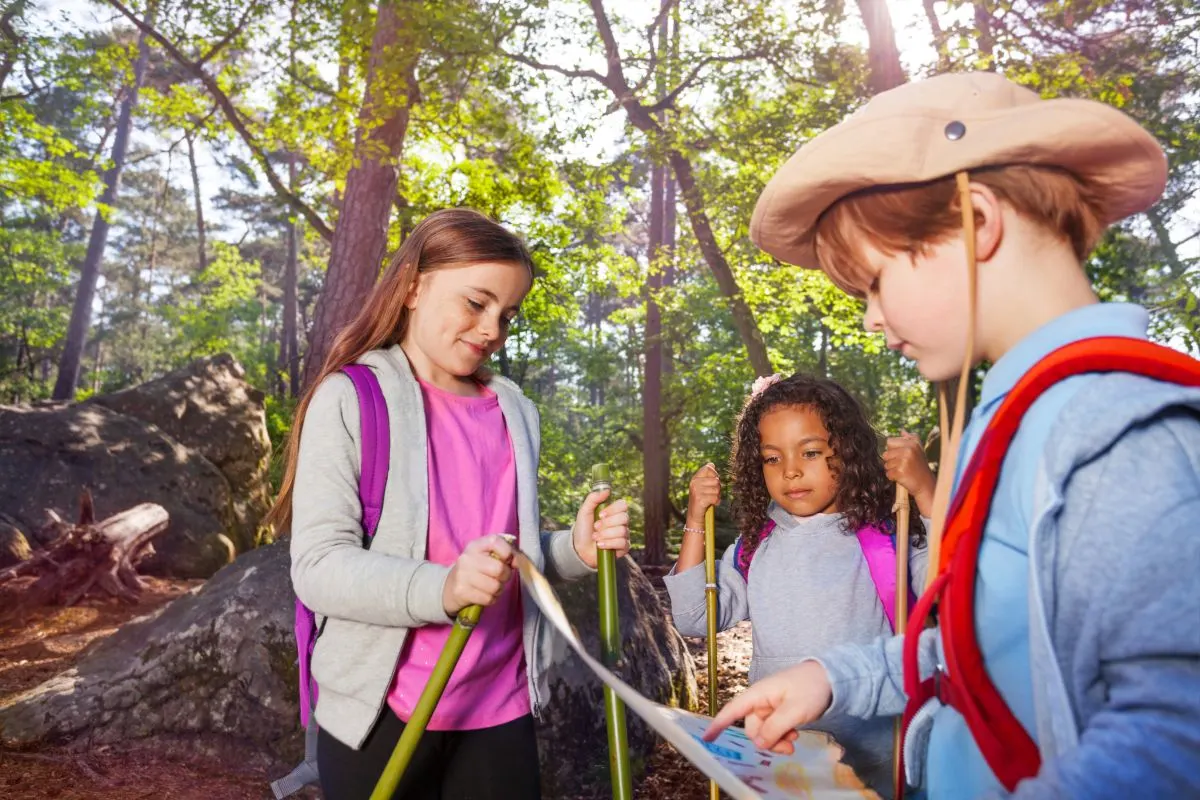 The Scavenger hunt is one game that may take a little preparation from the parents, but it's a game that no kid can get enough of. To play a Nature scavenger hunt, you will need to explore the outside and make a list of things you want your kids to hunt.
Once you have prepared the list and the clues, hand the sheets out to your kids and set a timer. Let them run wild and find the things you have listed on the sheet. You won't see your kids for hours if all goes to plan.
17. Learn to do cartwheels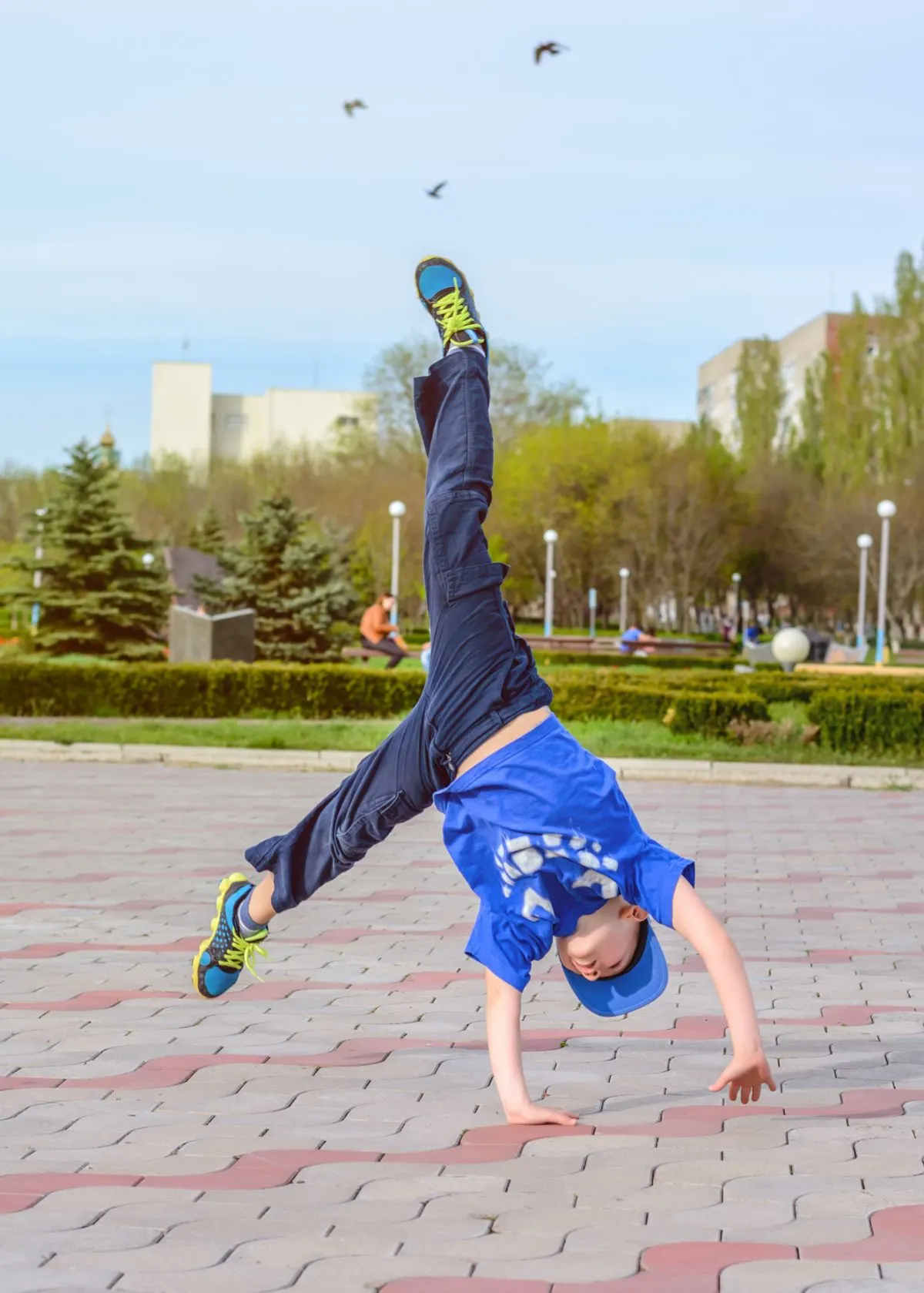 Cartwheels are hard, they need practice, but once you learn how to do them, you can't stop showing off. It takes effort and time to learn how to cartwheel. This is a cool activity that can spread over days or even weeks.
So, start today, watch a few videos on how to cartwheel, and learn with your kids. Hopefully, you all will learn how to do cartwheels with a few bumps and laughter.
18. Make mudpies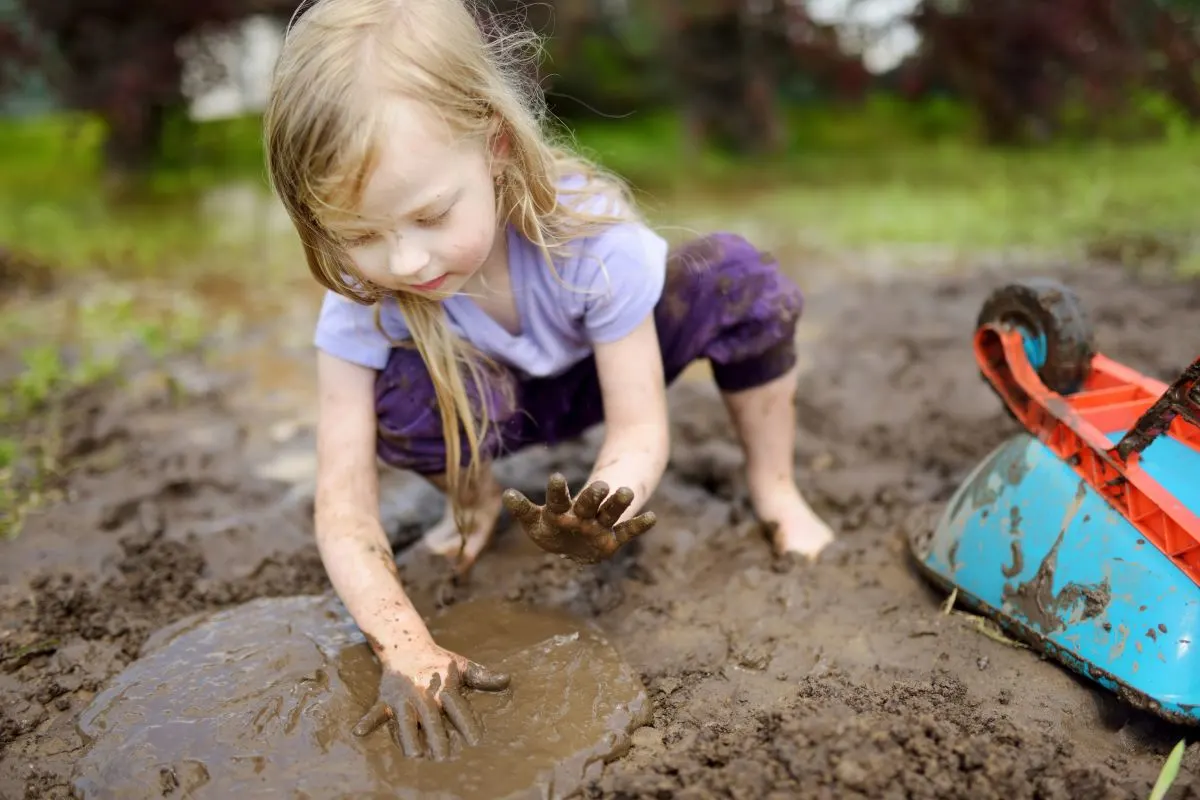 Mud and kids have a bond that most mothers despise. However, if you permit your kids to play with mud under your supervision, what could go wrong?
Making mud pies is also a part of exploring nature. It's also great for squeamish kids as they loosen up around weird textured things.
Get a mixing bowl, some spoons, and water. Help your kid make some mud pies, and then leave them to themselves while they make a couple on their own.
You can also get your kids a mud kitchen for their cooking fever. Get the mud kitchen here.
19. Paint rocks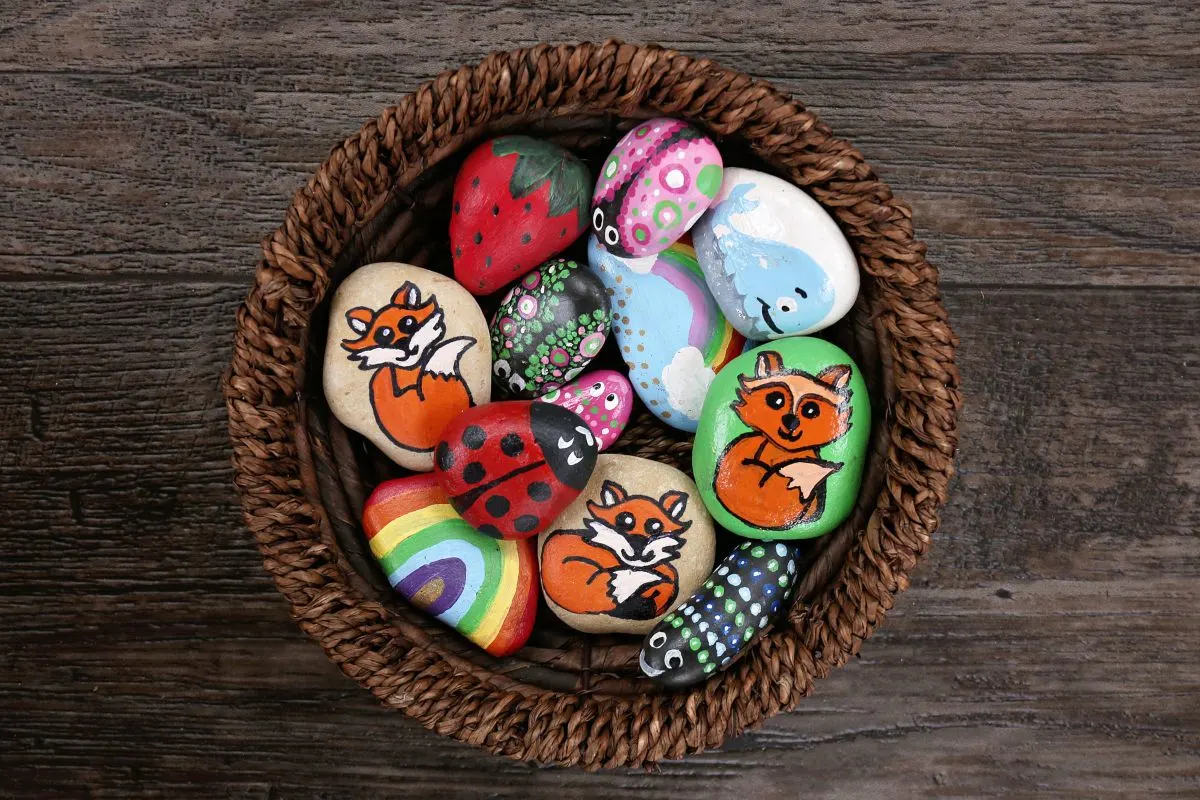 Painting in any shape or form is adored by kids. However, why waste paper when you have nature. Let your kids lose in the garden to find rocks to paint.
Once they have enough rocks, give them paint and brushes to beautify their rock. Soon your little artists will have enough rocks to have an art show in an art gallery.
20. Camp in the backyard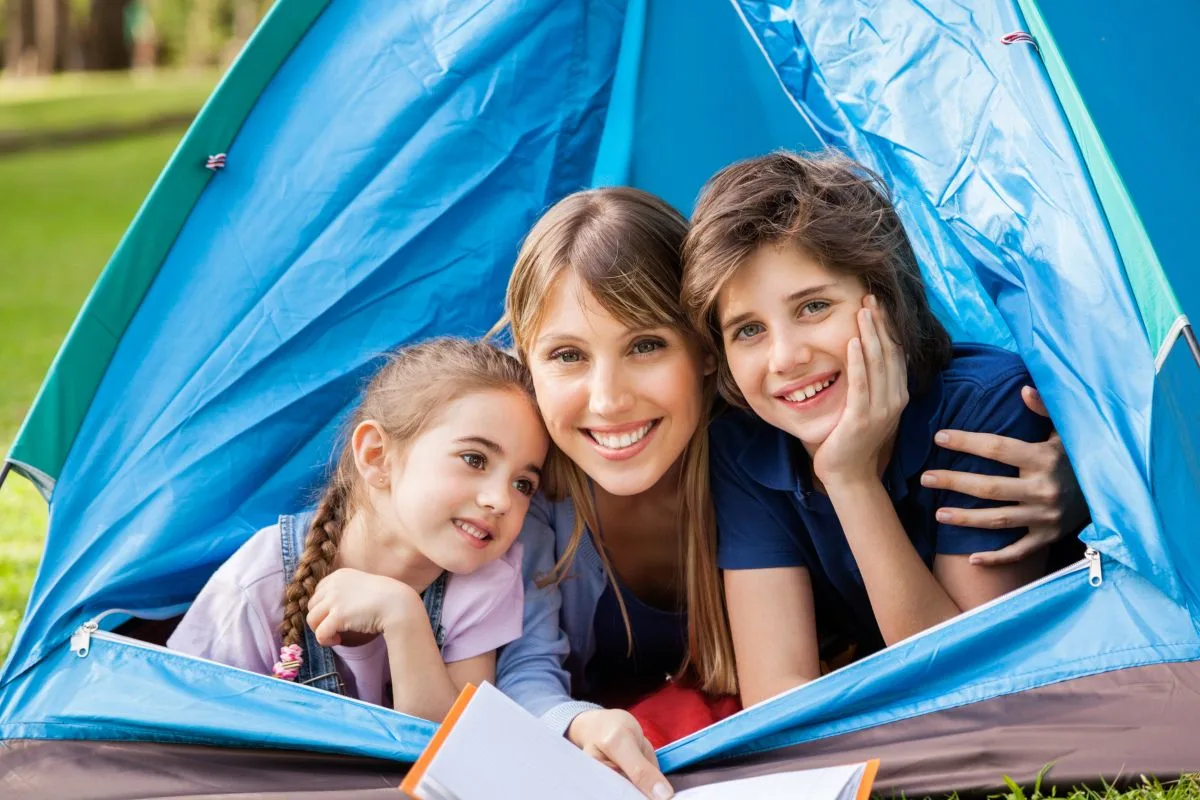 If you don't have anywhere to camp, camp in your backyard, why don't you? It's such a cool thing to do. The best part is if your kids aren't comfortable, you can take them in and try the whole charade some other night.
To camp in the backyard, you will need a tent. You can get it here. Apart from the tent, you will also need some fun supplies like a bonfire setup, marshmallows to make smores, and flashlights to tell stories in.
21. Kickball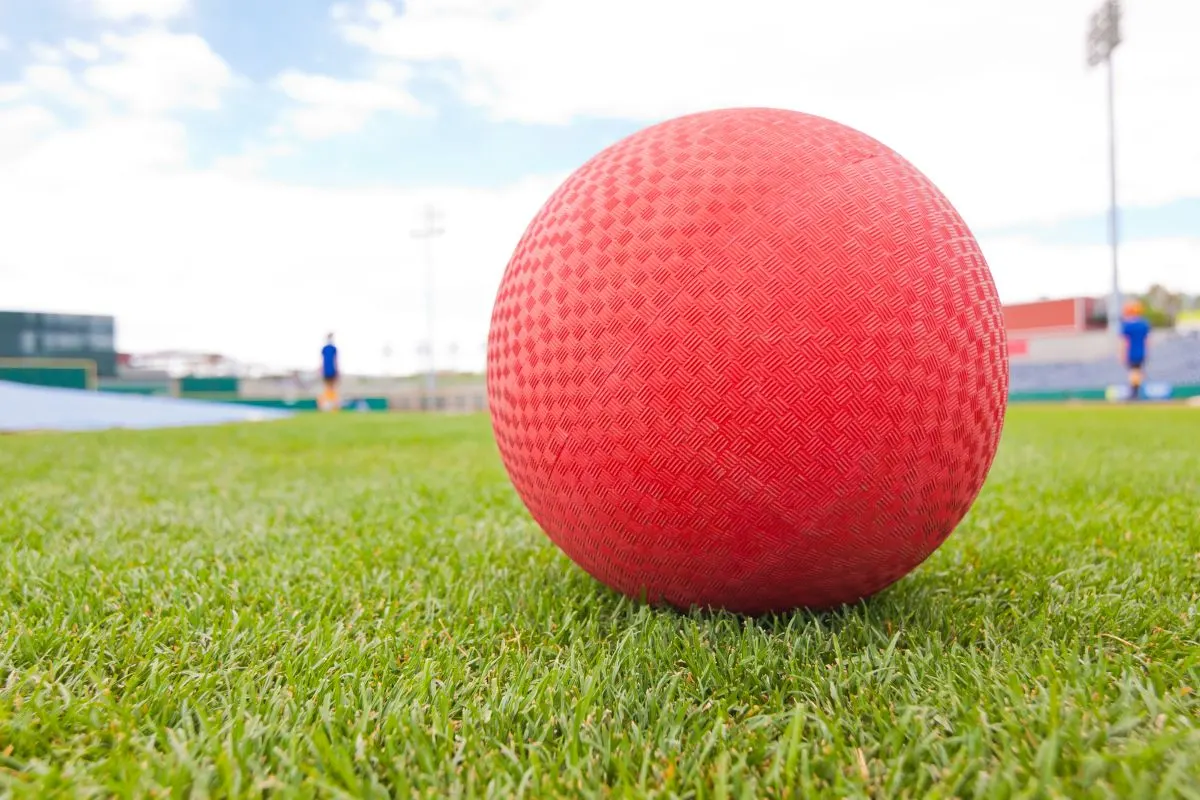 Did you know Kickball is played all over the world with different names? In Japan, Kickball is called Quickbase. Isn't that a remarkable fact to tell your kids when starting them on Kickball?
Kickball is easy to learn and play. It's a fun outdoor game that is also a great exercise. Invite your child's friends and play Kickball with them to encourage outdoor play.
22. Roller skate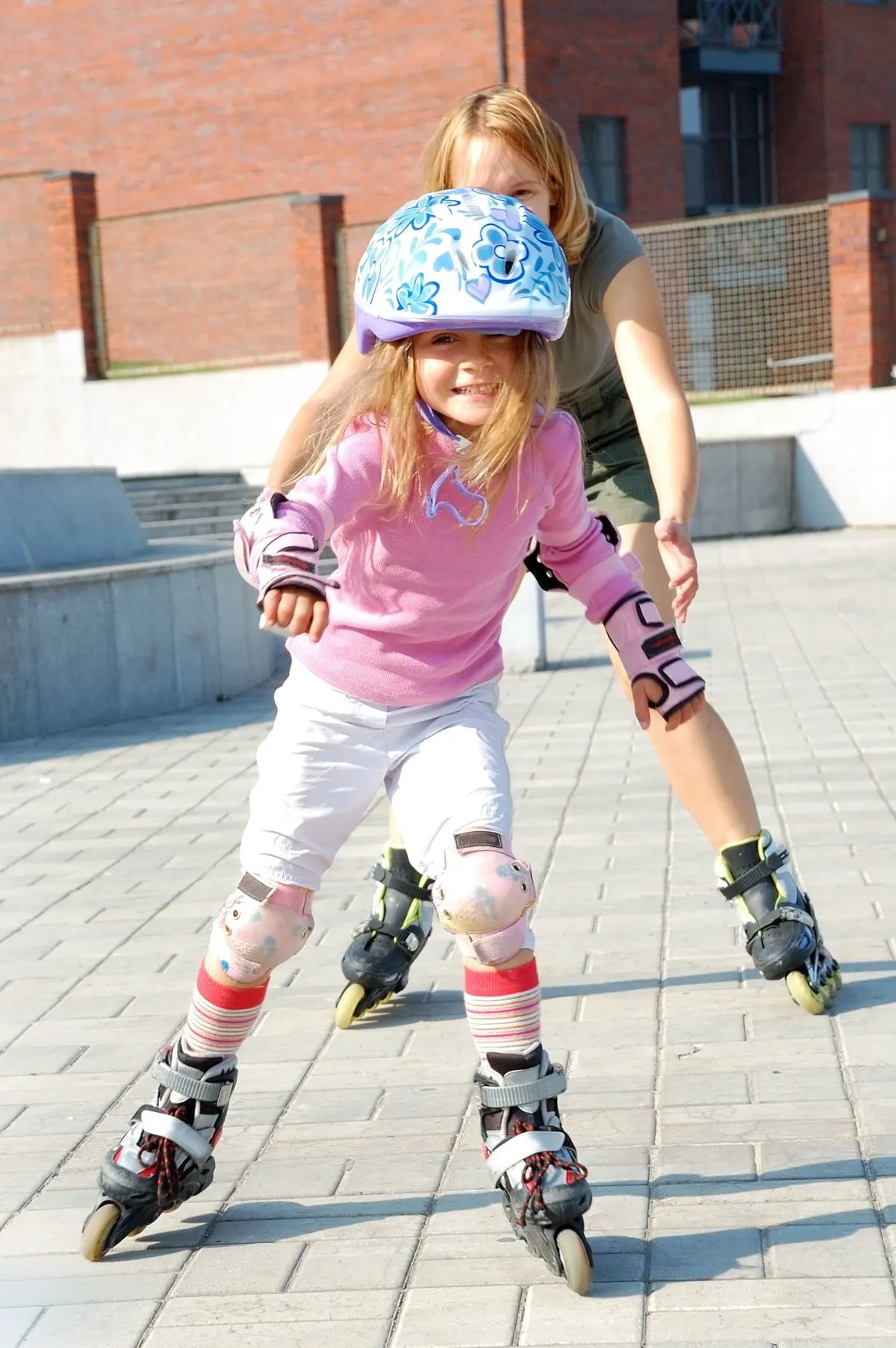 Roller Skating or Rollerblading is one outdoor sport that will never get old. Did you know roller skating goes as far back as the 17th century? Yes, the Roller skates were invented in 1735 by Joseph Merlin.
Apart from the many benefits it holds, roller skating is also a great social activity. Imagine all the friends your kid will make with the help of roller skates. Order the roller skates for your kids here.
23. Ride scooters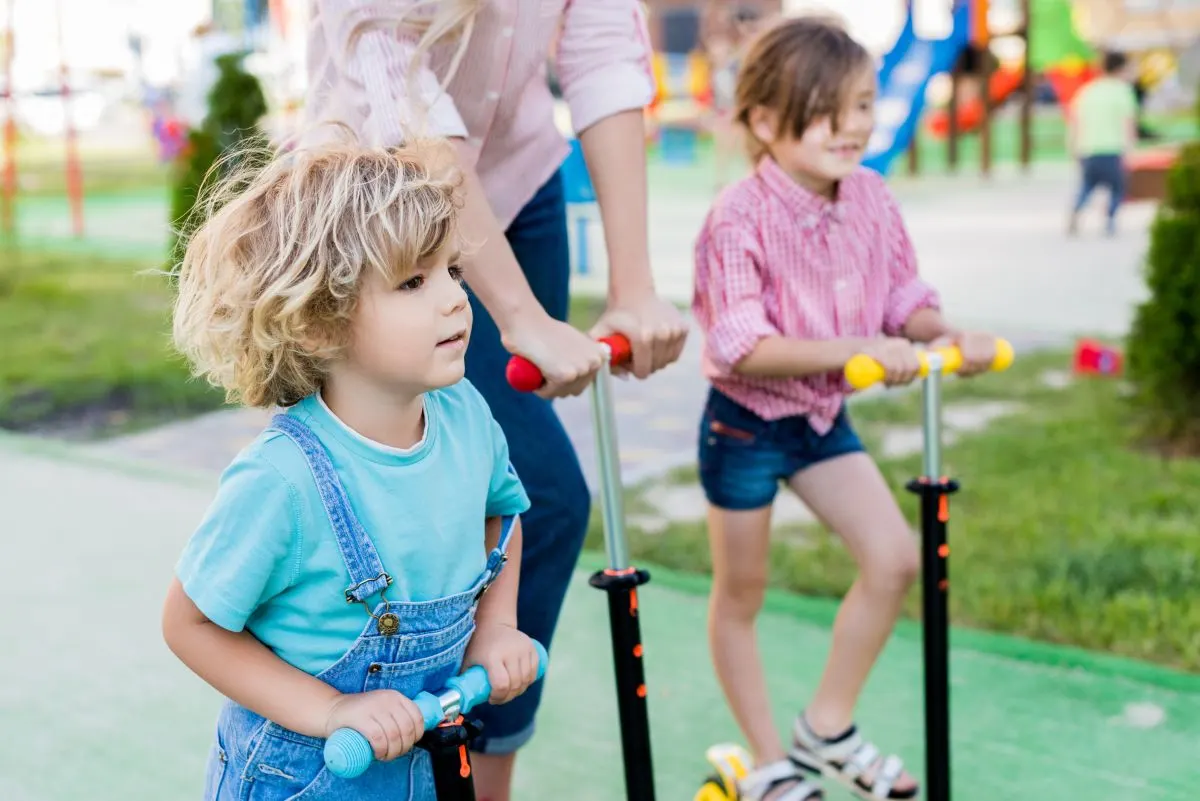 Just like riding bikes, riding scooters is a brilliant outdoor activity for kids. As they say, modern problems need modern solutions. Kids nowadays can't live without technology.
They need cool gadgets and even cooler rides, so get your kid a manual or electric scooter and let him explore nature in his style. Click here to buy your first electric scooter here.
24. Photographing nature
There are many outdoor activities that can later turn into professions. One such activity is "Nature Photography." Induce the love of nature in your kids through the camera's lens.
Nature photography is a great way to help your kids see how beautiful the world is. Moreover, you can even create their Instagram account and teach them tips and tricks to take better and cooler shots.
You can also register your kids in a photography school if they show any promise of becoming professional photographers.
25. Pick berries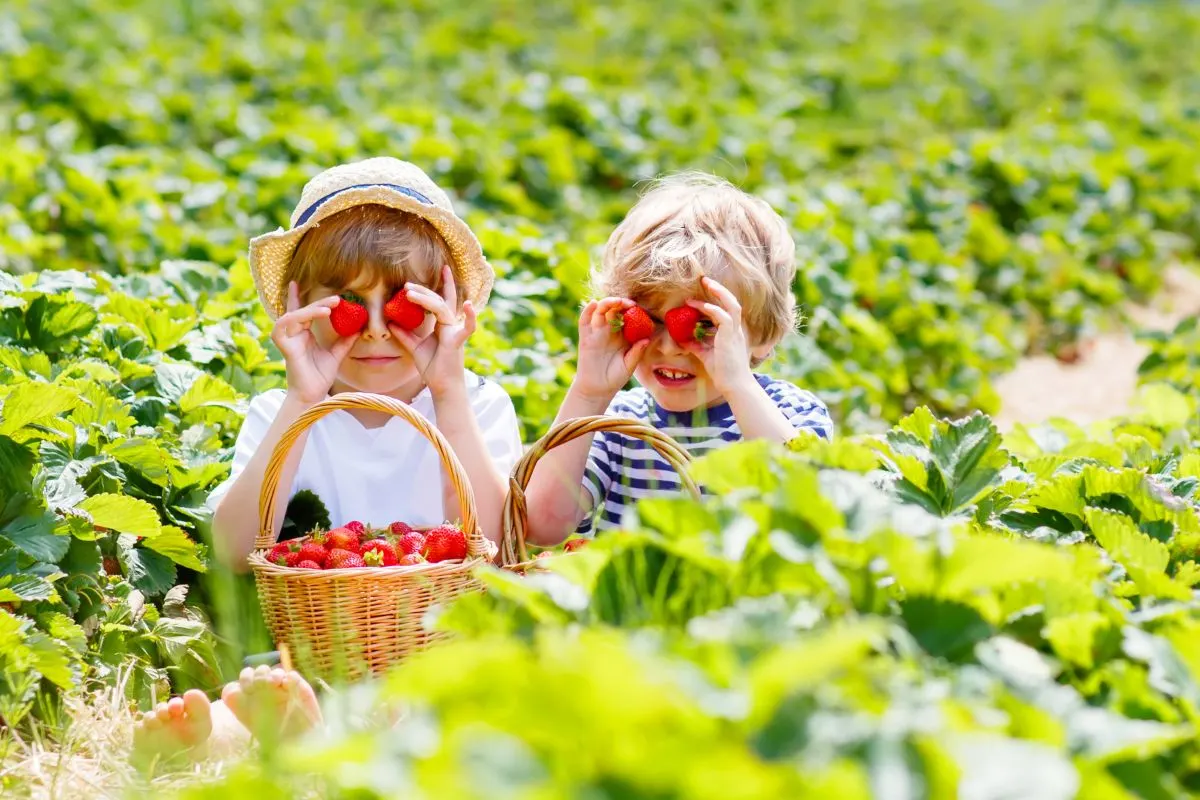 If you live in the countryside, you can take your kids for a berry picking activity. If you live in a city, google where you can go for berry picking and plan a day around this outdoor activity.
Your kids will love the exciting plan to pick berries. Most kids have never seen such fruit farms. Picking berries at a farm can be a whole new experience for them.
26. Toast marshmallows
Whether you camp out in the backyard or not, you can always have a little fire and roast marshmallows. With all the safety precautions, sit your kids around the fire, tell short stories or sing songs while roasting a hot treat,
27. Look at the stars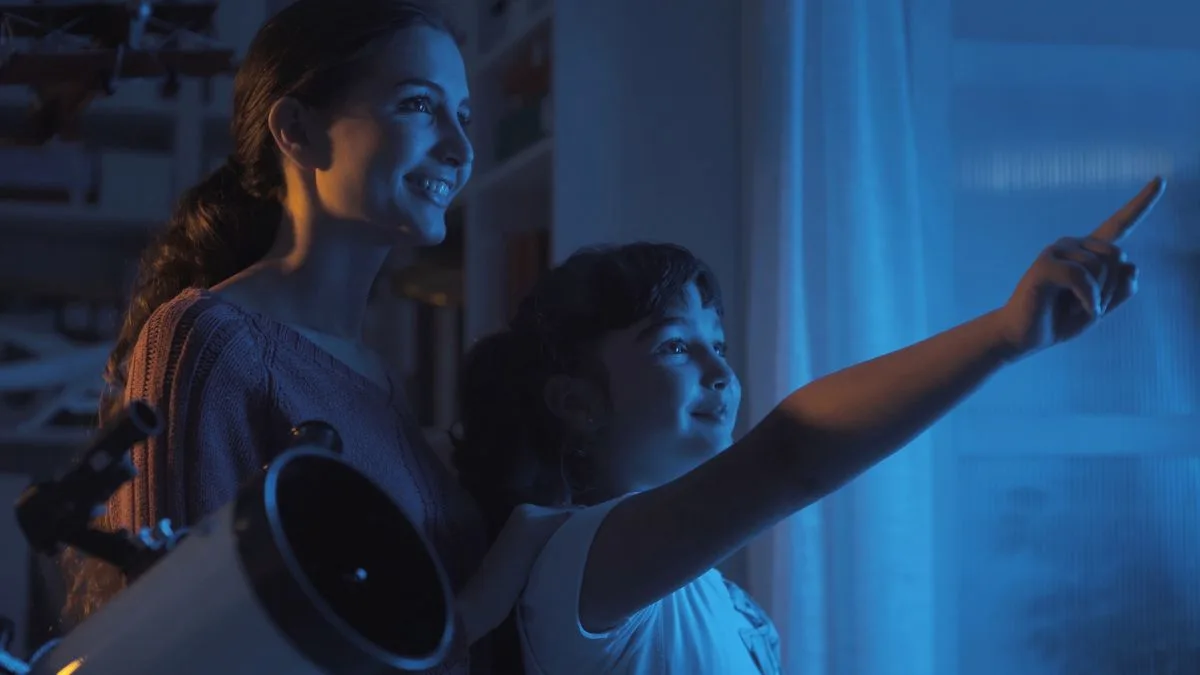 Stargazing is yet another brilliant activity for your kids to help them see the wonders of the galaxy. However, for stargazing, you will need a telescope.
To see whether your kids have the aptitude for stargazing or not, you should look at the stars with them. See if they have the temperament to do this more often. If not, plan one night to look at the stars and call it quits.
For a successful start watching, you will need blankets and pillows. Relax with your kids lying on either side of you and just watch the stars in peace.
28. Collect shells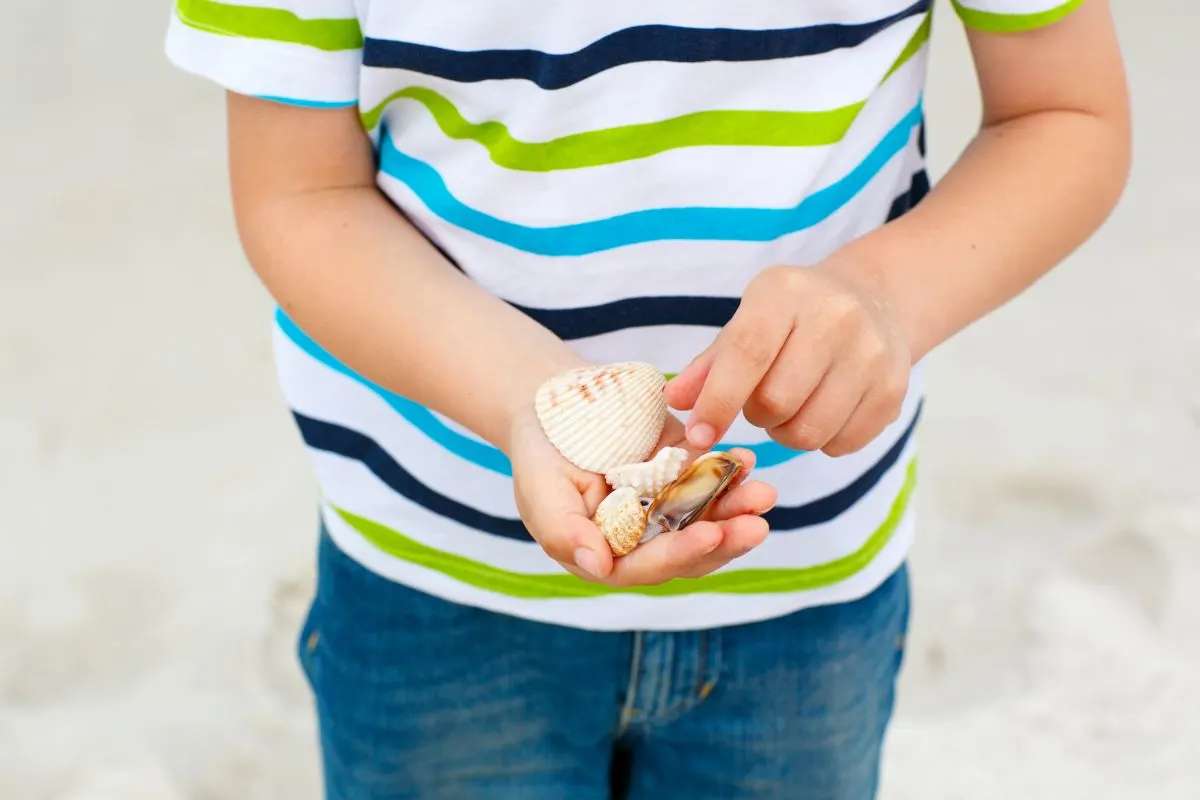 Is going to the beach an outdoor fun activity? Yes! But we have something way better. Collecting shells at the beach activity.
Find a DIY with shells, and show it to your kids. Build excitement and anticipation, then go collect some seashells at the beach.
29. Identify flowers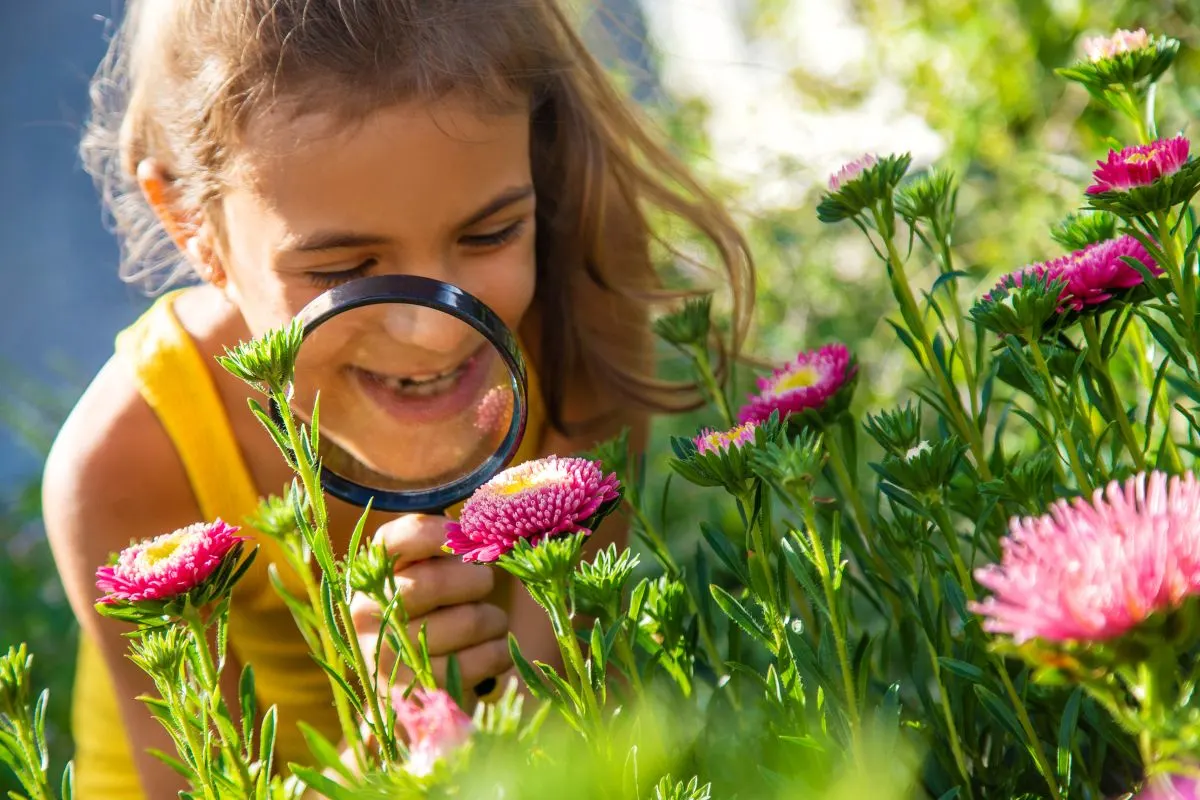 Any activity that gets your kids closer to nature is a great outdoor activity. Encourage things like identifying flowers as summer activities.
Get your kids a scrapbook, let them pick up flowers from the ground, paste it in their scrapbook and jot down the name and description of the flower.
This can become their cool summer project. You can get the scrapbook here.
30. Splash in puddles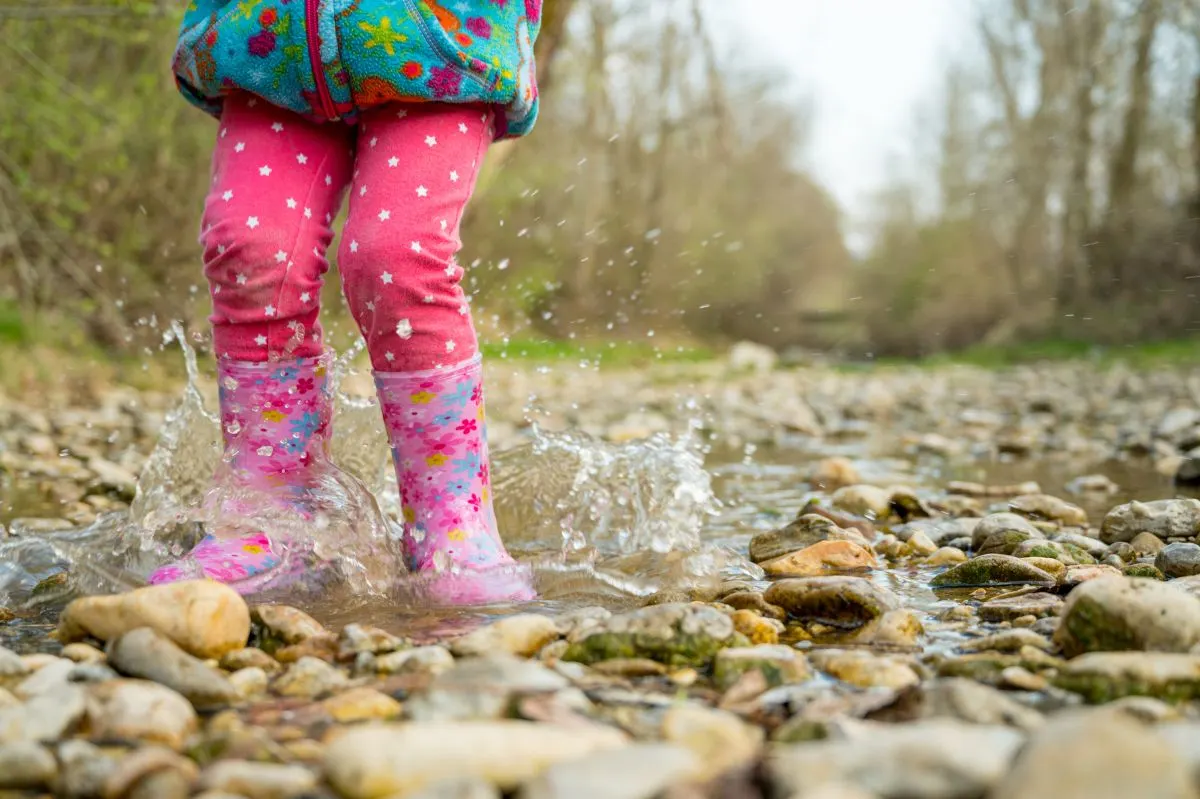 No kid can see a puddle and not have the inkling to splash in it. However, we don't want the kids to splash in just any muddy puddle, so what should we do?
Make a puddle of your own in the backyard. Give your kids a chance to splash their hearts out in a clean water puddle. As crazy as it sounds, it's a brilliant way to keep the kids outdoors and amused for at least half an hour.
31. Fish in a stream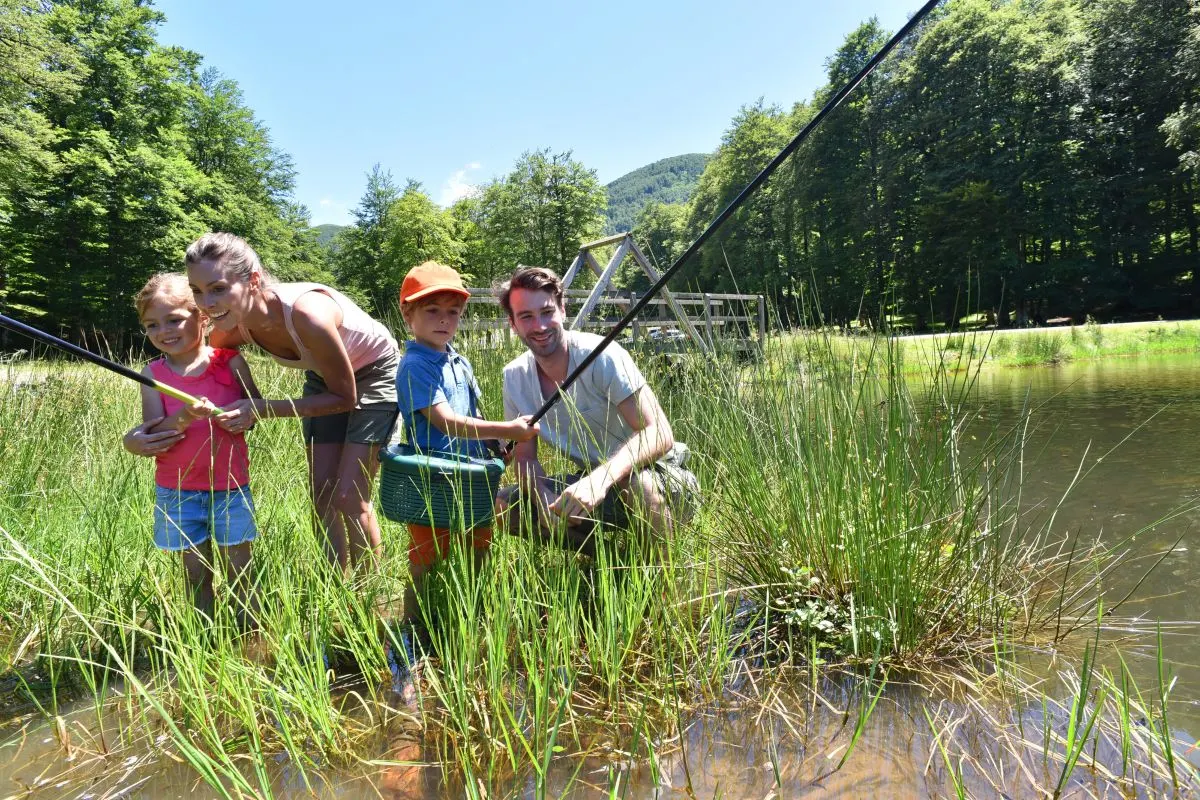 To successfully get your kids outside and interact with the environment, take them fishing. It's hard to get the kids off the screen nowadays, so you have to think of a fun and exciting activity for them to leave the screens happily.
Google the nearest stream, and take your kids fishing. Target easy fishes, get ample baits and a couple of fishing rods. Teach your kids how to reel in fish. With any luck, they will beg you to do this again every weekend. Get the kid's fishing rods here.
32. Find bugs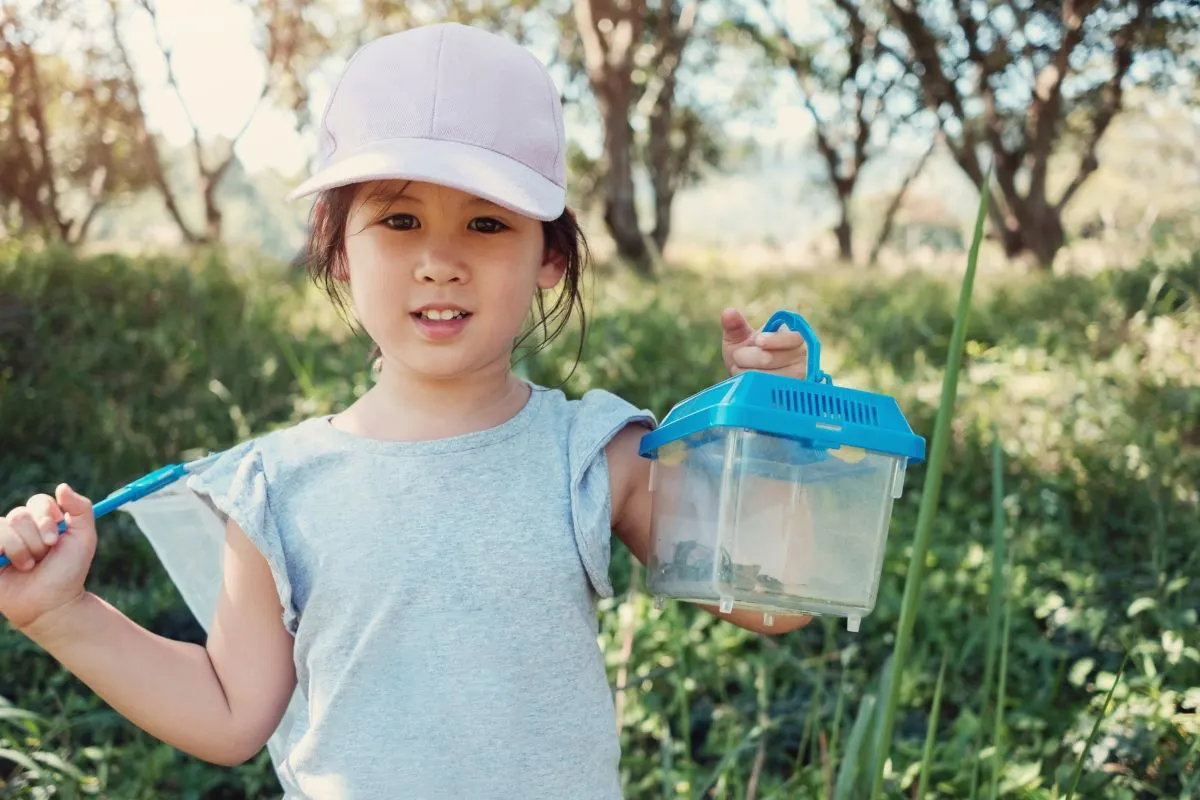 If you have a squeamish kid, you should most definitely try and do this to help your kid lose the fear of bugs and insects. Find bugs and help your kids identify them; this also gets kids closer to nature.
You can buy a microscope to make this outdoor activity interesting. Order your microscope here.
33. Plant a tree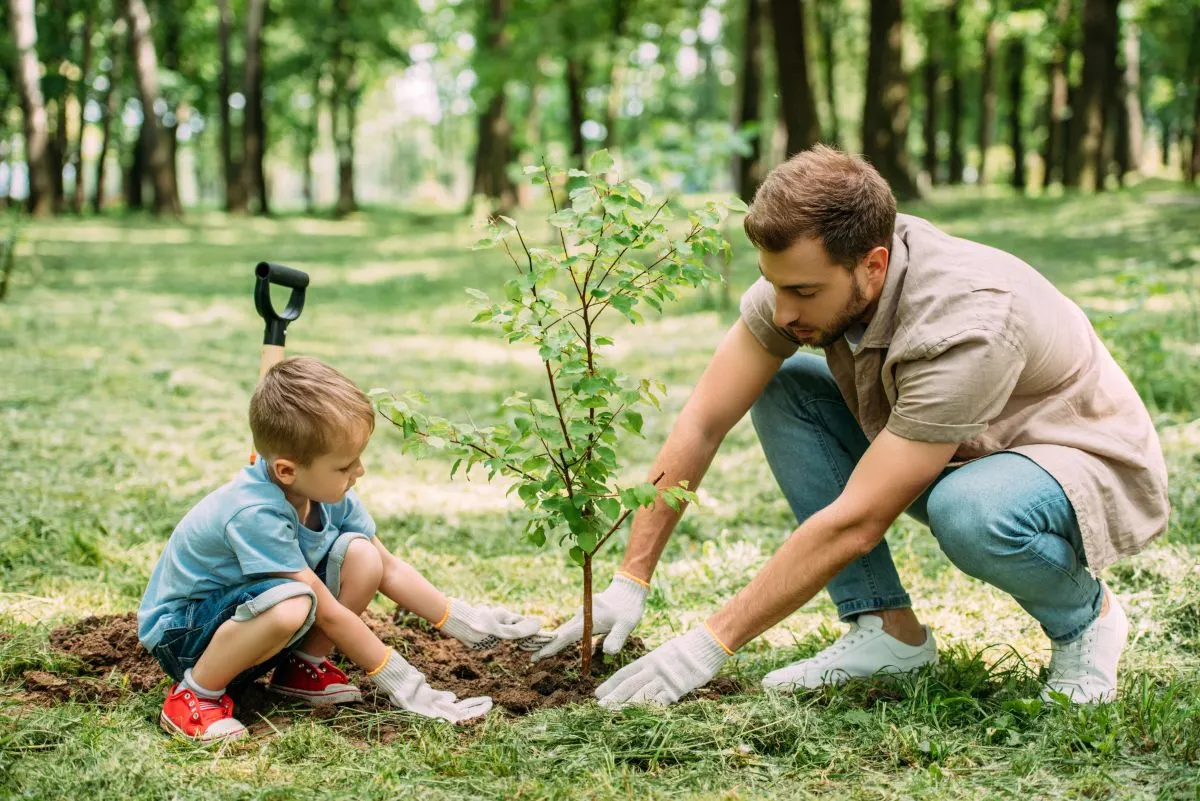 There are so many things you can do outdoors that can significantly impact the environment. One such activity is planting trees. With all the climate change that's going on around us, we need more trees to stabilize the environment.
Teach your kids about how we can help the environment by planting trees. This will help them love nature even more. Moreover, they can make a summer project out of caring for their planted tree.
34. Collect acorns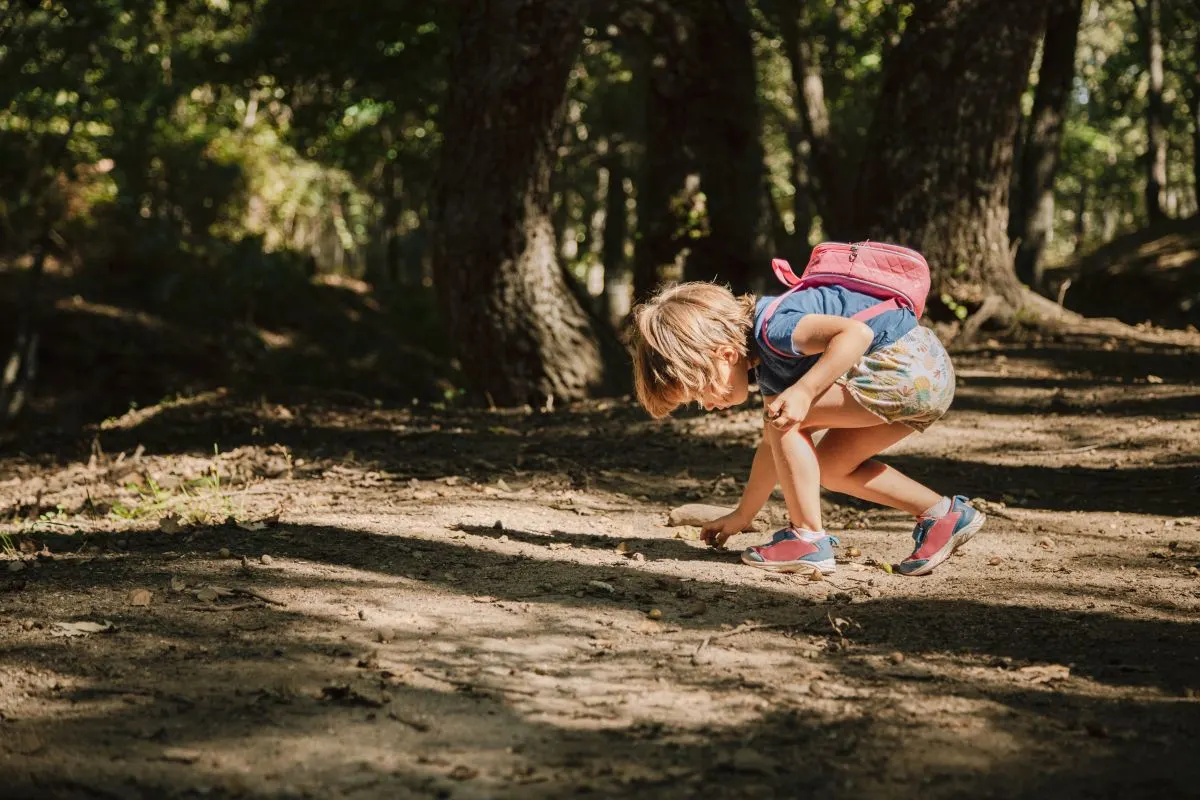 Acorns are excellent materials for DIY arts and crafts. Just like the seashells, find a craft that you can do with acorns. Show it to your kids, and together you all can look for acorns for the craft.
Later paint these acorns to decorate the house to do a DIY craft with them. Get the acrylic paints here for your acorns.
35. Play hide and seek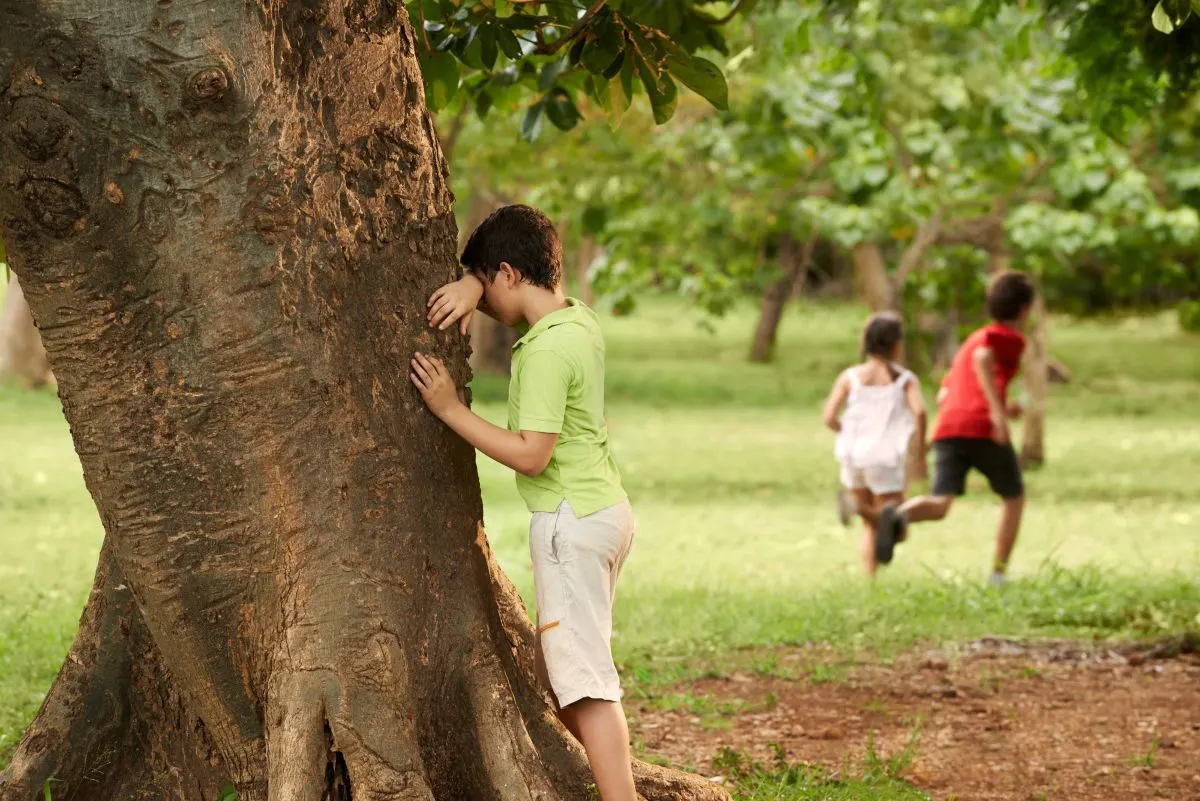 Hide and seek is the oldest game in the history of outdoor games, and it is also the most fun game ever! So, what are you waiting for, have a healthy game of hide and seek with your kids outdoors?
Find the best hiding place for your kids and yourself and play for hours.
36. Play on a swing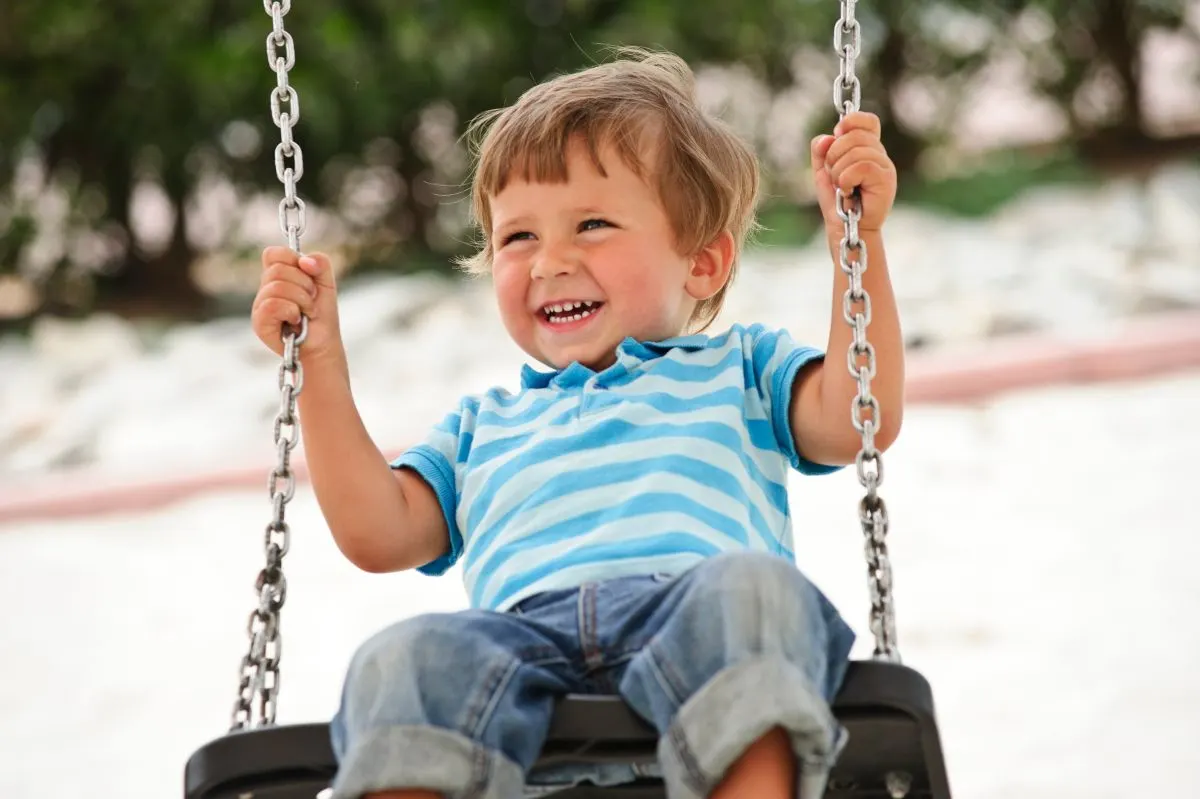 If you have swings in the backyard gathering dust, you need to remind your kids how much it is to swing out in the open.
Challenge your kids, "How high can they go on a swing" and set a prize for whoever goes highest. A little challenge is all you need to make your kids go outside and play.
37. Play tag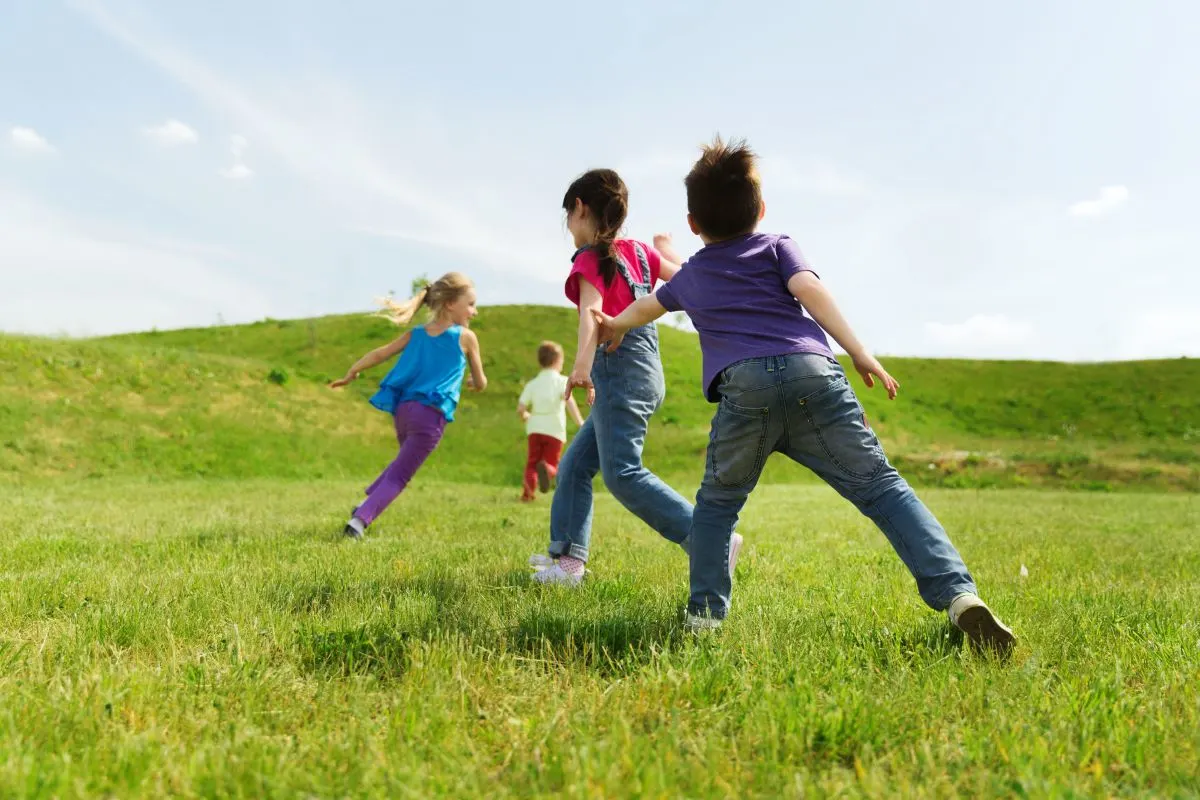 Tag is yet another evergreen game that will never get old. However, it's hard to push kids outside, so tell them you will play with them. And whoever wins will get the treat of their choice. This will get them moving out in no time.
38. Gardening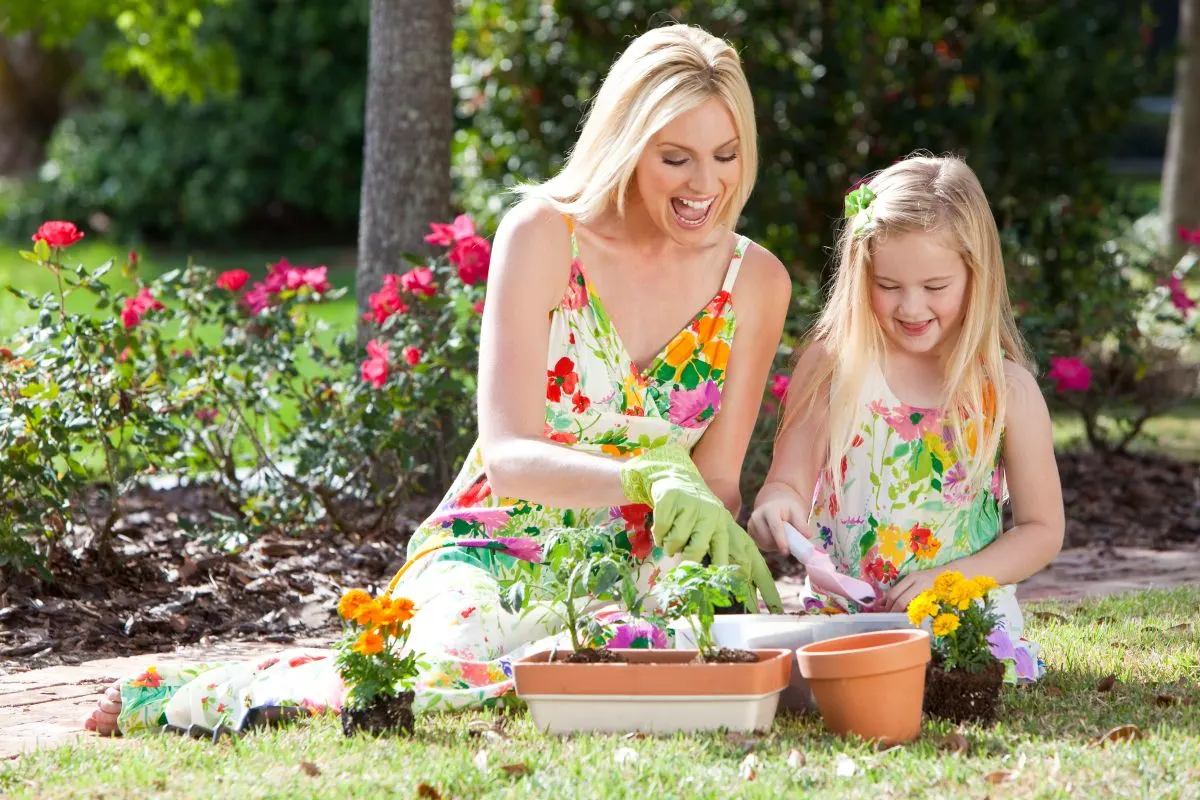 Gardening is yet another version of planting a tree. However, gardening is a lot more fun and vast than planting a tree.
Teach your kids how to maintain a garden, take care of pots and plants as well as how to identify weeds and other harmful plants that may ruin a healthy garden.
39. Jump rope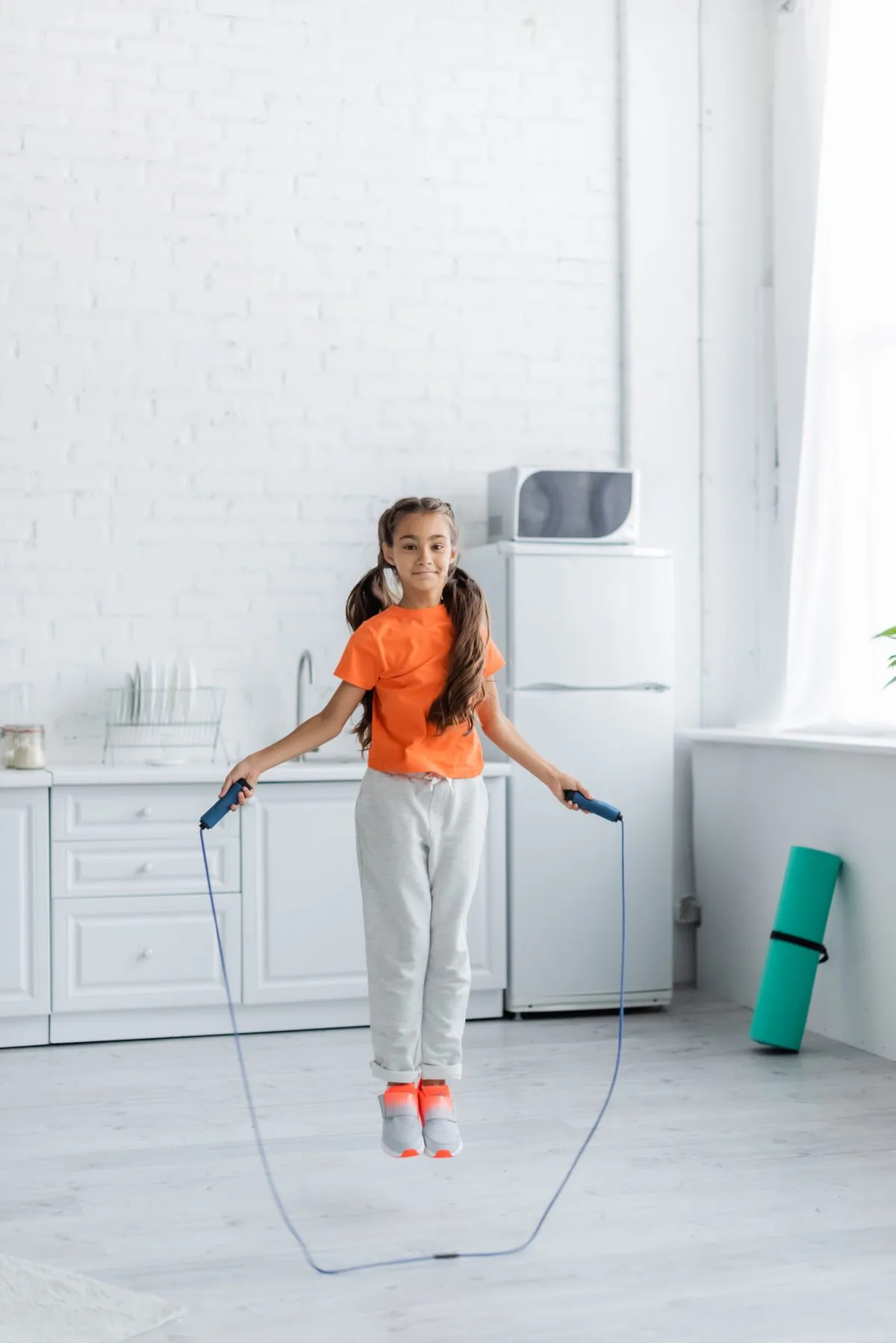 Has anyone ever told you how healthy skipping rope is for kids? It fights obesity, improves heart health, improves stamina, fights fatigue, and it will also keep your kids entertained, among other things.
Apart from that, there are many tricks your kids can learn with skipping rope. So, get your kids a skipping rope the first chance you get. Click here to get the skipping rope as soon as possible.
40. Make an outdoor fort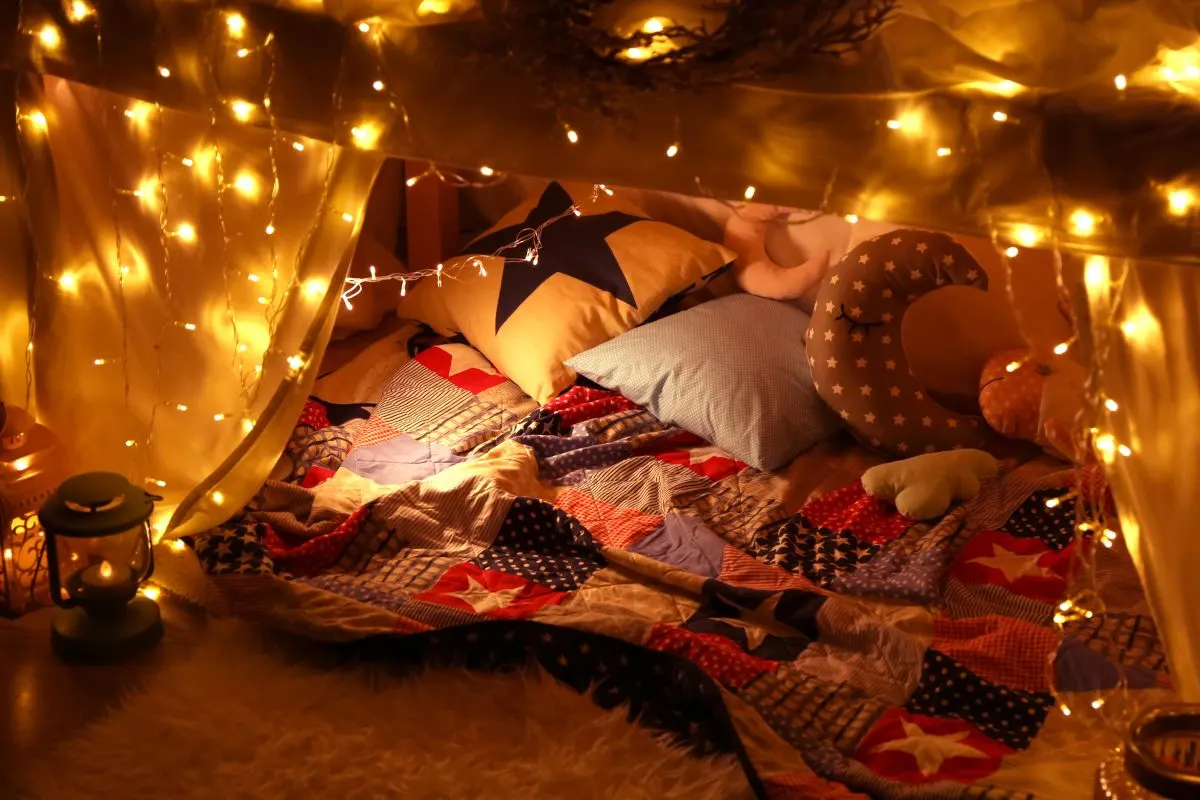 Have you ever tried an indoor fort? I am sure you have, and also, you have had tons of fun building that fort. Now it's time to build an outdoor fort with your kids and play in it until the sun goes down.
41. Dirt Painting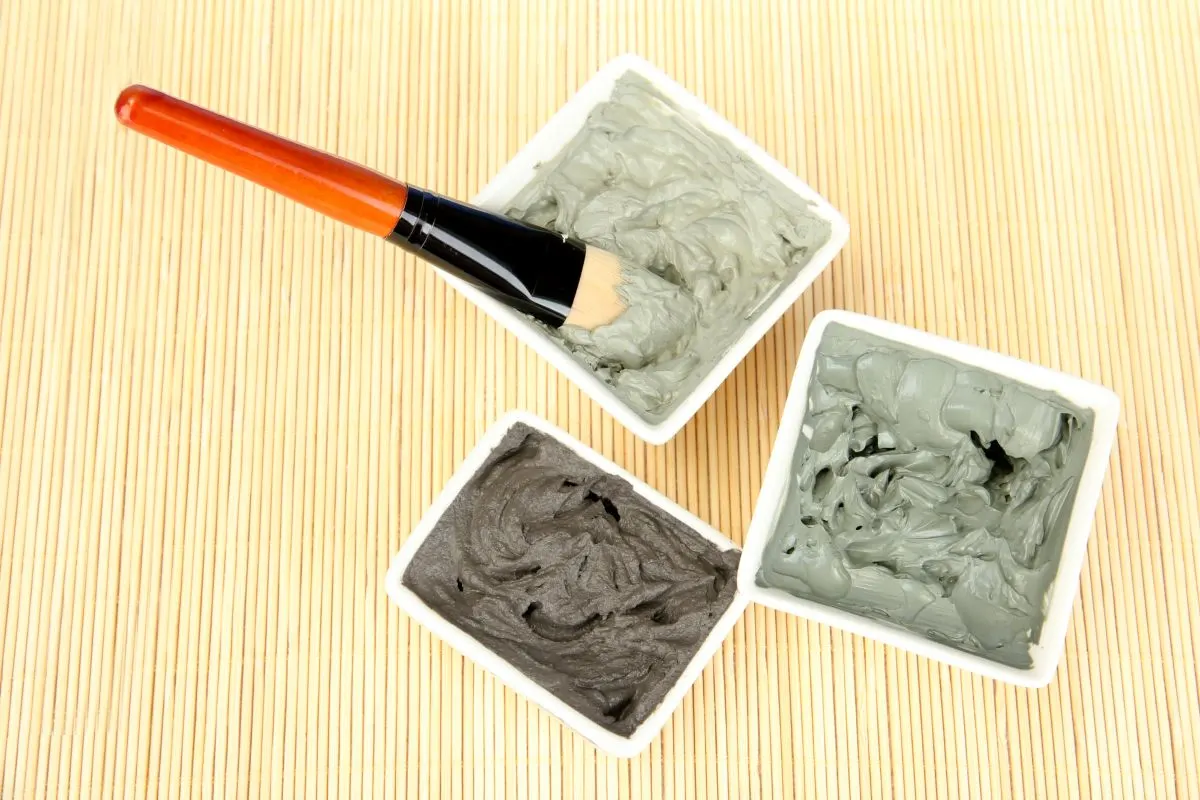 Dirt painting or mud painting is a fun outdoor activity that is also a great sensory play. Get some mud or dirt in a bowl and mix it with a tiny amount of water. Now let your kids play with their hands.
You can use painter's tape to keep the lines neat and clean. Moreover, things and crayons are also helpful for adding details to the dirt painting.
To push your kids outdoors, you will need some serious effort and several fun activities. Soon you will have a hard time getting your kids inside.