Are you looking to create the ultimate man cave but want to make one on your own terms? These ingenious DIY ideas for man caves will inspire you to get working!
Look no further! In this article, we've rounded up 17 DIY ideas to transform any space into the perfect retreat for the modern man.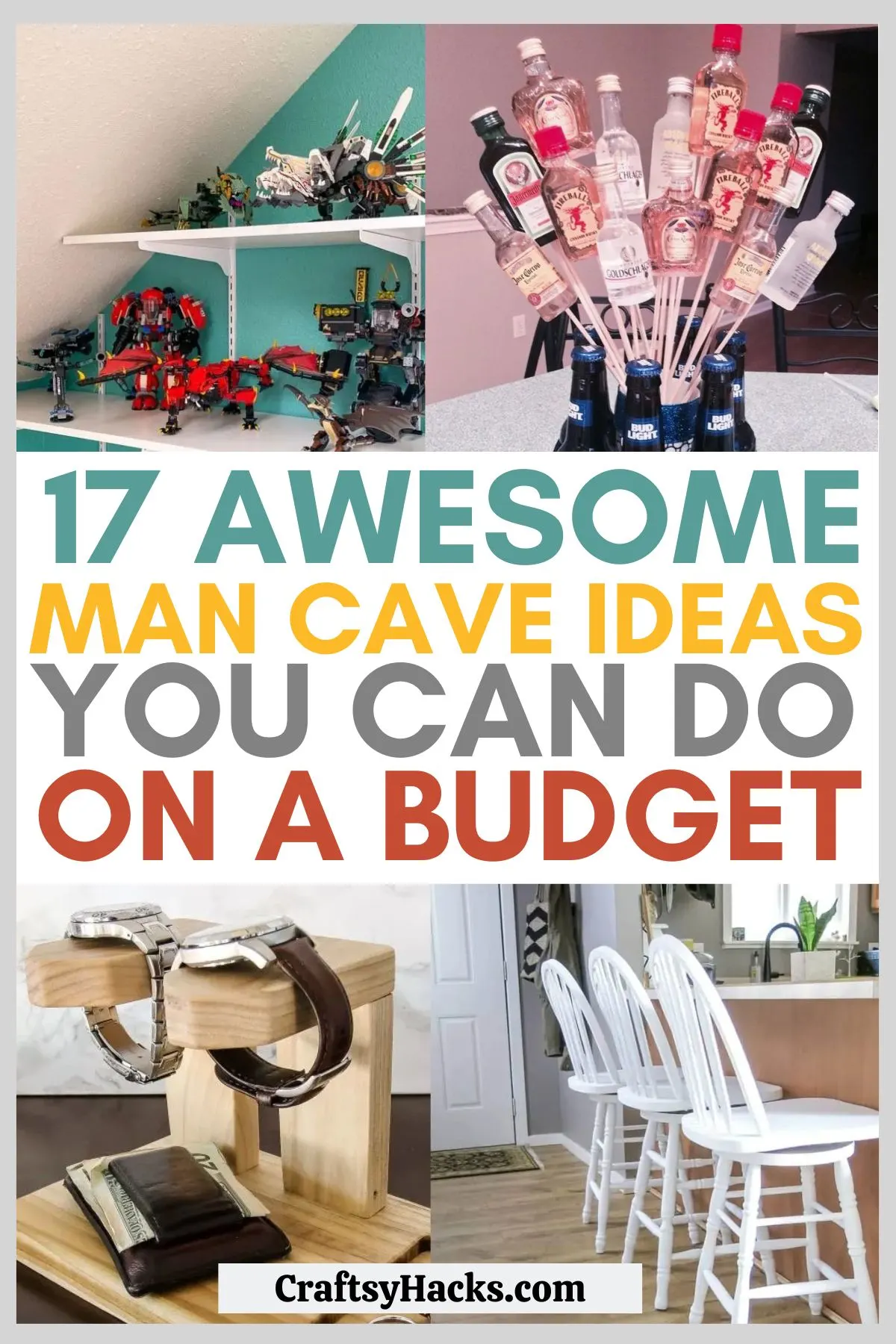 From rustic decor to cool projects to fun hacks, there's something for every taste and budget. Get ready to roll up your sleeves and get creative with these DIY man cave ideas!
Feel free to share any DIY ideas for a man cave in the comments below.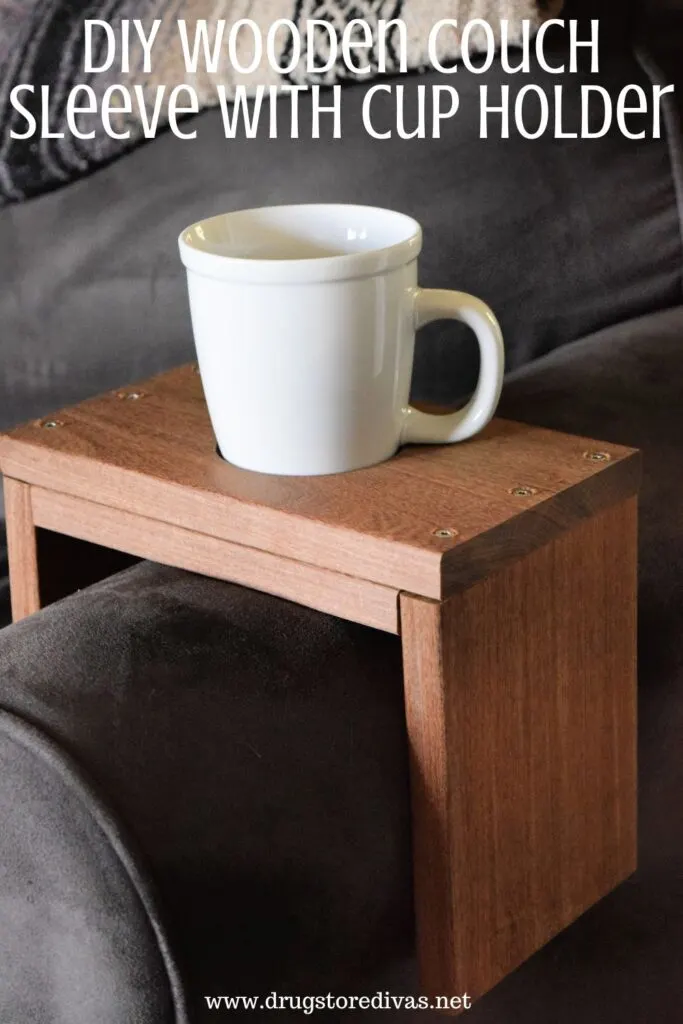 Source: drugstoredivas.net
If you love relaxing on the couch with a cold drink, this DIY wooden couch sleeve with a cup holder is the perfect project. Versatile and functional never looked better!
You only need a piece of wood, a saw, a drill, and sandpaper to create this practical and stylish accessory. Easy to work with and move, if necessary.
Check out these IKEA TV stand hacks to complete your man cave!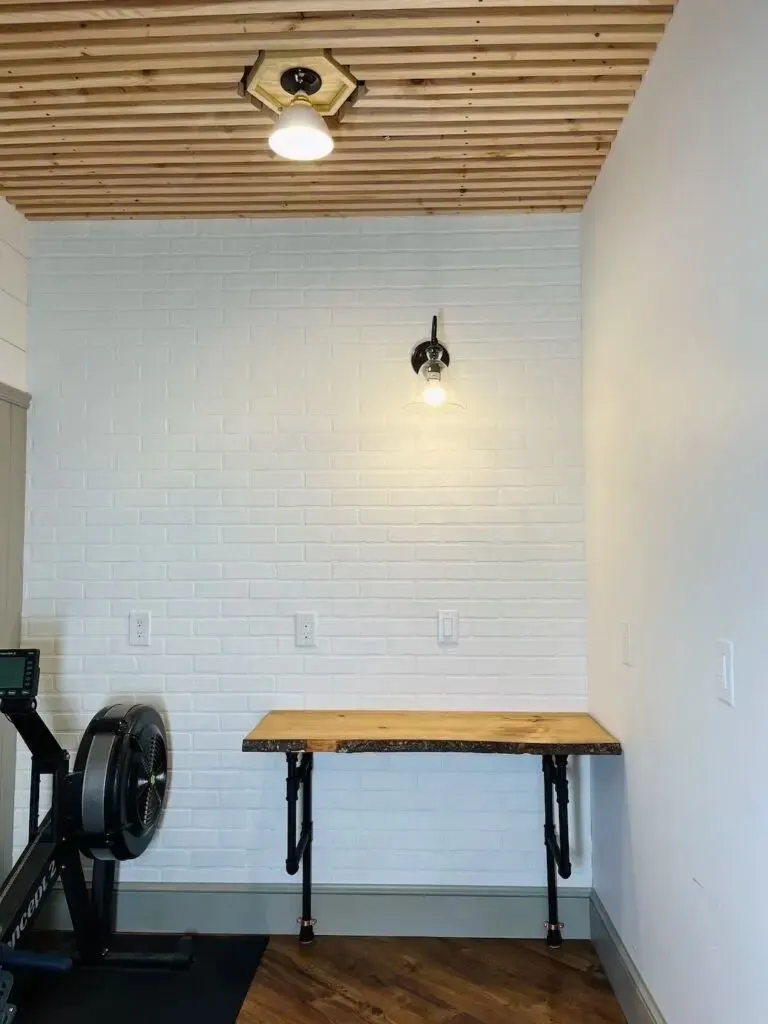 Source: treefarmdesignco.com
Create the ultimate man cave vibe with a faux brick wall. This DIY project of a realistic brick wall is a great afternoon spent using inexpensive panels that you can find at your local home improvement store.
With just a few tools and some paint, you can transform any room into an industrial-style space perfect for hosting friends or just chilling out. The best part–you can hang items way easier than on real brick.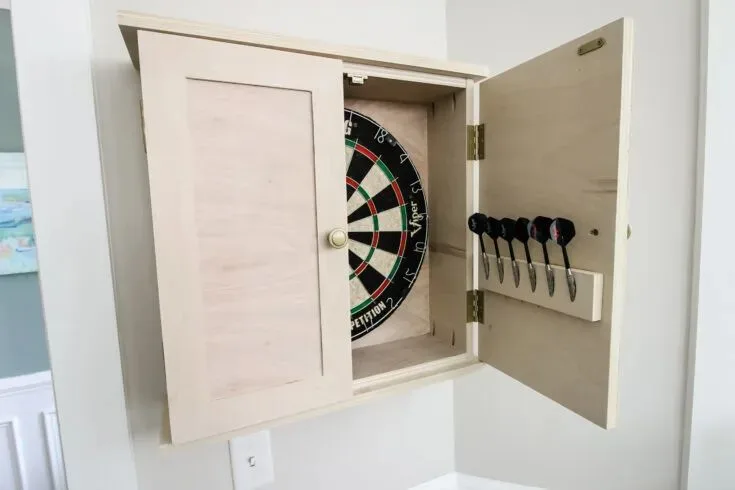 Source: charlestoncrafted.com
No man cave is complete without a dartboard, and this DIY dartboard is the perfect way to display your favorite game.
The cabinet includes a scoreboard and storage for your darts and can be customized to match your decor.
Some basic woodworking skills are essential, and with a few supplies, you can create a functional and stylish piece that will envy all your friends.
Embellish it with simple accents, or go all out–whatever the cave calls for!
Source: diycandy.com
This DIY wooden beer caddy is a must-try project if you love entertaining. Simple yet functional, and my favorite part–it's not wasteful!
The caddy gets made from any type of wood. Mine is reclaimed wood, like this, and can hold six bottles of your favorite brew.
It's perfect for carrying drinks to the patio or taking on a picnic, and it also makes a great gift for soda or beer-loving friends.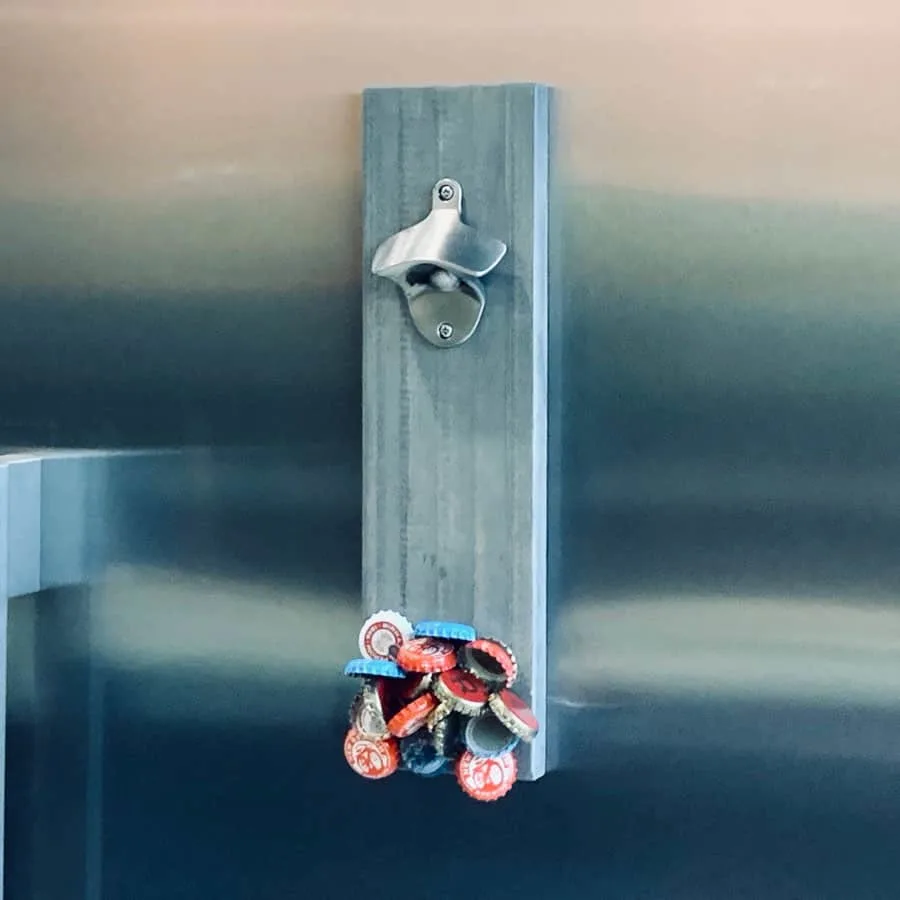 Source: makingmanzanita.com
These DIY wood bottle openers add some rustic charm to your man cave. The openers are made from reclaimed wood and can get customized with your choice of stain and hardware.
They're perfect for opening your favorite drinks while relaxing with friends and making great gifts. Go to the store, and add some of their favorite bottles to make it all the more special.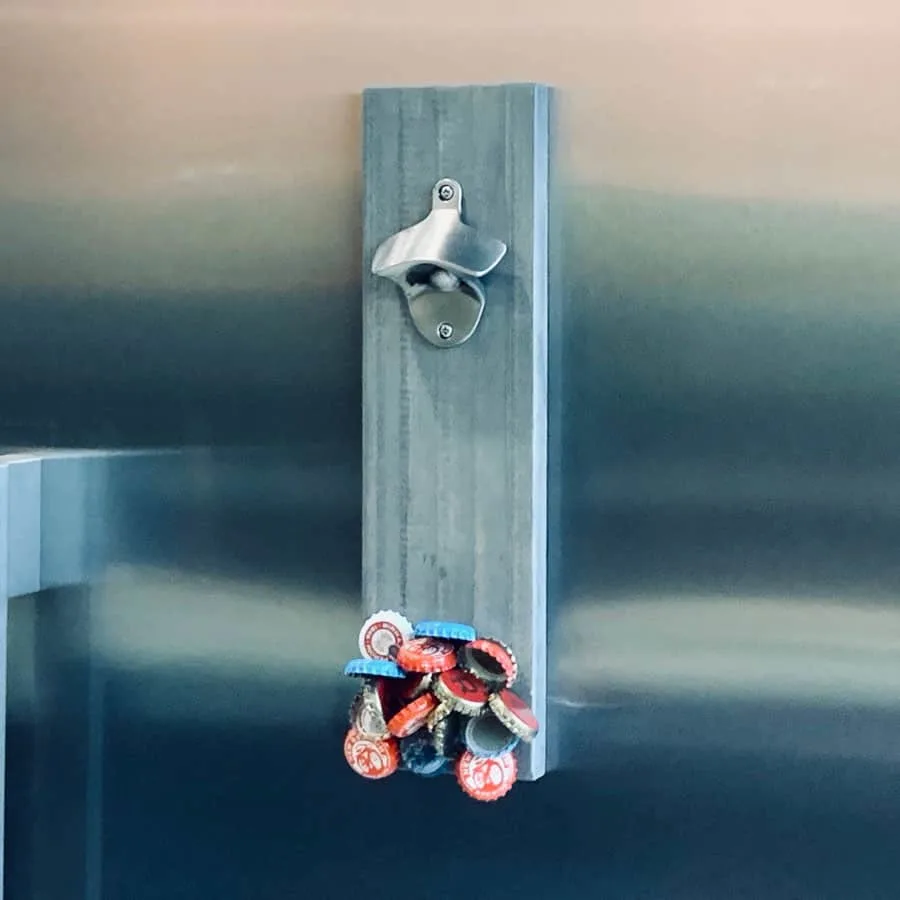 Source: artsyprettyplants.com
This DIY magnetic bottle opener is both functional and stylish. The bottle opener is mounted on a piece of wood and includes a magnet, like this one, to catch bottle caps as they fall.
It's perfect for a man cave or outdoor patio and can get customized with your choice of wood and hardware. Say goodbye to finding bottle caps after parties or long weekends.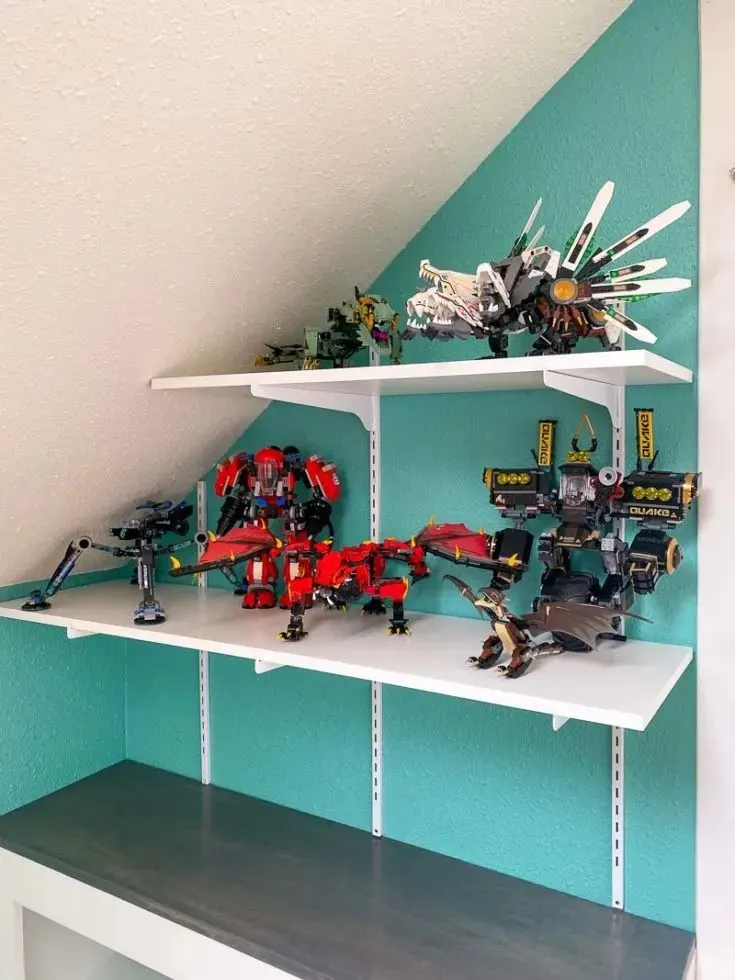 Source: thehandymansdaughter.com
This DIY adjustable wall-mounted shelving creates extra storage space in your man cave. The shelves are adjustable to fit your needs and can get easily moved to accommodate different items.
Use it as a display area to showcase some fun memorabilia, or use it functionally for whatever your man needs in their cave.
If you are looking for unique wall shelf ideas for your man cave, this is it!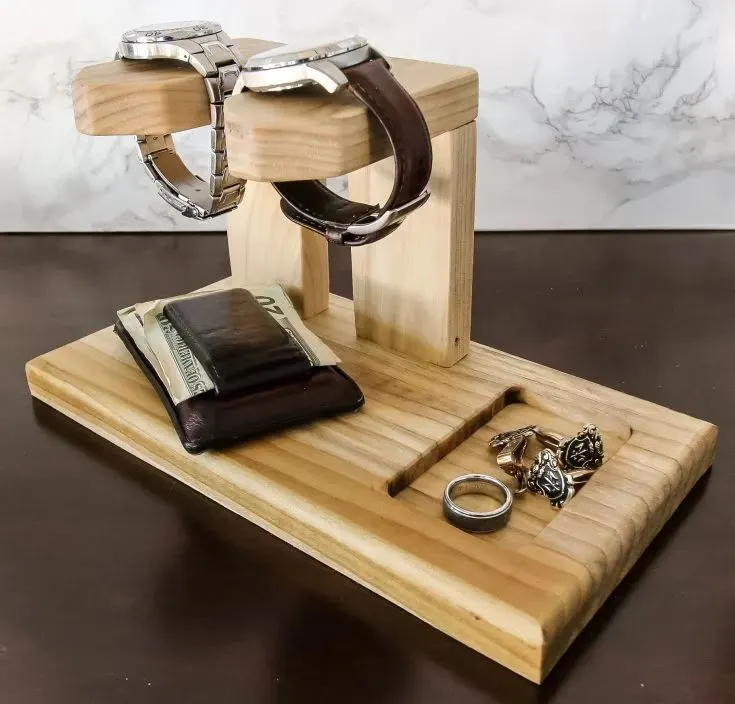 Source: charlestoncrafted.com
If you're a watch collector, this DIY men's watch holder is a wonderful way to display your collection. The holder is made from wood and can accommodate up to six watches.
It's easy to make and can be customized to match your decor. It's a great catchall for your guy's other essentials–his wallet, any small personal effects, and even a home for his phone.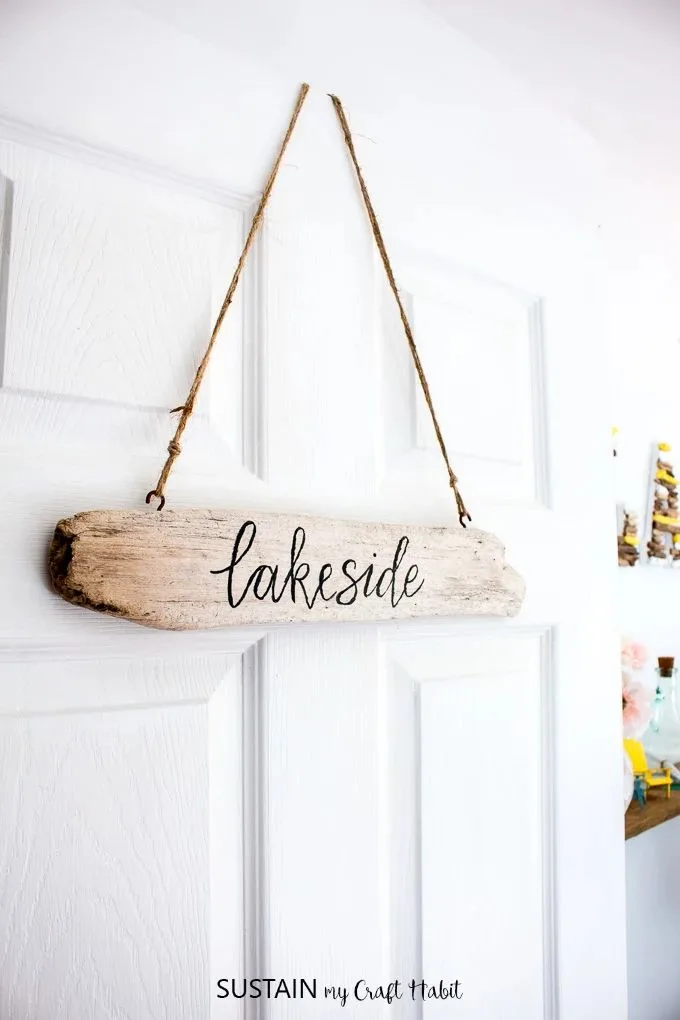 Source: sustainmycrafthabit.com
Bring a touch of the beach to your man cave with this DIY driftwood sign. The piece is made from driftwood and features a hand-painted message.
It's perfect for adding a rustic touch to your decor and can get customized with a message near to your man.
Paint it or keep it natural looking; either way, it makes for a great low key way to add some natural touches.
You can bring a touch of farmhouse decor to your man cave with this sign!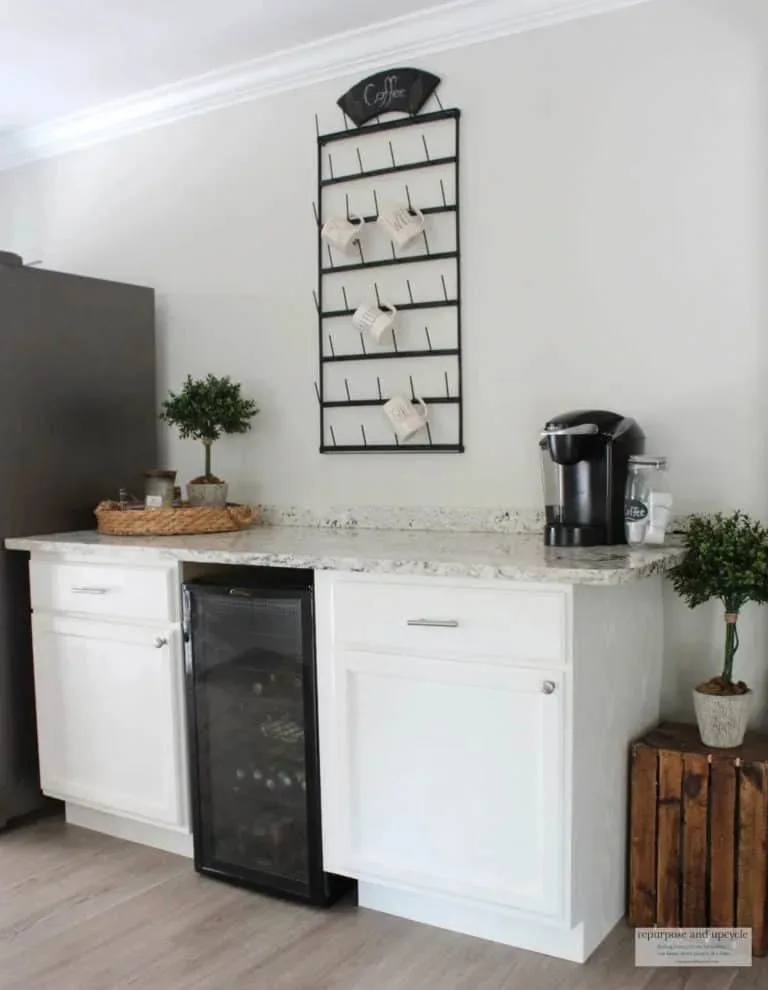 Source: repurposeandupcycle.com
Create the ultimate beverage station with this DIY rustic beverage bar. The bar is made from wood and features a built-in cooler and space for glasses and bottles.
It's great for hosting parties or relaxing with friends and having fun.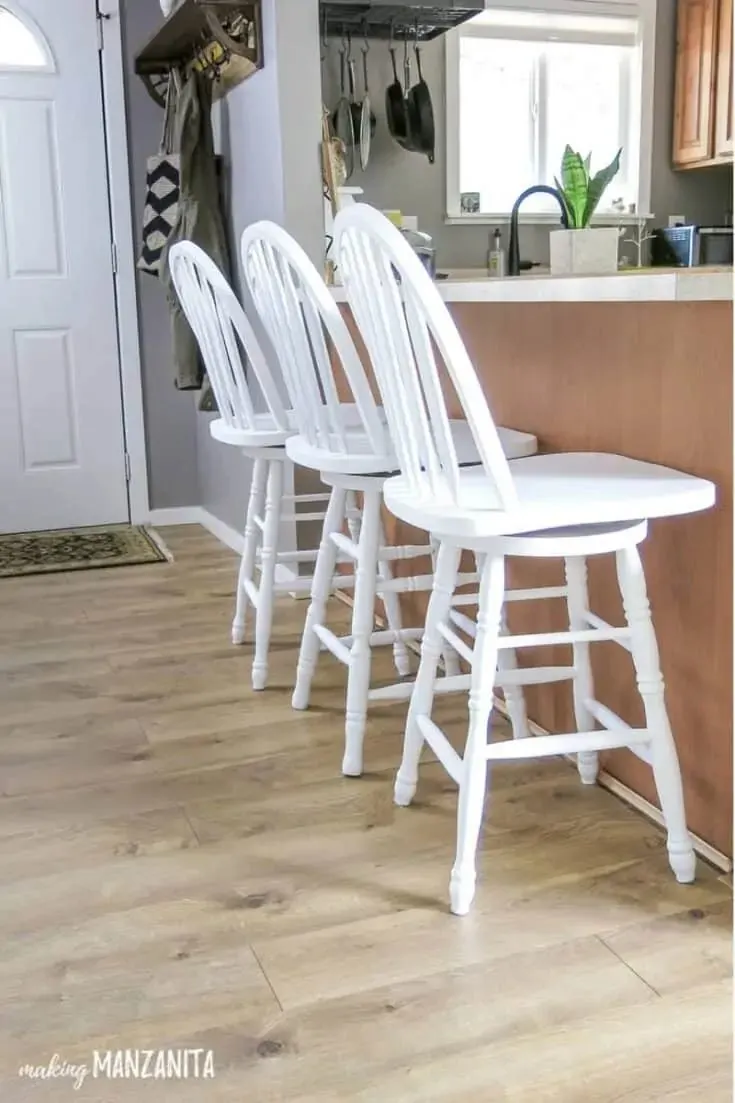 Source: makingmanzanita.com
Create the perfect seating for your man cave with these DIY bar stools. The stools are wood and are easily customizable with your choice of stain and hardware.
They're perfect for a bar or high-top table and adjust to fit different heights. This craft can be a great upcycle project if you have some extra fabric scraps.
You might also enjoy these other DIY furniture makeover ideas!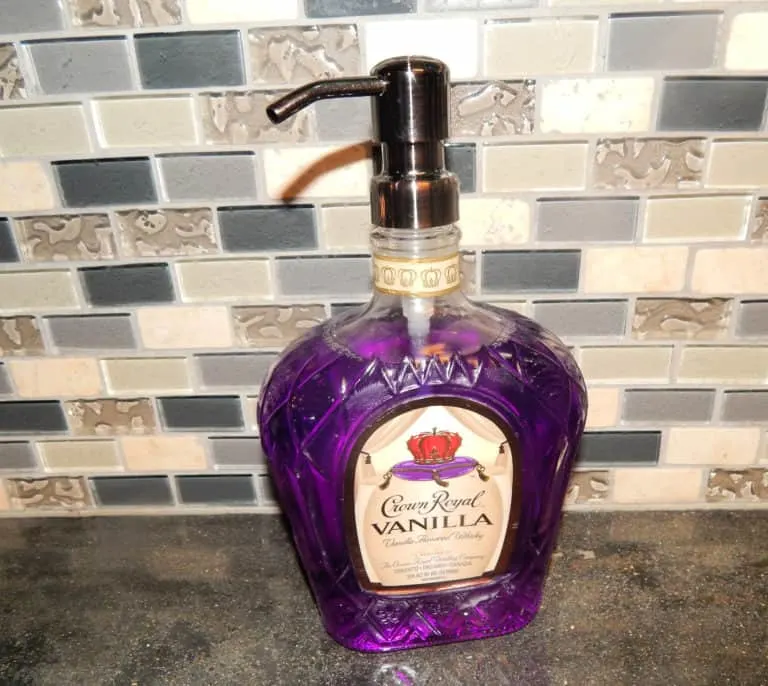 Source: homefreshideas.com
Add a touch of elegance to your man cave with this DIY liquor bottle soap dispenser. The dispenser is made from a repurposed liquor bottle and just needs a pump like this one on top for easy dispensing.
It's excellent for adding a touch of luxury to your cave's bathroom or minibar.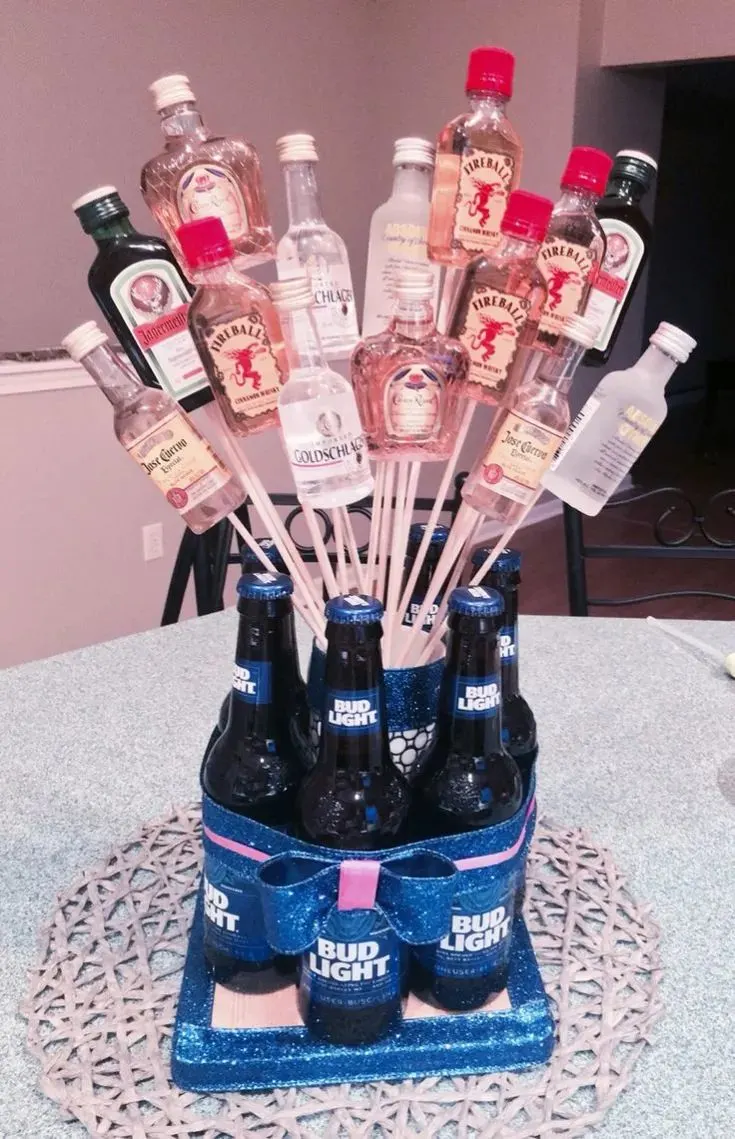 Source: getyourholidayon.com
This DIY beer bouquet is the perfect gift for any beer-loving guy. The arrangement includes various beers and gets arranged creatively and stylishly.
The best surprise for birthdays, holidays, or just because for the beer lover in your life.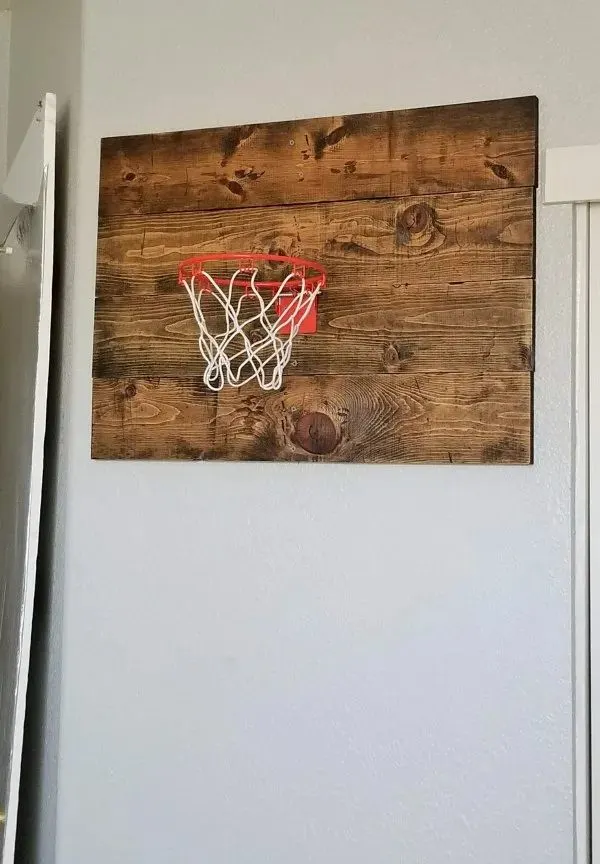 Source: leapoffaithcrafting.com
Bring a touch of sport to your man cave with this DIY wall basketball hoop. The hoop is made from wood, and grab this mini basketball for shooting.
It's a great way to add fun to your space or entertain guests.
This is a great over the sofa wall decor idea for your man cave!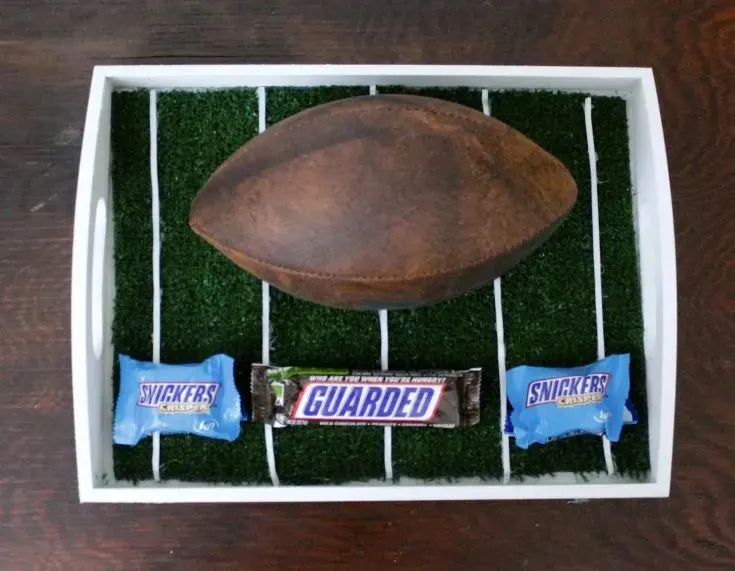 Source: charlestoncrafted.com
Are you hosting a game day party? This DIY football field serving tray is the perfect way to serve snacks to your guests.
The tray is made from wood and features a football field design. It's the perfect accessory for the big game.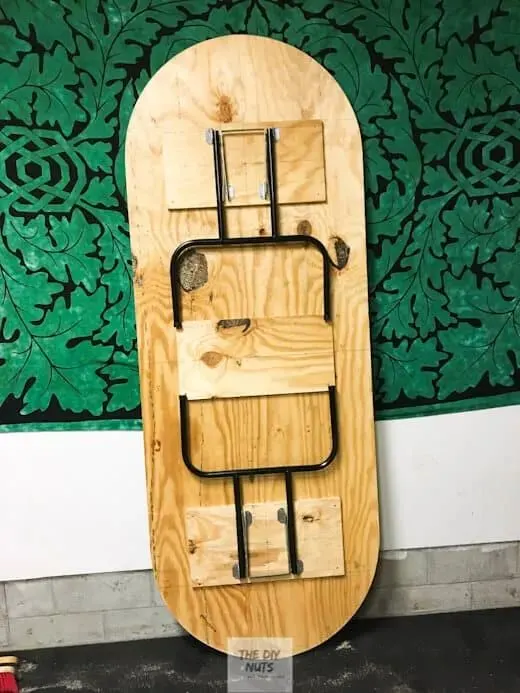 Source: thediynuts.com
A folding poker game table would provide a fun and functional activity for game nights with friends and family in the man cave.
Making the table yourself will be easier on the pocketbook than opting for a new store-bought one.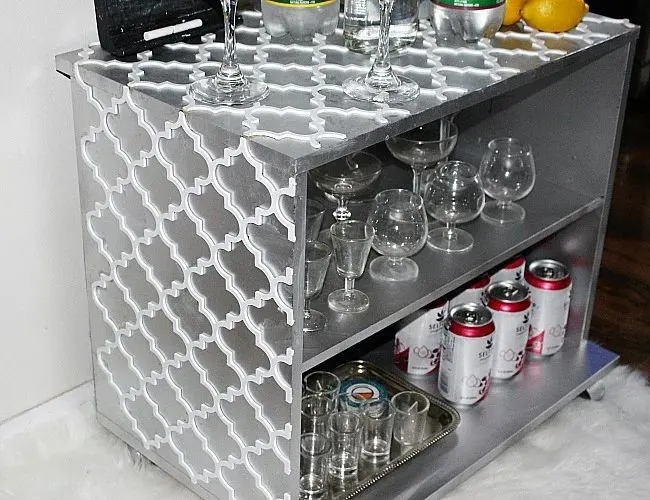 Source: ourcraftymom.com
A DIY bar car would add a touch of sophistication and convenience to the man cave, allowing for easy access to drinks and snacks while entertaining guests.
It's one of the best upcycling crafts I've done in a while, and so easy to make it your man's style.