Looking for a fun board game for a couple's date night? You're in the right place! Have fun with these board games!
Adding spark and understanding to a marriage isn't just about romance. It's also about spending quality time and doing various activities with your spouse.
The best way to do that is to play a new game that will get you quality time with your spouse is board games for couples. Did you know that couples who play two-player board games every now and then trust each other more than the couple who don't?
Let's help you understand and love your partner even more with the following perfect board games for couples.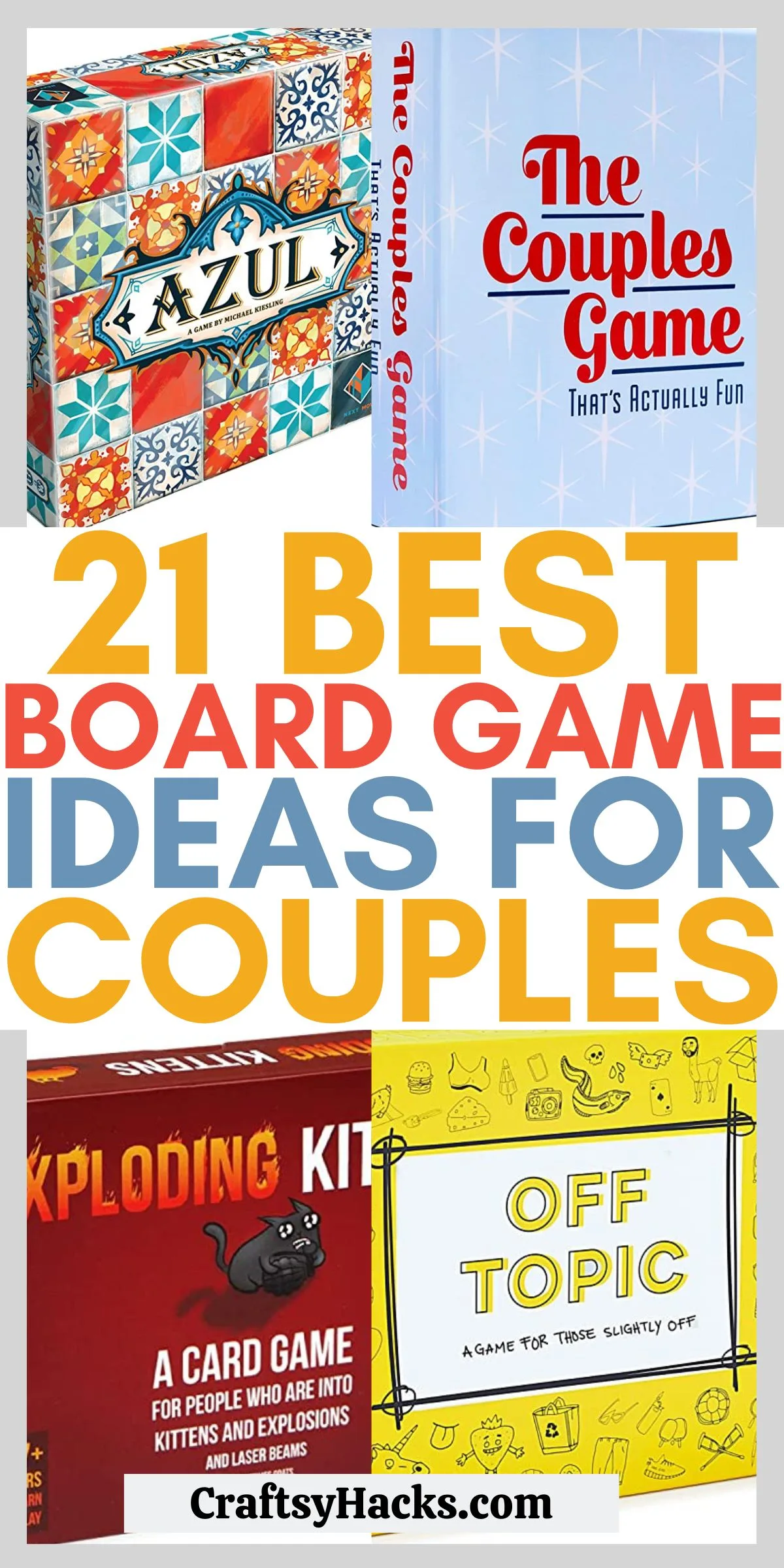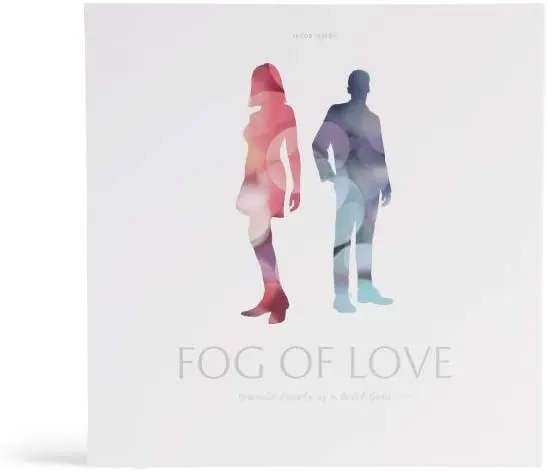 Source: Amazon
If you love a good romantic story, you will also love the Fog of Love couple's game. This great board game has scenarios where the two players can play out and finish an unusual love story.
However, it's not as simple as it sounds, there will be compromises, awkward situations, and many chances to laugh out loud with your partner while playing this game.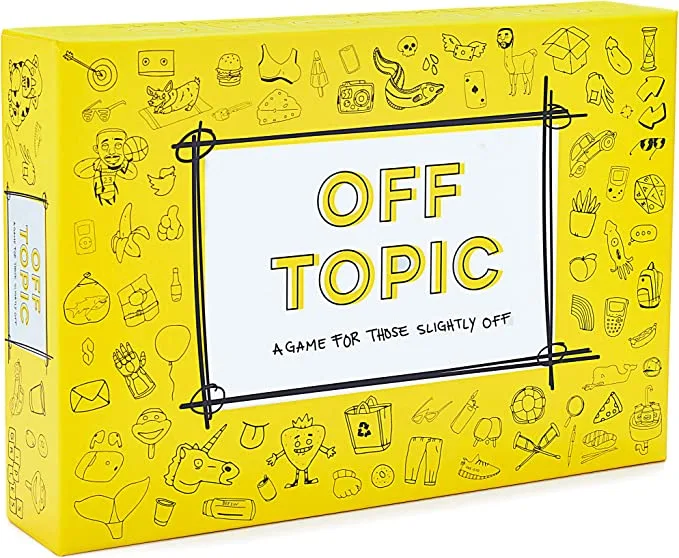 Source: Amazon
Off-topic is one of the best games for those who love to laugh and be lively. For such an incredible couple, this game is an ideal match. If you want to become an IT couple, this is your cue to play this for your next date night.
This game is just for laughs. The time will fly when you start one with your spouse. Select the topic. Roll the dice and write answers for that topic, beginning with the letter you rolled on the die.
There is a timer to make you go faster and add excitement to the game. Discuss how good or bad your answers are with your partner and exchange some laughs. This simple game is a great way to get to know people and is a personal favorite for a first date.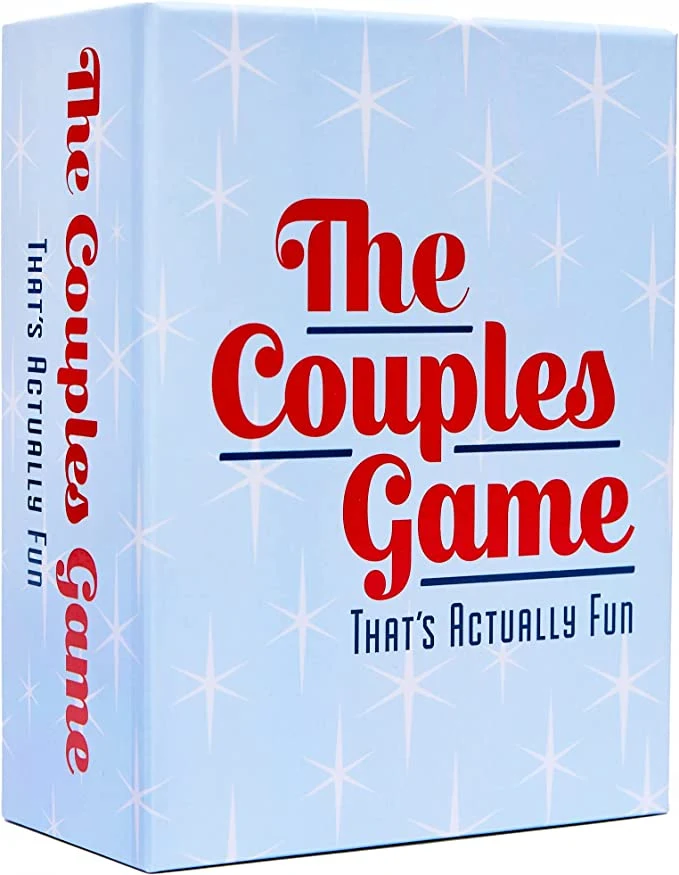 Source: Amazon
This couples' board game has 150 questions and three categories to choose from. You can either play it as a couple or take this out when you have another couple coming for dinner.
The questions are silly and encourage laughter. This is the best couple game for a fun way to kill time with laughter and a game changer for the best couples night.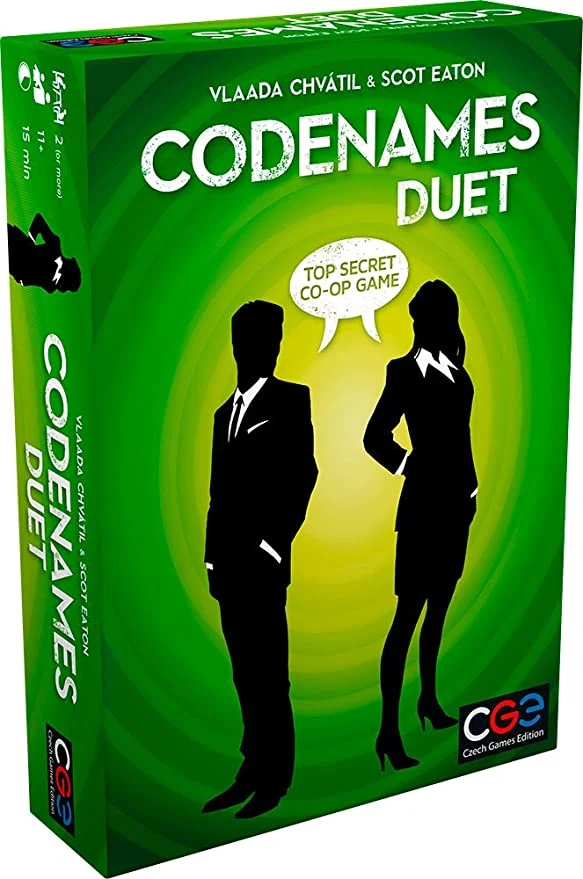 Source: Amazon
Smart couples play intelligent games, and if you are searching for a strategy game that pushes your intelligence, you need to get Code games.
This is a great game that lets the partners play as a team. You only win if you play together. The aim is to find 15 agents in a crowded room. You know the safe names for your partner, and your partner knows the safe names for you to take.
Give each other clues and call out the right names till you have all 15. Start over when you lose one round till you are done for the night. This is one of the best cooperative games for a little competition between couples.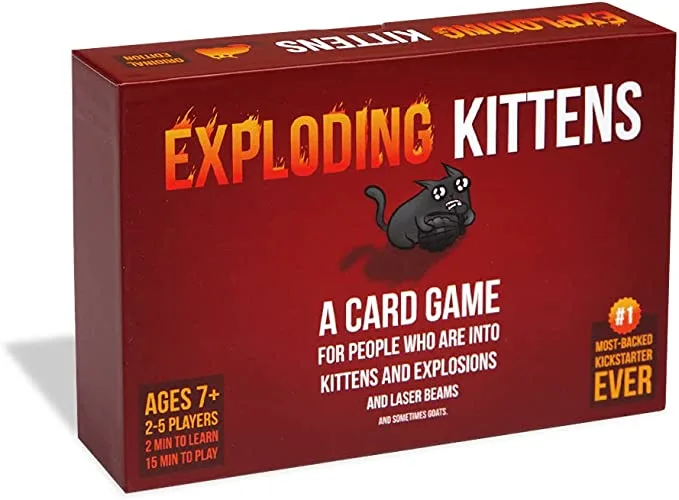 Source: Amazon
Exploding Kittens is a hit couple's and family board game that is highly strategic. The only way to win is by avoiding the exploding kitten card.
And to avoid that very card, you need to strategically use all the other action and peaking cards. This is highly addictive and has won many awards. It's also perfect for picnics, beach trips as well as road trips.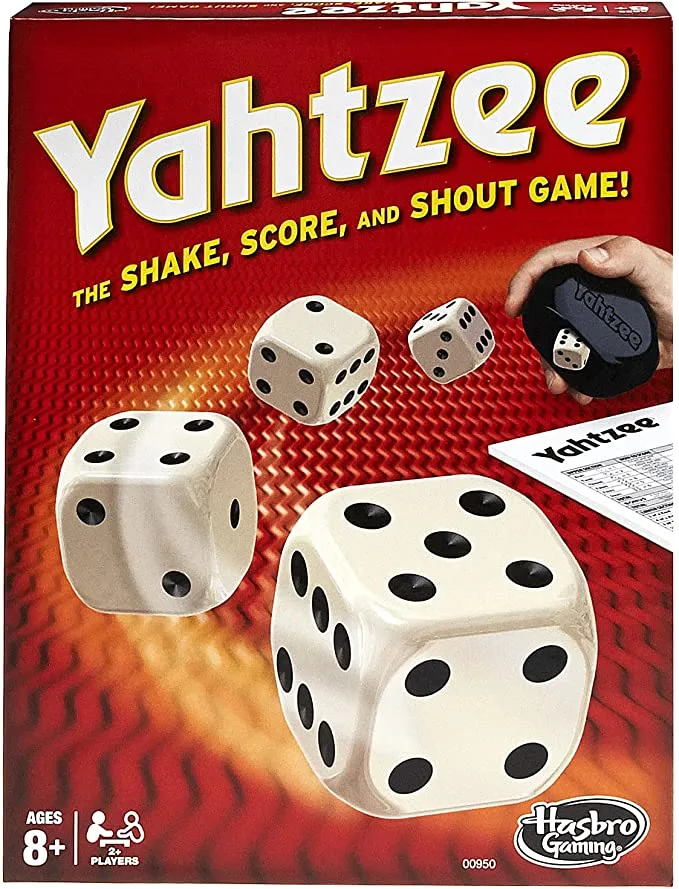 Source: Amazon
Imagine playing a game where the only game pieces are five dice and a dice shaker, not even a deck of cards. How is that possible? Well, it is if you have Yahtzee. Shake and roll your dice, count your score and as soon as you have it, yell Yahtzee out loud.
Yahtzee is a famous game that is easy to understand and play, you can even play Yahtzee online, but that's no fun. Get this competitive game, take it everywhere with you, and have bets on who will win and play until you drop.
While this may not be one of the most romantic games it is one of the most fun adult board games to have a great time!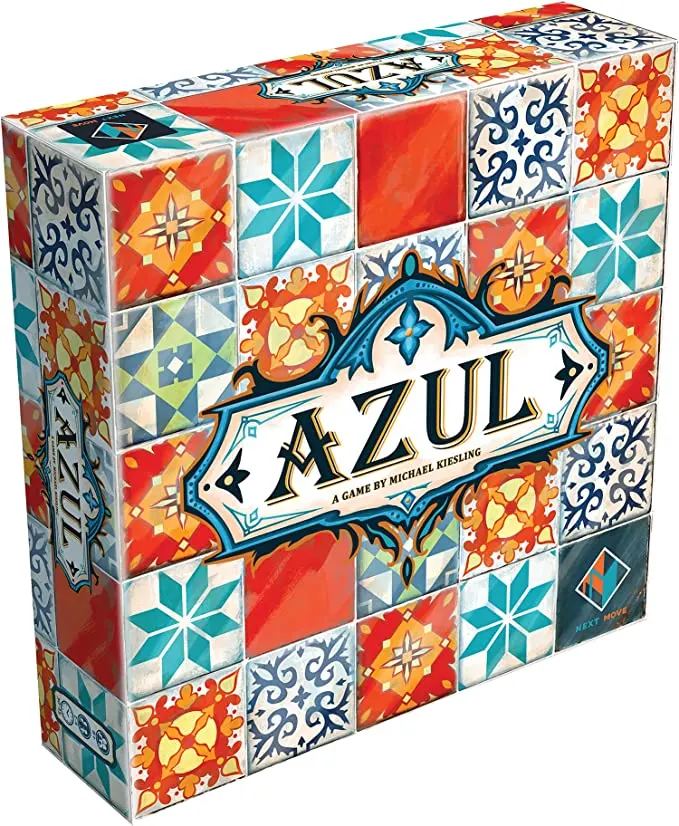 Source: Amazon
Did you know Azul is the coolest tile placement game that has sold over 2 million pieces worldwide? You need to get this one if you have a hidden talent for making beautiful patterns.
Not only do you make beautiful patterns by laying tiles in different ways on the game board, but you also get victory points for them. Compete with your spouse and make the highest score by claiming tiles.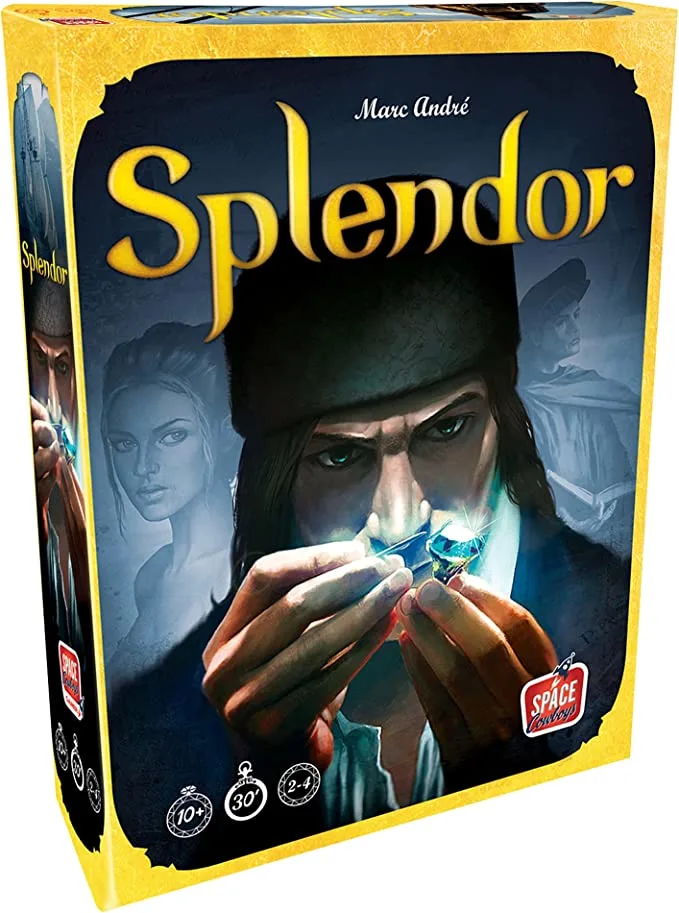 Source: Amazon
You know the best part about Splendor; it never gets boring. You will have a unique experience every time you play Splendor.
Collect the tokens (Raw Gems) and use these gems to buy yourself boats and caravans to mine and become the best jewelry maker in town.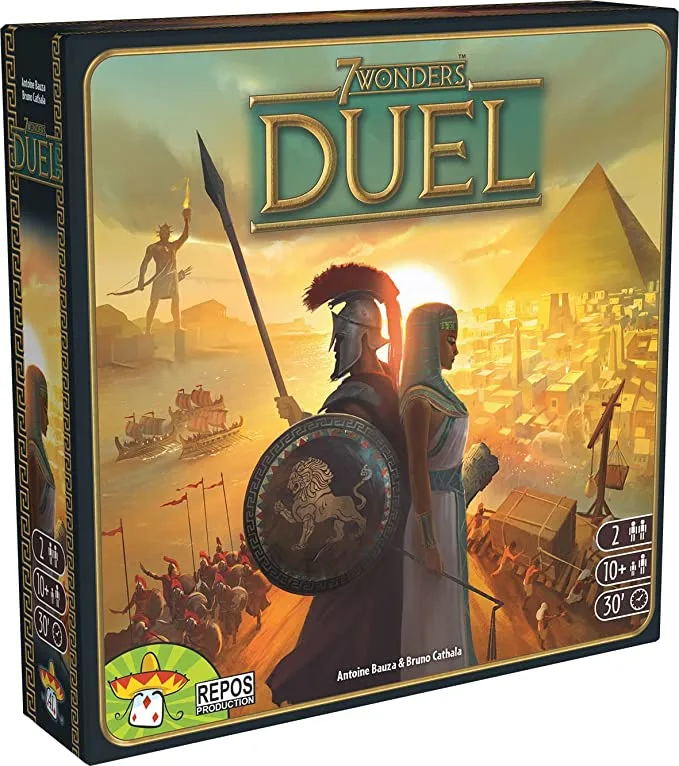 Source: Amazon
Do you have a secret desire to rule a kingdom? Well, now your secret desire can come true by playing the 7 Wonders Duel couple's game.
You can have so much fun competing against your spouse and building a better empire than them to defeat them when you battle it out in the arena. Don't forget that your kingdom needs technology to survive and impeccable defense to keep itself afloat. Make the best strategy and win by building a solid Empire.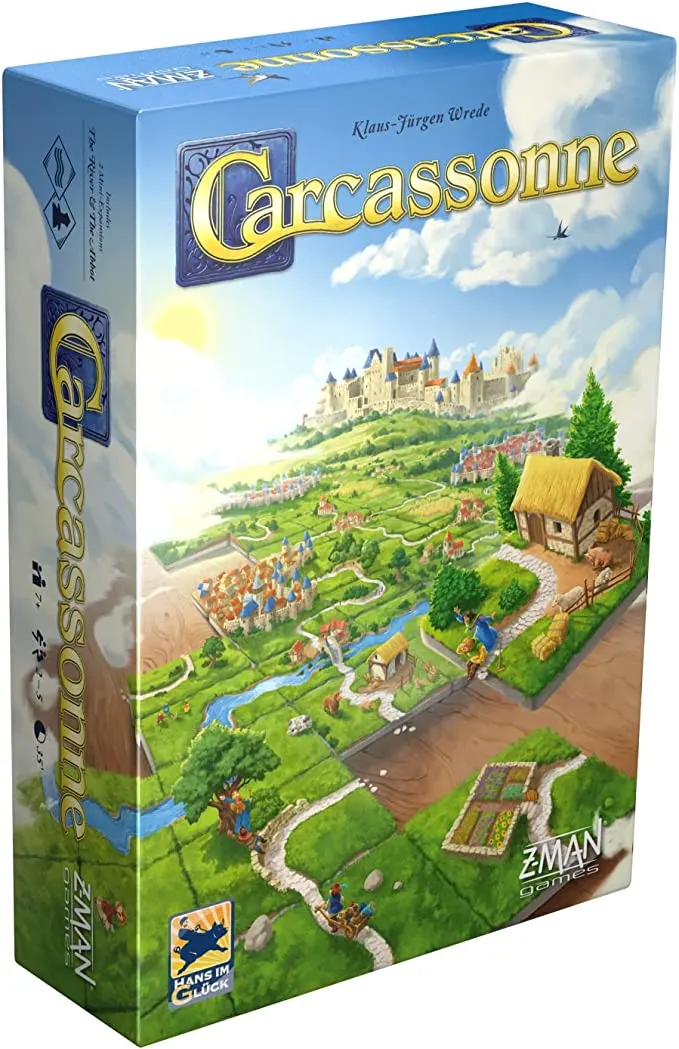 Source: Amazon
In this Tile-laying game, you get to use your ability of fast and strategic thinking as well as see the bigger picture. Each time you place a follower, you get the point, So placing the follower at the right time and on the right tile is high;y important.
The best part about this game is the value it gives. You can play it 100s times; the game will be different each time. No two games end up the same as there are 84 tiles and uncountable combinations.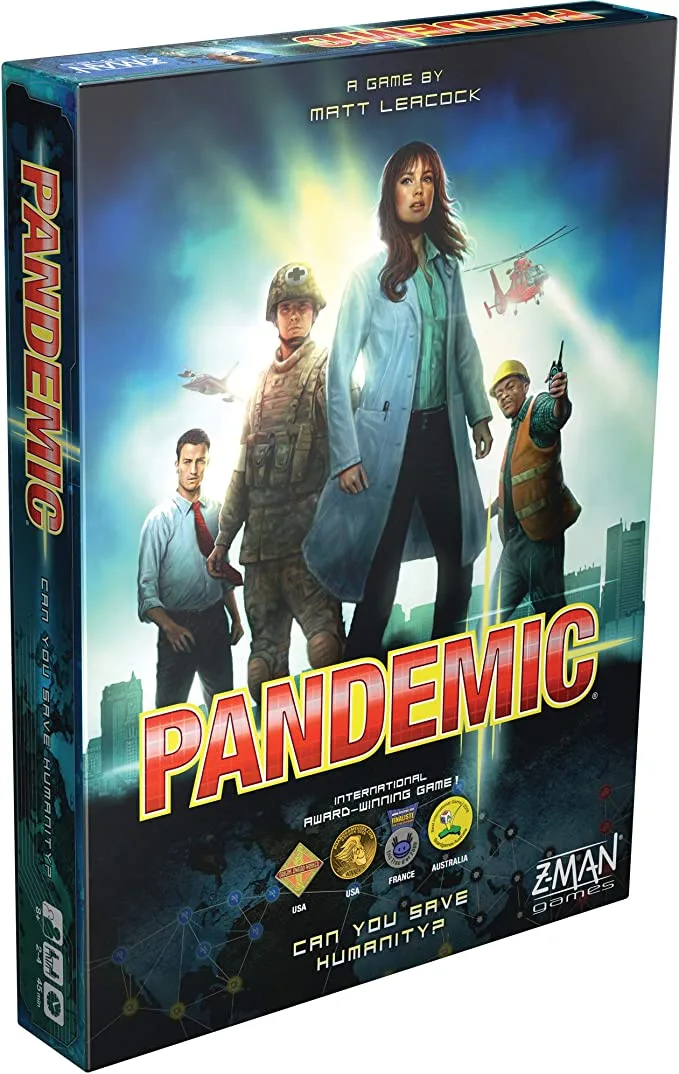 Source: Amazon
Pandemic is one word none wants to hear anymore, but if it's the bard game, we can't have enough of it. Players must play and plan together to curb the outbreak of the disease that is slowly taking over the world.
This is a strategic game that needs high concentration. It's the perfect game for couples who love board games and are always up for some challenging fun.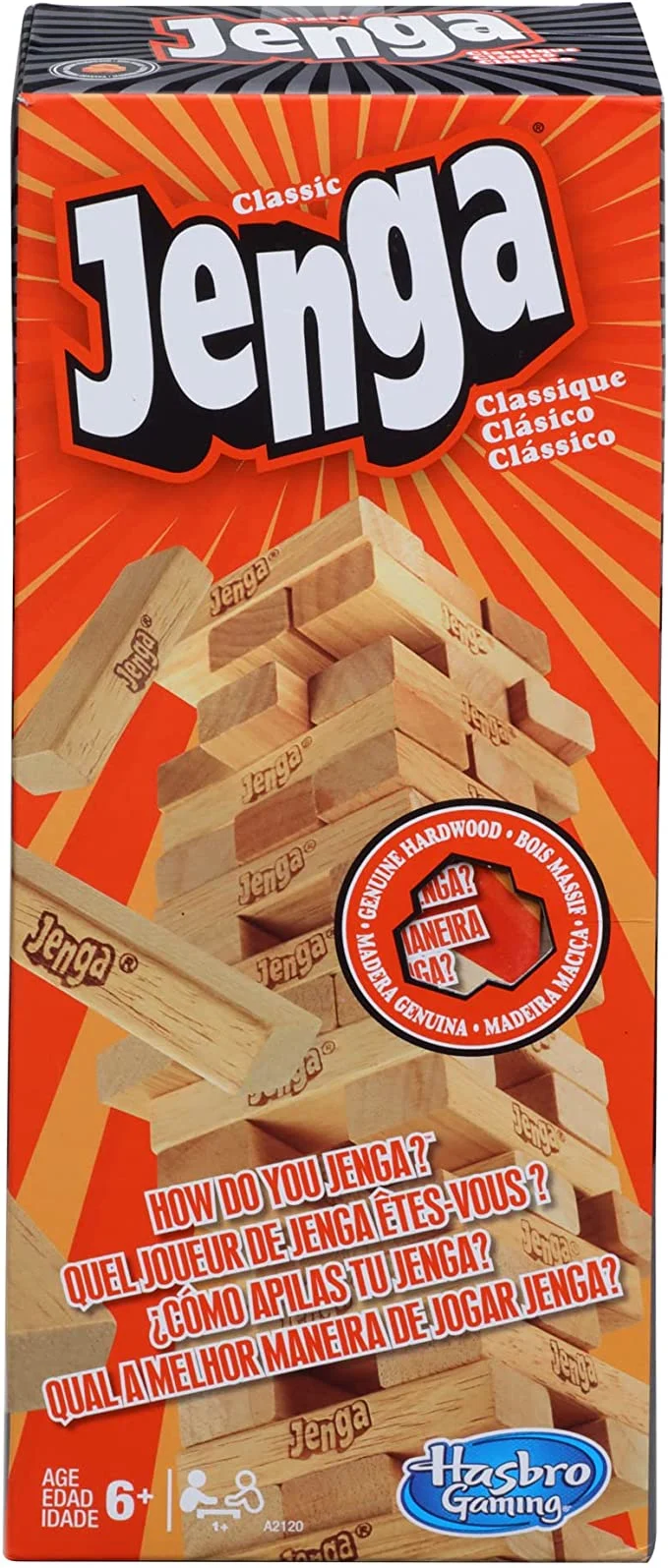 Source: Amazon
We all know how cool Jenga is, be smart while pulling the blocks in your turn or the whole skyscraper comes flying down. You don't want to be the one who ends the game. This adult party game is a great choice to play at your coffee table on double dates!
So, plan your every move with careful analysis of the stacked blocks. Make risky but calculated moves to put your partner on shaky ground.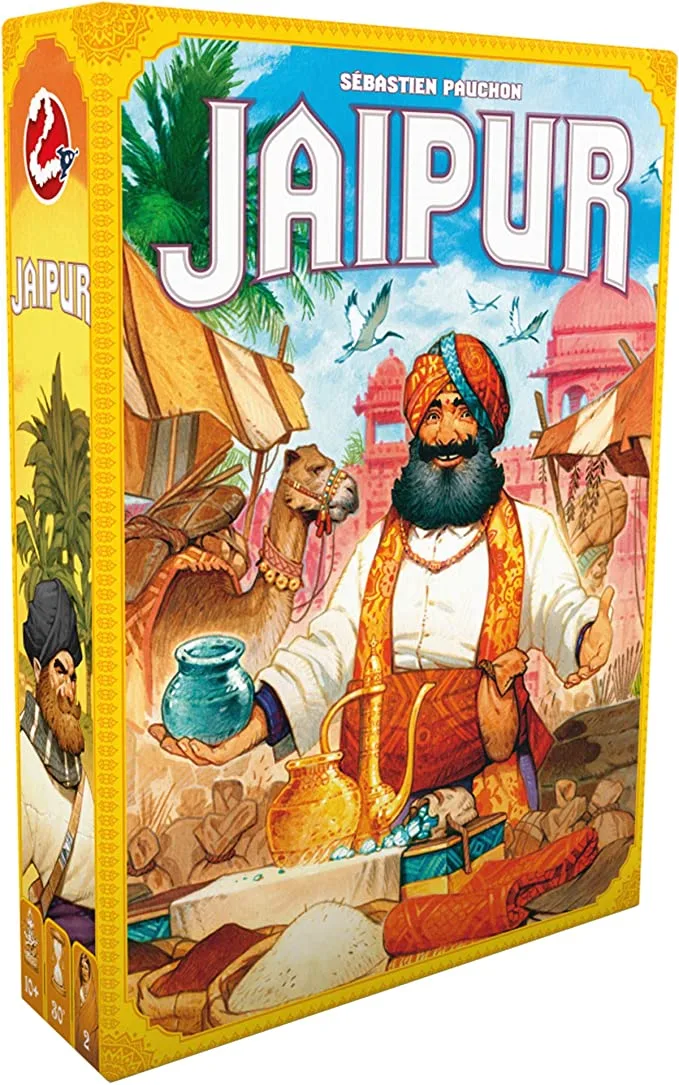 Source: Amazon
Looking for a quick yet fun game? Well, Jaipur lasts for 30 minutes, but these 30 minutes will be the most fun 30 minutes of your life.
Win the Maharaja's appreciation, get the invitation to his court and finish the game as a winner.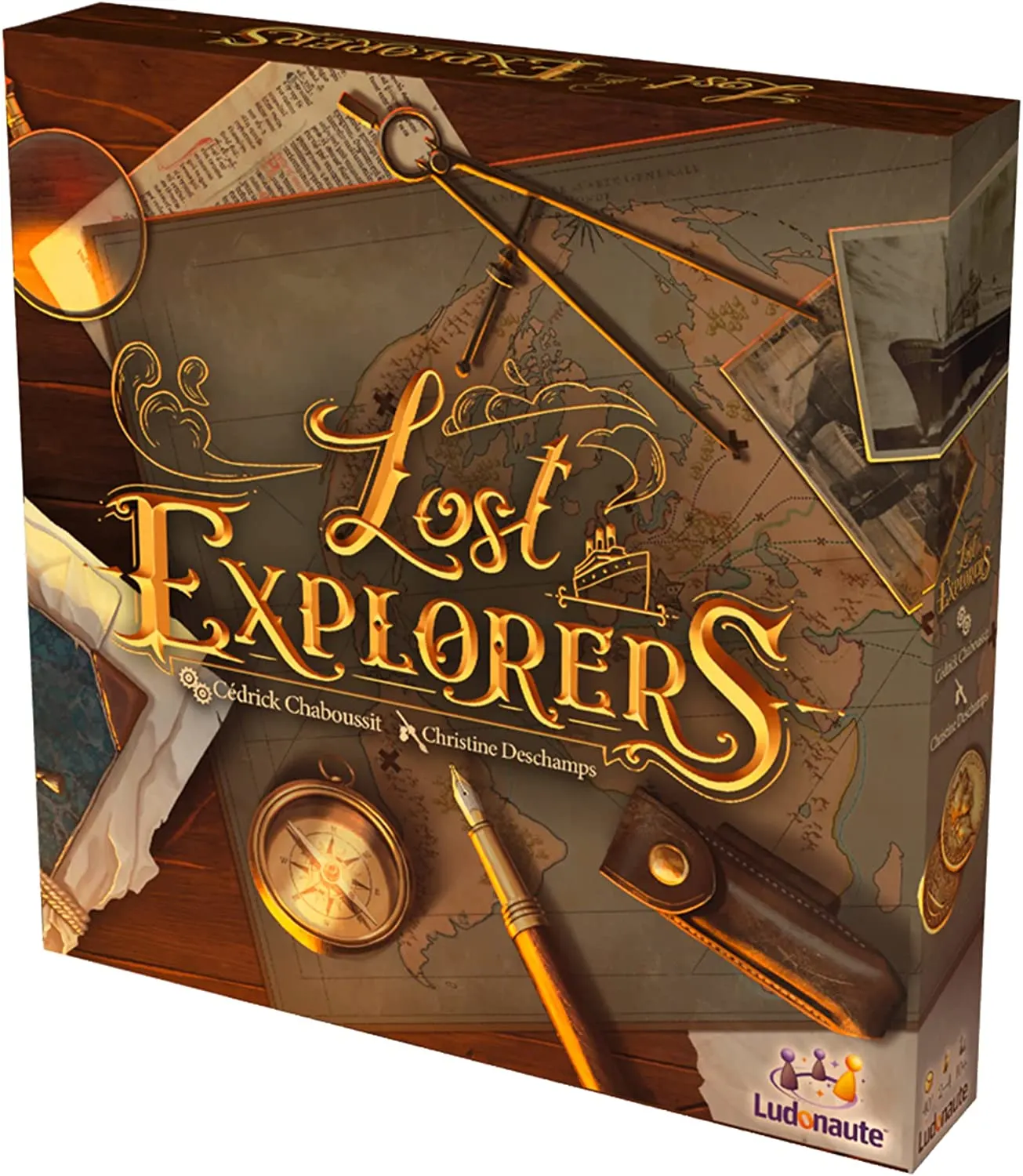 Source: Amazon
Launch a worldwide expedition with the Lost Explorers discovery game and get tokens to play missions or generate more missions.
This highly competitive and strategic game lets you explore the world in 35 minutes or more if you're slow in completing your missions.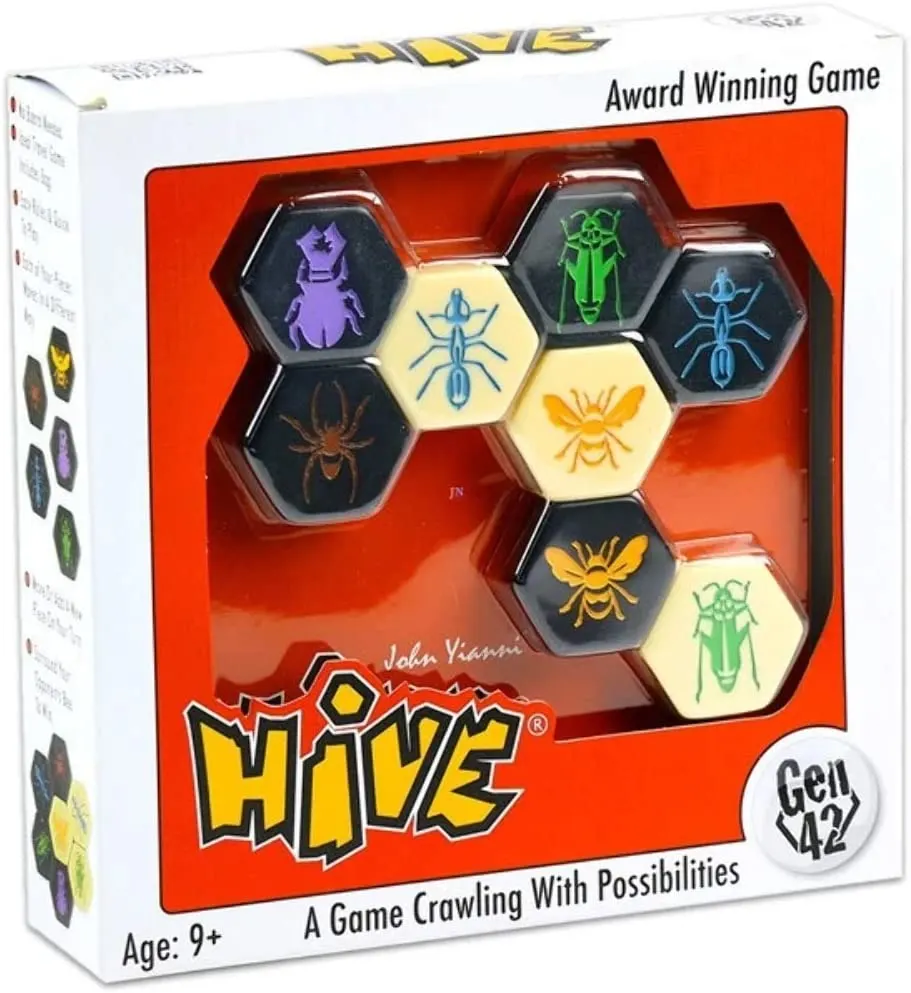 Source: Amazon
With every turn, you aim to defend your queen bee but also to keep your opponent from doing the same. Be smart and play your turns wisely, or your Queen Bee will pay dearly.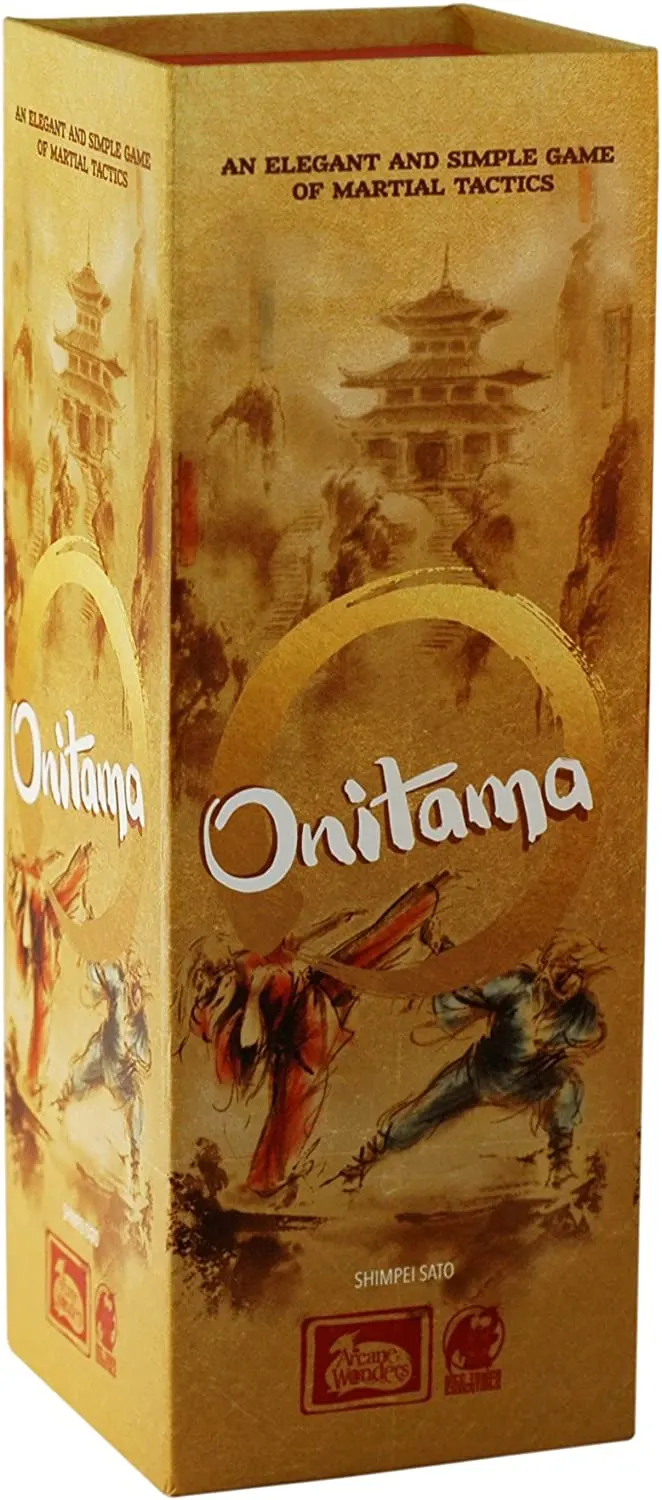 Source: Amazon
Onitama is easy to play yet a hard to master game that will have you scratching your head every time you play it.
This game is pretty much like chess but more interesting. It has a great replay value, as every game you play is different from the last one.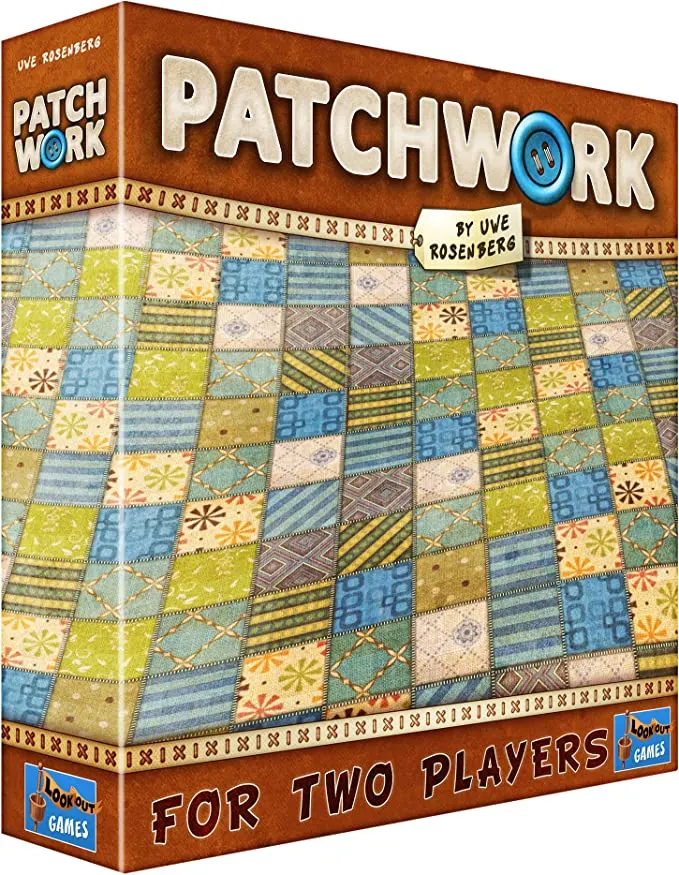 Source: Amazon
If you or your partner is a textile artist, the Patchwork game is right up your alley. This is a quilt-building game where you use strategy to build the most aesthetic quilt ever.
However, there are many pieces that refuse to fit together. So, be smart about choosing your tiles for your patchwork.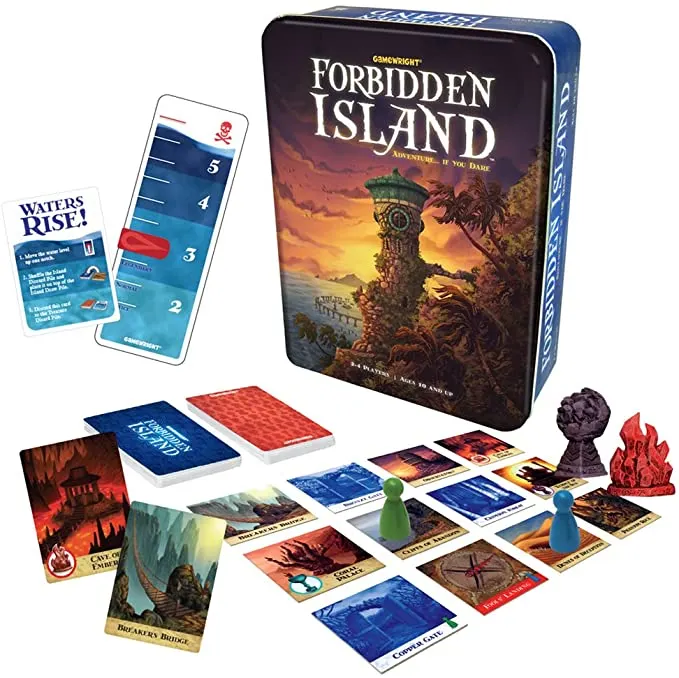 Source: Amazon
Plan with your partner and work together to get the four sacred treasures from the wreckages of the Forbidden Island. A highly strategic game that allows you to put your problem-solving skills to use.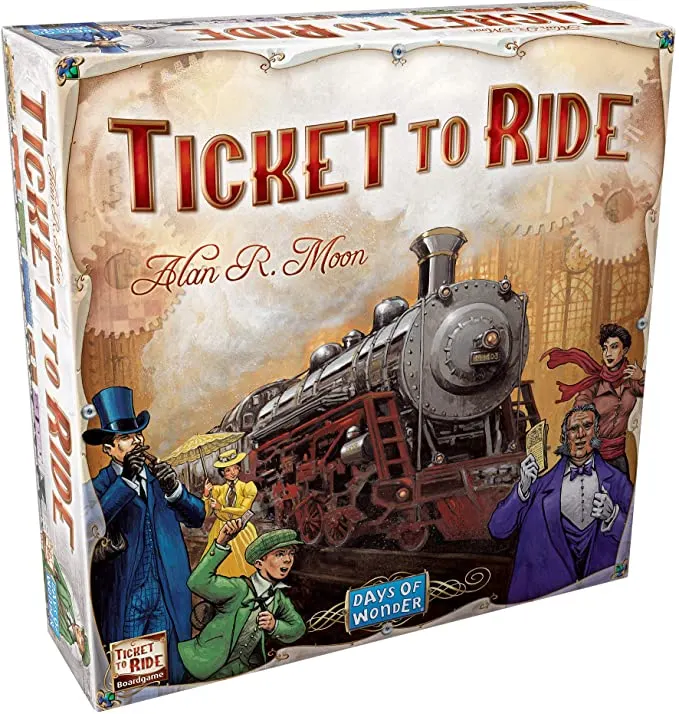 Source: Amazon
Looking for new and bold adventures and a ride across America? Ticket to Ride is your ticket out of boredom. Take your partner on this journey and play together to kill time and get the best US time together.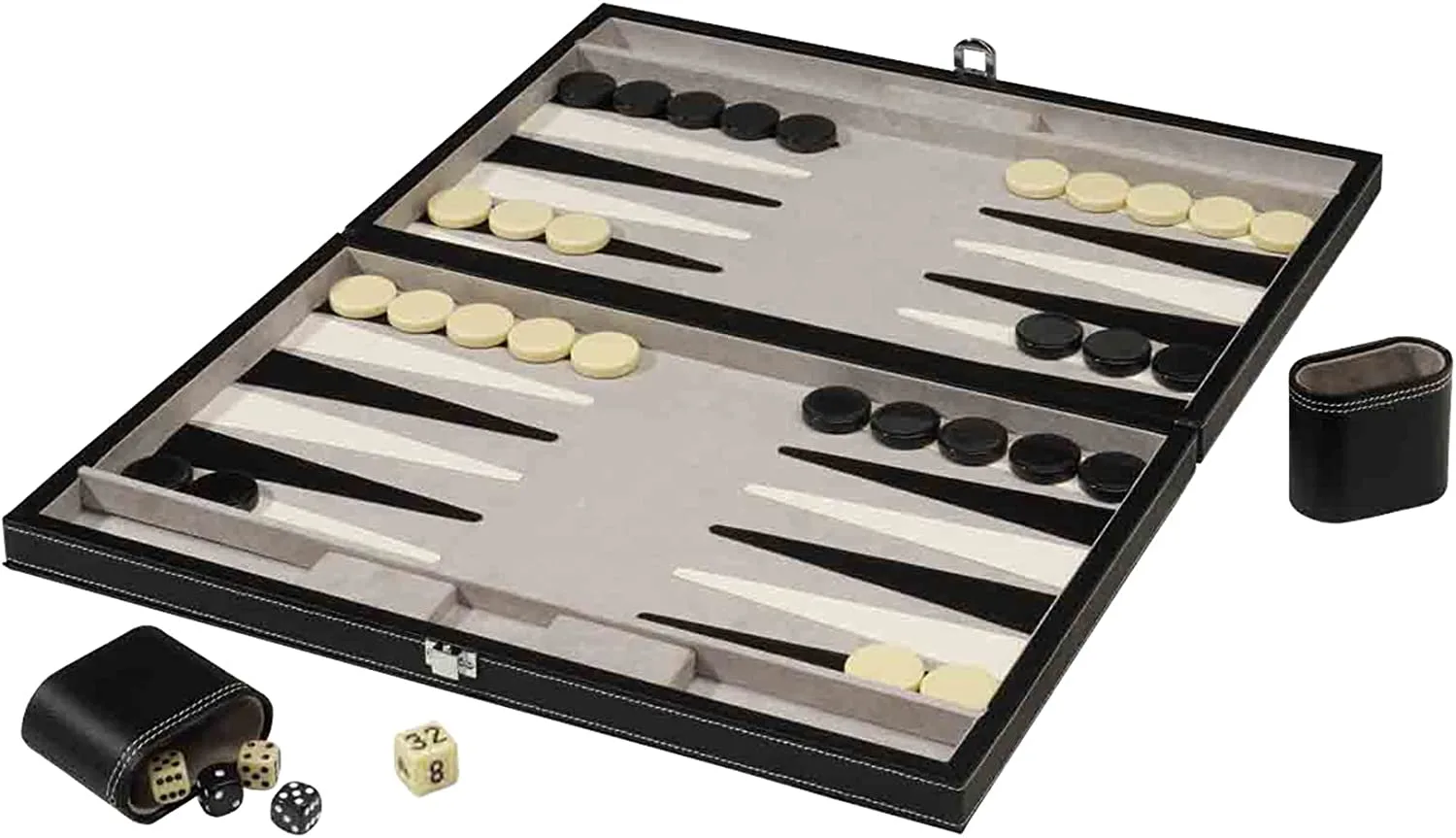 Source: Amazon
Backgammon is a classic board game that is a favorite of most families for their family game night. You can take this game to picnics and your camping trips.
It's the perfect game for two who are looking to kill time with each other. Get a bowl of snacks and start the game with your spouse.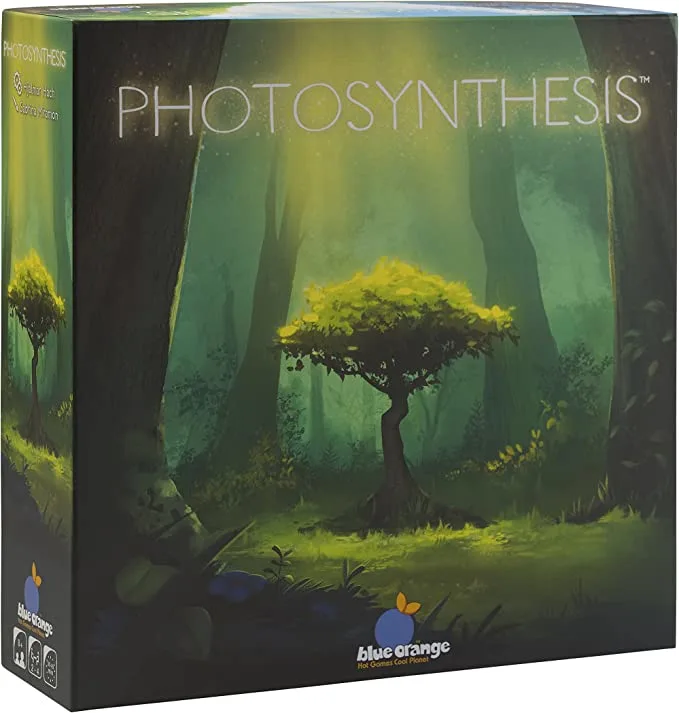 Source: Amazon
Photosynthesis is an ideal game for lovers of Science And Biology Enthusiasts. It's an environmental/Strategy game that lets you plant your forest and cultivate your seeds as well as your winning strategy.
No matter which game you choose to play with your spouse, you are bound to get the fun time you seek with any of the above-mentioned games. So, the next time you are bored, get your board game out and have the time of your life with your spouse.